Things That Make You Sad Famous Quotes & Sayings
List of top 44 famous quotes and sayings about things that make you sad to read and share with friends on your Facebook, Twitter, blogs.
Top 44 Quotes About Things That Make You Sad
#1. I can hope that this long sad story, this progression of priests and ministers and rabbis and ulamas and imams and bonzes and bodhisattvas, will come to an end. I hope this is something to which science can contribute ... it may be the most important contribution that we can make. - Author: Steven Weinberg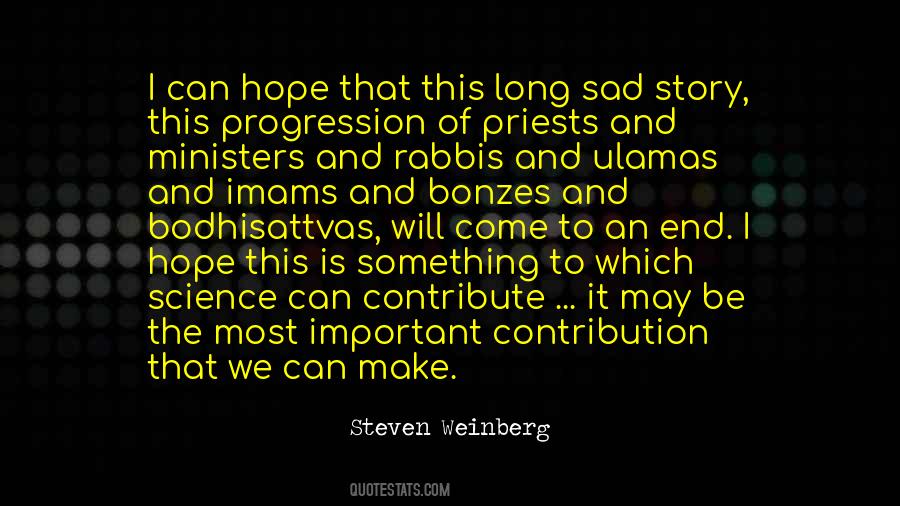 #2. I wanted all things to seem to make some sense, So we could all be happy, yes, instead of tense. And I made up lies, so they all fit nice, and I made this sad world a paradise - Author: Kurt Vonnegut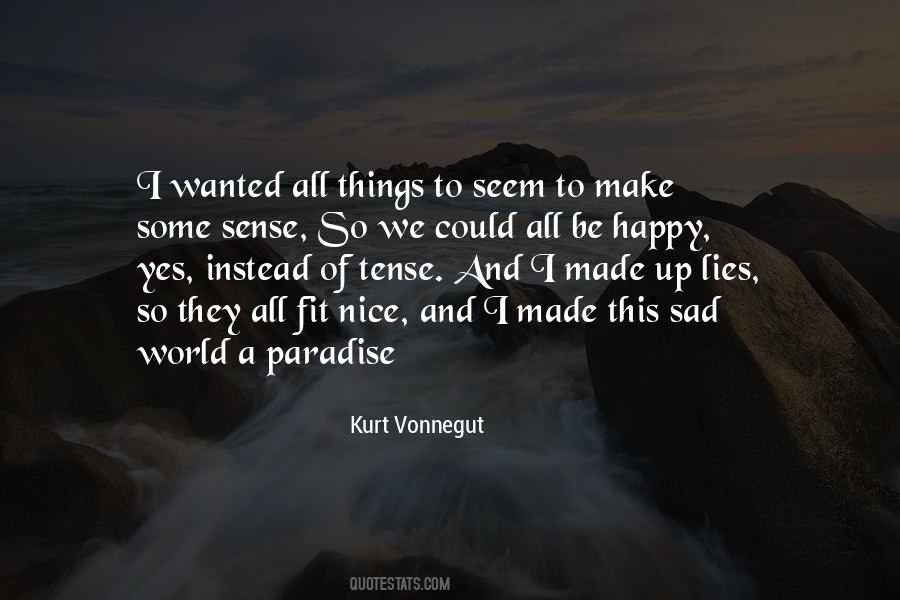 #3. LOVE is meant to make you Happy, not sad. What's the use of Love, if it makes you mad!-RVM - Author: R.v.m.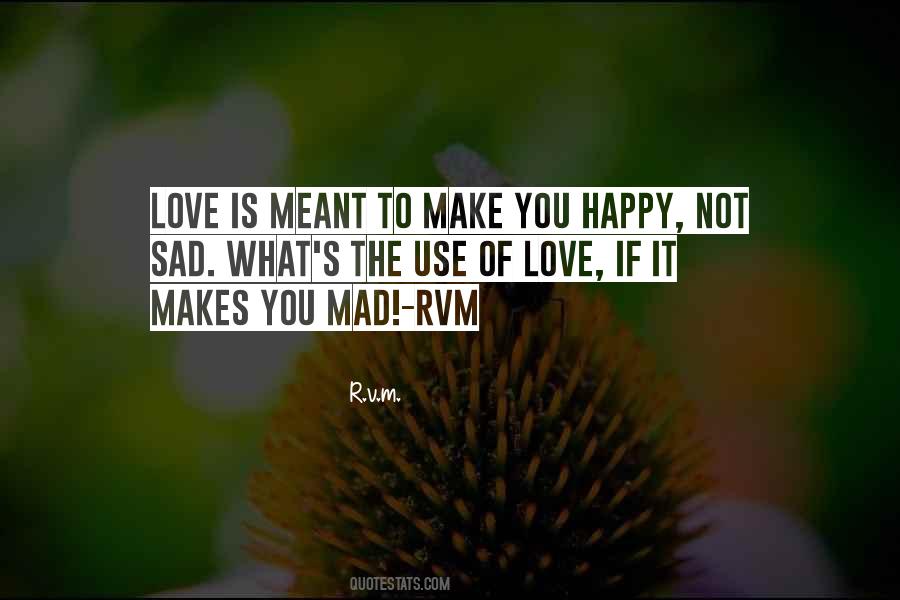 #4. You know you've reached a very sad place when the only person who can make you laugh is yourself. - Author: Rick Yancey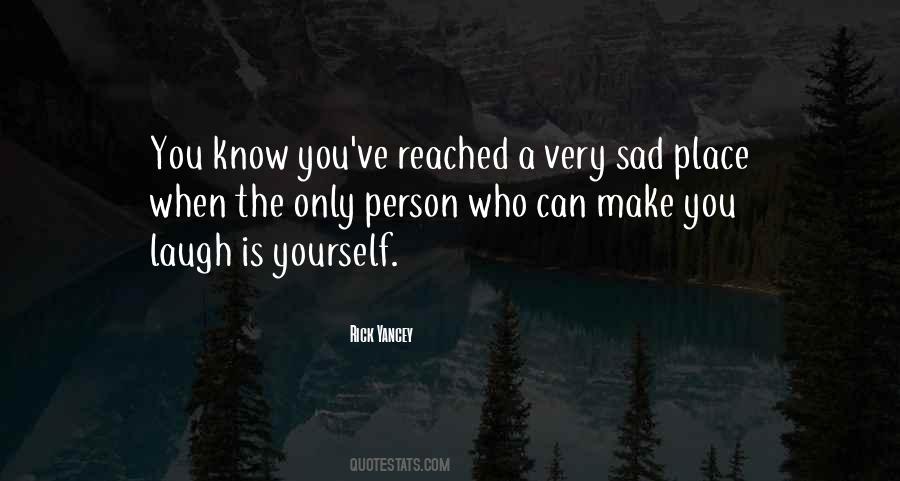 #5. Books make the best ersatz friendships. - Author: Nenia Campbell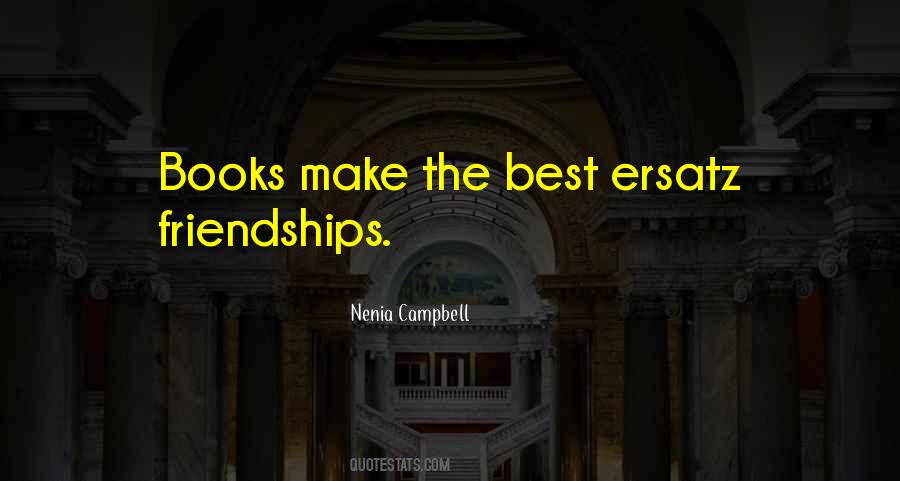 #6. I've seen comedians make people laugh by being either really dark and sad and touching, or really strange and bizarre and creepy. You can take the format and do whatever you want with it, and that seemed interesting to me. - Author: Amy Seimetz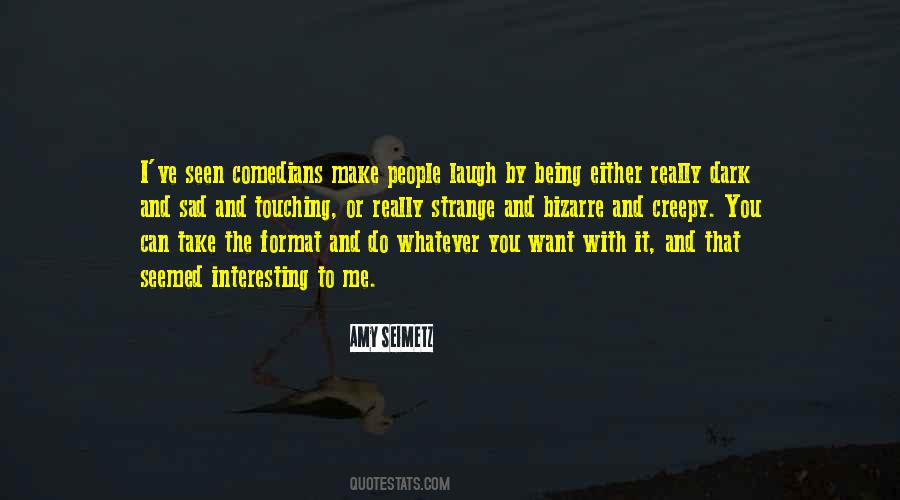 #7. What you get will never make you happy; who you become will make you very happy or very sad. - Author: Jim Rohn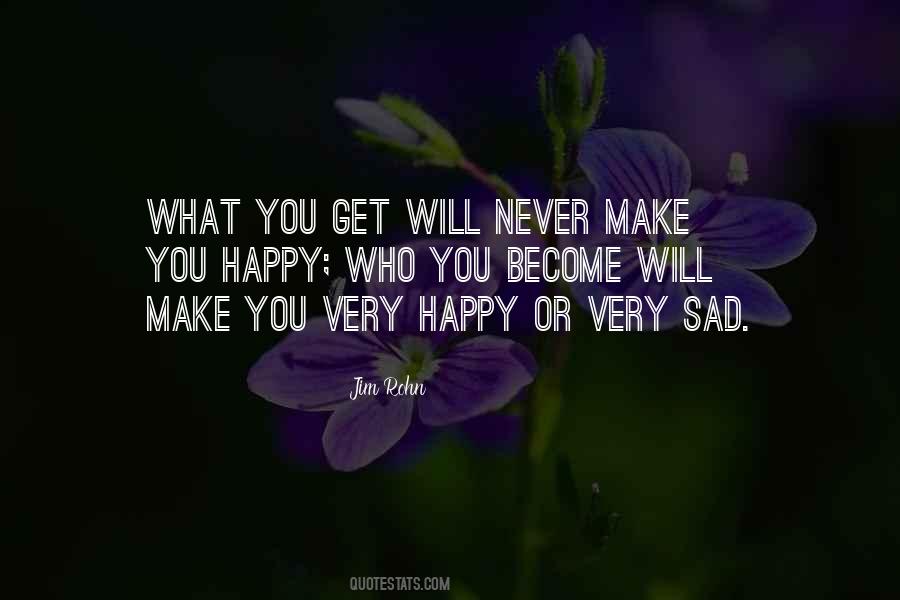 #8. We all like stories that make us cry. It's so nice to feel sad when you've nothing in particular to feel sad about. - Author: Anne Sullivan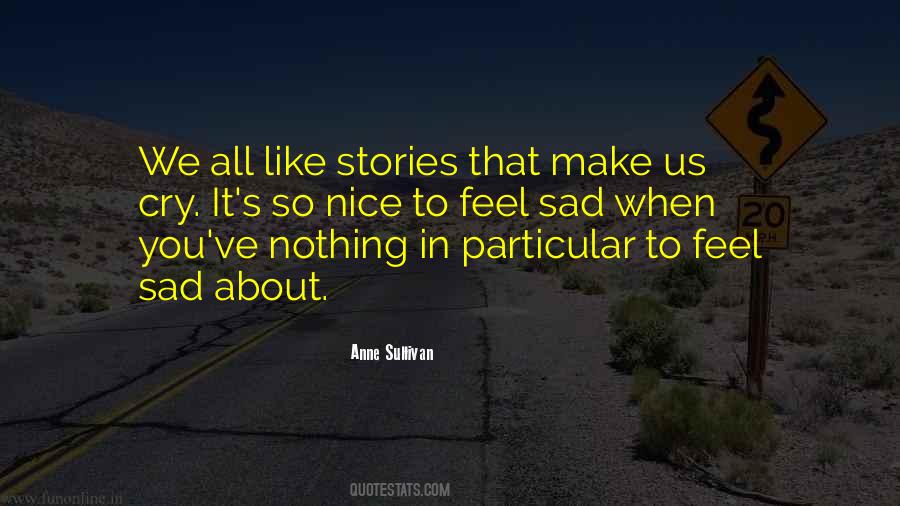 #9. It's a sad state of affairs when we make fun of people for reading instead of making reading fun for people. - Author: Jen Selinsky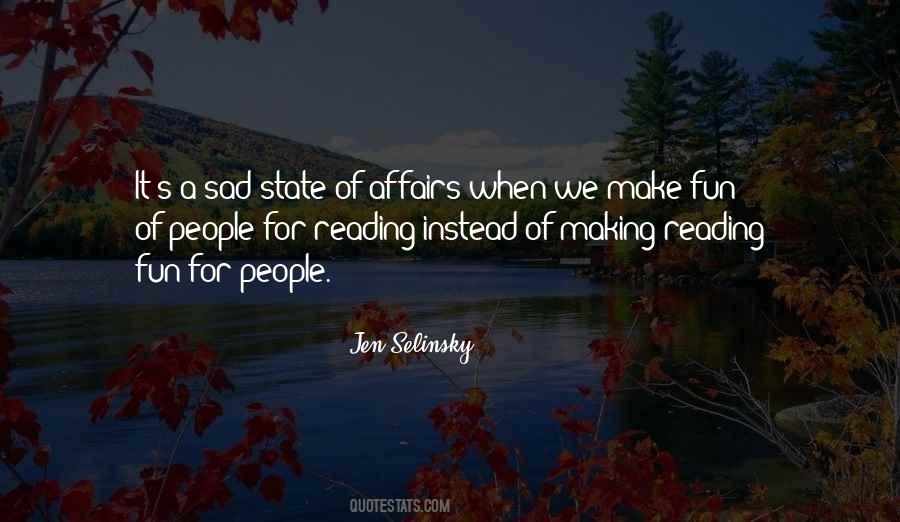 #10. It's sad that the most glorious of sexual experiences can make us feel guilty, ashamed, embarrassed, and abnormal. - Author: Sue Johanson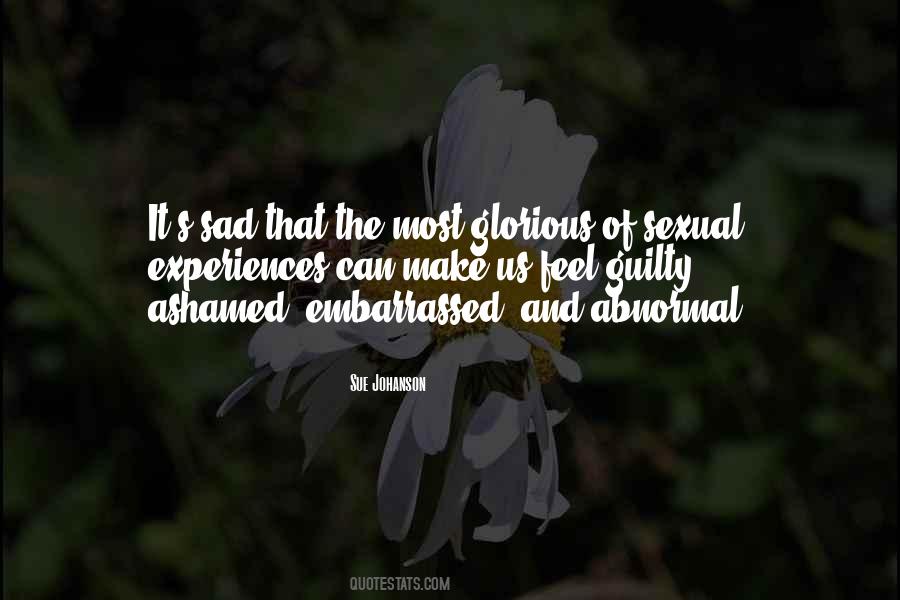 #11. Yet they require me to make them true, he thought. It had been a long time since Davos Seaworth felt so sad. - Author: George R R Martin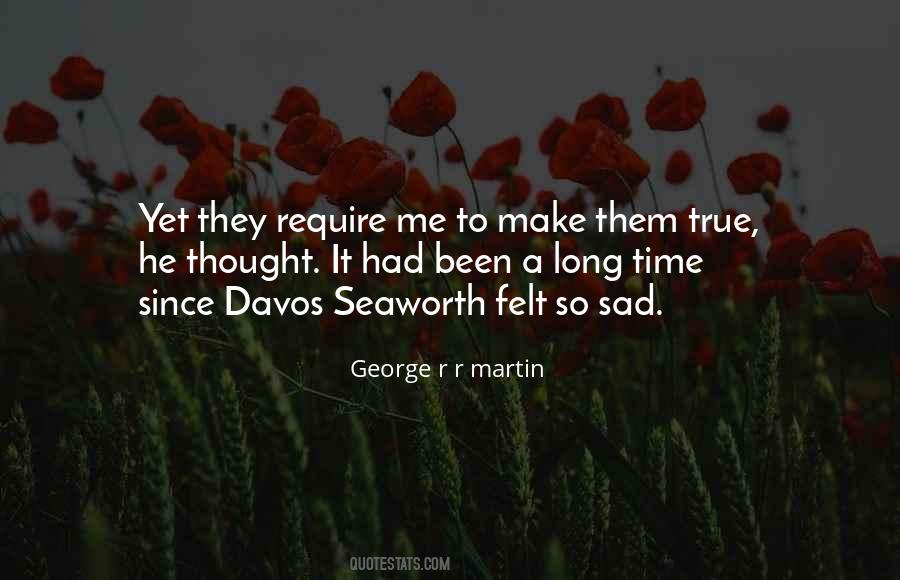 #12. Sometimes a broken dream will make you sad or make you mean. Sometimes things ain't bad as they seem. - Author: Gordon Lightfoot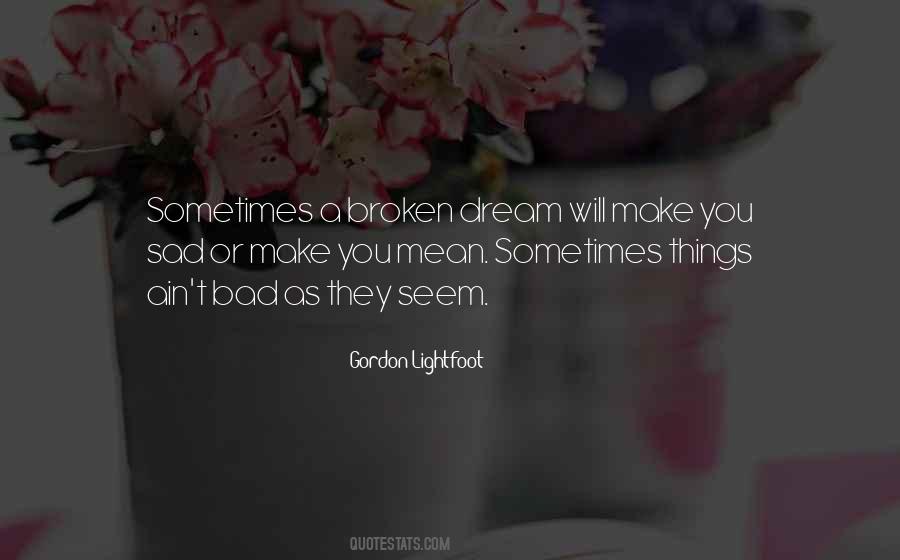 #13. George Harrison's passing was really sad, but it does make the afterlife seem much more attractive. - Author: Michael Palin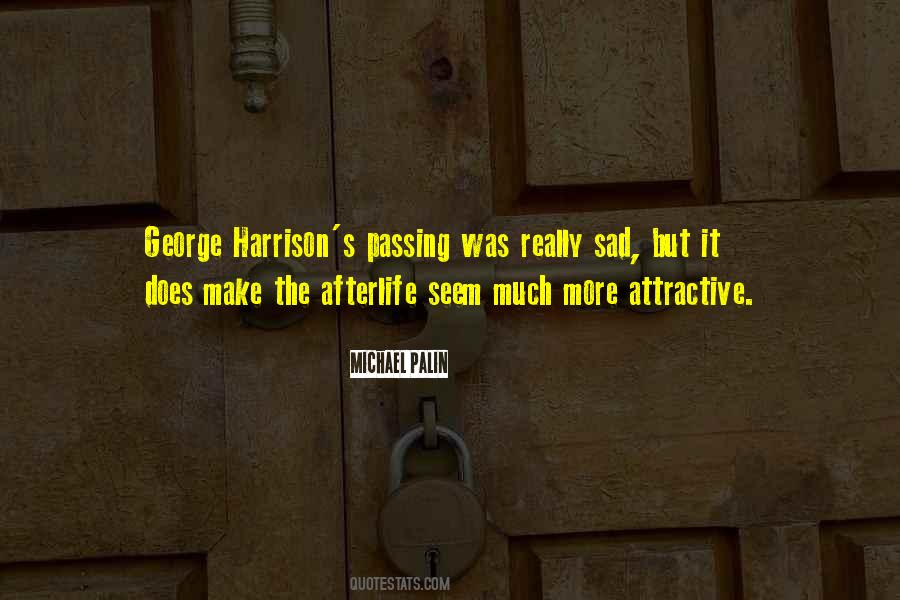 #14. Hey. (She took his chin in her hand so that she could move his head back and forth while she examined him.) You're hurting in there. That would make akri very sad. He doesn't like for his Dark-Hunters to hurt and the Simi don't like it when akri is sad. Why are you hurt? (Simi) - Author: Sherrilyn Kenyon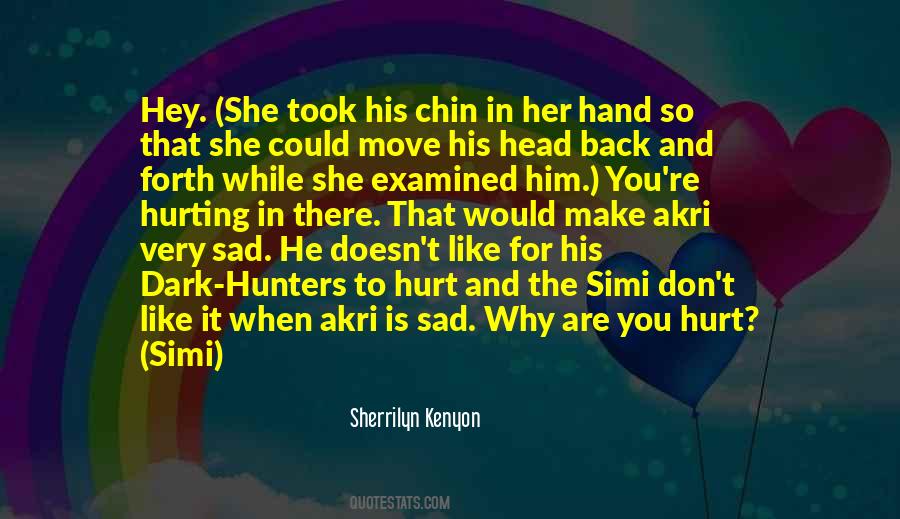 #15. The kittens will make your sad go away." The - Author: David Wong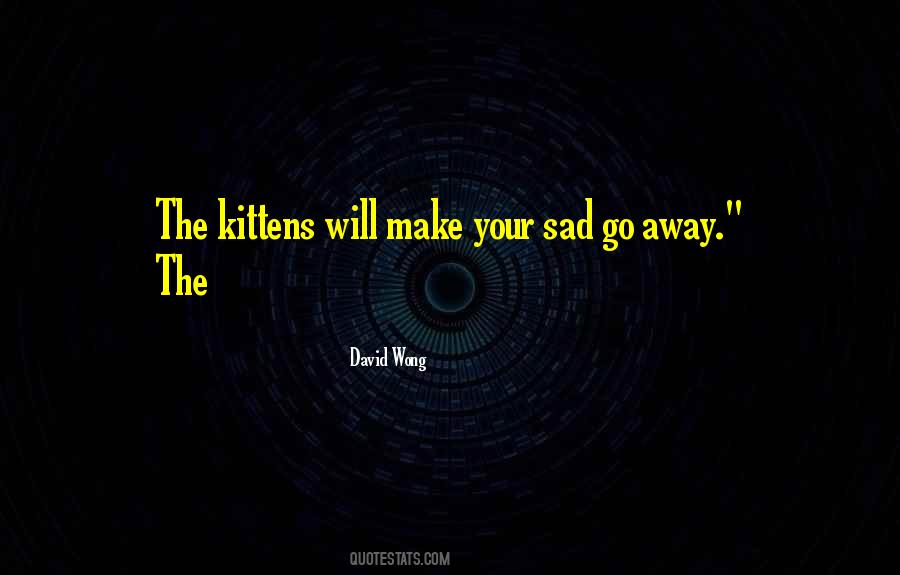 #16. You will never be truly happy if you keep holding on to the things that make you sad. - Author: Karen White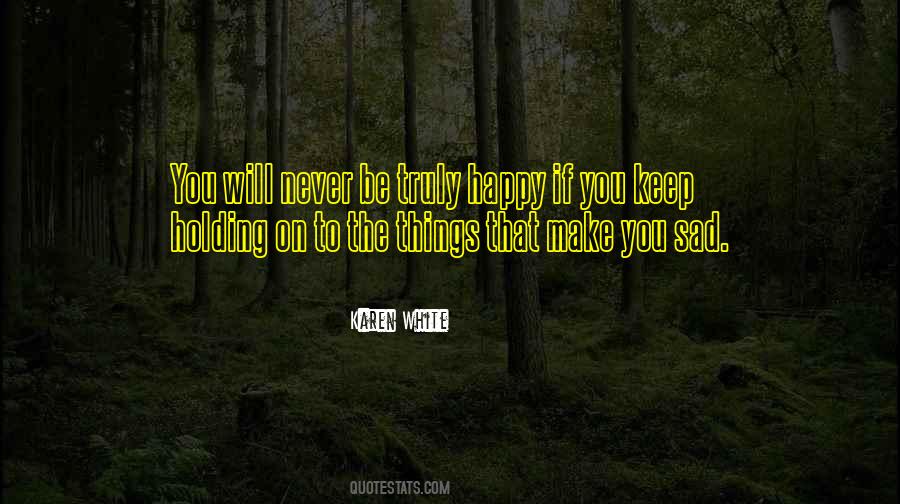 #17. The world is full of people who will try to bring you down, Caitlin," Mum said, turning to look at me. "And full of things that will make you sad and angry. But they are only people and things, and you, you are a dancer. Dancers are never defeated. - Author: Jojo Moyes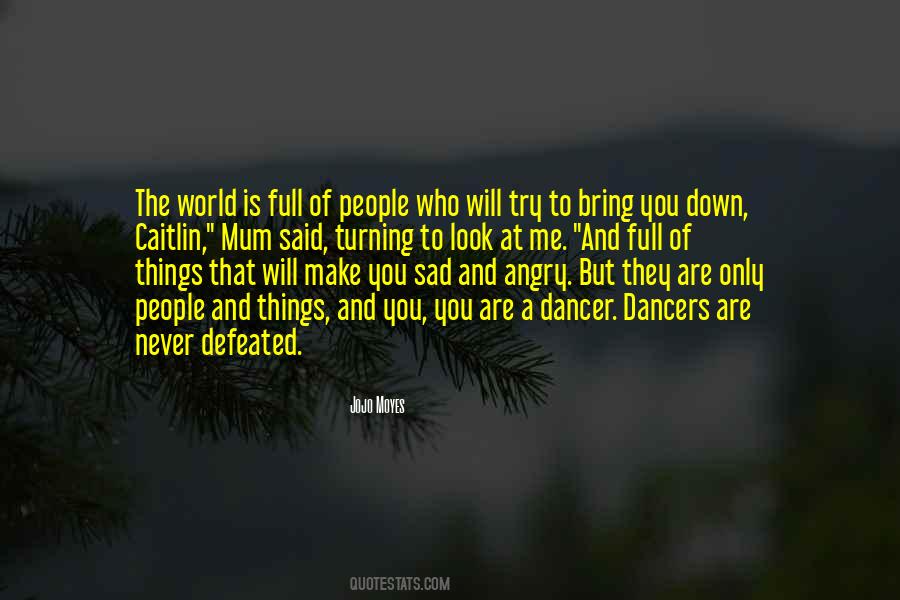 #18. There are beautiful things in the world and there are sad things and when they come together they make a star. The light is far away and the strangest part is that the light is inside you. - Author: Victor Lodato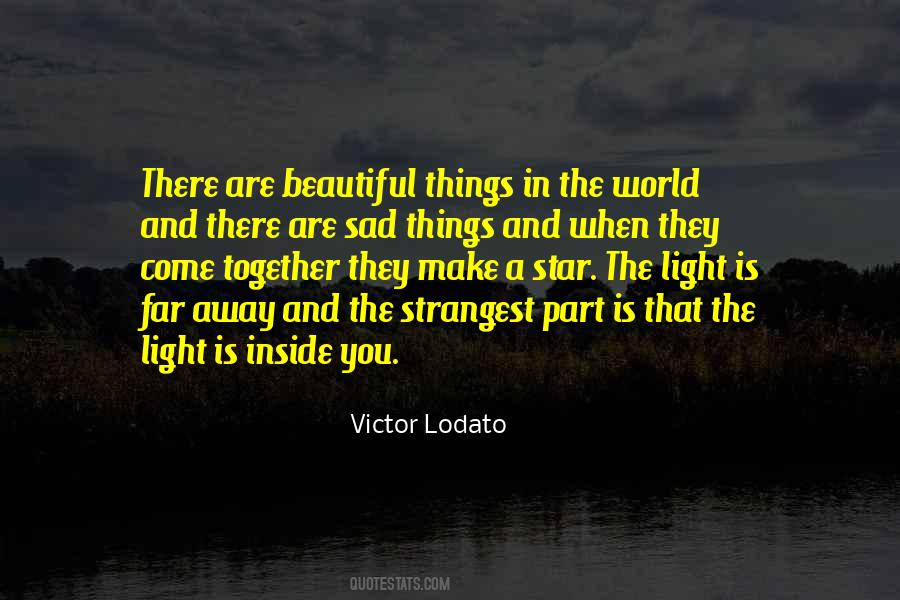 #19. Sometimes it's easier to stay busy and distracted rather than think about things that make you sad. - Author: Valerie Ormond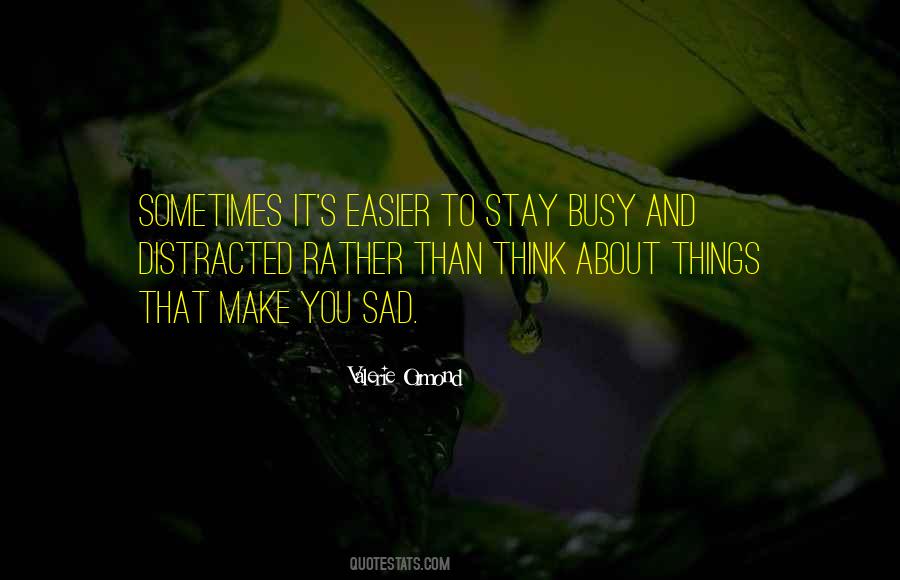 #20. Think of Today, not Tomorrow. It's time to be Happy, not live a Life of Sorrow. Find out those things that make you Glad & eliminate those that make you Sad. -RVM - Author: R.v.m.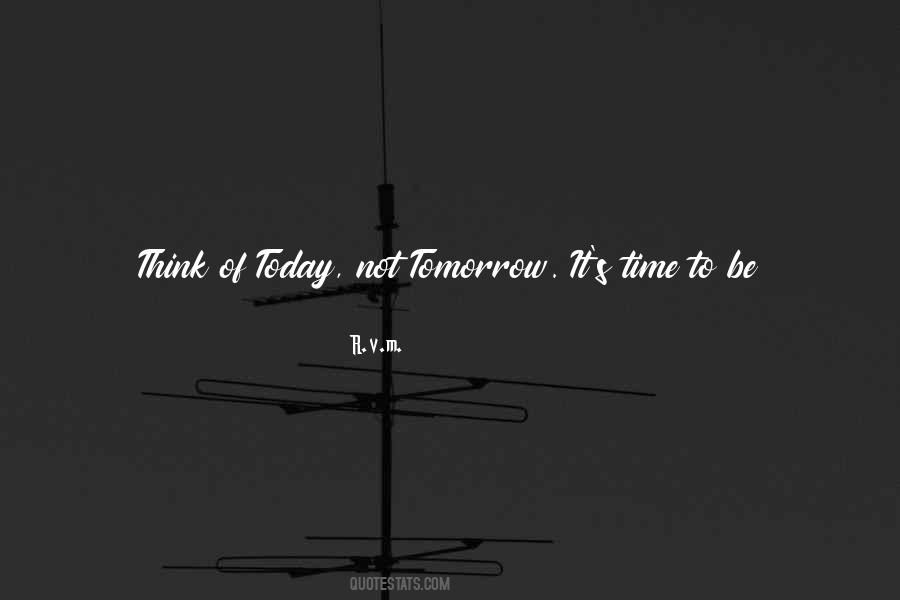 #21. You make me want things that I can't have. - Author: Kendare Blake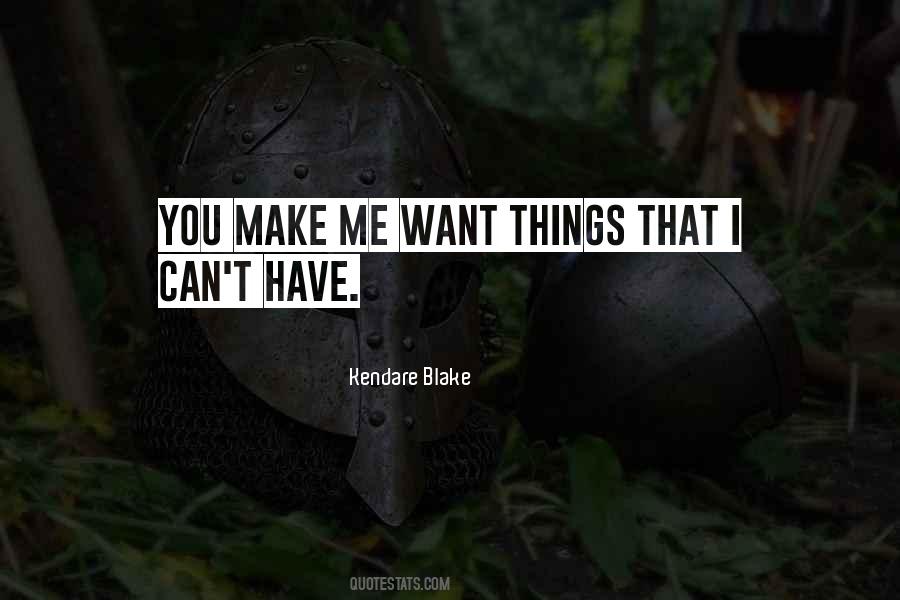 #22. You see all these things that make you feel desperate or sad, but you realize changes can be made, and it doesn't take a lot of money on our part to make a change in people's lives. - Author: John Legend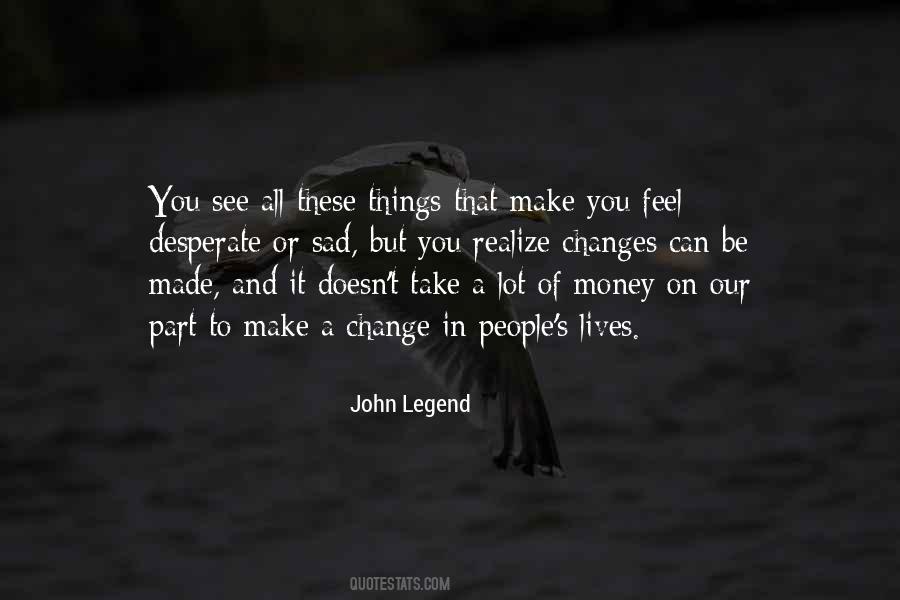 #23. So why must it wound him that the most despairing music is full of beauty? Why must it hurt him and make him cynical and sad and untrusting? - Author: Anne Rice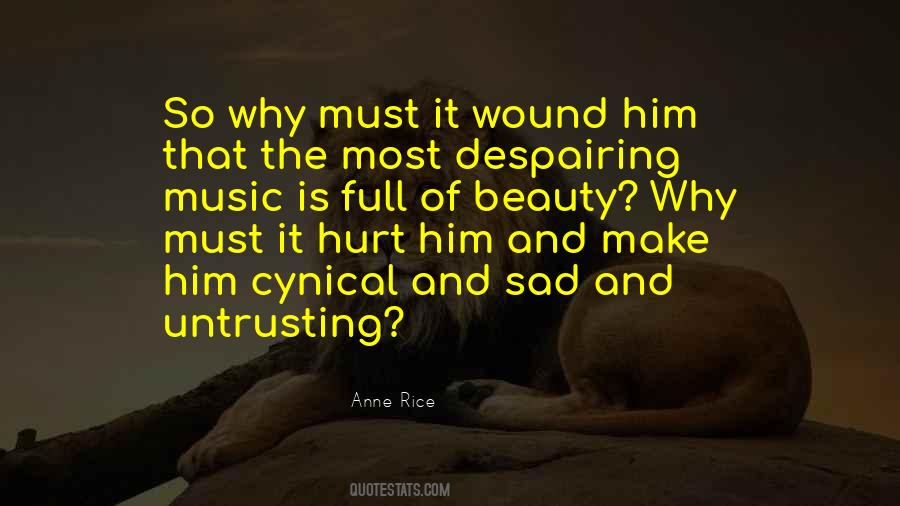 #24. I dont understand why my fans cry when they see me. Do I make you sad? No, right? So smile, I like that! - Author: Justin Bieber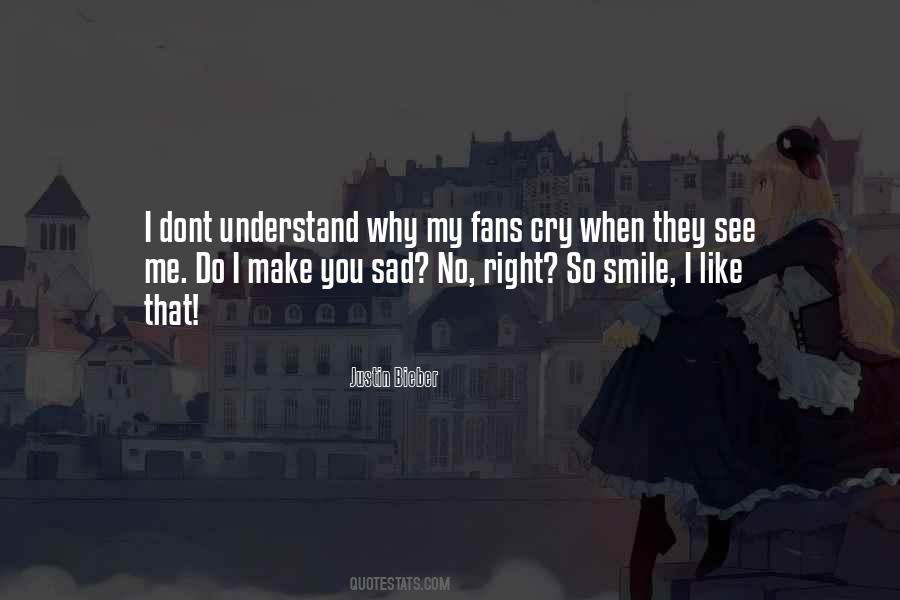 #25. You know, they just don't make big movie stars the way they used to, maybe because the system has changed, the studio system, but it's sad to see people like Jimmy Stewart go, all the giants of the past. - Author: Tom Atkins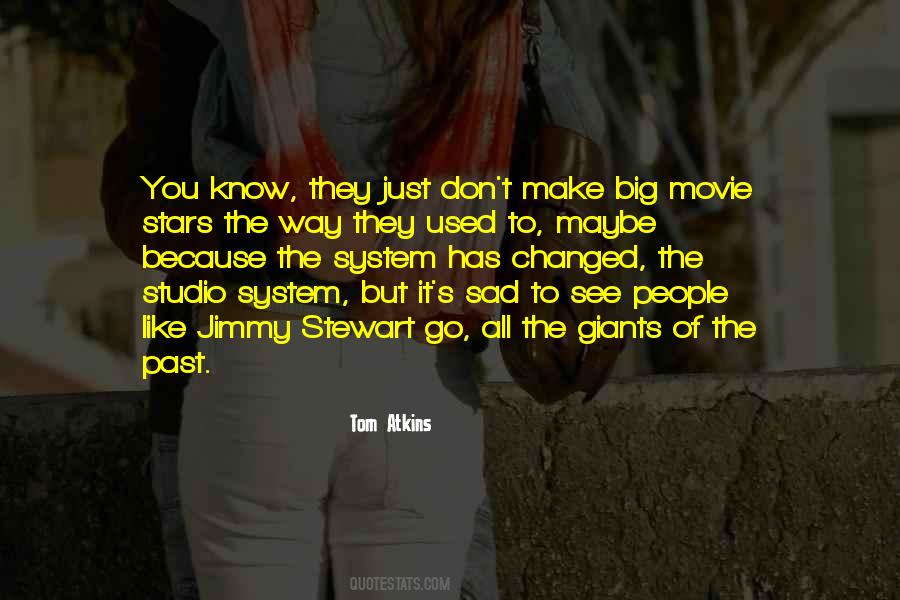 #26. I'm so busy trying to breathe through the pain that I'm breathing through the pain of being with people, and that is no way to spend a life. Eventually, they'll just go away, because you will make them sad. That's something I've proven quite adept at doing over the years. - Author: Adam Duritz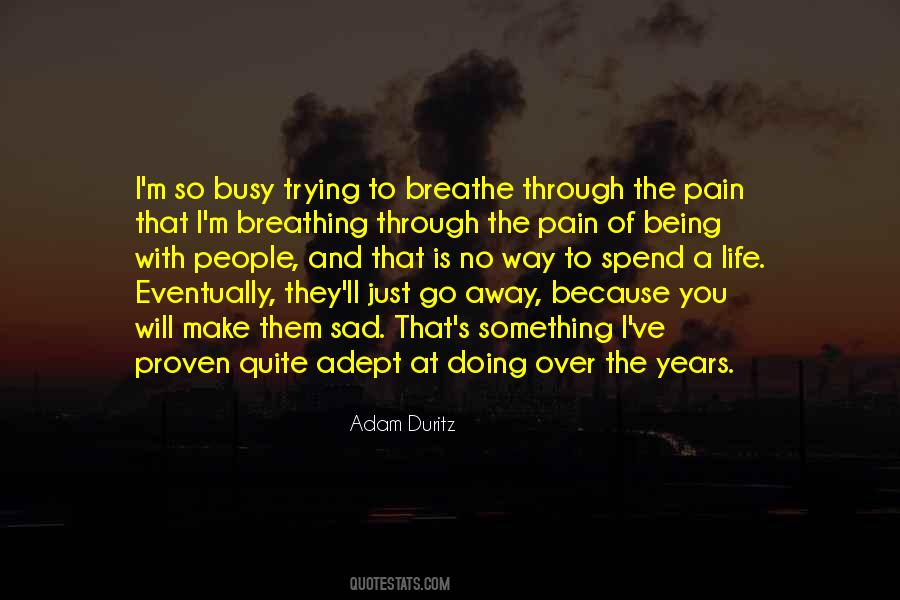 #27. I feel my life is sterile, I am unbloomed, unused, I have nothing I can have that I will ever want, only some love, only dearness and tenderness, to make me weep. I am moved now and sad and unhappy beyond cold unhappiness, beyond any inconvenience that will cause you by my affection. - Author: Allen Ginsberg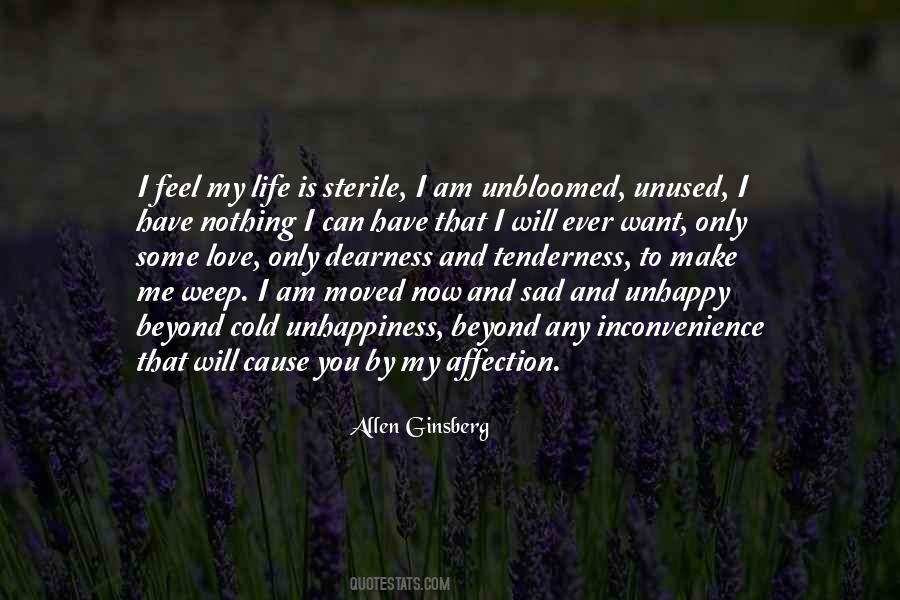 #28. The book breathless is so sad but at the begging it is happy and the part that I'm at is sad because the guy that has cancer he wants to kill his self it is so sad I just kind of like it right know but it is sad to me and when I make kids read it when I have kids it will be so cool. - Author: Lurlene McDaniel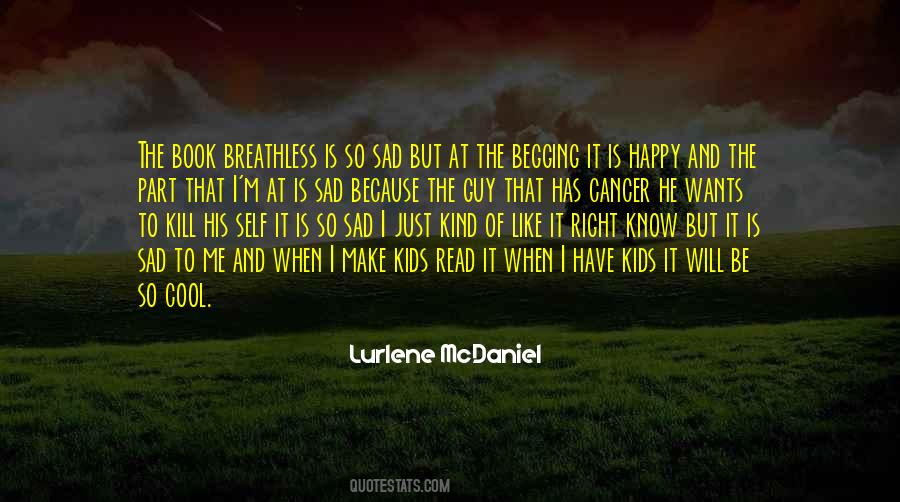 #29. I think love's exciting and happy, as well as being able to make you sad. - Author: Billy Idol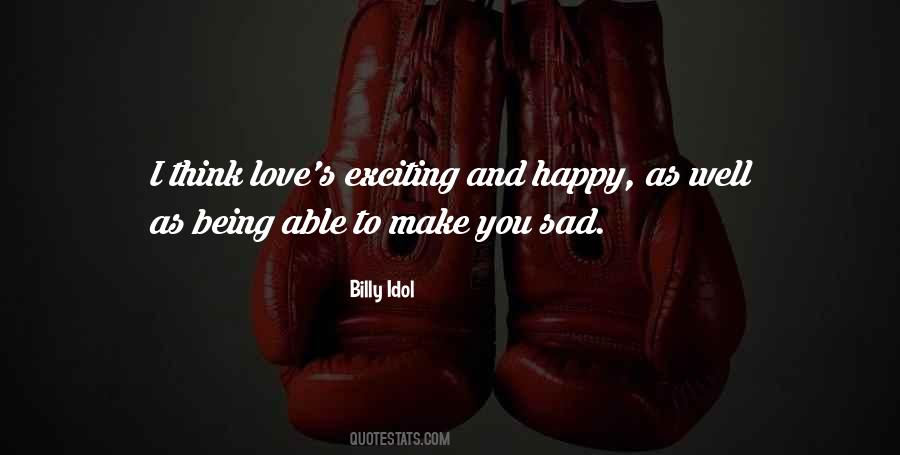 #30. Everyone deserves a sad day once in a while," Calista told me. "Sometimes things are too big for cheering up. Sometimes the best way to make things better is just to let yourself be sad for a little bit. - Author: Lisa Graff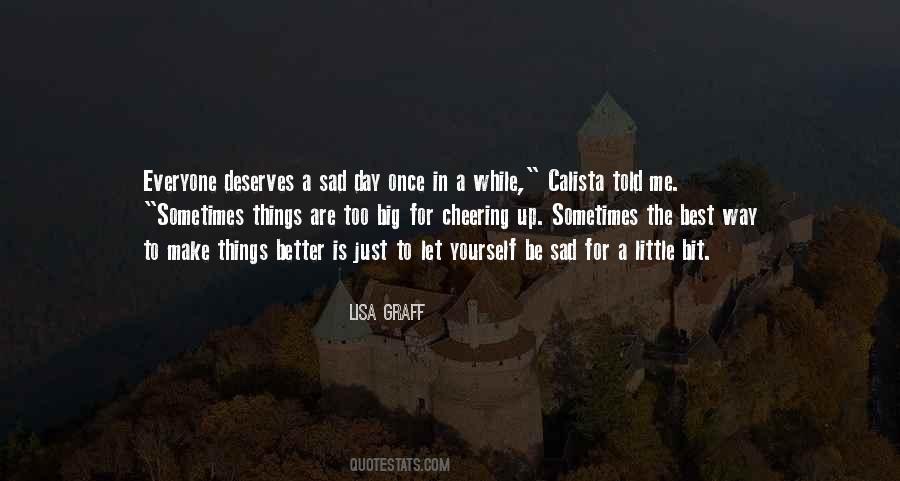 #31. When we talk now, we both know we've lost something, and I can feel us trying to fake it and make up what's missing. The faking makes me sad, and the sadness makes the faking harder to do. - Author: Kate Le Vann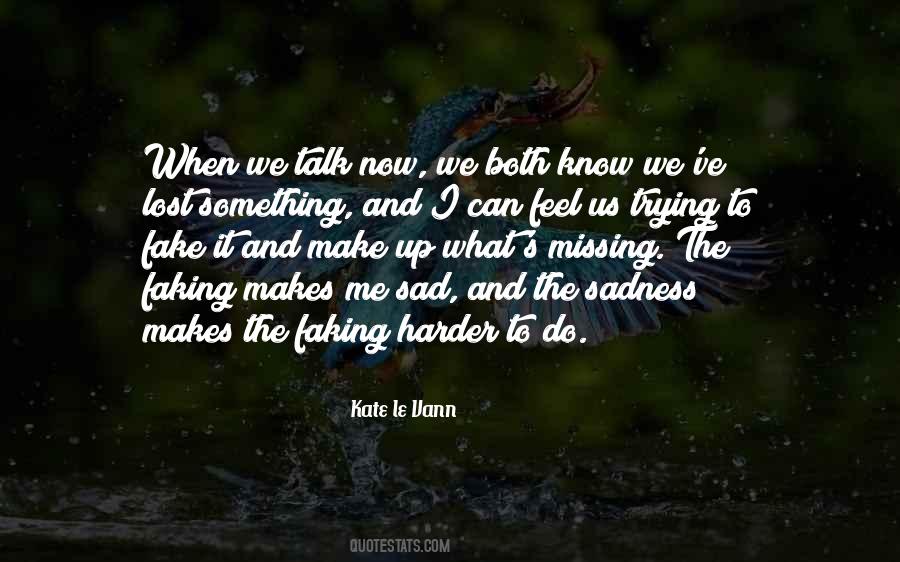 #32. Don't turn around.
'Cuz you will get punched in the face.
Don't make this worse.
You've already gone and got me mad.
It's too bad, I'm not sad
It's casting over.
Just one of those things you'll have to get over it. - Author: Avril Lavigne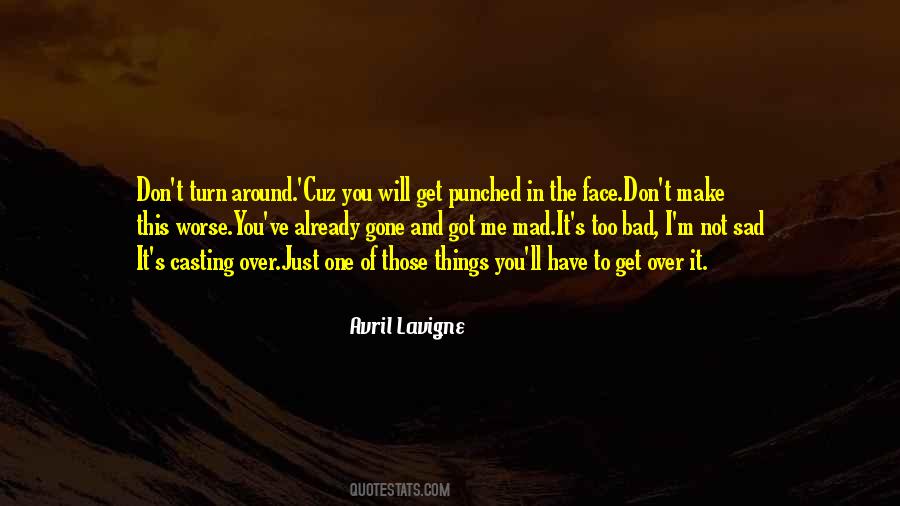 #33. So much happiness can only make me sad. - Author: David Levithan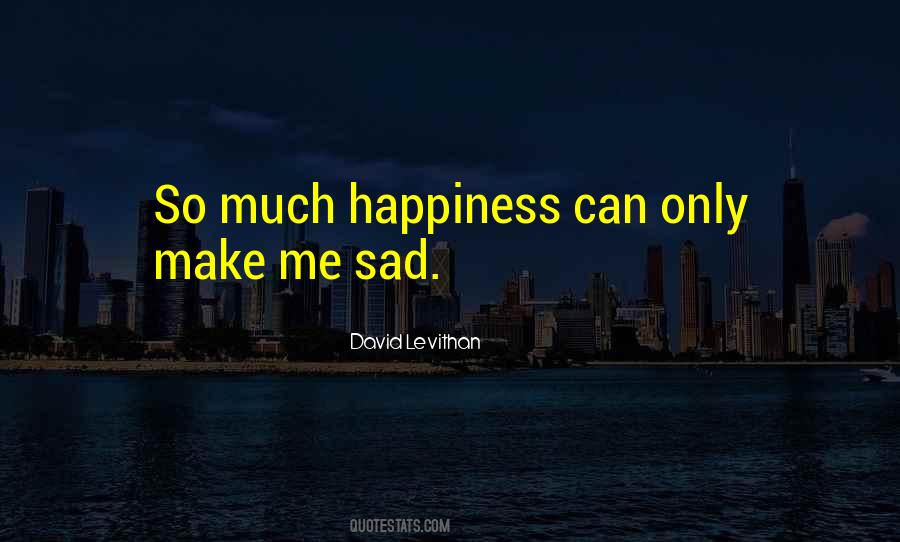 #34. Can I ask what you're reading?" ... She turned the book so the cover faced me. Wuthering Heights. "Have you read it?" She said. I nodded. I could feel the pulsating beat of my heart behind my eyes. "It's a sad story." "Sad stories make good books," She said. "They do. - Author: Khaled Hosseini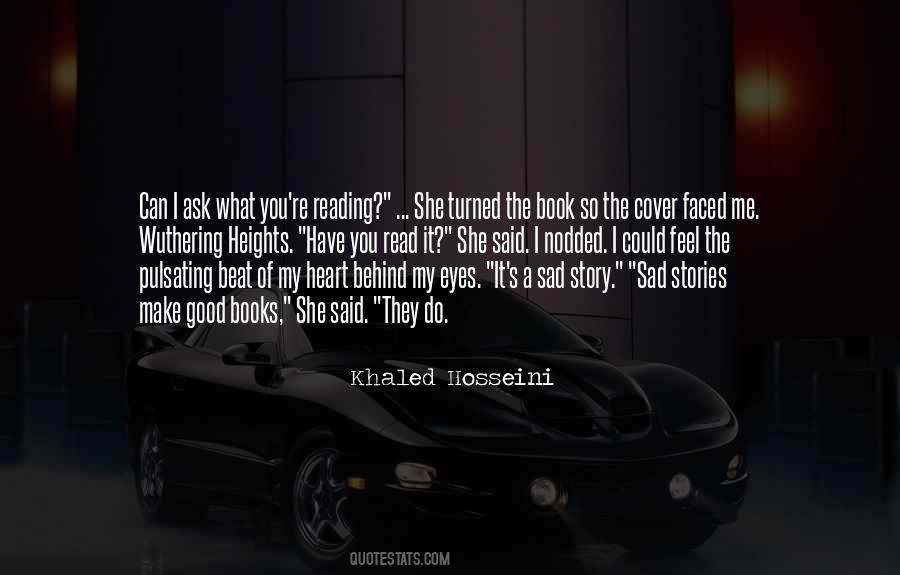 #35. Nothing on earth is so well-suited to make the sad merry, the merry sad, to give courage to the despairing, to make the proud humble, to lessen envy and hate, as music. - Author: Martin Luther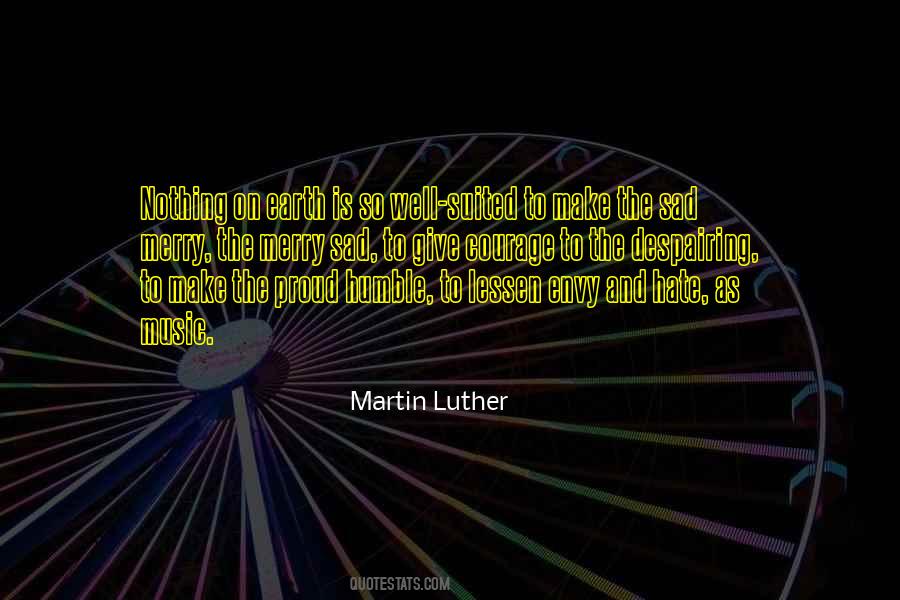 #36. A big sacrifice is coming, and you won't have the courage to make it. That will cost you dearly. It will cost the world dearly. - Author: Rick Riordan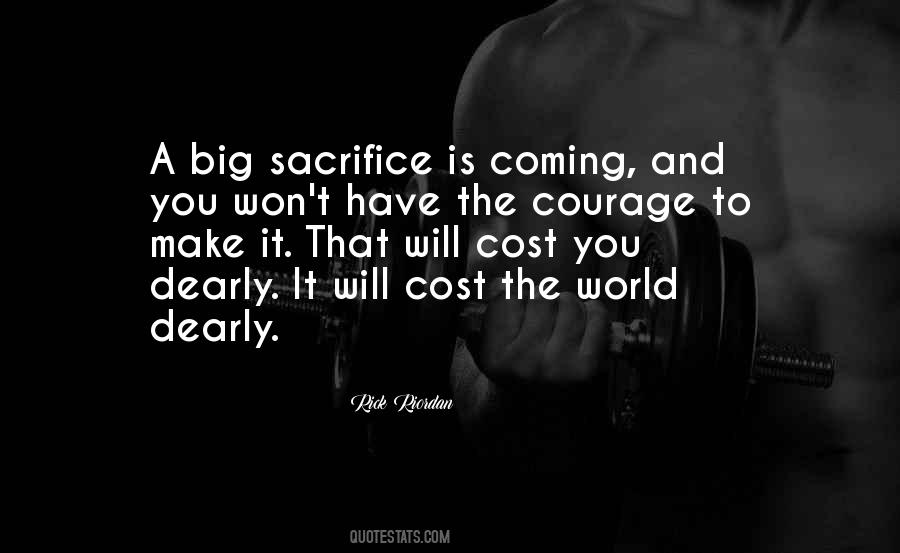 #37. I would have thought this would make me feel better.. getting to be the one to leave and not the one left behind. But it didn't. Not at all. - Author: Sarah Dessen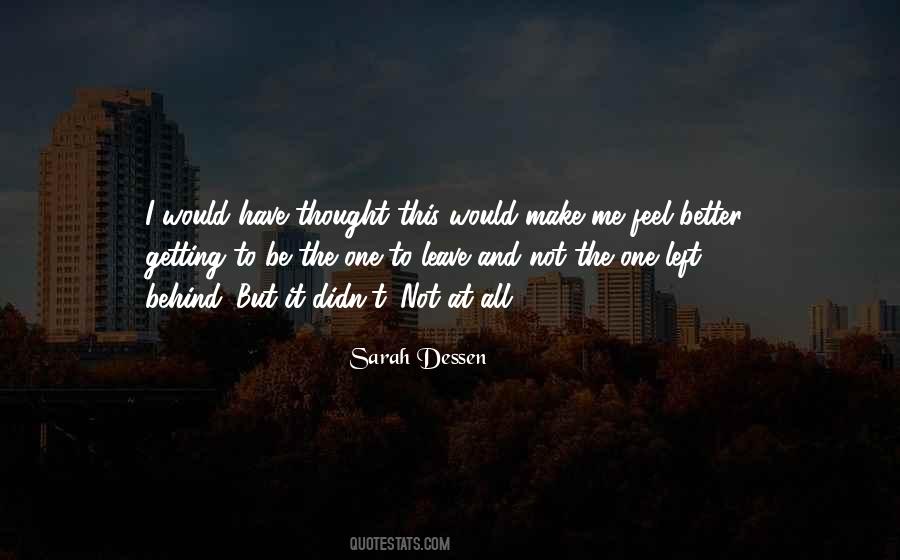 #38. It's sad to think that we've gotten to this that we actually have to think about how to go about finding a man. But what's even sadder is that some men make you feel guilty for looking. - Author: Terry McMillan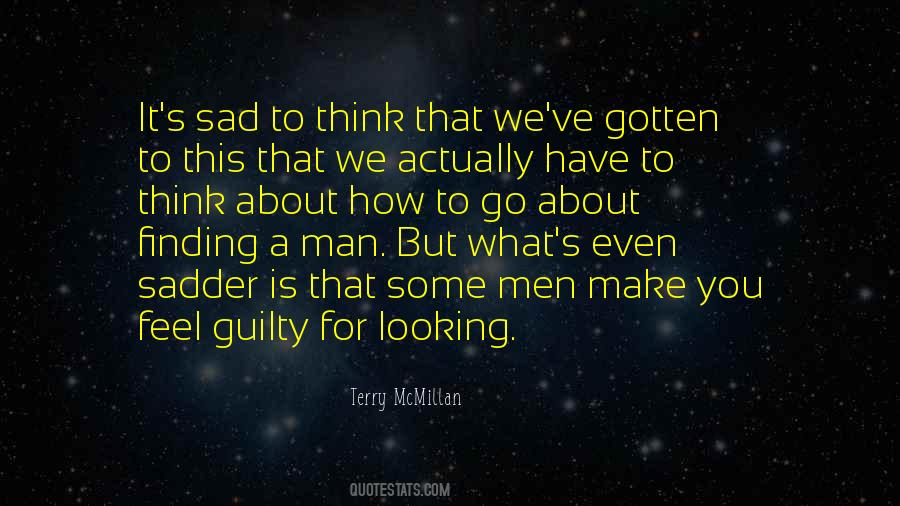 #39. The assholes took their toll." "Assholes often do." "That's a Billboard Top Forty song waiting to happen." "Sung to the tune of 'There'll Be Sad Songs,'" I suggested, then offered up a lyric. "'There'll be assholes, to make you cry.'" "'Assholes often dooo,'" Mallory sang. - Author: Chloe Neill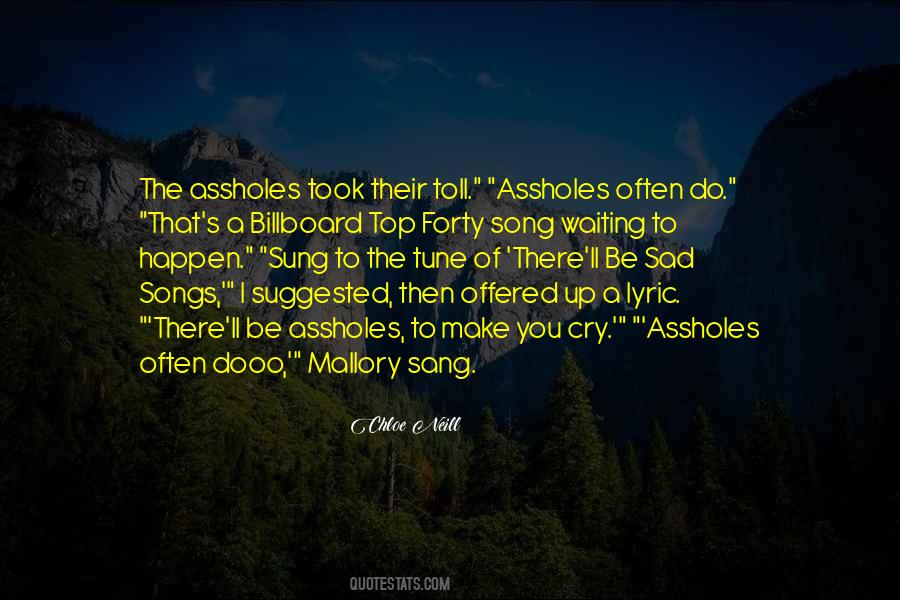 #40. I had a thought, on the way home from the rock field, that the things we don't know about a person are the things that make them human, and it made me feel sad to think that, but sad in that reassuring way that some sadness has, a sadness that says welcome home in twelve different languages. - Author: Miriam Toews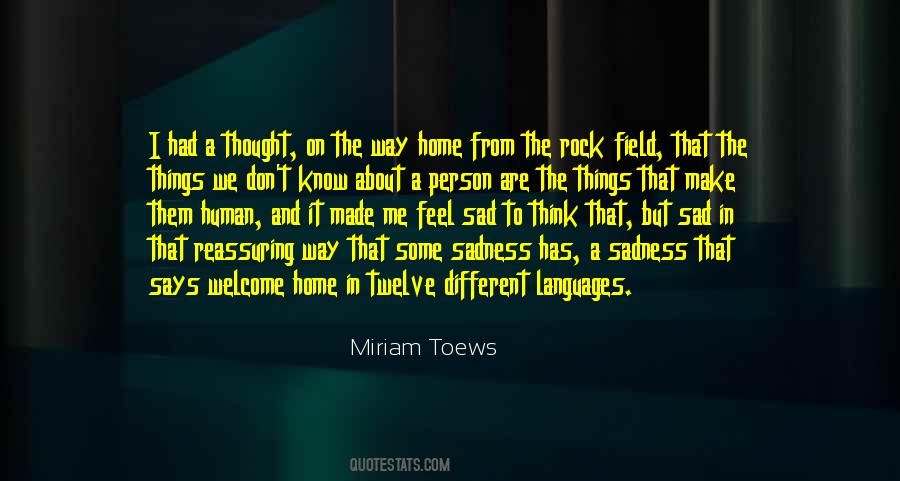 #41. let the sad take over your life or make you afraid. Don't let it stop the words. - Author: J.A. Huss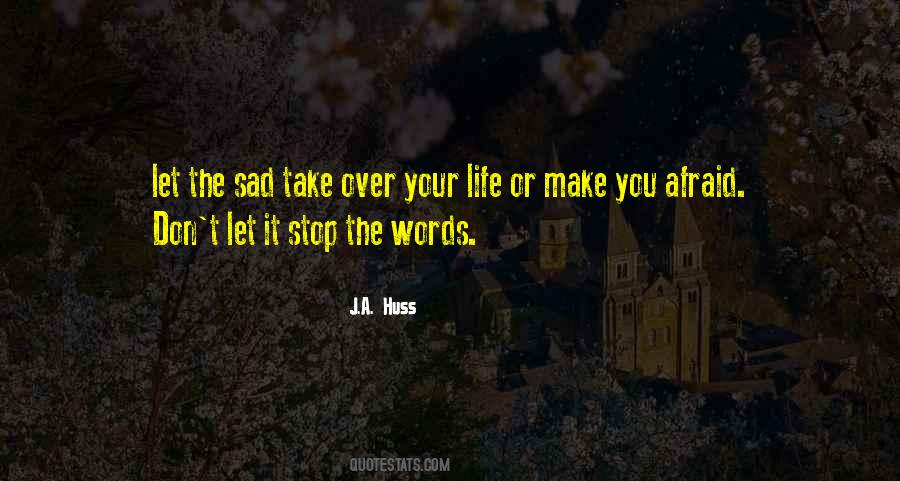 #42. To make art is to realize another's sadness within, realize the hidden sadness in other people's lives, to feel sad with and for a stranger. - Author: Marianne Wiggins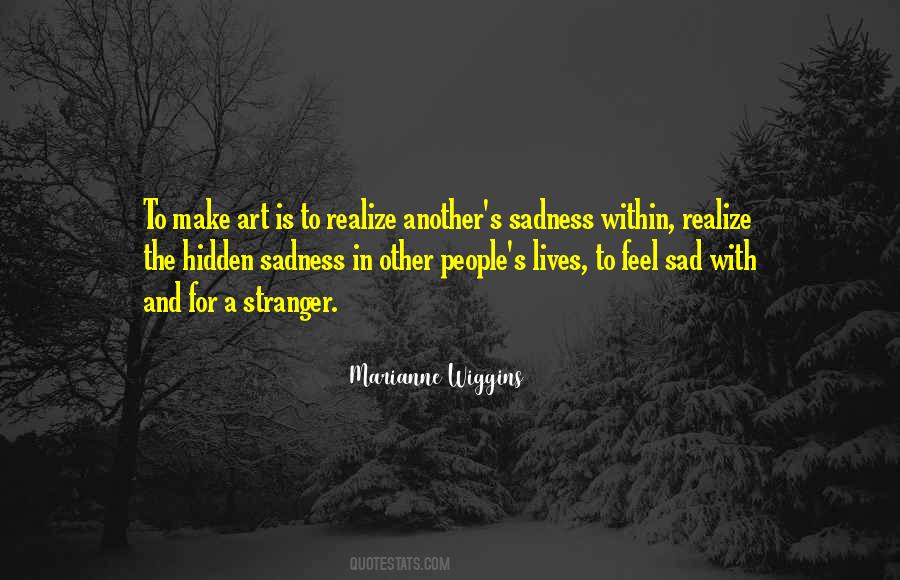 #43. I think my work is optimistic - as much as it is pathetic and funny and sad and ridiculous, at the end of the day it's about the hope that something will go right, and the constant wishing for a world where things might start to make sense. - Author: Laurel Nakadate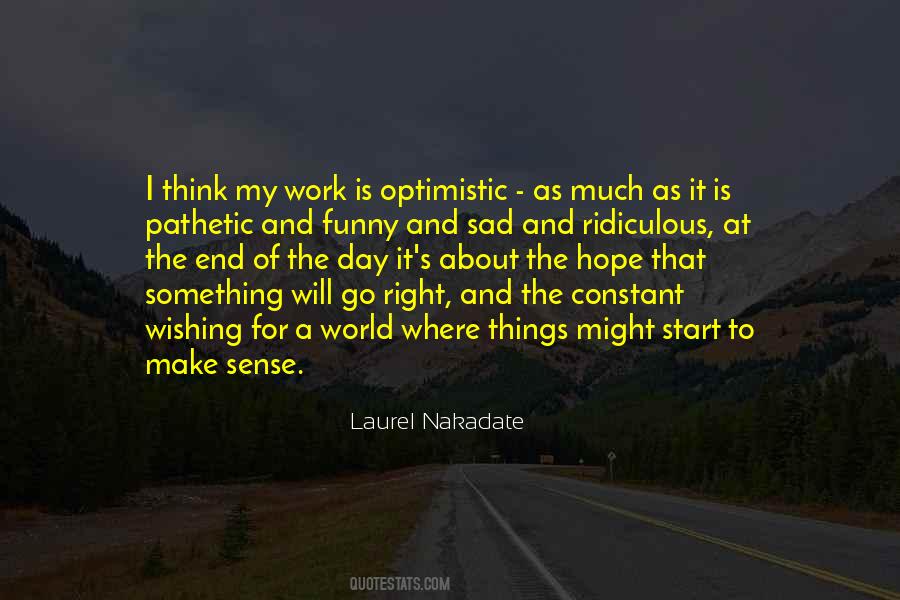 #44. Poetry, I think, intensifies the reader's experience. If it's a humorous facet of the story, poetry makes it more exuberant. If it's a sad facet, poetry can make it more poignant. - Author: Vikram Seth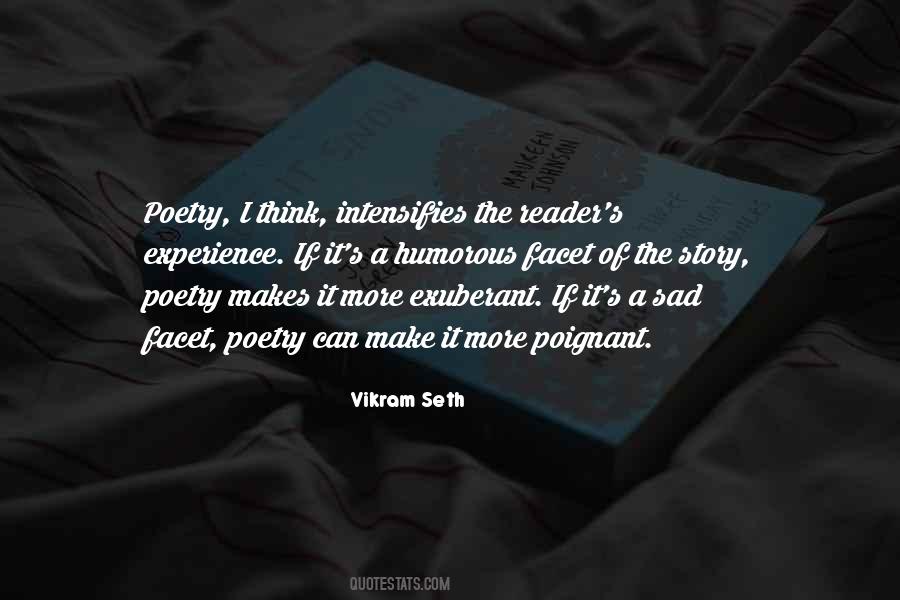 Famous Authors
Popular Topics