The Love You Want Famous Quotes & Sayings
List of top 100 famous quotes and sayings about the love you want to read and share with friends on your Facebook, Twitter, blogs.
Top 100 Quotes About The Love You Want
#1. When you truly love someone, you want to please and honor them by the way you act. How you treat someone shows whether or not you really care about them. - Author: Billy Graham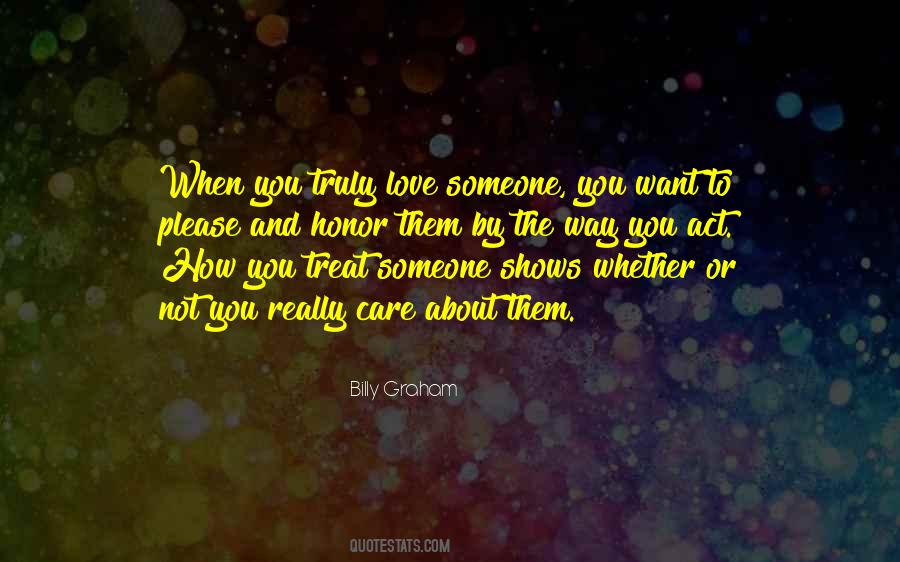 #2. Whatever I feel comfortable in is usually what I'll wear. I go to different events and premieres and walk the red carpet ... those things are awkward enough on their own. You don't want to be pulling up a top all night. I will sacrifice foot comfort though. I love high heels. - Author: Mandy Moore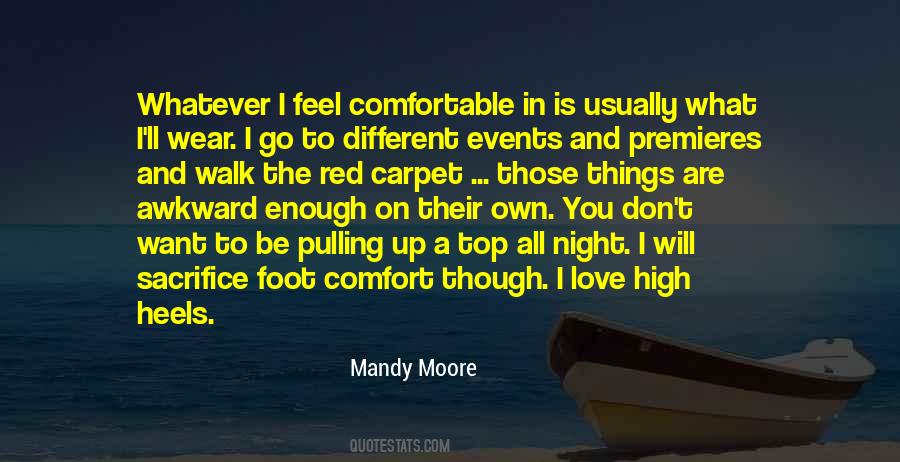 #3. I love your sense of humor and the fact you never ate grits before. There's so much I love about you that I know I'm in love with you. So, honey, you can have all my shirts you want. - Author: J. Lynn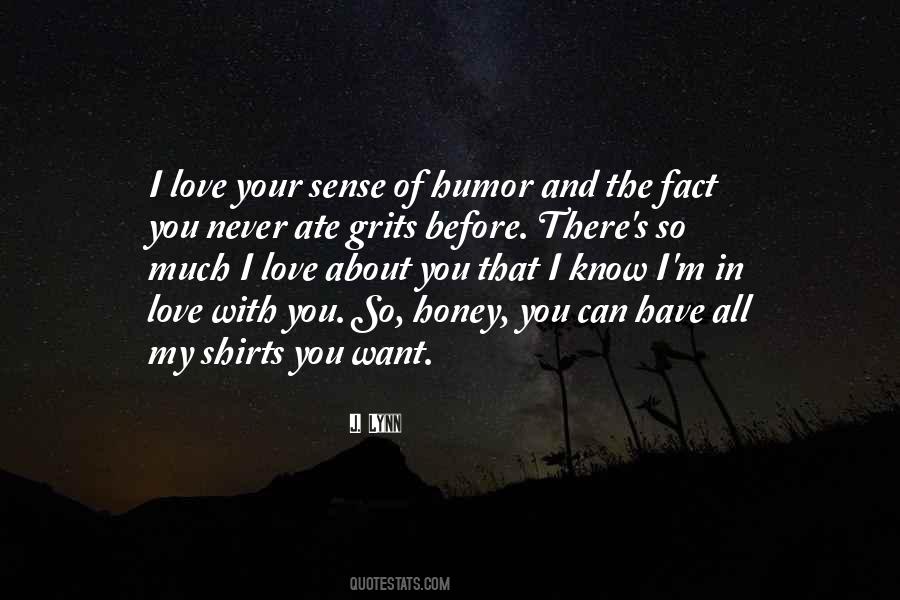 #4. Also, I thought, I can always delay the murder. . . . I can let my mind have this company it craves and I can always kill him later on. But I'm sure you know such reasoning is false, because once we grow to love a person, we are not likely to want that person's death. - Author: Anne Rice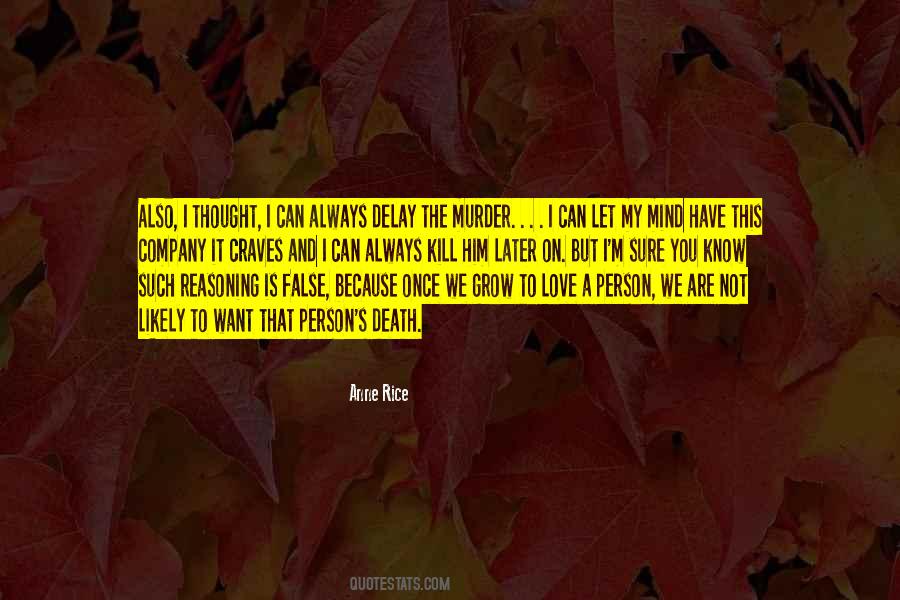 #5. Love isn't just wanting another person the way you want to own an object you see in a store. That's just desire. You want to have it around, take it home and set it up somewhere in the apartment like a lamp. - Author: Philip K. Dick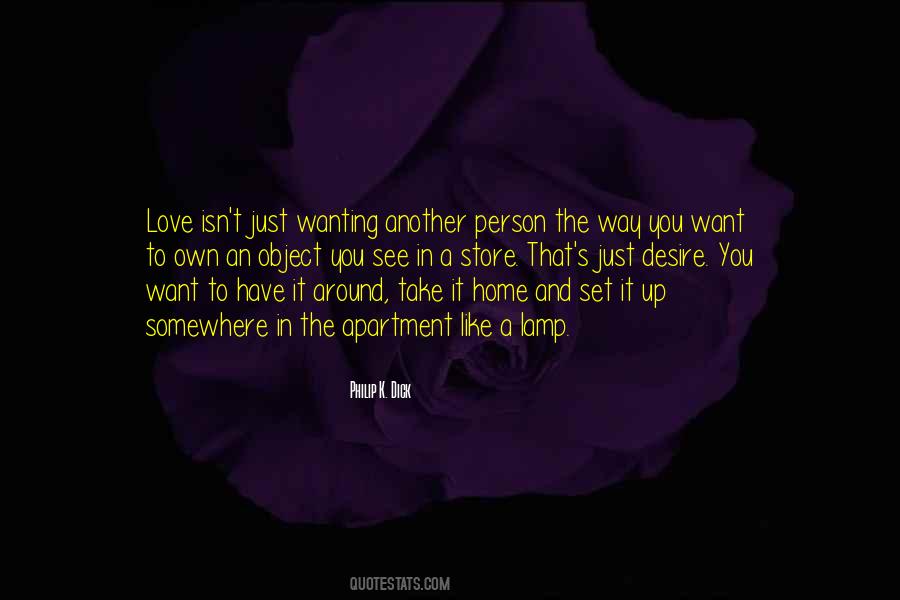 #6. I want morning and noon and nightfall with you. I want your tears, your smiles, your kisses ... the smell of your hair, the taste of your skin, the touch of your breath on my face. I want to see you in the final hour of my life ... to lie in your arms as I take my last breath. - Author: Lisa Kleypas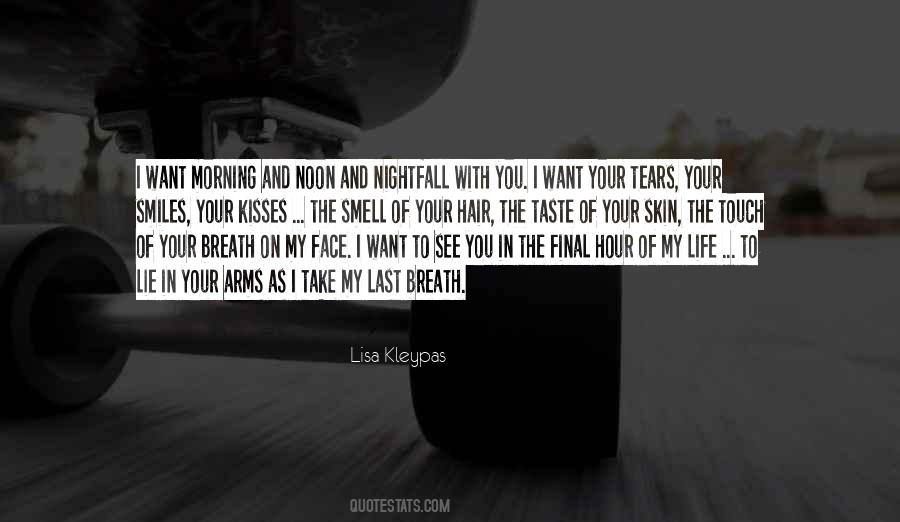 #7. What's important is to be myself! To dream doesn't mean putting yourself in a box. It means realizing the essence ... of what you really want to do. - Author: Bisco Hatori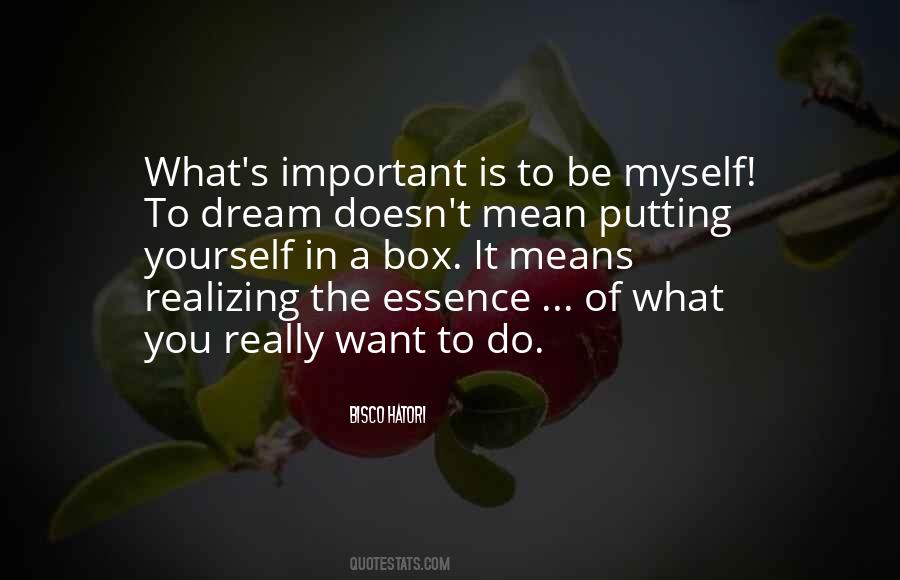 #8. God always wants what's best for us, just as you want what's best for someone you really love. You put them before you, and God does that too. God puts us before His Son, who He sacrificed for our salvation. But the Son did it voluntarily because He has the love of the Father before us. - Author: Francis George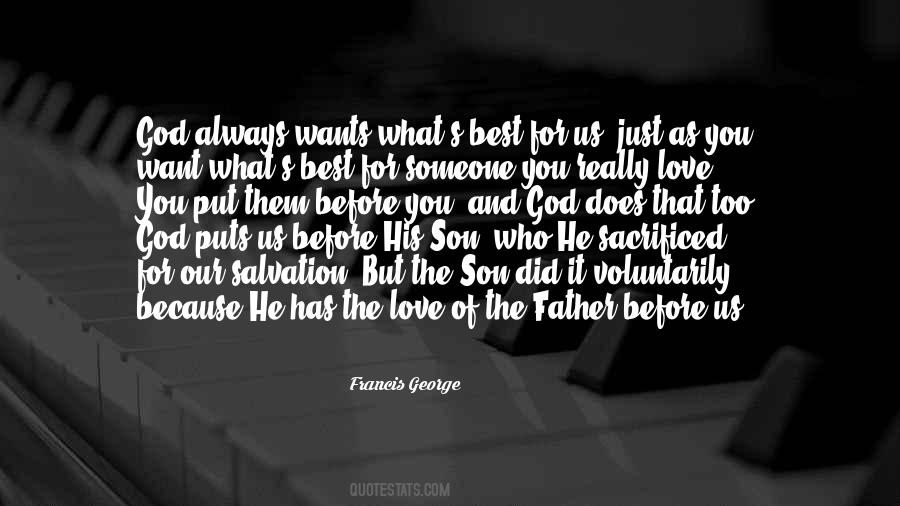 #9. Your eyes gave it away. You don't want the old stuff. You want to have the new and improved Well-being, go with the right people and they'll be right for you. - Author: Auliq Ice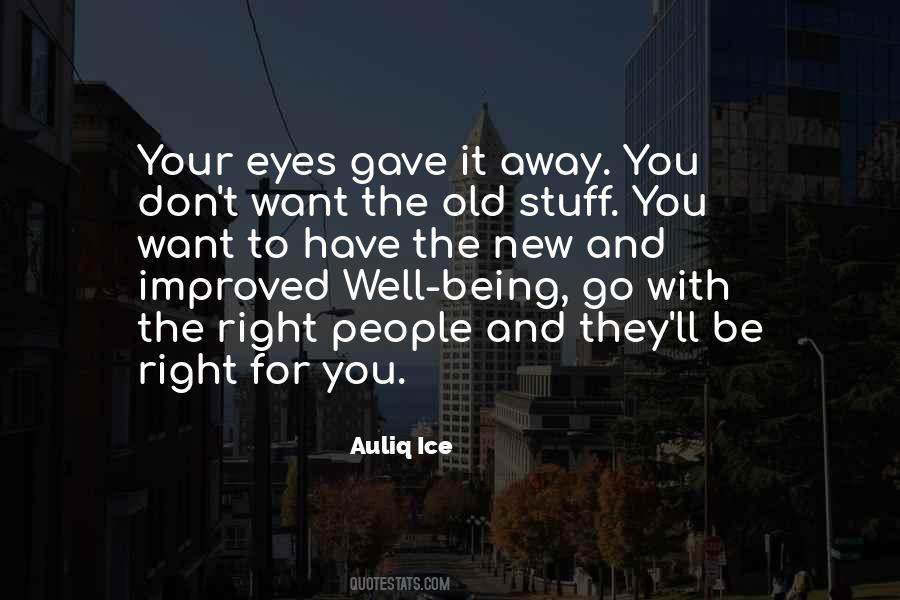 #10. Oh, it's always the same,' she sighed, 'if you want men to behave well to you, you must be beastly to them; if you treat them decently they make you suffer for it. - Author: W. Somerset Maugham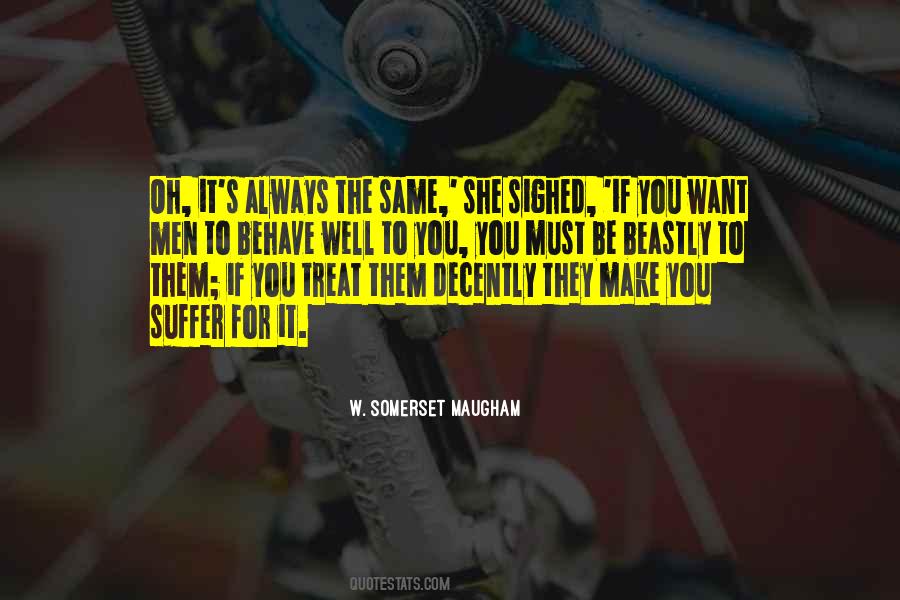 #11. The question, love, is whether you want me enough to take the risk. - Author: Lisa Kleypas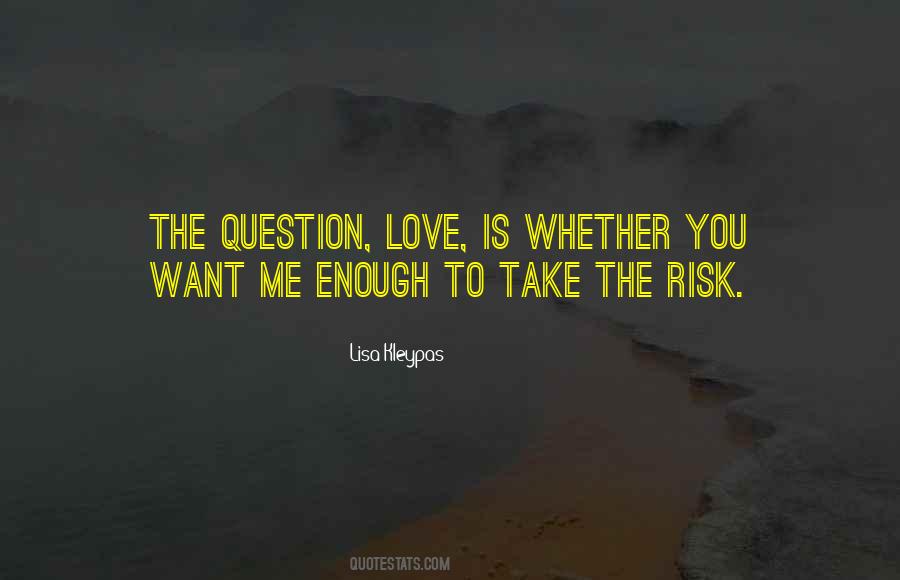 #12. Relax, I won't say it again for a while. I just want you to get used to the fact that one day, when you're comfortable with it, I'll tell you every day, multiple times a day. I want you to know how much I love you every single damn day, but for now, I'll just let you soak it in. - Author: Kimberly Lauren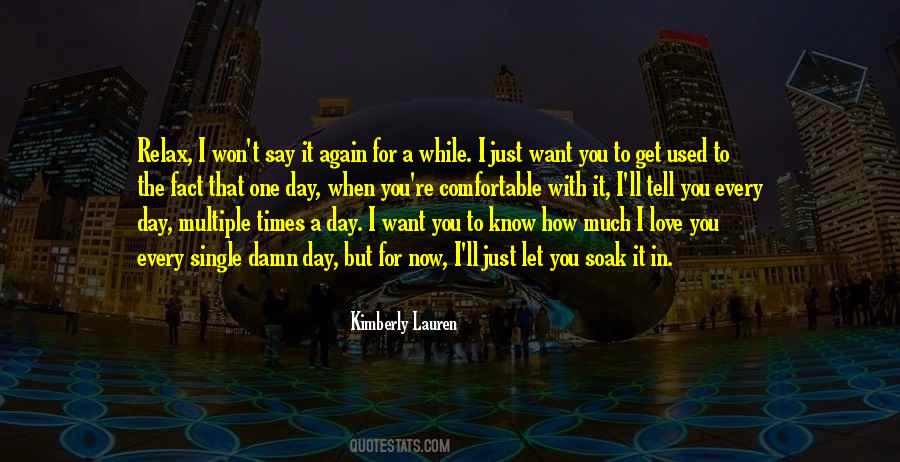 #13. You don't want to be a one-trick pony. On a lot of Smiths songs, I used a pick or a plectrum, and for some of the slow songs, I used my thumbs and my fingers. That's why I love the bass - it's adaptable, and you can express yourself so well with it. - Author: Andy Rourke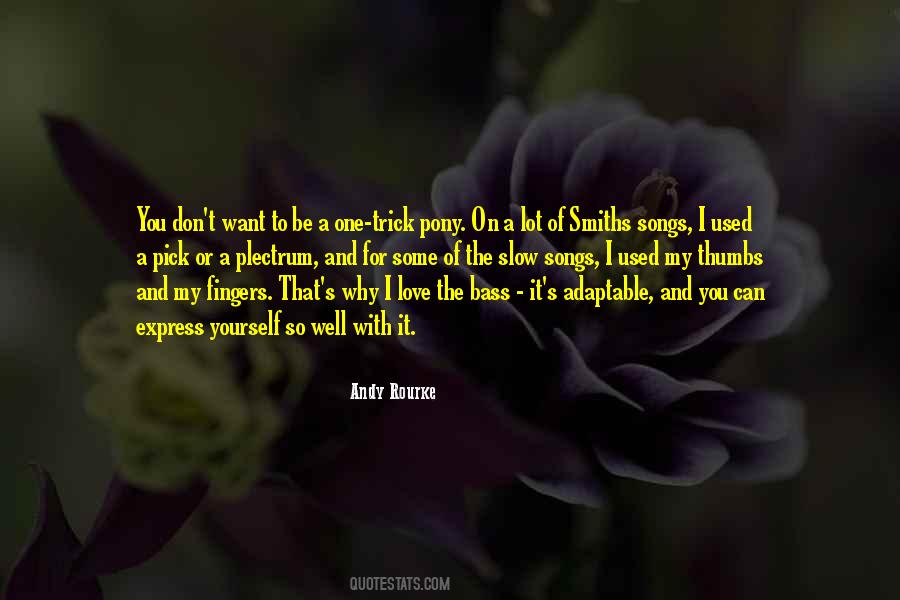 #14. You want me to say yes four times?
God. What do you do when the man you love asks you something?
You say yes.
Four times yes.
What do you do when a Saint loves you?
You love him with all that you possess.
What do you do when Sin comes calling?
You do him. - Author: Katy Evans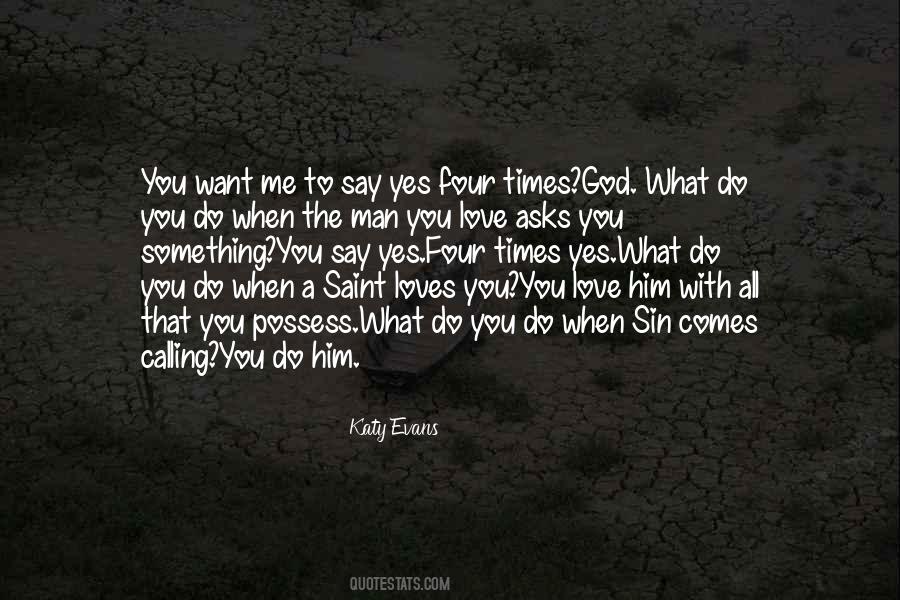 #15. Love Jo all your days, if you choose, but don't let it spoil you, for it's wicked to throw away so many good gifts because you can't have the one you want. - Author: Louisa May Alcott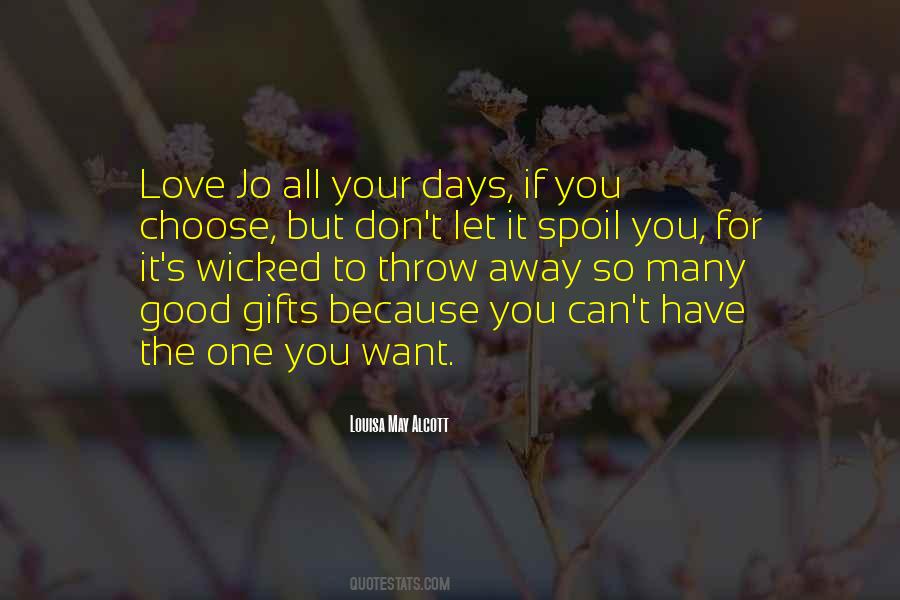 #16. Never was I supposed to hear the words 'He says he wants to see you.' But now that I have, there's no way to refuse. - Author: Suzanne Collins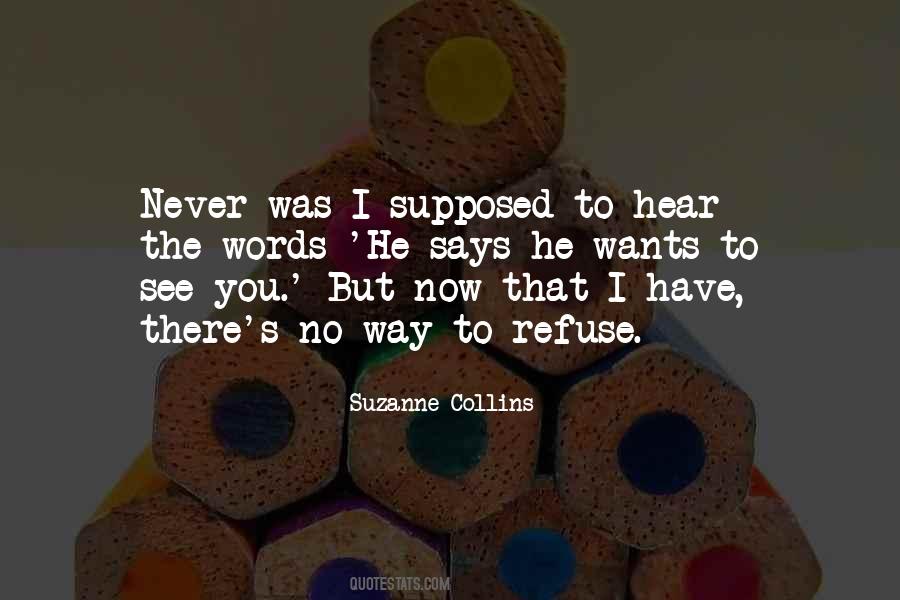 #17. Nobody will ever love you quite the way you want them to. You just have to let them do their best. - Author: Axel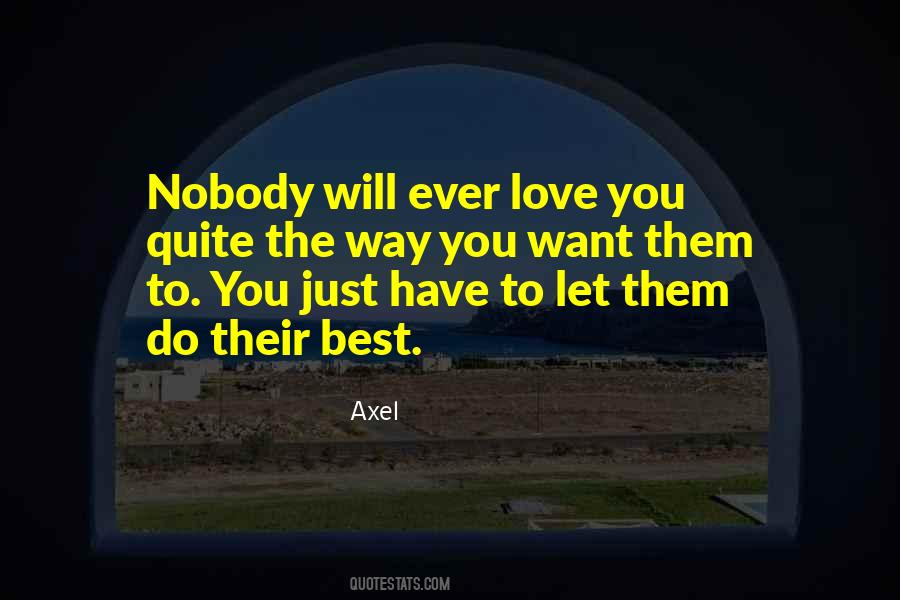 #18. What other people do shouldn't affect you - we do things because of the kind of person we each want to be - Author: George C. Marshall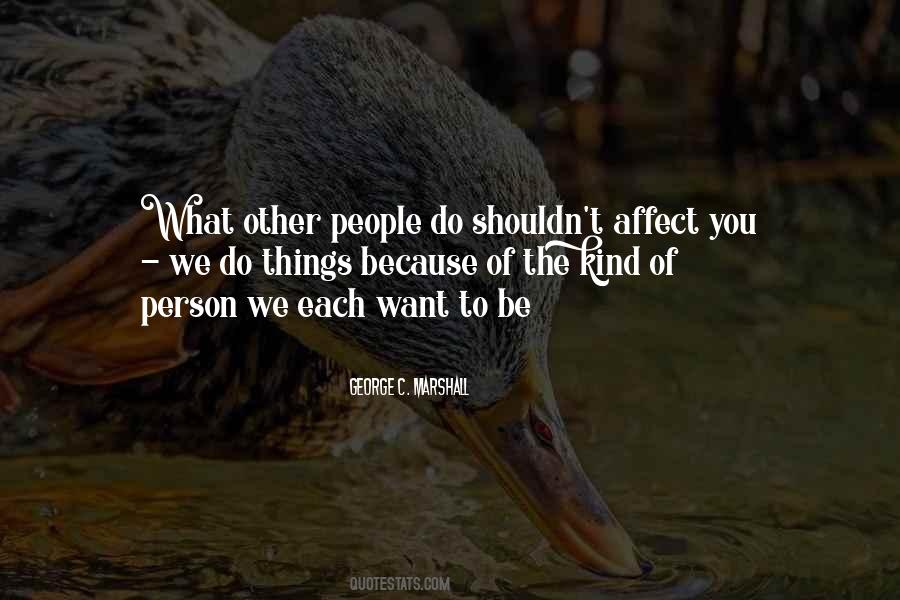 #19. His eyes burned mine. "You just fight for what you want Katherine. The question is, how much do you want me?" Am I worth the fight? The question was implied and his eyes were begging me for assurance. - Author: Carolina Soto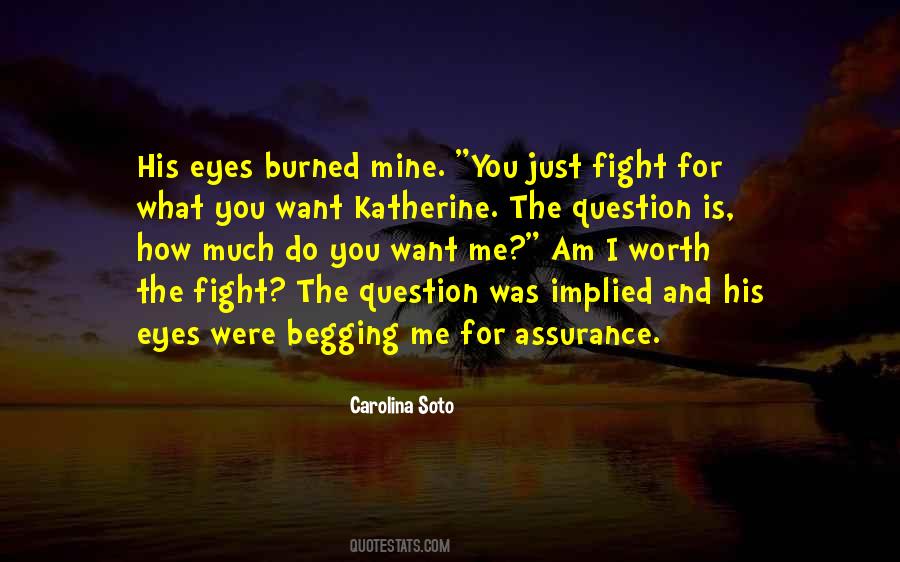 #20. that's why I want you to continue toward your goal. If you have to wait until the war is over, then wait. But if you have to go before then, go on in pursuit of your dream. - Author: Paulo Coelho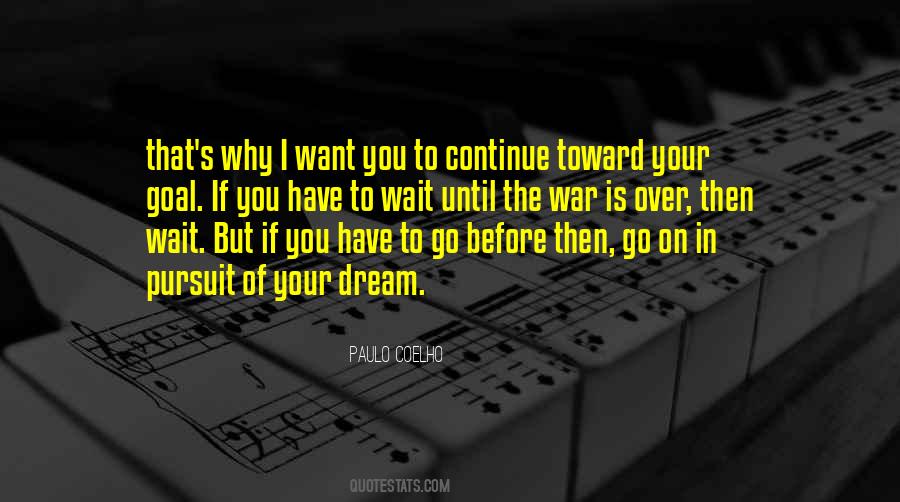 #21. Lots of people, from what I can see, just want to get into the music business for the glamour of it. But there isn't any, really. It's so up and down this industry, but if you really love it, nothing can stop you. - Author: Eliza Doolittle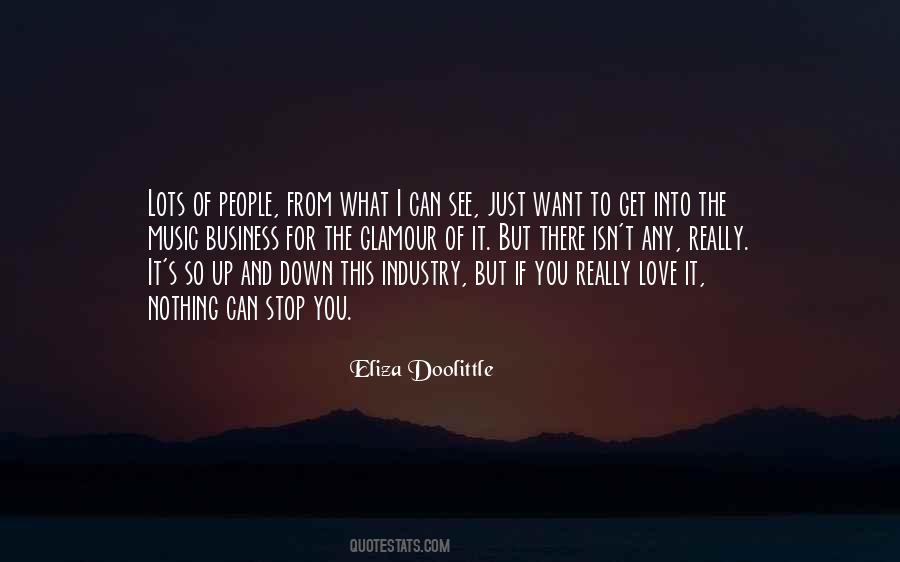 #22. I want to give you back your first kiss, the one that jerk stole from
you. And I want it to be something that even a coma can't make you
forget. - Author: Shelly Crane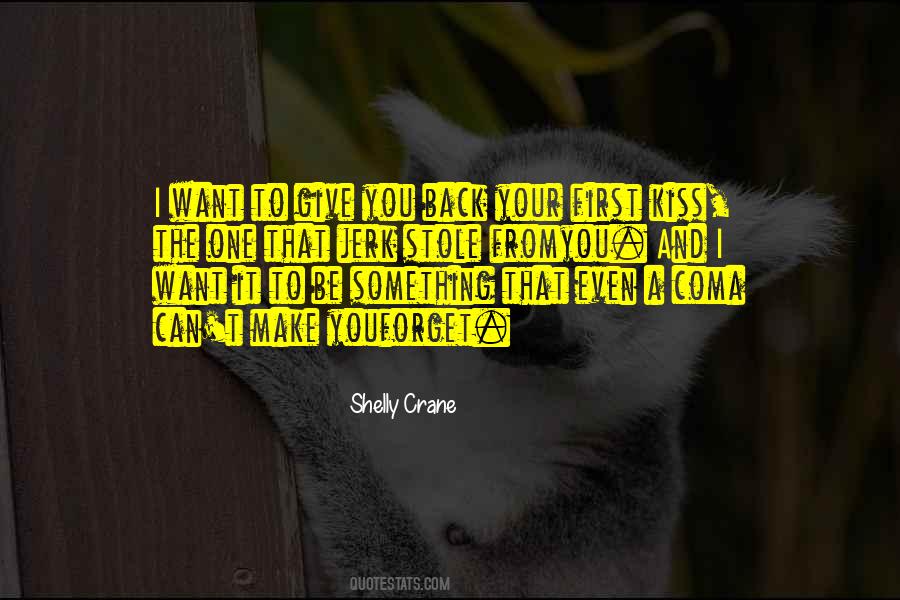 #23. Here is my experience. Stay away from the ones you love too much. Those are the ones who will kill you. What you want to live and be happy in the world is a woman who has her own life and lets you have yours. - Author: Donna Tartt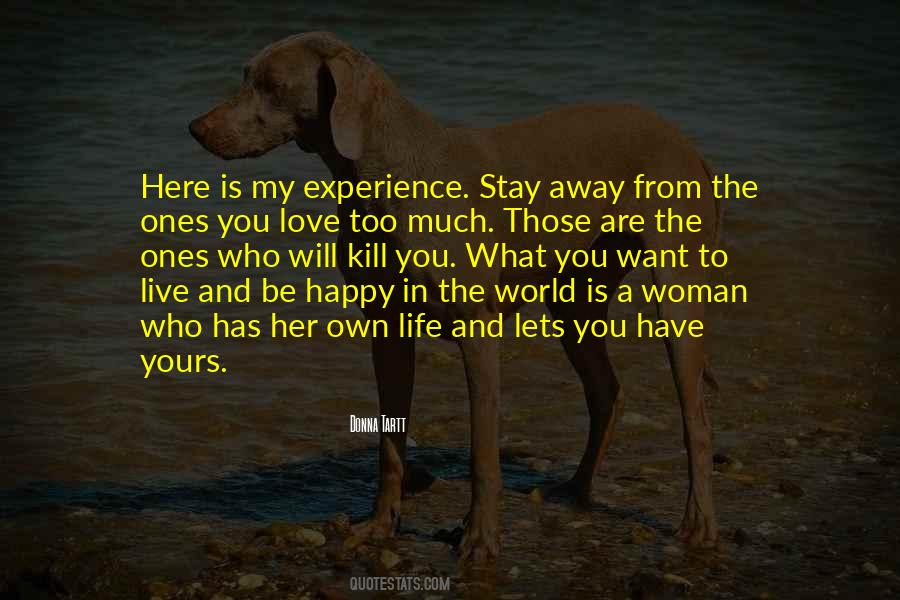 #24. Do you want to change lives? Do you really want to change the world? Then read. Read as much as you can, as widely as you can and don't forget to read what you like. Most of all read what you love. There is power in that. - Author: Abigail George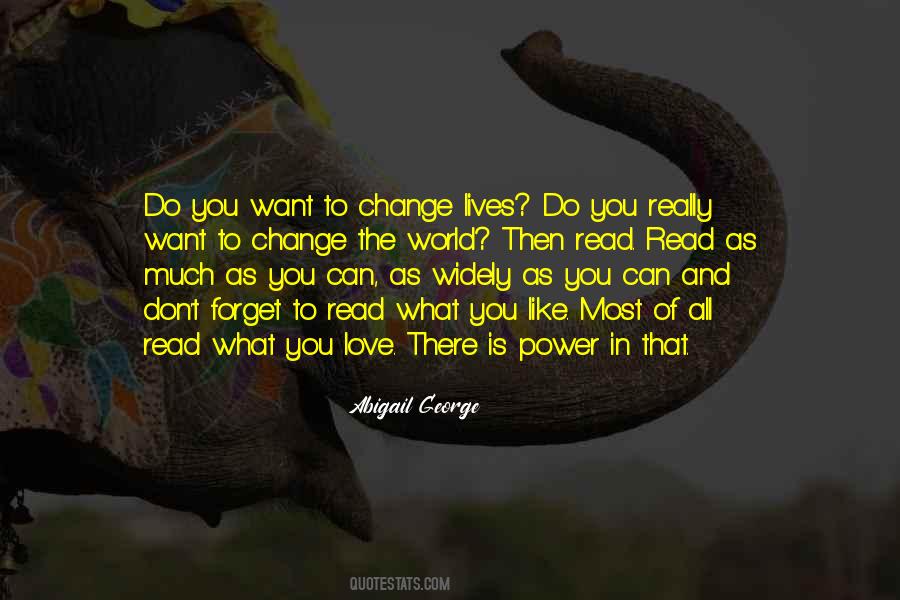 #25. What I do miss that I don't get anymore? You're going to think I'm crazy, but you want the truth, so here it is. The lights! I miss the spotlights. I don't mean it figuratively. I mean it literally. I love the feeling of lights. - Author: Barbara Mandrell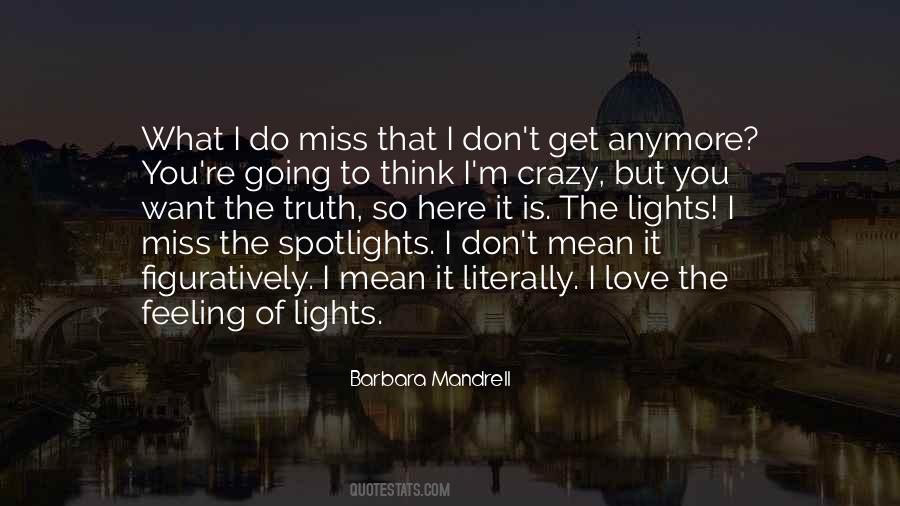 #26. I have a feeling that being in love sometimes means the projection of your desires onto another person. The important thing is that you like the other person, respect the other person and want to raise children with the other person. - Author: Eric Braeden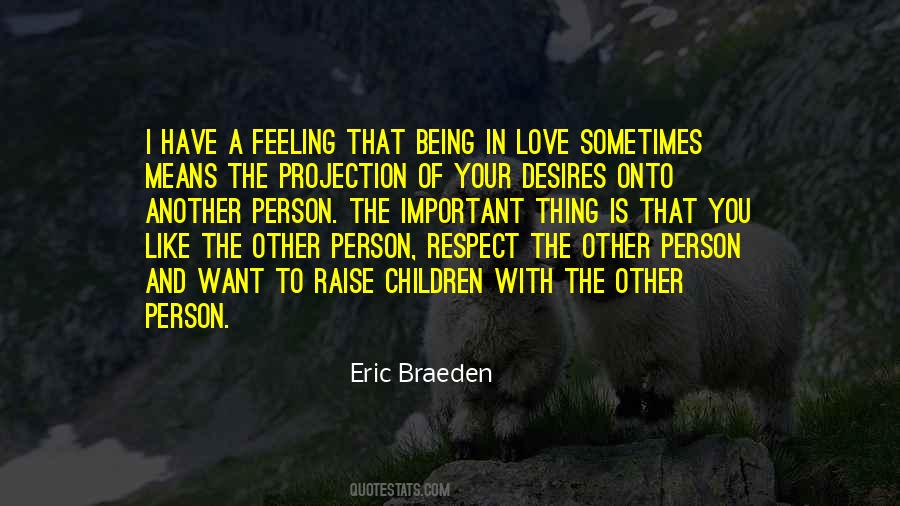 #27. Lifting his head to set his chin in the middle of her chest, Gage looked her in the eyes and murmured back, "Because you make me want to be more man than animal. You make me want to live and love deeply enough for one lifetime rather than live hundreds of lifetimes without you." - Gage - Author: Jessie Lane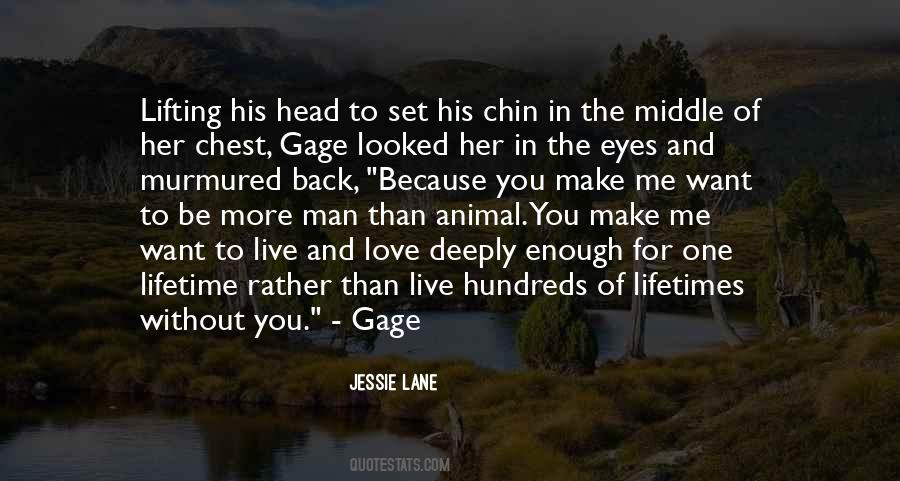 #28. My advice for girls who are waiting for their Prince Charming is to be open for anything. Be open to new experiences, be open to the idea that it may take longer than you want, but if you're open to meeting new people and new adventures, then love will come along. - Author: Lily Collins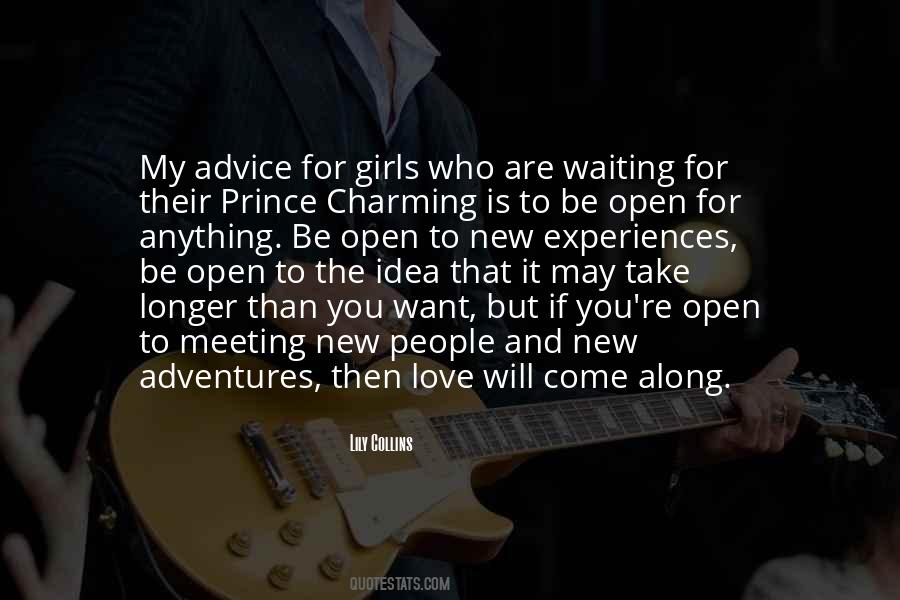 #29. I love the idea of making movies that kids and adults can go to together and both get something out of it, and not just, 'Oh, I've got to take my kid to the movie because they want to see the next, you know, 'Hannah Montana' movie or whatever.' - Author: Rob Reiner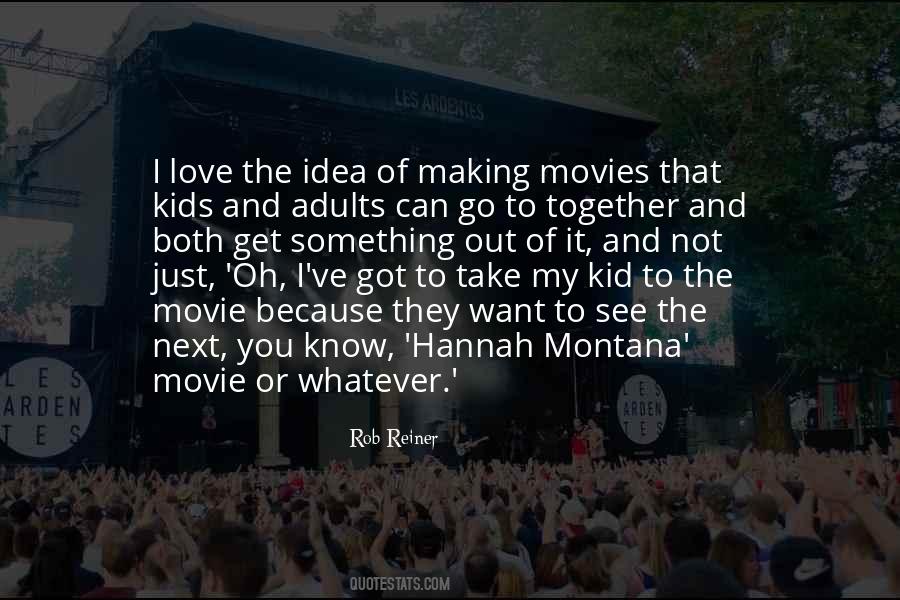 #30. All my life I have been haunted by the obsession that to desire a thing or to love a thing intensely is to place yourself in a vulnerable position, to be a possible, if not a probable, loser of what you most want. Let's leave it like that. - Author: Tennessee Williams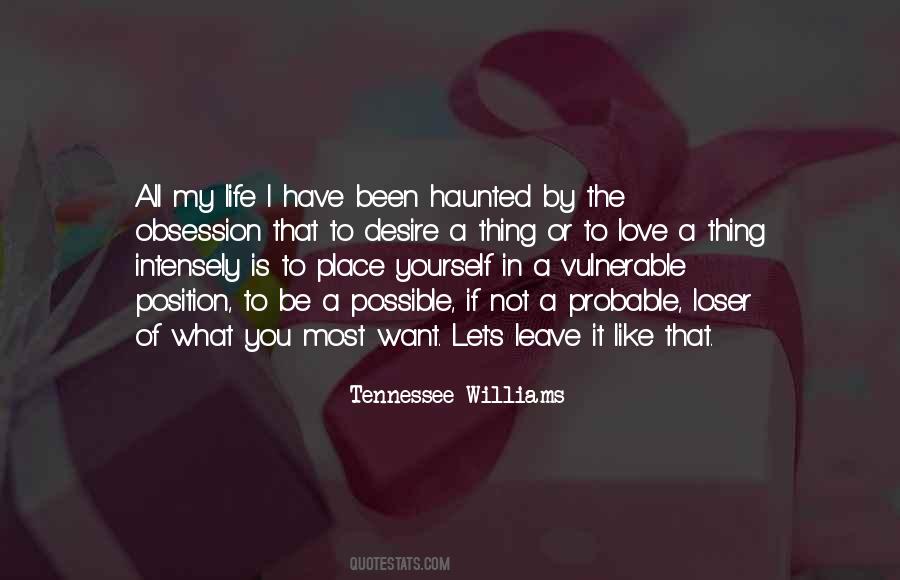 #31. If it hadn't been for Prosper, he might never have learned how to love at all. Because the ability to become attached to people was something that you had to exercise at an early age, if you didn't want to lose it altogether. - Author: Catherine Jinks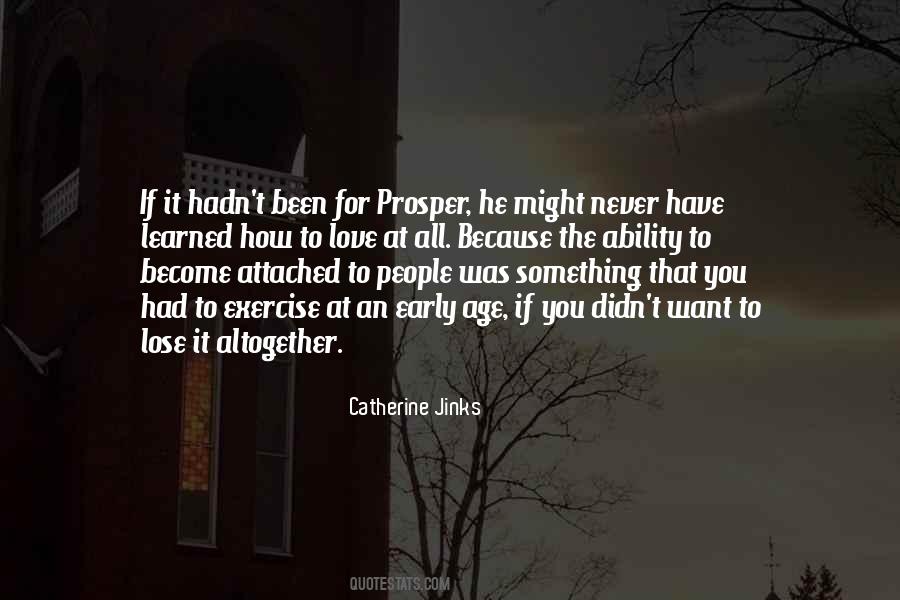 #32. If you have been suffering with physical ailments or even a spiritual emptiness, I want to share with you what I know to be true: The more love and reverence you give your body, the better you will feel. - Author: Debbie Ford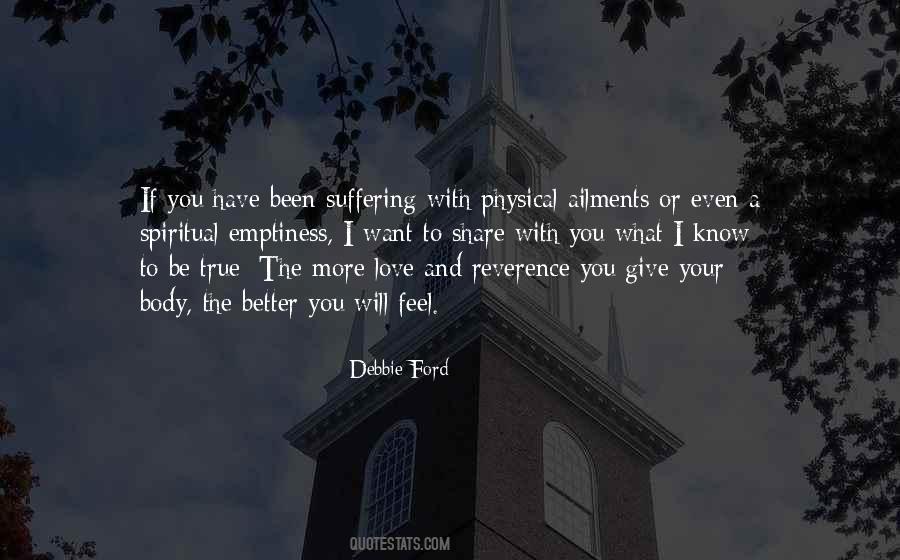 #33. I want you to tell me that you feel the same way for me. And I'd like you to tell me those feelings are worth it. I'd like you to say I'm worth it. - Author: Nessie Q.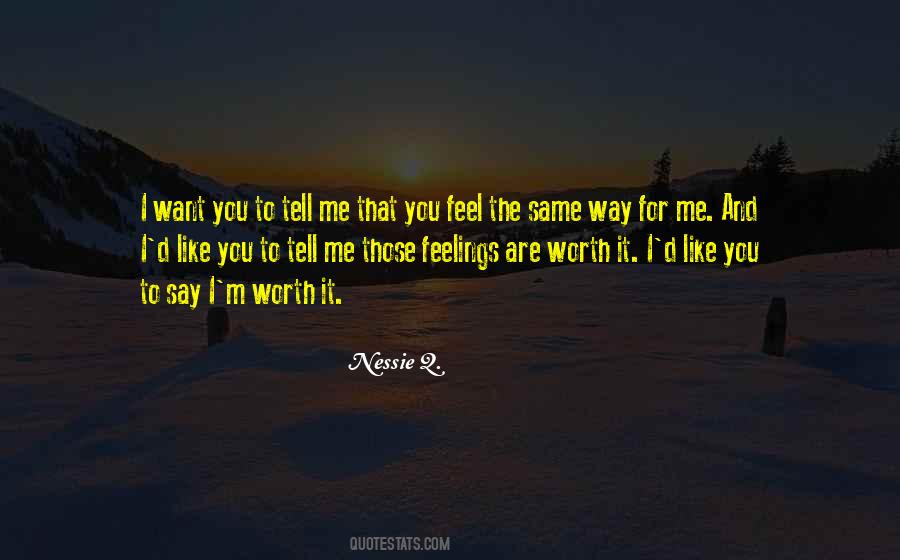 #34. saying goodbye isnt hard, but saying it to something you care about is whats hard, because you dont want to forget the emmotional pain and happiness they caused in you're life. - Author: Annoymous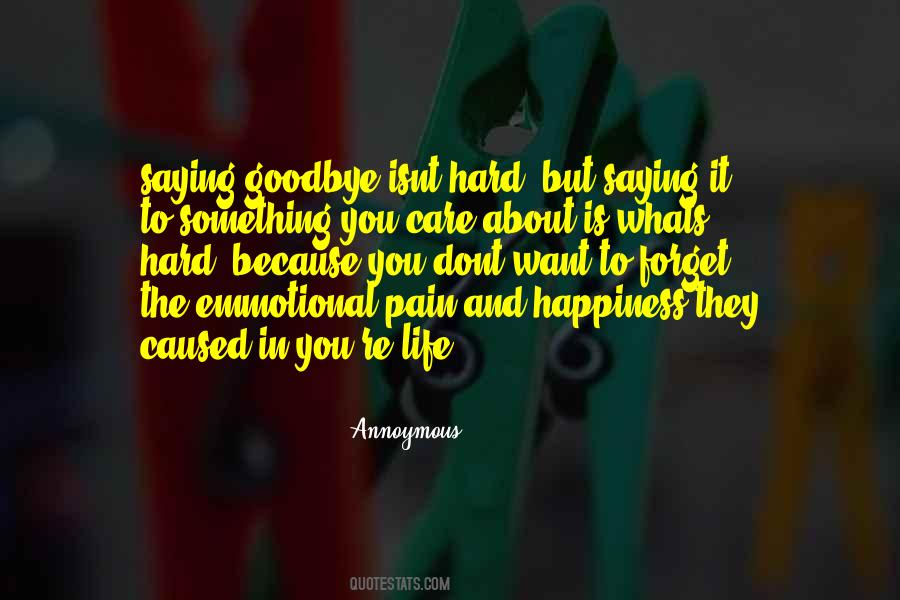 #35. It's no good singing if you just want to be a pop star; you've got to work at it and do it for the love for it, not because you think it will make you famous. - Author: Bonnie Tyler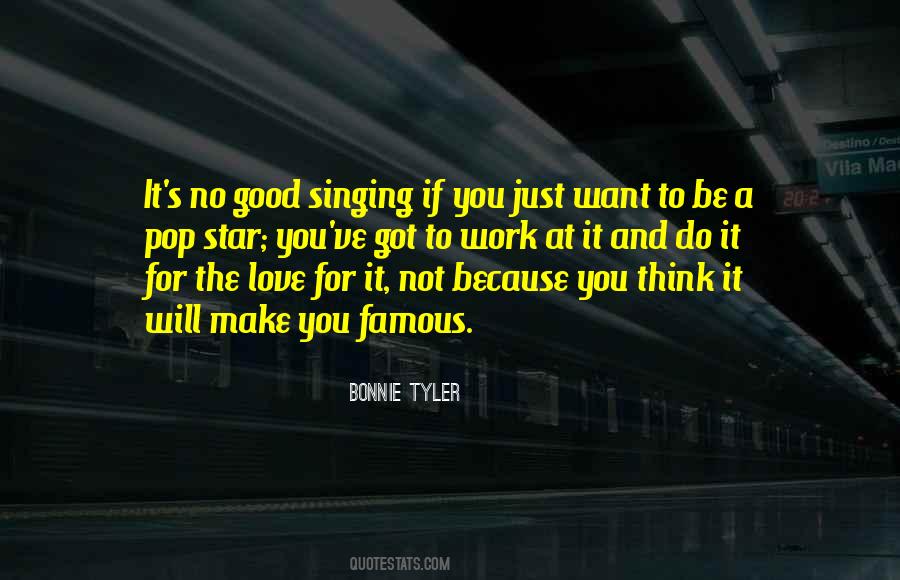 #36. You're not damaged. But even if you were, I'd spend the rest of my life fixing you. My life isn't mine either,Caitlin. I can't explain it, but since I've met you, I've felt a connection to you so strong that I can't deny it. I don't want to deny it. So my life isn't my own. It's yours. - Author: S.H. Kolee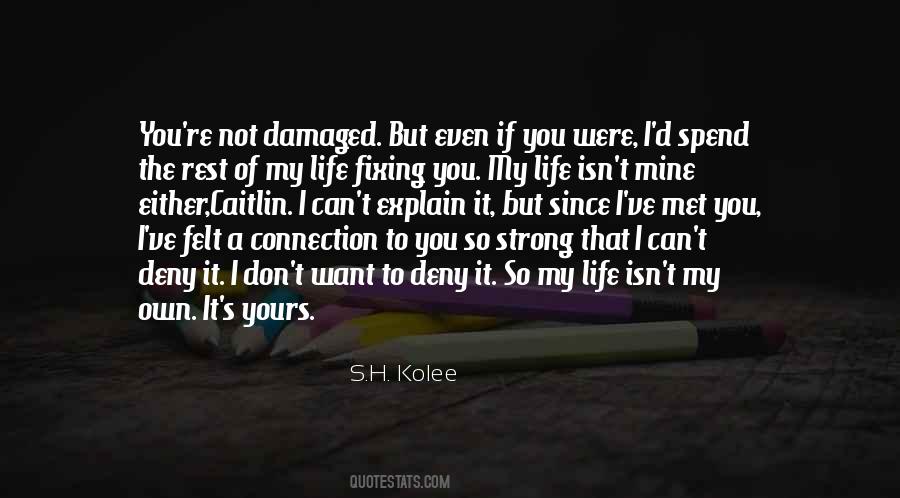 #37. I love the way you taste," she said as she licked her lips. And that made his erection flare in her hand. "Climb up on me," he said gruffly. "I want to be inside you - climb up." For - Author: J.R. Ward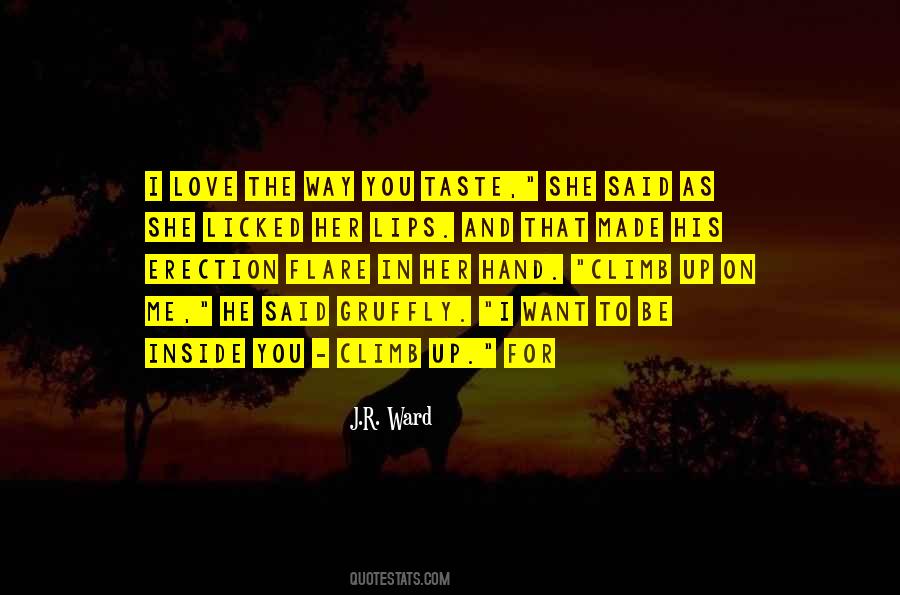 #38. I'm gonna love you with all these scars, with this sexy-as-fuck- short hair. However the fuck you look, wearing a damn Glad bag if you want. I'm in this with you 'til the very end. - Author: Tillie Cole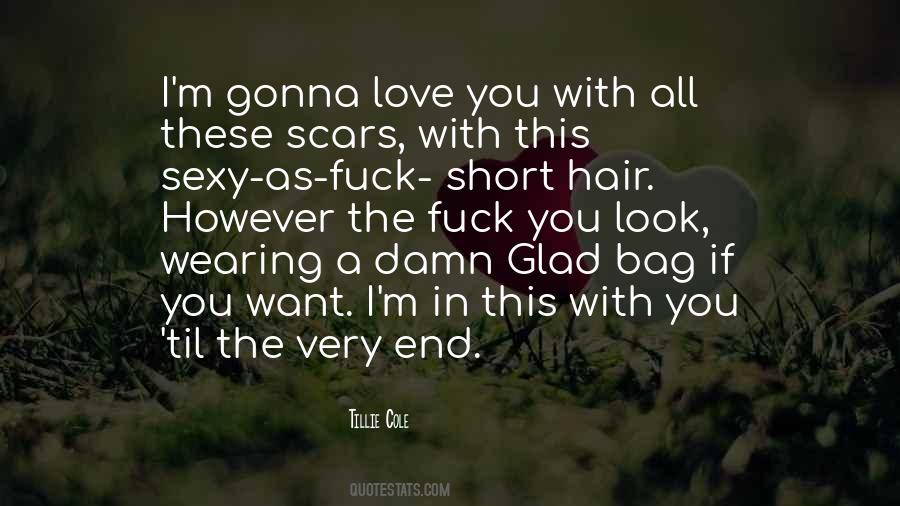 #39. People love misery, they love to feel sorry for themselves, and they definitely don't want to be enlightened. That's the first thing they tell you at boot camp in the higher worlds. - Author: Frederick Lenz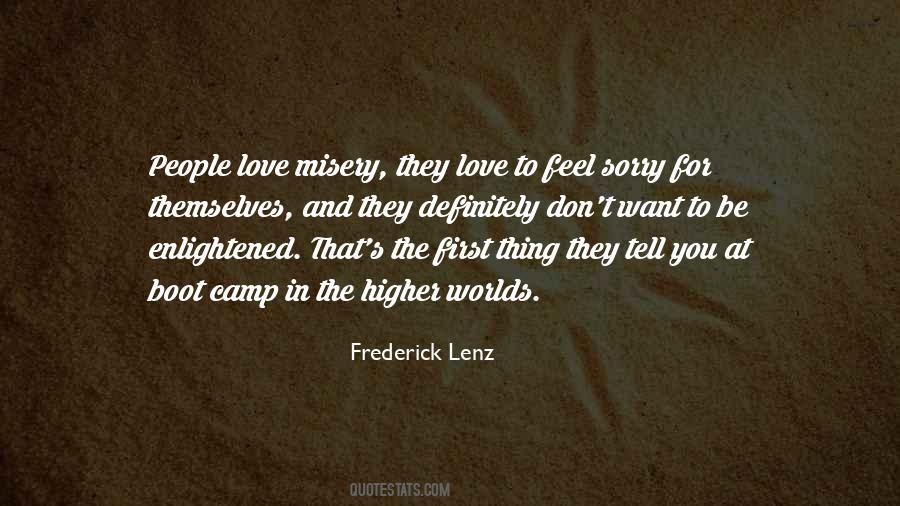 #40. To me, same-sex marriage is like the new normal. I don't give a sh*t. If two gay people want to get married it doesn't bother me. If two people say they love each other and they want to be together, they should be together. Don't you think? - Author: NeNe Leakes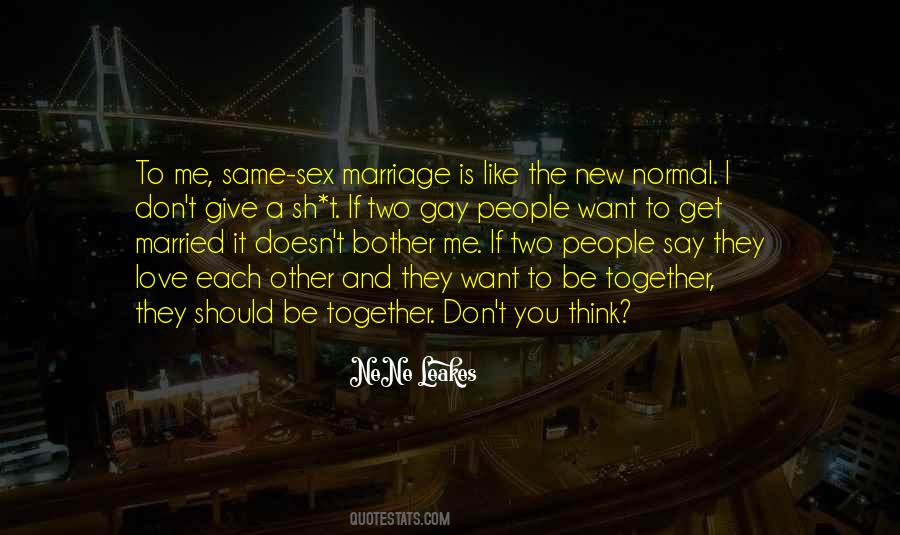 #41. Most of the time I'm thinking of you
All of the time I love you
Remembering the good times and the bad
So much as
Happened and
Maybe I'm loving too fast
All I know is I ...
Love you. And want to
Live with you
Only you
Will you be my wife? - Author: Monica Murphy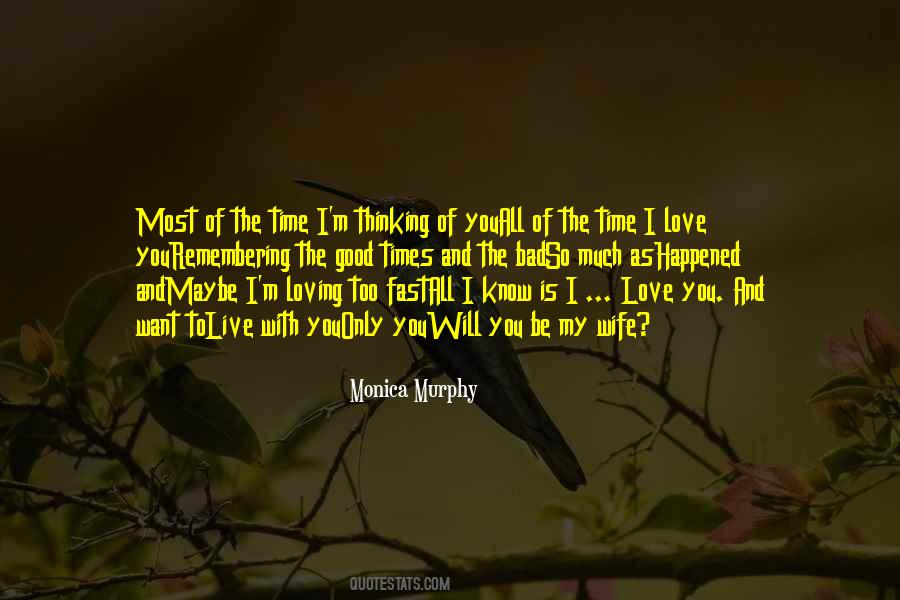 #42. Love is wonderful and worthwhile and enriching but it should never be a standoff between the person and the life that you want. - Author: Heidi Priebe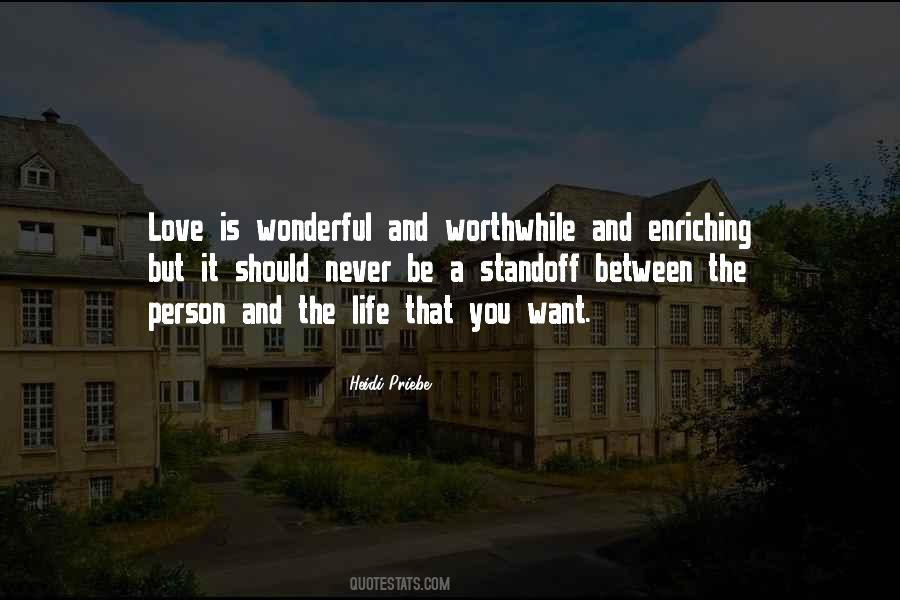 #43. When you have a baby, when you feel his love, you feel so at peace with the world. You just want to share the good news and share how happy you feel. - Author: Shakira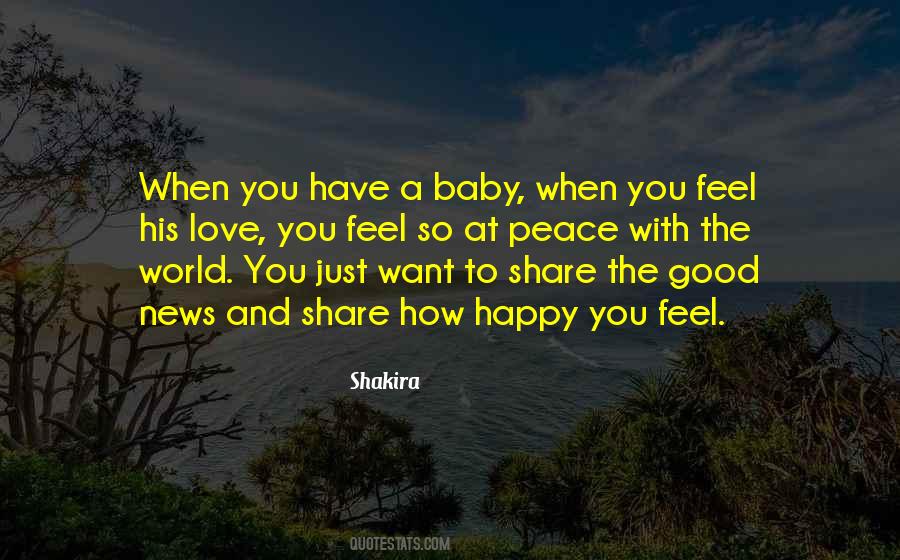 #44. This is very interesting because the Liberal Party of Canada, heading into an election, at the last minute they always stand up and they say: We know there's people out there that want to vote NDP and God love you. - Author: Rick Mercer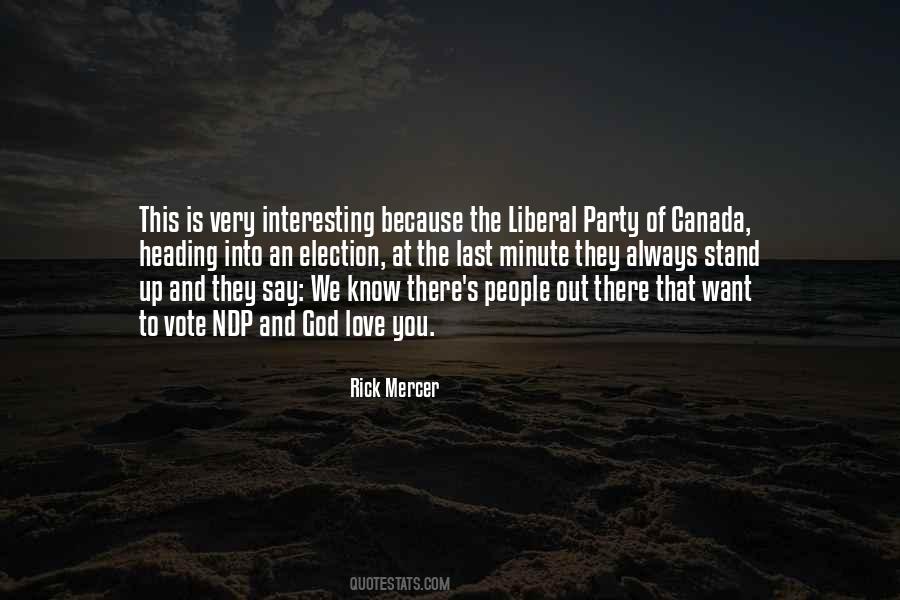 #45. Honestly, we'd probably be great parents. But it's a human being, and unless you think you have excellent skills and have a drive or yearning in you to do that, the amount of work that that is and responsibility - I wouldn't want to screw them up! We love our animals. - Author: Ellen DeGeneres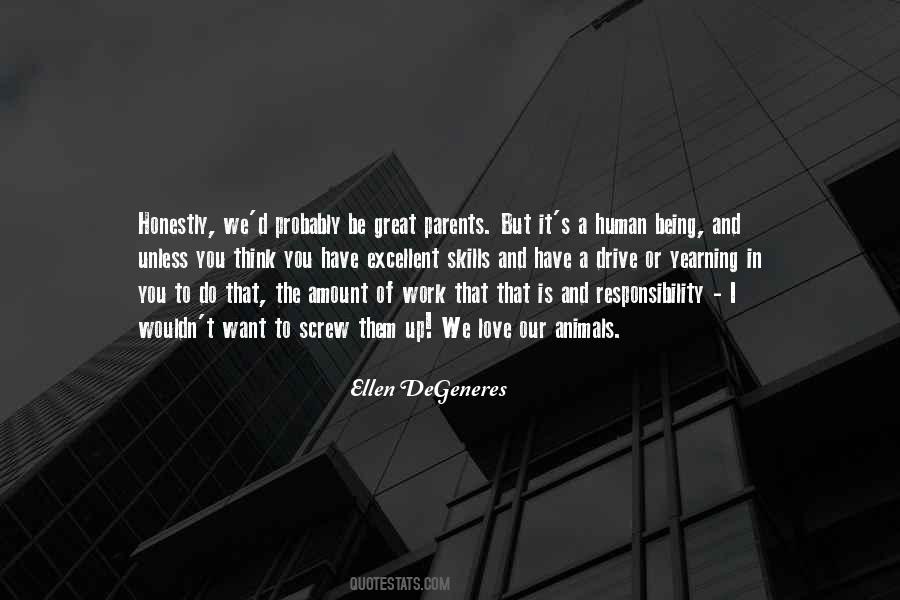 #46. Don't you understand? I want to spend my life with you. I want you to be there when I go to bed at night and when I wake up in the morning. - Author: Heather Anastasiu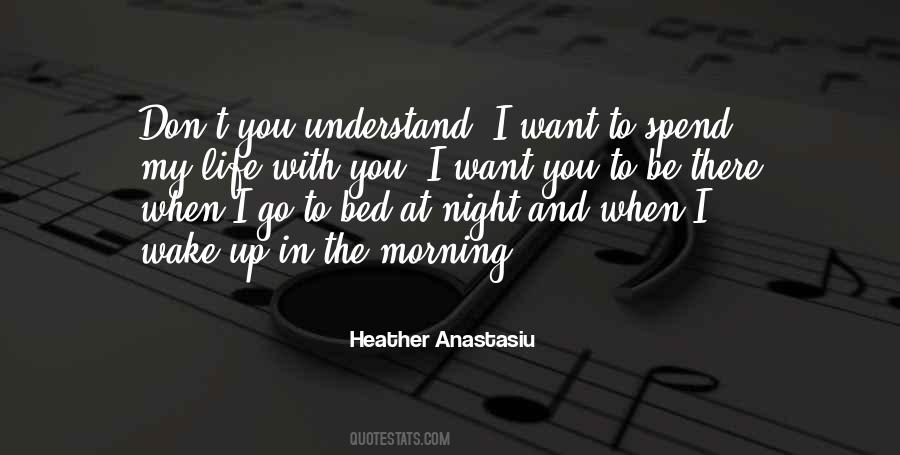 #47. You want to give me chocolate and flowers? That would be great. I love them both. I just don't want them out of guilt, and I don't want them if you're not going to give them to all the people who helped mother our children. - Author: Anne Lamott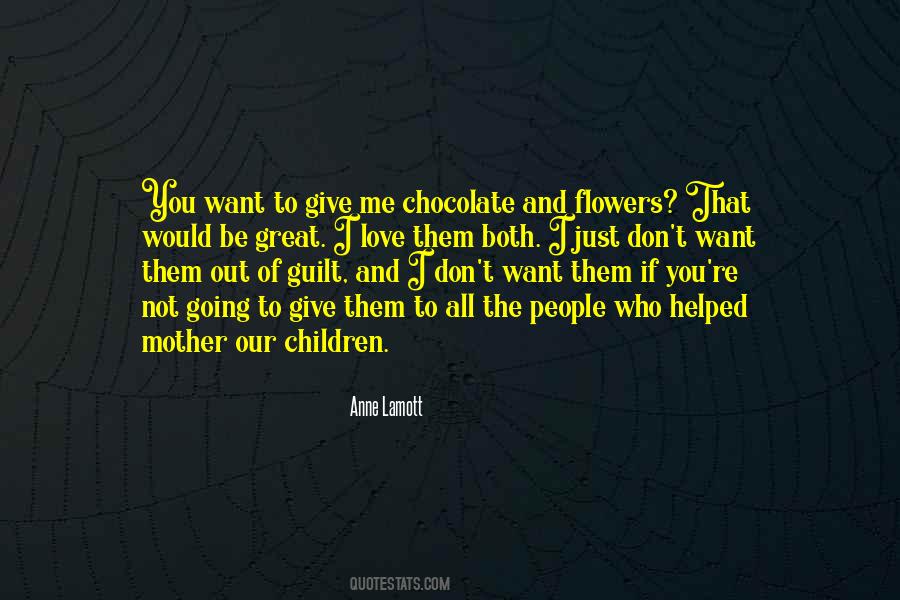 #48. I refer you to my earlier statement. I love you, Ryder. It doesn't shut off because you run away. It doesn't die because you want it to in order to protect me. You think you're destroying me, but loving you strengthens me. Heals the broken. - Author: Melyssa Winchester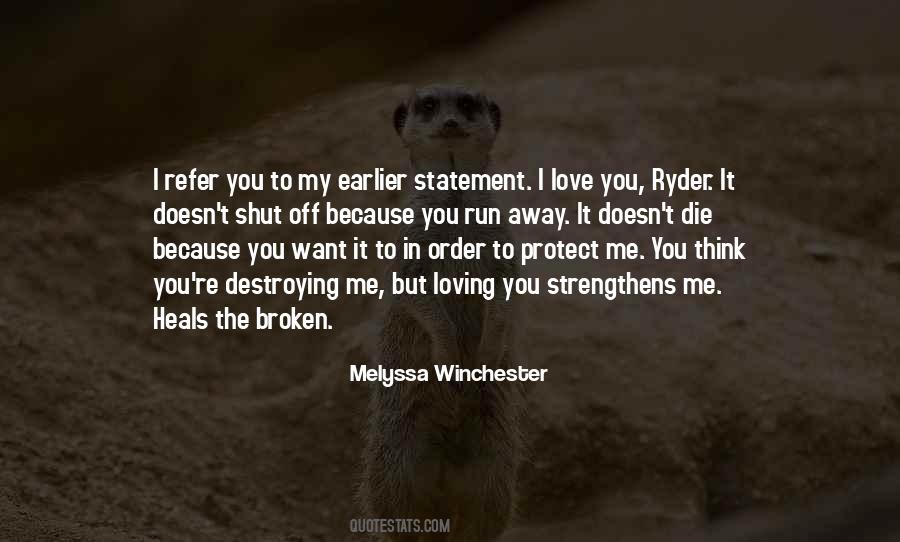 #49. I do trust you, is what I want to say. But it isn't true
I didn't trust him to love me despite the terrible things I had done. I don't trust anyone to do that, but that isn't his problem; it's mine. - Author: Veronica Roth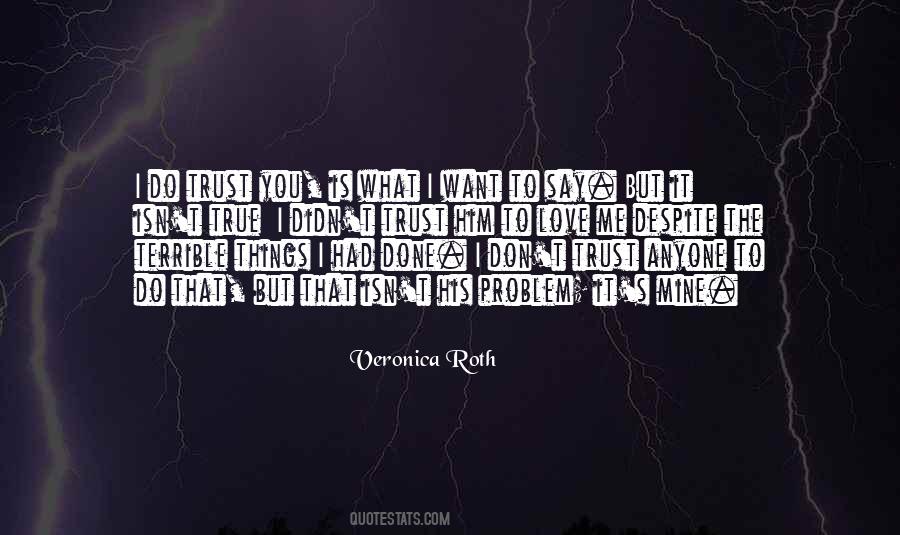 #50. Privacy is relational. It depends on the audience. You don't want your employer to know you're job hunting. You don't spill all about your love life to your mom or your kids. You don't tell trade secrets to your rivals. - Author: Barton Gellman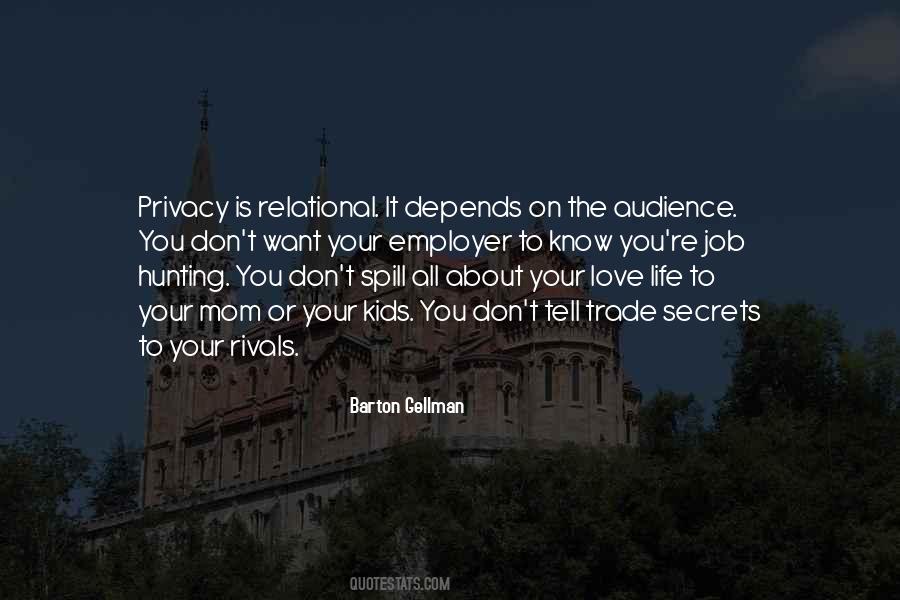 #51. Some people think that nothing moves in this world without leave of the woman. Do not know more, but I can say that war never happened, nor can there be, when you do not want to leave sovereign - Author: Jose De Alencar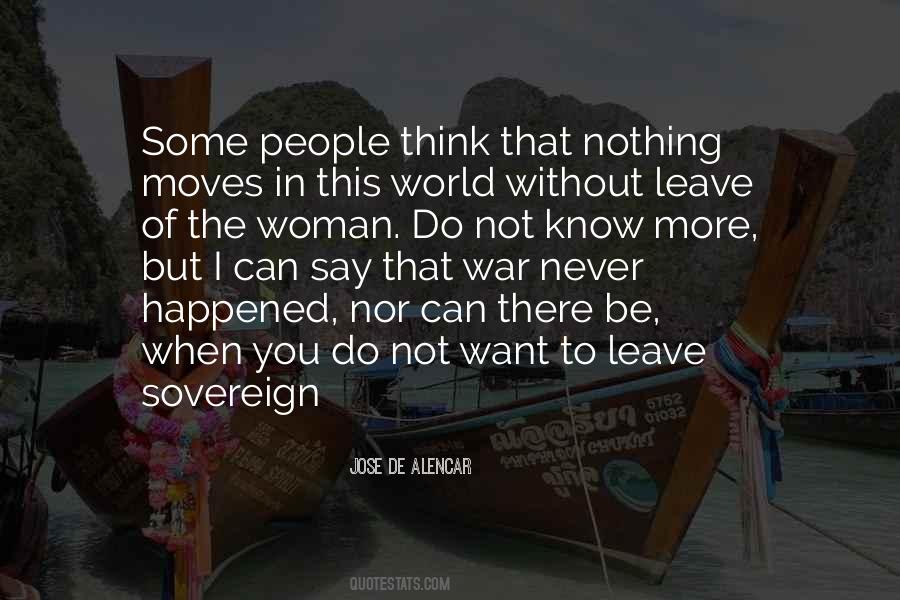 #52. no
it won't
be love at
first sight when
we meet it'll be love
at first remembrance cause
i've seen you in my mother's eyes
when she tells me to marry the type
of man i'd want to raise my son to be like - Author: Rupi Kaur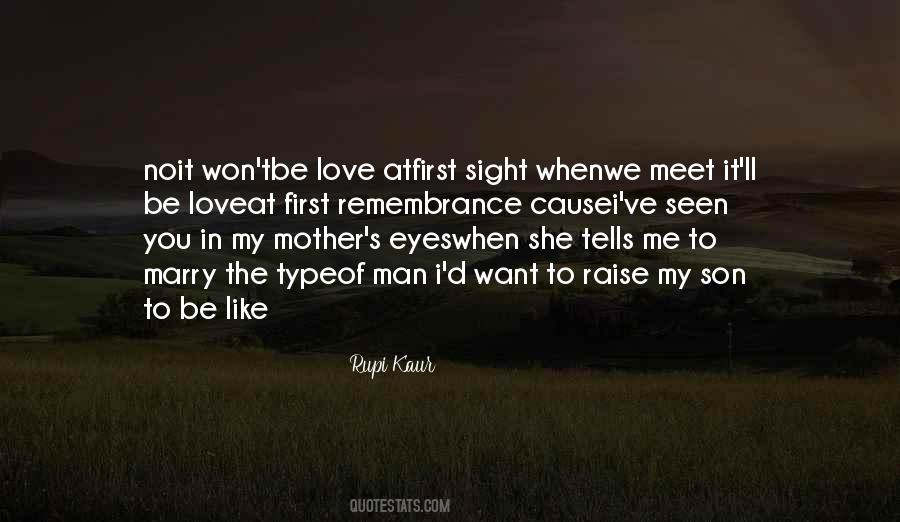 #53. Do what you love, think what you feel and live the way you want. - Author: Santosh Kalwar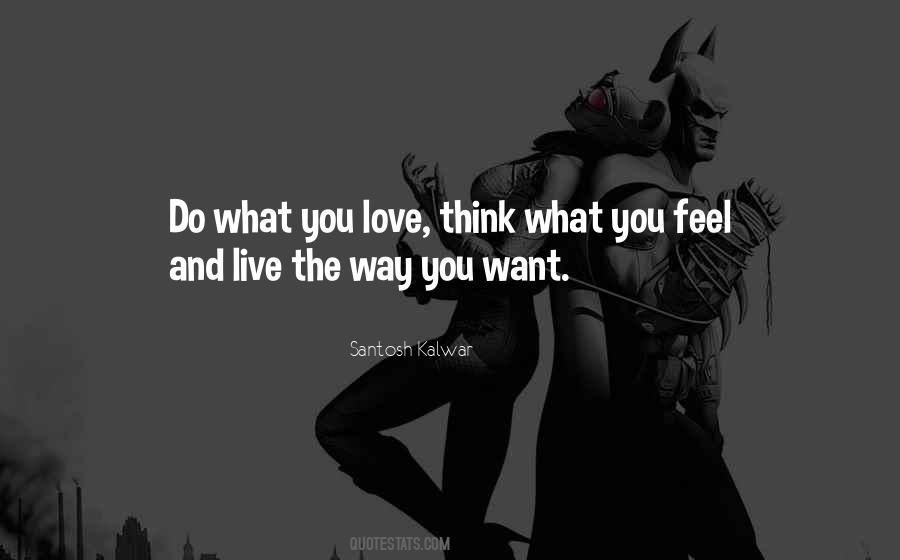 #54. You want me to invite him to dinner."
"I want you to invite him to dinner," she agreed.
"You know," he said, "most gay men don't have mothers who are this enthusiastic about their love lives."
"That's probably true," she said. "You're one of the lucky ones. - Author: Matthew Haldeman-Time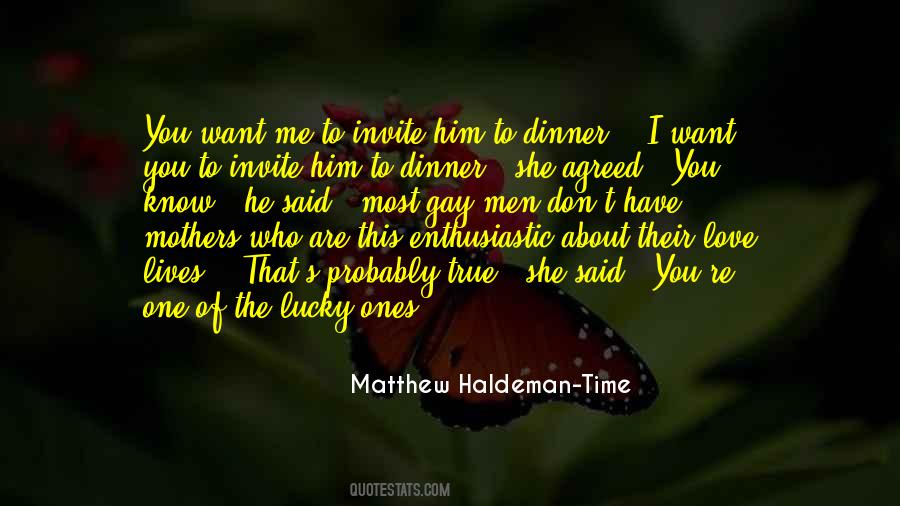 #55. If you want to attract the right man or woman in your life, you must heal first any issues from the past. - Author: Linda Alfiori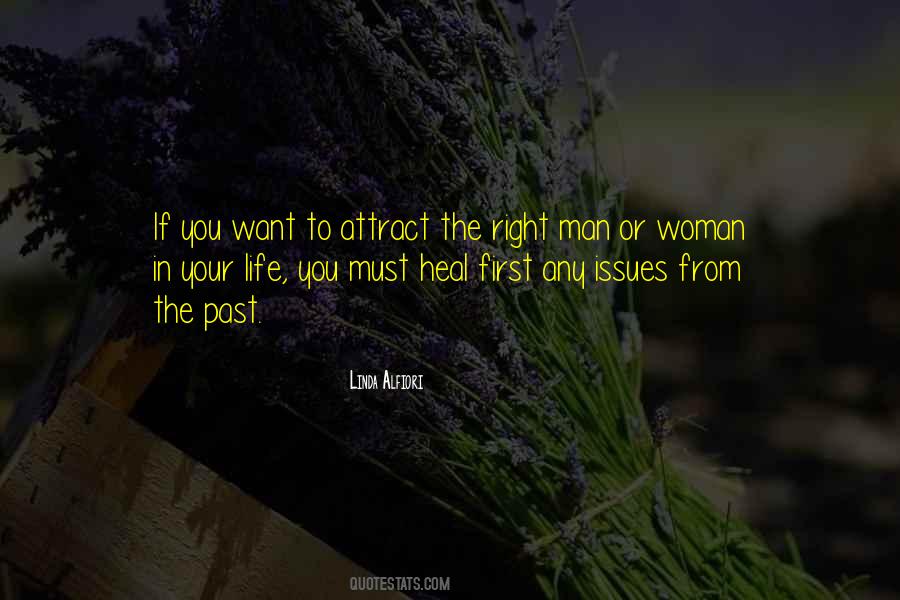 #56. If you want to be successful, don't seek success - seek competence, empowerment; do nothing short of the best that you can do. - Author: Jaggi Vasudev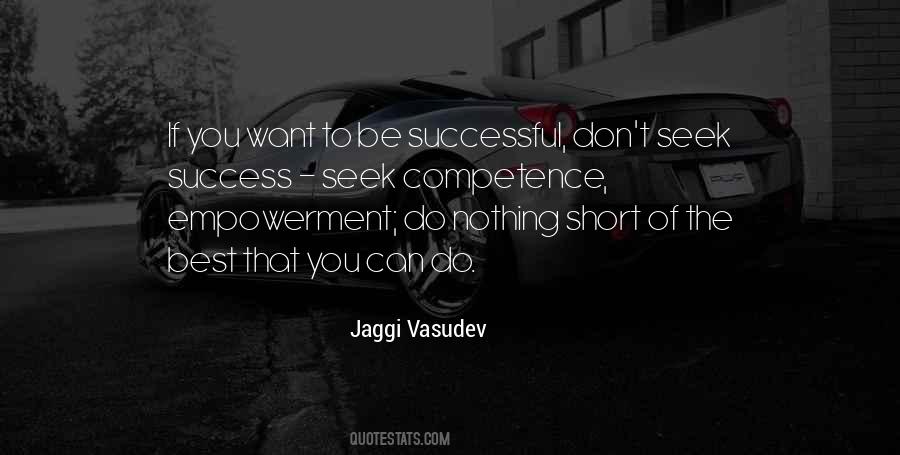 #57. ...you can love some all you want, but you can't go into their past and become a part of their formative years. - Author: Caroline Kepnes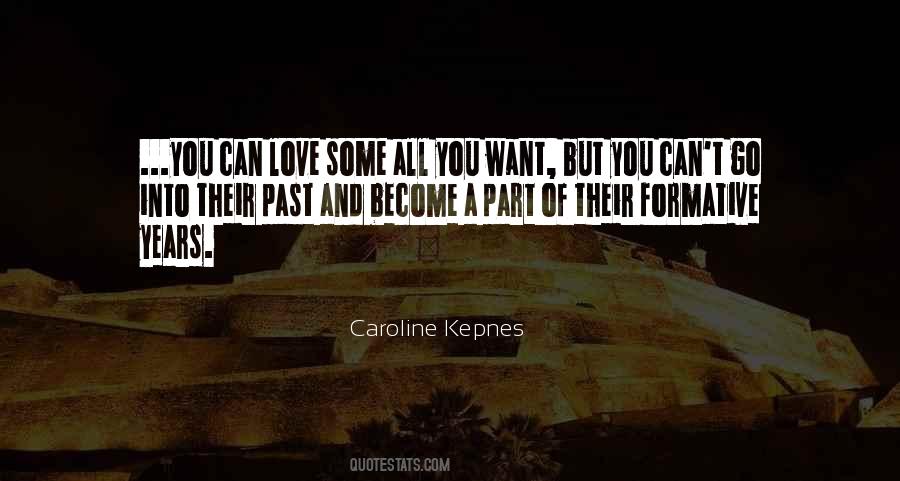 #58. But for the love of piss, make some sort of decision. If you don't want to eat babies and nail bloodbags to walls, that's your choice. What Sarren did or made you do in the past has nothing to do with it now. You're a vampire. Do whatever the hell you want. - Author: Julie Kagawa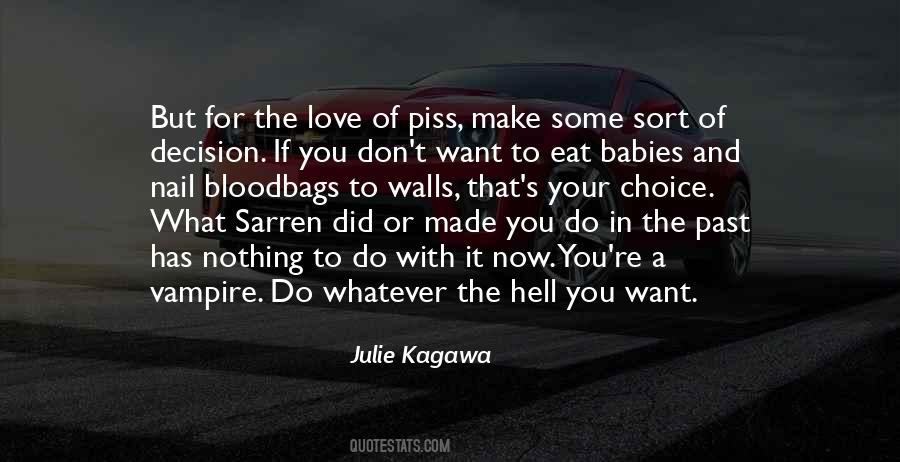 #59. I can't do anything about the fact
that our dreams don't align. And since
I do love you, I want you to live yours. - Author: Penny Reid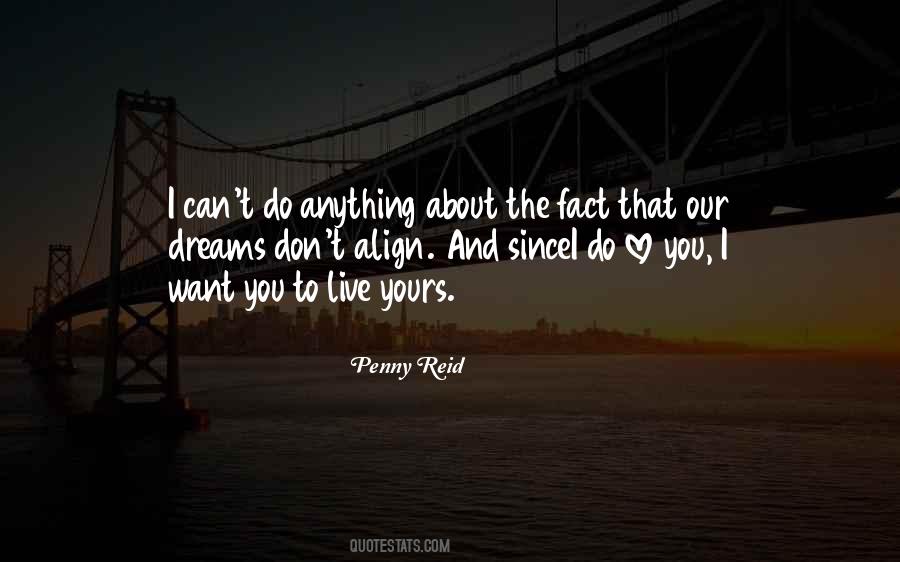 #60. I want to be with you, Demetria. Go on dates, have sex and pointless arguments, figure out why you like to eat rabbit food, be the person you call first when you've had a bad day, come over and hold your hair when you're sick. How much clearer can I make this? - Author: Genevieve Dewey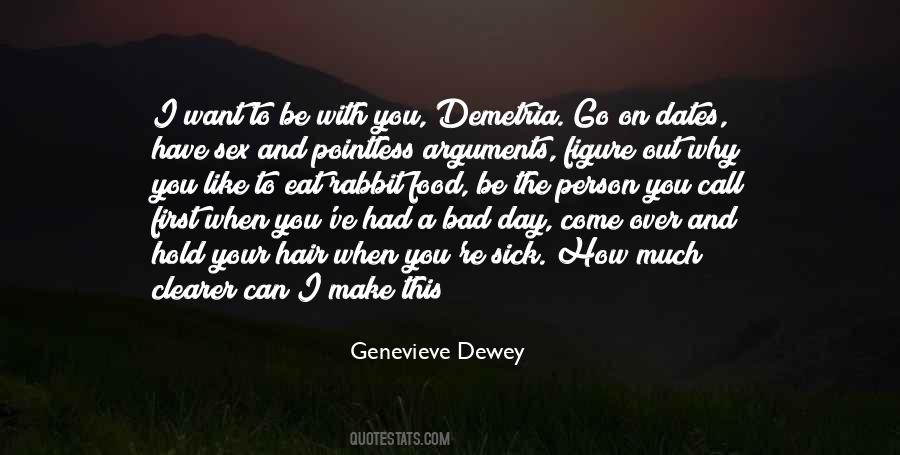 #61. I'm not sure what kind of love you mean, baby, but if you mean do I want you to be with me forever, that I can't bear the thought of being without you as my lover, my best friend, my whole world....one day my wife, and my baby mama, then yes, I Love you, Love you! - Author: S.E. Hall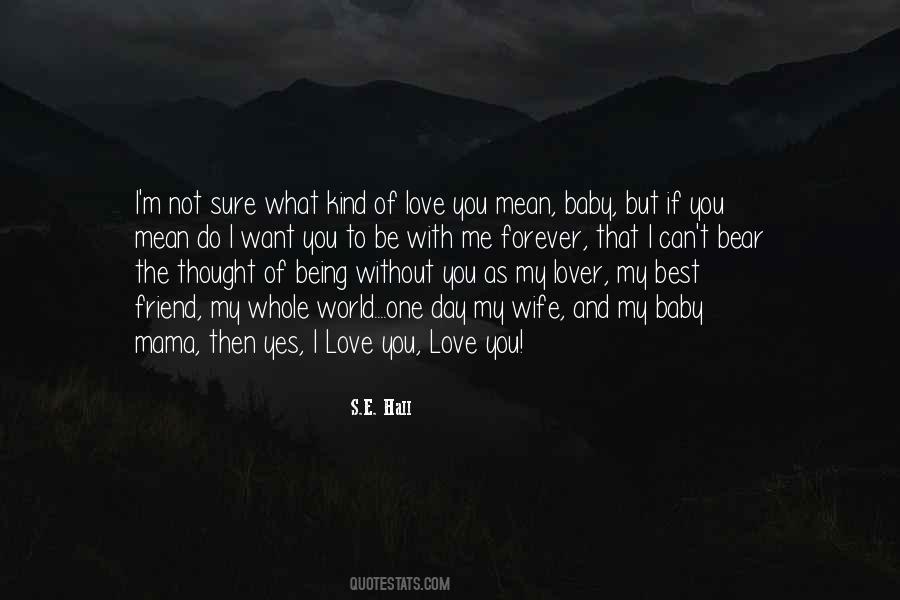 #62. I love being in an arena that has like 10,000 people and huge crowds. I want to do a show at like the Viper room so badly. Like go up on stage and thrash myself around, go jump into the crowd. You can effing swear, get drunk on stage and do whatever you want basically. - Author: Avril Lavigne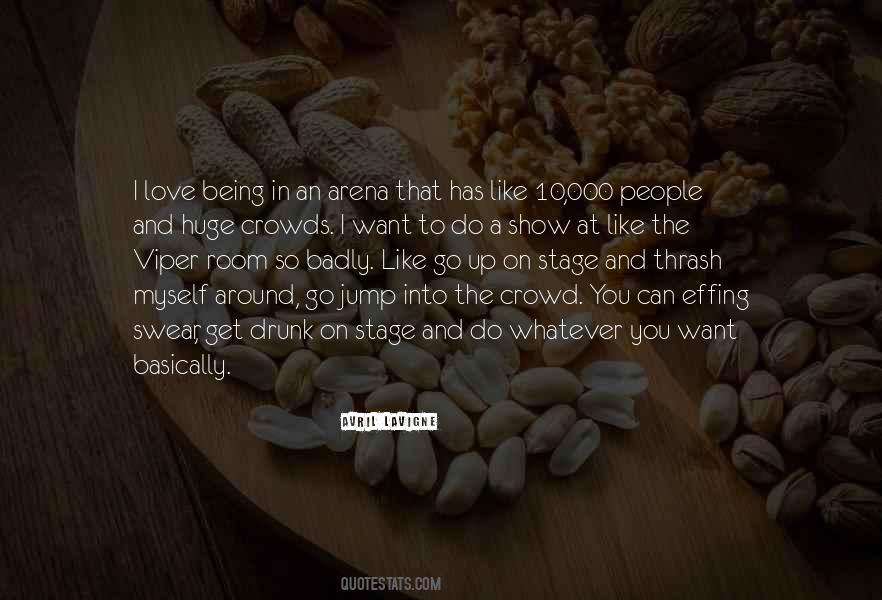 #63. Being a celebrity you always get really good seats to sporting events but you never get as good seats as the photographers get. And I really love sports. So one of the scams I have going now is I want to learn sports photography so I can get better seats at a sporting event. - Author: Drew Carey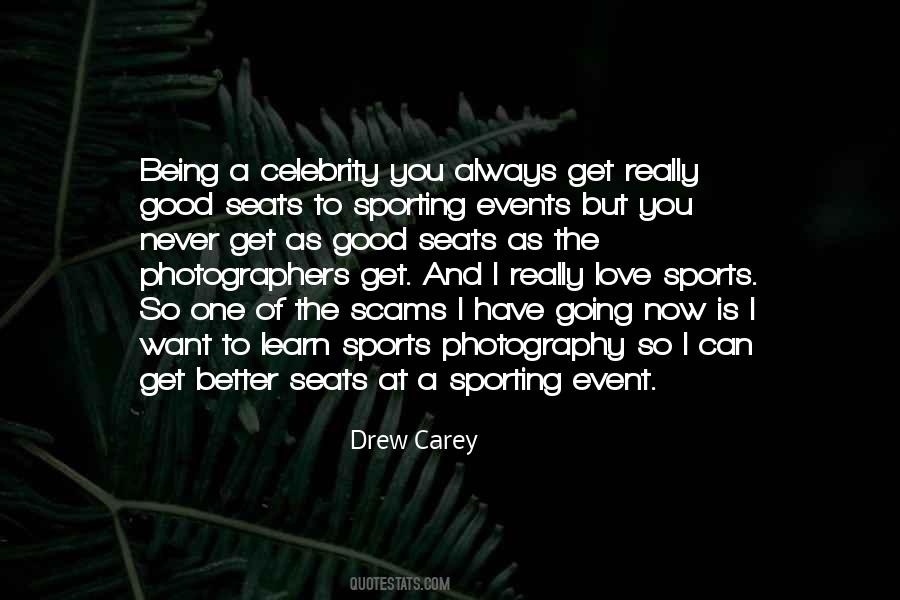 #64. How would you describe the #feeling of #love in 140 or less characters?
Answer : Like somebody is gripping your heart, but you don't want them to let go because the ache would worsen without them. - Author: Claire Contreras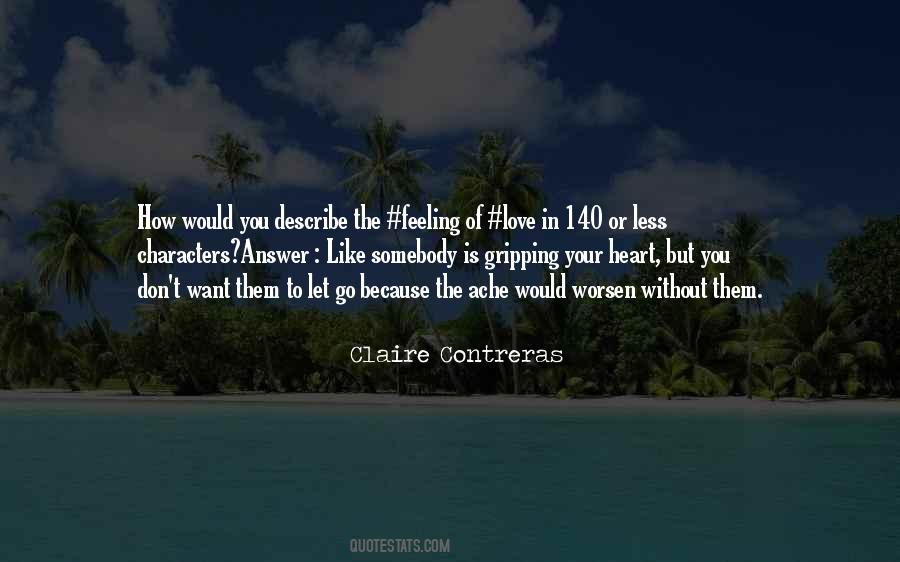 #65. Just as the light changes everything, love changes everything. Your face changes. Your body changes. You don't want to wear any clothes. You just want to be with him, taste him, feel him, be absorbed by him. - Author: Chloe Thurlow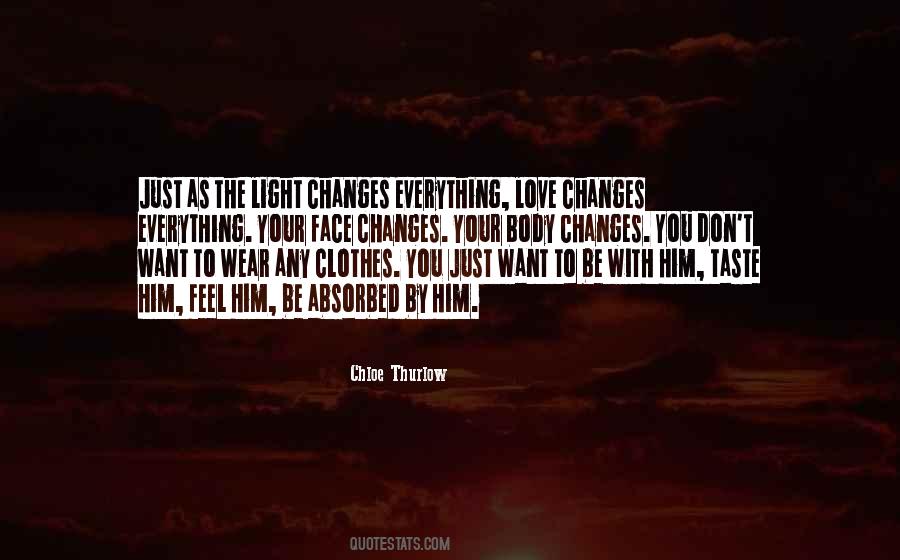 #66. everything i know about love
is that it hurts
and is almost always never returned
the way you want it to.

but i have hope
because i do not know everything. - Author: AVA.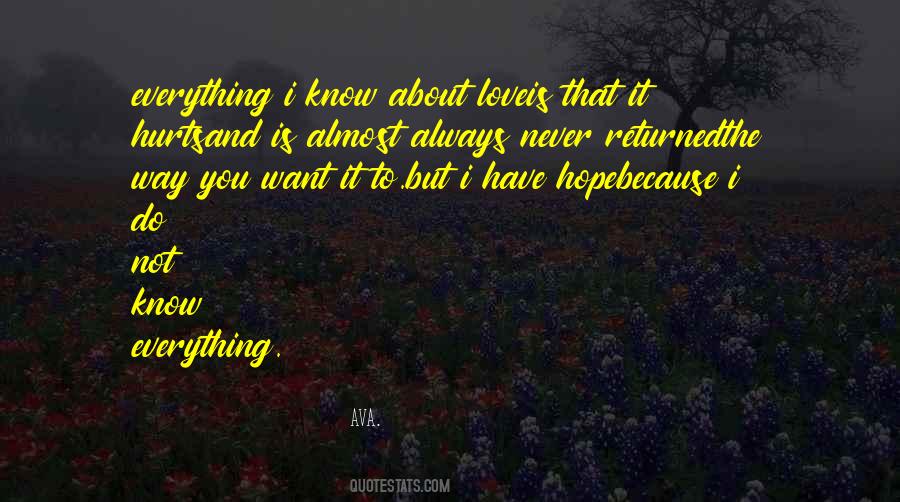 #67. Do you still want me to go to hell? I must admit, I don't know the way. - Author: Robert Thier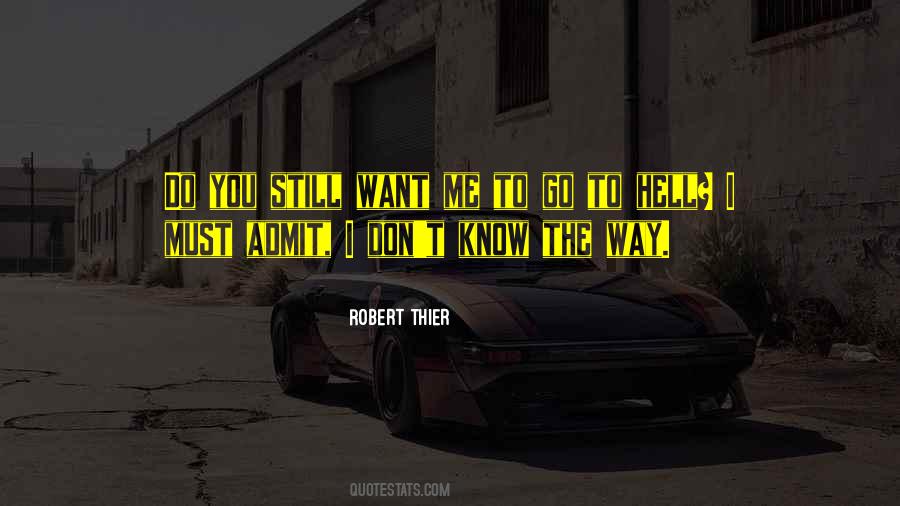 #68. This tape is supposed to be about love, and I guess the distortions of love. The Love Tape. Do you have any questions you want to ask me? - Author: Jean Stein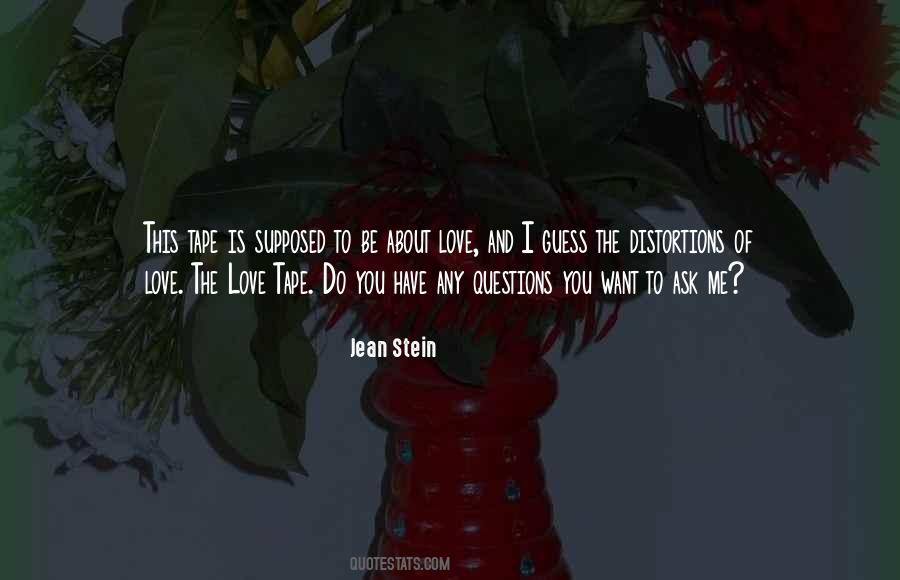 #69. I want
you to have
this,

all the beauty in my eyes, and the grace of my mouth,
all the splendor of my strength,

all the
wonder of the musk parts
of my
body,

for are we
not talking about real love, real
love? - Author: Mirabai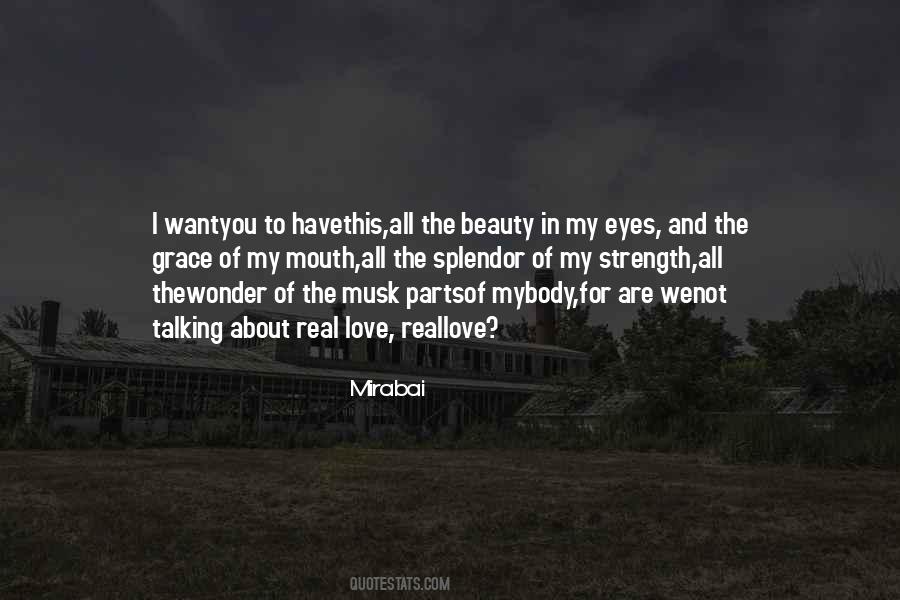 #70. Everyone knows you only want to look at the sinkhole because you love a good disaster. Get back to work, Fuller. I don't pay you for your looks. - Author: Meg Cabot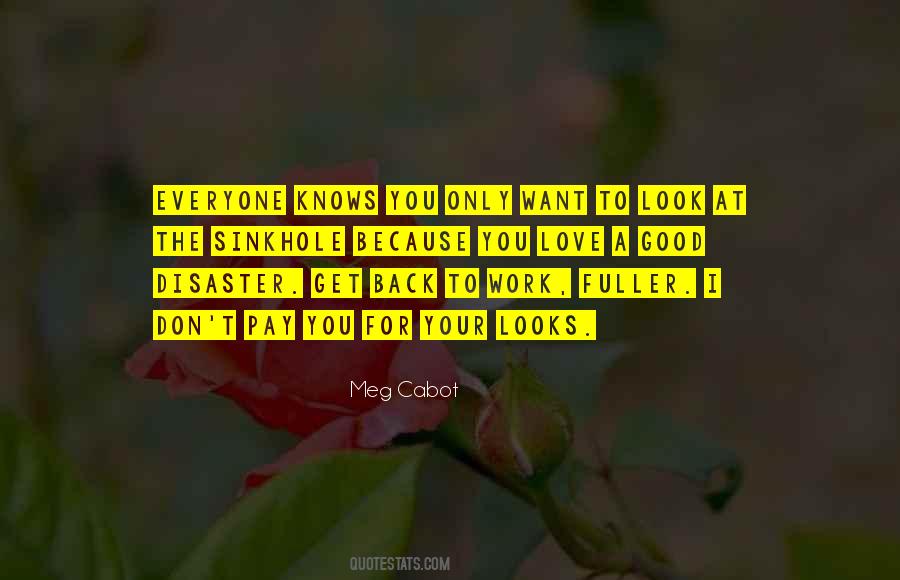 #71. Because those four days in the mountains, they changed us. I gave you a piece of me. And you must have given me a piece of yourself, too, because you wouldn't have come here otherwise. You would have let go. I can't let go of you, Britt. And I don't want you to let go of me. - Author: Becca Fitzpatrick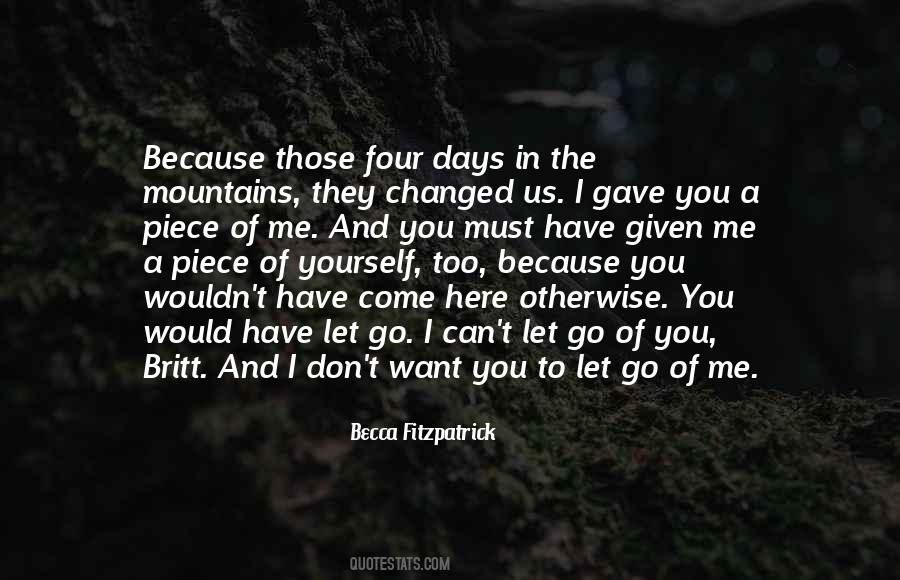 #72. To be in love with the person who want to "Be the one that you can't live without" and is willing to prove it with their love for you, is one of the greatest joys in life. - Author: Ellen J. Barrier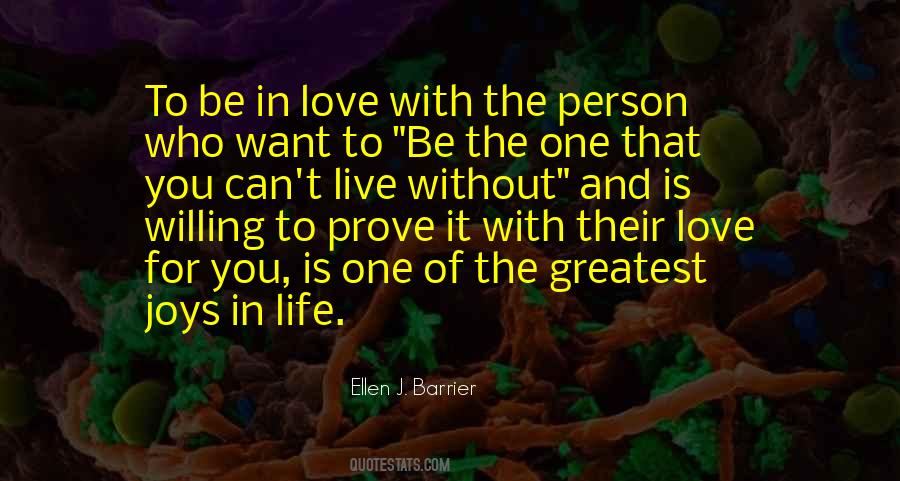 #73. I was saying yes because when you're in love, the world is full of possibilities, and when you're in love, you want to take every single one of them. - Author: Danny Wallace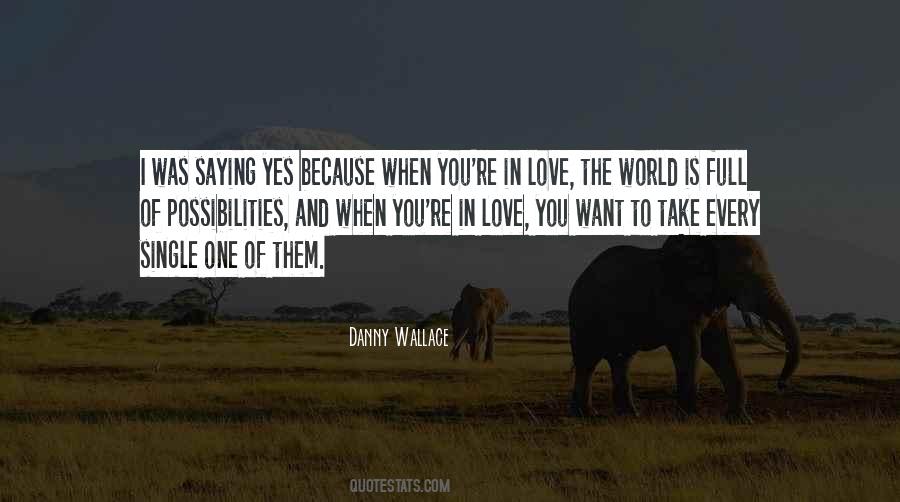 #74. I don't want to be in some relationship that's just about trading apologies when things get hard. Doing that won't make it all OK, you know? So, no, I don't forgive you. But I fucking accept you, including all the shit you do that tests my patience. Because I love you. - Author: Liora Blake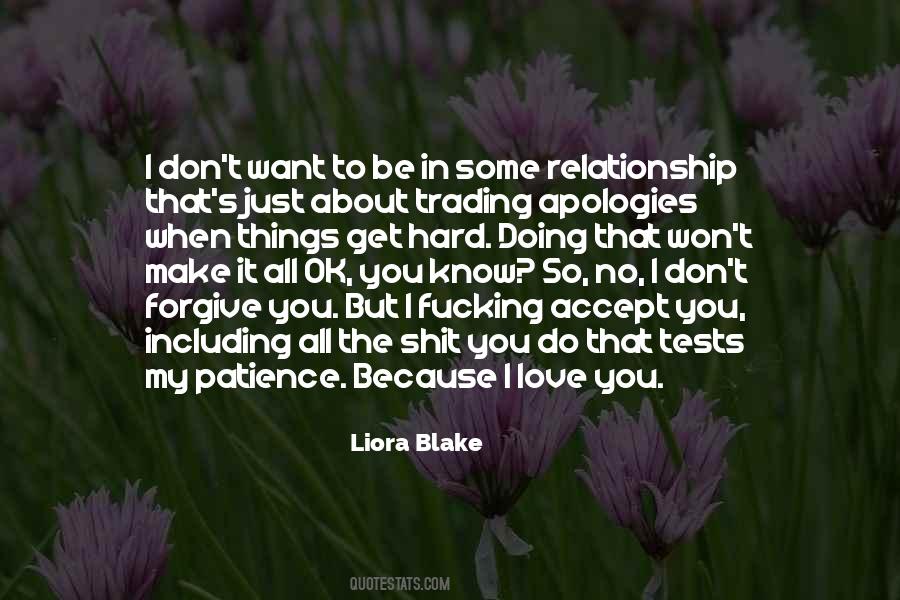 #75. Everything about you fascinates me, Sophie. The smell of your skin. The sound of your voice. Your long legs. Your sense of humor. Your personality. You don't seem to need me, and if you don't need me, it is much more gratifying that you want me. - Author: Elisa Marie Hopkins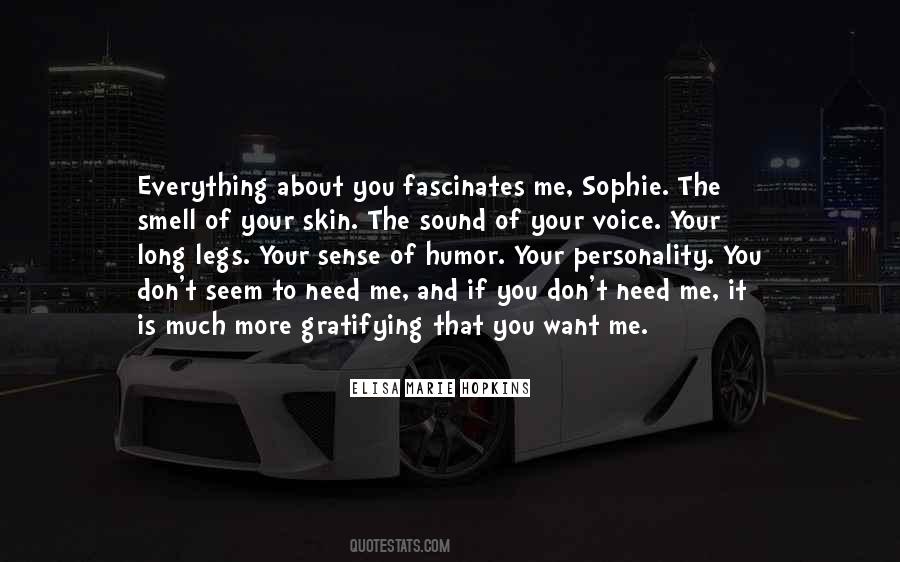 #76. Measure your success in life by how many of the people you want to have love you actually do love you. Warren Buffet - Author: Ralph Waldo Emerson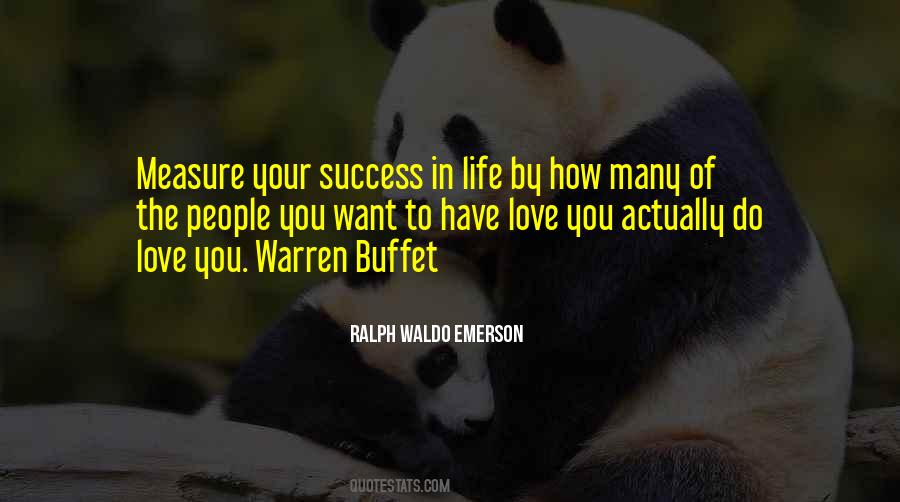 #77. Be generous. Give to those you love; give to those who love you, give to the fortunate, give to the unfortunate - yes, give especially to those you don't want to give. You will receive abundance for your giving. The more you give, the more you will have. - Author: W. Clement Stone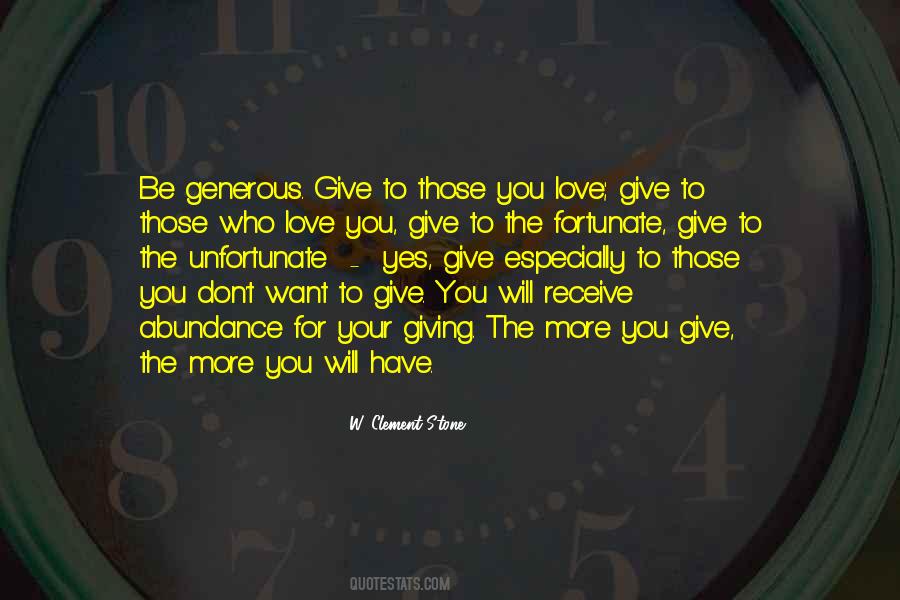 #78. If you want to be loved, love. - Author: Seneca The Elder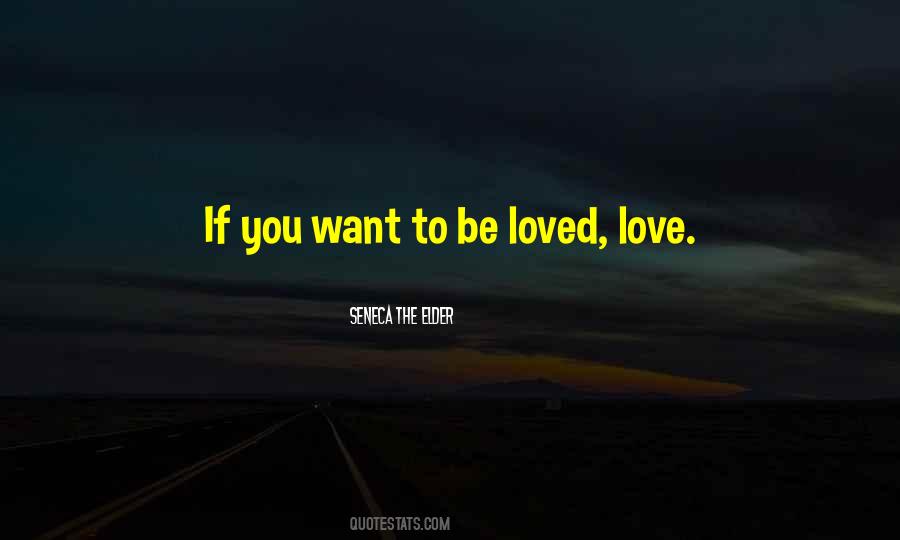 #79. All I want from you is to trust me with what little you can, and grow in loving people around you with the same love I share with you. It's not your job to change them, or to convince them. You are free to love without an agenda. - Author: Wm. Paul Young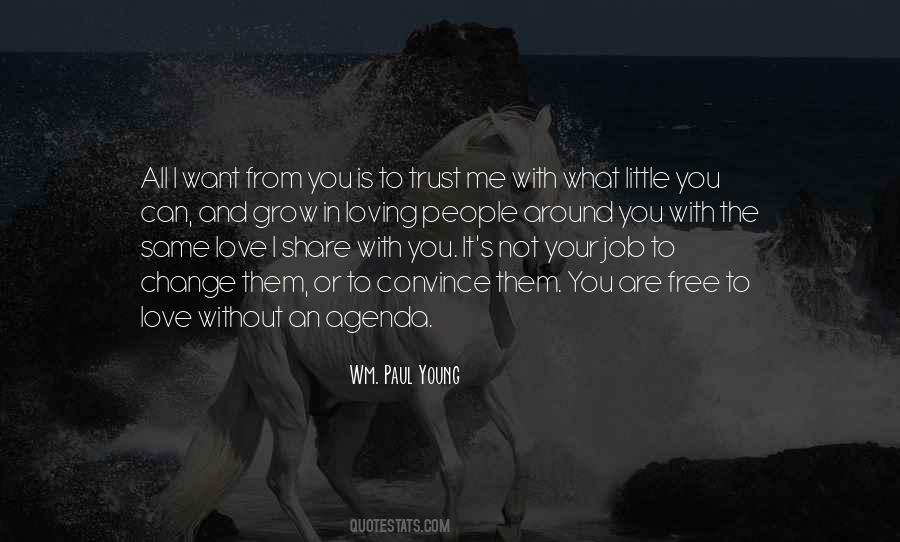 #80. I buy 1920s iridescent Scottish glass. I love the way the sun hits it every morning. You touch something and you know. To me, people should buy something they love. Buy something you'd want to come downstairs and stroke. - Author: Judith Miller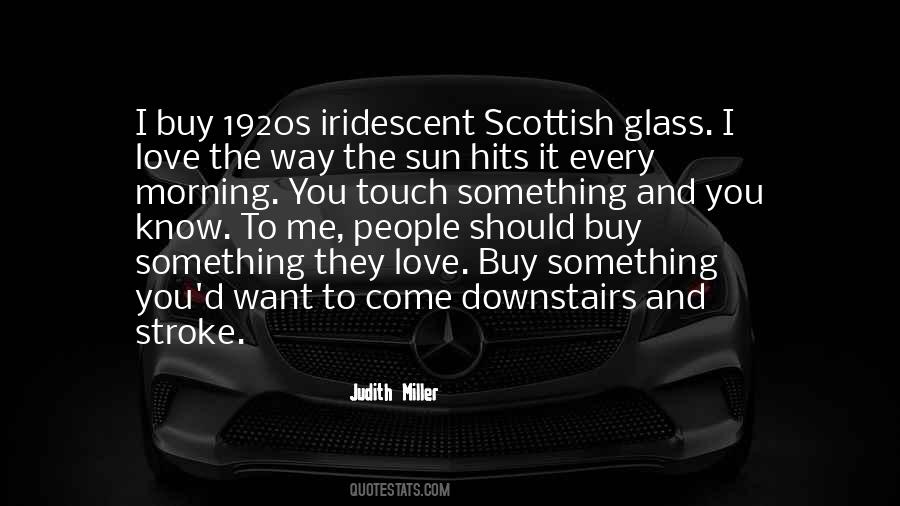 #81. If you want to get a child to love you, then you should just go hide in the closet for three or for hours. They get down on their knees and pray for you to return. That child will turn you into God. Lonely children probably wrote the Bible. - Author: Heather O'Neill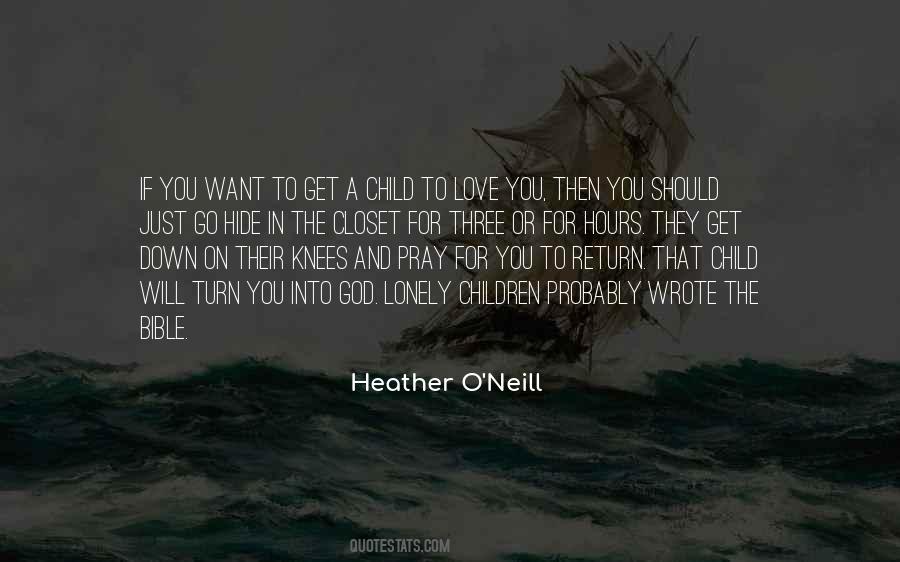 #82. Halloween is one of my favorite holidays. Christmas and the others can end up making you sad, because you know you should be happy. But on Halloween you get to become anything that you want to be - Author: Ava Dellaira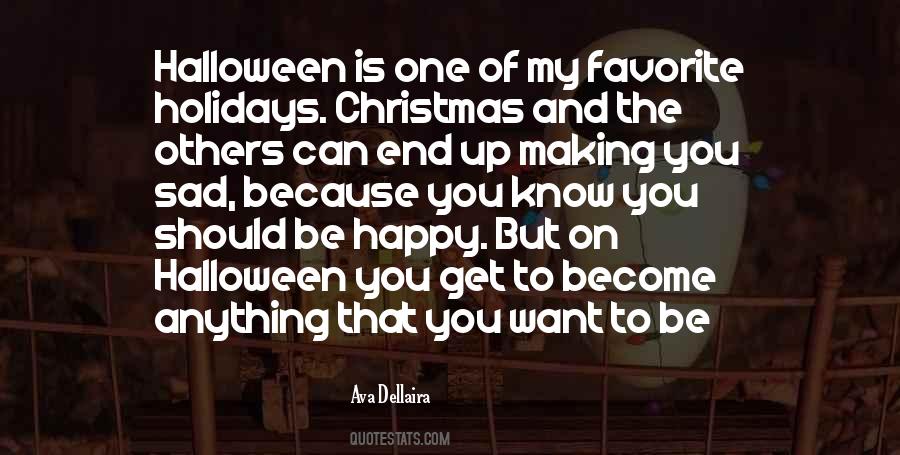 #83. I got a call on a Sunday. 'Do you want to do 'The Godfather?' I thought they were kidding me, right? I said, 'Yes, of course, I love that book' - which I had never read. - Author: Albert S. Ruddy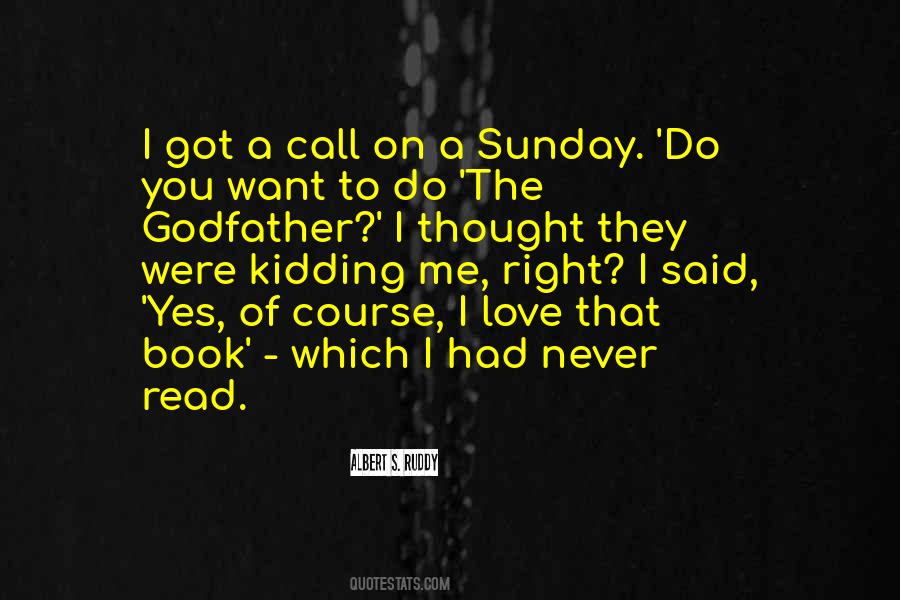 #84. I'm going to fight for you. I'll bring down the Counts, and Chloe, and every Sector in the universe that gets in my way without think twice. I'm not interested in what the future has planned. I want to share everything with you, Skyla. I'm in love with you. - Author: Addison Moore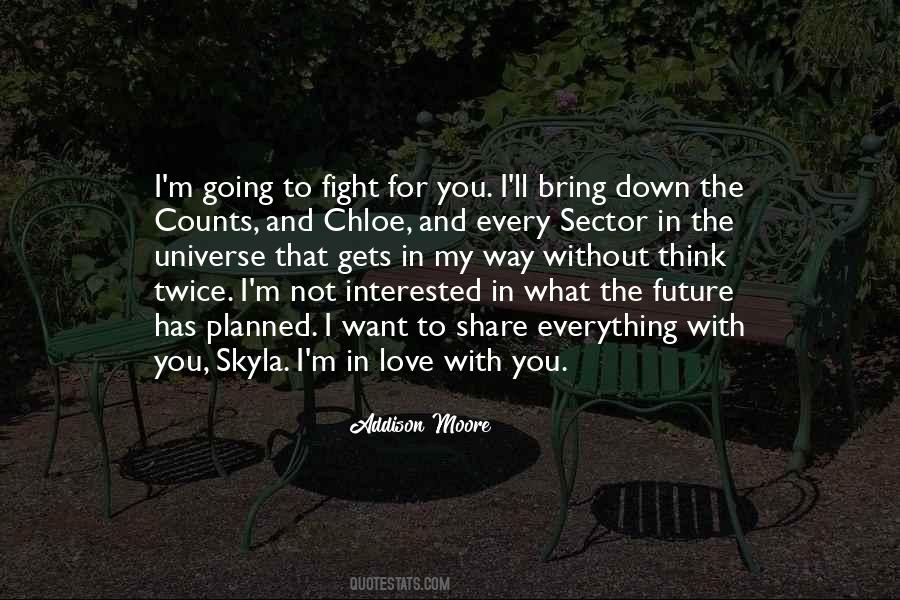 #85. So the great affair is over but whoever would have guessed
it would leave us all so vacant and so deeply unimpressed
It's like our visit to the moon or to that other star
I guess you go for nothing if you really want to go that far. - Author: Leonard Cohen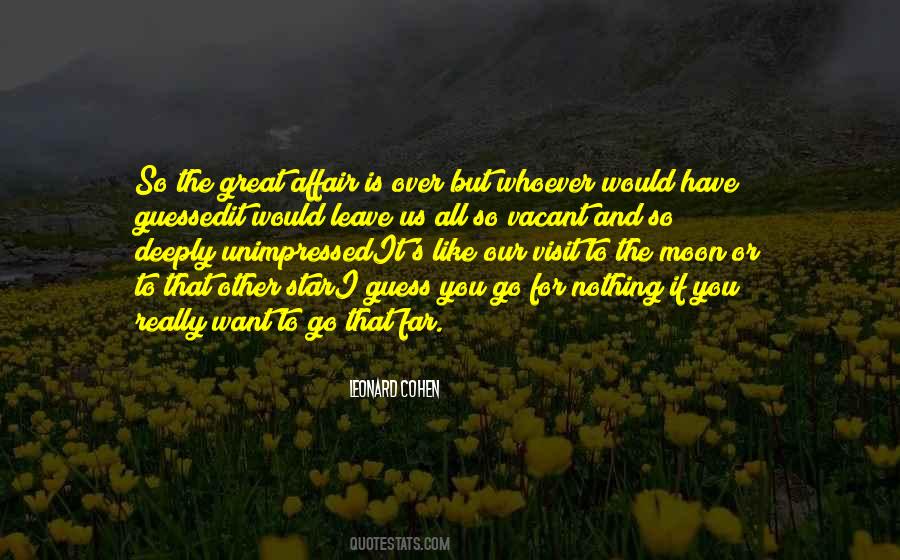 #86. Deep down Kelly, I think you want me here. I think you're too damn scared to admit you need me. And I think I'm the only one who will understand the truth. - Author: LeeAnn Whitaker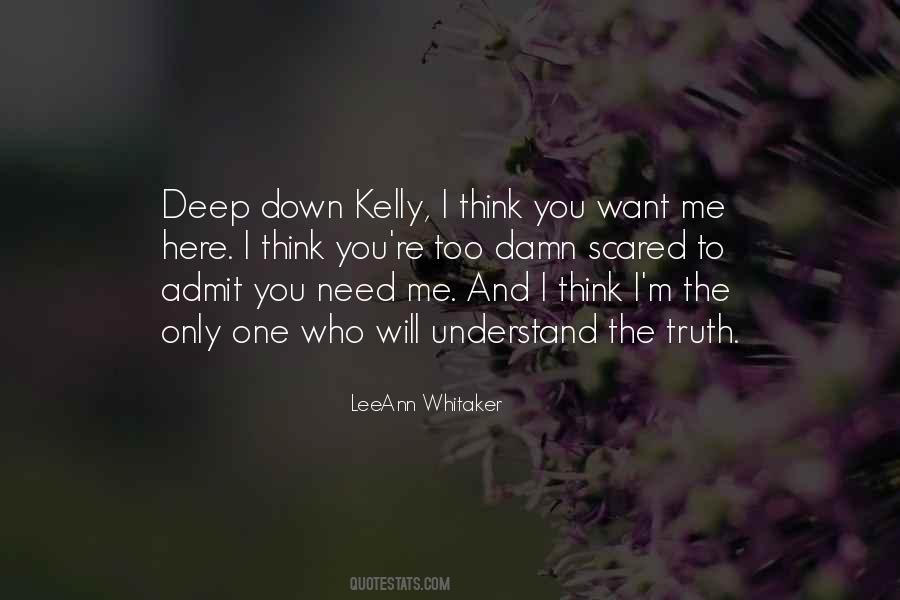 #87. Sunlamps and food and safety. Sounds mighty nice.
I want that for you.
Because I love you.
This might be the most noble thing I've ever done. Noble, for the record, hurts like a blade to the heart.
Je t'aimerais toujours,
Jack
Je t'aimerais toujours. I will love you forever. - Author: Kresley Cole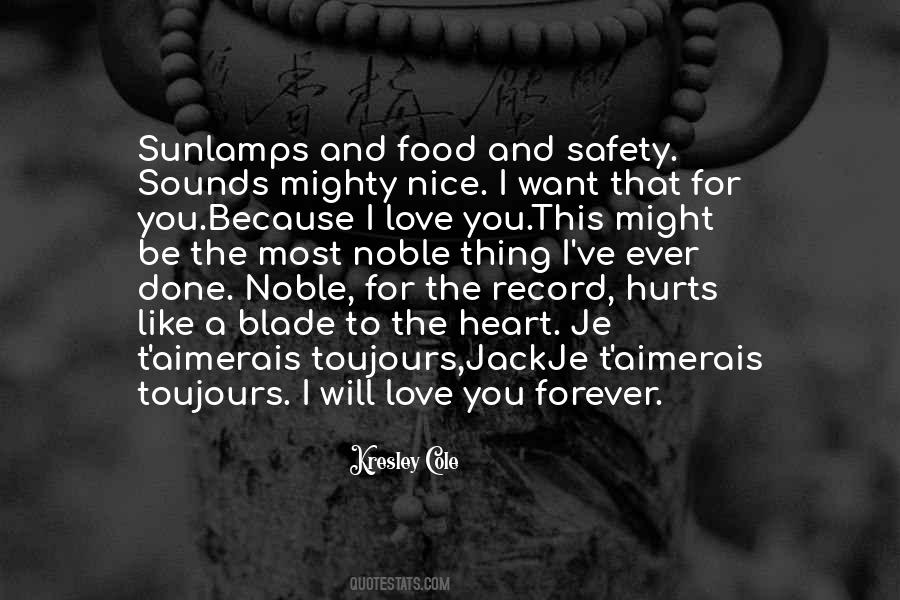 #88. You need to learn how to select your thoughts just the same way you select your clothes every day. This is a power you can cultivate. If you want to control things in your life so bad, work on the mind. That's the only thing you should be trying to control. - Author: Elizabeth Gilbert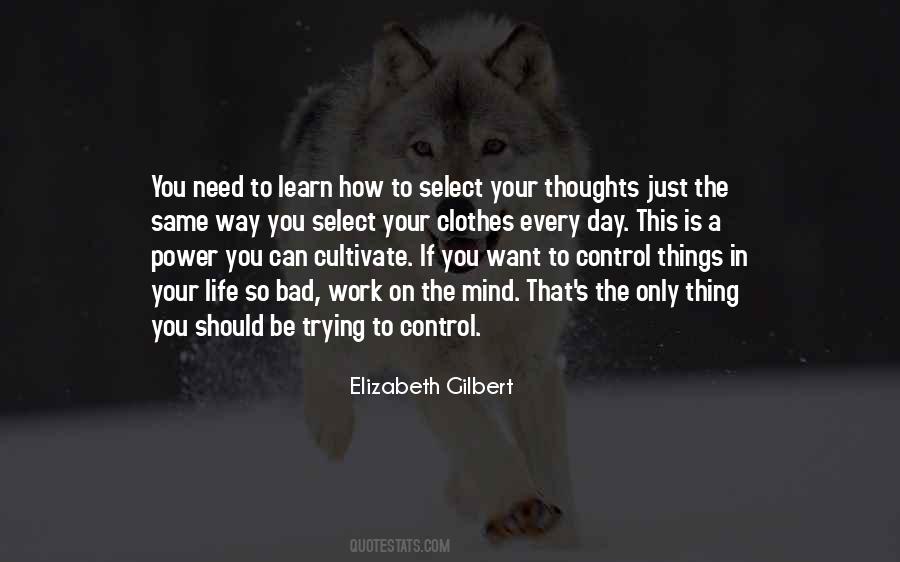 #89. Once you have love as a motivator in a story, your character is free to do anything. Once you say the character is in love, he can do the craziest thing that nobody would do who's not in love. Once you're in love, you have that excuse to go and do whatever you want. - Author: Josh Hutcherson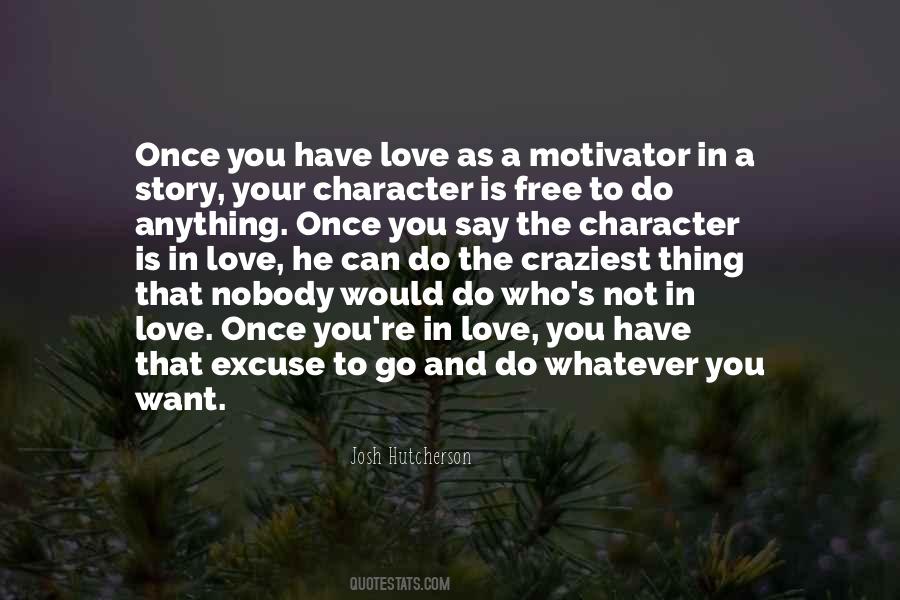 #90. When you fall in love for the first time, you're naive to every feeling that you're feeling, and you're almost obsessed with or addicted to that person. Your life is consumed by them, and everything you want to do revolves around them. I think it's great. - Author: Alex Pettyfer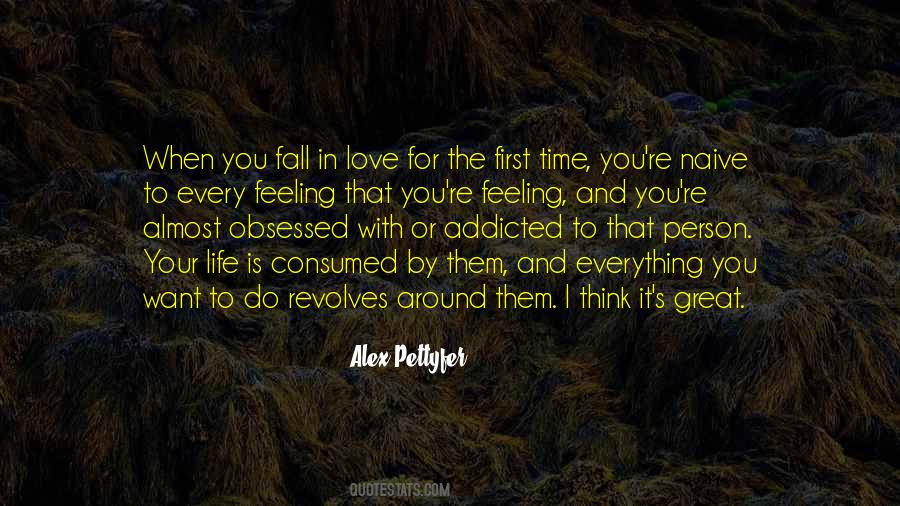 #91. Do you want to meet the love of your life? Look in the mirror. - Author: Byron Katie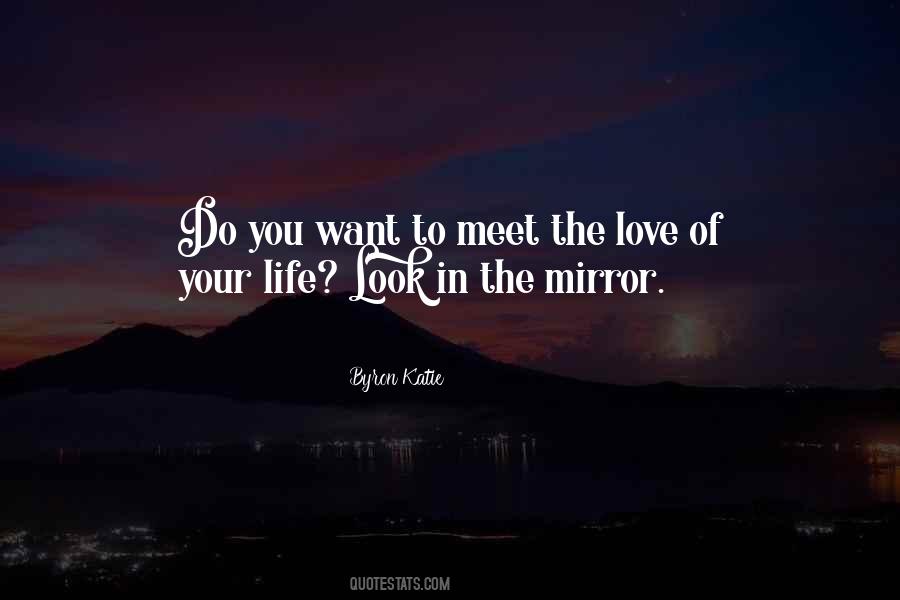 #92. I'll say I'm sorry for the rest of my life if you'll forgive me," he whispered in her ear.
"I want to hate you."
He pressed his forehead to hers. "You want to, but you don't?"
"I love you, you ass. - Author: Bernadette Marie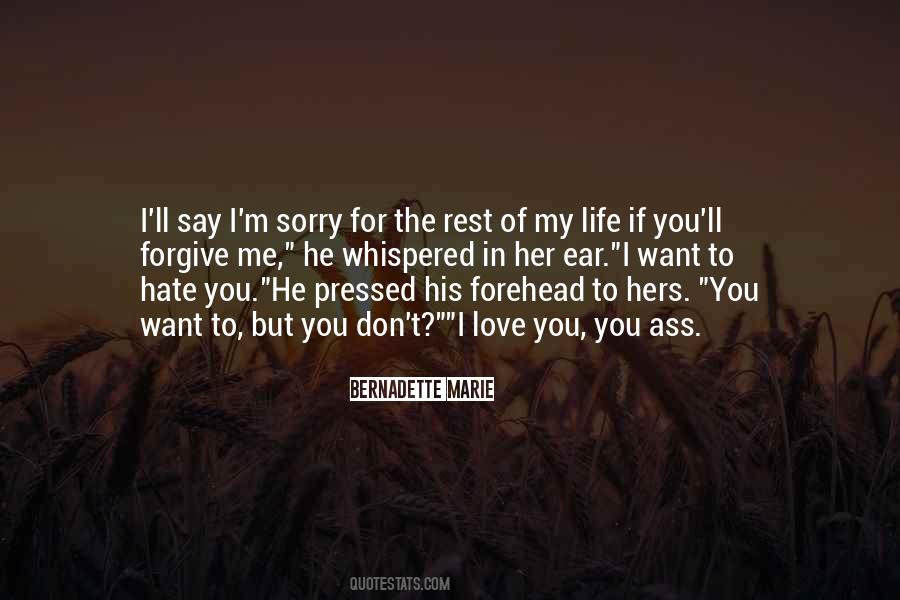 #93. The humor and emotion of the 'Do You Want to Build a Snowman' theme makes me cry every time I watch it, and that deep emotion is something we'd love to do on the show. If we can make you cry, we always try to. And 'Once,' when it's at its best, is emotional and fun. - Author: Edward Kitsis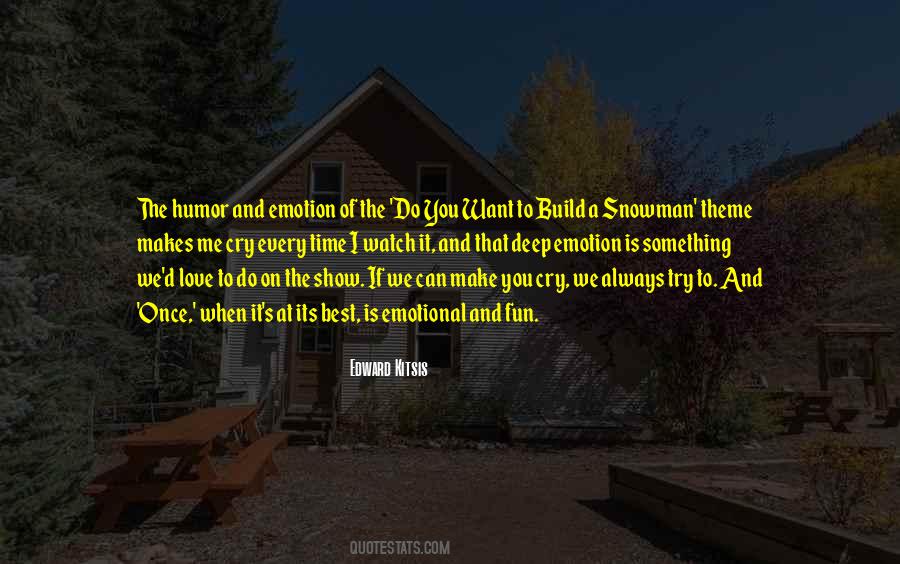 #94. Sometimes the answers you need to hear aren't the answers you want to hear. - Author: Eric Samuel Timm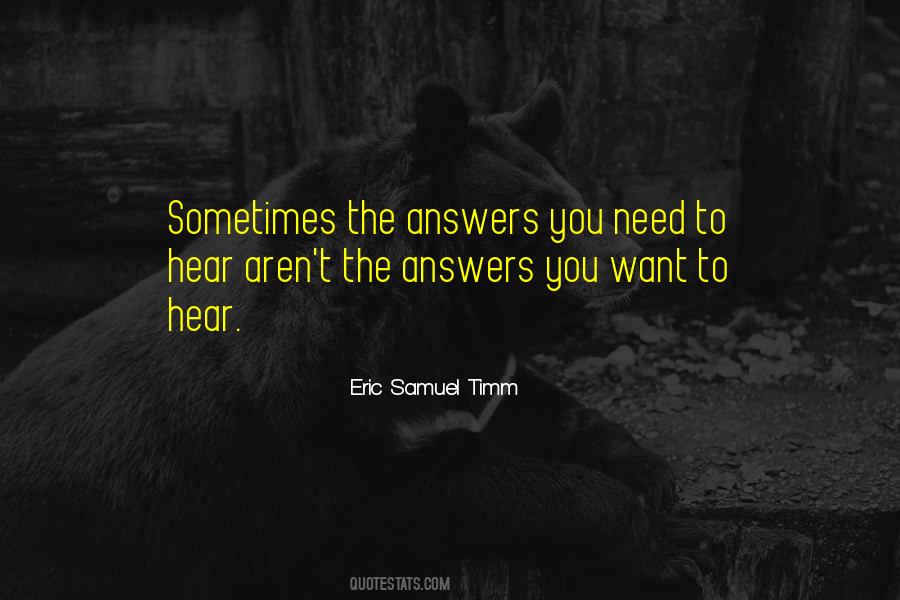 #95. I love you, Sid. You're my home. The person I want to share every day with starting right now - Author: Robin Bielman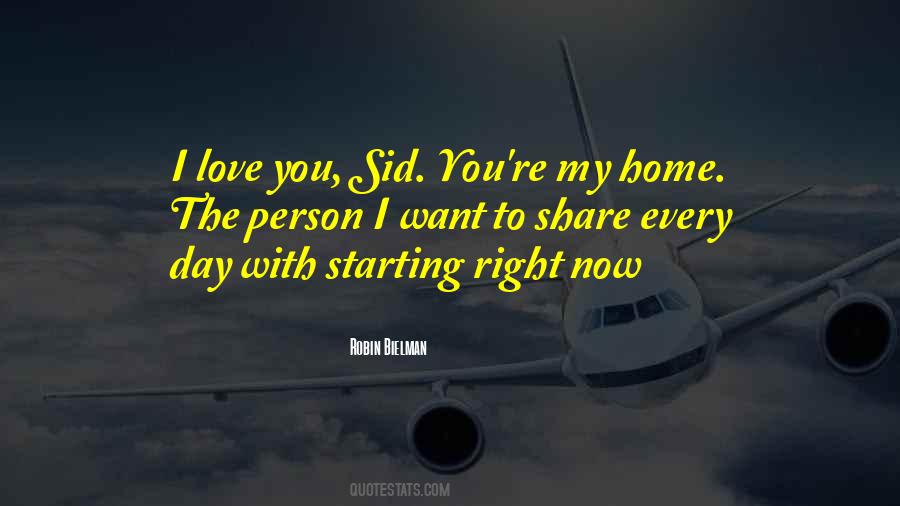 #96. When you love someone, what they want is the best that you
can give them. - Author: Marshall Sylver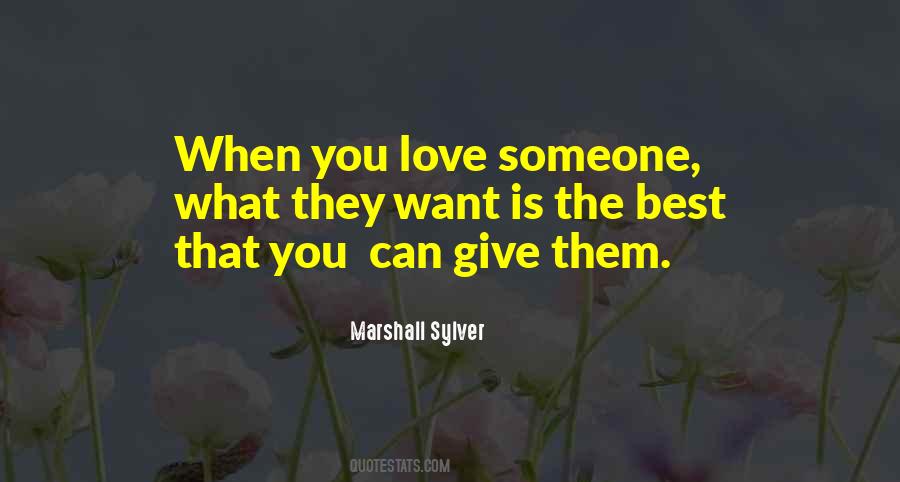 #97. I love San Francisco; it's very hard to compete with San Francisco when it comes to availability of product, but one thing you can't replace about Las Vegas or Miami is people are walking in the door and they want to have a good time. - Author: Michael Mina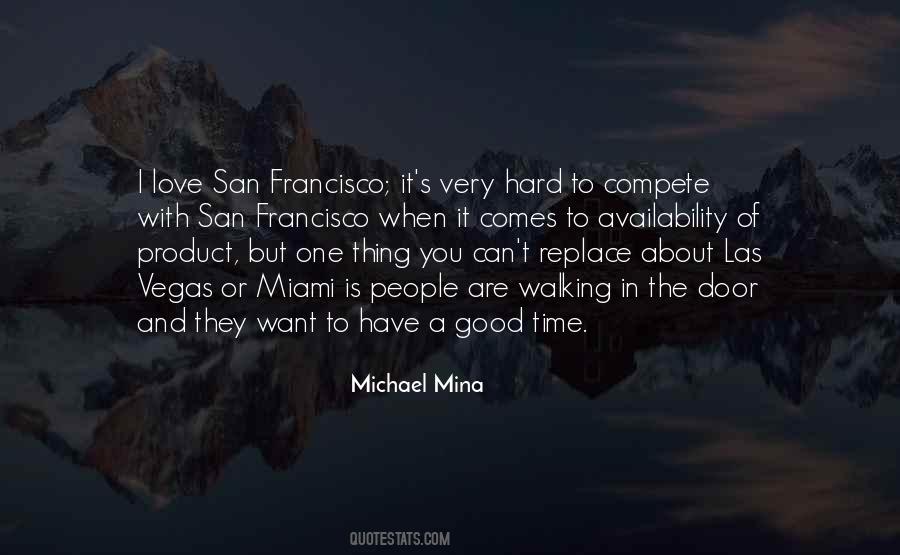 #98. Oh beloved,
I want to live in your love,
to feel the joy of life,
to see the beauty of desires,
to enjoy the song of heart,
to dance with you, my love. - Author: Debasish Mridha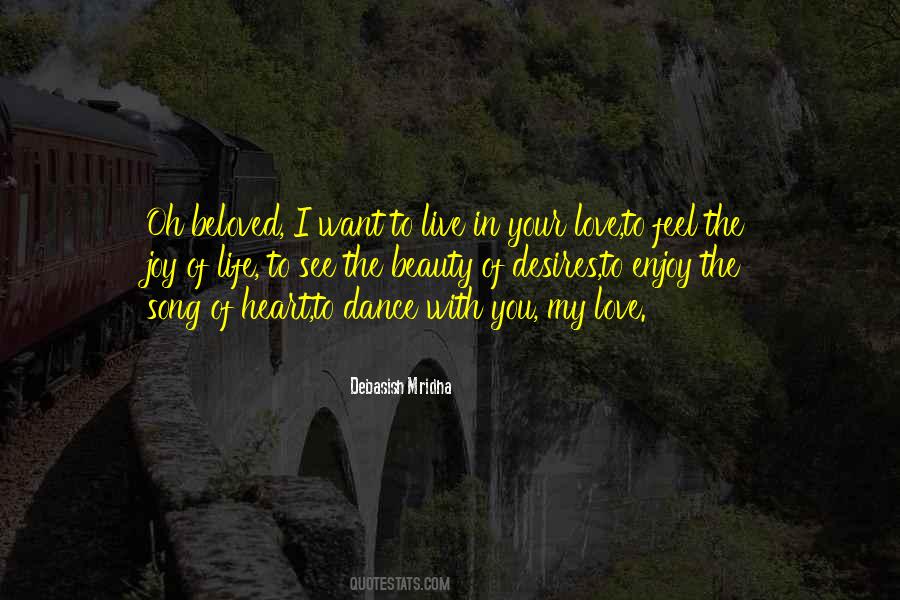 #99. I want the people I love to get up and speak about me, and even if you cry it'll be OK. I want you to say honest things. - Author: Jenny Downham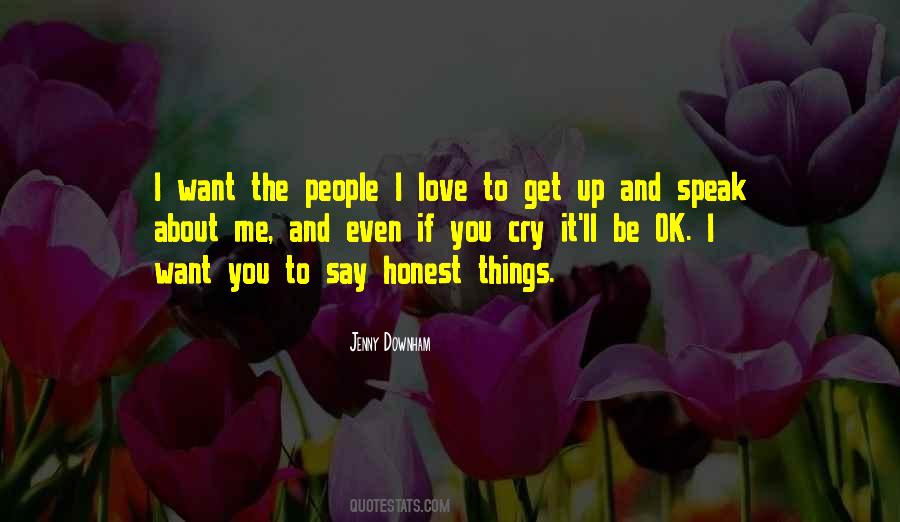 #100. Okay, how's this? I've been to Heaven and Hell. I've seen the whole world, but the only thing that makes me want to live is this: being inside you. I love you so much. You're all I see. - Author: Debra Anastasia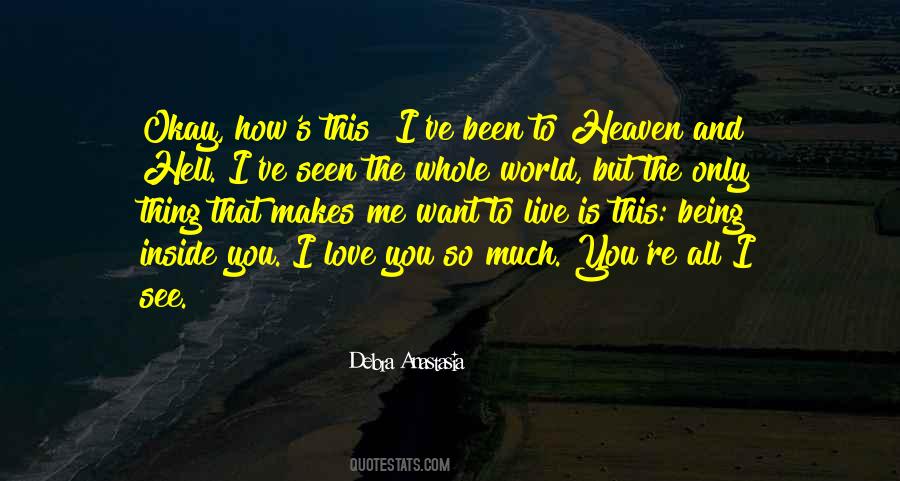 Famous Authors
Popular Topics