The Christmas Star Famous Quotes & Sayings
List of top 41 famous quotes and sayings about the christmas star to read and share with friends on your Facebook, Twitter, blogs.
Top 41 Quotes About The Christmas Star
#1. Near the land of the convertible moon; there's a mystical star - the star of promise. - Author: Kristian Goldmund Aumann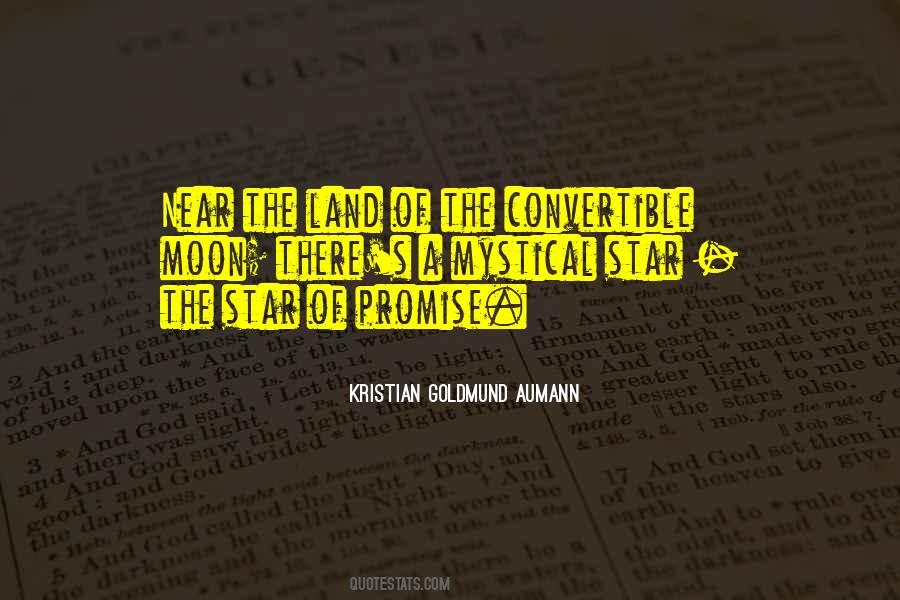 #2. Jesus came to be the light for the world, and then there's the Christmas star and the idea of letting your light shine...But not blinding your neighbor with it. - Author: Marta Perry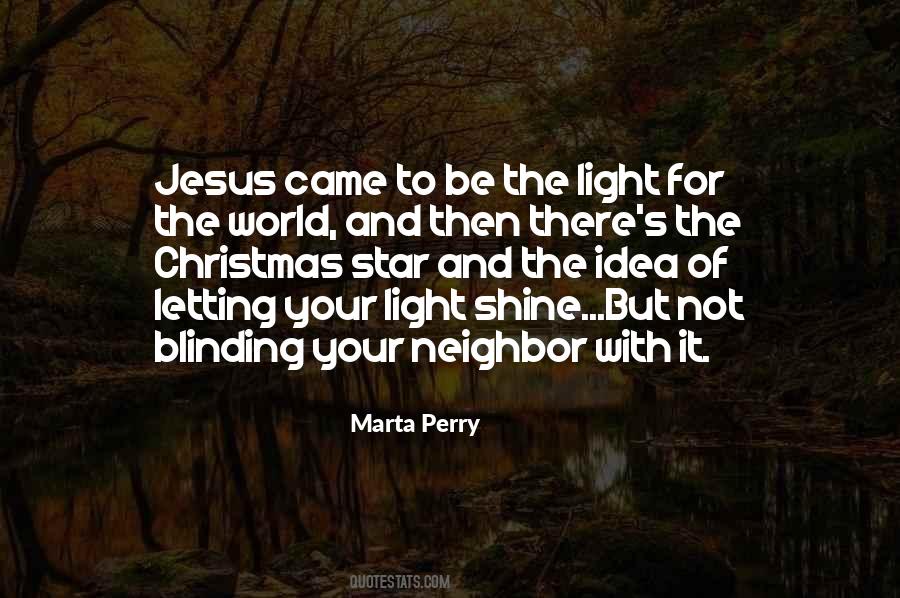 #3. New light in the sky
announces a sacred birth.
Shine brightly young star. - Author: Richelle E. Goodrich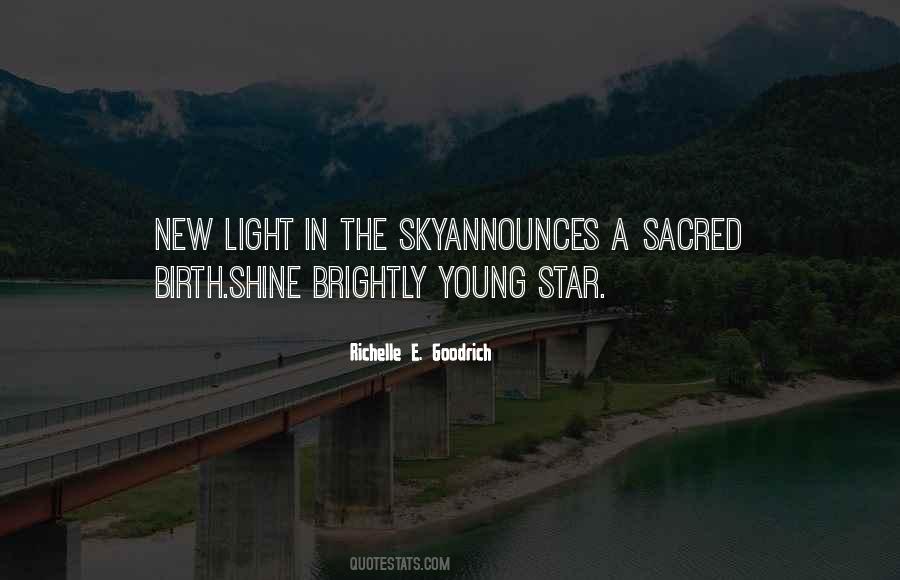 #4. I went to Sunday School and liked the stories about Christ and the Christmas star. They were beautiful. They made you warm and happy to think about. But I didn't believe them. - Author: Frances Farmer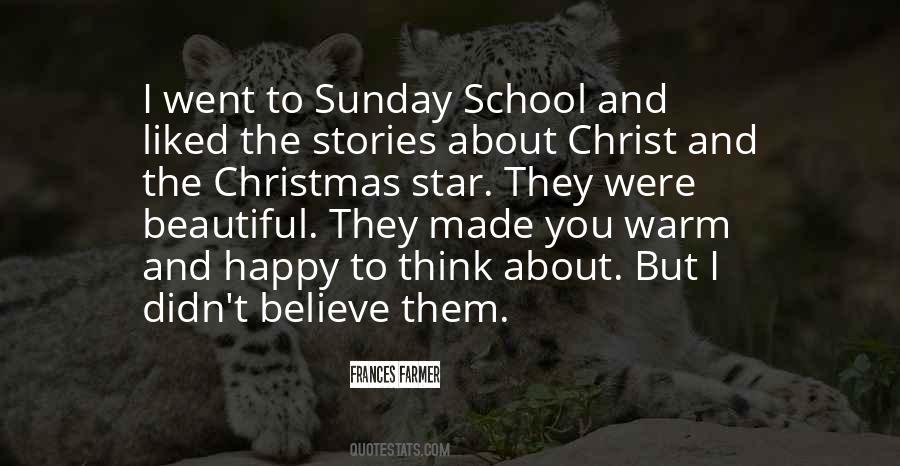 #5. This is the purpose of life, is it not? To create life is the greatest act a living creature can commit. - Author: Michael A. Stackpole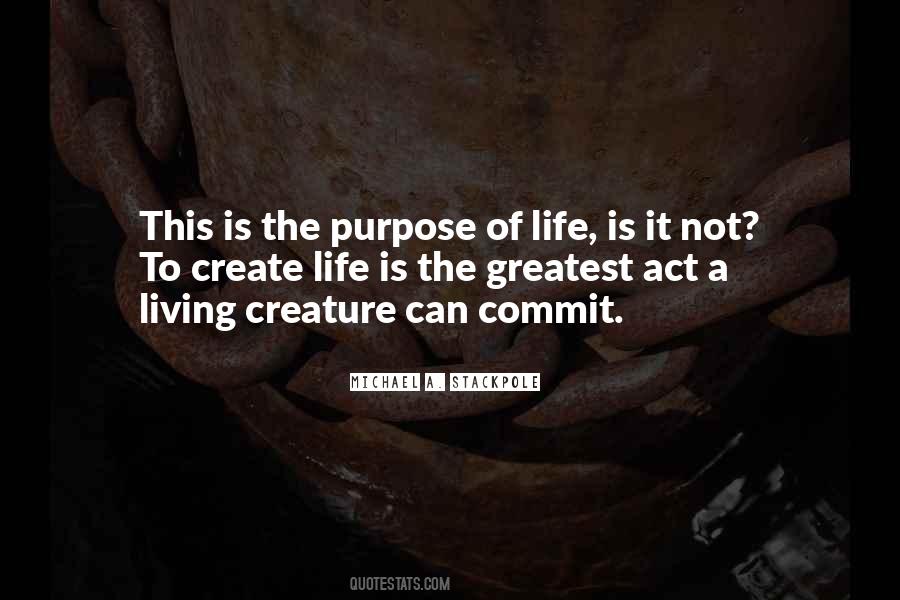 #6. Christmas movies, it's a hard thing to do. The danger is you just end up with a Hollywood star with a Santa beard. You risk it being fake and cheesy and not real. - Author: Peter Baynham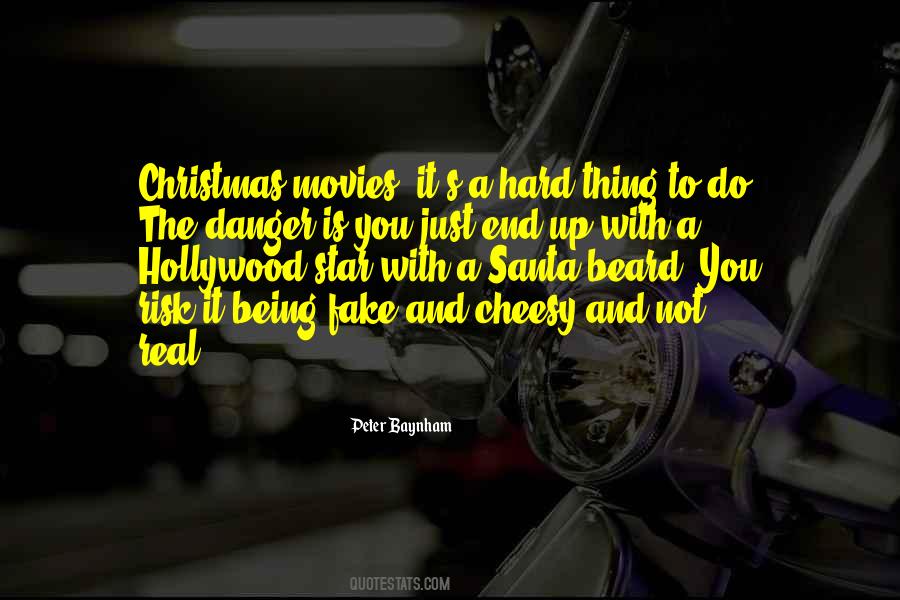 #7. One strain could call up the quivering expectancy of Christmas Eve, childhood, joy and sadness, the lonely wonder of a star - Author: Maud Hart Lovelace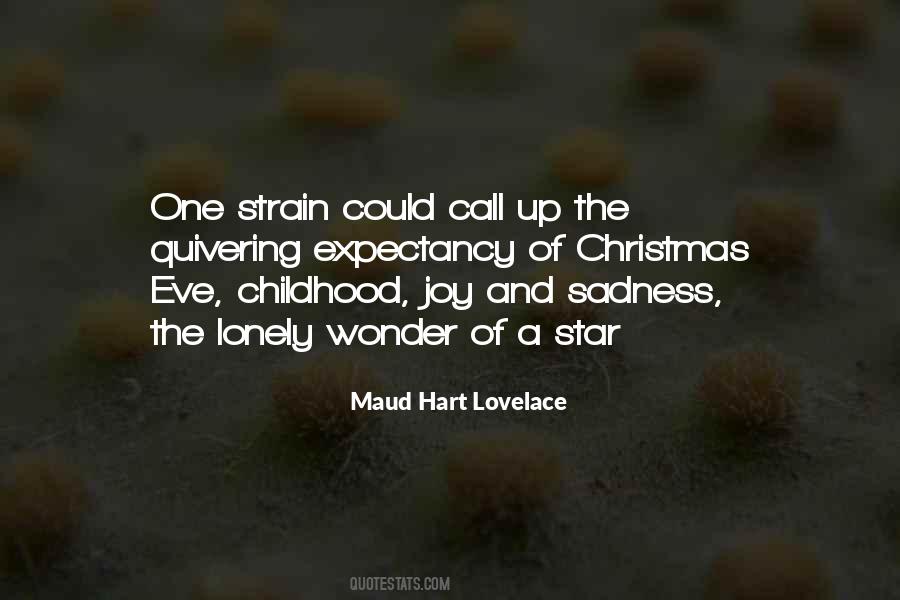 #8. I was only kicking down the Christmas tree to get the star on top. - Author: Ray Bradbury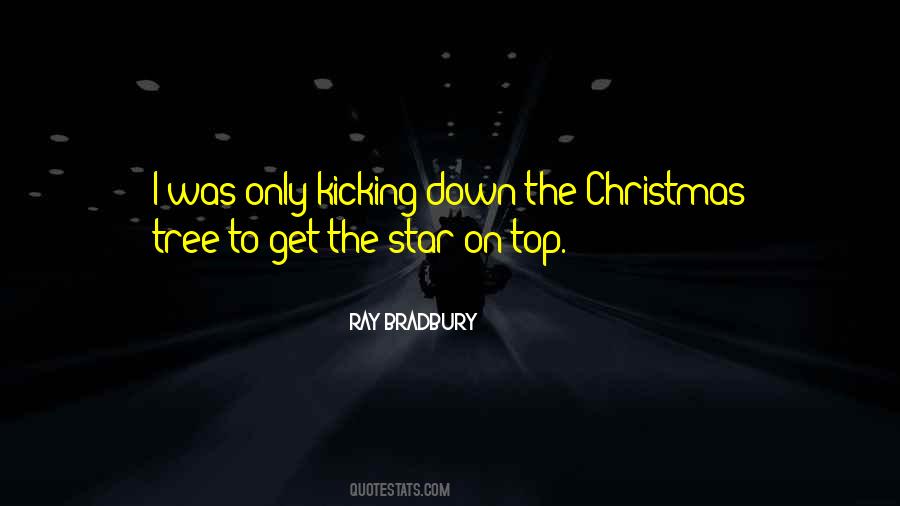 #9. Fatherhood is the unending imperfect task of turning yourself into your dad while secretly maintaining the unbridled elation of your boyhood - Author: Chris Hadfield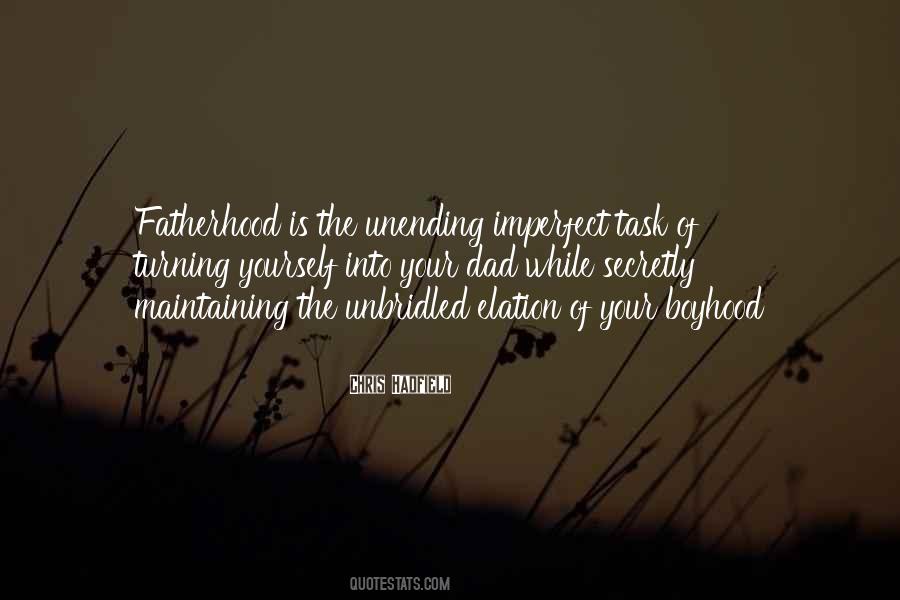 #10. Christmas; you are my shining star in the days of tender growing solicitude. - Author: Kristian Goldmund Aumann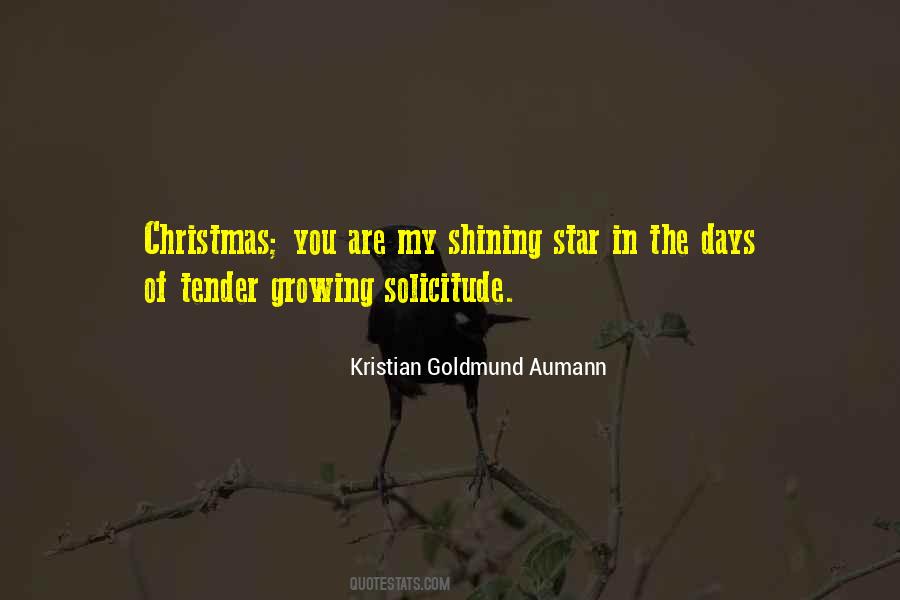 #11. On Christmas Eve morning, hours before Zach left or Star arrived, my father asked me to kill him. I'd spent some of that night in a chair at the end of his bed. At one point, he woke and started to panic, then remembering, - Author: Orna Ross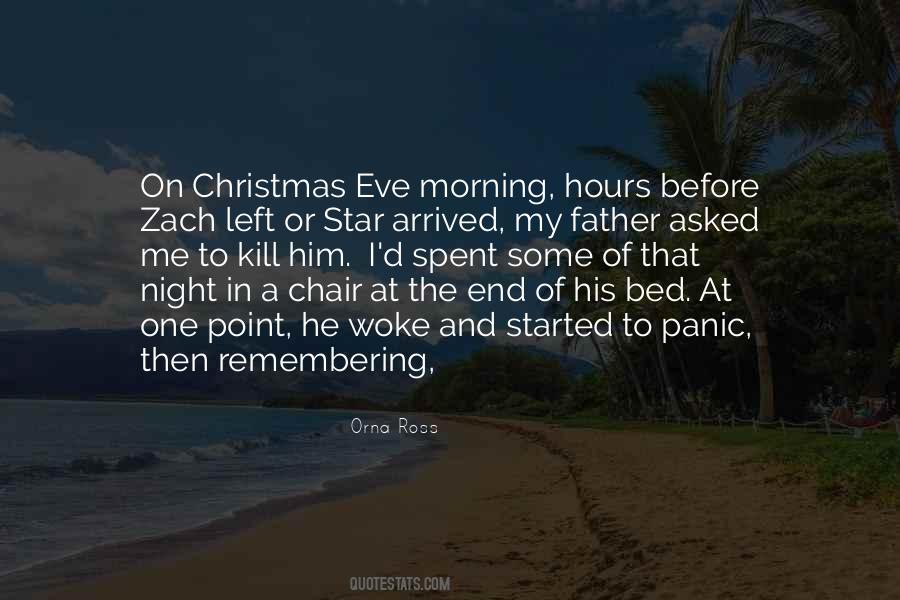 #12. There was something so electric about it. So dangerous. Those little touches were everything. I lived fro them. You can build a whole world around the tiniest of touches. Did you know that? Can you imagine? - Tobias Aldshaw - Author: Carol Rifka Brunt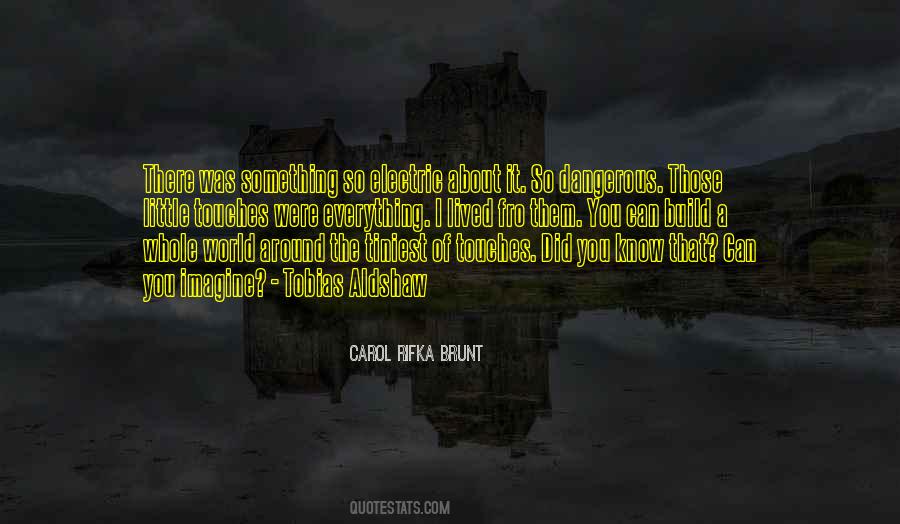 #13. We three kings of Orient are. Bearing gifts we traverse afar. Field and fountain, moor and mountain. Following yonder star. - Author: John Henry Hopkins Jr.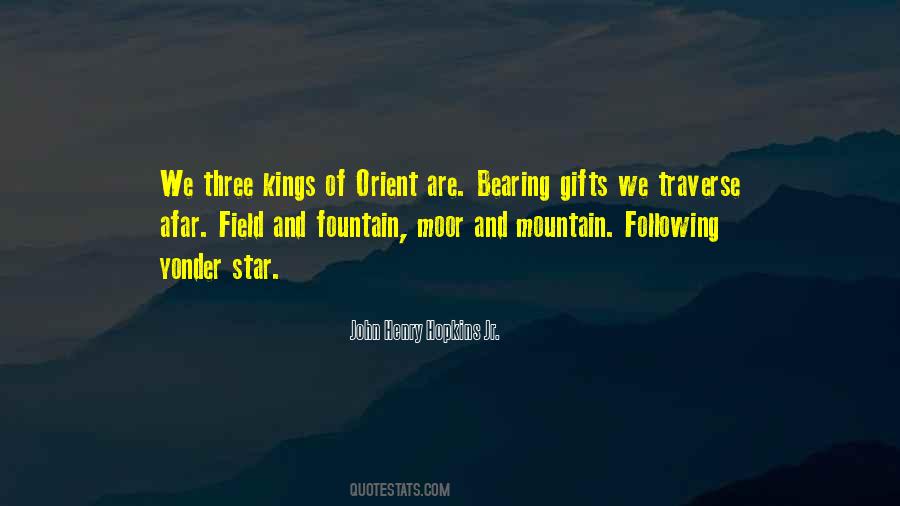 #14. The boy thought it a strange question. But he trusted in the old man, who had said that, when you really want something, the universe always conspires in your favor. - Author: Paulo Coelho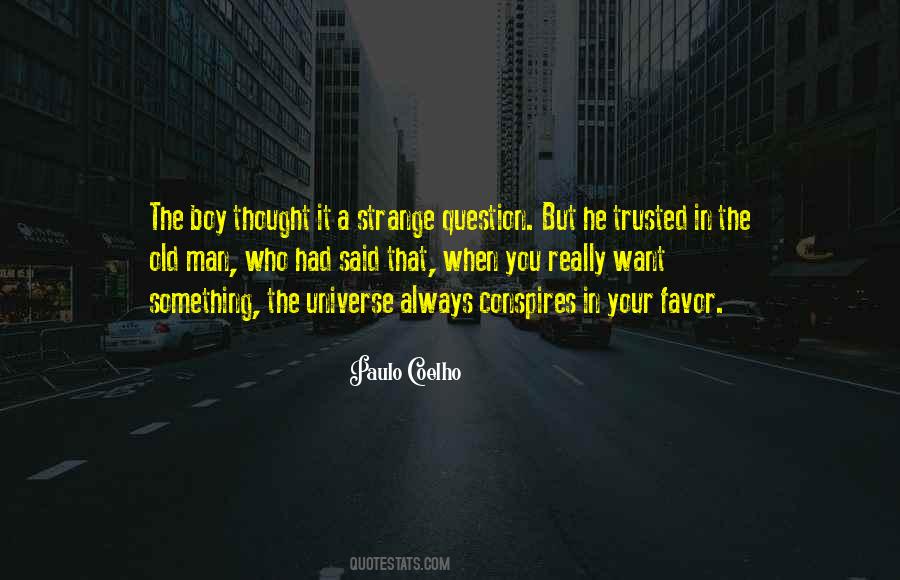 #15. It felt natural, somehow, to be beside him - natural and reassuring - like coming home after a long journey to finally sleep in your own bed. - Author: Mereda Hart Farynyk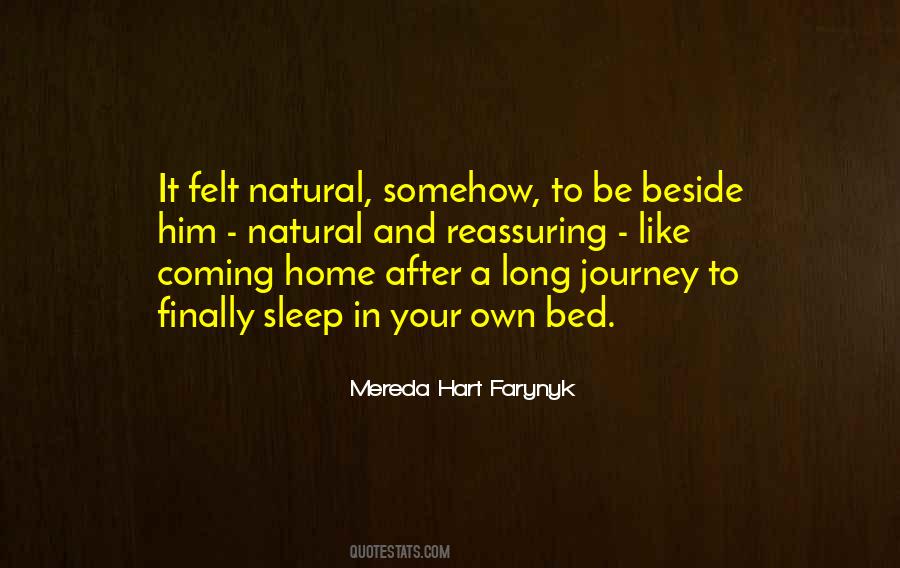 #16. At least I don't look like a Christmas tree."
"You look like the star atop the tree. - Author: Jennifer L. Armentrout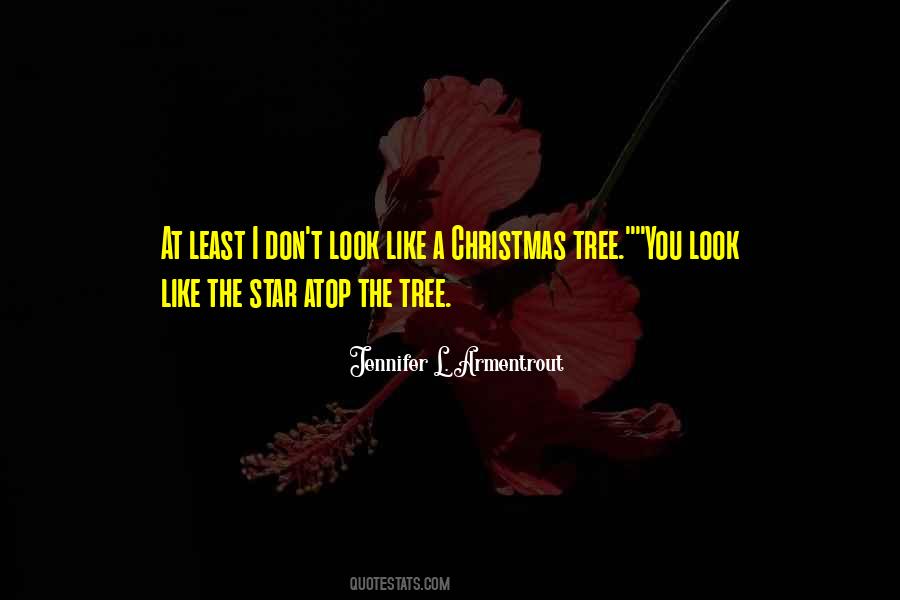 #17. You're like a Christmas present," he [Josh] sais
"How so?" [Star]
"Wrapped up really pretty on the outside with bows and glitz."
"You think I'm really pretty?" I grin. I can't help it. - Author: Tammy Falkner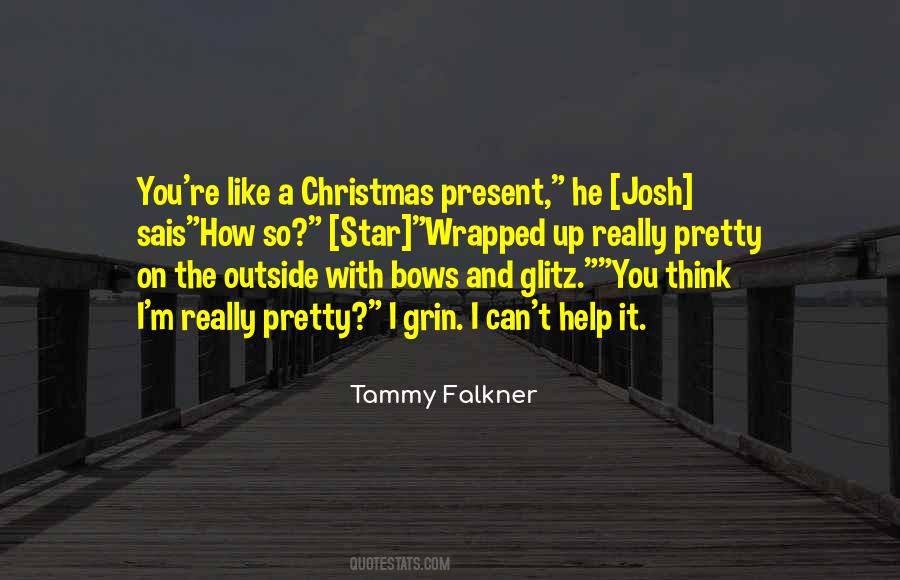 #18. Today's mercantile society exploits the will to jouissance so as to repress it all the more. - Author: Elisabeth Roudinesco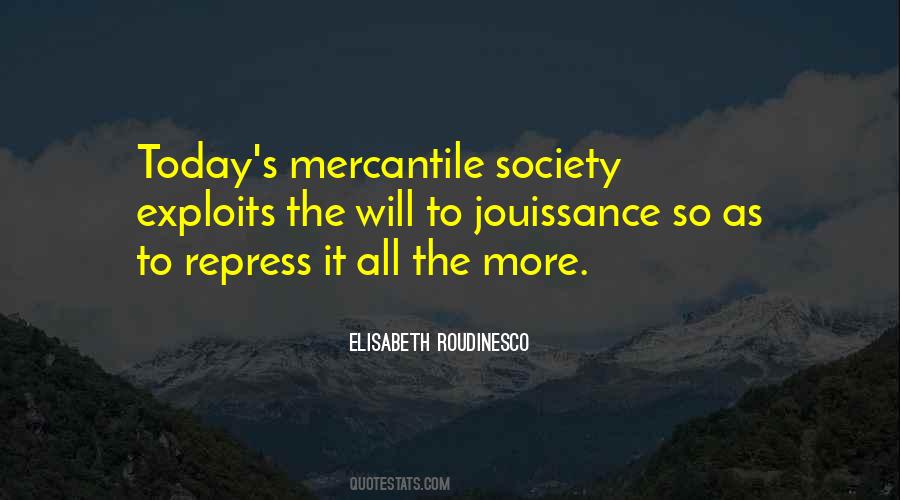 #19. In the midst of the night a star brings us the message of eternal light. - Author: Kristian Goldmund Aumann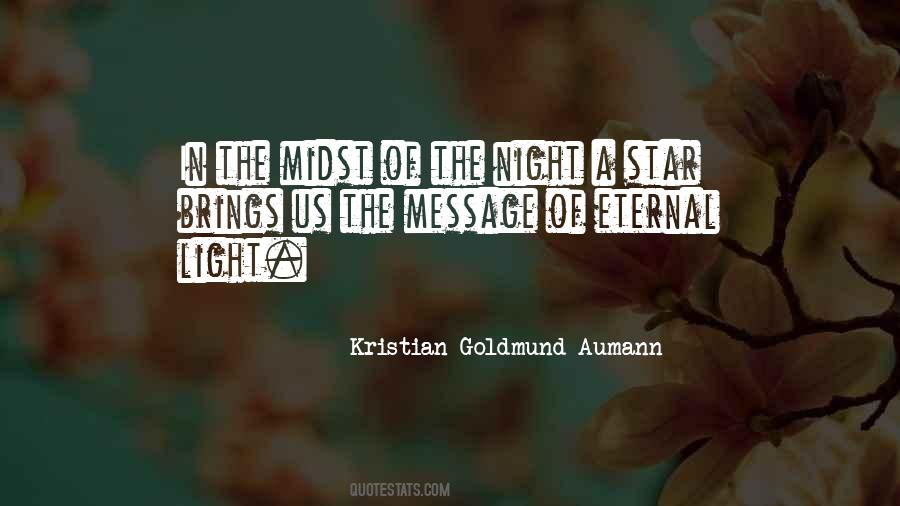 #20. Am I glowing?"
"Like a Christmas tree."
"Not just the star?"
The bed moved a little, and I felt his hand brush my arm. "No. You're super bright. It's kind of like looking at the sun. - Author: Jennifer L. Armentrout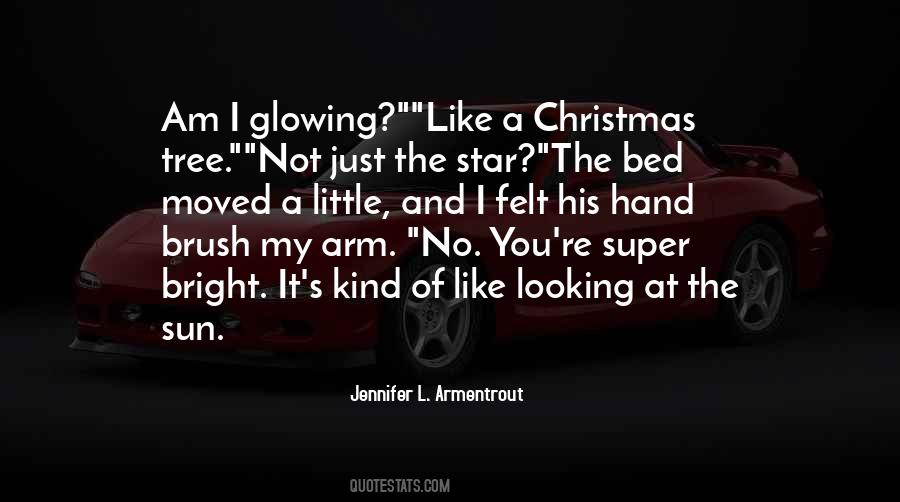 #21. 'A Tuna Christmas' is the second in a series of plays created by Joe Sears and Jaston Williams featuring the fictional town of Greater Tuna, the third-smallest town in Texas. What makes these plays so hysterically funny is the accurate portrayal of small-town life in the Lone Star State. - Author: Lori Wilde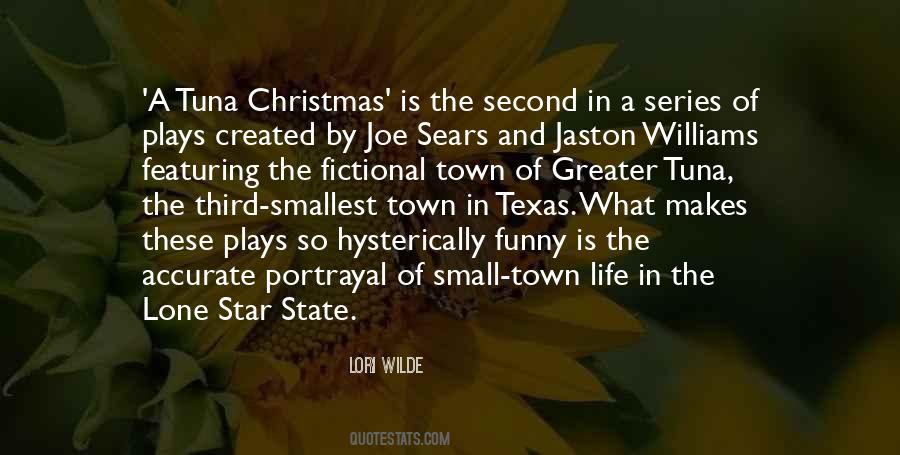 #22. The whole Christmas story was probably a later addition to the gospel narratives, presented only by the authors of Matthew and Luke. Mark and John seem never to have heard of the manger in Bethlehem, the Massacre of the Innocents, the hovering star, the three wise men, and so forth. - Author: Jay Parini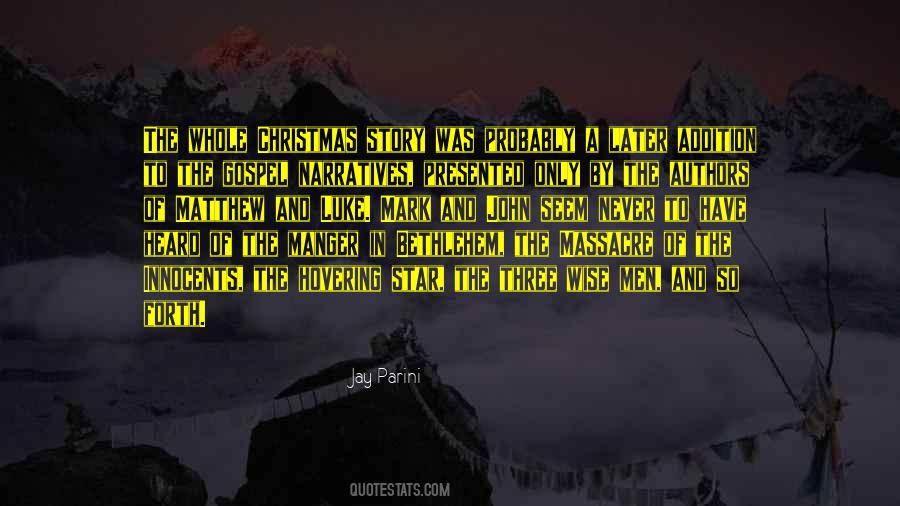 #23. This is the Church of Jesus Christ, and He leads it. No assignment in it need ever overwhelm you if you know that and listen for the Master's voice. - Author: Henry B. Eyring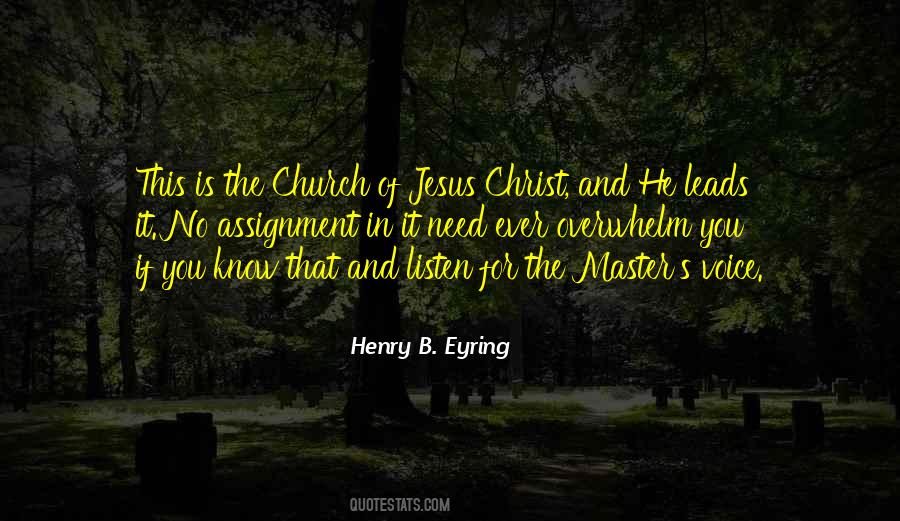 #24. What is salvation without faith? is like
a Christmas tree without a star, is like
a kingdom without a king, is like
a heart without a beat, is like
a light switch that just won't turn on. - Author: Anthony Liccione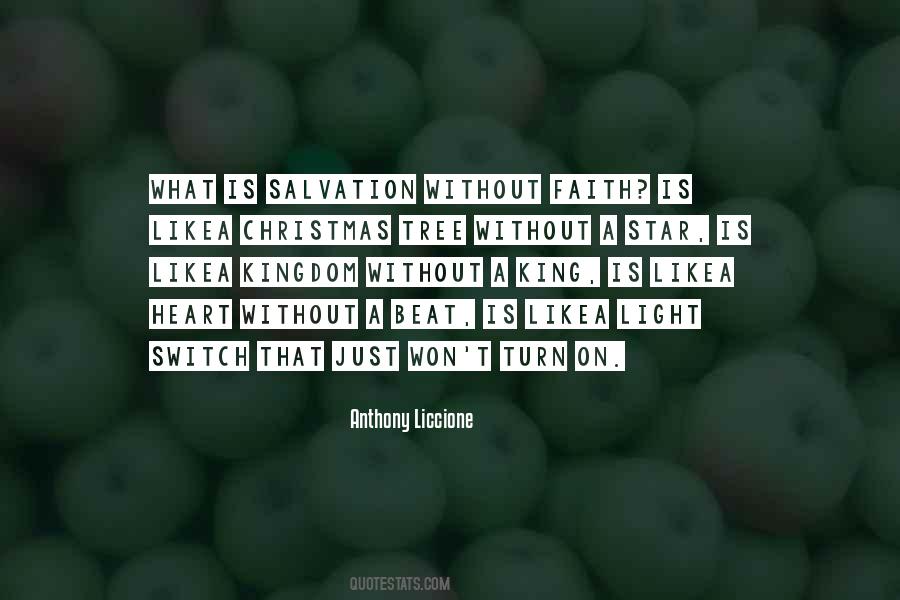 #25. Christmas in Bethlehem. The earliest dream: a cold, clear night made bright by a magnificent star, the smell of anger, marshals and clever men falling to their knees in love of the lovely baby, the avatar of faultless love ... !!! - Author: Lucinda Franks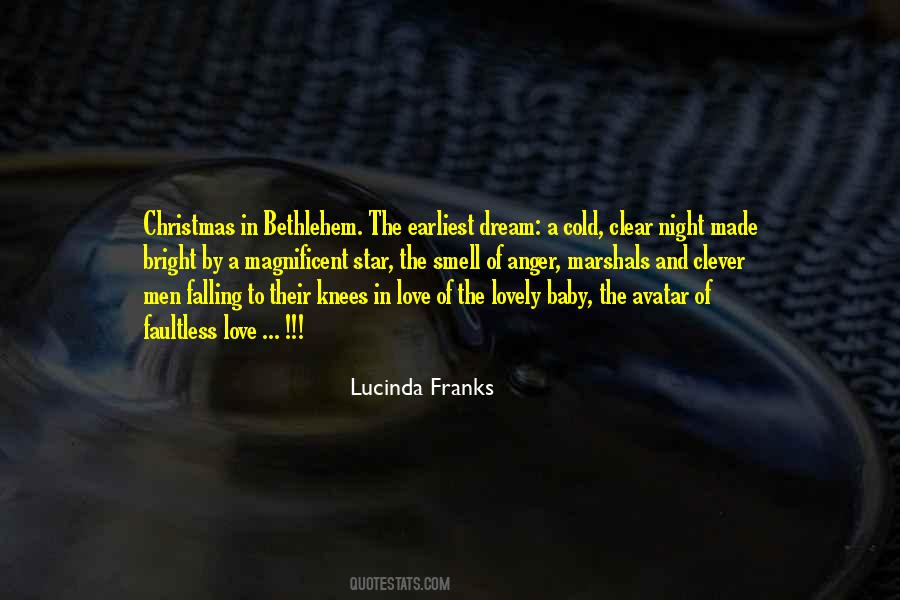 #26. What I want for Christmas is to be a Japanese pop star. [Laughs] Santa can't exactly put that under the tree, but I'm hoping that some magic will happen overseas. - Author: Candice Accola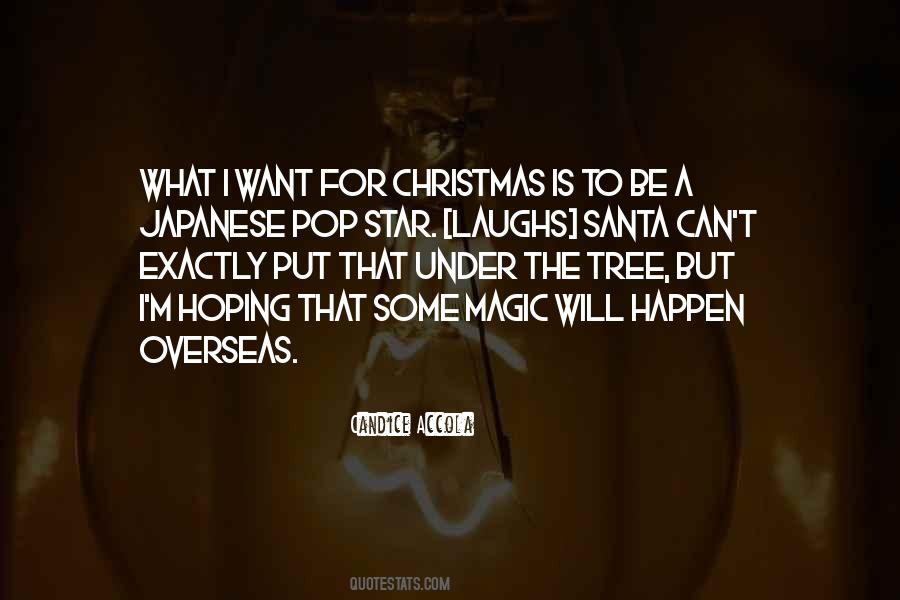 #27. As the Christmas season envelops us with all its glory, may we, as did the Wise Men, seek a bright, particular star to guide us in our celebration of the Savior's birth. - Author: Thomas S. Monson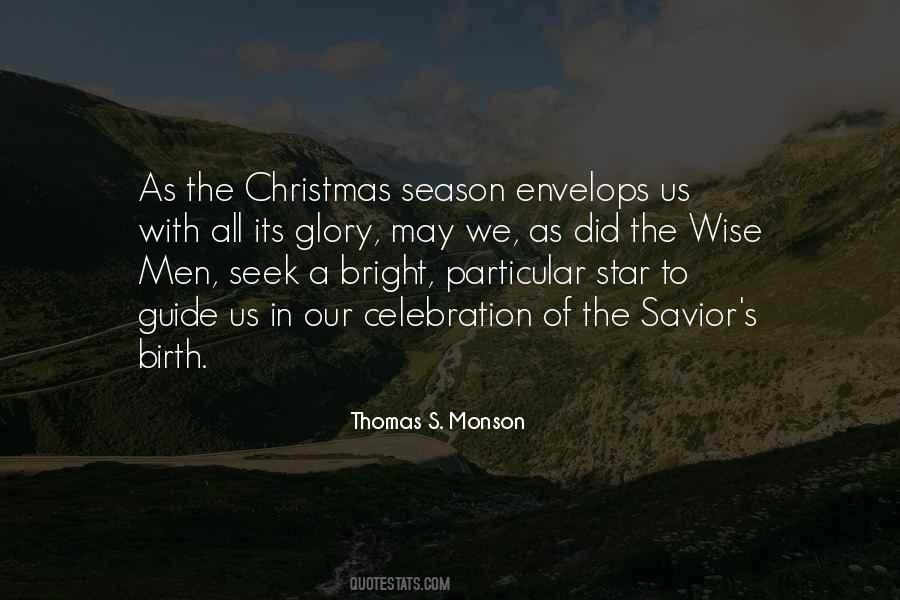 #28. A new star shines bright.
Angels herald the good news.
The Christ child is born. - Author: Richelle E. Goodrich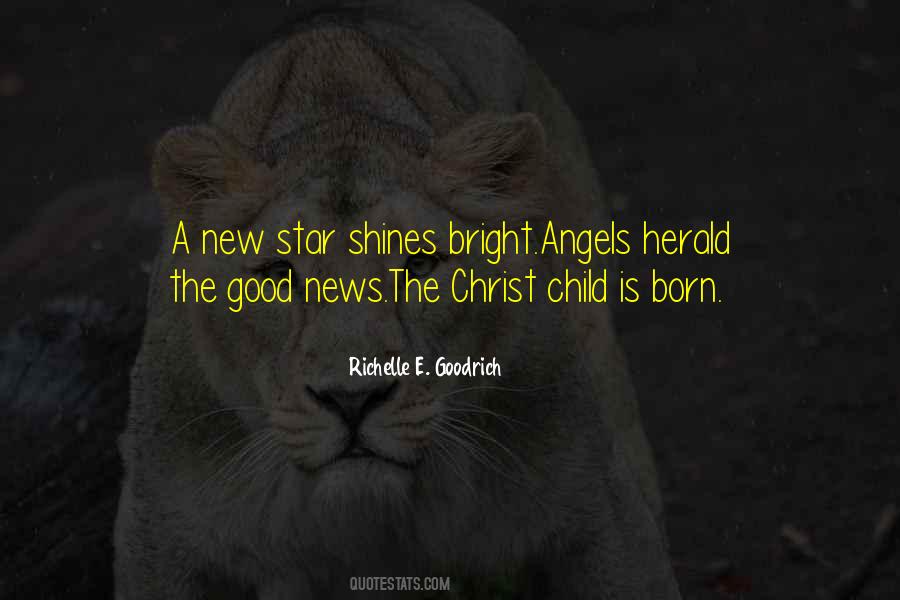 #29. Nobby would nick anything and dodge anything, but he wasn't bad. You could trust him with your life, although you'd be daft to trust him with a dollar. - Author: Terry Pratchett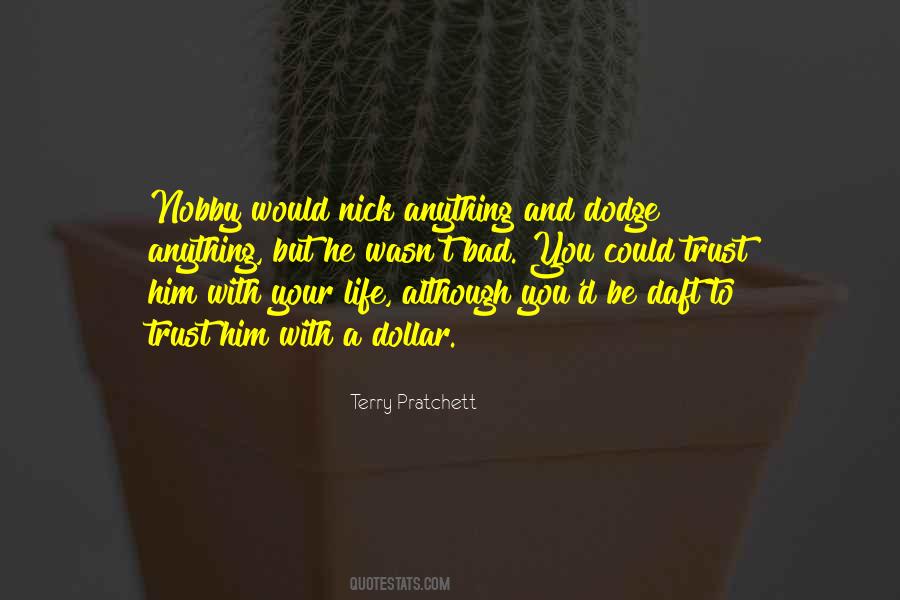 #30. And what is the very essence of poetry if it is not this 'metaphorical language'-this marking of the before unapprehended relations of things? - Author: Owen Barfield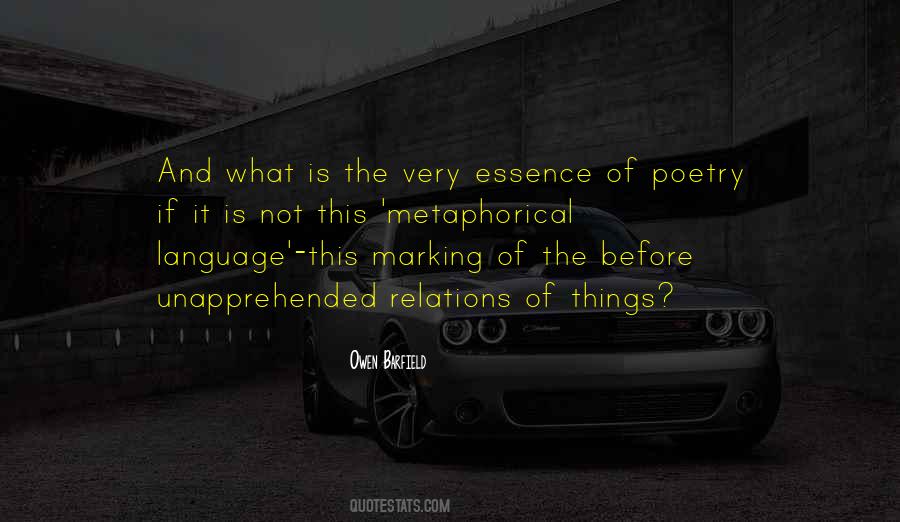 #31. Love is a glimpse of hope. To love is to hope. When we abandon hope, we cease to exist. - Author: Richard Flanagan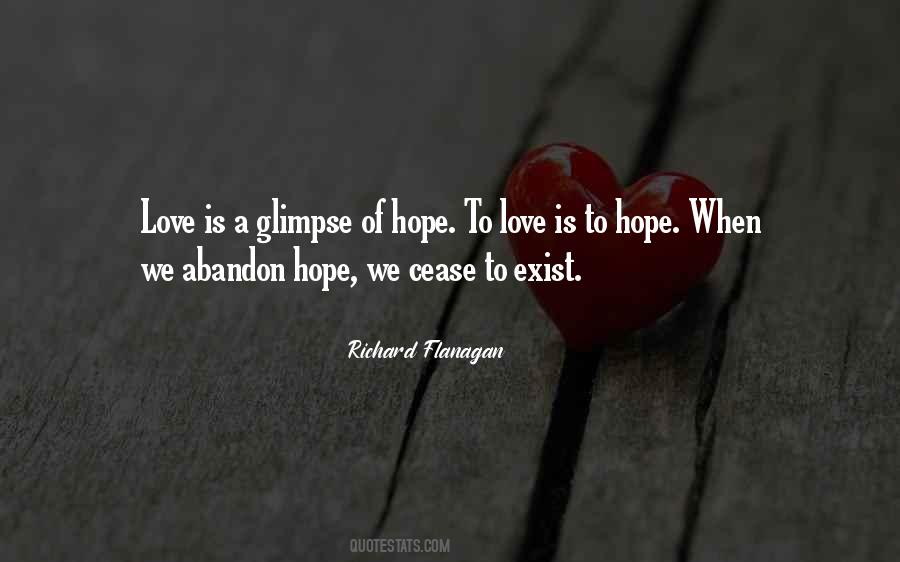 #32. There'll always be Christmas as long as a light
Glows in the window to guide folks at night,
As long as a star in the heavens above,
Keeps shining down ... there'll be Christmas and love. - Author: Edna Jaques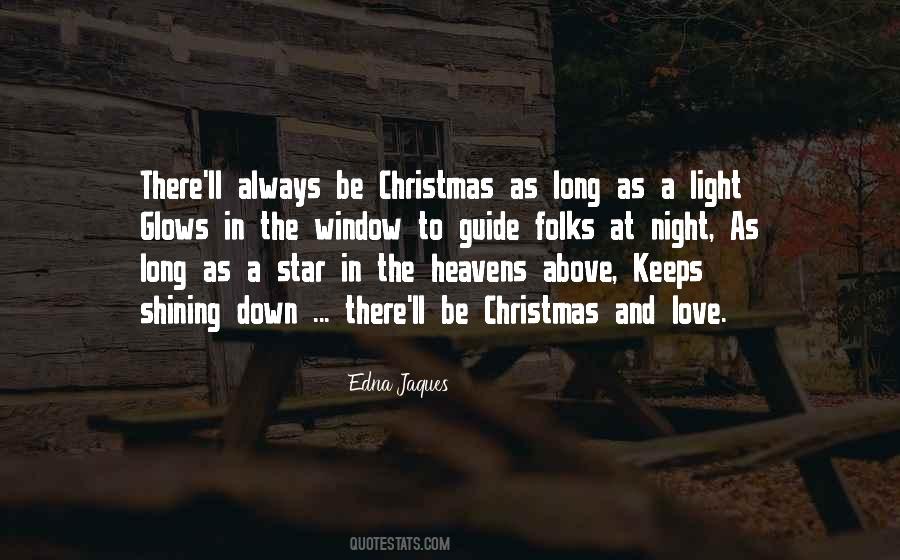 #33. Love came down at Christmas, Love all lovely, Love Divine; Love was born at Christmas; Star and angels gave the sign. - Author: Christina Rossetti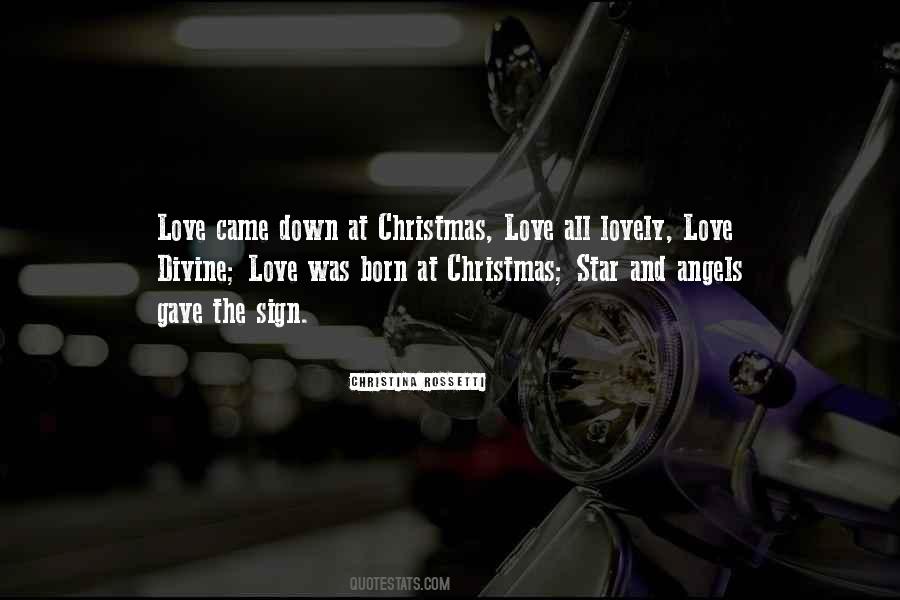 #34. The light of the Christmas star to you. The warmth of home and hearth to you. The cheer and goodwill of friends to you. The hope of a child-like heart to you. The joy of a thousand angels to you. The love of the Son and God's peace to you. - Author: Sherryl Woods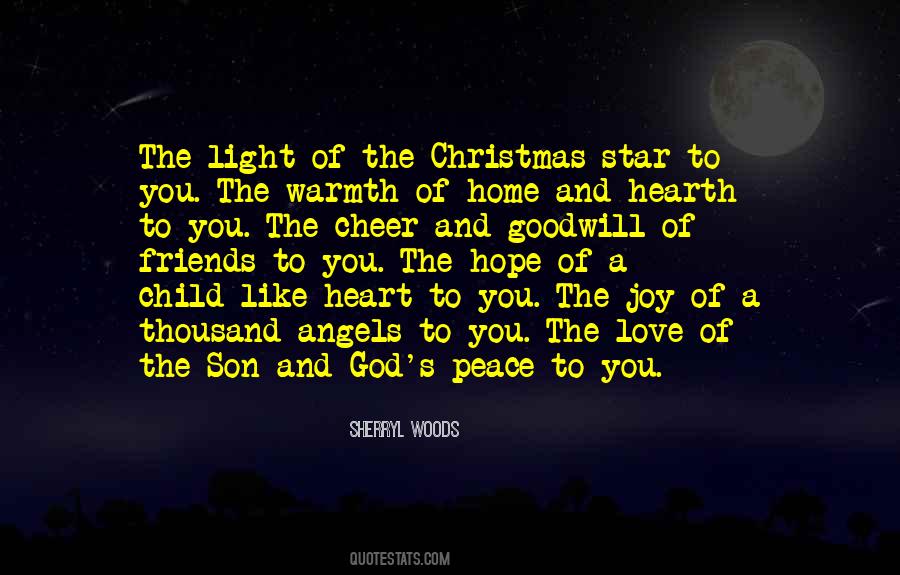 #35. Well, I don't believe it any more, none of it: I have no faith and I have no hope.' Though - Author: Donna Leon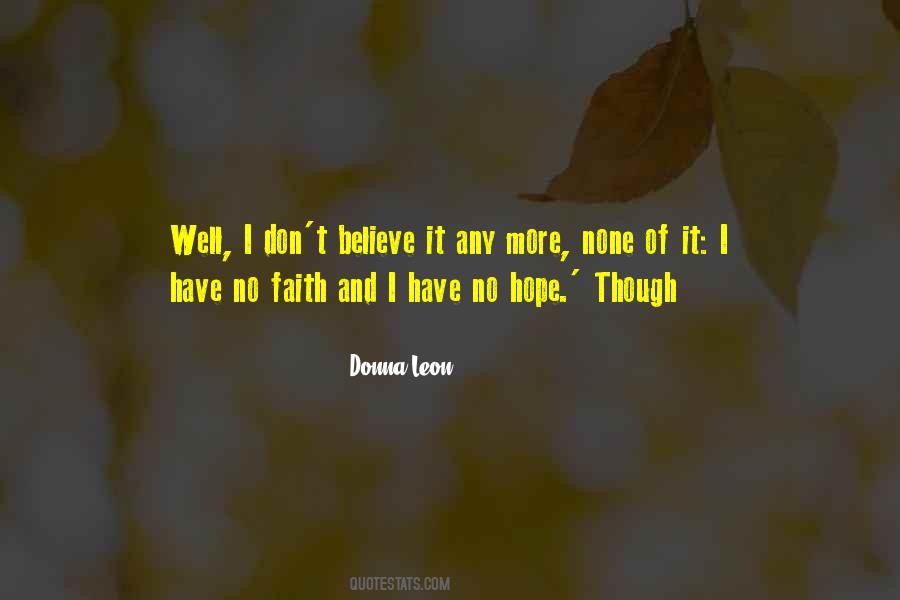 #36. Christmas in Bethlehem. The ancient dream: a cold, clear night made brilliant by a glorious star, the smell of incense, shepherds and wise men falling to their knees in adoration of the sweet baby, the incarnation of perfect love. - Author: Lucinda Franks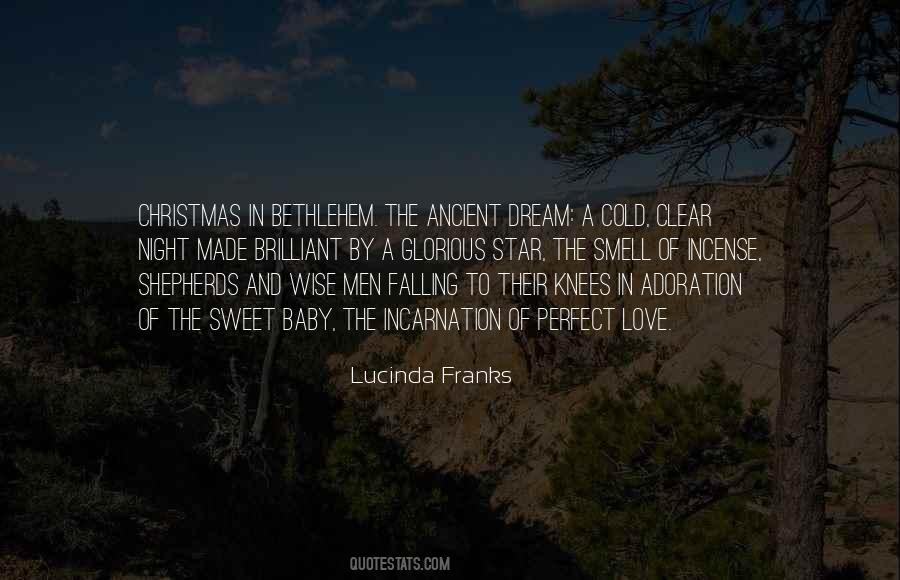 #37. I love the excess of Christmas. The shopping season that begins in September, the bad pop star recordings of Christmas carols, the decorations that don't know when to come down. - Author: Mo Rocca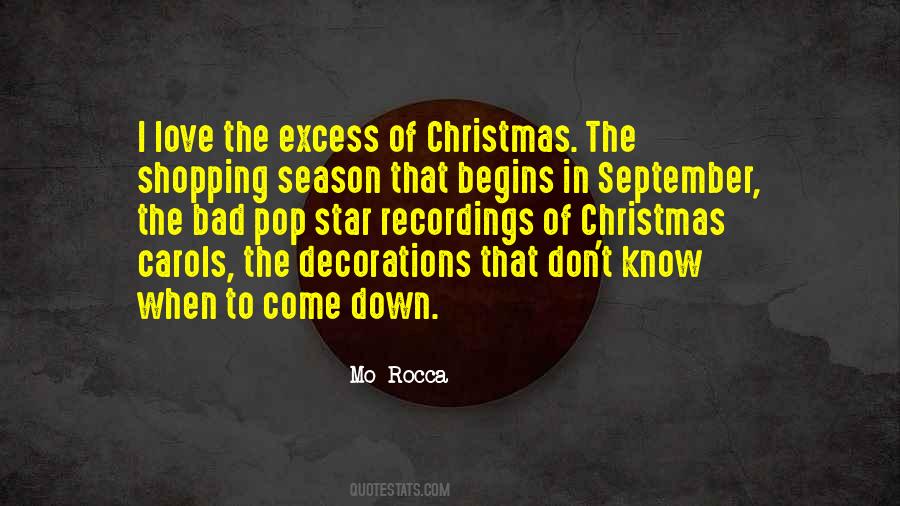 #38. Before that night, I'd had no idea my father was so well suited for wreaking havoc or equipped to make that lightning-quick transformation from sanity to lunacy that is indispensable in enacting the unbridled urge to destroy. - Author: Philip Roth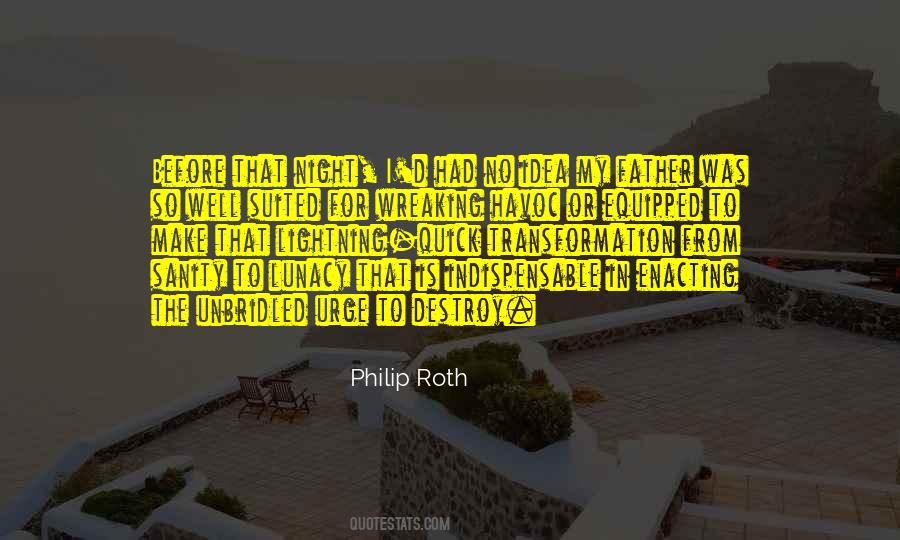 #39. Twinkle tiny star.
Oh, how great you truly are!
God's sign from afar. - Author: Richelle E. Goodrich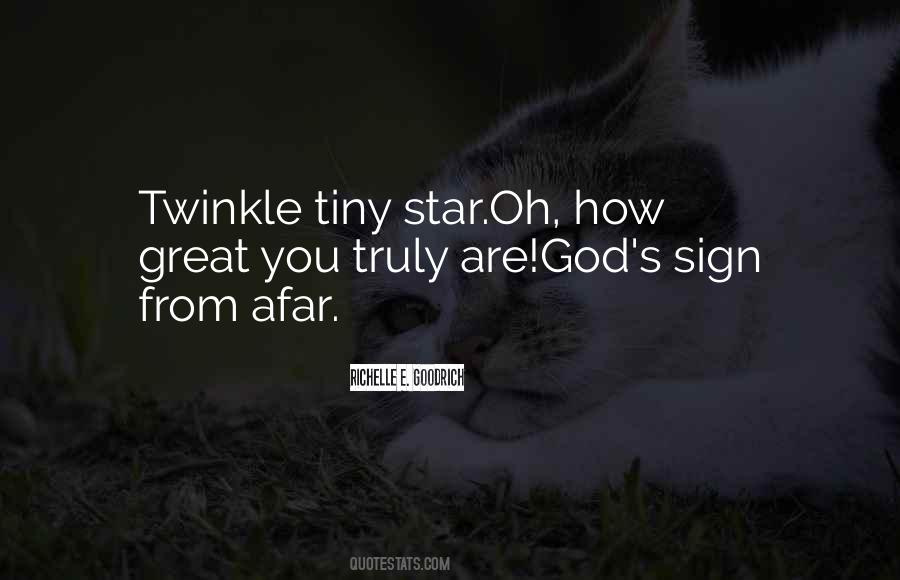 #40. The star of Bethlehem was a star of hope that led the wise men to the fulfillment of their expectations, the success of their expedition. Nothing in this world is more fundamental for success in life than hope, and this star pointed to our only source for true hope: Jesus Christ. - Author: D. James Kennedy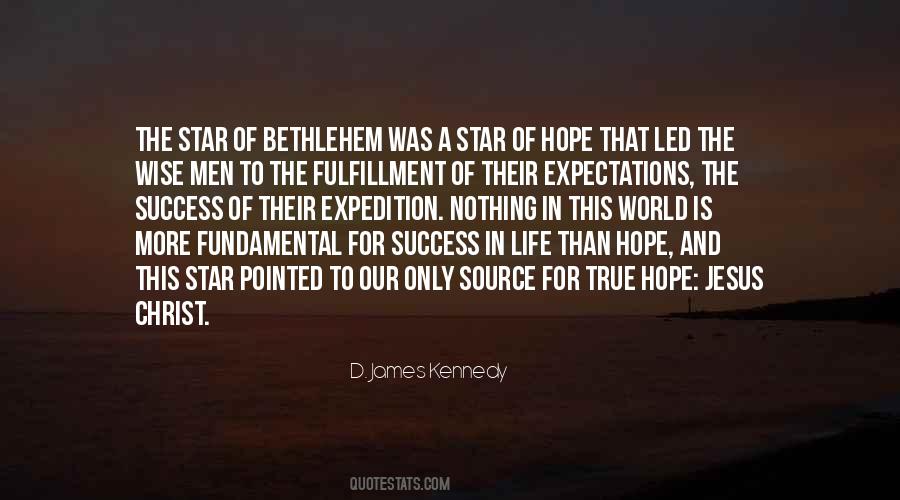 #41. A new star, the Christ child, God's gift to mankind; these are what Christmas is made of. - Author: Richelle E. Goodrich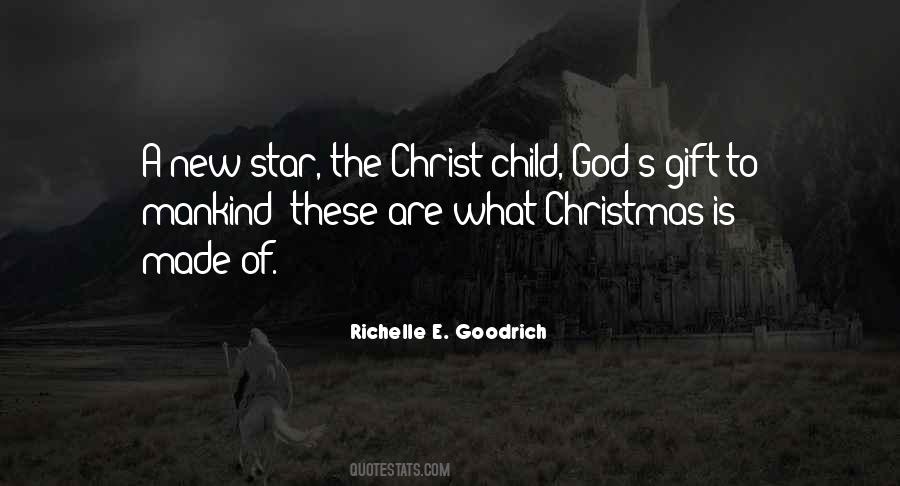 Famous Authors
Popular Topics