Telling You How I Feel Famous Quotes & Sayings
List of top 58 famous quotes and sayings about telling you how i feel to read and share with friends on your Facebook, Twitter, blogs.
Top 58 Quotes About Telling You How I Feel
#1. Little lies that make people feel better are not bad, like thanking someone for a meal they made even if you hated it, or telling a sick person they look better when they don't, or someone with a hideous new hat that it's lovely. But to yourself you must tell the truth - Author: Louise Fitzhugh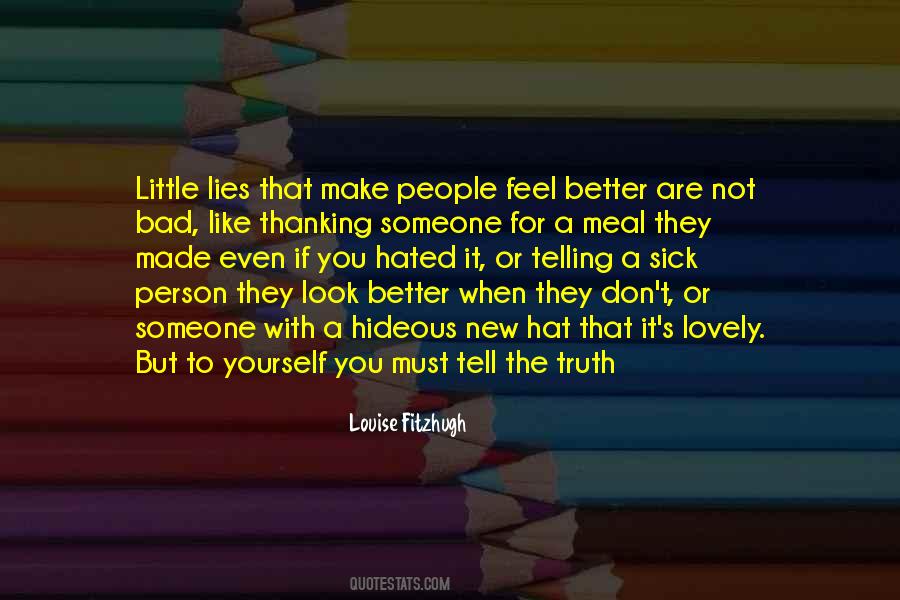 #2. I'm telling them that if you love a person, the opinion of the world isn't important. It's how you feel that matters. Because in the end, if it's just you two, it'll be okay. Nobody else is fucking important. - Author: Candice X.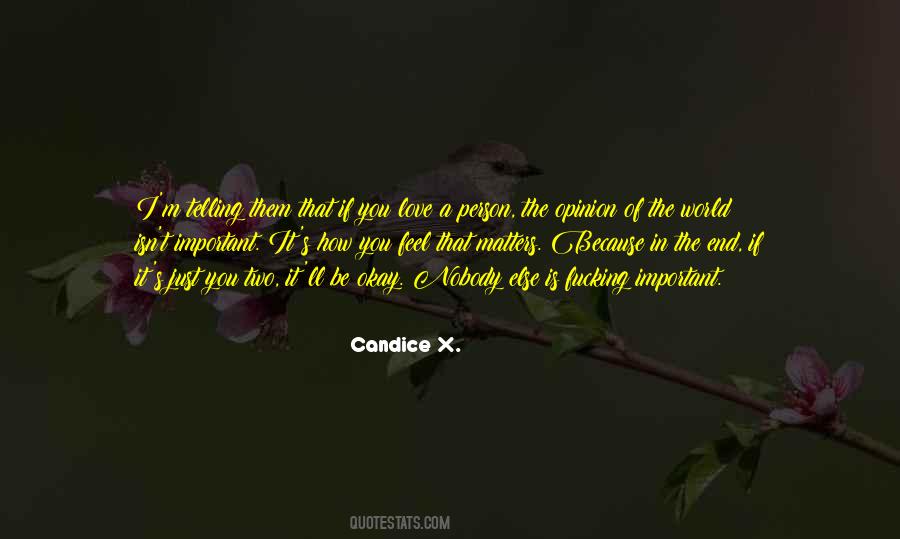 #3. The literary gift is a very dangerous gift to possess if you are not telling the truth, and I would a great deal rather, for my part, have a man stumble in his speech than to feel he was so exceedingly smooth that he had better be watched both day and night. - Author: Woodrow Wilson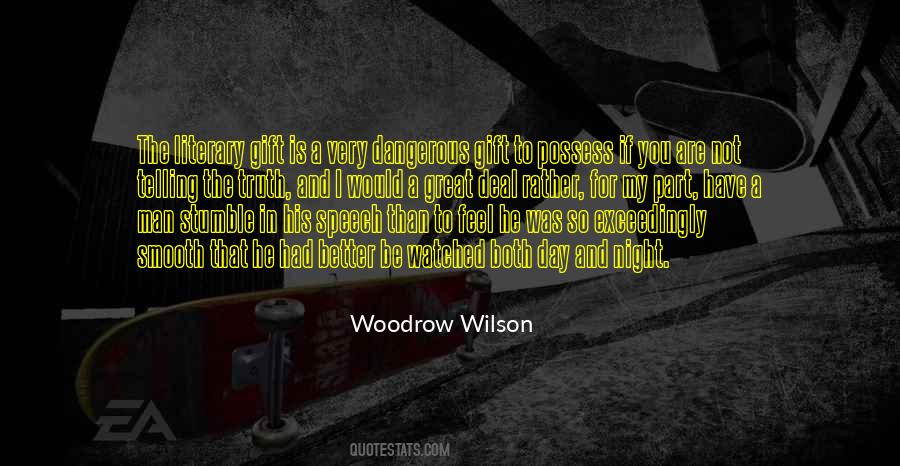 #4. Somehow, I feel almost blinded myself.
And I am forever left to wonder
Whether telling you how truly special
You were
Might have made a difference. - Author: Terri Fields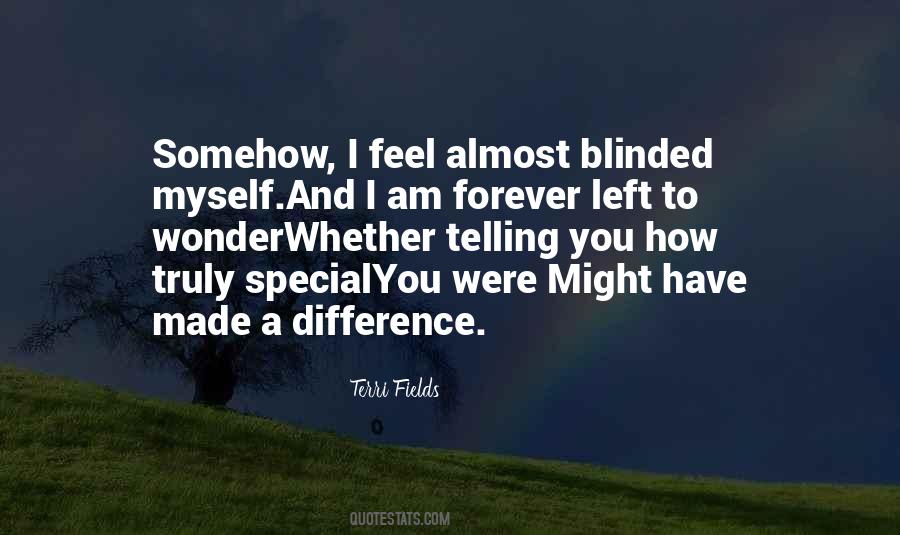 #5. I remember sitting down with my parents and telling them that I was going to put off college to study acting. I had already paid money to the college and gotten housing. I walked around the campus and it just didn't feel right. - Author: Kelly Blatz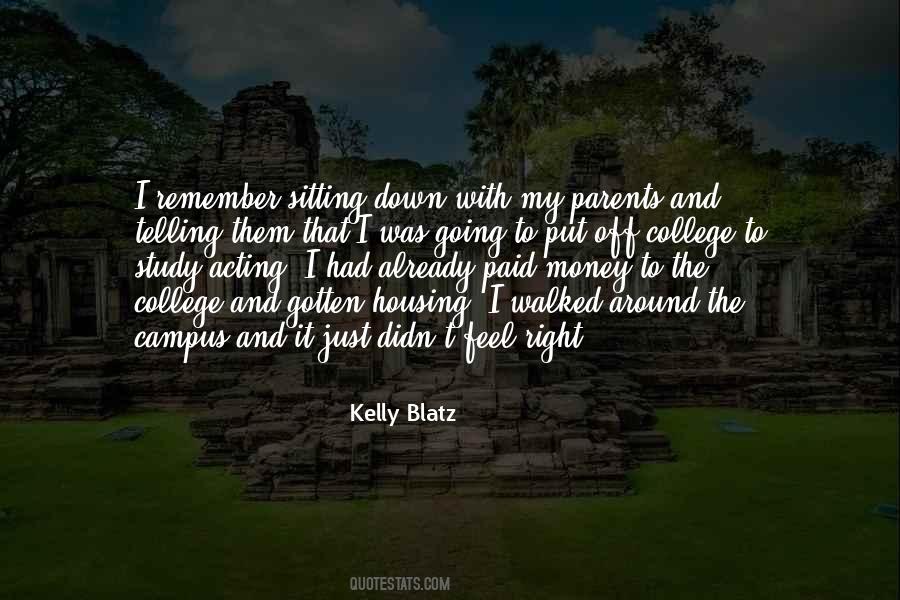 #6. I'm Kakashi Hatake. Things I like and things I hate ... I don't feel like telling you that. My dreams for the future ... never really thought about it. As for my hobbies ... I have lots of hobbies. - Author: Masashi Kishimoto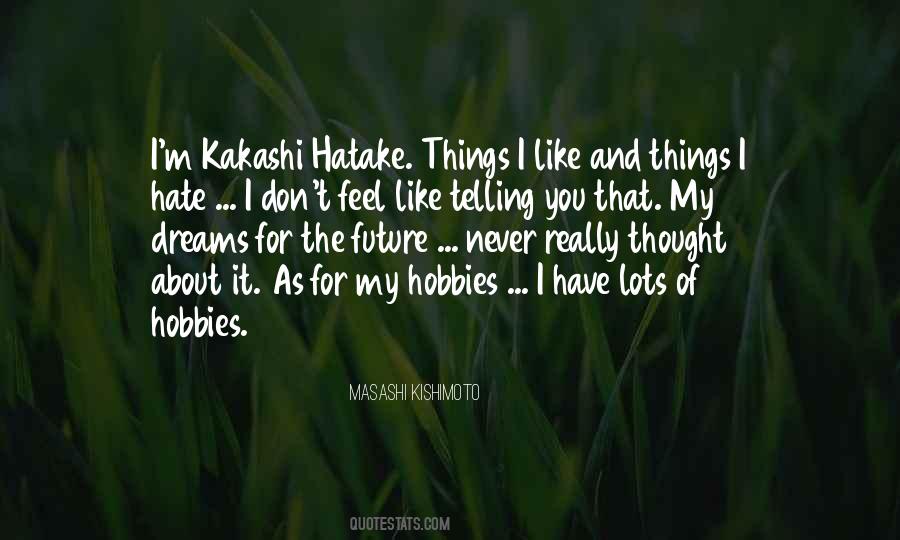 #7. To start telling people that you're beautiful, or just feel beautiful, just start acting like you are the most beautiful woman in the world. And it really improves everything! Because your sort of psyche responds to it - like this is truthful! - Author: Margaret Cho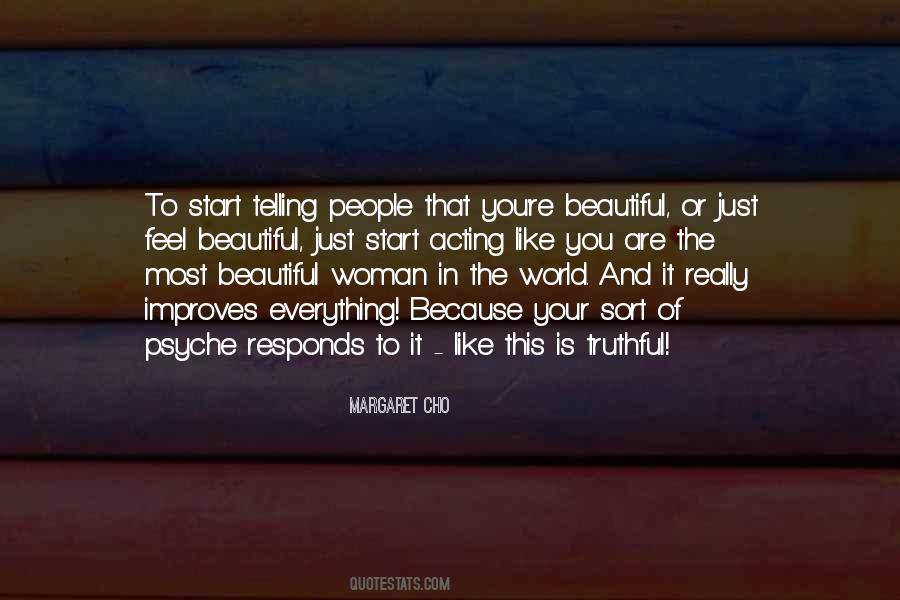 #8. I write my own stories. I like telling stories to little children. I think the good thing about stories is they carry you to another place which you've never been. And you feel like you're just enveloped by the book and the characters. - Author: Georgie Henley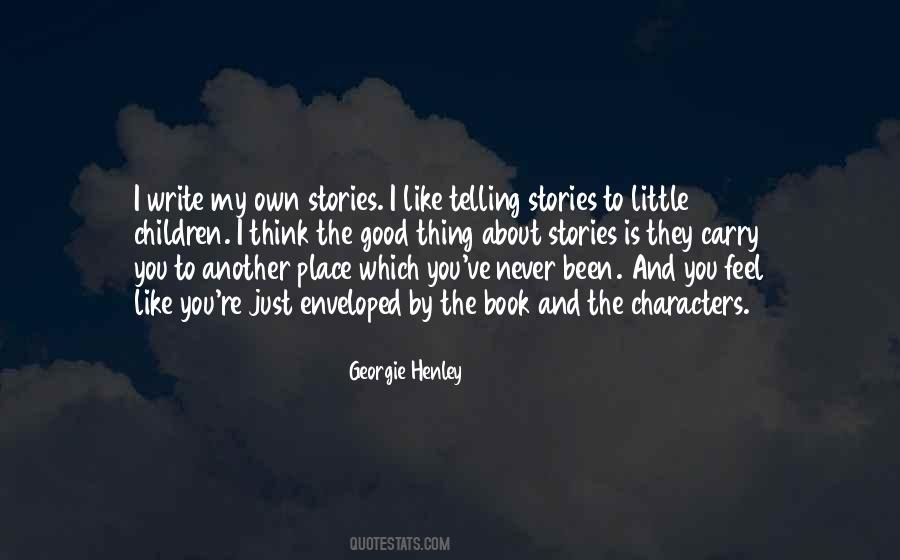 #9. I don't know how to feel what you're telling me I feel," he whispers. "I don't know if you're right. - Author: Callie Hart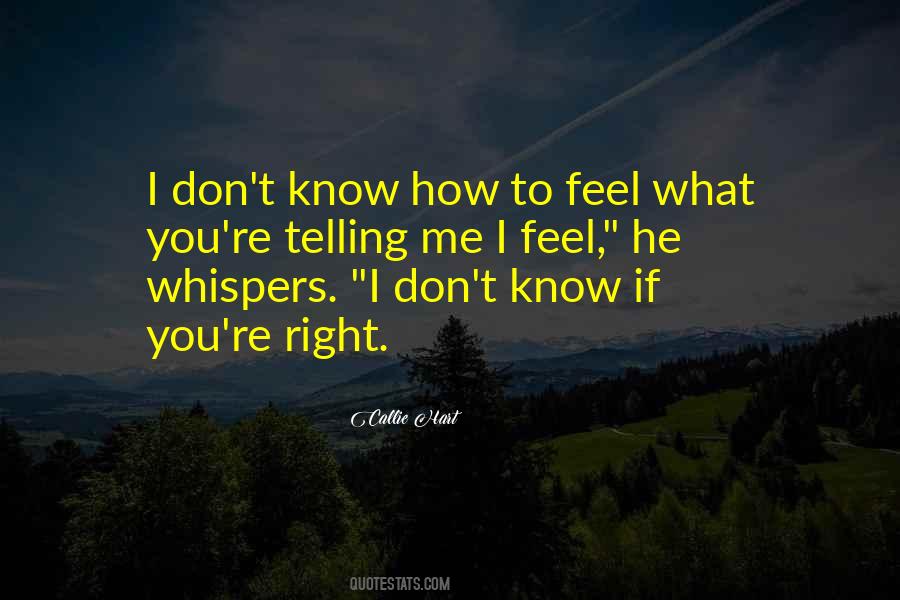 #10. Stop telling yourself you that you aren't lovable because it's pissing me off. I don't care if you aren't ready to admit how you really feel about me yet, but don't you dare dismiss how I feel about you. Because I love you. - Author: Colleen Hoover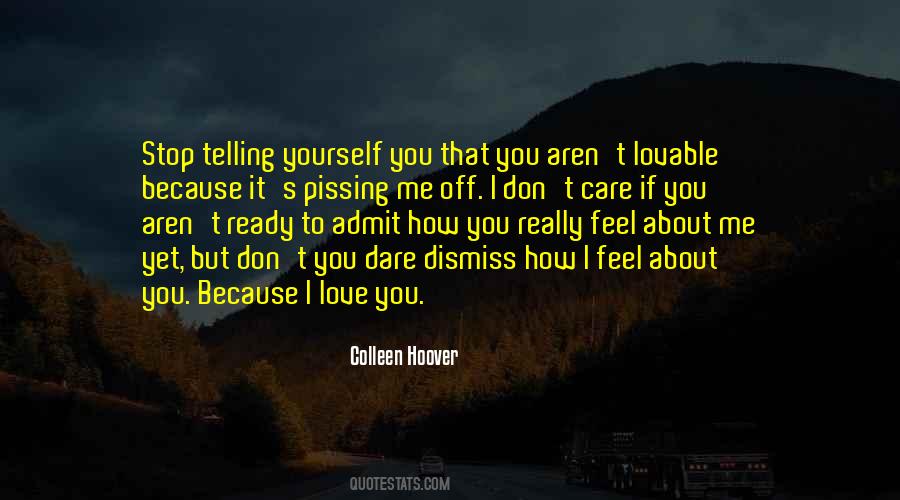 #11. His date kept saying to him, "How horrible ... Don't, darling. Please, don't. Not here." Imagine giving somebody a feel and telling them about a guy committing suicide at the same time! They killed me. - Author: J.D. Salinger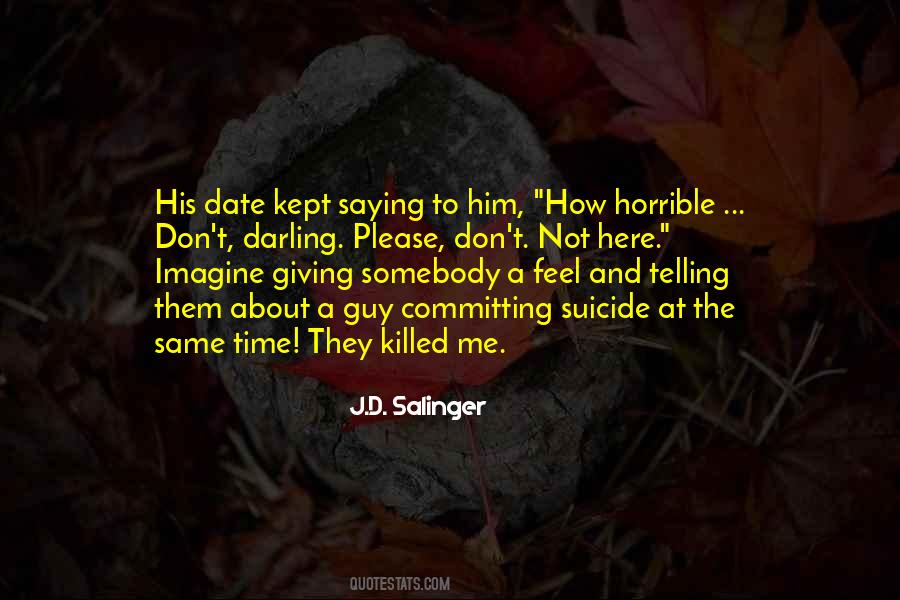 #12. What bugs me is that you believe what you're saying. What bothers me is that you don't know how you feel. What scares me is that while you're telling me stories, you actually believe that they are real. - Author: Ani DiFranco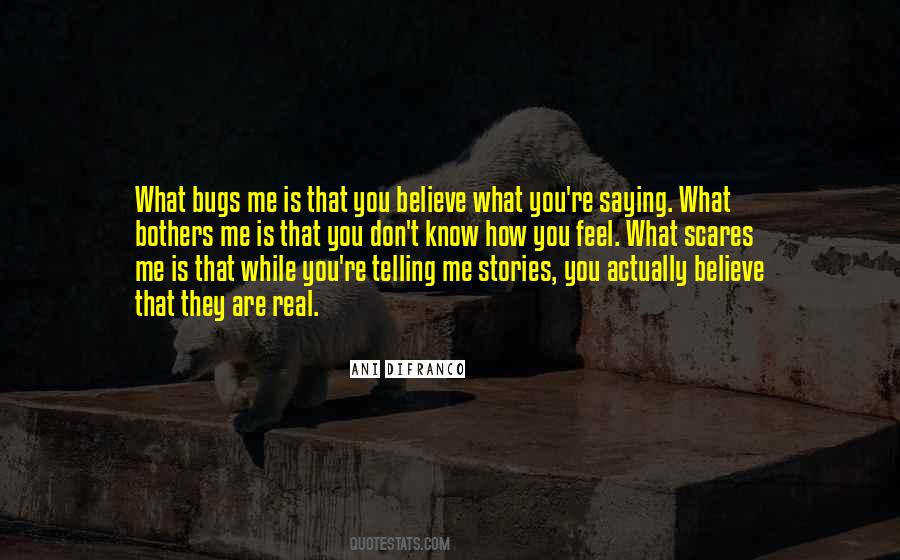 #13. I pull her closer toward me, telling myself I'm only doing it to steady her. It's a lie. I want her heat, her smell, the feel of her body pressed against mine. - Author: N.E. Henderson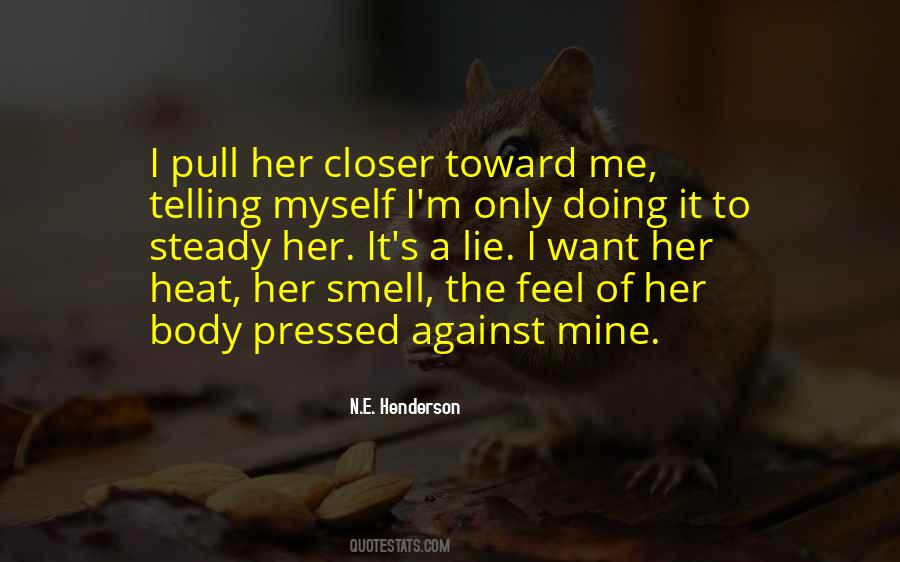 #14. I think human beings have a really broad spectrum of traits, and I almost feel implicated when we say, 'Men are like this, women are like this.' Nobody was telling me, 'Don't get dirty, don't play in the mud, girls don't do that.' - Author: St. Vincent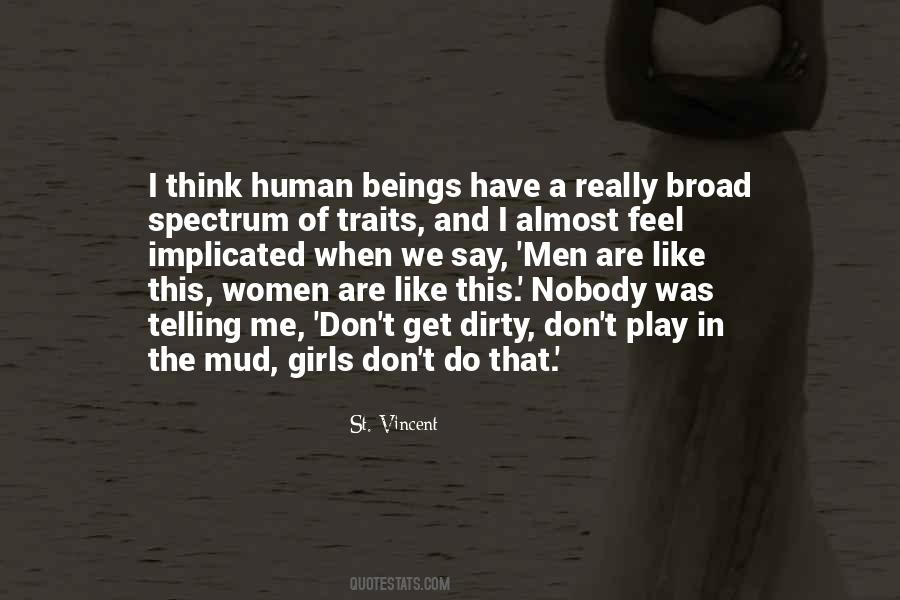 #15. Telling someone about what a symbol means is like telling someone how music should make them feel. - Author: Dan Brown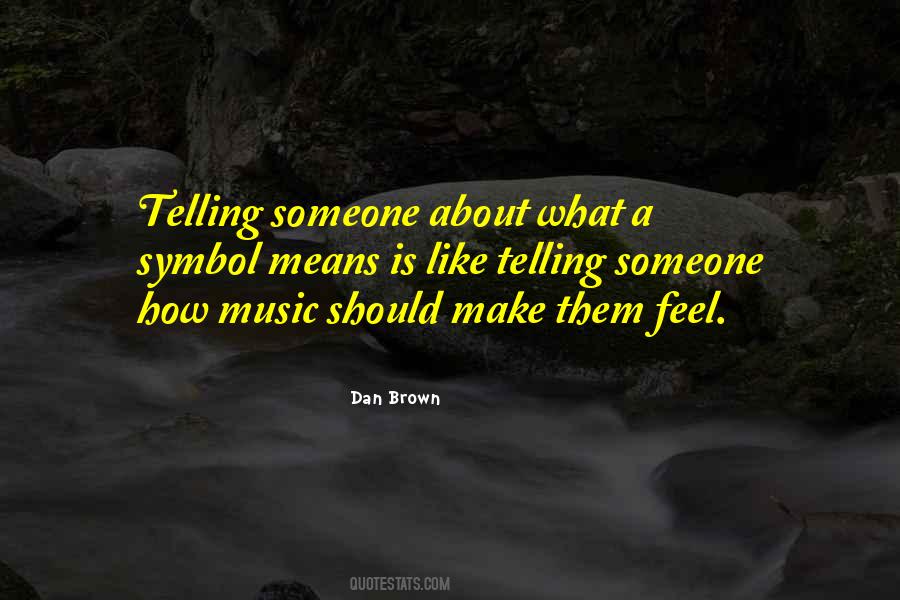 #16. When you hear from other players and they're telling you you're the best pitcher in baseball, that makes you feel really good. - Author: Johan Santana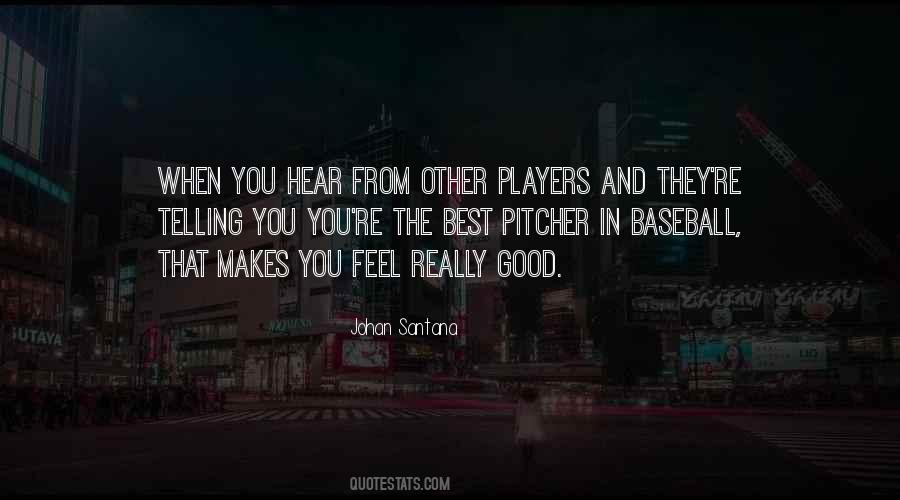 #17. If a handful of people look at the making of the film and realize, "Oh, my god!" It was so complicated. It was like doing quantum physics calculations every day while you're telling a joke. It was so insane! So, they can feel my pain. - Author: Rob Letterman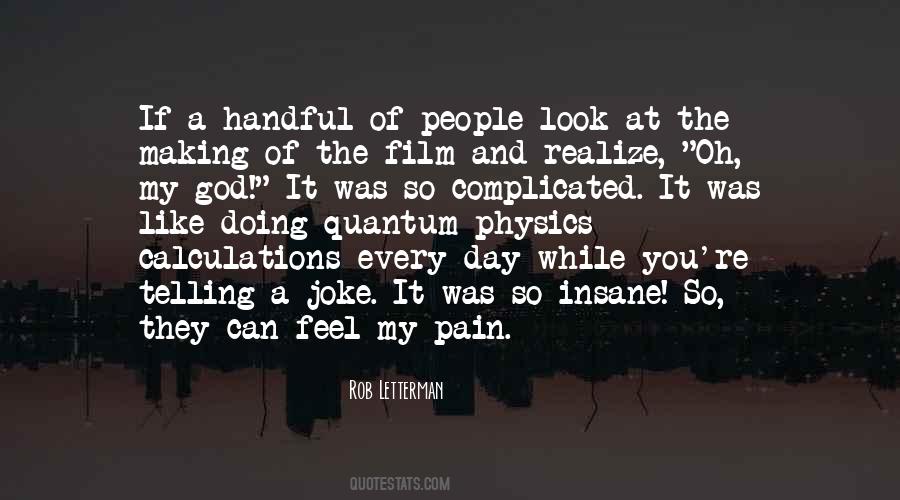 #18. Don't apologize. Don't explain. Don't ever feel less than. When you feel the need to apologize or explain who you are, it means the voice in your head is telling you the wrong story. Wipe the slate clean. And rewrite it. - Author: Shonda Rhimes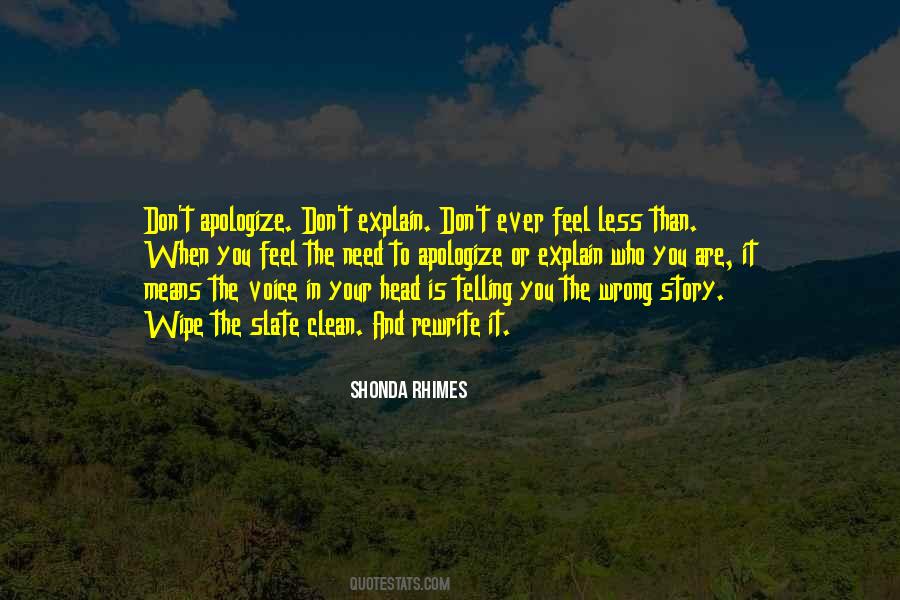 #19. Writers are first and foremost observers. We lose ourselves in the watching and then the telling of the world we find. Often we feel on the fringes, in the margins of life. And that's where we belong. What you are a part of, you cannot observe. - Author: Lisa Unger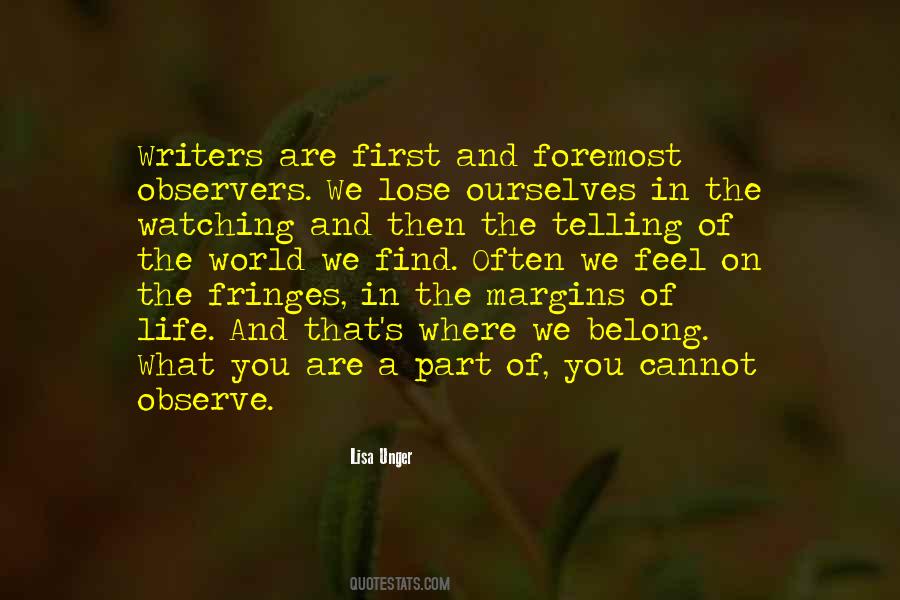 #20. How do you ensure someone feels the same way about you without telling them how you feel? This isn't grade school. I can't pass on - Author: Karina Halle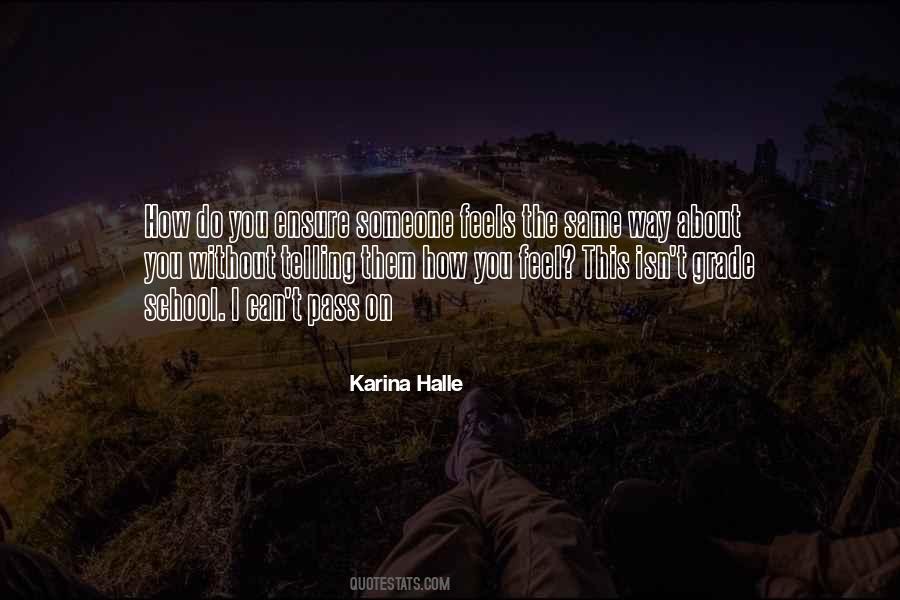 #21. I'm not telling you in order to hear it back," I said. "I'm letting you know how I feel, so that you don't have to wonder. I don't need to know how you feel, or care if you love me right now. I just thought you and your delicate ego might want to know. - Author: Alessandra Torre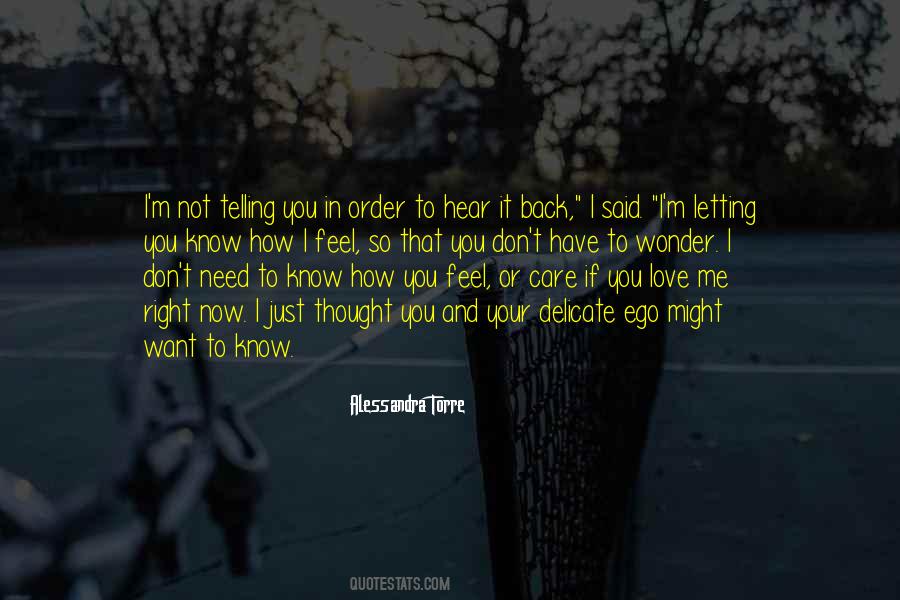 #22. I wanted to ask you one day but the time never seemed right, but we started talking and ... Hell, I don't even have a ring ... I'm naked here, bella, just laying myself out for you, telling you how I feel. - Author: Pamela Clare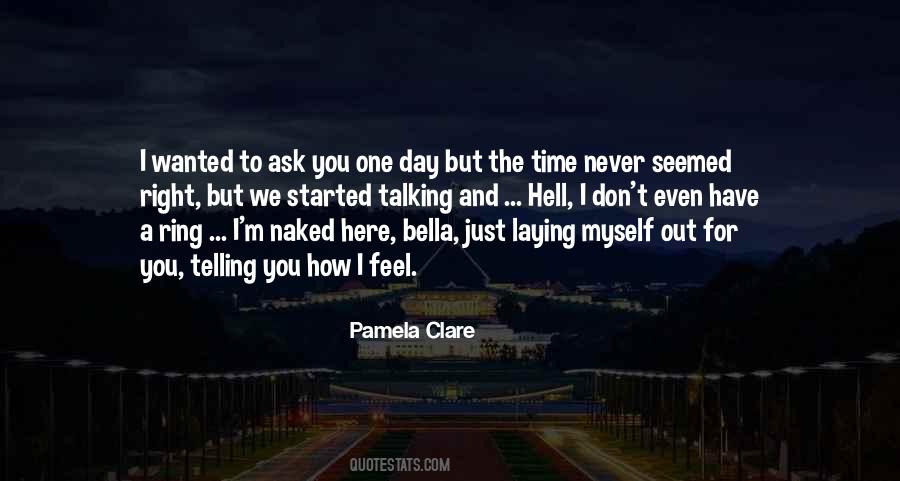 #23. Whether I'm acting or making it, at the end of the day it's telling the story; action, drama. You want the audience to feel it - the story, the action, the scene, or a particular shot. I just keep working on crafting my art, on how to make action movies. - Author: Donnie Yen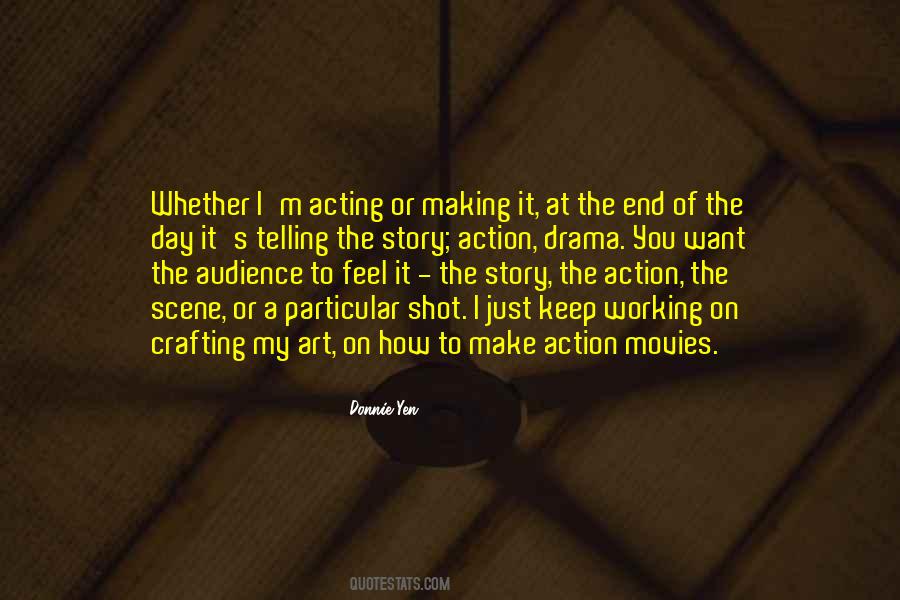 #24. I've been telling you how I feel the whole time. - Author: Jodi Ellen Malpas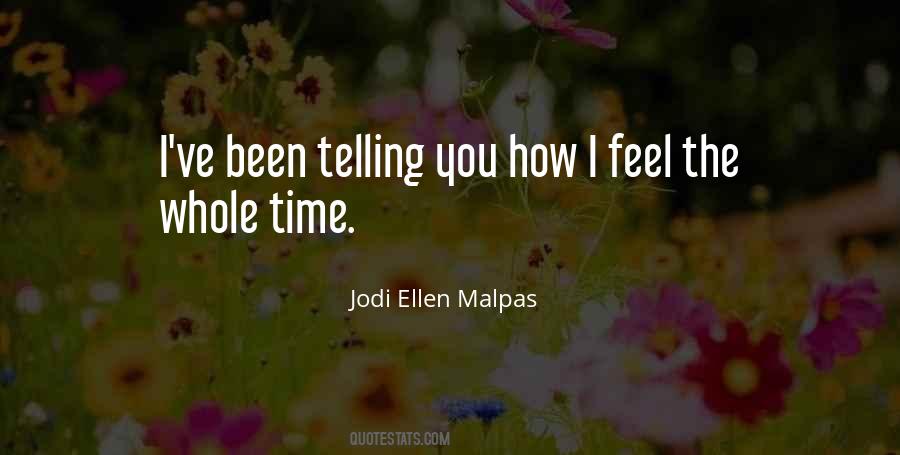 #25. Instead of making people victims of people who are successful, we should be telling people, 'Look, you are having a hard time, I feel bad for you. Let's look at what you're doing, let's teach you how to succeed. Let's give you the tools to succeed as opposed to turning everybody into victims. - Author: Jon Lovitz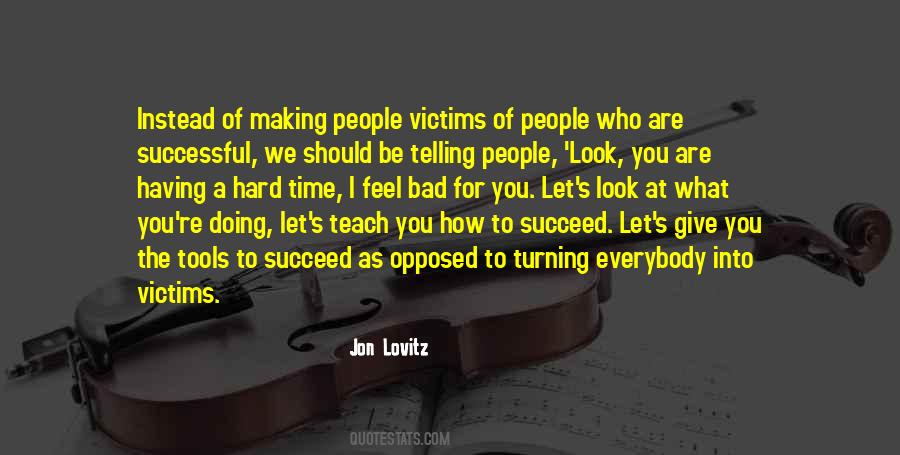 #26. I like when I use music in film that it isn't just gilding the lily and it isn't telling you how to feel. It's giving you something, some other information that you cannot otherwise get in the scene. - Author: Fred Schepisi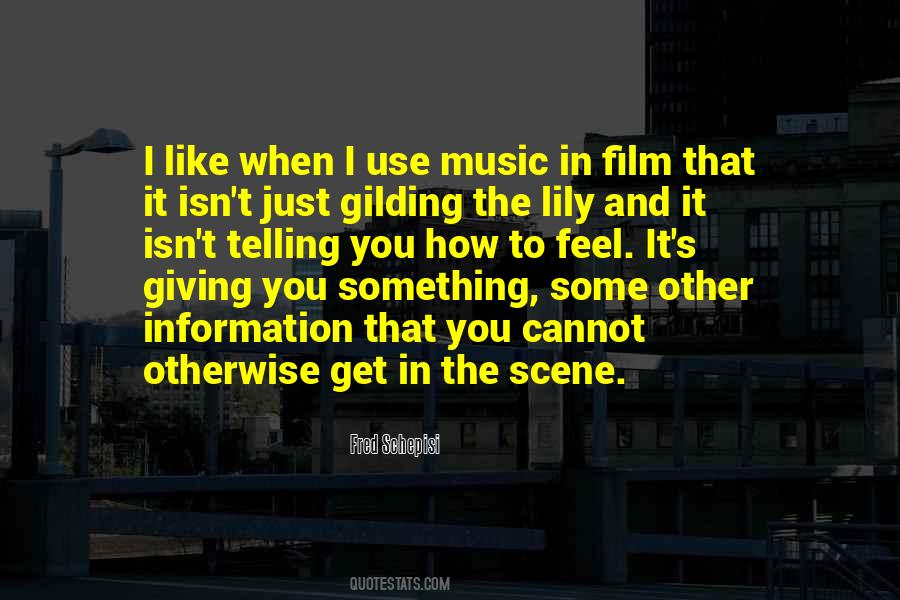 #27. I'm obsessed with trying to recount events as accurately and honestly as possible, but in practice the only thing I'm really any good at is telling you how I feel. - Author: Jason Christopher Hartley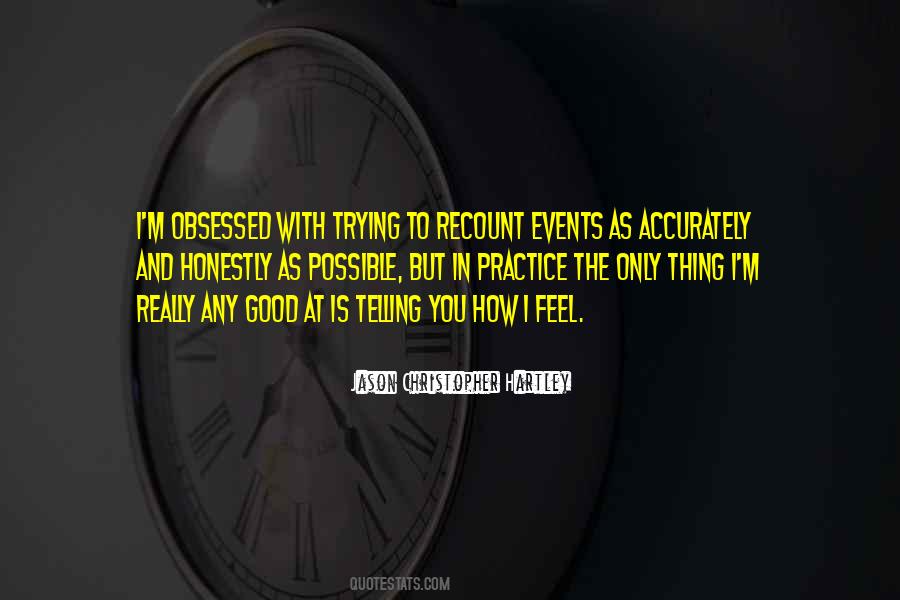 #28. I think some people feel that if you are going to have 3D, then you have to shoot in 3D, but they shoot 3D, so of course they're going to say 'my way of doing a film is better.' I'm not telling anyone how they should do their film, so why should anyone tell me how I should do mine? - Author: Michel Gondry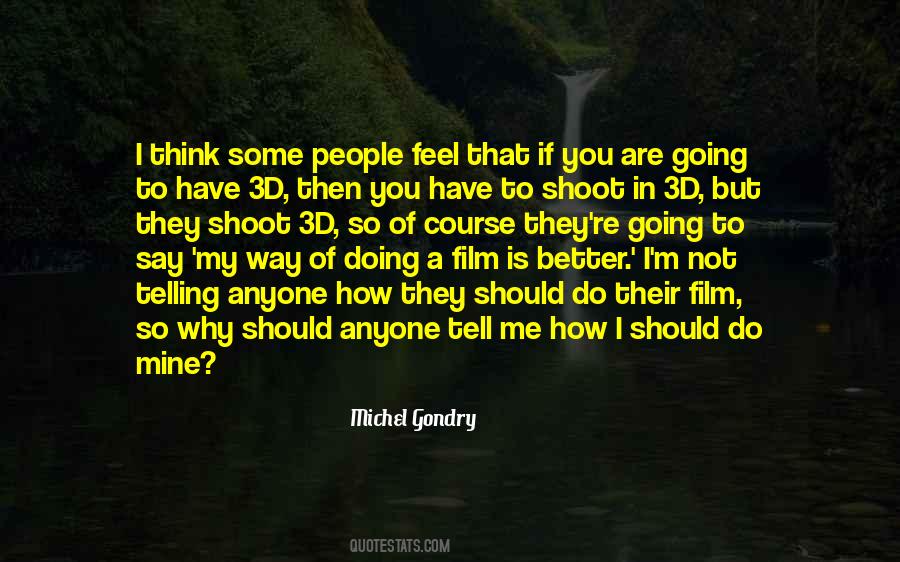 #29. I think the number one thing that I find important is the importance of honesty with your friends and your parents, if you can be. But I think that telling people how you really feel, being who you truly are, being safe and taking care of yourself is the most important thing. - Author: Emma Stone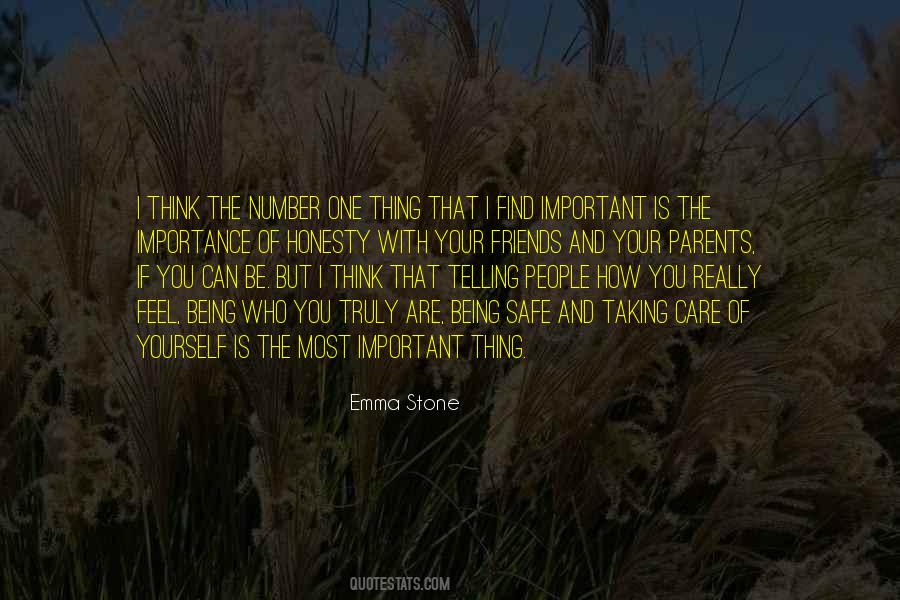 #30. The more I make films, the more I feel less inclined to talk about them and just let people watch them. I feel that the pictures are telling the story, and I can't really add anything except just talking about the technicalities of what happened on the day. - Author: Gurinder Chadha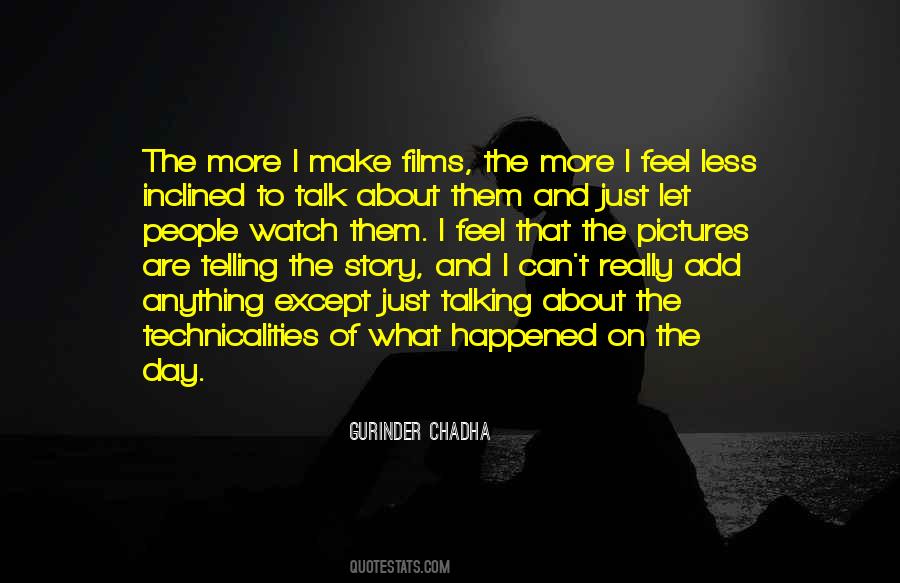 #31. When I am telling it, it doesn't seem as if it was only made up. It seems more real than you are
more real than the schoolroom. I feel as if I were all the people in the story
one after the other. It is queer. - Author: Frances Hodgson Burnett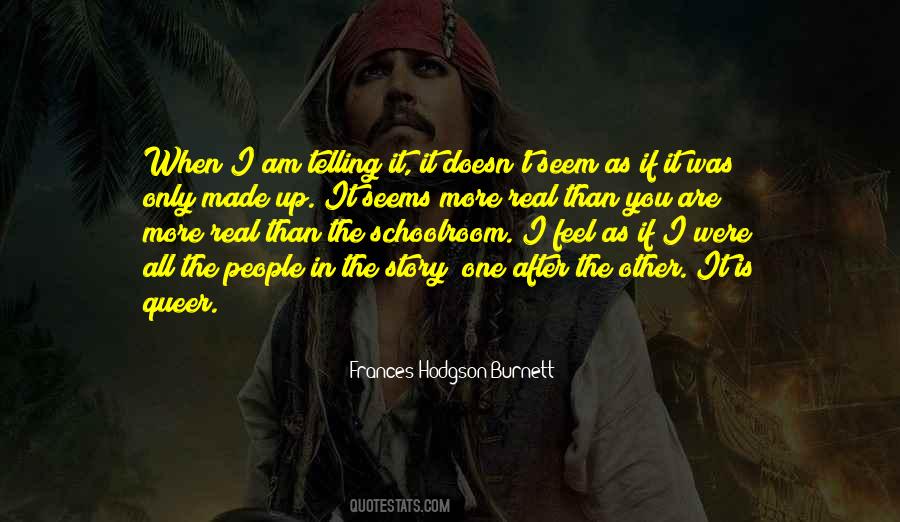 #32. I get very protective of kids on set. I always make a point of telling kids that anything that makes them feel unsafe or concerned they should just speak up about, and then keep an eye on times when that could present an issue. - Author: Julia Ormond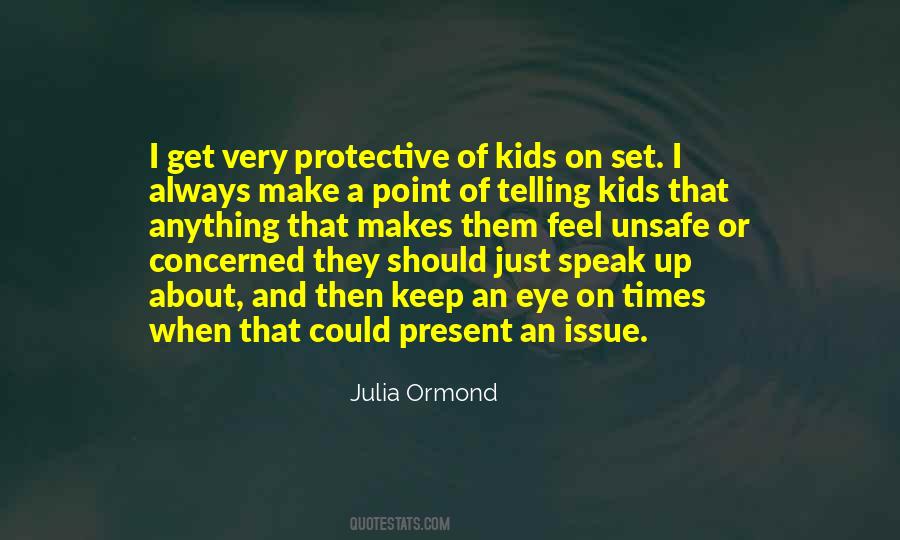 #33. This is what I have been telling writing classes for years. You must feel not that you want to but that you have to. - Author: Christopher Hitchens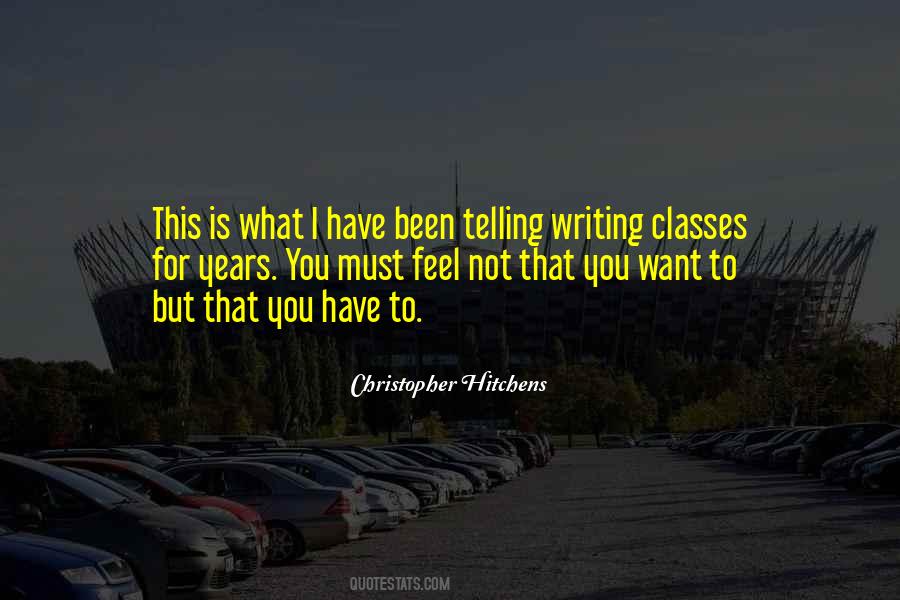 #34. I tried not to feel hurt. Here was my own dad,telling me he was sorry i'd been born. - Author: Rick Riordan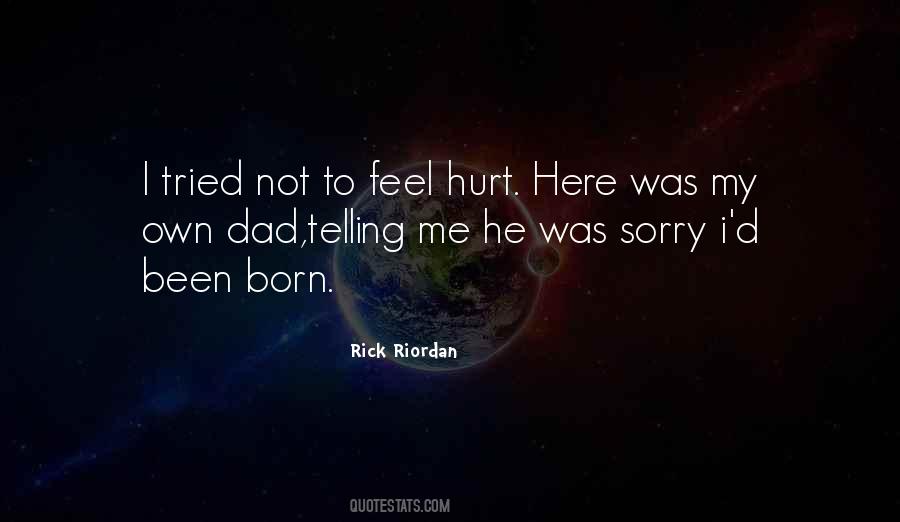 #35. I feel like I'm selling something nobody want to buy. Something big and stinky, like Kiki Brown and her lemon smell-good polish. But what really makes me and Kiki the same is, I'm proud a what I'm selling. I can't help it. We telling stories that need to be told. - Author: Kathryn Stockett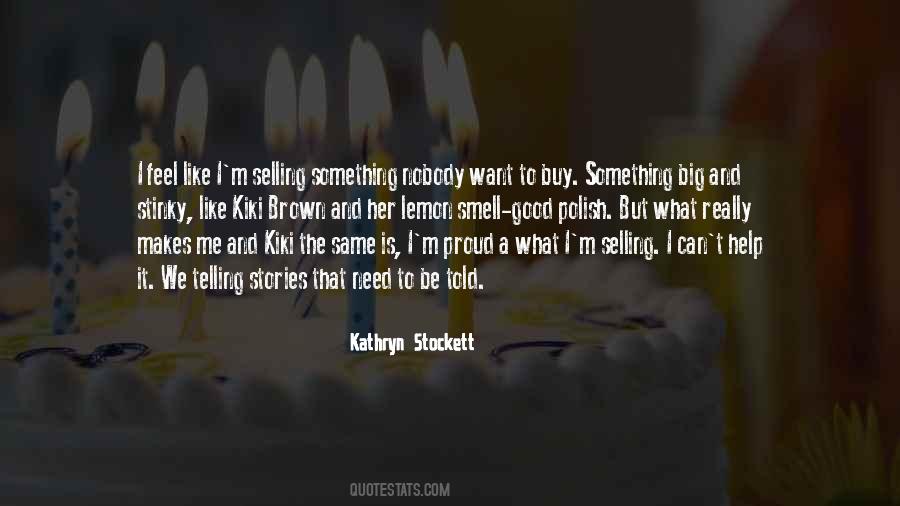 #36. Admittedly, the masturbation story is just a "Hey, this is one of my best-of's, I'll throw it in the special." But the grandmother stuff, really, I feel like is part of the theme and part of the best way to end the story that I'm telling with the special. - Author: Jen Kirkman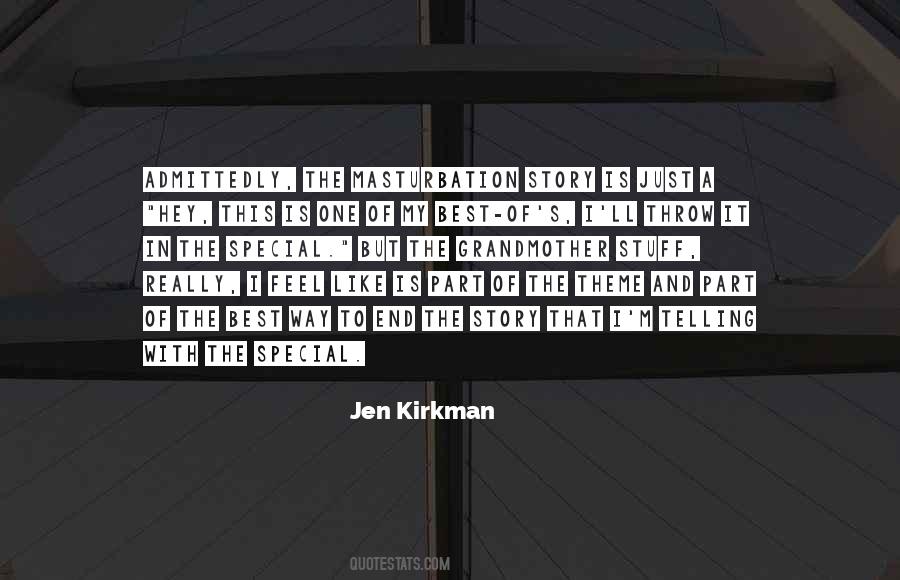 #37. What I am telling you is that you do not need to know to love, and it is right that you feel it all in any moment. And it is right that you see it through
that you are amazed, then curious, then belligerent, then heartbroken, then numb. You have the right to all of it. - Author: Ta-Nehisi Coates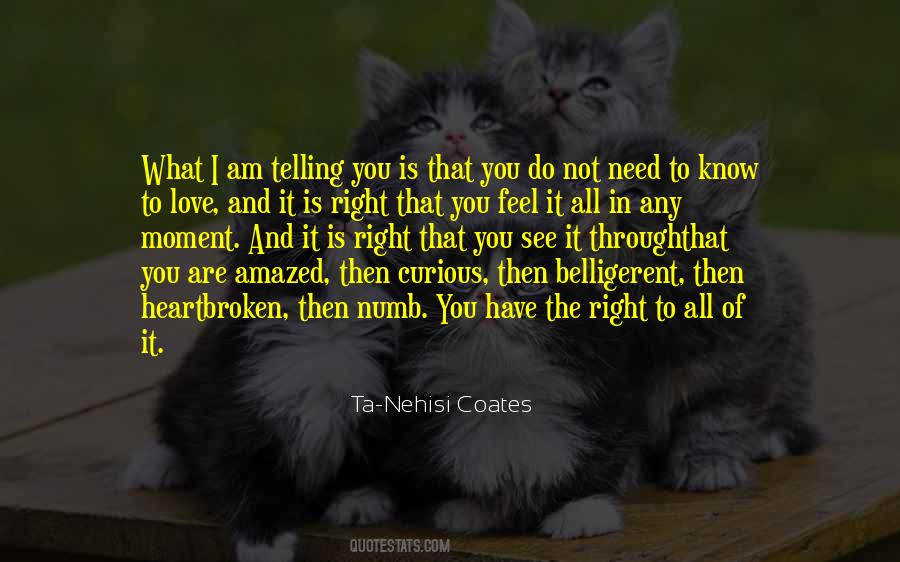 #38. But a funny thing happens when you tell a man that you don't want to get married: they don't believe you. They think you're lying to yourself or to them or you're trying to trick them in some way and you end up being made to feel worse for just telling the truth. - Author: Jami Attenberg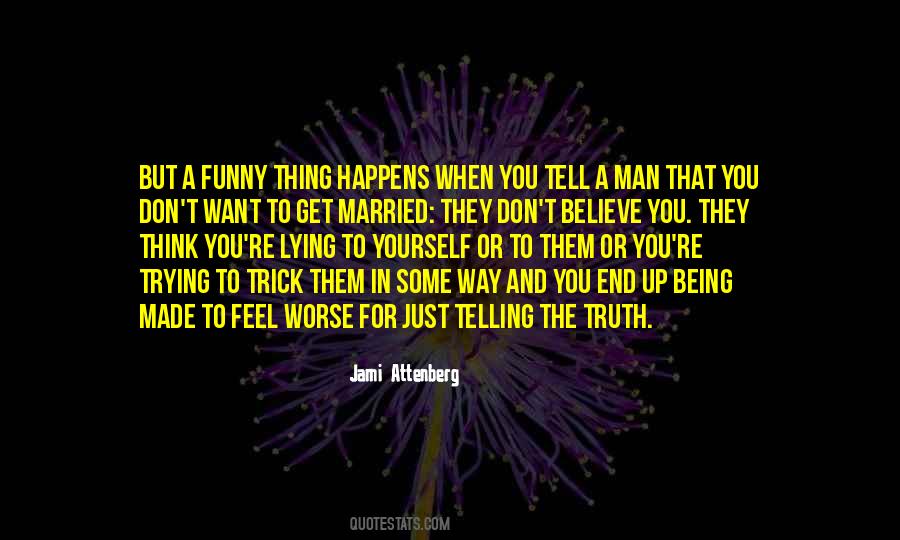 #39. I never was shy, but as far as telling jokes, I'm the worst. I like physical comedy; it's where I feel comfortable. - Author: Malin Akerman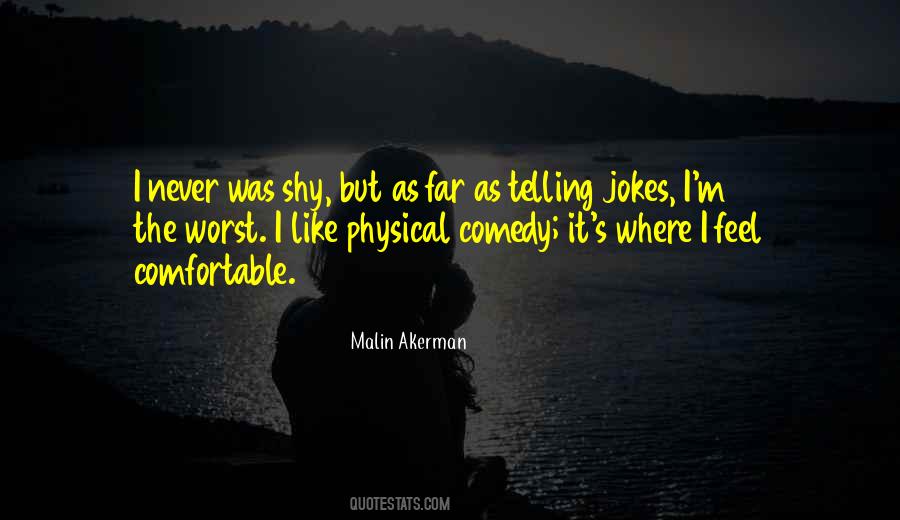 #40. You've got to trust the ground you're standing on and the work you've done in telling your story. The goal should be to bring those thousands of people - viewers - together and make them one. When you feel that happening, it's usually in silence, not applause or laughter. - Author: Kevin Spacey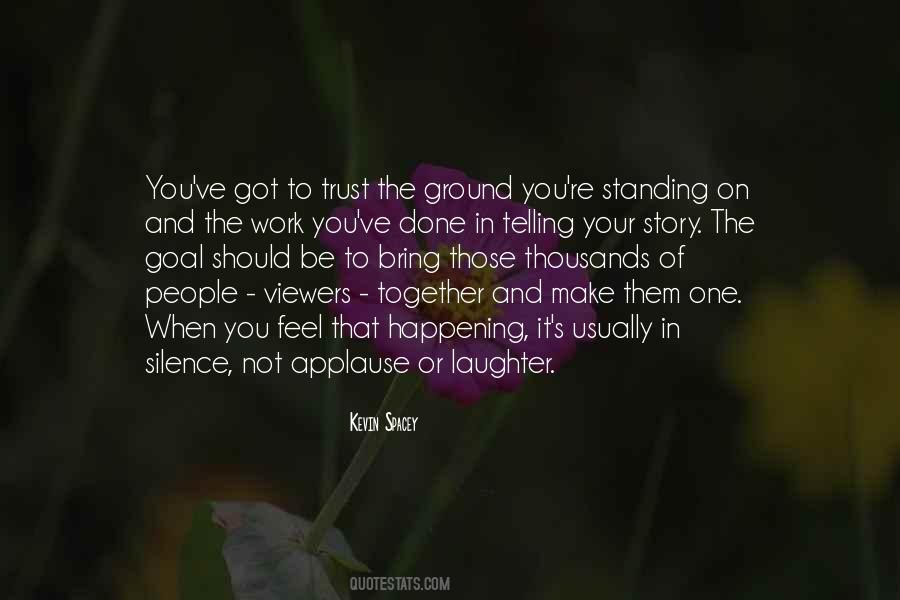 #41. Standing behind a kitchen counter telling people about what ingredients to put in a pot didn't feel right. - Author: Trisha Yearwood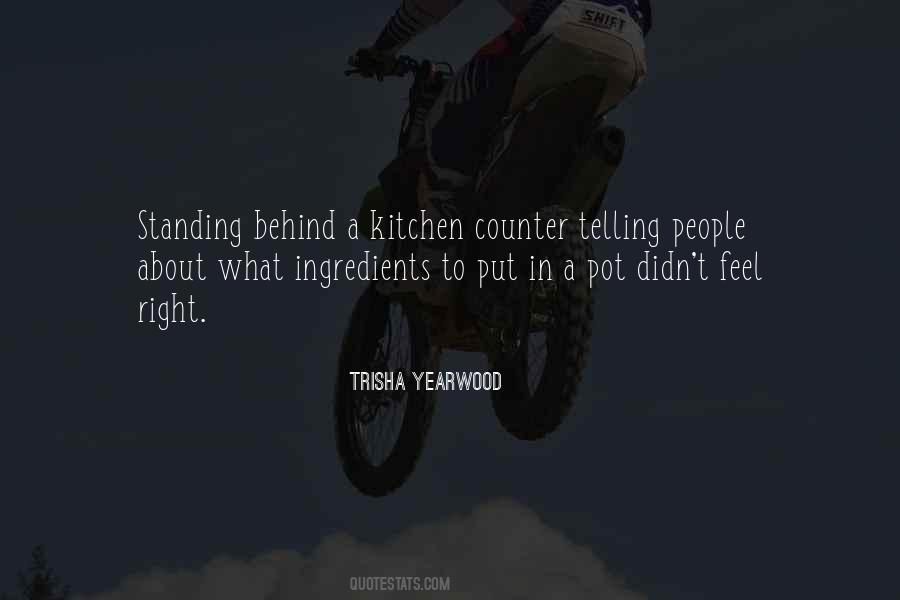 #42. I feel that we should try and understand how we as women storytellers have often fallen into the mode of telling stories in the ways in which traditionally men would. I often find that my points of view are expressed by male characters. - Author: Danae Elon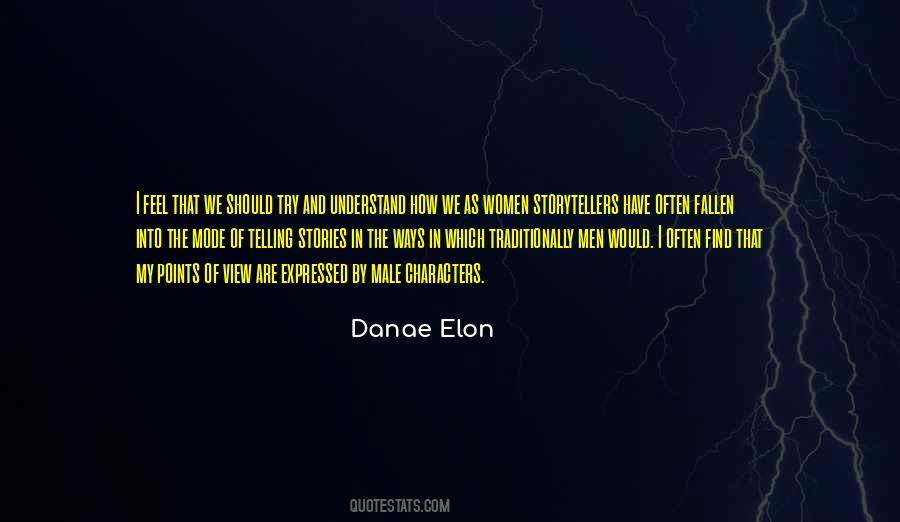 #43. I'm always fighting with profanity and Christian comedy. I'm telling you, it's always a fight. Because my father said to me, he said, 'Well, Kym, I feel like comics and people that use profanity, you have a lack of vocabulary, actually, a whole lot.' - Author: Kym Whitley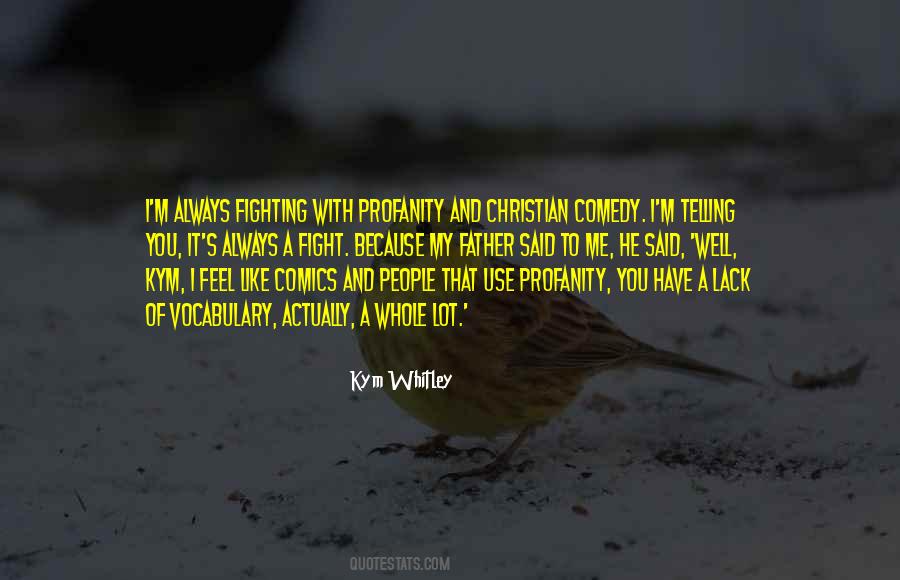 #44. Now that 'Scrubs' is over, people seem to feel more comfortable telling me that I was a total douche to them for the past 8 years. And the whole time I'm thinking, 'Who ARE you?' - Author: Zach Braff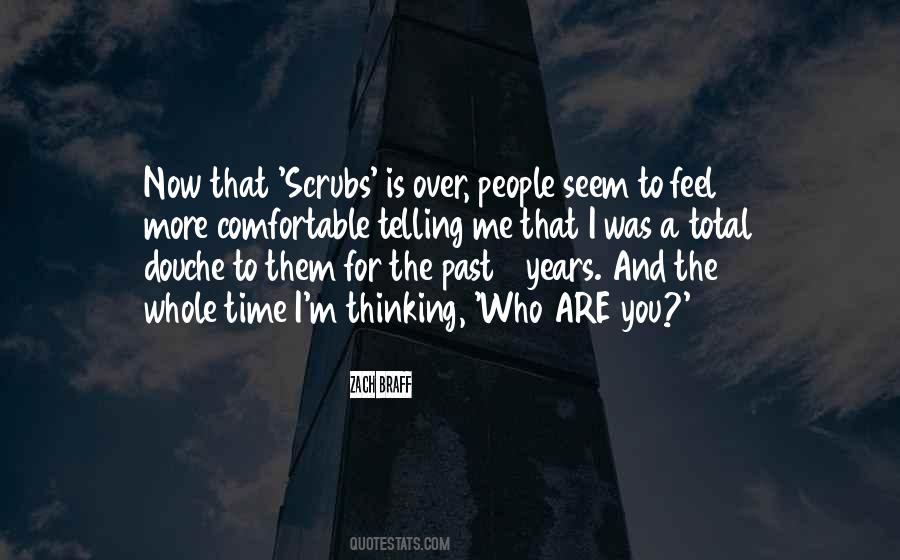 #45. Telling the story, acknowledging what has happened and how you feel, is often a necessary part of forgiveness. - Author: Sharon Salzberg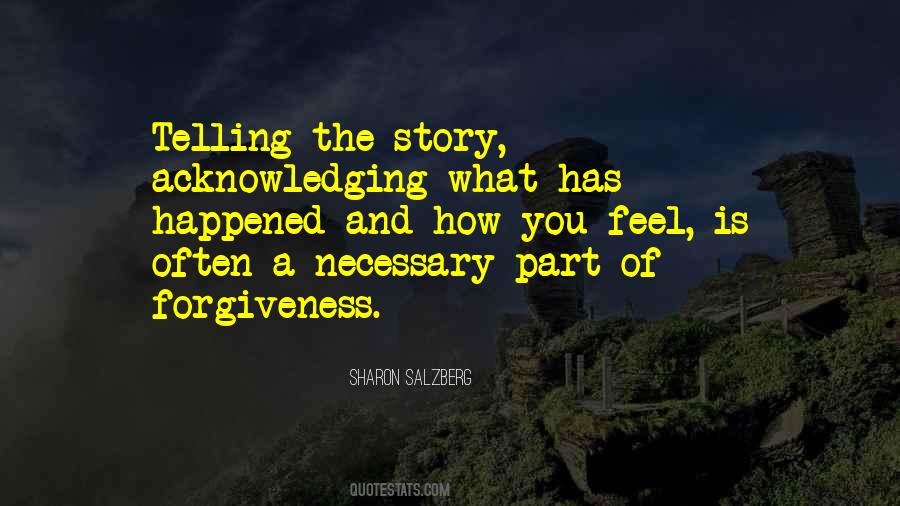 #46. To me, it's so much about doing your homework, going into a situation, getting to know the subject, making them feel comfortable, getting intimate access, getting access to all different aspects of people's lives so that I am essentially telling an entire story and not just a single image. - Author: Lynsey Addario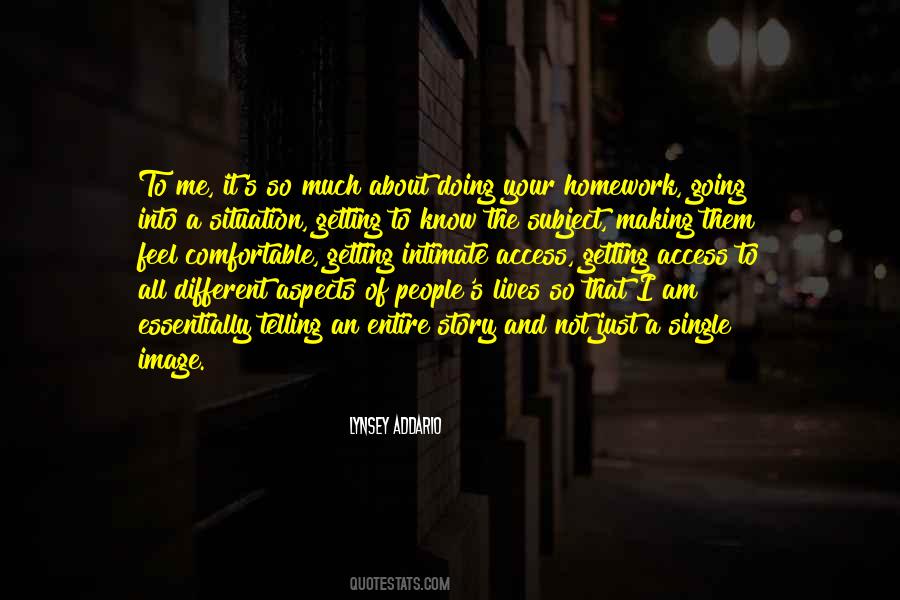 #47. I feel that telling my secrets makes me less vulnerable. What would make me vulnerable are the secrets I keep. - Author: Isabel Allende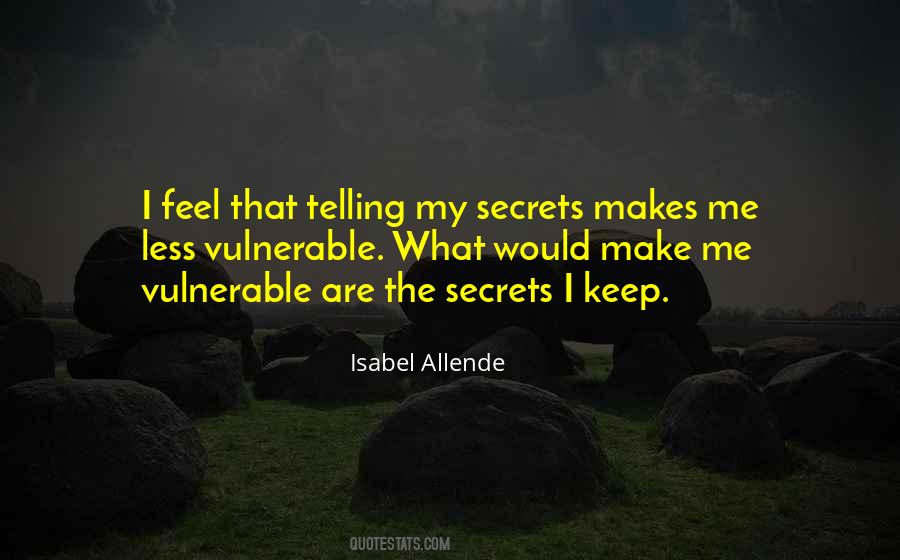 #48. I find a lot of people struggling in their lives because they feel like it was expected they do a certain thing or act a certain way and not follow what their gut is telling them to do. - Author: Kelly Oxford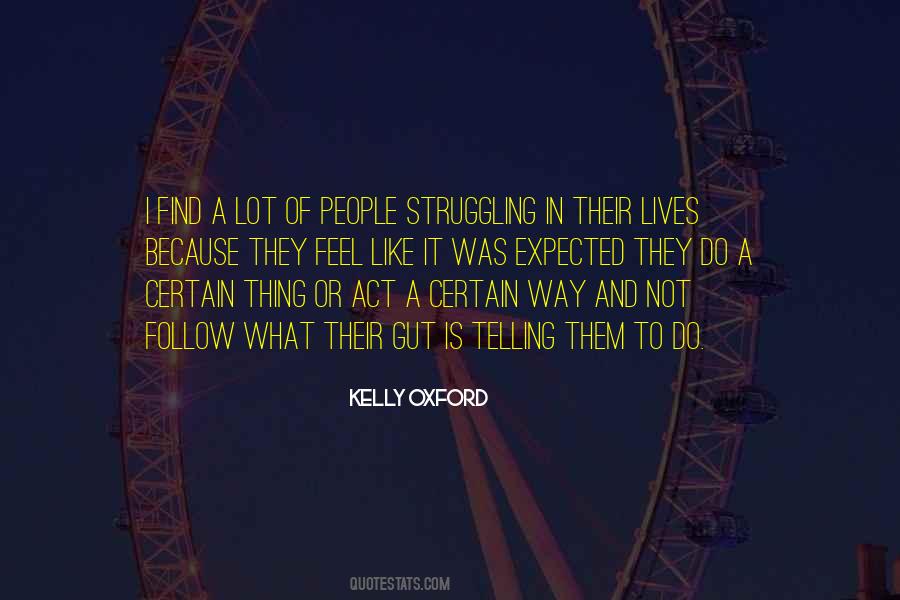 #49. This is not to say I don't feel my own grief, which can hit powerfully at unexpected times. It's just that the telling does not automatically bring on my own upset, as people assume. I deal more with their reaction than they do with mine, and so you have to choose your timing. - Author: Deb Caletti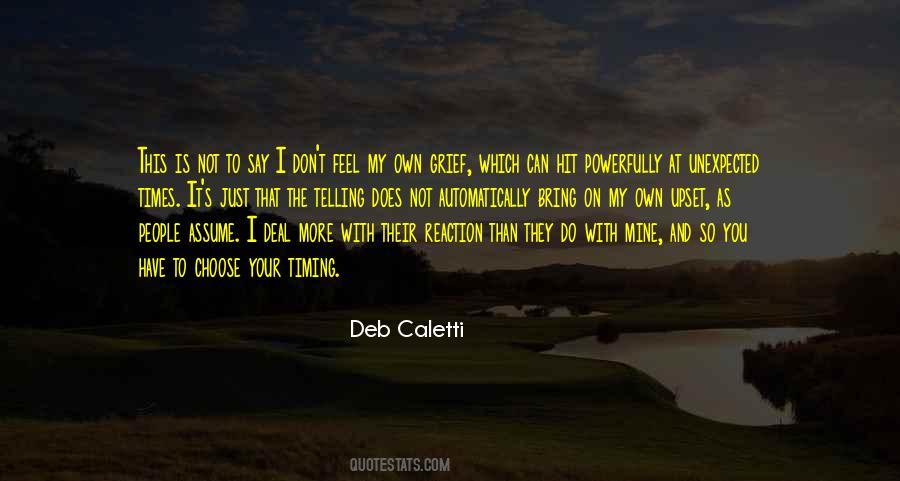 #50. Nor do I like being told upsetting news - unless there is a good reason. I can't help but feel that there is an element of cruelty, if not sadism, in friends telling one another upsetting things for no reason except to observe their reactions. - Author: Joyce Carol Oates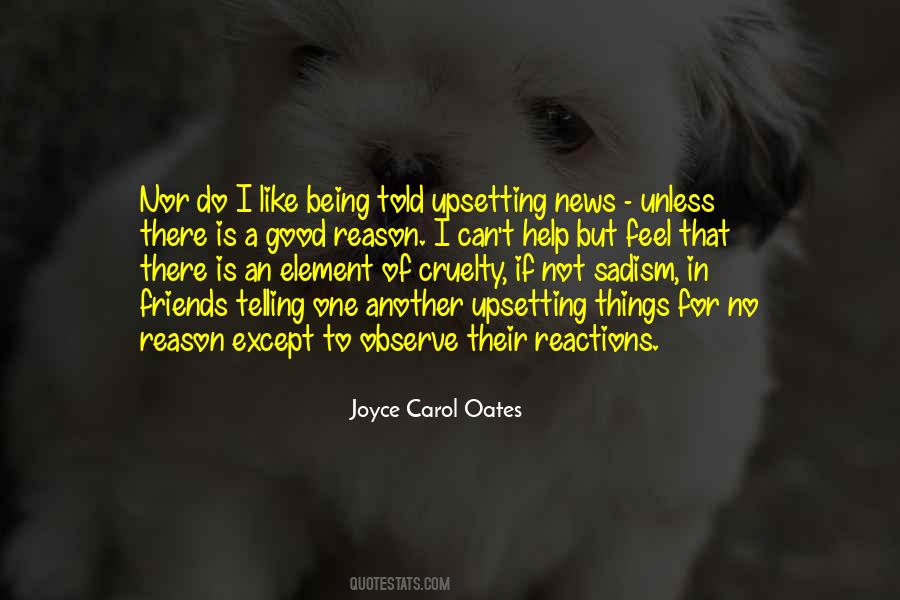 #51. We don't have to be good, you know? No one's telling us that we have to do good things, but we do them because we know it makes other people feel good and it makes us feel good. - Author: Michael Franti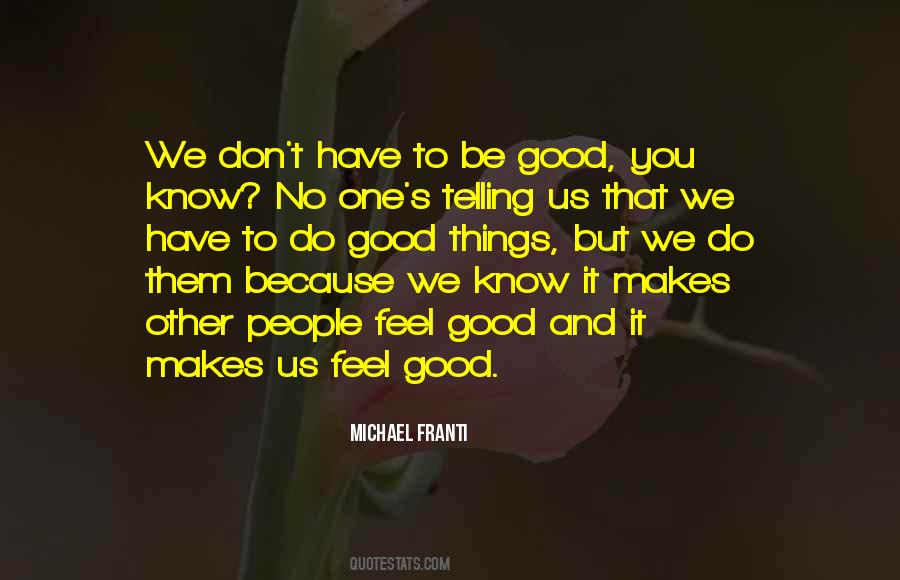 #52. I didn't feel like I'd really won anything, but I had come through the day no worse off than I'd come into it, which, as I have been telling myself for many years now, is a victory whether it feels like one or not. - Author: John Darnielle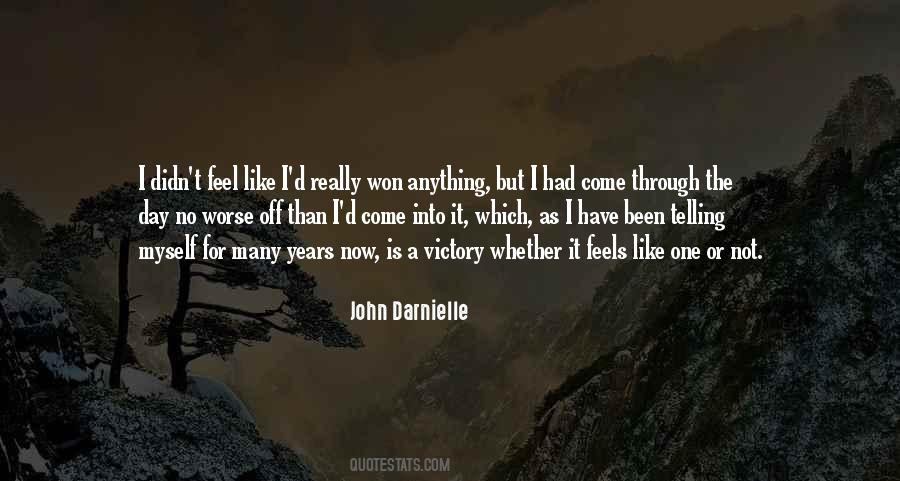 #53. I'm a practitioner of elegant frugality. I don't feel comfortable telling other people what to do, so I just try and lead by example. - Author: Amory Lovins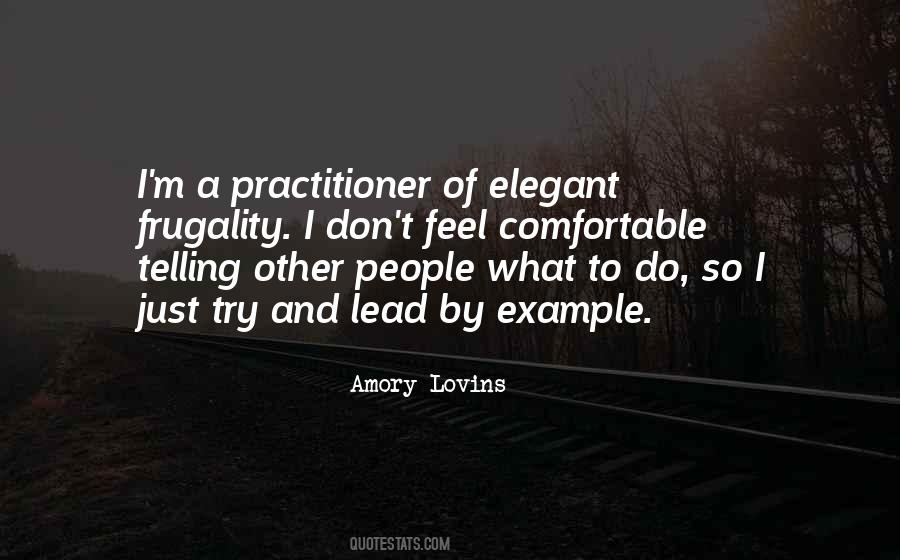 #54. Wow. The guy can make me feel stupid even when he's telling me I don't have to let him make me feel stupid. - Author: Kelley Armstrong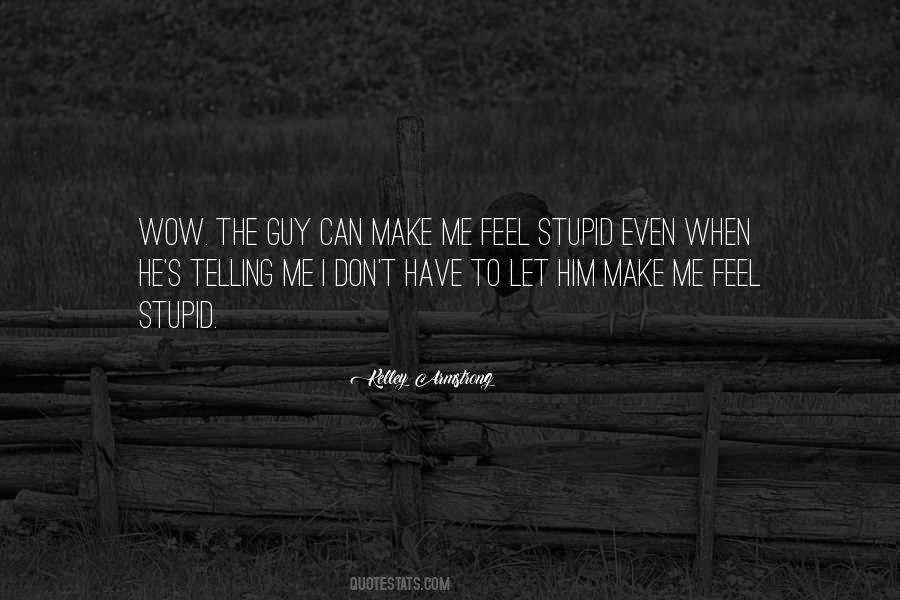 #55. It's incredible when I'm out in these towns. I have people telling me they were waiting for hours just to meet me and get my autograph. I feel so guilty. I always feel like I have to give them more than just Kato Kaelin. - Author: Kato Kaelin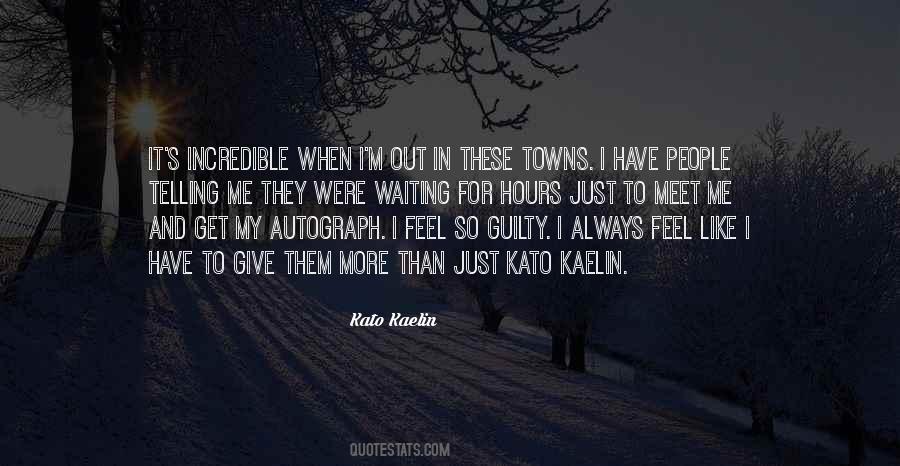 #56. When you're a storyteller, part of the process of storytelling is the kind of communion you form with the audience to whom you're telling your story. If some segment of the audience doesn't like that story, it doesn't feel good. - Author: Carlton Cuse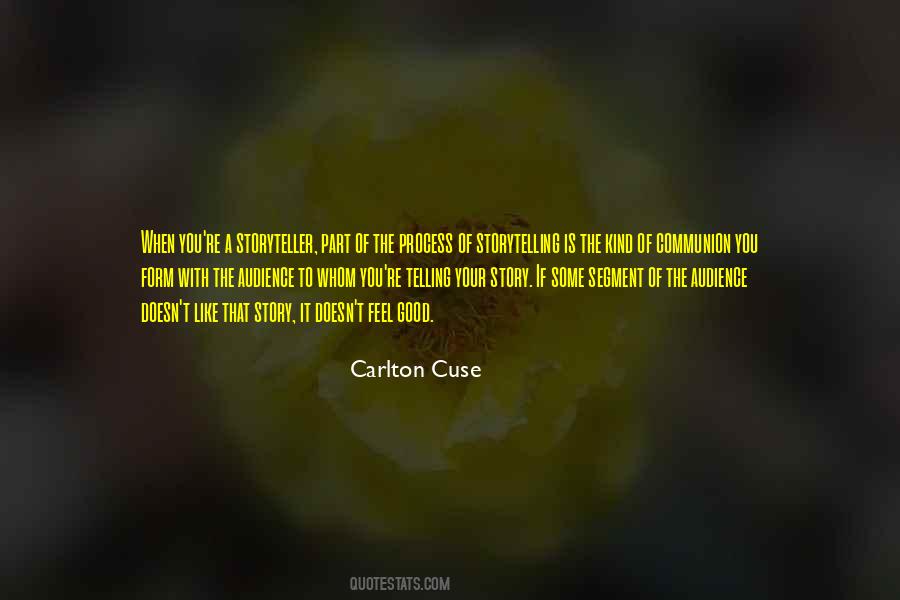 #57. That's the way I feel, at least: like there's a real me and a reflection of me, and I have no way of telling which is which. - Author: Lauren Oliver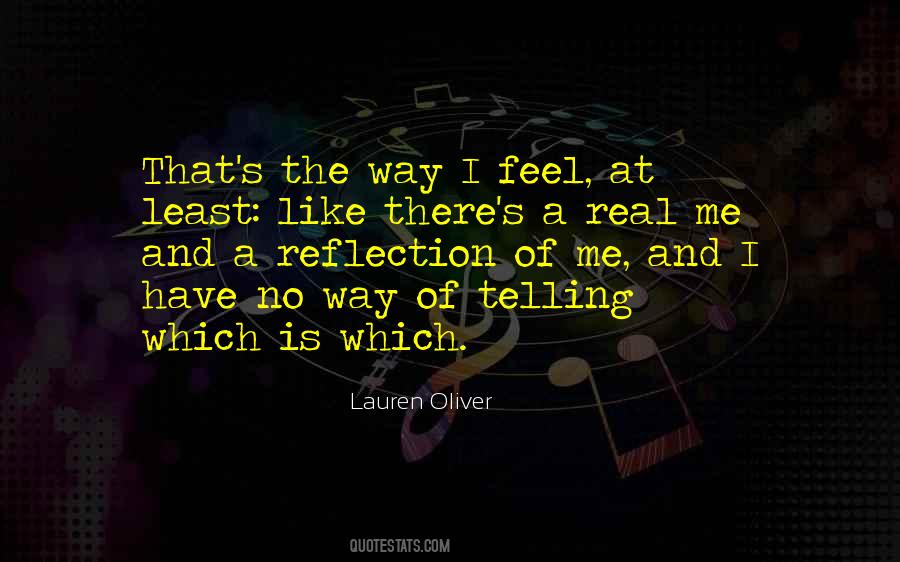 #58. I have dealt with the poor, Bathsheba. They need a great deal, but I do not believe they feel any great want for aristocratic females dressed in the latest stare of fashion telling them they are proud, vain, and licentious. - Author: Loretta Chase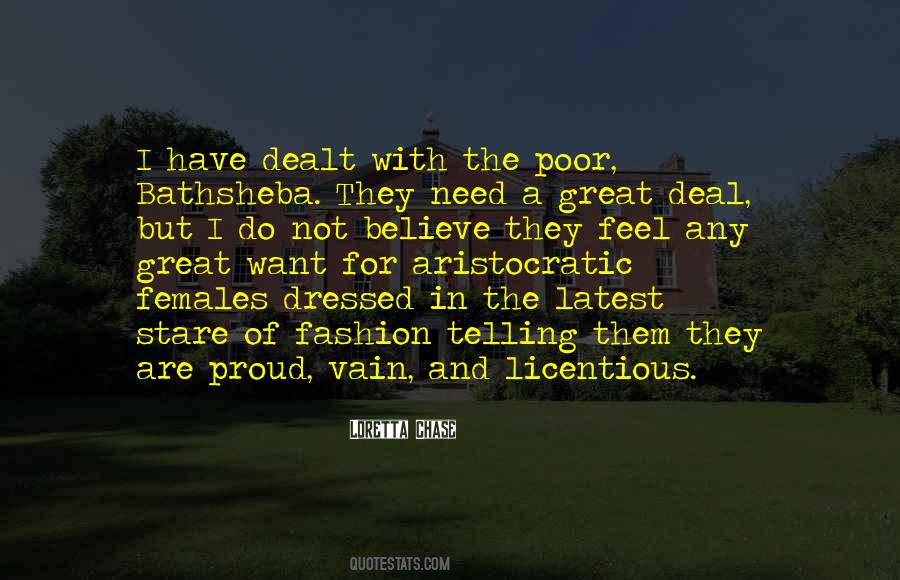 Famous Authors
Popular Topics