Strategic Planning Famous Quotes & Sayings
List of top 37 famous quotes and sayings about strategic planning to read and share with friends on your Facebook, Twitter, blogs.
Top 37 Quotes About Strategic Planning
#1. People in any organization are always attached to the obsolete - the things that should have worked but did not, the things that once were productive and no longer are. - Author: Peter F. Drucker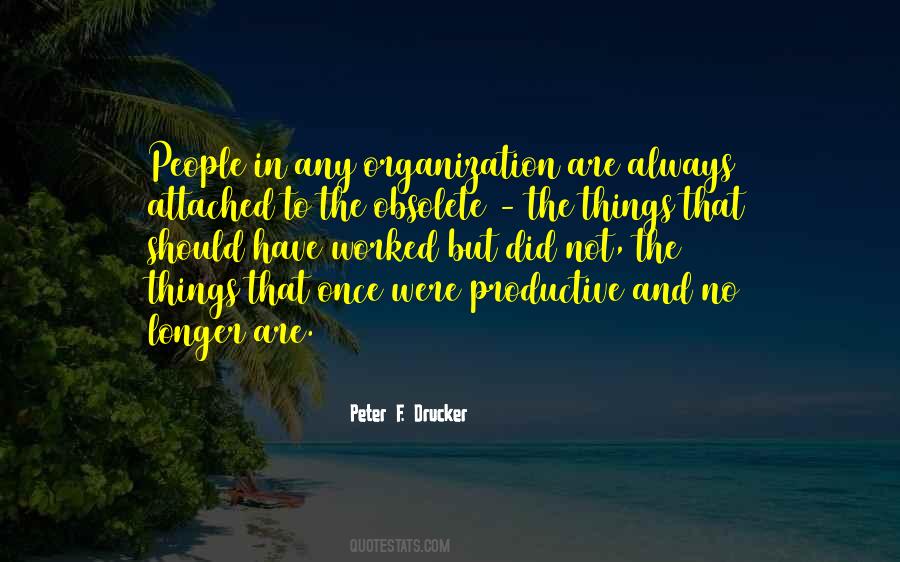 #2. The goals of applying scoreboard are to translate the vision and strategic planning into operational goals; communicate strategy and link it to individual performance. - Author: Pearl Zhu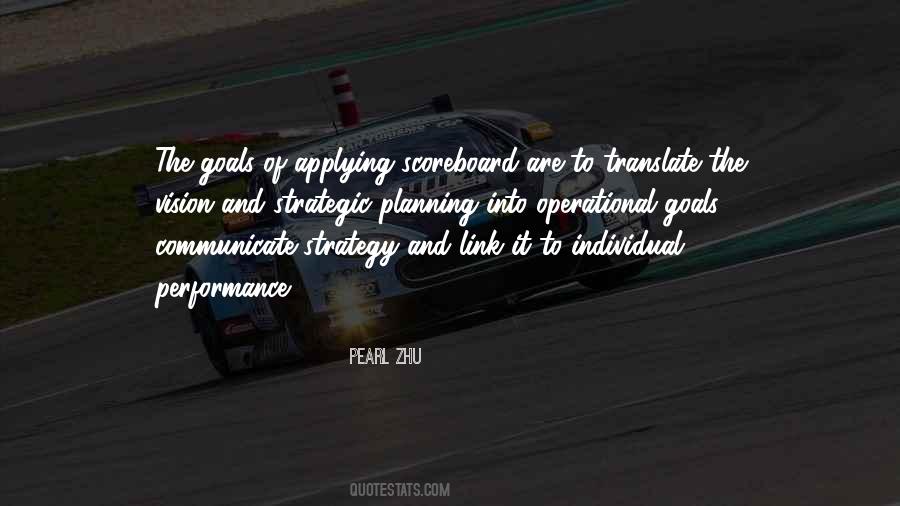 #3. Strategic management is not a box of tricks or a bundle of techniques. It is analytical thinking and commitment of resources to action. But quantification alone is not planning. Some of the most important issues in strategic management cannot be quantified at all. - Author: Peter Drucker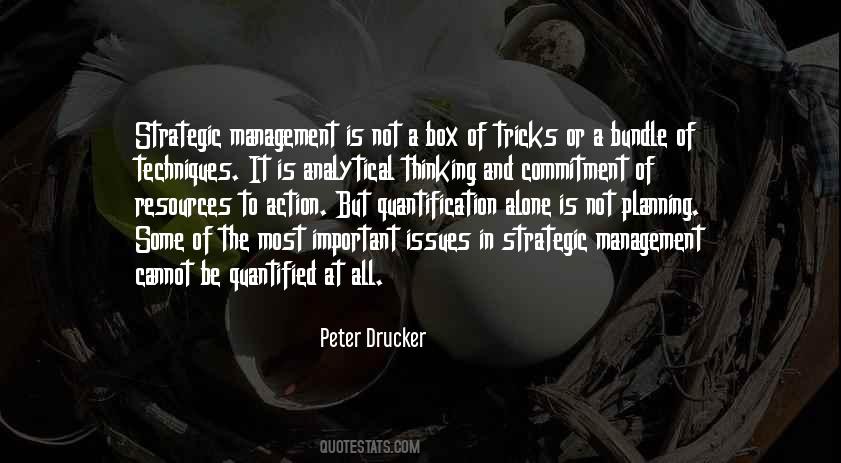 #4. The aim of strategic planning is action now. - Author: Peter F. Drucker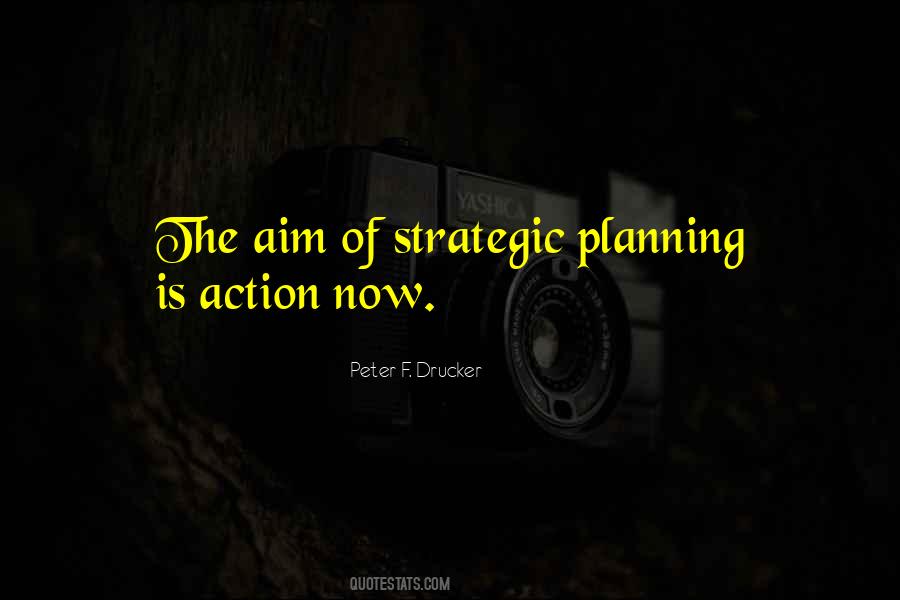 #5. There is a spiritual realm that is available to all who find its many entrances. - Author: James Melvin Washington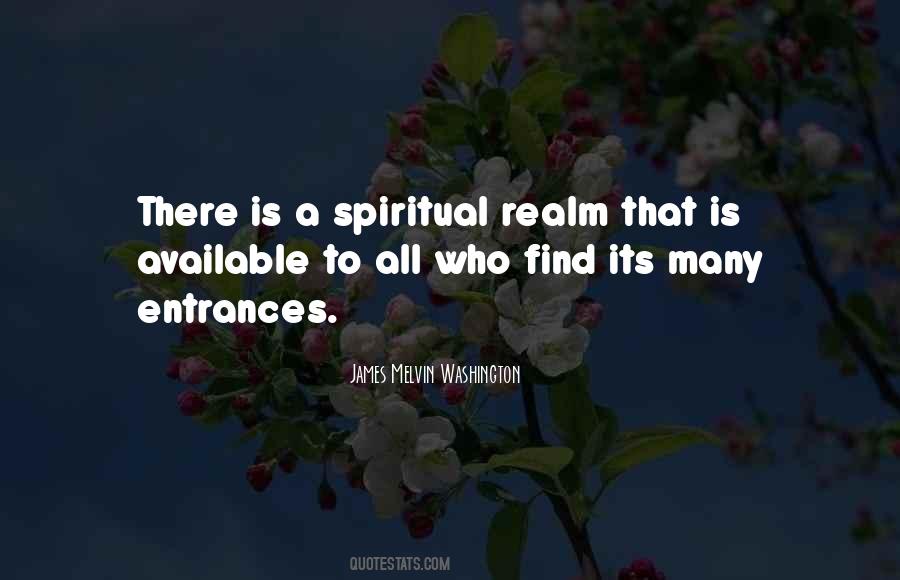 #6. With a clever strategy, each action is self-reinforcing. Each action creates more options that are mutually beneficial. Each victory is not just for today but for tomorrow. - Author: Max McKeown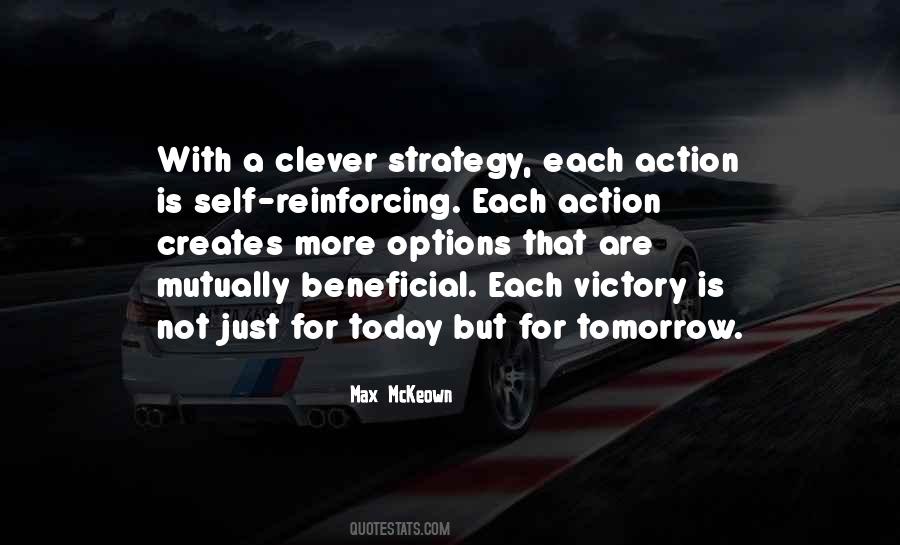 #7. Consider your goal like a war to win and use whatever strategies you know to win - Author: Bangambiki Habyarimana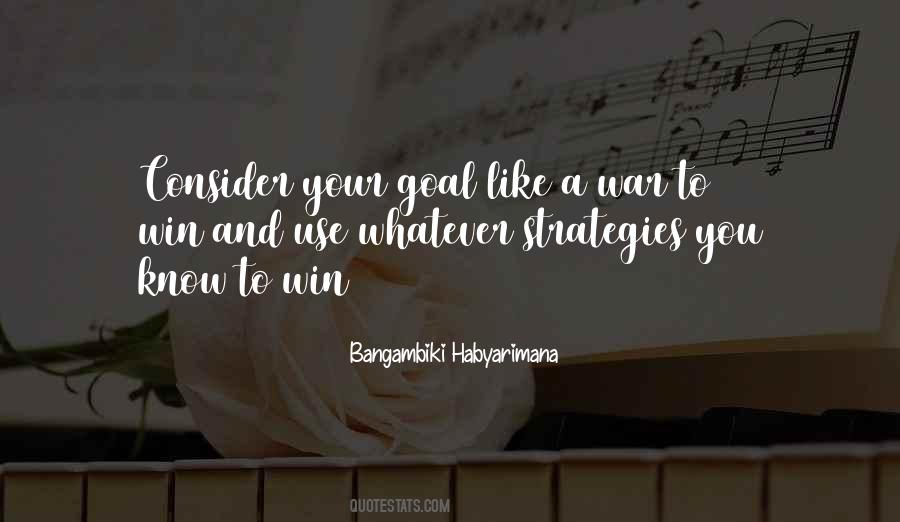 #8. A strategy is multi-dimensional planning, multi-team collaboration, and multitasking action. - Author: Pearl Zhu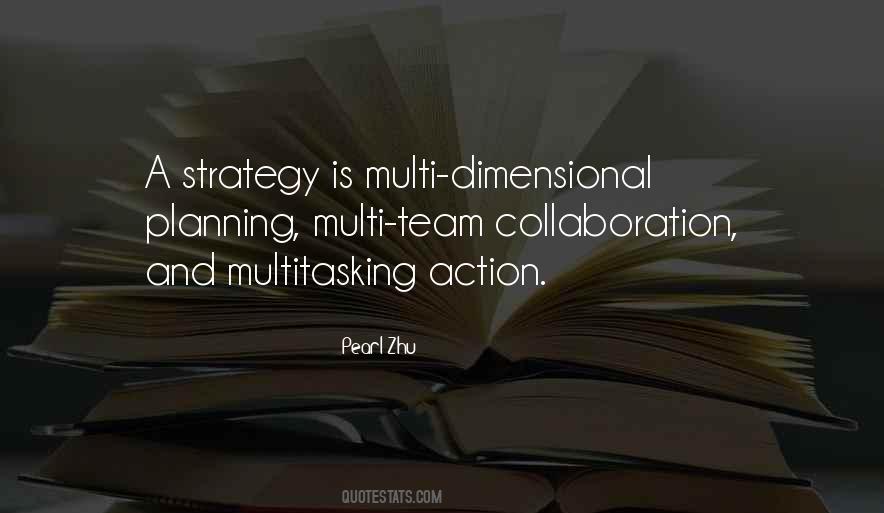 #9. If every day at work feels like a Friday, then you are doing what you were meant to do. - Author: Alan W. Kennedy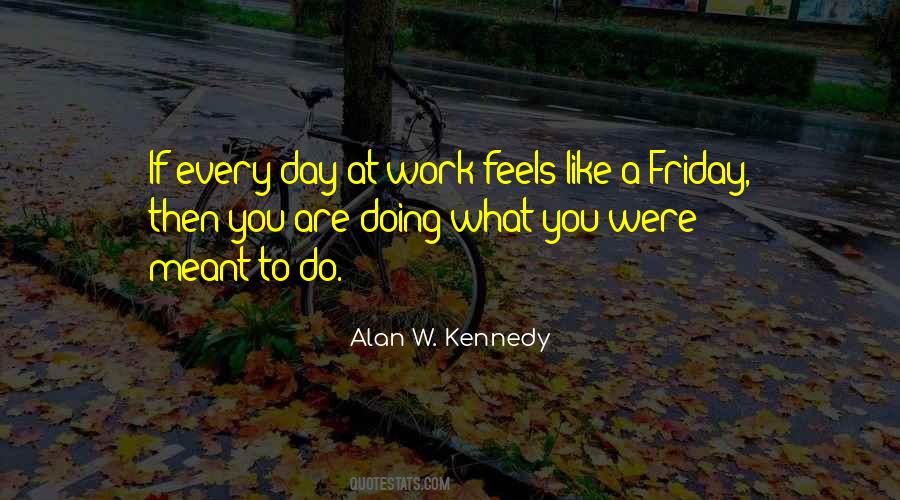 #10. Strategic planning is worthless - unless there is first a strategic vision. - Author: John Naisbitt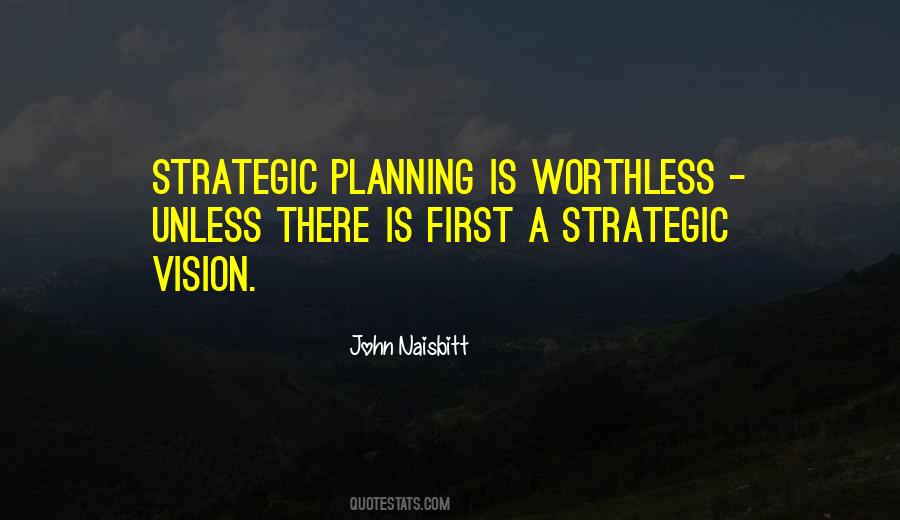 #11. with clever strategic planning, you can eliminate your competitor's advantage. - Author: Eric Bolling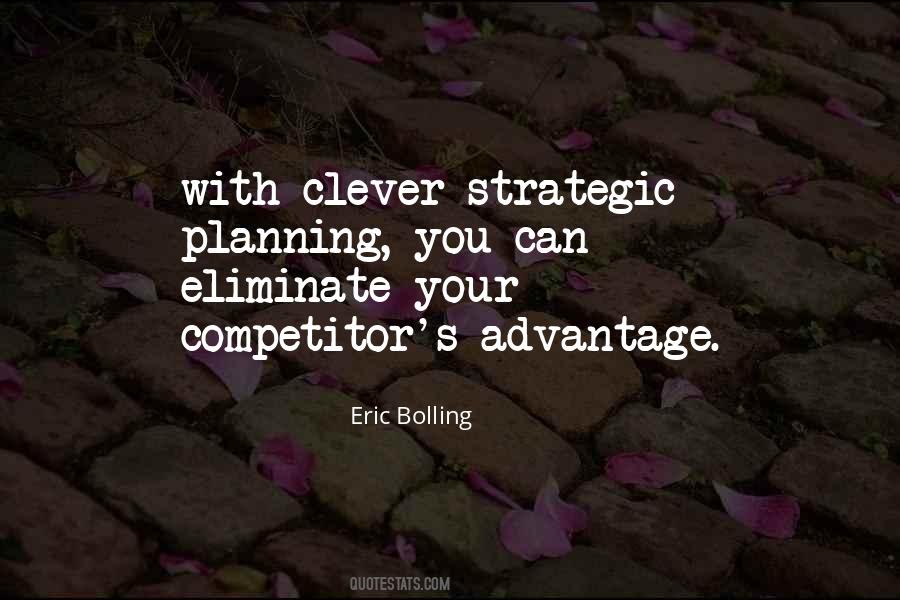 #12. If you don't have the right support form the right people you are always going to be the best choice and not the preferred choice. - Author: Richmond Akhigbe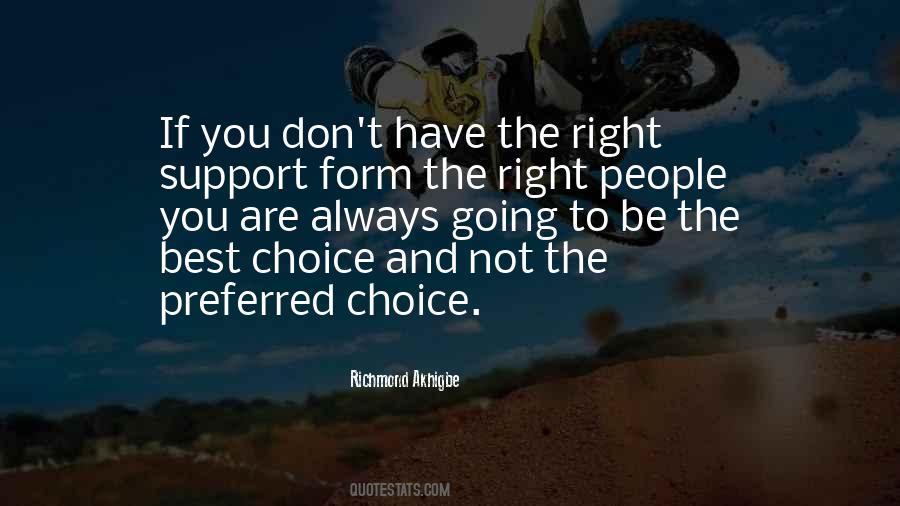 #13. Failure is the most effective technique to optimize strategic planning, implementation and processes. - Author: Thomas A. Edison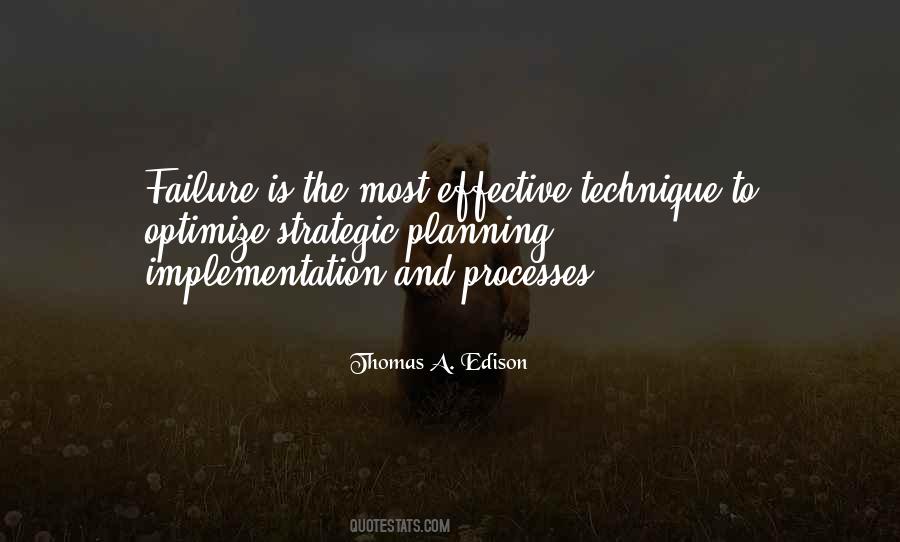 #14. There were a few things that went into it. When you're doing something you're trying to be your audience at the same time, so if somebody tells me that this is a movie about retired opera singers, you think 'maybe I'll wait for it to come to DVD'. You're not rushing off to see it. - Author: Dustin Hoffman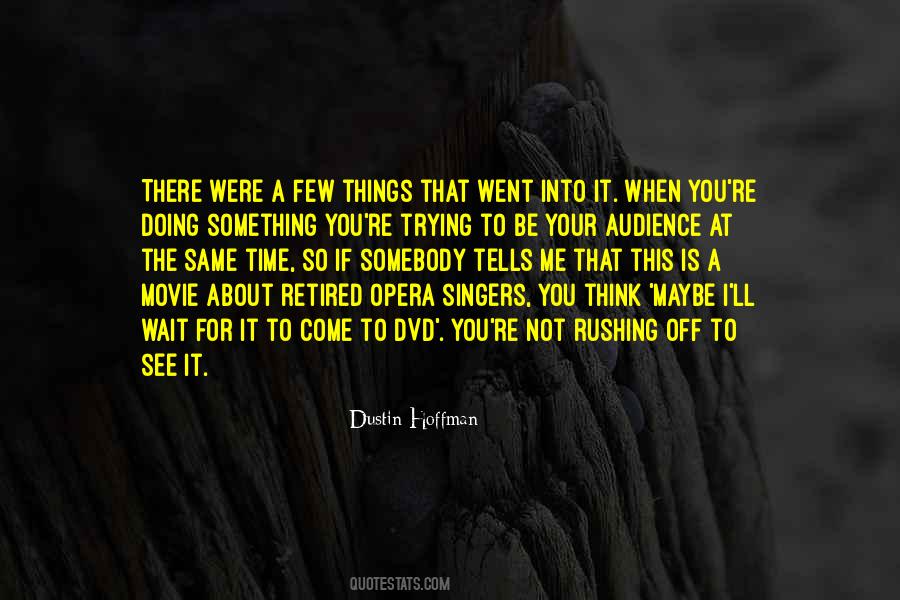 #15. Simplicity and common sense should characterize planning and strategic direction. - Author: Ingvar Kamprad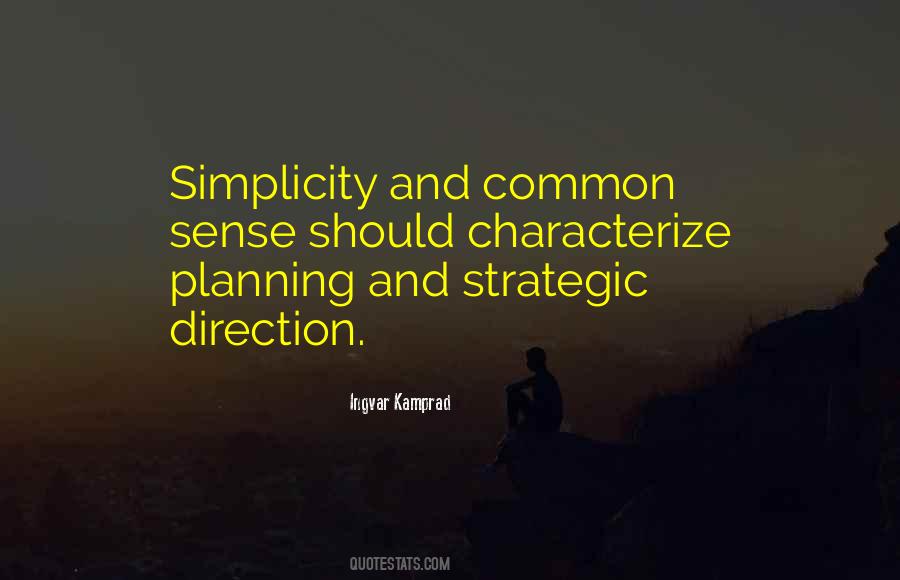 #16. A great strategy meeting is a meeting of minds. - Author: Max McKeown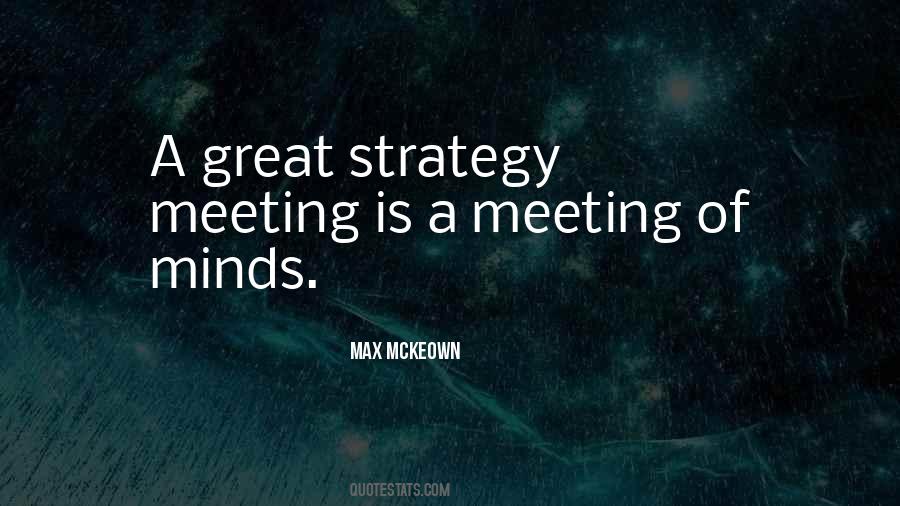 #17. Most of us fear change. Even when our minds say change is normal, our stomachs quiver at the prospect. But for strategists and managers today, there is no choice but to change. - Author: Robert Waterman Jr.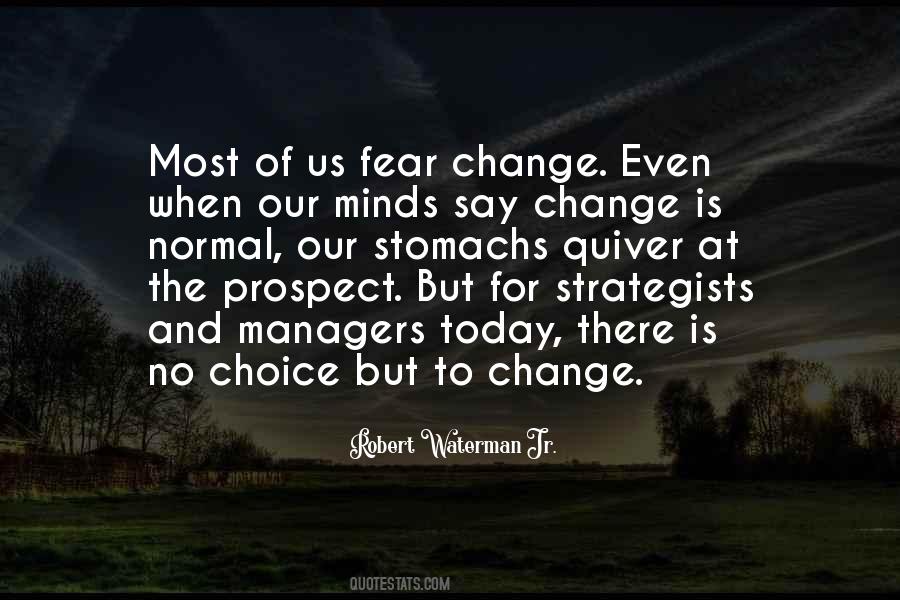 #18. Humans have a talent for escalation.
-Death - Author: Markus Zusak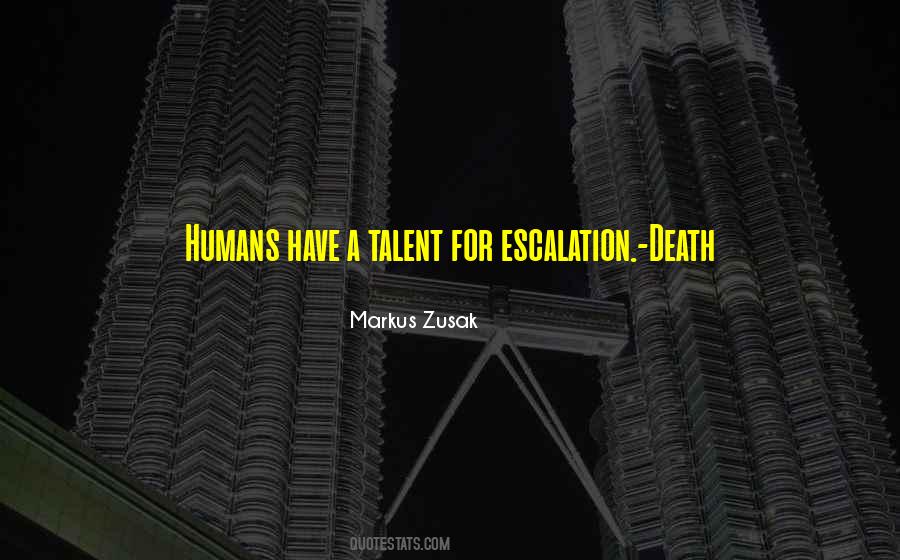 #19. There is a point beyond which even justice becomes unjust. - Author: Sophocles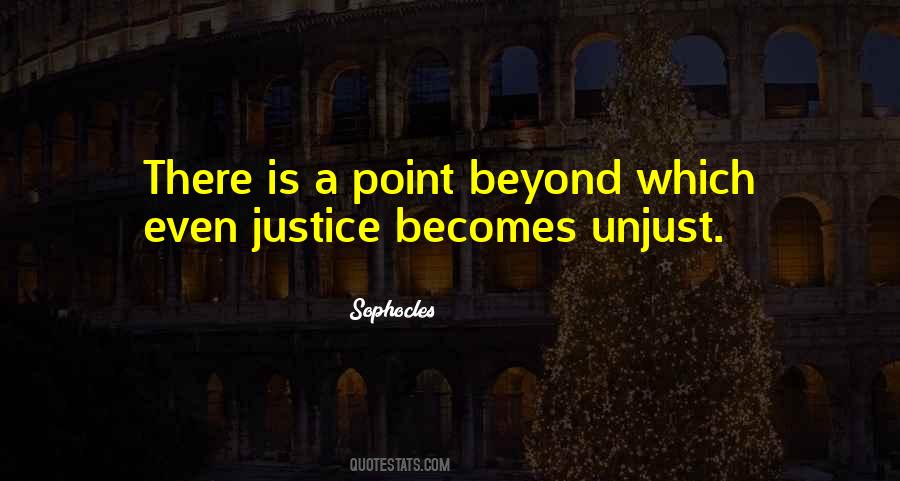 #20. Strategic planning is not strategic thinking. Indeed, strategic planning often spoils strategic thinking, causing managers to confuse real vision with the manipulation of numbers. - Author: Henry Mintzberg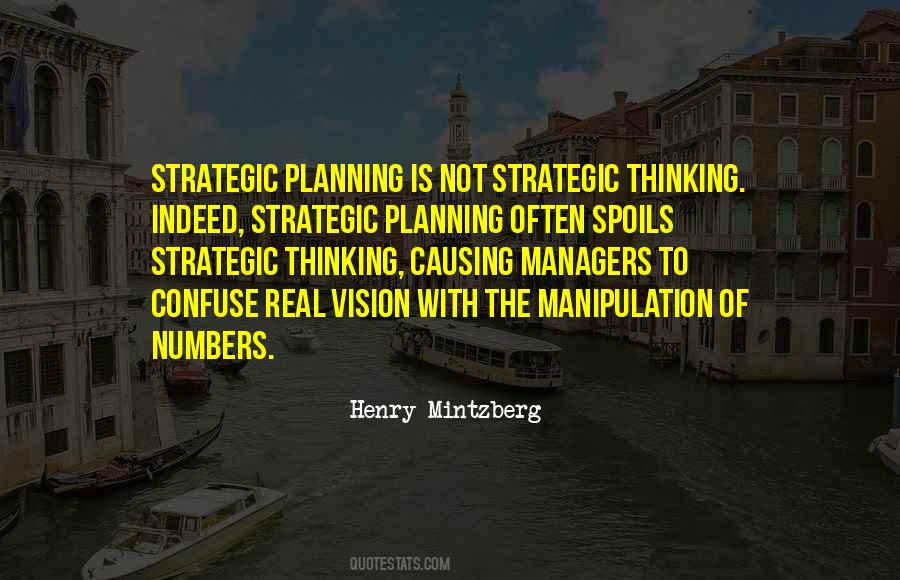 #21. Sometimes it's not about making a ton of money in one night, just to spend the rest of your life waiting on the next payday. You will fare better investing time, planning, strategic thinking in order to secure a stable, fruitful future. - Author: Carlos Wallace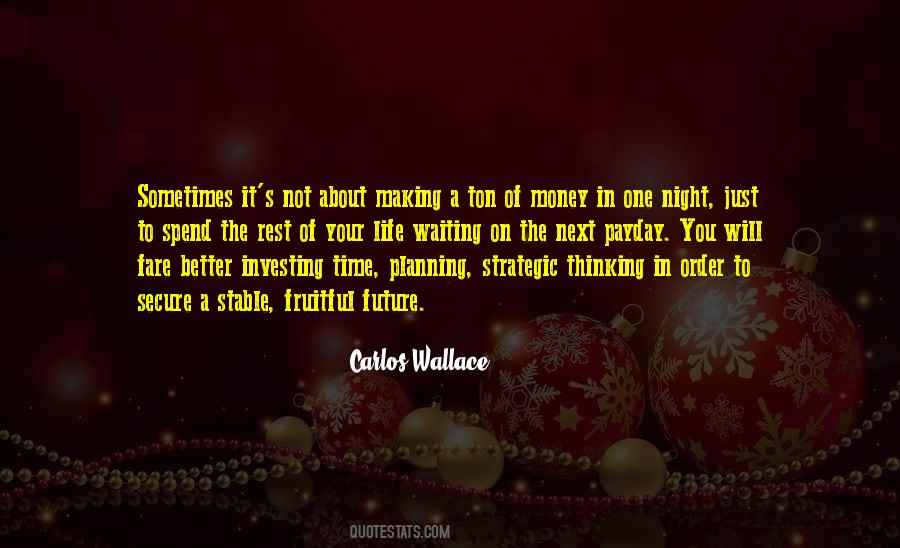 #22. Following the rules of your industry will only get you so far. - Author: Max McKeown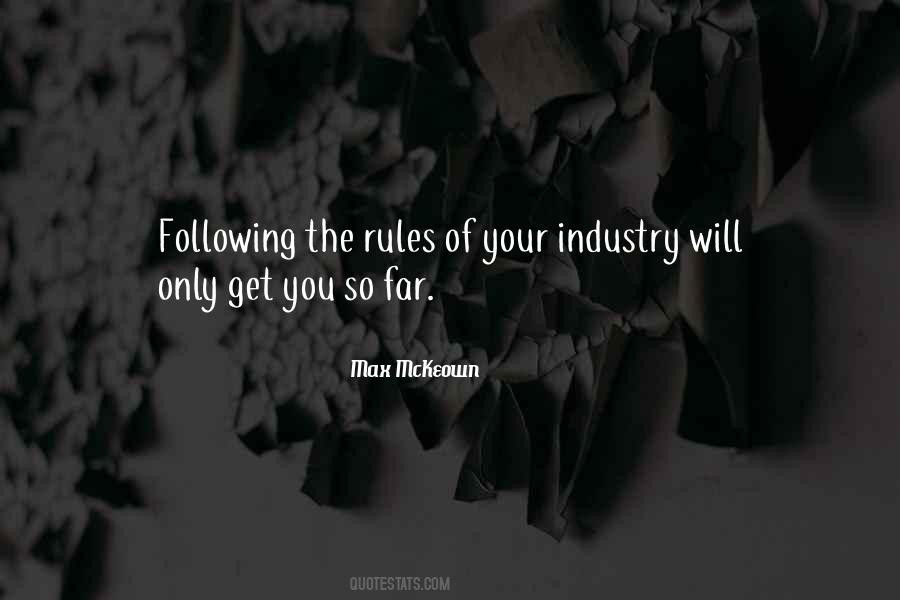 #23. Develop your leaders into a competitive advantage. Reconnect your leader-power to success. - Author: Gene Morton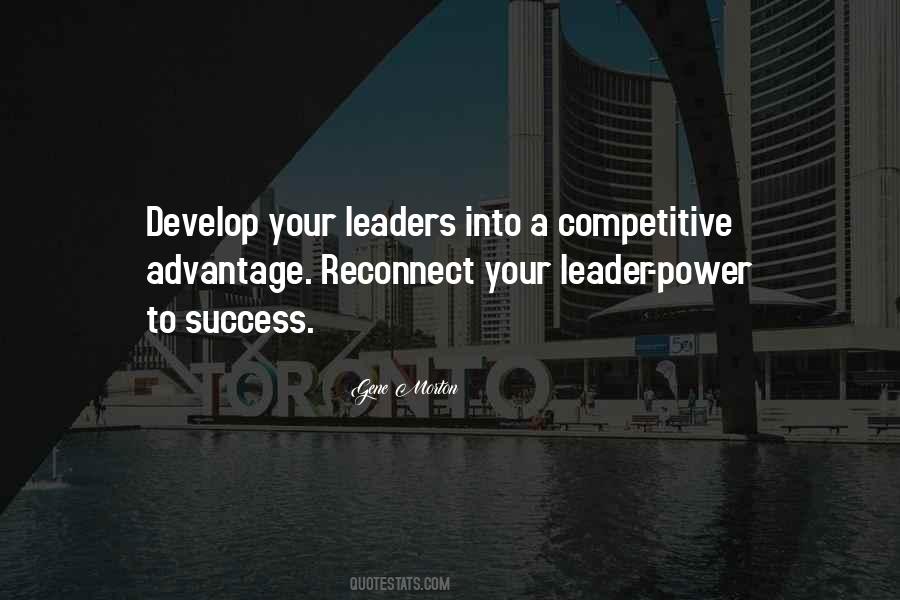 #24. We need to move from comparative advantage to perpetual advantage ... - Author: Max McKeown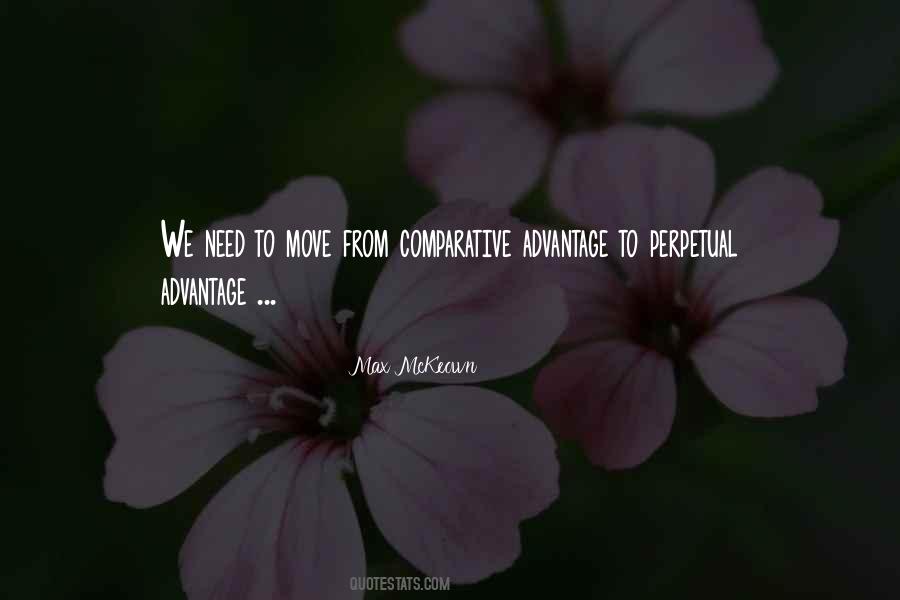 #25. Reforms often fail because politics favors symbols over substance. - Author: Michael J. Schmoker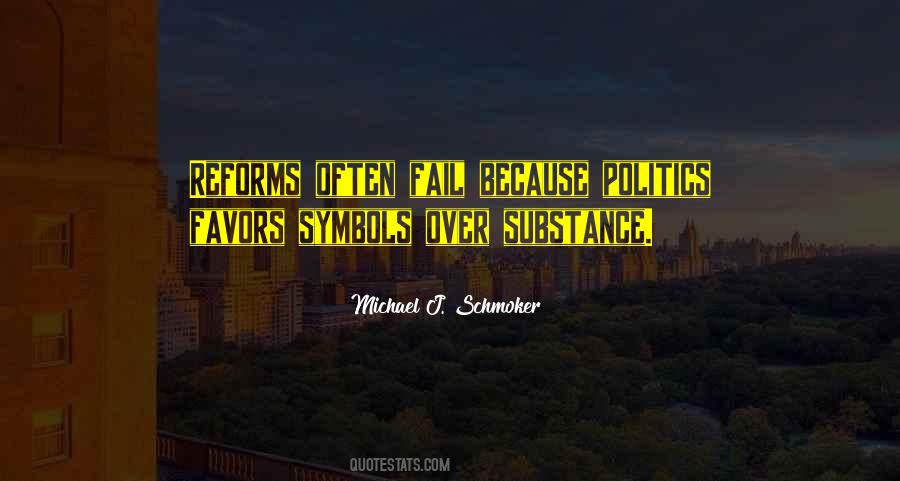 #26. Better to remain silent and thought a fool, than to speak out and confirm that you didn't do the assigned readings before the strategic planning retreat. - Author: Abraham Lincoln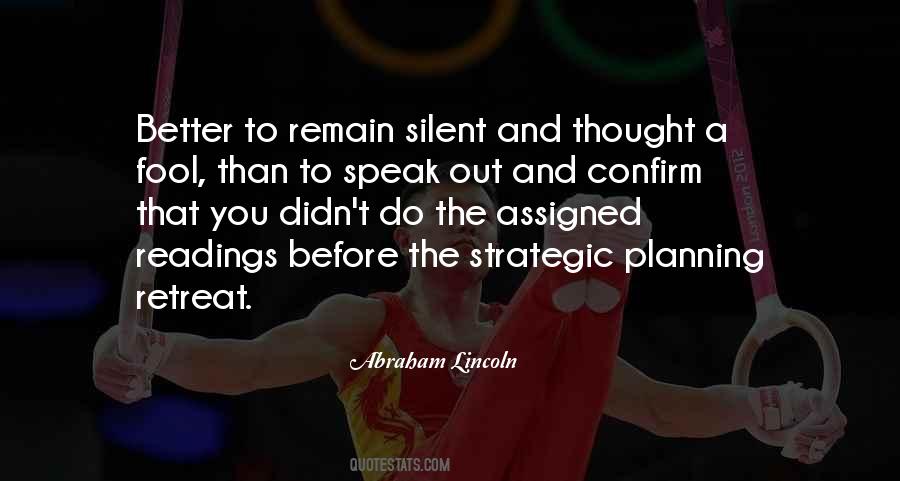 #27. In contemporary art culture, where good looks and clever strategic planning of art careers have become a feature, professional practice may be taught in art schools like a branch of public relations or political science. - Author: Michael Leunig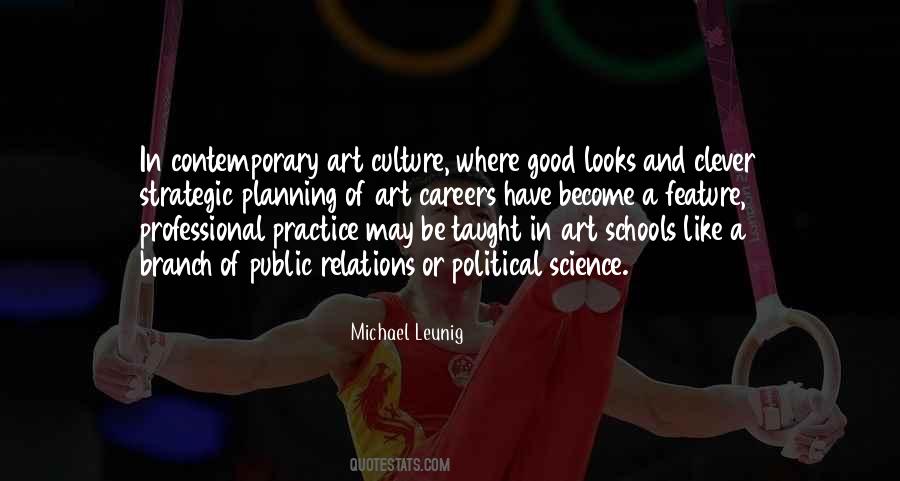 #28. When there is fear, there is no trust. - Author: Pearl Zhu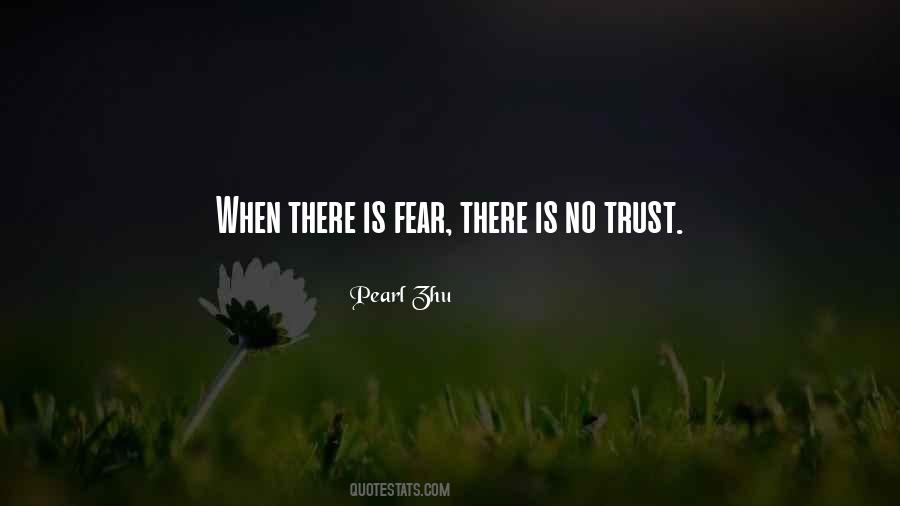 #29. While no man in his right mind would advocate sending our ground forces into continental China, and such was never given a thought, the new situation did urgently demand a drastic revision of strategic planning if our political aim was to defeat this new enemy as we had defeated the old. - Author: Douglas MacArthur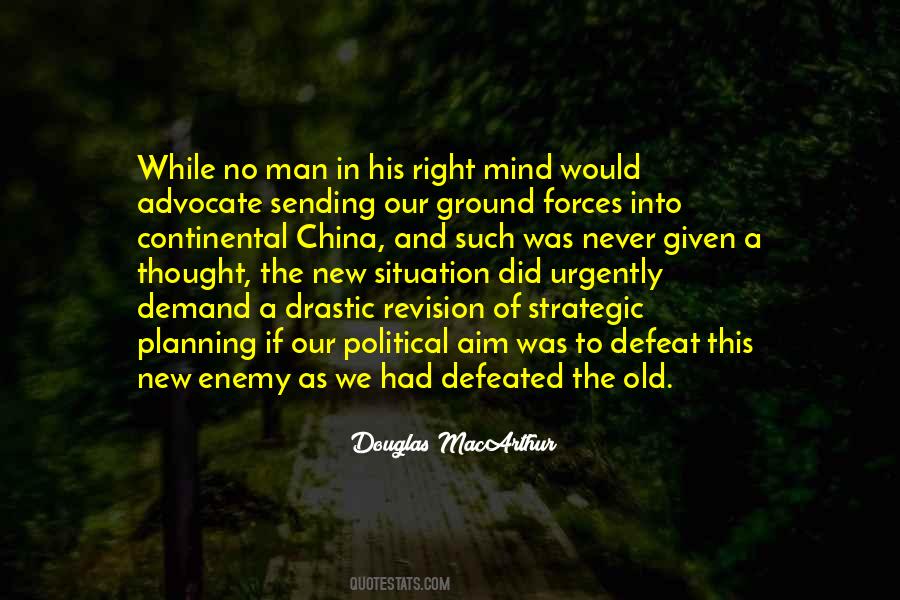 #30. Strategic planning for the future is the most hopeful indication of our increasing social intelligence. - Author: William H. Hastie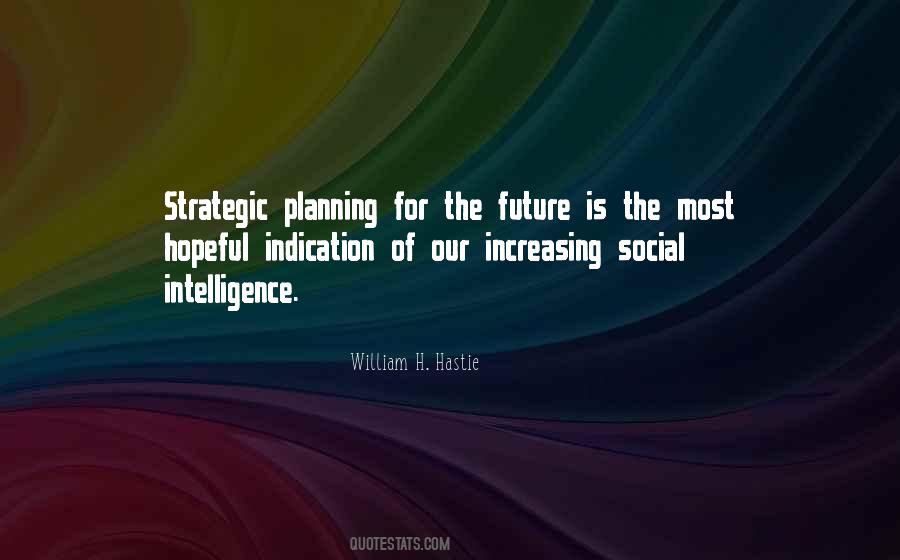 #31. One of the great things about Parkinson's, in a superficial way, is it relieved me of vanity. I don't worry about what I look like, because it's literally out of my hands. But on a deeper level, it gives you a real humility, because you have to deal every day with the fact that you compromise. - Author: Michael J. Fox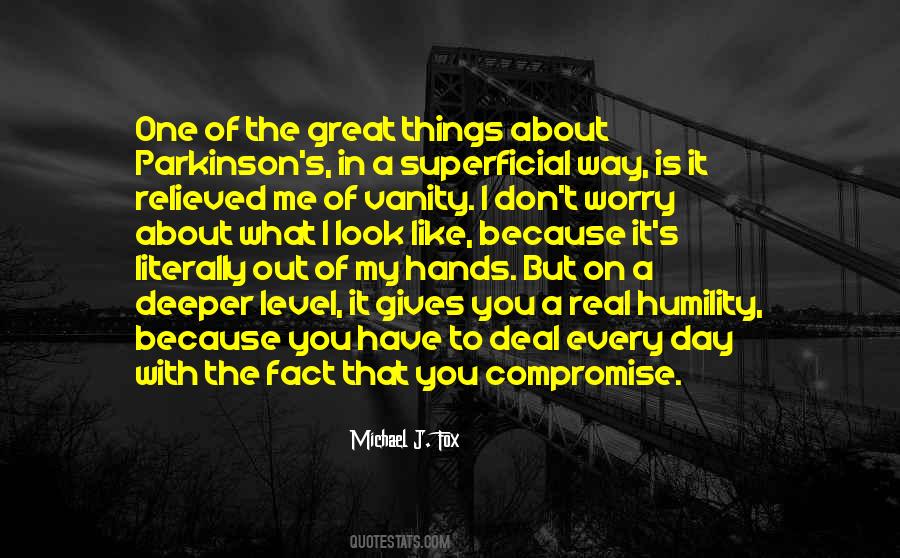 #32. No, I am not a homosexual. If I were a homosexual, I would hope I would have the courage to say so. What's cruel is that you are forcing me to say I am not a homosexual. This means you are putting homosexuals down. I don't want to do that. - Author: Ed Koch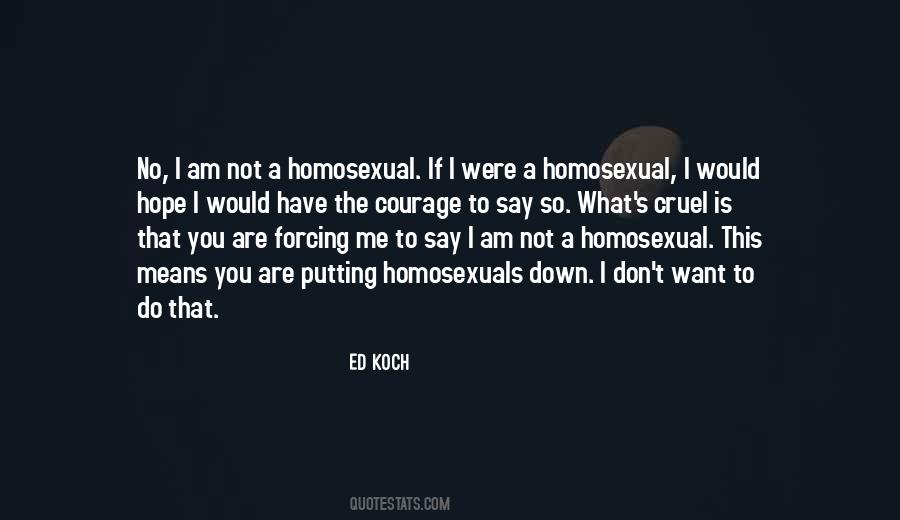 #33. Well, I admit it. I had the greatest respect for the Afghan people, even while I was shooting and killing them. I still do. You could even say I love them. I like their songs and prayers, as peaceful and timeless as their mountains. - Author: Svetlana Alexievich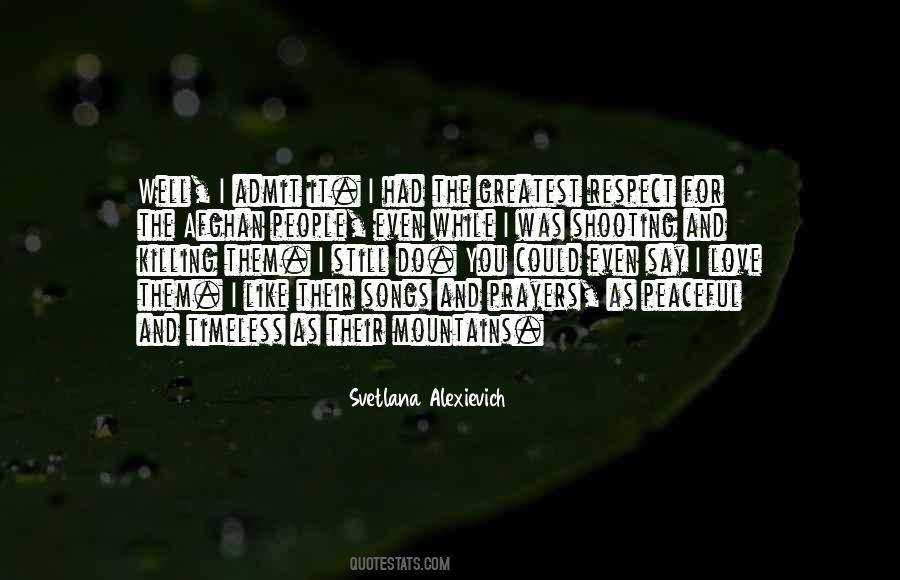 #34. Most of the CEO's who fail think they will find the solution to their problems in Finance, Marketing, Strategic Planning, etc., but they don't look for the solution to their problems inside themselves. - Author: Patrick Lencioni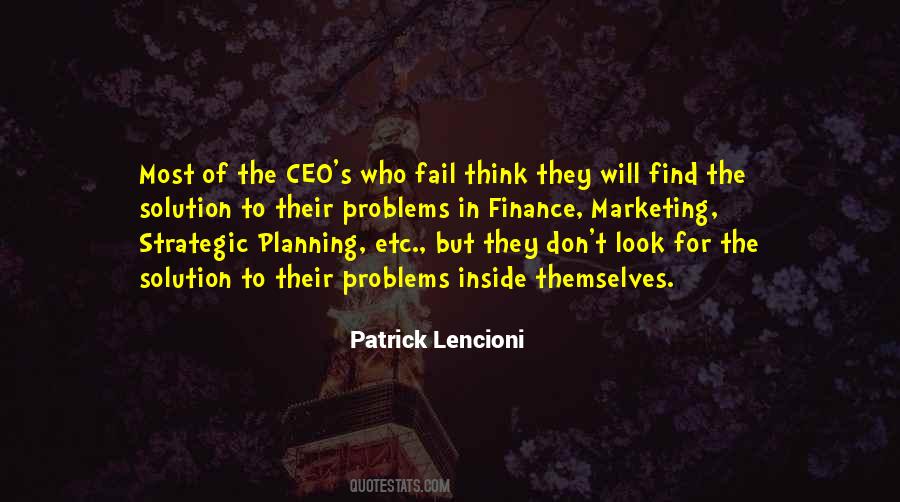 #35. We have a strategic plan. It's called 'doing things'. - Author: Herb Kelleher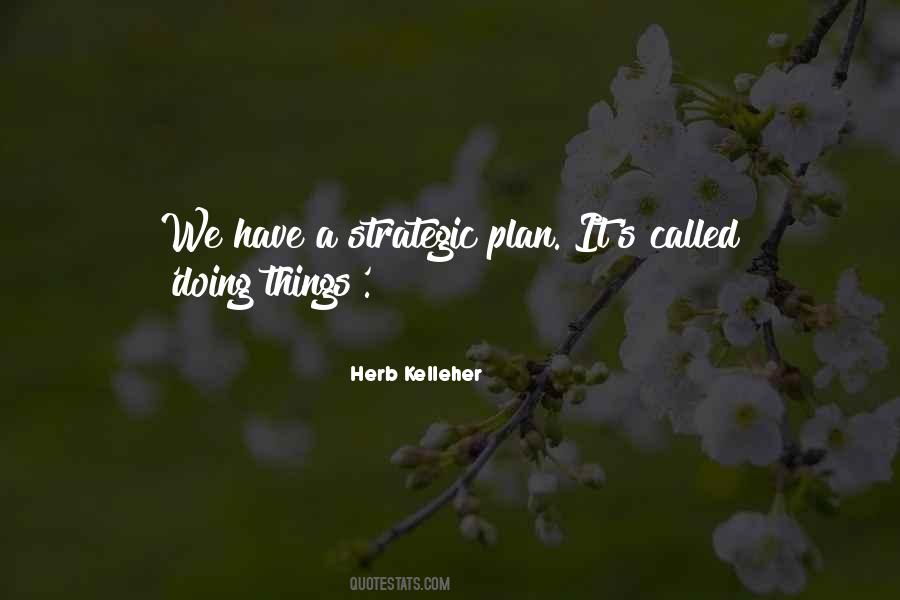 #36. And whereas it is the duty of nations as well as of men, to own their dependence upon the overruling power of God ... and to recognize the sublime truth, announced in the Holy Scriptures and proven by all history, that those nations only are blessed whose God is the Lord. - Author: Abraham Lincoln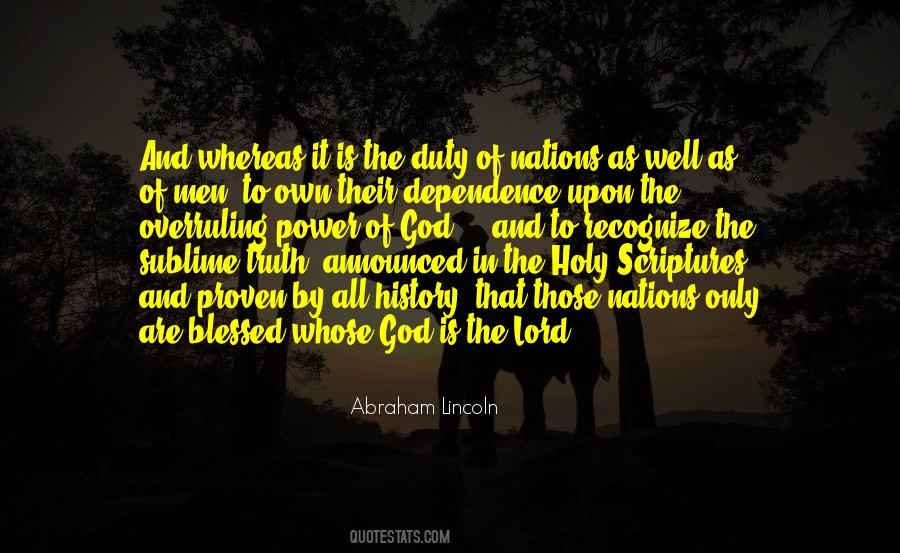 #37. Strategic planning for projects management using a project management maturity model - Author: Harold Kerzner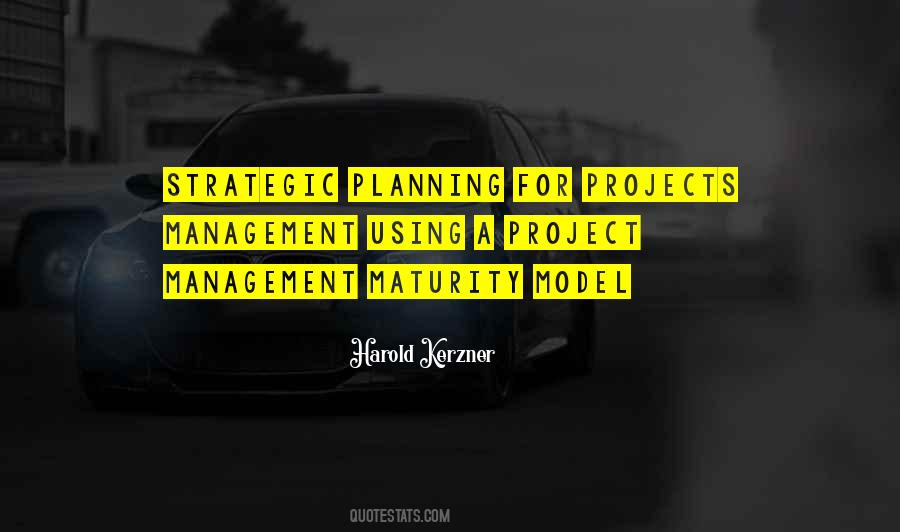 Famous Authors
Popular Topics