Sorrow And Death Famous Quotes & Sayings
List of top 100 famous quotes and sayings about sorrow and death to read and share with friends on your Facebook, Twitter, blogs.
Top 100 Quotes About Sorrow And Death
#1. Death. What a brief word for the extinguishing of life. To be no more. To have days cut off and at their end. To never again ... anything. - Author: Richelle E. Goodrich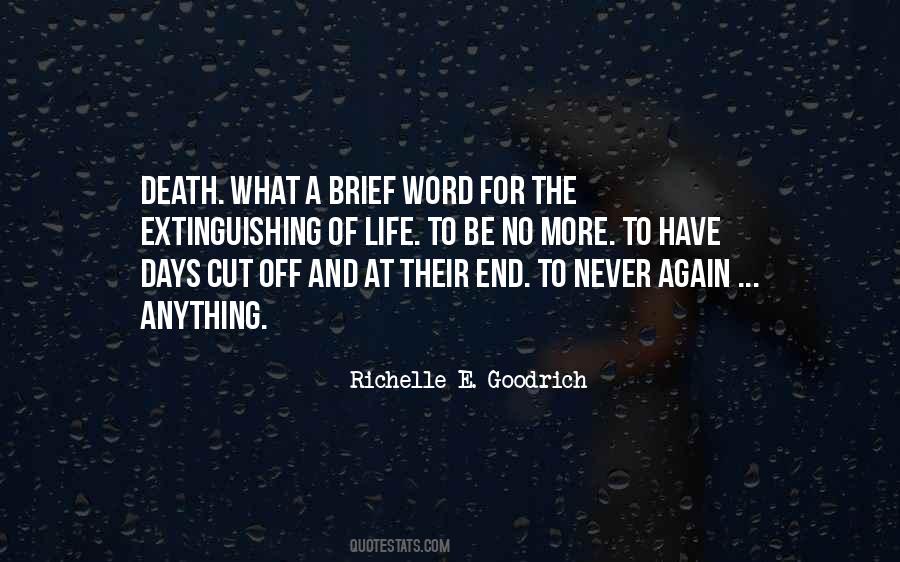 #2. Life is the coexistence of all opposite values. Joy and sorrow, pleasure and pain, up and down, hot and cold, here and there, light and darkness, birth and death. All experience is by contrast, and one would be meaningless without the other. - Author: Deepak Chopra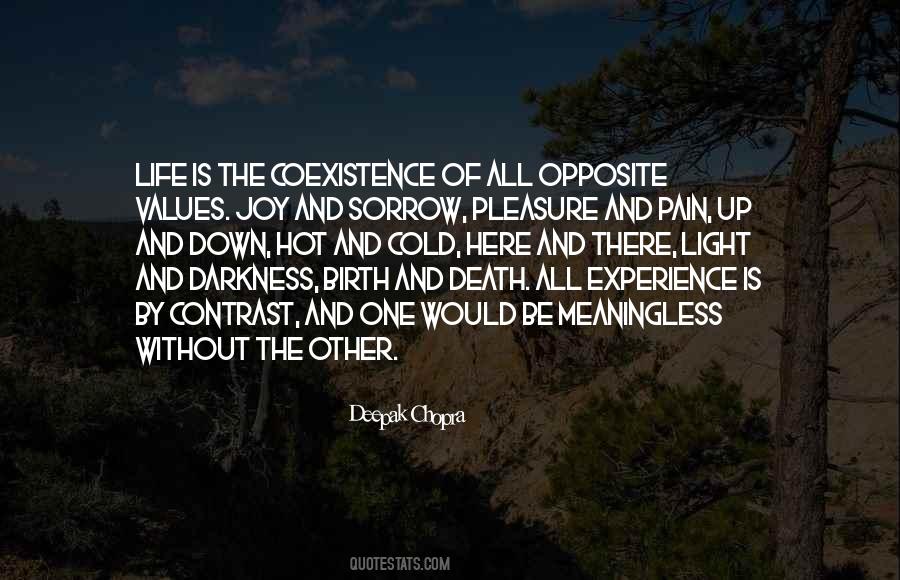 #3. A pedant who beheld Solon weeping for the death of a son said to him, 'Why do you weep thus, if weeping avails nothing?' And the sage answered him, 'Precisely for that reason - because it does not avail. - Author: Miguel De Unamuno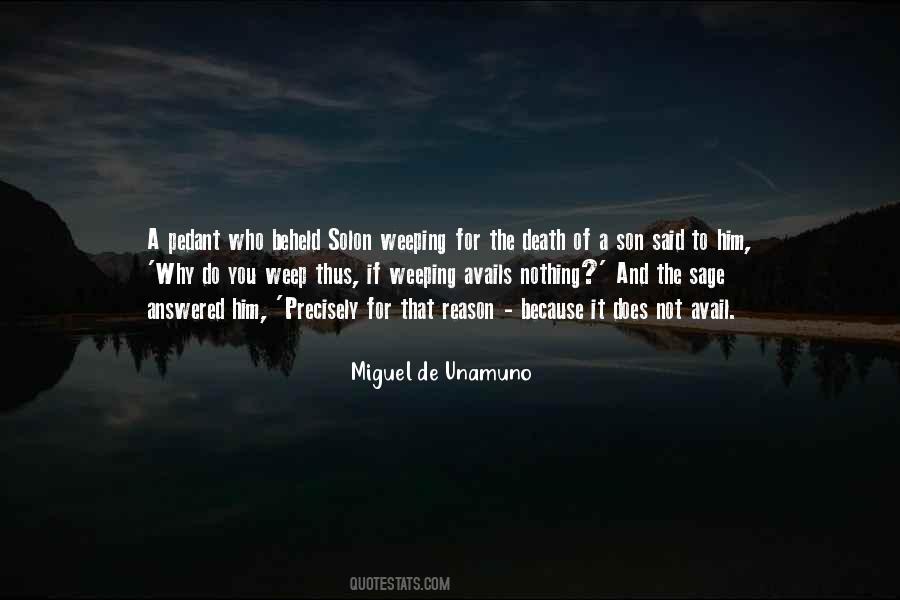 #4. Sorrow drips into your heart through a pinhole
Just like a faucet that leaks and there is comfort in the sound. - Author: Death Cab For Cutie
#5. Thoughts, and words that spring from them, bend the individual's reality. To speak of death is to invite it. To think of sorrow is to produce it. - Author: Tony Hillerman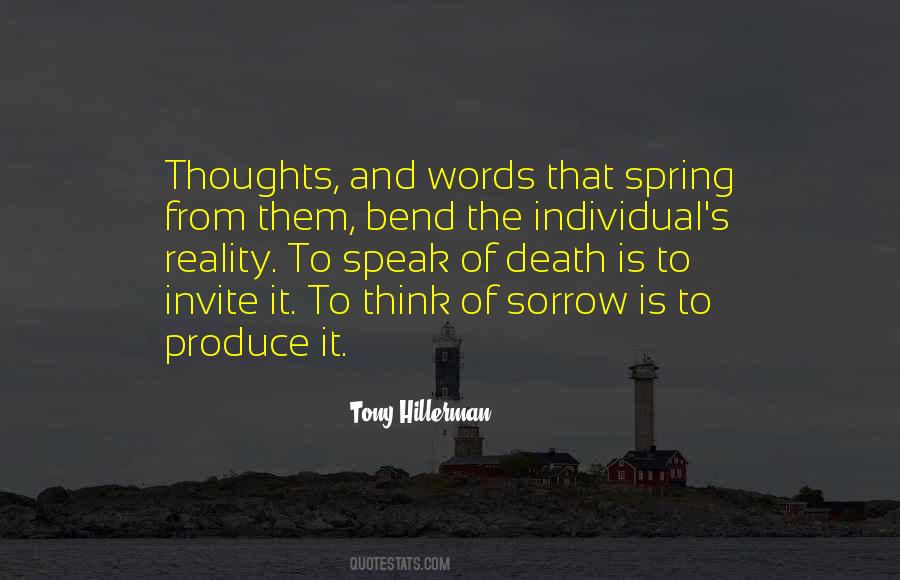 #6. The City that God is building for you and me, not even death can pass its gates! God's City of Tomorrow, His garden of the gods, will have no pain nor death nor sorrow! - Author: David Berg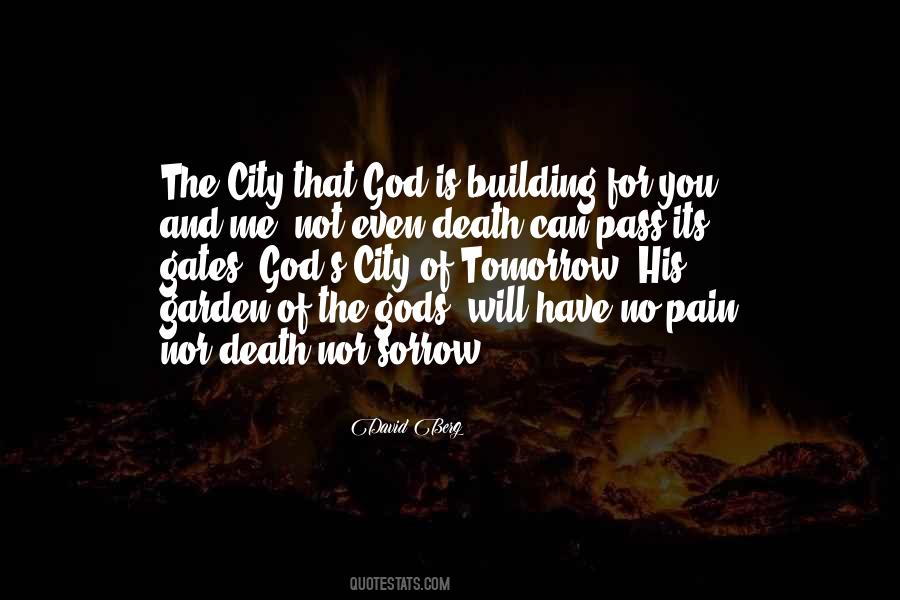 #7. [Death is] the best asylum for pains and sorrows and troubles and the injustices of life. - Author: Sadegh Hedayat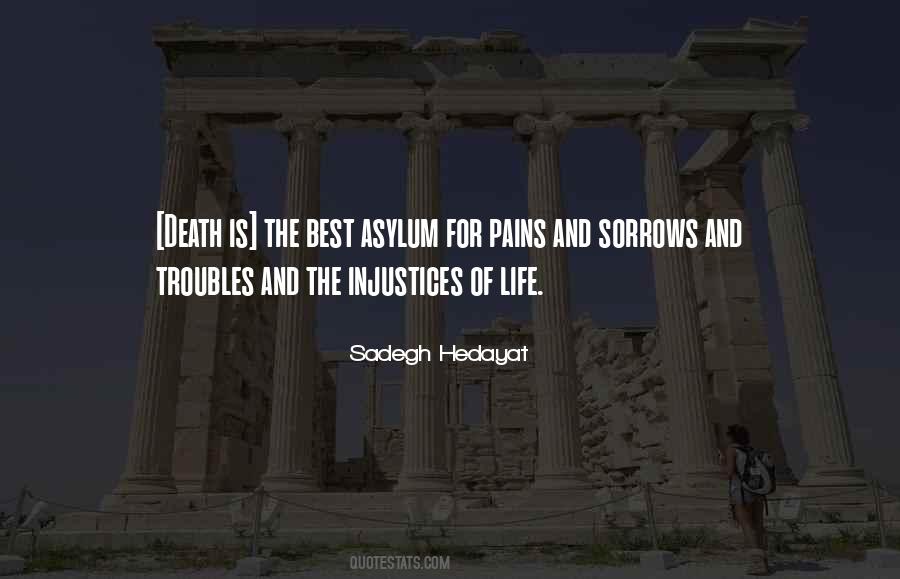 #8. There is the softest of sobbing as the coffin is lowered into the ground, but it is difficult to pinpoint who it is coming from, or if it is instead a collective sound of mingled sighs and wind and shifting feet. - Author: Erin Morgenstern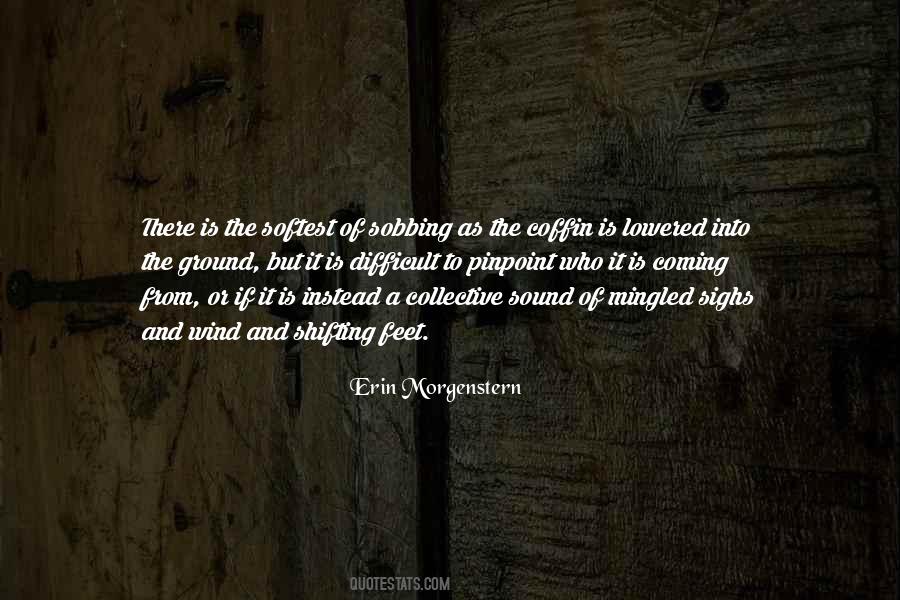 #9. Old age is the supreme evil, for it deprives man of all pleasures while allowing his appetites to remain, and it brings with it every possible sorrow. Yet men fear death and desire old age. - Author: Giacomo Leopardi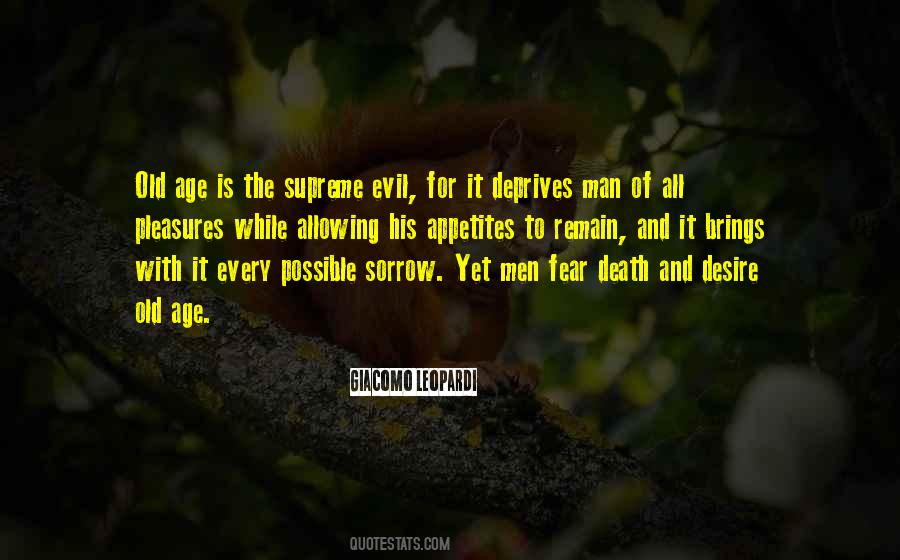 #10. Thou hast become dark and cannot hear me. When I die shall I not be like Enkidu? Sorrow enters my heart. I am afraid of death. - Author: Anonymous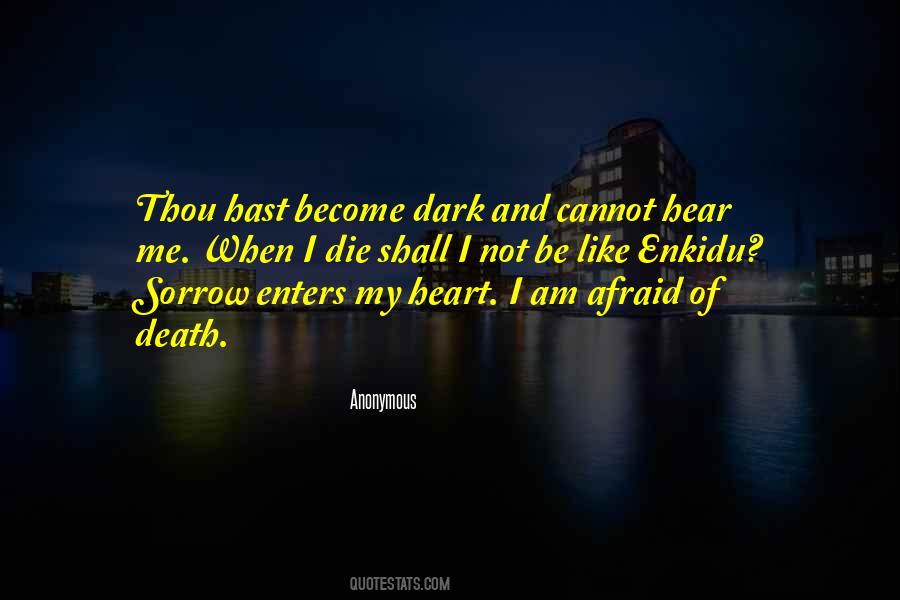 #11. Too evident sorrow does not inspire pity but repugnance, it is the sign of mental instability or of bad manners: it is morbid. - Author: Philippe Aries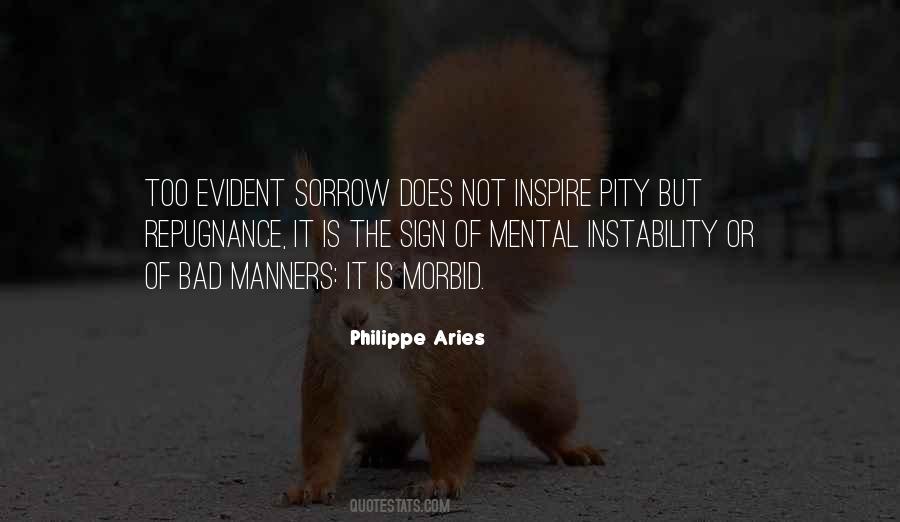 #12. She left, never to return. I planted a tree and a seed each time I thought of her. I grew a small forest and a large garden and had no one to give the orchids to. - Author: Darnell Lamont Walker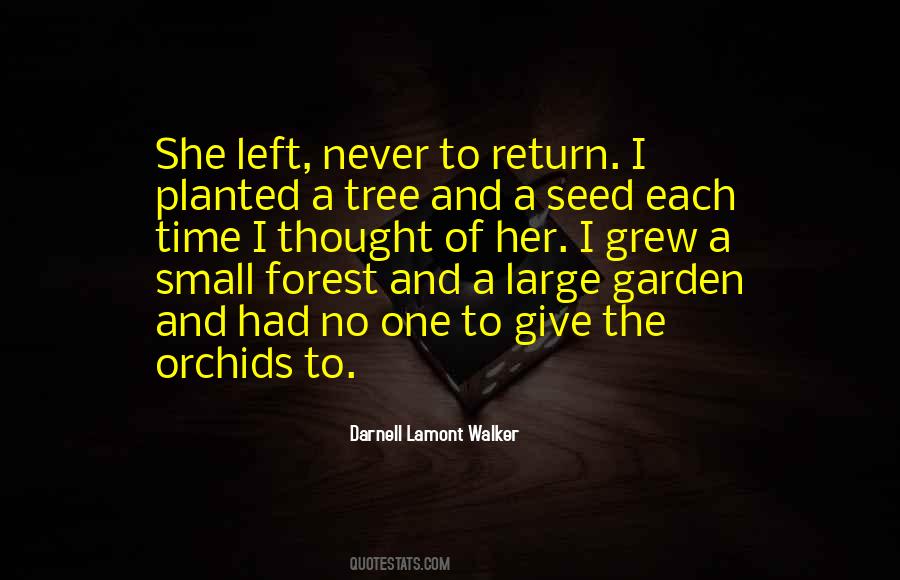 #13. As you go into light for longer and longer periods, as you progress in your meditation practice, you transform, you become illumined, you overcome all limitation, all sorrow, and all pain. You learn not to be bound by desire, and eventually you transcend death itself. - Author: Frederick Lenz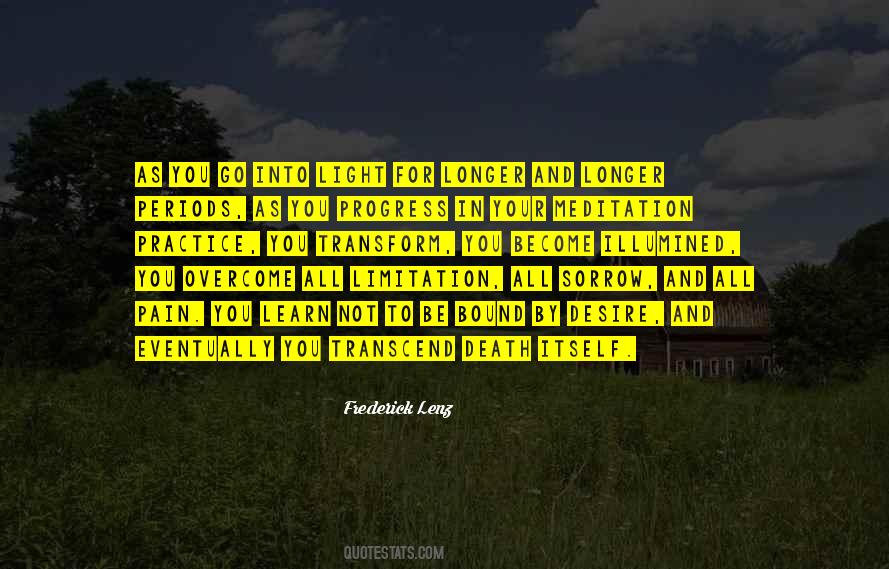 #14. He saw with sorrow that hers was a life he could step right into and keep working at hard from tonight until death. If he allowed himself to ponder it for a minute, he saw all the world hanging over the girl like the deadfall to a trap, ready to drop and crush. - Author: Charles Frazier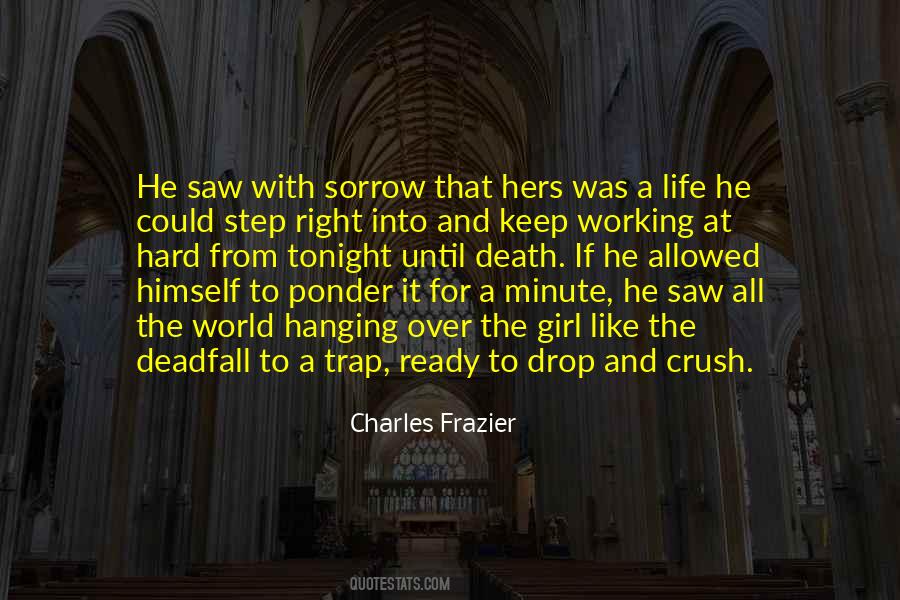 #15. [...] we all die, and the length of our life has been set before the earth was formed. Sometimes God takes the little ones to keep the eyes of the rest of the family on Heaven. They will never forget where this road leads if one of their own has already come to the end of it. - Author: Susan Claire Potts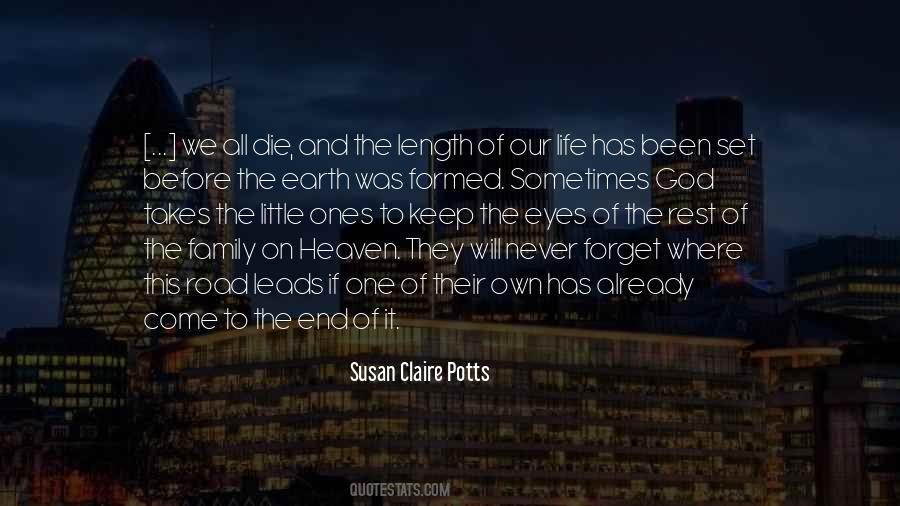 #16. The sorrow in the man's grey eyes was a chill and warmth at once. It was no pleasure to know that one's death was going to cause so much grief to others when there was nothing that could be done to avert it; but all the same, he was grateful that they cared. - Author: Elorin Leighton Grey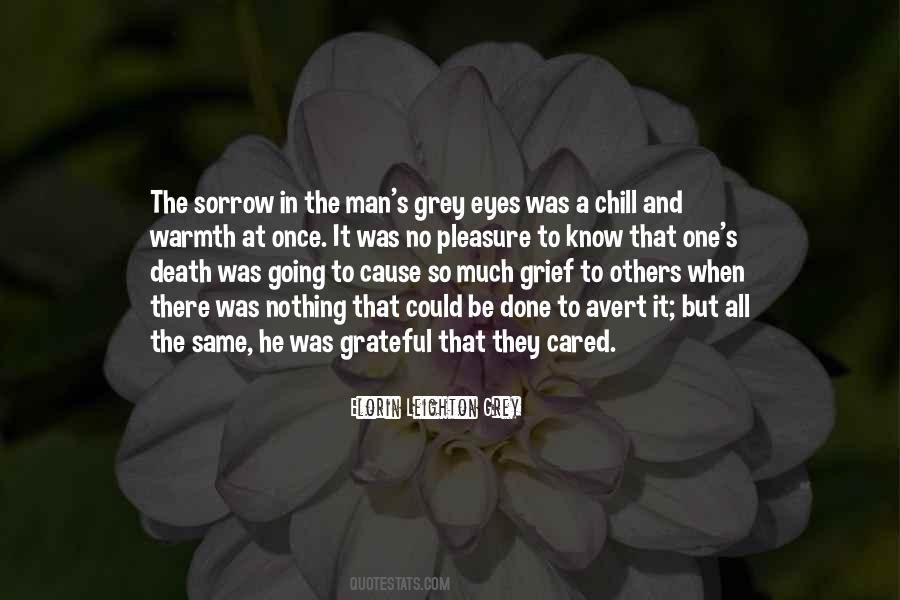 #17. As bronze may be much beautified by lying in the dark damp soil, so men who fade in dust of warfare fade fairer, and sorrow blooms their soul. - Author: Wilfred Owen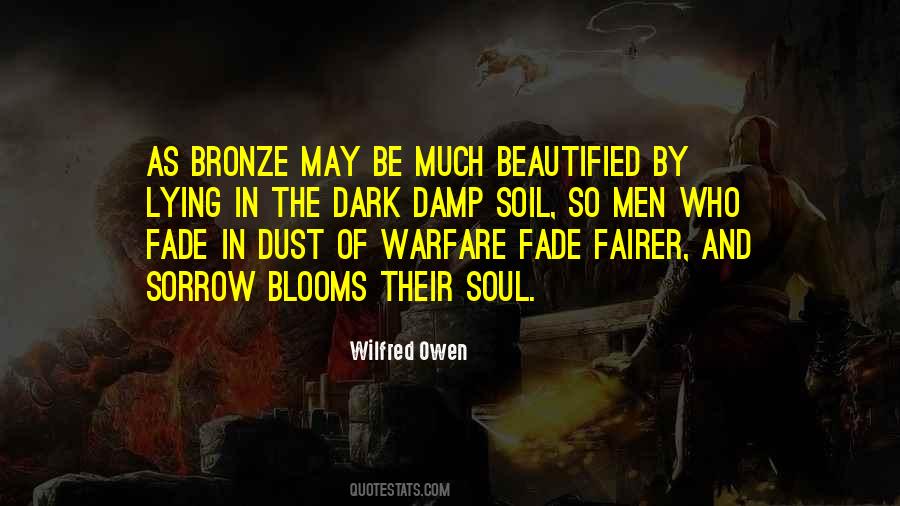 #18. When I see kings lying by those who deposed them, ... or holy men that divided the world with their contests and disputes, I reflect with sorrow and astonishment on the little competitions, factions, and debates of mankind. - Author: Joseph Addison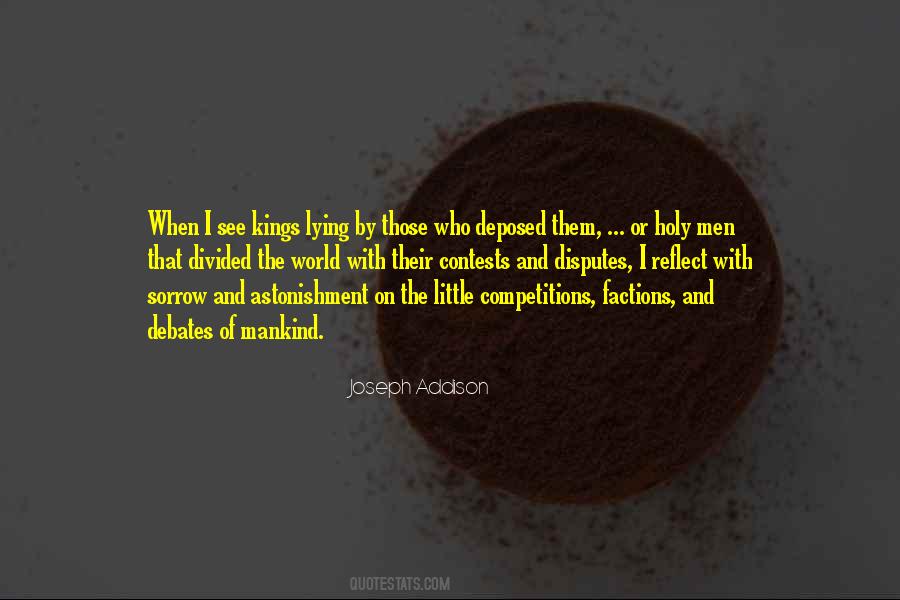 #19. Life makes beggars out of those who have joyful hearts, taxing the living with hardship and tribulation, but the charity of companionship, the currency of shared and unmitigated love, alleviates all disconsolation. - Author: Michelle Franklin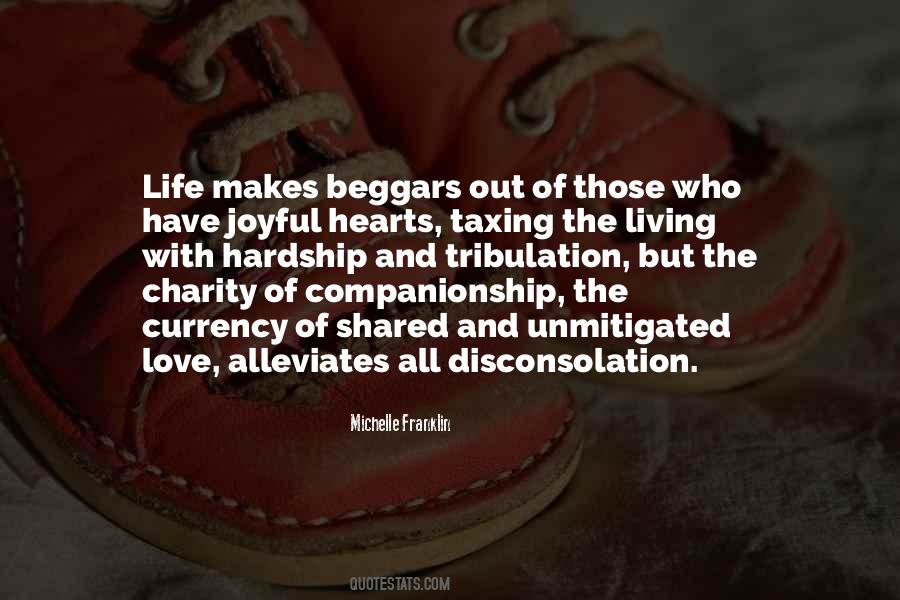 #20. And it was at this time that Sir Myles died of his hurt, for it is often so that death and misfortune befall some, whiles others laugh and sing for hope and joy, as though such grievous things as sorrow and death could never happen in the world wherein they live. - Author: Howard Pyle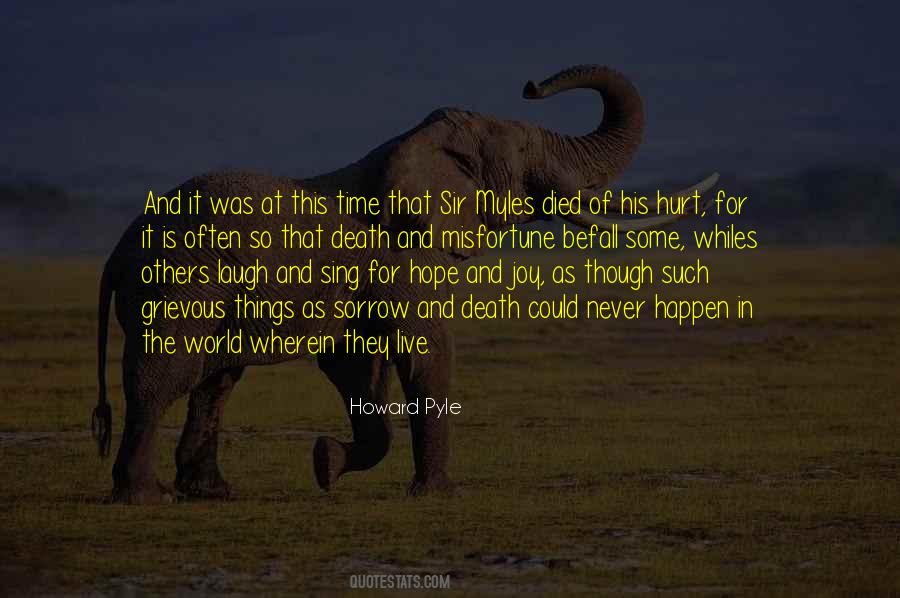 #21. Can you visualize a world with no more death, no more pain, no more hunger, no more fear, no more sorrow, no more crying nor sickness, a world where everything is a joy and a pleasure? - A society where everybody works together in harmony, cooperation and love? That's Heaven! - Author: David Berg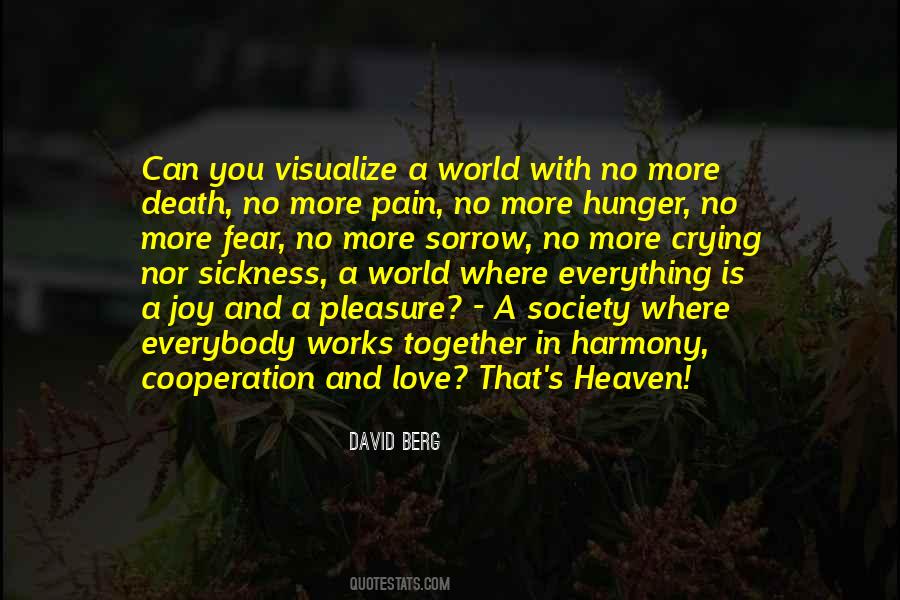 #22. Rhianon, he said, hold my hand, Rhianon.
She did not hear him, but stood over his bed and fixed him with an unbroken sorrow.
Hold my hand, he said, and then: why are your putting the sheet over my face? - Author: Dylan Thomas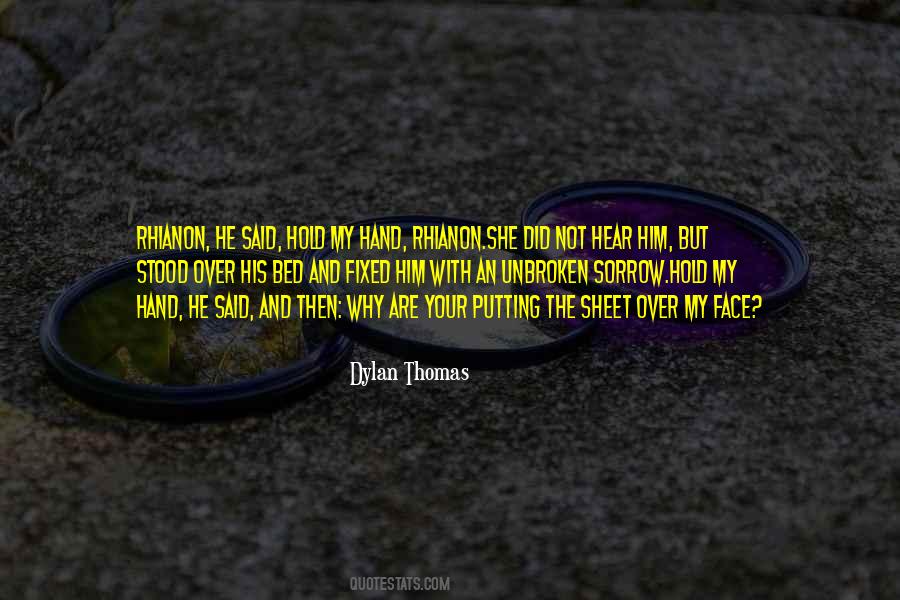 #23. There's beauty and darkness in everything: Sorrow in joy, life in death, throns on the roses. You can't escape pain and torment anymore then you can give up joy and beauty ... - Author: Cate Tiernan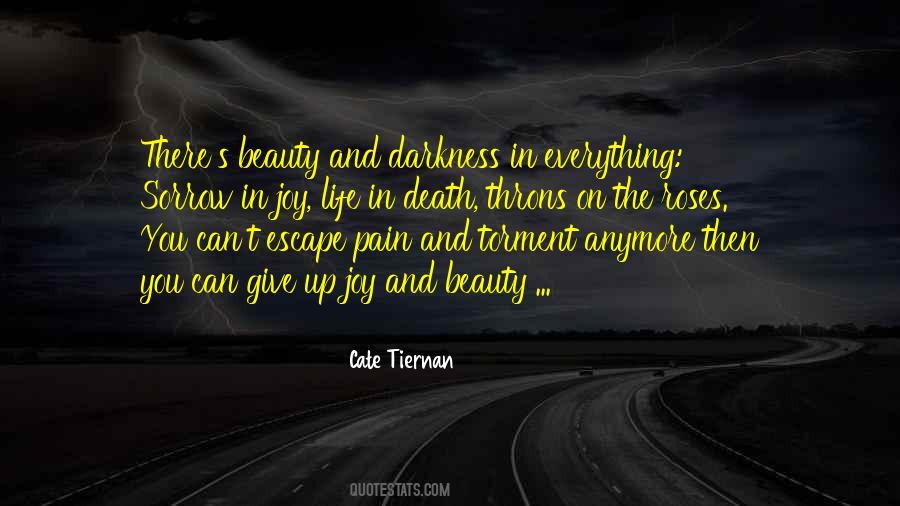 #24. Balm of the summer night, balm of the ordinary,
imperial joy and sorrow of human existence,
the dreamed as well as the lived
what could be dearer than this, given the closeness of death? - Author: Louise Gluck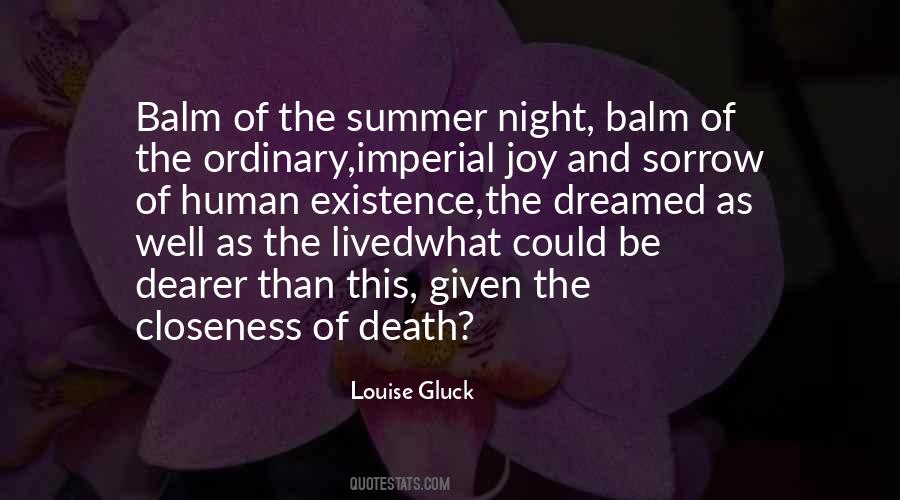 #25. From joy people are born; for joy they live; in joy they melt at death. Death is an ecstasy, for it removes the burden of the body and frees the soul of all pain springing from body identification. It is the cessation of pain and sorrow. - Author: Paramahansa Yogananda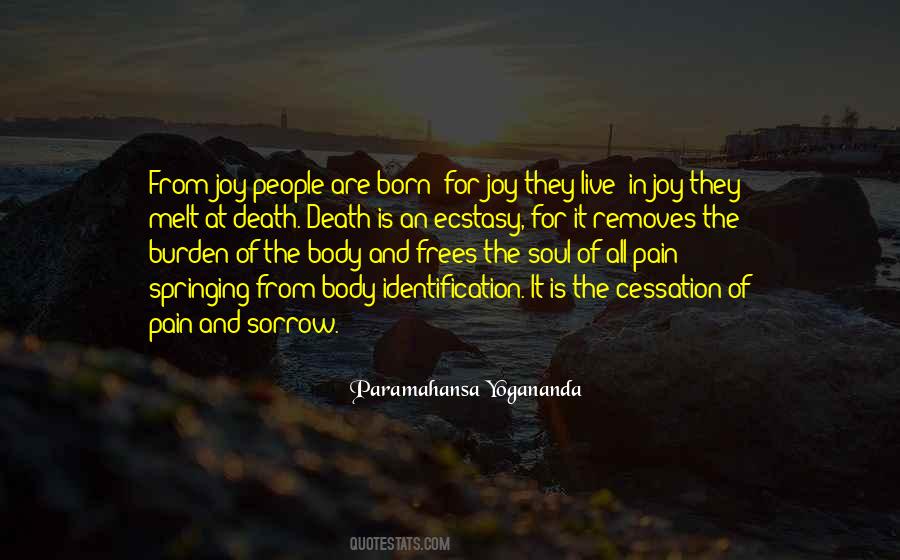 #26. Let's talk of graves, of worms, and epitaphs;
Make dust our paper and with rainy eyes
Write sorrow on the bosom of the earth,
Let's choose executors and talk of wills - Author: William Shakespeare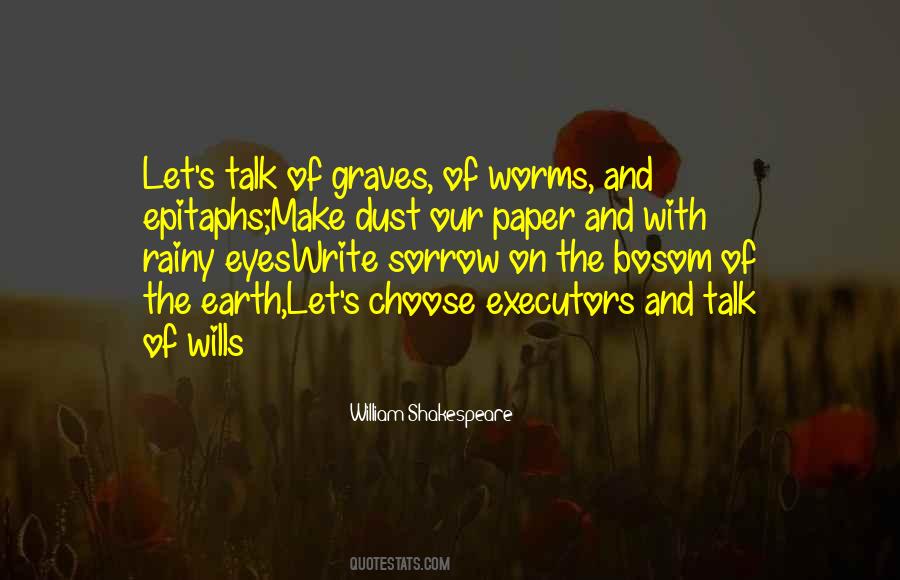 #27. So long as there is death there will be sorrow, and so long as there is sorrow it can be no part of the duty of human beings to increase its amount, in spite of the fact that a few rare spirits know how to transmute it. - Author: Bertrand Russell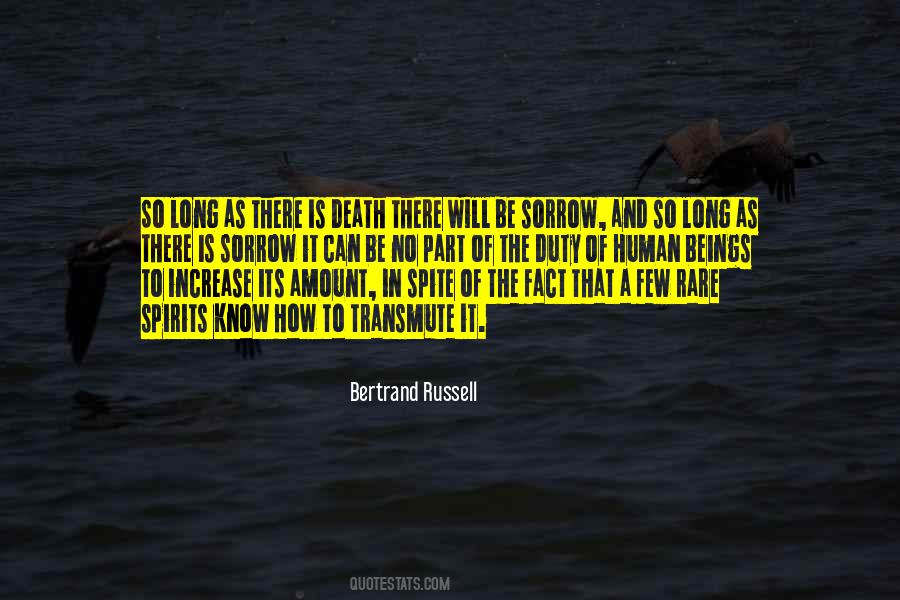 #28. EPITAPH ON AN INFANT Ere Sin could blight or Sorrow fade, Death came with friendly care: The opening Bud to Heaven convey'd, And bade it blossom there. - Author: Samuel Taylor Coleridge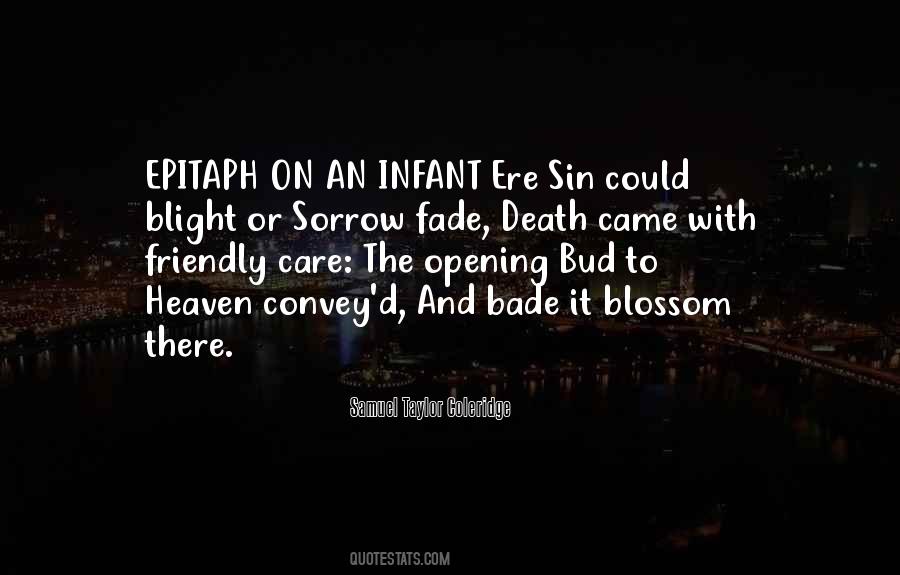 #29. Yet this thou art alive, but if ye soar,
My poor frail heart will have beat out its cry
And sadly miss thy sweet form all the more
While helplessly I stand and watch you die. - Author: Timothy Salter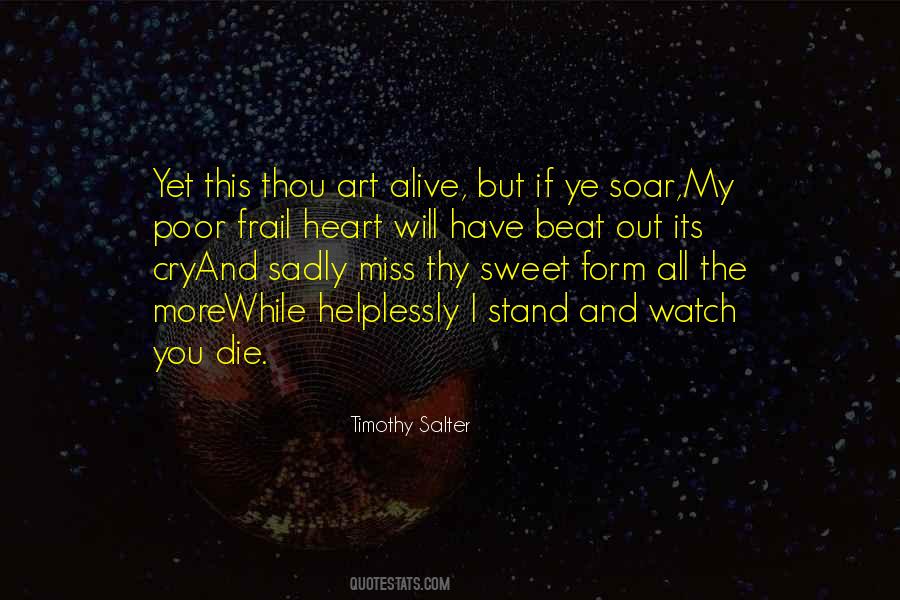 #30. You have both contested well: the one is forced by his sorrow to lament, the other by the plaintiff's attack to tell the truth. So plaintiff, yours is the honour! And Death, yours is the victory! Every man is obliged to give his life to Death, his body to the earth, and his soul to Us. - Author: Johannes Von Saaz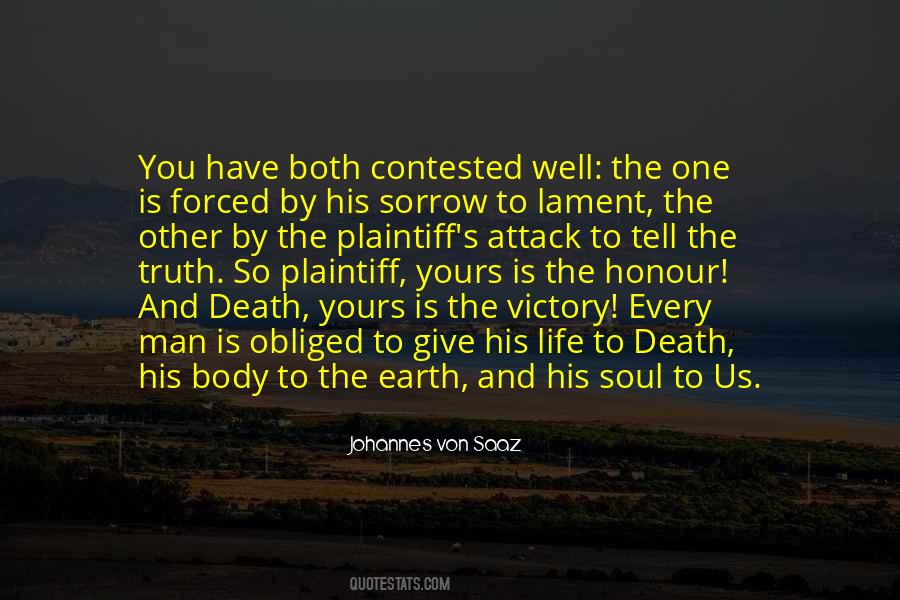 #31. In this world we find that all happiness is followed by misery as its shadow. Life has its shadow, death. They must go together, because they are not contradictory, not two separate existences, but different manifestations of the same unit, life and death, sorrow and happiness, good and evil. - Author: Swami Vivekananda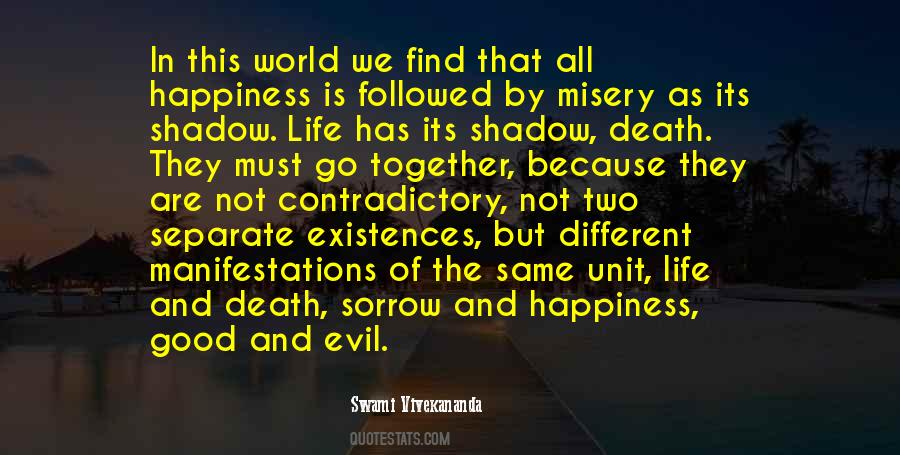 #32. And like that, I said goodbye to my grandmother like we were two people who met in a coffee shop, shared a lifetime of stories and left wanting more, but knowing we'd meet there again. - Author: Darnell Lamont Walker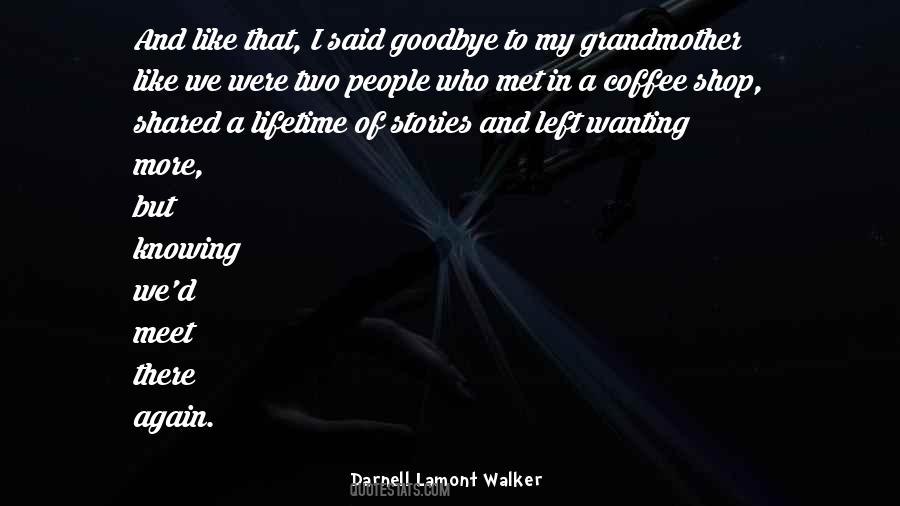 #33. In our lives we know joy, anger, sorrow, and a hundred other emotions, but these emotions altogether occupy a bare one per cent of our time. The remaining ninety-nine per cent is just living in waiting. - Author: Osamu Dazai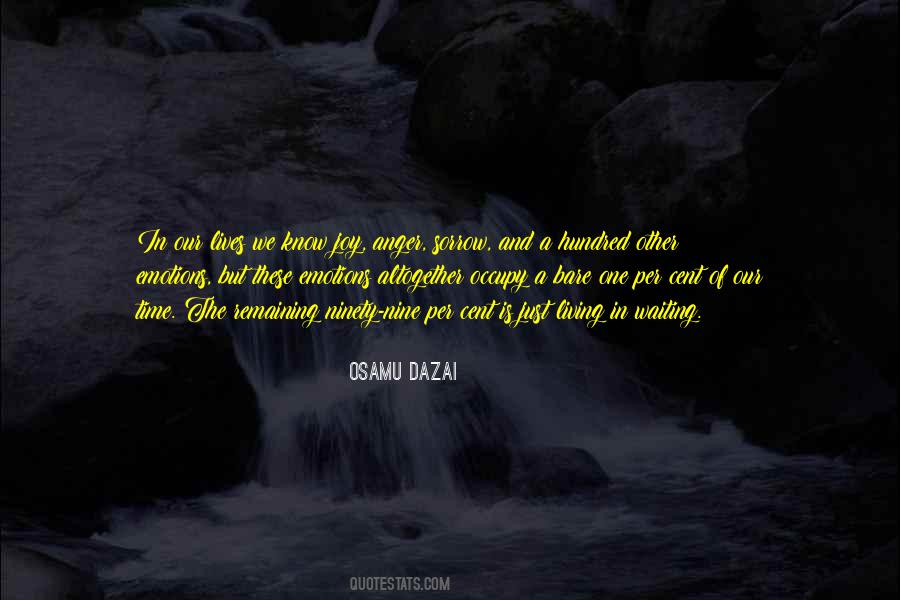 #34. Our emotions are different but we have them. We never cast a cold eye on life or death. Don't misunderstand our seeming serenity. After all, we live in a world of perfect trust in The Maker, and we are keenly aware that humans often do not, and we feel an active sorrow for them. - Author: Anne Rice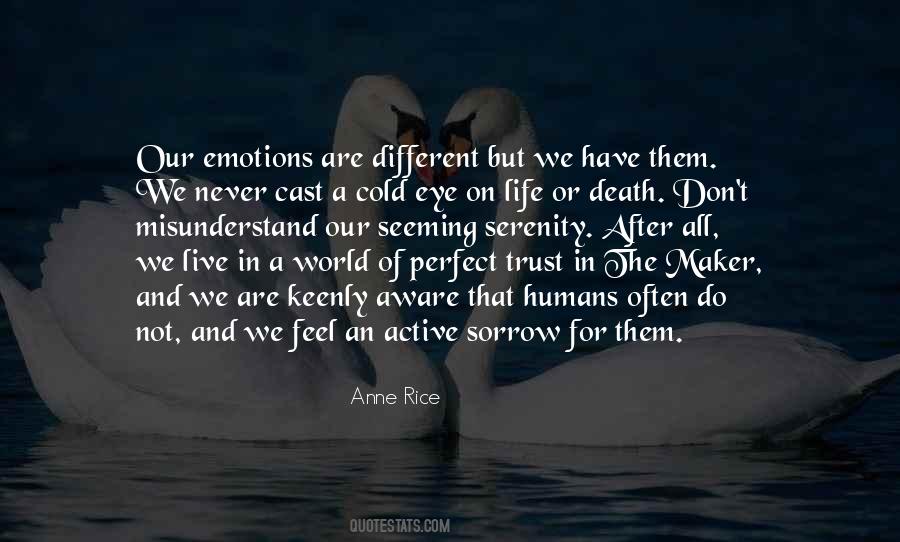 #35. Sorrow is not in death but in loneliness, and conflict comes when you seek consolation, forgetfullness, explanations, and illusions. - Author: Jiddu Krishnamurti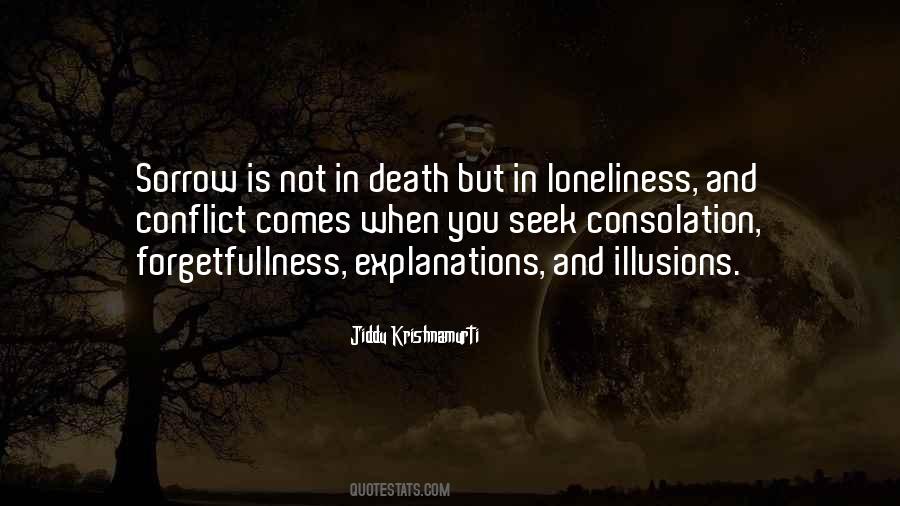 #36. To be alive, it seemed to me, as I stood there in all kinds of sorrow, was to be both original and reflection, and to be dead was to be split off, to be reflection alone. - Author: Teju Cole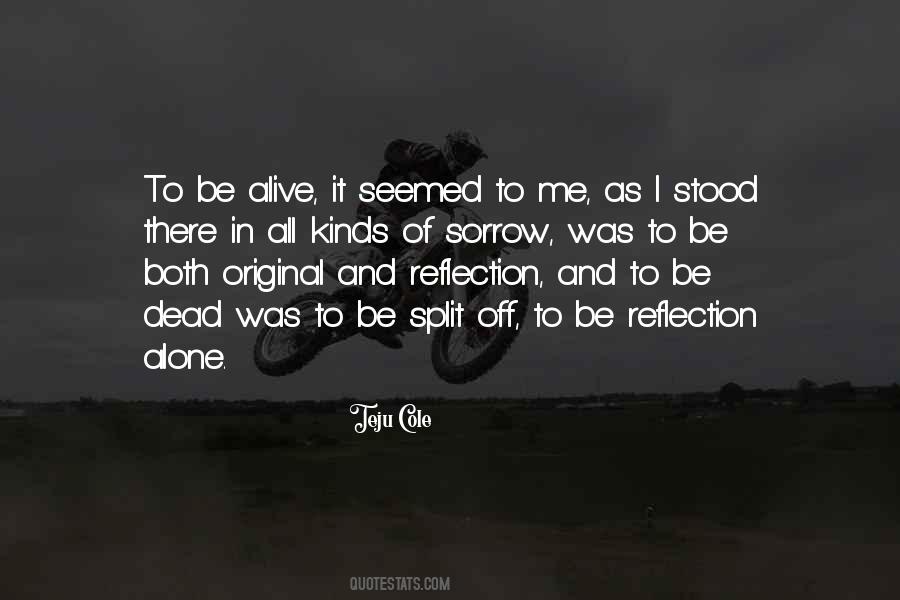 #37. Life is an isle of sorrow, you live today and die tomorrow! - Author: Tove Jansson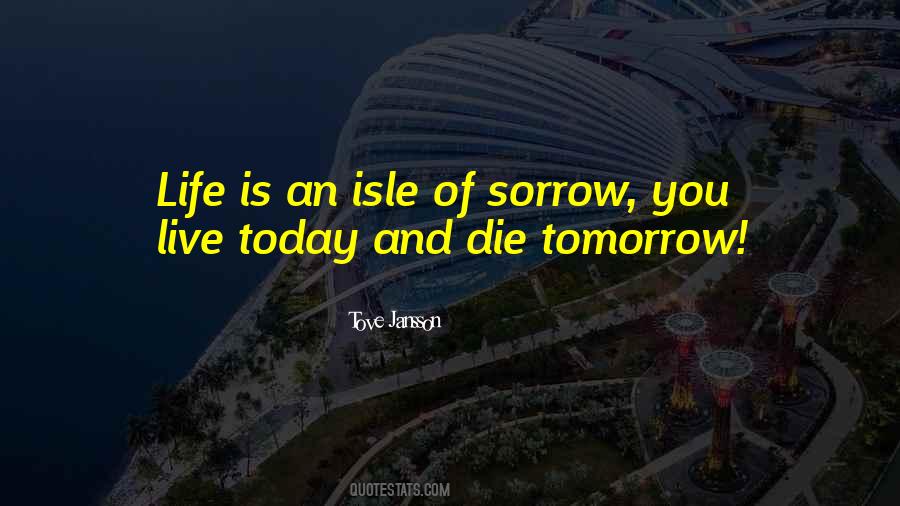 #38. It is unity that doth enchant me. By her power I am free though thrall, happy in sorrow, rich in poverty, and quick even in death. - Author: Giordano Bruno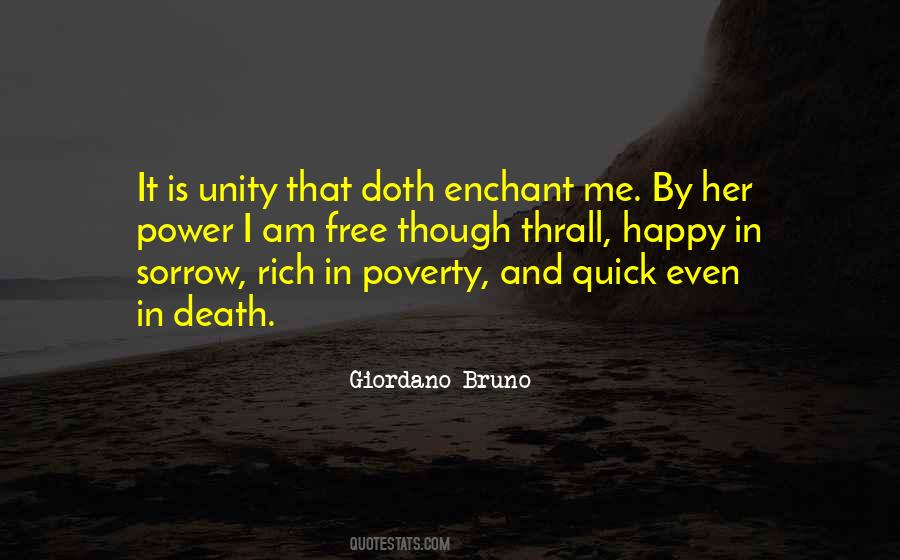 #39. Why since I am myself subject to birth, ageing, disease, death, sorrows and defilement, do I seek after what is also subject to these things? Suppose, being myself subject these things, seeking danger in them, I were to seek the unborn, unageing, und. - Author: Gautama Buddha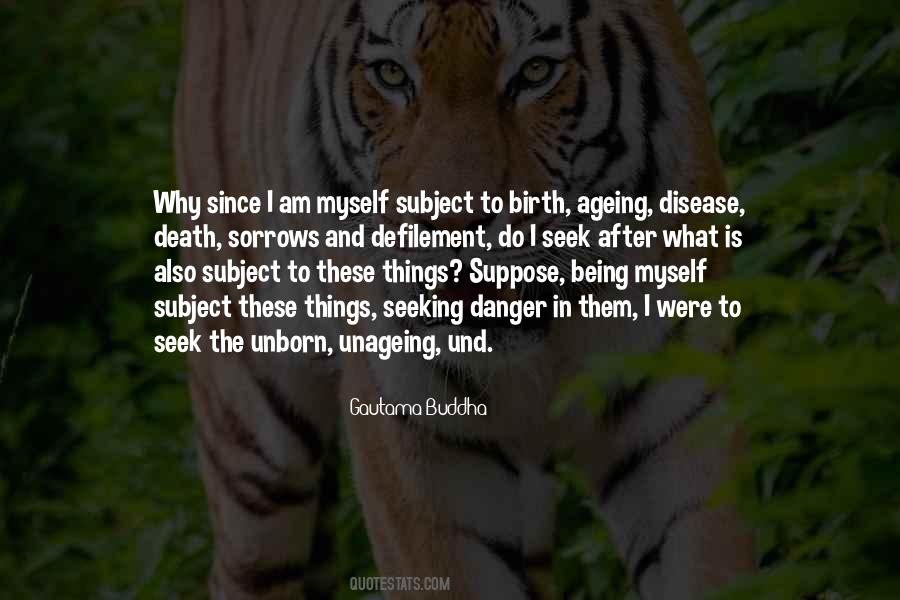 #40. Life is hard, no? And full of sorrow. The Pilani dance in defiance of death and grief and hardship. They choose to burn before the darkness, rather than to gutter out like a dim flame. - Author: Alison Croggon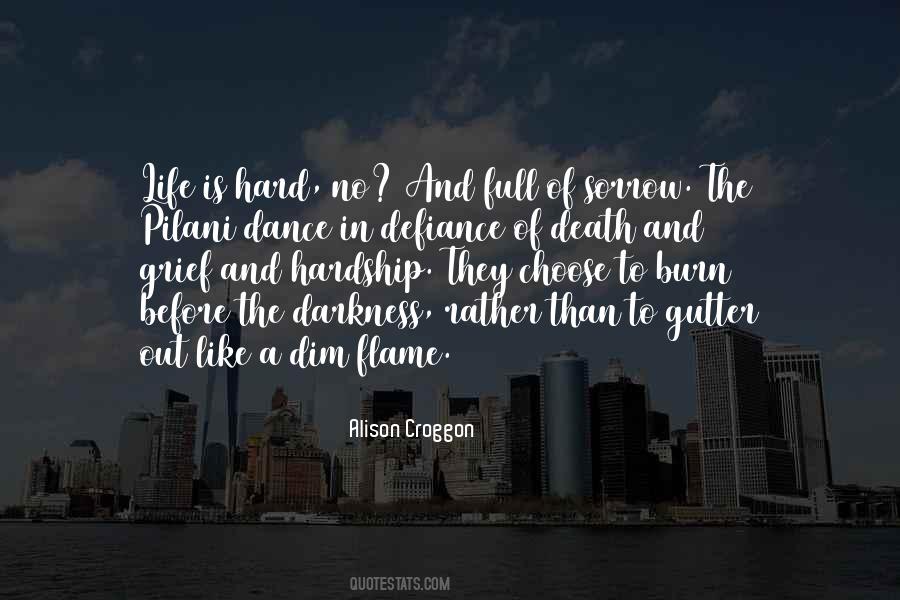 #41. It is better to learn early of the inevitable depths, for then sorrow and death can take their proper place in life, and one is not afraid. - Author: Pearl S. Buck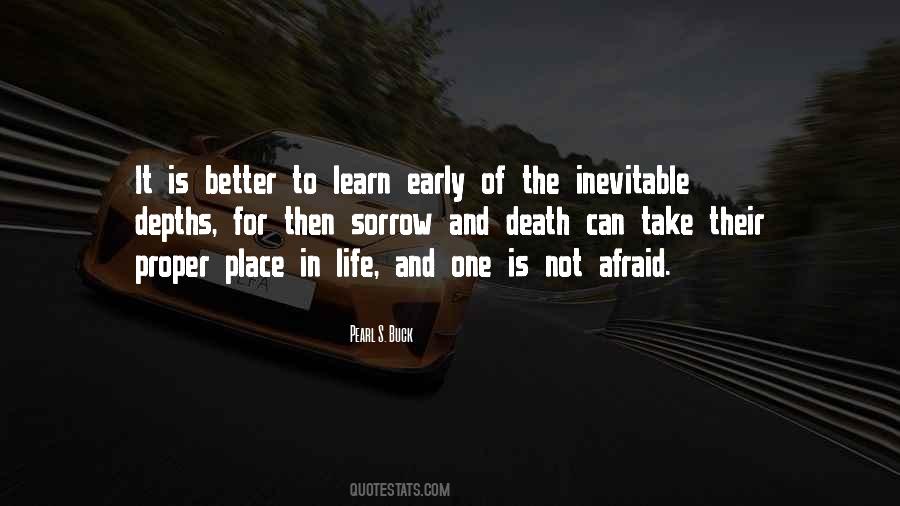 #42. Death is a greatly overrated experience. I hated Mother's and I'm not looking forward to my own. Apart from the sorrow there are the bills to be paid. Nobody dies for free. - Author: Rita Mae Brown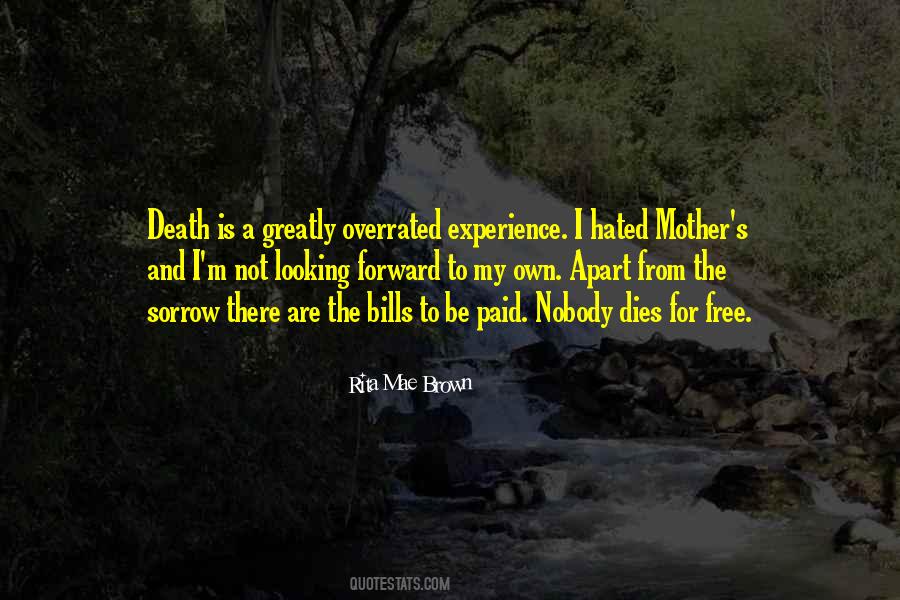 #43. It's not that we grow old, I thought, but that we grow old in decline and discomfort, and these hardships are made worse by the awareness that nothing will improve. No coming days will dawn brighter than the last that dawned, and this sorrow is further deepened by a fear of death ... - Author: Thomas H. Cook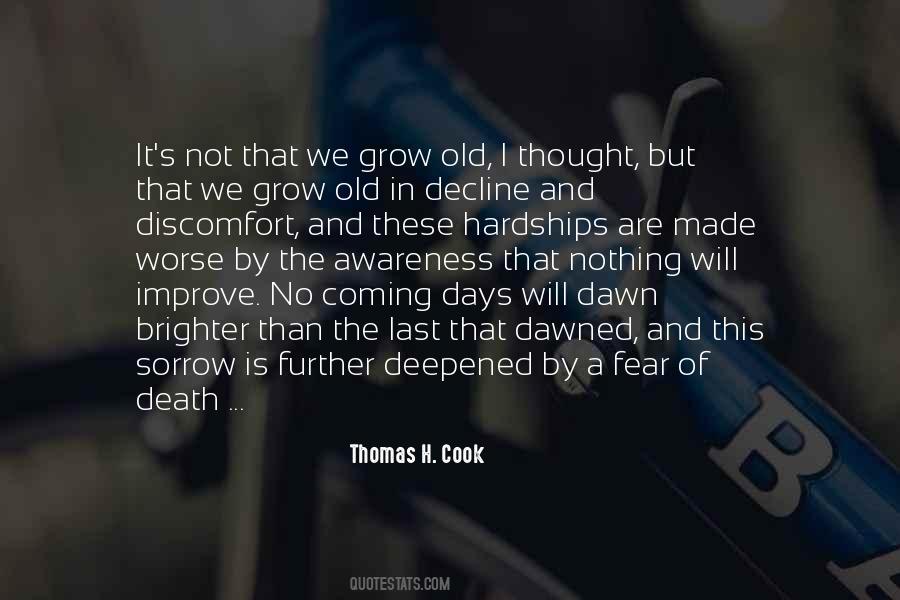 #44. What is life? The joy of the blessed, the sorrow of the sad, and a search for death. And what is death? An inevitable happening, an uncertain pilgrimage, the tears of the living, the thief of man. - Author: Donna Woolfolk Cross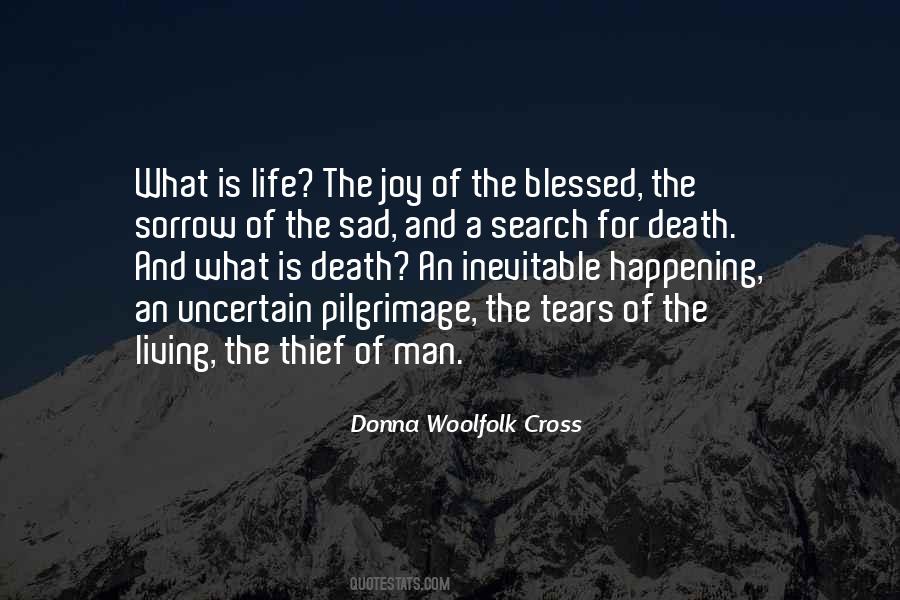 #45. It is not to be thought that the life of darkness is sunk in misery and lost as if in sorrowing. There is no sorrowing. For sorrow is a thing that is swallowed up in death, and death and dying are the very life of the darkness. - Author: Jakob Bohme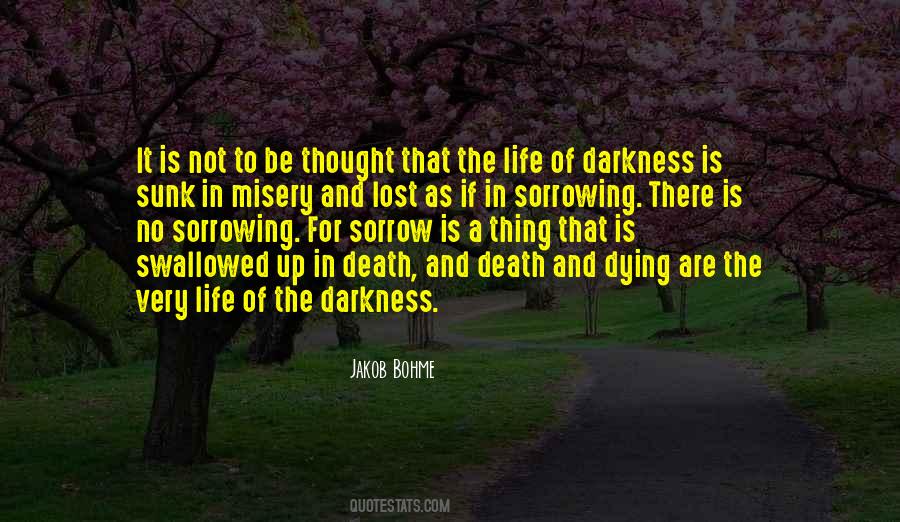 #46. There does seem to me something sad in life. It is hard to say what it is. I don't mean the sorrow that we all know, like illness and poverty and death. No, it is something different. It is there, deep down, deep down, part of one, like one's breathing. - Author: Katherine Mansfield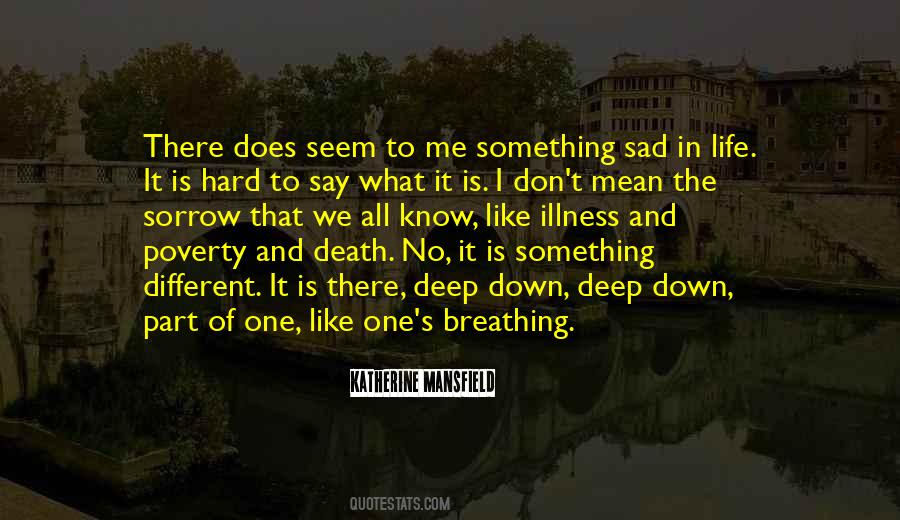 #47. Death and sorrow will be the companions of our journey; hardship our garment; constancy and valor our only shield. We must be united, we must be undaunted, we must be inflexible. - Author: Winston Churchill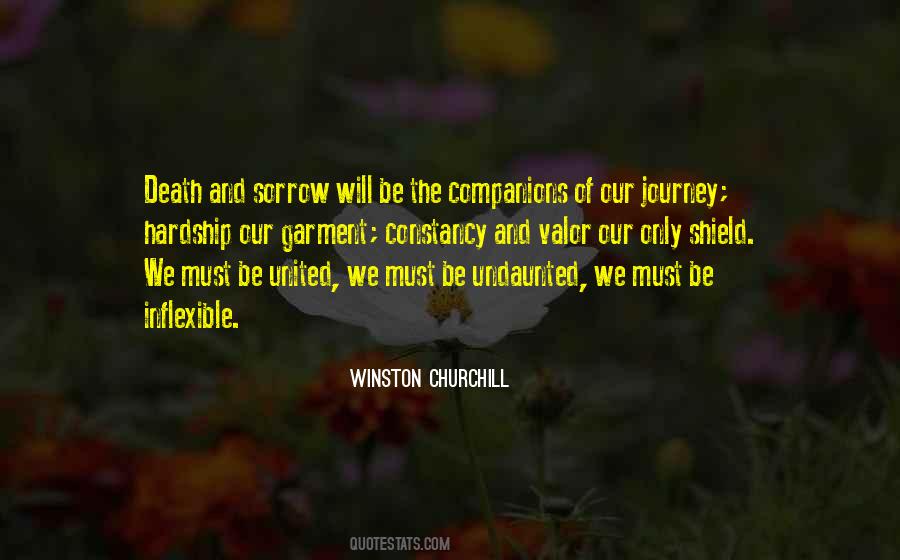 #48. She came and she went, in sorrow for the death of dreams, and she came no more. - Author: Glen Cook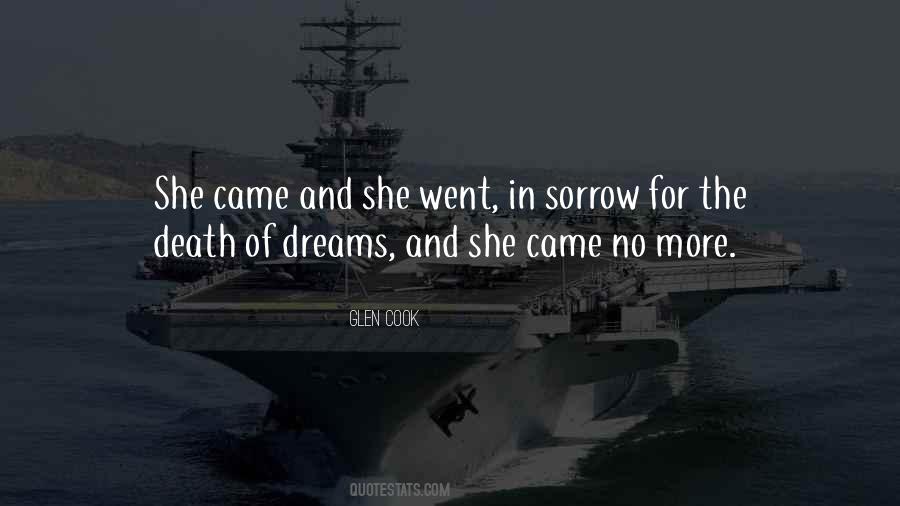 #49. There is sorrow enough in the natural way
From men and woman to fill our day;
But when we are certain of sorrow in store,
Why do we always arrange for more?
Brothers & Sisters, I bid you beware
Of giving your heart to a dog to tear. - Author: Rudyard Kipling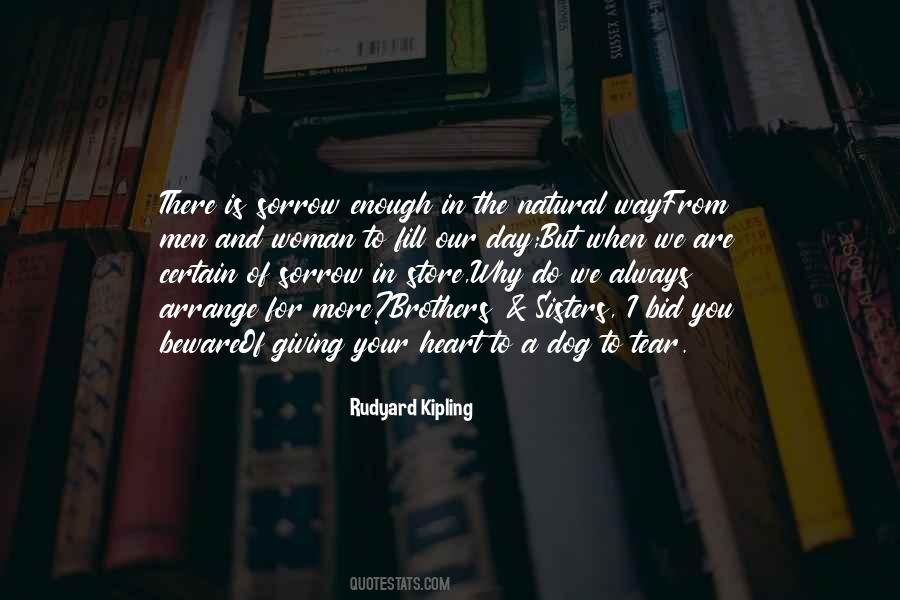 #50. Some people simply bury their heads in the sand and refuse to think about the sorrow of the world, but this is an unwise course, because, if we are entirely unprepared, the tragedy of life can be devastating. - Author: Karen Armstrong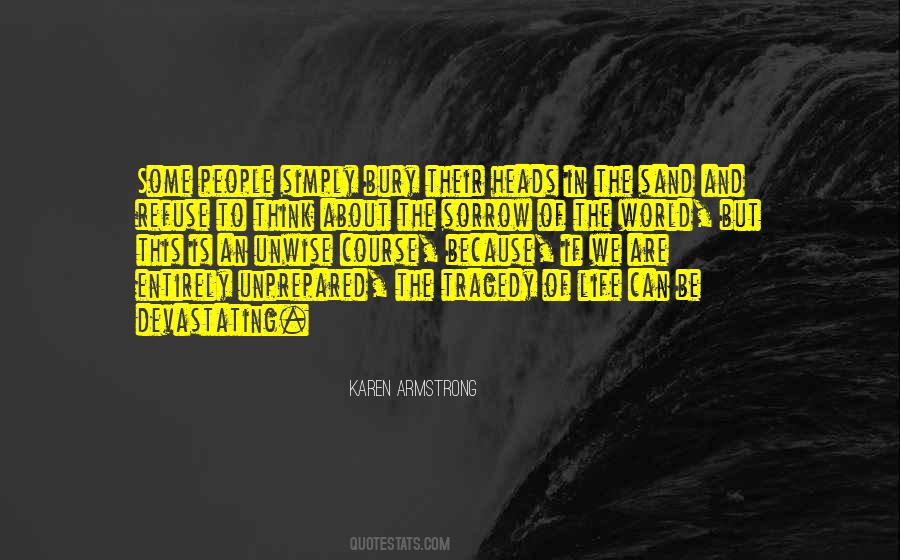 #51. Thus all things are subject to death, sorrow and suffering. I became aware that I too was of the same nature, the nature of beginning and end. What if I searched for that which underlies all creation, that which is nirvana, the perfect freedom from unconditioned existence? - Author: Gautama Buddha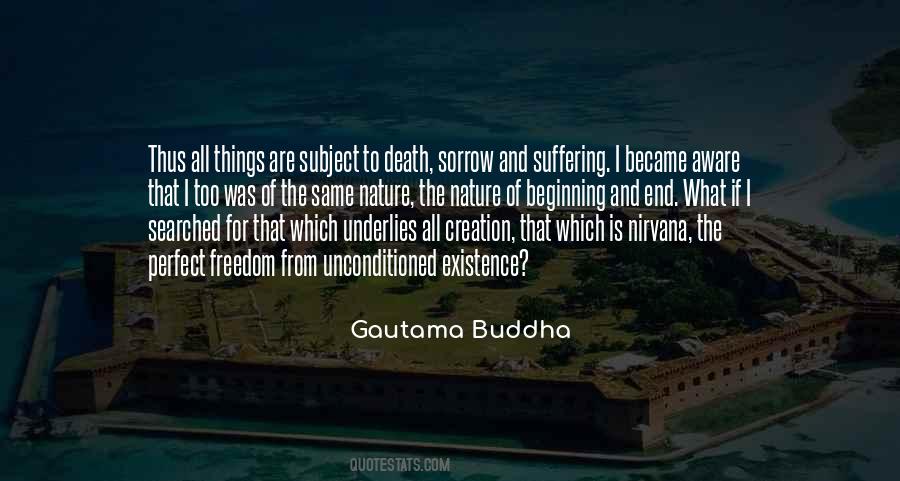 #52. Some are born for peace and joy
Some are born for sorrow
But only for a day as we
Shall not be here tomorrow - Author: Stevie Smith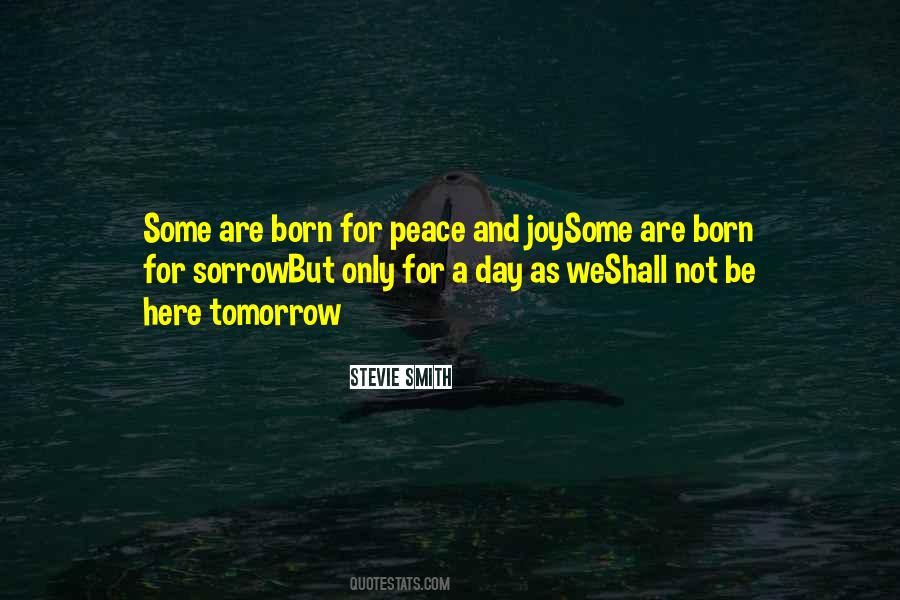 #53. Death just seems to follow some of us, don't it? Death's been following me for years. It's easy to spot your own kind. That kind of sorrow you can't just wash away; it sticks to you. And people, they can tell. They can feel it. - Author: Leslye Walton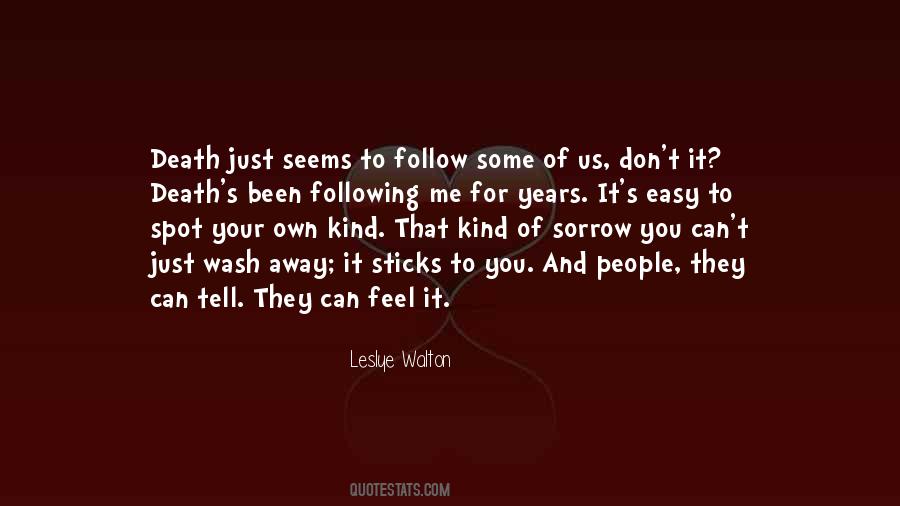 #54. If you, who are organised by Divine Providence for spiritual communion, refuse, and bury your talent in the earth, even though you should want natural bread, sorrow and desperation pursue you through life, and after death shame and confusion of face to eternity. - Author: William Blake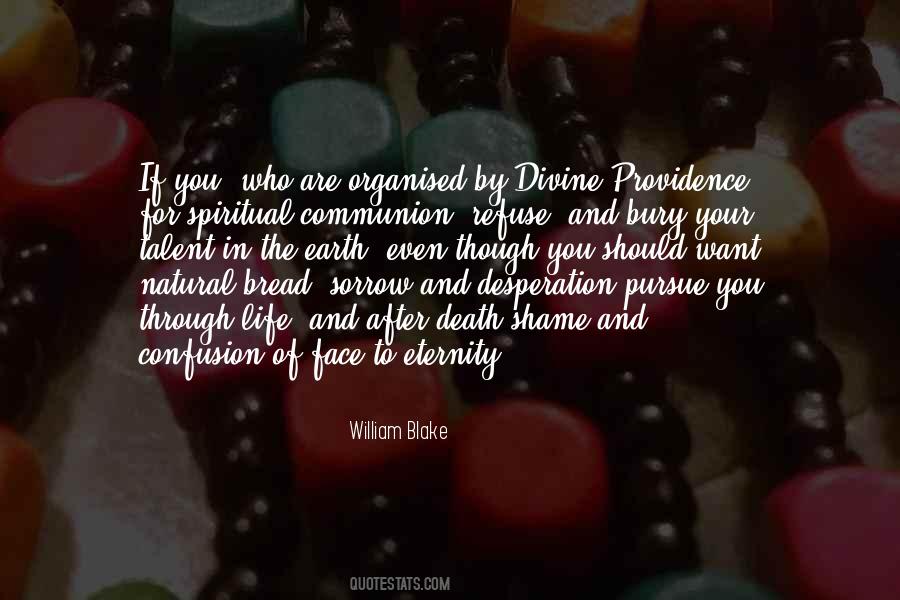 #55. Time blunts the pain and creates a mist over one's memory - at least in the case of death and sorrow. Other types of pain linger longer. - Author: Melanie Dickerson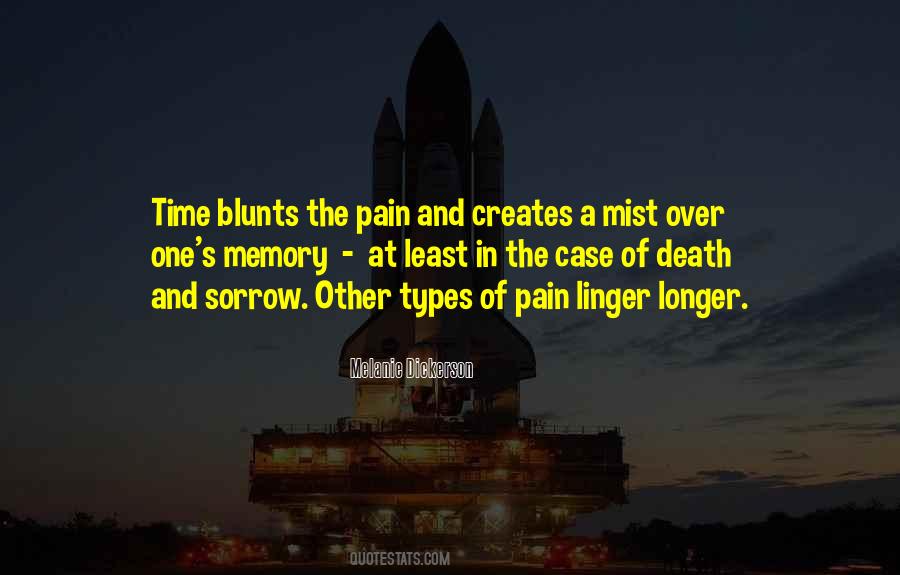 #56. When we are ready, [Jesus Christ's] pure love instantly moves across time and space, reaches down, and pulls us up from the depths of any tumultuous sea of darkness, sin, sorrow, death, or despair we may find ourselves in and brings us into the light and life and love of eternity. - Author: John H. Groberg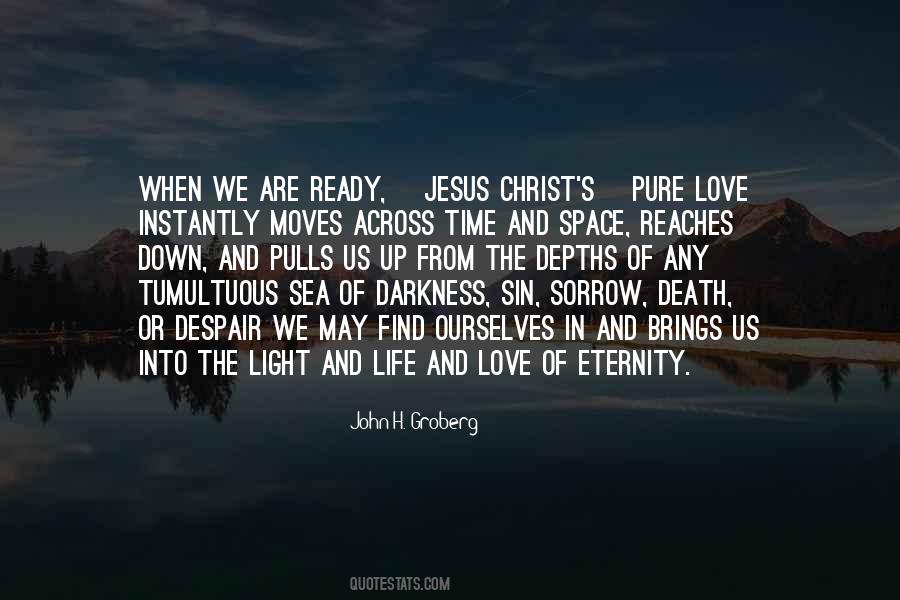 #57. Each death and departure comes to us as a surprise, a sorrow never anticipated. Life is a long series of farewells; only the circumstances should surprise us. - Author: Jessamyn West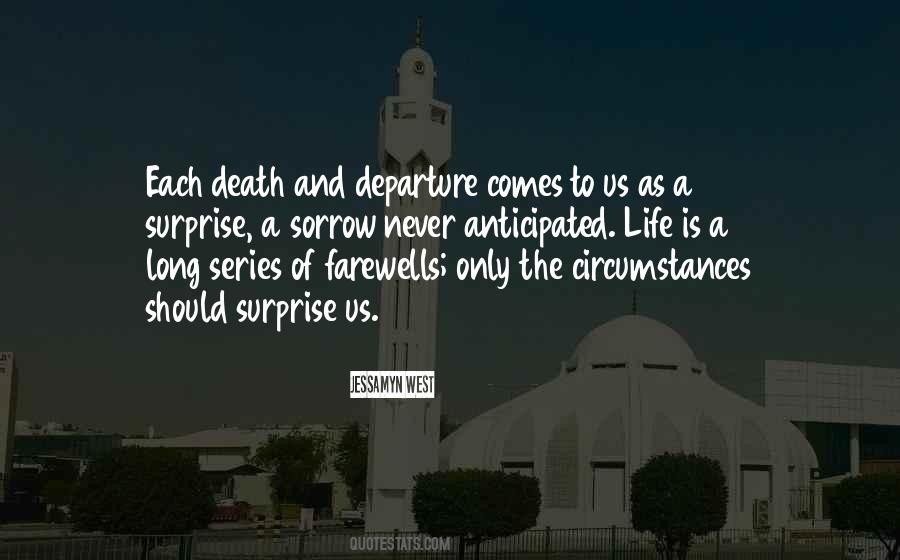 #58. In absolute and general perfection lies stifling monotony and death. Nature must have contrasts; she must have shadows as well as highlights; sorrow with happiness; both wrong and right; and sin as well as virtue. - Author: Edgar Rice Burroughs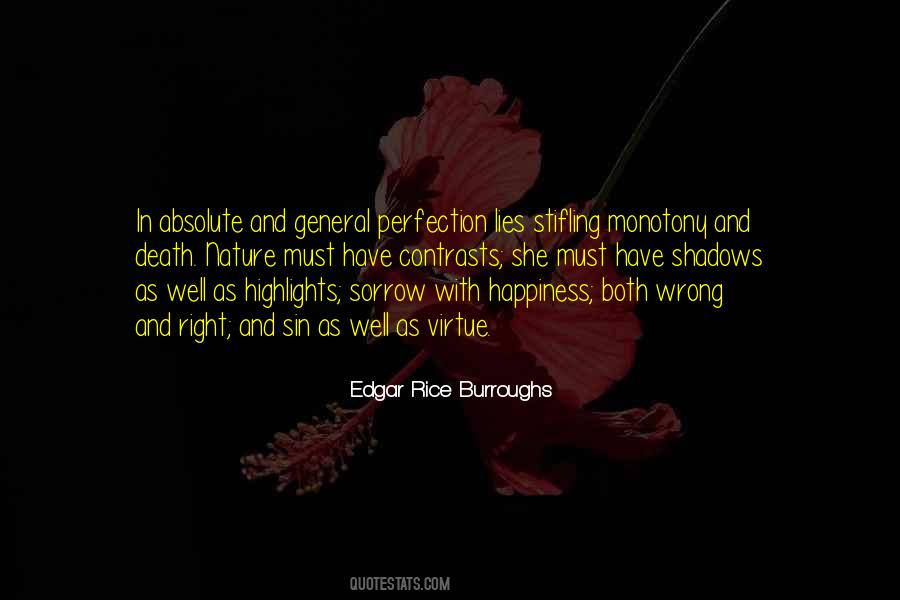 #59. I believe that we are arks of the covenant and our true nature is not rage or deceit or terror or logic or craft or even sorrow. It is longing. - Author: Cormac McCarthy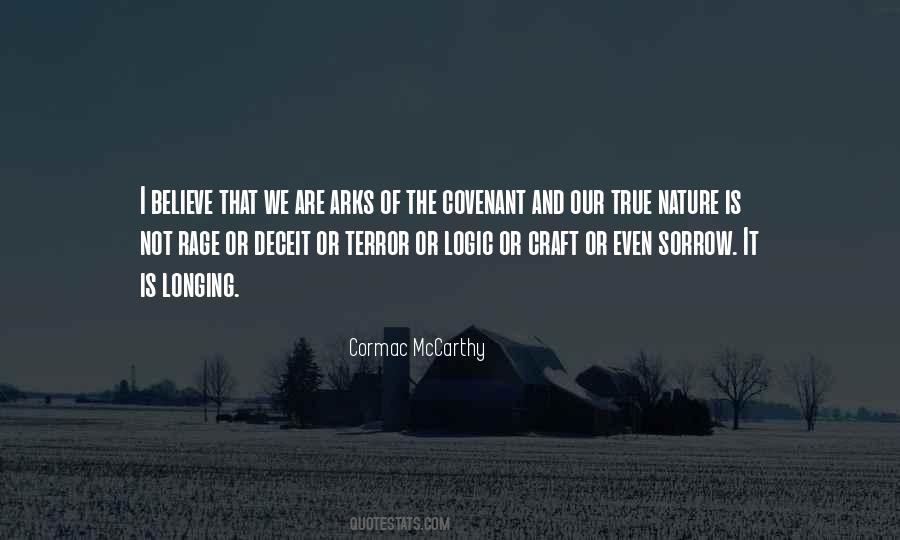 #60. The kindness sent from one compassionate soul to another during the time of loss of one held so dear allows the sorrow-filled heart to open wide, filling the space of emptiness that grief may have created with a renewed sense of peace, compassion, and love. - Author: Molly Friedenfeld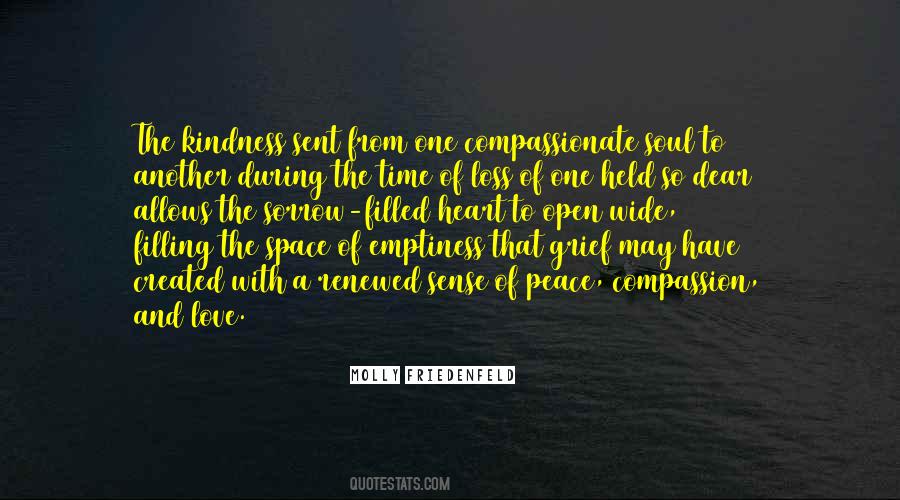 #61. Thus ended the first and adventurous part of his existence.
What followed was so different that, but for the reality of sorrow which remained with him, this strange part must have resembled a dream. - Author: Joseph Conrad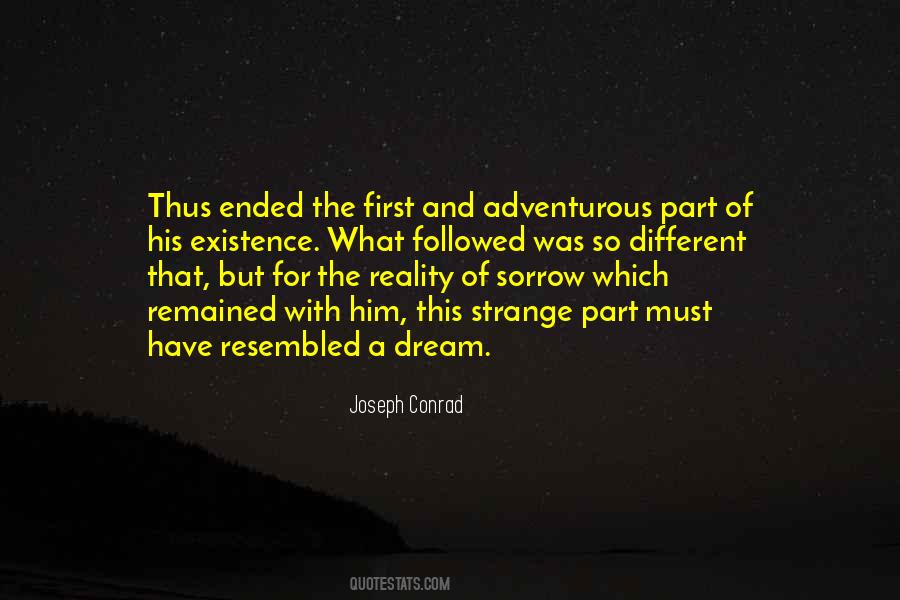 #62. To return to their 'native soil,' as they say, to the bosom, so to speak, of their mother earth, like frightened children, yearning to fall asleep on the withered bosom of their decrepit mother, and to sleep there for ever, only to escape the horrors that terrify them. - Author: Fyodor Dostoyevsky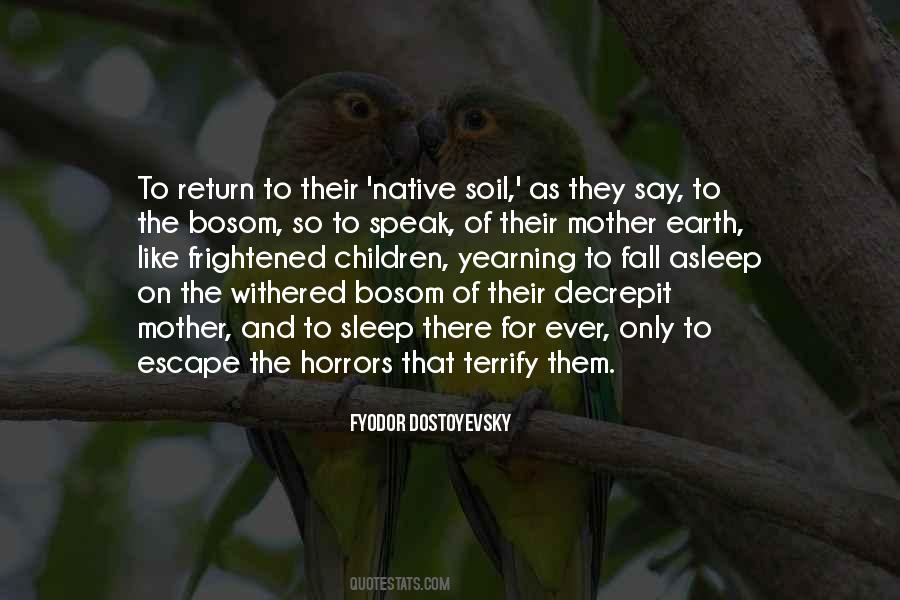 #63. It is better to experience sorrow than happiness.Many life lessons are learnt in moments of sorrow. - Author: Lailah Gifty Akita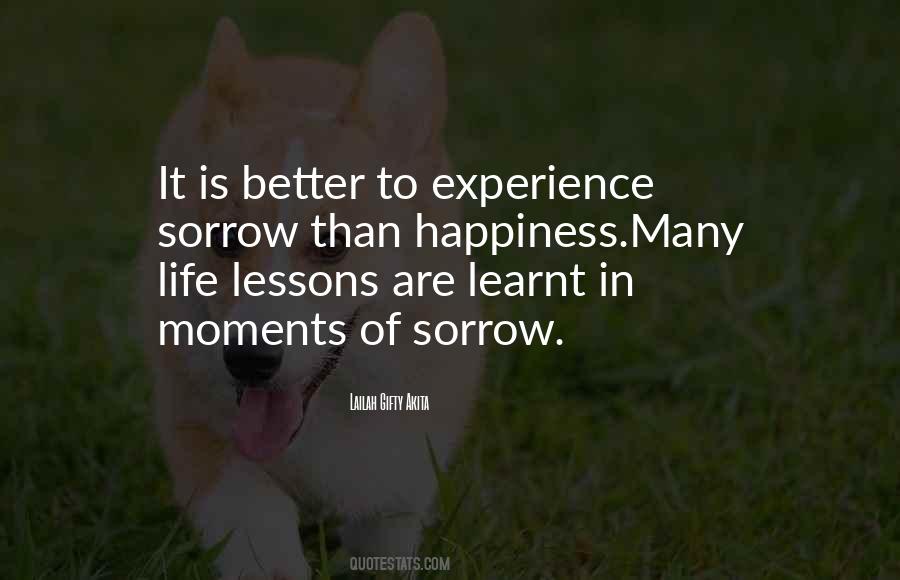 #64. We carry the dead with us only until we die too, and then it is we who are borne along for a little while, and then our bearers in their turn drop, and so on into the unimaginable generations. - Author: John Banville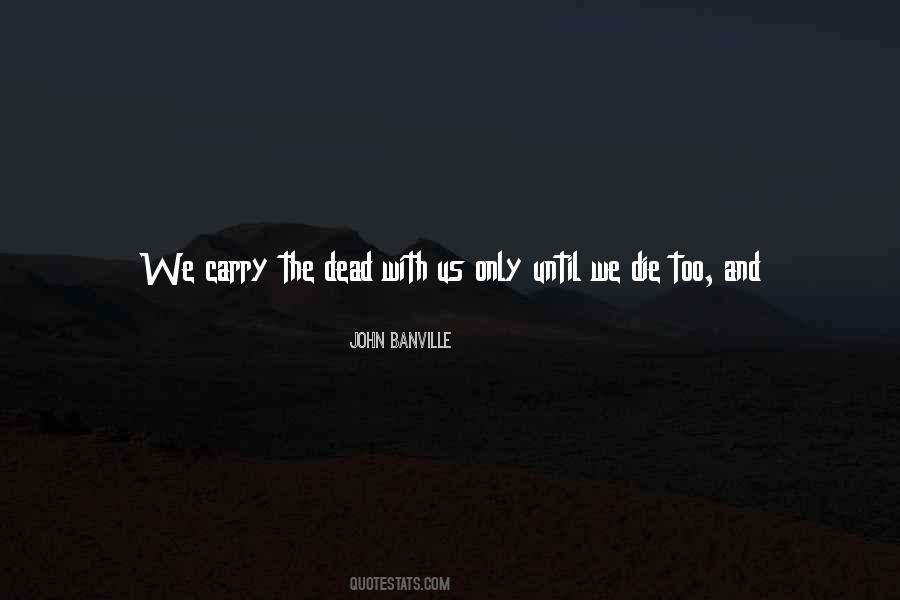 #65. Too much of water hast thou, poor Ophelia,
And therefore I forbid my tears. - Author: William Shakespeare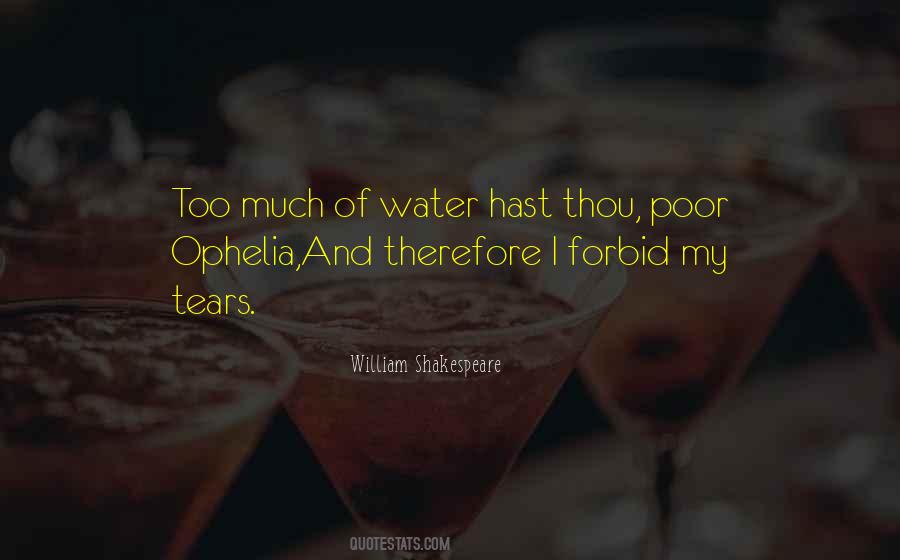 #66. There is beauty and darkness in everything. Sorrow in joy, life in death, thorns on the rose. - Author: Cate Tiernan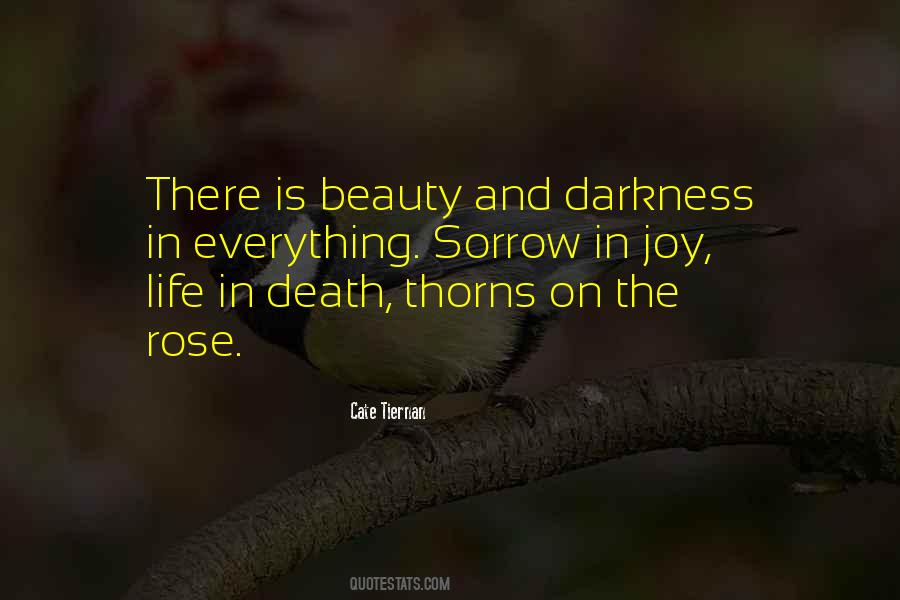 #67. We have seen death before, Marnie and I, a mountain of ice melting over time, drops of water freezing at your core reminding you every day of that which has vanished, but the despair we know today is a sadness sailing sorrow through every bone and knuckle. - Author: Lisa O'Donnell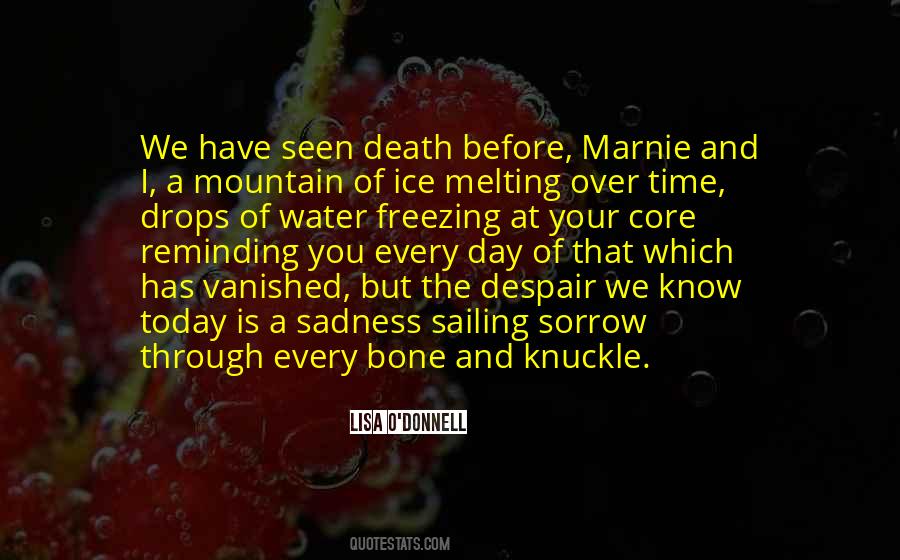 #68. We are not saved by feelings of sorrow over Jesus' death. We are saved when the Word of God 'pierces' our hearts (Hebrews 4:12), when we are convicted of our sins and trust Christ by faith. - Author: R. L. Hymers Jr.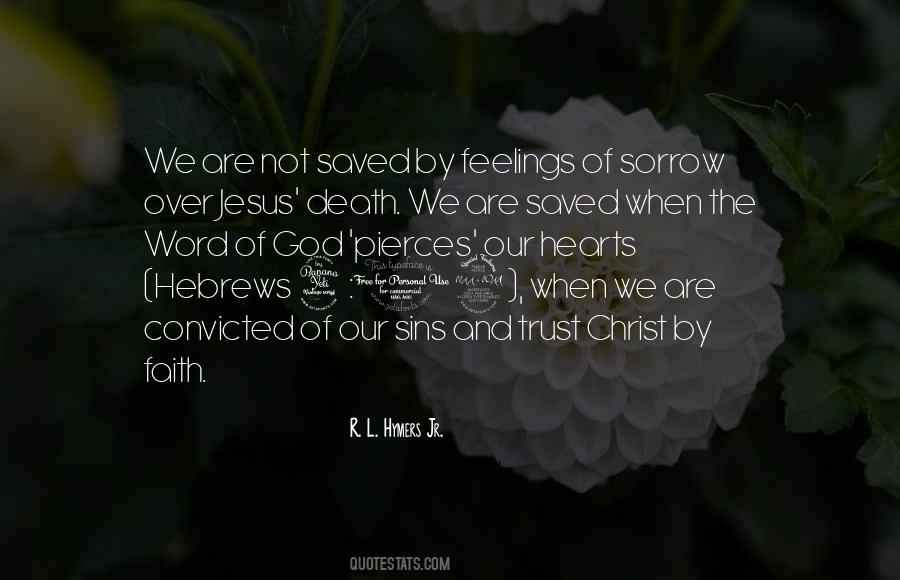 #69. Though the modern world may know a million secrets, the ancient world knew one - and that was greater than the million; for the million secrets breed death, disaster, sorrow, selfishness, lust, and avarice, but the one secret confers life, light, and truth. - Author: Manly P. Hall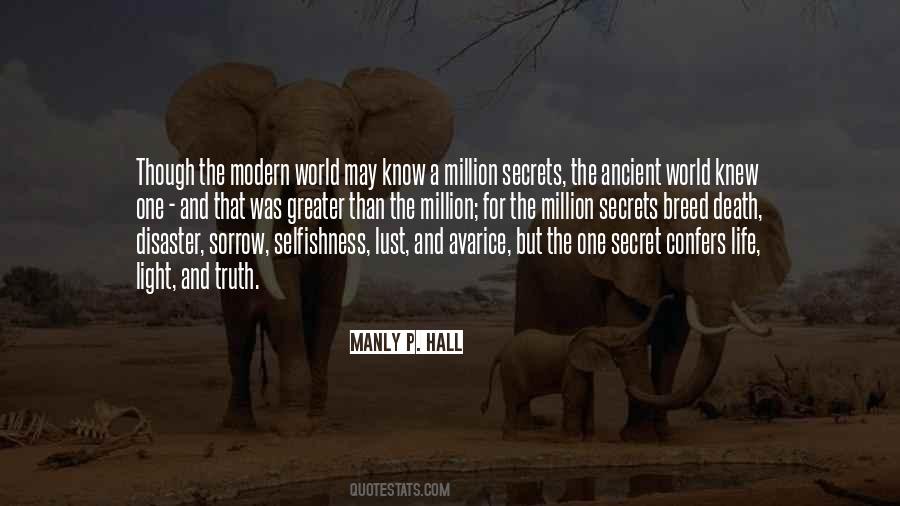 #70. And it was strange, I thought, that sorrow lasts and can make a man look forward to death, but the mood of victory fills a moment and then is over - Author: V.S. Naipaul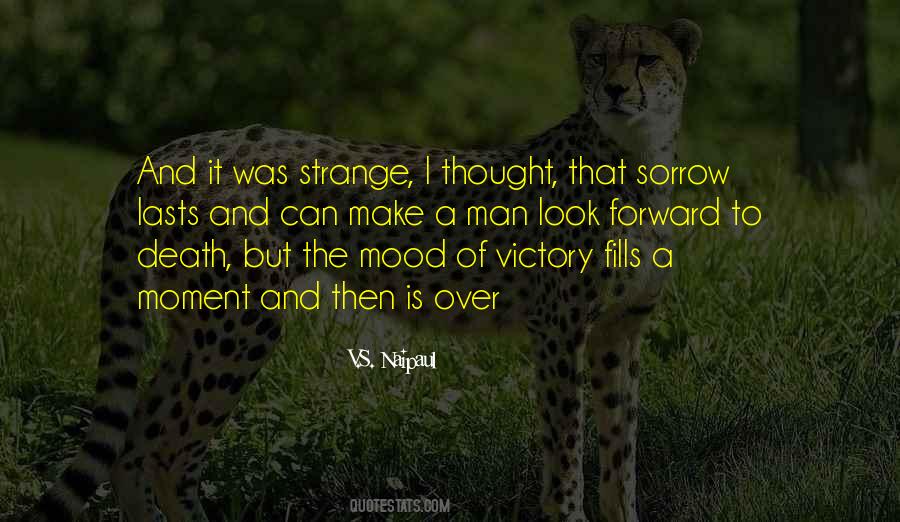 #71. At that moment I remembered something Cal had told me: that there is beauty in darkness in everything. Sorrow in joy, life and death, thorns on the rose. I knew then that I could not escape pain and torment any more than I could give up joy and beauty - Author: Cate Tiernan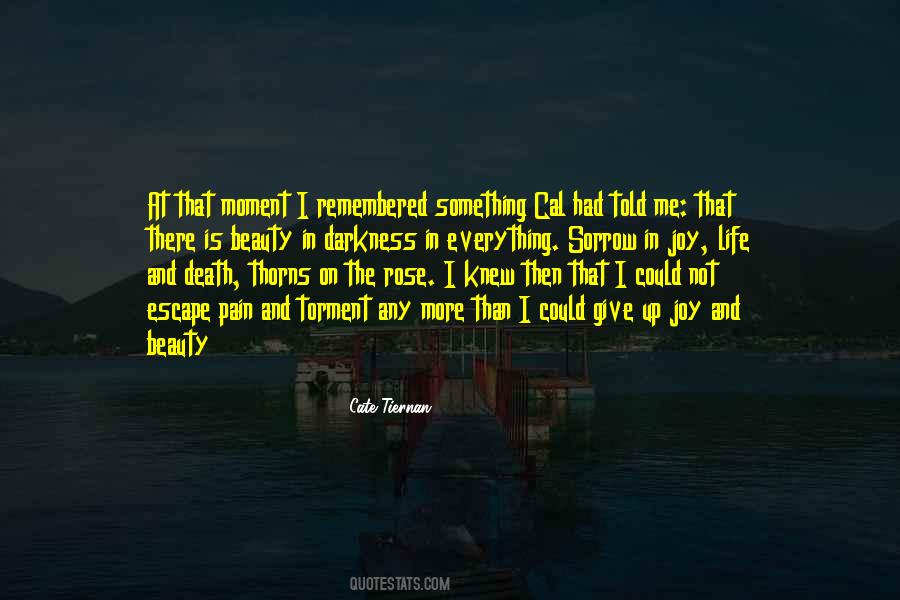 #72. She must express life, death, happiness, sorrow, love and anger, but above all she must have dignity. - Author: Taheyya Kariokka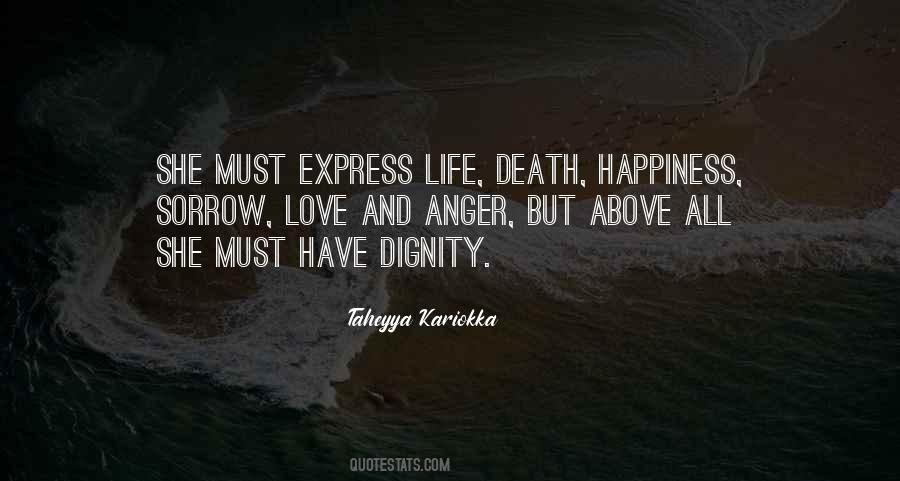 #73. Every time I go look for God amidst sorrow, I always find Jesus at the cross, in death and resurrection. This is our God. - Author: Nadia Bolz-Weber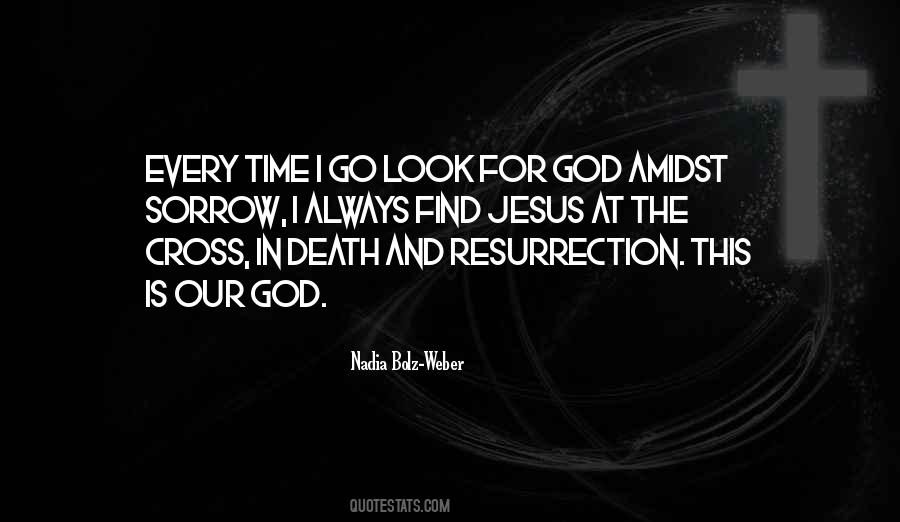 #74. I have known good and evil, sin and virtue, right and wrong; I have judged and been judged; I have passed through birth and death, Joy and sorrow, heaven and hell; And in the end I realized that I AM in everything and everything is in me. - Author: Hazrat Inayat Khan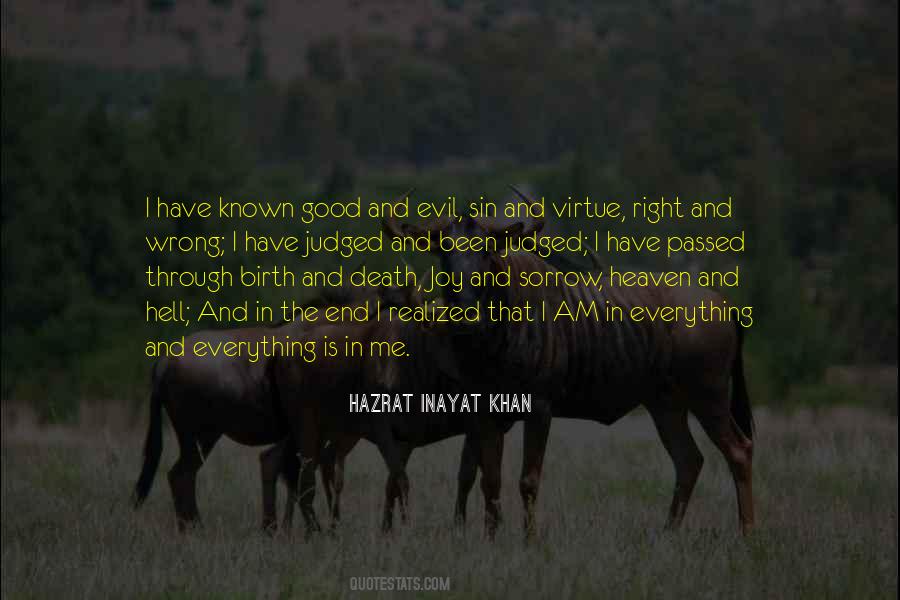 #75. For over half a century the automobile has brought death, injury, and the most inestimable sorrow and deprivation to millions of people. - Author: Ralph Nader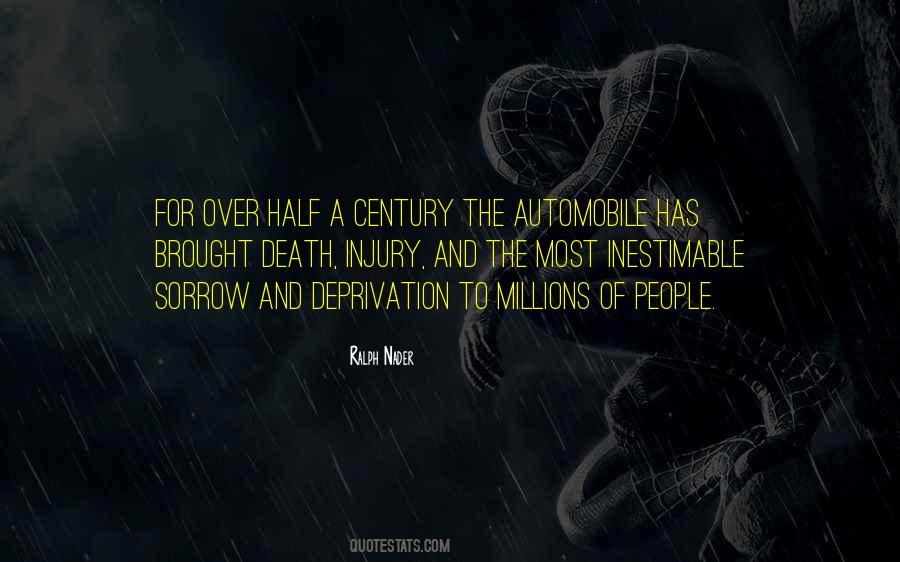 #76. The cross stands as the final symbol that no evil exists that God cannot turn into a blessing. He is the living Alchemist who can take the dregs from the slag-heaps of life - disappointment, frustration, sorrow, disease, death, economic loss, heartache - and transform the dregs into gold. - Author: Catherine Marshall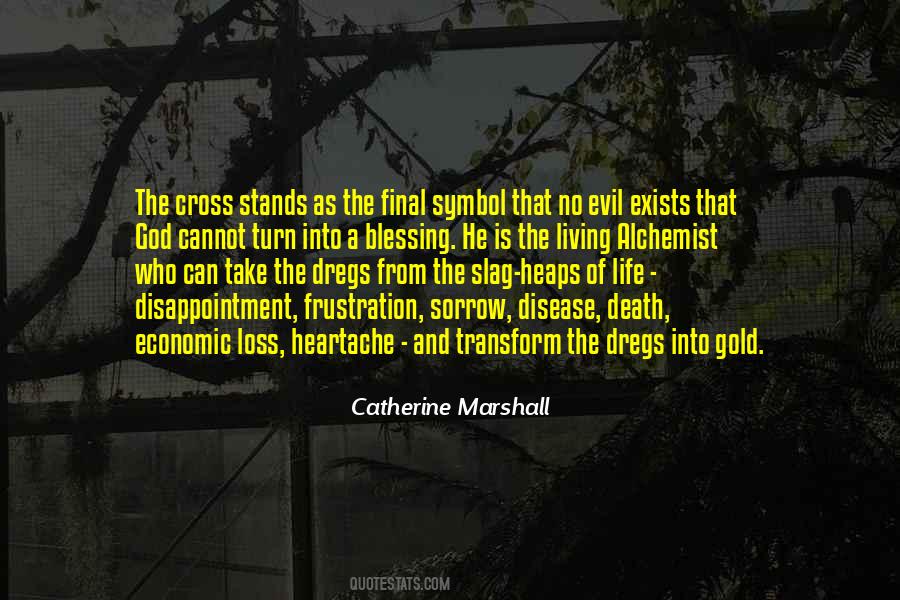 #77. The wars come and go in blood and tears; but whether they are bad wars, or what are comically called good wars, they are of one effect in death and sorrow. - Author: William Dean Howells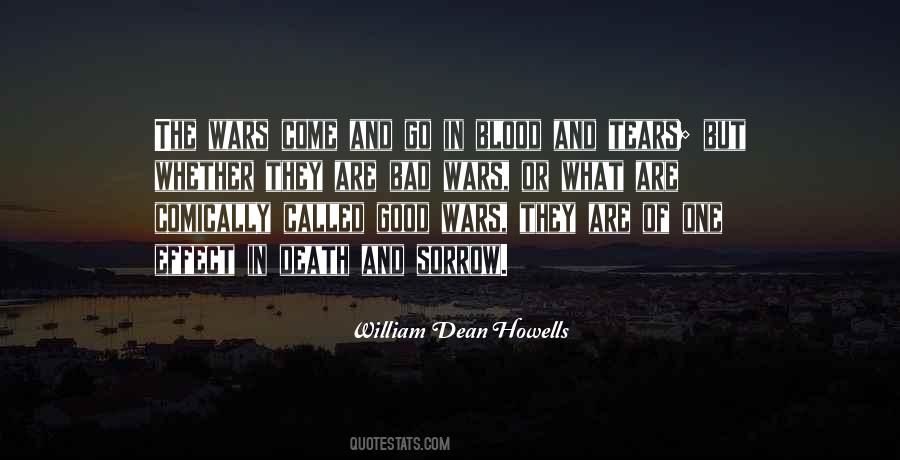 #78. The wild swan's death-hymn took the soul Of that waste place with joy Hidden in sorrow: at first to the ear The warble was low, and full and clear. - Author: Alfred Lord Tennyson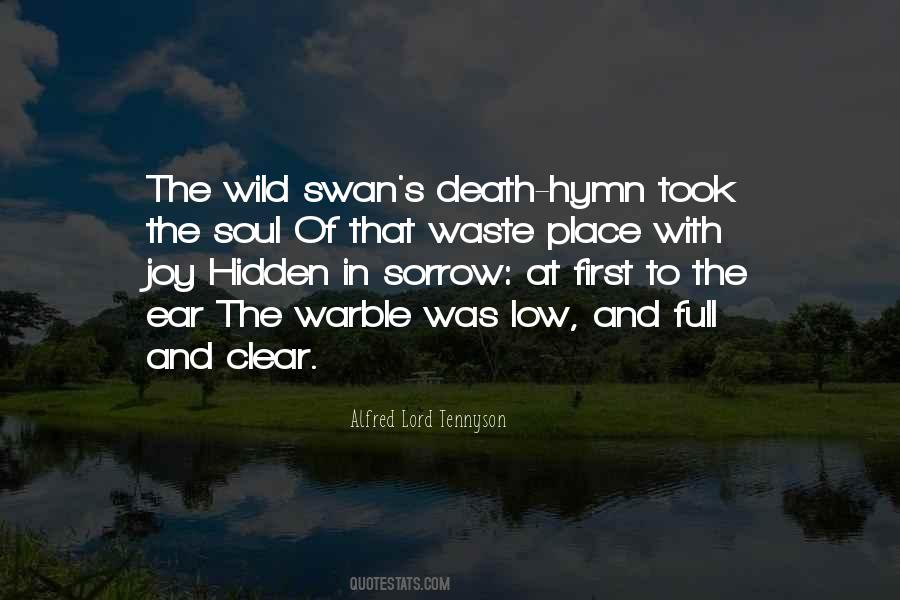 #79. I know I could have saved your ashes to put into the ocean, but I wanted you to have the journey, all the way with the currents, to the open sea. And I know that when I finally get to see the waves washing on the shore, to hear them, I will feel you there. - Author: Ava Dellaira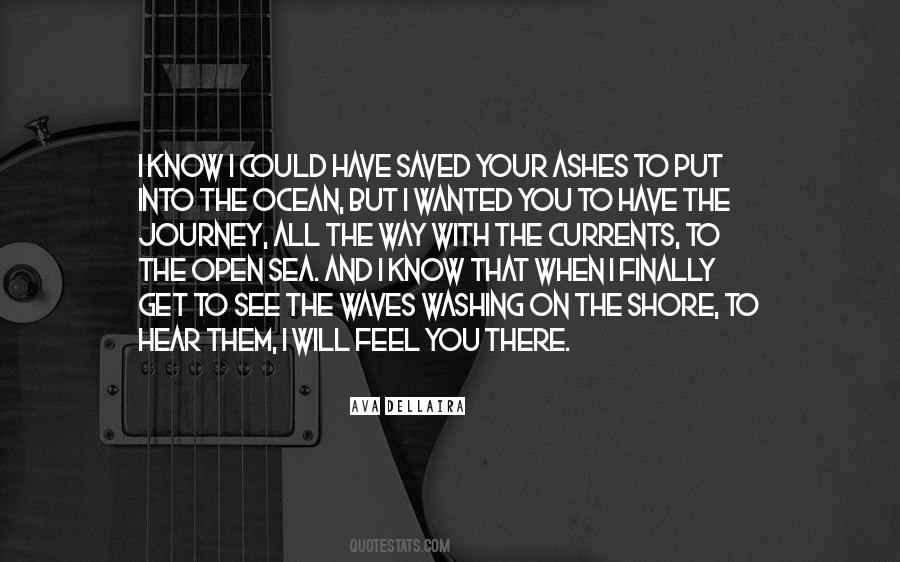 #80. Death cut the strings that gave me life,
And handed me to Sorrow,
The only kind of middle wife
My folks could beg or borrow. - Author: Countee Cullen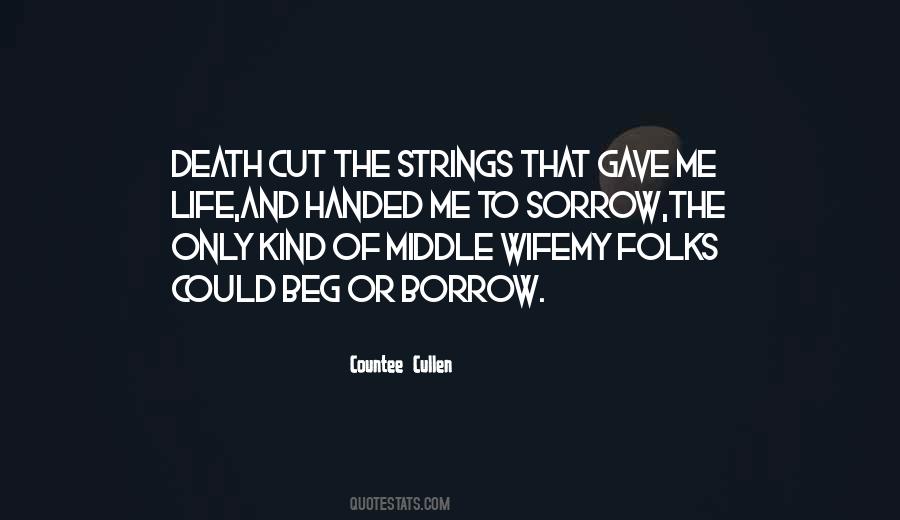 #81. What is the world, except that which we feel? Love, and hope, and delight, or sorrow and tears; these are our lives, our realities, to which we give the names of power, possession, misfortune, and death. - Author: Mary Wollstonecraft Shelley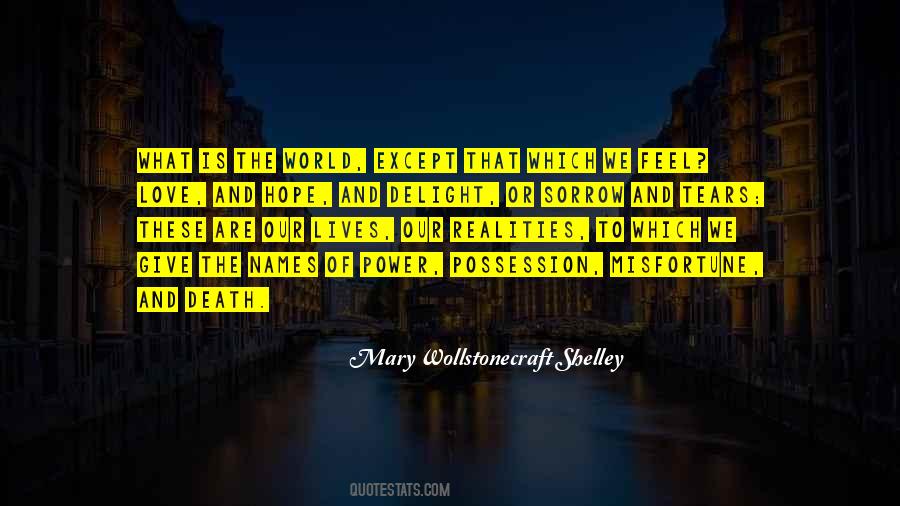 #82. We feel sorrow and pain over the death of the Custodian of the Two Holy Mosques King Fahd. We have known this man for a long time ... he showed support and commitment to the Palestinian revolution and to Fatah since the 1960s. - Author: Mahmoud Abbas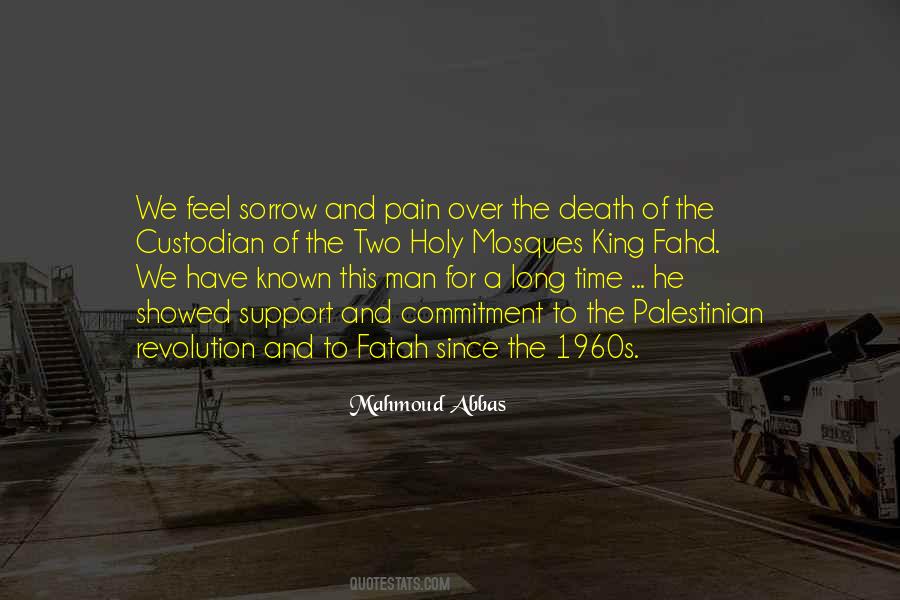 #83. A New World. A world where God has set up housekeeping, where God will live right with us, and we with Him. He'll wipe the tears from our eyes, and death will die. No more crying, no more sorrow, no more pain, no more. - Author: Philip Gulley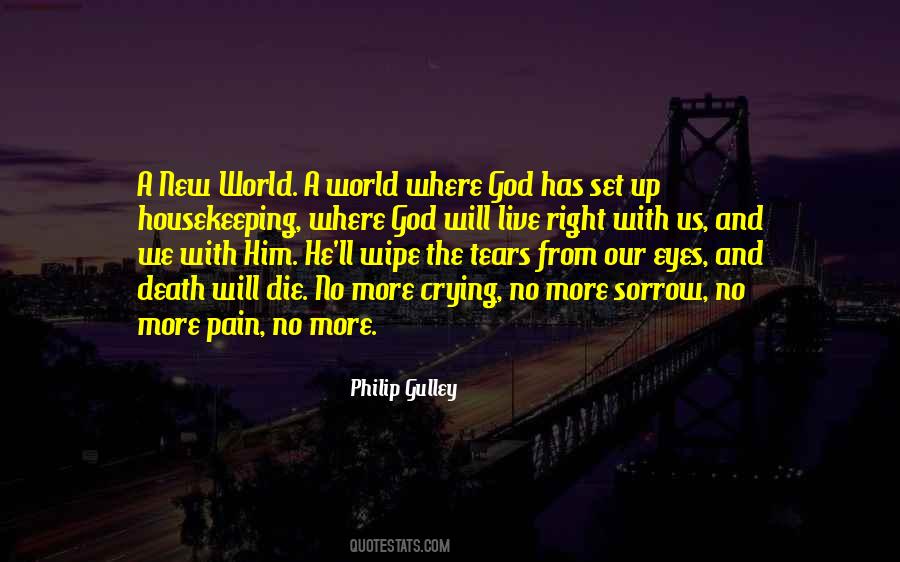 #84. Death remains about the one certain fact in the lives of each one of us, and there will be suffering, sorrow, and sadness next week as there was last week. - Author: Basil Hume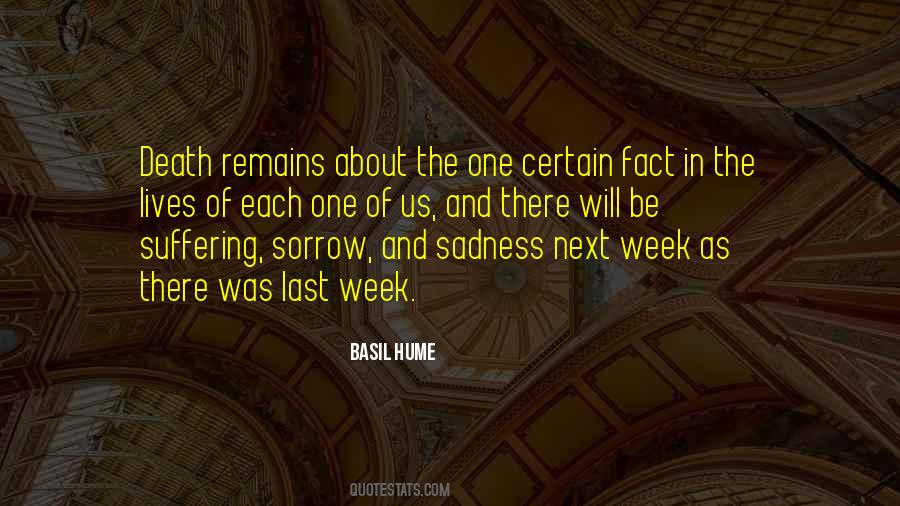 #85. There have been hours in my unhappy life, many of them, when the contemplation of death as the end of earthly sorrow - of the grave as a resting place for the tired and worn out body - has been pleasant to dwell upon. - Author: Solomon Northup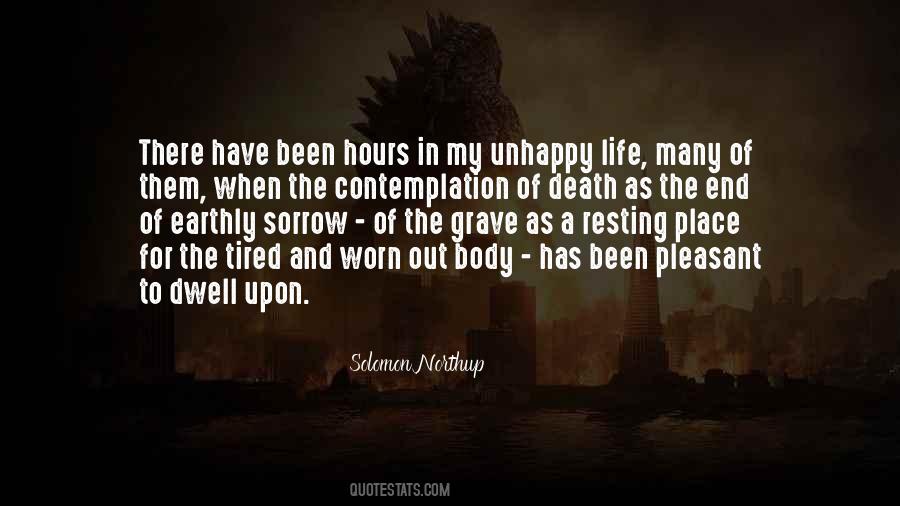 #86. so i will say this-
give me your suffering
and i swear it will be carried
even if that means the death
of sorrow inside you
and the birth of sorrow
inside me. - Author: Christopher Poindexter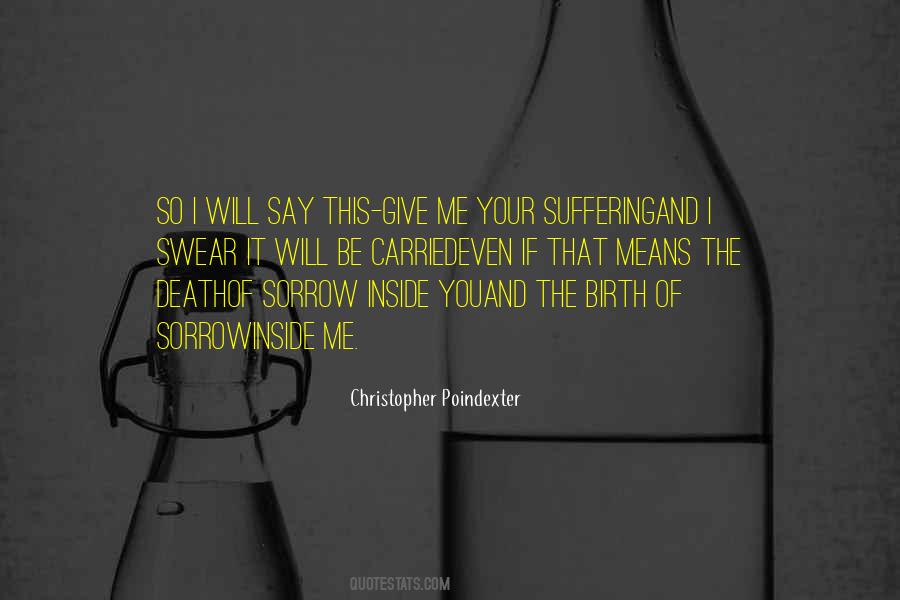 #87. I am young, I am twenty years old; yet I know nothing of life but despair, death, fear, and fatuous superficiality cast over an abyss of sorrow. I see how peoples are set against one another, and in silence, unknowingly, foolishly, obediently, innocently slay one another. - Author: Erich Maria Remarque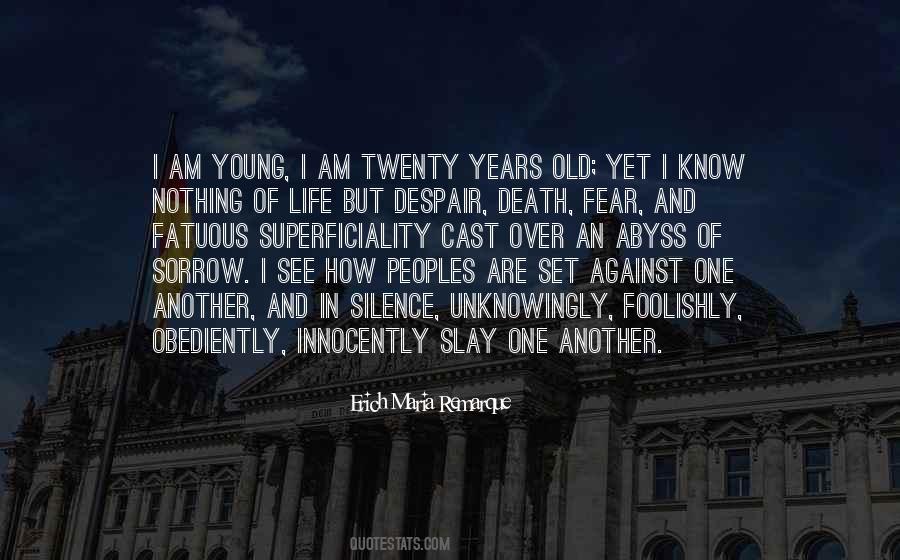 #88. I lived my grief; I slept mourning and ate sorrow and drank tears. I ignored all else. - Author: Robin Hobb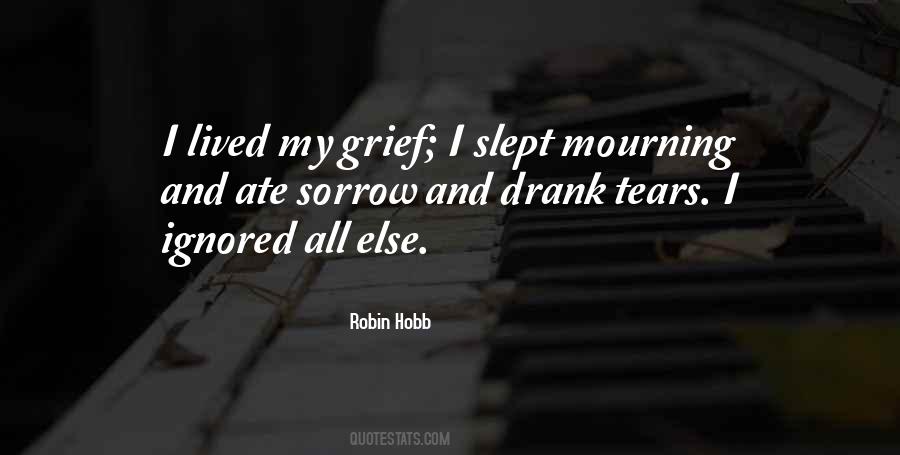 #89. Mrs. Nixon and I share the sorrow of millions of Americans at the death of Louis Armstrong. One of the architects of an American art form, a free and individual spirit, and an artist of worldwide fame, his great talents and magnificent spirit added richness and pleasure to all our lives. - Author: Richard M. Nixon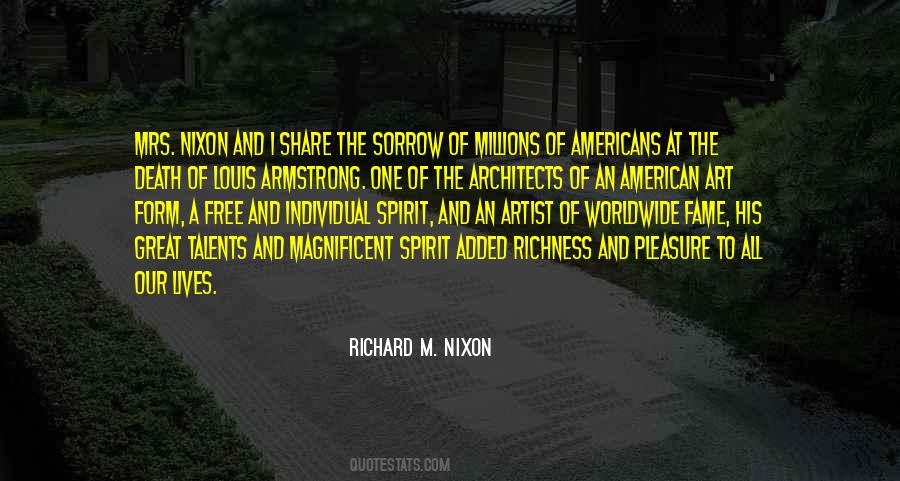 #90. Suffering, failure, loneliness, sorrow, discouragement, and death will be part of your journey, but the Kingdom of God will conquer all these horrors. No evil can resist grace forever. - Author: Brennan Manning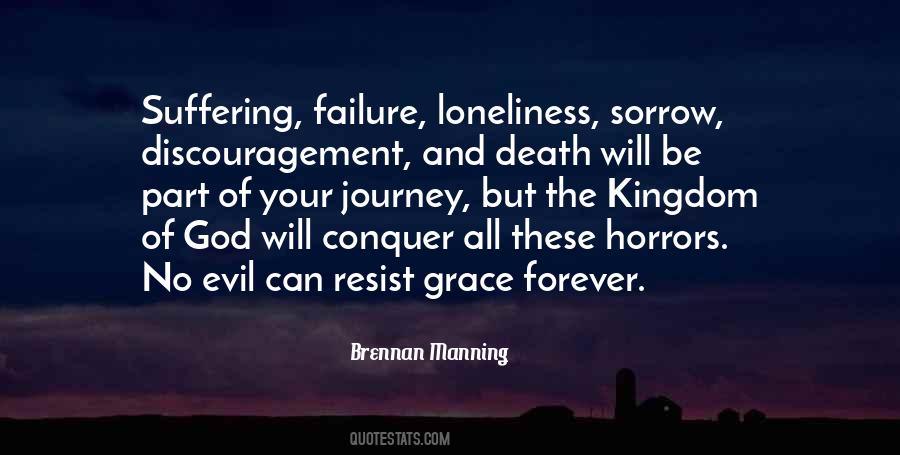 #91. What is the good of faith if this is the result? A city full of people misinterpreting their god's commands? A world of ash and pain and death and sorrow? - Author: Brandon Sanderson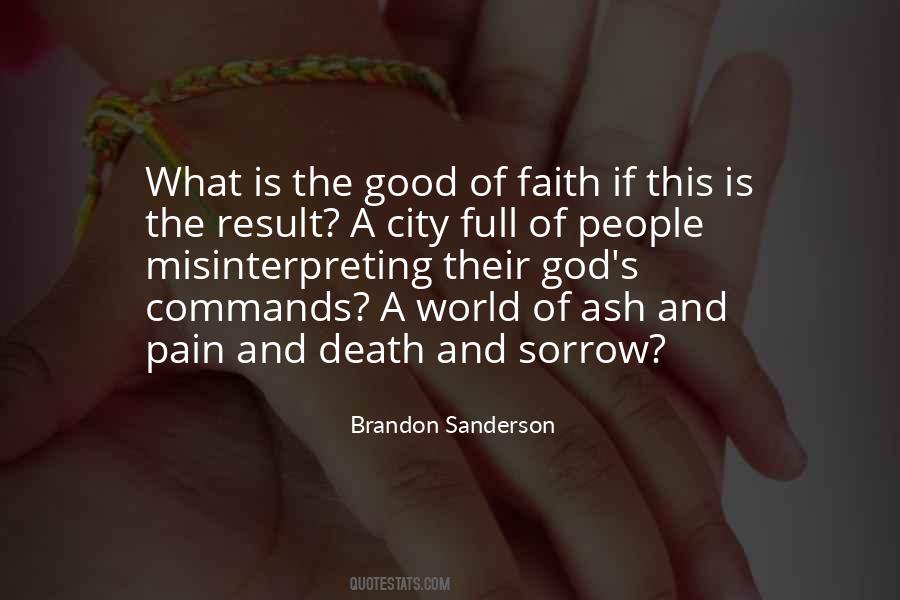 #92. Pride cast Adam out of paradise. He was not content with the place God assigned him. He tried to raise himself, and fell. Thus sin, sorrow and death entered into this world by pride. - Author: J.C. Ryle
#93. My father was temperamentally nervous and obsessively religious - to the point of psychoneurosis. From him I inherited the seeds of madness. The angels of fear, sorrow, and death stood by my side since the day I was born. - Author: Edvard Munch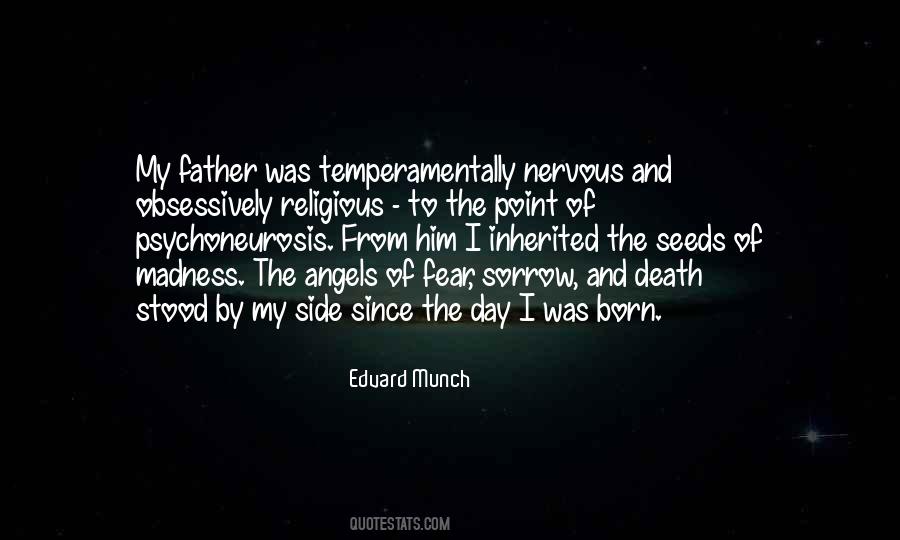 #94. Man's feeble race what ills await!
Labour, and Penury, the racks of Pain,
Disease, and Sorrow's weeping train,
And Death, sad refuge from the storms of Fate! - Author: Thomas Gray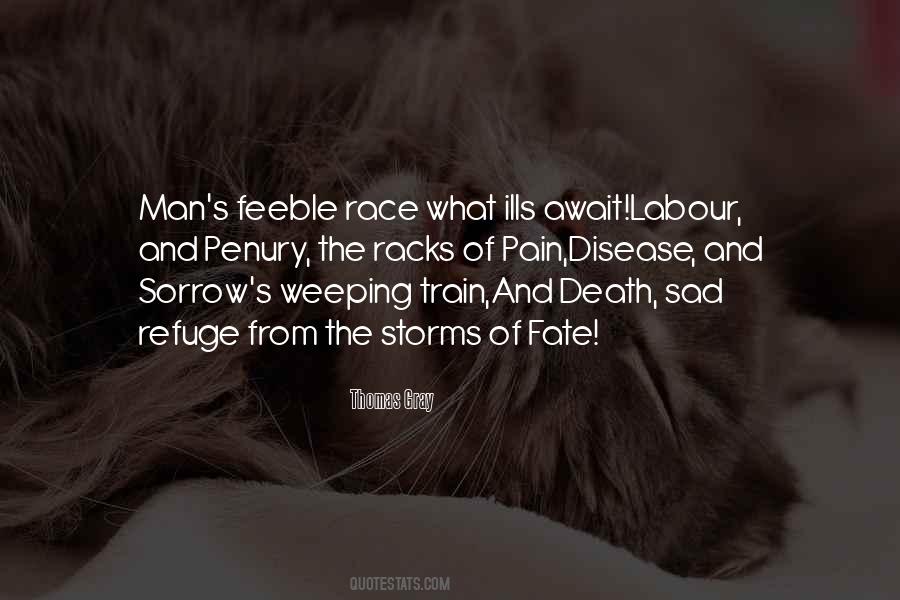 #95. The never-ending ache of love and sorrow. Perhaps in some other life I could have refused, could have torn my hair and screamed, and made him face his choice alone. But not in this one. He would sail to Troy and I would follow, even into death. - Author: Madeline Miller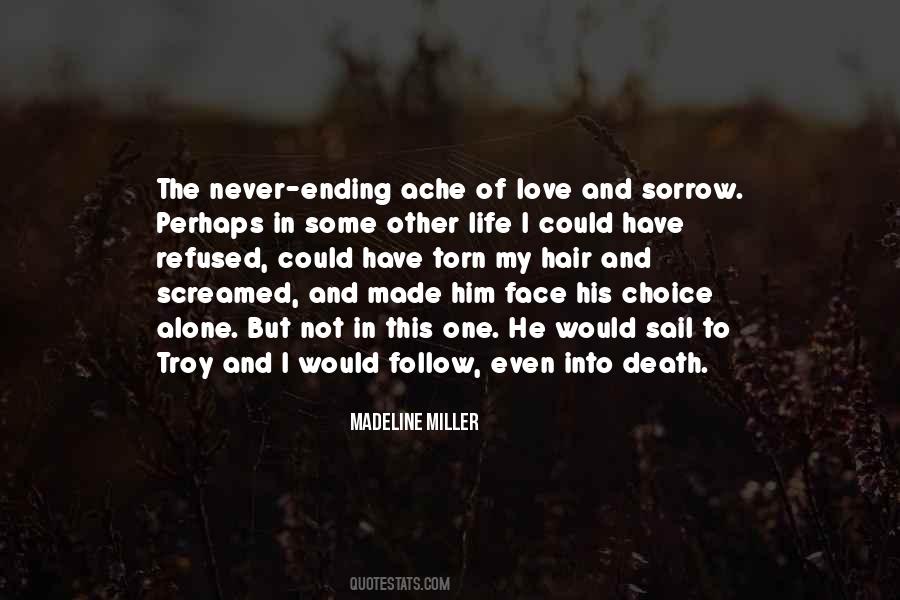 #96. Life is fragile and temporary. The faces of today quickly become the faces of the past. Sorrow, pain, and anger ... it all fades-
except love. Love is forever and there after, even when we've fallen to our graves. - Author: Lee Argus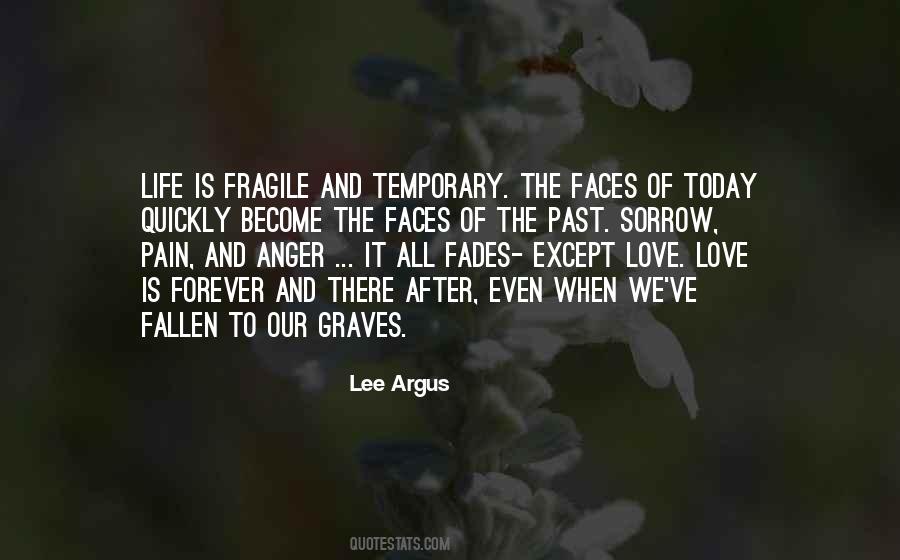 #97. No sin is necessarily connected with sorrow of heart, for Jesus Christ our Lord once said, "My soul is exceedingly sorrowful, even to death." There was no sin in Him, and consequently none in His deep depression. - Author: Charles Spurgeon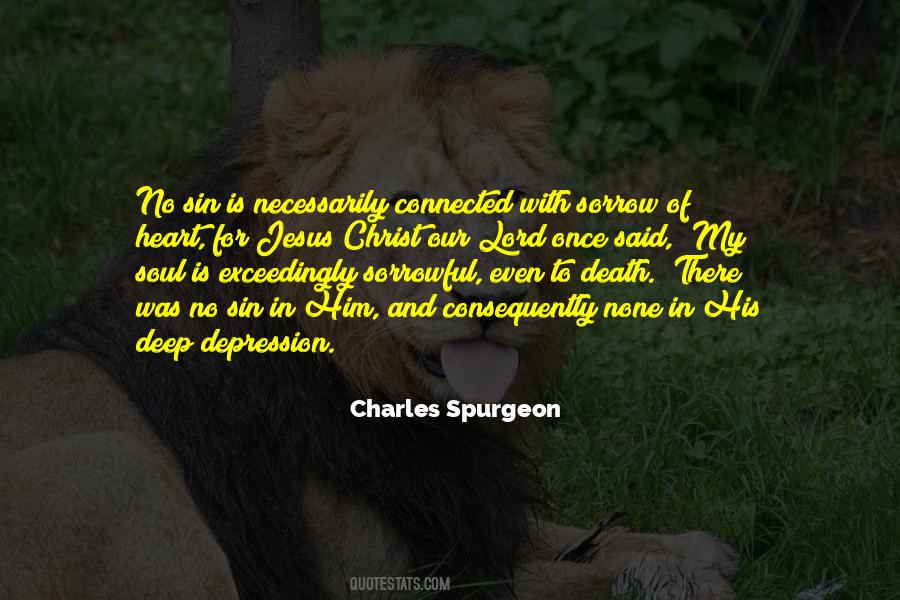 #98. Nothing is ever truly gone ...
Not for me, nor for any human being. We can only go forward, unless we are guests in some enchantment that is not is ours. We are condemned to an endless present, and we can never go back-the source of all our joy, and all our sorrow.
-Hem at Zelika's grave - Author: Alison Croggon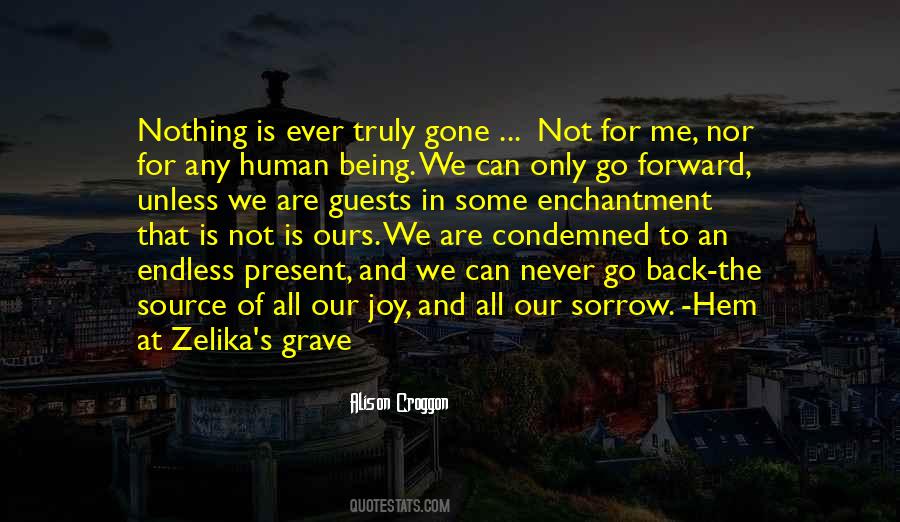 #99. The whole point of Heaven is to relieve us of the suffering, pain, death and tears brought into the world by the evil of humanity. That is why God says that in Heaven there will be no more sorrow, pain, death or crying. - Author: David Berg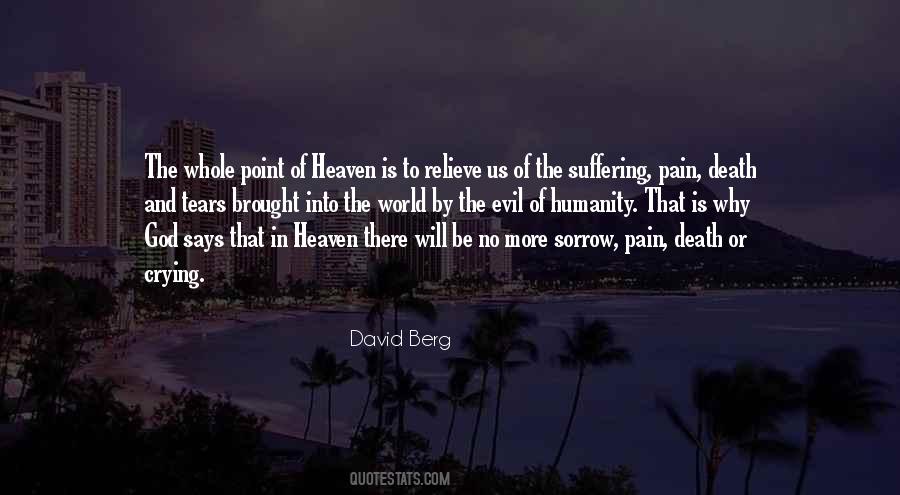 #100. Will was dead, but Missouri Ann was going to have a baby. Birth and death were God's way, she told herself. Joy and sorrow were joined together. - Author: Sandra Dallas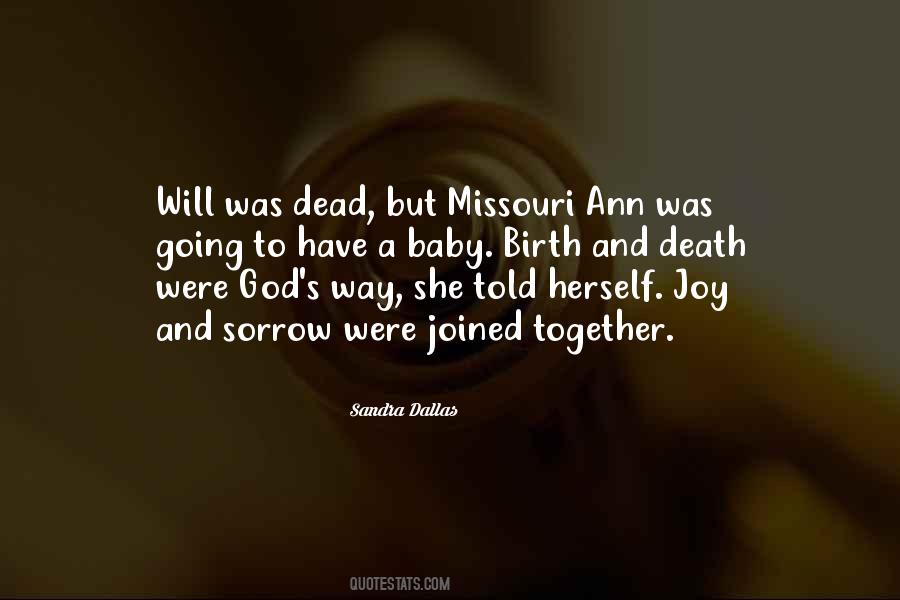 Famous Authors
Popular Topics