Love Everyone Famous Quotes & Sayings
List of top 100 famous quotes and sayings about love everyone to read and share with friends on your Facebook, Twitter, blogs.
Top 100 Quotes About Love Everyone
#1. She'd known it her whole life. It was the one thing she was certain of. That someday, everyone she loved would die. Everything she loved would crumble to ruin. It was the price of life. It was the price of love. It was the only ending for every true story. - Author: Martha Brockenbrough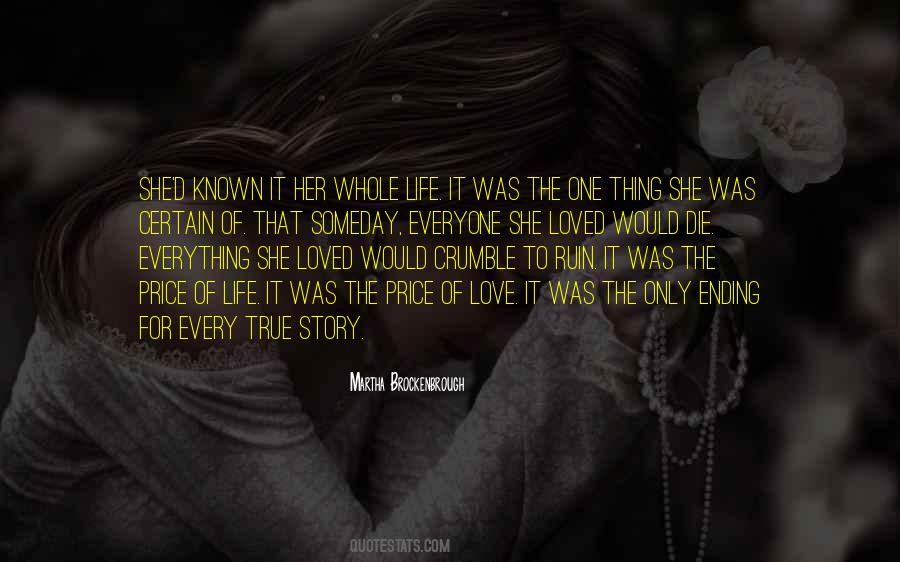 #2. Opinions are like hearts. Everyone has one, but they are not ALL healthy. - Author: Lakesha Ruise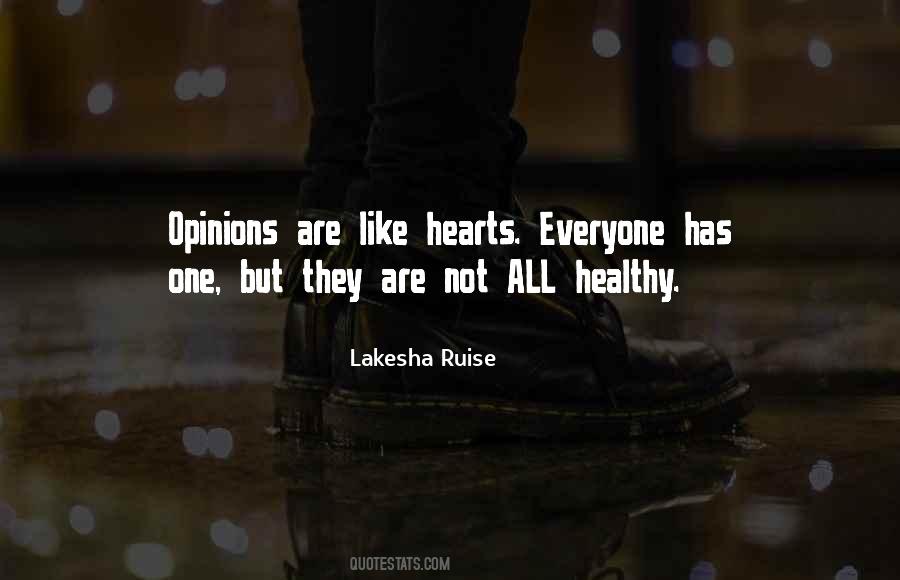 #3. He forgot that love, which is a madness, and a scourge, and a fever, and a delusion, and a snare, is also a mystery, and very imperfectly understood by everyone except the individual sufferer who writhes under its tortures. - Author: Mary Elizabeth Braddon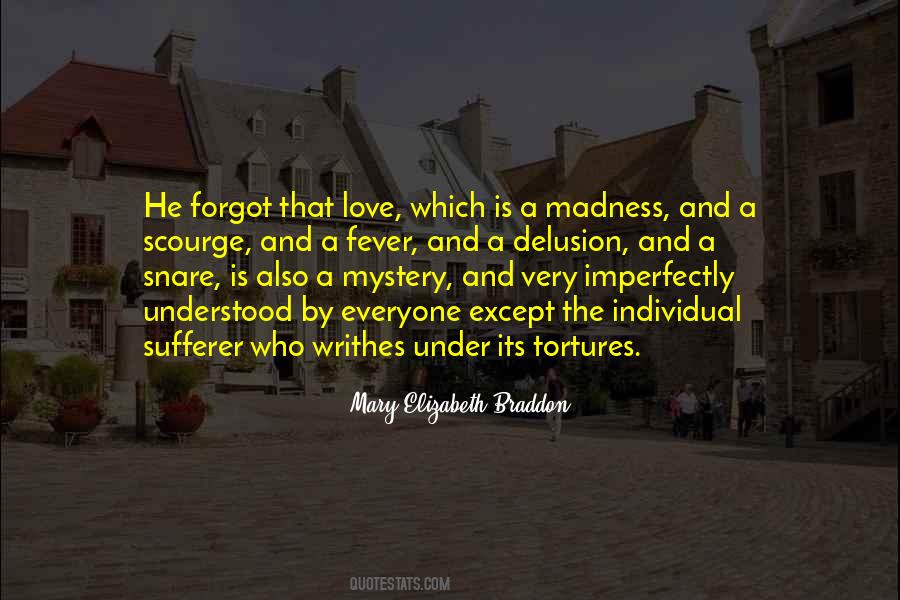 #4. I hate being so emotionally slutty. I need to stop loving everyone I have a long conversation with. - Author: Sara Quin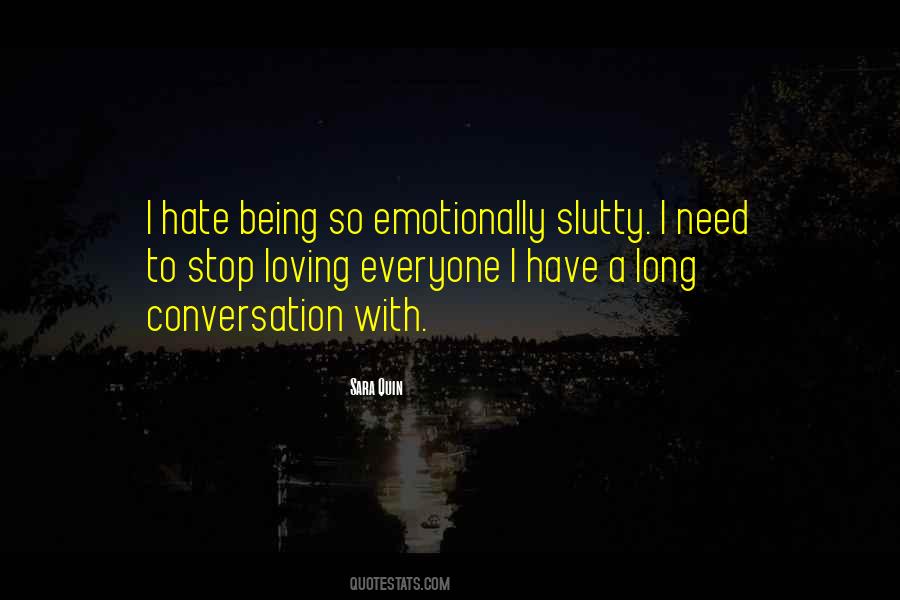 #5. Growing up in South London, we went to a school where there were not that many Jewish kids. I love being Jewish in L.A.; it feels really normal. The culture seems to be integrated into Hollywood. Everyone uses Yiddish words like 'schlep' and 'schmooze.' That's what I love about New York, too. - Author: Hannah Ware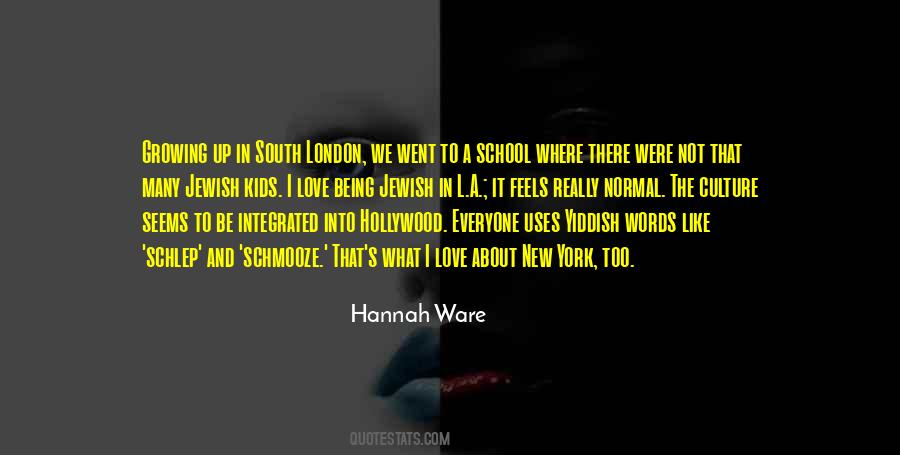 #6. Everybody changes. I love fashion, and I love changing my style, my hair, my makeup, and everything I've done in the past has made me what I am now. Not everyone is going to like what I do, but I look back at everything, and it makes me smile. - Author: Victoria Beckham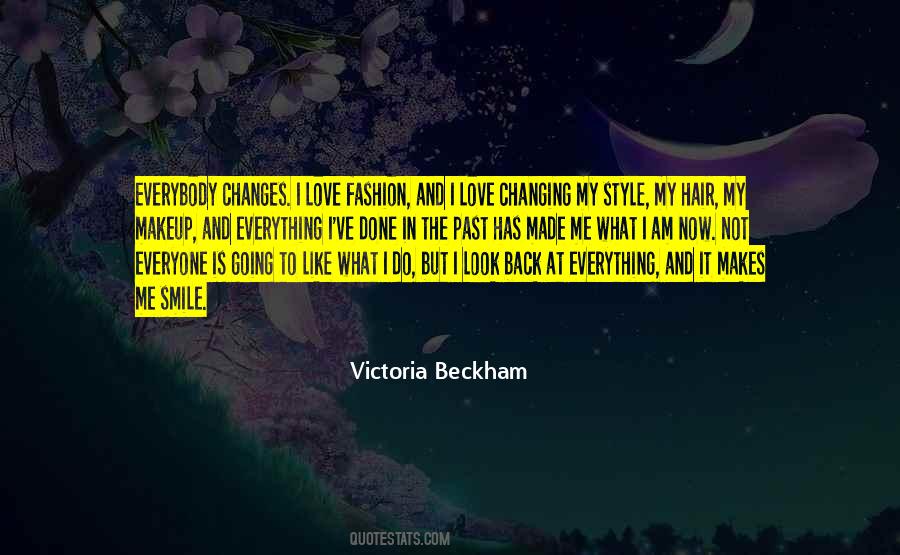 #7. Outpouring of affection for God, of resting in his presence, of good feelings towards everyone and sentiments and prayers like theseare suspect if they do not express themselves in practical love which has real effects. - Author: St. Vincent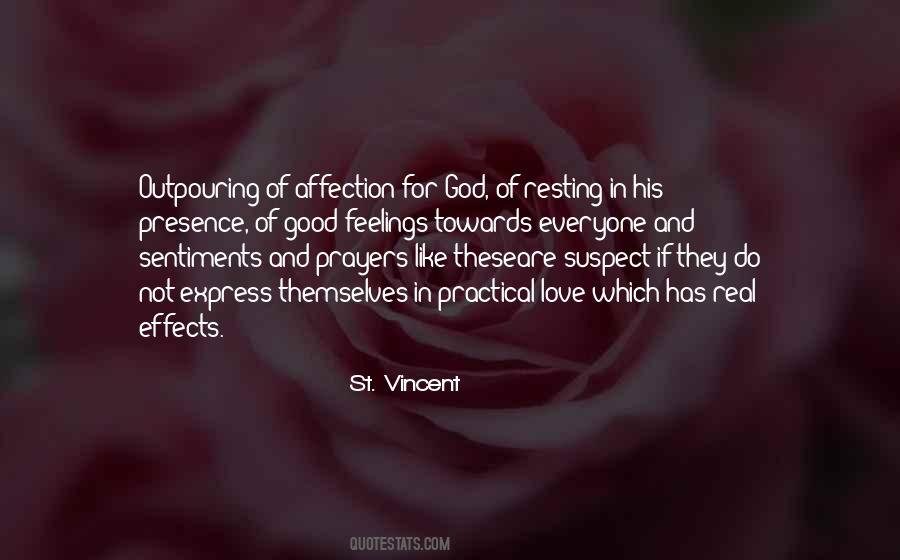 #8. Love does whatever it takes to multiply itself and somehow along the way everyone becomes a part of it. - Author: Bob Goff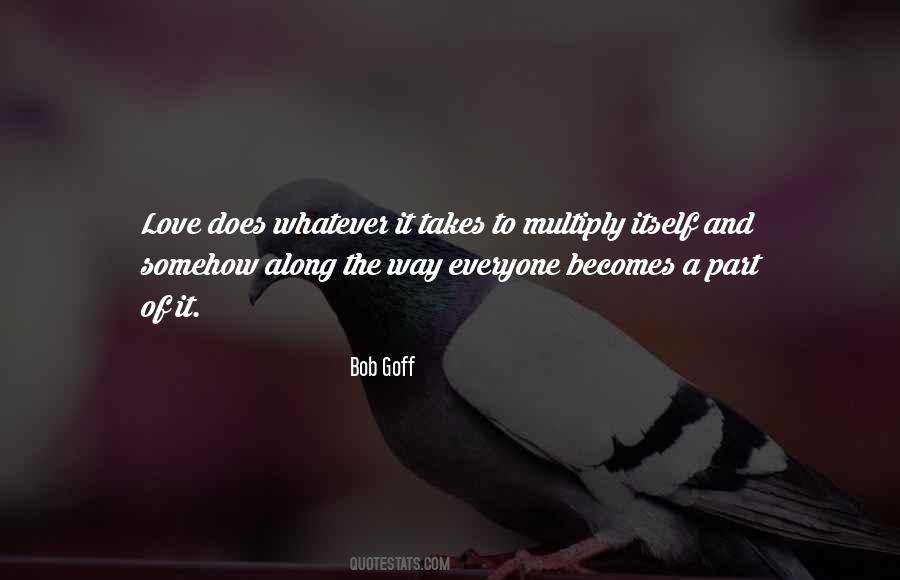 #9. Drop your false ideas. See through people. If you see through yourself, you will see through everyone. Then you will love them. Otherwise you spend the whole time grappling with your wrong notions of them, with your illusions that are constantly crashing against reality. - Author: Anthony De Mello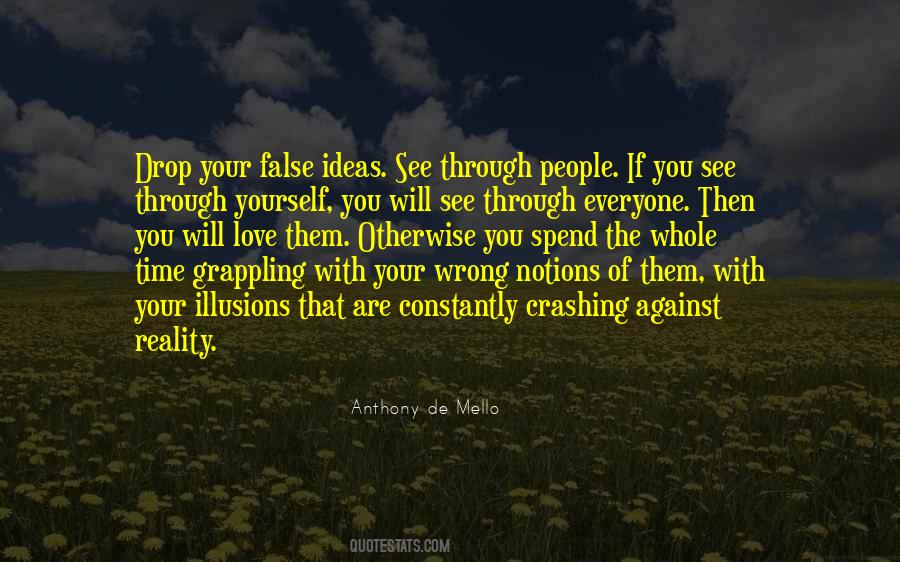 #10. Everyone would fear her again. And love her, of course. Mrs Pincent needed to be loved as much as wanted to be feared-to her they were two sides of the same coin. Both gave her total control. - Author: Gemma Malley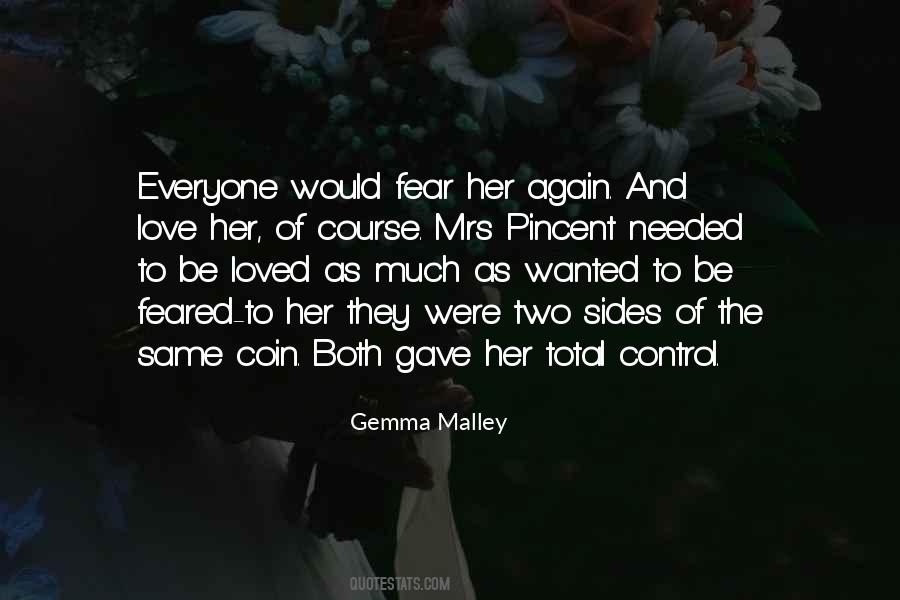 #11. I am a ordinary teenager. I fall in love like everyone else. - Author: Jake Epstein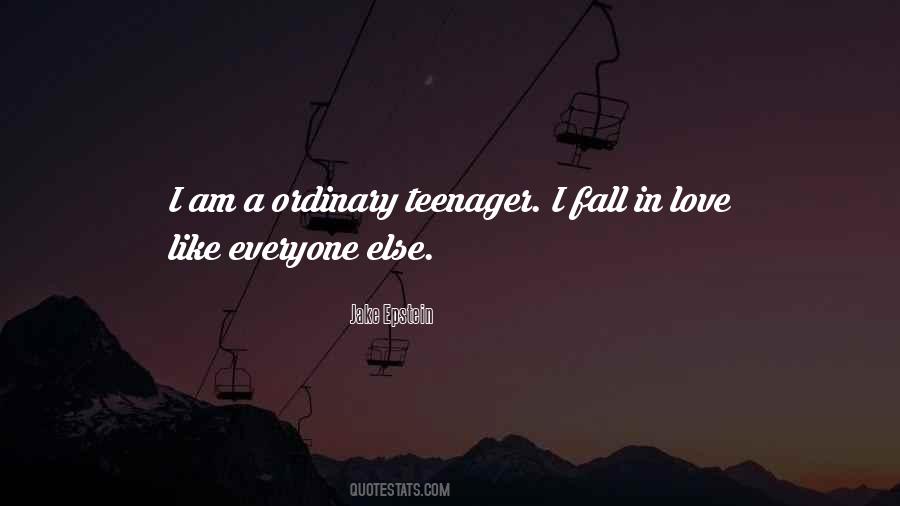 #12. But then I catch Grigg's eye and he looks at me in a way that tells me exactly what he's feeling and I love that look. Suddenly I want to yell out to everyone, It's a game, these territory wars. They loved eachother. - Author: Melina Marchetta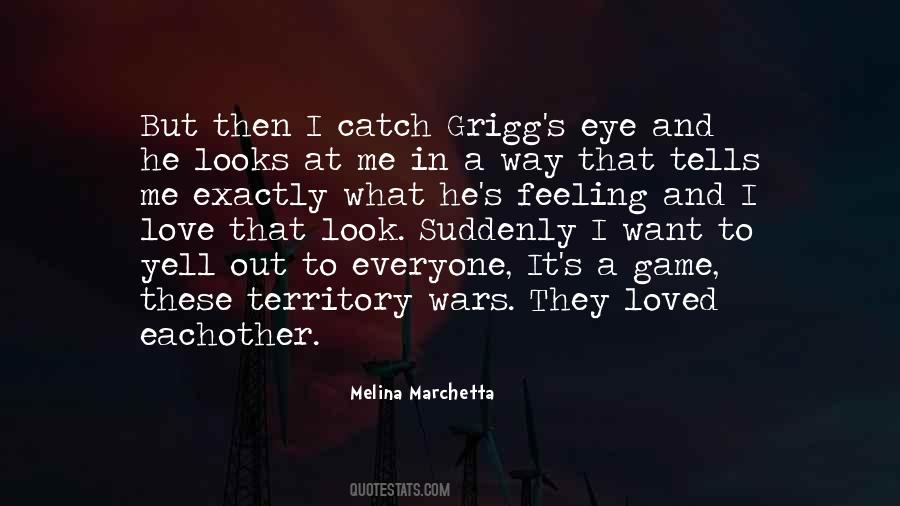 #13. We are often unaware of how much we love the people around us. This is true for everyone. We may think that we love certain people, but we don't know how profoundly we love them. - Author: Akhil Sharma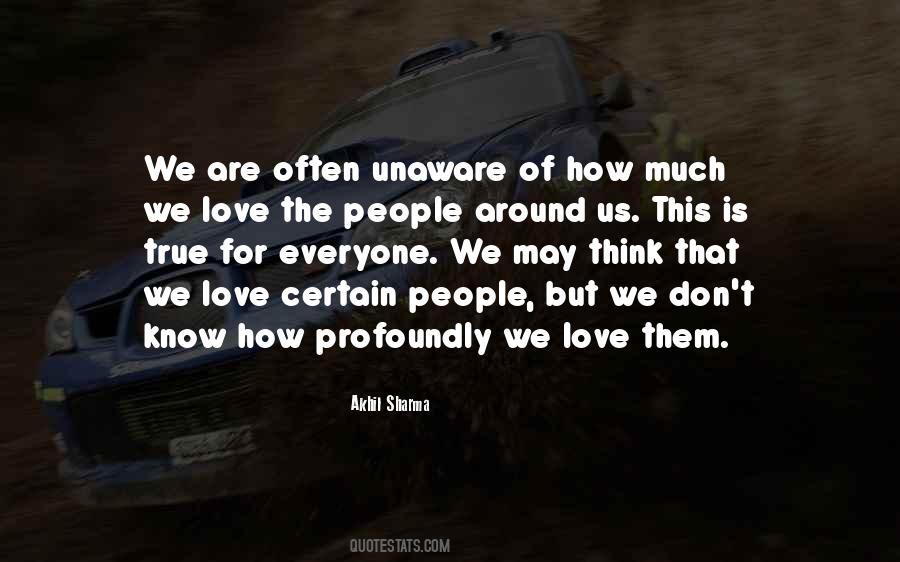 #14. The more we wait, the more everything and everyone looks like a grain of sand escaping between our fingers before vanishing into the wind. - Author: Fabio Moon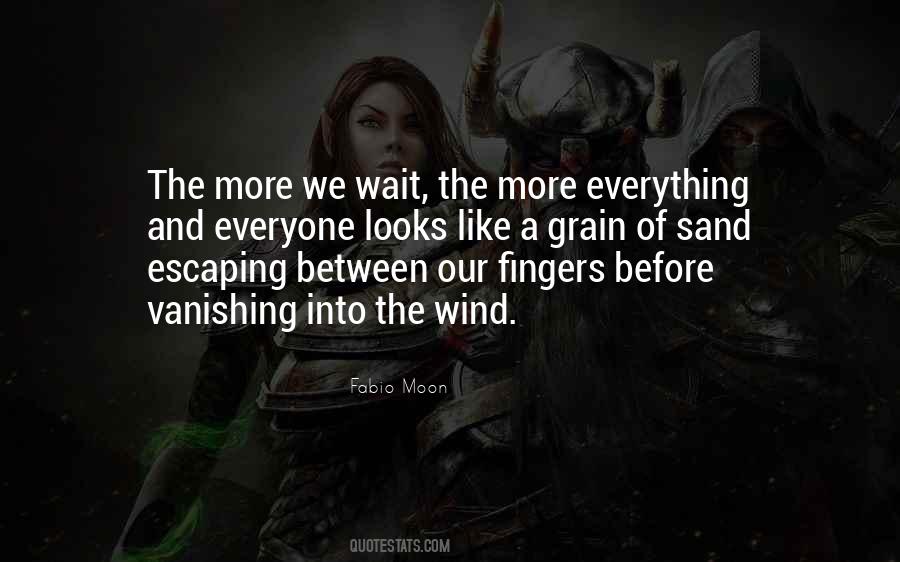 #15. God is not partial. All His children have His total Love, and all His gifts are freely given to everyone alike. - Author: Helen Schucman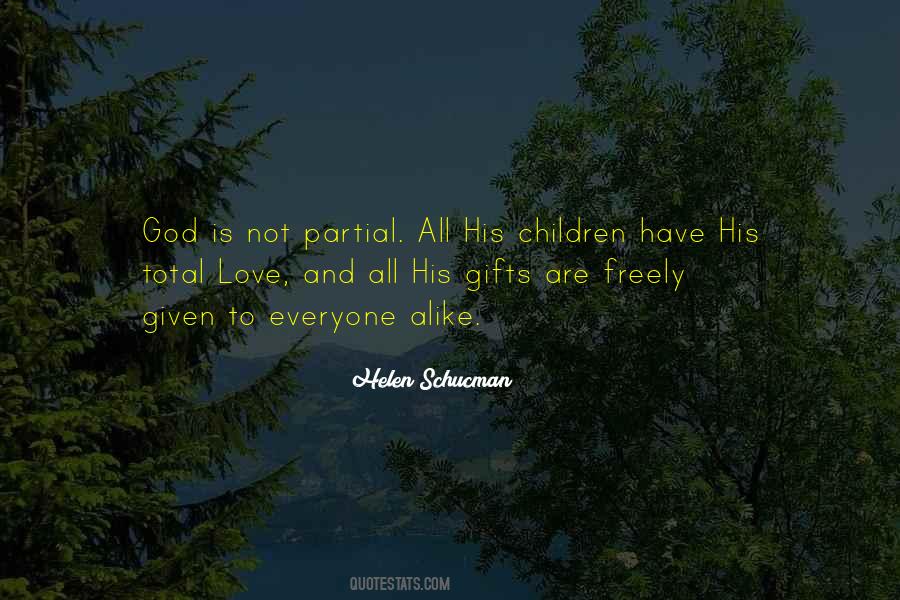 #16. Everyone wants to know how you can tell when it's true love, and the answer is this: when the pain doesn't fade and the scars don't heal, and it's too damned late. Jonathan Tropper, from The Book of Joe - Author: Madelon Phillips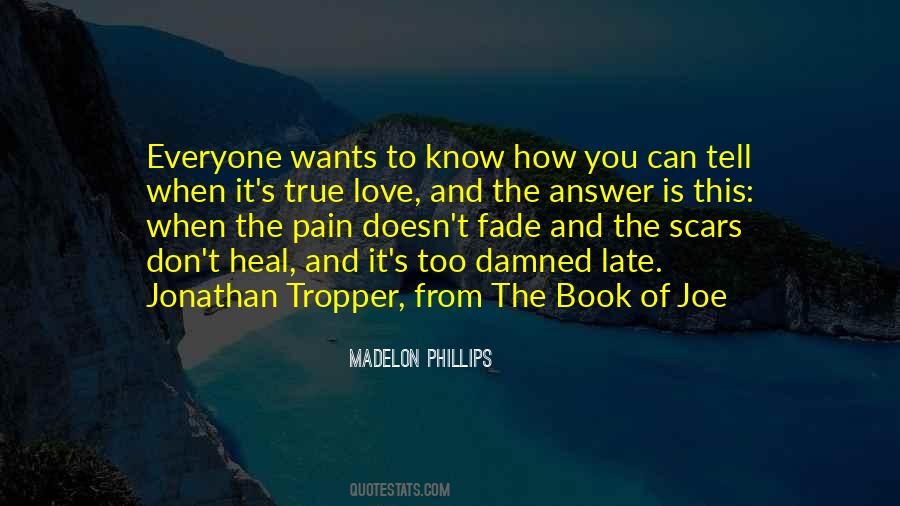 #17. Certainly, it is. Love is love, and loss is loss. We all love, and we all die, and everyone suffers the pain of grieving. The trick is to enjoy what you have while you have it. Not run like a bunny from the good things because they might be taken away sooner than you'd like. - Author: Lynsay Sands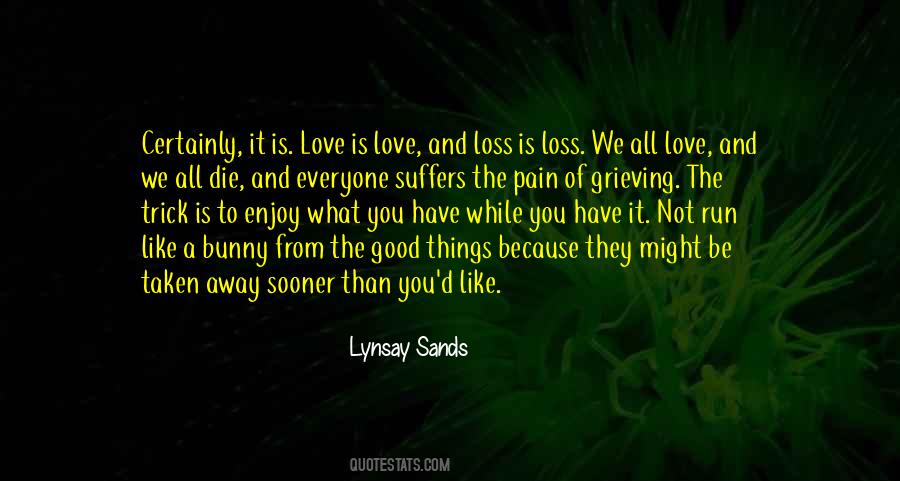 #18. Marriage and family are only what we make of them. Without that they're just a nest of hypocrisy. Garbage and empty words. But if there is real love, of the sort one doesn't go around telling everyone about, the sort that is felt and lived ... - Author: Carlos Ruiz Zafon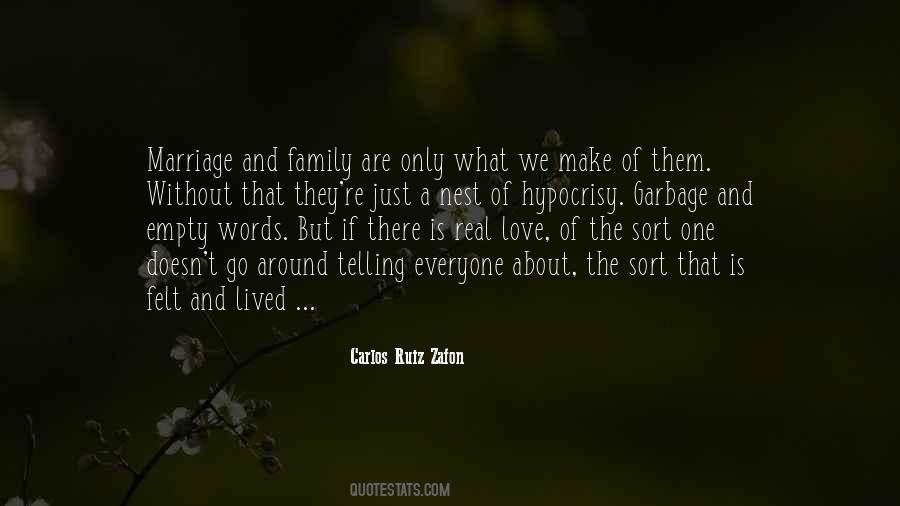 #19. When I do a festival, I want everyone to have a party, I think it is kind of similar to a club where everyone is there to have a good time and celebrate not being at work or just being able to have fun. I love people dancing to my music as well; if I can make them dance I feel happy. - Author: Katy B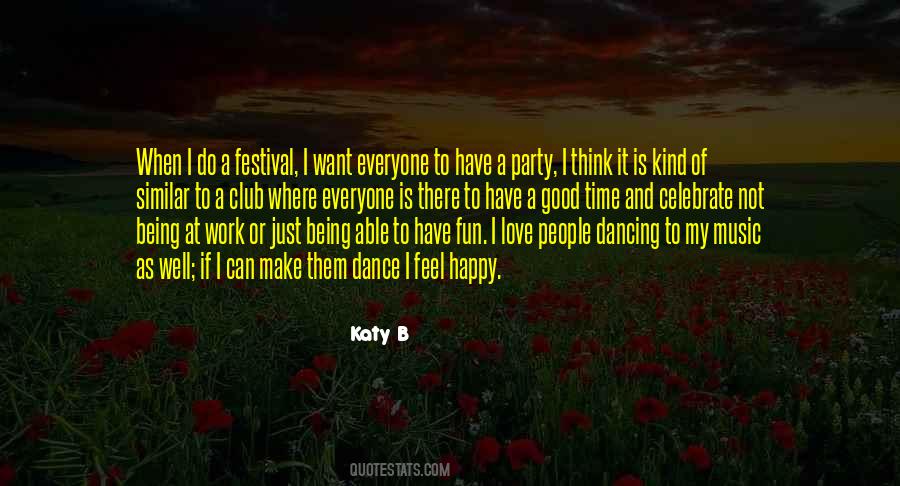 #20. But when you've been in love with someone who didn't love you, it really makes you protect your heart from anyone and everyone, - Author: Lauren Blakely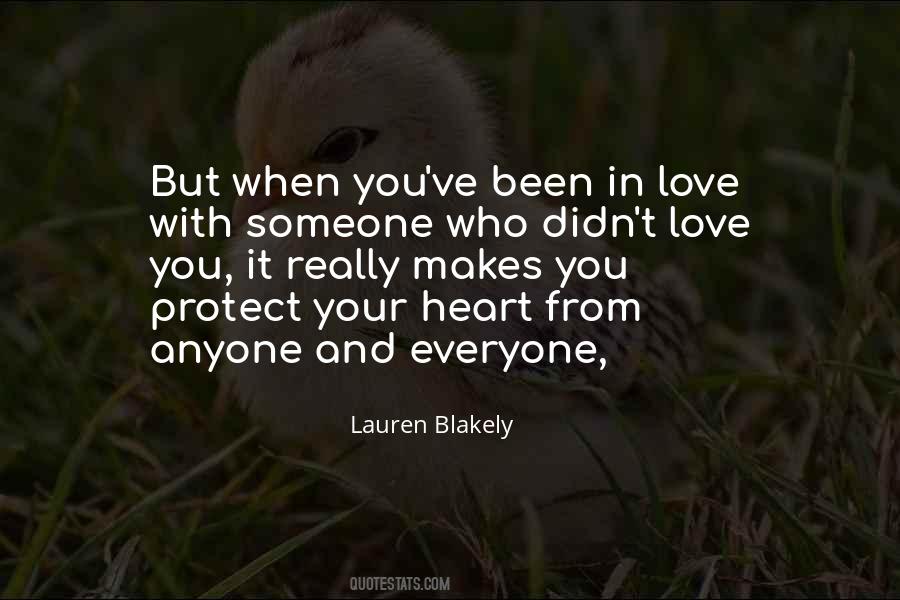 #21. everyone is in a hurry and things are always disappearing, and i am always left standing here--
alone, waiting for the things that stay. - Author: AVA.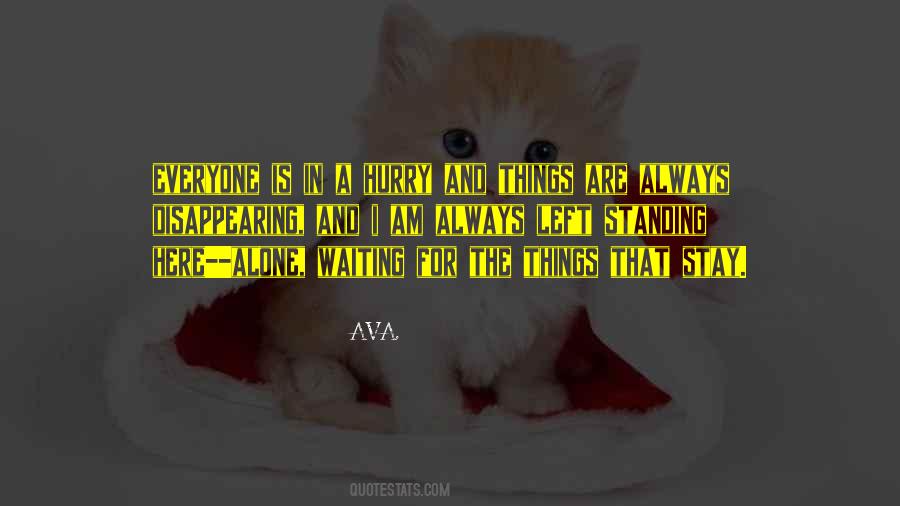 #22. I love 'Saturday Night Live,' and I really feel like people who have left before me have always stayed with the show. They never really quite left, which is nice. Everyone kind of stays close. - Author: Fred Armisen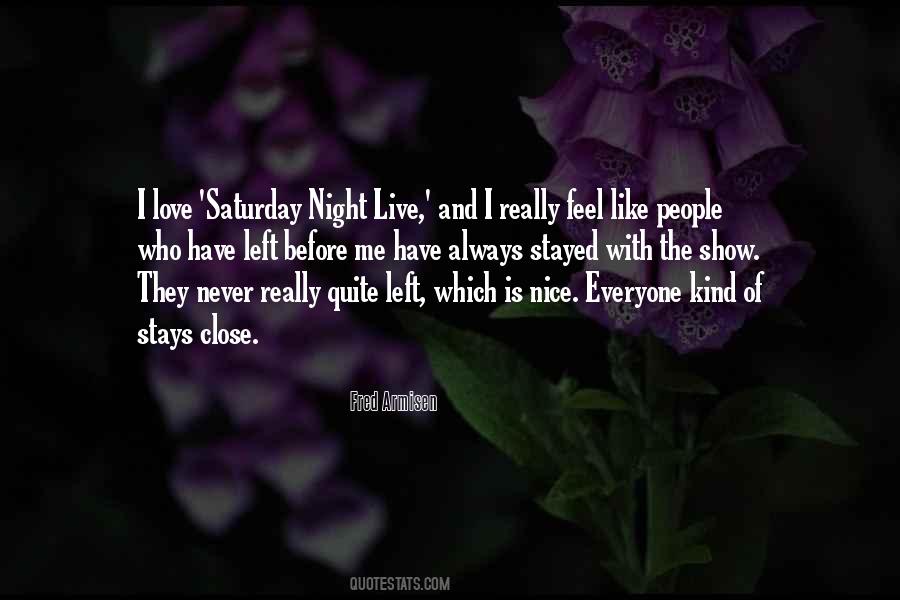 #23. Control is an expression of superiority," he says, "always using the power of position and title. That's why you withhold permission from everyone. But protection is an expression of love. - Author: Bill Thrall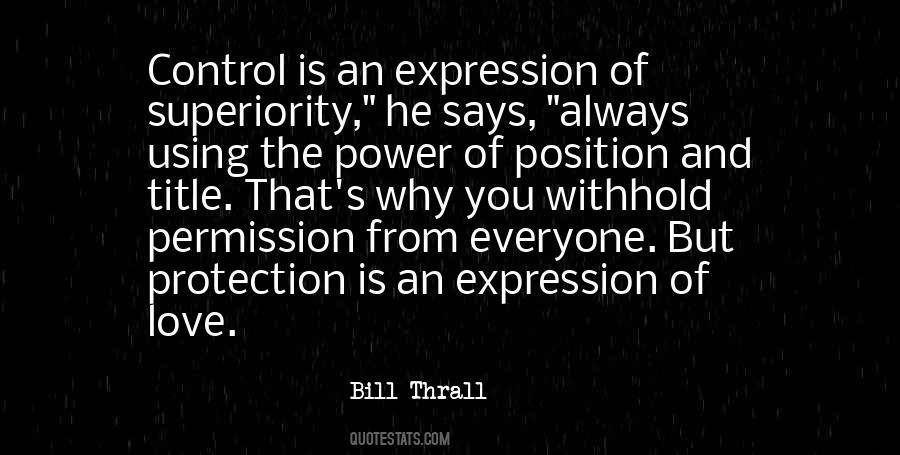 #24. Gowdy had a love affair with the microphone and the fans had a love affair with him. American sports fans truly lost an icon, a legend who never felt he was bigger than anyone else. He had that humility that made him special, and he made everyone feel like they were so important. - Author: Dick Vitale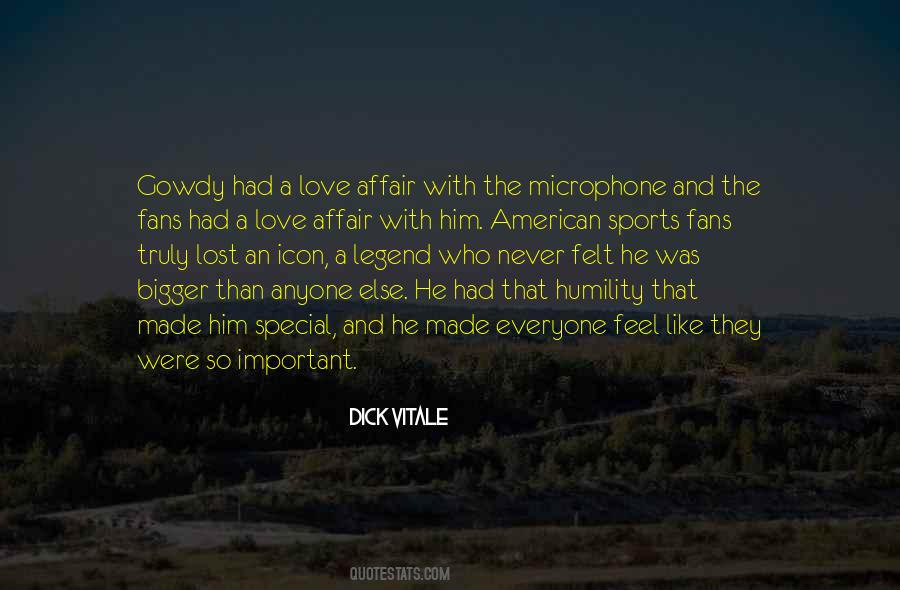 #25. There are so many young women coming up through the ranks. Adele is an amazing singer. Beyonce has great stage presence. She's just a beautiful woman. I love how everyone has just taken charge of their lives and careers. - Author: Pat Benatar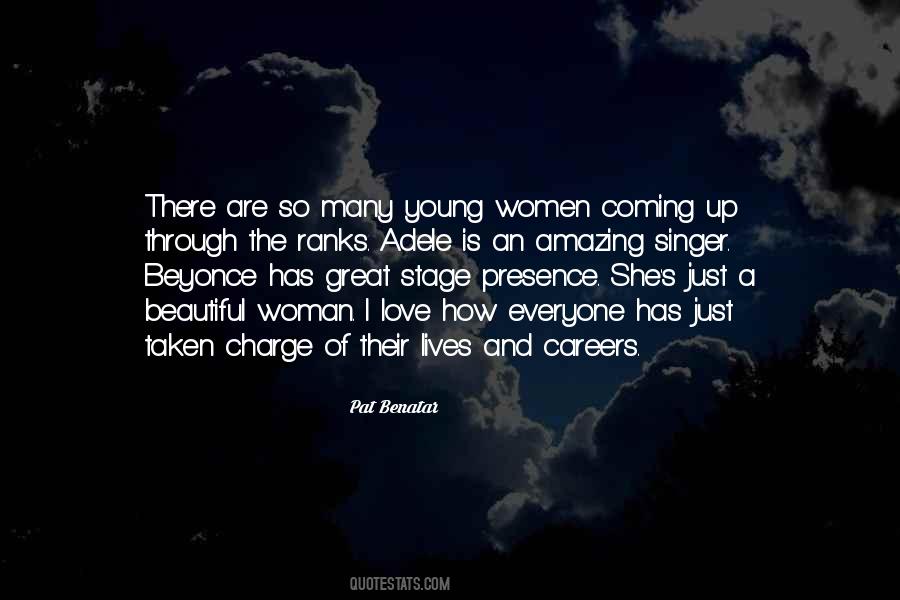 #26. See the Divine in everyone. Eschew hatred and ill will. After years of devotion, many still lack a broad outlook and an all-encompassing love. - Author: Sathya Sai Baba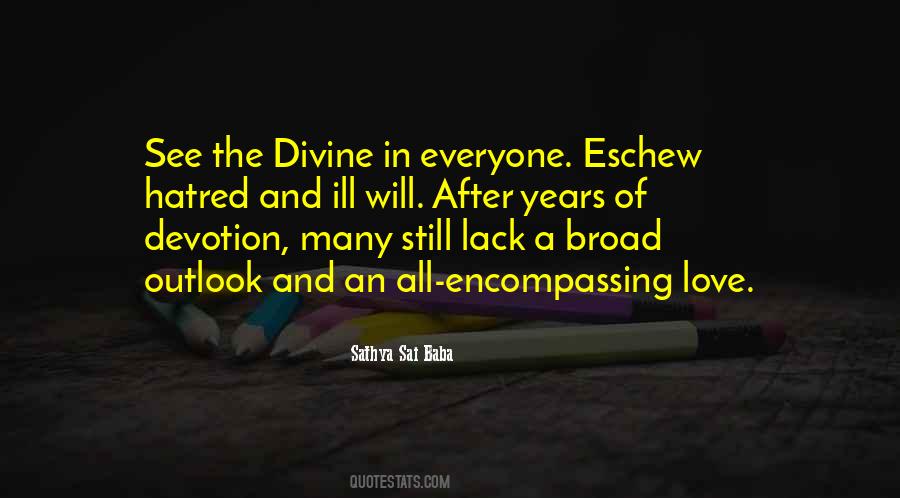 #27. No matter what, love everyone because everyone is craving love. - Author: Debasish Mridha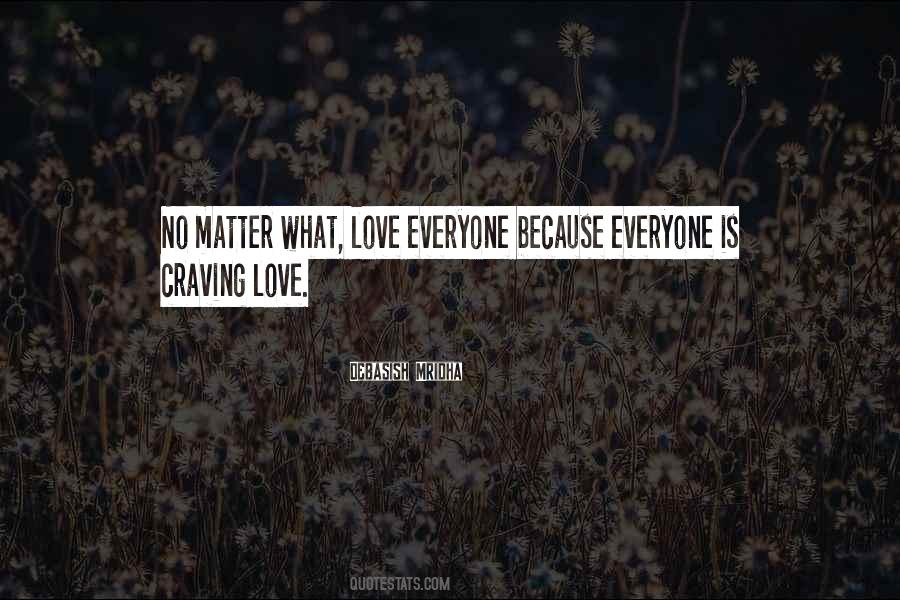 #28. Gina Rodgers raised her hand, triggering a class-wide bristle. Everyone wanted to impress Mr. Tipton, but it was Gina who always raised her hand first, like he was going to fall in love with her for her 4.3 GPA or something. - Author: Mira Jacob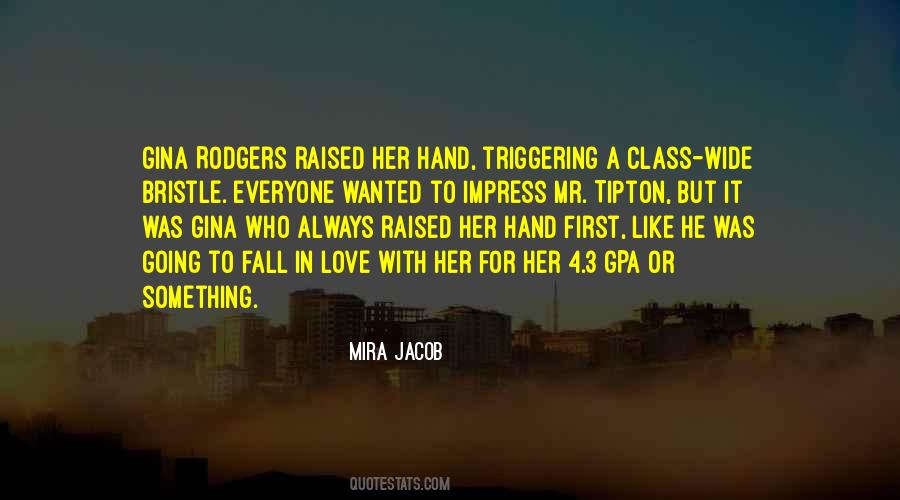 #29. I suggest to everyone: Look in the mirror. Ask yourself: Who are you? What are your talents? Use them, and do what you love. - Author: Sylvia Earle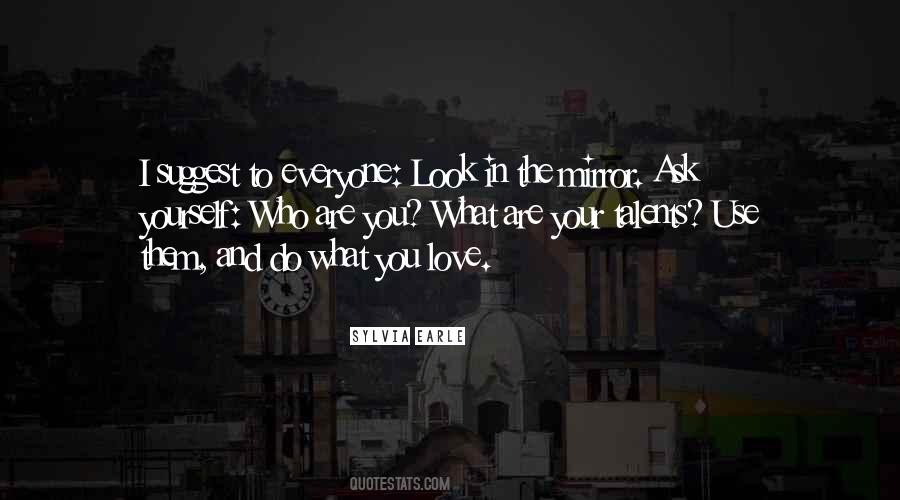 #30. Everyone has sorrow. Everyone has obligations. Everyone keeps going. You lean on the people who love you. You do the best you can, and you keep going. - Author: Jennifer Weiner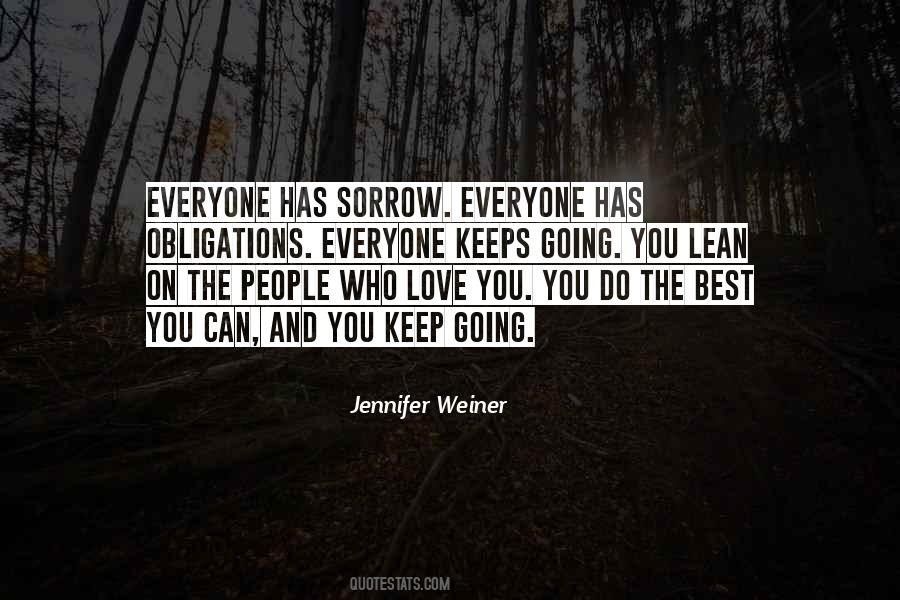 #31. Whatever situation you're in: Send love, place it in God's hands, open your heart to everyone involved - and it will turn out miraculously. - Author: Marianne Williamson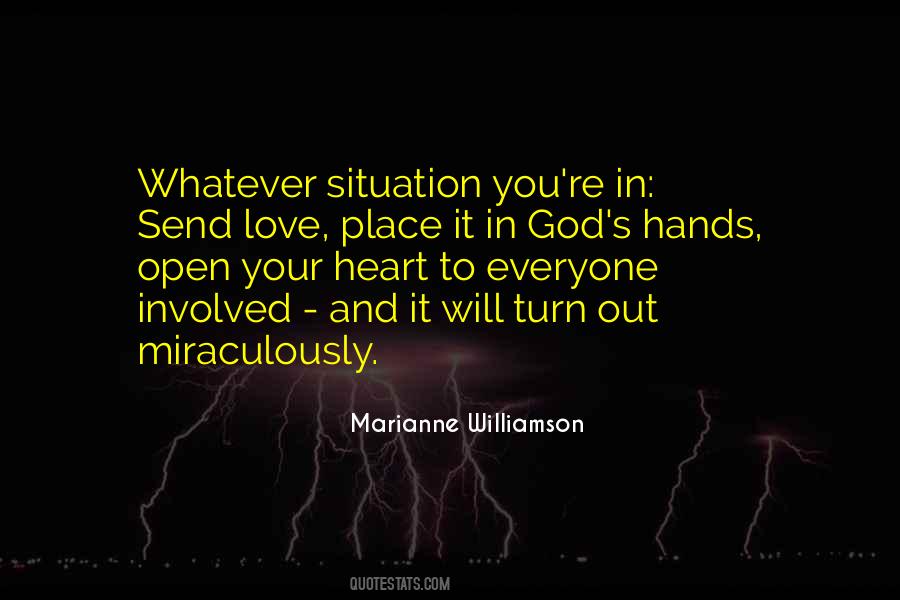 #32. We are not optimists; we do not present a lovely vision of the world which everyone is expected to fall in love with. We simply have, wherever we are, some small local task to do, on the side of justice, for the poor. - HERBERT MCCABE, OP - Author: Terry Eagleton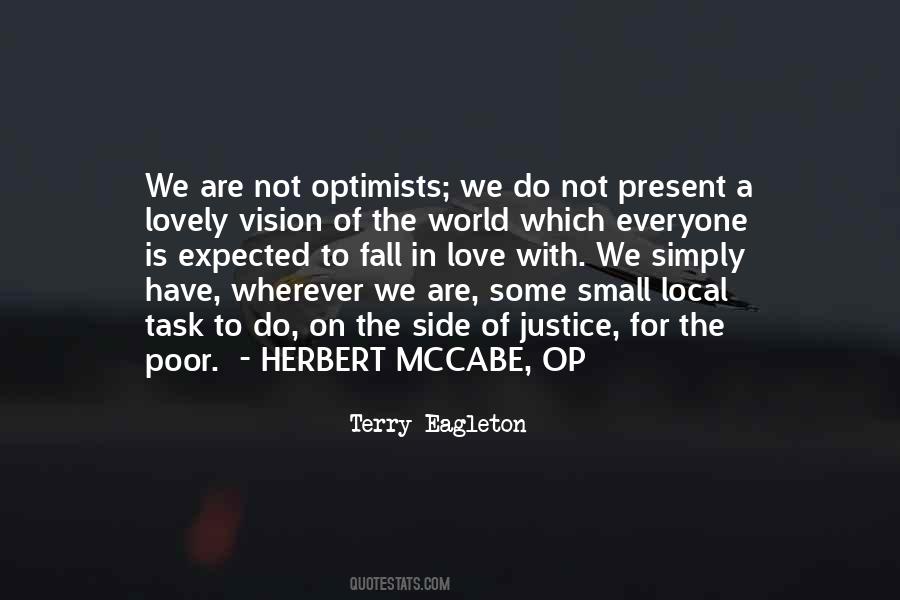 #33. It's been much harder to forgive myself. My mistake was like a pebble dropped in a pond. The ripple effect has impacted everyone I love. - Author: Heather Blanton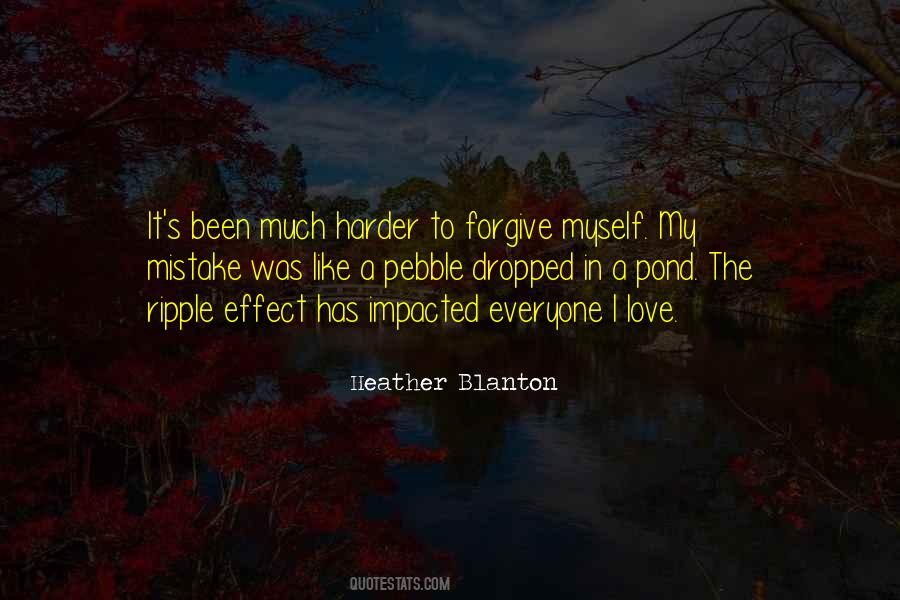 #34. The British press isn't as vicious as it used to be, and these days it's sort of cool to care again. Everyone loves an everyman anthem. - Author: Guy Garvey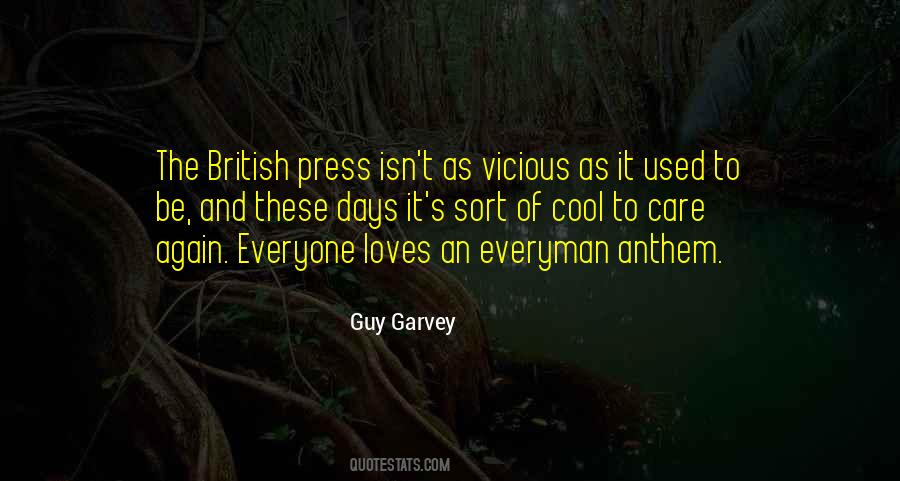 #35. Part of why I love New York so deeply is exactly this elusiveness. This refusal to be caught is what allows it to carry such fantasy, mystery and myth, yet also be home. It is simultaneously no one's city and everyone's city. - Author: Becky Cooper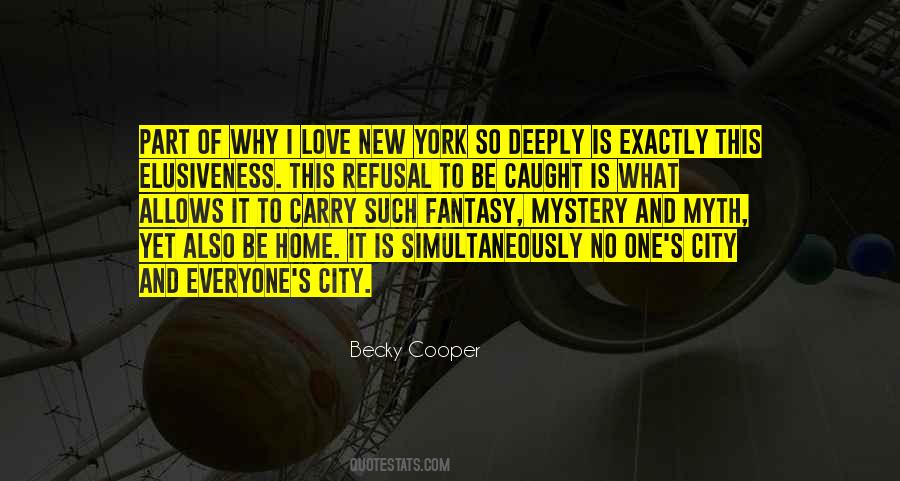 #36. If you love everyone without judging them, then you will never be able to find an enemy. - Author: Debasish Mridha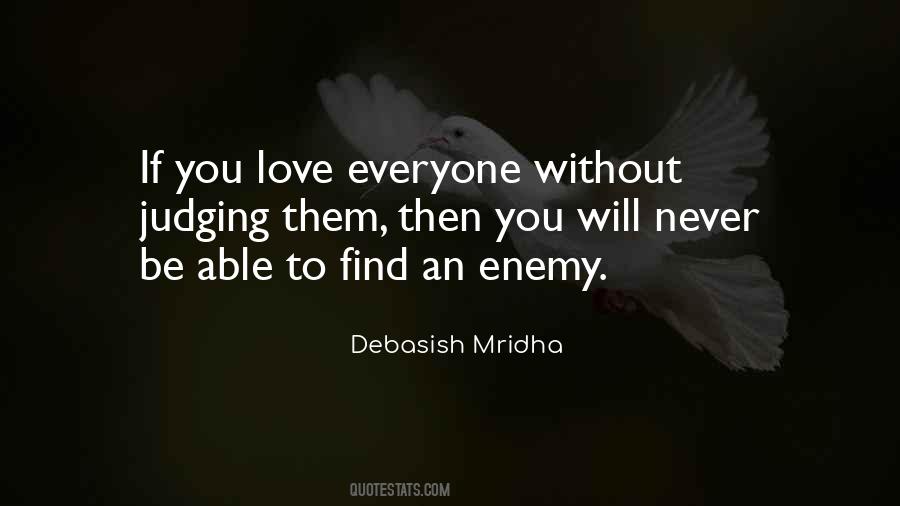 #37. Everyone has Love towards some thing or other, and that Love is a spark of the Divine; everyone has ultimately to base his life on some one Truth; that Truth is God. - Author: Sathya Sai Baba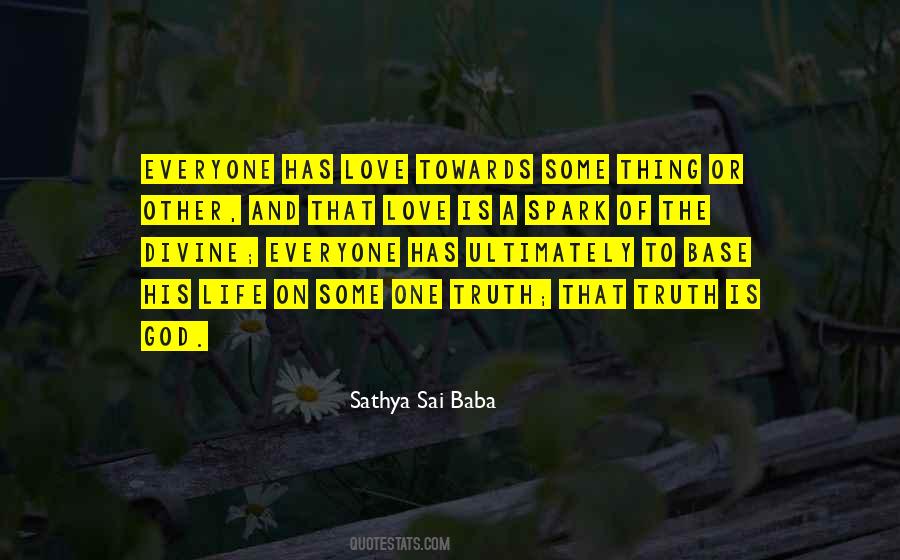 #38. You live on - in the hearts of everyone you have touched and nurtured while you were here ... Death ends life, not a relationship. - Author: Mitch Albom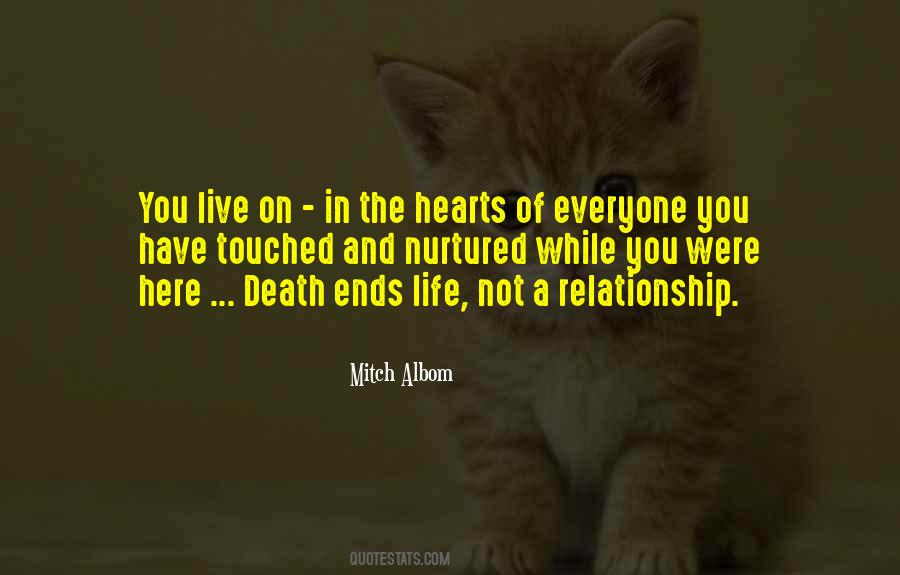 #39. I love new clothes. If everyone could just wear new clothes everyday, I reckon depression wouldn't exist anymore. - Author: Sophie Kinsella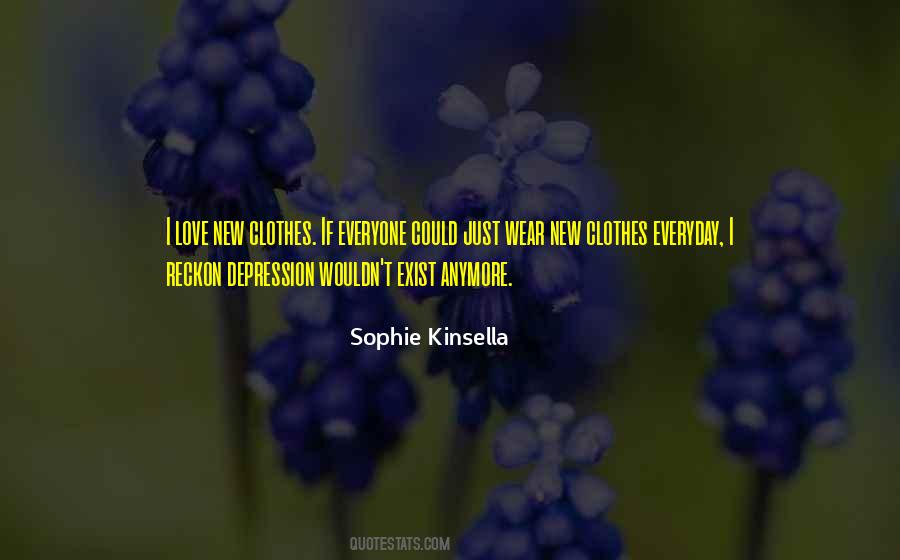 #40. I don't want to make any judgments, and I don't want to preach, but I'm hoping that marriage can work: that when people do fall in love, when people do find their soul mate, everyone sticks to it. It has the potential to be a very powerful thing, marriage. - Author: Jonathan Silverman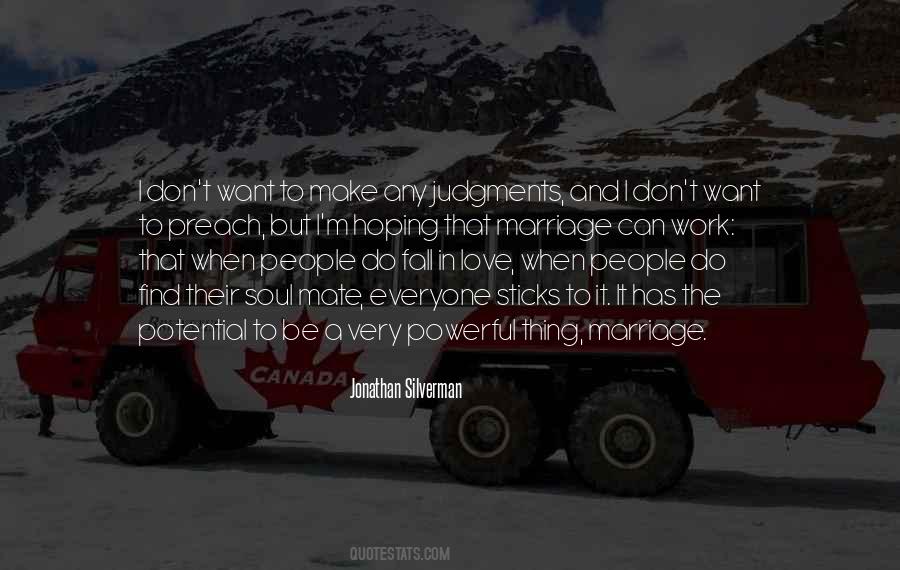 #41. I love feeling strong. You pick up your daughter with ease while everyone else makes a little grunt when they pick up their kids. - Author: John Krasinski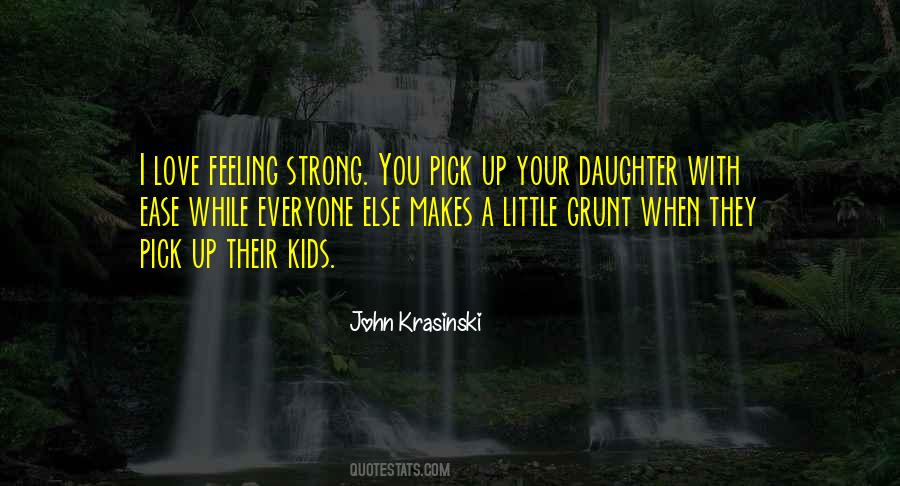 #42. Love yourself first to love everyone else. - Author: Debasish Mridha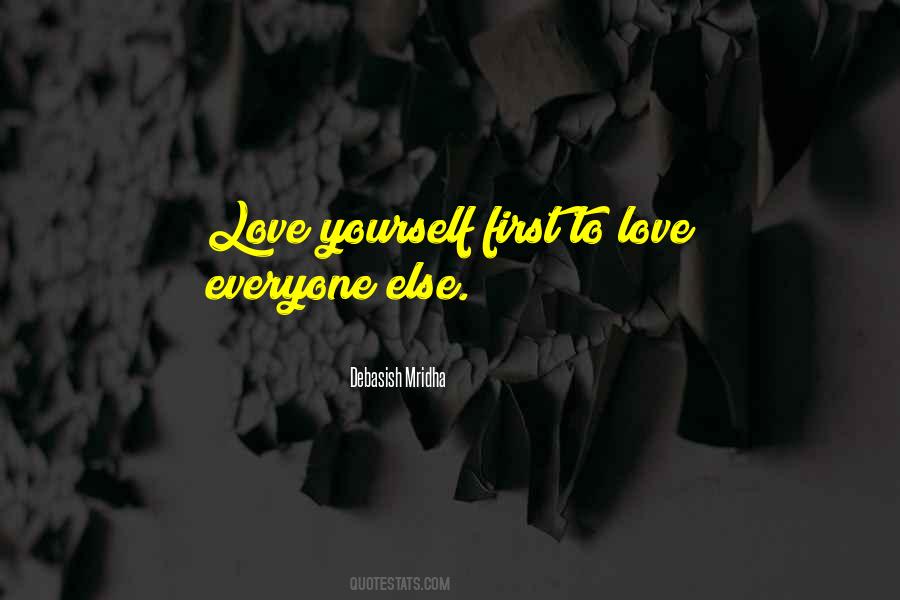 #43. Christians cannot be pessimists! They do not look like someone in constant mourning. If we are truly in love with Christ and if we sense how much he loves us, our hearts will "light up" with a joy that spreads to everyone around us. - Author: Pope Francis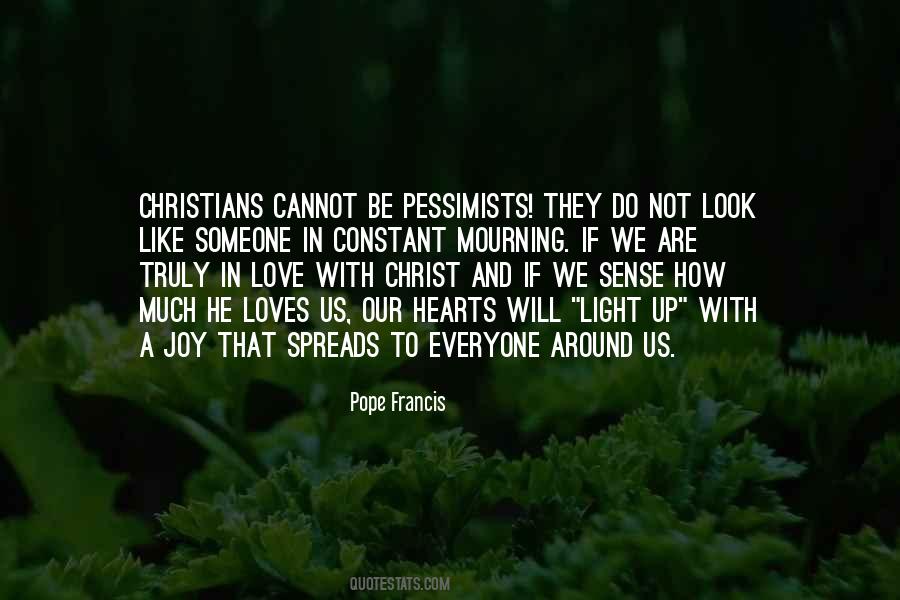 #44. Everyone wants to feel like they could destroy a small-to-medium-to-large part of someone who loves them. - Author: Catherine Lacey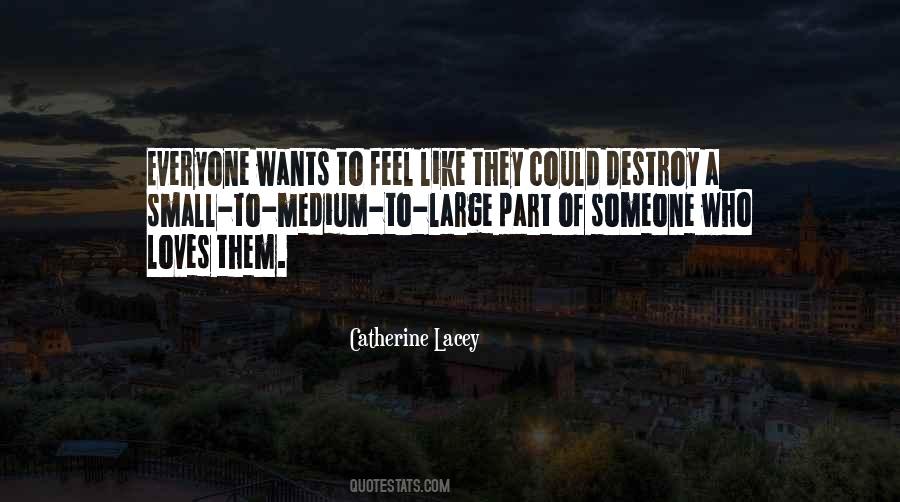 #45. Think of, at the moment of dying, is there will be any enemy for you? None! Everyone will be the best friend. So win all your enemies with your divine love when you are living. - Author: Debasish Mridha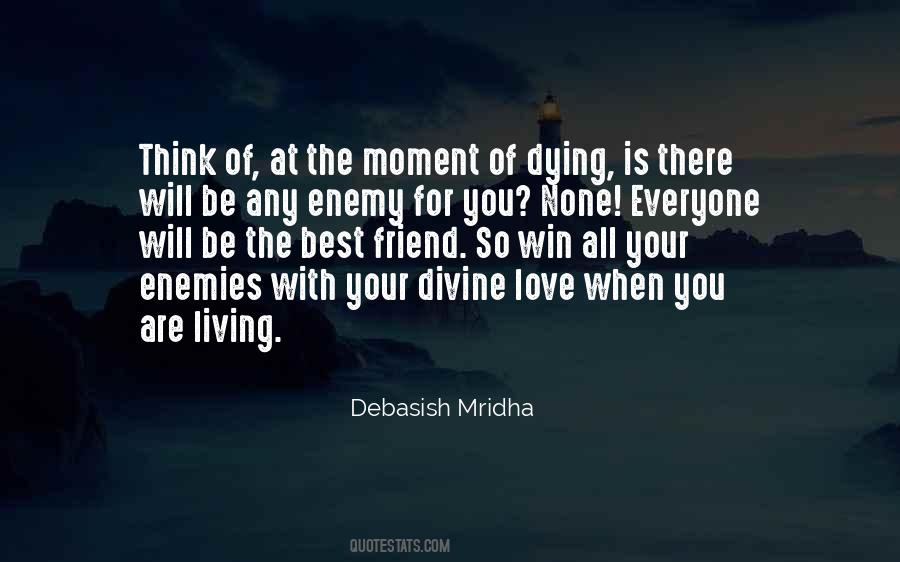 #46. You can't love everyone. We're already lucky to love the ones we love. - Author: Susie Morgenstern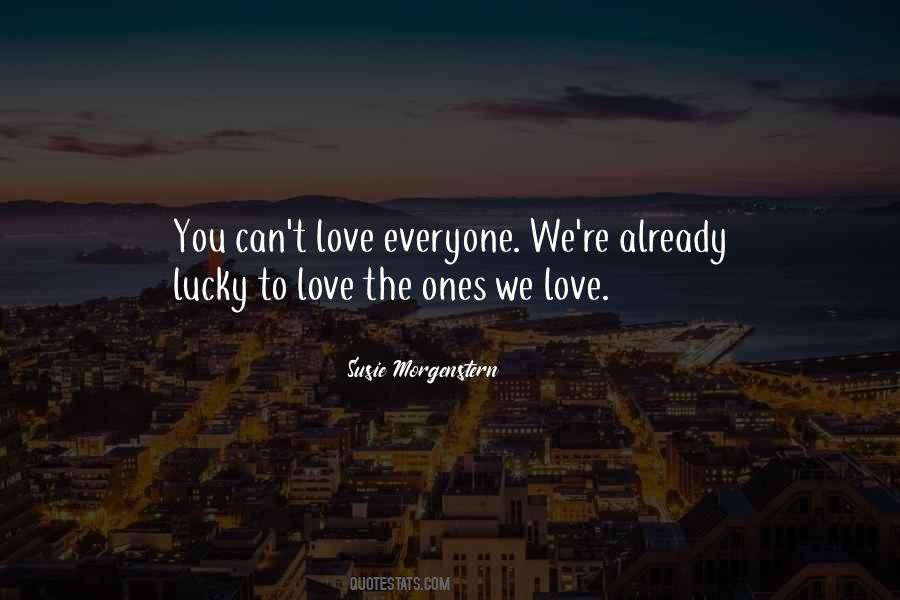 #47. There is a major problem with reliance on placebos, like most vitamins and antioxidants. Everyone gets upset about Big Science, Big Pharma, but they love Big Placebo. - Author: Michael Specter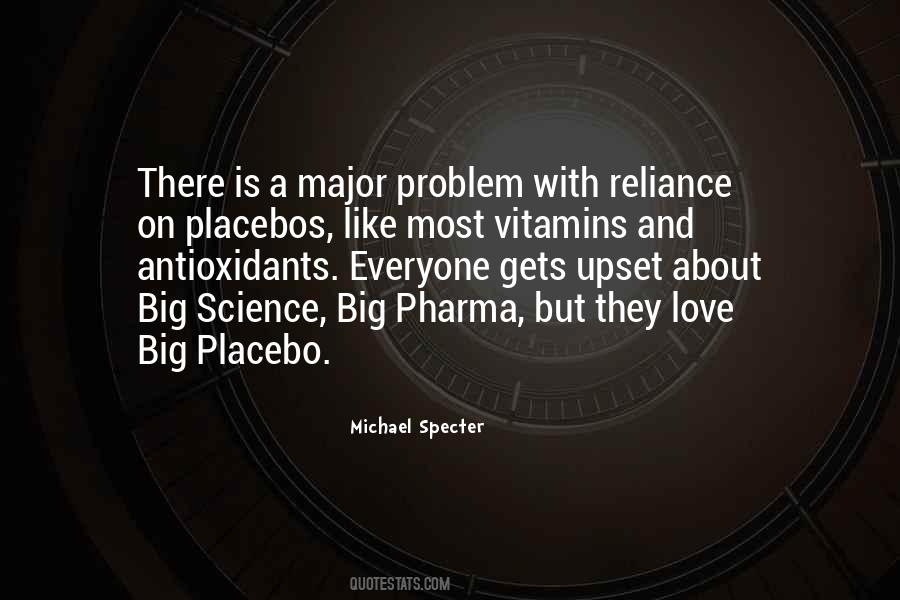 #48. My middle name should be 'Drama,' but I love it. I think everyone should have some kind of stress in their life; otherwise, it's boring isn't it? - Author: Katie Price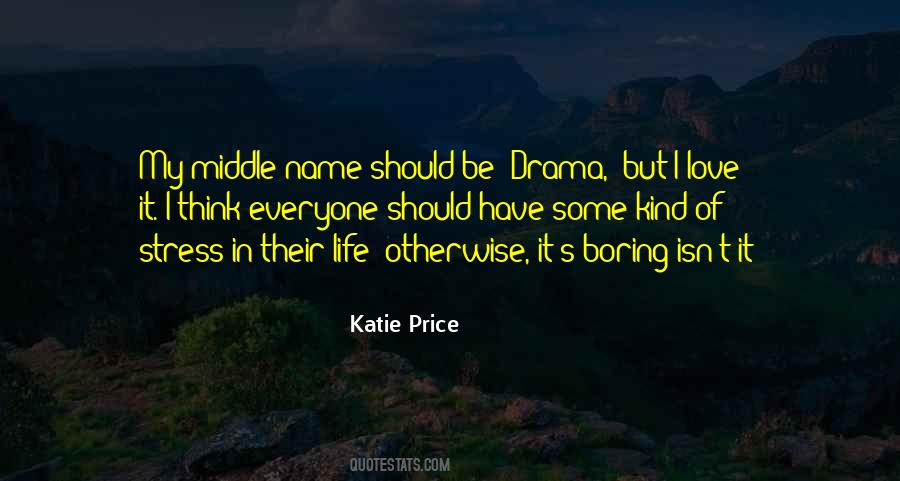 #49. Of course, people discovering true love works out badly for everyone, really. I mean, it's okay in the end- once everyone settles down and stops making a big fuss about it. But fairly near the beginning, there is a massive test of everyone's patience and love- a wedding. - Author: Caitlin Moran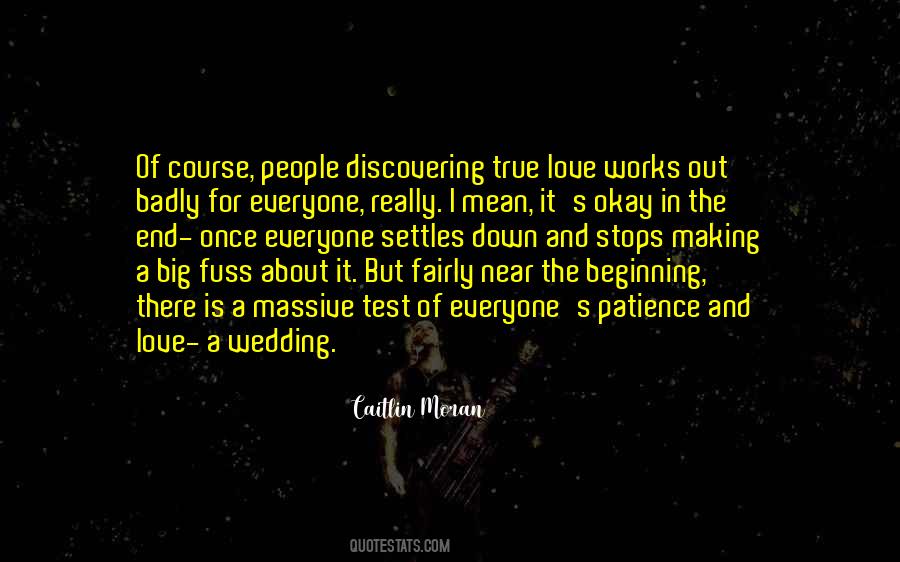 #50. Everyone feels loss and love and laughter. That's what connects humanity. It's why I love Shakespeare. - Author: Stephanie Beatriz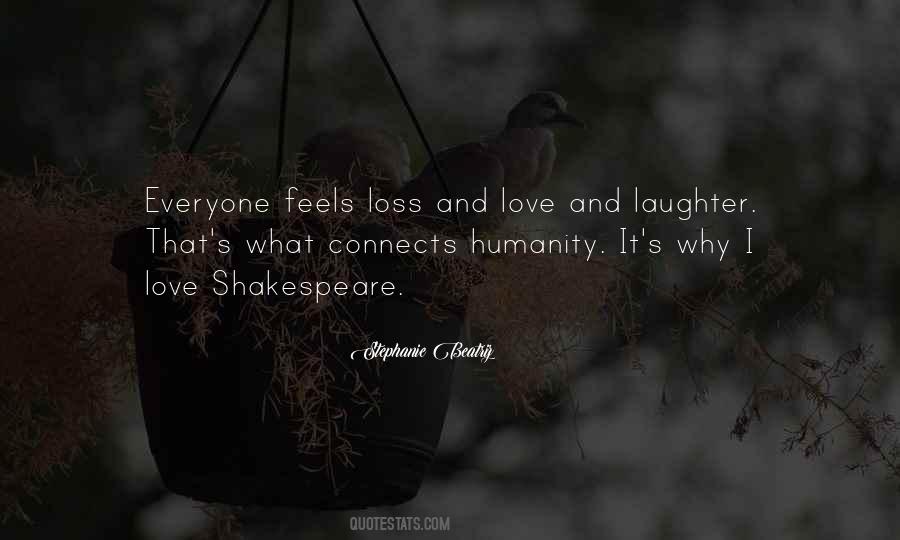 #51. I'm not Catholic, I'm not Orthodox and I wouldn't even say Rastafarian, that still divides people, I don't want to divide people so anything that I say is something that must be so big and great that it did encompass everyone and it's love. - Author: Ziggy Marley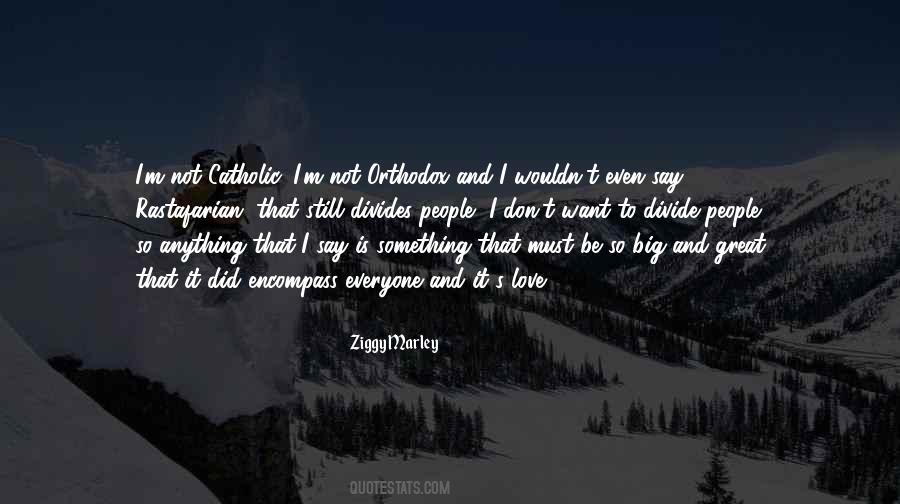 #52. I always feel that everyone loves me so I never forget to love everyone else. - Author: Debasish Mridha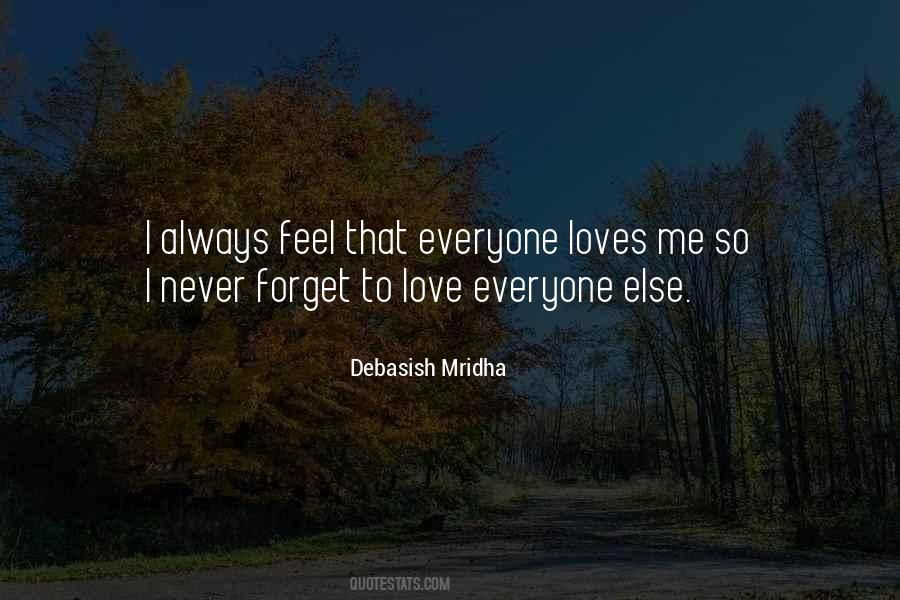 #53. If you love everyone, you will not need to fight with enemy. - Author: Debasish Mridha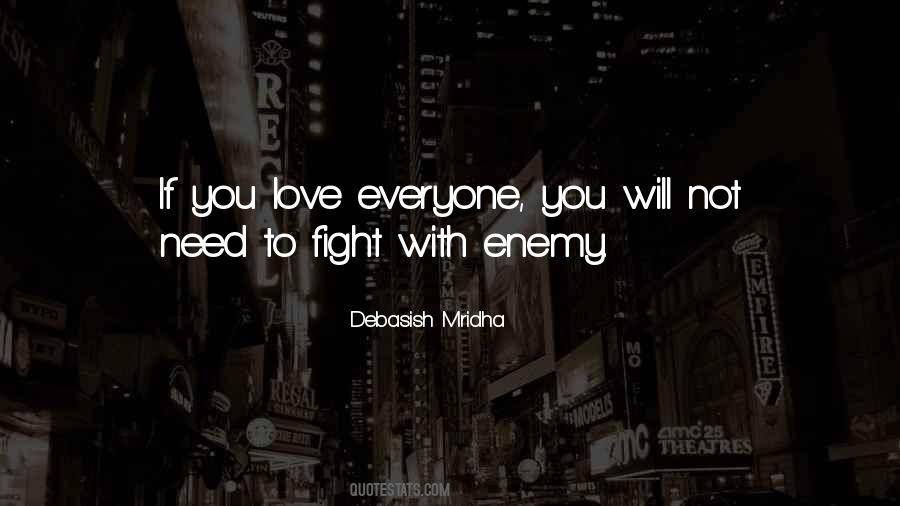 #54. At the center of the universe, is a deep abiding love. We are called to be part of it. We Catholics and Christians are not ashamed to believe this. We invite everyone to accept the challenge to live as if we were all loved into existence. - Author: Jennifer Morse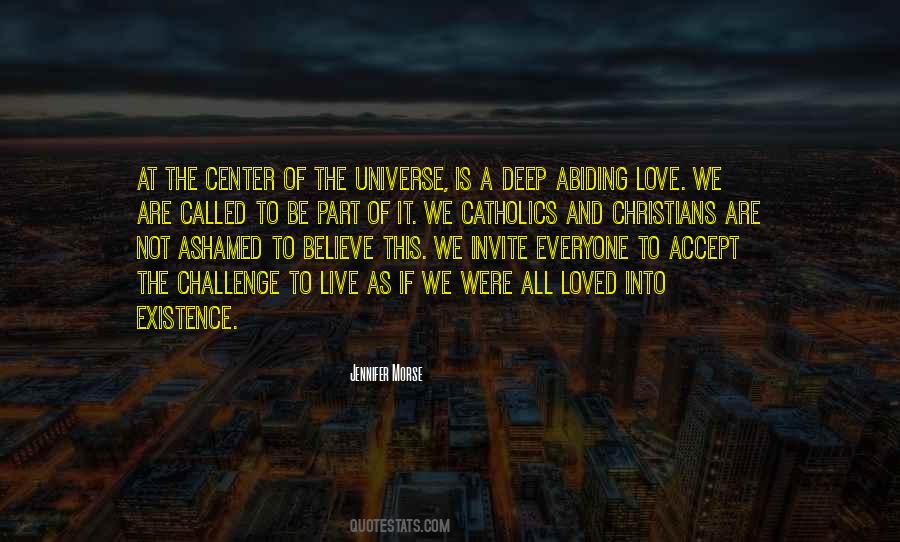 #55. Everyone loved her, but her greatest sorrow was that she could find no one to love in return, since all the men were much too stupid and ugly to mate with one so beautiful and wise. - Author: L. Frank Baum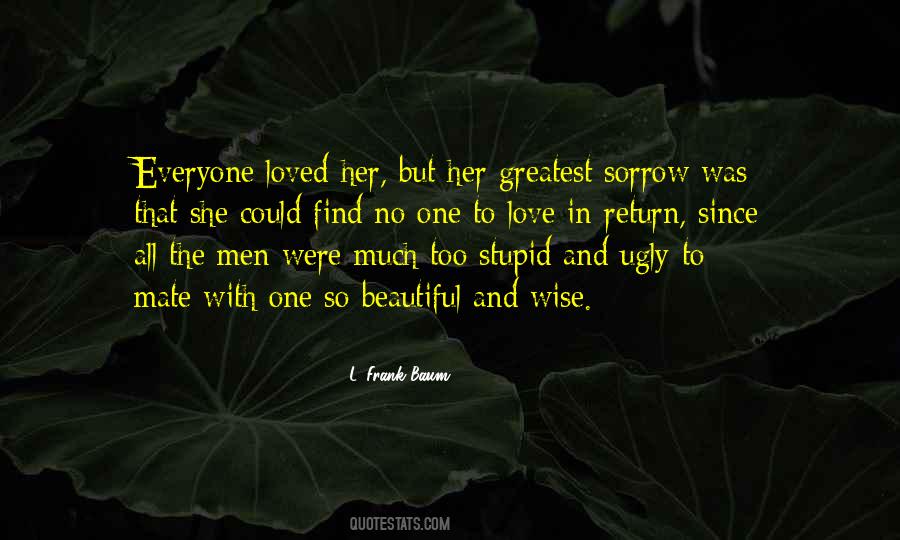 #56. I'd known love before, and it had brought me so much pain that I had retreated behind an impenetrable wall of indifference, freezing out everything, everyone. - Author: Julie Kagawa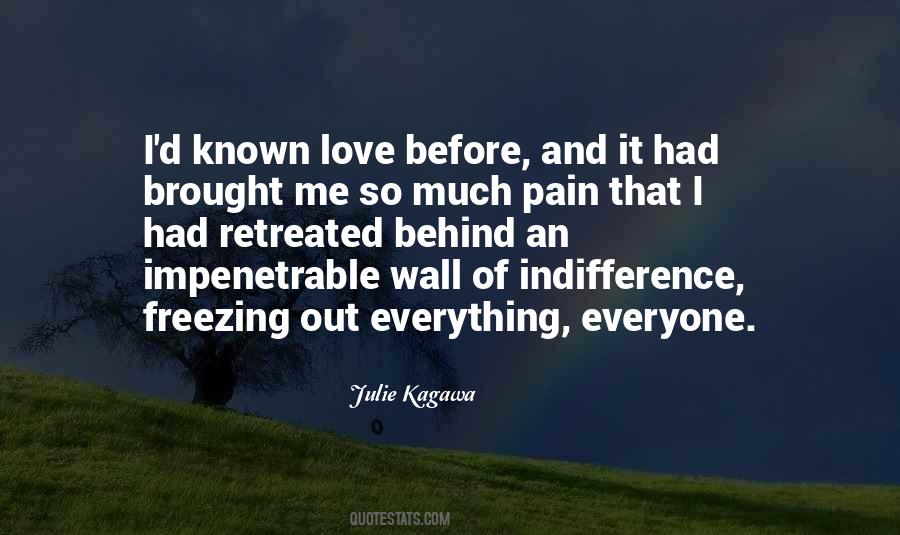 #57. When you see the beloved all around you, everyone is family and everywhere is love. - Author: Ram Dass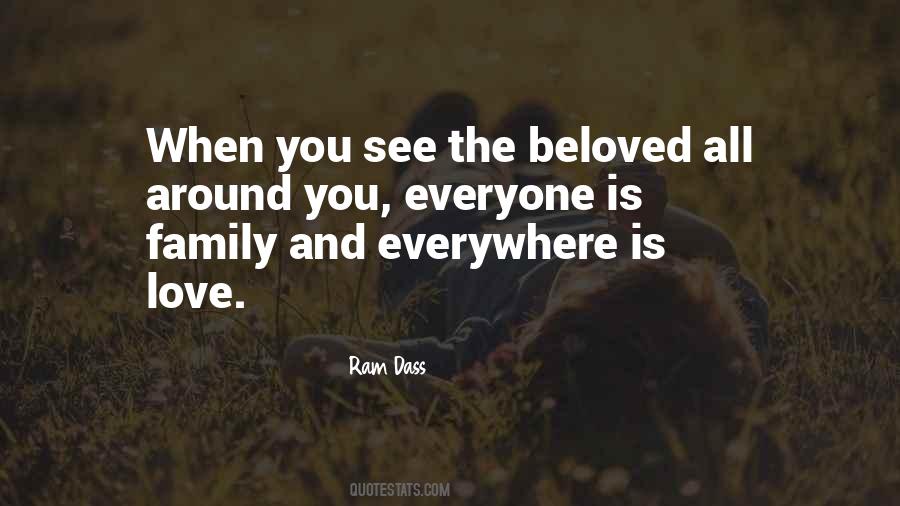 #58. But she was not even grateful to him for it; nothing good on Pierre's part seemed to her to be an effort, it seemed so natural for him to be kind to everyone that there was no merit in his kindness. - Author: Leo Tolstoy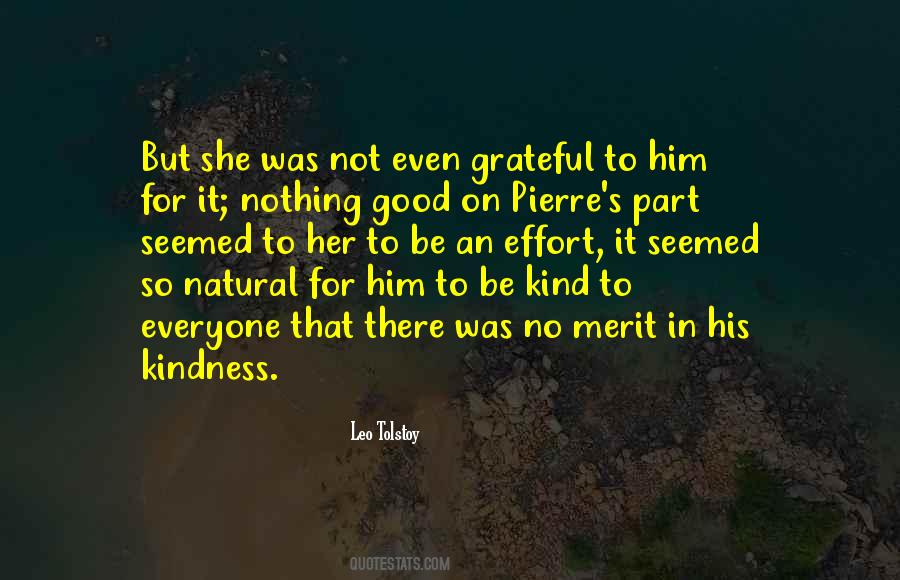 #59. What I learned from Lennon was something that did stay with me my whole career, which is to be very straightforward. I actually love talking about taking pictures, and I think that helps everyone. - Author: Annie Leibovitz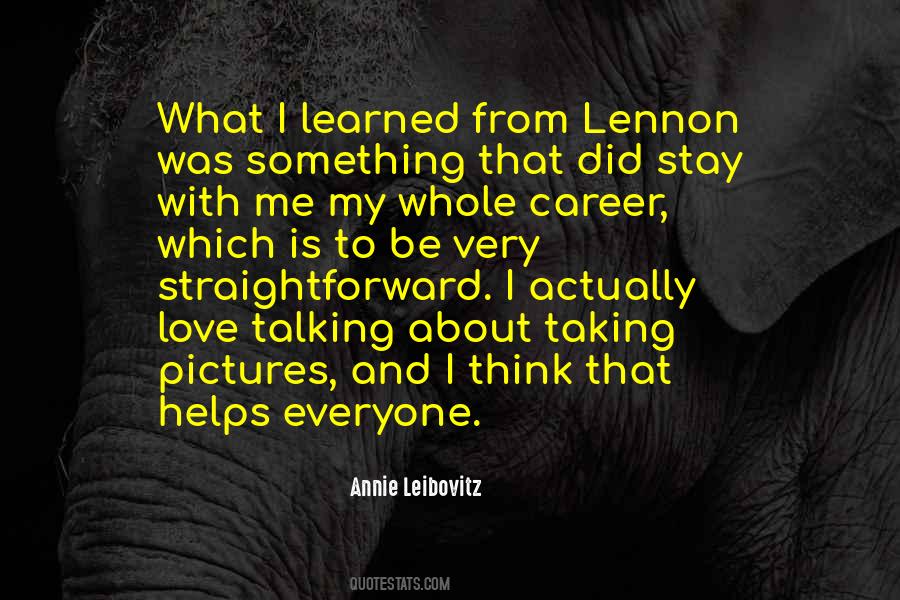 #60. You can't care what other people think of whom you choose to love, or not to love. When it comes to your love life, it's NOT the time to be satisfying other people's opinions. The difference between what's good for you and what's good for everyone else is happiness. - Author: Chrissy Anderson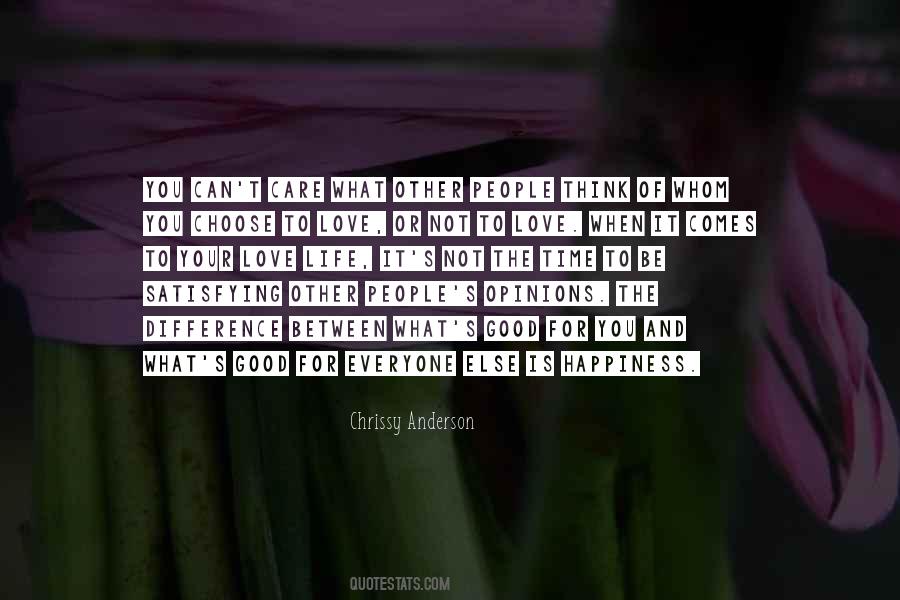 #61. When one looks truly at the good side of everyone, others come to love him very naturally, and he does not need even a speck of flattery. - Author: Abraham Isaac Kook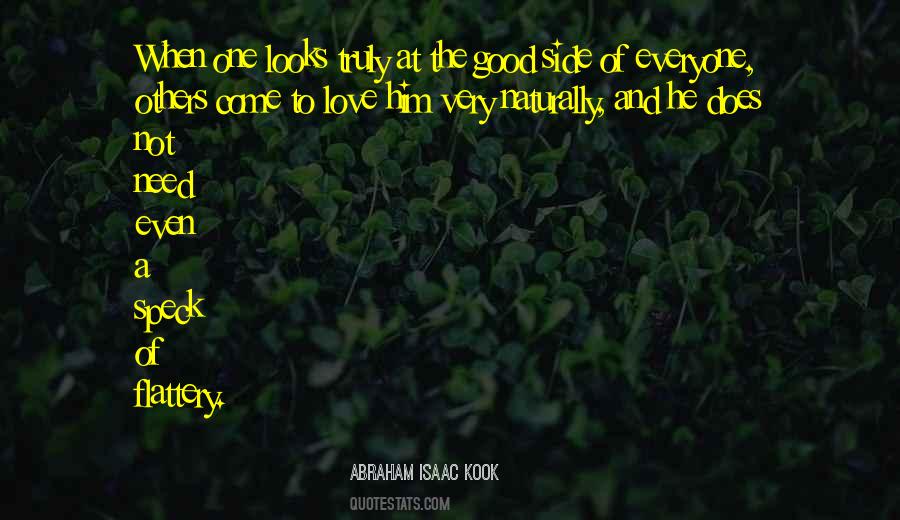 #62. Everyone can say 'I Love You' but not everyone really means it, so believe it when you feel it, not when you hear it. - Author: Greyson Chance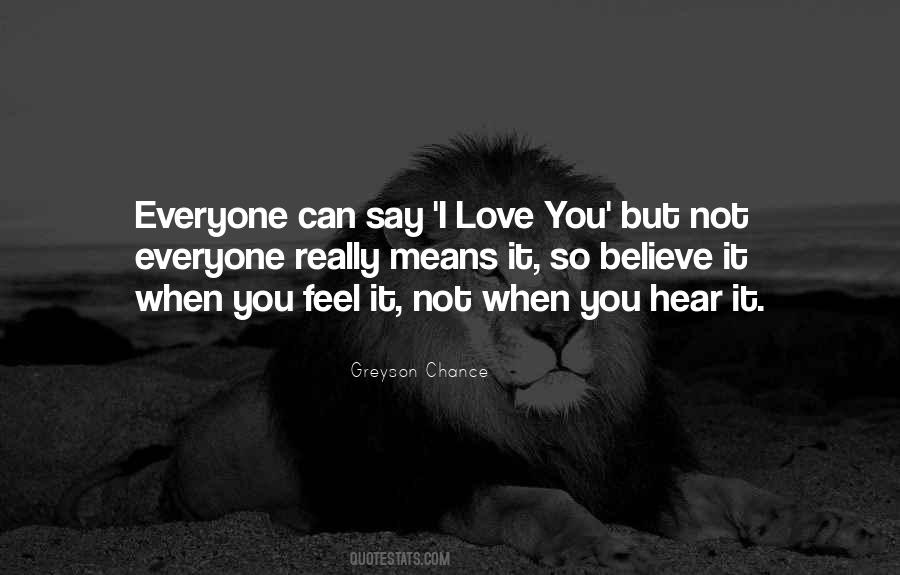 #63. Everyone comes into your life to fulfill a purpose of their life. So help them with love, kindness, and care. - Author: Debasish Mridha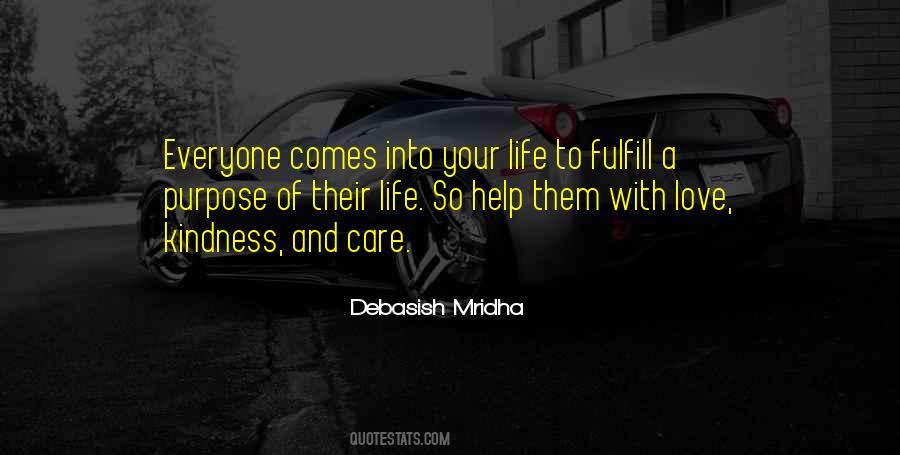 #64. I'm impressed you left to keep everyone safe." He tenderly massaged the area above my hipbone with his right thumb.
"I've seen vampire men cry and piss their pants after one hour in the sewers by themselves. You've been walking most of the day and all alone. - Author: Kenya Wright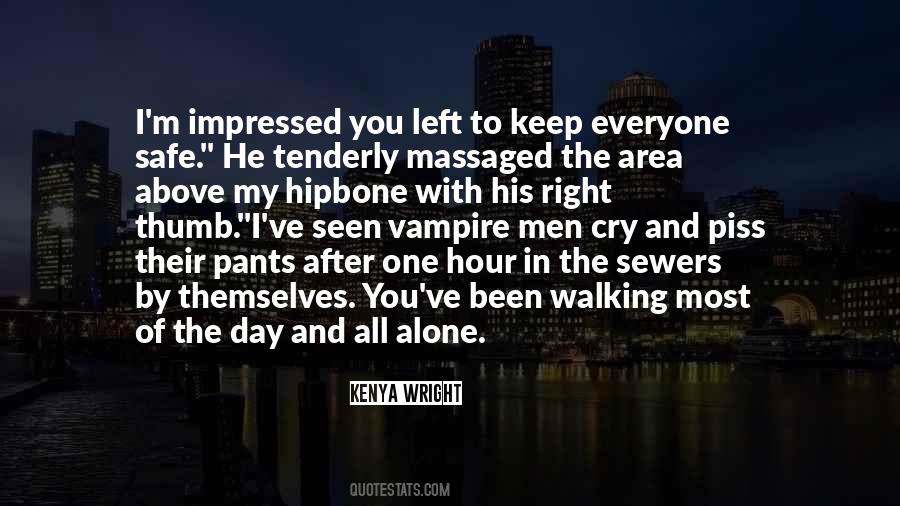 #65. You just realize at the end of the day, everyone is going to have their opinion on your life, more and more so as you go along. As long as you're getting to work and be a part of it - still having fun, learn to just not sweat it so much and keep doing the things you love. - Author: Dianna Agron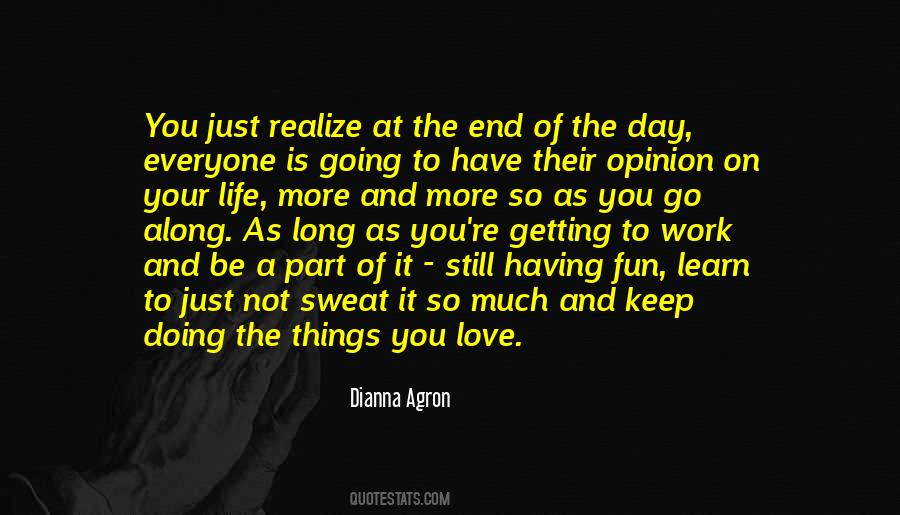 #66. Everyone has choices to make; no one has the right to take those choices away from us. Not even out of love.. - Author: Cassandra Clare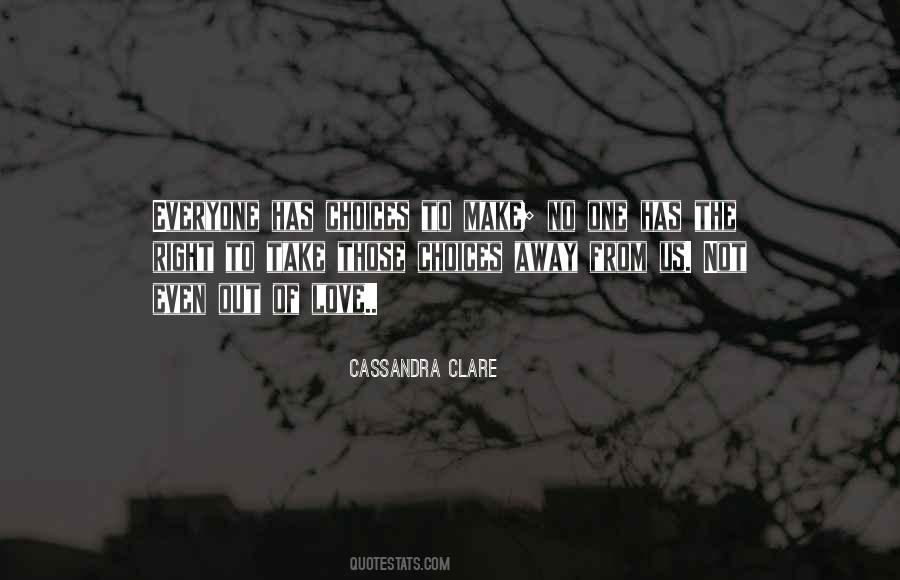 #67. The morning sun has a lesson to teach us - without judging, love everyone as he does. - Author: Debasish Mridha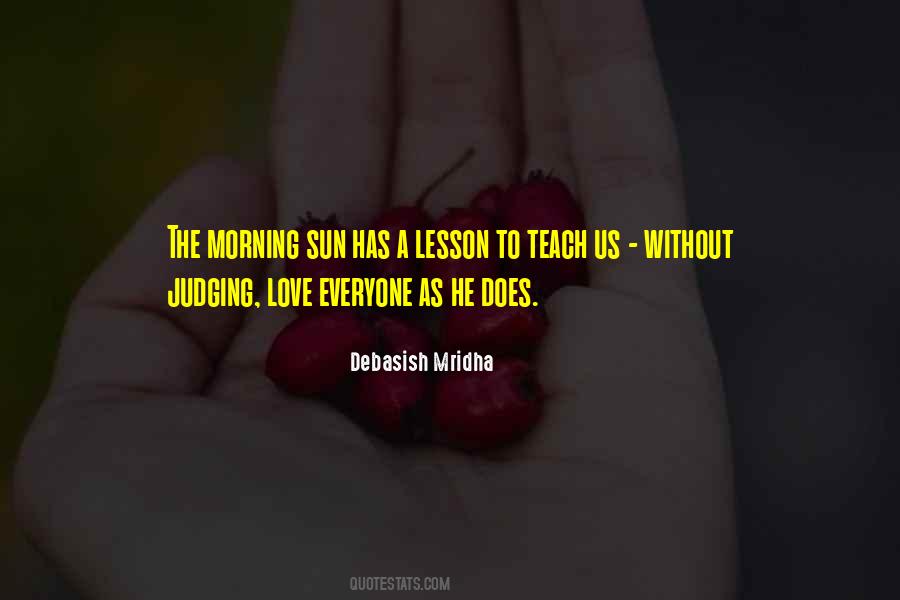 #68. Do you stick with the position you've mastered? Or do you push yourself to master the position that seems out of reach? Do you listen to what everyone else thinks is best for you? Or do you listen to your own voice? Do you settle? Or do you dream? - Author: Reggie Love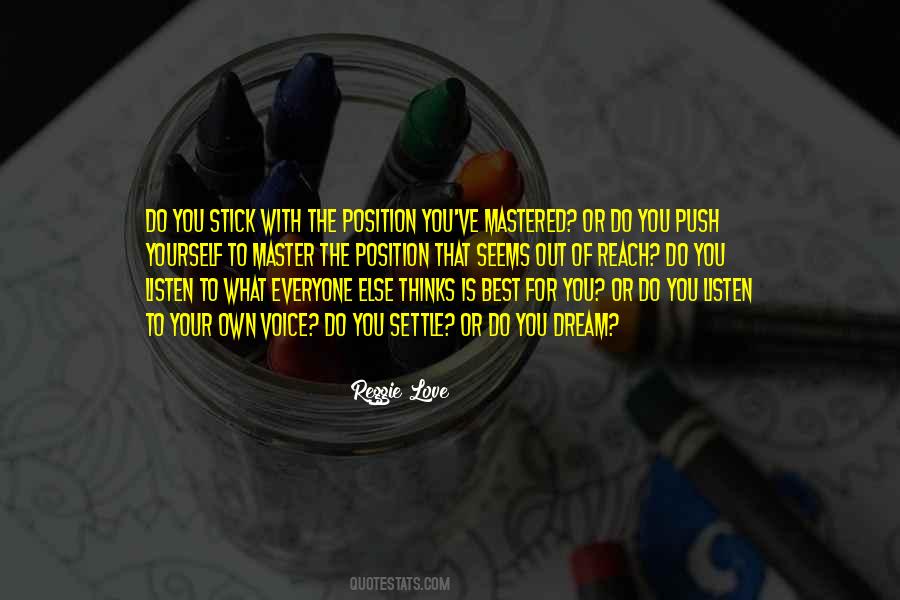 #69. Be generous with your time and money - it has an amazingly fast payback. Be in the moment with everyone you love - and this frequently means tuning out work completely. And drive slow in parking lots. - Author: Scott Weiss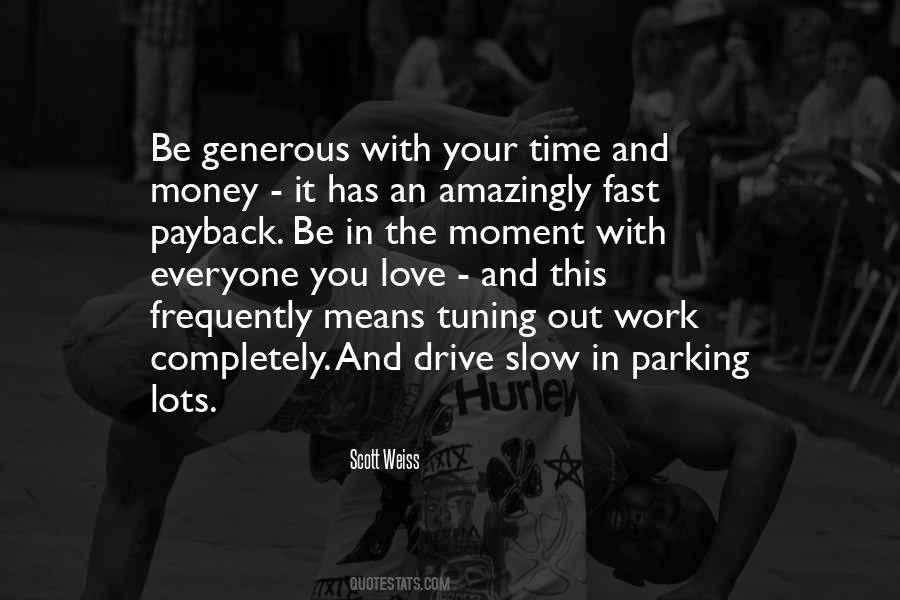 #70. Everyone is alien. And even when you are in love with someone, even when you think you know them better than you know yourself; even when you think you know everything about them and they you, and you live in each other's souls.

Even then you know nothing about them at all. - Author: Jenny Colgan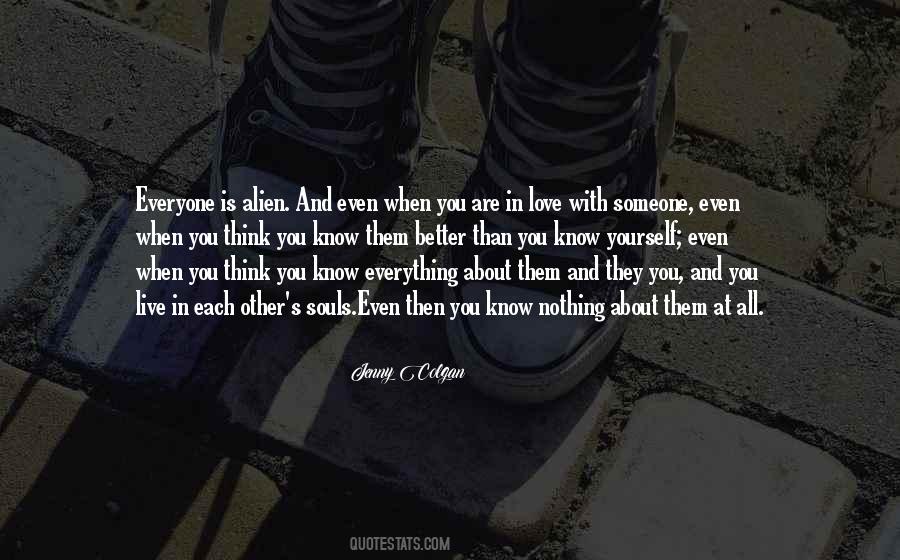 #71. Everyone knows you only want to look at the sinkhole because you love a good disaster. Get back to work, Fuller. I don't pay you for your looks. - Author: Meg Cabot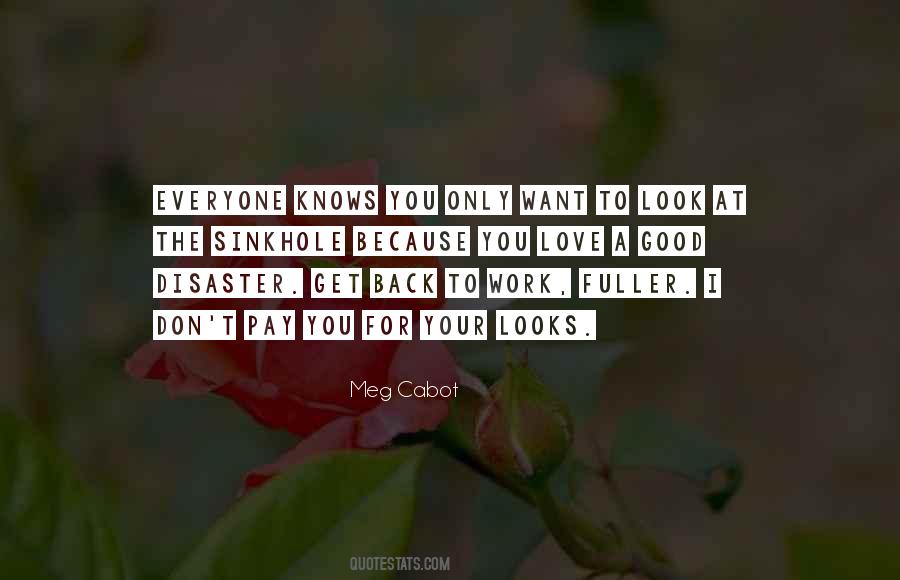 #72. Marriage is what you make of it, and God has many versions of what that looks like based on what different souls need, in order to grow. - Author: Shannon L. Alder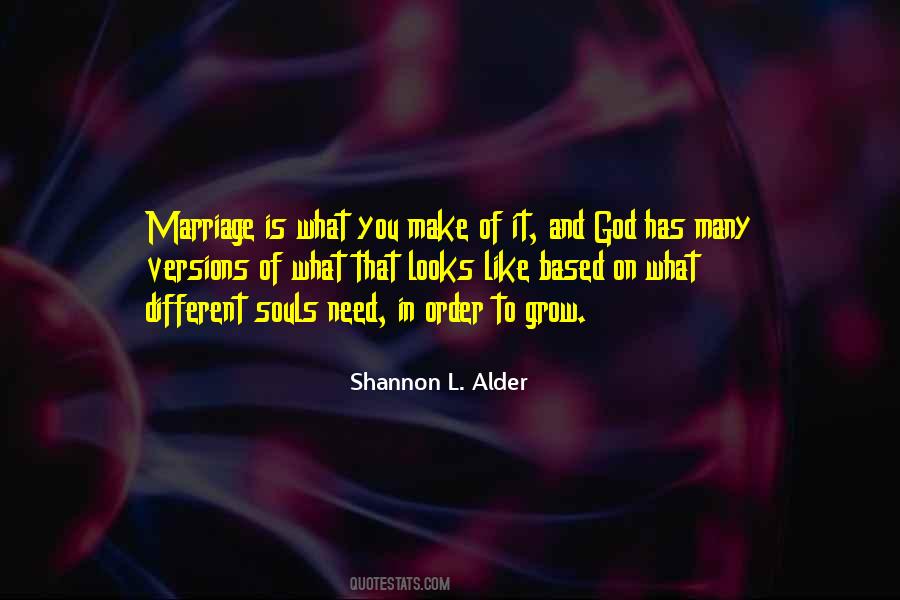 #73. We know everyone we love is going to die, but we don't know it, can't possibly believe it, she thought, or long ago I would have gone and started digging until I had a hole big enough to lie down in. - Author: Rae Meadows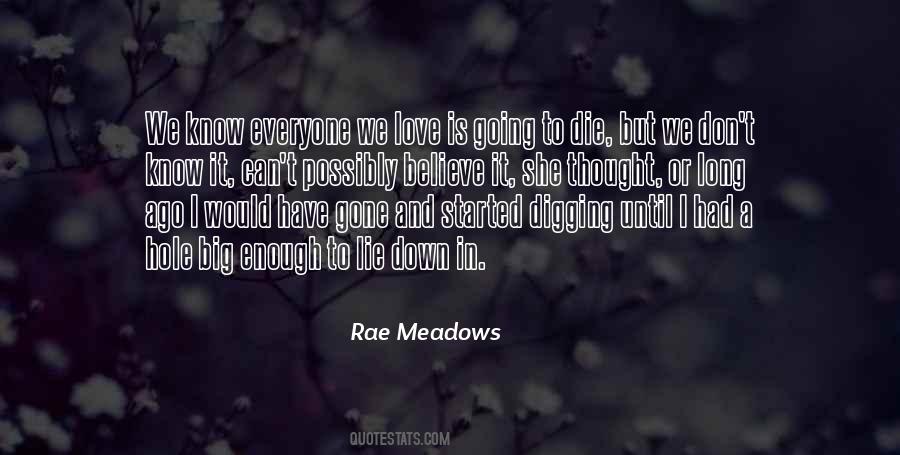 #74. Never lose temper or get angry at a person who deserves your love. Remember everyone is craving for and deserves your love. - Author: Debasish Mridha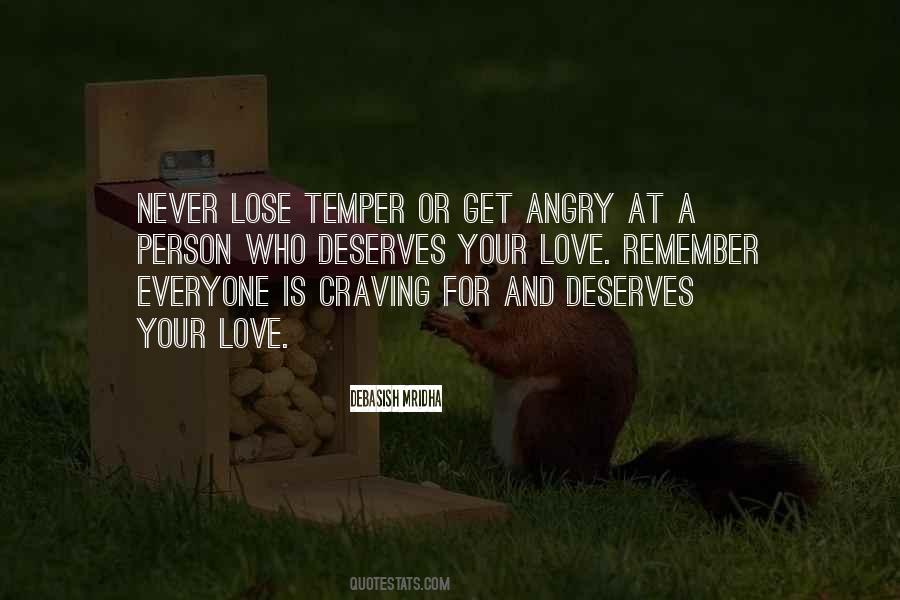 #75. If you love everyone and everything sincerely then you are truly at peace. - Author: Matthew Donnelly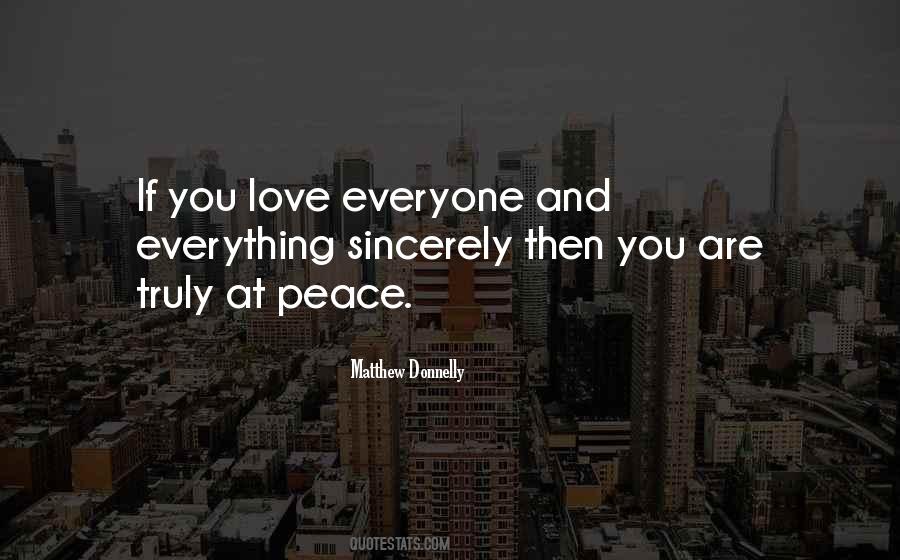 #76. I'm in love with everyone I've ever met in one way or another. I'm just a crazy, unhinged disaster of a human being. - Author: Edie Sedgwick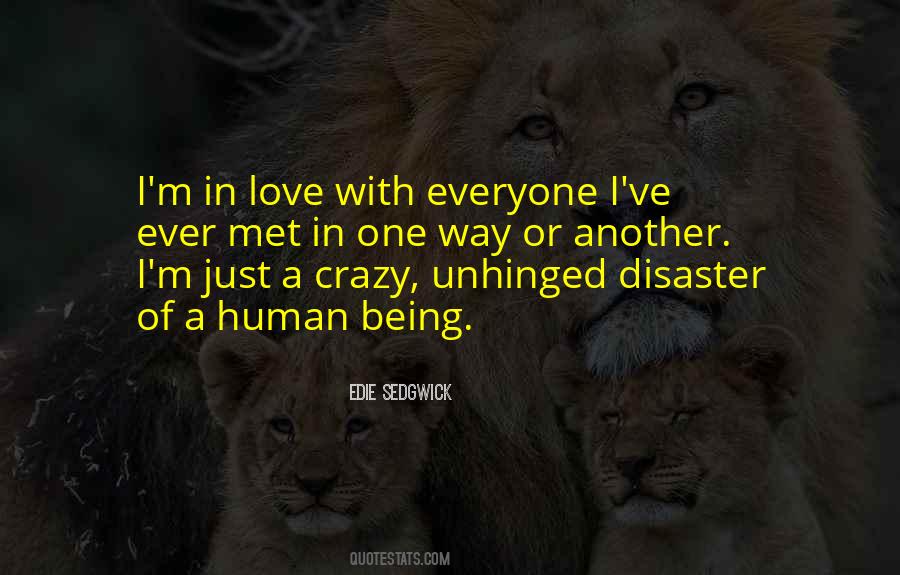 #77. I love sad stories," said Enoch. "Especially ones where princesses get eaten by dragons and everyone dies in the end. - Author: Ransom Riggs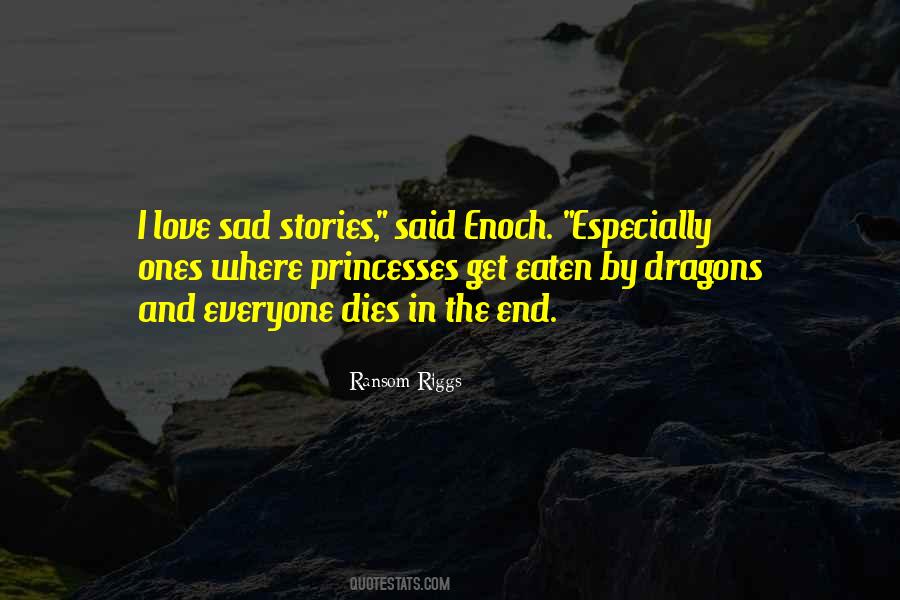 #78. I love performing in the U.K. Everyone is always up for it and brings all their energy to the dance floor. - Author: Tiesto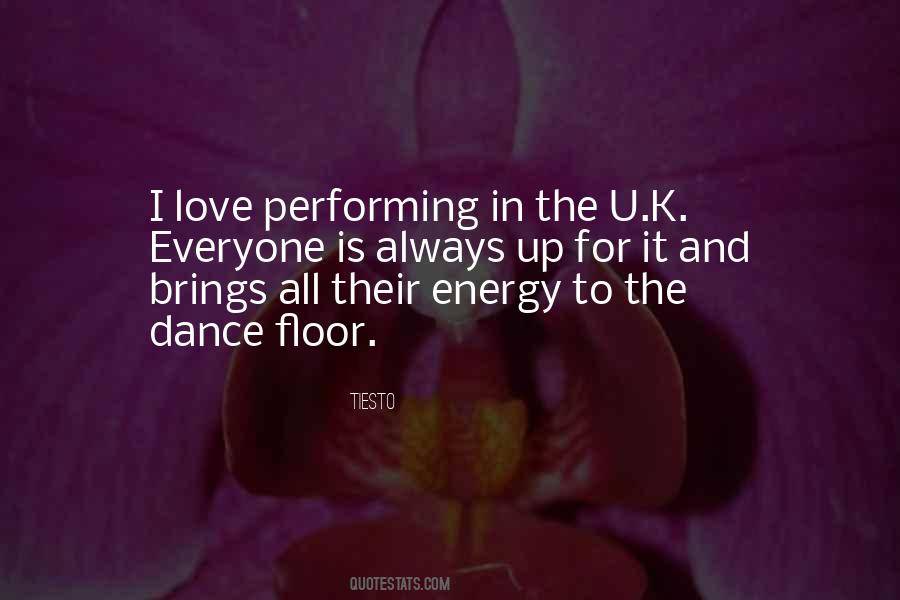 #79. When I die, I need to know that I did everything I've ever wanted to do, and I've seen everything I've ever wanted to see, and I've loved everyone I've ever wanted to love. - Author: Colleen Hoover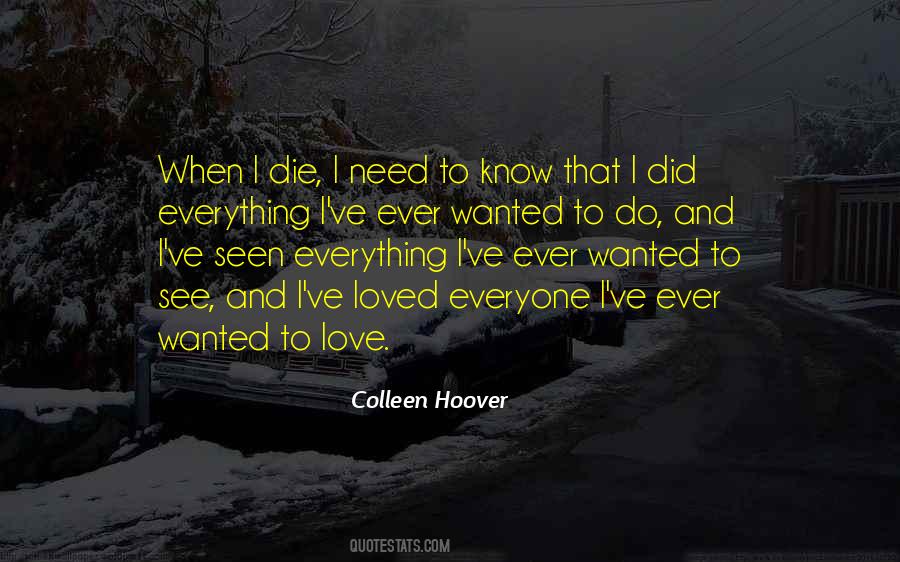 #80. Everyone thinks that they are intelligent even though there is no sign of intelligence. - Author: Debasish Mridha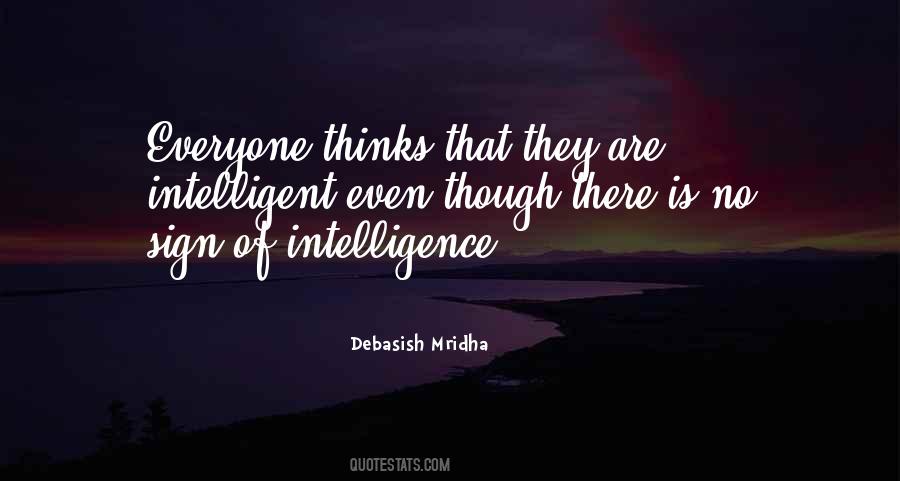 #81. Everyone is desirous of his own pursuits, and loves
To spend his time in his accustomed art. - Author: Ovid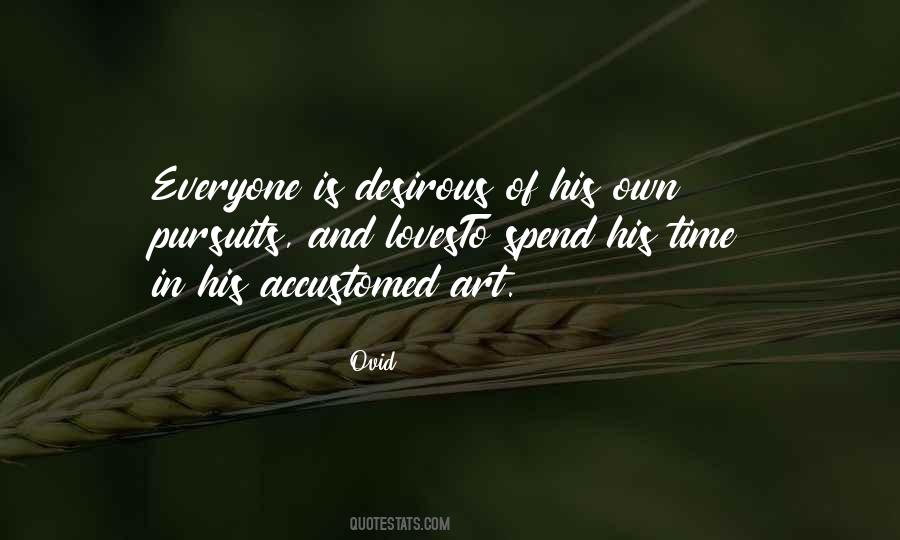 #82. We support each other in the Coppola family. We love the idea of everyone getting his place in the sun. - Author: Francis Ford Coppola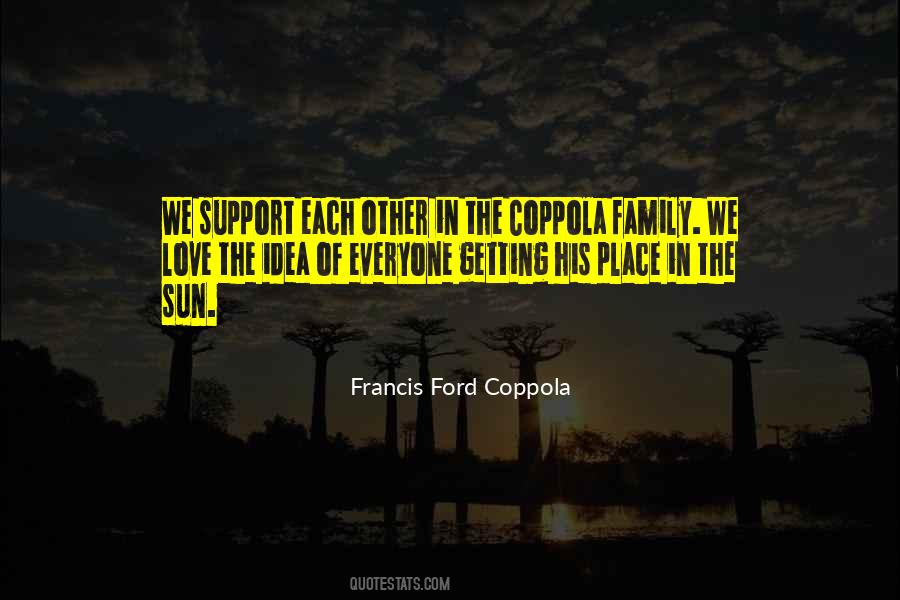 #83. Life was like that. Everyone loved the wrong person who loved someone else or didn't love at all. - Author: K.M. Peyton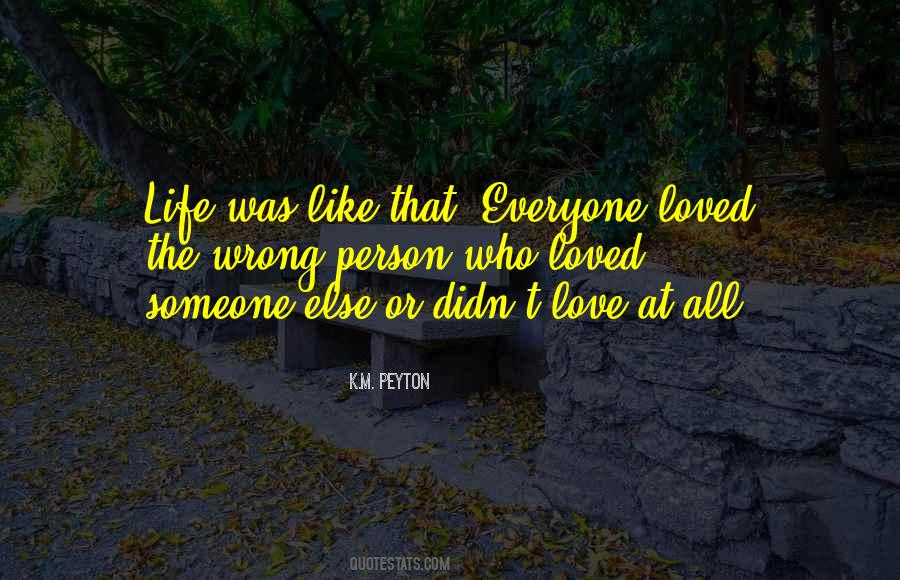 #84. Edward shook his head. "I'm going to do the same thing with Miss Marshall that I do to everyone I love. I'm going to leave before I can do her harm."
Patrick looked at him, his mouth quirking skeptically.
"I will," Edward said. "Just as soon as I can get everyone else to leave her alone. - Author: Courtney Milan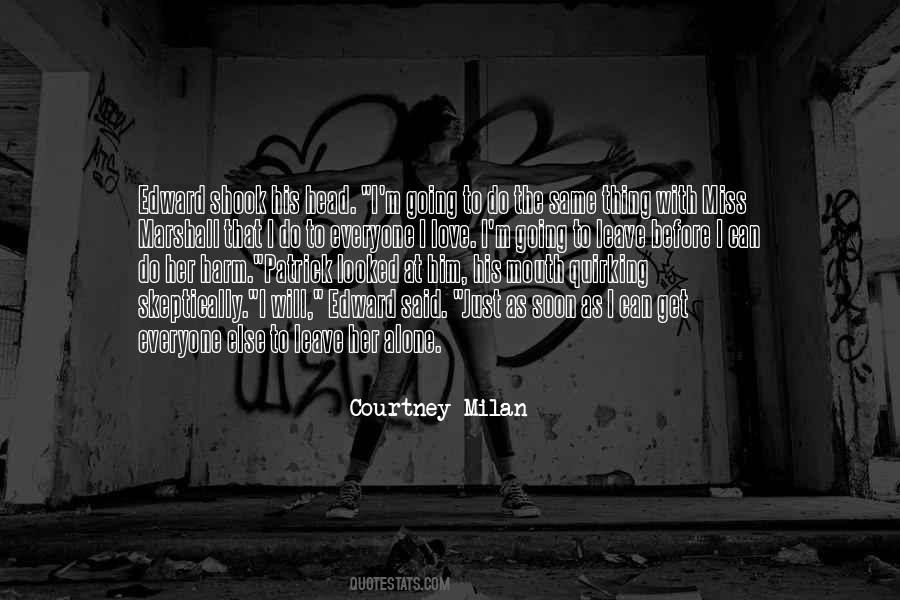 #85. I am amazed about how everyone wants to know about my love life. They whisper to me, 'Tell me the truth? Is it true?' Who cares? Because we have this job, we are to say to everybody what we do, or with whom we sleep? It's a bit absurd, but that's why everybody lies so much. - Author: Penelope Cruz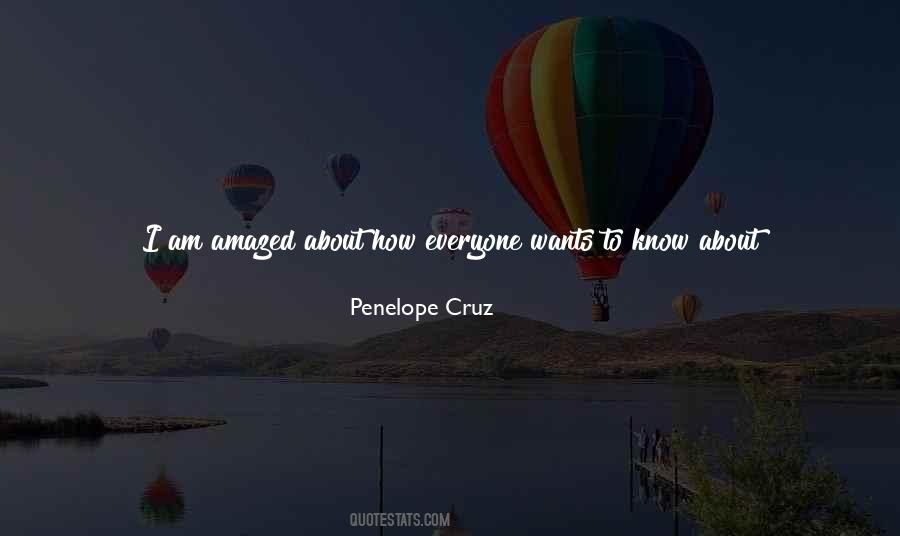 #86. I love Naples, Florida! Although, I'm so far behind everyone else there. After all, I'm still wearing my first face! - Author: Angelina Assanti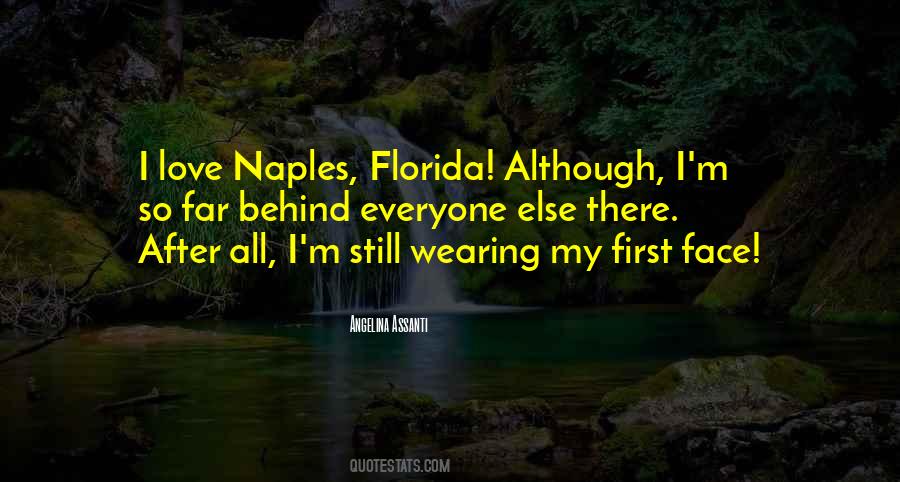 #87. Everyone says that getting over somebody 'just takes time' and that one day it will stop hurting and the door will open for you to move on. We are also told that love is eternal; something extraordinary that will stay with you forever... The contradiction is immense. - Author: Natasha Preston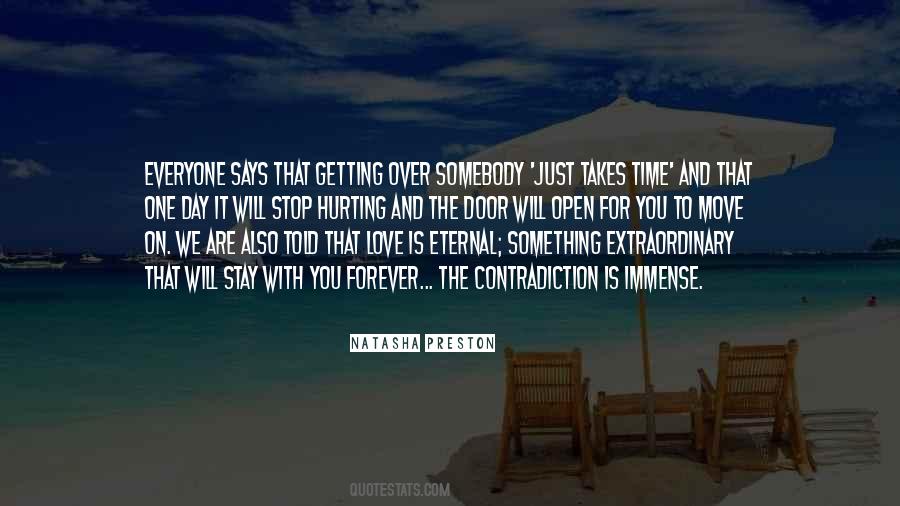 #88. Everyone declares that love is irrational, and yet everytime this statement is proven correct, they profess amazement. They seem to assume that love will make an exception in their case. It never does. - Author: Jessica Zafra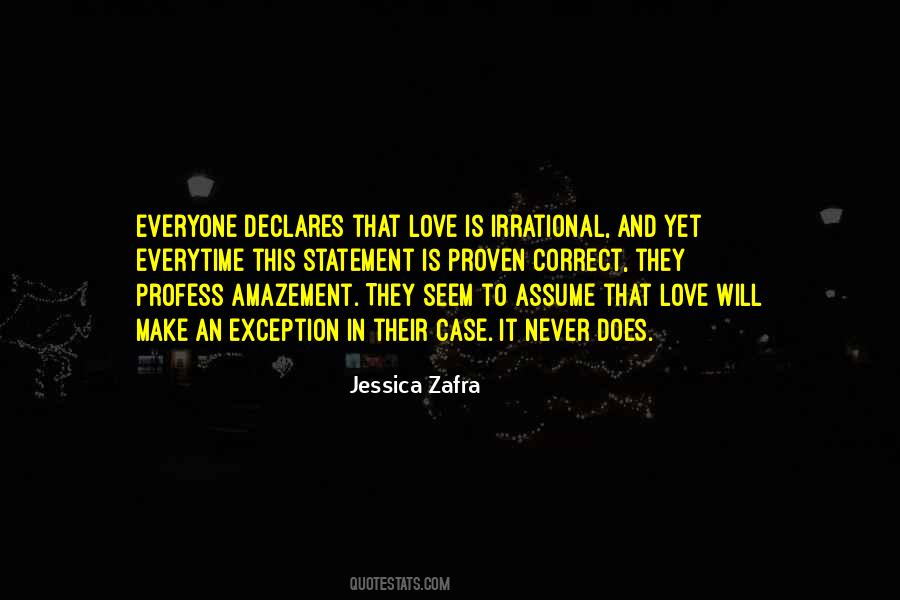 #89. I'd love to open a restaurant that changes every month. One month it would be a mom and bar spaghetti-and-meatball, Red Sox place, and the next it would be a British pub, and everyone gets in a fight. - Author: Graham Elliot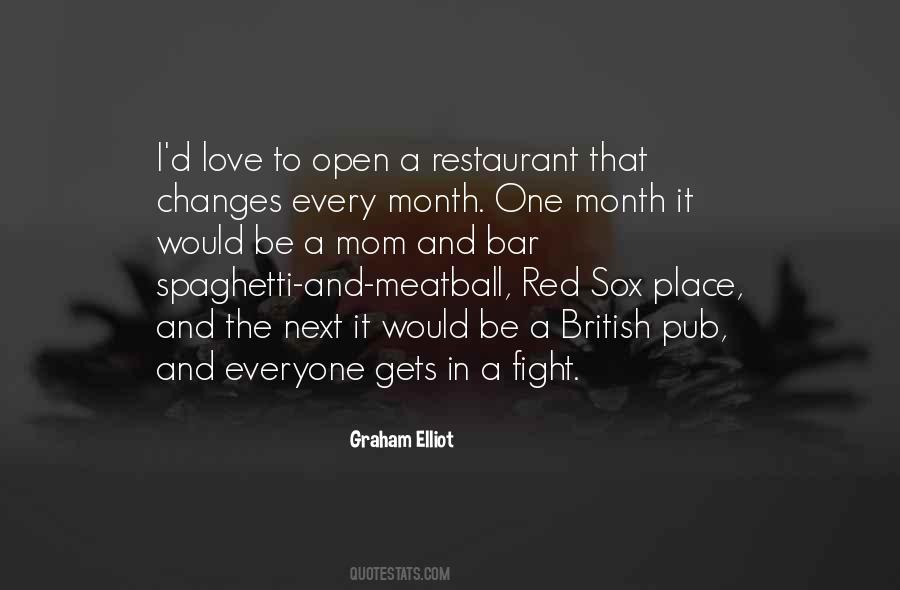 #90. You see them," James said. "The way they all love one another. I used to think everyone loved that way. The way it is in fairy tales. I used to think that love was giving and generous and good. - Author: Cassandra Clare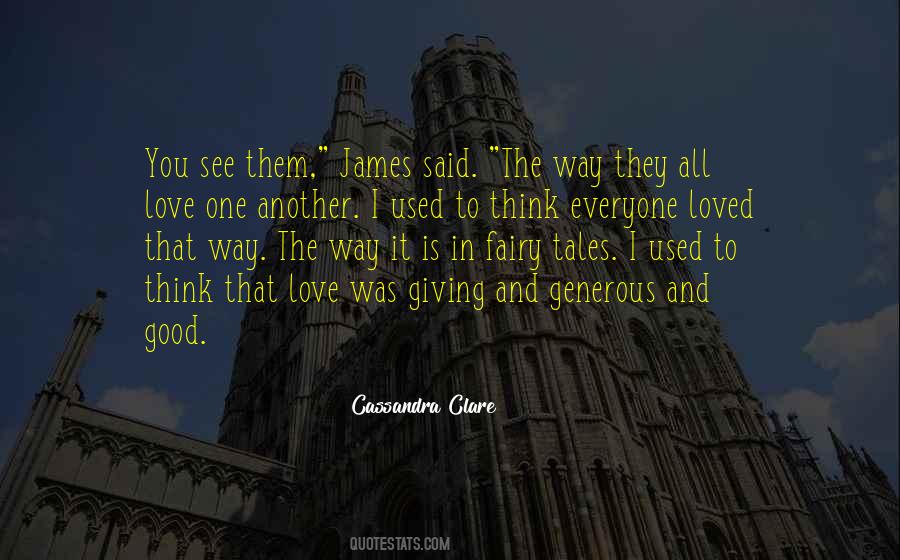 #91. He is like a forbidden fruit, attracting everyone around him into the paradise of pleasure. I know the consequences of trying this fruit, but still, I am tempted to take the risk. - Author: Samreen Ahsan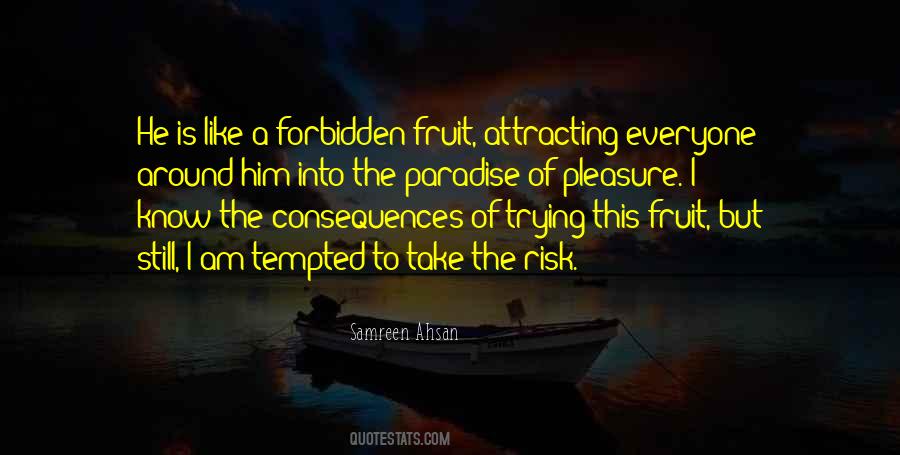 #92. Everyone I know, men and women alike, would love to see the world changed so that boys and girls, men and women are valued equally for what we contribute, despite the differences in how our brains and bodies work. - Author: Cris Mazza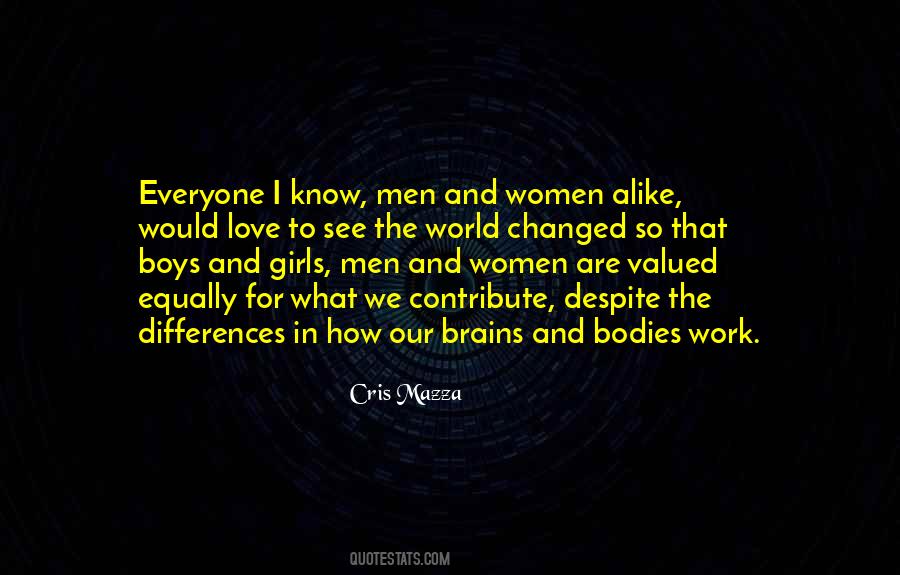 #93. I have always been a fire, and everyone I loved walked away as ashes, until I met a phoenix who was born to love flames. - Author: Jenim Dibie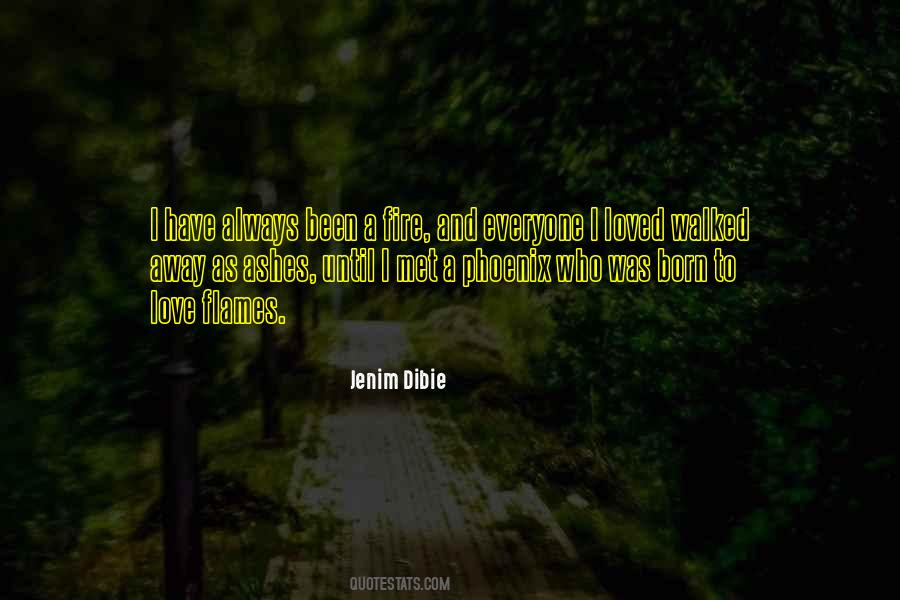 #94. Are you guys, like, in love? Brian asked in a girl voice.
Alexis and Jason locked stares because even though everyone had started laughing at Brian's jibe, the word was there, hanging between the two of them, waiting to be grabbed for their personal use. - Author: Lindsay Chamberlin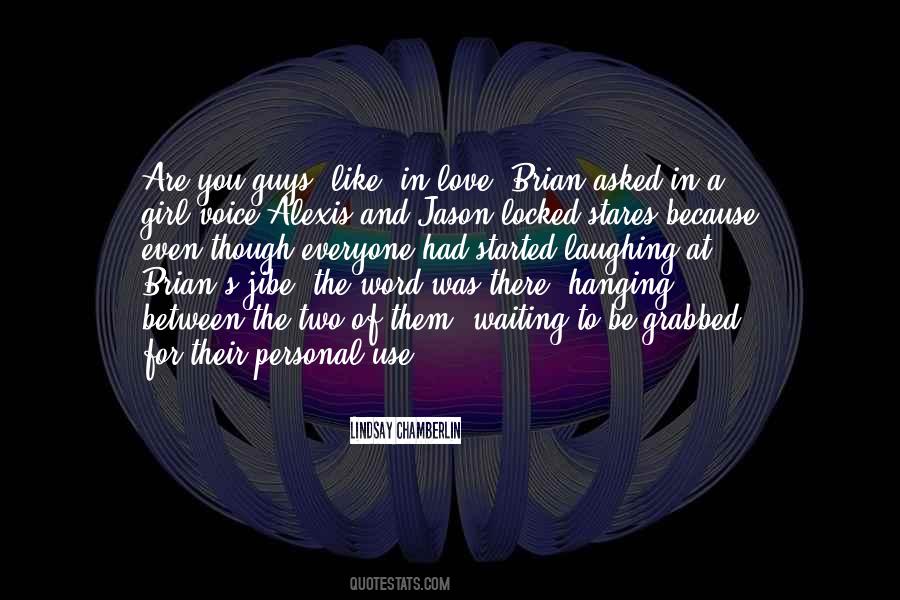 #95. Show love, tolerance and respect to everyone. - Author: Lauren Faust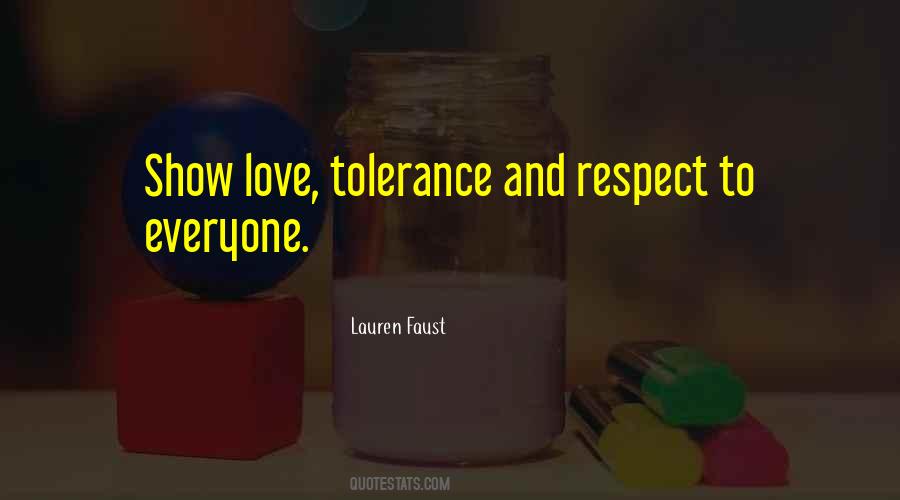 #96. I love how everyone thinks it's so quaint and childlike of me to expect a modicum of privacy around here.
-Remy "Thirteen" Hadley - Author: House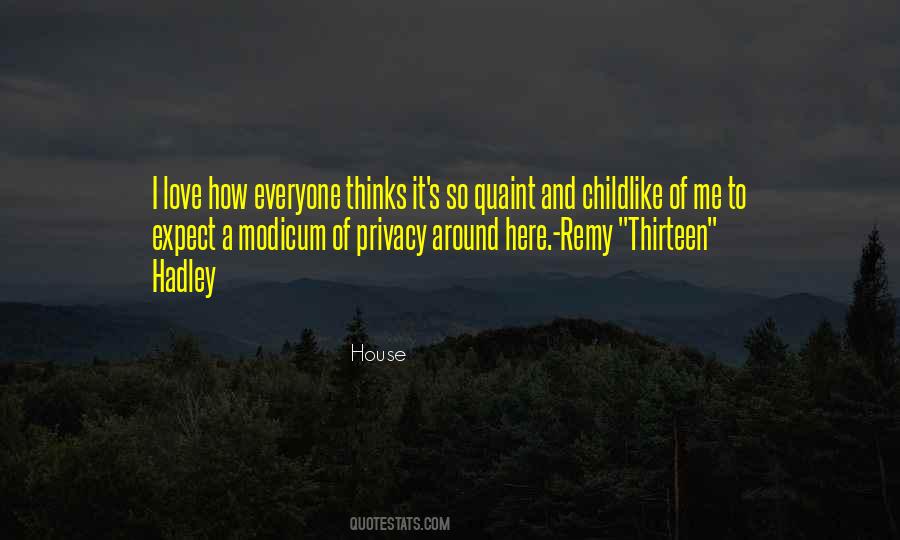 #97. Love: allowing everyone and everything to Be exactly as they are(the perfect and complete fulfillment of their essence and potentiality). Be Love... - Author: Maximus Freeman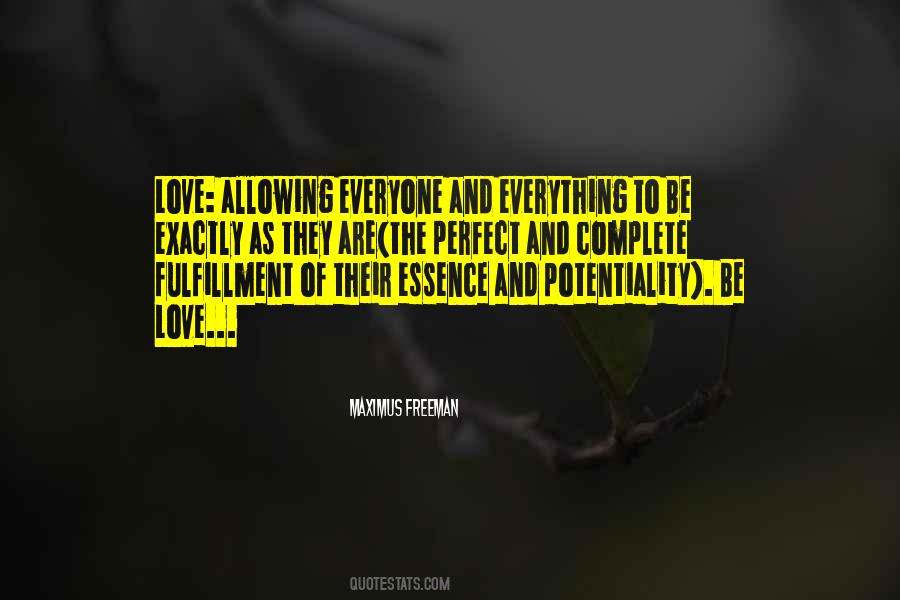 #98. Everyone needs love, never hurt a living thing [and] don't worry about the choices you make because everything will be fun because life is a closet filled with pool toys, - Author: Amy Poehler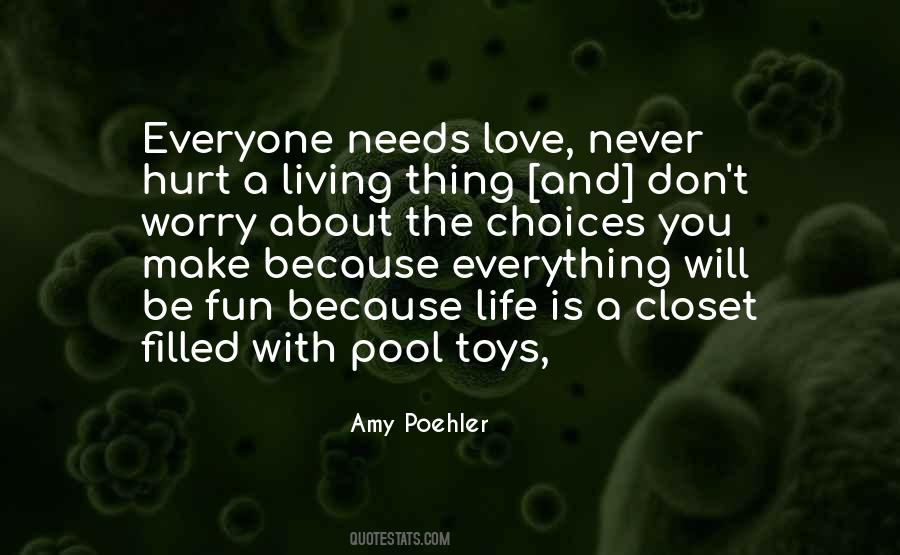 #99. I can't wait to design the performance. I want to make a moment that is about much more than me. Performing in space is such an honor. I want to challenge myself to come up with something that will not only bring everyone together but will also have a message of love that blasts into the beyond. - Author: Lady Gaga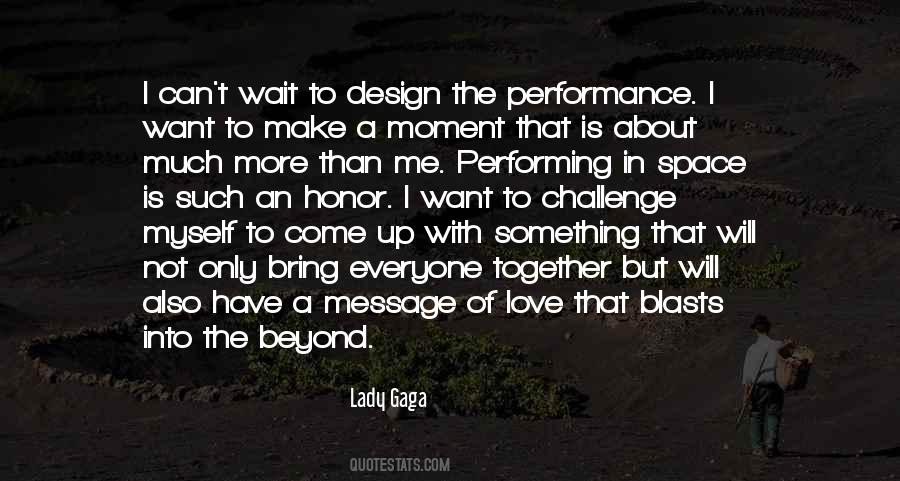 #100. I'd never seen that look on another face before, had never identified it in another person. I'd only met with it in fiction. But everyone falls in love with Holden Caulfield when they're sixteen. They read Catcher in the Rye and don't feel so alone. - Author: Tiffanie DeBartolo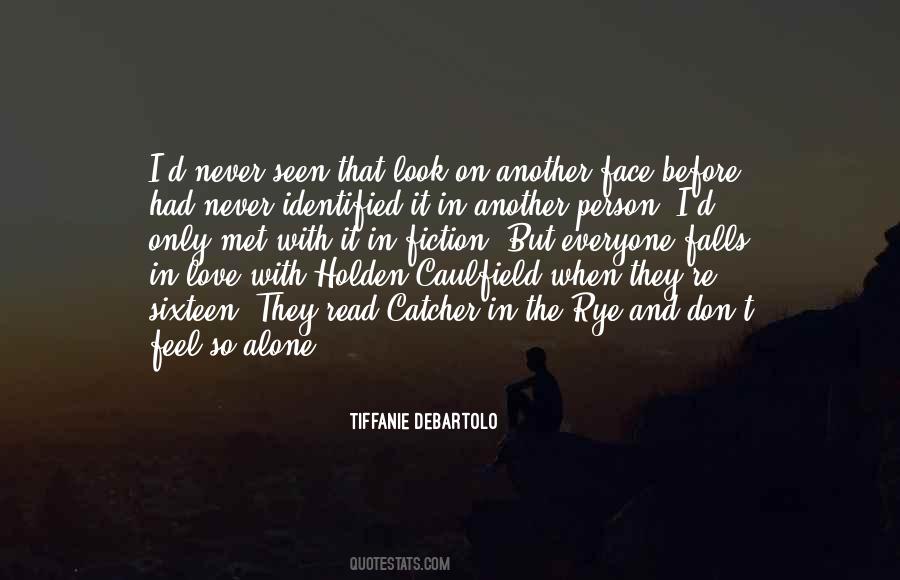 Famous Authors
Popular Topics