David McCullough Jr. Famous Quotes & Sayings
Browse top 5 famous quotes and sayings by David McCullough Jr.. Read & share David McCullough Jr. quotes pictures with friends. Free using on Facebook, Twitter, blogs.
Top 5 David McCullough Jr. Quotes
#1. Develop and protect a moral sensibility and demonstrate the character to apply it. Dream big. Work hard. Think for yourself. Love everything you love, everyone you love, with all your might. And do so, please, with a sense of urgency, for every tick of the clock subtracts from fewer and fewer. - Author: David McCullough Jr.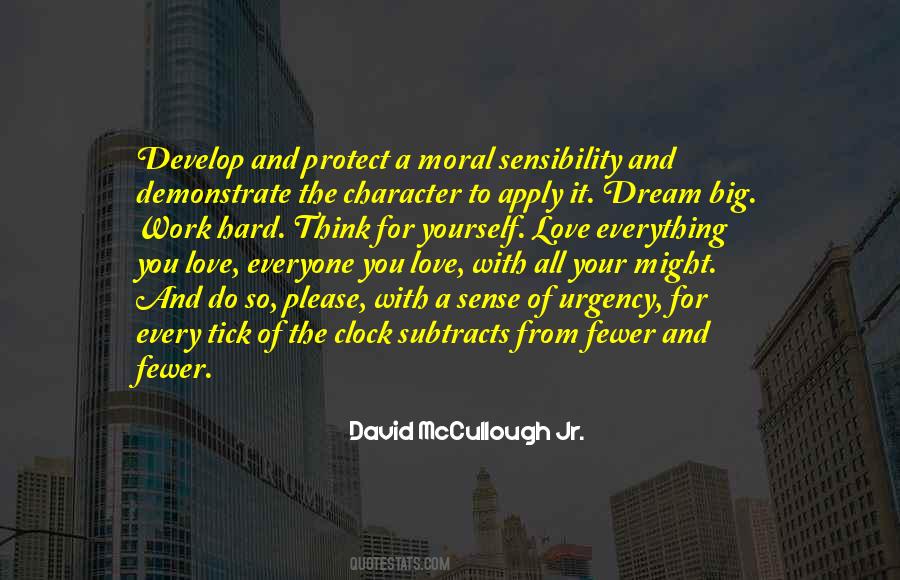 #2. Books, for example, the accrued capital of the human experience, all the wealth of the human mind, books help you think bigger and better, therefore you are bigger and better. You should read, then, all the time, wherever your interests take you. It's too important not to. - Author: David McCullough Jr.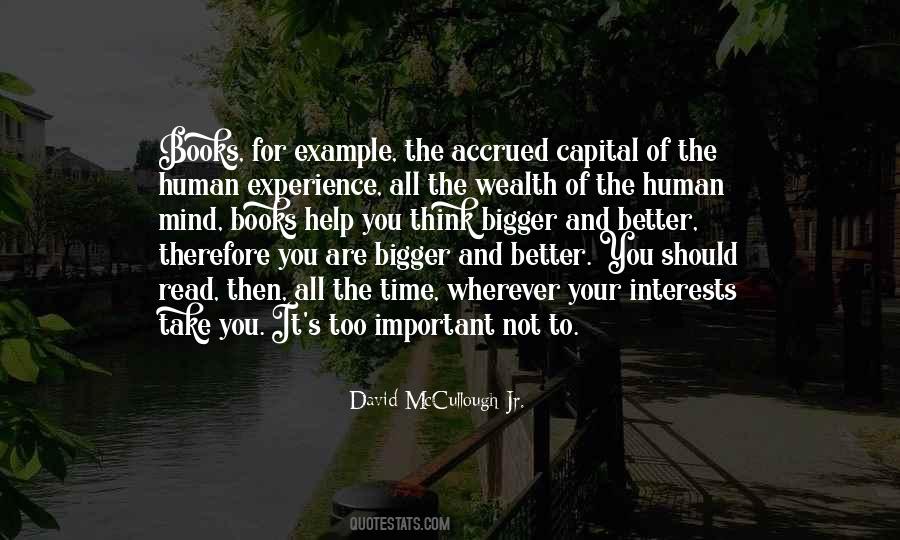 #3. And read ... read all the time ... read as a matter of principle, as a matter of self-respect. Read as a nourishing staple of life. - Author: David McCullough Jr.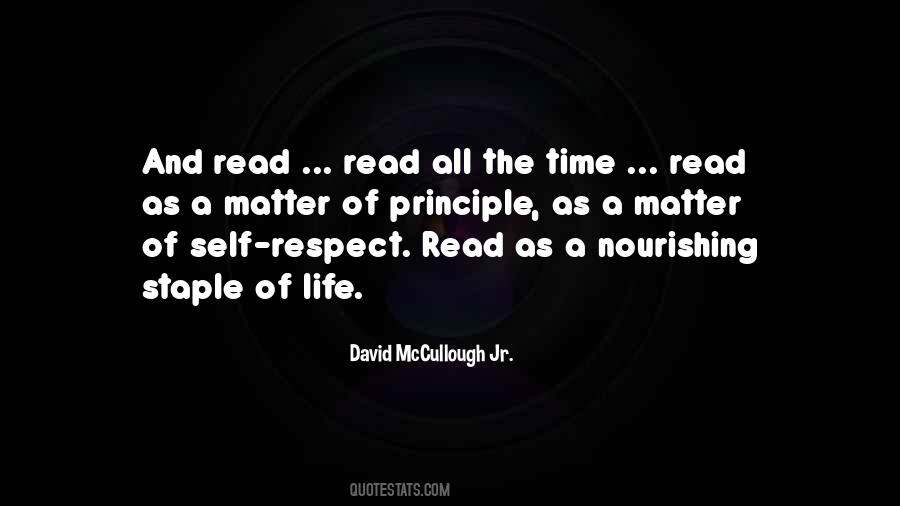 #4. The fulfilling life, the distinctive life, the relevant life is an achievement. To do whatever you do for no reason other than you love it and believe in its importance. - Author: David McCullough Jr.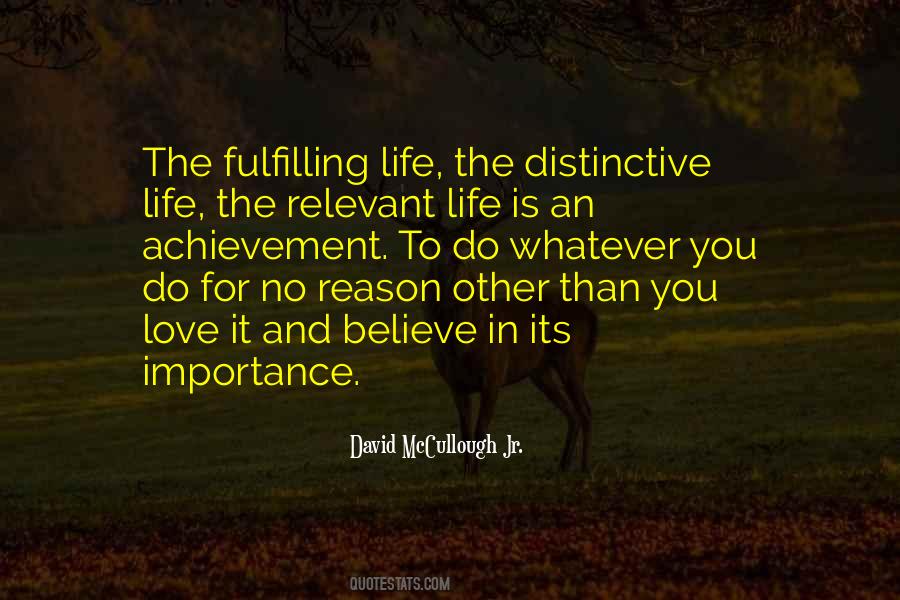 #5. Climb the mountain not to plant your flag, but to embrace the challenge, enjoy the air and behold the view. Climb it so you can see the world, not so the world can see you. - Author: David McCullough Jr.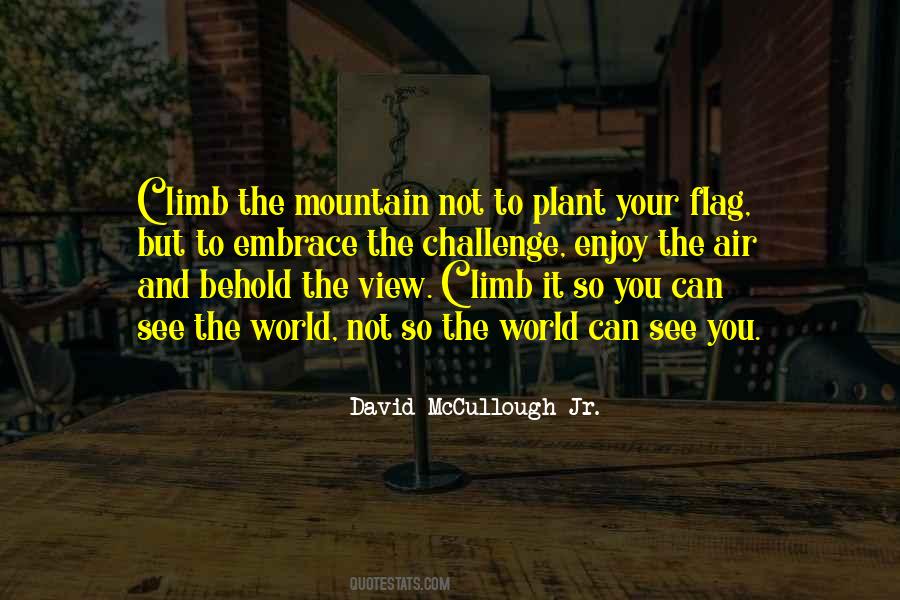 Famous Authors
Popular Topics