List of top 100 famous quotes and sayings about lessons in life to read and share with friends on your Facebook, Twitter, blogs.
Top 100 Quotes About Lessons In Life
#1. We learn about life by exploring the texture and depth of space that composes our private inner world. In solitude we revisit our wounded feelings, sins, doubts, and deepest despair, replay poignant memories of loved ones, project what we are becoming, and ascertain the purpose of our being.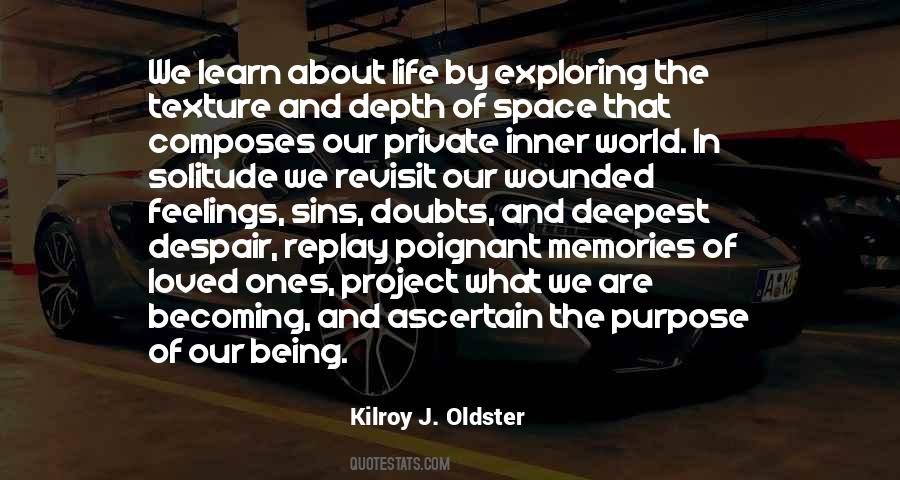 #2. Where does your soul walk? Does it walk in the sunlit woods or hide in the shadowy forest?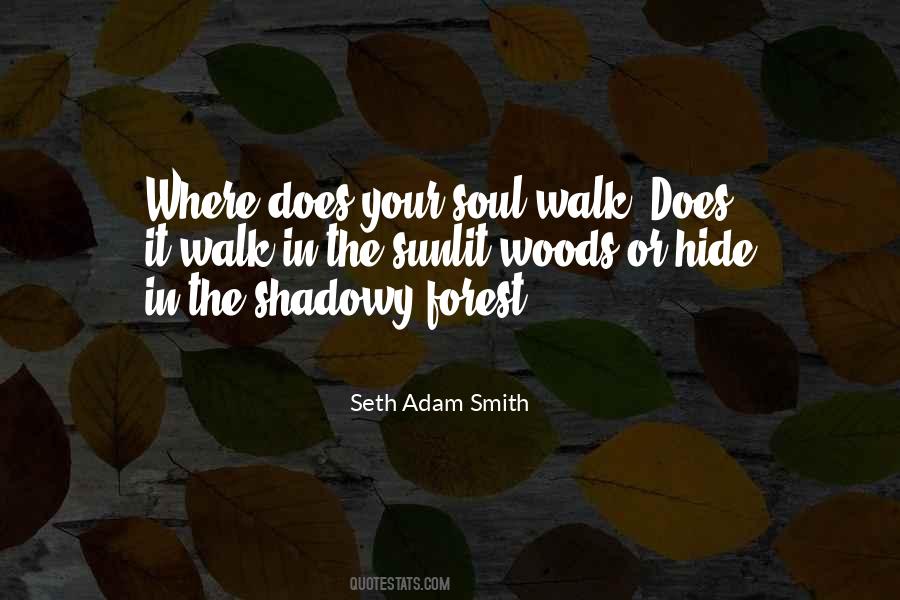 #3. The only way to get what you want is to admit you don't really know what you want. But in the end, or course, you never truly get what you want. So just enjoy the ride.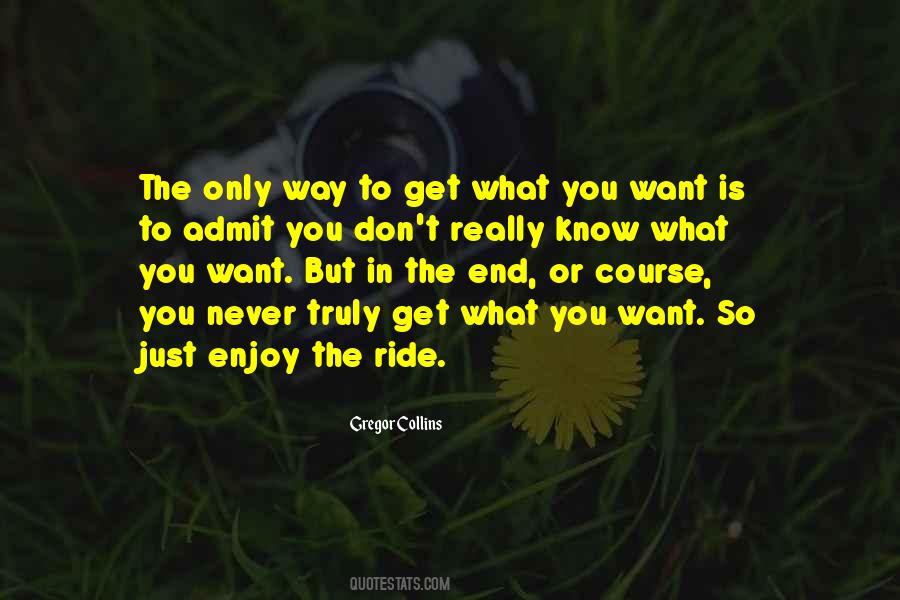 #4. The belief in death leads meditating about life; meanwhile, the belief in life leads you thinking about death.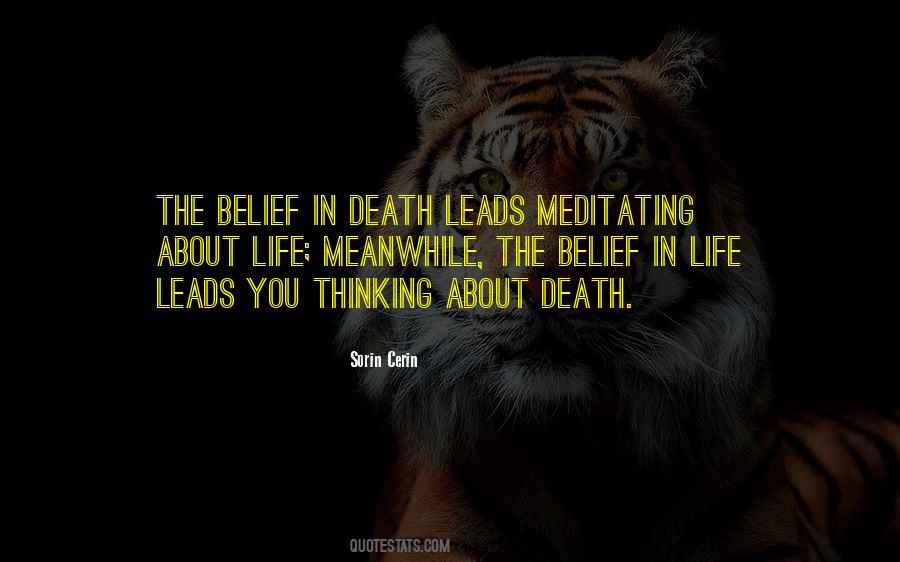 #5. I knew a kid who stuck a knife in the toaster on a few occasions. He learned it hurt. He grew up to be a great electrician.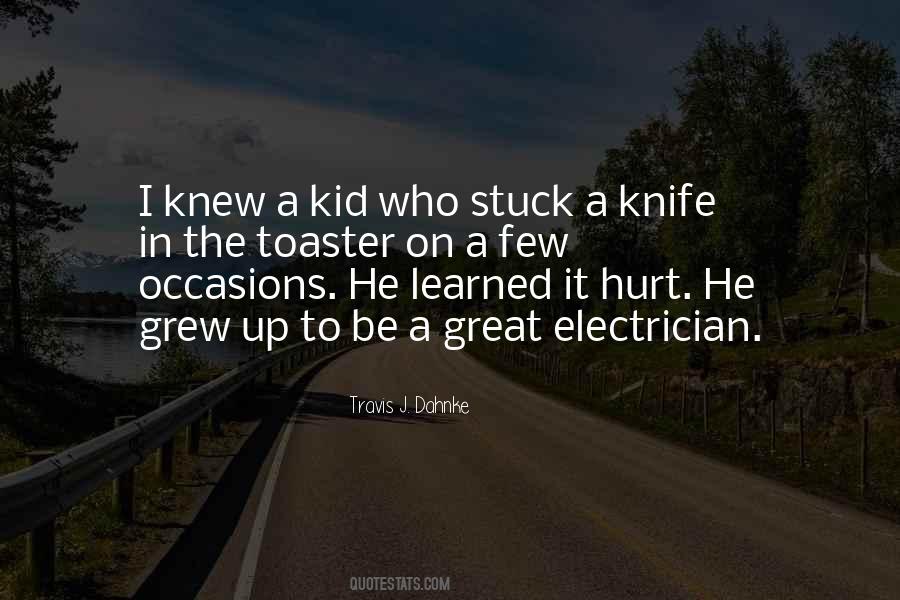 #6. The problem with falling in love is falling back out of it again, usually because you've fallen in love with a lie. That happens as often as not.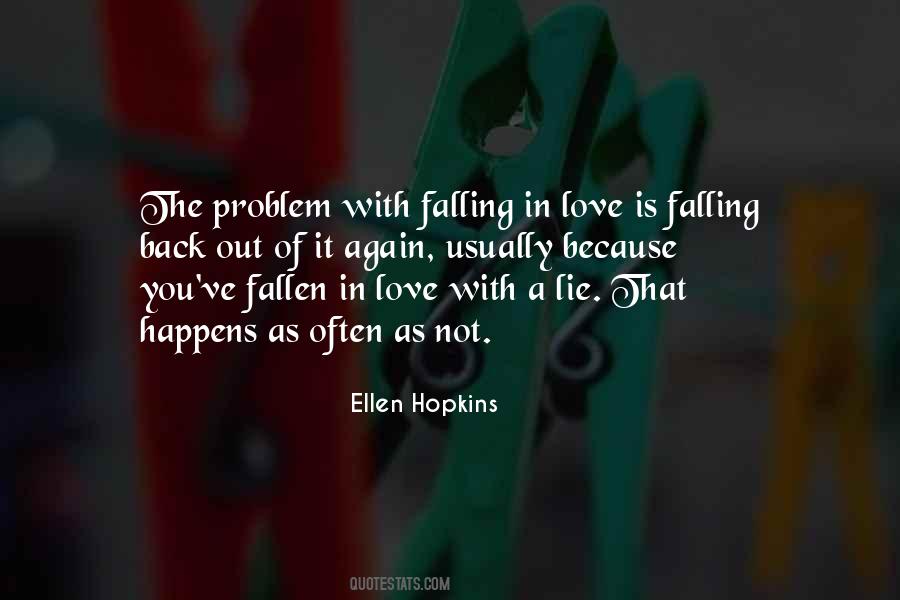 #7. Everyday in your life is eventually the last one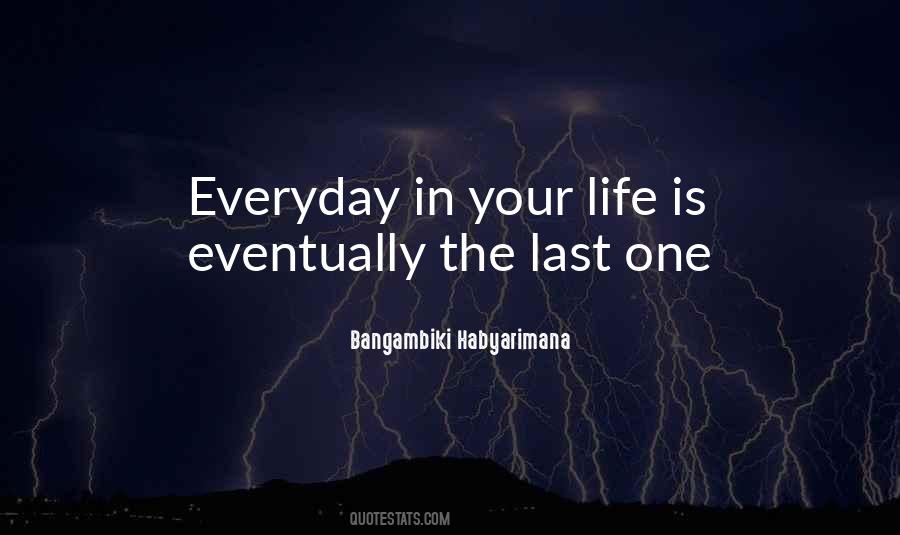 #8. In 1963, while my brothers were engaged in their lives, I call this period of my life 'my character-building years.' I adhered to the saying, 'When the going gets tough, the tough get going.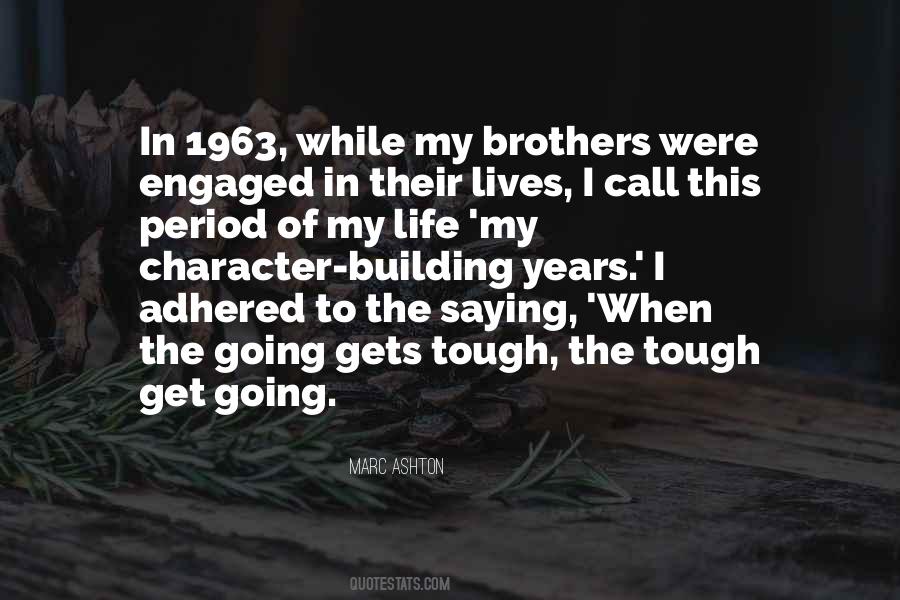 #9. We are like some particle in motion always moving and meeting other particle.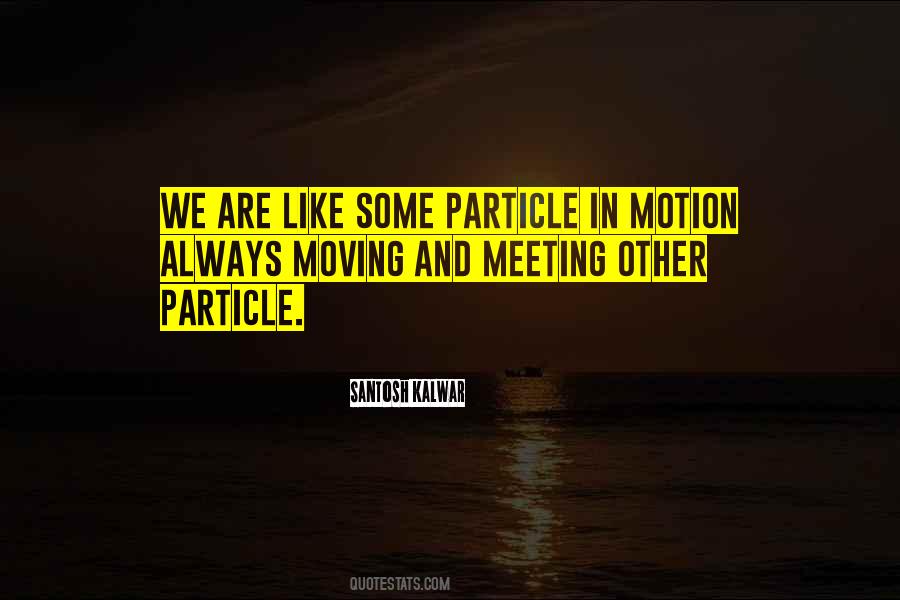 #10. Thank you Jonah."
He lowers his head at the break in my voice. I ignore the moisture in his eyes and pretend that mine don't sting.
"For what?" he whispers.
" For showing me that people can change. Even if it is one person out of a million.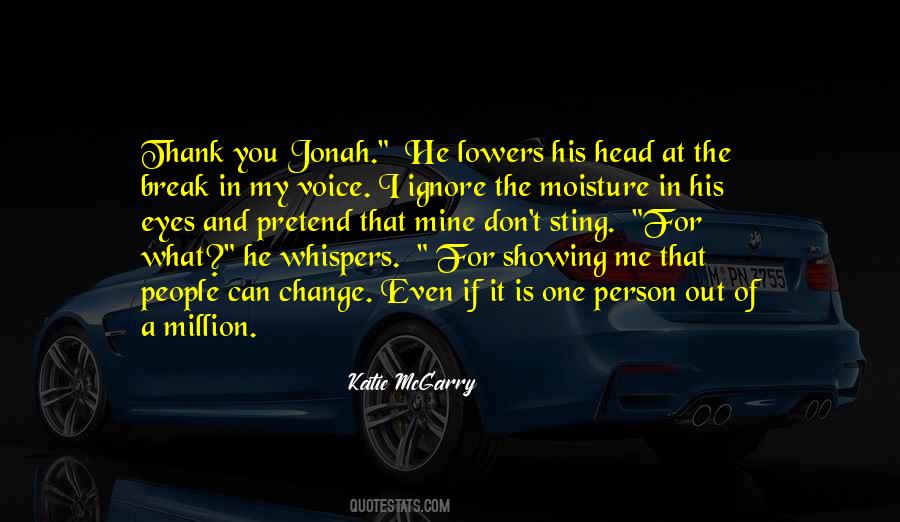 #11. If all this happened to you what paradigm might you develop? How might that paradigm affect you in terms of your life from that point on? What does this tell you about Abe? There are no failures, only lessons to be learned.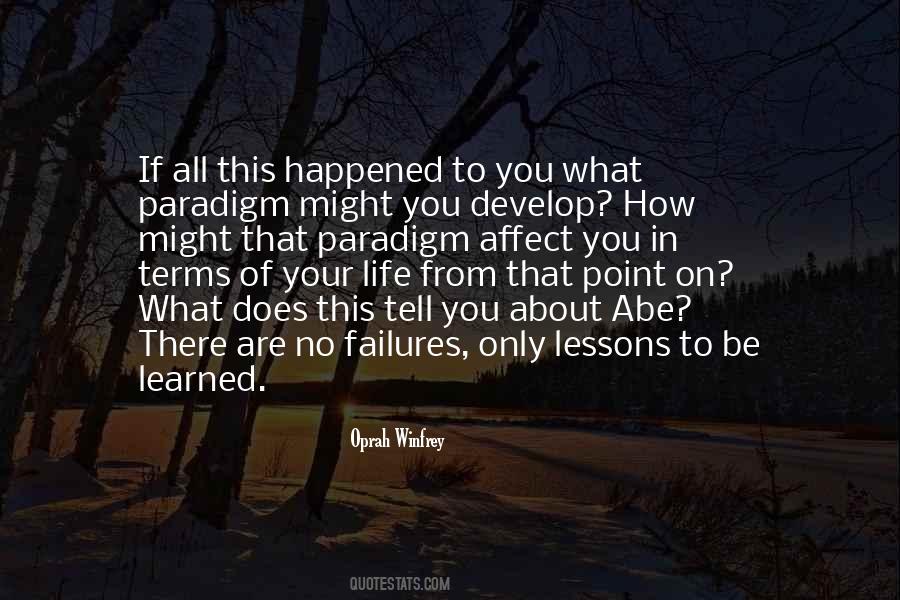 #12. God makes no mistakes. In all our trials and dramas there are lessons. Life is not a playground but a classroom. Our journey through life provides the course work and the tests needed for our education and development.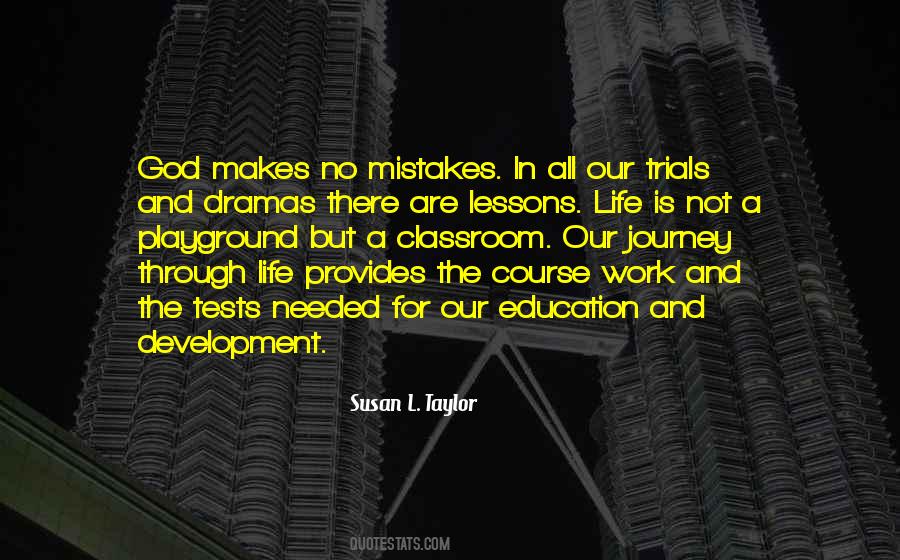 #13. But what help from these fineries or pedantries? What help from thought? Life is not dialectics. We, I think, in these times, have had lessons enough of the futility of criticism.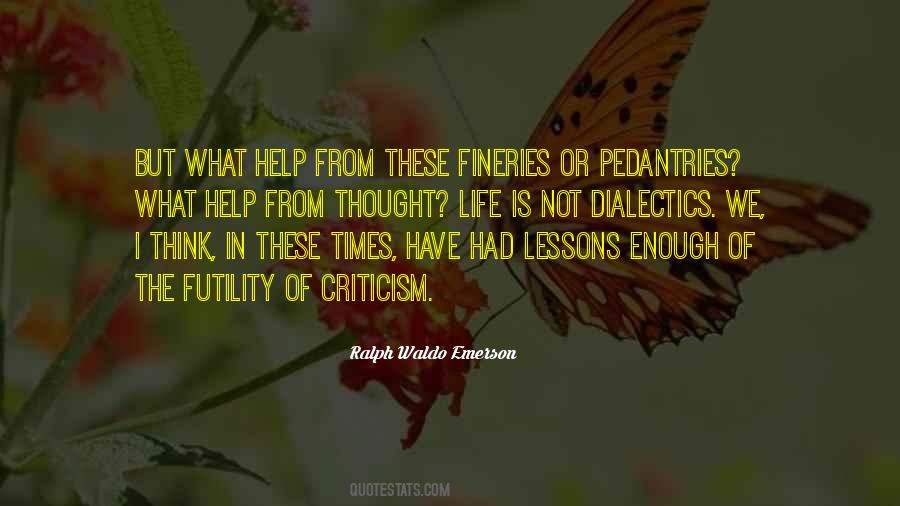 #14. Oh darling,
The darkness is a gift,
And when you realise this,
You will never be defeated
Again.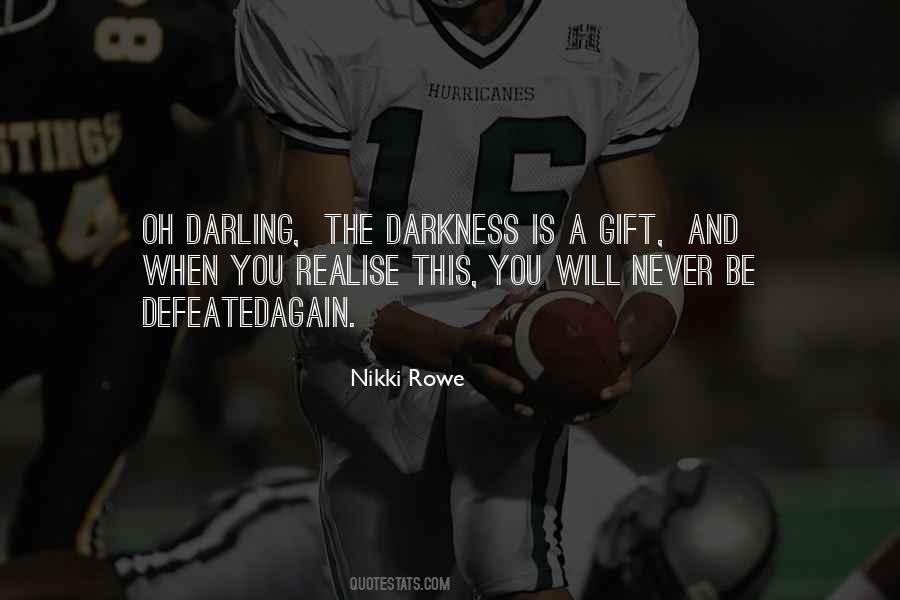 #15. Striving to live the ordinary life in a non-ordinary way.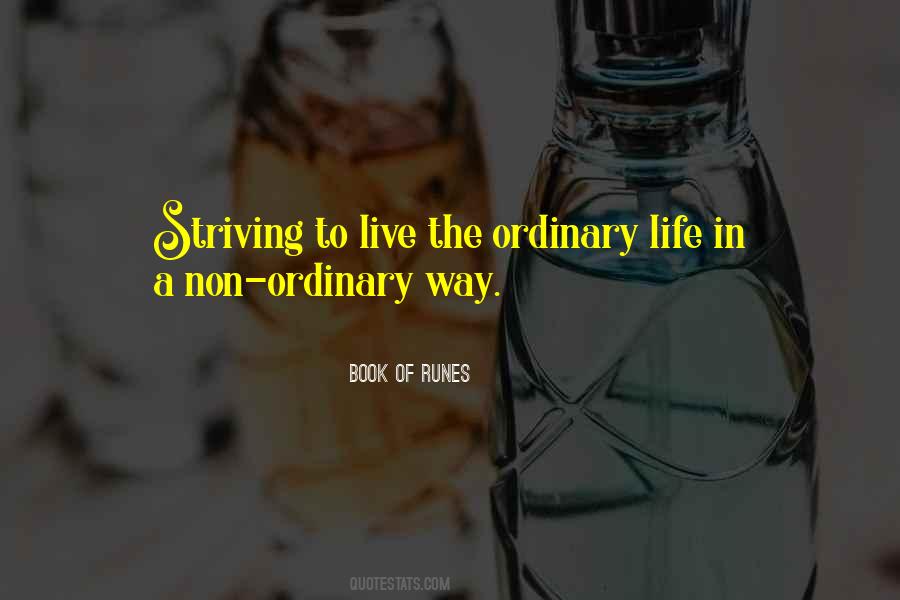 #16. Every experience in life enriches one's background and should teach valuable lessons.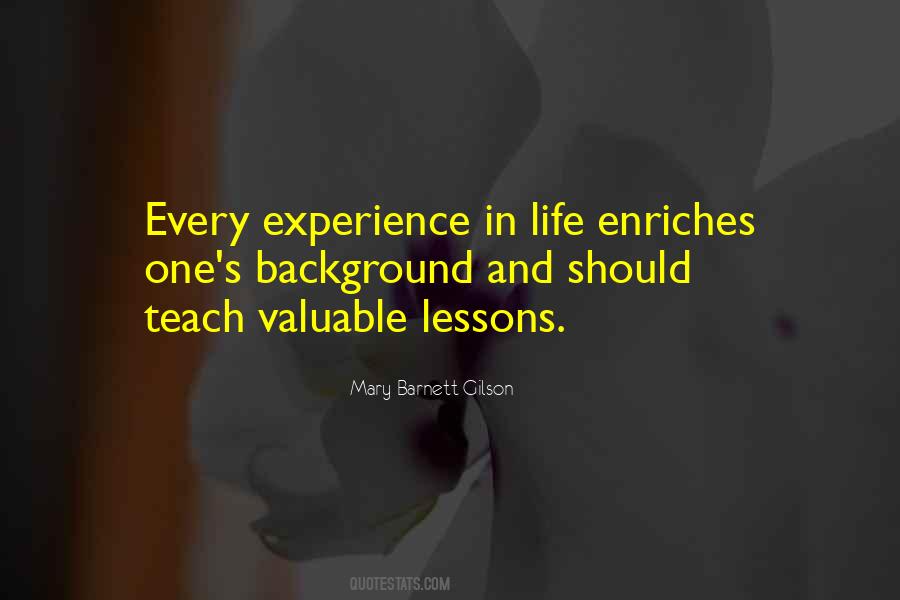 #17. The critical lessons in life hold sway whether you like it or not.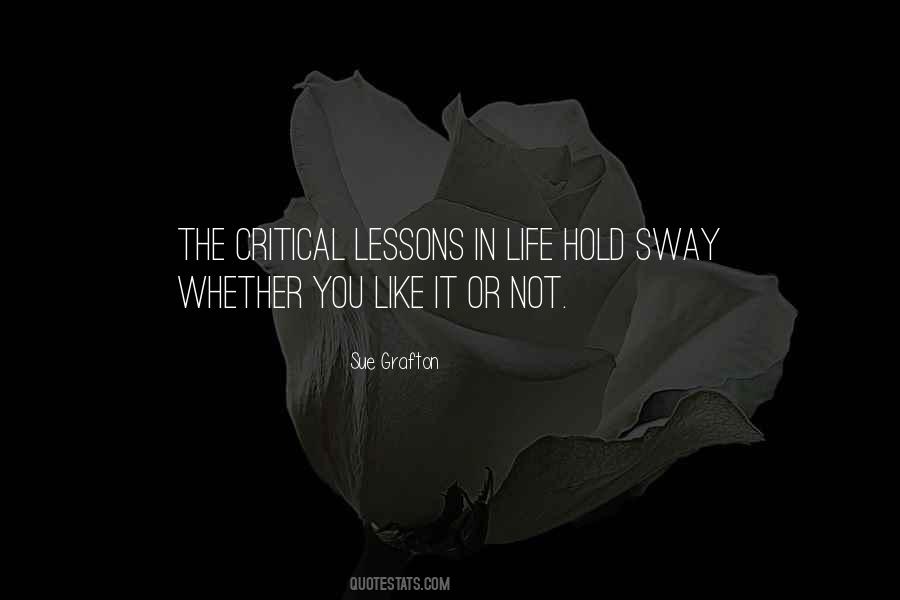 #18. If there's anything I've learned in my three centuries, it's that I would rather feel pain, sorrow, and misery than go through life feeling nothing. I have learned to cherish my humanity with all it's beauty and bile.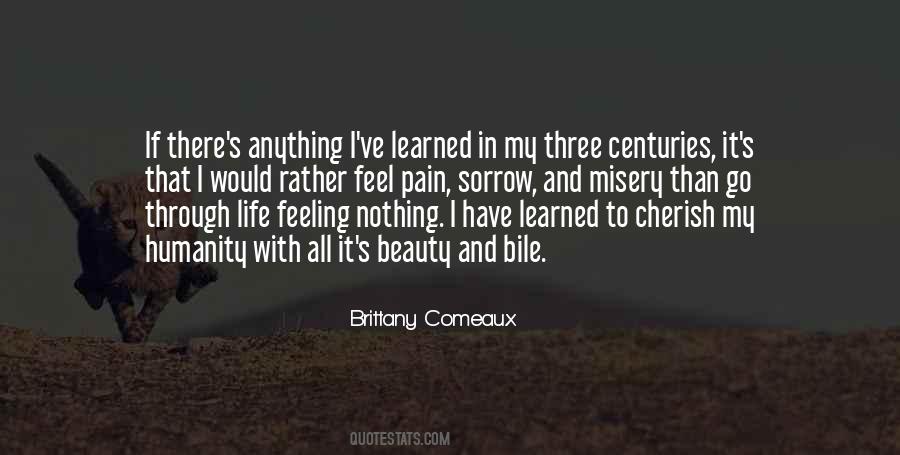 #19. My little brother and I took piano lessons at a young age and played music together later on in life just to play around at home until we decided to make a record. Eventually we started having more and more songs.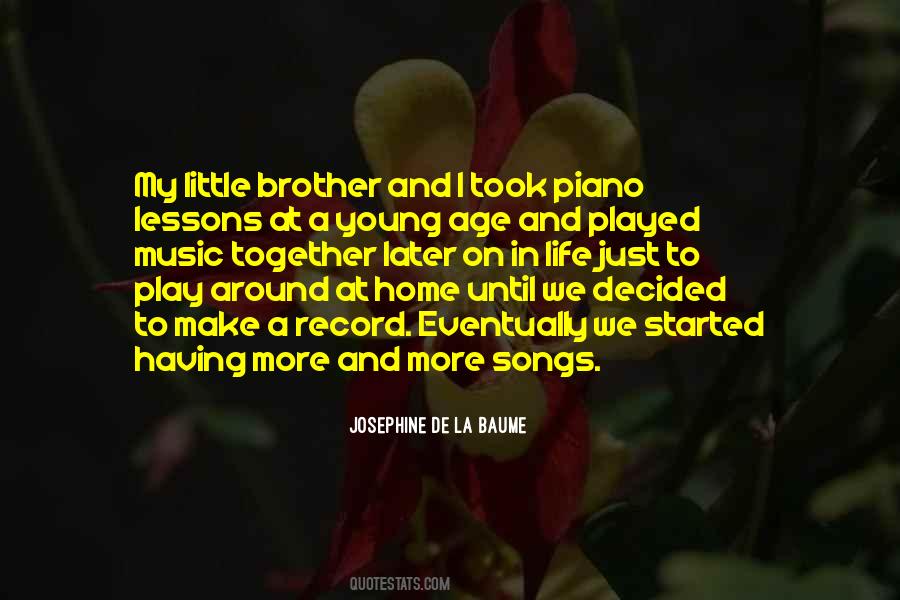 #20. I thought of all the hardships and people that I had lost in the past few days alone, but, most of all, I thought of how I didn't regret any of it.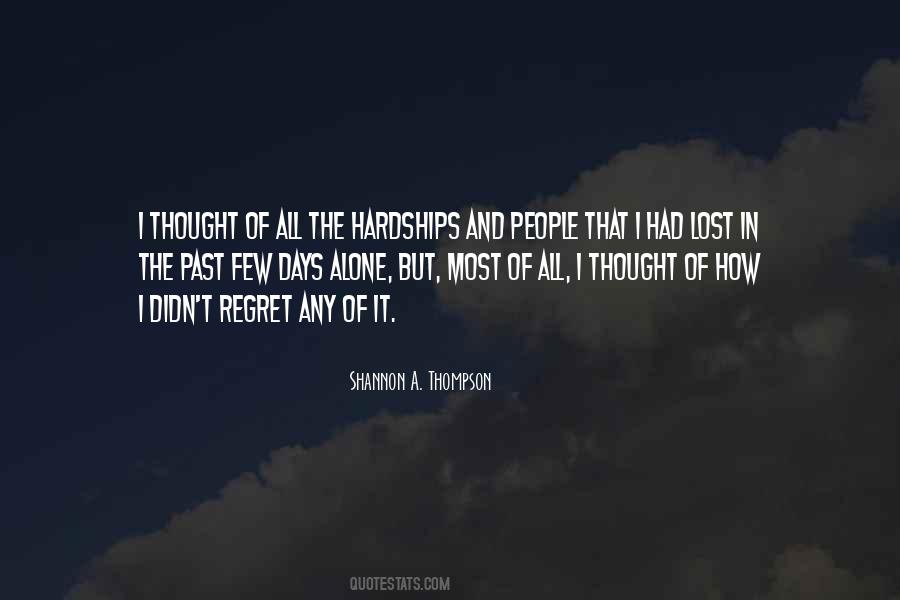 #21. When it is mid week, pause and ponder! The very single days we disregard are what become the very years we wished to have used effectively and efficiently. If we disregard today, we shall remember our had I know tomorrow. Time changes therefore think of the changing times.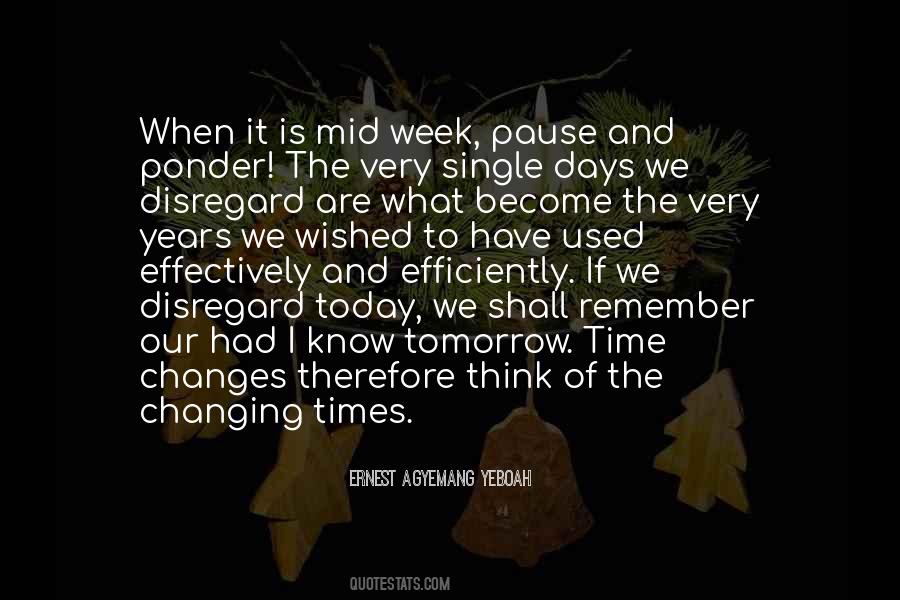 #22. Chain of envy linked them, showing each what was lacking in life, but offering also the consolation that happiness was present right next door, in the life of a neighbour, an element of the same society.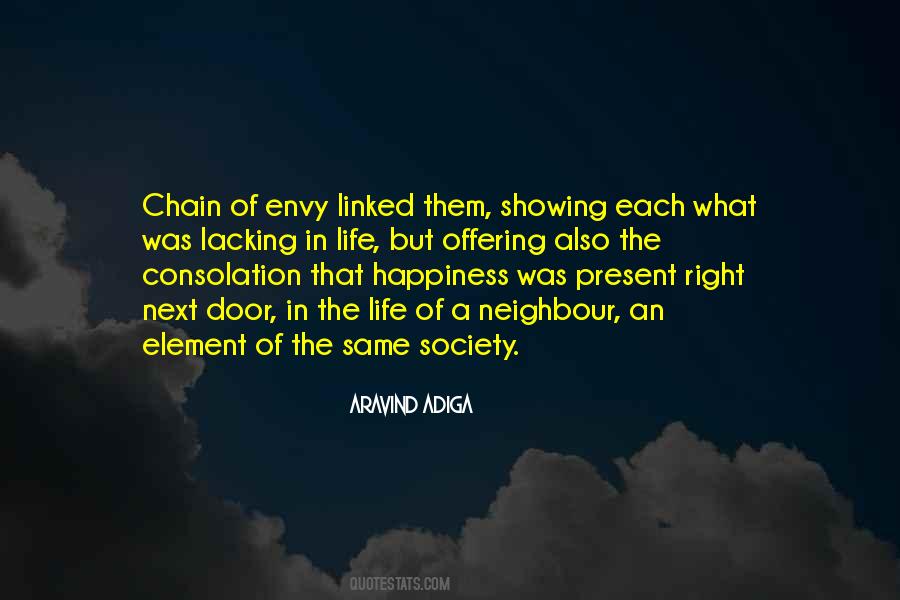 #23. There is nothing to fear. There is no such thing as death. Death has nothing to do with us. But you said something about being talented
that it makes one different. Now, that does have something to do with us. And talent in the highest and broadest sense means talent for life.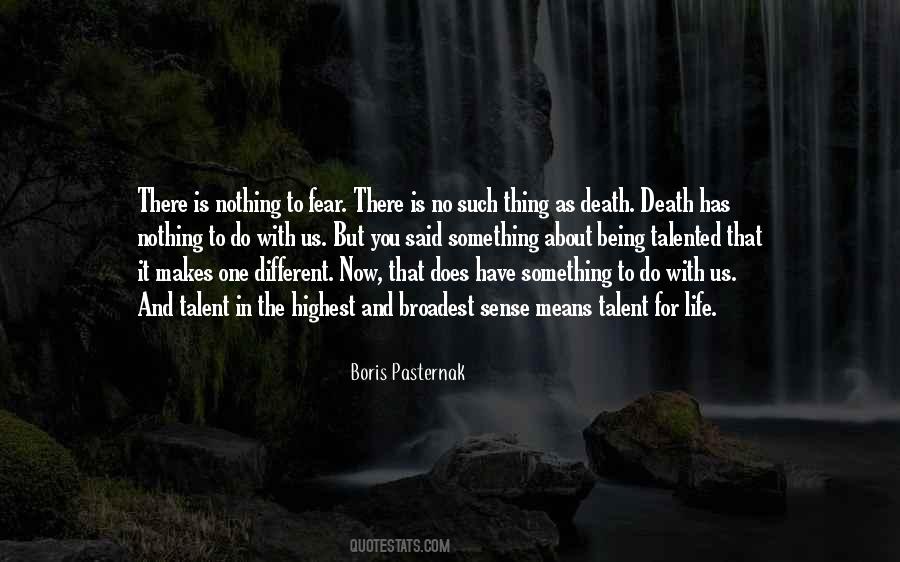 #24. From the tiniest experience of your daily life to your grand perception of the universe, in various situations, the human brain tends to create its own myth and stories.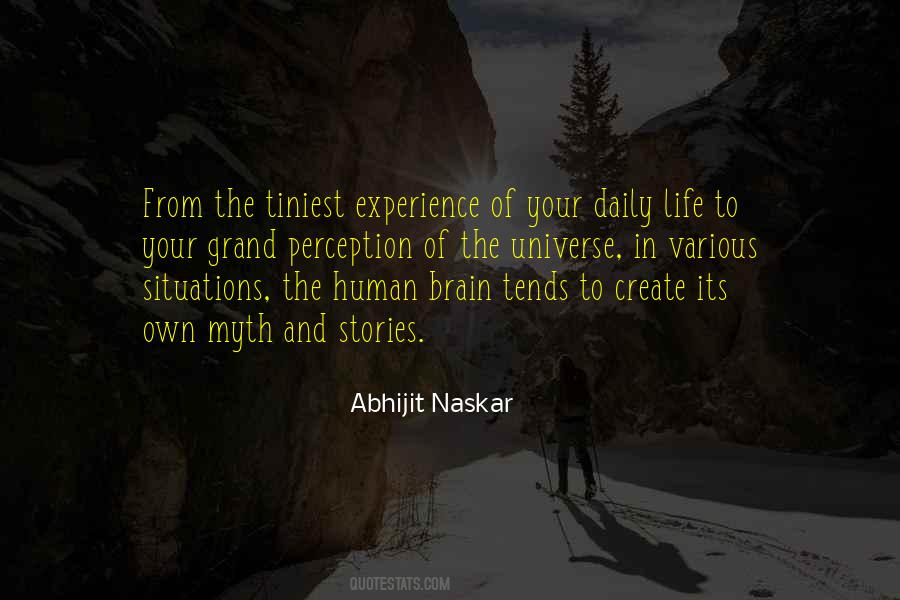 #25. Sometimes life may look complicated than it is, but you'll have to play it just the way it is and make it proper, the way you would wish it to be in your own words.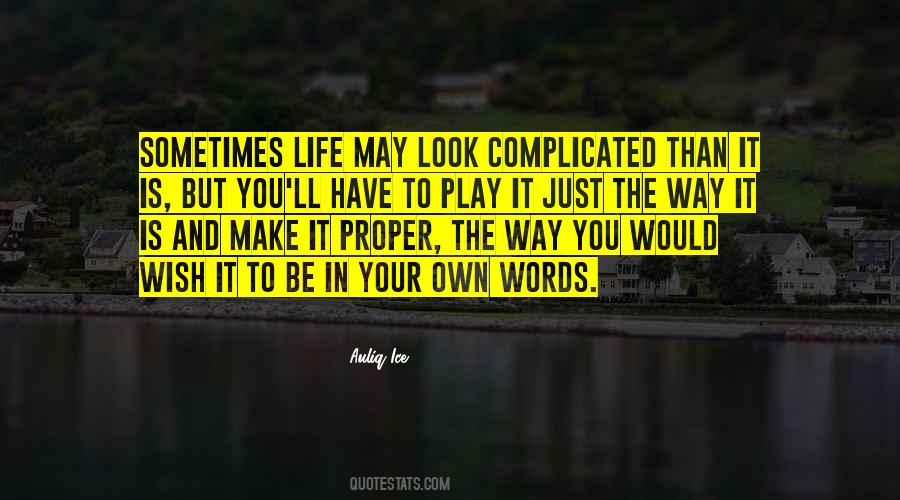 #26. You can't be yourself unless you accept the man in the mirror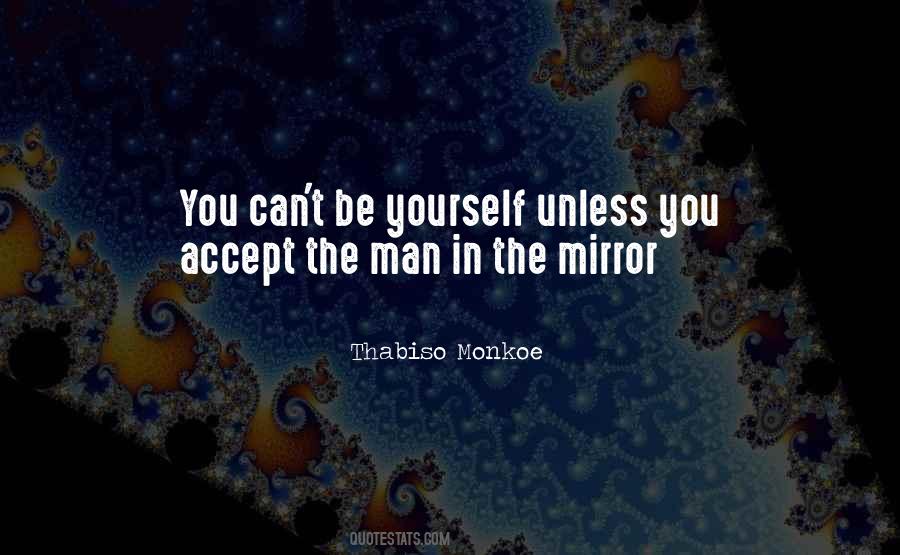 #27. The biggest thing we get out of it is seeing the kids smile. And hopefully we will also see that the lessons we're teaching - not only the fundamentals of hockey, but also the life values - are sinking in.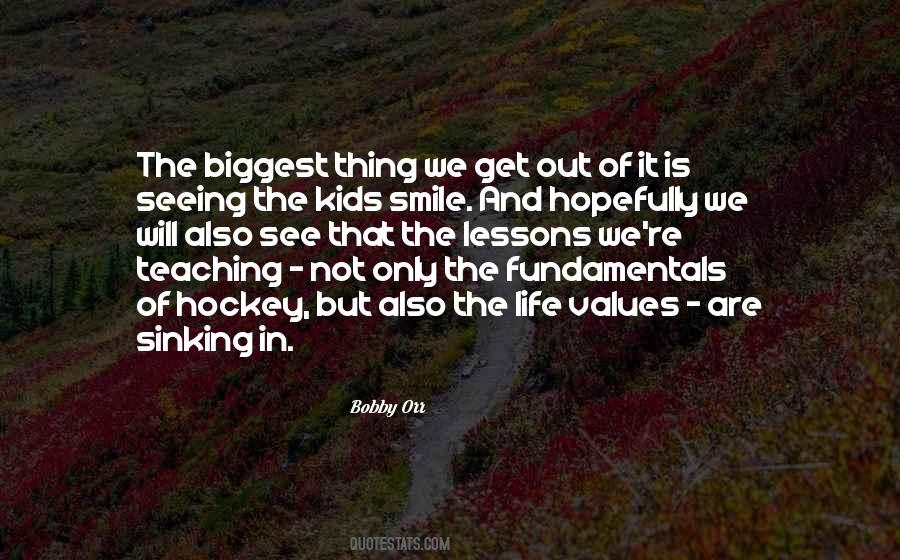 #28. If your ears are bigger than your mouth, you will go very far in life.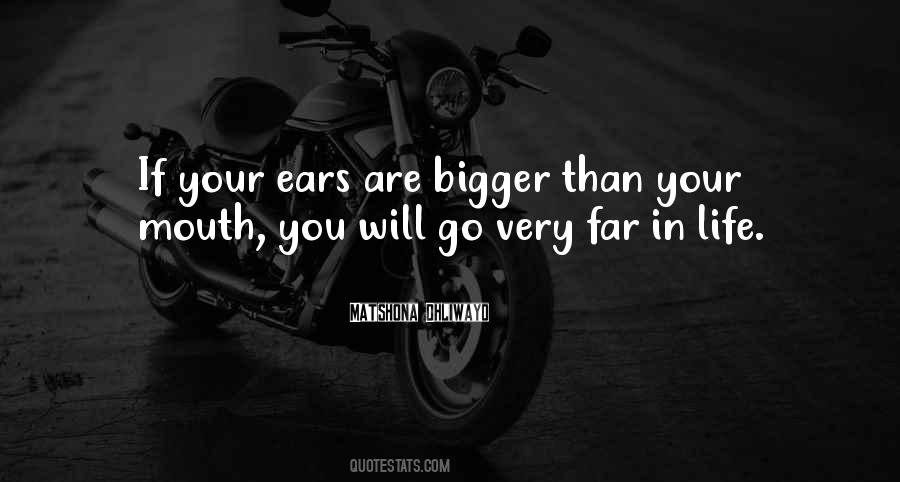 #29. What it taught me was forgiveness. It taught me that when people present themselves in a certain way, there's probably some back story or issue or reason for the way that they are. It's not you. It's them. And a lot of times, its about something that's completely out of their control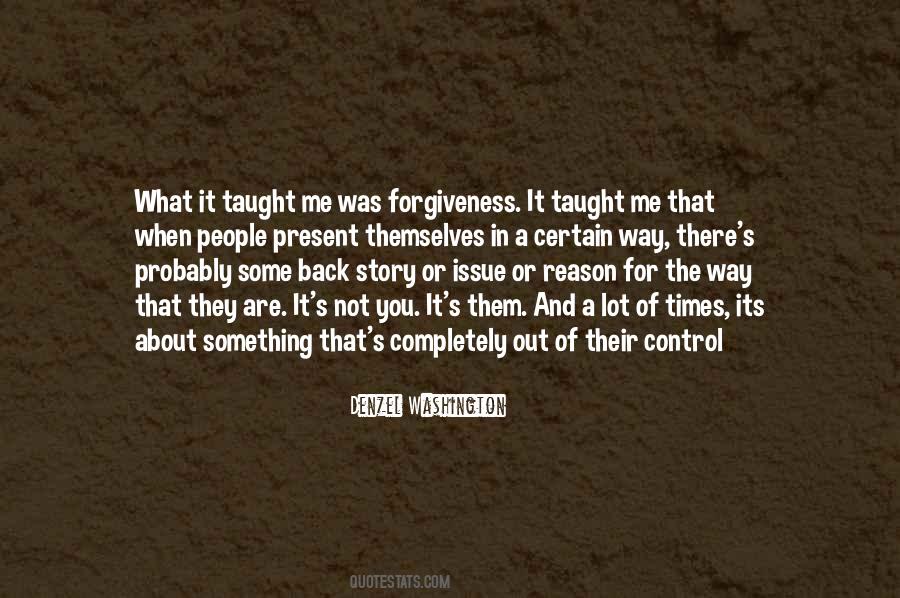 #30. I always managed to get in trouble, like every kid. But I had to learn a lot of hard lessons on my own, without parents who would nurture me and guard me through that part of life, at a very young age.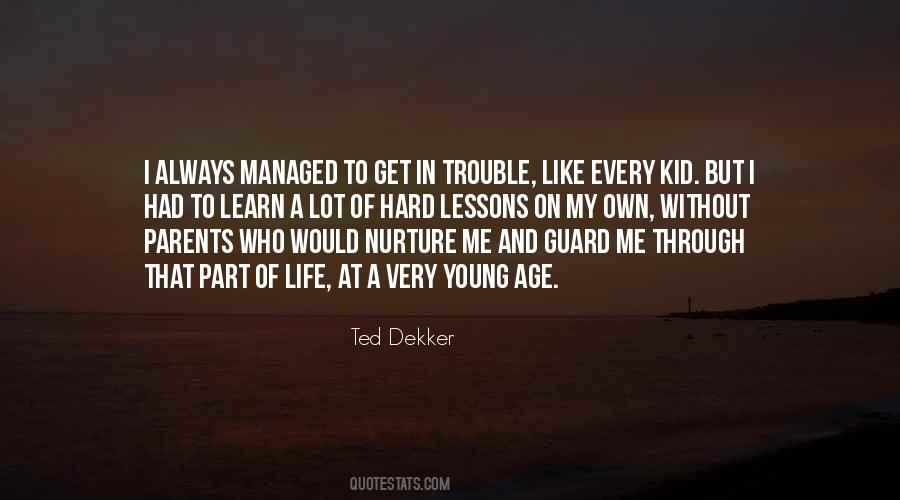 #31. It's nice to be able to support programs like 5 Hole Threads' in our communities to keep more kids involved in sports. The Life lessons that are learned from being a teammate are so valuable. All kids deserve the chance to experience that.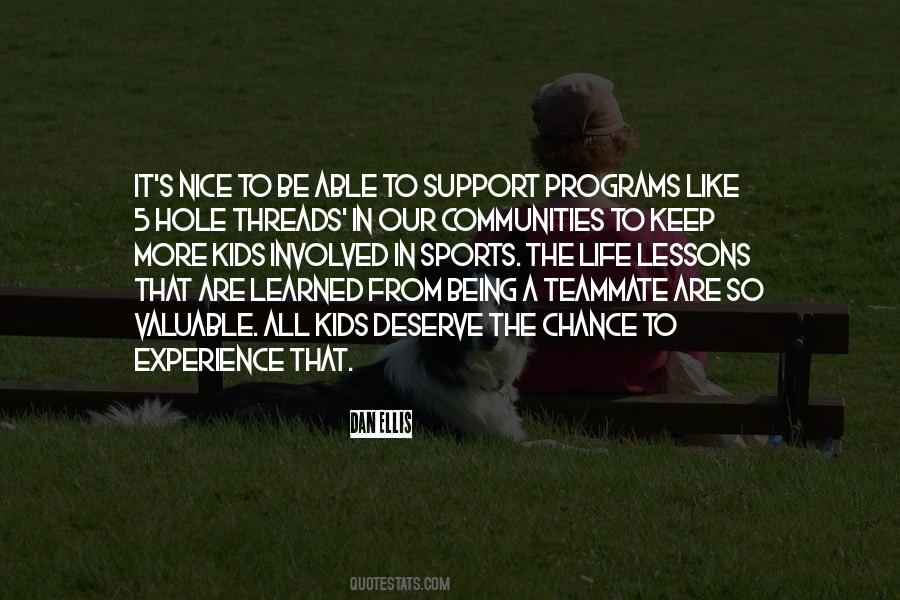 #32. I have come to the conclusion that some people come in your life as blessings, others come in your life as lessons.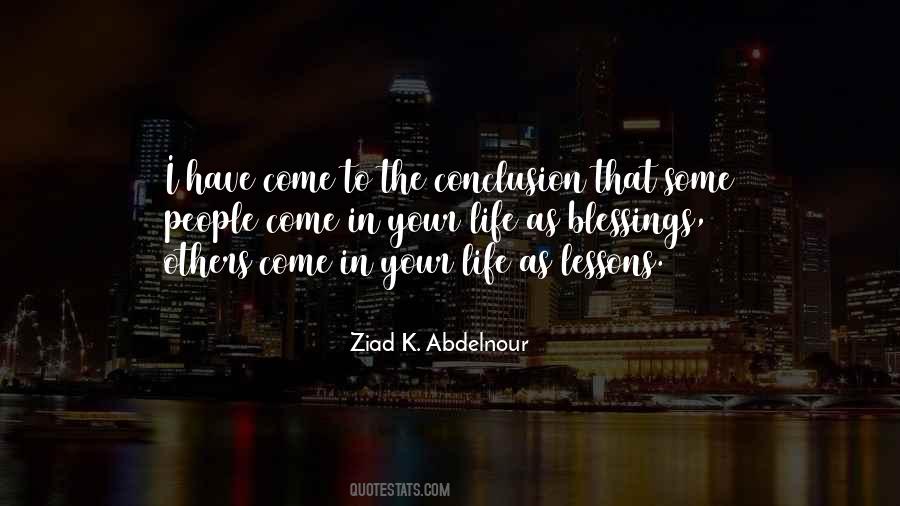 #33. War is unlike life. It's a denial of everything you learn life is. And that's why when you get finished with it, you see that if offers no lessons that can't be bettered learned in civilian life. You are exposed to horrors you would sooner forget.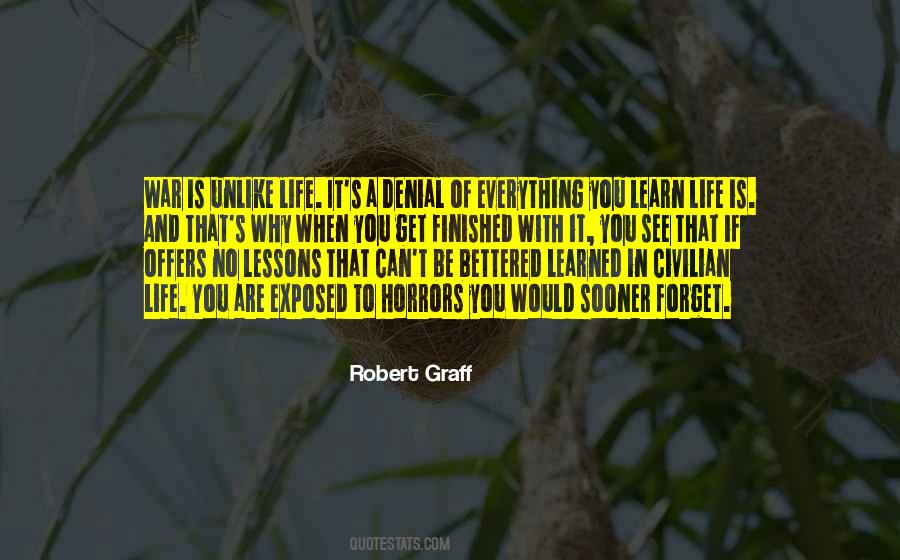 #34. When you're down, remember your triumphs. [ ... ] Sometimes you get in trouble and crash. Other times: just a bumpy landing.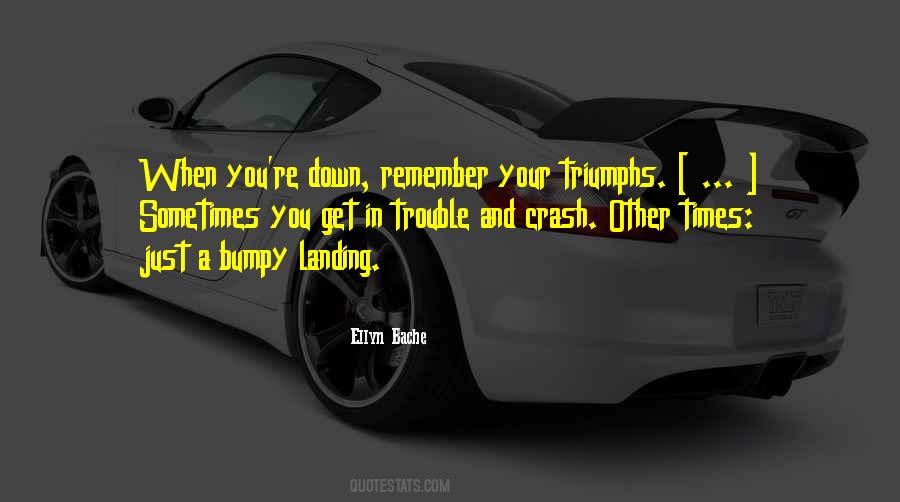 #35. Life can be seen through several spectrums of light, but it's the person who is doing the soul searching that defines what they may see.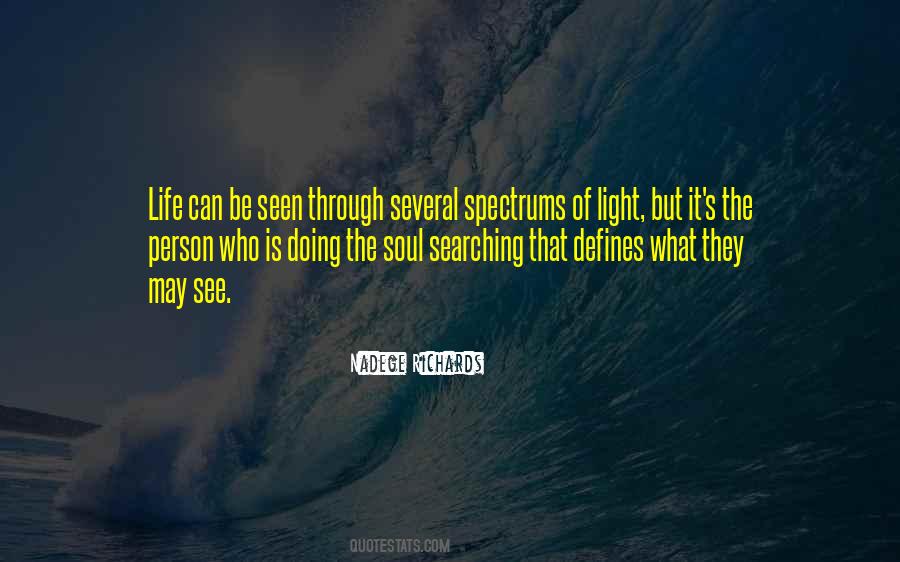 #36. You can't stay young forever. Being young is a privilege. God knows, how many of them in their death bed wished to be young again and they regretted all the things they should have and should not have done.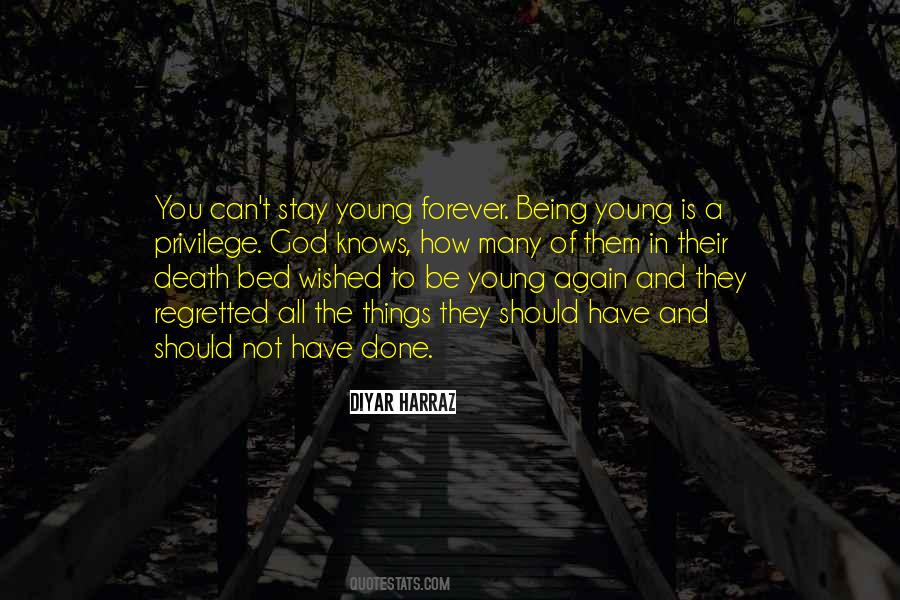 #37. Life was a little like that, I guess. We'd spend so long chasing after something already in motion, always out of reach and calling, just ahead.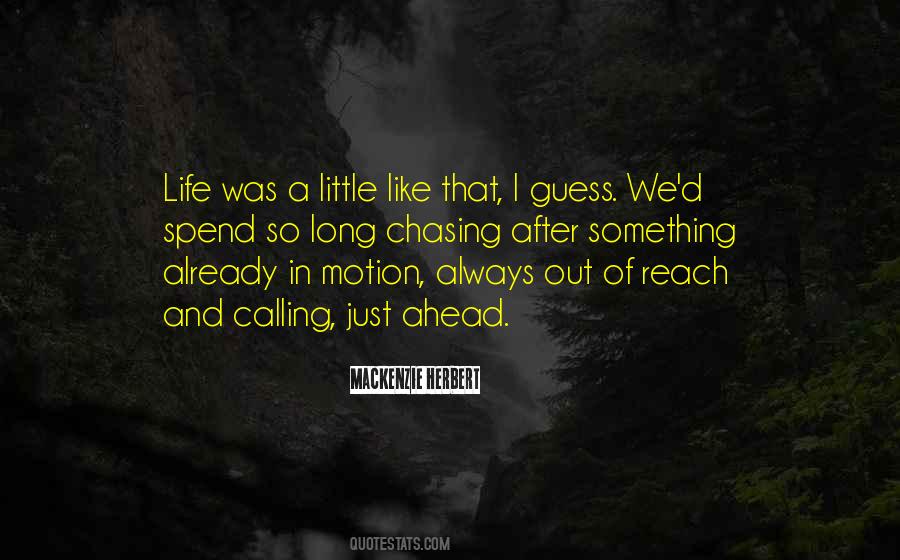 #38. Though time seems to expand or contract between idle and frantic moments, it passes the same in both: second by second. You can neither lose it or create it. Use it wisely.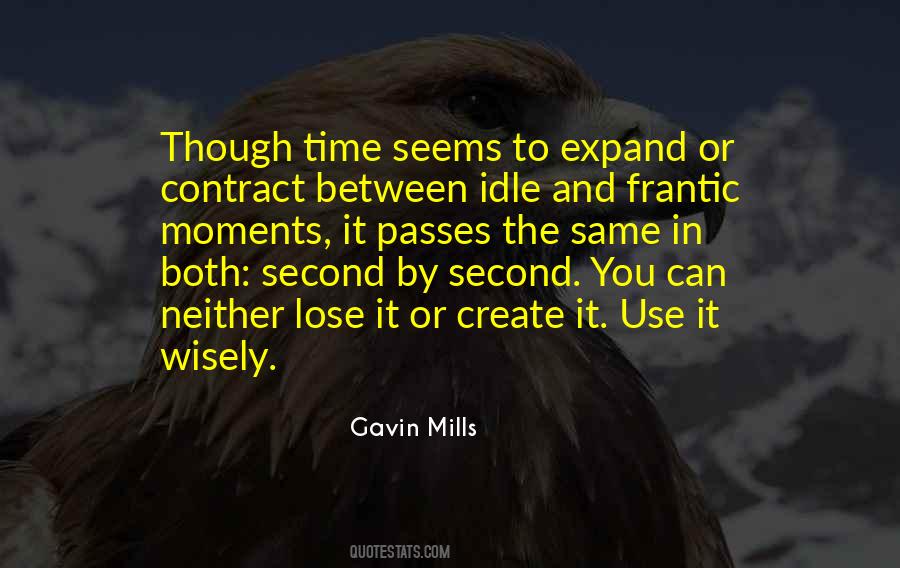 #39. There are no do-overs in life.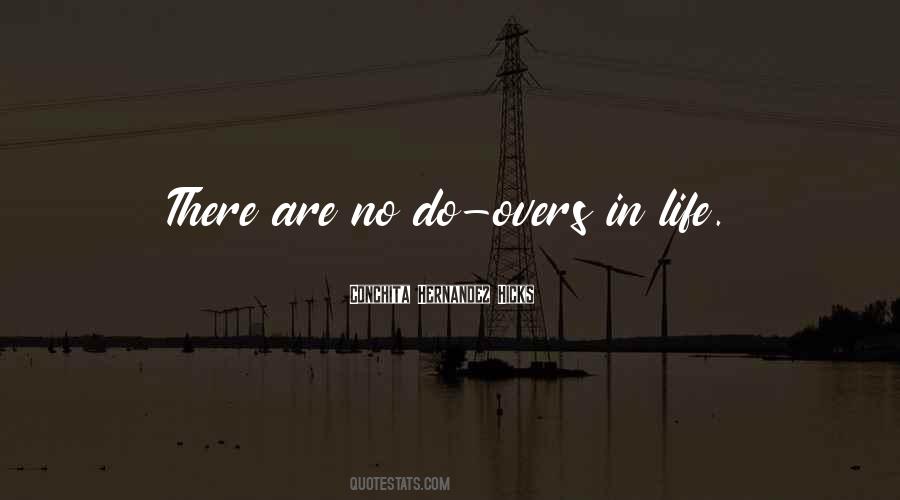 #40. In a way, a garden is the most useless of creations, the most slippery of creations: it is not like a painting or a piece of sculpture - it won't accrue value as time goes on. Time is its enemy' time passing is merely the countdown for the parting between garden and gardener.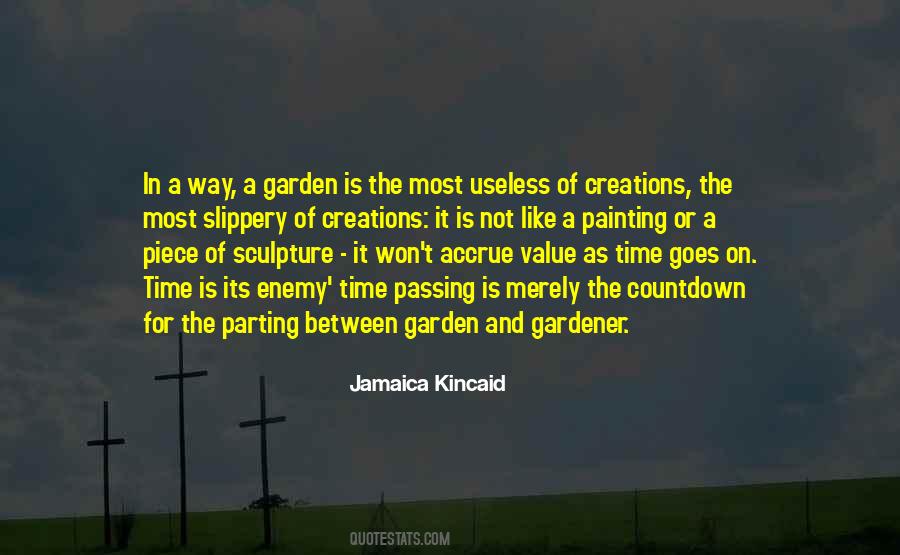 #41. Our love douses us in flames. It's terrible and deep and wingless, but I'll burn here if you burn here too.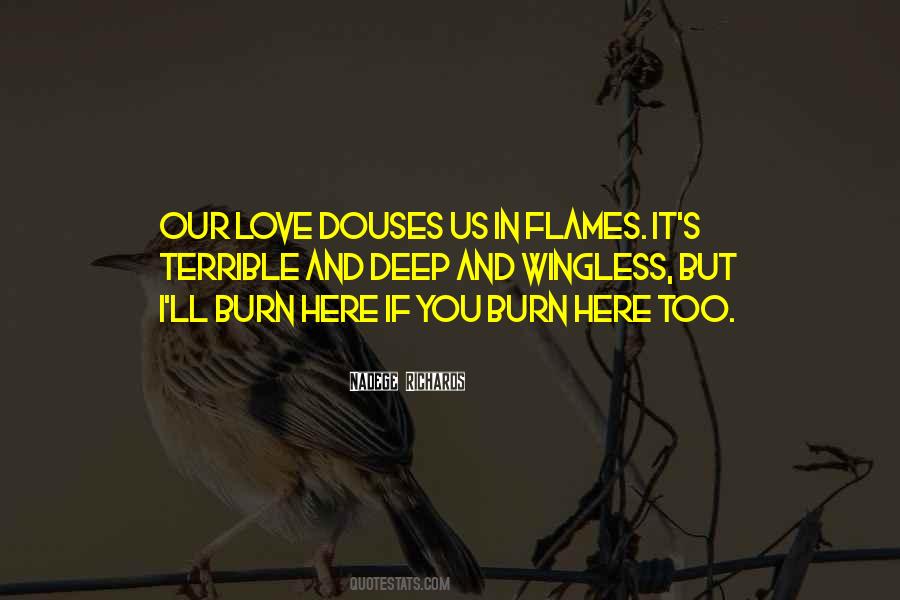 #42. Well, in order to become a grown man, in order to become significant in my family and significant in my children's life, I had to learn my lessons.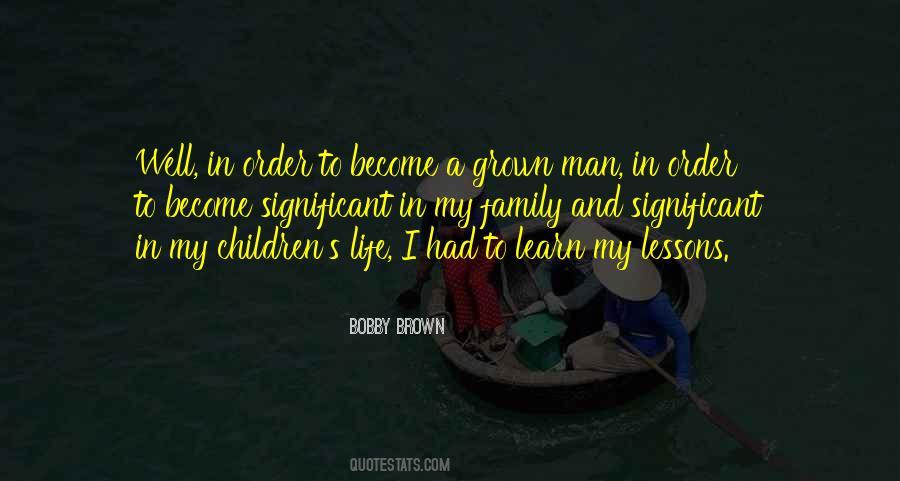 #43. It feels like I'm stuck in one spot. It's been this way for a long time. I know you understand, but now you're moving on without me. And I - I'm not ready to be alone.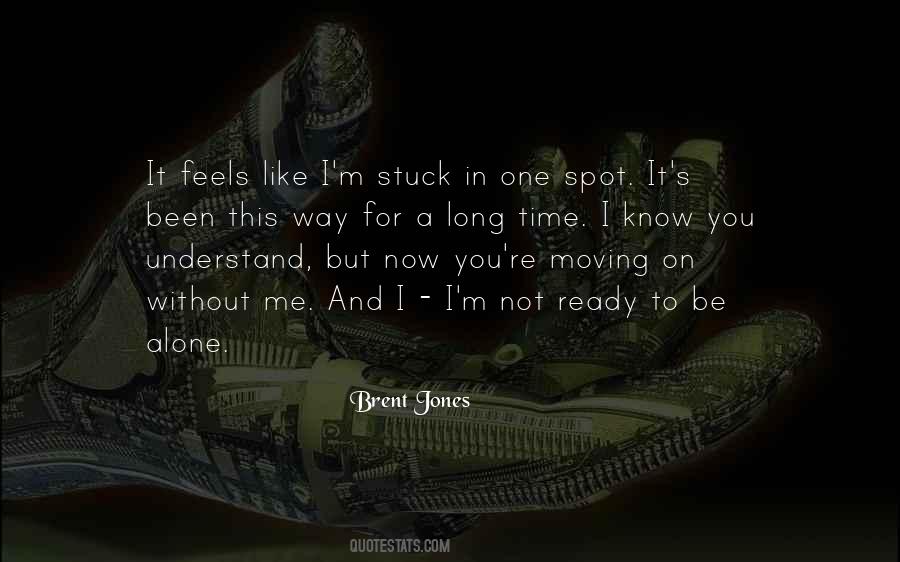 #44. The academy gave me a grounding in discipline and hard work that has sustained me throughout my life, and the lessons I learned there I now try to impress on young people.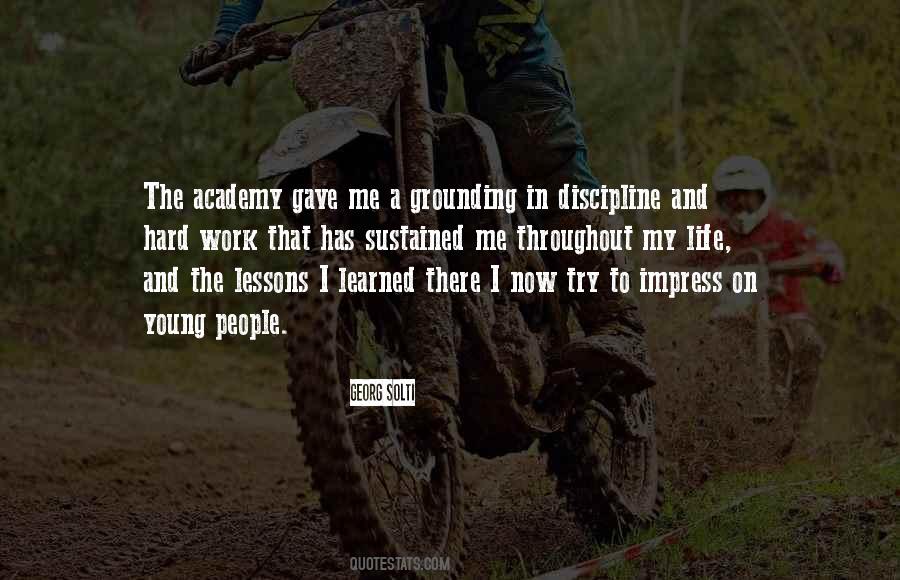 #45. I am sure when Cinderella went to that ball, she took a great deal more pleasure in outsmarting her stepmother than in the carriage and the ball dress and the glass slippers.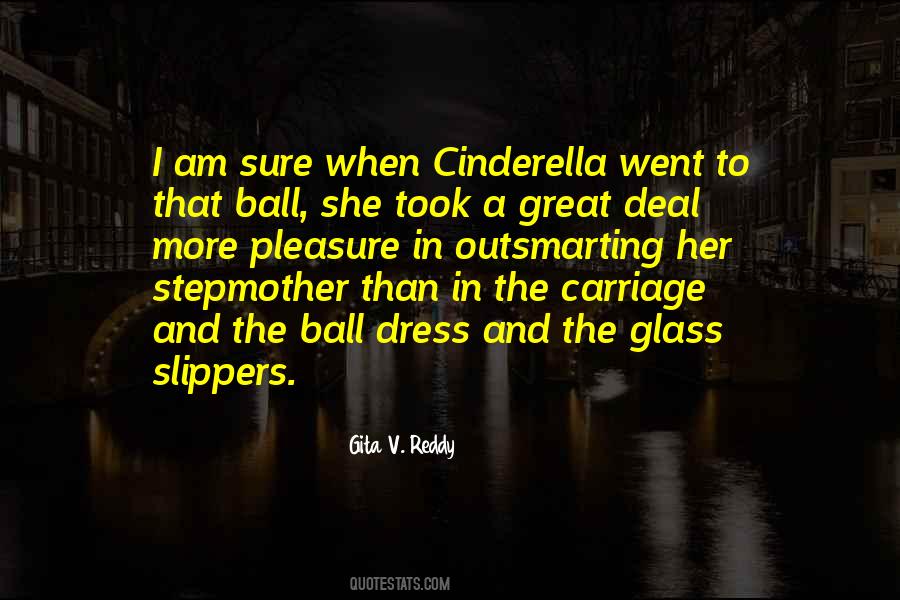 #46. Do not worry when situations get bitter. A bitter situation is a better teacher. The greatest lessons in life can least be found in comfort and much more in uncomfortable situations of life.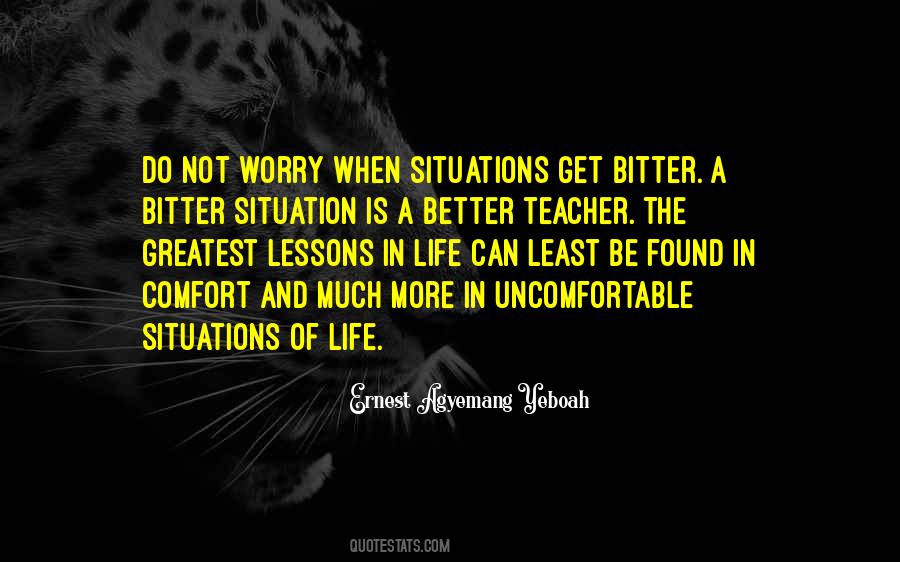 #47. It hurts to see your loved one in pain, but it hurts more to see you cannot do anything about this pain.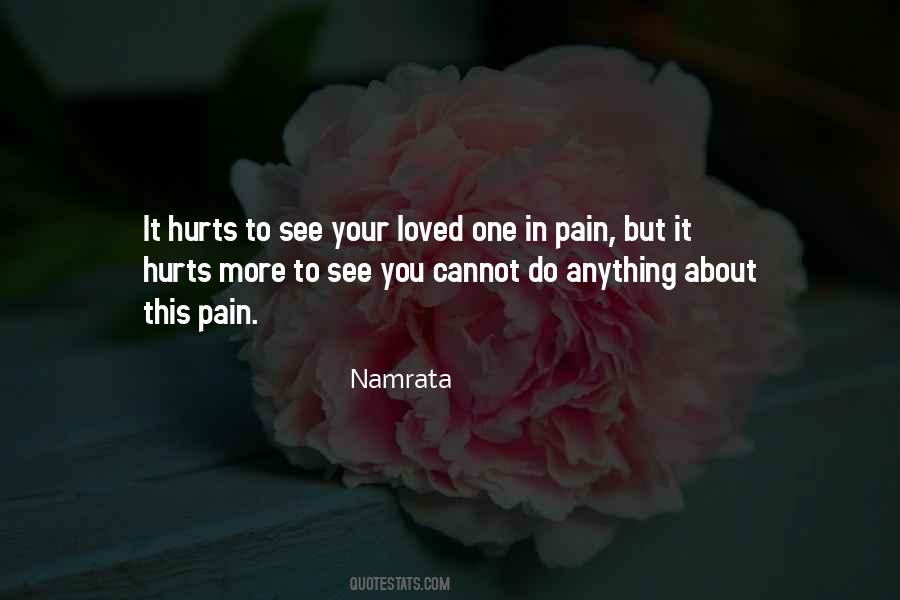 #48. One of the best lessons you can learn in life is to master how to remain calm.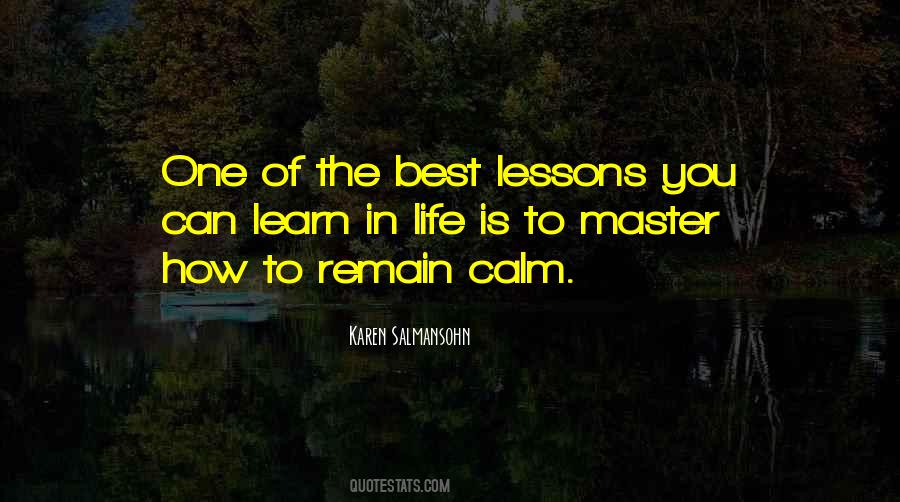 #49. In my experience, the biggest reason people struggle to get where they want to be is guilt. Guilt that they have let someone down, and also guilt that they are about to leave someone they love ...behind.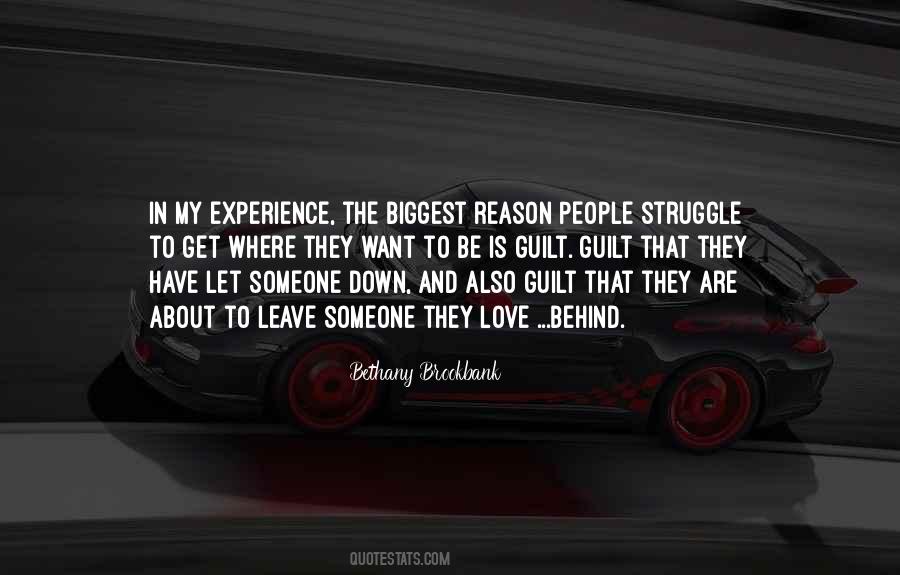 #50. Sometimes when you're struggling to see kindness in the world, you need to be the creator of it to remind yourself it does exist.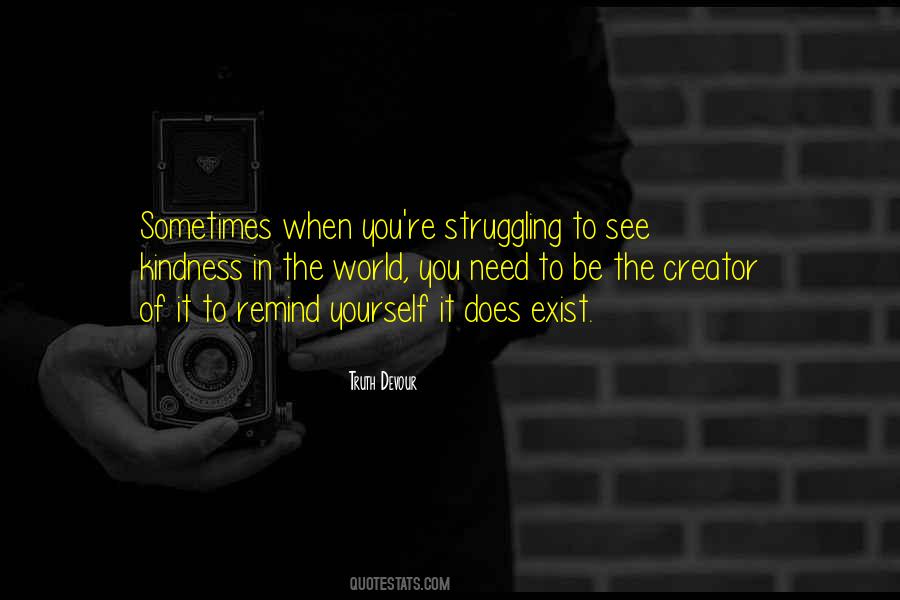 #51. Chronology of any event worked best in obituaries. It had no place in the world of sentiment, where memories, ideas and assumptions co-existed side by side.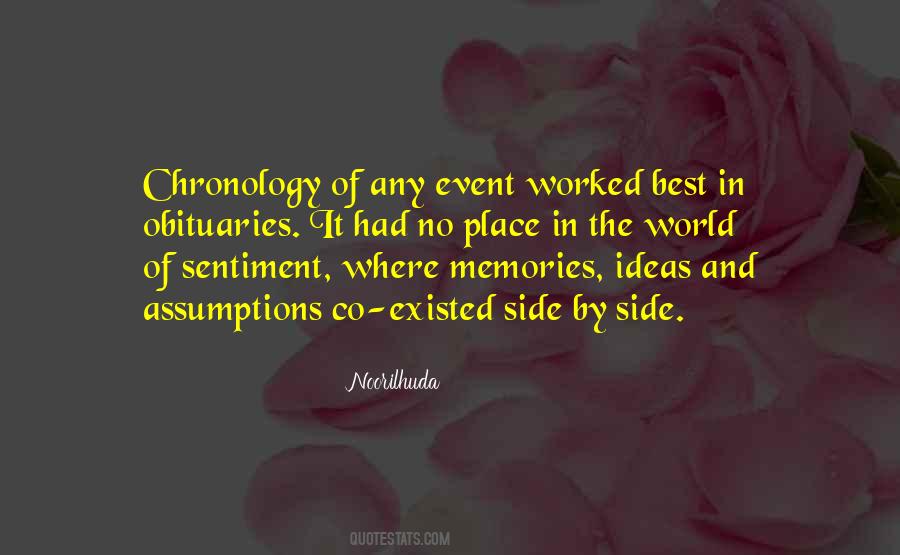 #52. In the School of Life events, situations, and the people you have attracted to be part of your personal experiences are synchronized perfectly in order to teach you the lessons that need to be learned. They show you exactly what is needed to be successful in your Life.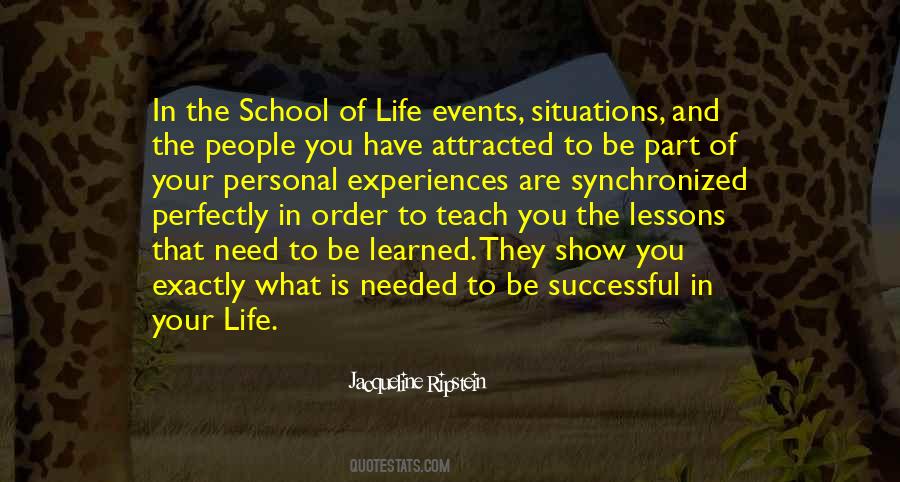 #53. If only we wait on God's timings, we shall eat of the best fruits from the tree of life in the garden of God.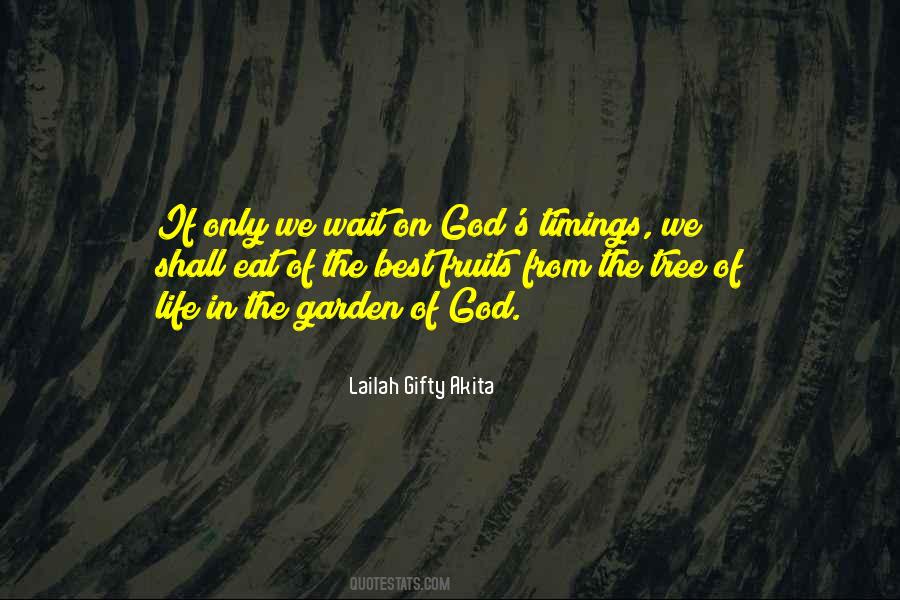 #54. Pain is one of life's great lessons. You need to know how you'll react to the negatives in your life. Only then will you learn from the pain, and the next time it happens, you can speed up your healing process.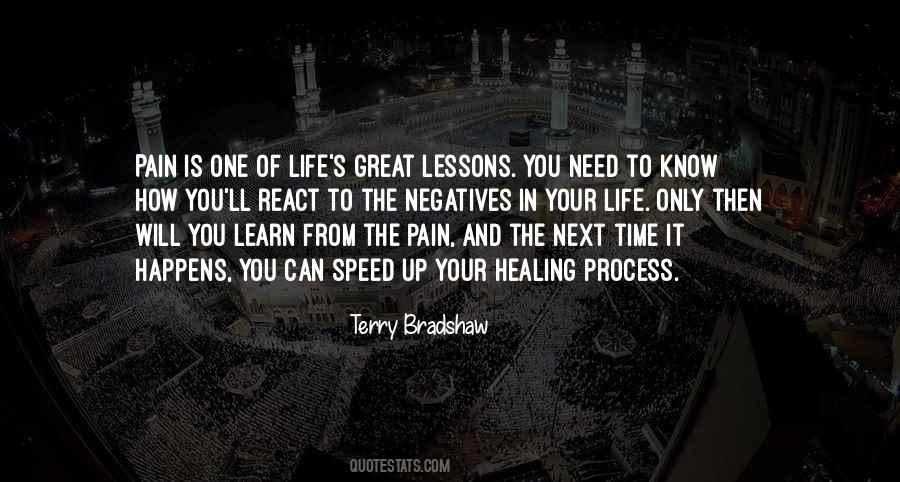 #55. A person who cultivates any interest in self-improvement will necessary encounter successes and failures, both of which life lessons can be useful to remember when seeking distant mileposts. Failure stimulates evaluation and new learning. Success stimulates development and retention of good habits.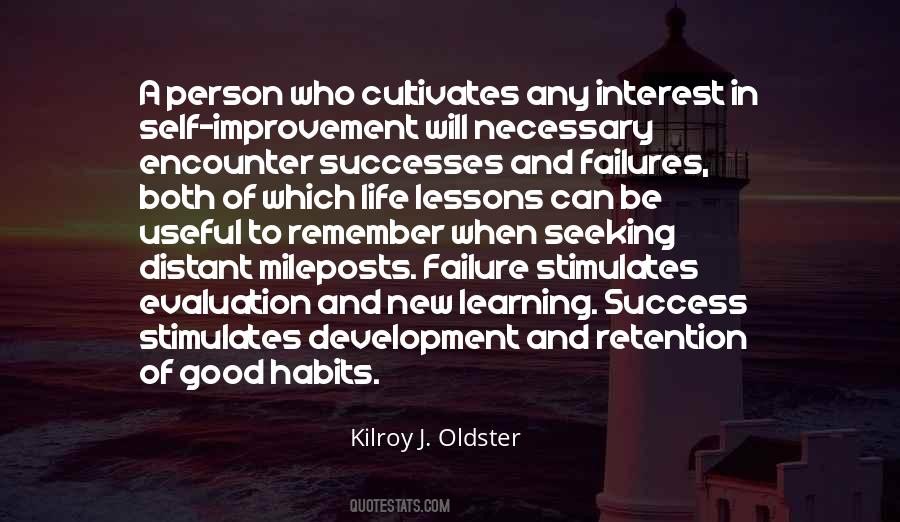 #56. Not everything worth learning is summarized in book. Sometimes you've got to rely on instincts.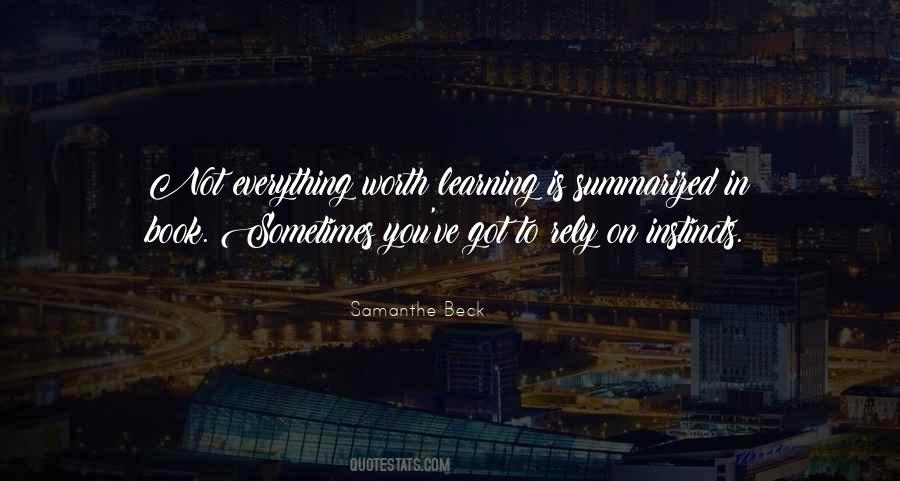 #57. But in spite of my great desire for intimacy, I've always been a loner. Perhaps when the longing for connection is as strong as it is in me, when the desire is for something so deep and true, one knows better than to try. One sees that this is not the place for that.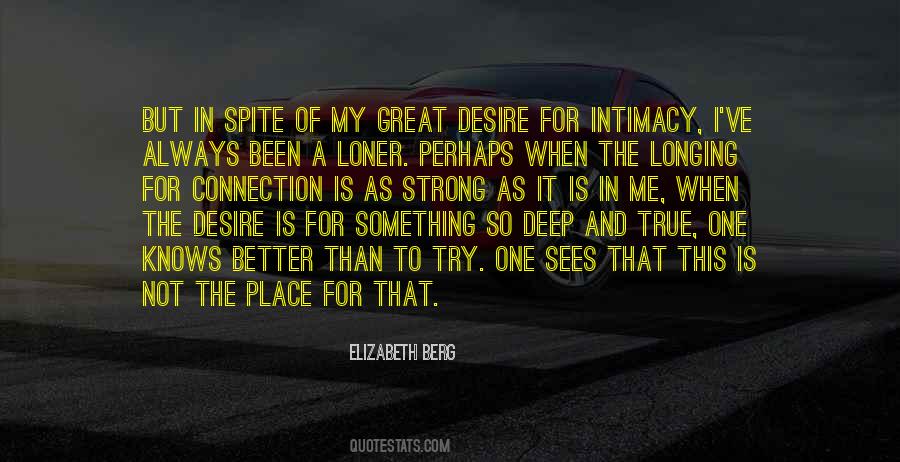 #58. In order for one to learn the important lessons of life, one must first overcome a fear each day.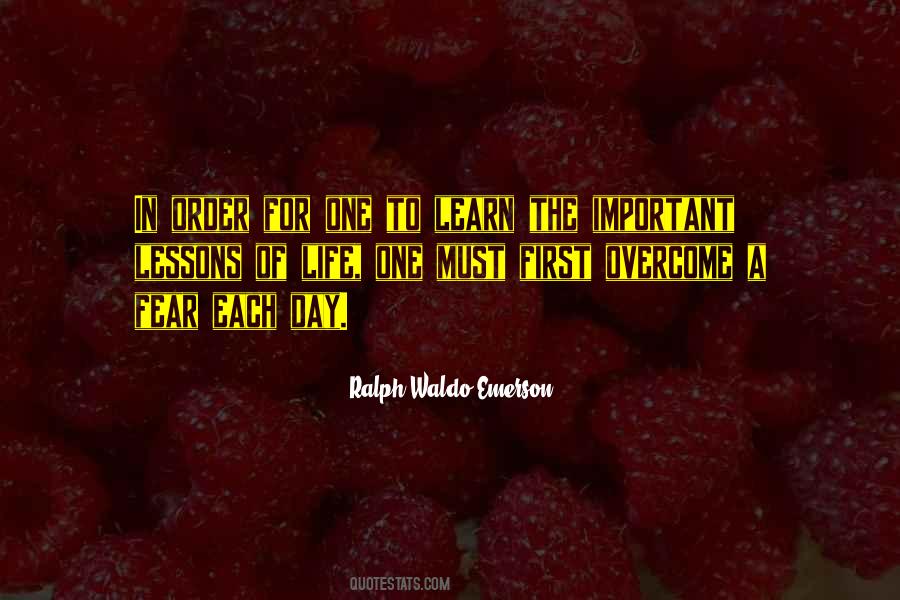 #59. I lost someone close to me once . . . Taught me to live in the moment. Life is short, you know?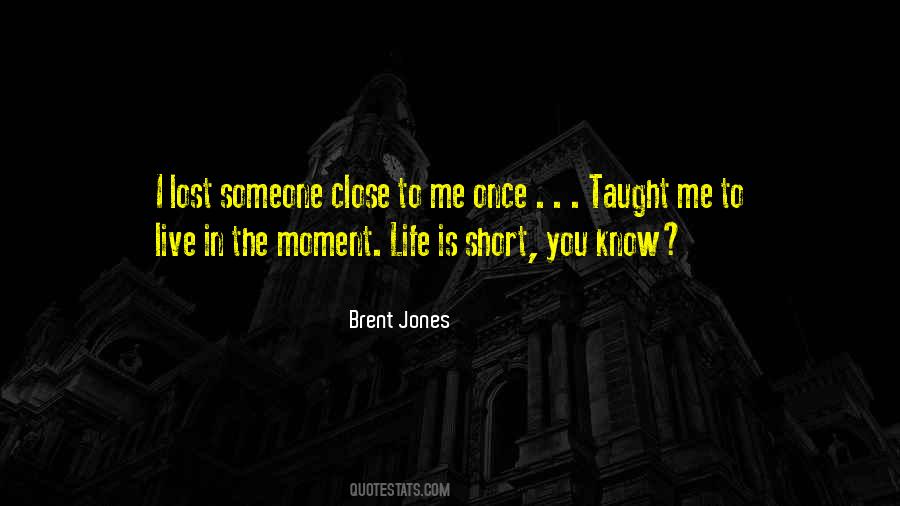 #60. Everything is more interesting and complex in my mind.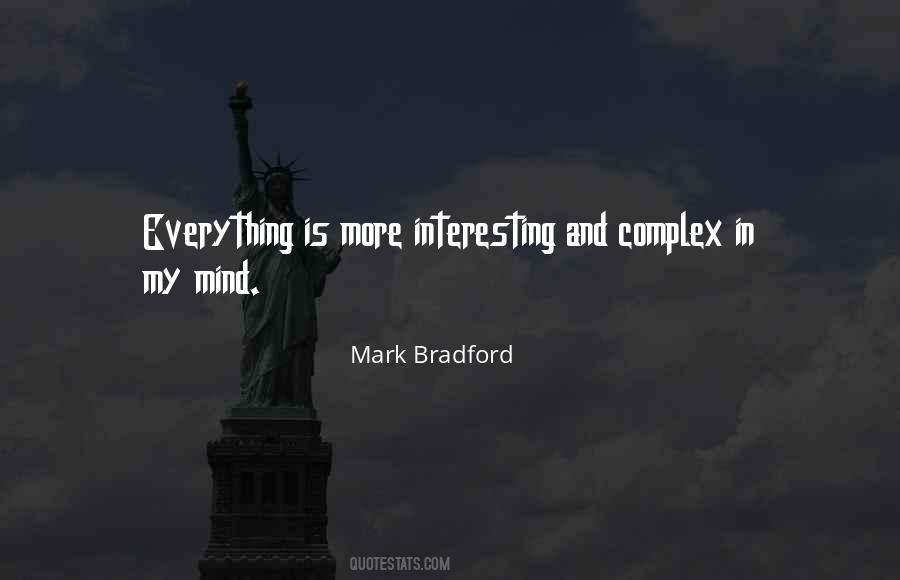 #61. I am very grateful for all the opportunities life has given me.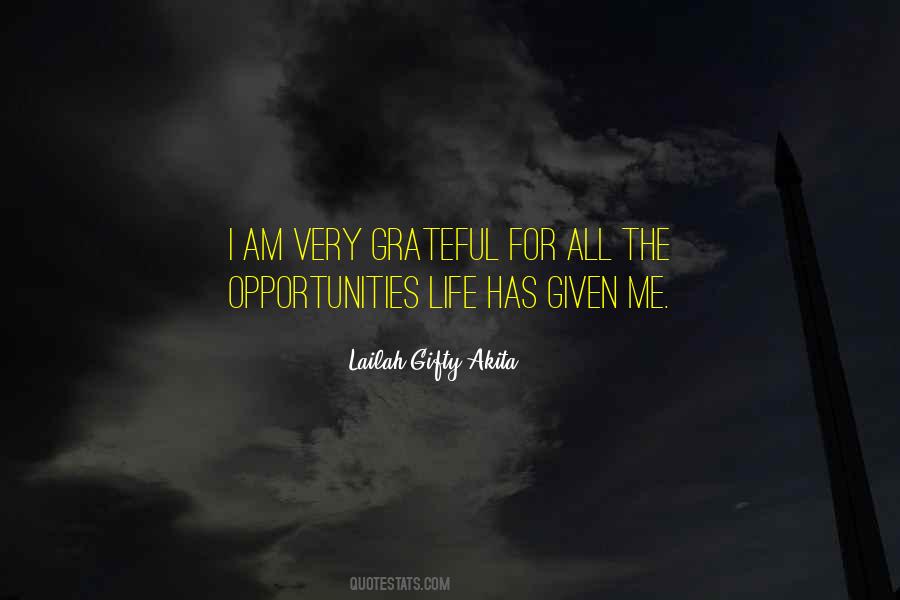 #62. There is life or death in words.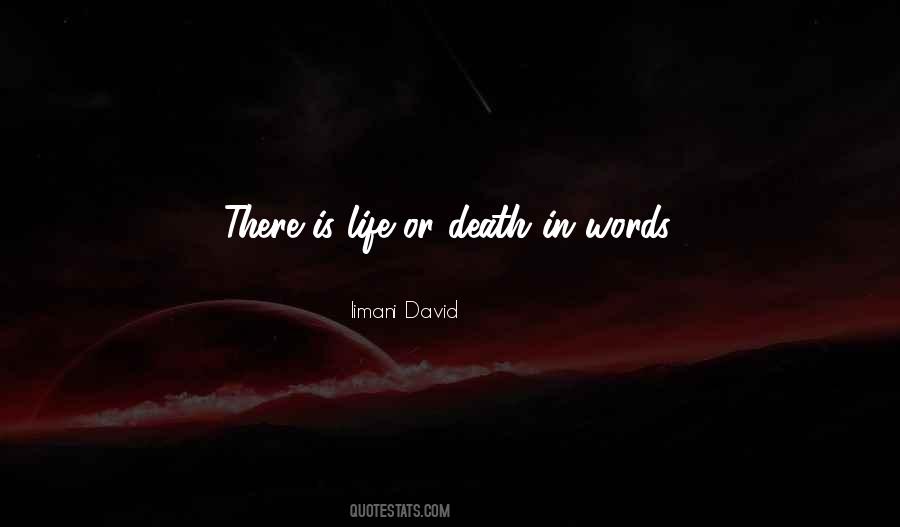 #63. People desire for spices in their life I want some sugar.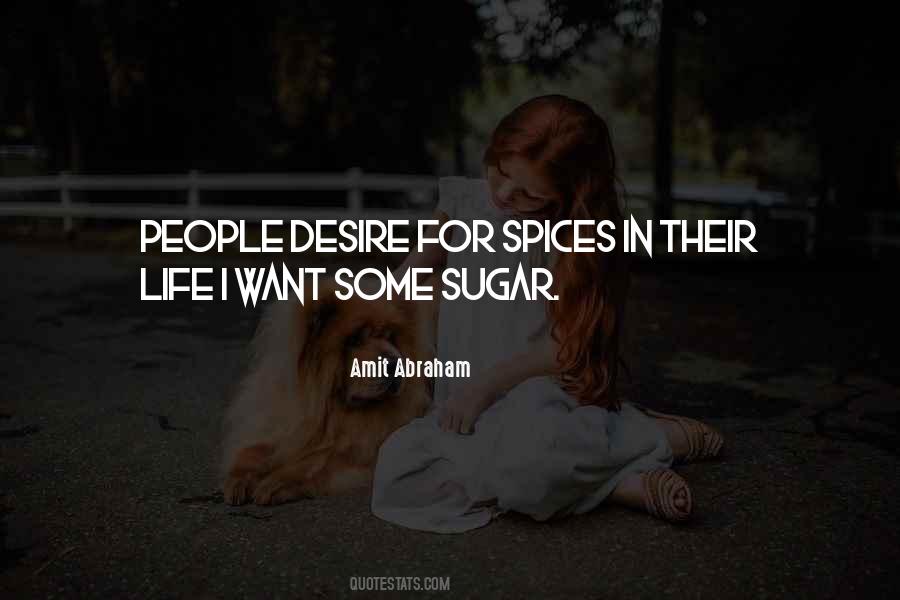 #64. Most of things in life are two way, like sometimes, there are tears of happiness too.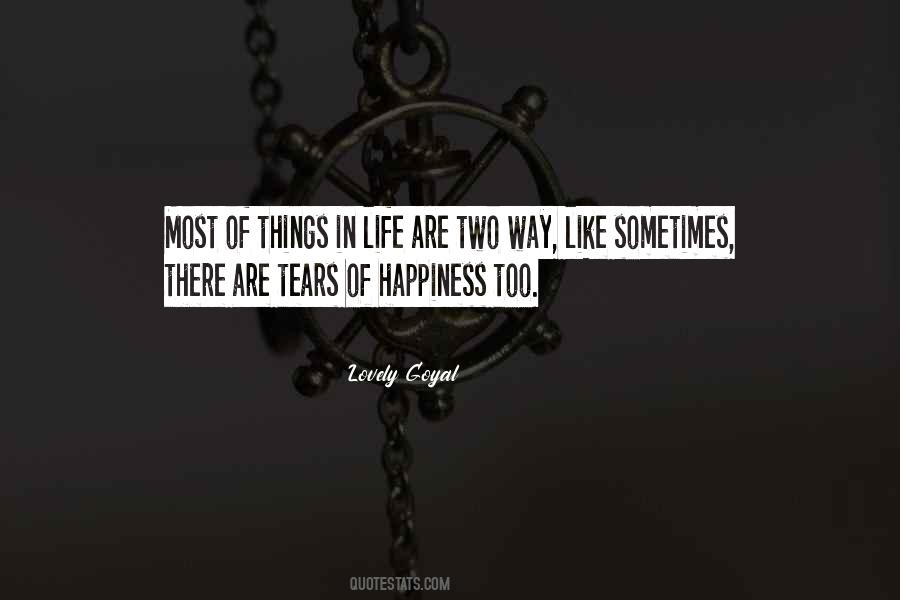 #65. We need to get rid of hate, envy, jealousy, discord in ourselves, so we can reach a solution in terms of peace in order to feel that time has come for human happiness.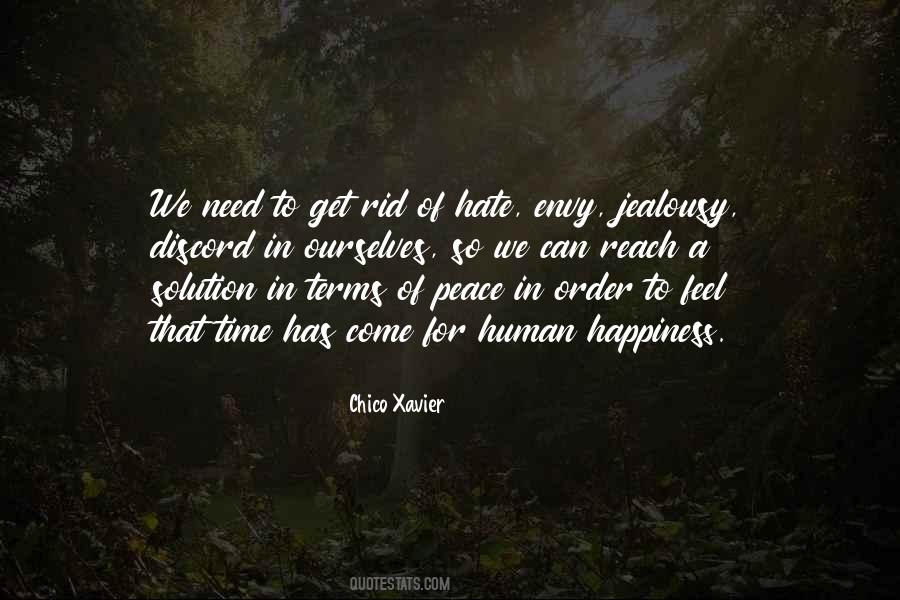 #66. In the midst of meeting new people and making plans, I forgot that my plan is to walk straight into a battle that could claim my life. Right after I realized that my life was worth living.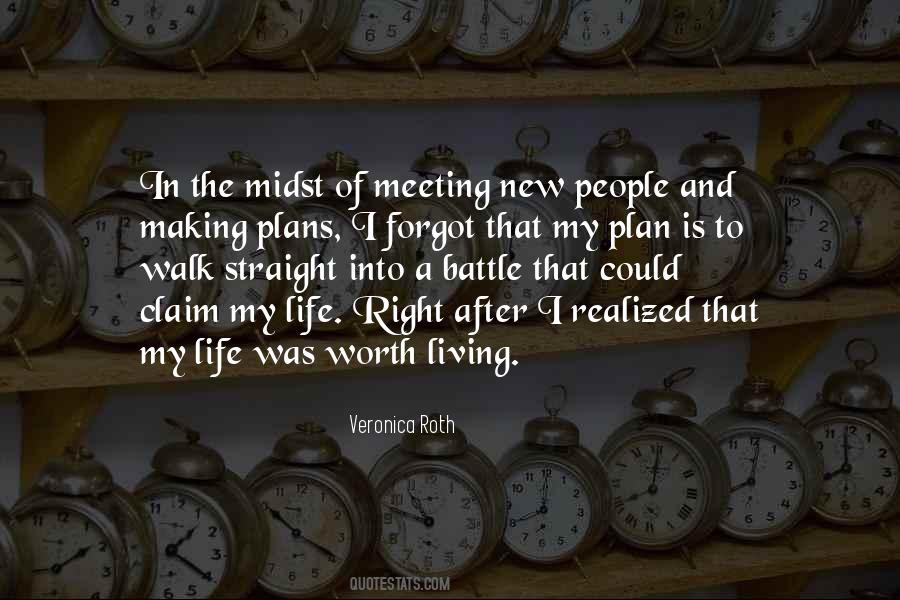 #67. When the same lessons of life that taught them teaches you, you get a good understanding of what made them become who and what they became; you appreciate them better and you uphold the dignity of their integrity in high esteem!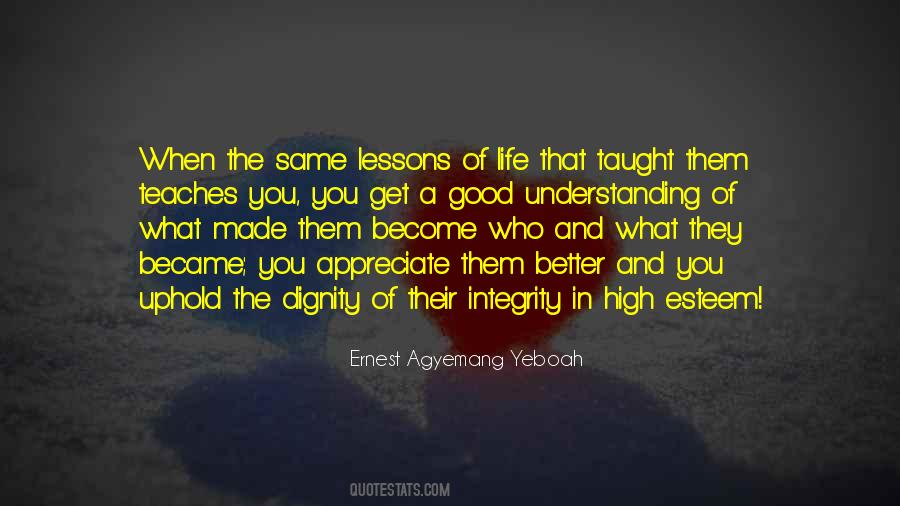 #68. Life is a wonderful teacher who teaches us every lesson about how to survive in this world.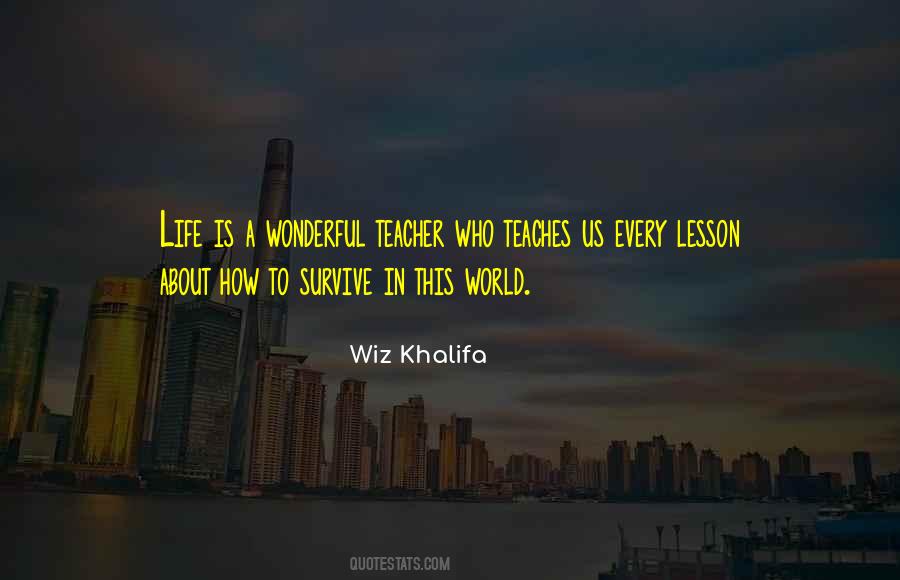 #69. The Power of WHO provides great lessons about how to succeed in business and in life. If you surround yourself with quality people and great friends, the sky's the limit.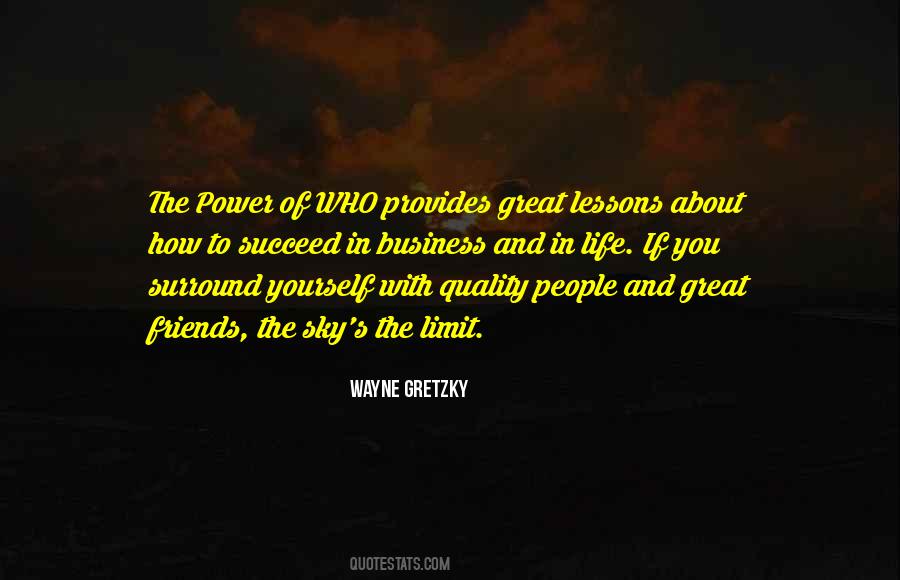 #70. Beware of those who speak ill of others in your presence; don't be surprised of what they say about you in your absence.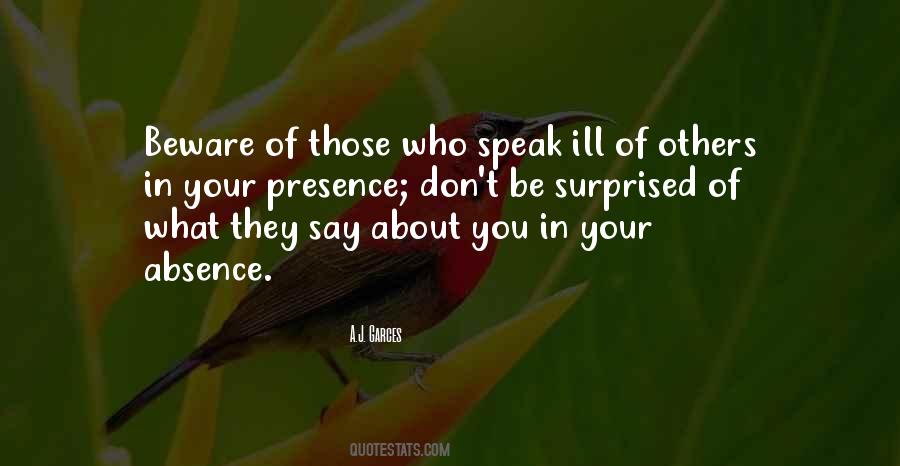 #71. If I could only teach you one thing about the world, it would be to Appreciate and be as present as possible in every moment. Take everything in and try and learn from it. No matter how tangled things get, there is always a lesson to be learned in the untangling of those things.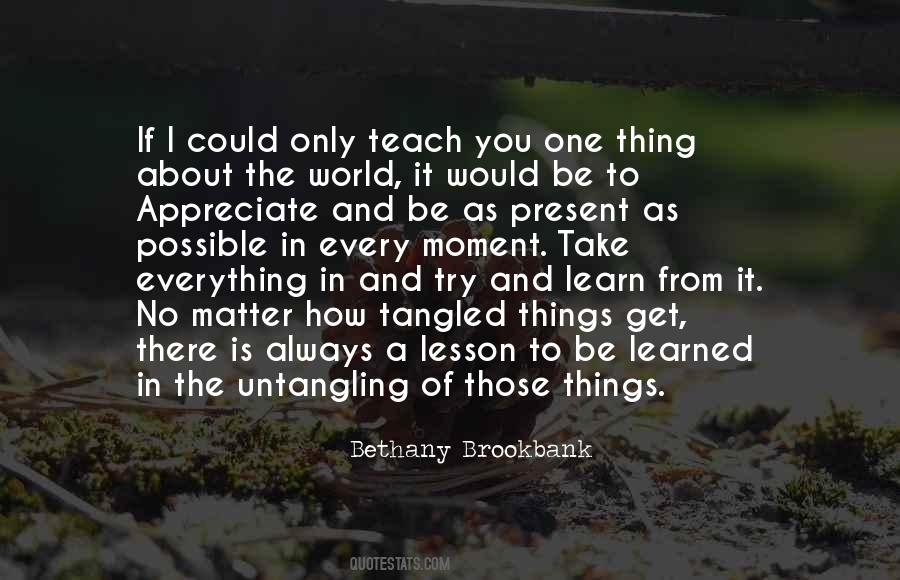 #72. You don't have that much choice in your life, which is one of the big lessons I've learned. I was going to be a designer whether I wanted to be a designer or not.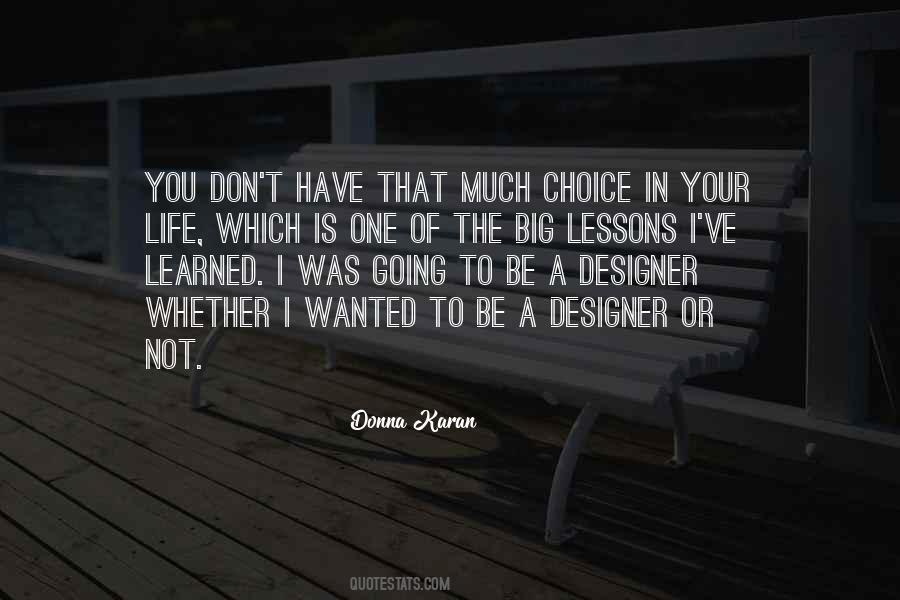 #73. If a man fights with truth, in time, he will be victorious. If he fights with lies, after he is exposed; in time, he will be left alone.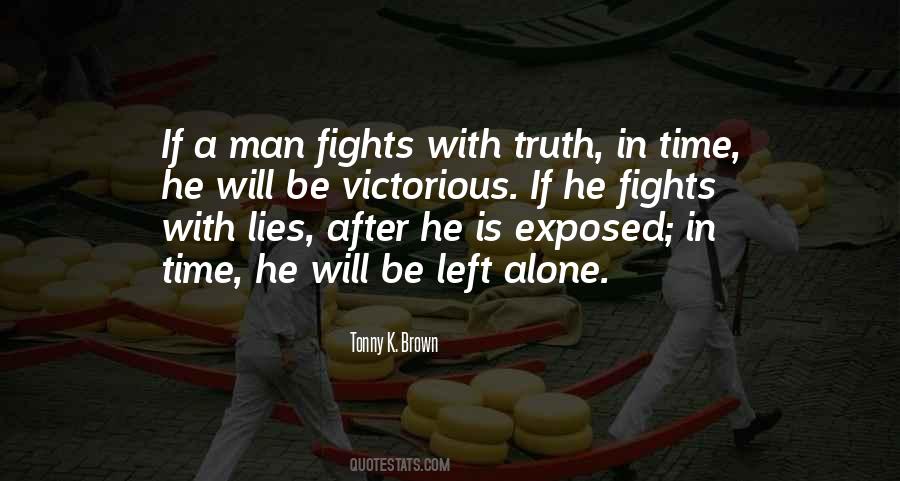 #74. Trust in the process of life.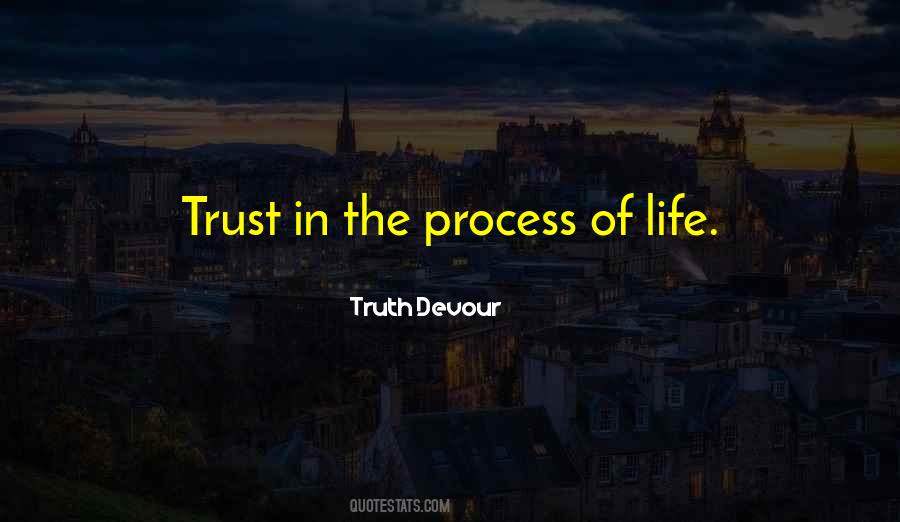 #75. Some people come into your life as blessings, and others come in your life as lessons. You are both to me.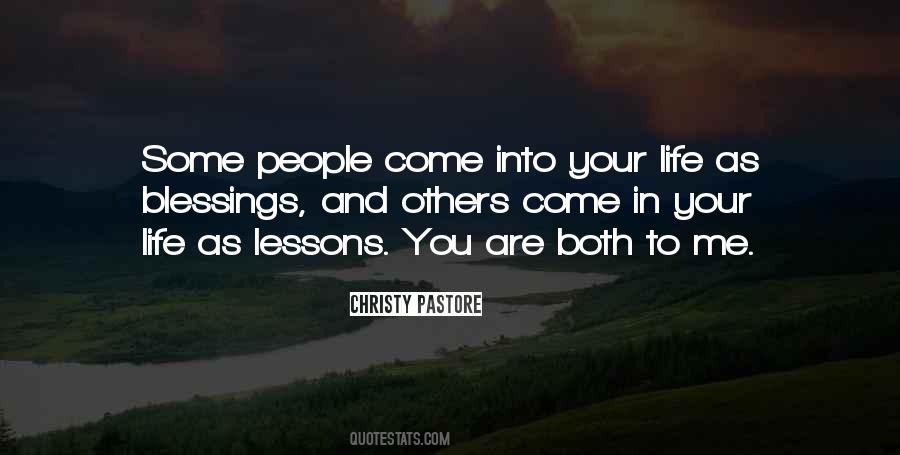 #76. We are all equally rich when it comes to the currency of time: 24 hours in a day and not one iota more. It is one of life's most level playing fields, ever devised, from the standpoint of a singular day.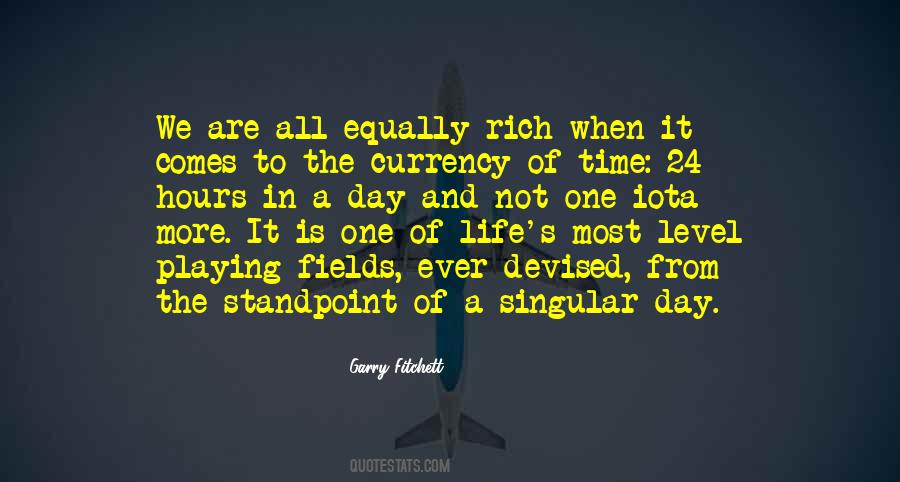 #77. There is something special about baseball that goes far deeper than being a game. It is the father-son relationship that is built, the life lessons that are taught in the process of playing a game and the ability to overcome not succeeding all of the time and still considering yourself a success.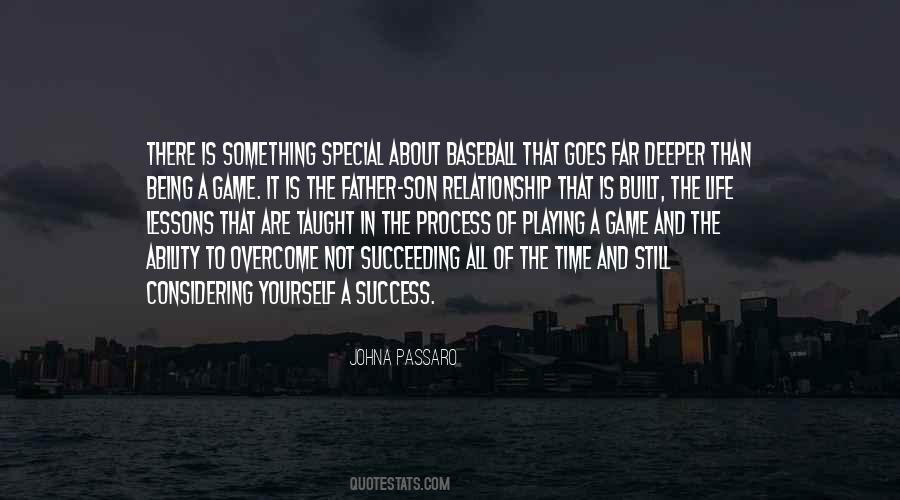 #78. You receive in return what you plant with your words and your deeds.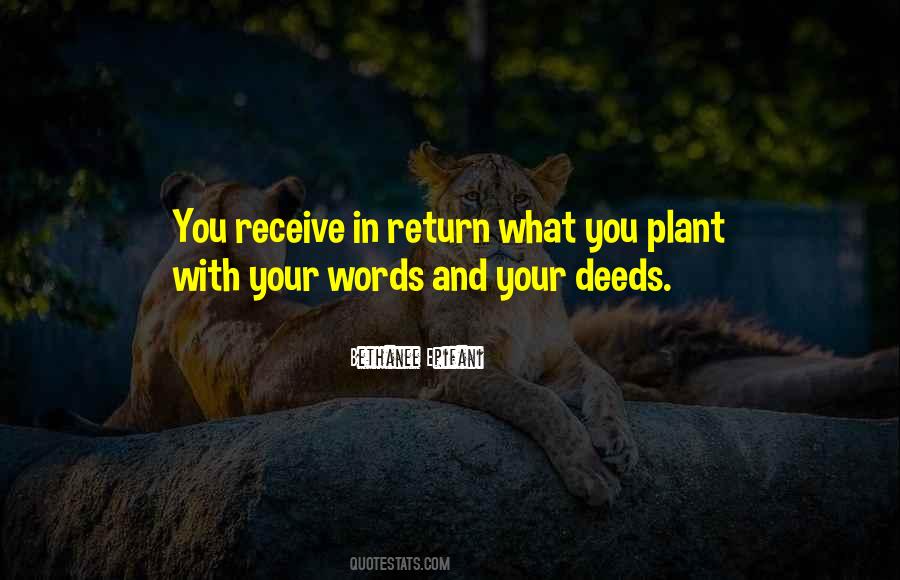 #79. No one is normal. Everyone has quirks and insights unique to themselves. Don't hide these things - they are what make you interesting.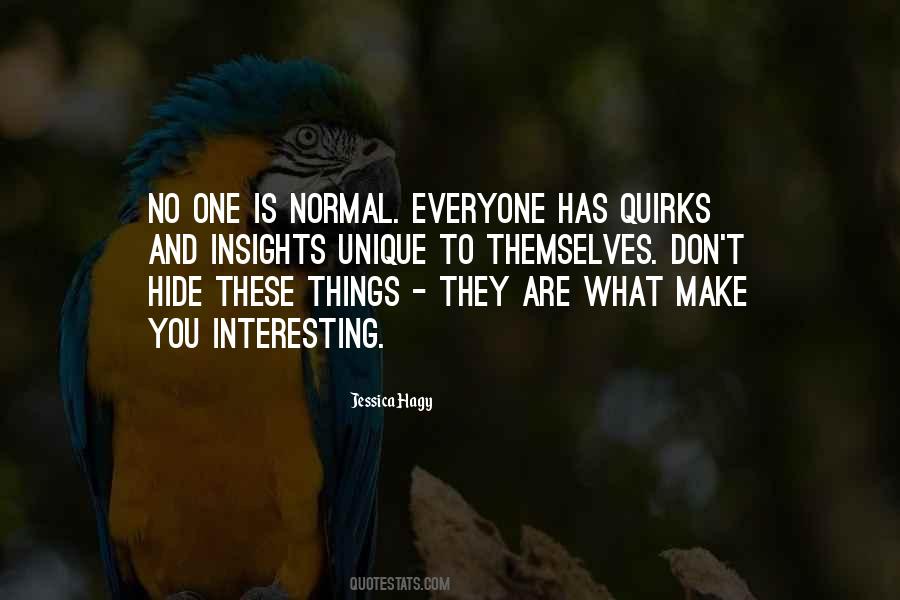 #80. What you give away in life always comes back to you in one way or other.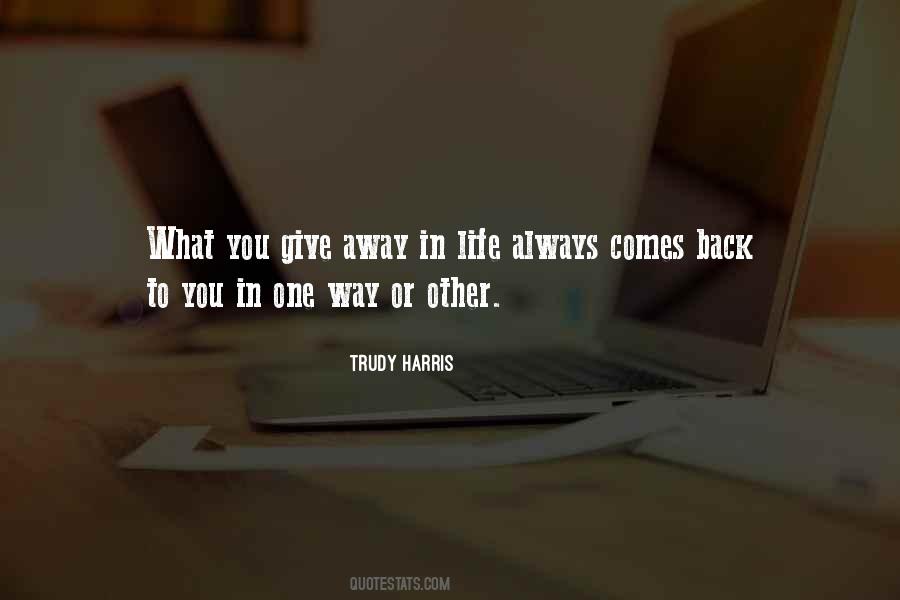 #81. You cannot decide when to fall in love. Love will take it's own time to rise...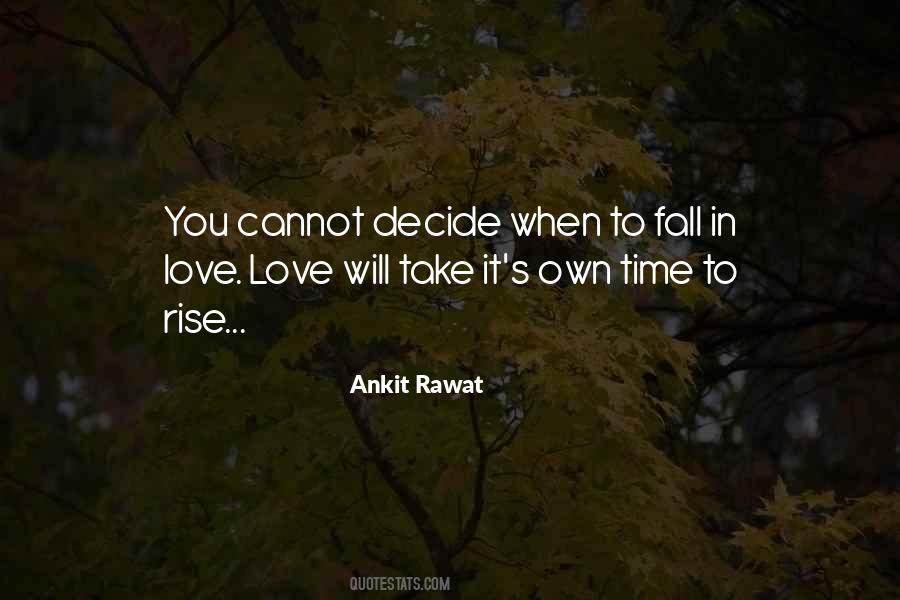 #82. Life is a test of courage, It's only worth if you can learn to withstand your most trying times and remain stable, steady, simple and strong in different places and spaces.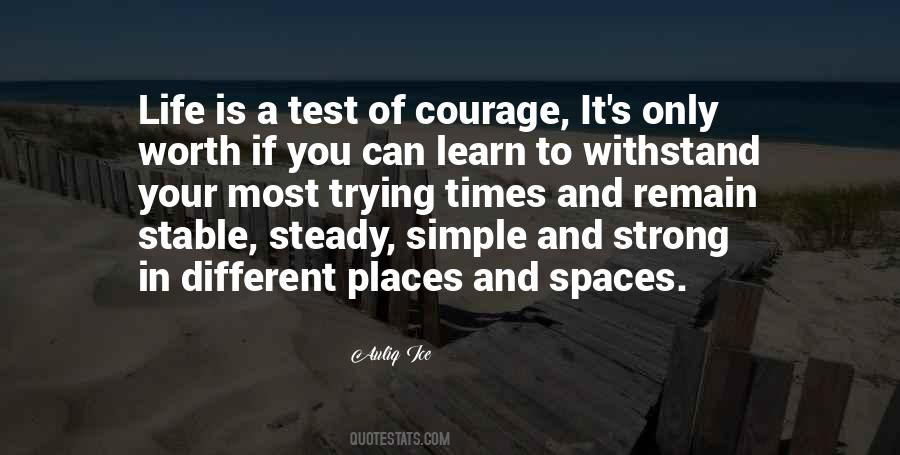 #83. The words 'I Love You' kill, and resurrect millions, in less than a second.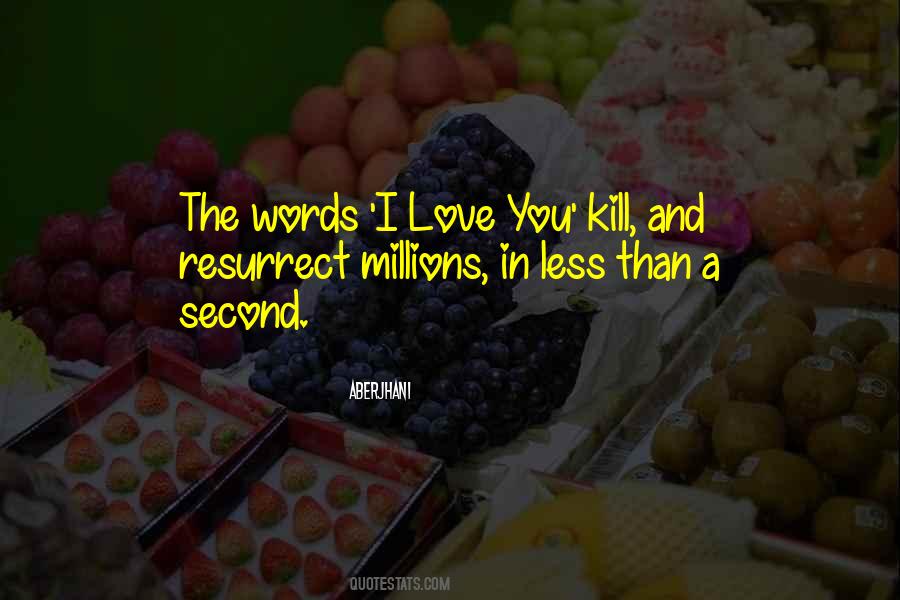 #84. 1. Do what you say you're gonna do
2. Show up!
3. Give genuine praise whenever you can
4. Never say sorry when you don't mean it
5. Never use sarcasm in email (and use the corny ass emoticons)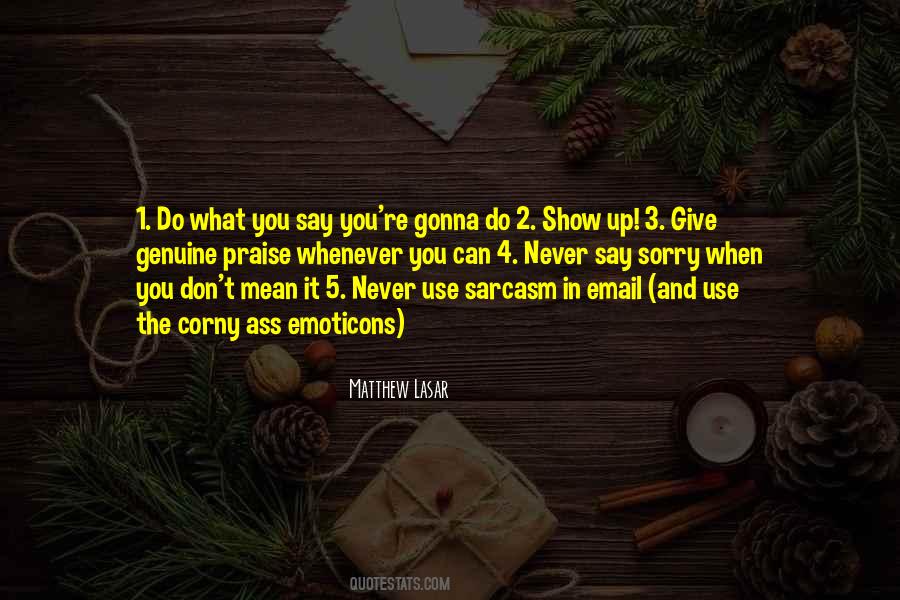 #85. If you care too much about a person you will loose your importance in his life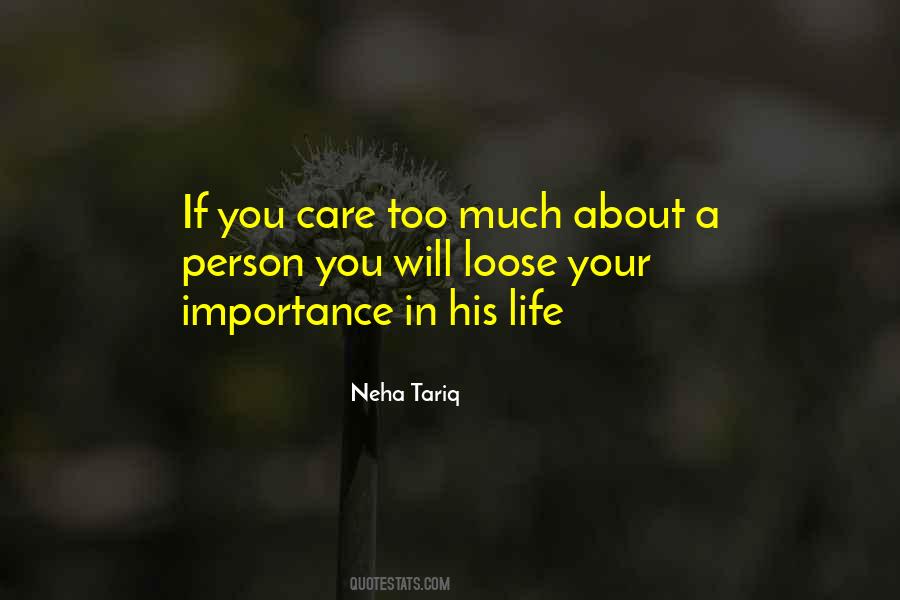 #86. You will enjoy any activity in which you are fully present ...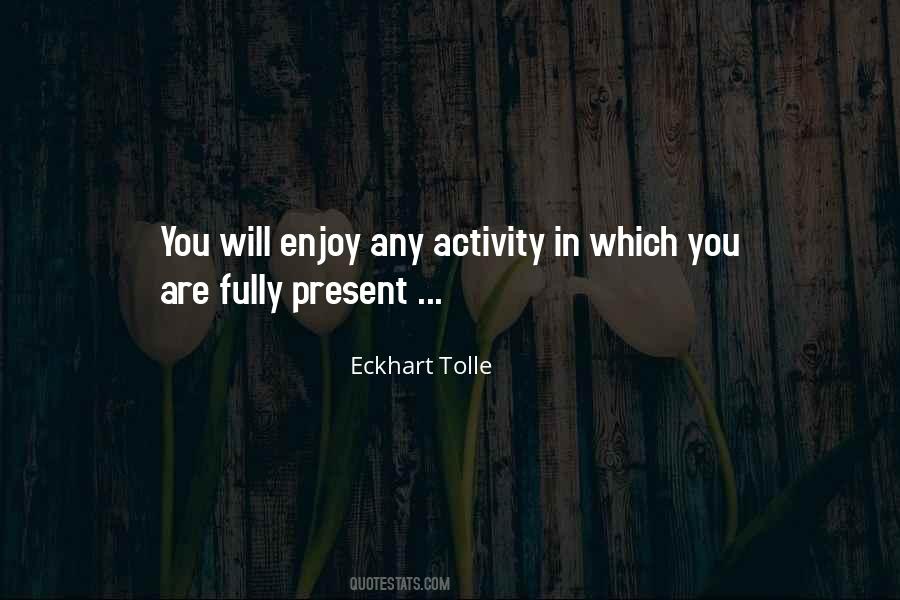 #87. Stop nourishing other people's ideas and beliefs in your life. Take up your own idea and endeavor to accomplish it.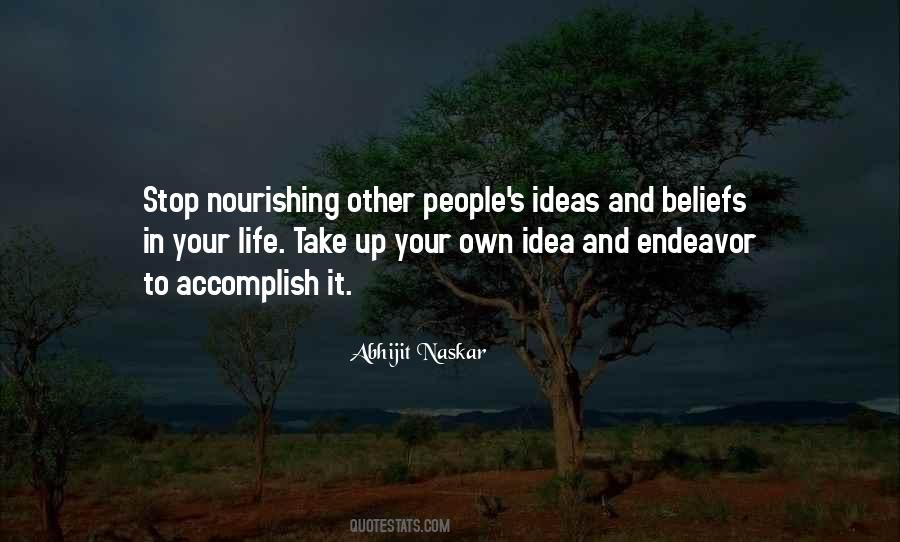 #88. No.'
It's not a bad word.
And it is very important to use at times.
Practice saying it in the mirror.
It's empowering.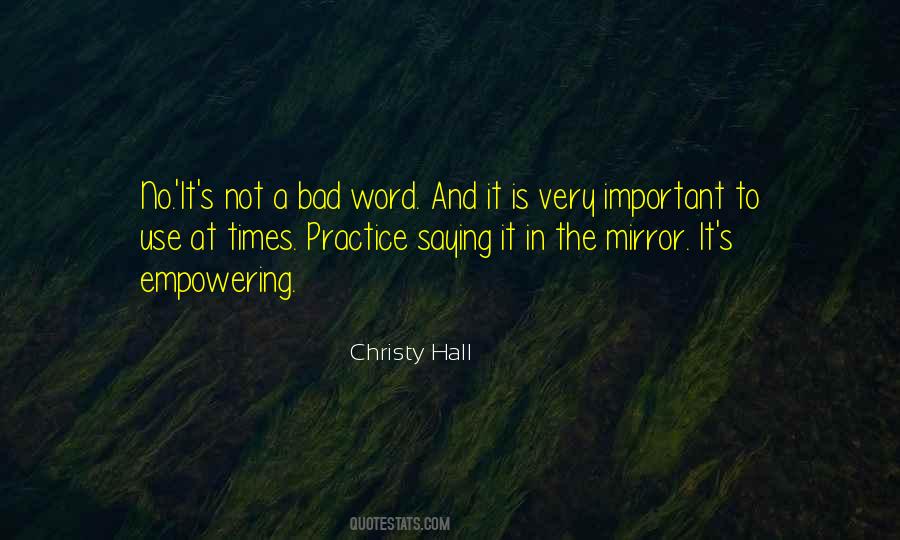 #89. Sometimes you might miss that person, sometimes you'll feel like running back to them ... sometimes you'll suffer from unbearable pain but sometimes you have to forget what you feel. And simply remember what you deserve, smile and move on!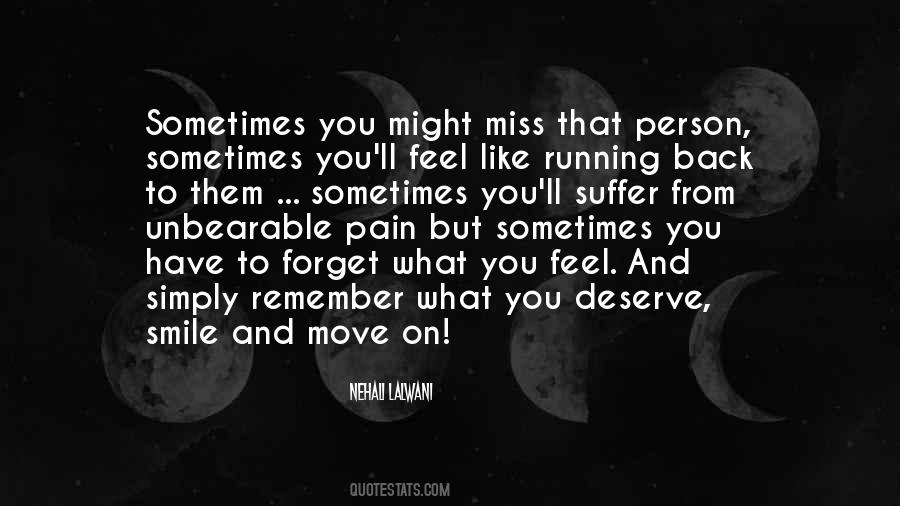 #90. Bible is a window into the life and practices of the people who lived in Israel and bordering nations of Egypt, Mesopotamia, Greece, Rome, and Judea.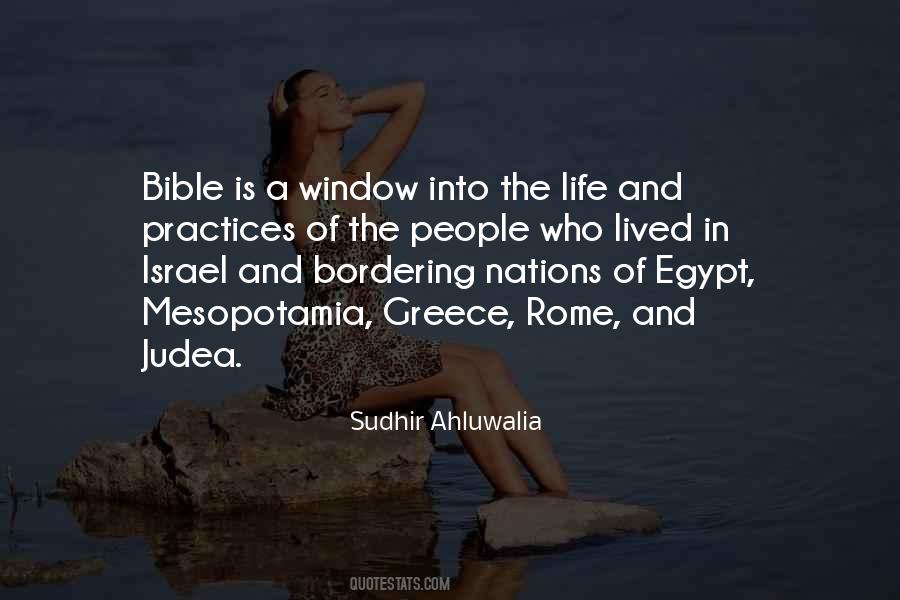 #91. Even the darkest cloud had a silver lining; you can either miss it as you run away to a hiding place as darkness approaches you or you can go seeking it, empowered with the ardent desire to find happiness in life.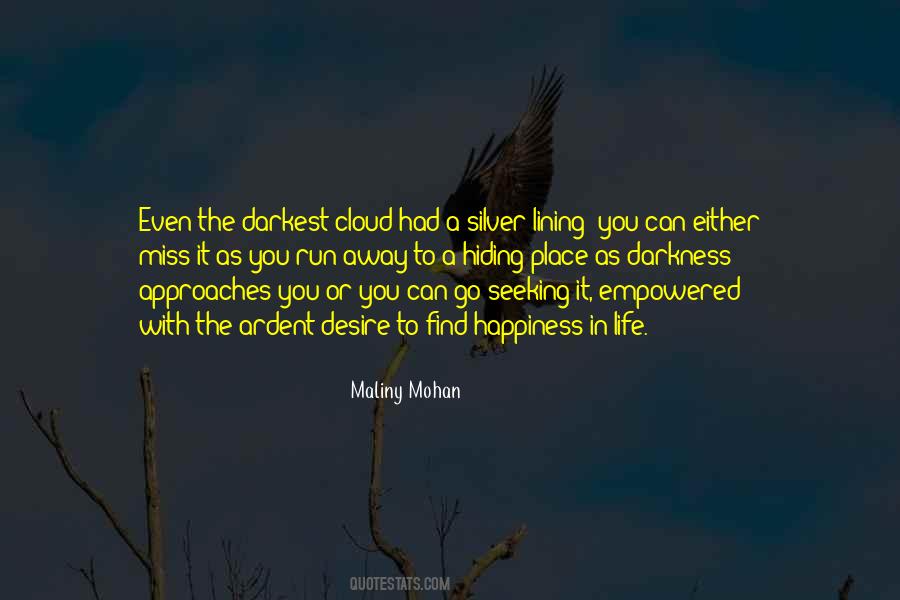 #92. There are many things in life that can help you to cope with emotions that have a habit of bringing you down. Just always remember; help comes in all forms, and not necessarily only from people.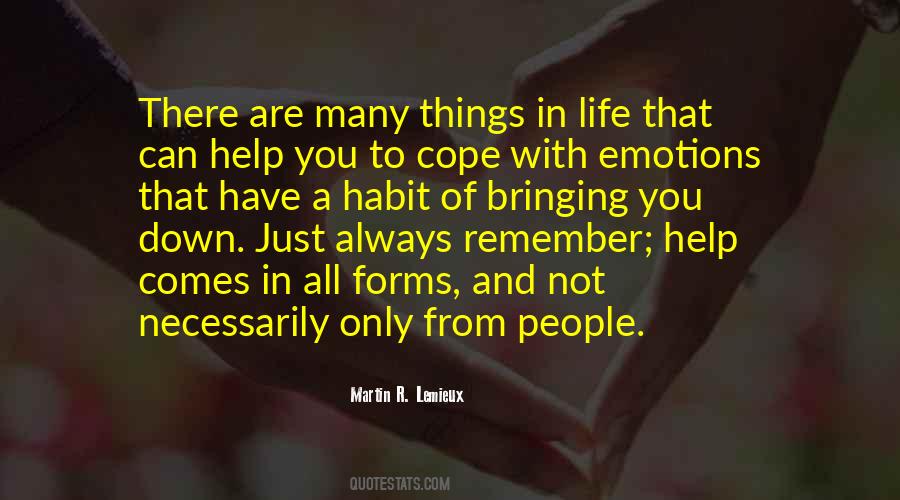 #93. Everything is possible, isn't it? The world soon teaches one that!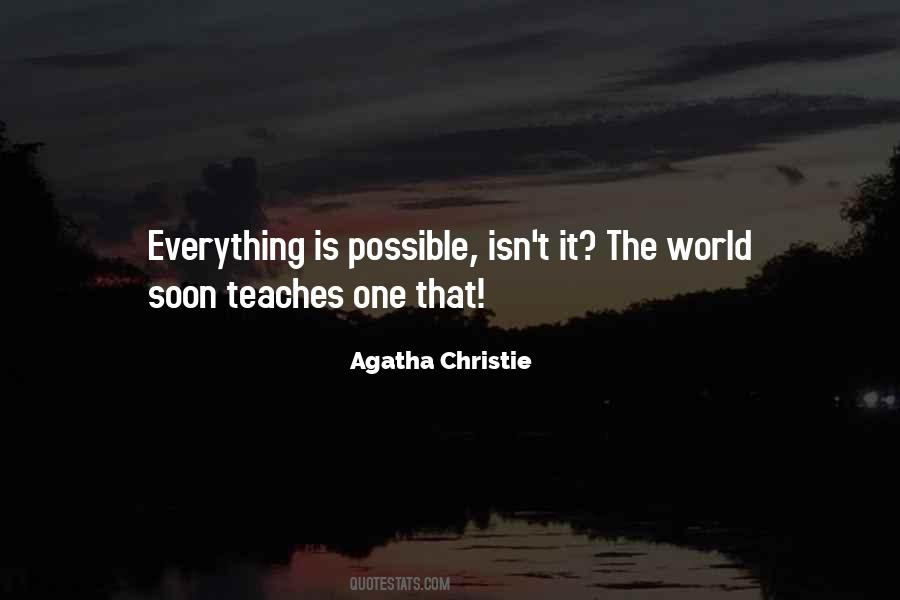 #94. Sometimes we all get dusty by a few mundane and tiring affairs - and merely need a gentle soul wash to see, and get deeply entangled with, the fervors of life again.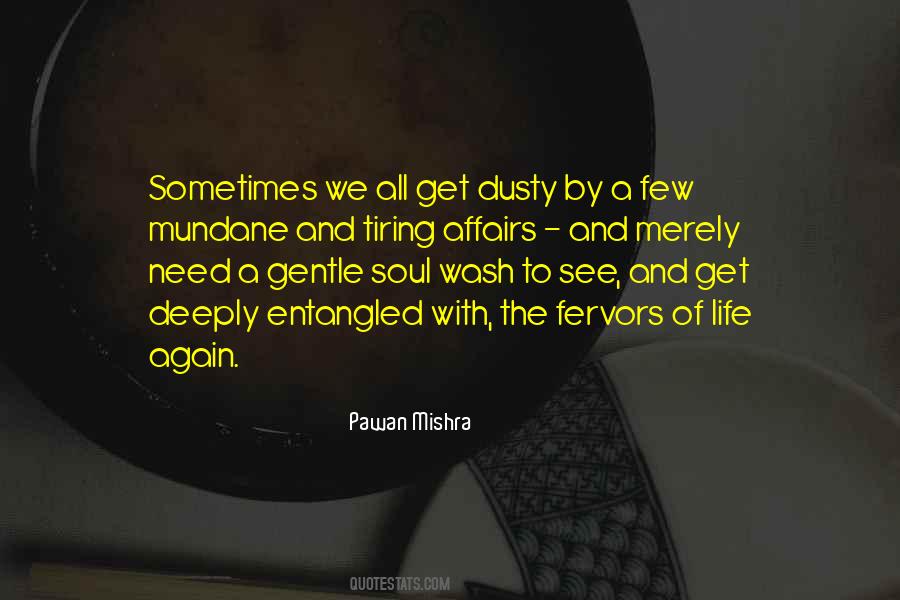 #95. What children need most are the essentials that grandparents provide in abundance. They give unconditional love, kindness, patience, humor, comfort, lessons in life. And, most importantly, cookies.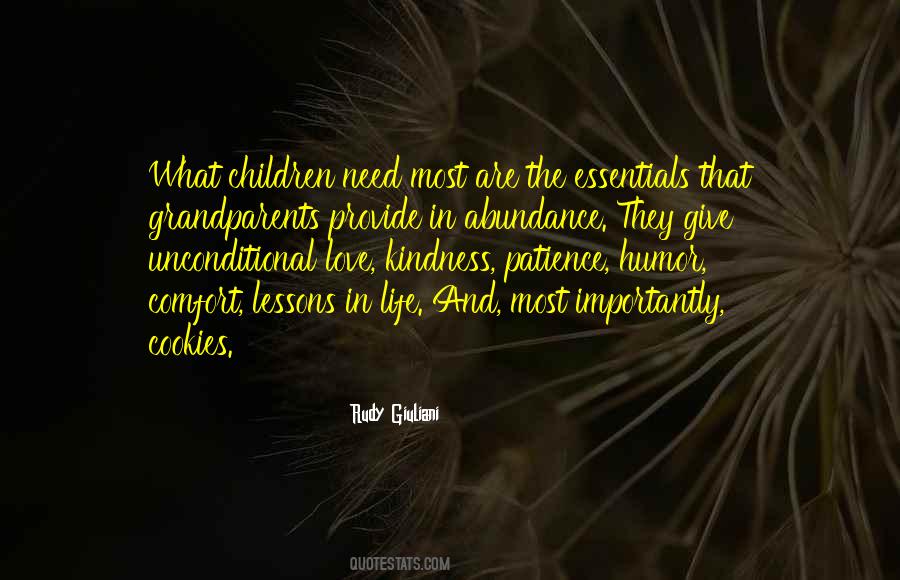 #96. I believe that flowers are like people. Flowers come in different colours, shapes and sizes. Some extremely rare and some very common. They are all beautiful in their own unique way.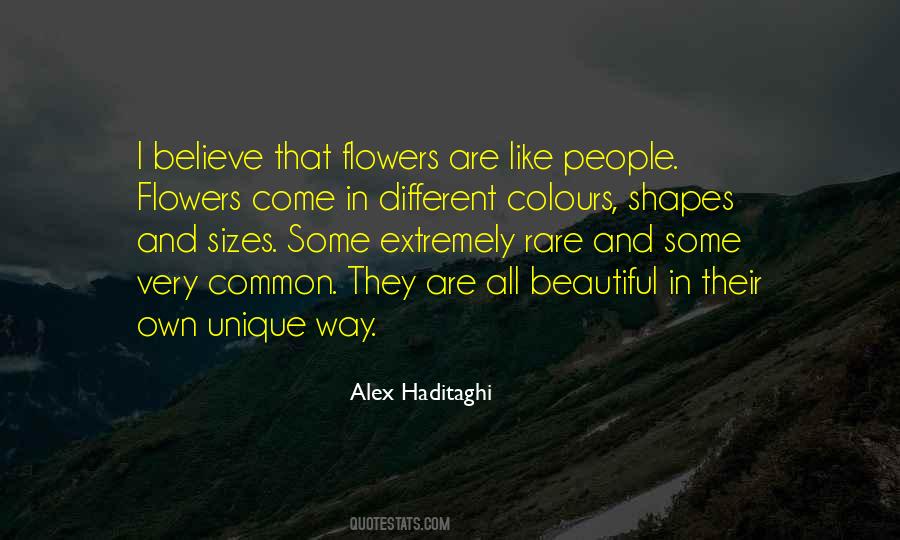 #97. When a cycle in your life repeats, you should troubleshot where the glitch is. Find the glitch and you will find your purposed journey.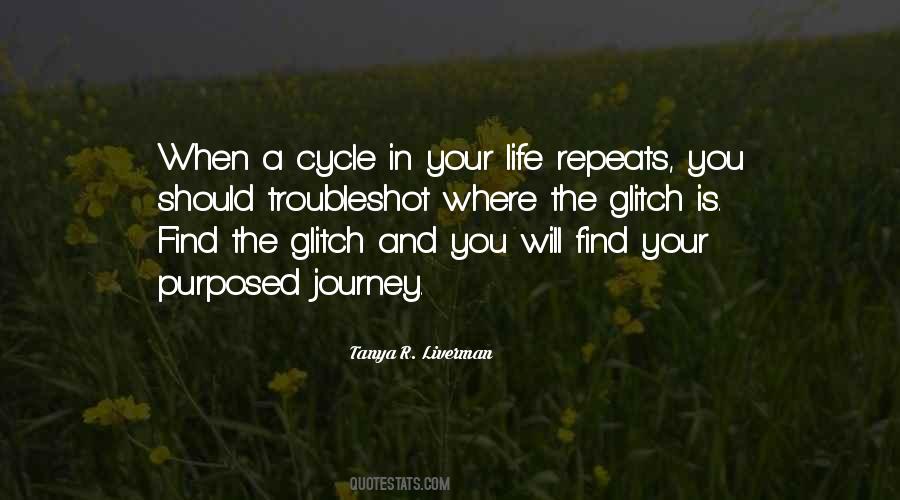 #98. All lines are gray in the dark.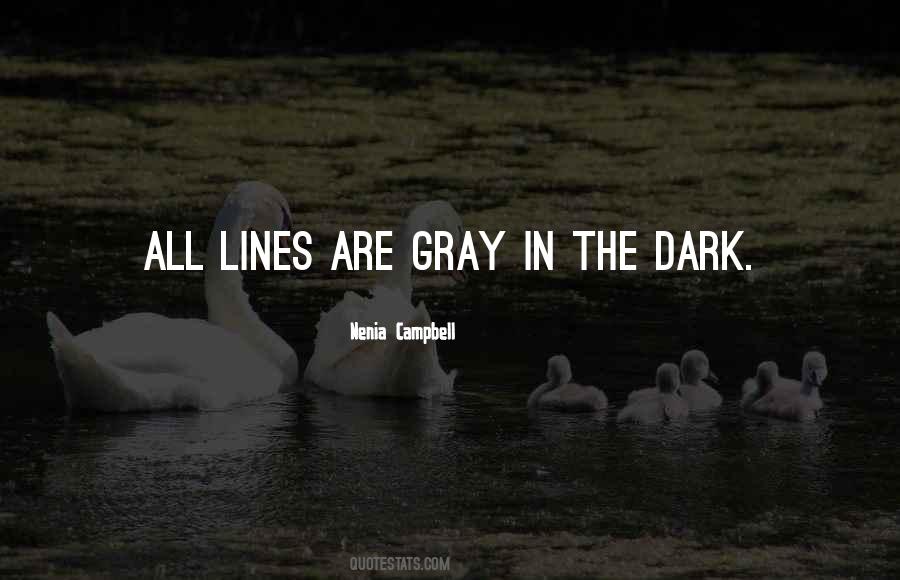 #99. Choose the body to live in.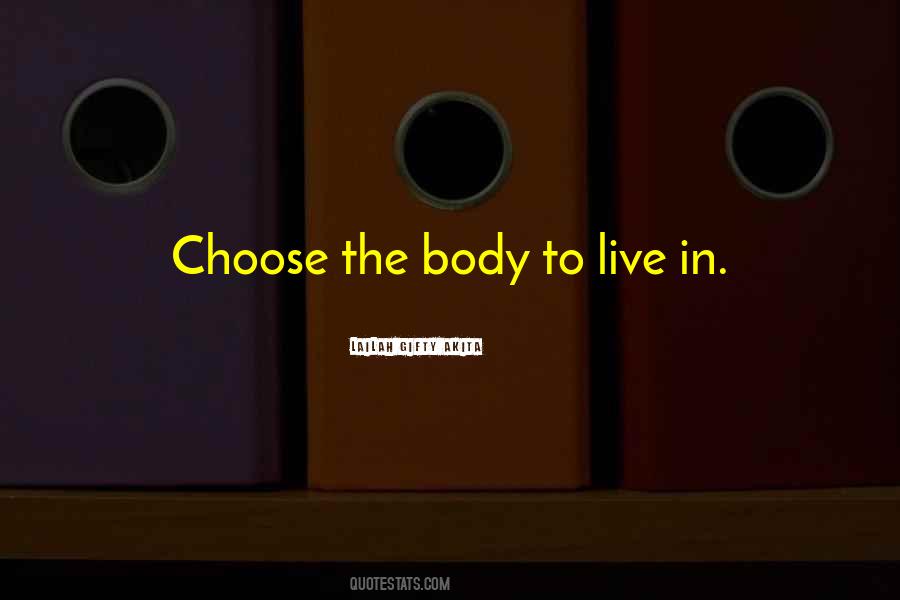 #100. Goddamn it; speak your mind whether the truth will hurt, feel deeply regardless of the pain you fear, do accordingly in seek of your dreams whilst including the uphill struggles ... Life isn't a a fairytale but it is if you make it one.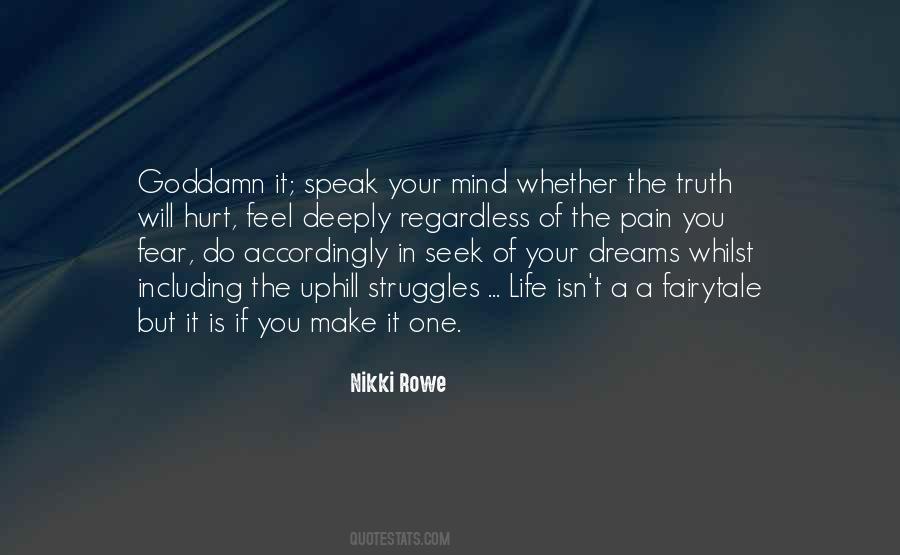 Famous Authors
Popular Topics