Healthy And Happy Famous Quotes & Sayings
List of top 100 famous quotes and sayings about healthy and happy to read and share with friends on your Facebook, Twitter, blogs.
Top 100 Quotes About Healthy And Happy
#1. To be happy, one must rid oneself of prejudice, be virtuous, healthy, and have a capacity for enjoyment and for passion ... - Author: Emilie Du Chatelet
#2. I want to be- without a doubt, and most definitely, an eternal love story. One that is always passionate, healthy, genuine, and happy. - Author: Cheri Bauer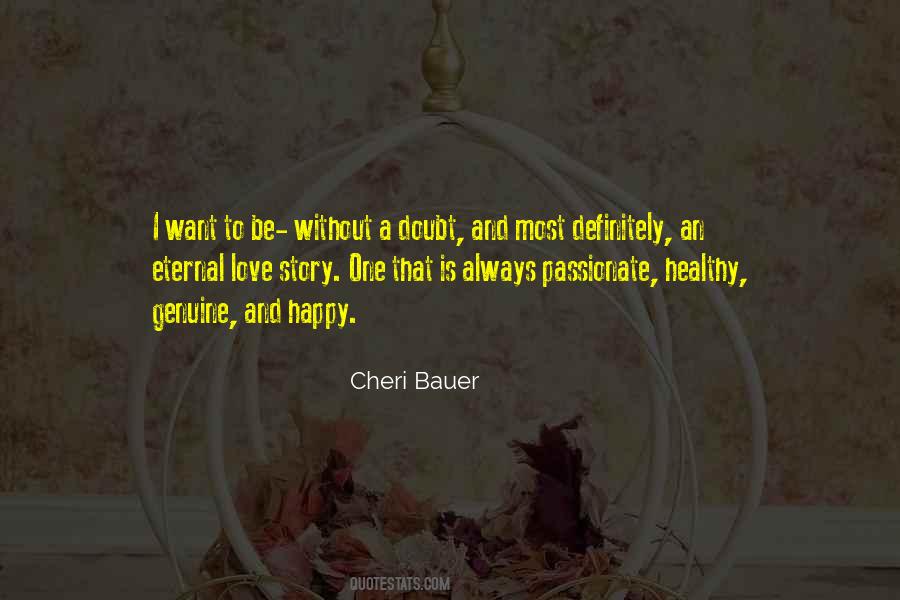 #3. My personal goals are to be happy, healthy and to be surrounded by loved ones. - Author: Kiana Tom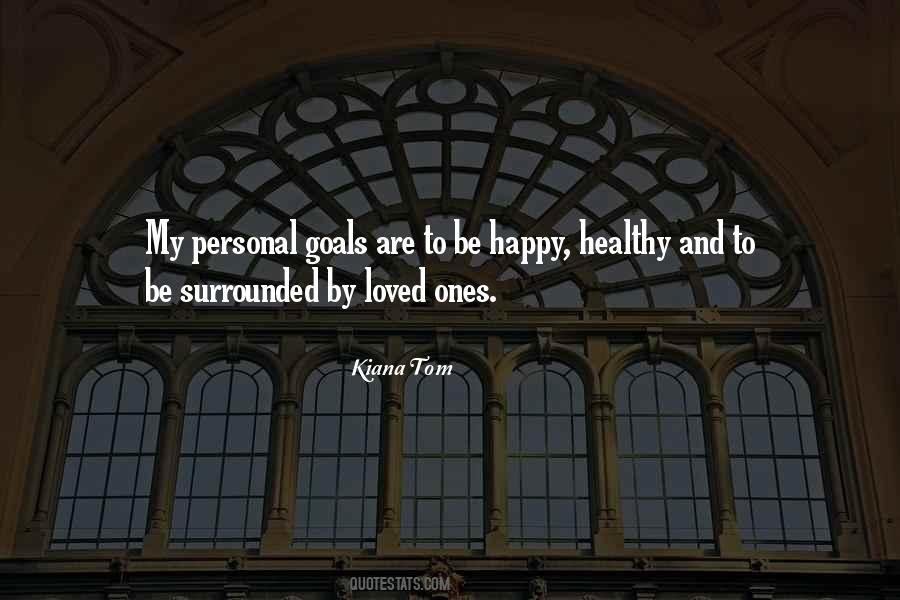 #4. Being in control of your life and having realistic expectations about your day-to-day challenges are the keys to stress management, which is perhaps the most important ingredient to living a happy, healthy and rewarding life. - Author: Marilu Henner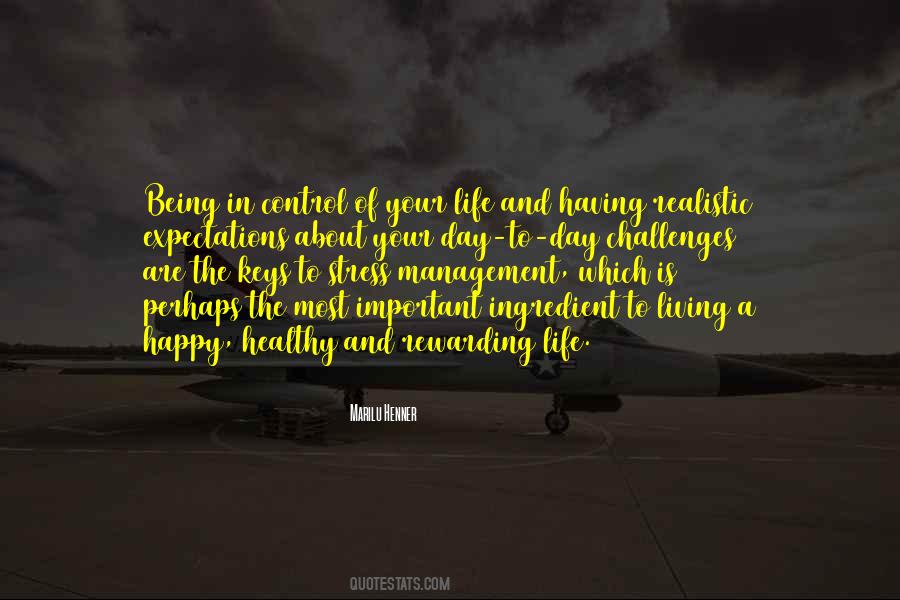 #5. I run or hike three to four times per week and believe that an "everything in moderation" approach to dieting is the best way to keep your mind and body healthy and your taste buds happy. - Author: Ian Anthony Dale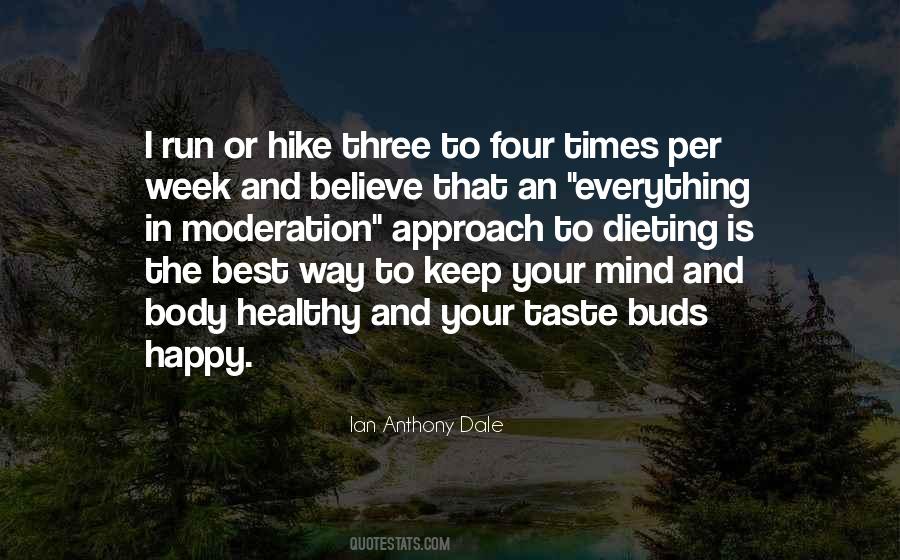 #6. In America it's good to show people you are fine, you're healthy, you're sporty, you're happy to do things, to live. And in France it's more like you don't have to show you have success. - Author: Lea Seydoux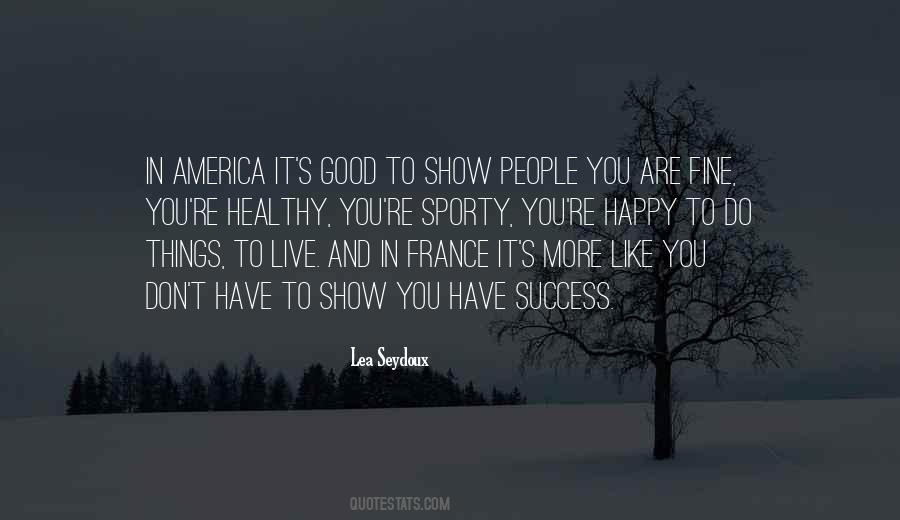 #7. When I do get free time, I spend a lot of it at home with my family and my close friends and I think that's what keeps me happy, healthy, grounded, and totally in check. - Author: Leighton Meester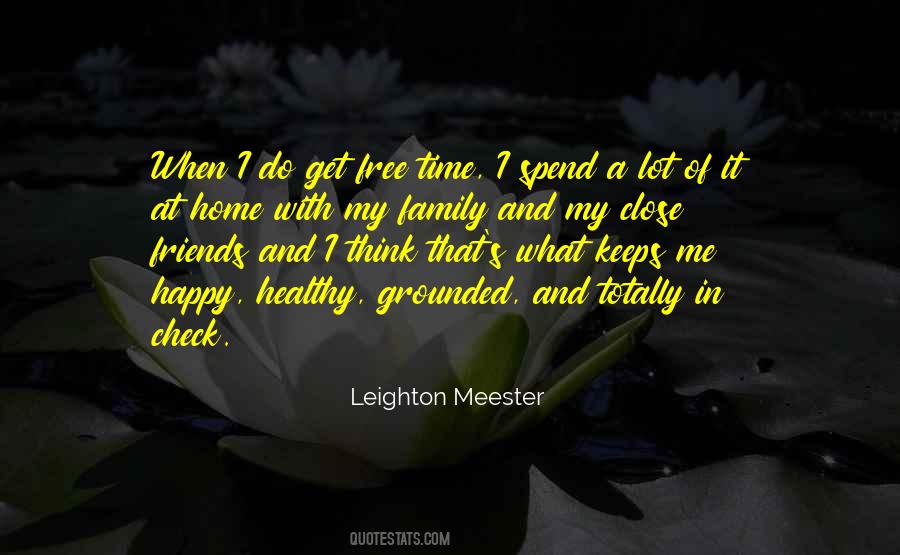 #8. We need a grassroots movement and government policies and programs to change the food landscape and the built environment to give our children a chance to have happy, healthy successful lives. - Author: Mark Hyman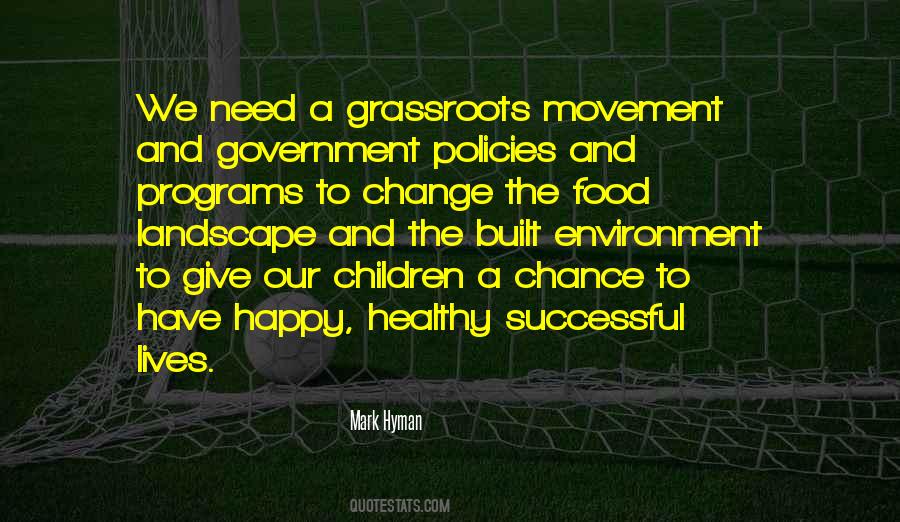 #9. There is an interesting point about the price of success: It must always be paid in full-and in advance. Everyone wants to be successful. Everyone wants to be healthy, happy, thin, and rich. But most people are not willing to pay the price. - Author: Brian Tracy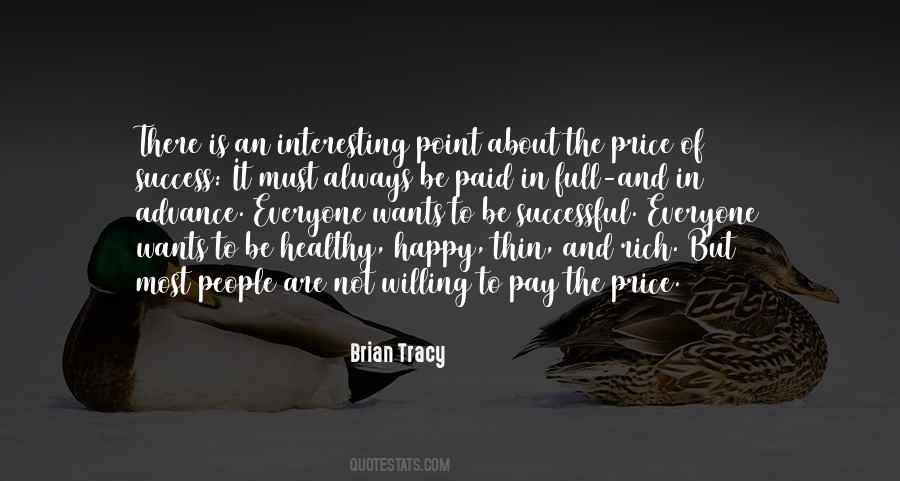 #10. The more sinful and guilty a person tends to feel, the less chance there is that he will be a happy, healthy, or law-abiding citizen. He will become a compulsive wrong-doer. - Author: Albert Ellis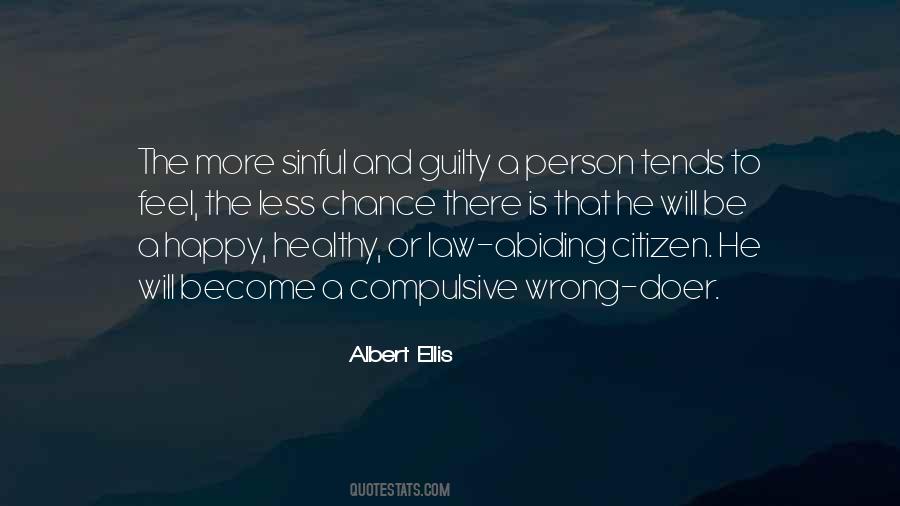 #11. I'd likte to welcome you to the land of free, where healthy, wealthy, happy people contribute to the civilization under the protection of the rules of capitalism, laws of science and rights of universal suffrage. - Author: B. Barmanbek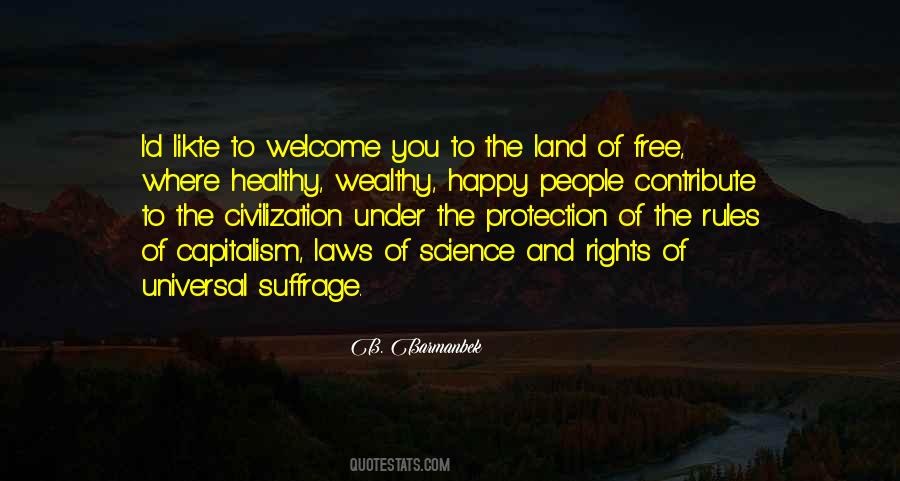 #12. Stay happy and healthy. Take time to read a good book and live your dreams. I am and loving it! - Author: Becky Wilde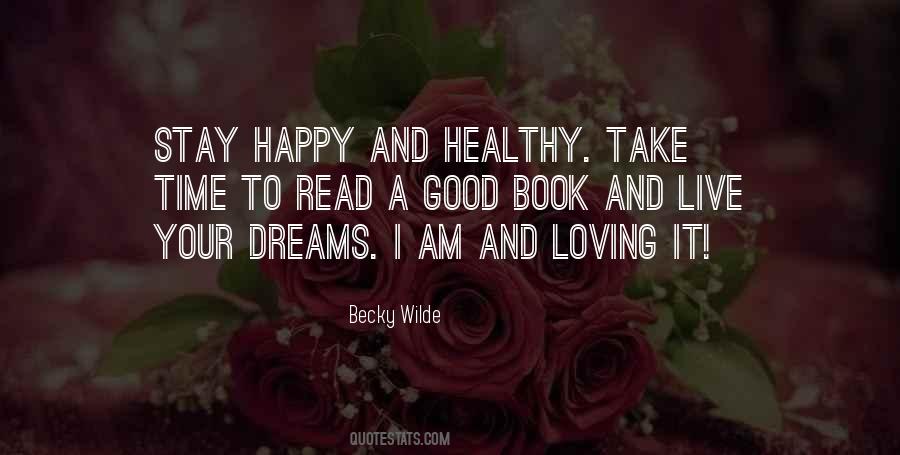 #13. I grew, a happy, healthy child in a bright world of illustrated books, clean sand, orange trees, friendly dogs, sea vistas and smiling faces. - Author: Vladimir Nabokov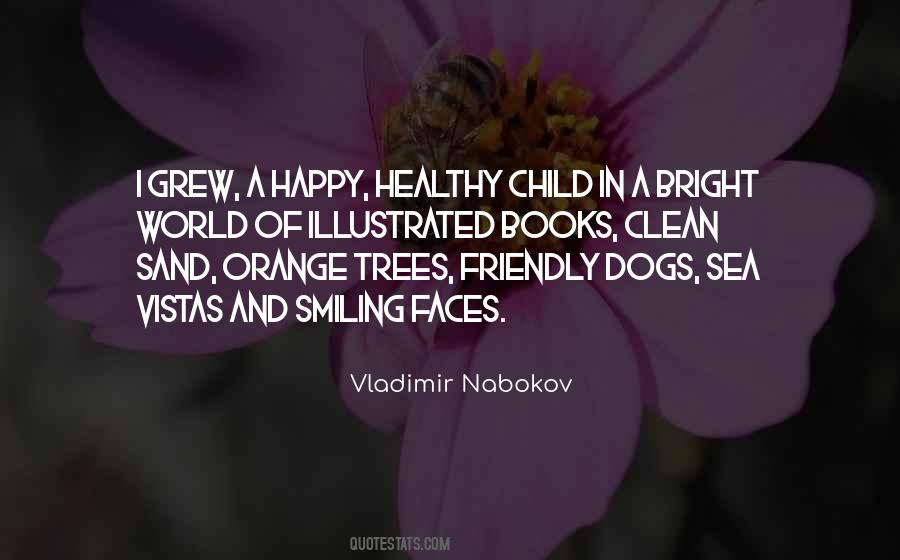 #14. What is the use of physicians like myself trying to help parents to bring up children healthy and happy, to have them killed in such numbers for a cause that is ignoble? - Author: Benjamin Spock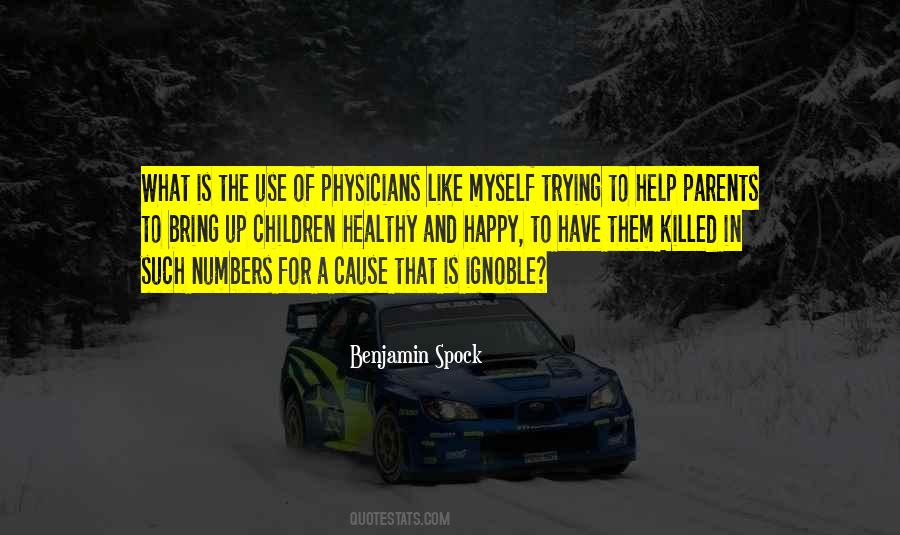 #15. My New Year's resolution is to stick to a good workout plan that will keep me healthy and happy. - Author: James Lafferty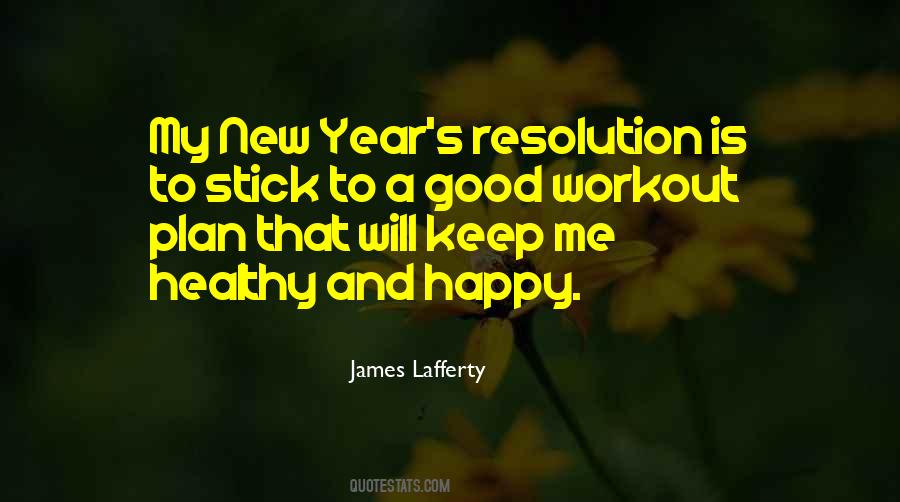 #16. The great thing about life - I'd rather not know and just hope I'm happy and healthy and I feel as good about my life as I do now. - Author: Camilla Belle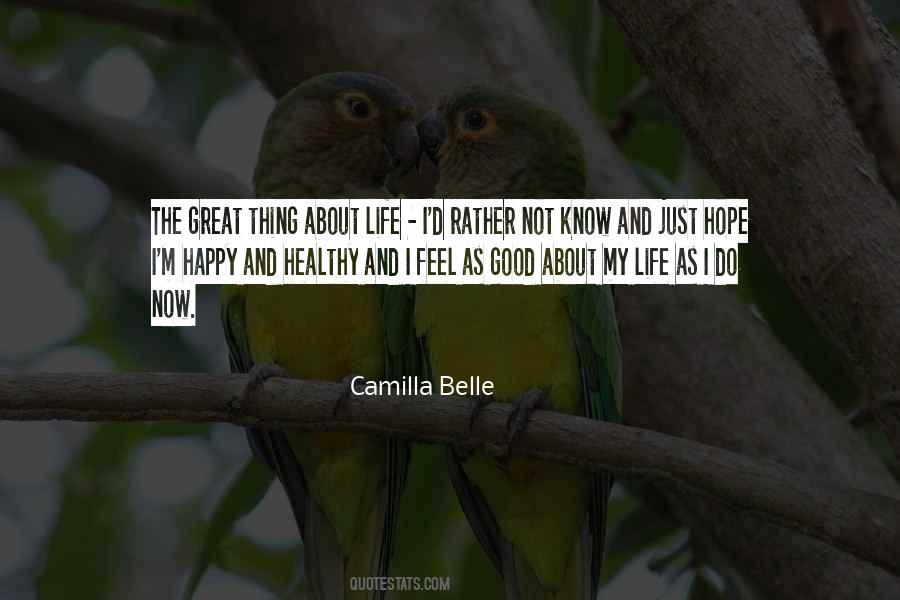 #17. My dreams for the future are simple: work, a happy, healthy family, a lovely long motorcycle ride, and continuing the struggle to awaken people to the need for serious human rights reform. - Author: Mike Farrell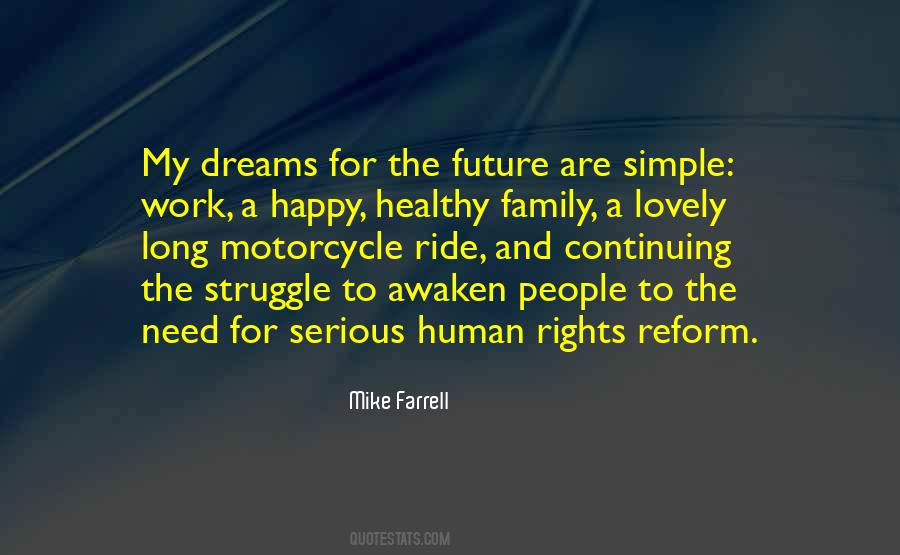 #18. You cannot be healthy and happy without discipline. If you want to measure the level of happiness in your life, just measure the level of discipline in your life. You will never have more happiness than you have discipline. - Author: Matthew Kelly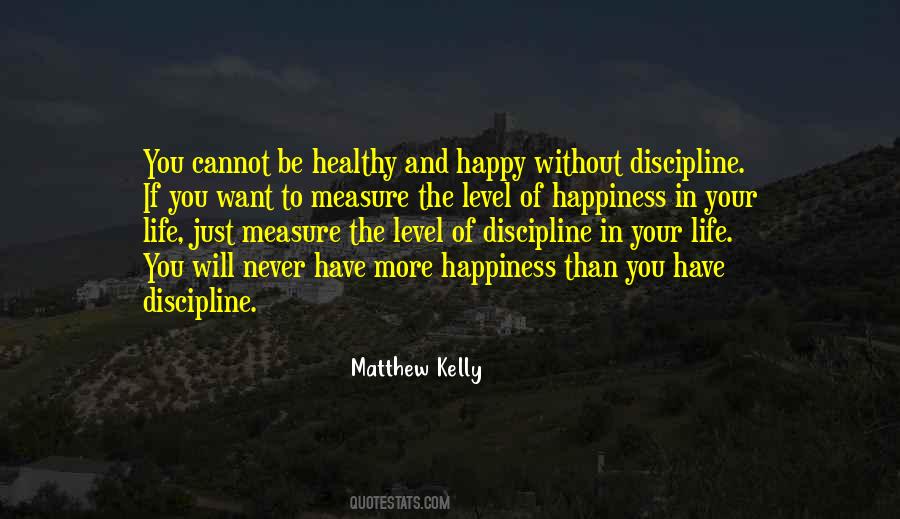 #19. You are worth the investment so spend the time, money and resources on you. You matter. When you're strong, healthy and happy, those you love most will also benefit. - Author: Toni Sorenson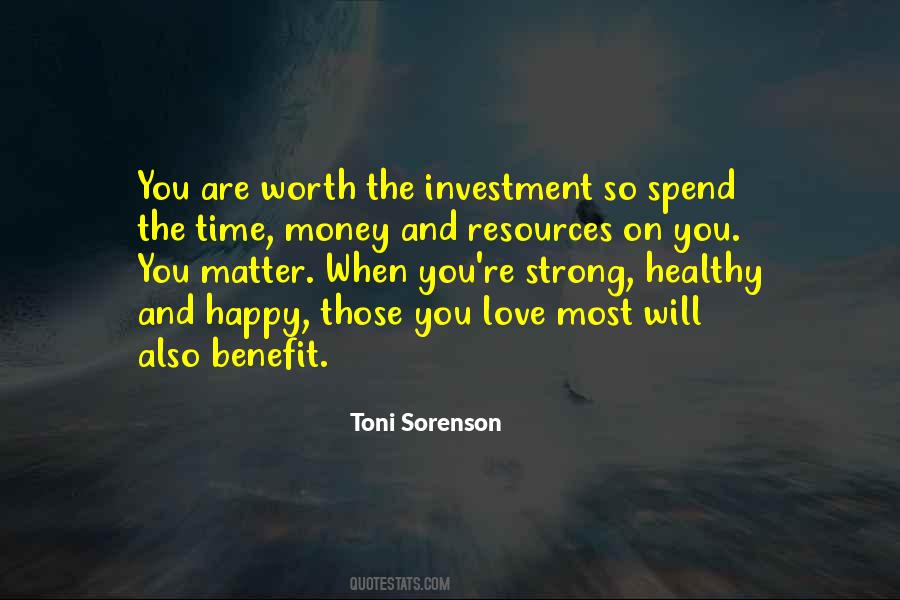 #20. If the foundation of a well-ordered society is a healthy, happy home, then the problem of lawlessness will not be solved by more laws or legislation; but by fathers and mothers exerting a moral influence and example in their own families, tempered with love and understanding. - Author: J. Spencer Kinard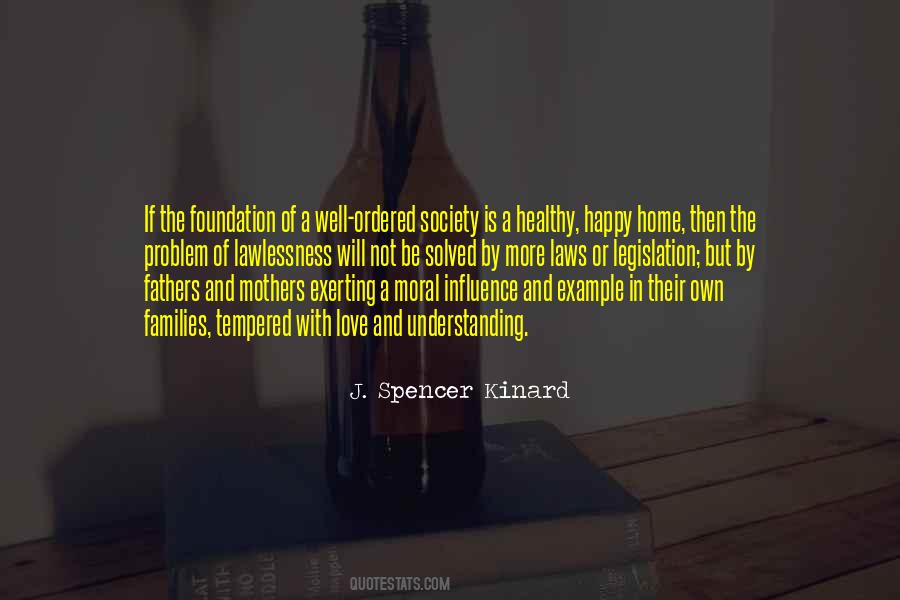 #21. And for the rest, I remember little enough. Except that we were happy, and healthy, and in love.
It didn't last. Nothing worth having ever does. But it was the happiest time of my young life. - Author: Christian Cameron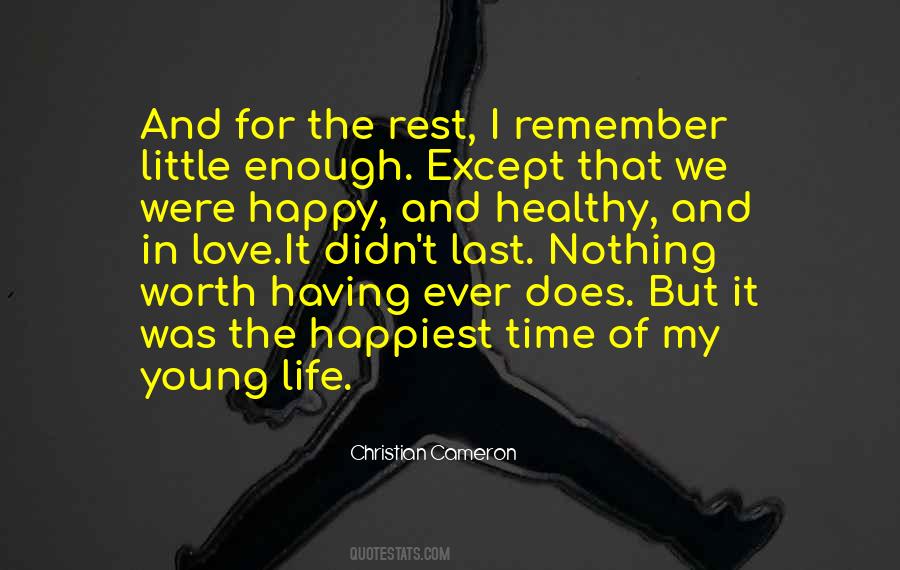 #22. A healthy choice for your overall health and well-being is one of a happy and positive disposition. - Author: Steve Maraboli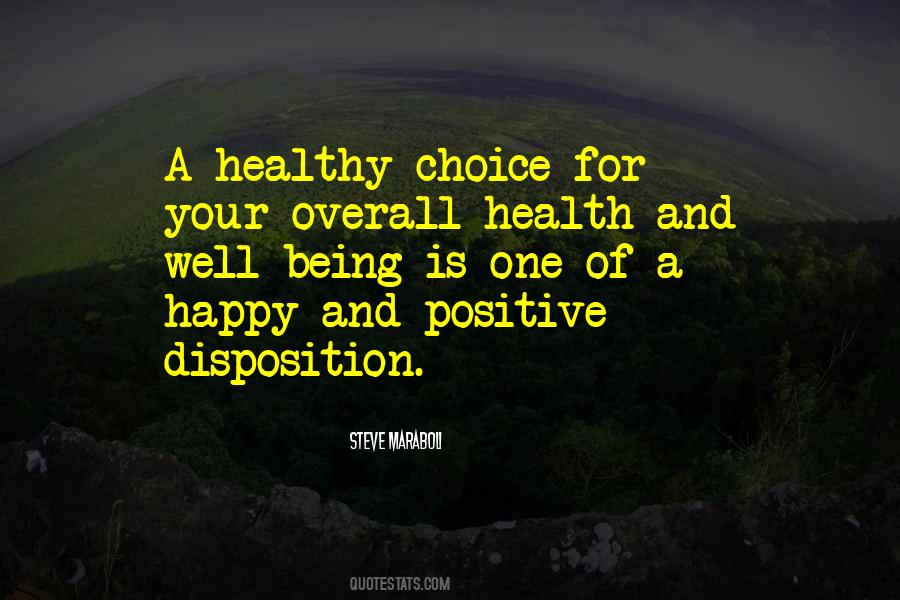 #23. It is the great privilege of poverty to be happy and yet unenvied, to be healthy with physic, secure without a guard, and to obtain from the bounty of nature what the great and wealthy are compelled to procure by the help of art. - Author: Samuel Johnson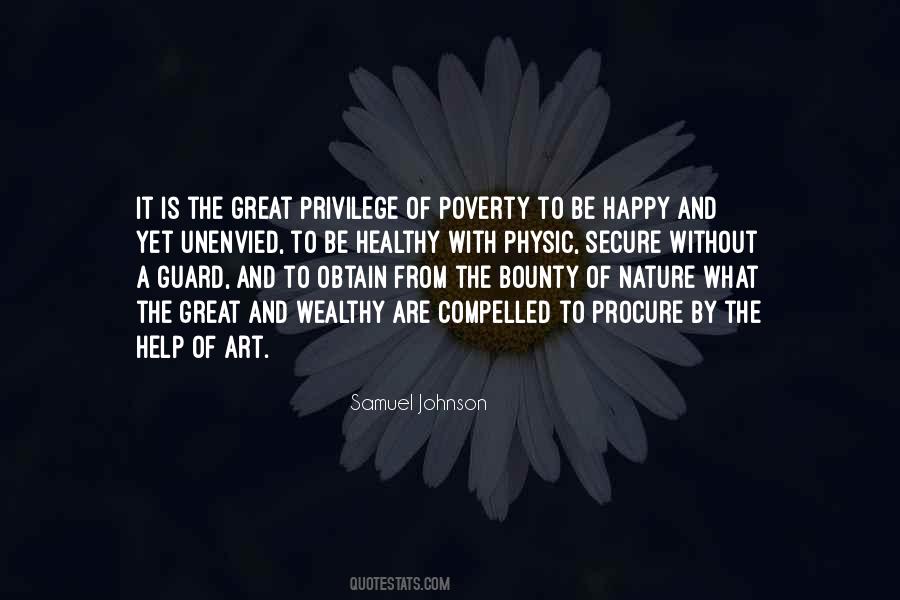 #24. It is better to be rich, happy and healthy, rather than poor, miserable and sick! - Author: Samson Soledad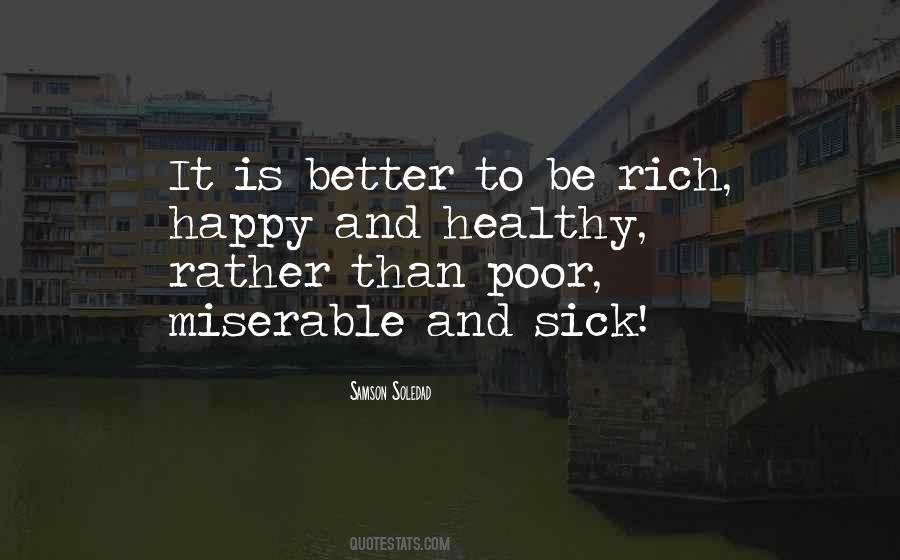 #25. I don't want to hear another negative word about cheerleaders. If it weren't for cheerleaders, who would tell us when and how to be happy during athletic events? If it weren't for cheerleaders, how would America's prettiest girls get the exercise that's so vital to a healthy life? - Author: John Green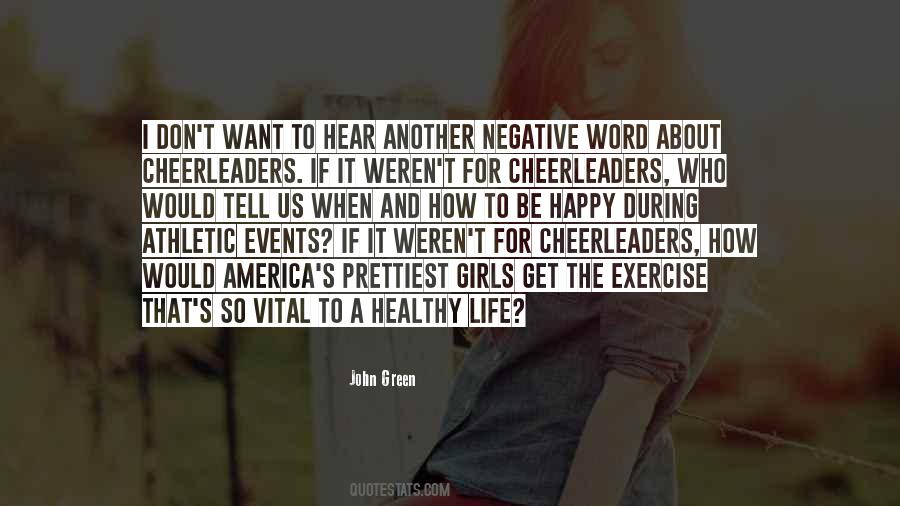 #26. Honey, if he doesn't get you and treat you like a queen, move on! Your king is out there! Life is way too short to be losing precious time over a loser. Love yourself and know you deserve a healthy and happy relationship. - Author: Jamie Beckman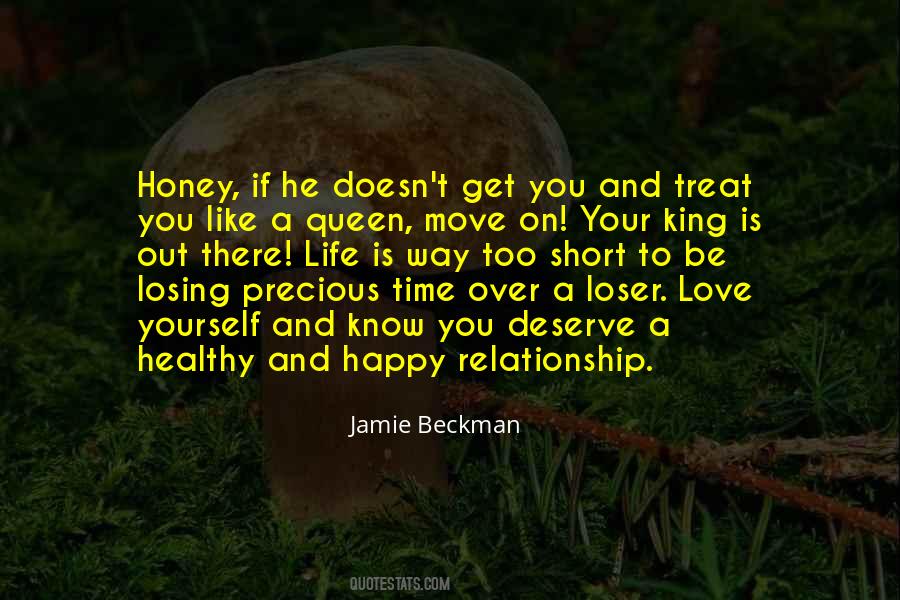 #27. Keeping perspective and being happy and being energetic and being creative - that's all tied to being healthy. - Author: Wayne Coyne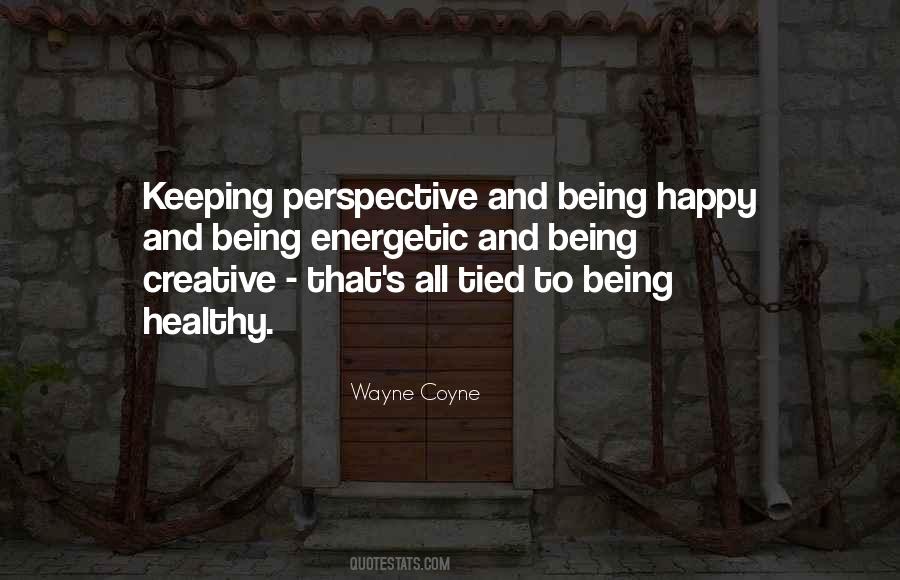 #28. I knew that I did not have to buy into society's notion that I had to be handsome and healthy to be happy. I was in charge of my 'spaceship' and it was my up, my down. I could choose to see this situation as a setback or as a starting point. I chose to begin life again. - Author: Warren Mitchell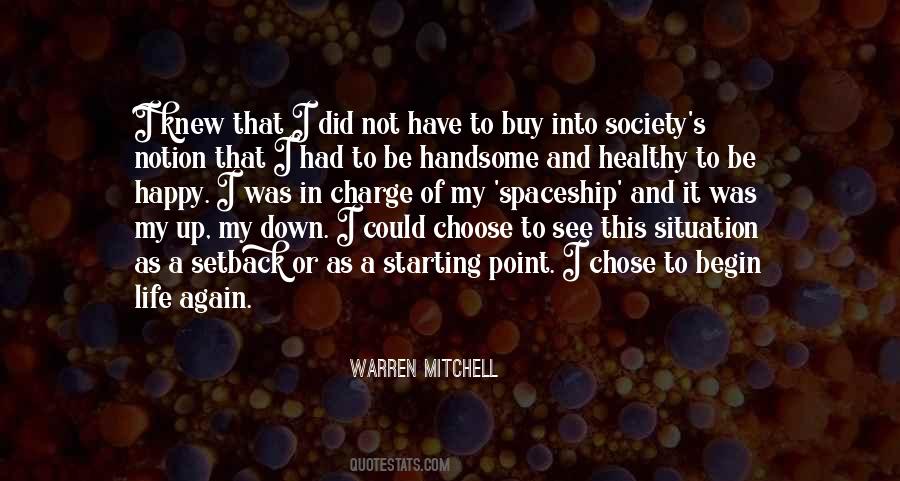 #29. Help yourself warm up and prepare mentally by repeating, "I feel happy! I feel healthy! I feel terrific!" It is not possible for you to talk positively to yourself, using words like this, without immediately feeling happier and more confident. - Author: Brian Tracy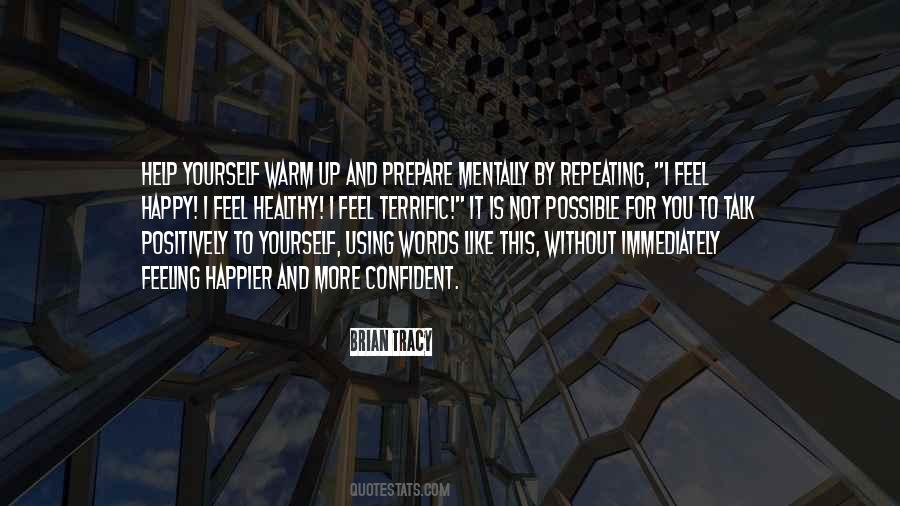 #30. But don't get me wrong. As far as a man and a woman is concerned, I'm awfully happy there's a thing called sex. It's an extra something God gave us. I see no reason why it shouldn't be in pictures. Healthy, lusty sex is wonderful. - Author: John Wayne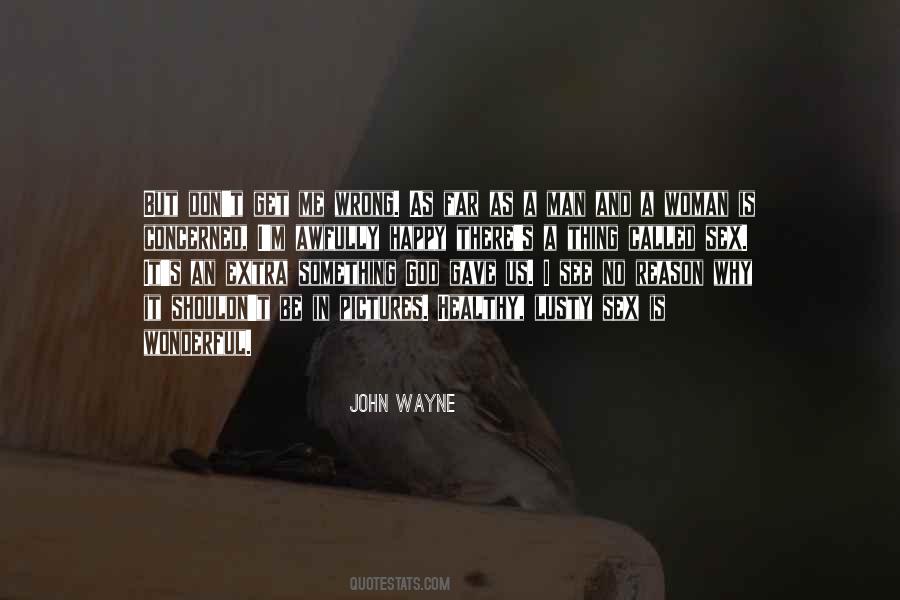 #31. Social scientists and psychologists are conducting research studies that clearly show that when we behave and act as if we are happy, confident, healthy or in love, we become happy, confident, healthy and in love. - Author: Cynthia Sue Larson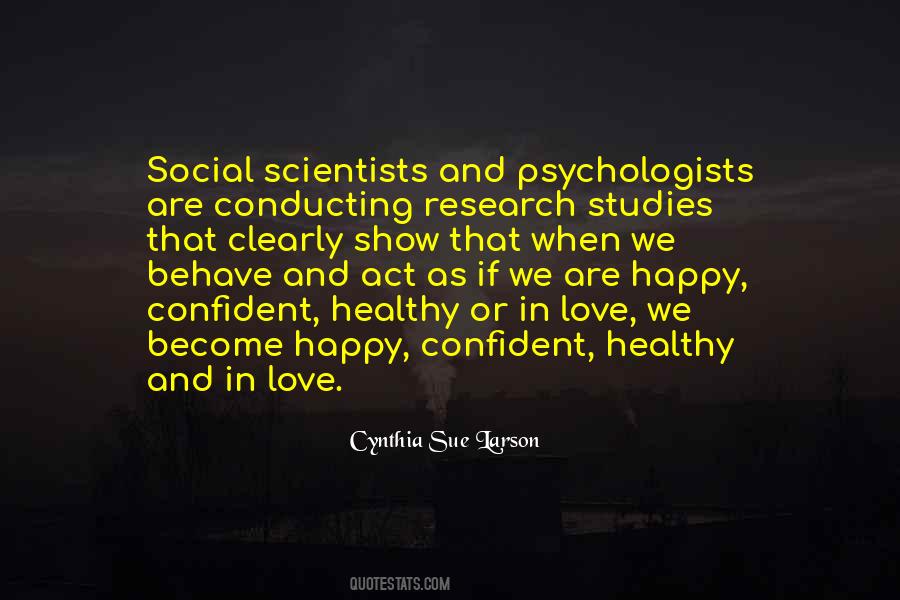 #32. A happy mind is a healthy mind, and a healthy mind is good for the body. - Author: Dalai Lama XIV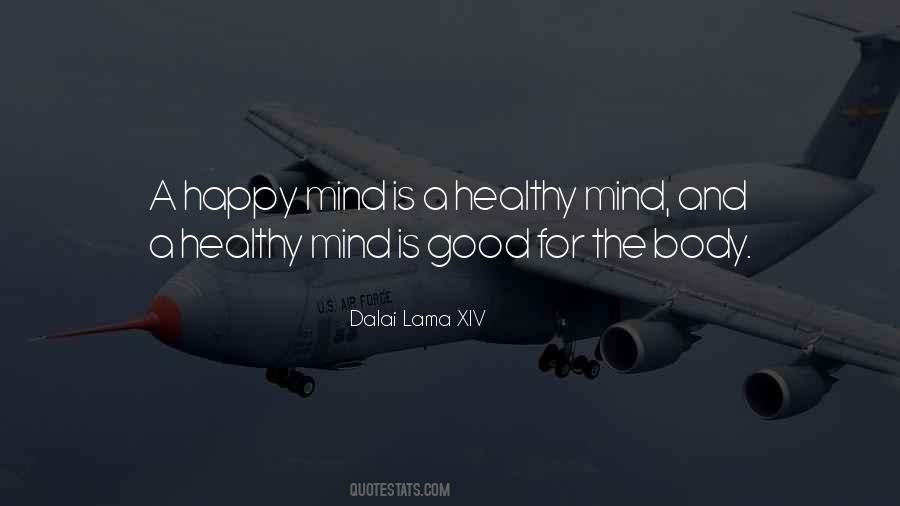 #33. Michael Caine is so happy. Happy and healthy. I think he enjoys life. I think he's 82 now, and I have no clue if I'll be working at that age. - Author: Paul Dano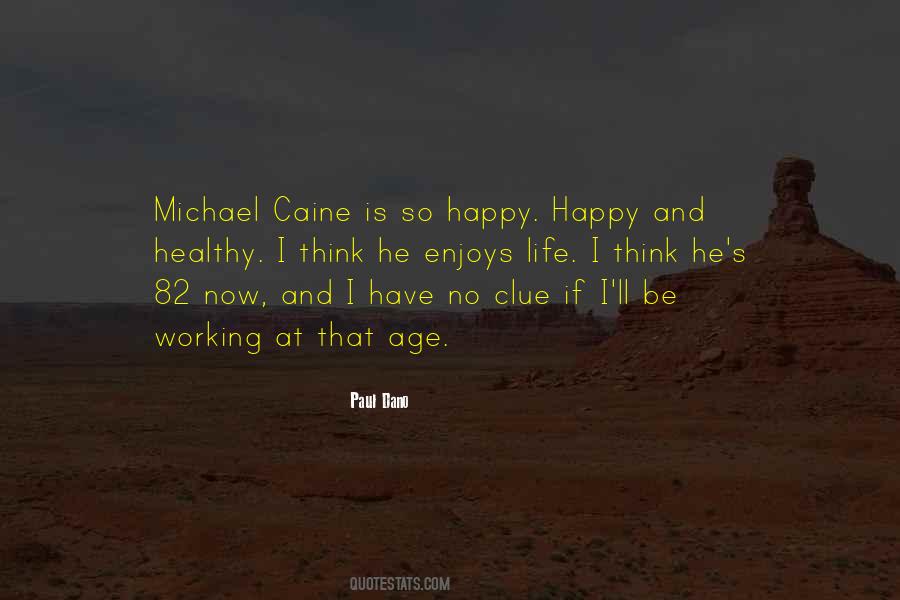 #34. And then finally, I'm the commander, so I am fundamentally responsible for the lives of the other people on board and the health and longevity of the space station. I need to bring six people back happy, healthy and feeling like they've had the best six months of their life. - Author: Chris Hadfield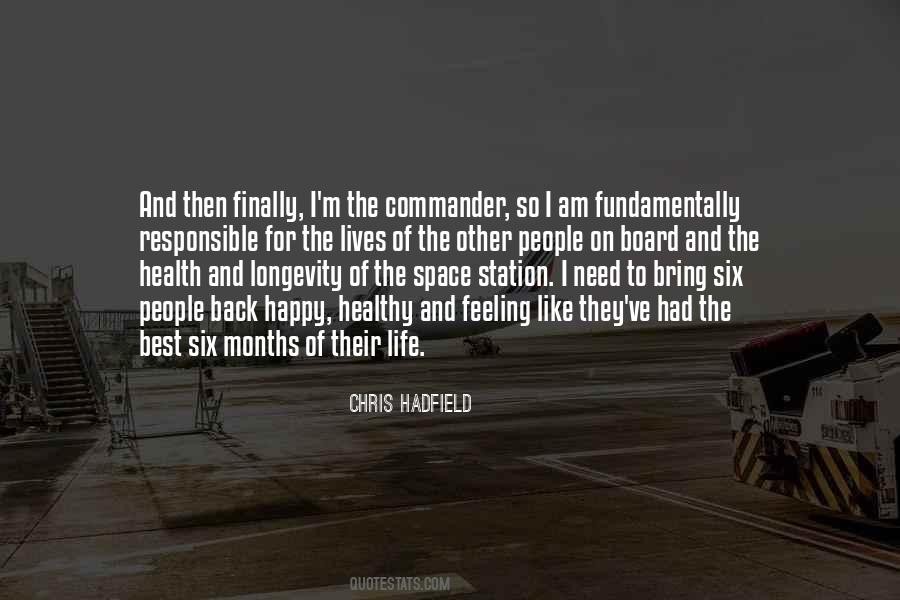 #35. Sacrifice brings with it huge results. - Author: Sereda Aleta Dailey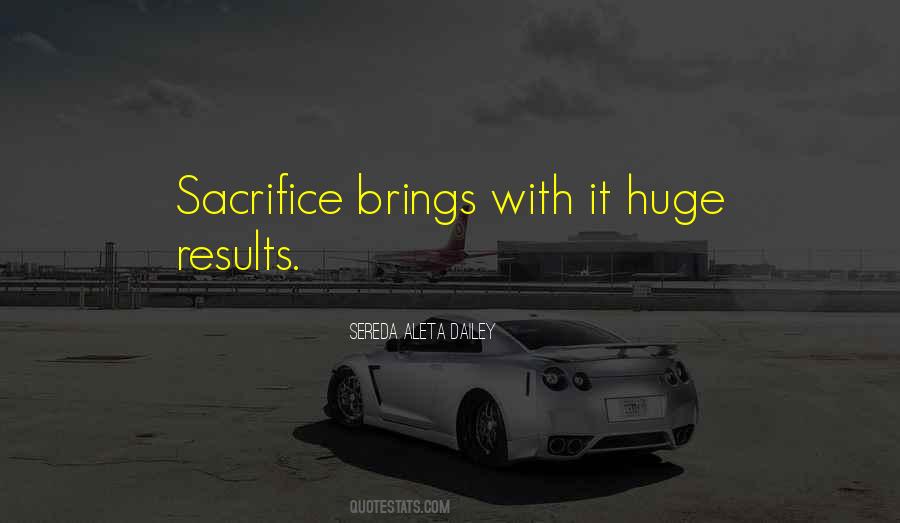 #36. Have you ever considered another type of loneliness; a good and healthy, happy loneliness? - Author: Bryant McGill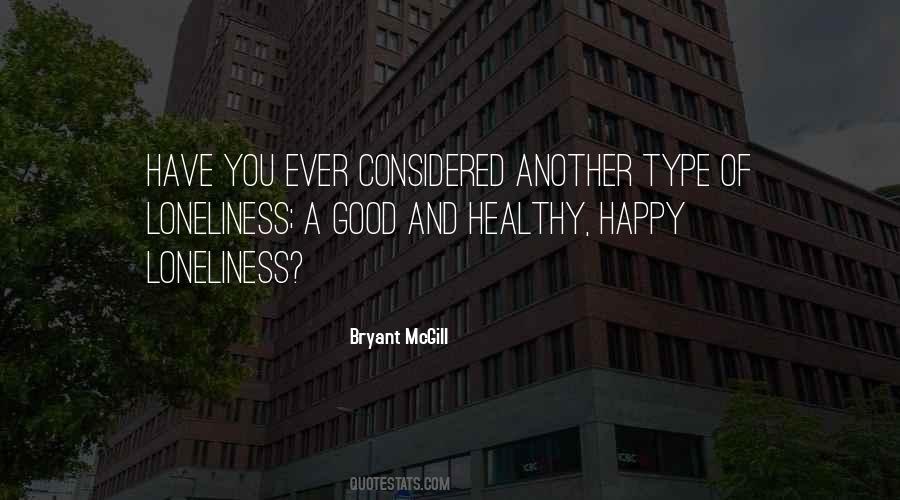 #37. We have the ability to become far more powerful and happy and healthy than we ever dreamed possible. At any age. - Author: Christiane Northrup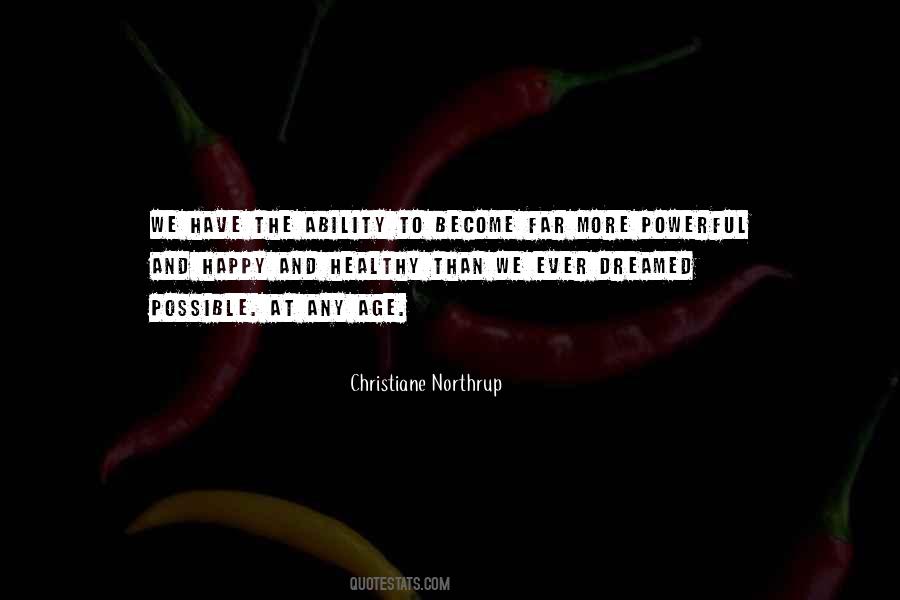 #38. Who is happy? This is a person, who has a healthy body, is dowered with peace of mind and cultivates his talents. - Author: Thales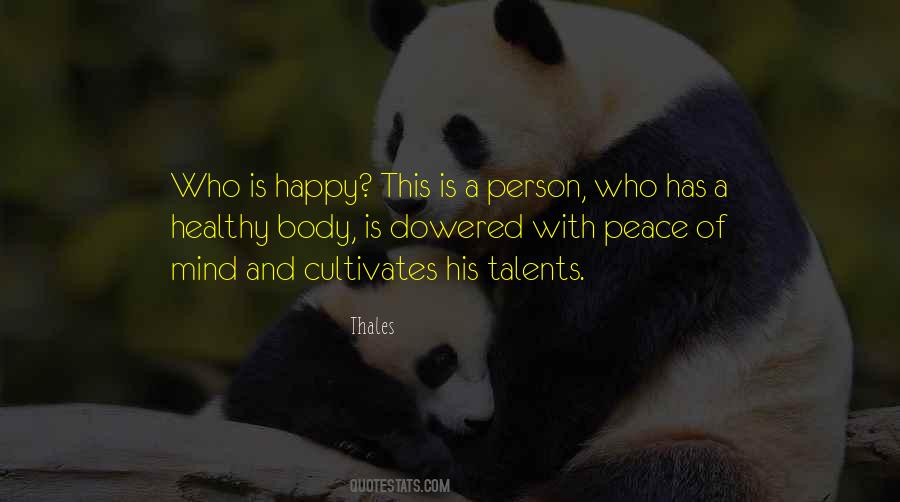 #39. I just want to be healthy and happy. I don't want to hurt anybody or make them mad. If that's a philosophy then that's my philosophy. - Author: Chad Michael Murray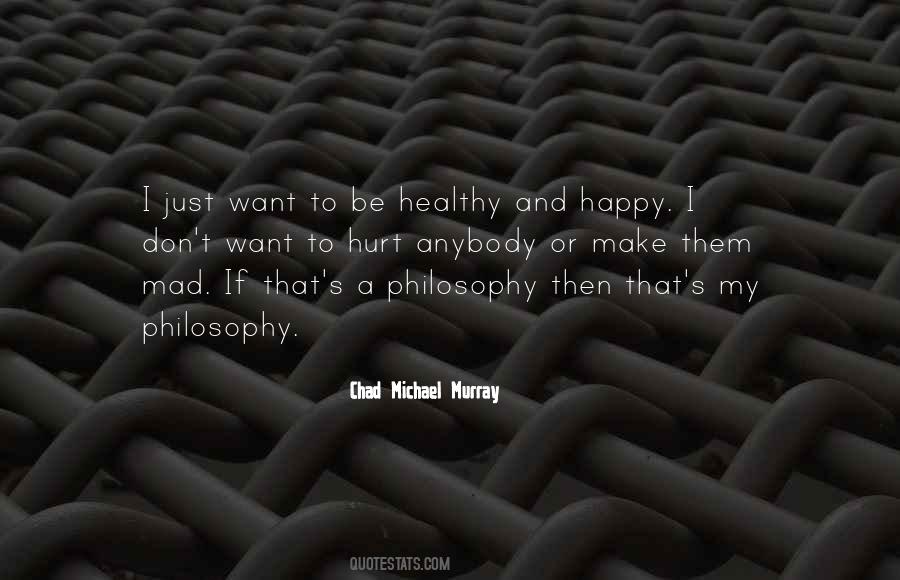 #40. Be healthy, hearty and happy. - Author: Lailah Gifty Akita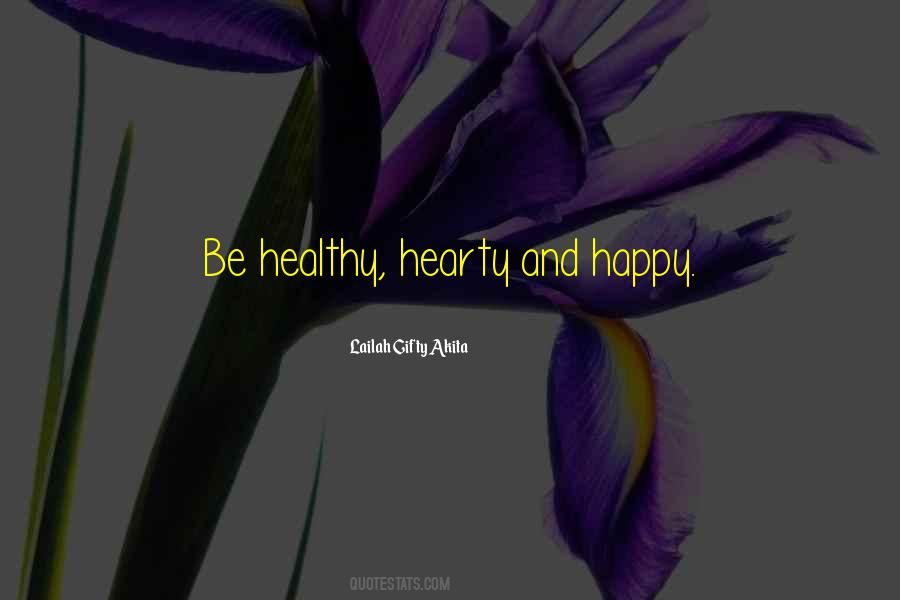 #41. The only way to be happy and be a more enjoyable person to be around is to embrace what you've got. Everyone has issues about their body, but I feel confident now. I'm healthy and happy. - Author: Mischa Barton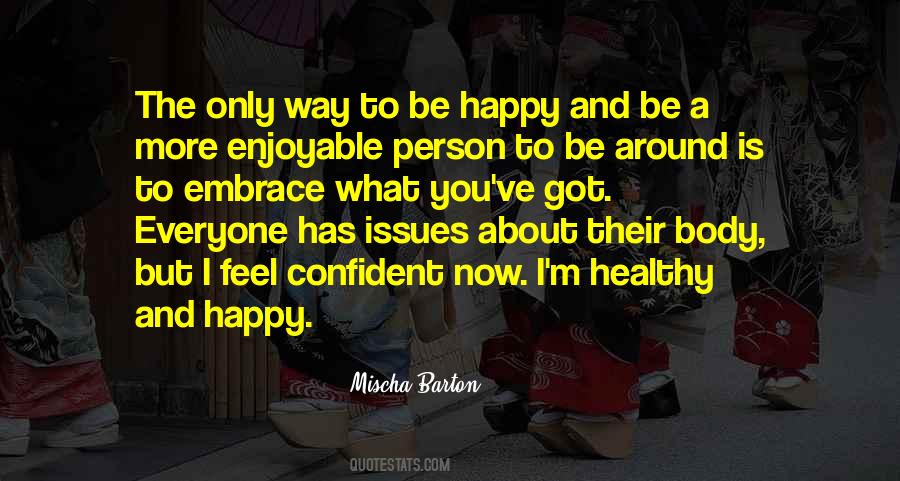 #42. If you are seeking power and knowledge, you need to go to places that are healthy and happy and radiant. Avoid places that aren't. - Author: Frederick Lenz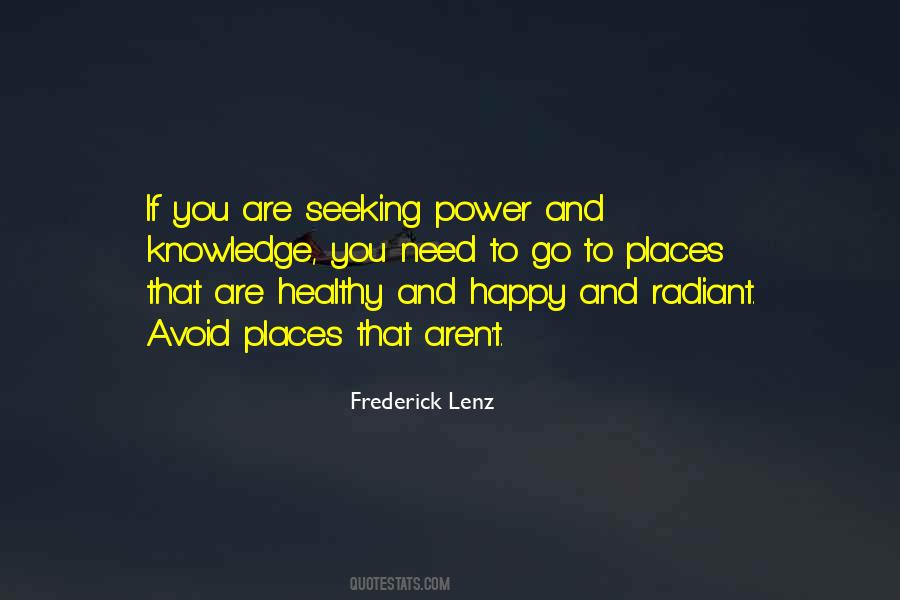 #43. Most of us would be upset if we were accused of being "silly." But the word "silly" comes from the old English word "selig," and its literal definition is "to be blessed, happy, healthy and prosperous." - Author: Zig Ziglar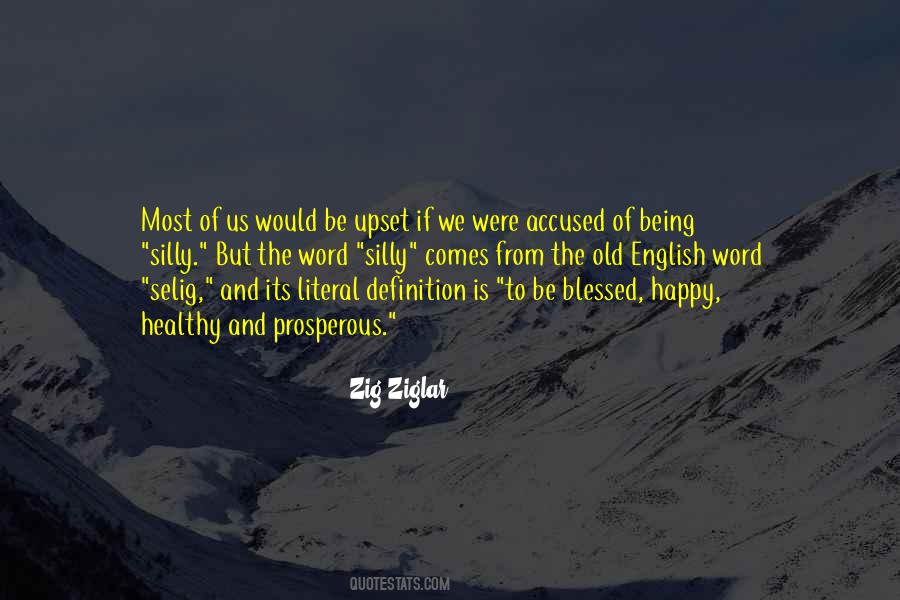 #44. 3HO is a family of healthy, happy, and holy people. Do you understand the word "family"? If, under all longitudes and latitudes, we keep our nucleus together, that is a family. - Author: Harbhajan Singh Yogi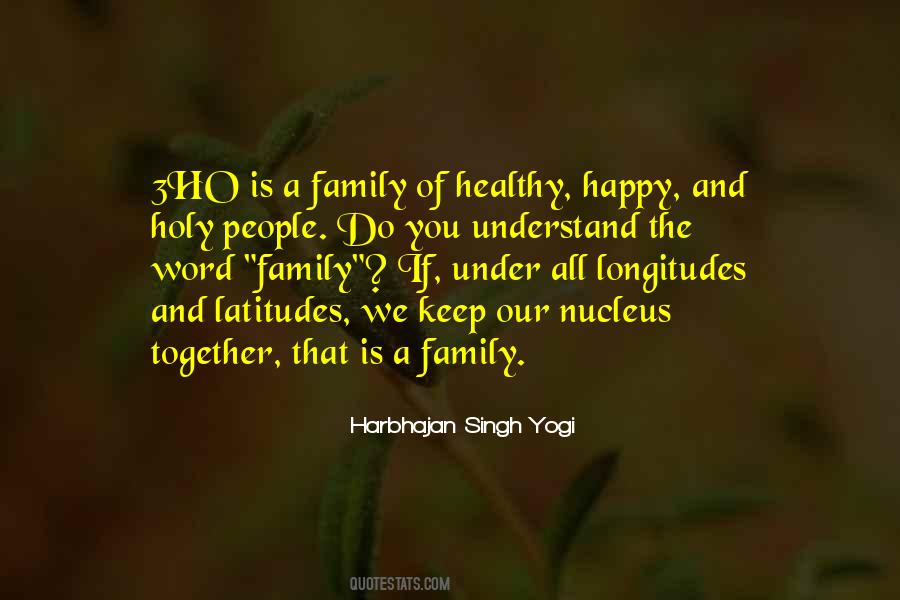 #45. The sum of the whole is this: walk and be happy; walk and be healthy. The best way to lengthen out our days is to walk steadily and with a purpose. - Author: Charles Dickens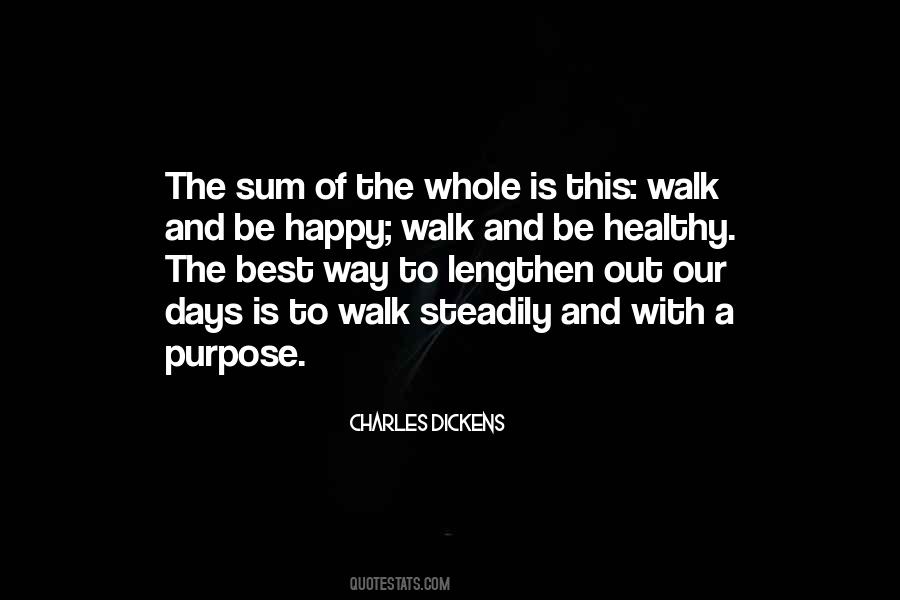 #46. I believe that if you are bringing a child into the world, you should be willing to accept them in any reality. Whether they are Black, White, Asian, have four fingers, are disabled, gay ... .that the only wish should be for a happy and healthy baby. - Author: Dianna Agron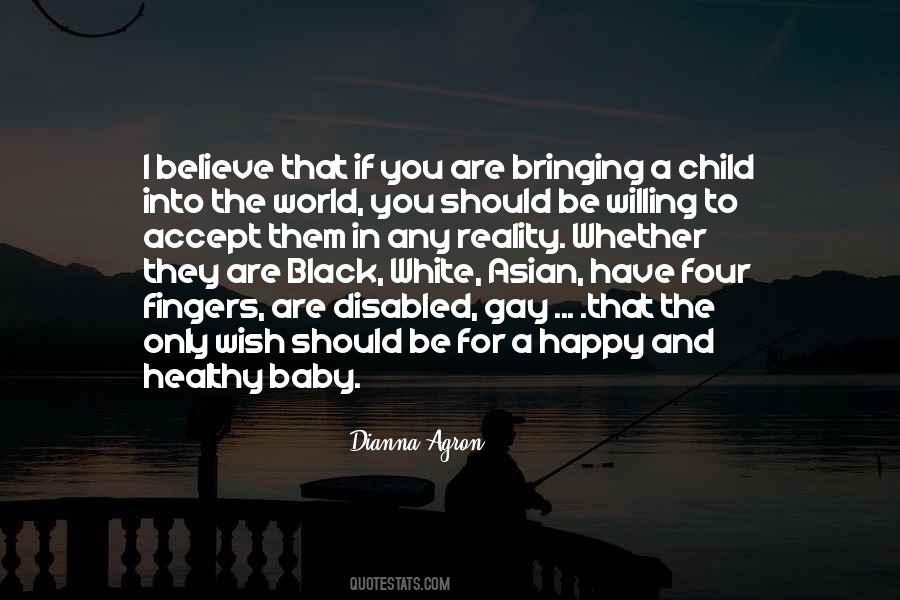 #47. For me the greatest revenge of all is having a happy adulthood, waking up in my gorgeous turquoise bedroom in the morning beside a person who really inspires me. That's the best revenge a girl-loving girl from the Bible belt could possibly have. And, importantly, it's healthy. - Author: Beth Ditto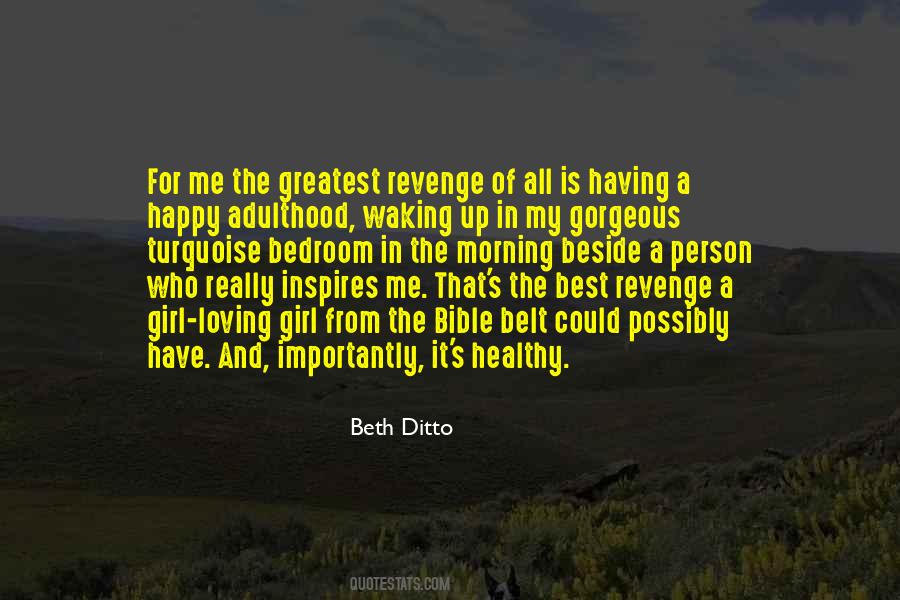 #48. Good skin makes me feel pretty, and it makes me feel healthy, and it makes me feel happy. - Author: Cara Santa Maria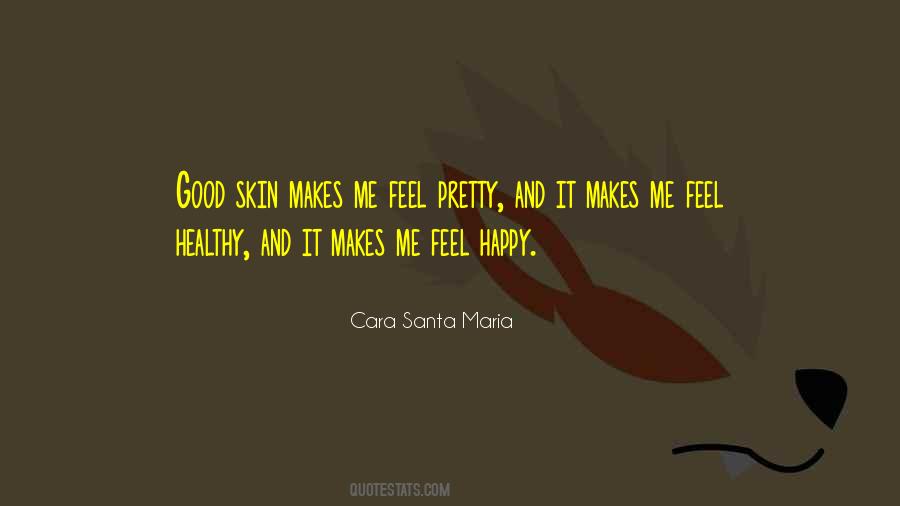 #49. If the world spent more time and energy trying to figure out how to better themselves than their eventual end ... they would be riding around in solar power cars extremely happy, healthy and prosperous. - Author: Timothy Pina
#50. My son is healthy and happy, so that's all that matters to me. - Author: Christina Aguilera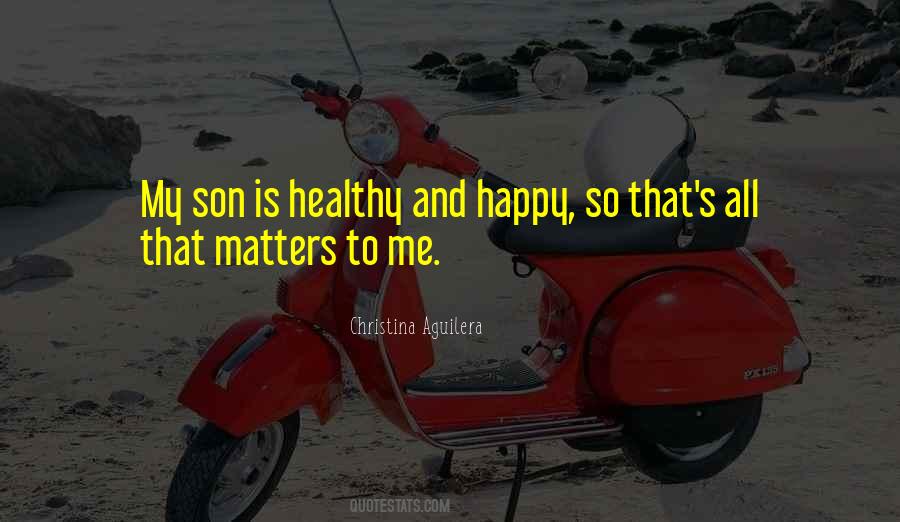 #51. I am not a member of Fat Liberation, nor do I think that obesity is healthy. But I do believe that in many ways my life has been a more charmed and happy one because I was always large. - Author: Maeve Binchy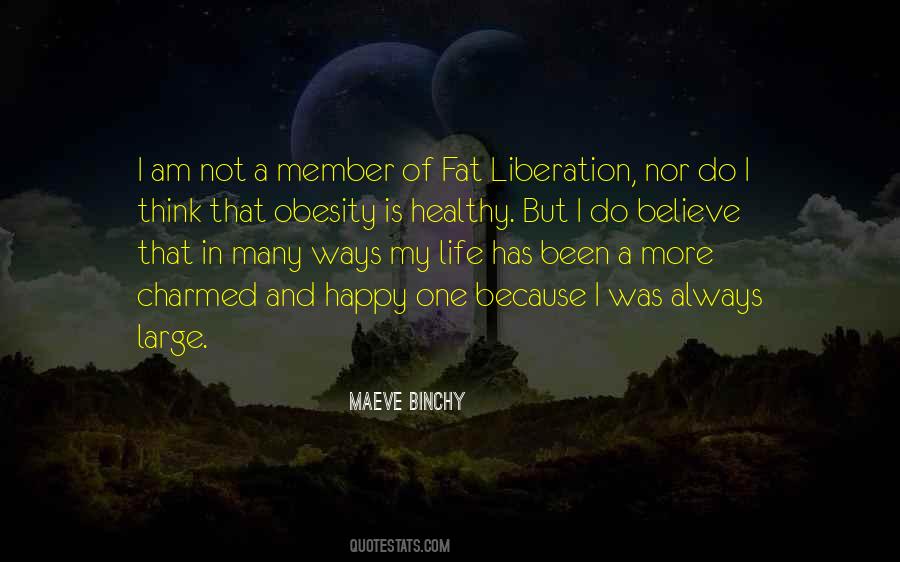 #52. Happy, Healthy, Wealthy, and Wise, for the rest of our days till the end of our lives. - Author: J. Lee Roberts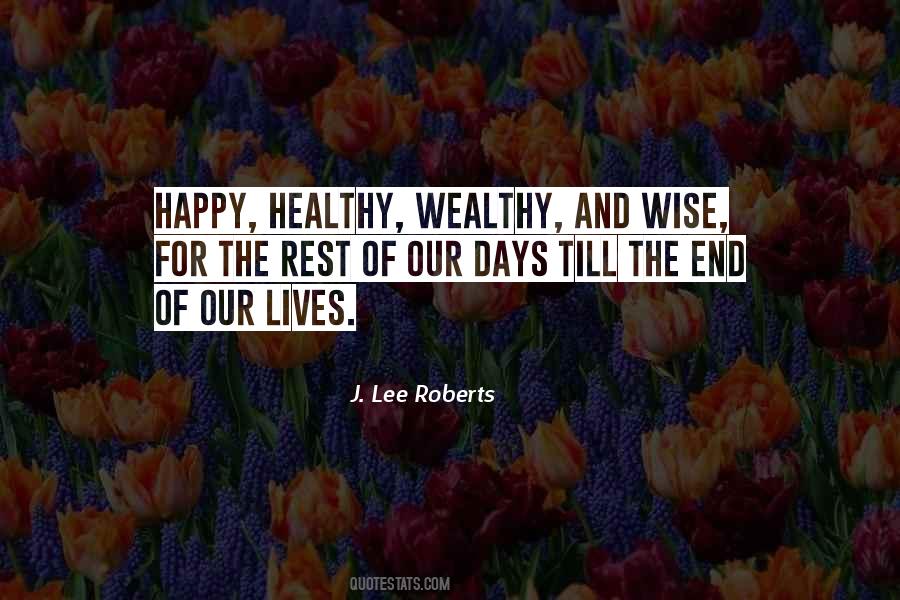 #53. I believe that everyone has the right to live a happy and healthy life. - Author: Chris Powell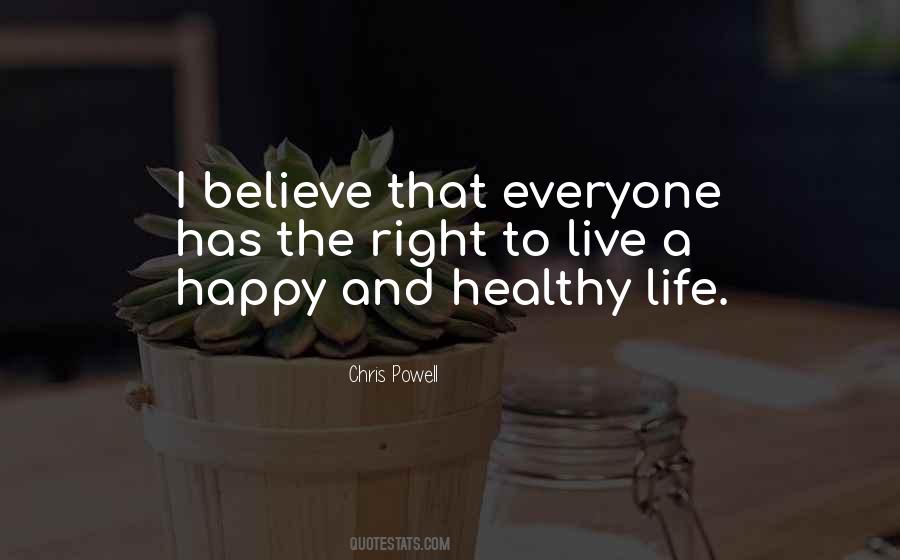 #54. A long, healthy, and happy life is the result of making contributions, of having meaningful projects that are personally exciting and contribute to and bless the lives of others. - Author: Hans Selye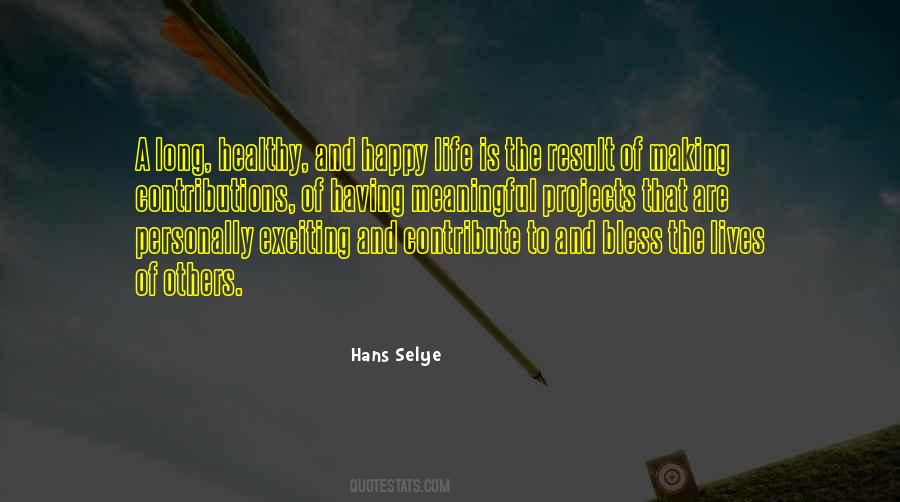 #55. Happy thoughts create happy molecules, and healthy thoughts create healthy molecules. - Author: Wayne W. Dyer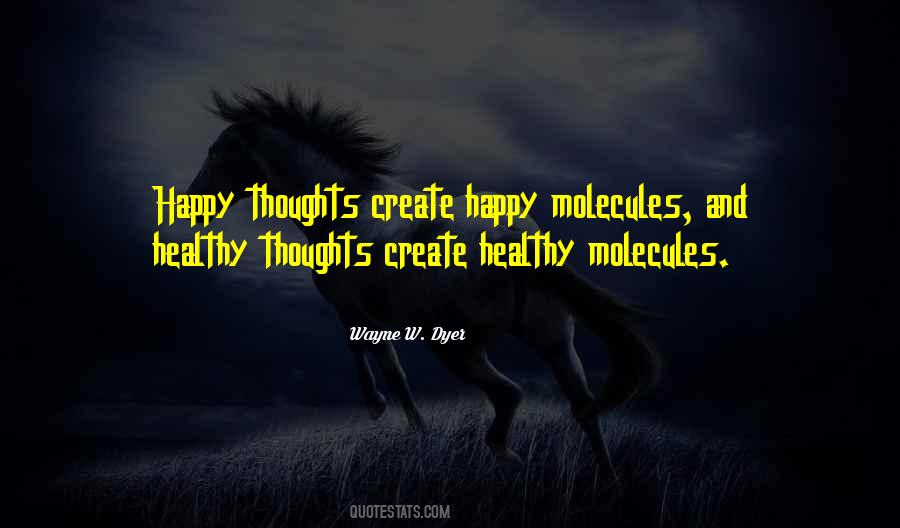 #56. May you have a joyful and grateful spirit. - Author: Lailah Gifty Akita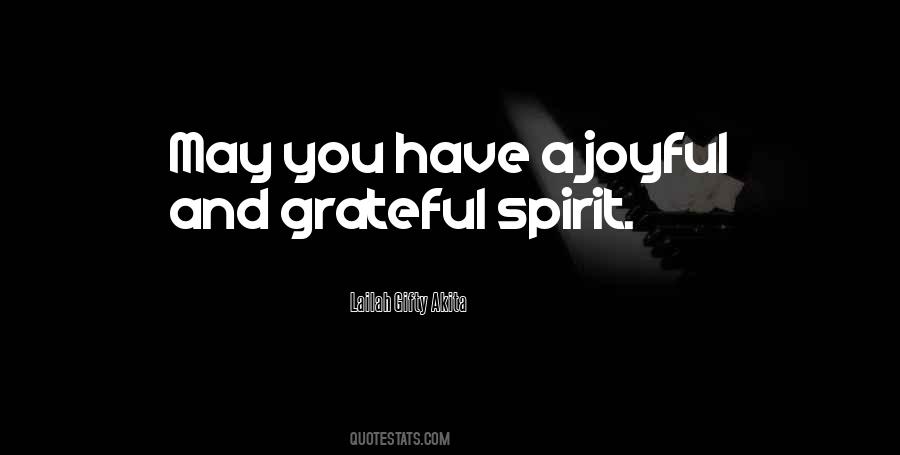 #57. A man is not rightly conditioned until he is a happy, healthy, and prosperous being; and happiness, health, and prosperity are the result of a harmonious adjustment of the inner with the outer of the man with his surroundings. - Author: James Allen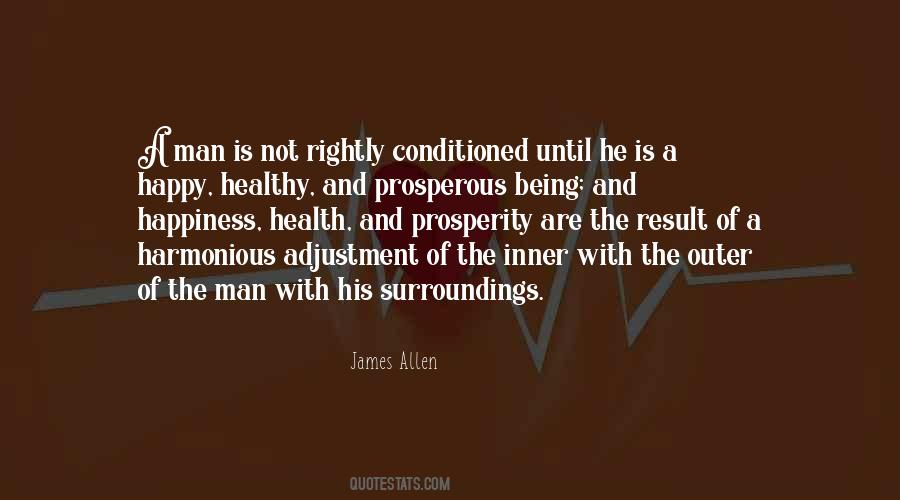 #58. You are healthy,happy and totally fulfilled! - Author: Anyaele Sam Chiyson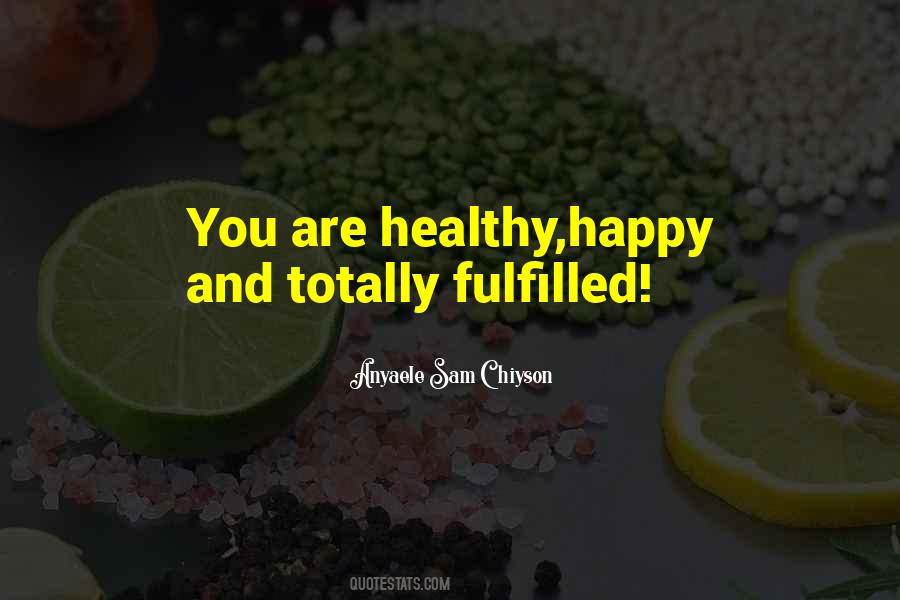 #59. It couldn't have been gonorrhea, which never stops eating you up of its own accord. Why should it ever stop of its own accord? It's having such a nice time. Why call off the party? Look how healthy and happy the kids are. - Author: Kurt Vonnegut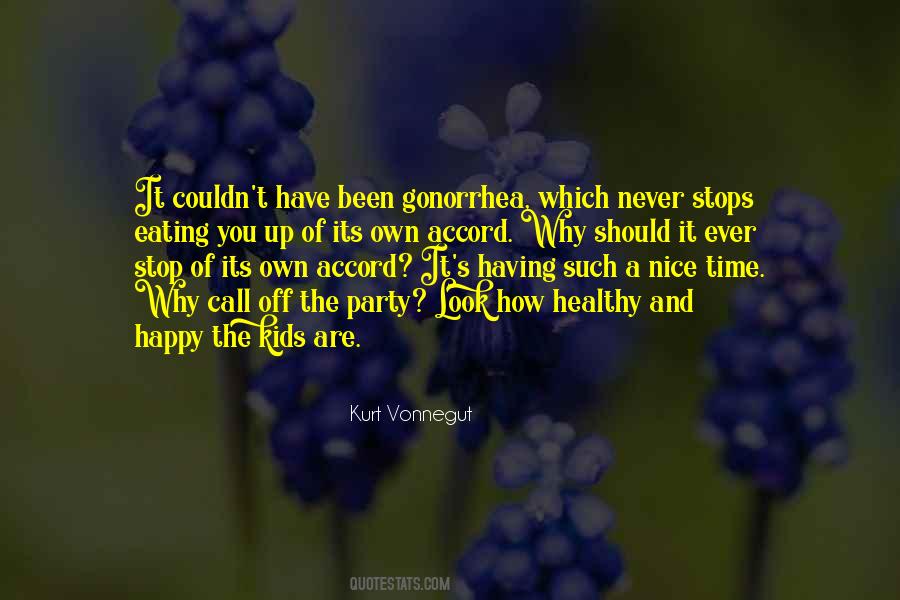 #60. It's rare to be depressed and be in prime health. Healthy people tend to be happy people. - Author: Toni Sorenson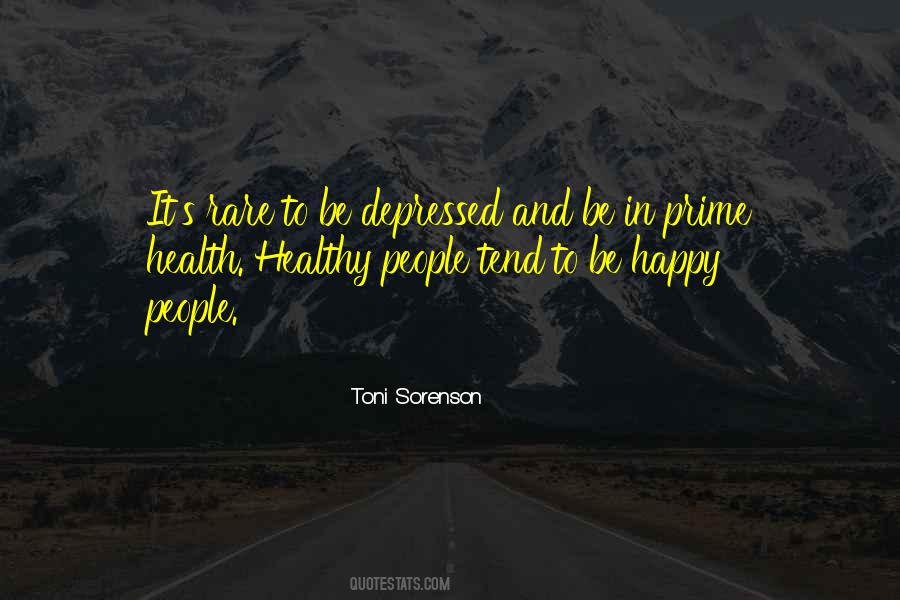 #61. Be healthy and happy. - Author: Lailah Gifty Akita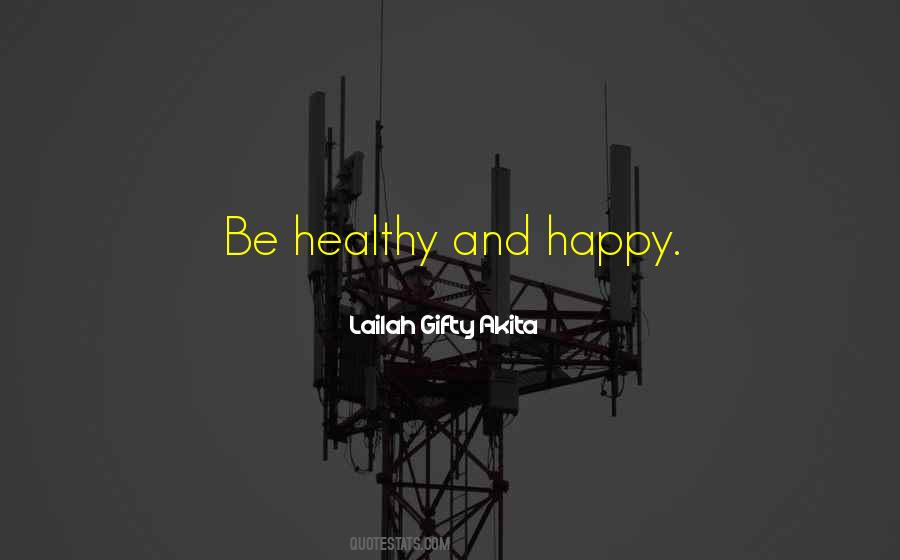 #62. Perhaps for him there's a way to love that's sane and happy, that isn't cruel. - Author: Rosamund Hodge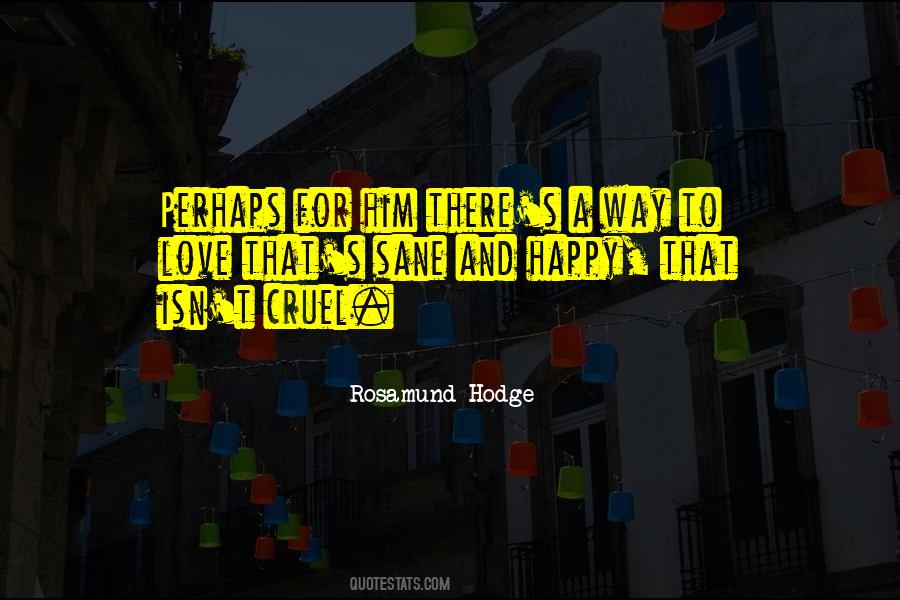 #63. Live by the foma(Harmless untruths) that make you brave
and kind and healthy and happy. - Author: Kurt Vonnegut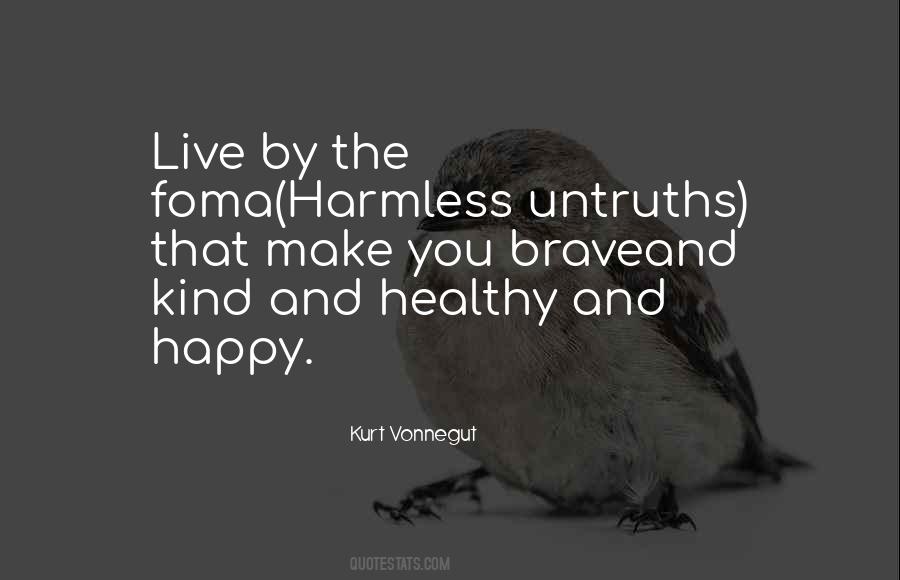 #64. For me, beauty comes from natural happiness. I think that a woman glows, and a man, even, when they're healthy and they're happy. - Author: Michelle Yeoh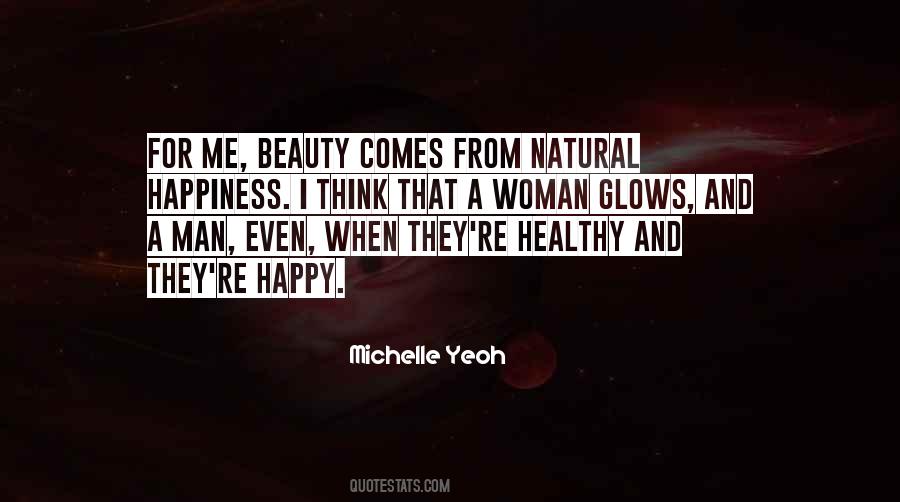 #65. The myth of 'You have to be a tortured artist' is a myth," says Lin. "You can have a happy, healthy life and still go to all these crazy dark places in your writing, and then go play with your child and hug your wife. - Author: Jeremy McCarter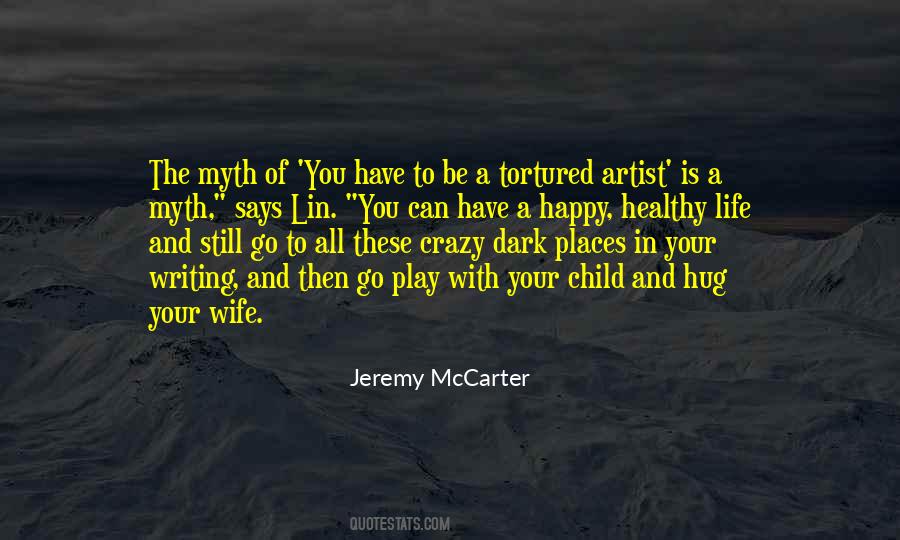 #66. Movie stars are supposed to be healthy. They're kept happy and nutritionally together. - Author: Courtney Love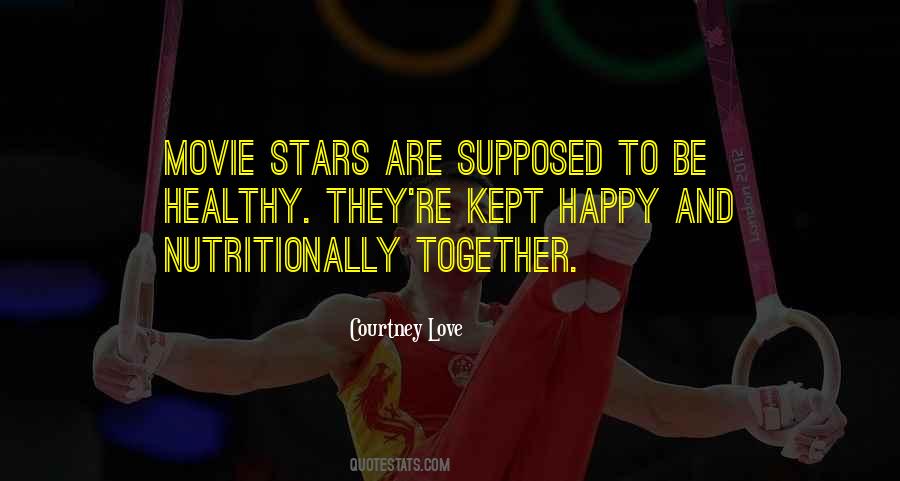 #67. I guess for my skin, I clean it and moisturize and try to drink water. How boring is this though? I'm convinced that it comes from within. If you're happy and healthy, it shows. - Author: Olivia Wilde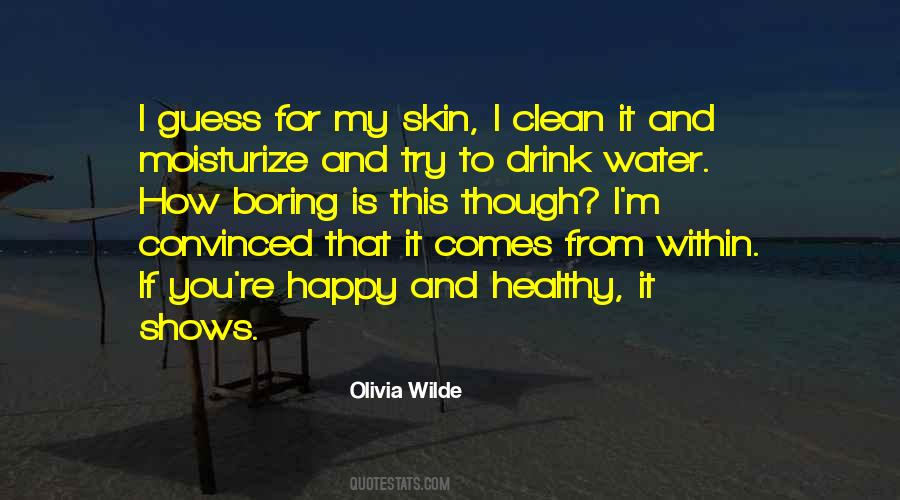 #68. It's a community event. Community events create strong communities, and a strong community is a healthy community. A healthy community is a happy community. - Author: Sandy Smith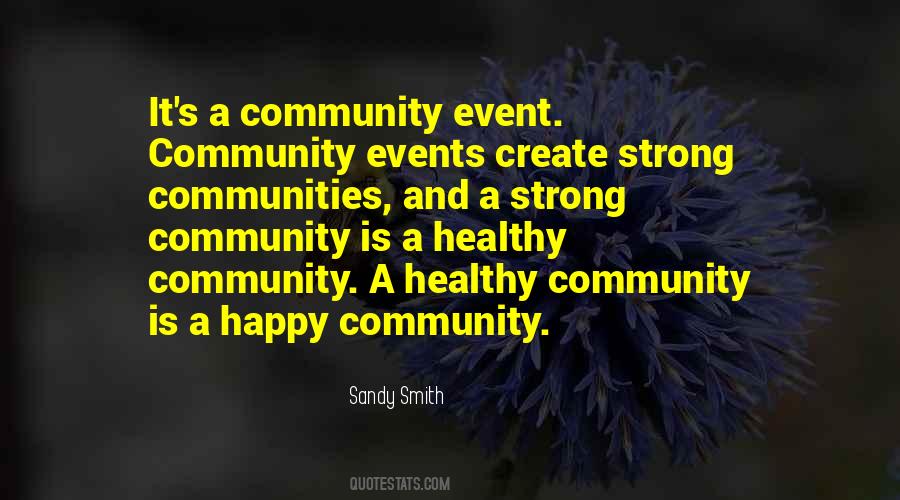 #69. Very few old folk are happy, Irina. Most of them are poor, aren't healthy, and have no family. It's the most fragile and difficult stage of life, more so than childhood, because it grows worse day by day, and there is no future other than death. - Author: Isabel Allende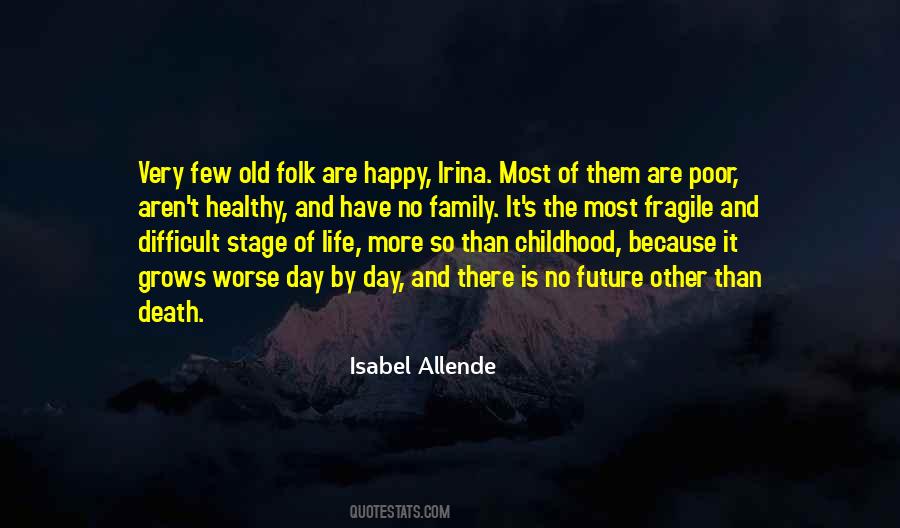 #70. Think Positively.
Network well.
Eat healthy.
Work Smart.
Stay Strong.
Build faith.
Worry less.
Read more.
Be happy.
Volunteer freely.
Relax often.
Love always.
Live eternally
and you will see doors open to your favor. - Author: Ifeanyi Enoch Onuoha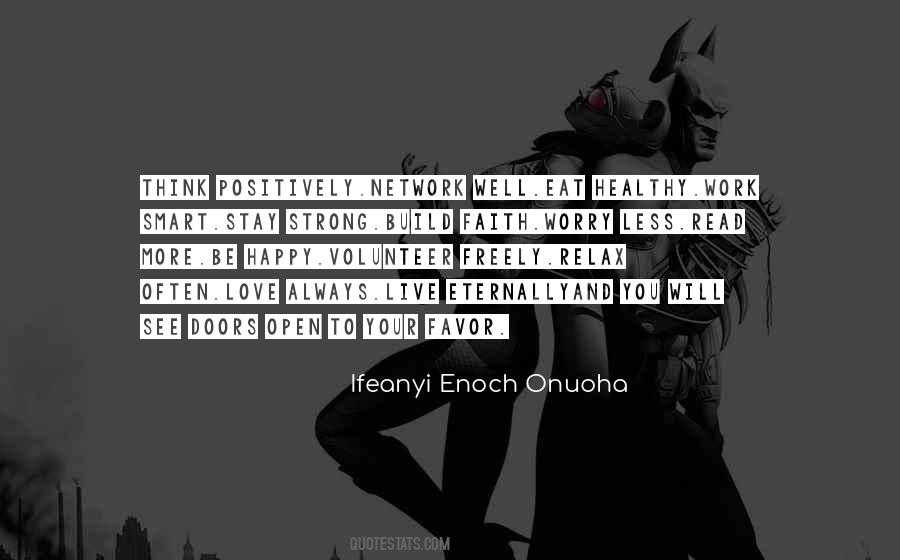 #71. I was diagnosed with a lung disorder that some people walk around with and don't even know they have. Through early diagnosis, I'm happy to share that I stay healthy with diet and exercise. - Author: Tisha Campbell-Martin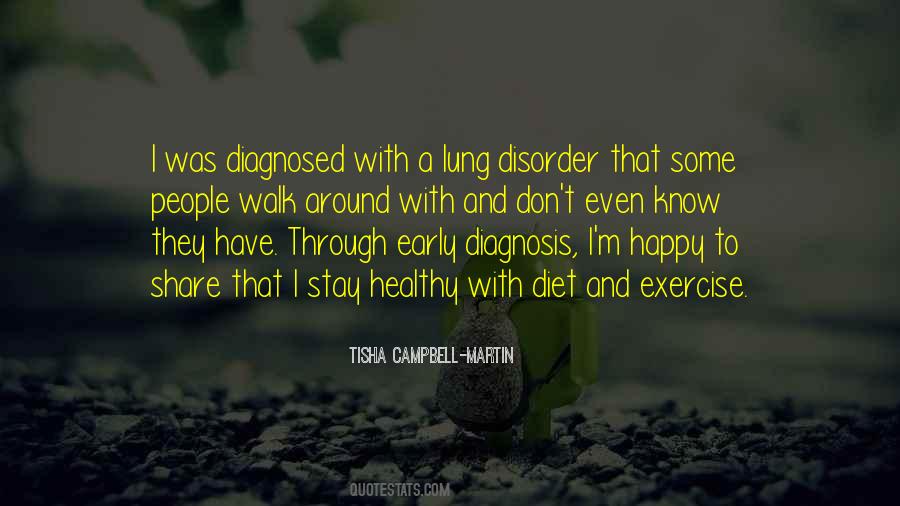 #72. The best way to keep relationships happy, healthy, and supportive can be summed up in one word: appreciation. What you appreciate, appreciates. When we demonstrate our appreciation for the support we receive from others, it reinforces that behavior and deepens our connection to them. - Author: Marci Shimoff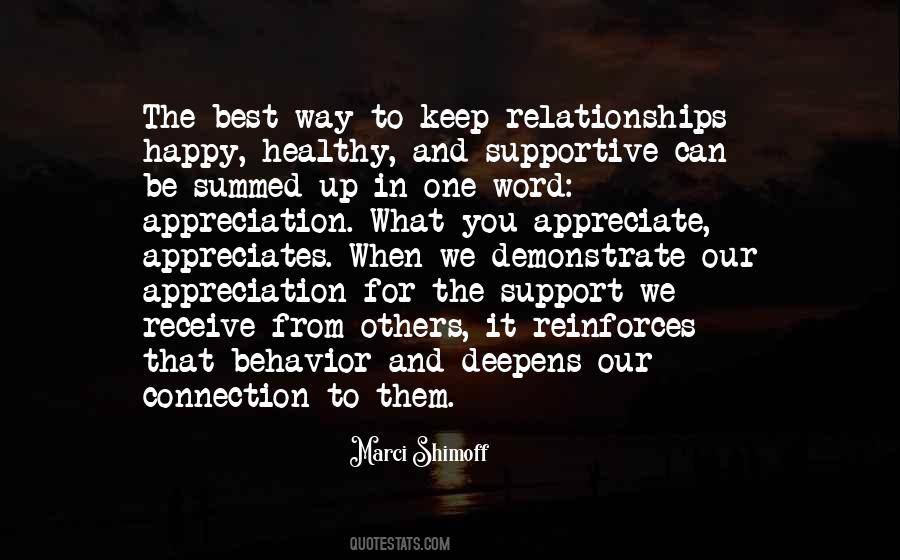 #73. It's healthy to periodically self examine your life, your goals, your relationships, and ask yourself honestly, am I happy? Am I on the right track? - Author: Benjamin Stone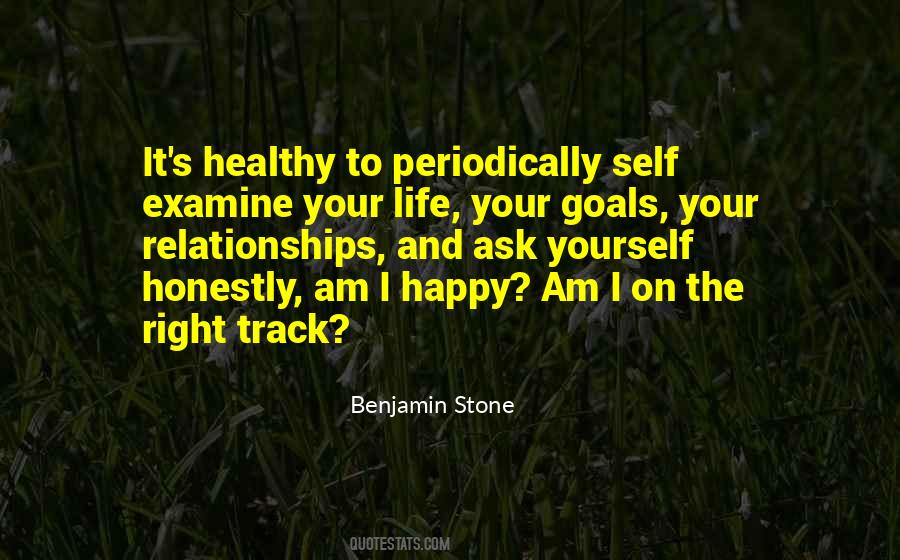 #74. Stay away from these three people if you want to lead a happy healthy stress free life. Lawyers,Doctors and Priests. Lawyers take your money,Doctors take your health and Priests take your soul. - Author: Lou Silluzio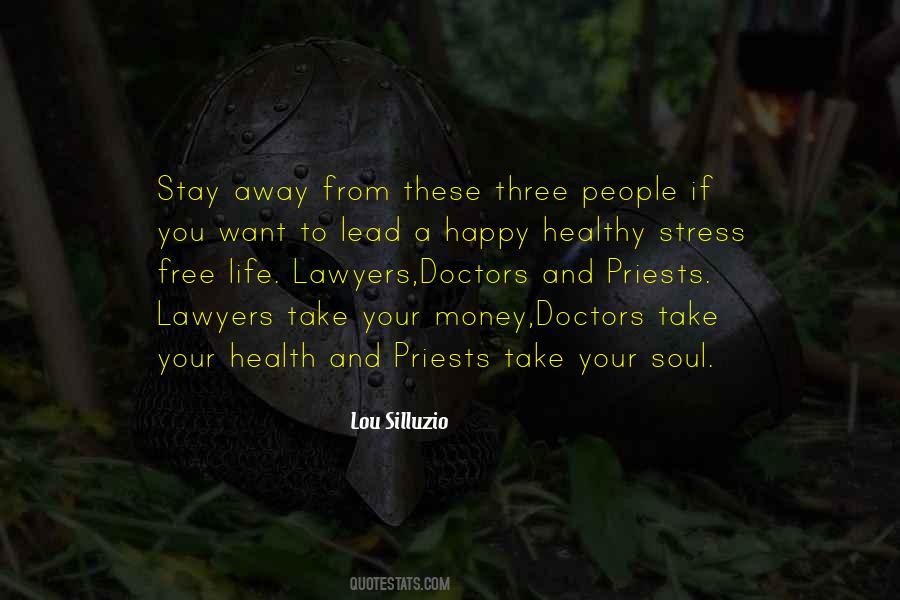 #75. I represent more the healthy, happy, curvy, strong woman. And that sounds much healthier to me than being 80 pounds and skinny as a bean. - Author: Heidi Klum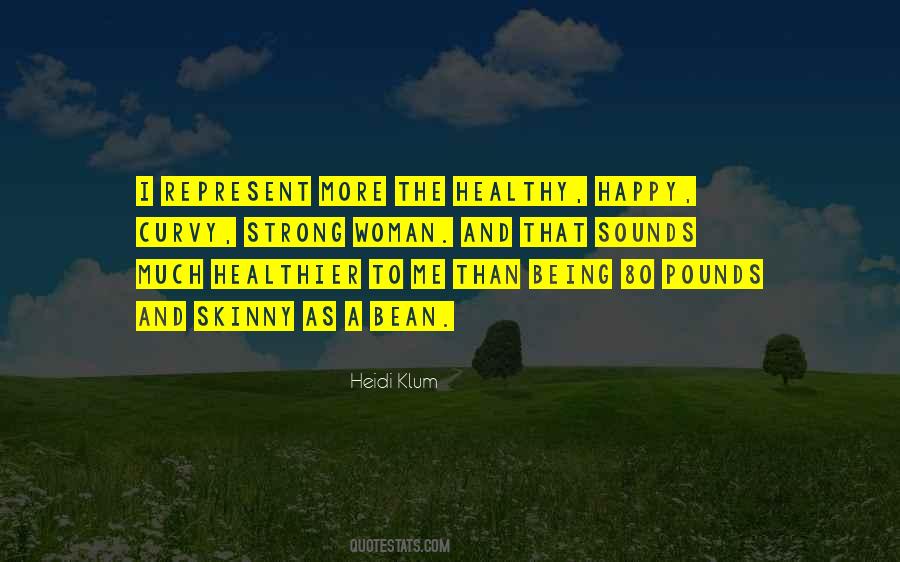 #76. My family's great and everybody's happy and healthy and my career is good. But personally, I had to sacrifice a lot in my own personal life. And I regret that. - Author: Darren Shahlavi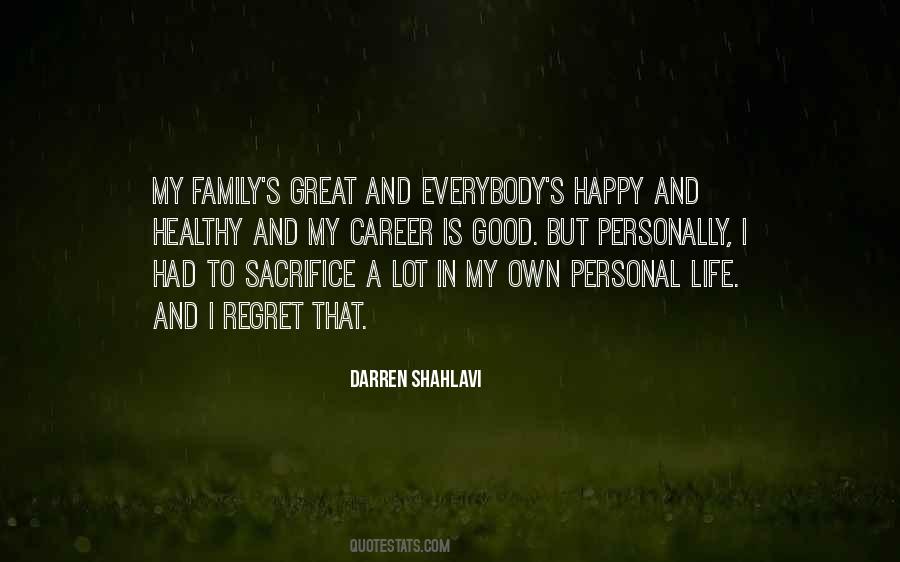 #77. Live by the foma1 that make you brave and kind and healthy and happy. The Books of Bokonon. I: 5 - Author: Kurt Vonnegut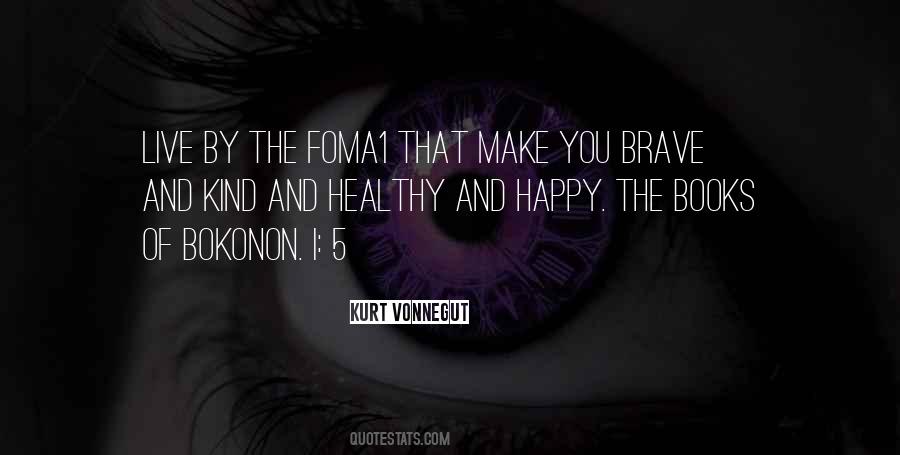 #78. I call on people to be 'obsessed citizens,' forever questioning and asking for accountability. That's the only chance we have today of a healthy and happy life. - Author: Ai Weiwei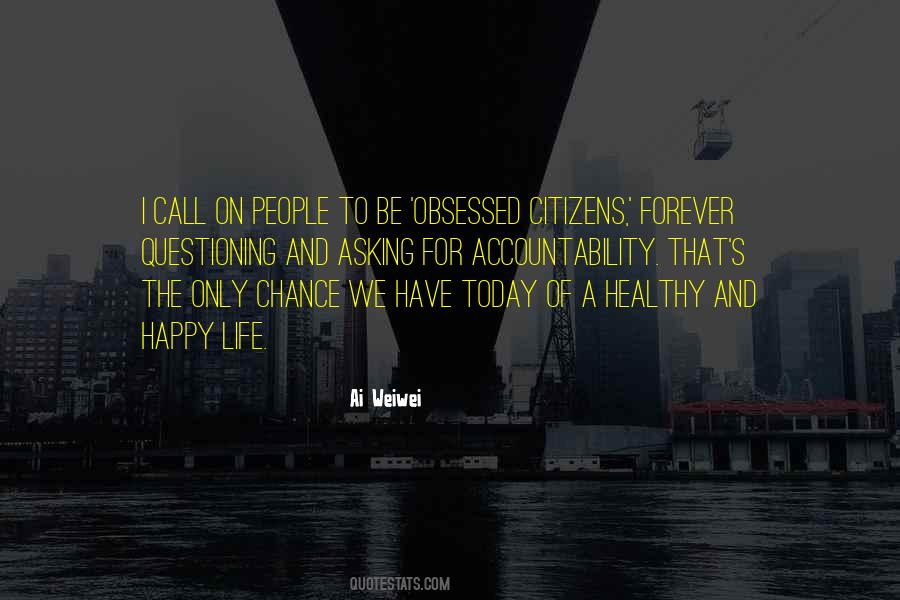 #79. To all users of technology who are willing to take a chance, make a choice, and try a new way of doing things so that we can nurture and enjoy a happy, healthy planet. - K.M. - Author: Katherine Murray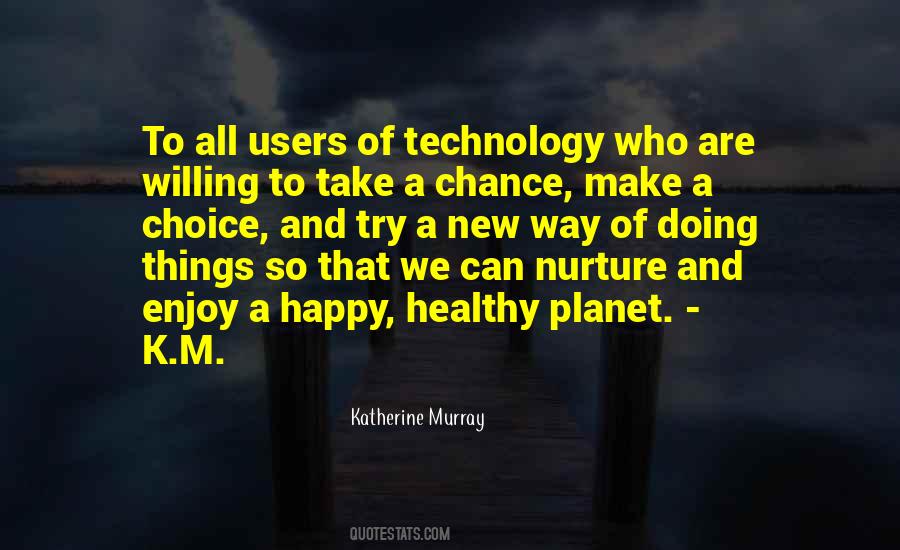 #80. We're allowed to go on living happy, healthy lives because tens of thousands of animals like this chimp sacrifice their lives. But all people do is kill and hate and do whatever they please. I guess they forgot that nature is what keeps us all alive. - Author: M..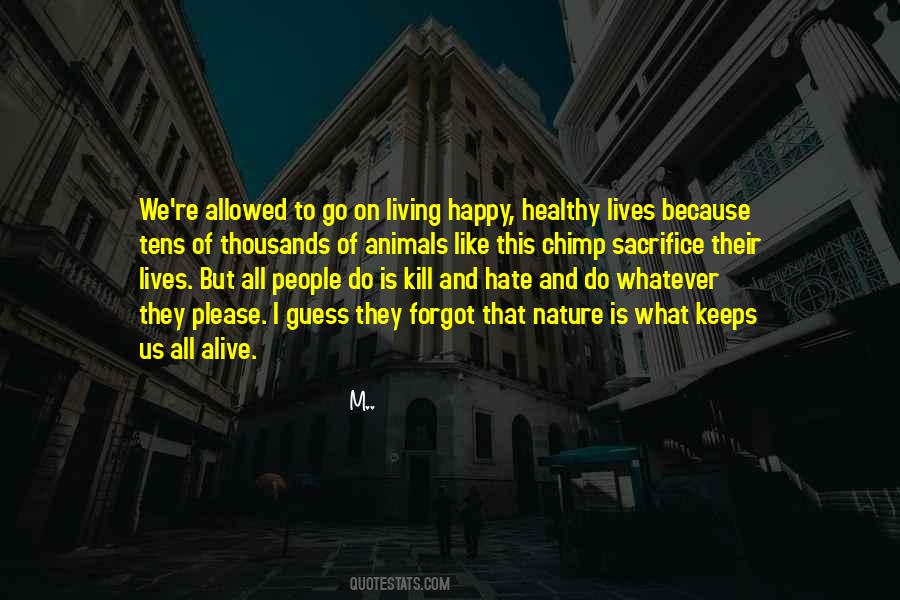 #81. I remember in 'Pride and Prejudice' I had to do a scene where I broke down. And before we filmed I spent like three hours imagining my mum's funeral. Actually, she's very much alive, happy and healthy. It was really horrible. - Author: Carey Mulligan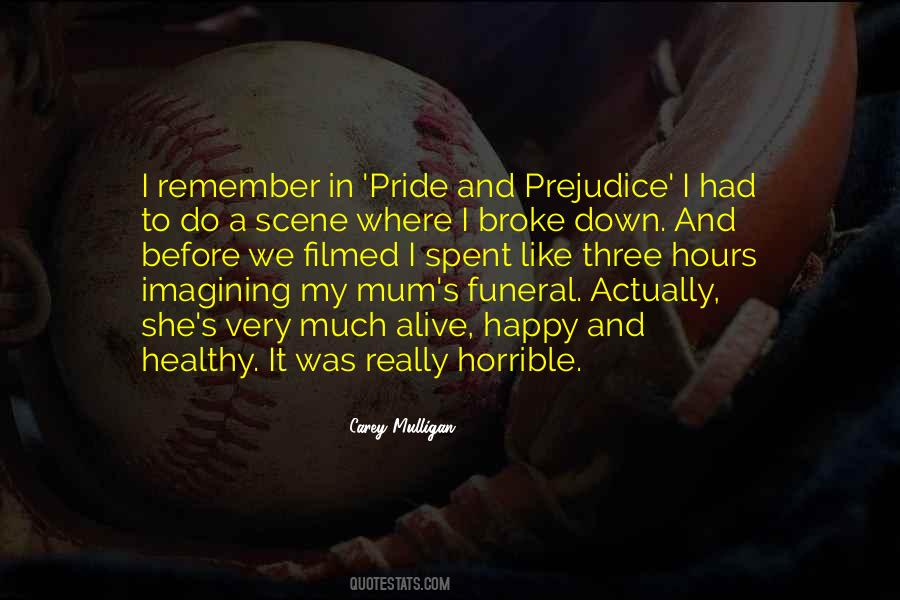 #82. People are basically the same the world over. Everybody wants the same things - to be happy, to be healthy, to be at least reasonably prosperous, and to be secure. They want friends, peace of mind, good family relationships, and hope that tomorrow is going to be even better than today. - Author: Zig Ziglar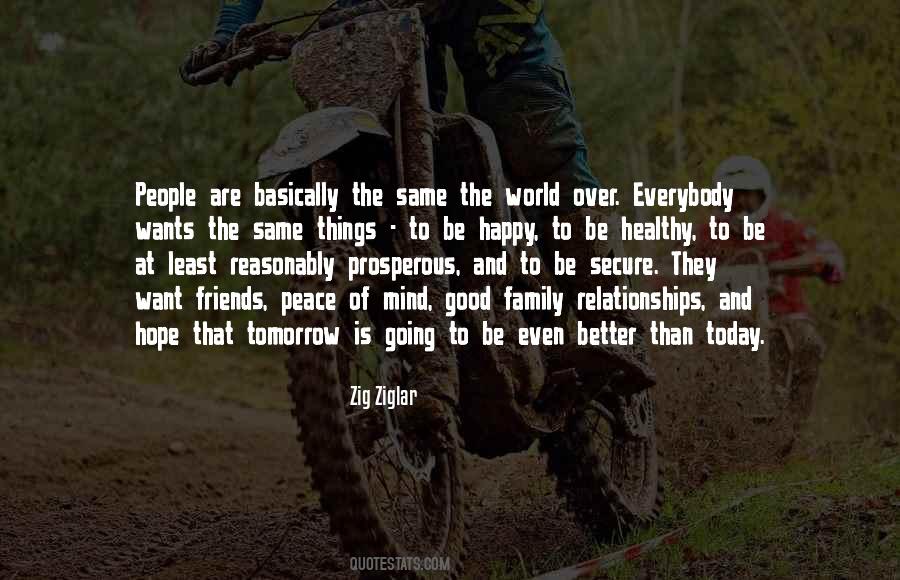 #83. Hold all men in mind as being healthy, happy, and prosperous. When you do this you are helping others and sowing good for yourself. Always send out thoughts of love and service. They will come back to you laden with their kind. - Author: Venice J. Bloodworth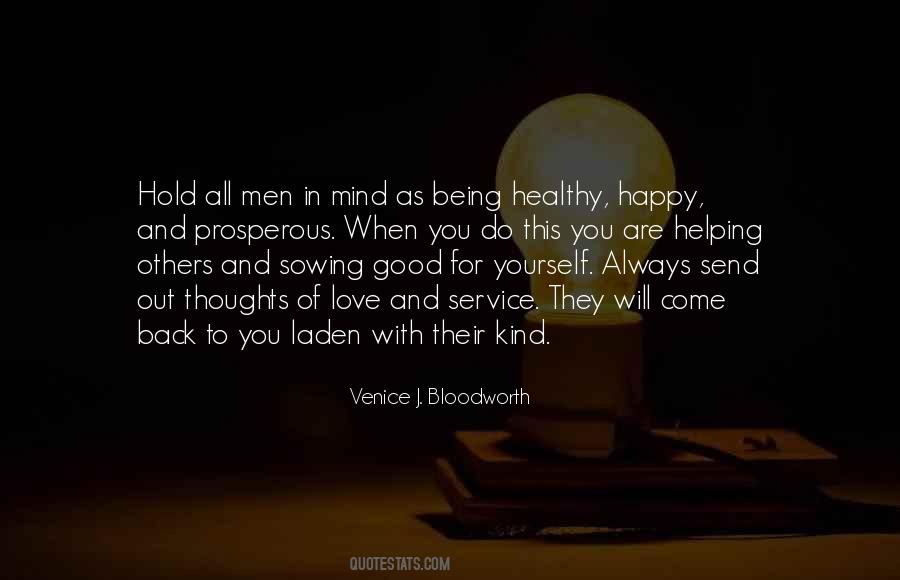 #84. My purpose ... to go on with my heart and soul, devoting all my energies to Girl Scouts, and heart and hand with them, we will make our lives and the lives of the future girls happy, healthy and holy. - Author: Juliette Gordon Low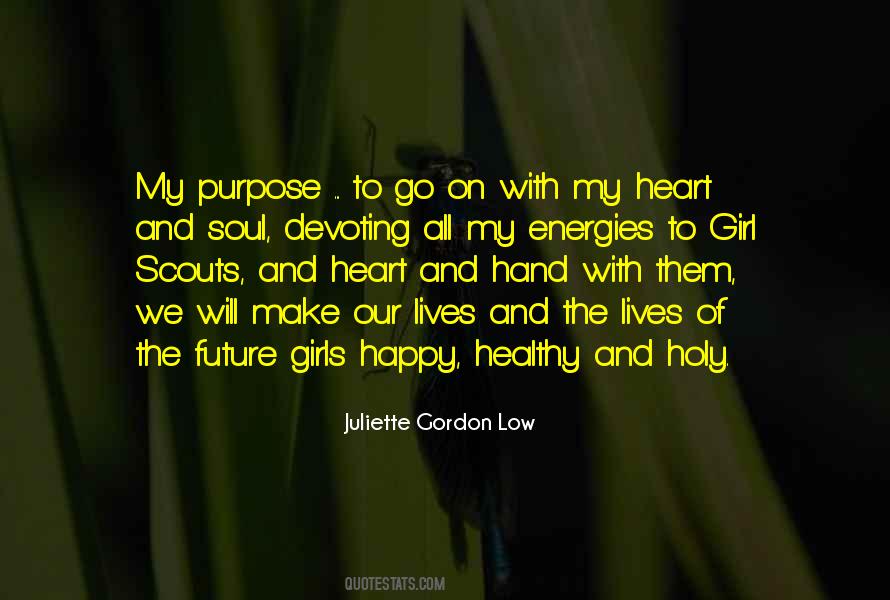 #85. You know, all that really matters is that the people you love are happy and healthy. Everything else is just sprinkles on the sundae. - Author: Paul Walker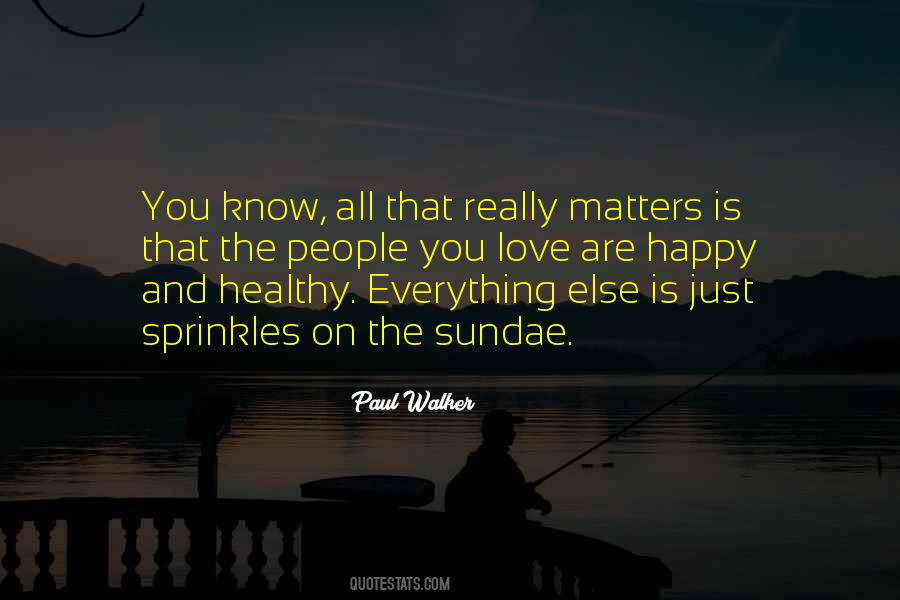 #86. Of course, I want to be number one. But being happy and healthy is the most important thing. - Author: Venus Williams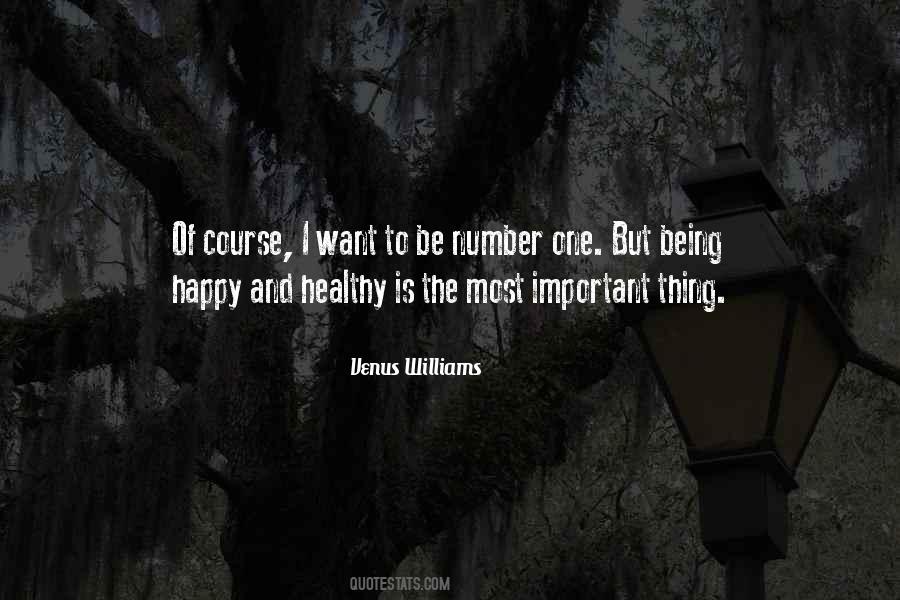 #87. I'm concentrating on staying healthy, having peace, being happy, remembering what is important, taking in nature and animals, spending time reading, trying to understand the universe, where science and the spiritual meet. - Author: Joan Jett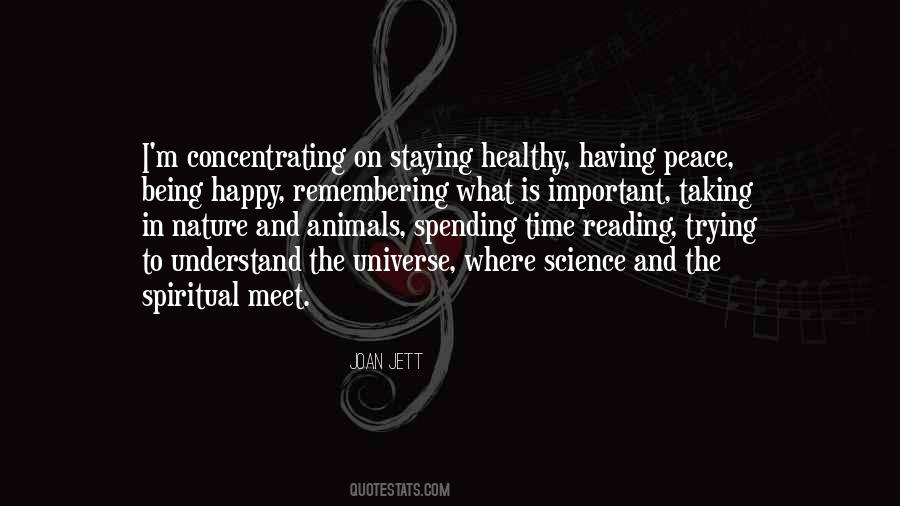 #88. If you look at the human condition today, not everyone is well fed, has access to good medical care, or the physical basics that provide for a healthy and a happy life. - Author: Ralph Merkle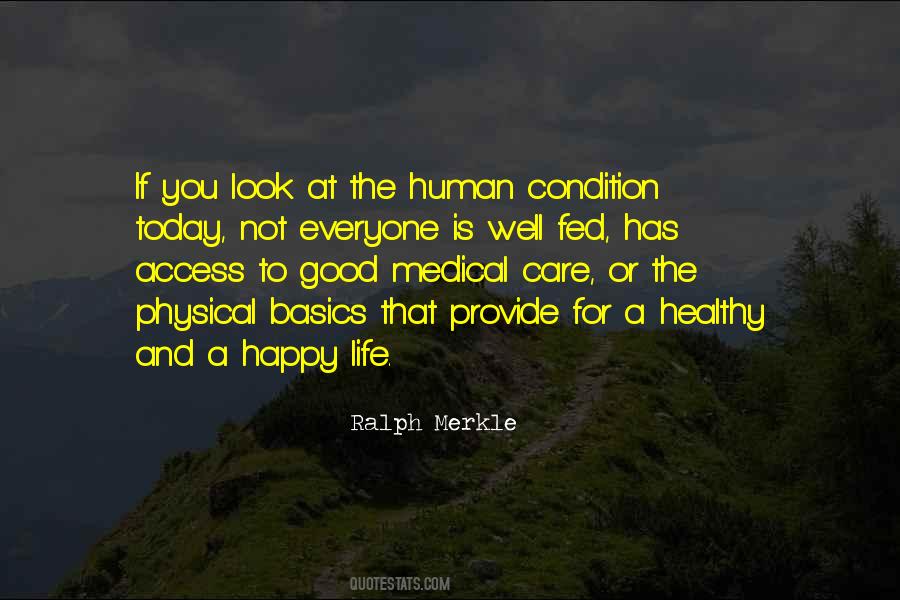 #89. Yeah, but before anything, I think in 6 years somehow I've grown up to have a beautiful home, 2 beautiful stepchildren, a beautiful husband, my family is healthy and happy. I'm financially ok and I do what I love for a living. That's what I think, and I think god, how did I get so lucky. - Author: Angelina Jolie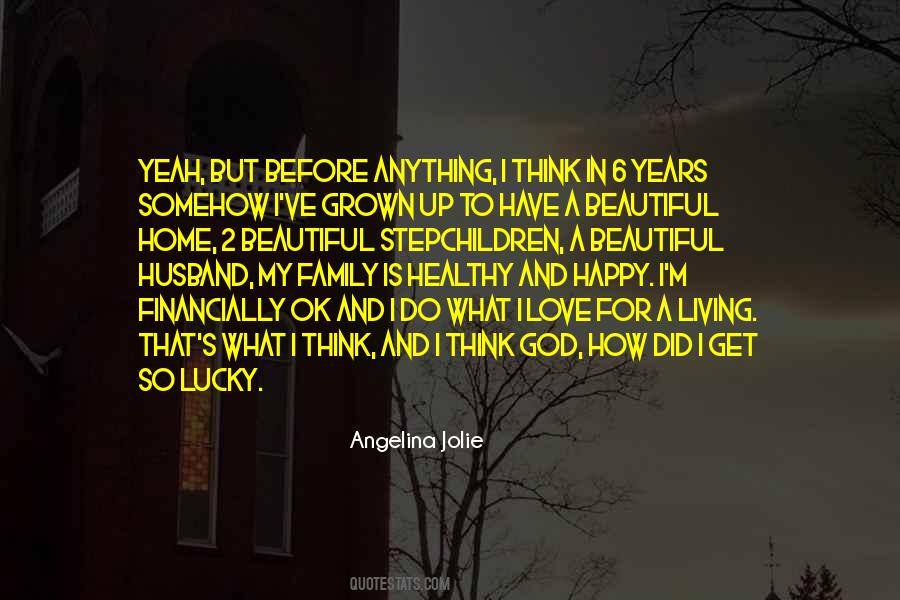 #90. Yoga began with the first person wanting to be healthy and happy all the time. - Author: Swami Satchidananda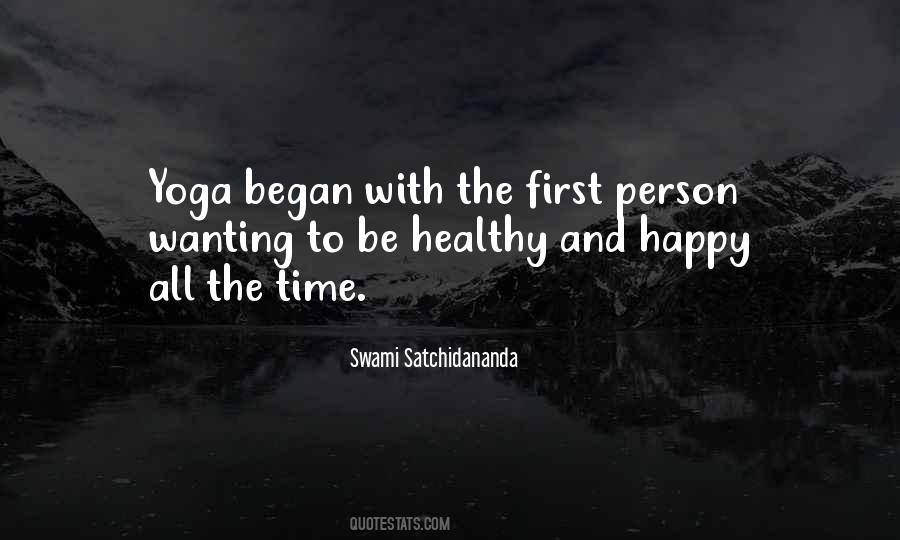 #91. The mass of society is made up of morbid thinkers, and miserable workers. Now it is only by labour that thought can be made healthy, and only by thought that labour can be made happy, and the two cannot be separated with impunity. - Author: John Ruskin
#92. I'm always happy when people choose to get another dog because it's a healthy and healing thing to do, and there are millions of them needing homes. But there is no single time frame to do it in because grieving is an intensely personal experience. - Author: Jon Katz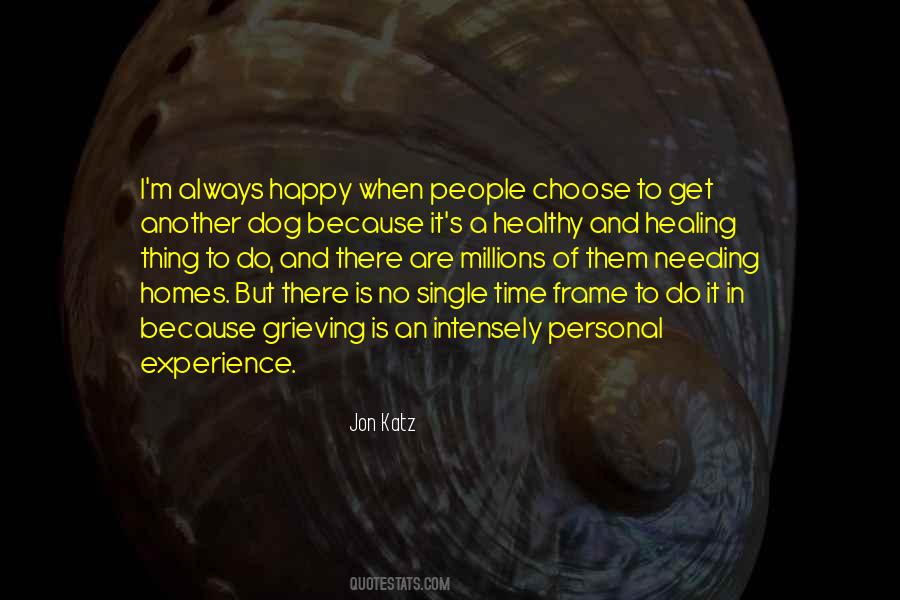 #93. On an airplane, you are always told to put on your own oxygen mask first. The same way in life, you need to take care of your health first. If you are not happy and healthy, you cannot make anyone else happy and healthy. - Author: Rajashree Choudhury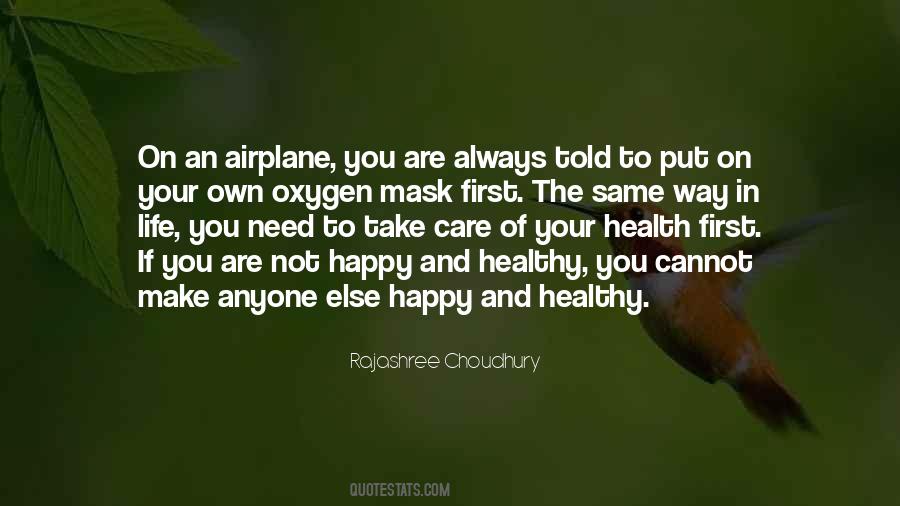 #94. I get to help people create lives that make them happier and healthier than they were yesterday. I knock on wood that my family is healthy and happy and love each other. - Author: Daphne Oz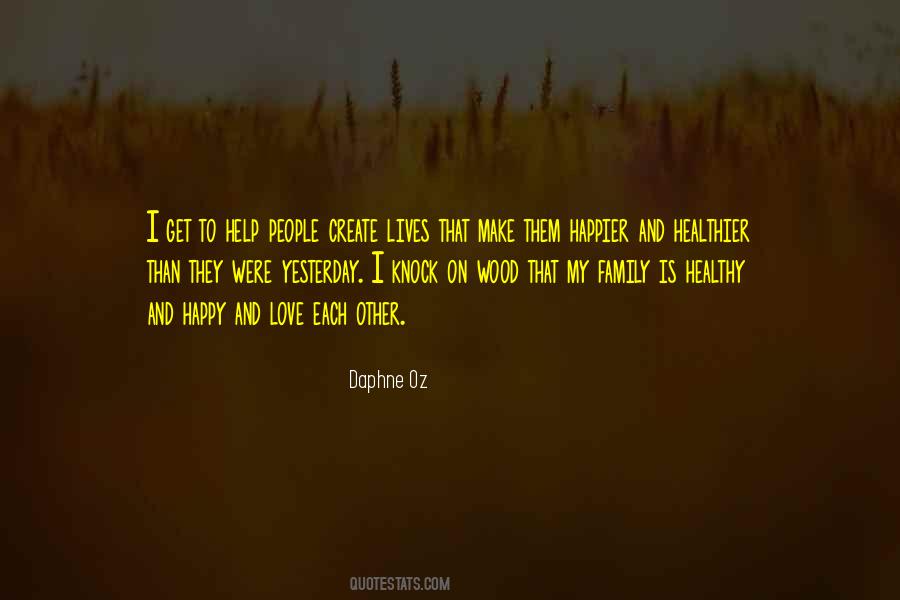 #95. I try to be healthy because to be happy and healthy on the inside shows on the outside. - Author: Irina Shayk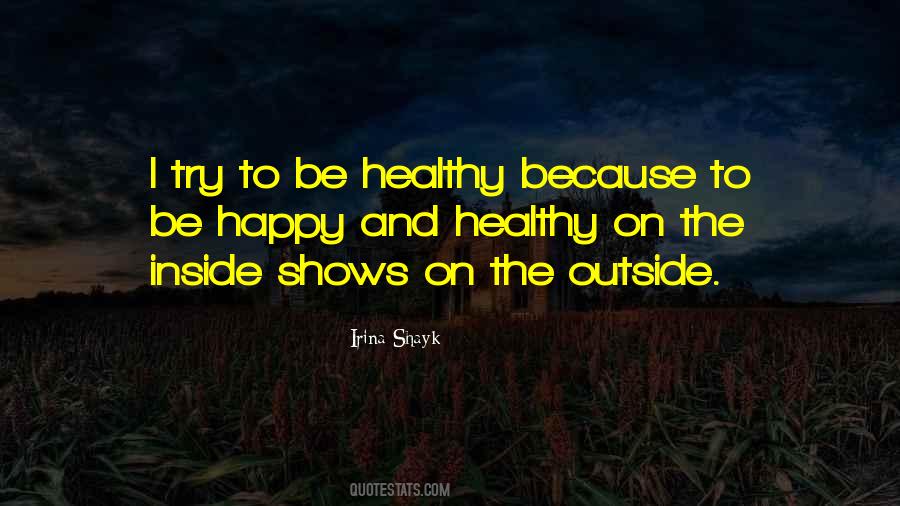 #96. Spirit communicates through love, warmth, compassion, and humor. Our Loved Ones are happy, healthy, and thrilled to connect with us once again. - Author: Paul Stefaniak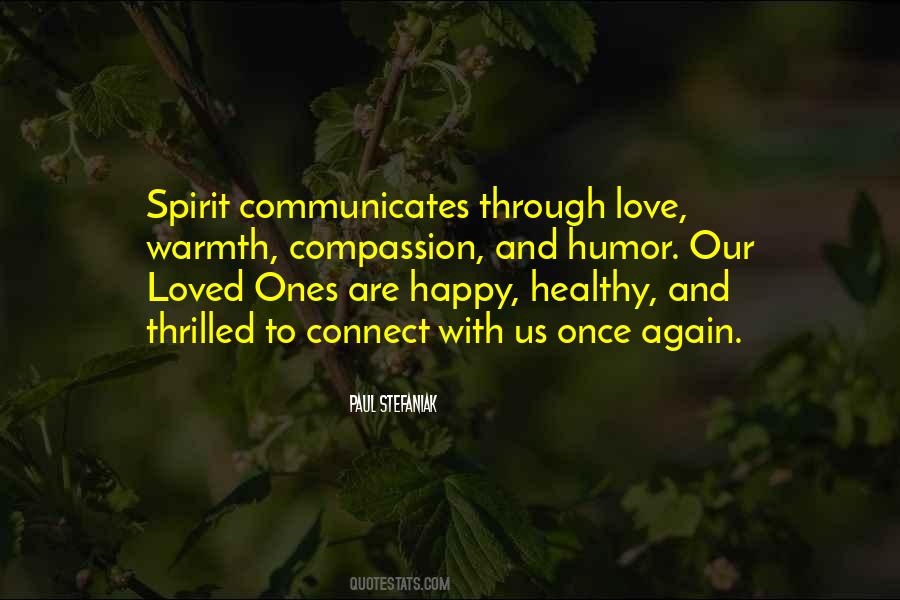 #97. But I see nothing miraculous about it. Nothing makes one as healthy as happiness, and there is no greater happiness than making someone else happy. - Author: Stefan Zweig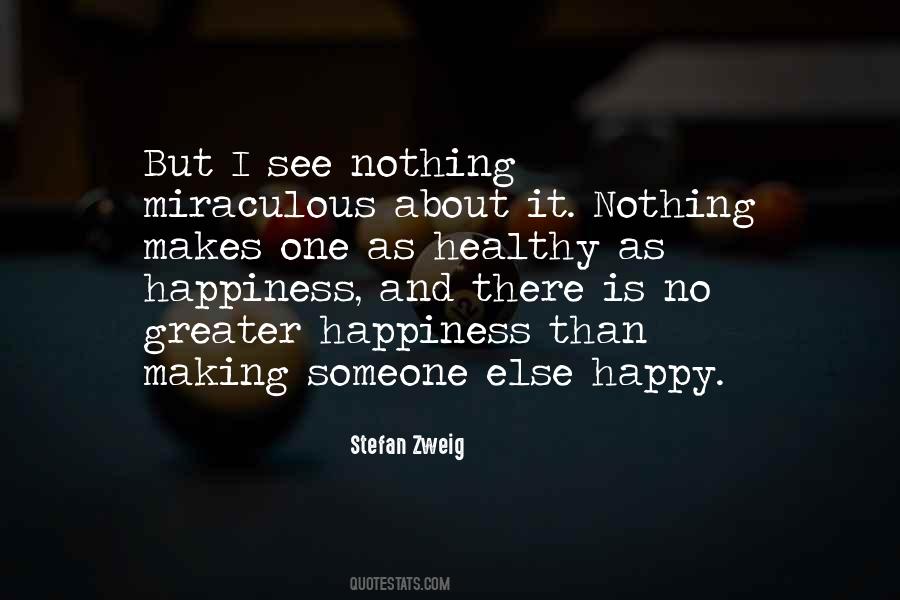 #98. I look forward optimistically to a healthy, happy world as soon as its children are taught the principles of simple and rational living. We must return to nature and nature's God. - Author: Paramahansa Yogananda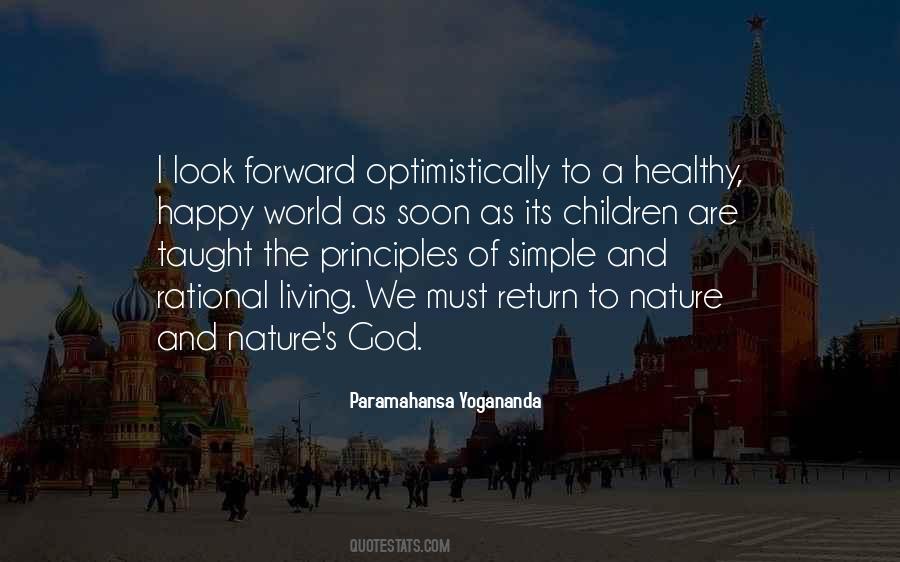 #99. Our bodies are our vehicles of life. They are ours to take care of. If we aren't taking care of them, they show signs of stress and wear. If we are taking care of our bodies, they show signs of healing and resiliency. A healthy body is an inspired body, and an inspired body is a happy body. - Author: Elaina Marie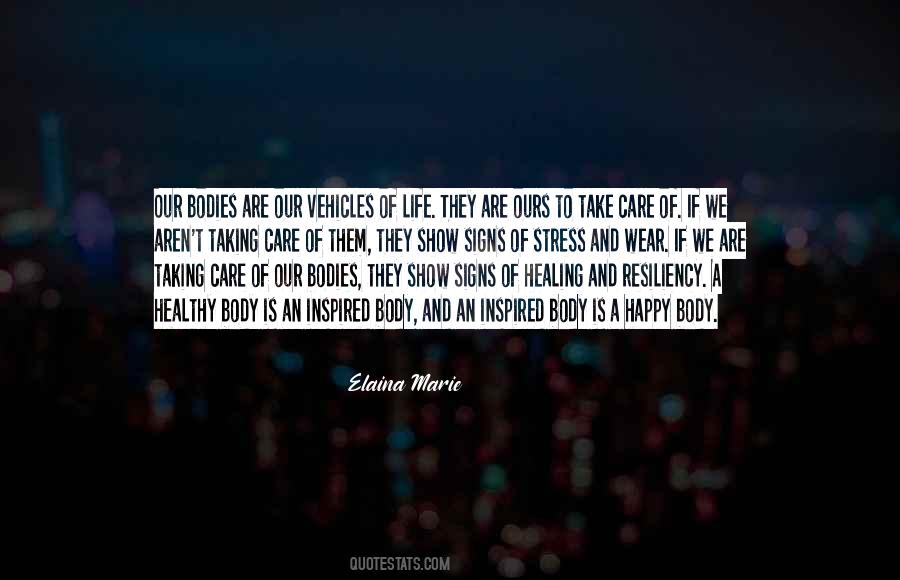 #100. What mom cares about most is that I'm happy, healthy and enjoying my life. - Author: Chaz Bono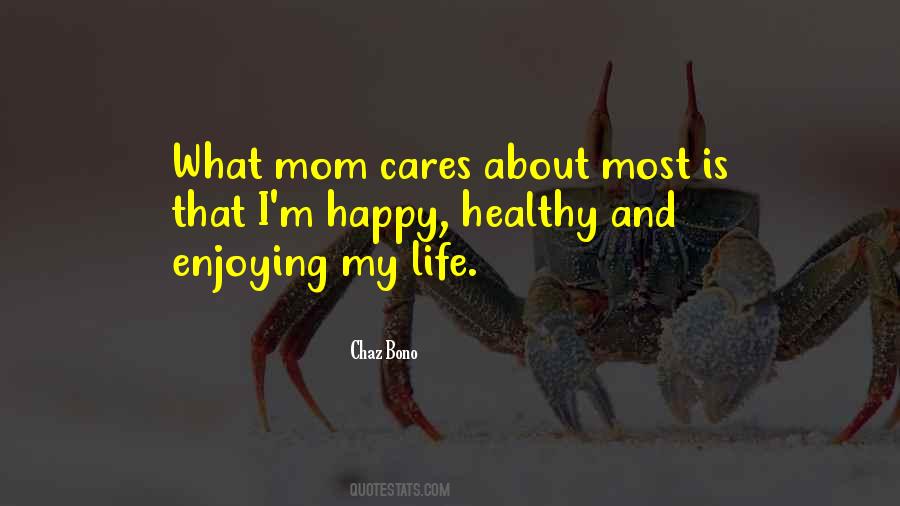 Famous Authors
Popular Topics