Brevity In Writing Famous Quotes & Sayings
List of top 30 famous quotes and sayings about brevity in writing to read and share with friends on your Facebook, Twitter, blogs.
Top 30 Quotes About Brevity In Writing
#1. Brevity is pivotal to clarity. - Author: Suyog Ketkar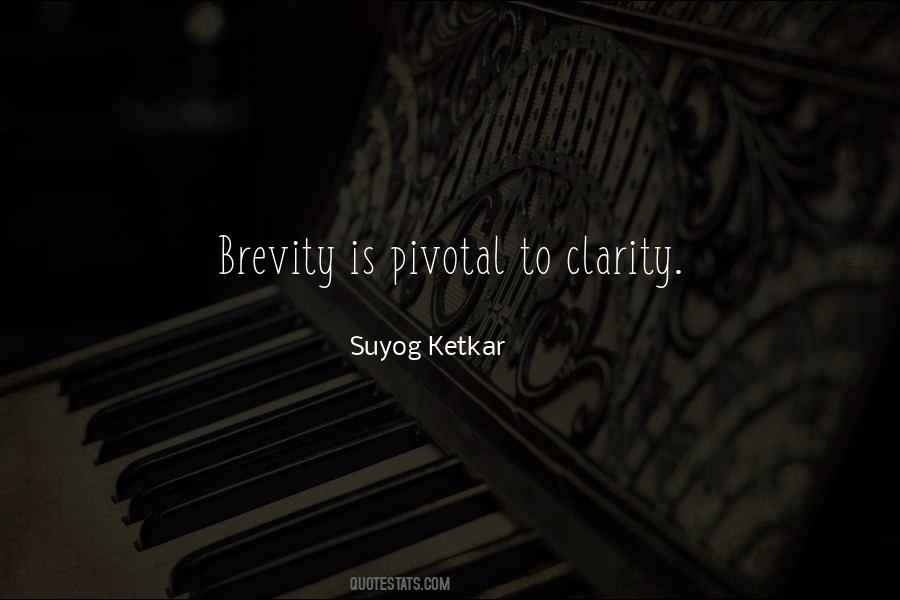 #2. Winter days were static glimpsed between channel flips. - Author: Jonathan Lethem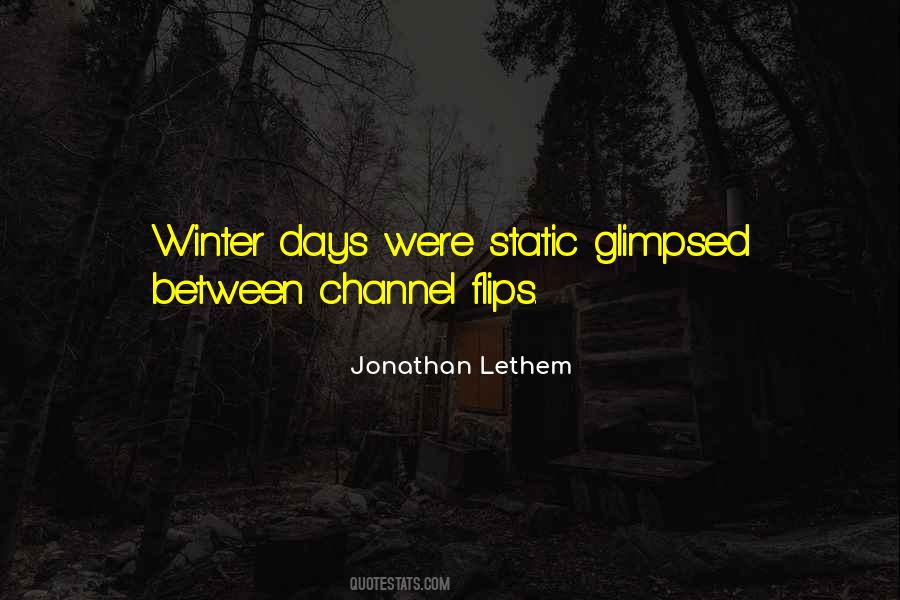 #3. My four articles of faith: clarity, simplicity, brevity and humanity. - Author: William Zinsser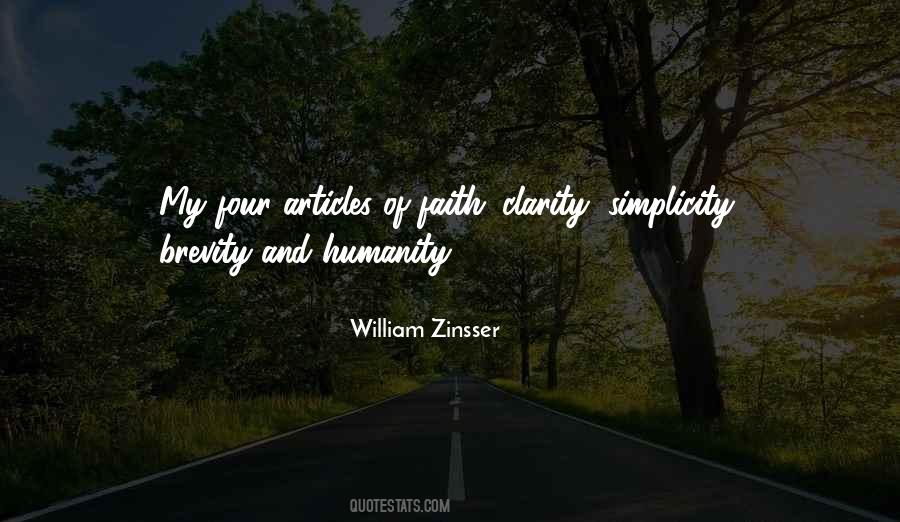 #4. Through an arbitrary problem, I had arrived at a tenet of good writing: brevity wins. - Author: Michael Winter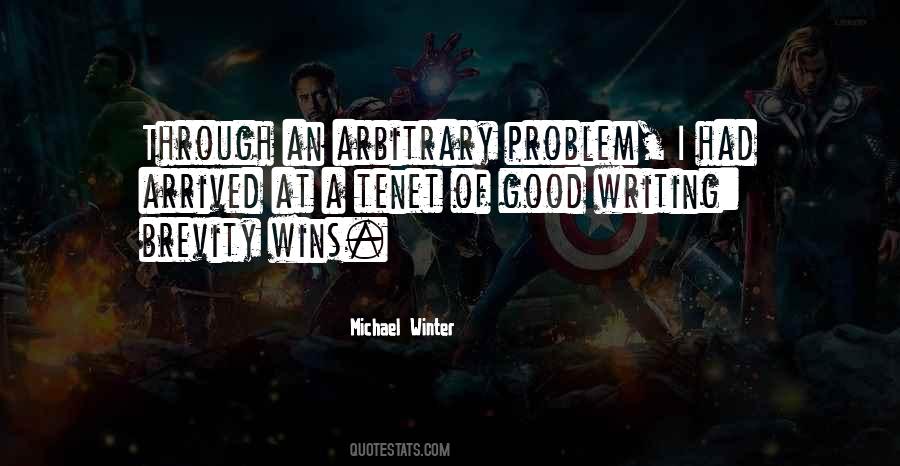 #5. Clarity of thought is a must for brevity in speech. - Author: Somali K Chakrabarti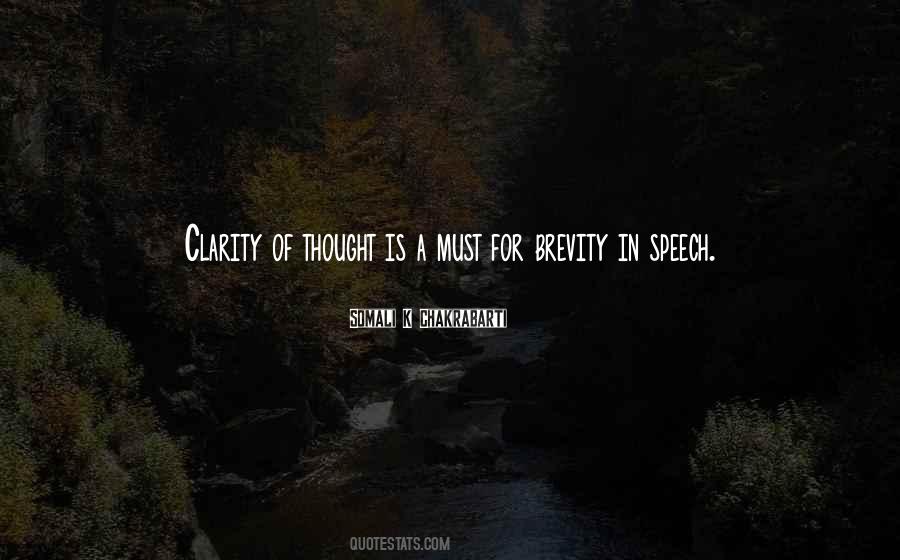 #6. Four basic premises of writing: clarity, brevity, simplicity, and humanity. - Author: William Zinsser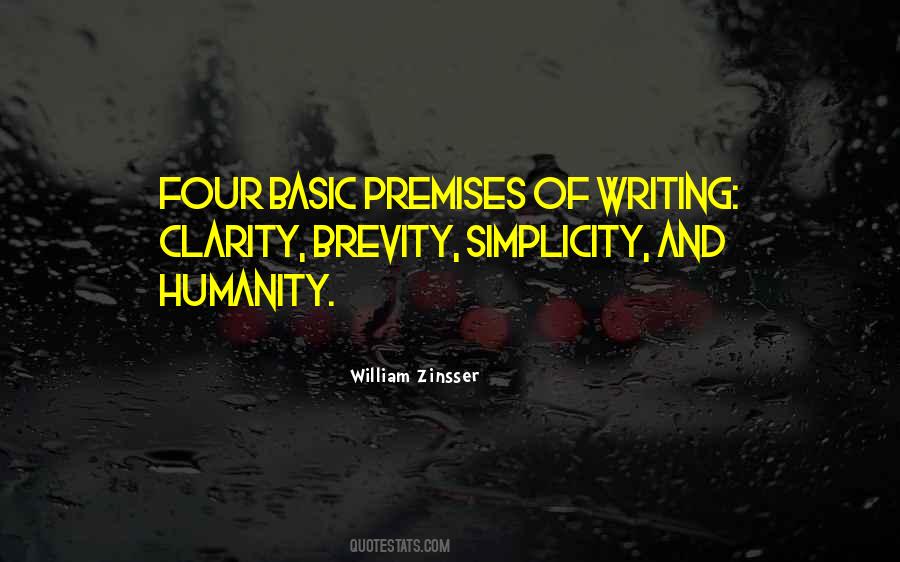 #7. To write good poems is the secret of brevity. - Author: Dejan Stojanovic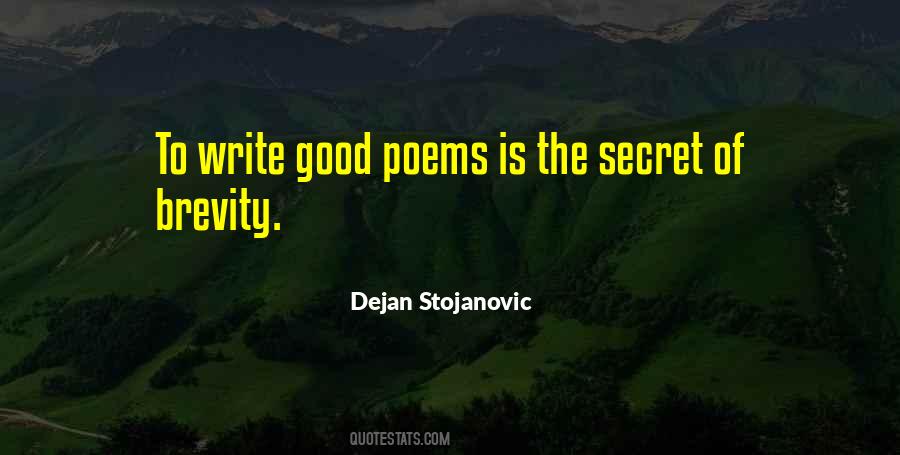 #8. I love to wear original pieces you can't find just anywhere. - Author: China Anne McClain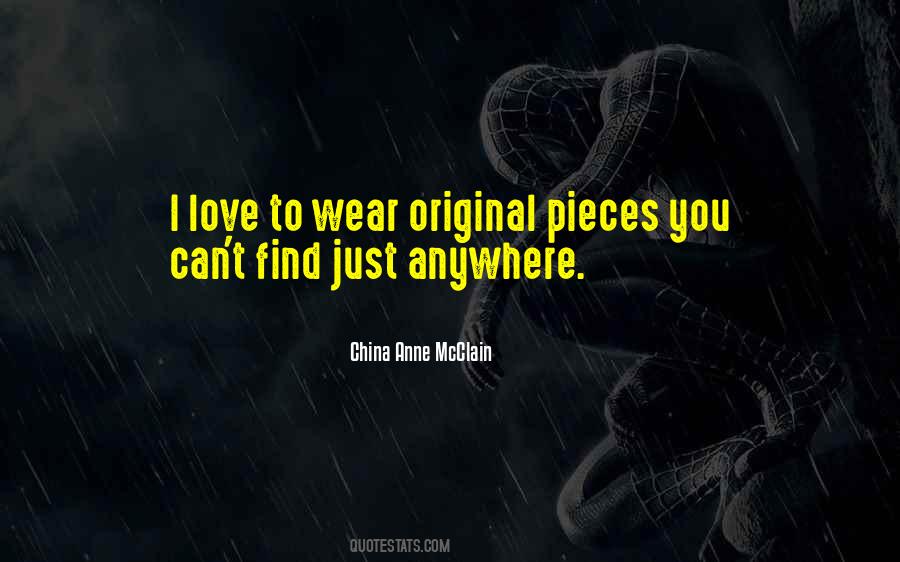 #9. Payday loans: "If you were the sort of person who was ever going to understand compound interest, you wouldn't be in this mess. We can literally put off the shitstorm until next week. I mean, next week! It'll probably never happen! - Author: David Mitchell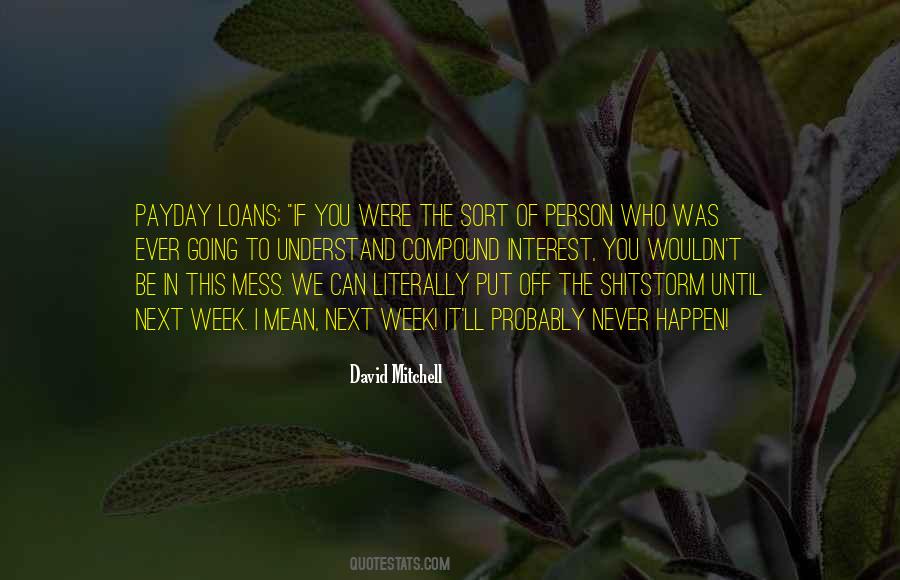 #10. Simple it's not, I'm afraid you will find, for a mind maker-upper to make up his mind - Author: Dr. Seuss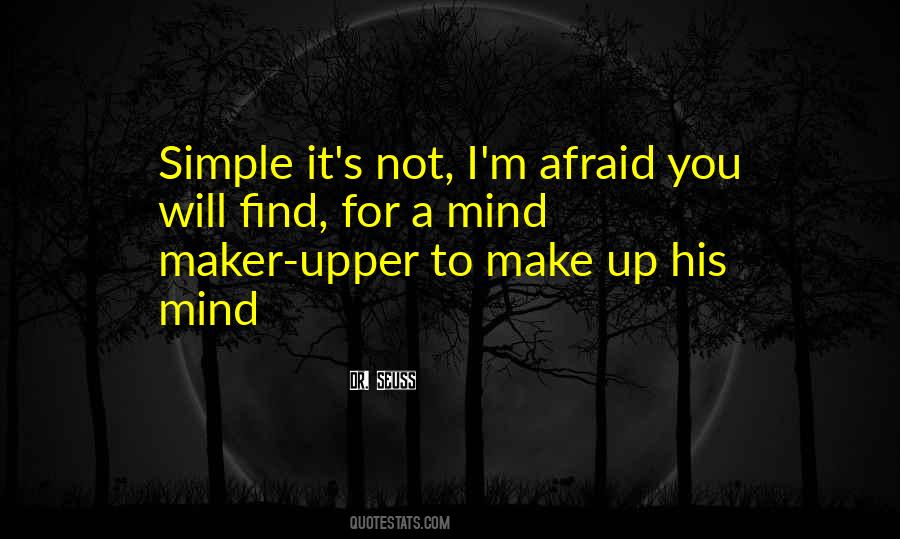 #11. I often find that when a ruthless editor forces me to trim an article to fit into a certain number of column-inches, the quality of my prose improves as if by magic. Brevity is the soul of wit, and of many other virtues in writing. - Author: Steven Pinker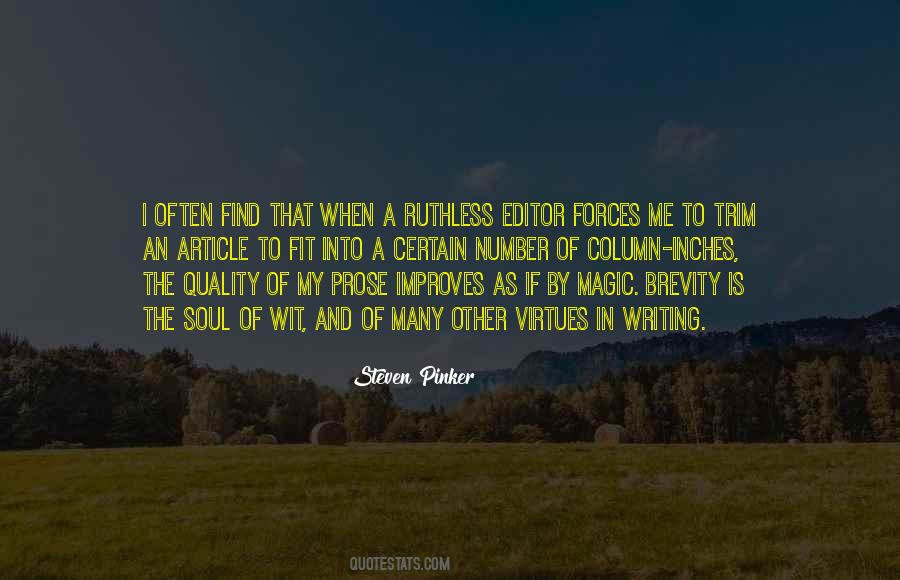 #12. Writing is 1 percent inspiration, and 99 percent elimination. - Author: Louise Brooks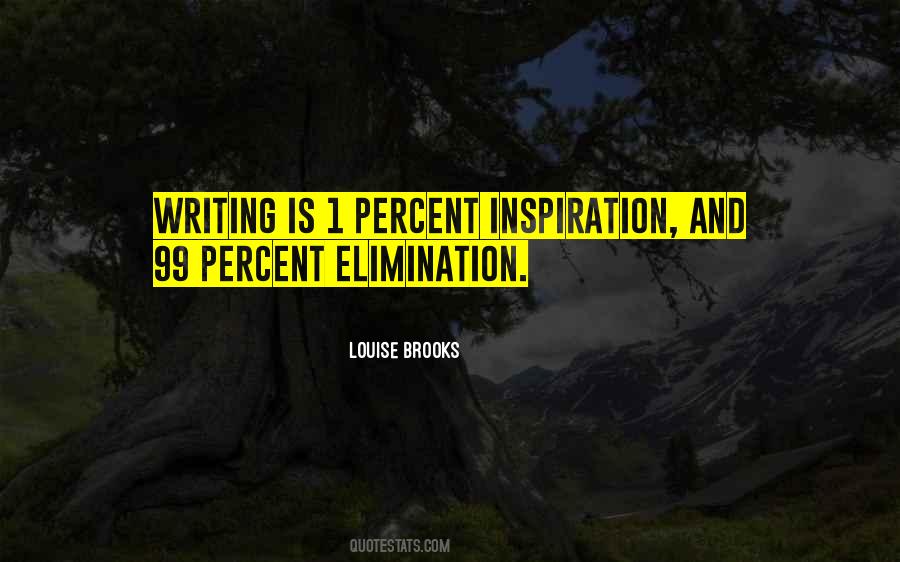 #13. Balthazar Balsan is not a self-portrait. If he was, I'd have made the character more flattering. - Author: Eric-Emmanuel Schmitt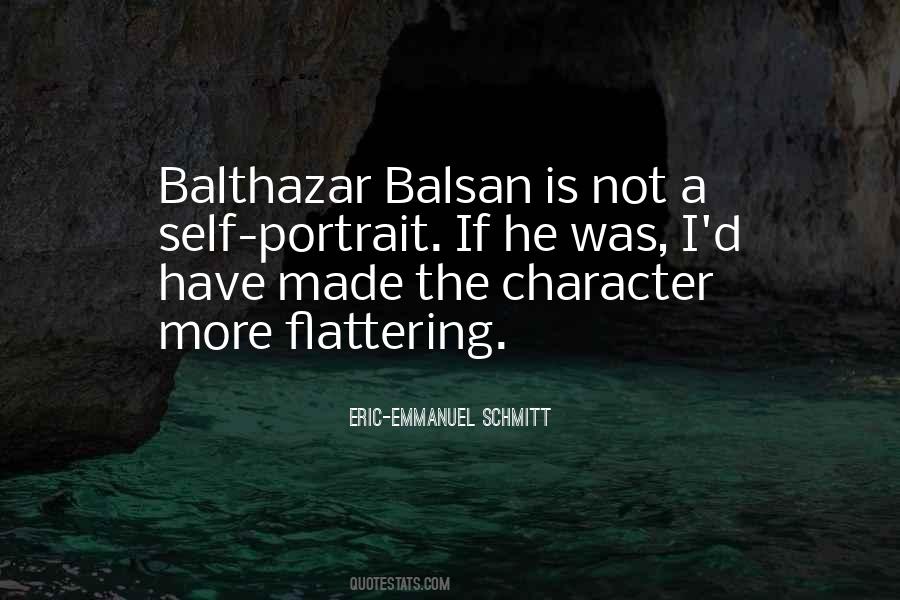 #14. The Democrats are all over this. Democratic strategists feel John Kerry's war record means he can beat Bush. They say when it comes down to it voters will always vote for a war hero over someone who tried to get out of the war. I'll be sure to mention that to Bob Dole when I see him. - Author: Jay Leno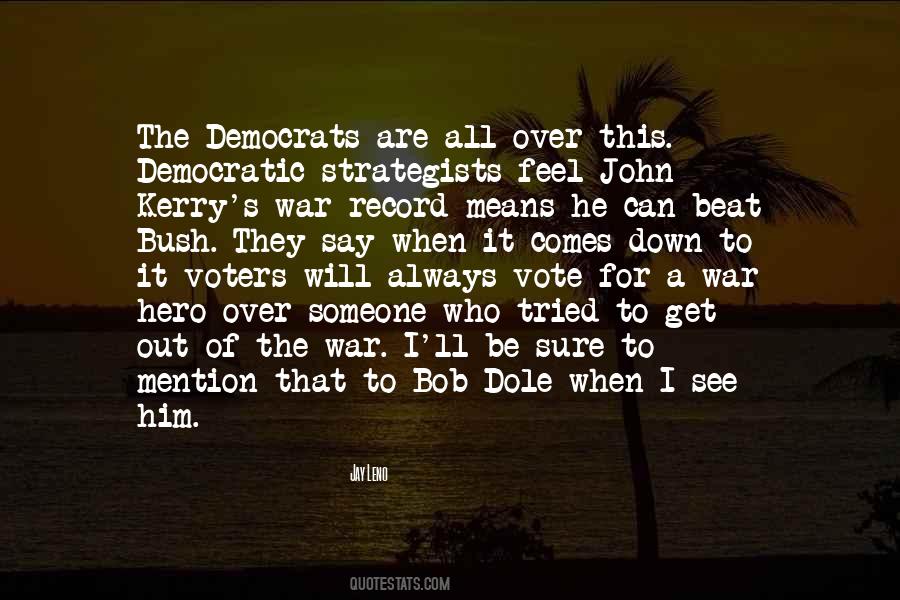 #15. I confess to wincing every so often at a poorly chosen word, a mangled sentence, an expression of emotion that seems indulgent or overly practiced. I have the urge to cut the book by fifty pages or so, possessed as I am with a keener appreciation for brevity. - Author: Barack Obama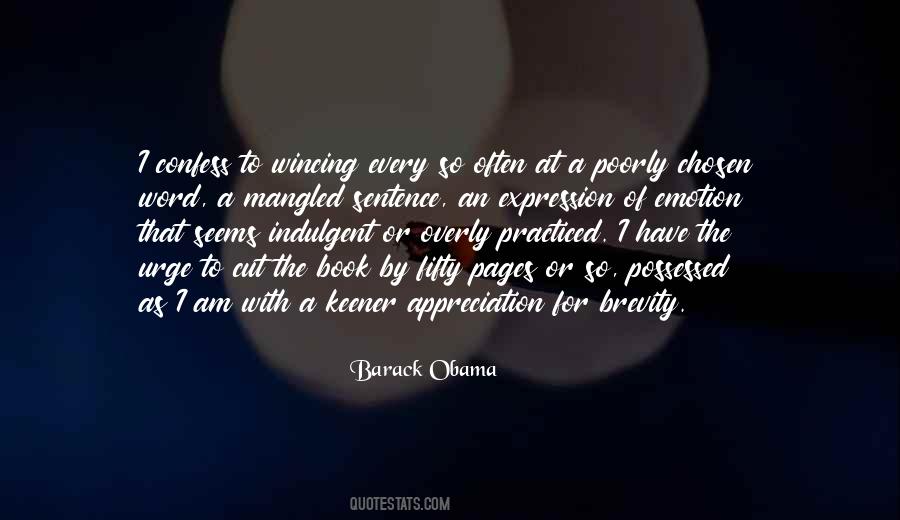 #16. It is my ambition to say in ten sentences what others say in a whole book. - Author: Friedrich Nietzsche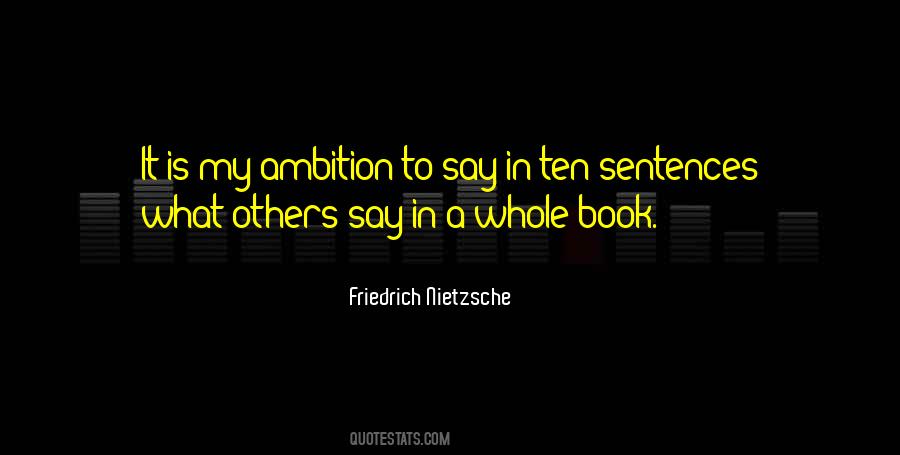 #17. Brevity in writing is
what charity is to all other virtues - righteousness is nothing
without the one,
nor authorship without the other. - Author: Sydney Smith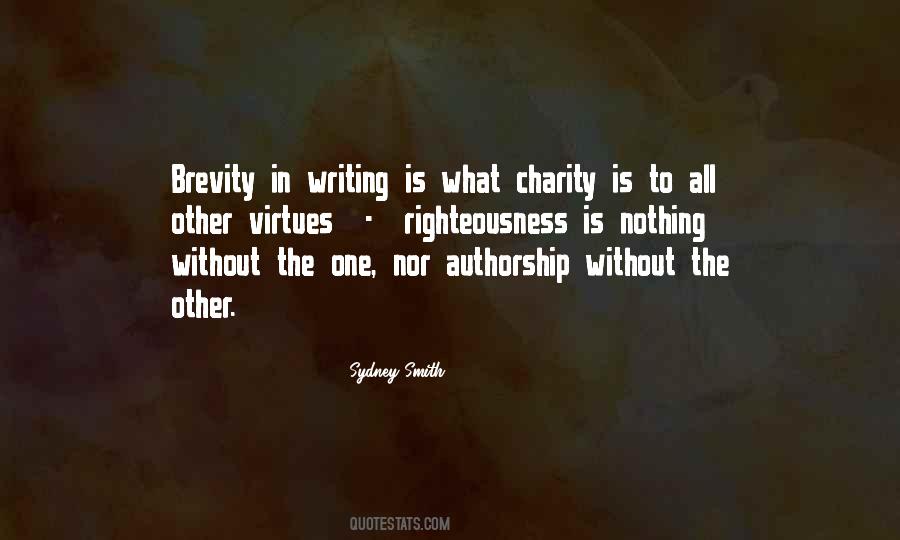 #18. I have only made this letter longer because I have not had the time to make it shorter.
(Letter 16, 1657) - Author: Blaise Pascal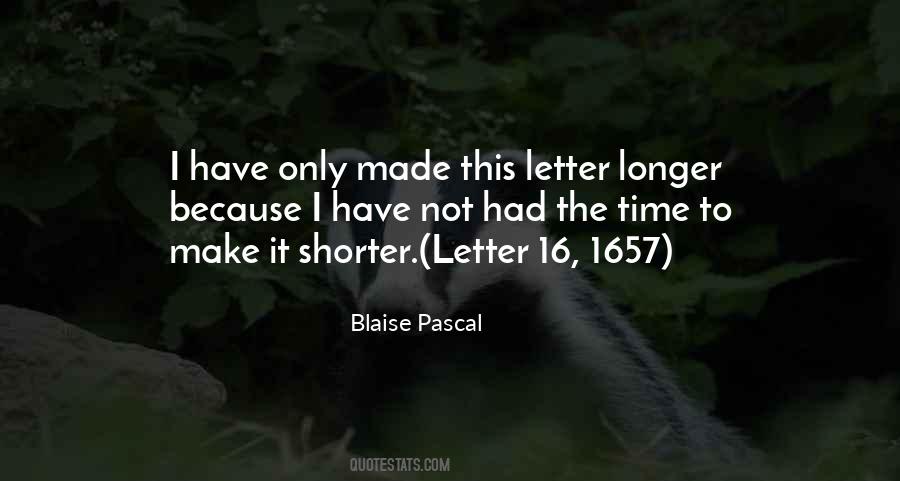 #19. Last year, more Americans went to symphonies than went to baseball games. This may be viewed as an alarming statistic, but I think that both baseball and the country will endure. - Author: John F. Kennedy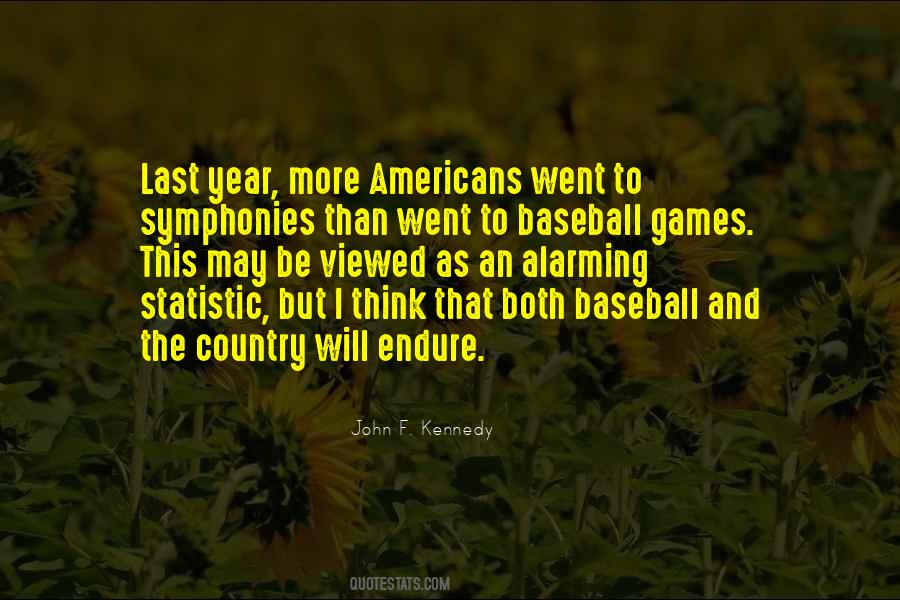 #20. I like books on tape, and will listen to just about anything. - Author: David Sedaris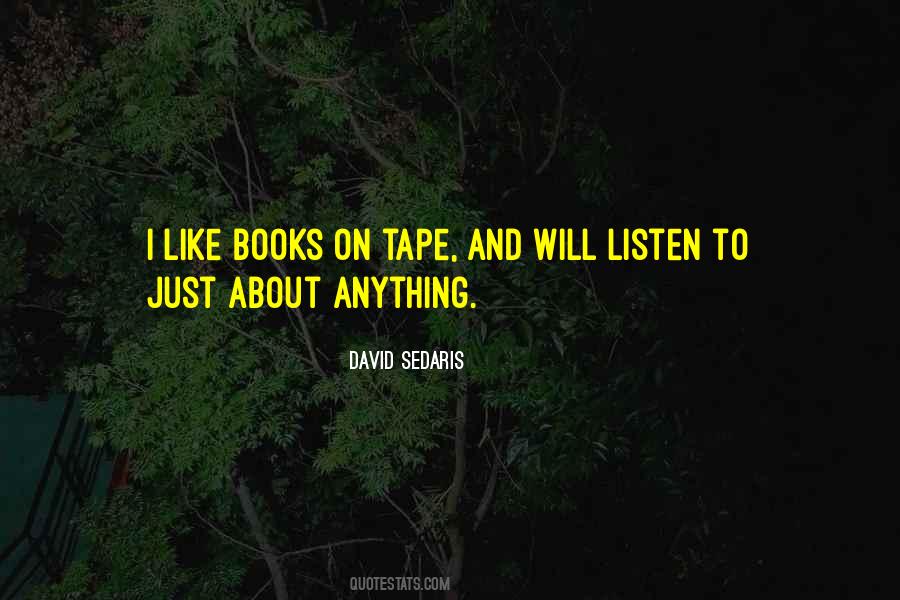 #21. Brevity in writing is the best insurance for its perusal. - Author: Rudolf Virchow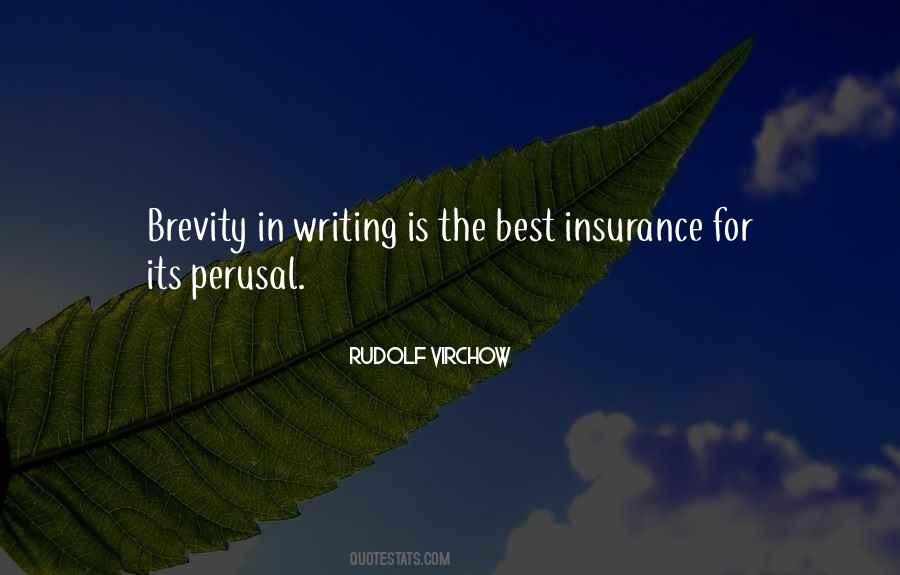 #22. When a sentence is made stronger, it usually becomes shorter. Thus, brevity is a by-product of vigor. - Author: William Strunk Jr.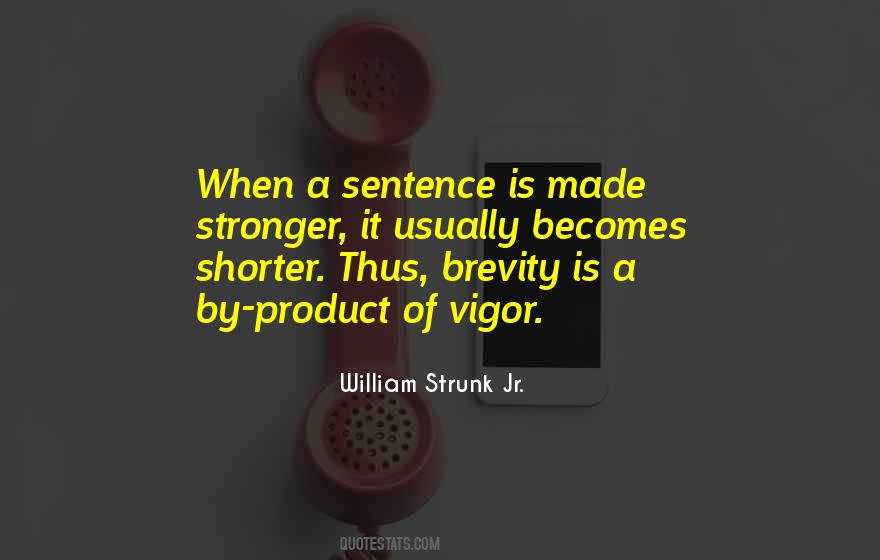 #23. A writer's style should be direct and personal, his imagery rich and earthy, and his words simple and vigorous. The greatest writers have the gift of brilliant brevity, are hard workers, diligent scholars and competent stylists. - Author: Ernest Hemingway,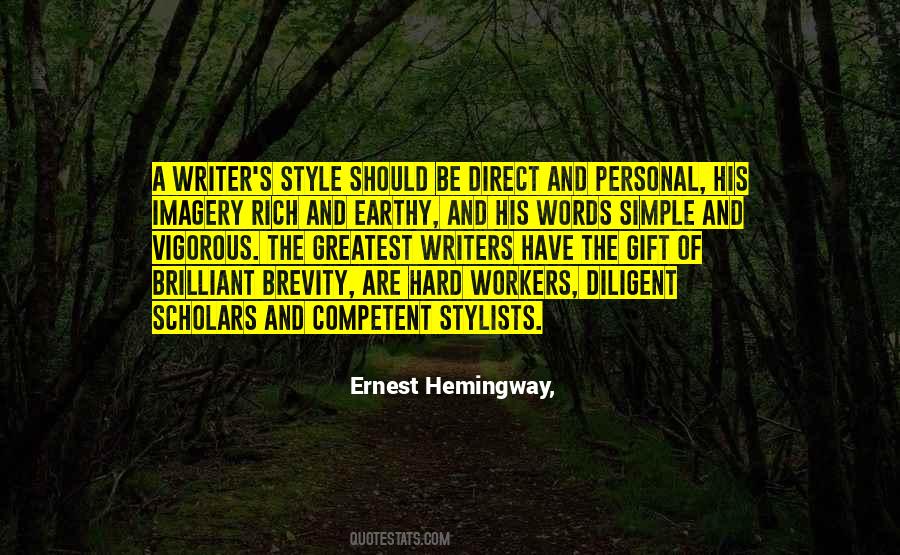 #24. Screenwriting is made of brevity. - Author: A.D. Posey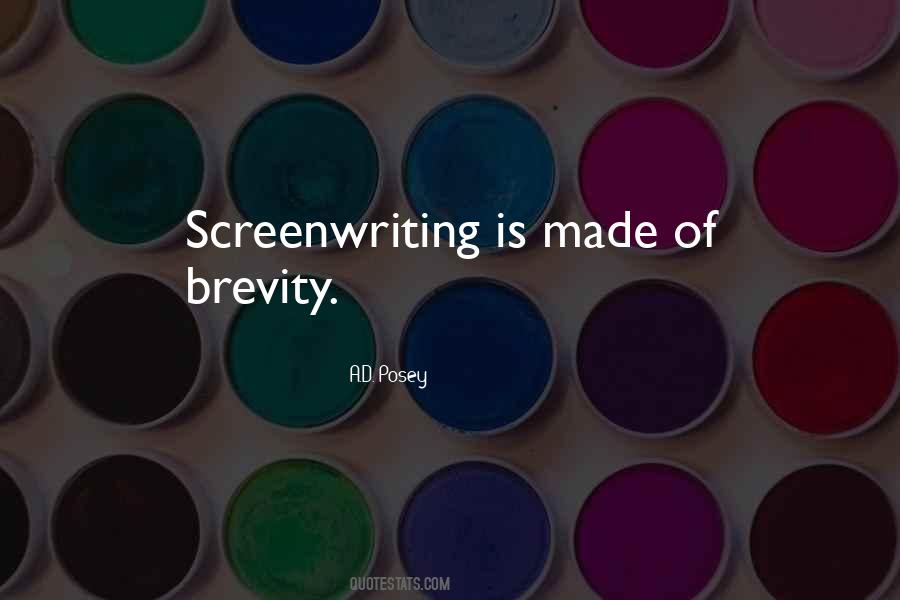 #25. Brevity in writing is very powerful - Author: Lance Greenfield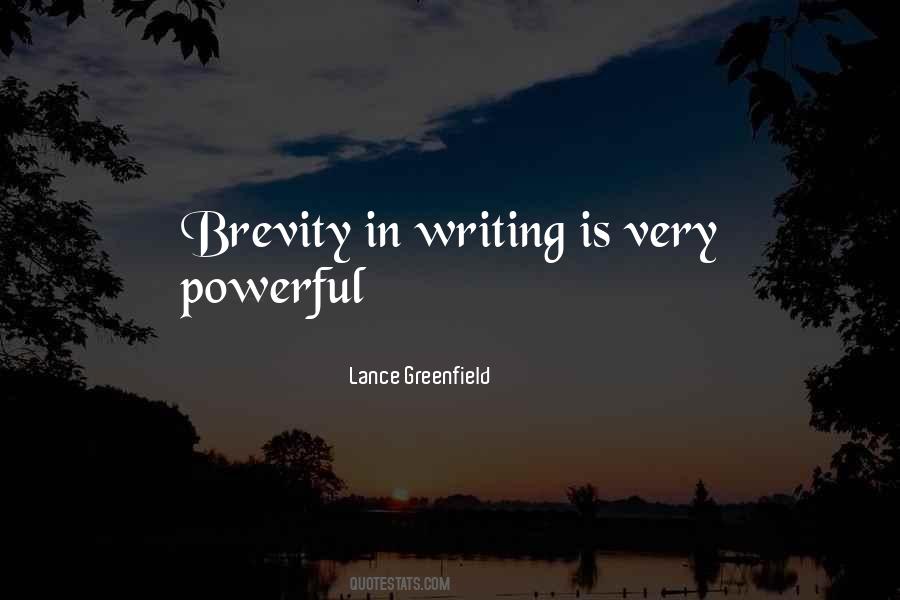 #26. Personally, I am always more impressed by simplicity, clarity; it is the mark of a writer who knows his subject well and is secure enough not to 'lay it on' in the telling. Aim for complexity of thought, not expression. - Author: Noah Lukeman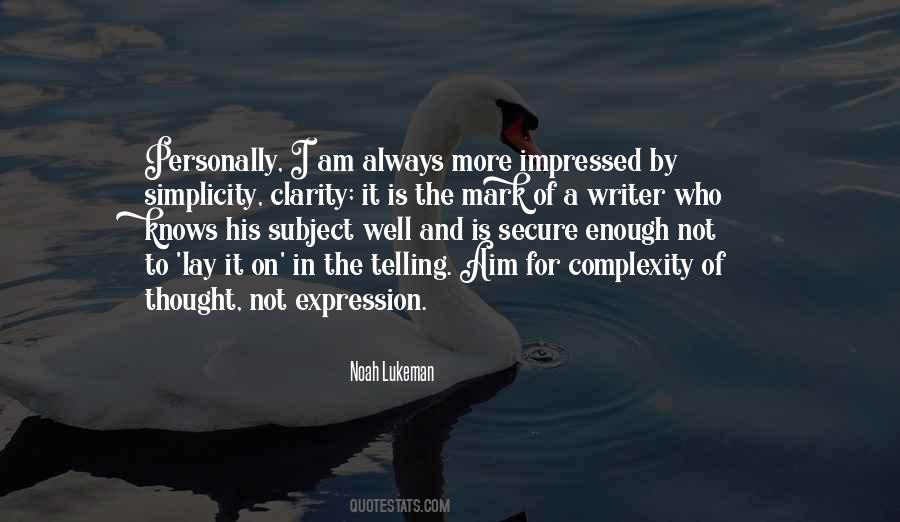 #27. A scientist describes what is. An engineer creates what never was. - Author: Theodore Von Karman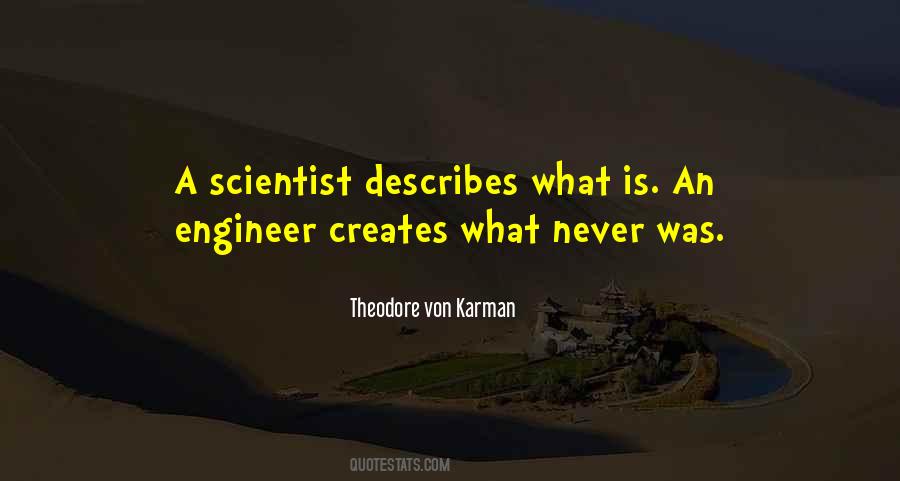 #28. If proof were the standard of truth, fallacies would constitute the ultimate reality. - Author: Raheel Farooq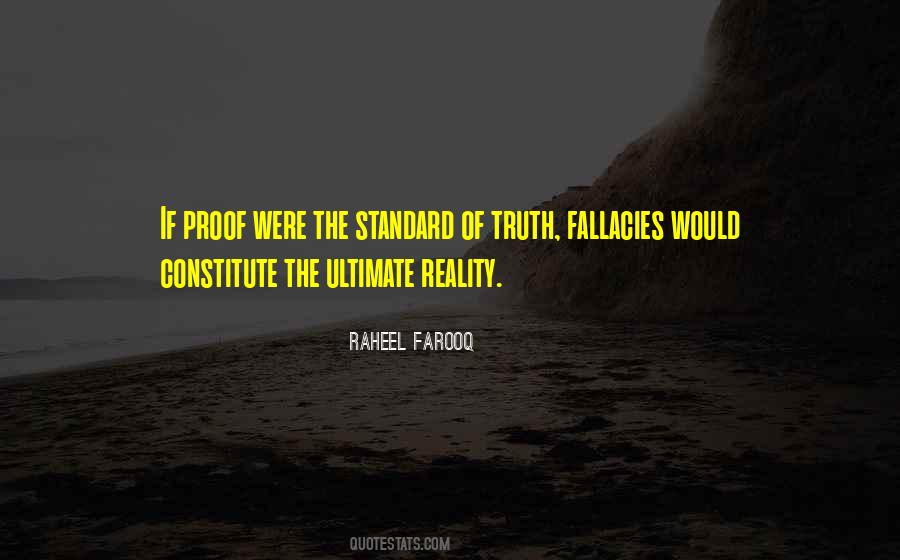 #29. He who writes distichs, wishes, I suppose, to please by brevity. But, tell me, of what avail is their brevity, when there is a whose book full of them? - Author: Martial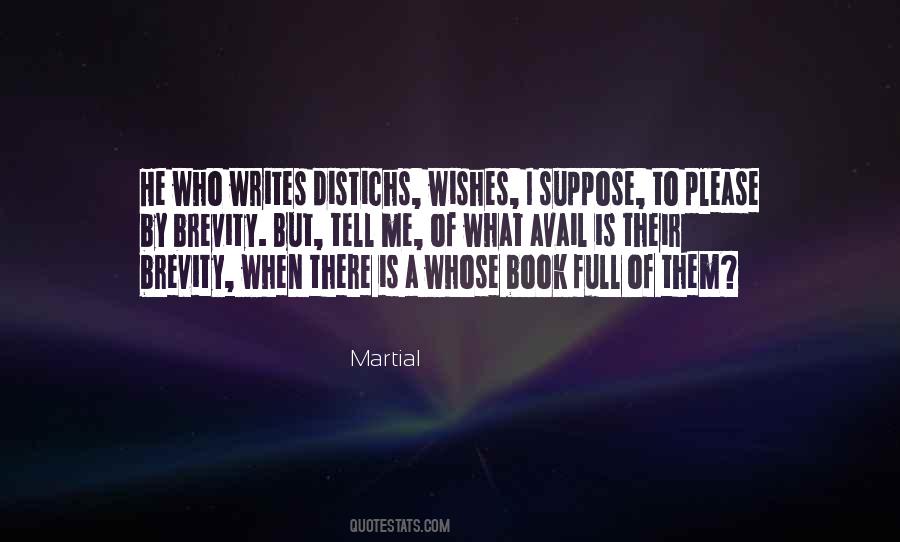 #30. On waking from the dream, we see that birth and death, the sense of self, other - all of these things fade away. - Author: Frederick Lenz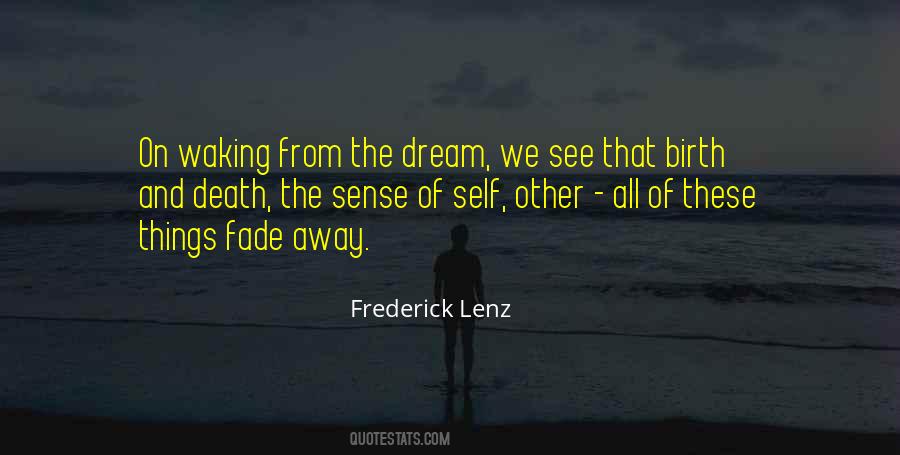 Famous Authors
Popular Topics