Please Don't Die Famous Quotes & Sayings
List of top 84 famous quotes and sayings about please don't die to read and share with friends on your Facebook, Twitter, blogs.
Top 84 Please Don't Die Quotes
#1. I don't think I've ever felt that same kind of peace, the kind of serenity that I felt after acknowledging that maybe I was going to die of this TB. - Author: Desmond Tutu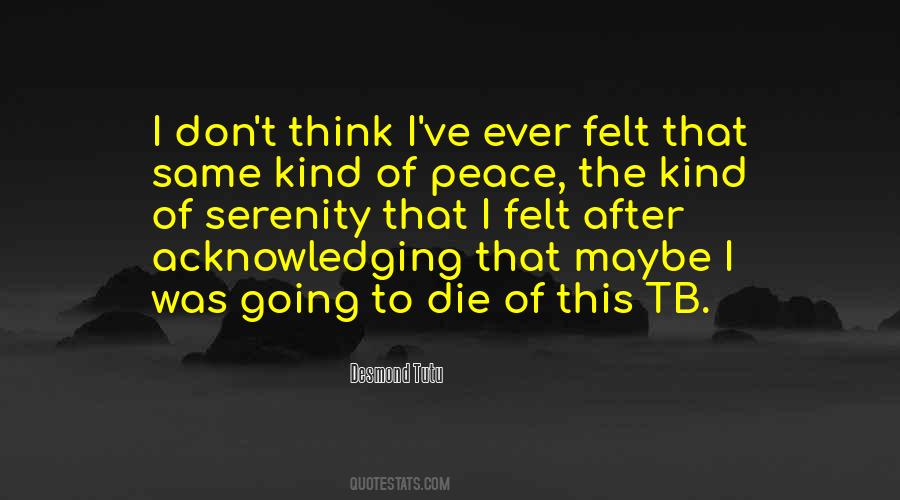 #2. But Beckett never flinched. She felt his throat vibrate as he sighed her name with relief. He tilted his head back until it rested on hers.
"Don't ever die in my head again. Please, never again," he told her, his voice raspy. - Author: Debra Anastasia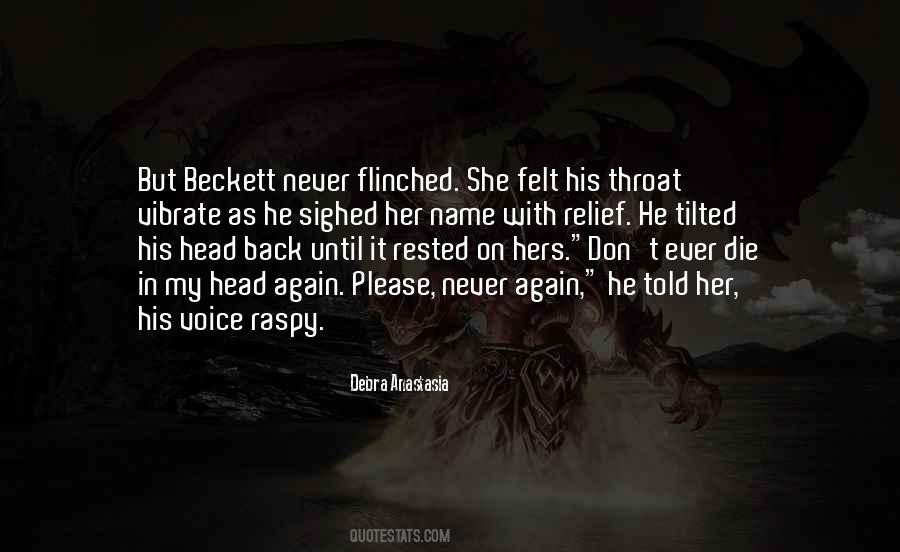 #3. Please don't die. - Author: Randy Pausch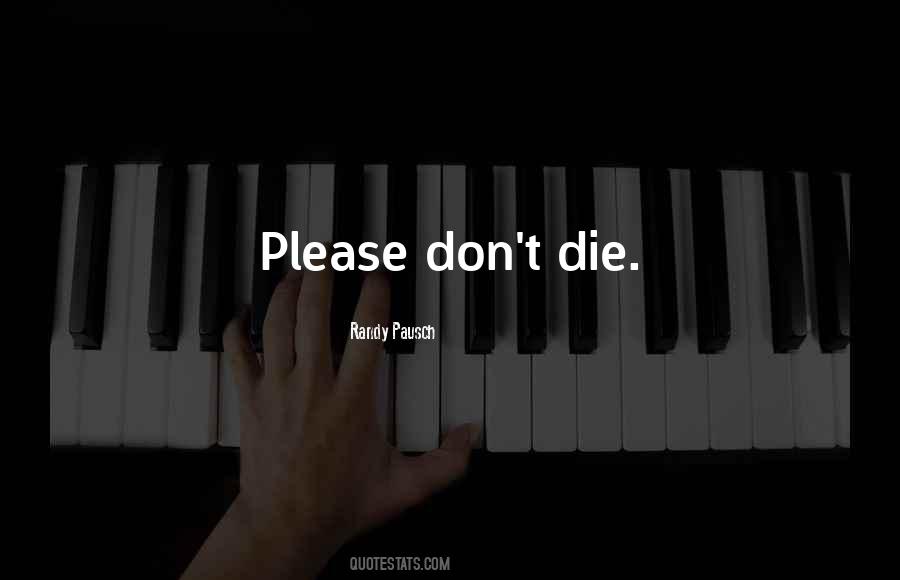 #4. You were meant for more than me, and I'll die fighting to give it to you. But please don't ask me to pretend it's easy. - Author: Leigh Bardugo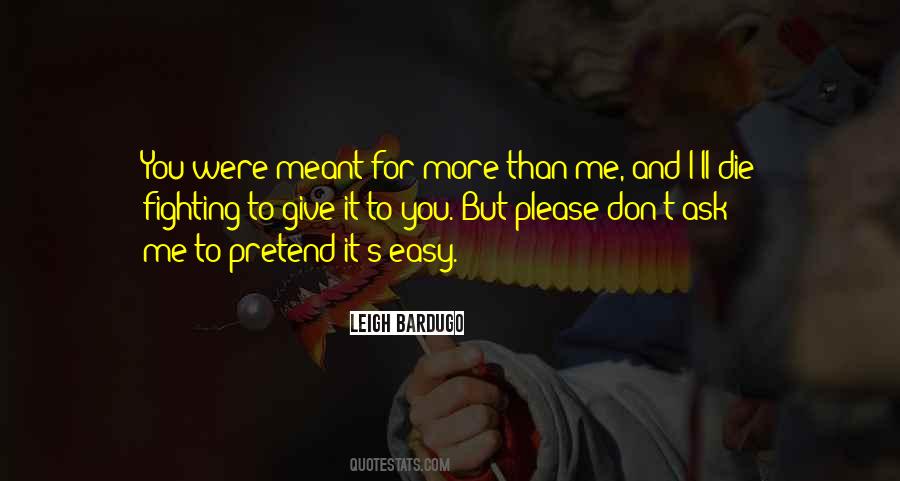 #5. Genetic Denim gods, if you're listening, please don't rip, and if you have to, maybe you could have an elf from your warehouse send me another pair ... I'm a size 28 and its called 'The Twig' in a dark grayish wash ... I will wear them until I die, unless those rips beat me to it. - Author: Dawn Olivieri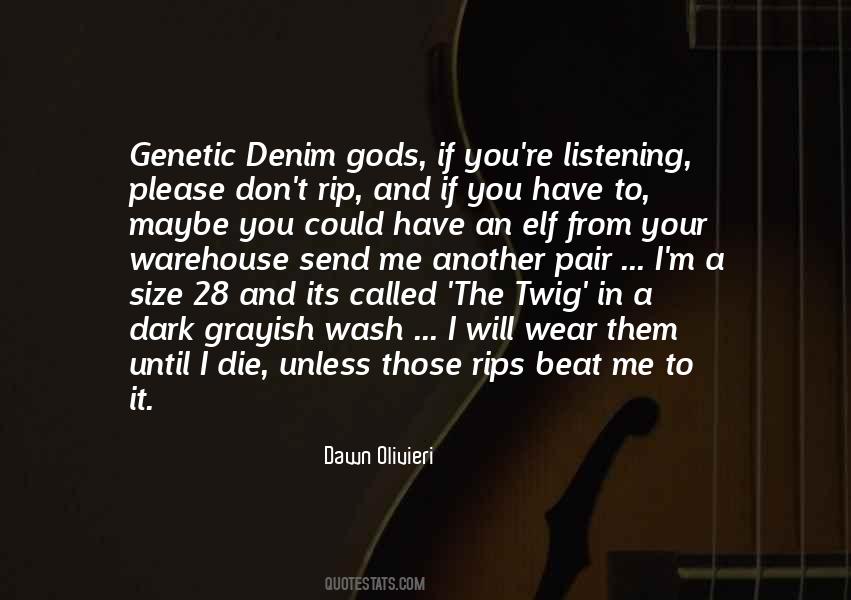 #6. -I would die for you
-You lie
-If I lie, why do I stand here before and beg on my knees to get you back?
-Because you're feeling alone
-If need your love
-You don't need me, you only need a person
-And you're that person
-No I'm not
-But I love you
-That what I do - Author: M..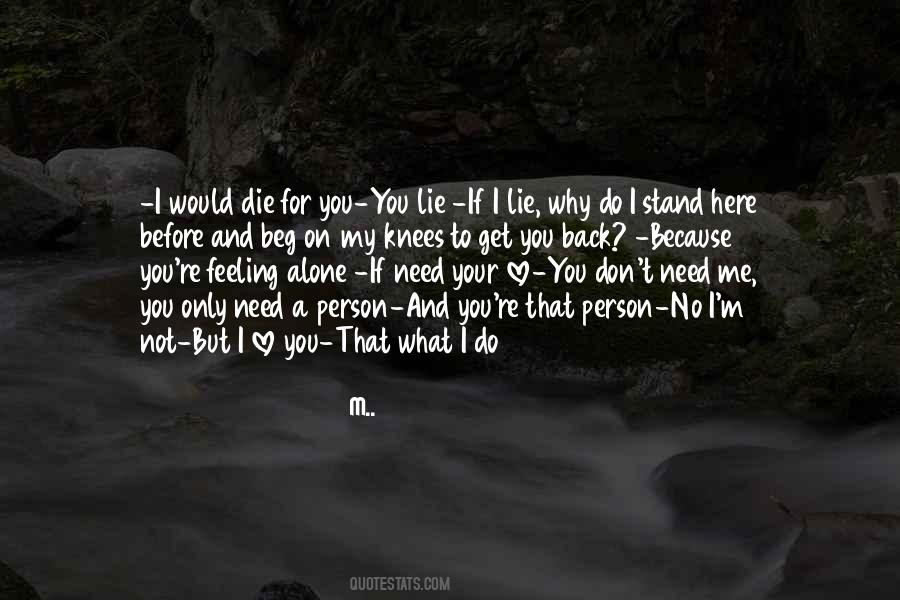 #7. I'm gonna kiss you, Lily Parker. Because you're the sweetest and most beautiful girl I've ever met, and if I don't I might die. But once I do, you're gonna belong to me. - Author: Alexa Riley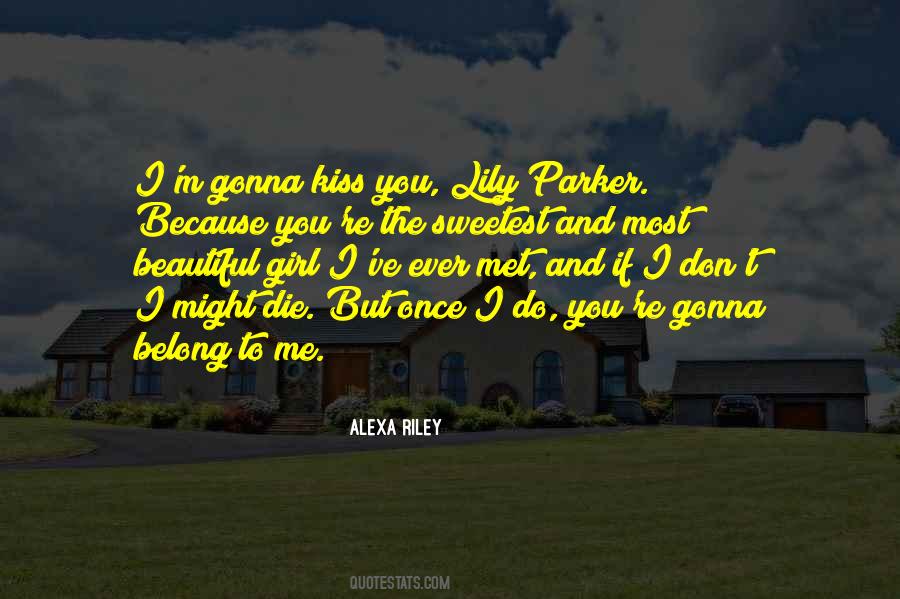 #8. The phrase, 'You must die before you die,' is found in most of the world religions. If you don't learn how to die early, you spend the rest of your life avoiding failure. When you can free your True Self, the whole spiritual life opens up. - Author: Richard Rohr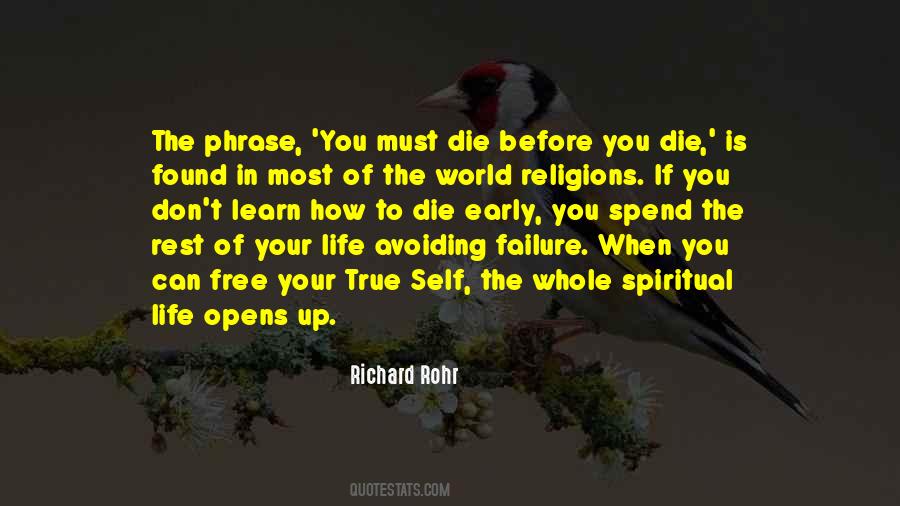 #9. When you love someone as much as that, you don't believe they can die. You think your love protects them. - Author: Irene Nemirovsky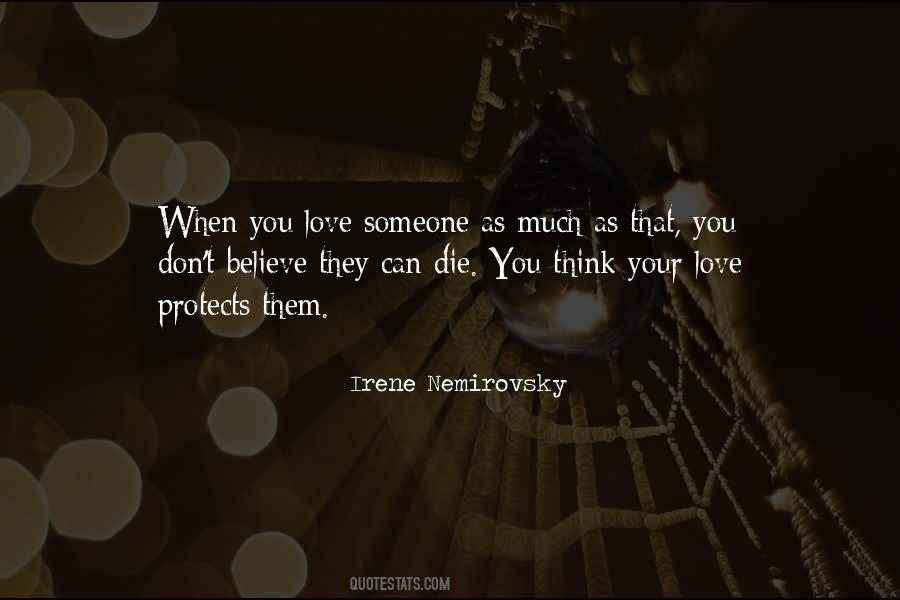 #10. I ain't afraid of dyin', not a bit, only I don't want to die if I can help it. - Author: Bram Stoker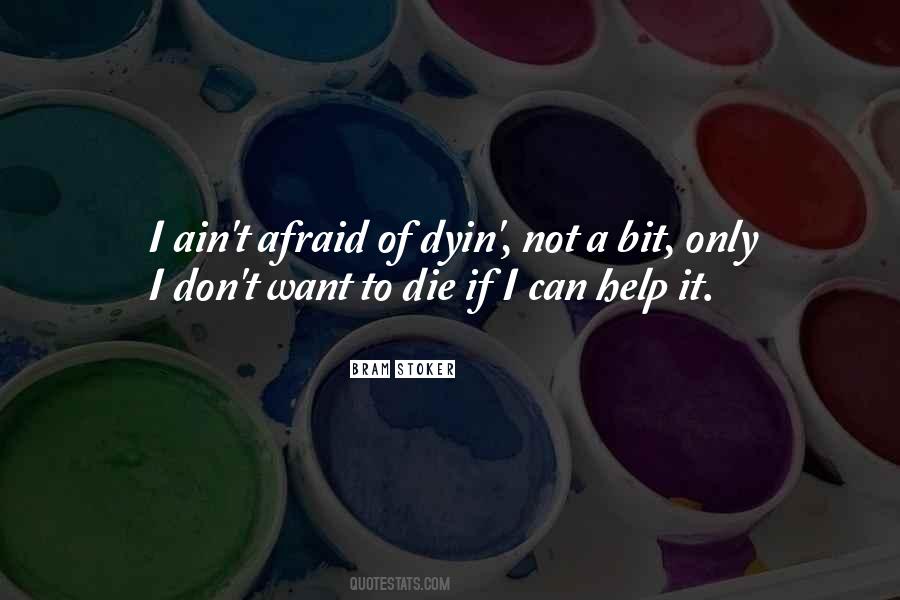 #11. Oh, don't give me none more of that Old Janx Spirit/No, don't you give me none more of that Old Janx Spirit/For my head will fly, my tongue will lie, my eyes will fry and I may die/Won't you pour me one more of that sinful Old Janx Spirit). - Author: Anonymous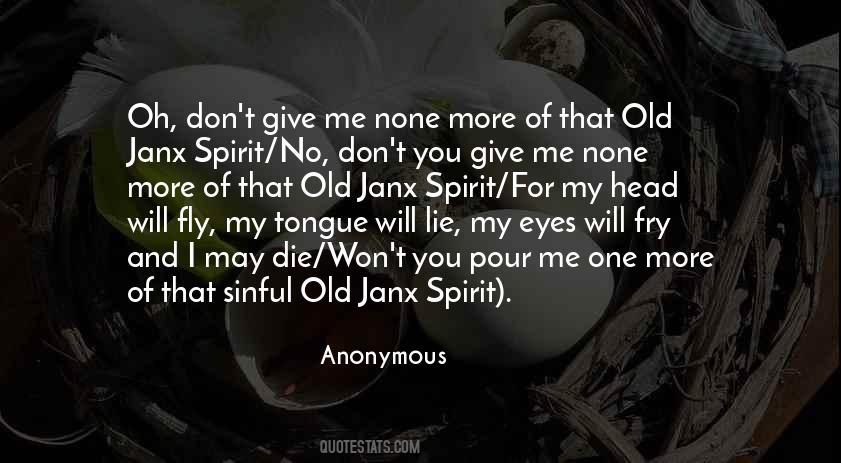 #12. Don't die. Don't die! You don't have to win. You don't have to keep trying! Just don't get hurt anymore, please! - Author: Tite Kubo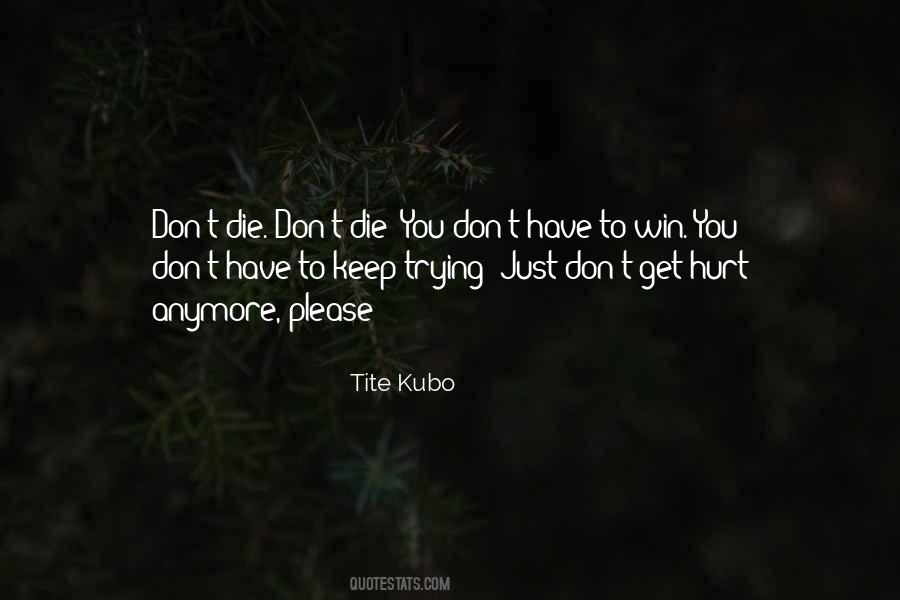 #13. We've got a war about to be unleashed here-one that I'm going to die for. One where you and I are an impossibility. So I don't get to tell you that I love you. And you don't get to look at me like that. - Daniel - Author: Frankie Rose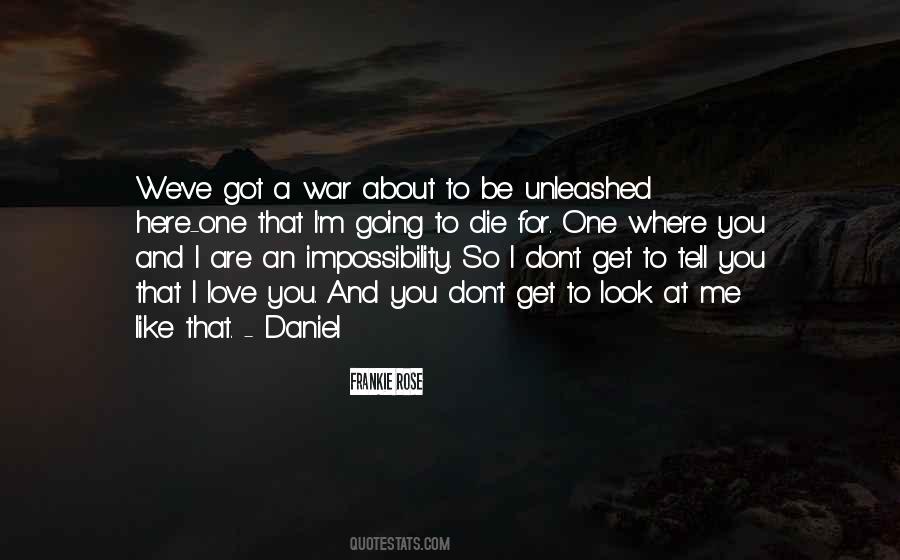 #14. We don't like flowers that do not wilt; they must die, and nine she-camel hairs aid memory. - Author: Marianne Moore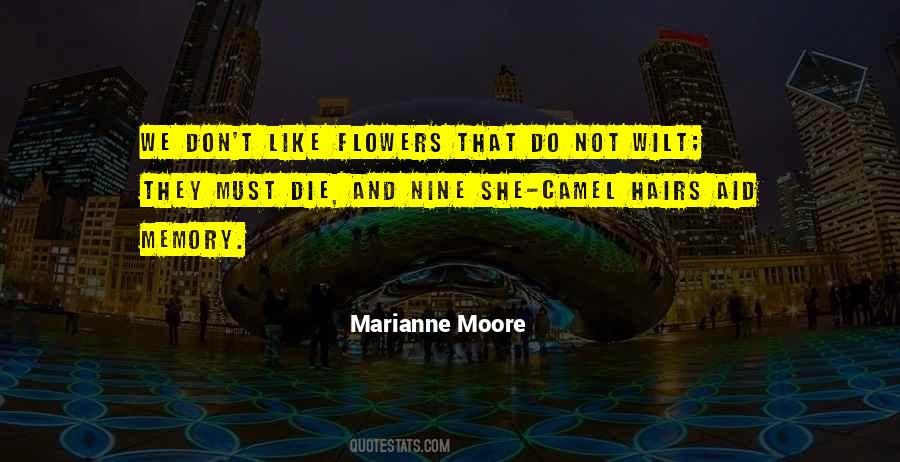 #15. As someone who has had cancer, I learned that you don't have to die. Look at me. Because of early detection, I'm fine. I'm cured. I'm well. - Author: Kate Jackson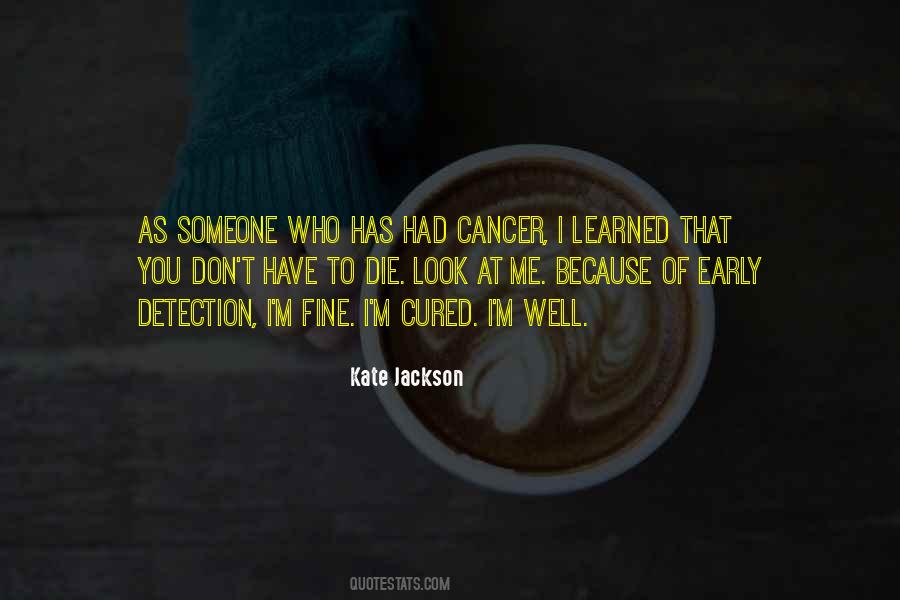 #16. Where do we go when we die? he said.
- I don't know, the man said. Where are we now? - Author: Cormac McCarthy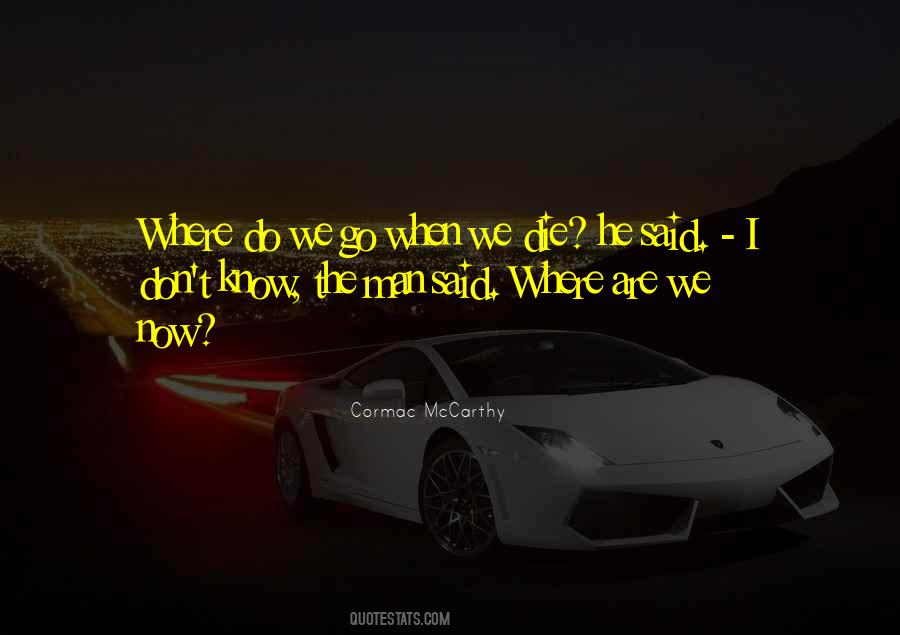 #17. I don't think the dreams die - I think that people give up. I think it gets too hard. - Author: Tyler Perry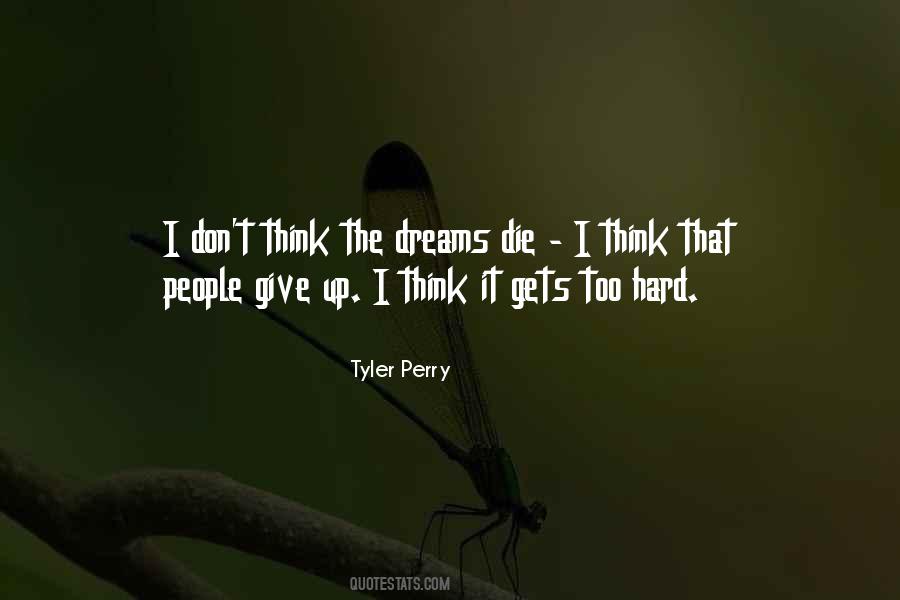 #18. Certain experiences you can't survive, and afterward you don't fully exist, even if you failed to die. - Author: Nic Pizzolatto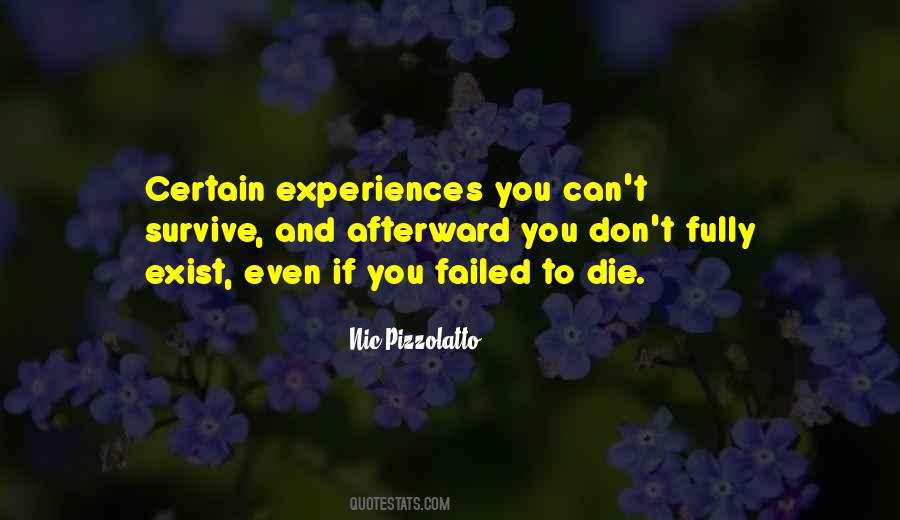 #19. So when you say who does Christ die for? He died for the church, okay. I don't think God's death on the cross through Christ was a failure, if you are saying that. I do not believe that anybody he intended to die for is failing in that area. - Author: Rick Warren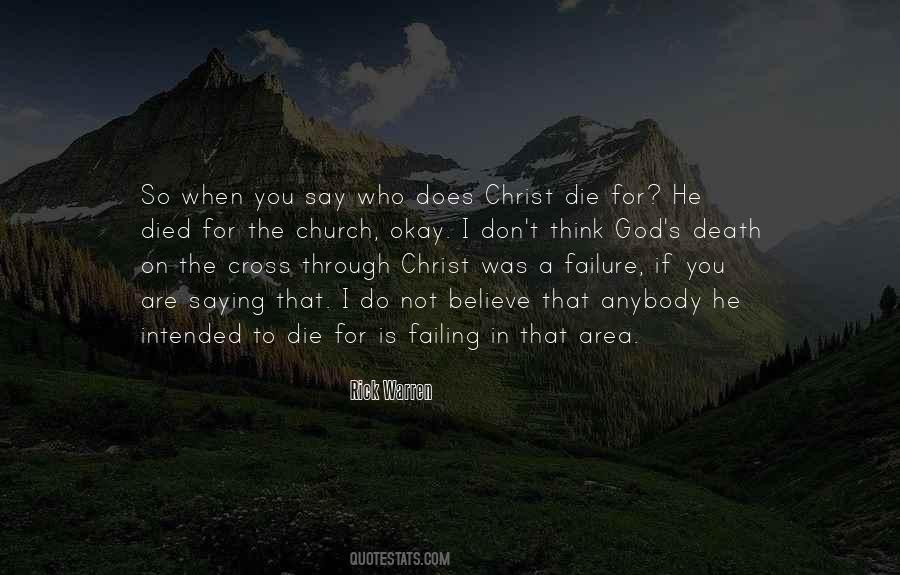 #20. It's times like this I am glad I don't look people in the eye. If I did, surely they would die on the spot from the contempt shooting out of mine. - Author: Jodi Picoult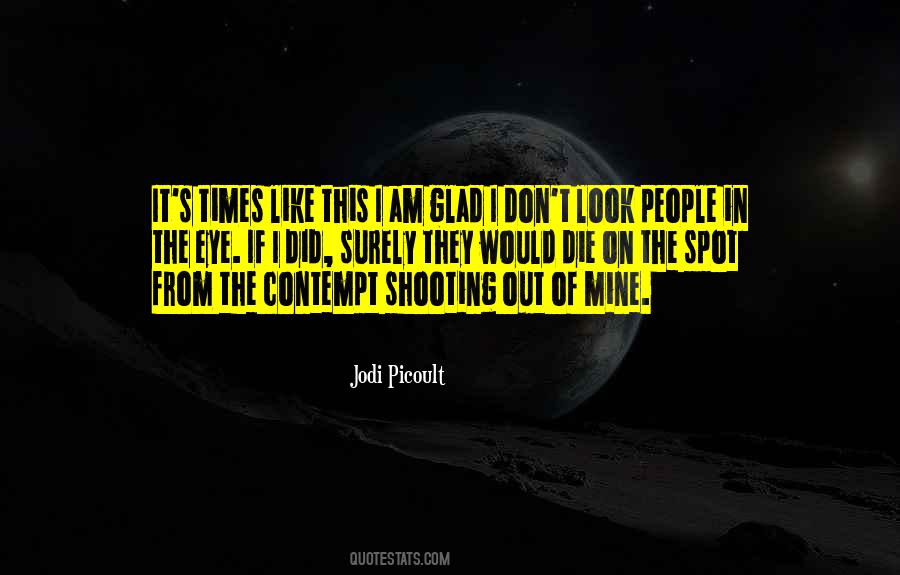 #21. Authorities say brain cells may shrink, but they don't necessarily die. Frankly, I am cheered by the fact that something is shrinking. I'd be even more thrilled if what was shrinking affected my dress size, but you can't have everything. - Author: Erma Bombeck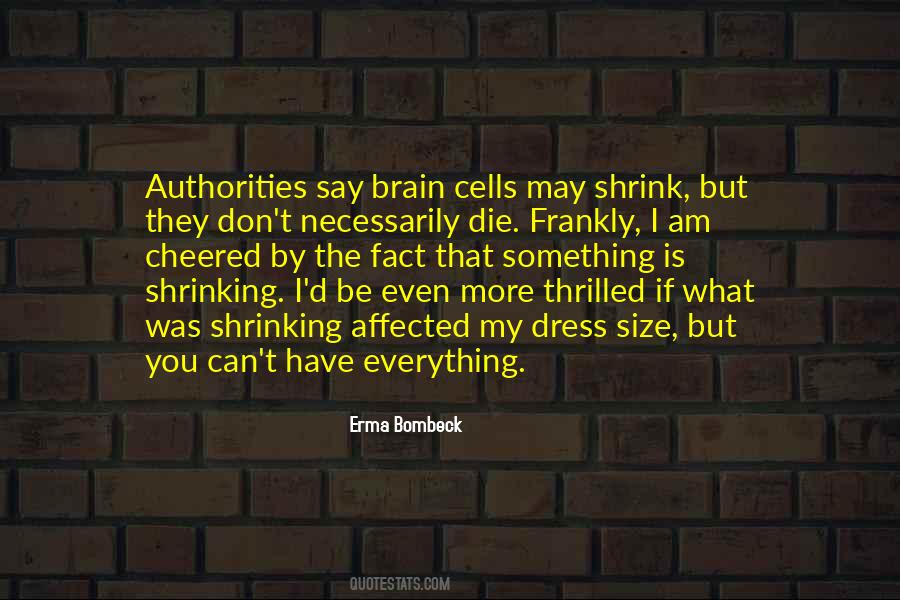 #22. He cries. 'Please! I don't want to die.'
I lean over. My hair smothers him.
'Then you should never have been born,' I say. - Author: Christopher Pike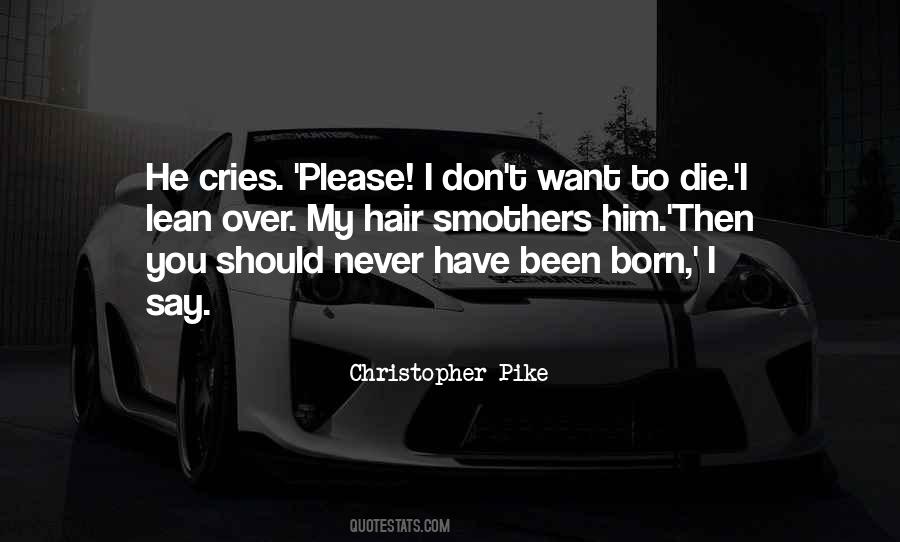 #23. And if I die before I wake
I pray the lord my soul to take
But please don't cry
Just know that I have made these songs for you. - Author: Kid Cudi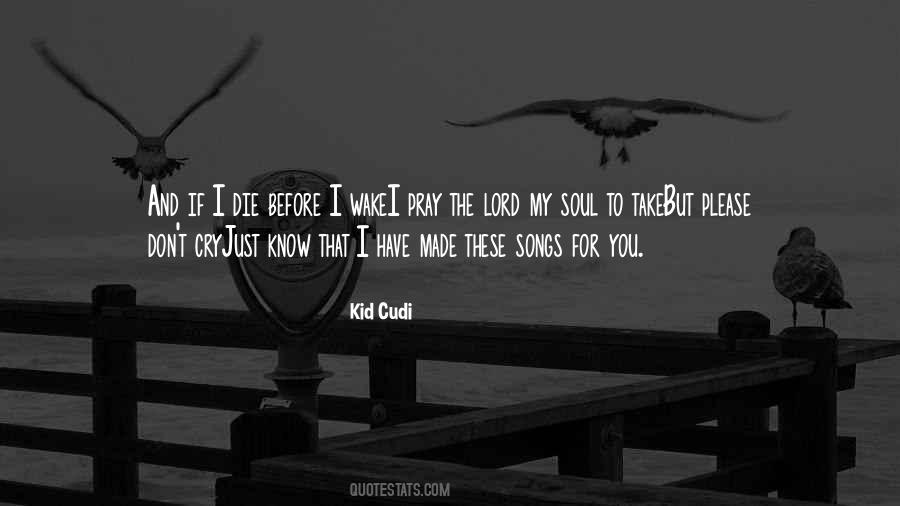 #24. Please don't die," she whispered. "I don't think I can bury
you. I already buried everyone else."
"How can I die," Alexander said, his voice breaking, "when you
have poured your immortal blood into me? - Author: Paullina Simons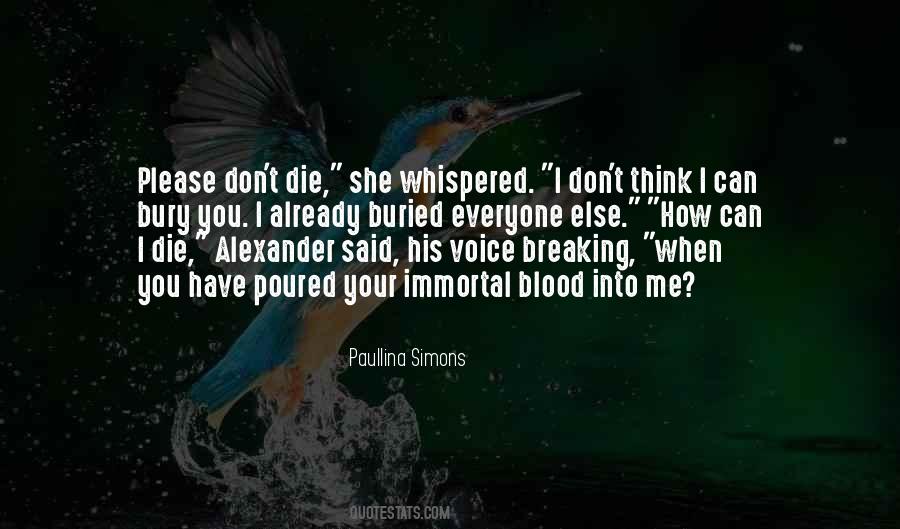 #25. I looked past him, to the sea framed in the arched opening of the wall, to the line formed where the water met the sky. The world was not round, I realized. The world was a plate.
'Please,' he whispered. 'Don't.'
Unlike Rurick, Plesec did not die confused. - Author: Rick Yancey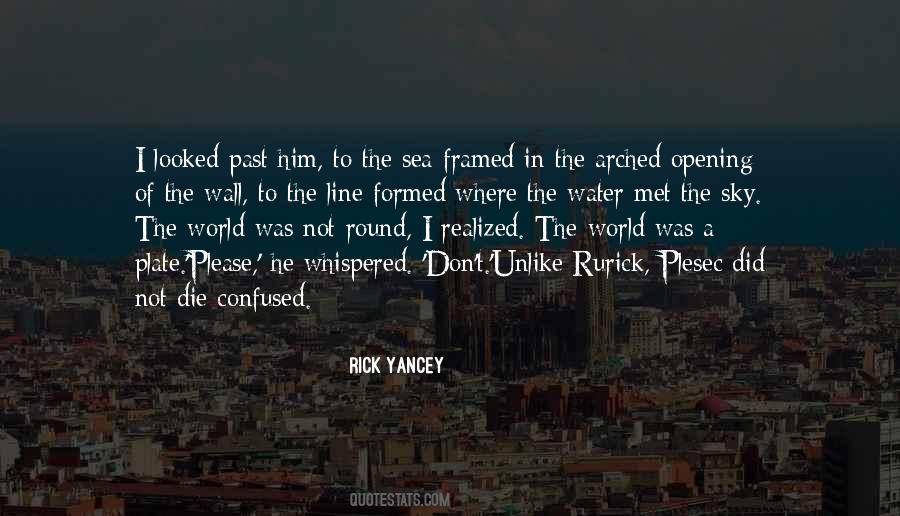 #26. A tear dropped from my cheek to his forehead. "Please don't die," I whispered. - Author: Colleen Houck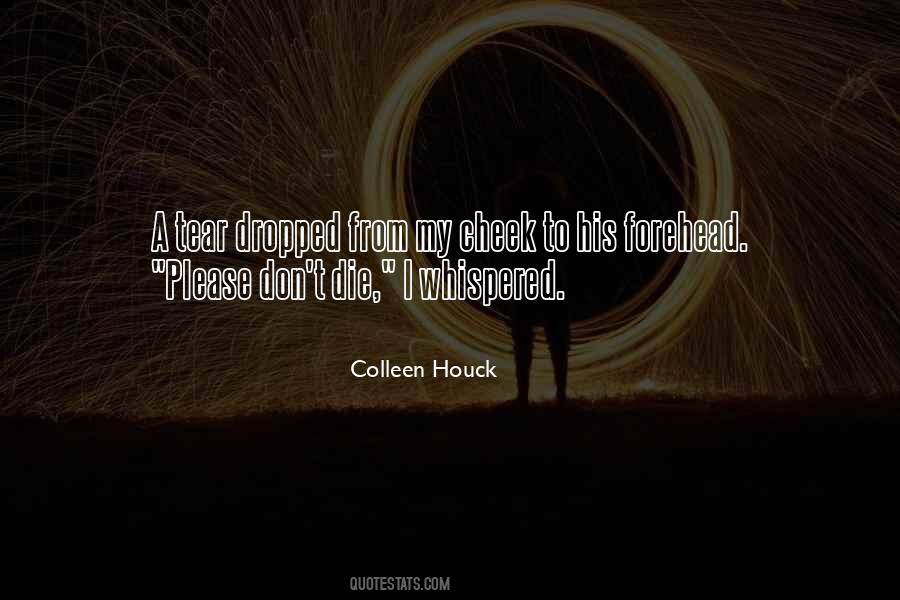 #27. Listen to me: die after me, all right? I don't care what else you do, where you go, how you screw up your life, just ... survive. Outlive me, please. - Author: Tracy Letts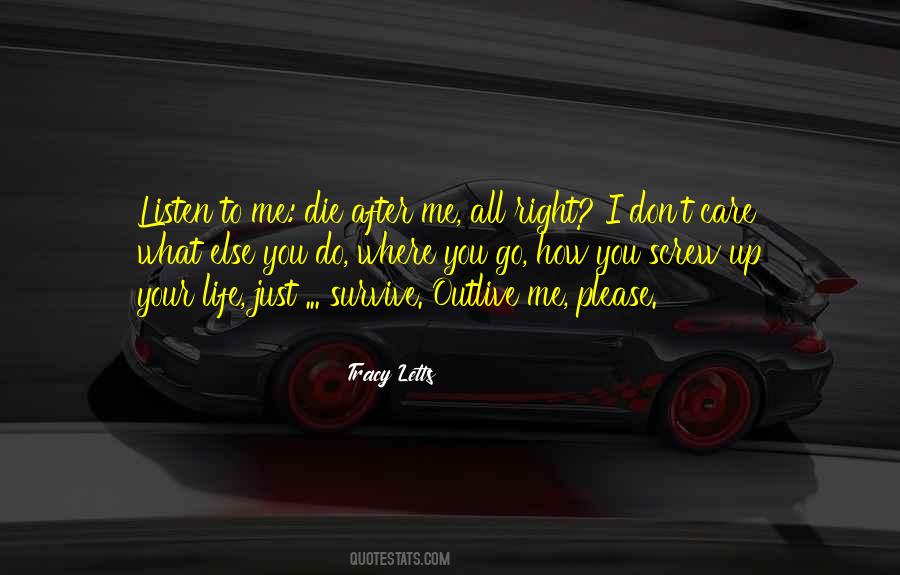 #28. Please don't let Daddy die Susie," he whispered. "I need him. - Author: Alice Sebold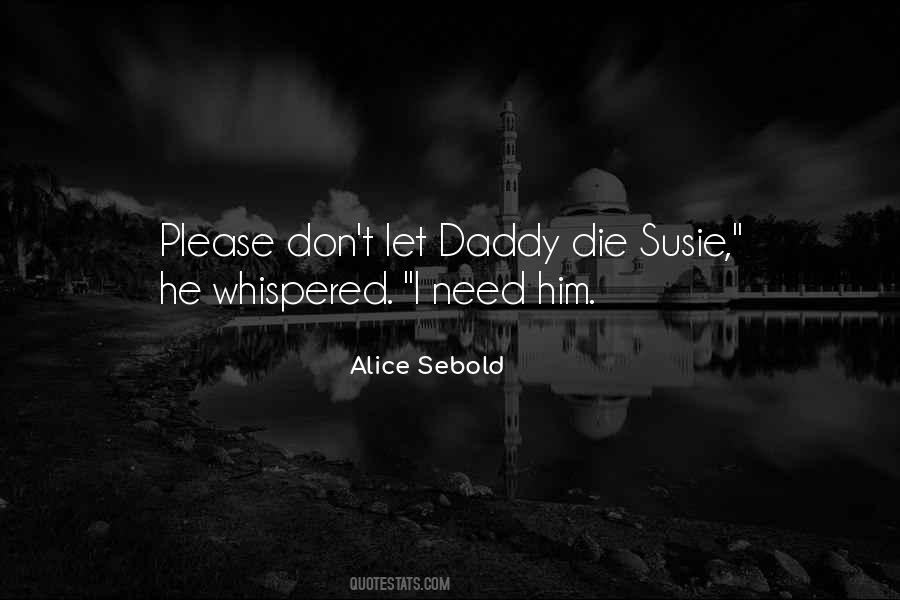 #29. I'm sick of reading a bunch of hand-wringing bullshit intended to please your circle of friends, or assuage one's guilt of some kind or another. Take a position, have a point of view and fucking live or die with the consequences or don't write. - Author: Kenyon Farrow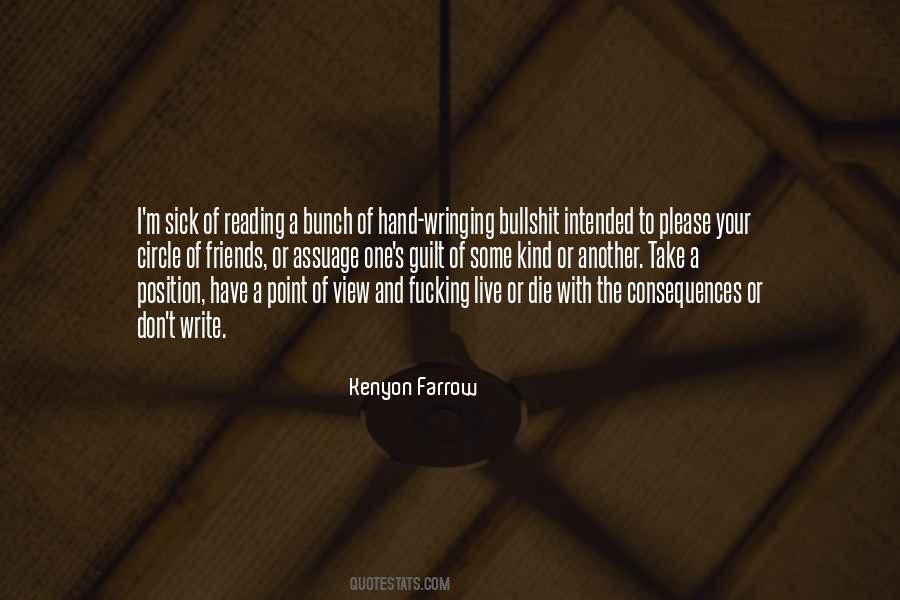 #30. It's not going to determine whether I will remain with Nigeria or not. I don't have a contract and I'm not depending on this match to give me a contract. So please don't think I will die in the Nigeria job. - Author: Stephen Keshi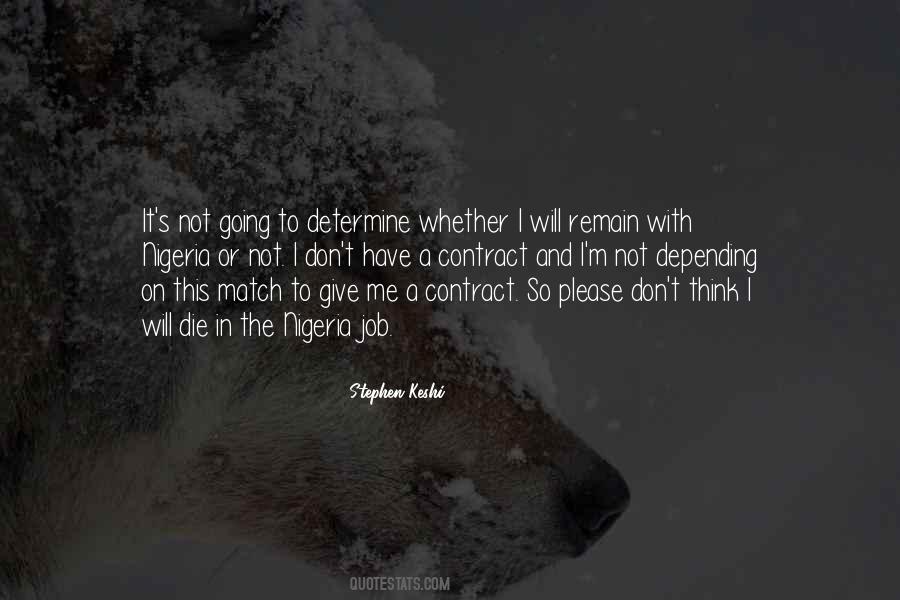 #31. I'll die if you go. The Jinn will come, and I'll have one of my fits. You'll see, I'll swallow my tongue and die. Don't leave me, Mariam jo. Please stay. I'll die if you go. - Author: Khaled Hosseini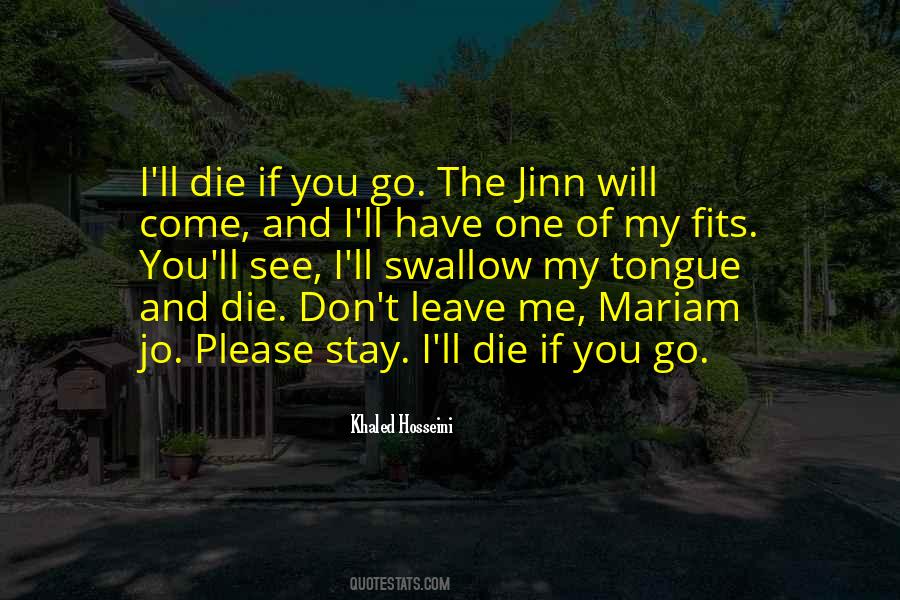 #32. Please, please. Don't cry like that. I'm going to go mad. I don't want to see you again. I need to see you again ... I'm sick of it. Because as soon as we have to say goodbye ... I want to die. (Ritsuka) - Author: Yun Kouga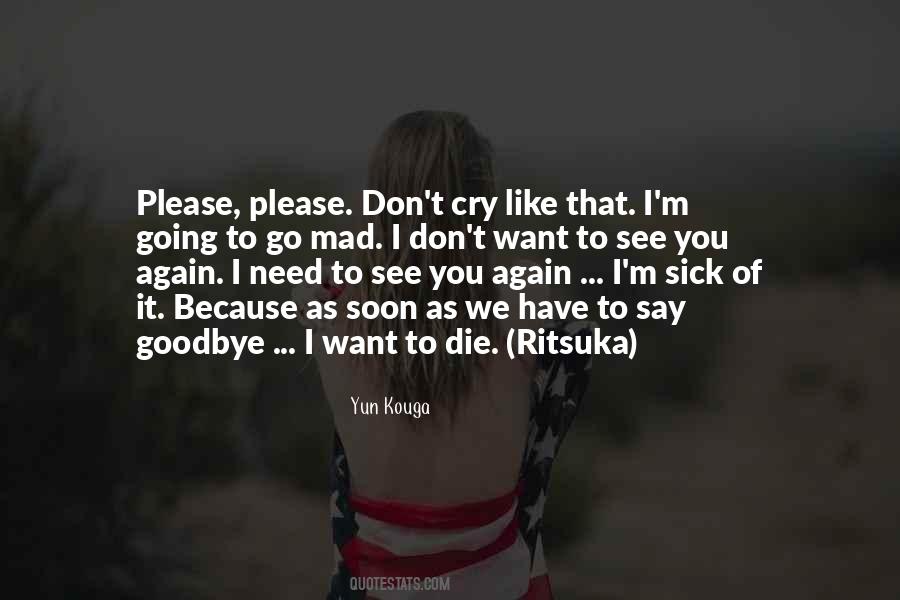 #33. Some children are afraid to die because their parents are afraid to die. My own children have come to understand that it's totally okay with me if they die. They don't have to live for my sake. - Author: Byron Katie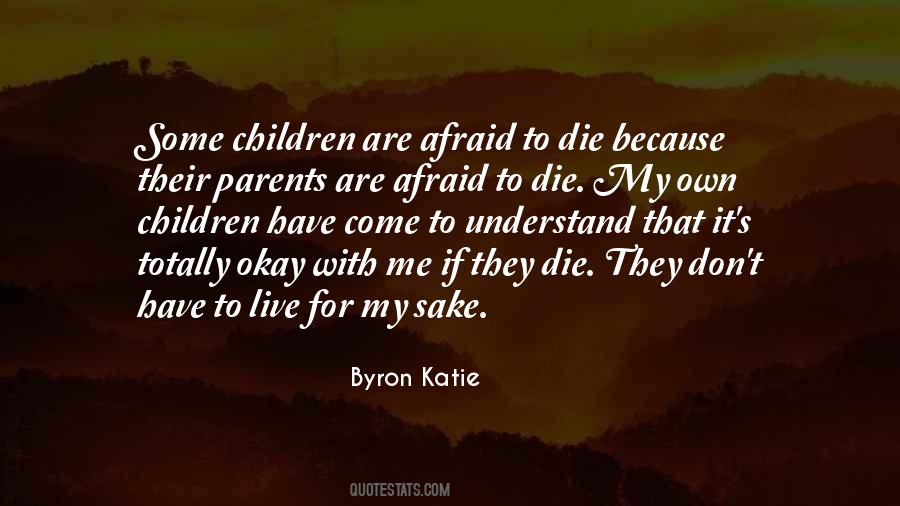 #34. Work was like cats were supposed to be: if you disliked and feared it and tried to keep out if its way, it knew at once and sought you out and jumped on your lap and climbed all over you to show how much it loved you. Please God, he thought, don't let me die in harness. - Author: Kingsley Amis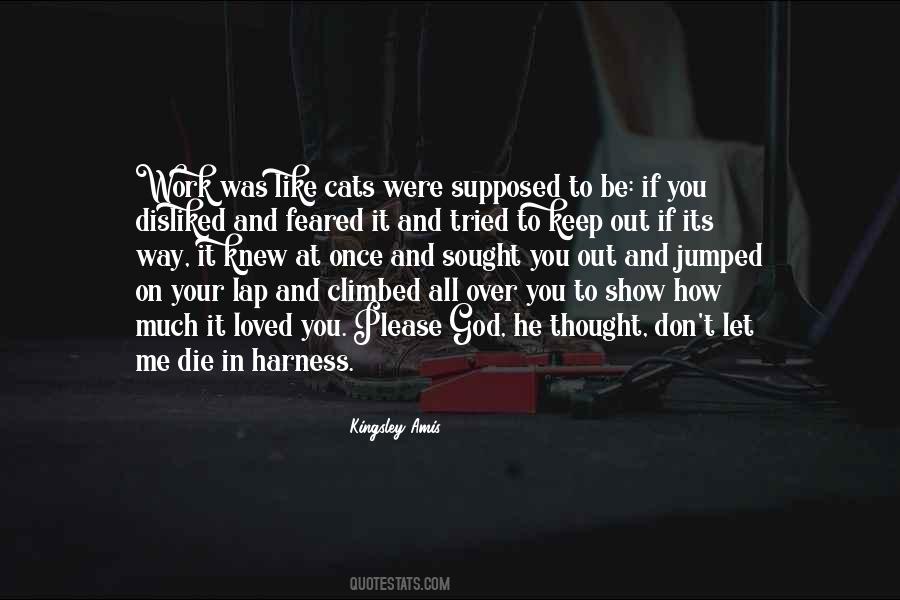 #35. Love,
Jamie
P.S. I can't believe you're dying. Please don't die. - Author: Adam Rapp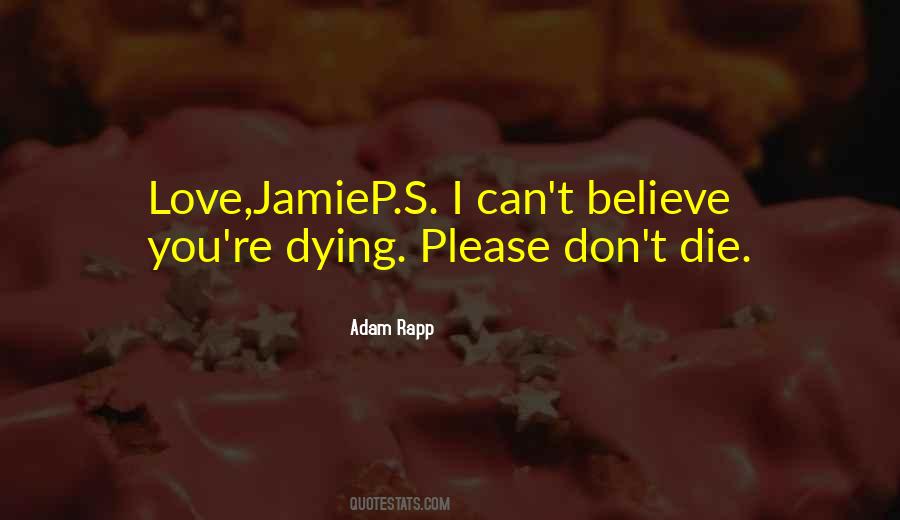 #36. If there's nobody left, even if the real world is saved, I will be destroyed ... So please don't die. Please don't go away anymore ... -Lenalee Lee - Author: Katsura Hoshino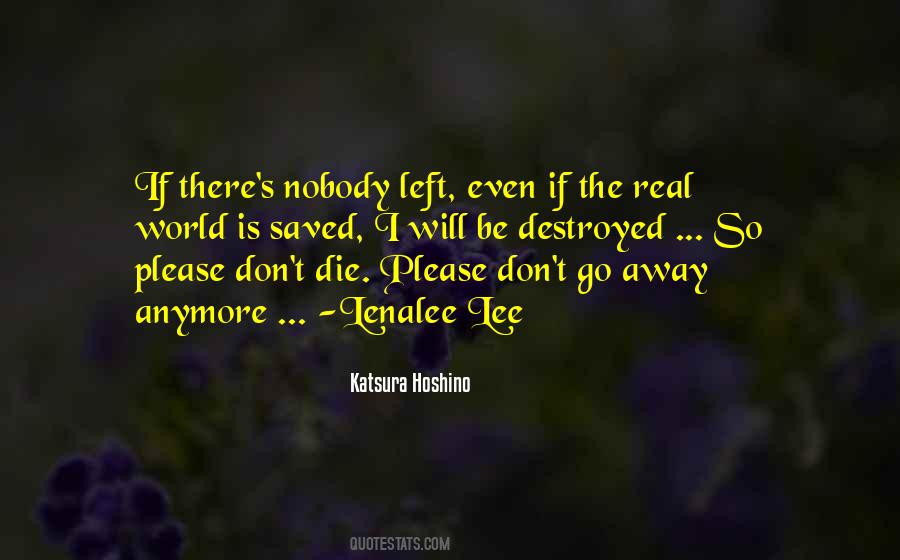 #37. I'm coming for you.
- J
P.S. Please don't die. - Author: Melissa West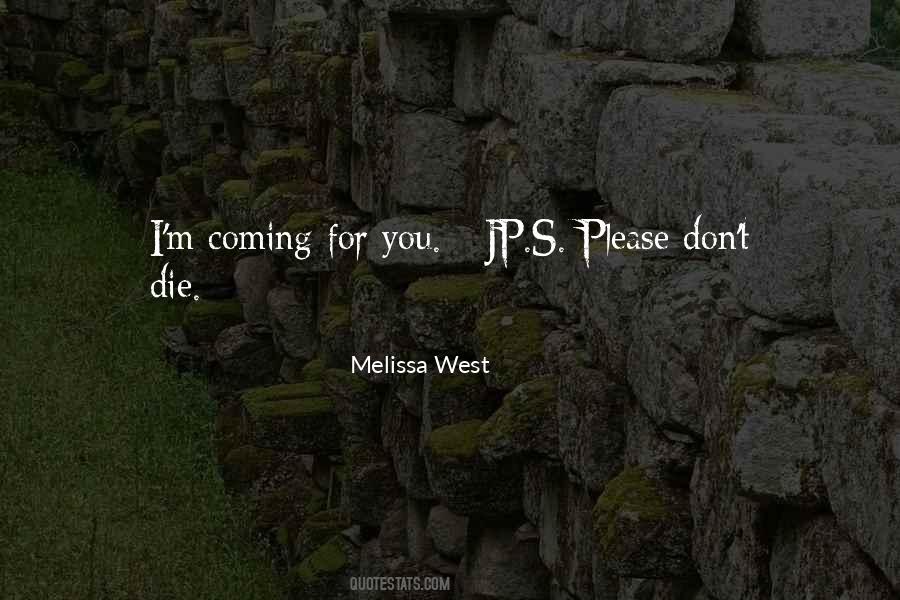 #38. As long as I'm in your heart, I'll never truly die.' Ha! Please don't keep me trapped in your heart after I die, girl. I get claustrophobic. - Author: Brent Weeks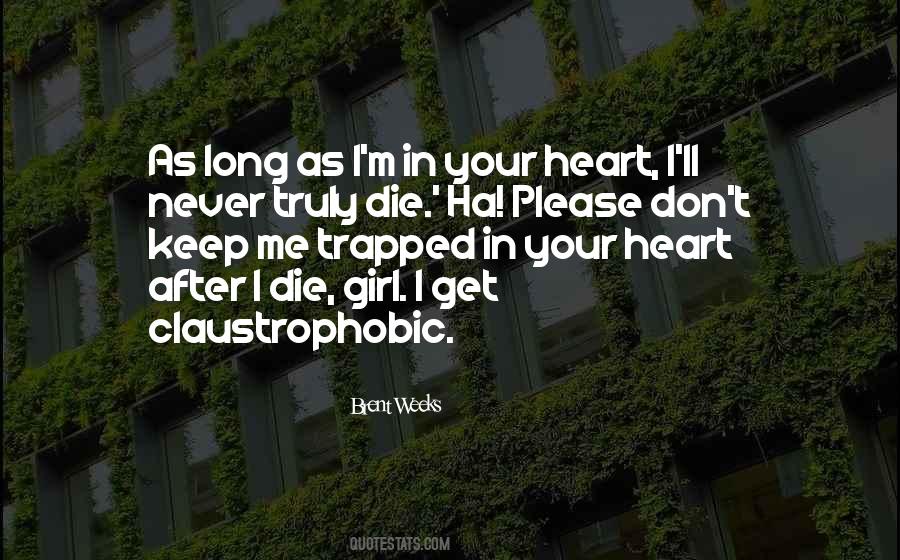 #39. I am 55 years old now. It takes three years to write one book. I don't know how many books I will be able to write before I die. It is like a countdown. So with each book I am praying - please let me live until I am finished. - Author: Haruki Murakami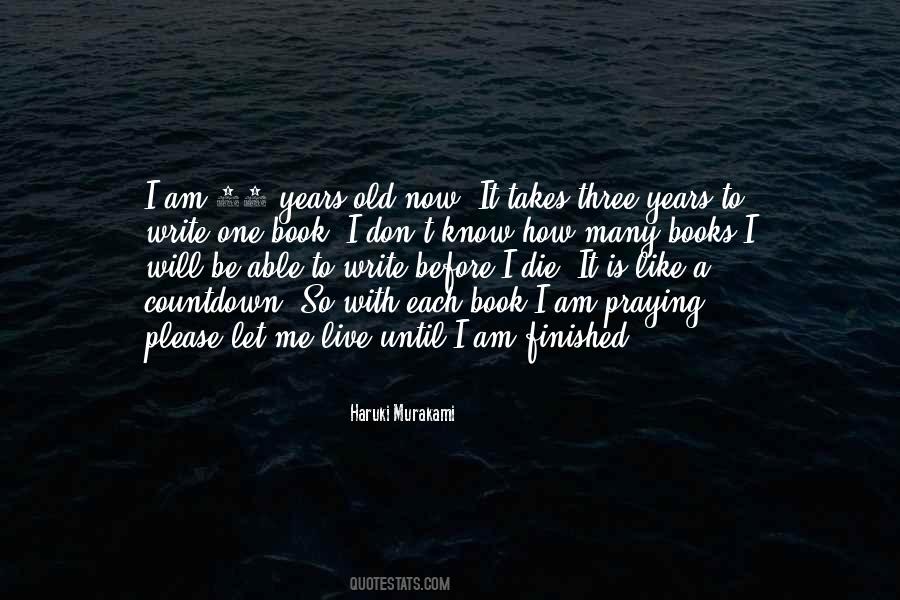 #40. I don't want to die. Please don't let me die. - Author: Hugo Chavez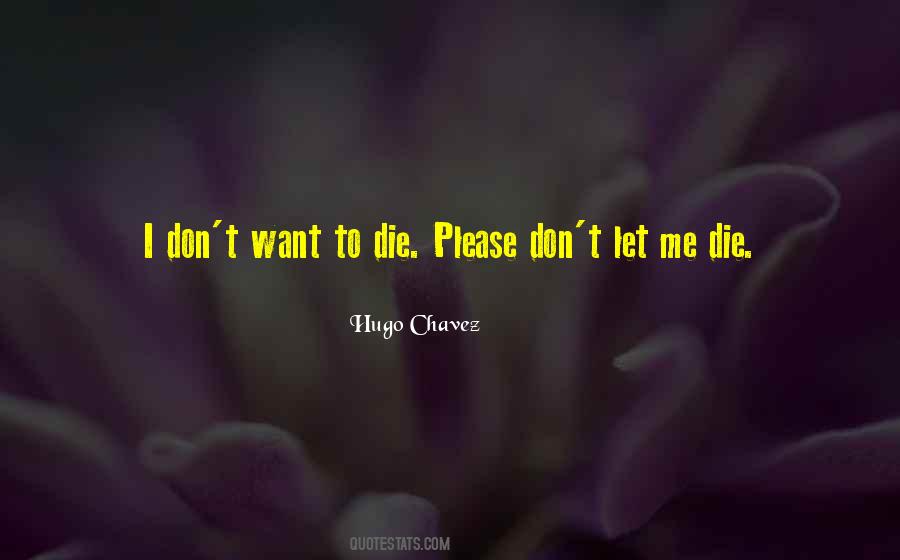 #41. He would cry out, stretch his back in an arch, and his eyes would roll back in his head, and I was terrified that I would lose him before reaching the hospital. I kept crying out to God to save my boy. "Please, Lord! Please, Lord! Don't let him die! - Author: Helen Goldie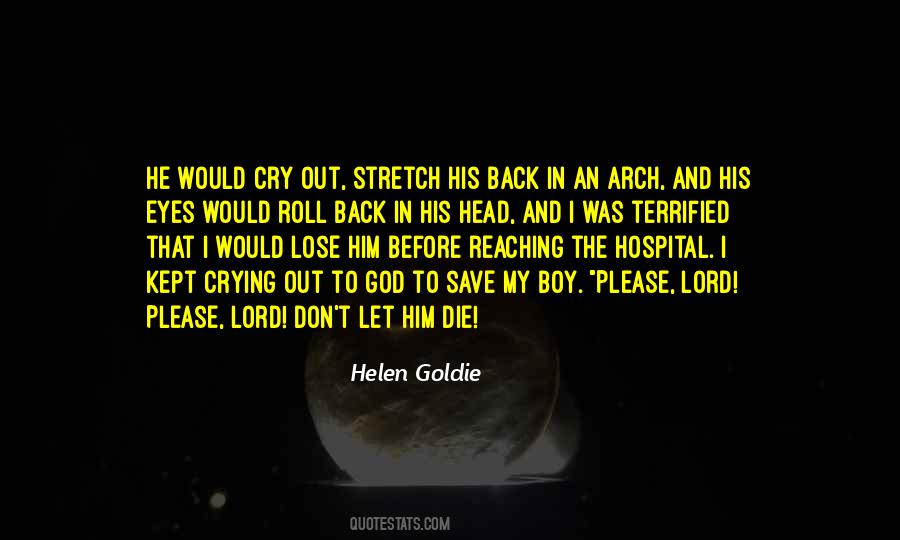 #42. You were born awesome. Please don't die average. - Author: Robin Sharma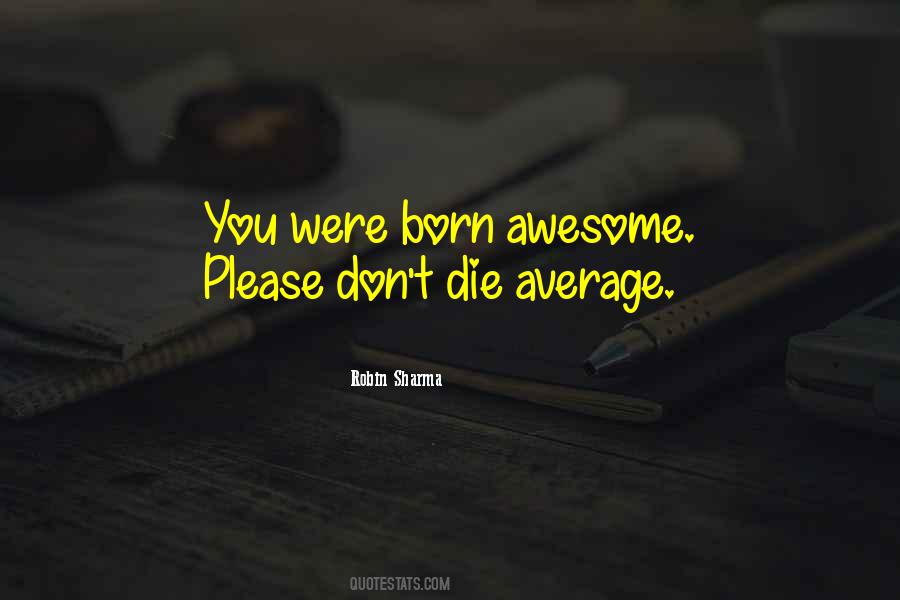 #43. Human beings going to their jobs and living their lives are unconscious. They don't know what's going on. They don't know why you are born or why you die. - Author: Frederick Lenz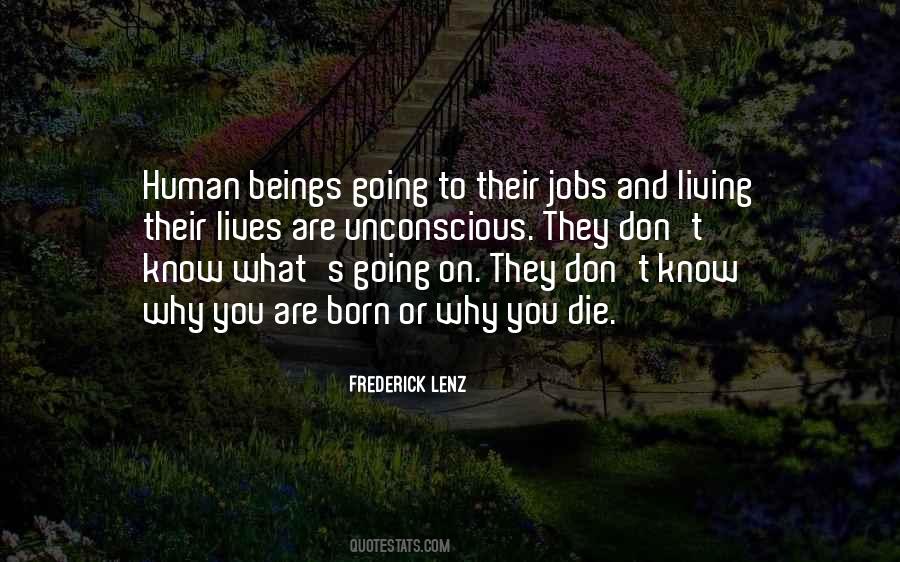 #44. What happens after you die?" "Lot's of things happen after you die - they just don't involve you. - Author: Louis C.K.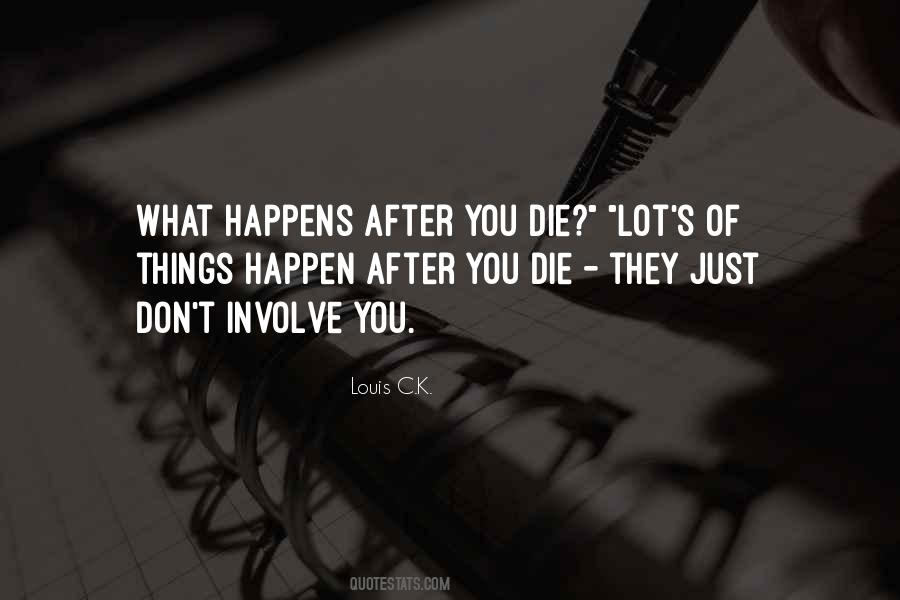 #45. Don't die wondering "What if I could have done that..."

Die, saying "I remember when I did... - Author: John R. Morris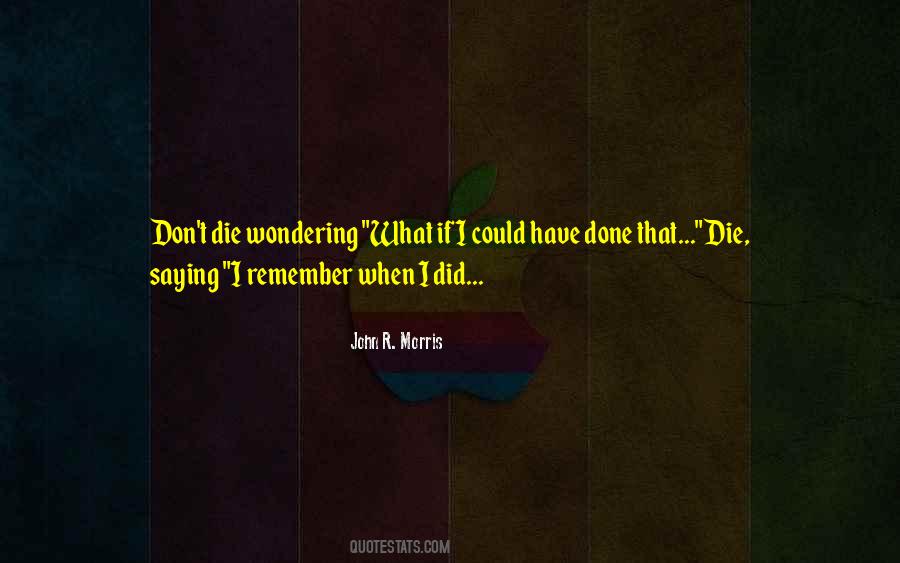 #46. Scholars don't have blood flowing in their veins," said Hamlet. "When they're wounded, they bleed logic, and when all of it is gone, their brains die, and they become ... soldiers. - Author: Orson Scott Card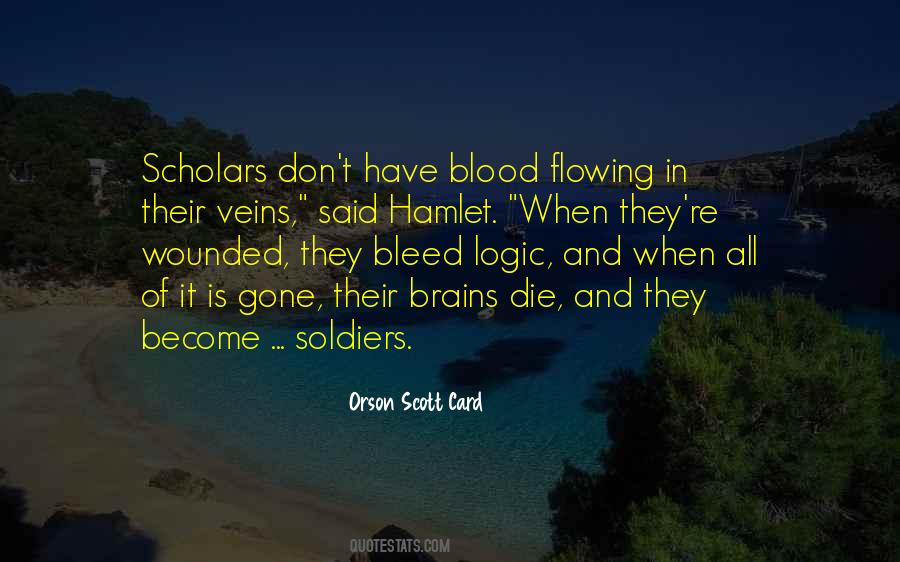 #47. YOU FEAR TO DIE?
It's not that I don't want ... I mean, I've always ... it's just that life is a habit that's hard to break ... - Author: Terry Pratchett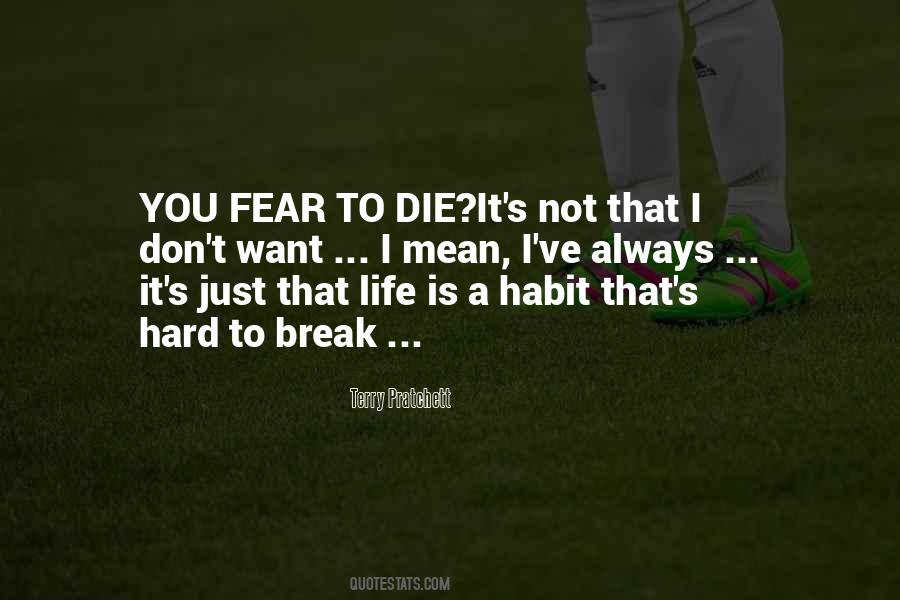 #48. If you don't have liberty and self-determination, you've got nothing, that's what this is what this country is built on. And this is the ultimate self-determination, when you determine how and when you're going to die when you're suffering. - Author: Jack Kevorkian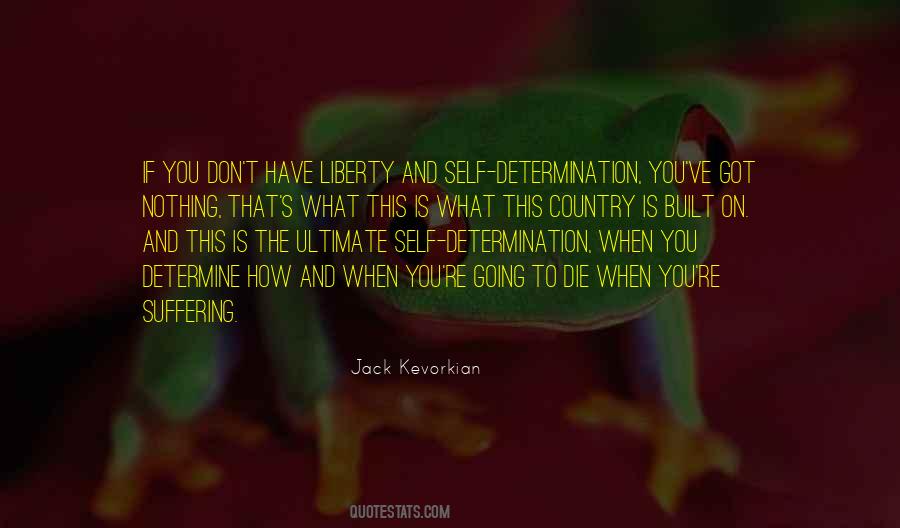 #49. Don't try to help people to 'not die', help them to enjoy life! - Author: Bernie Siegel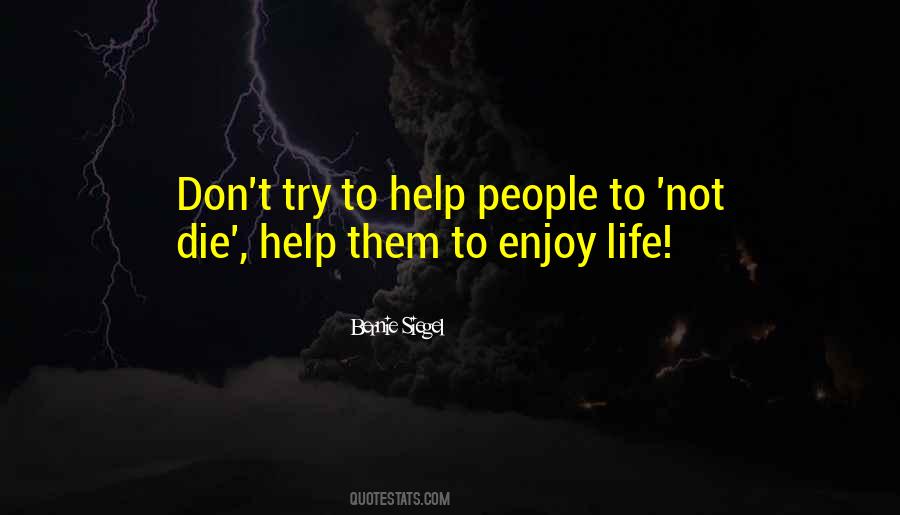 #50. It's been too hard living, but I'm afraid to die. 'Cause I don't know what's up there, beyond the sky. - Author: Sam Cooke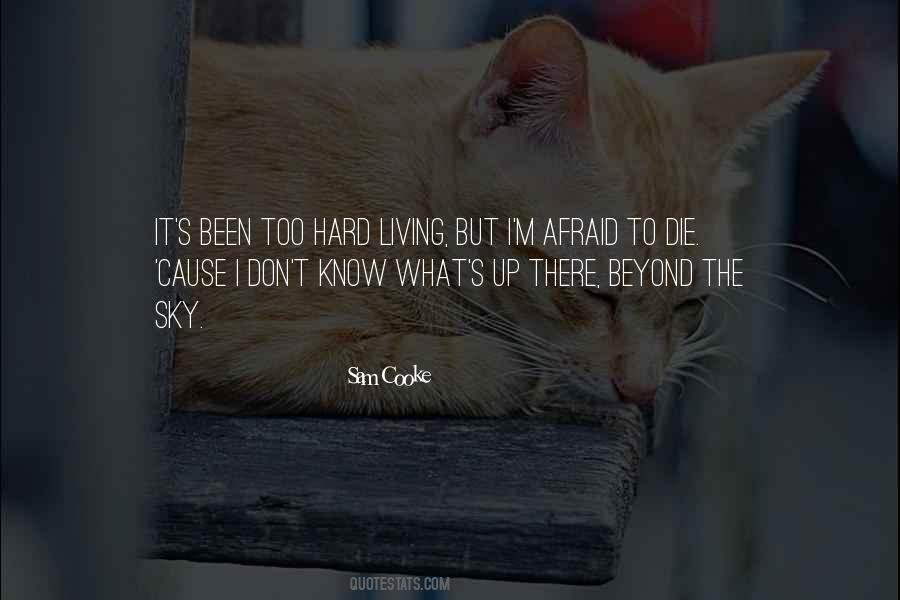 #51. You have to move so you don't die. You have to move so your brain doesn't atrophy. You have to move so that you look a little bit like a person that you might want to be. There are a thousand reasons why exercise is important, and I've had to find ways to make it sexy for myself. - Author: Lena Dunham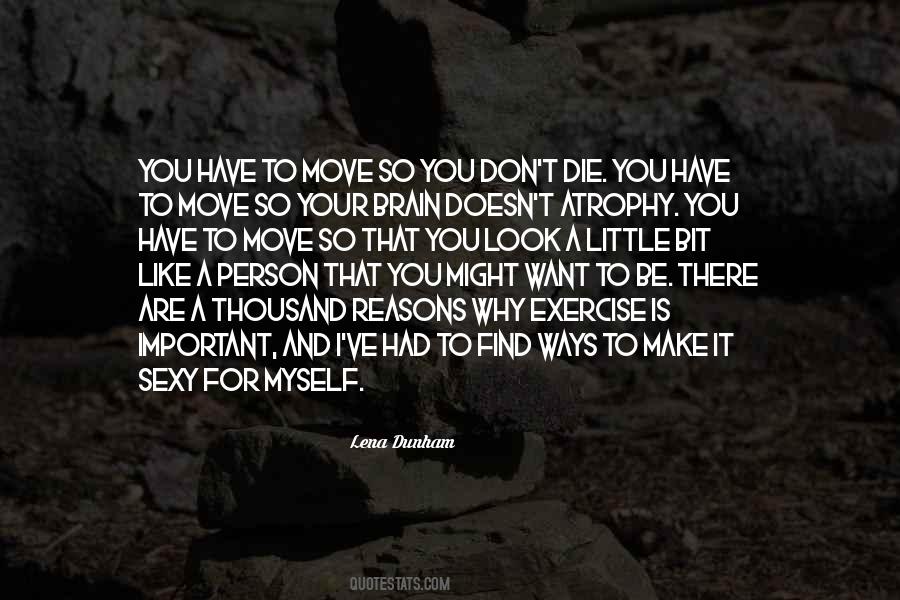 #52. Don't die until you're dead. - Author: Billy Connolly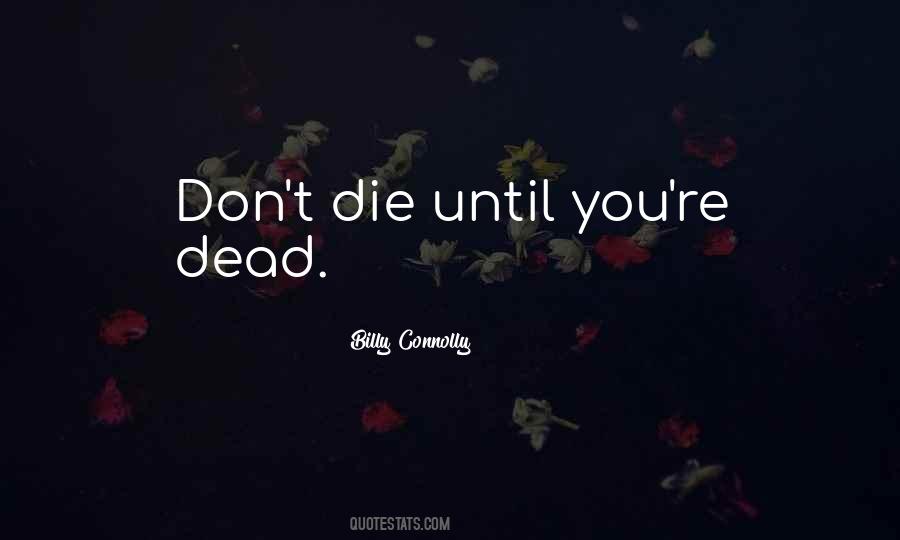 #53. You 'mustn't' nothing in your life. I don't 'must' nothing in the life, just die. It's important, yeah, but I have also a future in front of me. - Author: Peter Sagan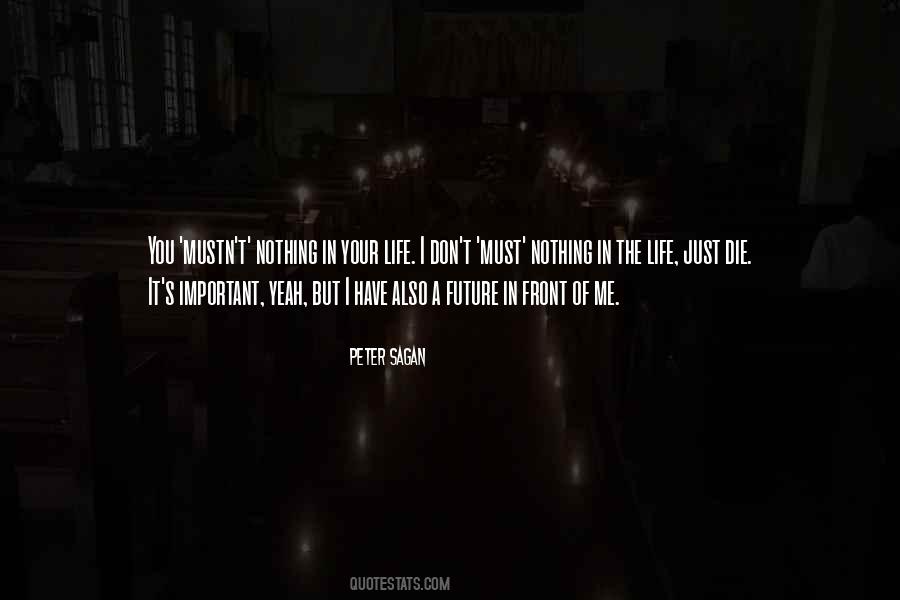 #54. Don't ever die in my head again. Please, never again, - Author: Debra Anastasia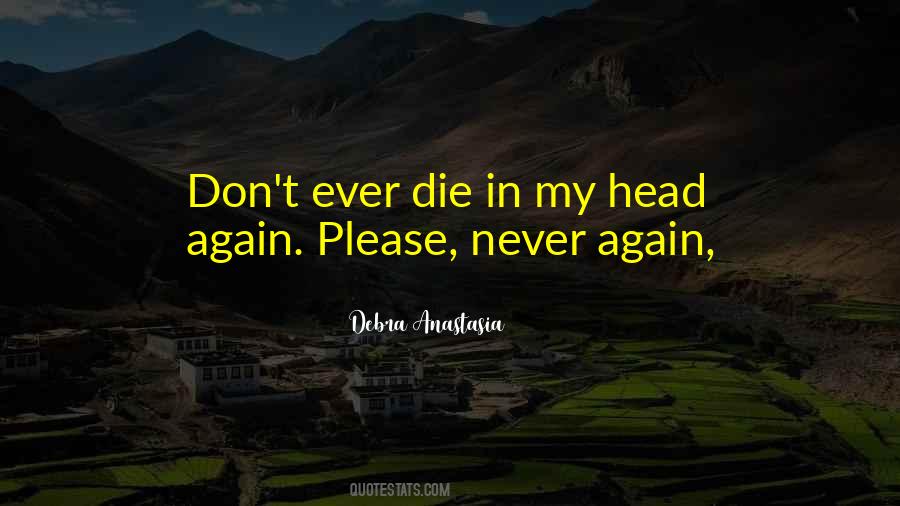 #55. Grow or Die - Don't let your fear of uncertainty keep you from achieving your dreams, it is far riskier to stagnate. - Author: Malti Bhojwani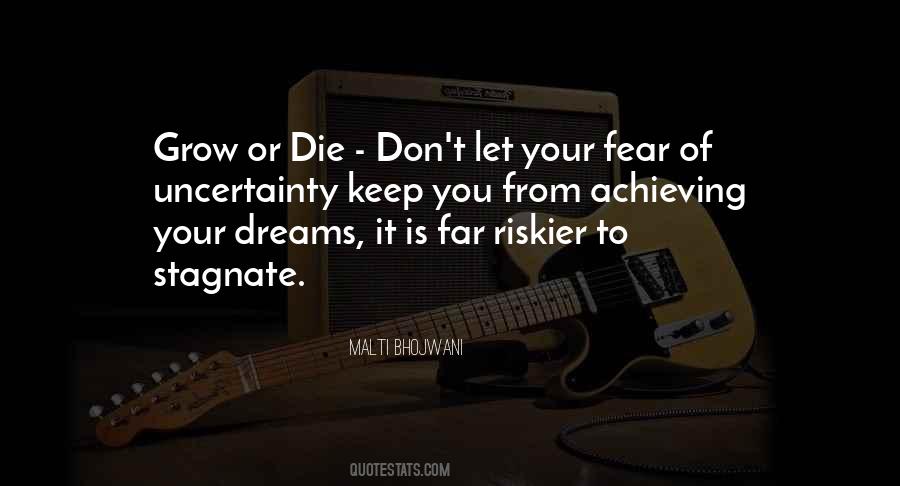 #56. Aedion snorted. "Hurry up with the eggs. I'm going to die of starvation."
"Make the bacon, or you don't get any."
Aedion could hardly move fast enough. - Author: Sarah J. Maas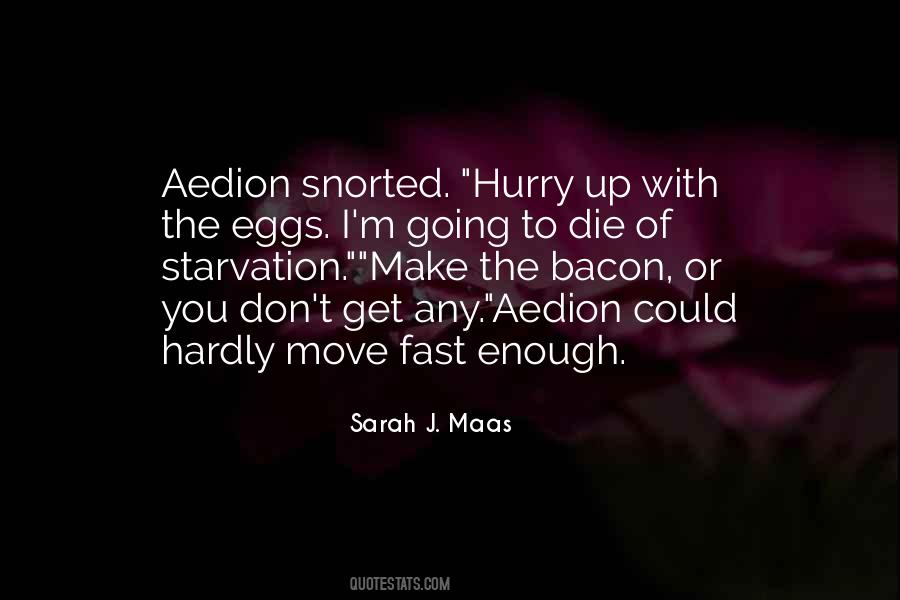 #57. Baby, I'm dying for it to be all over this." "Please don't die. You wouldn't get to enjoy this if you did," she says - Author: Georgia Cates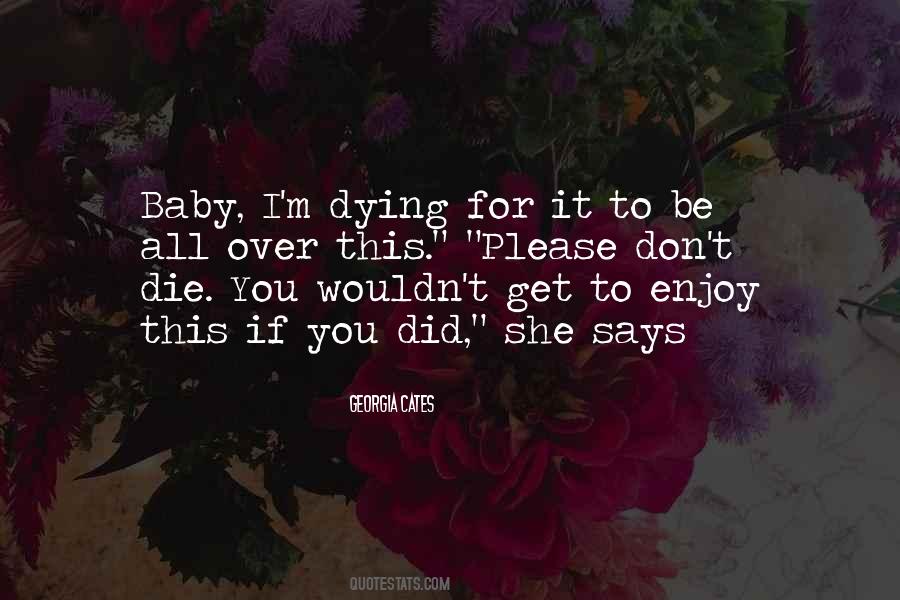 #58. Don't do things to not die, do things to enjoy living. The by-product may be not dying. - Author: Bernie Siegel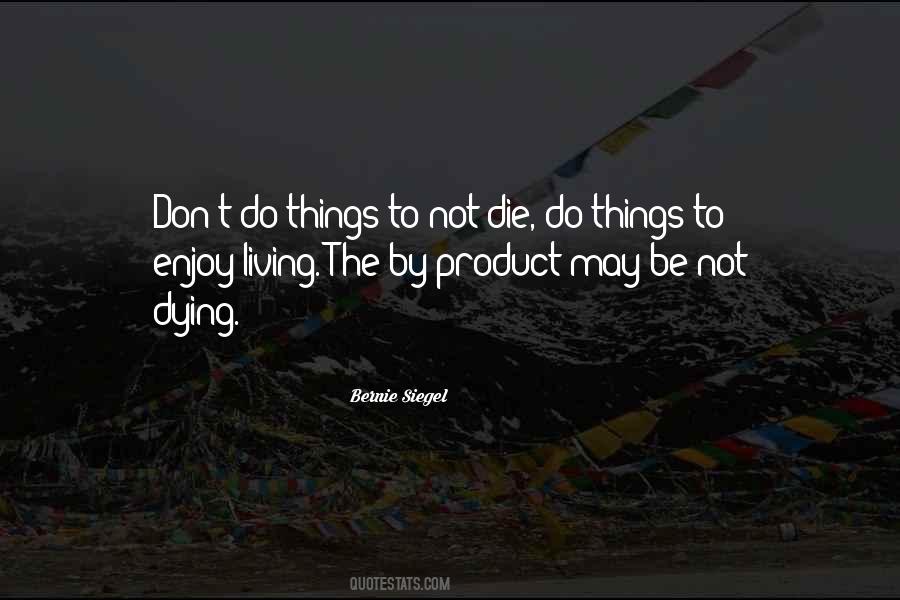 #59. Don't give your sons money. Give them horses. Many a good son has been ruined through the acquisition of money but no good son has been ruined through the acquisition of horses. Unless they fell and broke their neck, which when taken at the gallop is a very good death to die. - Author: Winston Churchill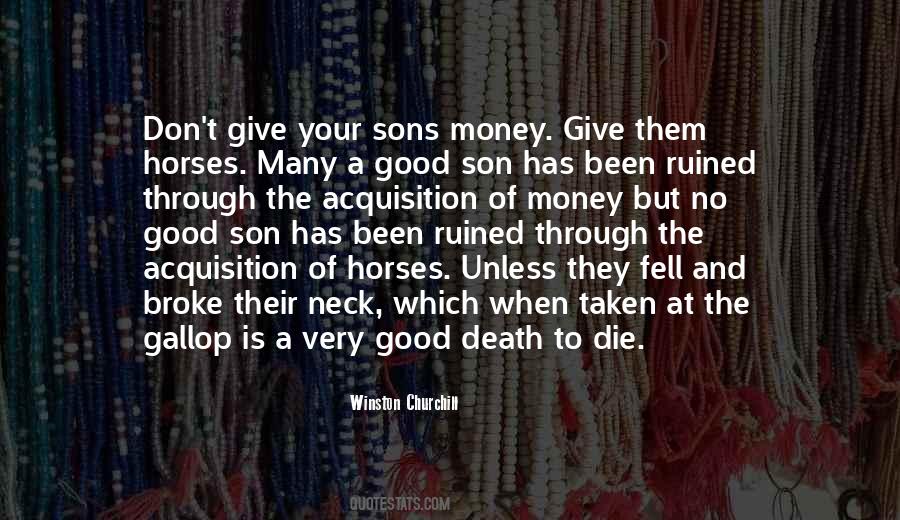 #60. Everybody now seems to be talking about democracy. I don't understand this. As I think of it, democracy isn't like a Sunday suit to be brought out and worn only for parades. It's the kind of a life a decent man leads, it's something to live for and to die for. - Author: Dalton Trumbo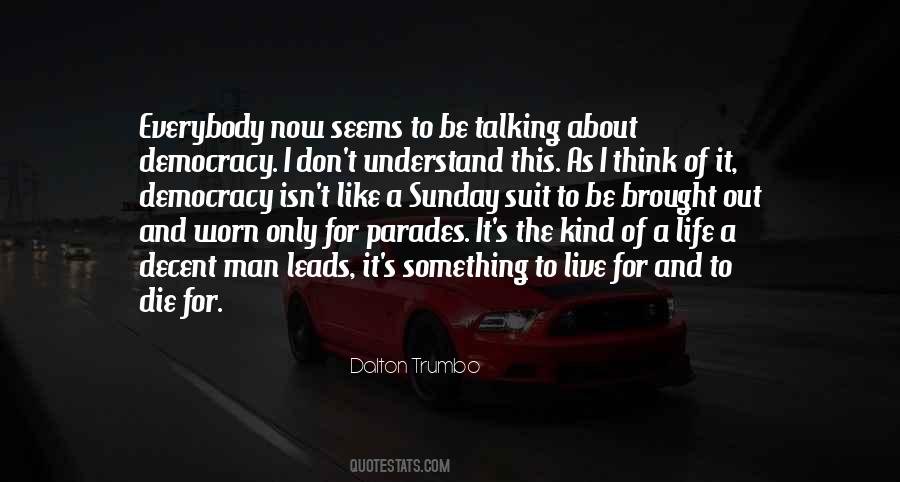 #61. We know everyone we love is going to die, but we don't know it, can't possibly believe it, she thought, or long ago I would have gone and started digging until I had a hole big enough to lie down in. - Author: Rae Meadows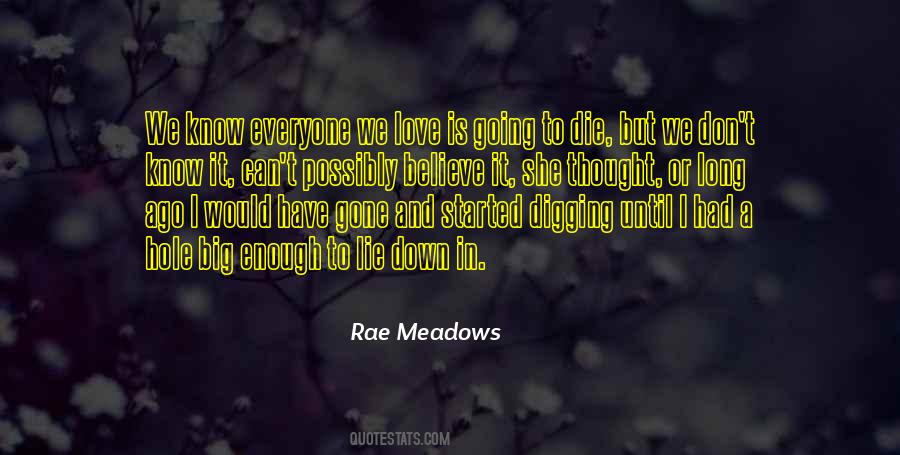 #62. Some of these rich folks seem to think that everything belongs to them and they'll even get to take it with them when they die. But you know what? You don't ever see a hearse pulling a U Haul. - Author: Jim Hightower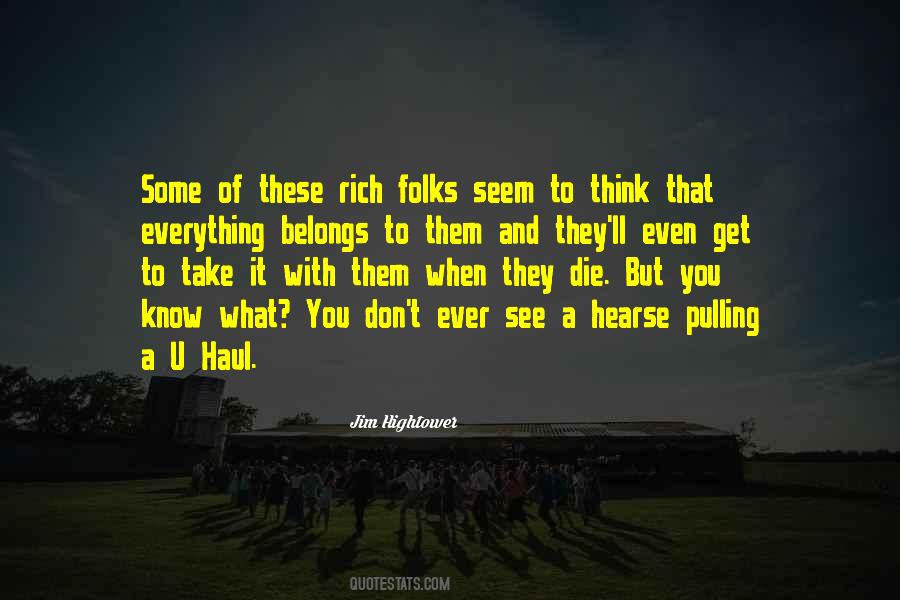 #63. because then they don't have to struggle with the need to die to the ego-driven self and become a humble servant of all people, which is what Jesus requires. It's much - Author: Chuck Queen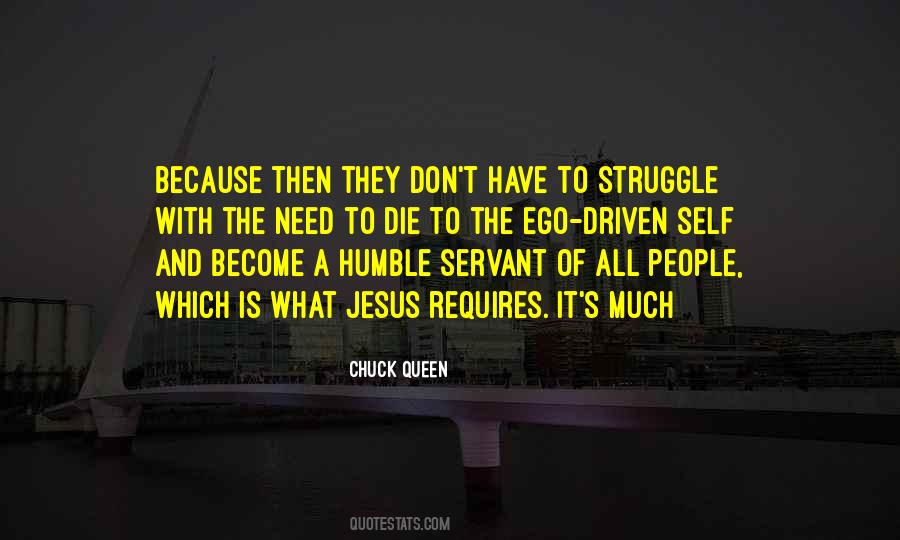 #64. I thought about the irony of dying just after learning I wasn't dying. I thought, you don't need cancer to die. It could come just like that, from a moment of carelessness. - Author: Anonymous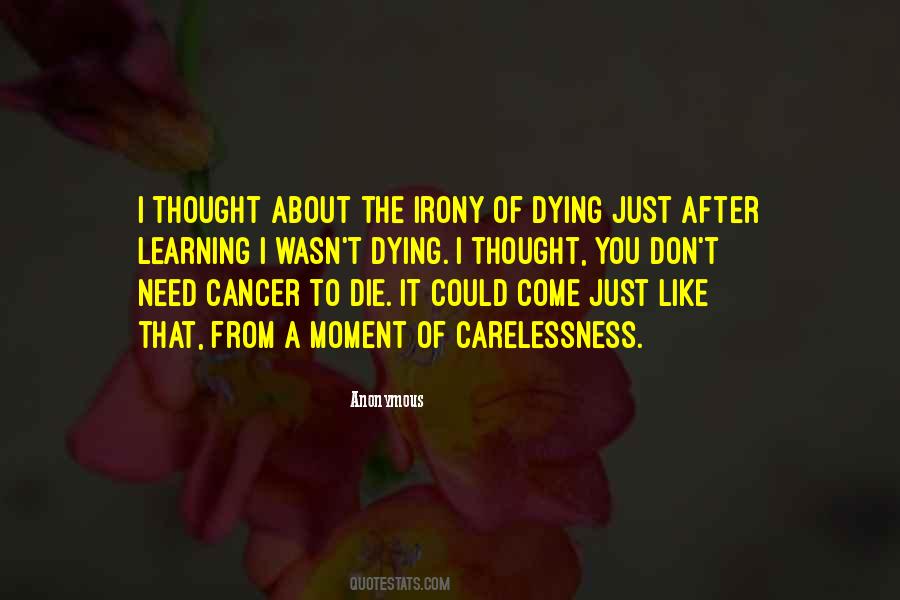 #65. There is nothing in this life that can destroy you but yourself. Bad things happen to everyone, but when they do, you can't just fall apart and die. You have to fight back. If you don't, you're the one who loses in the end. But if you do keep going and fight back, you win. - Author: Alexandra Monir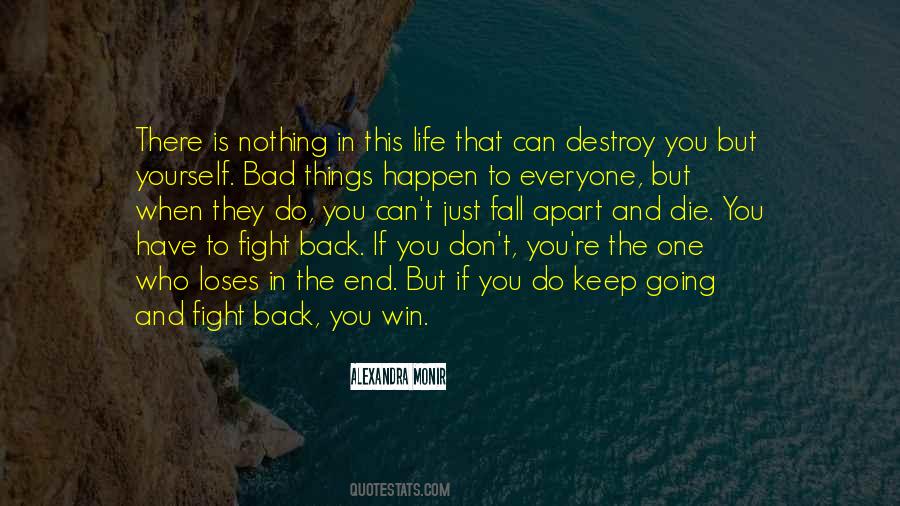 #66. I don't think poetry will die, but I think that poetry does demand a certain kind of attention to language. It does demand a certain space in order to read it, and I think that space is somewhat threatened by the lack of attention that people have and the amount of time that they give to things. - Author: Edward Hirsch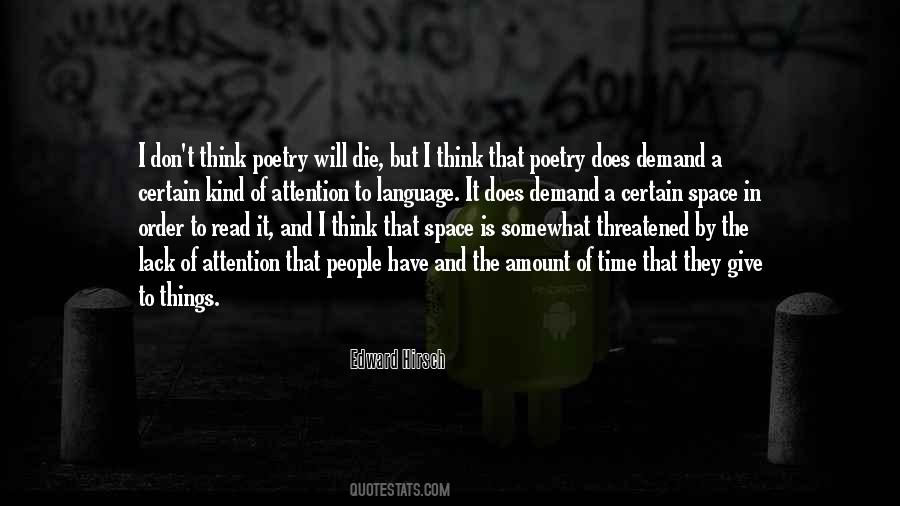 #67. These thoughts only scare me because I'm not afraid of them. I don't want to die. I don't want to kill myself. But I'm not afraid of it. - Author: Josh Nealis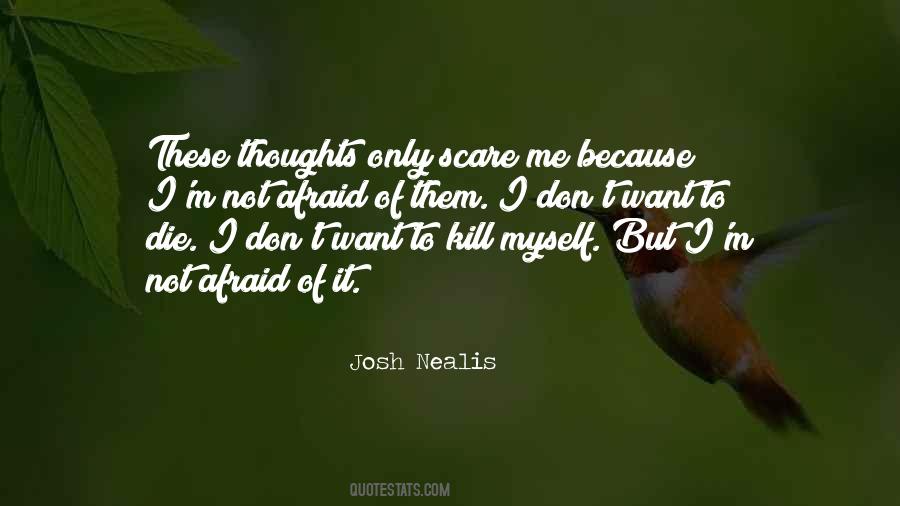 #68. The Karen Ann Quinlan case is where the right to life and the right to die got bound together, and I don't think they've ever gotten untangled. - Author: Jill Lepore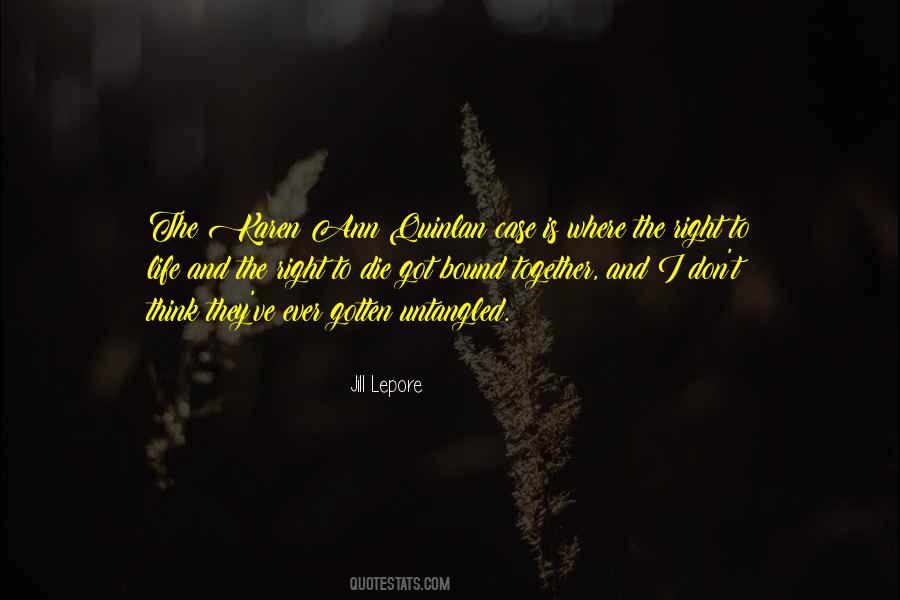 #69. The difference between how you look and how you see yourself is enough to kill most people. And maybe the reason vampires don't die is because they can never see themselves in photographs or mirrors. - Author: Chuck Palahniuk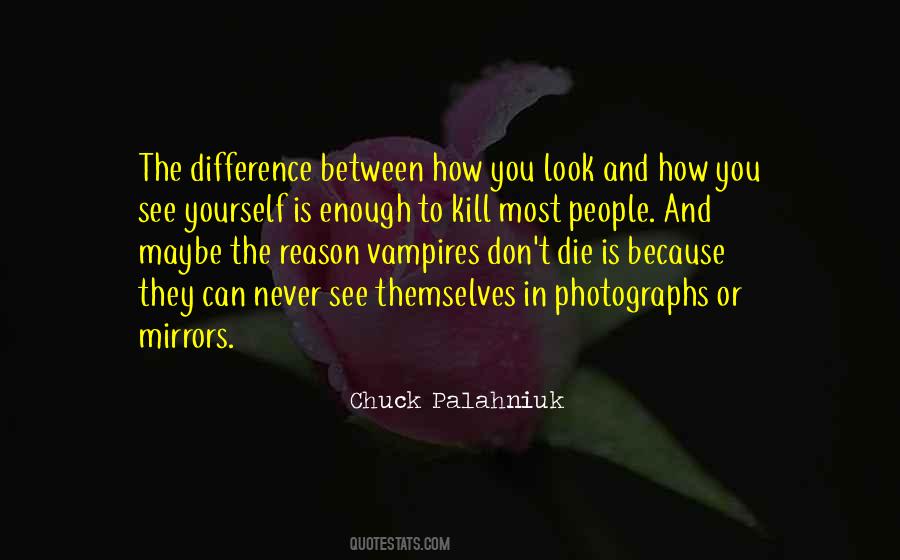 #70. Poison!" Grover yelped. "Don't let those things touch you or ... "
"Or we'll die?" I guessed.
"Well ... after you shrivel slowly to dust, yes."
"Let's avoid the swords," I decided. - Author: Rick Riordan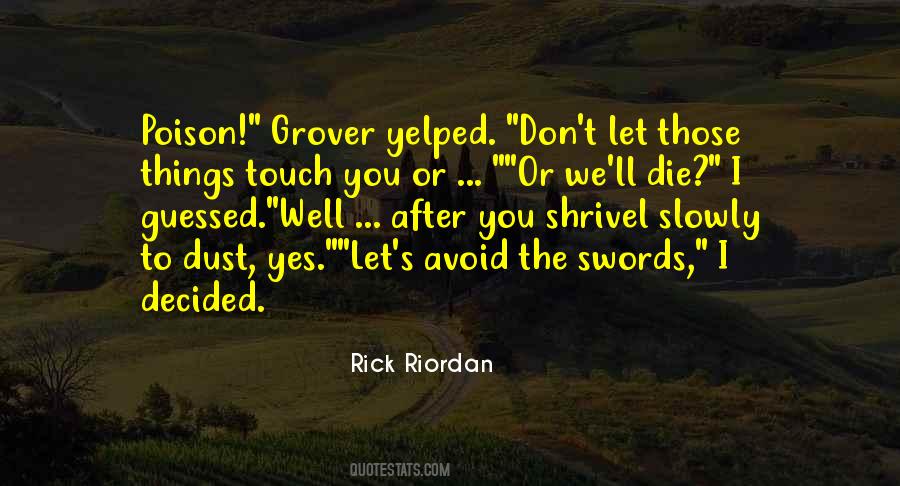 #71. We're all going to die, love. I don't know anyone who's gotten out of this life alive - Author: Joey W. Hill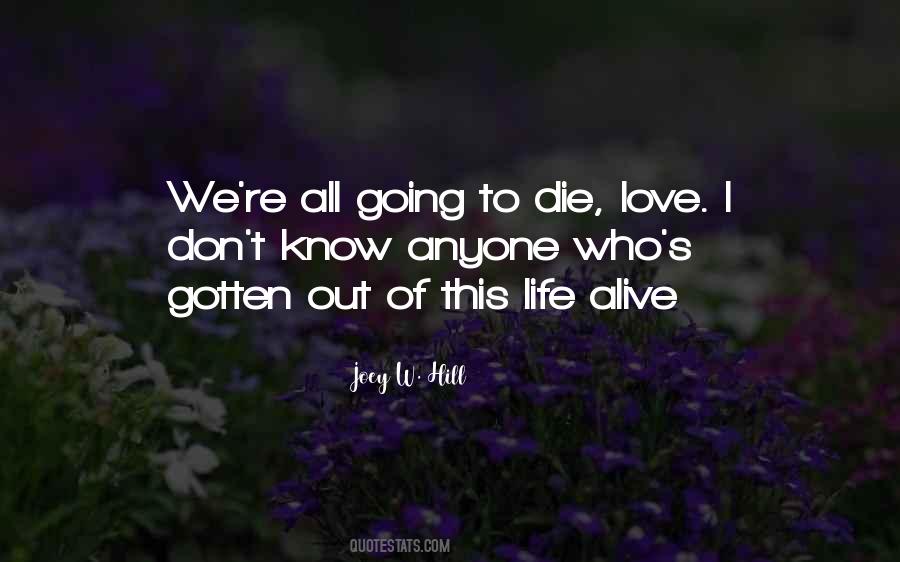 #72. But I tell you one thing, I don't want to be immortal if it mean living forever, cause then everybody else just die and get old in front of you while you stay the same, and that's just sad. - Author: Rebecca Skloot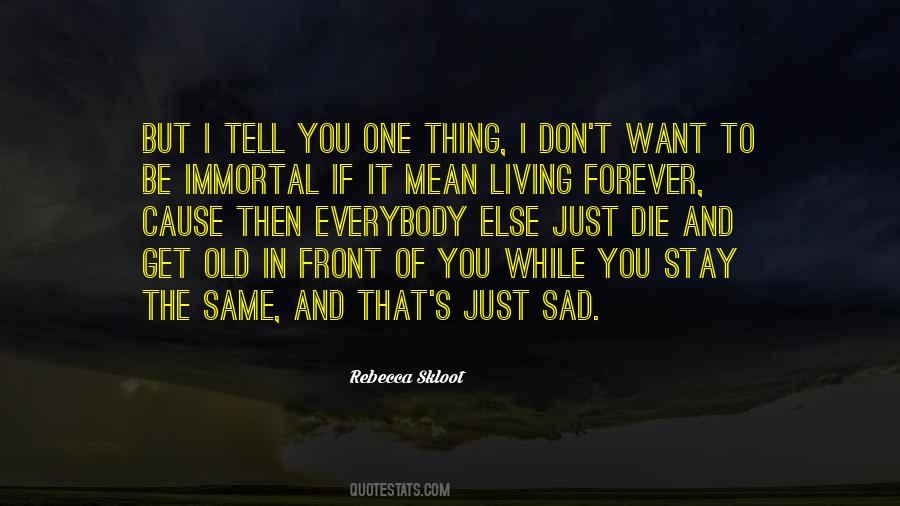 #73. But even that question wasn't definite enough. Perhaps it was a statement after all: I don't want to die yet without knowing you. - Author: Patricia Highsmith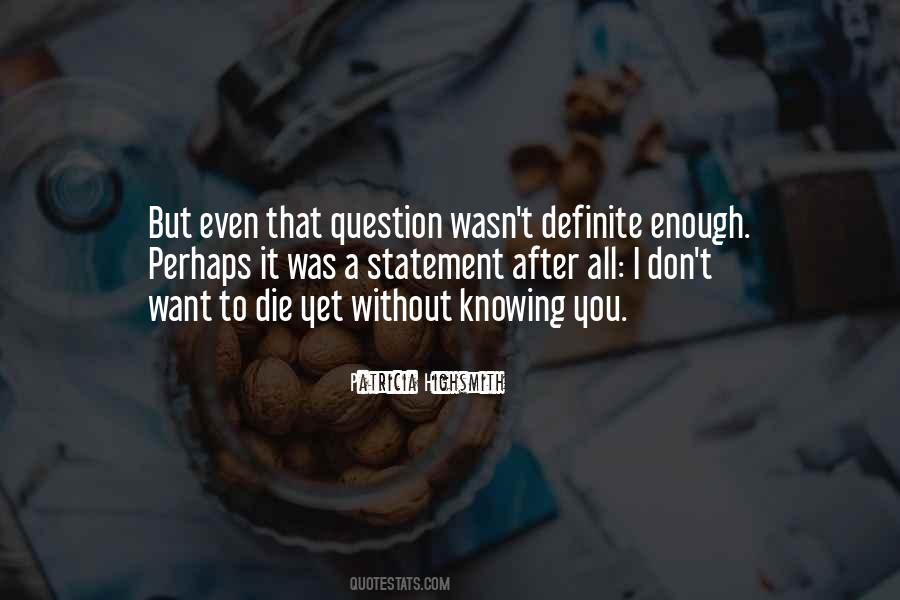 #74. Baby don't wake me, let me take you on an endless journey. We touch and the softest kiss explodes with lust. It's real and you can't deny the heat you feel. And if I die before I wake, baby that's all right. - Author: Steve Vai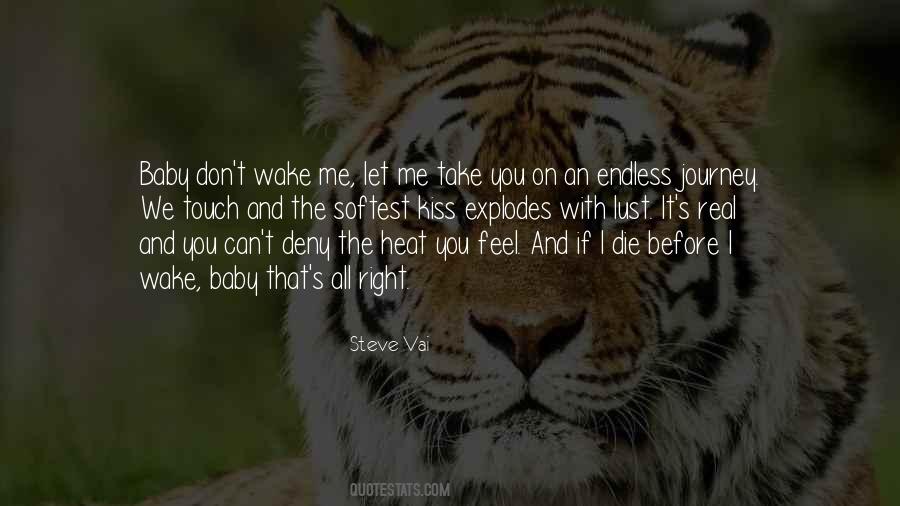 #75. Sam gave Captain Suicide a droll stare. How did you die again? Oh wait, I know this. 'I can take 'em. I don't need to wait for reinforcements. I can do it myself.' How'd that work out for you again? - Author: Sherrilyn Kenyon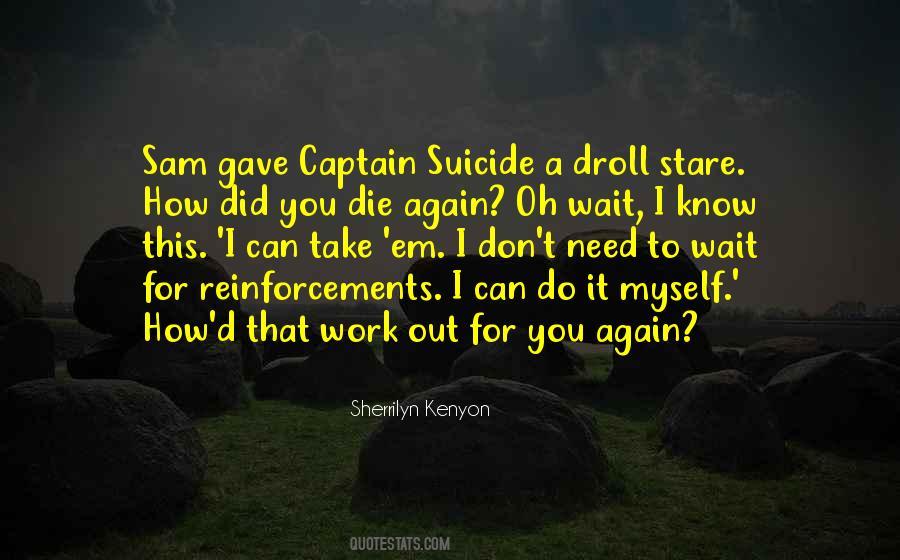 #76. No, Governor Romney, corporations are not people. People have hearts, they have kids, they get jobs, they get sick, they cry, they dance. They live, they love, and they die. And that matters. That matters because we don't run this country for corporations, we run it for people. - Author: Elizabeth Warren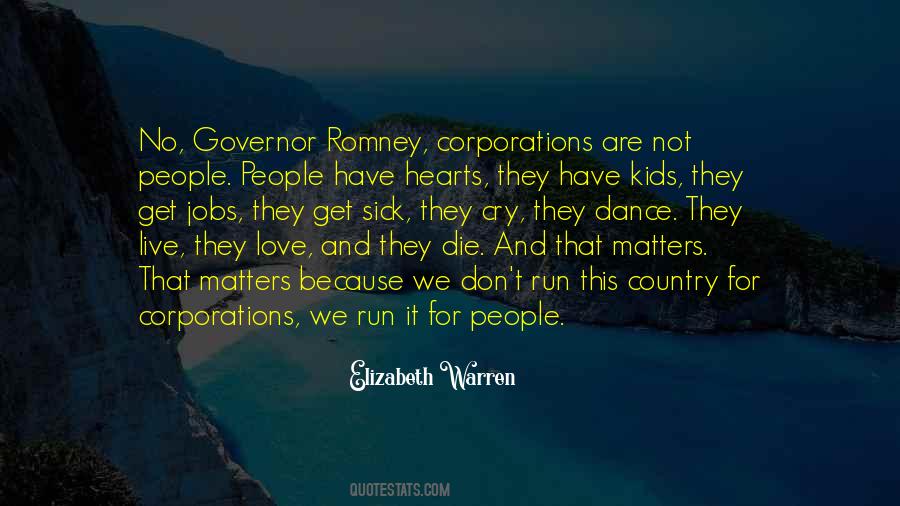 #77. Damn you!" Dagenham raged, "Don't you realize that you can't trust people? They don't know enough for their own good." "Then let them learn or die. We're all in this together. Let's live or die together. - Author: Alfred Bester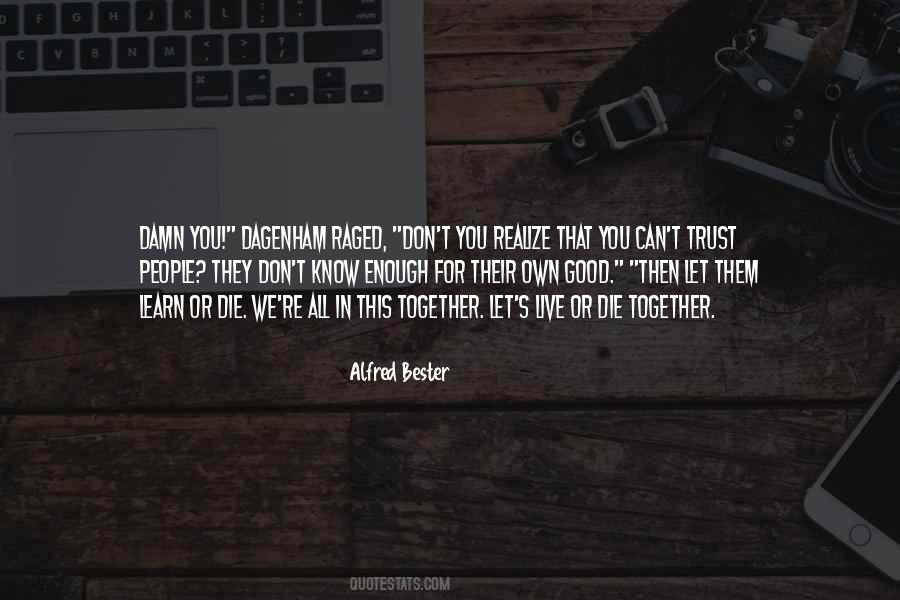 #78. I don't like expeditions where it is a total lottery whether you live or die. You have to keep those sort of good luck cards for rare occasions! - Author: Bear Grylls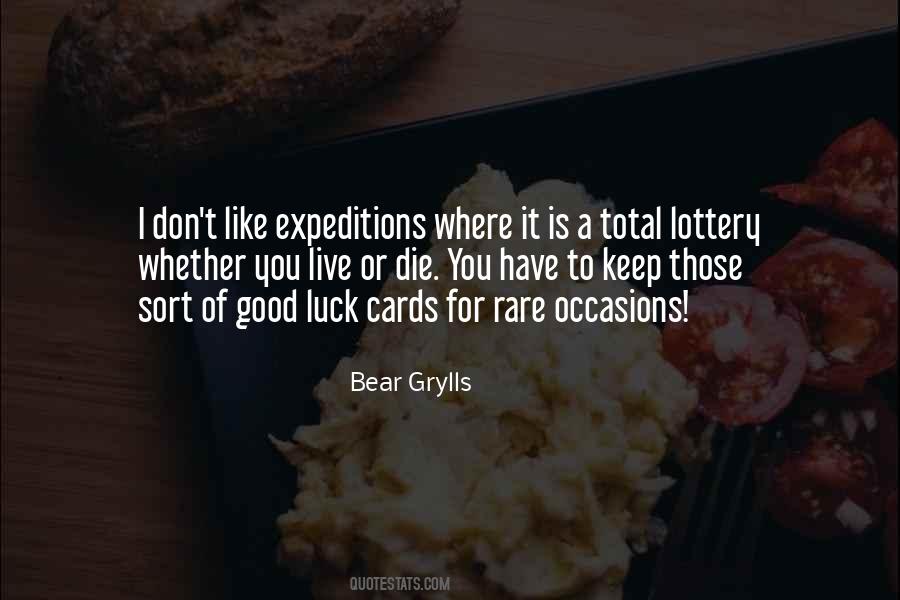 #79. We die at a very young age, but sometimes don't realise it until we're much older - Author: Steven Aitchison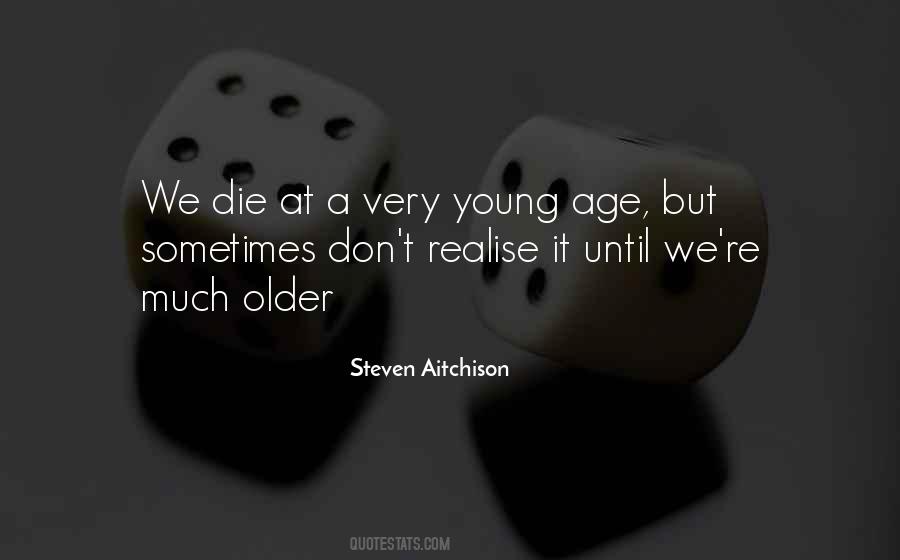 #80. You can't!" Aaron said. "Didn't you hear anything I just told you? You could die!
" Well, don't kill me," Call said. "How about our goal is not to die. Both of us. Not dying. Together. - Author: Holly Black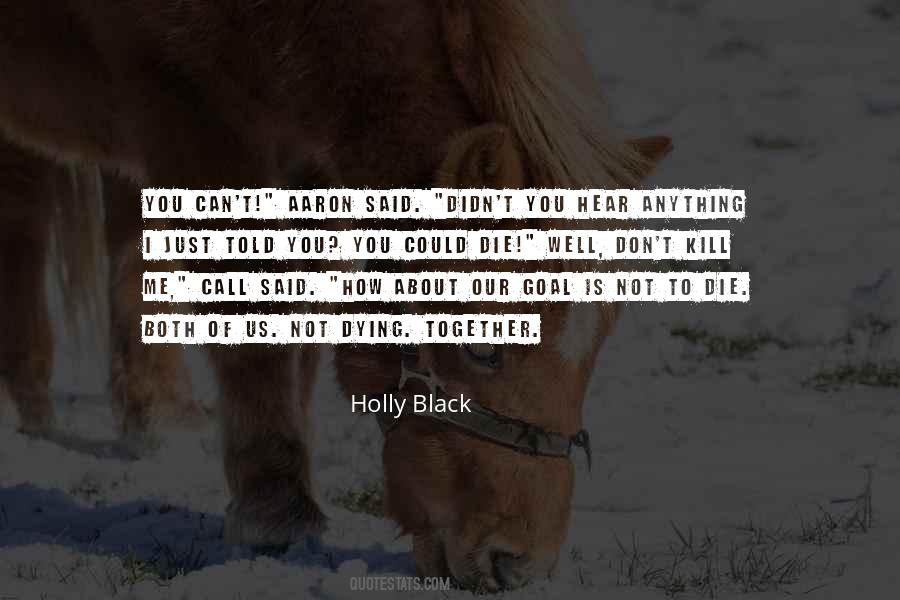 #81. When a language die we don't know what we lose with language. - Author: Patricia Ryan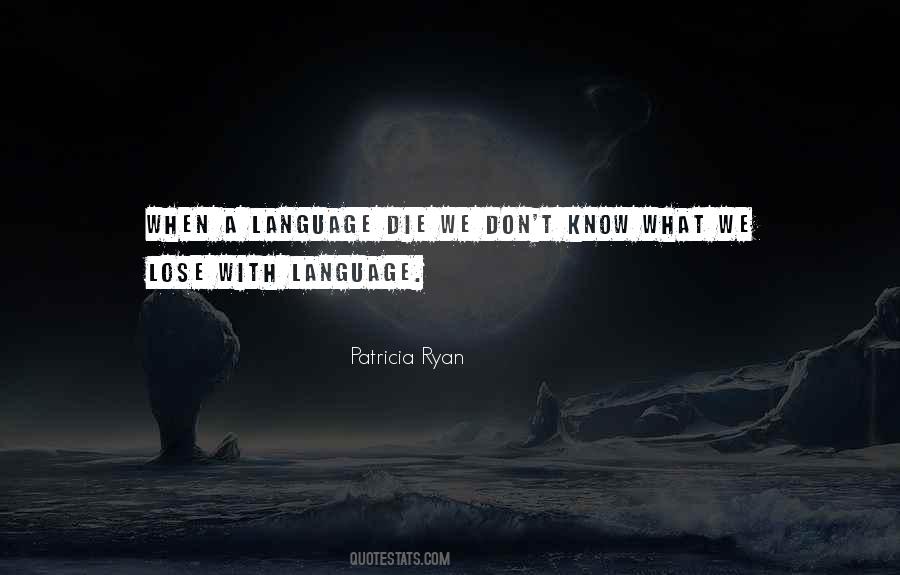 #82. Let's not kid ourselves. Whatever we diagnose, most patients, if they don't die, get well by themselves. Our job is mainly to try to make them feel better; do no harm. - Author: Diane Frolov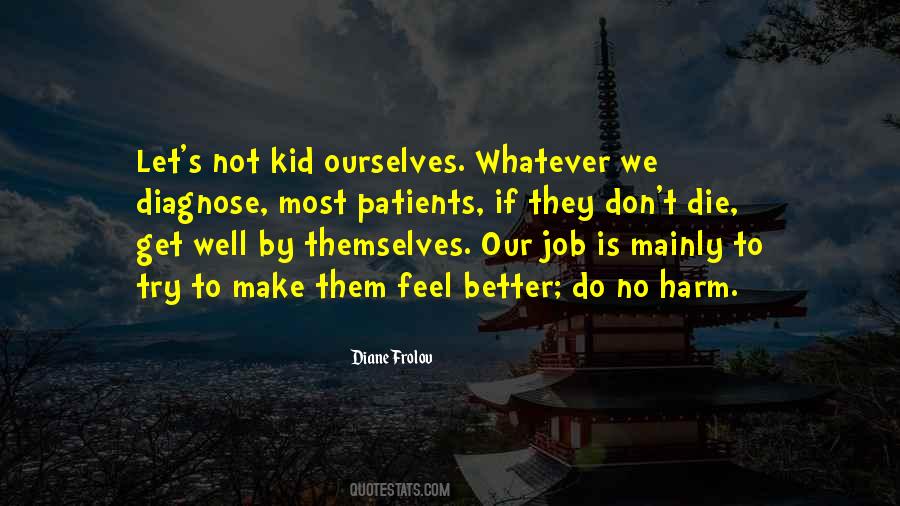 #83. Grudges don't die - people do. - Author: Nadia Hashimi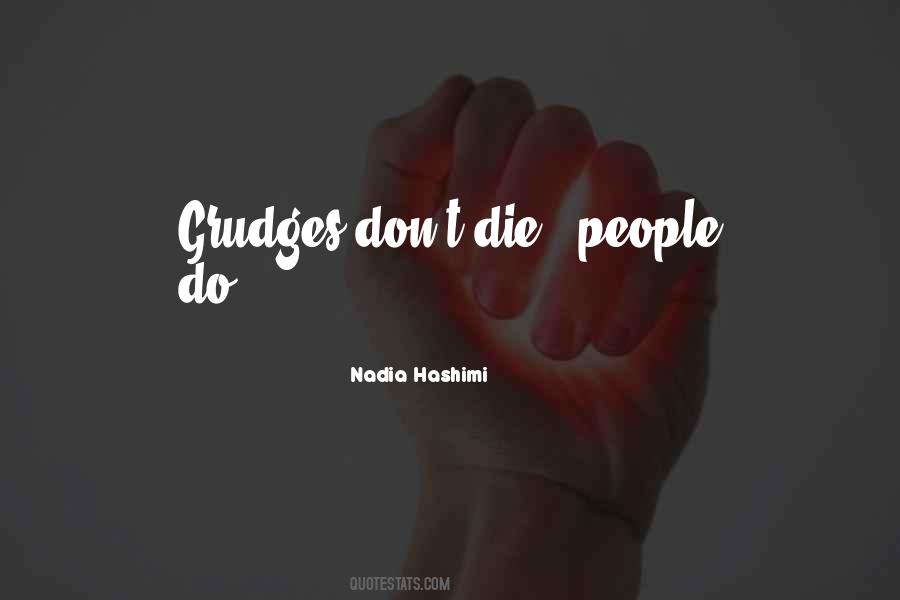 #84. Every religious tradition is rooted in mysteries I don't pretend to understand, including claims about what happens after we die. But this I know for sure: as long as we're alive, choosing resurrection is always worth the risk. - Author: Parker Palmer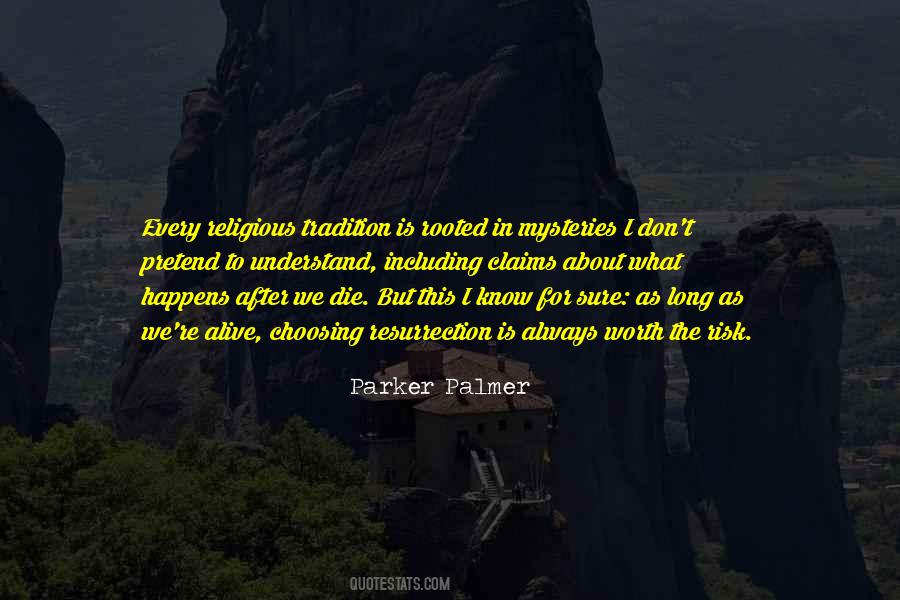 Famous Authors
Popular Topics