Pastor Famous Quotes & Sayings
List of top 100 famous quotes and sayings about pastor to read and share with friends on your Facebook, Twitter, blogs.
Top 100 Pastor Quotes
#1. When I was a kid, during those days, you couldn't use instruments. It was against the pastor's religion, so all the singers would make these instruments with their voices. It was just unbelievable. I couldn't explain it. - Author: Bobby Womack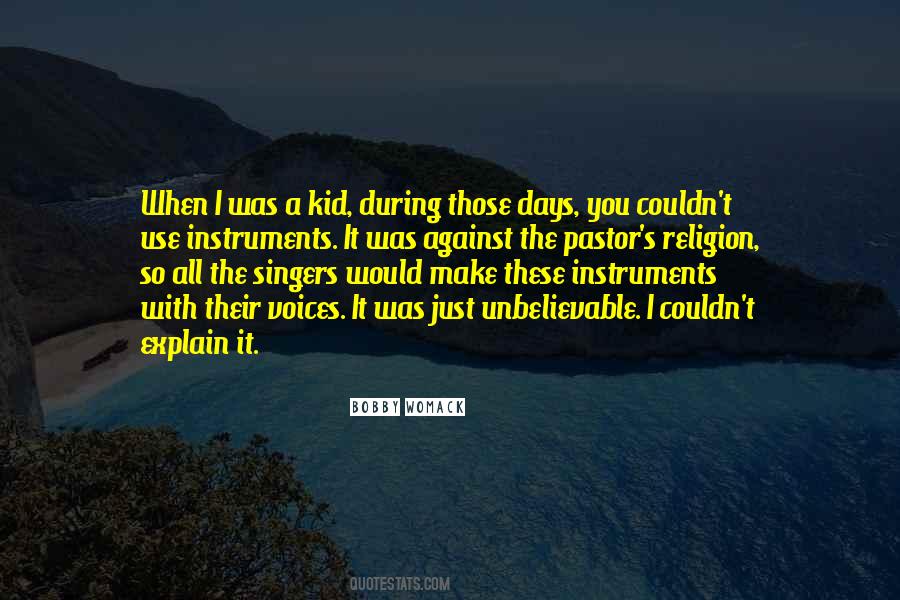 #2. A pastor who does not pray daily for his congregation is not a pastor. - Author: Dietrich Bonhoeffer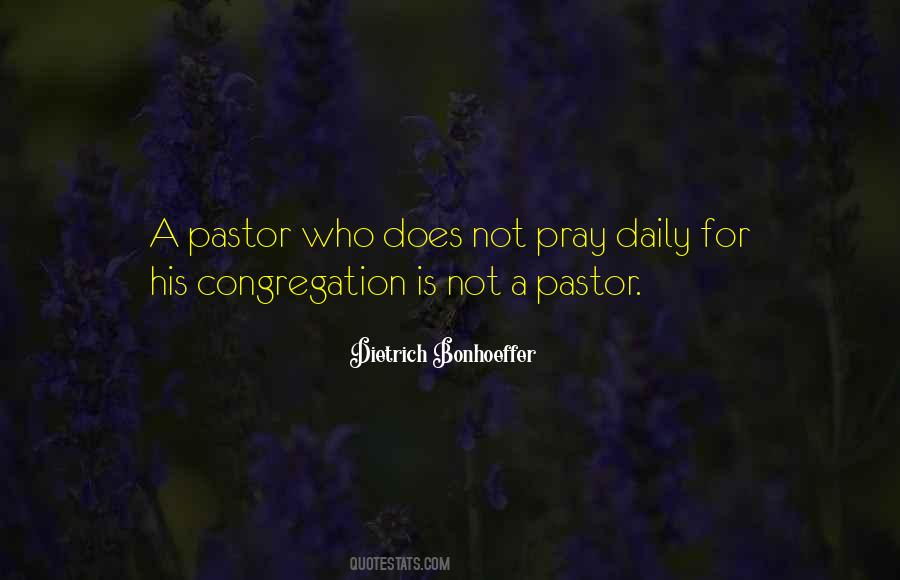 #3. The issue is not abortion. The issue is whether women can make up their own mind instead of some right-wing pastor, some right-wing politician telling them what to do. - Author: Howard Dean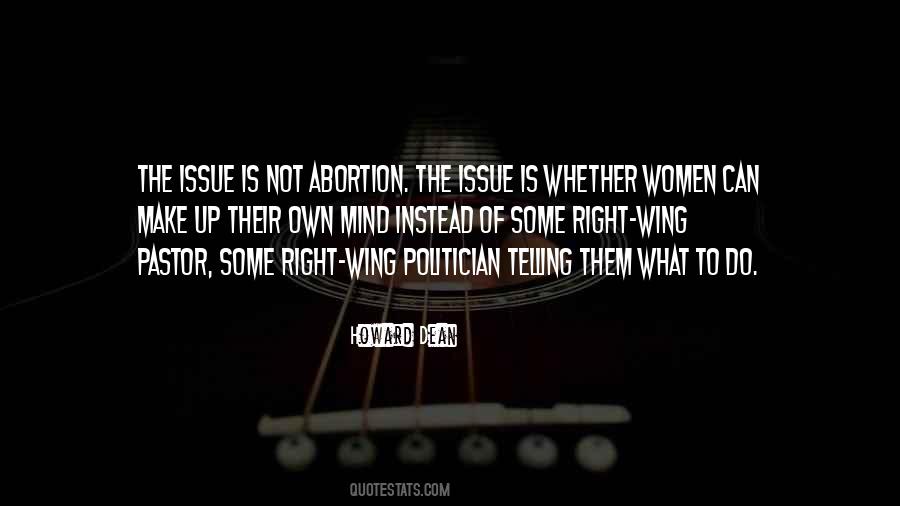 #4. When God wants to speak and deal with us, he does not avail himself of an angel but of parents, or the pastor, or of our neighbor. - Author: Martin Luther
#5. No government that is for the profiteers can also be for the people, and I am for the people, while the government is for the profiteers. - Author: Rose Pastor Stokes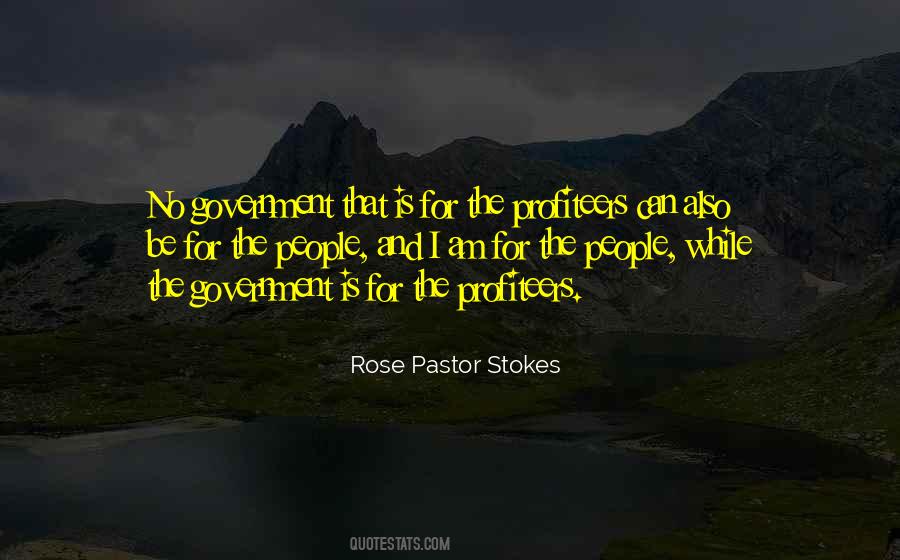 #6. The fire of God comes where ever there is a sacrifice. - Author: John Paul Warren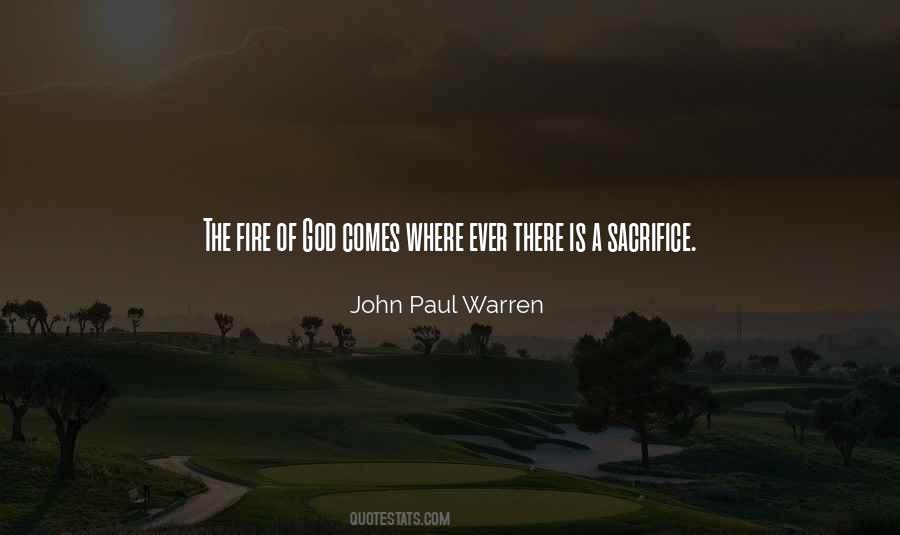 #7. Lordship and rapport are the keys to save us from being combative and make us more attractive in spiritual conversations. - Author: Gary Rohrmayer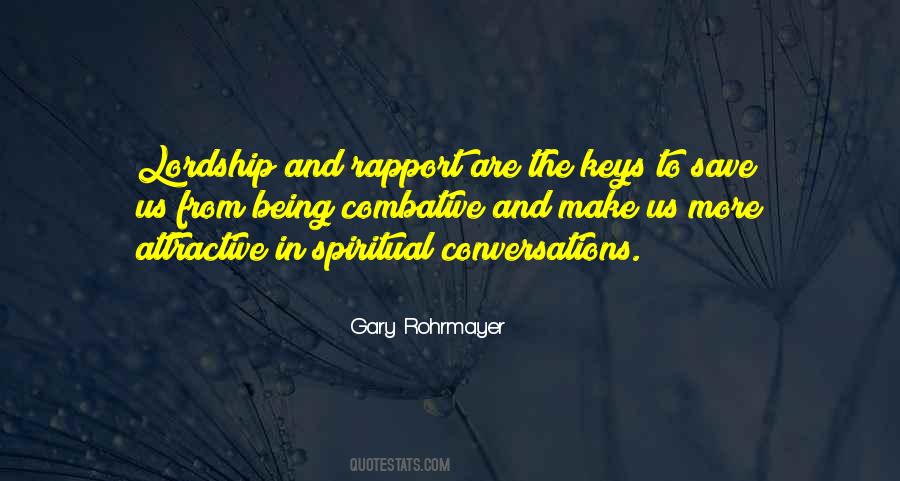 #8. Much of the conflict occurring in congregations is caused when a church calls a pastor whose gifts and passion do not match what the church has been in the past. - Author: Rick Warren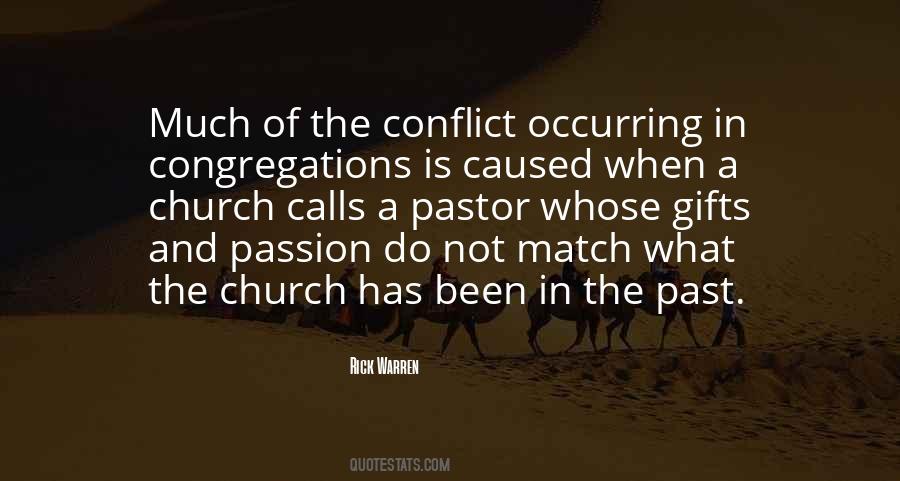 #9. I'm really passionate about God and religion, and I thought maybe I'm supposed to be a pastor. - Author: Trai Byers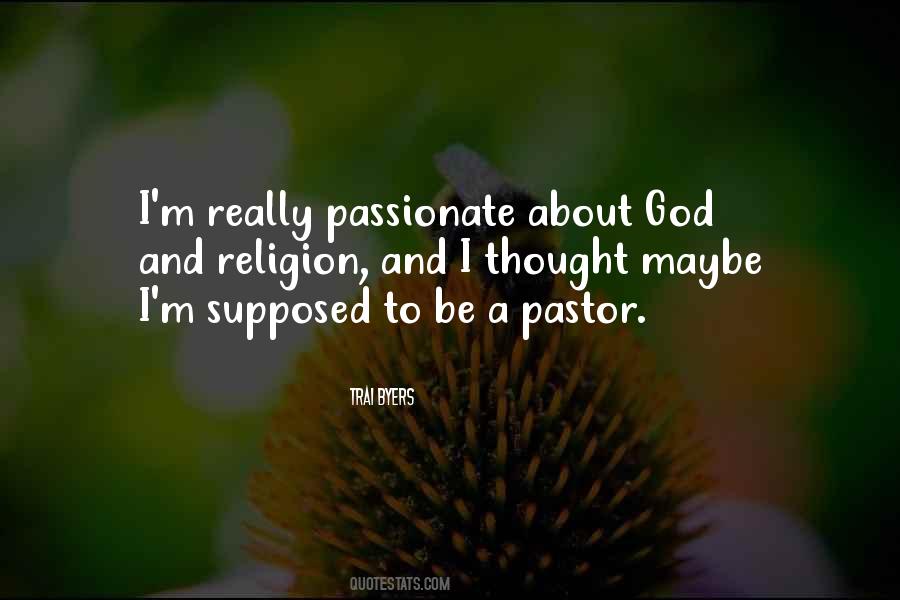 #10. The Church is Christ's witness to the world of a loving savior and His redemptive plan for man. - Author: John Paul Warren
#11. Pastor is a driver who doesn't respect other drivers. - Author: Sergio Perez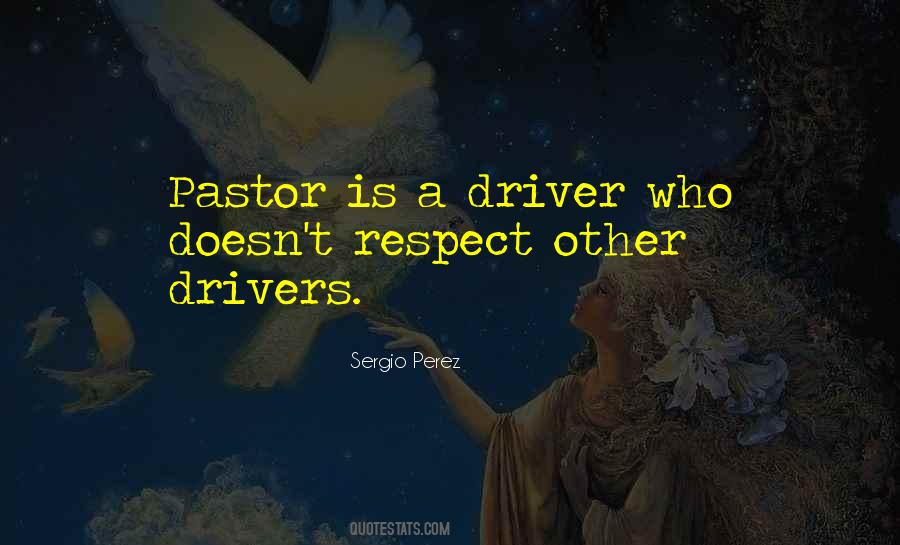 #12. I'm not looking for peace on earth, though, through a political solution. I'm a pastor. - Author: Rick Warren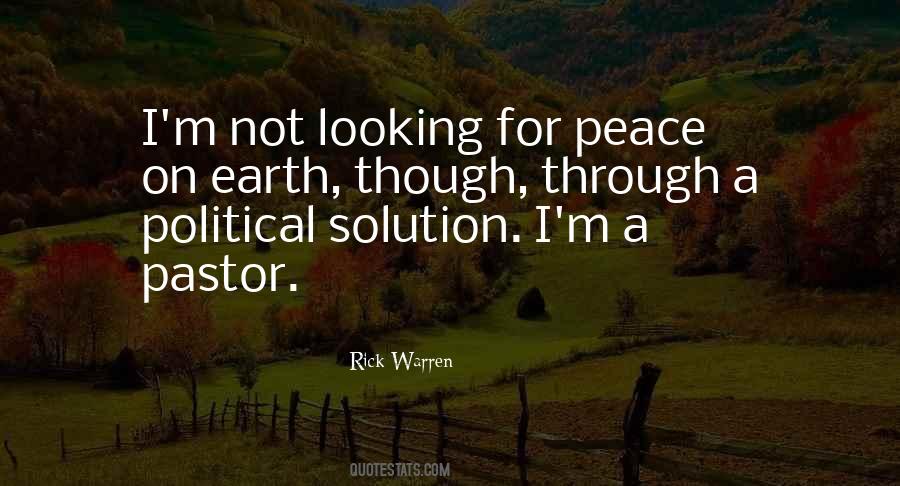 #13. Jesus conformed to our image so we could be transformed into His likeness - Author: John Paul Warren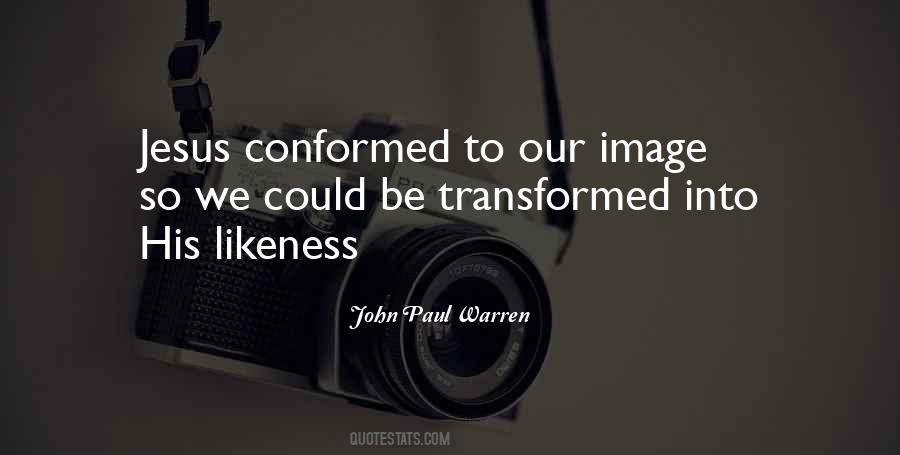 #14. The Imperfect Pastor by Zack Eswine might be the most helpful and profound book I've read in years. If you're in pastoral ministry grab a copy. - Author: Matt Chandler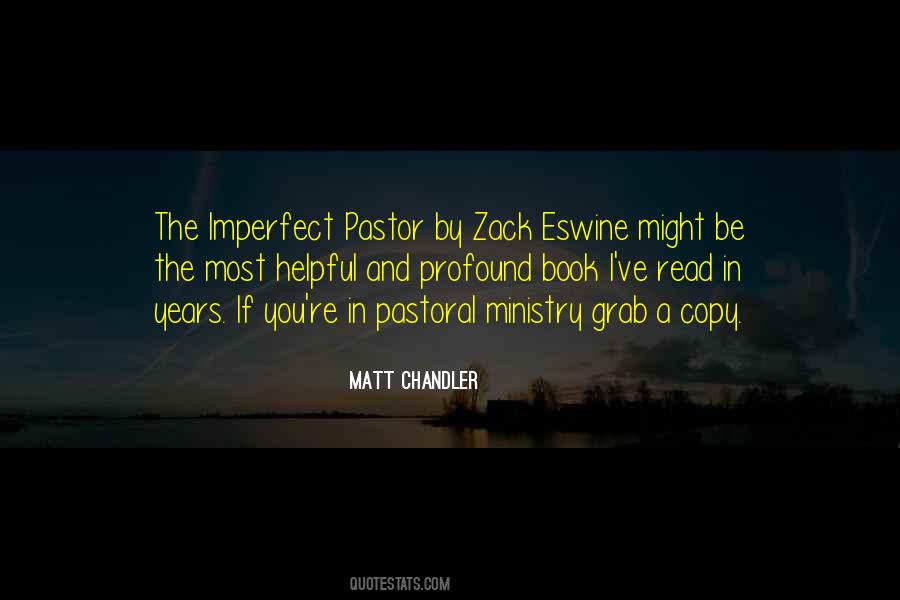 #15. Any church may have a mighty man of God for its pastor, if it is willing to pay the price, and that price is not a big salary, but great praying. - Author: R.A. Torrey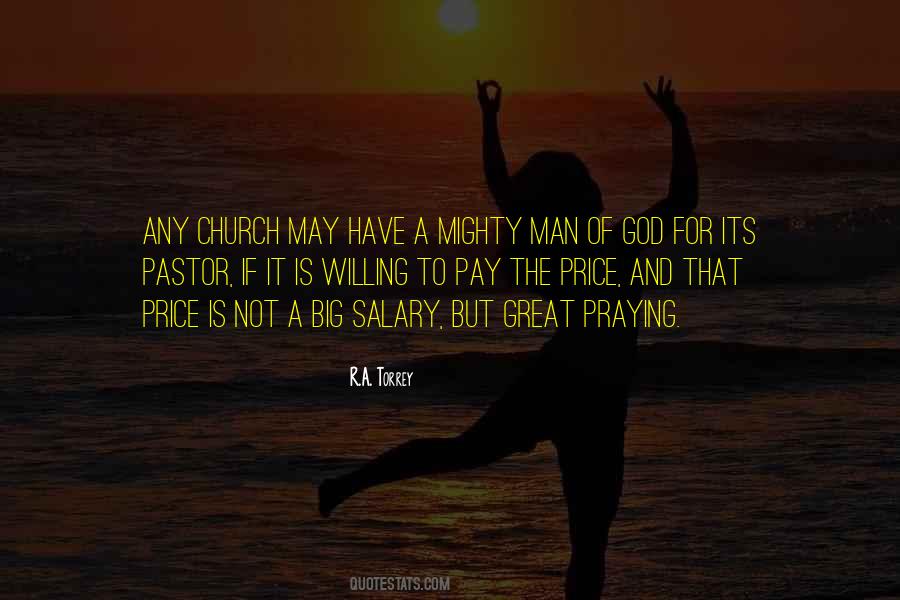 #16. Pastoring effects conversion of heart and mind and soul. A pastor is given by Christ to call people to conversion, to change, for the sake of life with God here and in eternity. - Author: Francis George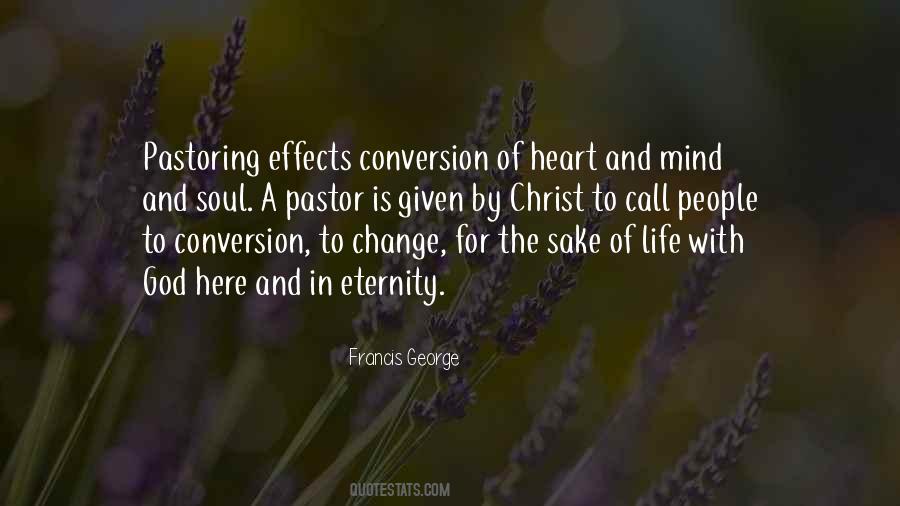 #17. I refuse to live life with unsettled differences. - Author: John Paul Warren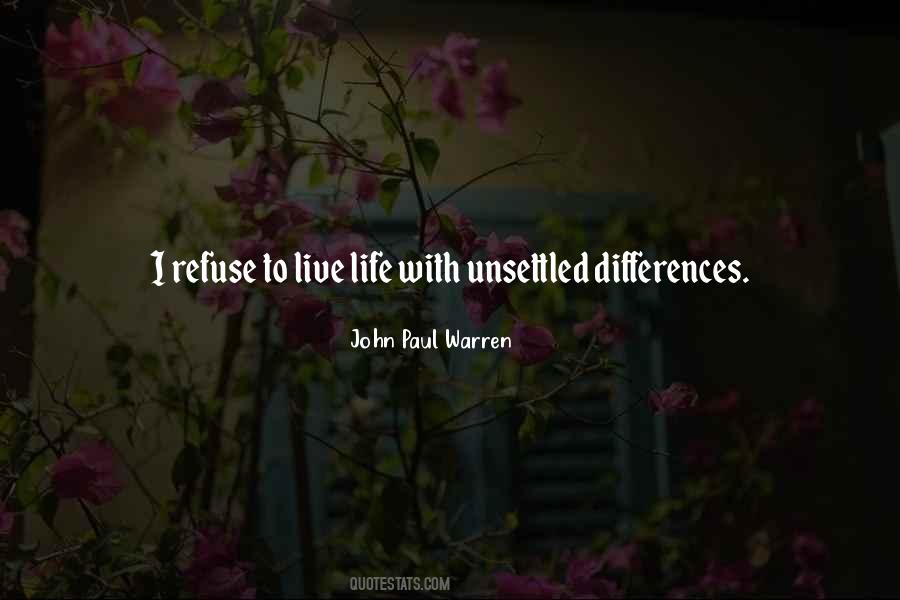 #18. What does "success" mean to you? Was Mother Teresa a "success"? Was your favorite teacher a "success"? Were your parents, grandparents, your pastor, your best friends a "success"? Success is as personal as a fingerprint or DNA; you must define it for yourself. - Author: Bob Teague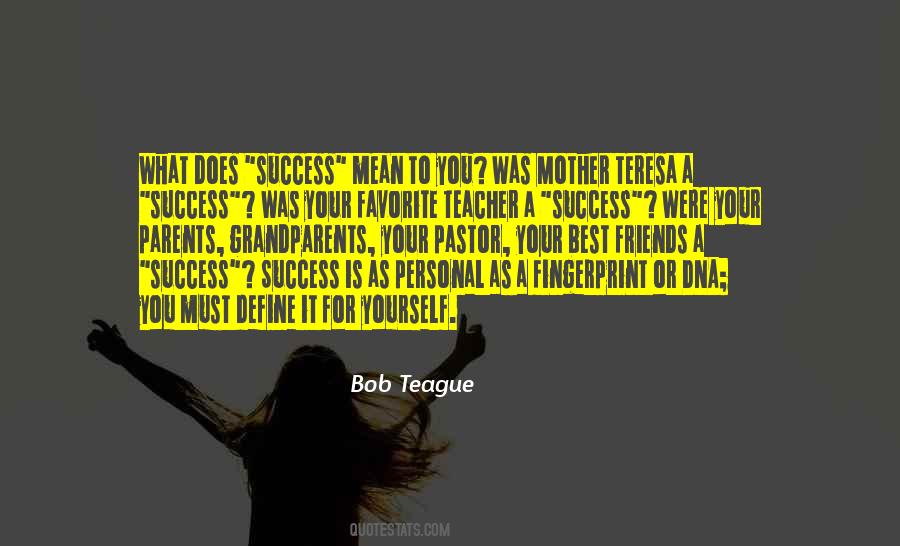 #19. Life can sometime be very hard for us and we feel that as if we are drowning in our problems. when we feel this way we only need to look up and see that there is a hand reaching out to save us. - Author: Pastor David Smith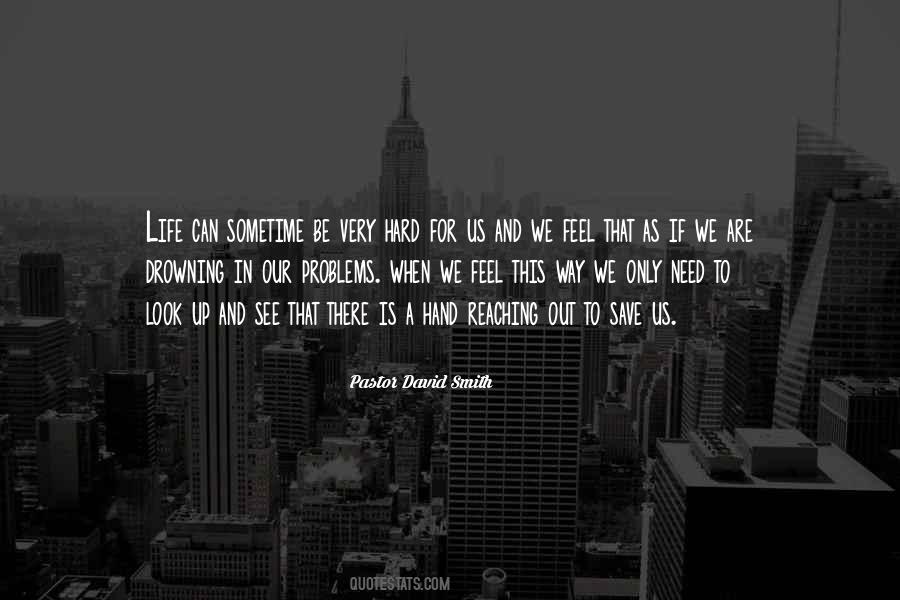 #20. A pastor can teach you on TV, but he can't pastor you on TV. There's so much to gain by belonging to a church. - Author: Chris Oyakhilome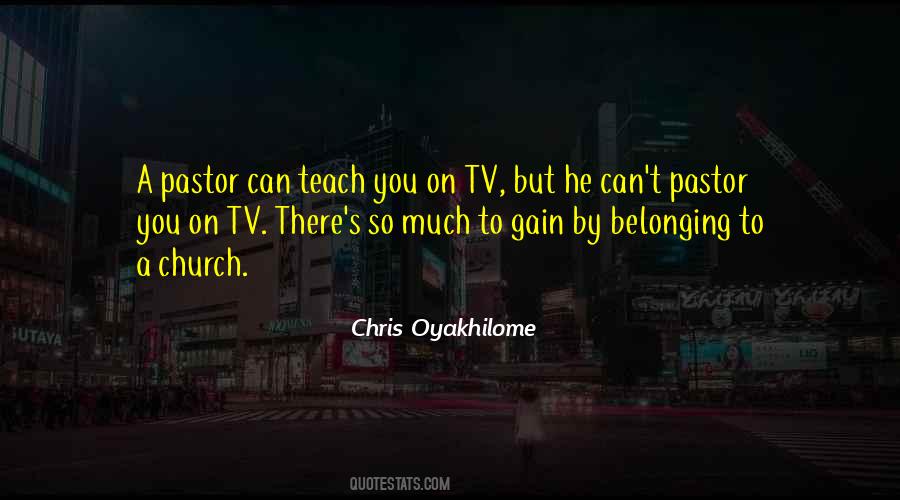 #21. In the words of a pastor friend, "Christianity is less about holding on to God and more about God holding on to you. - Author: Lori Hatcher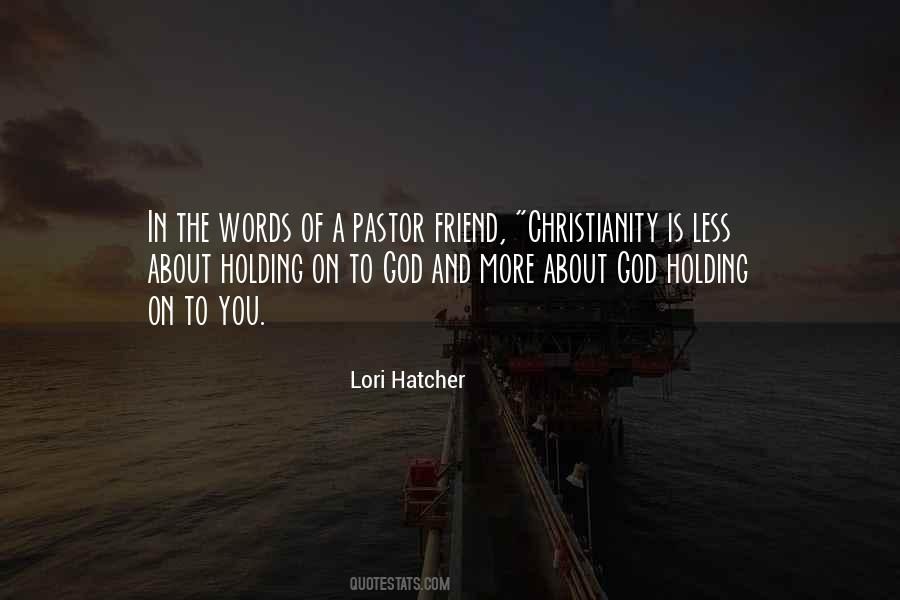 #22. Our spiritual immutarity never shows up more than in our lack of praying, be it alone or in a church prayer meeting. Let 20% of the chior members fail to turn up for rehearsal and the chior master is offended. Let 20% of the church members turn up for a prayer meeting, and the pastor is elated. - Author: Leonard Ravenhill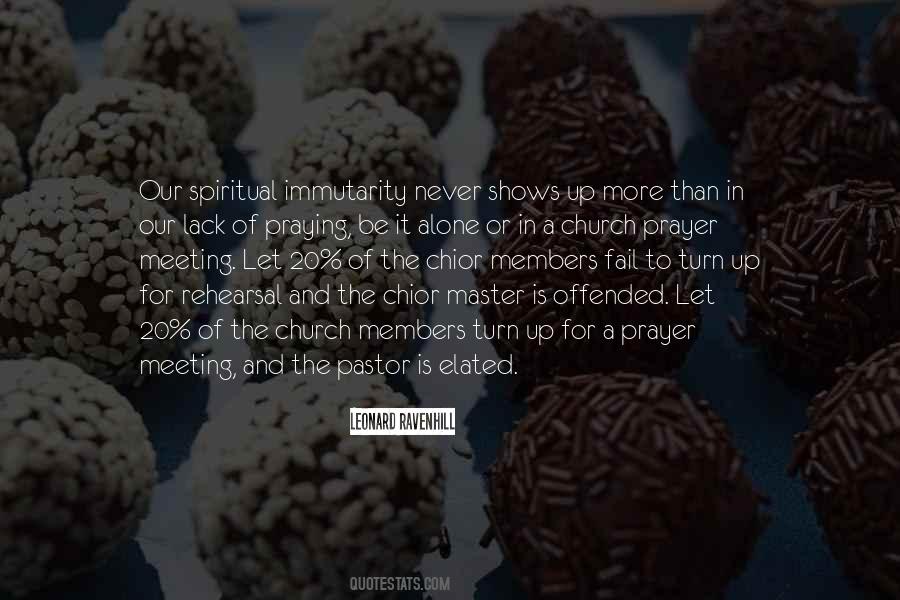 #23. As a pastor, I have a deep desire to lead people to God and encourage people to pray, read the Bible, and carry their faith into every part of their lives. - Author: Adam Hamilton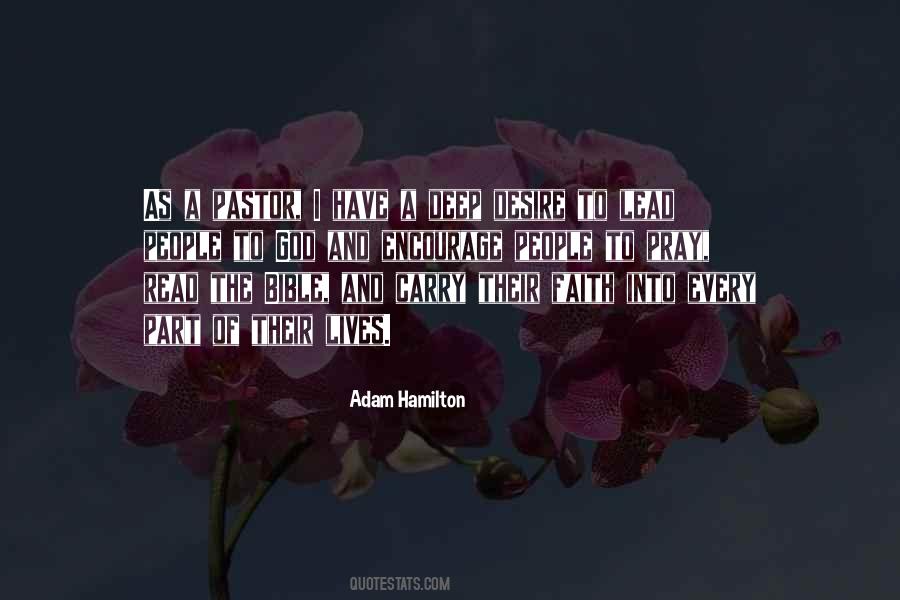 #24. I'm not only a Christian, but I'm a pastor of a church. - Author: Richie Furay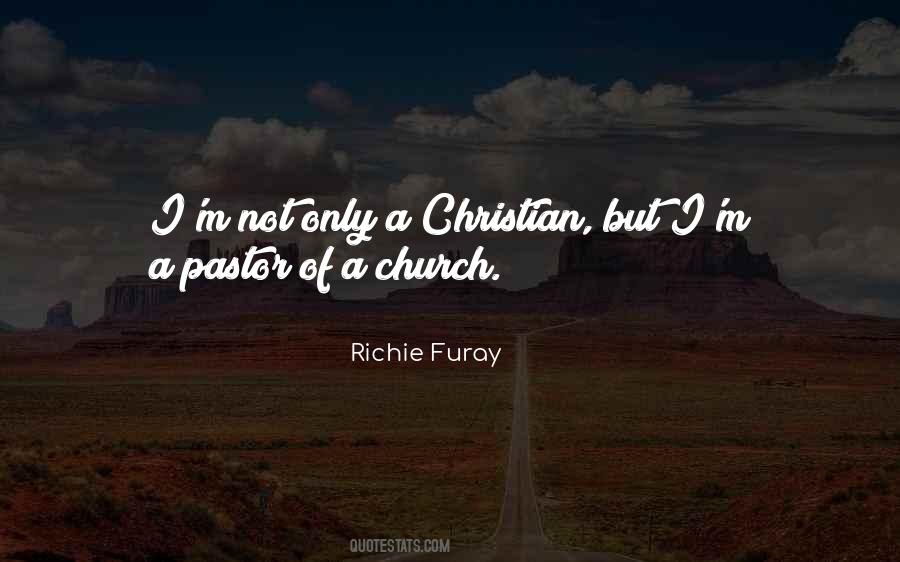 #25. To say that I'm enjoying a millionaire's lifestyle-well, I can tell you, I guess a millionaire's income doesn't go very far these days. - Author: Ed Pastor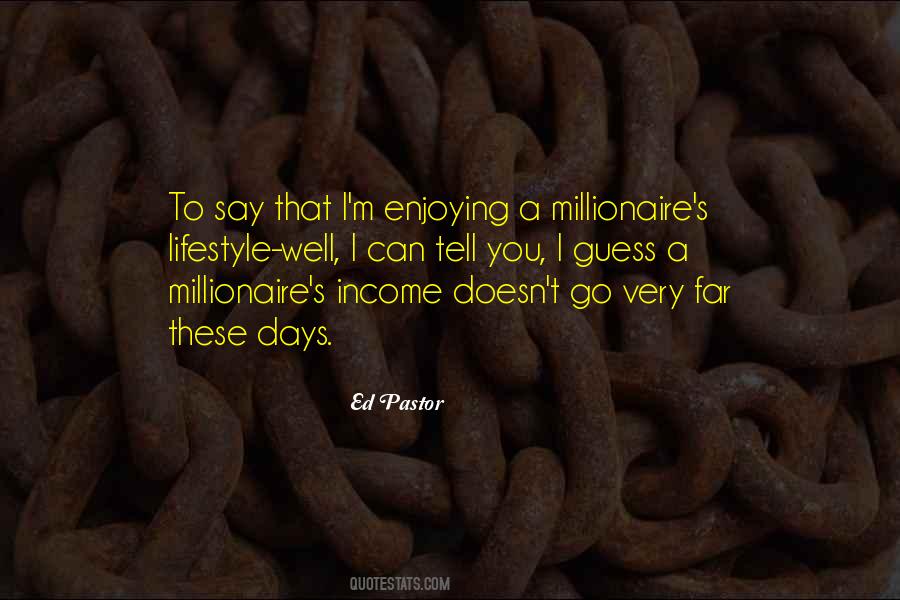 #26. The last thing I want to do is pastor a church Jesus ain't at. - Author: Matthew Carter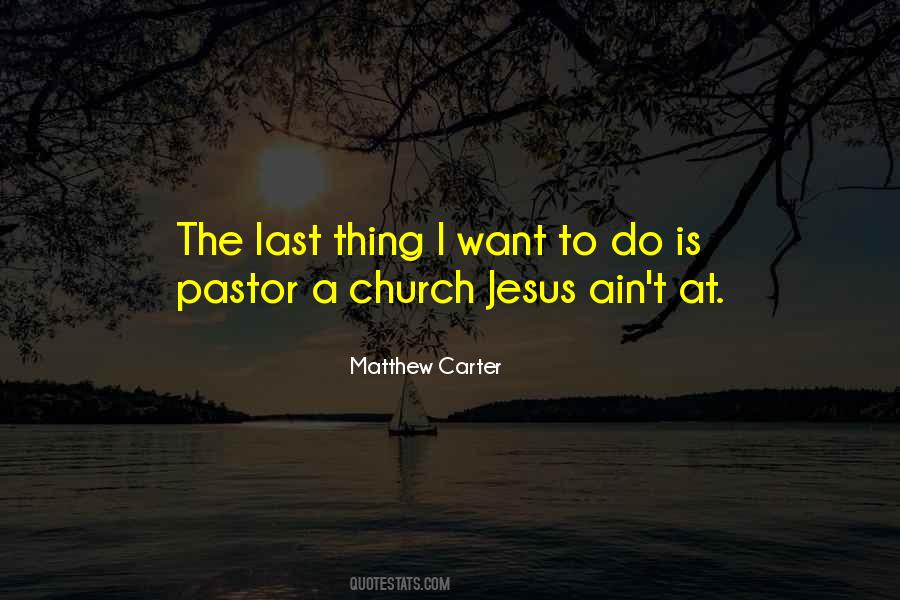 #27. It is not uncommon to meet pastors' wives who really let themselves go; they sometimes feel that because their husband is a pastor, he is therefore trapped into fidelity, which gives them cause for laziness, - Author: Mark Driscoll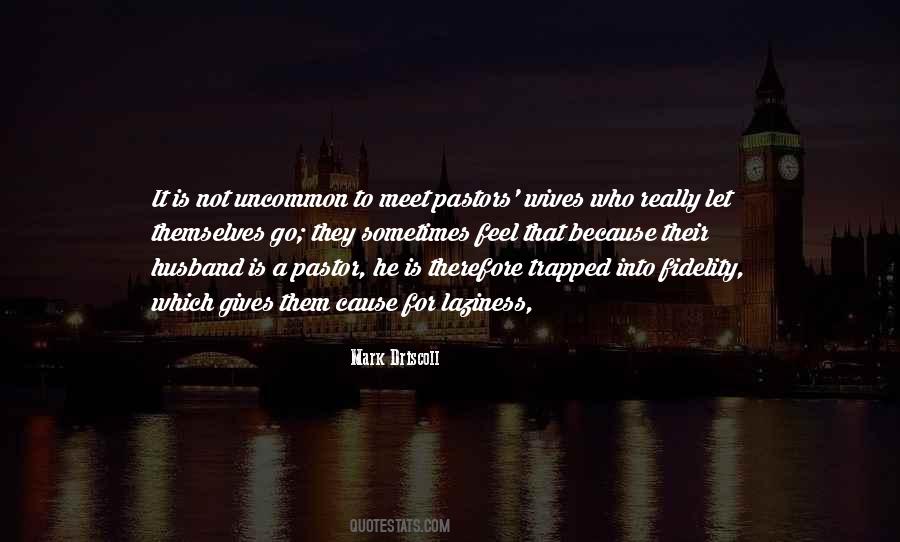 #28. We have all been hurt at some point in our lives, from a spouse, a friend, an employer, a co-worker,a pastor and sometimes the wounds are so deep we wonder if they will ever heal. - Author: Michael Richard Stosic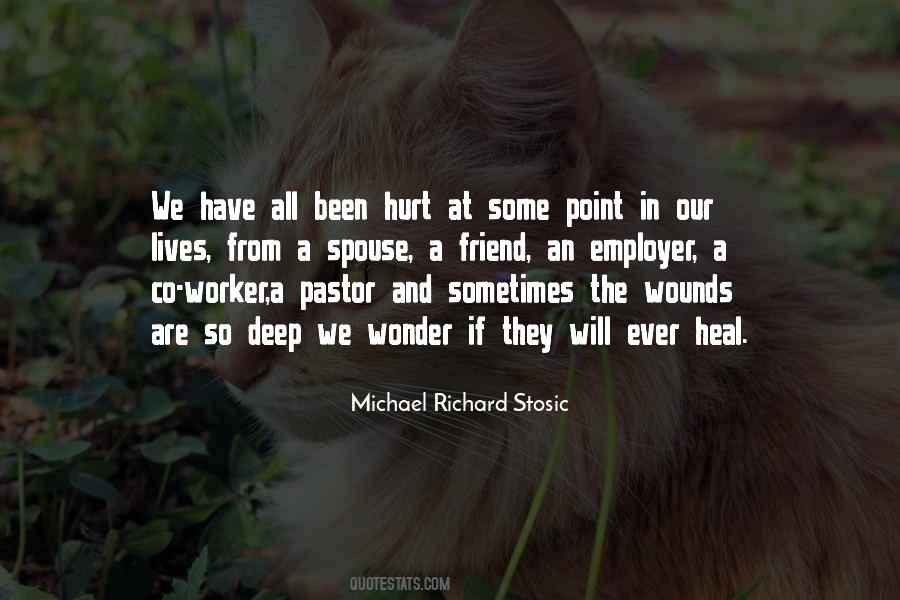 #29. You can always improve your fitness if you keep training. - Author: Pastor Maldonado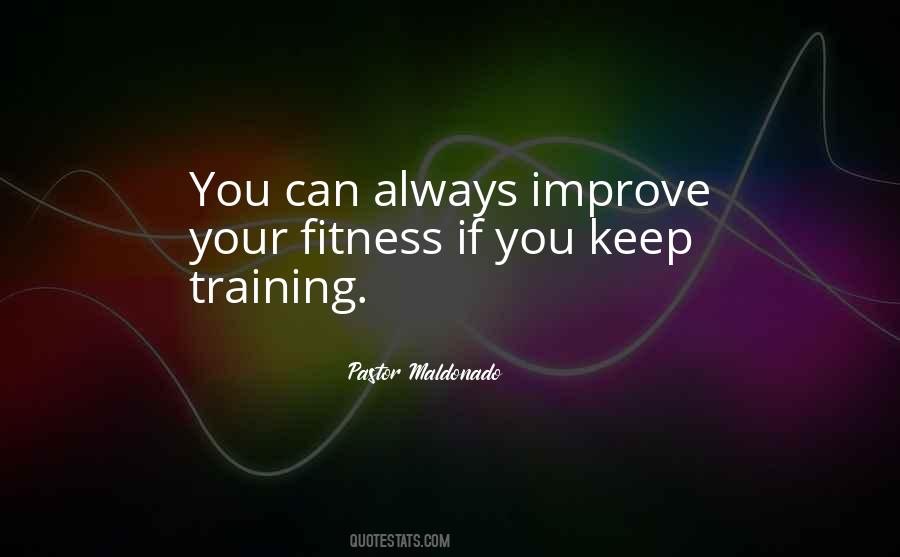 #30. More than anything, he wanted to return to the house with the same look of peace that he'd seen on Pastor Harris's face, but he trudged through the sand, he couldn't help feeling like an amateur, someone searching for God's truths like a child searching for seashells. - Author: Nicholas Sparks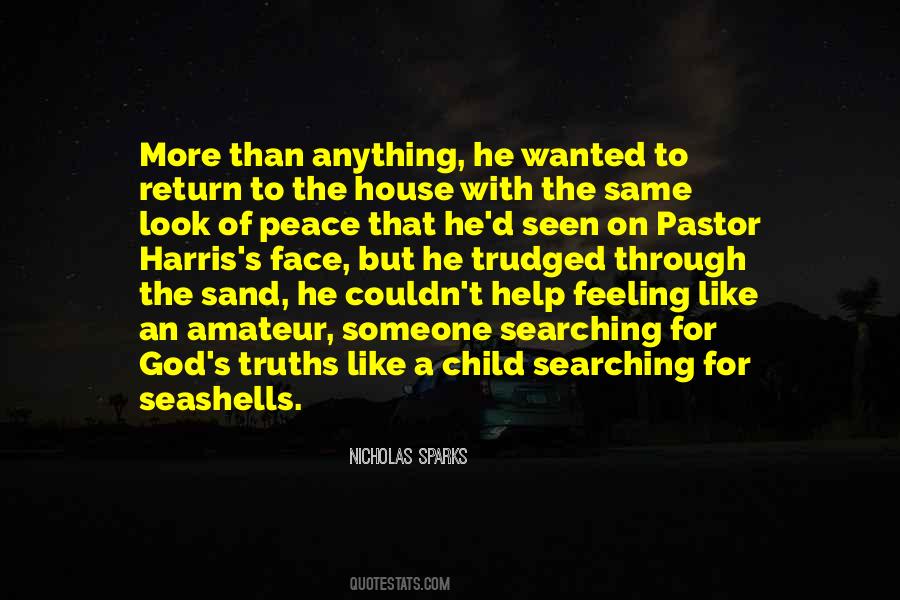 #31. The laborious pastor, the fervent minister, the ardent evangelist, the faithful teacher, the powerful intercessor, can all trace the birth of their zeal to the sufferings they endured through sin, and the knowledge they thereby attained of its evil nature. - Author: Charles Haddon Spurgeon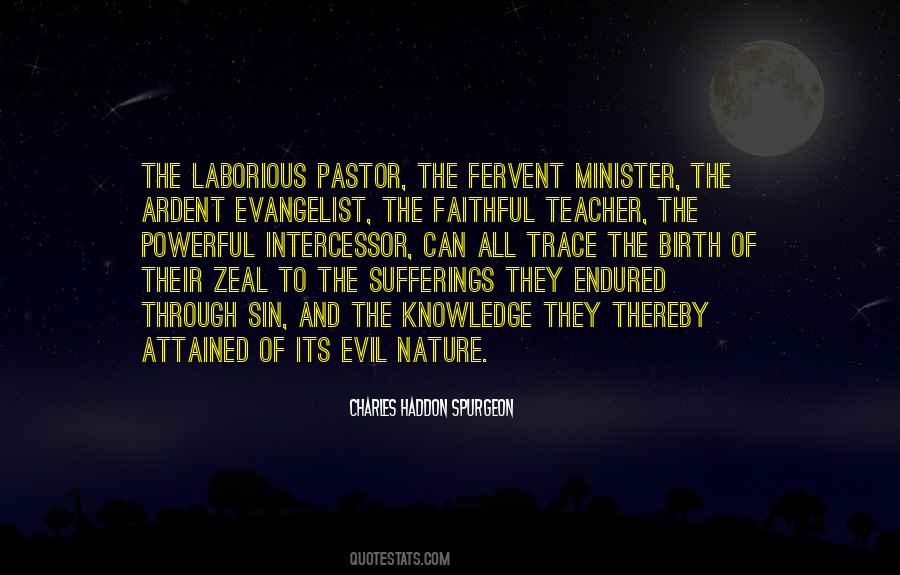 #32. The role of the pastor is to embody the gospel. And of course to get it embodied, which you can only do with individuals, not in the abstract. - Author: Eugene H. Peterson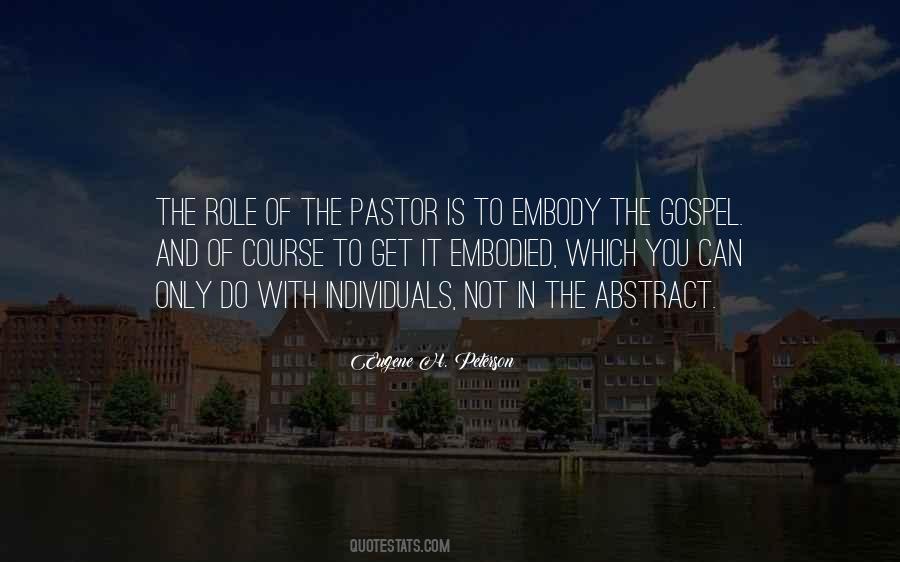 #33. I am a former newspaper reporter turned church secretary turned vampire novelist. I wrote my first complete novel, 'Nice Girls Don't Have Fangs,' at night while I was working as the receptionist for a Baptist church. That was an interesting conversation with the pastor. - Author: Molly Harper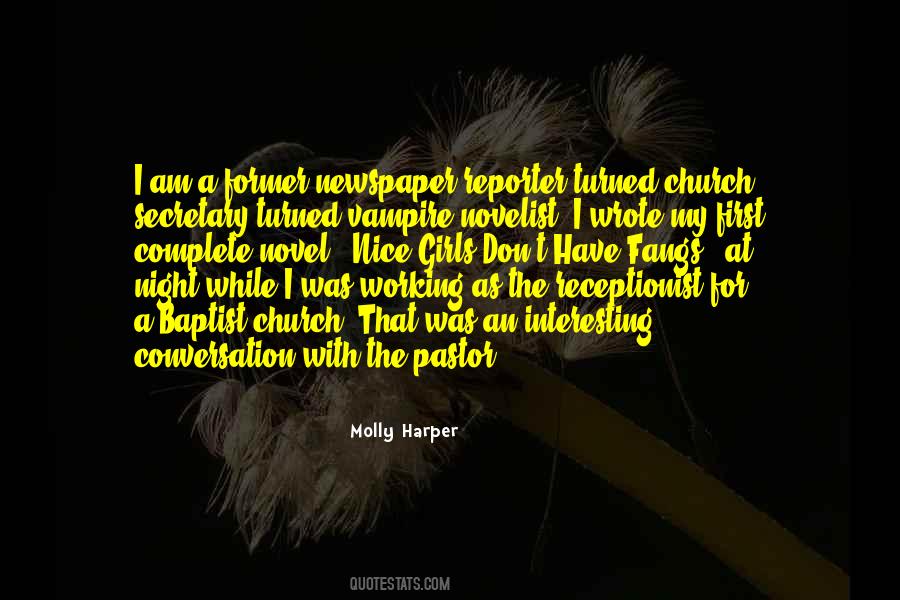 #34. Pastor McFucking Bride this ... Pastor McFucking Bride that. Fuck him! - Author: S.B. Redd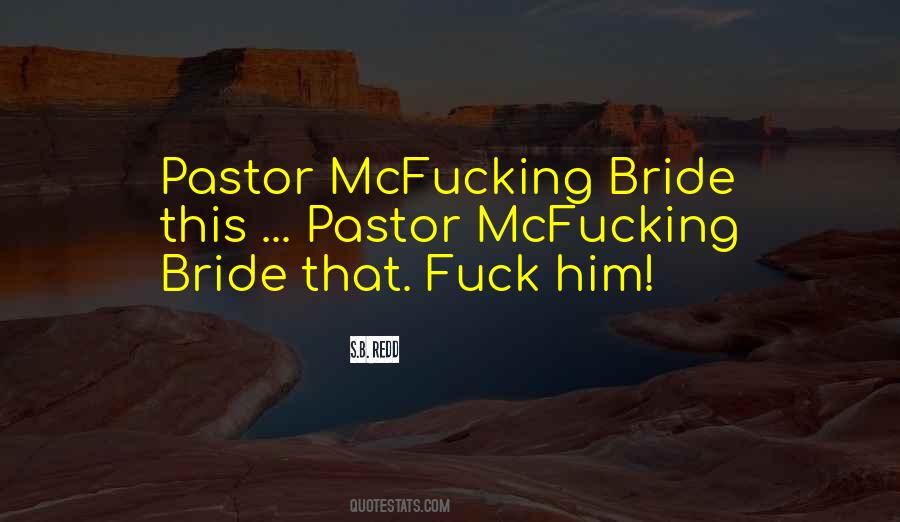 #35. The pastor ought to have two voices: one, for gathering the sheep; and another, for warding off and driving away wolves and thieves. The Scripture supplies him with the means of doing both. - Author: John Calvin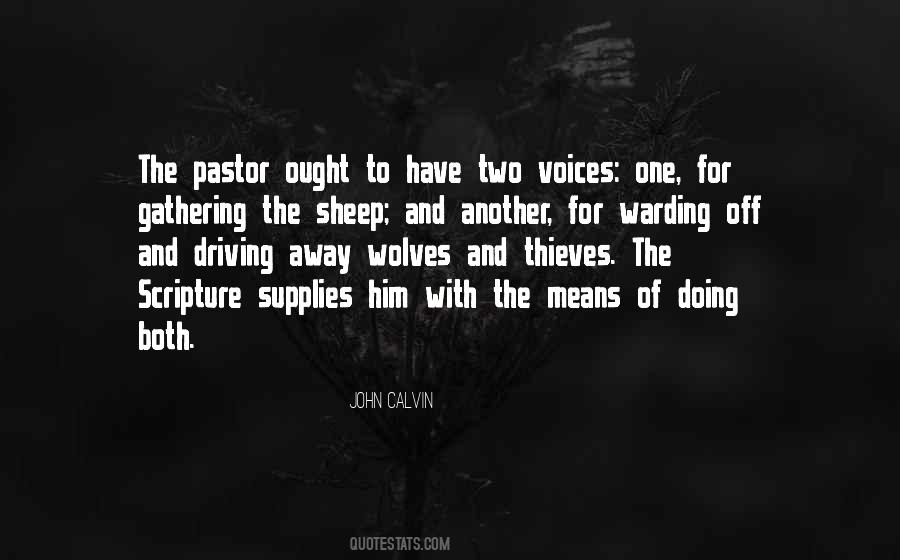 #36. I once heard a Chicago-area pastor put it this way: we don't need more Americans bowing down to the Democrat donkey or the Republican elephant. We need more Americans bowing down to the Lion of Judah. - Author: Todd Starnes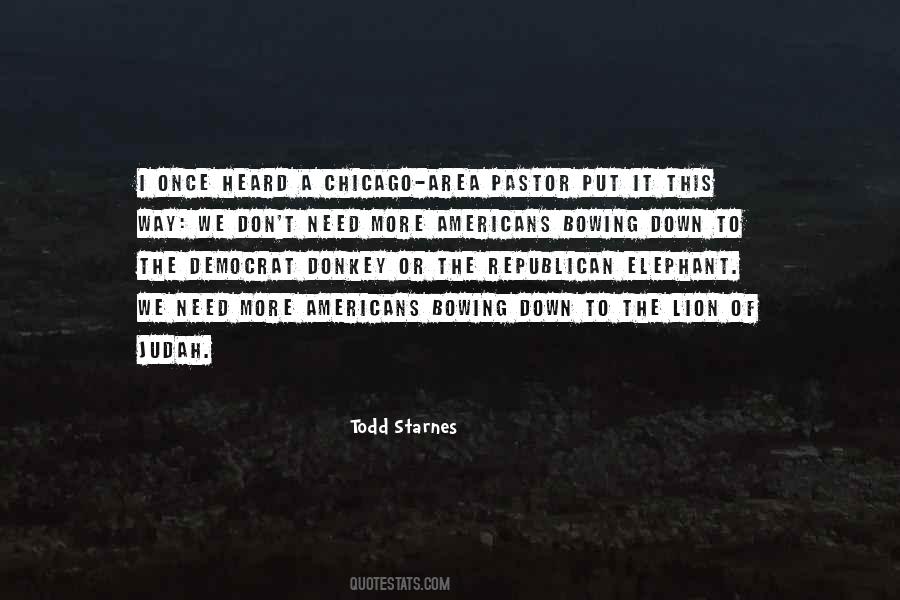 #37. As a pastor our main ministry is exhortation. - Author: Johnny Hunt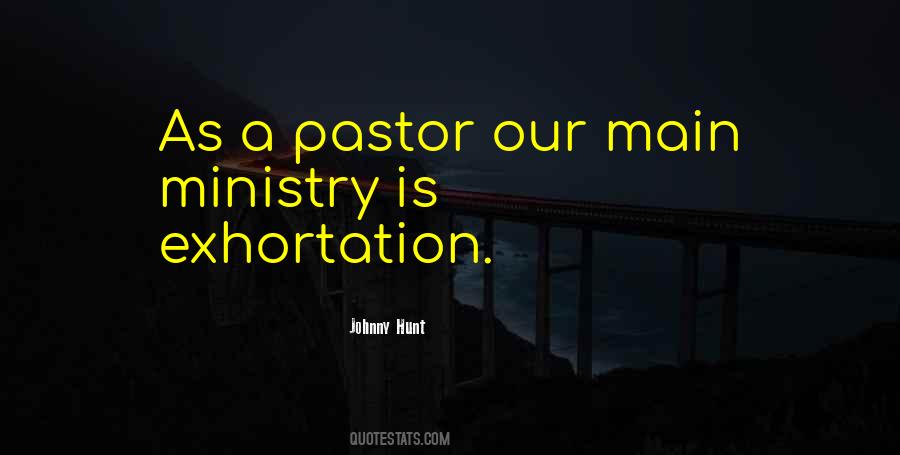 #38. While I do not hesitate to applaud certain aspects of the resolution honoring the sacrifices of our courageous soldiers who are risking their lives in Iraq, I cannot be supportive of capitalizing on these very sacrifices for political gain. - Author: Ed Pastor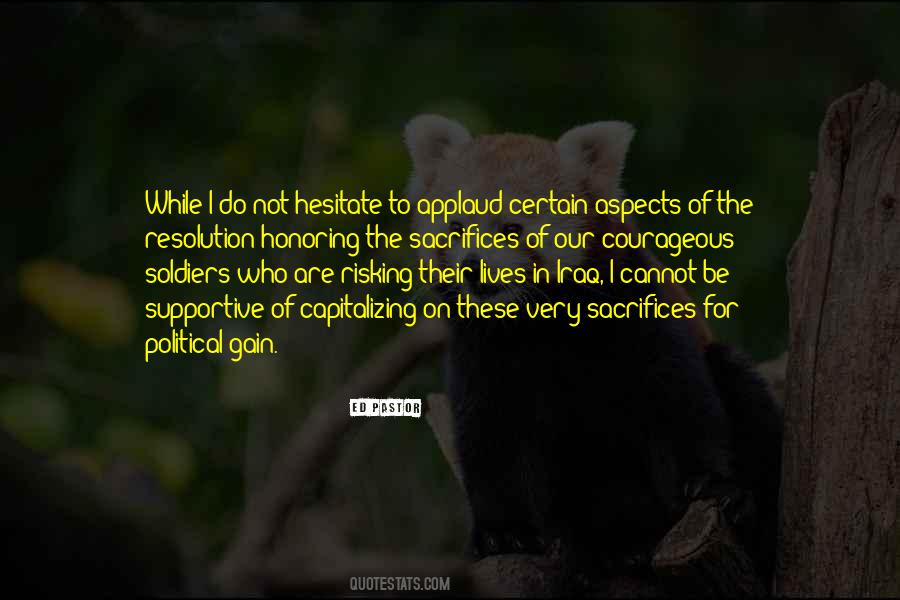 #39. Let's stop blaming our unbelief on the pastor we once had, on our childhood, on circumstances, or on anything else. There is no excuse for us not to believe in the Lord. - Author: Jim Cymbala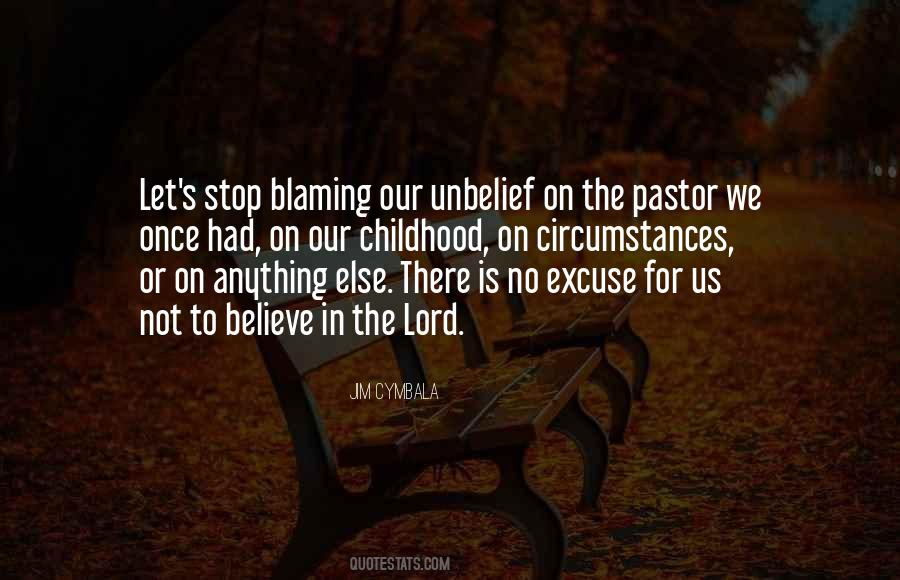 #40. A pastor who lived through the Third Reich described his meetings with Nazi officials in a way that illuminates life in totalitarian societies: "[O]ne would be pushed further, step by step, until he had crossed over the line, without noticing that his spine was being bent millimeter by millimeter. - Author: Randall L. Bytwerk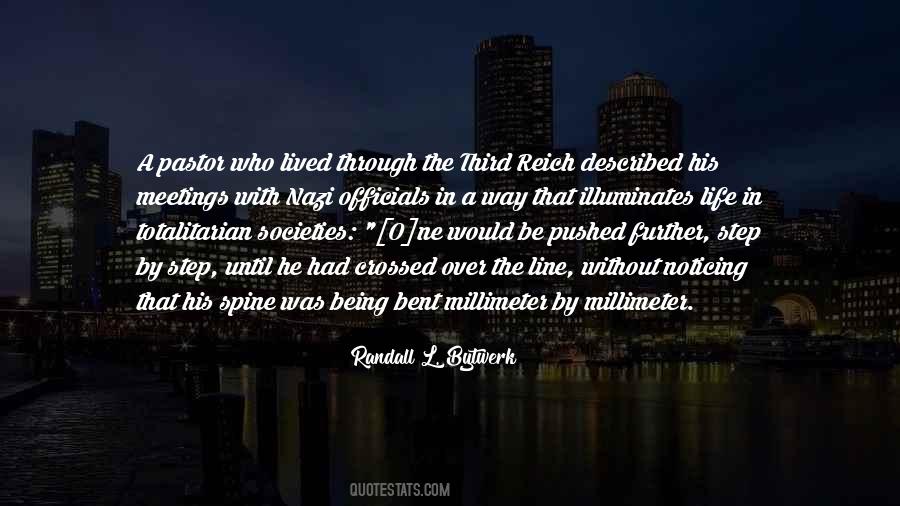 #41. I plead guilty to that when I was young pastor. In one of my churches I changed so much, one old wag said I'd changed everything in the church except the signs on the bathroom doors! I could have used a little more wisdom. And common sense. - Author: Jerry Vines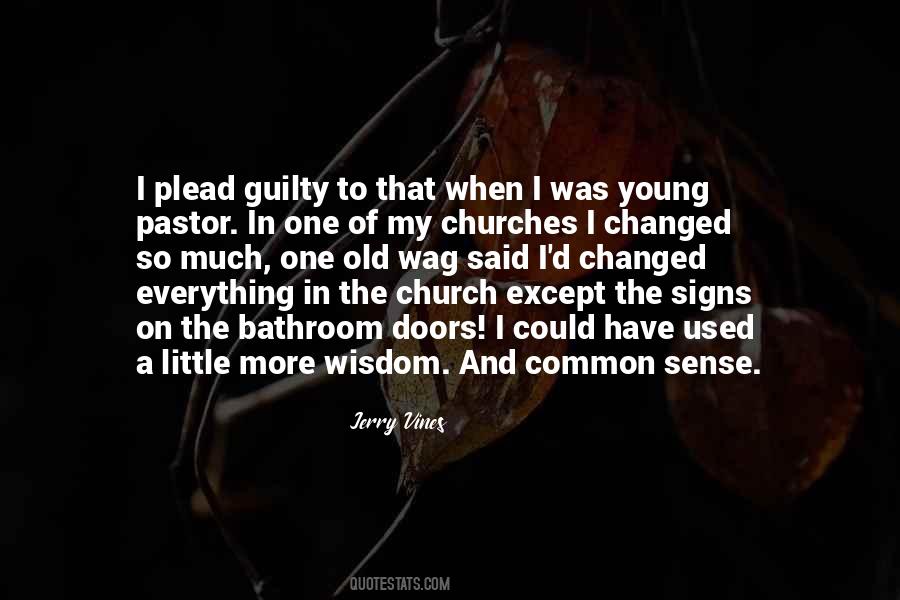 #42. I get asked, 'What do you miss most about being a pastor?' I think it's the intimacy, the incredible gift of intimacy. You go through death with somebody, with their families, and there's an intimacy that comes through that that is just incomparable. - Author: Eugene H. Peterson
#43. I'm not looking for peace on earth through a political solution. I'm a pastor. The Bible talks about three kinds of peace. There is peace with God. There's the peace of God. And there's peace with each other. - Author: Rick Warren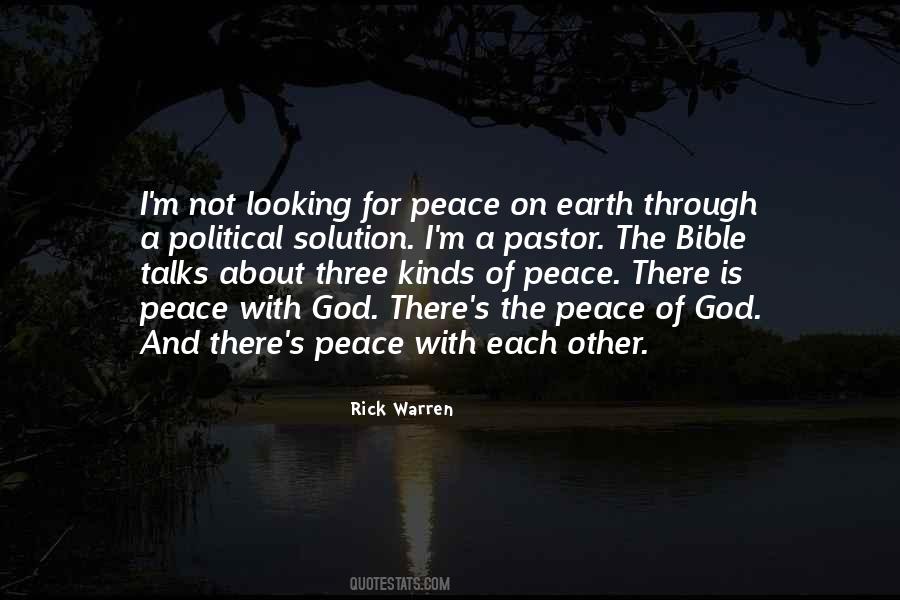 #44. When you are up in life your friends get to know who you are. When you are down in life you get to know who your friends are.

#minoradjustments101 - Author: Michael L. Williams Jr.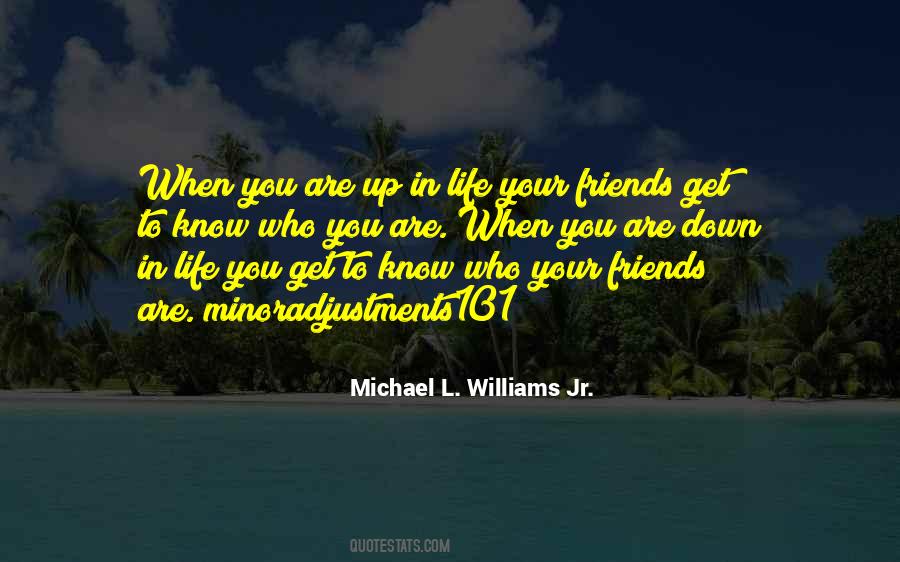 #45. A husband speaks to his wife: "I don't want to go to church Sunday." "Honey, you have to go." "Give me one good reason why I have to go." "You are the pastor! - Author: Dr. James Wilkins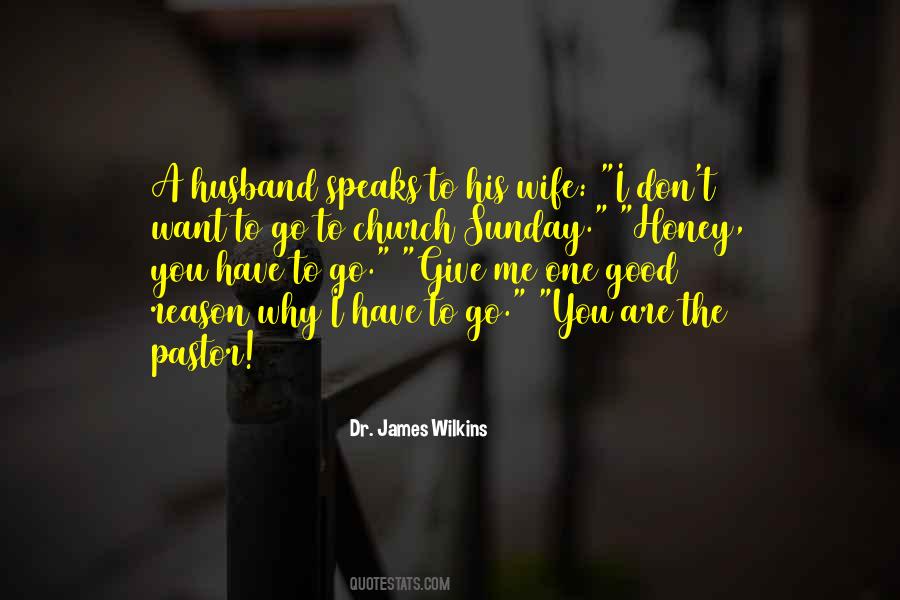 #46. The Sunday morning service shows how popular your church is. The evening services show how popular your pastor is. Your private prayer time shows you how popular God is! - Author: Leonard Ravenhill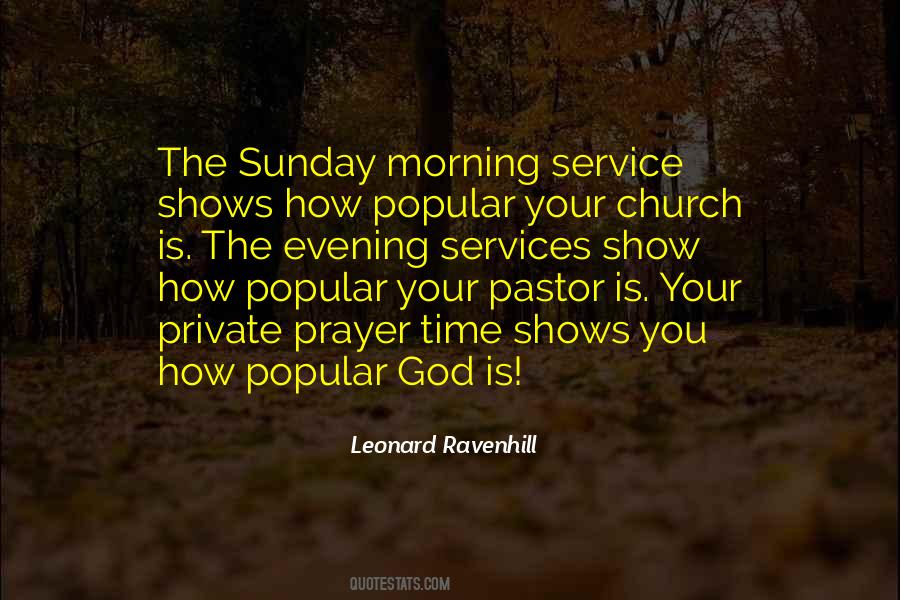 #47. Of learned men, the clergy show the lowest development of professional ethics. Any pastor is free to cadge customers from the divines of rival sects, and to denounce the divines themselves as theological quacks. - Author: H.L. Mencken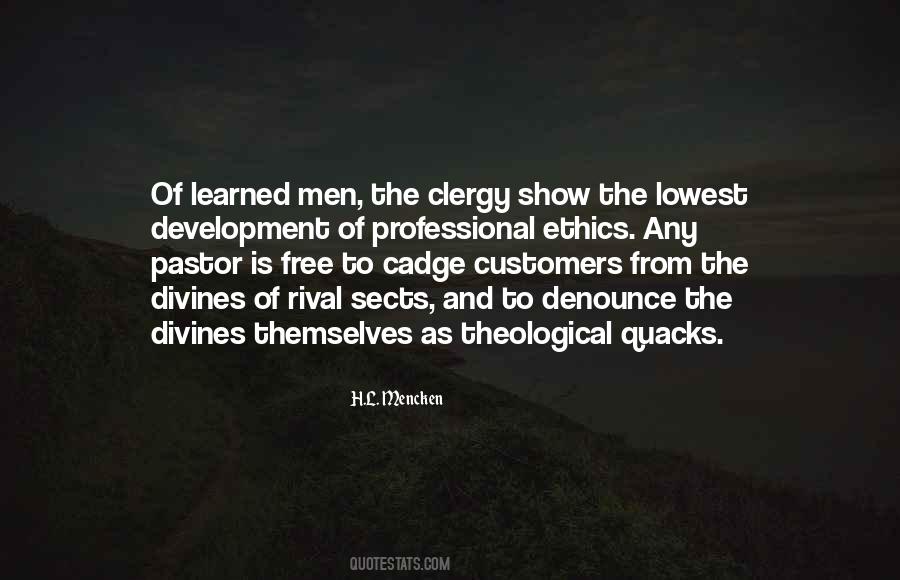 #48. A good church is a Bible-centered church. Nothing is as important as this
not a large congregation, a witty pastor, or tangible experiences of the Holy Spirit. - Author: Alistair Begg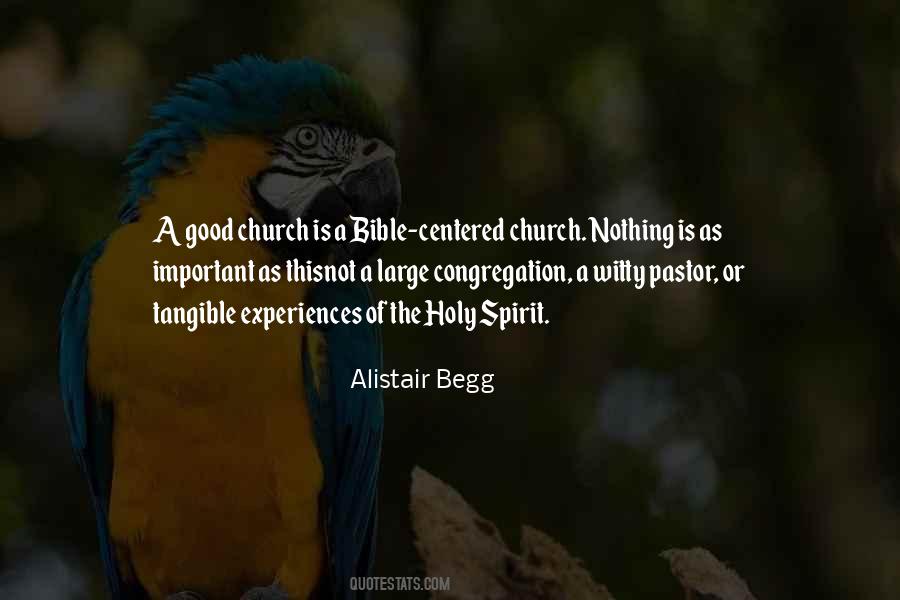 #49. I am a pastor so I eat and breathe the Church. - Author: Mark Batterson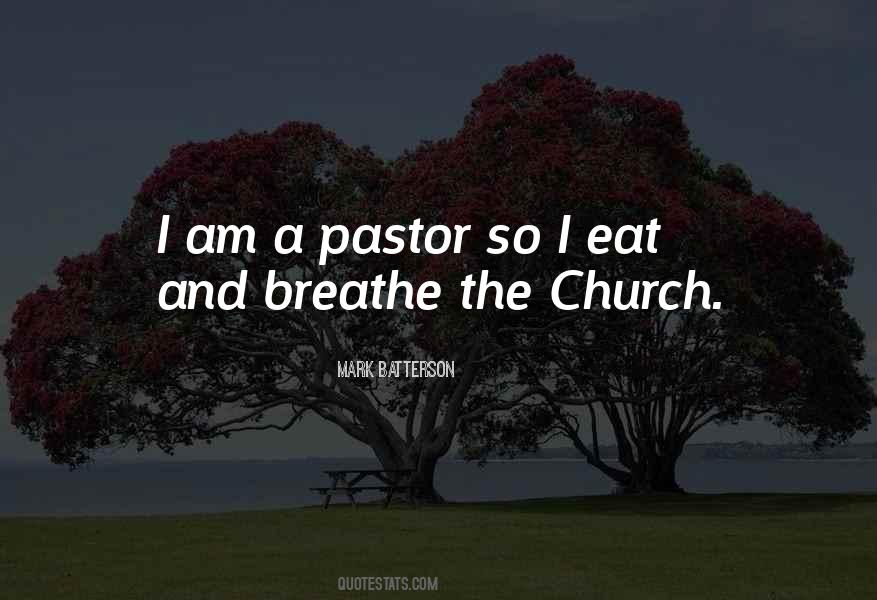 #50. Authentic leaders are often accused of being "controlling" by those who idly sit by and do nothing - Author: John Paul Warren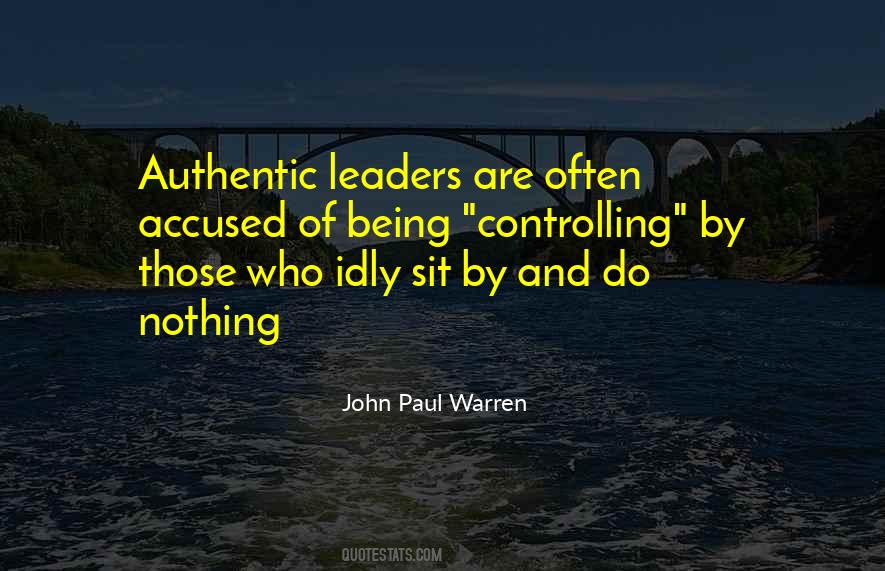 #51. We don't forgive people because they deserve it. We forgive them because they need it - because we need it. - Author: Bree Despain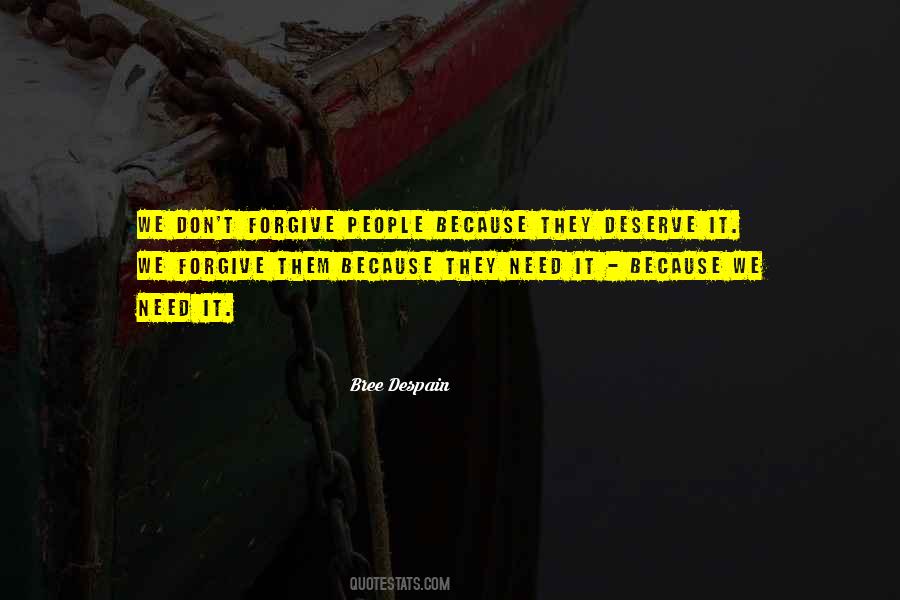 #52. I'm not a preacher and I'm not a pastor. But I really feel my career was leading me to make this. The Holy Ghost was working through me on this film, and I was just directing traffic. I hope the film has the power to evangelize. - Author: Mel Gibson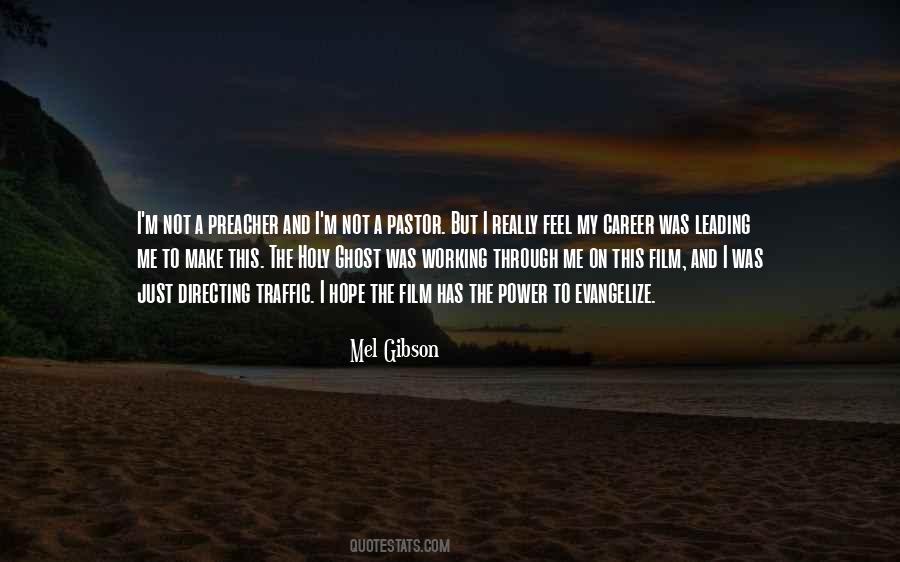 #53. A true evangelist is almost as great a rarity as a true pastor. Alas! Alas! How rare are both! The two are closely connected. The evangelist gathers the sheep; the pastor feeds and cares for them. The work of each lies very near the heart of Christ- [Who Is] The Divine Evangelist and Pastor ... - Author: Charles Henry Mackintosh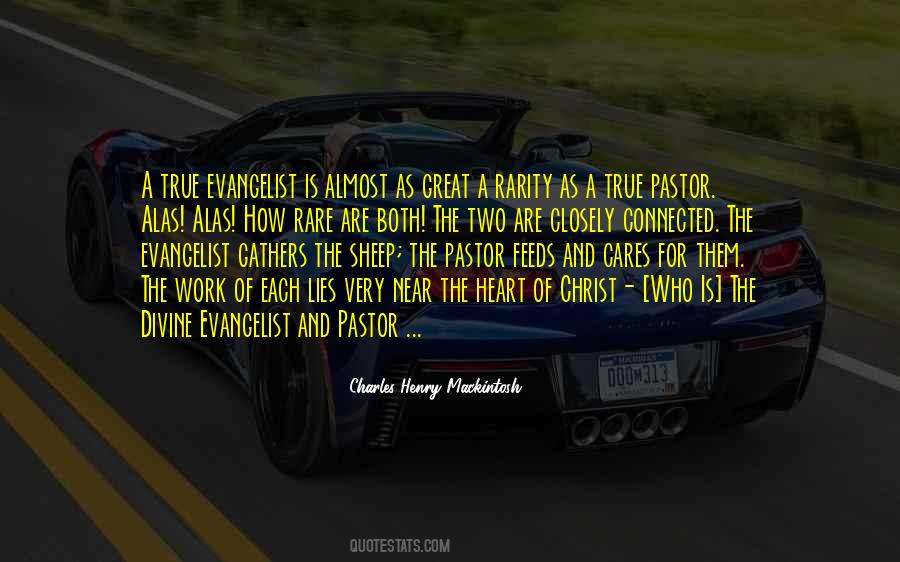 #54. Pastor Russell lived in nearby Pittsburgh and said that there was no hell. This was terrible for we all knew that everyone but the Baptists were going there, so to believe there was no hell upset all the countryside theology. - Author: Ammon Hennacy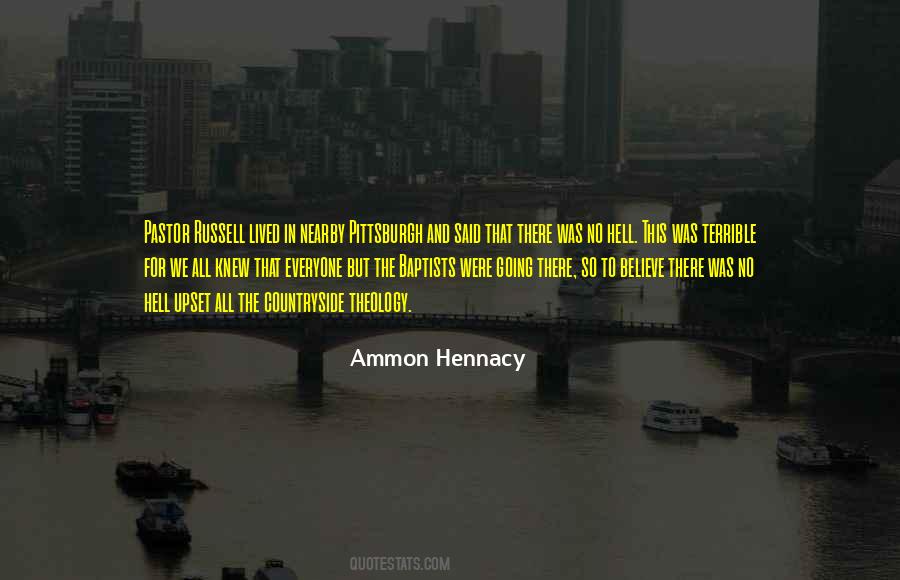 #55. Repentance is not merely turning away from your sin but turning to the Lamb who takes away your sin. "Behold, the Lamb of God who takes away the sin of the world". 1 John 1:29 - Author: John Paul Warren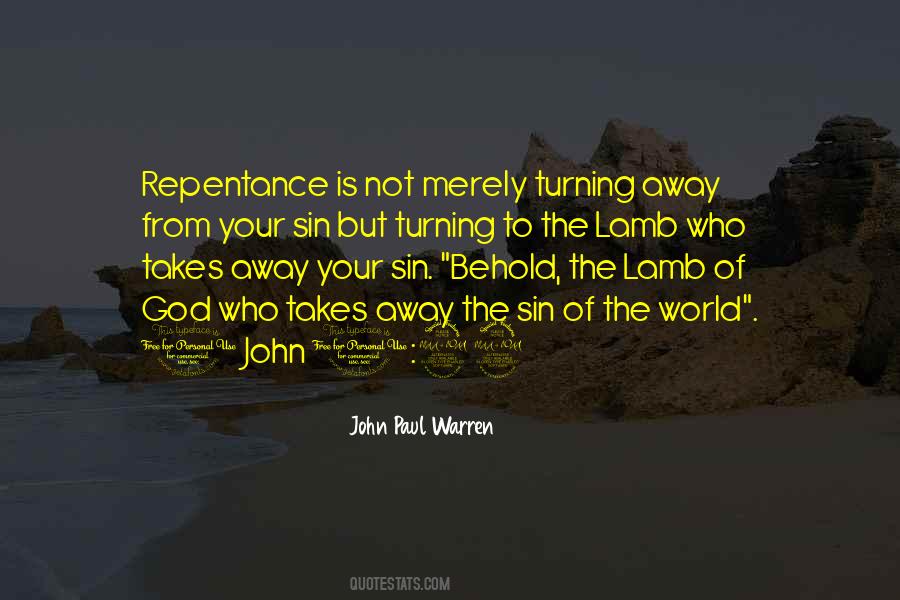 #56. When my father died, it sounds kind of simple but I just had the desire to step up and pastor the church. It was what I was supposed to do. I just took that step of faith. - Author: Joel Osteen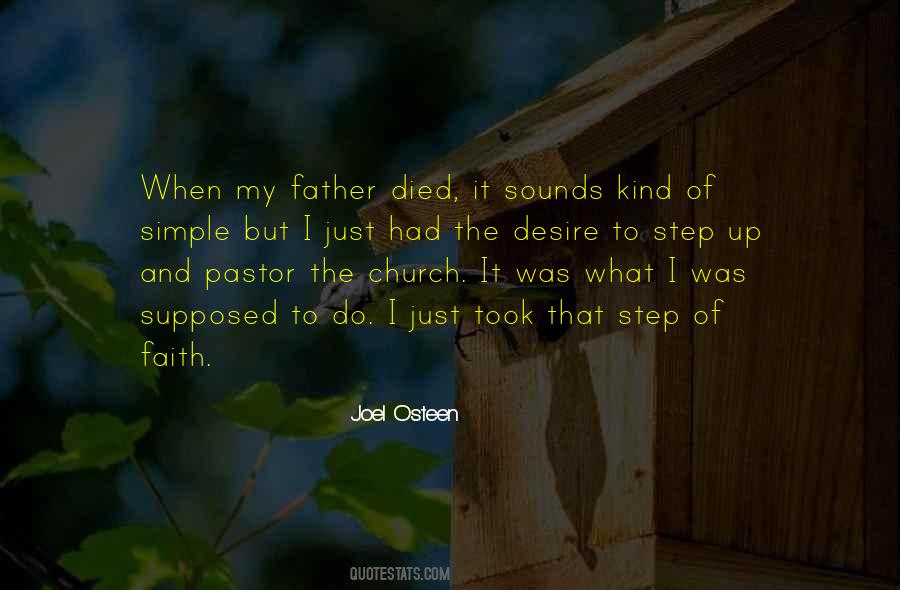 #57. Jesus said when you pray say "Our Father which art in heaven." He did not say "Our Judge which art in heaven". #grace #gospel - Author: John Paul Warren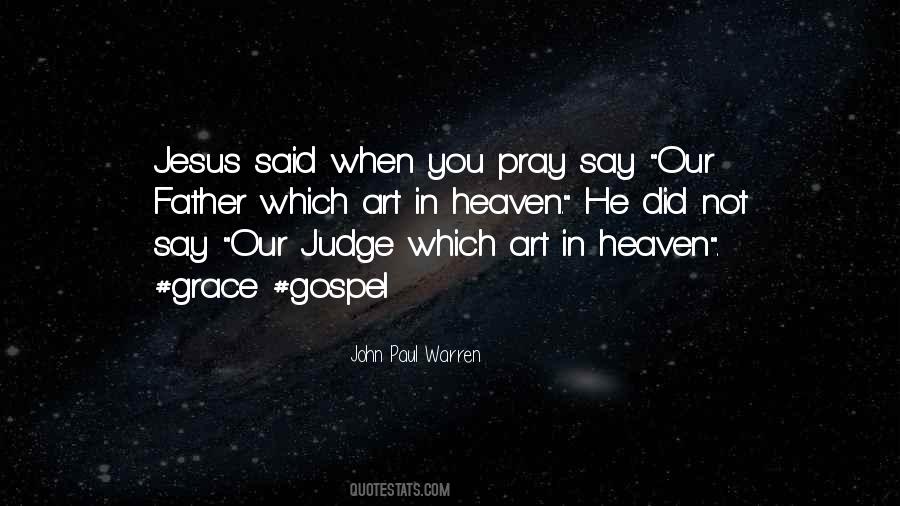 #58. We have our own language. Christianese ... We don't say 'He's out of his mind,' no, we say 'That's our youth pastor. - Author: Tim Hawkins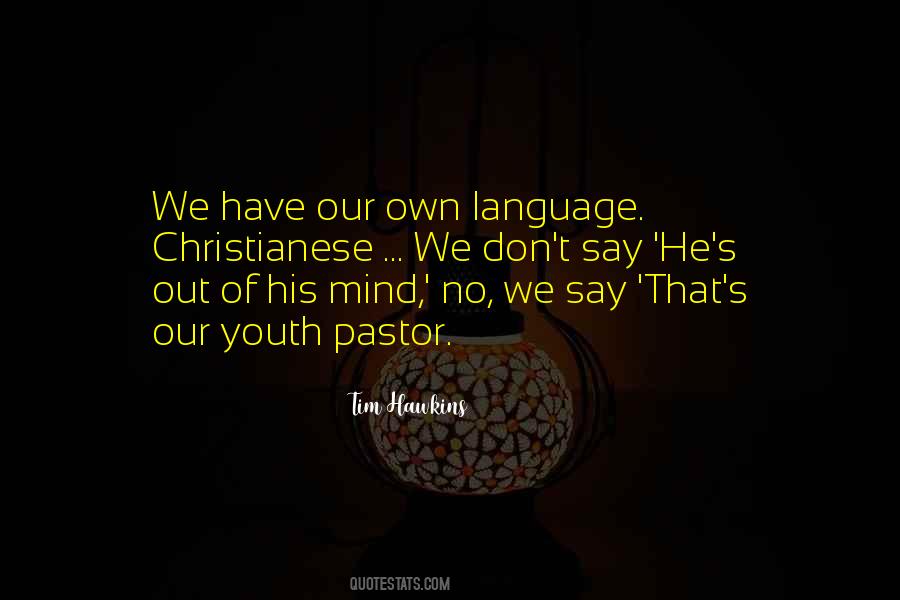 #59. What can I say? You bring out the devil in me."

"That's not a comforting thing to tell a pastor's daughter, - Author: Suzanne Young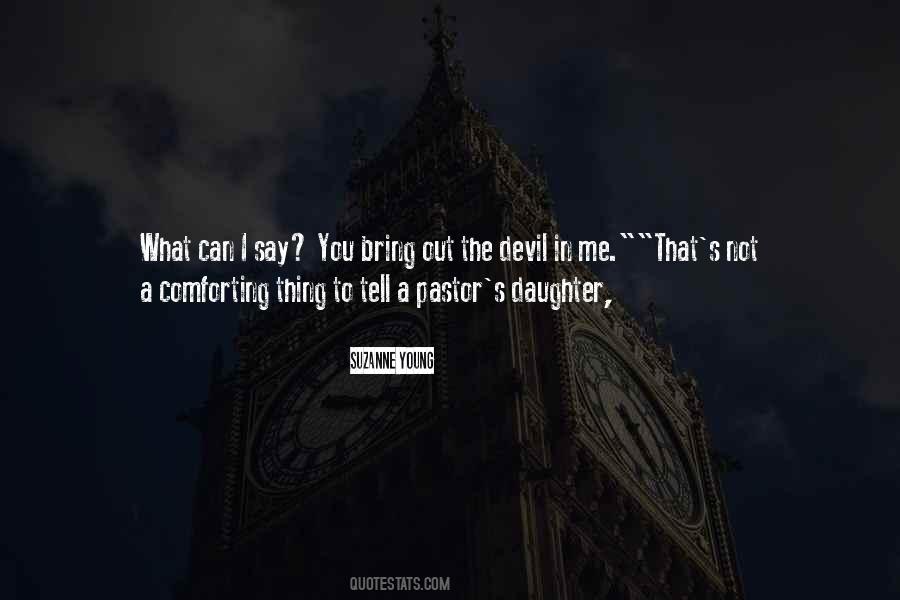 #60. I certainly respect other people's opinions, but I would not vote for a woman to be the pastor of a church. - Author: Charles Stanley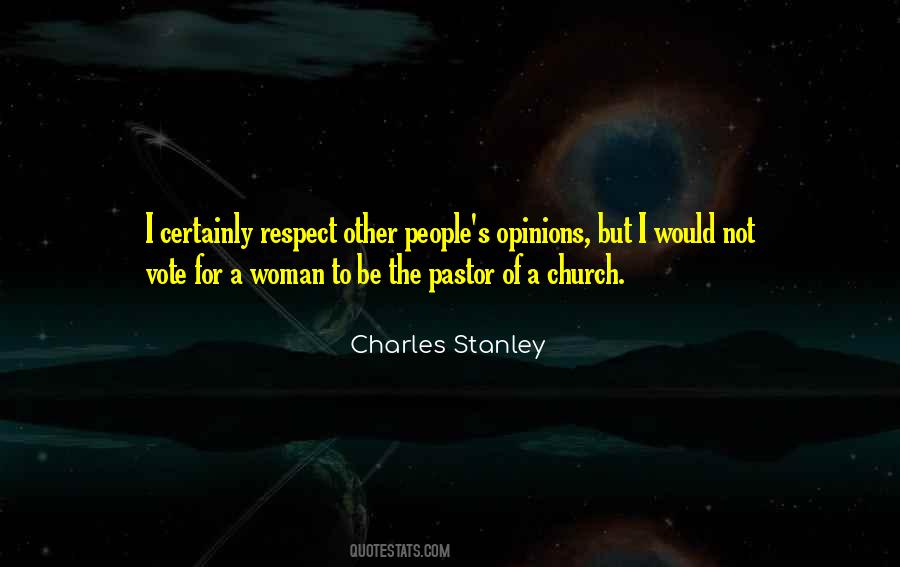 #61. The earlier practice of the Church had been more or less to employ in worship under the presidency of the pastor or pastors, the gifts of the congregation. - Author: Robert Rainy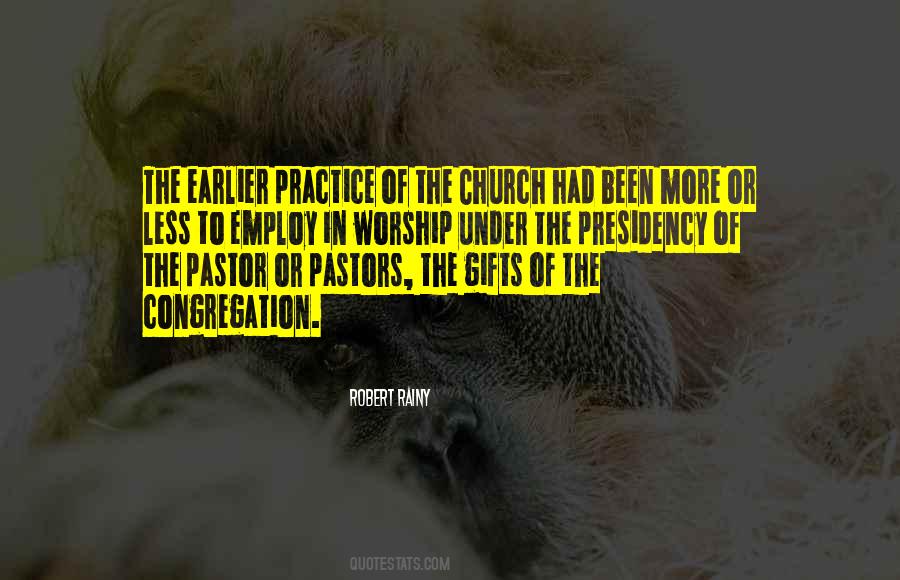 #62. If you perceive right you receive right. If you perceive wrong you receive wrong. - Author: John Paul Warren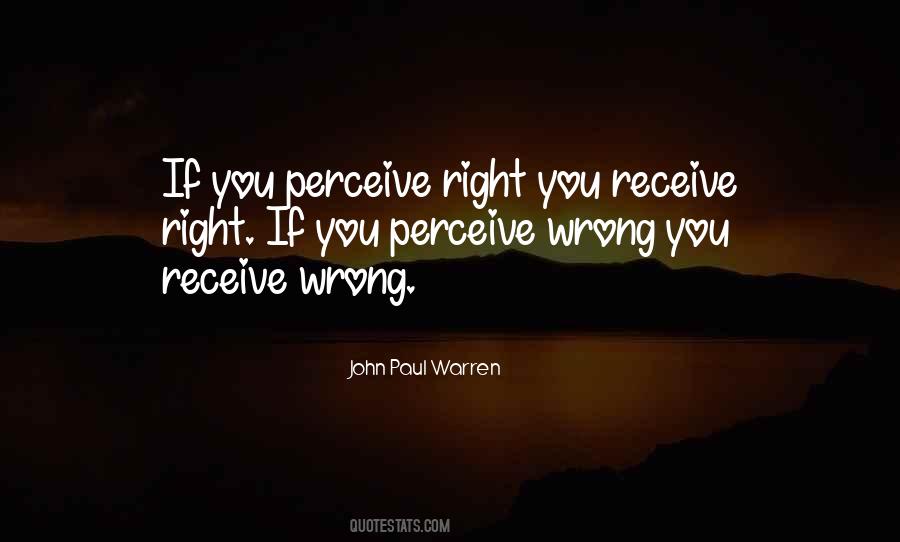 #63. A wonderful pastor I know once told me, "Perfectionism is the highest order of self-abuse." So now I try to remind myself that if I engage in perfectionism, I am abusing myself. Period. - Author: Ashley Judd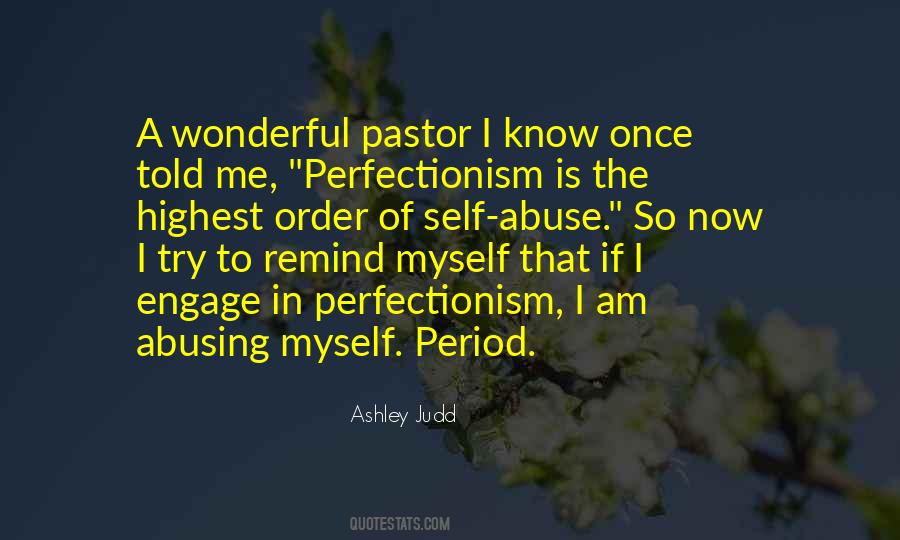 #64. While prices of goods continue to rise, American worker's wages remain stagnant. - Author: Ed Pastor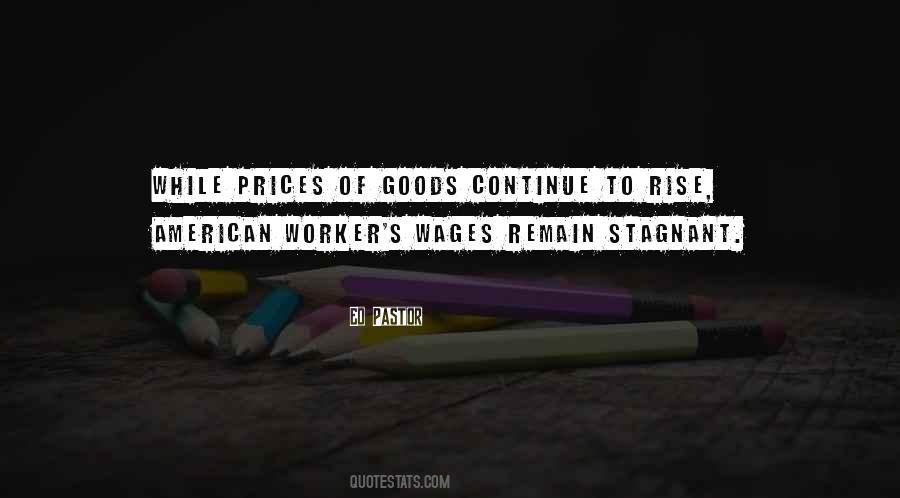 #65. He saw the threat of the family being destroyed by not being open to life or children. Paul VI was brave. He was a good pastor. He alerted his sheep, telling them that the wolves were approaching. - Author: Pope Francis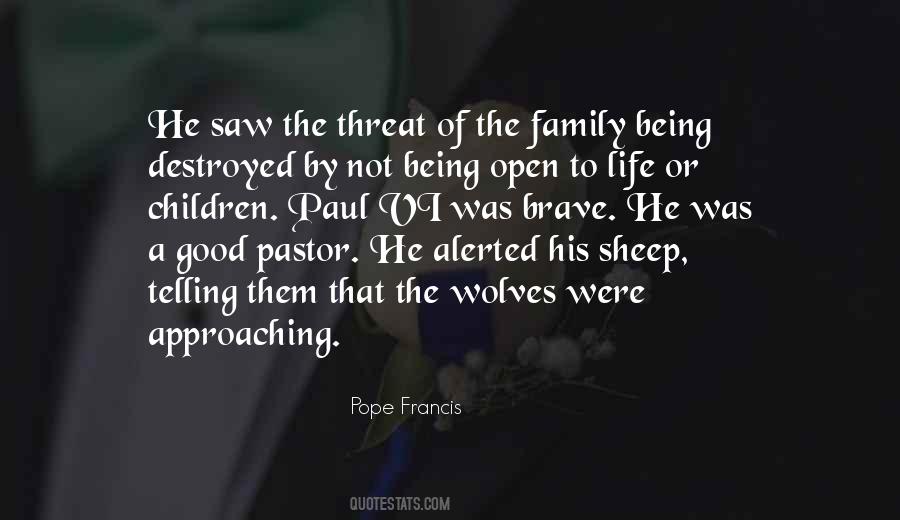 #66. If God's words determine reality, then of all the things a pastor does, speaking the words of God to the congregation is the most important. - Author: Carl R. Trueman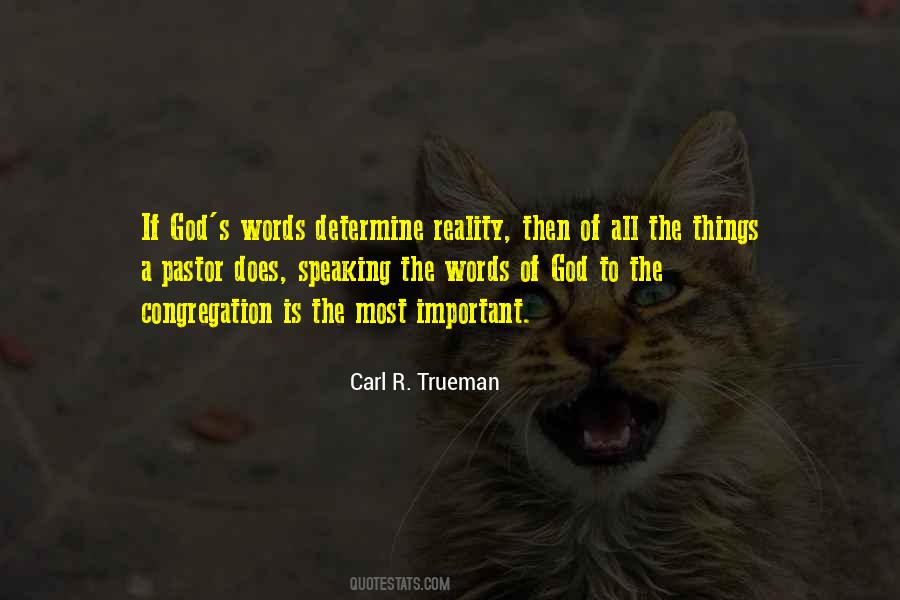 #67. Rhage raised his hand " Pastor Ass-hat, I have a question." "Yes my son, you are going to hell - Author: J.R. Ward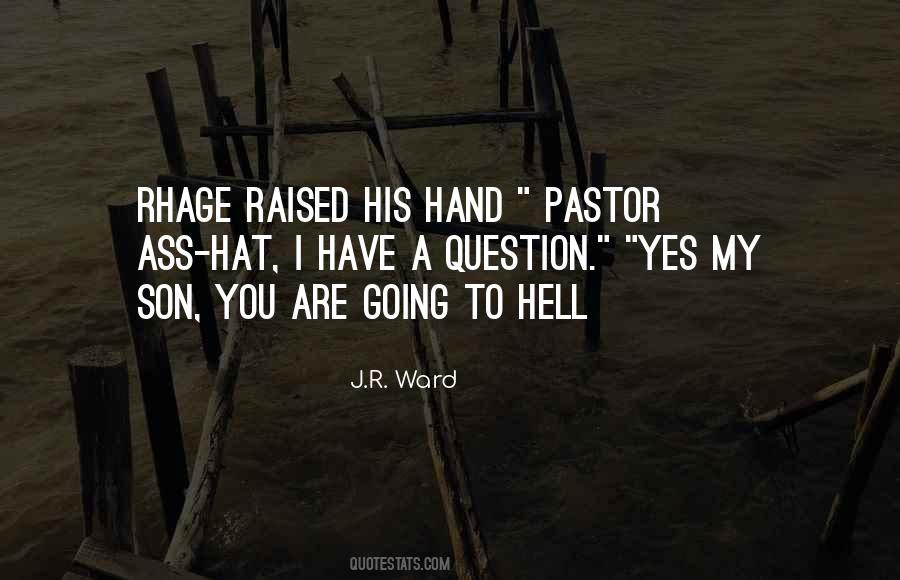 #68. When I was growing up, I grew up in church
my father was a pastor
so when I was growing up in Trinidad, I'd close all the windows in the church and go in the church every day after school and get a little microphone and pretend all these people were in the pews, and I would sing to them. - Author: Heather Headley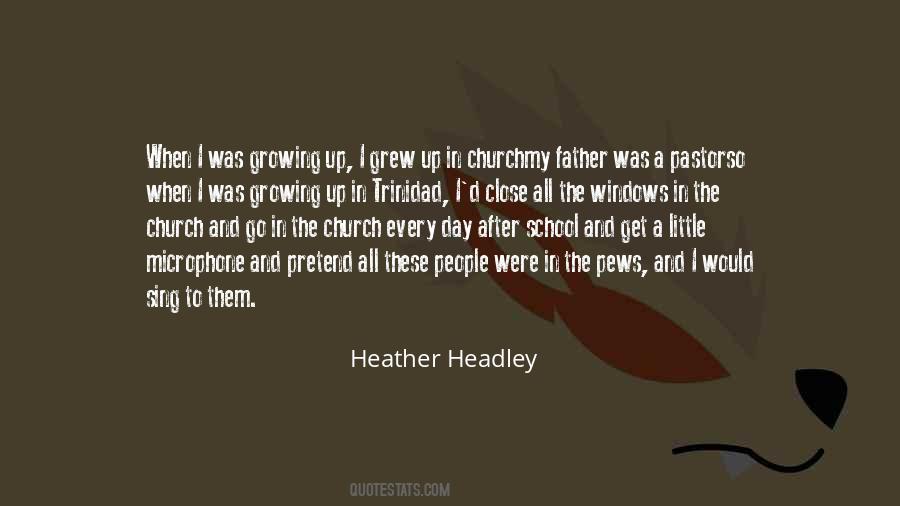 #69. First of all, do I think there's some racists in the Tea Party? Yeah. I'm an ordained United Methodist pastor; there's some racists in the Methodist church. I don't know if there's a body that does not have some racists in it. - Author: Emanuel Cleaver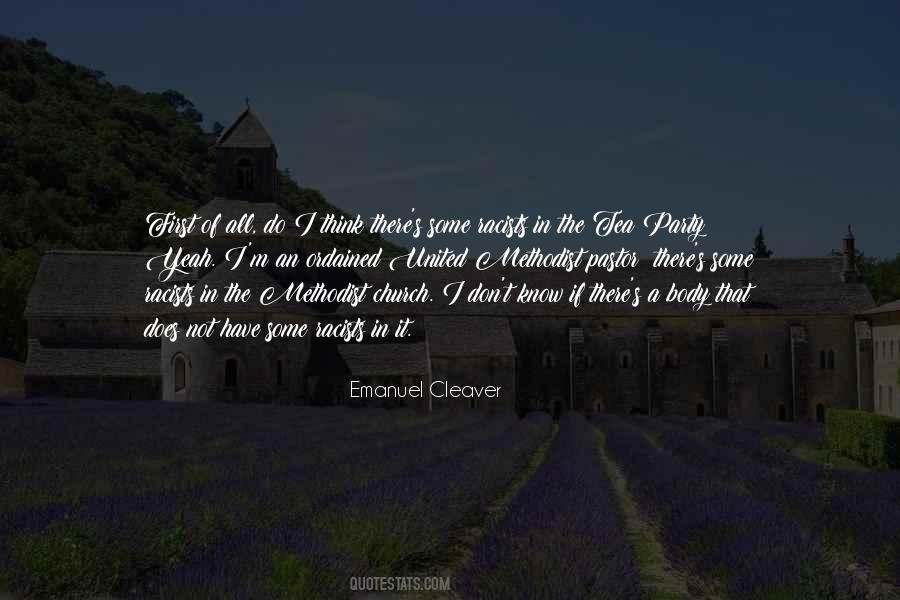 #70. Pastor Saeed Abedini is coming home. Held for three and a half years, his unyielding faith has inspired people around the world in the global fight to uphold freedom of religion. Now Pastor Abedini will return to his church and community in Idaho. - Author: Barack Obama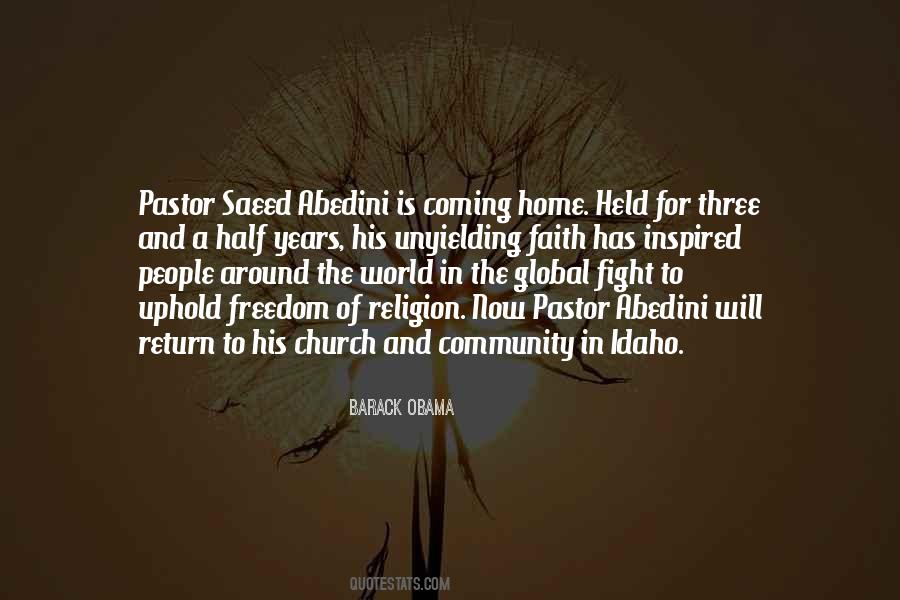 #71. If you leave the church service thinking about how good the pastor was, he has missed the mark. If you leave consumed with Christ, the pastor has been used by the Lord. - Author: Howard G. Hendricks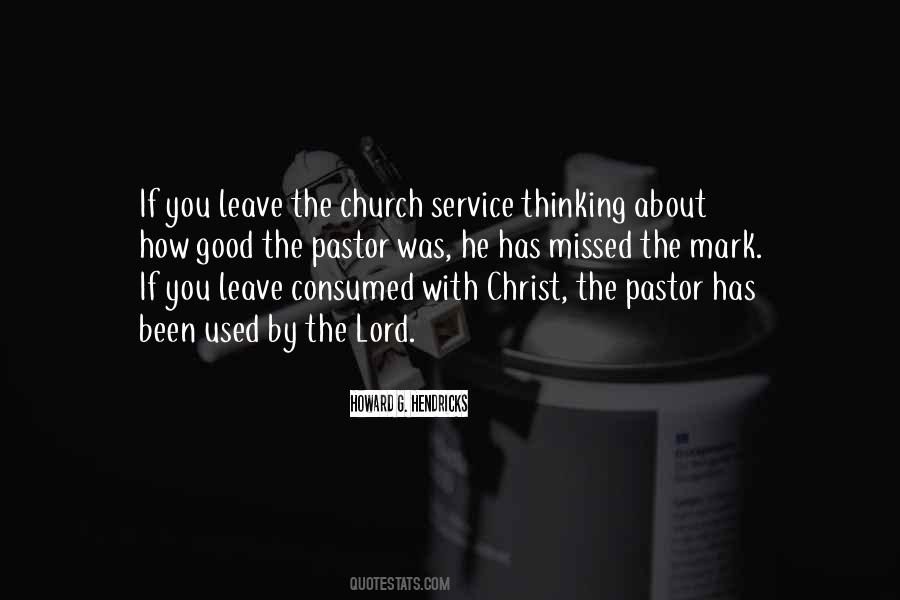 #72. Being a pastor, of course, obviously people would say it (shouldn't) have done much but, boy, it sure gave me a peace I never had before. I think we struggle in life. Even people of faith struggle when things don't work out quite the way we think they should. - Author: Todd Burpo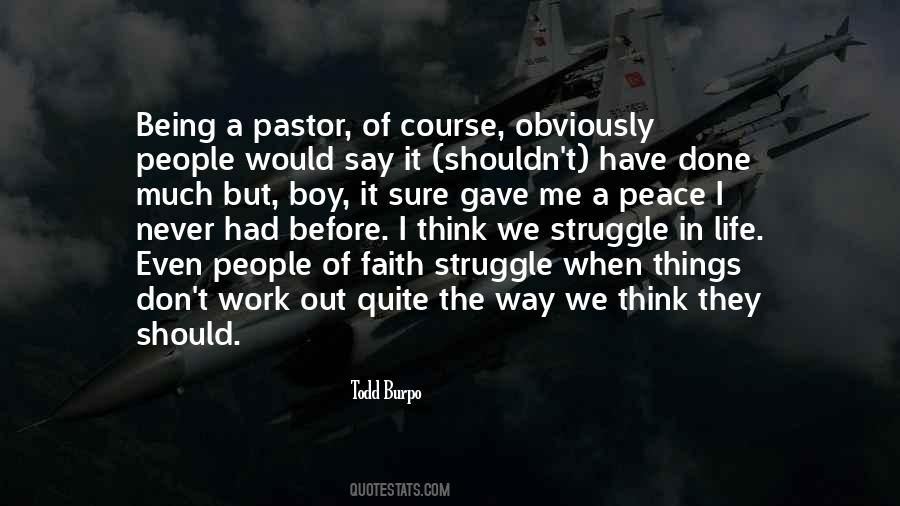 #73. He looked beyond. He looked to the peoples of the Earth and saw the destruction of the family because of the lack of children. Paul VI was courageous. He was a good pastor. He warned his sheep about the wolves that were approaching, and from the heavens he blesses us today. - Author: Pope Francis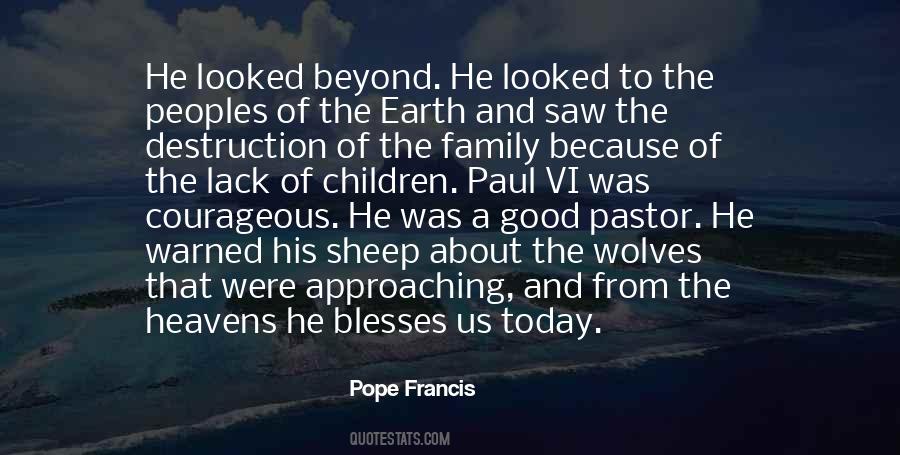 #74. Even if you are a preacher or a pastor, you will never be able to avoid questions related to money. - Author: Sunday Adelaja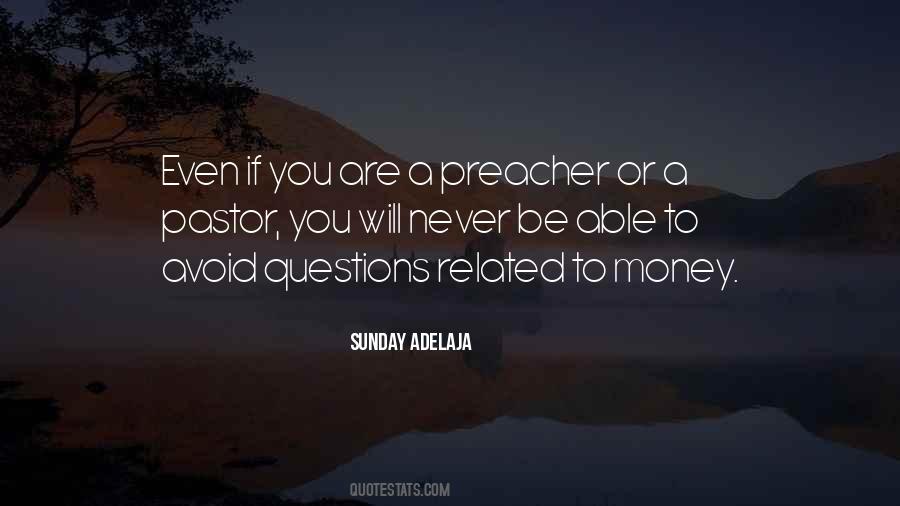 #75. Some people are desperate because they don't know how to ask for His grace. - Author: Bree Despain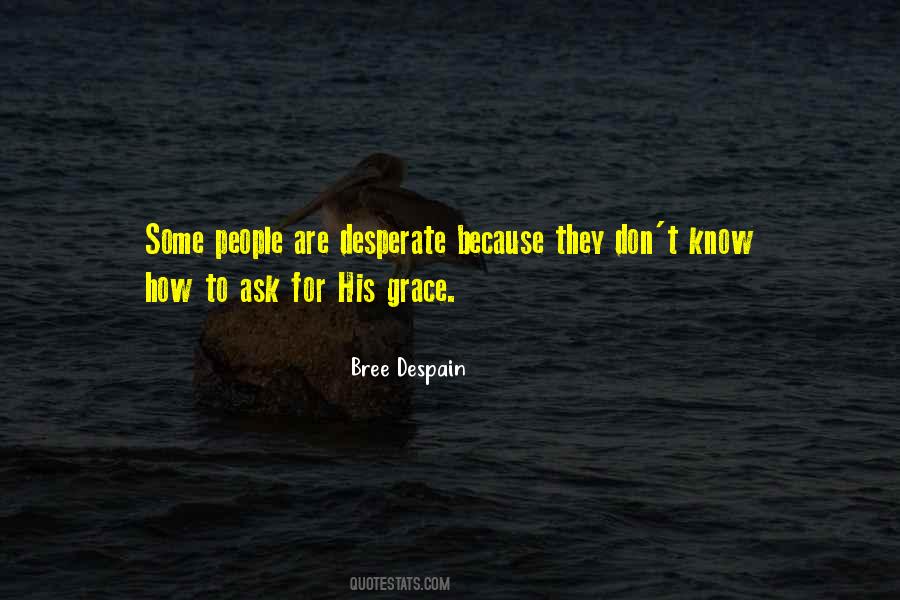 #76. In 1996, I entered into pastoral counseling with Pastor David Drake from the Metropolitan Chapel on North Forest Road in East Amherst, New York. - Author: Janet Pfaff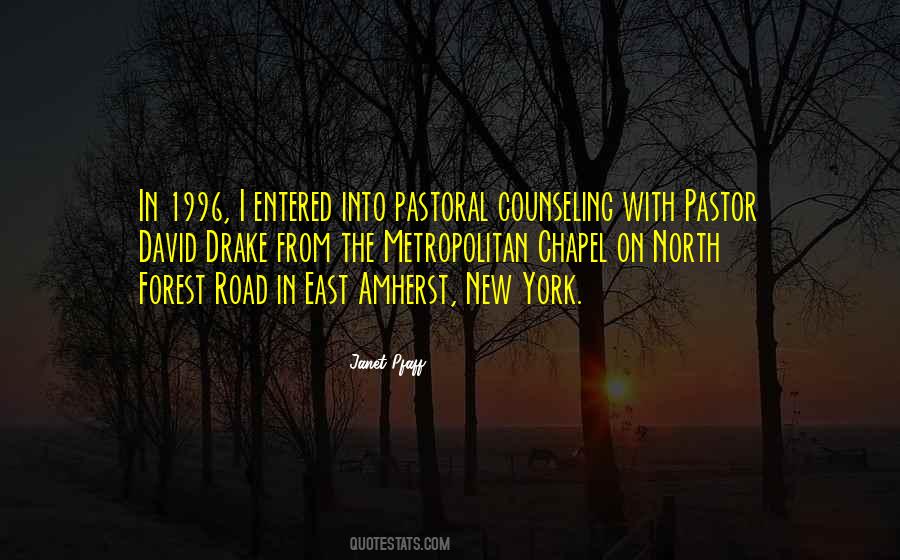 #77. Ma? I think you have the spirit of husband-repelling. You are too hard, ma, you will not find a husband. But my pastor can destroy that spirit. - Author: Chimamanda Ngozi Adichie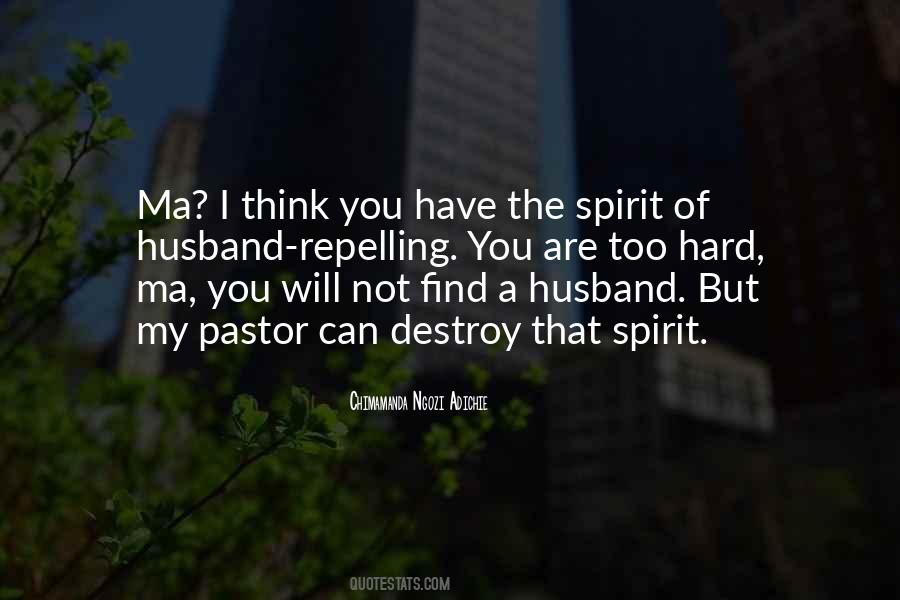 #78. My parents are both pastors. In the '80s and '90s in the mainstream Christian world, it was not really common for a woman - especially a married woman and a mother - to be a pastor. - Author: Mallory Ortberg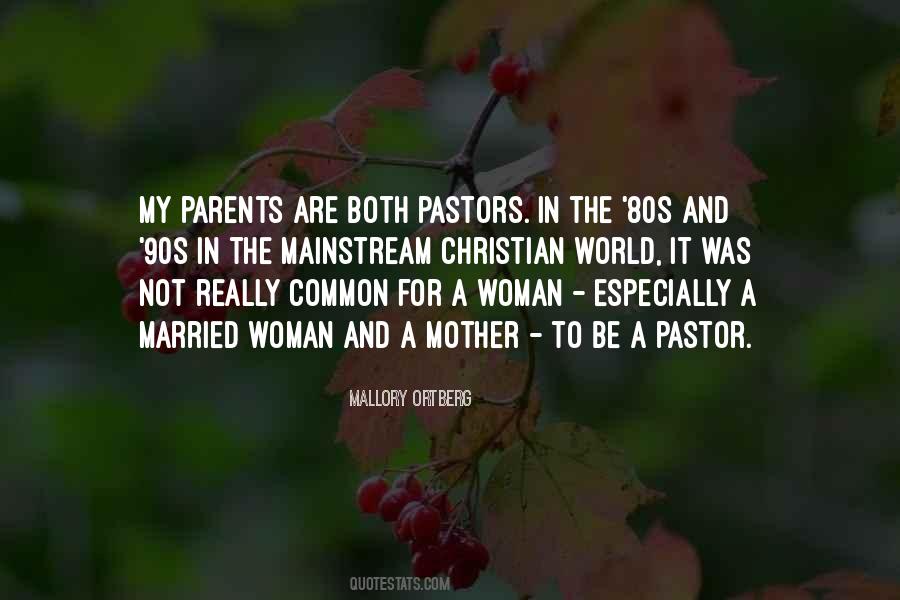 #79. If you were against slavery in 1840 and a white person, you would have been against the law, the Bible, your church, your pastor, your parents, common sense, tradition, everything. You would have been against everything. - Author: Bill Ayers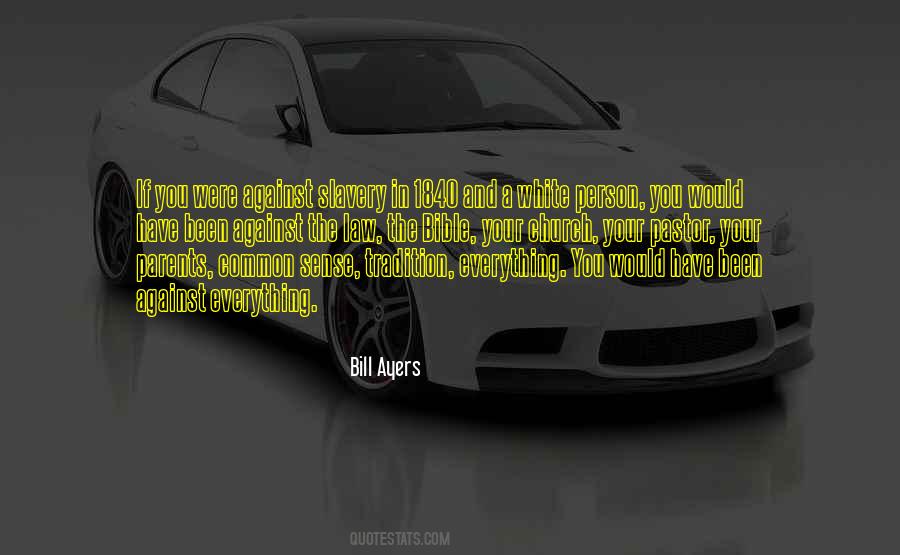 #80. You have to create your own mighty men, because without them you won't be able to accomplish anything. - Author: Sunday Adelaja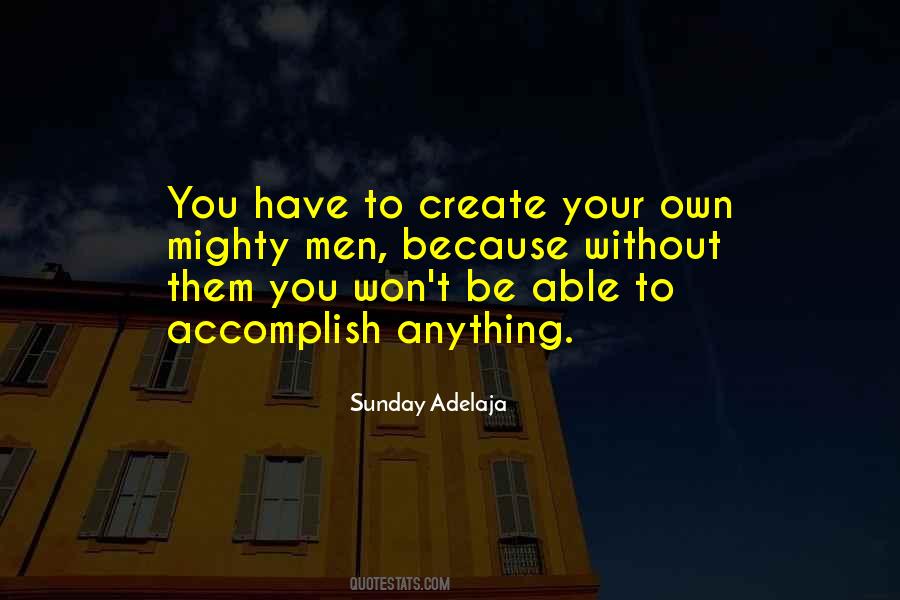 #81. I think a good pastor is somebody who is honest and humble and has a really caring heart. - Author: Robert H. Schuller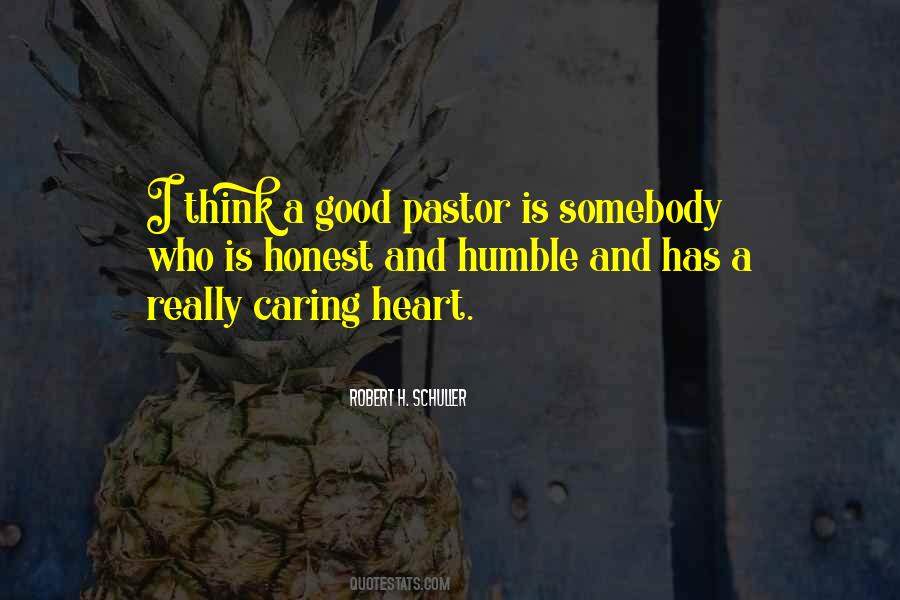 #82. We use to think that we'll go to Heaven if we avoid sins or have our pastor remove them. To labor ourselves into paradise is a new and somewhat discouraging perspective. - Author: Stefan Emunds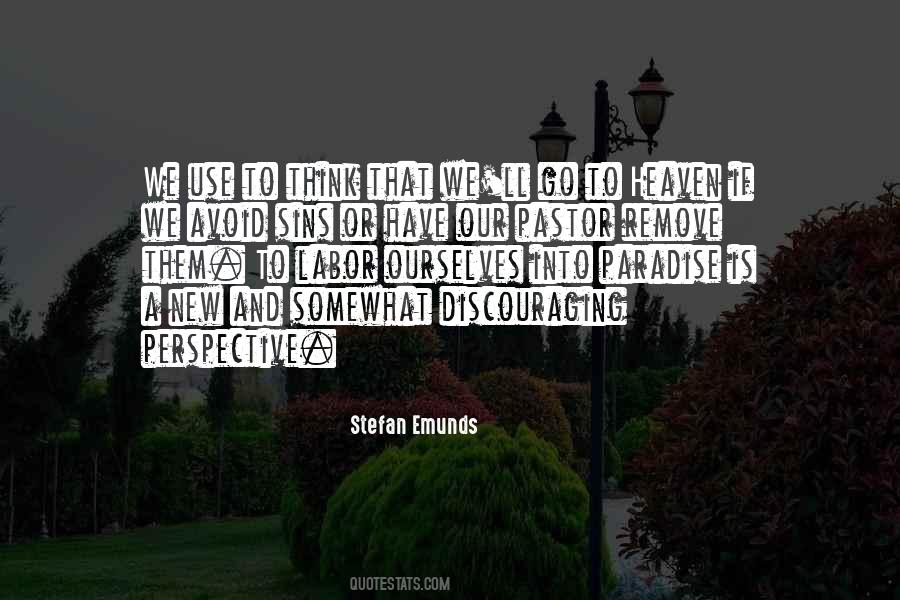 #83. Didn't having AIDS mean everyone had to always be nice to you? Except someone like Pastor Randy who actually seemed to hate people with AIDS even more than he hated regular gay people. - Author: Marshall Thornton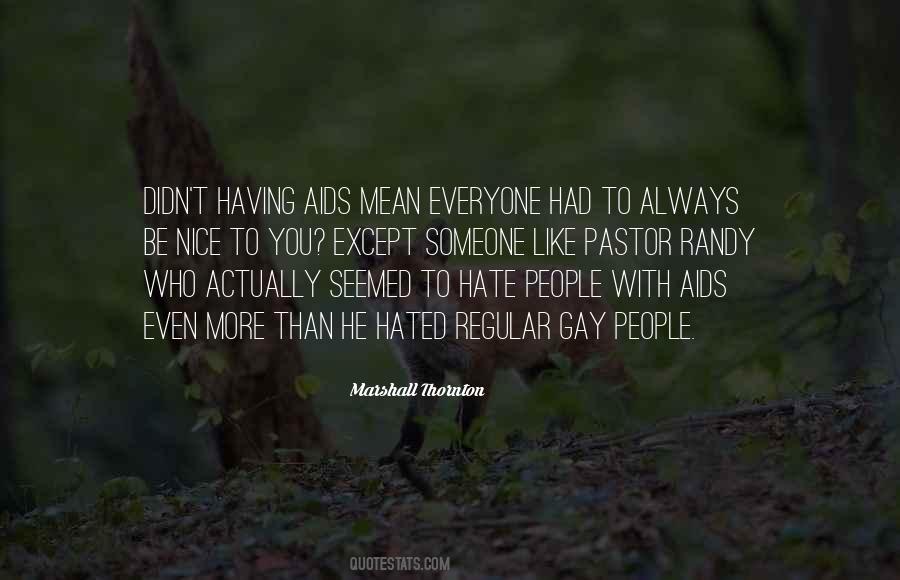 #84. God is my best friend. I talk to God every day. And no one can tell me how to talk to God - not no imam, not no priest, not no rabbi, no pastor. - Author: Eve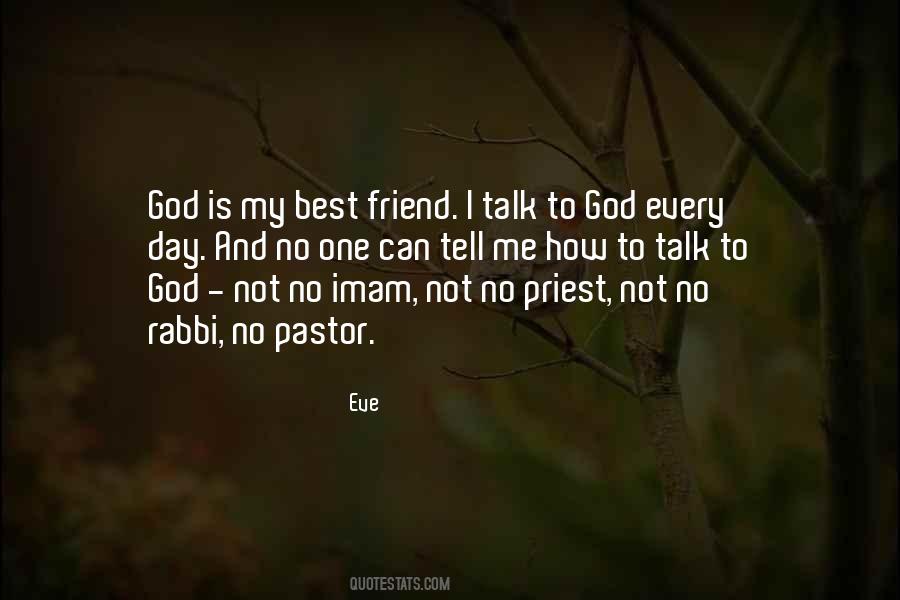 #85. Preaching is the pastor's main work, and preaching is heart work, not just mental work. - Author: John Piper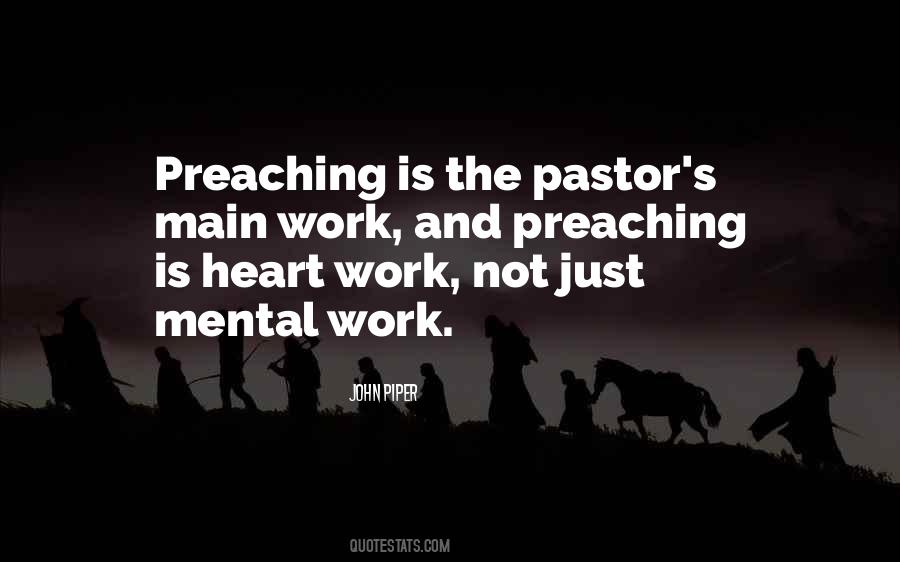 #86. Missional leaders are comfortable in the own skin. - Author: Gary Rohrmayer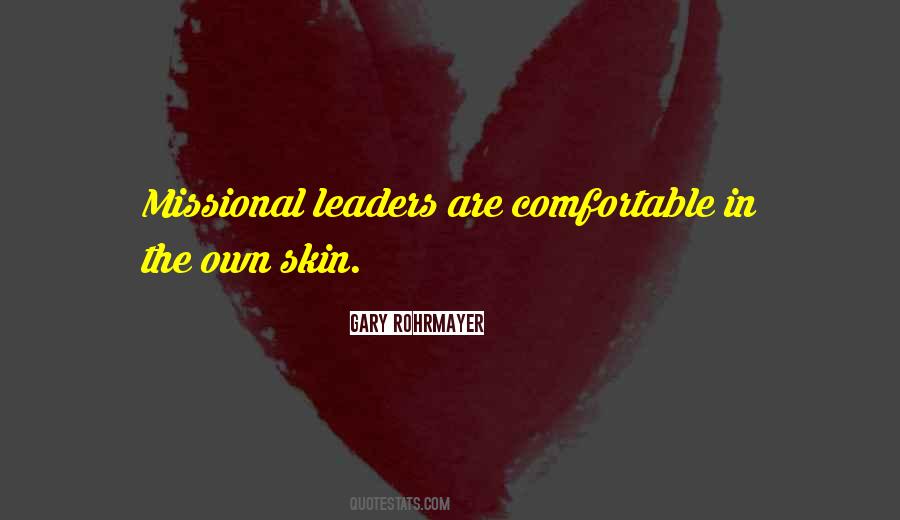 #87. I take my role seriously as a pastor. - Author: Jesse Jackson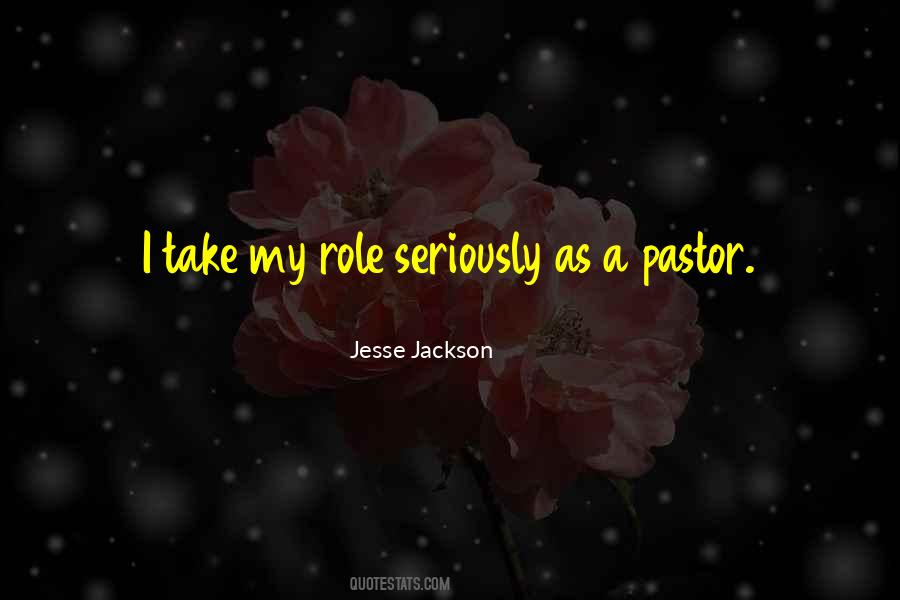 #88. Since when has bringing stolen money to churches for Pastor's blessings become a Nigerian norm? - Author: Sunday Adelaja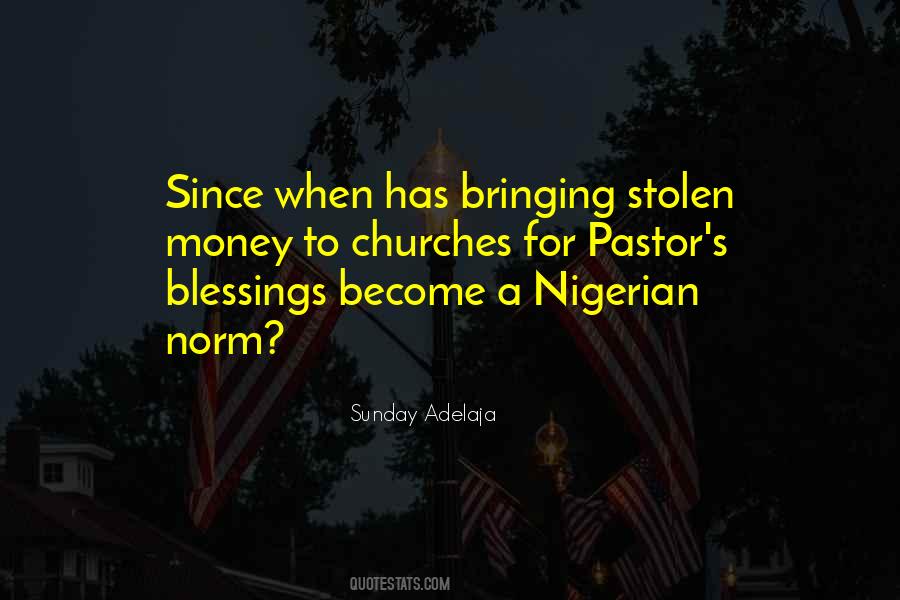 #89. One of the most important discoveries I have ever made is this truth: God is most glorified in me when I am most satisfied in him. This is the motor that drives my ministry as a pastor. It affects everything I do. - Author: John Piper
#90. The goal of the pastor is not to get people to show up but to get people to grow up. - Author: John C. Maxwell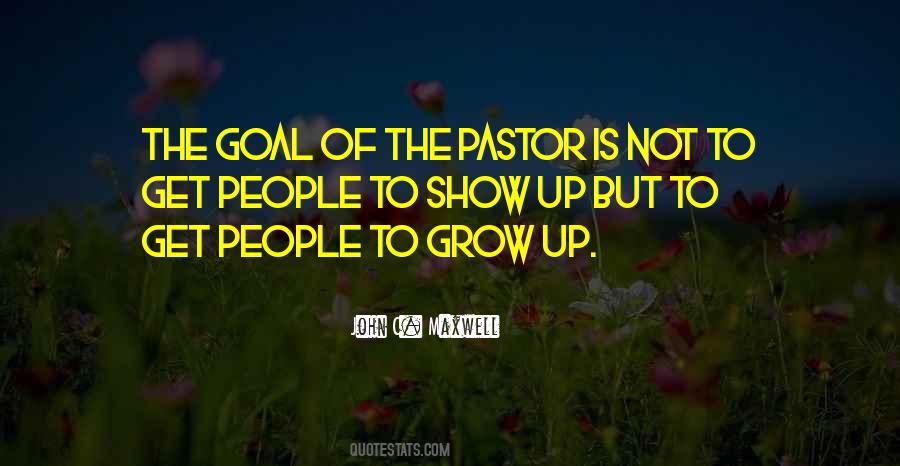 #91. There is no need to be longwinded as a pastor, but there is a difference between being longwinded and preaching for a long time. Preachers should be conscious of time because God does everything in decency and order; nonetheless, God's word is not on the clock! - Author: Monica Johnson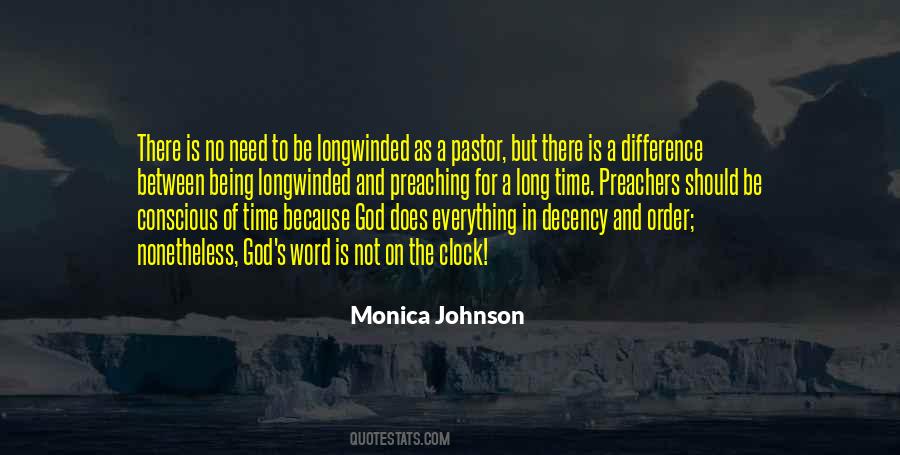 #92. Stopping Vieques bombing range good; sooner is better. - Author: Ed Pastor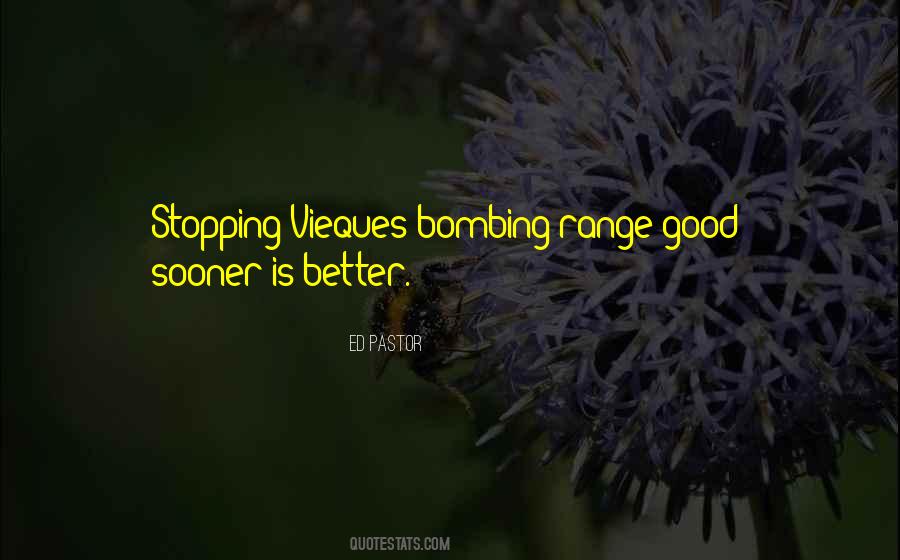 #93. There was a lot of Southern Baptist preachers and some yelling ones but mostly we had a pastor who didn't scream and I found a lot of comfort and joy and peace as a child hearing the Bible. - Author: Victoria Jackson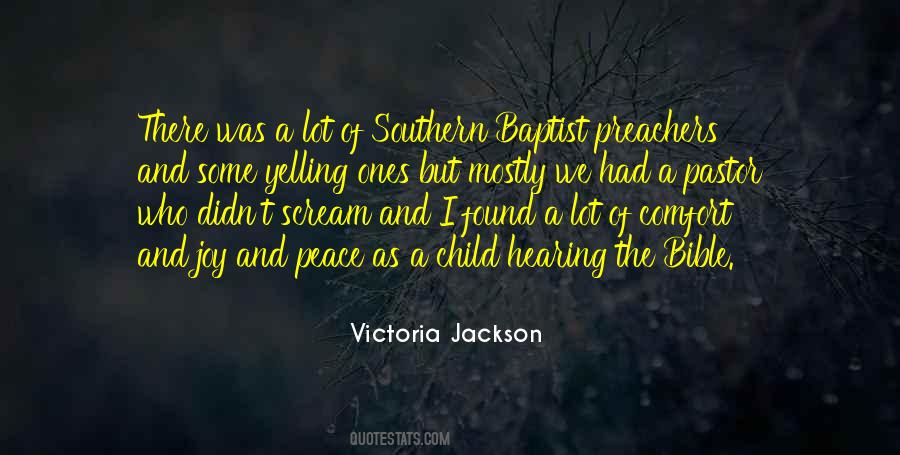 #94. I still believe that many Americans have a deep longing for that glorious moment when a sermon is more Biblical than American. - Author: Criss Jami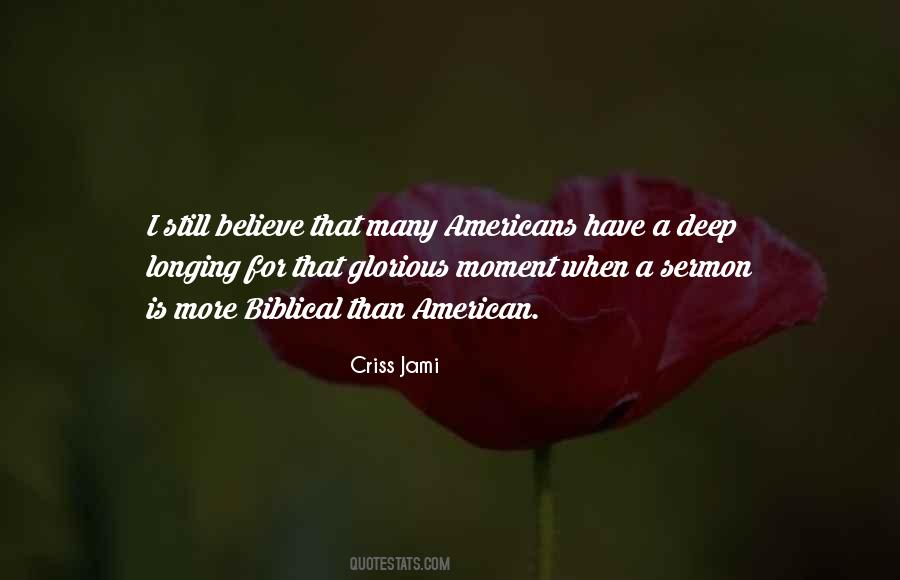 #95. Third, it is helpful to seek advice from those who are spiritually mature and solid in their faith. A godly counselor or pastor can assist you in avoiding the common mistakes that confuse many young people. - Author: James C. Dobson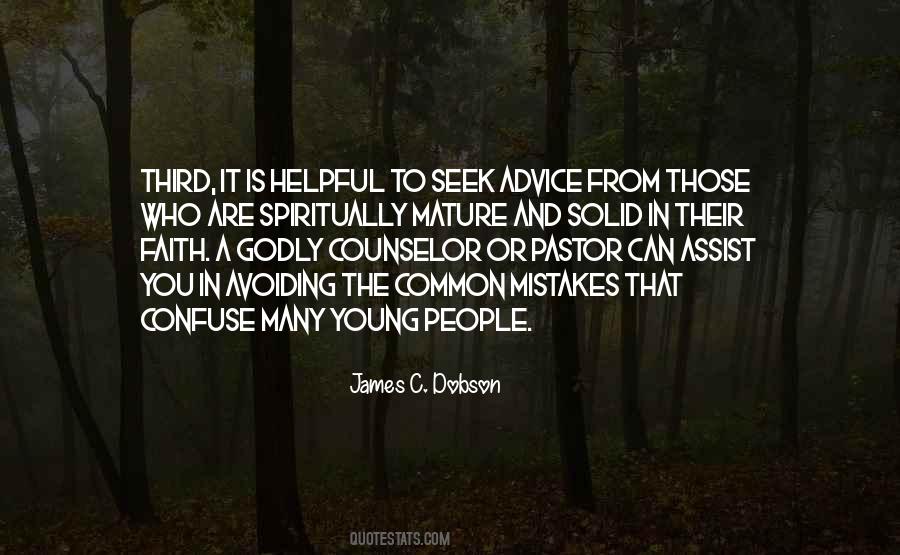 #96. All of my sermons become books. I've been accused of having no unpublished thought. I encourage pastors to do that. I think there are so many great sermons that never really get circulation. - Author: Max Lucado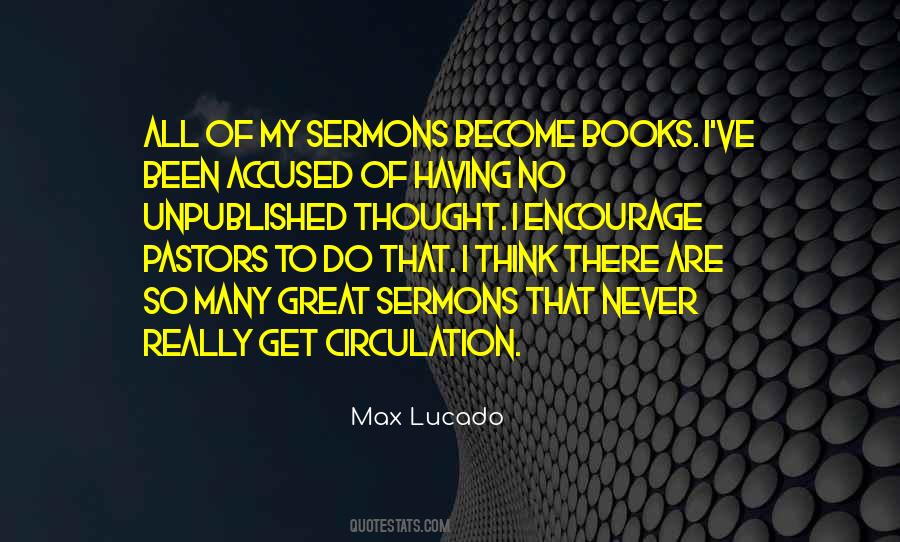 #97. I am not a good example of an urban pastor. Because of the way I believe God calls me to use my time, I don't have significant relationships with most of my neighbors. - Author: John Piper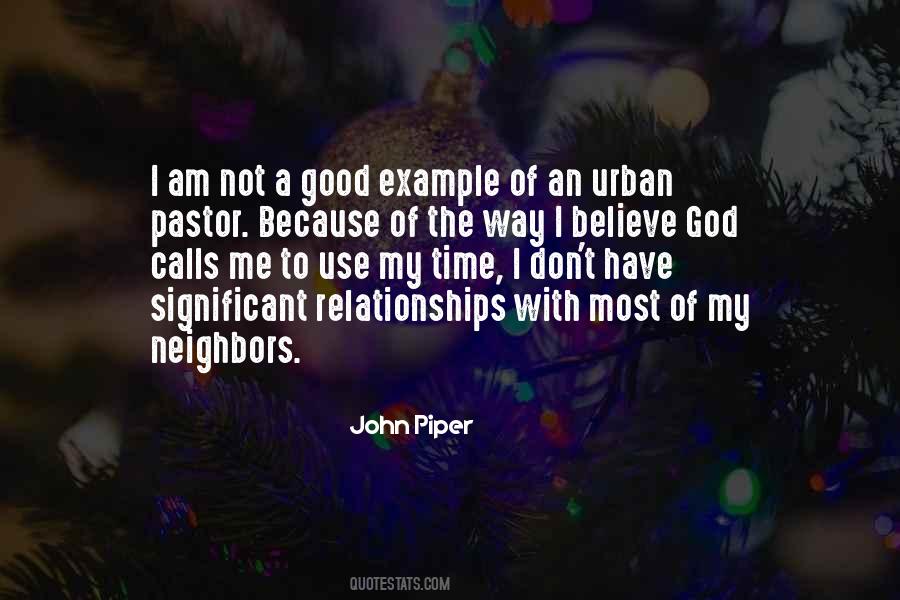 #98. Discover Whether Jesus Is For You Or Your Pastor's Jesus Or Your Friend's Jesus ... You Will See A Lot Of Miracles. - Author: Cyc Jouzy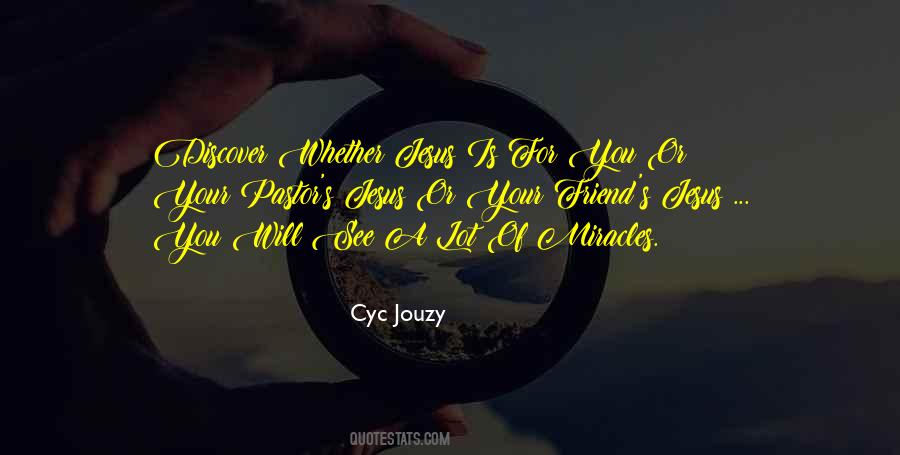 #99. Although I voted against the initial resolution approving the war in Iraq, I have consistently voted to support our troops with much-needed armor and supplies. - Author: Ed Pastor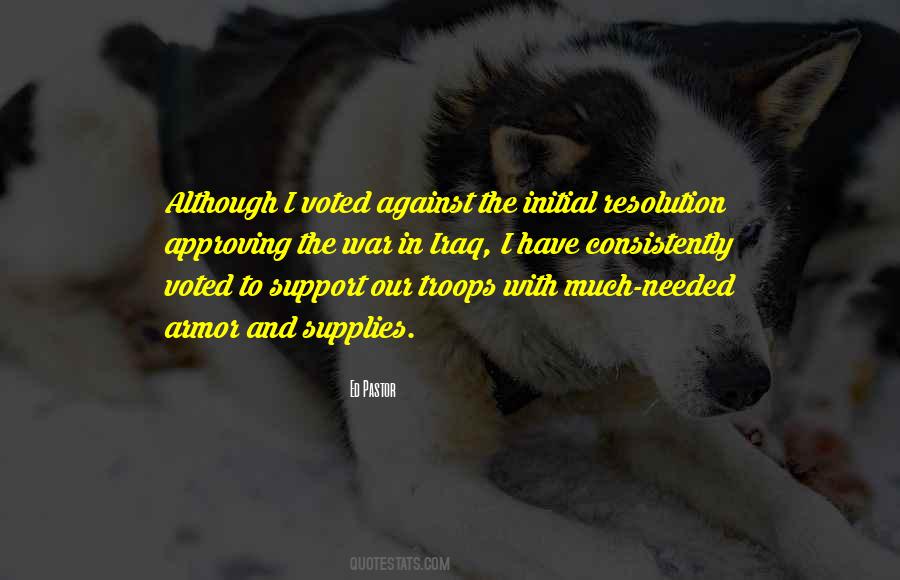 #100. You must not lose confidence in God because you lost confidence in your pastor. If our confidence in God had to depend upon our confidence in any human person, we would be on shifting sand. - Author: Francis Schaeffer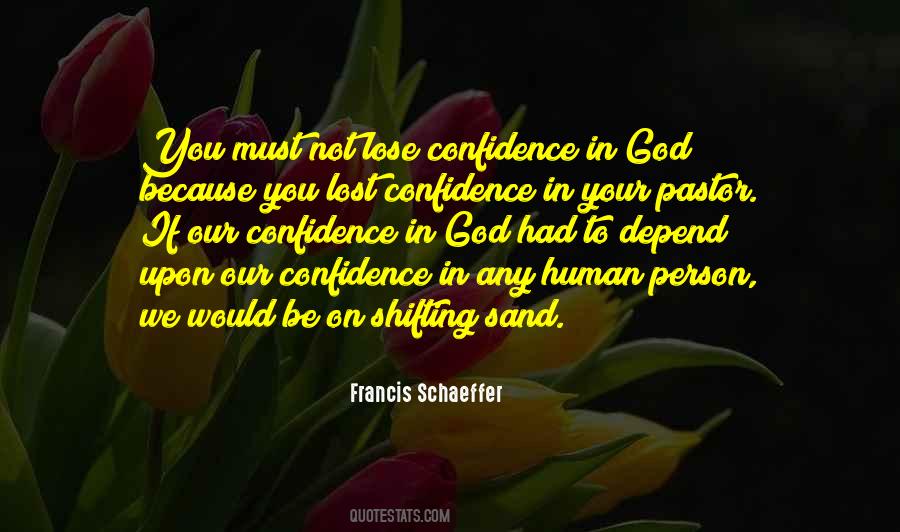 Famous Authors
Popular Topics