Love You Every Second Famous Quotes & Sayings
List of top 43 famous quotes and sayings about love you every second to read and share with friends on your Facebook, Twitter, blogs.
Top 43 Love You Every Second Quotes
#1. You're not asleep, and you're not dead. I'm here, and I love you. I have always loved you, and I will always love you. I was thinking of you, seeing your face in my mind, every second that I was away. When I told you that I didn't want you, it was the very blackest kind of blasphemy. - Author: Stephenie Meyer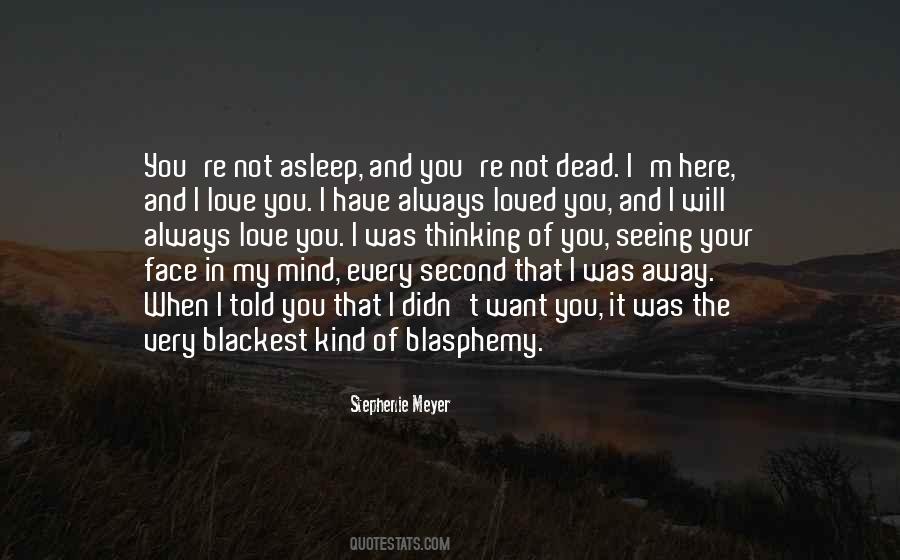 #2. I want to be with you Caleb. These few days have been the stuff of dreams. I love you more every second I'm with you. - Author: Tarryn Fisher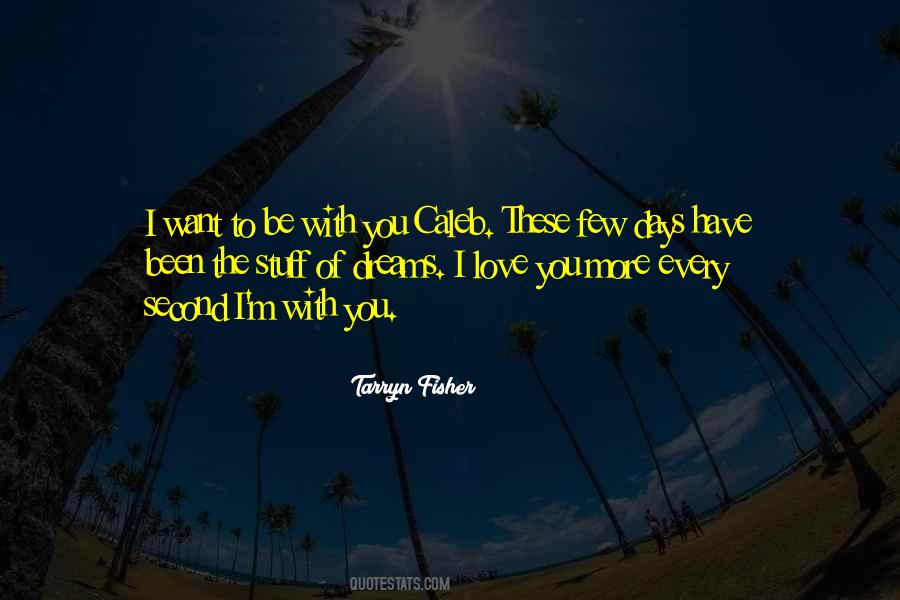 #3. I've seen nearly every Encores! show. I love the second acts so much because you just see desperation and inspiration in equal measure. - Author: Douglas Carter Beane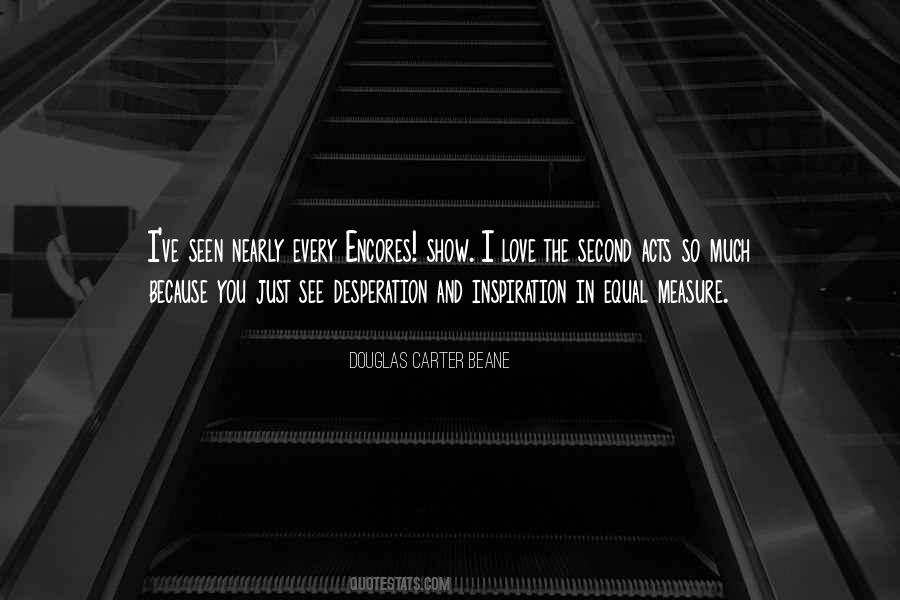 #4. I love being in the studio and singing on stage and performing. It's so much fun. I love every second of it - and I love the way you get to show who you are. I love the way fans are really passionate around the world, so I adore performing and hearing people sing along in different countries. - Author: Vanessa Hudgens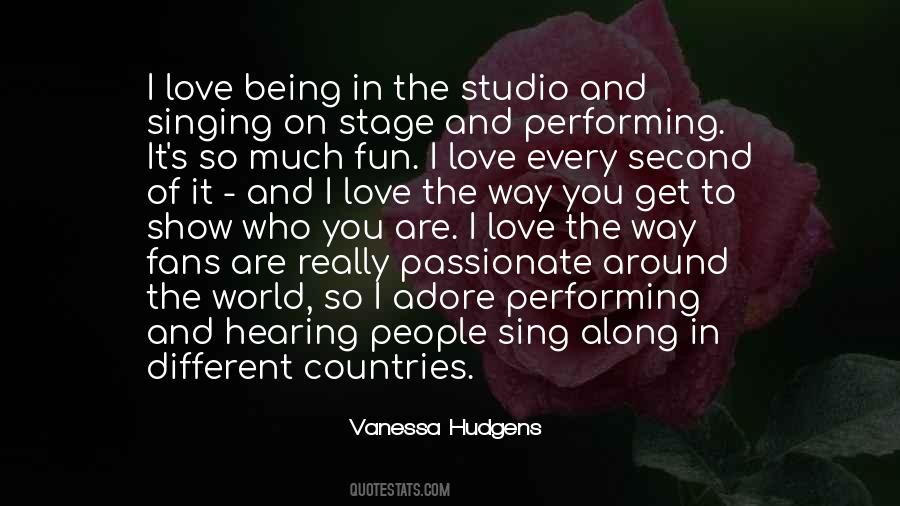 #5. It's the only thing I never understood about him,that he had you ... he had you right in the palm of his hand. And yet somehow he didn't want to spend every second of every day touching you all over. He didn't want to make love to you. - Author: Charlotte Stein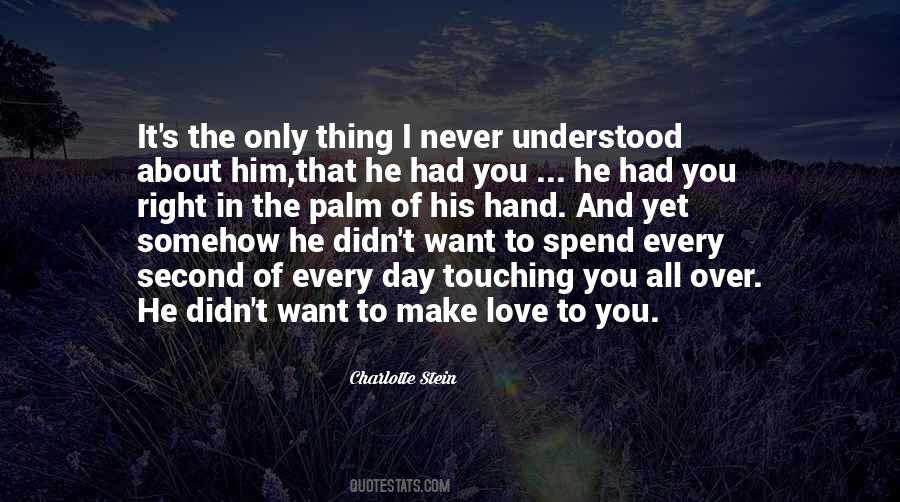 #6. For crying out loud, absurd things can happen, none of us is spared." He reached out and gave her a soft pat on the back. "So screw it, lovey. Enjoy every second you've got and stop moping around." - Intomesee - Author: Maha Erwin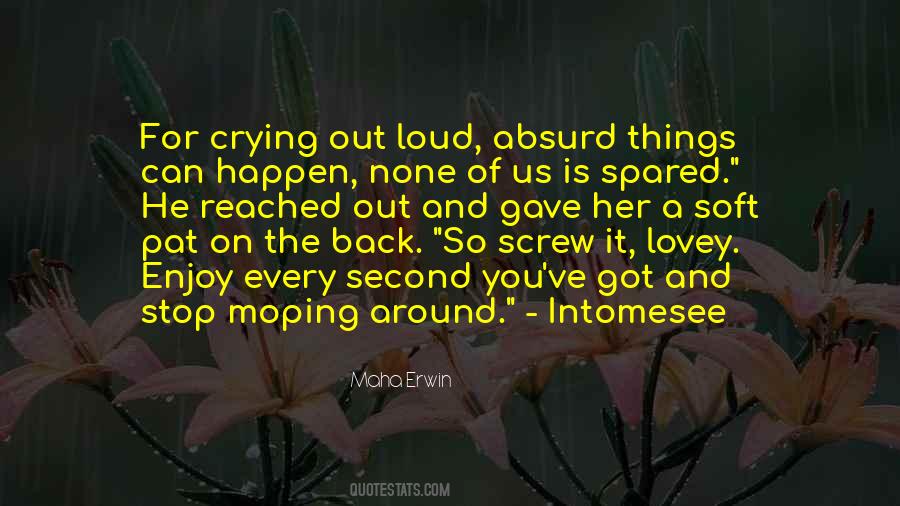 #7. I don't want another to love you, Because I wanted you for myself. I've never stopped loving you. Never stopped wanting you. Every second of every day, my heart has always been yours. - Author: Jessica Clare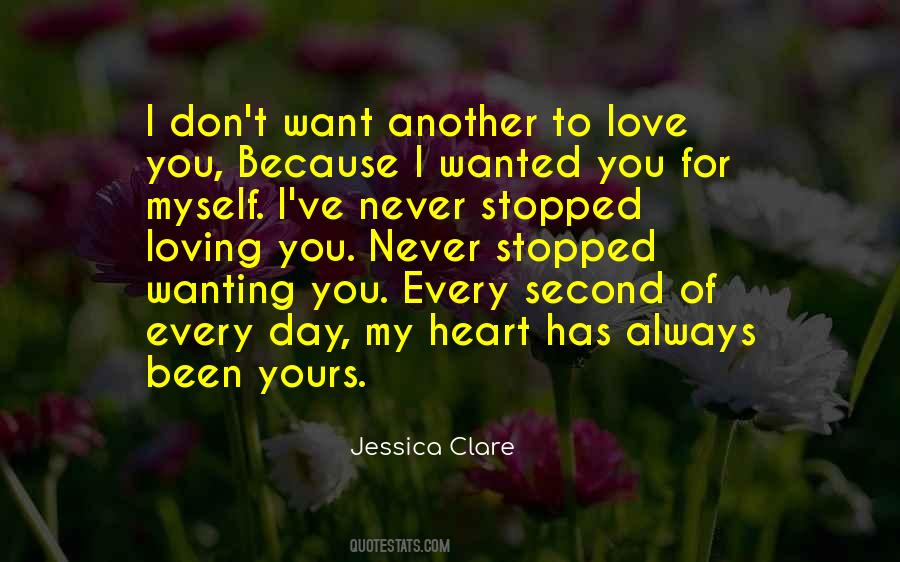 #8. I murdered every second of time to keep you alive in my thoughts. - Author: Nicko Shoid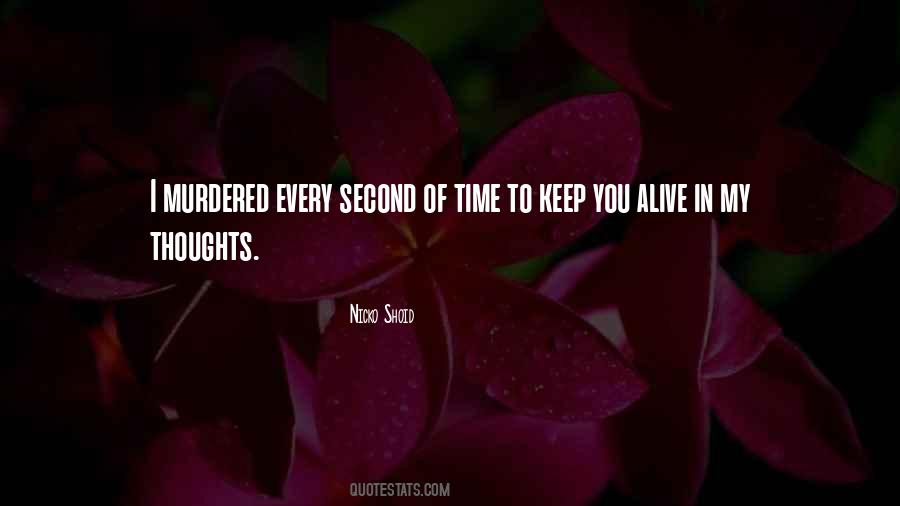 #9. I just love life. I mean, you know, I love every second of it. I love people. - Author: Richard Branson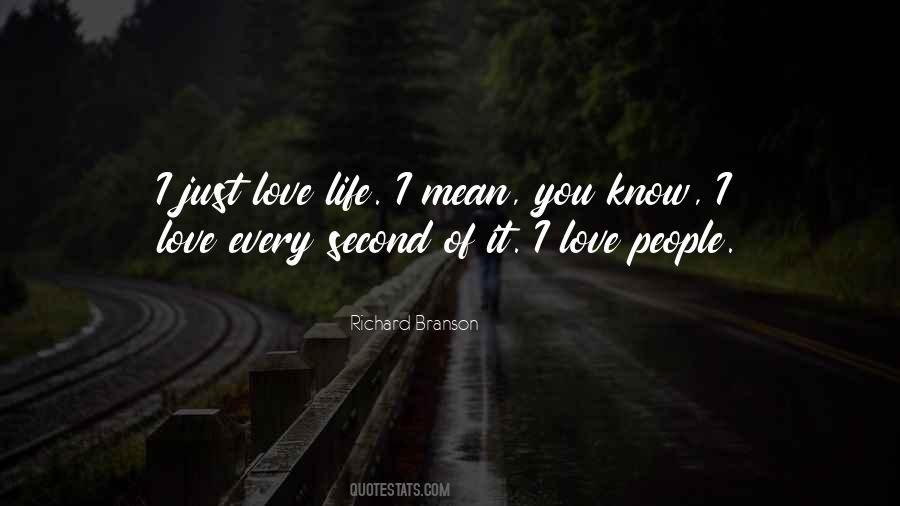 #10. Every parent craves for a child, and once their wishes come true, they feel that it's not possible for them to love anyone more that the first born. But the fact is, after you have the second issue, the feeling is, how can I not love the kid? - Author: Kajol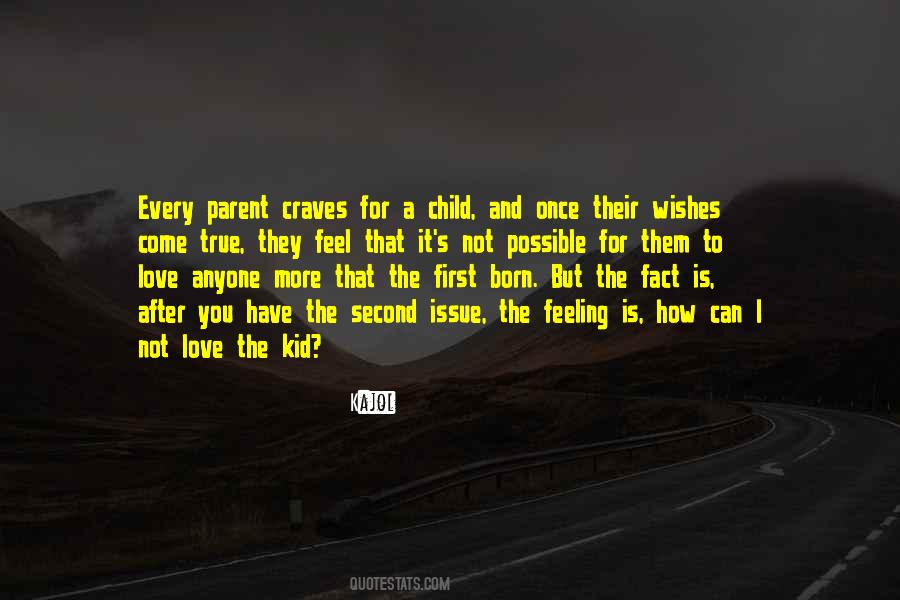 #11. I've loved you every second of this life, and if I died, I'd love you every second of the next. - Author: Rebecca Zanetti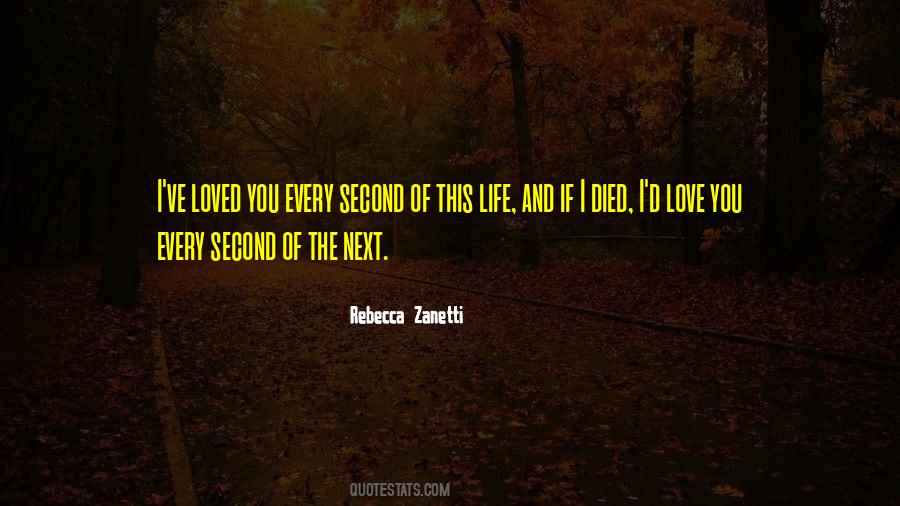 #12. There were two main points I wanted to get across in Valentine, the first being that yes, Valentine's Day is an arbitrary day, but why would you not take that excuse to celebrate love? The second point ... since it is just an arbitrary day ... why not treat every day like Valentine's Day? - Author: Kina Grannis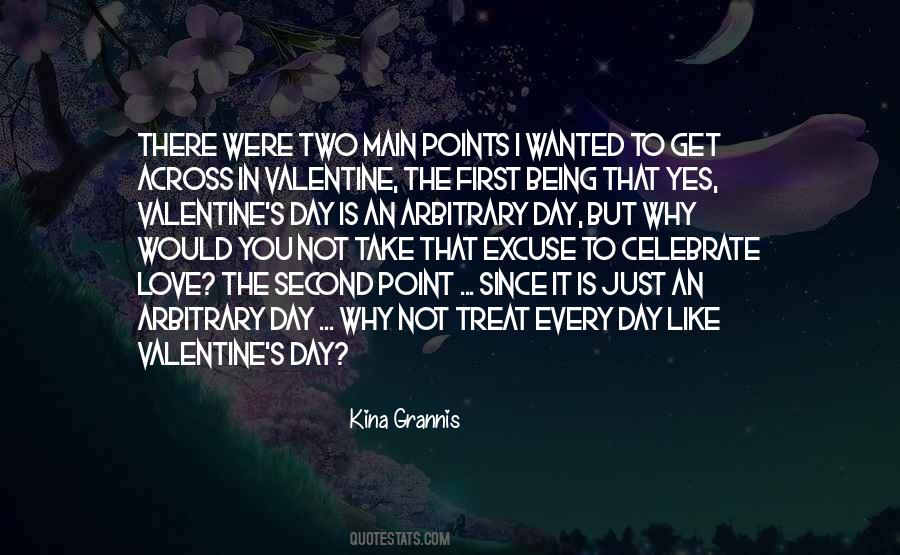 #13. Every second seems like an eternity if someone you love is in trouble. - Author: Connor Franta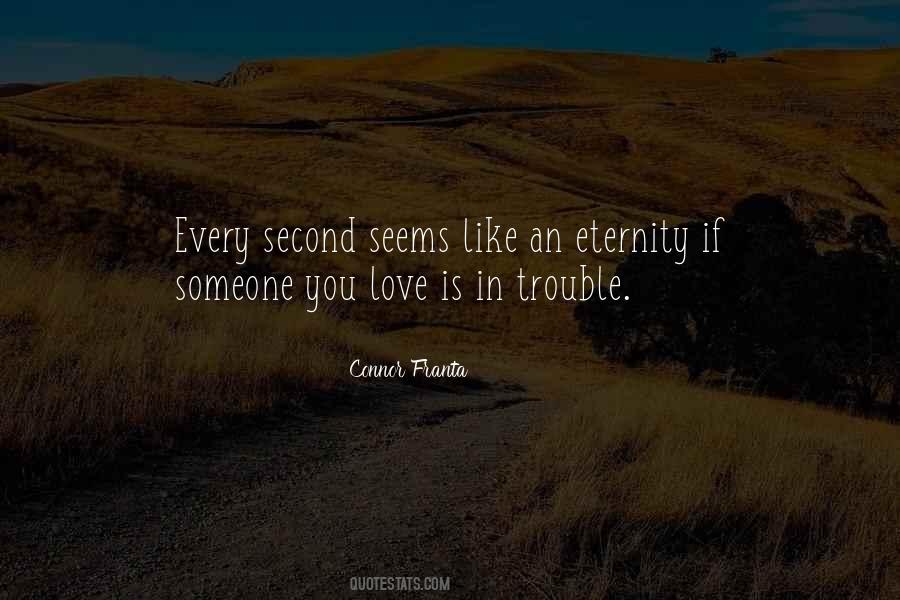 #14. I covet you like any good demon would." His other hand tightened at the back of my neck. "And my desire for you increases every waking second in a way that should frighten me, but really just excites me. But most of all, I love you, - Author: Jennifer L. Armentrout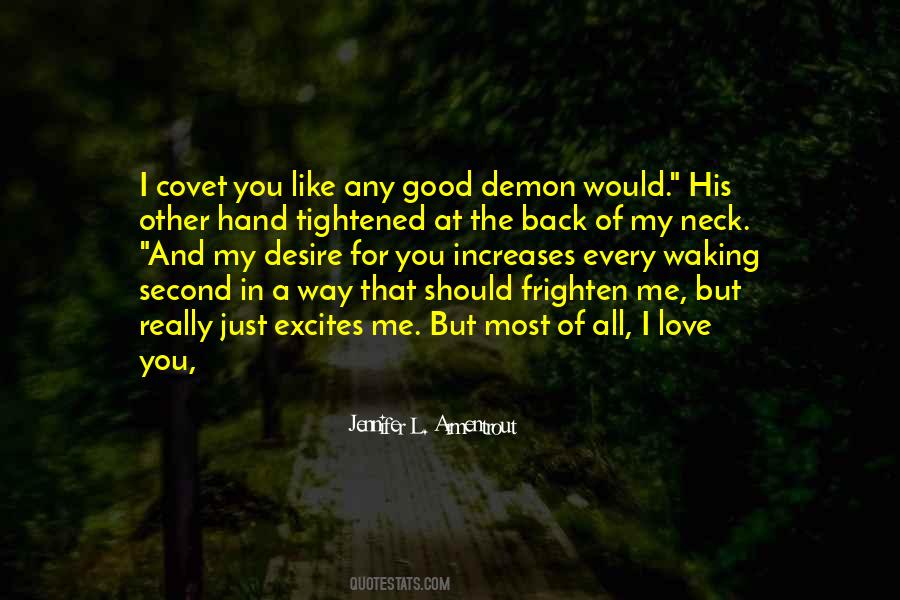 #15. I love people. And when you love people that much that you're disappointed in them every day, that love can turn to hate in a flash of a second. - Author: Johnny Depp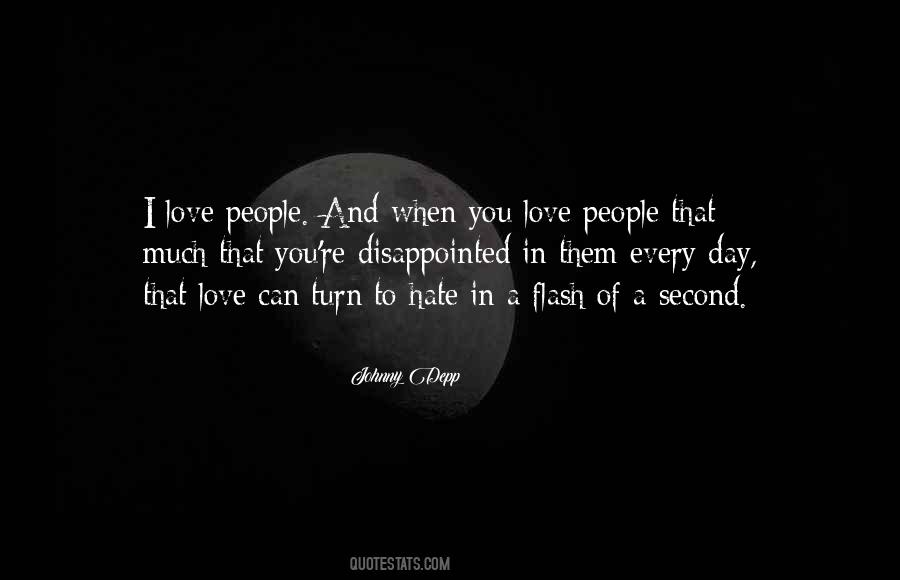 #16. So, in every case if you really love someone there is an element of submission to them because you want what's best for them, and at times they're going to tell you what's best for them. Even if you have second thoughts about it, you'll probably still do it because you love them. - Author: Francis George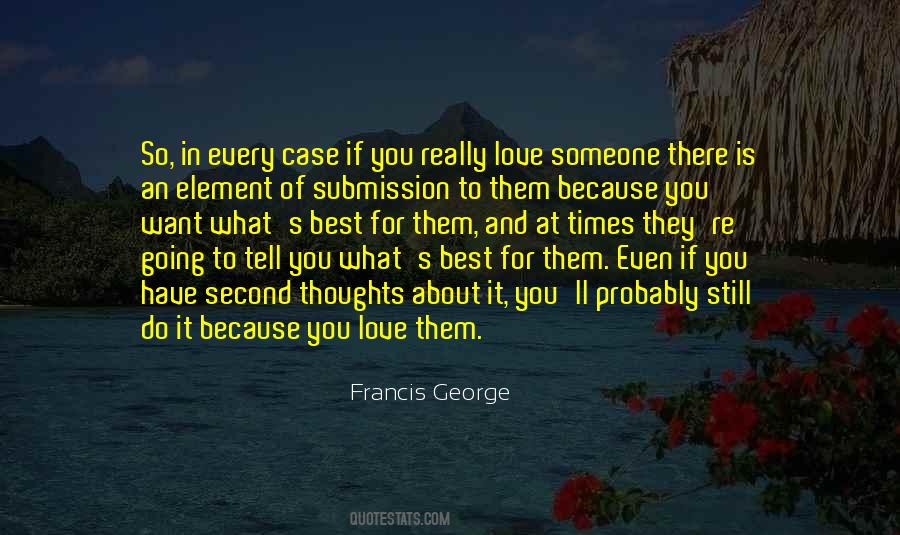 #17. Remember ... life is short. Each moment you have is precious. Treasure every second. Don't spend them doing anything you don't love. - Author: Meg Cabot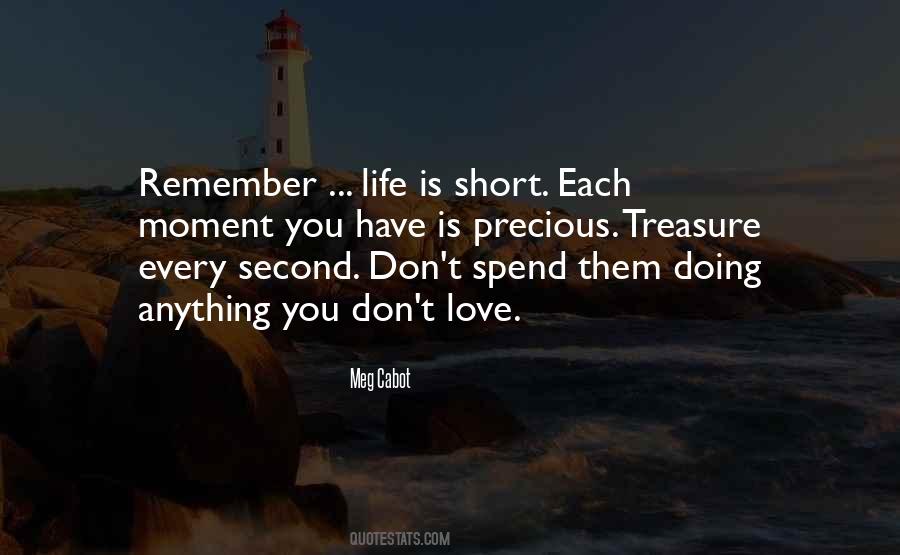 #18. I want to say we're okay, Bliss. I need you, too. But I can't pretend I wasn't hoping this would go somewhere. I don't know if I can do it. The truth is ... you are hurting me. Not on purpose, I know that. But I love you and every second that you don't love me back ... it hurts. - Author: Cora Carmack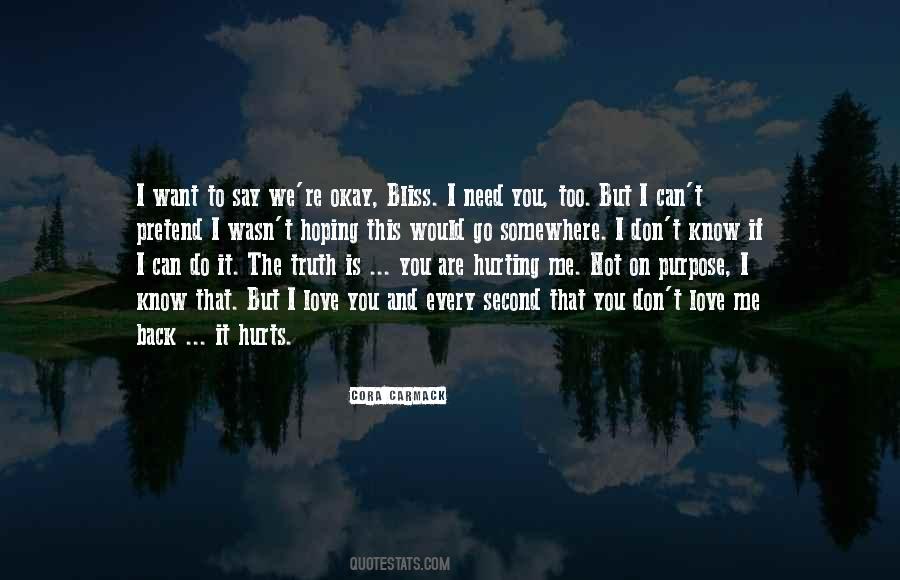 #19. You're going to fuck me right now, and I'm going to love every second of it, Gavin. You're going to fuck me, and you're not going to hurt the baby. But I can tell you, if you don't fuck me right now, I'm going to hurt you. - Author: Gail McHugh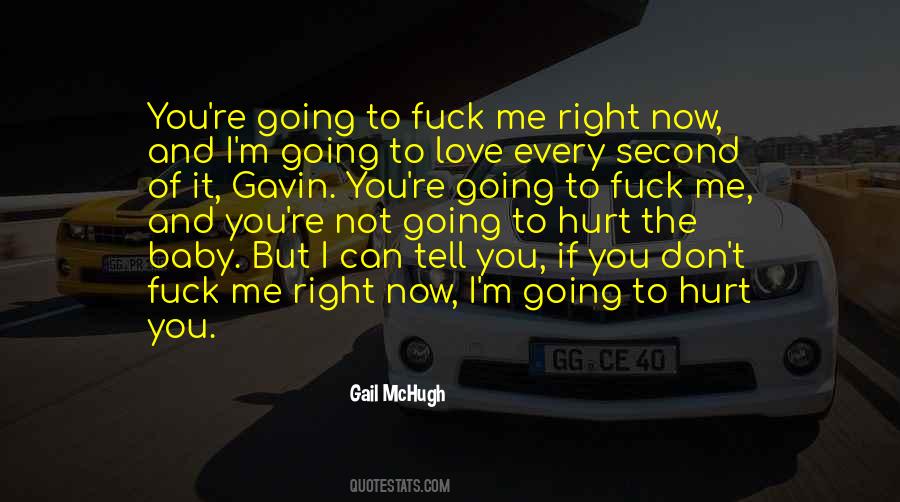 #20. I think about you every second of every day and I don't know how to get over you," she says.
"Don't," I beg her. "Please don't get over me. - Author: Colleen Hoover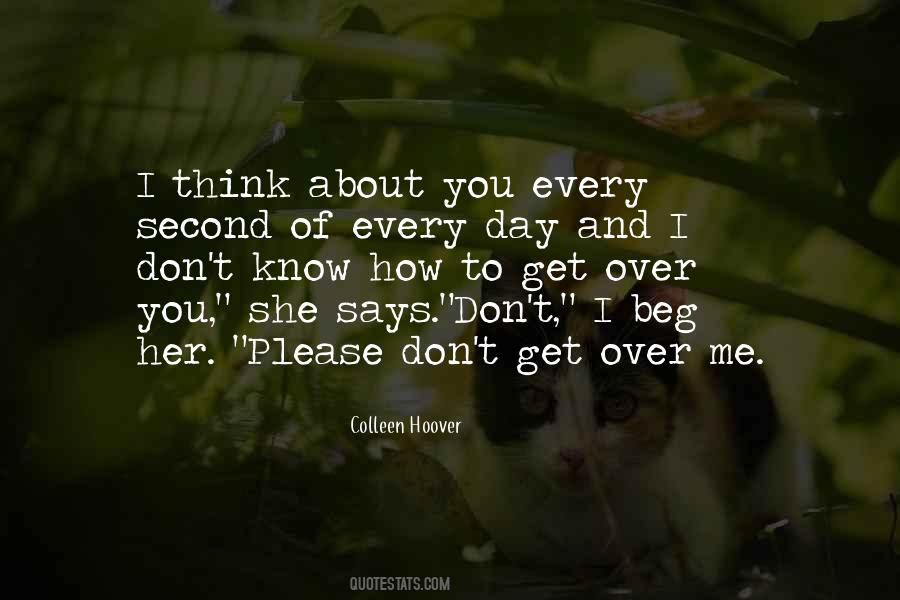 #21. Just so we're clear, I made love with you the first time because I wanted you more than I wanted breath. That's the same reason I did the second time, too. And the reason I'll do it every chance I get. - Author: Cynthia Eden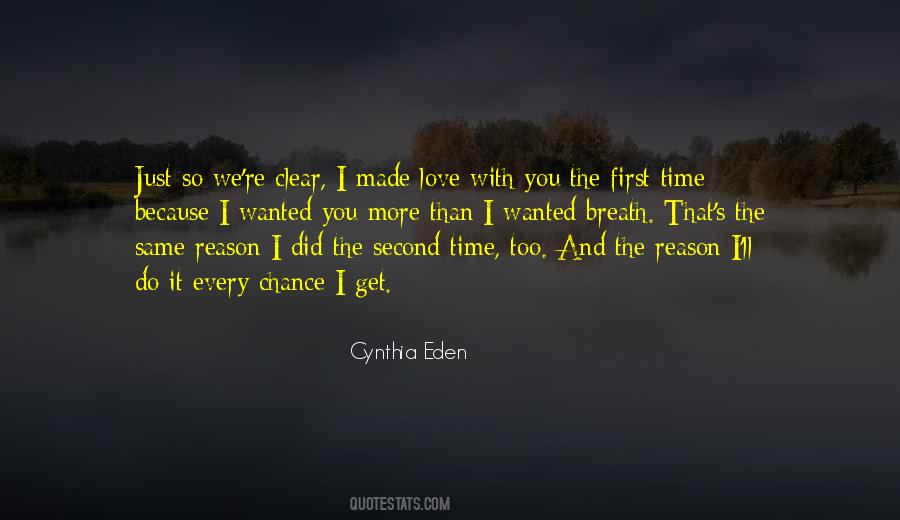 #22. Every second you spend with the wrong person, is a second wasted in the search for true love. - Author: Leon Brown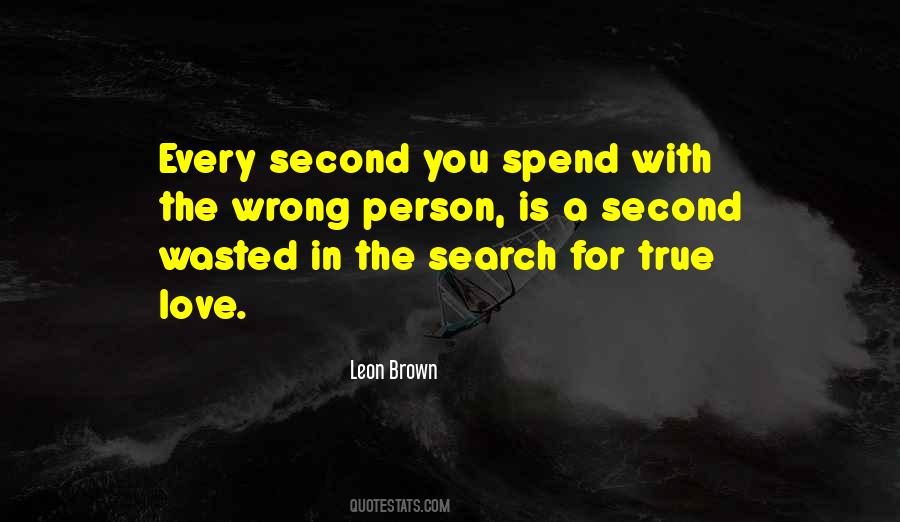 #23. And you don't even need to say anything. I'm screwed up. I don't know how any of this works anymore than you do. But I do believe you're worth every second it would take to figure it out, Mason said, a smile taking over his features. - Author: Holly Hood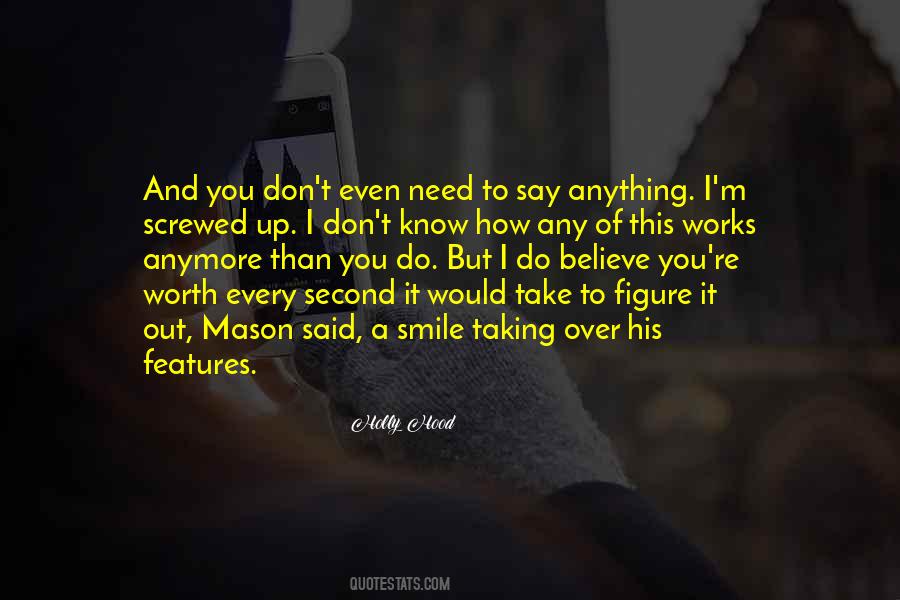 #24. I'd endure every second of it over again so I could find you. - Author: Sarah J. Maas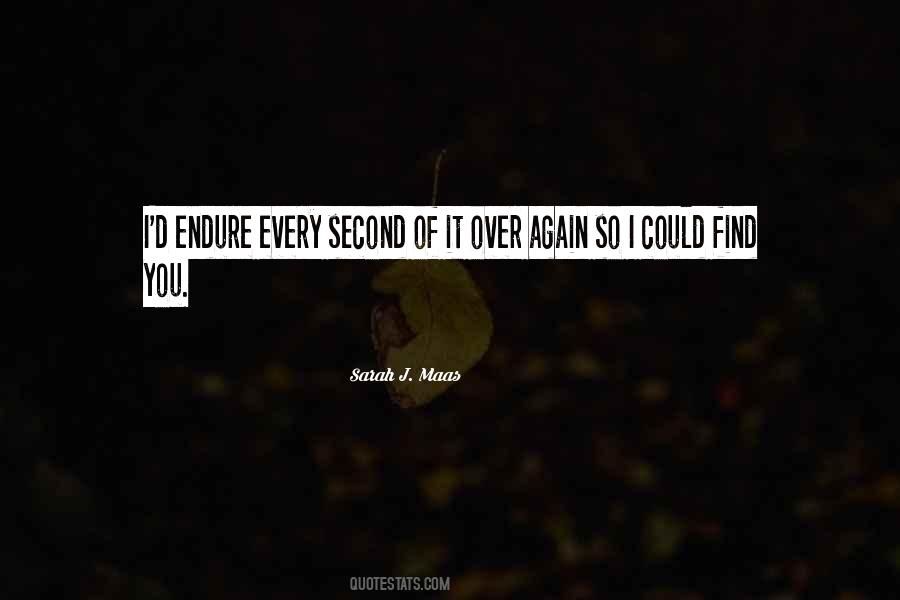 #25. Can you just trust in our love, without asking me to prove it every single second? - Author: Lauren Myracle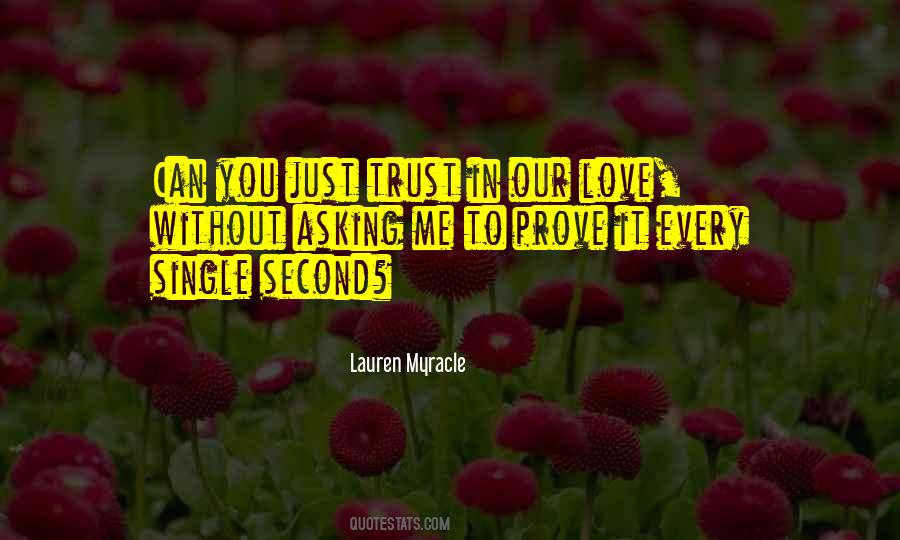 #26. How many opportunities have passed you by because you weren't ready? We write our love story every day, every hour, every minute, and every second. - Author: Trevor Andrew Scott Jr.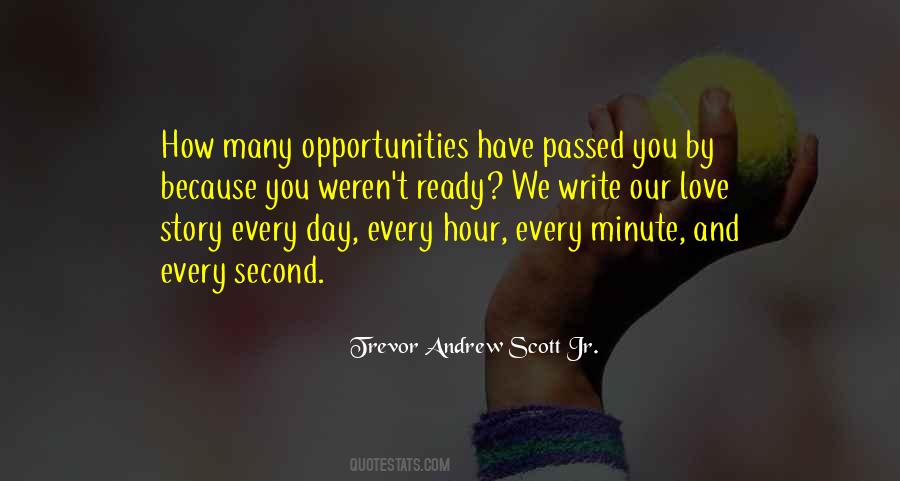 #27. Don't have regrets or second thoughts." she told me" Love, love with all your heart,every piece of it.Love anything as much as you can. - Author: Shey Stahl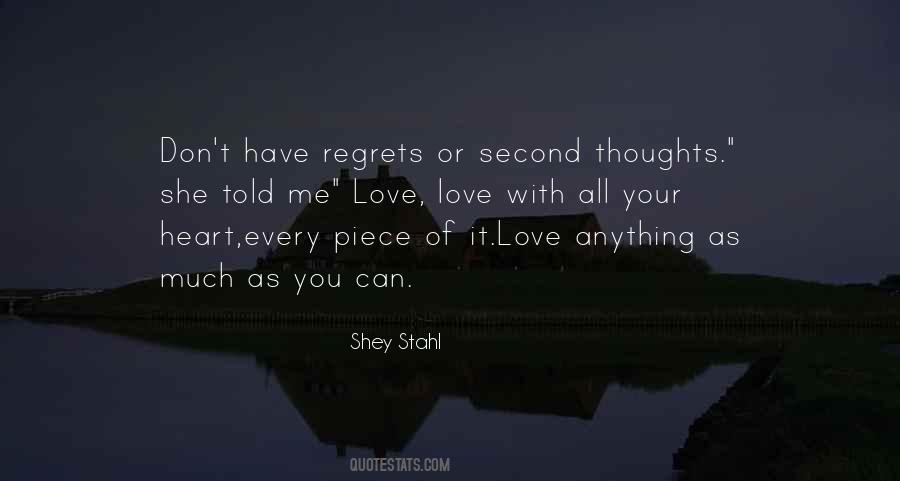 #28. You've always been my safe place, my escape when life gets crazy. You're my calm through every storm. - Author: Courtney Giardina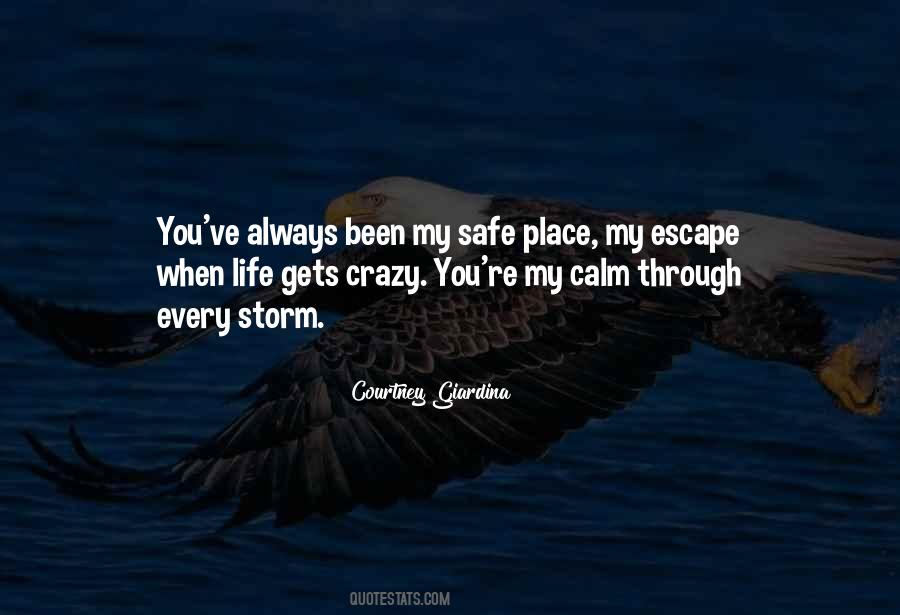 #29. Long since, the desert wind wiped away our footprints in the sand. But at every second of my existence, I remember what happened, and you still walk in my dreams and in my reality. Thank you for having crossed my path. - Author: Paulo Coelho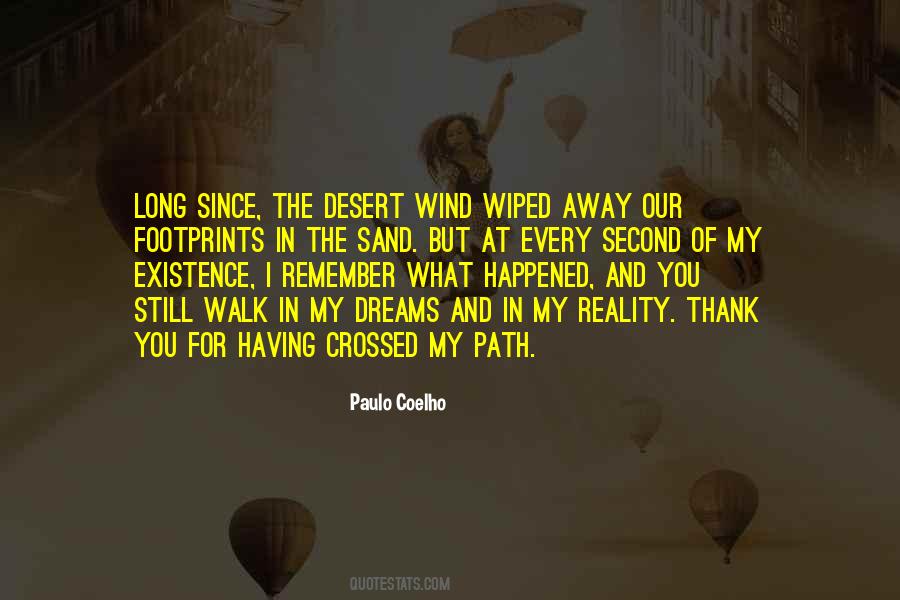 #30. I love you, Cat," he whispered. "I don't know what I did to deserve you, but I hope you know that I'd do it all over again to be with you. Thousands of years of loneliness was worth every second you've been in my life. - Author: Larissa Ione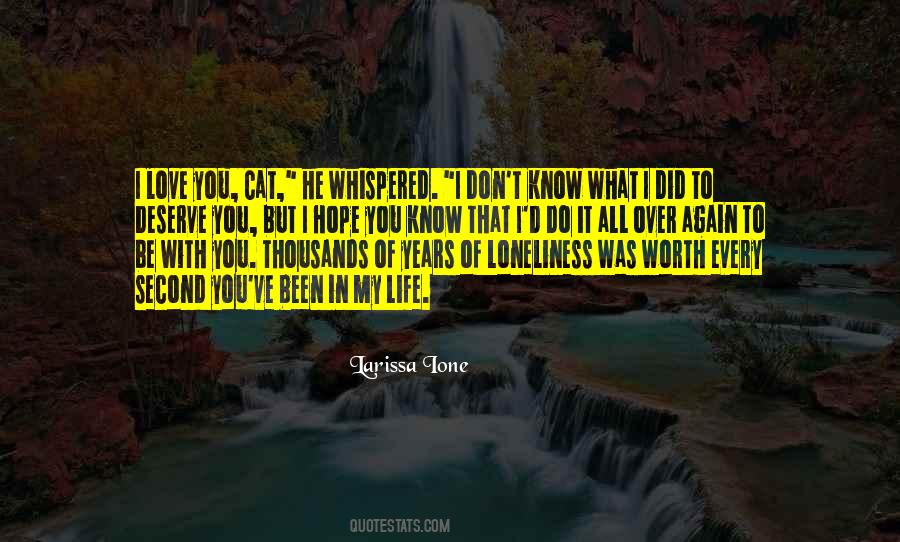 #31. Love", I said, "is the rug they pull out from under you. Love is Lucy always lifting the football at the last second so that Charlie Brown falls on his ass. Love is something that every time you believe in it, it goes away. Love is for suckers, and I'm not going to be a sucker ever again. - Author: Jennifer Weiner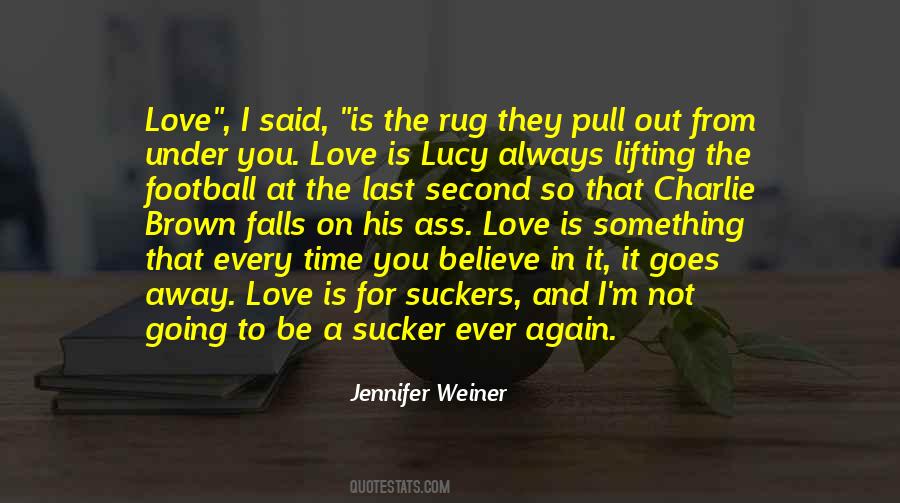 #32. If my time loving you has taught me anything, it's that love grows with every returned smile, every second of communal silence and every word exchanged. Unconditional love is built and when it's finished nothing destroys it. - Author: Sarah Noffke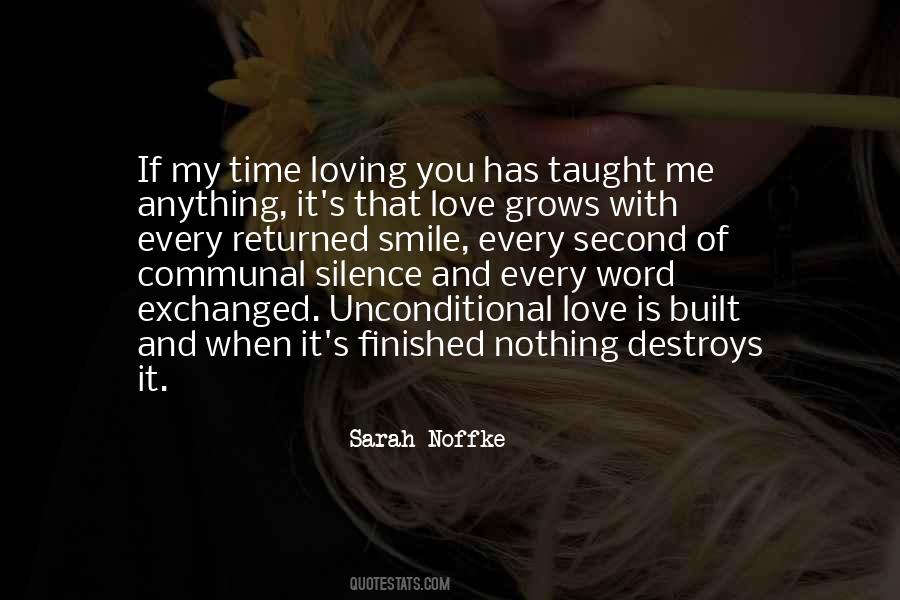 #33. I'm not going to let you walk away thinking I didn't love every second I spent touching you. Kissing your pretty mouth. - Author: Tessa Bailey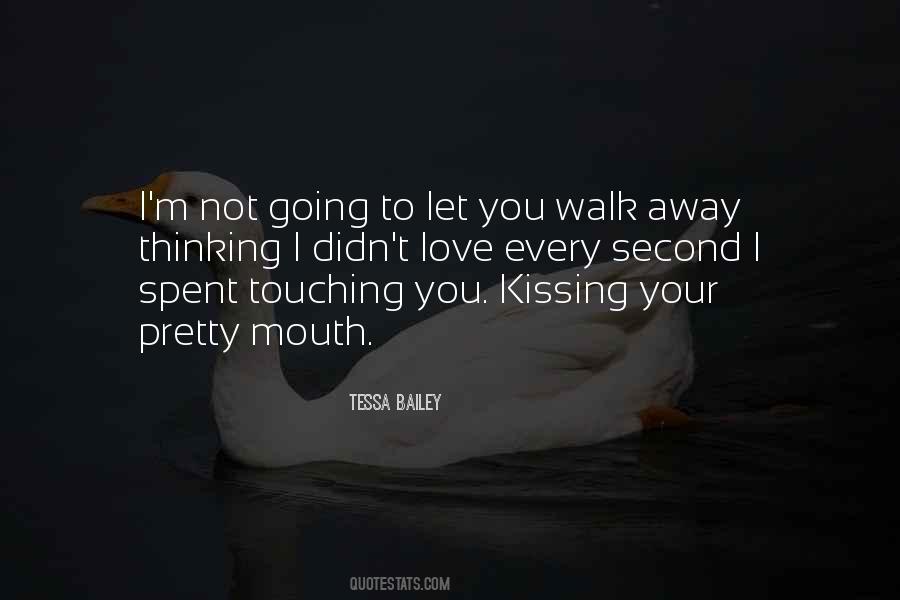 #34. When you truly love someone, you will be there every second they need you to! no matter what they are doing or what they want to be doing - Author: Kevin Hart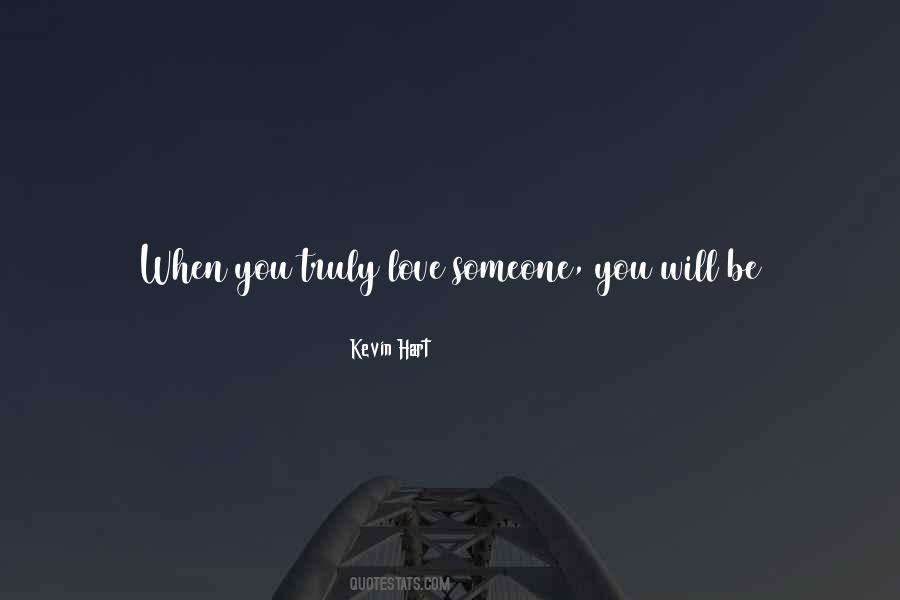 #35. When this life ends, I will be absorbed back into you. I have come forth from you . You are all good and you know all that there is. So please act in me and through me at every moment and every second. Let me be but an extension of your being. Teach me how to live and love selflessly, at all times. - Author: Frederick Lenz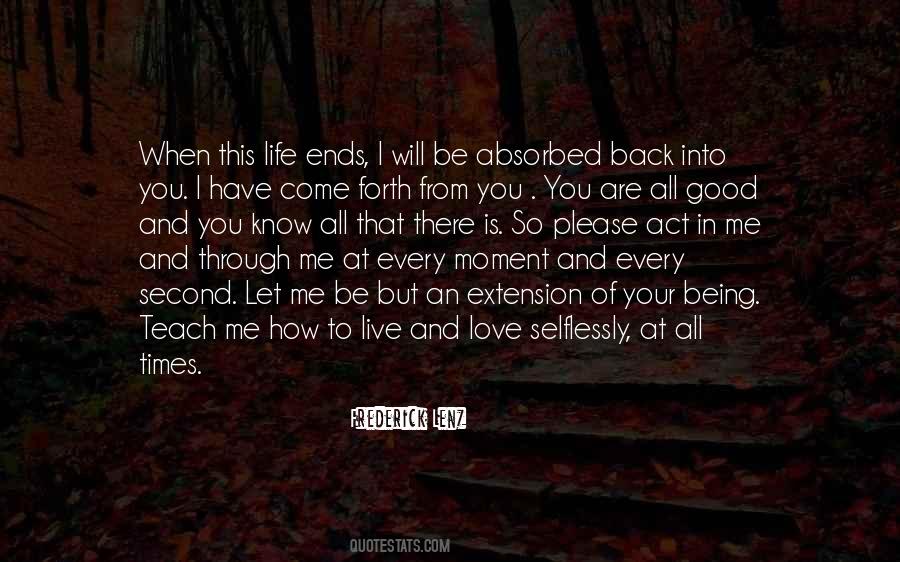 #36. I can see that you're in love, but only in a very narrow sense. It's the love of someone that finds charms and qualities in a woman that she doesn't actually have, who puts her in a class apart with every one else in second place, and who stays attached to her even while he's abusing her. - Author: Pierre-Ambroise Choderlos De Laclos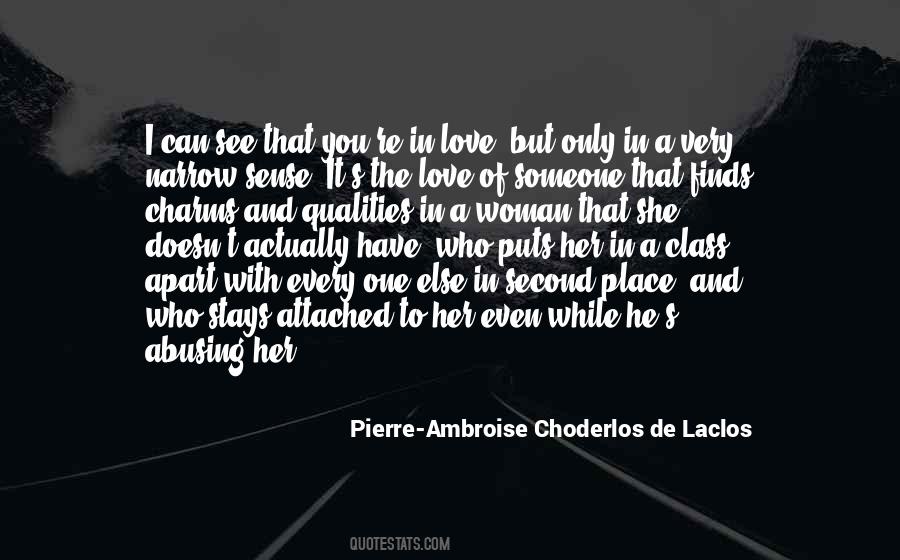 #37. Keep it in mind, every second I
live, is only for you. Every
breath I take has your name on it.
And every moment I spend, is so
that I can be with you forever.
The day you cease to exist in my
life, my life will cease to exist
at all. #LIFE OF LOVE (Film) - Author: Santonu Kumar Dhar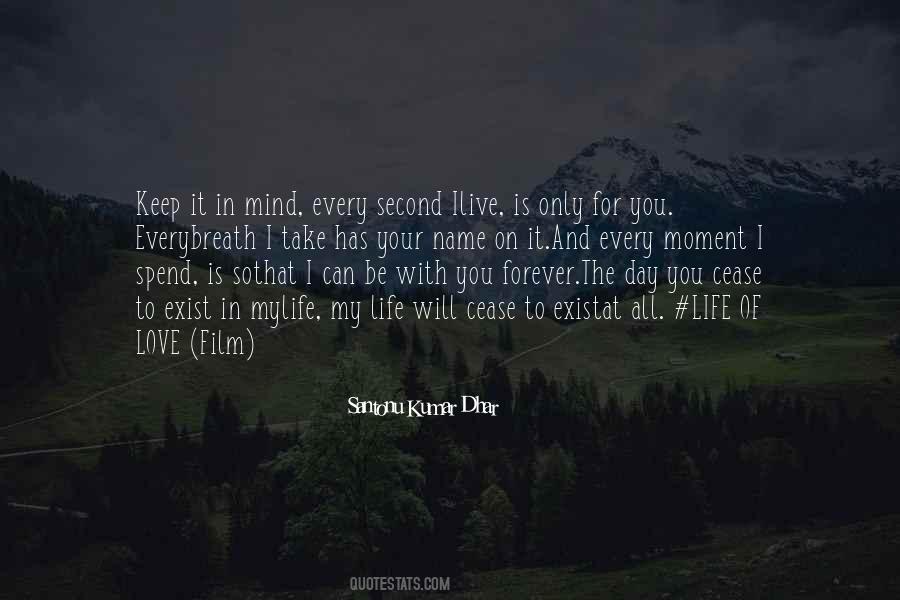 #38. I have loved you for several hours now, and every second, more. - Author: William Goldman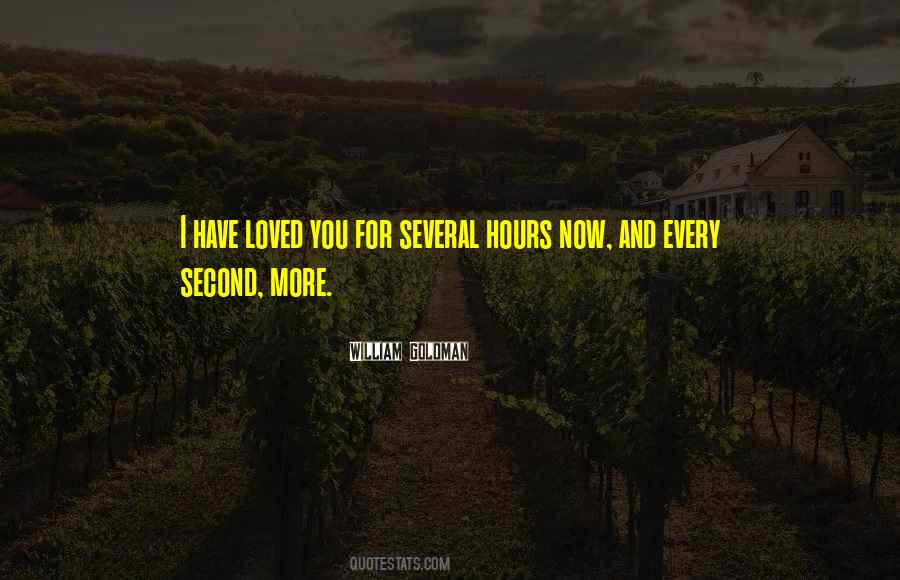 #39. Sweetheart, I remember every second from the first moment I laid eyes on you and I've been trying to get my world upright ever since. - Author: Tammy L. Gray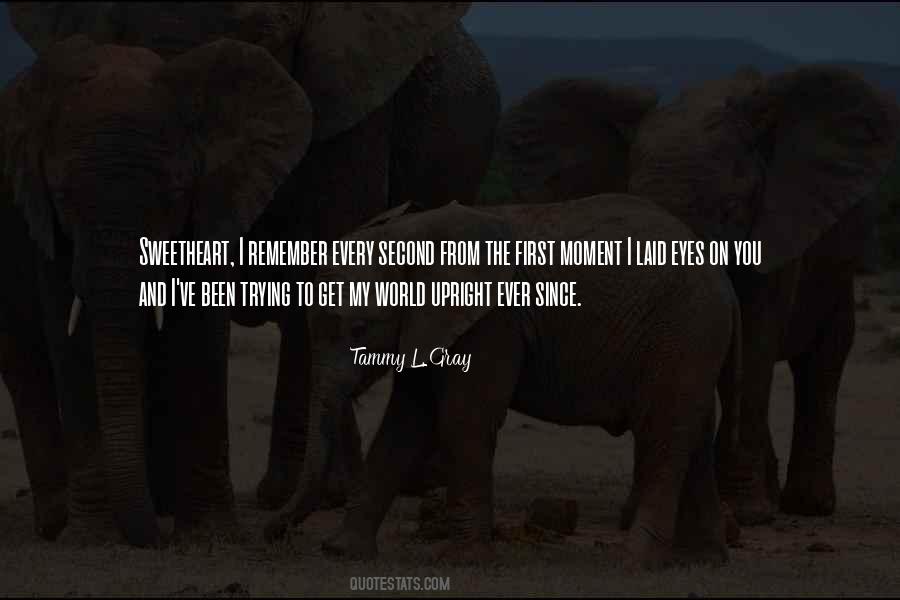 #40. I loved you then and I love you now and I have loved you every second in between. - Author: Stephen King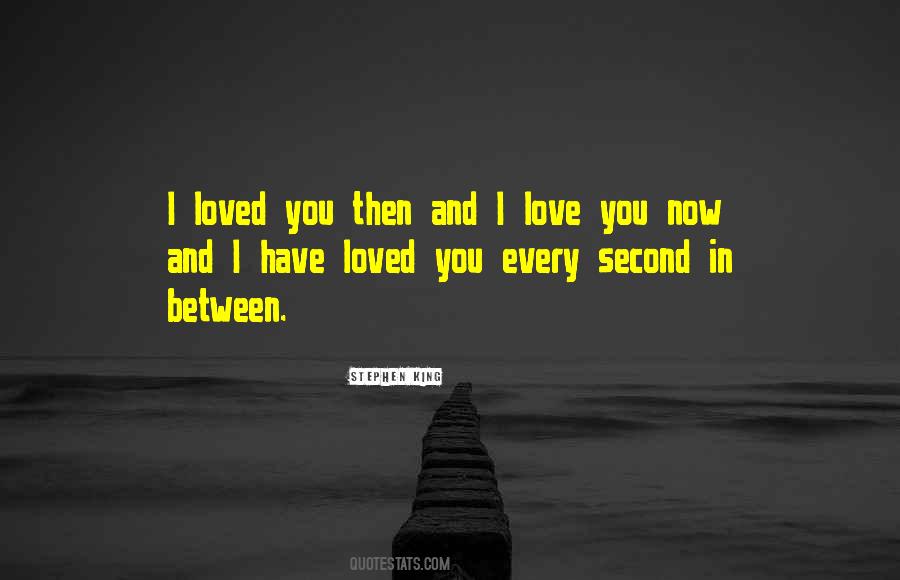 #41. You can love someone even when they cause you the greatest pain of your life. Even when they intentionally hurt you every second, every hour, every day with every fiber of their being. - Author: Julia Kent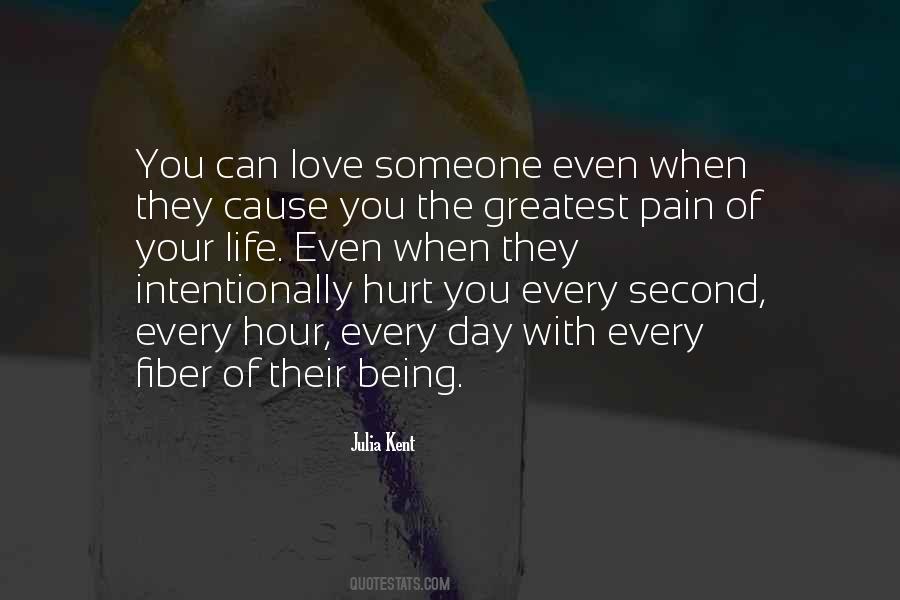 #42. I don't want anything from you, Edward. If you'd only told me you were still in love with Emma - '

'You don't understand,' he interrupts. 'It was like an illness. I hated myself every second I was with her. - Author: J.P. Delaney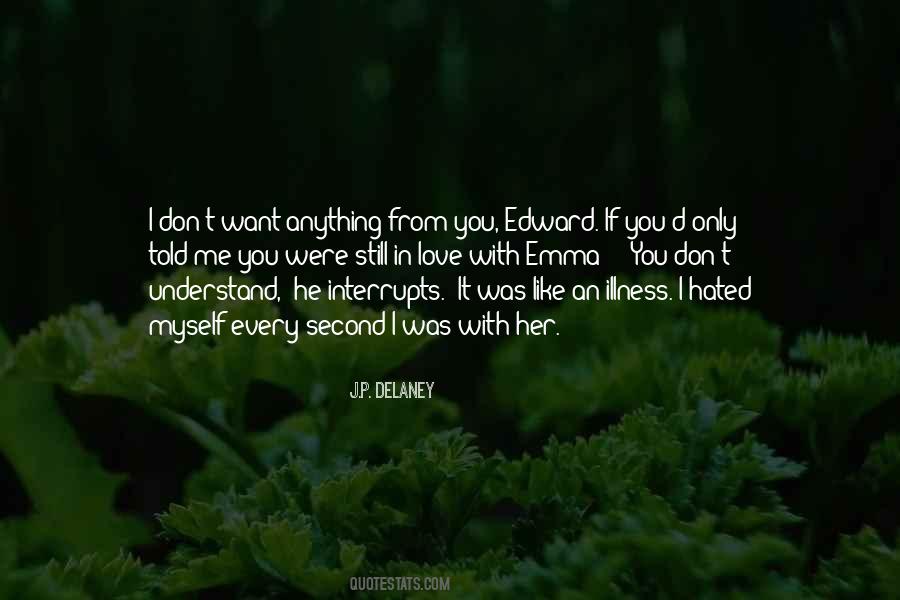 #43. Eternal love doesn't mean till you die, its what you call eternity, it could be a few days, heck a few hours, but its worth every second - Author: Seth Hawkins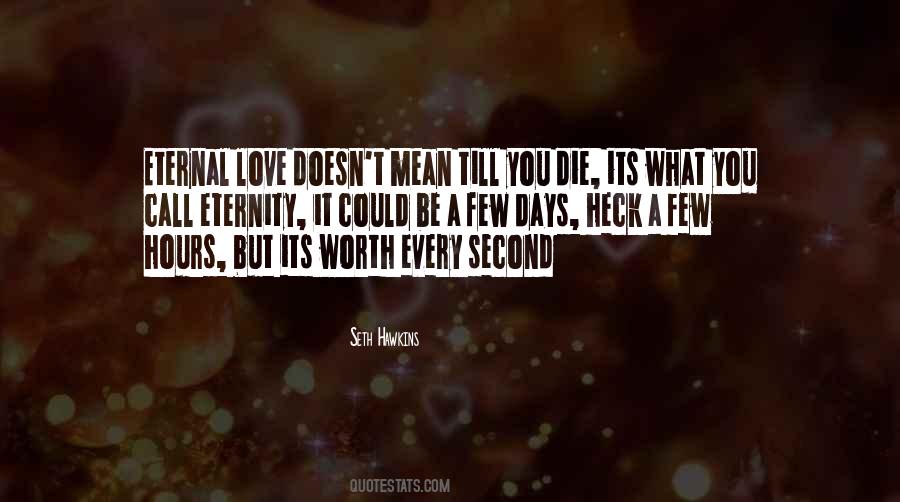 Famous Authors
Popular Topics