Love Will Come Famous Quotes & Sayings
List of top 100 famous quotes and sayings about love will come to read and share with friends on your Facebook, Twitter, blogs.
Top 100 Love Will Come Quotes
#1. Some people come in your life and make you believe that your life is incomplete without them. Then they leave, creating a void in your heart that may fill back with time but will never be complete. - Author: Anmol Rawat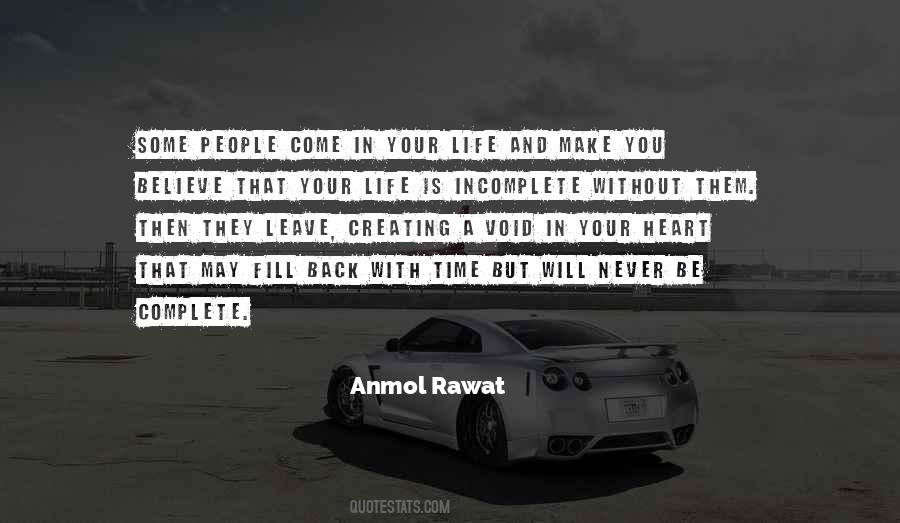 #2. Live each day with an open heart. Everything you are, feel and do must come from your heart, if you are to be truly you. Believe in love and trust that you will find the answers you seek. - Author: Louise Courey Nadeau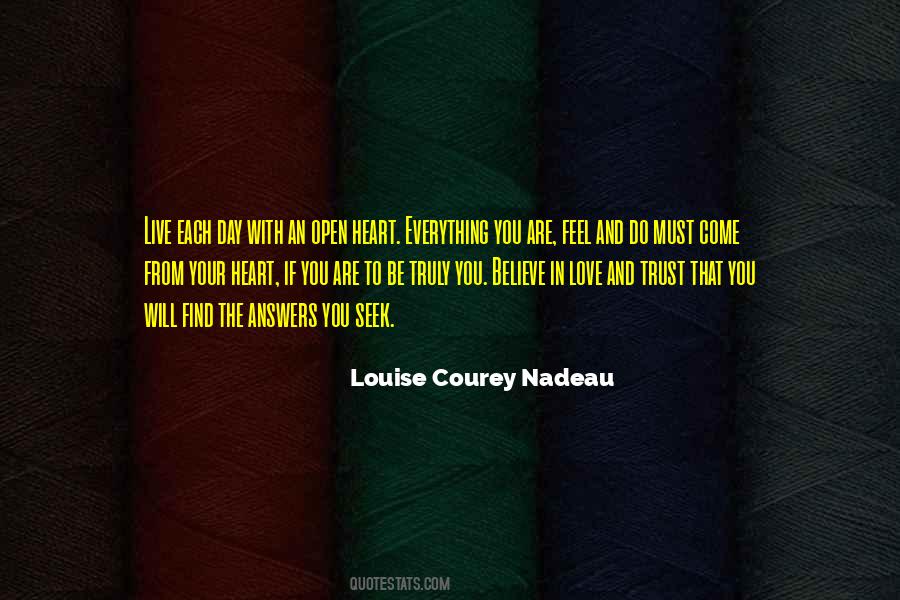 #3. His rest was thing and lit by the crudely poetic dreams only adolescent boys have, dreams where sexual attraction and romantic love come together and resonate more powerfully than they ever will again. - Author: Stephen King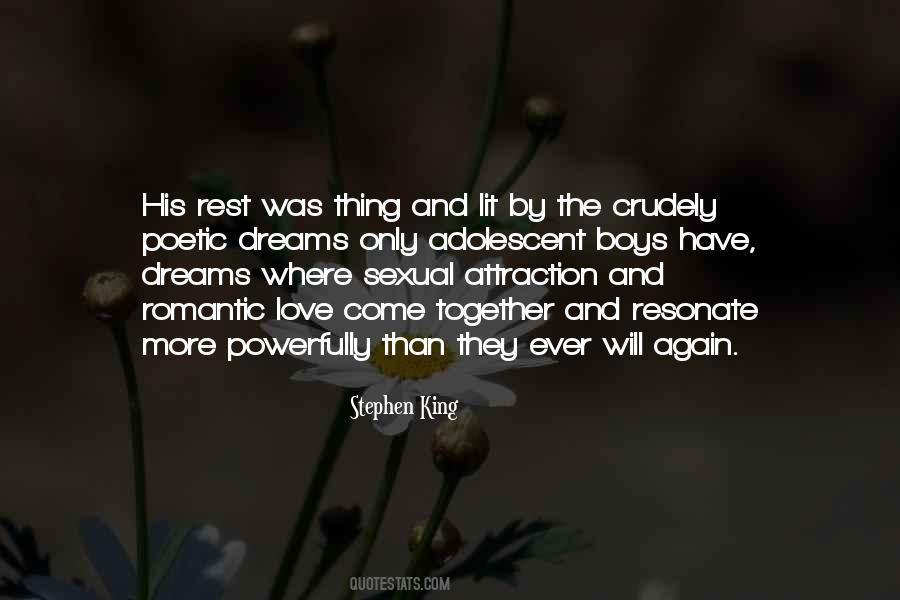 #4. God will not come from Heaven to help us, but He'll use the people around us for that - Author: Sunday Adelaja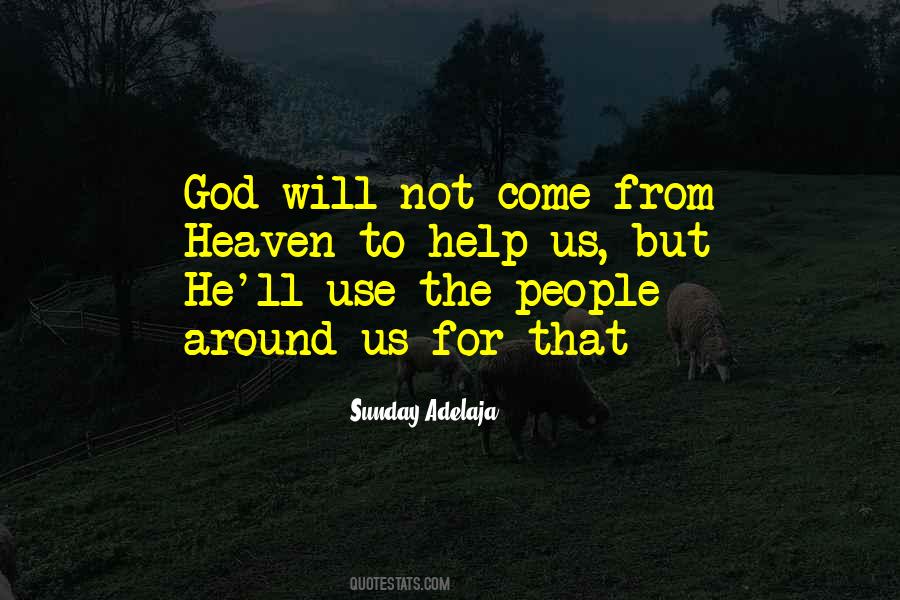 #5. Sow the seeds of life - humbleness, pure-heartedness, love; and in the long eternity which lies before the soul, every minutest grain will come up again with an increase of thirty, sixty, or a hundred fold. - Author: Frederick William Robertson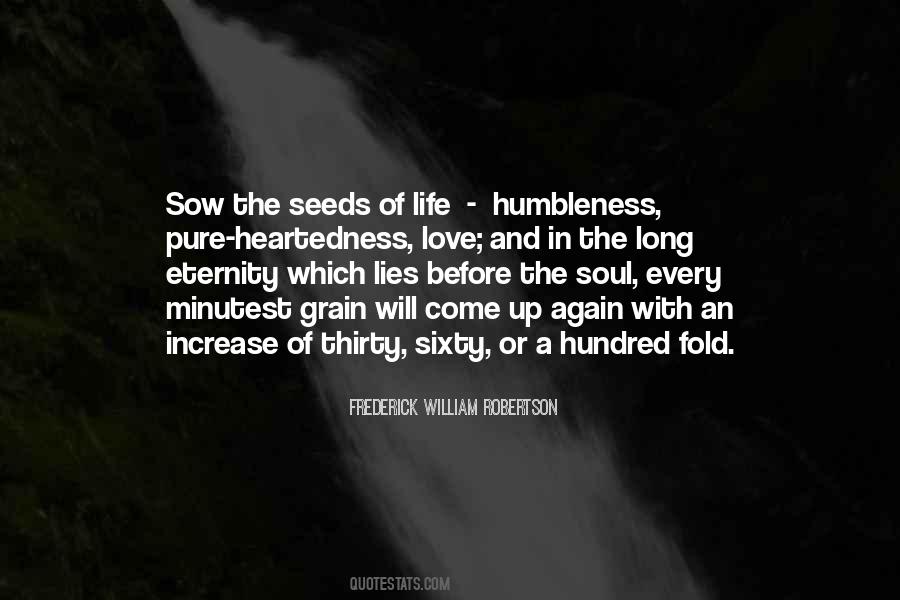 #6. Get going. Move forward. Aim High. Plan a takeoff. Don't just sit on the runway and hope someone will come along and push the airplane. It simply won't happen. Change your attitude and gain some altitude. Believe me, you'll love it up here. - Author: Donald J. Trump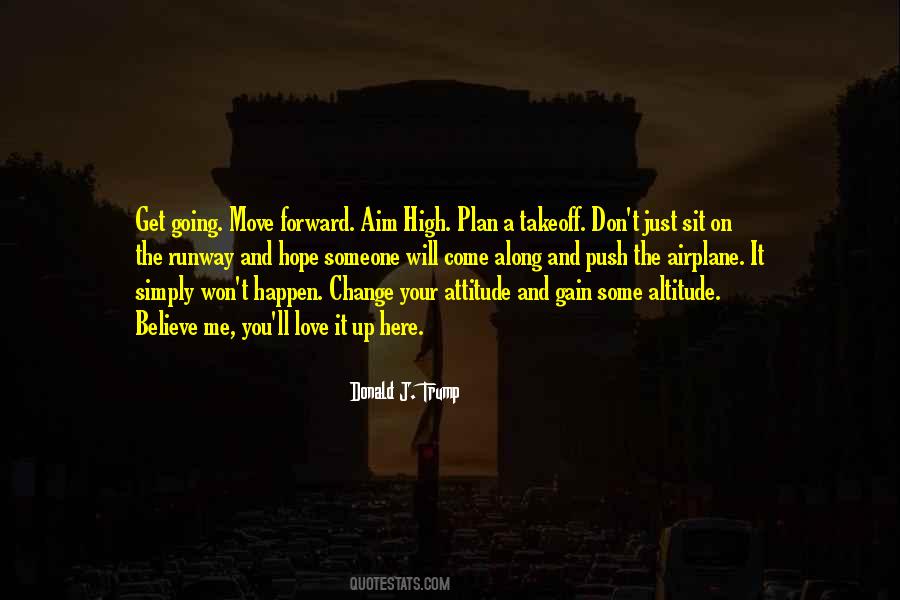 #7. Someday me and her, we'll come back here. Maybe she'll be an artist. Maybe she won't. Maybe I'll be an architect. Maybe I won't. What I know for sure is that Echo will be by my side, and that our love is forever. - Author: Katie McGarry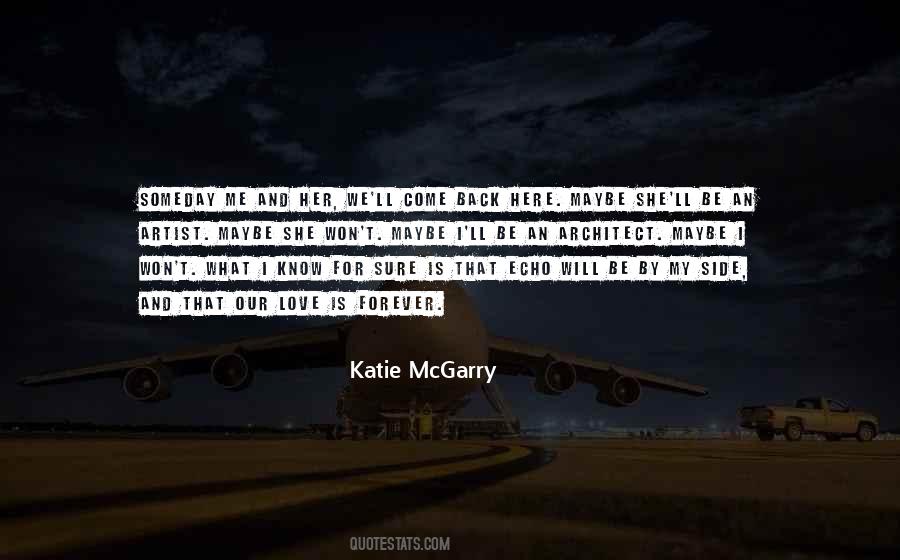 #8. Hopefully I get to come back [to Israel] next year. It's really great to see the encouragement [from] my friends, especially within the Hollywood circle, for me to be an ambassador [for Israel]. Because I'm in love with Israel, and I know everyone else will if they just take the opportunity. - Author: Kellan Lutz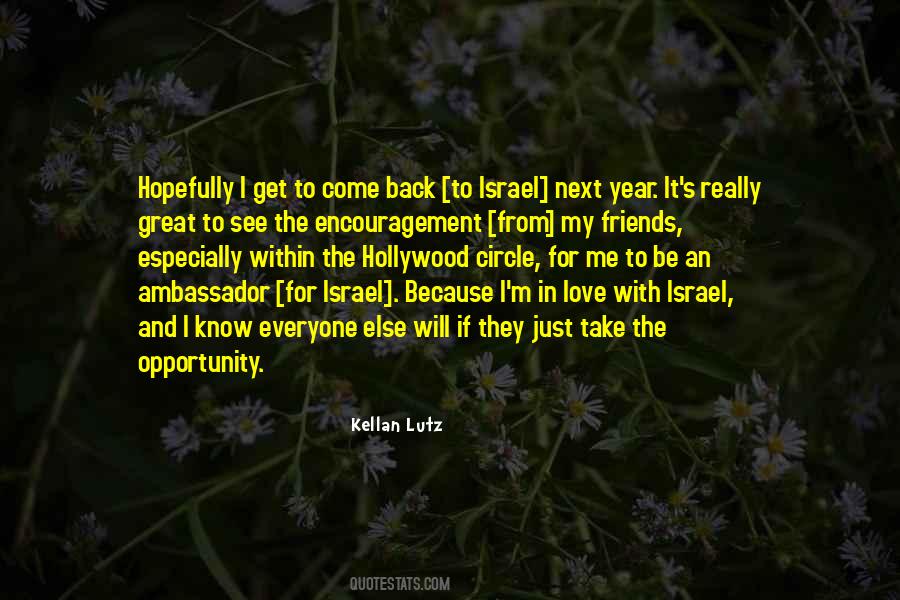 #9. Like literally, the final moments of life come to mind when I begin to love someone. I think, Will this dude push my wheelchair? And even scarier, Would I be willing to push his? - Author: Amy Schumer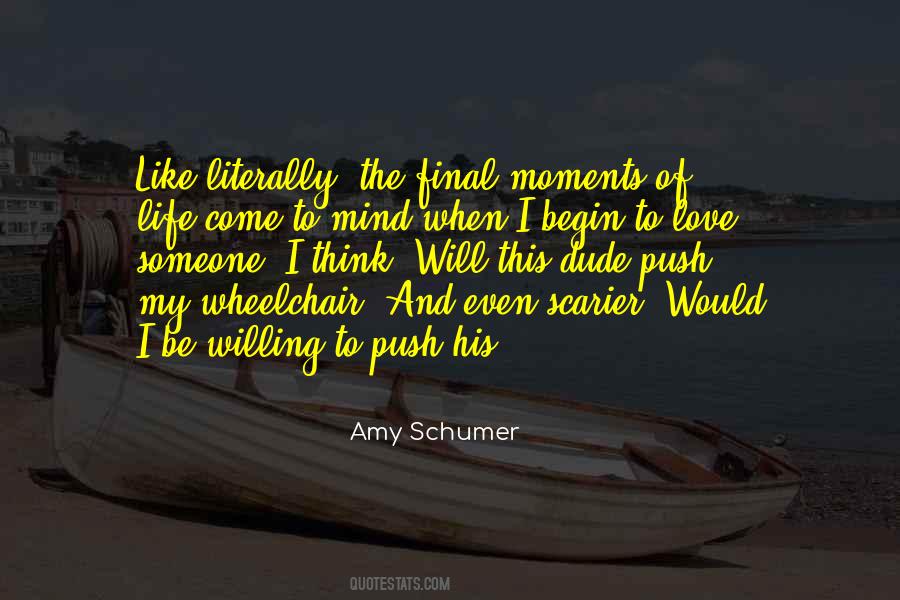 #10. I don't procrastinate because I love the English language and the process of storytelling, and I'm always curious to see what will come to me next. If you procrastinate a lot, you might be one who loves having written, but doesn't so much like writing. - Author: Dean Koontz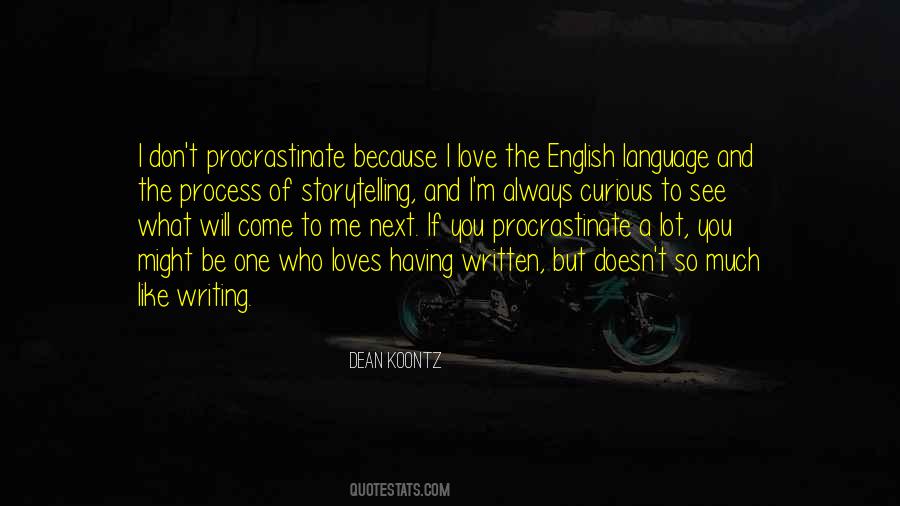 #11. Little sleep's-head sprouting hair in the moonlight,
when I come back
we will go out together,
we will walk out together among,
the ten thousand things,
each scratched too late with such knowledge, the wages of dying is love. - Author: Galway Kinnell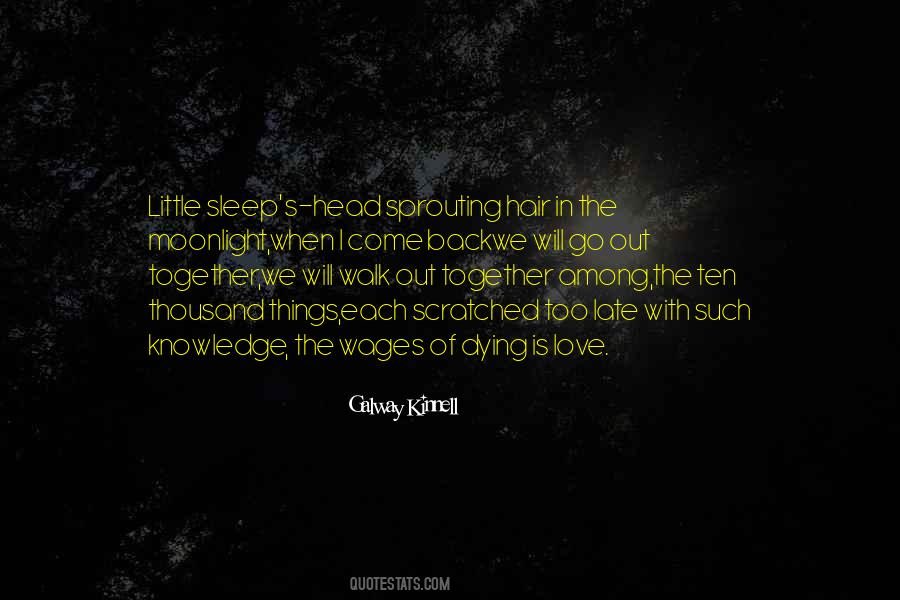 #12. Love, and everything else will come to you. - Author: Raphael Zernoff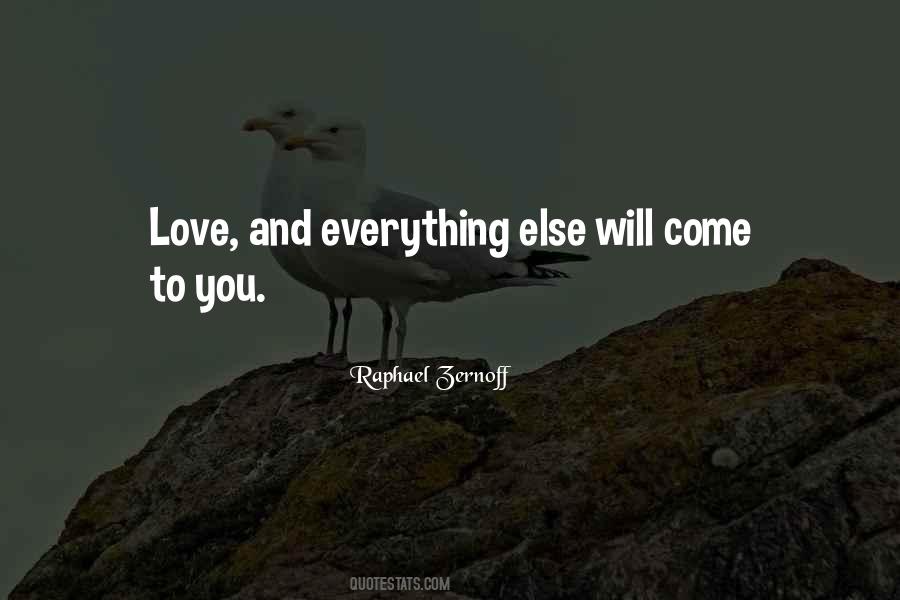 #13. Hold on to the darkness ... I will come looking for your light. - Author: Dimitri Zaik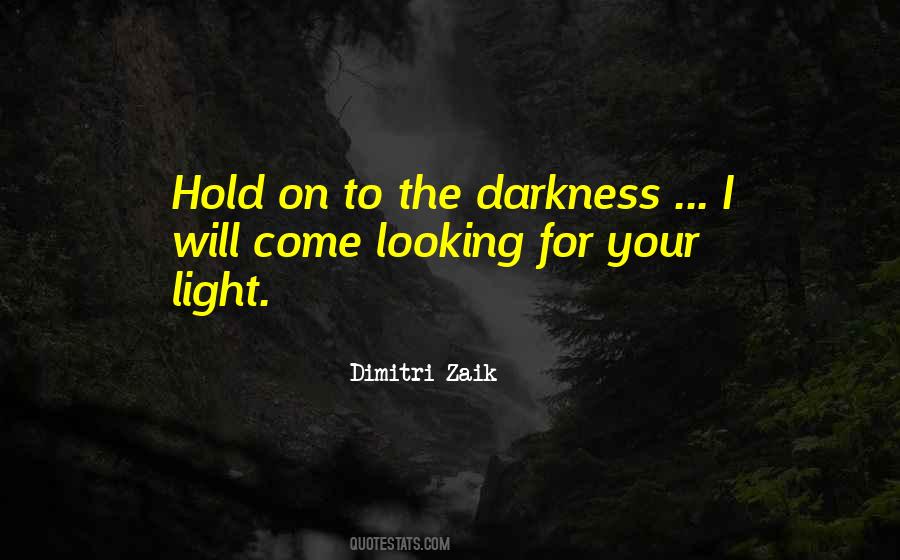 #14. Don't try to understand life. Live it! Don't try to understand love. Move into love. Then you will know - and all that knowing will come out of your experiencing. The more you know, the more you know that much remains to be known. - Author: Osho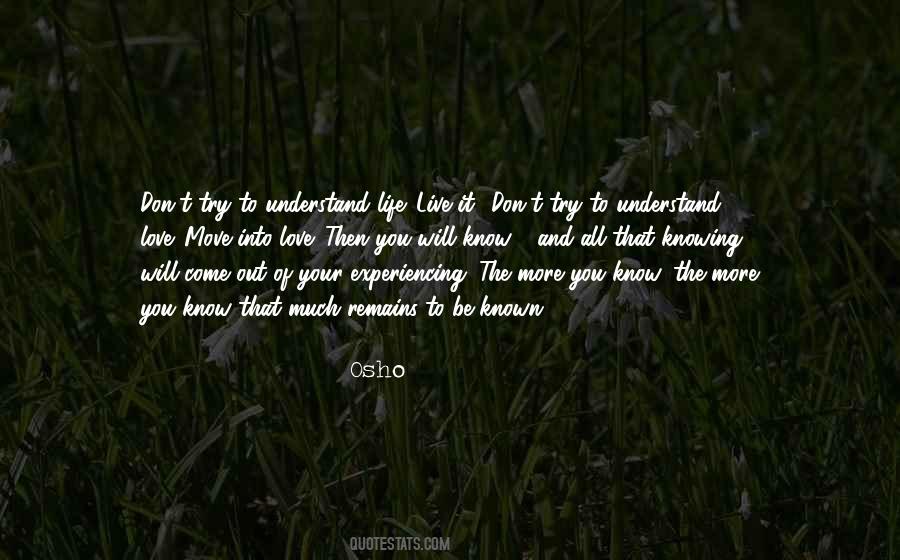 #15. I can't wait for that one girl to come in and kick your feet from under you. You think you have things organized, sorted. [ ... ] When that one girl comes along, I'm going to say I told you so, and give you no bloody sympathy when you've turned into a lovesick strop. - Author: Christina Lauren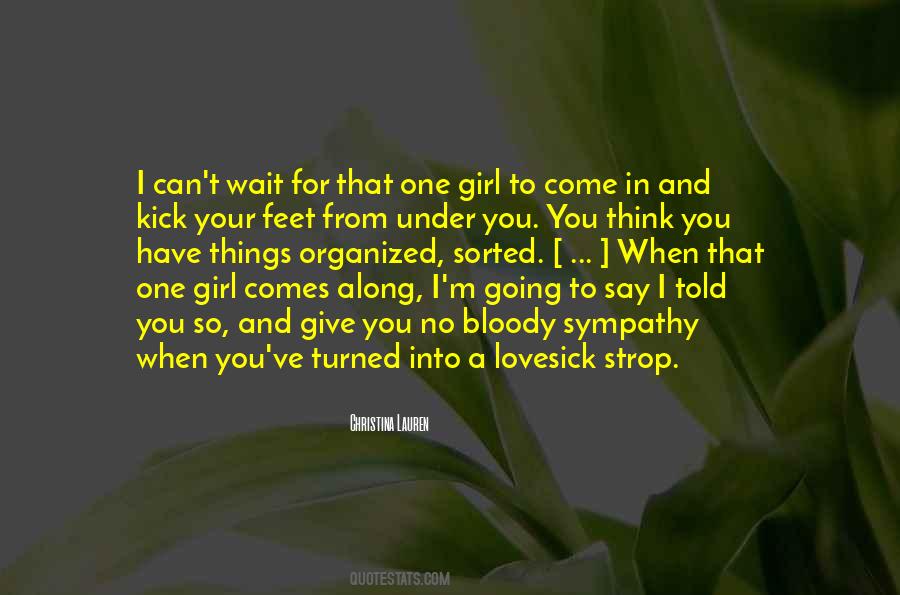 #16. Do what you love; love what you do. You will be happy; your dreams will come true. - Author: Debasish Mridha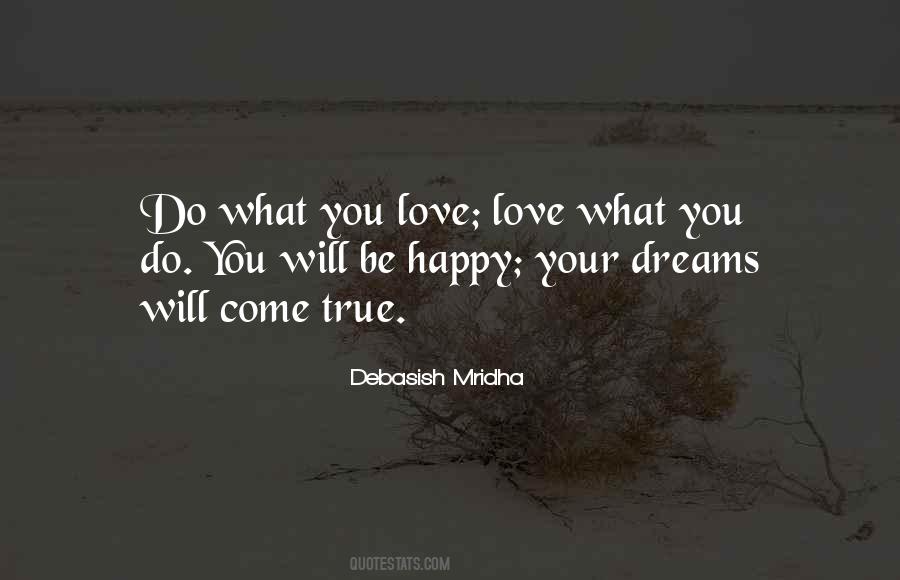 #17. Of course, 'I Will Always Love You' is the biggest song so far in my career. I'm famous for several, but that one has been recorded by more people and made me more money, I think, than all of them. But that song did come from a true and deep place in my heart. - Author: Dolly Parton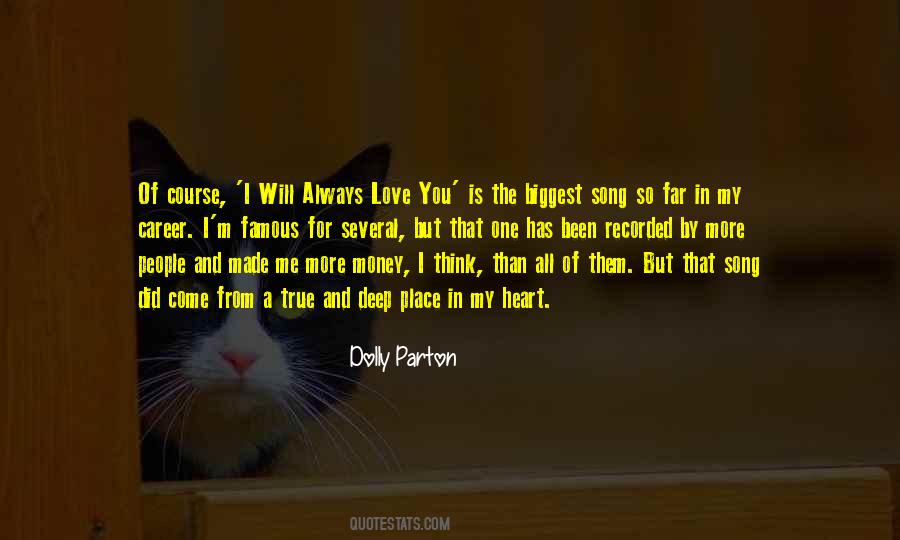 #18. Pack is built on the bonds of family, of mating, of love. You come first. You always will. - Author: Nalini Singh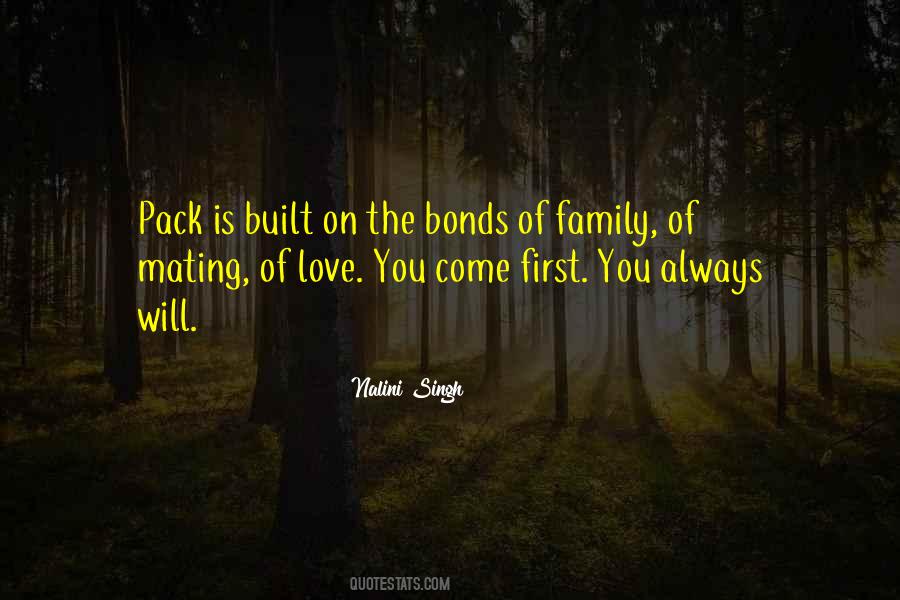 #19. Do what you love and the rest will come. - Author: Romi Grossberg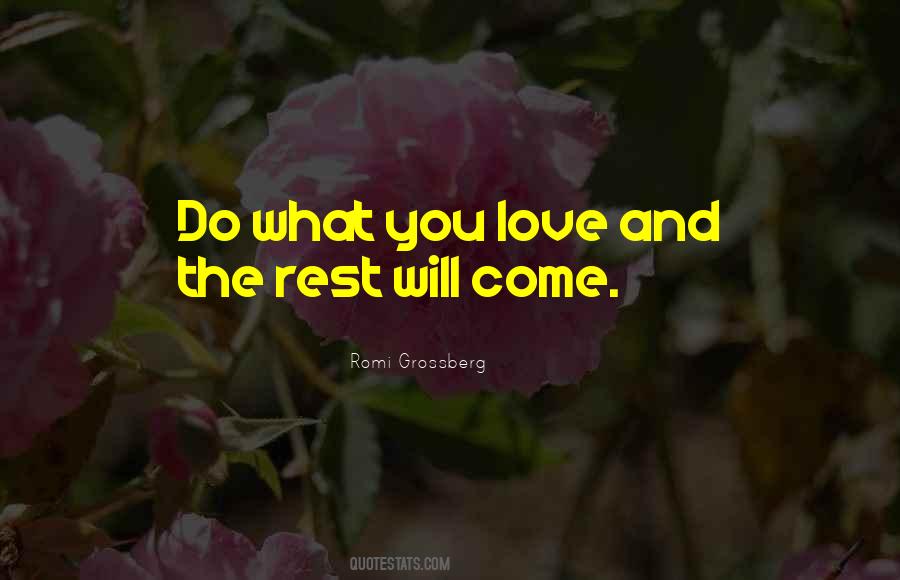 #20. Americans specially love superlatives. The phrases 'biggest in the world,' 'finest in the world,' are on all lips. Unless President Hayes is a strong man, they will soon come to boast that their government is composed of the 'biggest scoundrels' in the world. - Author: Isabella Bird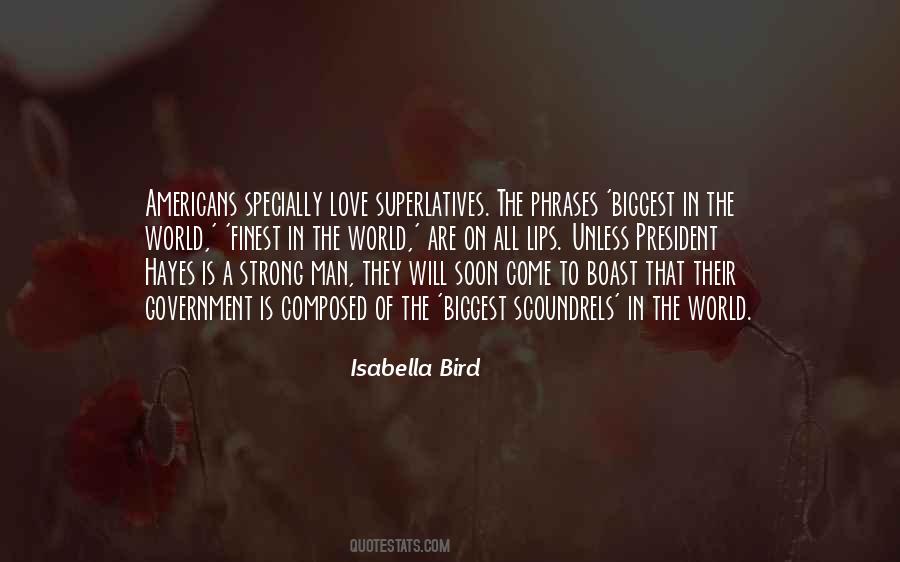 #21. I've come to realize that you can fight a lot of things in life, but you can't help who you love. You can't change who your heart chooses. I'm afraid that very fact will be the greatest tragedy of my life. - Author: Sarah Jio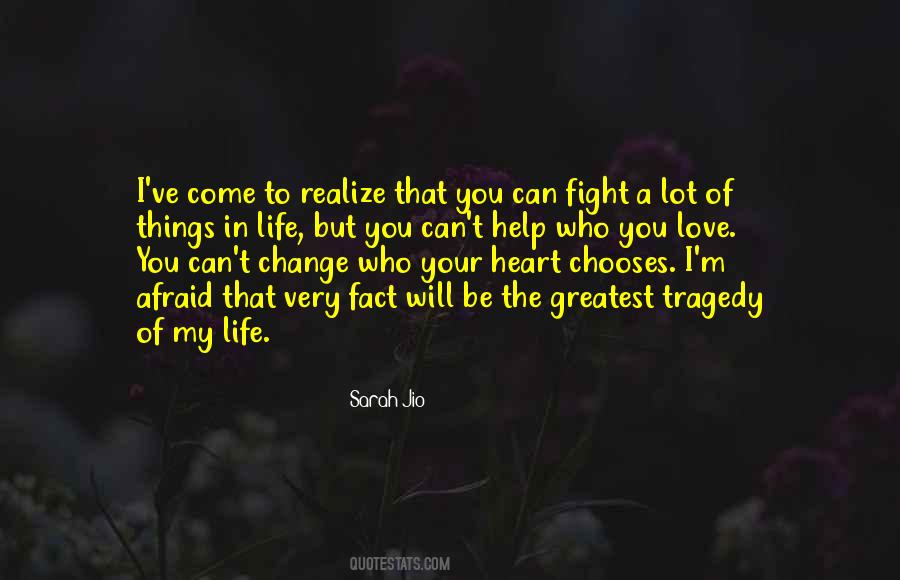 #22. Your positive impact on the generations to come will be directly related to the ministry you have in that little place called home. - Author: Jim George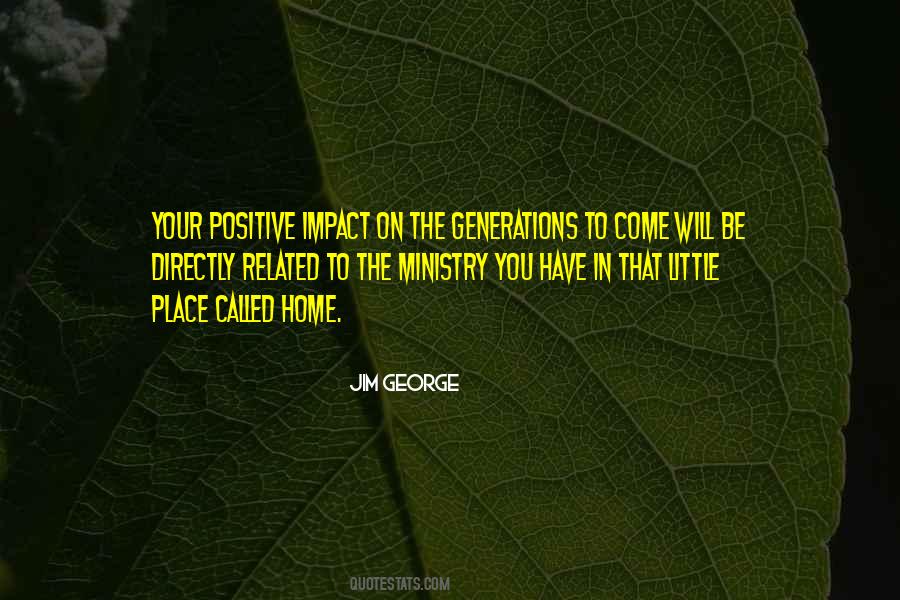 #23. Since the future cannot be known and everything is changeable, I beg all of you to find the people you have come to love and express yourself with fervency. You will never have this chance again. - Author: Michael Levy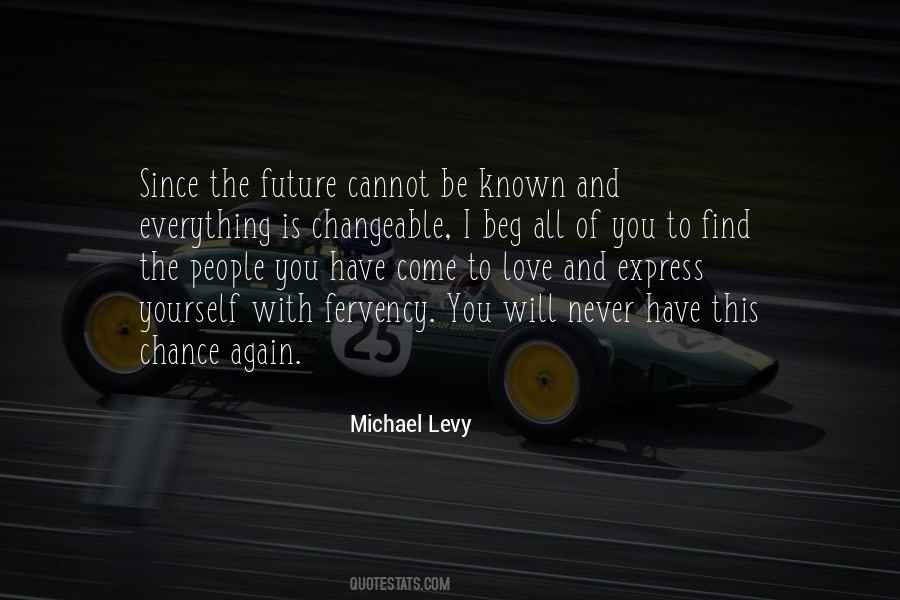 #24. You are here for today and come back never. Still you will live in my heart for now and forever. - Author: Debasish Mridha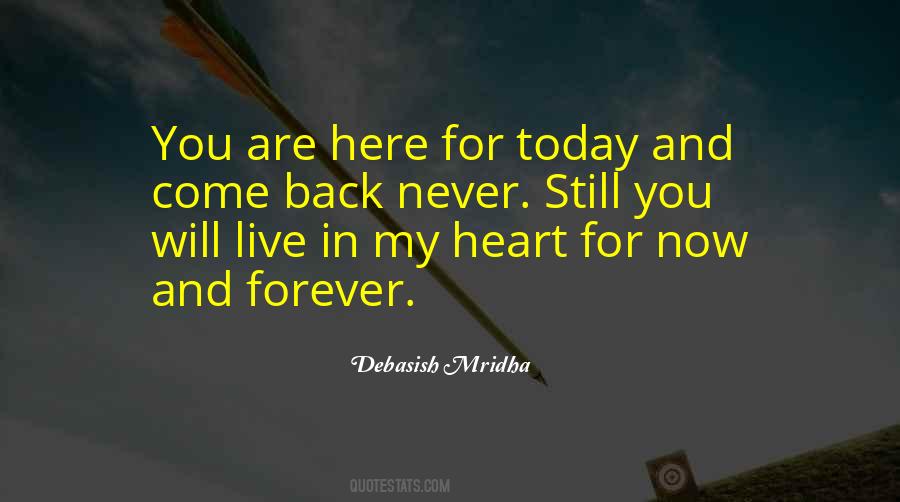 #25. Men are not very good at loving, but they are experts at admiring and respecting; the woman who goes after their admiration and respect will often come out better than she who goes out after their love. - Author: Florence King
#26. I wanted to write a story that was different than what I've done before - so I decided to write dual love stories that will keep the reader wondering how the stories will come together by the end. - Author: Nicholas Sparks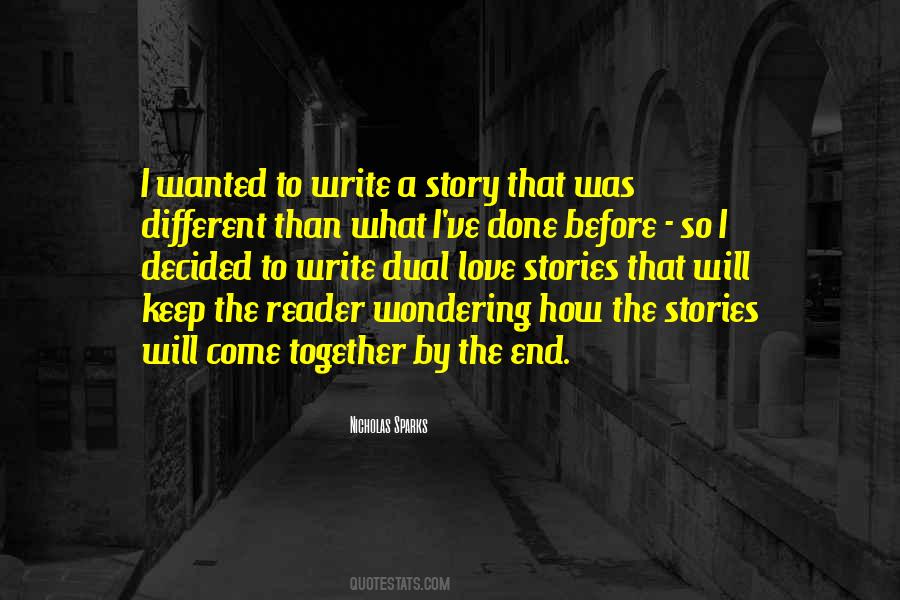 #27. I will always come for you, a ghra. You are my life, the very air I breathe, and I cannot be without you. Taim I ngra leat. Is tu mo shonuachar. I love you. You're my soul mate. - Author: Lisa Sanchez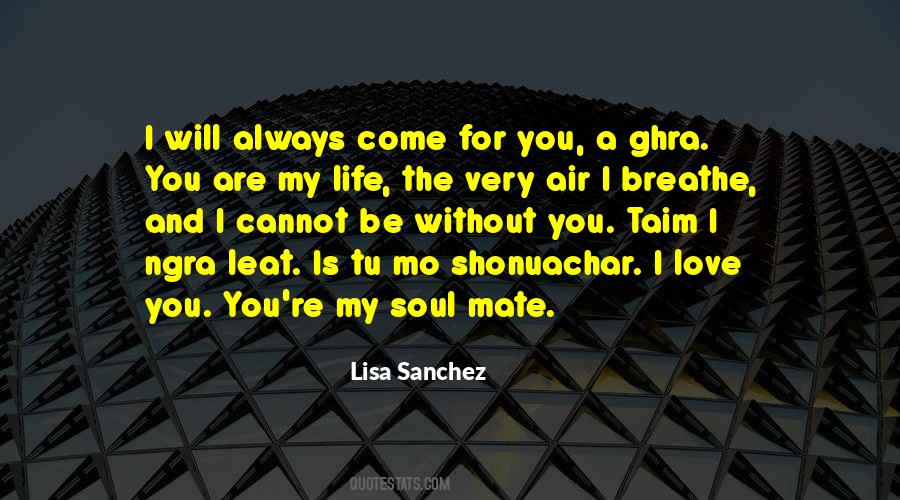 #28. And there will come a time, you'll see, with no more tears.
And love will not break your heart, but dismiss your fears.
Get over your hill and see what you find there,
With grace in your heart and flowers in your hair - Author: Mumford & Sons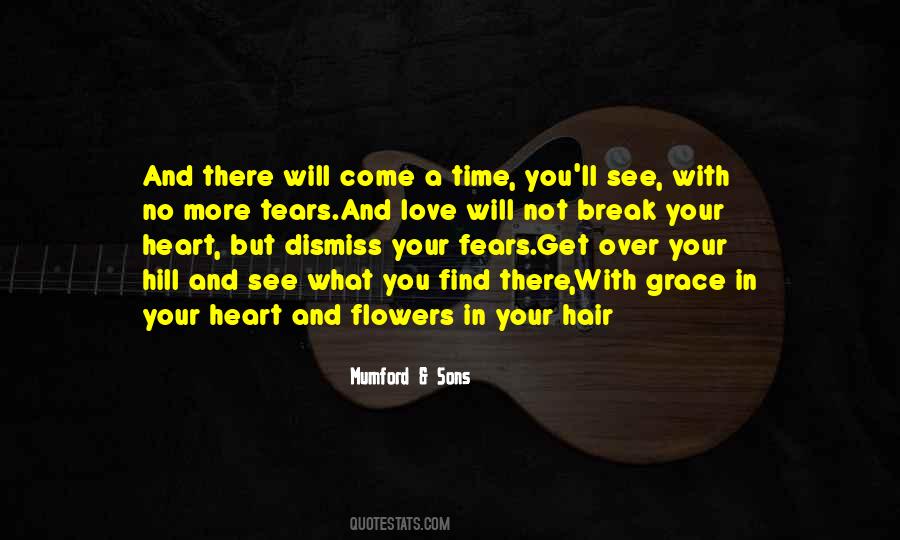 #29. You will be a great queen when you come back, you know. And someday you'll love me the way you love your wolf. - Author: Carrie Jones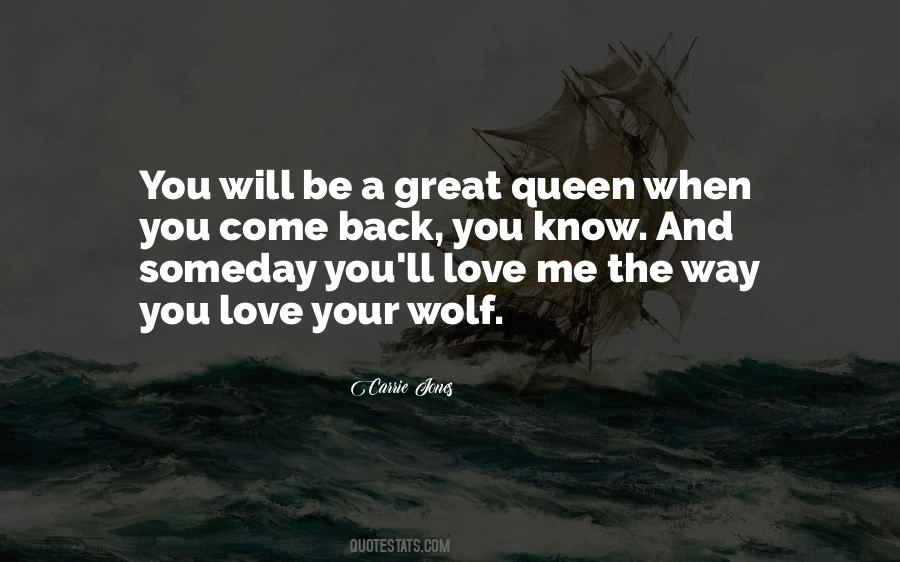 #30. I will not let anything hurt you," Balik promised.
"I will not let anything come between us," I replied with my own whispered
oath.
"You and me," Balik smiled a little.
"Always," I agreed as I reached up to draw his face to mine and pressed my lips
onto his. - Author: Melanie Cusick-Jones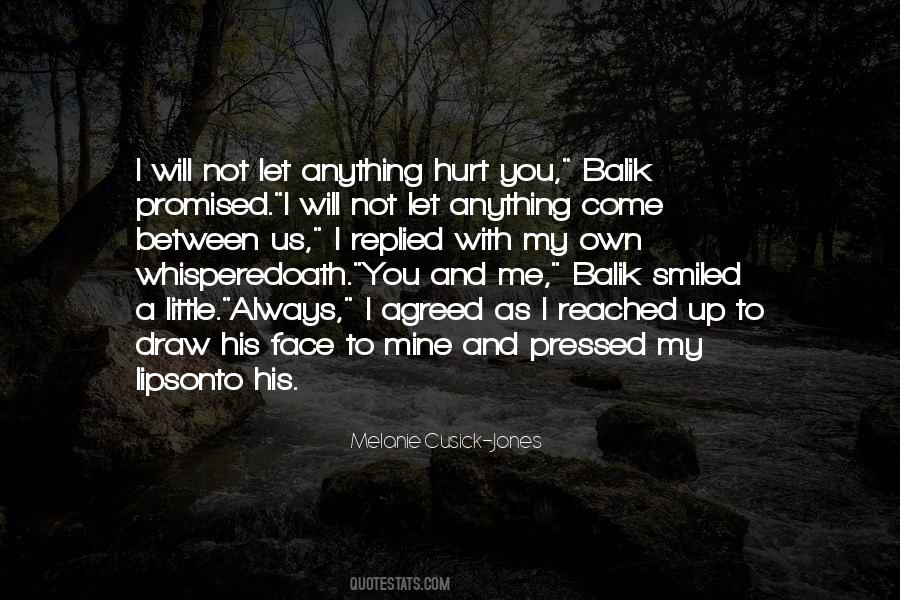 #31. Hurts come because we live in a world where God has given men free will. But God is love. A loving father gives his children, once they're of age, the ability to make their own choices. Our Heavenly Father does the same, and because of that, chaos sometimes ensues. - Author: Christy Barritt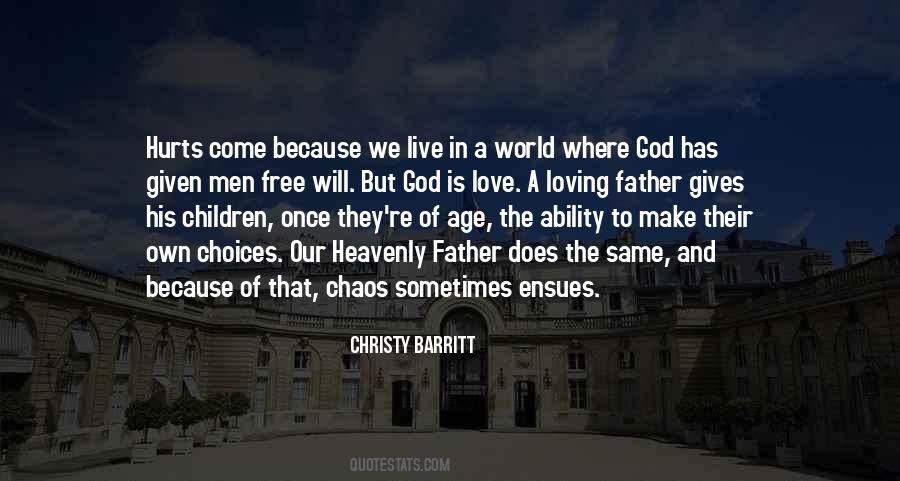 #32. Love Jesus and keep Him as your friend. When all others forsake you He will not leave you nor will He allow you to perish on the last day. Whether you like it or not the day will come when you will find yourself separated from everyone and from everything. - Author: Thomas A Kempis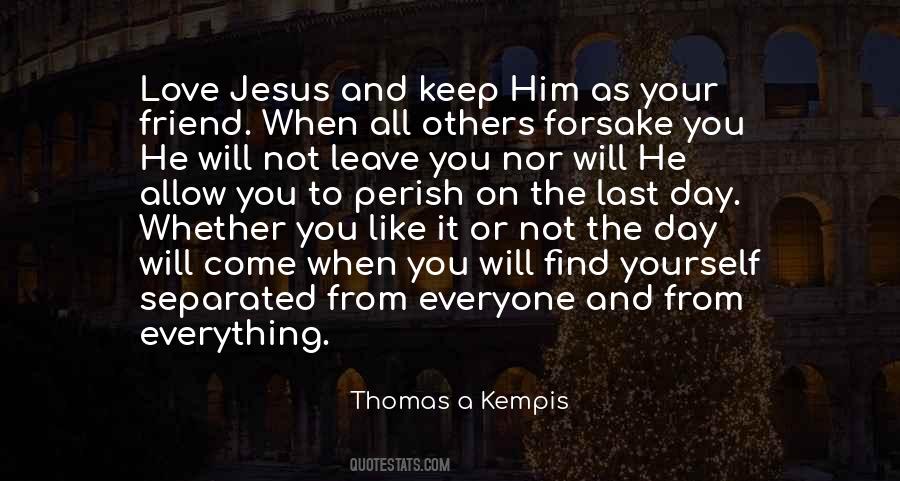 #33. I am very much in love with something;
What it may be I can't remember;
It will come to me.
That was a roundabout drive in the snow,
Owing to my erratic sense of direction! - Author: Christopher Fry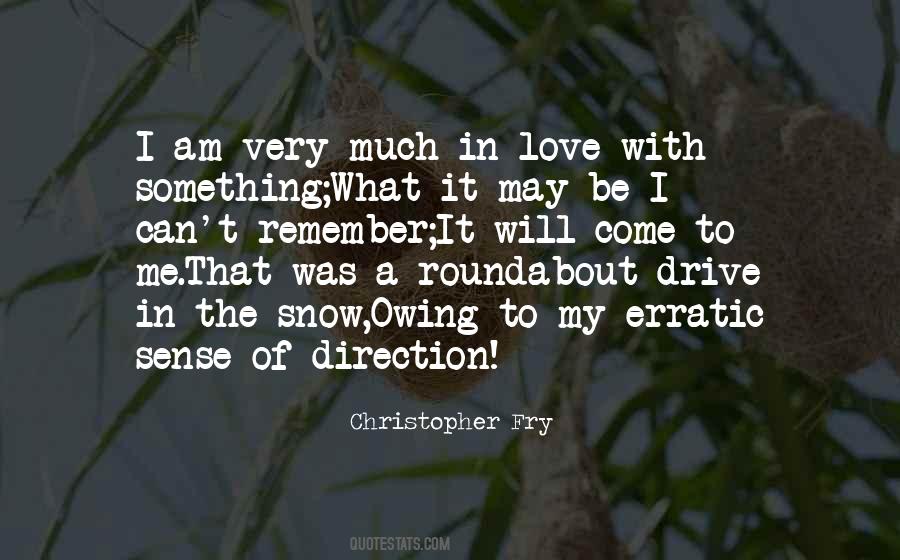 #34. When you come to be sensibly touched, the scales will fall from your eyes; and by the penetrating eyes of love you will discern that which your other eyes will never see. - Author: Francois Fenelon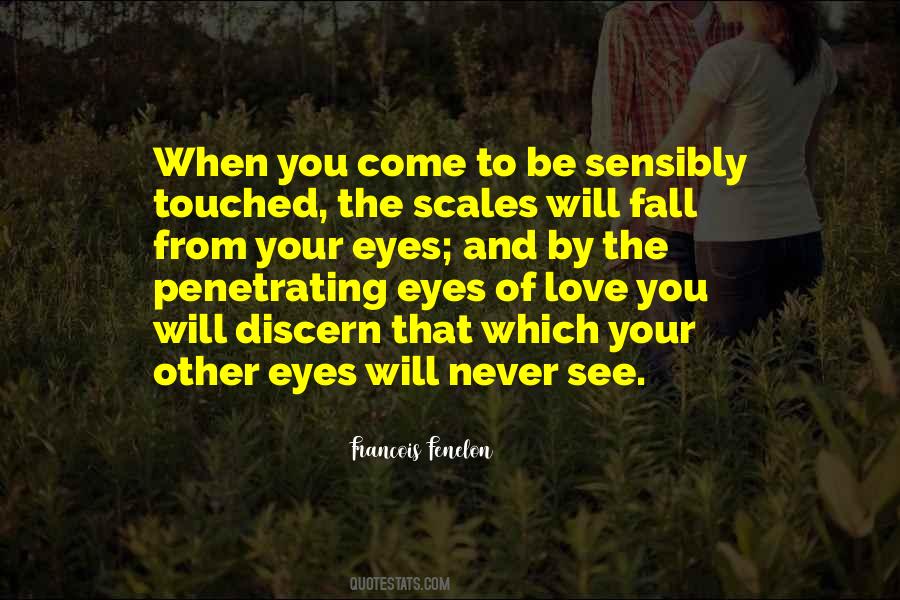 #35. Wait with patience and love and strength. If helpers are not ready now, they will come in time. Why should we be in a hurry? The real working force of all great work is in its almost unperceived beginnings. - Author: Swami Vivekananda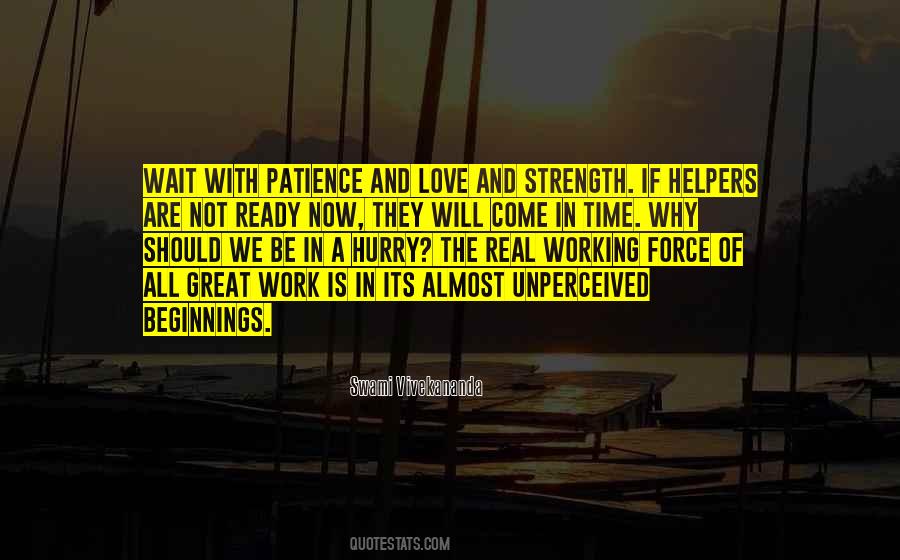 #36. To love you is her nature. But hers is a love from which no good may come. And your desire for her will lead only to cold, dark places. - Author: Ari Berk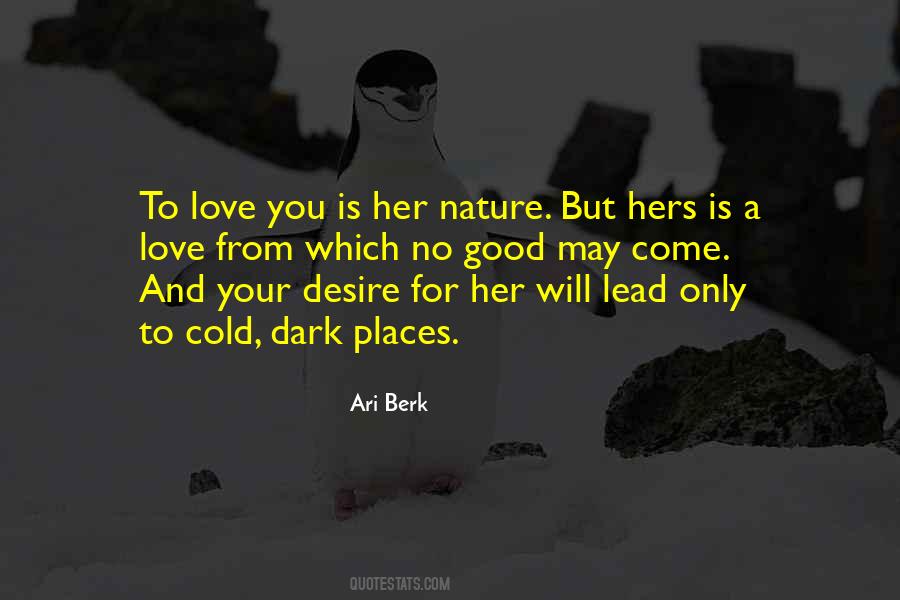 #37. In order to know God, we must often think of Him; and when we come to love Him, we shall then also think of Him often, for our heart will be with our treasure. - Author: Brother Lawrence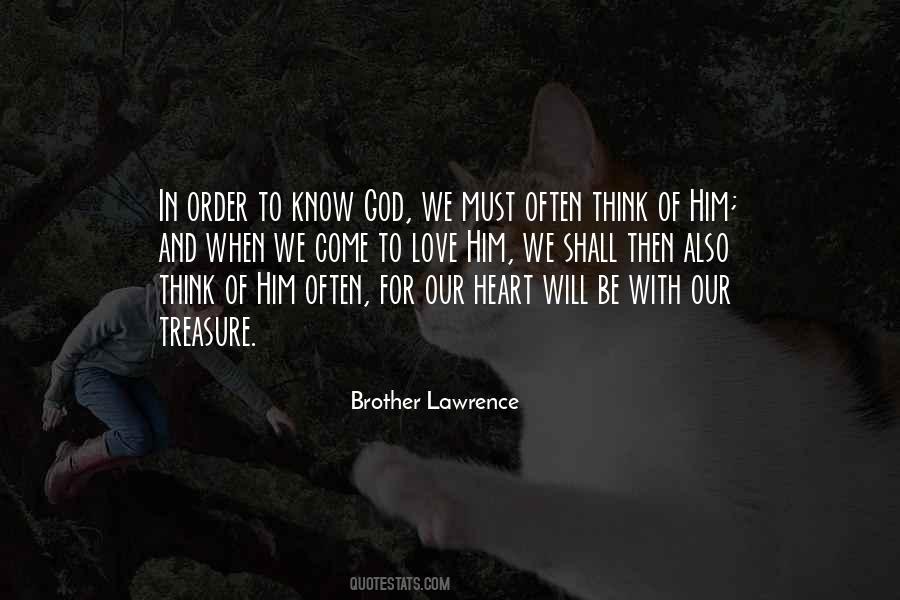 #38. The thing is, that world doesn't exist. All growing up means is that your realize no one will come along to fix things. No one will come along to save you. - Author: Elizabeth Scott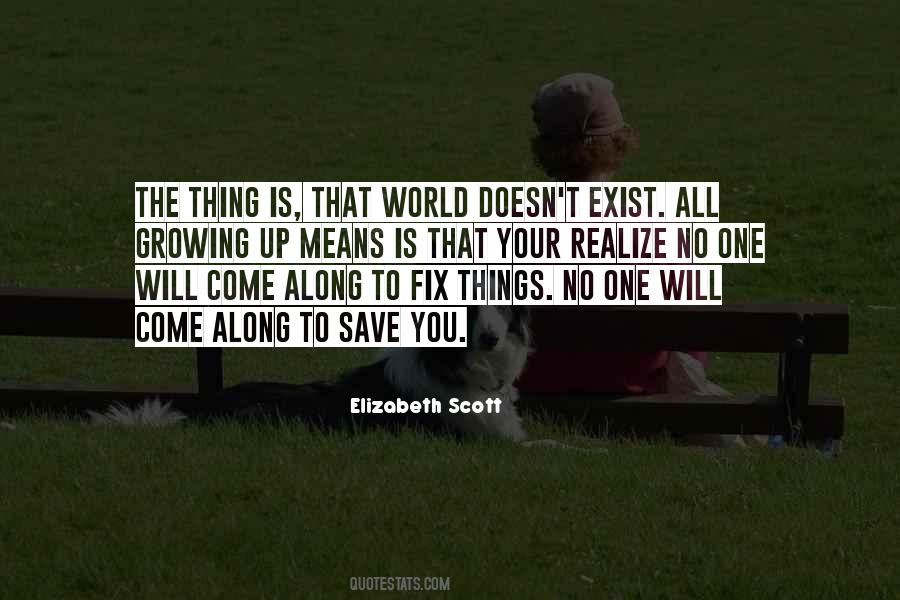 #39. The first six months are what I call the La La Land phase. This is what a lot of romantic novels, songs, and movies are based upon. Enjoy the courtship, nights out, and fun. You will eventually come back to reality. - Author: Pamela Cummins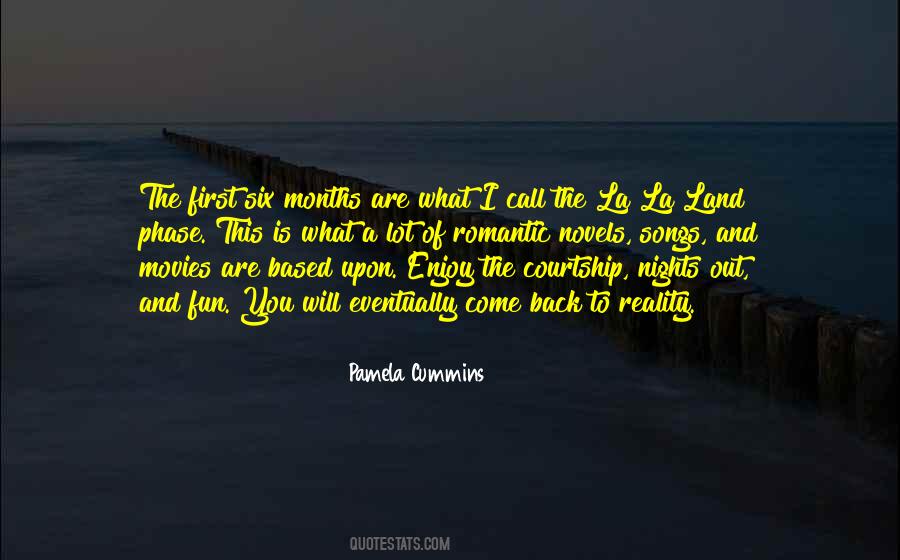 #40. Daemon's green eyes held a glassy sheen. His arm reached out, fingers splayed. They never reached the laser or the door. "I love you, Katy. Always have. Always will," he said, voice thick and hoarse with panic. "I will come back for you. I will- - Author: Jennifer L. Armentrout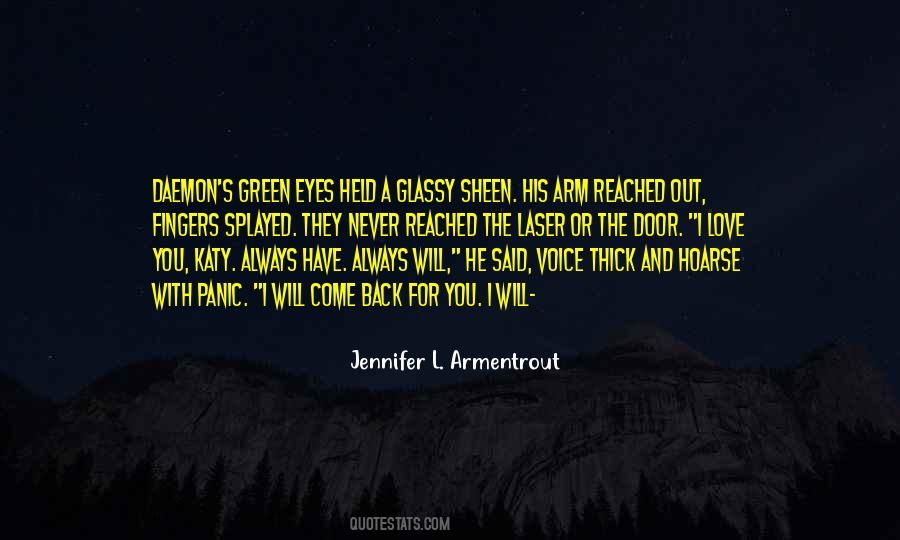 #41. God is not harsh; He is holy. He is not selfish; He is sovereign. He is not unfeeling; He is all-knowing. Like David, we need to come to know Him, and respect Him; and, like David, we will love Him more. - Author: Beth Moore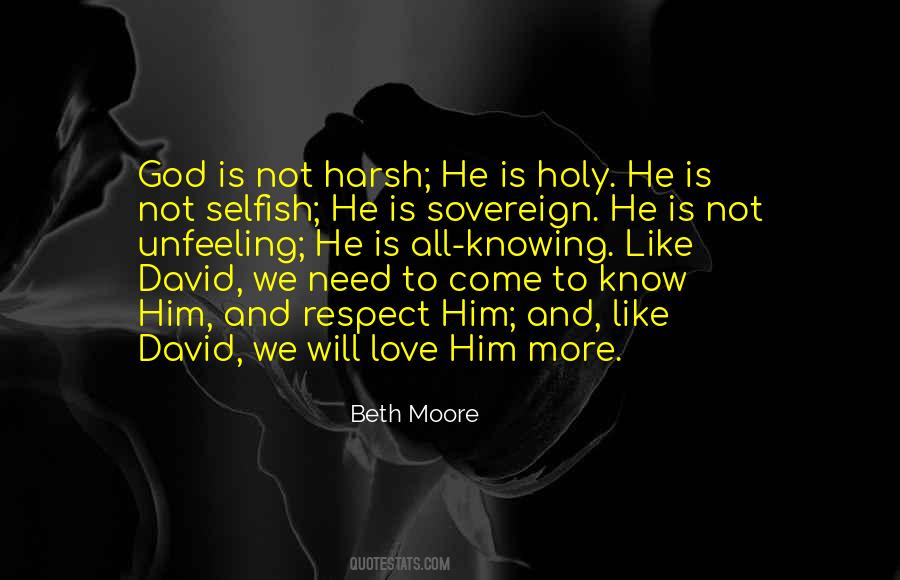 #42. No man has ever loved a woman as much as I love you. Nothing will ever come before you. I don't know what else I have to do to prove to you that I won't let you down again. I won't hurt you. You don't have to be alone anymore. I need you. - Author: Abbi Glines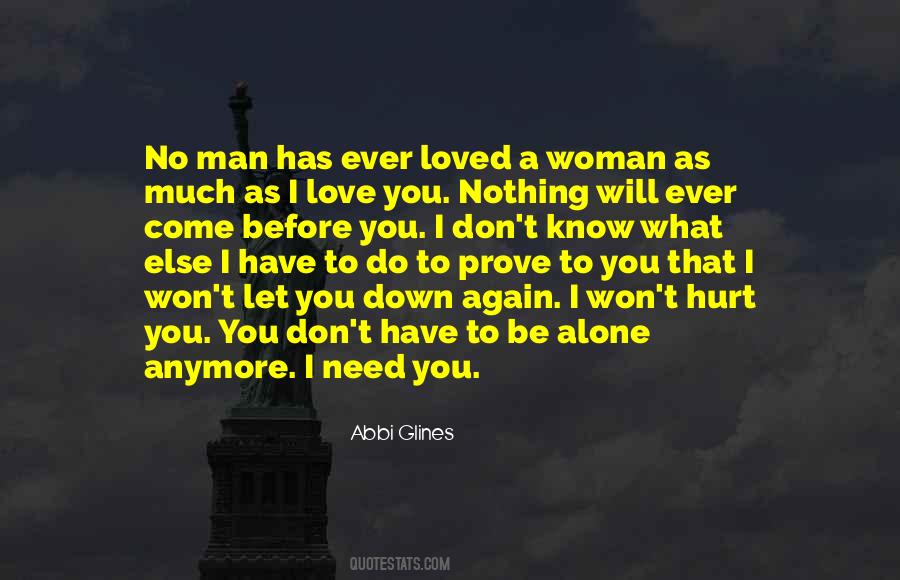 #43. In a few years all our restless and angry hearts will be quiet in death, but those who come after us will live in the world which our sins have blighted or which our love of right has redeemed. - Author: Walter Rauschenbusch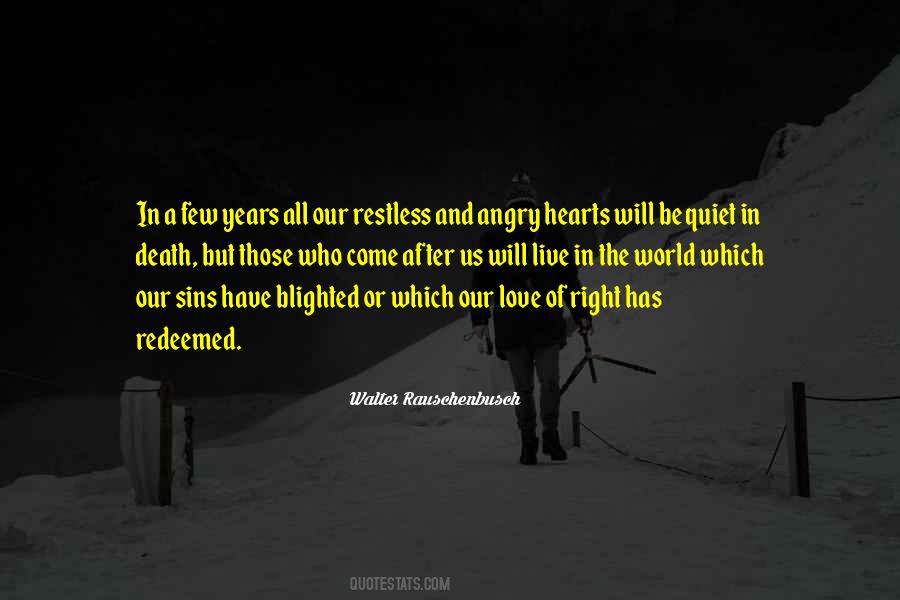 #44. I will always remember you, even though you had no idea I was even in the room. My words wouldn't come, I could only dream. A crush or a love? - Author: Walter Bradford Cannon
#45. When you want to do something, feel it, love it, then let it go, it will come back to you. - Author: Debasish Mridha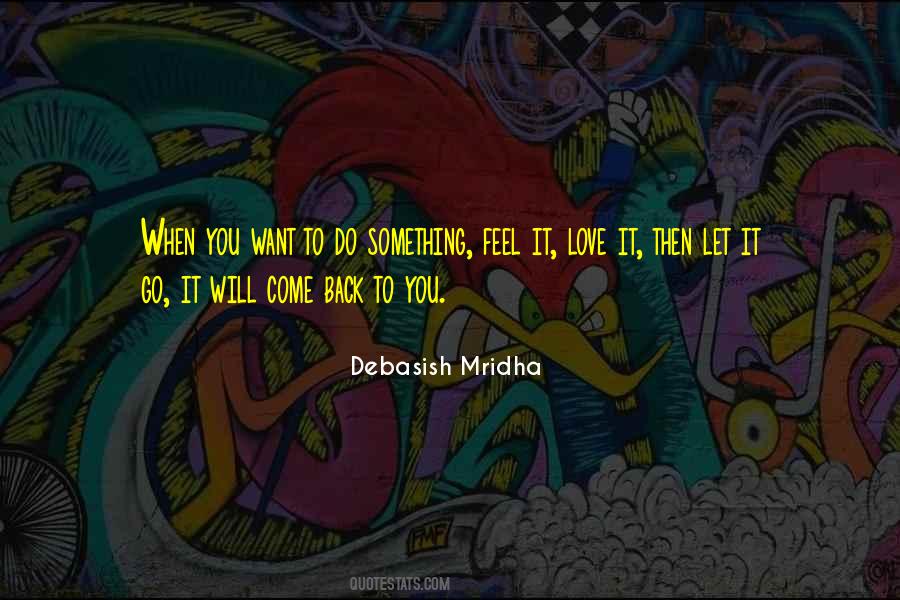 #46. Dear Trixie,
Will you come to Memphis with me?
A) Yes
B) No
C) I'd go anywhere with you because you fuck like a goddamn fire hose.
D) You're an asshole and I never want to see you again.
Circle ONLY ONE and give it back to me when you're done eating.
Love, J - Author: Tiffanie DeBartolo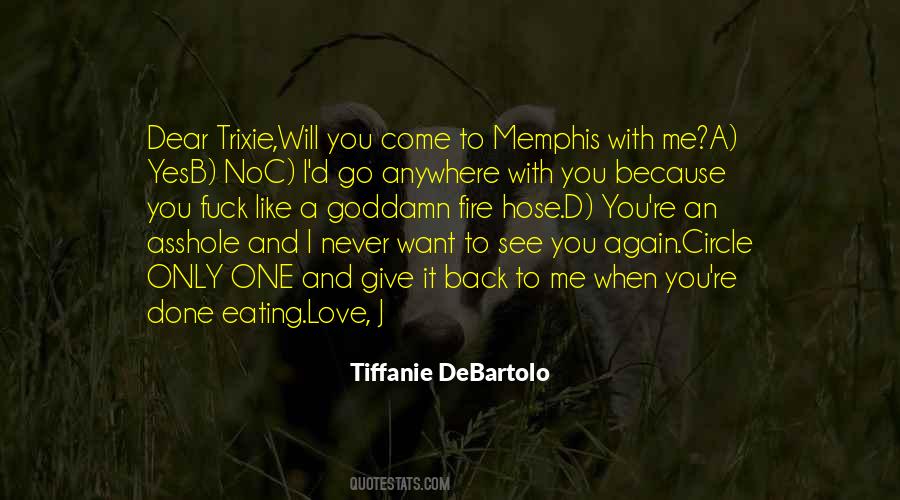 #47. Plant seeds of happiness, hope, success, and love; it will all come back to you in abundance. This is the law of nature. - Author: Steve Maraboli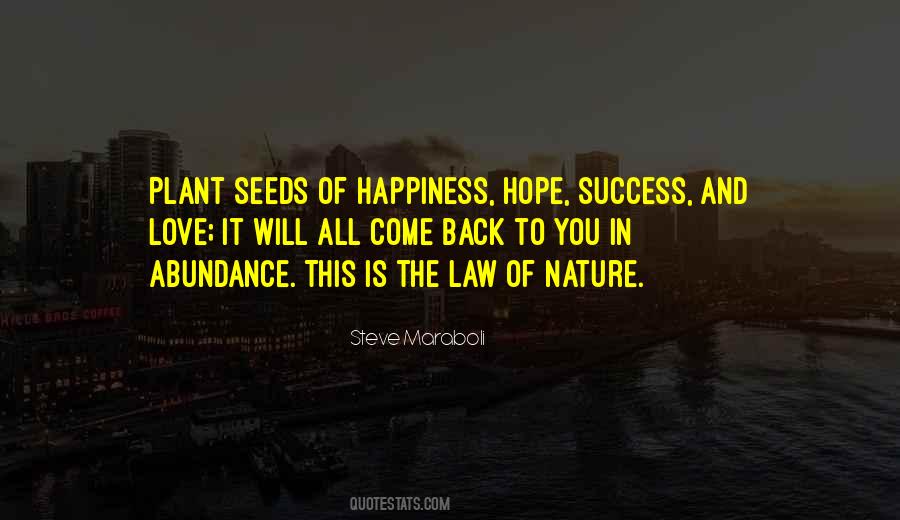 #48. The morning will come In the press of every kiss, With your head upon my chest Where I will annoy you With every waking breath Until you decide to wake up. - Author: Coheed And Cambria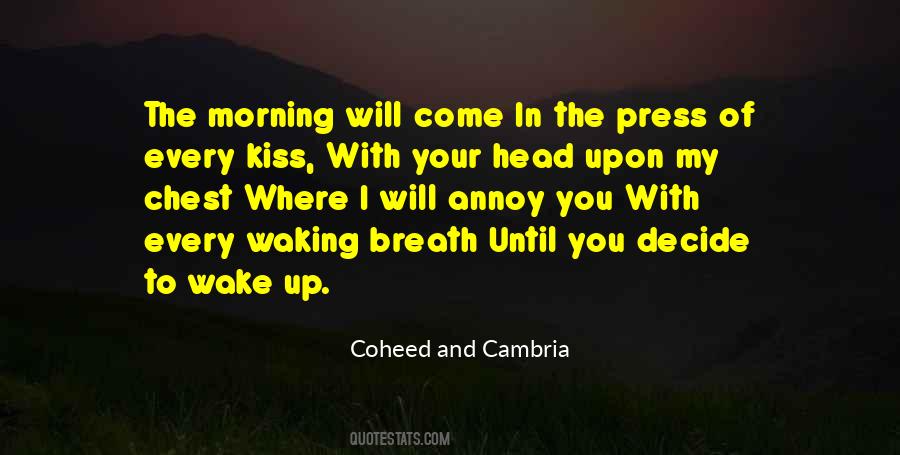 #49. Only time will tell, as our memories fade into a past that isn't meant to be a part of the future. Eventually, we have to find a way to let them go, to move forward and accept what's to come. - Author: A.M. Willard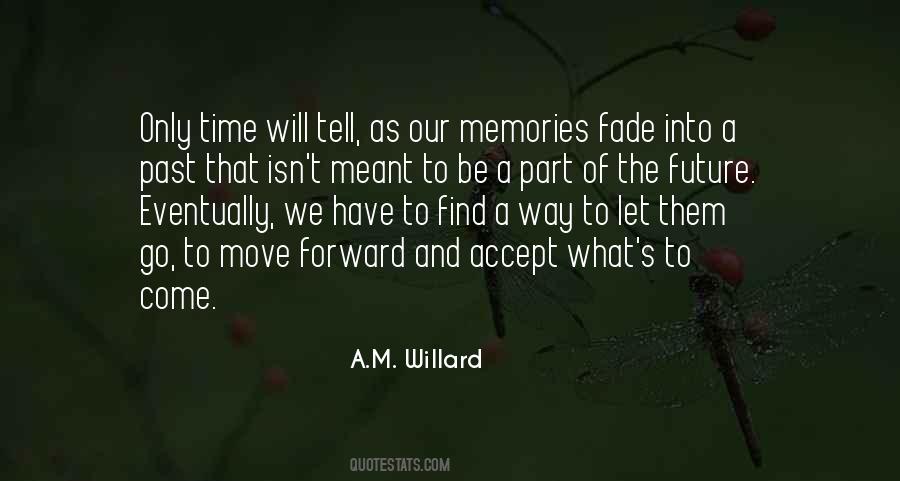 #50. When you don't know what to do, get still. The answer will come. - Author: Oprah Winfrey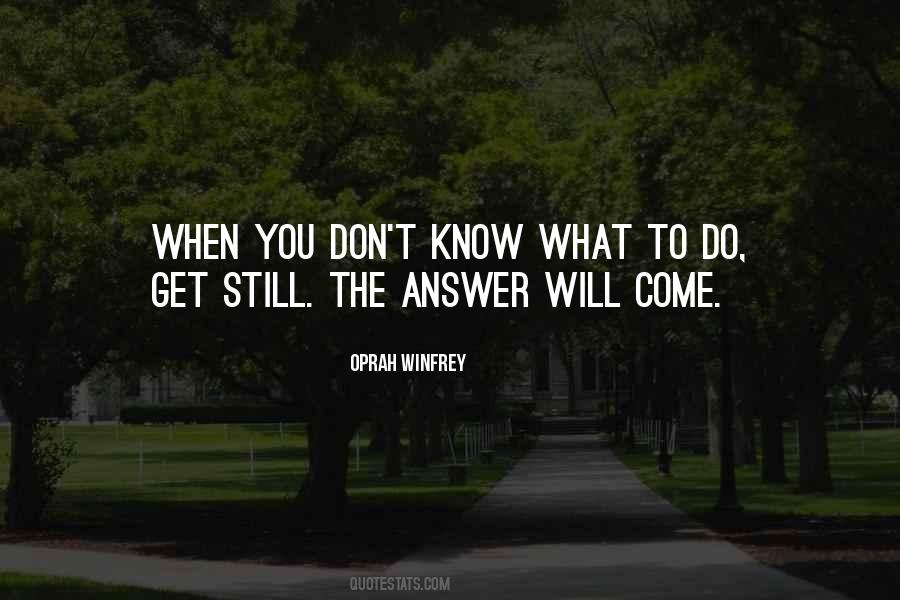 #51. People don't come to my concerts because they know the program. They come because they love the atmosphere and because they know that when I offer them a program it will be a night they never forget. - Author: Andre Rieu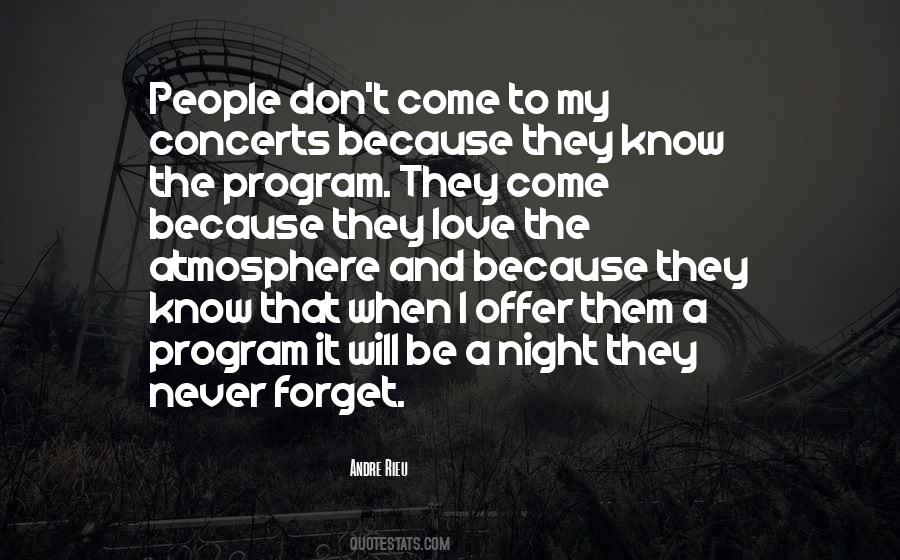 #52. Woe to the man who in the first moments of a love-affair does not believe that it will last forever! Woe to him who even in the arms of some mistress who has just yielded to him maintains an awareness of trouble to come and foresees that he may later tear himself away! - Author: Benjamin Constant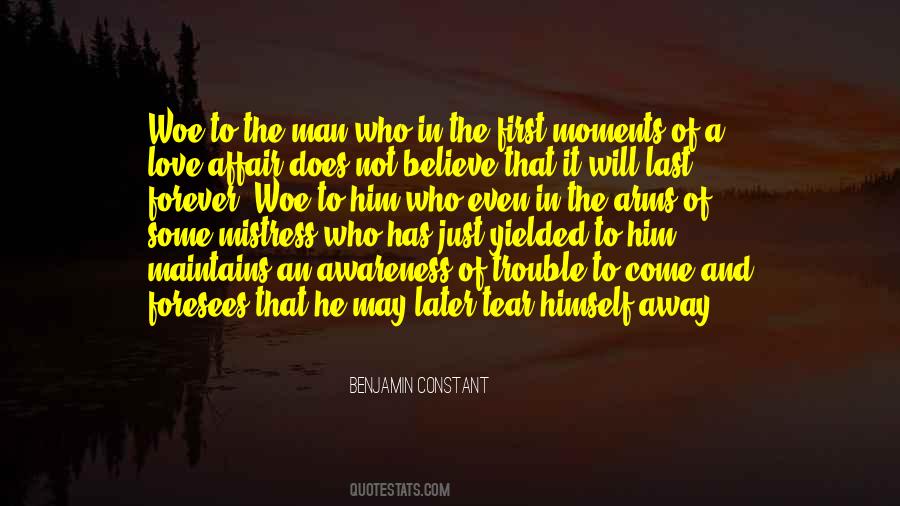 #53. LOVE IS LIKE A DESIGNER FASHION, ENJOY IT WHEN YOU HAVE IT. LET IT GO WHEN IT IS GONE BECAUSE A NEW ONE WILL COME. - Author: Linda Alfiori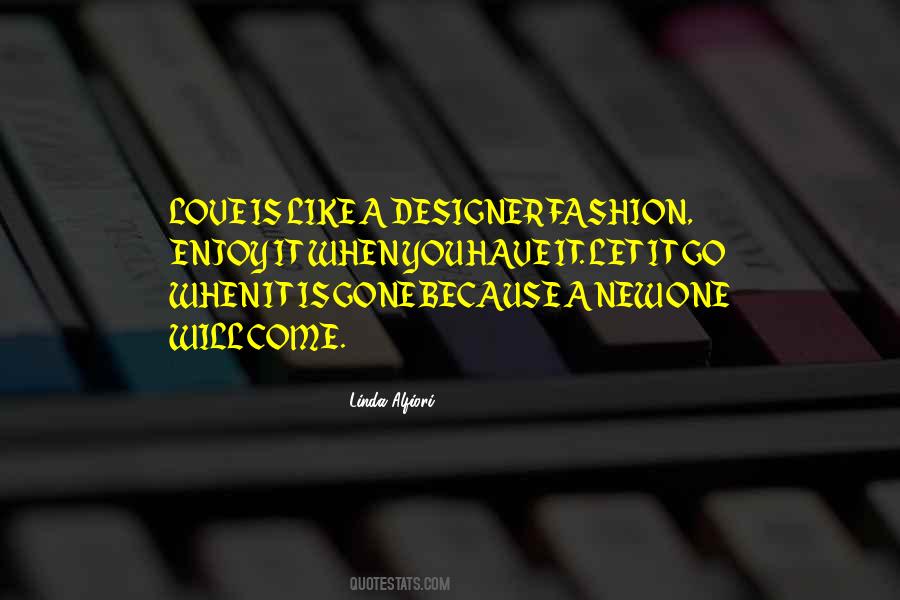 #54. Falling in love is like leaping from a cliff. Your brain screams that it's not a good idea and that hurt and pain will inevitably come to you. But your
heart believes you can soar, glide and fly. - Author: Marie Coulson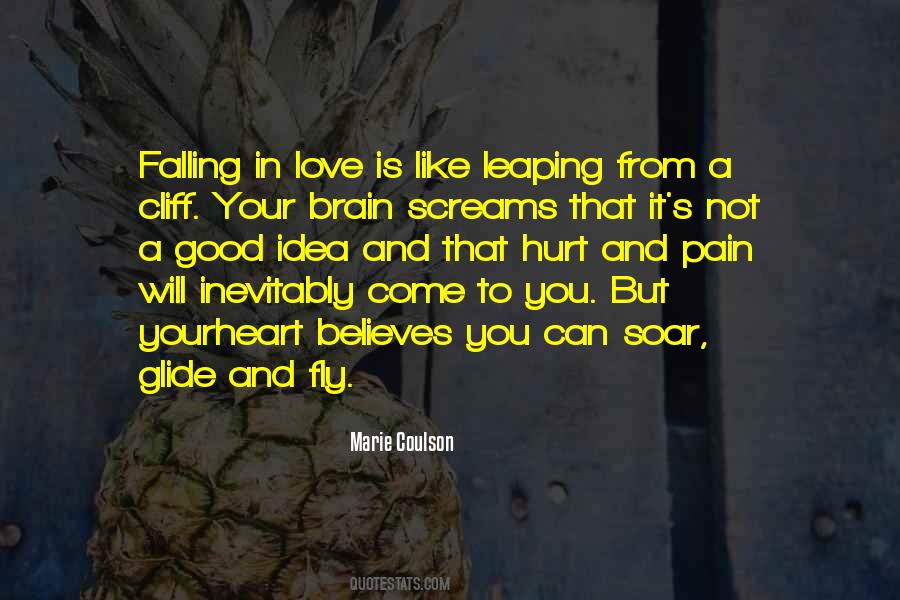 #55. Enjoy every minute you have with those you love, my dear, for no one can take joy that is past away from you. It will be there in your heart to live on when the dark days come. - Author: Eleanor Roosevelt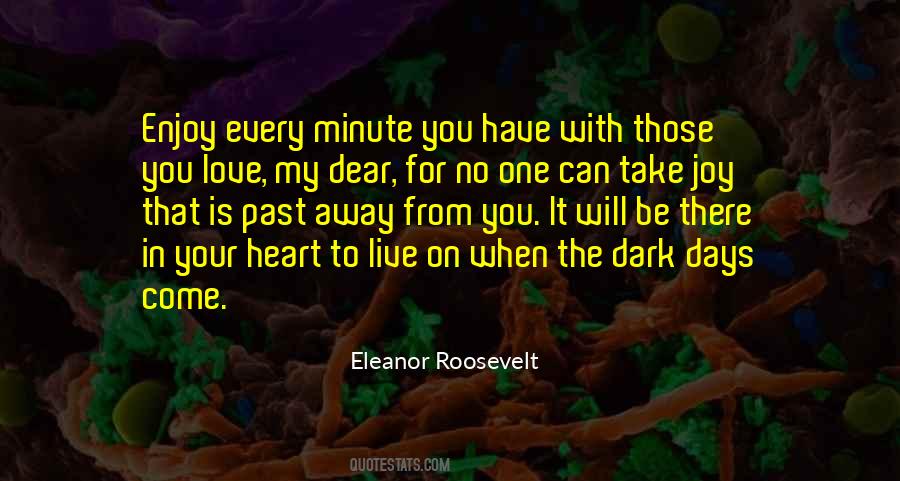 #56. I hope they know how lucky they are to have you. But that doesn't mean I will ever stop trying to have you for myself. You know as well as I do, Meena, that we belong together. I hope that day will come sometime soon. In the meantime: truce.
With all the love in my heart, Lucien - Author: Meg Cabot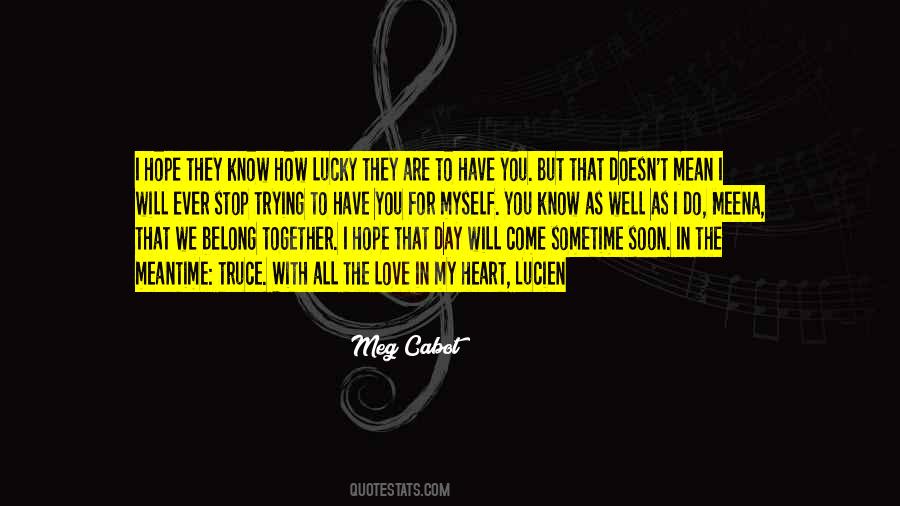 #57. I long to see a radical shift in philanthropy that will come to characterize the 21st century. That is, a reclaiming of the root meaning of philanthropy: love of what it means to human. - Author: Valaida Fullwood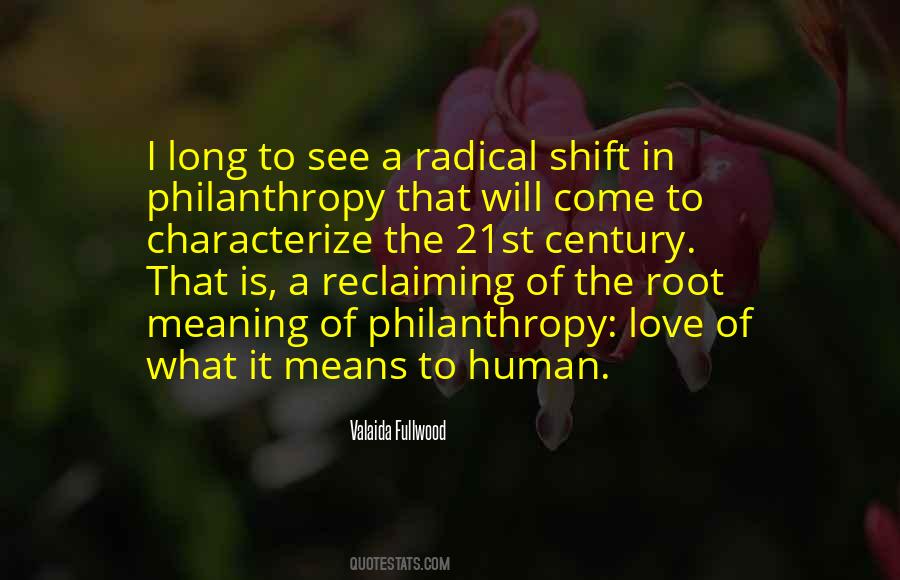 #58. My advice for girls who are waiting for their Prince Charming is to be open for anything. Be open to new experiences, be open to the idea that it may take longer than you want, but if you're open to meeting new people and new adventures, then love will come along. - Author: Lily Collins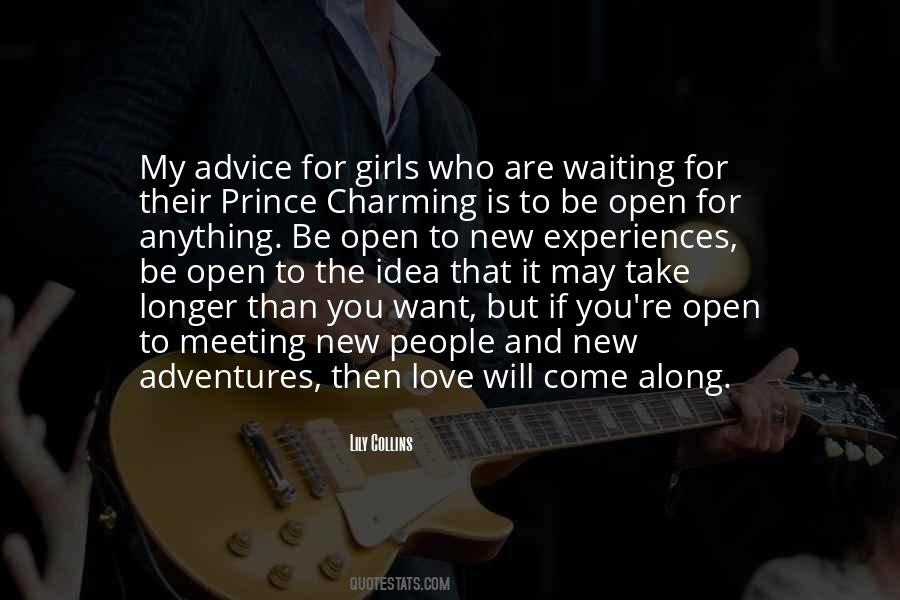 #59. My dad said to always do what I loved and not worry about the money or anything, because if I do what I love, then the money will come. - Author: Ansel Elgort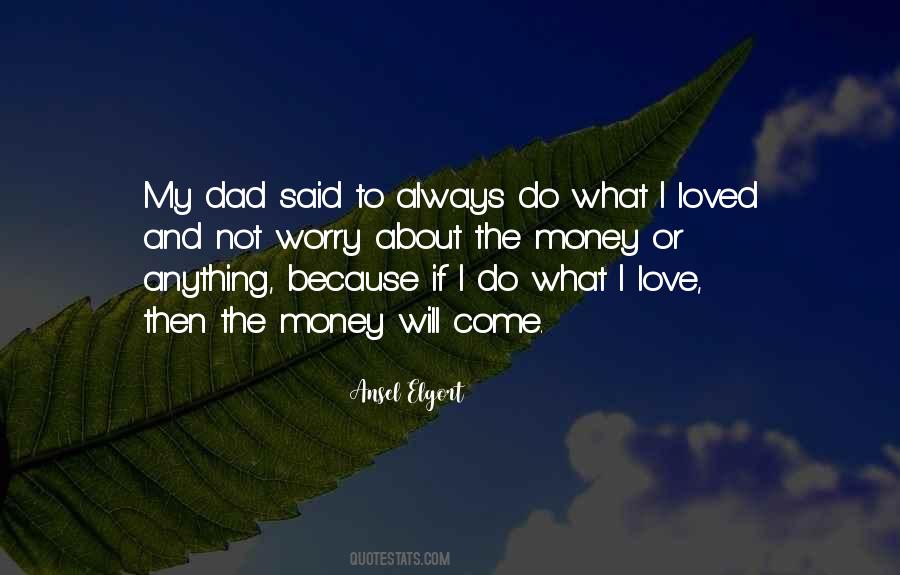 #60. Day by day we are building for eternity ... Every gentle word, every generous thought, every unselfish deed will become a pillar of eternal beauty in the life to come. - Author: Rebecca Ruter Springer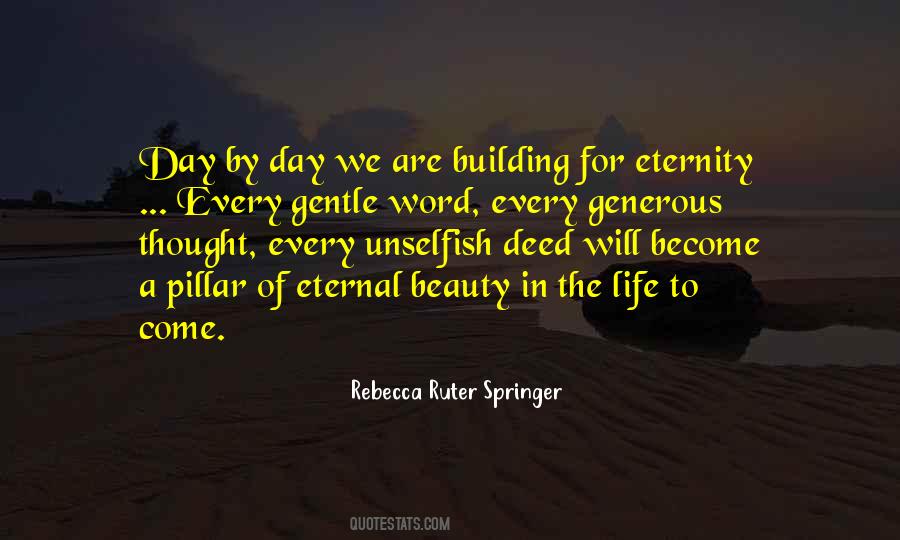 #61. You can't easily break out of this cycle of love. It's always here and there up and down.. pain and joy, this wonderful feeling of being in love, which will come to an end later, is so dominating through your entire life. And you cannot escape it. - Author: Till Lindemann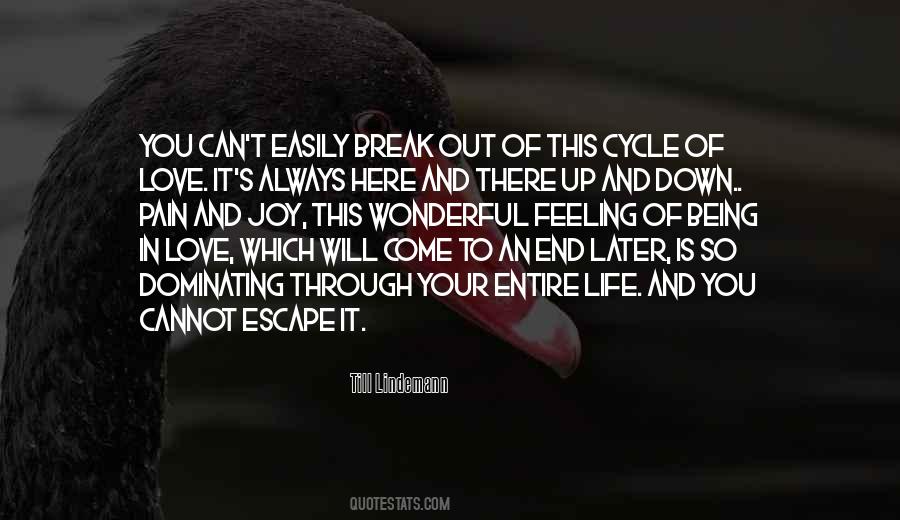 #62. Come forward as servants of Islam, organize the people economically, socially, educationally and politically and I am sure that you will be a power that will be accepted by everybody. - Author: Muhammad Ali Jinnah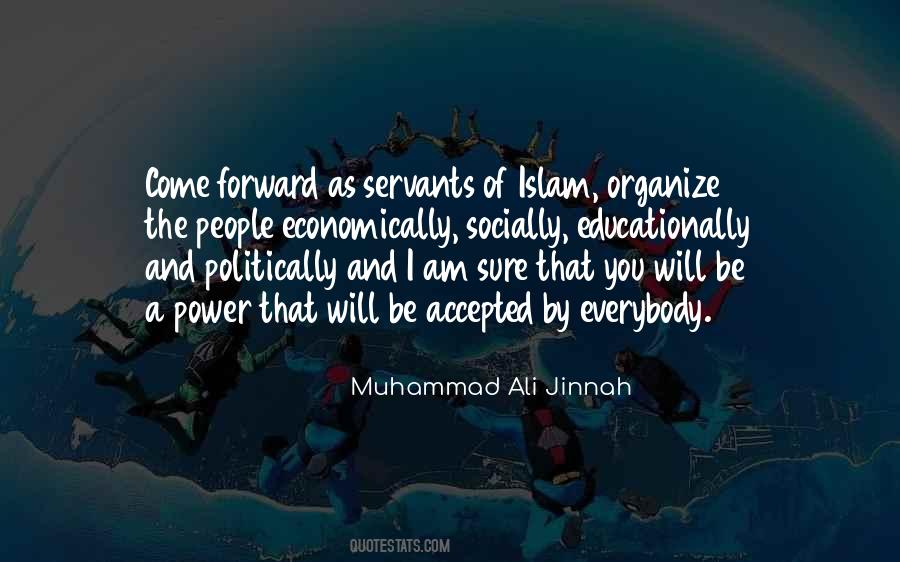 #63. One day, my sweet girl, some lucky man will come and help you understand the very meaning of love. He will sweep you off your feet and show you what it is to place your heart in someone else's care to willingly offer them the gift of your soul. - Author: Tillie Cole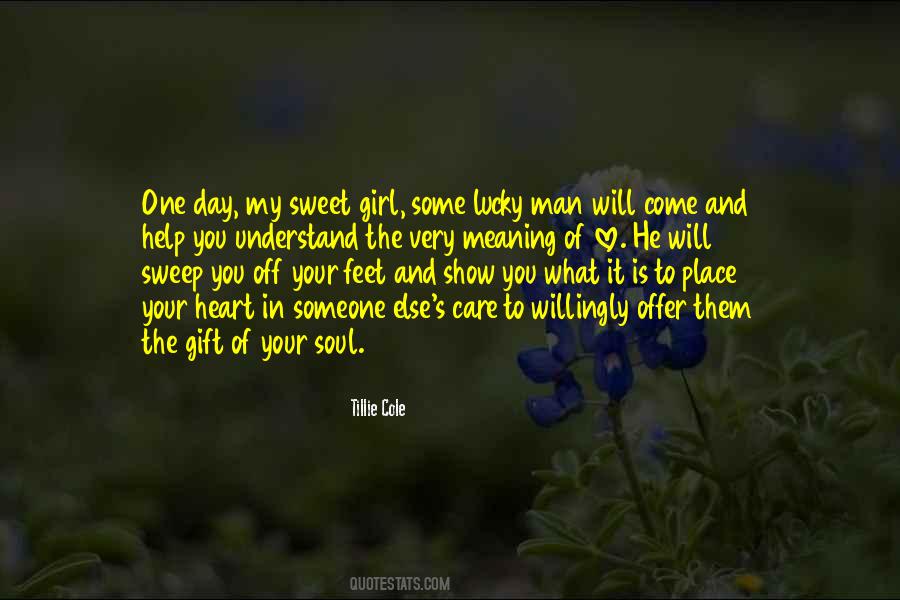 #64. If you have become entangled in sin from poor choices, please decide to come back now. You know how to begin. Do it now. We love you. We need you. God will help you. - Author: Richard G. Scott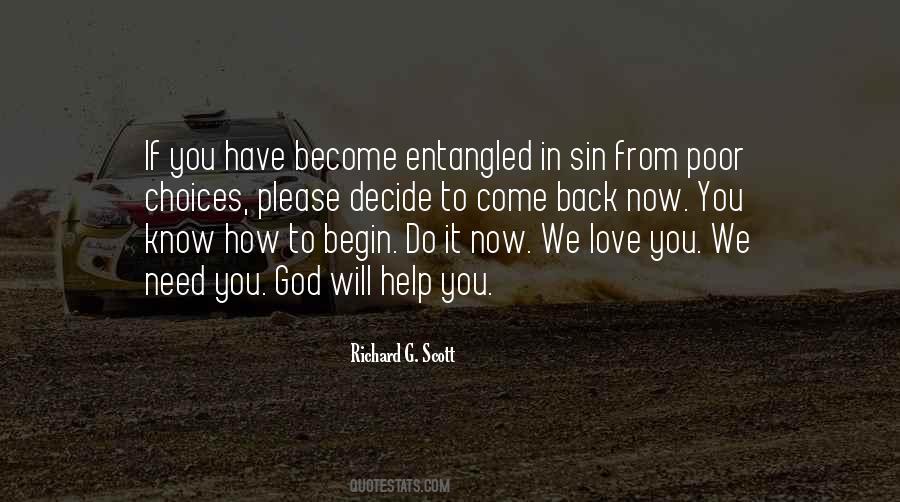 #65. Energy rests upon love; and come as it will, there's no forcing it. - Author: Leo Tolstoy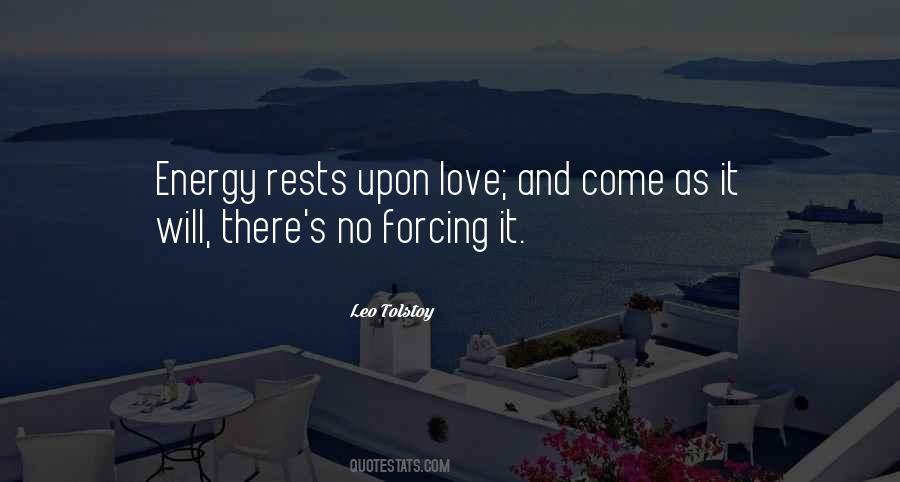 #66. You cannot expect miracles to happen overnight, be patient, be loving and little by little the change you seek will come. - Author: Leon Brown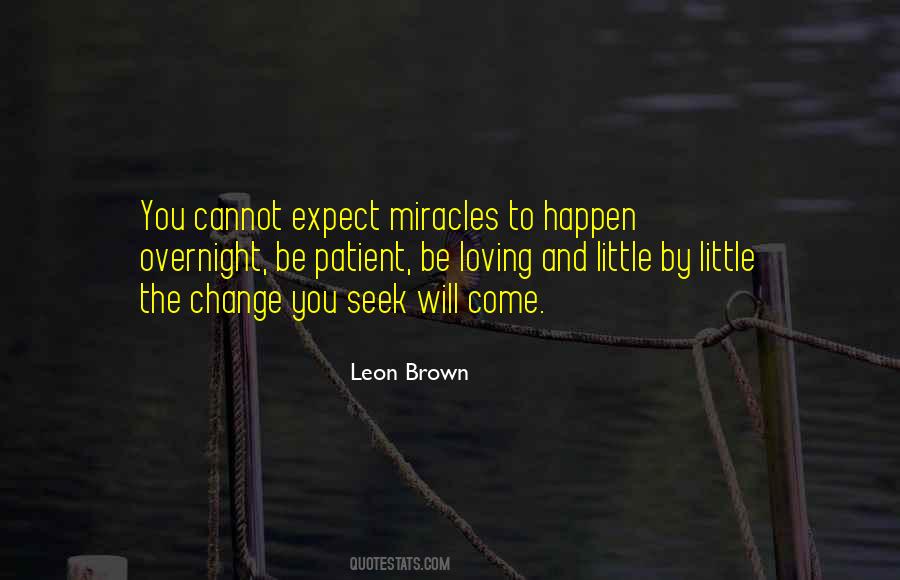 #67. This is life in a fallen world, where wars come and go, where nations rage and people cry in torment. We must be strong, not in ourselves, but in Him. And trust that His love and His wisdom and His light will see us through. - Author: Janette Oke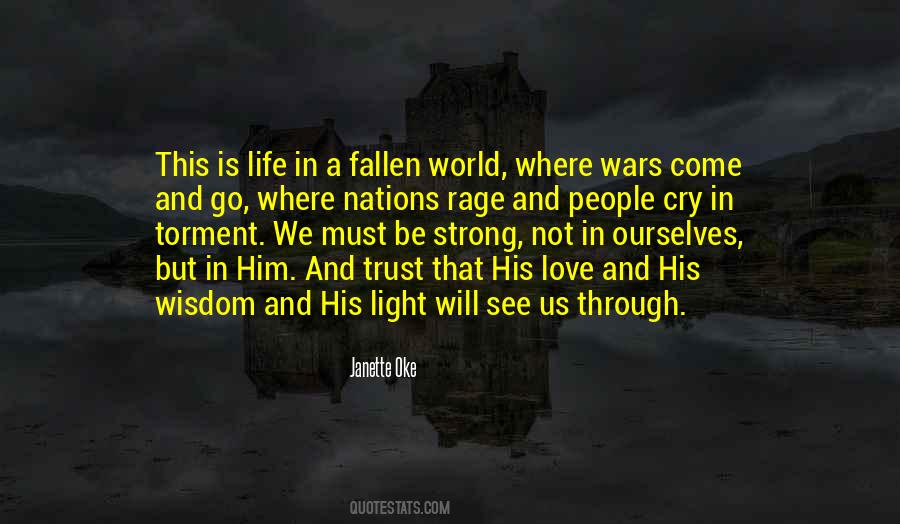 #68. To you I shall say, as I have often said before, 'Do not be in a hurry, the right man will come at last '. - Jane Austen - Author: Alexandra Potter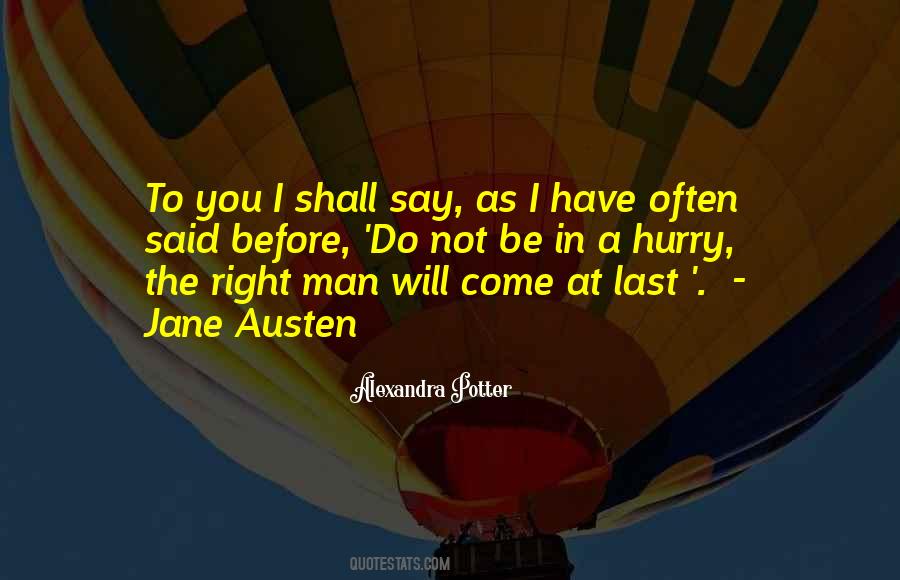 #69. This moment will never ever come back, so create a memory and hold it tight. - Author: Debasish Mridha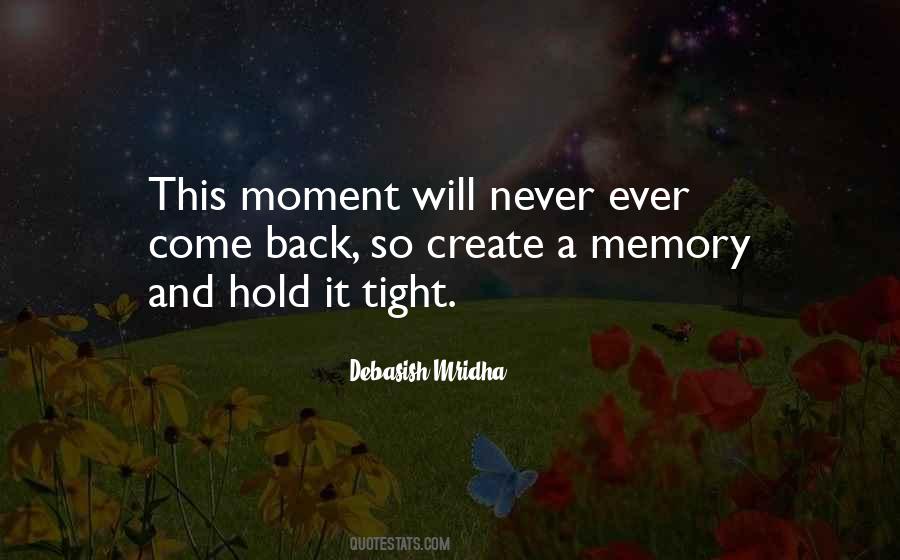 #70. One thing we must understand, that if we have to change the world, we have to change human beings. People think by giving lectures, having conferences and this and that, peace will come. It will never come. A global transformation has to come for peace, for wisdom and for joy. - Author: Nirmala Srivastava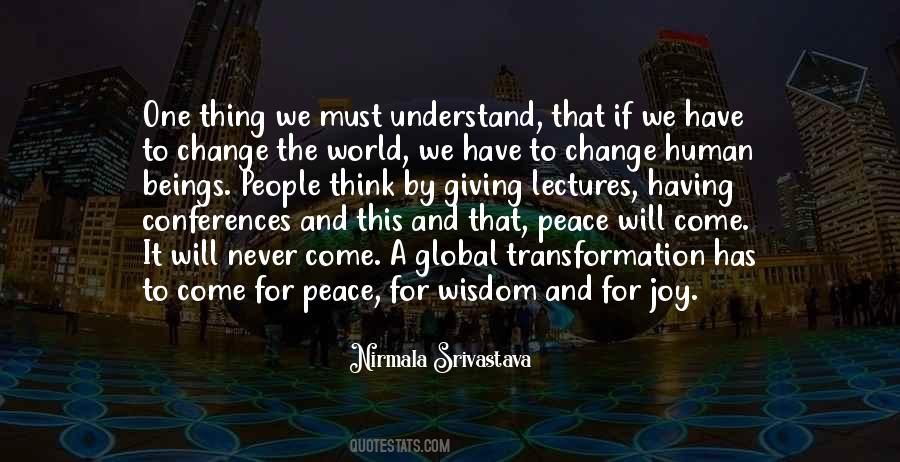 #71. But what I cannot settle in my mind is that the end will absolutely come. I hold her hand in mine, I hold her heart in mine, I see her love for me, alive in all its strength. - Author: Charles Dickens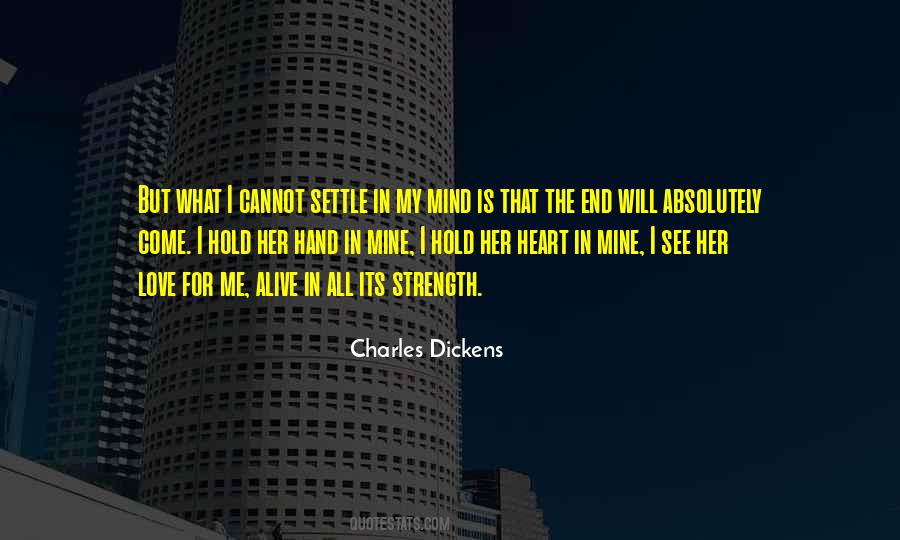 #72. Will you no come back again?
Better loved you'll never be,
And will you no come back again? - Author: James Hogg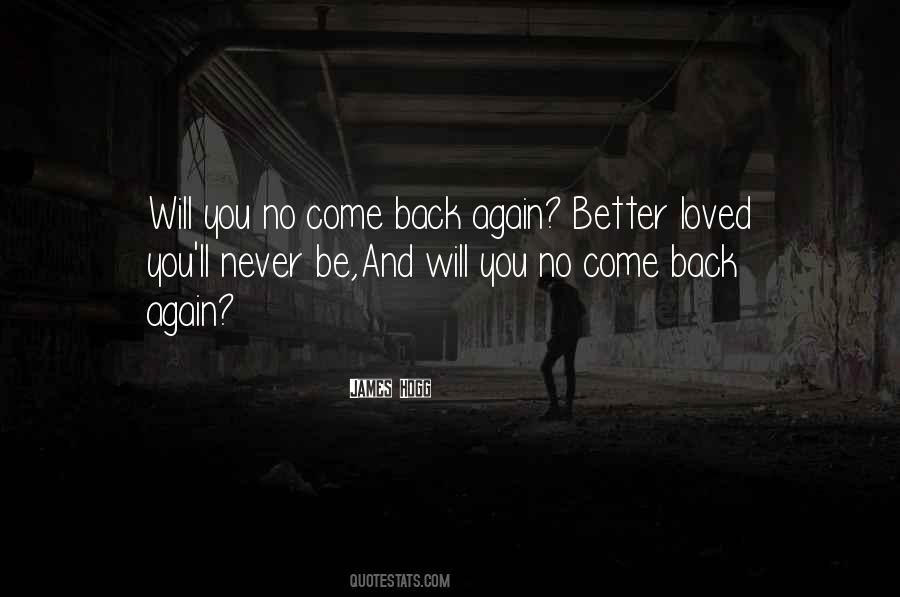 #73. I can't wait to design the performance. I want to make a moment that is about much more than me. Performing in space is such an honor. I want to challenge myself to come up with something that will not only bring everyone together but will also have a message of love that blasts into the beyond. - Author: Lady Gaga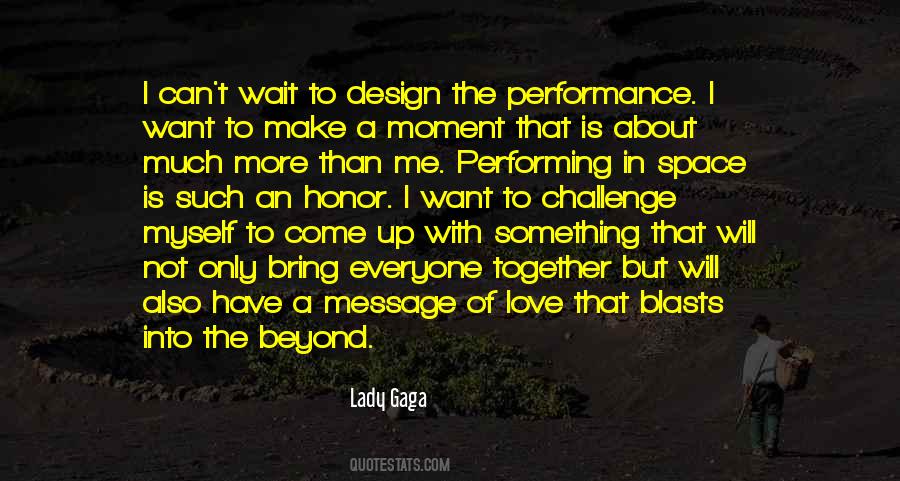 #74. And now the fight continues for all orphans and children who need families who will love and care for them - until they too can all go home. - Author: Kim De Blecourt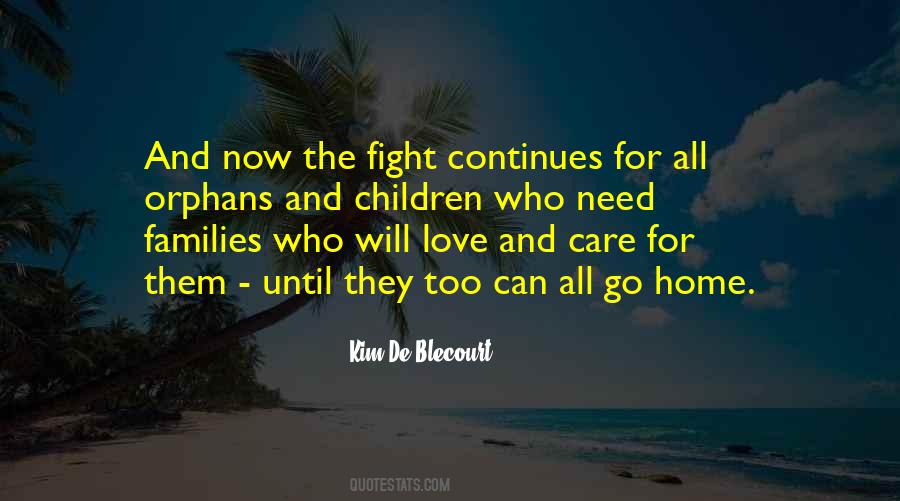 #75. Learn the writer's craft, write regularly, grow to love the practice for its own sake-and inspiration will either come on a particular day or it won't, but you'll have prepared the way for it. - Author: Dennis Palumbo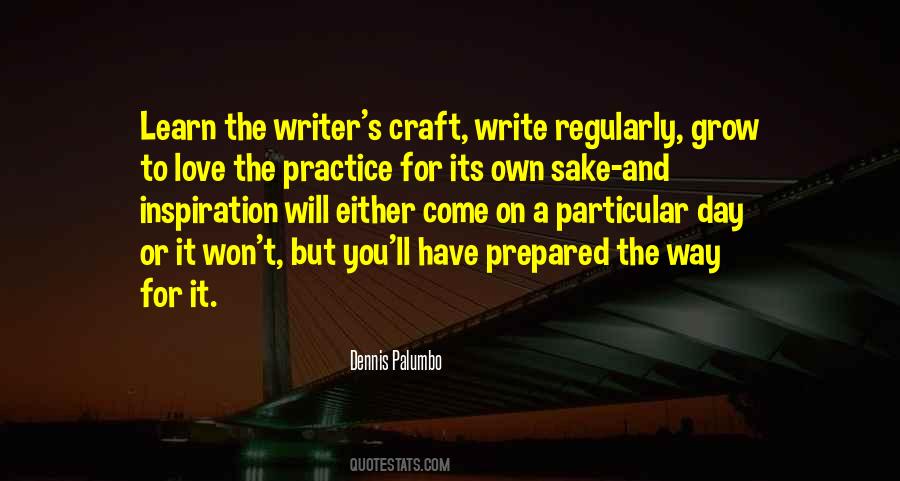 #76. A broken heart is probably tougher the second time around but just remember those pieces will come together again. The hurt and pain will fade. You will then remember how strong you are. You will thank a broken heart someday, remember that. - Author: Aline Alzime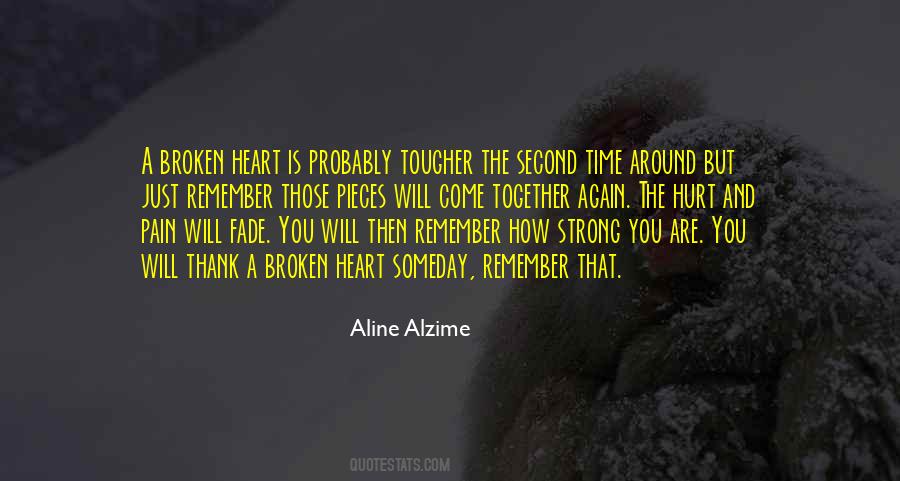 #77. Love, she thought, must come suddenly, with great outbursts and lightnings,
a hurricane of the skies, which falls upon life, revolutionises it, roots up the will like a leaf, and sweeps the whole heart into the abyss. - Author: Gustave Flaubert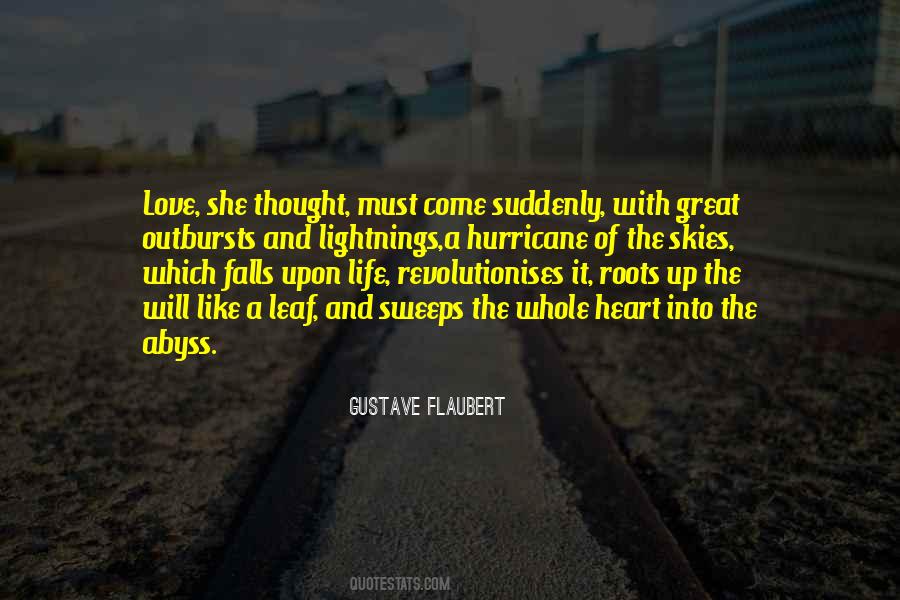 #78. Let your love flow where the beautiful things are and something beautiful will always come your way. - Author: Robert M. Drake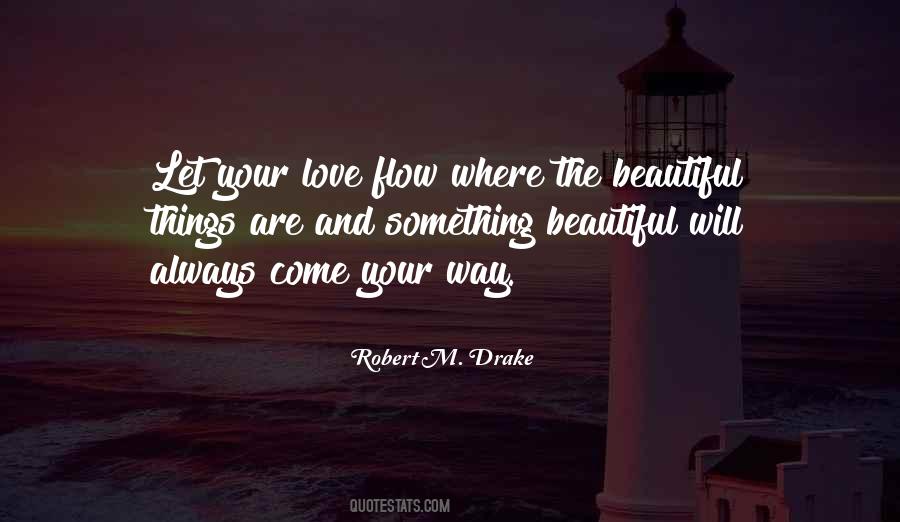 #79. Do not hate anybody, because that hatred which comes out from you, must, in the long run, come back to you. If you love, that love will come back to you, completing the circle. - Author: Swami Vivekananda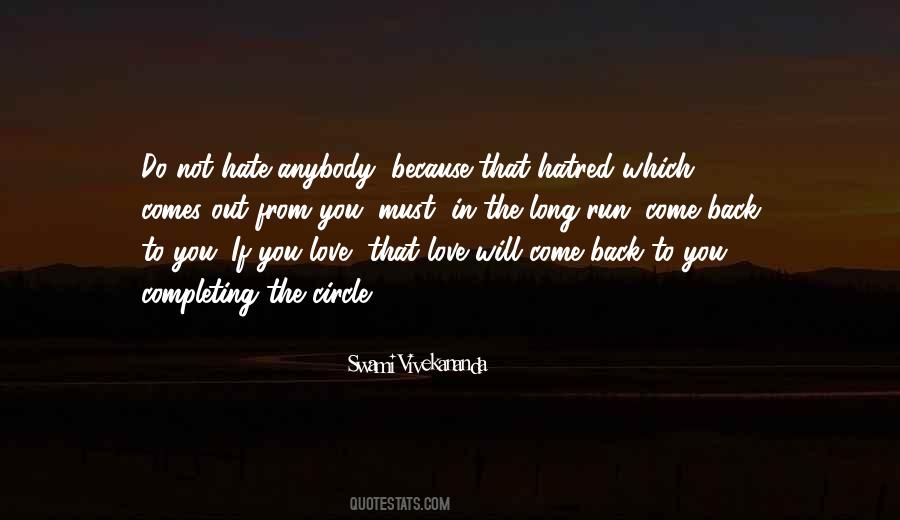 #80. There is no one that God does not love with all that he is. His love reaches beyond every sin and failure, hoping that at some moment they will come to know just how loved they are. - Author: Wayne Jacobsen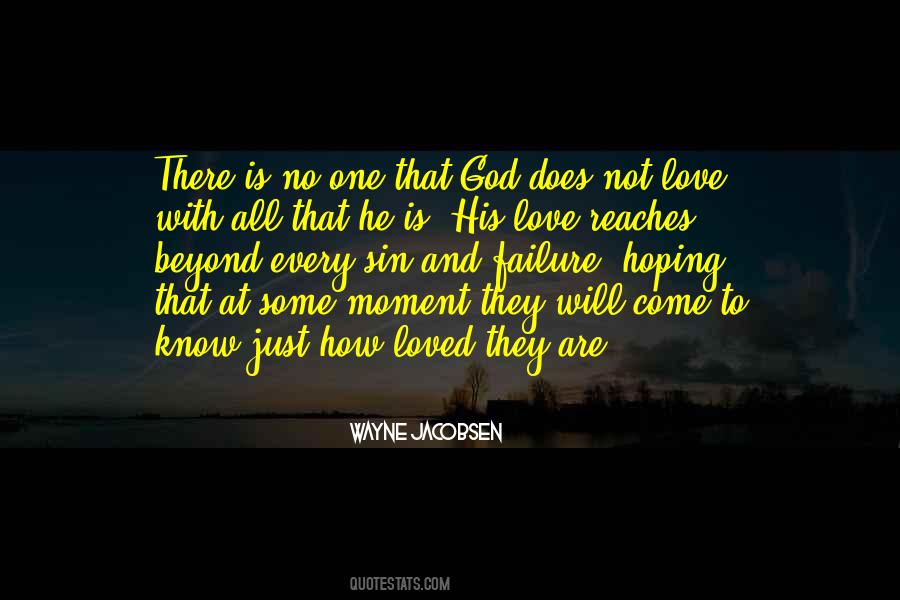 #81. He smells safe, too, like sunlit walks in the orchard and silent breakfasts
in the dining hall. And in the moments before I drift off to sleep, I almost forget about our war-torn city and all the conflict that will
come to find us soon, if we don't find it first. - Author: Veronica Roth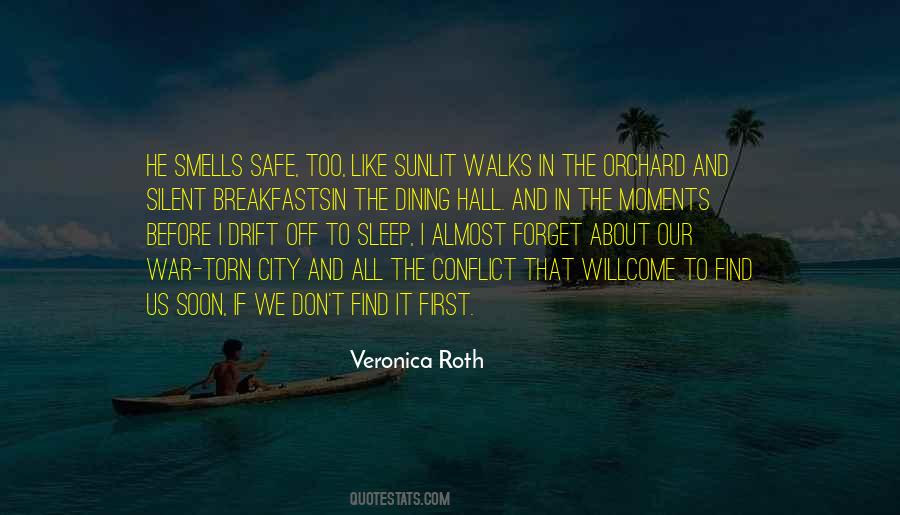 #82. Soon the day will come when science will win victory over error, justice a victory over injustice, and human love a victory over human hatred and ignorance. - Author: Magnus Hirschfeld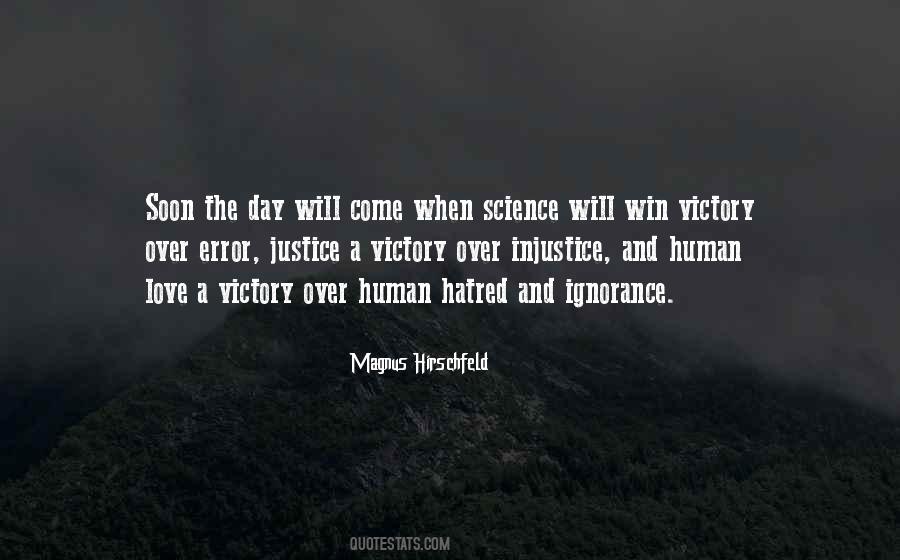 #83. the time will come, my dear
when I will hold you close

and all will be
right again
in the world. - Author: Sanober Khan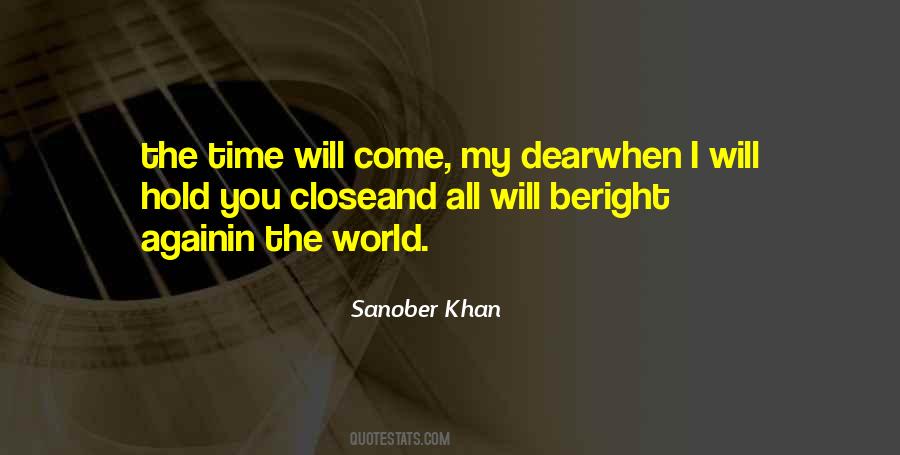 #84. Her eyes were those of someone who's just fallen in love, someone who sees nothing but her lover, someone who has no fear of anything. The eyes of someone who believes that every dream will come true, that reality will move if you just give it a push. - Author: Banana Yoshimoto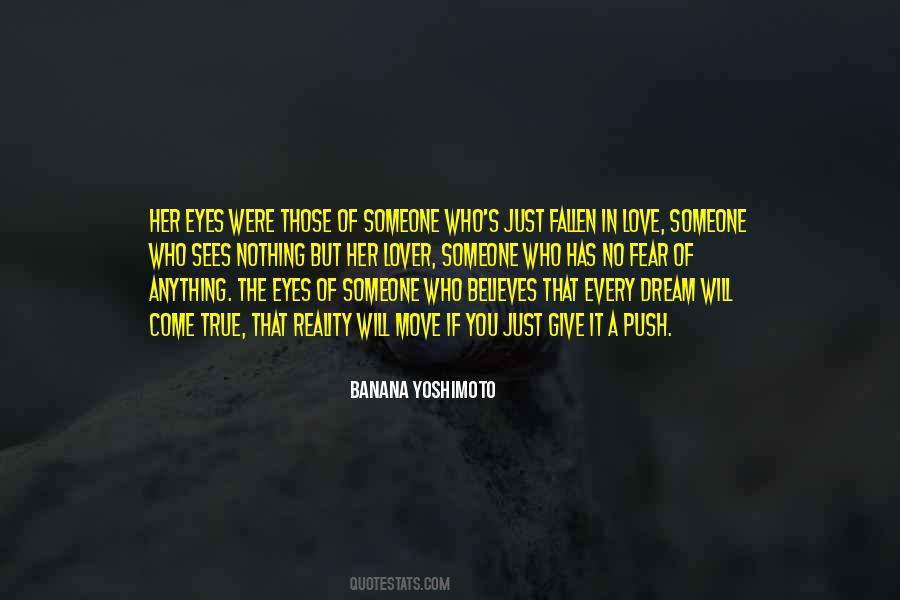 #85. I feel a little like the moon who took possession of you for a moment and then returned your soul to you. You should not love me. One ought not to love the moon. If you come too near me, I will hurt you. - Author: Anais Nin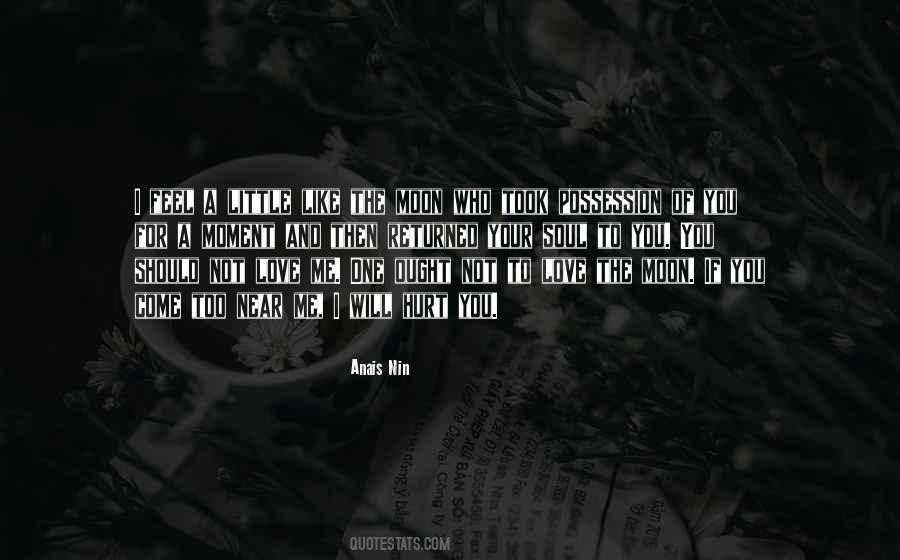 #86. I know that love is just a shout into the void, and that oblivion is inevitable, and that we're all doomed and that there will come a day when all our labor has been returned to dust, and I know the sun will swallow the only earth we'll ever have. - Author: John Green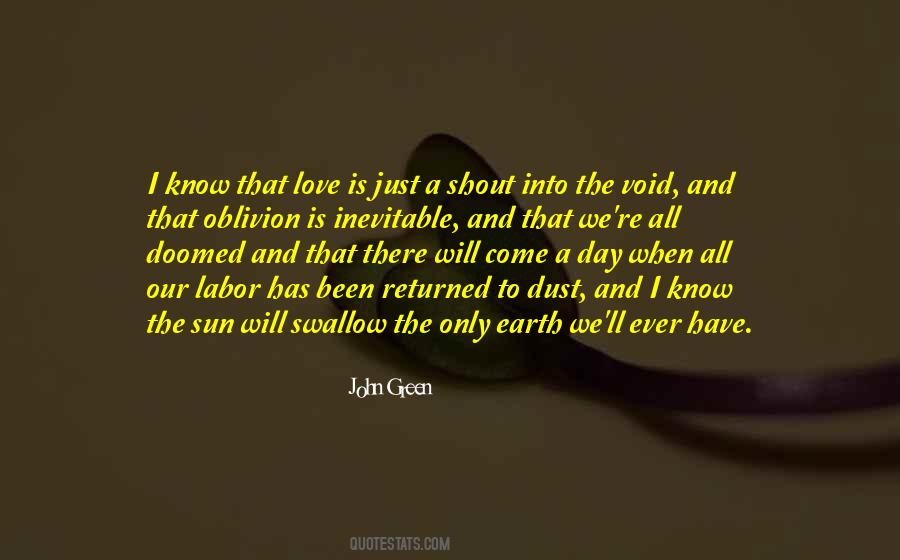 #87. As Christians, we're going to have bad days, but they aren't typically a result of our lack of love for Jesus. The fact is we live in a sinful world. Heartache is bound to come. - Author: Will Davis Jr.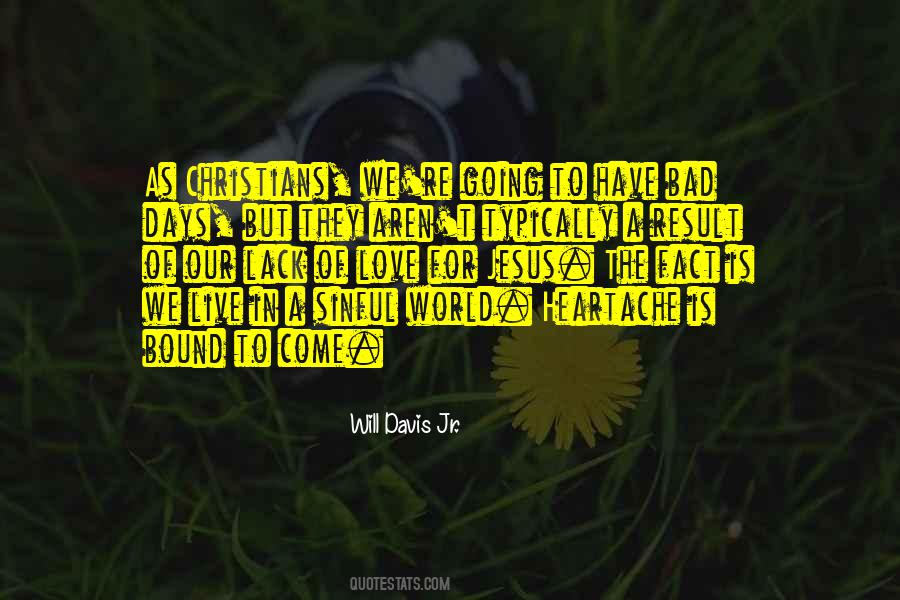 #88. In life we meet people and they come and go. But, only God will remain the same. Despite what others think, God's love is eternal. No matter who abandons you, God will never leave or forsake you. - Author: Amaka Imani Nkosazana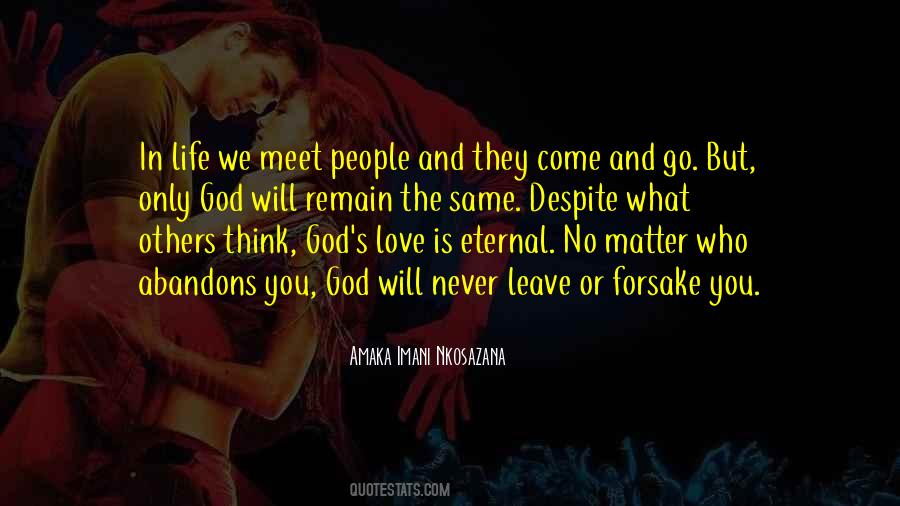 #89. When you are behaving as if you loved someone, you will presently come to love him. If you injure someone you dislike, you will find yourself disliking him more. If you do him a good turn, you will find yourself disliking him less. - Author: C.S. Lewis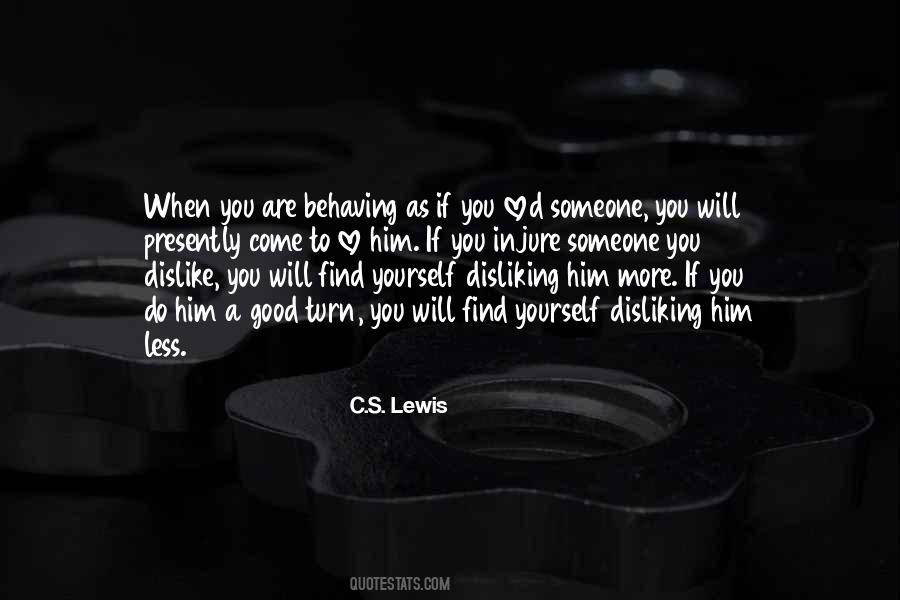 #90. Fall in love with the process, and the results will come. - Author: Eric Thomas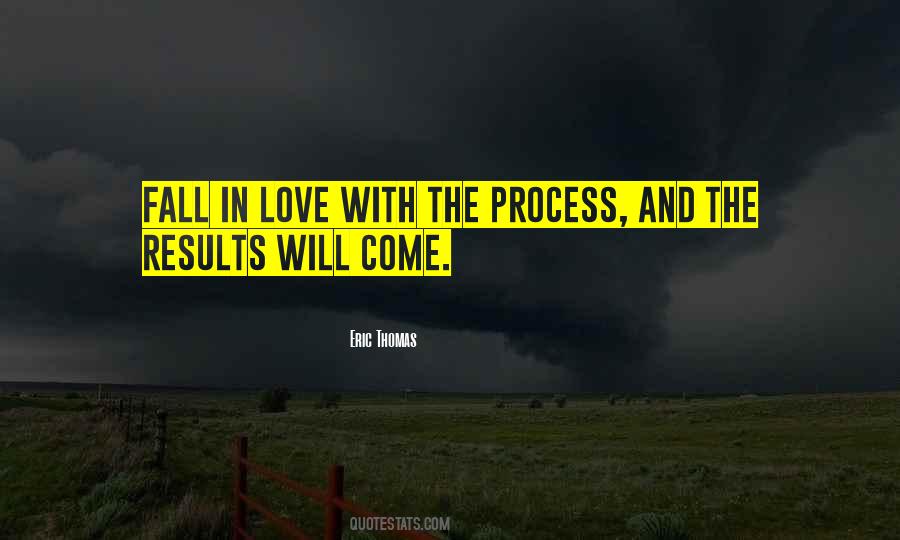 #91. Don't aim for success if you want it; just do what you love and believe in, and it will come naturally. - Author: David Frost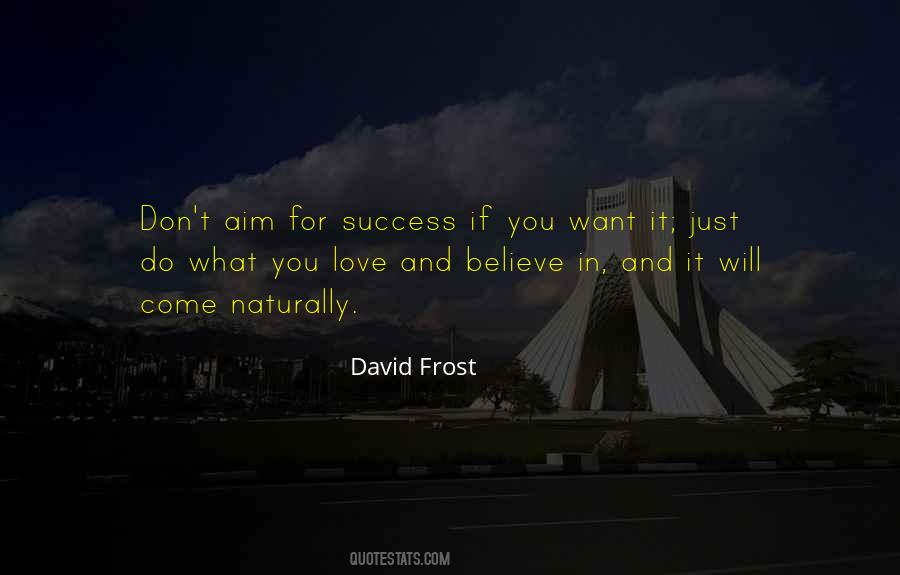 #92. I love that after a day when nothing is sure, and when I say 'nothing' I mean nothing, you can come home and absolutely know that if you add egg yolks to chocolate and sugar and milk, it will get thick. It's such a comfort. - Author: Julie Powell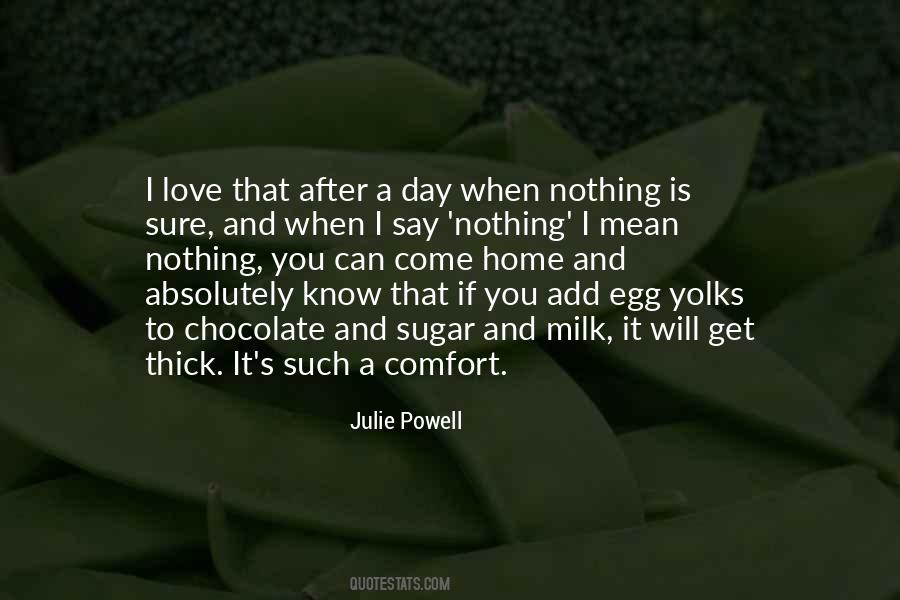 #93. We come to love those we serve. If we choose to begin to serve the Master out of even a glimmer of faith, we will begin to know Him. We will come to know His purposes for the people we serve for Him. Even when they do not accept our offer to serve them, we will feel His appreciation if we persist. - Author: Henry B. Eyring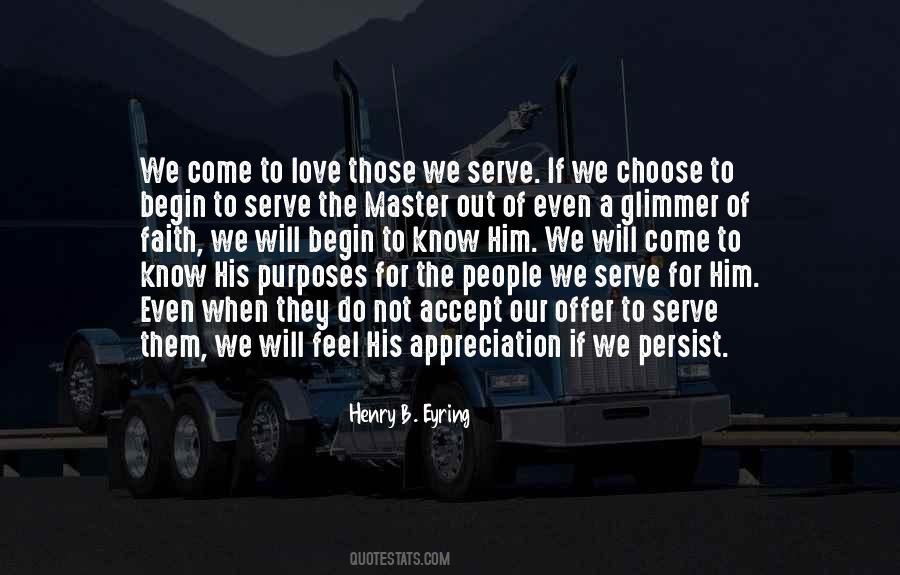 #94. Nothing is more important than that you see and love the beauty that is right in front of you, or else you will have no defense against the ugliness that will hem you in and come at you in so many ways. - Author: Neal Stephenson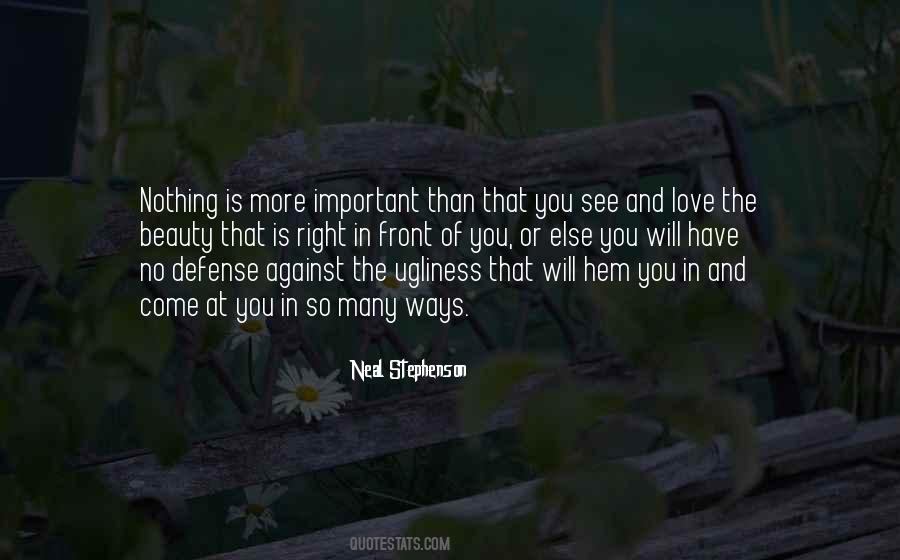 #95. The Reckoning
The time has come for Retribution
A time for Redemption, A time for Forgiveness
A time for Renewal, A time to prevail
My love will set you free my darling.
Our love, forever bound.
-SL Ross - Author: S.L. Ross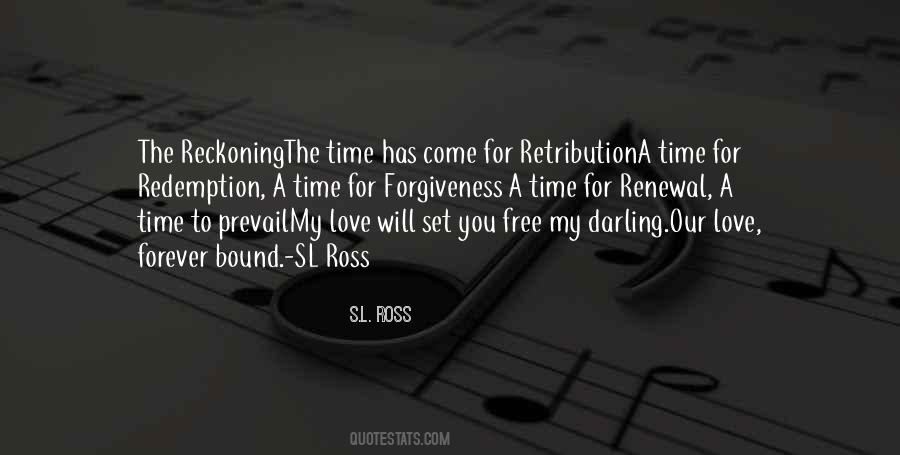 #96. To appeal to God is to appeal to the action of universal love. Love never fails to come when we call to it, but it will always seem to fail us when our bidding is self-centered. The most powerful prayers are simply for God's will to be done, because God's will is healing for all living things. - Author: Marianne Williamson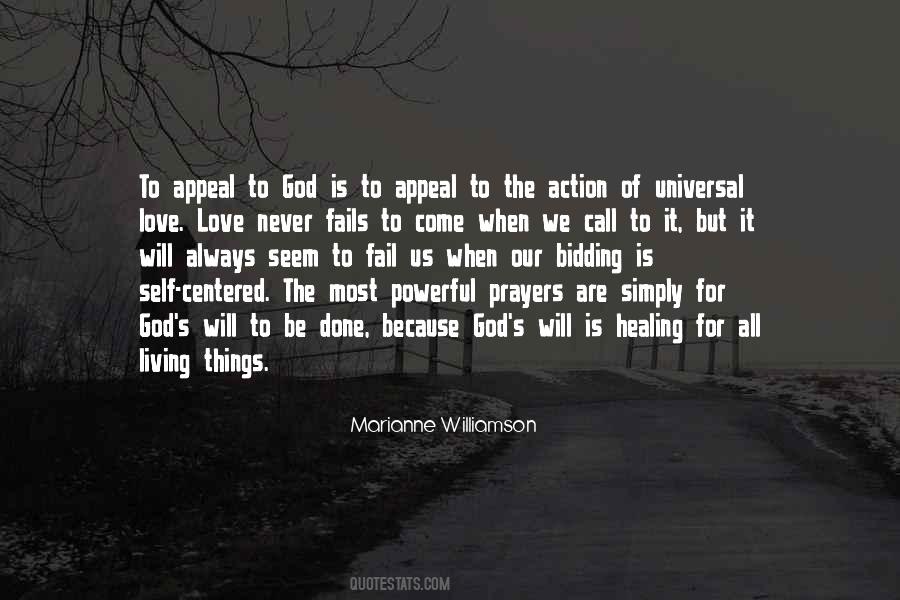 #97. What I know is, if you do work that you love, and work that fulfills you, the rest will come. I truly believe the reason I've been so financially successful is because my focus has never been on the money. - Author: Oprah Winfrey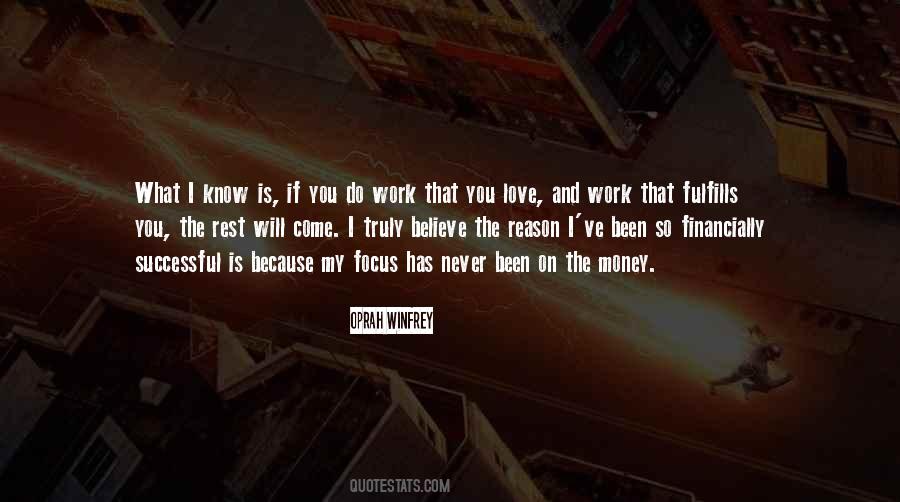 #98. Someday we will forget the hardship, and the pain its cause us; we will realise, hurt is not the end. lessons appear to teach us strength, we learn happiness is an inside job and to cure our insanity we must not fear what is to come, but believe in what we've been taught. - Author: Nikki Rowe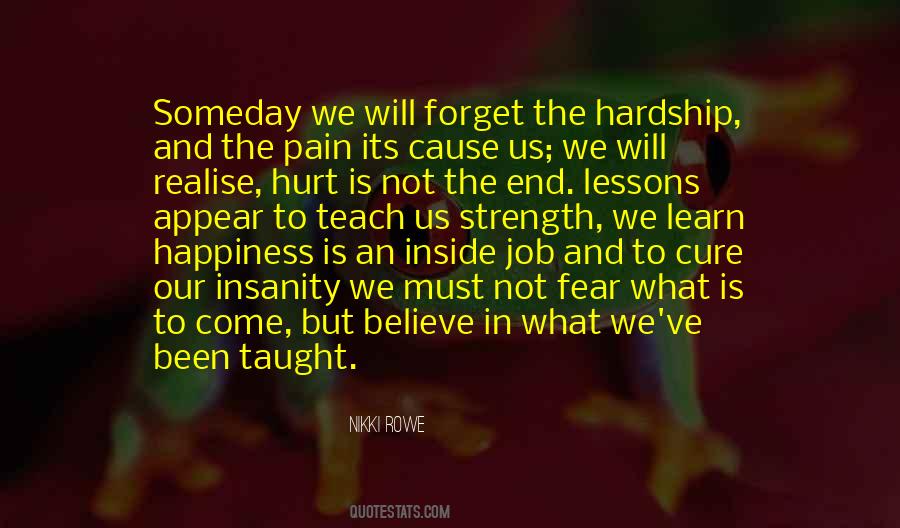 #99. What you love, I love. What worries you, worries me. What you dream of, I will try and make come true. - Author: Adriana Trigiani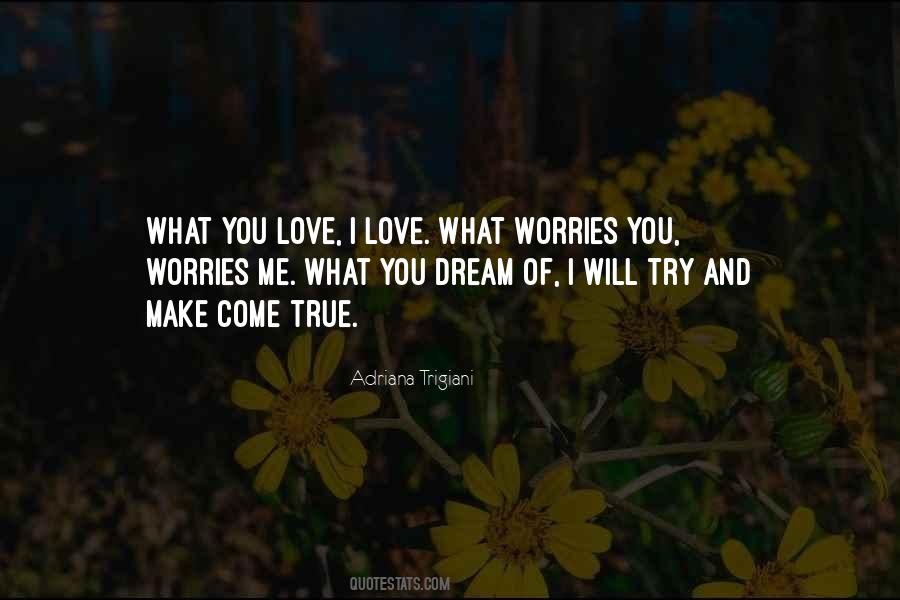 #100. Sometimes, when I clean a kill, I feed Buttercup the entrails. He has stopped hissing at me.
Entrails. No hissing. This is the closest we will ever come to love. - Author: Suzanne Collins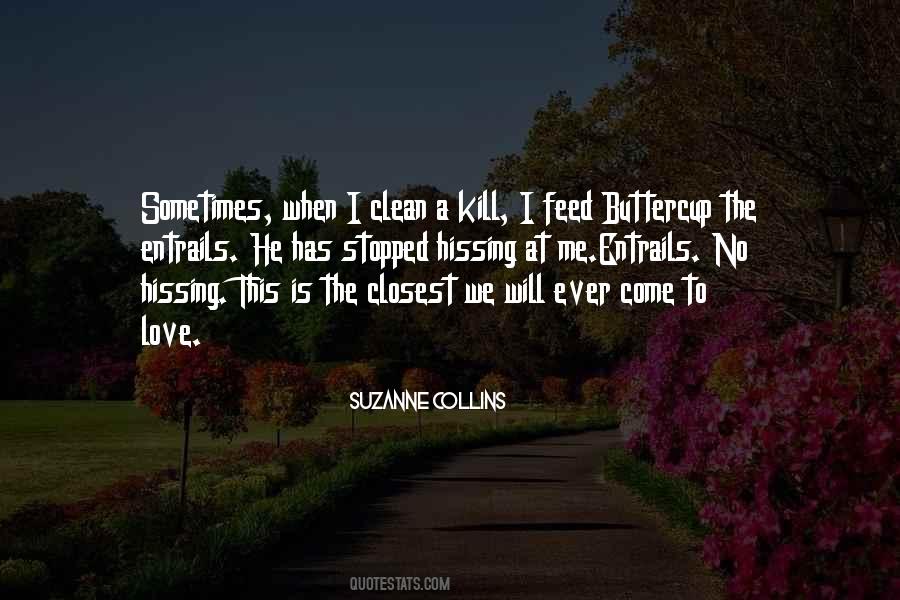 Famous Authors
Popular Topics