List of top 32 famous quotes and sayings about lead by example leadership to read and share with friends on your Facebook, Twitter, blogs.
Top 32 Lead By Example Leadership Quotes
#1. You have to have a government that does give both money and energy to function in a leadership role modeling giving for the people. Government is supposed to lead by example in many cases.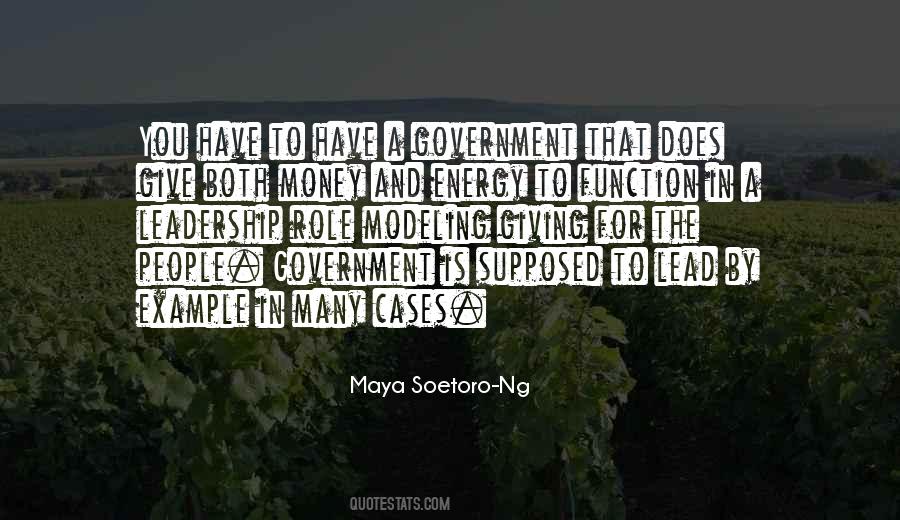 #2. And what if it's a trap?" asked Mallinson, but Barnard supplied an answer. "A nice warm trap," he said, "with a piece of cheese in it, would suit me down to the ground.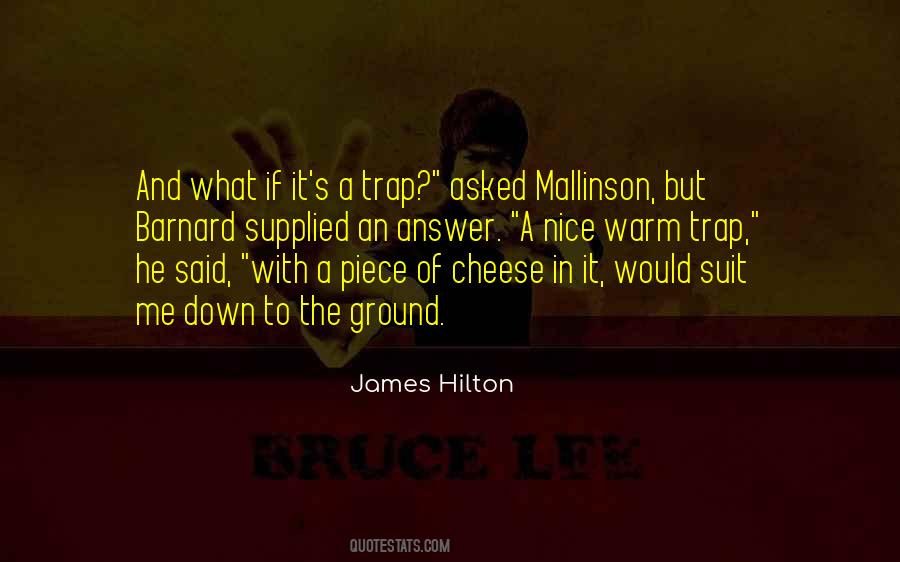 #3. Leadership is meant merely to be lead-by-example.Anything given extra to support team result is just an icing on the top.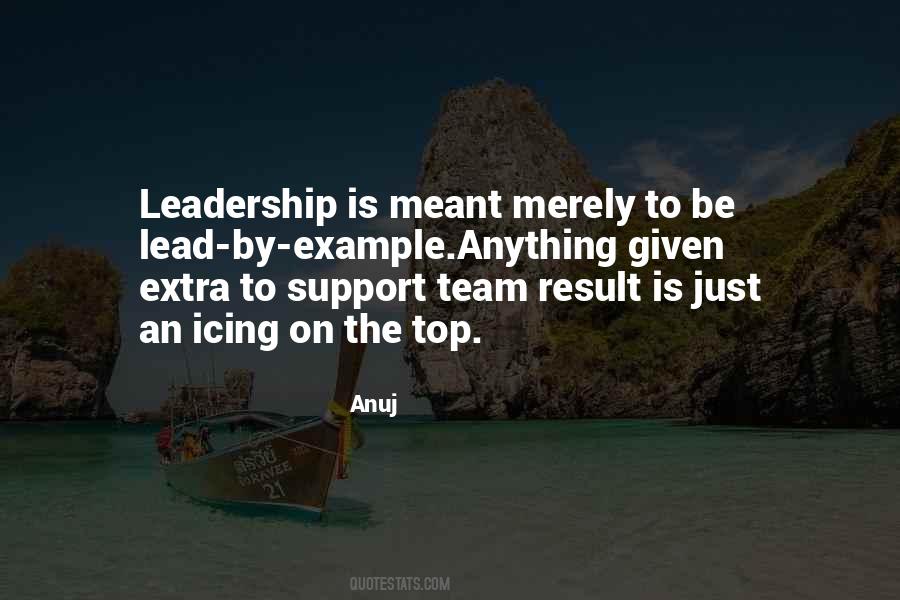 #4. It is the leader's job to lead by example and enforce the values and the behaviors to set the culture for any company or work group. Show me a company in rapid decline, and I will show you someone in charge who doesn't give a _.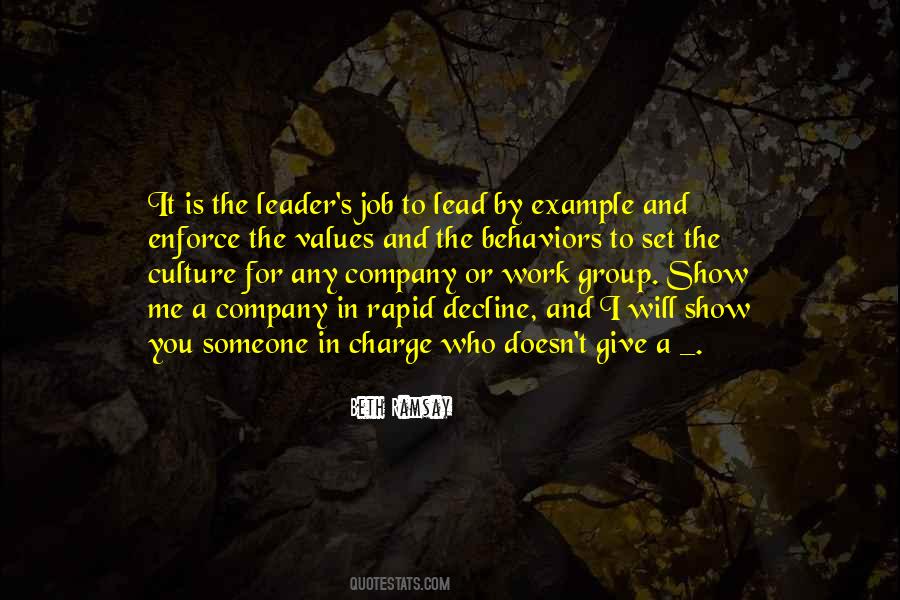 #5. I have great respect for Oklahoma's tribal members, and I celebrate their traditions and culture.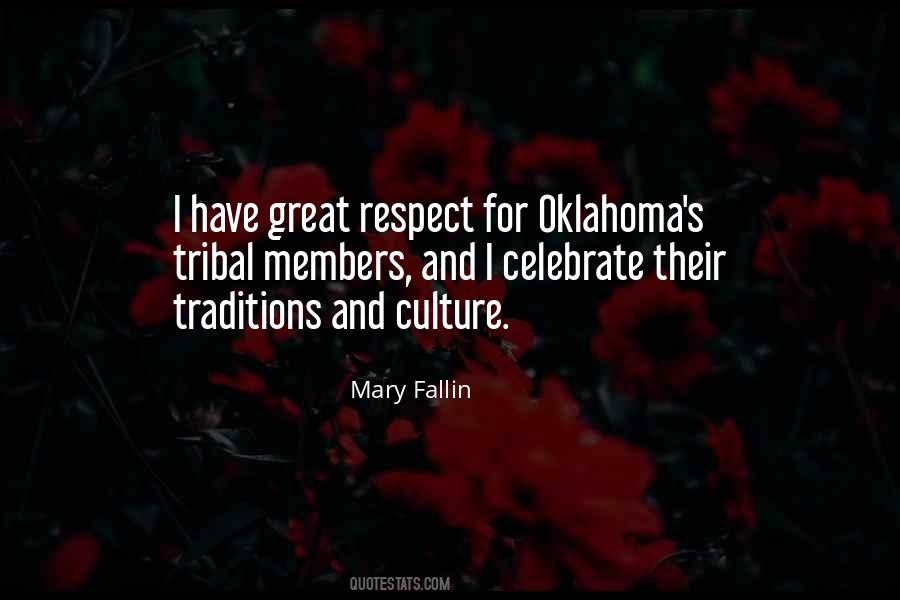 #6. I don't know any other way to lead but by example.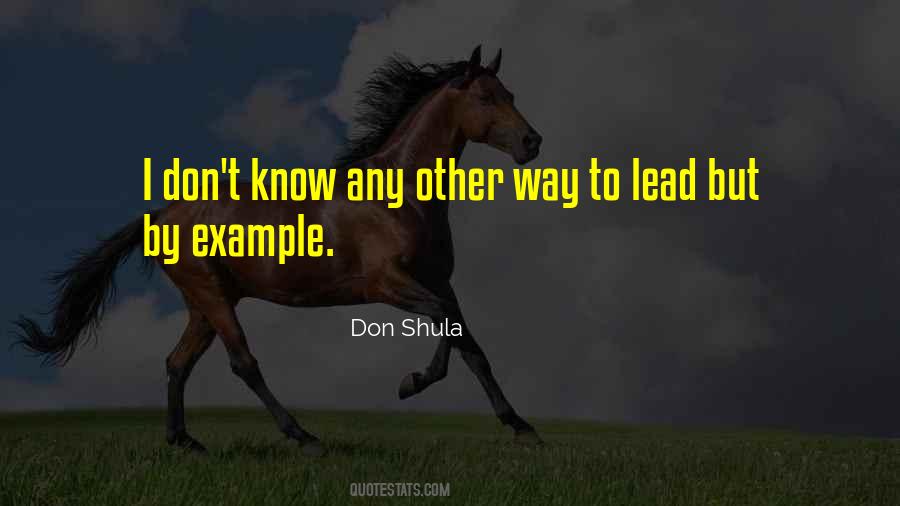 #7. I firmly believe that everyone should have to work in the food service industry at least once in their lives.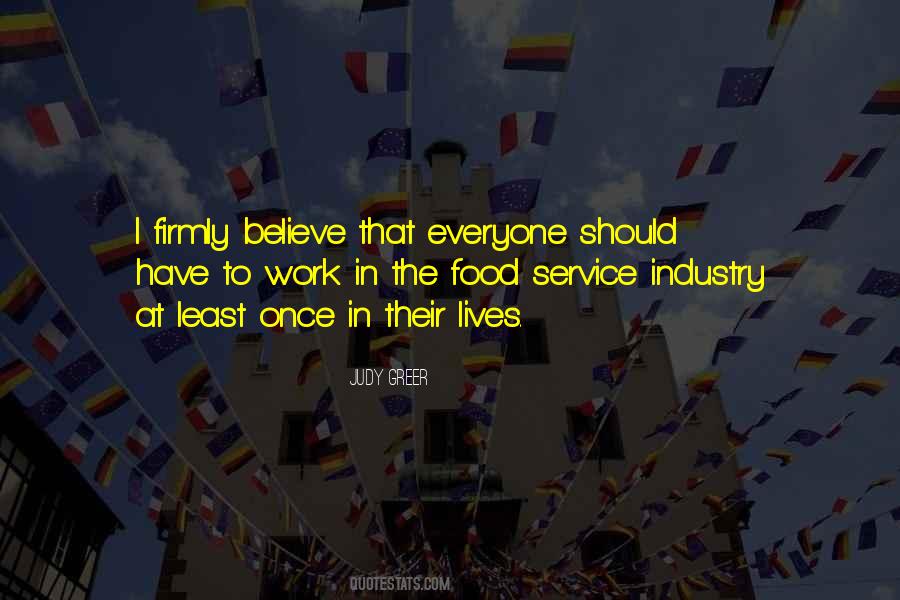 #8. The leader's job is to show the way. The bottom line is that you can't tell anything about the condition of the way if you've not traveled on it yourself!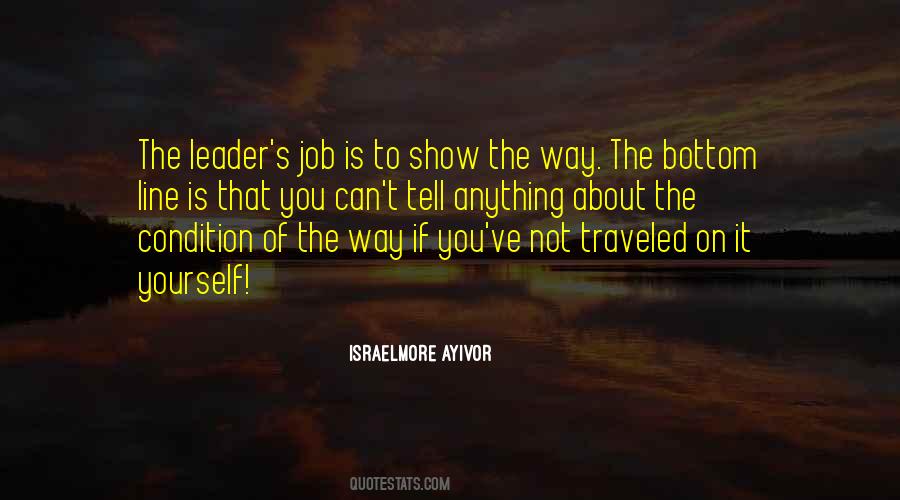 #9. Leadership grit begets grit. Lead by example.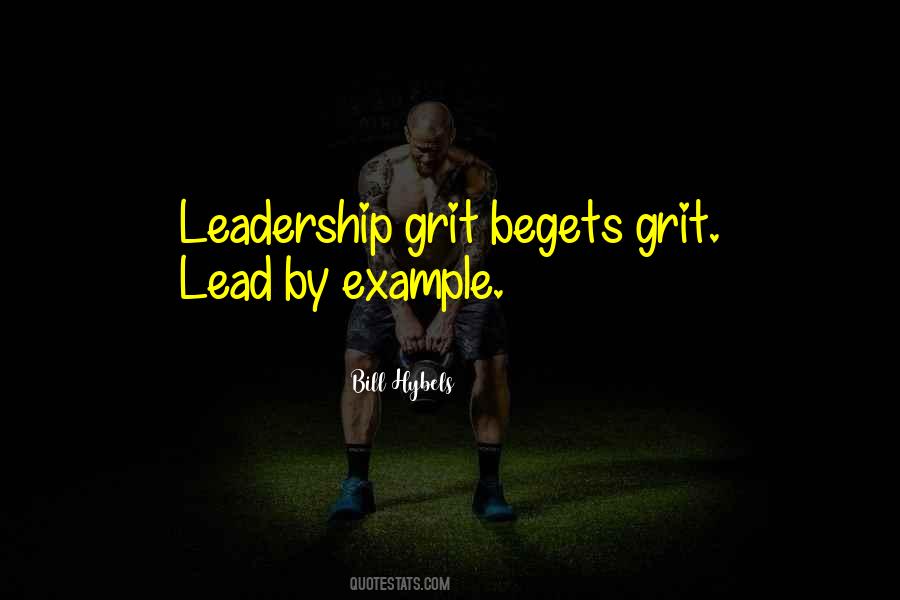 #10. Leaders show examples. They have something to offer and they'll offer it by the process of how they got it. Anyone who has no examples to show may not lead better.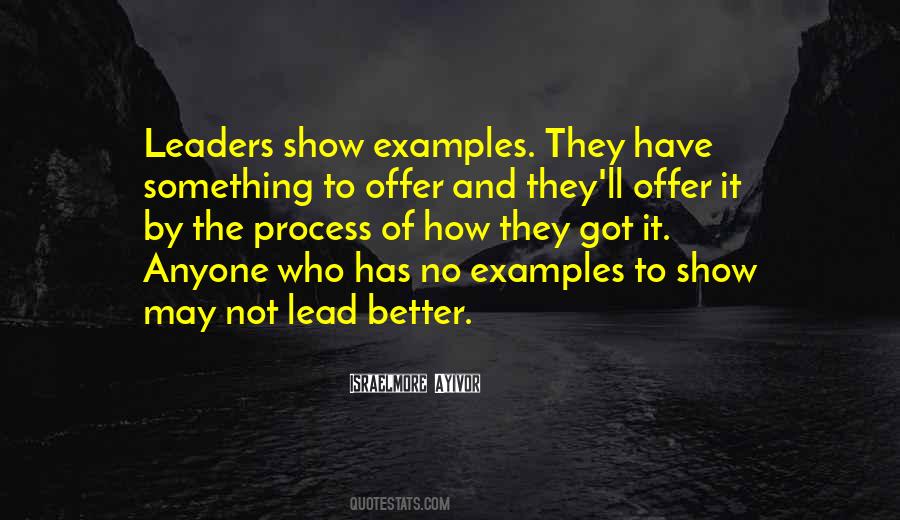 #11. Serving is the best kind of Leading.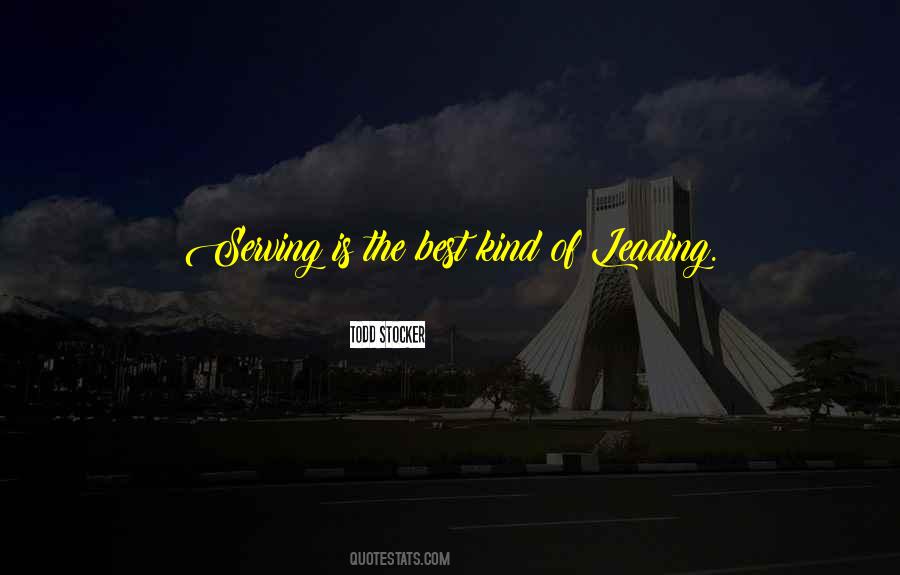 #12. For the most part, boys are very physical. It's not enough for them to be told they have what it takes and they have greatness. They have to discover for themselves. We learn by doing. The doing has to be somewhat physical.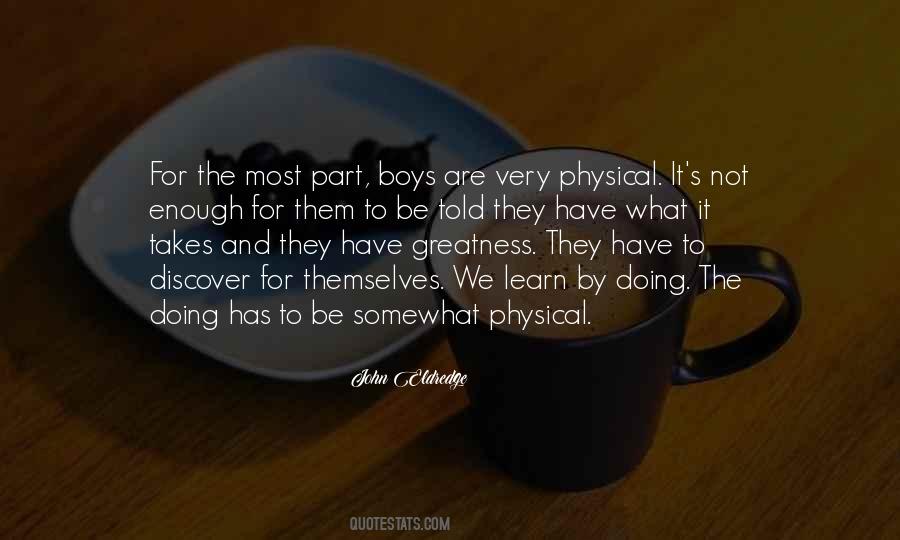 #13. Champagne hangovers suck.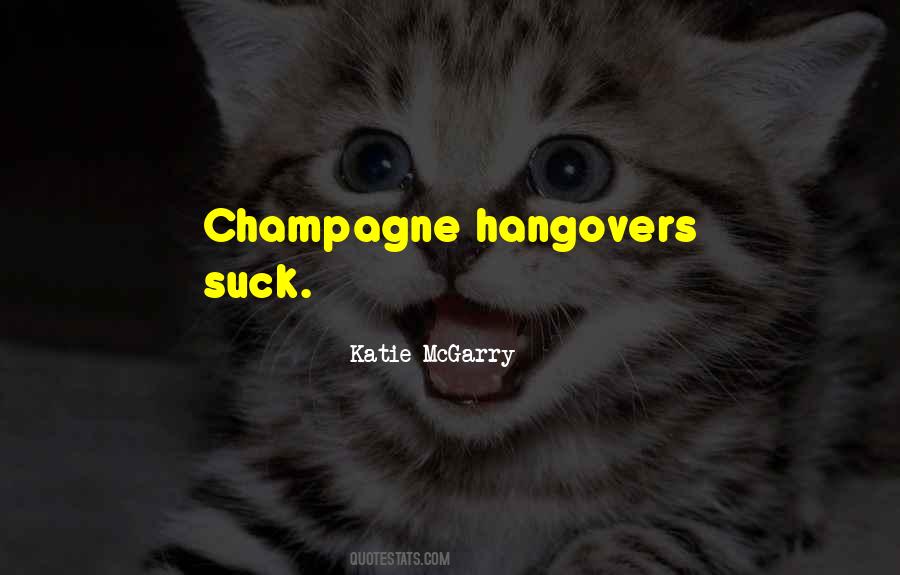 #14. Lust is the base of most physical ills, and like a tapeworm in the system, it feeds on our best energies and vitality.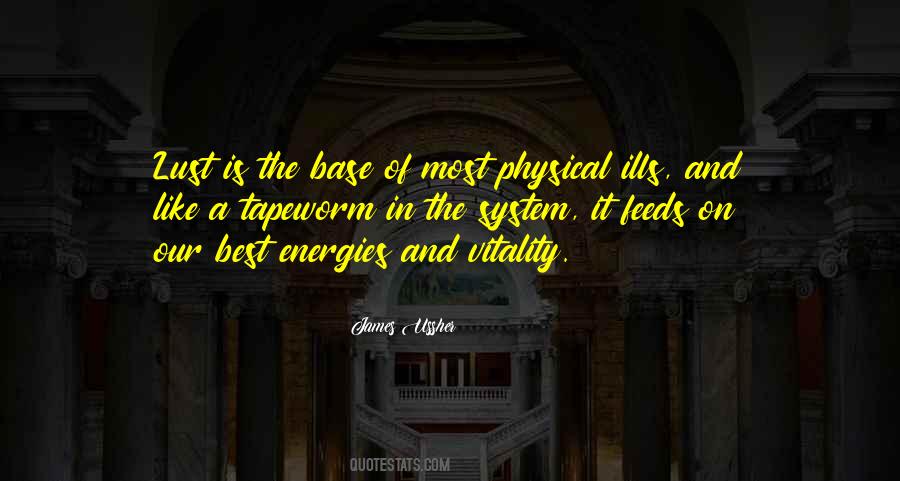 #15. All leadership in the Kingdom is by example.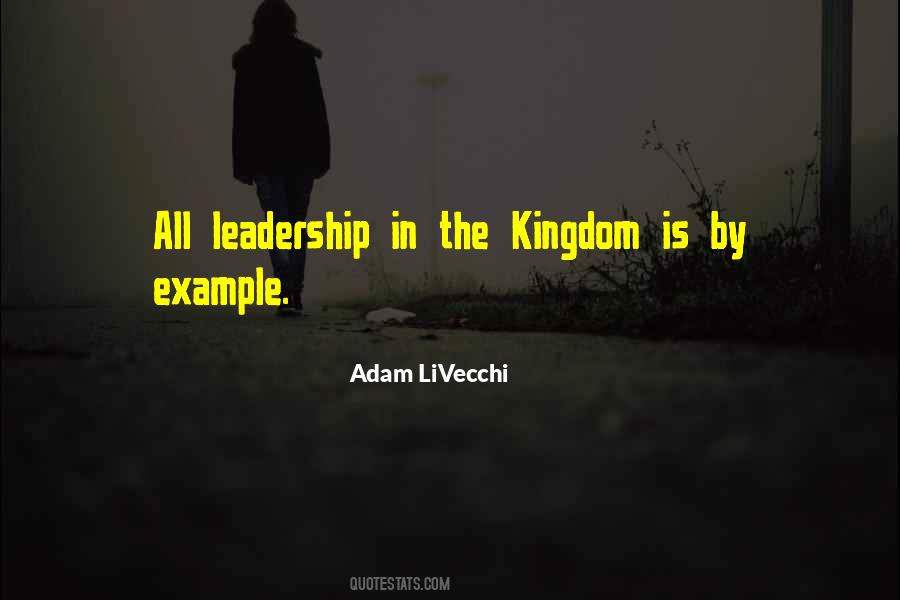 #16. To be a leader be an example and lead the way.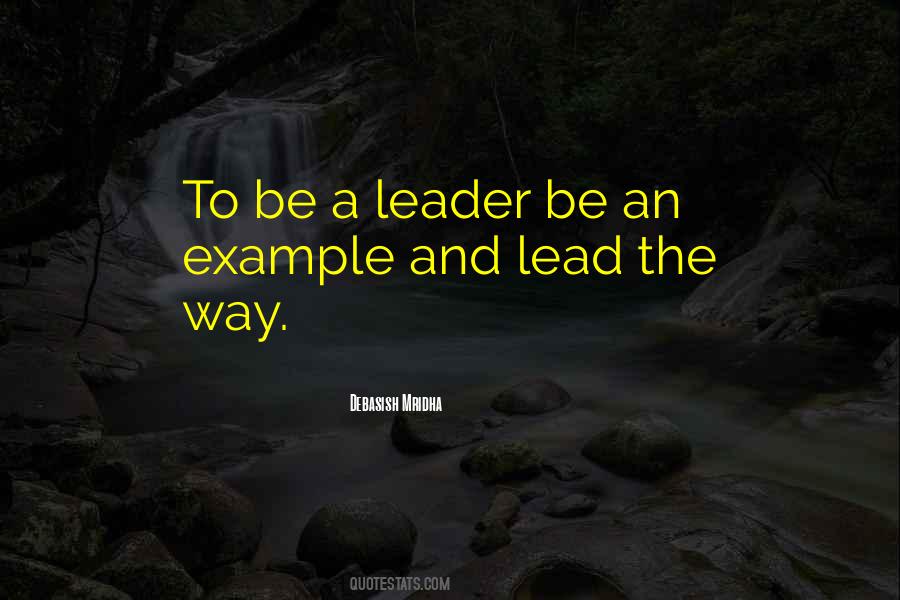 #17. I just want people to know you can get through stuff. I hope people can see that in what my life has been and where it is going.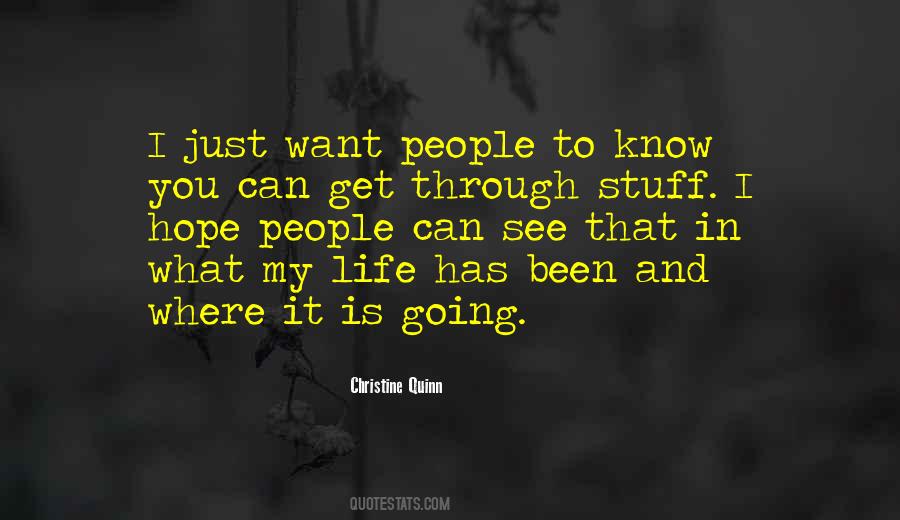 #18. Christ manifests his divine leadership in your sincere followership. Christ's followers become true leaders because Christ is the model of true leadership.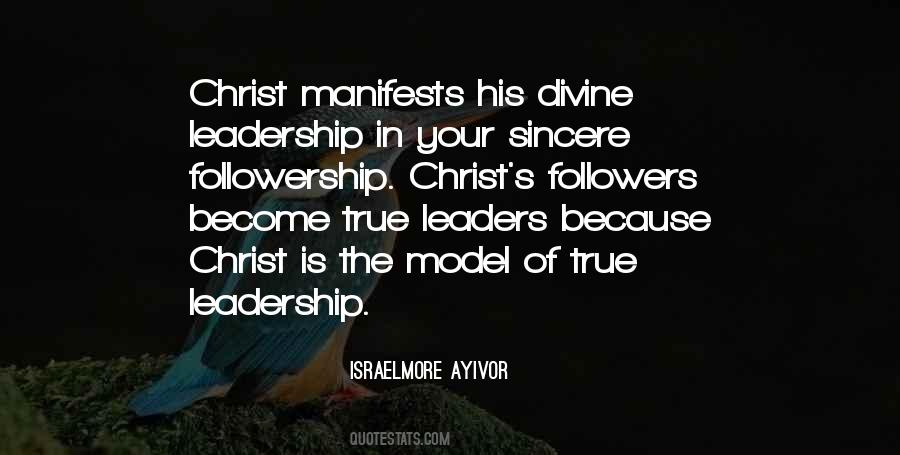 #19. Truthfully, I despise hotels. I've had such better experiences staying at people's houses and guesthouses; it's so much more comfortable and homey.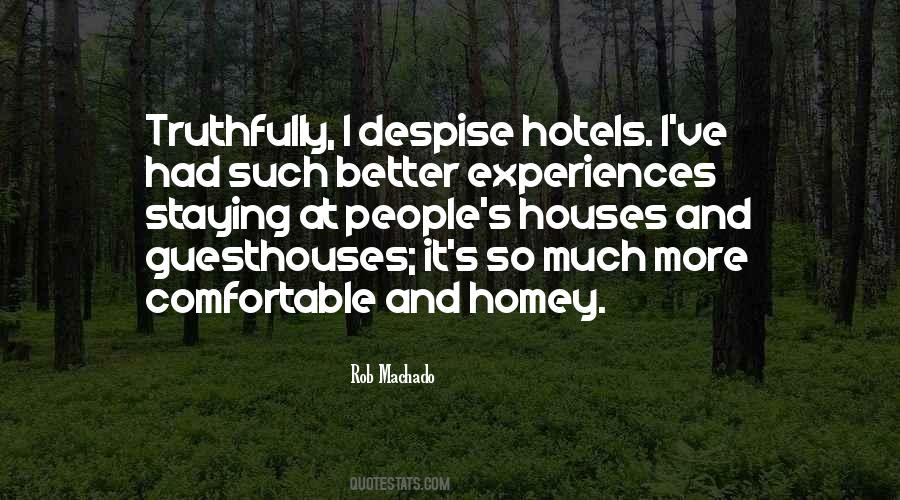 #20. I'm often in a situation that I have to prepare a pudding for surprise guests, only to find that the only thing I have in my cupboard is a box of dried figs.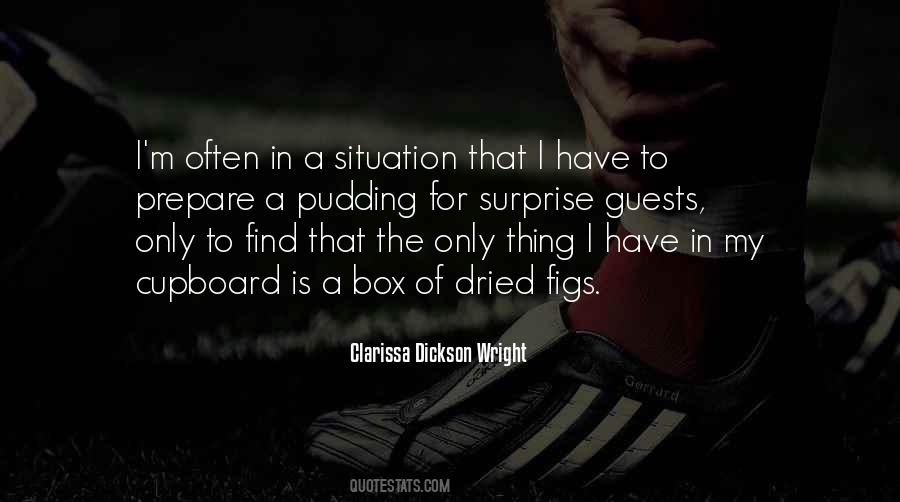 #21. Leadership does not mean being bossy, always telling others what to do. No, leadership means going ahead, not putting others in the front. Good leaders lead by example, not by decree.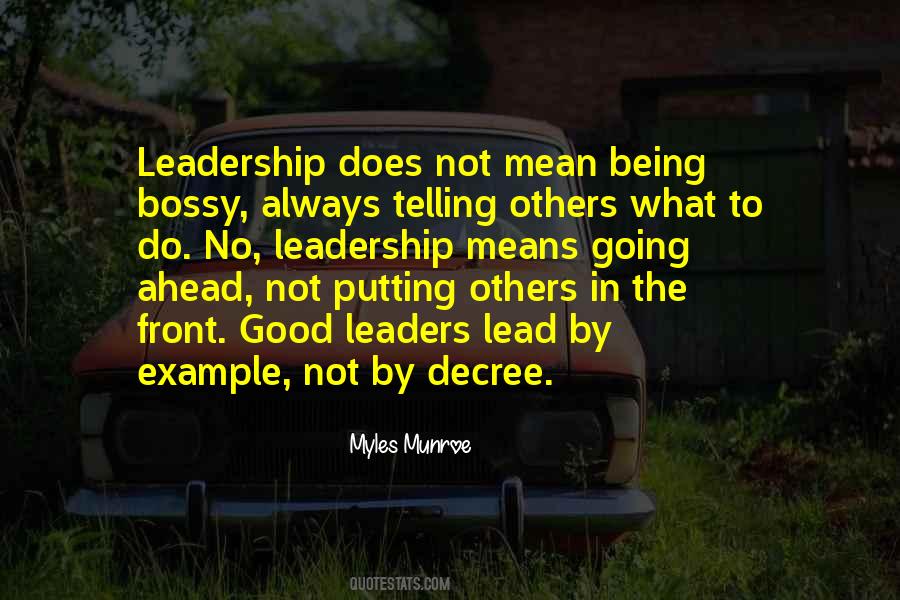 #22. Don't focus so much on who is following you, that you forget to lead.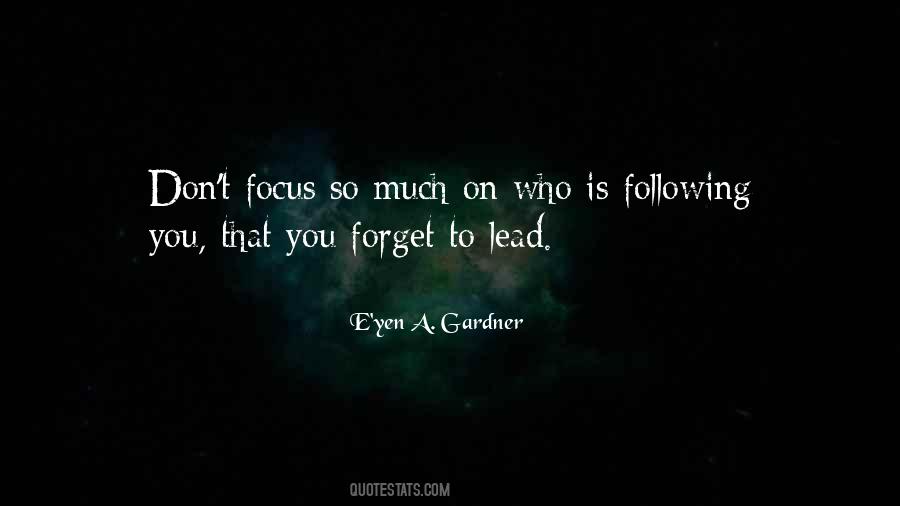 #23. It's peculiar how no-words can be better than words. Silence can say more than noise, in the same way that a person's absence can occupy even more space than their presence did.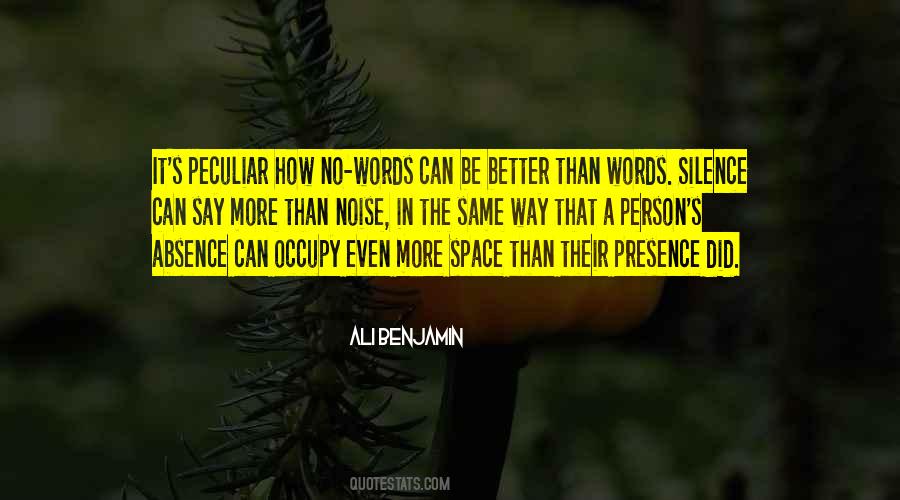 #24. True leadership strengthens the followers. It is a process of teaching, setting an example, and empowering others. If you seek to lead, your ability will ultimately be measured in the successes of those around you.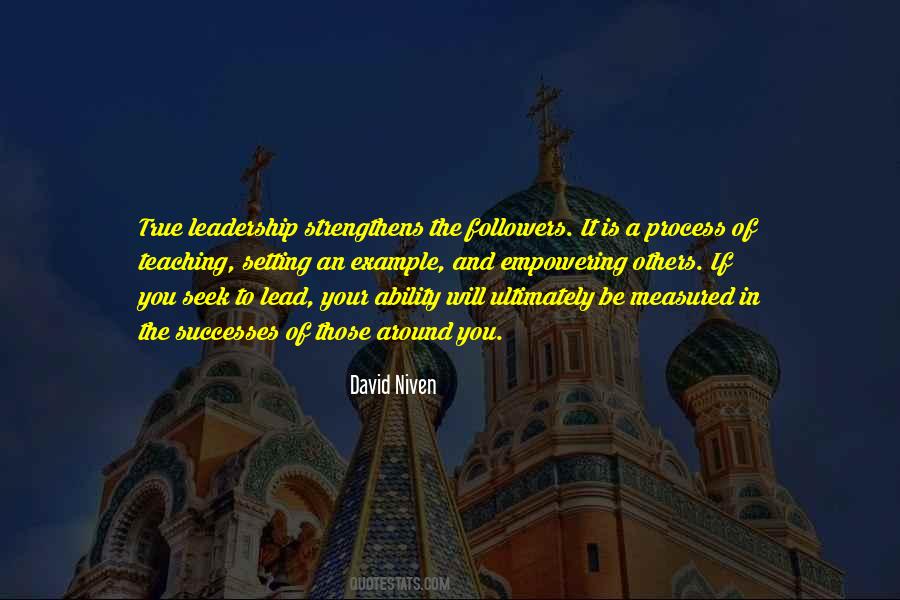 #25. In the formative days of the Republic, the directing influence the Bible exercised upon the fathers of the Nation is conspicuously evident ...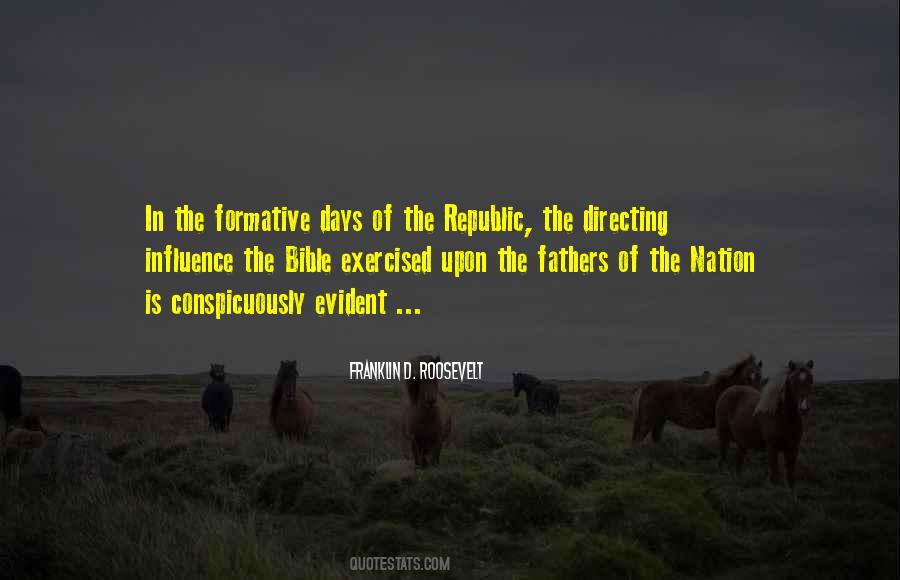 #26. For all the things that had happened to her, all the people she had met, the miles of ocean she had covered, she could feel nothing worth writing except: 'an exceedingly grand apartment which I spoil by the excess of irritation and agitation I carry with me everywhere...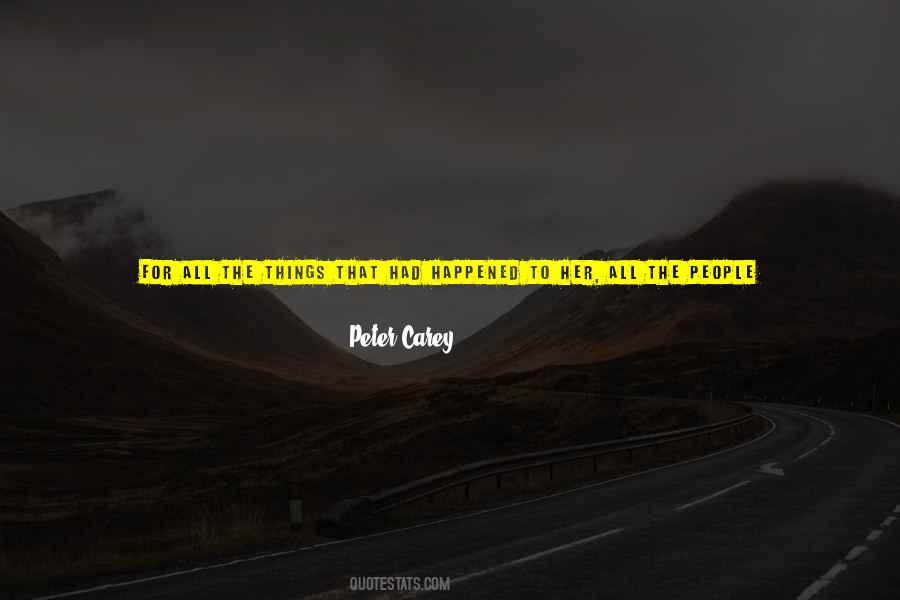 #27. Leaders lead by example. No leader asks more than he is prepared to give himself.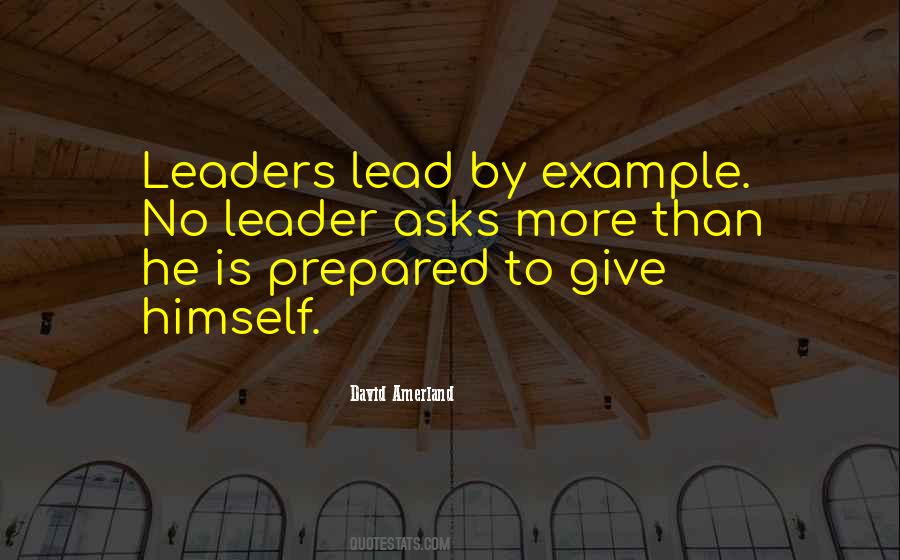 #28. I've no use for talking, would just as soon store paper clips in my mouth.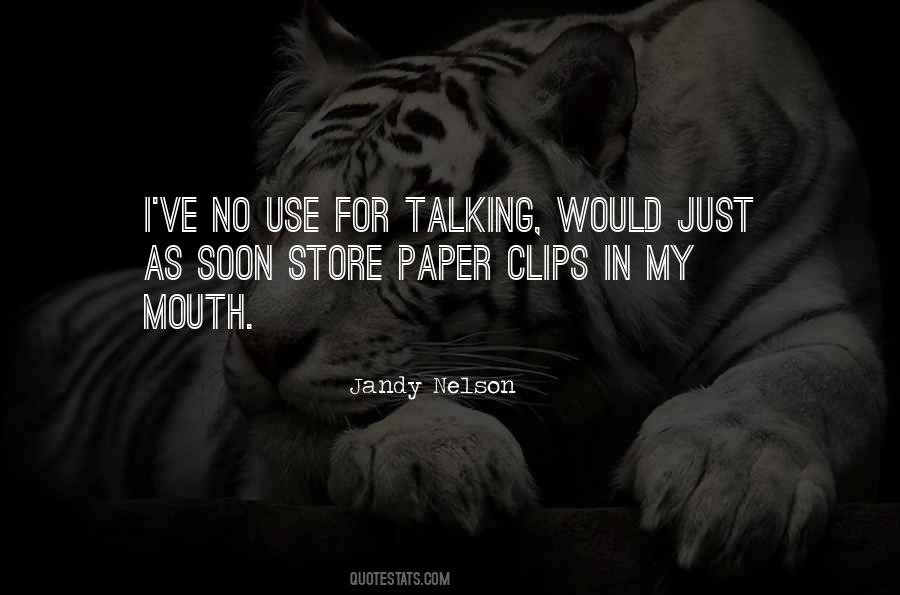 #29. Lead by Example,not by showing samples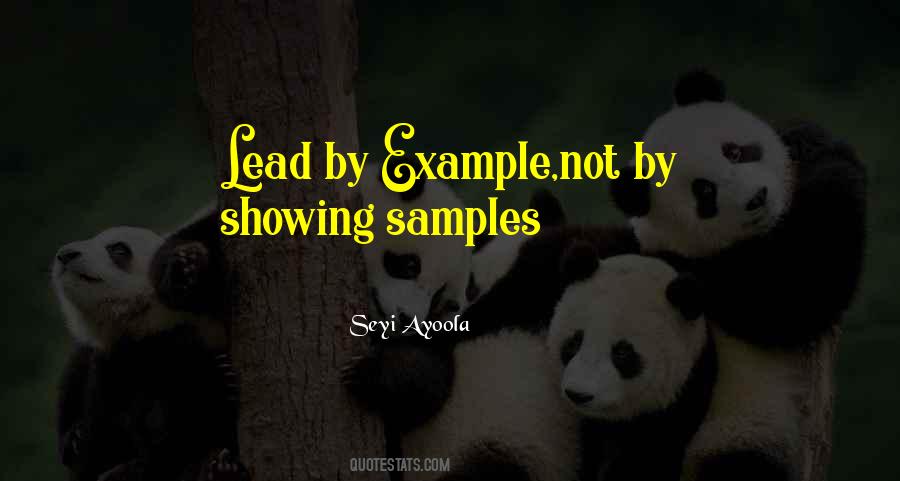 #30. Great leaders lead by example, not by making an example of others.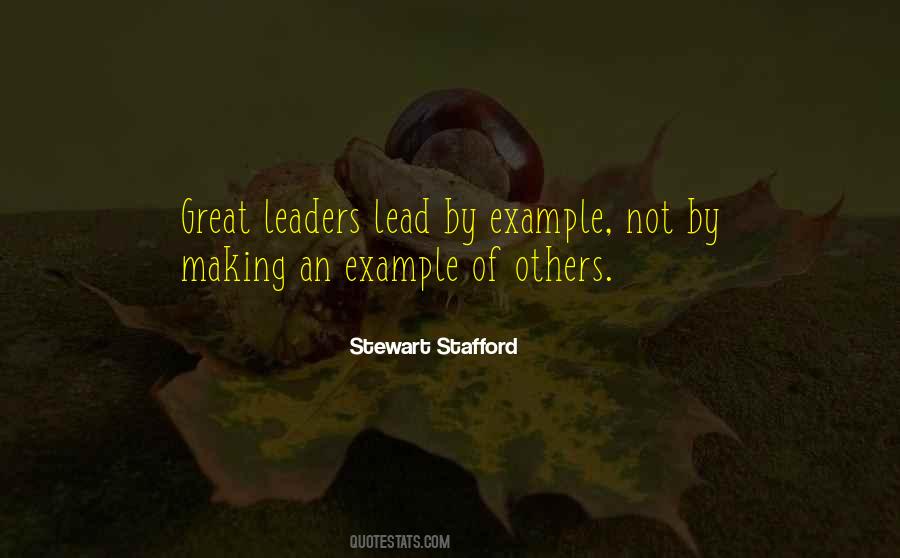 #31. The three most important ways to lead people are: ... by example ... by example ... by example.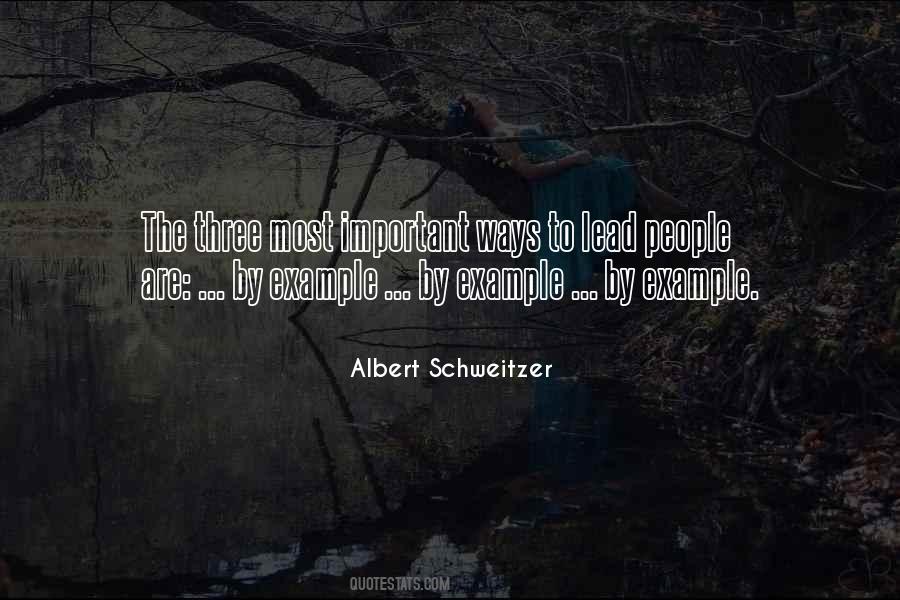 #32. Take the high road. People will rise up to join you or fall out of sight.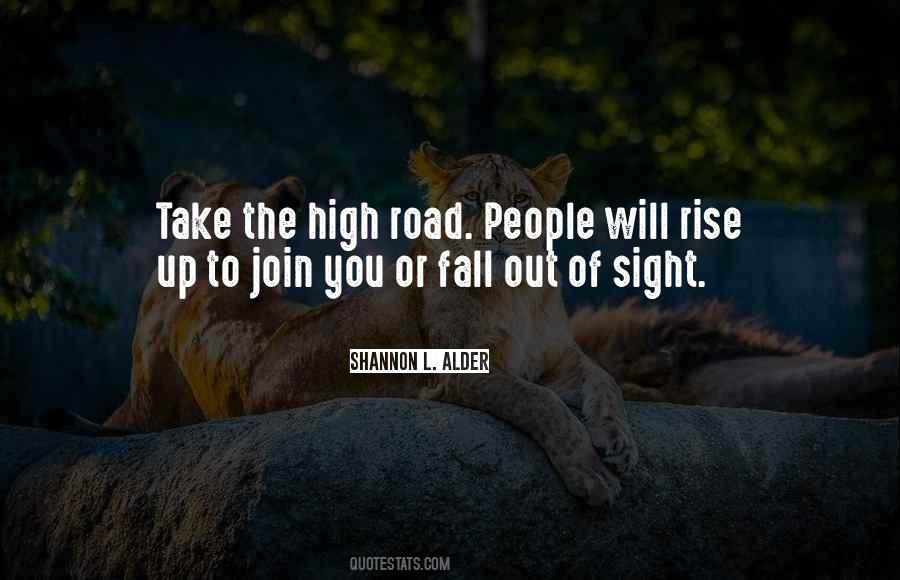 Famous Authors
Popular Topics