Leadership By Example Famous Quotes & Sayings
List of top 33 famous quotes and sayings about leadership by example to read and share with friends on your Facebook, Twitter, blogs.
Top 33 Quotes About Leadership By Example
#1. Don't focus so much on who is following you, that you forget to lead. - Author: E'yen A. Gardner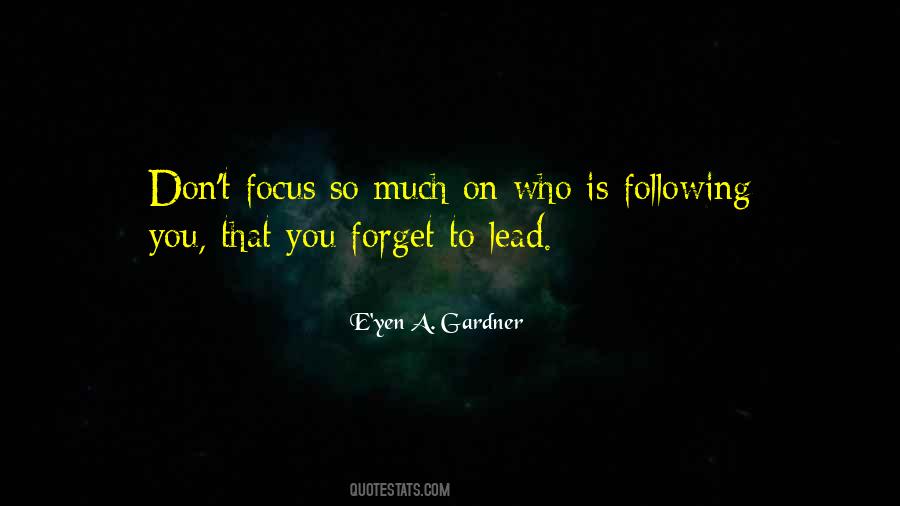 #2. Mahatma Gandhi was someone who demonstrated the tremendous power of leadership by example. - Author: N. R. Narayana Murthy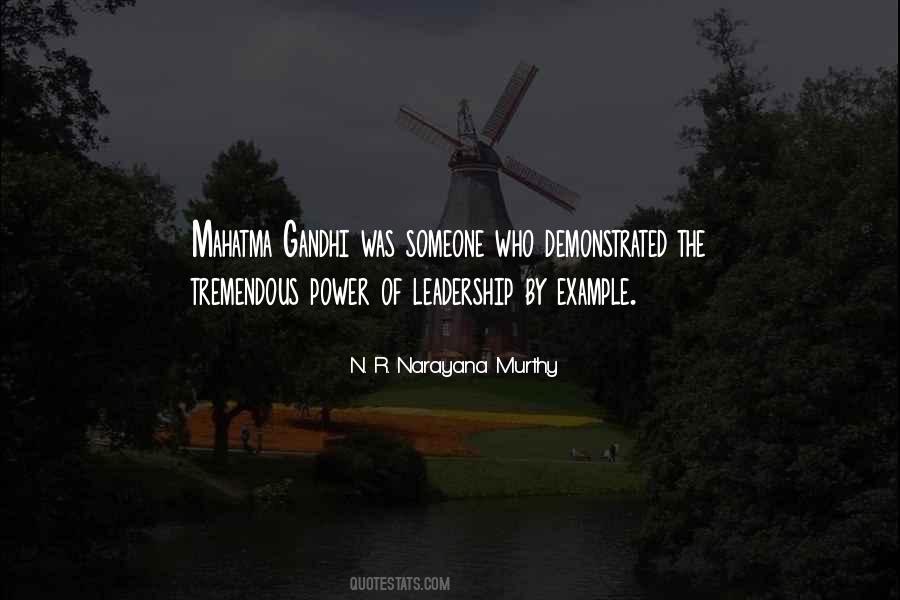 #3. All leadership in the Kingdom is by example. - Author: Adam LiVecchi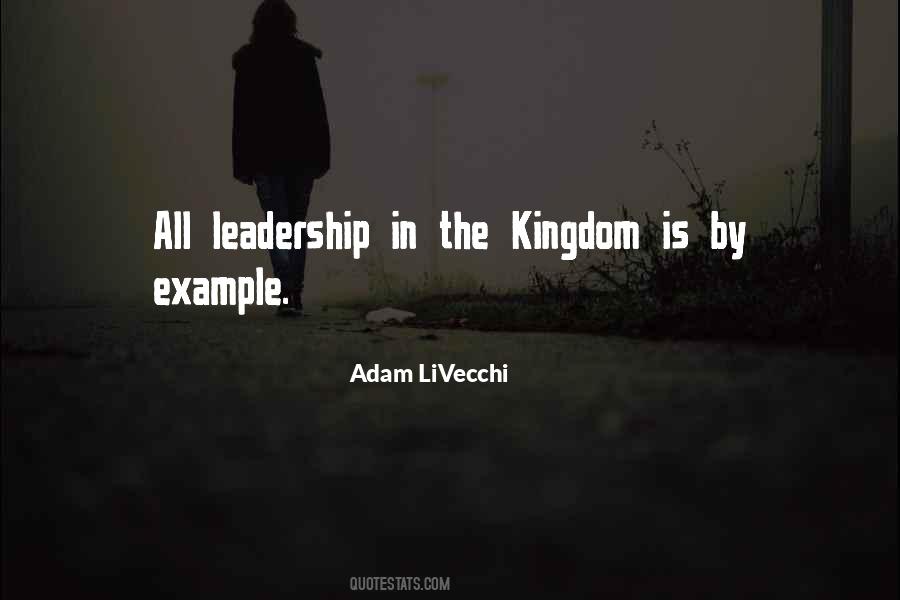 #4. The road is long if one proceeds by way of precepts but short and effectual if by way of personal example. - Author: Seneca.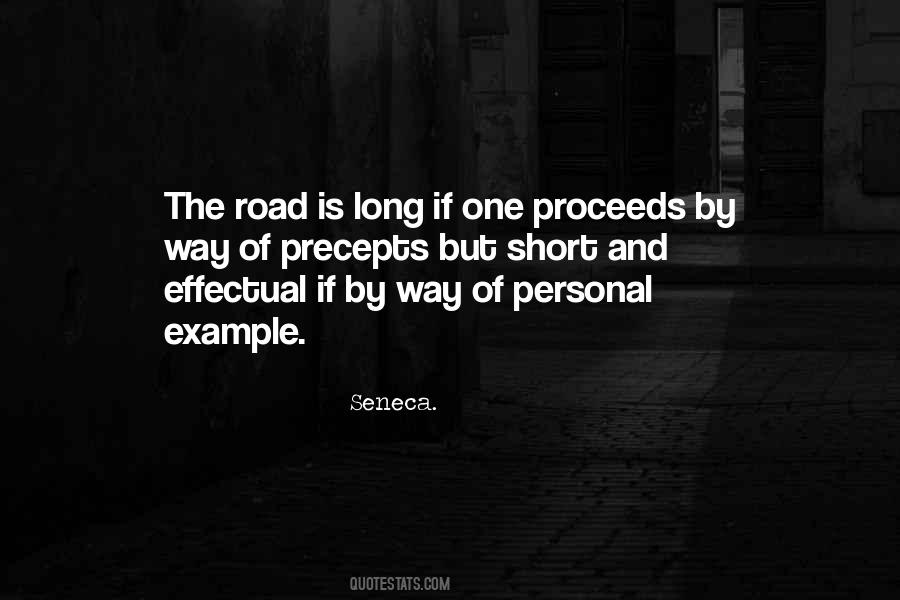 #5. Practice what you preach and let people learn from you - Author: Sunday Adelaja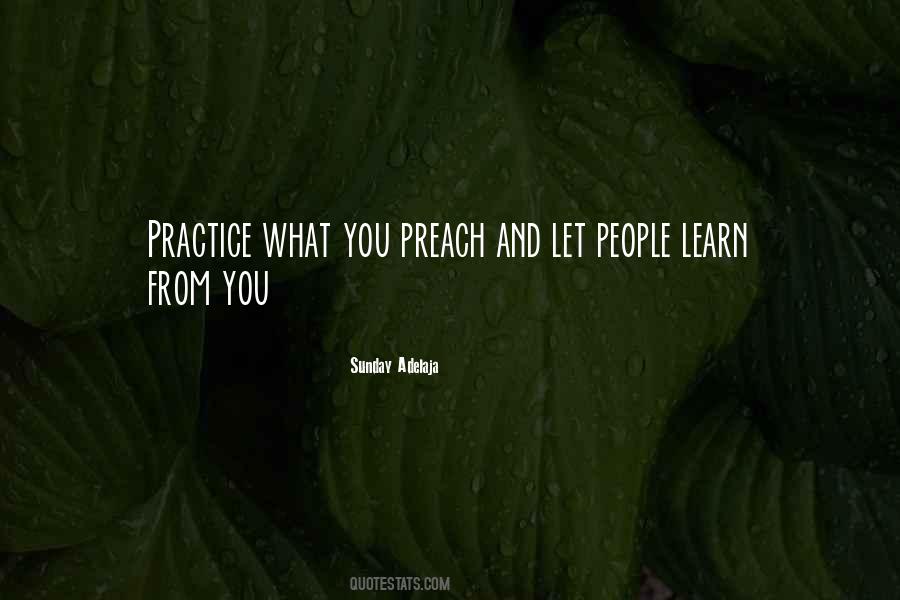 #6. Leadership is an active, living process. It is rooted in character, forged by experience, and communicated by example. - Author: John Baldoni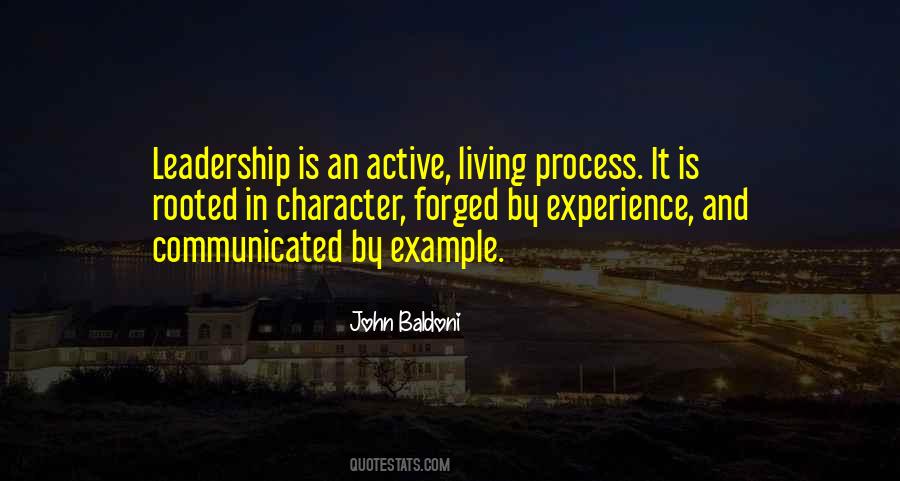 #7. Leadership does not mean being bossy, always telling others what to do. No, leadership means going ahead, not putting others in the front. Good leaders lead by example, not by decree. - Author: Myles Munroe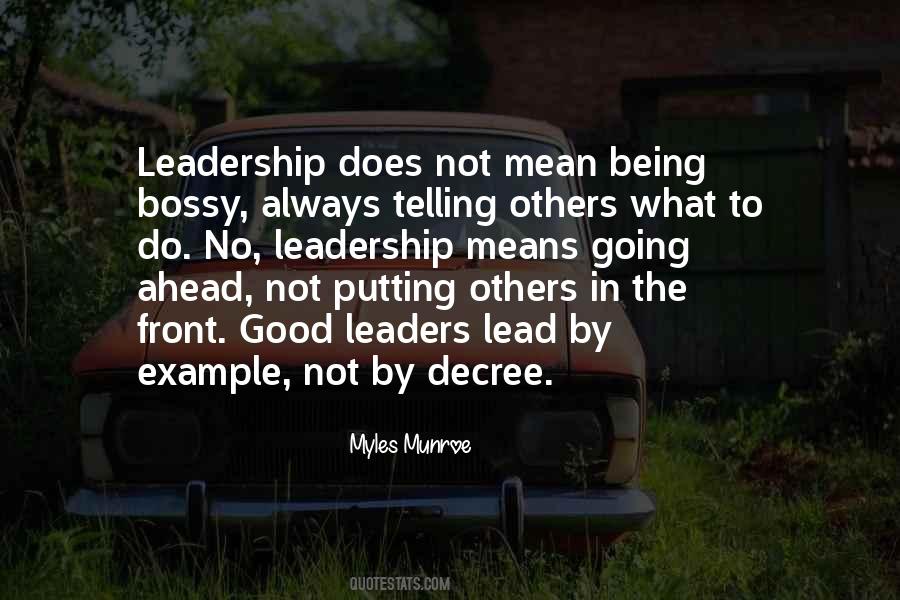 #8. Why - because as a oil and gas small business owner - I know if someone is not doing their job, they should not get paid. Again leadership by example. - Author: Jeff Landry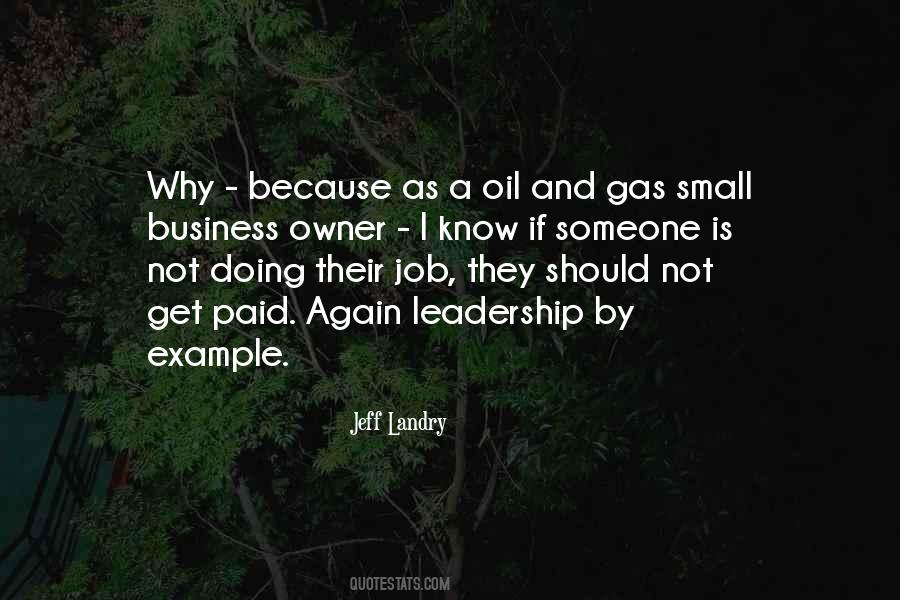 #9. The central activity of leadership is teaching - first by example, second by precept. - Author: M. Russell Ballard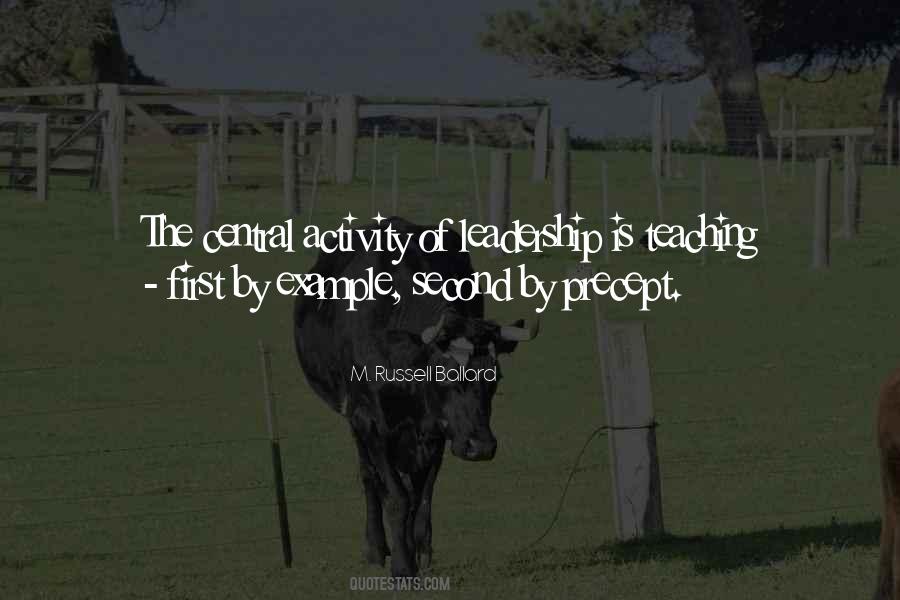 #10. Be the light and source of inspiration that others see - Author: Sunday Adelaja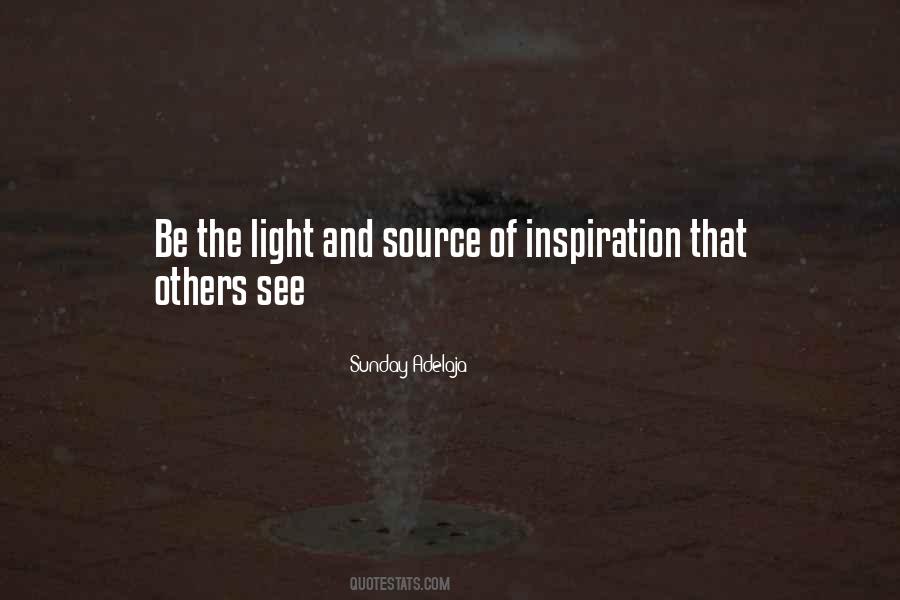 #11. As for leadership, I am the kind who leads reluctantly and more by example than anything else. Someone had to be on the incorporation papers as president. - Author: Keith Henson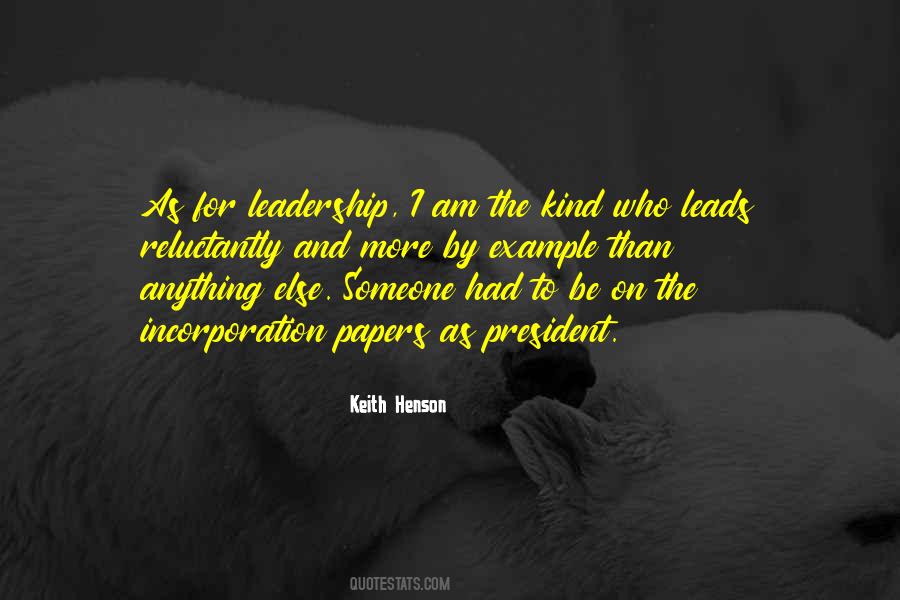 #12. You will become a lighthouse of personal growth and power, and by your example and leadership, you will prevent many a worthy man from crashing his life upon the rocks of mediocrity. - Author: Andy Andrews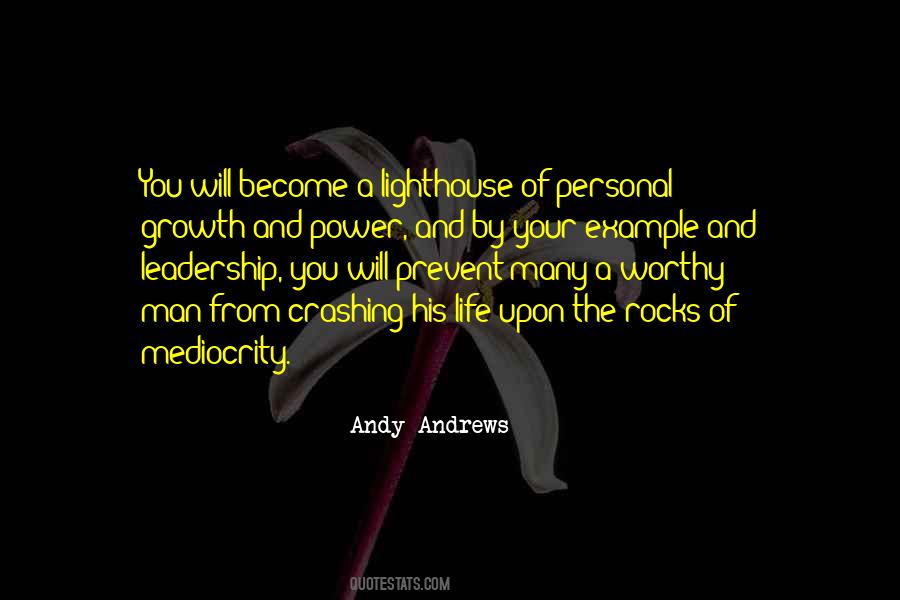 #13. Leaders lead by example. No leader asks more than he is prepared to give himself. - Author: David Amerland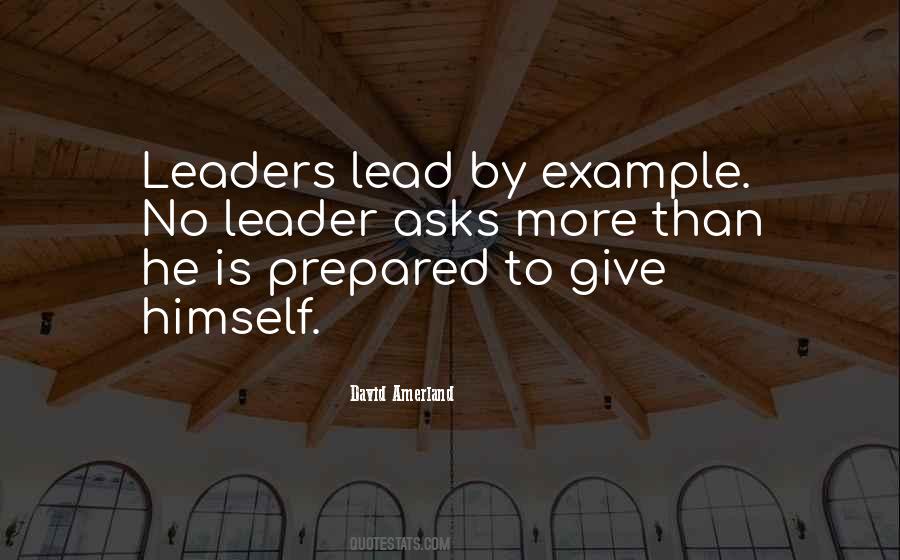 #14. Each day you are leading by example. Whether you realize it or not or whether it's positive or negative, you are influencing those around you. - Author: Rob Liano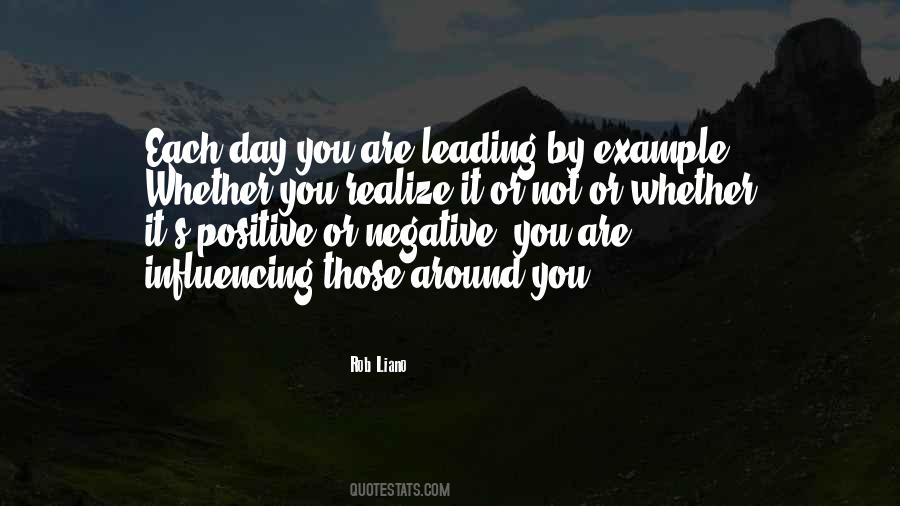 #15. Lead by Example,not by showing samples - Author: Seyi Ayoola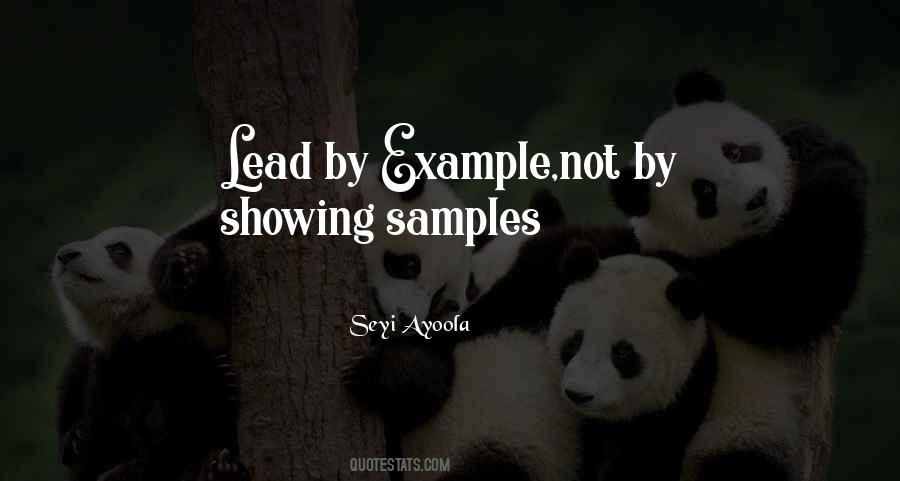 #16. Great leaders lead by example, not by making an example of others. - Author: Stewart Stafford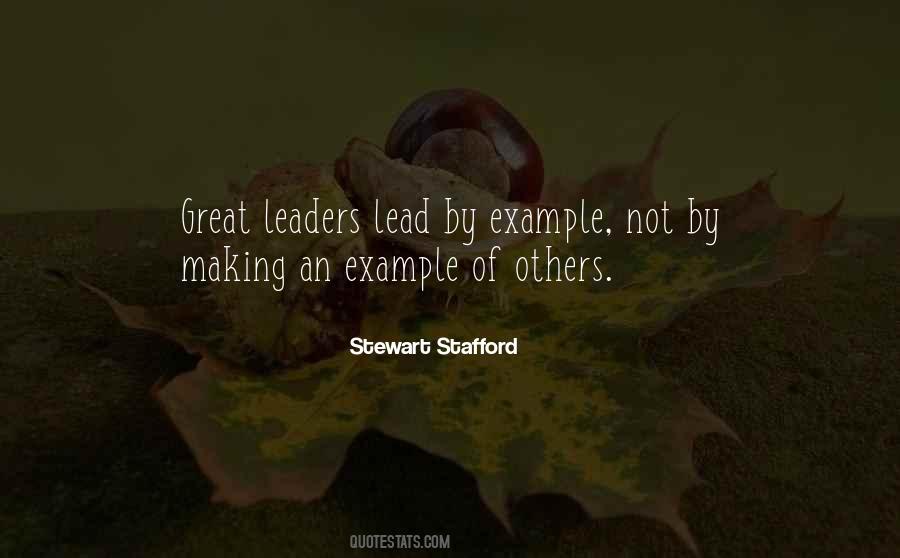 #17. The three most important ways to lead people are: ... by example ... by example ... by example. - Author: Albert Schweitzer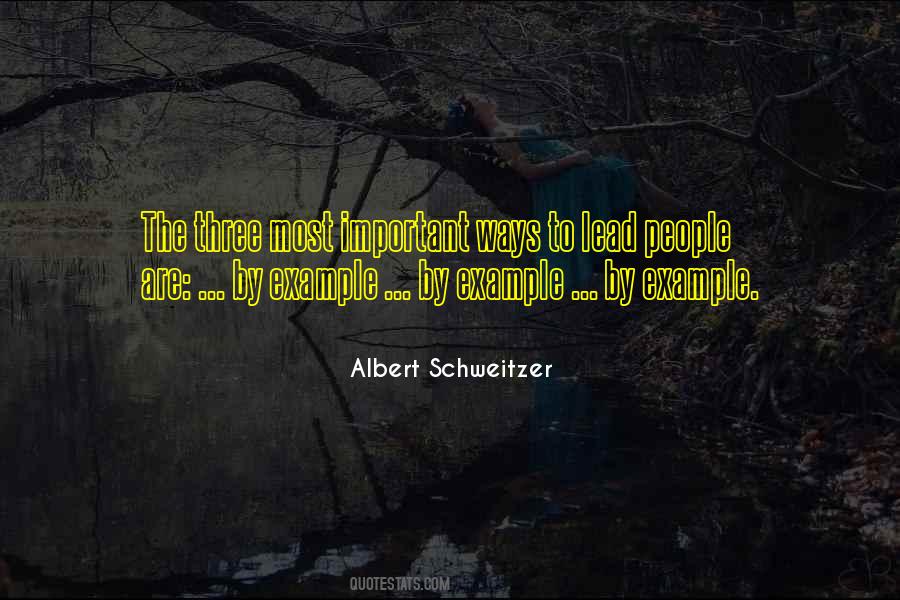 #18. Before we ask where the leaders are, we should look in a mirror and ask the person we see "Why are you not leading"? - Author: Carlos Wallace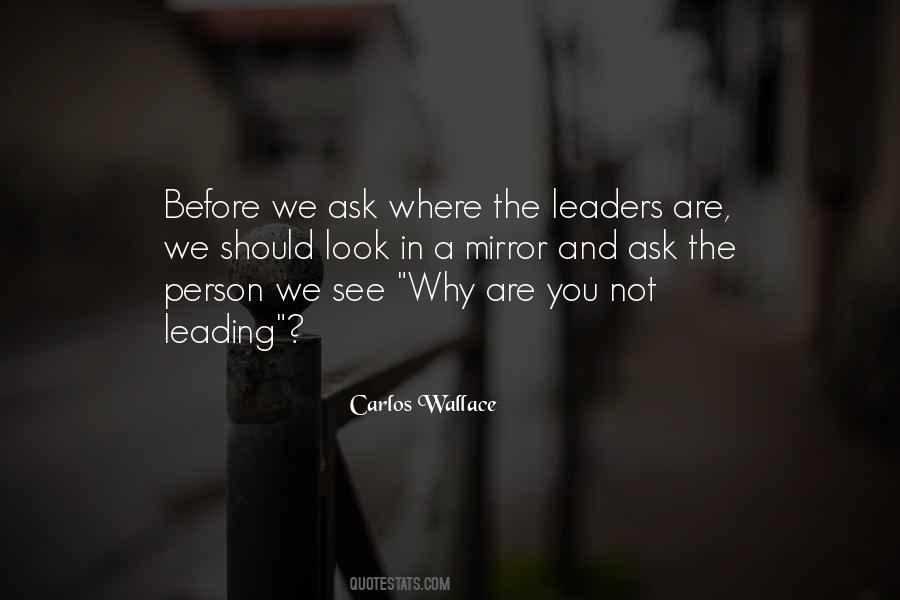 #19. Their greatest fear is you may step forward without fear.
Because your courage may become contagious. - Author: Tom Althouse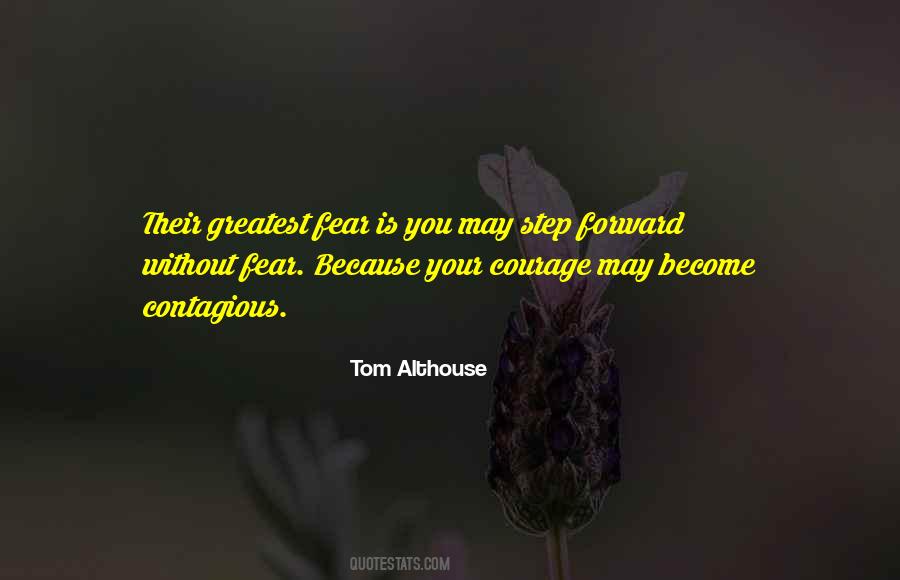 #20. Serving is the best kind of Leading. - Author: Todd Stocker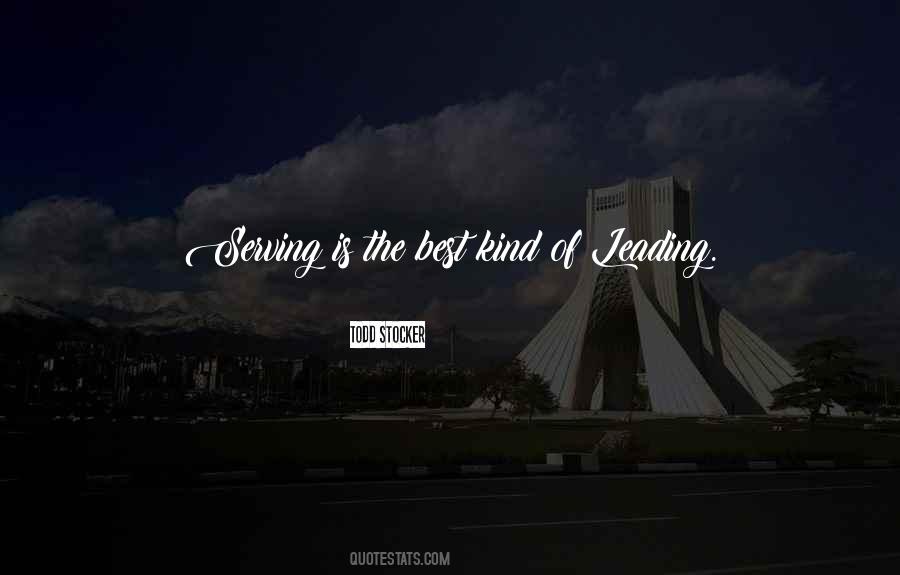 #21. By exchanging quality time for 'turn-up' times, what many of today's wayward youngsters have become - men and women of the village have failed them. - Author: T.F. Hodge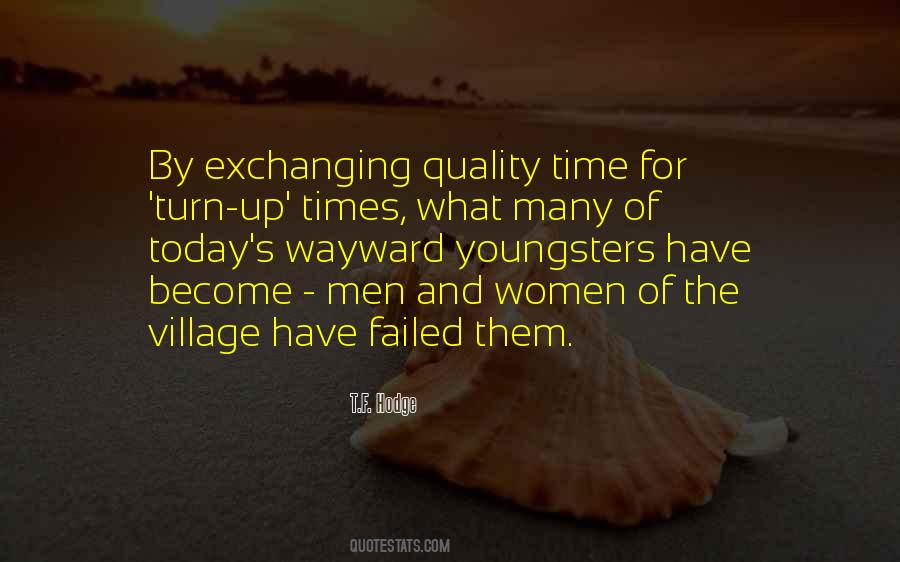 #22. Leaders show examples. They have something to offer and they'll offer it by the process of how they got it. Anyone who has no examples to show may not lead better. - Author: Israelmore Ayivor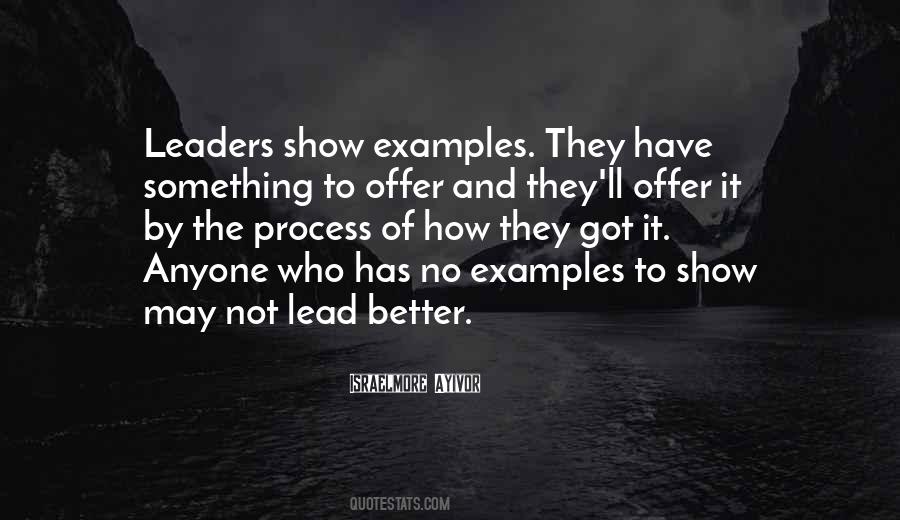 #23. If a leader shows strong discipline, others will see it and cooperate with the expectations placed on them. At this point, leadership by example is crucial. - Author: J. Oswald Sanders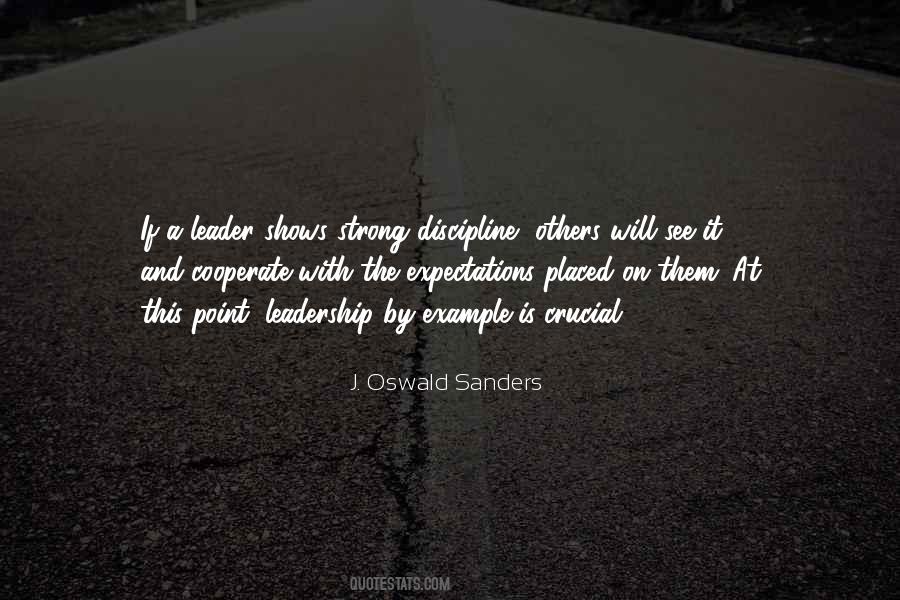 #24. Leadership grit begets grit. Lead by example. - Author: Bill Hybels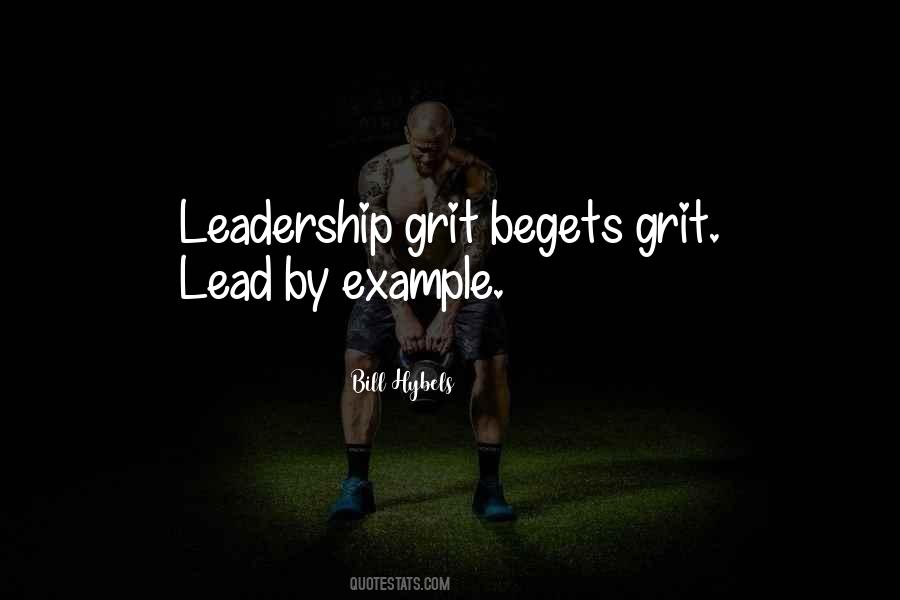 #25. The leader's job is to show the way. The bottom line is that you can't tell anything about the condition of the way if you've not traveled on it yourself! - Author: Israelmore Ayivor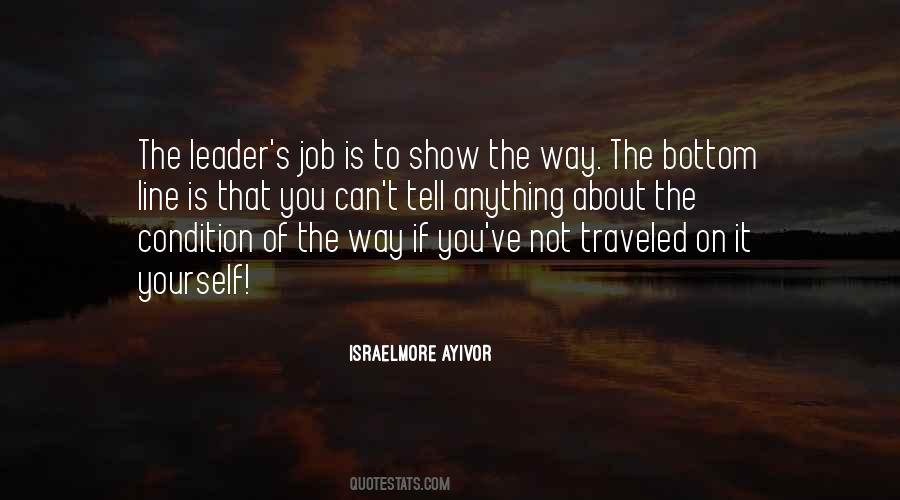 #26. Management's job is to convey leadership's message in a compelling and inspiring way. Not just in meetings, but also by example. - Author: Jeffrey Gitomer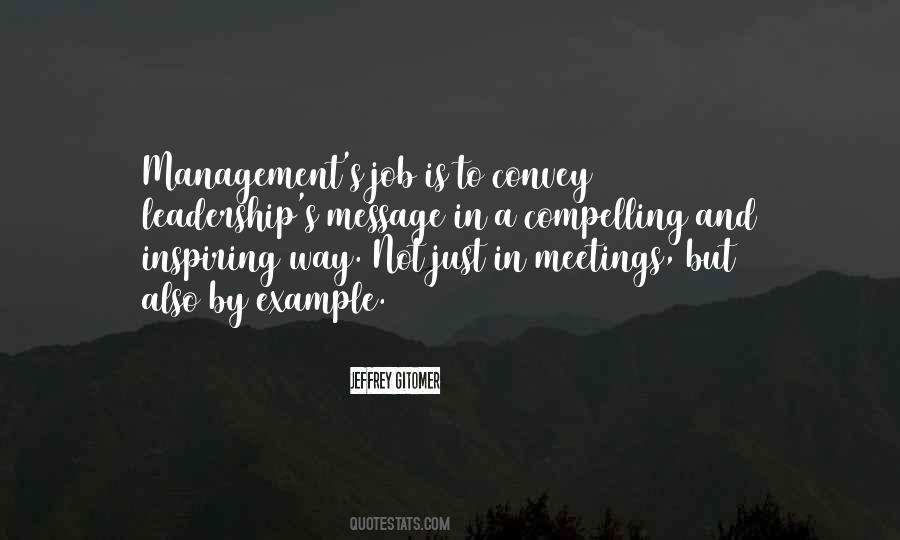 #27. I don't know any other way to lead but by example. - Author: Don Shula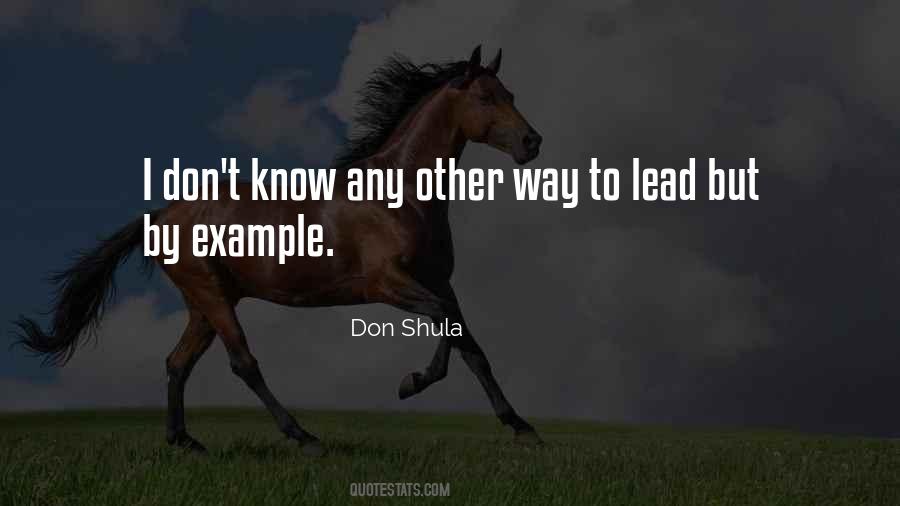 #28. In a servant leadership culture we learn by choice or example that if we want to be great, we have to serve others respectfully. - Author: Vern Dosch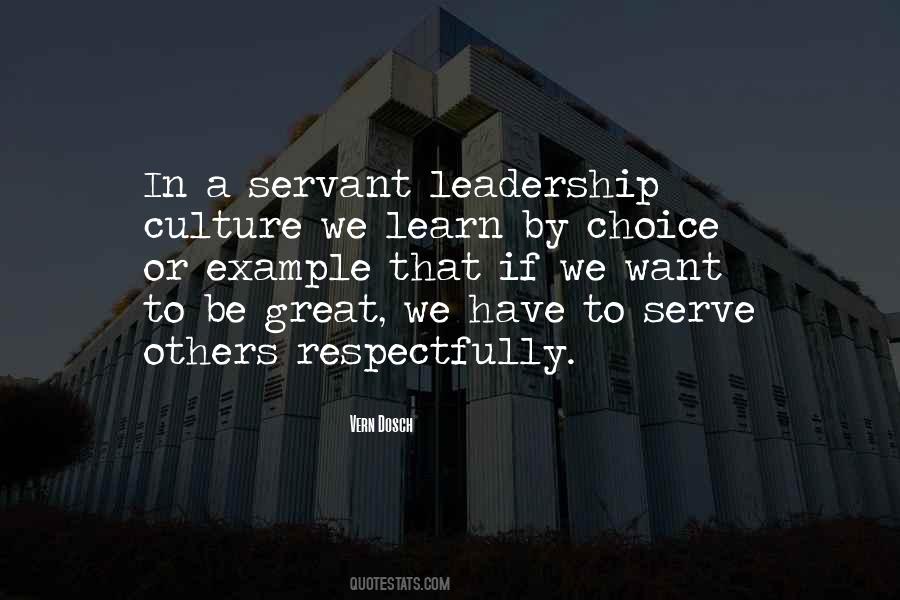 #29. It is the obligation of the ruler to continually renew himself in order to renew the people by his example. - Author: Confucius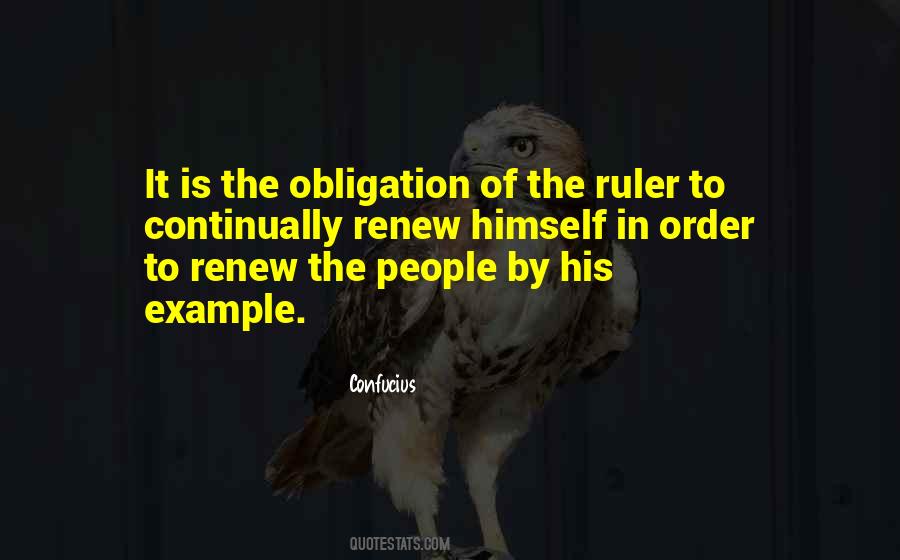 #30. It is the leader's job to lead by example and enforce the values and the behaviors to set the culture for any company or work group. Show me a company in rapid decline, and I will show you someone in charge who doesn't give a _. - Author: Beth Ramsay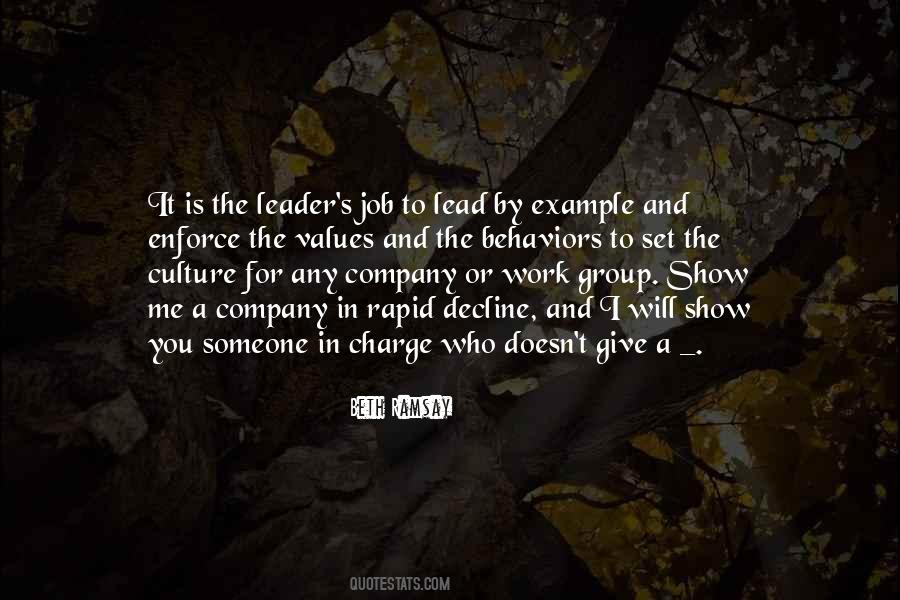 #31. Leadership is meant merely to be lead-by-example.Anything given extra to support team result is just an icing on the top. - Author: Anuj
#32. You have to have a government that does give both money and energy to function in a leadership role modeling giving for the people. Government is supposed to lead by example in many cases. - Author: Maya Soetoro-Ng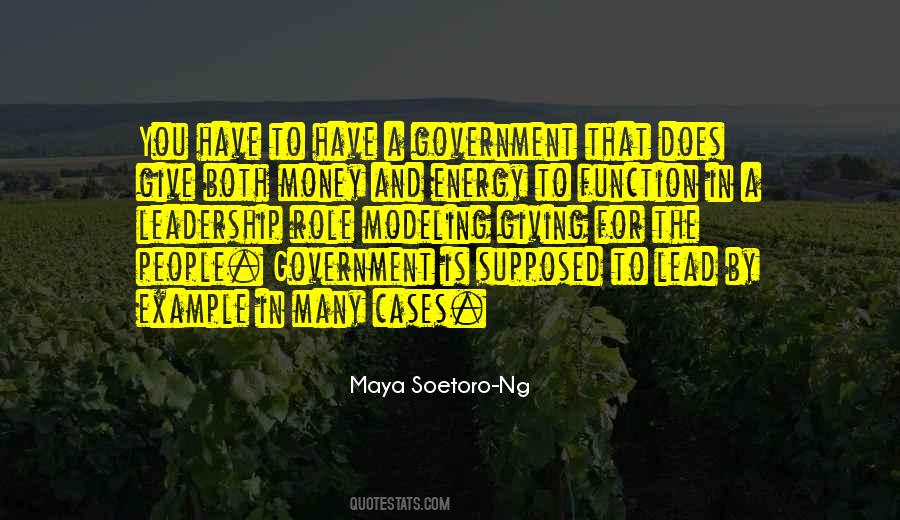 #33. It is not wise, or even possible, to divorce private behavior from public leadership ... By its very nature, true leadership carries with it the burden of being an example. - Author: Gordon B. Hinckley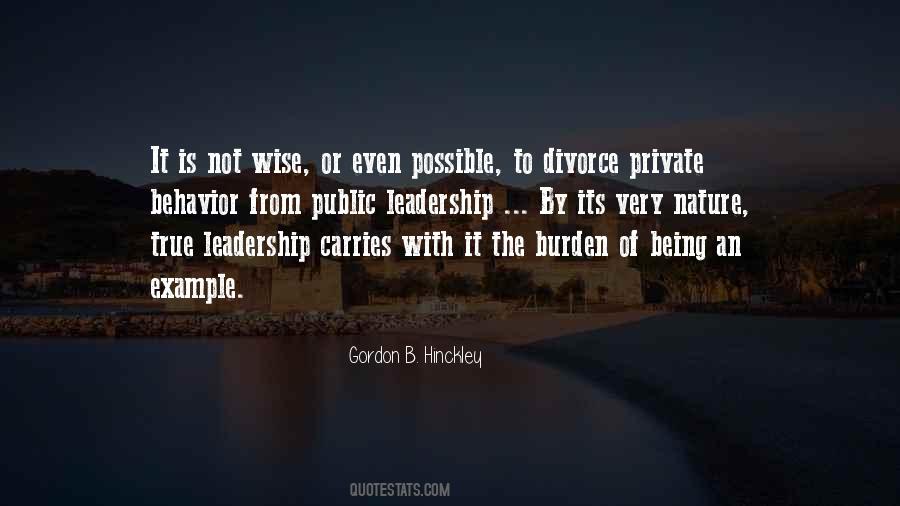 Famous Authors
Popular Topics