I Keep Falling Famous Quotes & Sayings
List of top 43 famous quotes and sayings about i keep falling to read and share with friends on your Facebook, Twitter, blogs.
Top 43 I Keep Falling Quotes
#1. do this to me, Art. Don't let me keep falling for you. Don't let me love you. Because everything I'd ever loved has a way of falling apart, and the idea of losing you is too much right now. Don't let me keep dreaming. Make me wake up. - Author: Brittainy C. Cherry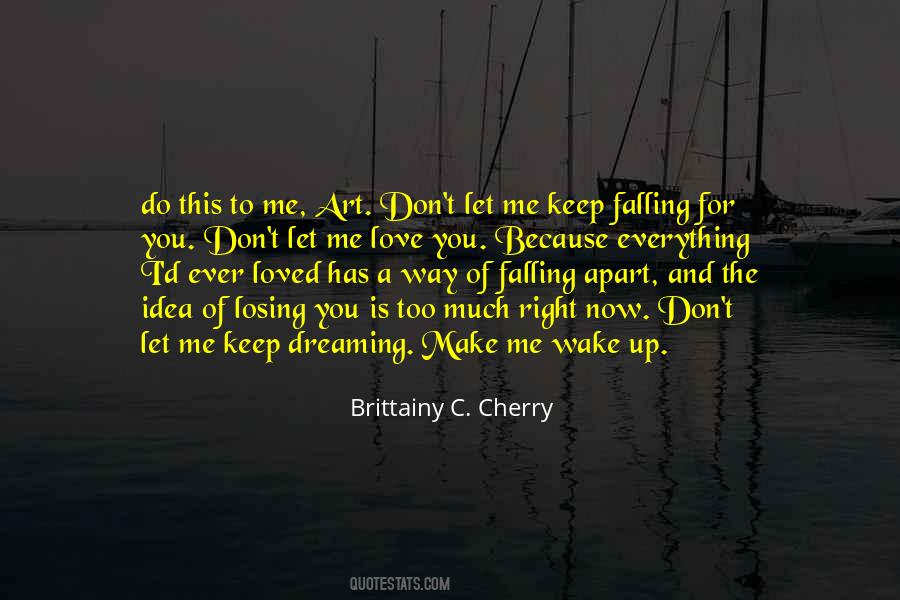 #2. I need to keep myself from falling in love with Jimmy Davis because he's nothing but pure heartbreak waiting to happen. - Author: Heidi McLaughlin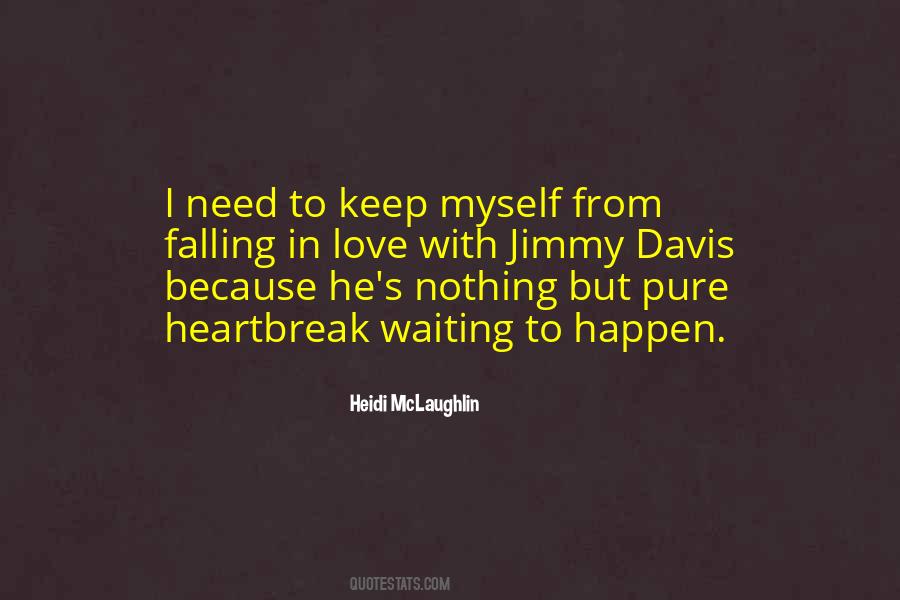 #3. Do you think you can wait - because I don't want you to stop loving me. I keep remembering us and how it was. I don't want to hurt you ... not ever ... - Author: Judy Blume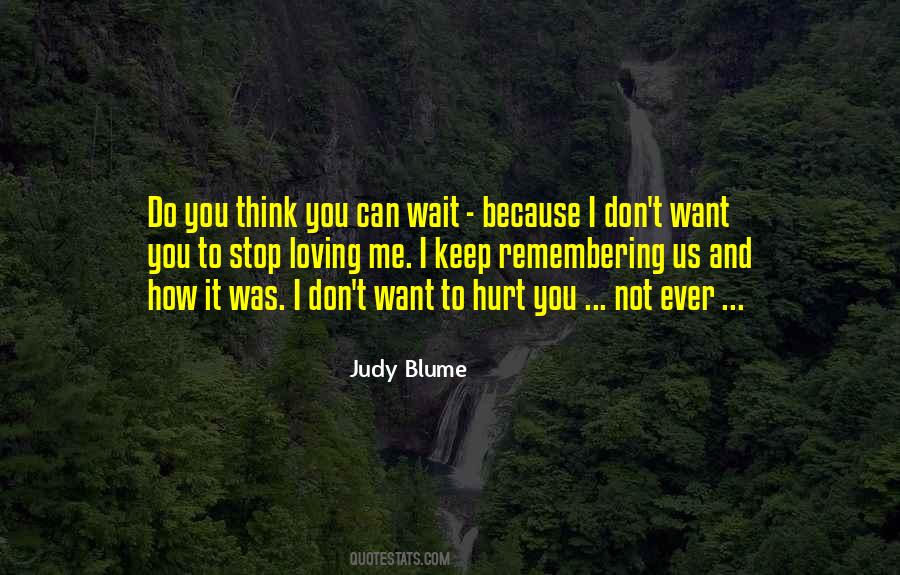 #4. The Keynesian prescription for unemployment rests on the persistence of a 'money illusion' among workers, i.e., on the belief that while, through unions and government, they will keep money wage rates from falling, they will also accept a fall in real wage rates via higher prices. - Author: Murray Rothbard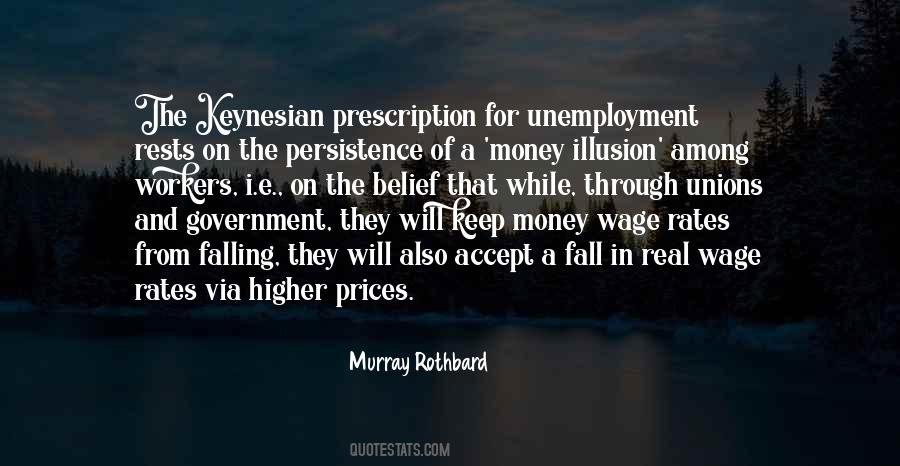 #5. I do not fall. I fell so hard so long ago there is nothing left for me to land on. I just
keep falling and falling and falling. - Author: Elizabeth Scott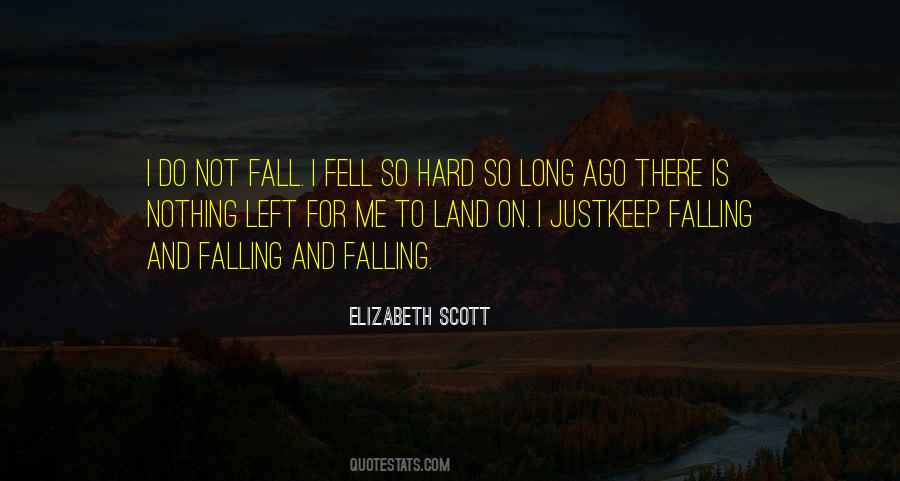 #6. My arms flew up of thier own accord knoking my bag down. I grabbed hold of the desk to keep myself from falling down. - Author: Wendy Mass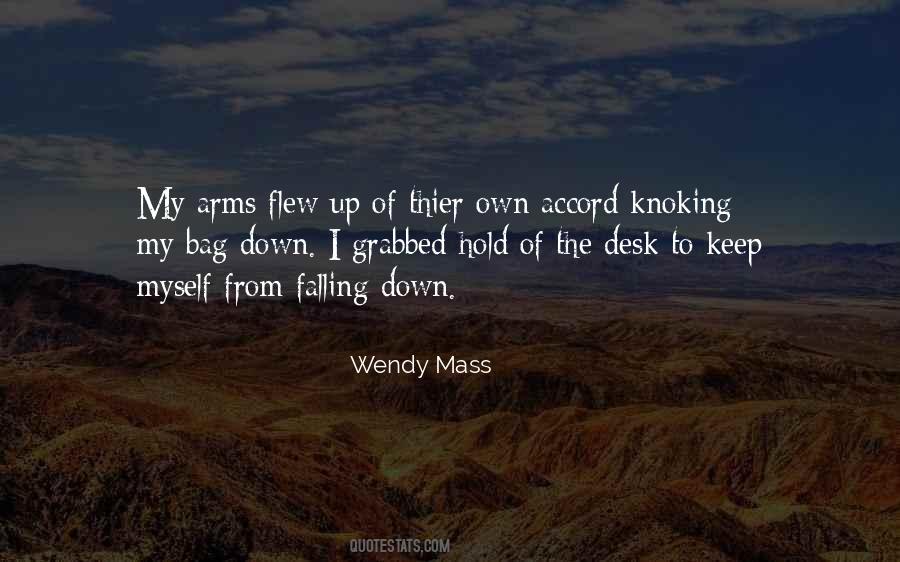 #7. And it would be nice if the roof was a bit stronger. Then the peacocks wouldn't keep falling through. I don't mind during the day, but I hate waking up at night to find a peacock in bed with me. - Author: William Dalrymple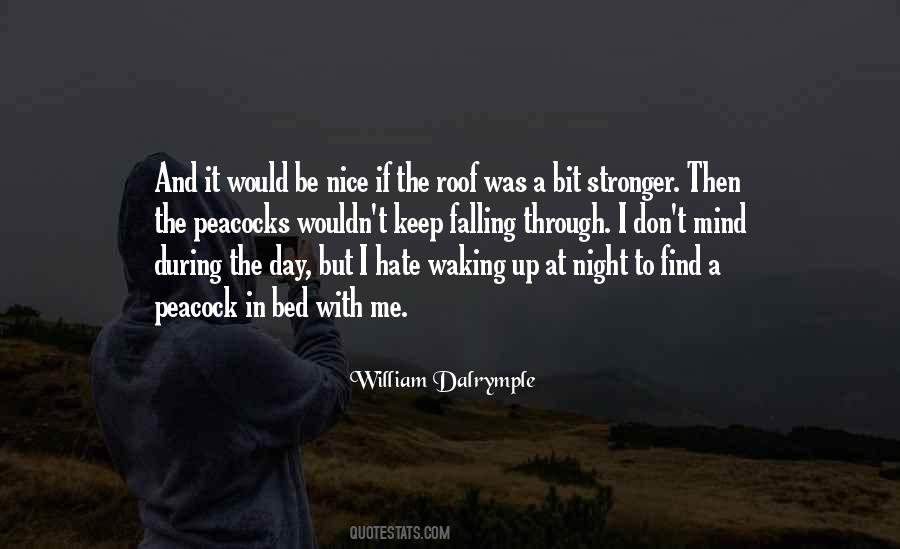 #8. Every time I get a role I think, 'I've actually fooled them again, I can't believe they keep falling for this!' - Author: Jeremy Irvine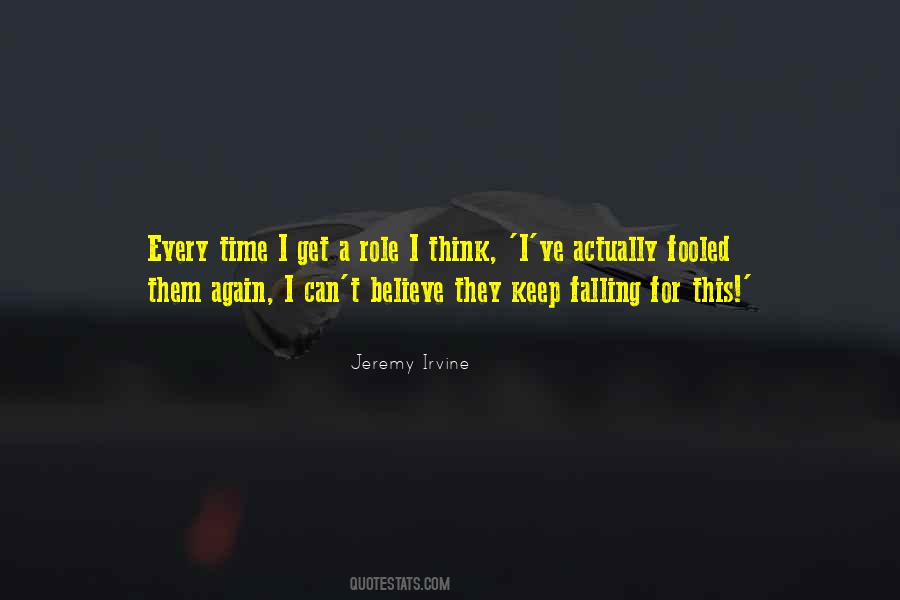 #9. As long as she was falling in love with me, I might as well start making her promises I didn't intend to keep. - Author: Michael Chabon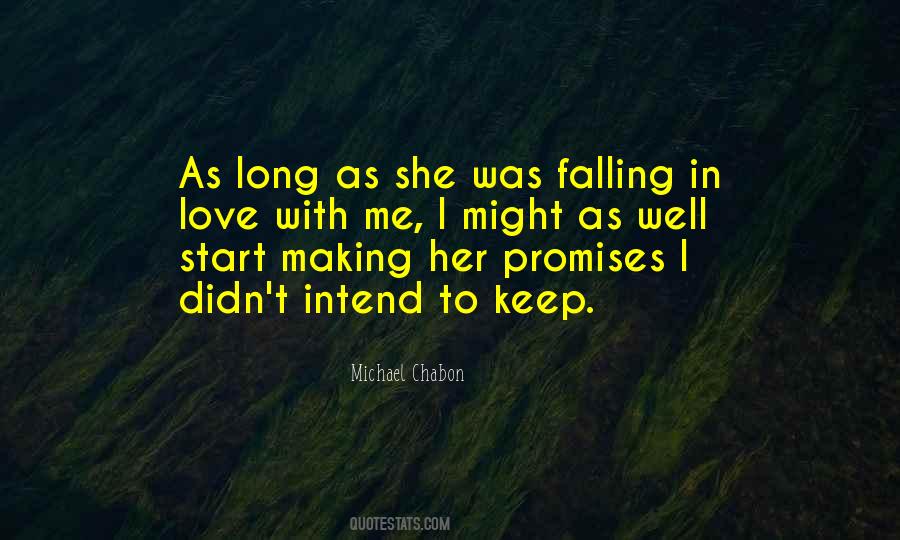 #10. I'm so in love with you," he whispers, the roughness of his cheek pressed against mine. "So in love. There is no bottom. I just keep falling. - Author: Karina Halle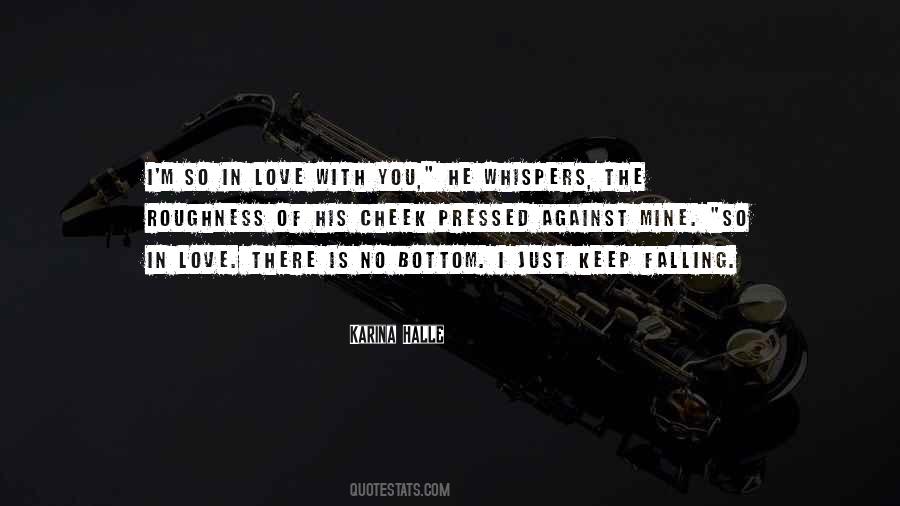 #11. It was the strangest sensation, fallin' in love. 'Bout the only thing I compare it to would be jumpin' off a big cliff. Once you're past the edge, there ain't no particular reason to be graspin' for a line a safety. You just keep on fallin' anyhow, so you might as well enjoy it the whole way down. - Author: Dorothy Garlock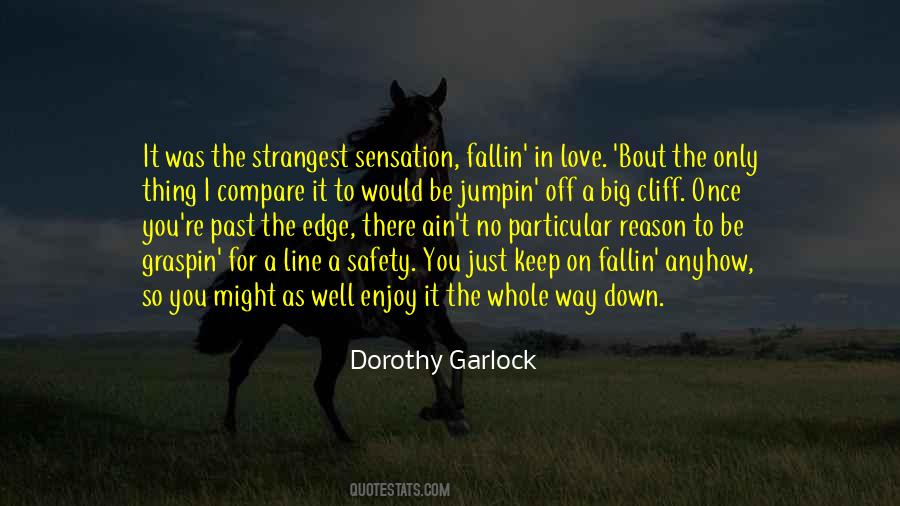 #12. I knew there was no bottom to the Darkling's pain. He would just keep falling and falling. - Author: Leigh Bardugo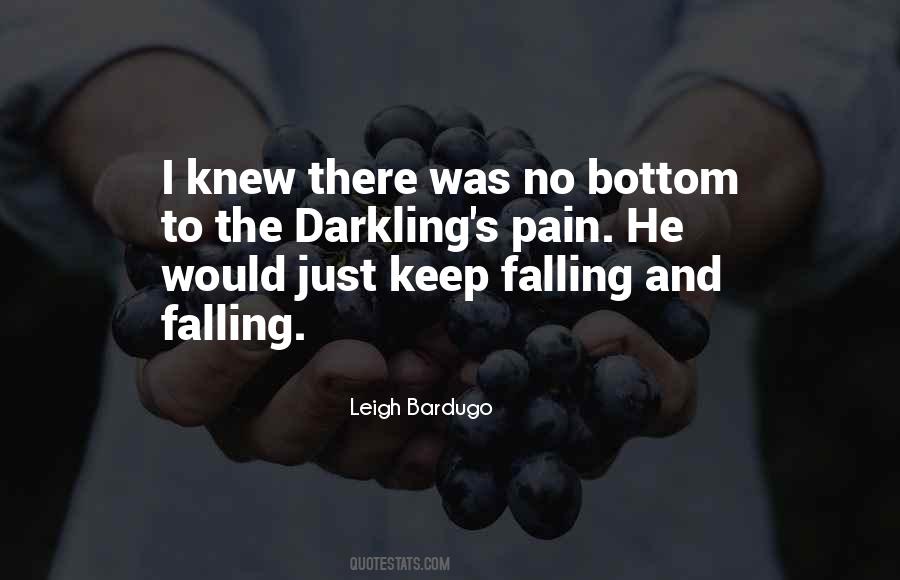 #13. I think I'm holding on to a limb to keep from falling into a hole, but the limb turns out to be nothing but a twig, and the hole looks like the Grand Canyon. - Author: Cassandra King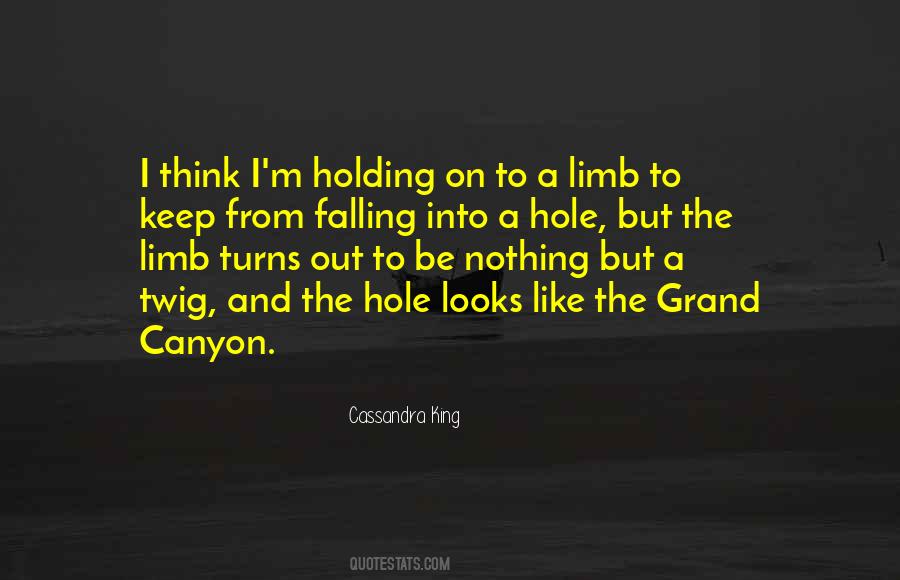 #14. I'm a lightweight easy to fall easy to break
With every move my whole world shakes
Keep me from falling apart - Author: Demi Lovato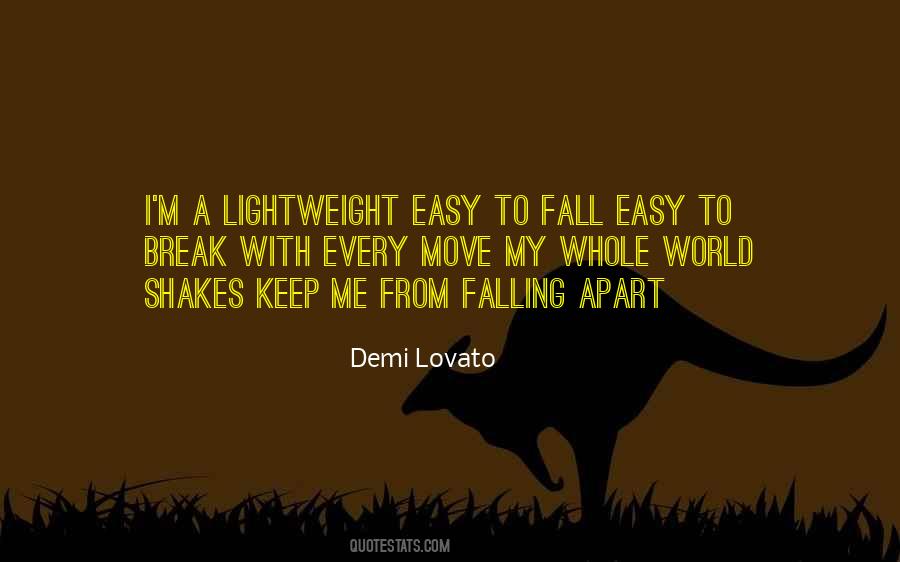 #15. The gap between what we say and what we feel is so big and dark that sometimes I think I'll fall into it and just keep falling - Author: Ann Brashares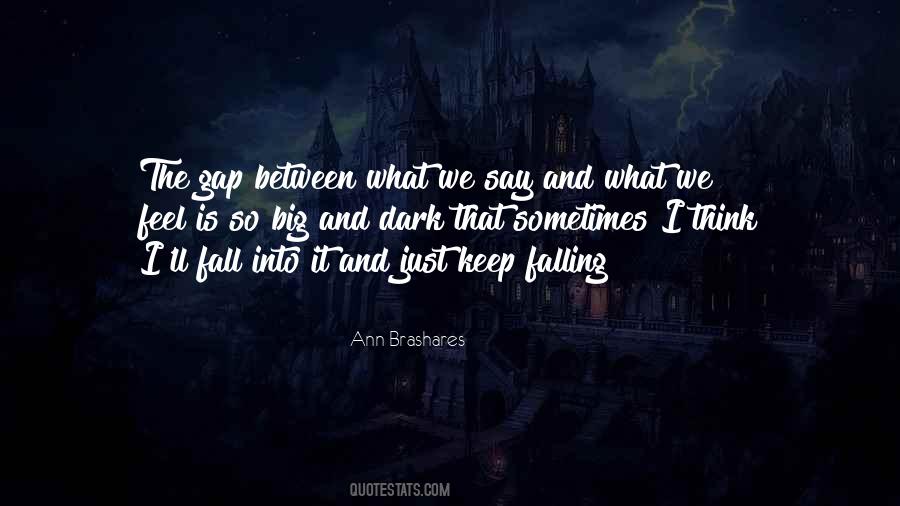 #16. Listen! This is where it began but I keep getting muddled ... The fact of the matter is that I now want to recall everything, every trifle, every little detail. I still want to collect my thoughts and - I can't, and now there are these little details, these little details ... - Author: Fyodor Dostoyevsky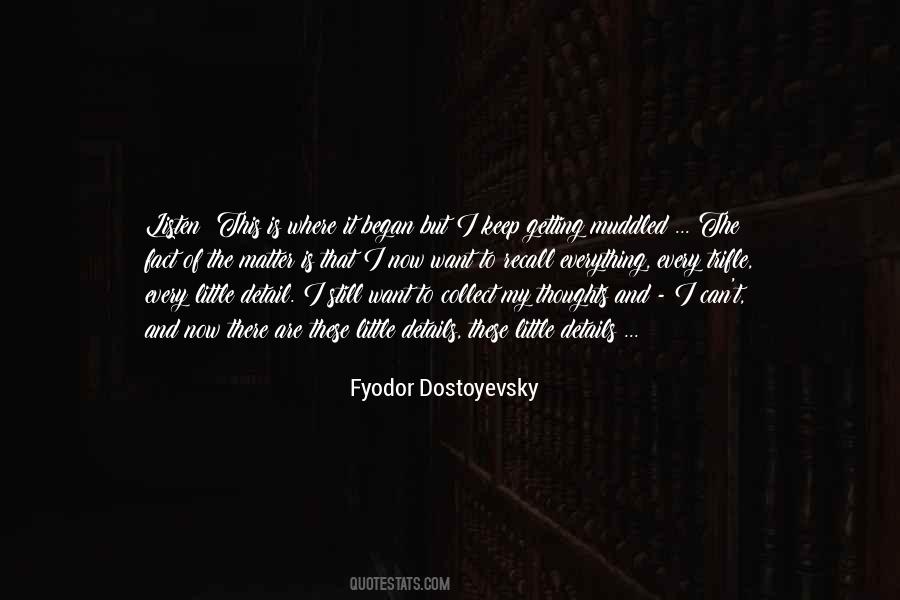 #17. I keep as far from children as possible. I don't like the size of them; the scale is all wrong. The head tends to be too big for the bodies and the hands and feet are a disaster and they keep falling into things, and the nakedness of their bad character ... - Author: Gore Vidal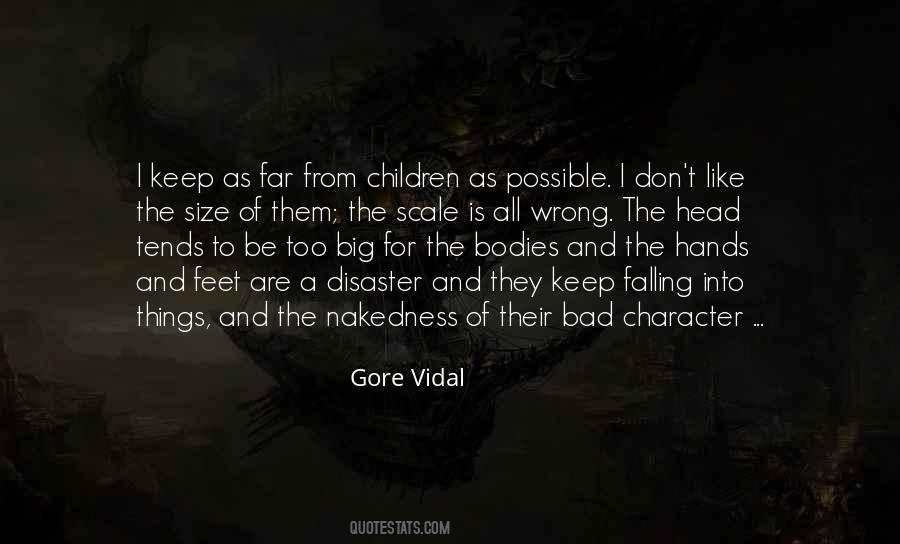 #18. And yet, I wake up every day to a sensation of pervading disgust and annoyance. I probably ought to carry around some kind of thermometer or other instrument, to keep checking that I am not falling prey to premature curmudgeonhood. - Author: Christopher Hitchens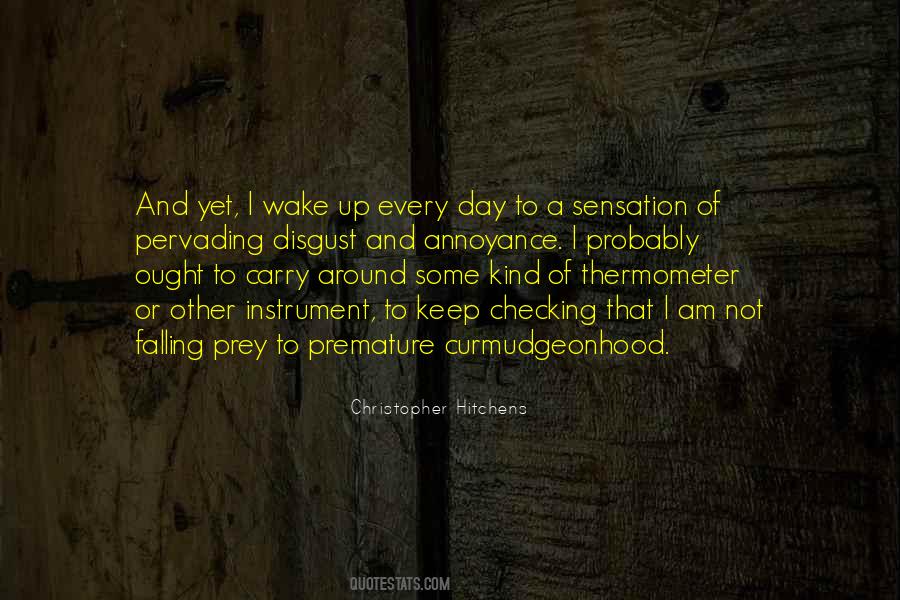 #19. I must do something to keep my thoughts fresh and growing. I dread nothing so much as falling into a rut and feeling myself becoming a fossil. - Author: James A. Garfield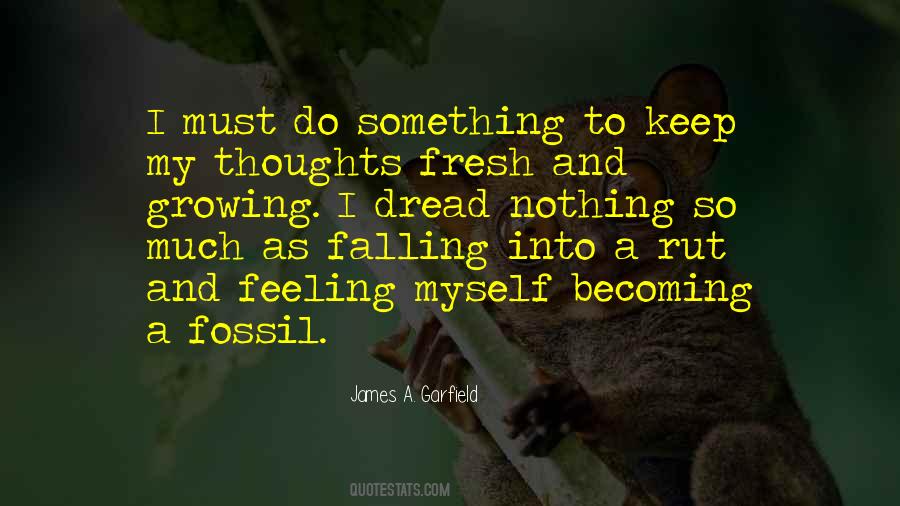 #20. It's very hard sometimes when you can't crack something or can't solve something and you keep trying and trying and you know it's falling a little bit short. That's very hard, but then when you finally do it, it's very rewarding and the process is good too, I like working with people this way. - Author: Steve Martin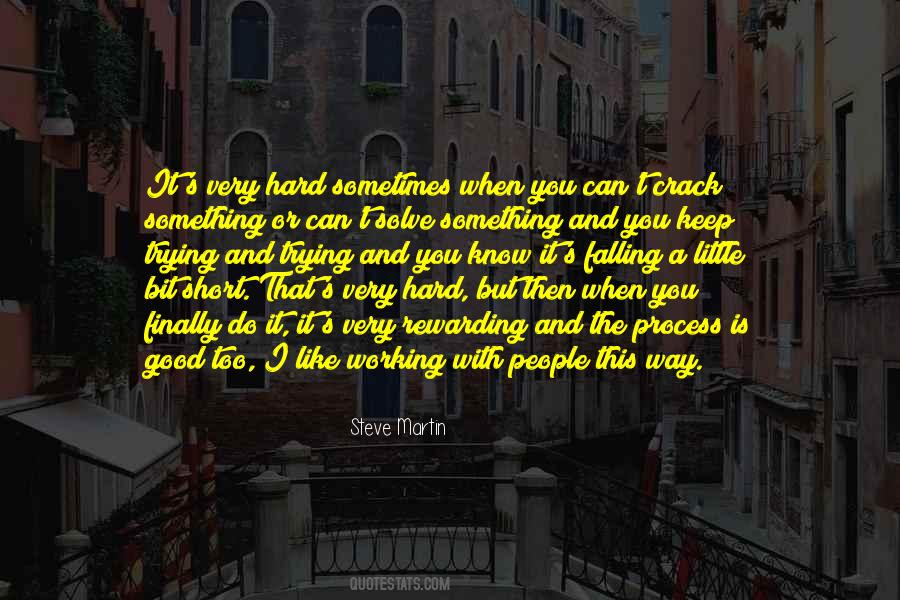 #21. Something went wrong a few years ago and I knew it was a bad thing but I didn't know it was bad for me. I thought it just happened and then I was going to get over it. But things keep falling down inside me. I'm sick with it. I keep doing things. - Author: Stephen King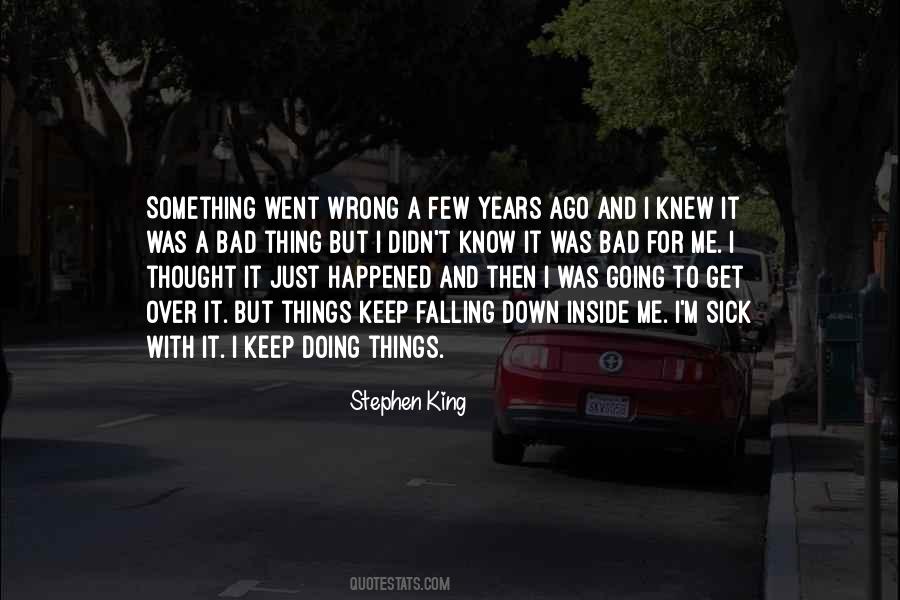 #22. I do know that I fell in love with the moment of falling in love and I wanted to keep that moment alive forever, at the expense of all those moments to follow. - Author: Craig Clevenger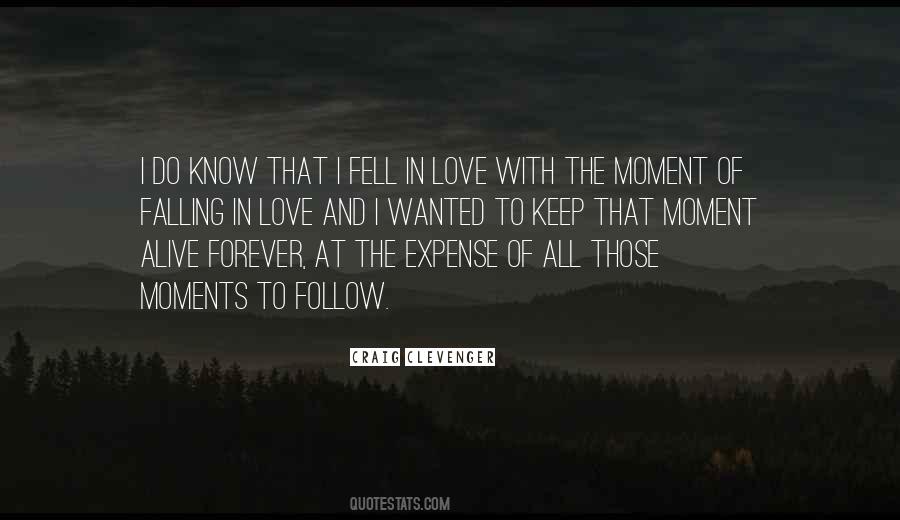 #23. My mission is to get on the stage and say, 'Listen, I'm a woman, I'm free, I'm a mother, I'm a lover, I'm a friend; I'm shattered by men most of the time, but I'll keep falling in love with them because it's the most thrilling thing in the world; that's what makes me human.' - Author: Lou Doillon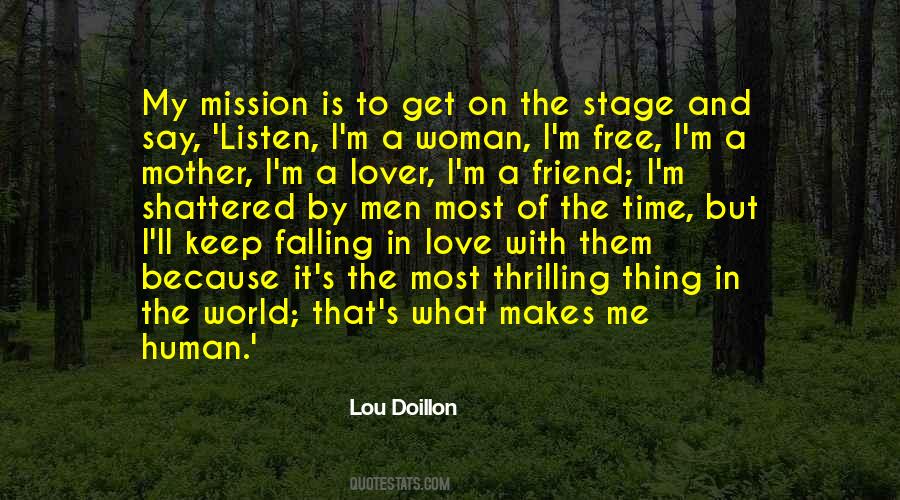 #24. Well, hello, darling with the ocean eyes,
How many secrets keep us apart?
A sea of poems, a field of sighs,
Can I cross and return to the start? - Author: Amy Zhang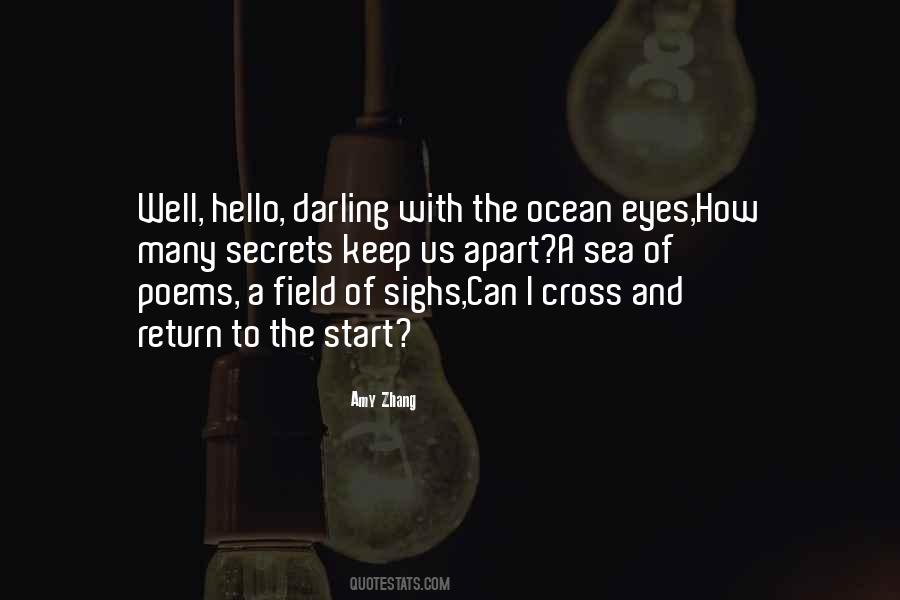 #25. I can take a lot of pain without falling apart. I've had to learn to do that. But it was hard, today, to keep peddling and keep up with the others when just about everyone I saw made me feel worse and worse. My - Author: Octavia E. Butler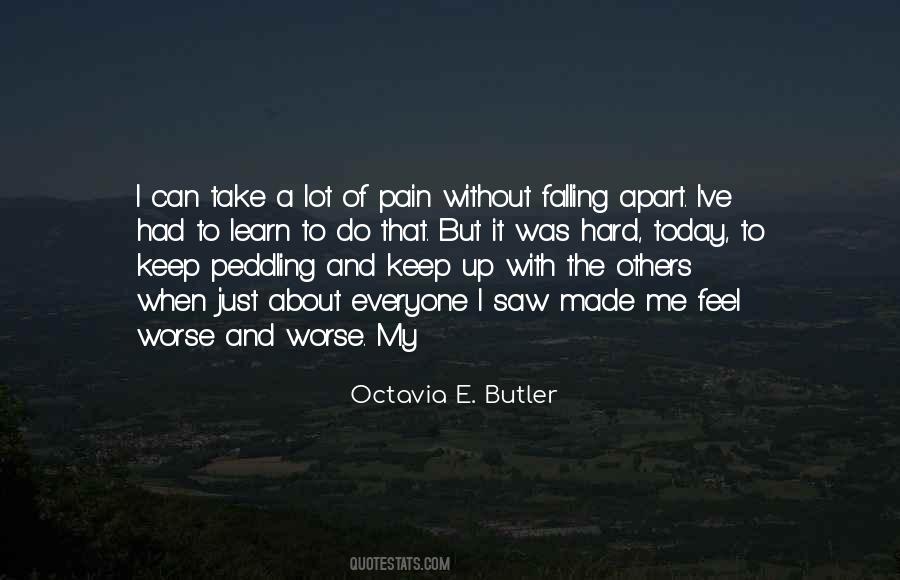 #26. Beth had been both wrong and right. Echo couldn't hurt anyone, especially when she seemed so breakable herself. But the need I felt to be the one to keep the world from shattering her only confirmed Beth's theory. I was falling for her and I was fucked. - Author: Katie McGarry
#27. The fear of rejection really kind of stunts your growth as a person. I mean, it's like a friend of mine says, who cares if you fail? Who cares if you fail? It's like babies try to get up and walk all the time and they keep falling down. If we just gave up, we'd all be crawling around. - Author: John Rzeznik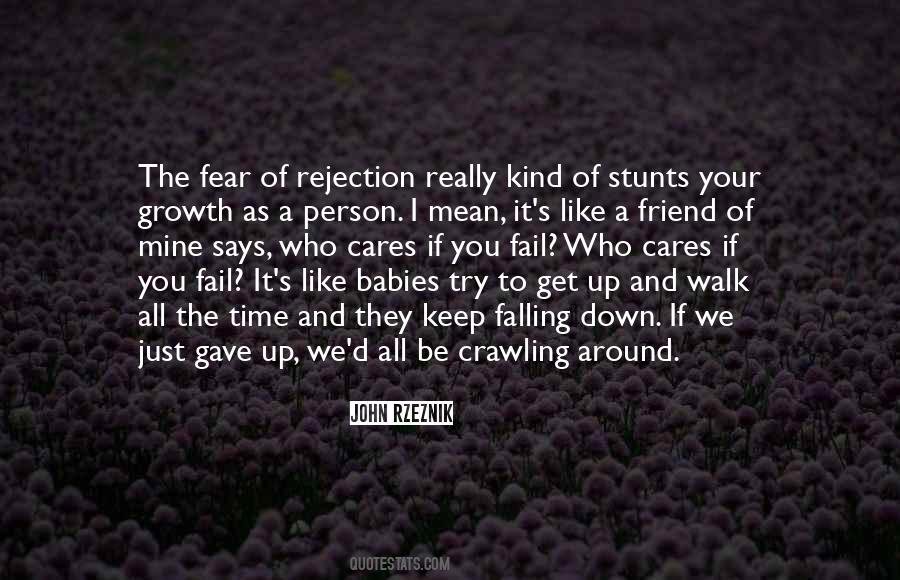 #28. I'm trying to read a book on how to relax, but I keep falling asleep. - Author: James M. Loy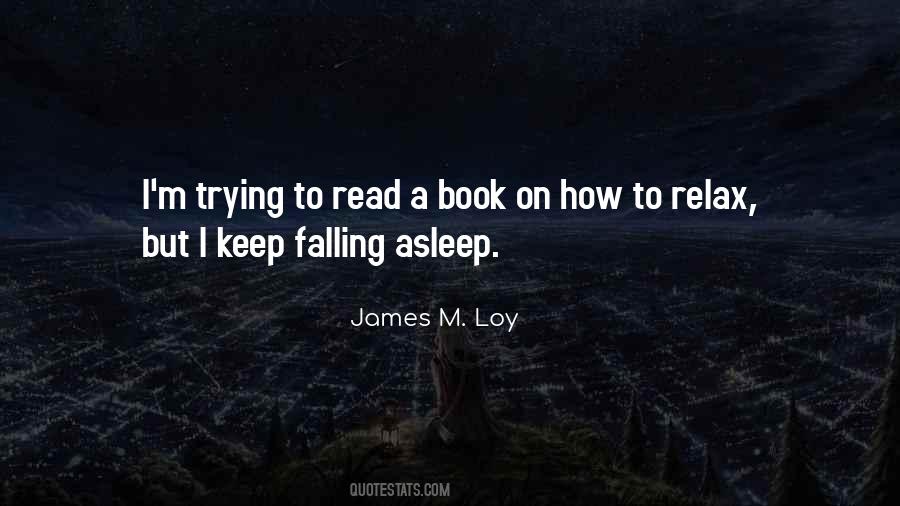 #29. Here we are at the edge of the world, the very edge of Western civilization, and all of us are so desperate to feel something, anything, that we keep falling into each other and f*****g our way toward the end of days. - Author: M.I.A.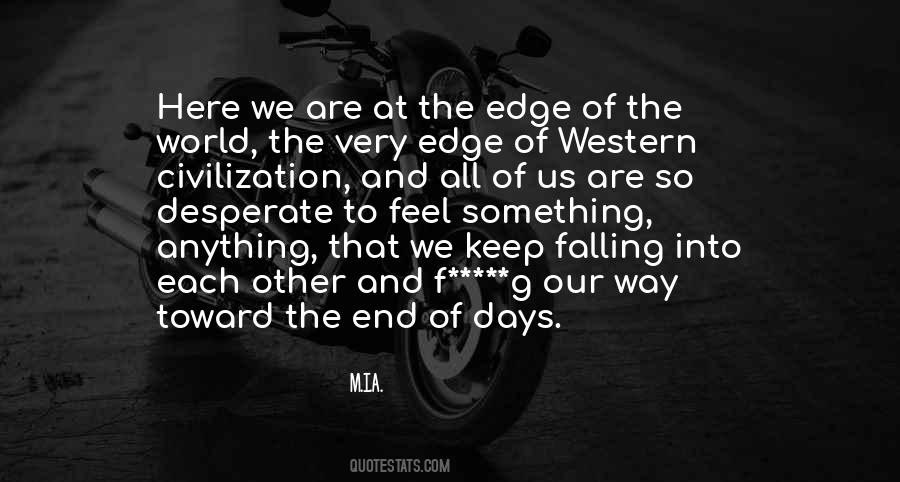 #30. I like it to be quiet, and it usually occurs in the morning. There are three or four places in my house where I can write and I like to keep moving around. The moment I find myself falling into a necessary routine, I change it. I'd rather not accumulate superstitions. - Author: Stephen Dobyns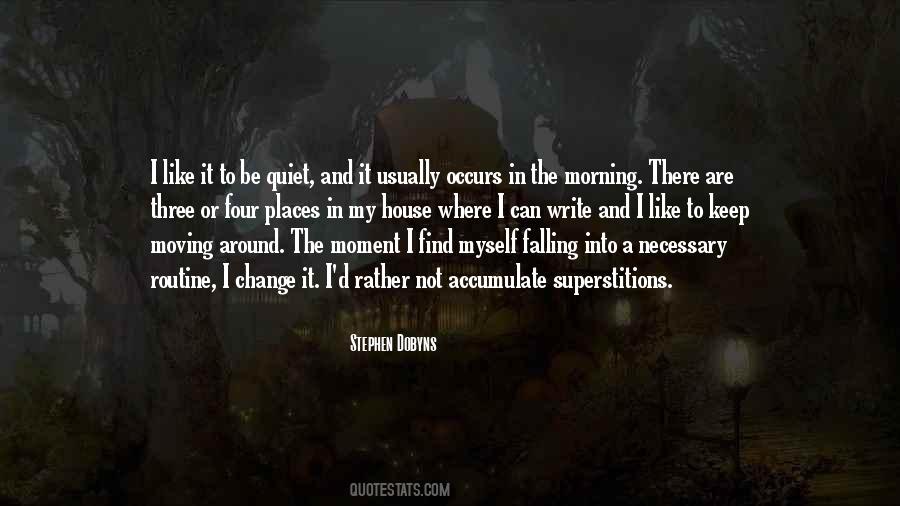 #31. I miss her all the time. I know in my head that she has gone. The only difference is that I am getting used to the pain. It's like discovering a great hole in the ground. To begin with, you forget it's there and keep falling in. After a while, it's still there, but you learn to walk round it. - Author: Rachel Joyce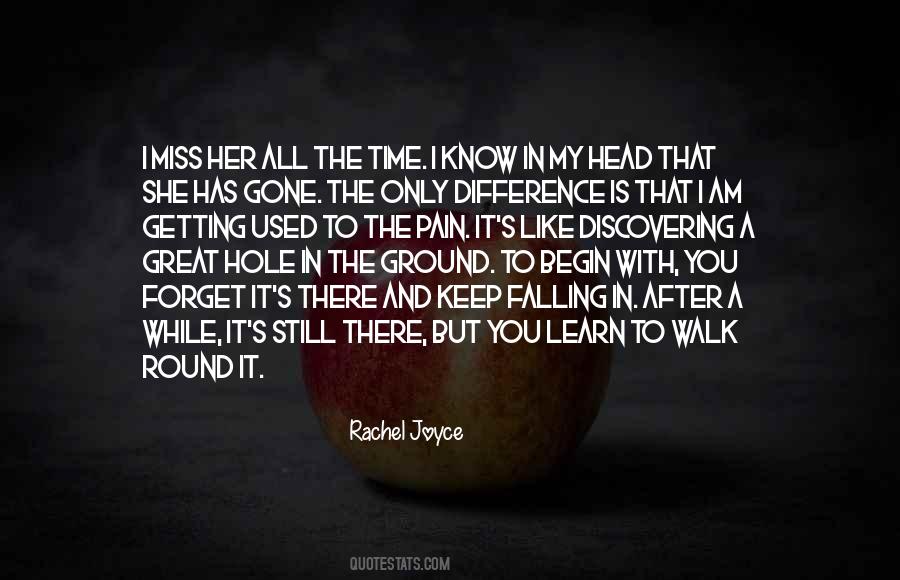 #32. All: May Your grace assist me, Lord, that I may not keep falling continuously into the same faults; and when I fall, help me to rise and glorify Your mercy. - Author: Various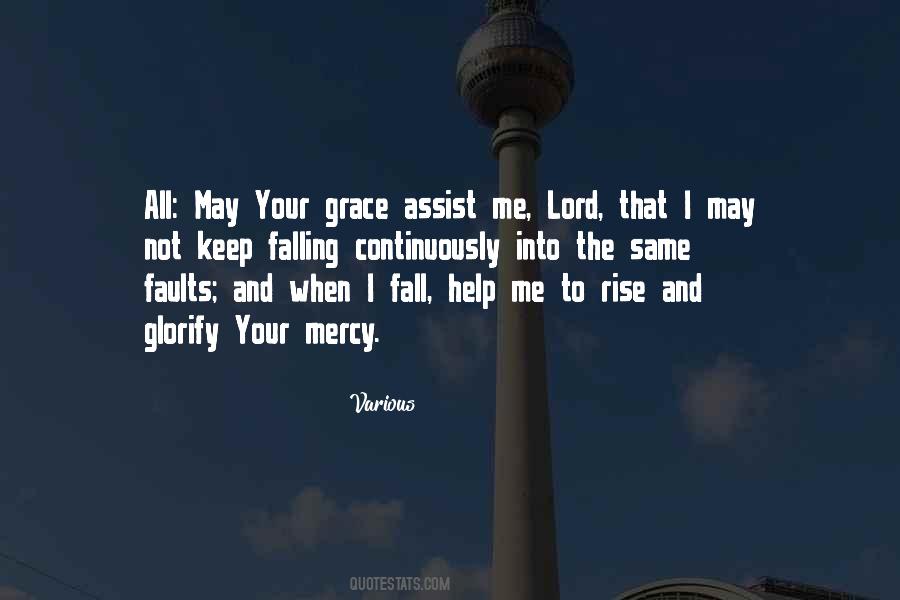 #33. My price was his oath that he'd never lay a hand on you again. I told him I'd forgive him in exchange for that.
She wished he'd punched her in the gut. It would have hurt less. Not trusting herself to keep from falling to her knees with shame right there, she just stalked down the hall. - Author: Sarah J. Maas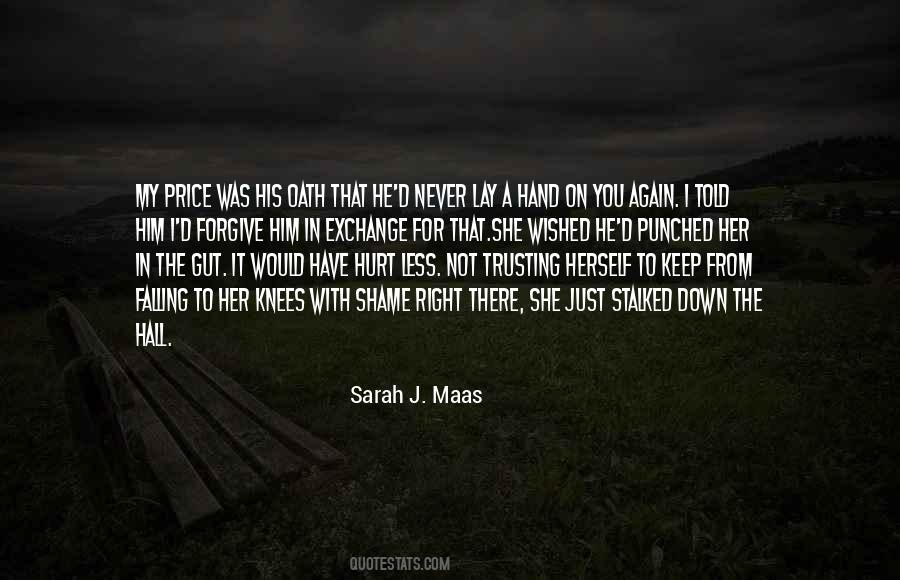 #34. I keep falling off the edge of the stage because I can't see it. I can't see my wrinkles in the mirror either, though. - Author: John Lydon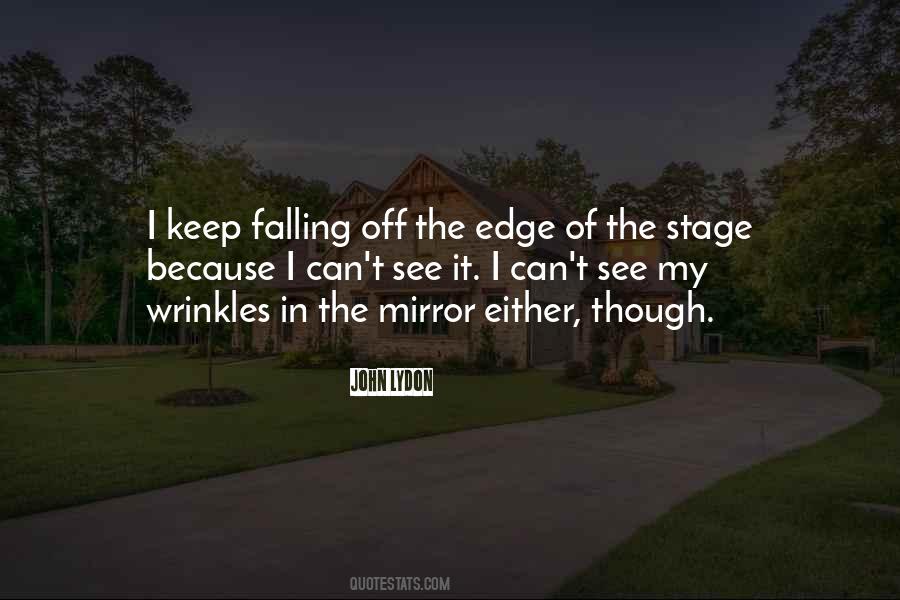 #35. It's very important my parent's don't think I'm starting to fall in love with people, because then they might notice that I'm growing up, and I'm kind of trying to keep it a secret. I think it will cause an incident - Author: Caitlin Moran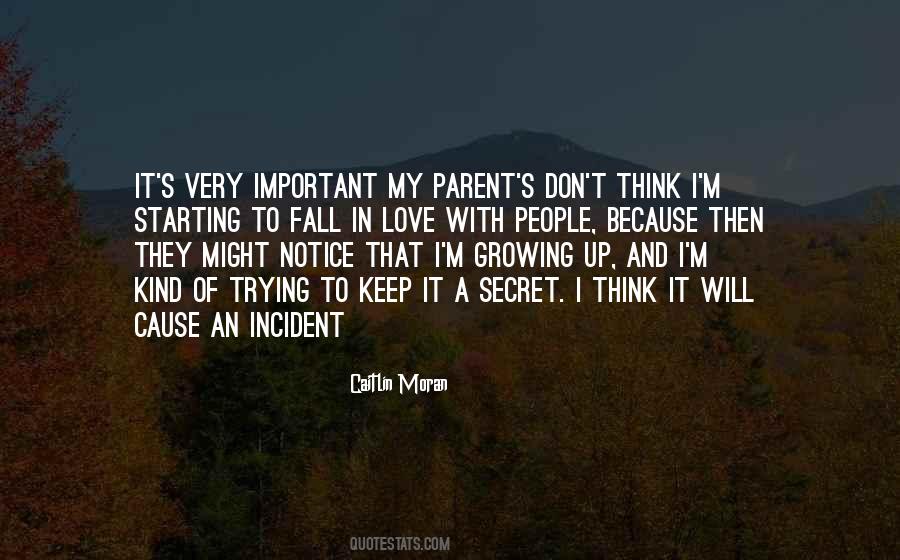 #36. I am tired of spending a little bit of money in a lot of pieces because they keep on falling apart. - Author: Beth Ditto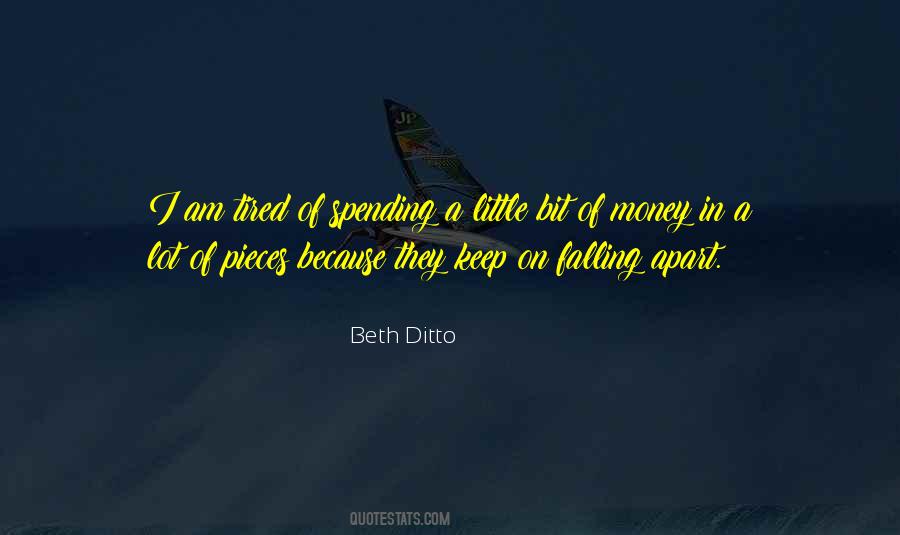 #37. I acquired courage from the masterpieces of sages. I came of age by their instructions to keep going, even in hard times. Then I learnt not to despair, even when it seemed that my world is falling apart. I learnt to possess fortitude. - Author: Ogwo David Emenike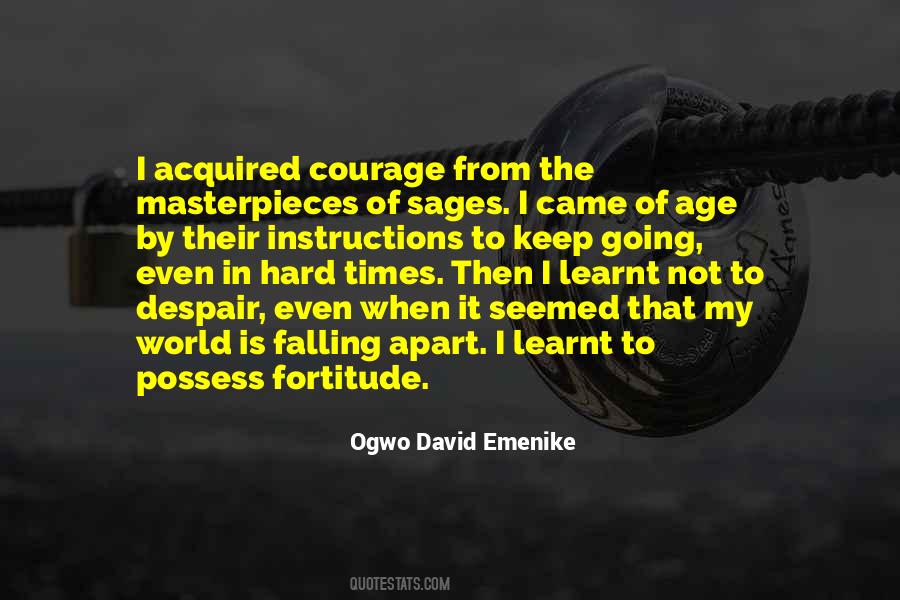 #38. It's like all I can do is keep writing this gibberish to keep from falling apart. - Author: Stephen Chbosky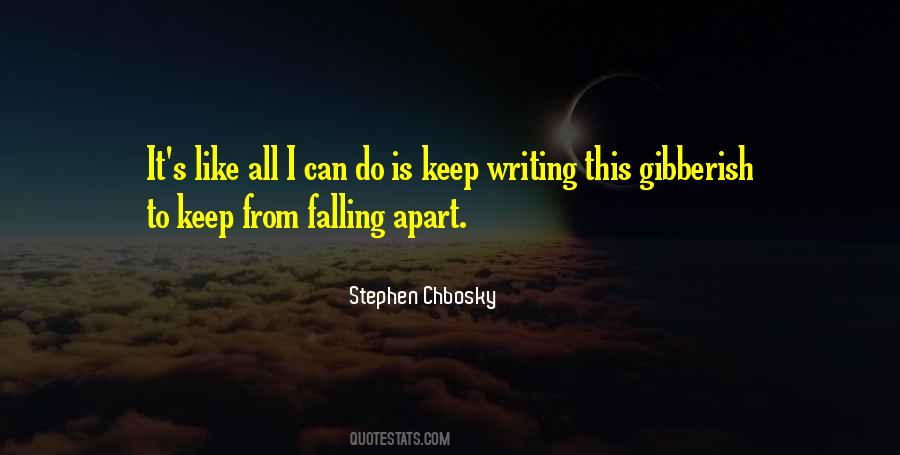 #39. I learned about the strength you can get from a close family life. I learned to keep going, even in bad times. I learned not to despair, even when my world was falling apart. I learned that there are no free lunches. And I learned the value of hard work. - Author: Lee Iacocca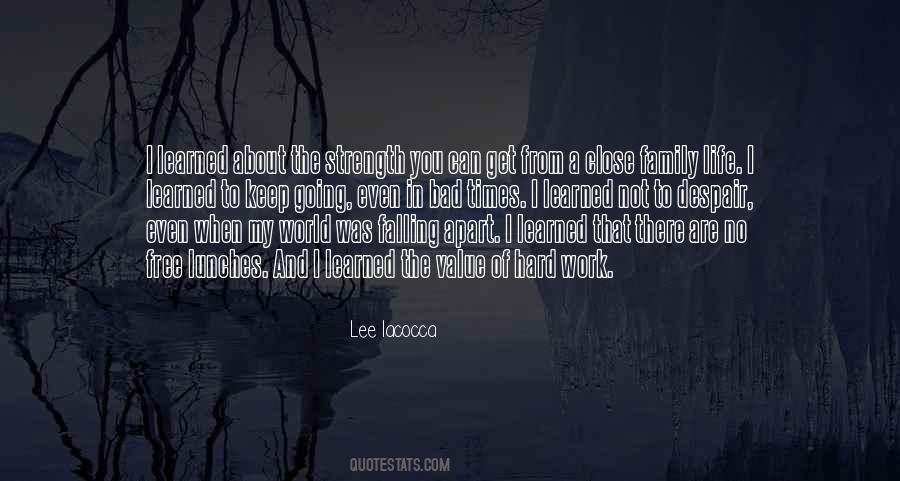 #40. The words had risen from his skin even when he wasn't speaking, and I had called them to me, collecting them like falling leaves, pressing them between the heavy pages of my memory so I could keep them. My - Author: Amy Harmon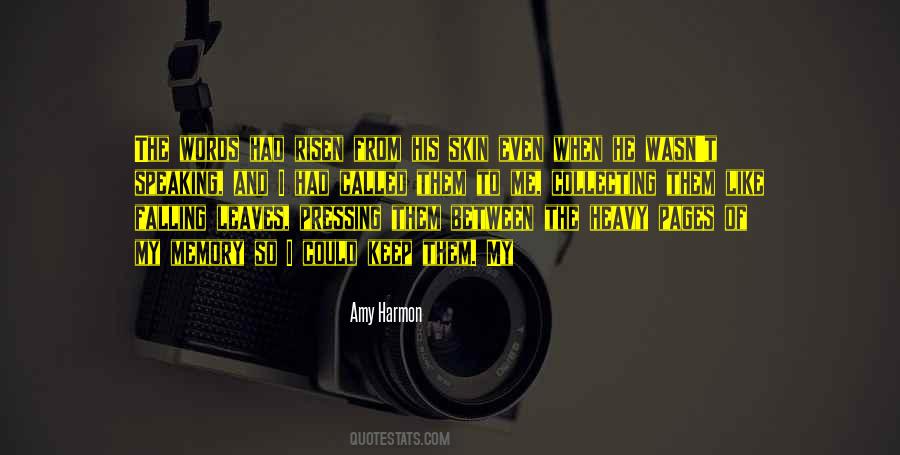 #41. I am falling, falling, falling.
It is black and dark and I can't see, I can't think, I can't feel. But that's how I like it. If I can't feel, then nothing hurts. So I keep it that way - Author: Courtney Cole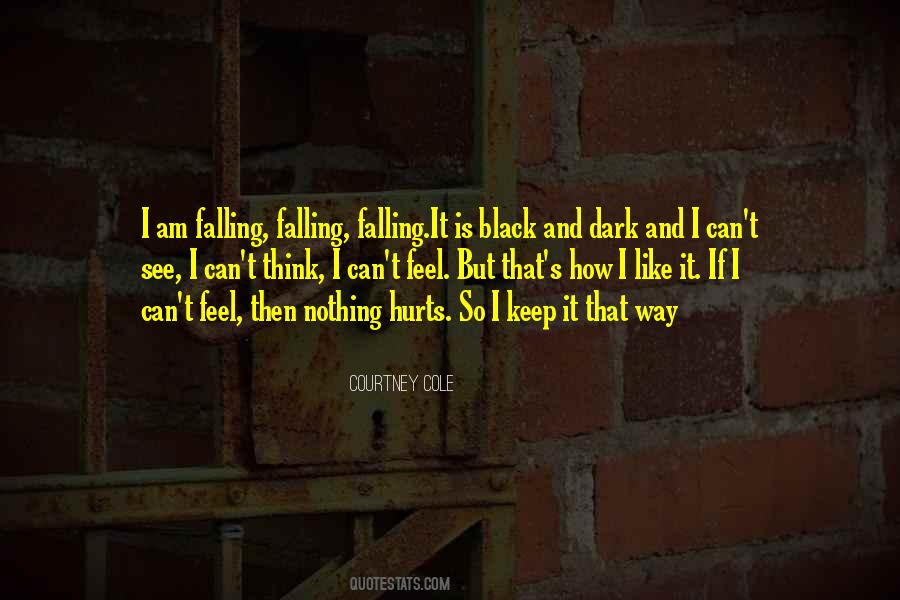 #42. I grip the edge of a sidewalk cafe table to keep from falling. The diners stare in alarm, but I don't care. I'm reeling, and I gasp for air. How can I have been so stupid? How could I have ever for a moment believed I wasn't in love with him? - Author: Stephanie Perkins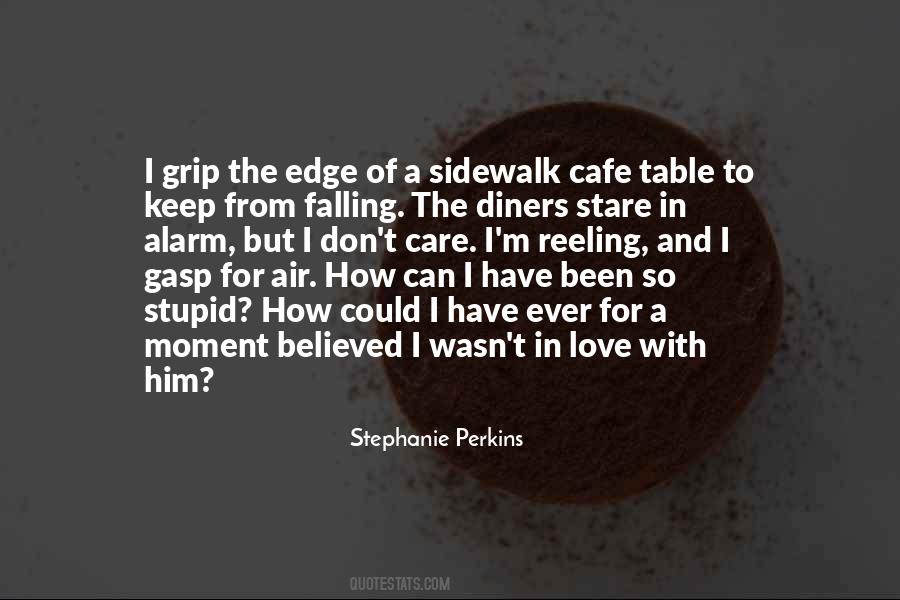 #43. You know walls are there for a reason though, right? They keep things from falling apart. - Author: Meredith Russo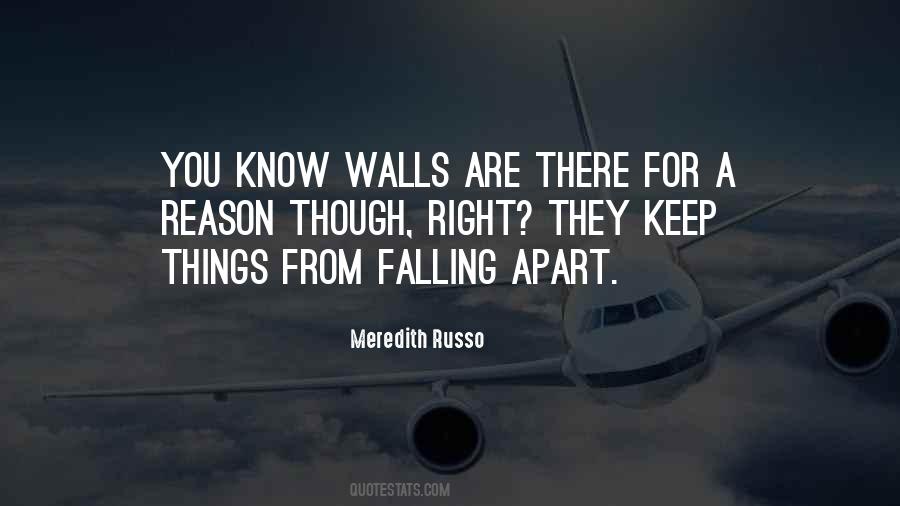 Famous Authors
Popular Topics