List of top 33 famous quotes and sayings about handout to read and share with friends on your Facebook, Twitter, blogs.
Top 33 Handout Quotes
#1. New taxes are so unpopular that most 'social' handout schemes are originally enacted without enough increased taxation to pay for them. The result is chronic government deficits, paid for by the issuance of additional paper money.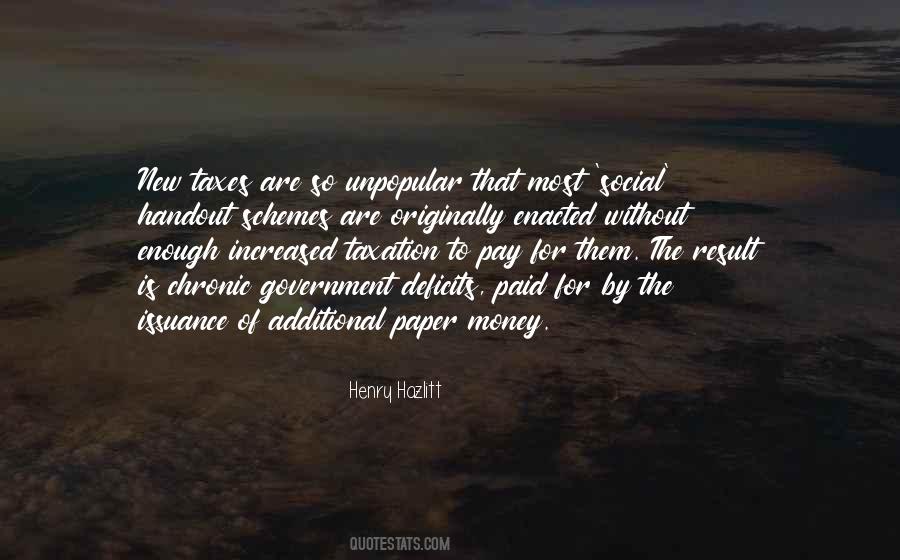 #2. What you're always trying to achieve in a creative relationship is one that is egoless ... ideas belong to the collective. If you can disassociate your own ego from your idea, then, almost always, everybody will arrive at the same decision as to what is best.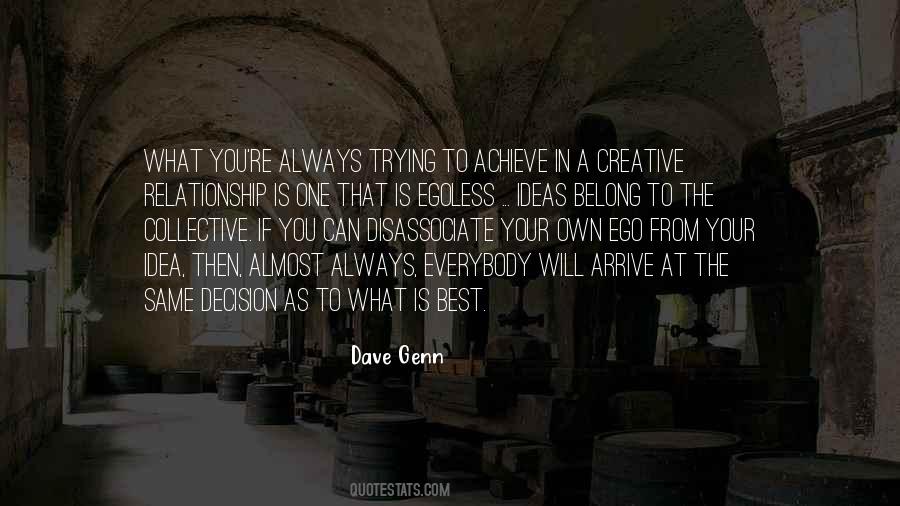 #3. I will not trade freedom for beneficence nor my dignity for a handout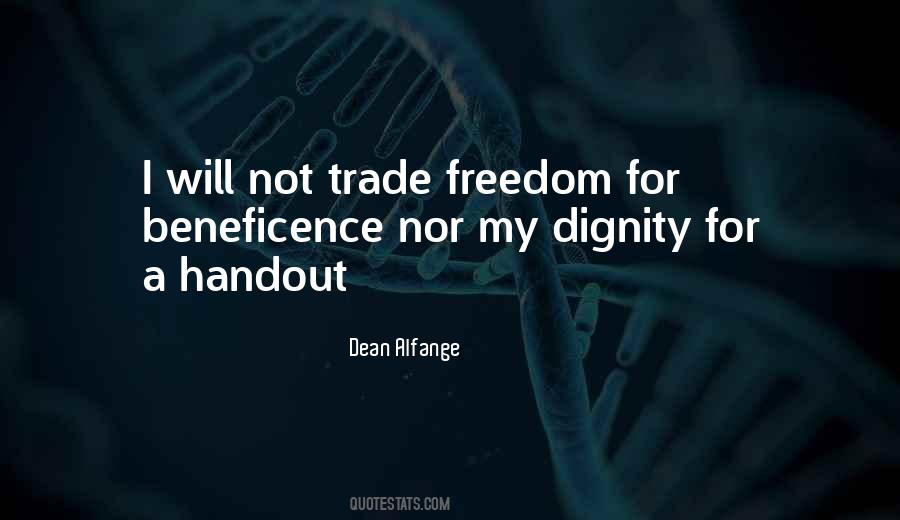 #4. Jesus comes not for the super-spiritual but for the wobbly and the weak-kneed who know they don't have it all together, and who are not too proud to accept the handout of amazing grace.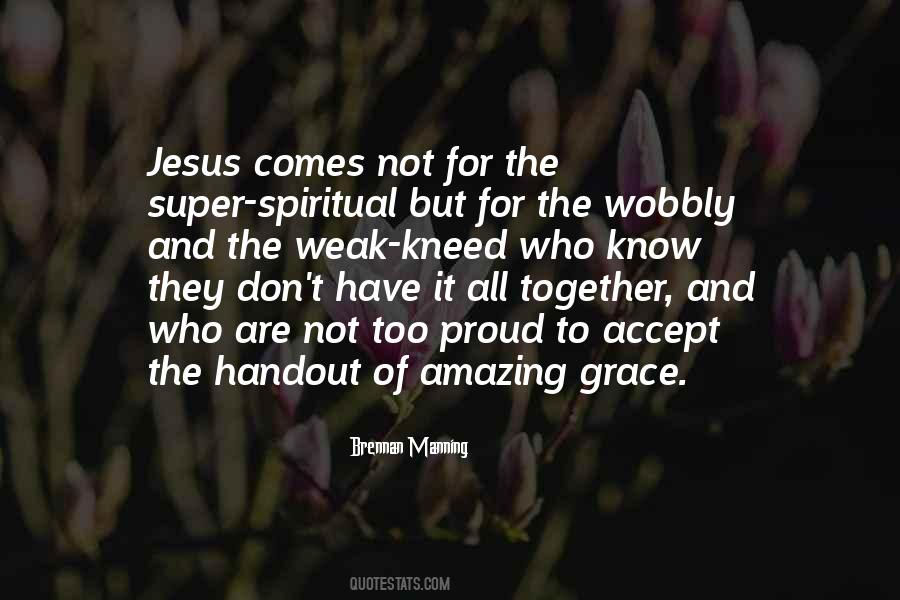 #5. Most of us are aware of the sacrificial slaughter of Bear Sterns. Some people call it a bailout, but I call it a handout - a government handout to some of the richest people on Earth, paid for by American taxpayers.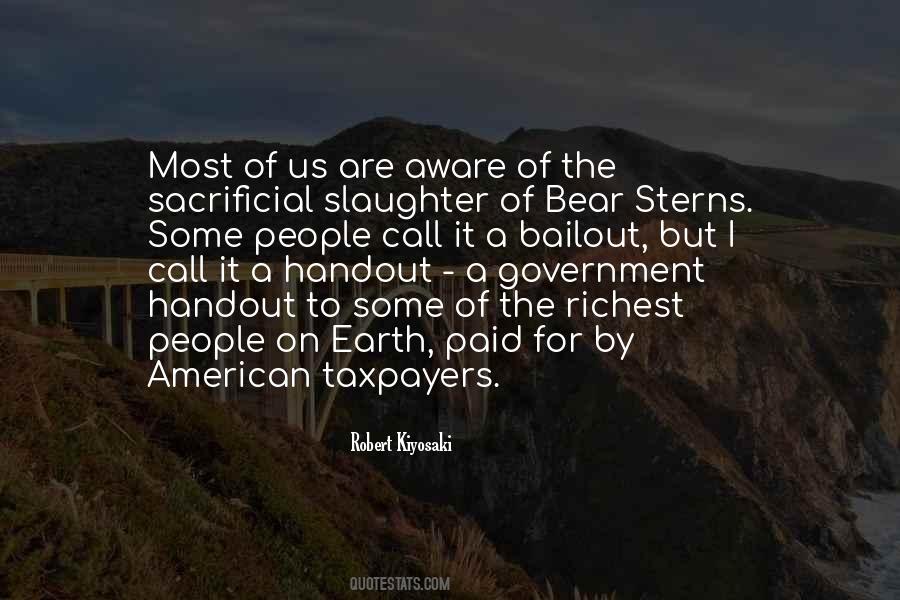 #6. Giving people a hand up, not a handout, is the way forward.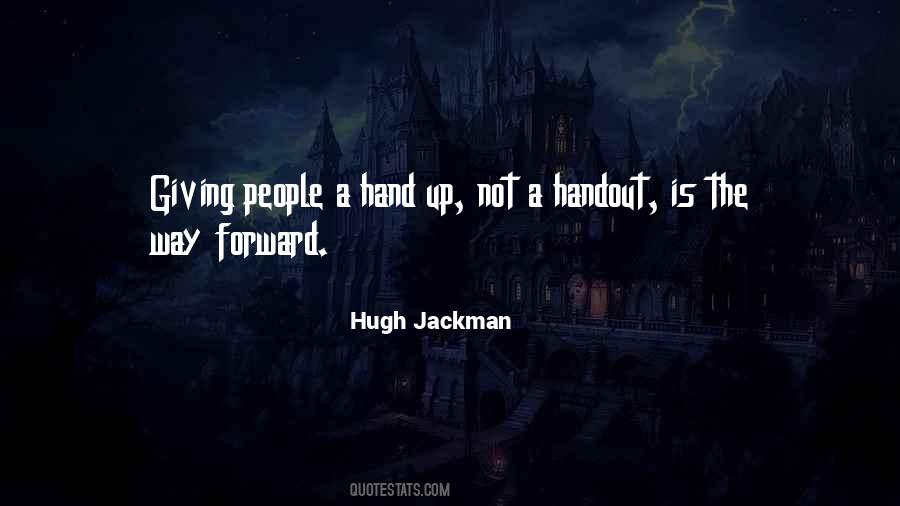 #7. When we engage people in conversations about great work, we're not asking them to solve a problem for us. We're not selling something, nor are we asking for some kind of handout. What we're really doing is inviting them to participate with us in the shared enjoyment of making a difference.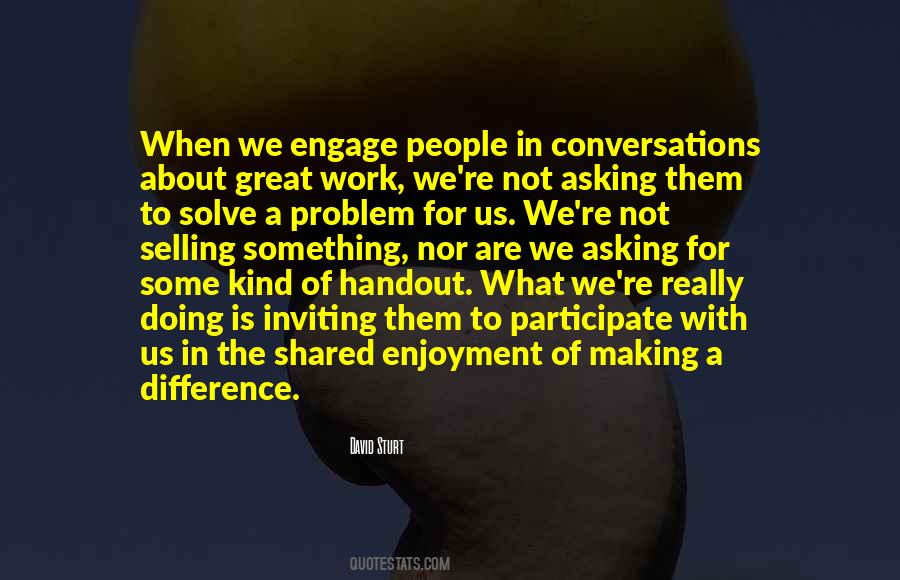 #8. Love is a handout that supplies way beyond what's normal.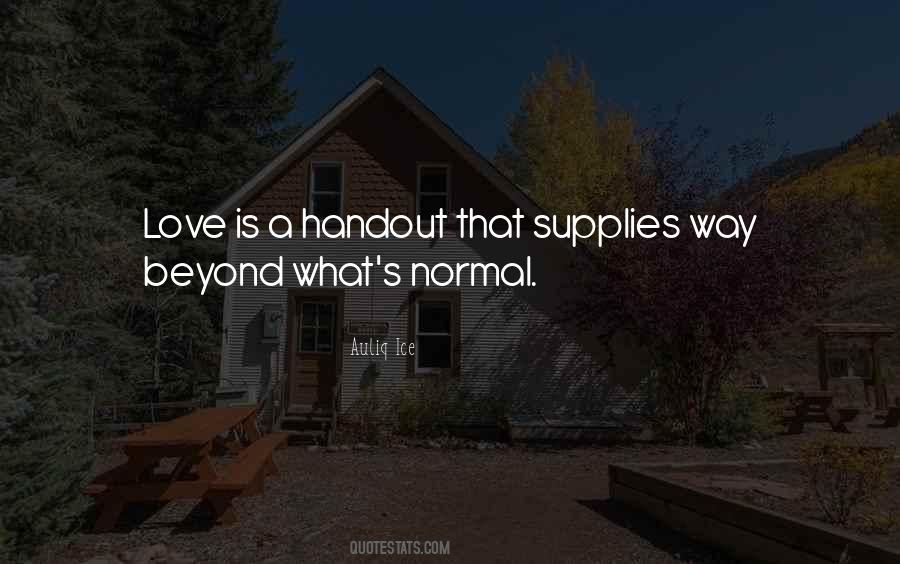 #9. We need to look at NASA, not as a handout, but as an investment.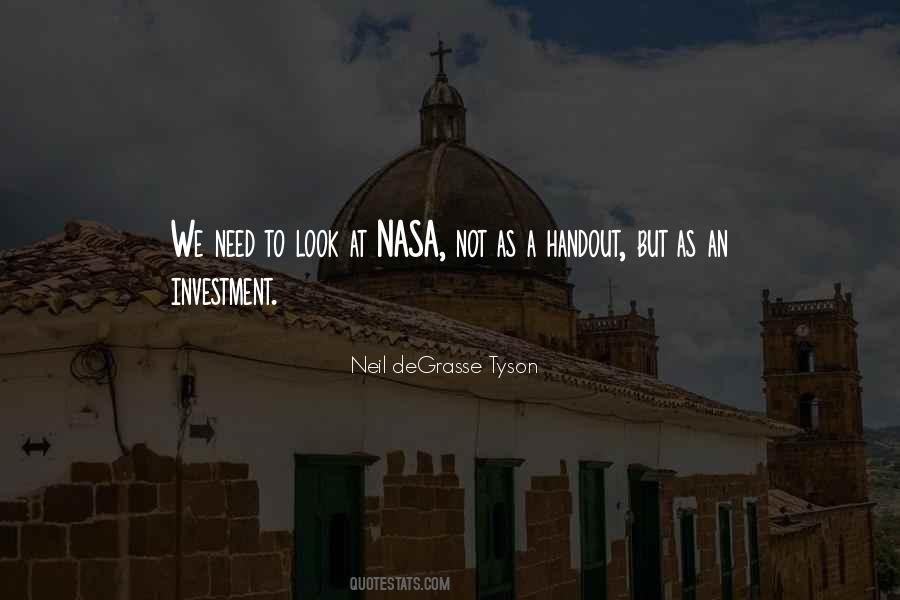 #10. I don't know anything more piggish - I don't know anything more un-American than saying, 'Oh, I'm worried about my own little handout or my own little program or my own little economy and we'll kick this can down the road and let some future generation deal with it.'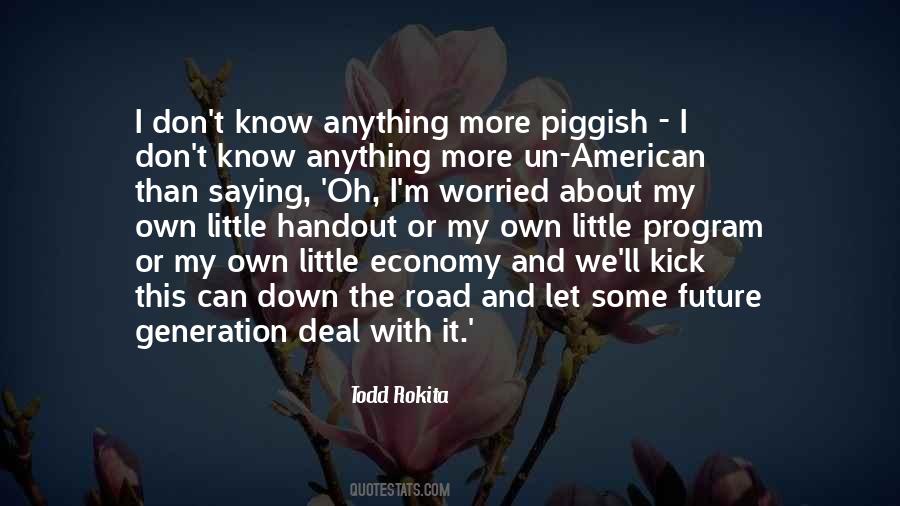 #11. Halloween is a liberal holiday because we're teaching our children to beg for something for free. ... We're teaching kids to knock on other people's doors and ask for a handout.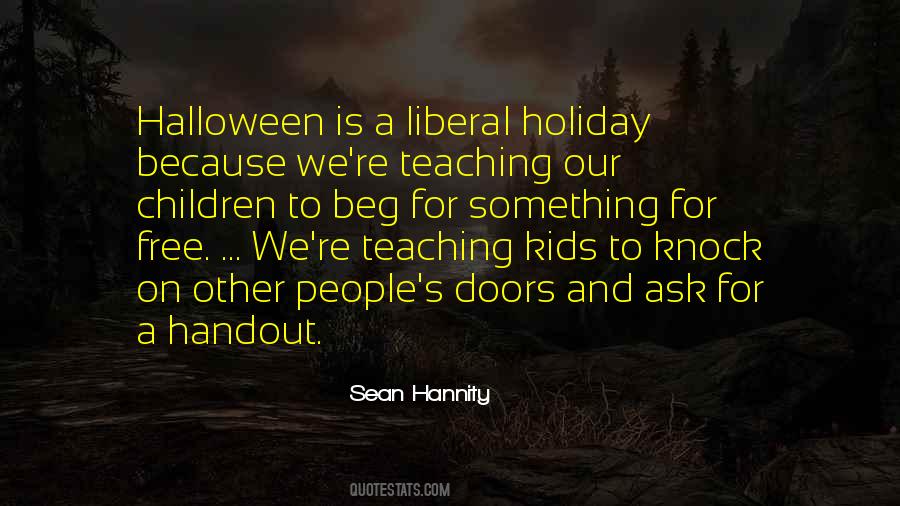 #12. We need an equal opportunity society, one in which government does not see its job as picking winners and losers. Where do you go if you want special favors? Government. Where do you go if you want a tax break? Government. Where do you go if you want a handout? Government. This must stop.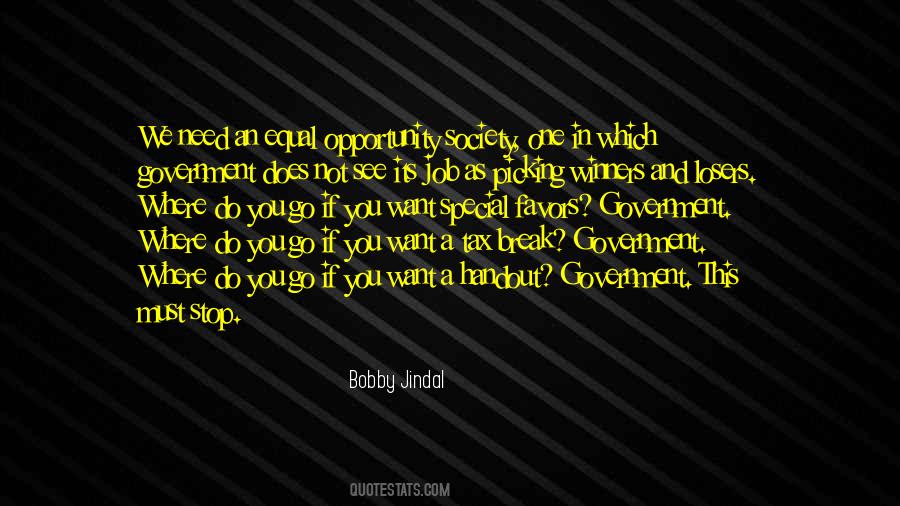 #13. I hope and understand that people are getting a better recognition that food stamps is a program that really helps America, helps families in need. It's not a government handout. If anything, it's a safety net that helps people through difficult times and bridges them towards stability.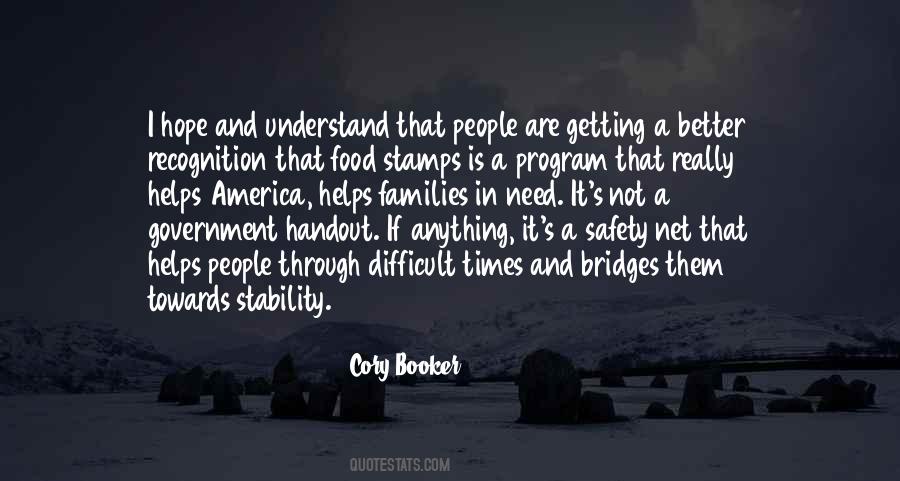 #14. You are person with a goal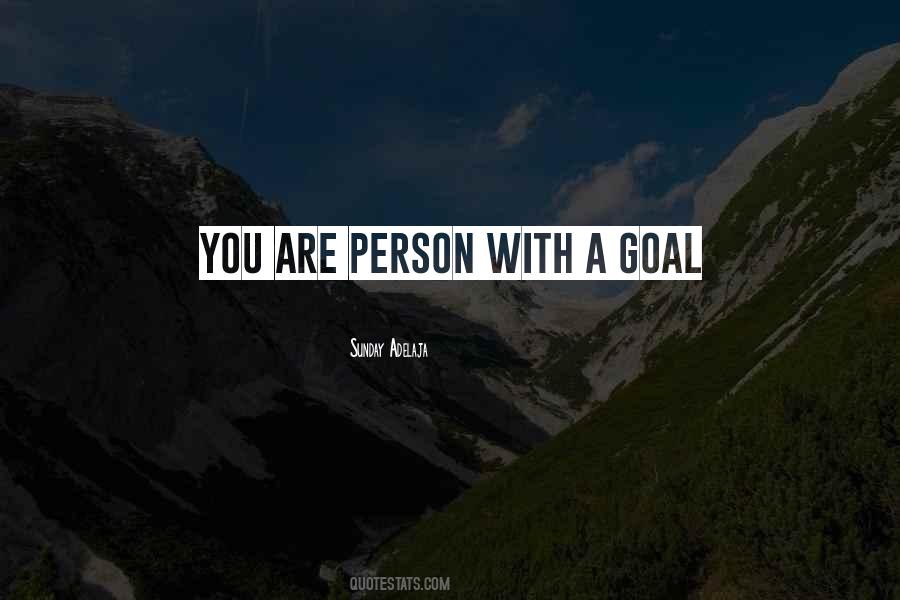 #15. Agony without genius was gaucherie.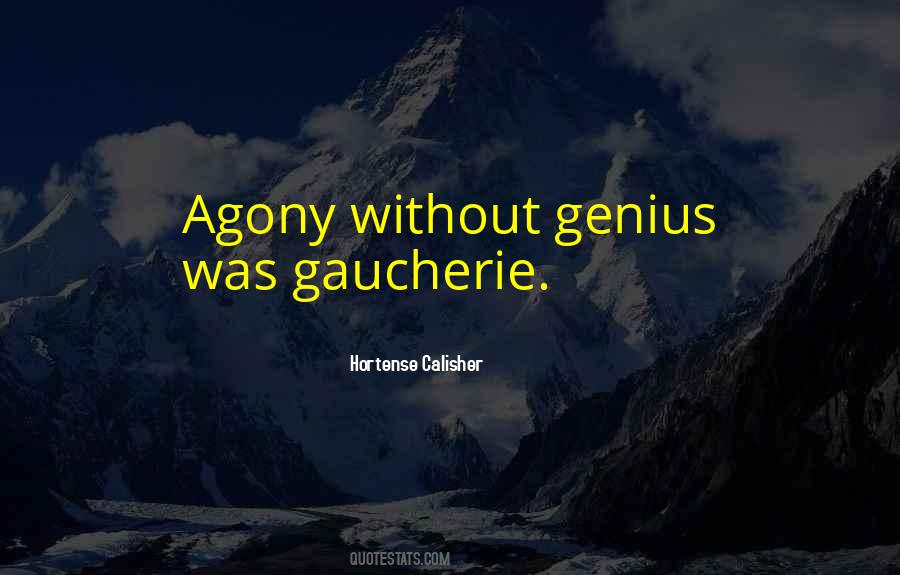 #16. You can call me what you like, but I will be taking your cake.
-L (from Death Note)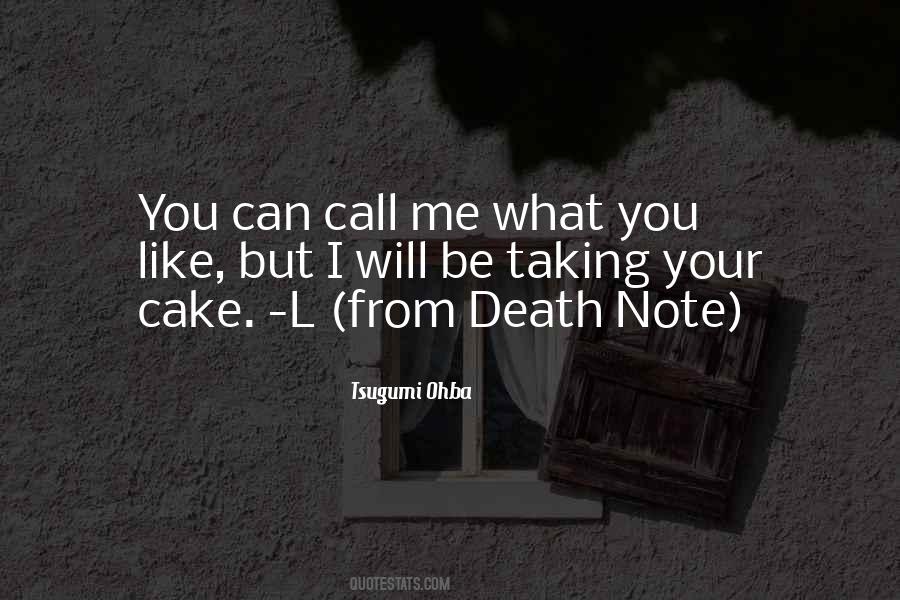 #17. I rip my handout of hers, and I want to back away. I want to get as far from her as I can, but for some reason I can't move from this spot.What else did you tell him?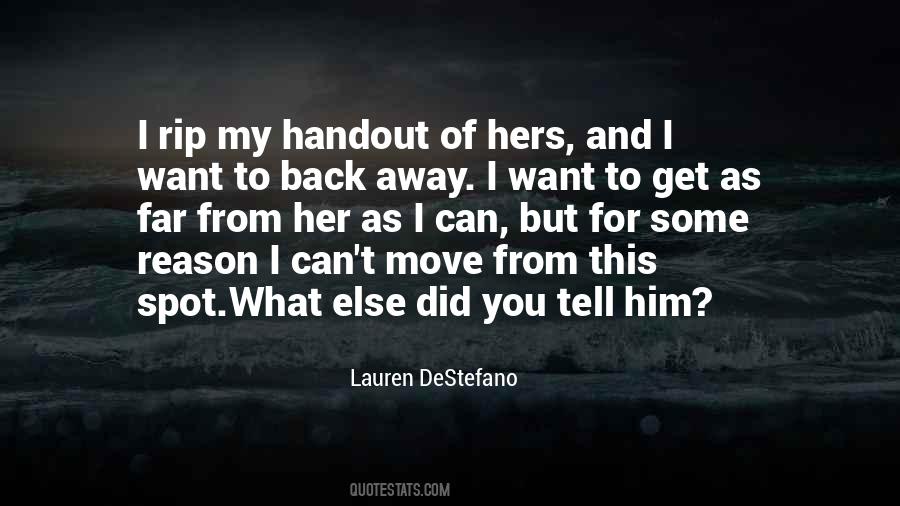 #18. At Year Up, our students - low income 18-24 year olds - come to us having already faced substantial obstacles in life. They are not in search of a handout; what they want most of all is the ability to take ownership of their own futures.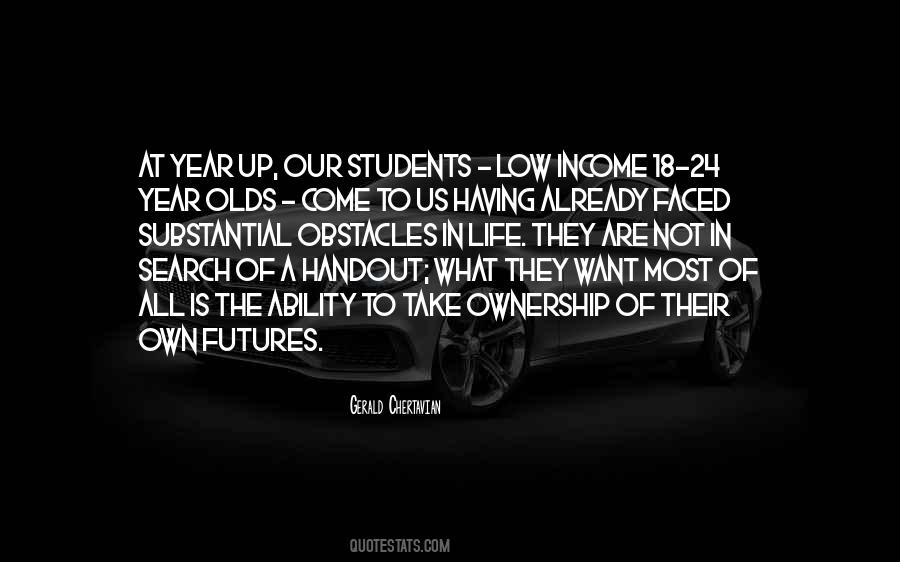 #19. A greater tax deduction for students is not a handout. On the contrary, it helps those who are willing to meet the challenges of higher education to invest in our collective future.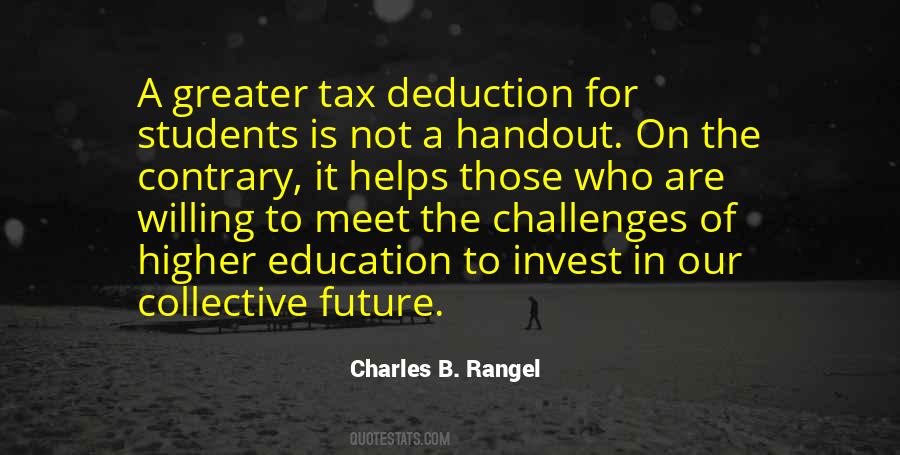 #20. I never was a person who wanted a handout. I was a cafeteria worker. I'm not too proud to ask the Best Western manager to give me a job. I have cleaned homes.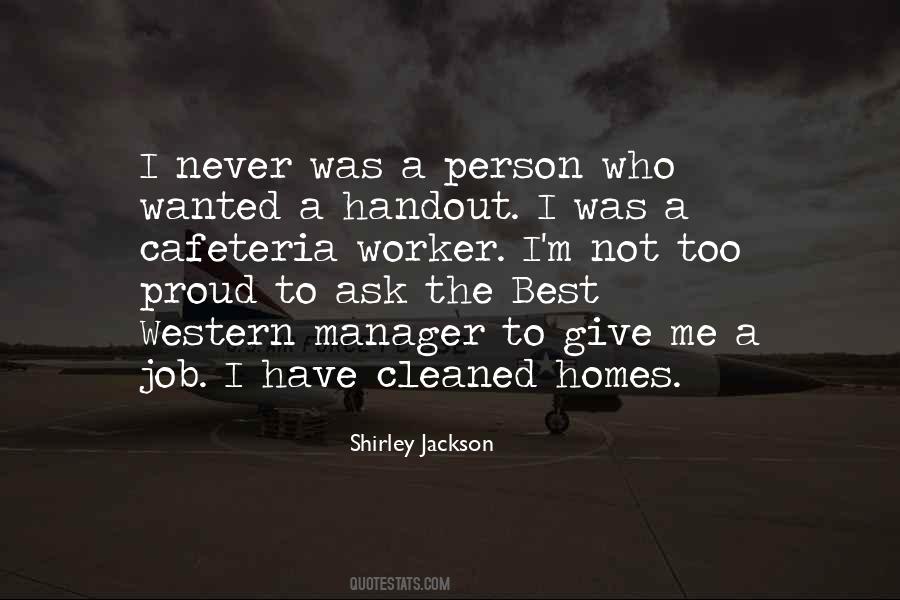 #21. As a young man, my father taught me a valuable lesson: never be afraid to accept a handout. Not a hand-up, mind you, as hand-ups invariably entail doing some sort of "work" at some later point. That shit's flat-out distasteful.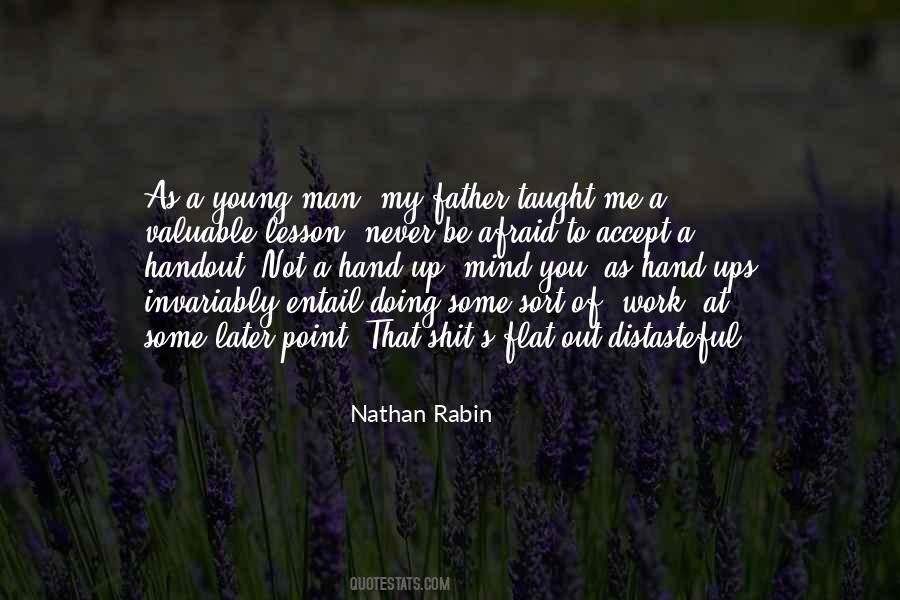 #22. to a bench I had made for her a few years back. Fred followed, hoping for another handout. "You need to know that I wasn't offering charity, Jake," she said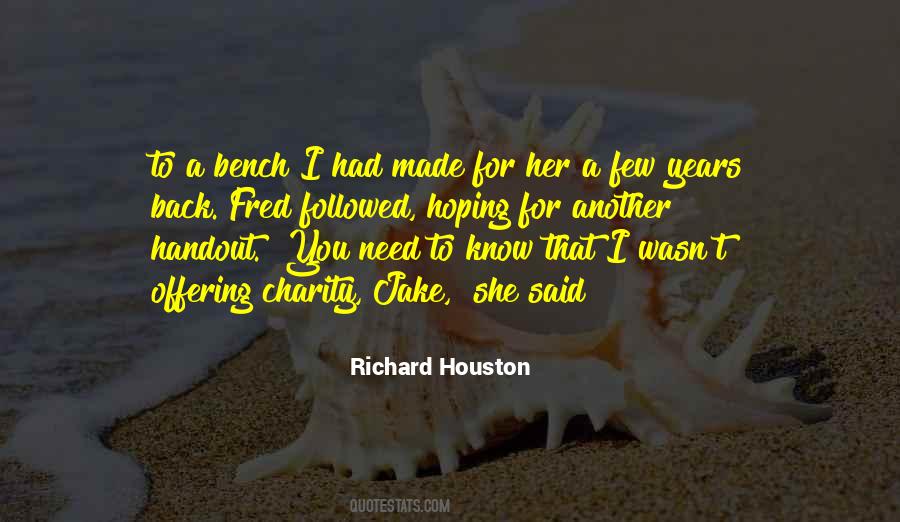 #23. Anyone who has ever experienced dehumanized life on welfare or any other confidence-shaking dependency knows that a paid job may be preferable to the dole, even when the handout is coming from a family member.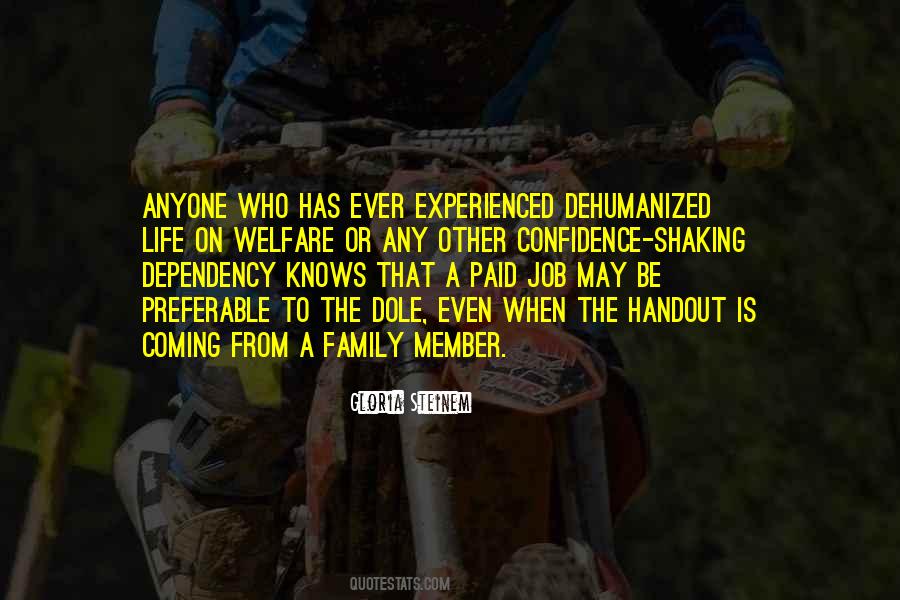 #24. If we take the route of the permanent handout, the American character will itself be impoverished.
#25. We praised them when they were kind to others but told them not to expect to be rewarded for their good deeds. We scolded them whenever they tried to talk back. We taught them never to accept a handout. We taught them never to brag. We taught them everything we knew.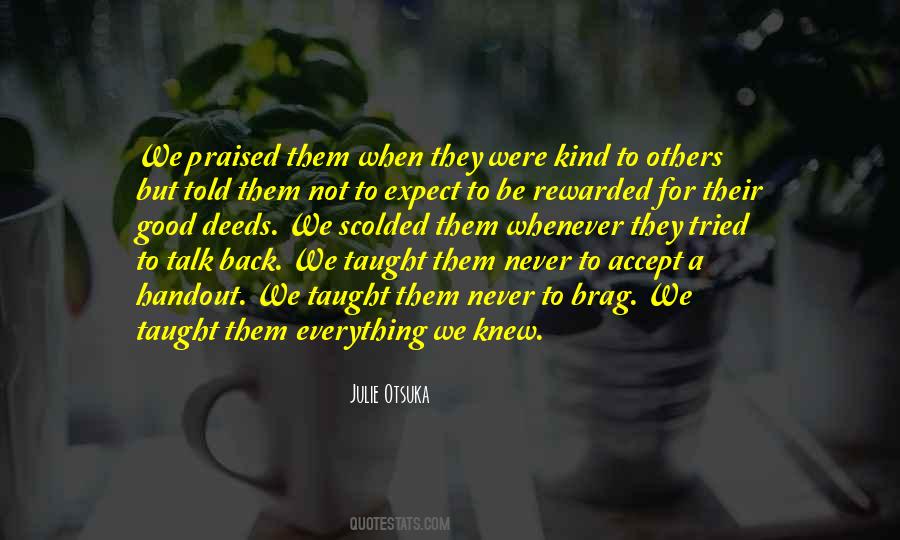 #26. Working moms, and increasingly working dads, don't want a government handout, but they do need a hand up.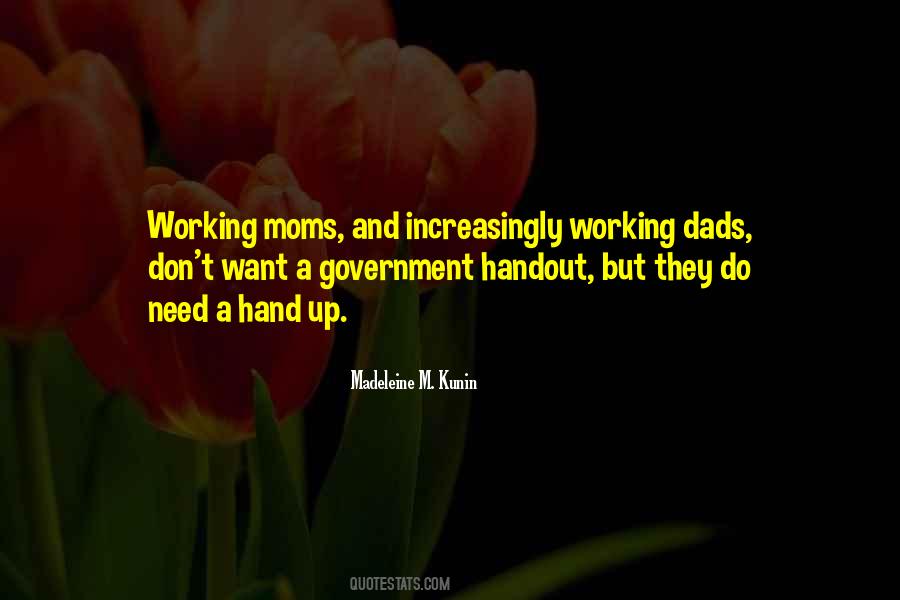 #27. And when I have that feeling, that feeling like I need a handout, desperate, I want to pull my skin off and turn into dust.I want to throw myself back to the angels and tell them to start over,start over without me cause you put the screws in loose, you put the hinges in wrong.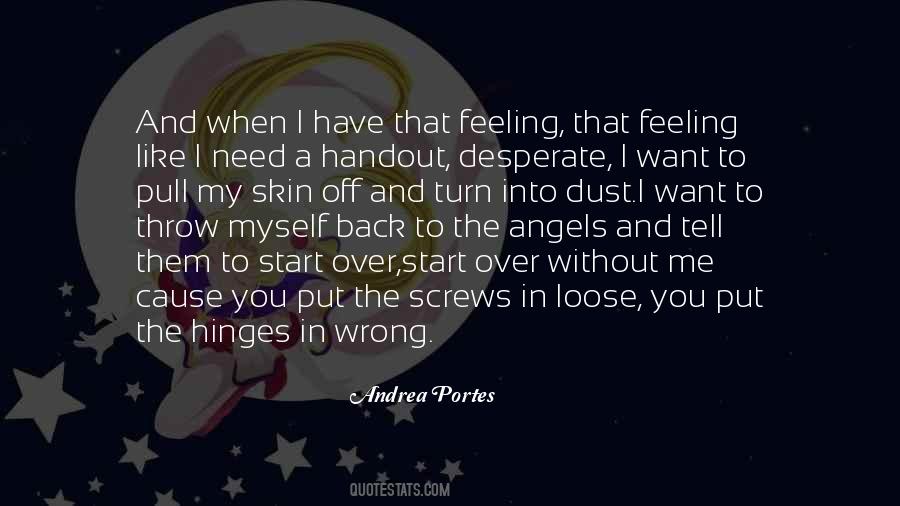 #28. Are you willing to spend time studying the issues, making yourself aware, and then conveying that information to family and friends? Will you resist the temptation to get a government handout for your community?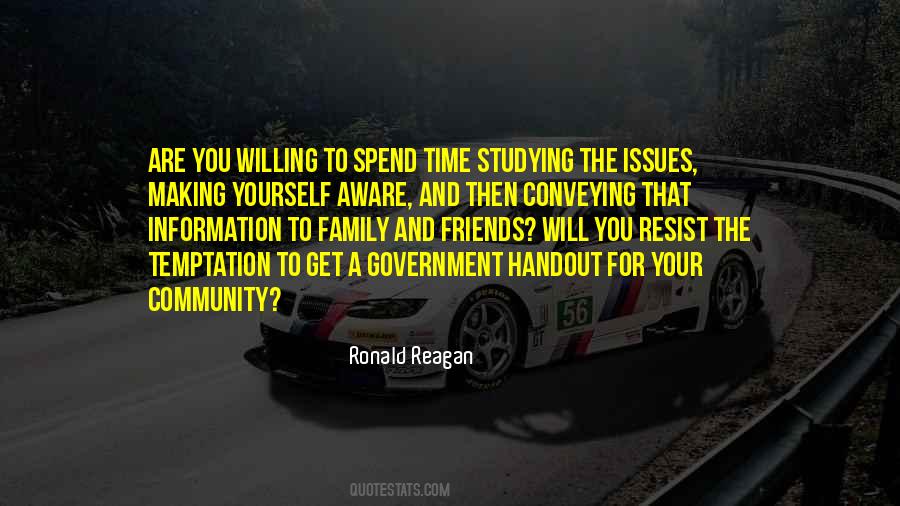 #29. Government does best when it helps people help themselves. Human dignity is found not in a handout but in being able to do for one's self.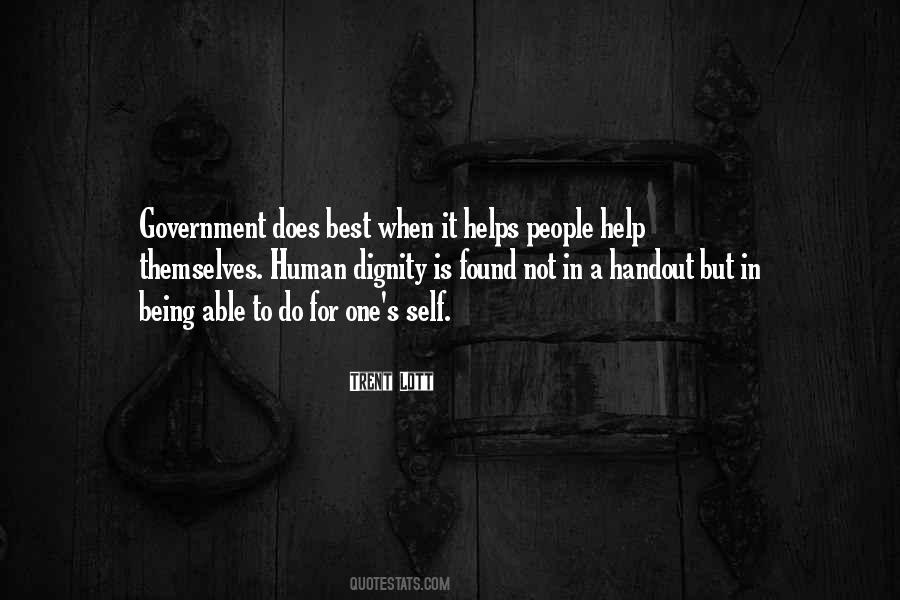 #30. Most poor people I know are proud and really want not a handout but a hand up. They do have an inherent pride and dignity, and we should treat them as those who have fallen on bad days.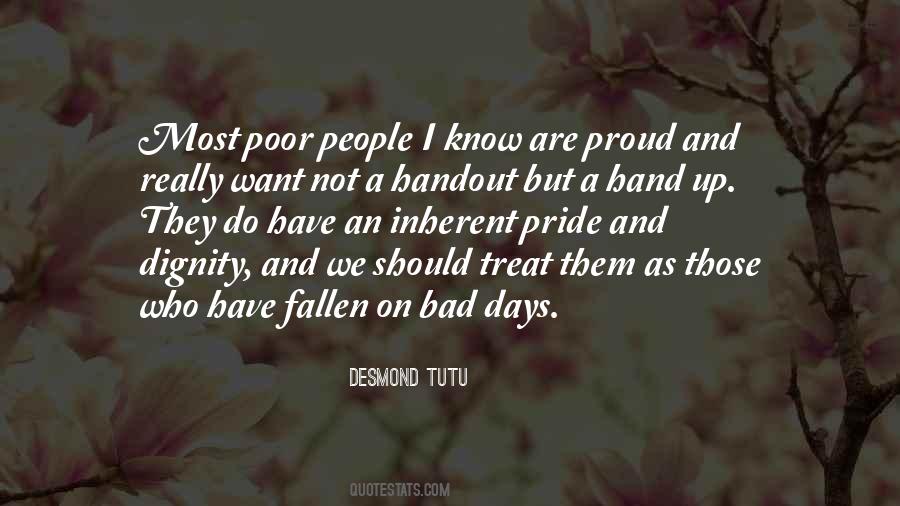 #31. My skin is hard when it comes to my music. But with my movies, I'm still a virgin in a lot of ways. I'm not used to being shot down for no reason.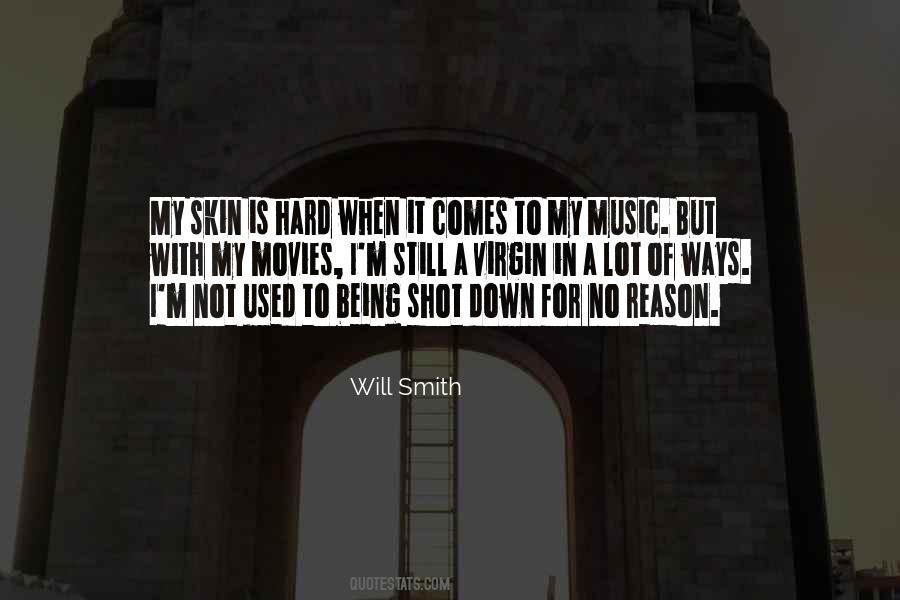 #32. I'd like to submit to Bad Science my teacher who gave us a handout which says that 'Water is best absorbed by the body when provided in frequent small amounts.' What I want to know is this. If I drink too much in one go, will it leak out off my arsehole instead?
Thank you. Anton.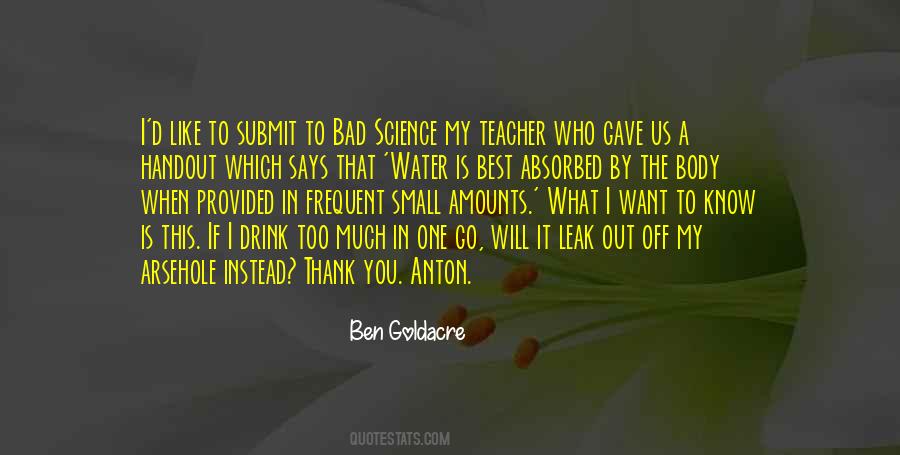 #33. The old liberal rebelled against taxation without responsibility, the new liberal wants the taxation as a handout without responsibility.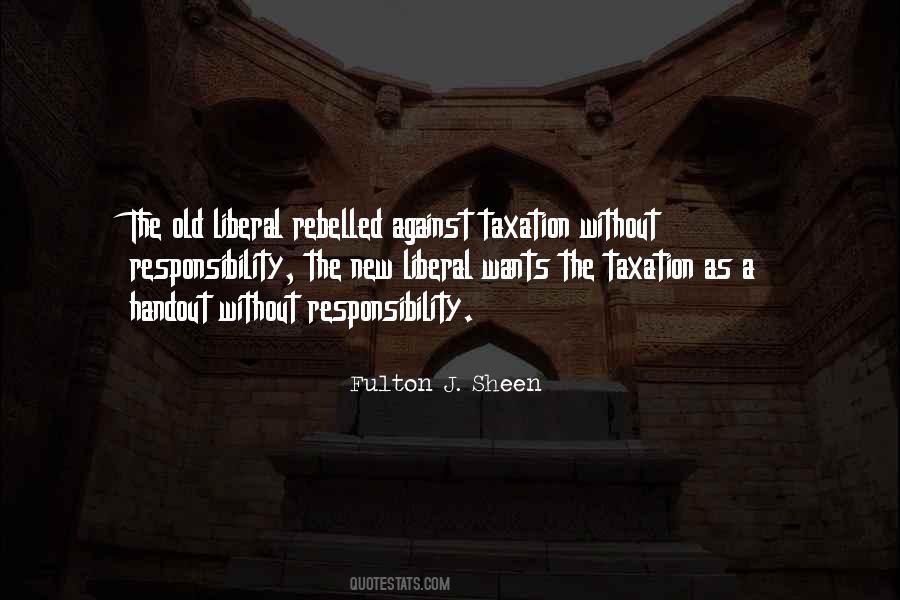 Famous Authors
Popular Topics