Gets Tough Famous Quotes & Sayings
List of top 100 famous quotes and sayings about gets tough to read and share with friends on your Facebook, Twitter, blogs.
Top 100 Gets Tough Quotes
#1. She is smart. She is principled. She is tough, and she is ready. Hillary is the single most experienced and prepared person who has ever run for president. - Author: Leon Panetta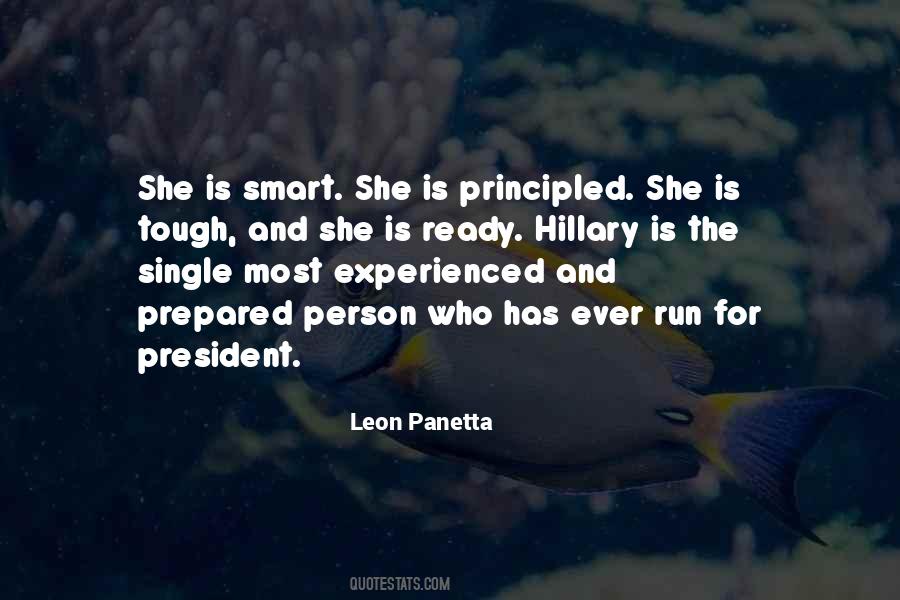 #2. My dad was a Marine. He was one of the Montford Point Marines. Those are the equivalent of the Tuskegee Airmen for Marines. He's a tough, tough guy. - Author: Larry Elder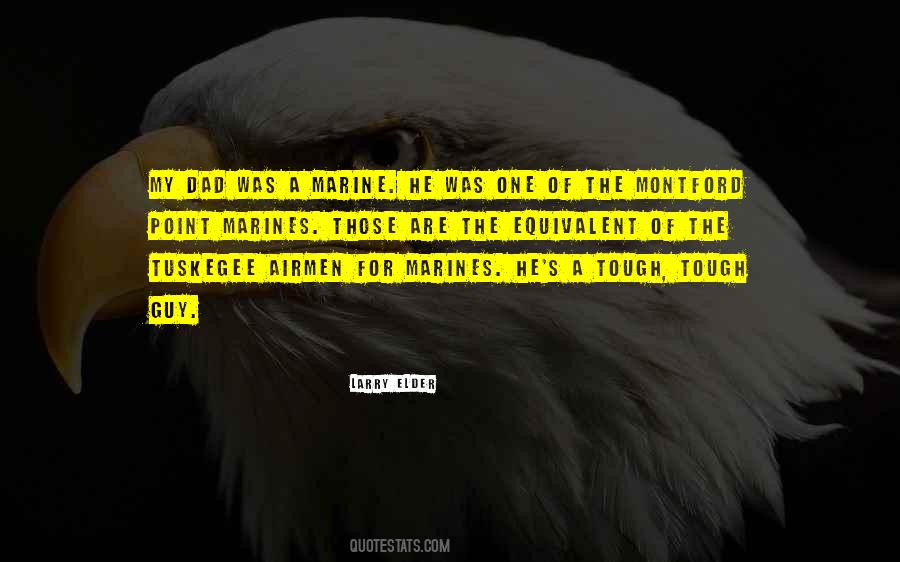 #3. If you have the character to hang in there when its tough, you will develop or acquire every other characteristic necessary to WIN in the game of life. - Author: Zig Ziglar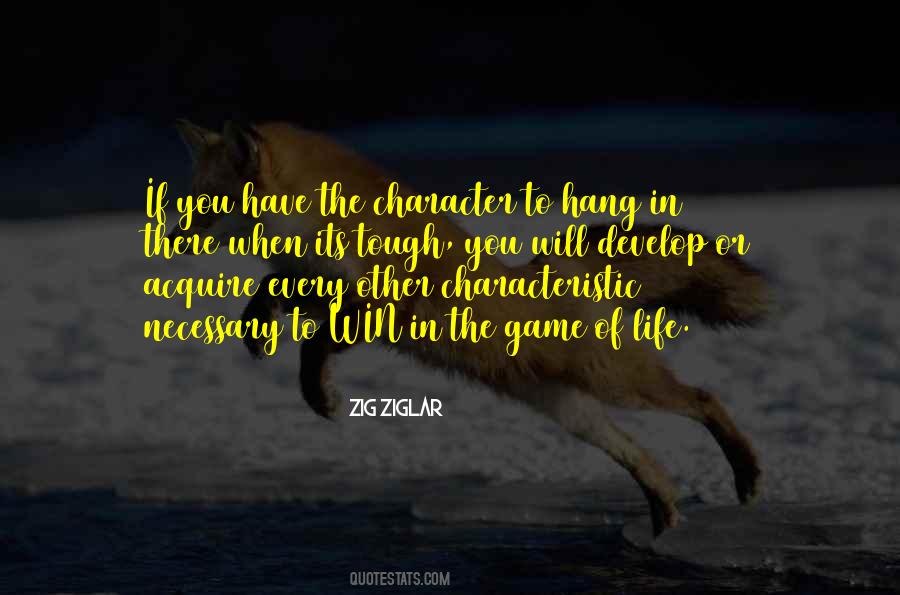 #4. They could call Jesus a terrorist too. I mean, he was pretty tough on money lenders a time or two. - Author: Ramsey Clark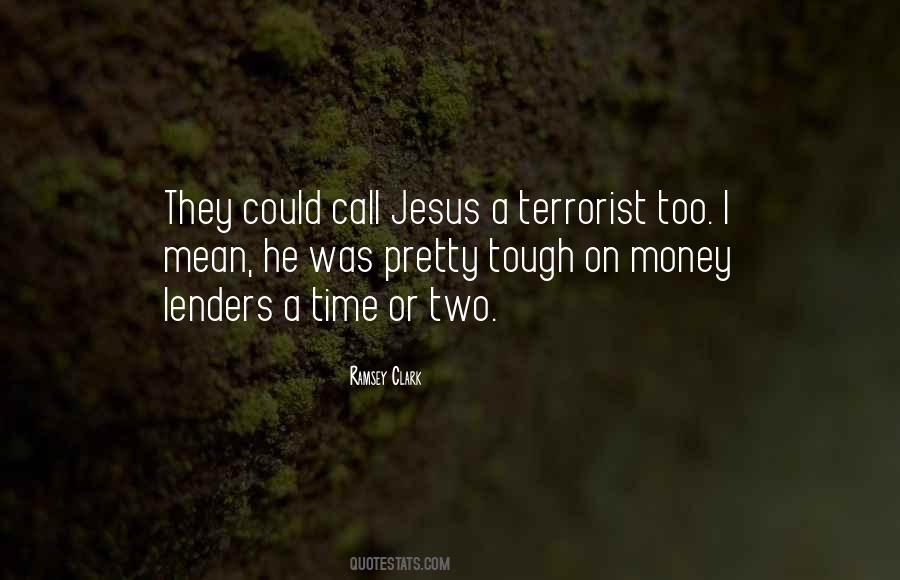 #5. My mom is really tough. - Author: Lindsey Vonn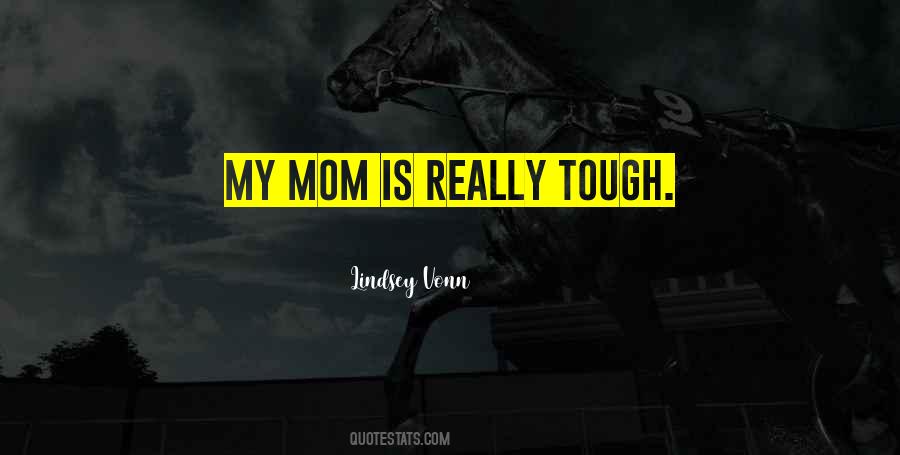 #6. If you think you have it tough, read history books. - Author: Bill Maher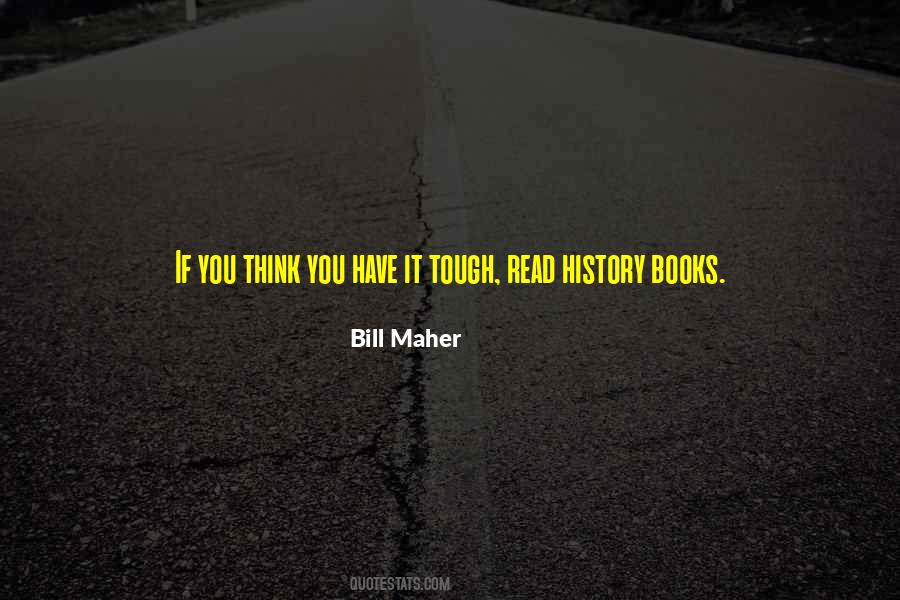 #7. The meat's so tough that it got up off the plate and beat the shit out of the coffee, which was too weak to defend itself. - Author: Harry Brandt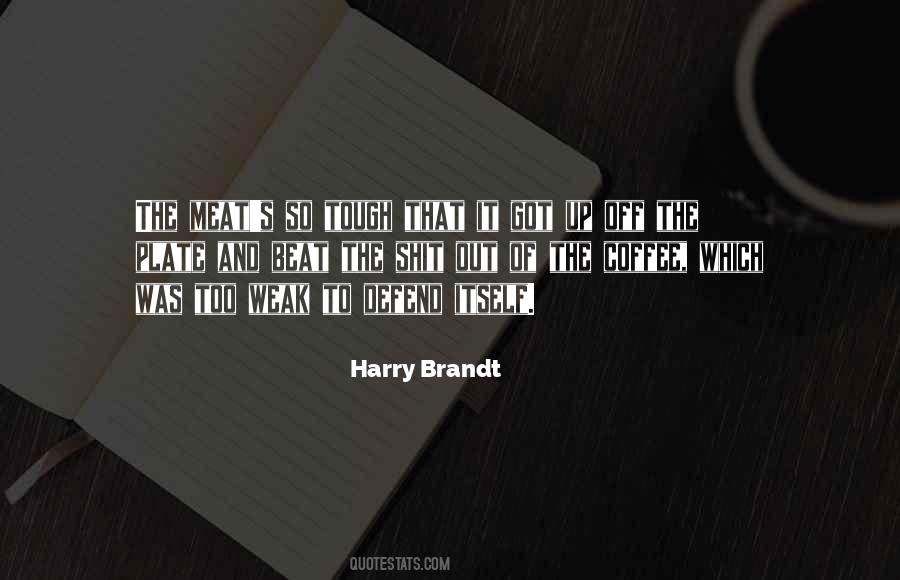 #8. I was tough. I was fierce. I was already seating my ass off and hadn't even started to run yet. - Author: Diana Rowland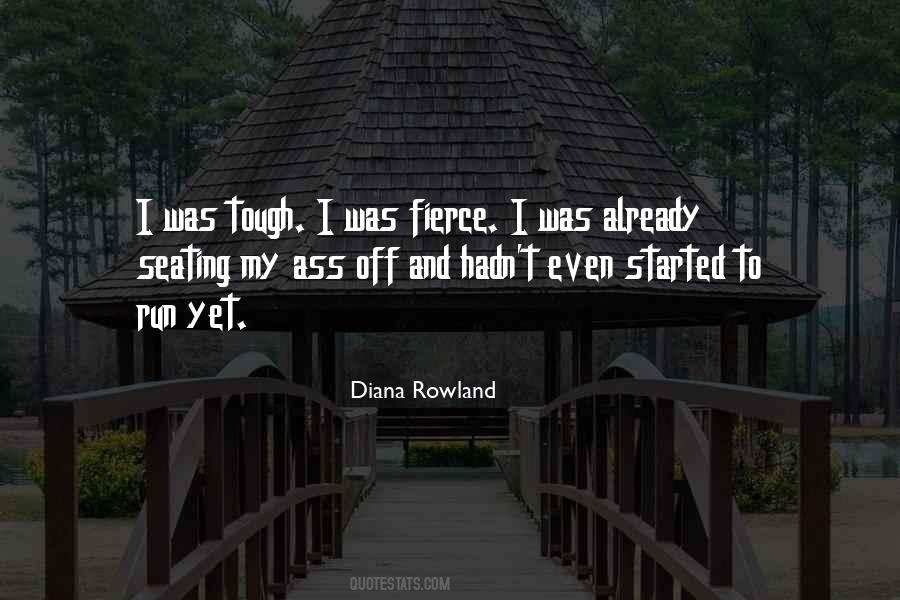 #9. Living in London as a student is tough. And my heart goes out to every single drama student in London because, as an actor, it's a creative process that you are taking on, and if you don't get to do it every day, it hurts. - Author: Emilia Clarke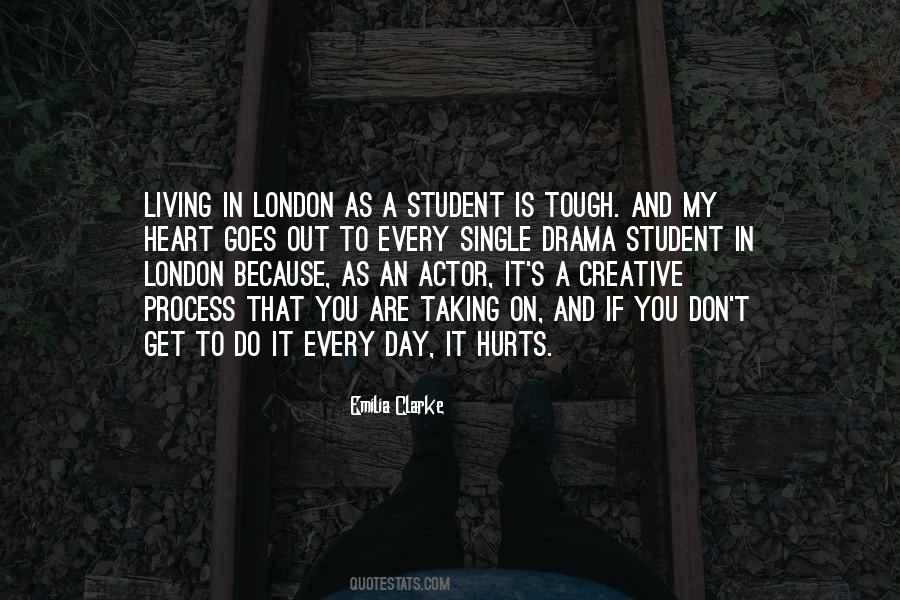 #10. I wouldn't ever say if you're having tough times then there must be something wrong with you or your attitude. Life's a fight. It's a good fight of faith. I encourage people to stay up, stay hopeful, stay faith-filled. - Author: Joel Osteen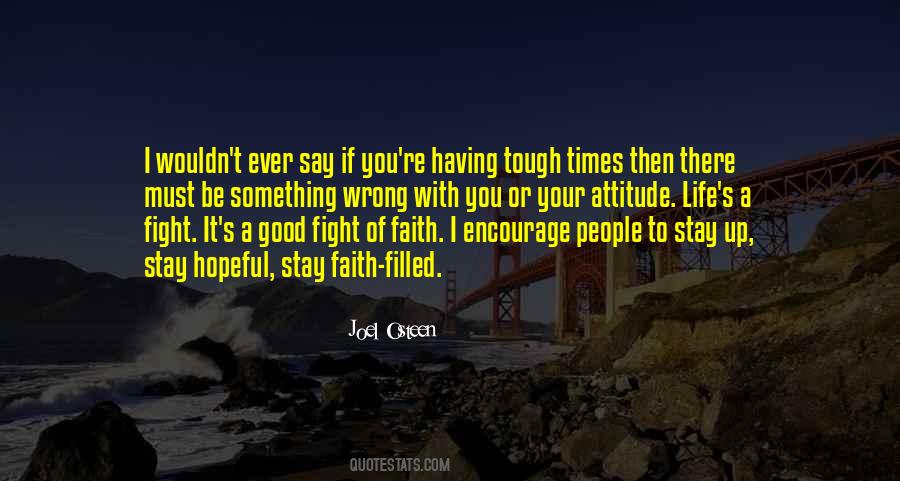 #11. I feel so sorry for younger actors who aren't able to have the opportunities that I had, starting out in repertory theatre. It's really tough on young actors now. - Author: Antony Sher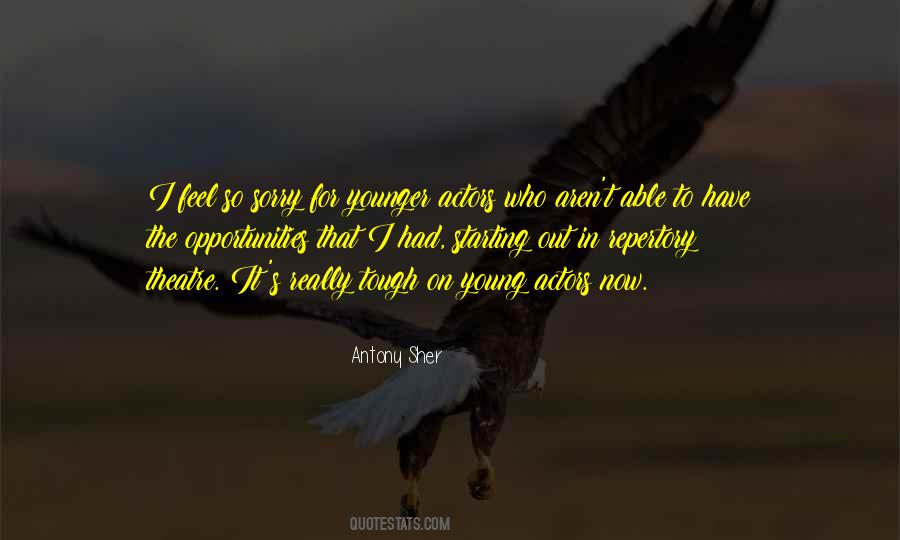 #12. I'm excited to be launching D'Leon Records to support other young talent in their development. I have been very fortunate to have been able to break through and succeed in this tough industry, and this is one of my ways of giving back. - Author: Prince Royce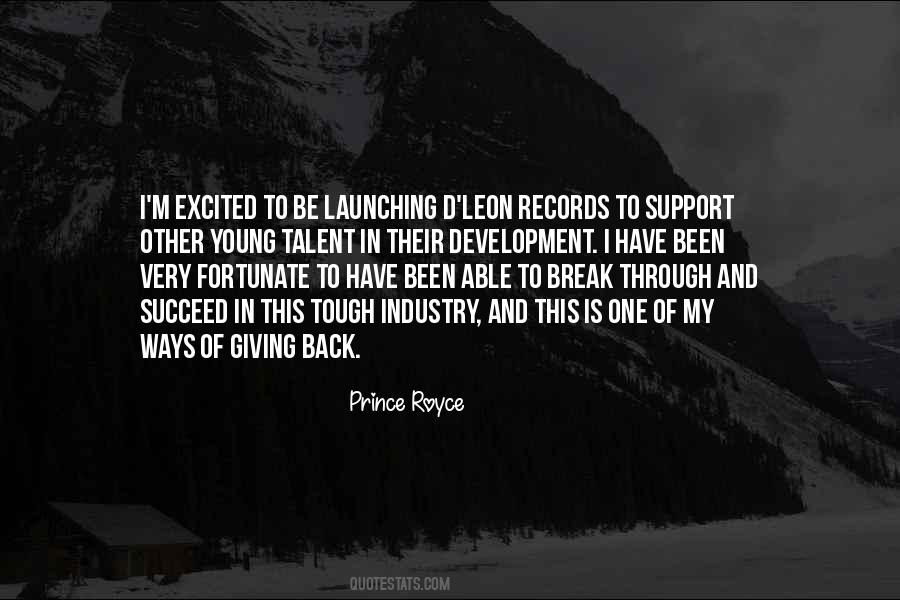 #13. Headline writing is tough because often times you are given a predetermined number of spaces and words depending on the layout and the type of the story. - Author: Jennifer Lee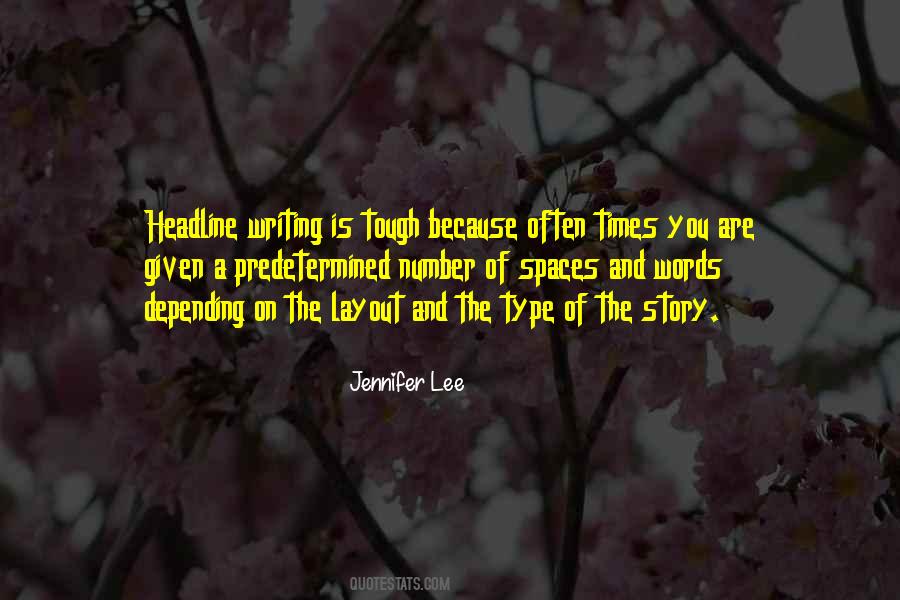 #14. I teach kids that want to be tough that their fists are not the way. - Author: George Foreman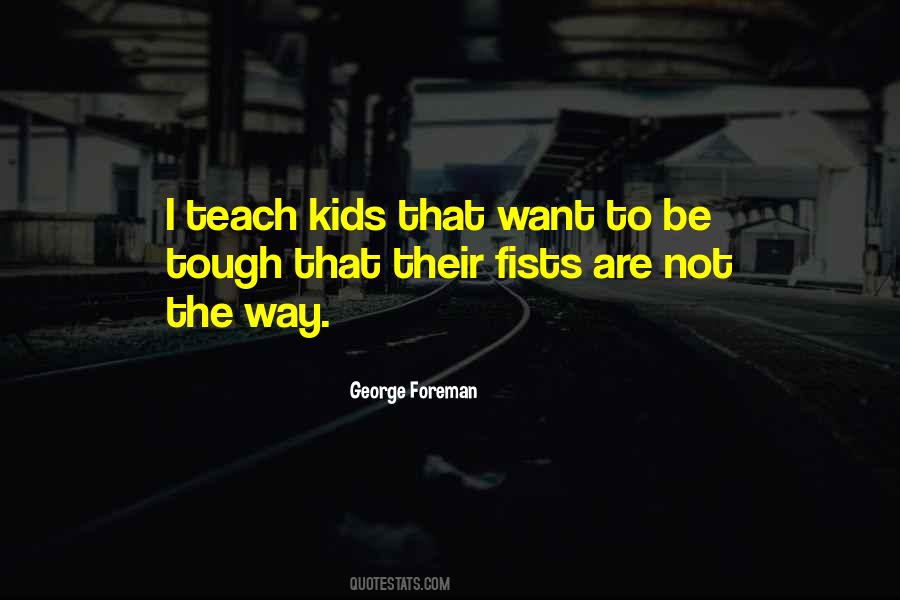 #15. When tough times come, it is particularly important to offset them with much gentle softness. Be a pillow. - Author: Vera Nazarian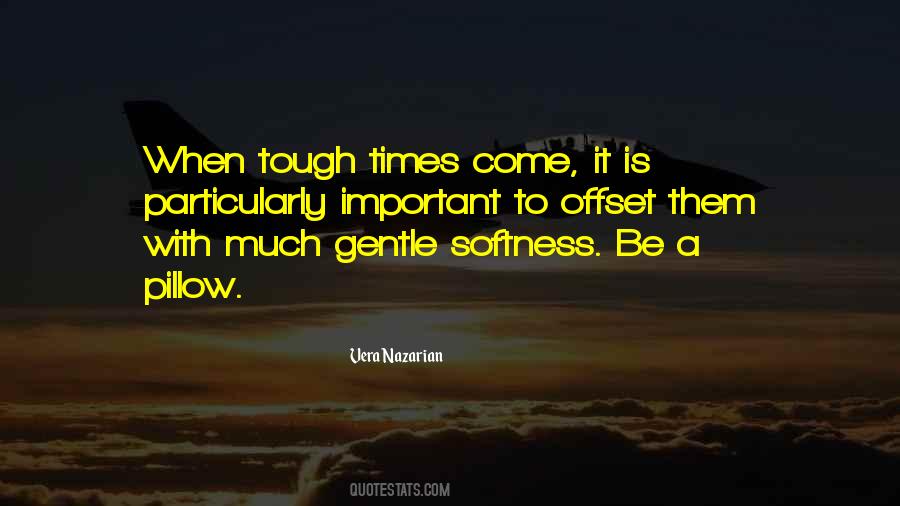 #16. If anyone can be trusted, it's the Savior. He's always true, always faithful, loving, kind, right ... He never left me then, but stayed firm and strong, like a rock. I learned - even though it's tough sometimes - my Father knows best. - Author: Ocieanna Fleiss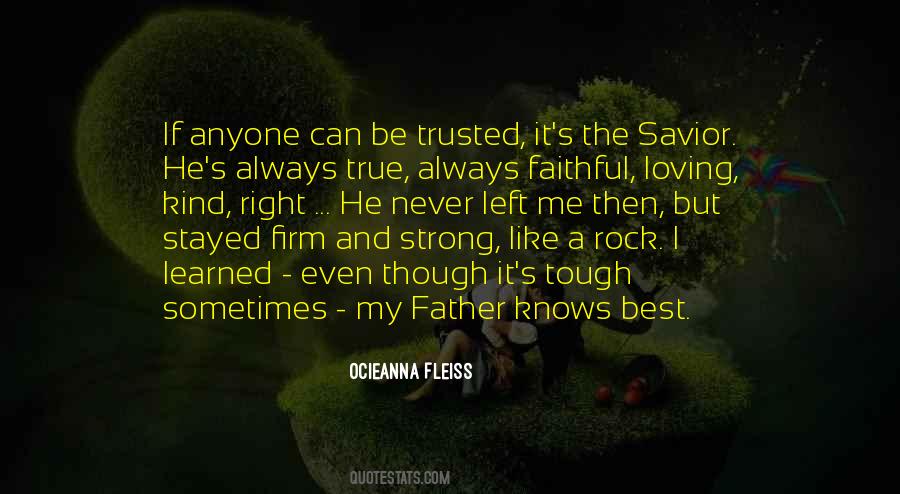 #17. Well first of all it's a business and it's a tough business, and you have to have the strength to survive all the set backs all the failures that make this a mean business, that's getting meaner and meaner every year in my opinion. - Author: Robert Redford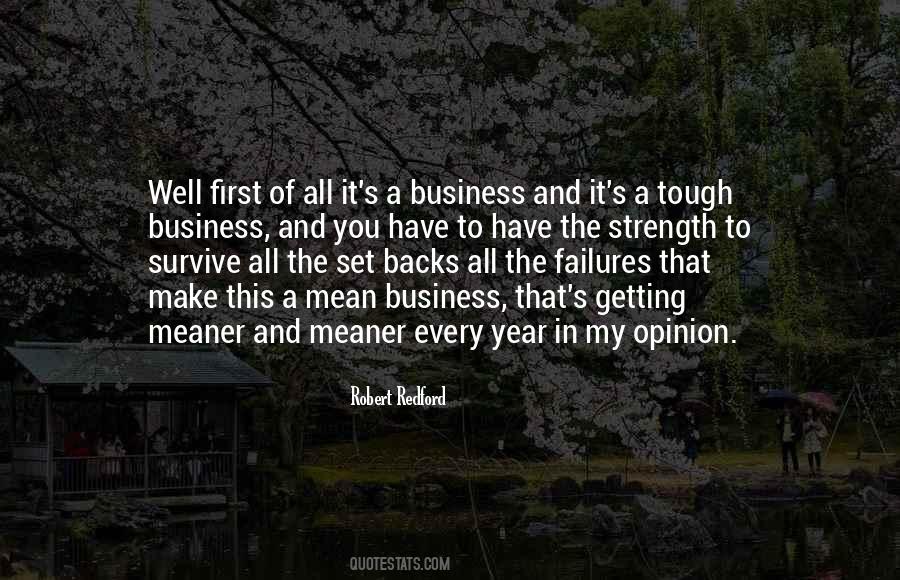 #18. New Yorkers are real gritty and tough. - Author: Raymond Kelly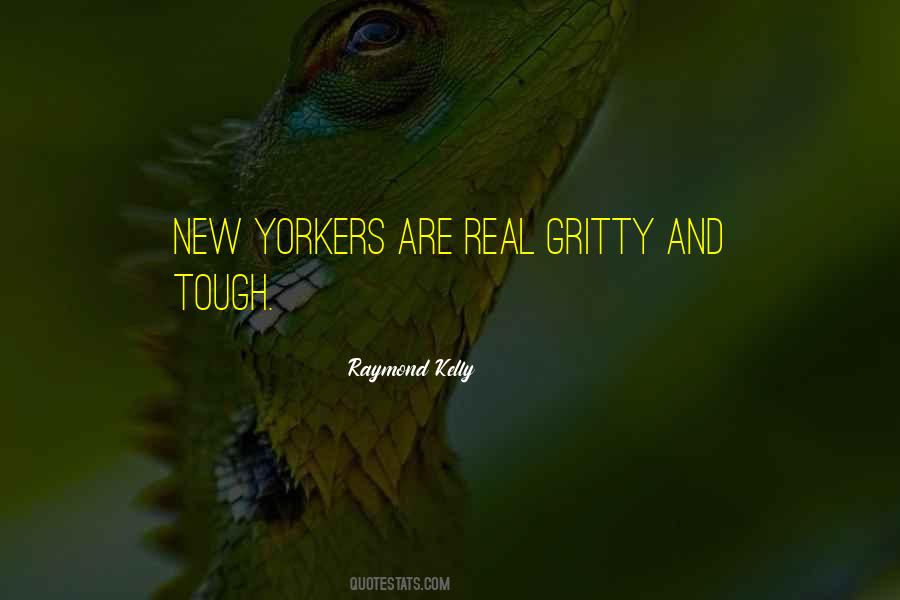 #19. From what I've understood, it's an entirely different world, and it's a tough world to get your foot in the door, but I've always wanted to be a voice of a Disney character. - Author: Sean Maher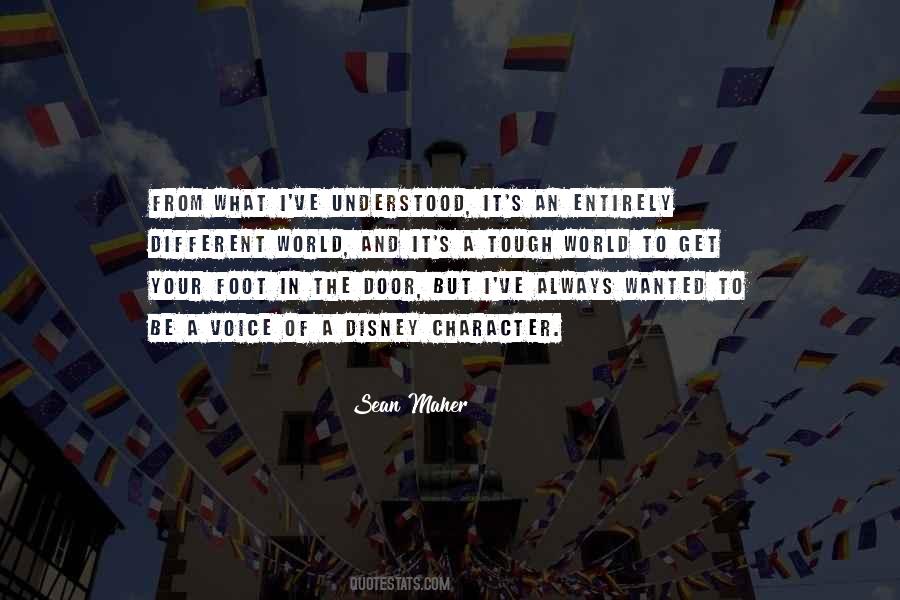 #20. We can't control on how each day will fall, but we can control how we fall into each day. Learn to make adjustments to match the circumstances. - Author: Anthony Liccione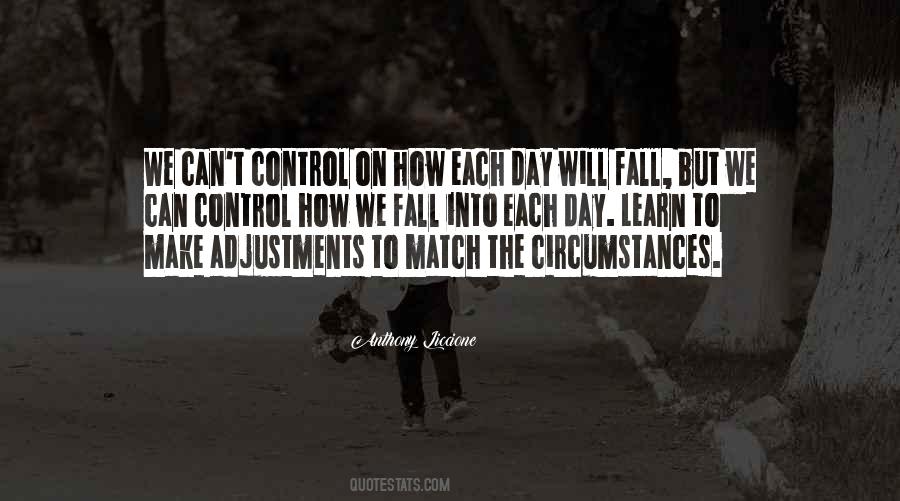 #21. Mom spent the time that she was supposed to be a kid actully raising children, her younger brother and younger sister. She was tough as nails and did not suffer fools at all. And the truth was she could not afford to. She spoke the truth, bluntly, directly, and without much varnish. I am her son. - Author: Chris Christie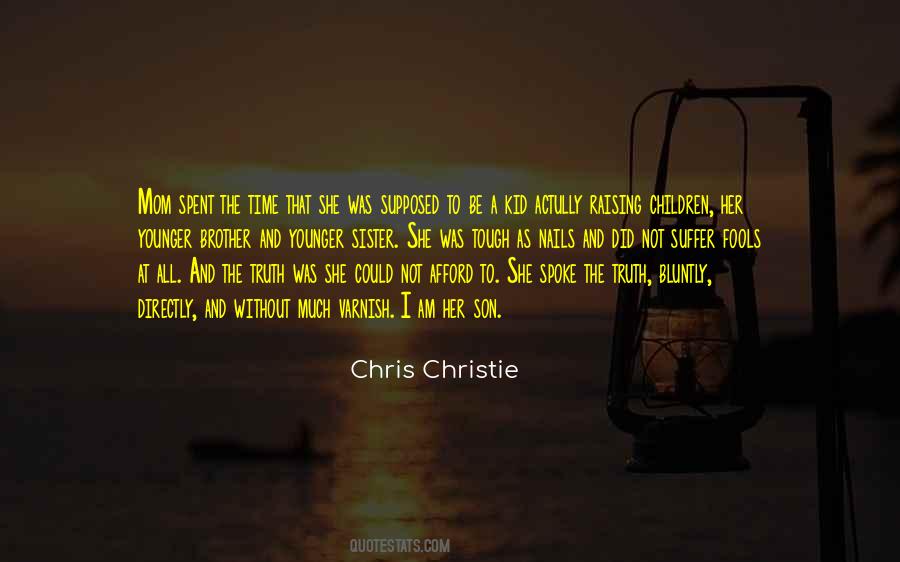 #22. Art was a way for me to express myself and for me to also escape because it was tough growing up as a child. We didn't have a lot of money. I was always creating. I was writing stories. I was doing comic books. I made my own universe. - Author: Michelle Phan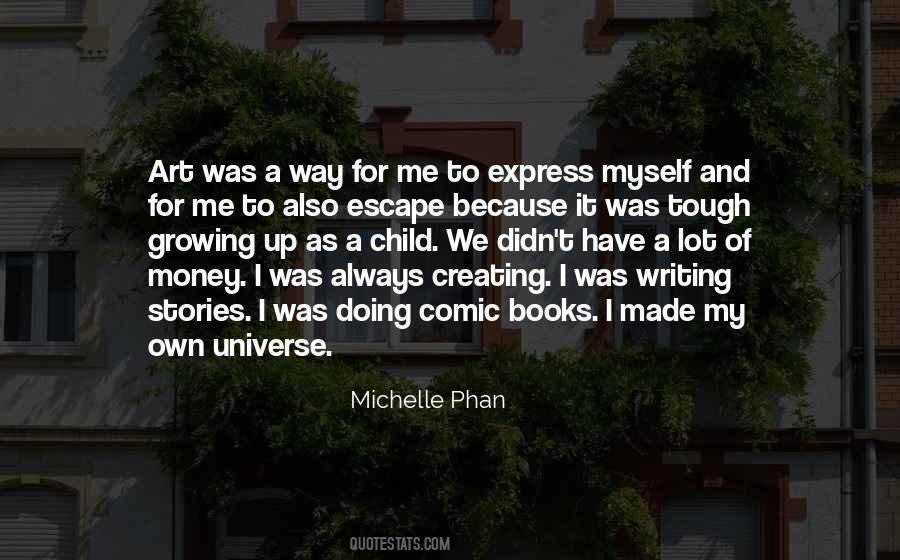 #23. To suggest that you can't be both a mother who is completely in love with her babies, and a professional who is tough and tenacious, is ridiculous. - Author: Nancy Grace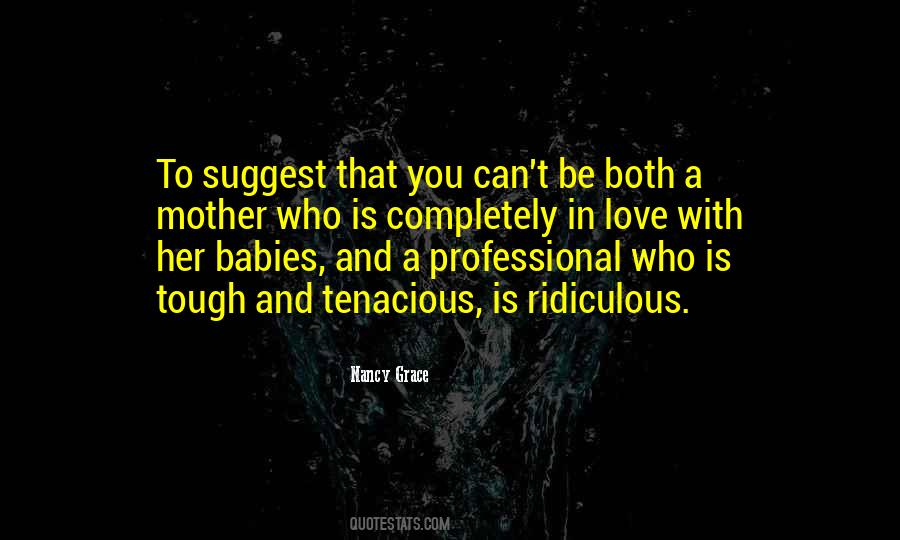 #24. Well, I like to - the game of serve and volley, but it's very tough, you know, against the best players because they return so good and their passing shots are really good. So it's really tough to get there with those players. - Author: Daniela Hantuchova
#25. What is more tragic than to see a person who has risen to the disciplined heights of tough-mindedness but has at the same time sunk to the passionless depths of hard-heartedness? - Author: Martin Luther King Jr.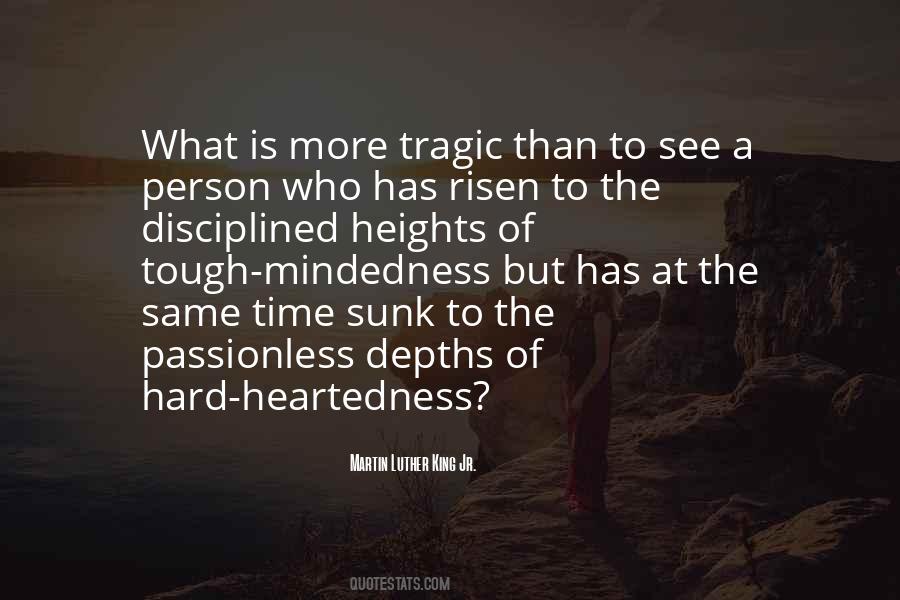 #26. America is tough for rock music. Rock n' roll used to be the main music for the youth, and it's not so much anymore. It's hip-hop and stuff. - Author: Taylor Hawkins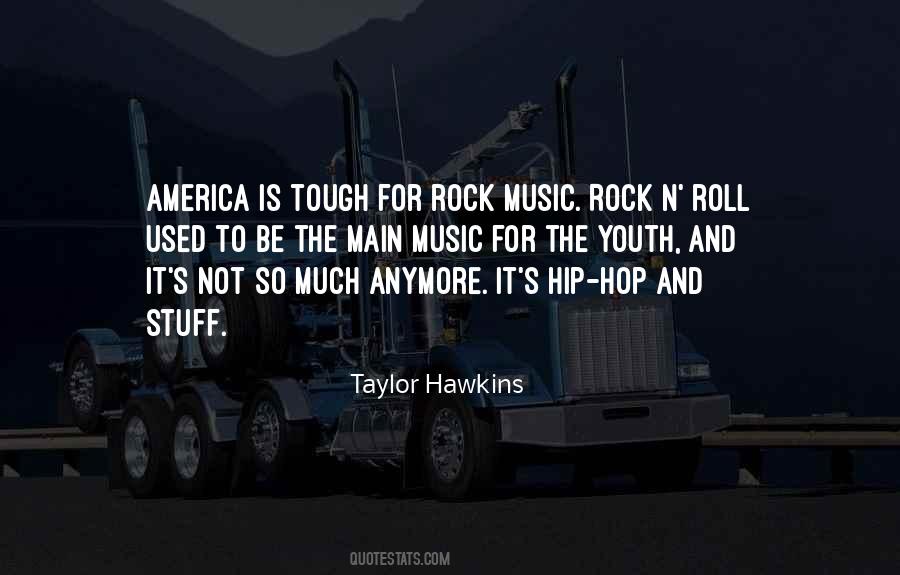 #27. Someone comes and drags you in front of the camera, and they're already saying, "Okay, we got it. Moving on." You get one or two takes. So it's a tough job. - Author: Kurt Voss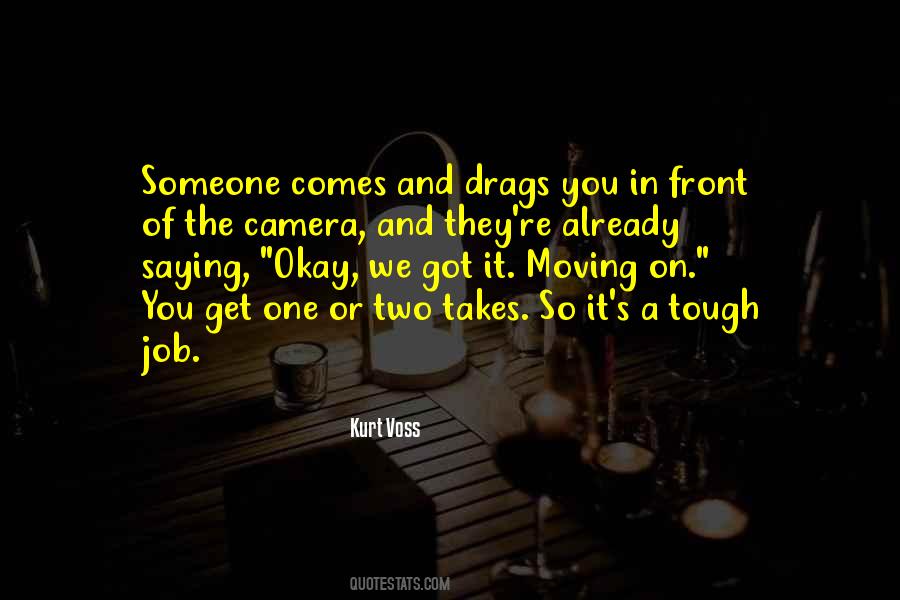 #28. How do you convince someone they're not thinking clearly, when they're not thinking clearly? What we're actually saying is no magic, no afterlife, no higher moral authoritative father-figure, no security, and no happy ever after. This is a tough sell. - Author: Phil Plait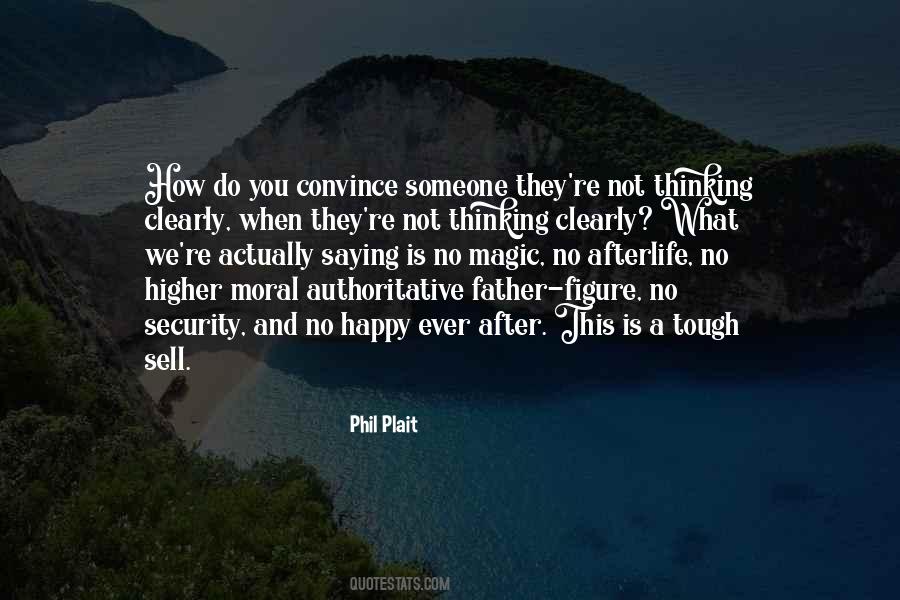 #29. The docks were said to be quite tough, but there were pubs you didn't go into if you were a respectable ... but um, I never felt a sense of danger in Liverpool. - Author: Derek Taylor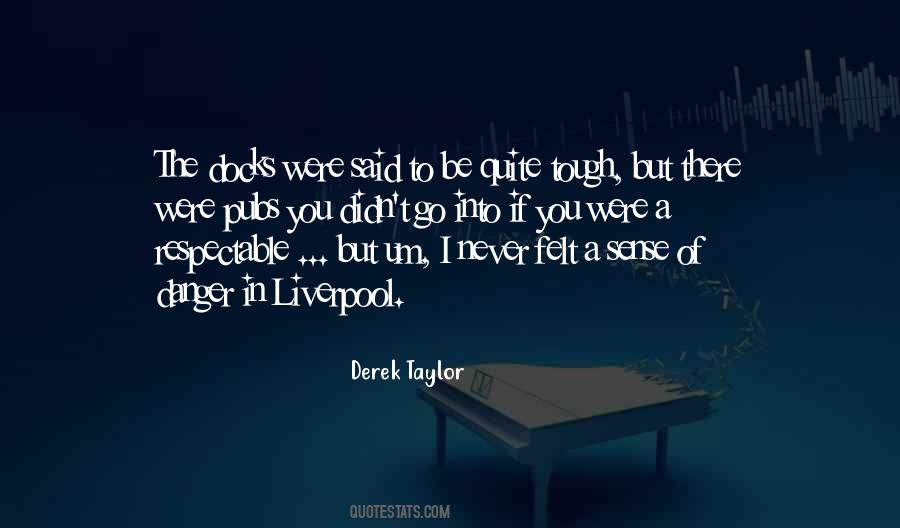 #30. If you listen long enough you can hear my skin grow tough love is painful to the touch must be made of stronger stuff. - Author: Tom Petty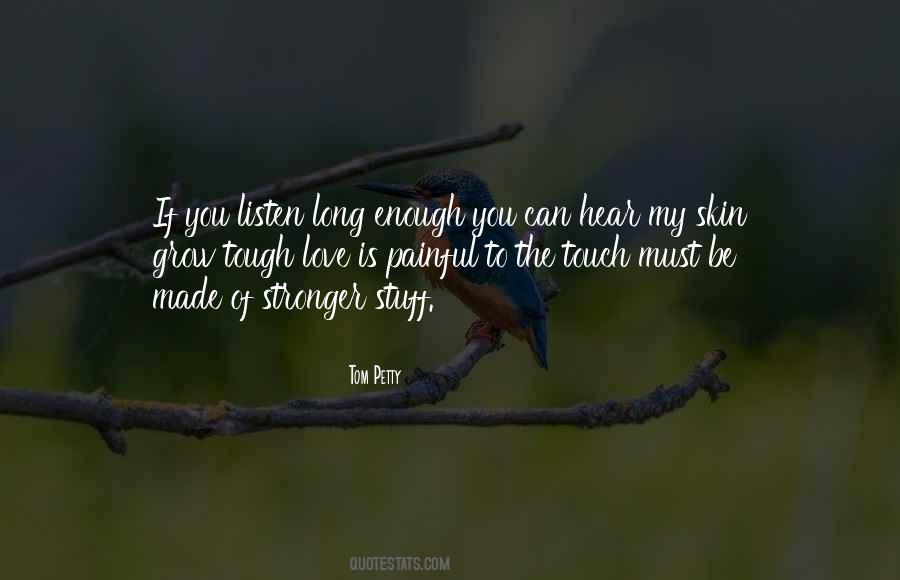 #31. There are no tough guys in wrestling. - Author: Randy Savage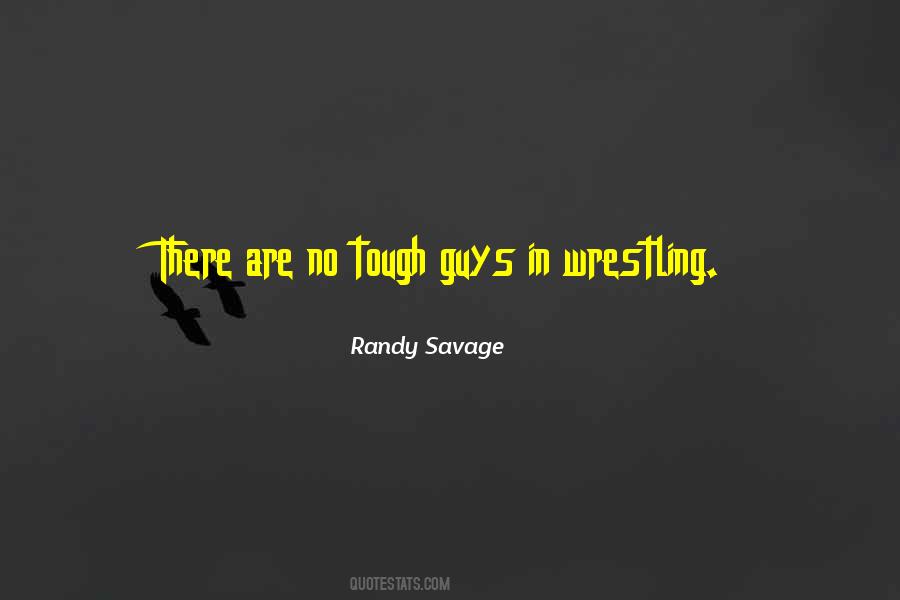 #32. It is better to be looked over than overlooked. - Author: Mae West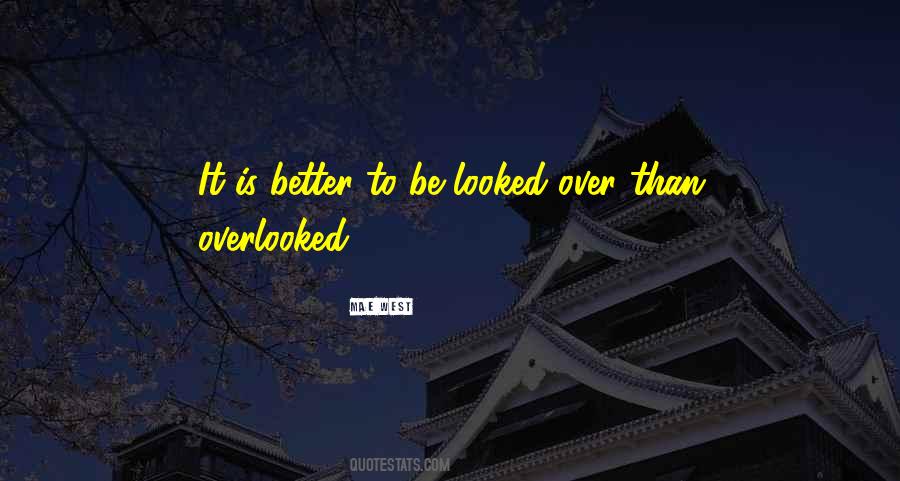 #33. Don't discount your angst. Don't discount the tough times, being broke, being unhappy or even disappointed. This are the things great stories are made of. - Author: Lakeshia Poole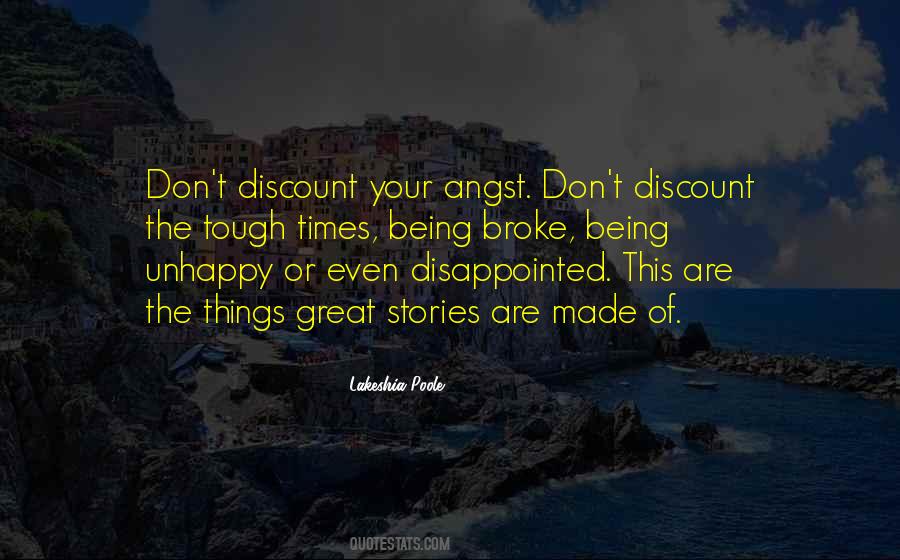 #34. Lastly, 'Hang tough!' Never, ever give up regardless of the adversity. If you are a leader, a fellow who other fellows look to, you have to keep going. - Author: Dick Winters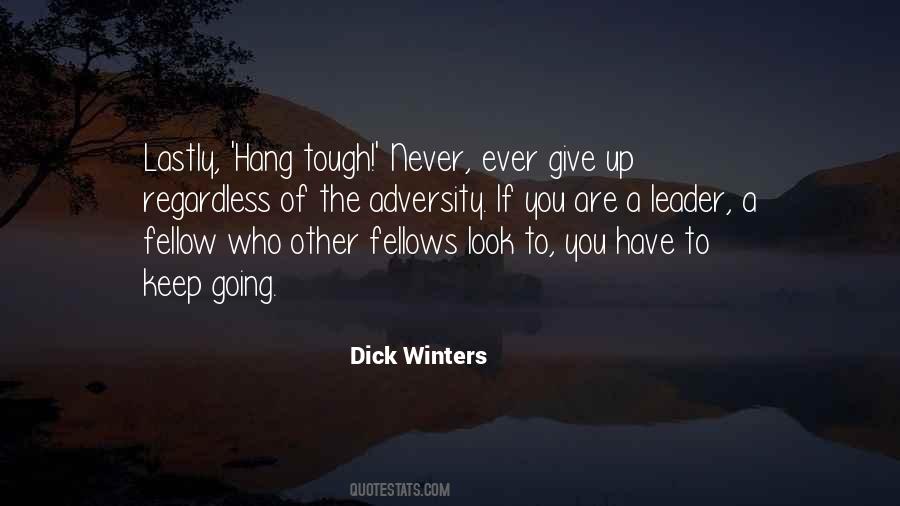 #35. If you try to kill yourself for a role on the TV show, you'll succeed. It's too long, it's too much. So, it's tough, but the challenge is a good thing. - Author: Majandra Delfino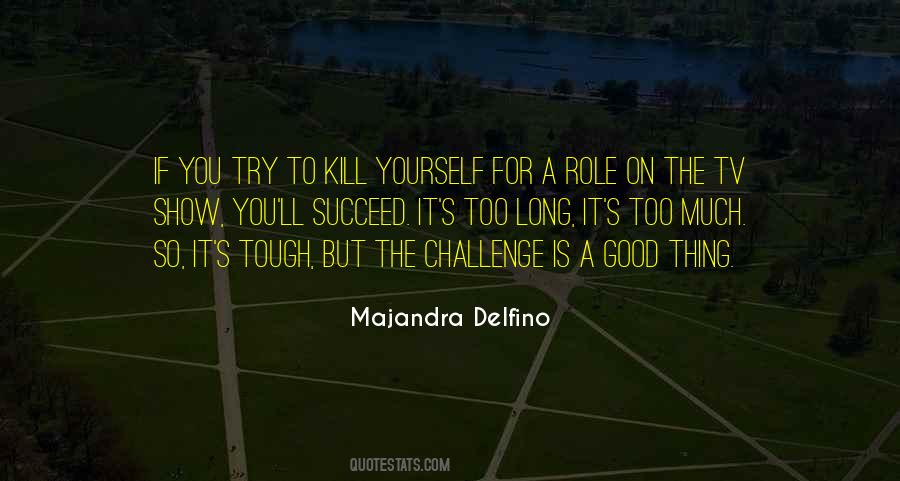 #36. The really tough thing would have been to decide to take Woodward and Bernstein off the story. They were carrying the coal for us - in that their stories were right. - Author: Ben Bradlee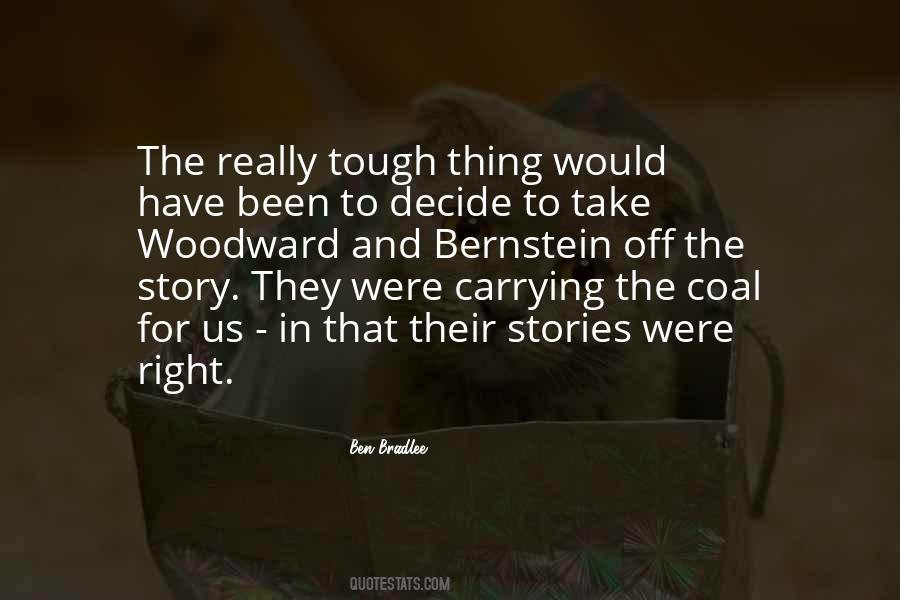 #37. Creating legislation is a tough process. But watering down legislation? Strangling it with lawsuits and comment letters and blue-ribbon committees? Not so tough, it turns out. - Author: Matt Taibbi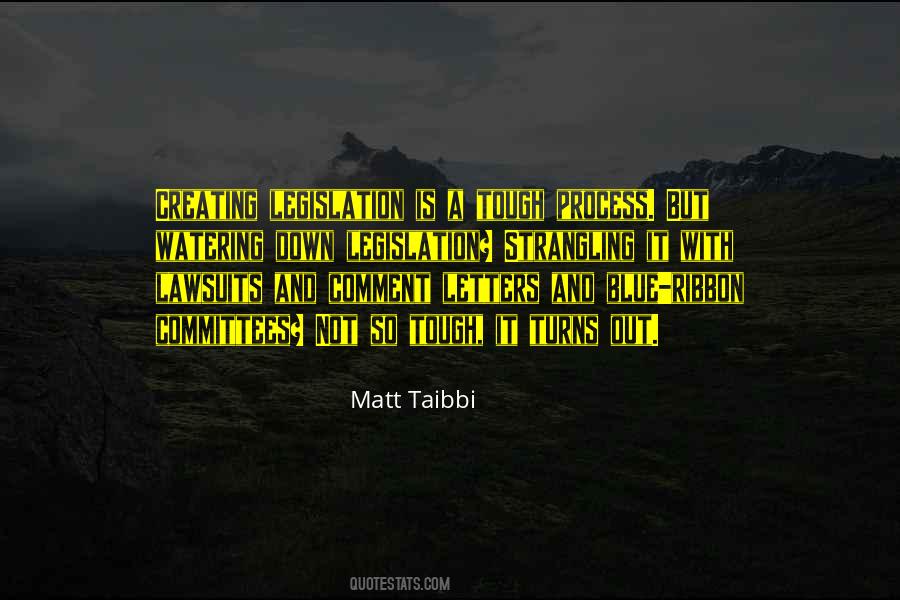 #38. I had just finished carving some boiled beef (remarkably tough by the way) and on resuming my seat I remarked, in a spirit most unbecoming to my cloth, that anyone who murdered Colonel Protheroe would be doing the world at large a service. - Author: Agatha Christie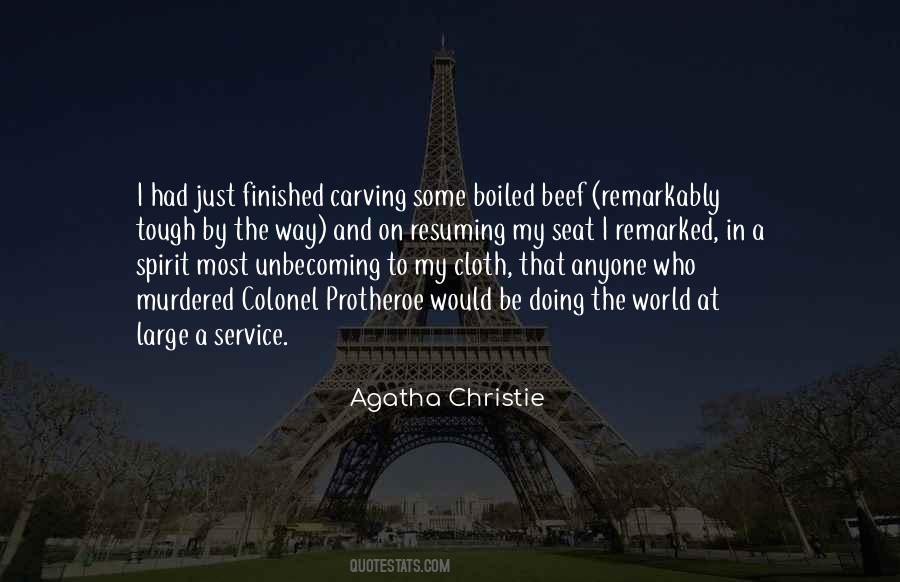 #39. In tough economic times, desperate people do desperate things, and the abortion rate goes up. - Author: Jesse Jackson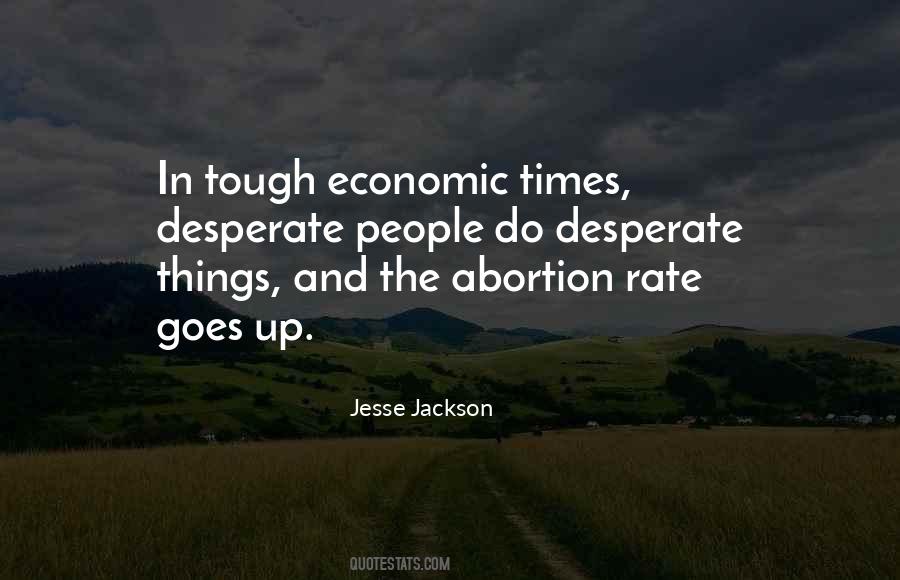 #40. Perhaps the one absolute essential to growing up well is being tough enough," Susan said. "Like us," I said. - Author: Robert B. Parker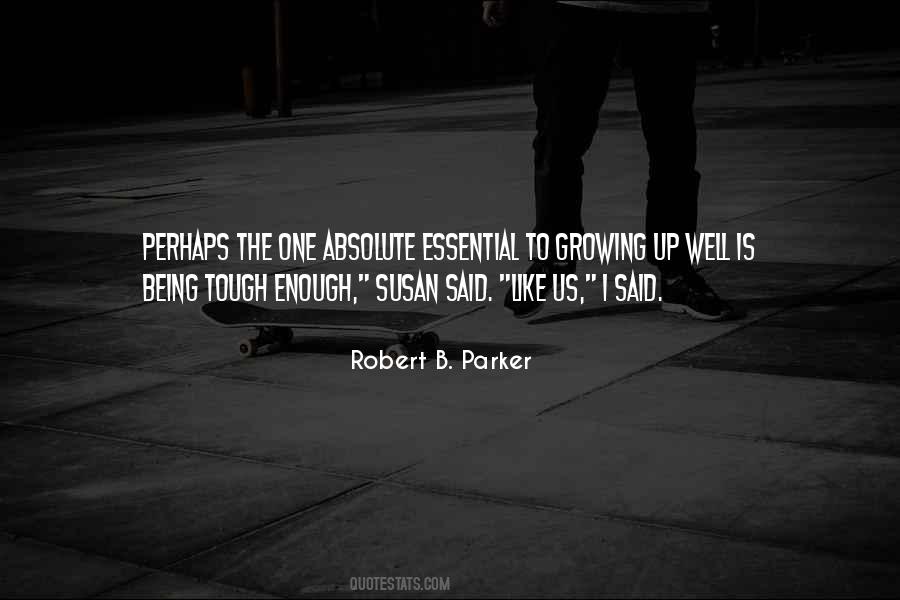 #41. Life's tough. It's even tougher when you are stupid. - Author: John Wayne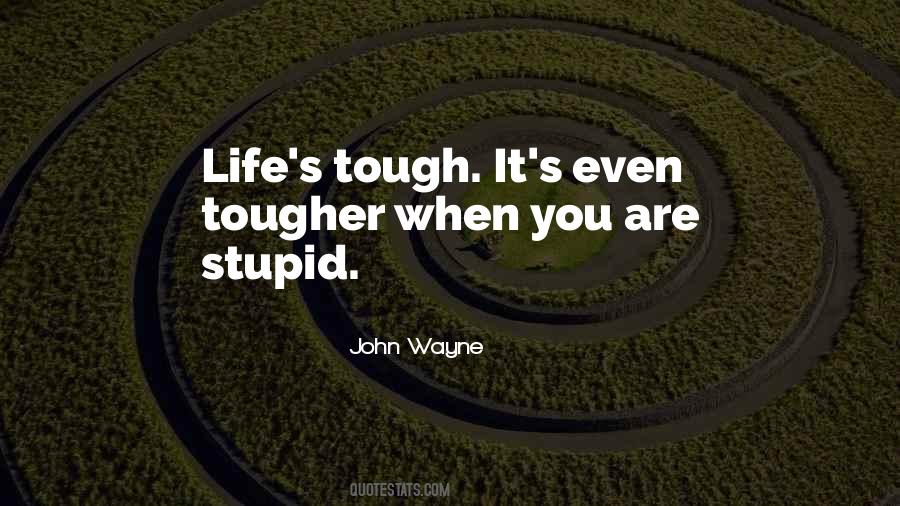 #42. As Secretary of State, we need someone with sound judgment, ask tough questions, and should not be willing to just read talking points. - Author: John Barrasso
#43. Life is overwhelming. Life is not easy. Life is tough. And you need something that really works and helps you actually, not promises to help you, then fail. - Author: John Travolta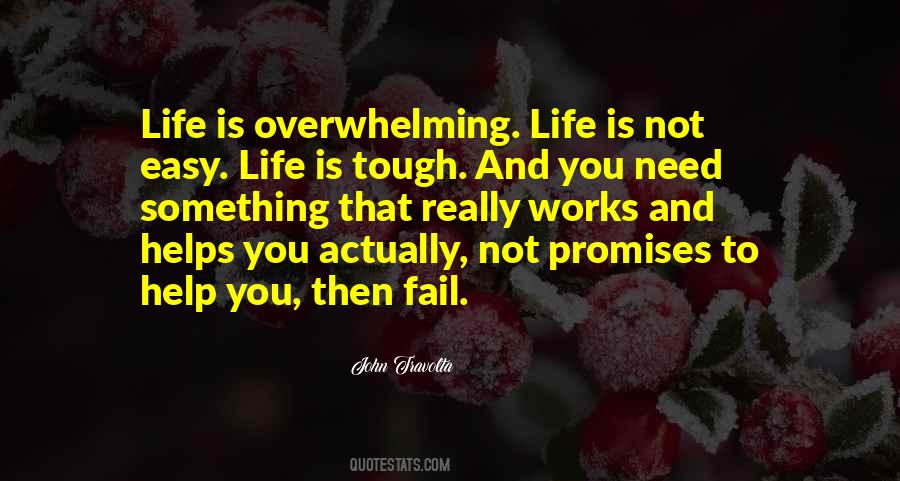 #44. If life is so bad, how come you're so happy?" "Did I say bad? I said it was tough. Nothing to make you happy like doing good on a tough job, now is there? - Author: Katherine Paterson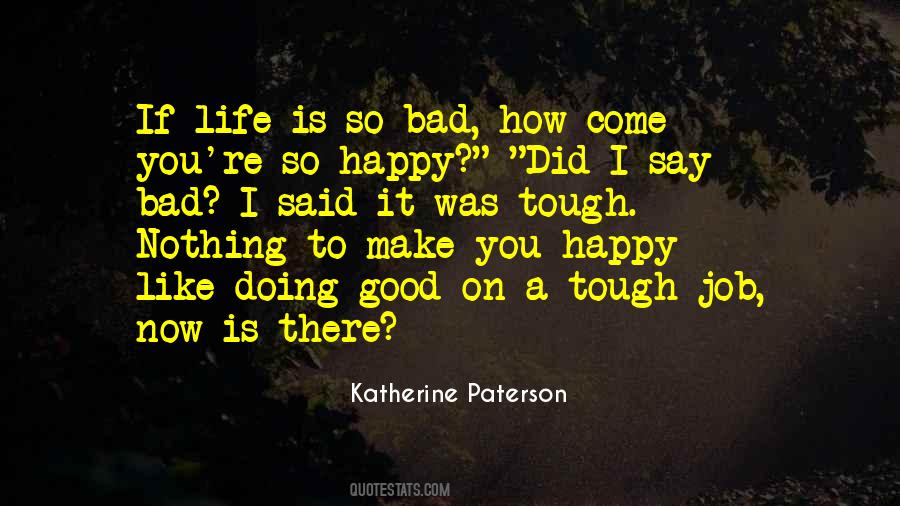 #45. My dad is like a cactus - introverted and tough. I'm a people person, like my mom, but I got my competitiveness from my dad. He came to this country from Belarus with nothing and built a real business. He's my hero for giving me that need to run a business and for having enormous confidence in me. - Author: Gary Vaynerchuk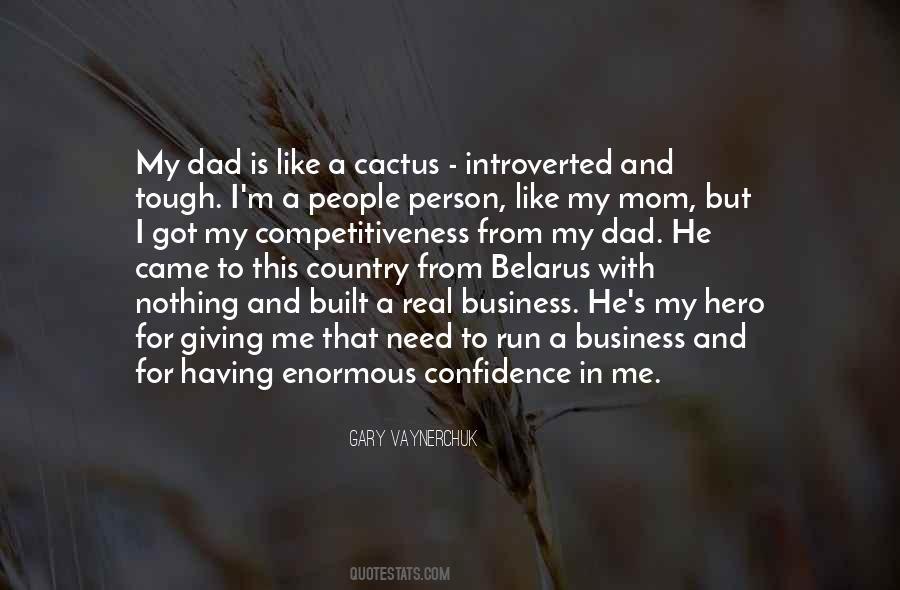 #46. I've become a pretty tough cookie after having a divorce. I think that I've persevered through a lot of talk. - Author: Jessica Simpson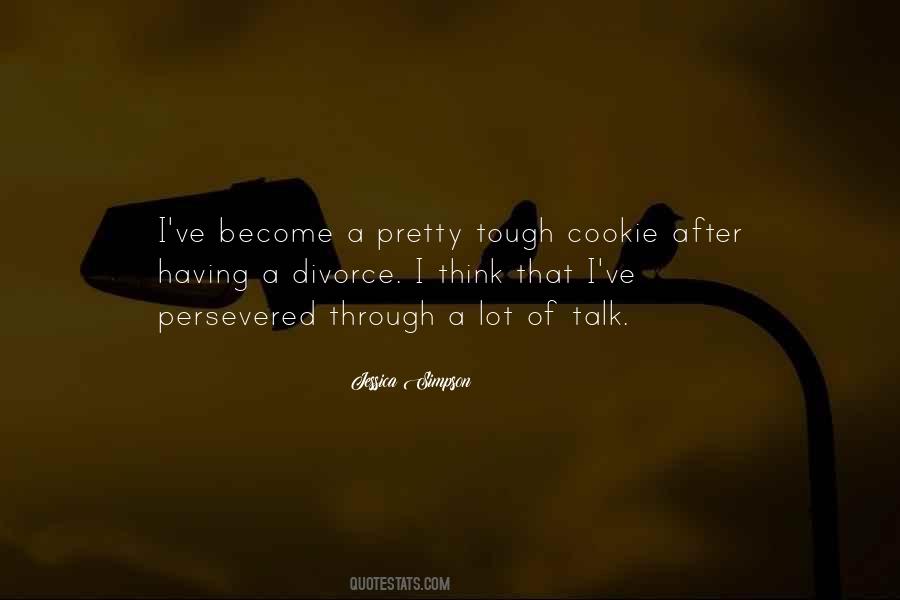 #47. A good coach is interested in how tough you are, how you react to adversity, how quickly you get back on defense. - Author: Dick Devenzio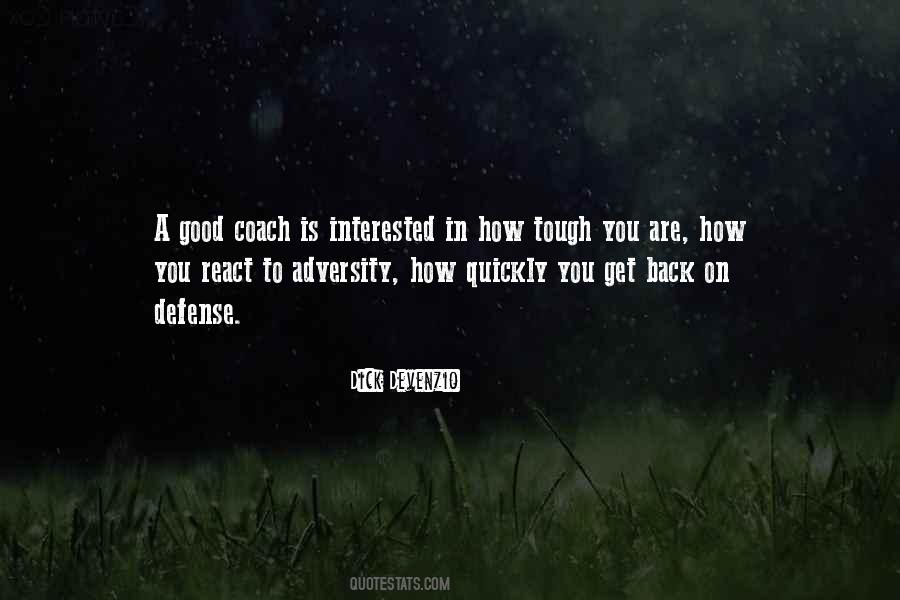 #48. In my personal life I'm not very tough at all, but in my professional life, having to deal with being a woman in a man's world, I'm really tough. I never back down from a fight or an argument. I'm willing to stand there toe to toe with anyone. - Author: Cher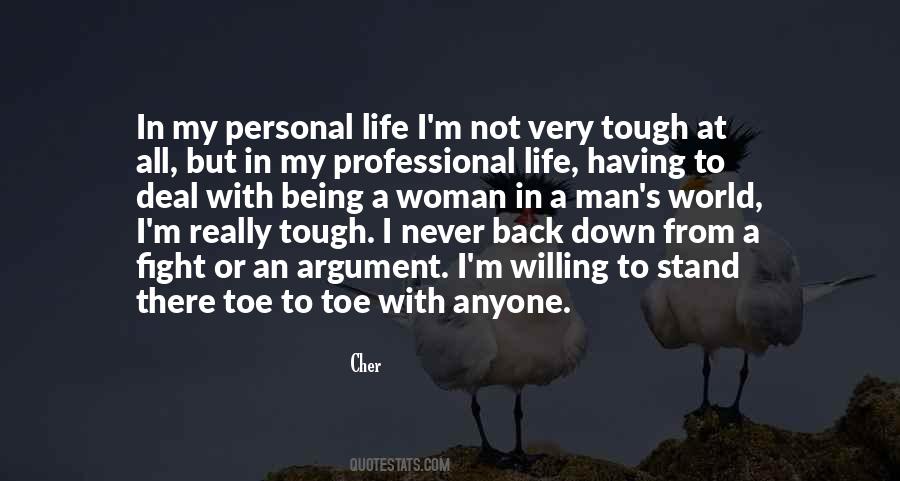 #49. It was important to my father that I go to Hebrew school three days a week for two or three hours each time. To me, it felt endless. Think about it from a kid's perspective: I would finish my normal school day, then get on a bus and go to another school. That was tough to take. - Author: Steve Sheinkin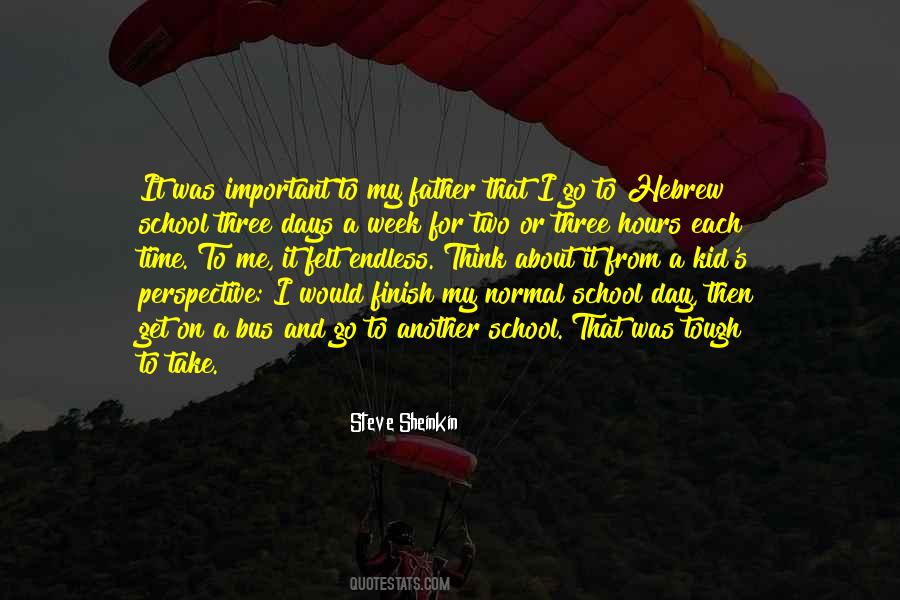 #50. Tough times never last, but tough people do. - Author: Robert H. Schuller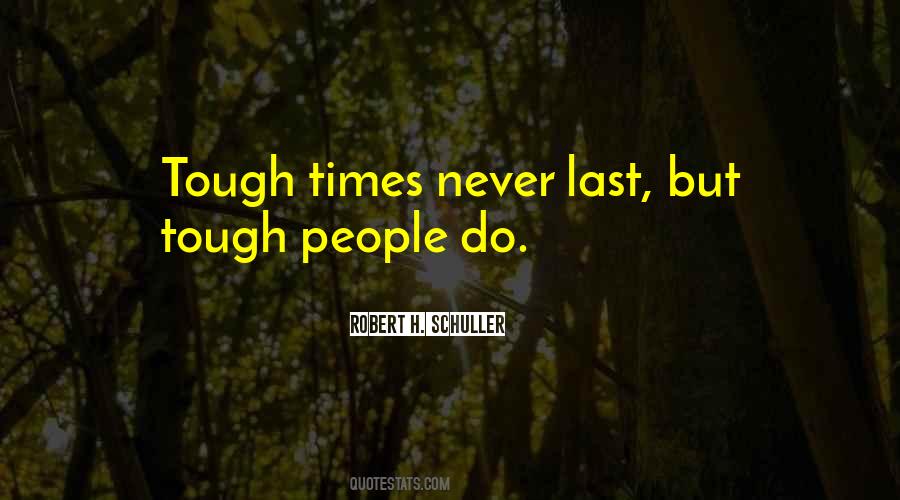 #51. Change is always proceeded by a little pain. Some people can change and they don't have to go through so many painful things. But I think that I'm of a personality that I'm a little stubborn, so it's always tough for me. - Author: Mel Gibson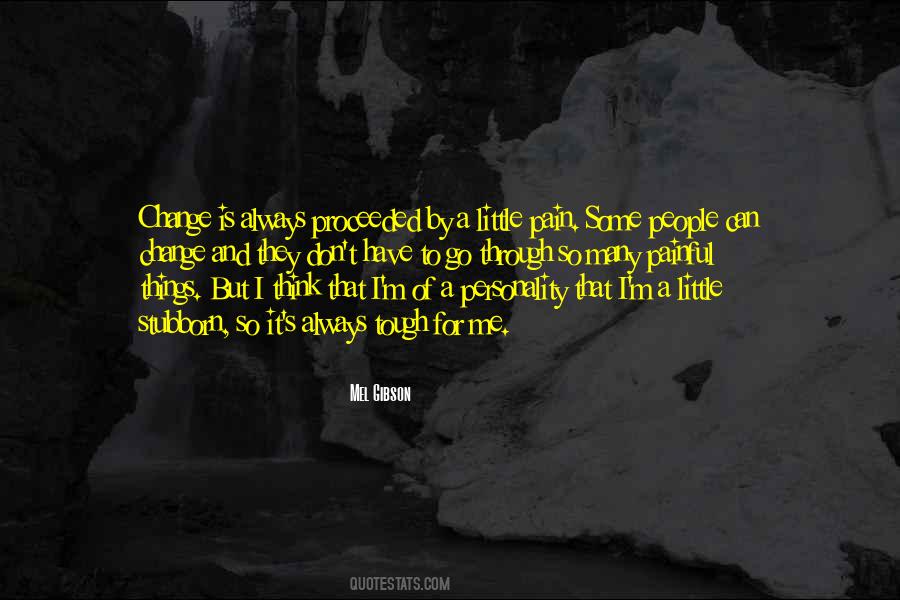 #52. It was tough to get up for teams from the West. This will put a lot of interest back in the game. - Author: Martin Brodeur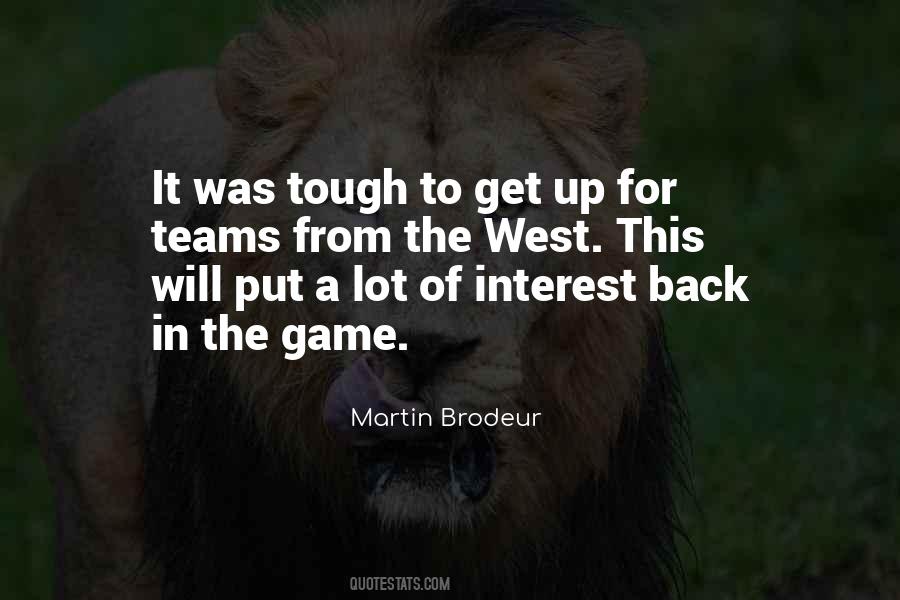 #53. As a parent with a child with autism, it's been really tough to experience your child having autism. - Author: Deron Williams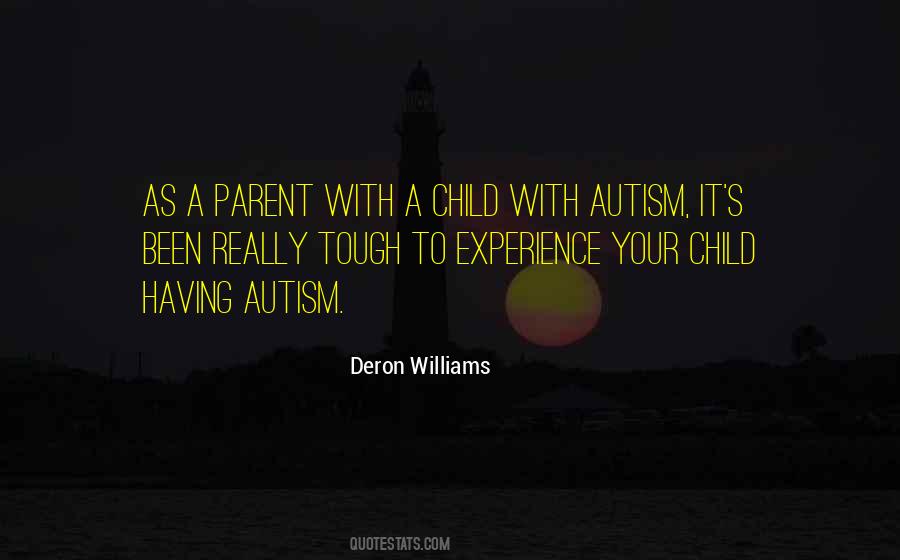 #54. People that are brilliant and successful, we think they've just always been that way. That's not the case. Most of them have had some tough adversity in their life. It's prepared them. I've never felt like you could develop character without adversity. - Author: Bobby Bowden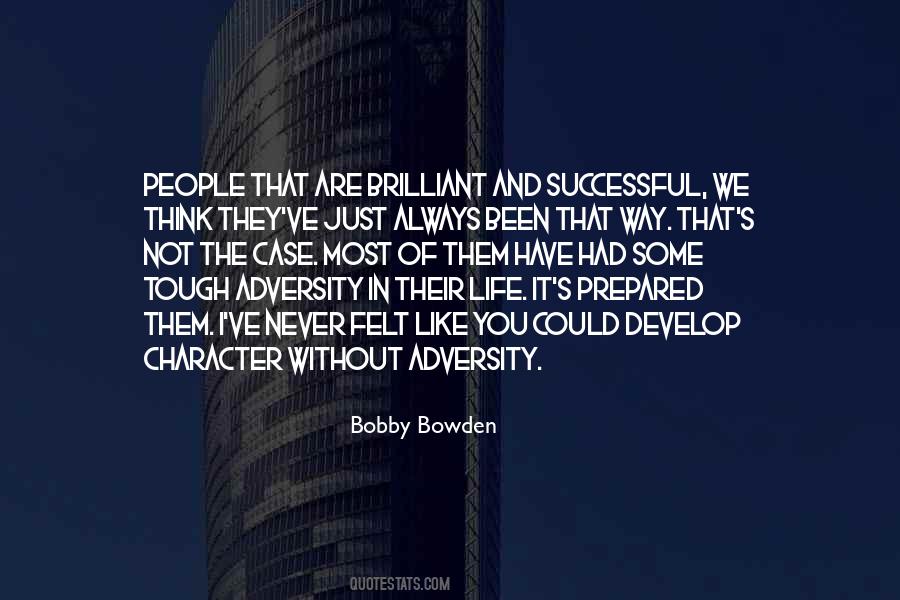 #55. Hon, falling in love is easy. Staying in love is the tough part." ~Faith Barnett from Texas Tangle - Author: Leah Braemel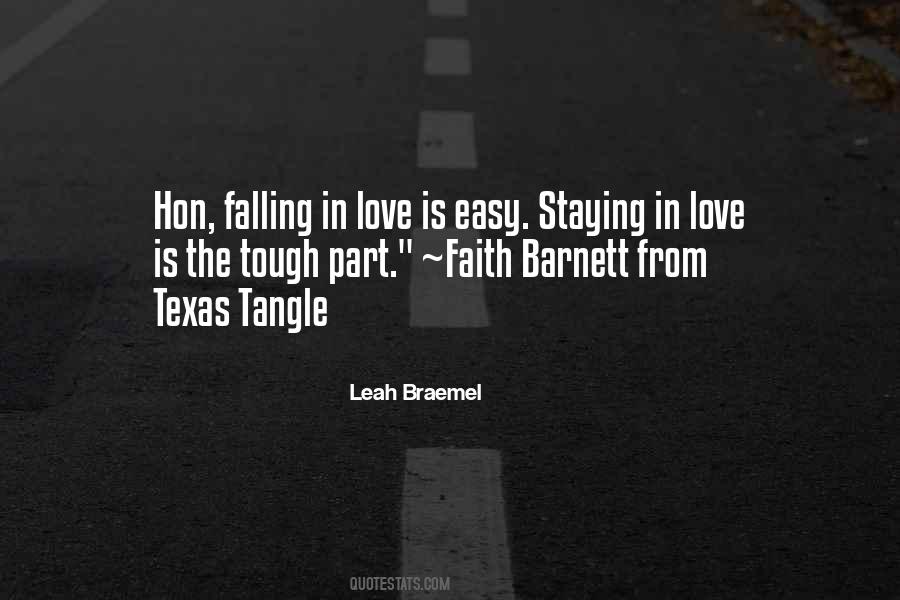 #56. It may have been my youth that forged my heart but it is my adulthood that defines me now." ~quote by Roe'vaash in "Then'diel's HEART - Author: K. Farrell St. Germain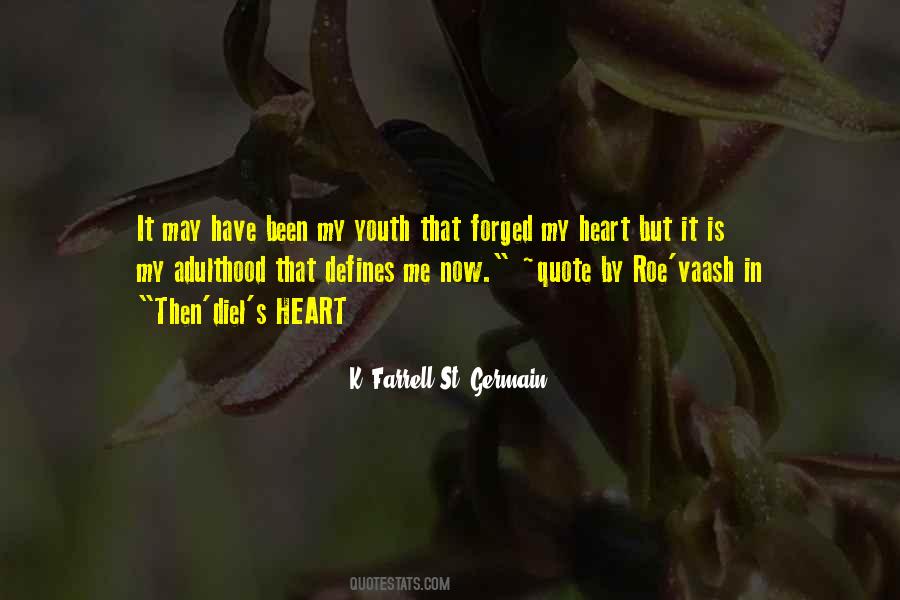 #57. Marriage is really tough because you have to deal with feelings ... and lawyers. - Author: Richard Pryor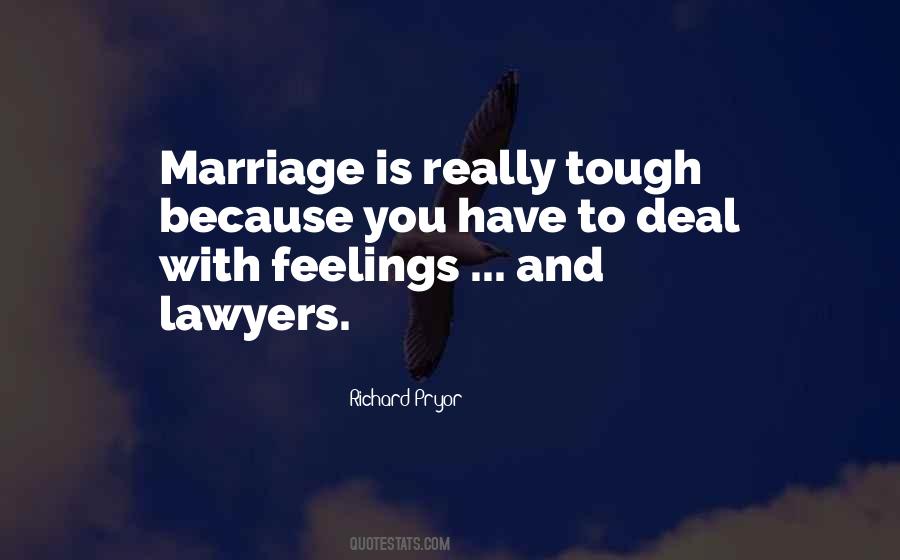 #58. The touch of your flesh
is tough to resist
Planets collide, collide
at the smack of your kiss
But you can kiss your brother
because we will not be lovers - Author: The Waterboys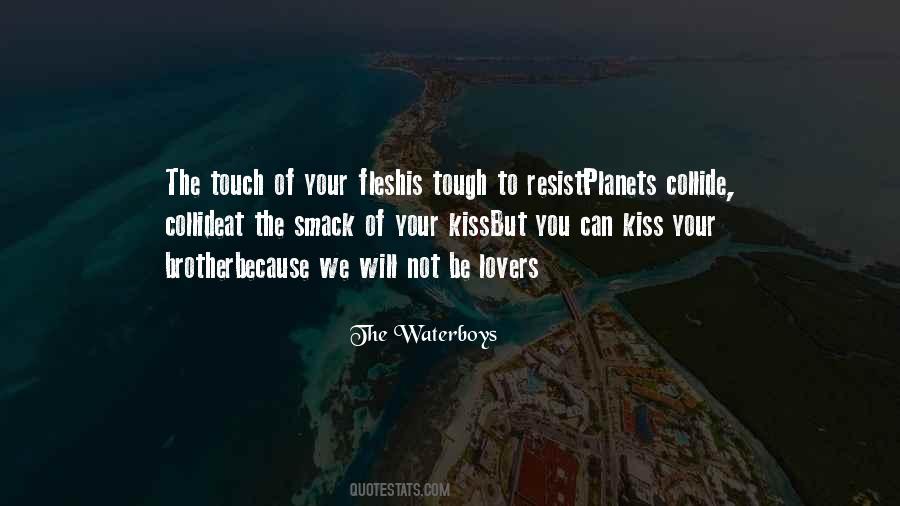 #59. In 1963, while my brothers were engaged in their lives, I call this period of my life 'my character-building years.' I adhered to the saying, 'When the going gets tough, the tough get going. - Author: Marc Ashton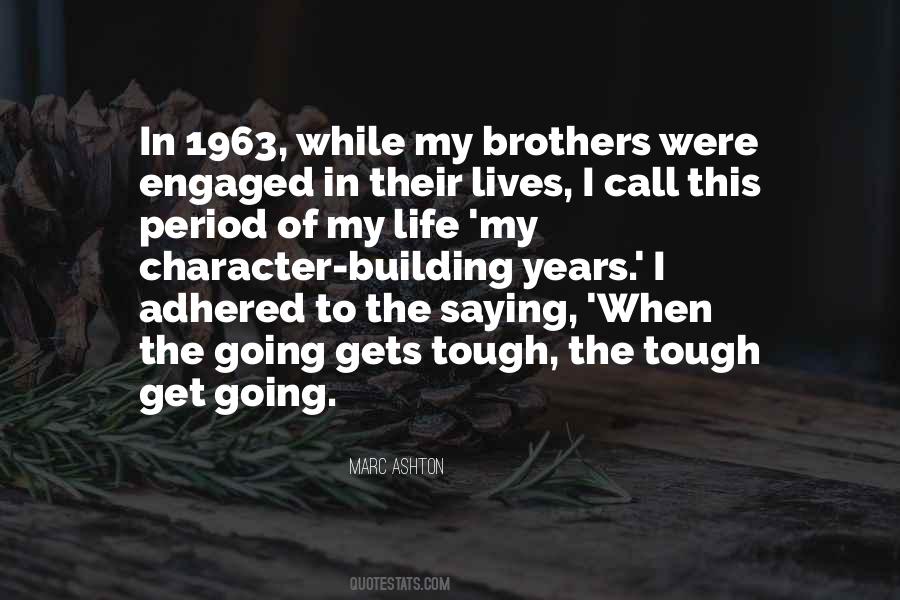 #60. The constant movement of a military life can be tough on children. My father was an officer in the army, and I was forced to change elementary schools six times. - Author: Kim Young-ha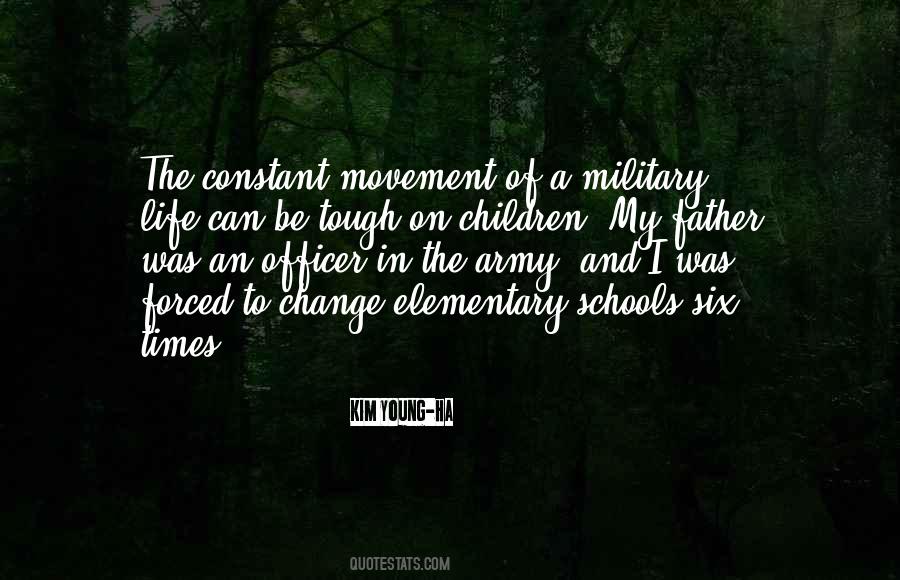 #61. You have to be really strong in the music industry, and I'm naturally very timid. That was really hard for me. You have to be tough. You have to make decisions and be a businesswoman. - Author: Rebecca Ferguson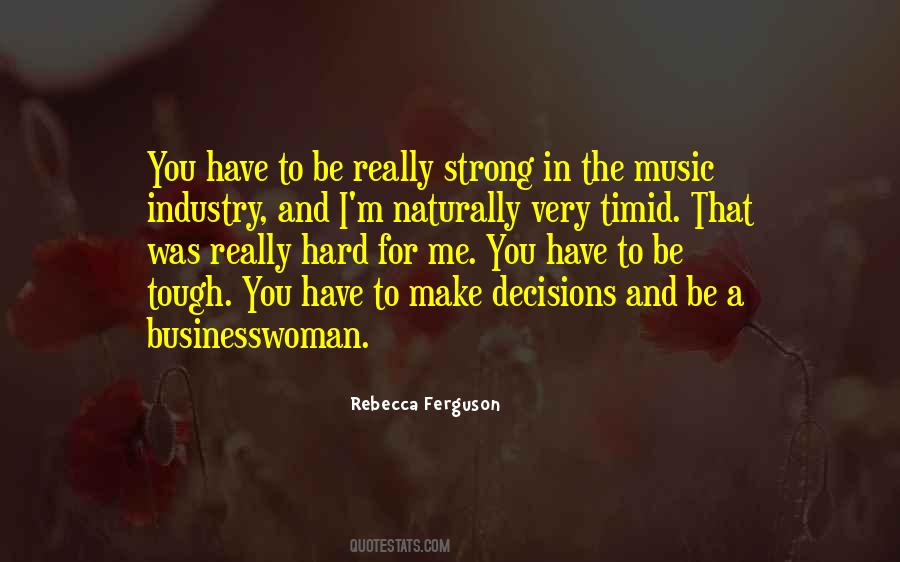 #62. There's a vulnerability about Rose, even a sweetness in her eyes, but there's no mistaking her priorities. Smart, tough, determined, she is essential, but rarely the dog that people melt over or want to take home. Yet she's a great dog. - Author: Jon Katz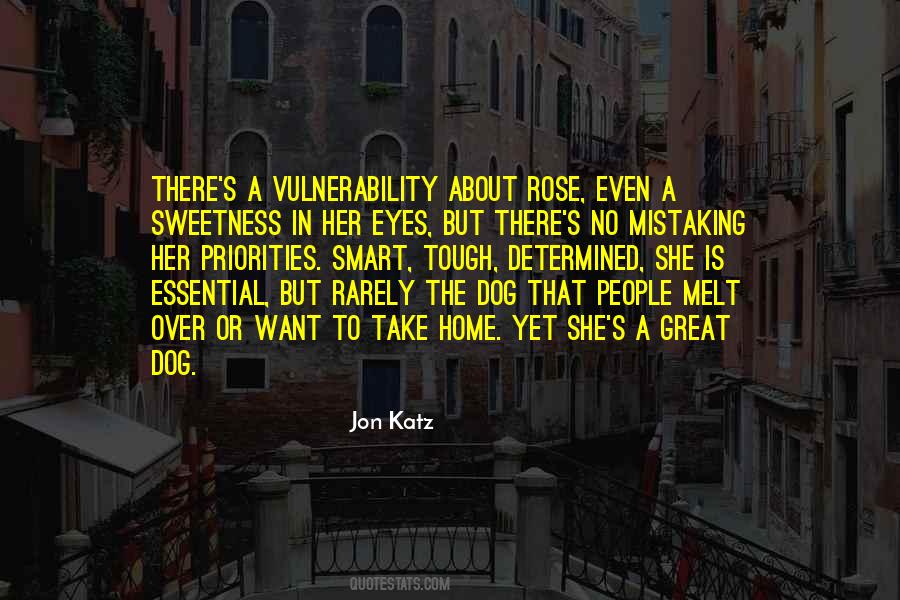 #63. It's important to preach like there's a broken heart on every pew. That's always been a phrase that stuck with me. Not everybody is having a tough time, but you can bet your buck that there's a good tenth of your church that's going through a hard season. There really is a broken heart on every pew. - Author: Max Lucado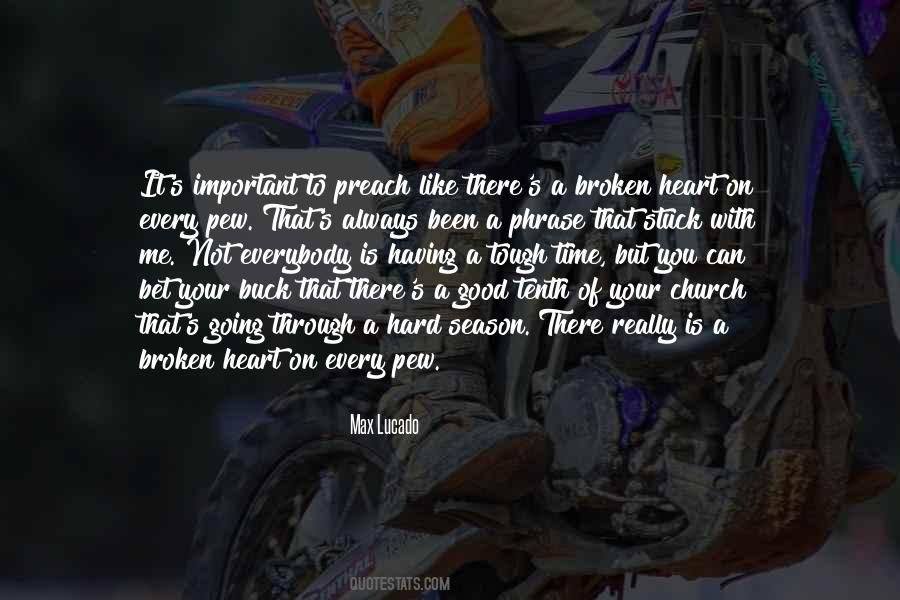 #64. When we win, it will tell every politician in America that if you are bold, if you do the right thing, if you tackle the tough issues, there will be people standing there right with you. - Author: Scott Walker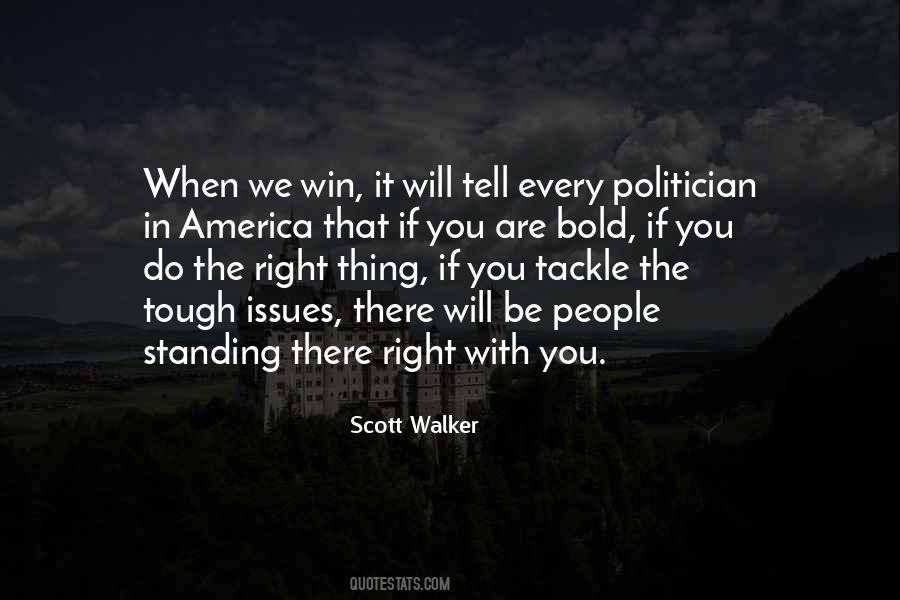 #65. Stroll on. When the going gets tough, the postmodern analyst goes shopping. - Author: Chris Jenks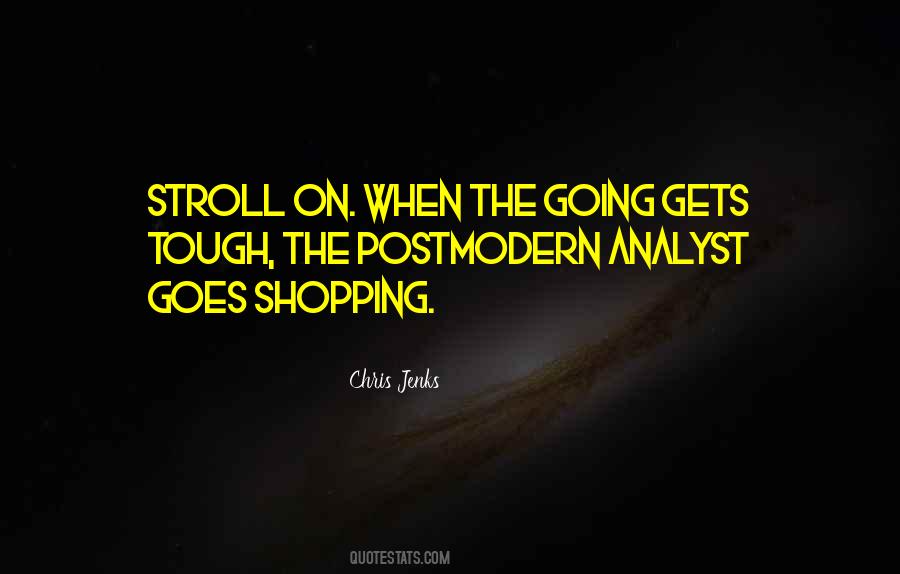 #66. It's interesting how we often can't see the ways in which we are being strong - like, you can't be aware of what you're doing that's tough and brave at the time that you're doing it because if you knew that it was brave, then you'd be scared. - Author: Lena Dunham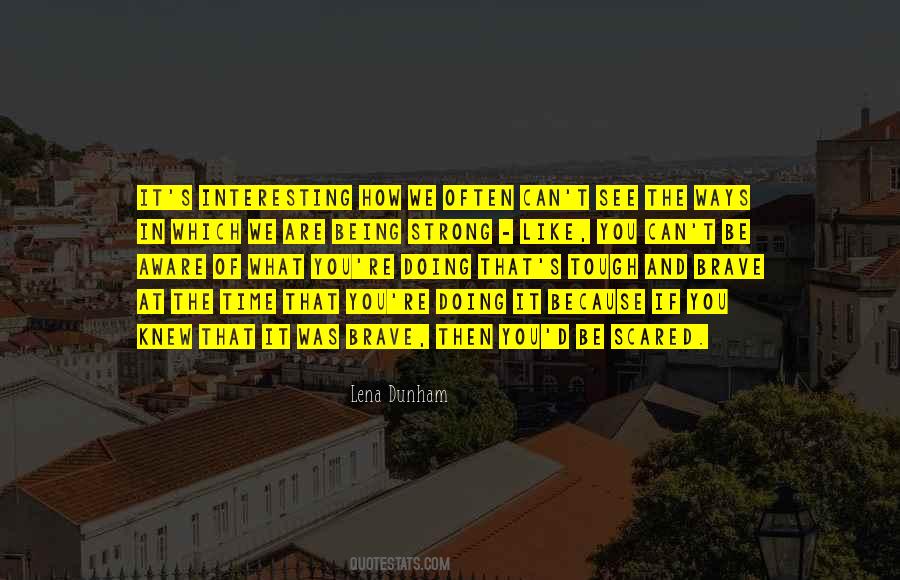 #67. I like songs that make me feel tough. Like 'Back in Black.' You want to hear it again and get in a fight. - Author: Chris Stapleton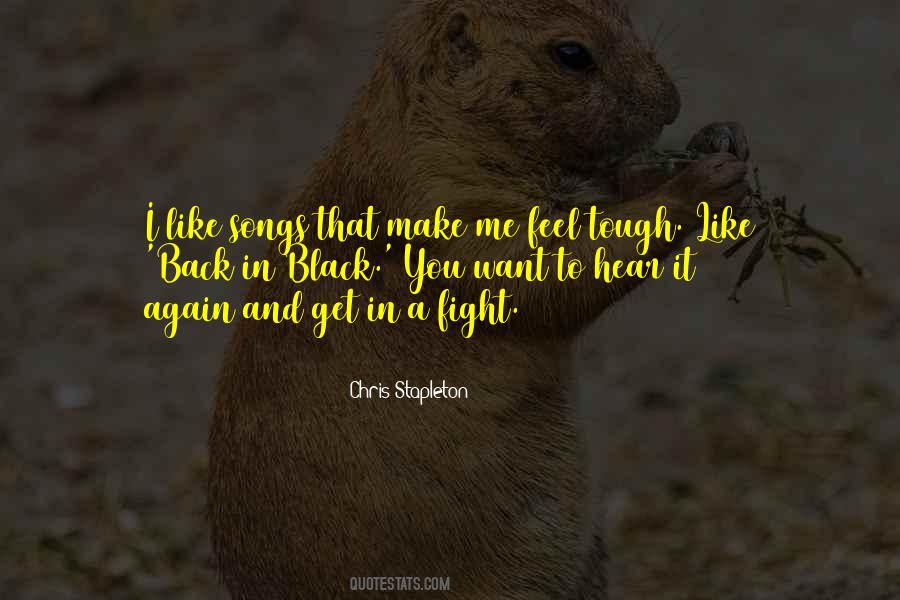 #68. Migration is a feature of globalisation. You can't stop it; so every time a political party says it is going to be tough on immigration, it fails to deliver and loses trust. - Author: Margaret Hodge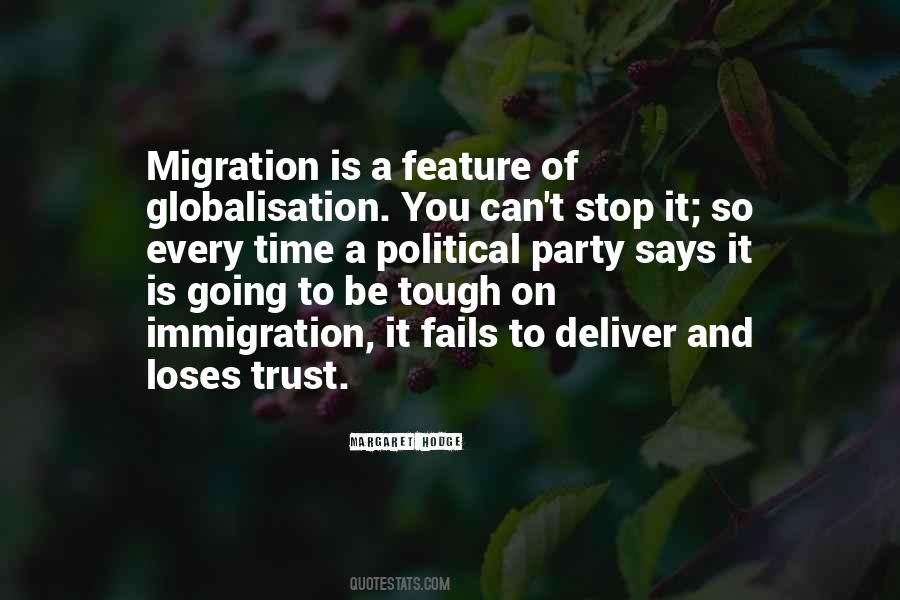 #69. Again and again, I learn how much friendship enriches my life, bringing warmth, assurance, humour, inspiration, a sense of security. It depends on honesty, trust, loyalty. It's about giving. It's for sharing the good times, but also the tough times, hurt, grief, sadness. - Author: Quentin Bryce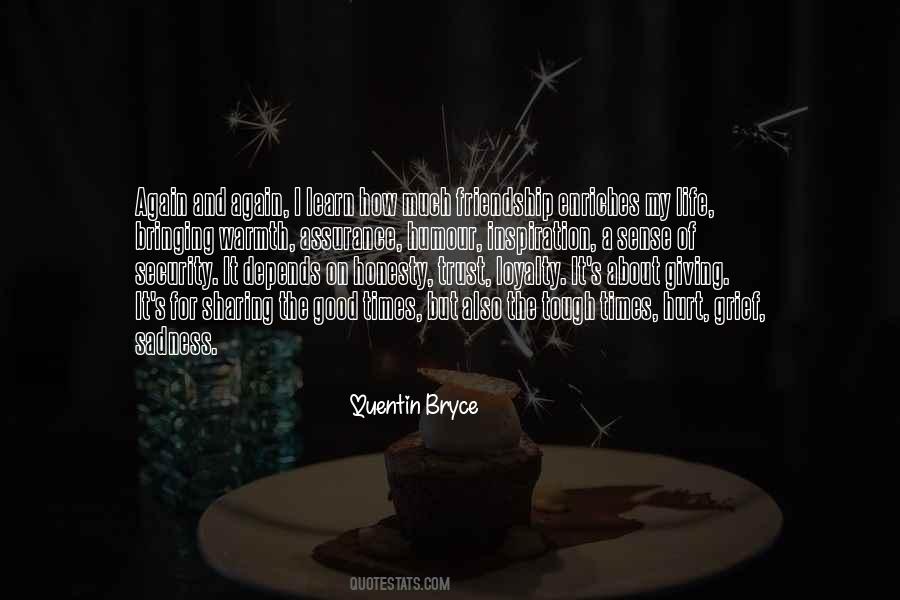 #70. Overloading the HPA axis, especially in infancy and childhood, produces all kinds of serious and long-lasting negative effects - physical, psychological, and neurological. - Author: Paul Tough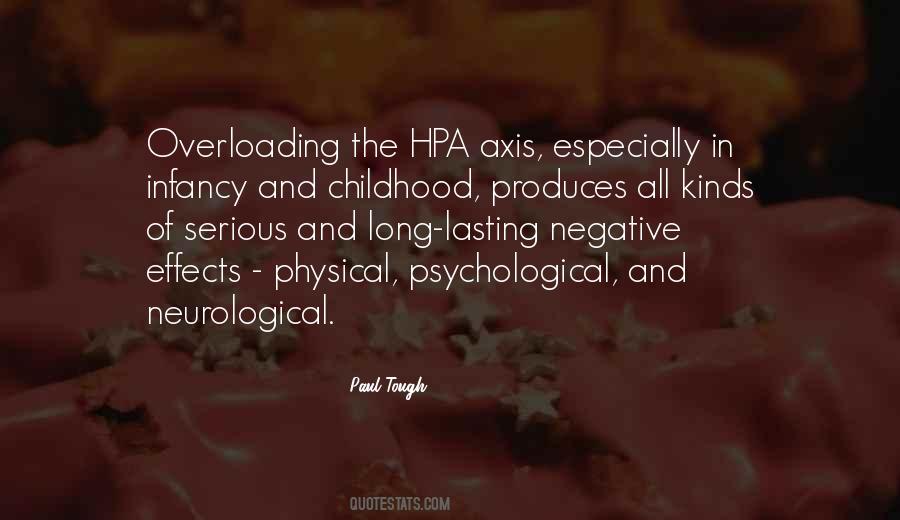 #71. A board member should be perfectly willing to leave at any time and willing to make the tough calls. - Author: Charlie Munger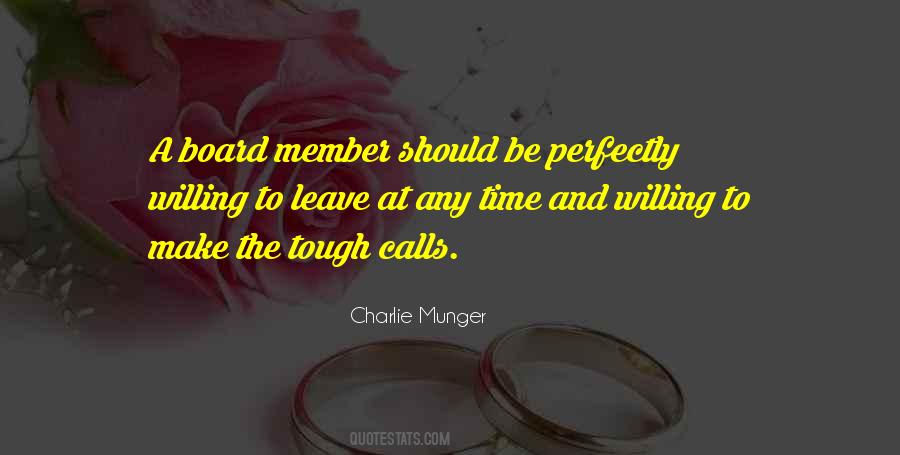 #72. Boy, it's a tough planet if you want it to be. But a great planet if you let it. - Author: Gary Busey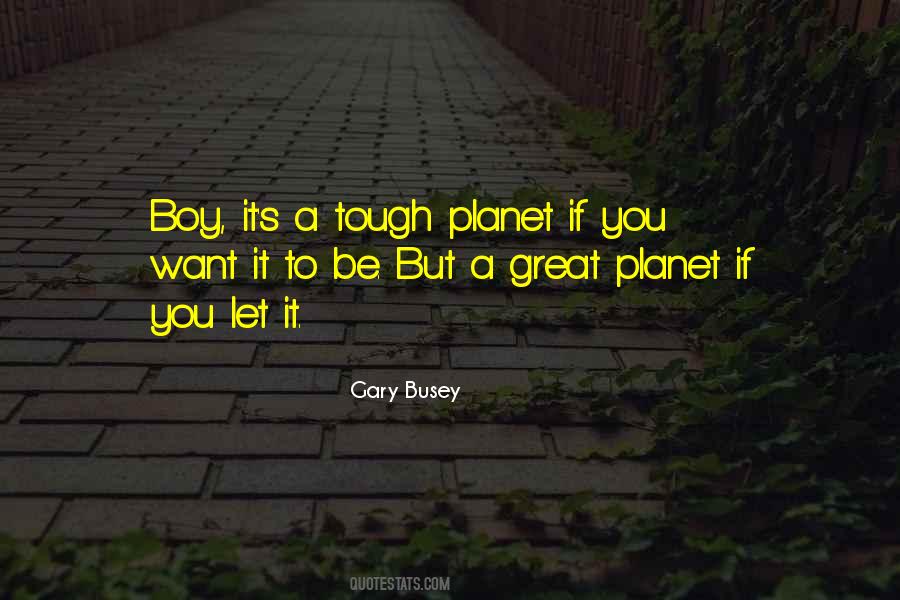 #73. I won't say ours was a tough school, but we had our own coroner. We used to write essays like What I'm Going to be If I Grow Up - Author: Lenny Bruce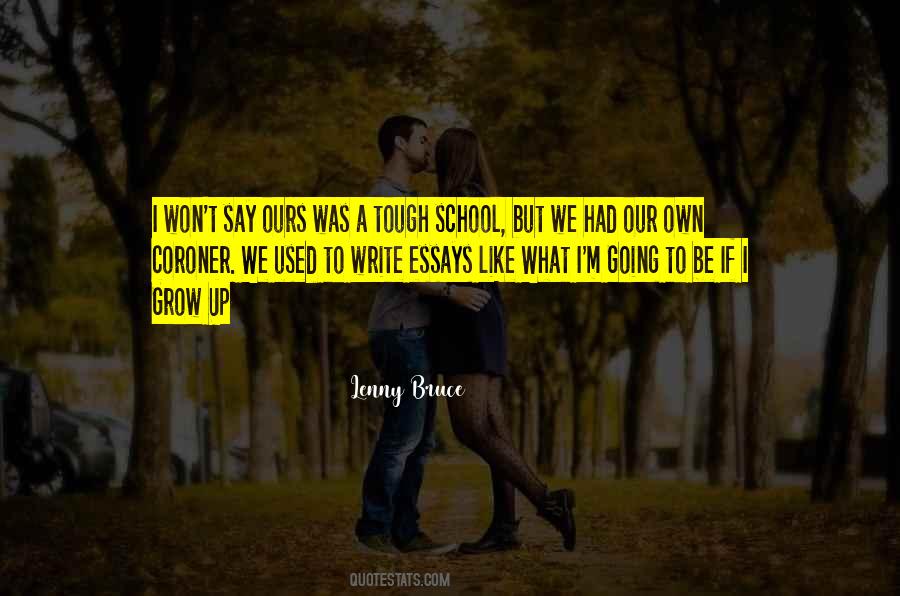 #74. I think summer, at least as I've experienced it, can be joyous but it can also be tough emotionally. Physically, it can be hot to the point of being unbearable and I think you want to capture that frustration, but also the release. - Author: Rostam Batmanglij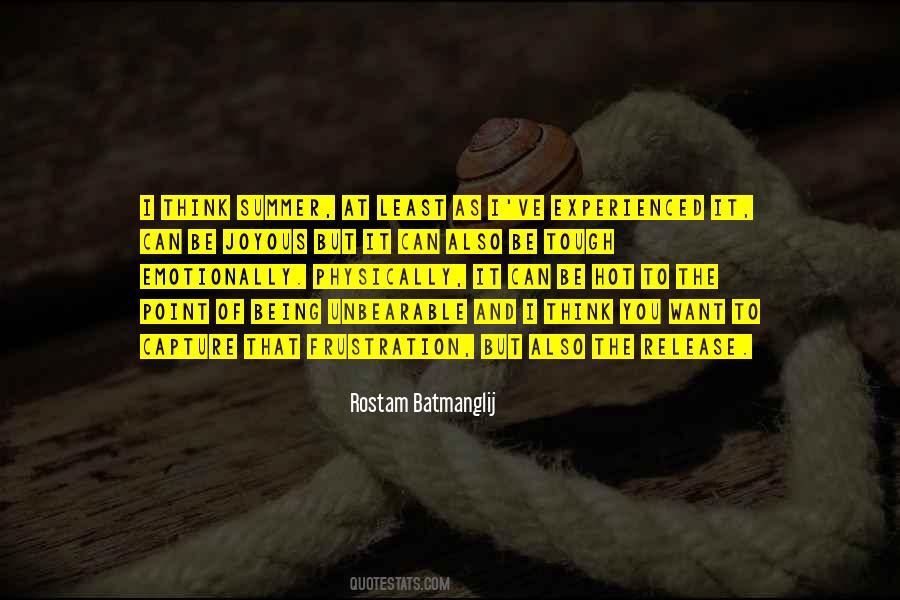 #75. My goal is to leave the producer with so many good takes, that he or she has a tough time deciding on the best one. - Author: Rob Paulsen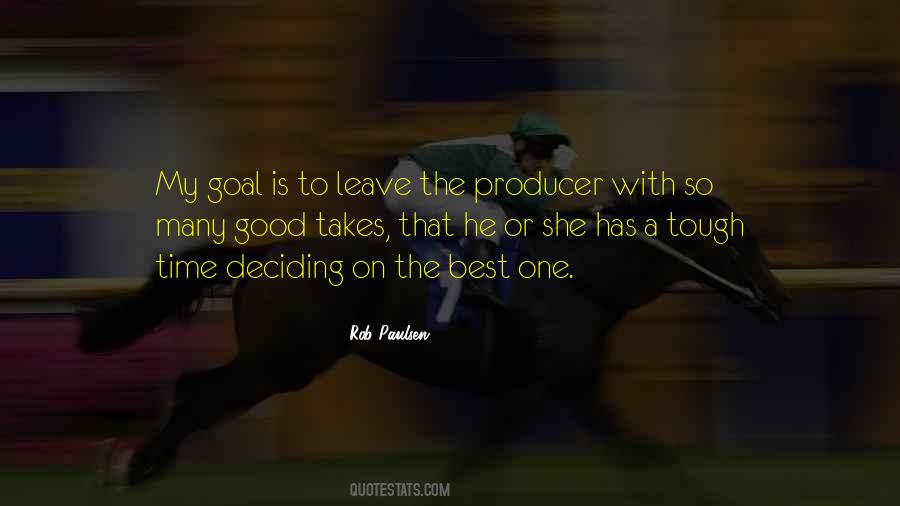 #76. You had to be tough in our neighborhood. - Author: Antonio Gates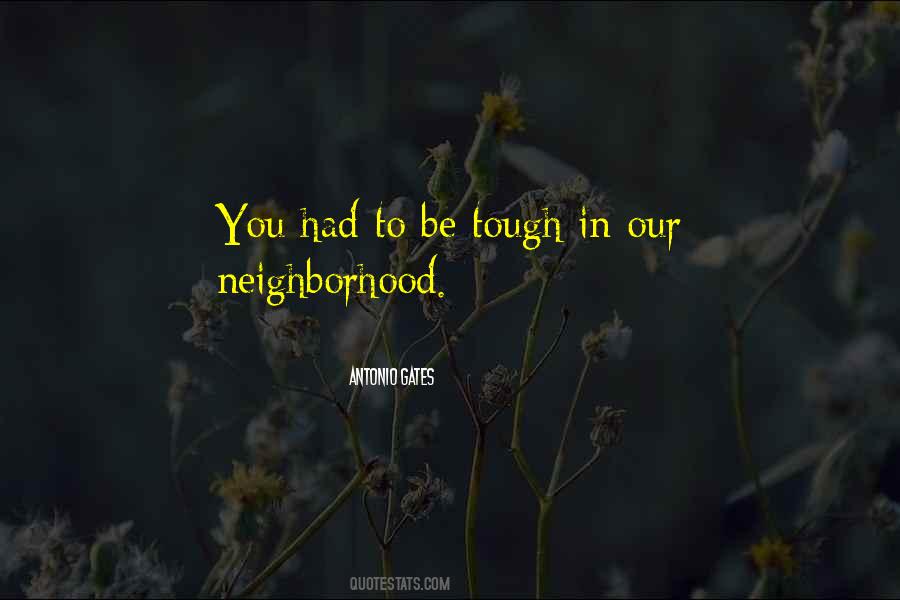 #77. It was tough to write. We had the shadow of "Lost" hanging around and I just kept saying, "Guys, we need to take a really wide birth around 'Lost.' We're going to get lots of comparisons anyway, but we need to prove, within a couple episodes, that it's not 'Lost.'" - Author: Remi Aubuchon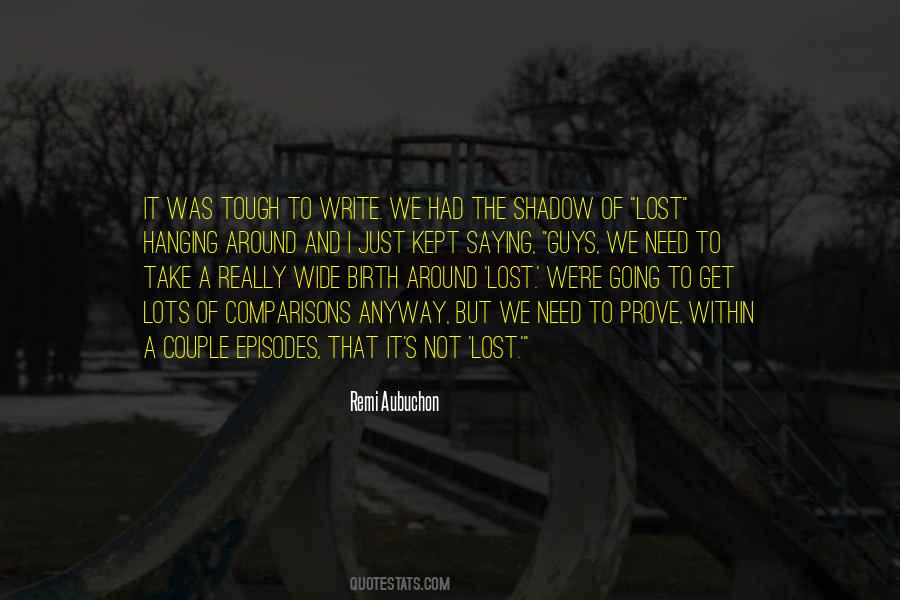 #78. I would say I'm a boss who's learning, and I hope people have the patience for the fact that I'm learning along the way because that's a tough thing. - Author: Sophia Amoruso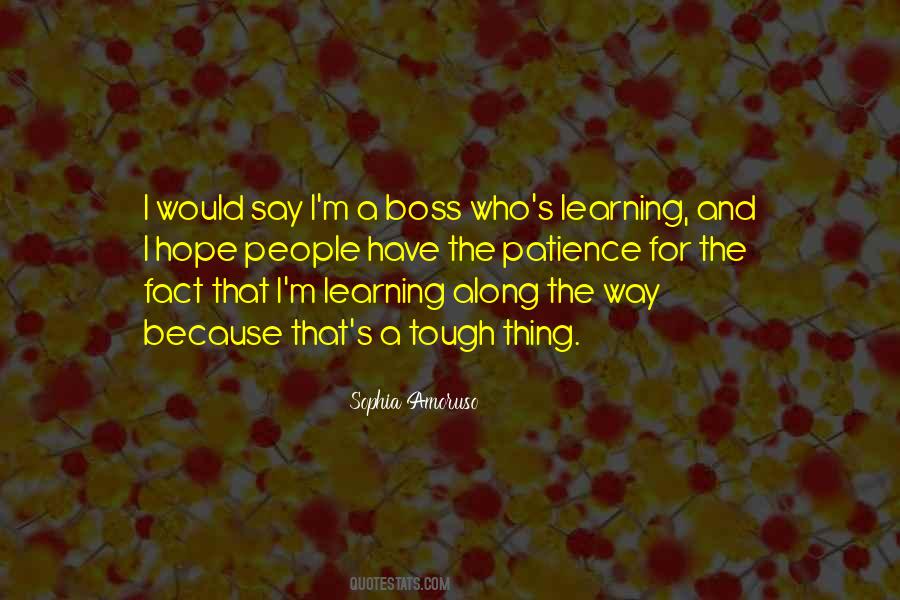 #79. Start going to bed earlier! It is a tough adjustment when you have had a summer of staying up late and waking up late. - Author: Bella Thorne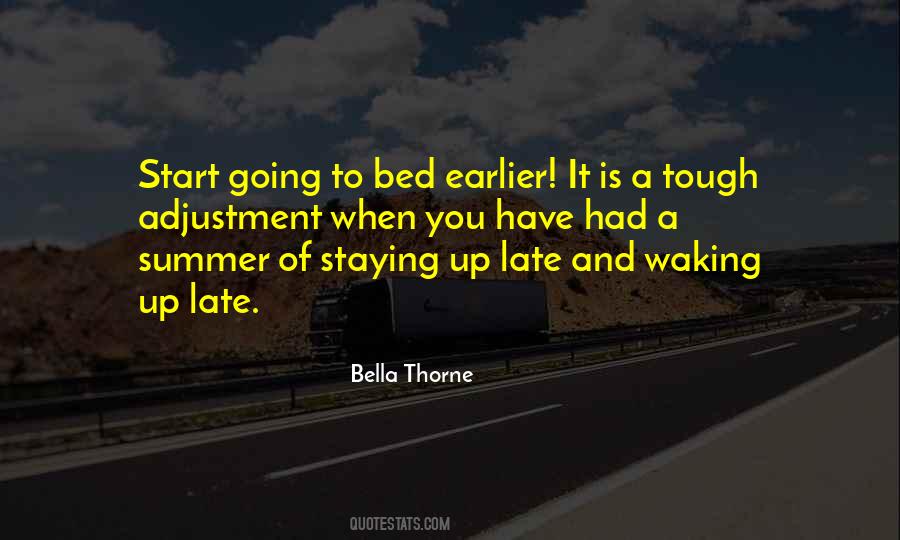 #80. Before I started Code for America, I spent my career around startups. First it was game developers, small teams trying to make hits in a tough business. Then, when I started working on the Web 2.0 events, it was web startups during times of enormous opportunity and investment. - Author: Jennifer Pahlka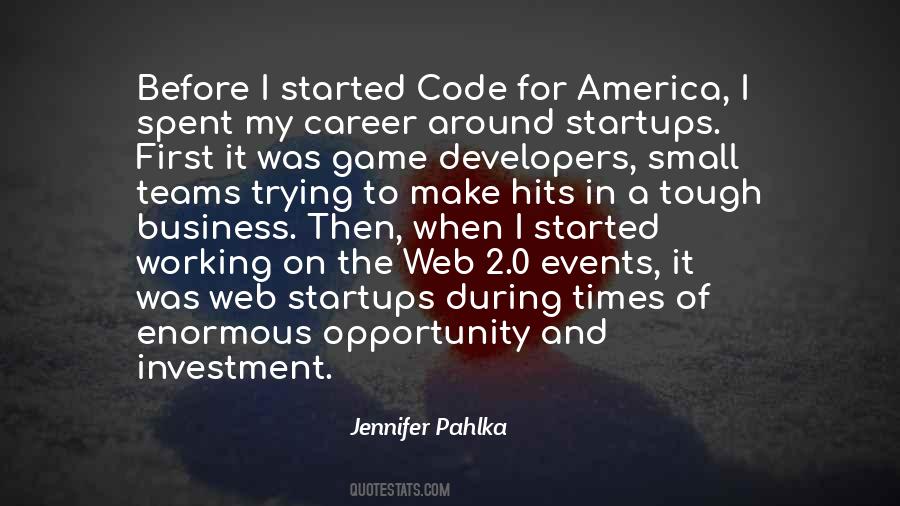 #81. My father was a successful real estate developer, and he was a very tough man but a good man. My father would always praise me. He always thought I was the smartest person. - Author: Donald Trump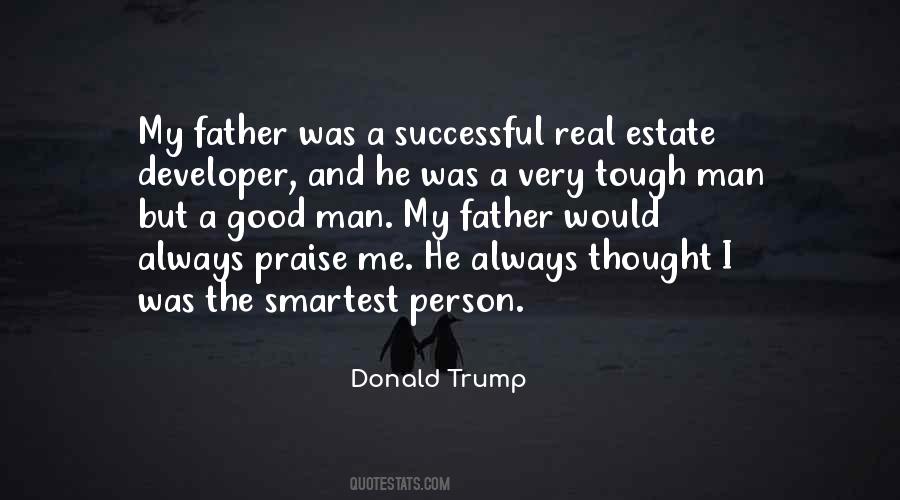 #82. I think everybody has tragedy in their life. Everybody has hurdles in their life. Everybody has tough things to overcome. My kids say to me, 'This isn't fair.' I said, 'Life isn't fair.' Everybody has their issues. It's how you handle your issues that distinguishes you. - Author: Maria Shriver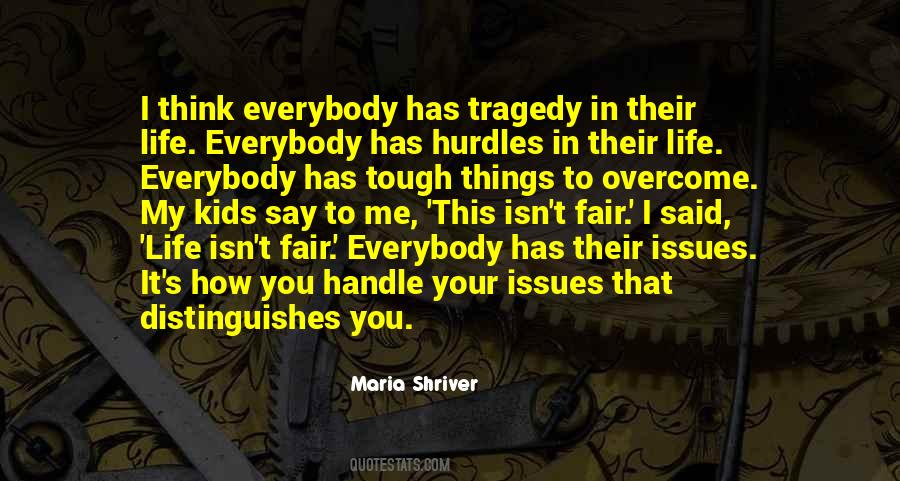 #83. Passion pulls you. It's the sense of connection you feel when the work you do expresses who you are. Only passion will get you through the tough times. - Author: Randy Komisar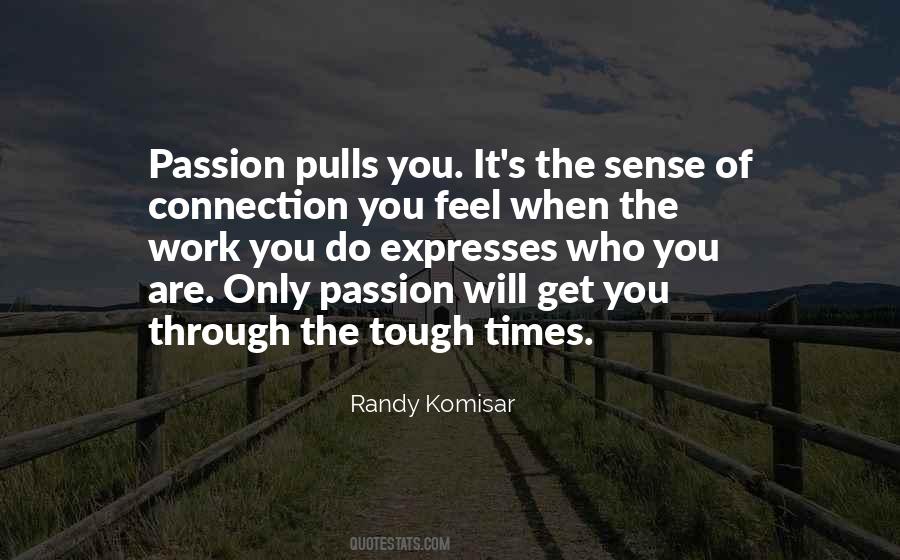 #84. The Law of Unconditional Loving is a tough taskmaster. Once we taste the fruits of unconditional loving, we cannot go backward, we cannot become "unaware" ever again. - Author: Greg Anderson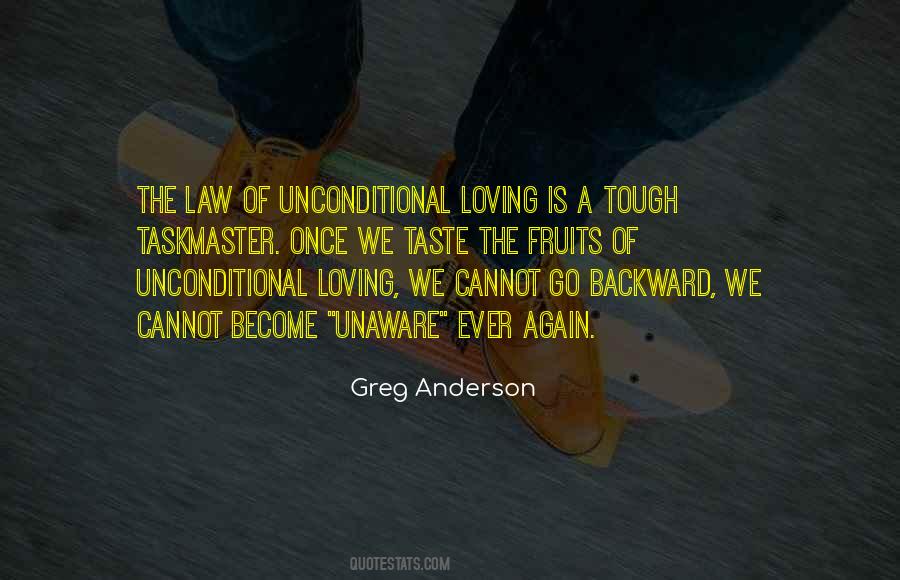 #85. I don't believe in revenge. When people are bullies it's because of a deeper-rooted issue - either their family life is tough or they're being bullied by someone bigger than they are. - Author: Khloe Kardashian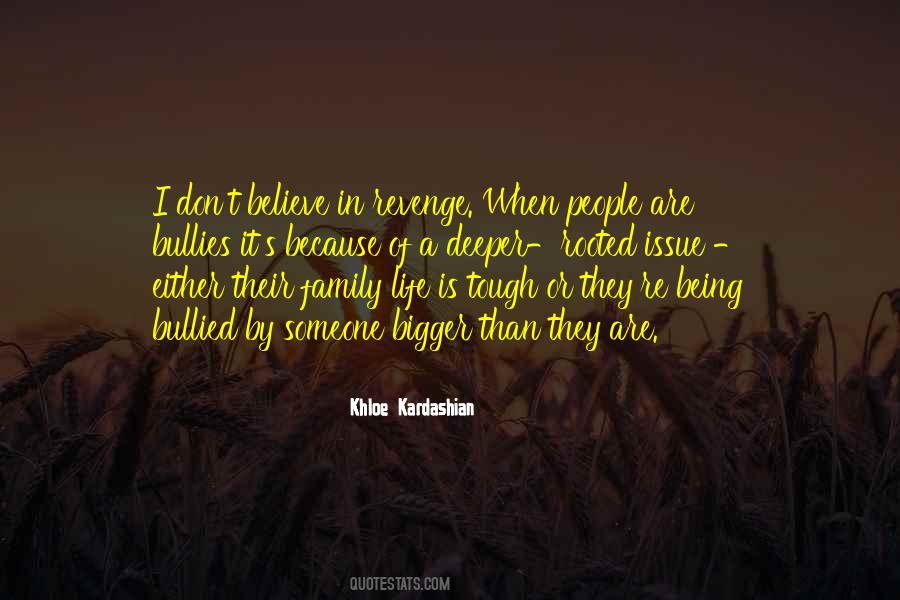 #86. I don't need to be liked, but I need to be vital - on set or on stage - and I think that probably would be my advice: Stay vital. It's about saying 'no' and asking the tough questions and believing in yourself when no one else will, but you have to know the rules to break them. - Author: Logan Marshall-Green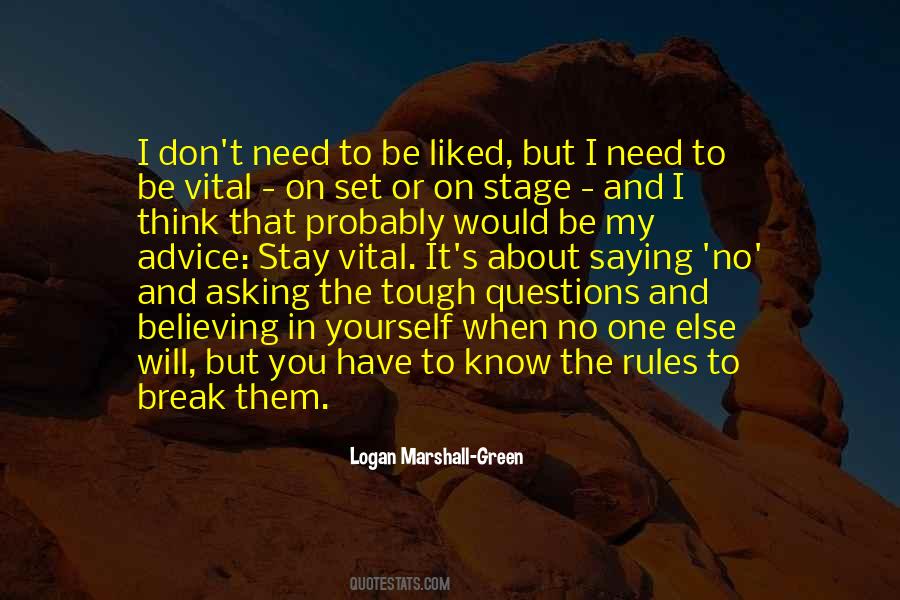 #87. We play a tough game. If people want to whinge, they can go to a different sport. It's part of the game, it's what I love about it ... and I'd hate to see it go. - Author: Ben Hannant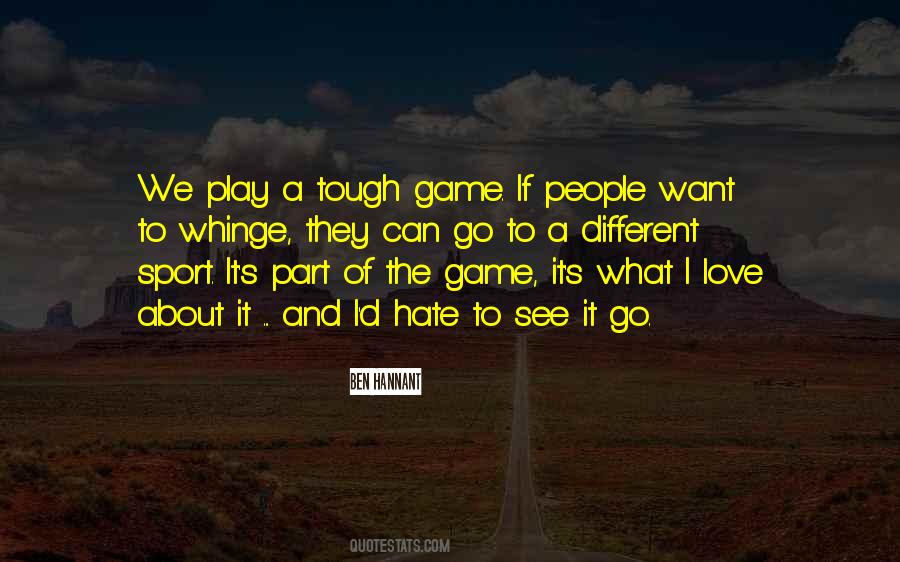 #88. Markets need not be in sync with one another. Simultaneously, the bond market can be priced for sustained tough times, the equity market for a strong recovery, and gold for high inflation. Such an apparent disconnect is indefinitely sustainable. - Author: Seth Klarman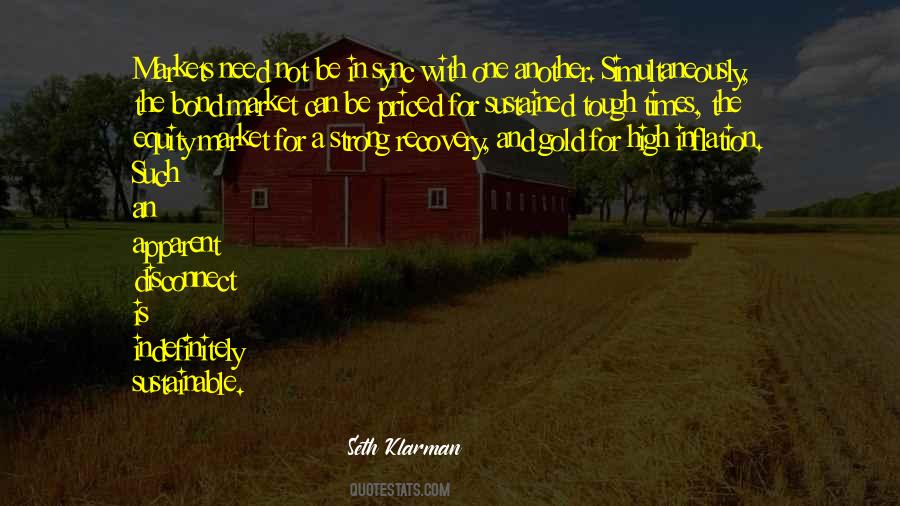 #89. When you do a film, you know you're shooting for 6 or 9 weeks, you've got your cast and crew. Overall, no one can just pull the plug and say, 'This isn't working.' There's just no security on television, especially for African Americans. It's a tough market. - Author: Vivica A. Fox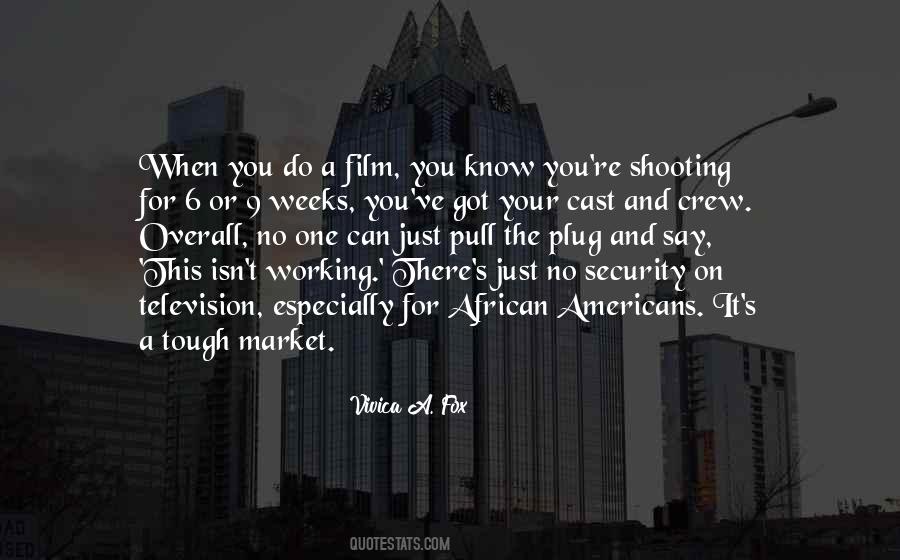 #90. I never knew Kurt to be suicidal. I just knew that he was going through a really tough time. - Author: Mark Lanegan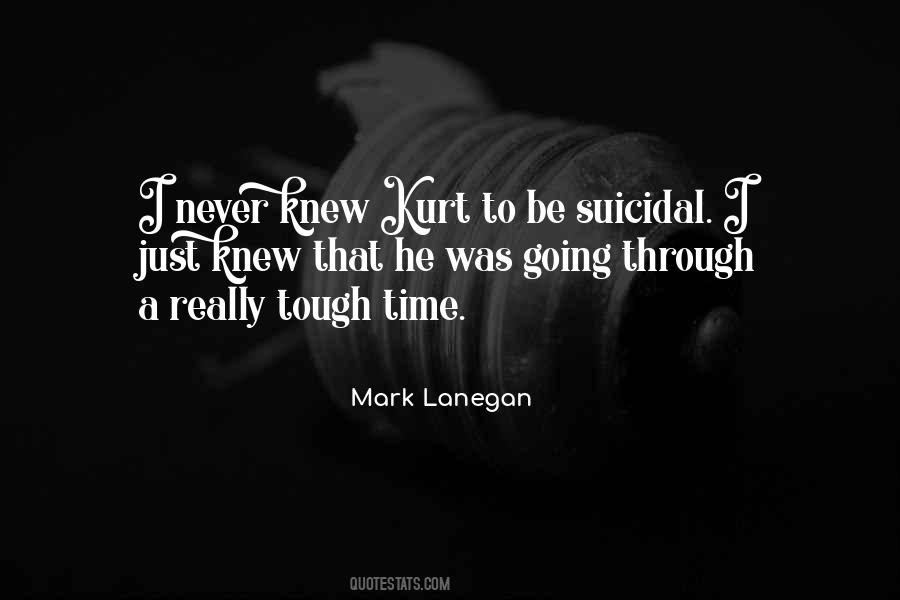 #91. When the going gets tough: the poor close their eyes, the rich open their wallets. - Author: Mokokoma Mokhonoana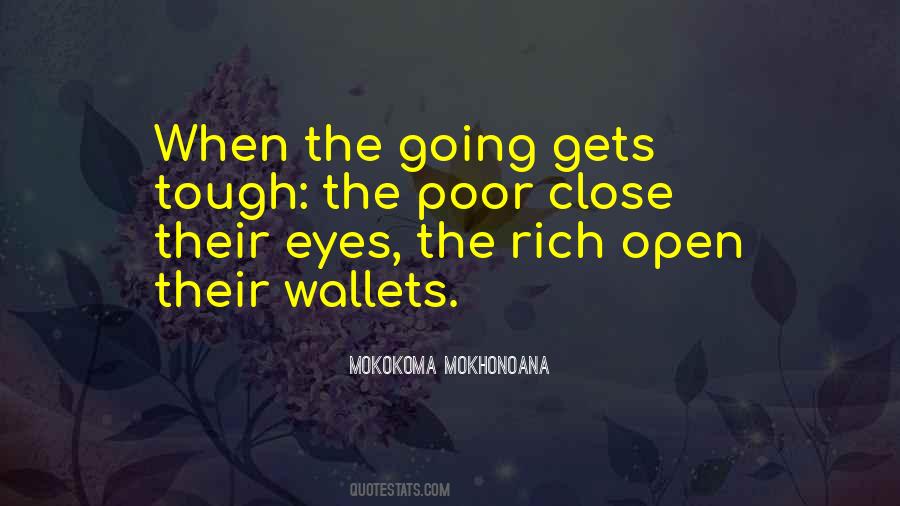 #92. We spend too much time telling girls that they cannot be angry or aggressive or tough, which is bad enough, but then we turn around and either praise or excuse men for the same reasons. - Author: Chimamanda Ngozi Adichie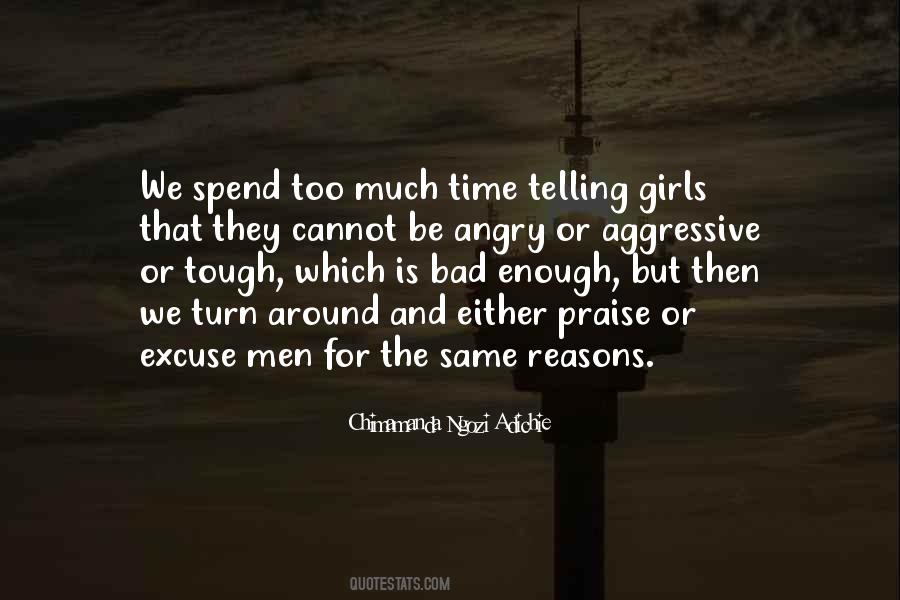 #93. Life's tough. It's a challenge. So think of love as your hard earned reward. Don't let doubt take that away from you. - Author: Riley Murphy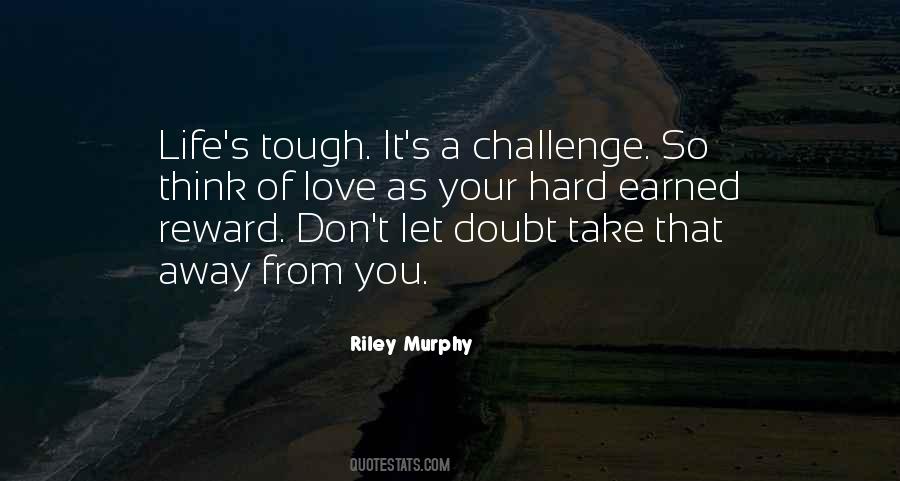 #94. I do think that people who are now in their sixties and their seventies are living a different kind of life than their grandparents led, even in these tough times. A lot of them are more active, a lot of them are still working, which was not the case when our grandparents were in their sixties. - Author: Anna Quindlen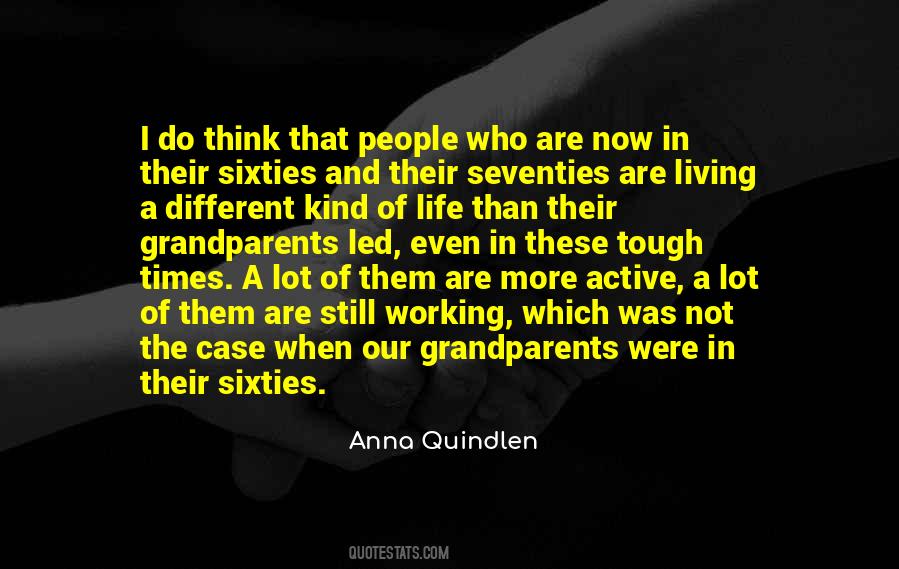 #95. 'Whale Talk' is a tough book, but it is also a compassionate book about telling the truth and about redemption. I didn't draw the tough parts out of thin air; they are stories handed to me by people in pain. - Author: Chris Crutcher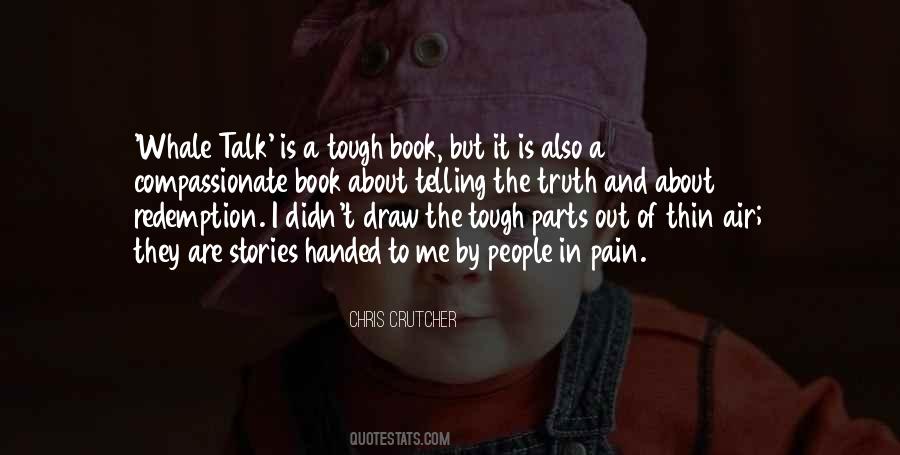 #96. The gifts we treasure most over the years are often small and simple. In easy times and tough times, what seems to matter most is the way we show those nearest us that we've been listening to their needs, to their joys, and to their challenges. - Author: Fred Rogers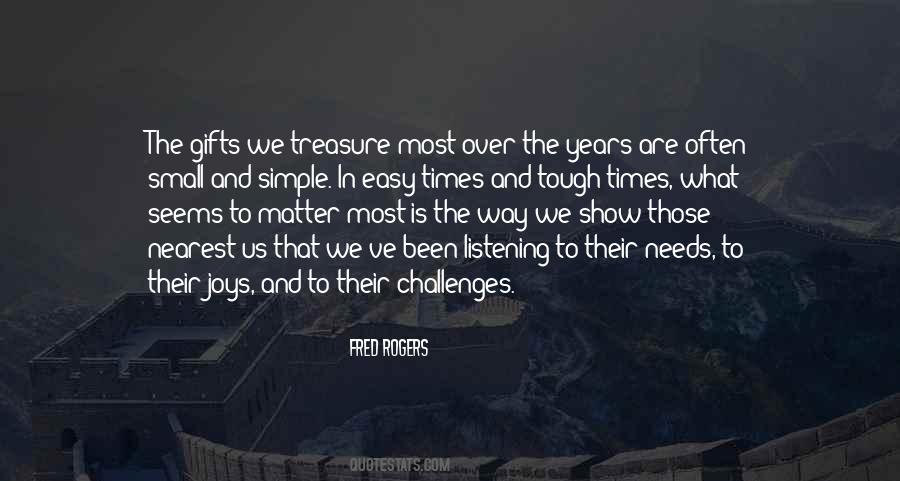 #97. You mustn't confuse the need for effective chairmanship, which is part of the job of the boss, along with the ability to take tough decisions and to lead people. - Author: Charles Kennedy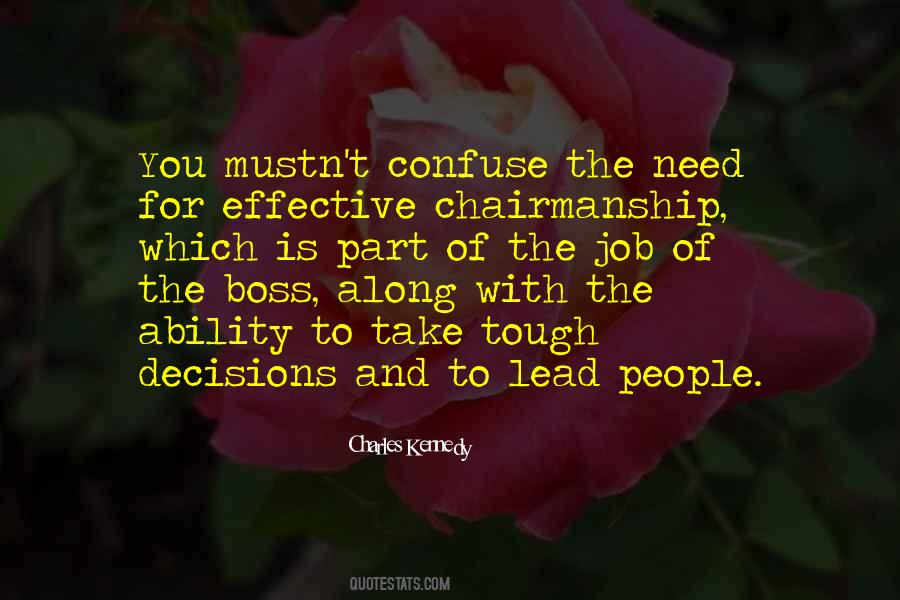 #98. If only the sun-drenched celebrities are being noticed and worshiped, then our children are going to have a tough time seeing the value in the shadows, where the thinkers, probers and scientists are keeping society together. - Author: Rita Dove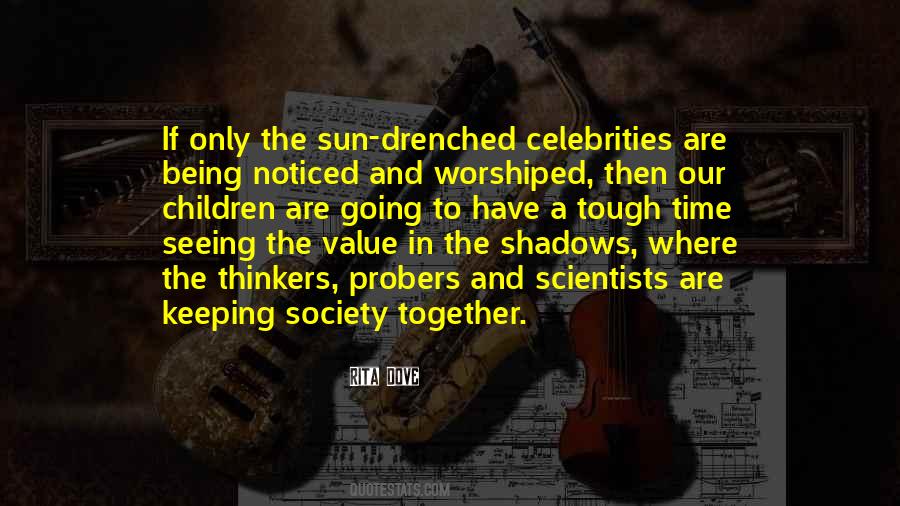 #99. My mom was such a strong character. I don't want to say she was like a man, but she was tough. - Author: Lance Armstrong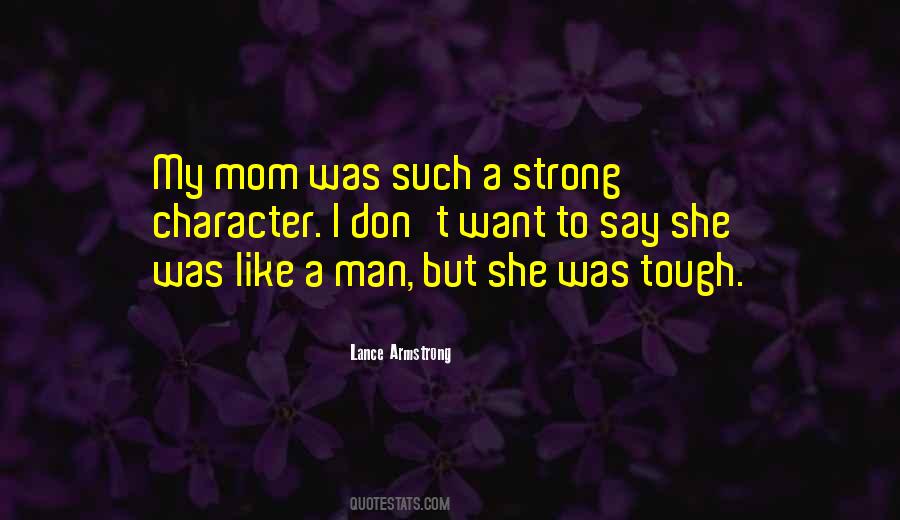 #100. If the garden of Eden really exists it does so moment by moment, fragmented and tough, cropping up like a fan of buddleia high up in the gutter of a deserted warehouse, or in a heap of frozen cabbages becoming luminous in the reflected light of roadside snow. - Author: Helen Dunmore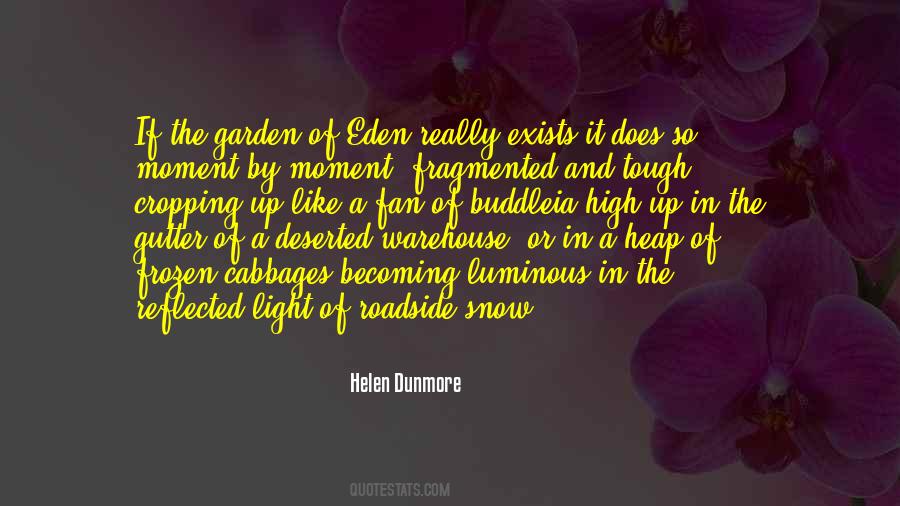 Famous Authors
Popular Topics