List of top 37 famous quotes and sayings about gained weight to read and share with friends on your Facebook, Twitter, blogs.
Top 37 Gained Weight Quotes
#1. I was thin in high school and then I gained weight. I went to a nutritionist. I learned for the first time about what things are healthy to eat, basically.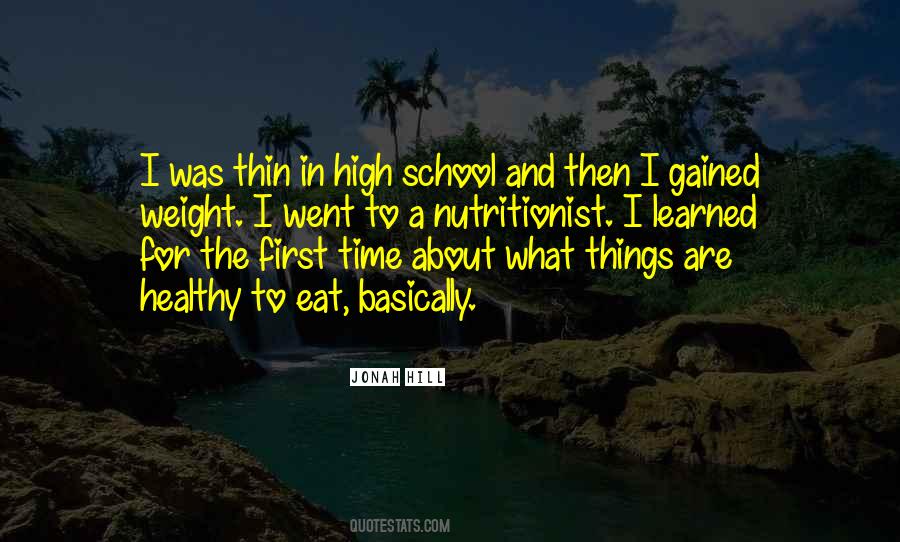 #2. There have been periods of my life when I was heavier, like right after high school I definitely gained that freshman 15. It was tough to lose. Ever since then, I know that I can gain weight, so I try to be careful.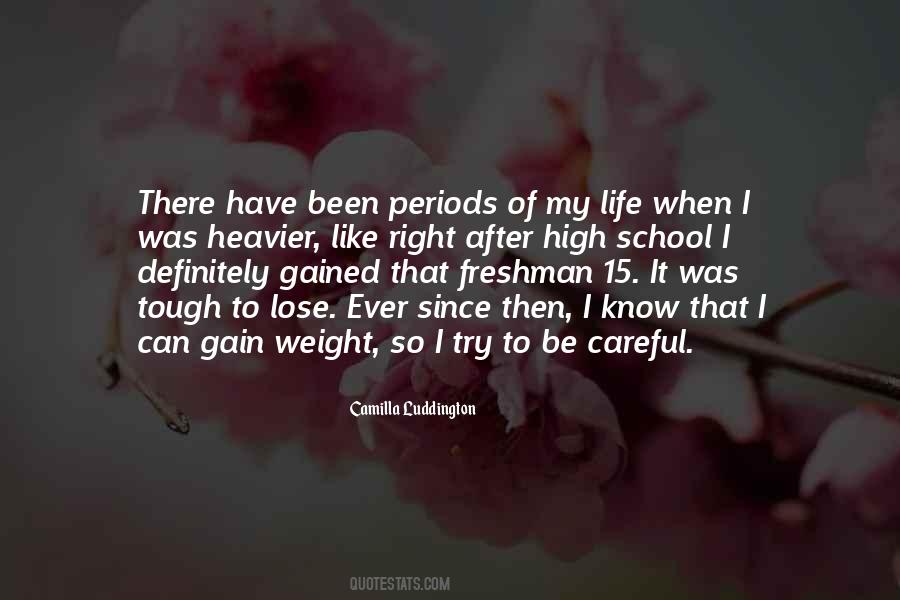 #3. I gained the weight on purpose for 'Little Nicky,' and it was one of those cases where I'd done a few roles where I looked the same way, and I wanted to be the roommate because I thought that was the funniest part for me.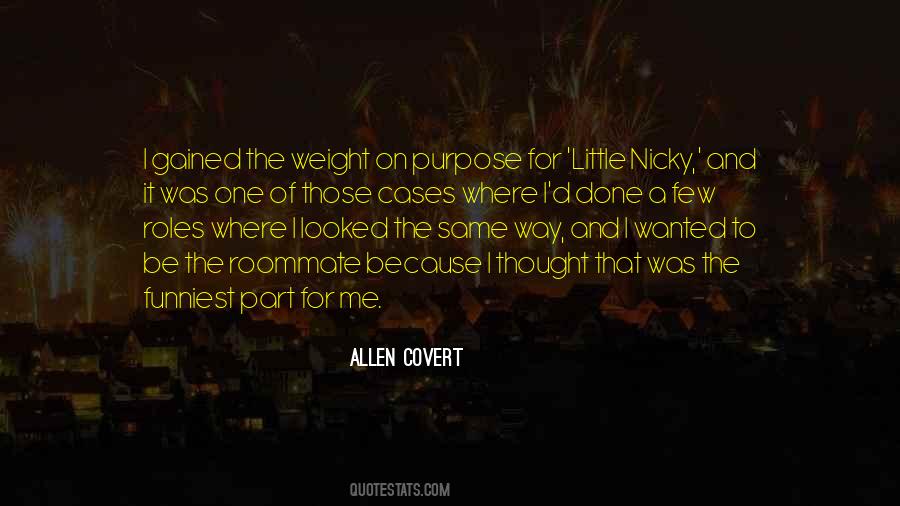 #4. I think people really connect with the idea of someone who's gained and lost weight in this very public way, and also someone who's an emotional eater.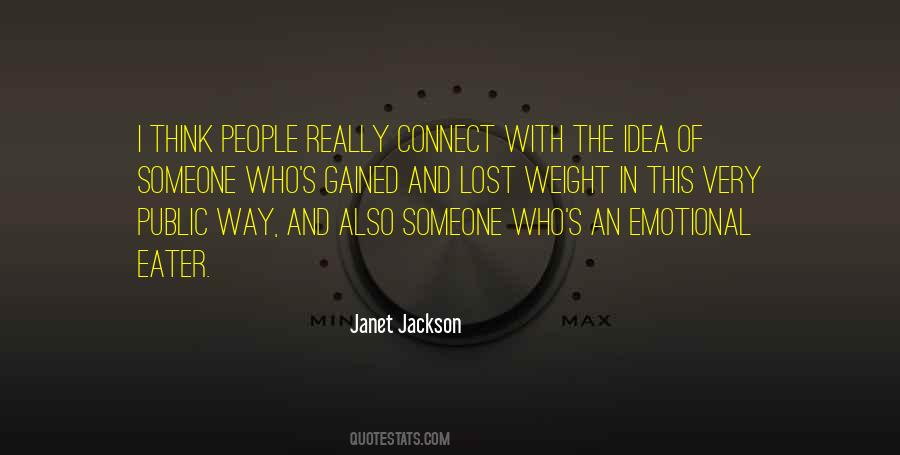 #5. Oh my God, I used to get heartburn and all sorts of indigestion and stuff because I didn't feel well. And you know, I sit a lot because I write, and I gained a whole bunch of weight. My vanity just got to me, and I was like, 'I've got to do something!'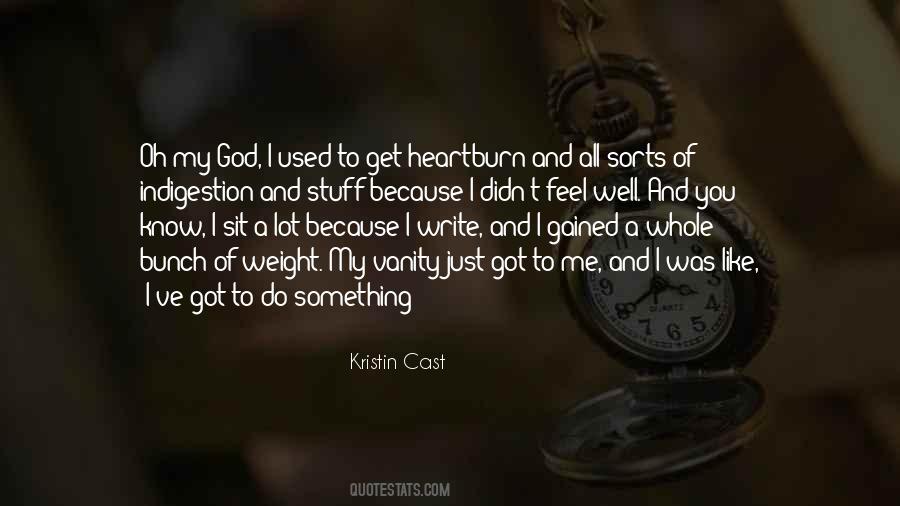 #6. True as this is, it is also true that for one who won through there were many who gained nothing, and it was, and is, the sheer weight of numbers of those who failed of this that has made their influence on the modern life as pervasive and controlling as it is.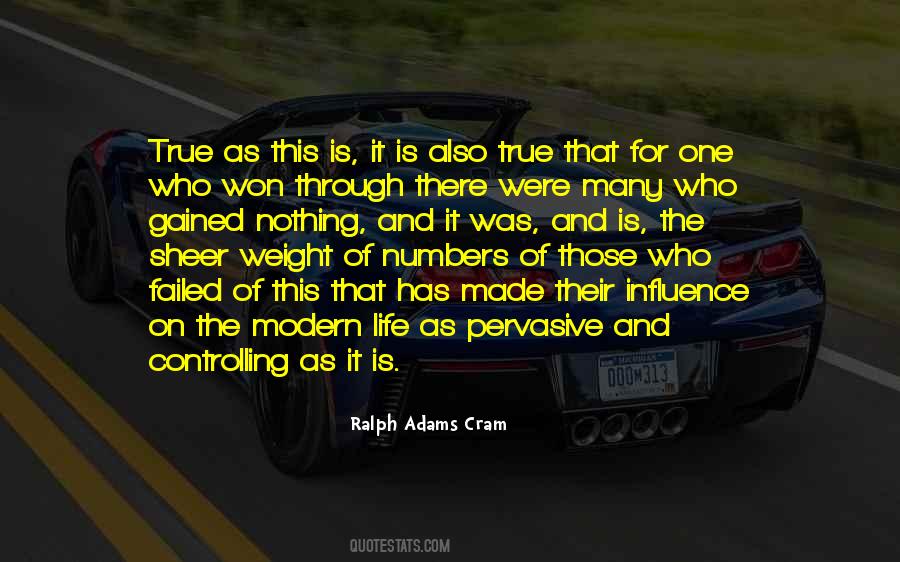 #7. From 1997 through 1999, I had gained so much. People don't realize how something like weight gain can make you sad. Losing weight has changed my life. If you can take control of your life, you can lose weight.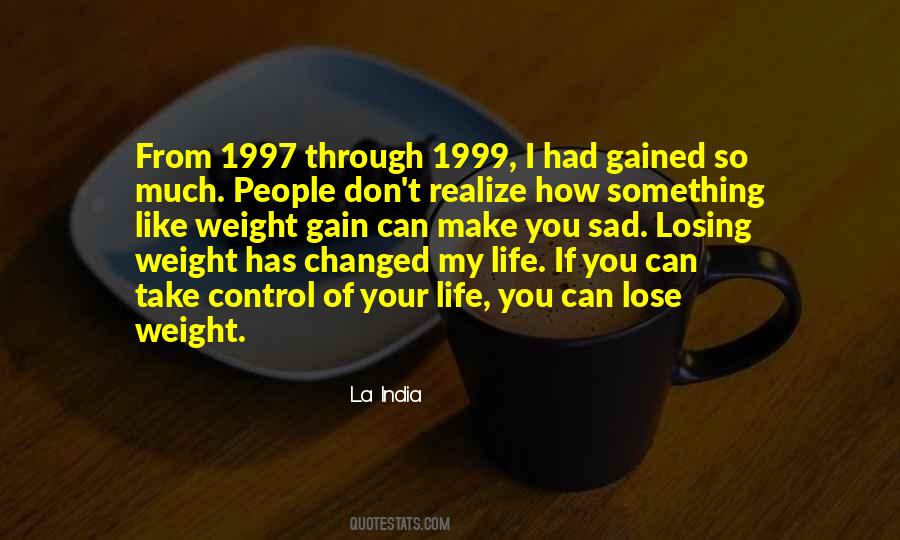 #8. I gained 60 pounds, and I'm proud of it. Why do I need to watch my weight when I'm pregnant? I could eat whatever the hell I want to eat.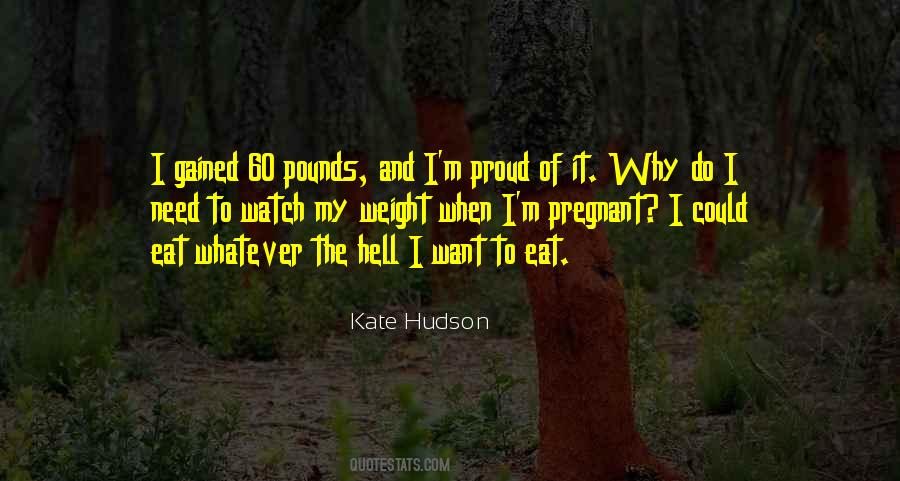 #9. I don't like hearing that I've lost weight. I like hearing that it looks like I have gained weight?!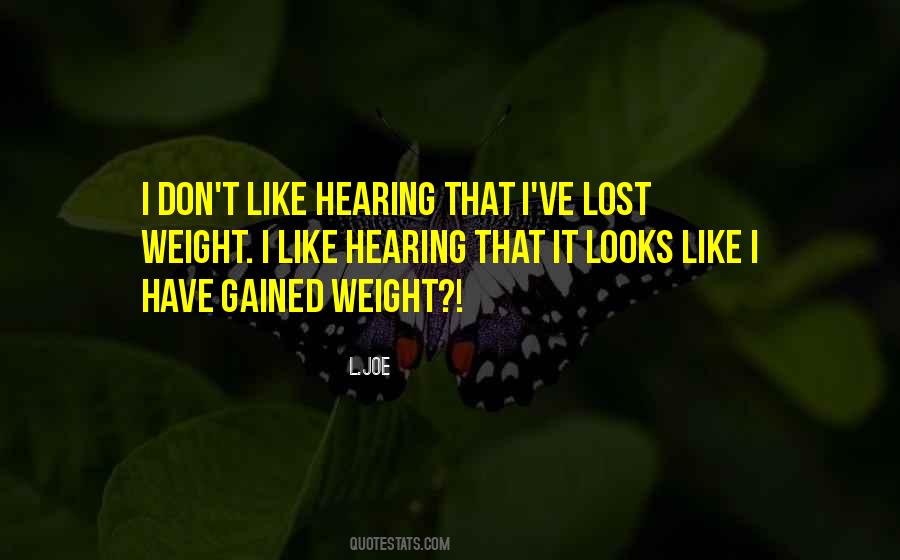 #10. I've talked to a number of actors who have gained weight for roles, and just the sheer physical toll it puts on one's knees and shoulders - no one wants to do it again. I'm 57 and I don't think I'm going to take on any job or go on vacation again and see to it that I can gain 30 pounds.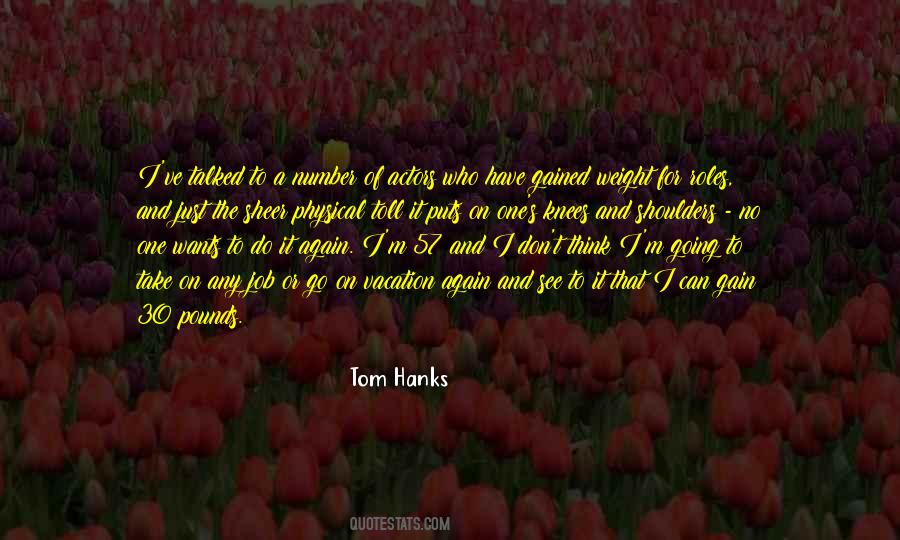 #11. Every bride and groom in the history of civilization has gained weight after their wedding day. It is only a matter of time until archaeologists unearth a married caveman who's wearing a pair of old tux pants that were so tight he couldn't get the zipper closed.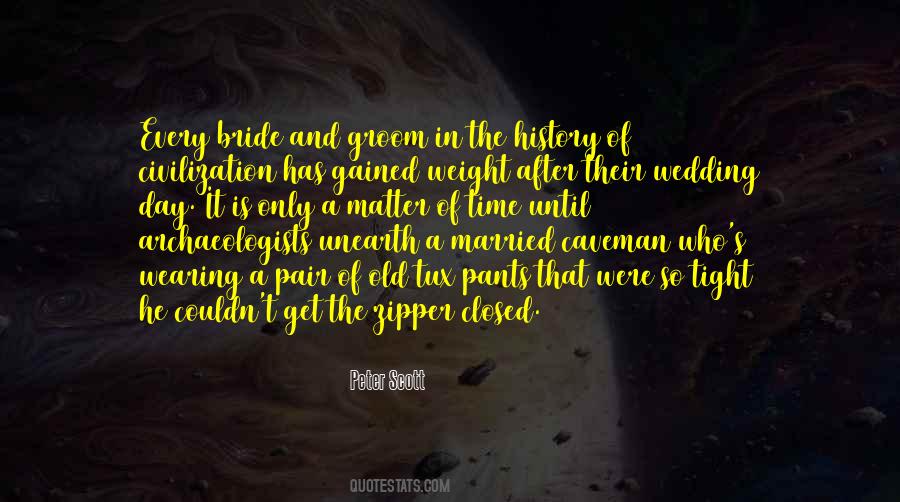 #12. When I gained weight in 2005, my nutritionist was very worried. I was close to having diabetes.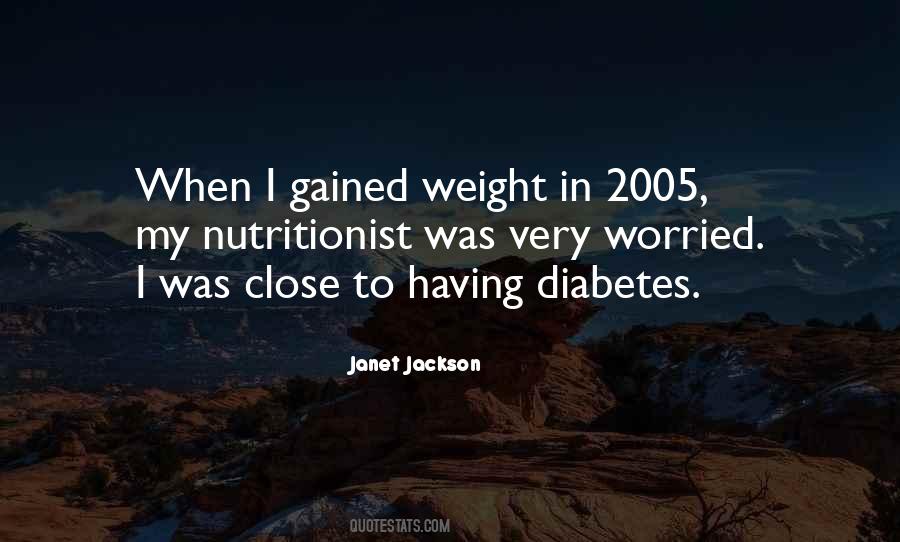 #13. When I got pregnant with my first child, I gained nearly 5st. I did a bit of pretending: 'I'm just really small, so I just put on a lot of weight when I'm pregnant.' That is true, but I also ate a lot of cake.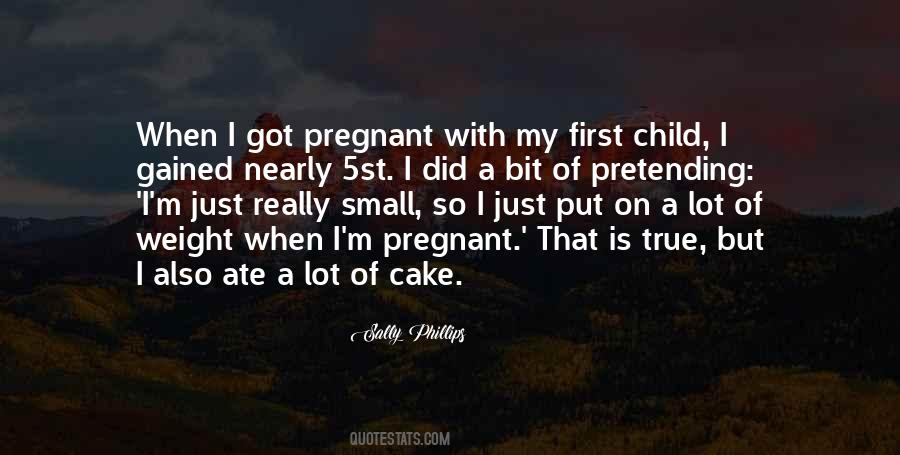 #14. Sleeping children gained weight according to the depth of their sleep.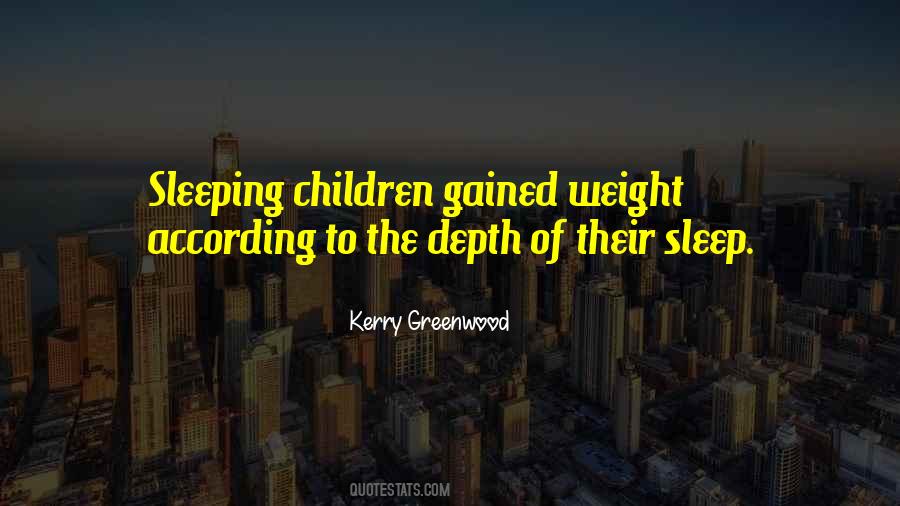 #15. I'm still not at my ideal weight. I didn't lose forty-five pounds before the wedding. Who knows if I ever will. I've lost twenty-seven and a half pounds, and that's better than nothing. Somehow, though, today I'm thinking more about what I've gained than what I've lost.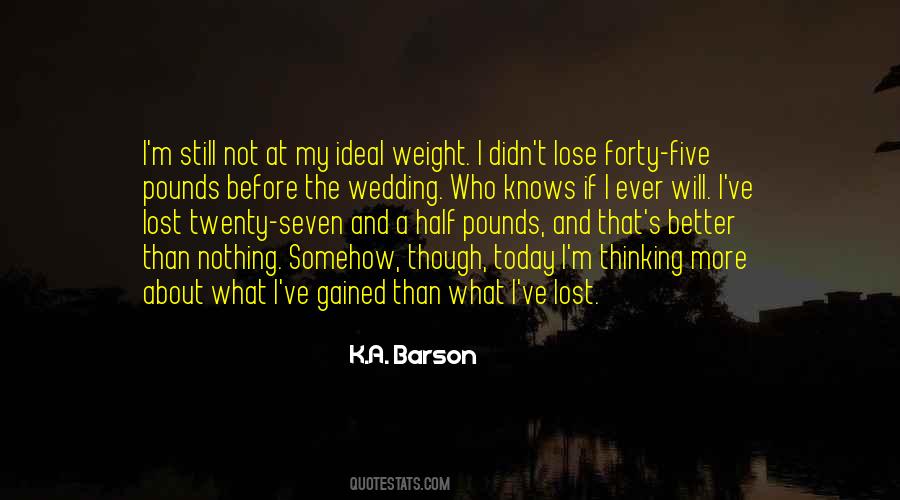 #16. I'm a born athlete. Weight-lifting is in my blood. I used to do the powerlifting thing. I gained a little weight, but I still got it; I'm mad built.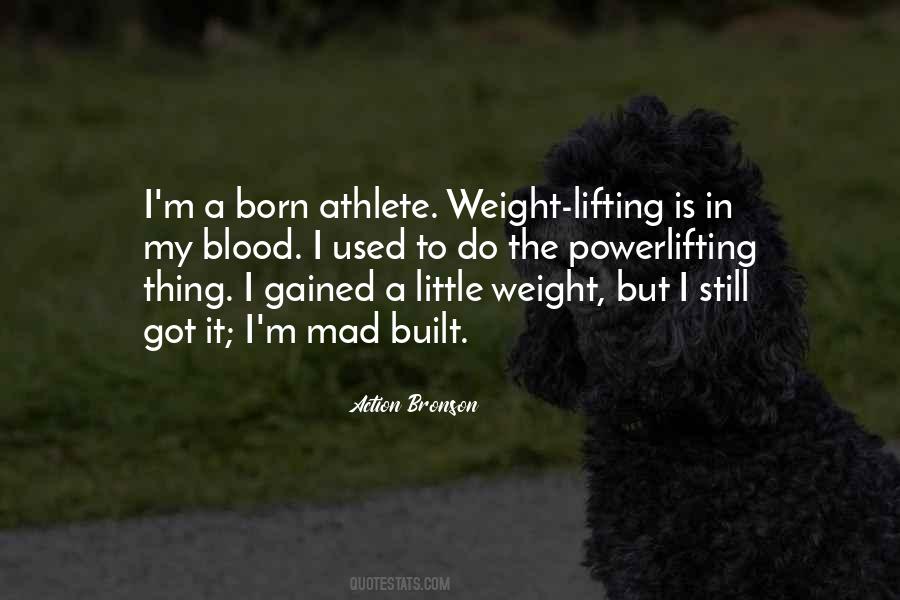 #17. A new study found that women gain more weight after marriage, but men gain more weight after a divorce. Yeah, the divorce usually takes place after men point out that women gained more weight after marriage.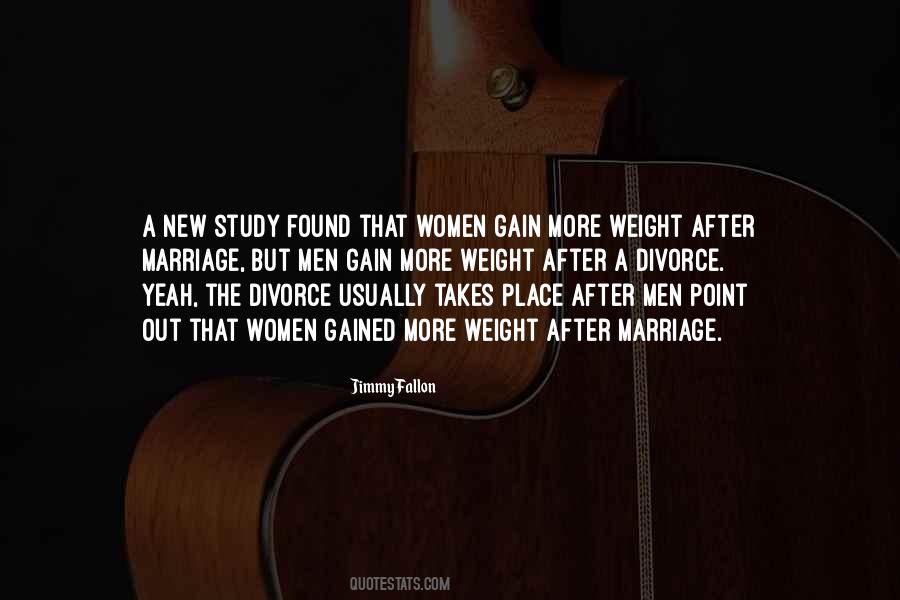 #18. I get so busy that I forget to eat, and that's really hurt me in the past. I gained weight from that.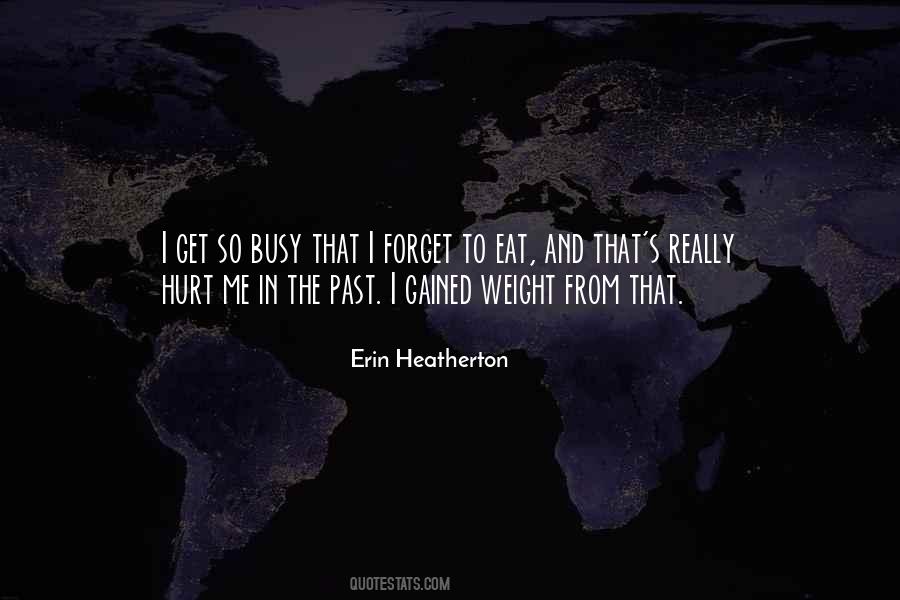 #19. I actually gained a lot of weight when I started to do 'Grey's Anatomy.' Doing eight theater shows a week, girl, is such a workout. But with TV, you're, like, sitting in your trailer waiting to go to the set. And there's catering and craft service every place you look.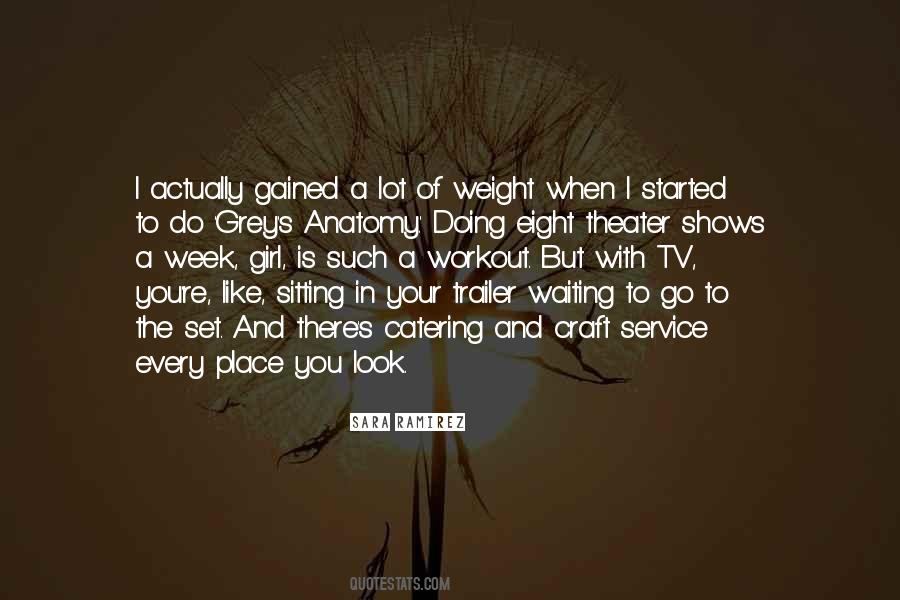 #20. Also, I gained lots of weight between ages 18-20 because I was drinking alcohol at night. Alcohol has lots of calories and that does not help.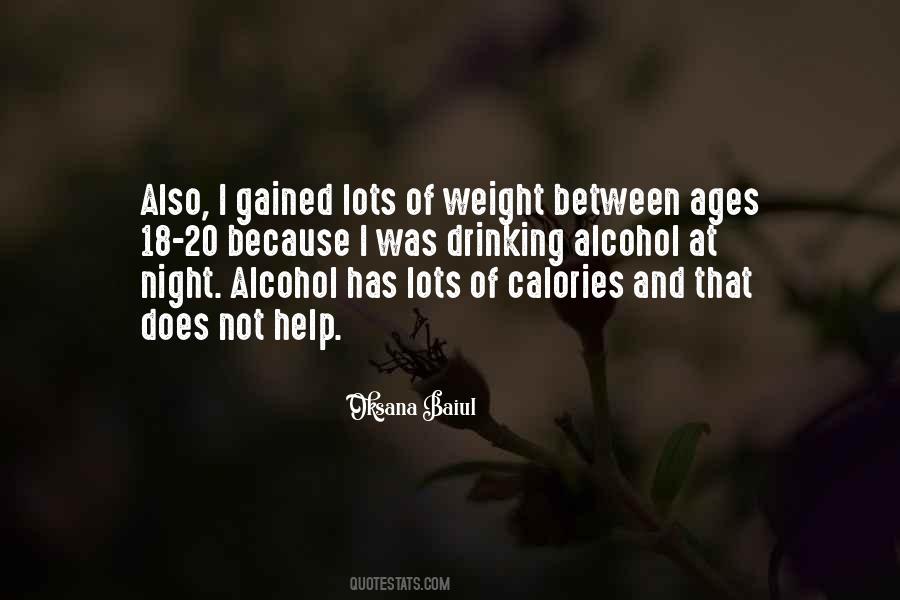 #21. He couldn't be bothered to work out the acceleration of free-falling bodies that gained weight with each meter, but down the length of the spoke he was pretty sure they all ended in splat.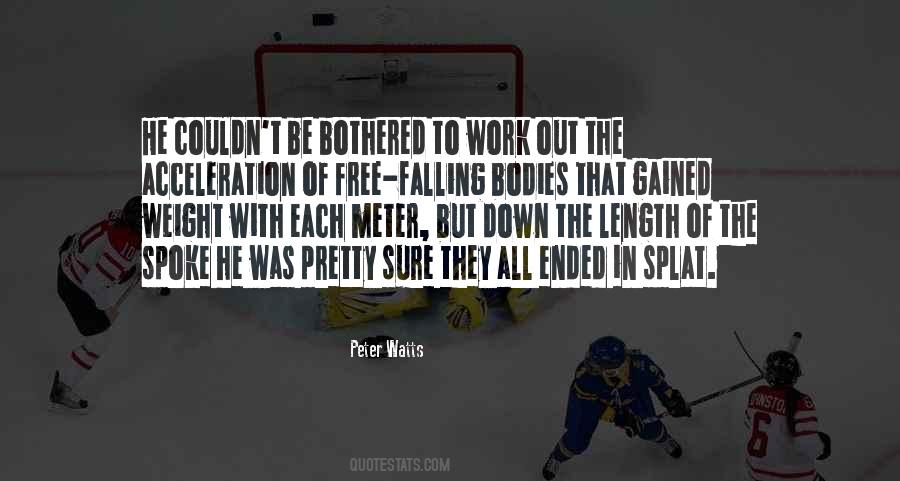 #22. We discovered that if your friend's friend's friend gained weight, you gained weight. We discovered that if your friend's friend's friend stopped smoking, you stopped smoking. And we discovered that if your friend's friend's friend became happy, you became happy.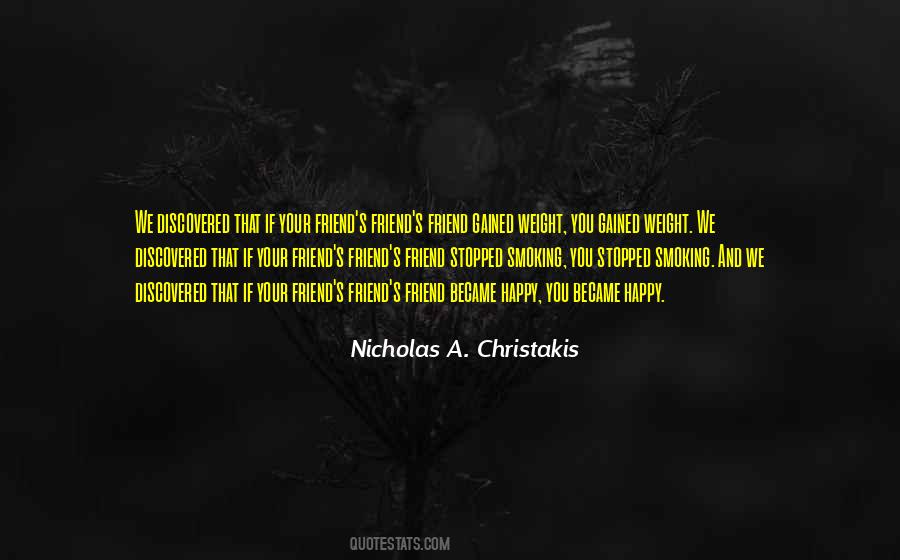 #23. She kicked, but there was little to be gained from that, burdened as she was with the heavy lump of sharp, hard love she held so tightly to her chest. Was it the answers that it held that gave it so much weight?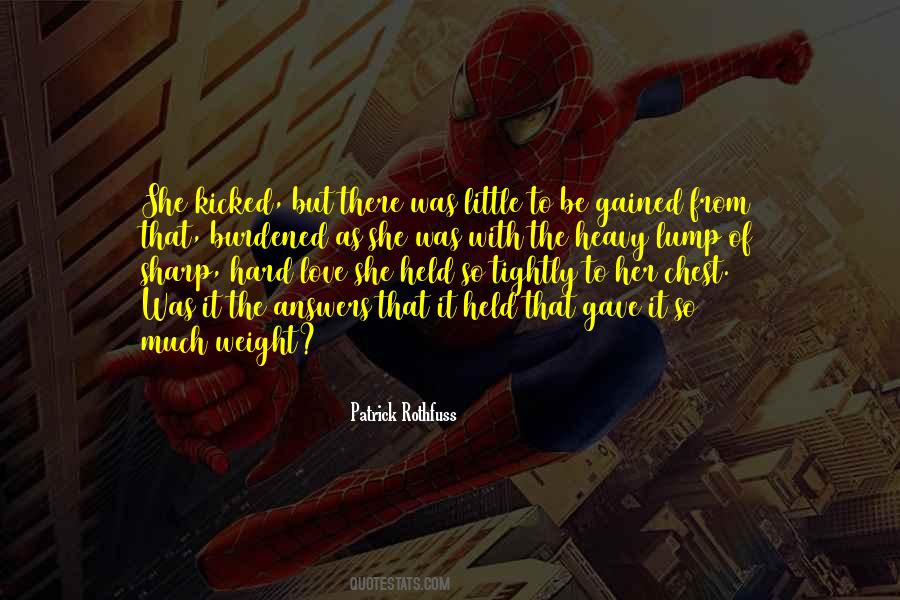 #24. The reason I gained so much weight in the first place and the reason I had such a sorry history of abusive relationships with men was I just needed approval so much. I needed everyone to like me, because I didn't like myself much.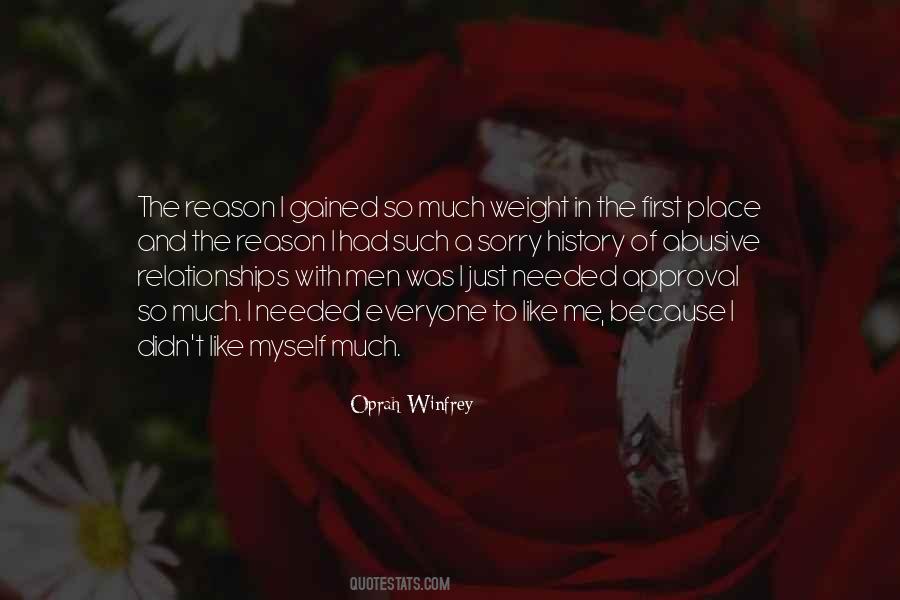 #25. So, I gained a little..weight, .. Big deal. Clean and sober.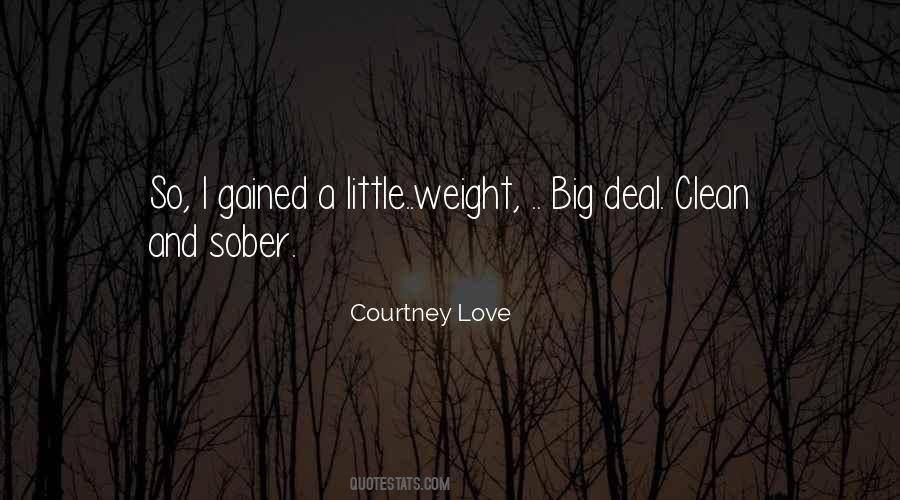 #26. I had never seen her wearing lipstick, but knew better than to say so in case she did that mysterious alchemy some girls do and transformed the comment into my accusing her of having gained weight.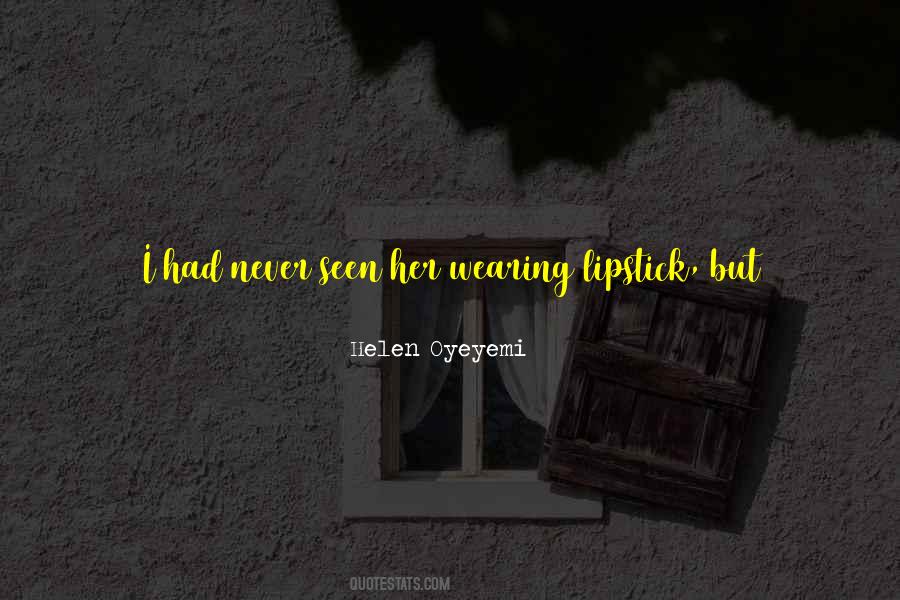 #27. I walk into a health club locker room and feel an immediate impulse toward scrutiny, the kneejerk measuring of self against other: 'That one has great thighs, this one's gained weight, who's thin, who's fat, how do I compare?'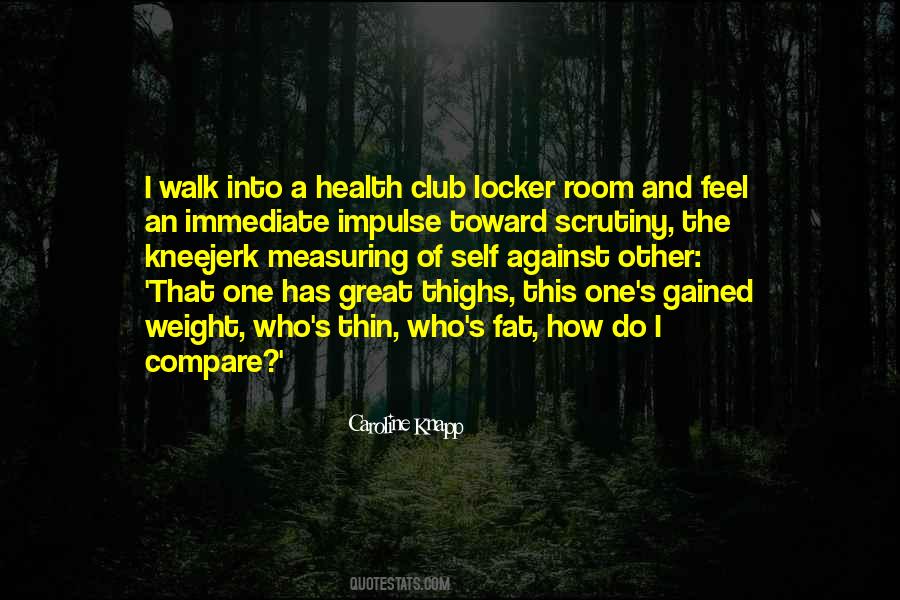 #28. Yeah! I got type-two diabetes! I'm sure there's going to be some media scandal now, saying I got it because I gained and lost weight for movie parts or something - but I doubt that.
#29. I would love Giuliana small, medium, large or extra large and I will love her no matter how much weight she gained.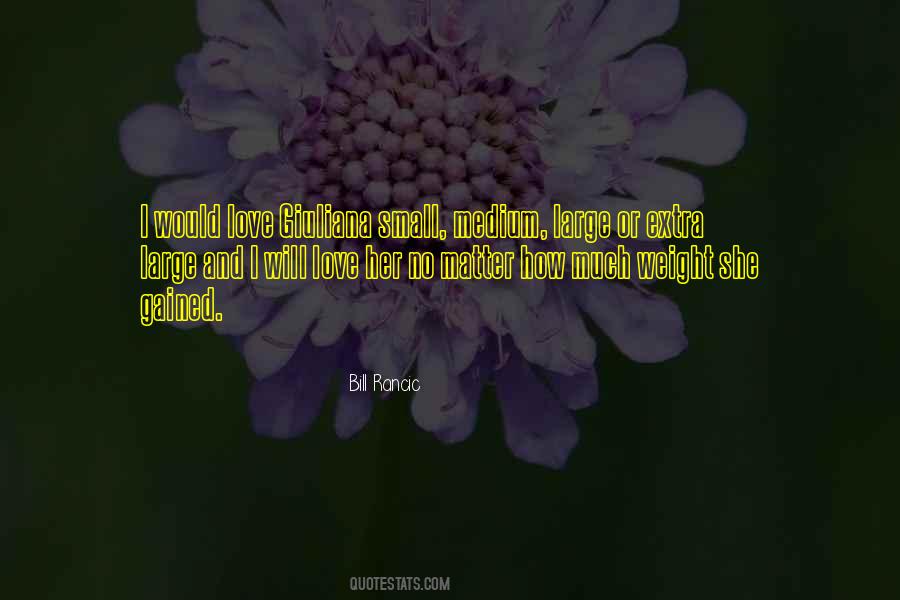 #30. A bug lies in quiet repose;
when he passed no one knows.
Did he suffer, was he pained?
Before he died, was knowledge gained?
Were all life's pressures much too great.To put upon so small a weight?
Although not one for pessimism,
I think he died of journalism!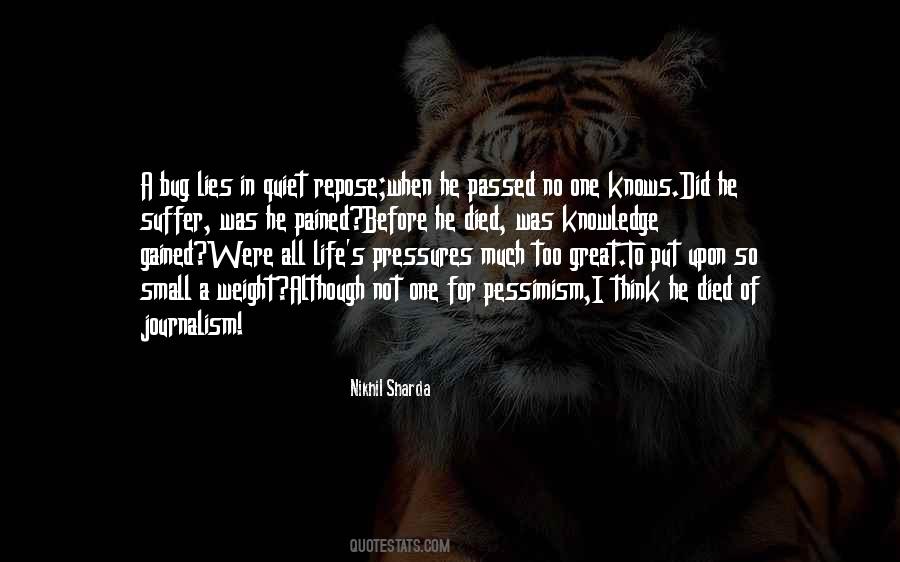 #31. I was very soft. I gained a lot of weight with my second child and was very on the couch. And [me manager ] said, "You know, this is a softer role [in Misteress]. She is a softer character. She's a lesbian that's always the passive half of the relationship."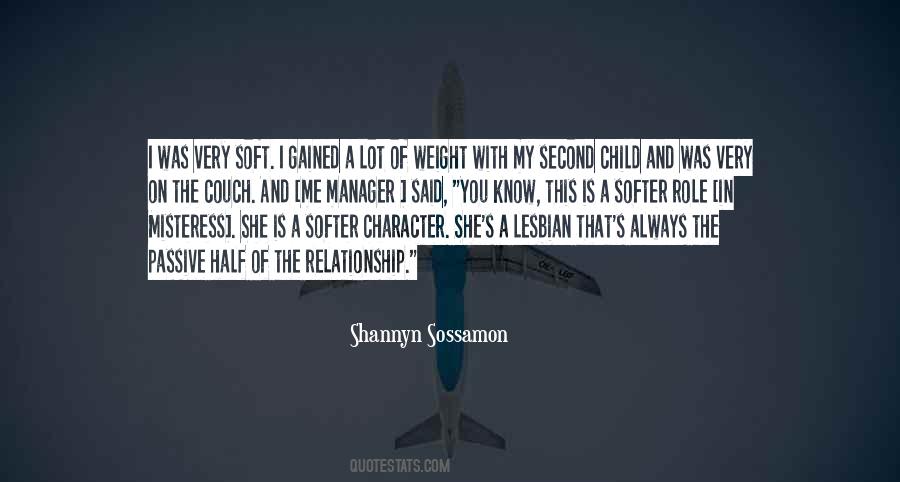 #32. Much of anything. But put a series together and patterns emerged. Some were obvious: haircuts, weight gained or lost, fashion trends. Others required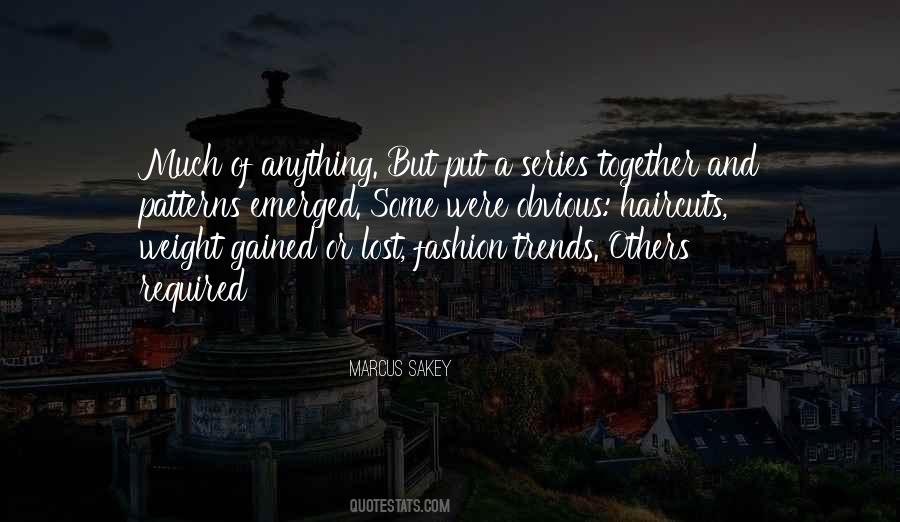 #33. I used to think that if someone gained their weight back, it was my fault, but all I can do is be God's motivator and try to instill the motivation in others so they do it themselves.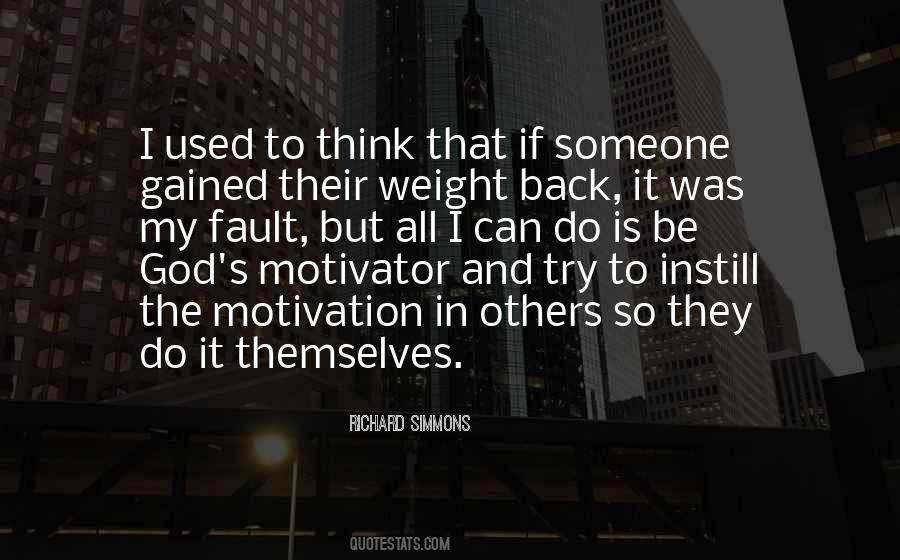 #34. When a woman tries on clothing from her closet that feels tight, she will assume she has gained weight. When a man tries something from his closet that feels tight, he will assume the clothing has shrunk.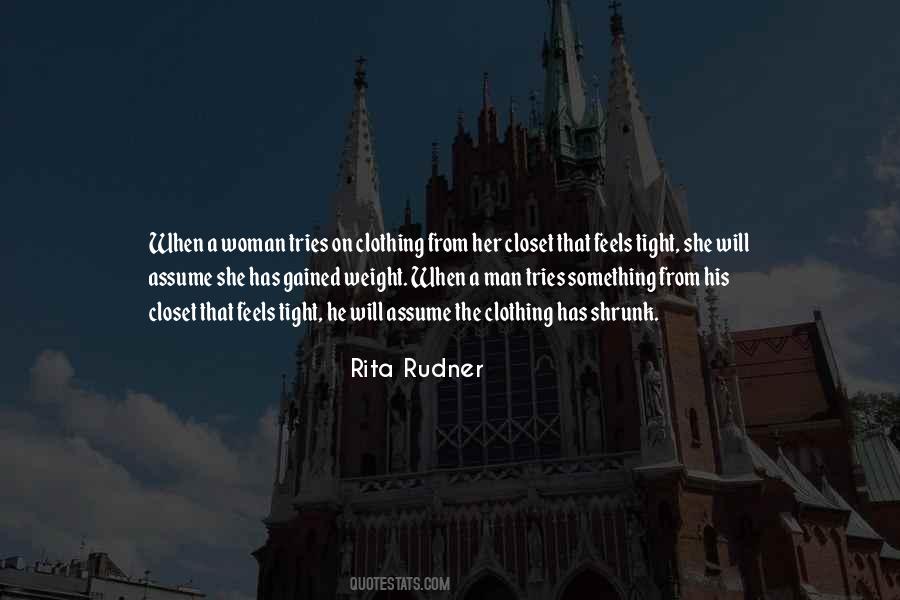 #35. Popping M&M's in the air and going after them and chomping them like Pac-Man. I actually gained weight in space, which no one ever does. The doctors were confounded, but I just loved eating up there.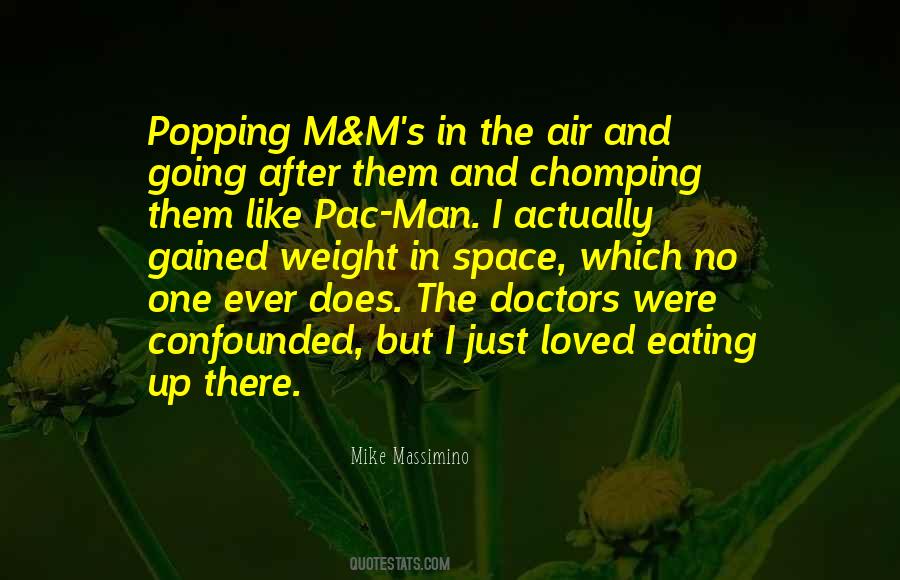 #36. I felt very vulnerable after 'Sleeping with the Fishes'; I gained weight for the role. I felt a bit out of my skin in the movie, and it was hard to watch.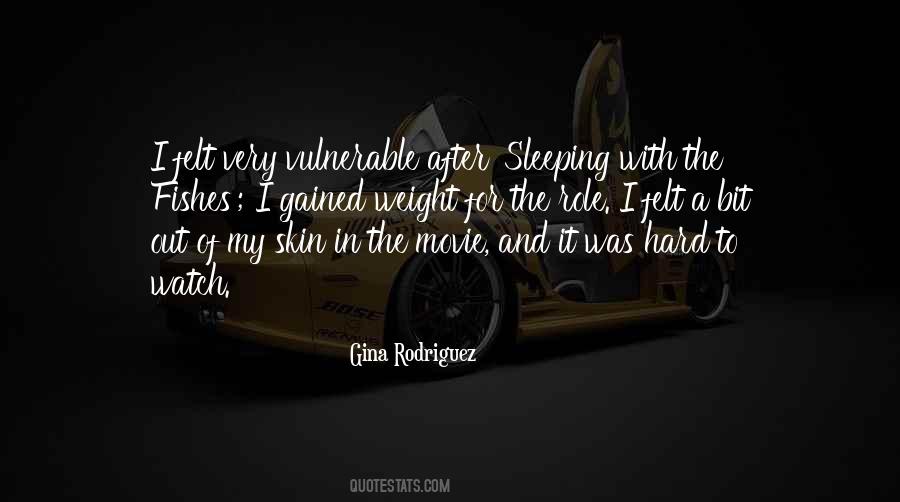 #37. It is true I gained muscular vigour, but with it a prodigious appetite, which I was compelled to indulge, and consequently increased in weight, until my kind old friend advised me to forsake the exercise.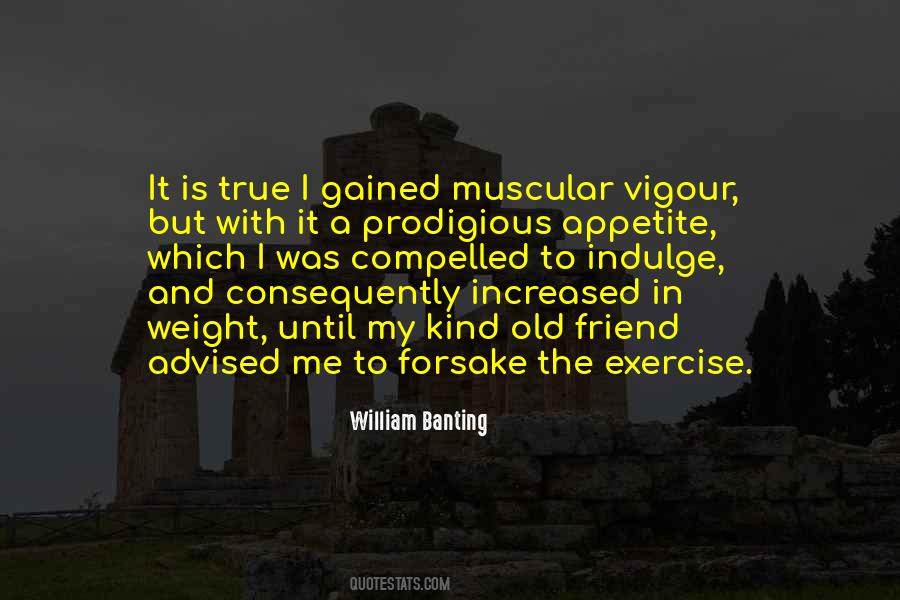 Famous Authors
Popular Topics