Browse top 100 famous quotes and sayings by Kerry Greenwood. Read & share Kerry Greenwood quotes pictures with friends. Free using on Facebook, Twitter, blogs.
Top 100 Kerry Greenwood Quotes
#1. Sometimes it's hard to start, but once it gets going, once you reach the tipping point - usually between chapter seven and nine - then it's like hanging onto a large snowball as it hurtles downhill.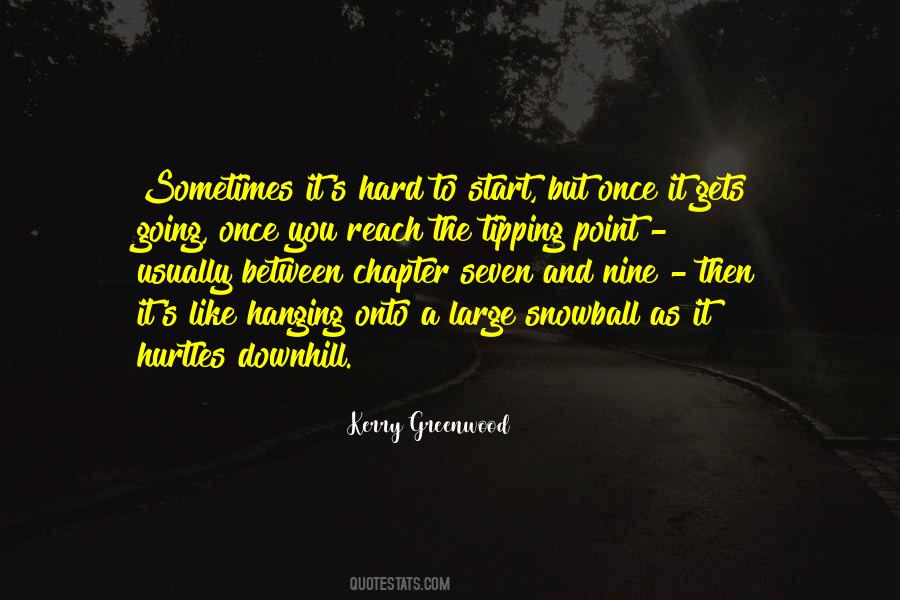 #2. Ice cream was reliable. Young men were not.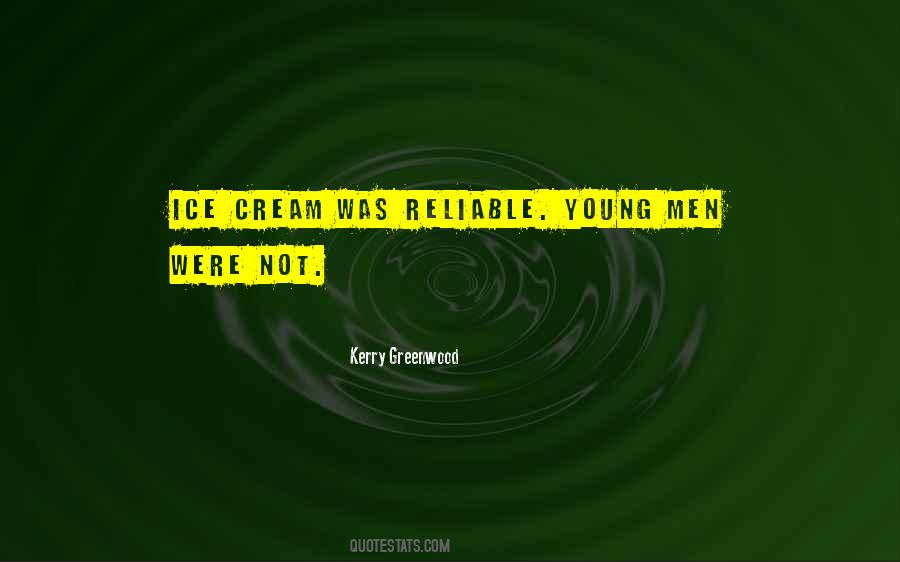 #3. Both had suggestive bulges in their pockets which told of either huge genitalia or trousered pistols.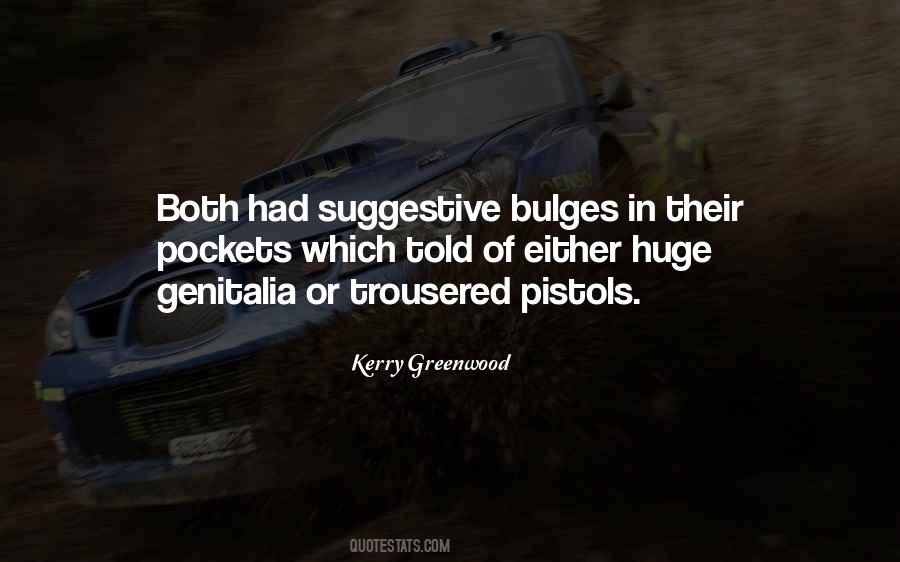 #4. It's always good business practice to eliminate any potential avengers.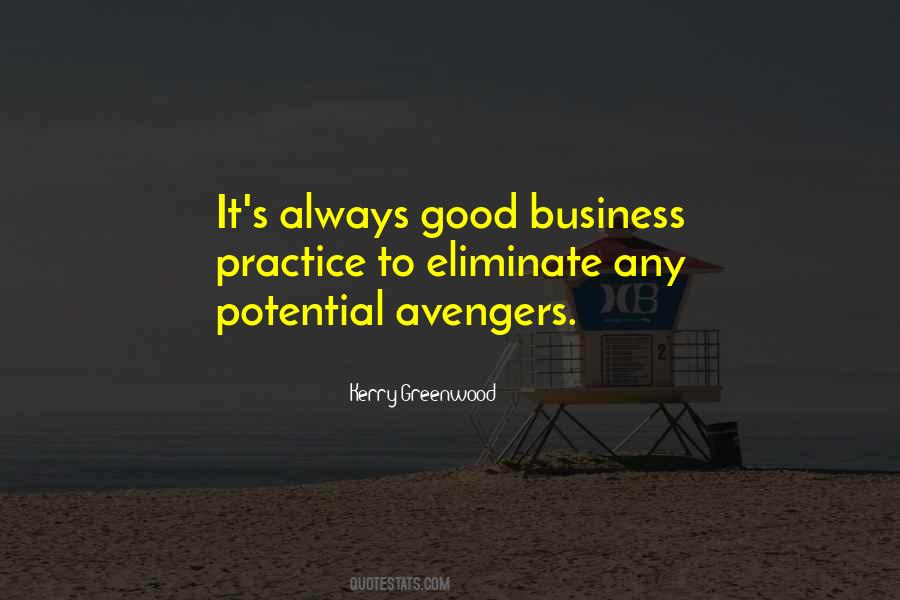 #5. If you are not scared then there is no merit in being brave.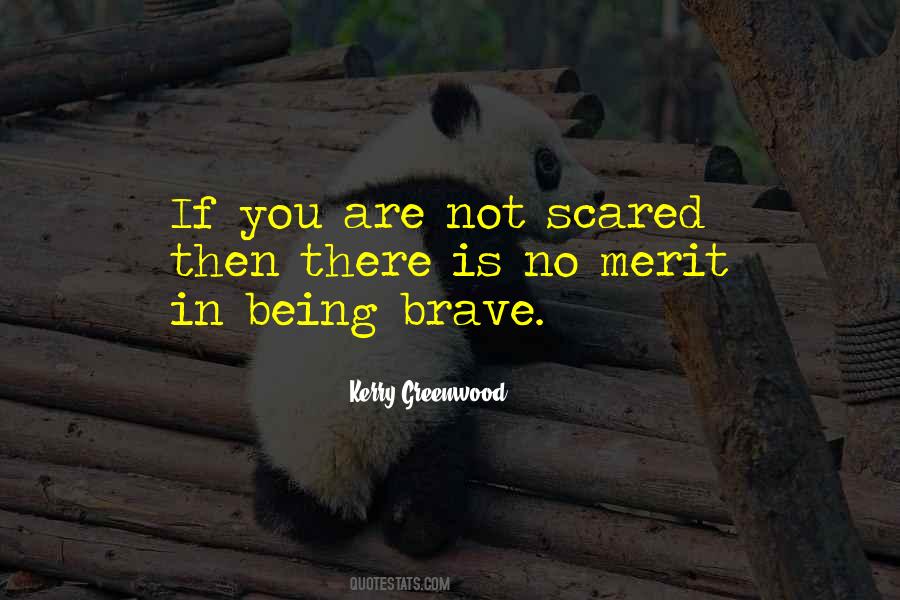 #6. Piracy is a lot of fun; you should try it.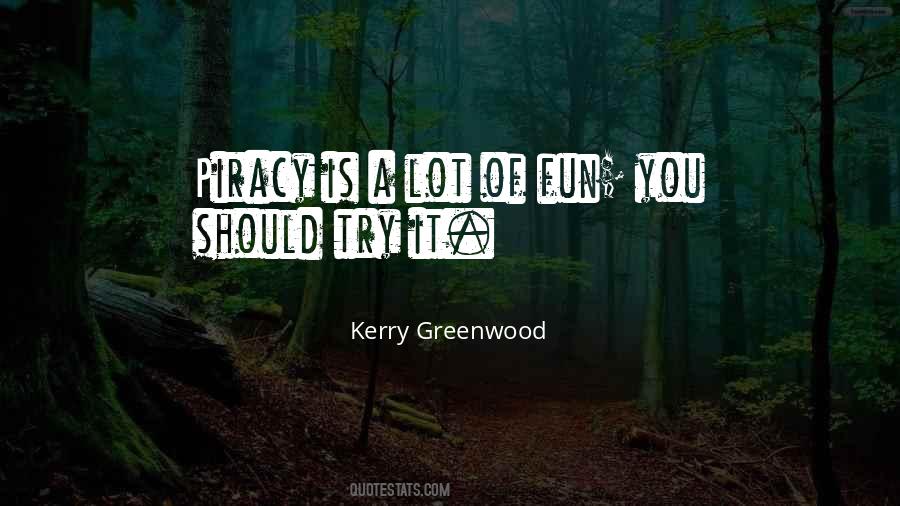 #7. Not the dead ye have to be concerned about! Beware of the Living!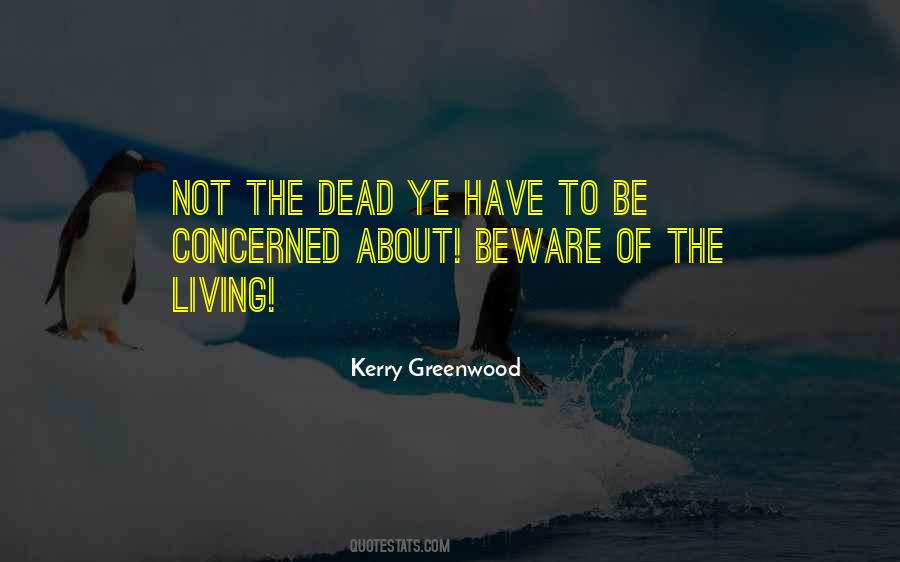 #8. This was cheering. The real world was still there, it still contained puppies being puppies and cats being cats.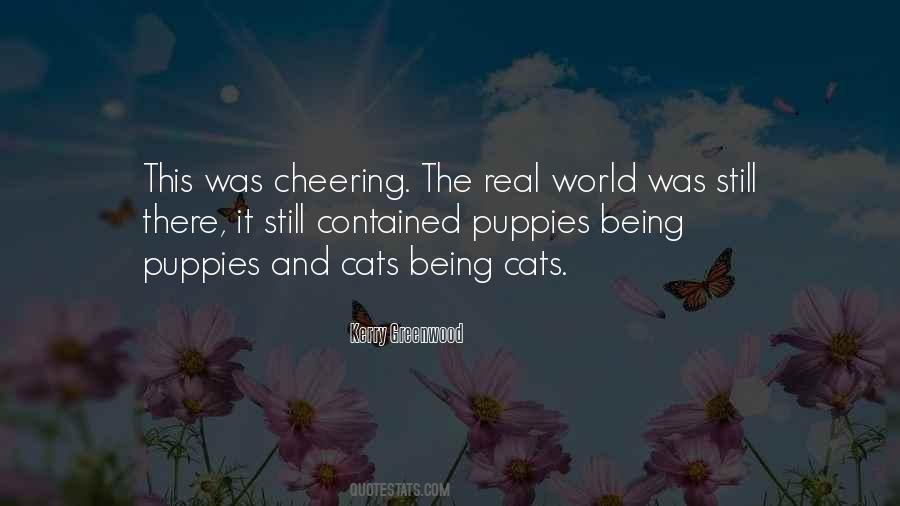 #9. She had always found platypuses irresistible proof that God likes a joke as much as anyone else.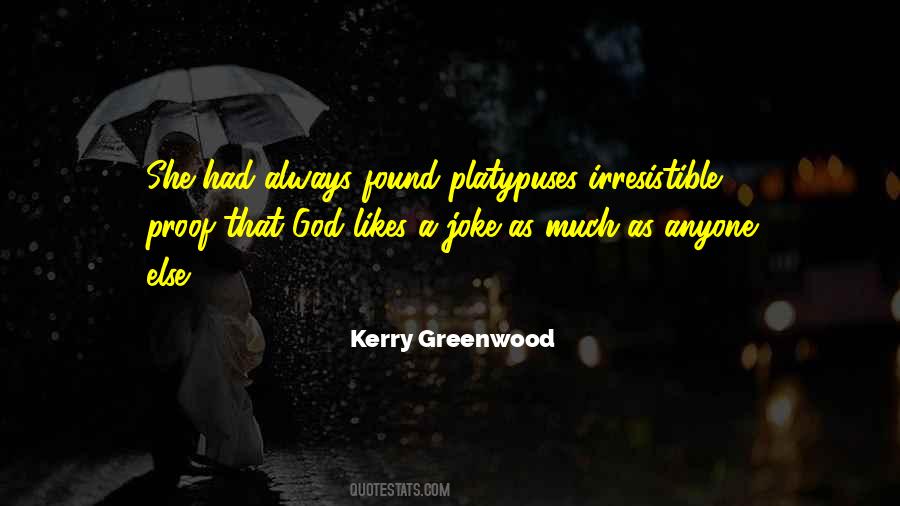 #10. In the 1970s, I used to buy opals and moonstones at the Queen Victoria Market, which were seen as old-fashioned and too heavy at the time.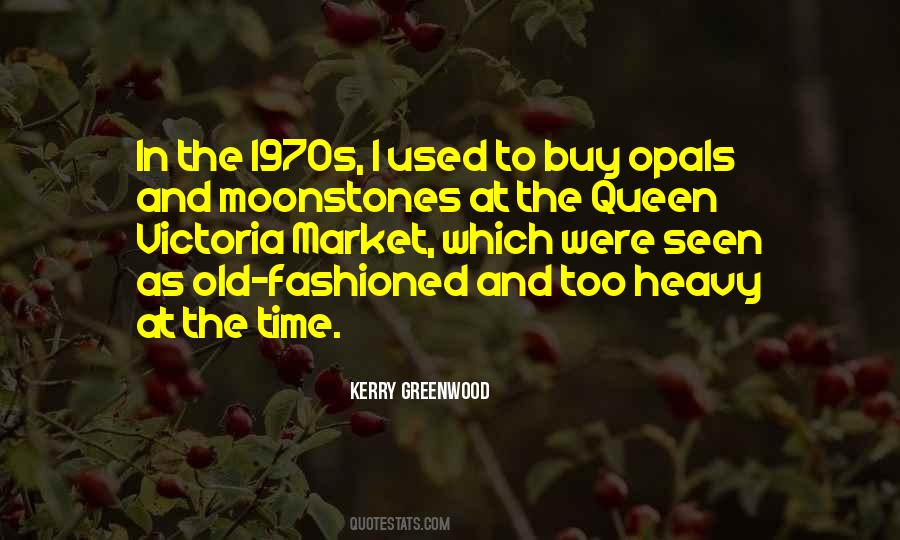 #11. If I ever saw my muse she would be an old woman with a tight bun and spectacles poking me in the middle of the back and growling, Wake up and write the book!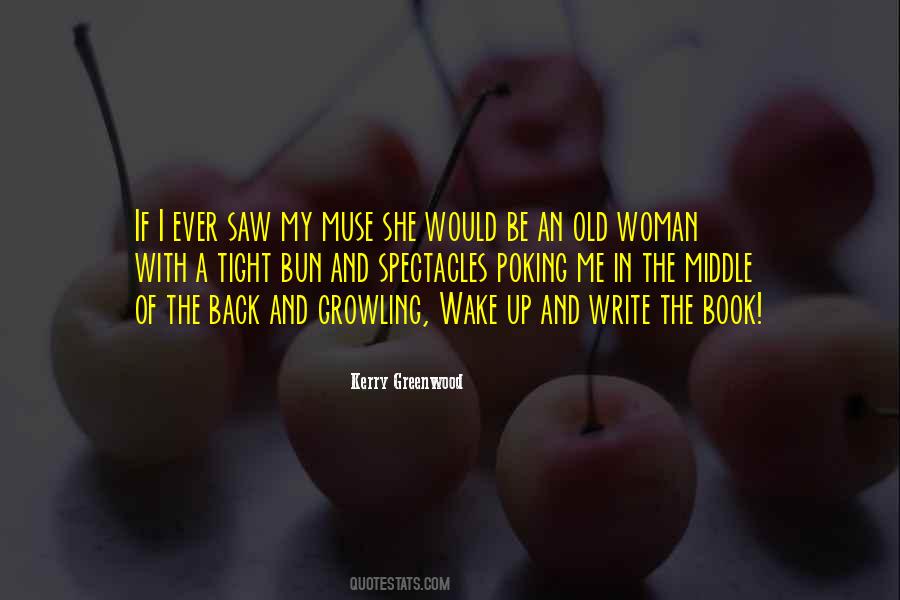 #12. Had she been at all used to blushing, she would have blushed, but she wasn't, so she didn't.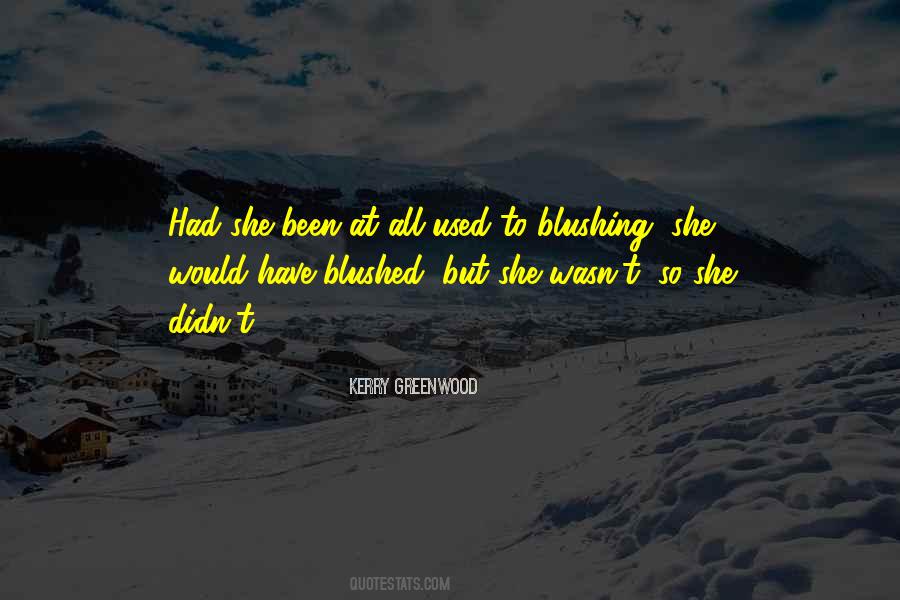 #13. When I first started writing the books in the 1980s, all of the female detectives were flawed in some way because they were based on noir characters.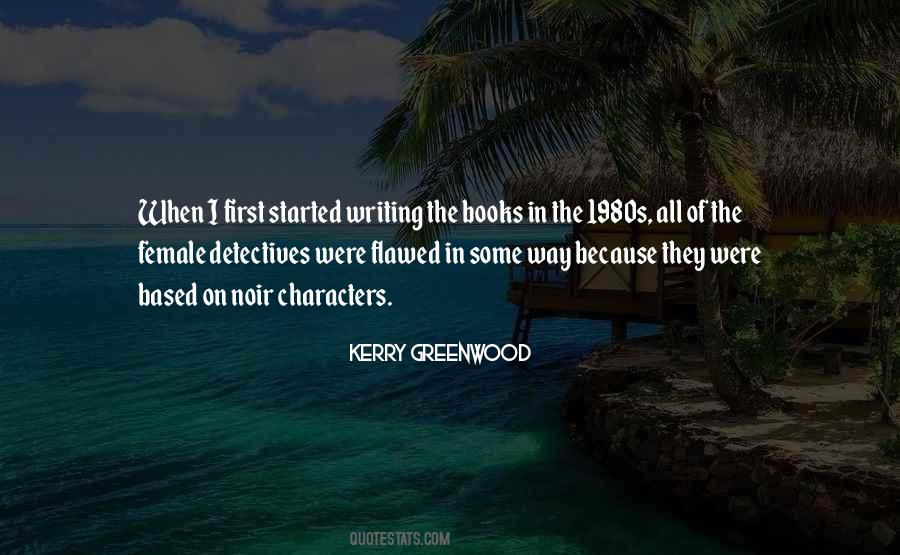 #14. Most detective story readers are an educated audience and know there are only a certain number of plots. The interest lies in what the writer does with them.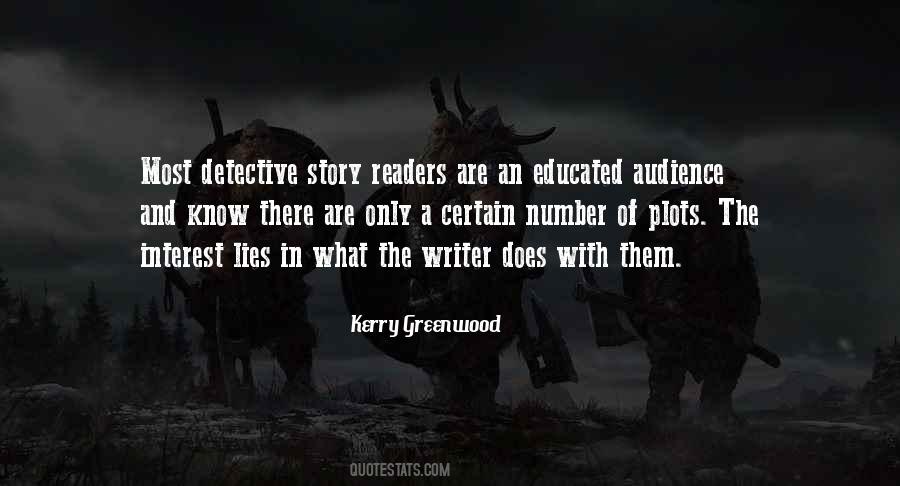 #15. I fell in love with words in all languages, and I read everything I could find, particularly myths and legends and histories and archeology and any novels.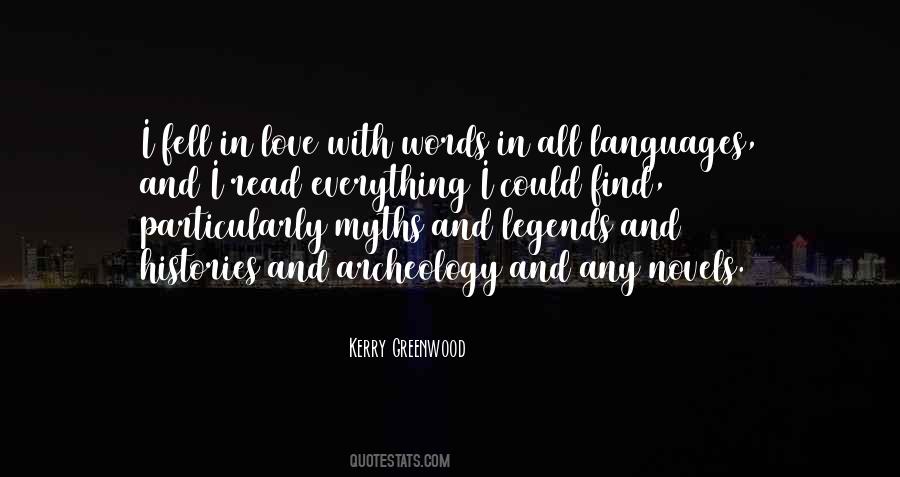 #16. I was determined to become a criminal lawyer and help look after the poor.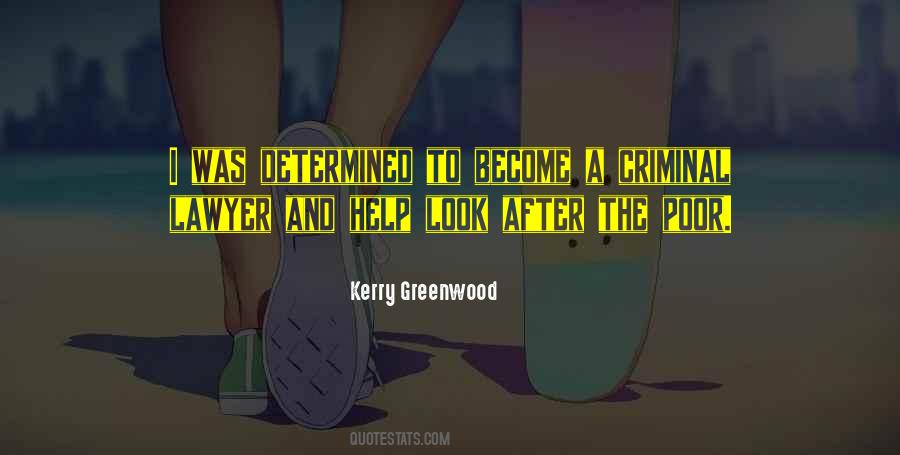 #17. No, really," said Jack, blushing to show that he wasn't embarrassed at all. "Do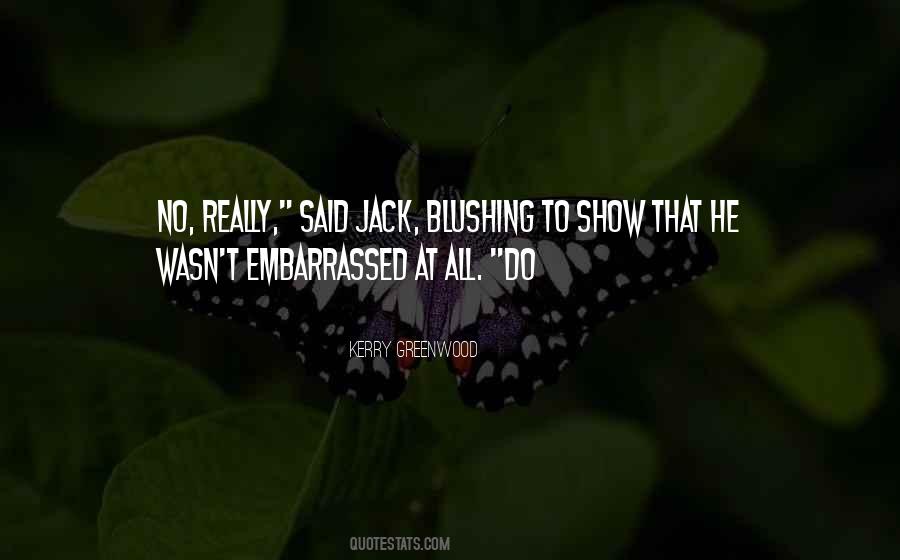 #18. The world is too harsh a place to contemplate directly, without a cushion of fancy and belief.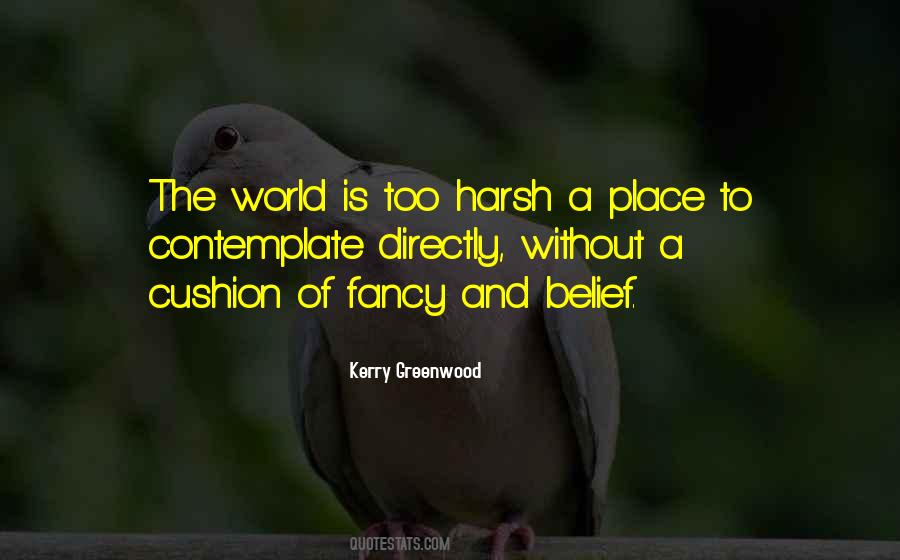 #19. I research every possible bit of information I can find. Then I use about a tenth of it. But I have to know all the information first; otherwise, I'm not going to convince myself, and if I can't convince myself, then I'm not going to convince the reader.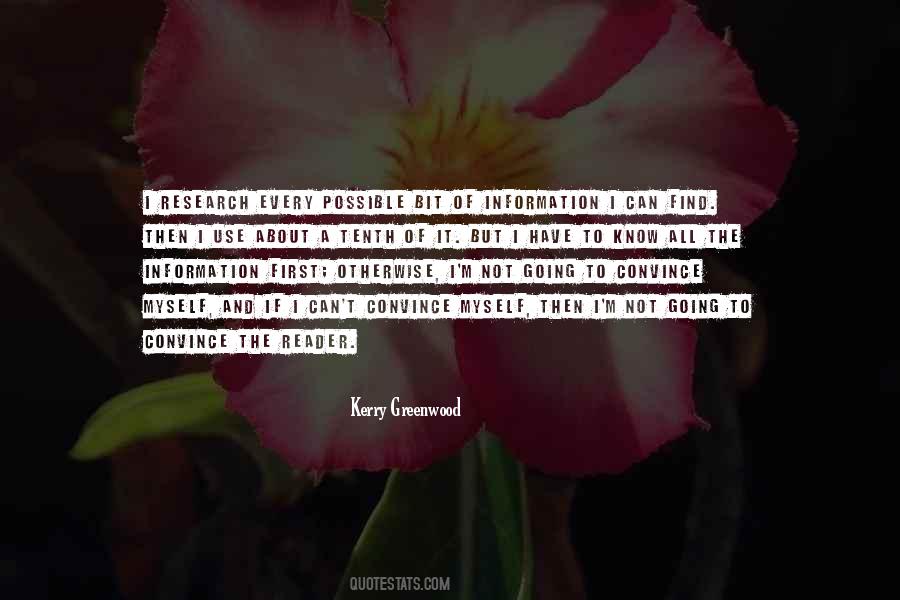 #20. She looked as plump and self-confident as the city pigeons outside, and as sure of her place.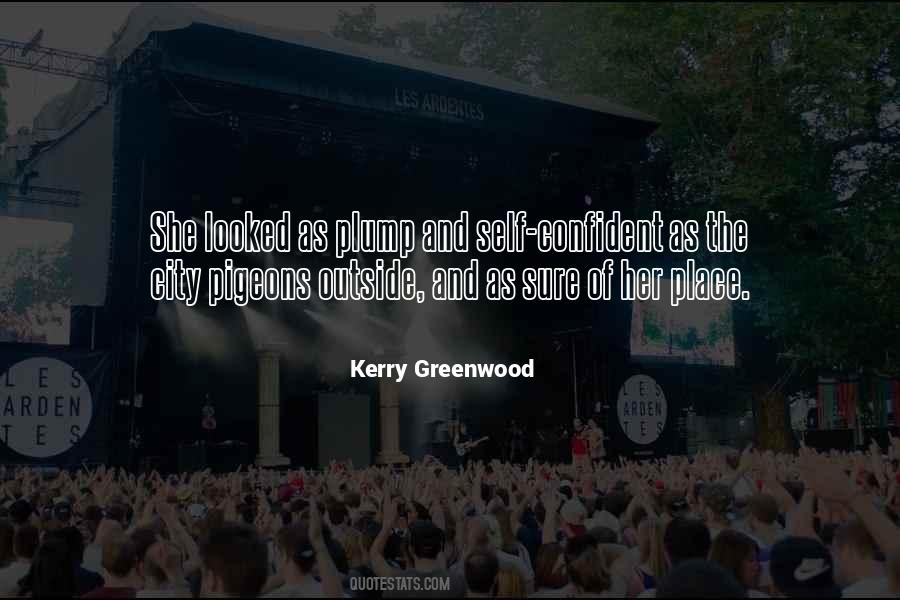 #21. One can dare a lot if one is Emeritus,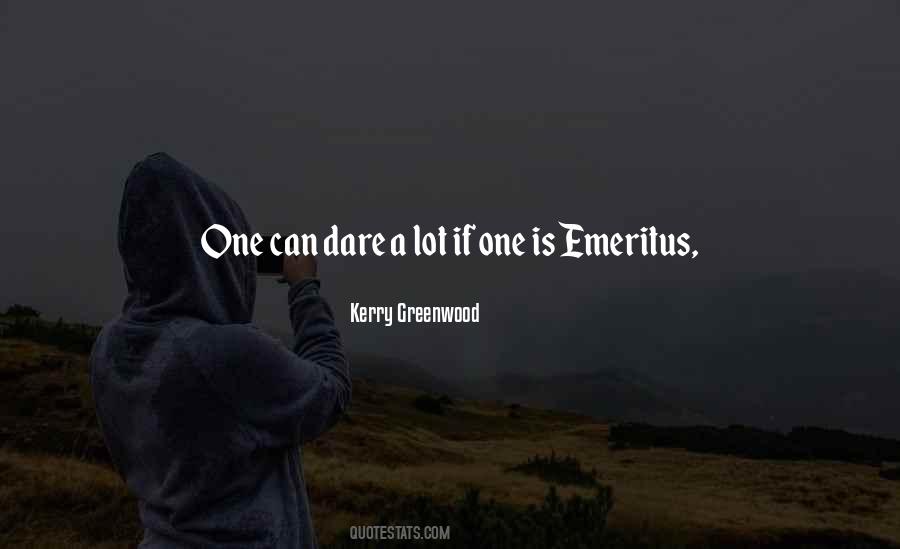 #22. There are only so many stories in the world ... Duplication of plots is bound to happen because most writers have read very extensively in their genre and have become aware they are adding an extra layer to the meta-narrative, finding a new spin on the original.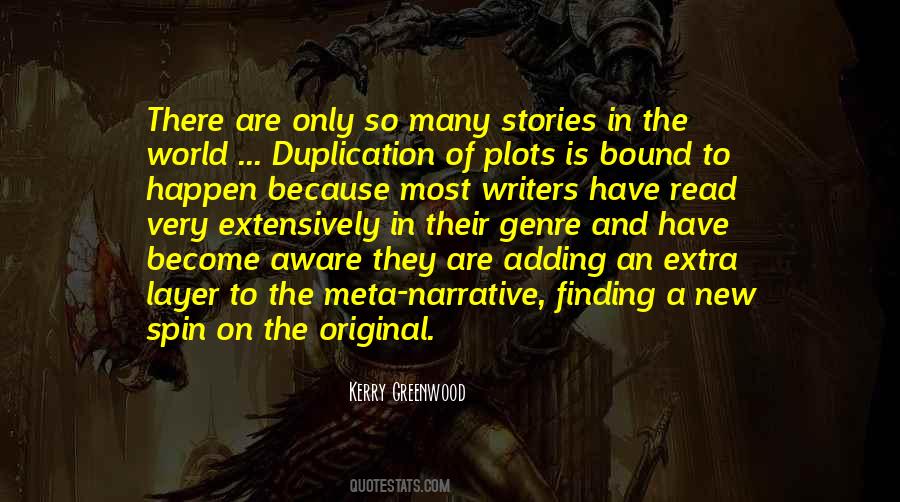 #23. I remind my American readers that biscuits in England and Australia are crispy flat things such as you call cookies, and the soft doughy things you call biscuits are what we call scones. And they say we speak the same language ...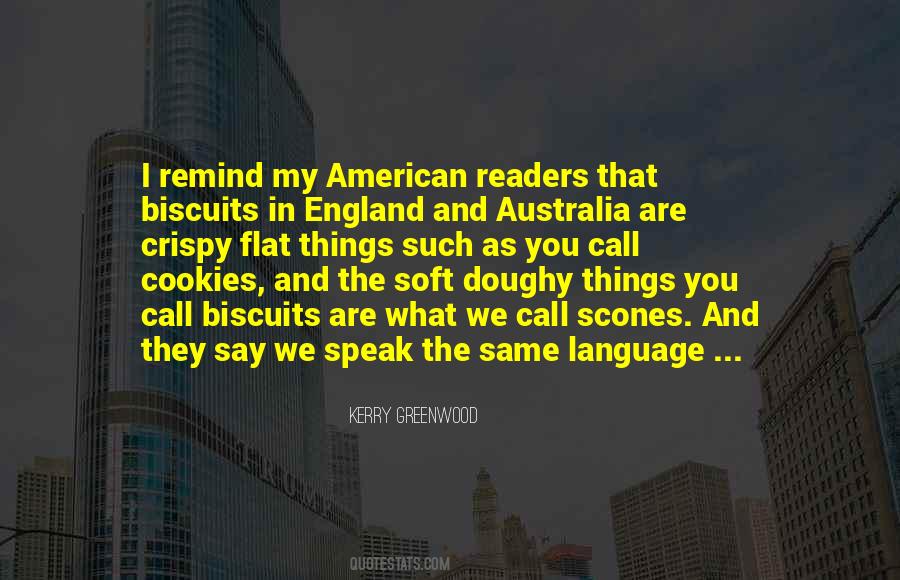 #24. One only has a few fragrant nights of spring. Store your memories for when you are old. You will enjoy them again under such a moon as this.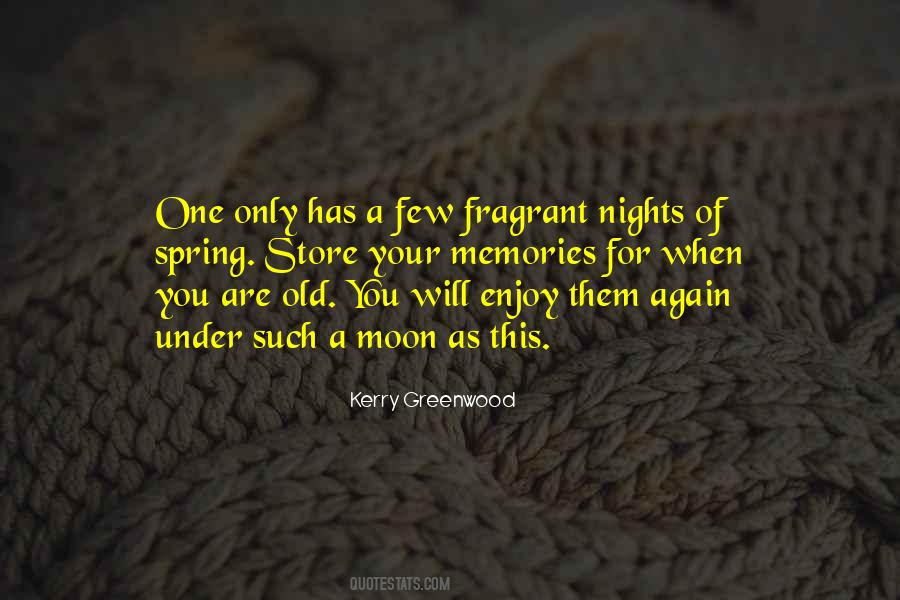 #25. Clothes were terribly important in the '20s. They really were an arbiter of who you were and how much money you had: an indicator of social status.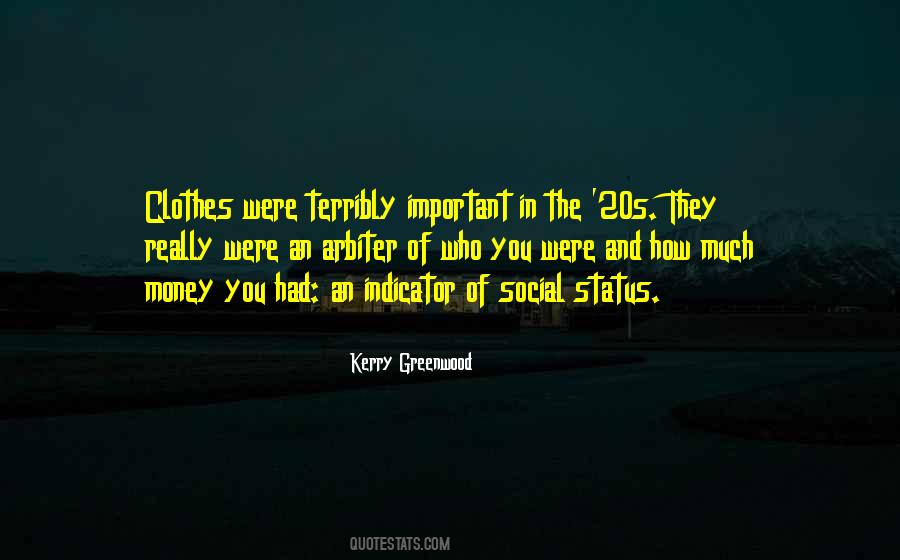 #26. She wondered, briefly, if she was beautiful, decided she was and blew a kiss to her reflection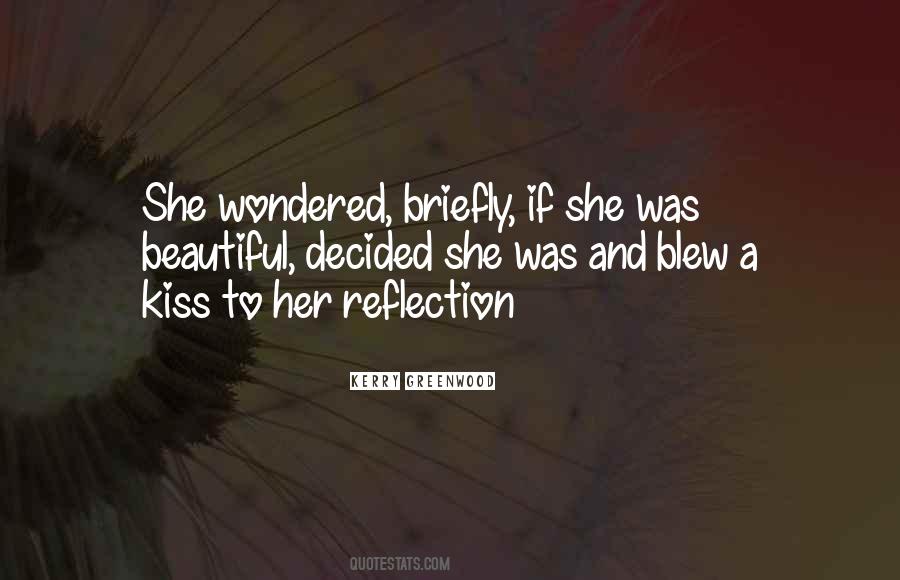 #27. I used to tell my three younger siblings stories because that was my household chore, and I told long stories in installments because it was easier and more fun than making up a new story every night. I loved it.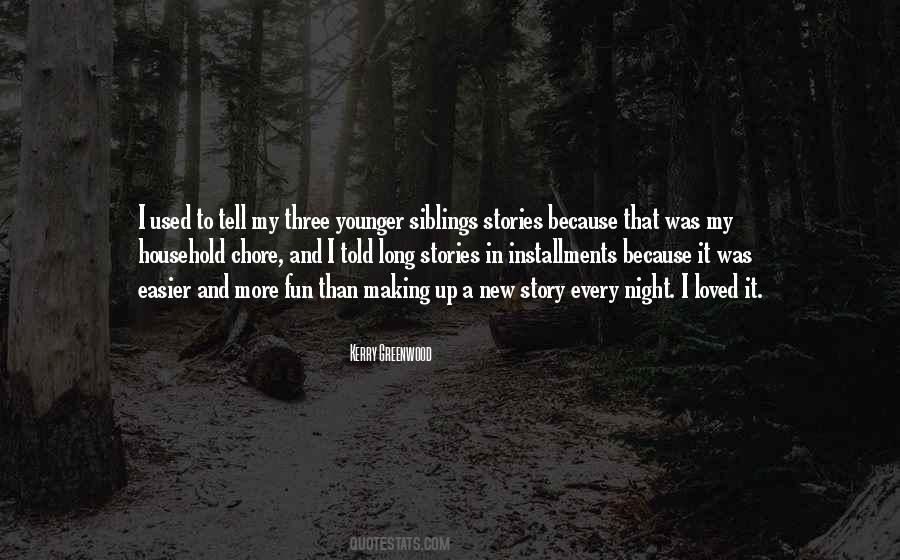 #28. His dad had always told him that the red-faced were blusterers, not to be taken seriously. 'But if you see a bloke who's pale and shaking, son,' Bert's father had instructed, 'then run like blazes, because he might flamin' kill you.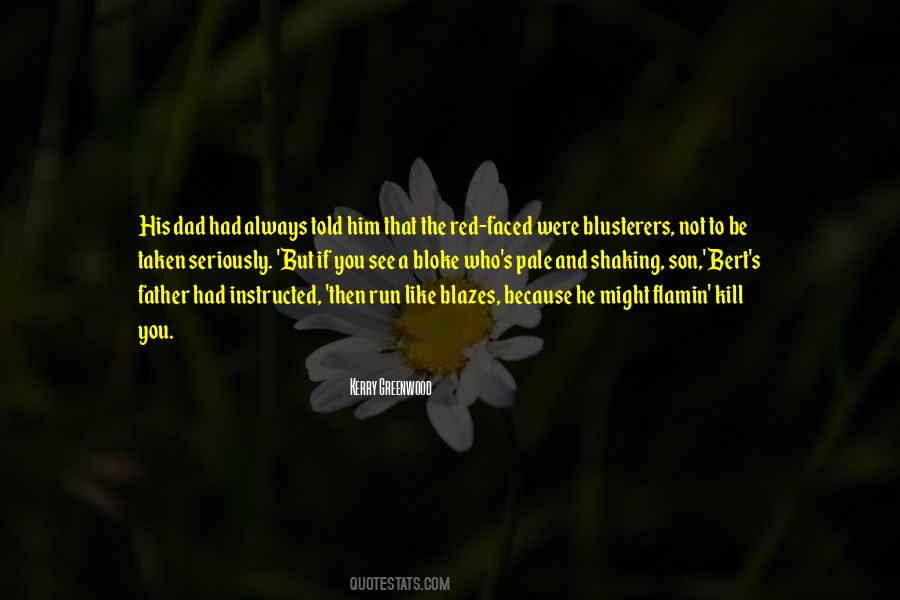 #29. Unanswered questions make my head itch.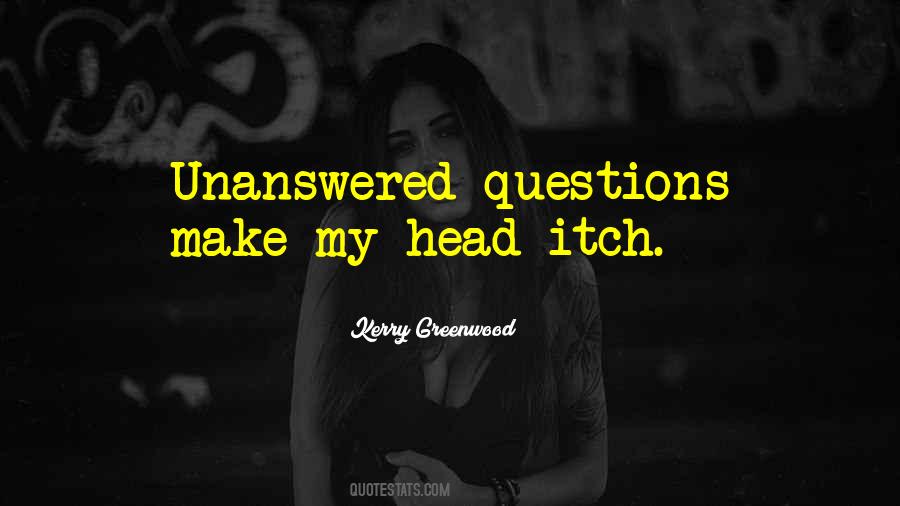 #30. This is what 'forever' means, my dear. You don't walk into danger on your own. Not anymore.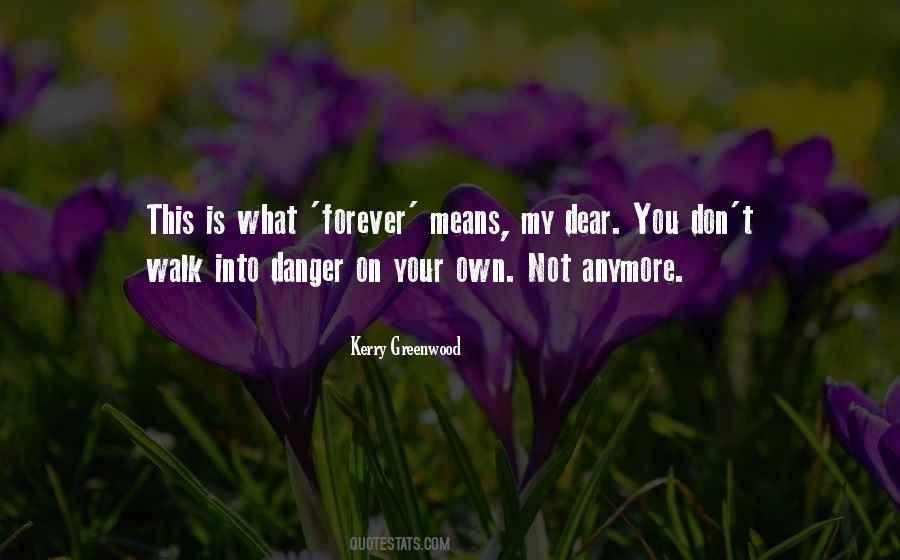 #31. A publisher saw one of my historical novels and thought I would write an admirable detective story, so she offered me a two-book contract, and I grabbed it.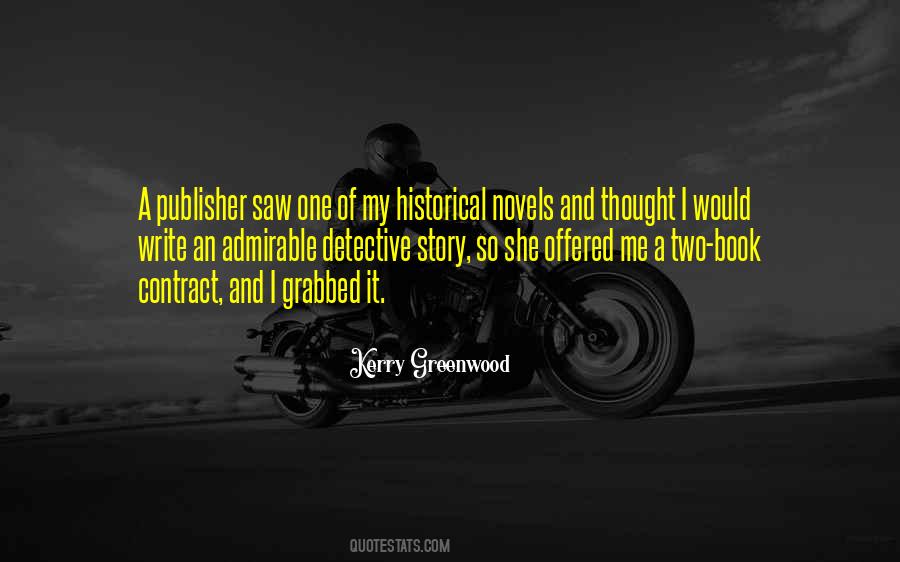 #32. The difficulty, my asclepid, is not to govern people, but to make them govern themselves,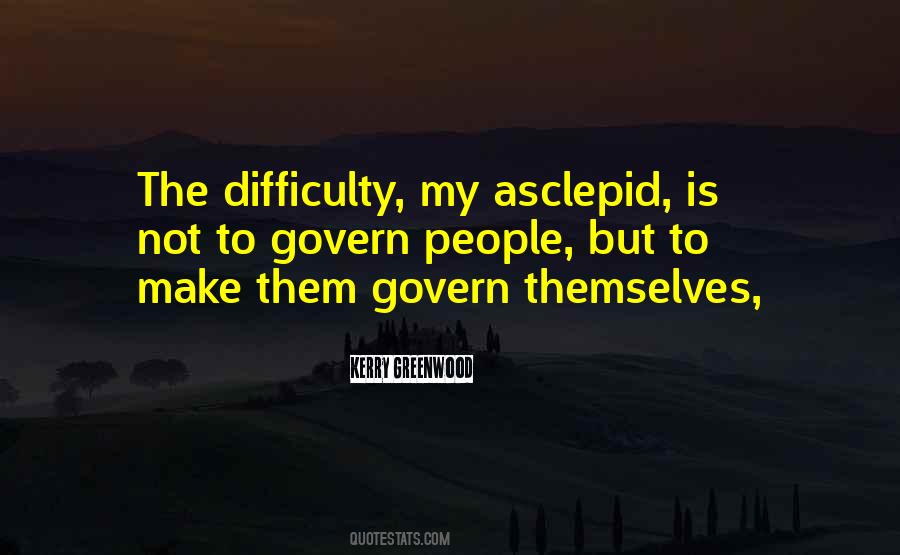 #33. Sleeping children gained weight according to the depth of their sleep.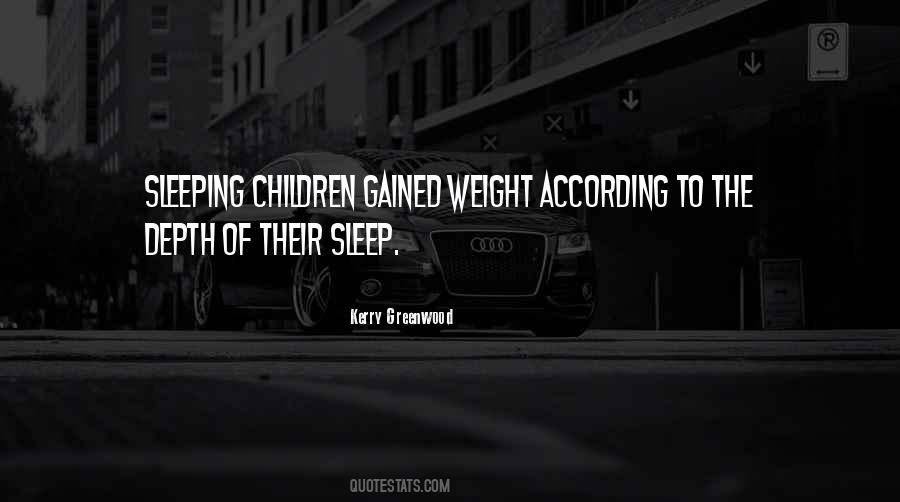 #34. One invited artists to social events, but only for the pleasure of their company. To invite singers or dancers to perform for their supper was inexpressively vulgar, and deserved a prompt and stinging rebuke.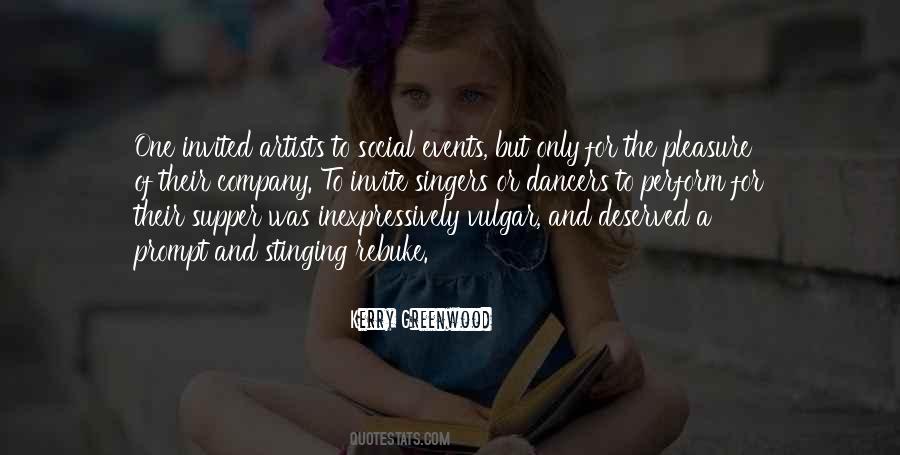 #35. With all the sweetness of a chocolate-coated razor-blade.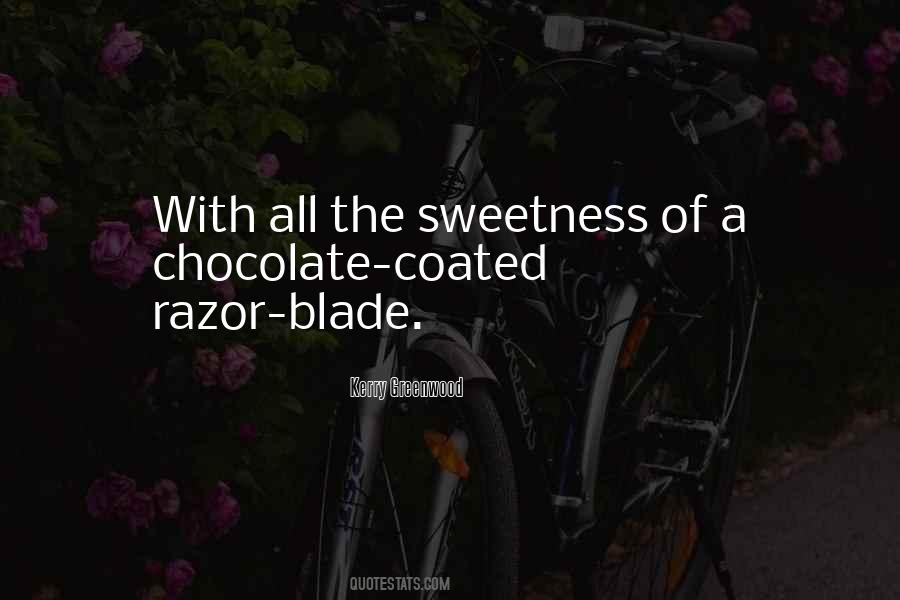 #36. Miss? Miss Phryne? Are you all right?' 'Come in, Dot. I'm fine. Some son of unmarried parents just tried to kidnap me.' 'What did you do with the body, Miss?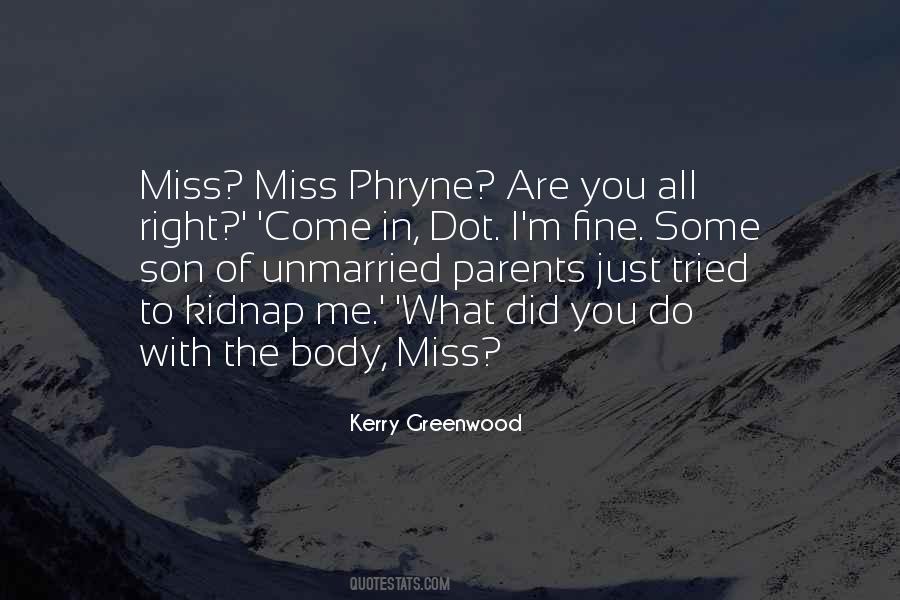 #37. I didn't want to write a grown-up account of Gallipoli. I wanted to find out what would happen if I looked at Gallipoli through the eyes of an innocent.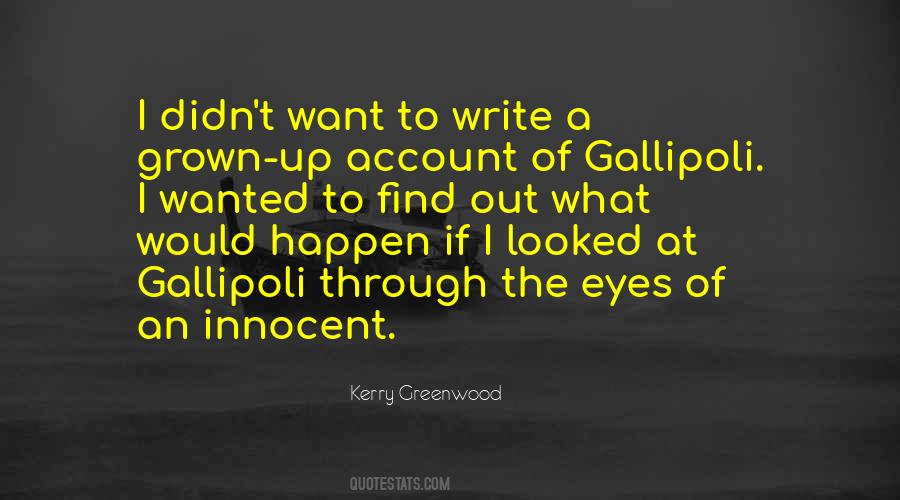 #38. Her heart was beating appreciably faster, and she took more rapid breaths, but she was enjoying herself. Adventuresses are born, not made.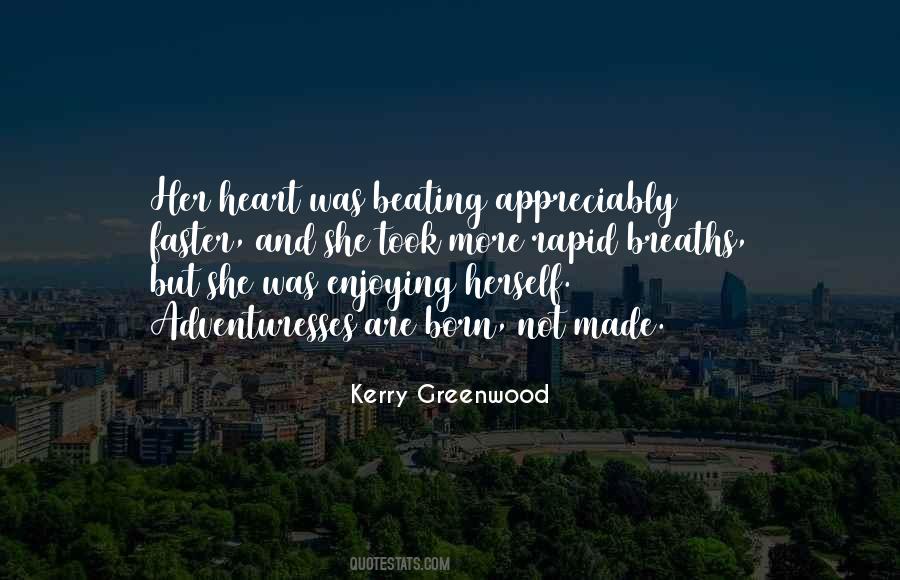 #39. Lust was a reliable emotion, but greed was altogether simpler to satisfy and you got to keep your clothes on.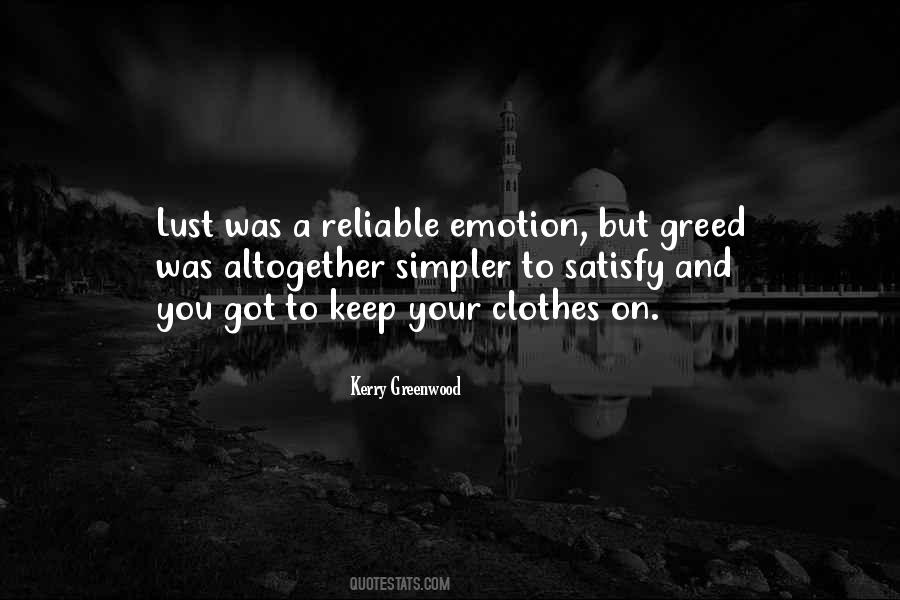 #40. Lin reflected how much power mere money had. Lying in the purse it was just coins. Let loose from confinement, it was blankets against the cold, and candied chestnuts. It was an old lady clad in a new dress with hibiscus flowers on it.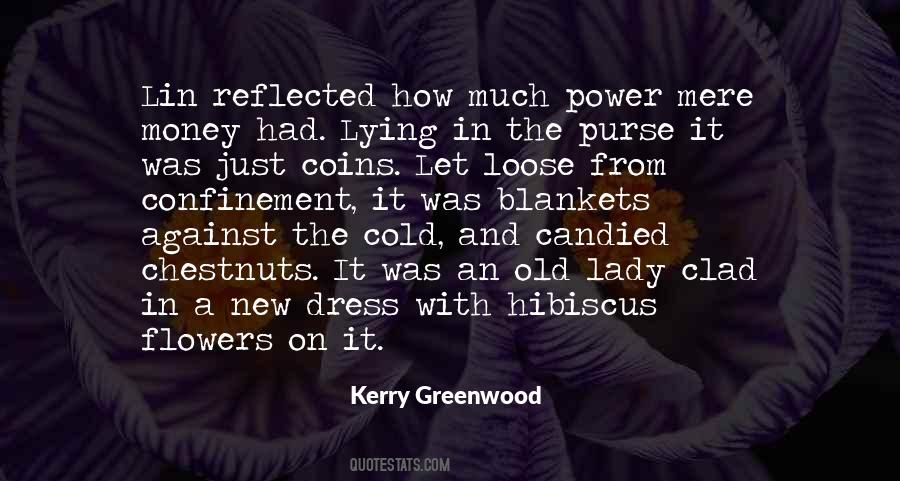 #41. Champagne,' she added to the hovering wine waiter. 'The Widow '23.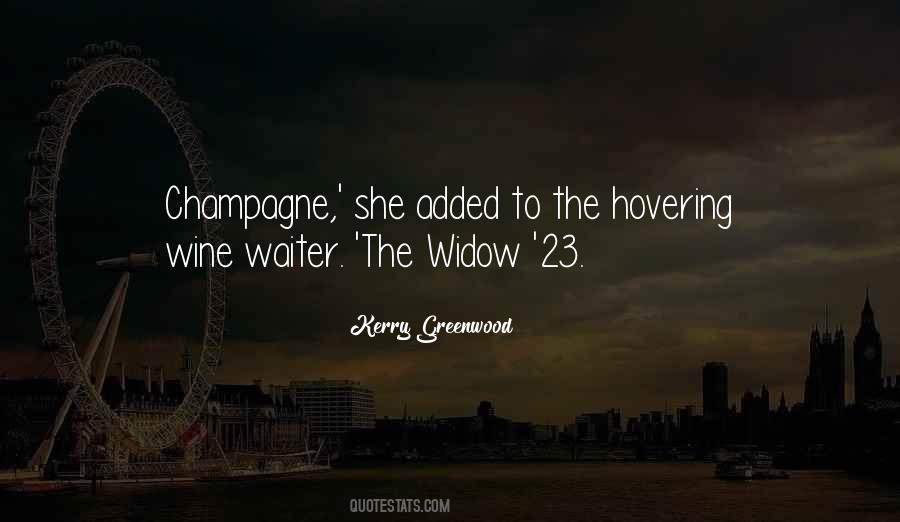 #42. Her reason might have collapsed by now, of course, nothing like a few days of people telling you that you are mad and deluded when you know that you are telling the truth to turn the brain.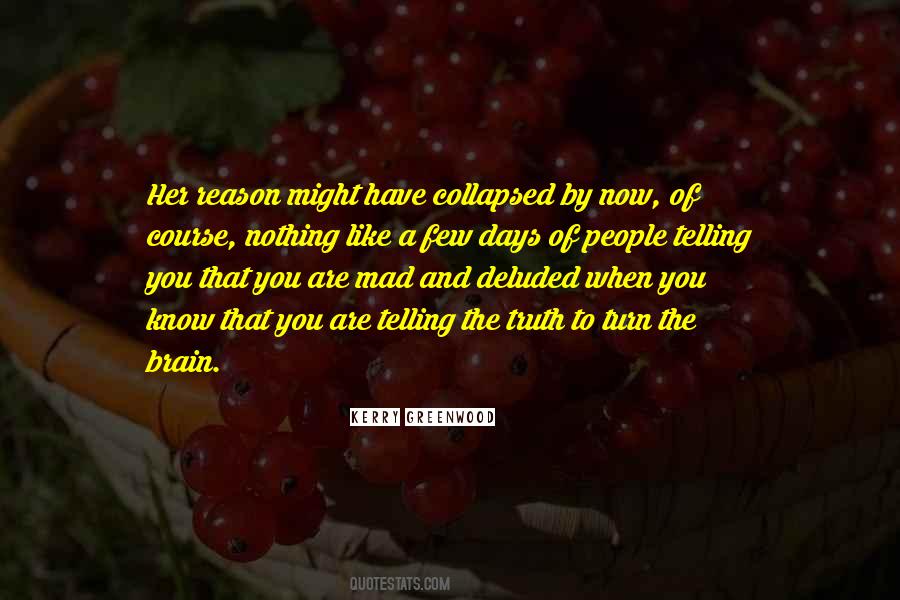 #43. I don't think the process of writing books is in any way sensible. It's not logical, and it's not reasonable. I do write very fast, and I just do it in a binge. Other people binge-drink; I binge-write.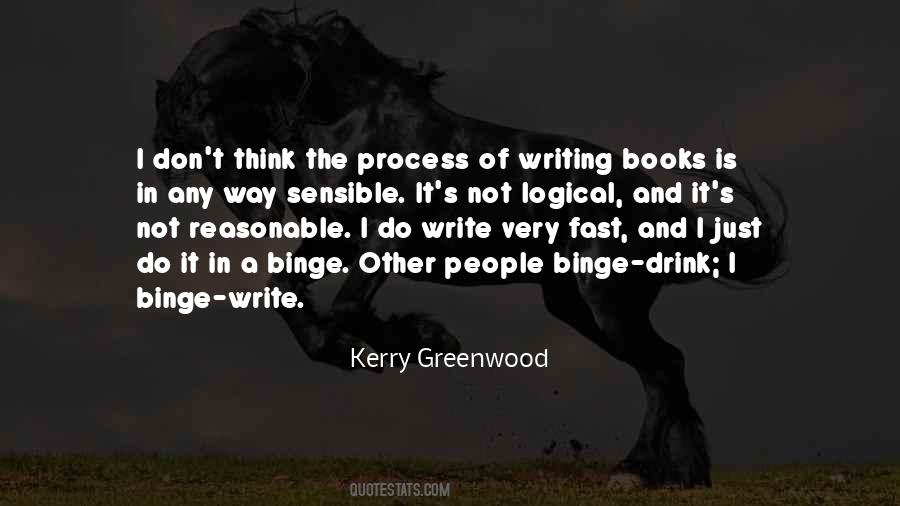 #44. I'm a duty solicitor, so I can't fix someone's life; all I can do is fix the problem I've got in front of my eyes.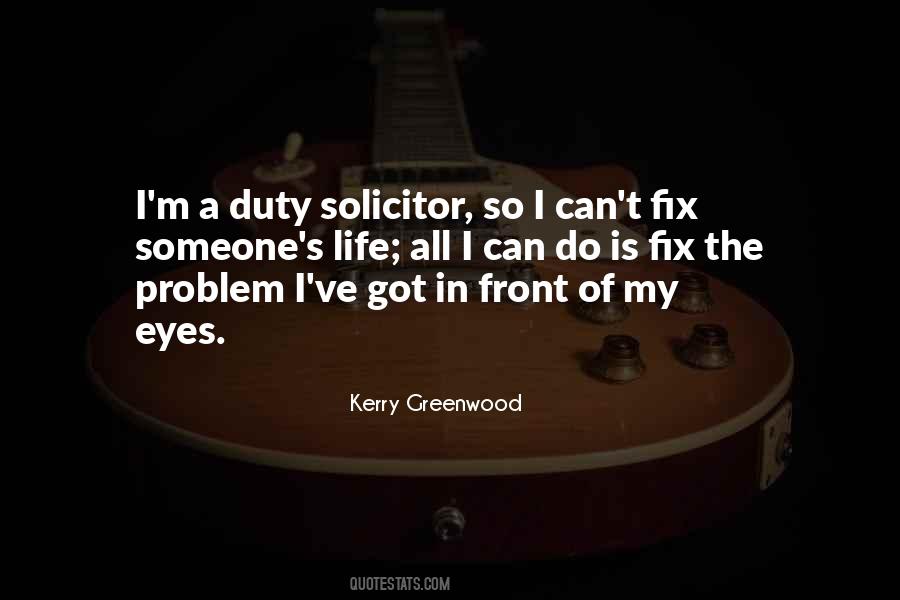 #45. I like writing books. I really love words. I love to read.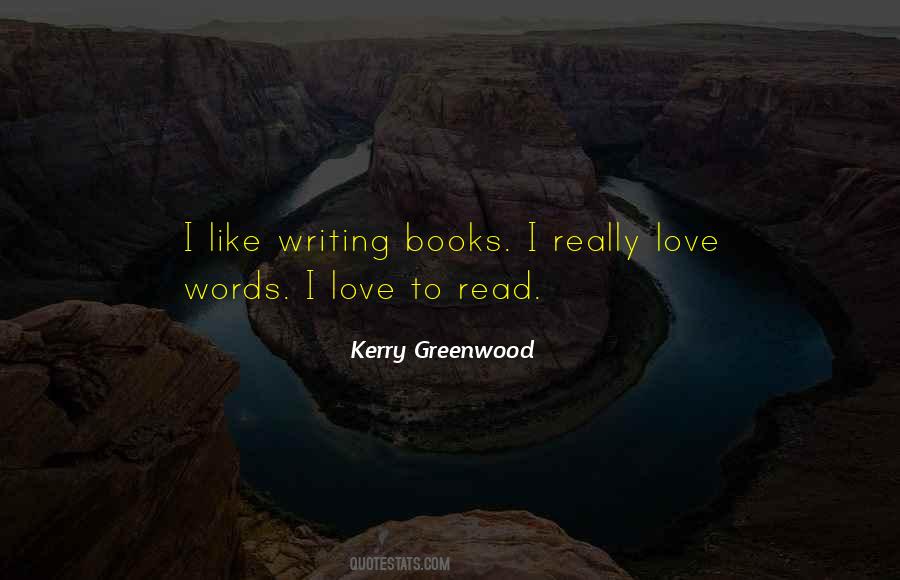 #46. I liked the Ballarat train as a child.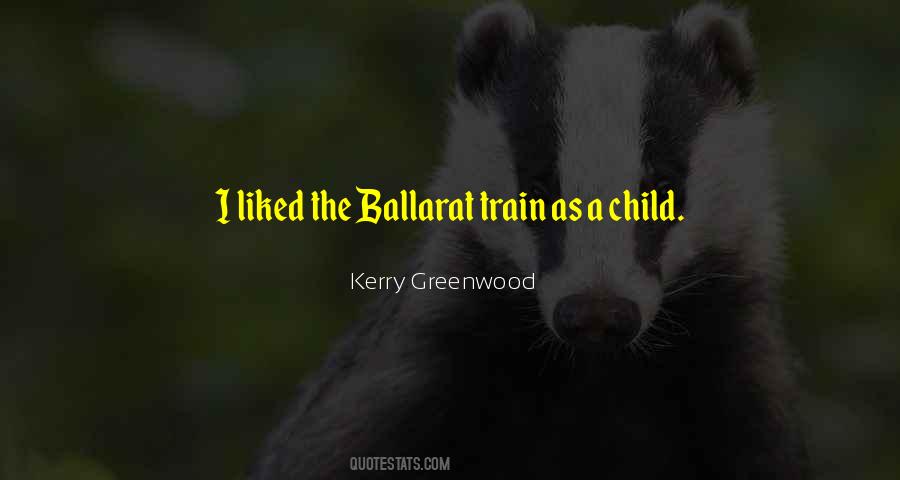 #47. Phryne opened her book and sipped her lemonade. Agatha Christie. What a plotter. Phryne wished briefly that the real world was so amenable to being solved. ***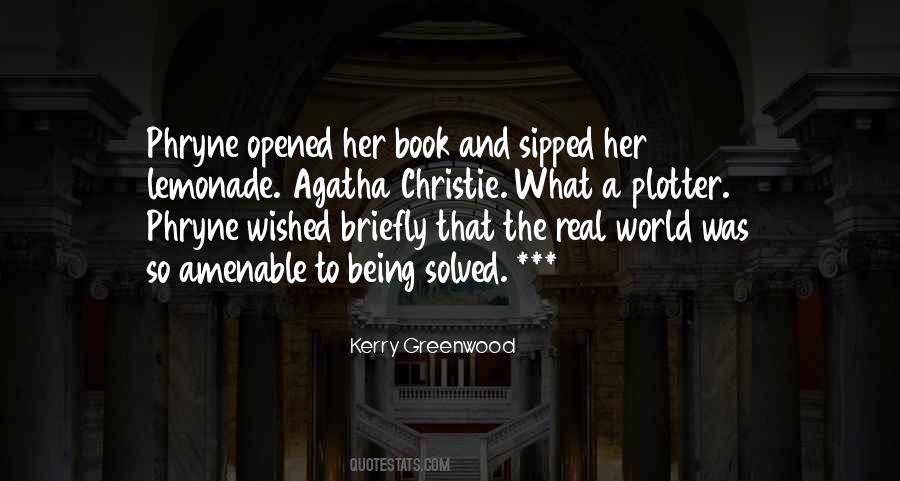 #48. I always like cases when the victim's been practically begging to be killed. It means I don't have to be sorry for him.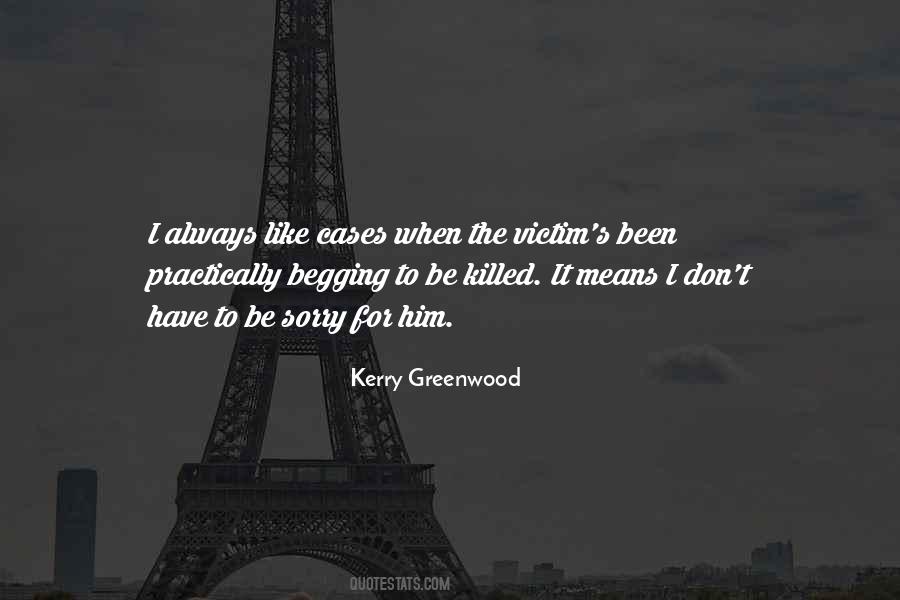 #49. A young man in one's hotel bedroom is capable of being explained, but a corpse is always a hindrance.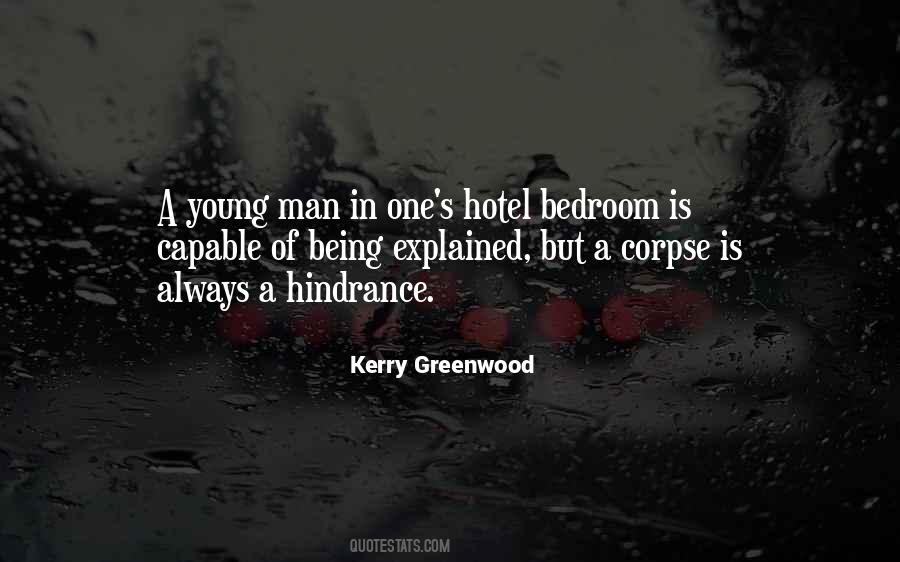 #50. He looked like a kobold who had just been told that he was mythical.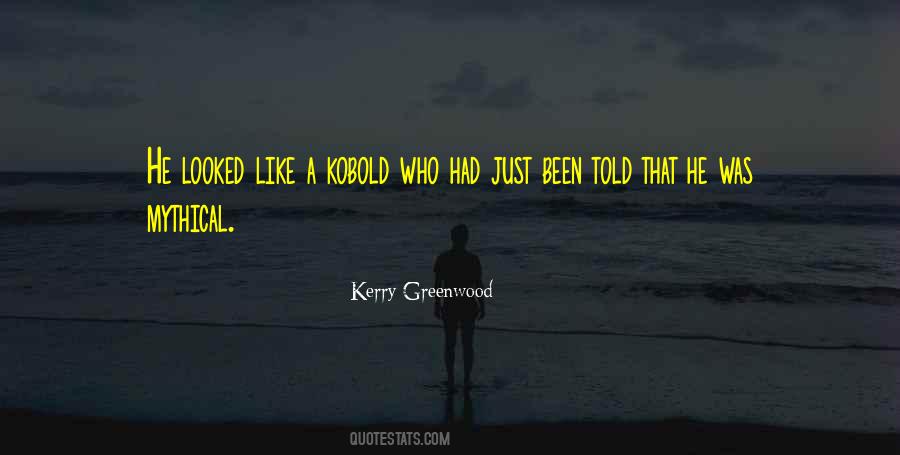 #51. You've been making a regular habit of flinging yourself in front of bullets," she remarked amiably. "It's really not a good custom. Curb this tendency to self-immolation.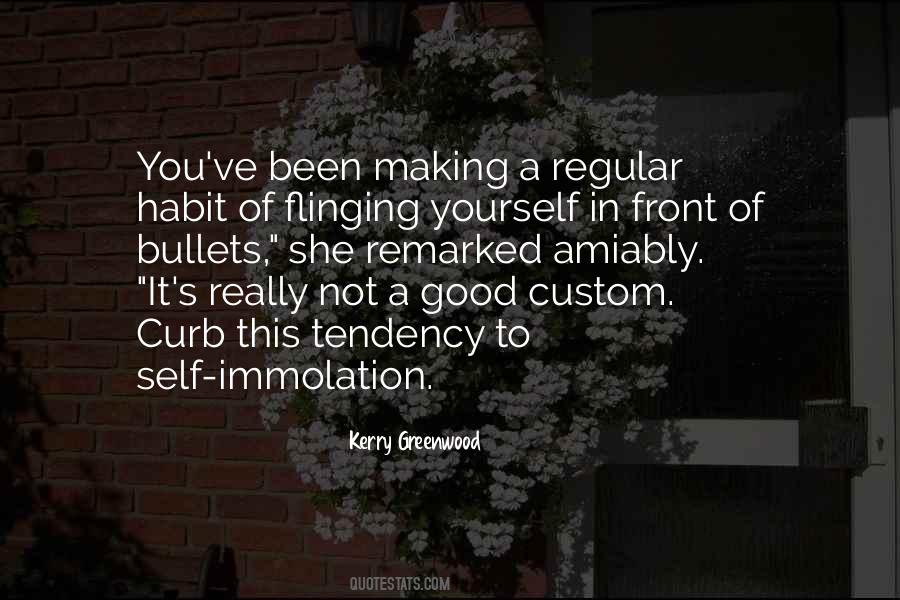 #52. Money can't buy happiness but it can vastly improve the quality of your misery.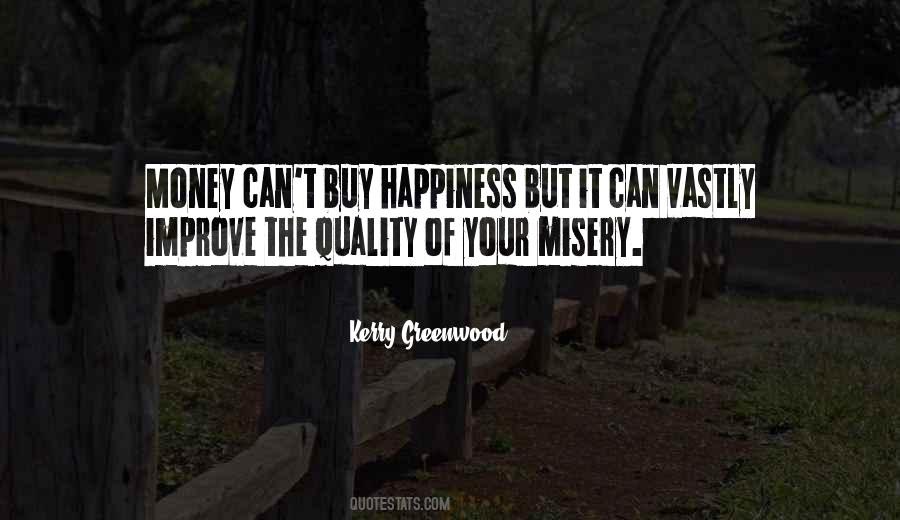 #53. It took determination to be really strange. That, or absinthe before breakfast every day.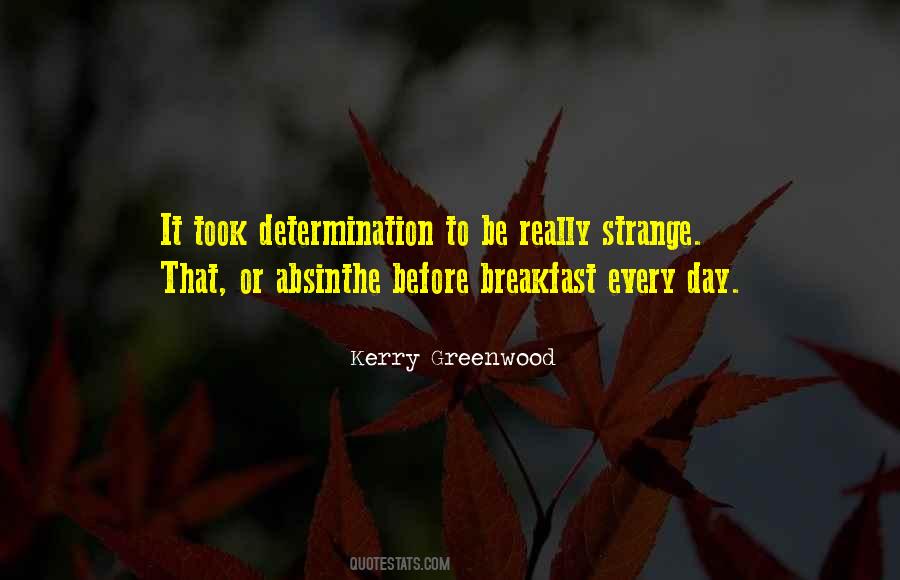 #54. I went to a basic school, which had children from all corners of the world, and met my best friend and had to learn Greek because she didn't speak English.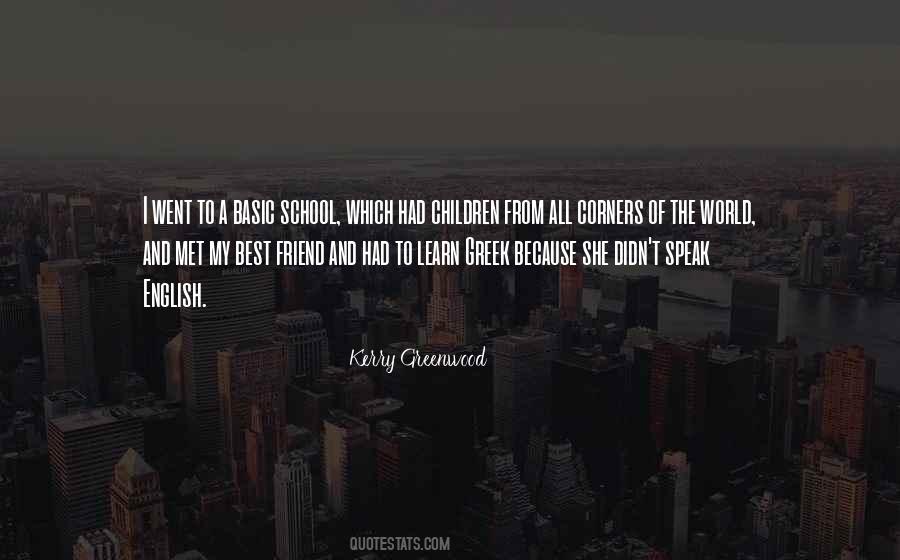 #55. I've always been in love with Melbourne. When I was 12, I was taken into the city by my grandmother to go to the ballet for the first time.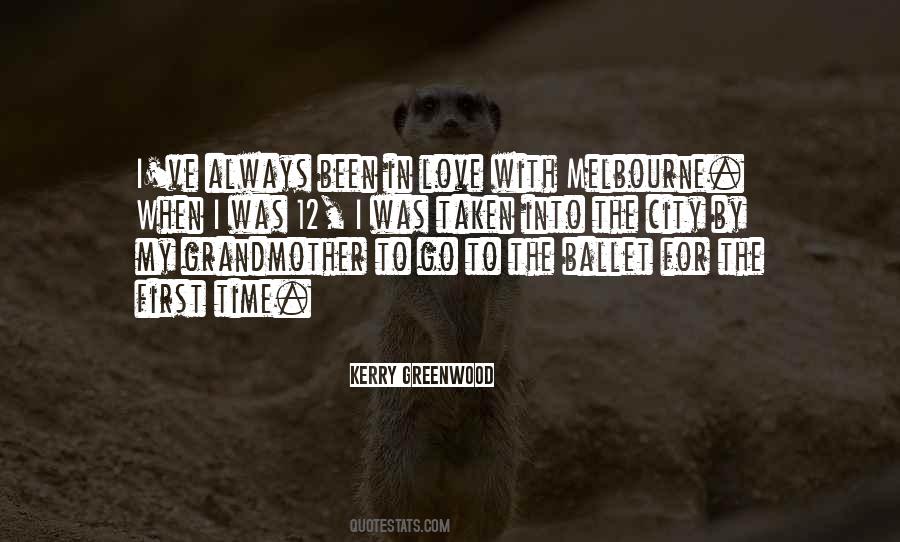 #56. She dropped on his chest with both knees and vengefully banged his head on the floor, once to knock him out and twice because it made her feel better.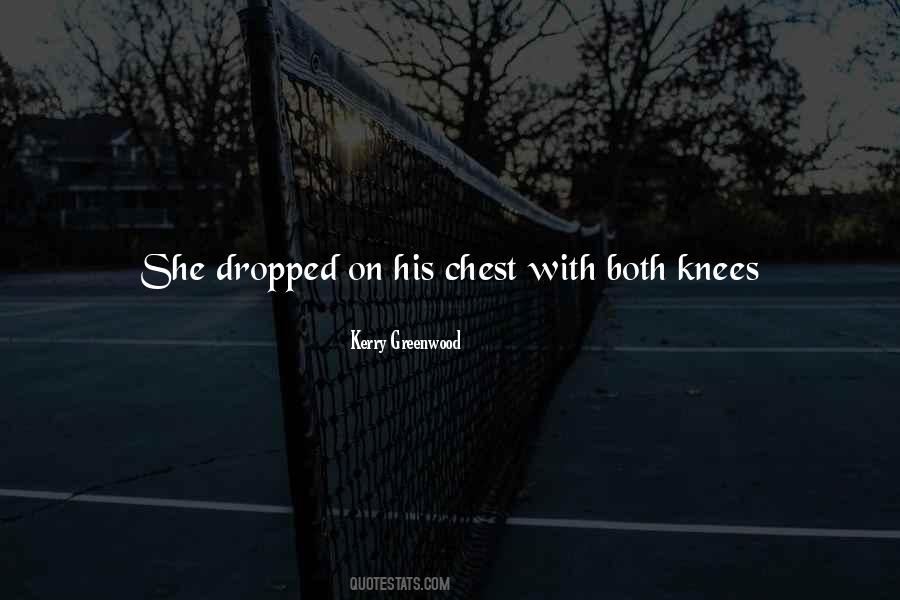 #57. No cook can ignore the opinion of a man who asks for three helpings. One is politeness, two is hunger, but three is a true and cherished compliment.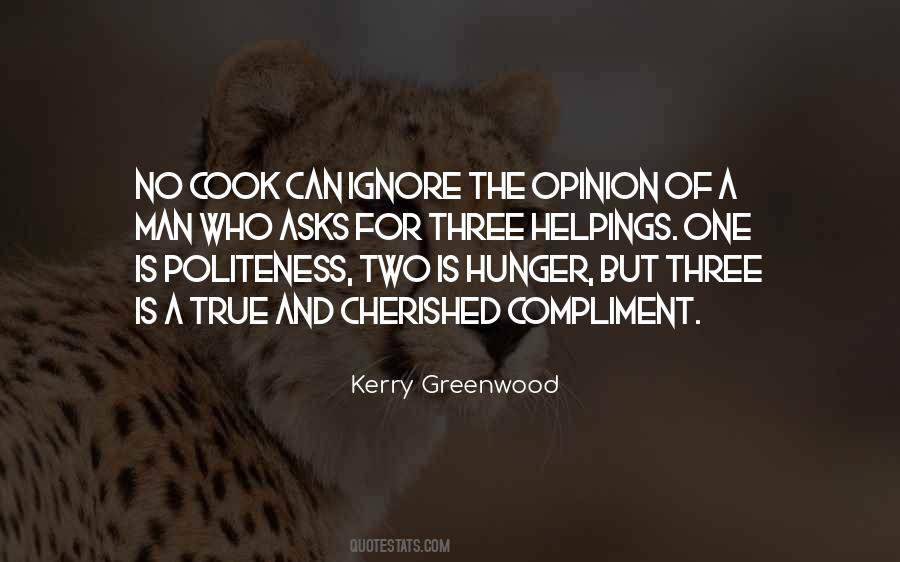 #58. women as a sex and particularly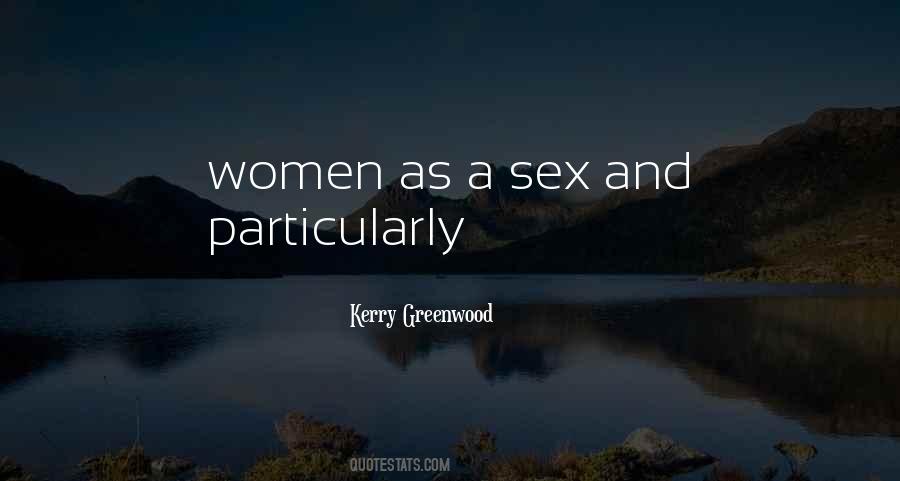 #59. We learn love from the people who love us.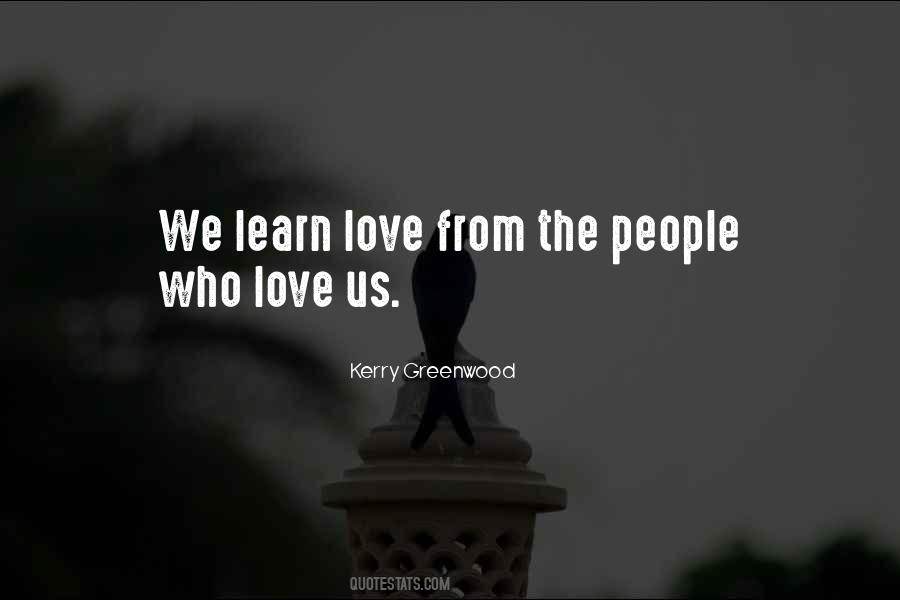 #60. I looked over Jordan, and what did I see? Coming for to carry me home A band of Angels coming after me Coming for to carry me home.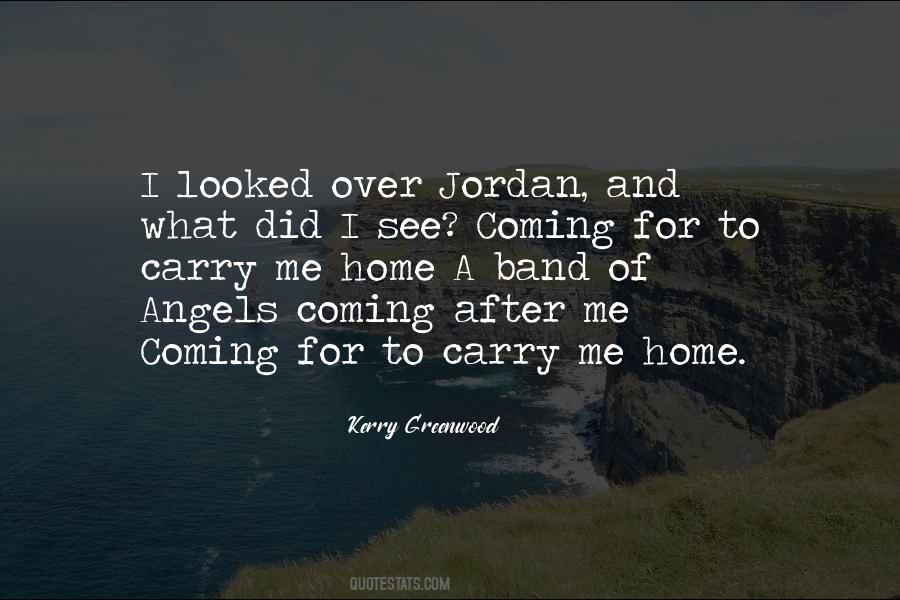 #61. I hate clocks. They tick. Other things make noises in their time and need, but clocks mechanically beat the seconds to death.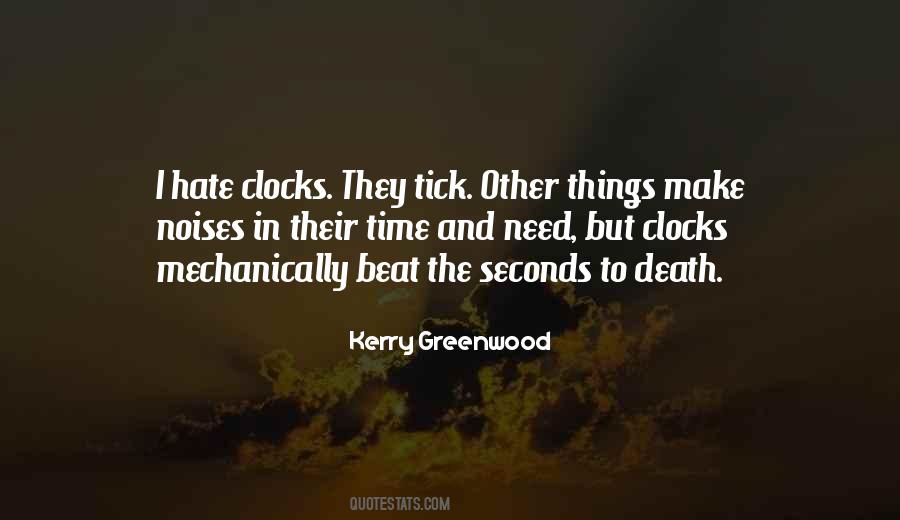 #62. If you look at the map, there's Thrace, Greece, Bulgaria, and there's tiny Gallipoli. It is such a small part of the whole peninsula, and yet you only hear about this little tiny bit.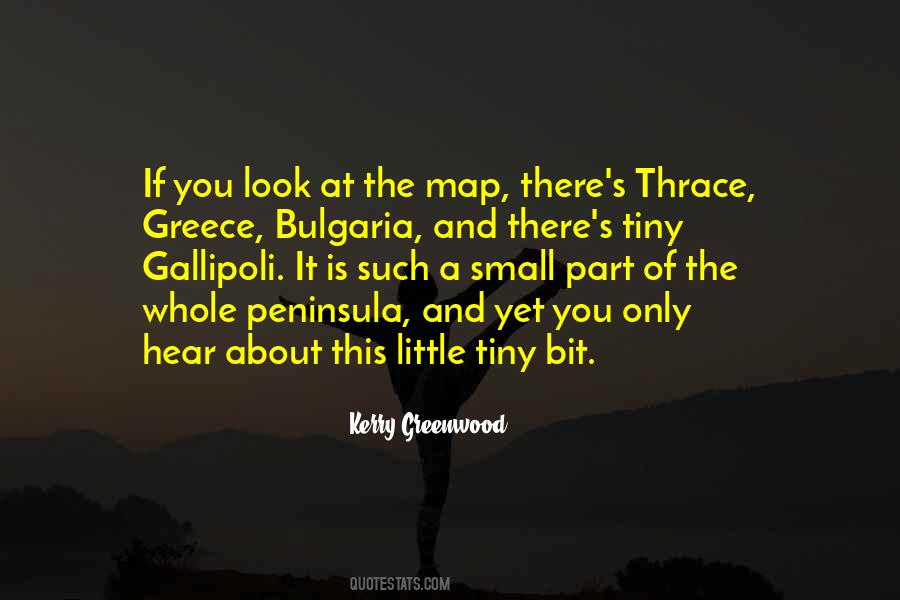 #63. Phryne read a detective story, frequently going back because she suddenly found herself reading a conversation between two characters she had not met before -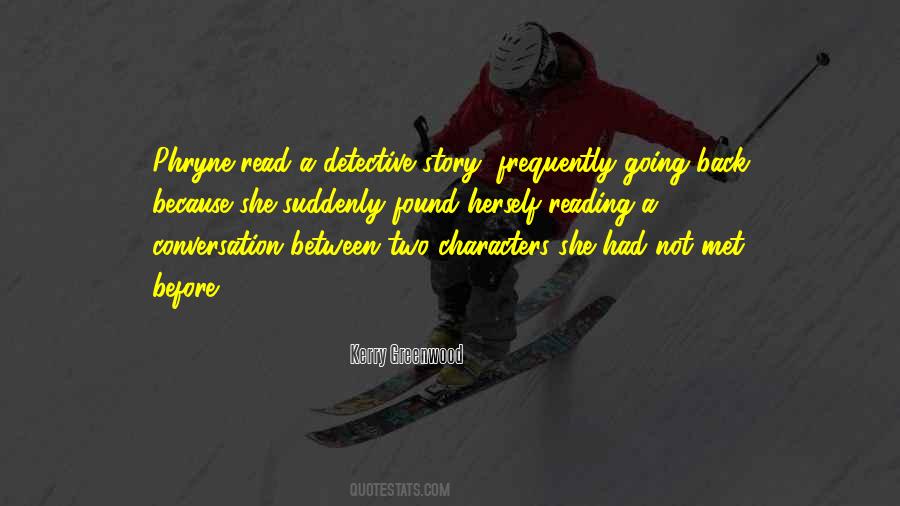 #64. And is it any wonder that the poor woman broke out into fairies when she had been deprived of any fiction in her youth?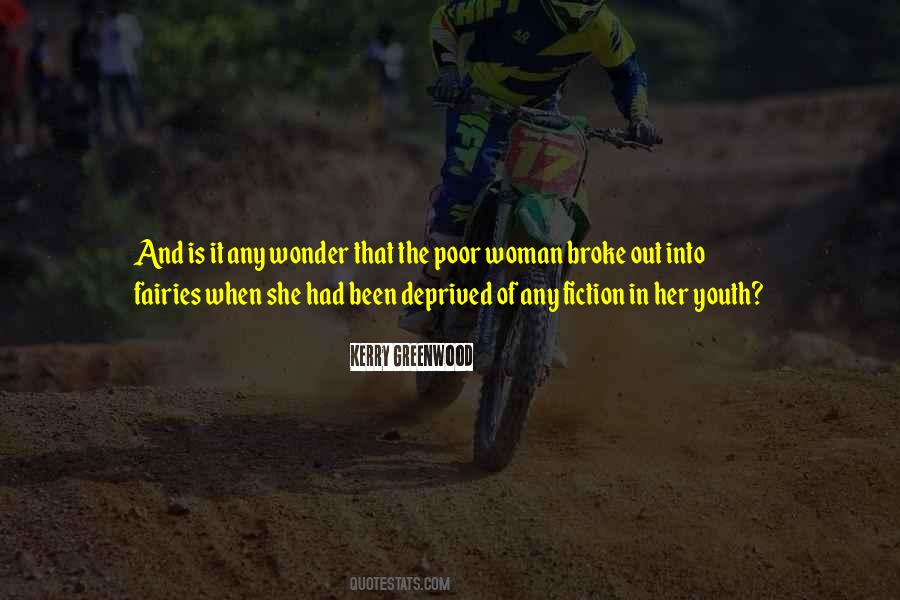 #65. I remember talking to John Mortimer, and he said he was relying on Rumpole to keep him in his old age; well, I'm doing the same with Phryne - she's my mainstay.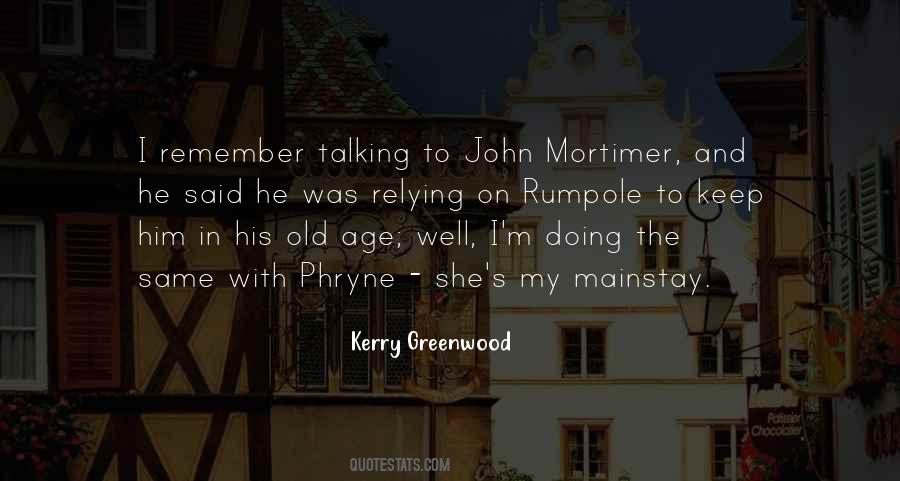 #66. There are good sailors. Well, some good sailors. In a way they are ideal as husbands. They drop in every six months for a wild celebration, then they drop out again before one gets bored with their company or annoyed with by their habits.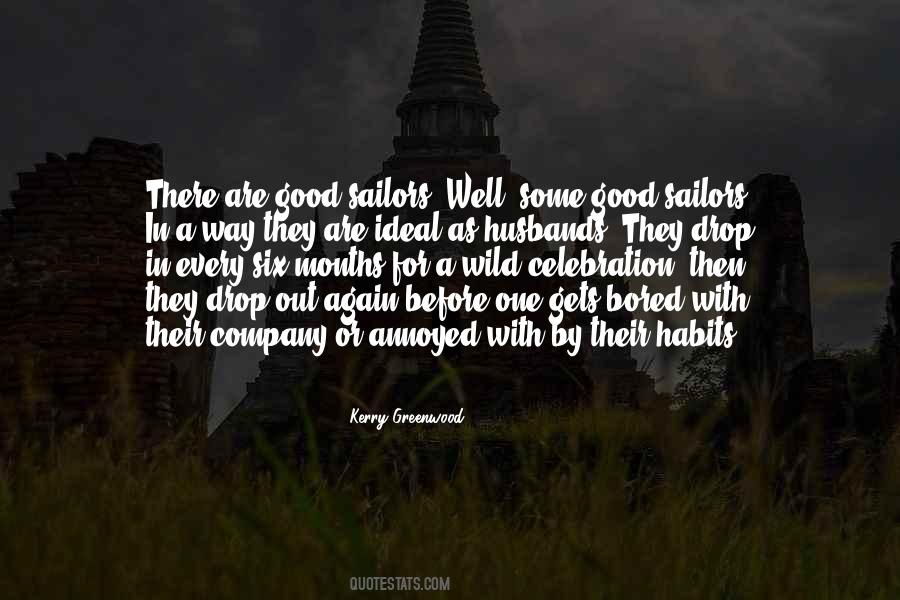 #67. Phryne looked at a large statue of St. Joseph, for whom she had always had an admiration. It can't have been easy, managing a girl with an inexplicable pregnancy. But he had accepted the word of the Lord and not put her away. Later generations had not been so forgiving.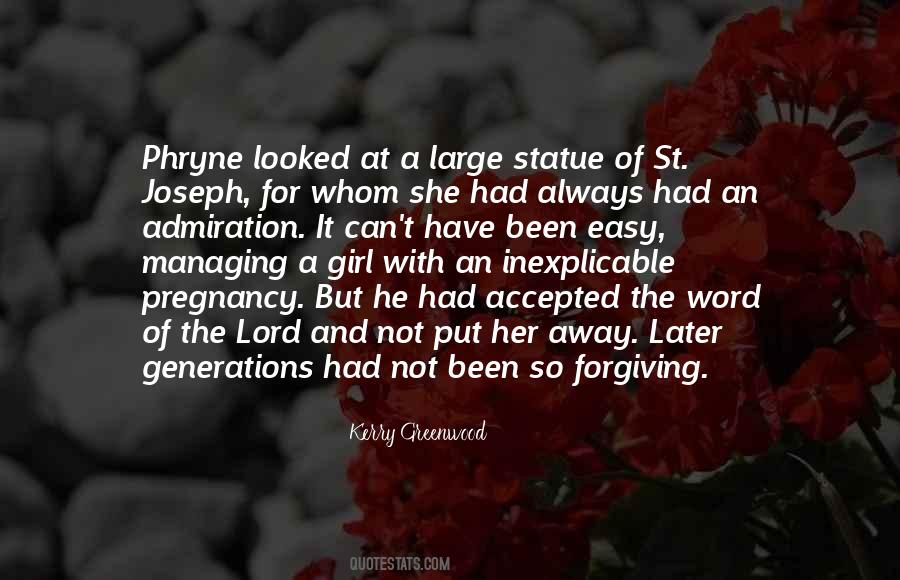 #68. I believe in absolutely nothing except yeast and the inevitability of politicians.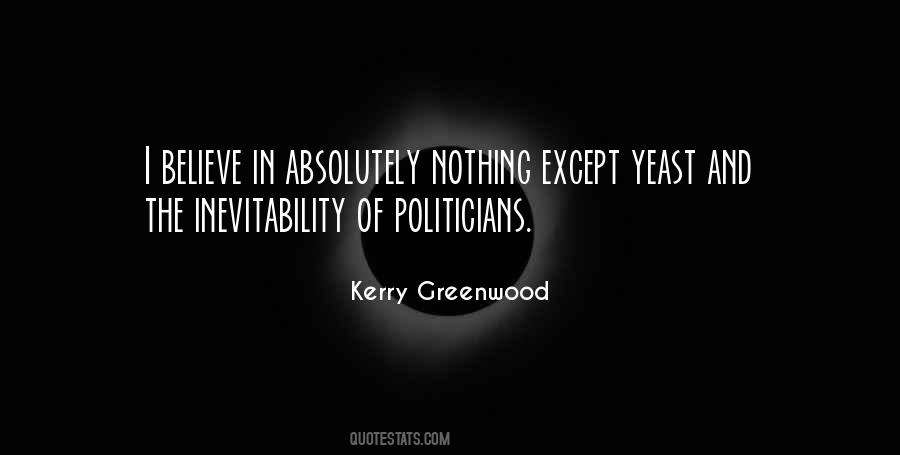 #69. Come along,' I told the donkey. 'There's a precedent for this.' Manny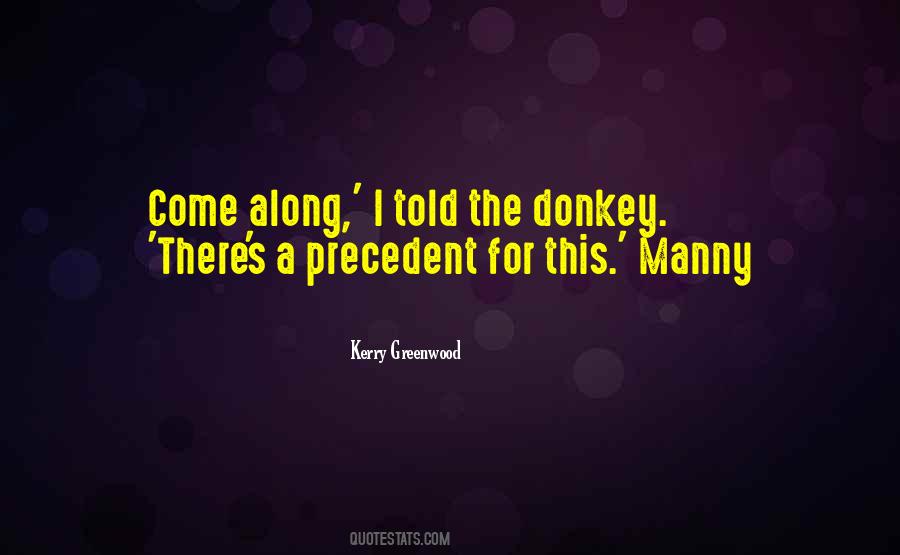 #70. I don't steal stories. If I'm a plagiarist, so is Hitchcock. And Tolkien. And Shakespeare.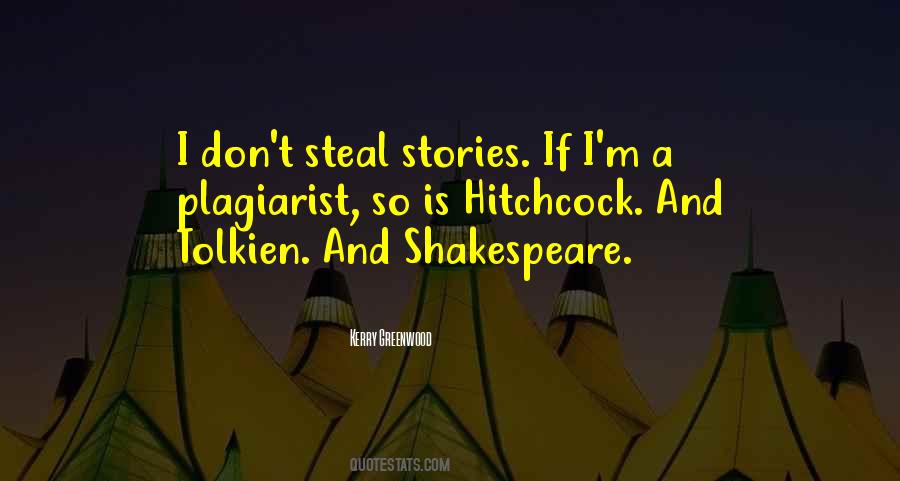 #71. Never trust a man who bites the heads off chickens is probably a good sound rule of practice.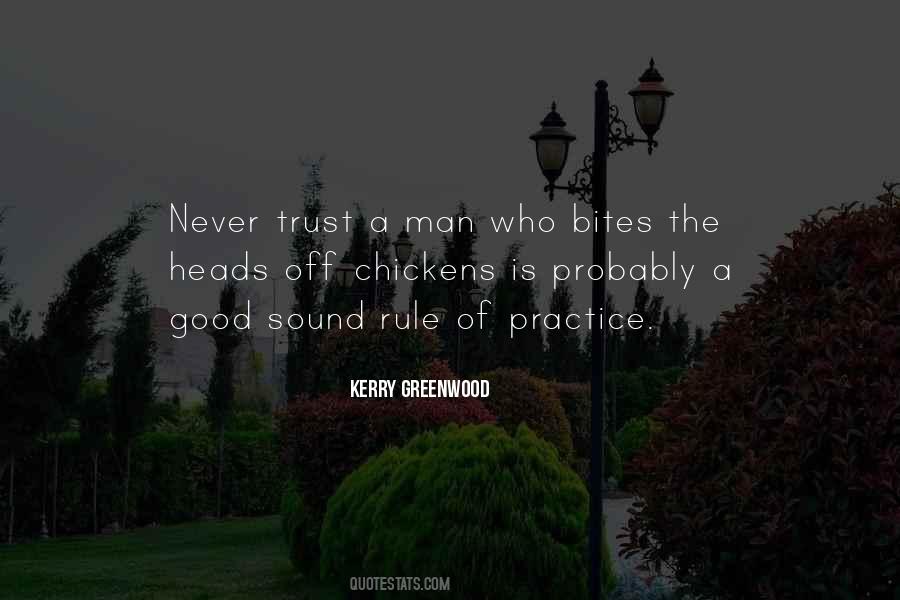 #72. If she's a flapper," mused the sergeant, wiping Passionate Rouge lipstick off his blameless mouth, "then I'm all for 'em, and I don't care what Mum says.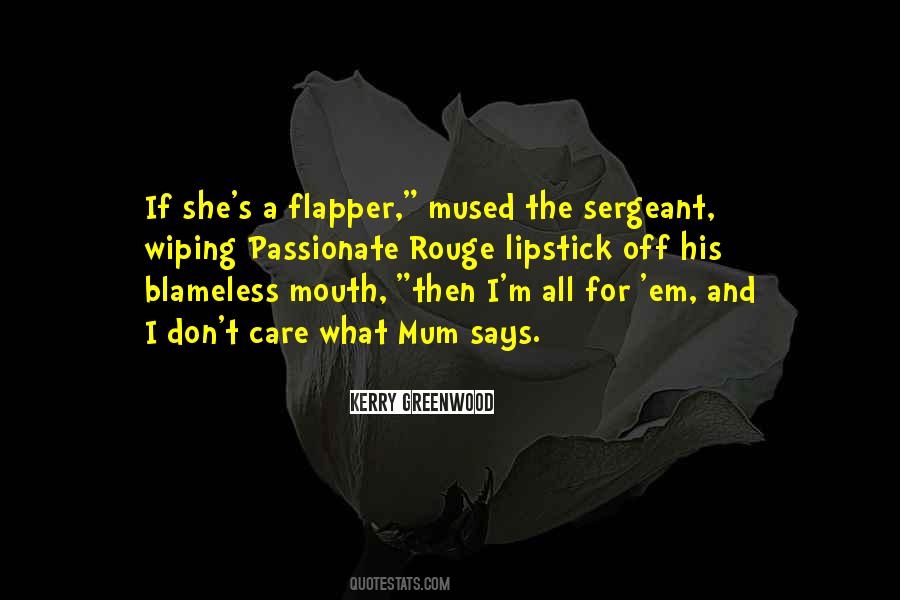 #73. She was sensible of the fact that while there were two sets of masculine arms to fall into, and one of them her current pet, Phryne had fallen into Dot's.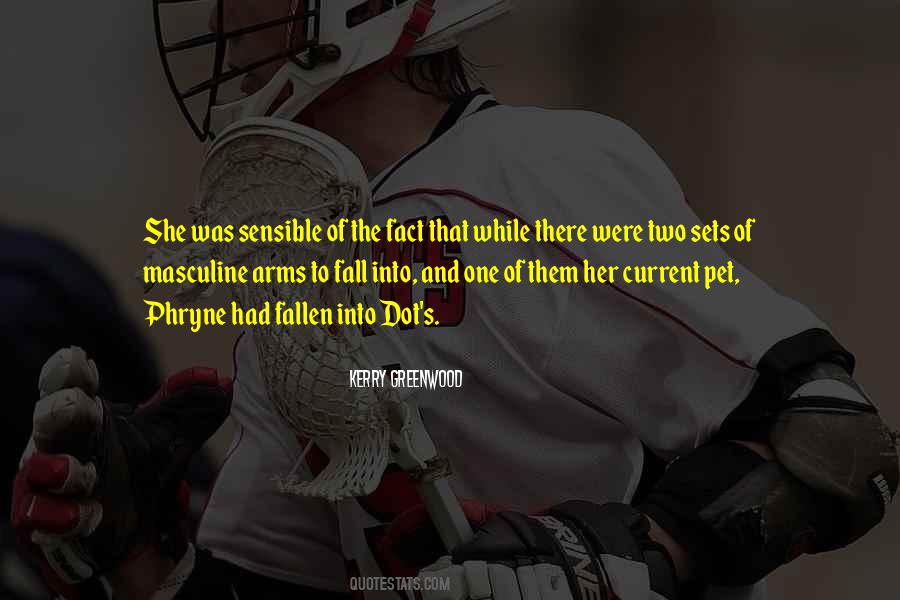 #74. I think it is rather heroic to go into a war zone where everyone is trying to kill you, and you have no way of shooting back.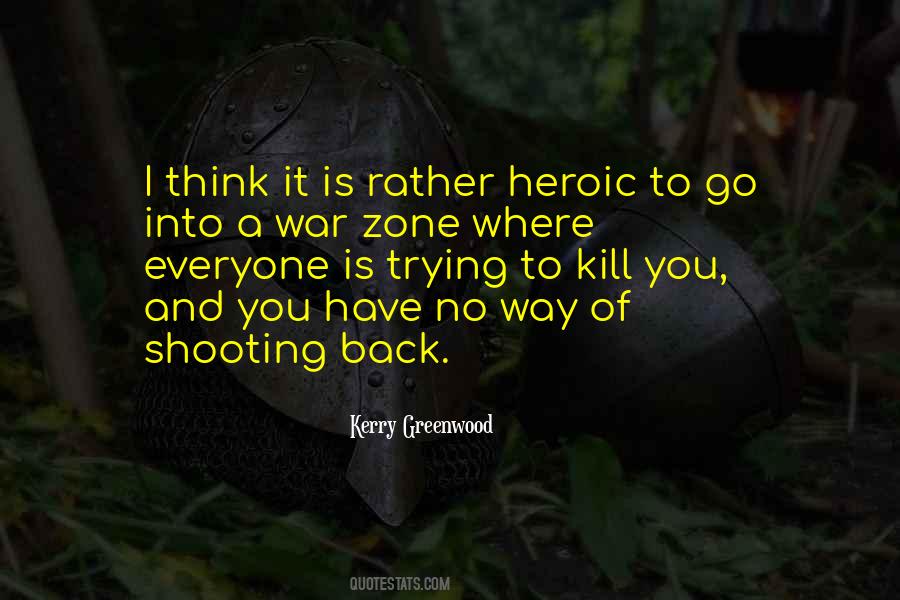 #75. Amazement could go no further. If Phryne had ridden in on a unicorn he would merely have remarked on its elegant hocks and golden horn and suggested that she enter it weight for age at Felmington. Well, no, not a unicorn. Not Phryne. A dragon, perhaps. He was sure that she could tame a dragon.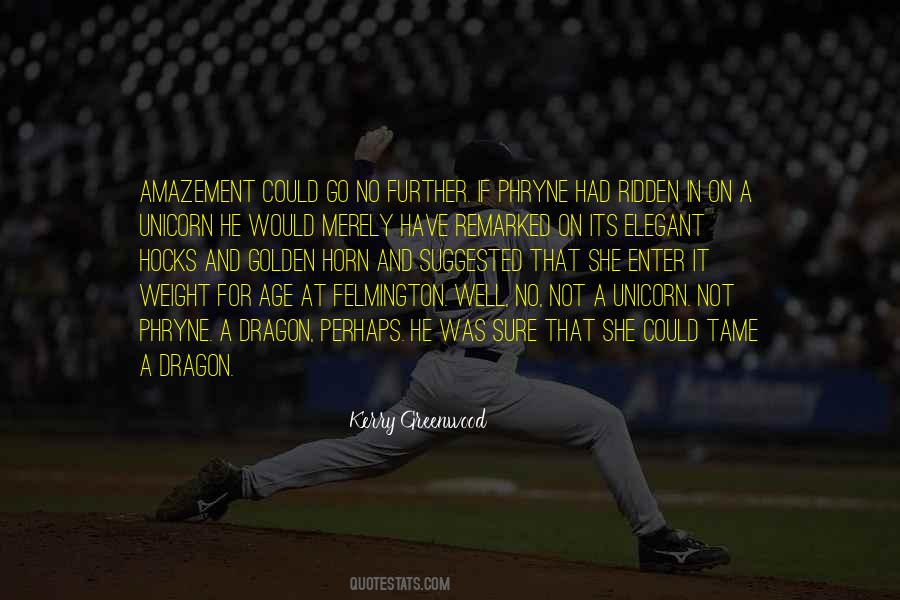 #76. It was always easier to genuinely praise than to try and find something nice to say about rubbish.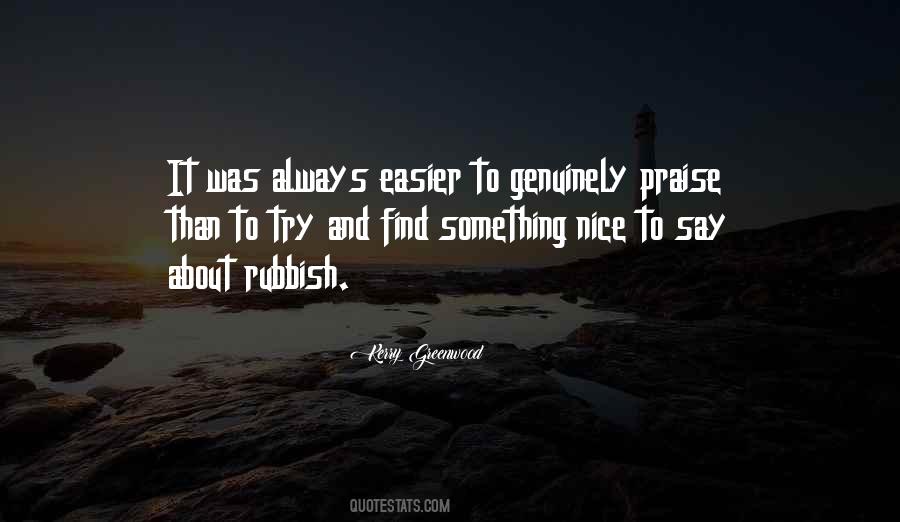 #77. As a child, I would demand that visitors to our house tell me a story. I was intensely interested in everything - still am.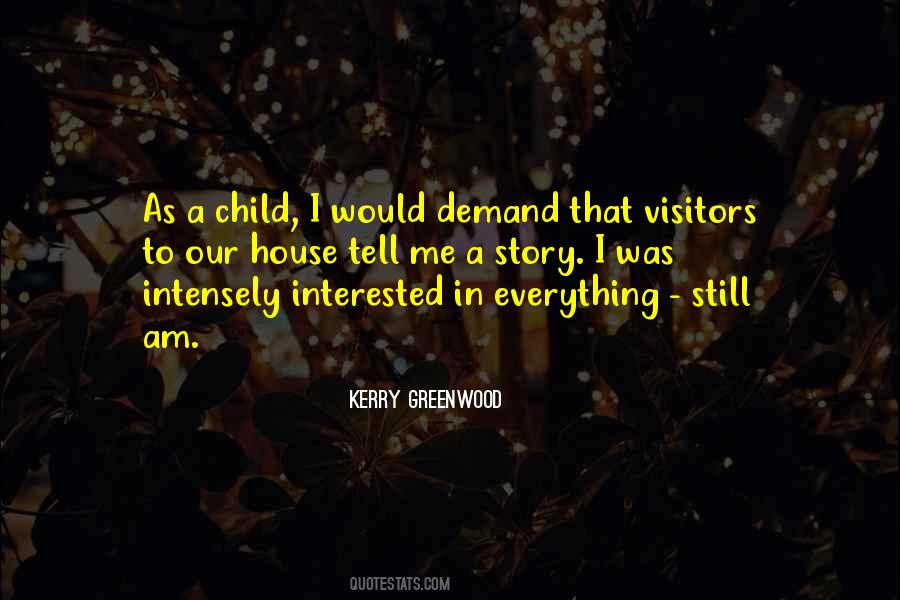 #78. Padre always told me me language was sulphurous.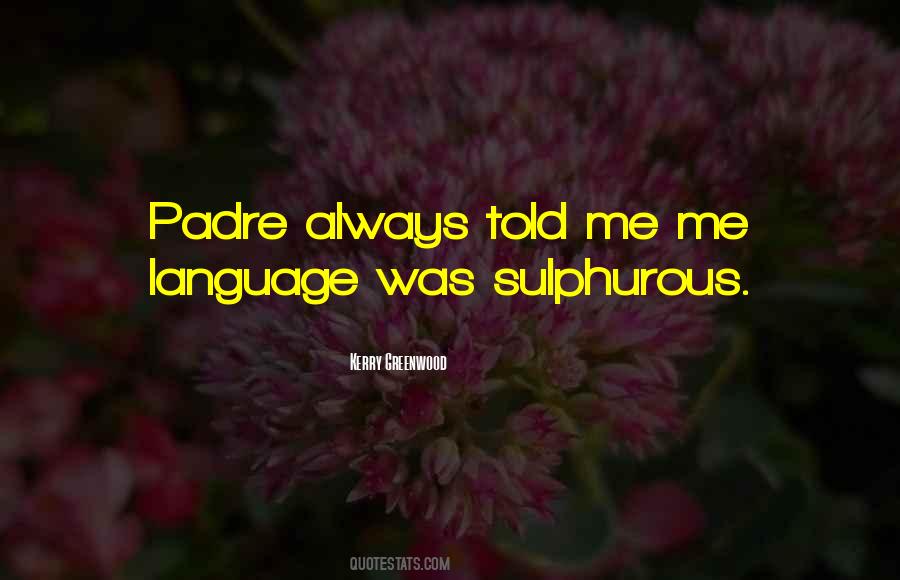 #79. They are not aesthetic like a puppy or a kitten. In fact, they always look drunk to me. Look at that one - you'd swear he had been hitting the gin.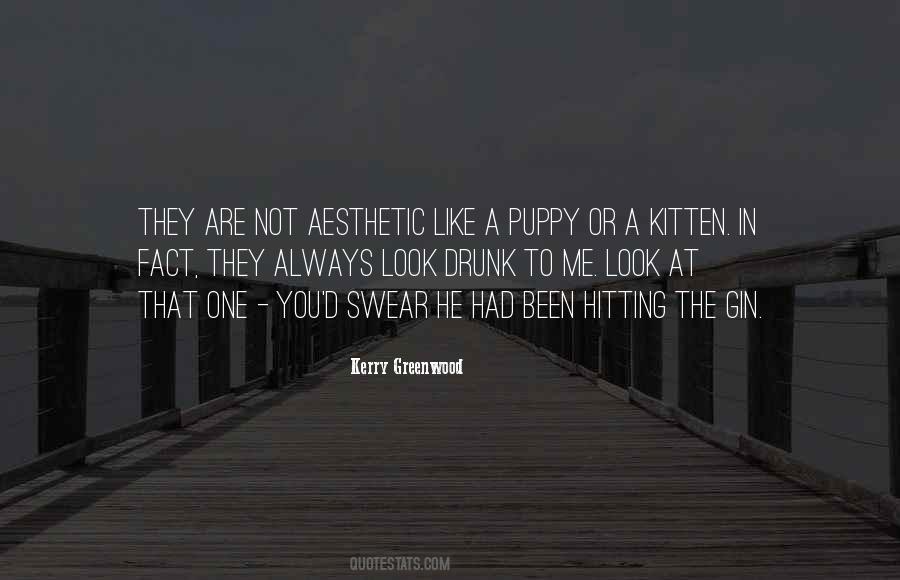 #80. I have a theory that kitchens, once they reach a certain level of complexity, attract new gadgets into their orbit, like planets. Only this can account for the fact that I own two melon ballers.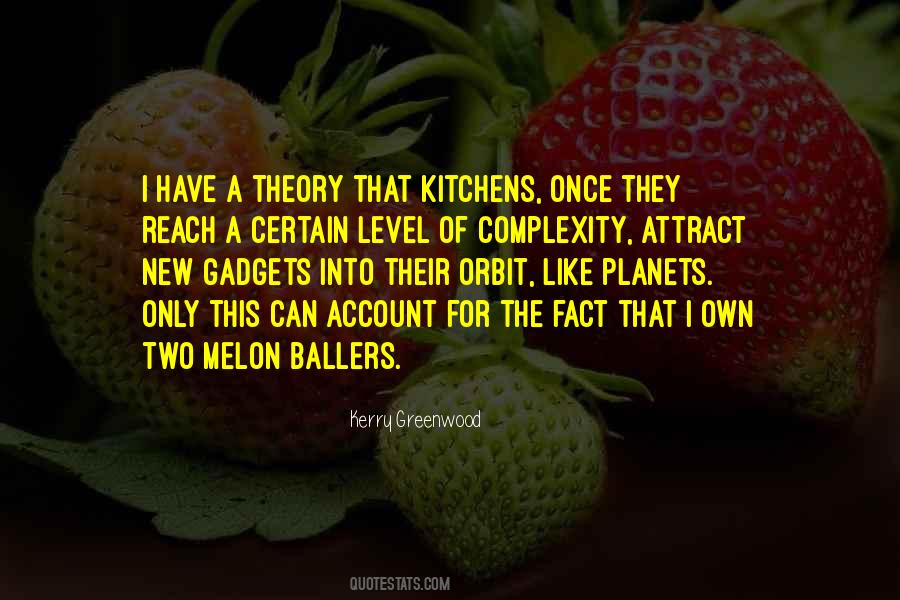 #81. Phryne was getting out of the car. Dot closed her eyes. Miss Fisher was about to happen to someone again.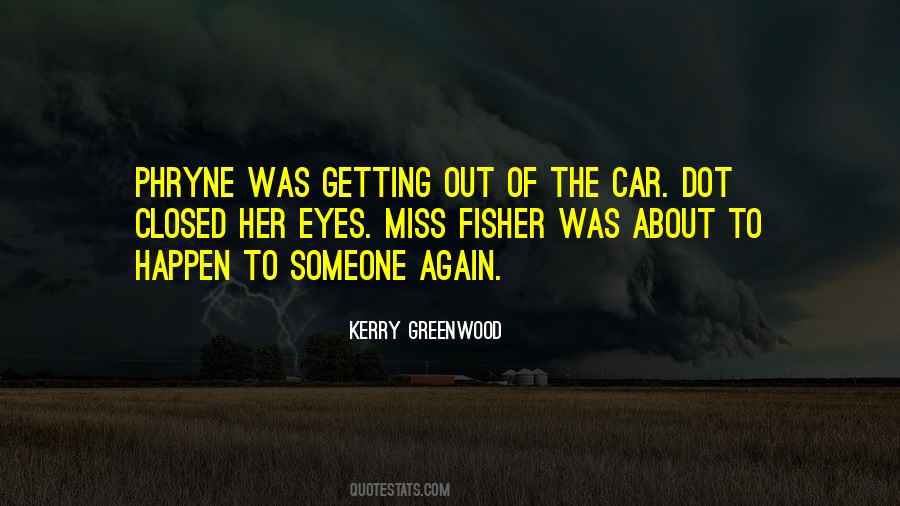 #82. Her face was white, her eyes blazed like emeralds, and no one who saw her had any intention of saying anything but 'Immediately' to anything she ordered.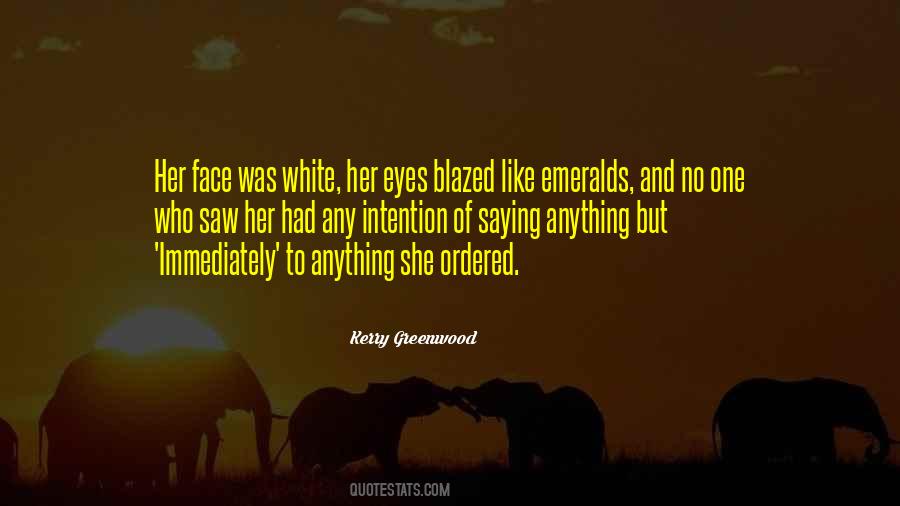 #83. I'm concealing a lot of things. That's what a lady does.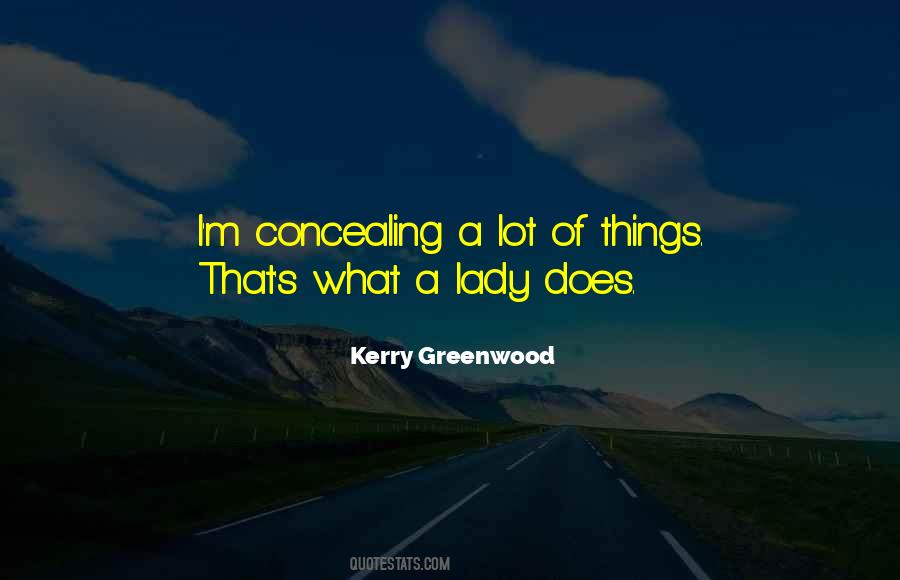 #84. Even the reeking dark in the lion's cage seemed precious and infinitely preferable to whatever lay beyond. She would go out like the flame of a candle. Where does the candle flame go when the candle is blown out?
She laid her painted face against the iron bars and bared her teeth at death.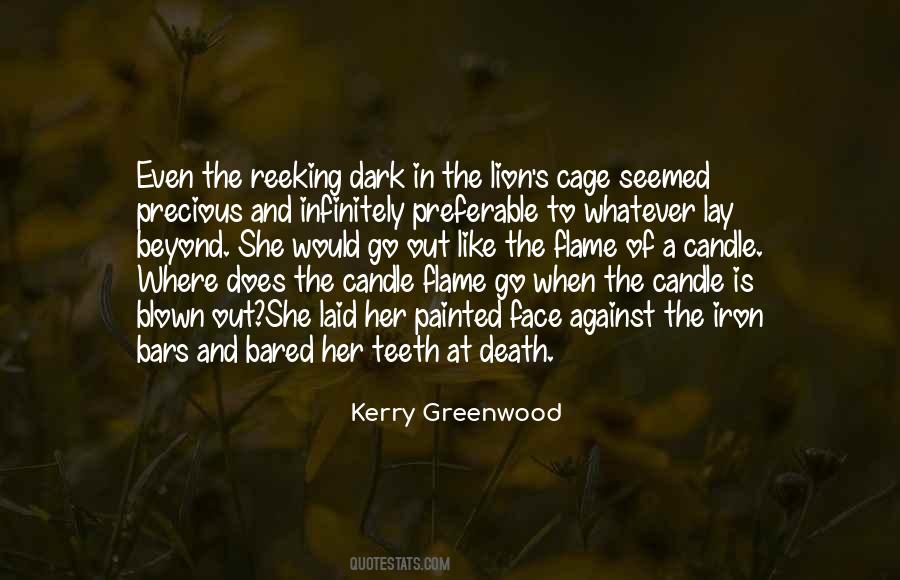 #85. Tinker wrote neatly, though his spelling was not good, Ruth's recipes would never fail for confusion between 'add sugar' and 'seethe', but Jane's writing looked like an intoxicated inky spider had staggered across the page on the way to the bar for another drink. Which it really didn't need.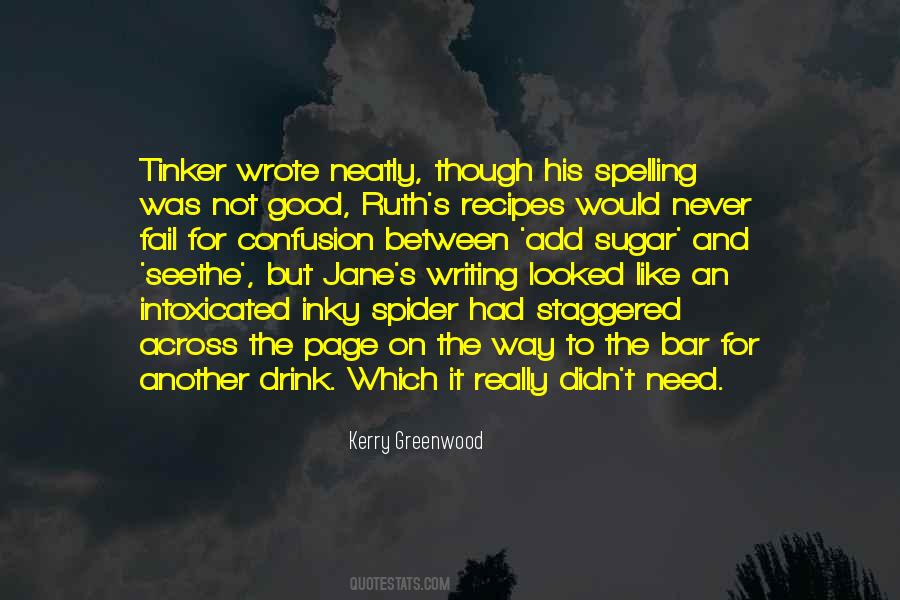 #86. First, a bath. I'm feeling soiled. Too much contact with cold reality, I think.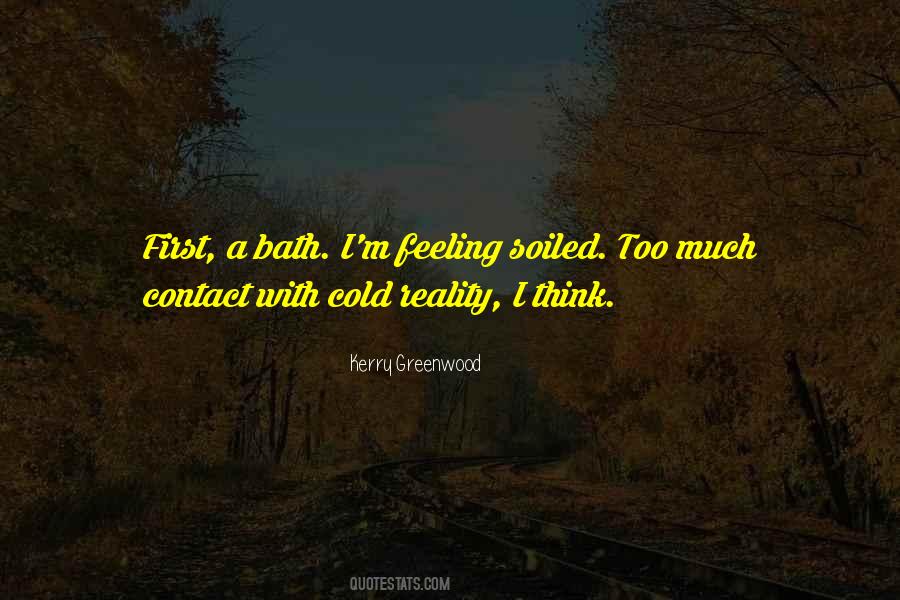 #87. Bert was short and stout. Cec was tall and lanky. Between them, there was nothing that they could not reach.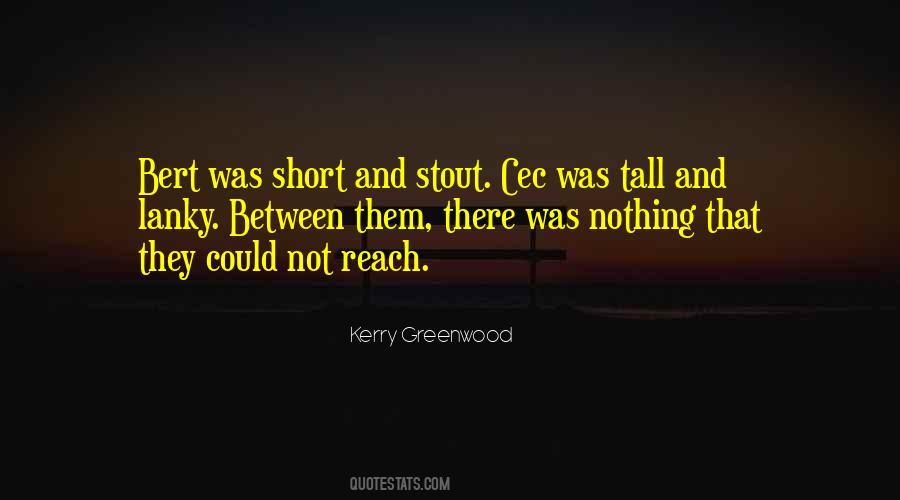 #88. I don't like the idea of being killed by fools. I shall have to ensure that this does not happen.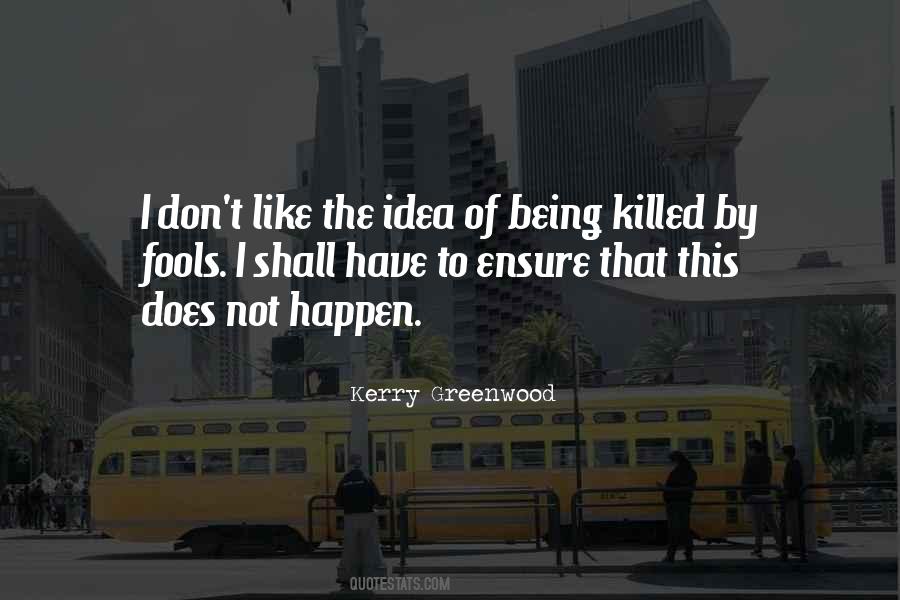 #89. You know how I feel about pretty boys - there aren't enough of them in the world as it is - we can't have people wantonly removing them.
#90. The young will no longer be advised by the old," she said to the hall porter.
"That is because we advised them to die," said the hall porter.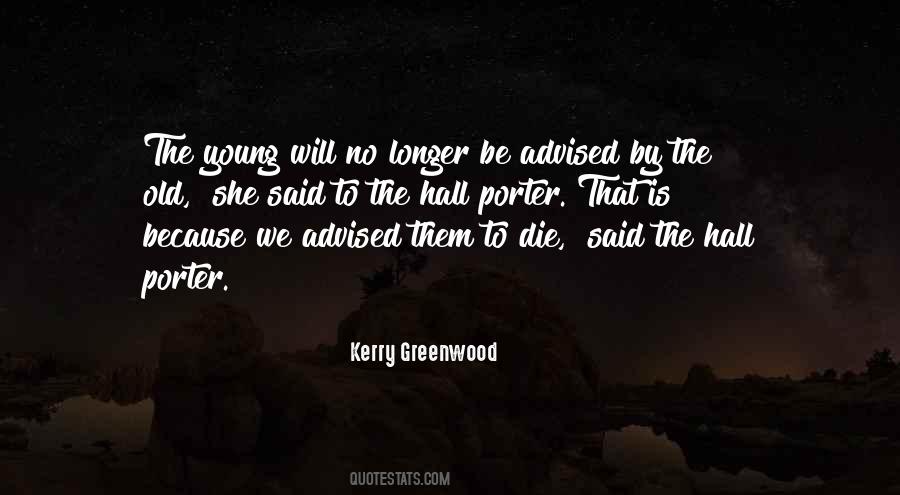 #91. Ruth did not approve of young men. So noisy.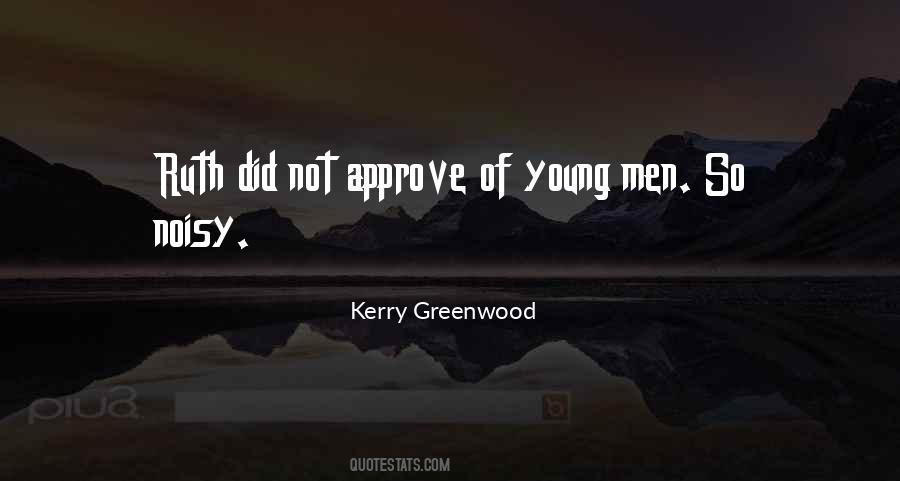 #92. Phryne was feeling most displeased with a species to which, she reminded herself, she belonged.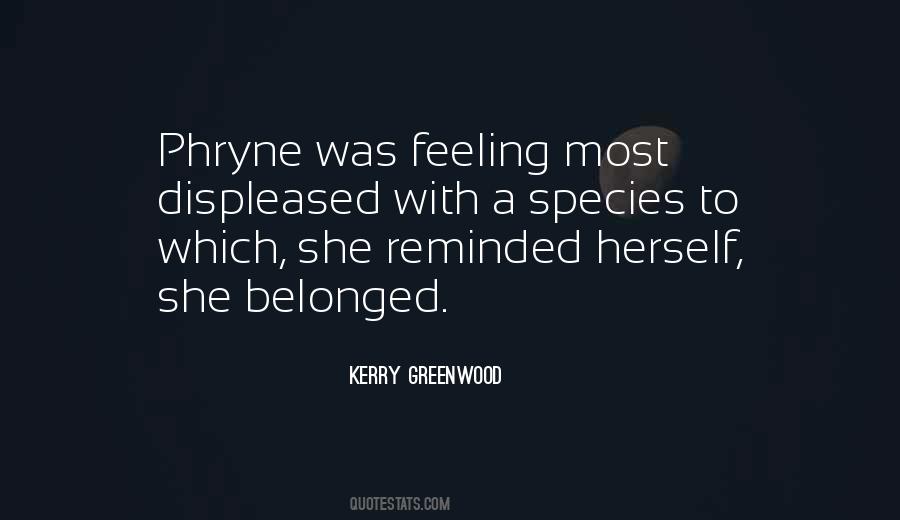 #93. He'd pull a door off its hinges rather than work out how to turn a key.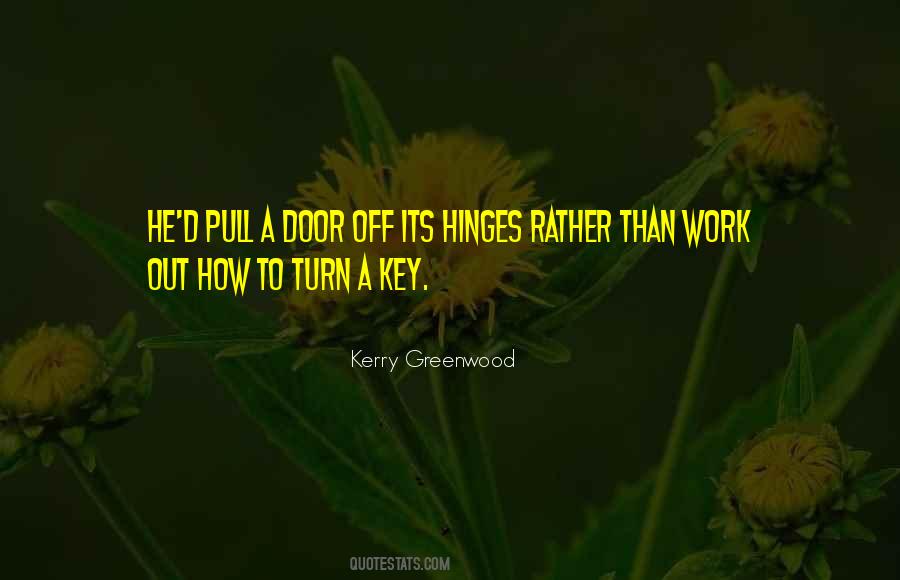 #94. Now we will all die. What a pity. I haven't done half the wicked things I wanted to do, and the ones I have done I haven't done anything like enough.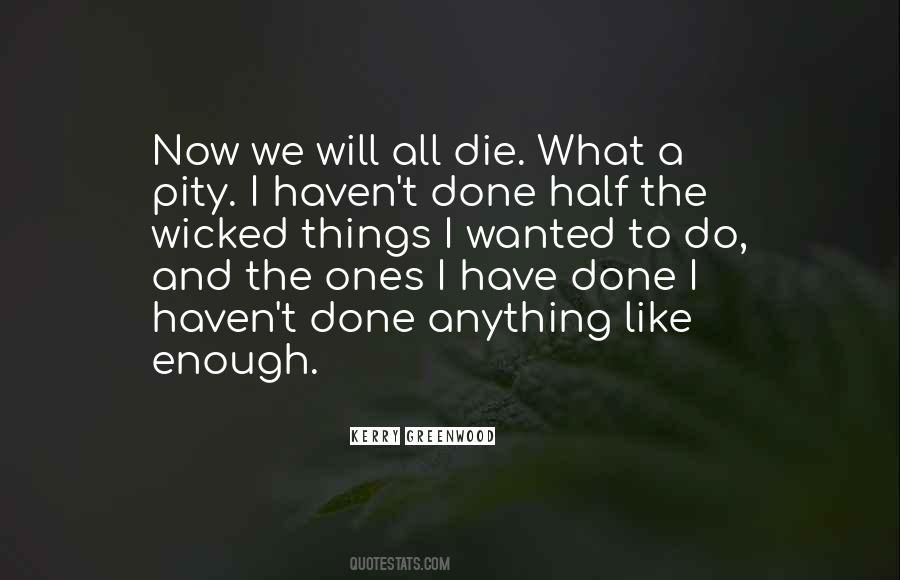 #95. The first Goddess, Gaia, who was the earth, wide hipped, big bellied, the womb of the human race, the nurturing breast of all humans, the opulent and voracious beginning of all things female.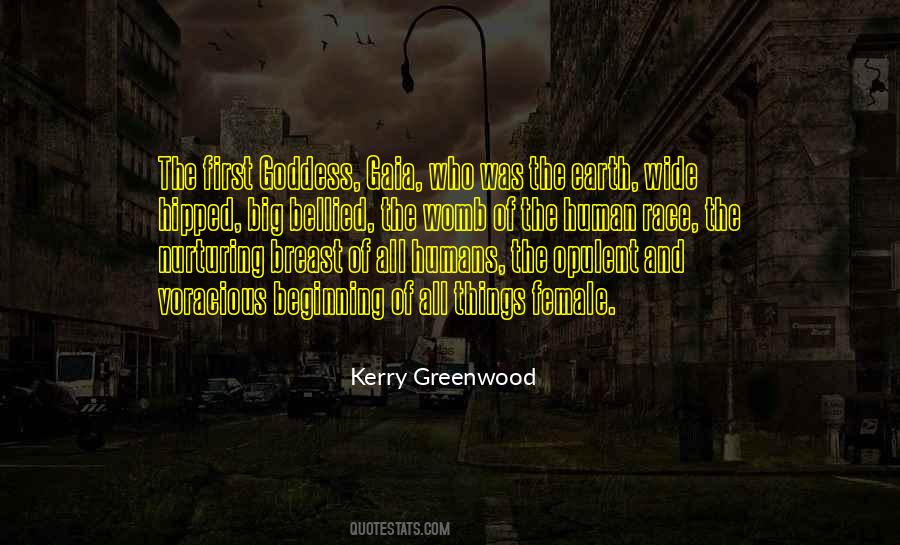 #96. I have been reading crime books ever since I was a child, but I had never tried to write one.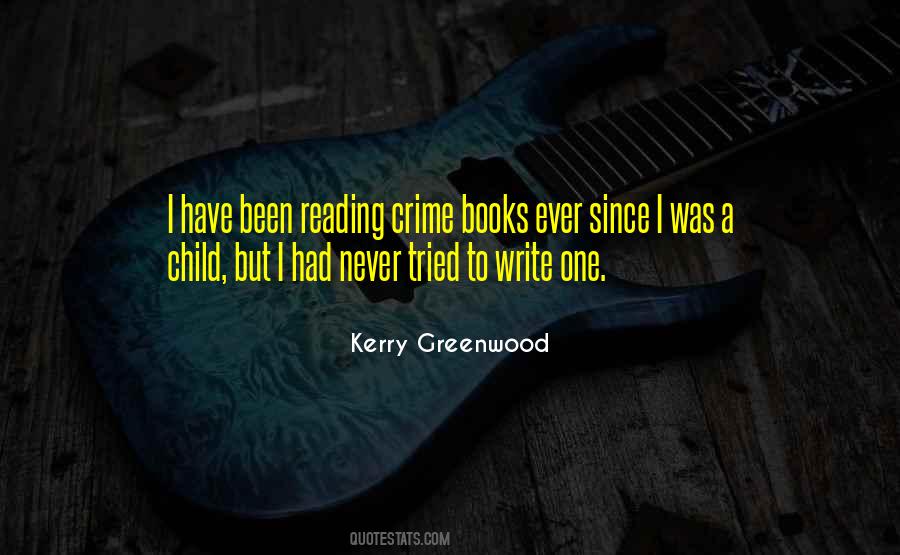 #97. The Colonel was far too firmly married and full of military honours to be a threat to Phryne's virtue, or what remained of it, so she agreed.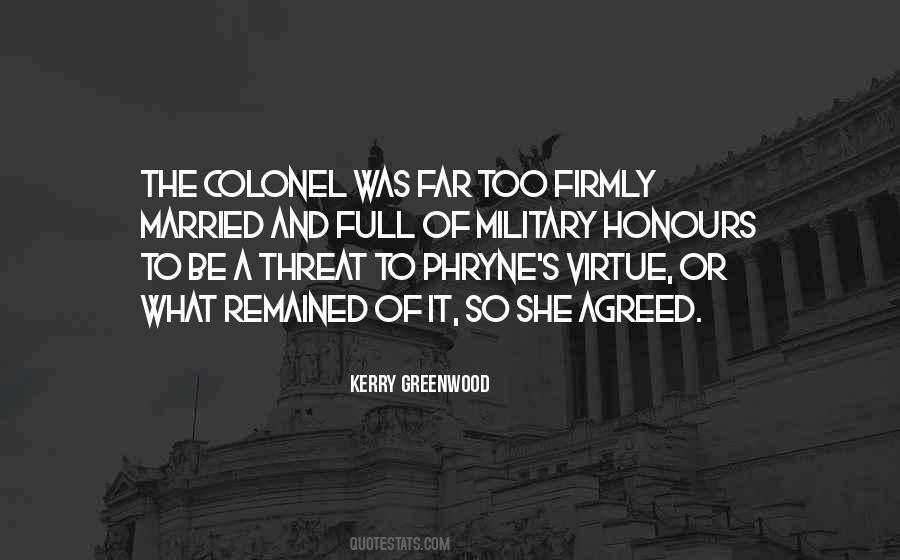 #98. Good morning, Meroe,' I said, dusting uselessly at my tracksuit pants. 'Might I interest you in today's special, pre-floured kitten?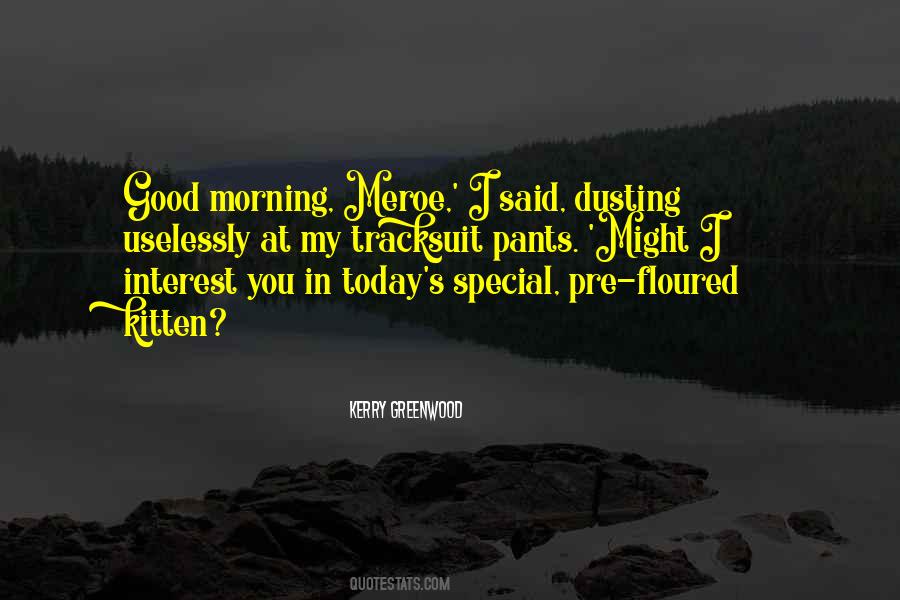 #99. I decided that if I want to write about a female hero in the 1920s, I'm going to have to give her all the advantages I can because she has serious disadvantages in being a woman. I wasn't going to have her cowed or overawed by class, so she had to be titled.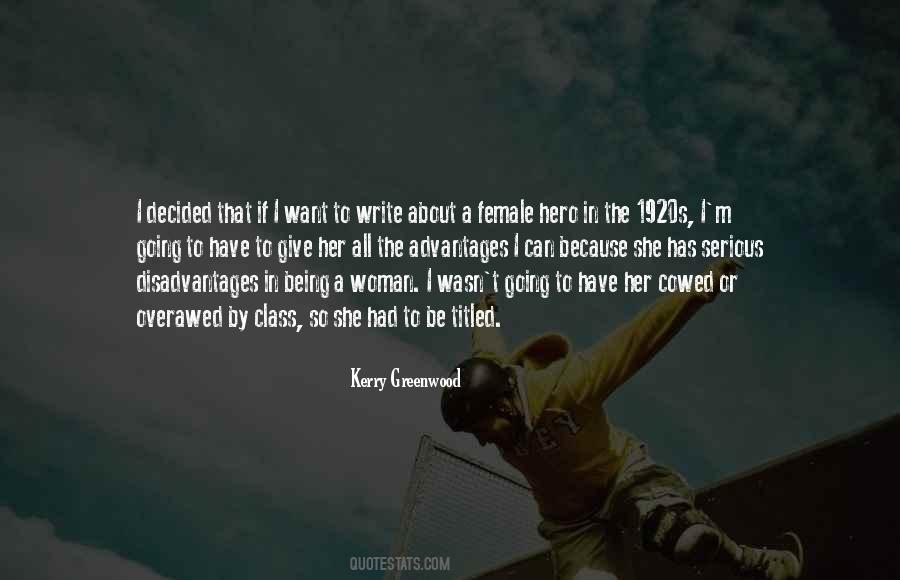 #100. My work is very carefully researched. Sometimes I have to ditch an idea because I can't prove it.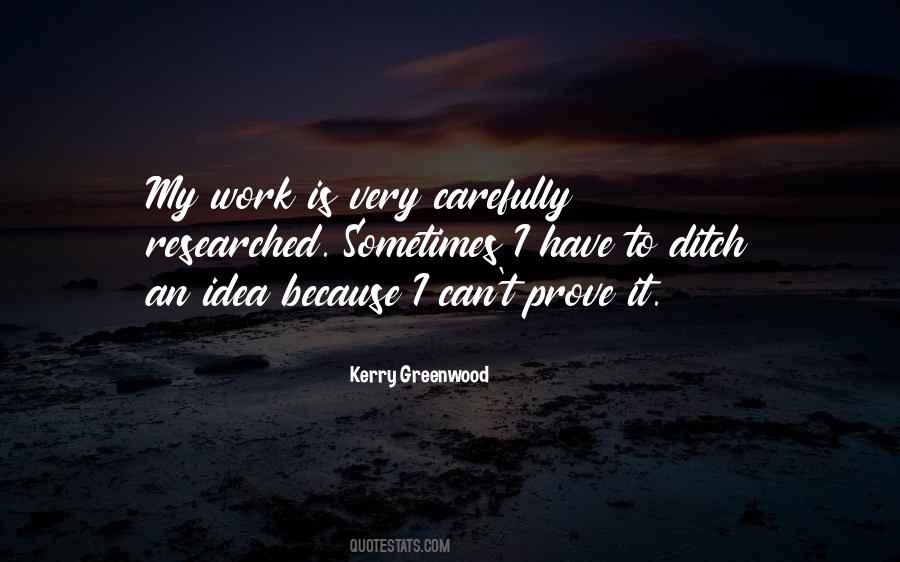 Famous Authors
Popular Topics