Friends After All Famous Quotes & Sayings
List of top 60 famous quotes and sayings about friends after all to read and share with friends on your Facebook, Twitter, blogs.
Top 60 Friends After All Quotes
#1. Life, friends, is boring. We must not say so.
After all, the sky flashes, the great sea yearns,
we ourselves flash and yearn - Author: John Berryman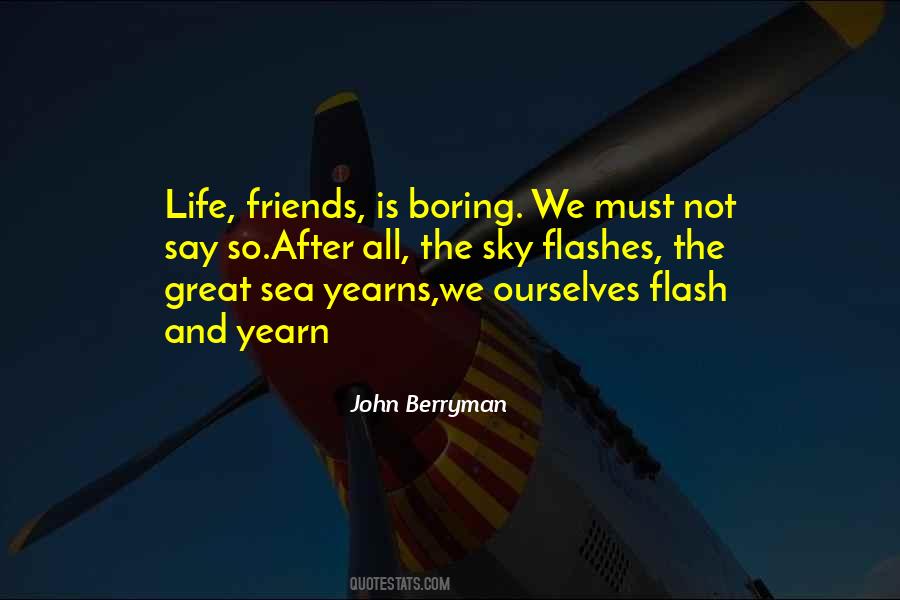 #2. I have a group of friends in my life, and we all give each other something different. I've known my two closest friends for many years. One is a friend from high school, and the other I met right after college. My deep, deep friends remind me every day of the good parts of my personality. - Author: Brooke Shields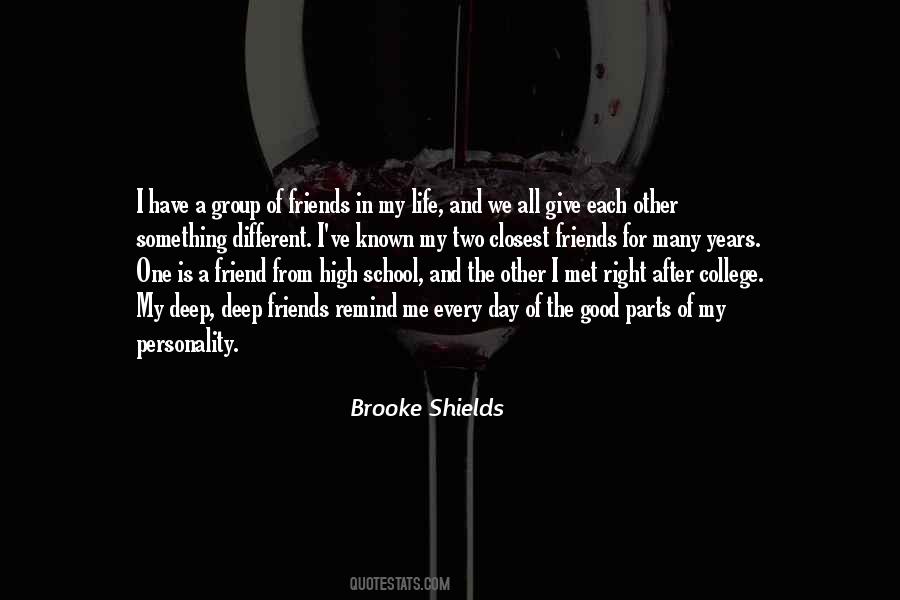 #3. He wore his hair in a way that suggested he'd just rolled out of bed after thrashing all night. In an earlier decade, your friends would have told you,"Man, your hair's a mess. Go fix it."
Now they say,"Whoa, dude, cool do. - Author: Marshall Thornton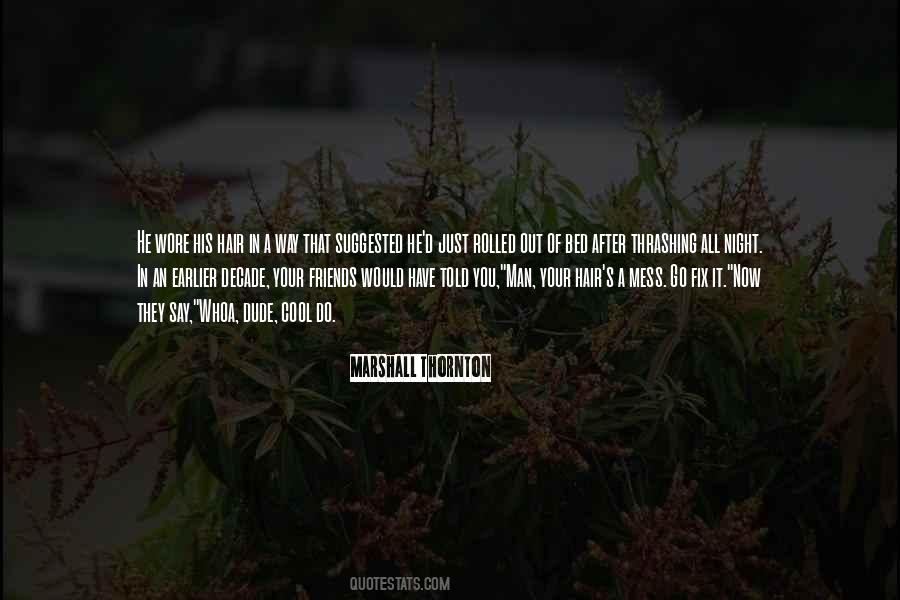 #4. Tell your friends I am the last of a dying race,' it said, grinning its sunken grin as it staggered and lurched down the proch steps after her. 'The only survivor of a dying planet. I have come to rob all the women ... rape all the men ... and learn to do the Peppermint Twist! - Author: Stephen King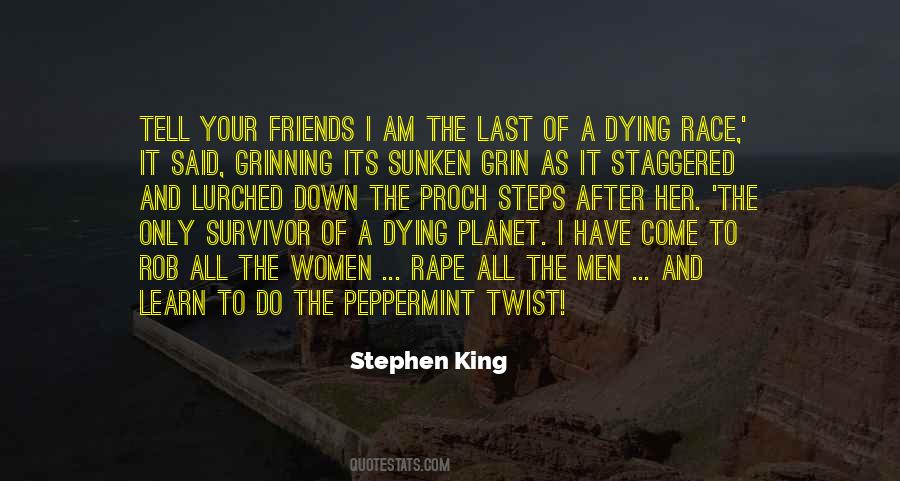 #5. And Winnie, laughing at him, lost the last of her alarm. They were friends, her friends. She was running away after all, but she was not alone. Closing - Author: Natalie Babbitt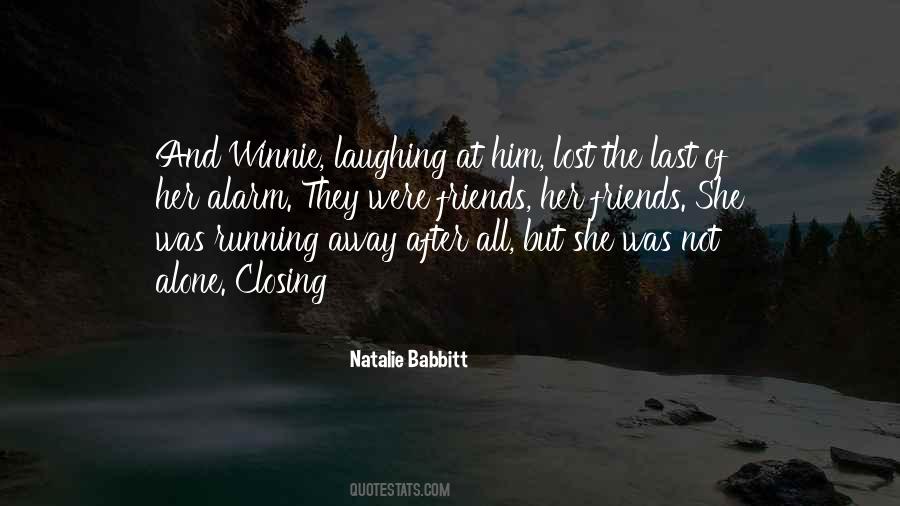 #6. I might have known," said Eeyore. "After all, one can't complain. I have my friends. Somebody spoke to me only yesterday. And was it last week or the week before that Rabbit bumped into me and said 'Bother!'. The Social Round. Always something going on. - Author: A.A. Milne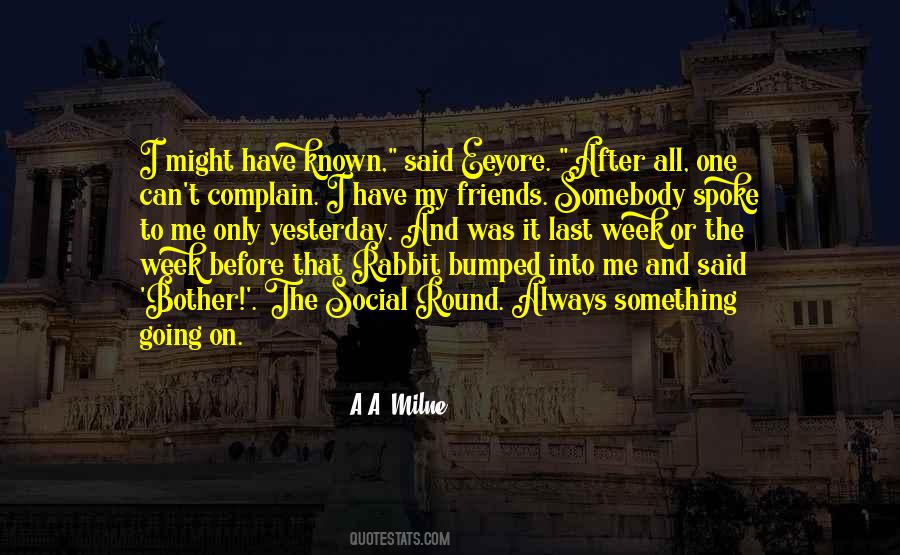 #7. On the whole, there is nobody like one's own mother ... I wonder if, after all, mothers are not the best friends there are! - Author: Elizabeth Payson Prentiss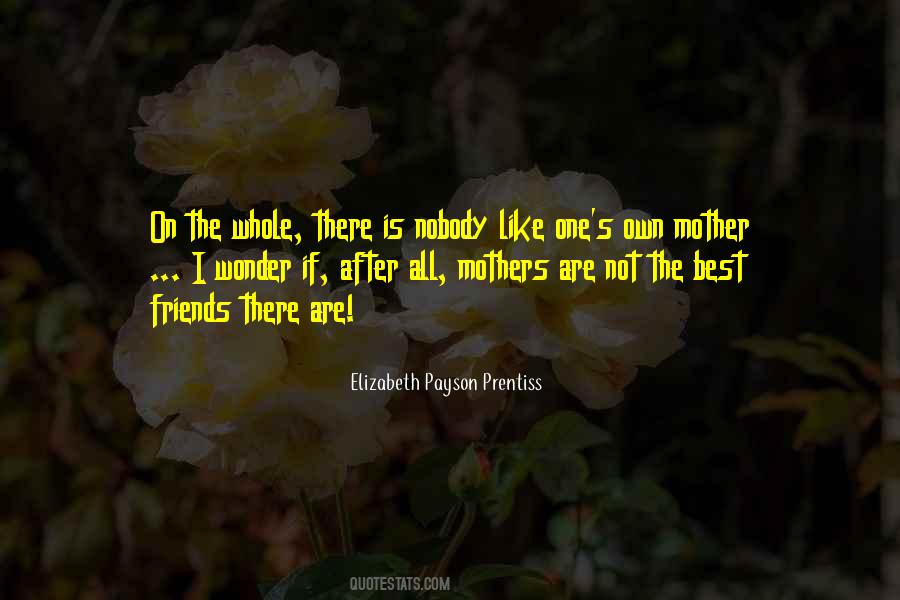 #8. Twenty years is, after all, a long time. We are not the same people we were. Old friends, lovers, even family members: they are strangers who happen to wear a familiar face. We have no right to claim to know anyone after such a distance. - Author: Graham Joyce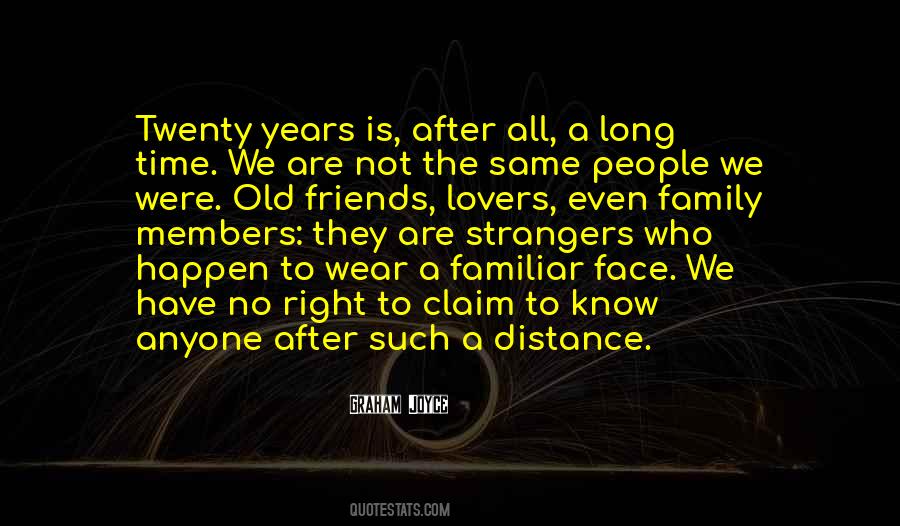 #9. After all, people are people. Many become friends with their coworkers. Many have worked with their coworkers at previous companies. - Author: Eric Mosley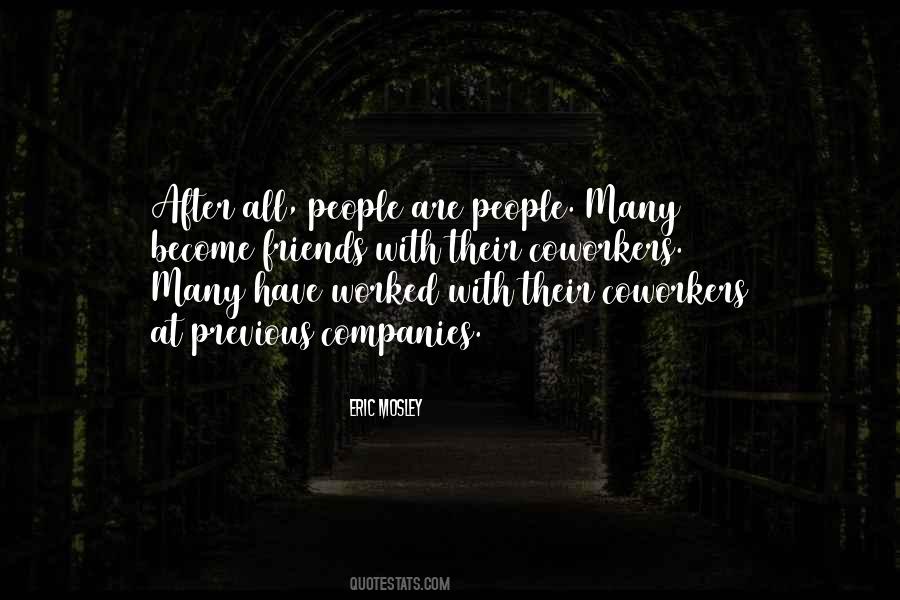 #10. What interests me, ... is why people are so repelled when, after all, everyone started life attached. In a sense, the twins have never been born because they are still tied by an umbilical cord. Relationships between women - daughters, mothers, friends - are one of my strong interests. - Author: Judith Perelman Rossner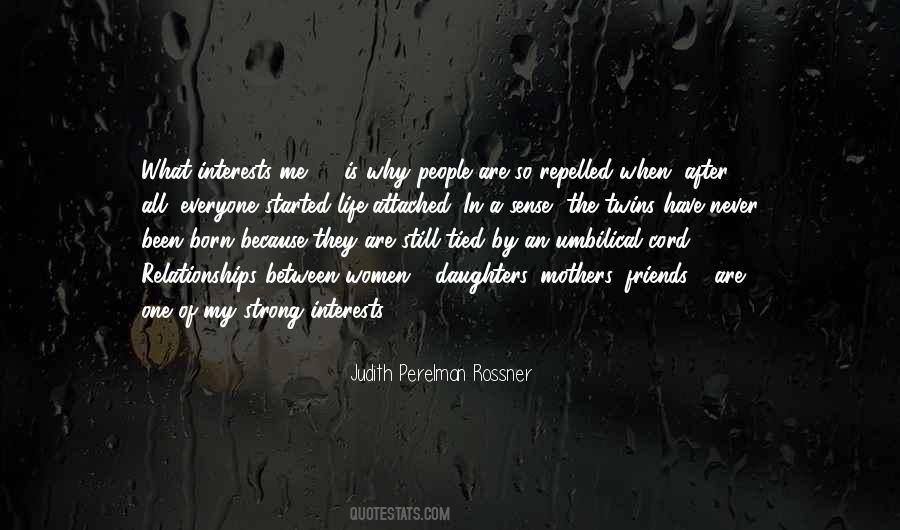 #11. He began to understand suddenly what friends were for: they reminded you that things weren't so bad after all. Reminded you never to stop laughing at yourself. - Author: S.J. Kincaid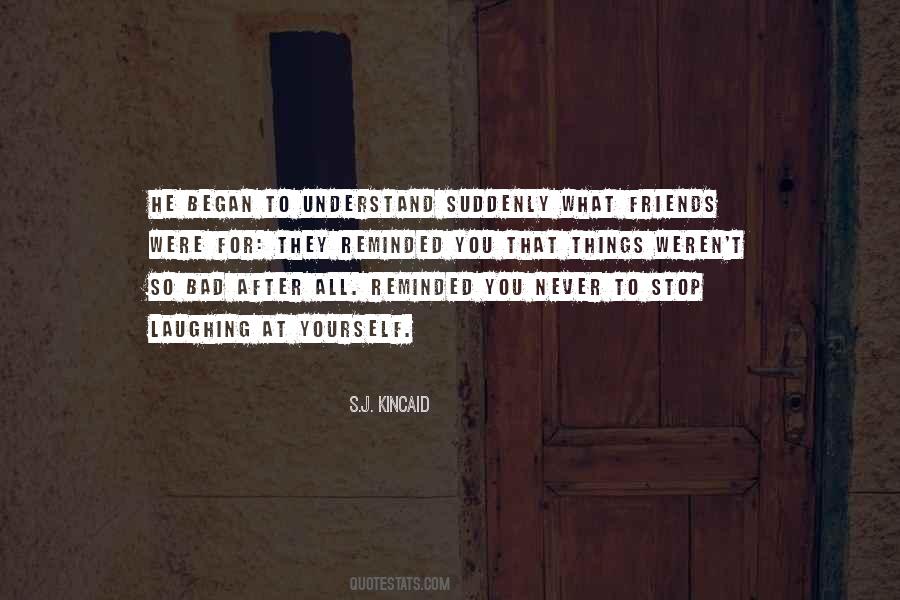 #12. My brain came alight with tenderness for her. I felt so sorry for everything. I yearned to embrace her, kiss her even, to stay with her, always her, my sister, my friend to the end. It was a story after all, even if a sick one. It was completely ours. - Author: Hannah Lillith Assadi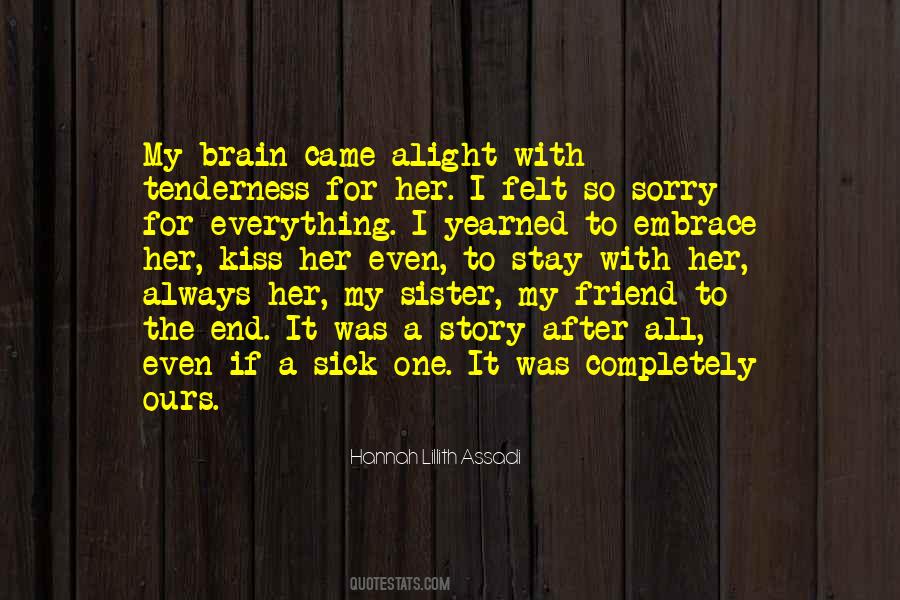 #13. I saw my friends in medical school seeming to be more engaged with the real world. That provoked a sort of jealousy, and I decided to go to medical school after all. - Author: Harold E. Varmus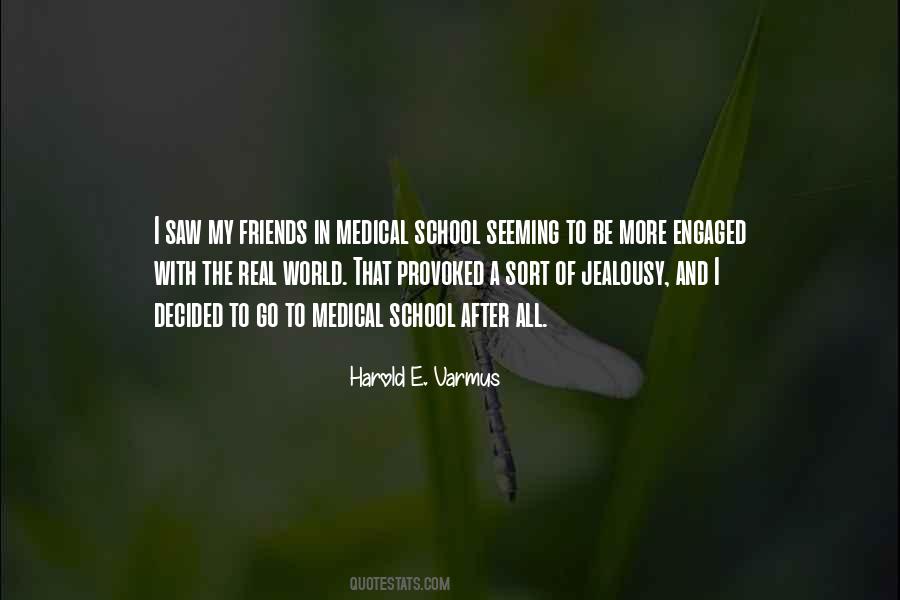 #14. Speech, after all, is in some measure an expression of character, and flexibility in its use is a good way to tell your friends from the robots. - Author: Jacques Barzun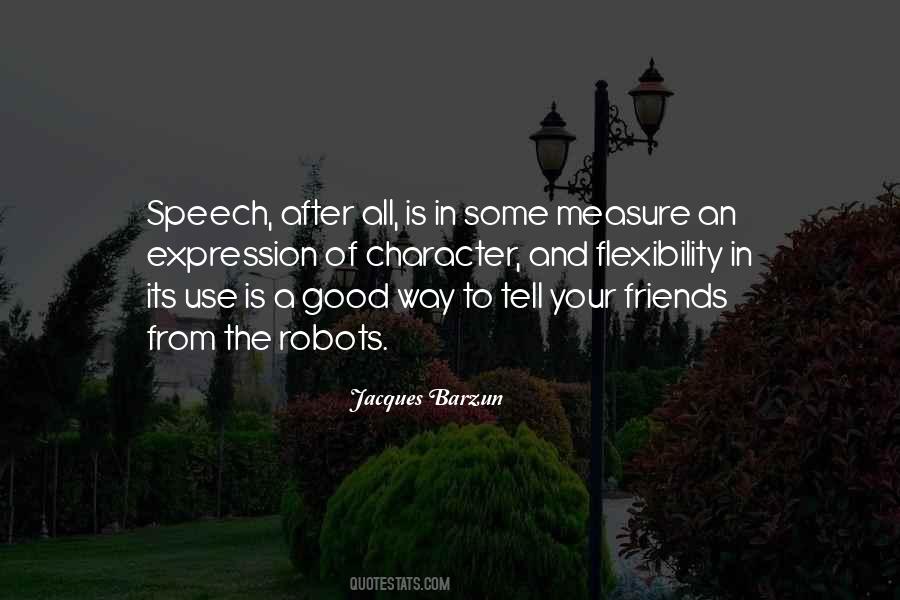 #15. You know the saddest part? Josh and I will never be friends like we were before. Not after all this. That part's just over now. He was my best friend." I - Author: Jenny Han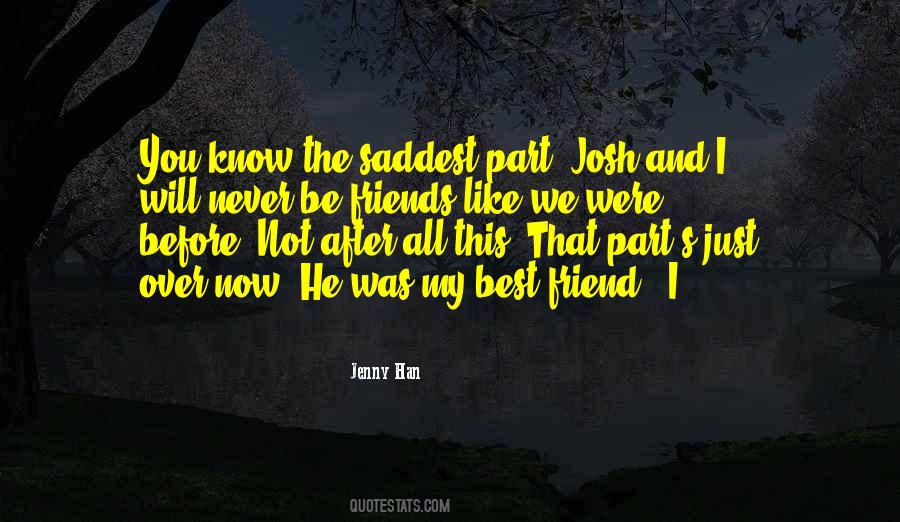 #16. After all we have few friends, if we don't show that we care about them, we will reach 0 friends... - Author: Deyth Banger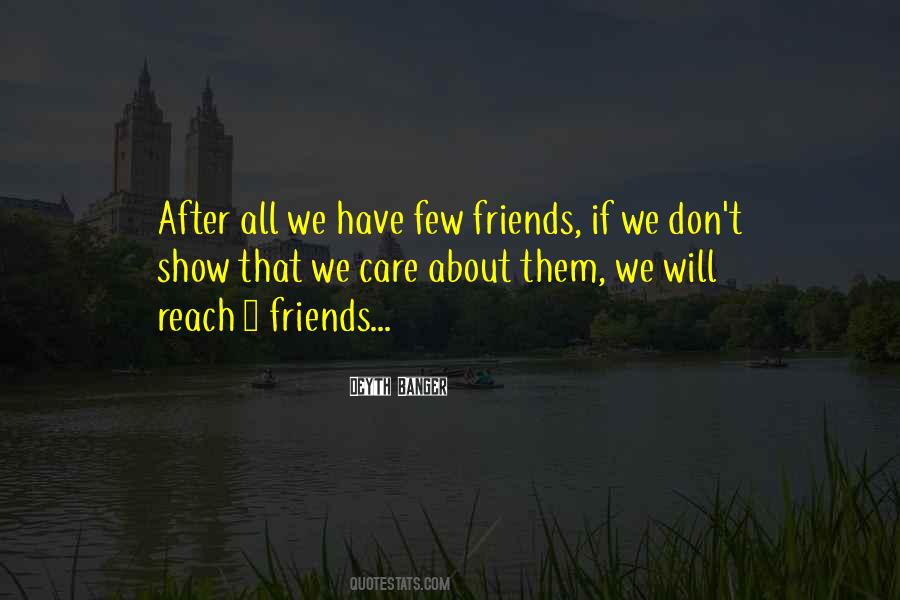 #17. For after all, what is there behind, except money? Money for the right kind of education, money for influential friends, money for leisure and peace of mind, money for trips to Italy. Money writes books, money sells them. Give me not righteousness, O lord, give me money, only money. - Author: George Orwell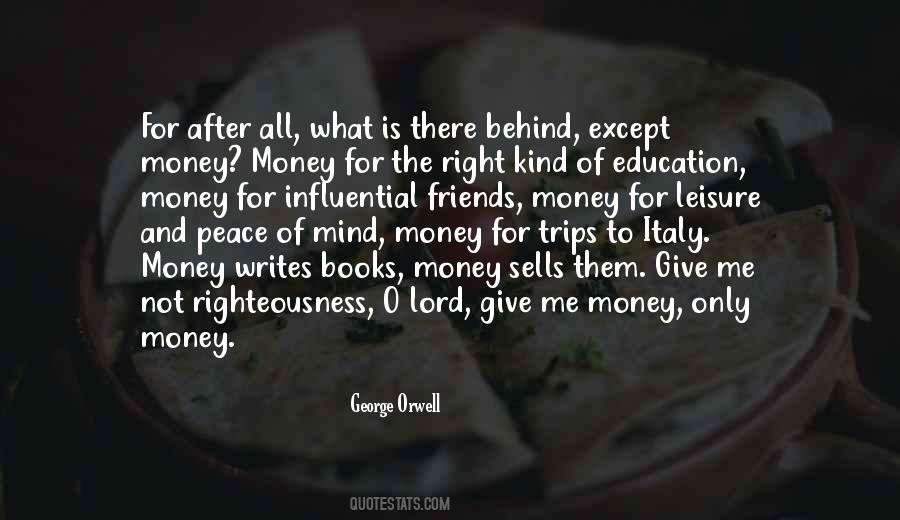 #18. The only people who seem to believe in the phenomenon of men and women just being good friends all seem to have good friends who are pining miserably after them, waiting for them to break up with their significant others. - Author: Tim Kreider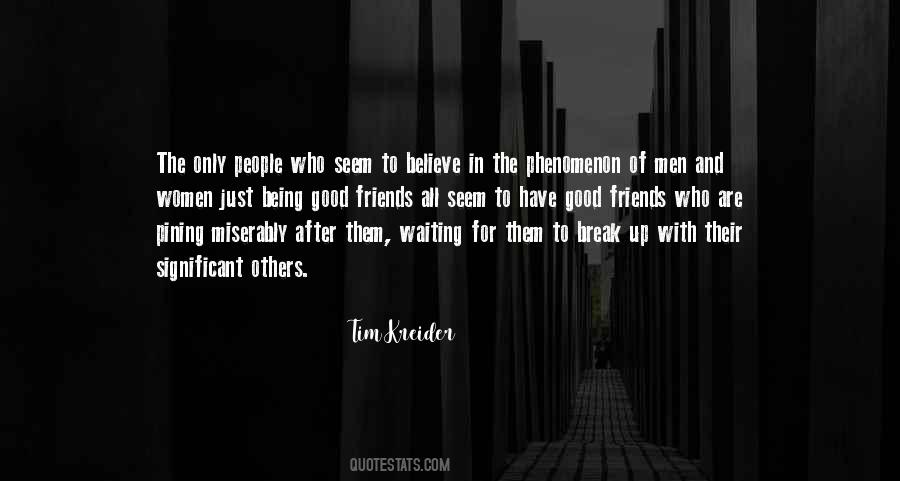 #19. After reading hundreds of e-mails, I have made MY decision. By pulling my opening Oct 3rd, You (ESPN) stepped on the Toes of The First Amendment
Freedom of Speech, so therefore Me, My Song, and All My Rowdy Friends are OUT OF HERE. It's been a great run. - Author: Hank Williams Jr.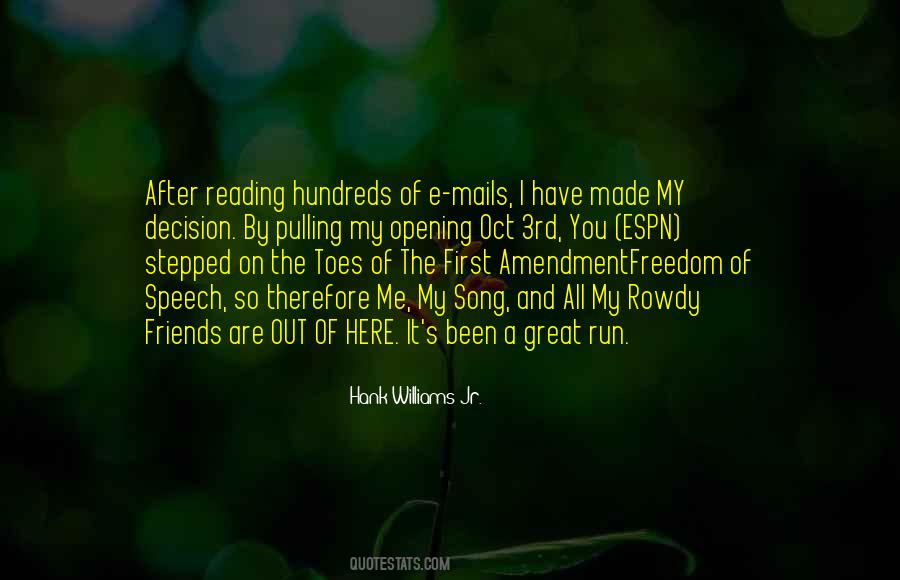 #20. I consider myself really lucky to be able to visit so many parts of the world, but after all of that, I love to come home. I appreciate my own space and the world I create for myself, my family and friends. - Author: Kylie Minogue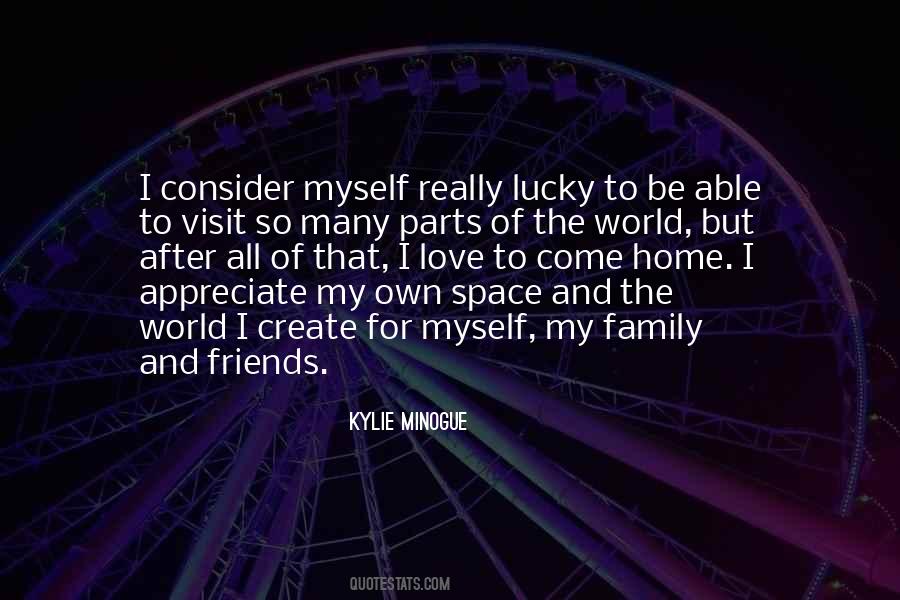 #21. I surfed competitively from age 13 to 18. Every day, before and after school. I wanted to surf for the rest of my life. It's what all my friends did - I even had it as a subject in school for a number of years. - Author: Liam Hemsworth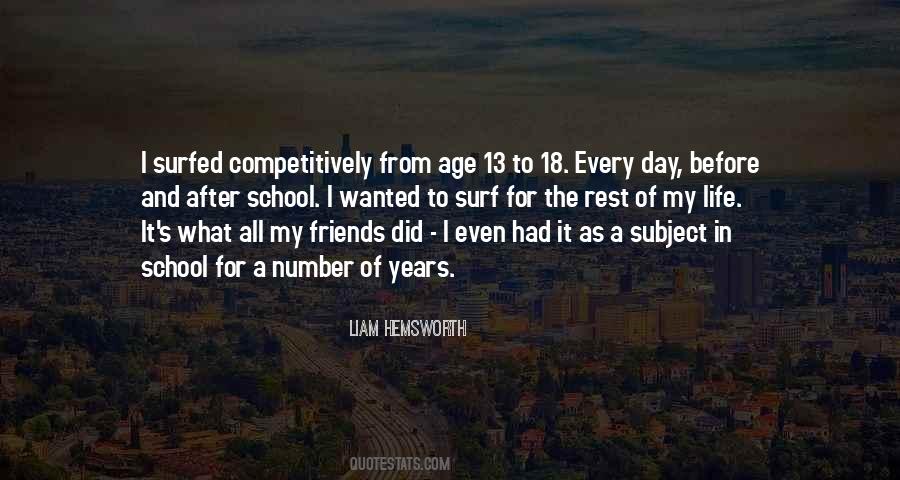 #22. After the age of eighty, all contemporaries are friends. - Author: Ninon De L'Enclos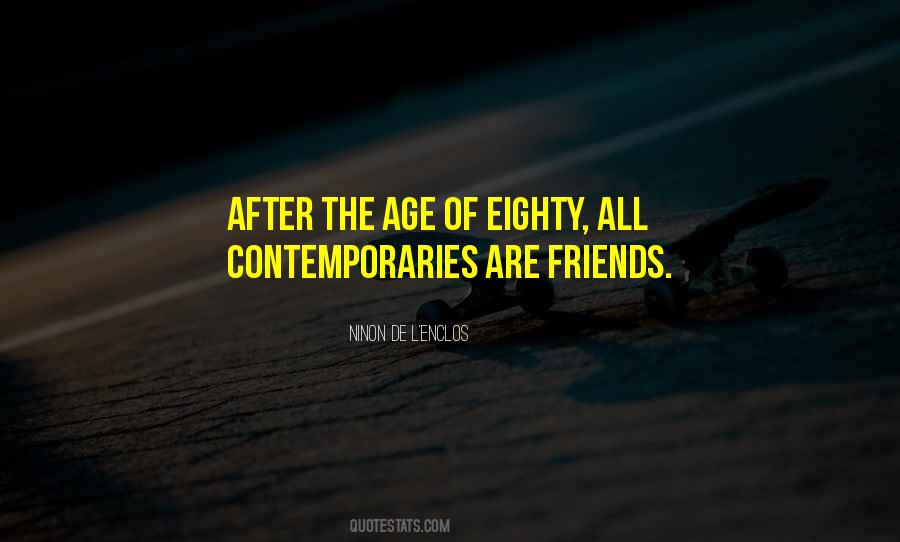 #23. Because how can you be just friends with someone when what you really want is so much more? But he said he'd rather be friends with me than not know me at all. - Author: Susane Colasanti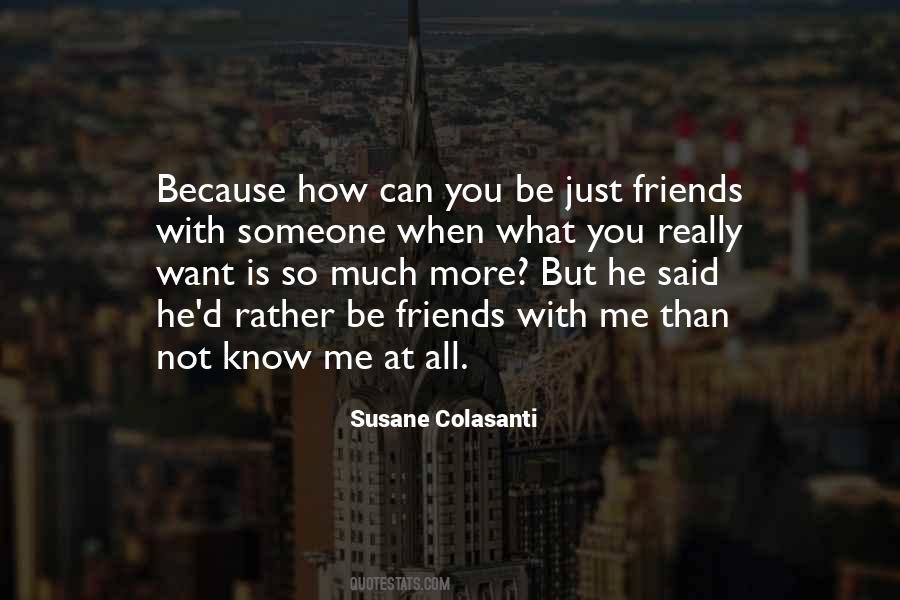 #24. Was this hope? Facing fear after fear, for oneself and for friends and for the galaxy, all out of some desperate need to accomplish the impossible? - Author: Alexander Freed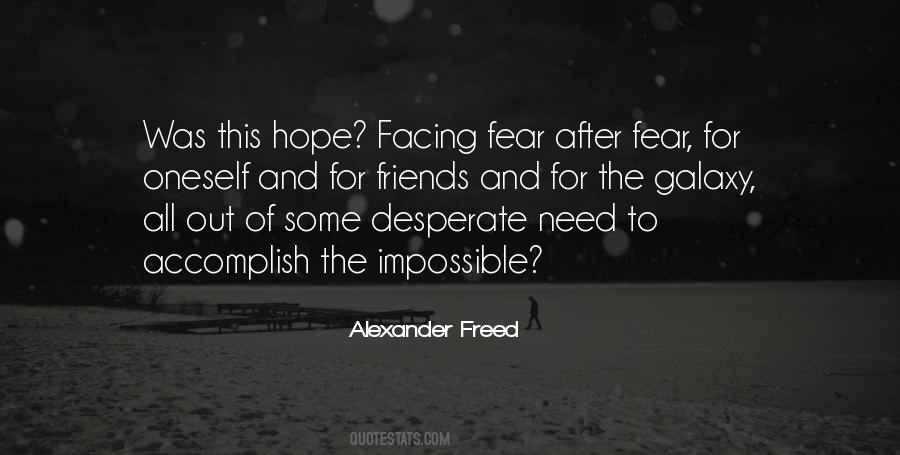 #25. It's the living, the eating, the sleeping that everyone needs. Ideas don't matter so much after all. My three best friends are Catholic. I can't see their beliefs, but I can see the things they love to do on earth. When you come right down to it, I do believe in the freedom of the individual ... - Author: Sylvia Plath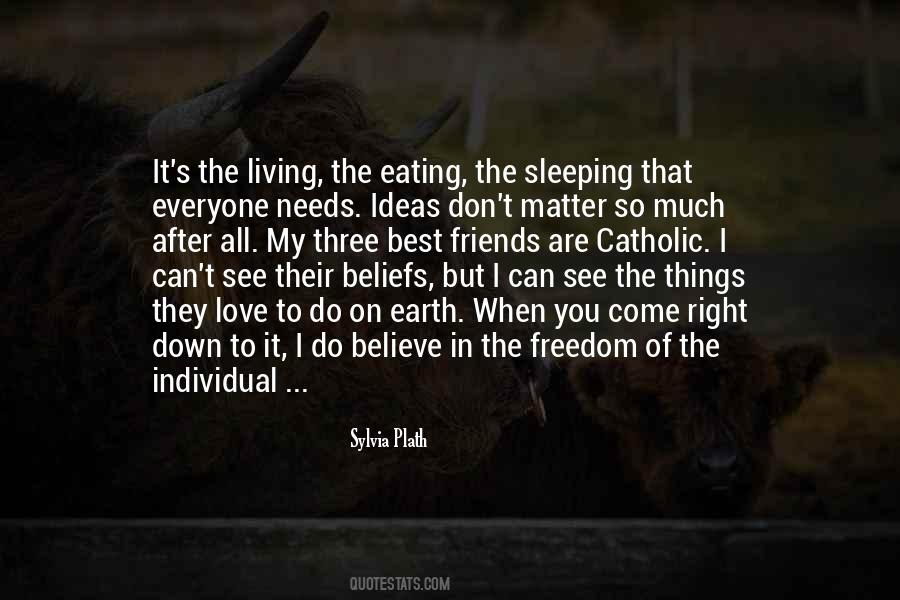 #26. After the revolution, almost all the activities one associated with being out in public - seeing movies, listening to music, sharing drinks or a meal with friends - shifted to private homes. It was refreshing to go out once in a while, even to such a desultory event. - Author: Azar Nafisi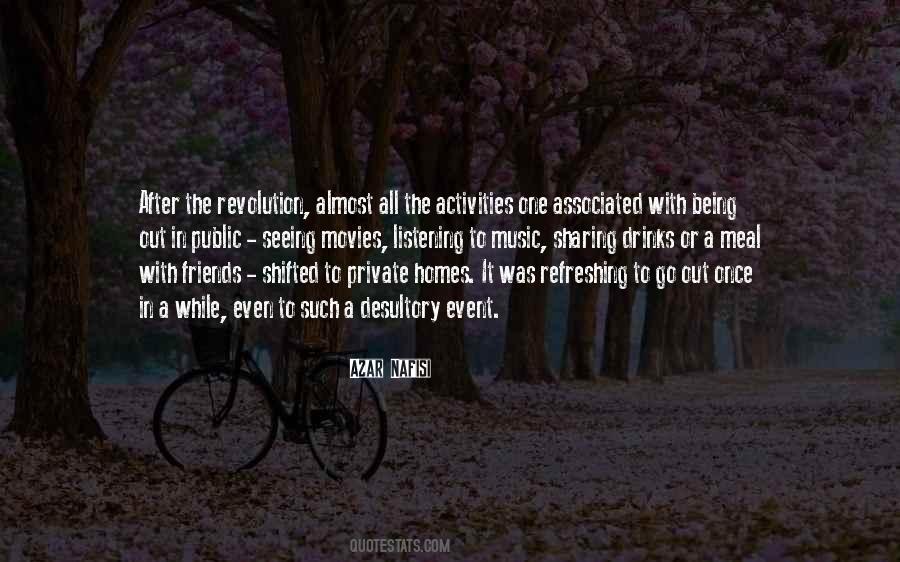 #27. We lived in St. Tropez when I was young, and there were a lot of Vietnamese refugees in France at the time, after the war. My mother had many Vietnamese friends who entertained a lot, and she was taught how to make that spring roll. She would make them all the time. - Author: Eric Ripert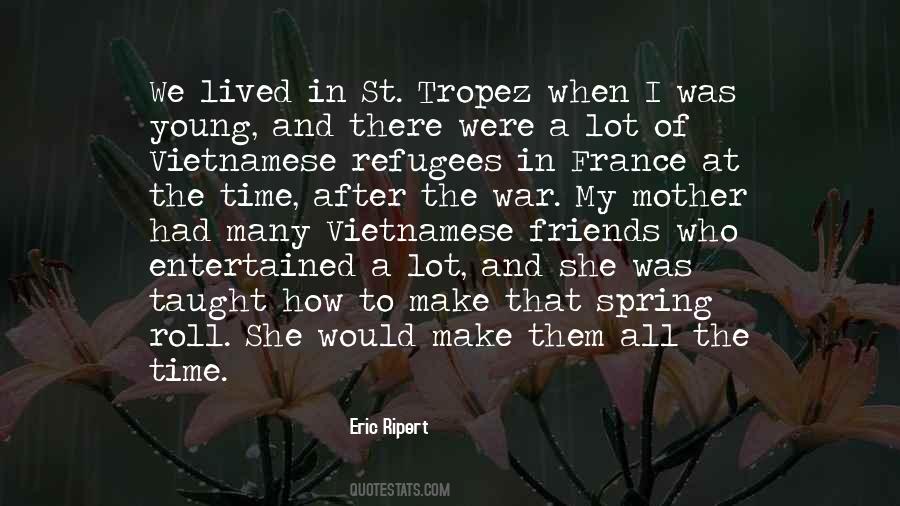 #28. Make peace with your fears; after all, they are only imaginary friends. - Author: Samer Chidiac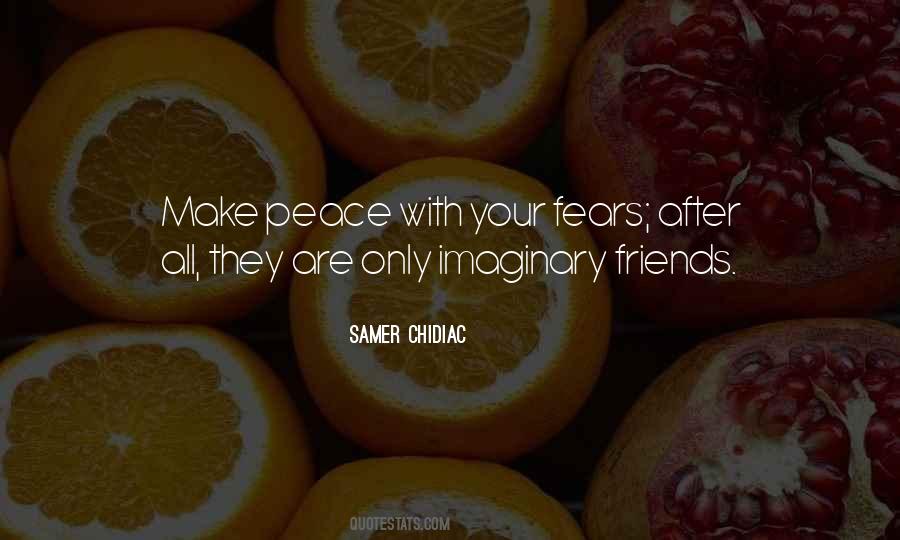 #29. They were not my friends, after all. They were just the people I went to school with. - Author: Neil Gaiman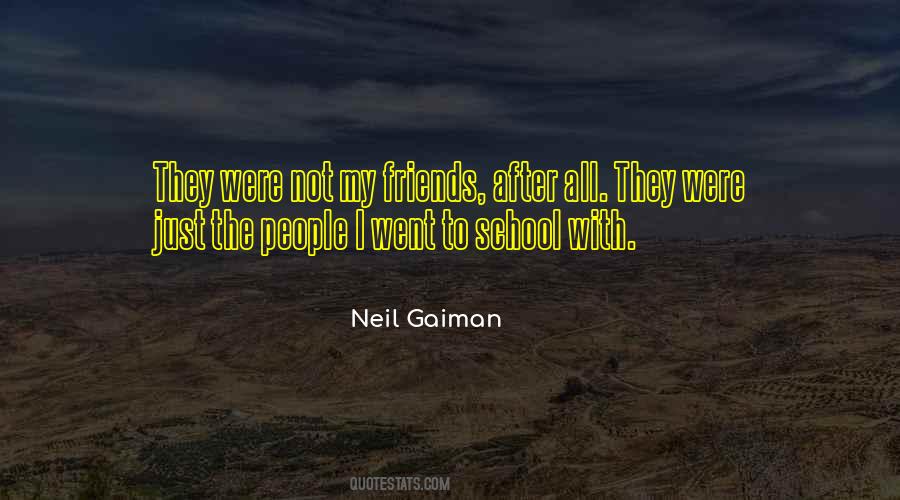 #30. I still have a problem with nuns. I follow them around like a kitten with a ball of yarn. After a while, all my characters become very close friends. - Author: Meg Tilly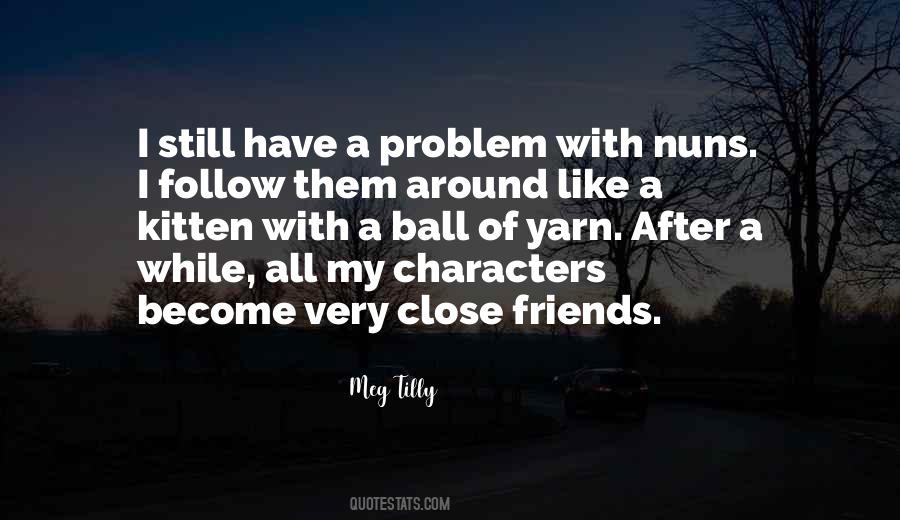 #31. It was very hard for all of us. It's still very hard. The anniversary of his death just passed, and every single one of his friends, still, after all these years ... it's unbelievable. - Author: Eydie Gorme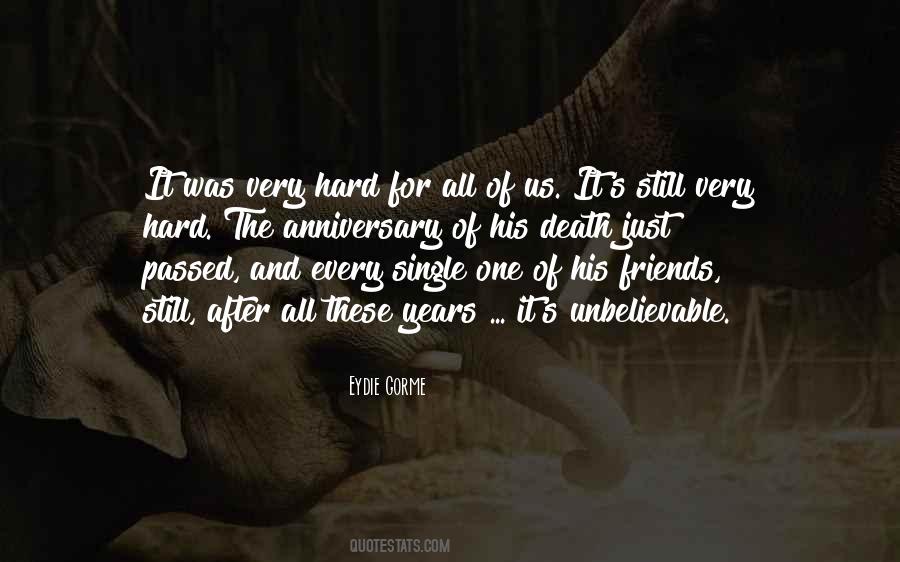 #32. When I wrote my first book I was asked to write another. After one hundred, everyone asked me to stop and do something else. After two hundred, I lost all my friends and my girlfriend too. - Author: Robin Sacredfire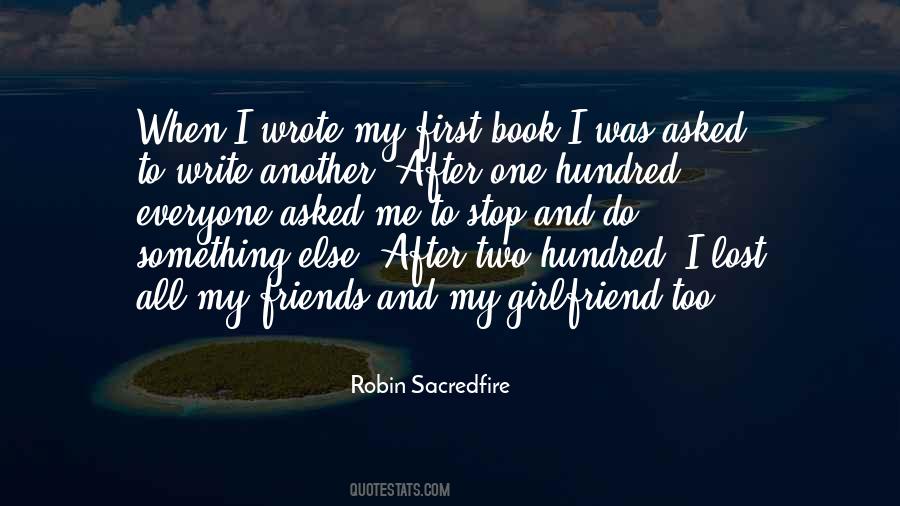 #33. I used homeopathy, acupuncture, yoga and meditation in conjunction with my chemotherapy to help me get stronger again after the cancer. I also chanted with Buddhist friends and prayed with Christian friends. I covered all my bases. - Author: Olivia Newton-John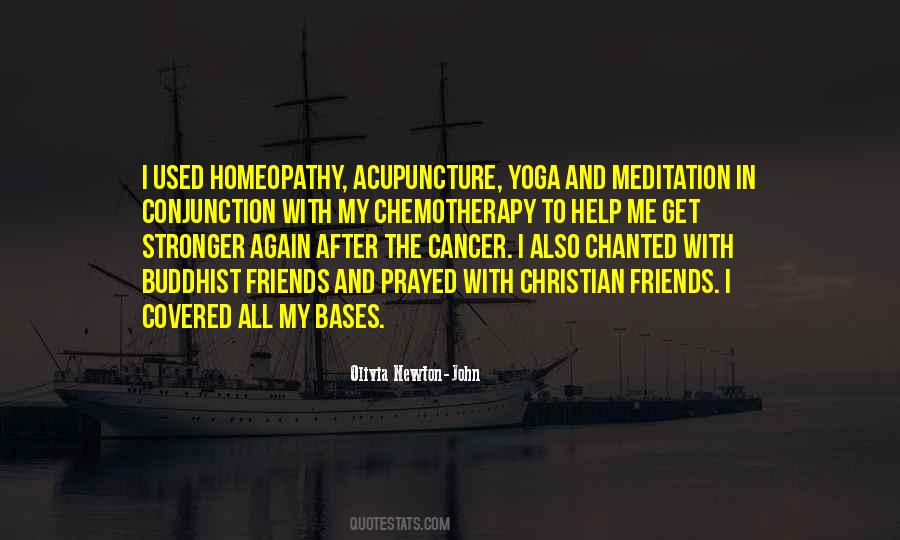 #34. GreenHollyWood asked me "How I sleep?", after all, after this horror and terror. The truth is that I close the one eye 1-2 seconds go and then the other... and I sleep. To to don't forget, if we will be friends I enjoy the horror..., I like to see myself scared!? - Author: Deyth Banger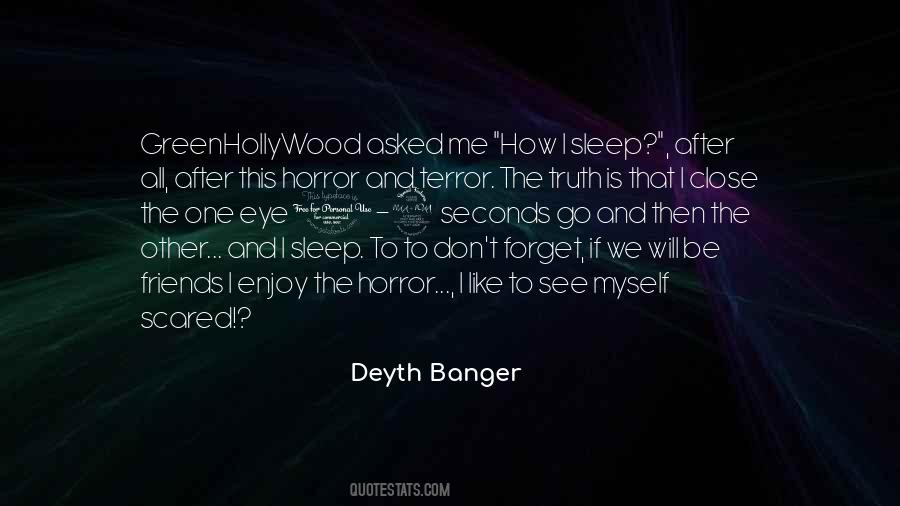 #35. Boy, was I relieved! My best friend wasn't a robber after all. "SURE!" we shouted. Sometimes when we share the horrible truth, we become closer friends. - Author: Suzy Kline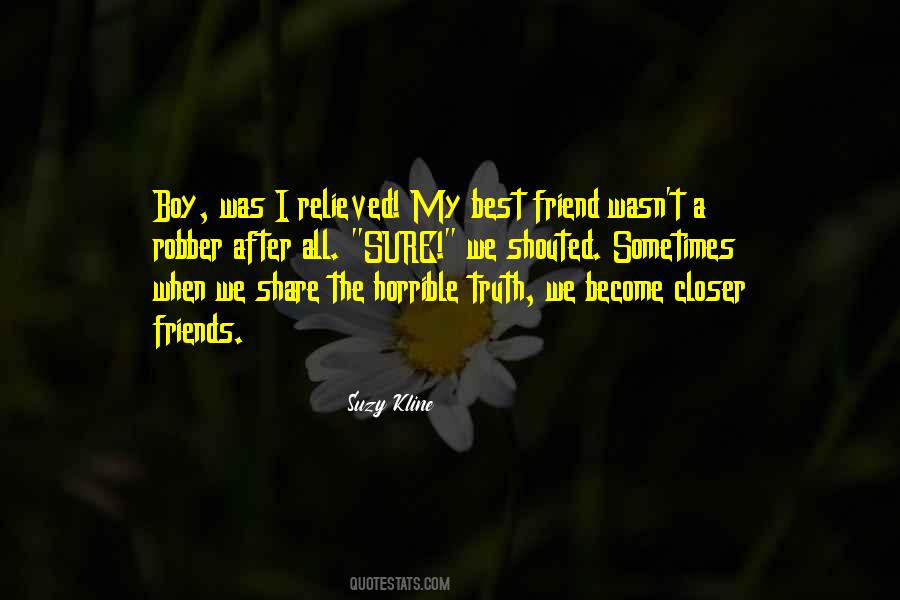 #36. Now I wonder all the time how you go back after something like that. Whether we can ever be friends again, or if what we had is broken into pieces. Not because of her, but because of me. - Author: Cassandra Clare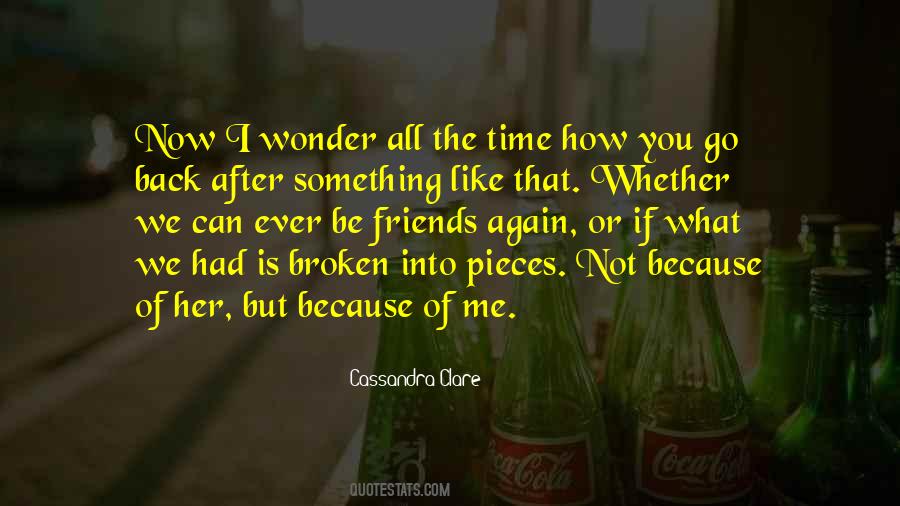 #37. I am an atheist. I was born a Catholic, but after I had traveled to Northern Ireland with some Catholic friends, and we had a horrible experience with the English Protestant police, I lost all taste for formal religion. - Author: Guy Laliberte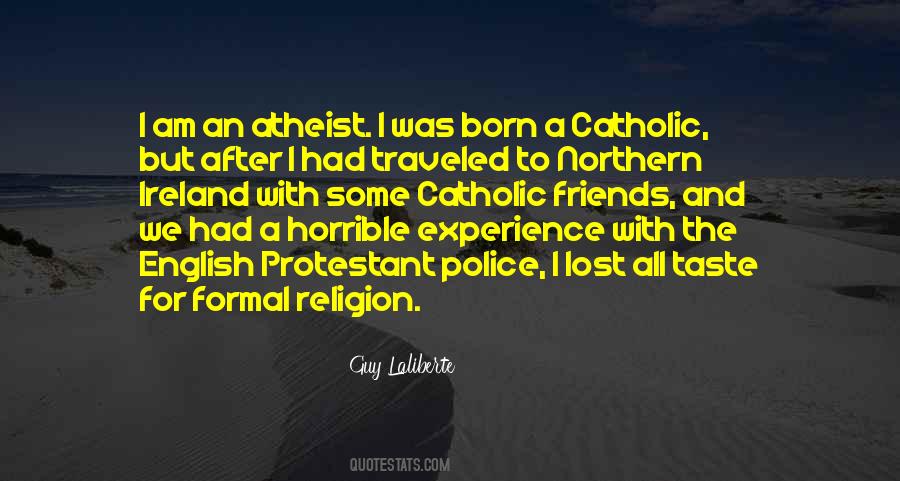 #38. Life at H.I.V.E. may have its attractions after all, Otto thought. Friends, as they say, may come and go, but high-powered laser weapons are forever. - Author: Mark Walden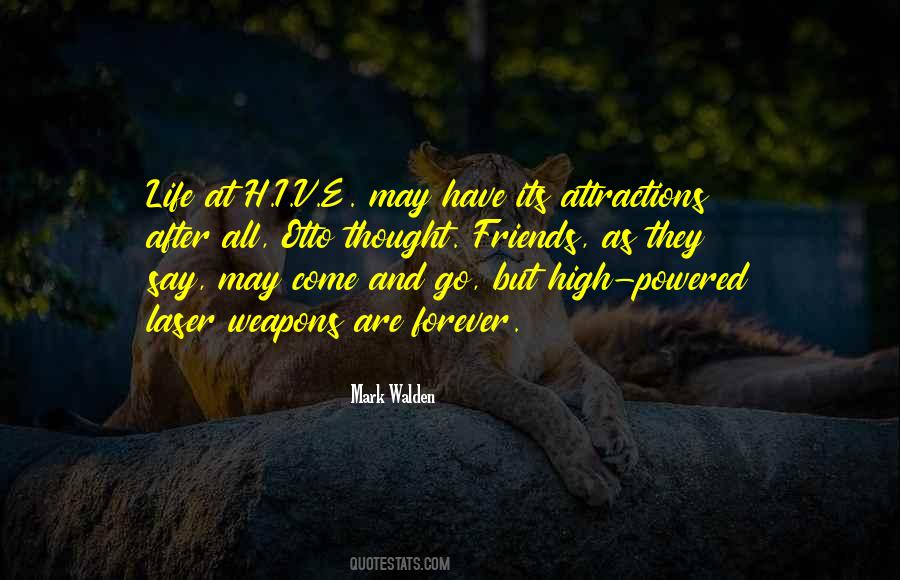 #39. It's always interesting to be playing against some of my best friends and some of my longtime teammates. You get to see them before the game and after the game and it's always nice to catch up but when the whistle blows it's sort of all business on the field. - Author: Heather O'Reilly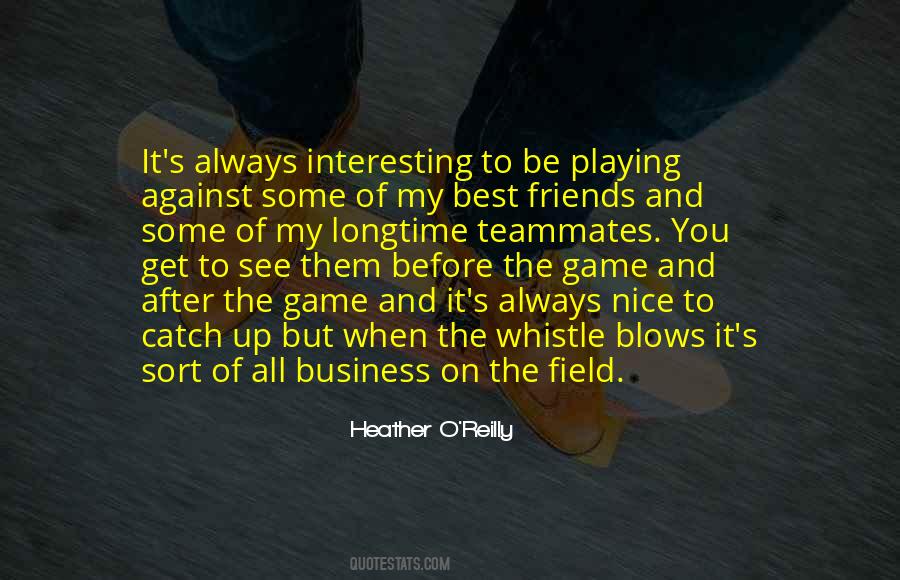 #40. After more than 50 years of broadcasting on 'CBS News' and '60 Minutes,' I have decided to retire. It's been a wonderful run, but the time has come to say goodbye to all of my friends at CBS and the dozens of people who kept me on the air. - Author: Morley Safer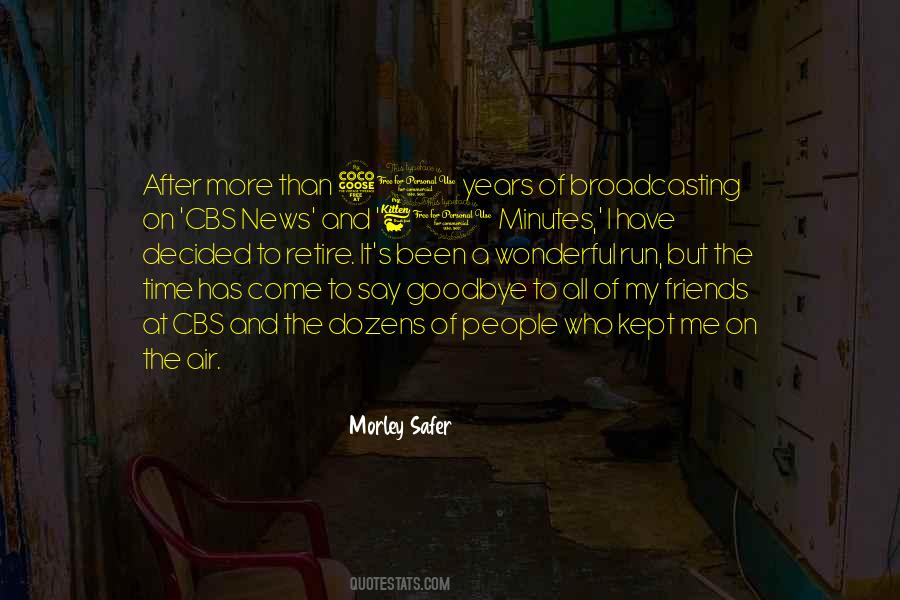 #41. All my friends were black and Mexican. I was the only white kid in our group and had to work hard to be accepted. Year after year, we'd breakdance and we all became close and they labeled me "Vanilla" - like "Hey, Vanilla" and they knew I hated it, so of course they kept calling me it. - Author: Vanilla Ice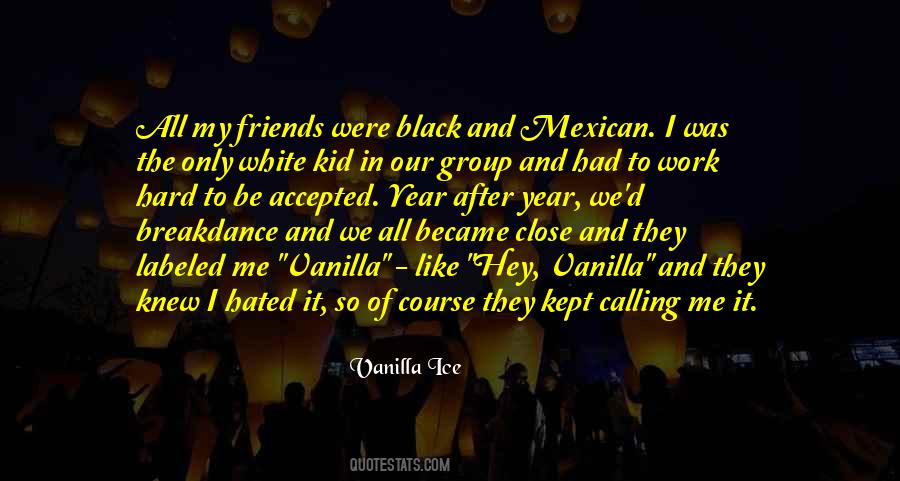 #42. After all, friends make for frightening foes. - Author: Romina Russell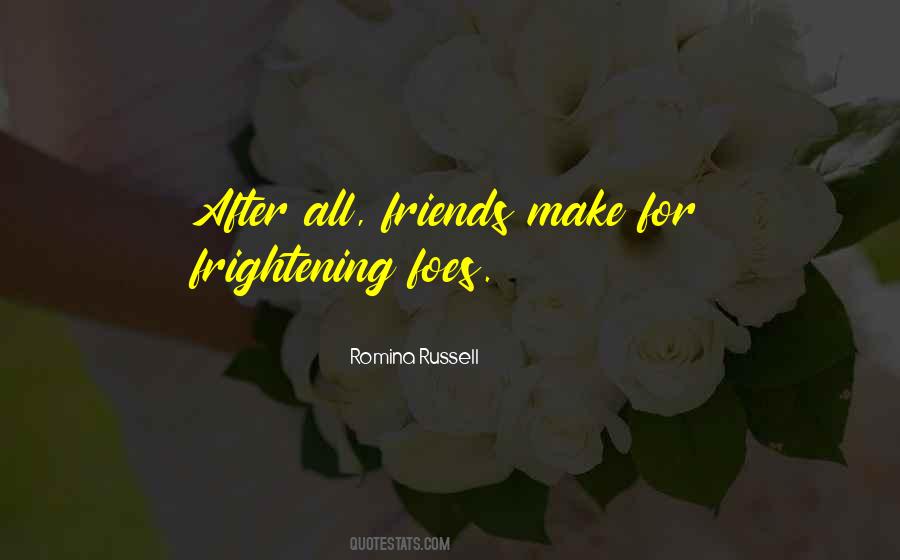 #43. I know a painting so evanescent that it is seldom viewed at all except by some wandering deer. It is a river who wields the brush and it is the same river who before I can bring my friends to view his work erases it forever from human view. After that it exists only in my mind's eye. - Author: Aldo Leopold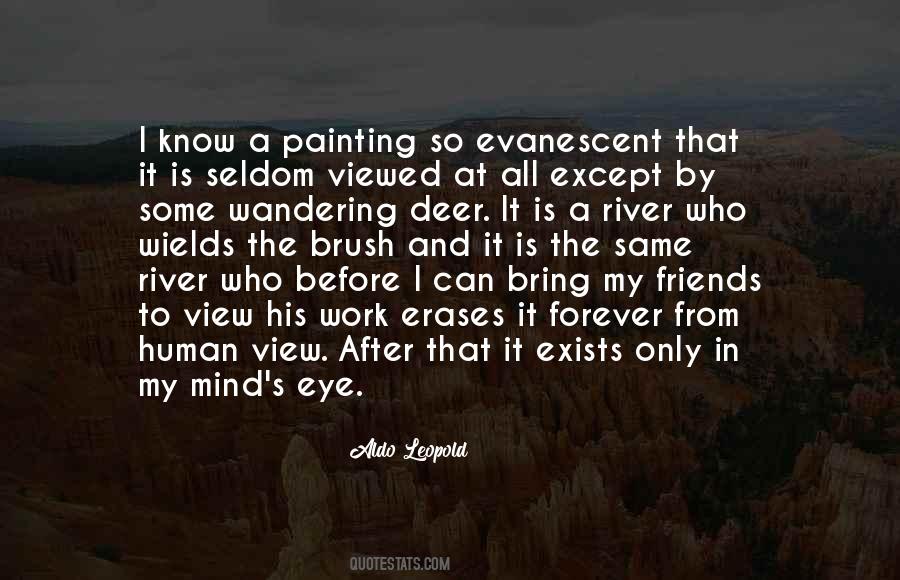 #44. I've had plenty of friends tell me that their first time doing stand-up, they do well, and then they tank for a while after that. Kind of like the first time you do a drug, you're like, "Huh! This is pretty darn good," and then you spend all your money trying to get the same high. - Author: Jim Gaffigan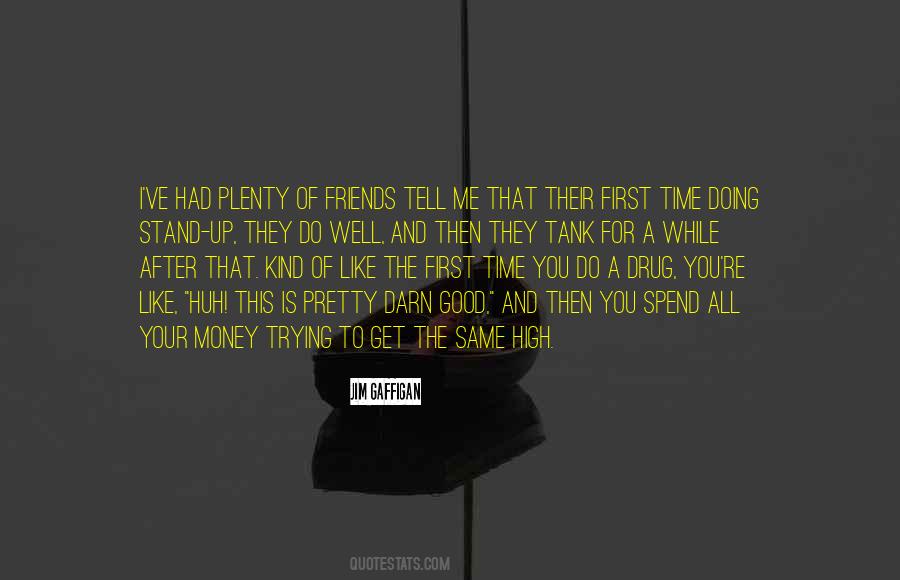 #45. I am really a loner after all; I am really not a social person. Because of my job, people think I am out every night, but I really hate all that. I am somebody who likes to be alone and see some close friends. I am a shy and introspective person. - Author: Tom Ford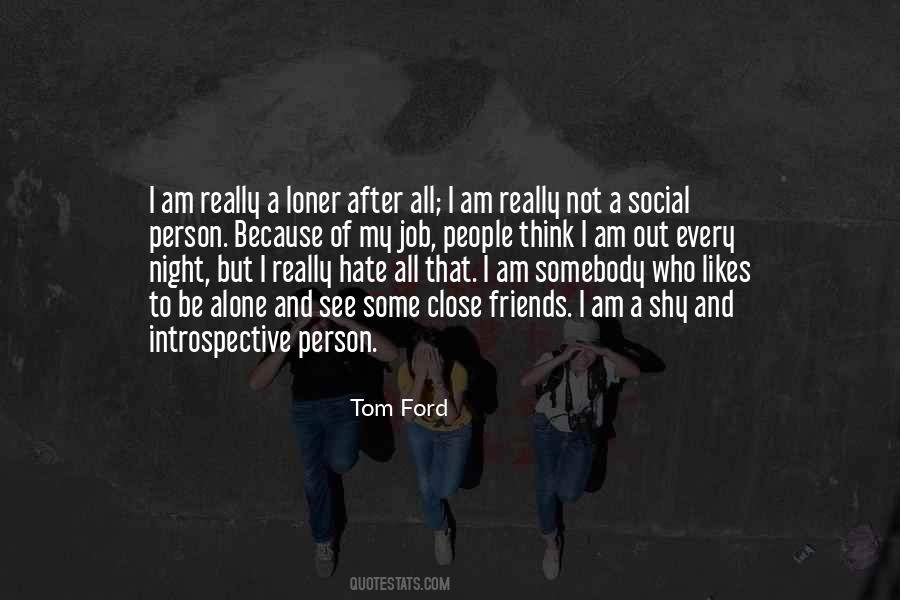 #46. How come she couldn't have a nice supernatural life like the girls on Charmed or even Buffy? They all had friends. Even on Supernatural, the boys had each other. What did she have? Nothing, but one damed traitor after another. - Author: Caroline Hanson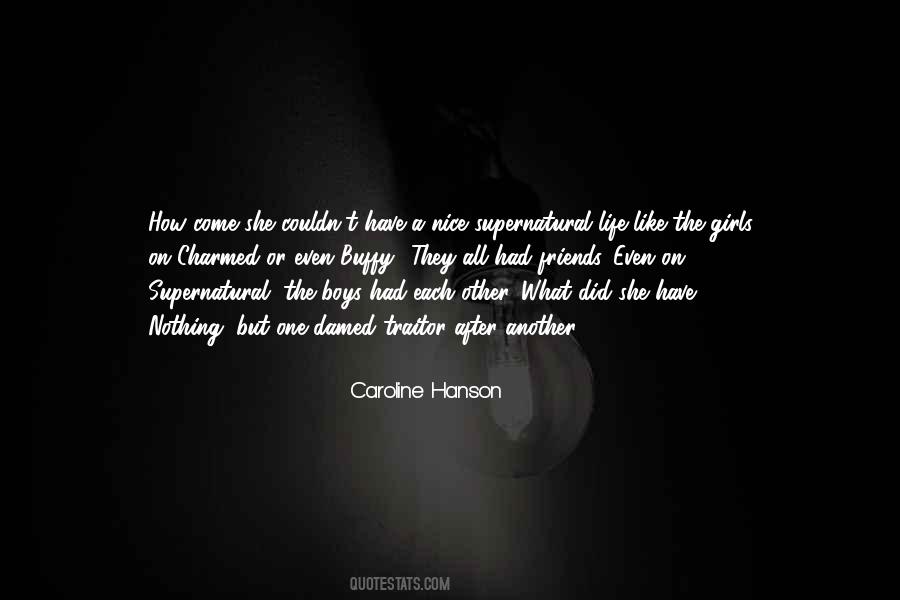 #47. ...No man is foolish when his friend betrays him because a man's world is most serene when he has people to trust and call friends. After all, is it not often said that a friend is another self? - Author: Janvier Chouteu-Chando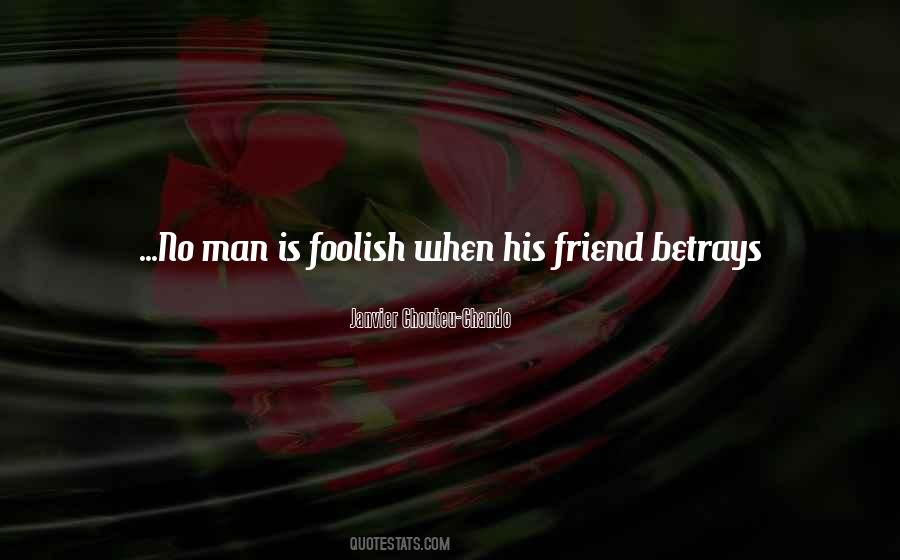 #48. I am the woman I grew to be partly in spite of my mother, and partly because of the extraordinary love of her best friends, and my own best friends' mothers, and from surrogates, many of whom were not women at all but gay men. I have loved them my entire life, even after their passing. - Author: Anne Lamott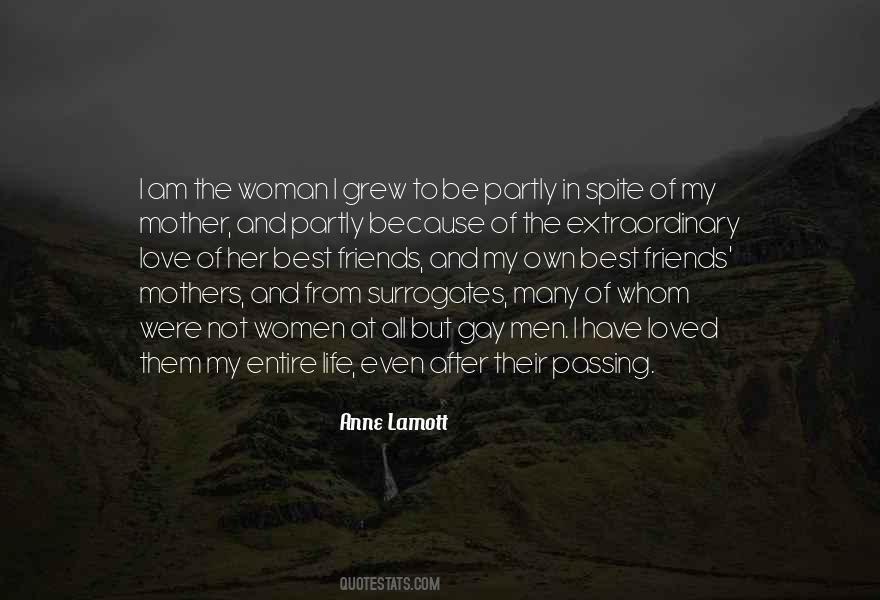 #49. It's all right when you are calling on a girl or talking with friends after dinner to run a conversation like a Sunday-school excursion, with stops to pick flowers; but in the office your sentences should be the shortest distance possible between periods. - Author: George Horace Lorimer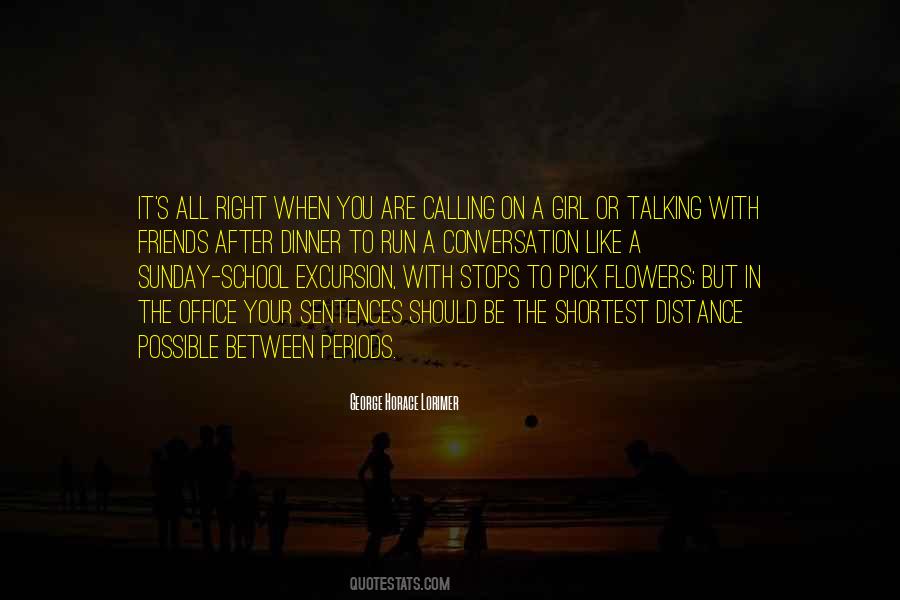 #50. After all, soulmates always end up together. Silly Bethany won't even be remembered then. Ex-girlfriends are easily forgotten. Best friends stay with you for ever. - Author: Cecelia Ahern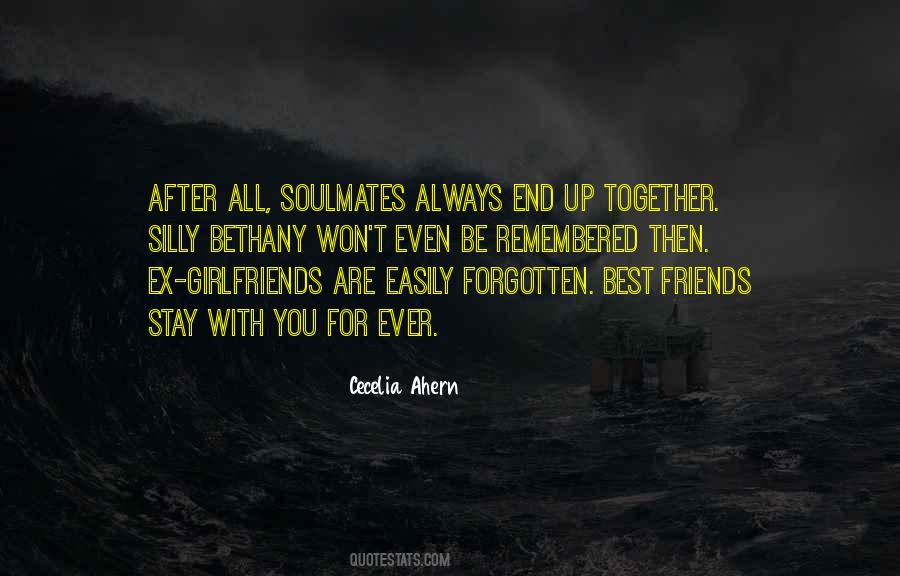 #51. Can't you see that he's using you to get over his grief? That you're just a distraction? All the other girls know to keep their distance after what happened. He's an emotional train wreck, and he needs time. Friends. Not some love-starved loner throwing herself at him. - Author: Nancy Ohlin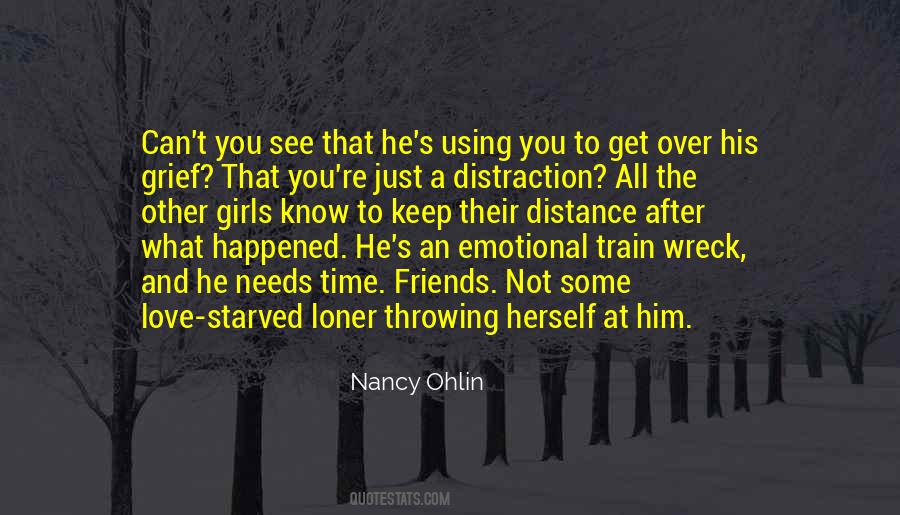 #52. I had noticed, for example, how all my infatuations dissolved as soon as I really became friends with a man, became sympathetic to his problems, listened to him kvetch about his wife, or ex-wives, his mother, his children. After that I would like him, perhaps even love him - but without passion. - Author: Erica Jong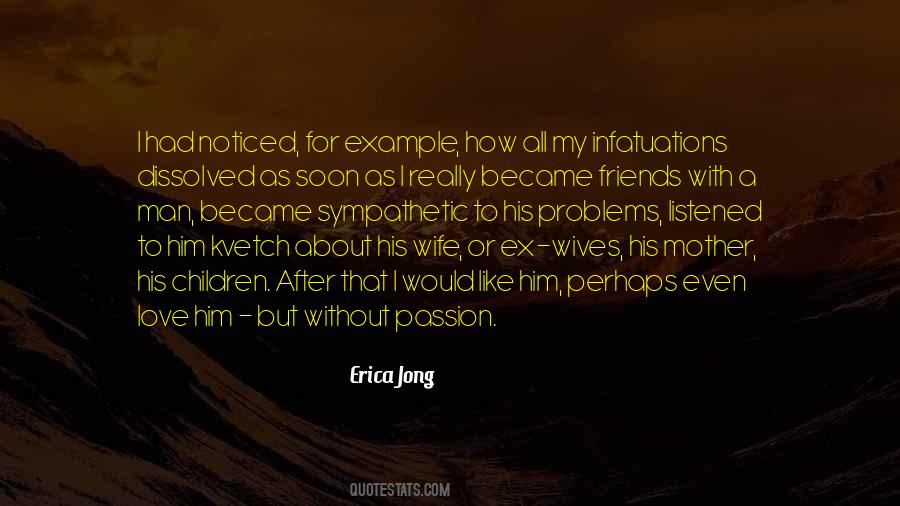 #53. So you're not talking to Cadence, laughing in class because of the notes the two of you pass back and forth? You didn't just get up and walk away from your friends after they ran her off? All of that, it's all bullshit right?
Shit. He knows. - Author: Melyssa Winchester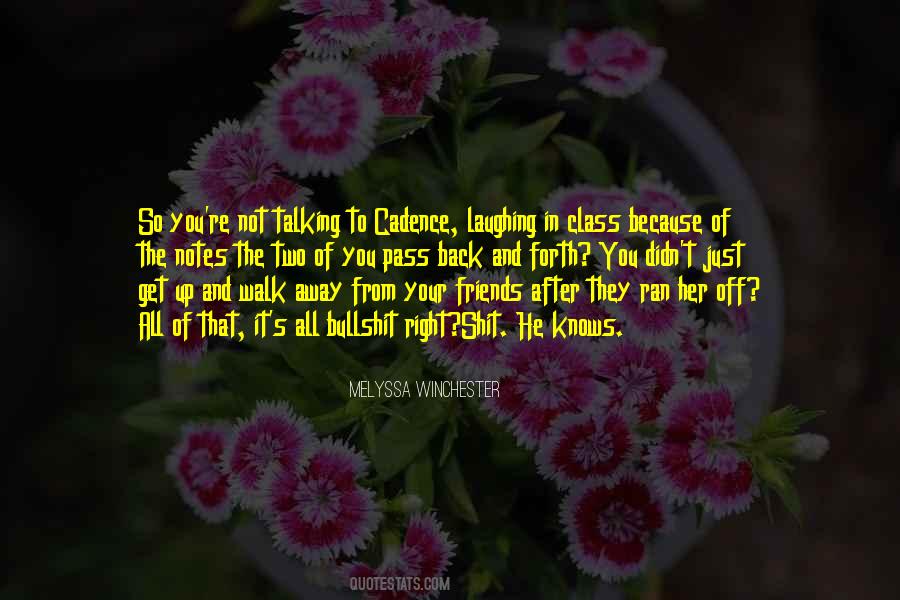 #54. What criterion ought one to adopt to judge one's fellows? After all, there was not a single person he knew who might not, in certain circumstances, prove capable of a shameful action. - Author: Marcel Proust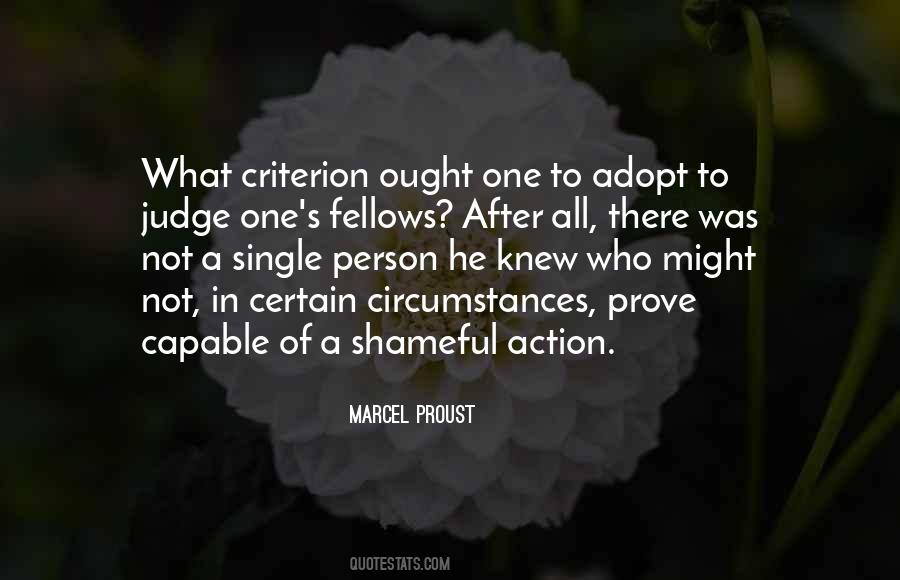 #55. You turn friends away before you discover they were good after all; you give up on your dreams before you realize you were very close to your success all that while. Be patient; don't rush things! - Author: Israelmore Ayivor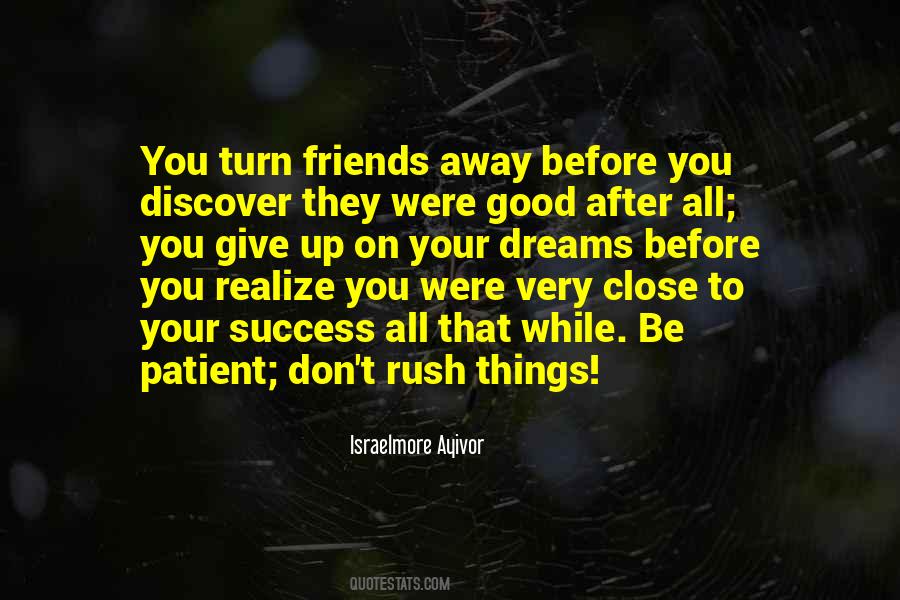 #56. I'm like really bad at like remembering all these things, but basically we finished ... we wrapped in August and we locked in February. It was like we did our first friends and family screening I would say 8-weeks after we locked ... after we wrapped or 8-weeks after we wrapped. - Author: Nicholas Stoller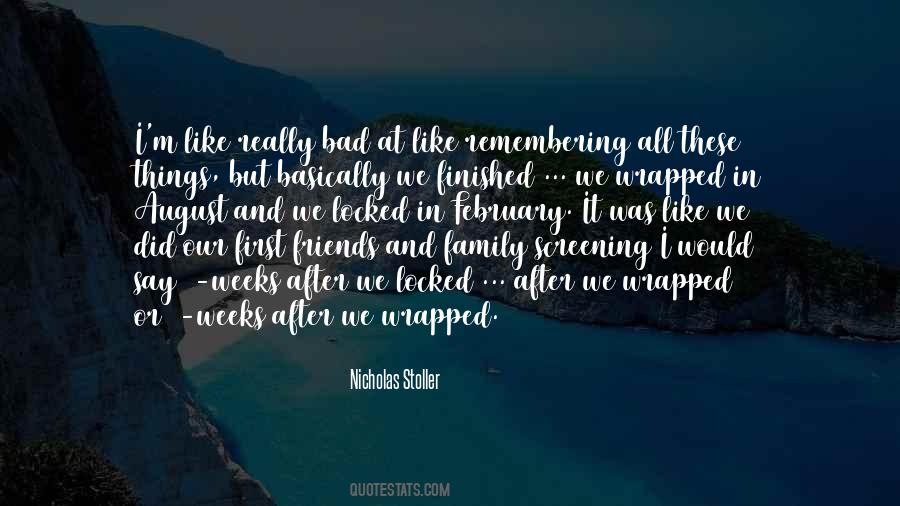 #57. I used to be so convinced that happiness was the goal, yet all those years I was chasing after it I was unhappy in the pursuit. Maybe the goal really should be a life that values honor, duty, good work, friends and family. - Author: Robert Downey Jr.
#58. I was 11 or 12 years old when I first saw 'Reservoir Dogs.' I remember after I saw that film, I kept renting it from the video store because I wanted all of my friends to see it. - Author: Samm Levine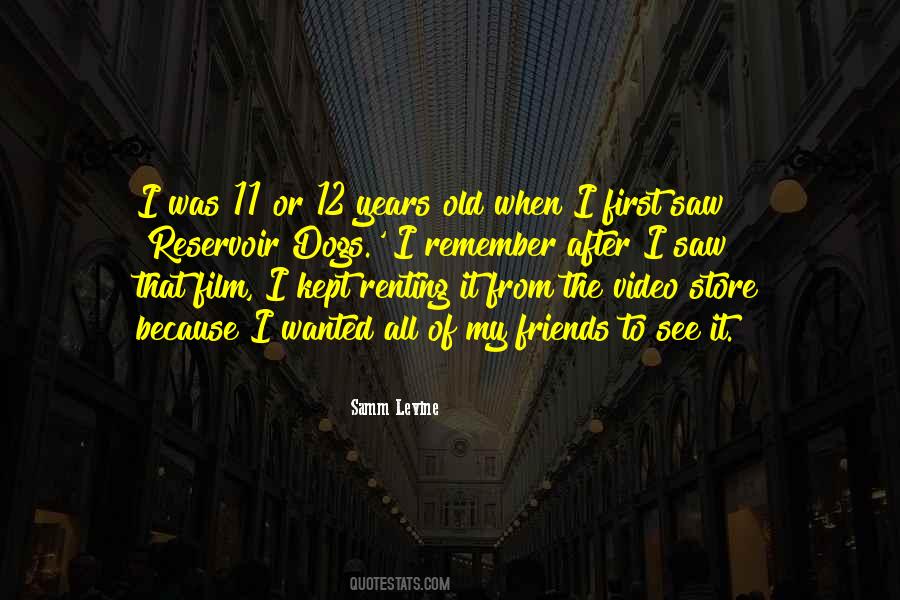 #59. Greatness often mingles with insanity. They are, after all, old friends. - Author: Melissa West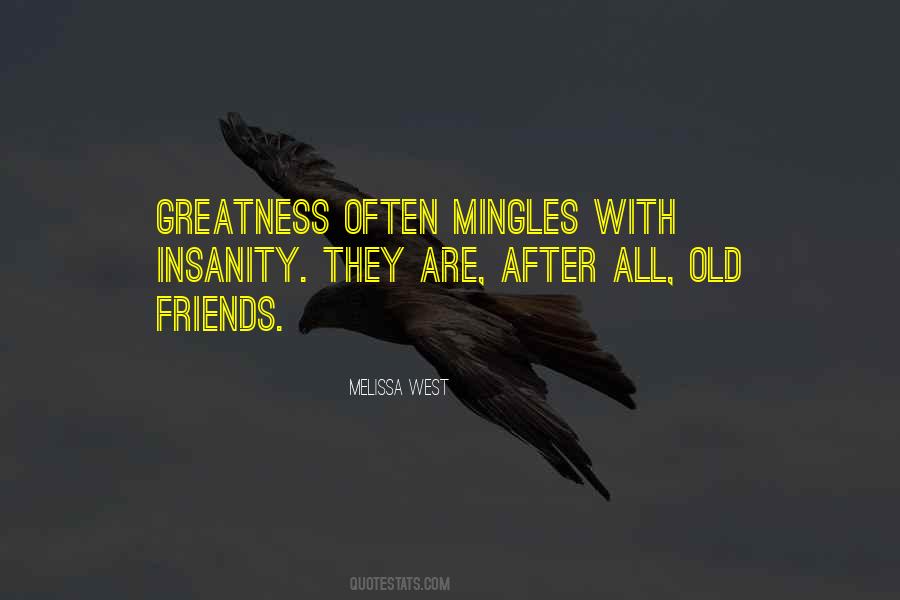 #60. But I don't think I ought to leave my friends like this, after all we have gone through together. - Author: J.R.R. Tolkien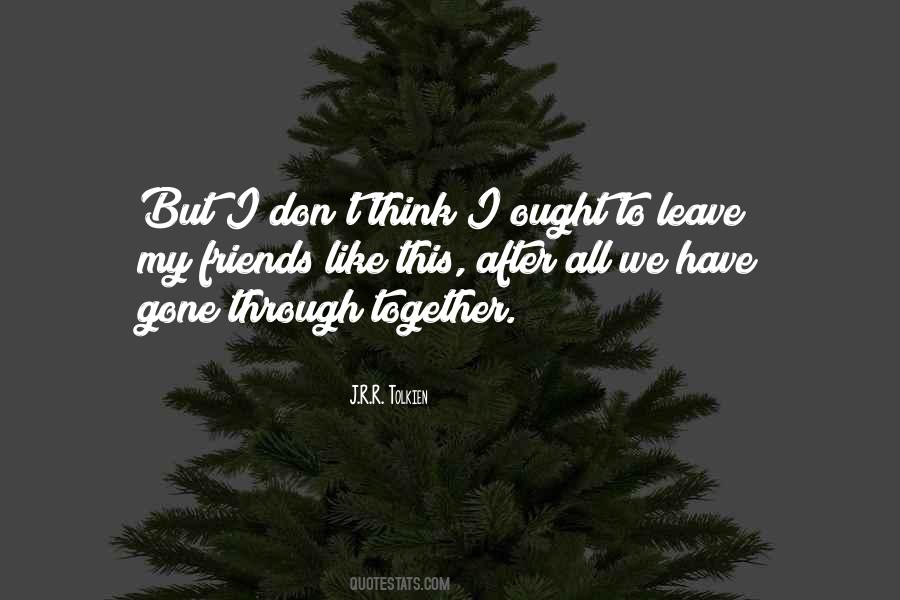 Famous Authors
Popular Topics