Forget Me Famous Quotes & Sayings
List of top 100 famous quotes and sayings about forget me to read and share with friends on your Facebook, Twitter, blogs.
Top 100 Forget Me Sayings
#1. Loving God, allow me to be a sheep at least once in a while, and never let me forget that most of my life I have been a goat. - Author: Richard Rohr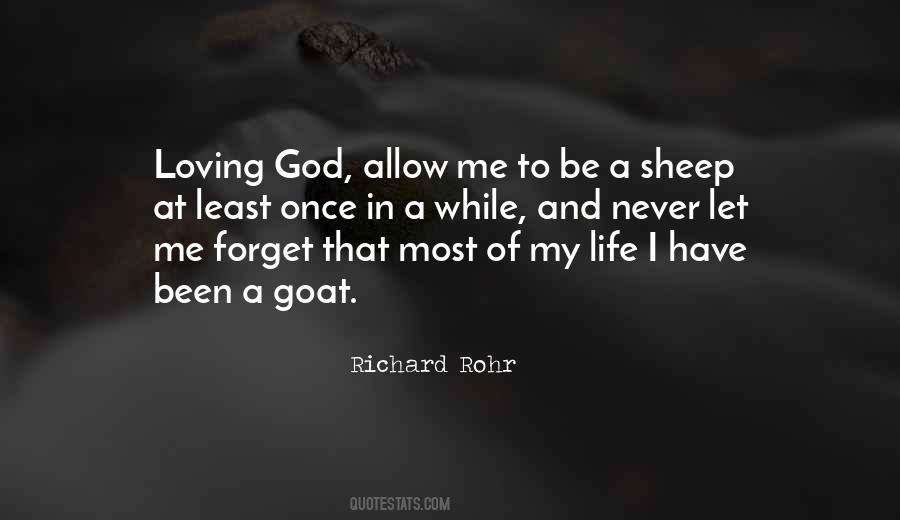 #2. I will forget what you said, but I will never forget how lively, joyful and grateful you made me feel. - Author: Debasish Mridha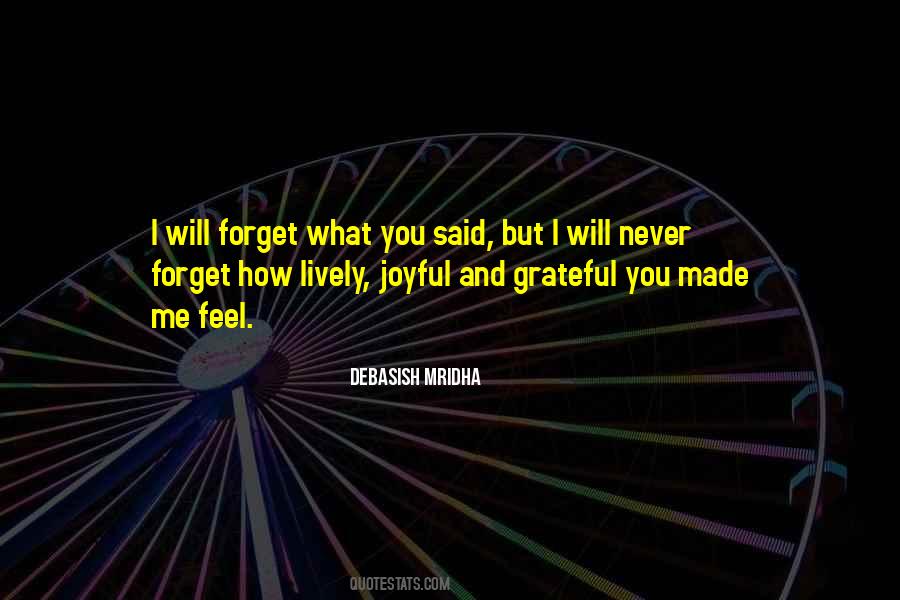 #3. I am always sort of delightedly surprised when someone recognizes me because as far as I'm concerned, I'm just going to work and getting paid to act, and that alone is fantastic; I forget people watch it, too. - Author: Kirsten Vangsness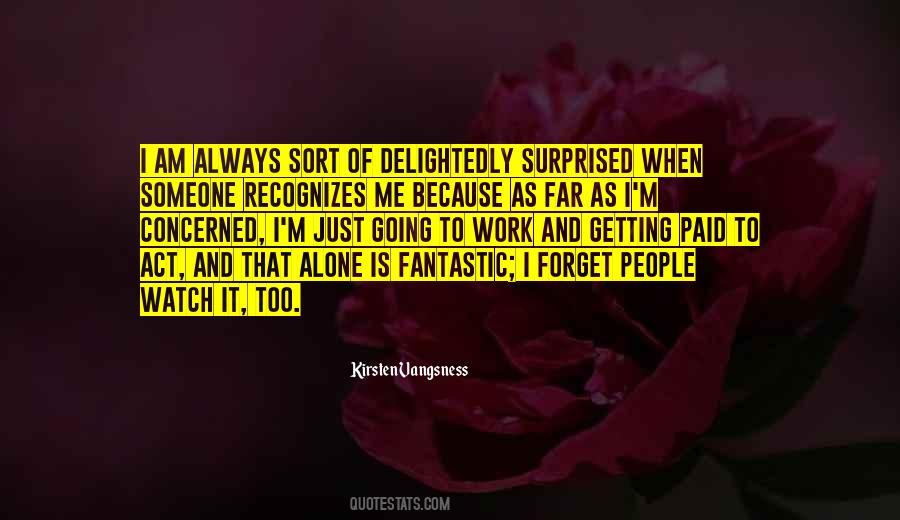 #4. Now let you and me buy wine today! Why say we have not the price? My horse spotted with five flowers, My fur-coat worth a thousand pieces of gold, These I will take out, and call my boy To barter them for sweet wine. And with you twain, let me forget The sorrow of ten thousand ages! - Author: Li Bai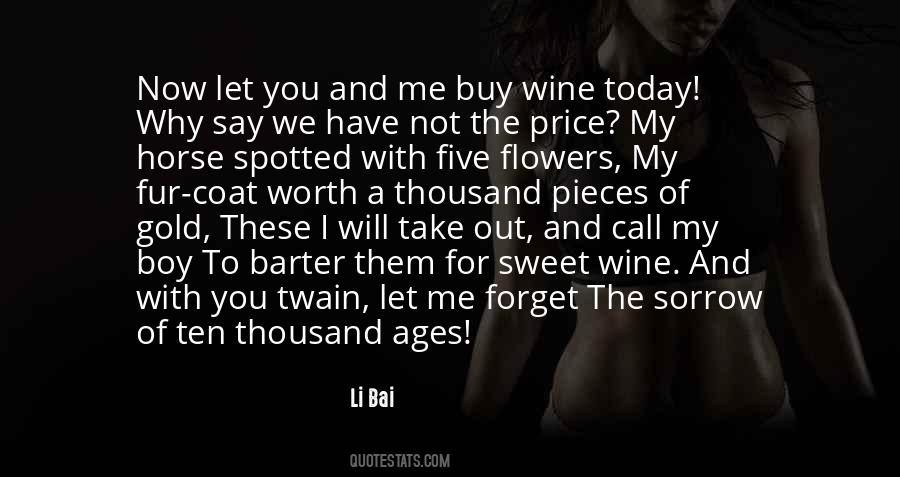 #5. He followed me around the edge of the bed. I've been told my lips can make a girl forget just about anything. You should try it out. - Author: Jennifer L. Armentrout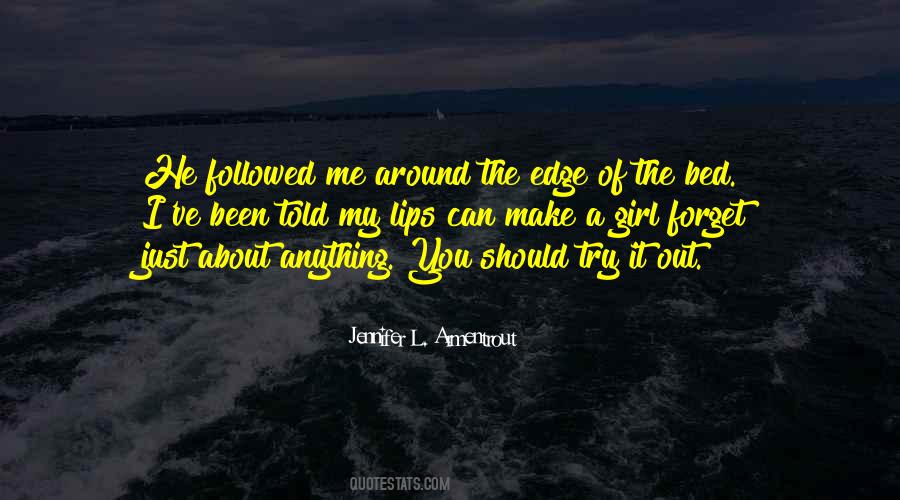 #6. Each book is a separate entity for me. When I'm writing it, I enter its world and inhabit its vocabulary. I forget, as it were, that I ever wrote anything else. - Author: Chitra Banerjee Divakaruni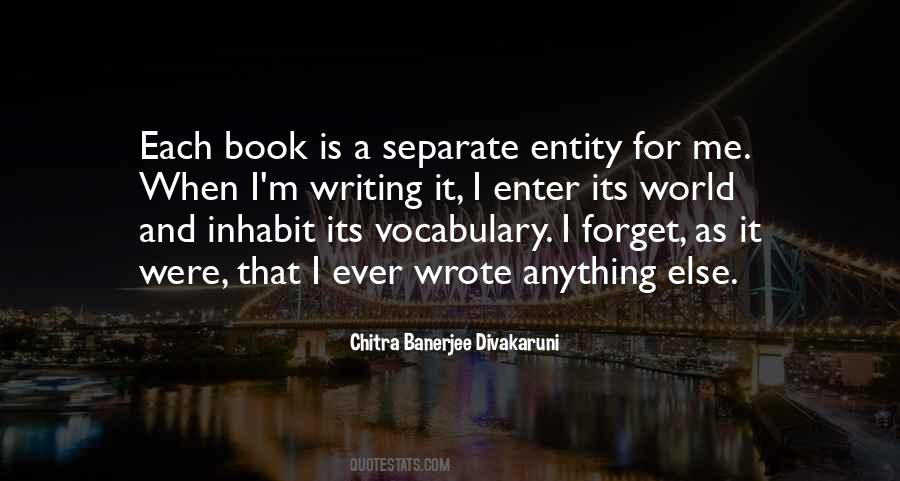 #7. Occasionally there are people who are not like me, and I forget that they're more introverted or shy, or just don't want to make a decision so quickly. - Author: Wayne Coyne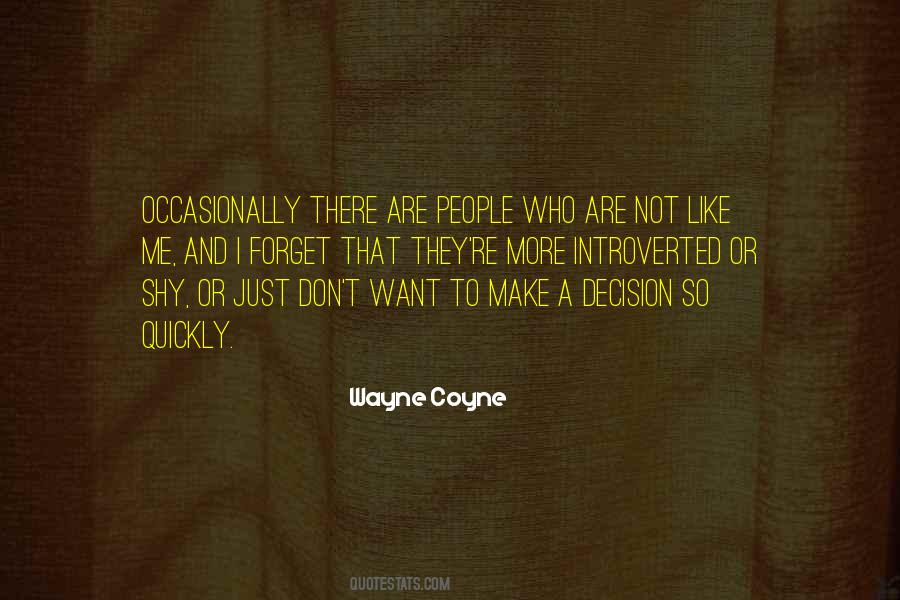 #8. If I did not simply live from one moment to another, it would be impossible for me to be patient, but I only look at the present, I forget the past, and I take good care not to forestall the future. - Author: Therese De Lisieux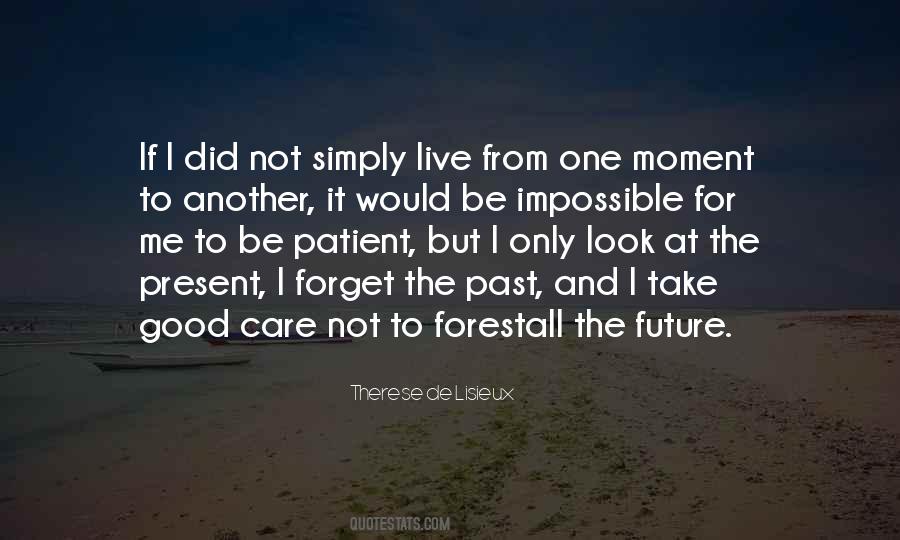 #9. Me Brock Lesnar. Here comes the pain. God built me strong. Forget to give me brain. - Author: John Cena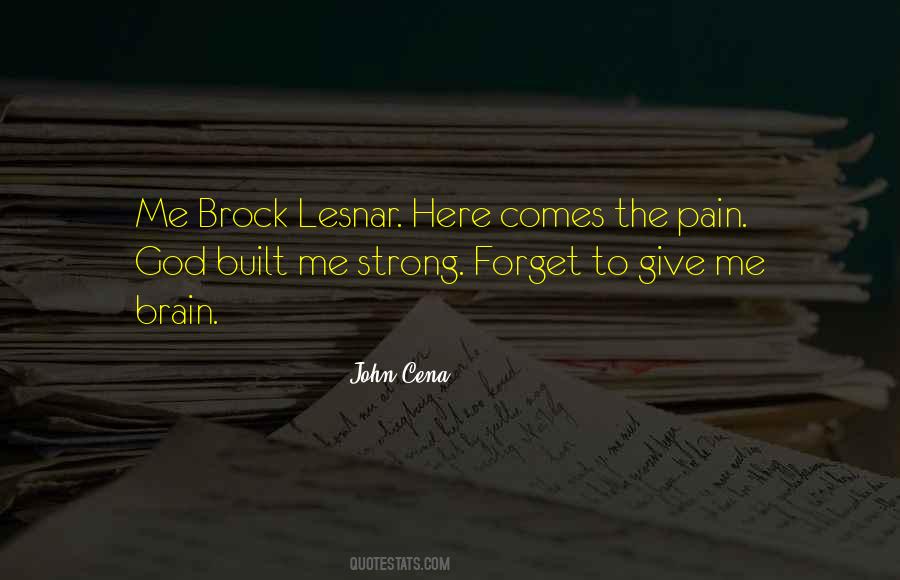 #10. Is it ignorance or apathy, I forget the lessons taught to me. - Author: Jimmy Buffett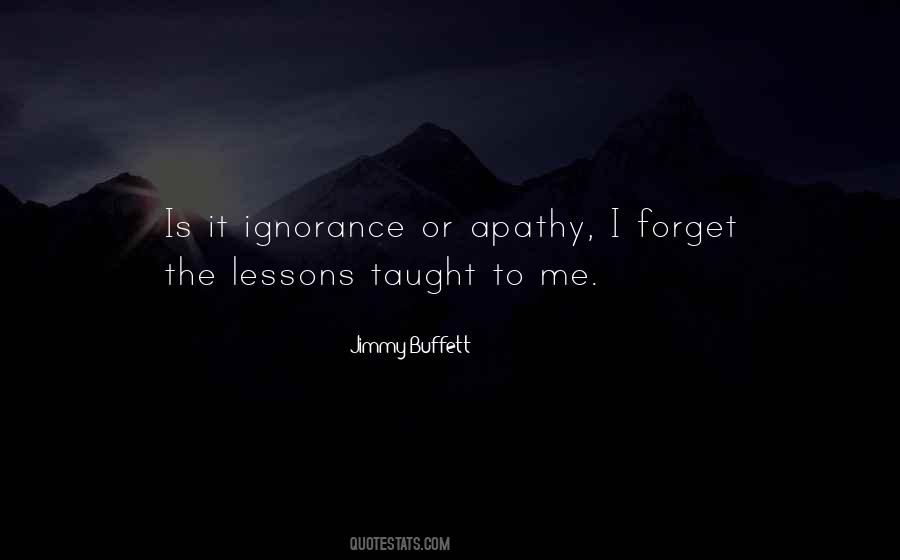 #11. You ask me, How much time? I do not know. I know it means time enough to forget time. - Author: John Mott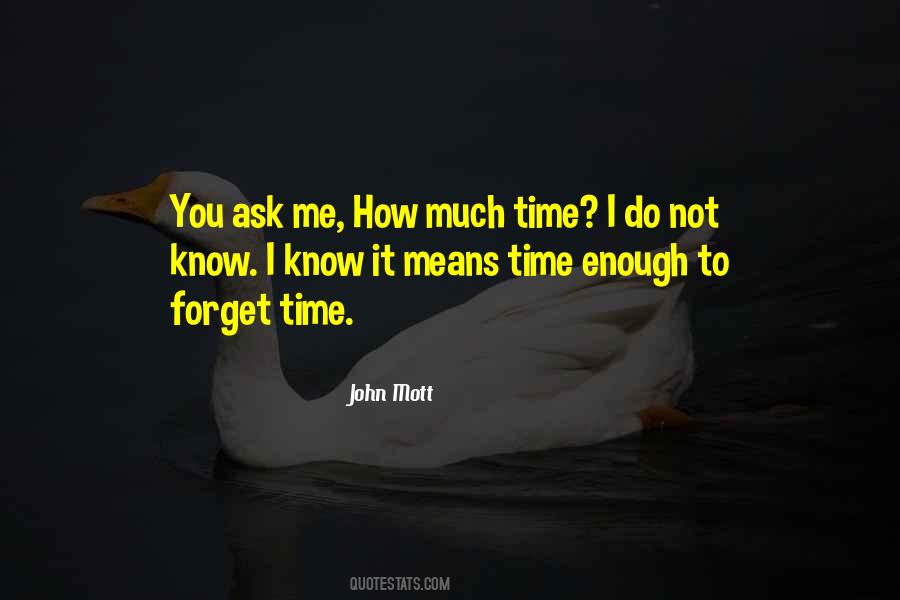 #12. Kiss me, please kiss me, and make me forget all about the countless things trying to drag me under. - Author: Katee Robert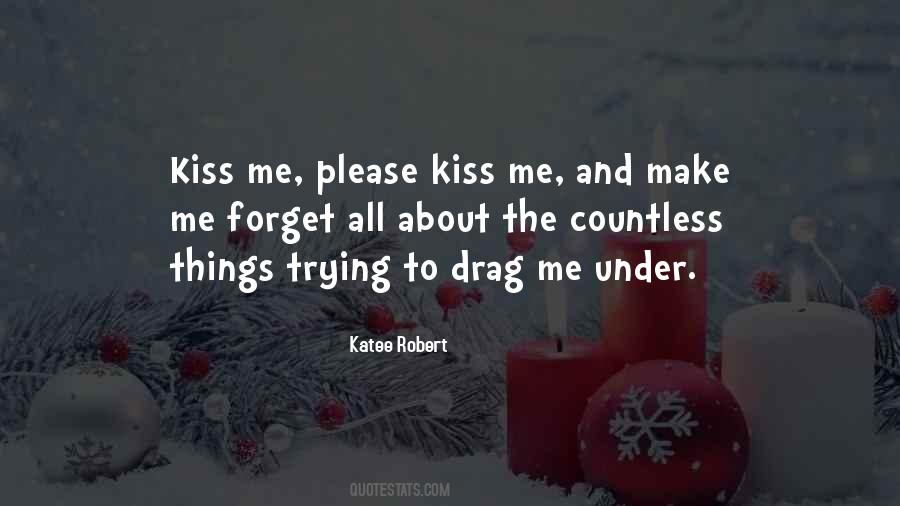 #13. When I mount the scaffold at last these will be my farewell words to the sheriff: Say what you will against me when I am gone, but don't forget to add, in common justice, that I was never converted to anything. - Author: H.L. Mencken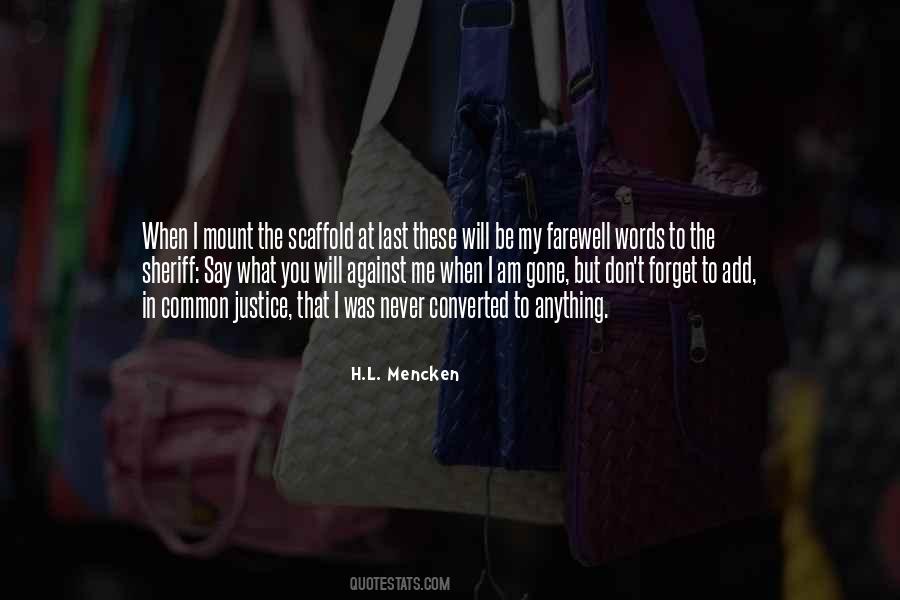 #14. I will forget you, Blaire. I will. I will conquer my love for you even if it costs me my own soul. - Author: Mia Asher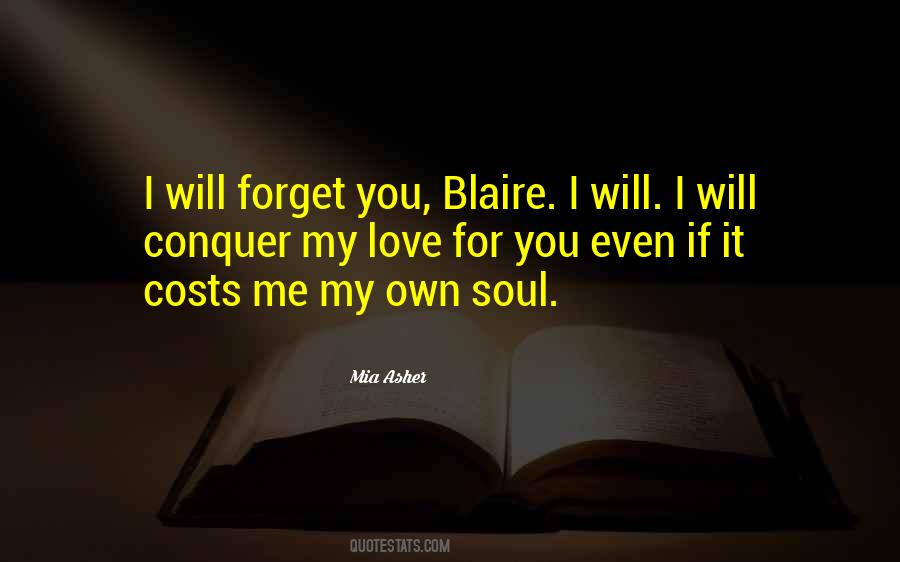 #15. I am the daughter of a Chicana and anglo. I think most days I am an embarrassment to both groups. I sometimes hate the white in me so viciously that I long to forget the commitment my skin has imposed upon my life. - Author: Cherrie Moraga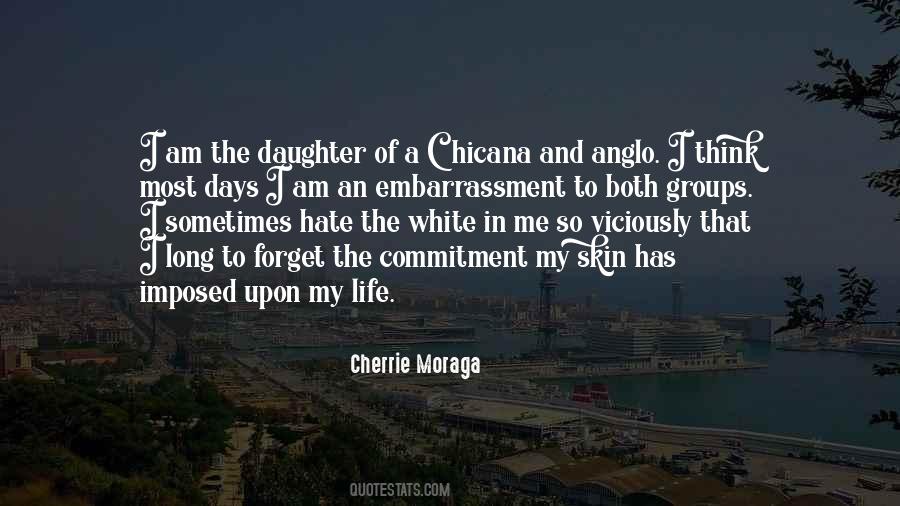 #16. You once said you loved me. Do you still?"
My sister is watching this exchange between us. She smiles warmly at me, giving me the strength to tell him the truth. "I never stopped loving you. Even when I tried desperately to forget you. I couldn't. - Author: Simone Elkeles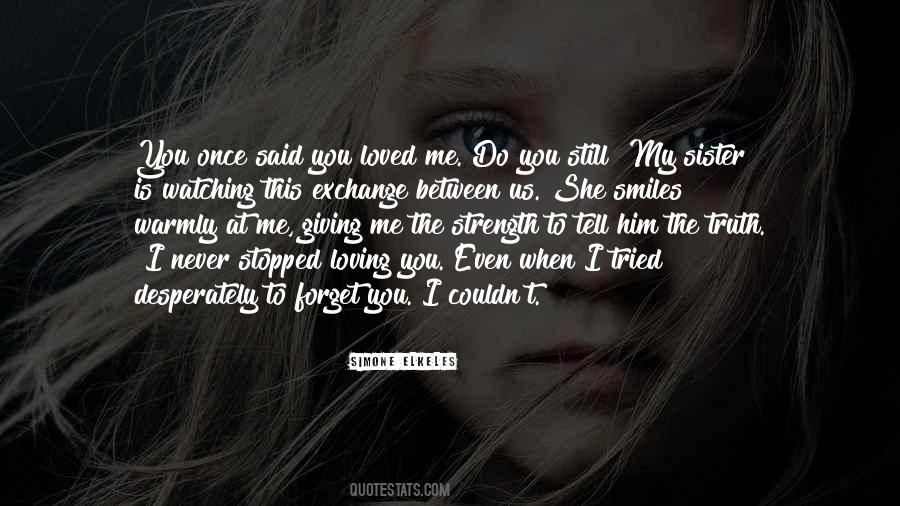 #17. Don't be shy to say "I am sorry"; Never feel too big to say "Please forgive me"; Don't think it's unnecessary to say "thank you"; Never feel bad to admit "I am wrong"! That's a good tactics is communication! - Author: Israelmore Ayivor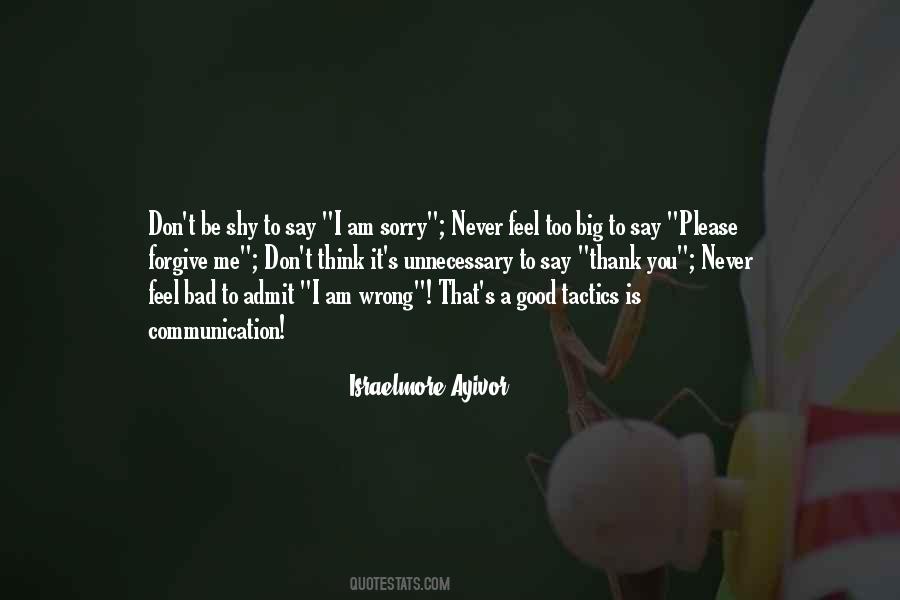 #18. Girls," their mother interjected, "you must both stop being strange - it is unattractive. And don't forget your hats. It would be absolutely the end for me if you two came down with freckles at a time like this. - Author: Anna Godbersen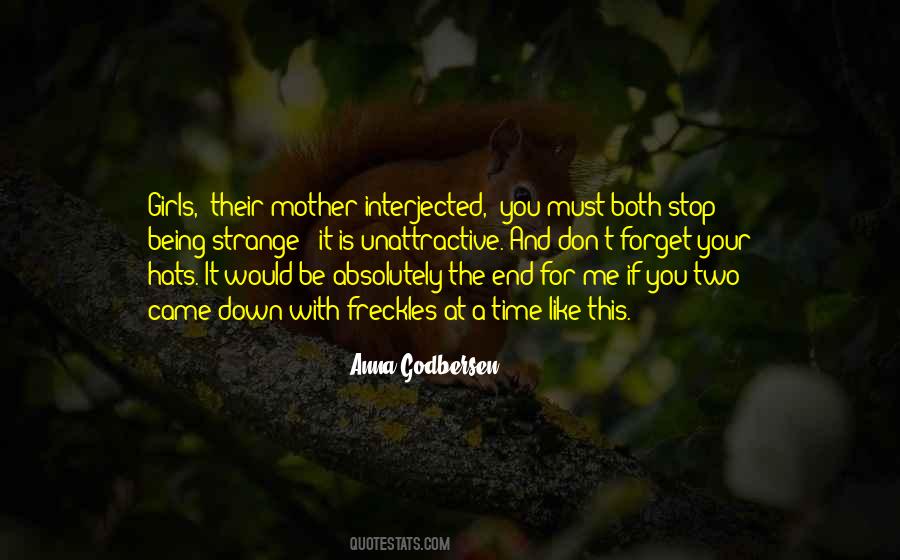 #19. My daughter recently reminded me not to get so busy making a living, I forget to make a life and I'm going to take that advice. - Author: Angie Stone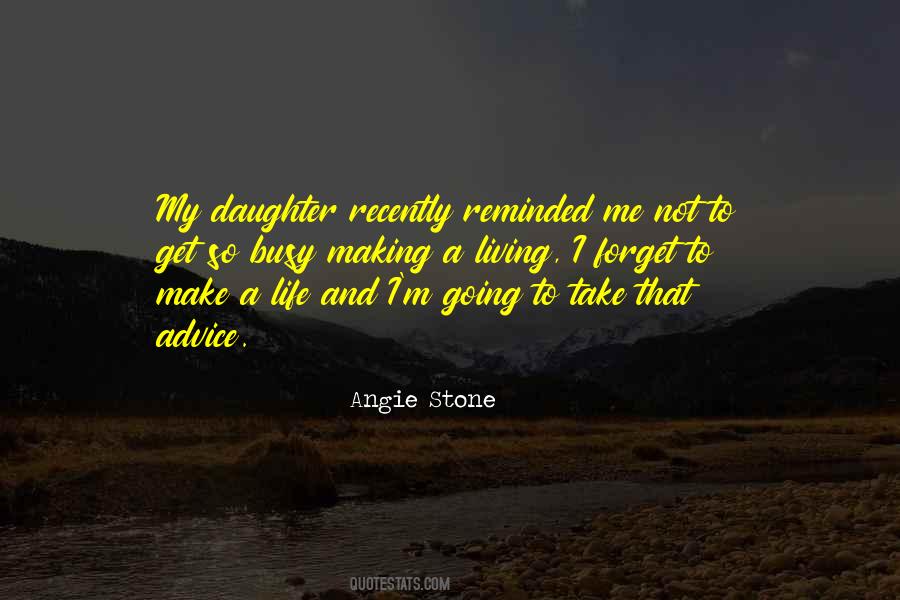 #20. Working on television is therapeutic to me. When that camera comes on all negativity vanishes. I forget about the fight I had with my neighbor. I forget about the pain in my left foot. I forget about my dog dying. Performing, for me, is an emotional cure all. - Author: Todd Newton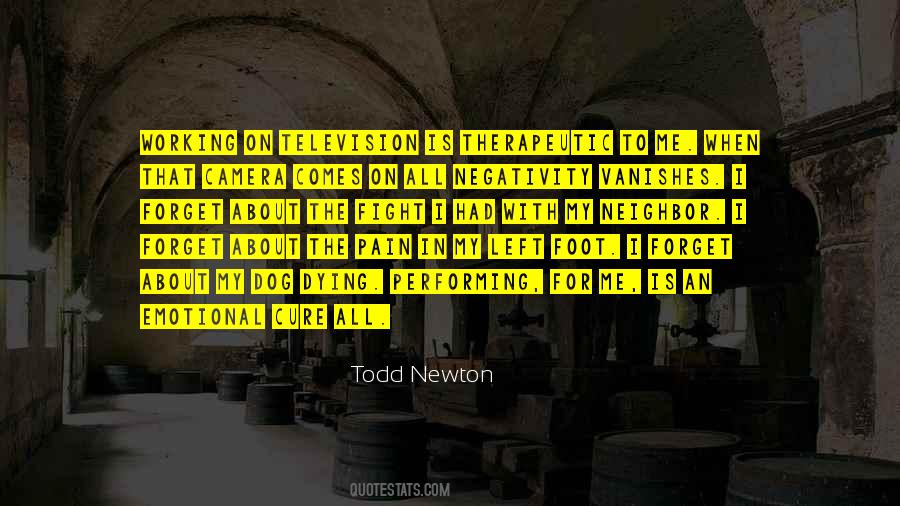 #21. I hated to leave her and I hated to
be near her,
because she made me remember what I wanted most to forget. - Author: Jenny Han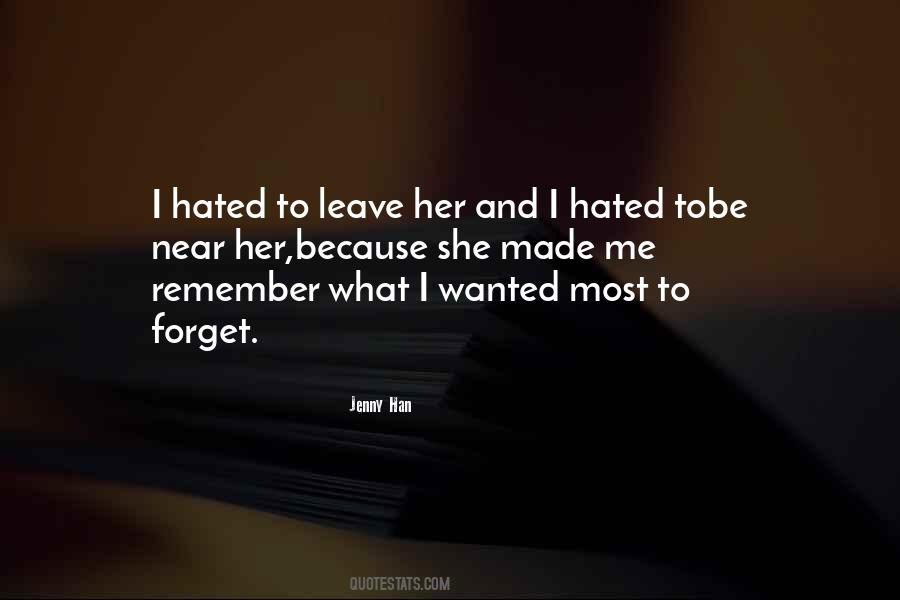 #22. I couldn't forget. I couldn't break. She had the power to break me. No one had ever been given that power, ever. - Author: Abbi Glines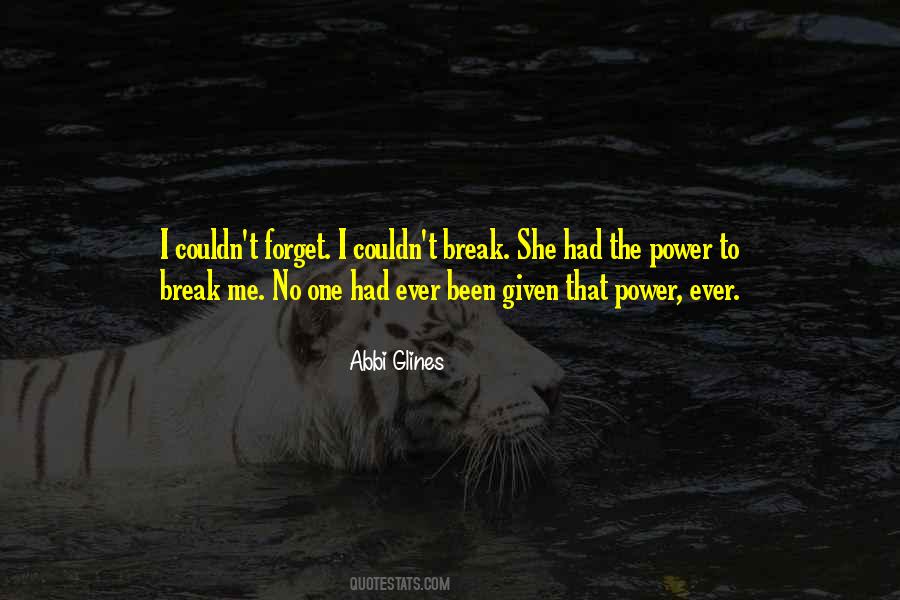 #23. God grant me the senility to forget the people I never liked anyway, the good fortune to run into the ones I do, and the eyesight to tell the difference. - Author: Ron Sims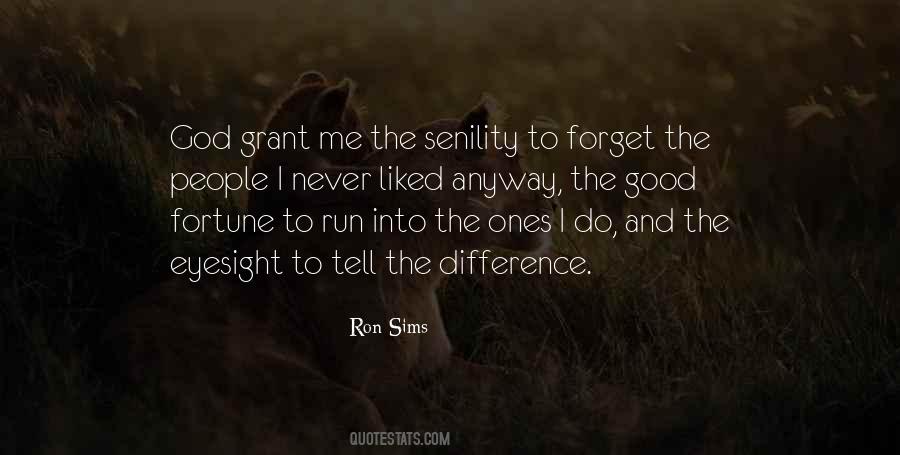 #24. Forget everything that surrounds you. Think that there's just you and me in this wide world. - Author: Olga Goa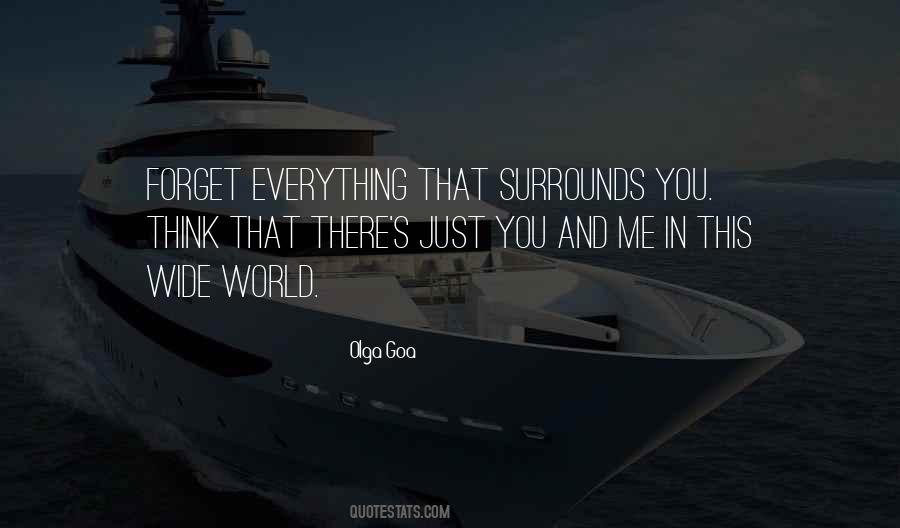 #25. I remember
The way you used to hold me.
I remember
The thrill we used to share.
We seem to be
Strangers passing by now.
Tell me, did you forget how
We once cared? - Author: Alexandra Monir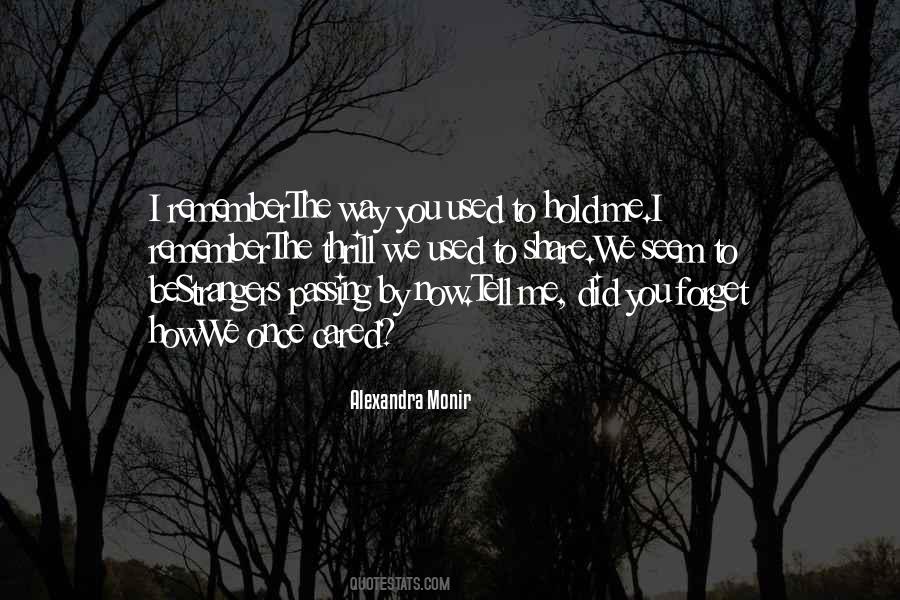 #26. Forget girls who died decades ago; words were ghosts. They were what haunted me. - Author: Leila Howland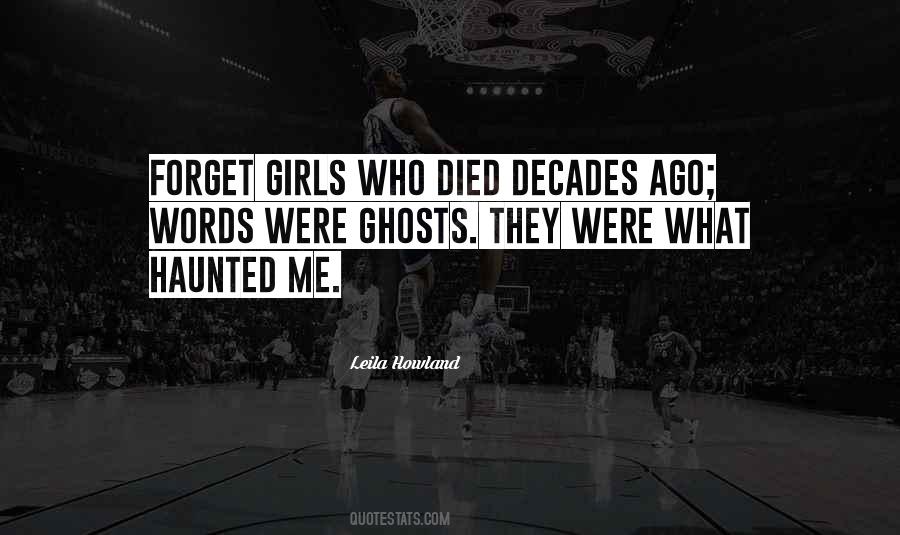 #27. Don't forget that we come into this life with out anything and with out anything we are going to leave, nothing is more valuable than human life!
Mos harroni se kemi ardhur ne kete jete pa asnjegje, e do te shkojme pa asnjegje! Asgje nuk eshte me e kushtushme se Jeta e njeriut ! - Author: Zybejta "Beta" Metani' Marashi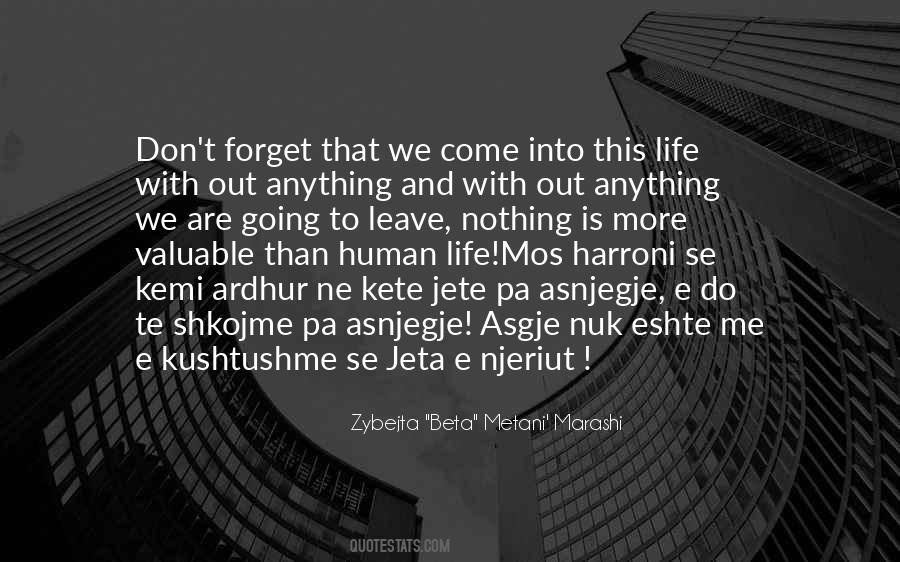 #28. How could I ever forget my best friend, the man, who had changed my destiny simply by allowing me to write about him? - Author: Peggy Kopman-Owens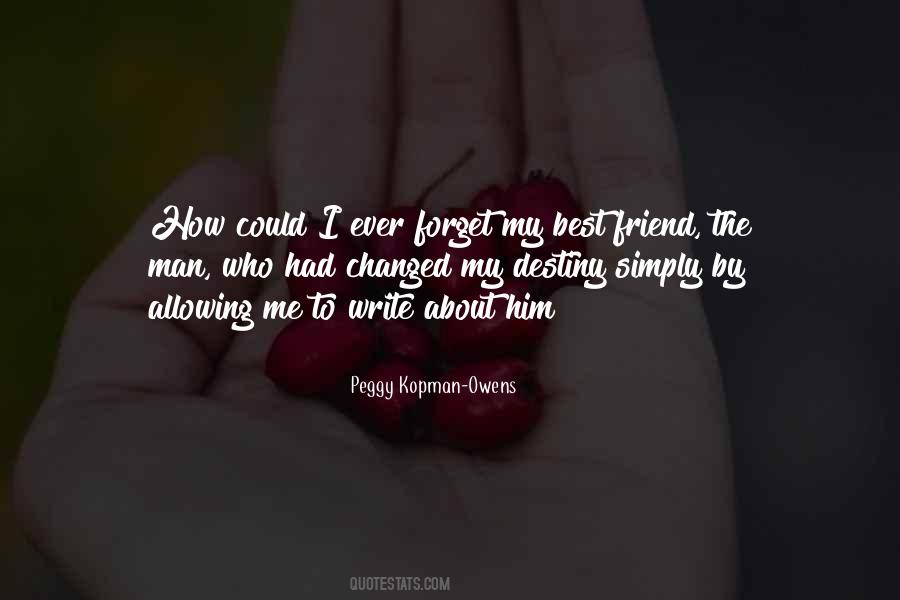 #29. I know you never met me, and I know you don't know my name, but I am from you, and I just wish you could see me. I wish you could see that someone knows who you were and what you did, and I won't let anybody forget you, not ever again. - Author: Ryan Littrell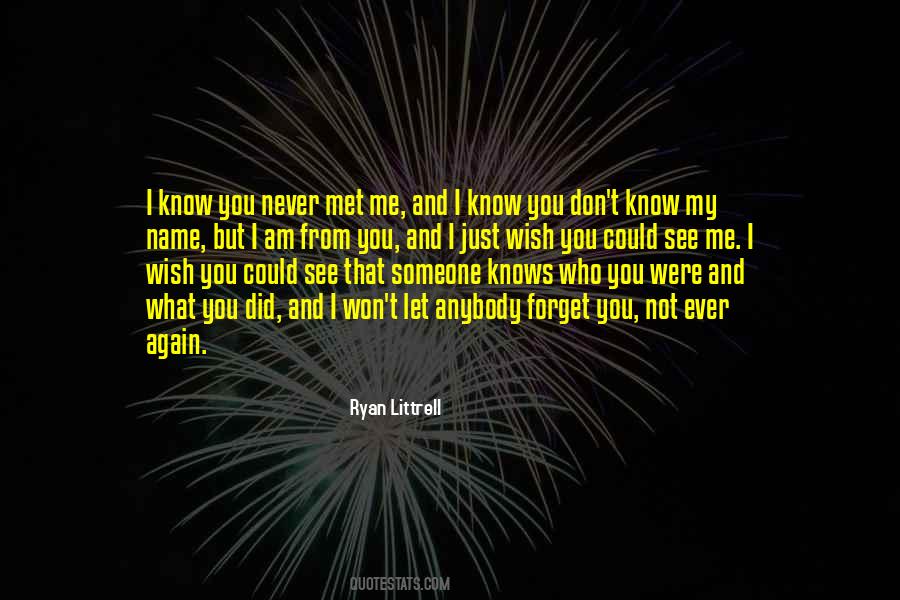 #30. I'll never forget the first time I saw someone who had died. It was my grandfather. And I knelt next to his coffin. And all I could do was eye level was look at his hands. They were enormous hands. And all I could think was, 'Those hands dug freedom for me.' - Author: Rick Santorum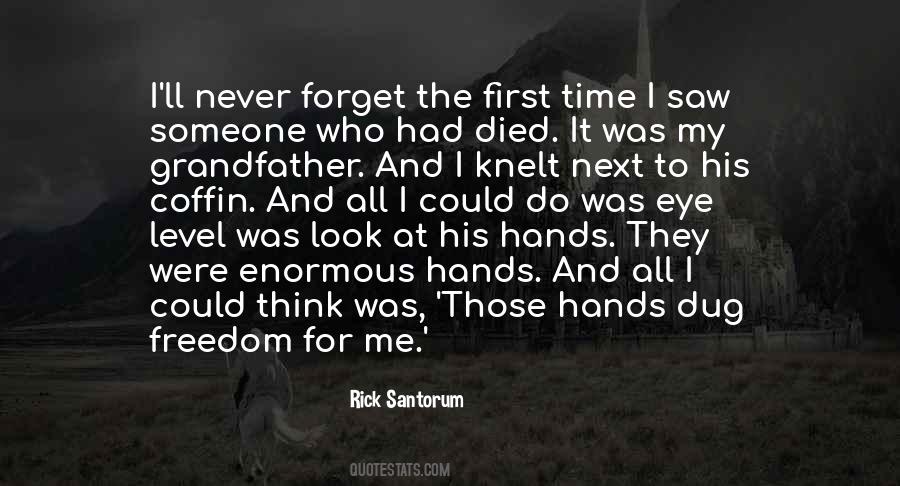 #31. Forget the names because names lie but remember me because when you look at me I remember myself.

Remember me because I will never forget you. - Author: Jordan Weisman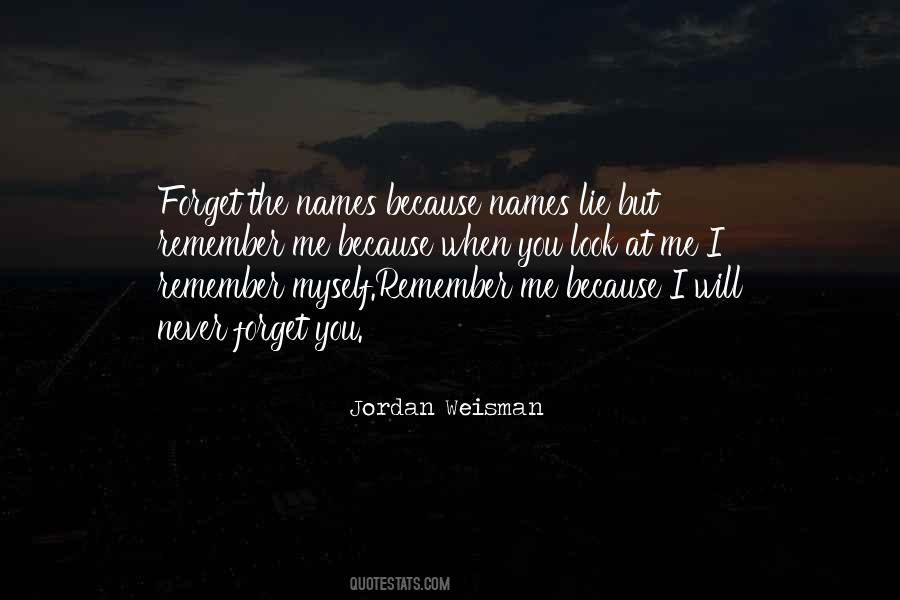 #32. Lief. That's not nice, considering all your sister has done for you," admonished Perl.
"Oh right. How could I forget that she made me bait for a snake, left me on house arrest in Ixia, and smuggled me into the Keep in a coffin. - Author: Maria V. Snyder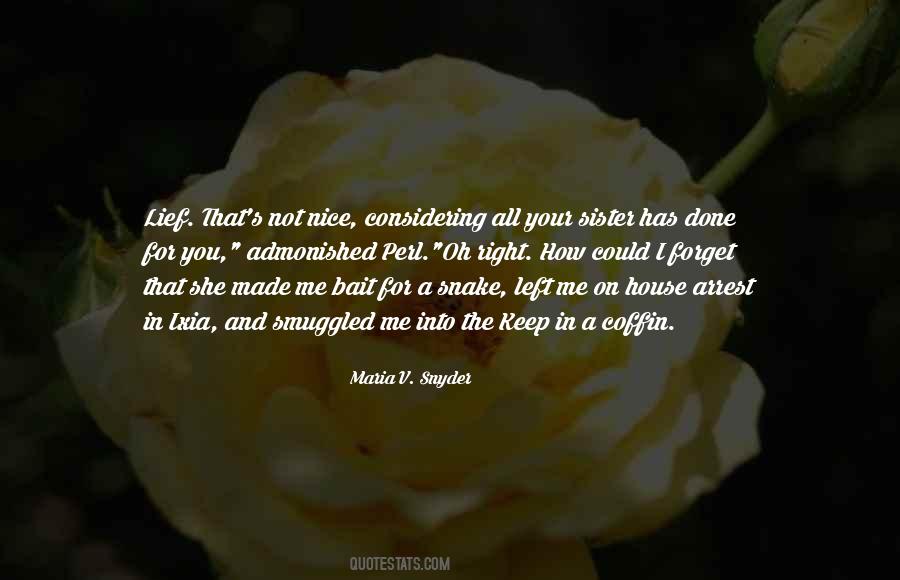 #33. God needs me. What would happen if there weren't people like me? If the world were perfect, if everything was the way you wished it to be, then why would you pray? God needs me, because without us, you forget about Him. - Author: J.J. McAvoy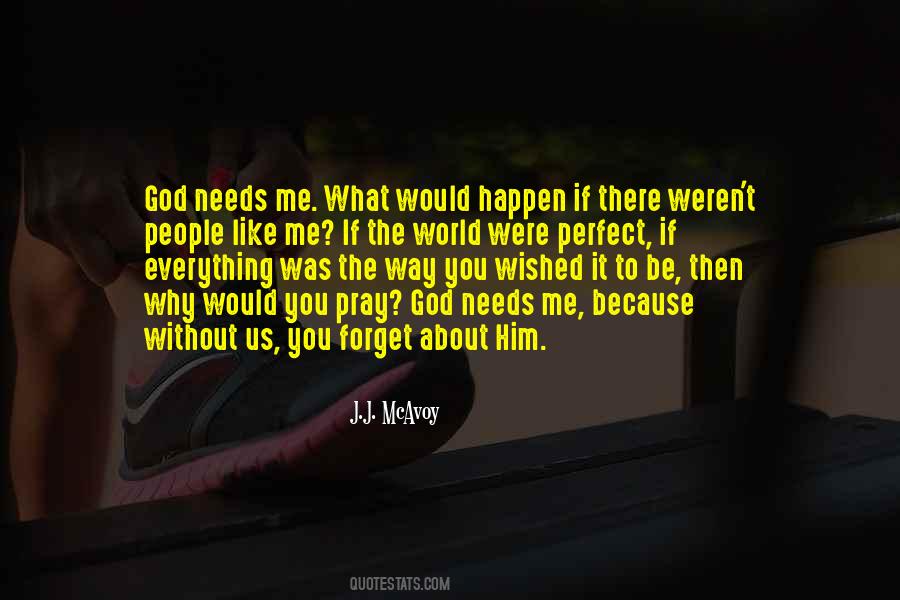 #34. And then I met one whose face I couldn't forget. I fell in love with her and was afraid she was going to leave me the way everyone else had ... I still love her. - Author: Nicole Williams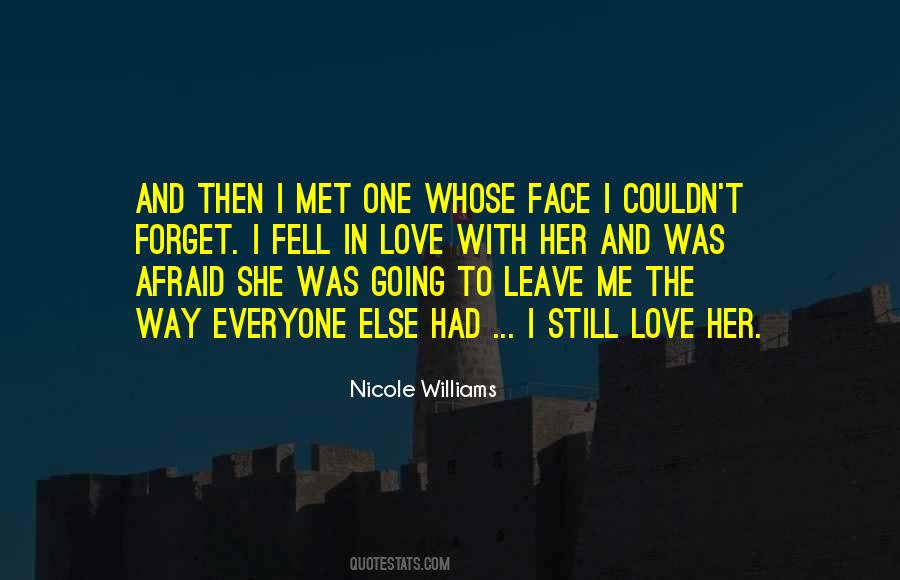 #35. I have a bunch of headshots that I like to throw at people - with some backups. I give them like three copies just so they don't forget me. - Author: Ken Jeong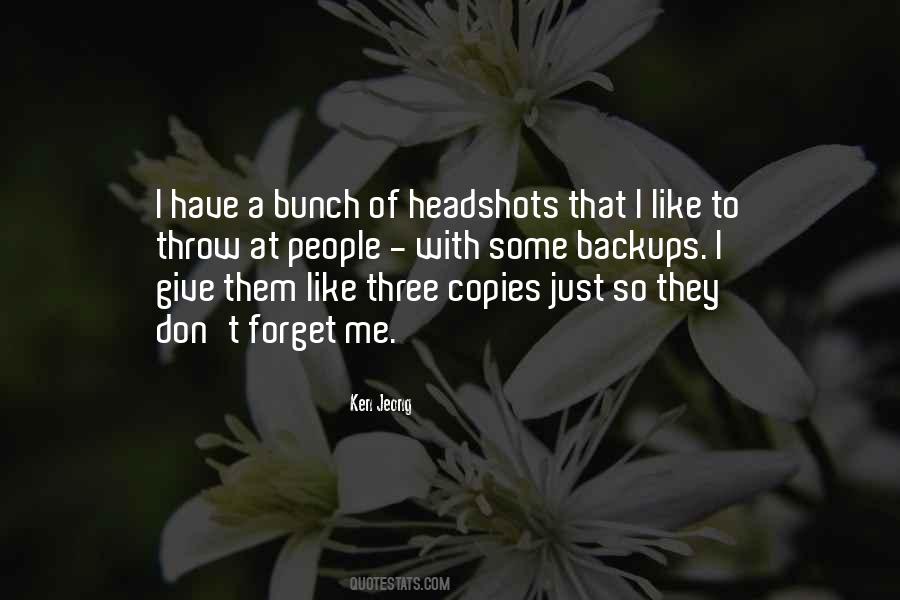 #36. Let everyone see the blood,' he said. 'Don't clean it up. That's the only way people remember.' ... I could see the blood inside my head. It was with me forever, whether or not I wanted to forget. - Author: Alice Hoffman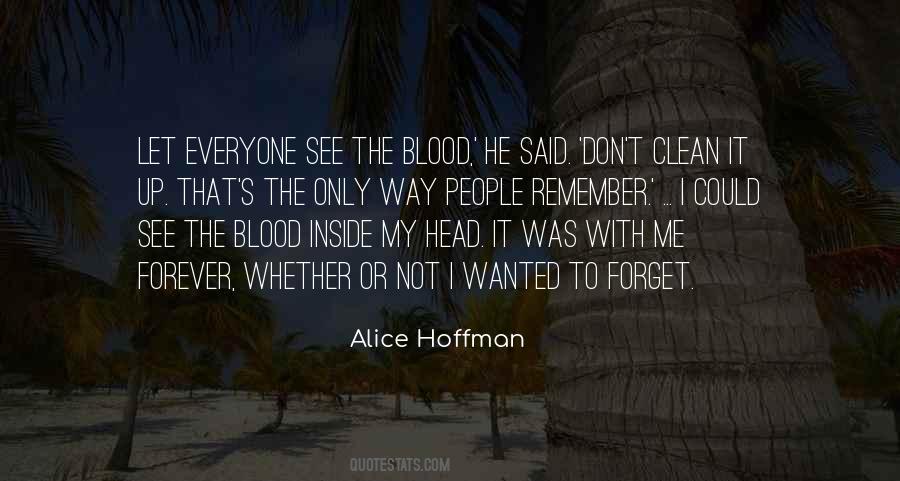 #37. If only it were that easy. You forget: I have an addictive personality. I'm addicted to you. Somehow I think you could do all sorts of bad things to me, and I'd still come back to you. - Author: Richelle Mead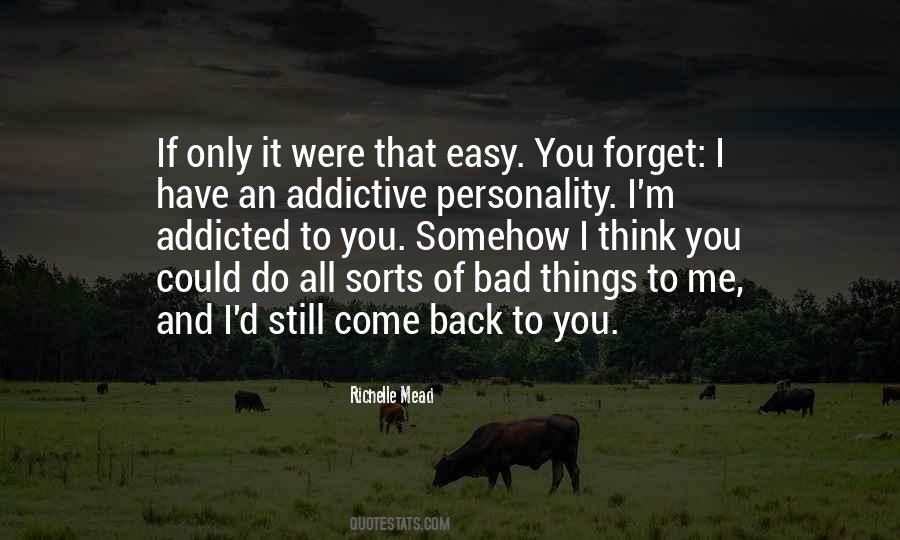 #38. Here's a suggestion you might want to pay attention to. Try to forget everything you learned on Oprah and if you can't do that, at least refrain from regurgitating that crap at me. It spoils my appetite. - Author: Samantha Young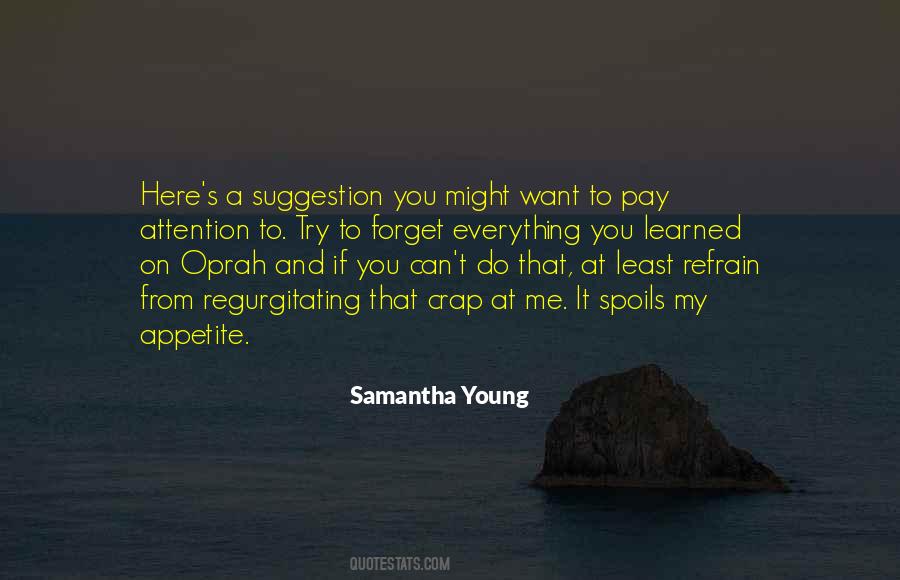 #39. Even in forgetting there is an aspect of recollection, a faded few moments of wispy consciousness clung like webs in high-vaulted chambers, moving ever so lightly with the draft. - Author: Jeffrey Panzer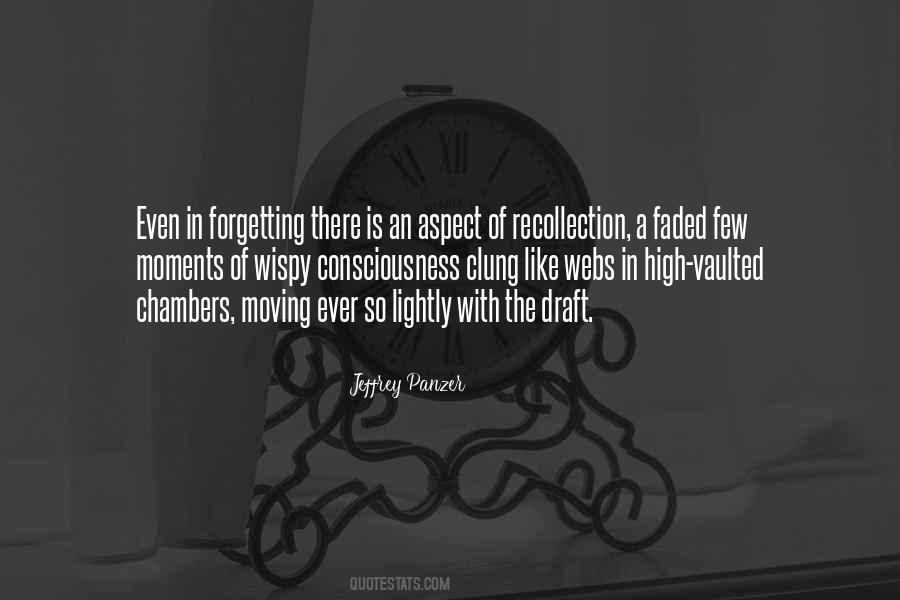 #40. I don't know if this is true to you but for me
sometimes it gets so bad
that anything else
say like
looking at a bird on an overhead
power line
seems as great as a Beethoven symphony.
then you forget it and you're back
again. - Author: Charles Bukowski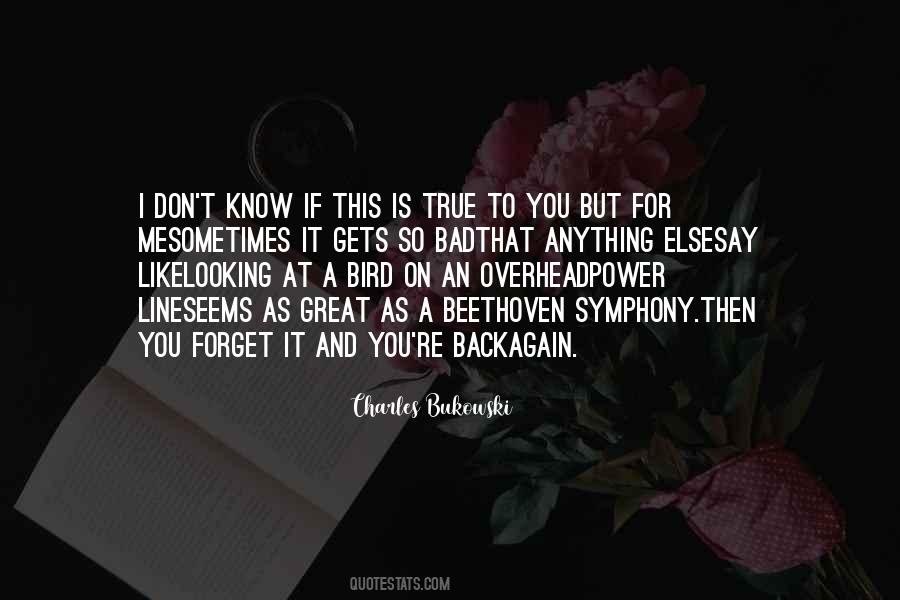 #41. I'm sorry."
He looked at me. "Some day, Fitzchivalry," he warned me, "those words will not be enough. Sometimes it is easier to pull a knife out of a man than to ask him to forget words you have uttered. Even words uttered in anger. - Author: Robin Hobb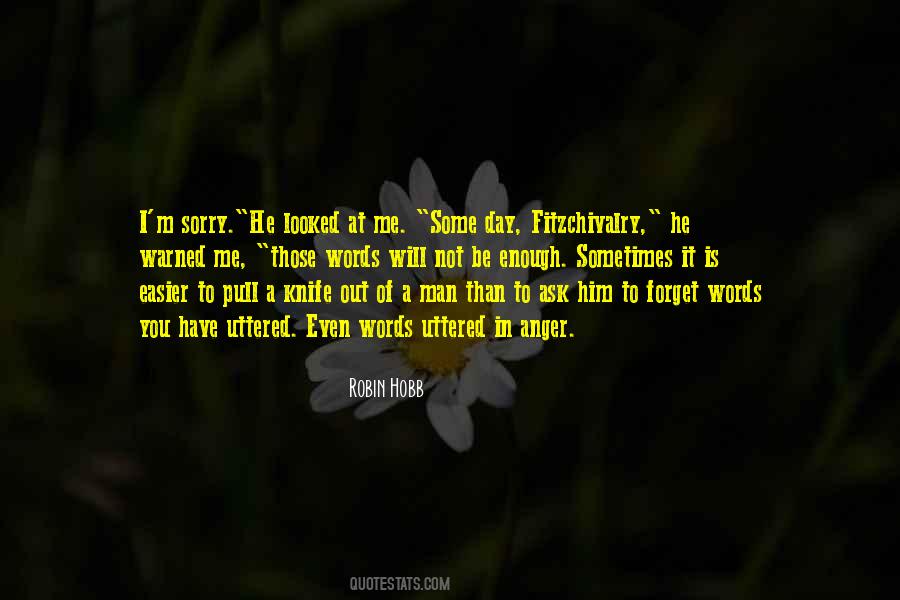 #42. People think rape victims forget how to laugh. I have not forgotten how to laugh. It is beyond the capability of this person to make me forget how to laugh.
~ Subhangi Tyagi - Author: Kirtida Gautam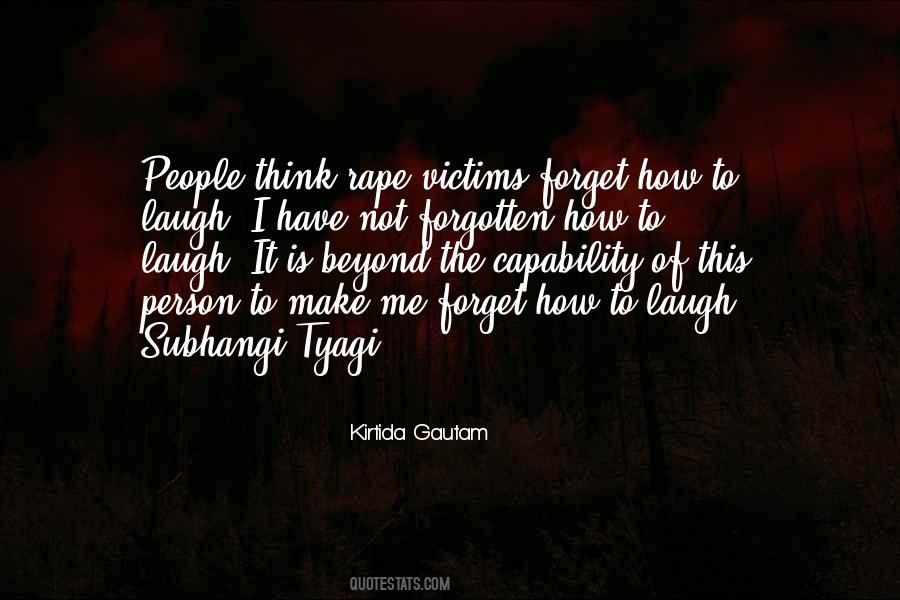 #43. I casually lean against the mailbox and pretend to ignore the fact that she totally just checked me out. I'll ignore it to save her embarassment, but I'm definitely not going to forget it. In fact, I'll probably be thinking about the way her eyes scrolled down my body for the rest of the damn day. - Author: Colleen Hoover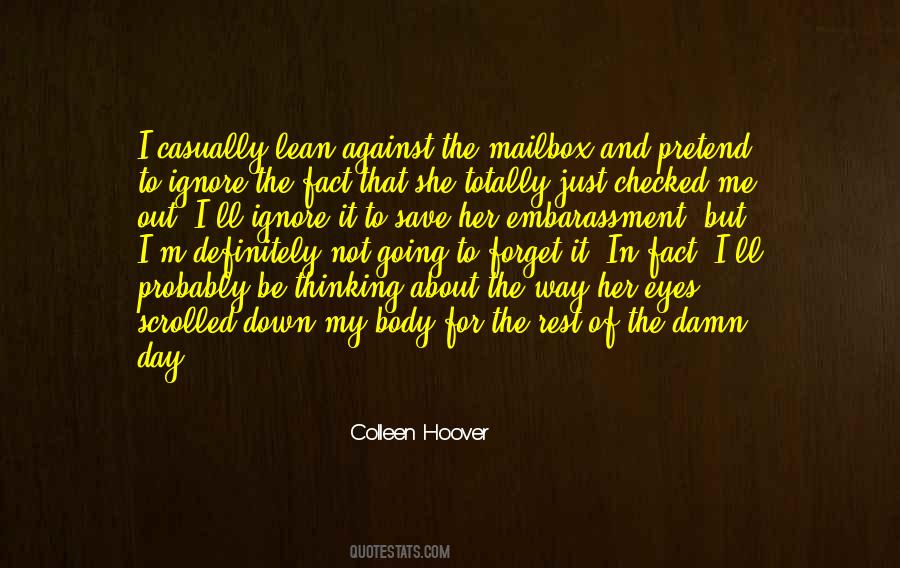 #44. There's an innocence to her still that amazes me. Sometimes I forget she's older than me. Then, I remember that she hasn't gone through what I've gone through. - Author: Zoe Cruz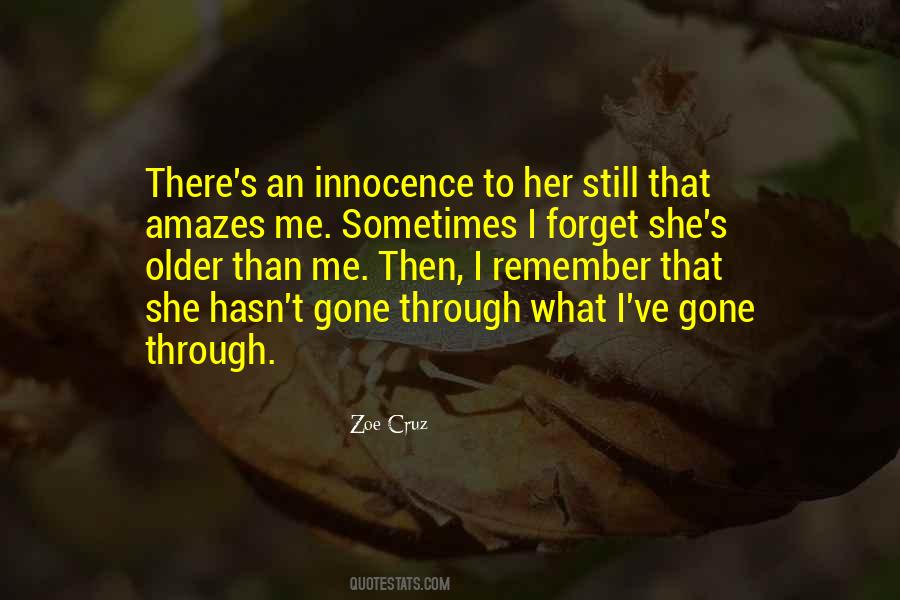 #45. The worst thing about me is that I'll buy albums and put them away on the shelf and forget that I've got them. - Author: Bernie Taupin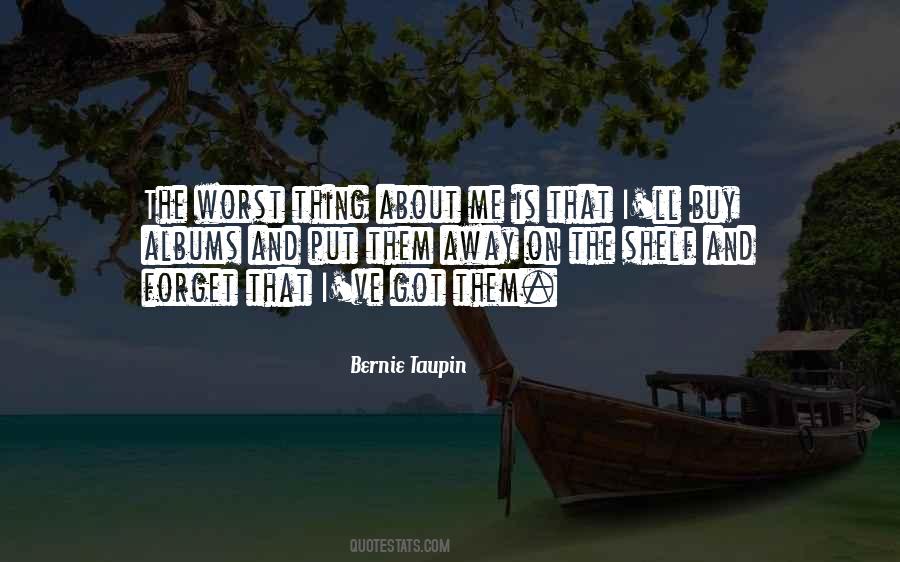 #46. Bad boy stopped her, placing a hand on her knees. "Tell you what, if you don't have a guy worshiping you by this time next year, come find me. I'll show you a weekend you'll never forget. - Author: Eden Summers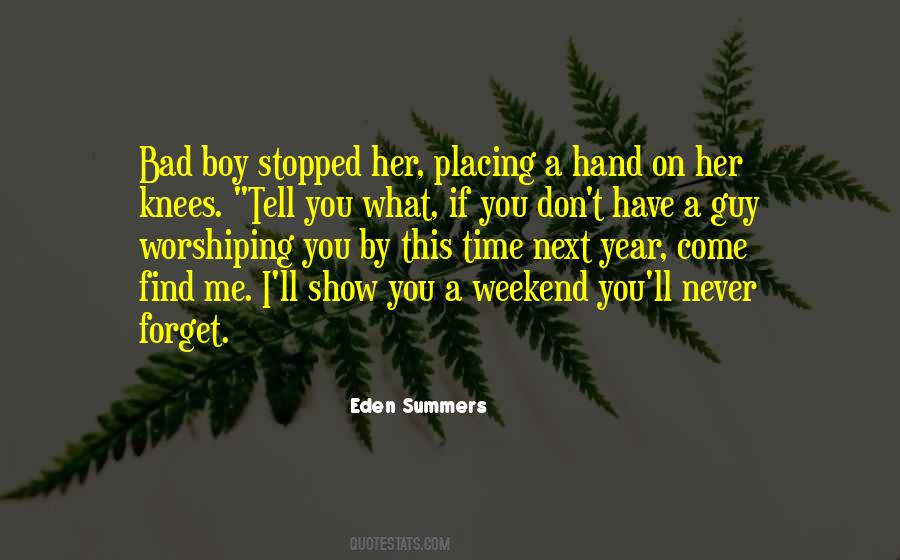 #47. I cannot say why, but the simple act of reading it aloud allows you to let go of it. Do not forget this. Believe me, it helps. At first it is a very scary thing to do. - Author: Natalie Goldberg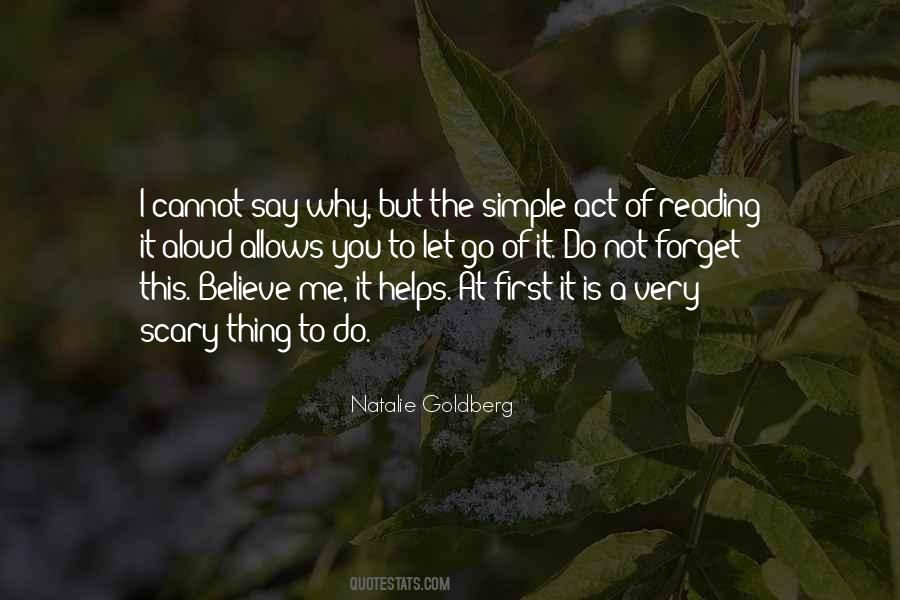 #48. Kiss me in a way I'll never forget. Kiss me in a way that will stay with me until see you again. - Author: Becca Fitzpatrick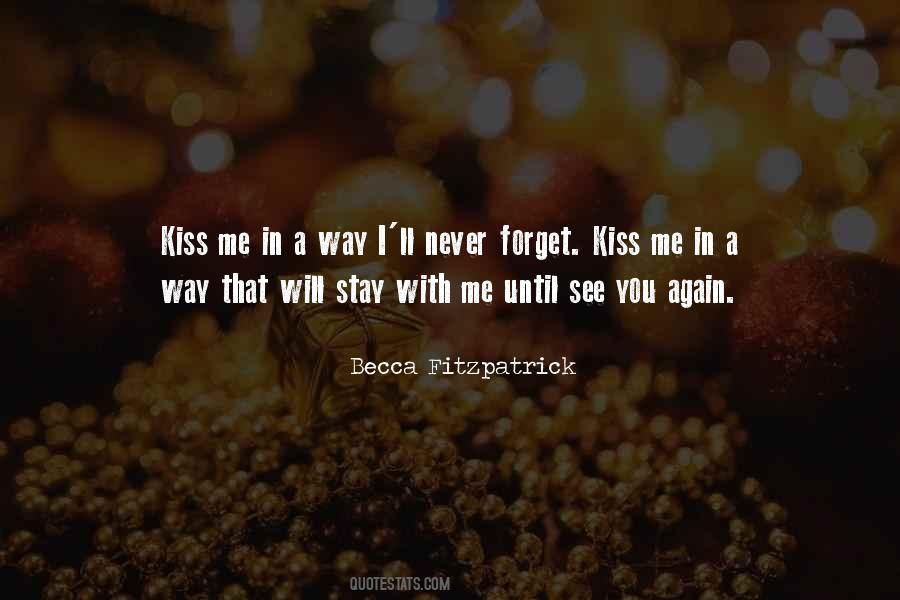 #49. The dead are silent because they live, just as we chatter so loudly to try to make ourselves forget that we are dying. Their silence is really their call to me, the assurance of their immortal love for me. - Author: Karl Rahner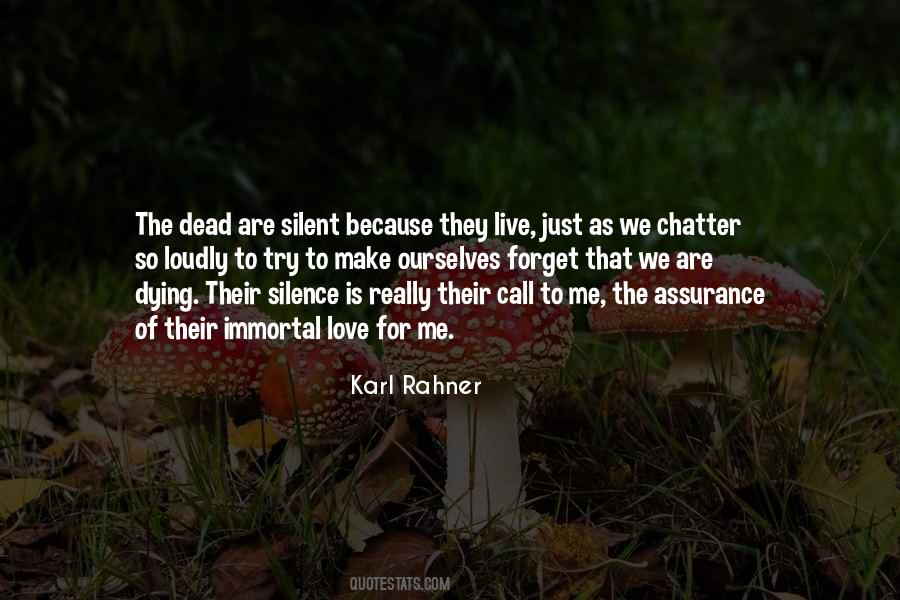 #50. I gave way to a wave of home-sickness that almost shames me now when I recollect it. I find it impossible in cold blood, and at this distance, to put into words the longing that shook me. I have forgotten the pain in the neck, but never will I forget the pain in my heart. - Author: H.V. Morton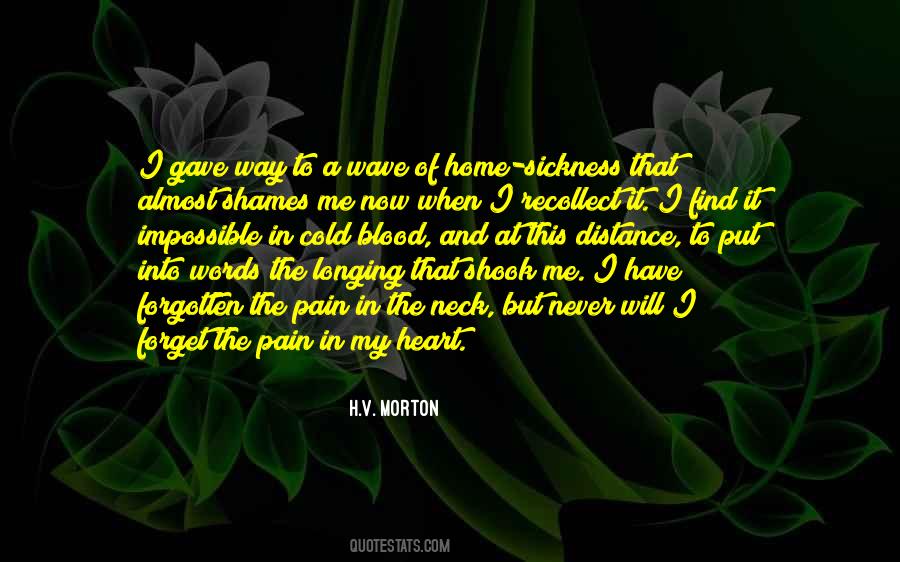 #51. Nothing good about this but it's title. A priggish little yarn. And Hidden Riches is not a story
it's a machine. It creaks. It never made me forget for one instant that it was a story. Hence it isn't a story. - Author: L.M. Montgomery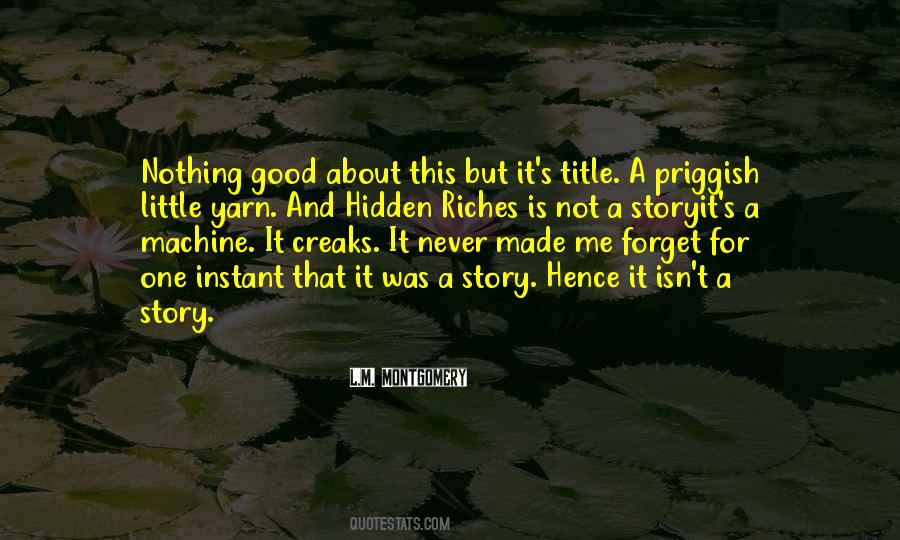 #52. Darkness was my ally. It made me forget the world I was in and invited me to dream of another. - Author: Mary E. Pearson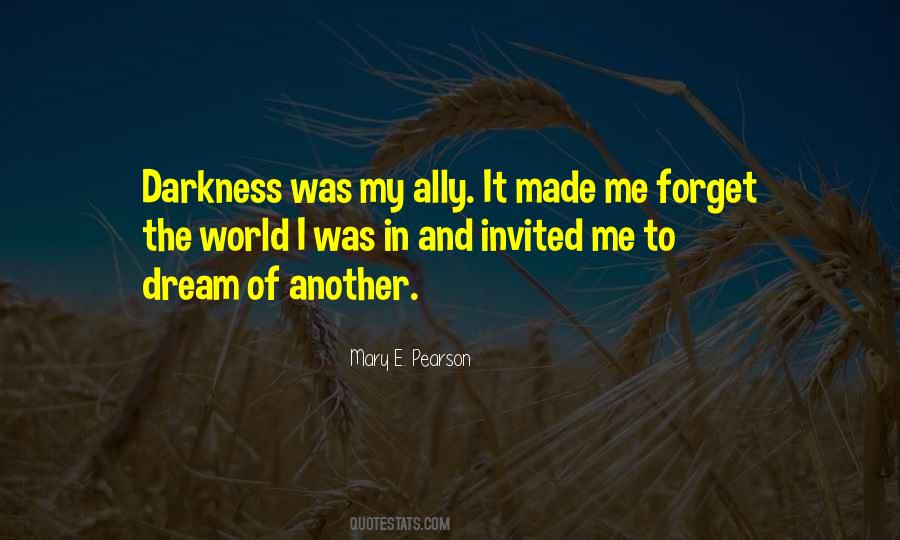 #53. I remember when we kissed. I still feel it on my lips. The time you danced with me with no music playing. I remember the simple things. I remember till I cry. But the one thing I wish I'd forget, the memory I wanna forget is goodbye. - Author: Miley Cyrus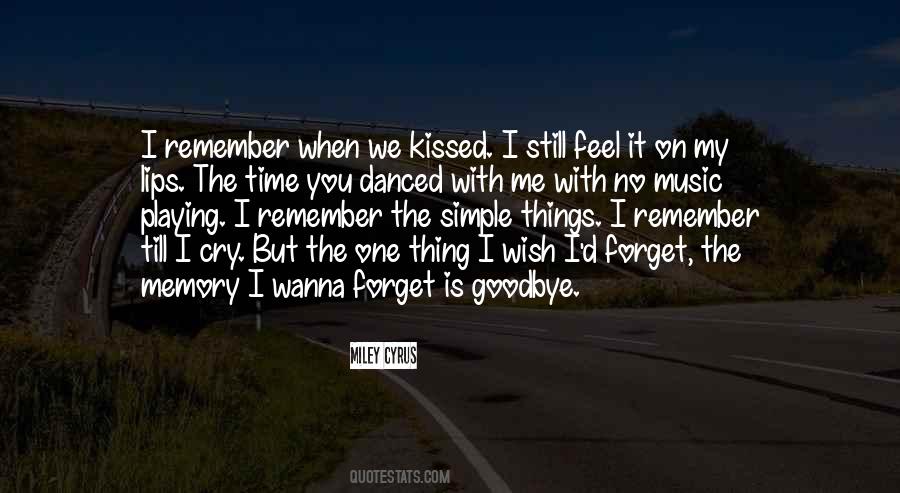 #54. Don't forget - Charlie Chaplin too, my friend." "I'd do an imitation, but I don't know what he sounds like." "Hey, not bad, boss. You can open for me in the Catskills. - Author: Dennis Lehane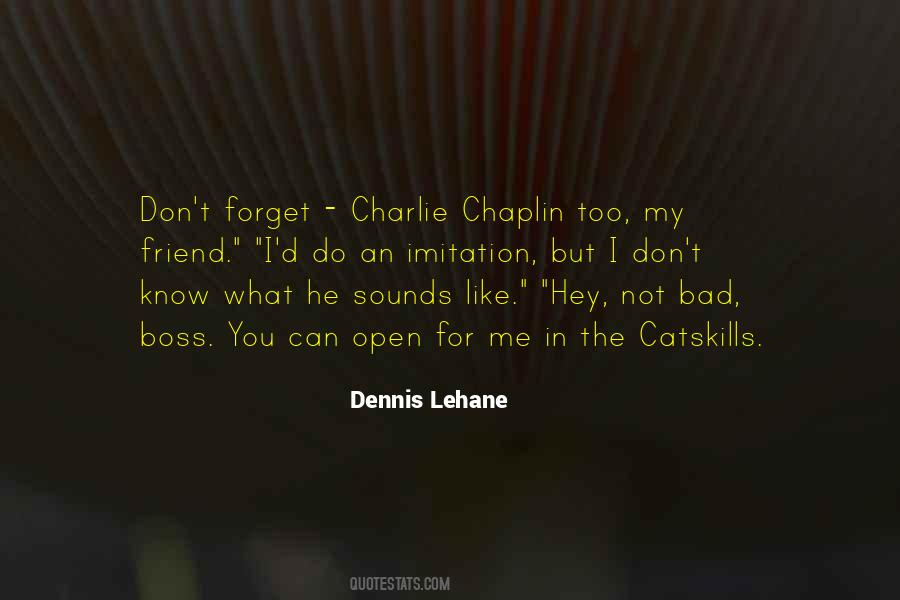 #55. You sure you can handle big woman chat, pickney? You sure you ready for that journey? You think good before you answer. Because some people about to forget that me be the head bloodcloth nigger in here. Now, go peel two potato and don't draw me tongue out in this place. - Author: Marlon James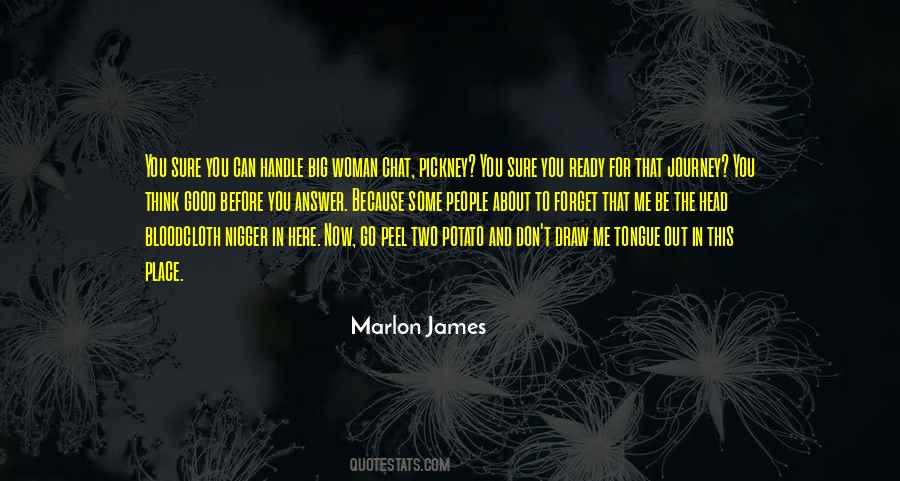 #56. Good." Matty took a deep breath. "See the North Star?" Rob squeezed his hand. "No." "Well, it's up there. And you told me once to always remember." Rob swallowed hard and took hold of Matty's chin, bringing his gaze from the sky to meet Rob's own. "I remember, Matty." "Well, good. Don't forget. - Author: Leta Blake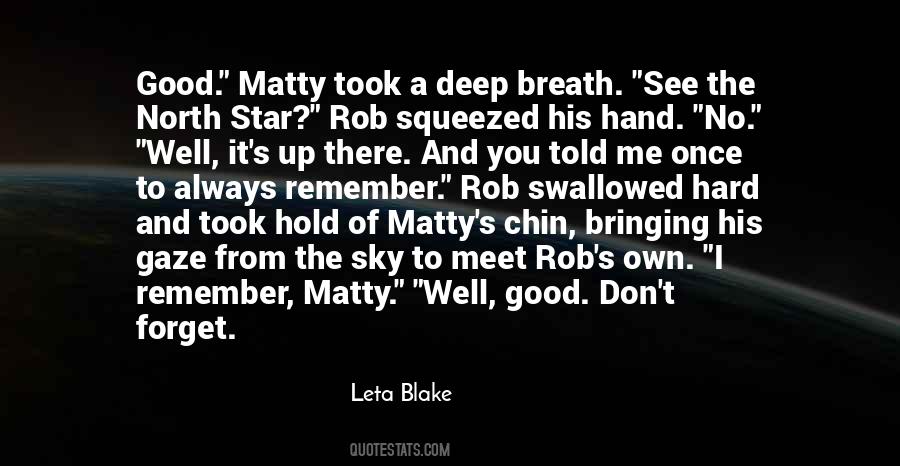 #57. My own personality has become a burden to me. I want to escape, to go away, to forget. - Author: Oscar Wilde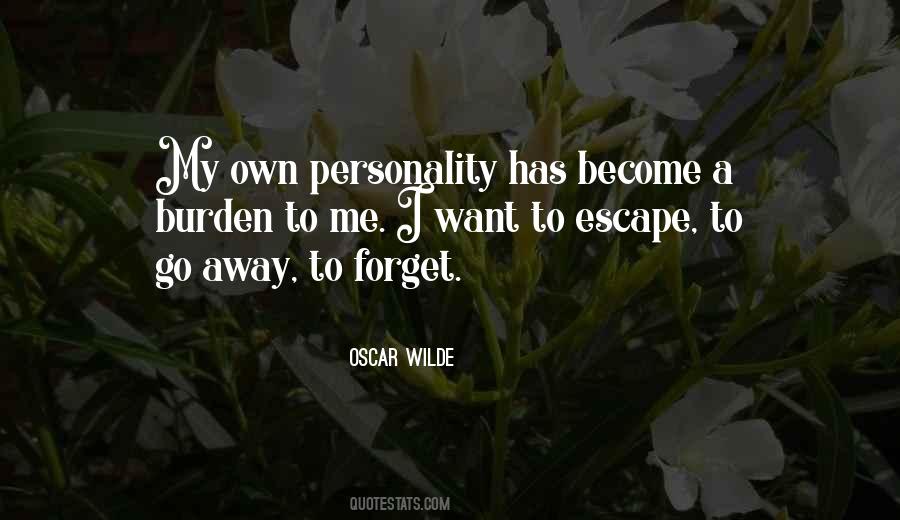 #58. My twitter fans are all pretty weird. A lot of them are kind of weirdly sexually aggressive. Some of them made me laugh and then I instantly tried to forget them, because I'd hate to find myself in a bar kind of drunk and accidentally use one. - Author: Stephen Merchant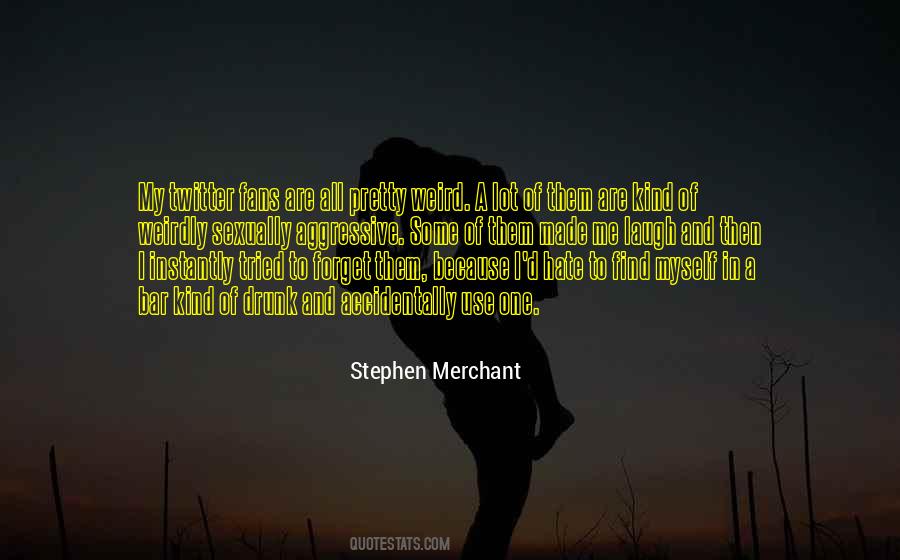 #59. I wanted to forget you, too," Sage said morosely. "Even now, I still do. With you right here in front of me. Even after last night. It still hurts to think about when you left. How it felt to be so alone. How much I don't want to care about you anymore. - Author: Sibylla Matilde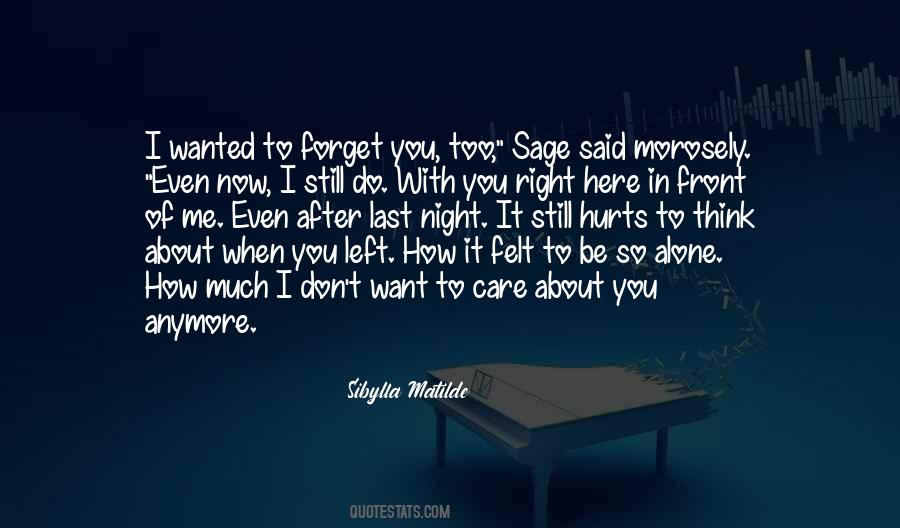 #60. There's not a man on Earth who doesn't wish he was me right now. Your mind and your body will never forget the things I'm going to do to you tonight. Every ... single ... inch of your body is going to feel me."
"Oh my God."
"Yes. - Author: Gail McHugh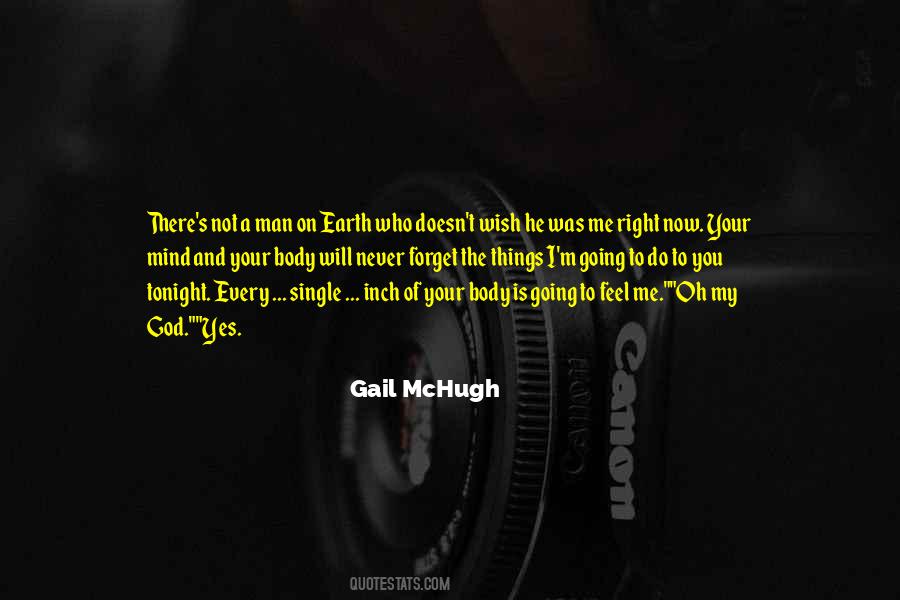 #61. To make the people happy, to forget their problems. Then, to me, I'm doing my job. But to act is a God gift. - Author: Kumar Pallana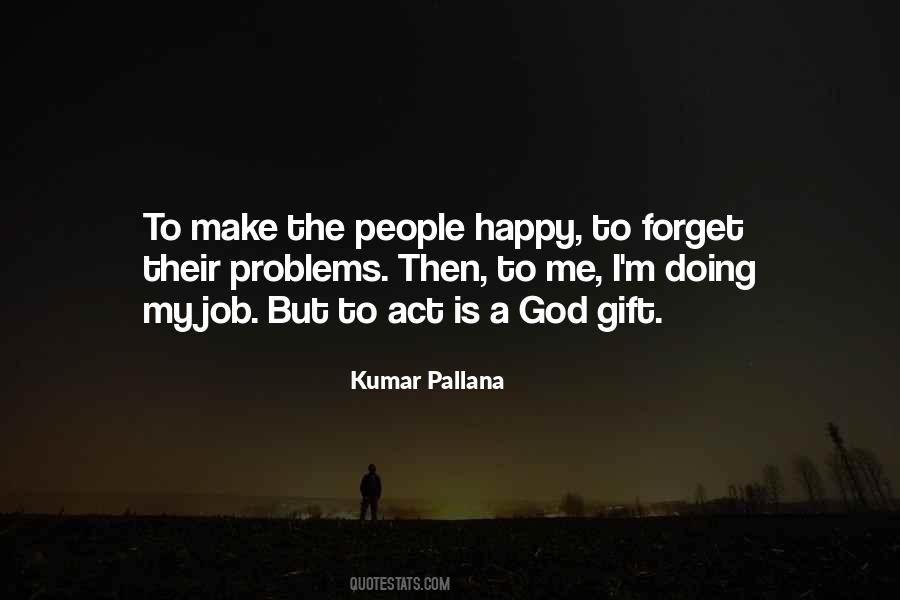 #62. I want you to fuck me like you have a goddamn point to prove and you never, ever want me to forget it. - Author: Kim Holden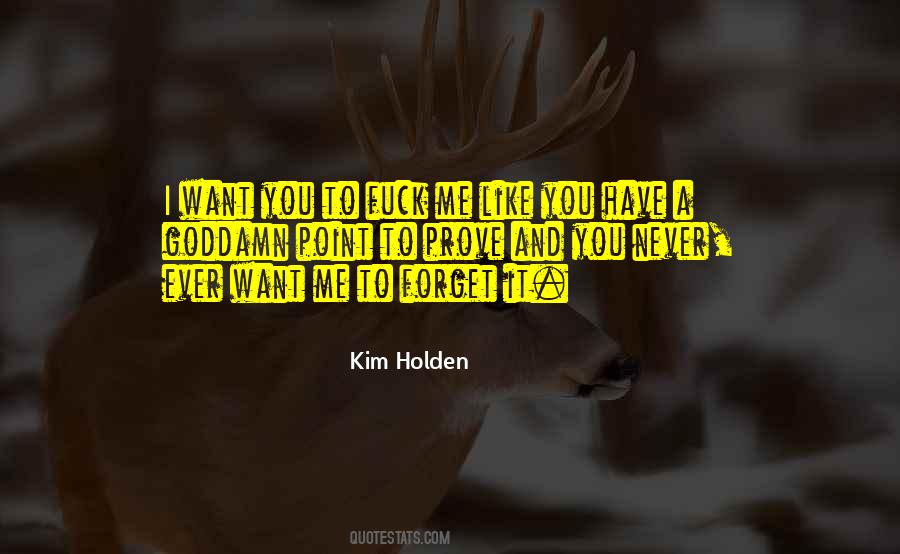 #63. The kids didn't call me Amy Schumer; they called me Amy Jewmer. One summer, I'll never forget this, all the kids took turns throwing handfuls of pennies at me. I know, I was like, 'Excuse me - this is awesome! - Author: Amy Schumer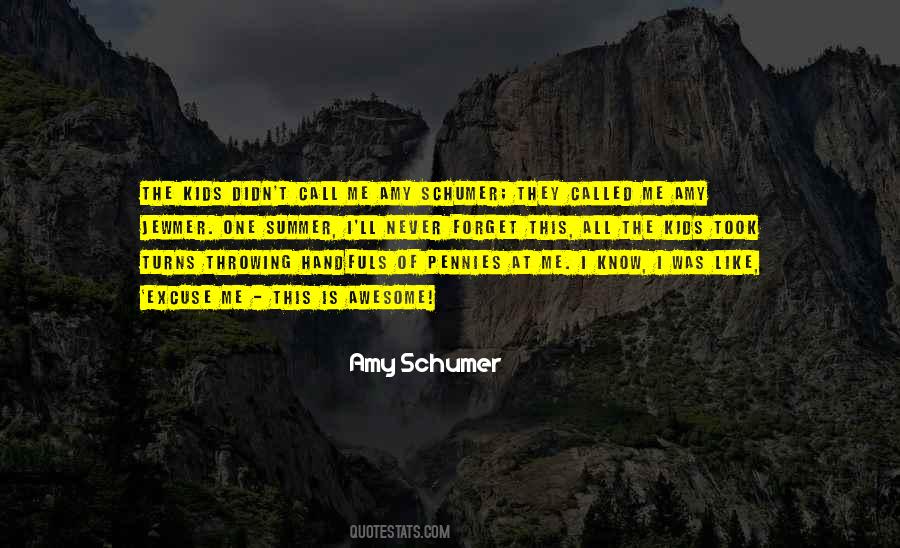 #64. -What do you hate most? he asks.
-A lie. And you?
-Ownership, he says. When you leave me, forget me. - Author: Michael Ondaatje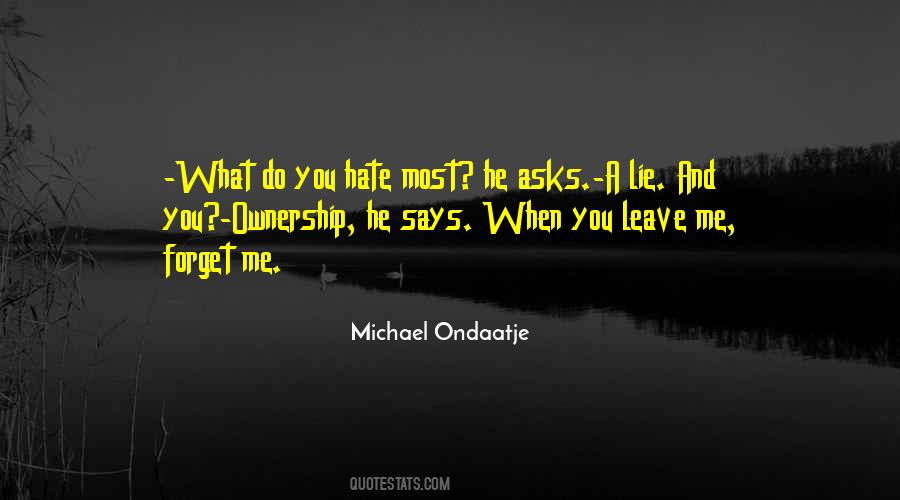 #65. I hug him. I forget about my fears, about who I am and who he is, and I hug him. He keeps a tight grip on me like I'm his last hope, like I'm the only thing holding him together. We are a mingle of limbs, a frantic mess of intertwined heartbeats racing one another. - Author: Tammy Faith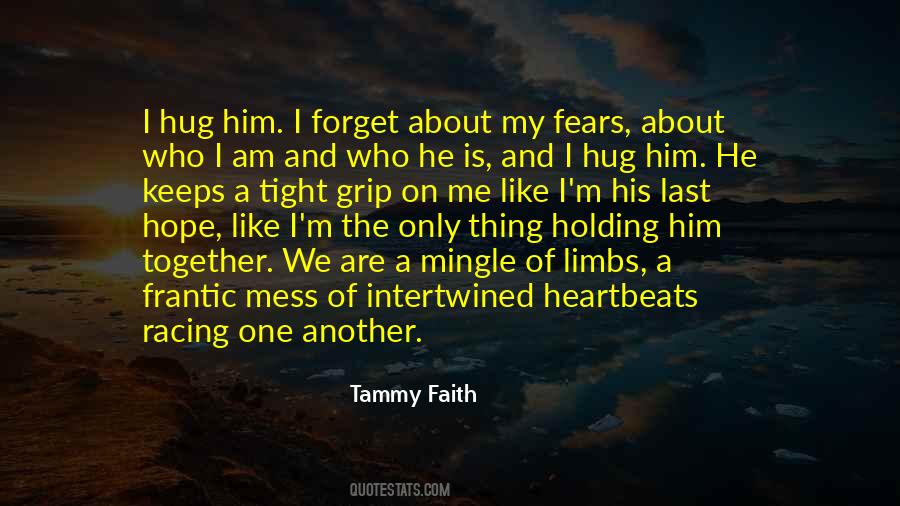 #66. I'm going out, remember?" I prodded. "And I'm going to drink too much, which makes me horny. Don't forget to take your vitamins, ace. - Author: Sylvia Day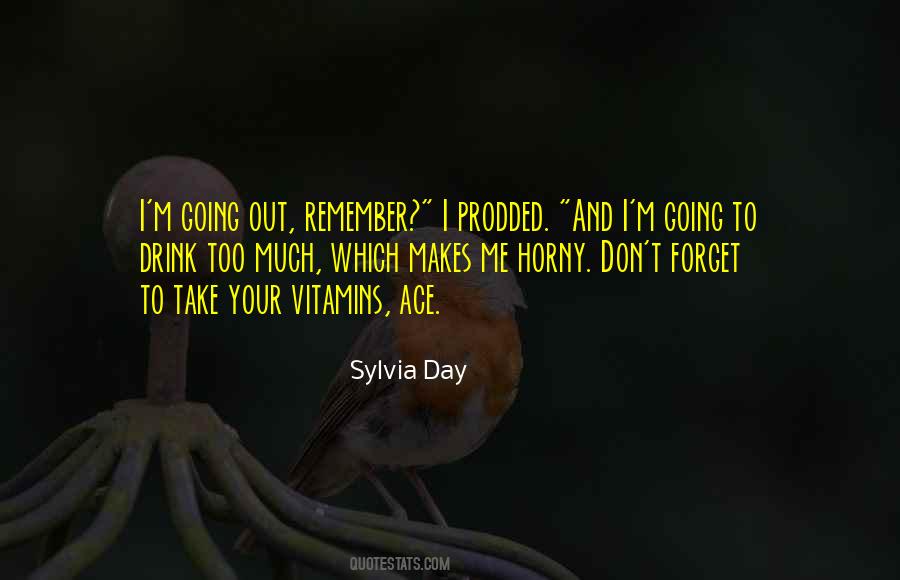 #67. I know you meant that you would always remember me, Cassia, but I'm afraid you might forget. - Author: Ally Condie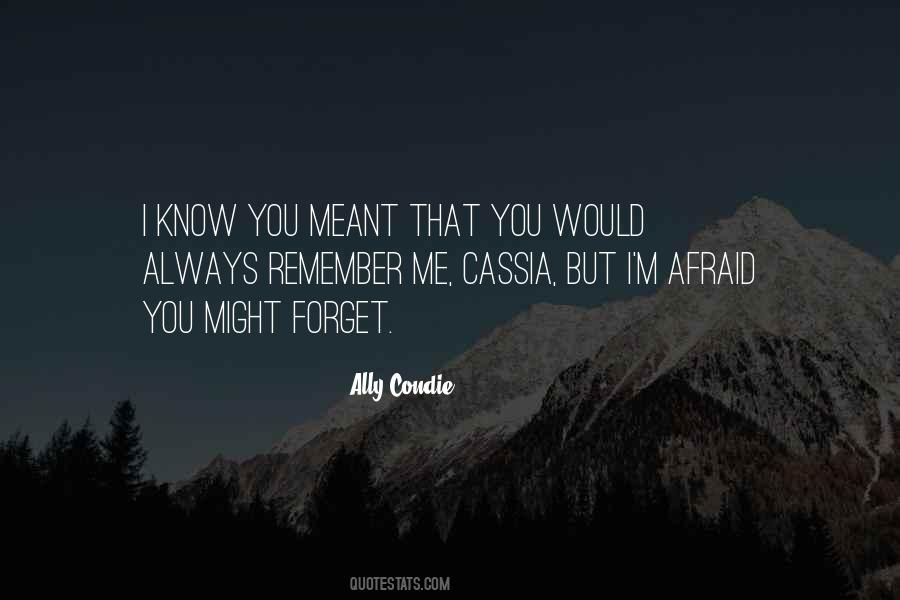 #68. I always feel that everyone loves me so I never forget to love everyone else. - Author: Debasish Mridha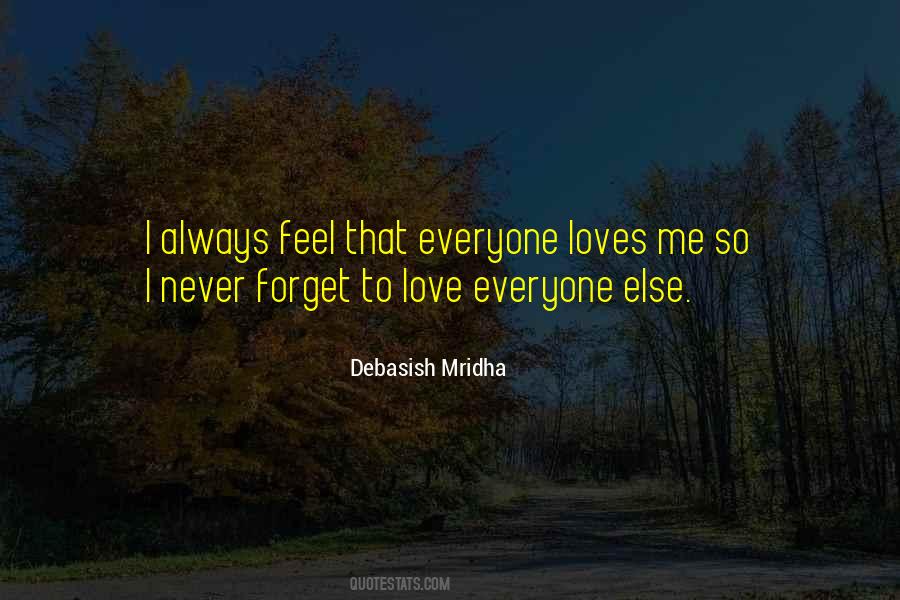 #69. My mother is the most incredible woman on this entire Earth, and she's so giving and loving and sweet and she always raised me how to forgive and forget and move on. She's the catalyst behind it all, my mom is. And I'm 100% a momma's boy! - Author: Brody Jenner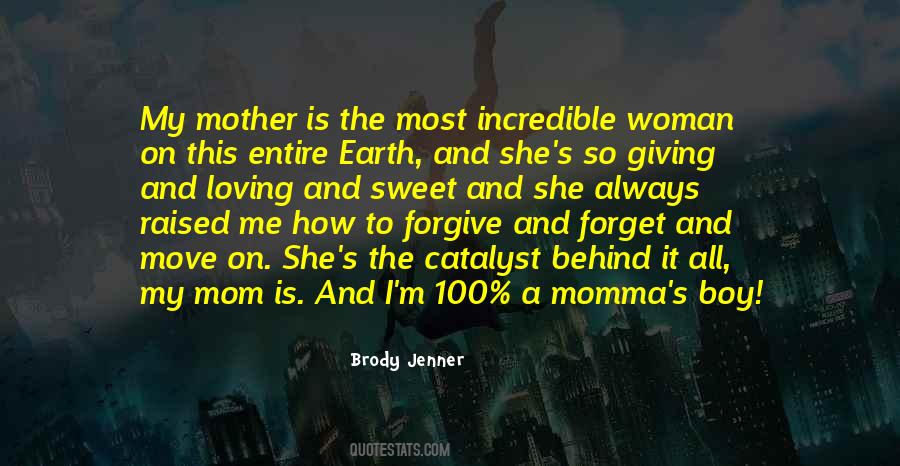 #70. Danny, give me the phone." Isobel thrust her hand out for the receiver. "And you can forget the five bucks."
"I was gonna charge you three-fifty anyway," he said, holding the phone just out of reach. "He knew he hadn't dialed the wrong number, so I had to tell him you were on the crapper. - Author: Kelly Creagh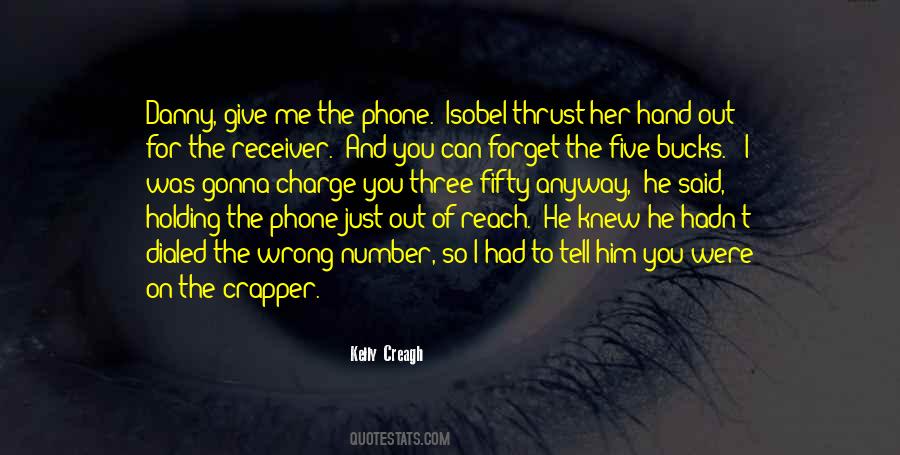 #71. Forget Halloween - Halloween to me is like every day. It's a lifestyle. - Author: Tom Savini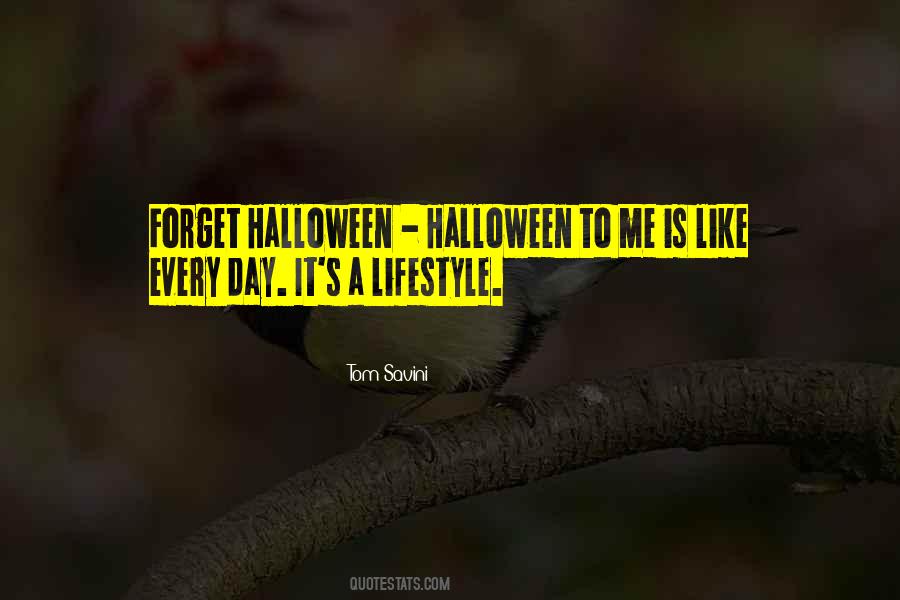 #72. Do things to me, Luke. Do things that will make us forget everything going on outside this room. - Author: Cindy Gerard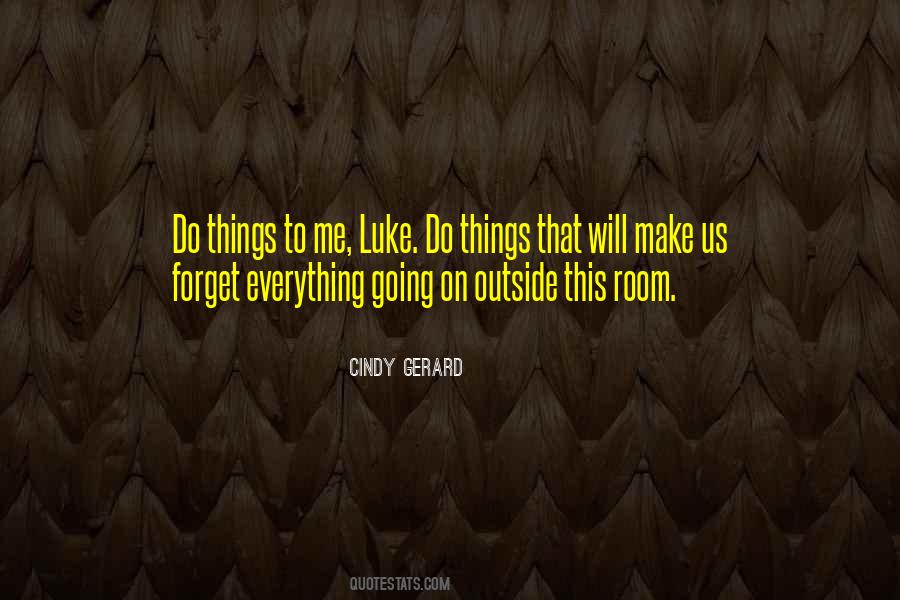 #73. If this is a sad story, don't tell it to me tonight.'It is not sad,' she said. 'Only some things happen and are there for always even though you forget why or when. - Author: Jean Rhys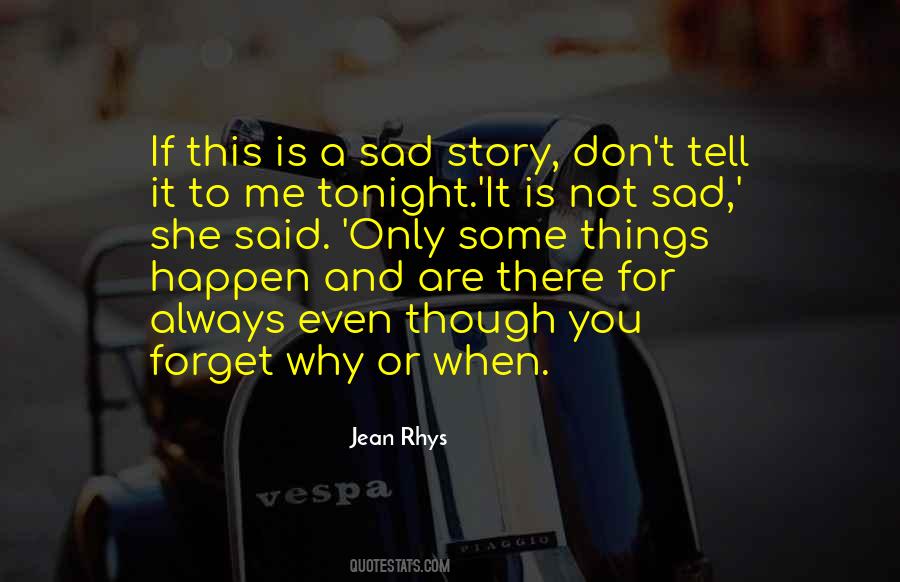 #74. And just like that he took me away into another world. A place where I was cherished, and where I could forget about a time when I never dared to dream about being loved like this. - Author: Raine Miller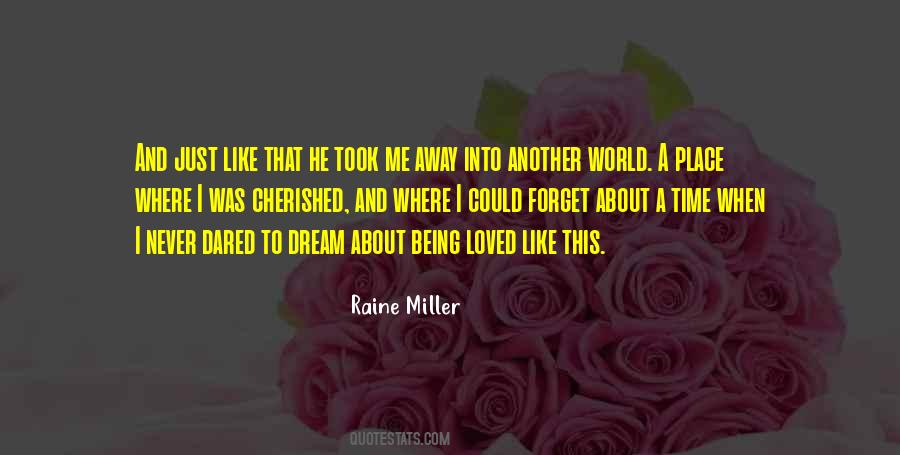 #75. On the 8th day, God created Mankind. Why was he having such a bad day? Why did he create all of you normal ... but forget so many important parts of me? - Author: Mick Foley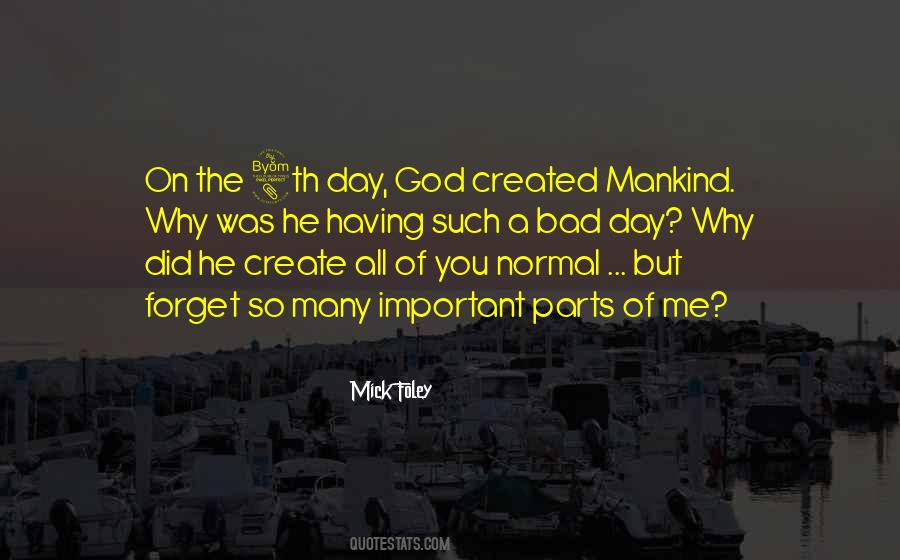 #76. Cargo pants freak me out. Too many pockets. I always forget where my wallet is. - Author: Matthew Gray Gubler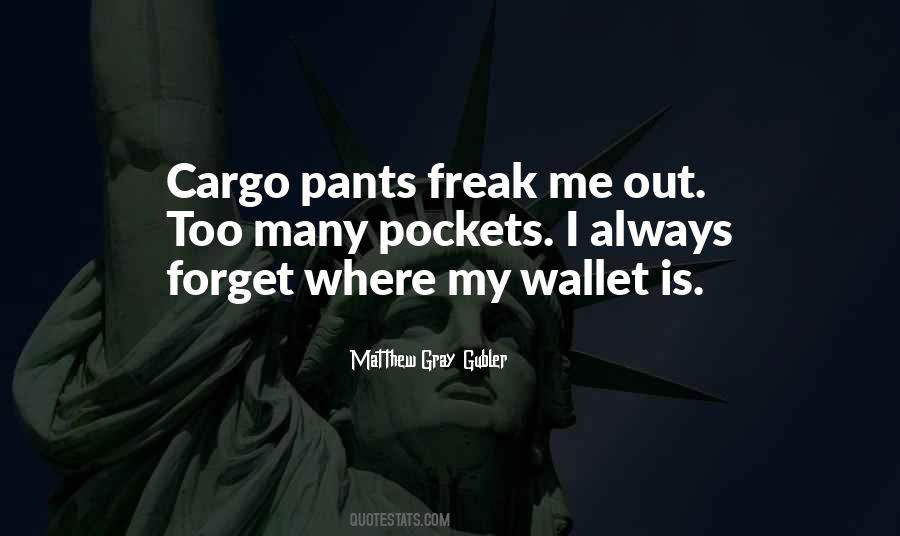 #77. Look, I might keep interested in this if you stop shouting it all over the island and if you stick to killing Colonel Cathcart. But if you're going to turn it into a bloodbath, you can forget about me. - Author: Joseph Heller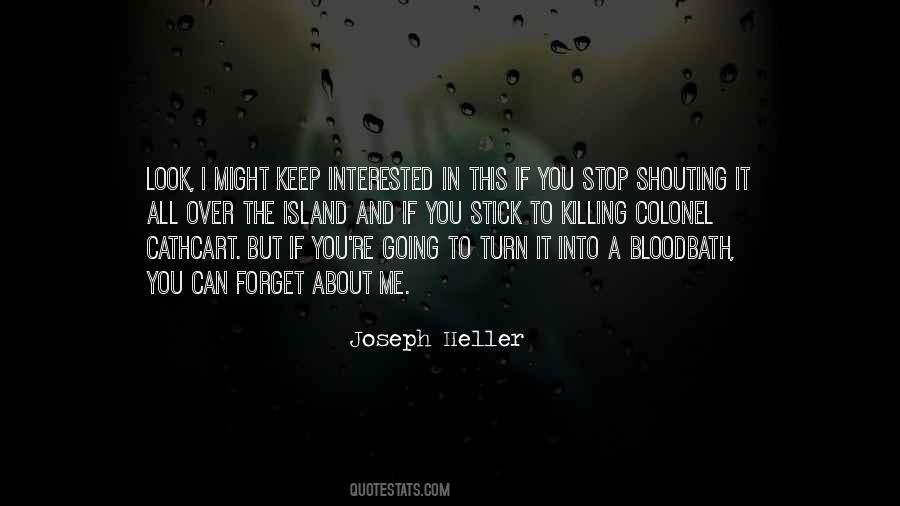 #78. Give me strength to forgive. Because he who forgives is the greatest. And I know I cannot forget. - Author: Mesa Selimovic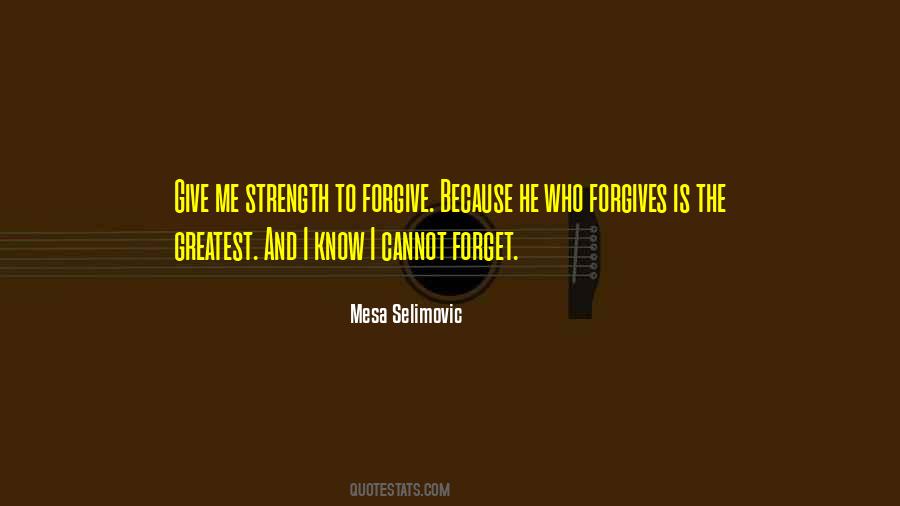 #79. I forget what killed it. I think it was her proposing to sacrifice the whole world for me. That is always a dreadful moment. It fills one with the terror of eternity. - Author: Oscar Wilde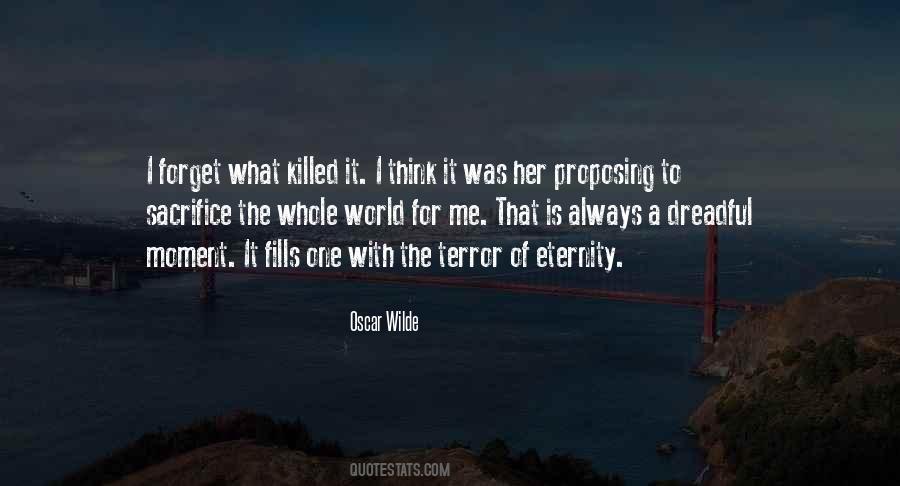 #80. PEOPLE always REMEMBER to FORGET ME. - Author: Shaikh Mustafa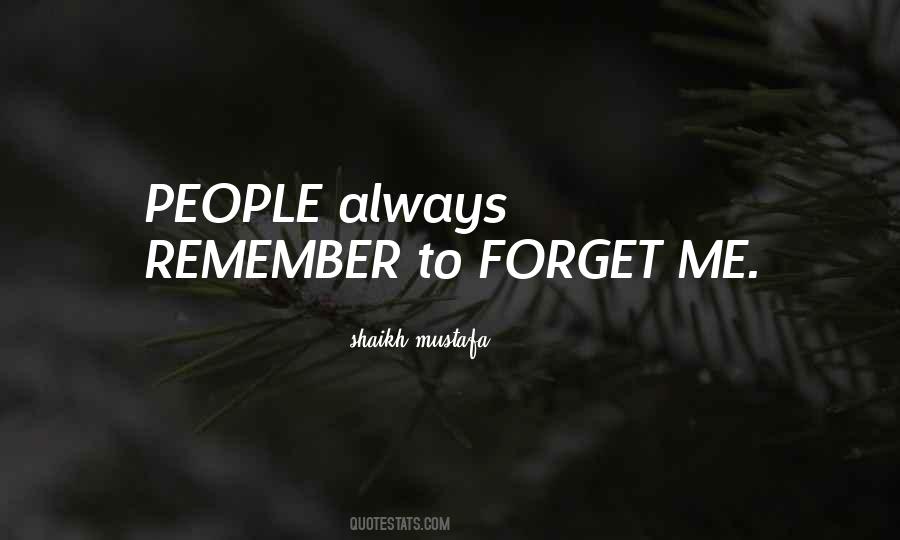 #81. I was meant to be a composer and will be I'm sure. Don't ask me to try to forget this unpleasant thing and go play football - please. - Author: Samuel Barber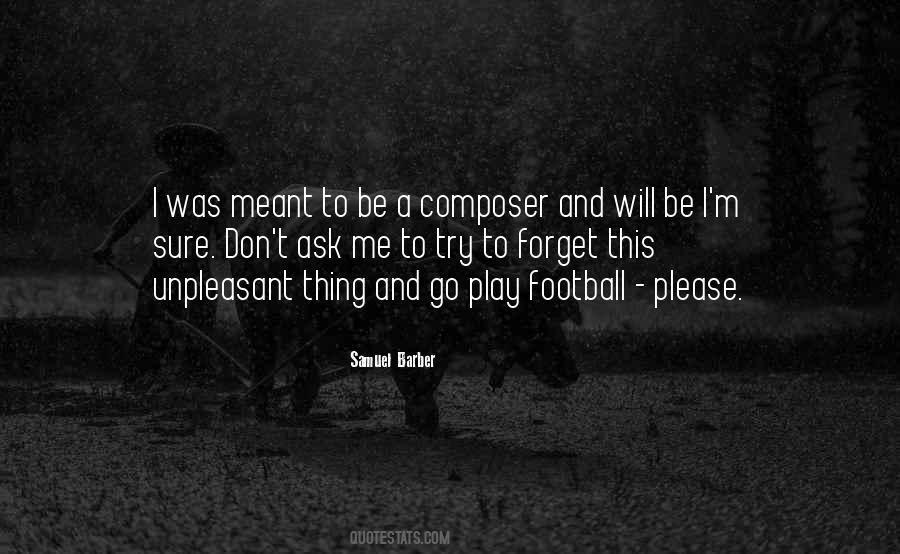 #82. Did you forget me? Or are you too scared to tell me that you met me in fear that I won't remember? - Author: Drake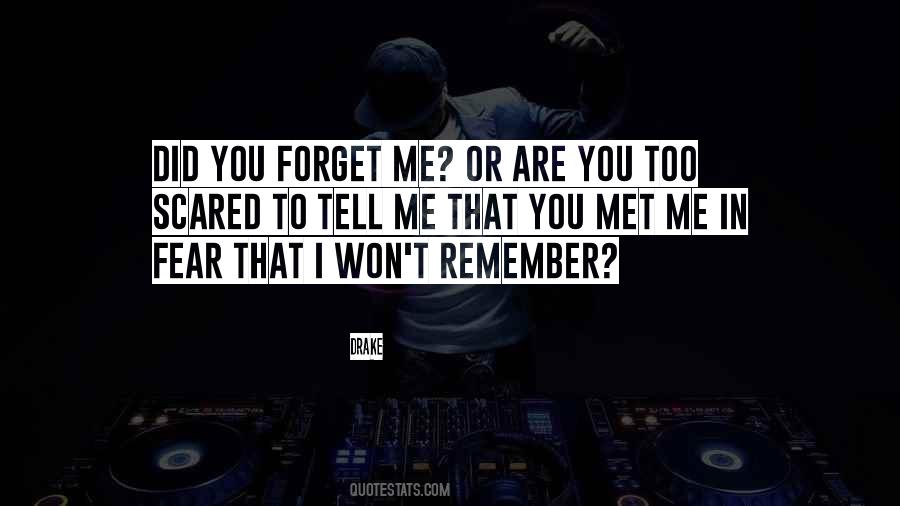 #83. Did I imagine all this? People are shooting at me! My job blew up, and I just watched myself exit my own room! This has been one day I will never forget! - Author: D.W. Beam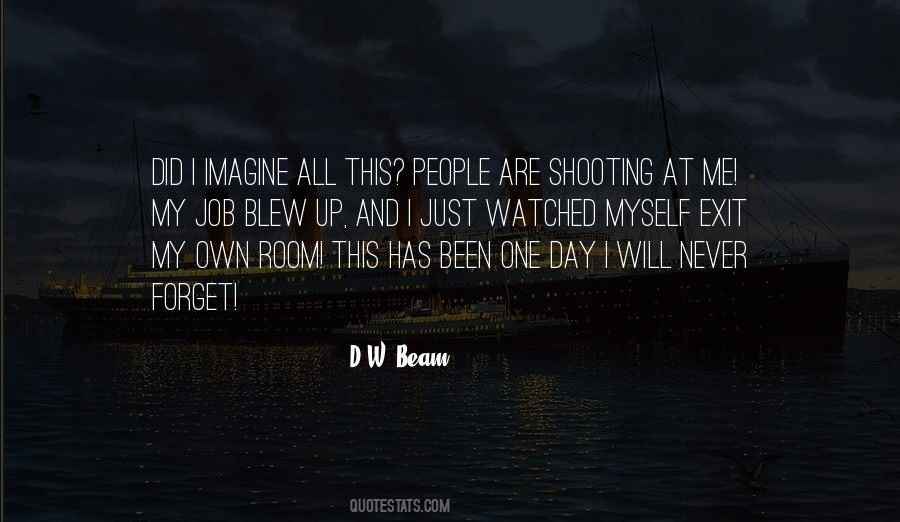 #84. I'm going to pull you under and drown you in me until you can't forget. - Author: Ella Frank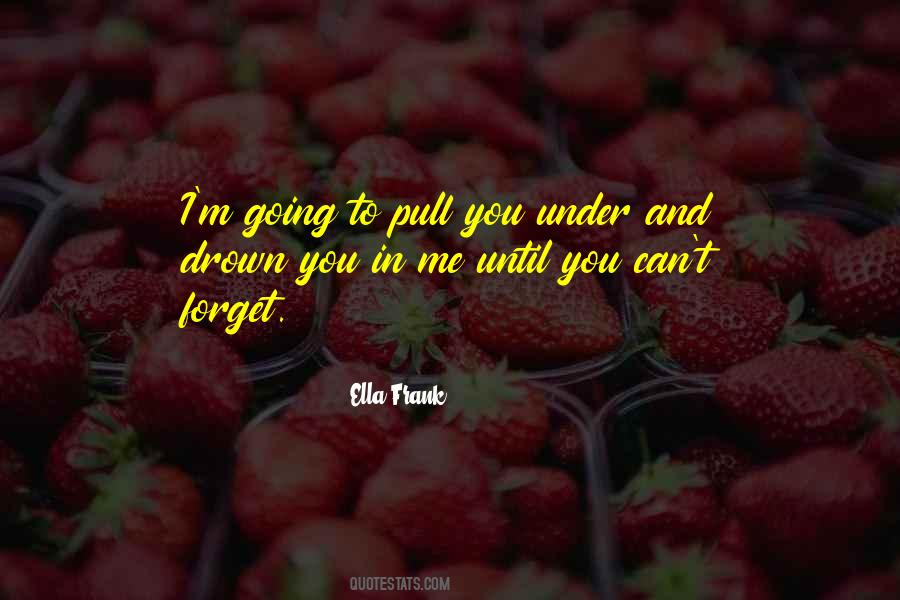 #85. Do forgive me ... I've no reputation of my own, and I forget they matter. - Author: Saundra Mitchell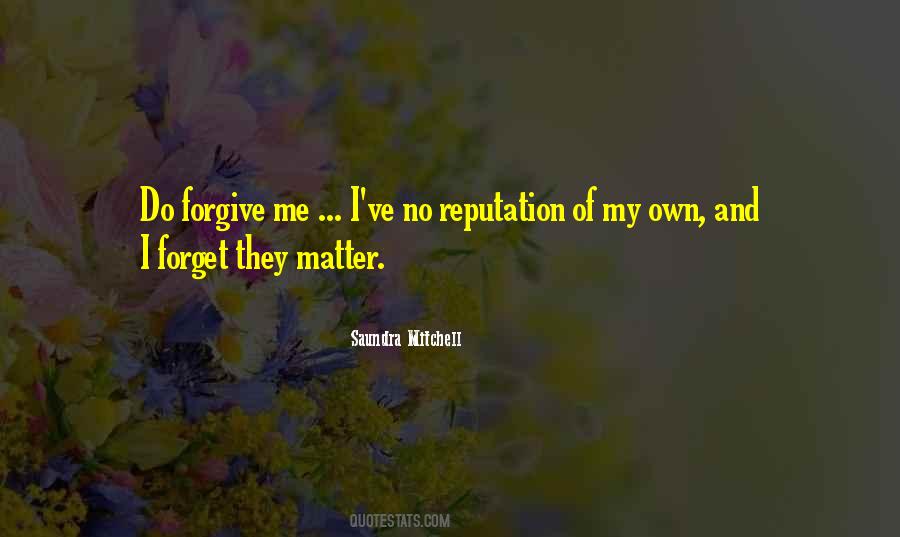 #86. I couldn't get Him out of my head. Still can't. I spent three solid days thinking about Him. The more He bothered me, the less I coul forget Him. And the more I learned about Him, the less I wanted to leave Him. - Author: Yann Martel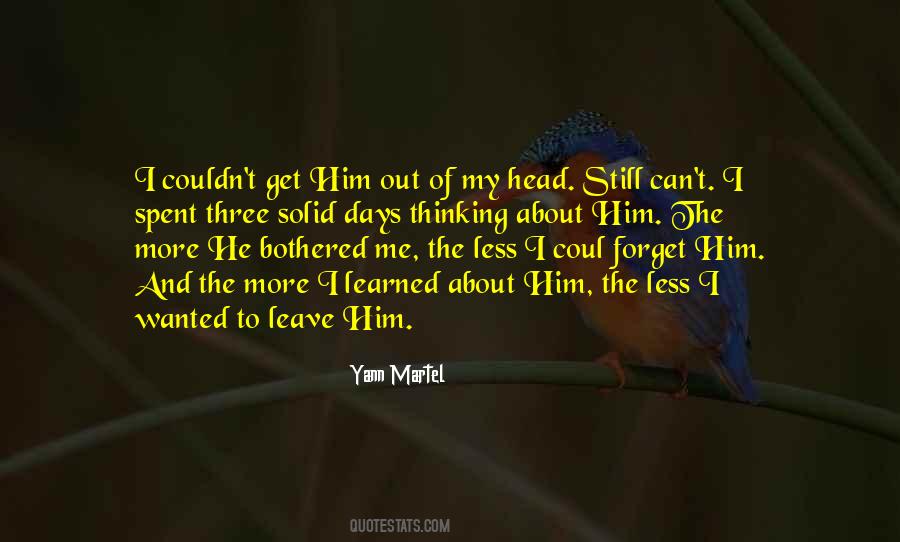 #87. I'm not sure that when I read 'Treasure Island' for the first time, when I was about 10, I understood all the words or what was going on. But that didn't stop me reading it, and I certainly didn't forget it. - Author: Mal Peet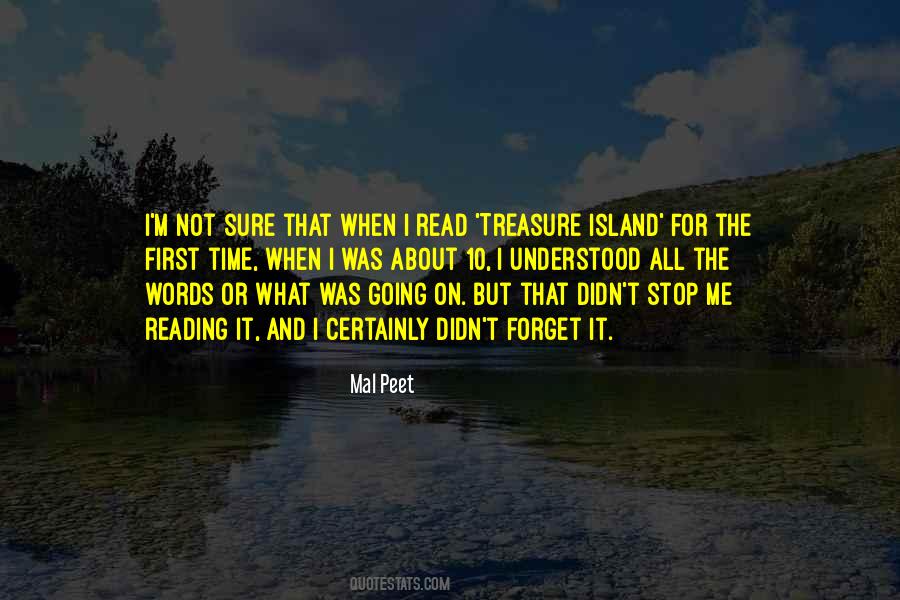 #88. That was one of the things that always happened to me after long periods of solitary confinement: i would forget how to talk. - Author: Assata Shakur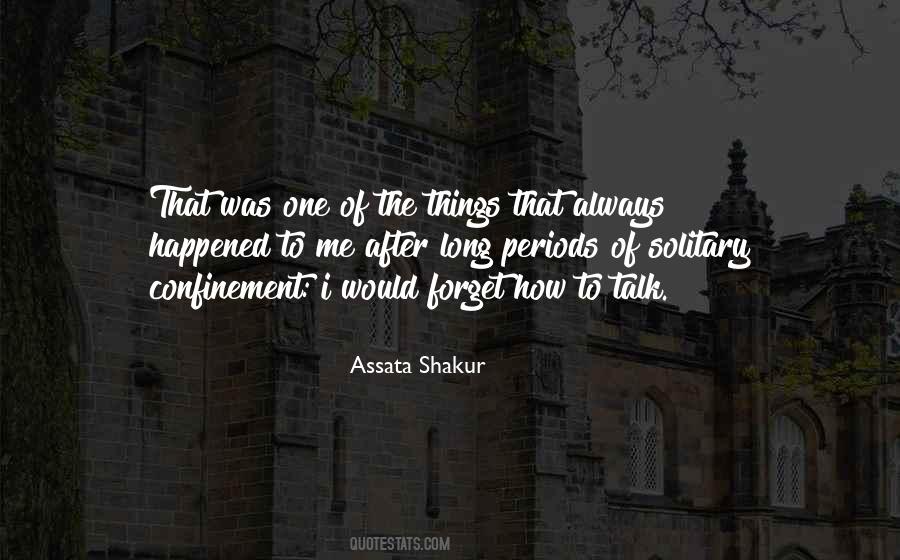 #89. No. Sorry. You have spent months being the biggest jerk to me. You don't get to decide to like me one day and think I will forget that. I want someone to care for me like my dad cared for my mom. And you aren't him. - Author: Jennifer L. Armentrout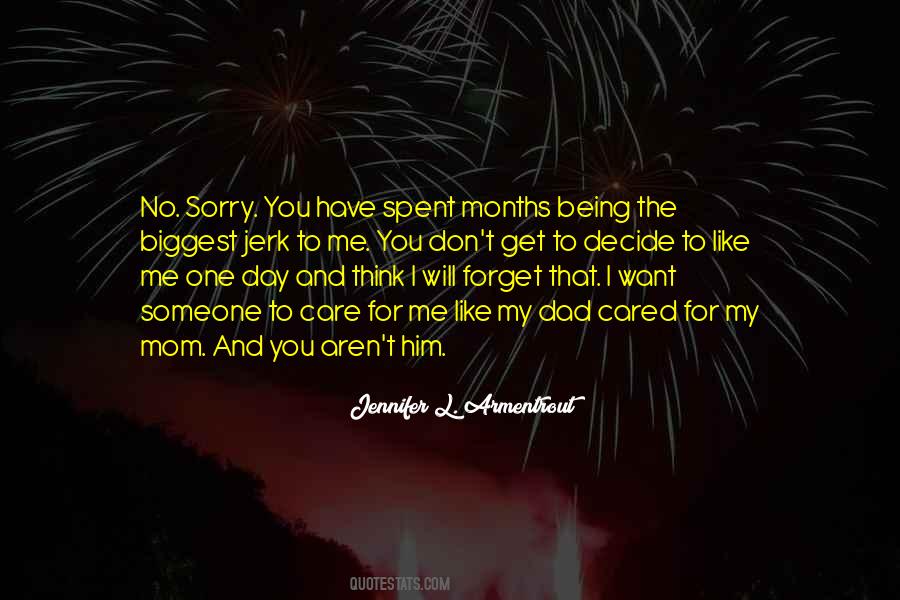 #90. Remember us, Belle," Cyllinus wept, "when the dangers are past and you sit upon the throne in Greenreach. Think of us. Do not forget me, little one. - Author: Robin Jarvis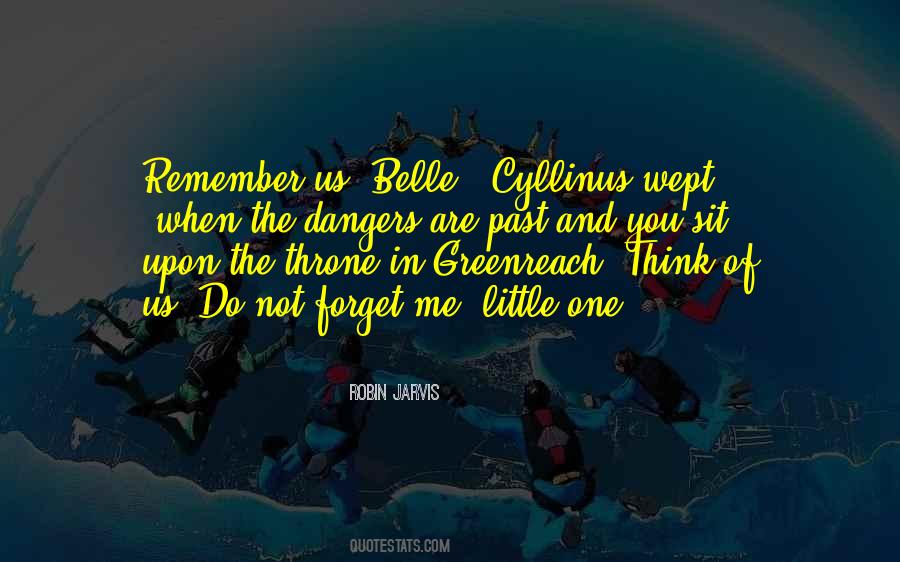 #91. Do you think that an eyeful of breast and buttocks will have me so besotted that I will forget all my principles? I'm a virgin, Mrs Farleigh. Not an innocent. I've never been an innocent. - Author: Courtney Milan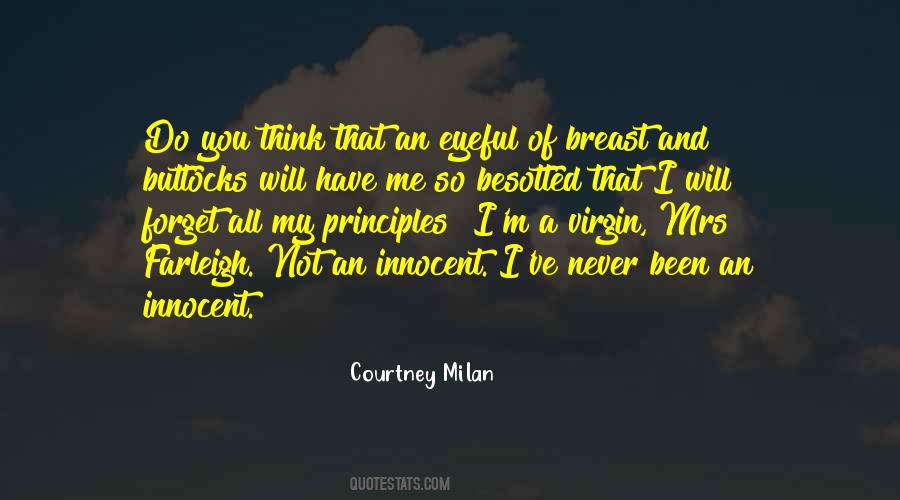 #92. My mom is big on moisturizer and water. She always reminds me to drink a lot of water and wear sunglasses because I always forget them when I go out, even though they are one of my favorite accessories. She always reminds me about wrinkles, and always did, so it's kind of been ingrained into me. - Author: Brittany Snow
#93. I know that I'll move on, I tell myself I'll find me something better
I'll let go and just forget her
She was no good for me
Deep down I know that's the way it has to be so
How come I still can't open this letter
I can't forget her... - Author: James Morrison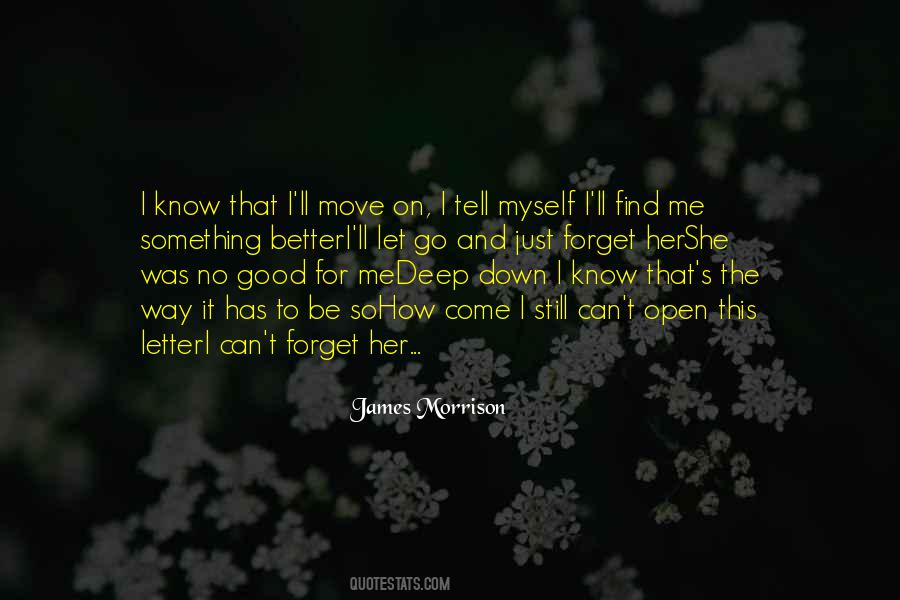 #94. Never forget the nine most important words of any family-
I love you.
You are beautiful.
Please forgive me. - Author: H. Jackson Brown Jr.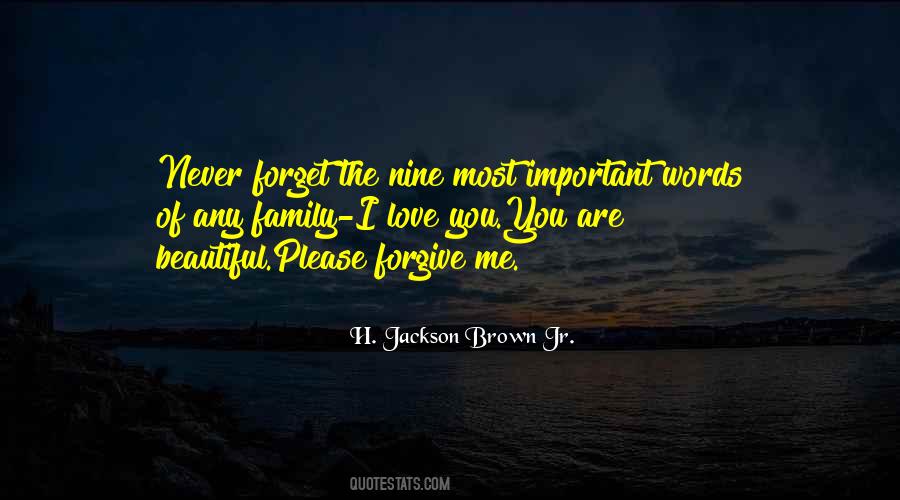 #95. And so I've written everything down, too afraid of my demons and what they may say, the doubt that eats at me from the inside. Too afraid that I'll forget and it'll all be a madwoman's dream. - Author: Nadege Richards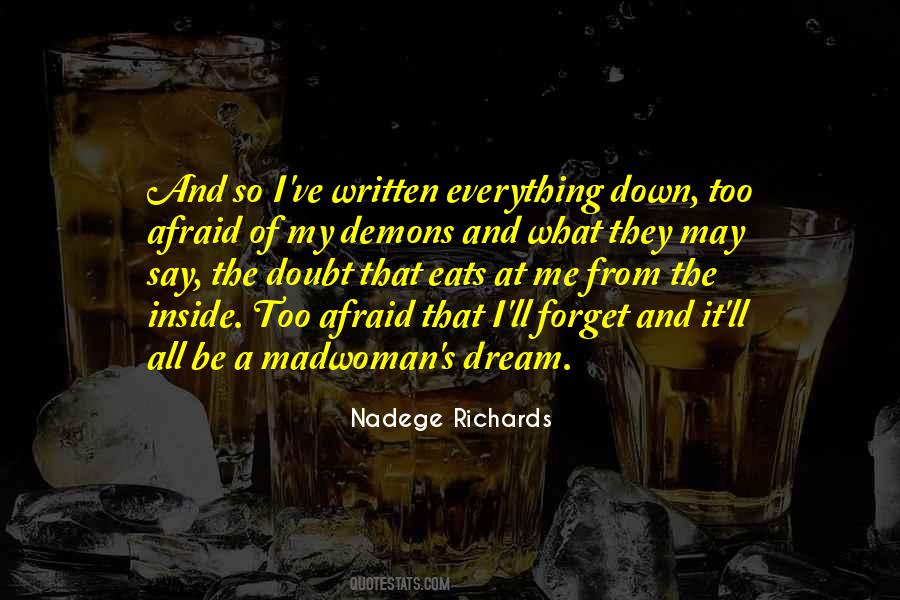 #96. I tend to forget that my measurement of time is designed to distract me from what's really happening. - Author: Sarah Manguso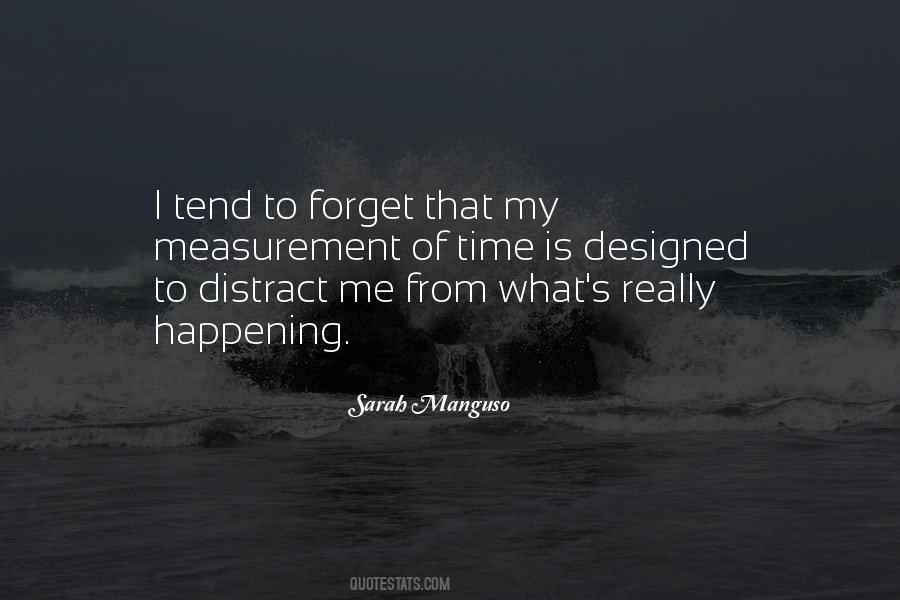 #97. Lots of people support me and I forget. But sometimes things happen and I remember, and they say I encourage them, it makes me feel very happy. - Author: Jennifer Yuh Nelson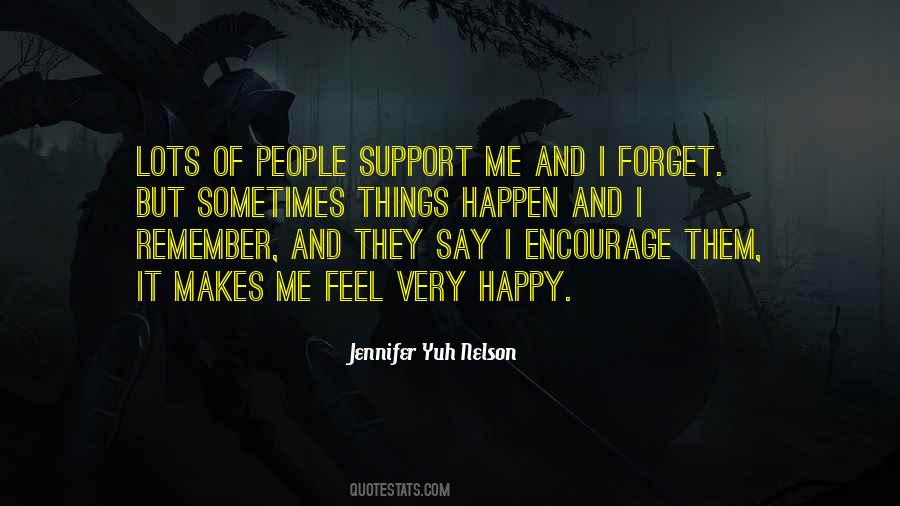 #98. Now you know how much my love for you
burns deep in me
when I forget about our emptiness,
and deal with shadows as with solid things. - Author: Dante Alighieri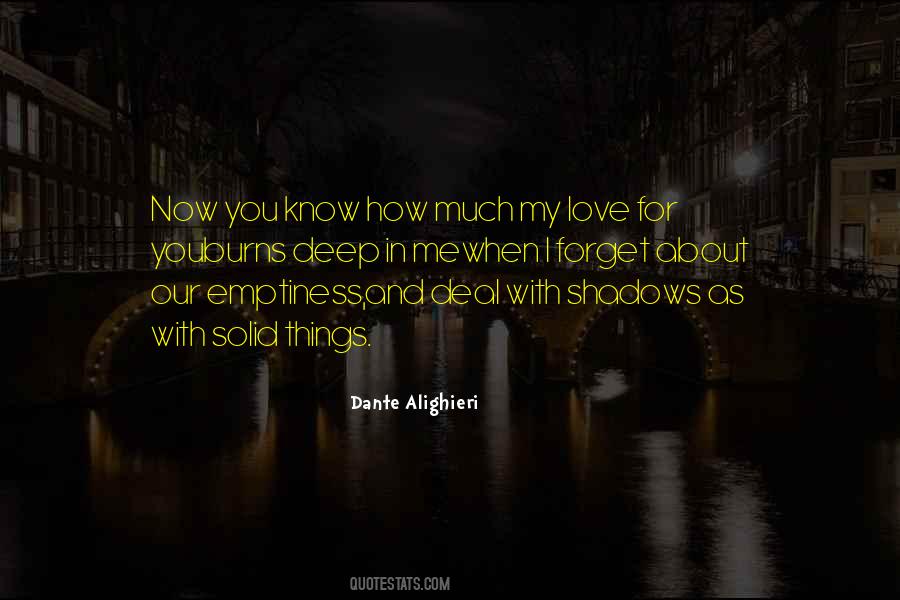 #99. Don't forget, Alexa. I longed for you before you were even born. There is no one deeper under your spell than me. - Author: Trina M. Lee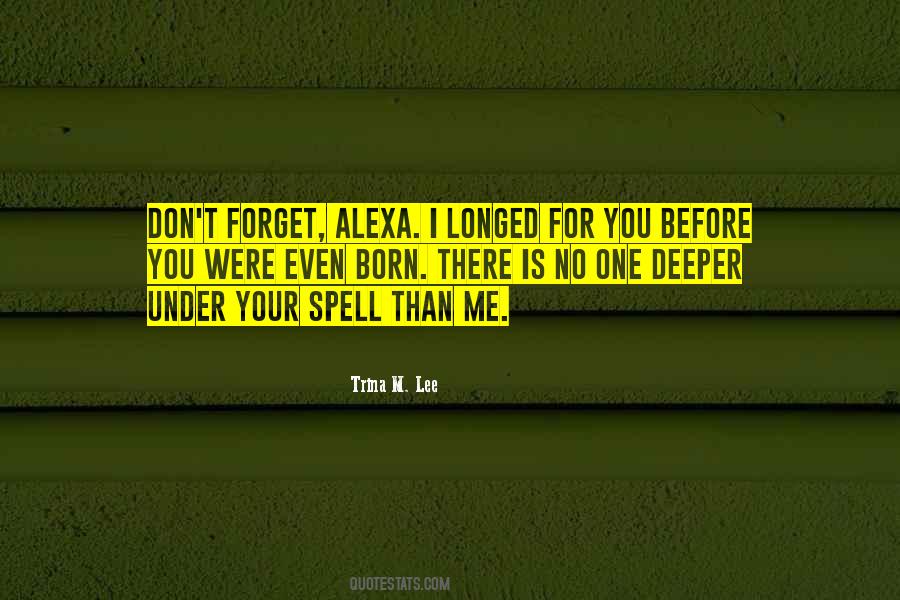 #100. I shall really be very unhappy unless you give me the sort of courage that makes one forget he is afraid. - Author: L. Frank Baum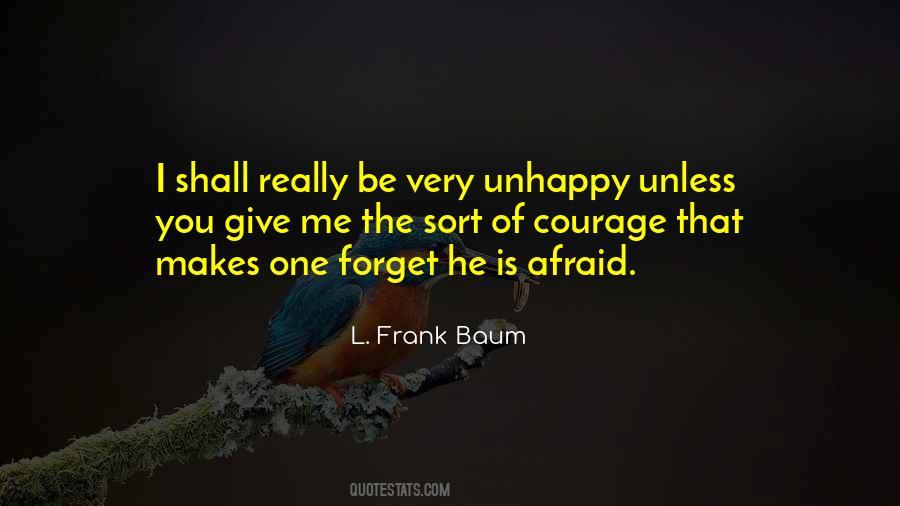 Famous Authors
Popular Topics