Don't Beg Love Famous Quotes & Sayings
List of top 25 famous quotes and sayings about don't beg love to read and share with friends on your Facebook, Twitter, blogs.
Top 25 Don't Beg Love Quotes
#1. Remember that it's only by going off the track that you get to know the country...And don't, let me beg you, go with that awful tourist idea that Italy's only a museum of antiquities and art. Love and understand the Italians, for the people are more marvelous than the land. - Author: E. M. Forster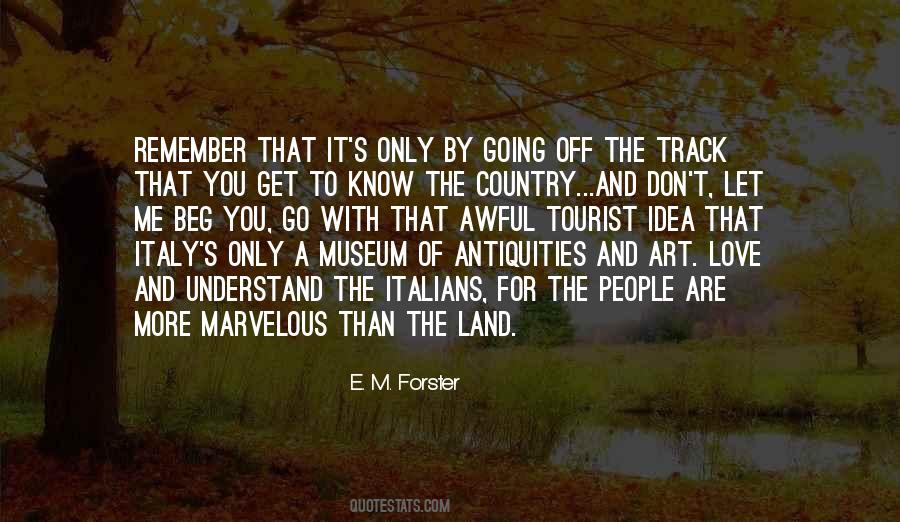 #2. Every flatterer lives at the expense of him who listens to him. - Author: Jean De La Fontaine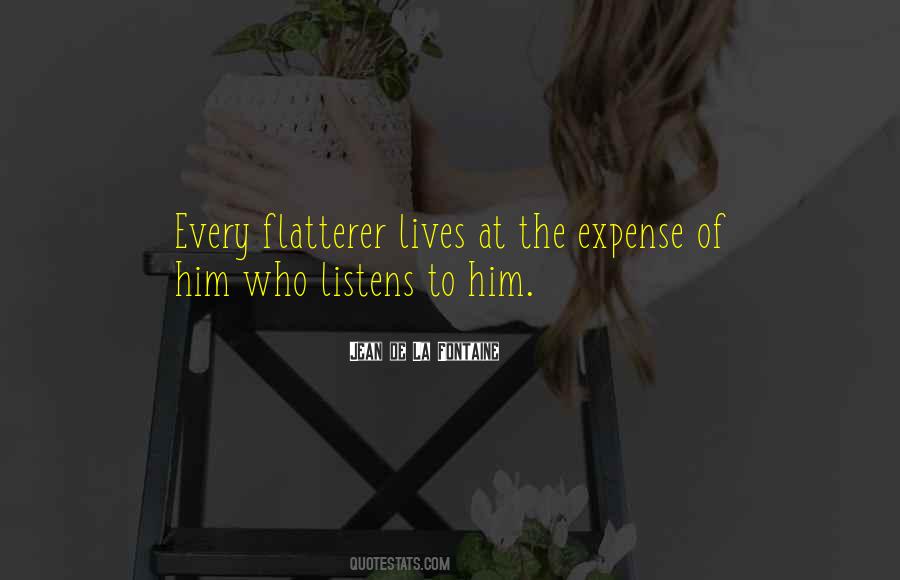 #3. Don't beg anybody for anything, especially love. - Author: Toni Morrison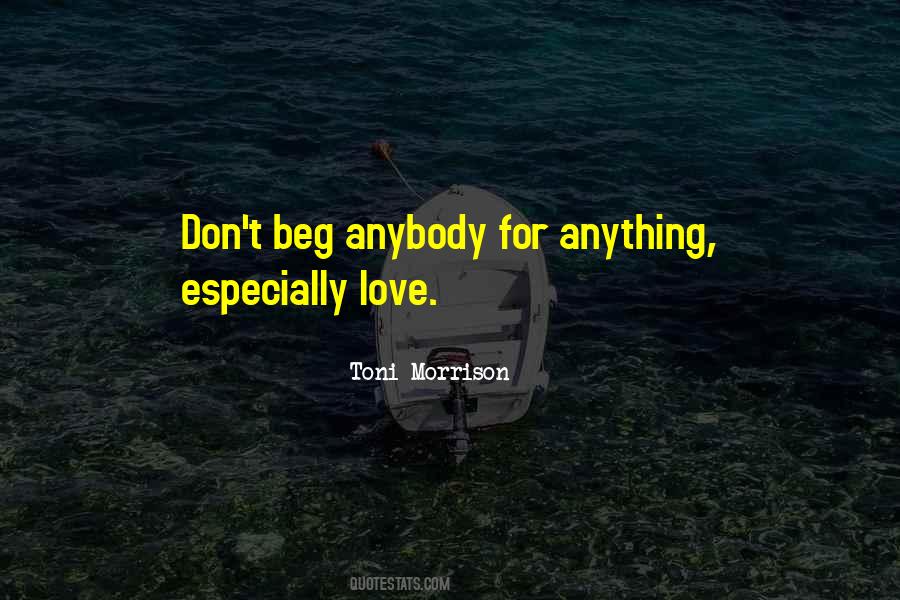 #4. I think about you every second of every day and I don't know how to get over you," she says.
"Don't," I beg her. "Please don't get over me. - Author: Colleen Hoover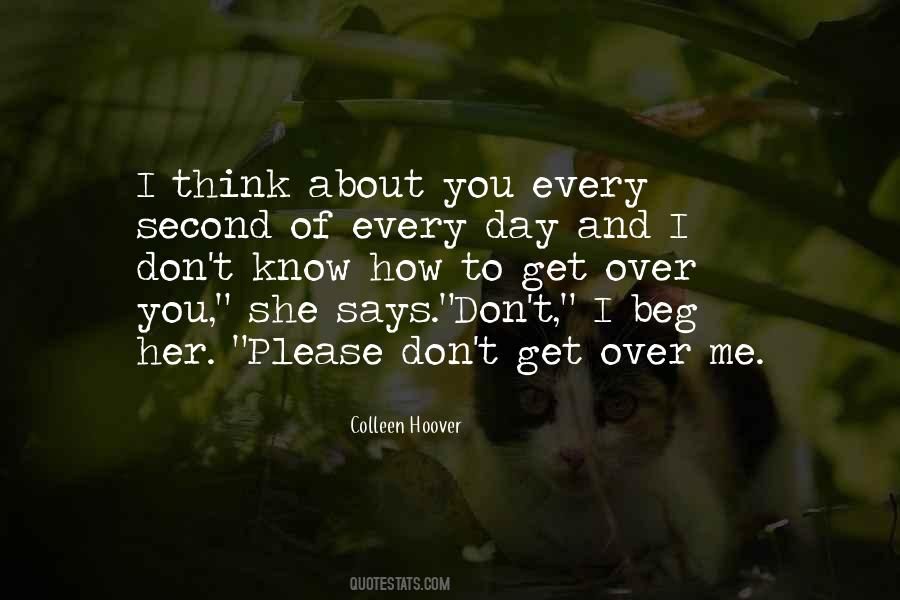 #5. When you're confident in what you bring to the table, you don't have to chase and beg anyone to sit down and eat. - Author: Stephan Labossiere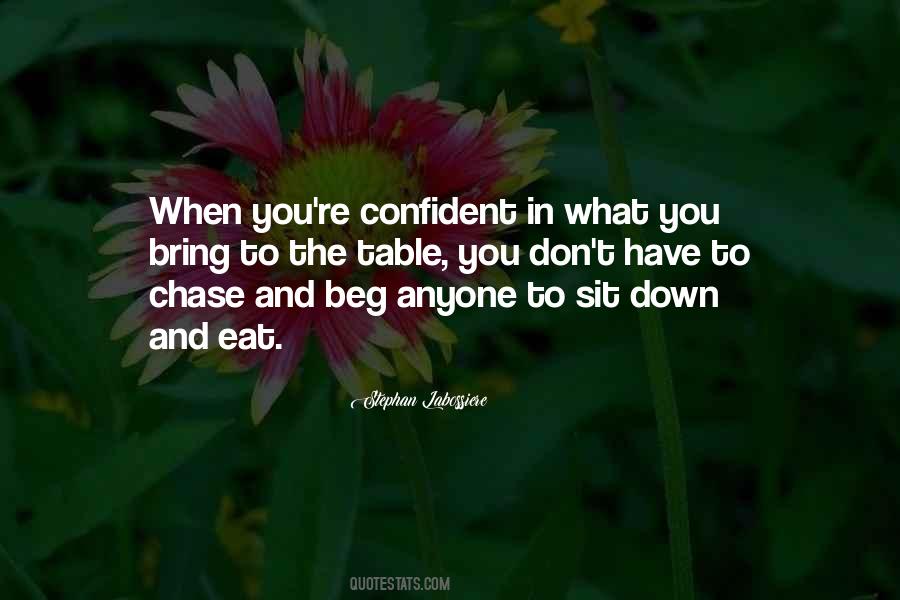 #6. The more pessimistic your explanatory style, the easier it is to slip into learned helplessness. - Author: David McRaney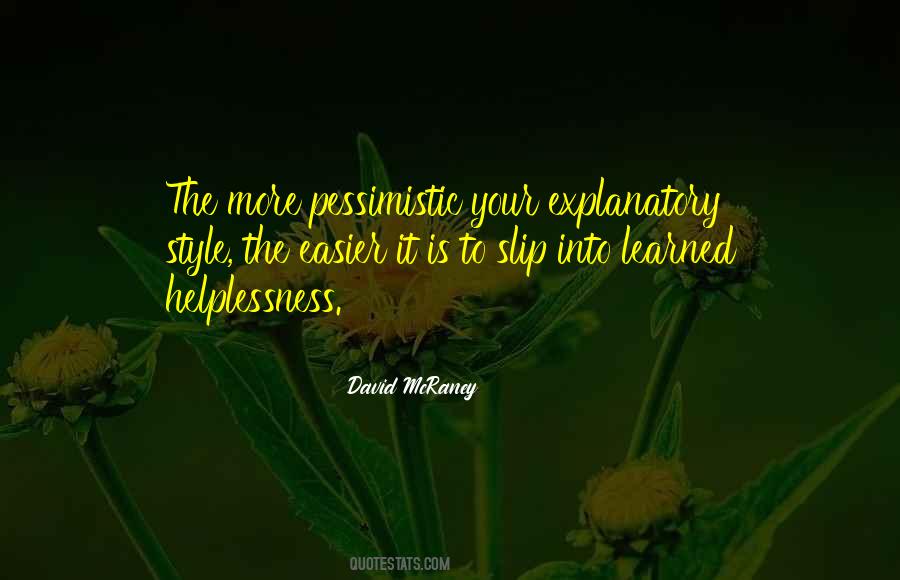 #7. Mothers are the first professors in the school of character. - Author: Hugh B. Brown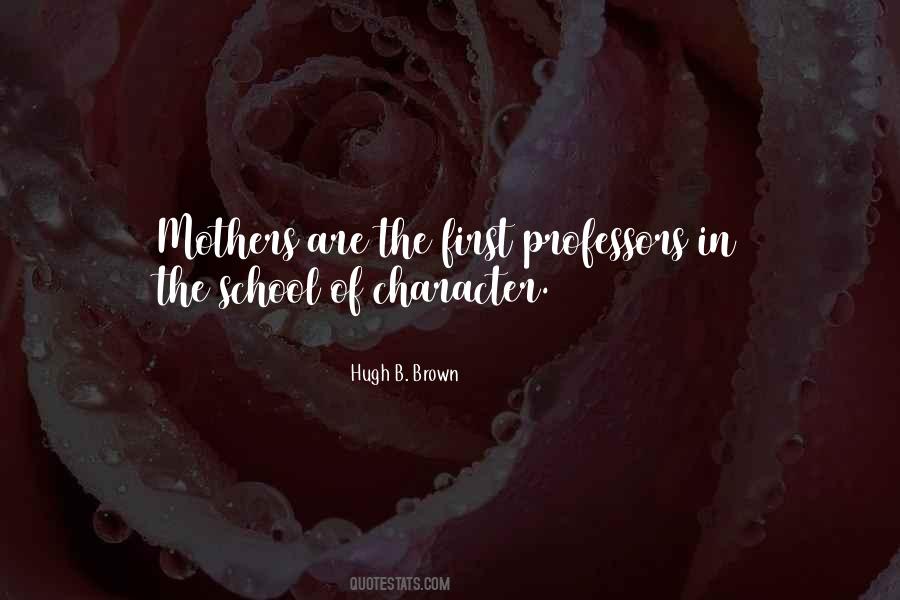 #8. If you think I'm going to cry all over your chest because you don't feel the same way, you're wrong. I don't beg for anybody's love. - Author: Susan Elizabeth Phillips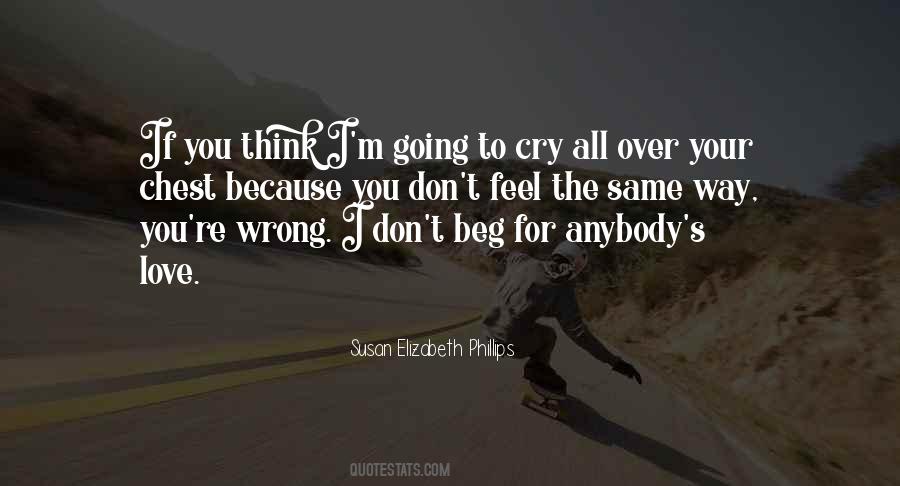 #9. Love made me weak. I wished it would go away. Instead, it crushed me under its heel. I let Levvie push me back onto the bed. And when I heard her turn away, love made me beg.
"Please don't go. Don't leave me."
-Caleb - Author: C.J. Roberts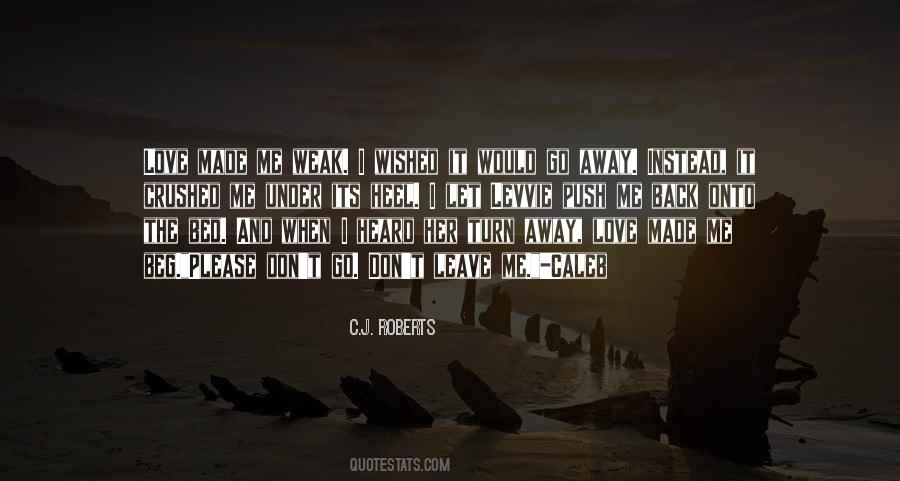 #10. Don't beg for approval or expect respect. Respect comes from within and your choice to allow people to take it from you, by how you teach them to treat you. - Author: Shannon L. Alder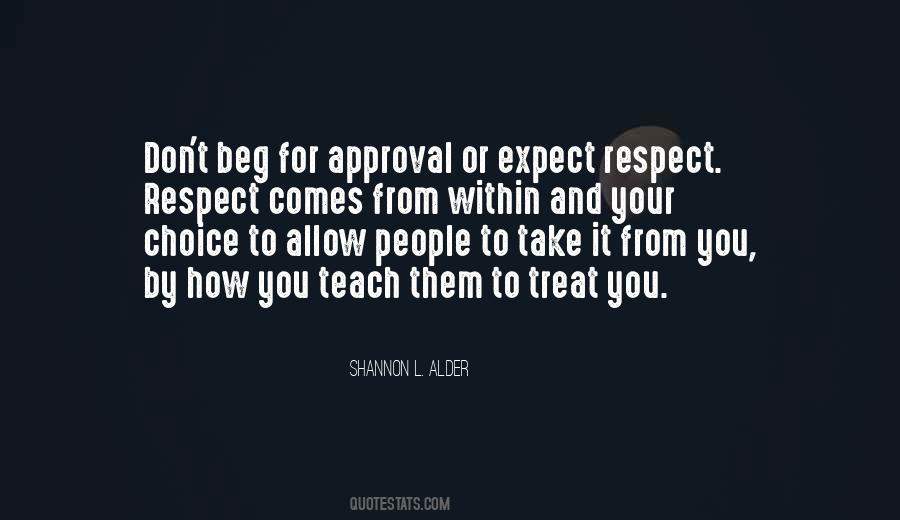 #11. Don't fucking quote me! - Author: Roni Batti Kajou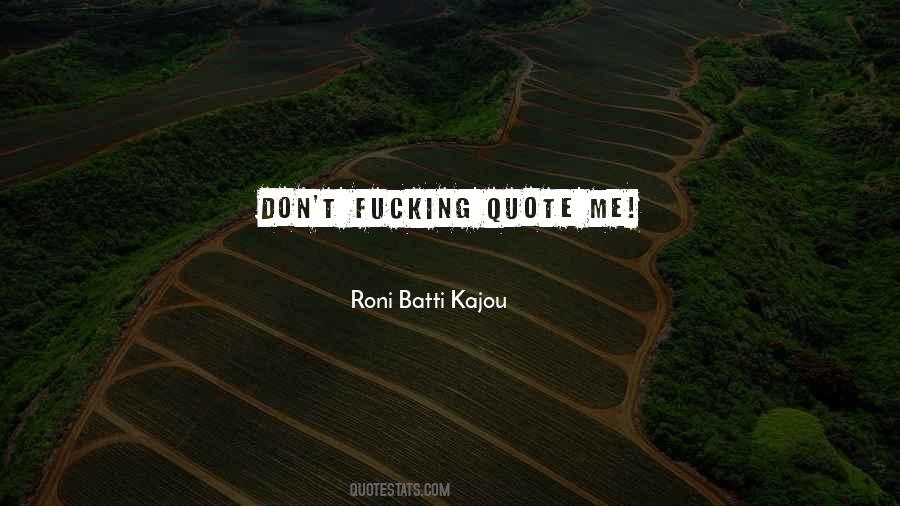 #12. I think it's often assumed that the role of poetry is to comfort, but for me, poetry is the great unsettler. It questions the established order of the mind. It is radical, by which I don't mean that it is either leftwing or rightwing, but that it works at the roots of thinking. - Author: Alice Oswald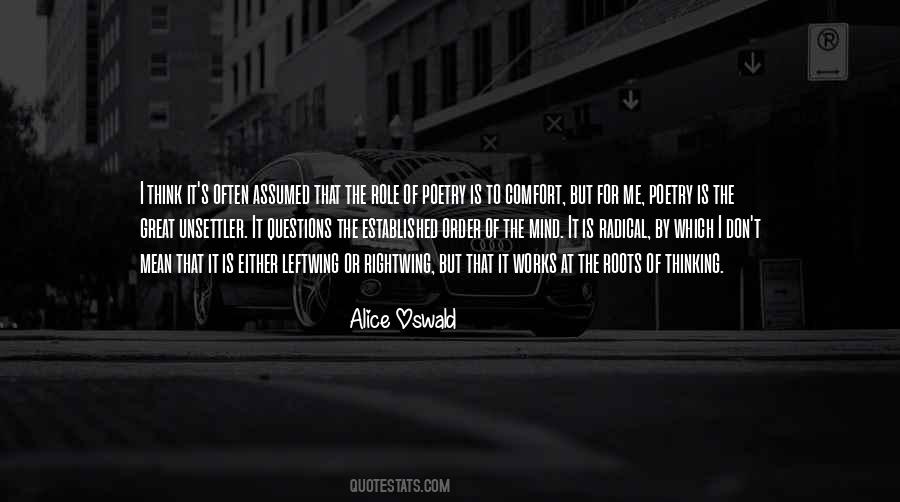 #13. But this I call to mind, and therefore I have hope: The steadfast love of the Lord never ceases, his mercies never come to an end; they are new every morning; great is your faithfulness (Lam 3:21 - 23). - Author: Kathleen Norris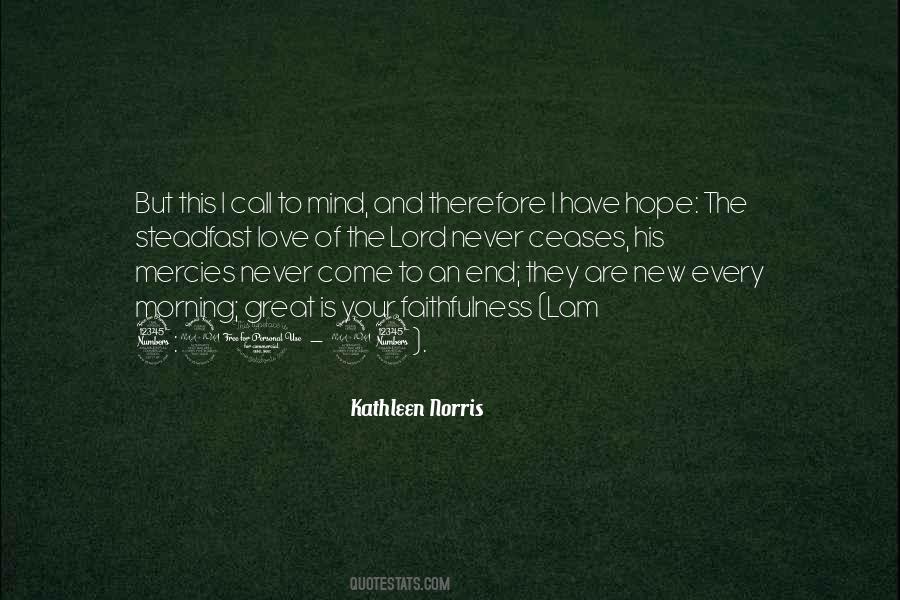 #14. -I would die for you
-You lie
-If I lie, why do I stand here before and beg on my knees to get you back?
-Because you're feeling alone
-If need your love
-You don't need me, you only need a person
-And you're that person
-No I'm not
-But I love you
-That what I do - Author: M..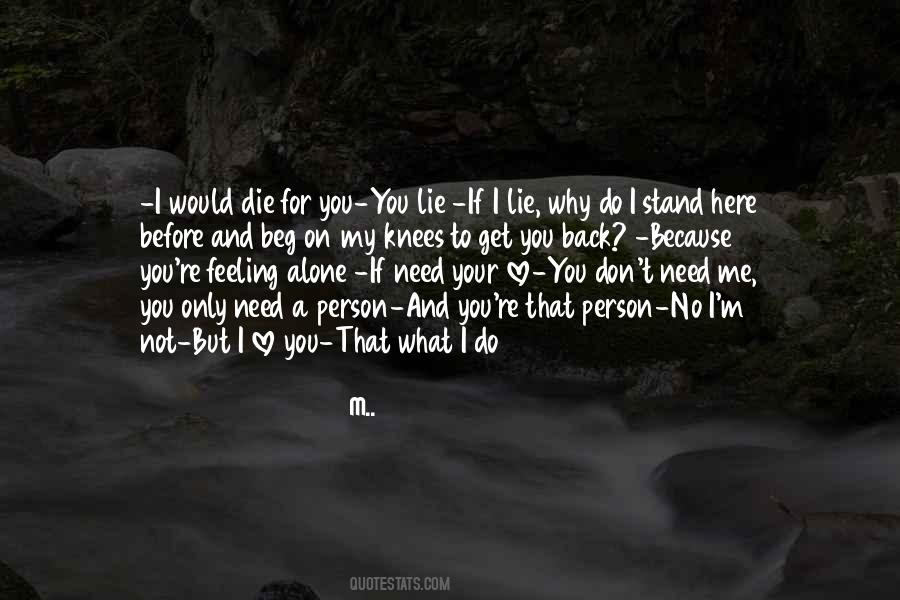 #15. What are these voices outside love's open door
Make us throw off our contentment, and beg for something more?
I'm learning to live without you now
But I miss you sometimes
The more I know, the less I understand
All the things I thought I knew, I'm learning again - Author: Don Henley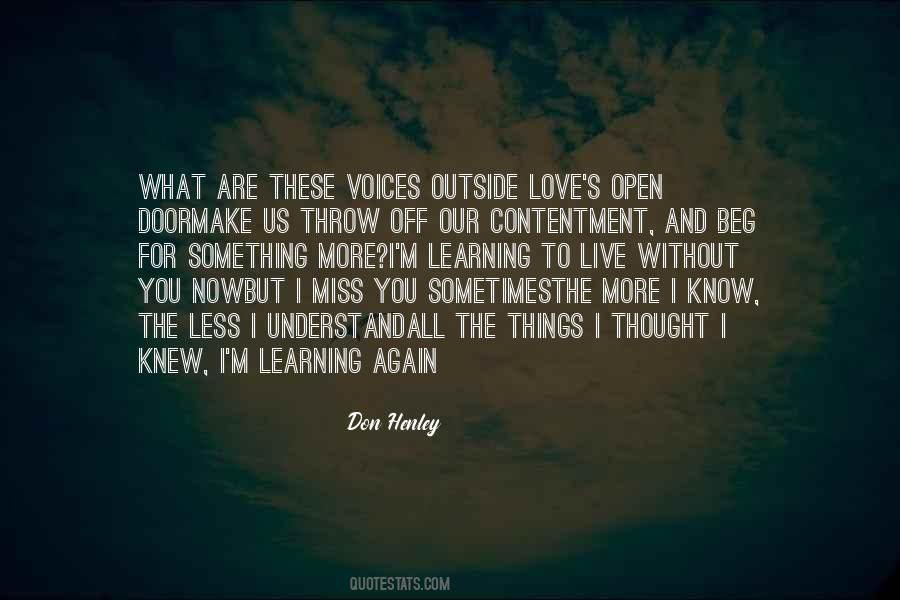 #16. Lady Gaga's fans are the worst, - Author: Kelly Osbourne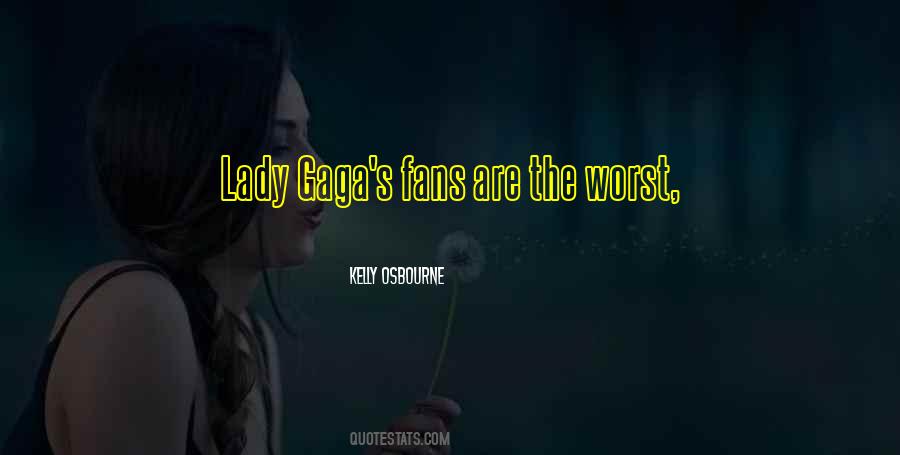 #17. Am I motivated by what I really want out of life - or am I mass-motivated? - Author: Earl Nightingale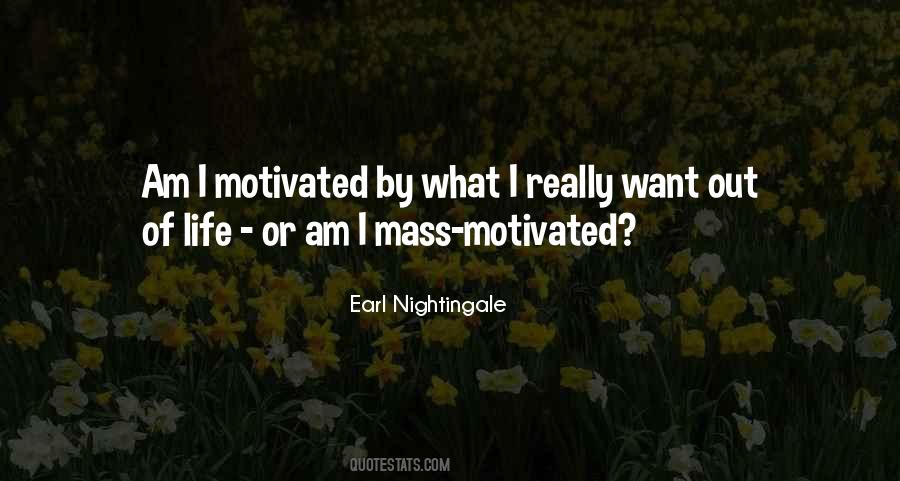 #18. I'd never written a song before 'The Blood'; I didn't know it was going to be a song. - Author: Andrae Crouch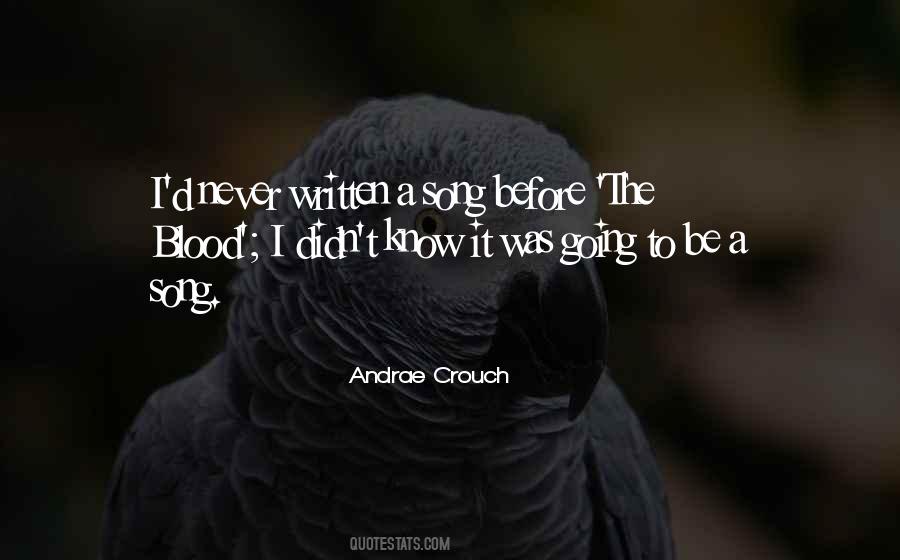 #19. I've been in LA for 5 years now, and it's been very freeing creatively. - Author: Deana Carter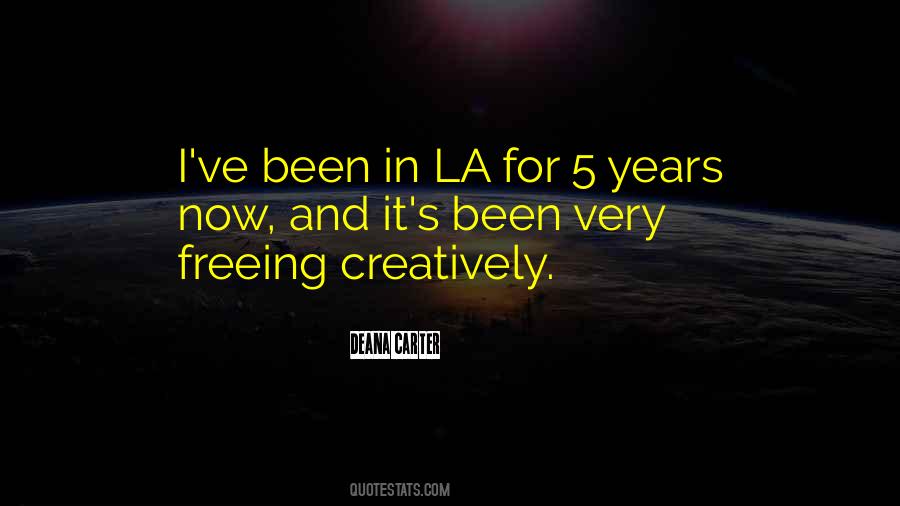 #20. Women like me don't fall for guys like you. We don't come when you call, we don't beg for your attention, and we don't confuse sex with love. Women like me break men like you - Author: E.M. Abel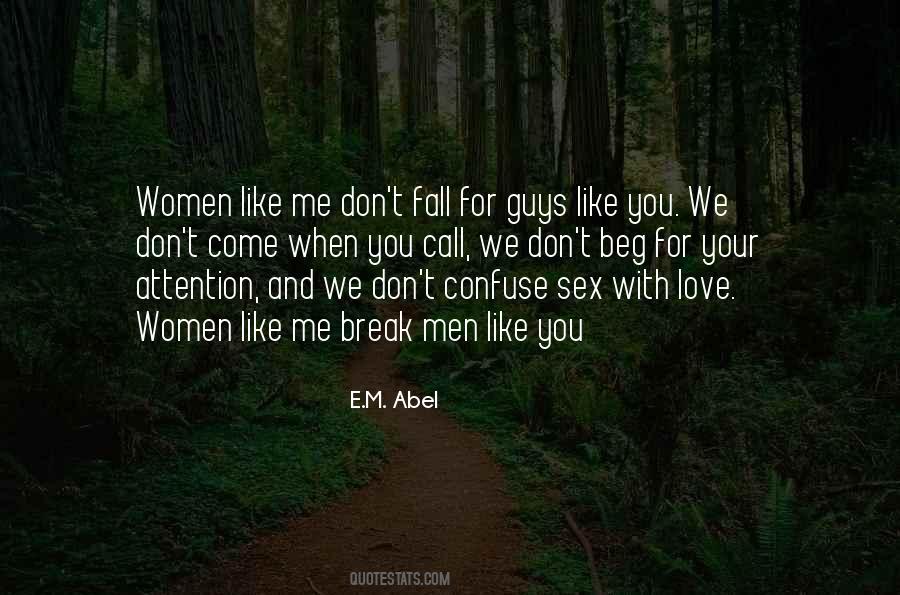 #21. Whether you like it or not, this man is the future of the WWE and I really wouldn't talk to him like that. Because he is The Miz and he is awesome. - Author: Alex Riley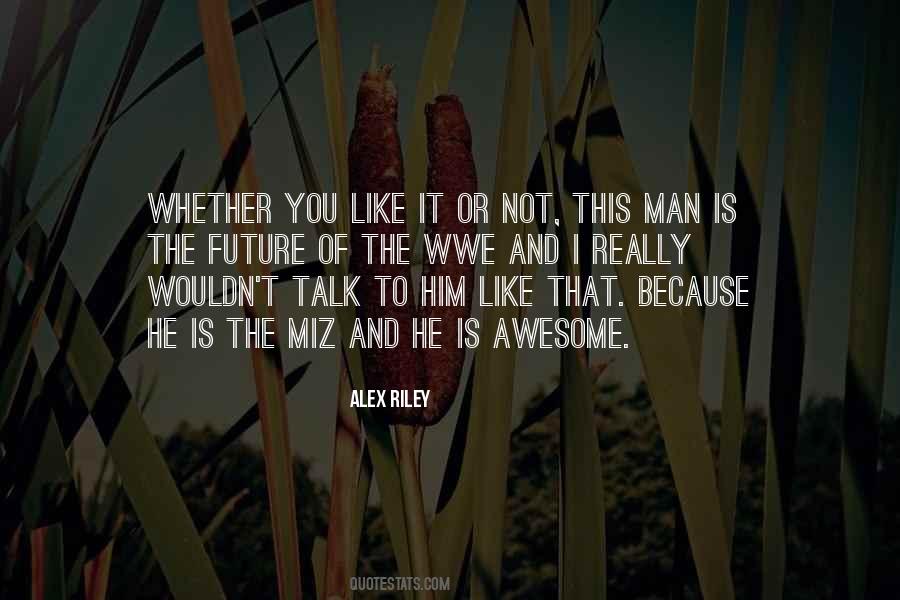 #22. I don't care if I ever work in TV again. - Author: Dave Chappelle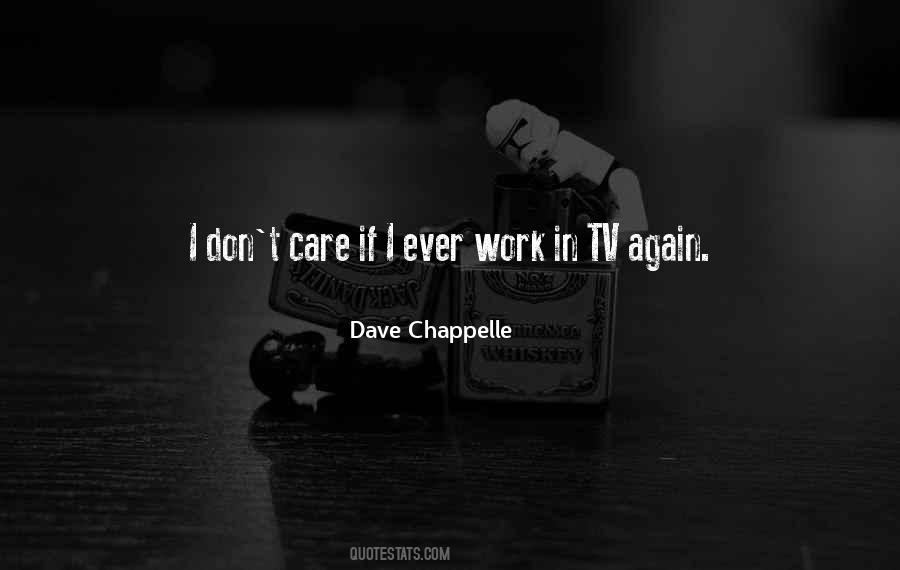 #23. I reached for his hand. I also care enough about you to tell you you're making a mistake. - Author: Kiera Cass
#24. I wanted to say "don't leave me," but I'm so tired of begging people to stay. - Author: R. YS Perez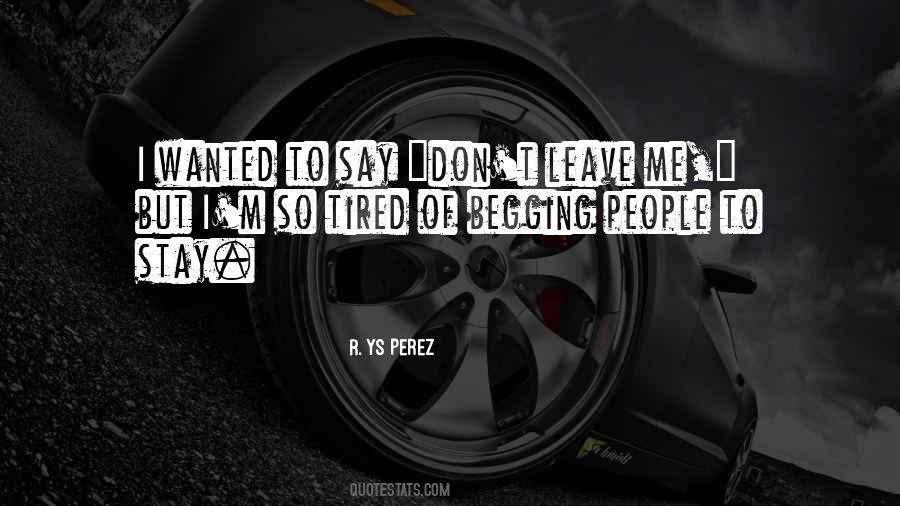 #25. Steadfast benevolence, sustained by the wisdom that anything other than benevolence is painful, protects the mind from all afflictions. - Author: Sylvia Boorstein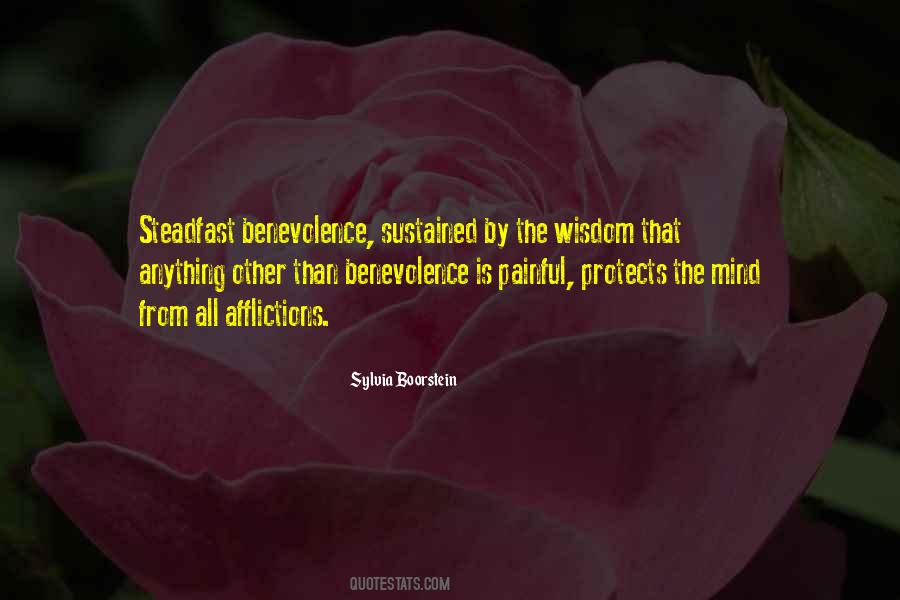 Famous Authors
Popular Topics