Do Something Amazing Famous Quotes & Sayings
List of top 69 famous quotes and sayings about do something amazing to read and share with friends on your Facebook, Twitter, blogs.
Top 69 Do Something Amazing Quotes
#1. Sometimes over things that I did, movies that didn't turn out very well - you go, 'Why did you do that?' But in the end, I can't regret them because I met amazing people. There was always something that was worth it. - Author: Robin Williams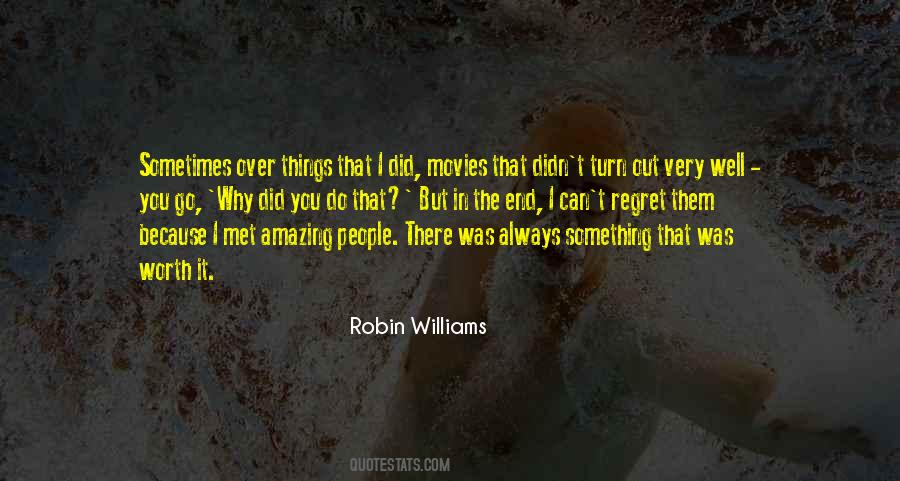 #2. It's just amazing to do something that's part of a pop culture phenomenon. - Author: Chaske Spencer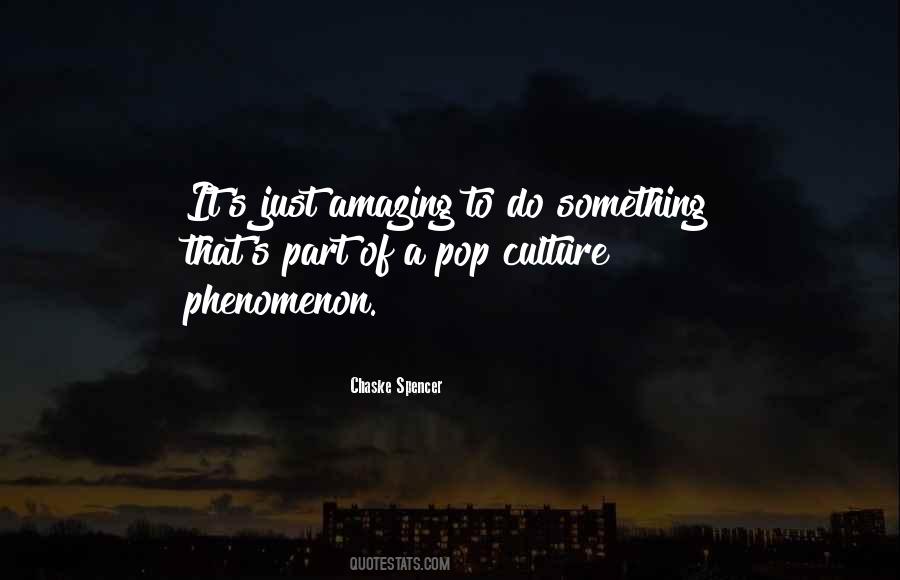 #3. I think Paul Newman had an amazing career. I also love what Tom Hanks has done. He has always made very grounded movies that have something to say. He has found a way to make blockbusters that are about something and that is what I want to do. - Author: Josh Duhamel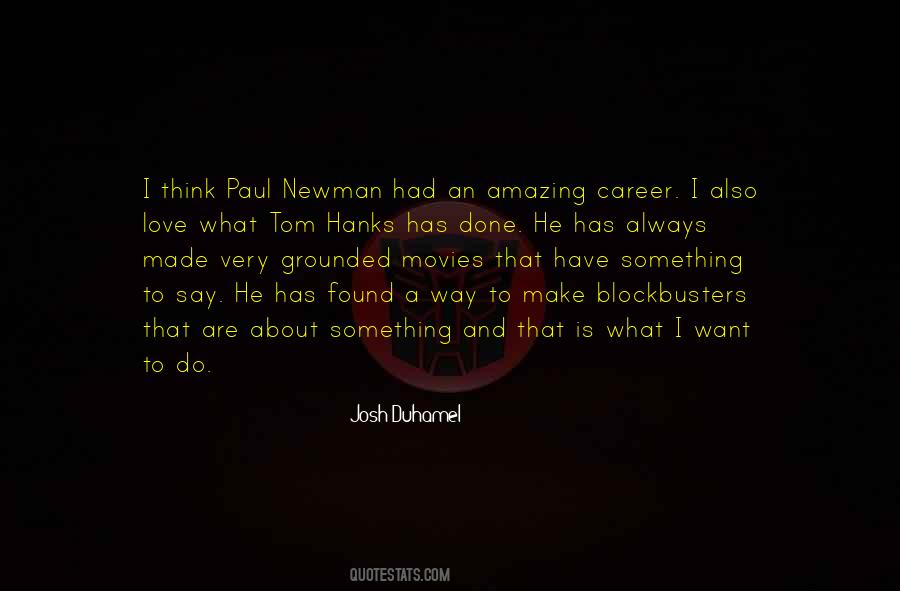 #4. The art of writing is the same as the art of convincing a teacher that you really did do your homework or you studied something that you didn't. It's the art of lying convincingly and it's amazing how much you can learn from a little. - Author: Neil Gaiman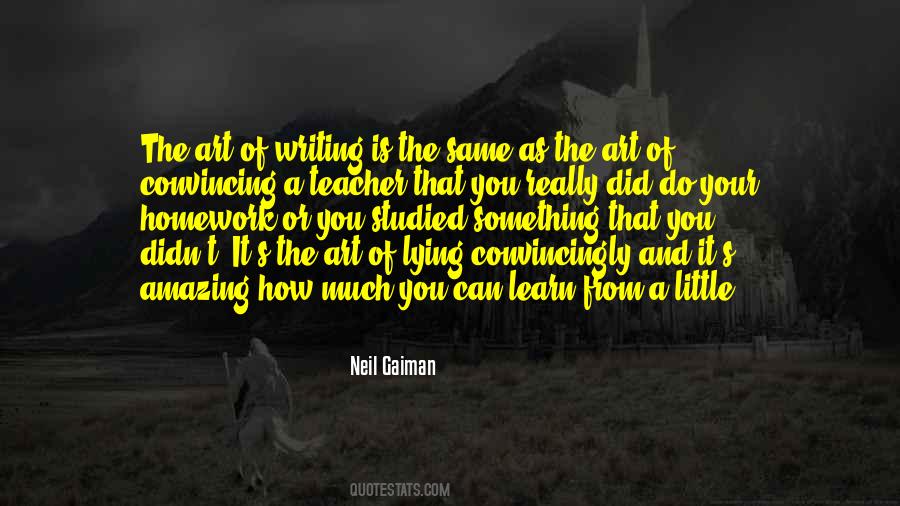 #5. It's amazing what some scientist will do to invent something new or learn about something they don't understand. They're like psychos with a license. - Author: Brandy Nacole
#6. Don't ever settle for something short of amazing in whatever you do in your life - there are a myriad of paths and choices to be made. Seek out the signs that speak to your heart and follow them. Then rely on God to protect you the rest of the journey. - Author: Sieni A.M.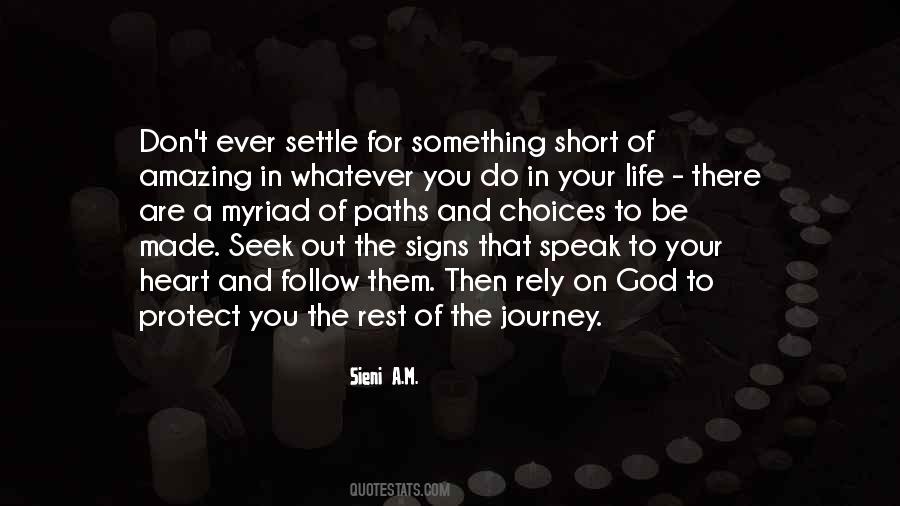 #7. Before making a snap judgment, ask yourself if it really is something that has hurt you or simply just made you angry at yourself for allowing it to happen. It's amazing what 'sleeping on it' can do. A new day sees a new beginning. - Author: Stephen Richards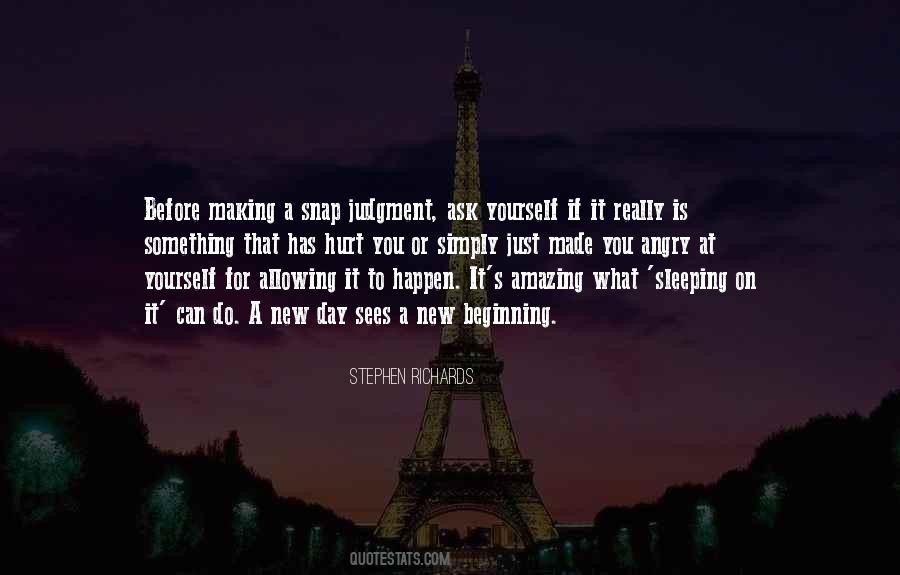 #8. Its funny how something so scary and foreign can grow to feel so amazing. Think about you, loving you the way that I do, it used to be terrifying but now its almost liberating in a way. Does that make any sense? - Author: Lydia Kelly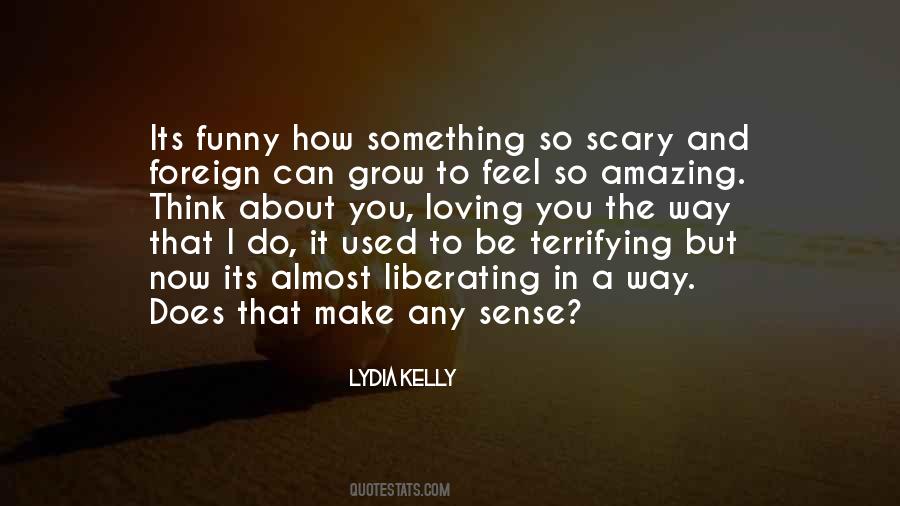 #9. Production wants a miracle on every movie. They want us to do something new and amazing - but then they give you a 55-year-old actor with sciatica who doesn't want to train. - Author: Chad Stahelski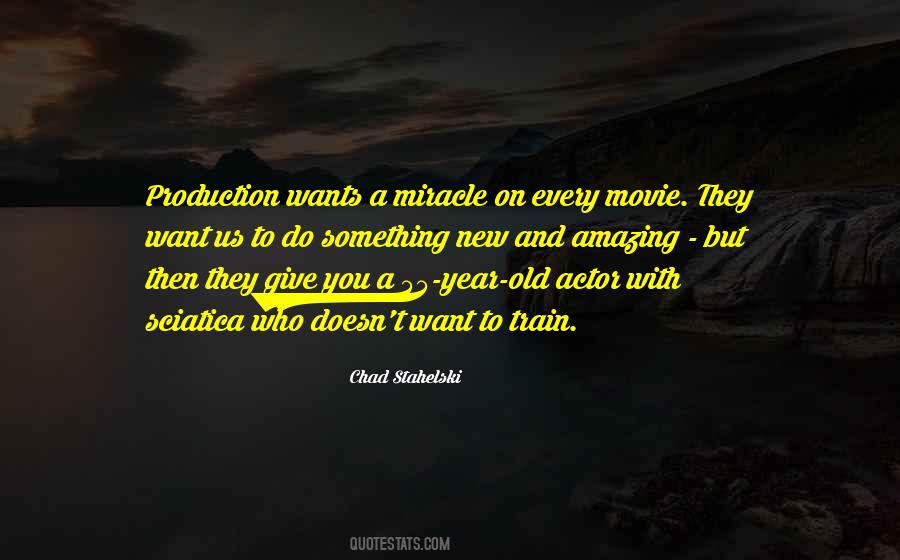 #10. I have a martial arts background and I'm very athletic. So I think if I can find a film where a female is a badass in it - that would just be amazing. They are sometimes hard to find, but I definitely want to do something like that. - Author: Ashley Greene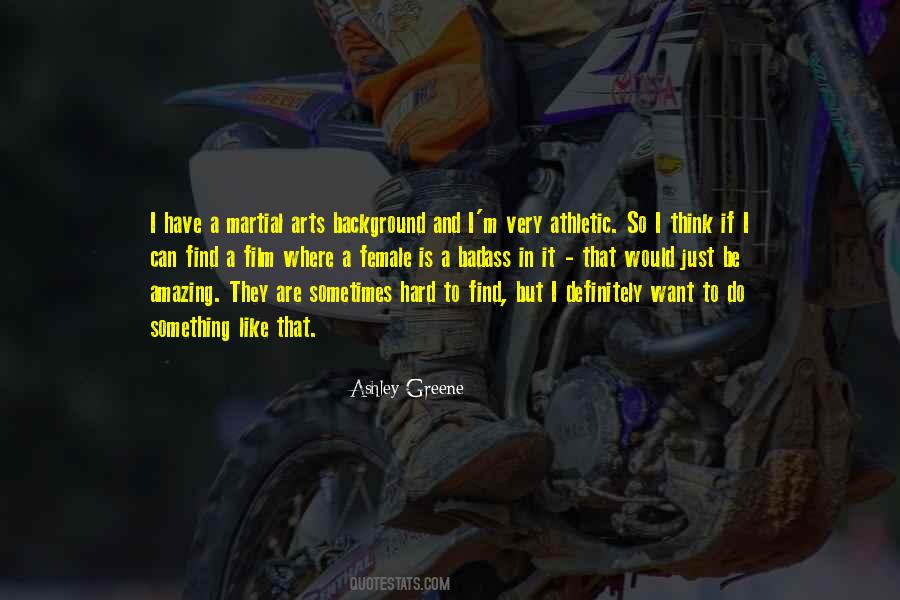 #11. It's amazing how many people even today use a computer to do something you can do with a pencil and paper in less time. - Author: Richard P. Feynman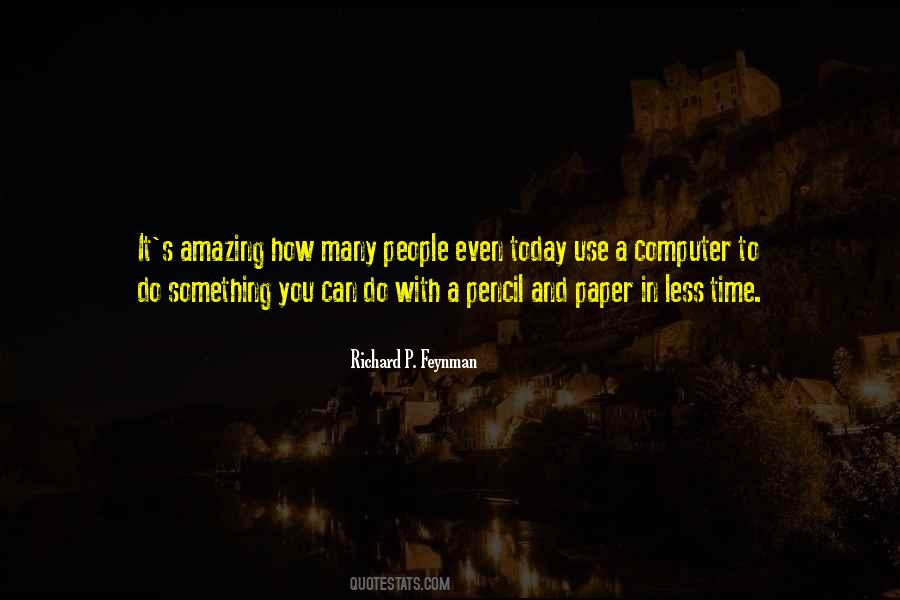 #12. I guess I just want to do something amazing with my life. Isn't that what everyone wants? - Author: Mira Grant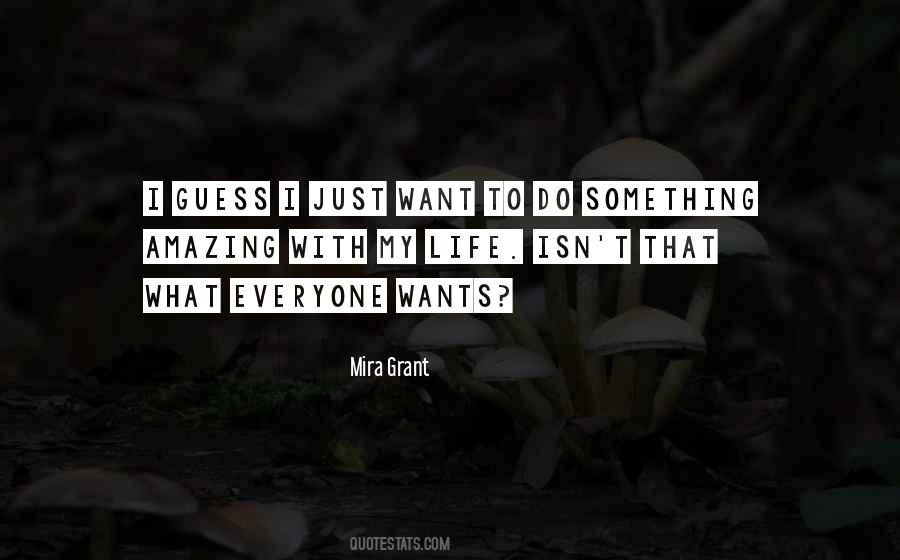 #13. The greatest thing that gives me peace about time is knowing that I get to make choices about what I do with it. I also find it amazing that when there is something I really want to do, I find the time for it. - Author: Sheri Kaye Hoff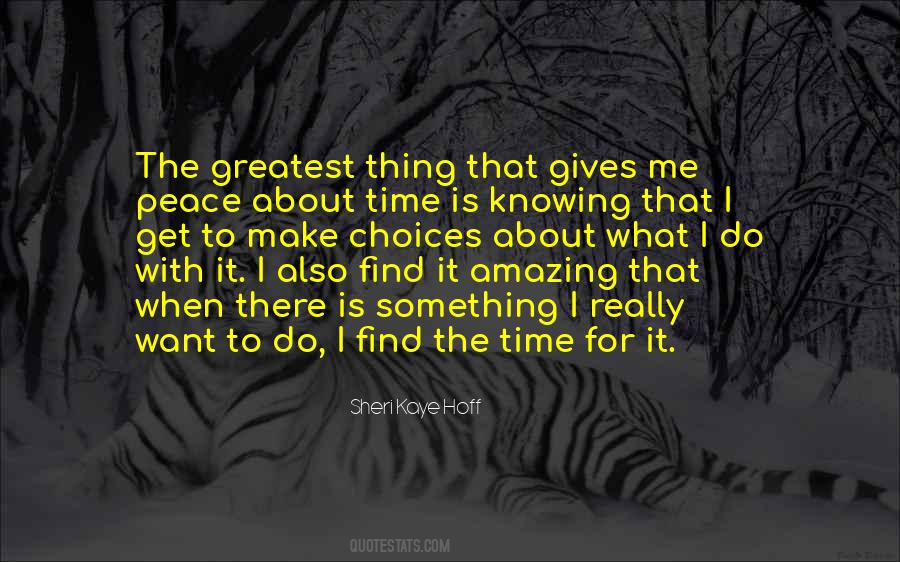 #14. I still feel like the person who shouldn't be doing this and everyone is acting around me as if I'm a badass all the time. And this still feels like a stretch. I realize this is something that is incredible. I get to do this and I get wonderful teachers to help me and it's amazing. - Author: Kate Beckinsale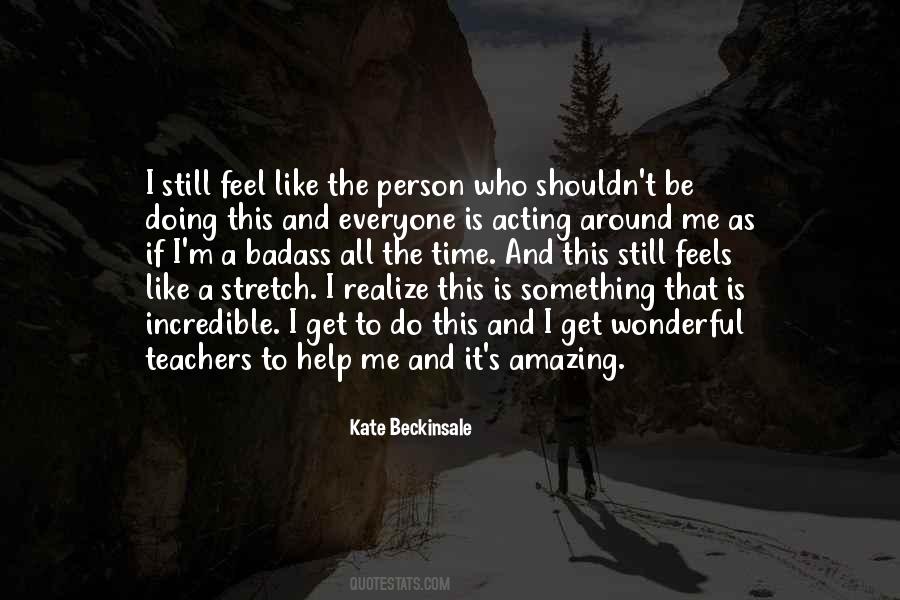 #15. If you don't do anything stupid when you're young, you won't remember something funny when you're old. - Author: Auliq Ice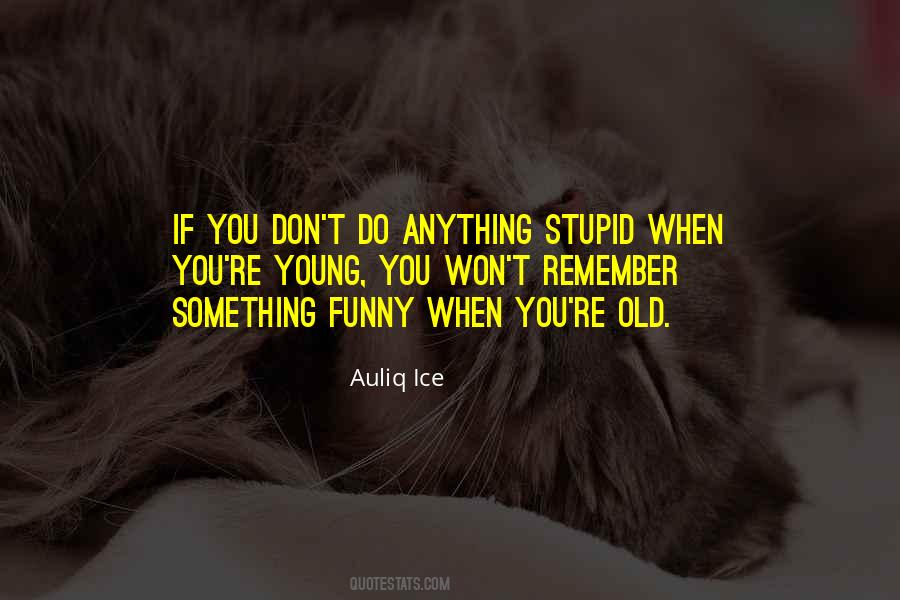 #16. If you want something to be amazing, if you really want it, do you think you can somehow make it become that way? Like you somehow imbue it with amazingness, even if it doesn't have anything special inherent to it? - Author: Leila Sales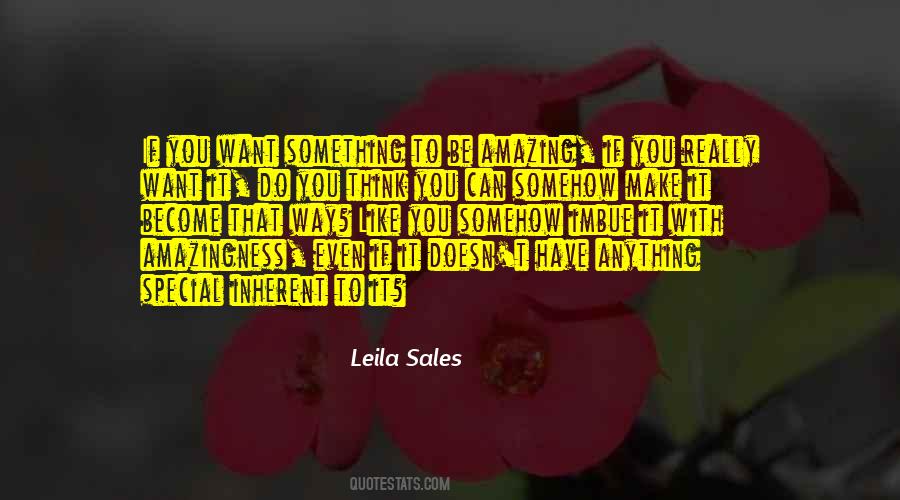 #17. I have roles in plays that I hope that I'll be able to do one day. I might be doing them at, like, the East Wilton Playhouse in wherever. But I think that Edie Falco ... to get something even resembling her type of roles, that would be amazing. - Author: Mamie Gummer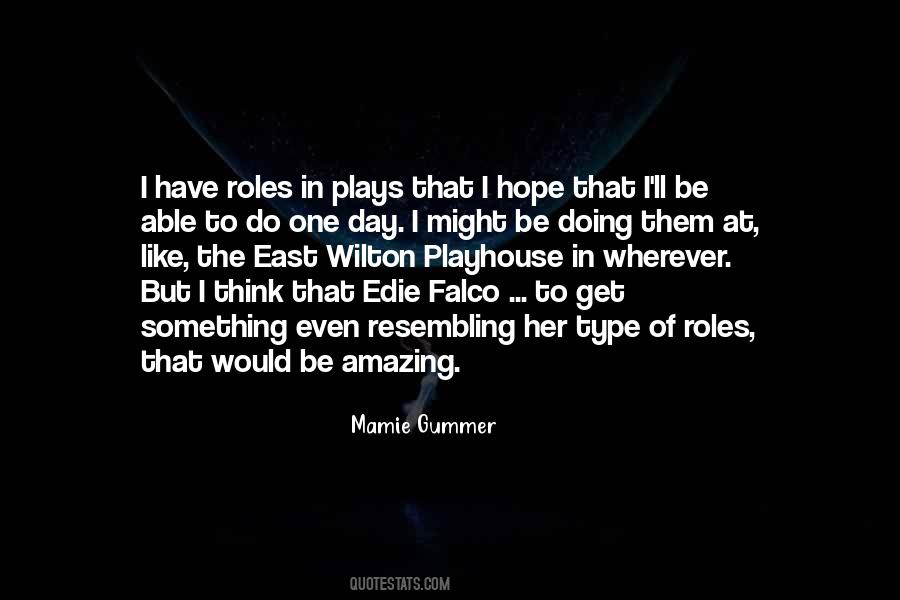 #18. Don't be mad at me for my success. Be mad at yourself for not doing what it takes to get what I have. Then do something amazing with that emotion. - Author: Dan Pearce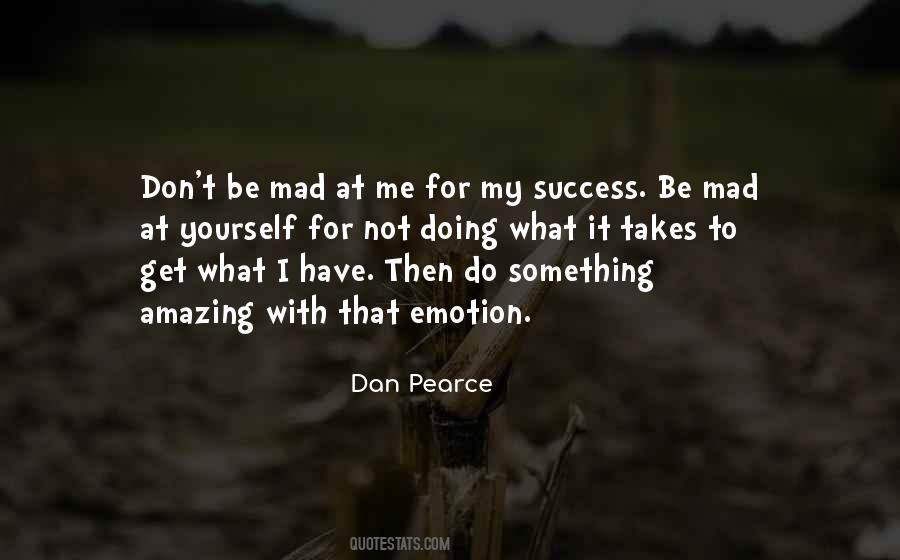 #19. I do believe in 'forever' in terms of relationships. There's something really amazing about being with someone for a long time and really knowing each other in that way. They end up becoming your closest friend. - Author: Albert Hammond Jr.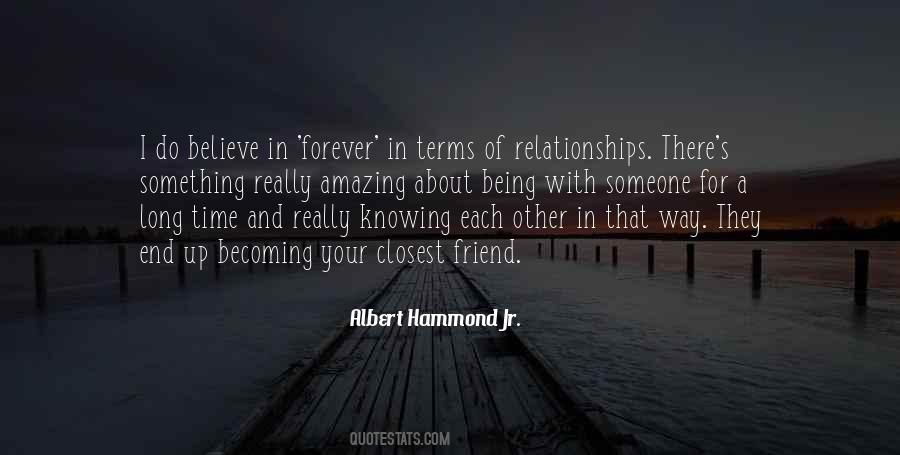 #20. Poetry is something I love to do. Good poetry has an amazing ability to be communicative before it's even understood. I get emotional just from the beauty of words. - Author: Daniel Radcliffe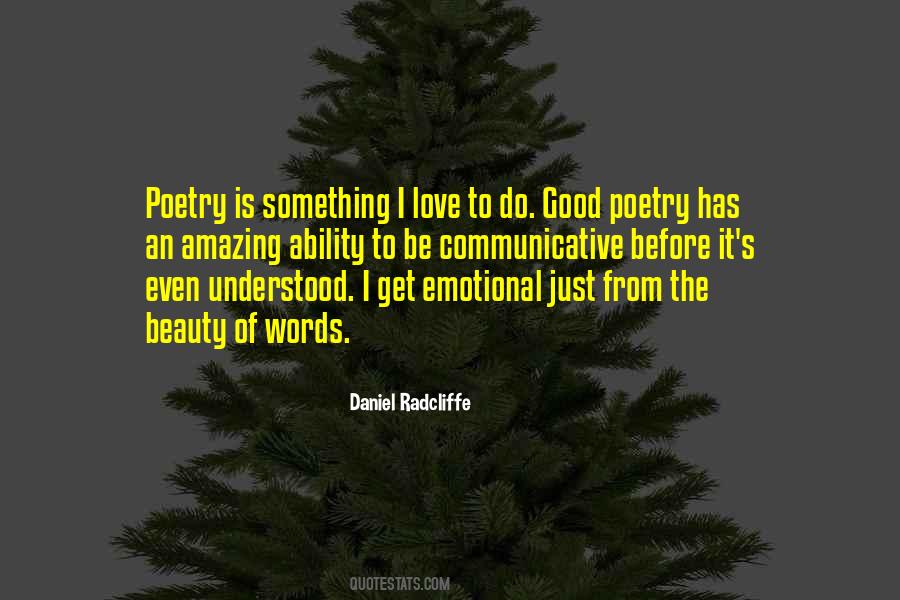 #21. I am overcome by my own amazing sloth ... Can you please forgive me and believe that it is really because I want to do something well that I don't do it at all? - Author: Elizabeth Bishop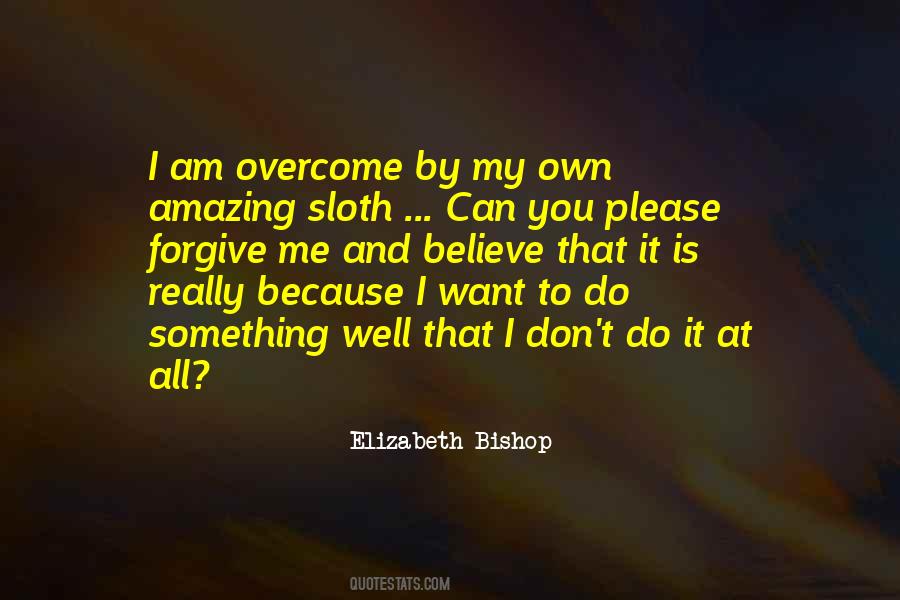 #22. I wish I could do something else, I wish I was an amazing painter or a brain surgeon or something, but it's just what it's been. - Author: Erol Alkan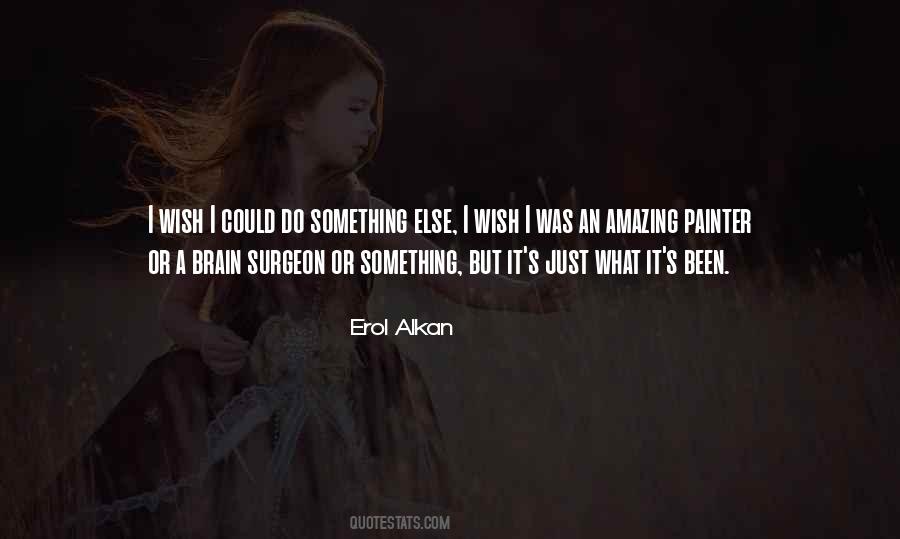 #23. What's amazing is that I'm recognized all over the world through 'Red Dwarf.' British fans are exceptional, but the American fans are something else. Some of them fly 500 miles to stand in line for three hours, just to meet me, then when they do they collapse. It makes you feel like a rock star! - Author: Craig Charles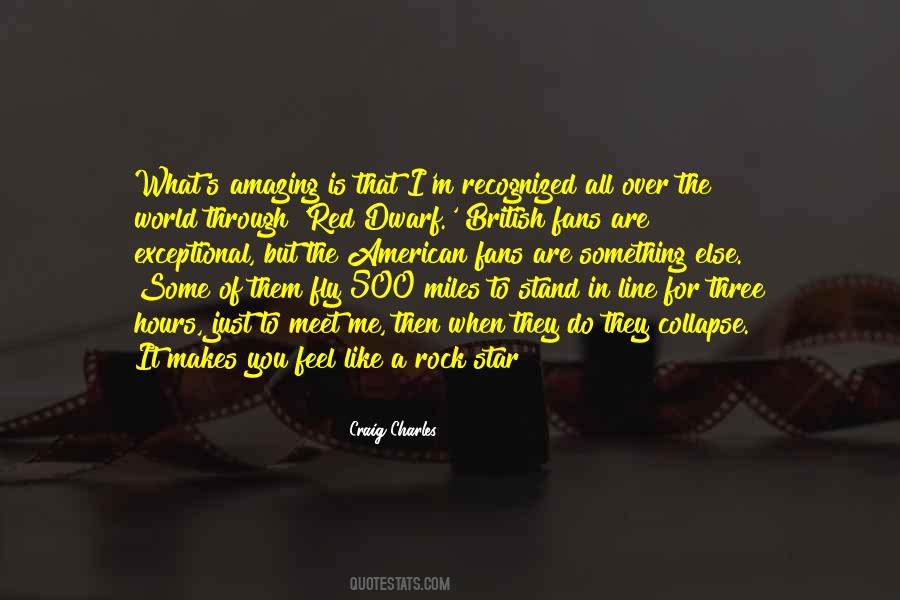 #24. Wouldn't it be amazing, getting up everyday and playing; doing something that you love to do? - Author: Sidney Crosby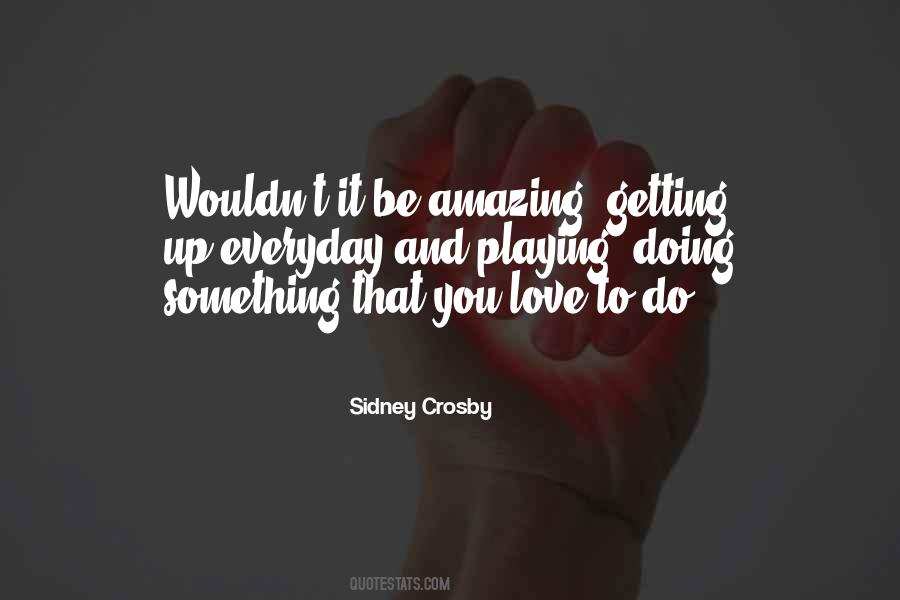 #25. The amazing thing is that we're part of people's daily lives, like brushing their teeth. It's just something they do throughout the day while working, buying things, deciding what to do after work and much more. Google has been accepted as part of people's lives. - Author: Larry Page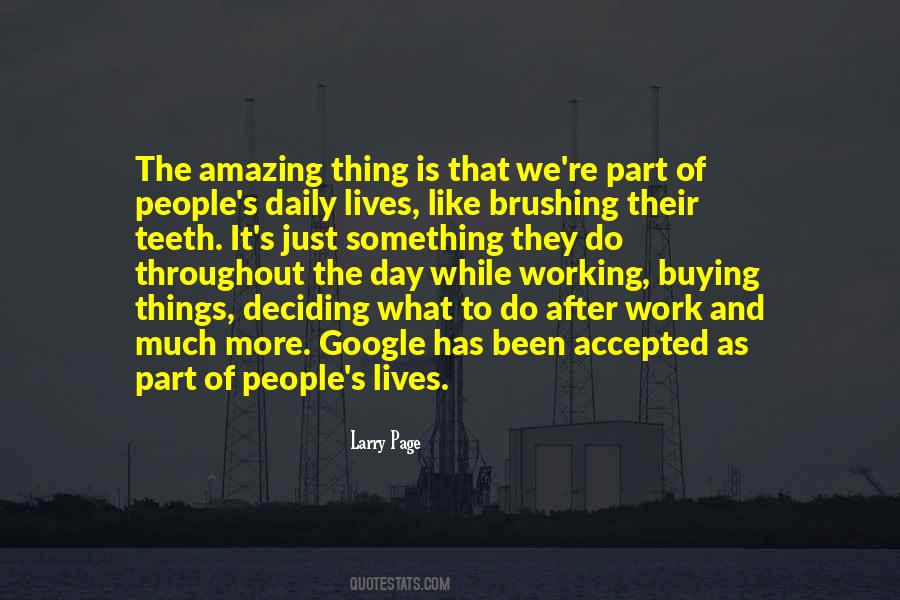 #26. It's amazing the gymnastics you can do when you don't want to do something. How you can force yourself against all the forces of nature. I threw myself backward. - Author: Elizabeth Taylor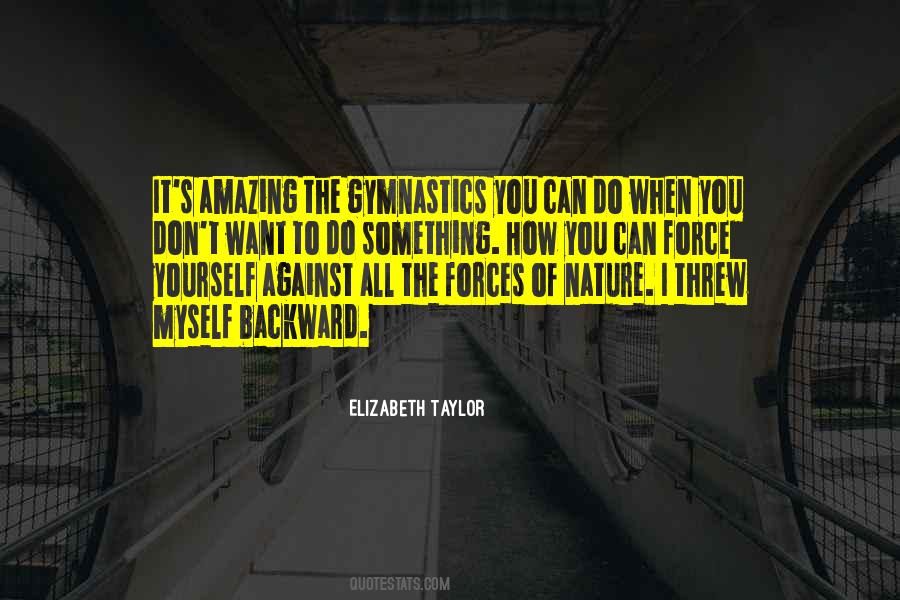 #27. I've seen myself do stuff on stage that was pretty amazing. I think that would be true for any athlete. Any top athlete will see something that they are very proud of. All my injuries will attest to the fact that besides being a musician, it comes down to being an athlete. - Author: Paul Stanley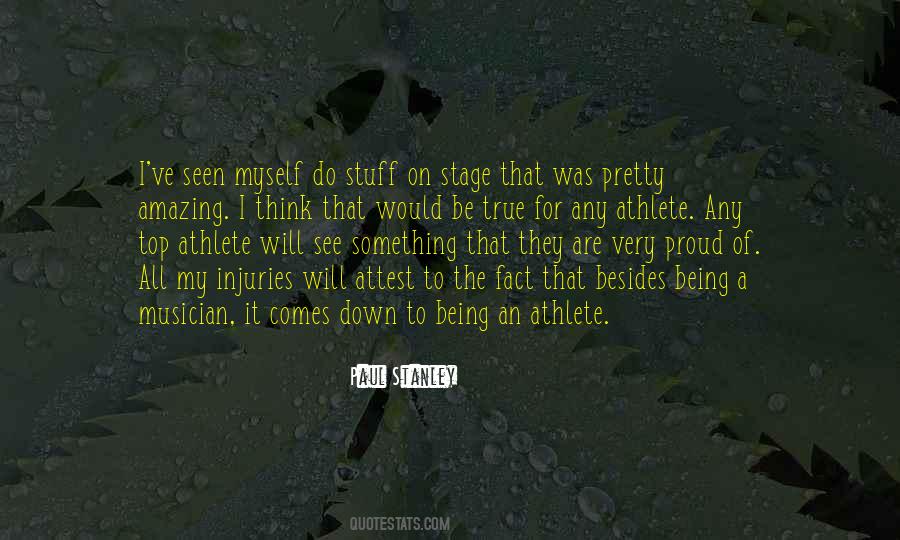 #28. A lot of unconfident kids do tricks because it's the quickest route to impressing people," he explains. "You can stand behind something amazing and people think you're amazing. - Author: Derren Brown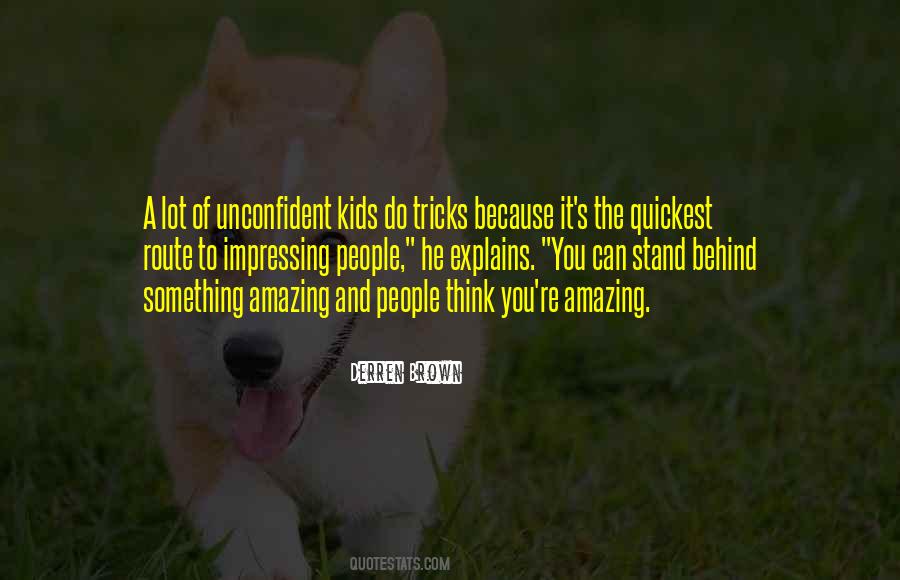 #29. With all of those events, I didn't realize I was seeing something amazing for the first and last time. And I'm saying that those things, those random, crazy surprises that have nothing to do with life decisions or your past or your future, might be worth sticking around for. - Author: Anne Frasier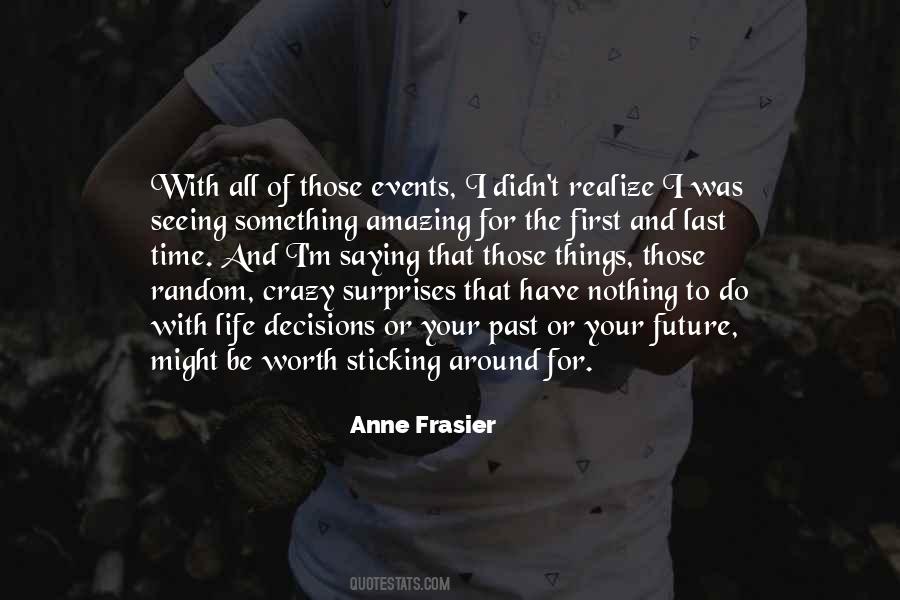 #30. It was amazing to Knox that they all knew, instinctively, how to build implements of pain. It was something even shadows knew how to do at a young age, knowledge somehow dredged up from the brutal depths of their imagination, this ability to deal harm to one another. - Author: Hugh Howey
#31. There's something really amazing about watching an actor like Michael C. Hall or Jennifer Carpenter, who are completely professional and do everything so brilliantly, but yet can have a really great time on set. - Author: Brea Grant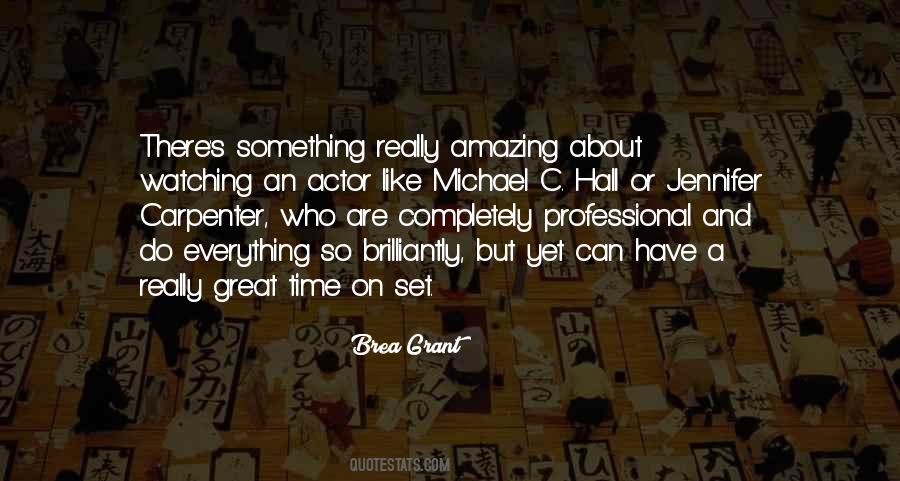 #32. There's that thing that can happen to you when you meet somebody and you don't consider them extraordinary at all and then they do something like play the cello or write amazing poetry or sing and suddenly you look at them completely differently. - Author: Yvonne Prinz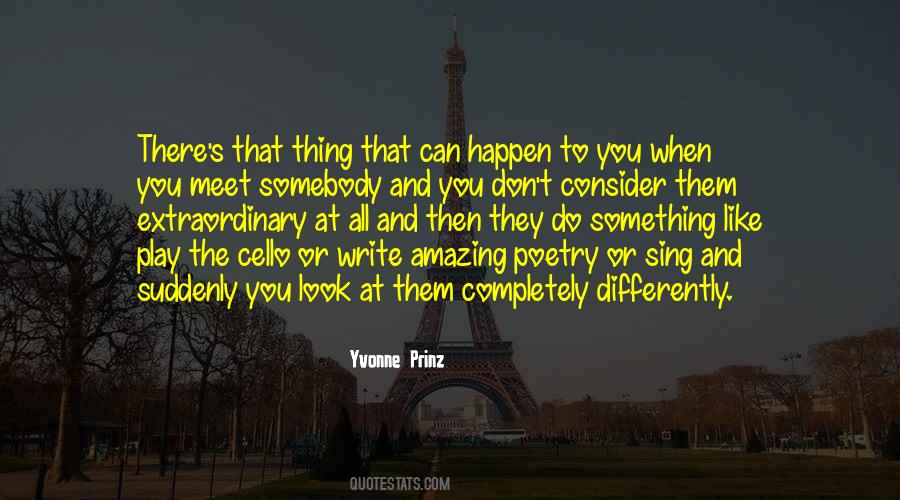 #33. I seriously love to cook ... My grandmother was an amazing cook. As a kid I used to help her make handmade pasta, Cavatelli and Ravioli. It was one of my favorite things to do. I love the idea of making whatever is in the fridge into something. - Author: Bradley Cooper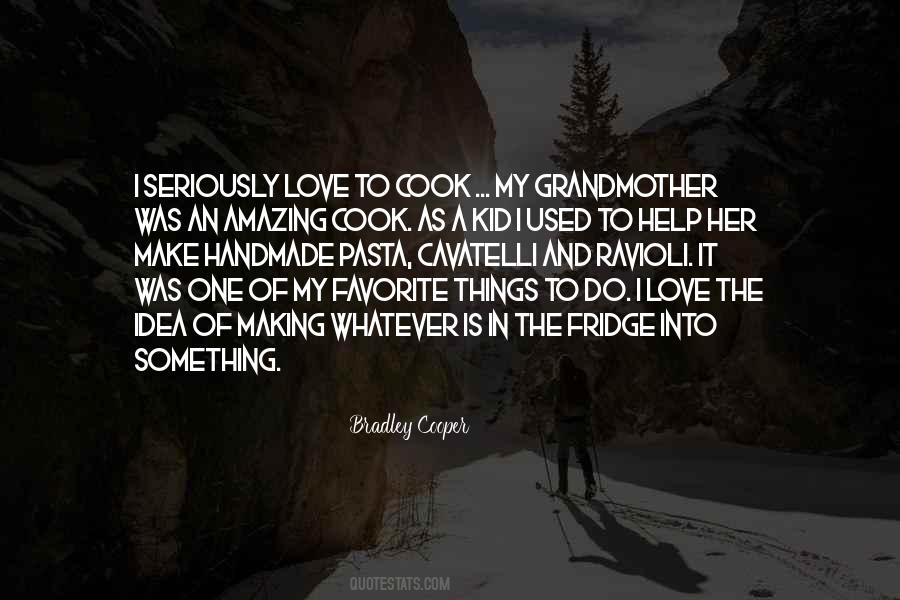 #34. He wants to do something amazing in your life. Get in agreement and say, God, this is for me today. I'm raising my expectations. I'm shaking off doubt, negativity, disappointments, self-pity, little dreams, and little goals, and God, I will make room for a flood of Your goodness. - Author: Joel Osteen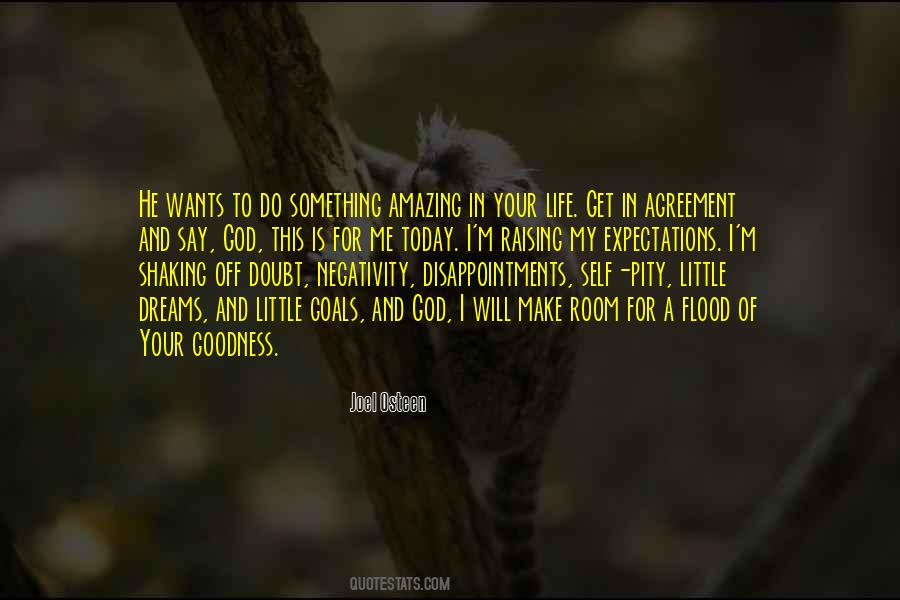 #35. A person riding a unicycle on a tightrope doesn't worry about being likeable; they're doing something amazing that very few people can do. - Author: Ted Alexandro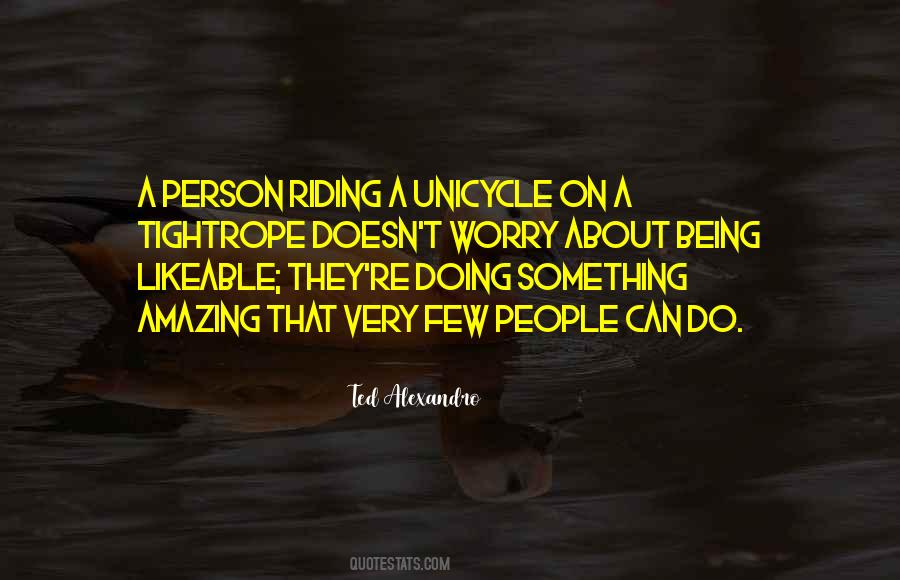 #36. What's amazing when you get up and do something is what God does in your life. We just have to get up and do something. - Author: Tim Tebow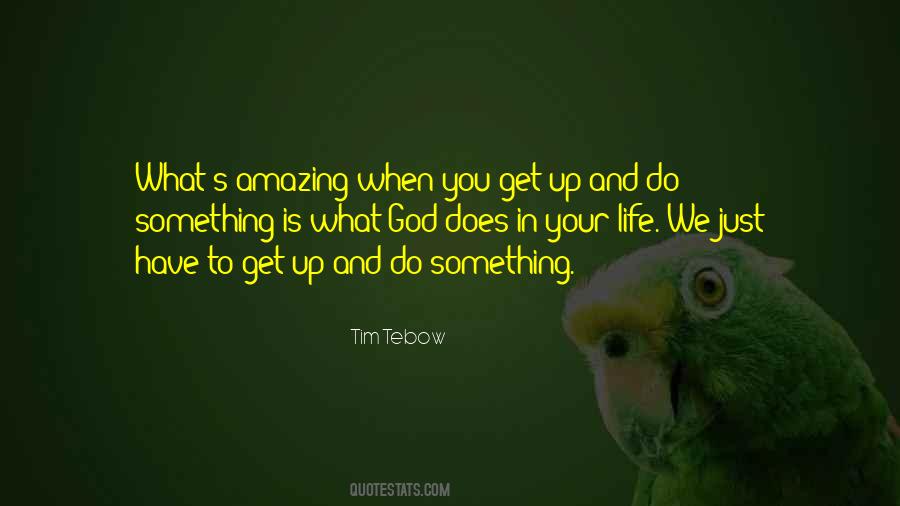 #37. But [The Internet] is amazing in the same way a dishwasher is amazing--it enables you to do something you have always done a little easier than before. - Author: Marshall Poe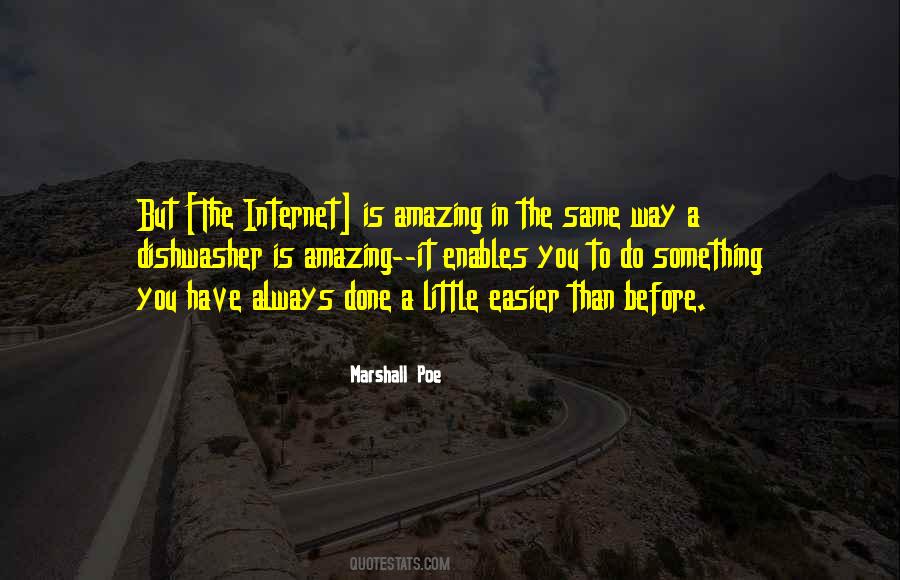 #38. There is an amazing something in the American psyche which speaks about courage, and it says, 'Yes I can,' ... Yes, we will overcome it all because we have the spirit to do so. - Author: Maya Angelou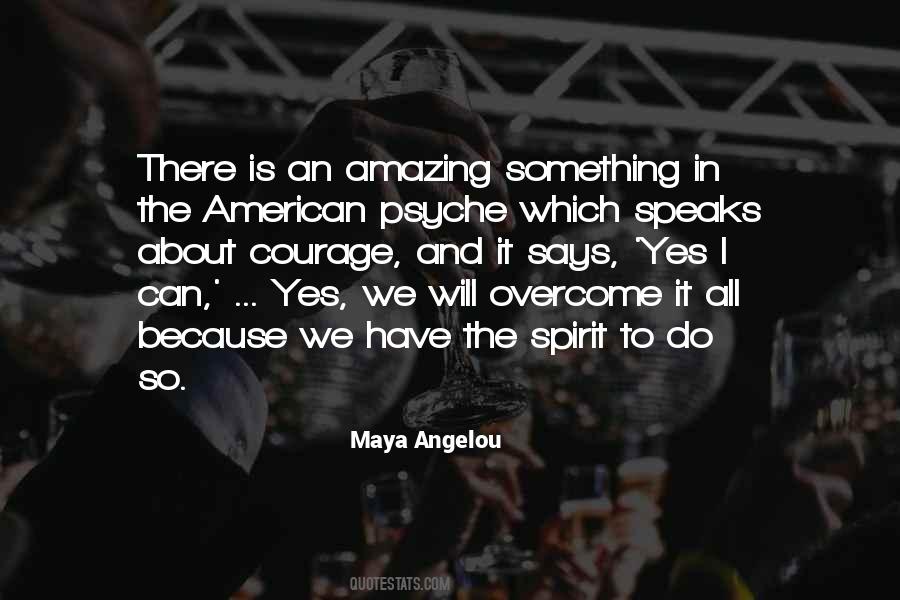 #39. It's amazing if you just listen to people. They tell you all the time things that you can do for them, without even realizing what they're doing. I've learned to take notice of those things and if it's something that I feel God wants me to do, then I try to do that to add joy to their life. - Author: Joyce Meyer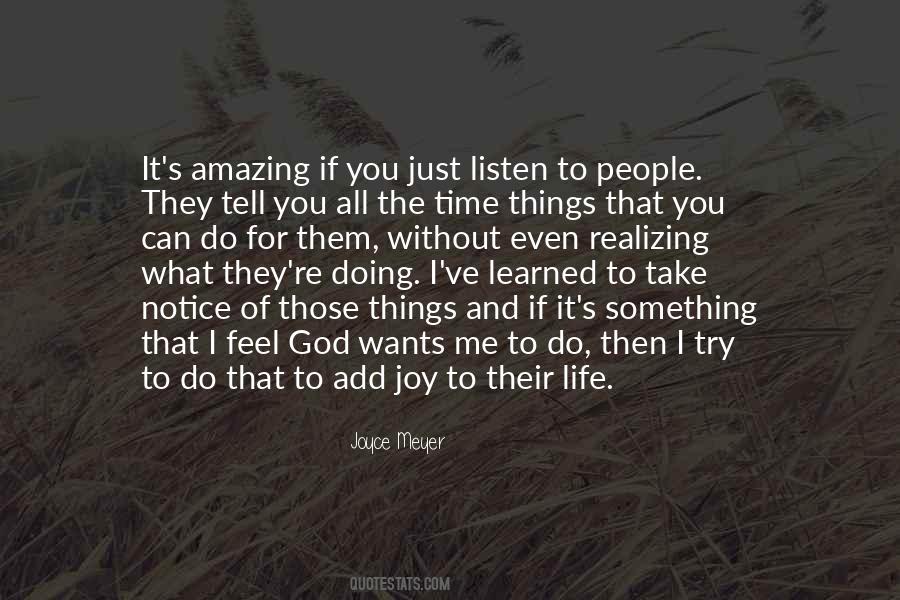 #40. It wasn't healthy, my obsession with her, but it felt amazing. I never wanted to be apart from her. I wanted to live in her. Breathe her into me every second of every day, but reality was real, and that wasn't something I could do. - Author: Tabatha Vargo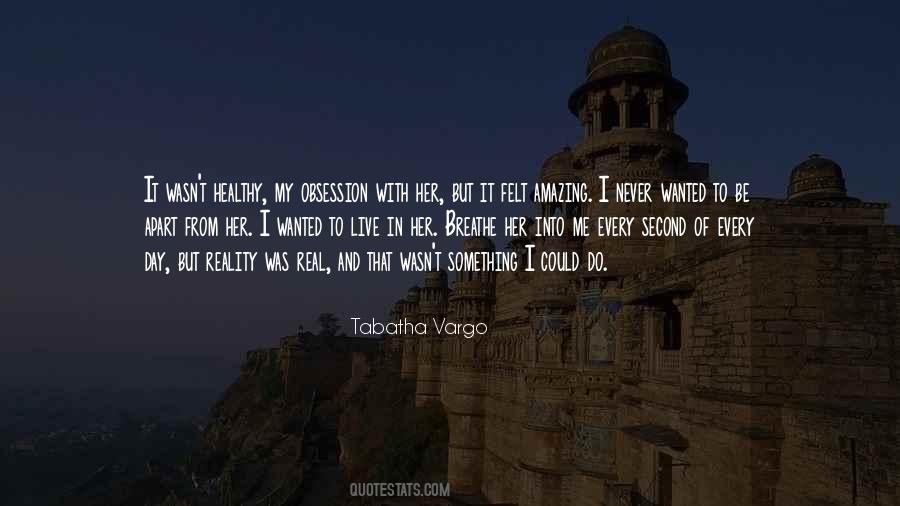 #41. I just feel energized when I am around young, talented people. There is something about these kids that's amazing. I learn as much from them as they do from me. - Author: Sally Struthers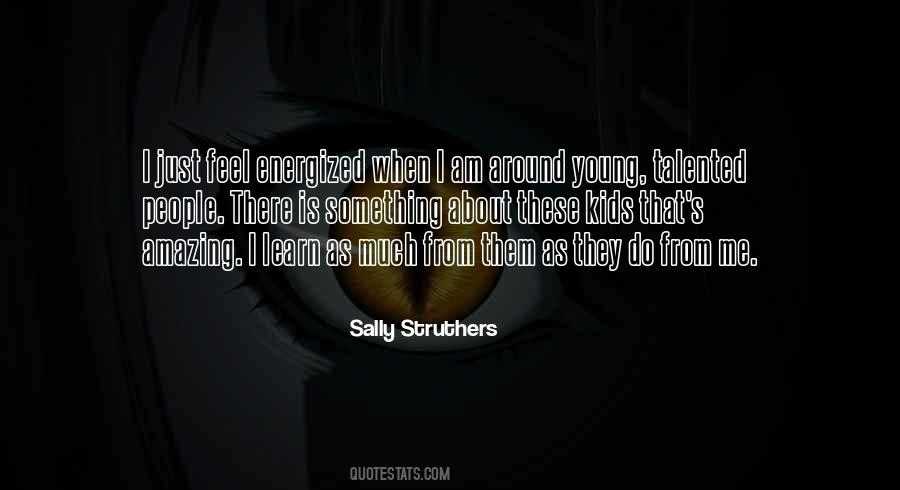 #42. I've featured in some soundtracks in the past, and I would love to do more. I love great soundtracks to movies. Quentin Tarantino always picks amazing soundtracks, so I would like to do something for him or write a song for him. - Author: Eliza Doolittle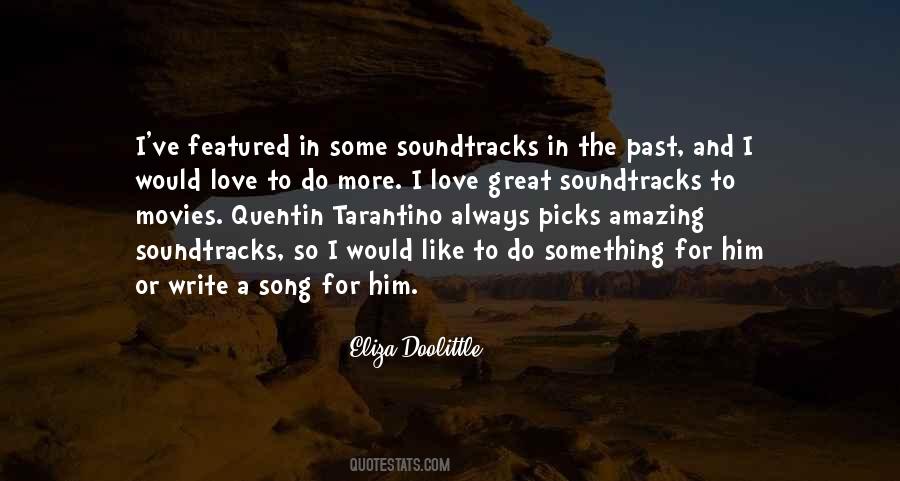 #43. My husband, Andrew Shue, is the co-founder of Do Something, and we both speak and present at awards ceremonies. It's absolutely amazing and humbling to see all the work so many young people are contributing to better their communities on both a local and global front. - Author: Amy Robach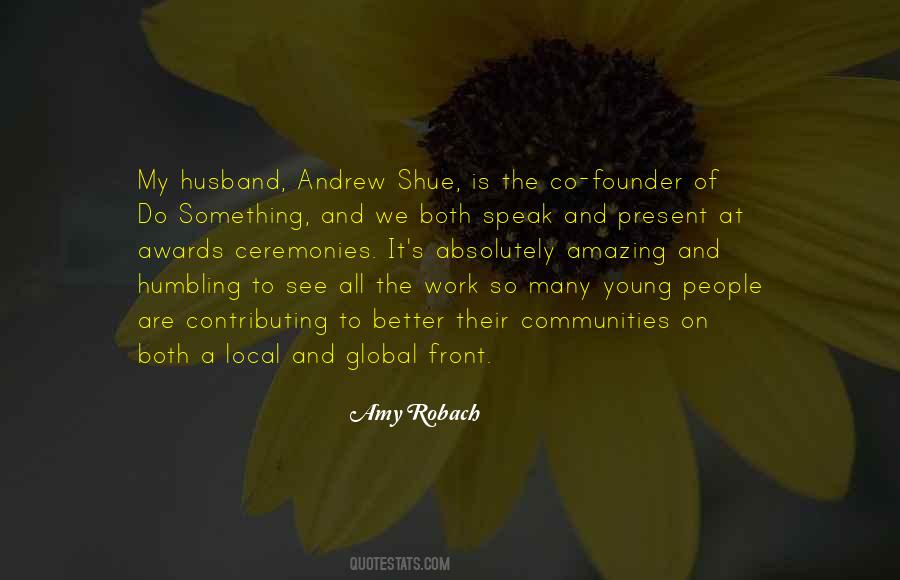 #44. Charlie whistled "Amazing Grace" as he drove. It was all I could do not to whip my head around and snap, Are you kidding me? Couldn't he pick something more appropriate, like "Shout at the Devil" or "Don't fear the Reaper"? Some people had no sense of the proper music for a kidnapping. - Author: Jeaniene Frost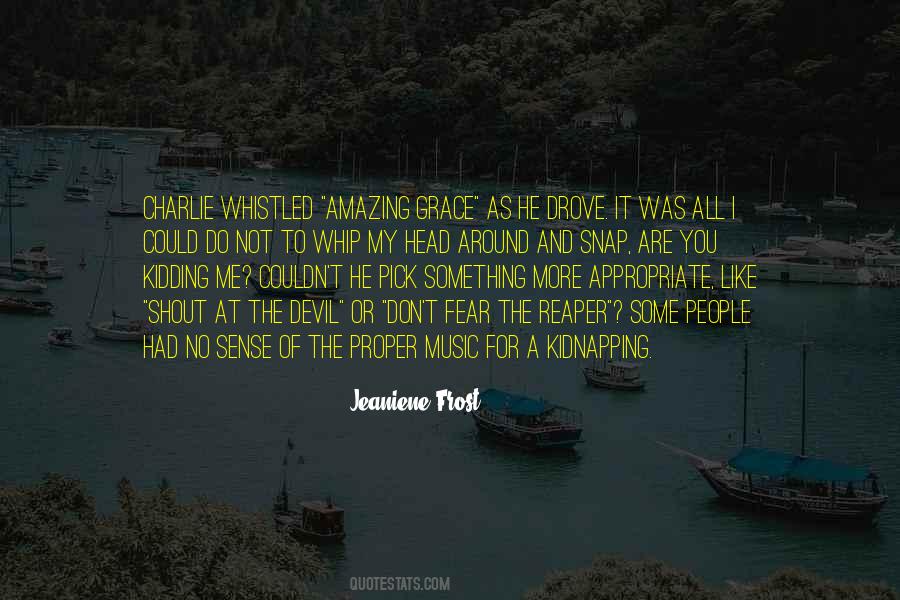 #45. I learned early on that most yoga poses are about showing off. You find something amazing you can do, and suddenly, Shazam - you're a guru, ready for your groupies. - Author: Edward Vilga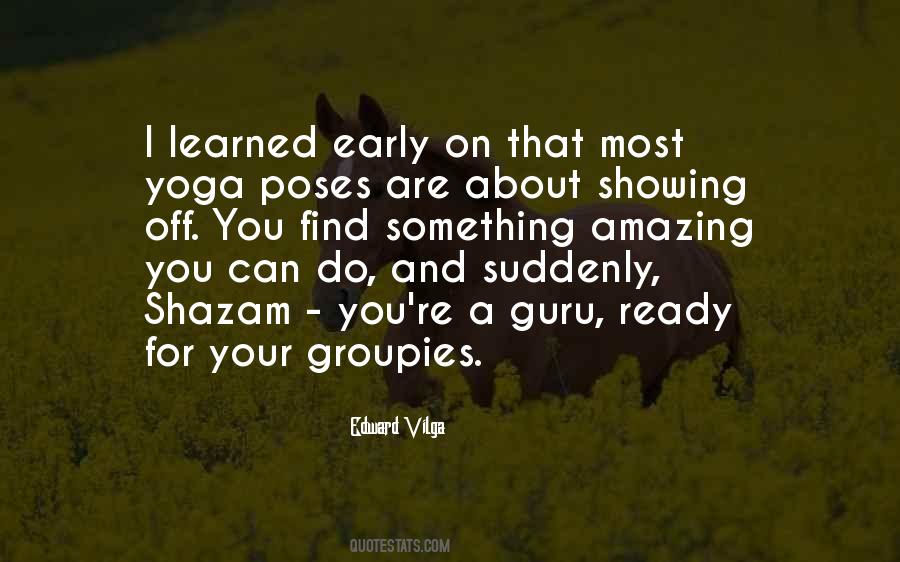 #46. Your idea doesn't have to be big. It just has to be yours alone. The more the idea is yours alone, the more freedom you have to do something really amazing. The more amazing, the more people will click with your idea. The more people click with your idea, the more it will change the world. - Author: Hugh MacLeod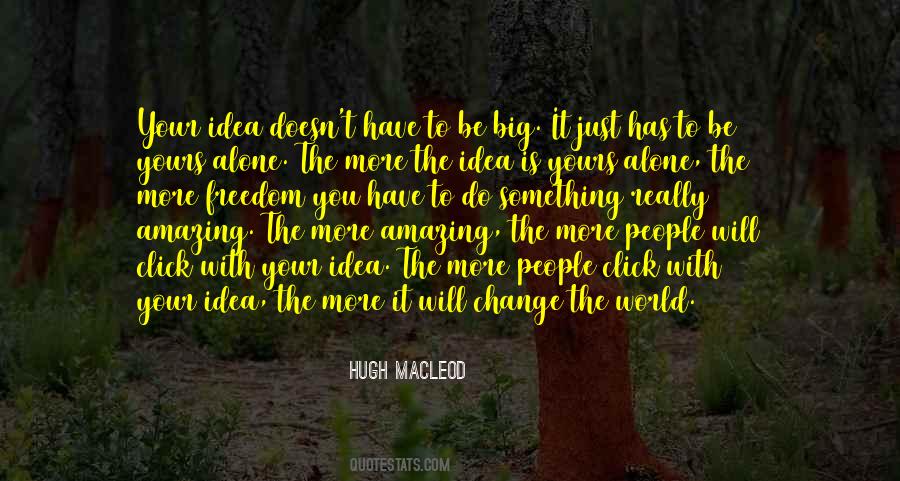 #47. When God is going to do something wonderful, He or She always starts with a hardship; when God is going to do something amazing, He or She starts with an impossibility. - Author: Anne Lamott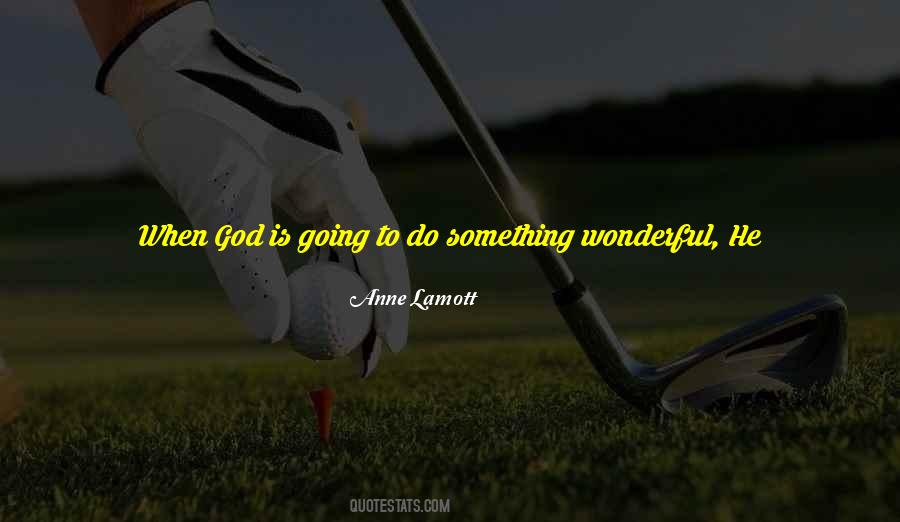 #48. Well, when you're the youngest of five, parents kind of lose interest more and more through the children. I think my eldest brother was under loads of pressure to do something amazing with his life, but by the time I came around they were like, 'Well, let's hope he doesn't kill a guy.' - Author: Chris O'Dowd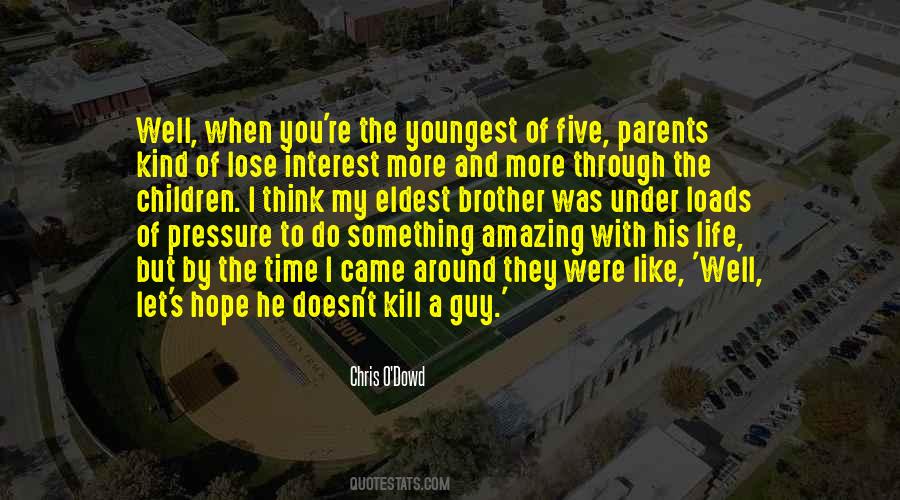 #49. When you're alone and you feel sad, try reading a book. Try touching someone's heart. Try to imagine what they were thinking, what they wanted to convey. If you do that, you might get something amazing. - Author: Mizuki Nomura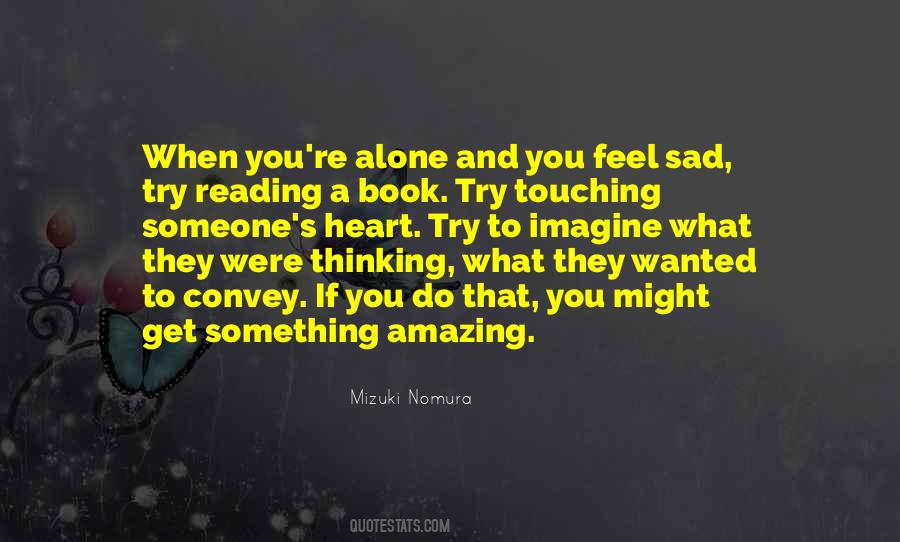 #50. As quiet as I am I find it amazing I can stand in front of hundreds of people now and make a speech because i've had to do it so much. I've so much support from the people around me that I can achieve something like that, crazy introvert that I am, I never would have thought that would happen. - Author: Jennifer Yuh Nelson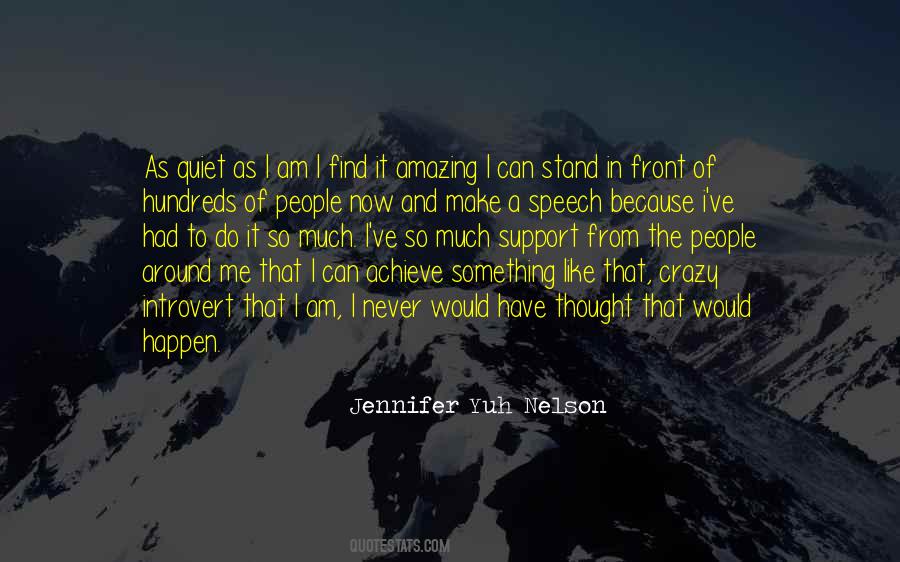 #51. I did a song, "Court and Spark," for a Joni Mitchell tribute album that's yet to see the light of day. So she's someone I'd like to do something with, sure. I worked with the great guitar player Bill Frisell on Phantom Moon - that was fun. I'm such a fan; he's amazing. - Author: Duncan Sheik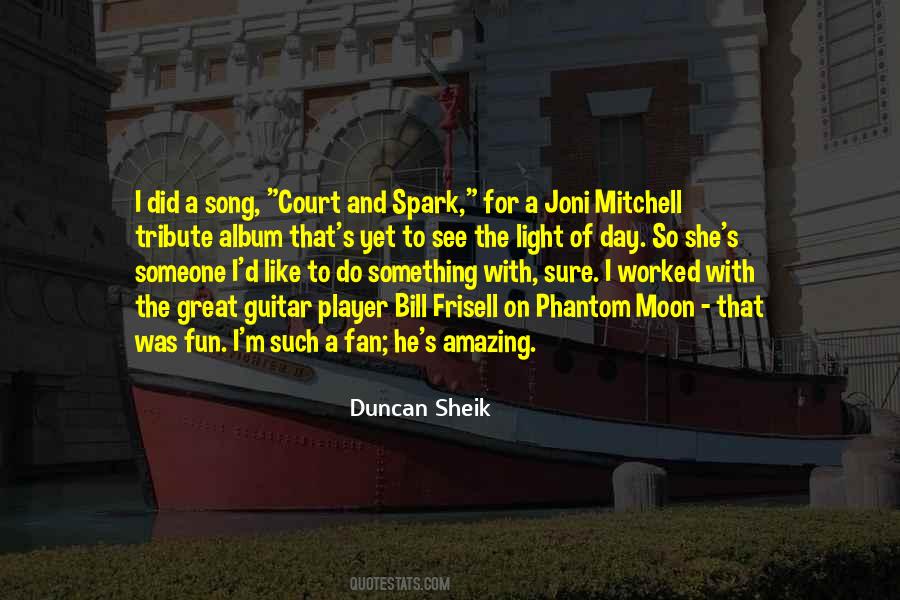 #52. I wanted my first film to be something where I was surrounded by an amazing cast. I wanted to do something that was completely unexpected, totally out of the box, something that would blow people's minds, that the last thing on the planet earth they would ever think I would do would be it. - Author: Alicia Keys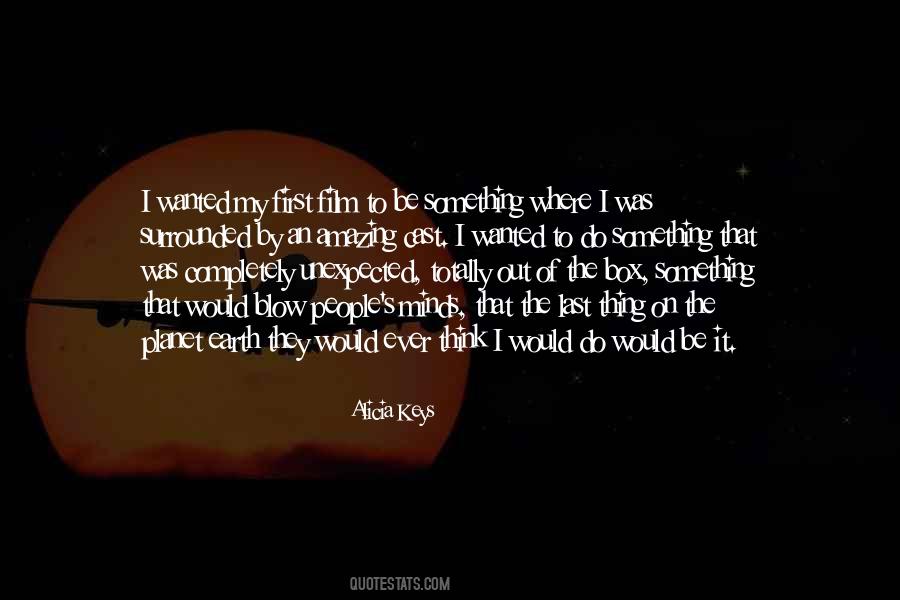 #53. The most amazing thing is when you find yourself watching someone in the cafe or something doing something weird. It's amazing what people do, isn't it, when you just look at them, when you take the time to look. - Author: Ben Whishaw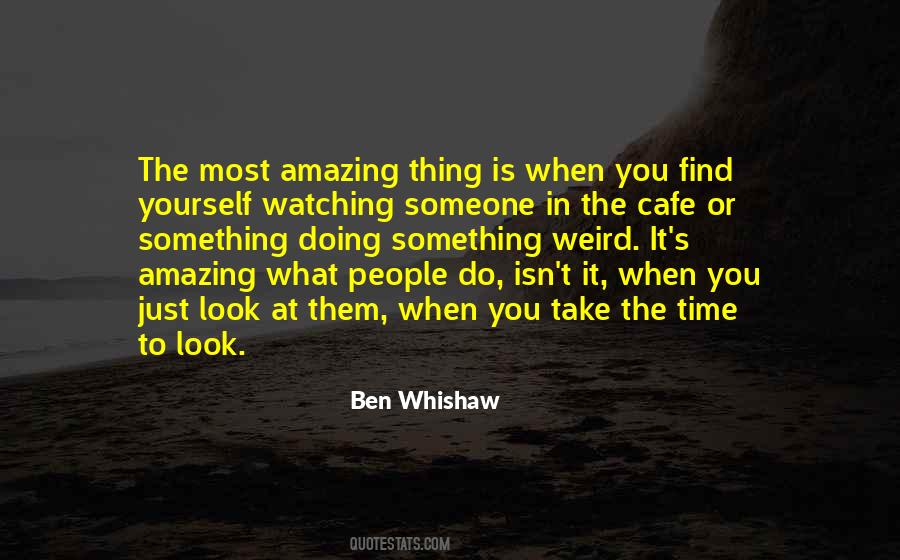 #54. What an amazing opportunity to do something like direct a movie and step out of your creative comfort zone and yet do something that is also so familiar at the same time. I was also just excited to have the chance to direct, which I may never get to do again. - Author: Georgina Chapman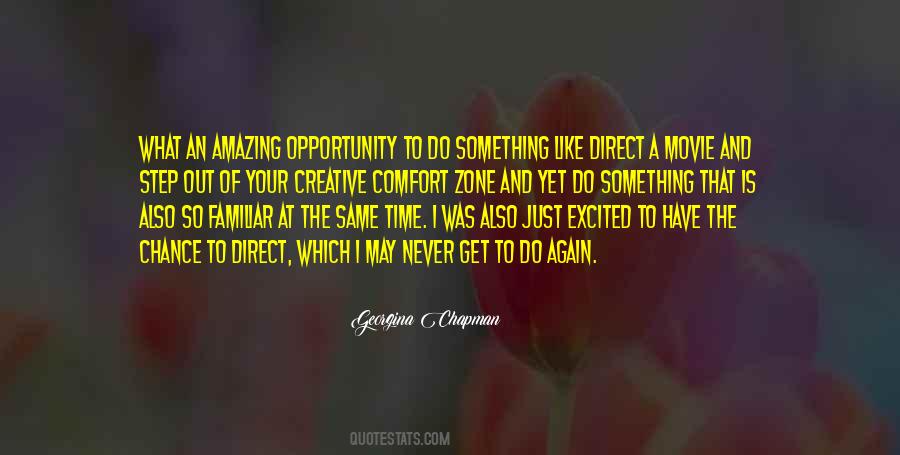 #55. When I'm working, on stage, entertaining people, or watching someone do something amazing, it inspires me to be the best artist that I can be. I enjoy being around art - whether it be a museum, a Broadway show - or even writing a poem. Those are things that make me feel alive and inspire me. - Author: Naturi Naughton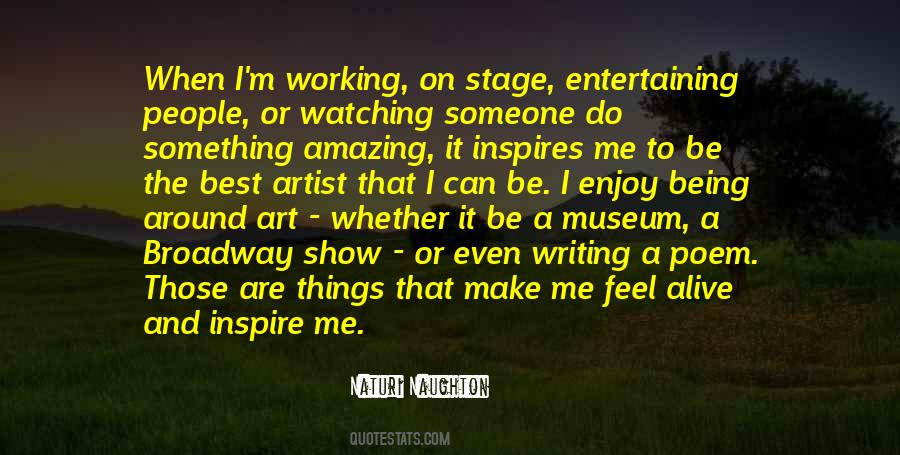 #56. The creative act amazes me. Whether it's poetry, whether it's music, it's an amazing process, and it has something to do with bringing forth the old out into the world to create and to bring forth that which will rejuvenate. - Author: Joy Harjo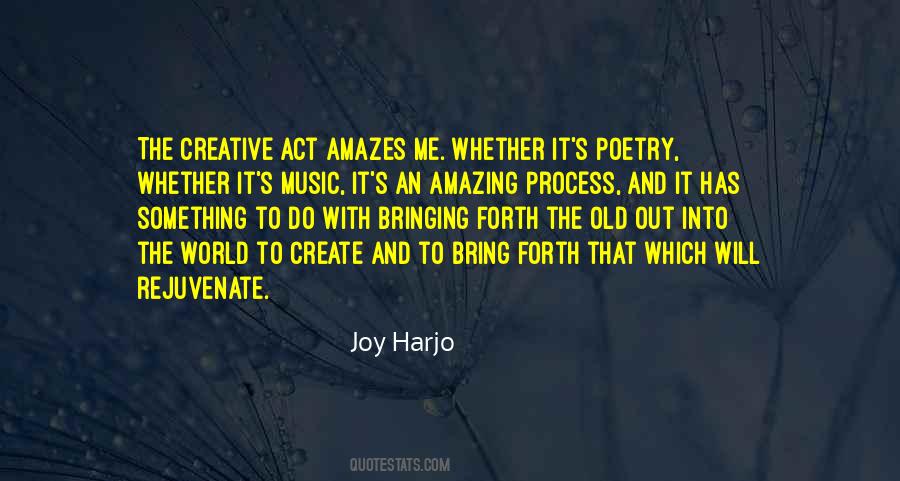 #57. Musicians like James Blake were a big influence on me. How he uses his vocals is amazing. And then Yeasayer and Animal Collective, who aren't pop bands exactly, but they do something that is so catchy and undeniable and so much fun. - Author: Lorde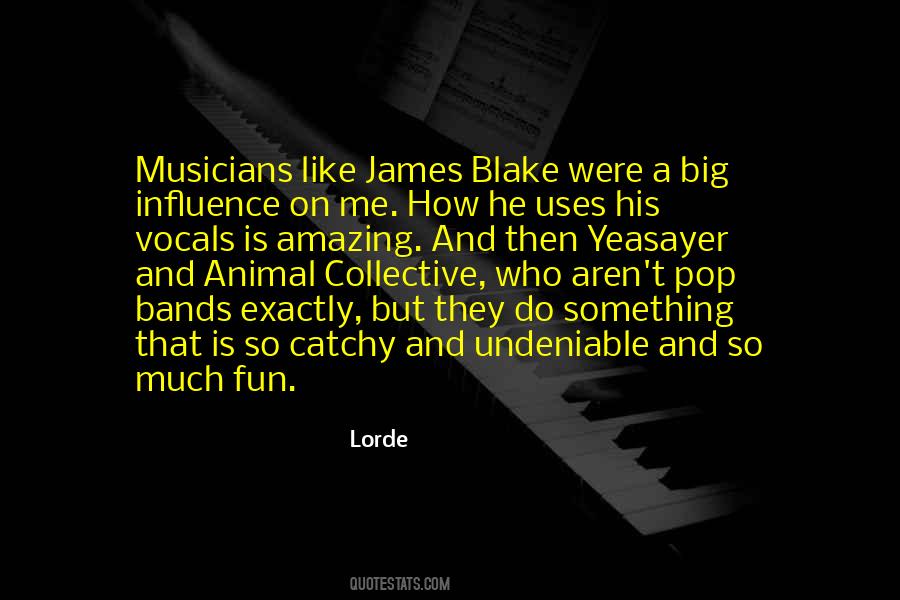 #58. Raising a small child as a woman while travelling 10 months out of the year would, I believe, be something I would not be able or even want to do, although with the amazing example of Leila, I am no longer so sure. - Author: Lara St. John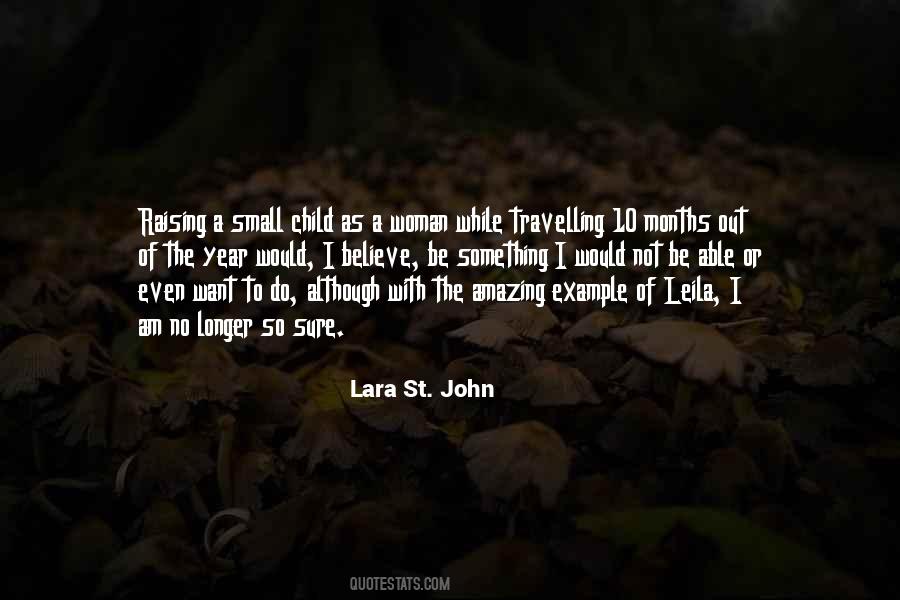 #59. Technology can do amazing things for us. It's something we need to keep an eye on. - Author: Joseph Kosinski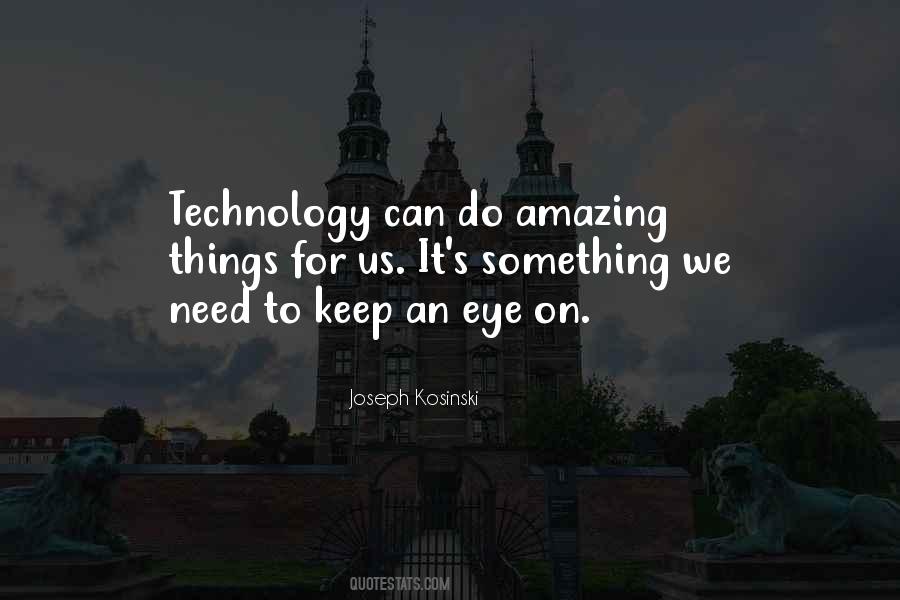 #60. I'd love to do something with Kelly Clarkson because she's been a monumental influence on me. I love how she handles her celebrity. She's not in the tabloids a lot but everyone knows and respects her because she's got an amazing voice. That's something I aim towards. - Author: Jordin Sparks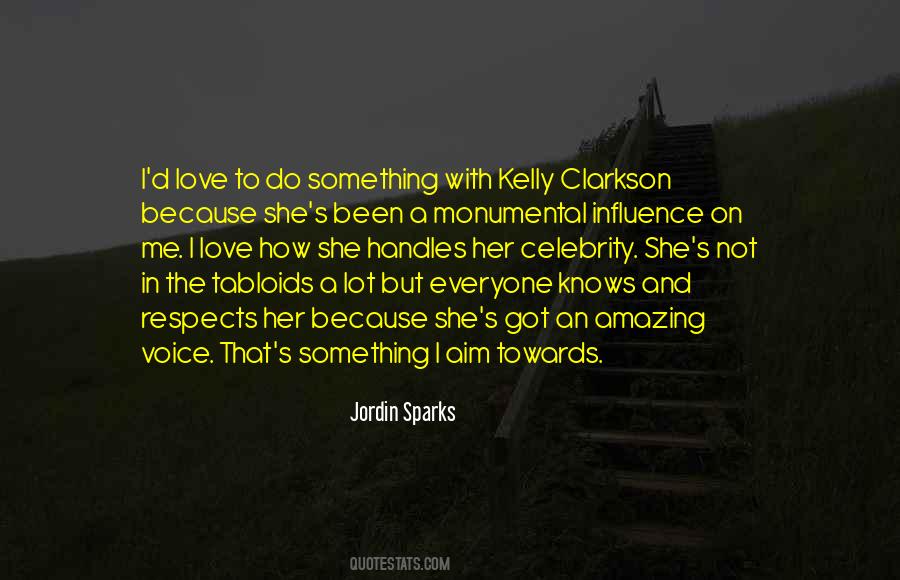 #61. It'd be cool to do something with Coldplay, and Ryan Tedder's amazing. - Author: Tori Kelly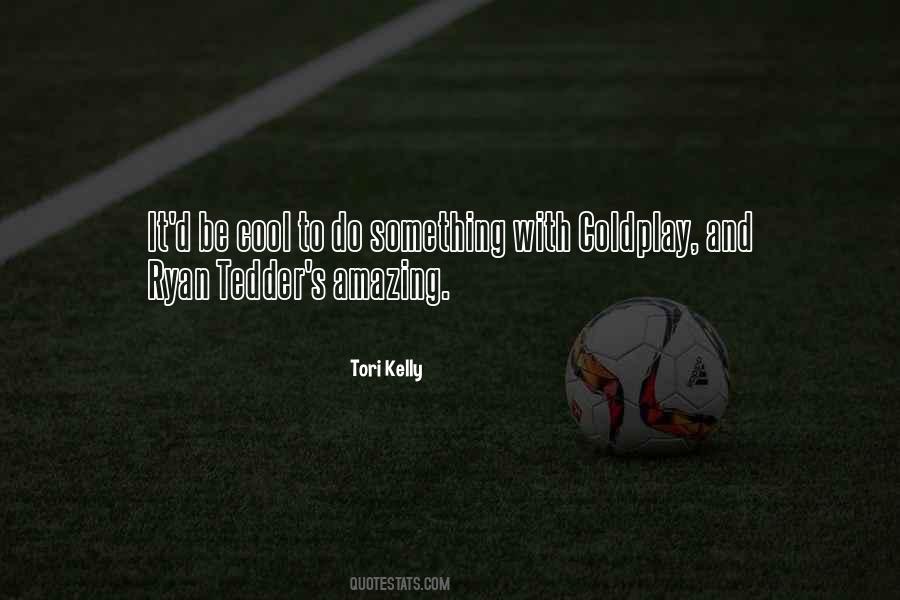 #62. I knew I'd just done one of the most amazing things that I will ever get a chance to do. Just to be part of a musical that's not your background and to pull it off and to think that we've done something that's really special. - Author: Gerard Butler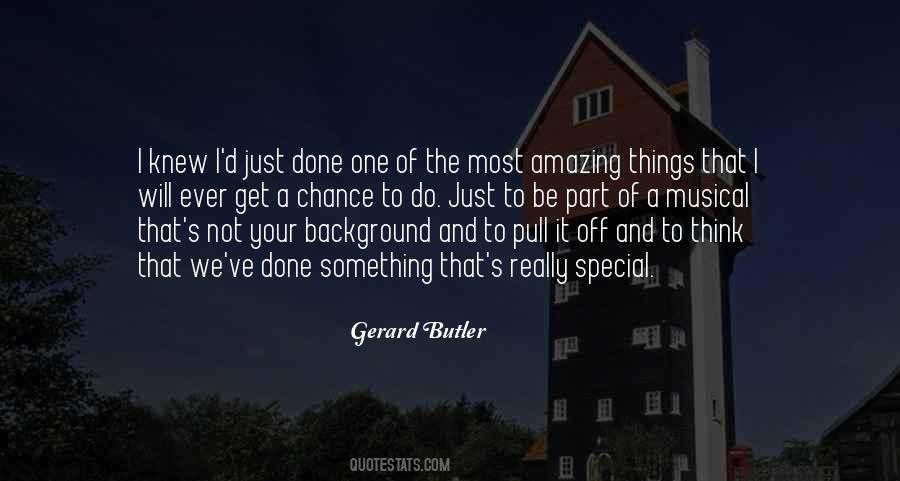 #63. We're all doing different things and some of the girls are mums, so priorities have changed. But I would love to do something with the Spice Girls again. I know we would have an amazing time. - Author: Emma Bunton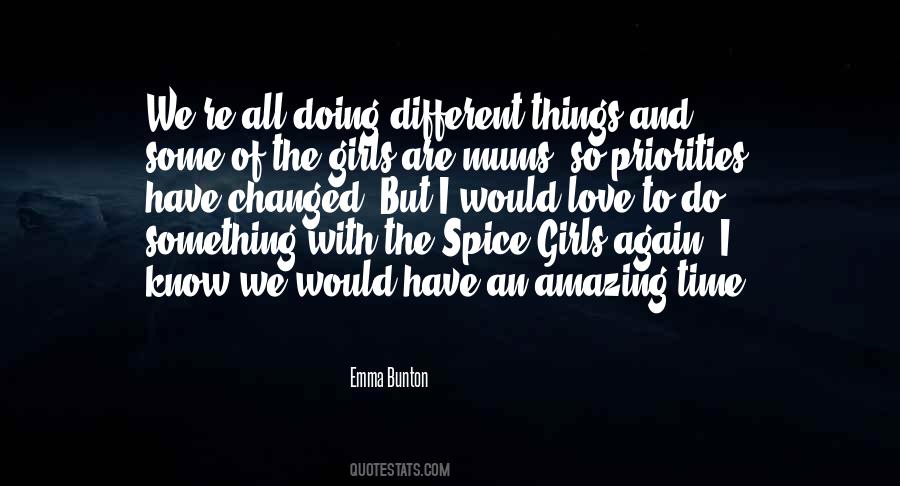 #64. When I do encounter young women or aspiring filmmakers who tell me that I've inspired them or that my work means something to them, that's amazing. That's really exciting! - Author: Diablo Cody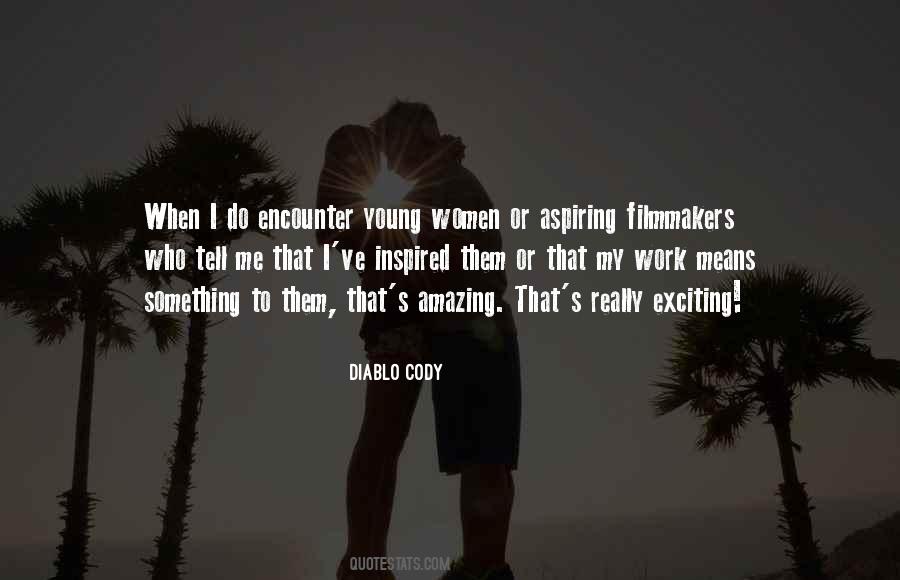 #65. Choose what you actually want to do rather than what you think will impress people on Facebook. Ironically, when you do this, something amazing happens; what you produce stands a better chance of getting recognition. Not just on Facebook, but in the real world. - Author: Meghan Daum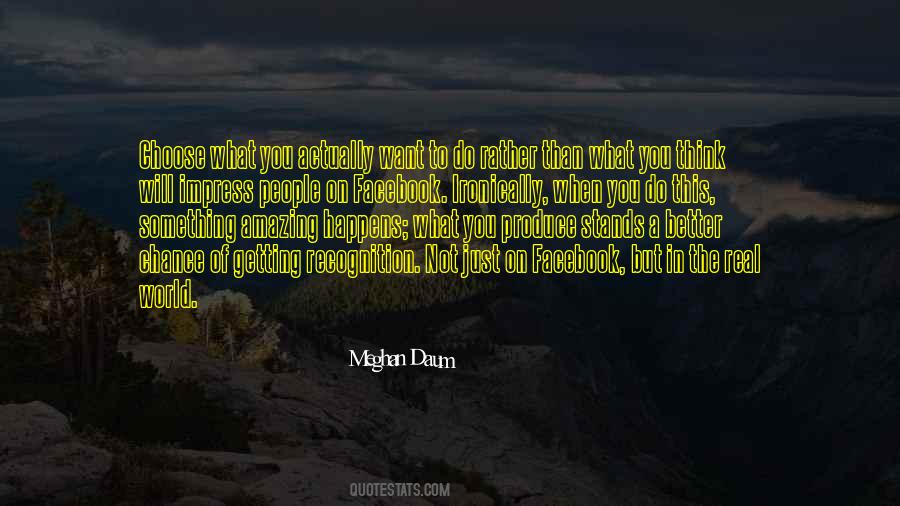 #66. If I could do something with Paul McCartney it would be just amazing. Or Eric Clapton. - Author: Jake Shimabukuro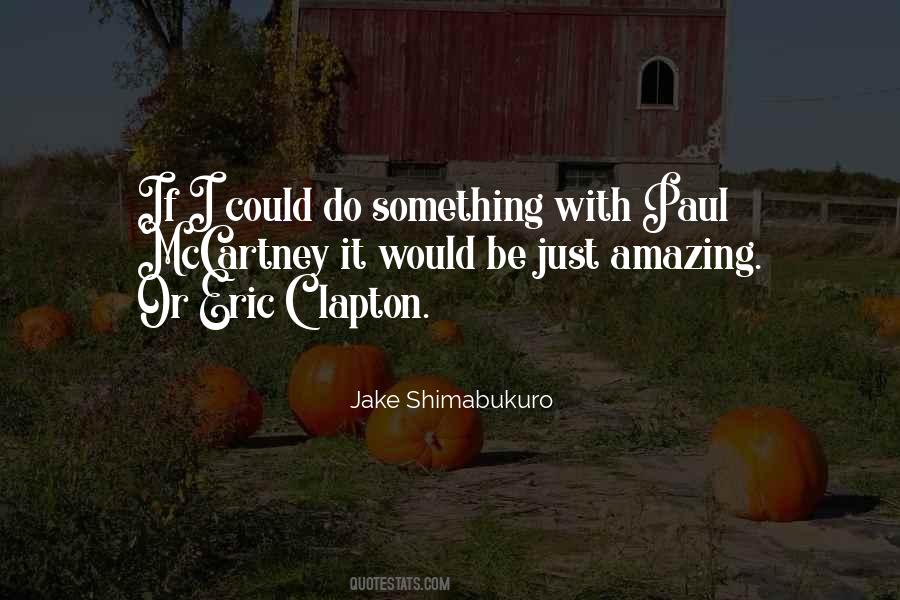 #67. If I could live in one city and do every single thing I do there, I would choose Venice. You can't turn your head without seeing something amazing. - Author: Nile Rodgers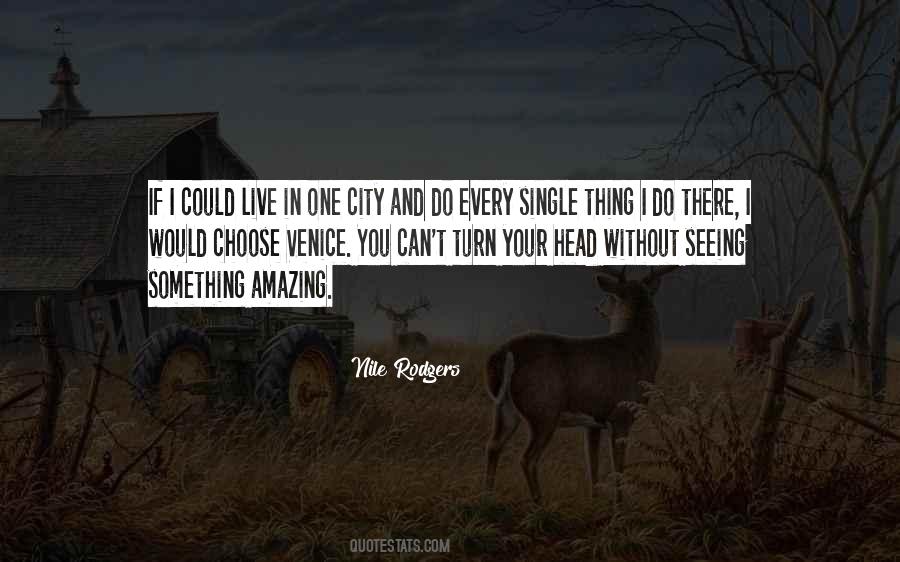 #68. At once I feel that comedy is this amazing sort of transcendent thing, and I'm also open to the fact that maybe it's just an evolutionary hiccup, something that upright apes do in their free time. - Author: Bo Burnham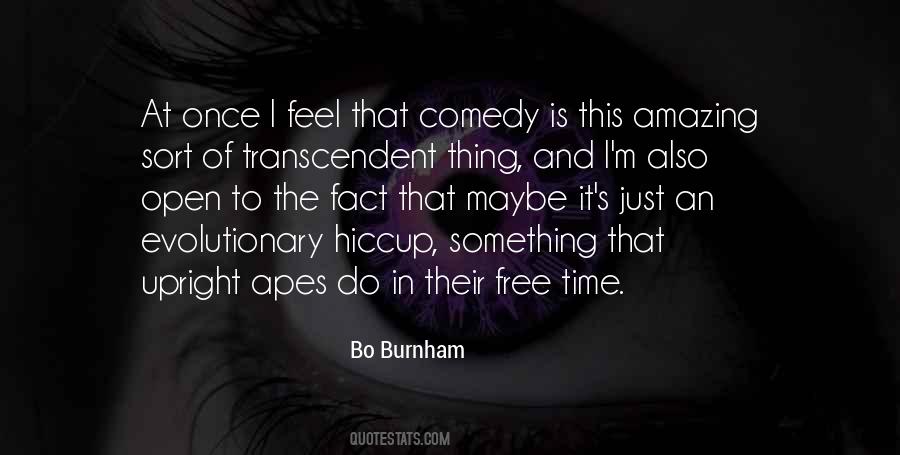 #69. I'm being totally honest, but I really do get chills every time I see something that I designed, painted on the biggest stage in Universal, standing proud there among all the other stages. I think, "That is so amazing that I did this." - Author: James Pearse Connelly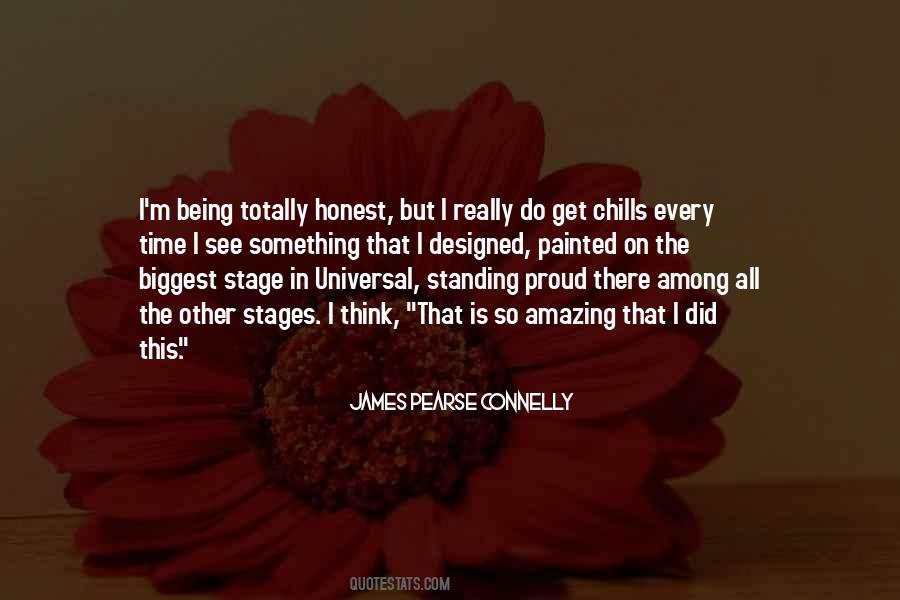 Famous Authors
Popular Topics