Die For My Brother Famous Quotes & Sayings
List of top 35 famous quotes and sayings about die for my brother to read and share with friends on your Facebook, Twitter, blogs.
Top 35 Die For My Brother Quotes
#1. You hear mothers say all the time that they would die for their children, but my mom never said shit like that. She didn't have to. When it came to my brother, it was written across her face in 112-point Tupac Gothic. - Author: Junot Diaz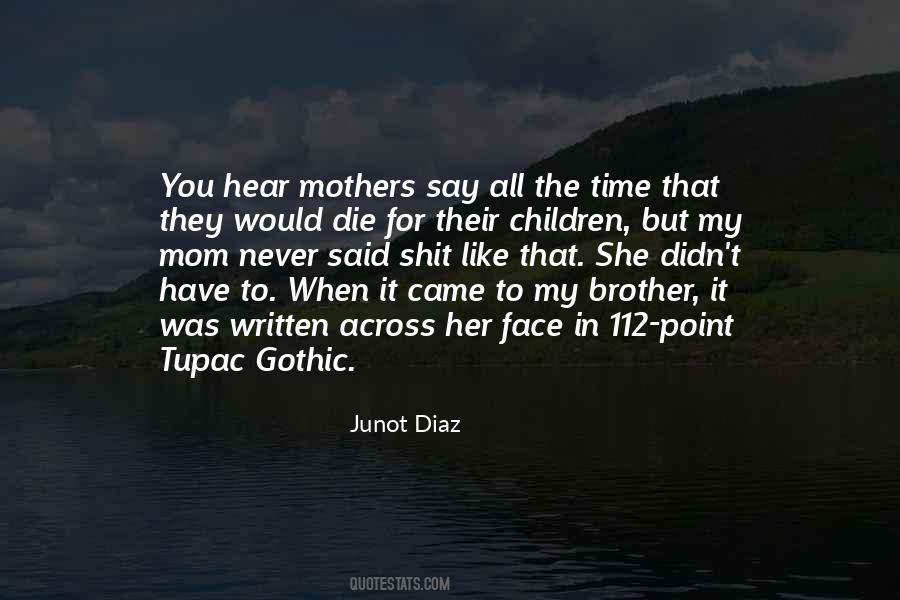 #2. Let us fear to leave Him. Let us be always with Him. Let us live and die in His presence. - Author: Brother Lawrence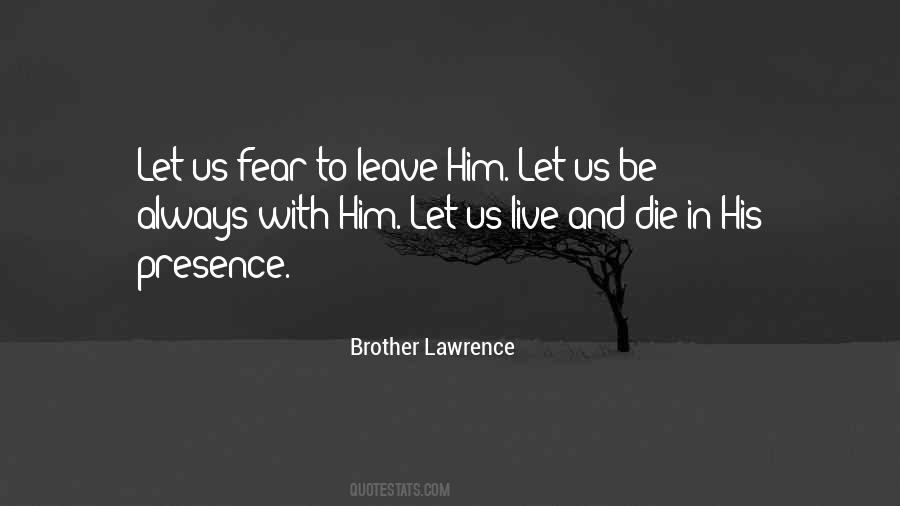 #3. My father toasted me mockingly with his glass. "Then eat, drink, and be merry for tomorrow you die."

"Next week," Hades interrupted.

Zeus glowered at him. "Yes, obviously, but I was using a metaphor."
"No," his brother replied. "You were paraphrasing. Badly. - Author: Tellulah Darling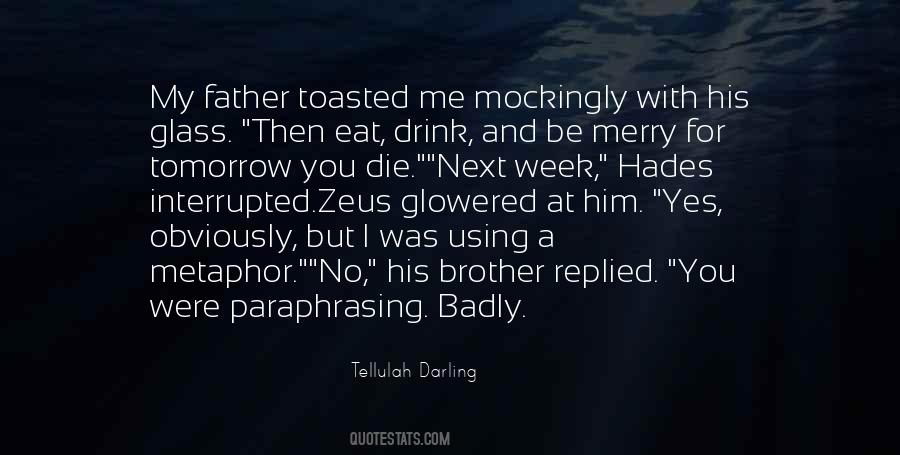 #4. The choice is yours, brother. Live a thrall or die a king. Do you dare to fly? Unless you take the leap, you'll never know. - Euron Greyjoy - Author: George R R Martin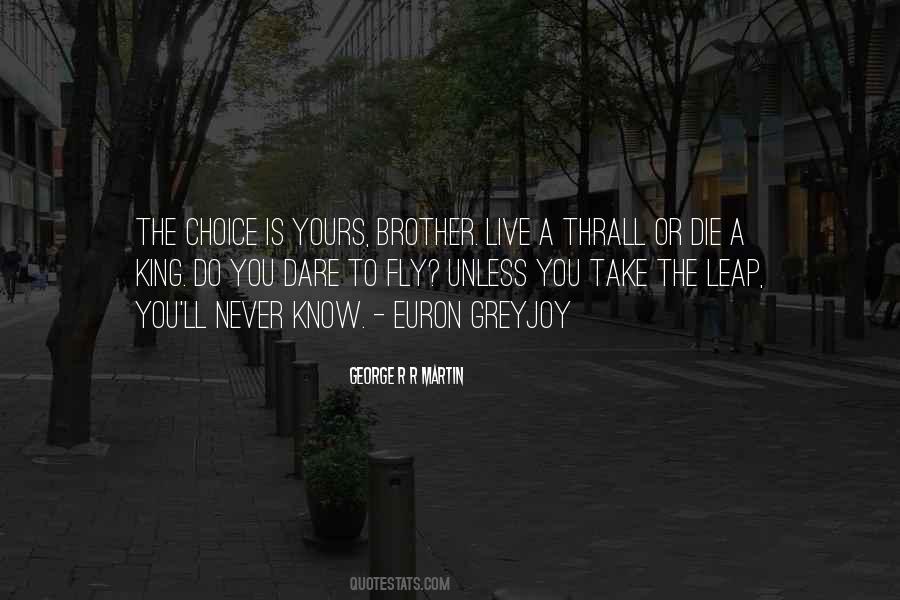 #5. Let me drink from the waters where the mountain streams flood Let the smell of wildflowers flow free through my blood Let me sleep in your meadows with the green grassy leaves Let me walk down the highway with my brother in peace Let me die in my footsteps Before I go down under the ground. - Author: Bob Dylan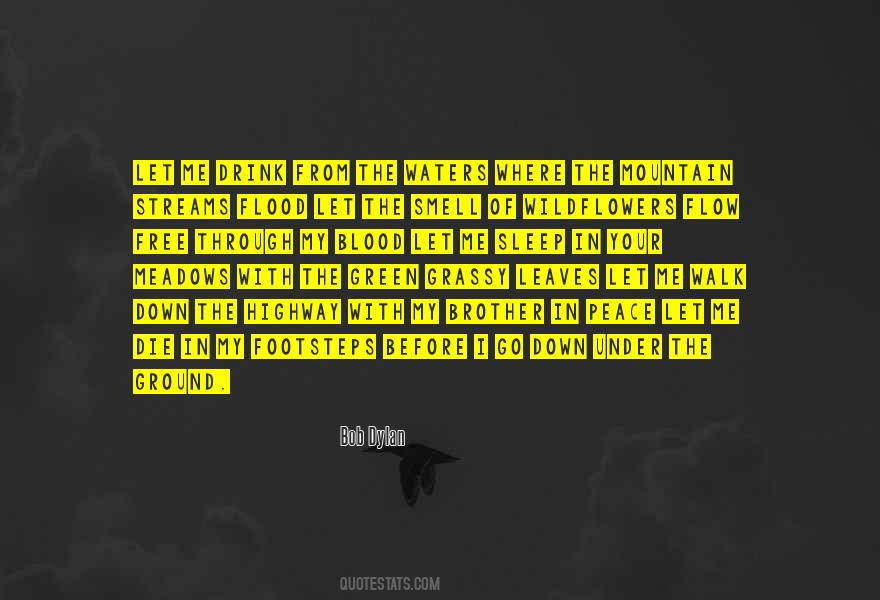 #6. The two are now bound inextricably. Should one die, the other will follow. No wepon in this world can wound only one of them - Author: Cassandra Clare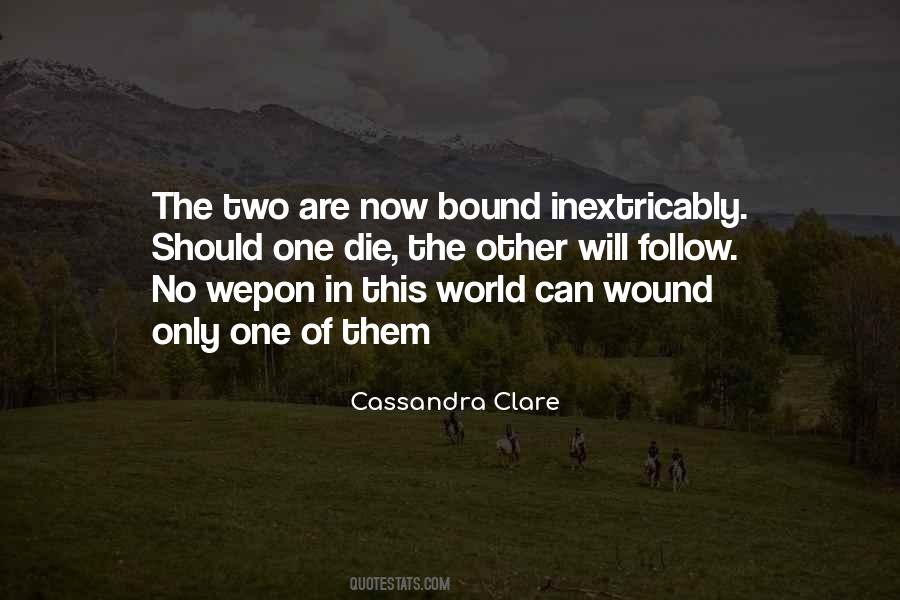 #7. Saying of the Prophet
Accusations
Anyone reviling a brother for a sin will not himself die before committing it. - Author: Idries Shah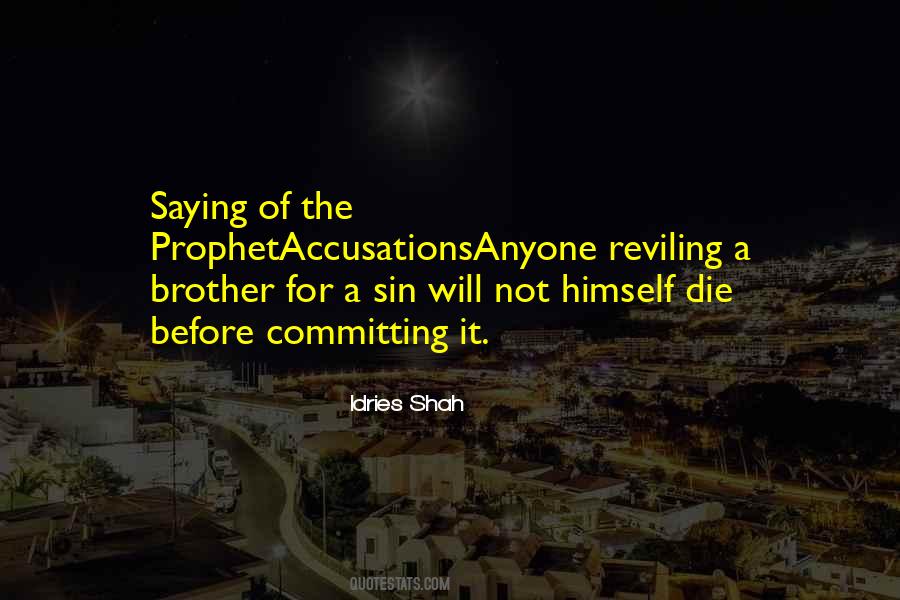 #8. The good soldier swears to kill. Fire the cannon, mount the barricade, lock and load. Smell your brother's blood on your shirt. Wipe your sister's brains off your face. Die, if you have to, so they'll live. Kill to keep your people alive, live to kill some more. - Author: Laurie Halse Anderson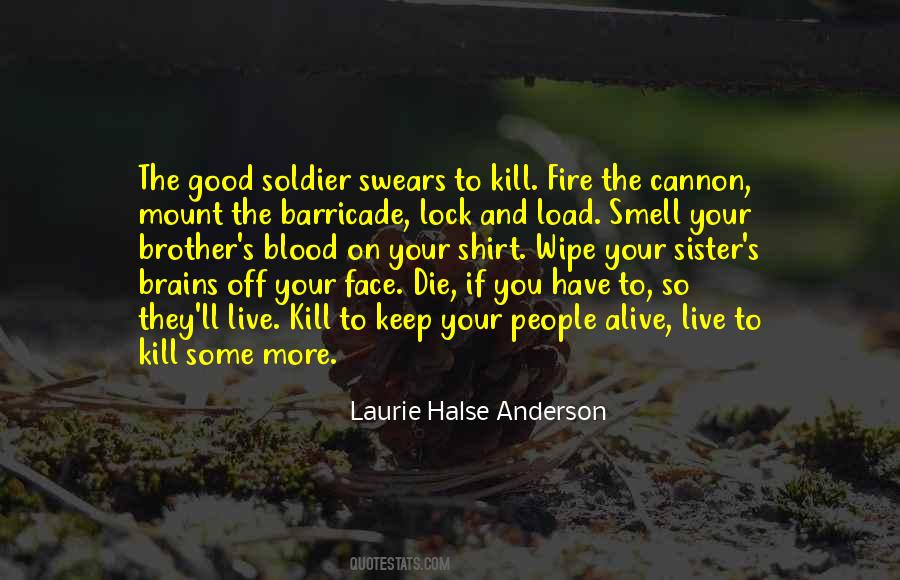 #9. I shall do what I can to make some provision that I might see you again, and Tessa again. For you are half my heart, and she is the other. As long as I have one of you to be my north star, my heart shall not die, and I shall remain your James Carstairs. - Author: Cassandra Clare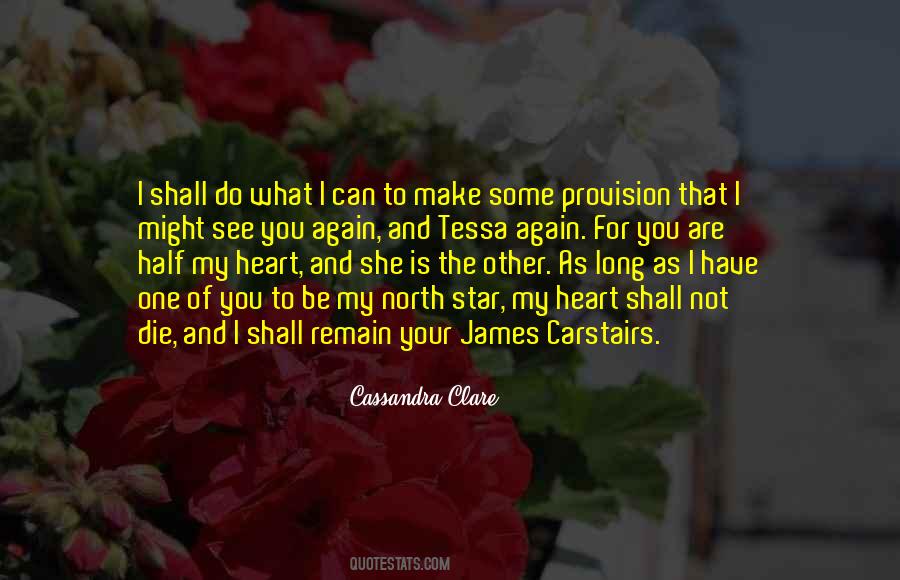 #10. Oh, brothers! I don't care for brothers. My elder brother won't die, and my younger brothers seem never to do anything else. - Author: Oscar Wilde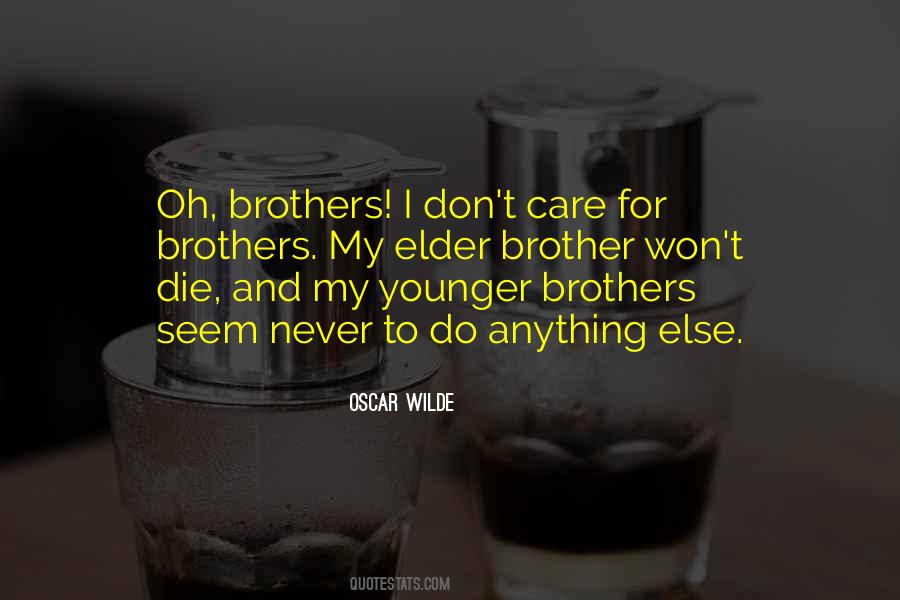 #11. Sure," said my sister. "I mean you can't go to hell, because you don't die. You can be as evil as you want. I think I would probably kill off most men." "Most?" "I would leave the pretty ones." "Oh, brother," I said. - Author: J.R. Rain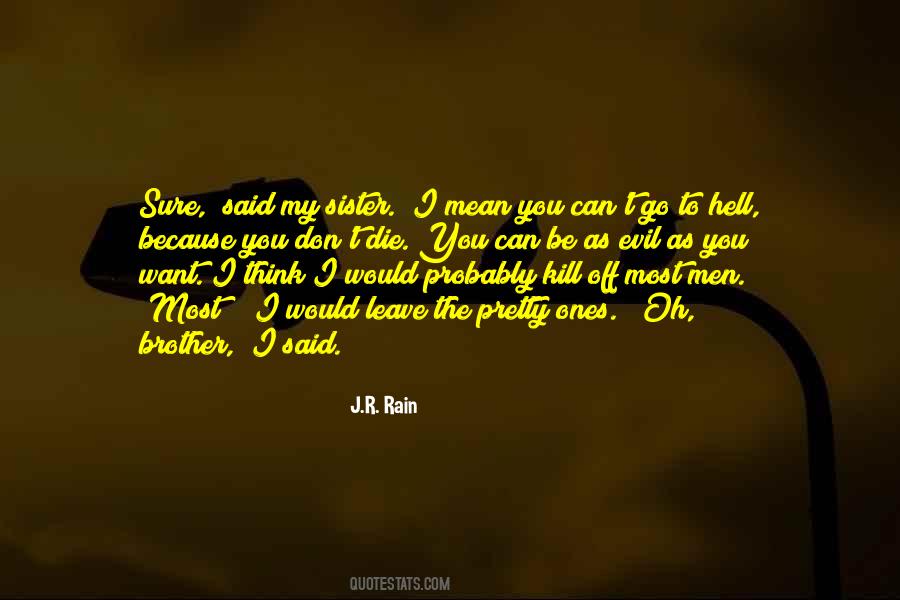 #12. My brother's death: wise, good, serious, he fell ill while still a young man, suffered for more than a year, and died painfully, not understanding why he had lived and still less why he had to die. No theories could give me, or him, any reply to these questions during his slow and painful dying. - Author: Leo Tolstoy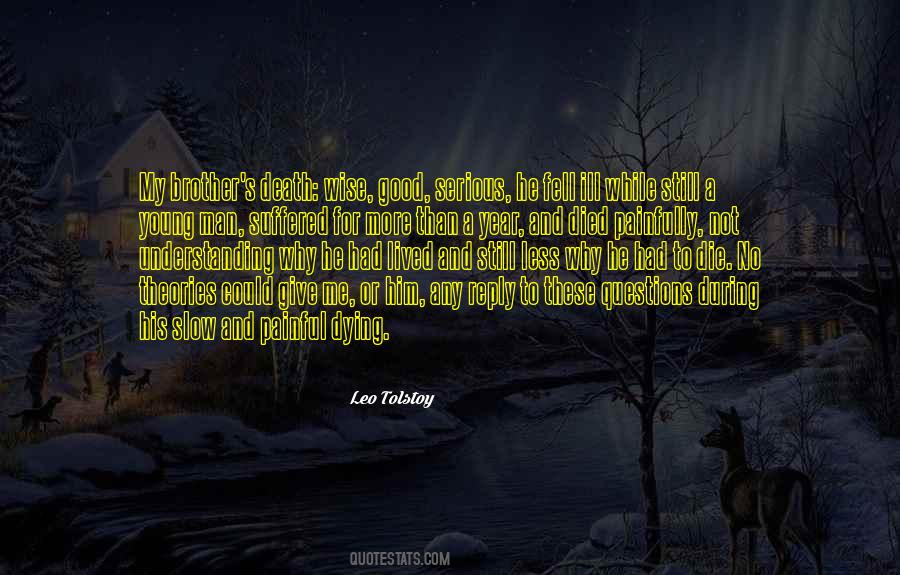 #13. I reply with a letter as brief as his: 'My brother, after my first battle the only thing I now worship is the sun, a star that represents death's constancy. Beware of the moon, which reflects our world of beauty. It waxes and wanes, it is treacherous and ephemeral. We will all die some day ... - Author: Shan Sa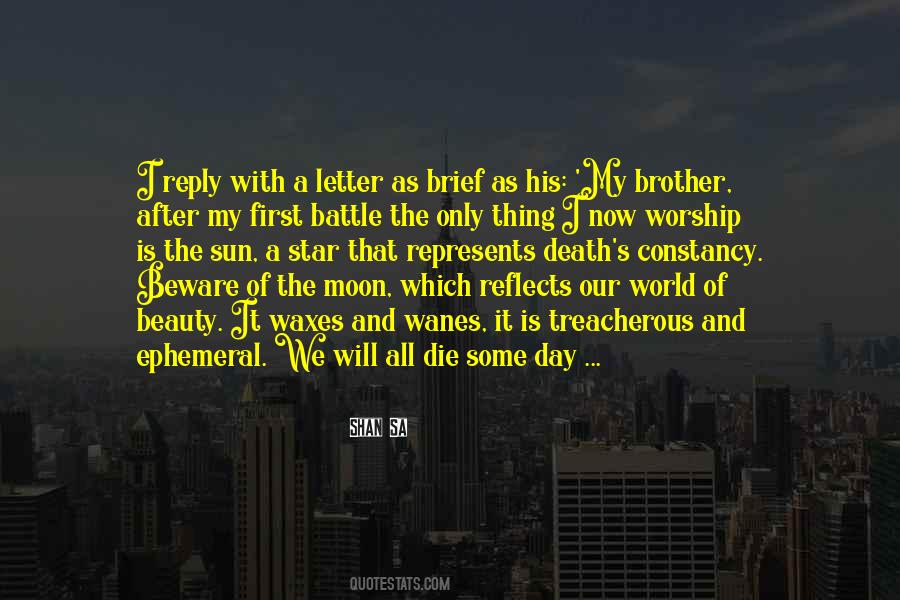 #14. Suppose atomic bombs had reduced the population of the world to one brother and sister; should they let the human race die out? - Author: Bertrand Russell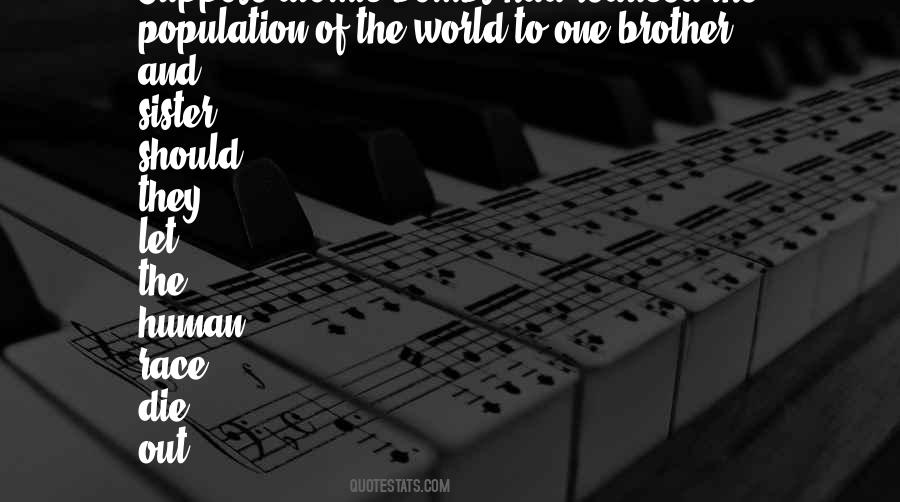 #15. No catalogue of horrors ever kept men from war. Before the war you always think that it's not you that dies. But you will die, brother, if you go to it long enough. - Author: Ernest Hemingway,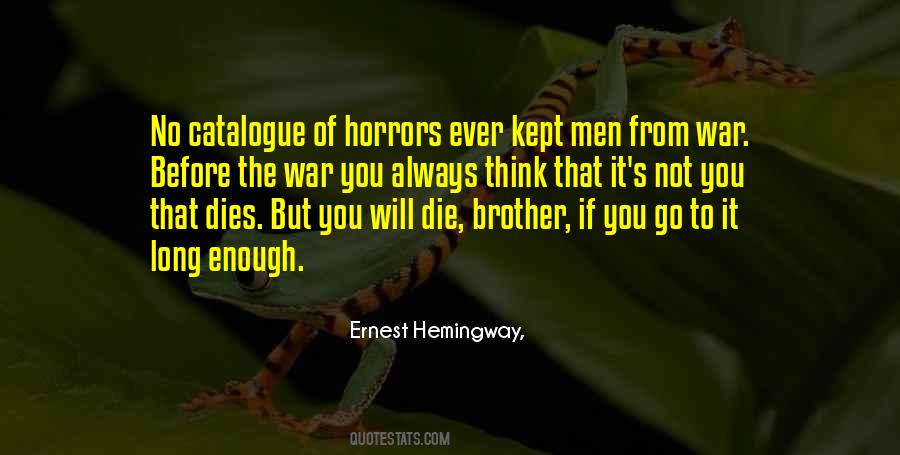 #16. Do you realize how many kids I'll be raising if all my friends and my brother and his wife all die in a tragic cruise ship disaster? - Author: Mary Calmes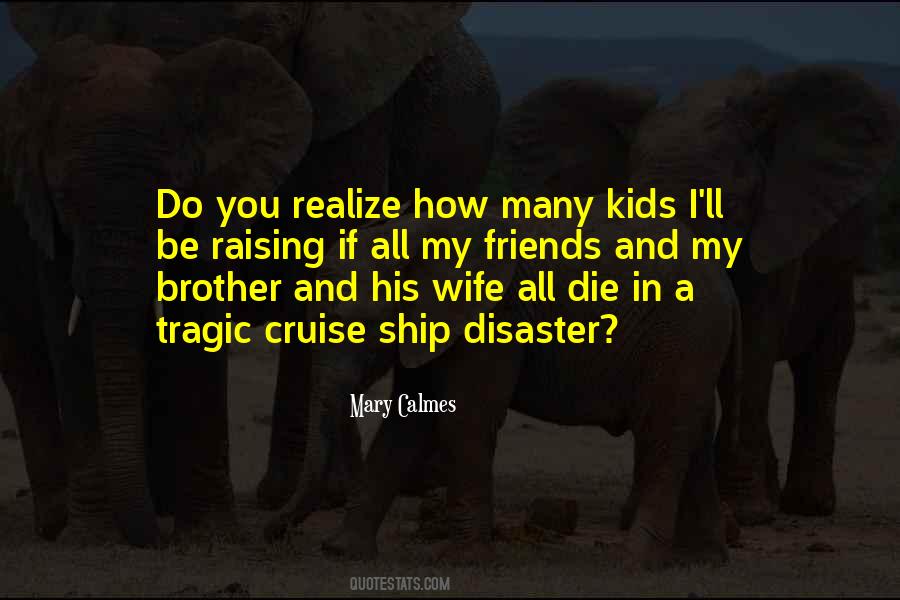 #17. But try to remember that a good man can never die. You will see your brother many times again-in the streets, at home, in all the places of the town. The person of a man may go, but the best part of him stays. It stays forever. - Author: William, Saroyan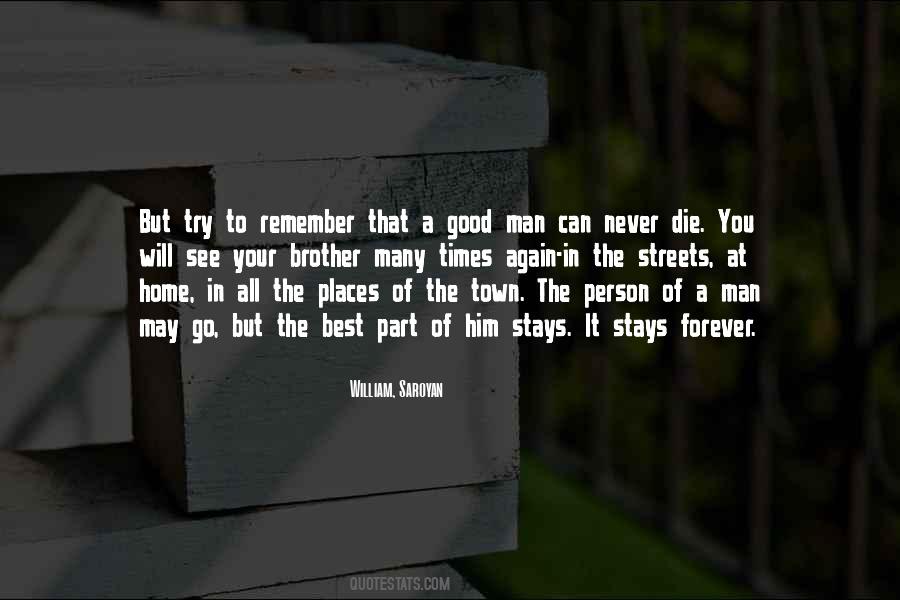 #18. My brother thinks it is very, very bad that I left Islam. My half-sister wants to convert me back; I want to convert her to Western values. My mum is terrified that when I die, and we all go to God, I will be burned. - Author: Ayaan Hirsi Ali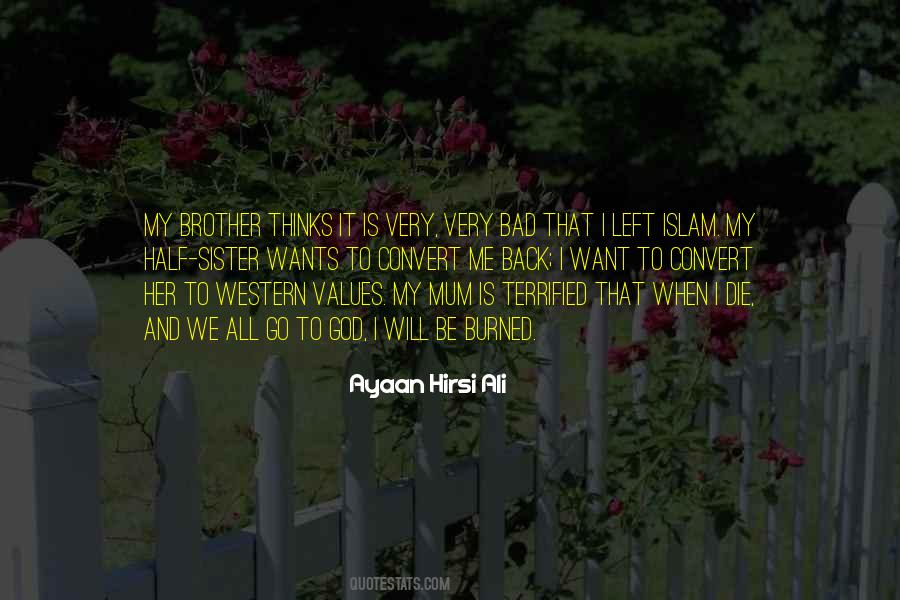 #19. A man's heart does not love like a woman's, Lorelei. Logren would lay down and die if he thought his death would save your life because you are his sister, but his tongue is not so easily guided by his brother's heart. - Author: Jennifer Melzer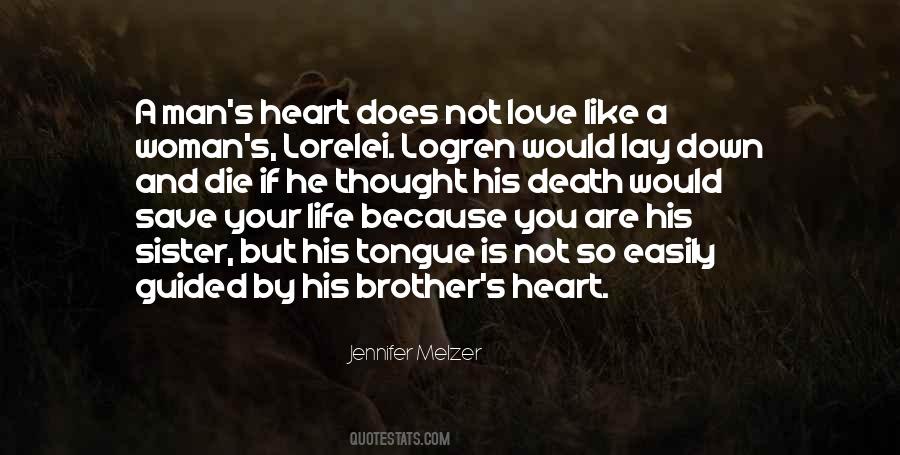 #20. Old One," the tenant said apologetically. "It is none of my business and I ought to die, but after all they are the children of your elder brother's son who after all is the first in the next generation after you. - Author: Pearl S. Buck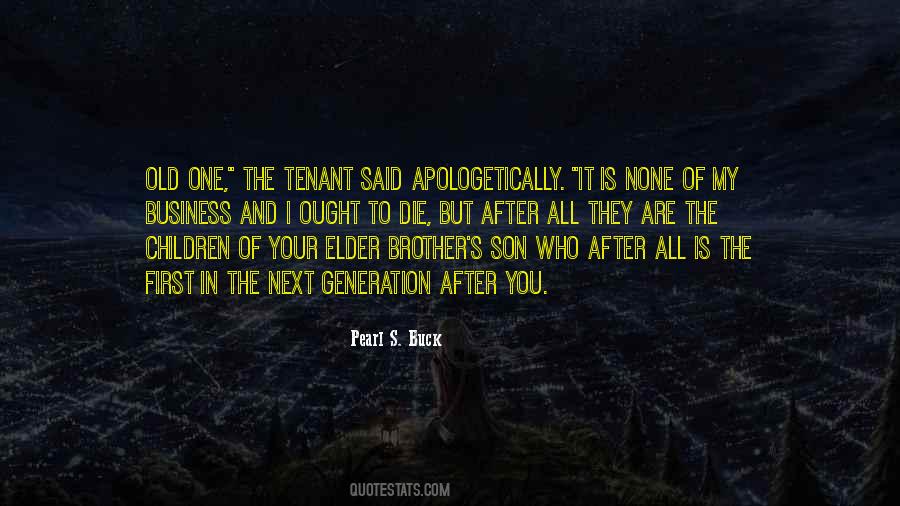 #21. Don't ever die, Juan Diego had written to Brother Pepe from Iowa City. What Juan Diego meant was that HE would die if he lost Pepe. - Author: John Irving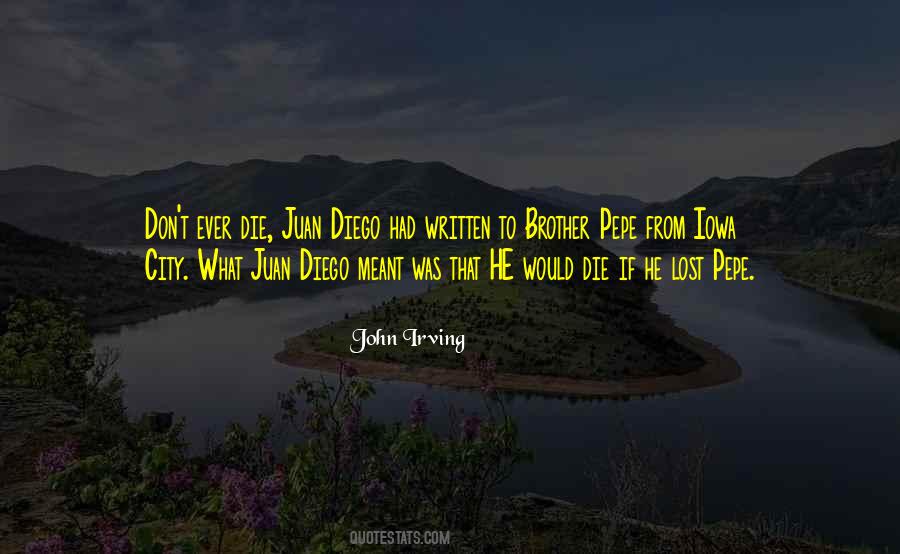 #22. In the light, the earth remains our first and our last love. Our brothers are breathing under the same sky as we; justice is a living thing. Now is born that strange joy which helps one live and die, and which we shall never again postpone to a later time. - Author: Albert Camus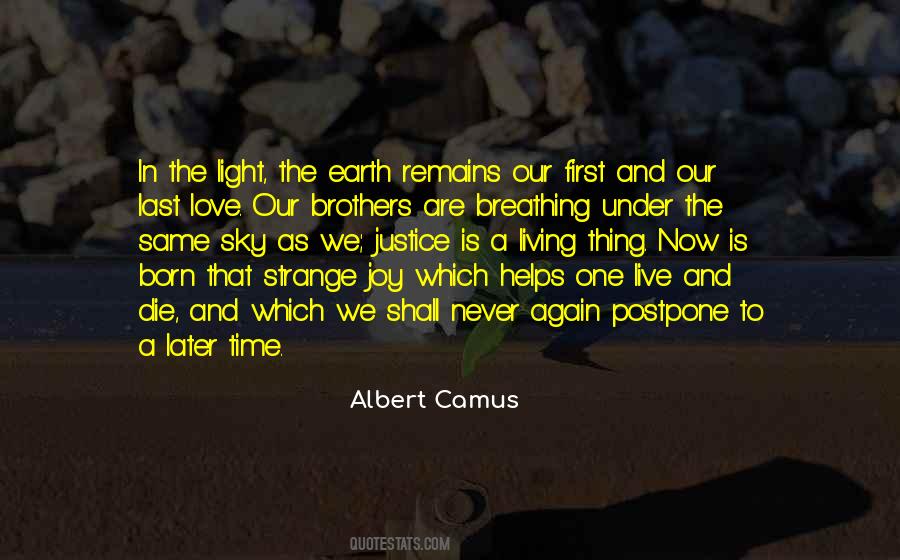 #23. Maris squeezed her lightly. "It's all right, though. Really. While the rest of my family refuses to speak my name, I have the best brother anyone could ever ask for. One who isn't afraid to let me be myself. One who wouldn't hesitate to die for me. In the end, I'm the luckiest bitch in the universe. - Author: Sherrilyn Kenyon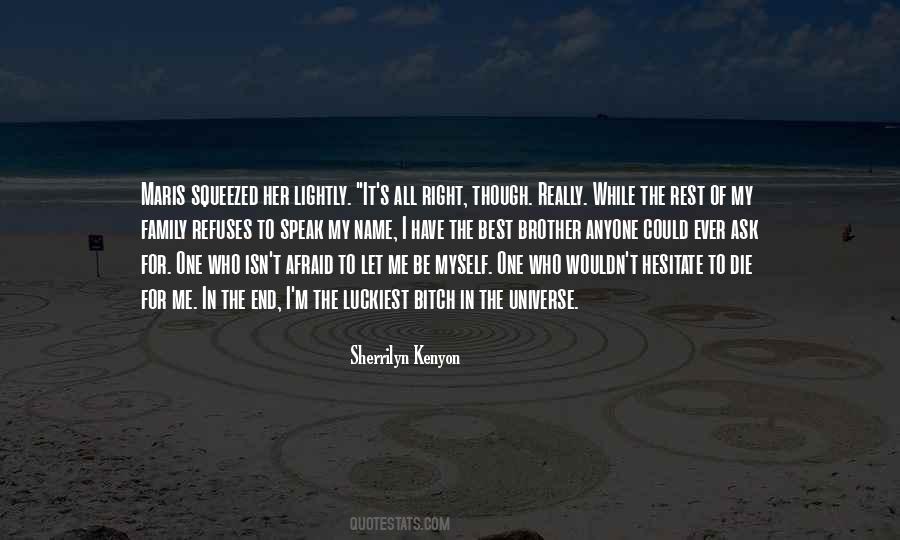 #24. When we started with 'Big Brother' and created the reality genre, no one could ever foresee that there was so much space in the genre that it could deliver so many formats. There will be periods where there is not enough new stuff to keep the genre alive. But it will never die. - Author: John De Mol Jr.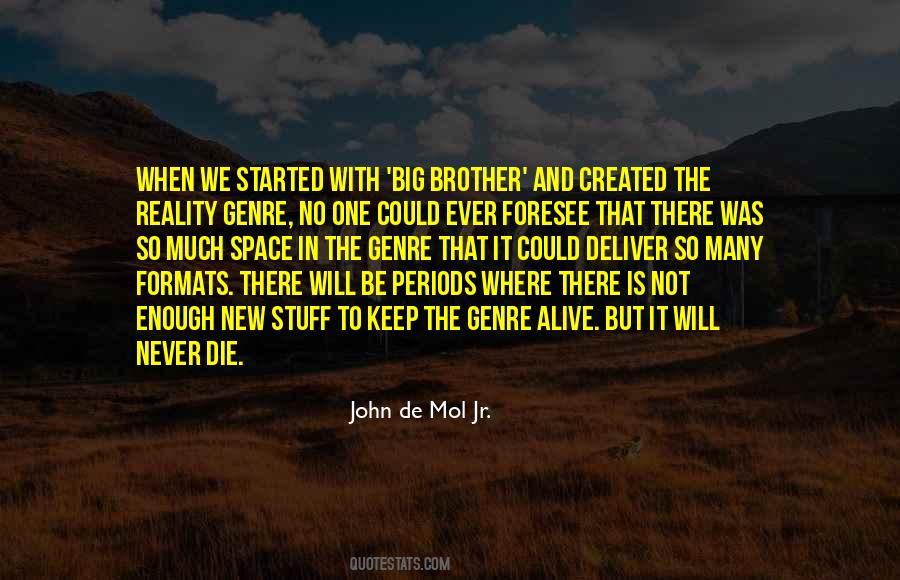 #25. Will Big Brother ever die?" "Of course not. How could he die? Next question. - Author: George Orwell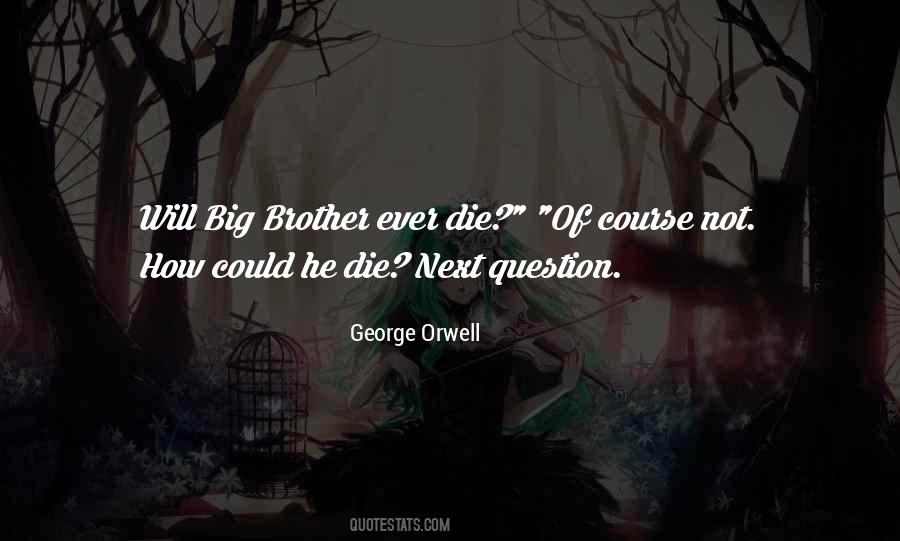 #26. All thoughts of newbloods and Maven, my brother and Cal and Kilorn are gone entirely. Even the faces that haunt me, the faces of the dead, have disappeared.Funny, now that I'm dying, my ghosts decide to leave. I wish they would come back. I wish I didn't have to die alone. - Author: Victoria Aveyard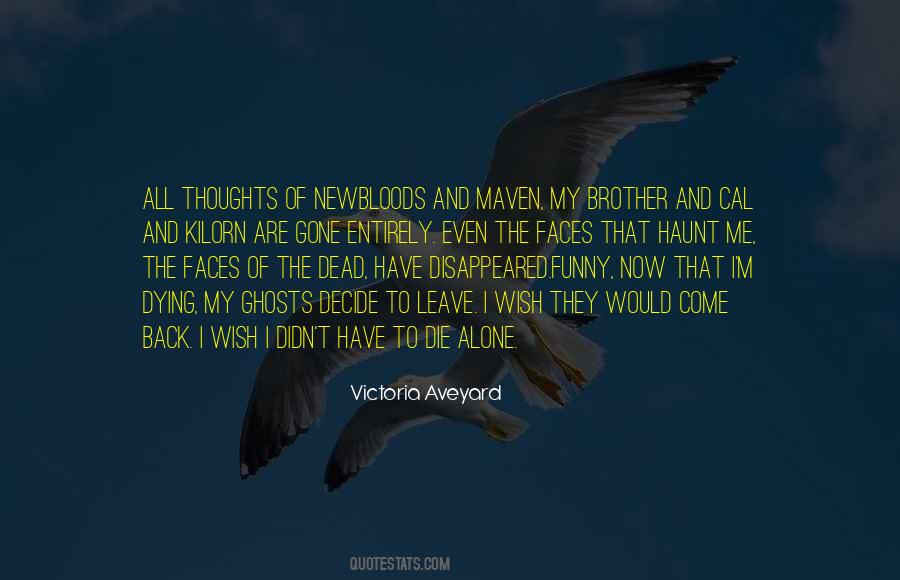 #27. If he were cast in my Zombie version of Vampire Diaries, he so would have been Stefan, the very brother I wanted to watch die of something grotesque and gruesome. Team Daemon every single day. - Author: Rachel Higginson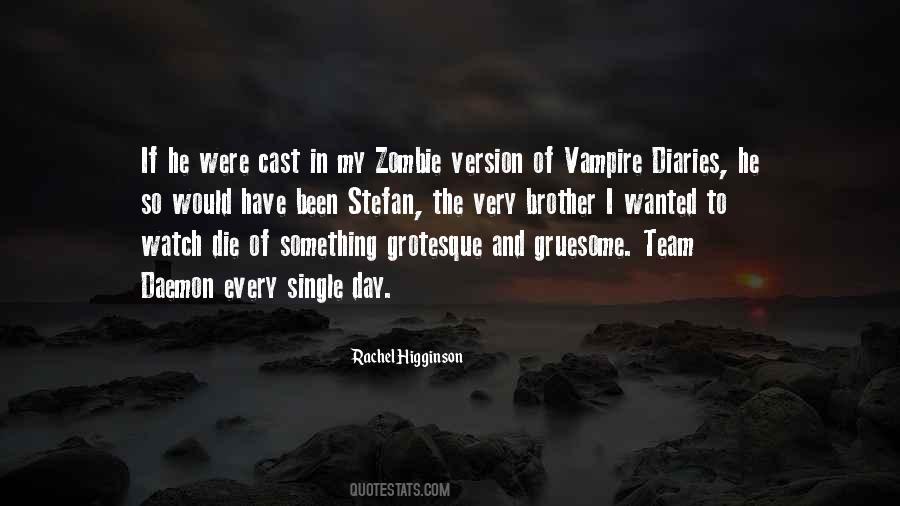 #28. But if there was a protocol for how to say goodbye to your newly ex-boyfriend's brother, right after you kissed him and probably sent your ex into the arms of his willing ex-girlfriend, I didn't know what it was. - Author: Rachel Vincent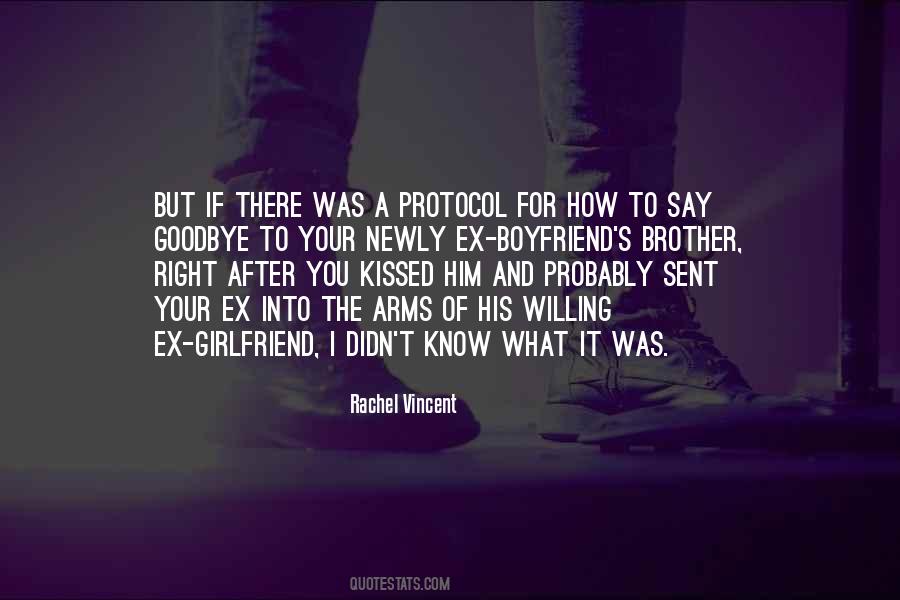 #29. Never become too busy for your brother or your sister. For when your parents die, it is your hearts alone that will realize how the joys and pains of family have shaped your lives. - Author: Laura Ramirez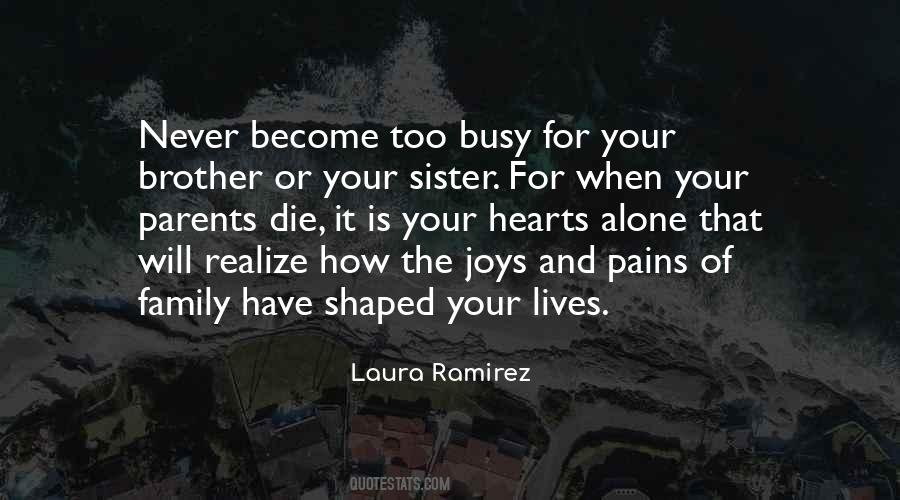 #30. Life is very sweet, brother; who would wish to die? - Author: George Borrow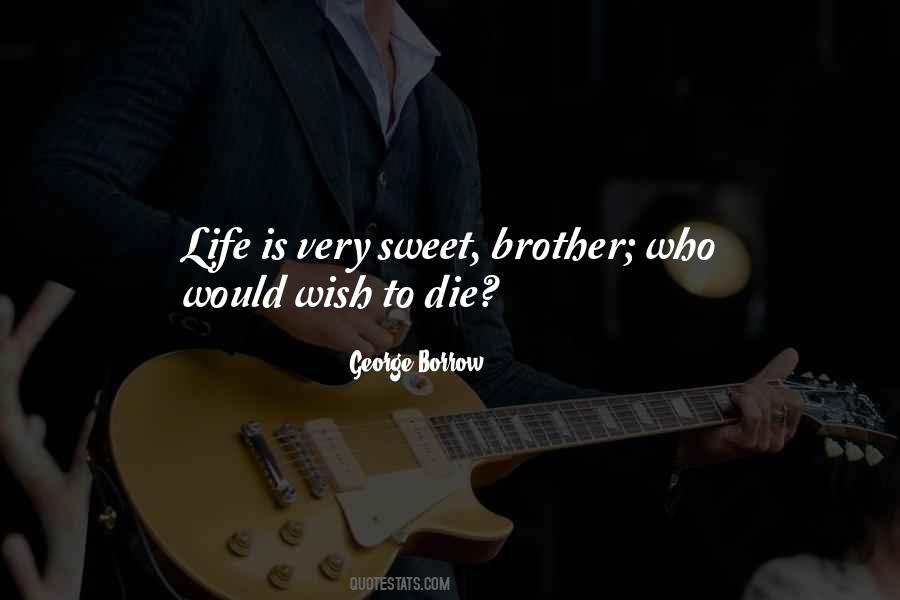 #31. Man lives freely only by his readiness to die, if need be, at the hands of his brother, never by killing him. - Author: Mahatma Gandhi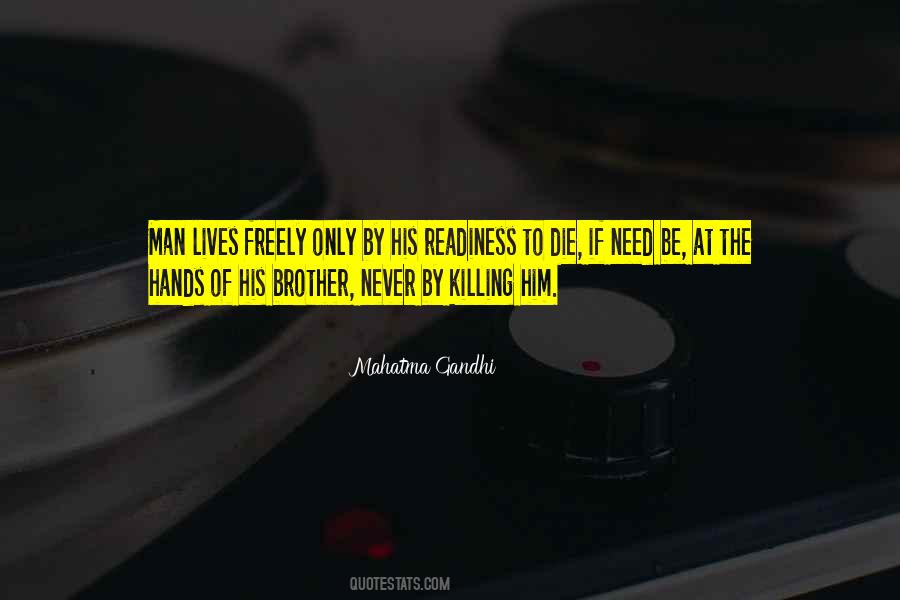 #32. Death comes for us all, Brother. You cannot hide from it forever. We will die one day, you and I."
"And that doesn't frighten you?"
Rhy shrugged. "Not nearly as much as the idea of wasting a perfectly good life in fear of it. - Author: V.E Schwab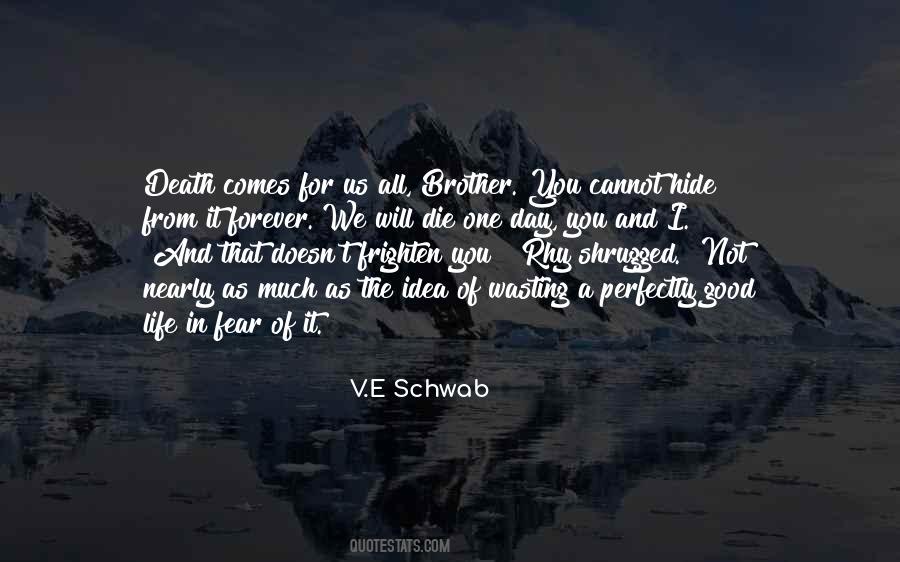 #33. Do not forget Him but think on Him often. Adore Him continually. Live and die with Him. This is the glorious work of a Christian; in a word, this is our profession. If we do not know it, we must learn it. - Author: Brother Lawrence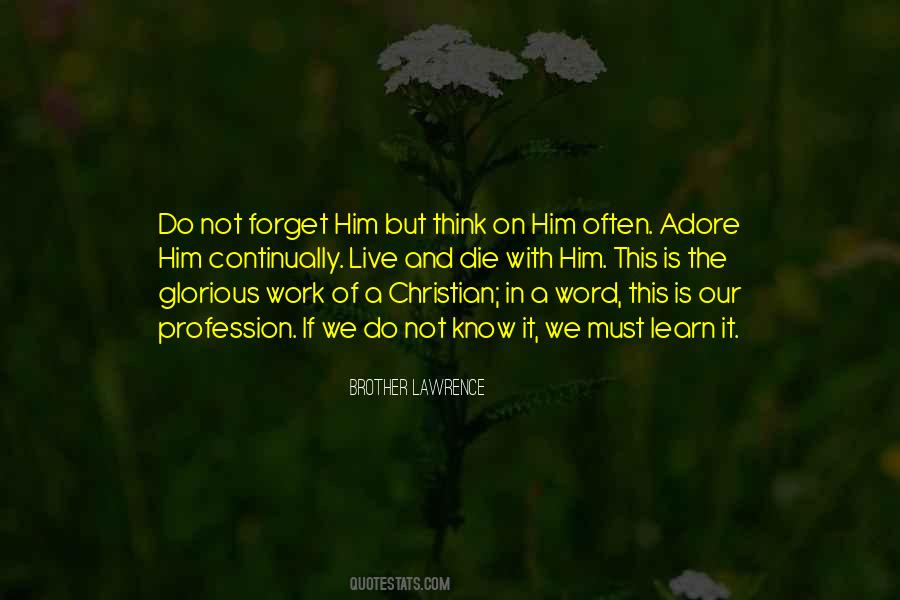 #34. Black: I see a different truth. Settin right across the table from me.
White: Which is?
Black: That you must love your brother or die. - Author: Cormac McCarthy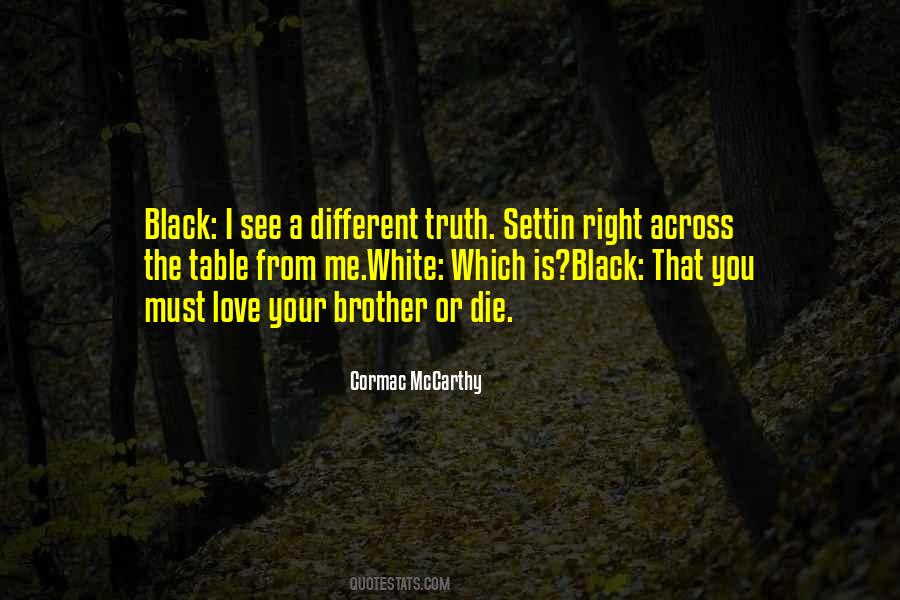 #35. Whoever mocks his brother for a sin they repented from will not die till he himself falls into the same sin. - Author: Ibn Qayyim Al-Jawziyya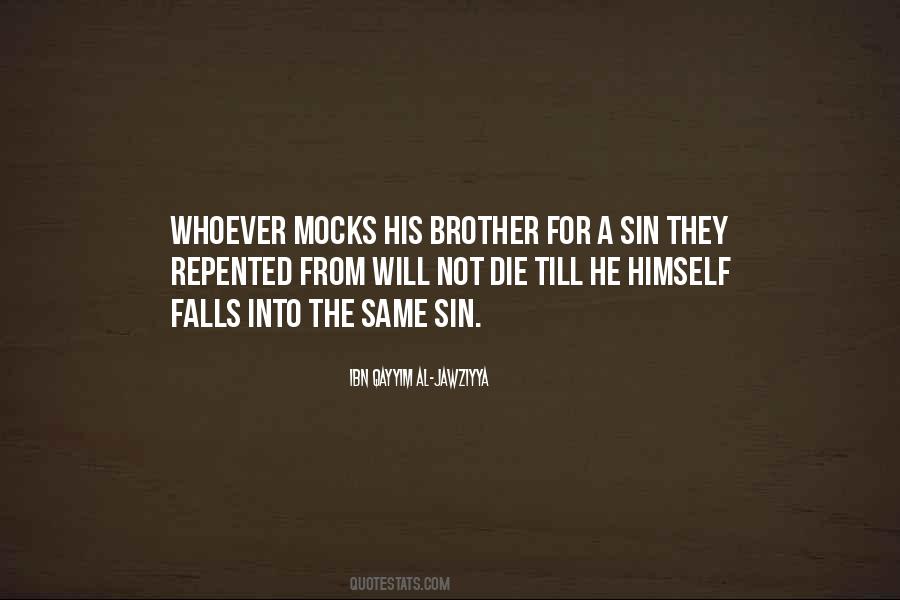 Famous Authors
Popular Topics