List of top 36 famous quotes and sayings about cuter than to read and share with friends on your Facebook, Twitter, blogs.
Top 36 Cuter Than Quotes
#1. It's funny how when your kids get sick, they get even cuter when they have a stuffed nose and they mouth breathe.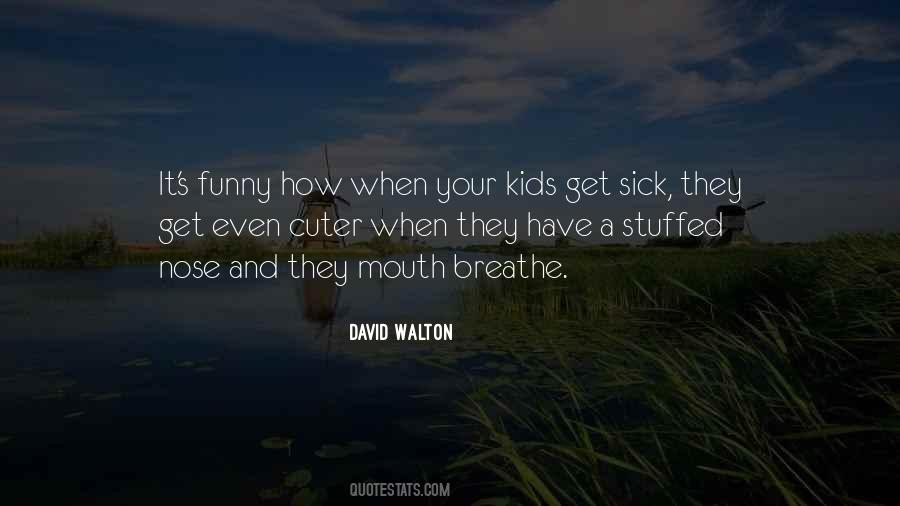 #2. I'm definitely very interested in doing female narrators that aren't typically feminine or emotional or soft - especially teenage girls - because I have such a hard time relating to so many of them that I read. They feel psychologically cuter to me than I ever was.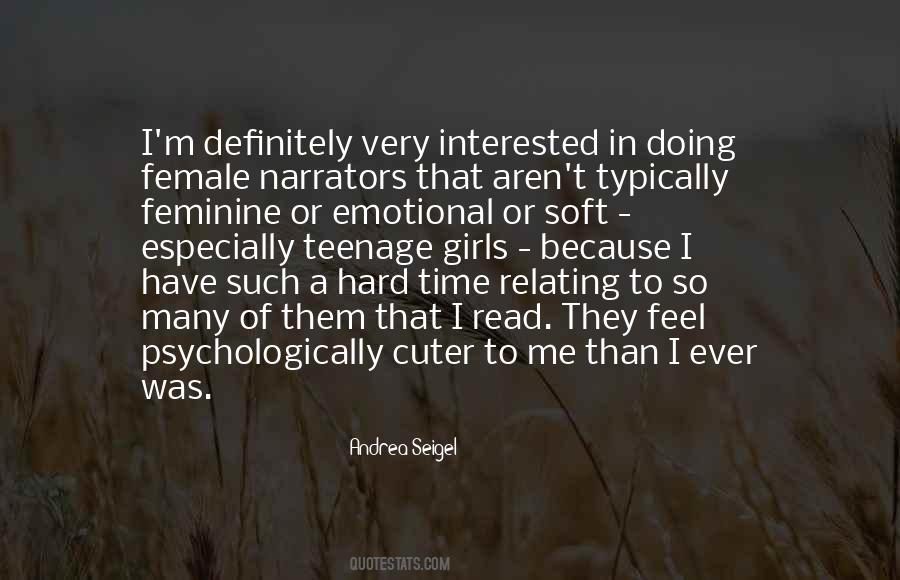 #3. He looked like someone cosplaying Eric Estrada except, yeah, way cuter.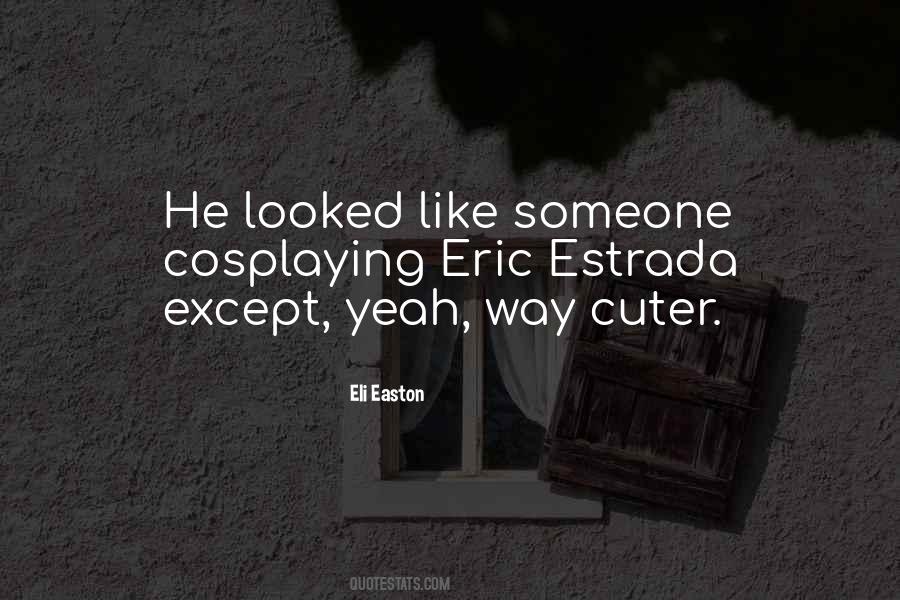 #4. This is the first time I've really looked at my reflection in months." To the Lykae [Bowen], she said, "No wonder you love me. Could I be any cuter?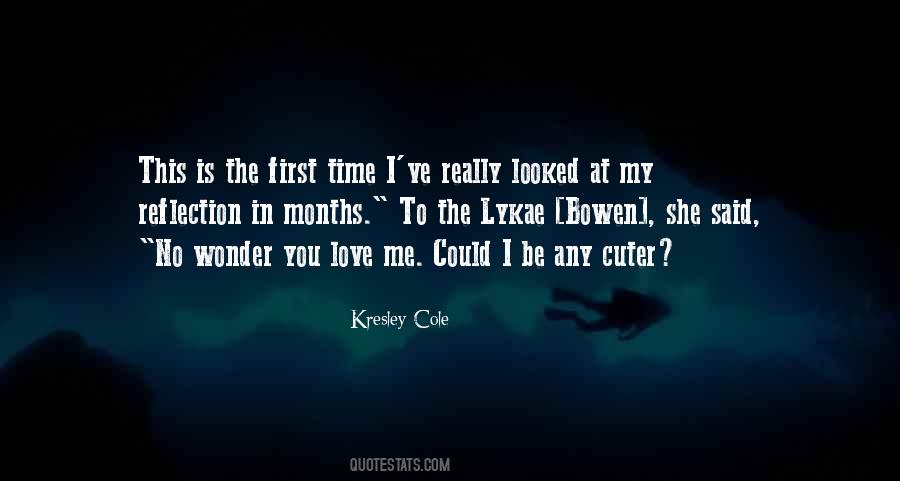 #5. And it's the reason I wanted you to live with me." "Not because I am cuter than a bug's ear?" "That too," Susan said. "But mostly I wanted to pretend to be what I had never been.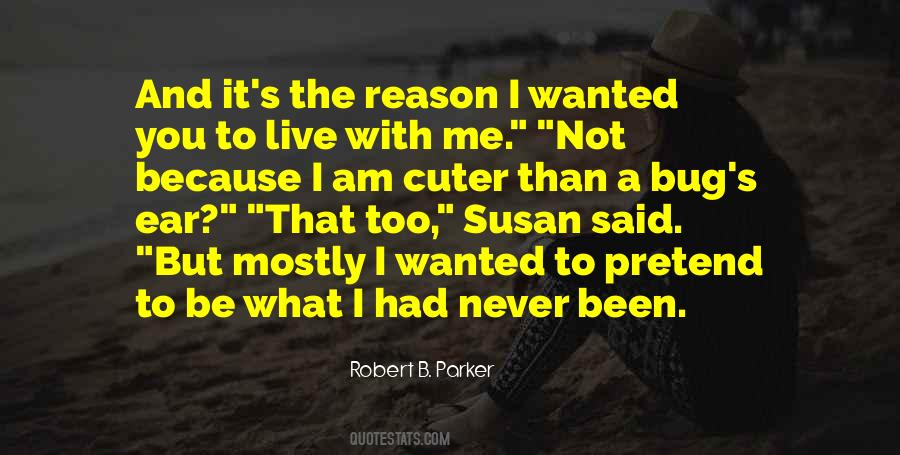 #6. You'll kiss a lizard, but not me," Matt whispered. "There's something seriously wrong with you."
"He's cuter than you.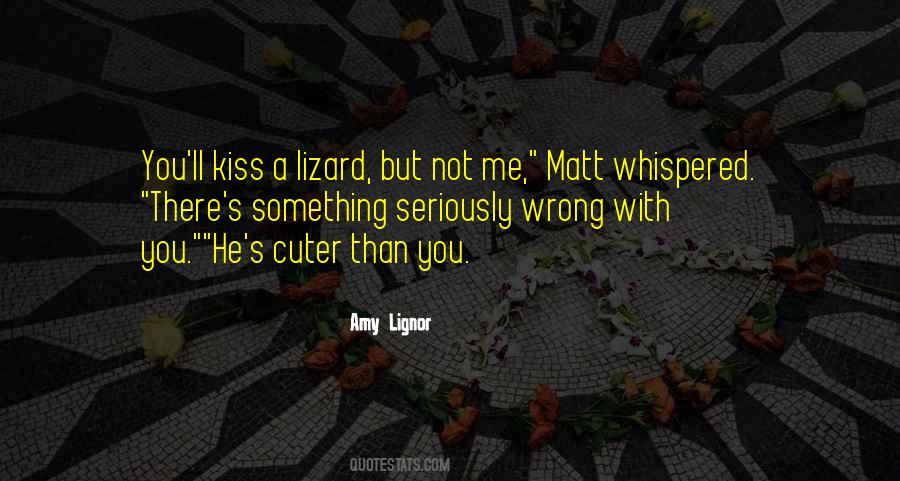 #7. She was also damn cute. Not beautiful or stunningly pretty, but she was cuter than any girl with that much attitude had a right to be, and somehow the bouquet of flowers that colored her skin in every shape and variety seemed like it belonged there.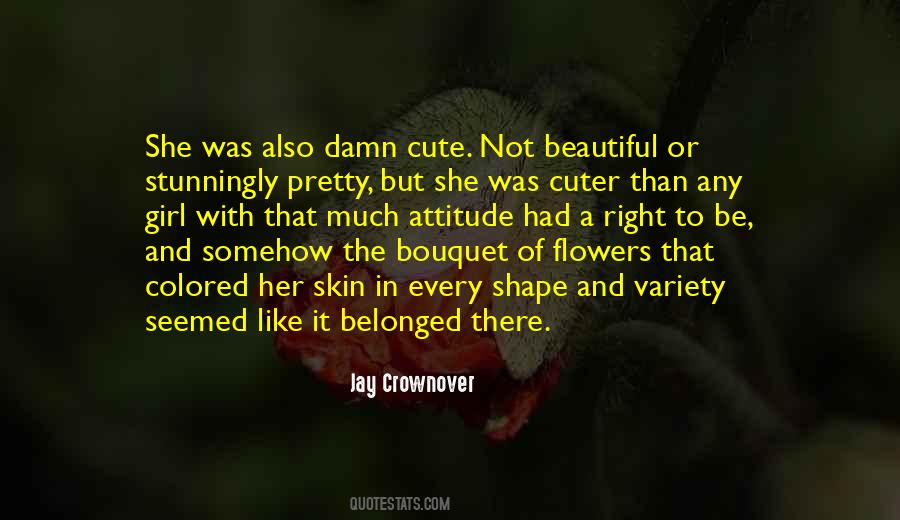 #8. Was that chloro gas?"
"Definitely cuter when you're smart.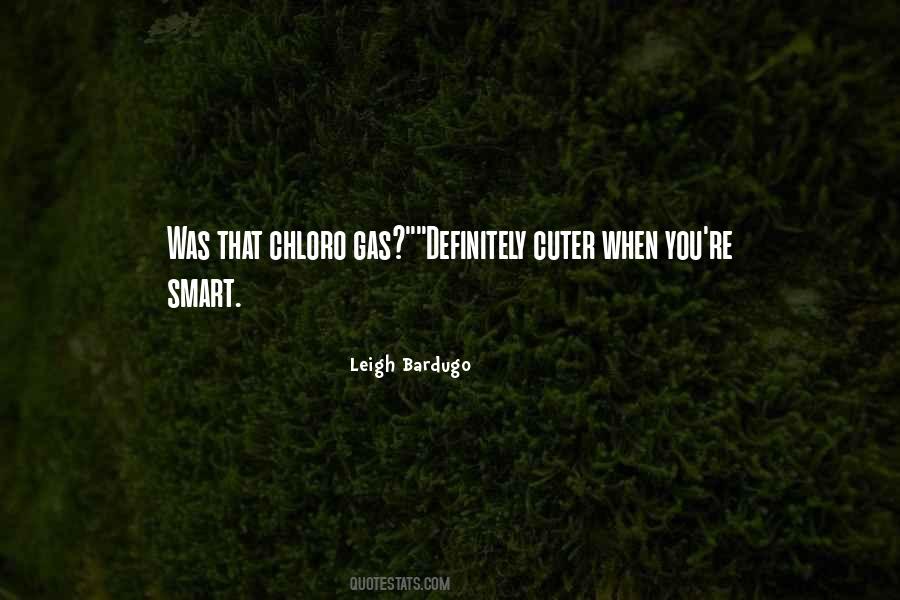 #9. You play with your tongue? You know, I can, too. Just when I do, it's cuter," I paused, "sexier even. Your tongue play? Ugh, just plain creepy. Anyone tell you that your real tongue is not suitable for foreplay?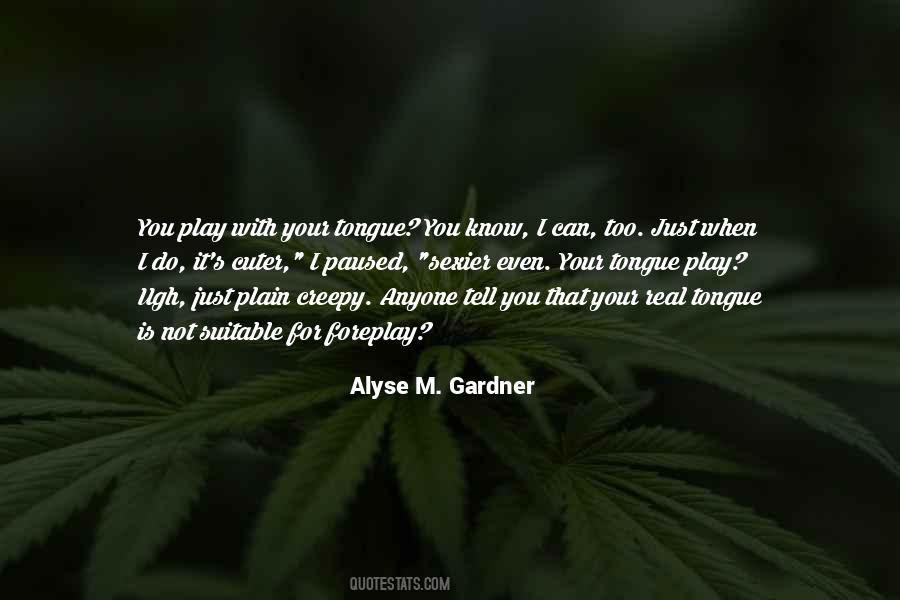 #10. Periods in the wilderness or desert were not lost time. You might find life, wildflowers, fossils, sources of water. I wish there were shortcuts to wisdom and self-knowledge: cuter abysses or three-day spa wilderness experiences. Sadly, it doesn't work that way. I so resent this.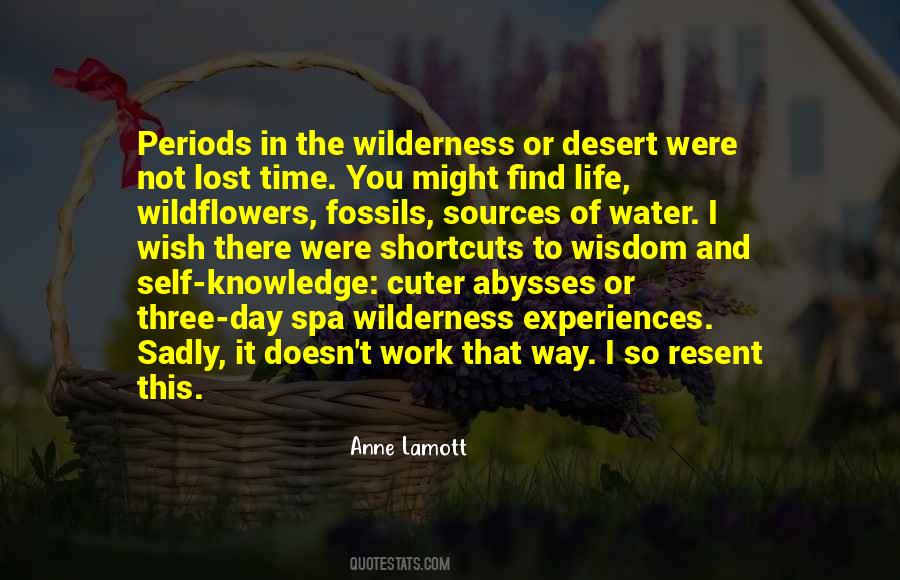 #11. The cuter the boy, the mushier your brain.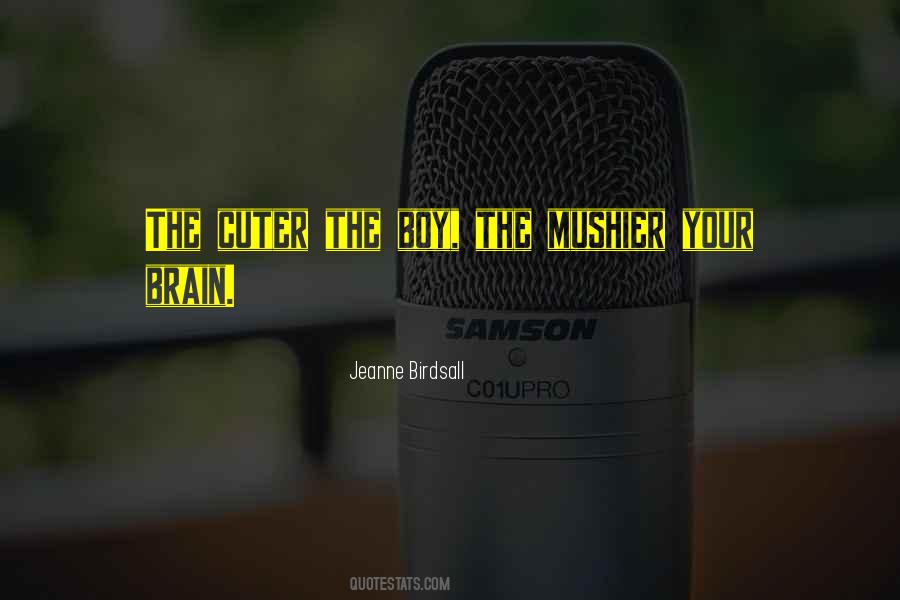 #12. I remember when I first found out I was having a boy, I became obsessed with buying boys' clothes. Then came my daughter, and I was obsessed with buying girls' clothes. Everything looks 10 million times cuter when it's teeny-tiny.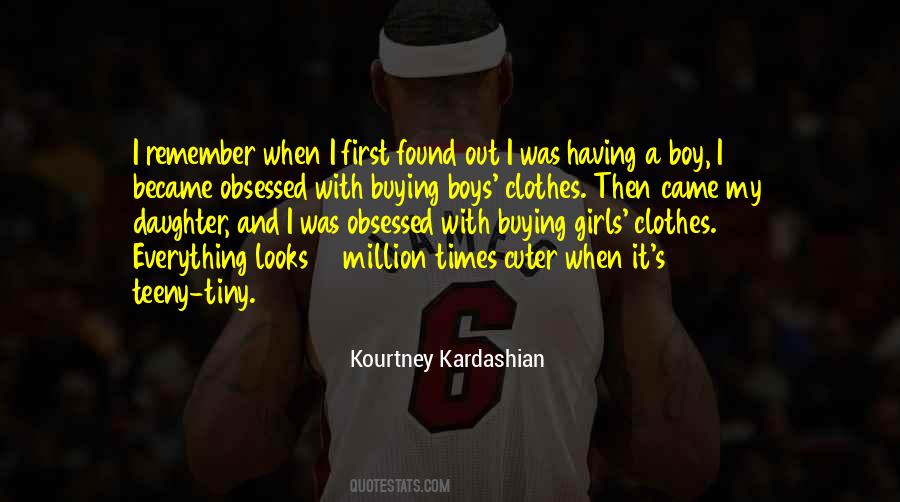 #13. Motherhood is not a hobby, it is a calling. You do not collect children because you find them cuter than stamps. It is not something to do if you can squeeze the time in. It is what God gave you time for.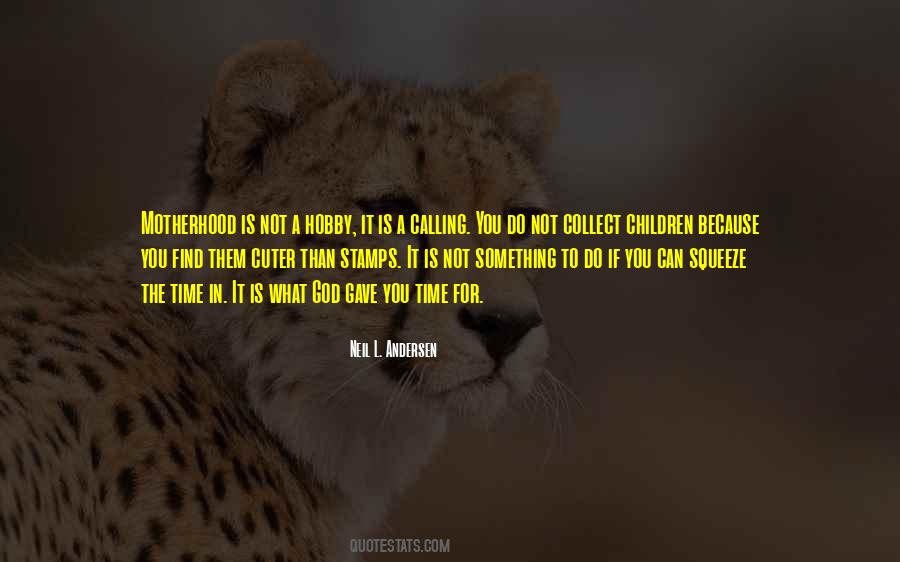 #14. I never wanted to go for the cute boys. Why would you wanna have a boyfriend that's cuter than you?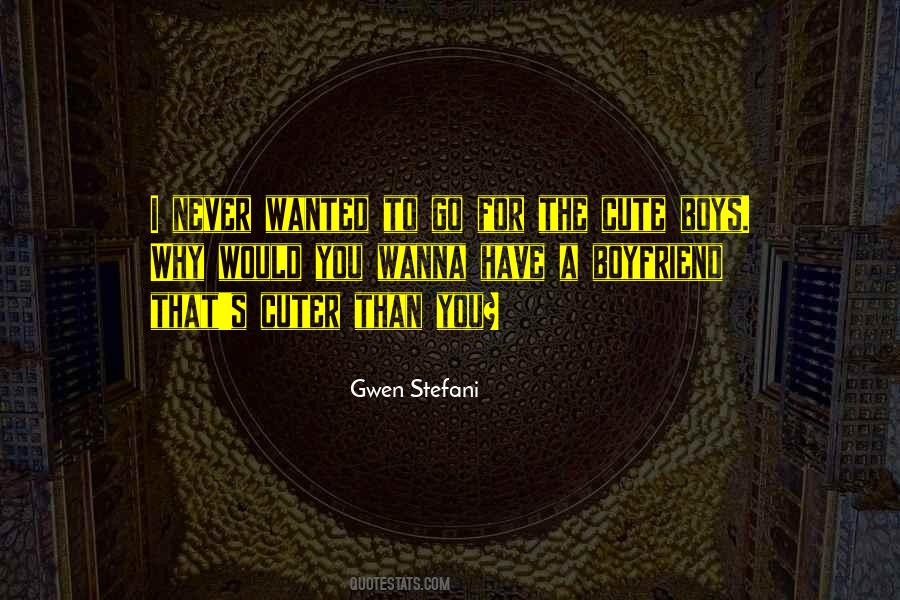 #15. Of course, I didn't know how I felt about my first kiss coming from one of the undead, but hey, beggars can't be choosers, and let me tell you something, Jesse was way cuter than any live guy I'd met lately.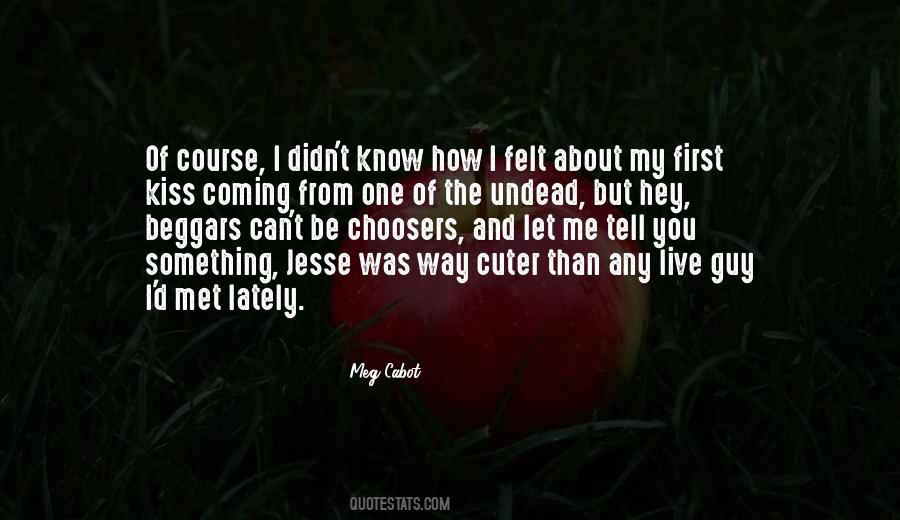 #16. He might tolerate someone dipping into his stash of dark-roast coffee, but nobody messed with his pot. Not even if she was cuter than a bug's ear, with that faint sprinkling of freckles across her nose.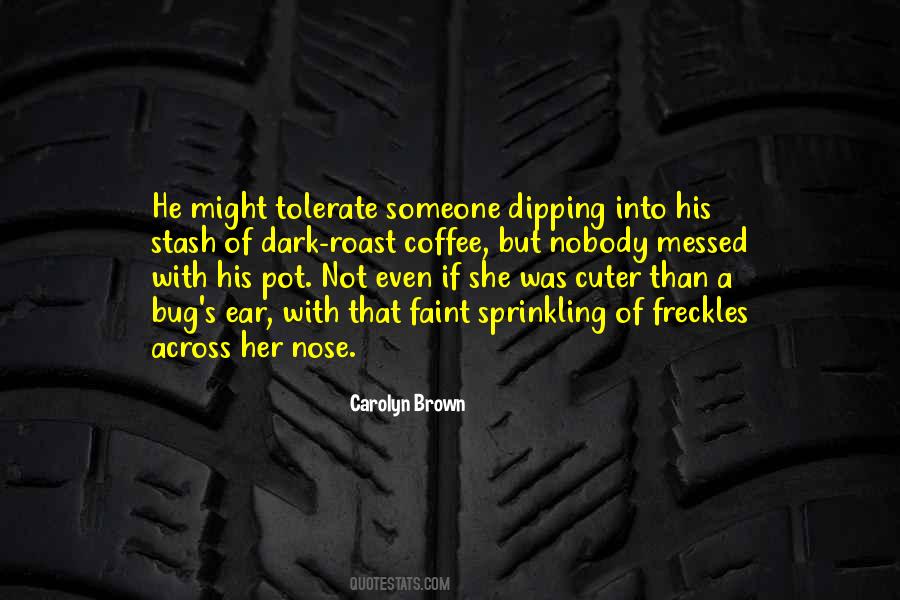 #17. Why is it when I'm the one shot, I'm a baby, but when it's you, it's a matter of life and death and national security? (Joe)
Because I'm cuter in a short skirt. (Tee)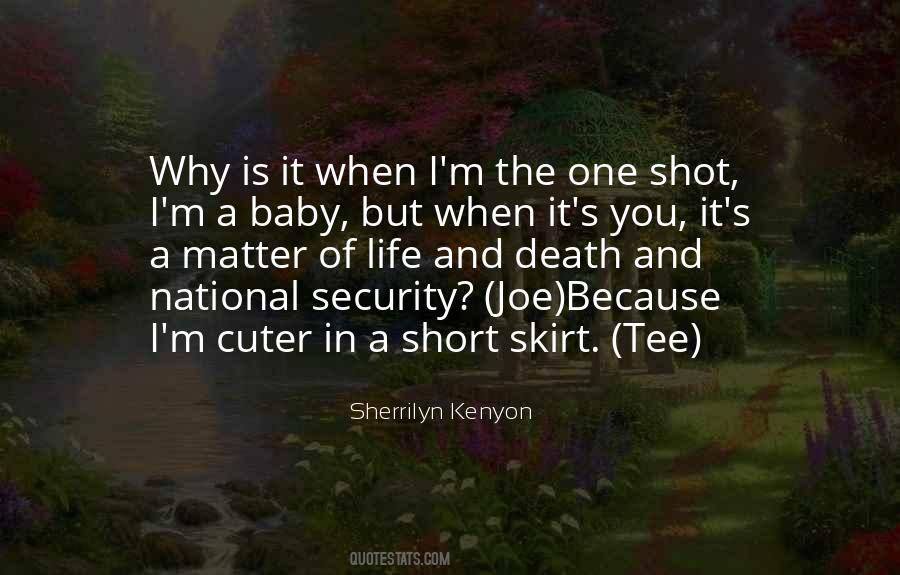 #18. Was that Guardian Belikov?" she asked, switching subjects abruptly. "Yeah." I swore I thought she might faint then and there. "Really? He's even cuter than I heard.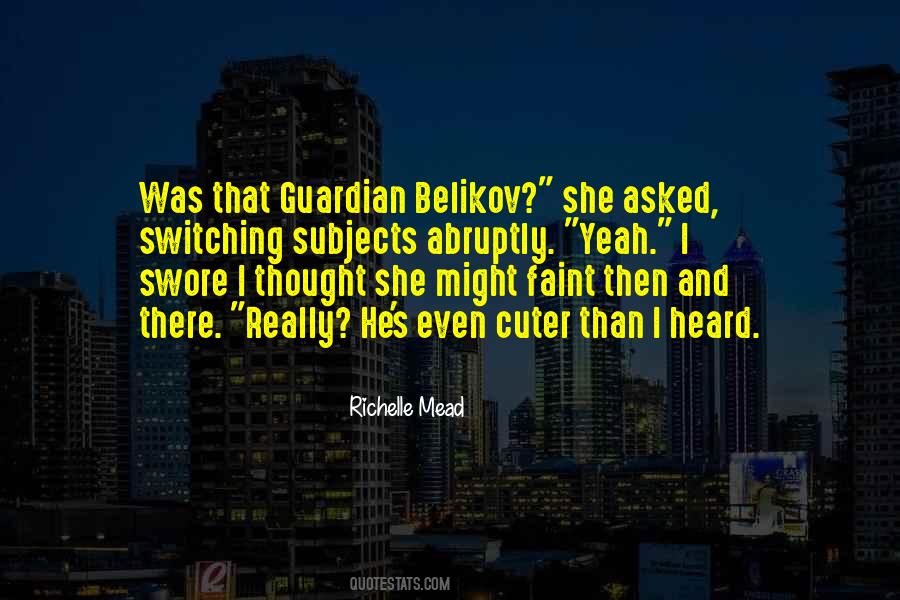 #19. It's too bad we're not all teddy bears. More stuffing would only make us cuter and cuddlier.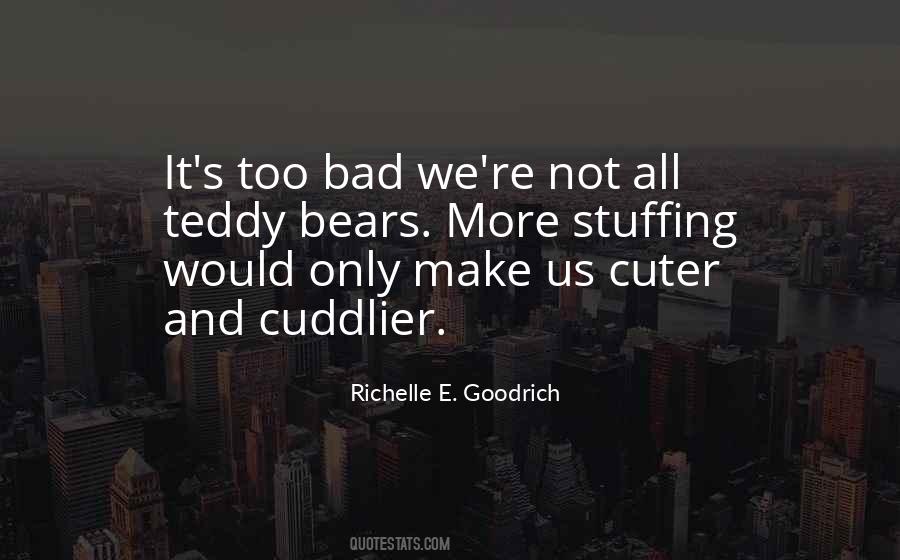 #20. Well I ain't Dr. Phil, but I'm smart," she said.
"And your shoes are cuter than his," I said, trying to sound at least semi-normal.
"Yeah they remind me of Dorothy's ruby slippers, only mine are wedges 'cause I'm more fashion conscious than she was.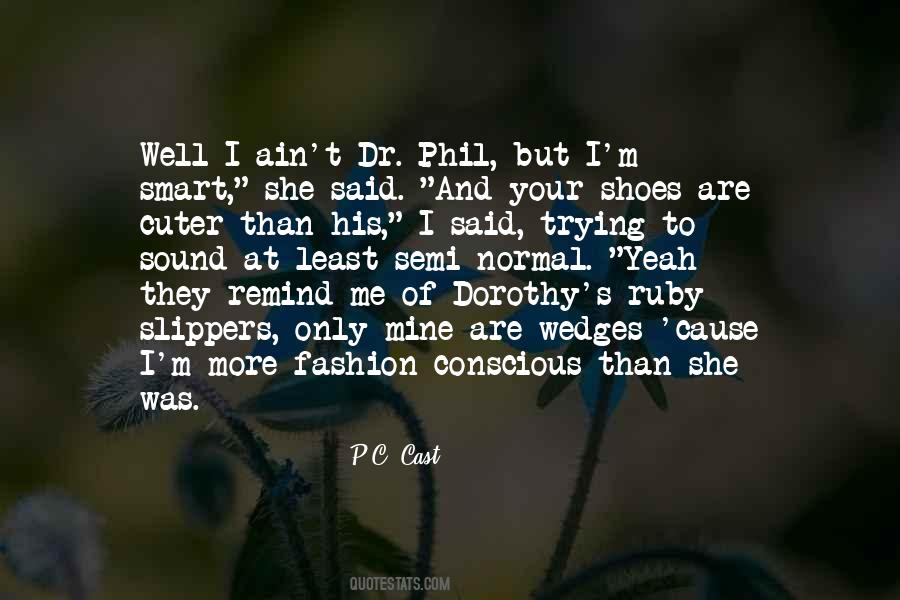 #21. Boys are cute, but food is cuter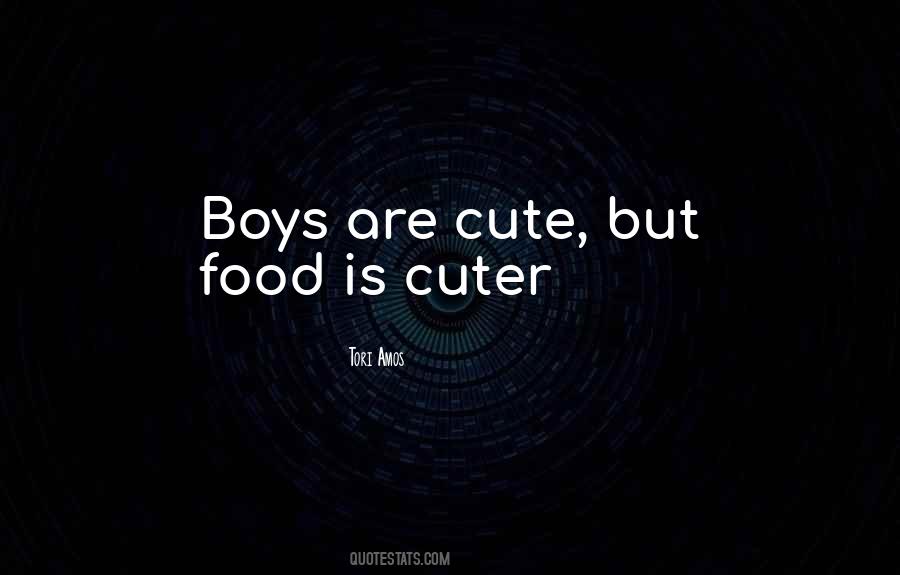 #22. My magic is not evil. It is a powerful force for good," Levet protested, his wings twitching with outrage. Really some demons. "I am like Batman. Only cuter.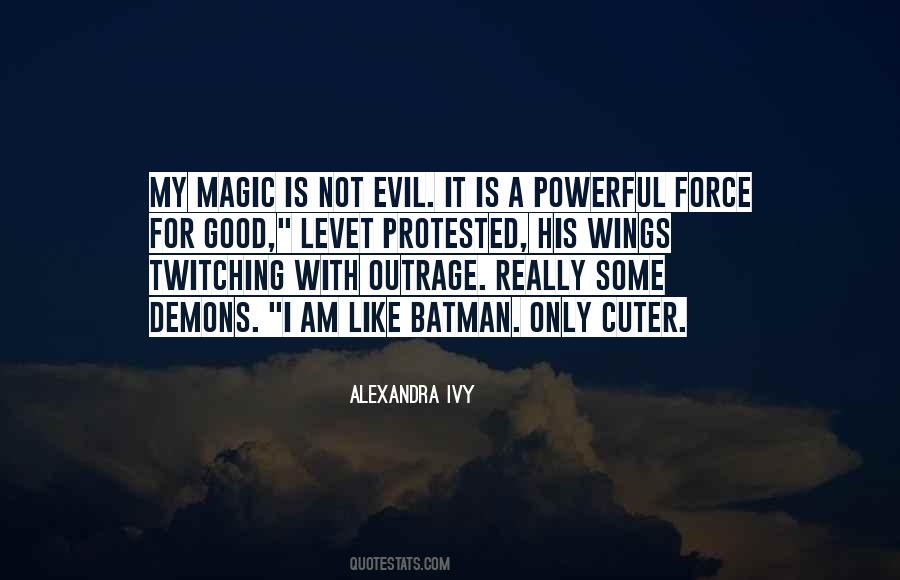 #23. A squirrel is just a rat with a cuter outfit!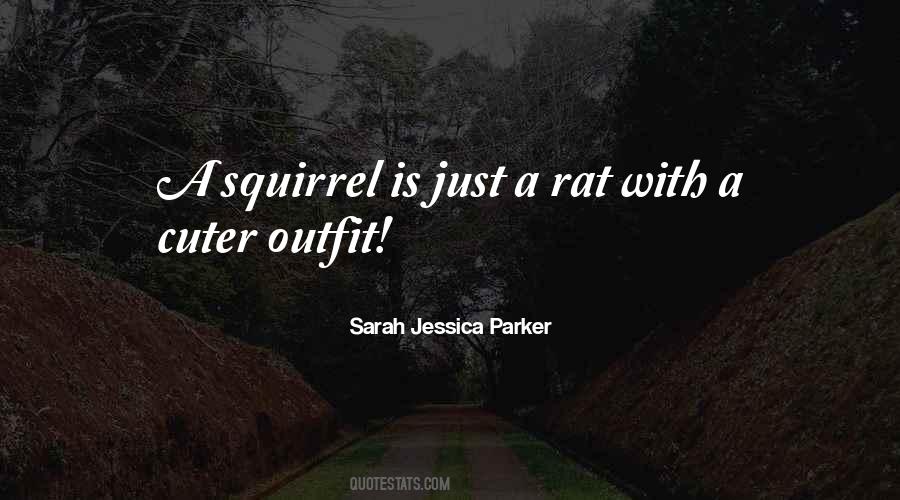 #24. I like to work out while I'm away - it's good to clear my head and makes me feel cuter poolside.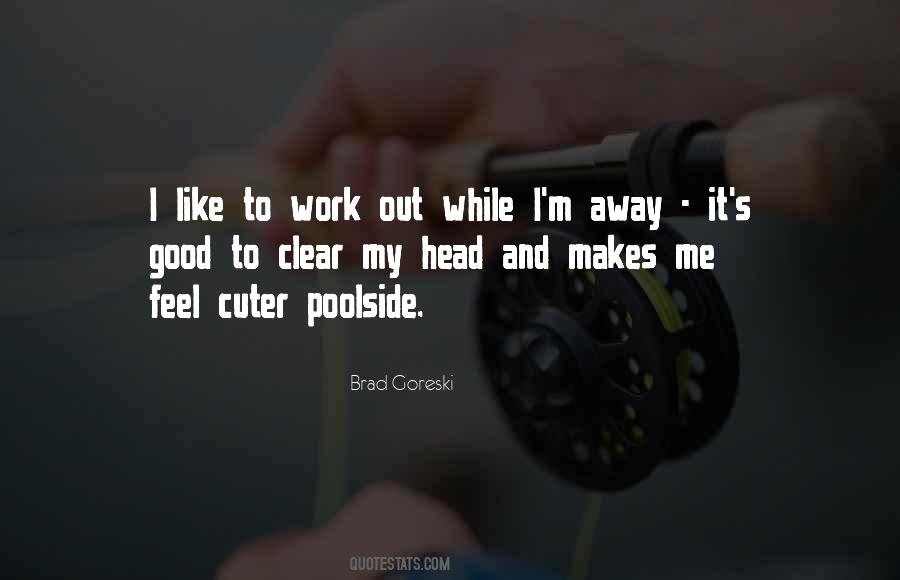 #25. The cuter girls kinda went off from the older women because we're younger, and we're cuter, we've got better bodies, and for some reason that's like a huge issue with older people.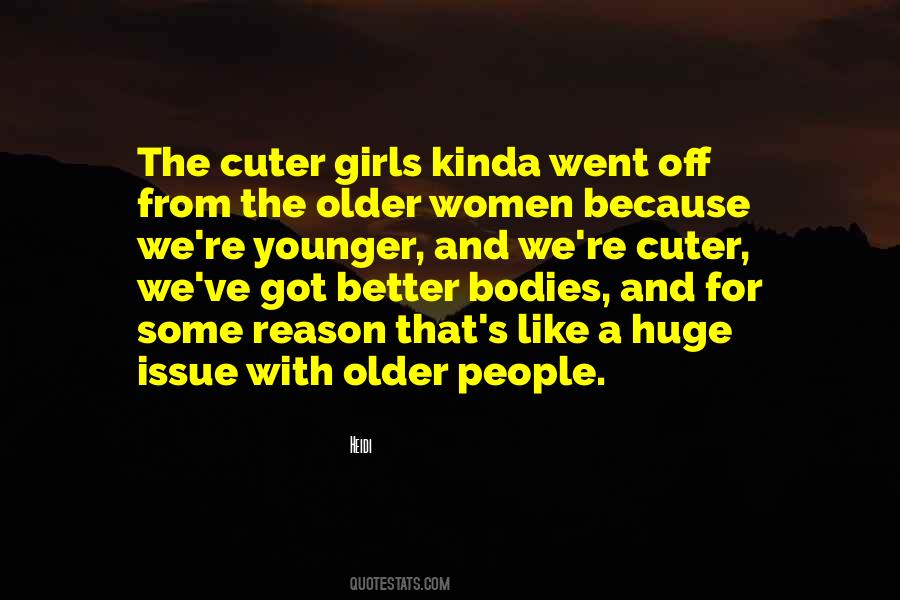 #26. Asami:...Did you think she was cute?

Haruna: Hmm? Yeah, I thought she was cute!

Asami: Do you think she's cuter than me?

Haruna: Huh? Who's cuter!? Umm... She's more 'normal'...

Asami: Yeah, that 'normal' part of her was why she was so popular.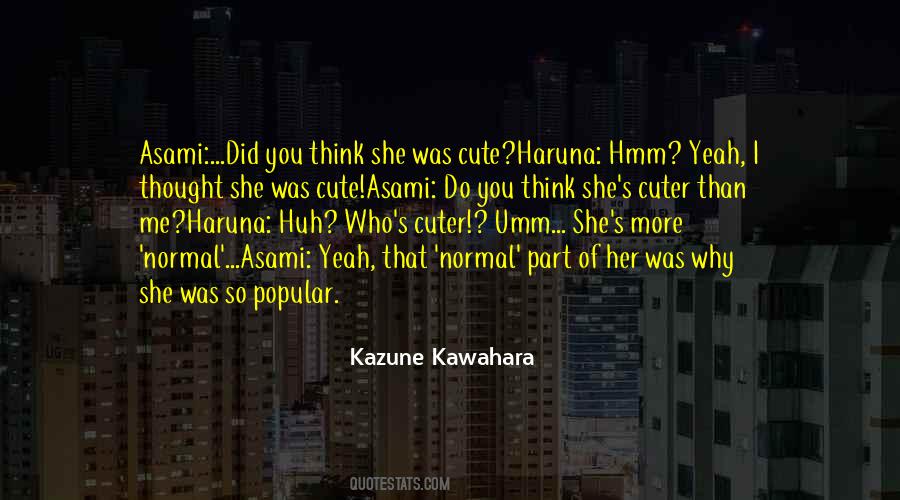 #27. (Hunter) "conner was at his desk, tapping away at another computer. It was amazing how much he and Quinn looked alike. Quinn nudged me as if he knew what I was thinking.
"I'm cuter,"he informed me loftily.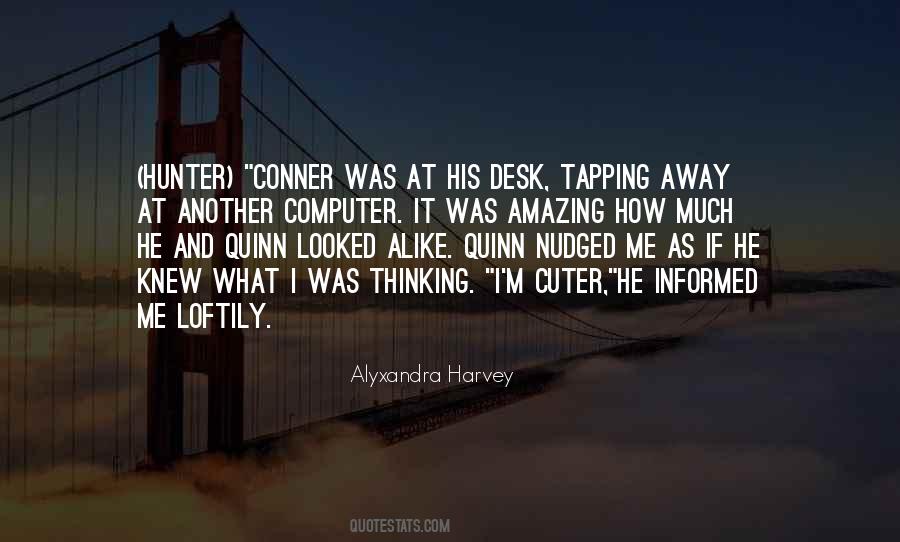 #28. I'm not thinking about me that much anymore. Every time I look, I'm looking for my daughter, you know? If I'm in a store, I'm looking at baby clothes. It's so much cuter to find things for her than to find things for me.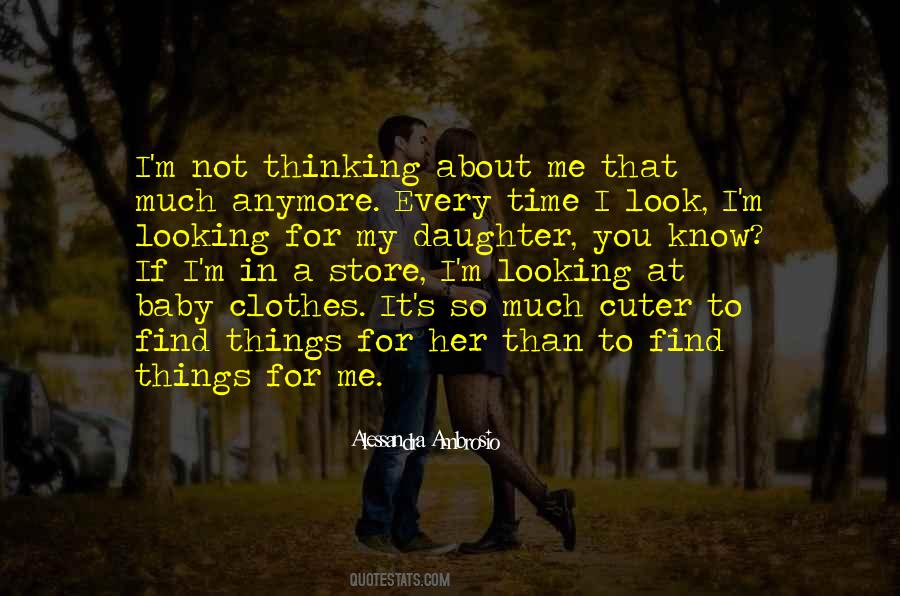 #29. I have to ask. Why do you like me?"
He shifted away from me then, his brows pulled together making him look even cuter, if that was possible. "I don't understand the question." His hands were squeezing mine tightly as he looked down at them. "You're my Lilly. You've always been my Lilly.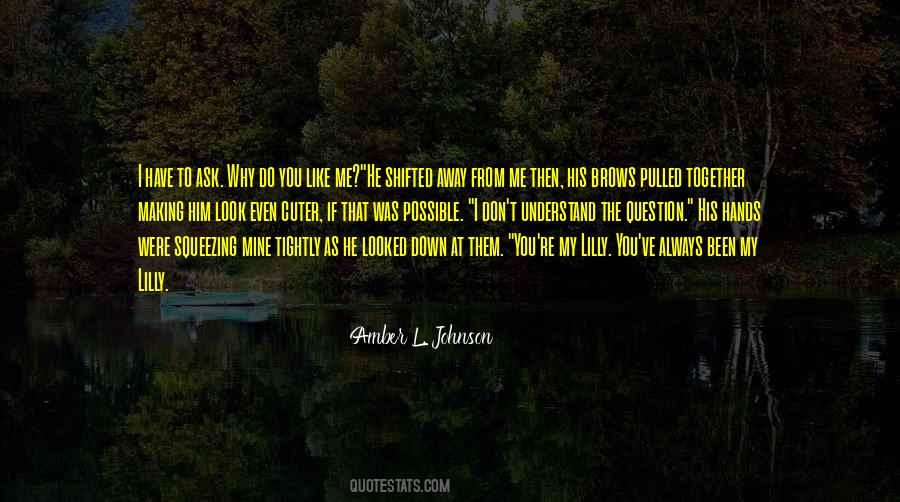 #30. Cats are great. They don't talk about useless things. Or do them. Nothing is cuter. They are something that don't exist in my world. They have pets over there as well ... but ... it doesn't quite compare.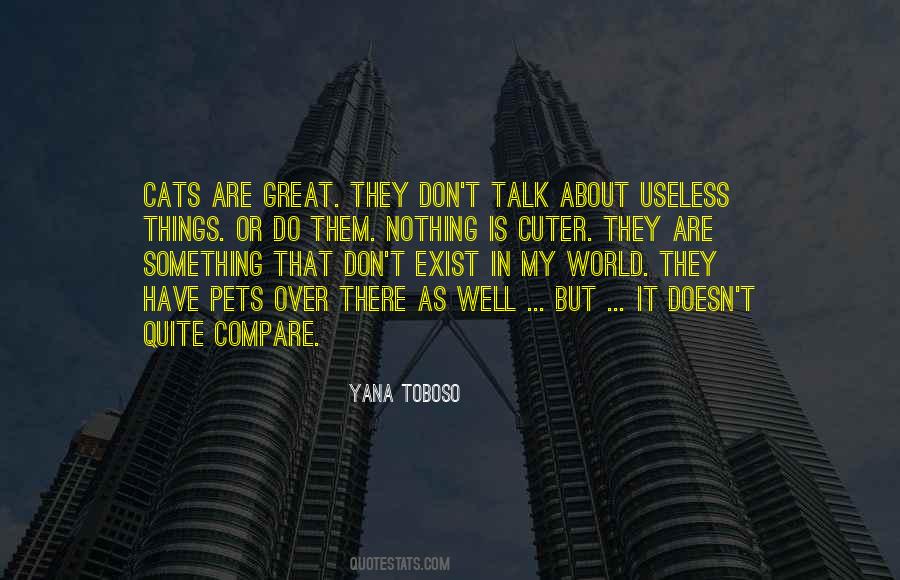 #31. Pull your shirt up over your mouth," he told Wylan.
"What?"
"Stop being dense. You're cuter when you're smart."
Wylan's cheeks went pink. He scowled and pulled his collar up.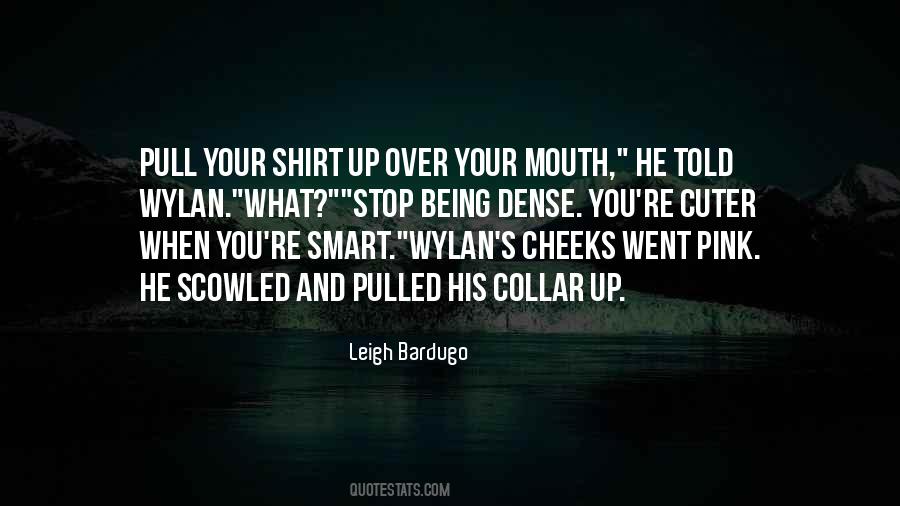 #32. In a contest between me and a bulldog, you would say the bulldog is cuter.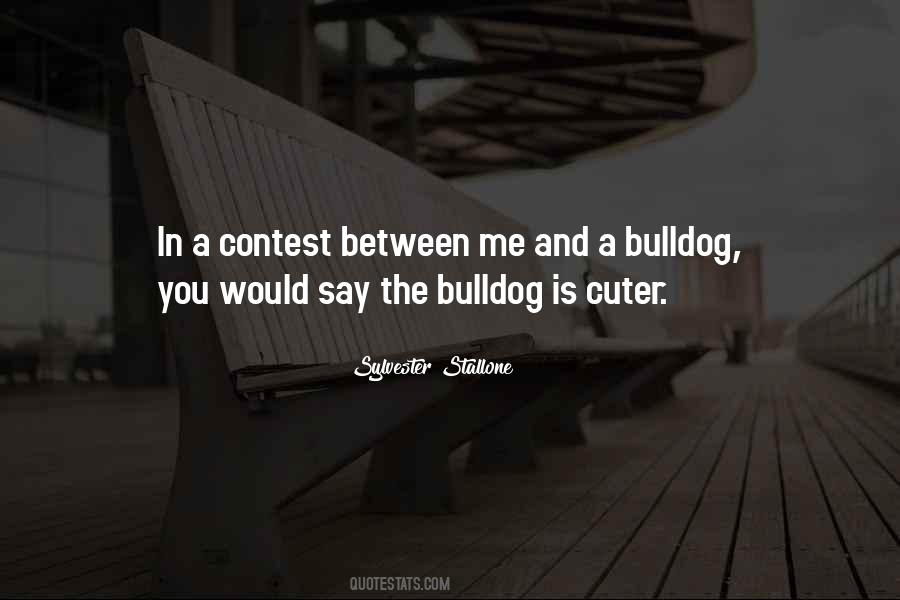 #33. Well, duh. You're cuter than she is. He said it like he might say, Grass is green or, Gravity works.
Something warm opened up inside my chest. It was a nice feeling.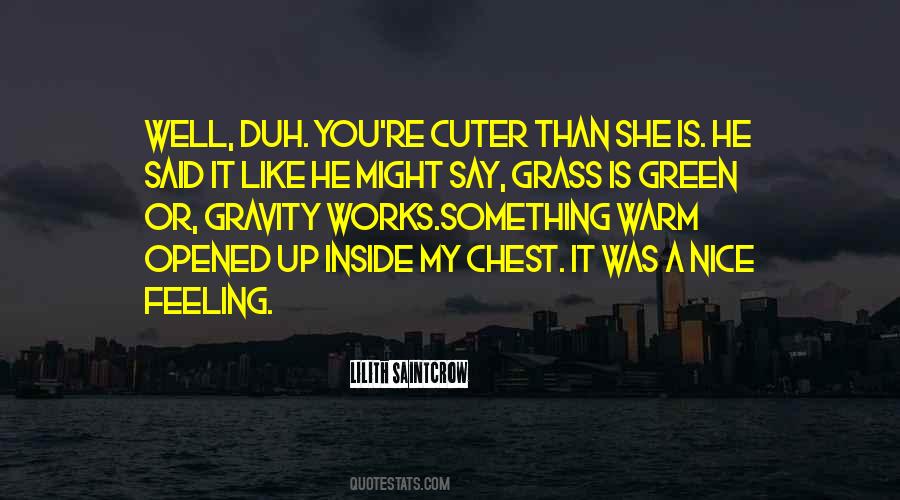 #34. I've gotten endless signs of the greatness of God's love and hilarious care, but I always end up needing a newer sign, maybe one that is cuter and more spangly.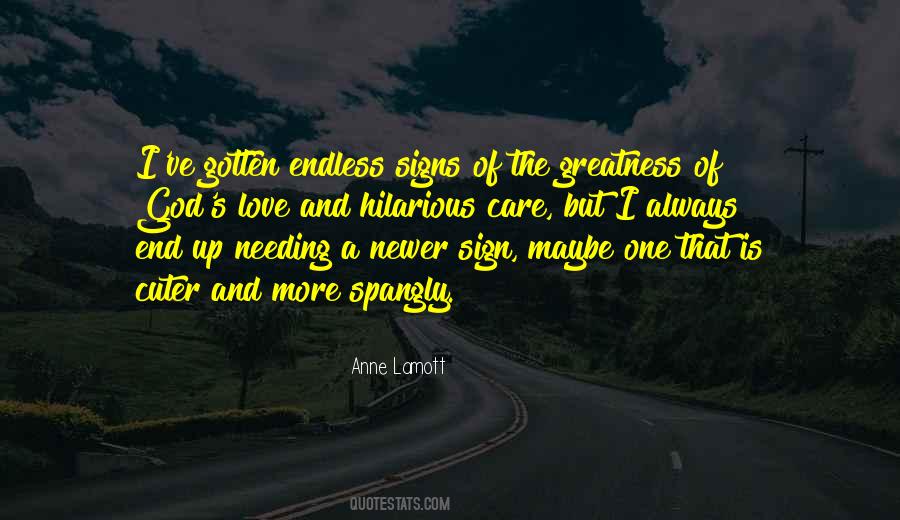 #35. There will always be someone with a cuter girl, a bigger car, a bigger home, but that does not matter. You measure your own performance by your own potential. That's what makes a successful person.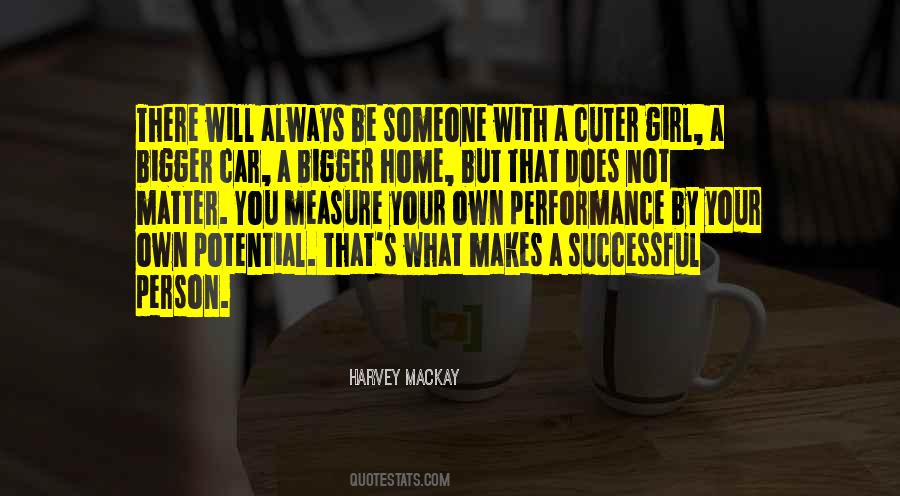 #36. I remember the first time I saw the 'Smells Like Teen Spirit' video. I will never forget that day. I just wanted to see Kurt Cobain's face. I had a feeling he was very cute. But, I couldn't see his face. When I finally did see him, he was even cuter than I imagined!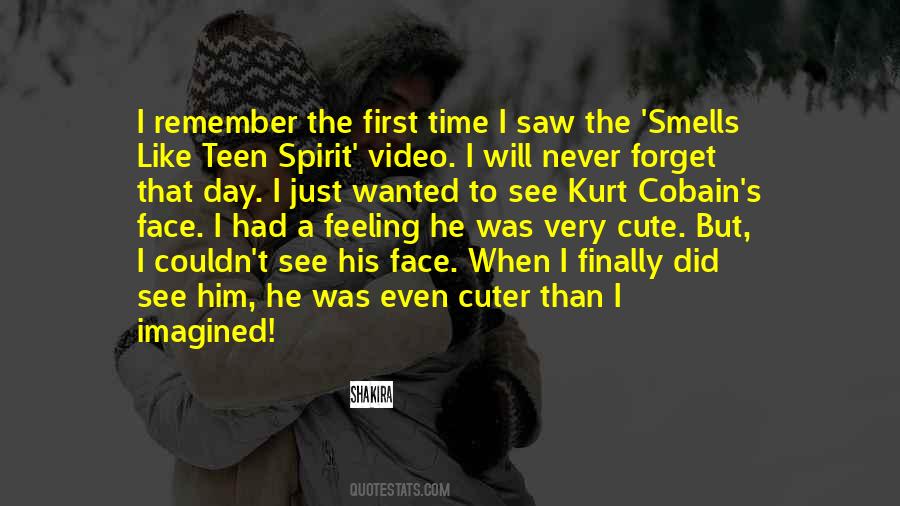 Famous Authors
Popular Topics