Books Are Important Famous Quotes & Sayings
List of top 65 famous quotes and sayings about books are important to read and share with friends on your Facebook, Twitter, blogs.
Top 65 Books Are Important Quotes
#1. Our libraries are valuable centers of education, learning and enrichment for people of all ages. In recent years, libraries have taken on an increasingly important role. today's libraries are about much more than books. - Author: Jodi Rell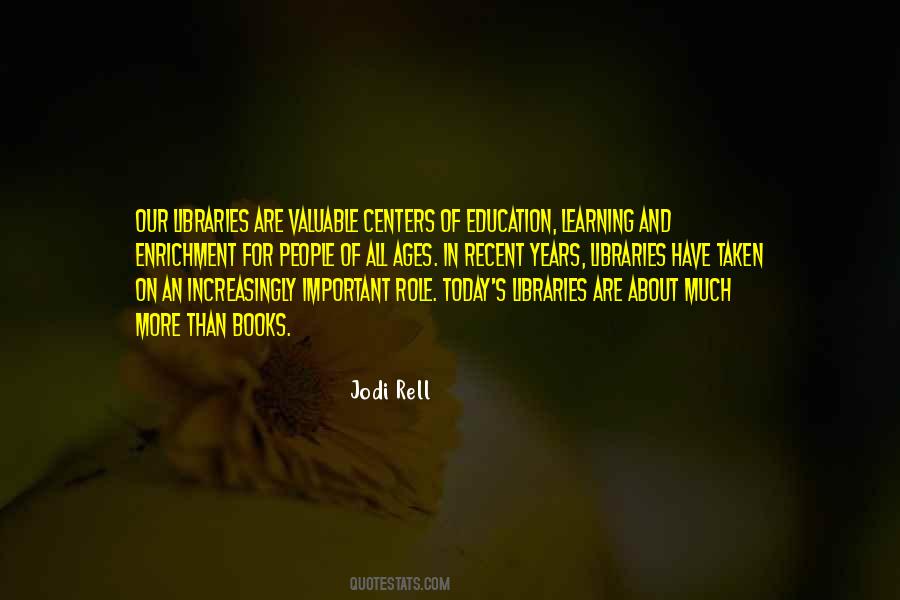 #2. Titles are important; I have them before I have books that belong to them. I have last chapters in my mind before I see first chapters, too. I usually begin with endings, with a sense of aftermath, of dust settling, of epilogue. - Author: John Irving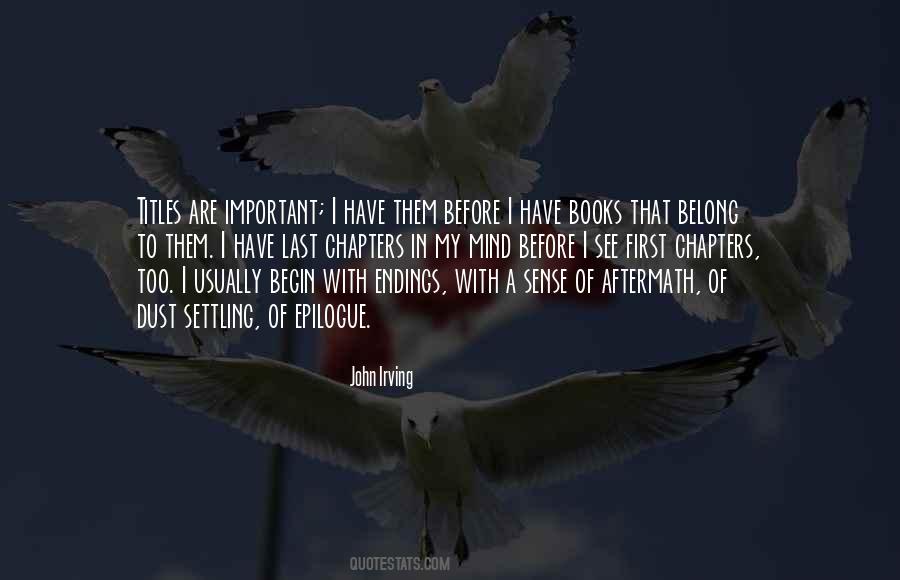 #3. It's always extremely interesting to speak at colleges. My books are taught in many colleges in America and are part of the educational system, so it's really important to me. I don't believe in so many things in life, but something I believe in is education. - Author: Marjane Satrapi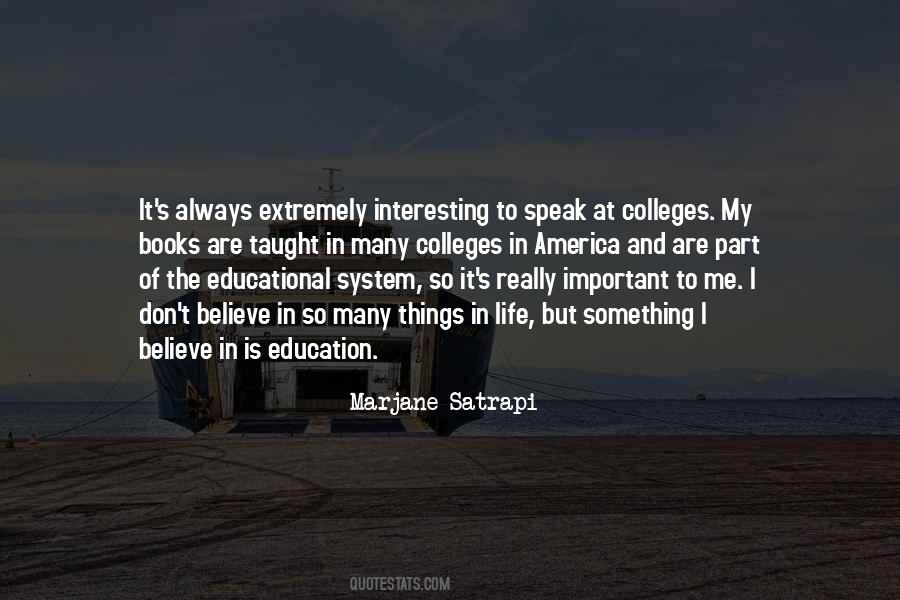 #4. Books, for example, the accrued capital of the human experience, all the wealth of the human mind, books help you think bigger and better, therefore you are bigger and better. You should read, then, all the time, wherever your interests take you. It's too important not to. - Author: David McCullough Jr.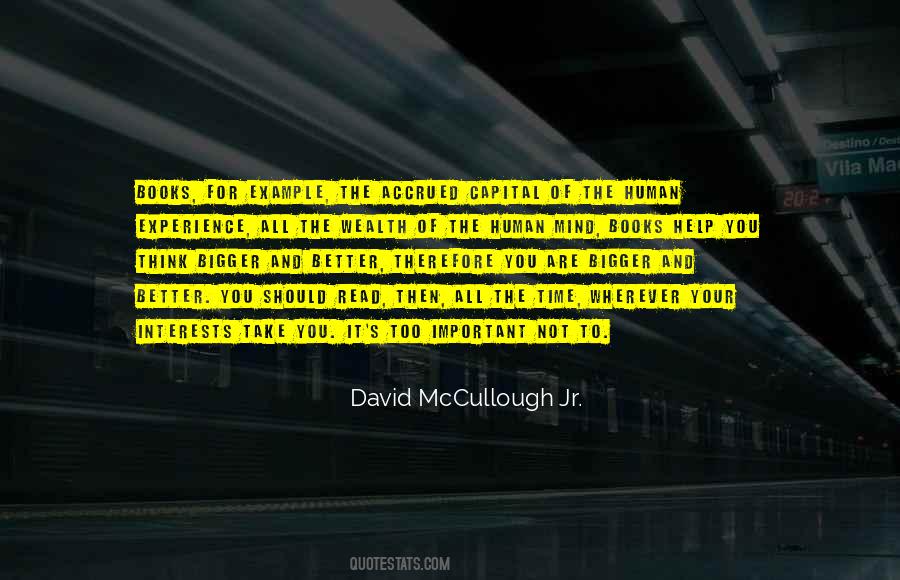 #5. It is important that we are occasionally, perhaps even frequently, depressed by books, challenged by films, shocked by paintings, maybe even disturbed by music. But do they have to do all these things all the time? Can't we let them console, uplift, inspire, move, cheer? - Author: Nick Hornby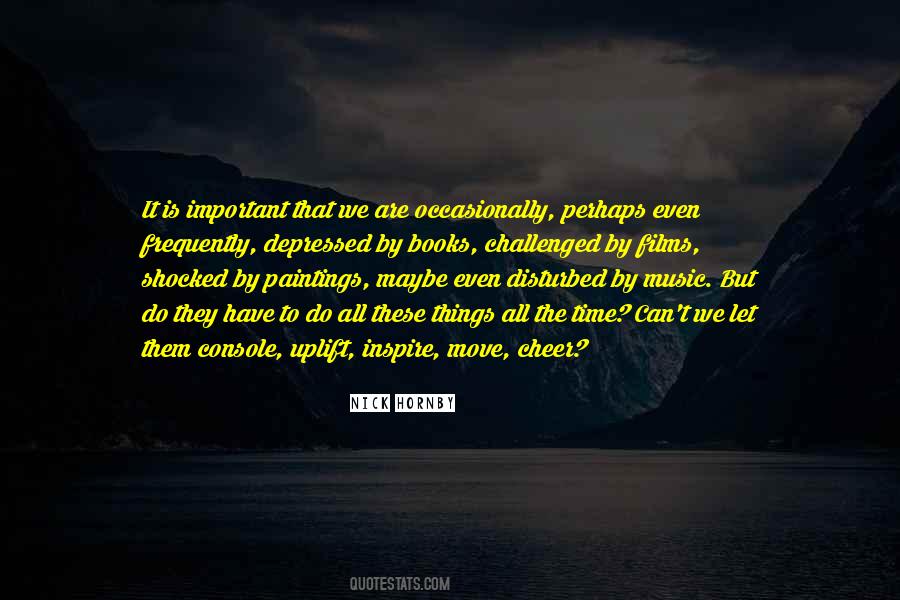 #6. I write books for young adults because I truly connect with them on some very deep level. They are our hope, our future, and inspiring them to be the best they can be is very important to me. - Author: Ellen Hopkins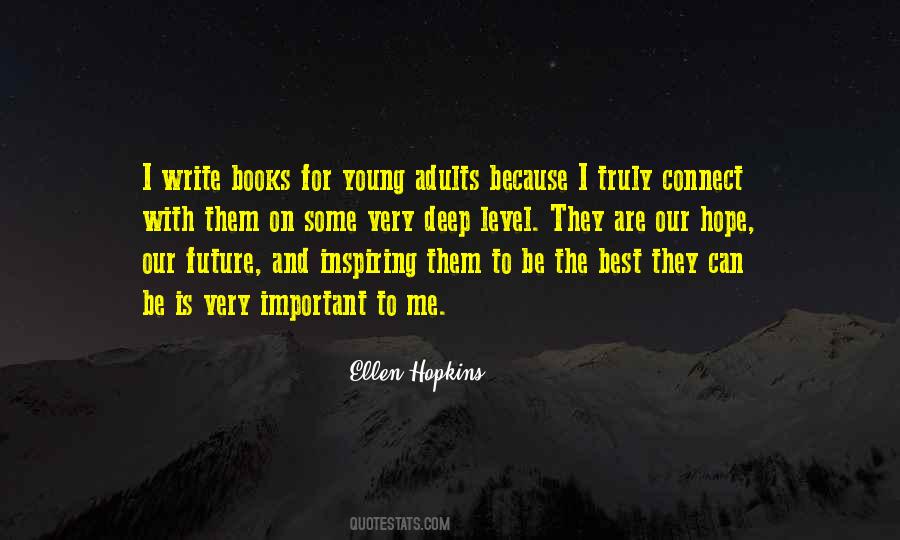 #7. Really important books to me are the classics. I try very hard to read them well - you know, especially once I got serious about writing. So, reading Tolstoy several times - 'War and Peace,' 'The Kreutzer Sonata' - all those were really important to me. - Author: Karl Marlantes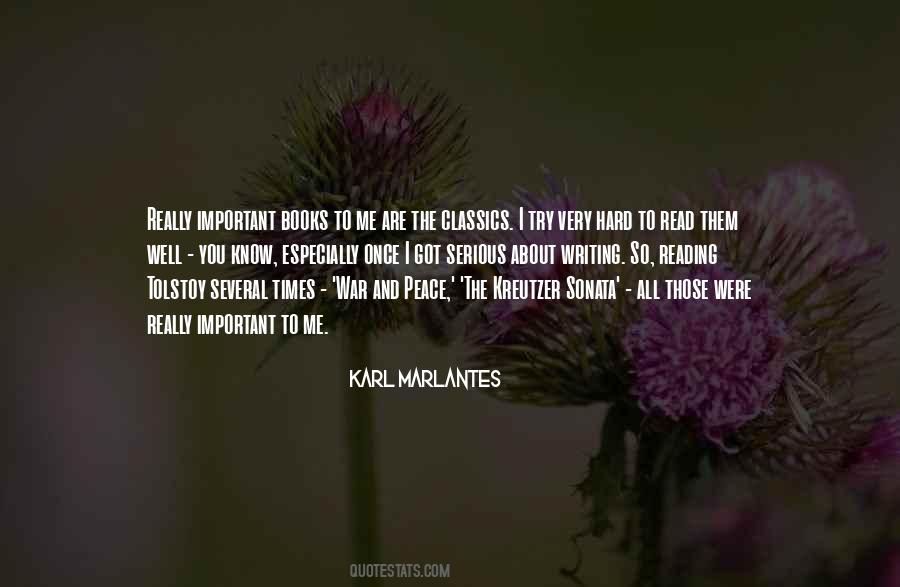 #8. His most important books are his two Logics, and these must be understood if the reasons for his views on other subjects are to be rightly apprehended. - Author: Bertrand Russell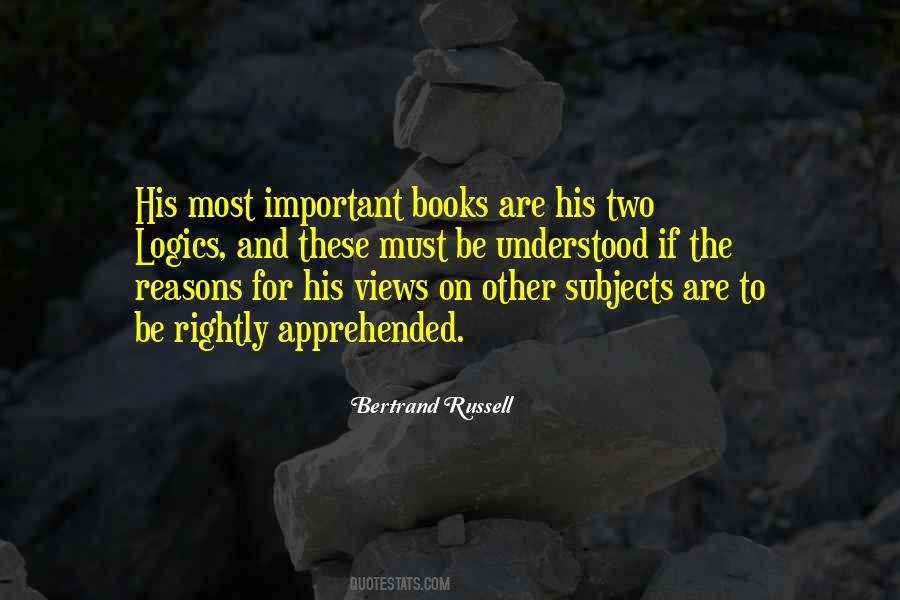 #9. I never knew book were important than anything even humans until i discovered that books are straight forward why humans are unstable. - Author: Oladeji Jeremy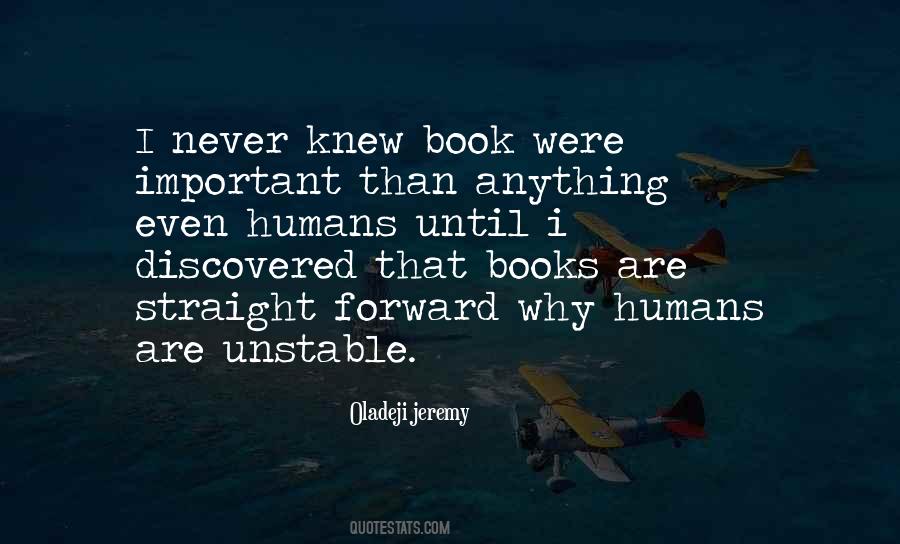 #10. We have all sorts of words that could describe us. But we get to choose which ones are most important. - Author: Jennifer E. Smith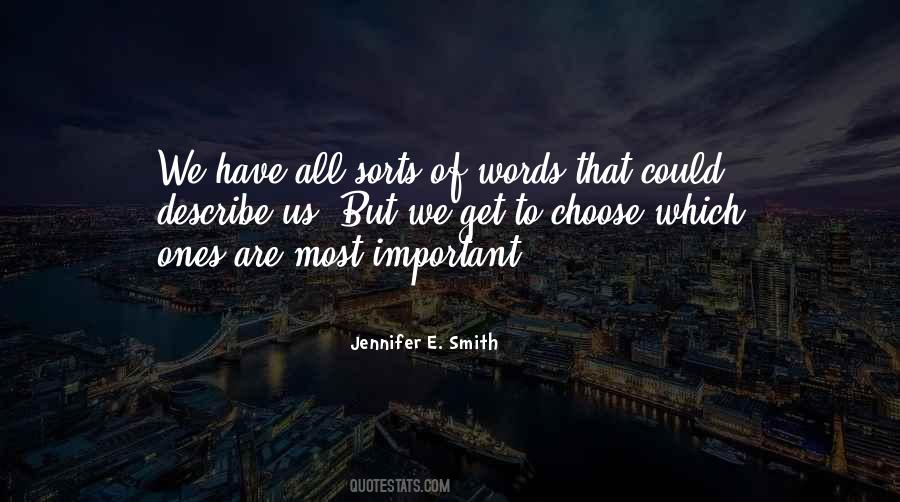 #11. I used to say, read as much as you can. Now I say, read the best that you can, the stories that resonate with you, the books that are important to you. Try to read, not only as a reader, but also as a writer, to deconstruct how the author is telling his or her story. - Author: Cristina Henriquez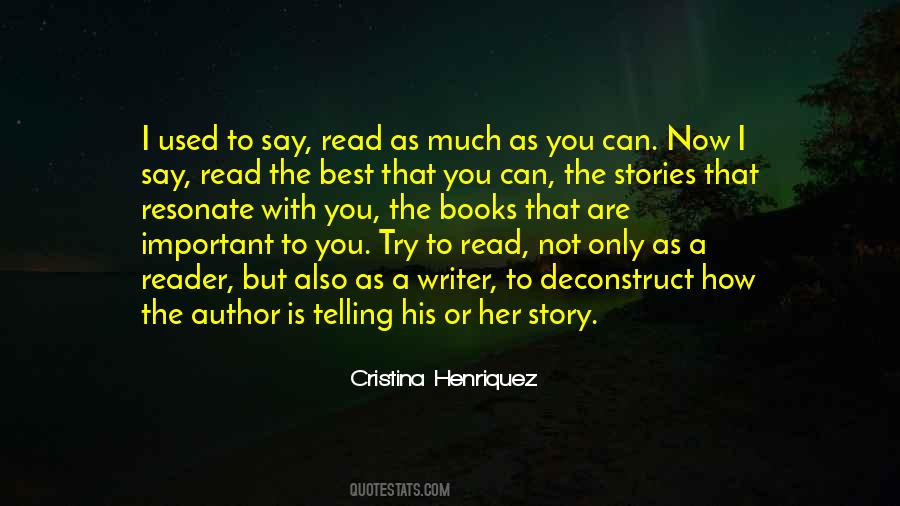 #12. The most important thing is spiritual labor...Books...You can wear the same suit for twenty years, two coats are enough for a lifetime, but you can't live without Pushkin or the complete works of Gorky. - Author: Svetlana Alexievich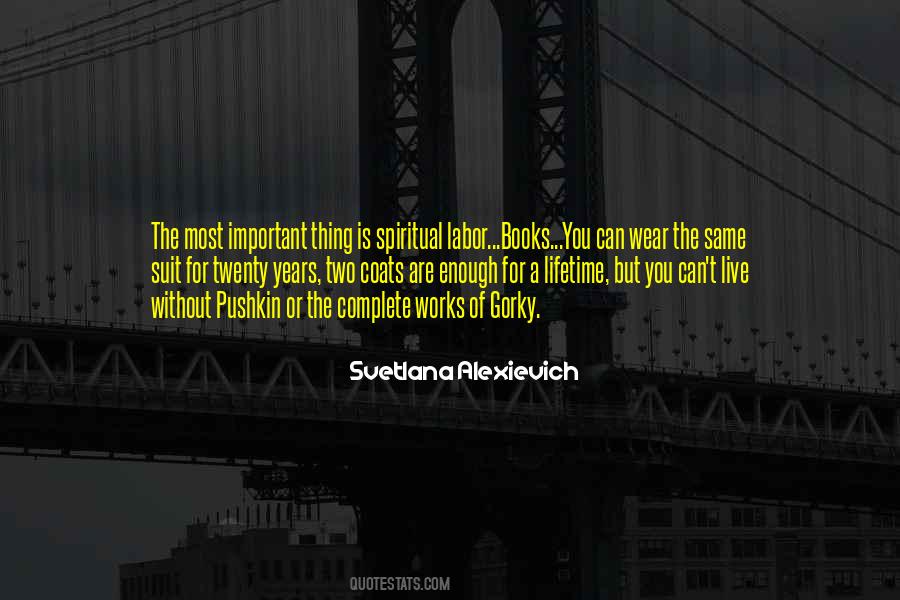 #13. I think that most writers who are trying to write important and difficult books are in many ways putting their own humanity into question. Sometimes the journey is finding out where you stand in relationship to your own humanity and to the humanity of others. - Author: Chris Abani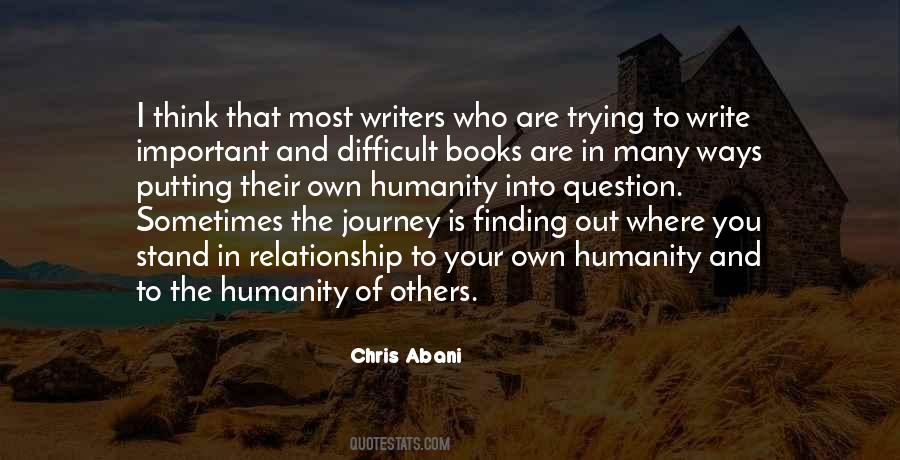 #14. These are books that want to be read out loud. These are books kids share with each other, and I think that's important. - Author: Brian P. Cleary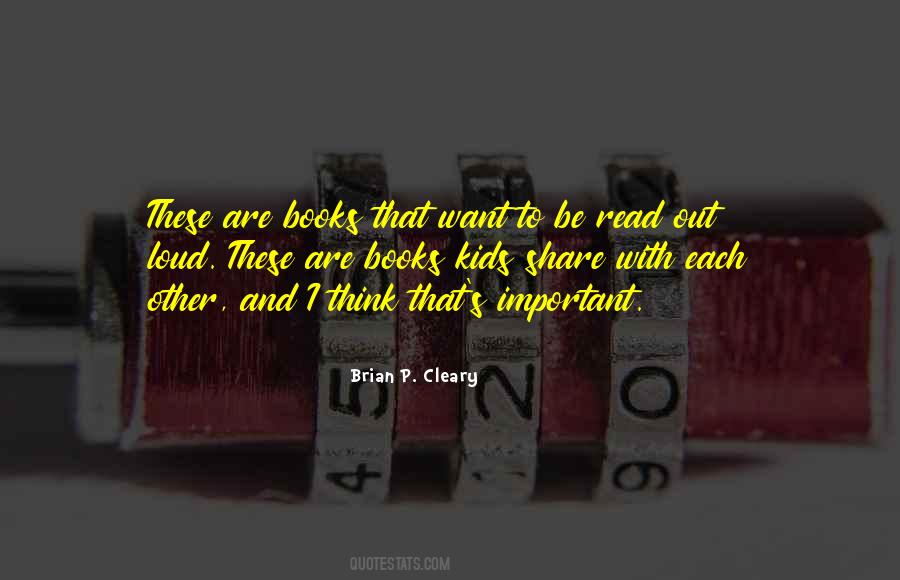 #15. What's important to me is that all of my books are in print - and, in a way, that becomes the challenge, not winning this prize or getting that review. It's that the work is there, and you can walk into many bookshops throughout the world and buy it. - Author: William Boyd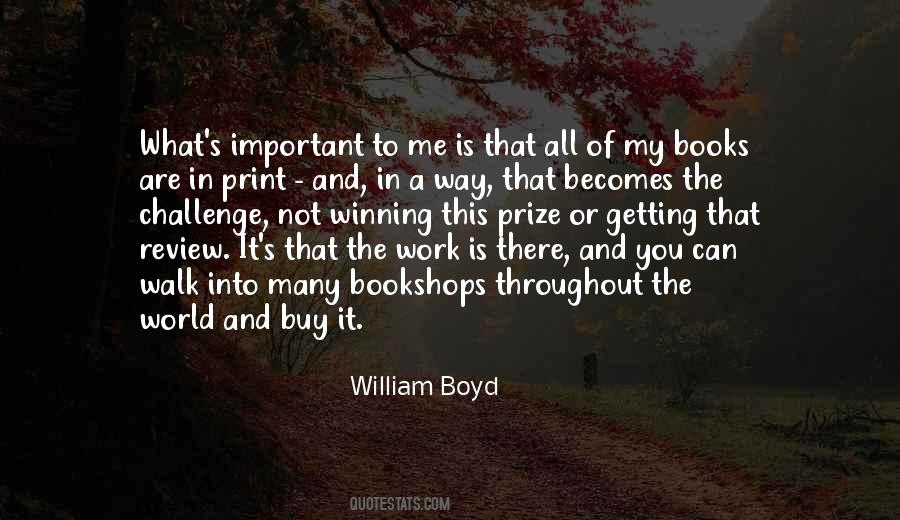 #16. Books! Cleverness! There are more important things--friendship, bravery. - Author: J.K. Rowling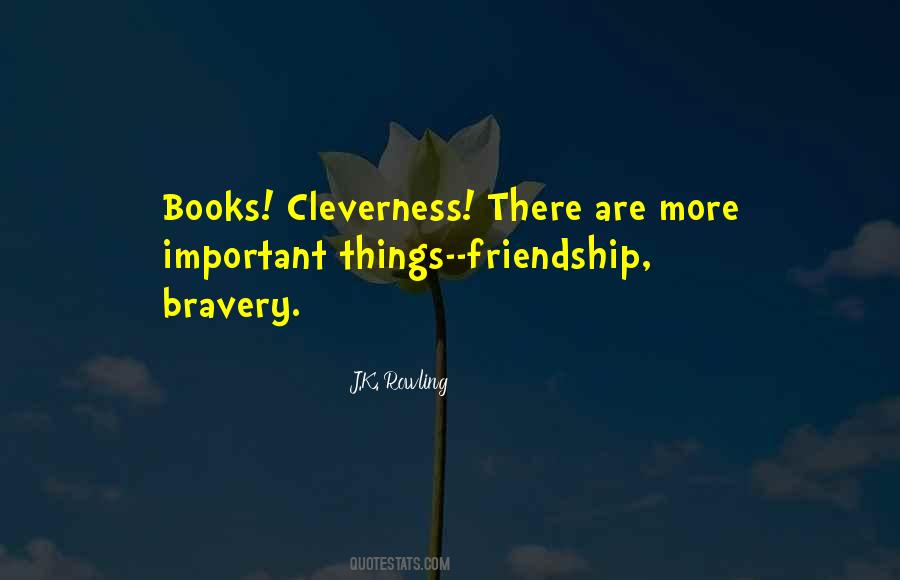 #17. My parents both had Oxford degrees, they read important books, spoke foreign languages, drank real coffee and went to museums for pleasure. People like that don't have fat kids: they were cut out to be winners and winners don't have children who are overweight. - Author: Arabella Weir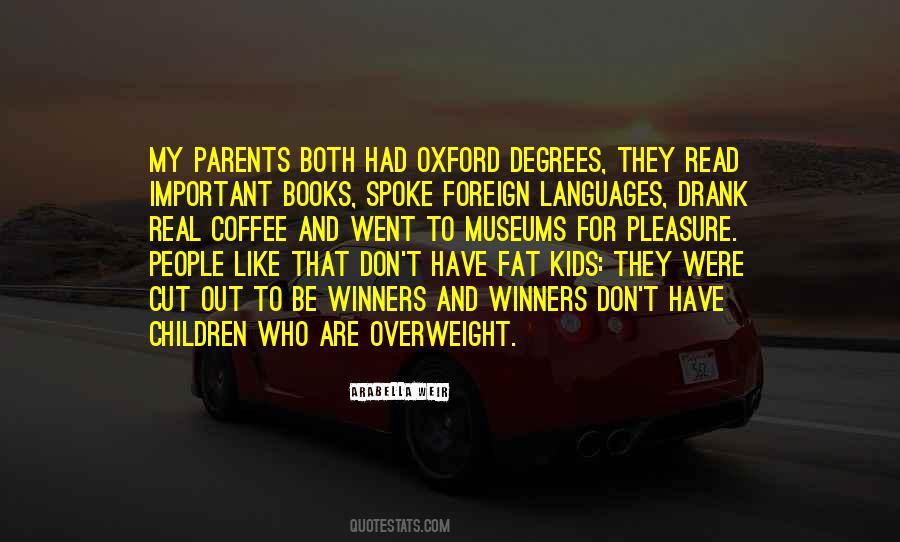 #18. The books, and your capacity for understanding them, are just the same in all places ... Always bear in mind that your own resolution to succeed, is more important than any other one thing. - Author: Abraham Lincoln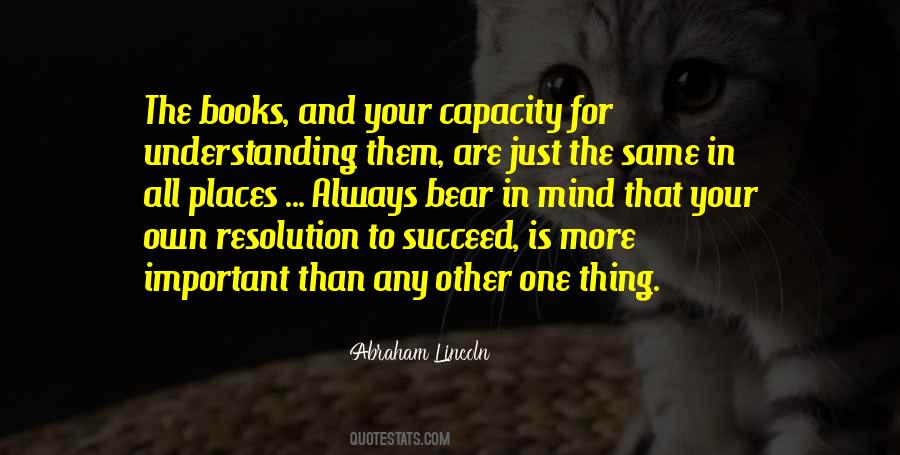 #19. Books that represent the last word on a topic are important. Books that represent one of the first words are even more important. - Author: Jesper Roine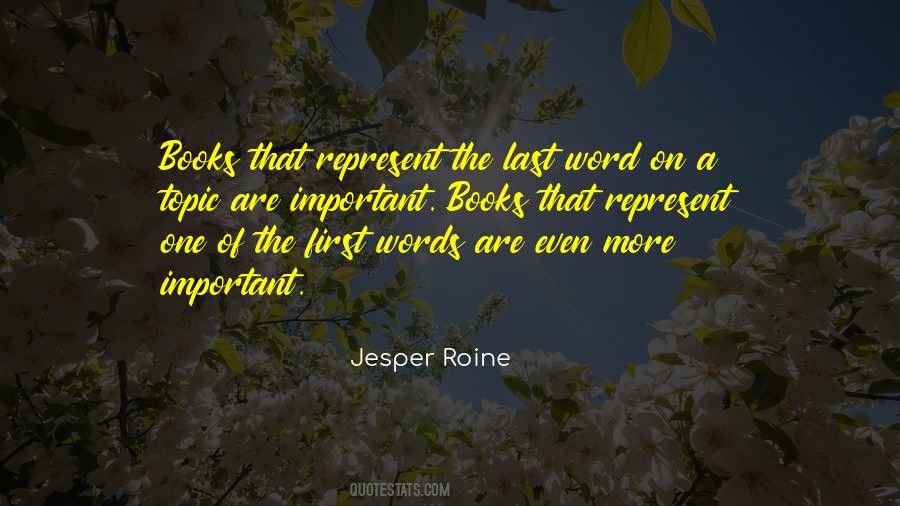 #20. I do like people to read the books twice, because I write my novels about ideas which concern me deeply and I think are important, and therefore I want people to take them seriously. And to read it twice of course is taking it seriously. - Author: William Golding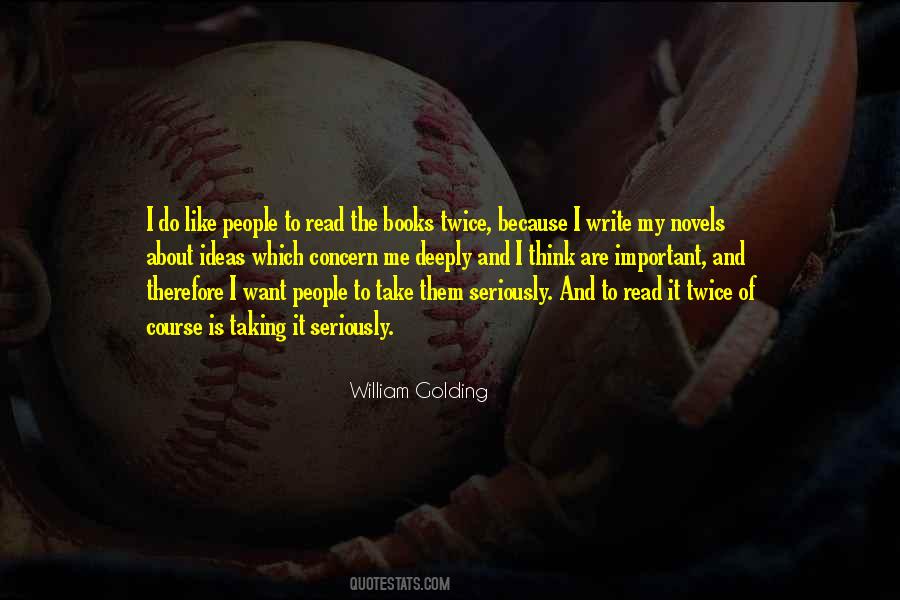 #21. Me? Books and cleverness? There are more important things in life. Friendship, and bravery, and Harry, just be careful. - Author: Hermoine Granger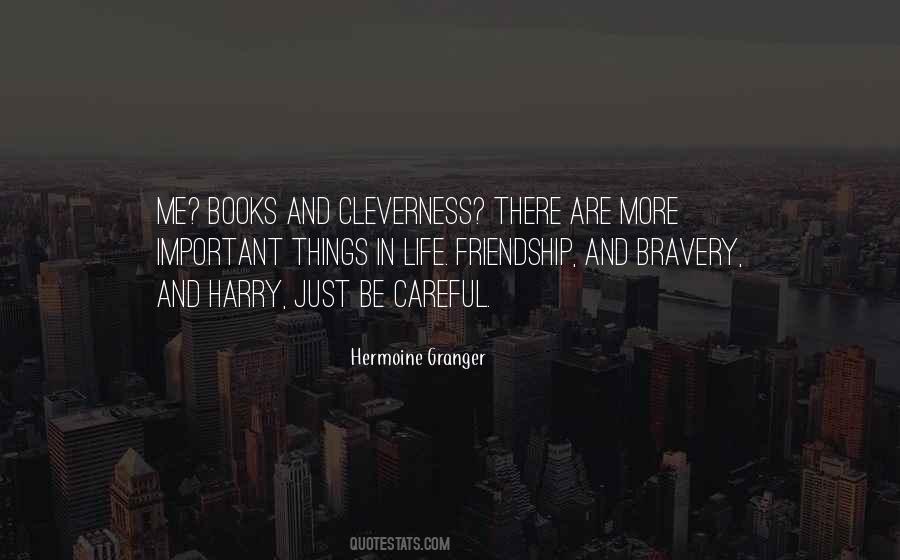 #22. The things you don't know or understand are as important as your desire to know them. This is the relationship of man to mystery. - Author: Carew Papritz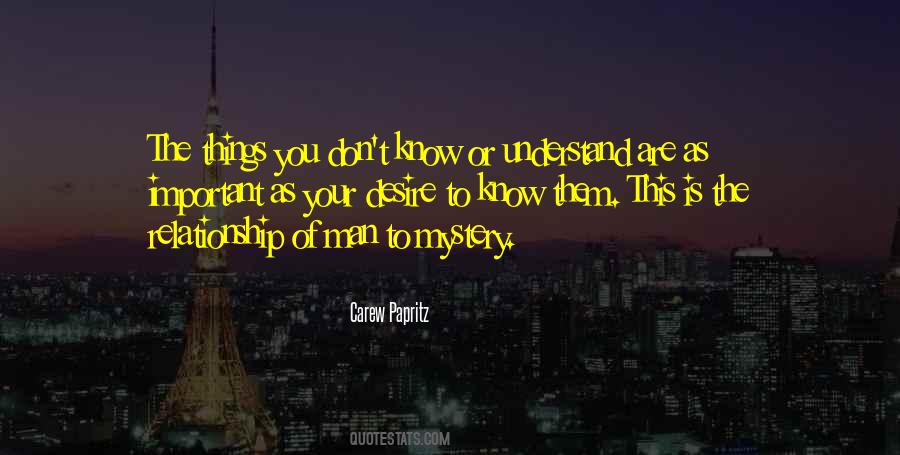 #23. Like me, he has a searing belief that books are sacred. They might not be to other people, but when you have a passion, you hold on to it. You defend it. You dont pretend it isn't important at the risk of offending others. -Carrie. - Author: Candace Bushnell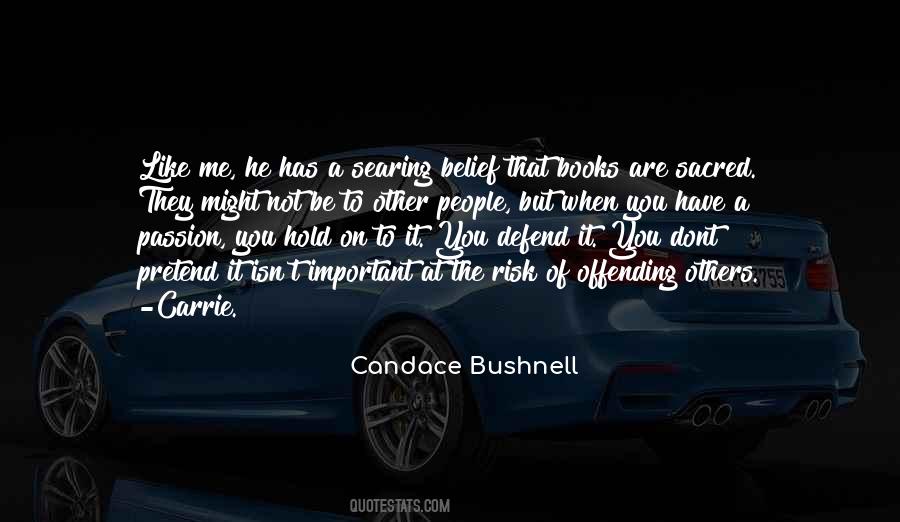 #24. I still believe in stories. I still forget myself when I am in the middle of a good book. Books are for me, it must be said, the most important thing. - Author: Diane Setterfield
#25. Harry - you're a great wizard, you know."
"I'm not as good as you," said Harry, very embarrassed, as she let go of him.
"Me!" said Hermione. "Books! And cleverness! There are more important things - friendship and bravery and - oh Harry - be careful! - Author: J.K. Rowling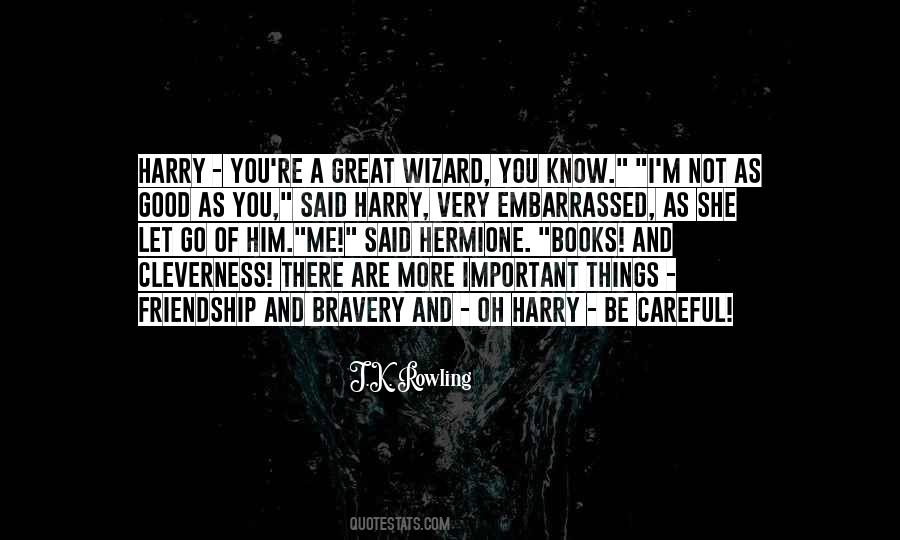 #26. But I believe that good questions are more important than answers, and the best children's books ask questions, and make the reader ask questions. And every new question is going to disturb someone's universe. - Author: Madeleine L'Engle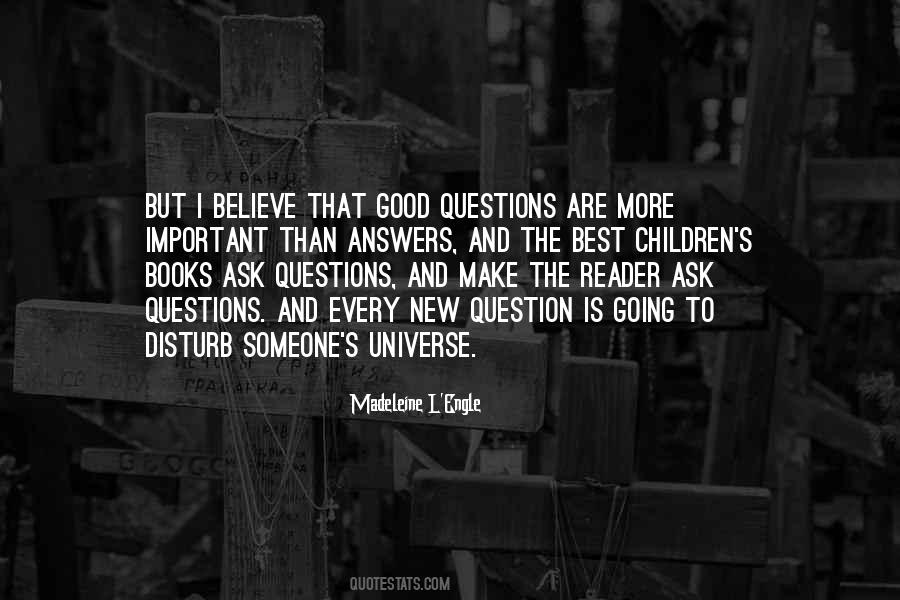 #27. If you're selling information - and I have a lot of friends who write a lot of bestselling books and they're selling information. They don't need to have a picture on the cover at all because they are not important. They're secondary to their information. To me, the information is secondary to me. - Author: Larry Winget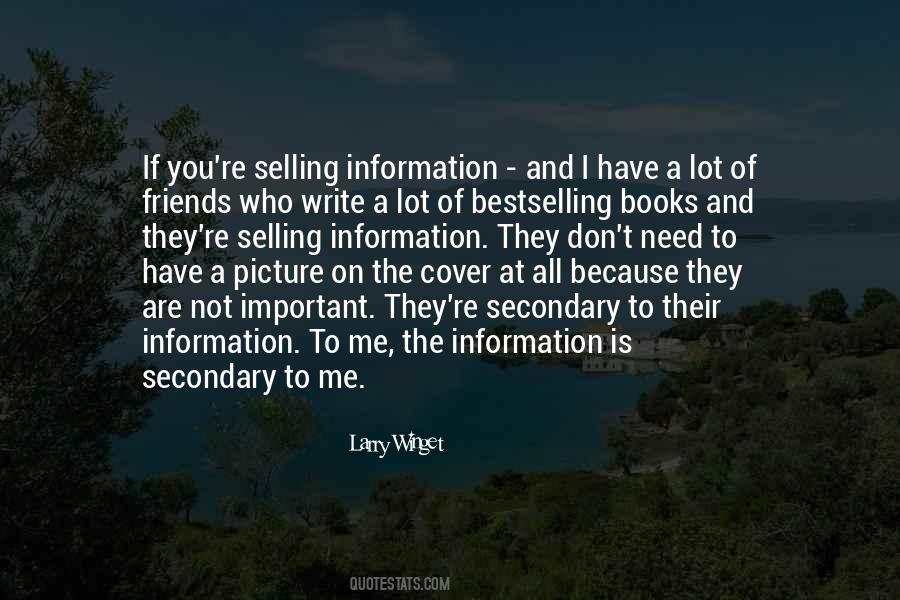 #28. Escapism isn't good or bad of itself. What is important is what you are escaping from and where you are escaping to. I write from experience, since in my case I escaped to the idea that books could be really enjoyable, an aspect of reading that teachers had not hitherto suggested. - Author: Terry Pratchett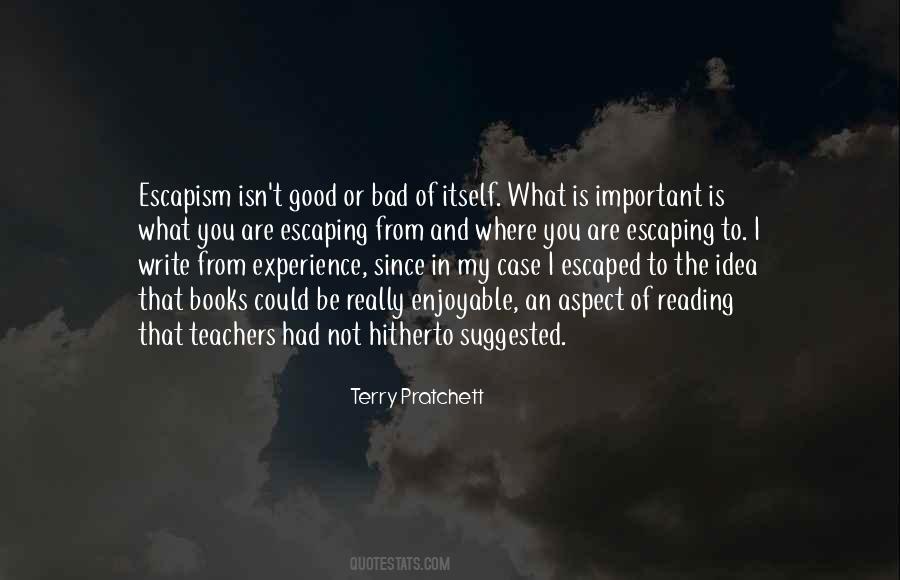 #29. Firelit rooms lined with books - these are the places in which important things happen. - Author: Anthony Doerr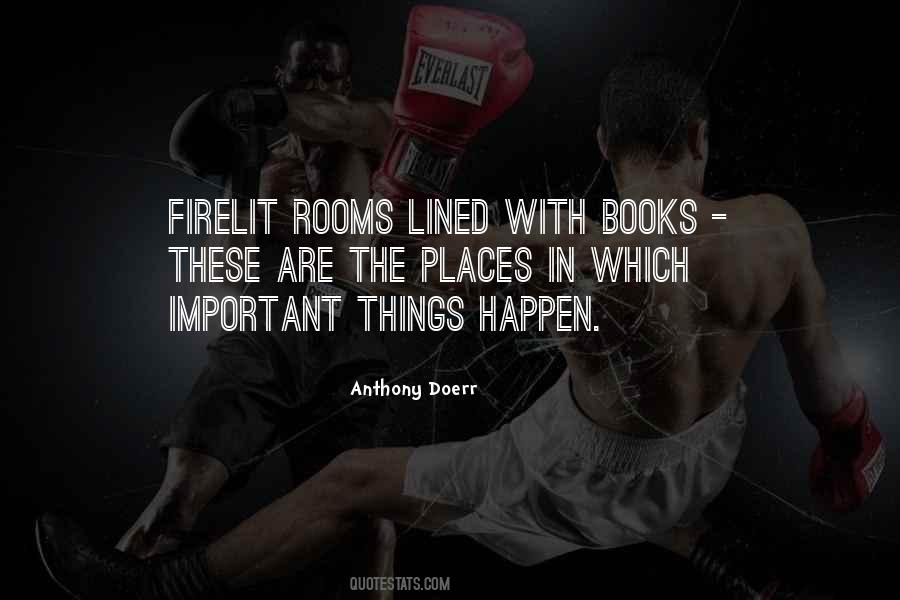 #30. How important my books are or anybody's books are, I don't know. I don't think they are terribly important I think that they make people contented during the period they are reading them and this is worth something is to take care of somebody for a couple of hours. - Author: Kurt Vonnegut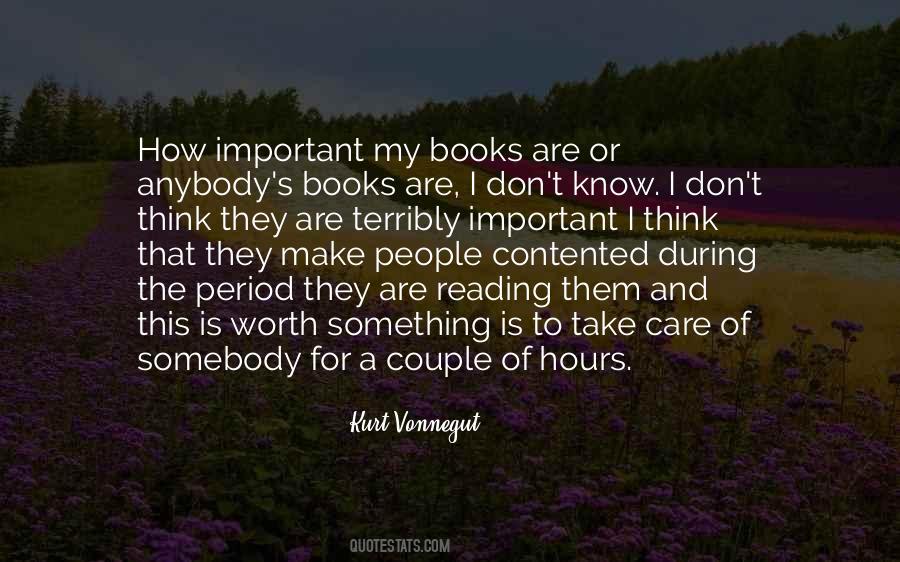 #31. To put it simply, we think books are too important to leave to writers, and we want the wisest, most experienced, most knowledgeable people on earth to be able to effectively and easily share their wisdom with the world. - Author: Tucker Max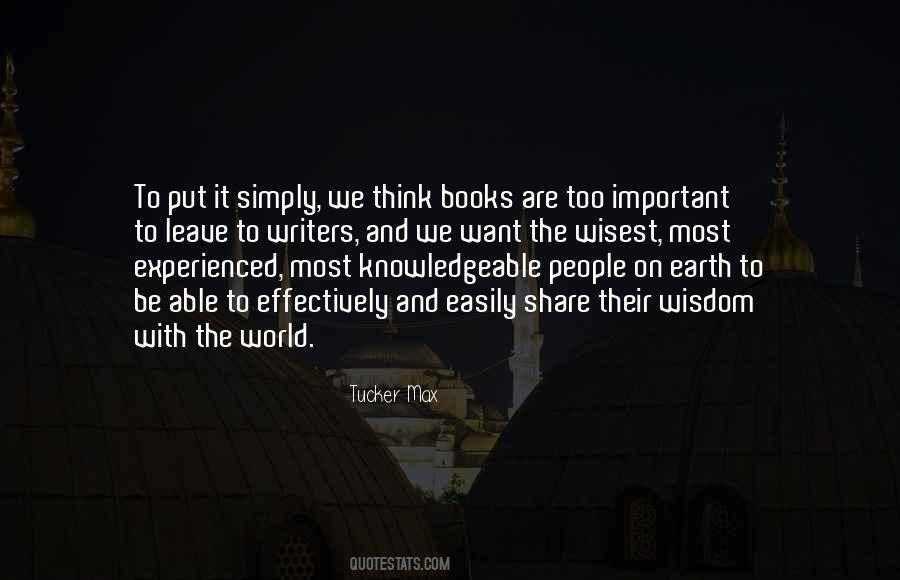 #32. Stories are important, the monster said. They can be more important than anything. If they carry the truth. - Author: Patrick Ness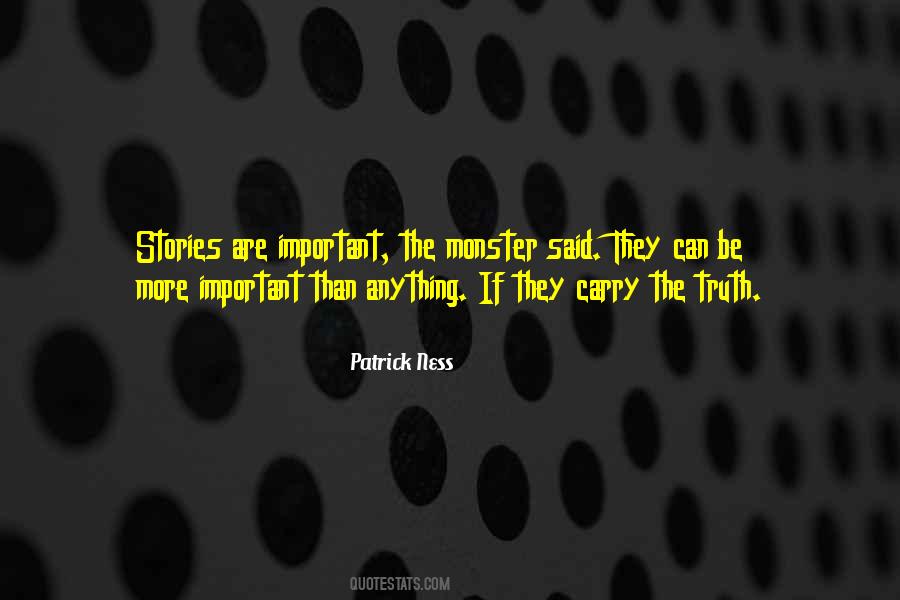 #33. There are only about 30,000 really important books in the world. I suppose about 5,000 of them were written in the English language, and 5,000 more have been translated. - Roger Mifflin - Author: Christopher Morley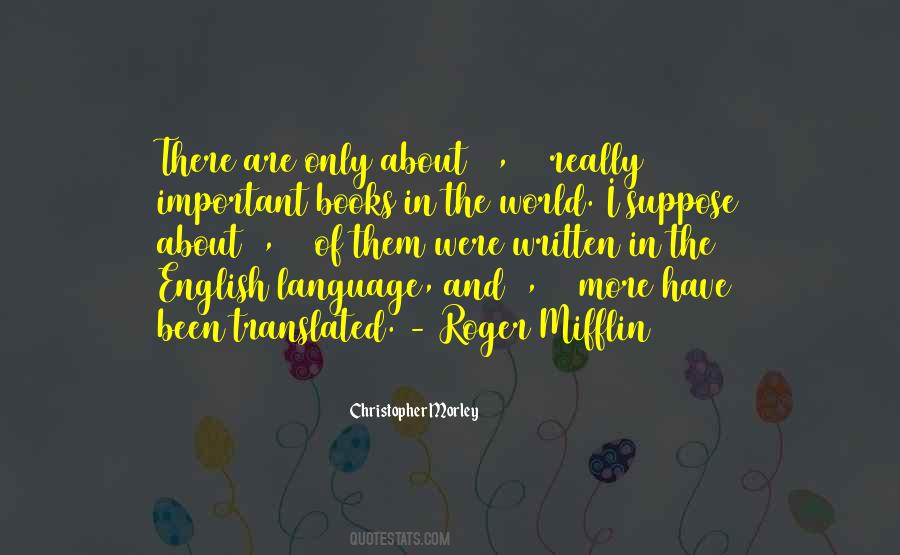 #34. We [psychonauts] are all going to go into the books as pioneers, because it's too early for us to be anything else. There's no map, no finished database, just anecdotes of the crazy, crazy stuff that goes on. That's why it's so important to try and share [our stories]. - Author: Terence McKenna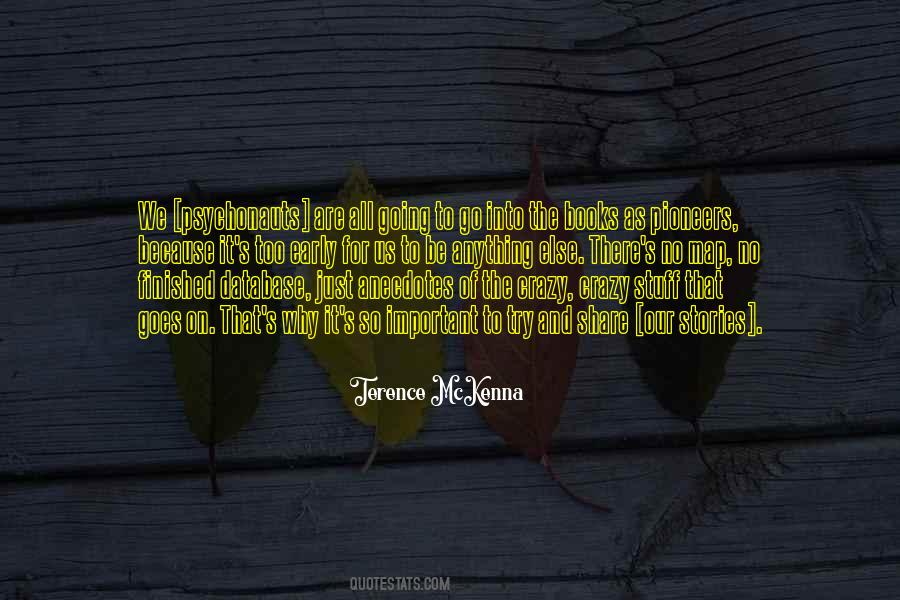 #35. The experience of the race shows that we get our most important education not through books but through our work. We are developed by our daily task, or else demoralized by it, as by nothing else. - Author: Anna Garlin Spencer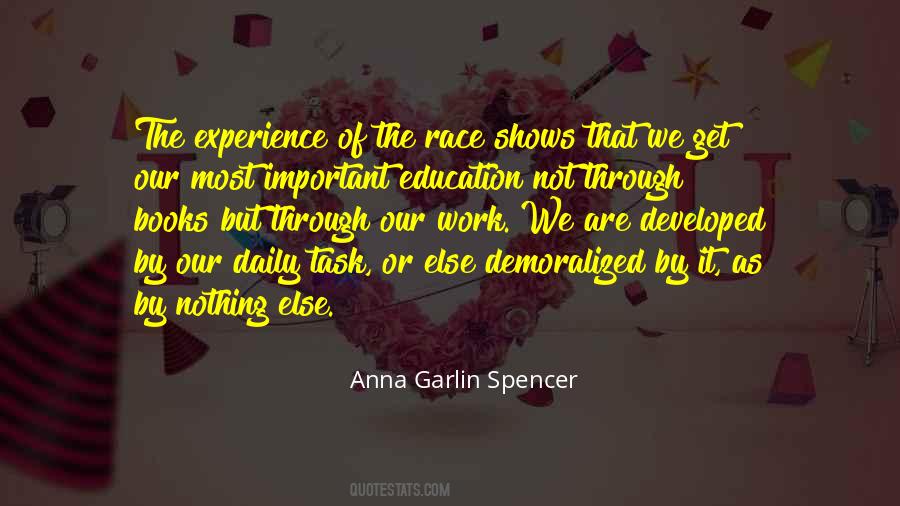 #36. Books are lasting longer than (built) architecture. Most of my important projects may never be built, so buildings are important, artifacts are important, but so are books - Author: Peter Eisenmann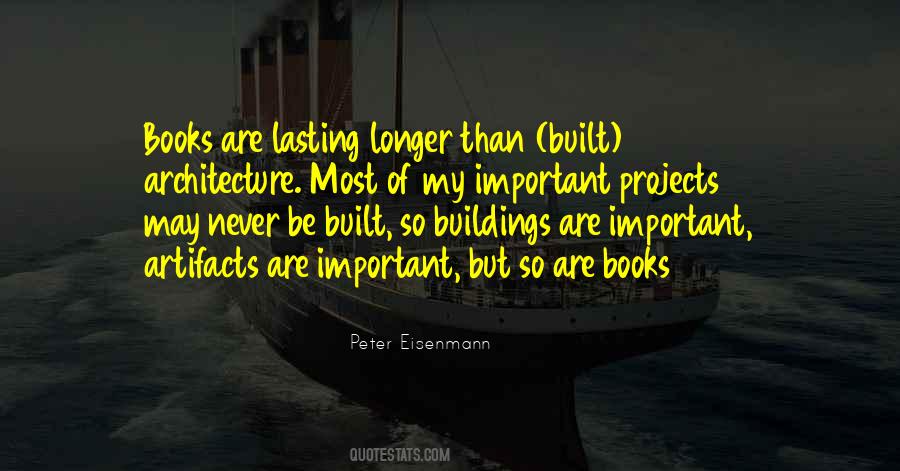 #37. From your point of view as a reader, therefore, the most important words are those that give you trouble. - Author: Mortimer J. Adler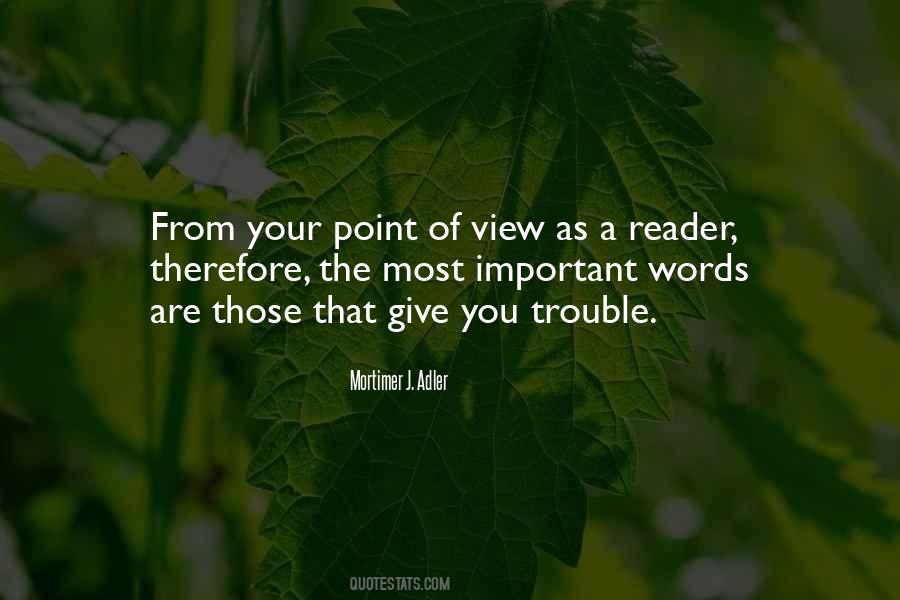 #38. The illustrations in picture books are the first paintings most children see, and because of that, they are incredibly important. What we see and share at that age stays with us for life. - Author: Anthony Browne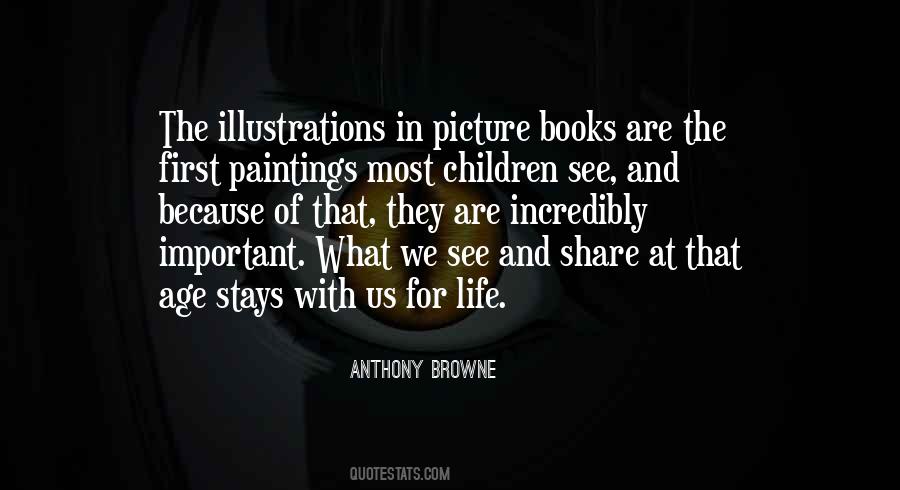 #39. I think books and movies are going to go a long way together in the future. I think we writers are very important material for directors. - Author: Tatiana De Rosnay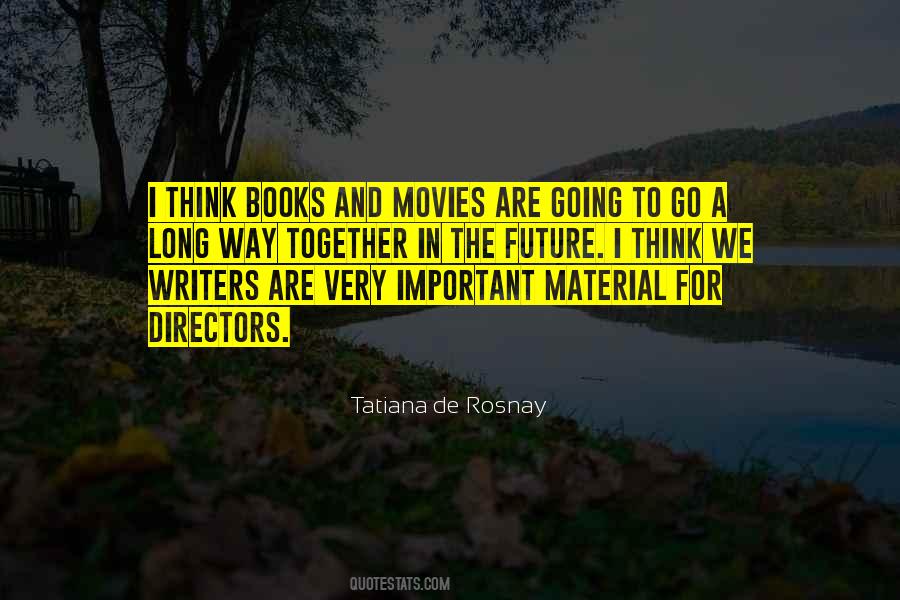 #40. Mal Peet: "In terms of sustaining a literate and literary culture, the books we put into our children's hands are immeasurably more important than the latest works of high-profile novelists. - Author: M.G. Harris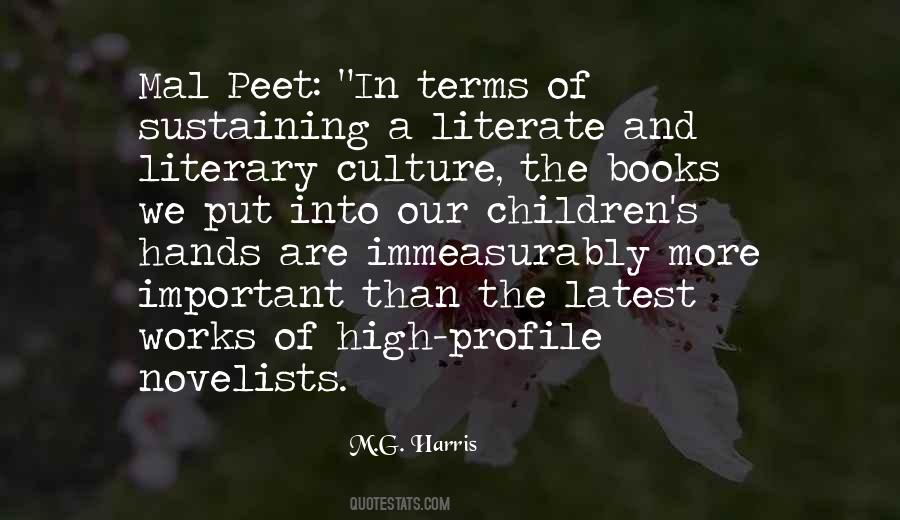 #41. Books as objects are not what books are, it's not what's important about them - Author: Jo Walton
#42. There are 3 or 4 important things in life: Books, Friends, Women ... and Messi - Author: Antonio Lobo Antunes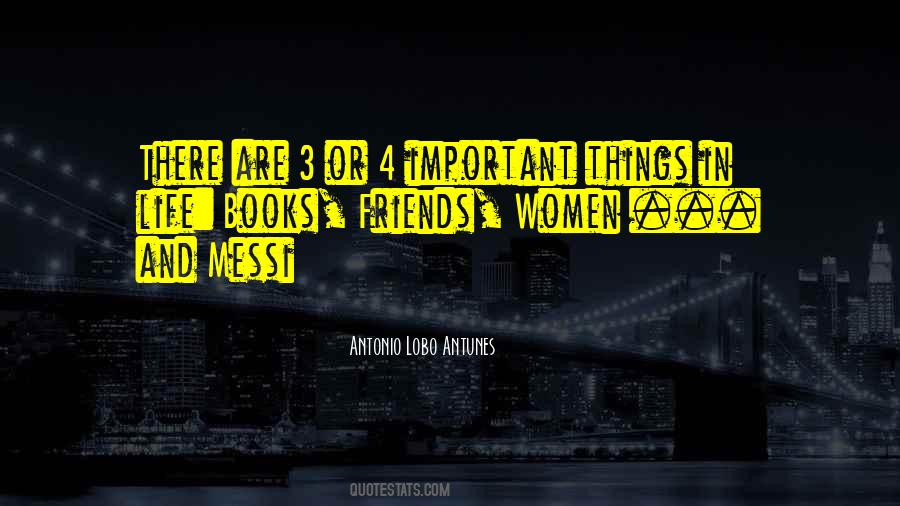 #43. We watch films in class," she told Obinze. "They talk about films here as if films are as important as books. So we watch films and then we write a response paper and almost everybody gets an A. Can you imagine? These Americans are not serious - Author: Chimamanda Ngozi Adichie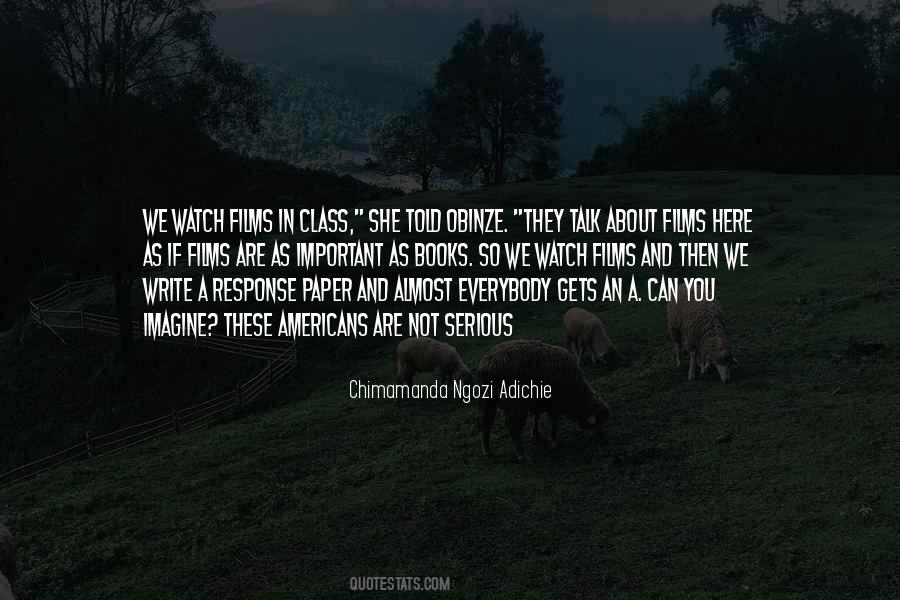 #44. Fame, money and the size of the market are not very important to me. What is, is writing a book that is worth doing and then publishing it. I don't write books for entertainment, for people to pass the time then throw away. - Author: Aidan Chambers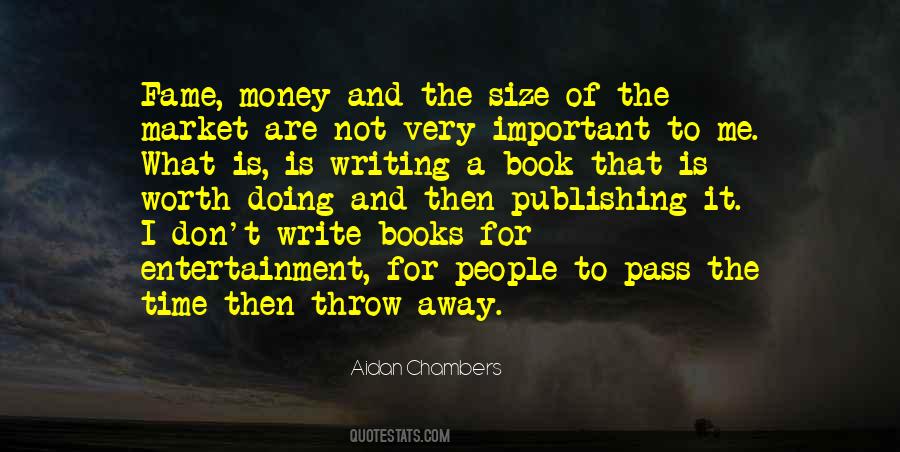 #45. If we all learnt cat-speak, we would often find they are saying, "You stupid human, I am trying to tell you something important right now! - Author: Leah Broadby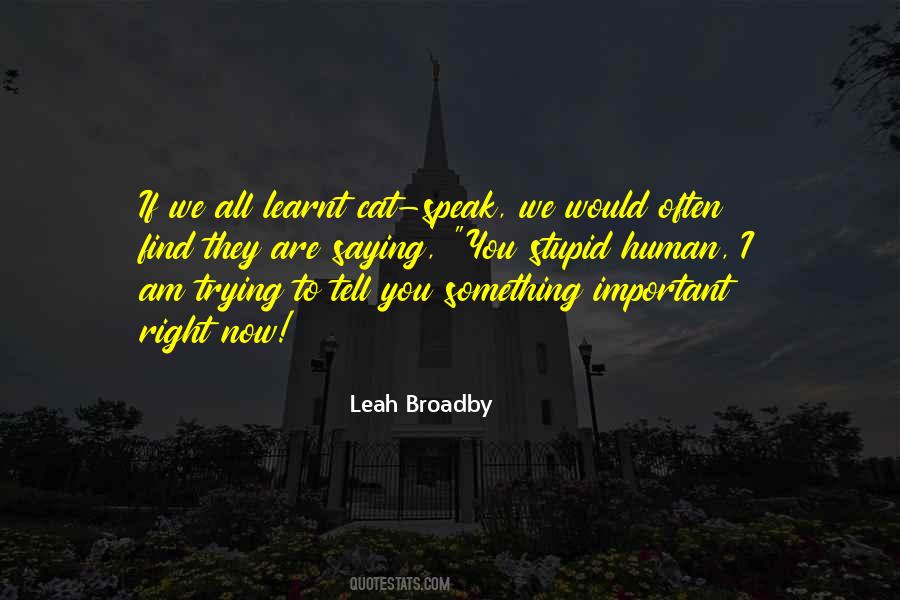 #46. All reading should be pleasurable! I don't like people who keep reeling out the 'books are so important' line. First and foremost, reading is about entertainment, the same as movies, video games and music. - Author: Darren Shan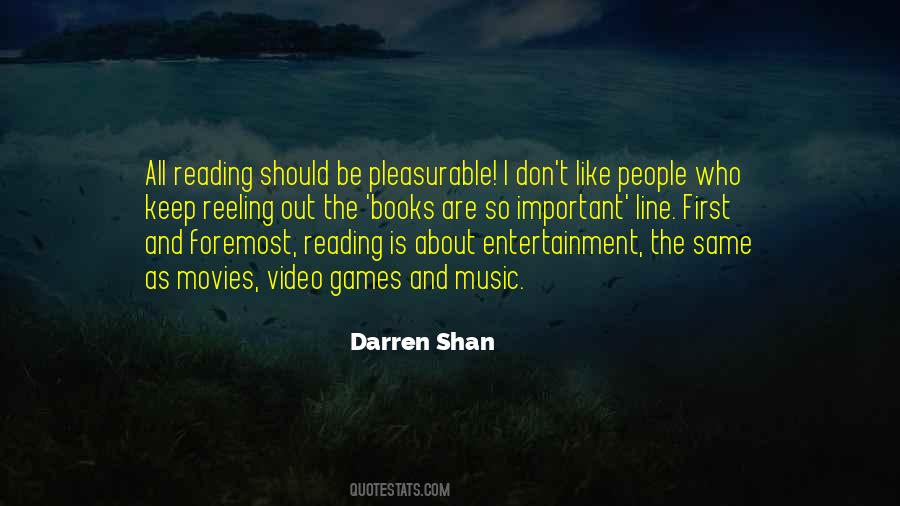 #47. This is the harsh truth about us: not only do Filipinos ignore books, literature - we do not understand how important the arts are - not just to those of us who work at it, but to the nation as a whole. - Author: F. Sionil Jose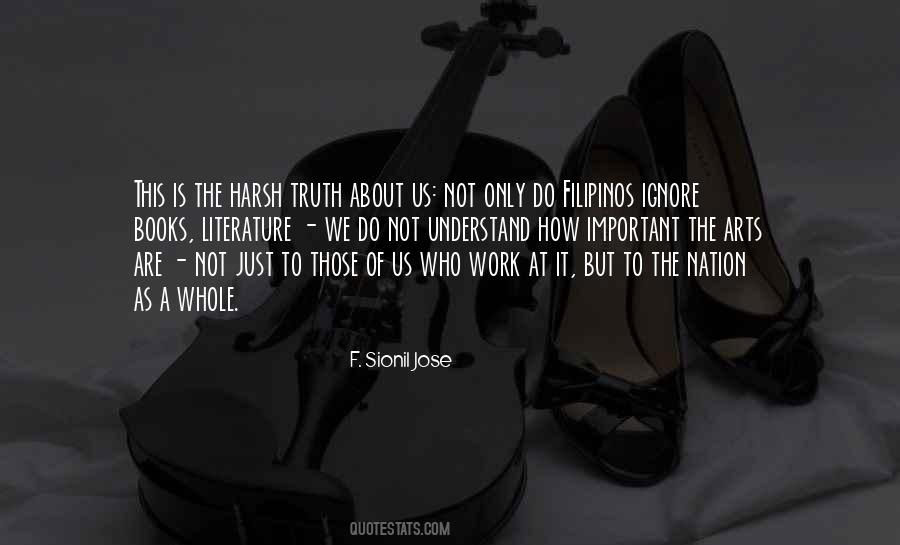 #48. Books are important. They help you sleep at night. - Author: Laura Bush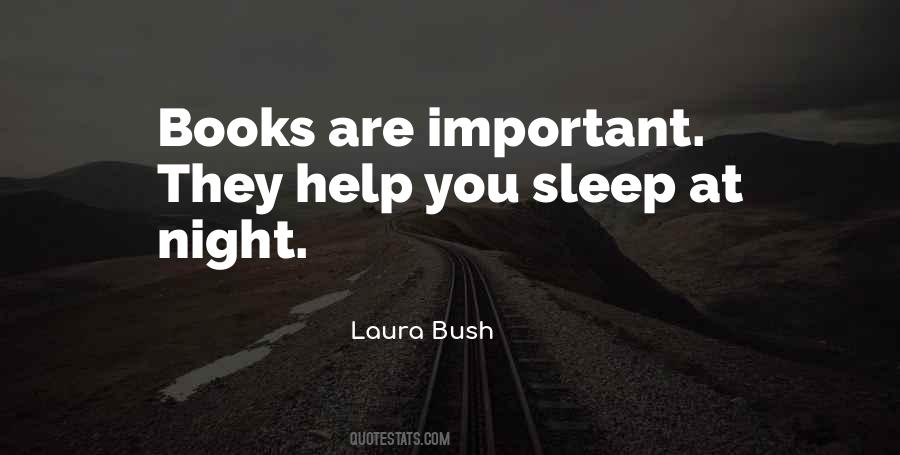 #49. A tried and true way to get your children interested in books and reading is to read to them when they are young. - Author: Soraya Diase Coffelt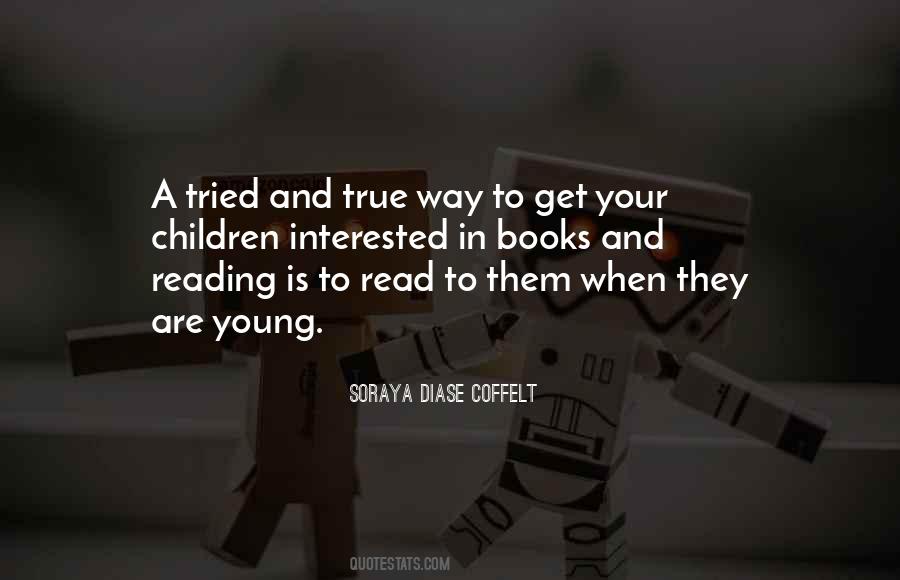 #50. Books are the most important of all my possessions. They capture the thoughts, feelings, dreams and lives of their authors, welcoming us into their worlds and inspiring us to emulate their adventures. - Author: Fennel Hudson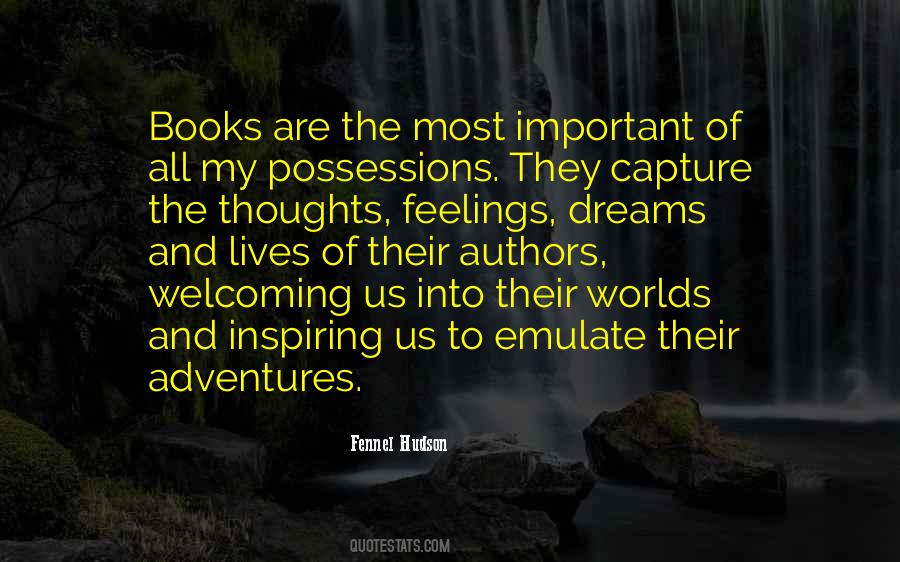 #51. To successfully tell the story, we had to be willing to let people see us as we really were; with all our weaknesses, fears, and imperfections. There are important lessons we learned from the experience that we would not have adequately relayed to the reader if we had been less bold." ~ Duane - Author: Duane & Selena Pannell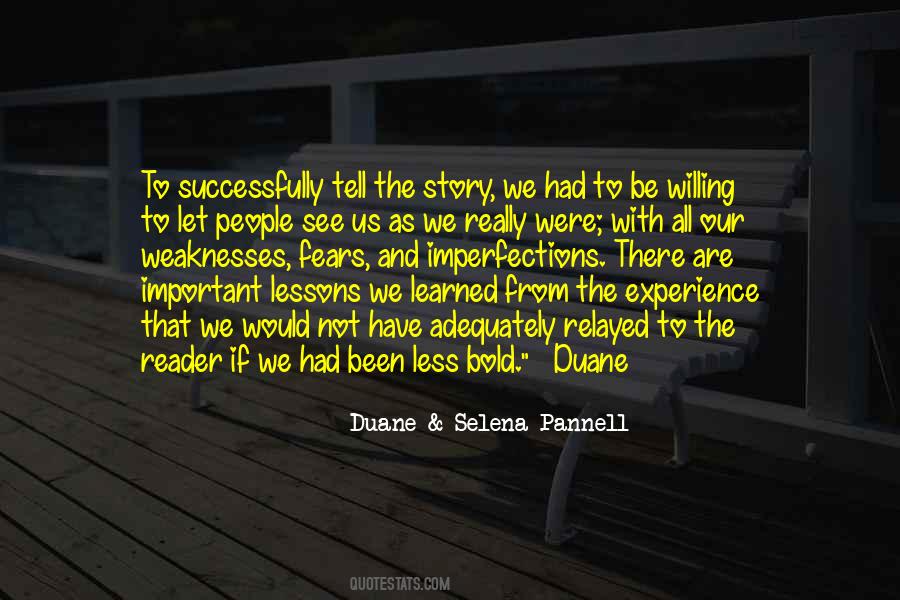 #52. She folds the pages of the books she reads when she wants to remember something important. Her favorite books are accordions, testaments to an endless search for meaning. - Author: Gary Shteyngart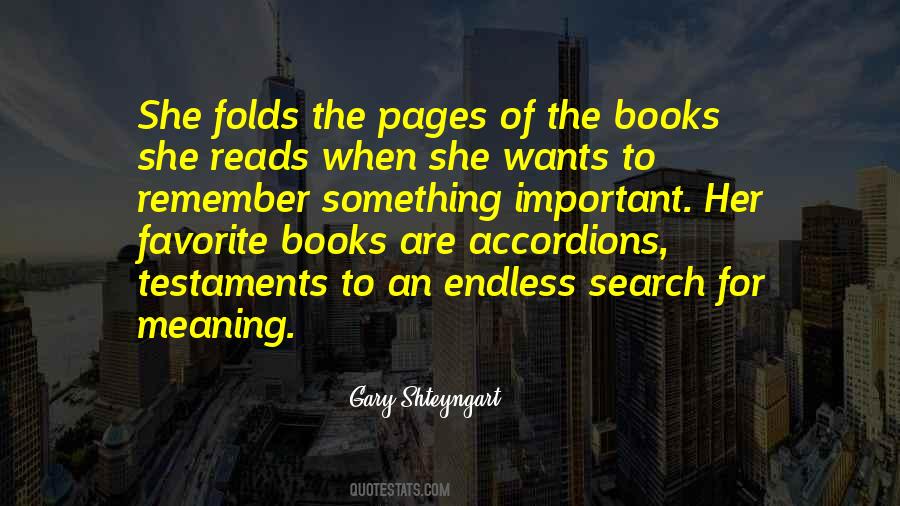 #53. [Books are] vital to learning. Half the population don't go to football matches but that doesn't make football any less important. - Author: John Sutherland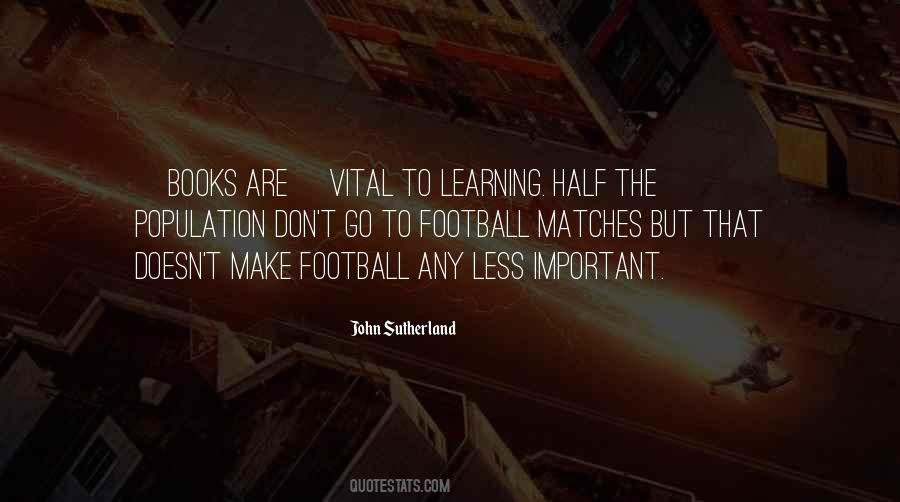 #54. Your best friend is the person who not only knows all the important stories and events in your life, but has lived through them with you. Your best friend isn't the person you call when you are in jail; mostly likely, she is sitting in the cell beside you. - Author: Irene S. Levine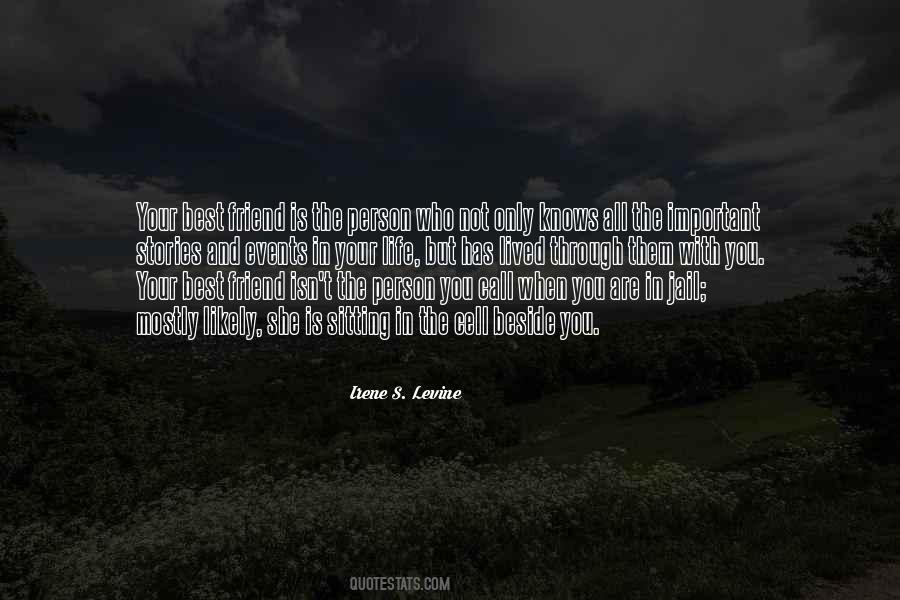 #55. Virginia Woolf came along in the early part of the century and essentially said through her writing, yes, big books can be written about the traditional big subjects. There is war. There is the search for God. These are all very important things. - Author: Michael Cunningham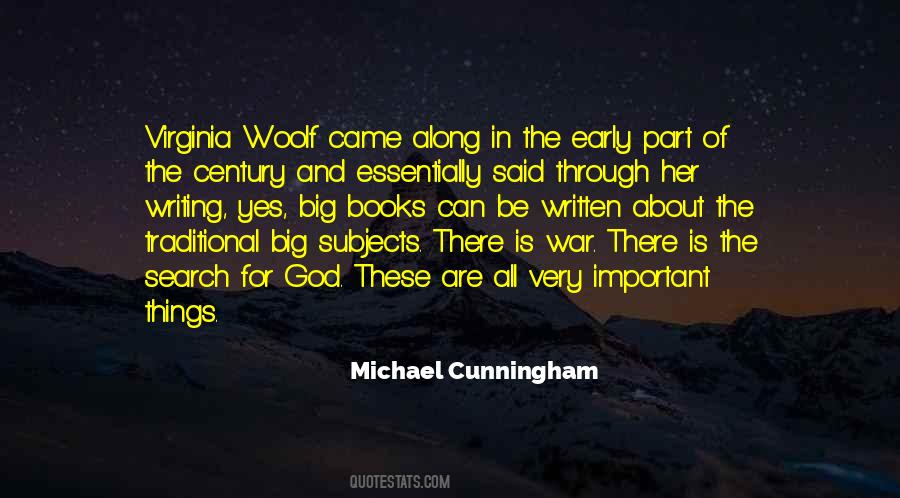 #56. I consider my greatest strength my complete and utter faith in a loving God. Strong family values are also important and I do not hesitate to write them into my books. My reader mail tells me this is something that readers especially like about my books. - Author: Debbie Macomber
#57. When you buy a jacket, it's important the pockets are big enough for a paperback! - Author: Daniel Pennac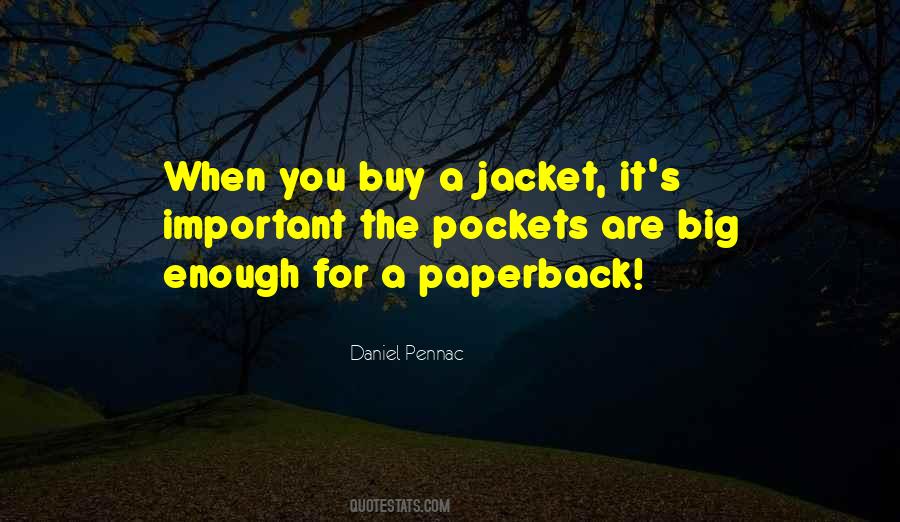 #58. They're old enough to know how the world really works, so why are they so stupid? It's easy to talk big, but the important thing is whether or not you can clean up the shit. - Author: Haruki Murakami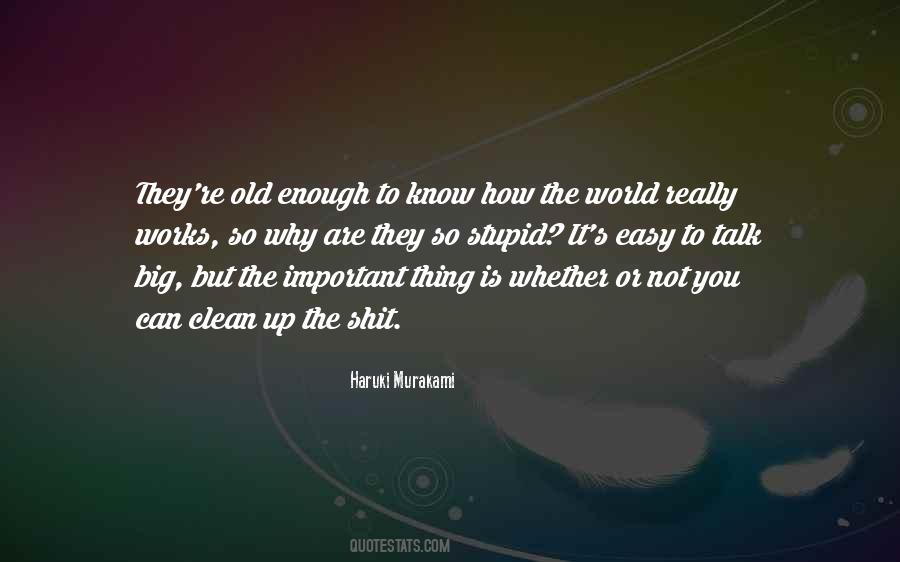 #59. The movies I watch and the music I listen to and the books I read - those are important to me. It's very important to me, and I don't know what I would do without those things. - Author: Joseph Gordon-Levitt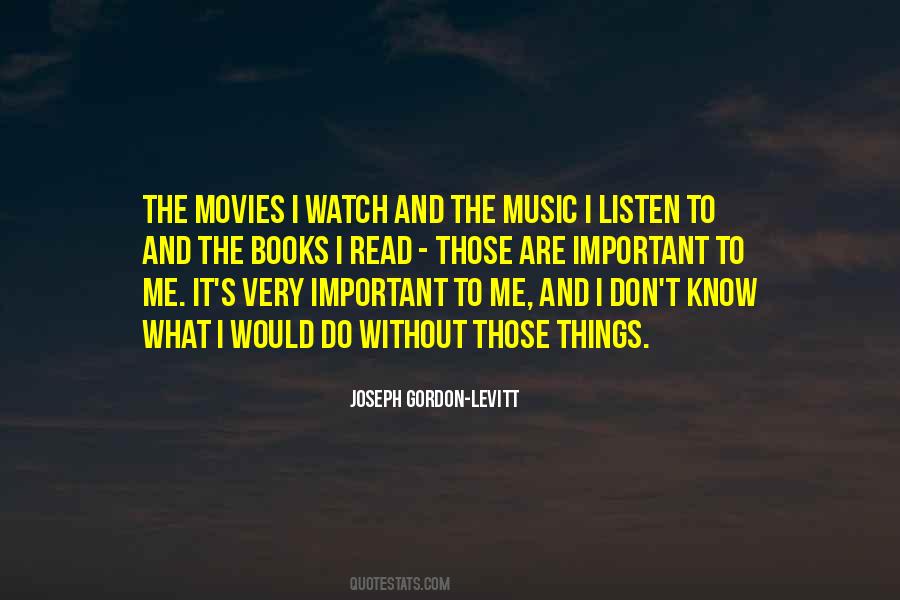 #60. The things that are really important to me are my man, my animals and my books. I don't need anything else. - Author: Mary Crosby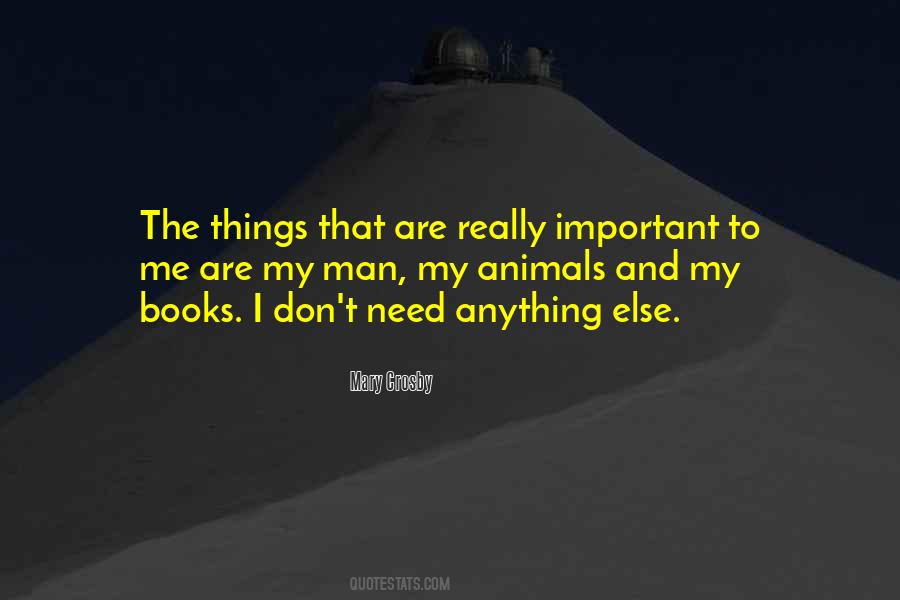 #61. Which is so important, I mean, that's what's so great about the books, is, you know, those two worlds are sort of, the slacker world of just comedy and laziness and then this crazy, over the top action, supernatural world, and you know, combined. - Author: Mary Elizabeth Winstead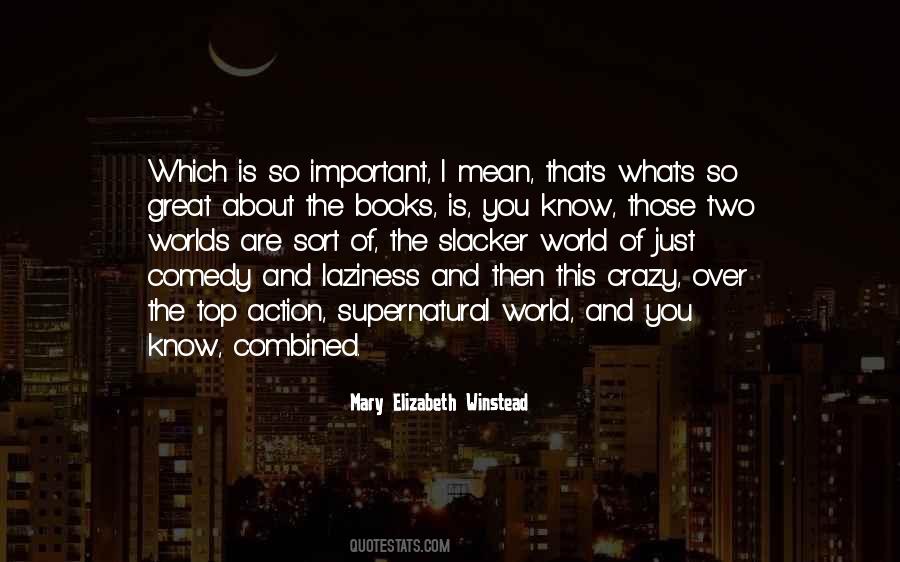 #62. Reading is important.
Books are important.
Librarians are important. (Also, libraries are not child-care facilities, but sometimes feral children raise themselves among the stacks.) - Author: Neil Gaiman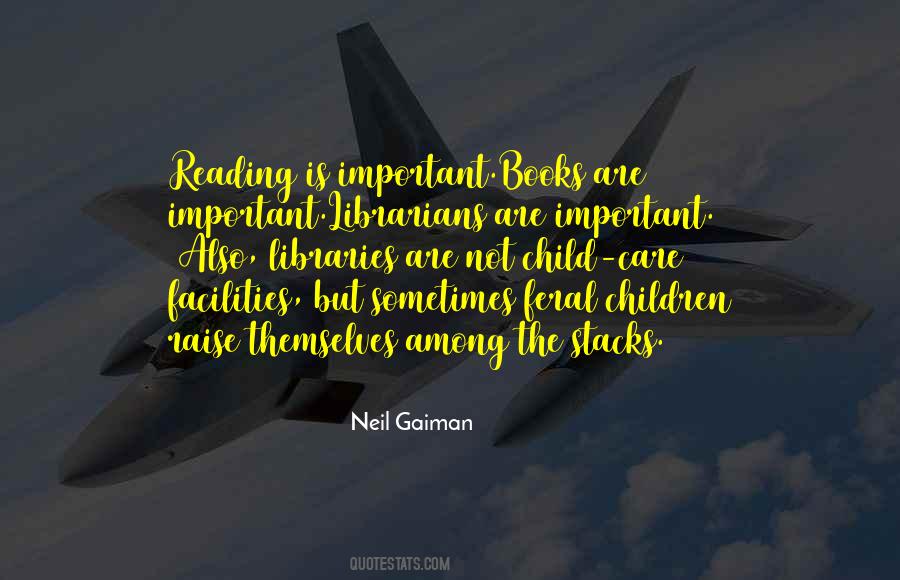 #63. My books are not about different components that fit together like pieces in a jigsaw puzzle, it's about creating the space around the components, which is almost as important as the components themselves. And that space changes and blends depending upon what the components are. - Author: Richard Grossman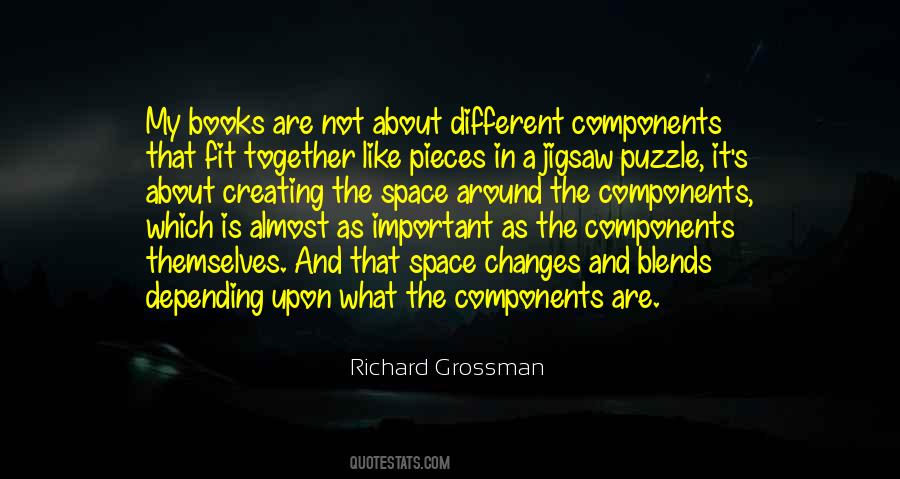 #64. Individuals somehow are led to find my books at times that are important to them. The mail that I get very, very often will say, "I was at a difficult time in my life, and someone gave me a copy." - Author: Richard Bach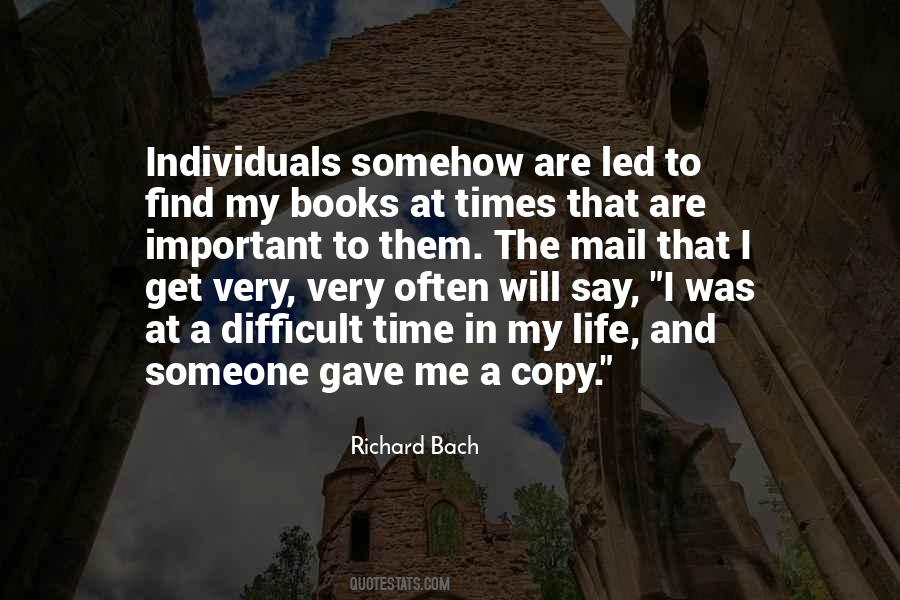 #65. Still and all, I think a library is a library is a library, don't you? No matter how big or small. Books are important. - Author: Elizabeth Kane Buzzelli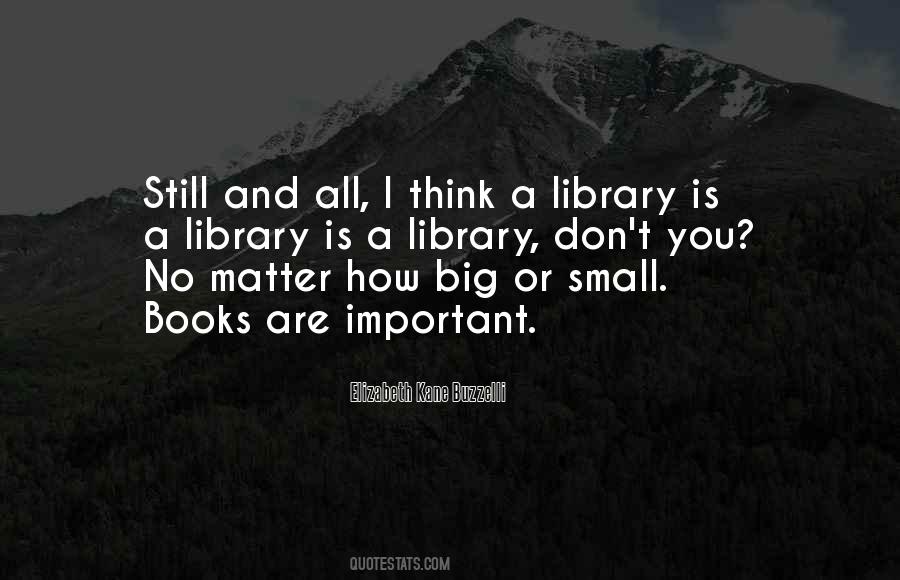 Famous Authors
Popular Topics