Want To Live Free Famous Quotes & Sayings
List of top 38 famous quotes and sayings about want to live free to read and share with friends on your Facebook, Twitter, blogs.
Top 38 Want To Live Free Quotes
#1. If we want to avoid the disaster of one-world-government, if we wish to preserve our priceless national sovereignty and live through all time as free men, then it is imperative that the American people read The Shadows of Power. - Author: Meldrim Thomson Jr.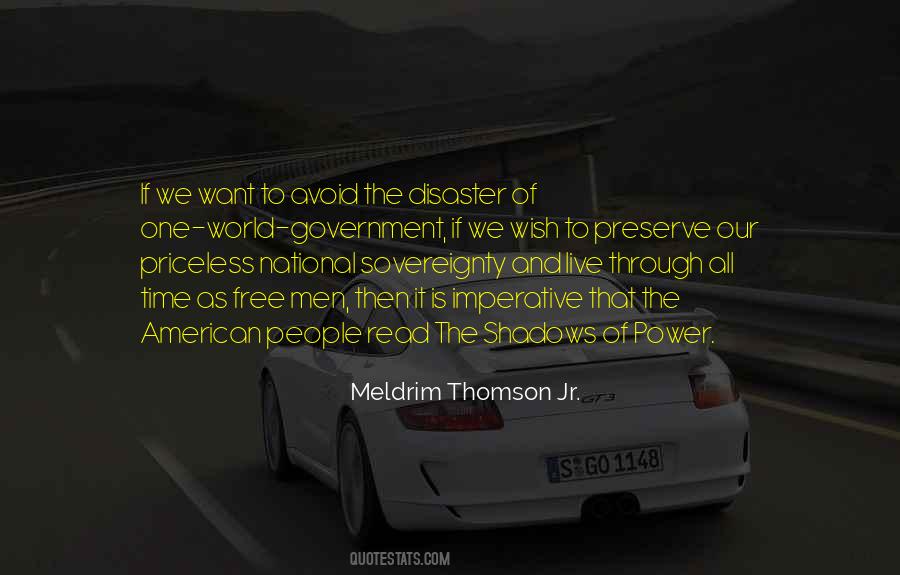 #2. You want a culture where citizens are free to express themselves and so live in the openness necessary to the functioning of a successful economy? Israel has a free press, much of it openly hostile to the parties in power. - Author: John Podhoretz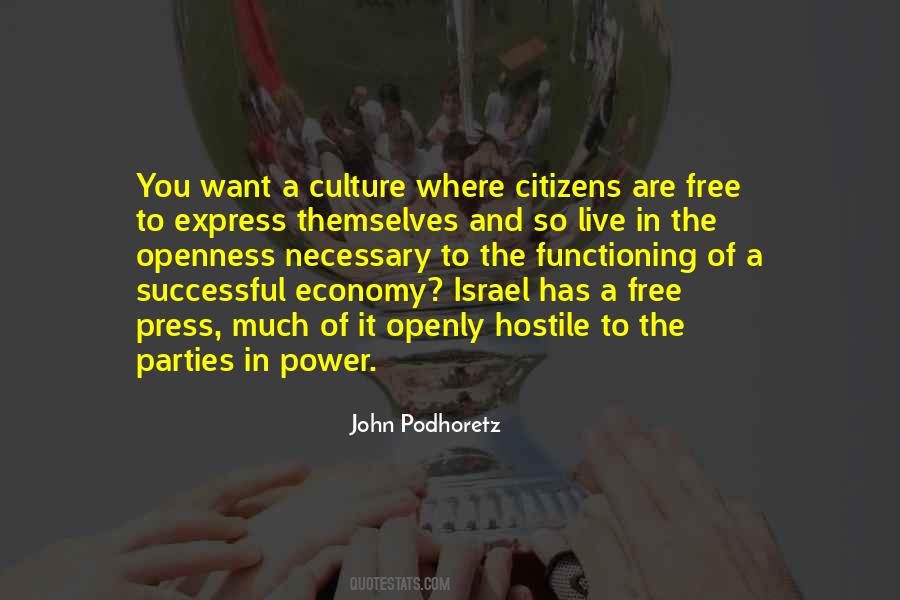 #3. Why would anyone want to live in a cage when we are free persons? This is the point to make, when we can rattle cages it means we are behind bars and are not free. - Author: Leviak B. Kelly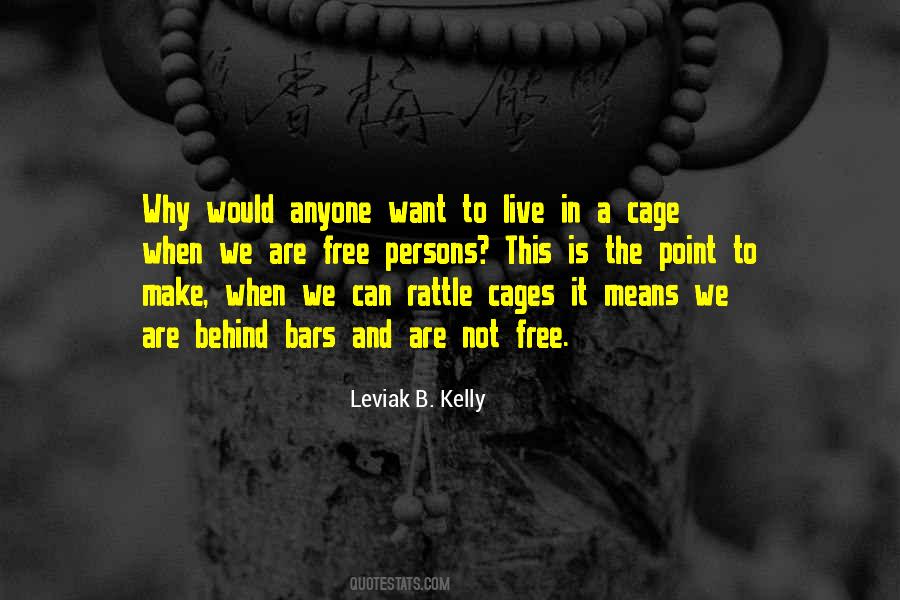 #4. They say that even the brightest star won't shine forever. But in fact, the brightest star would live the shortest amount of time. Feel free to extract whatever life lesson you want from that. - Author: Philip Plait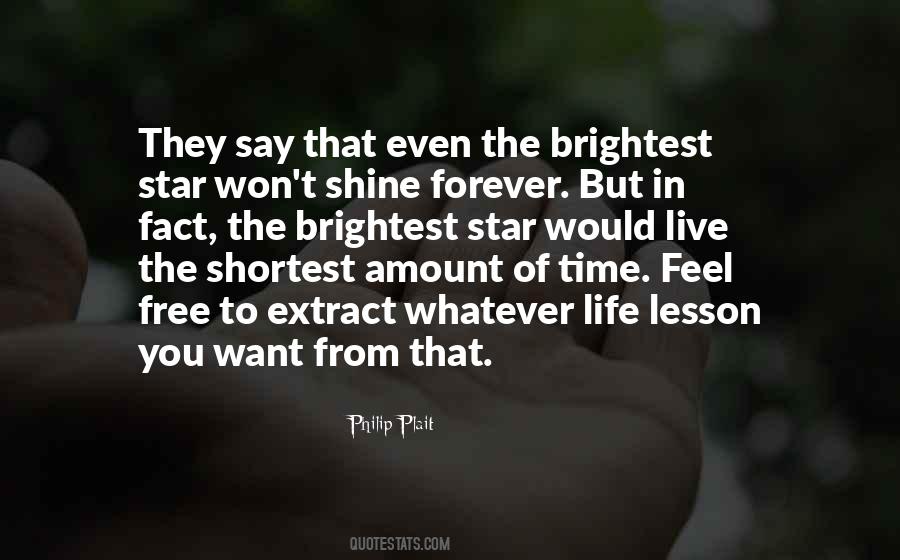 #5. It's not that I think I'm ugly, I just don't think about what I look like. I don't live out there. If I had my way, I wouldn't blook like anything at all. I would be a free-floating consciousness that can also somehow draw. I don't care how I look. I don't want to care. - Author: Francesca Zappia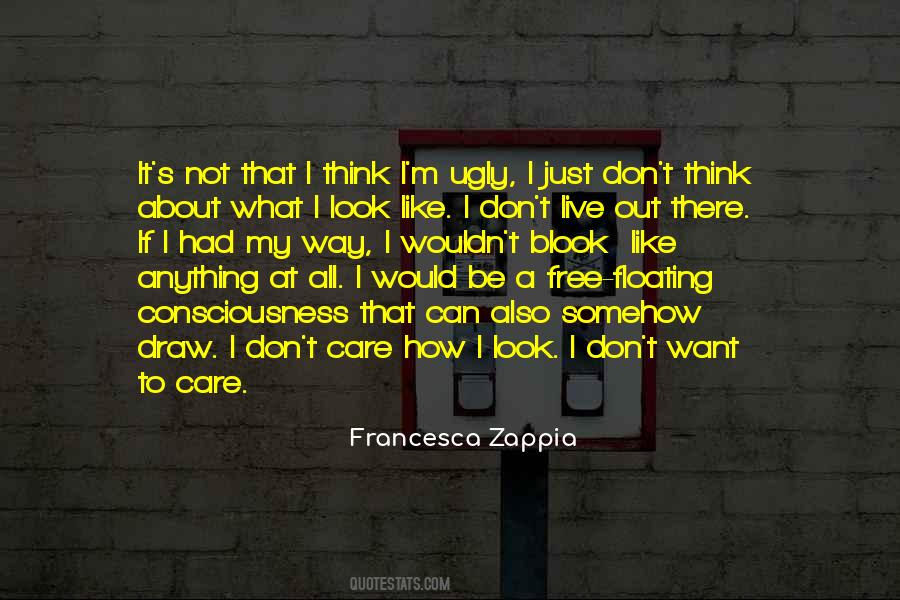 #6. I'm not waiting for times to change
I want to live like a free-roaming soul
on the highway of our love. - Author: Neil Young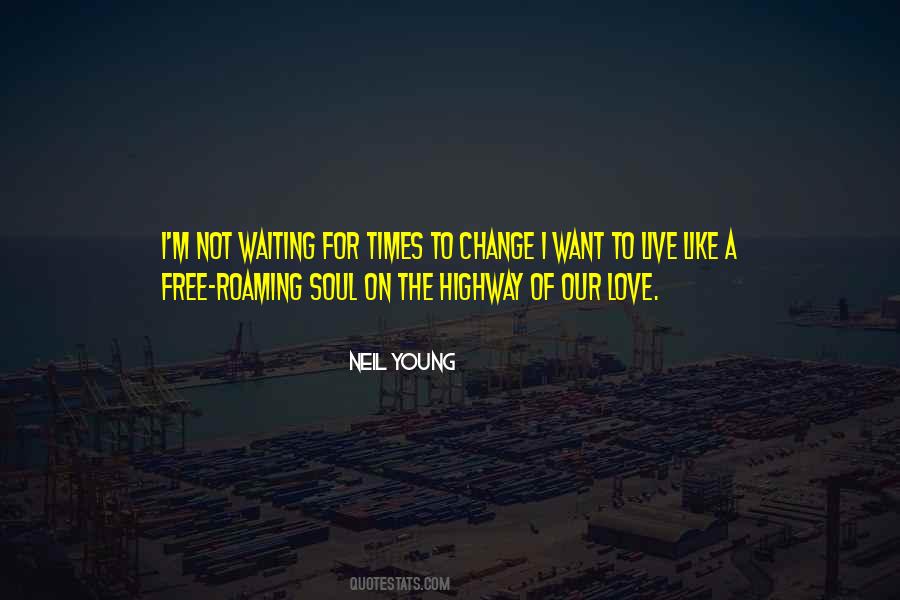 #7. I sometimes think that unions don't understand that we live in a free society, and people have the right to not select union representation if they don't want it. - Author: John Mackey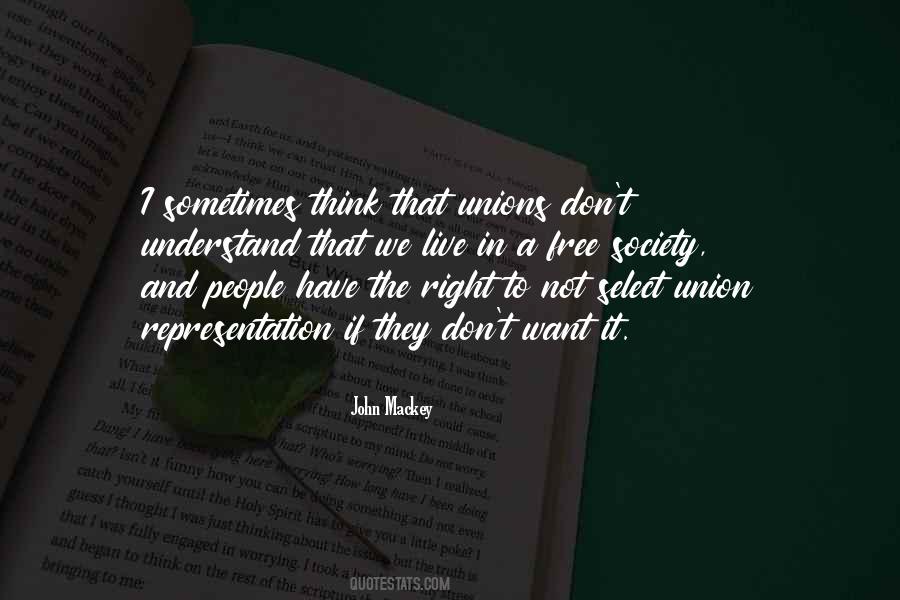 #8. Don't believe bands who say it's all about the fans and they want to give their music away for free. The result is they will continue to live in their mother's basement. - Author: Gene Simmons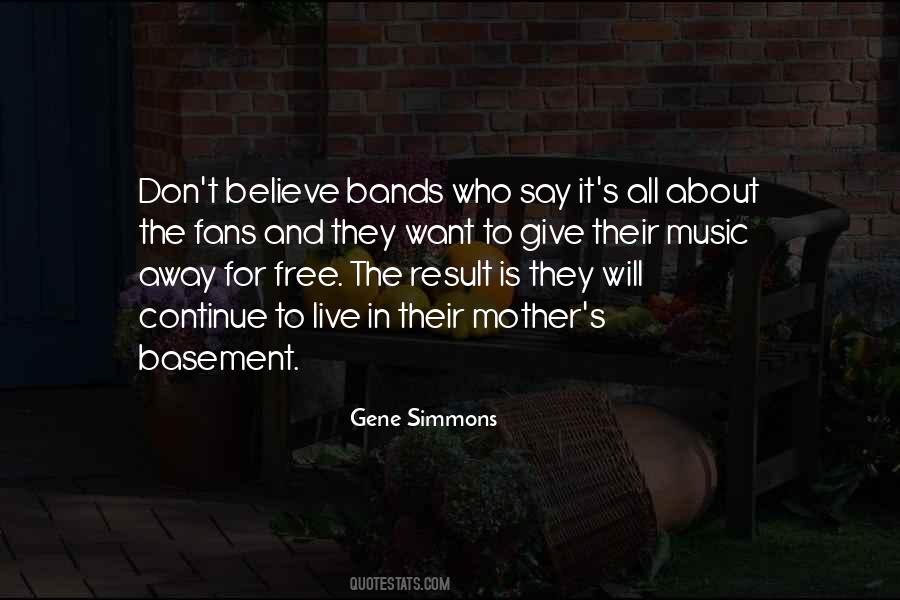 #9. The Ambassador and the General were briefing me on the ... the vast majority of Iraqis want to live in a peaceful, free world. And we will find these people and we will bring them to justice. - Author: George W. Bush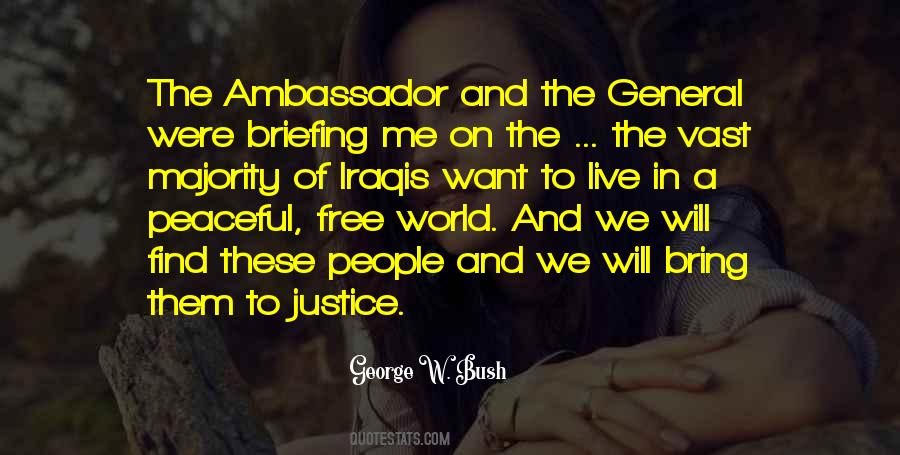 #10. What if the new political spectrum has on one side those people who want to be left alone, those who want to be free, those who don't hurt people or take their stuff, and on the other extreme of this new scale stands anyone who wants to use government power to tell you how to live your life? - Author: Matt Kibbe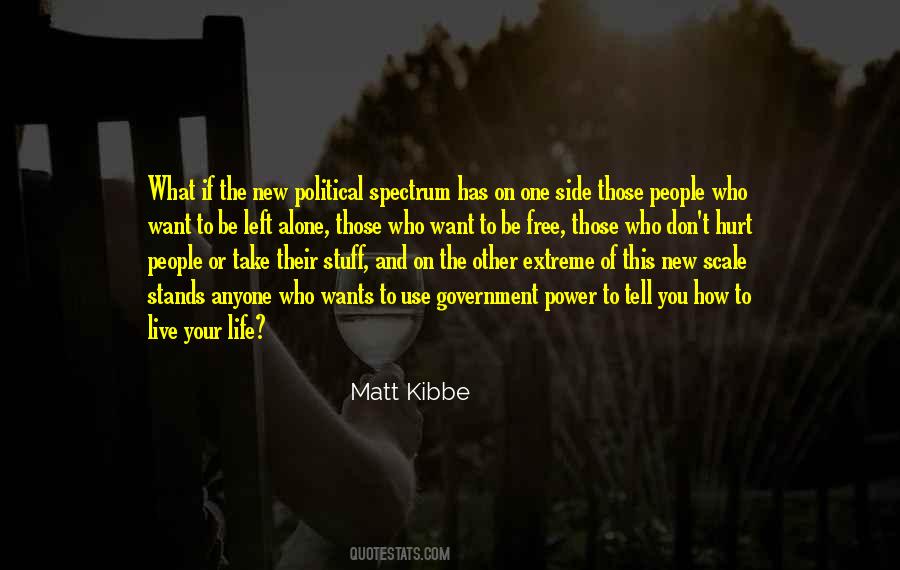 #11. In the West we are free to think what we want, to read what we want, to practice our religion, to live as we choose. Liberty is codified in human rights, a magnificent Western creation but also, I believe, a universal good. - Author: Ibn Warraq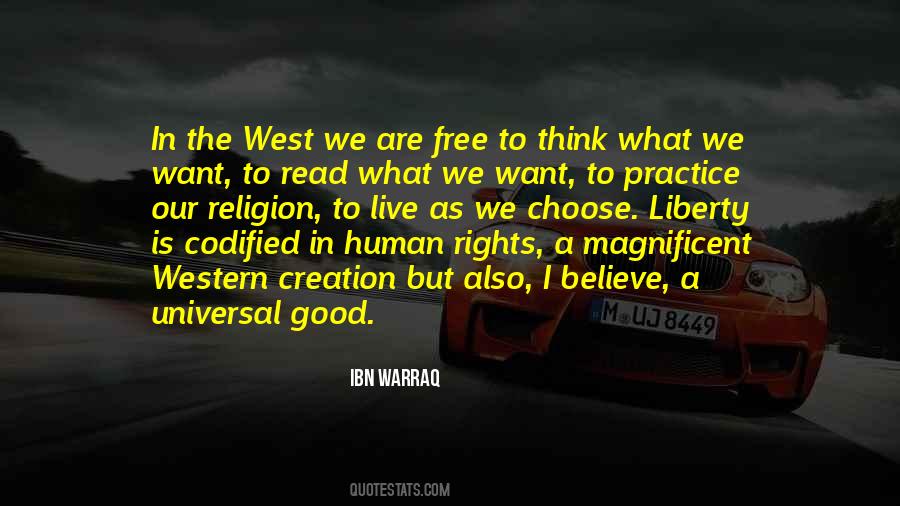 #12. Where do you want to live? Do you want to live free and poor and covered in flea welts? Or enslaved, with your own clean room and a shower with hot water? Who are you, Virginia? Who are you, really? - Author: Laura Resau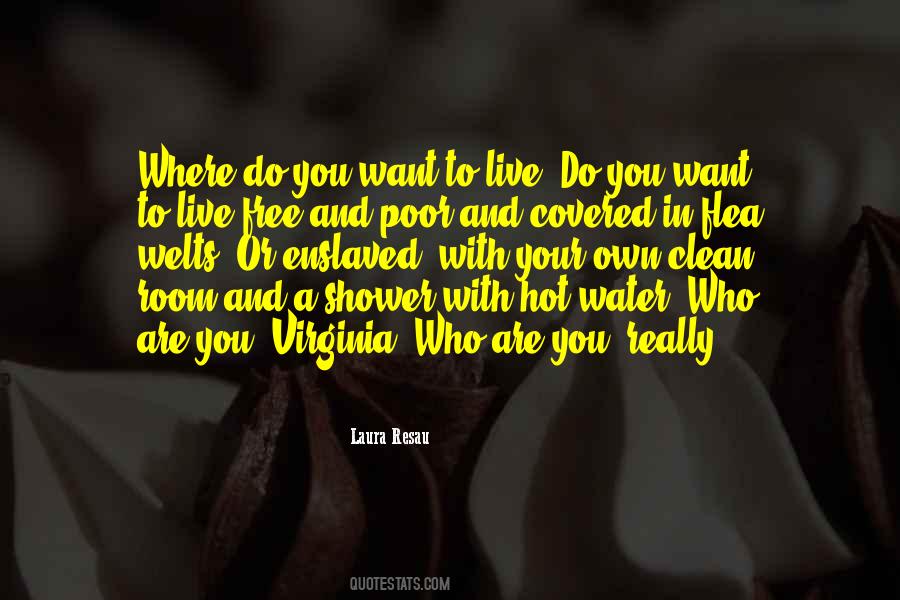 #13. If you want to live a life free of regret, there is an option open to you. It's called a lobotomy. - Author: Kathryn Schulz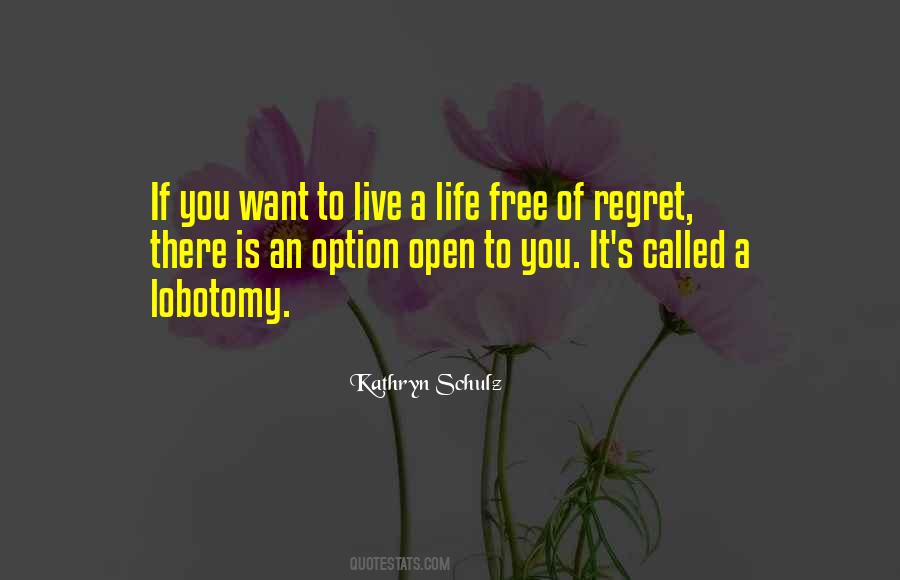 #14. She is a rare soul, she has this infectious energy that makes you want to run next to her, she belonged to no one but herself & to anyone that was yet understand themselves, found the missing pieces in her presence. - Author: Nikki Rowe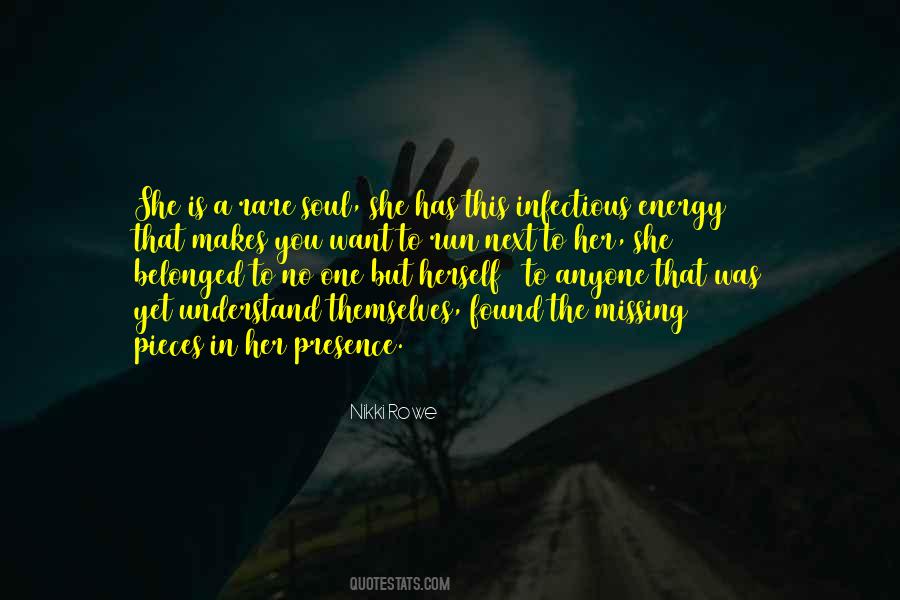 #15. I don't want to just live delivered but I want to live free. - Author: Christine Caine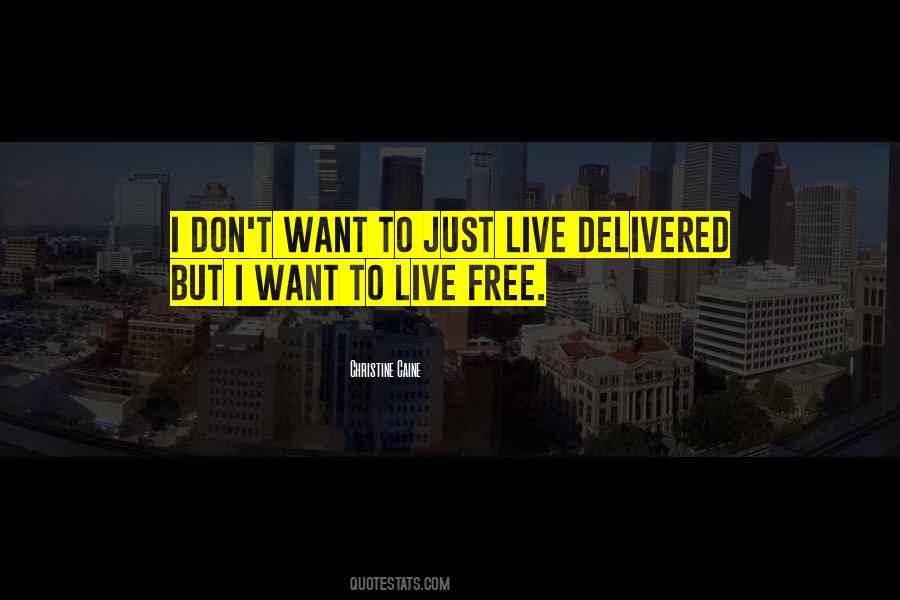 #16. So if reality is all a spell, and you don't really want what you think you want ... If you have no free will. You don't really know what you know. You don't really love who you only think you love. What do you have left to live for? - Author: Chuck Palahniuk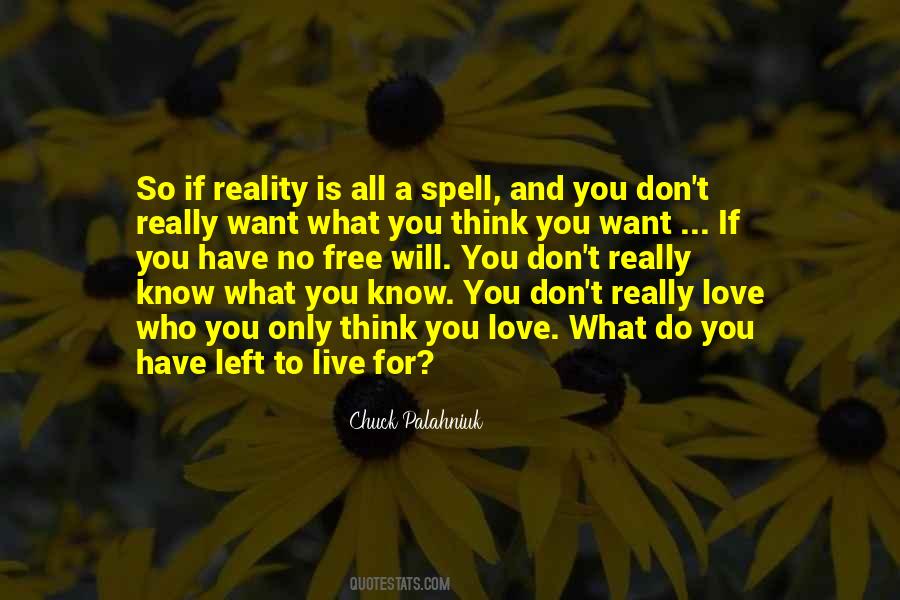 #17. The stakes are geopolitical in nature and I believe that democracies are - people want to live in free societies, democracies are the best way to do that, and that if people see democracies in the neighborhood, they'll demand the same thing. - Author: George W. Bush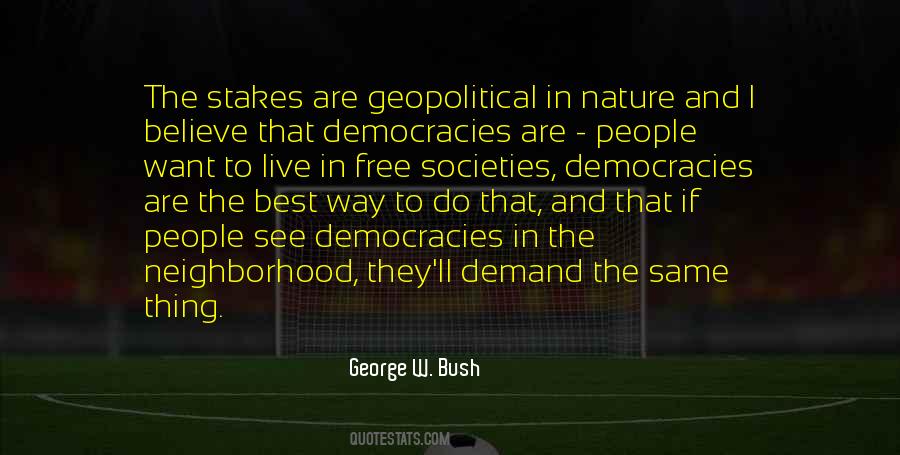 #18. Every decision you make can change the world. The best life is the one the gods don't notice. You want to live free, boy, live quietly."
"I want to be a soldier. A hero."
"You'll grow out of it. - Author: Steven Erikson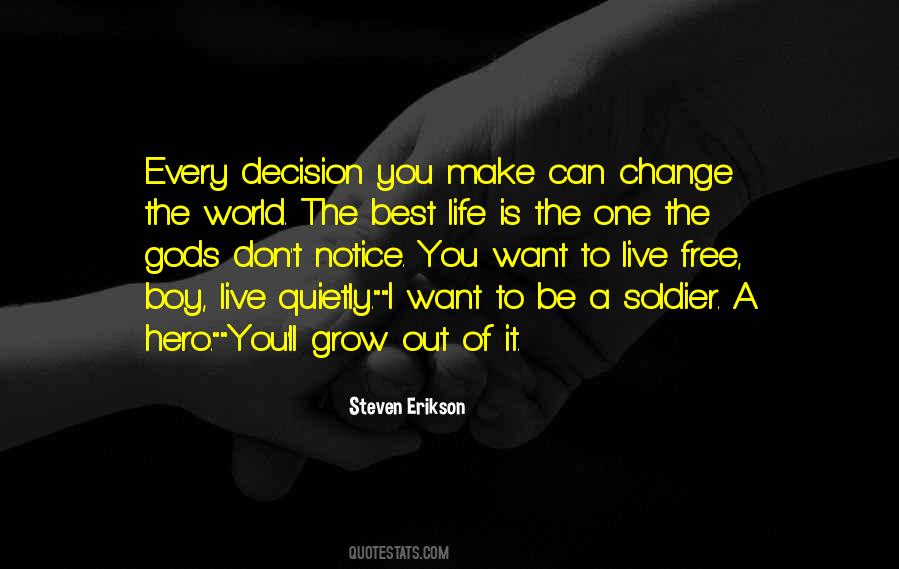 #19. If you want to be free, learn to live simply. - Author: John Heider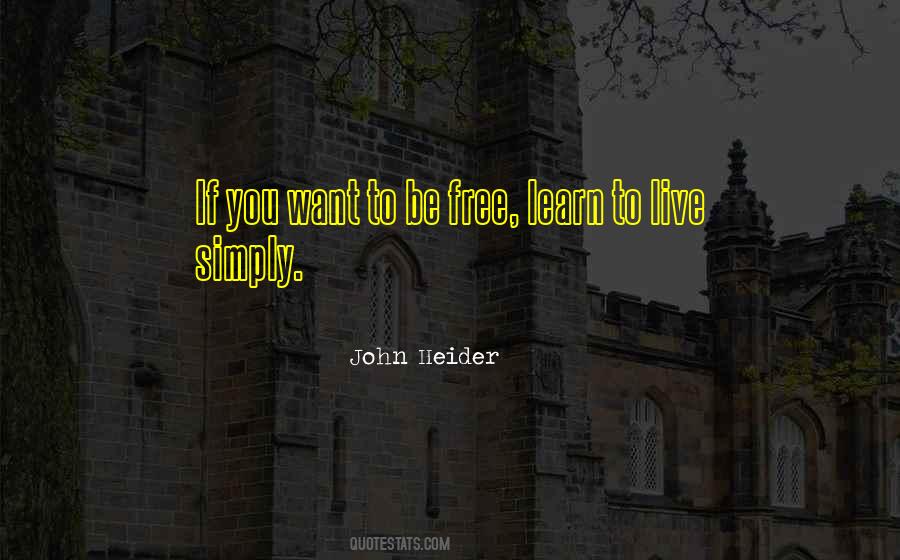 #20. And in the minds of progressives you are free to live anyway you want so long as it's progressive. - Author: Jonah Goldberg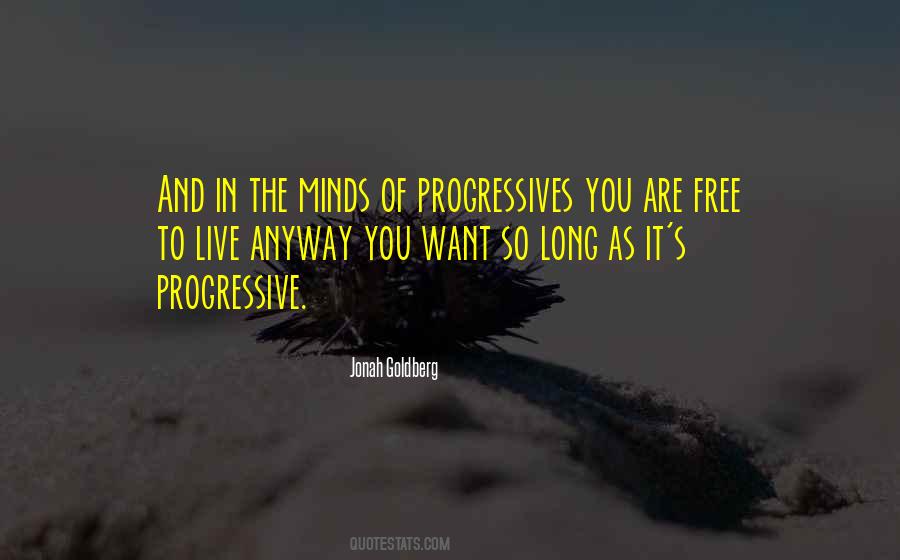 #21. We can't hide it or fake it. We'll never fit society's idea for how women should look and behave, but why is that a tragedy? We're free to live how we want. It's liberating, if you choose to see it that way. - Author: Sarai Walker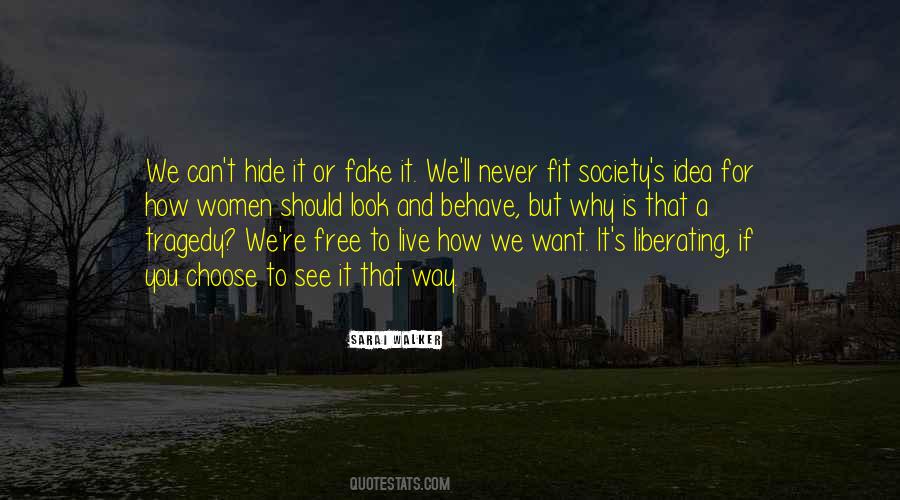 #22. Humans are insane. We kill our own people, starve our own people, sell them, work them to death, beat them, don't give them affordable/free/good healthcare, and let them live in misery, while a few of us have - we have all we want. We are evil. - Author: Faith Hunter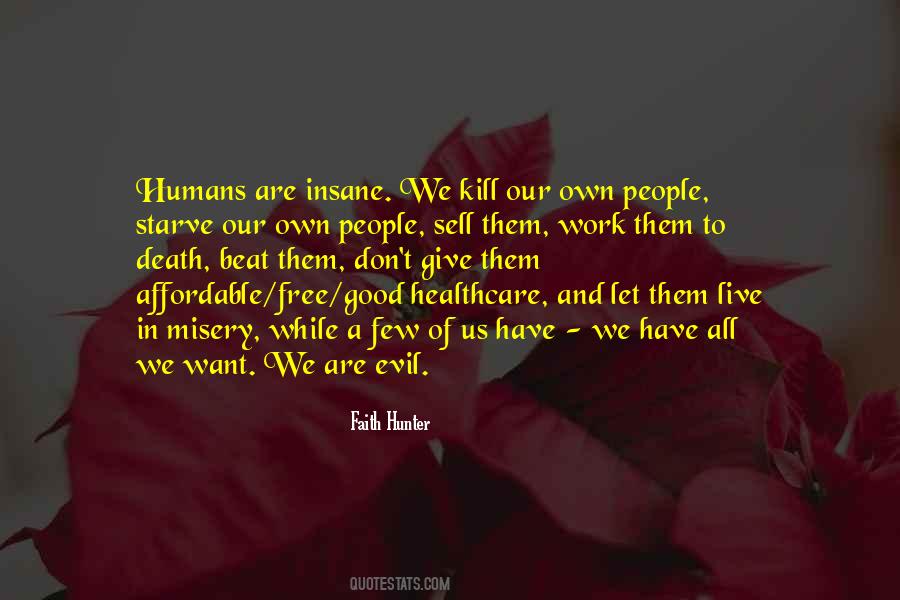 #23. Woodcutter. Cut my shadow from me. Free me from the torment of being without fruit. Why was I born among mirrors? Day goes round and round me. The night copies me in all its stars. I want to live without my reflection. And then let me dream that ants and thistledown are my leaves and my parrots. - Author: Federico Garcia Lorca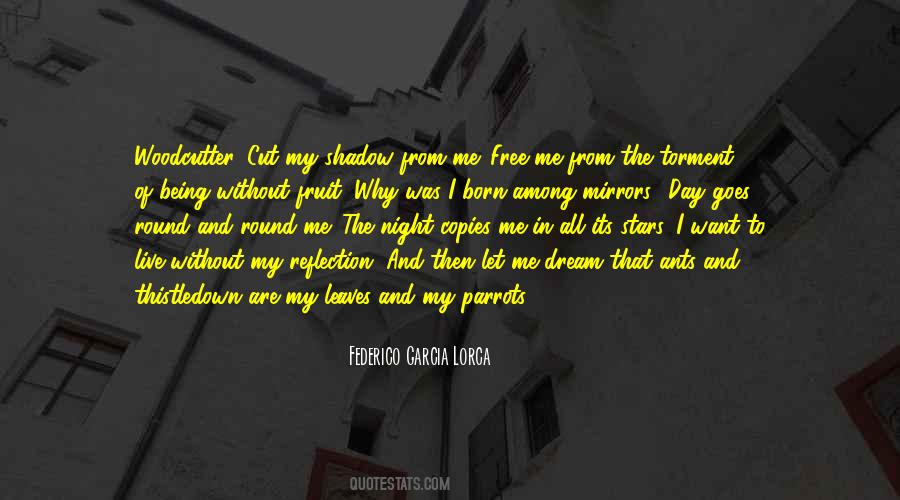 #24. In a free society, government reflects the soul of its people. If people want change at the top, they will have to live in different ways. Our major social problems are not the cause of our decadence. They are a reflection of it. - Author: Cal Thomas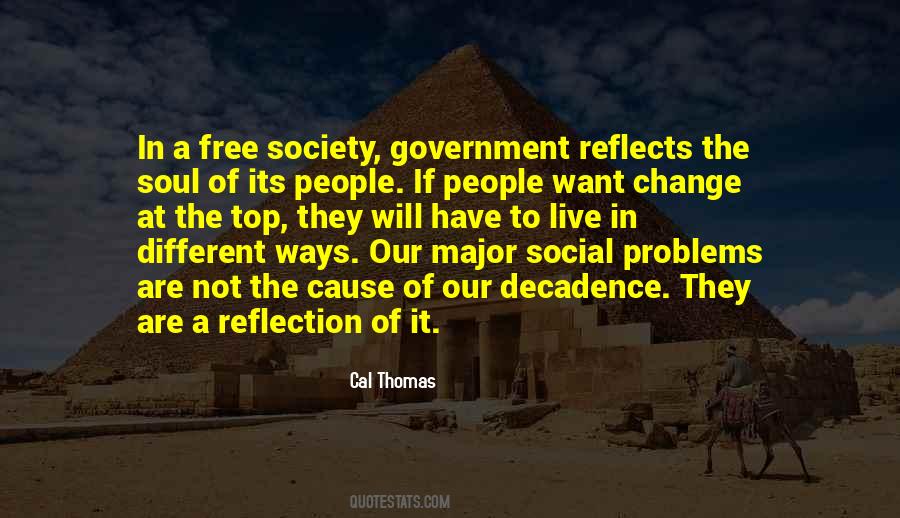 #25. Our focus reflects our love and admiration for you ... We want you to live lives of spiritual maturity and fulfillment, free of unrealistic comparisons. - Author: Elaine L. Jack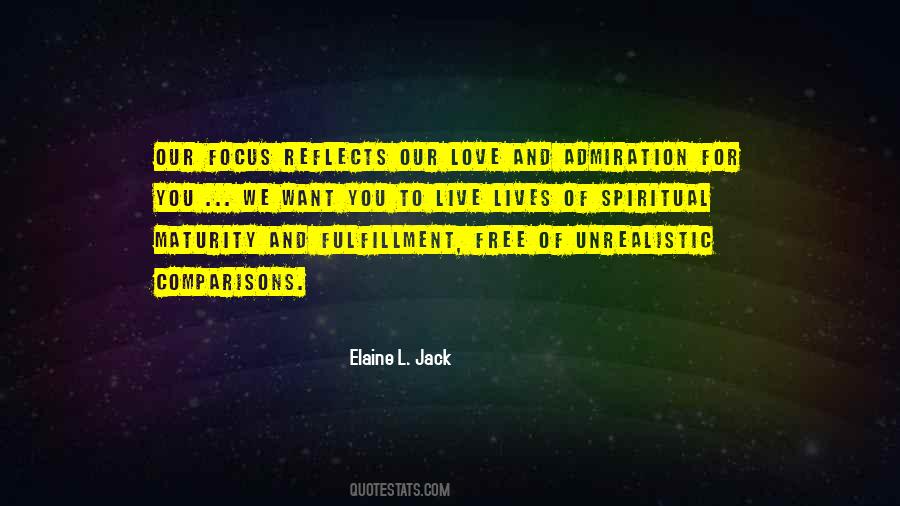 #26. I have sworn to only live free. Even if I find bitter the taste of death, I don't want to die humiliated or deceived. - Author: Taylor Swift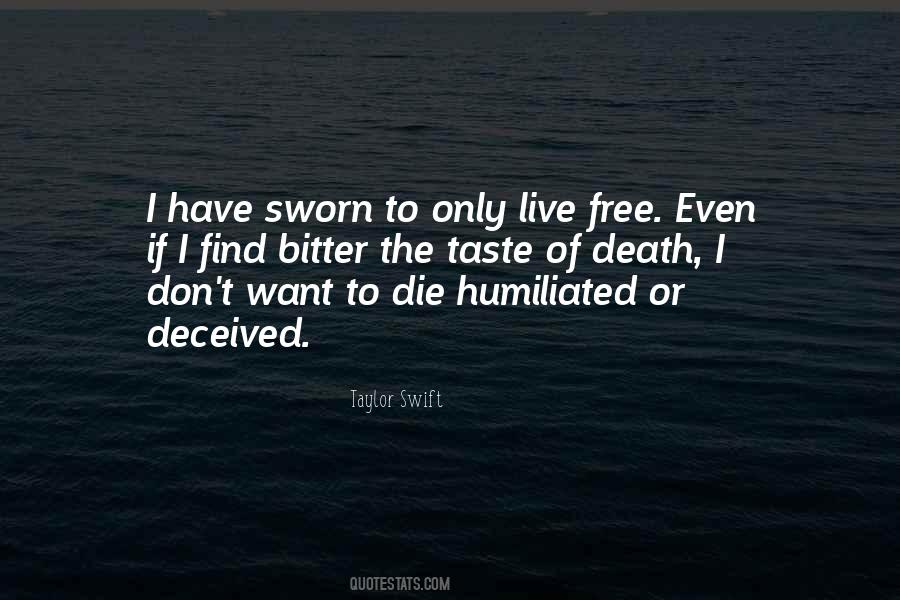 #27. I want to live my life with no goals anymore, but just completely free, like I did when I was younger. - Author: Jessica Lange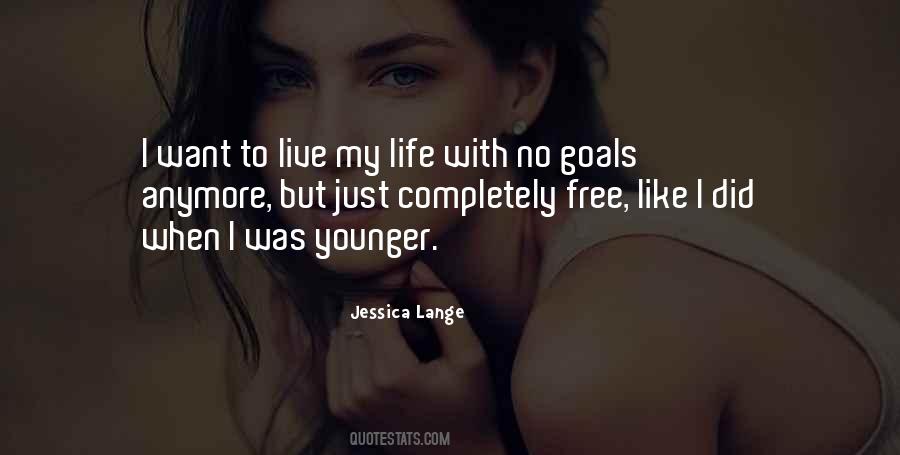 #28. I'm not a religious person. I don't have any desire. To me it's imitative of a conventional culture. I'm all for it for anybody. I totally have a free and open feeling about how other humans want to live their lives. It's just not something that has any real significance for me. - Author: Lily Tomlin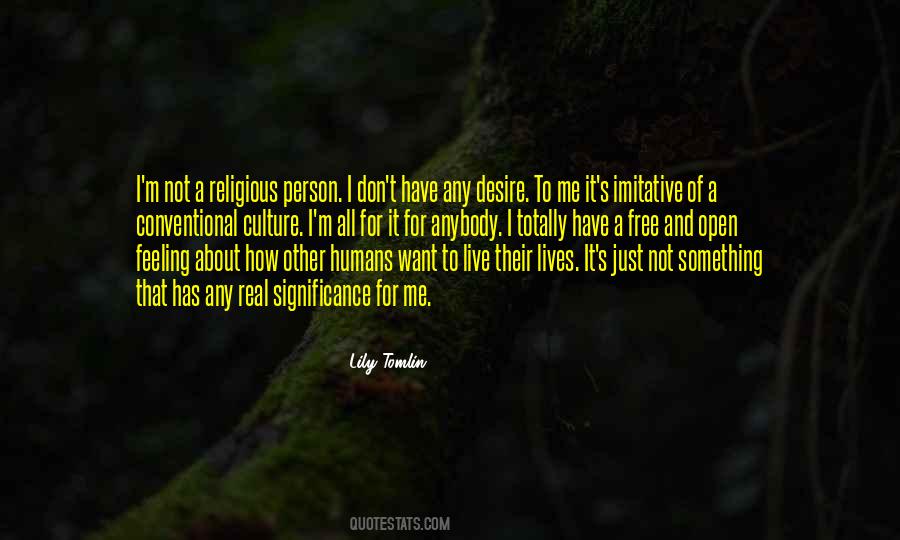 #29. You can choose how you want to live. You are free to choose the actions, but not the results. You are free to have your kicks, but not to avoid the kickbacks. You are free to make choices, but not to avoid the consequences. - Author: David Jeremiah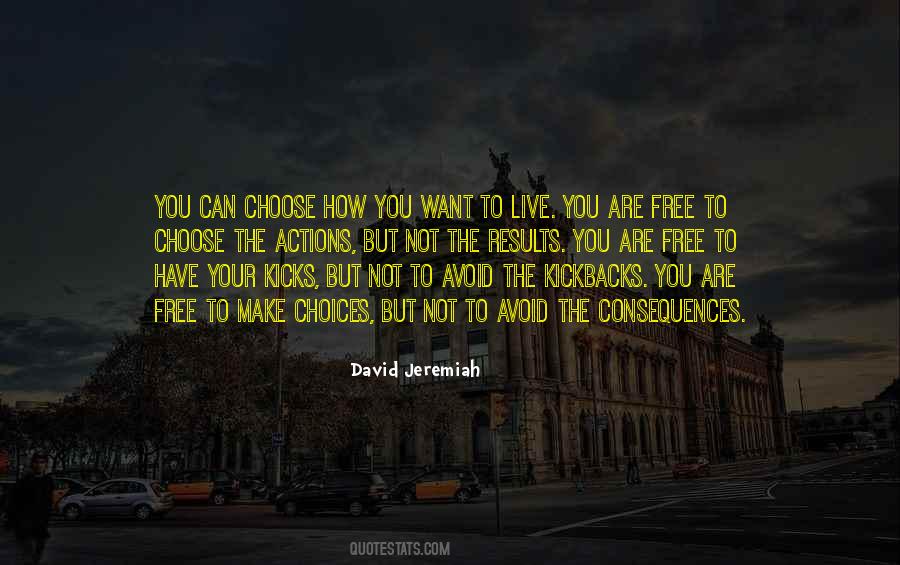 #30. I do not want to live under a philanthropy. I do not want to be taken care of by the government ... We do not want a benevolent government. We want a free and a just government. - Author: Woodrow Wilson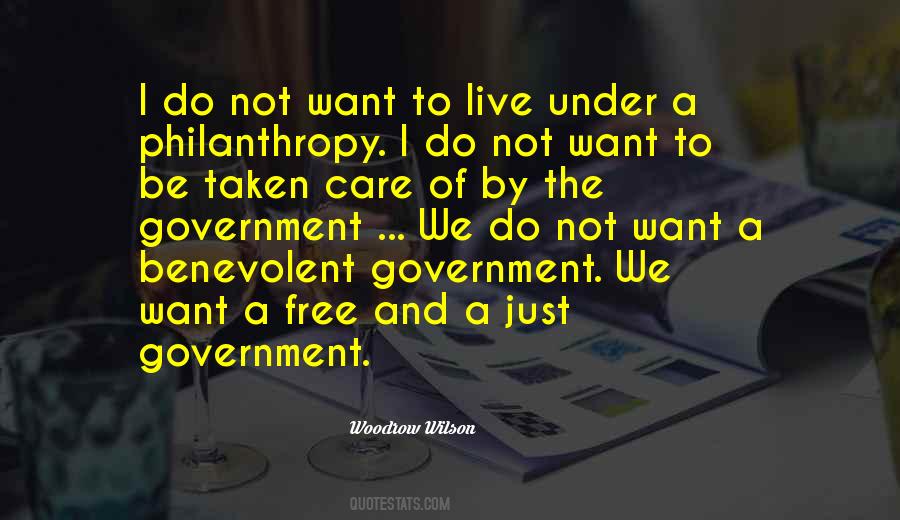 #31. I don't want to have my children have to get dressed up to go out to say good morning and deserve to live among some other people. I want to be able to be free and take for granted that my neighbors like me and I like them. - Author: Ruby Dee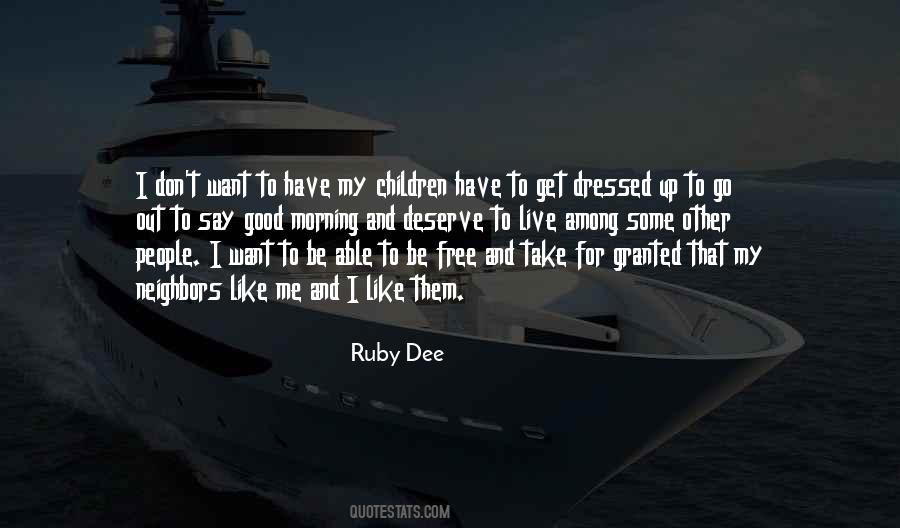 #32. I want to live in a world free of air talkers and technological affairs. Is that too much to ask? My - Author: Lindsey Leavitt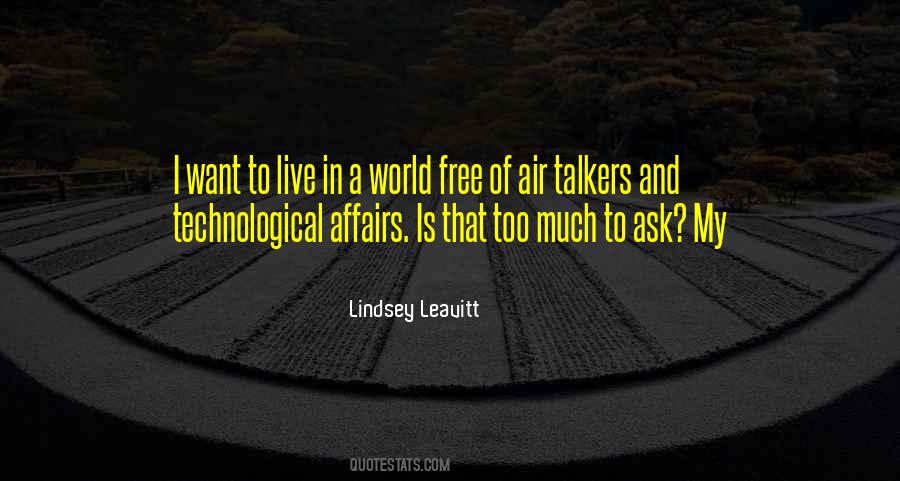 #33. If someone is telling you to live in interesting times, they are basically telling you they want you to die horribly, and to suffer terribly before you do. Seriously, they are not your friend. This is a tip I am giving you for free. - Author: John Scalzi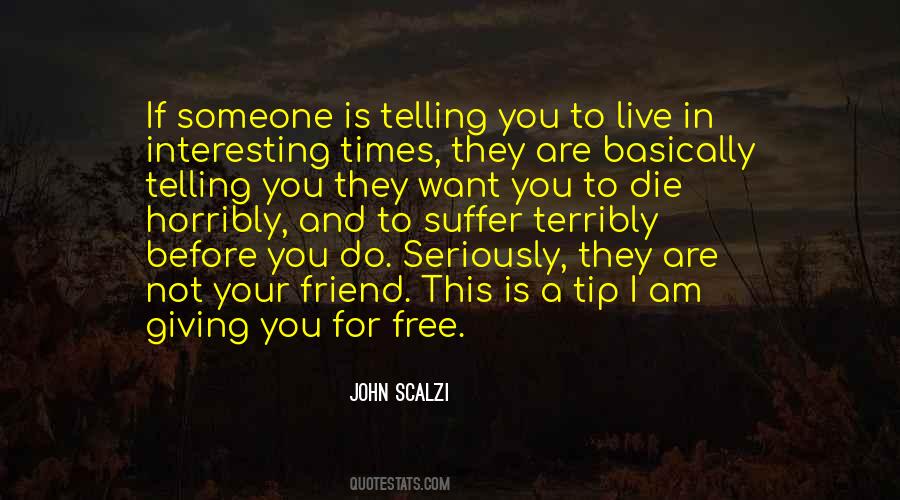 #34. If you want to live your whole life free from pain,you must either be a god or a corpse. - Author: Steve Berry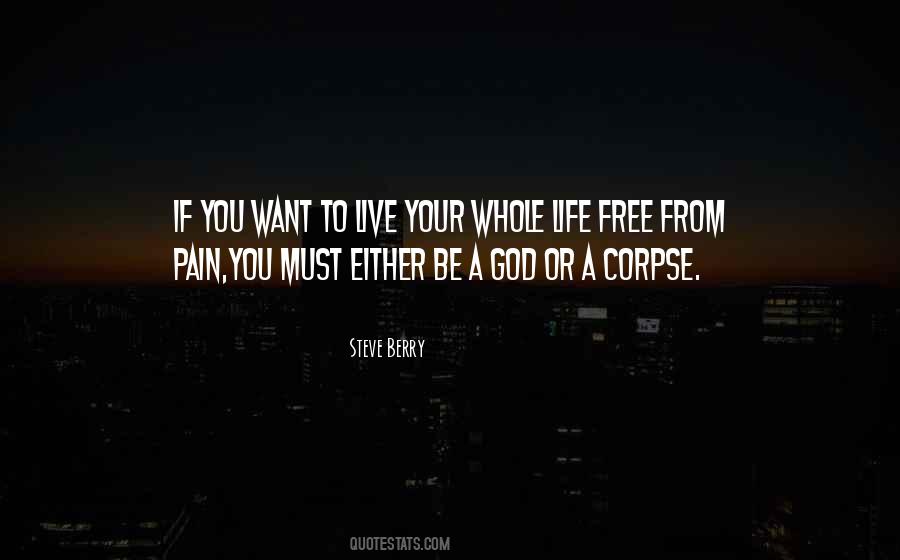 #35. What man in his right senses, that has wherewithal to live free, would make himself a slave for superfluities? What does that man want who has enough? Or what is he the better for abundance that can never be satisfied. - Author: Roger L'Estrange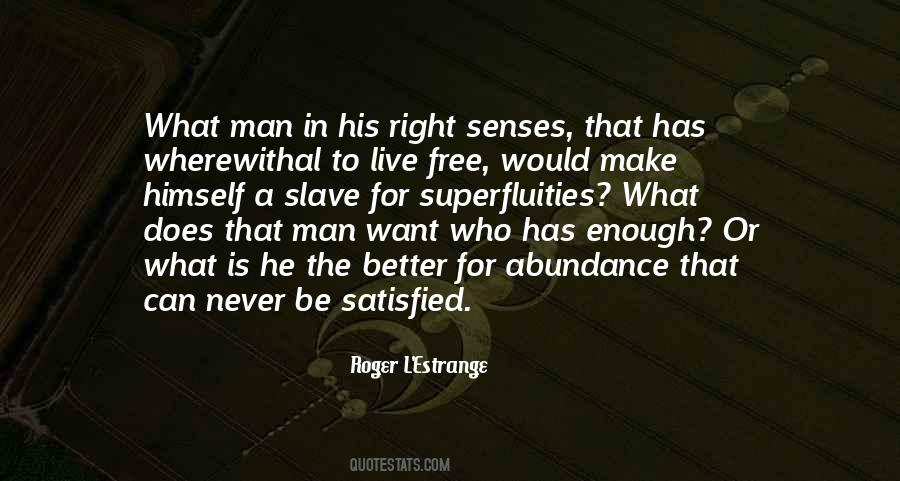 #36. I try hope that in the end, we will live in a cancer-free world. We want to live disease-free lives. - Author: Aaron Ciechanover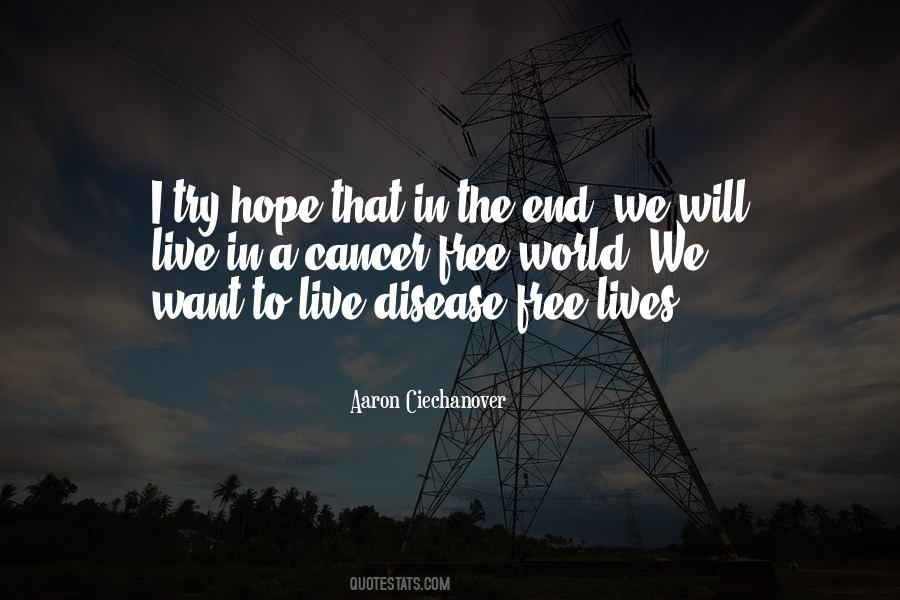 #37. I want to be free and free indeed and live and live abundant! - Author: Kathie Lee Gifford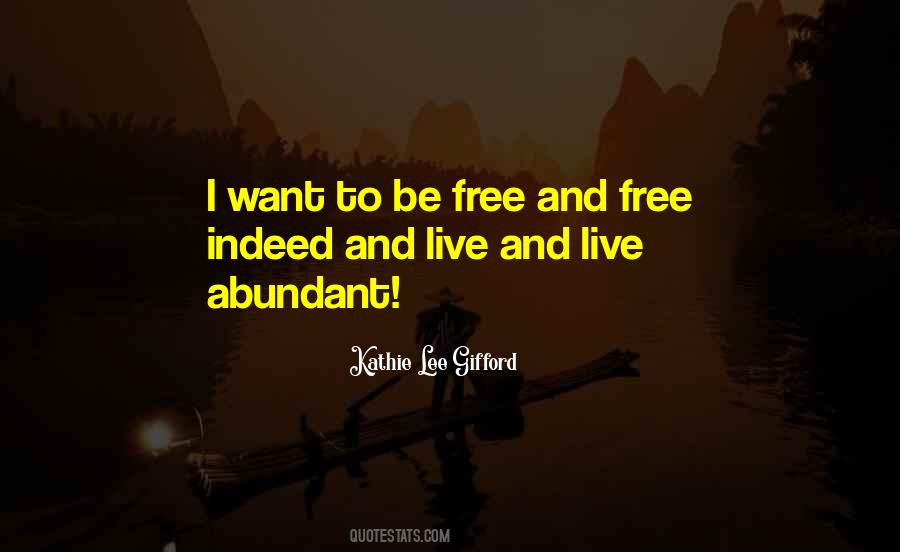 #38. I want to live my life without filters. I don't walk on egg shells. I say what I want and I'm a very free spirit. - Author: Demi Lovato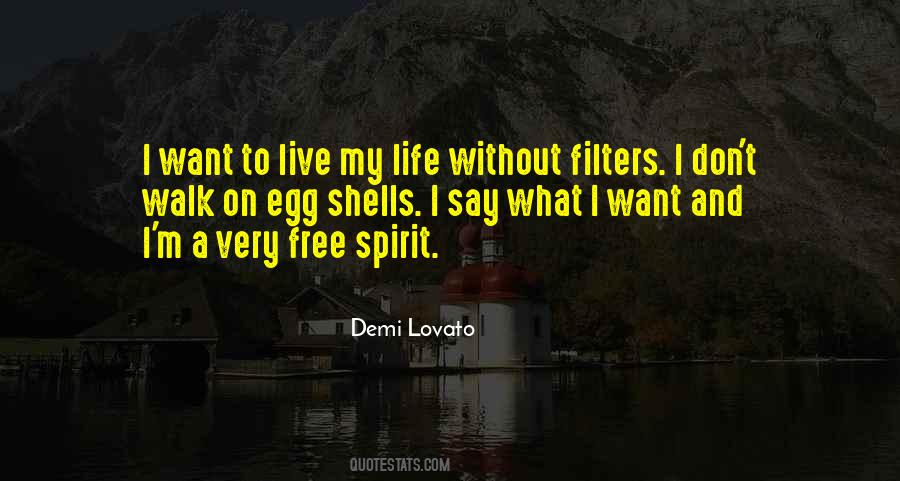 Famous Authors
Popular Topics