Trust Trust Famous Quotes & Sayings
List of top 100 famous quotes and sayings about trust trust to read and share with friends on your Facebook, Twitter, blogs.
Top 100 Trust Trust Quotes
#1. You must strive to become much less susceptible to influences outside of yourself and much more inclined to trust the instincts and feelings that lie within you. - Author: Bob Proctor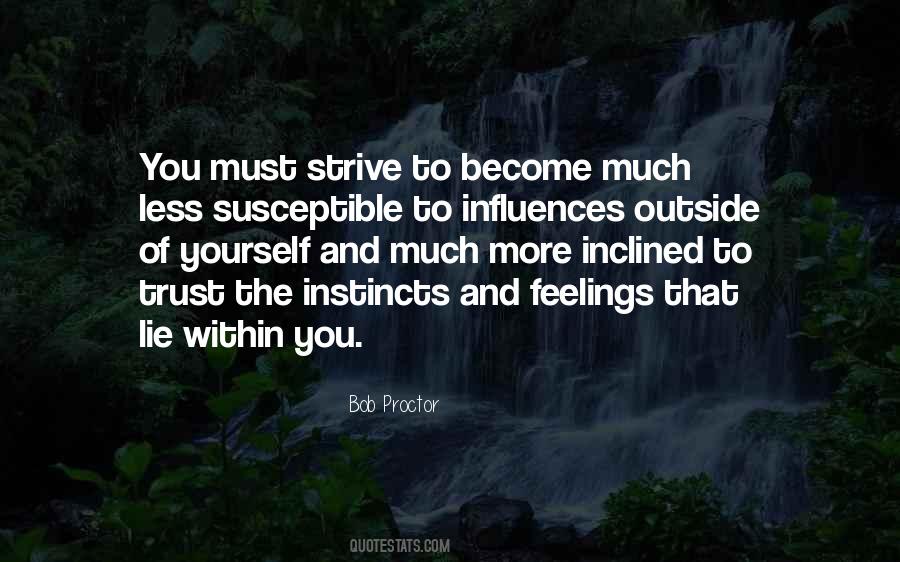 #2. He curled his claw into a fist. "I'd like to shove a stake up that bastard's ass."
Adam's lip curled. "Remind me not to piss you off."
The demon raised his brow. "Trust that shit, mancy. - Author: Jaye Wells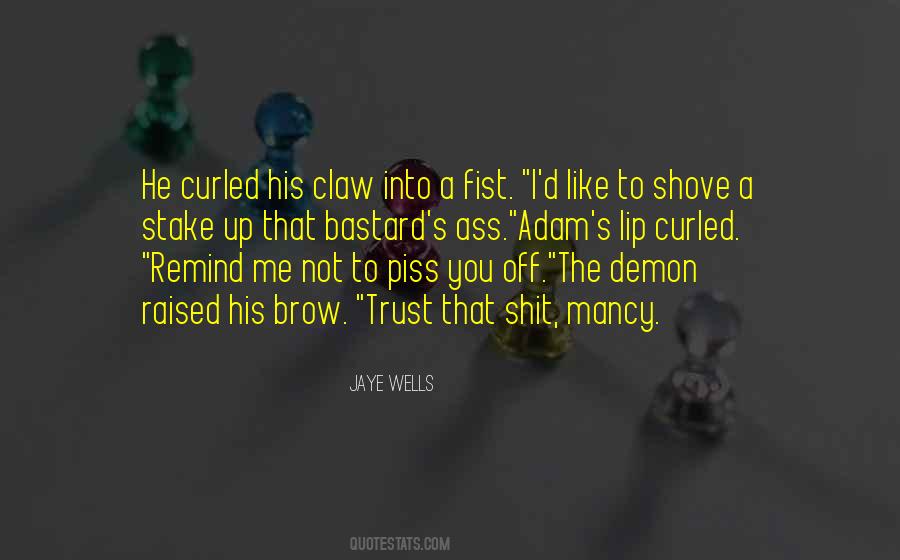 #3. Trust. Affection. Respect." I shoved her tainted after-school snack across the table. "It must be hard to think of qualities you don't possess. - Author: Dia Reeves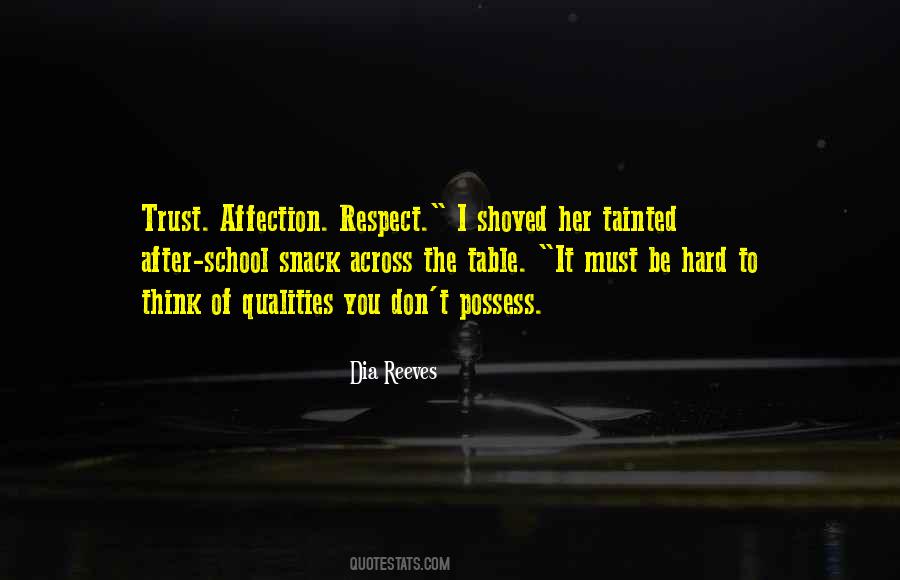 #4. The inability to open up to hope is what blocks trust, and blocked trust is the reason for blighted dreams. - Author: Elizabeth Gilbert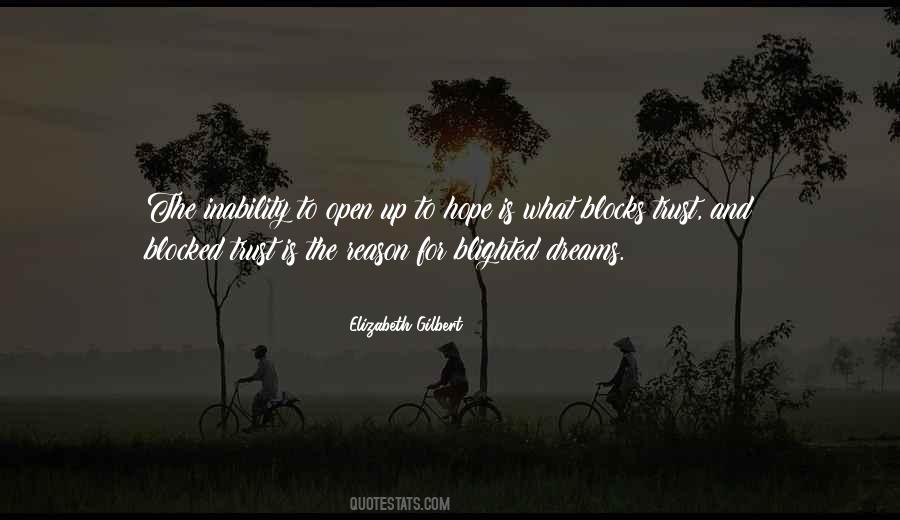 #5. Trust processes as well as people. - Author: Andy Hargreaves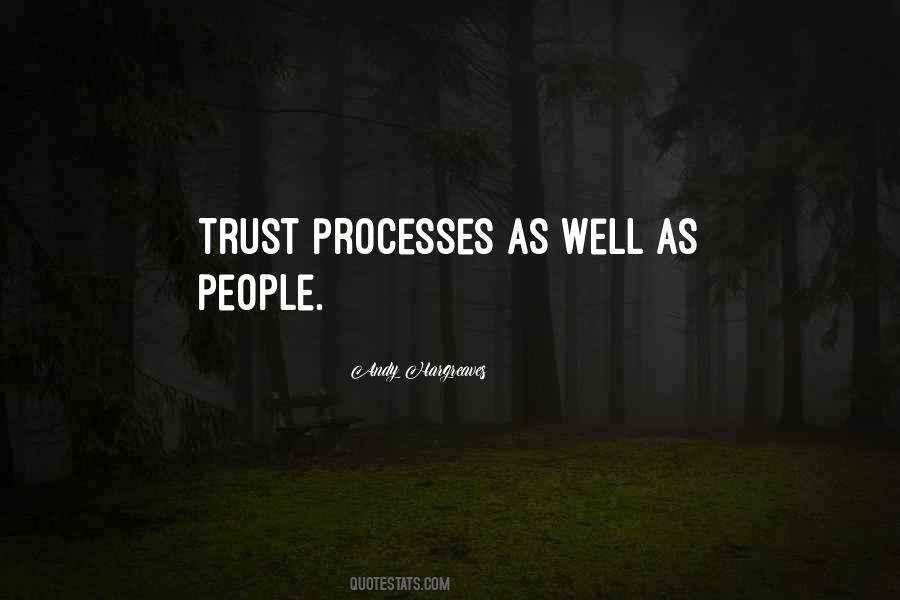 #6. The wonderful 17th Century poet, Robert Herrick, wrote a poem entitled, 'To Live Merrily and to Trust to Good Verses.' Easy to say, Robert Herrick; not always easy to do. But it's a good slogan, I think. - Author: Robert Pinsky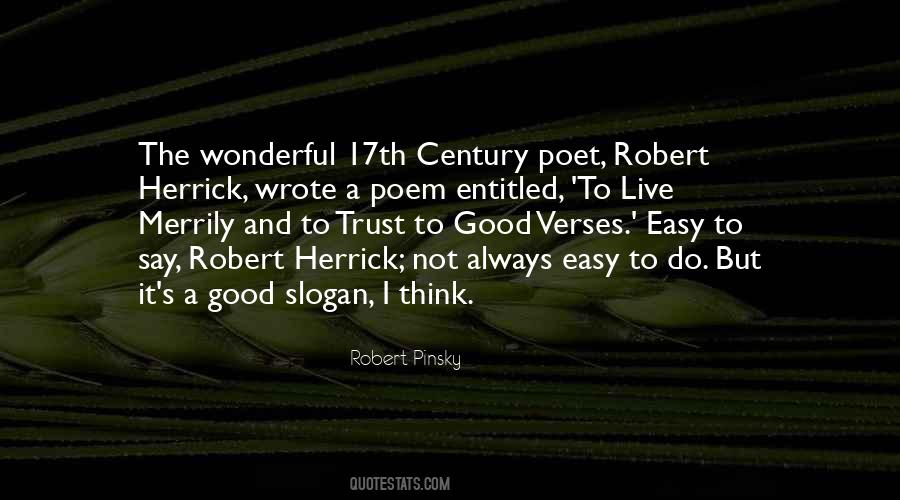 #7. For the world was changing, and sweetness was gone, and virtue too. Worry had crept on a corroding world, and what was lost- good manners, ease and beauty? Ladies were not ladies anymore, and you couldn't trust a gentleman's word. - Author: John Steinbeck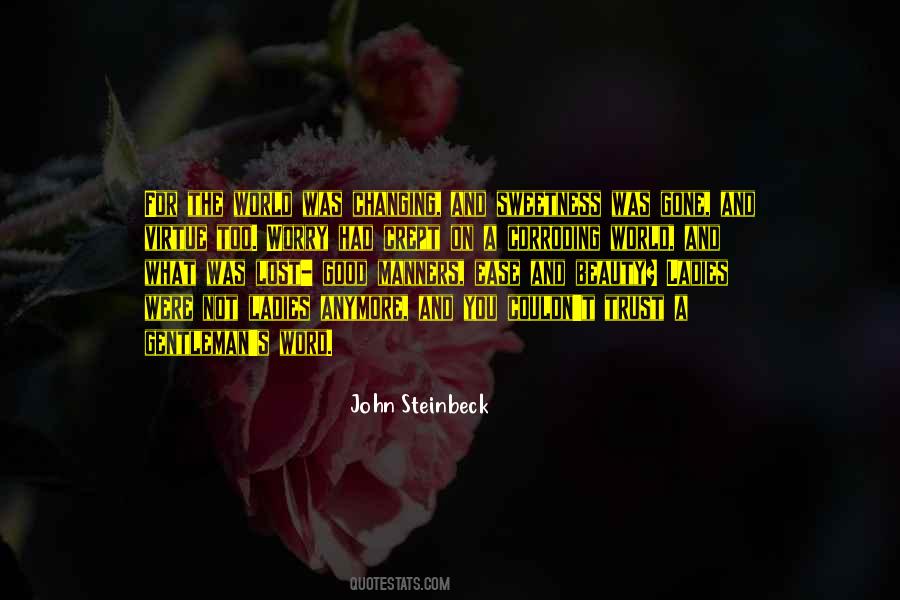 #8. Instead I take the lead, Tobias silent at my side, and though he does not touch me, he steadies me. - Author: Veronica Roth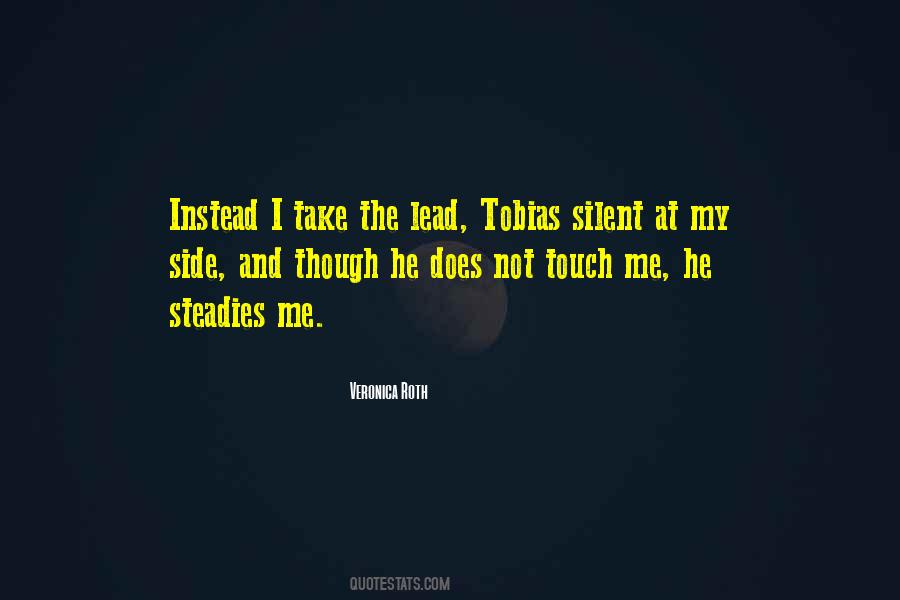 #9. Books are a weird collaboration between author and reader: You trust me to tell a good story, and I trust you to bring it to good life in your mind. - Author: John Green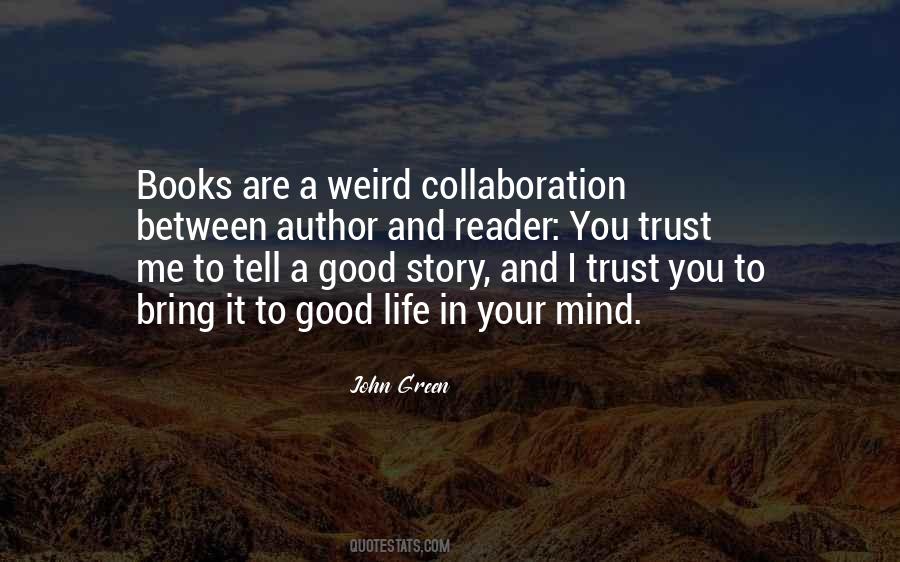 #10. Being real is being true to you. - Author: David W. Earle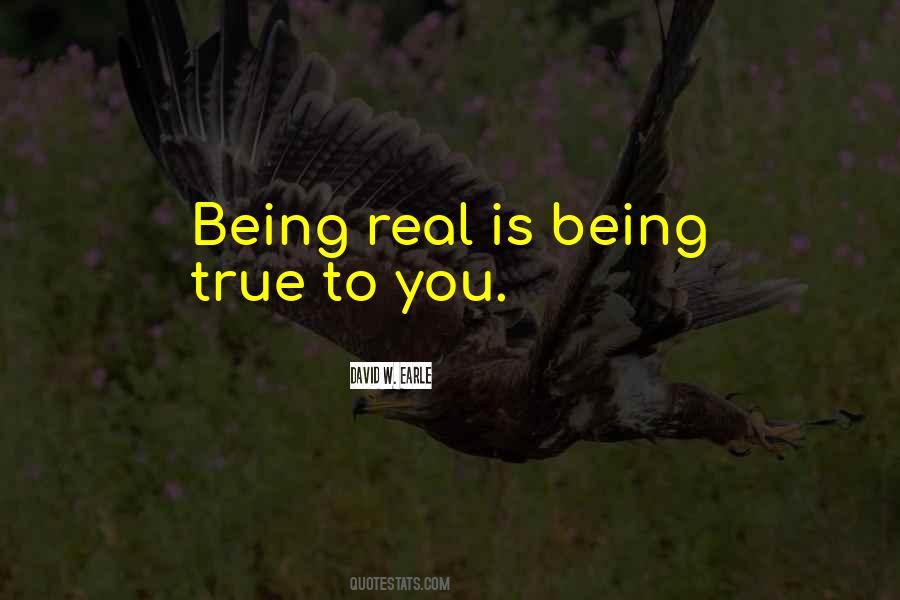 #11. Where I come from, family's defined as those who don't screw you over a paycheck. Blood makes no difference. If you can trust them with your life and know that they'll be there come whatever hell rains down, then they're your family. - Author: Sherrilyn Kenyon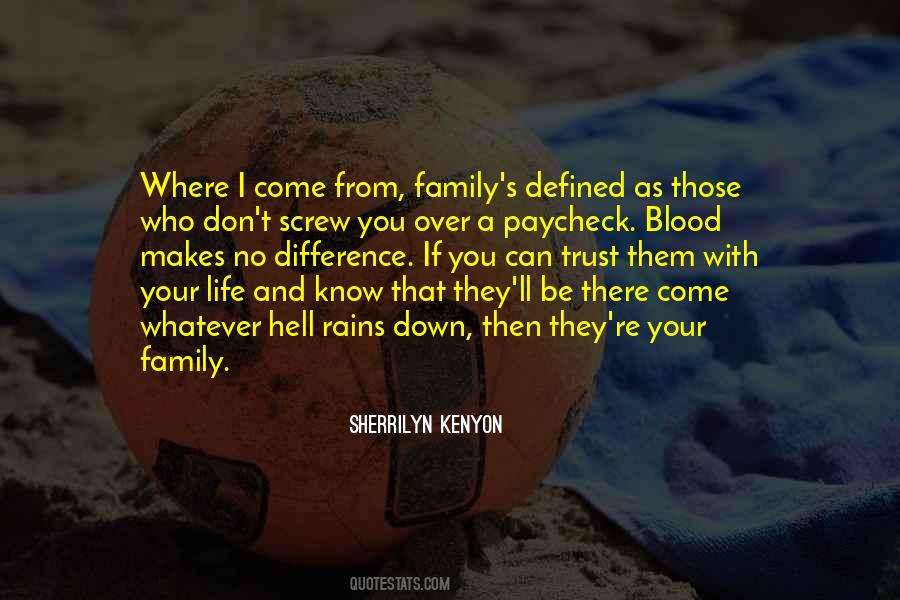 #12. It's life, that's all. There are no happy endings, just happy days, happy moments. The only real ending is death, and trust me, no one dies happy. And the price of not dying is that things change all the time, and the only thing you can count on is that there's not a thing you can do about it. - Author: Jonathan Tropper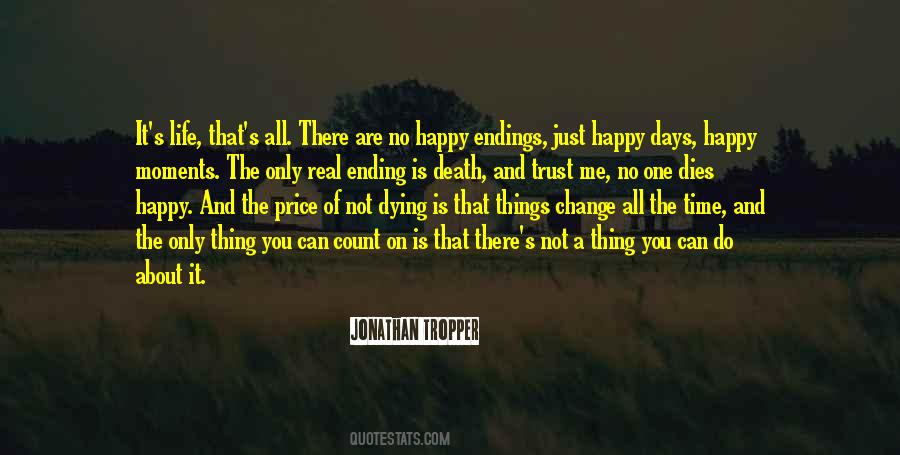 #13. I reckon it does take a powerful trust in the Lord to guard a fellow, though sometimes I think that Cora's a mite over-cautious, like she was trying to crowd the other folks away and get in closer than anybody else. - Author: William Faulkner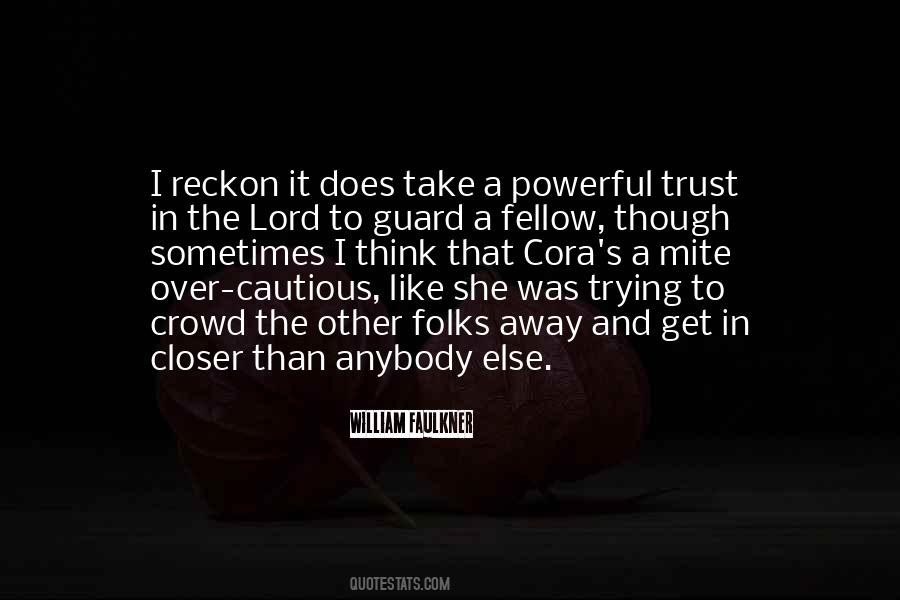 #14. Again and again, I learn how much friendship enriches my life, bringing warmth, assurance, humour, inspiration, a sense of security. It depends on honesty, trust, loyalty. It's about giving. It's for sharing the good times, but also the tough times, hurt, grief, sadness. - Author: Quentin Bryce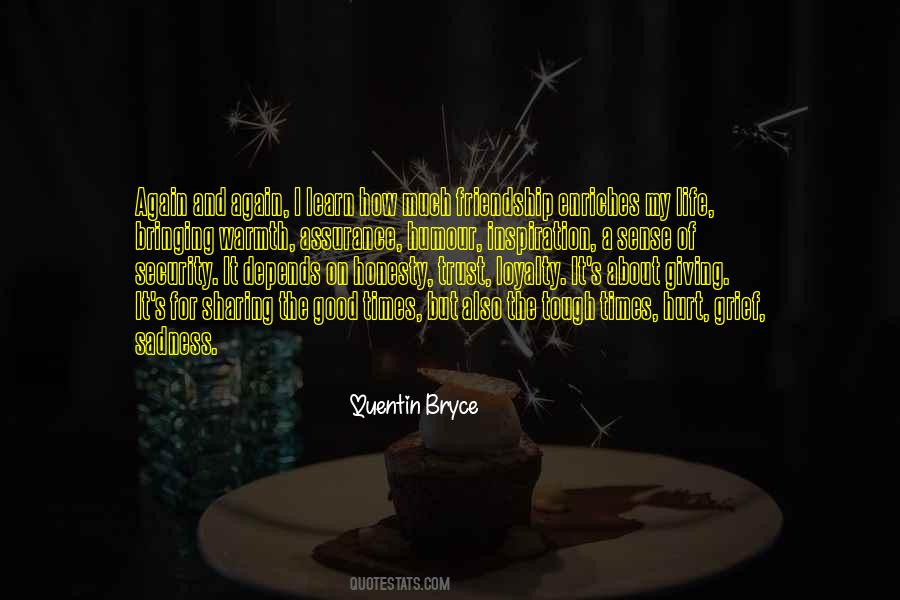 #15. I am a professional liar. I am two people. I take pleasure in experimenting with people's emotions, people who trust me, putting their understanding of me in doubt. Basically, I am the best thing that could have happened to you. - Author: A.M. Bakalar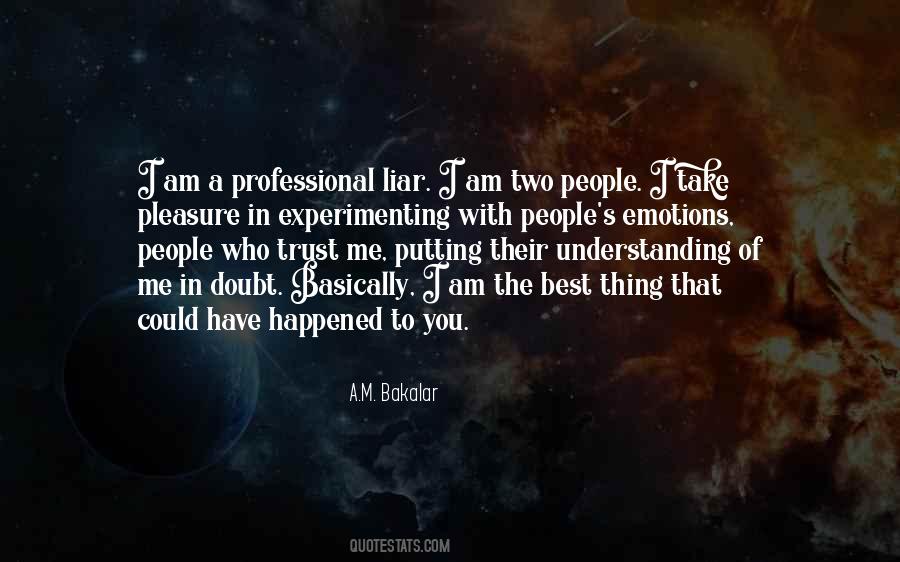 #16. Trust yourself to be able to confront and work through your emotions. If you believe you can't do it, you won't do it and you'll become stuck. If you believe you can do it, you will. - Author: Sam Owen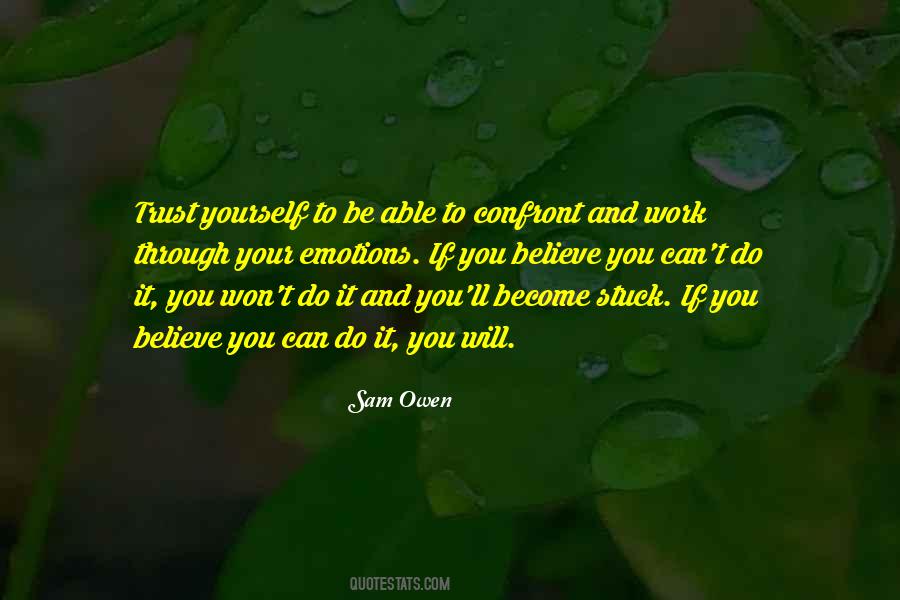 #17. Maybe when people longed for a thing that bad the longing made them trust in anything that might give it to them. - Author: Carson McCullers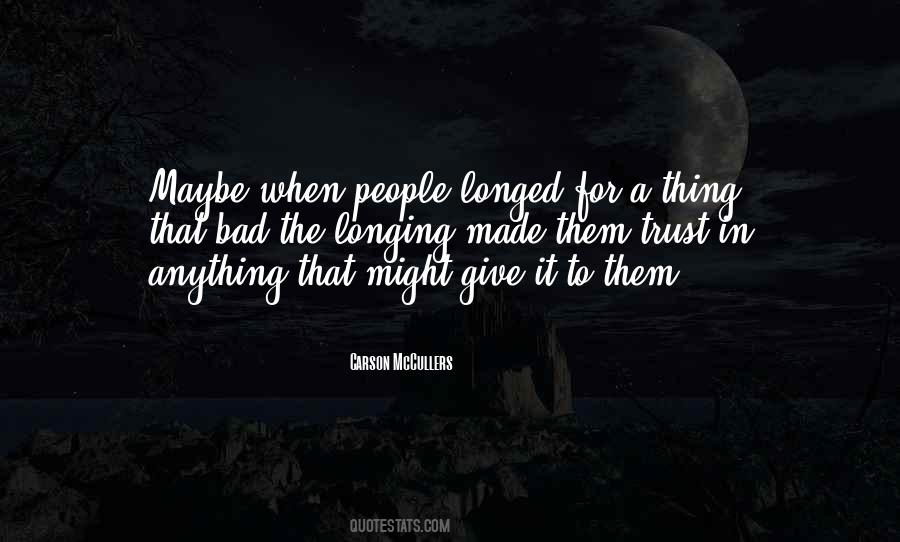 #18. I never trusted a man who never smoked or drank. - Author: Abraham Lincoln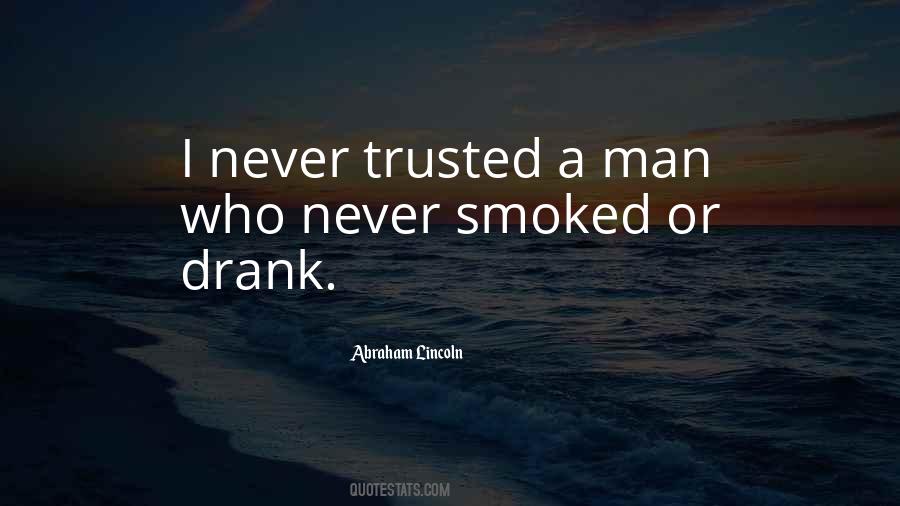 #19. Migration is a feature of globalisation. You can't stop it; so every time a political party says it is going to be tough on immigration, it fails to deliver and loses trust. - Author: Margaret Hodge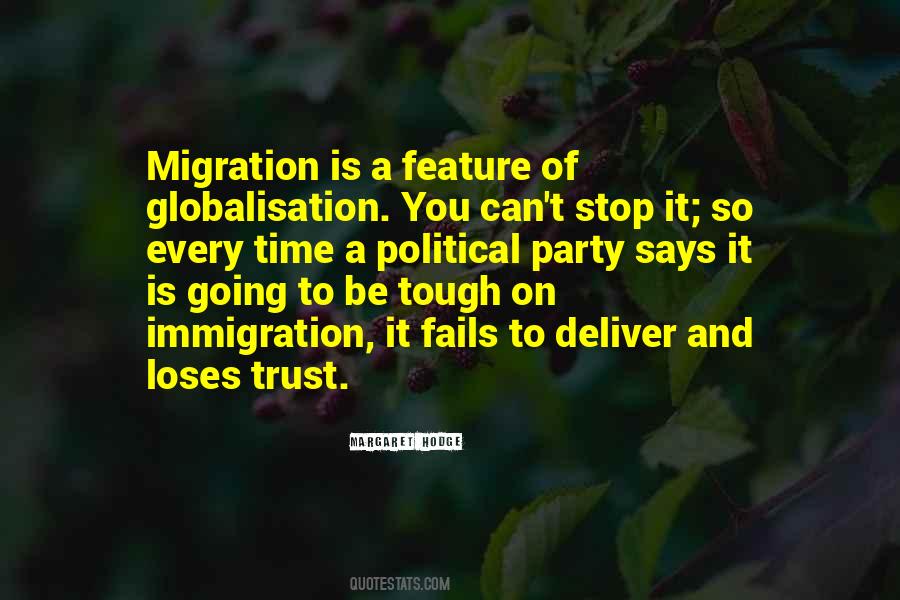 #20. People do make judgments of trust on appearance - in the real world and online. - Author: Aaron Patzer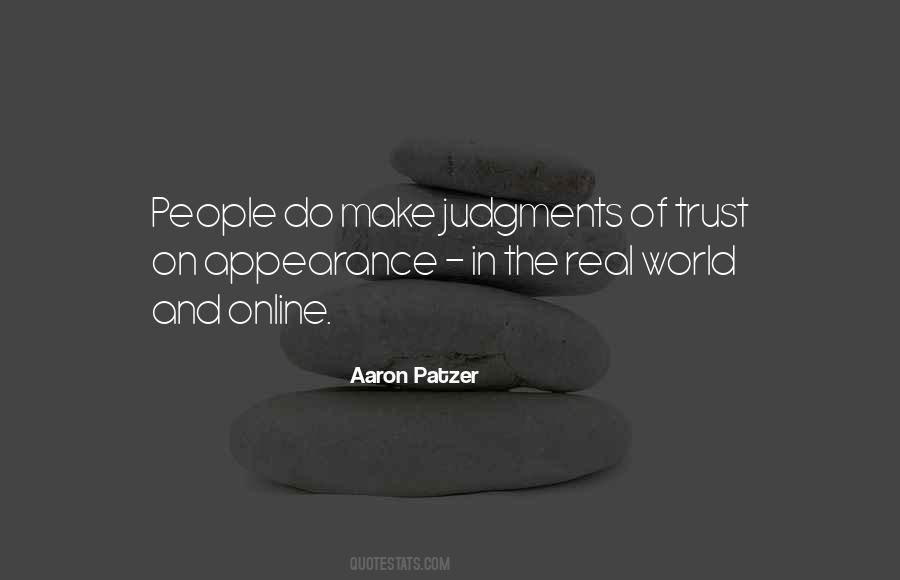 #21. That a healthy BDSM or kink relationship involves building a deep trust in each other, open and honest communication, using safewords, negotiating and sharing your hard and soft limits, and always involves activities mutually consented upon between adults. - Author: Kallypso Masters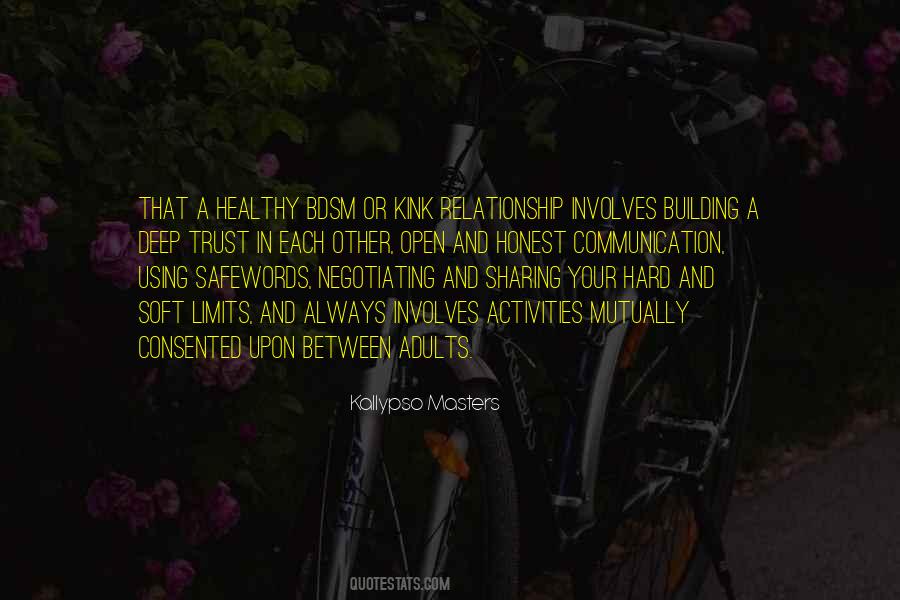 #22. Authenticity is the alignment of head, mouth, heart, and feet - thinking, saying, feeling, and doing the same thing - consistently. This builds trust, and followers love leaders they can trust. - Author: Lance Secretan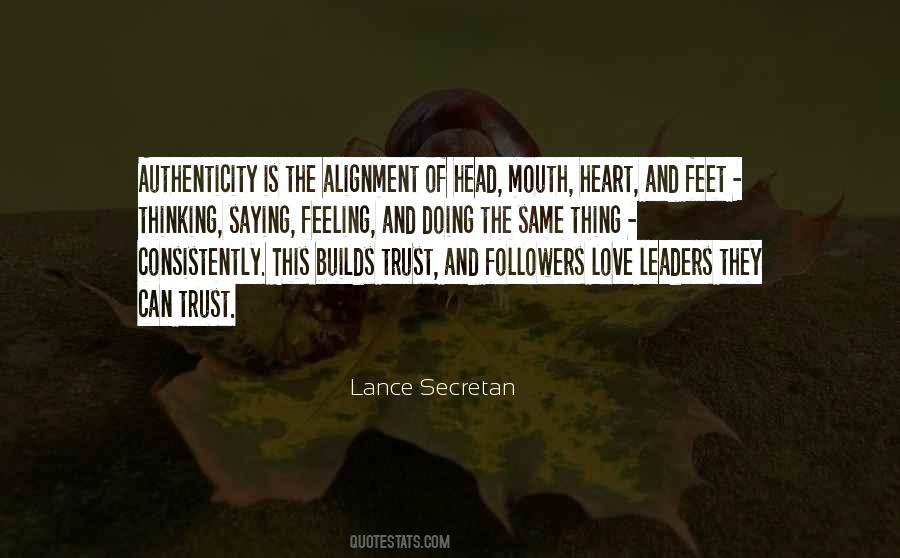 #23. Consider your actions and words. Be thoughtful when expressing your feelings or concerns. Sometimes it's not what you say, but the way you say it. That makes all the difference - Author: Amaka Imani Nkosazana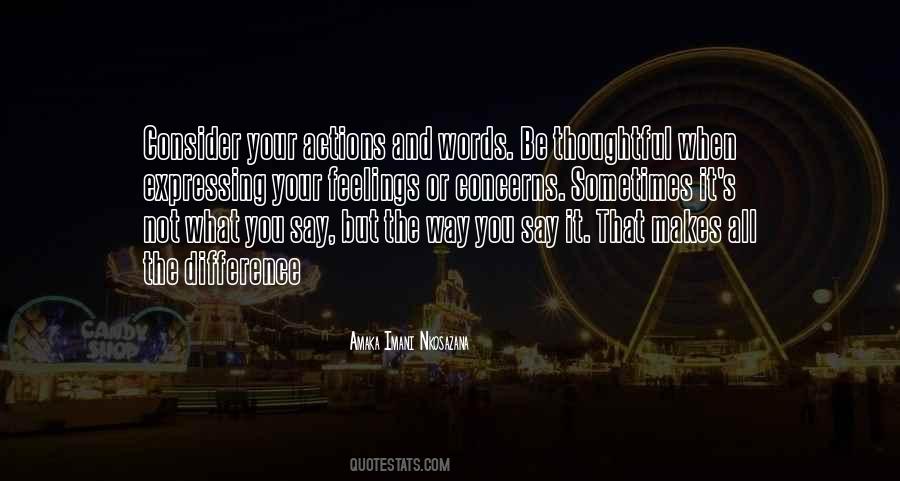 #24. She would never be caught unprepared again, she swore to herself. She would never trust. Never love. Never put faith in other human beings again. She would learn all she could of the shape and substance of the world, and she would find a way to survive in it. - Author: David Anthony Durham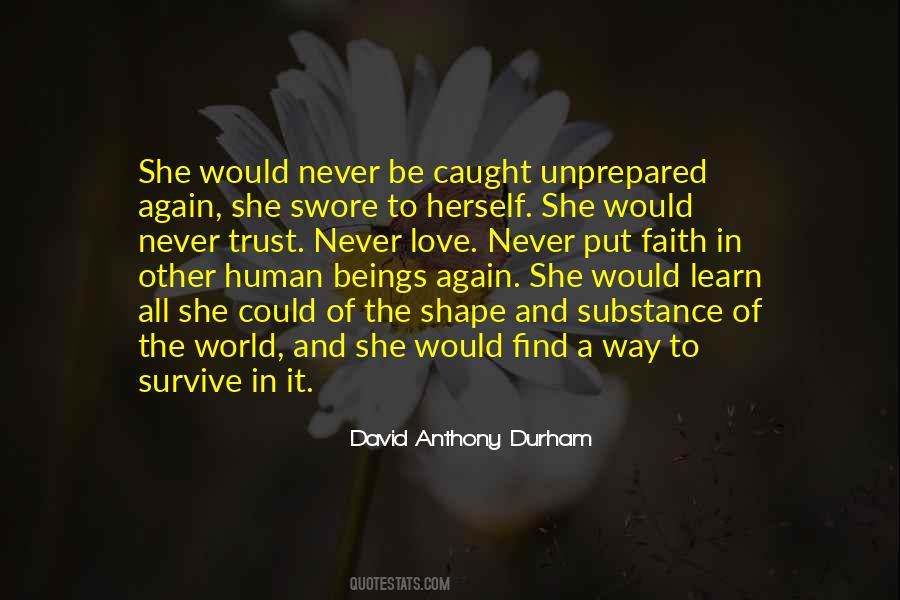 #25. Despite the slowness, the infidelity, the errors and sins it committed and might still commit against its members, the Church, trust me, has no other meaning and goal but to live and witness Jesus. - Author: Pope Francis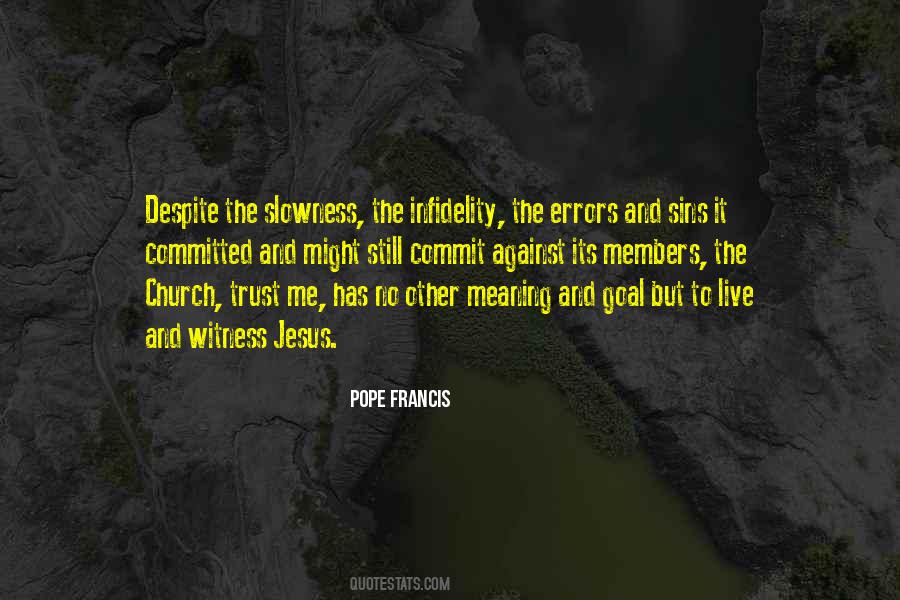 #26. We can trust God's heart even when we can't trace His path. - Author: Greg Laurie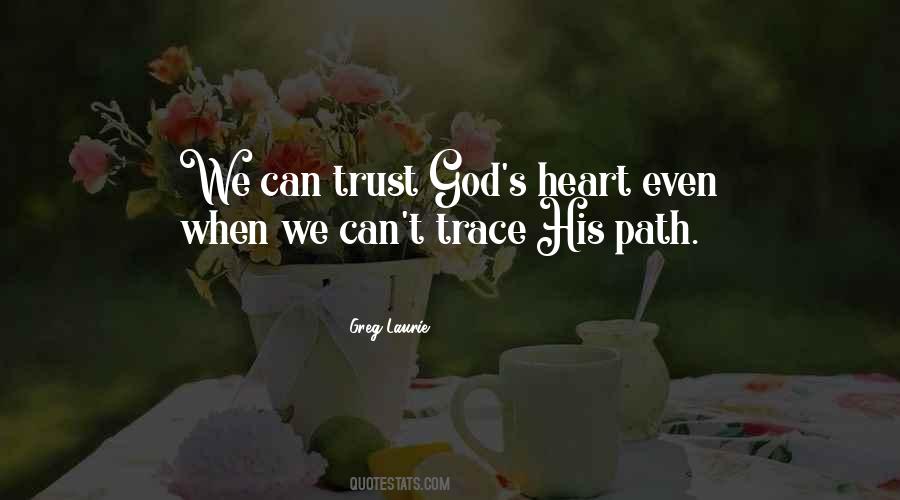 #27. That was the April my father learned not to trust ducks. - Author: Neil Gaiman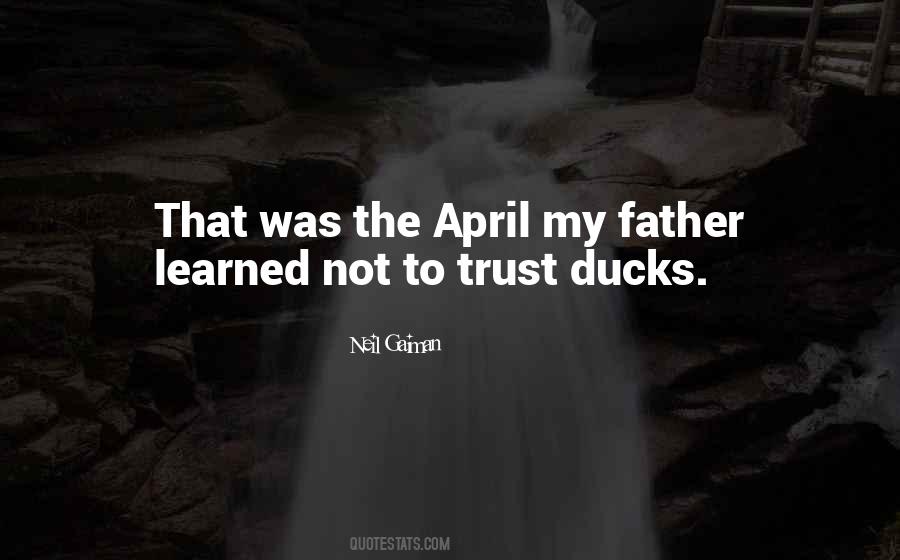 #28. Would you like me to teach you how to trust God? Start with your money. - Author: Johnny Hunt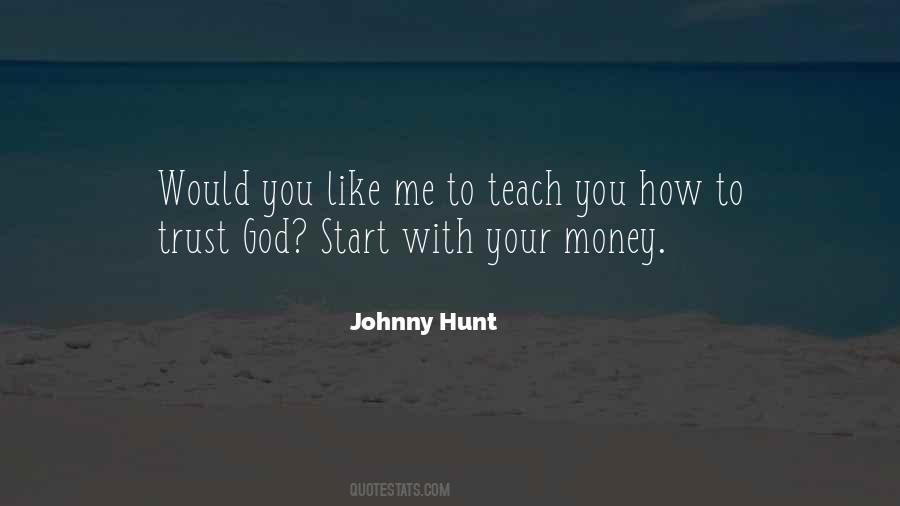 #29. The foundation of self-confidence, the basis of boldness and self-assertion, is a deep inner trust, based on living a life of perfect integrity, and disciplining yourself to live consistent with your highest values in every situation. - Author: Brian Tracy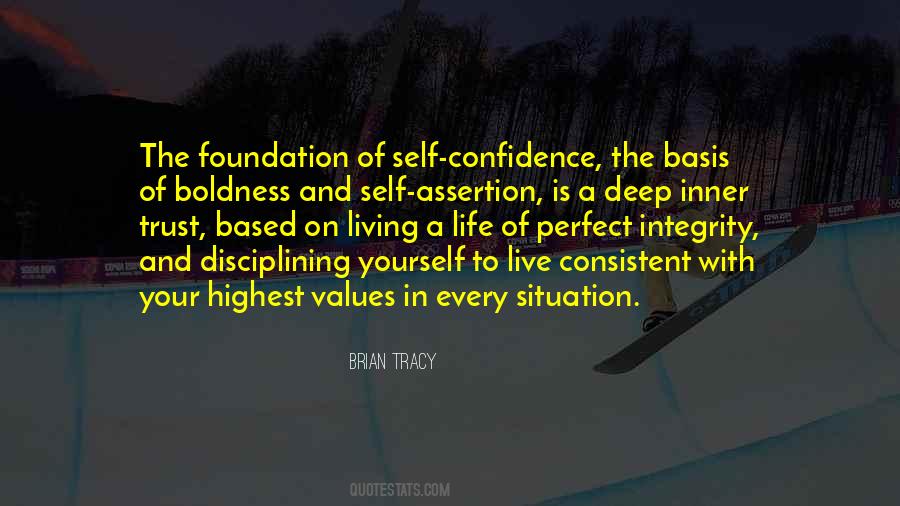 #30. Trust me, I play the game for the fans, my family and myself. - Author: David Ortiz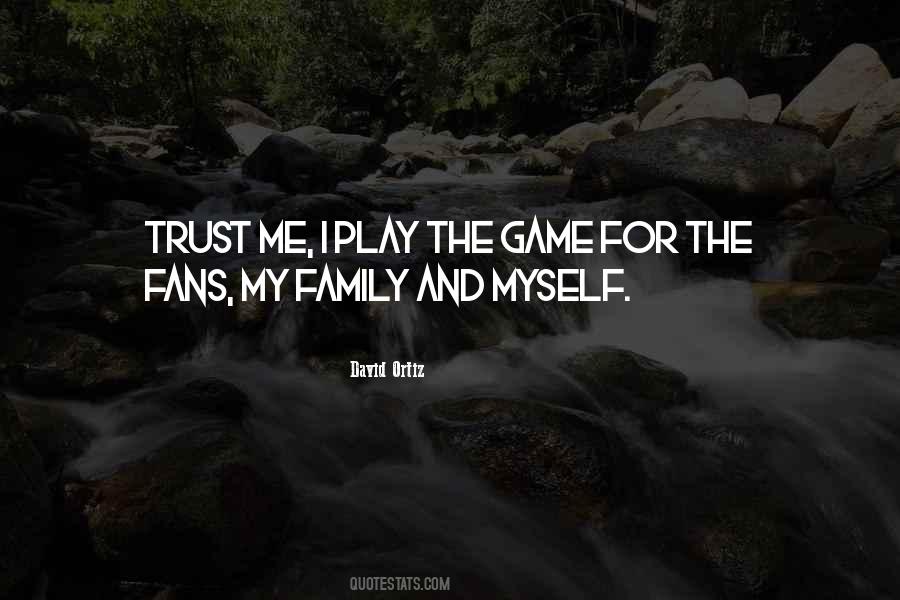 #31. Trust your heart and embrace the journey. You may make a wrong turn but your heart will get you back on the right path. Just keep making choices and don't second guess yourself. - Author: E'yen A. Gardner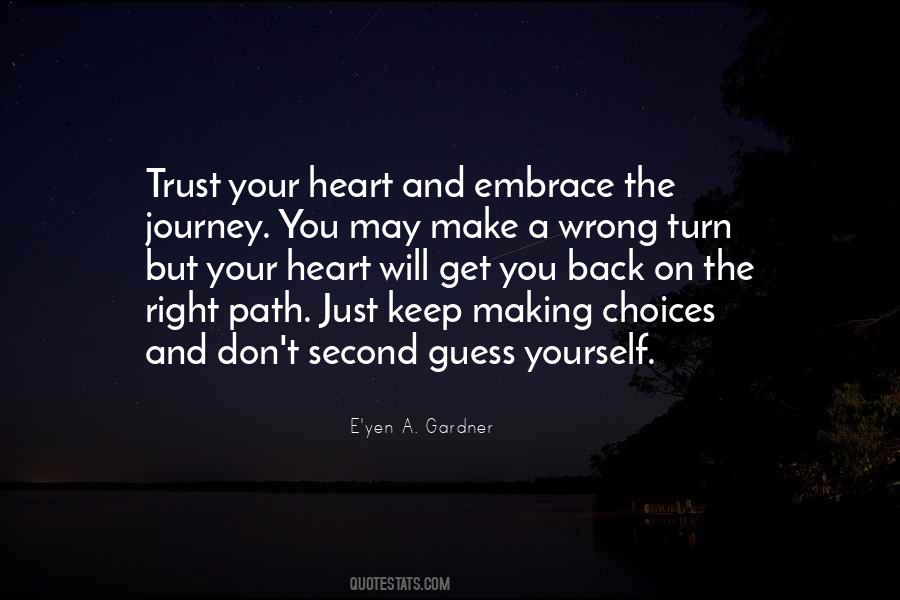 #32. Trust is just another five letter word, one that comes before not, - Author: Ellen Hopkins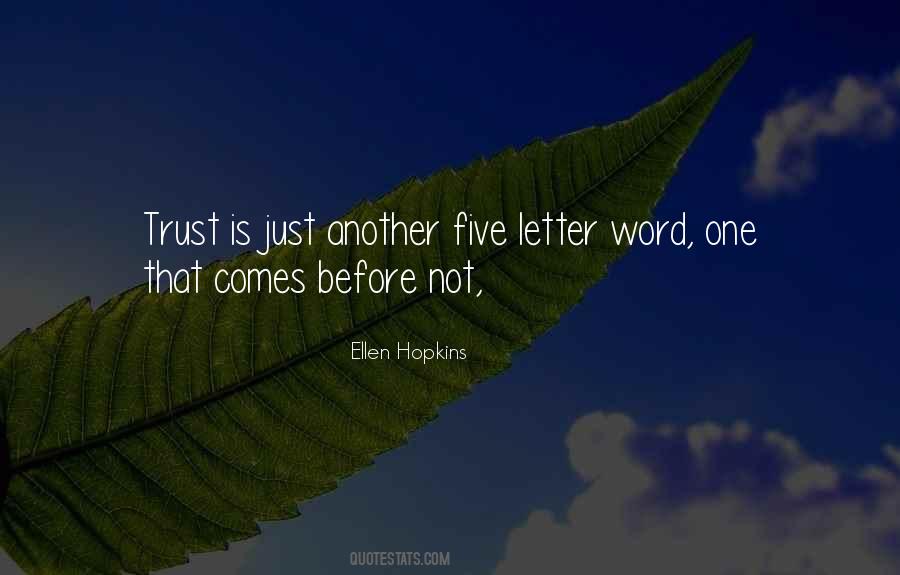 #33. You need to stop questioning me. I'm the one with the dick, and the sooner you realize that, the easier this will be. Trust me, baby, you'll start to like it that way. - Author: Sarah Brianne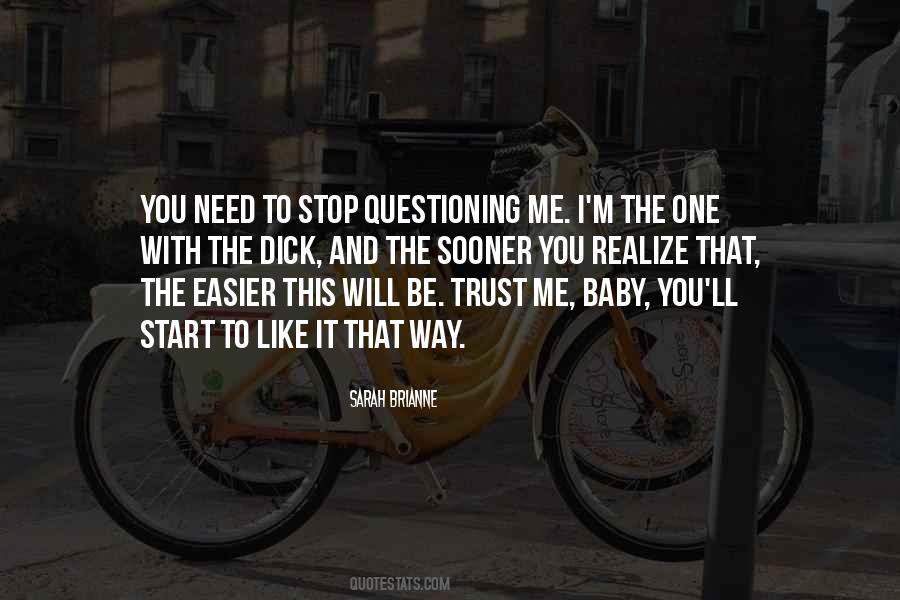 #34. Worry is nothing but practical infidelity. The person who worries reveals his lack of trust in God and that he is trusting too much in self. - Author: Lee Roberson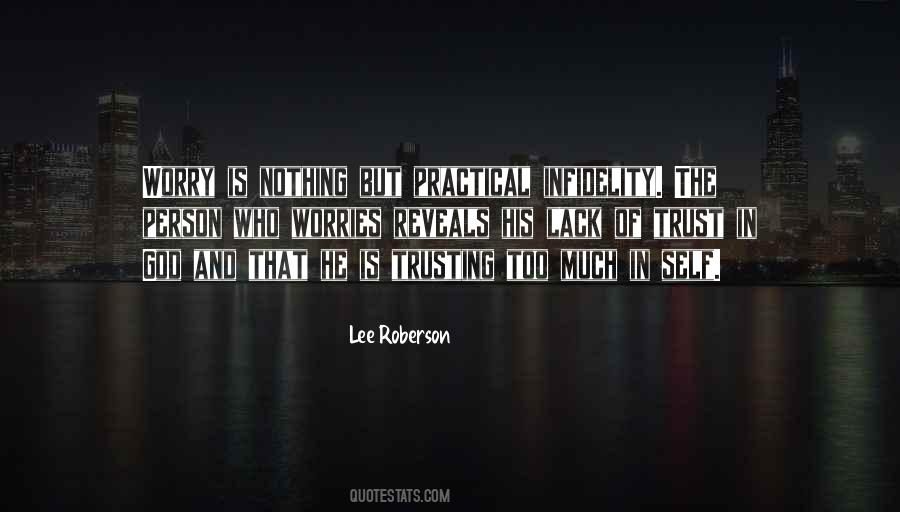 #35. The miraculous is always happening, even though we forget it or even when our faith is too small to trust God for miracles or even when we don't see the miracles occurring. God is always still at work, and God will always provide for us. - Author: Louie Giglio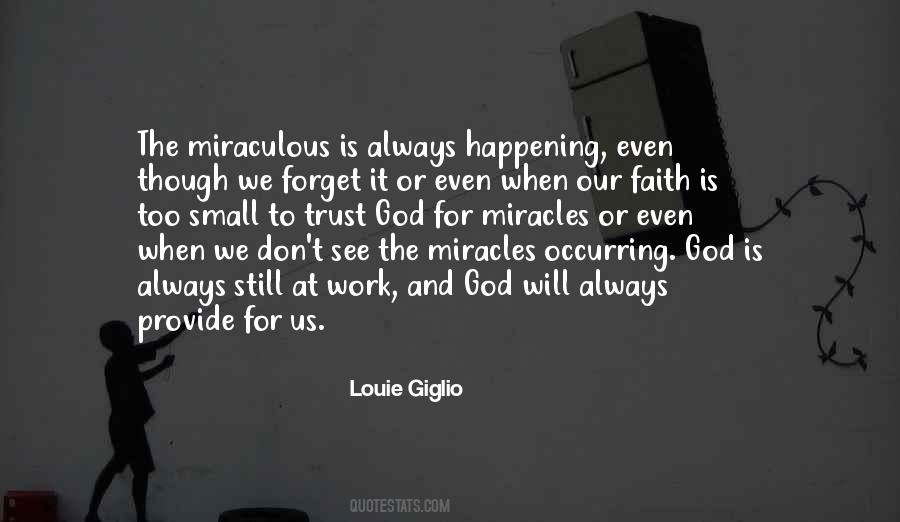 #36. This is our Lord's will ... that our prayer and our trust be, alike, large. - Author: Julian Of Norwich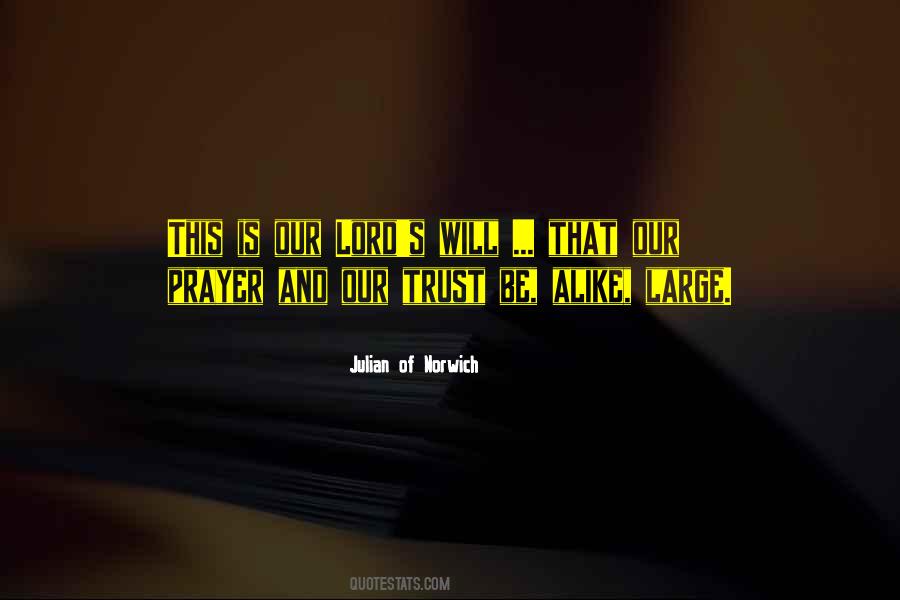 #37. Only trust theyself, and another shall noet betray thee - Author: William Penn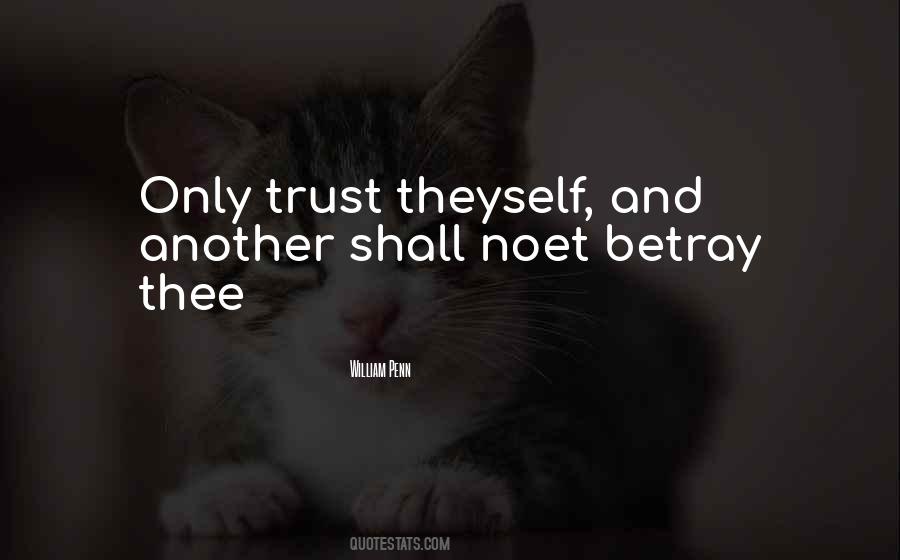 #38. It must be, I thought, one of the race's most persistent and comforting hallucinations to trust that "it can't happen here"
that one's own time and place is beyond cataclysm. - Author: John Wyndham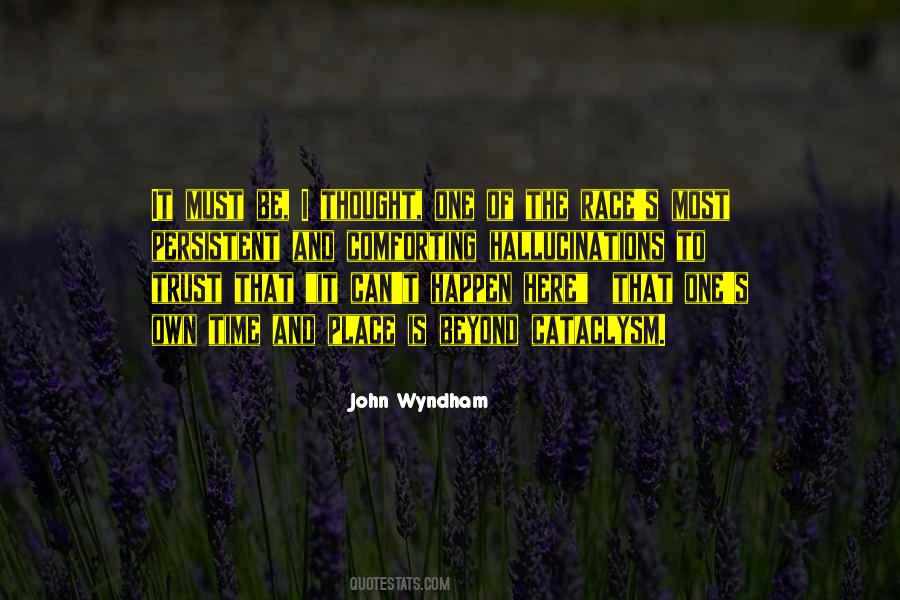 #39. The first line is the DNA of the poem; the rest of the poem is constructed out of that first line. A lot of it has to do with tone because tone is the key signature for the poem. The basis of trust for a reader used to be meter and end-rhyme. - Author: Billy Collins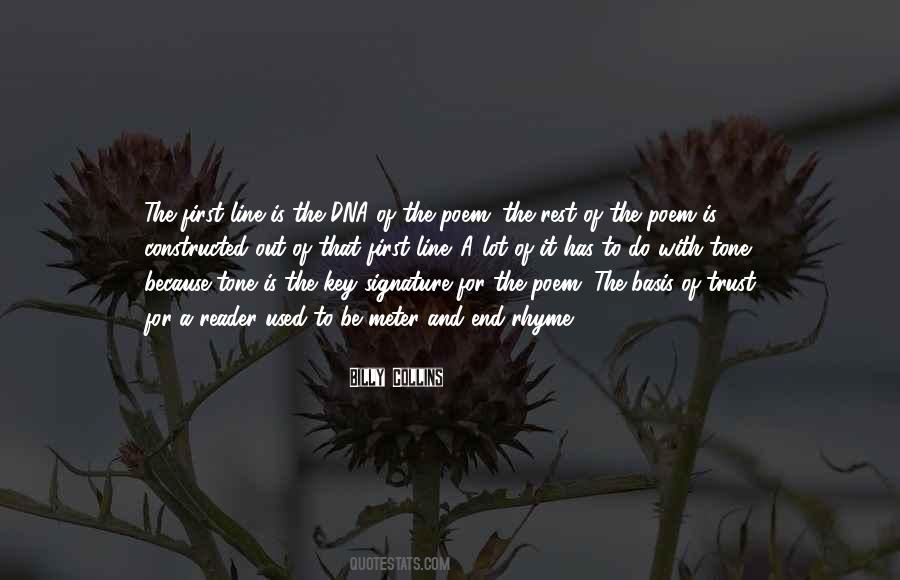 #40. I found in rules of mathematics a peace and a trust that I could not place in human beings. This sublimation was total and remained total. - Author: Louise Bourgeois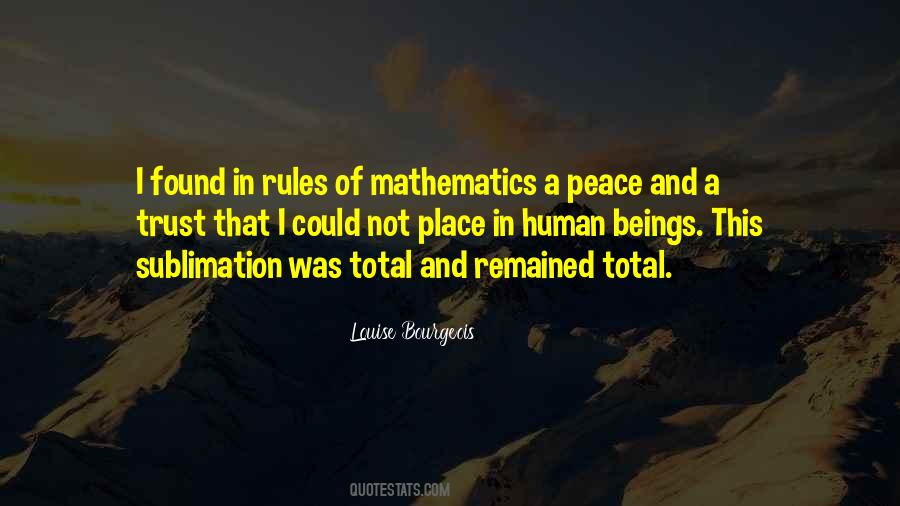 #41. They'd come for you, and this time they'd come with weapons.
I was afraid of that. For you. But not of you.
Never afraid of you. - Author: Julio Alexi Genao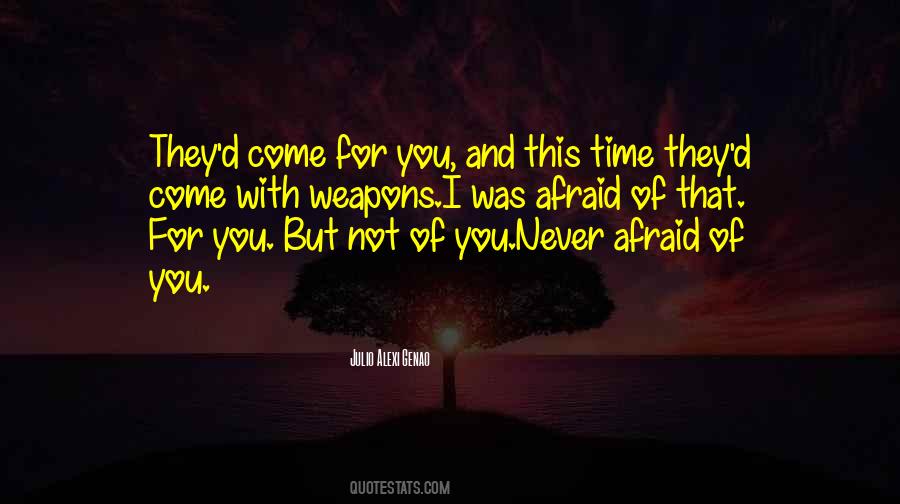 #42. Just throw away all thoughts of
imaginary things,
and stand firm in that which you are. - Author: Kabir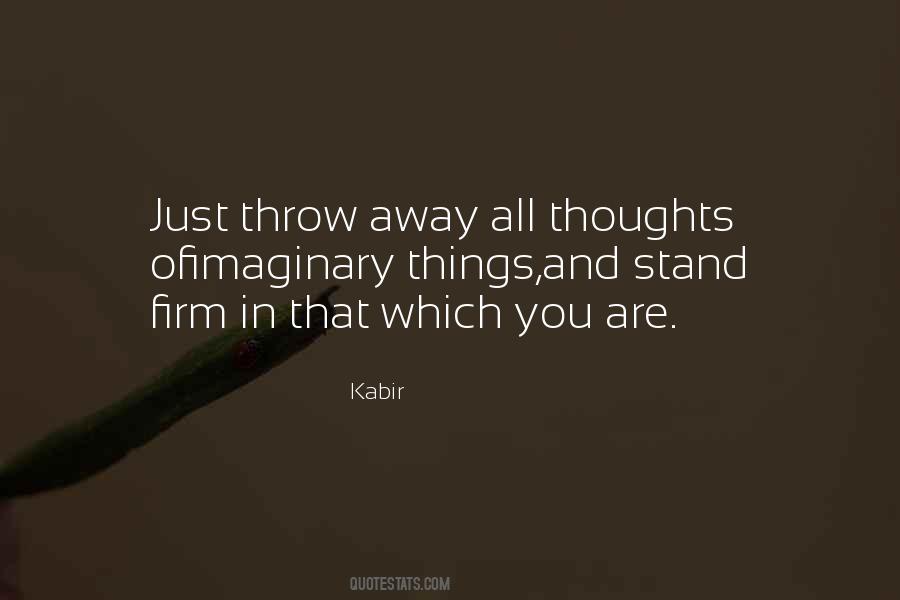 #43. Trust is the glue of life. It's the most essential ingredient in effective communication. It's the foundational principle that holds all relationships. - Author: Stephen R. Covey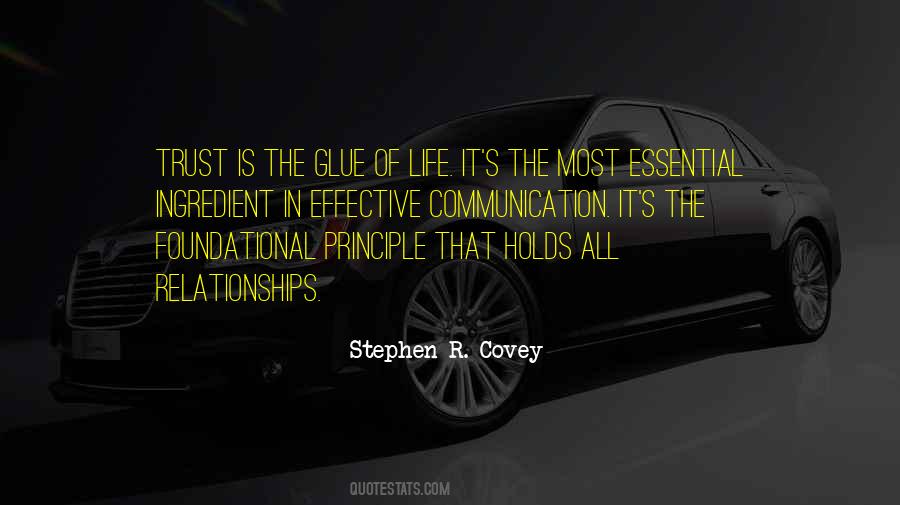 #44. At the end of the day, I only trust my family. - Author: Ali Lohan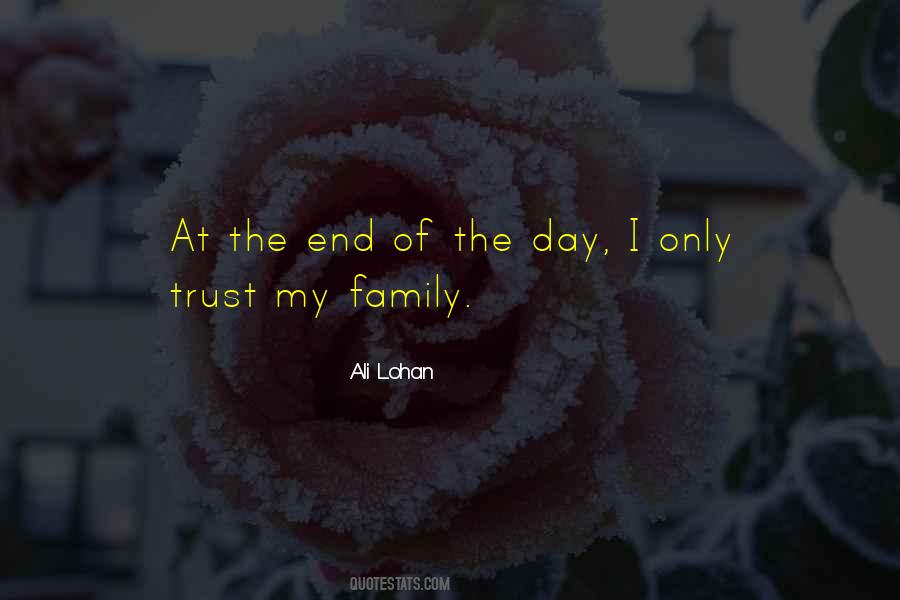 #45. Never trust a skinny ice cream man. - Author: Ben Cohen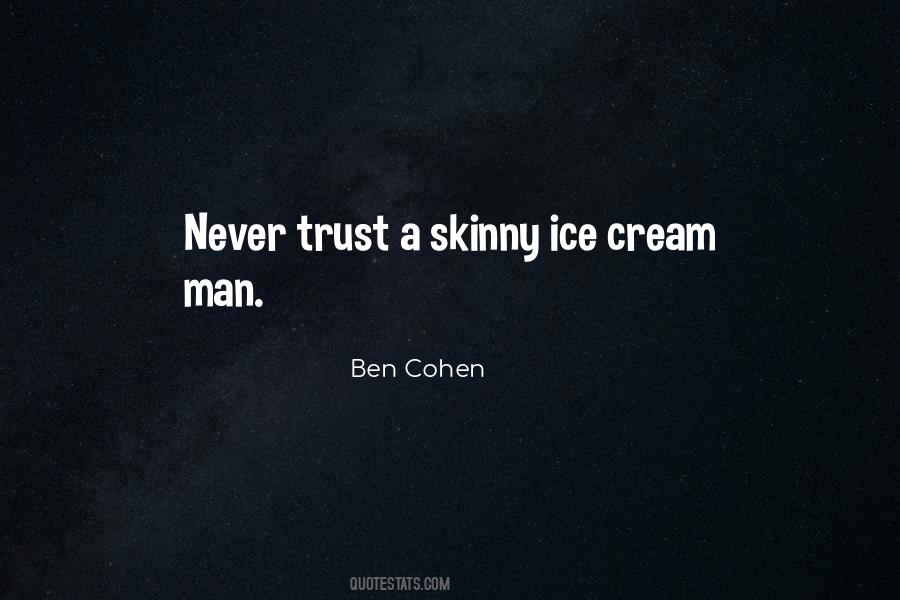 #46. When everything in life is stripped away except God, and we trust him more because of it, this is gain, and he is glorified. - Author: John Piper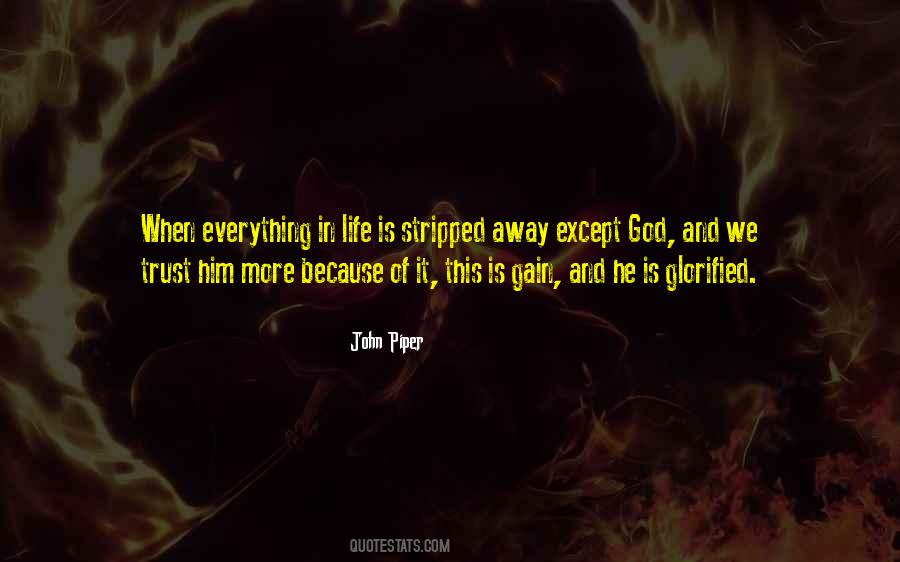 #47. Are there people to aspire to? Can people be strong enough to withstand all of this disillusionment? Maybe the time is right for people to emerge from the easy cynicism and try to get back to a place where we can actually believe in people and trust people to have proper motivations. - Author: Brendan Gleeson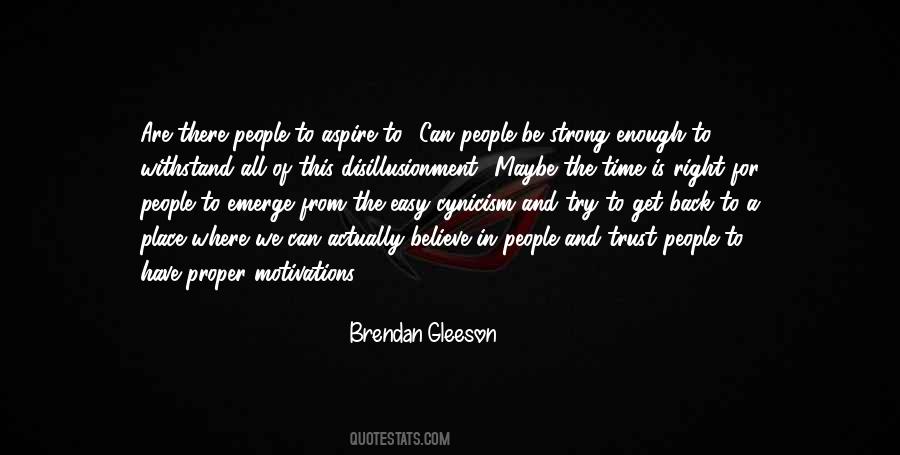 #48. There are but two parties now: traitors and patriots. And I want hereafter to be ranked with the latter and, I trust, the stronger party. - Author: Ulysses S. Grant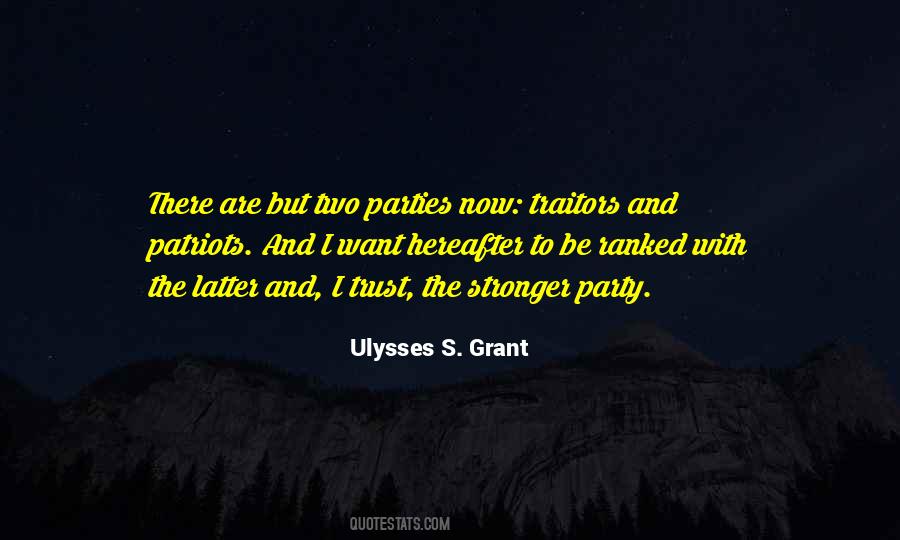 #49. I don't trust men everybody likes. Being nice isn't the same as being good. - Author: Sarah Rees Brennan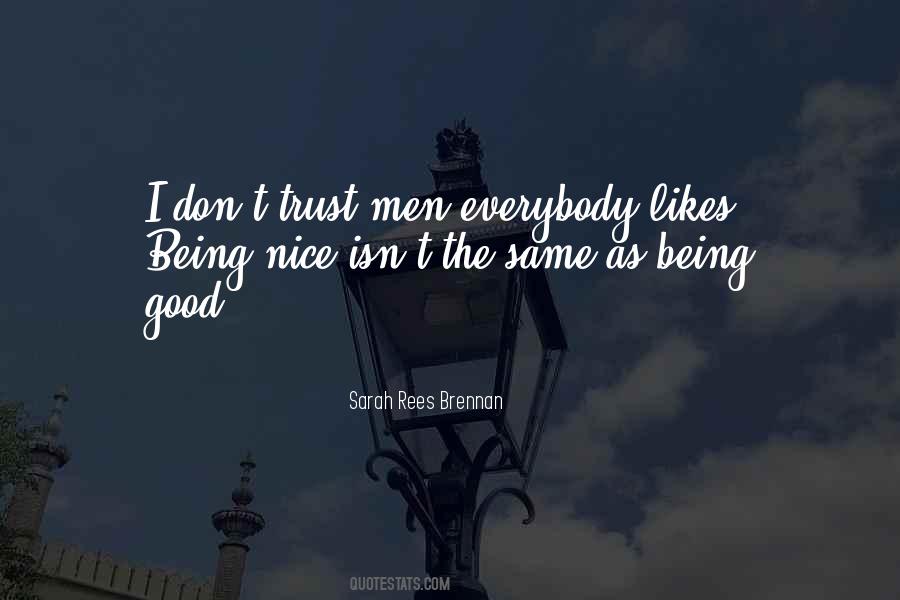 #50. To understand the Scripture is not simply to get information about God. If attended to with trust and faith, the Bible is the way to actually hear God speaking and also to meet God himself. - Author: Timothy J. Keller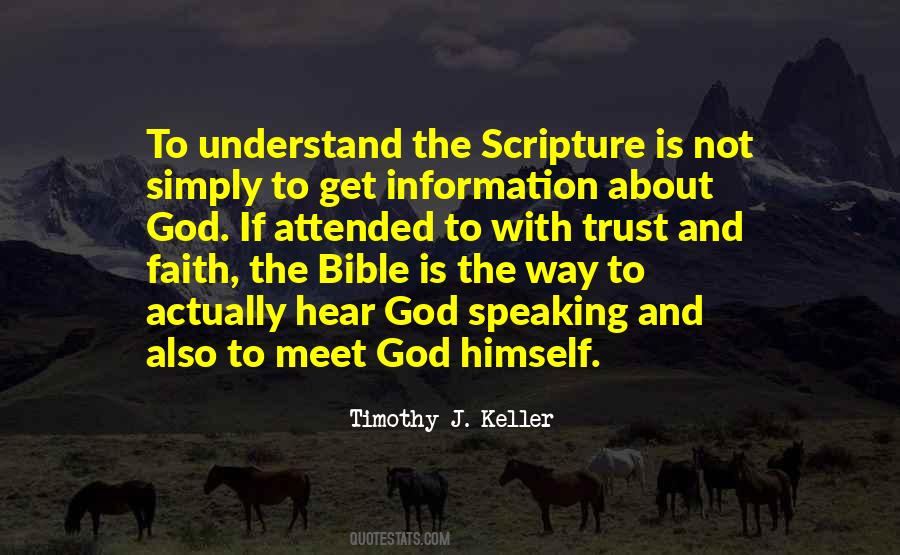 #51. All I ask is for people to trust me. - Author: Chris Jericho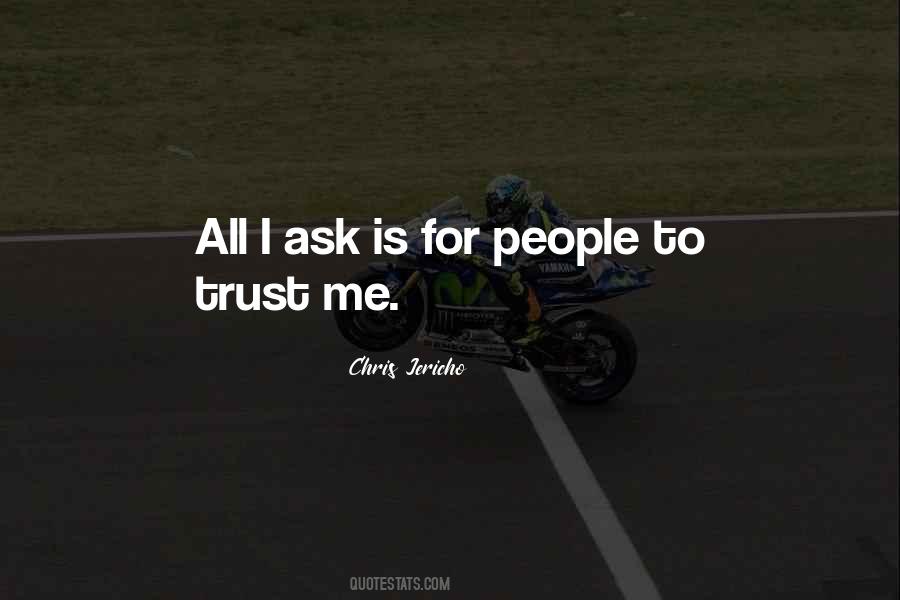 #52. Do not trust anybody but yourself. If people want to help you, fine. Put it on paper and understand exactly what every word says. - Author: Art Alexakis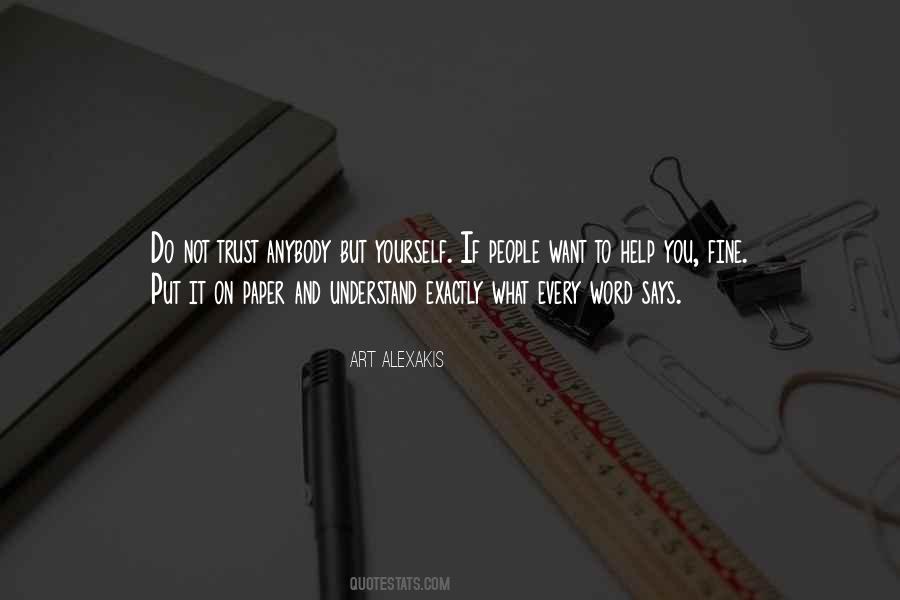 #53. I believe in God, and I trust myself in His hands. - Author: James A. Garfield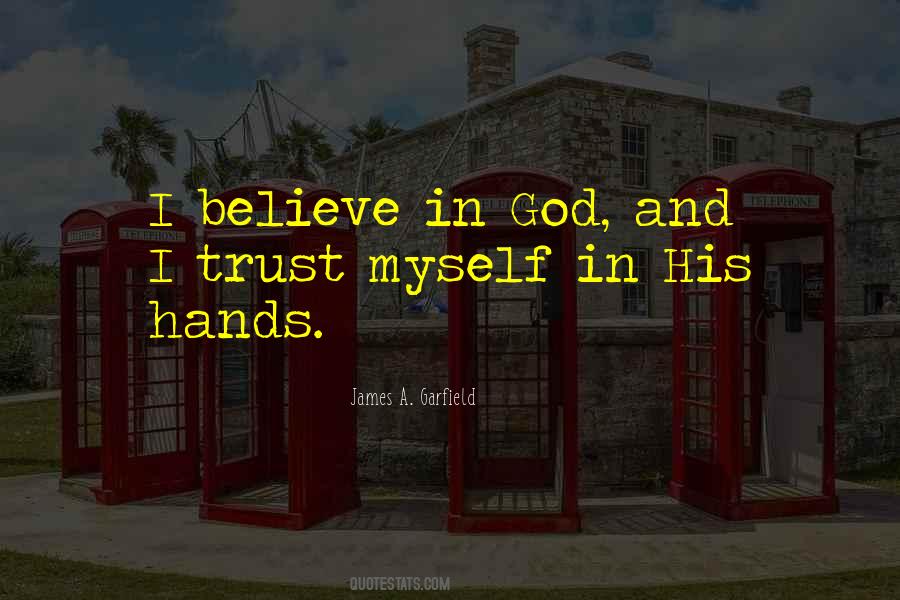 #54. The crown must constantly earn citizens' appreciation, respect and trust. - Author: Felipe VI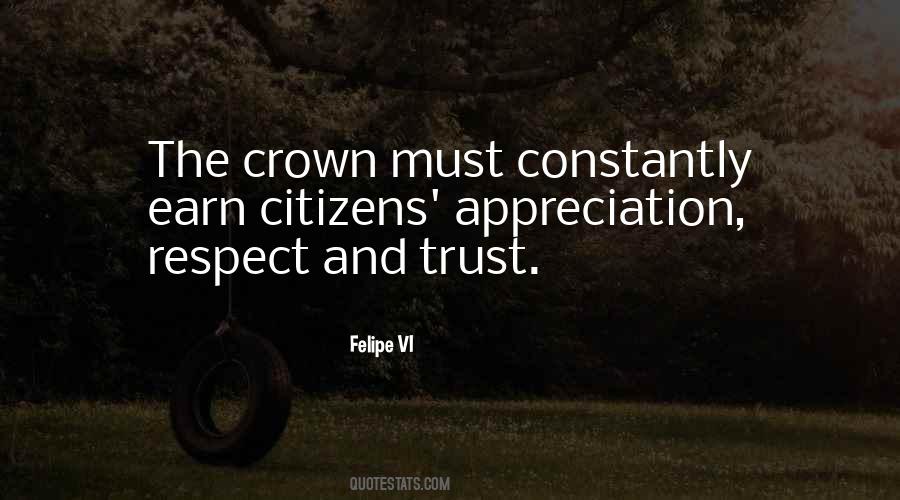 #55. I wondered whether trusting him was merely unwise or if it crossed the line into recklessness, like lying down for a nap in the middle of a road. - Author: Ransom Riggs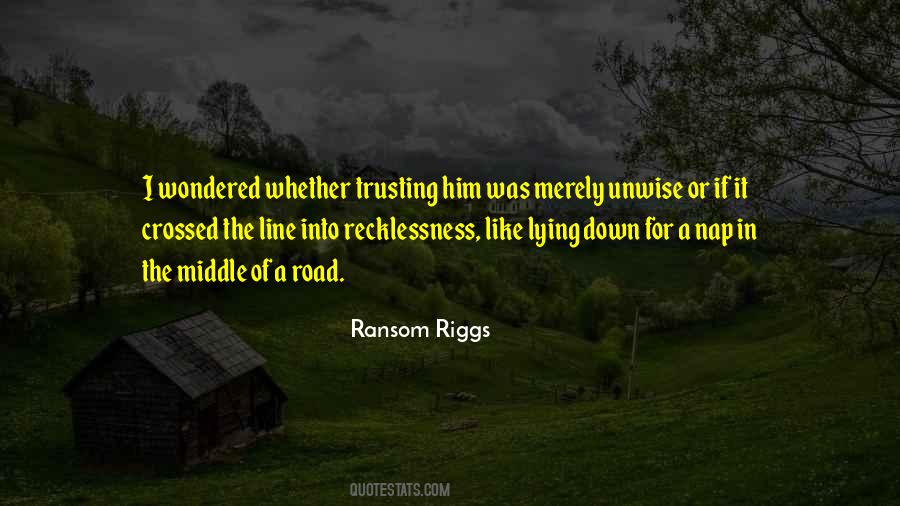 #56. We can't predict what type of sustaining graces God will provide for us. And we can't expect that the kind of sustaining grace someone else receives will be the same kind of care we will receive. We can only trust that the provision will come. - Author: Louie Giglio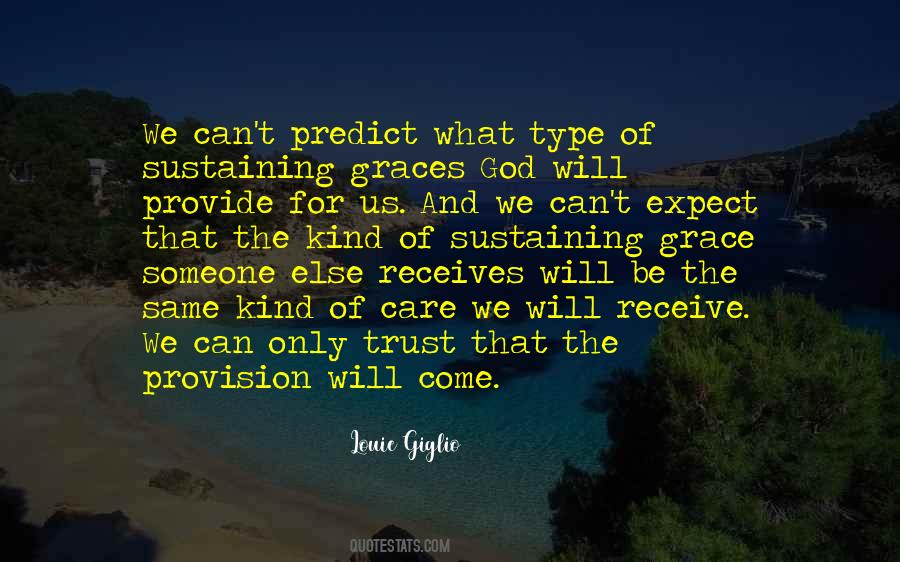 #57. Earning trust and being trustworthy constantly is critical to the survival of your brand - Author: Bernard Kelvin Clive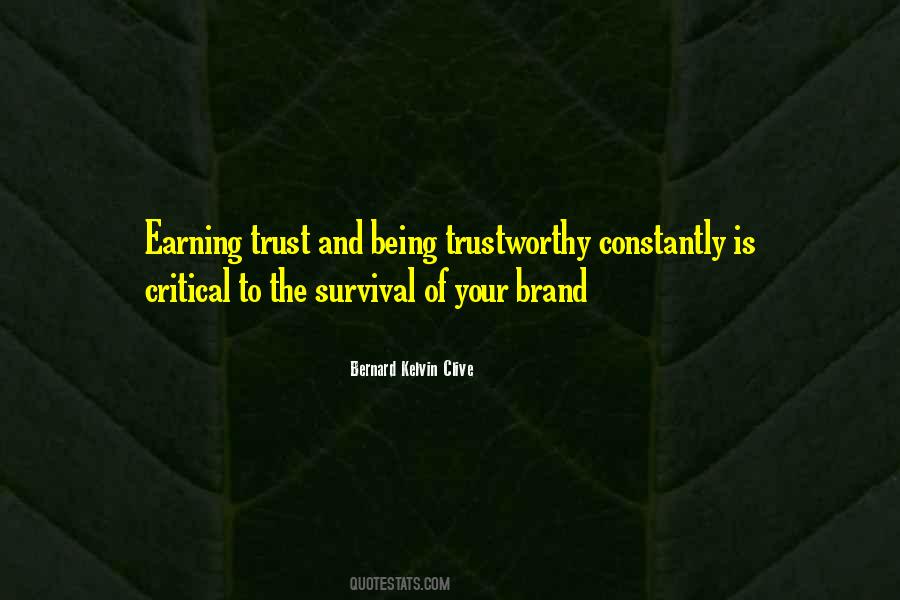 #58. I think I can relate to this guy [Psycho Sam] that ended up ... This desire to go off the grid and live on his own and didn't trust anyone or anything and I guess the thing that saved him in my head was that he had a great sense of humor. - Author: Rhys Darby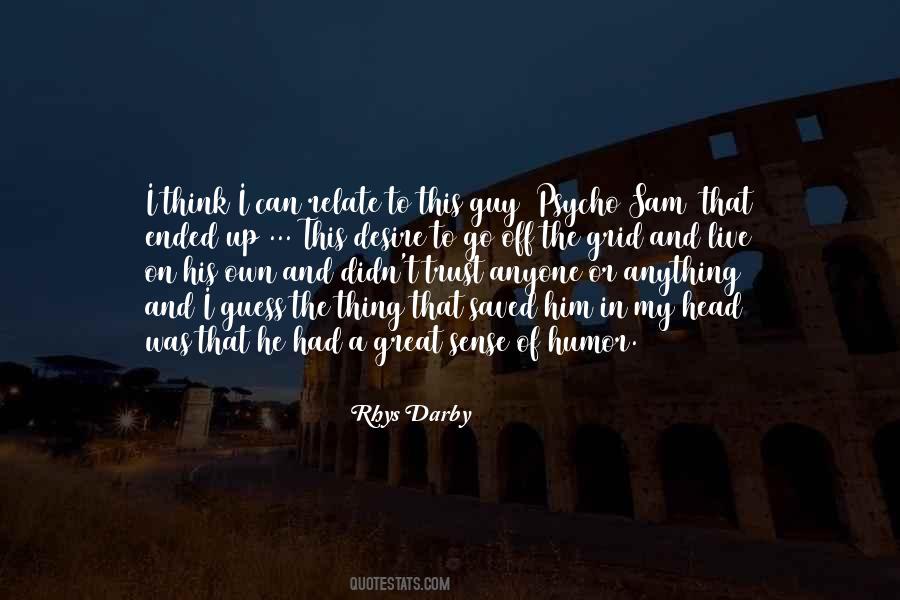 #59. Wonderful news, a lovely day, but I don't trust good news and I don't like good weather. Dread has been my faithful companion, and without it I am alone. - Author: Abigail Thomas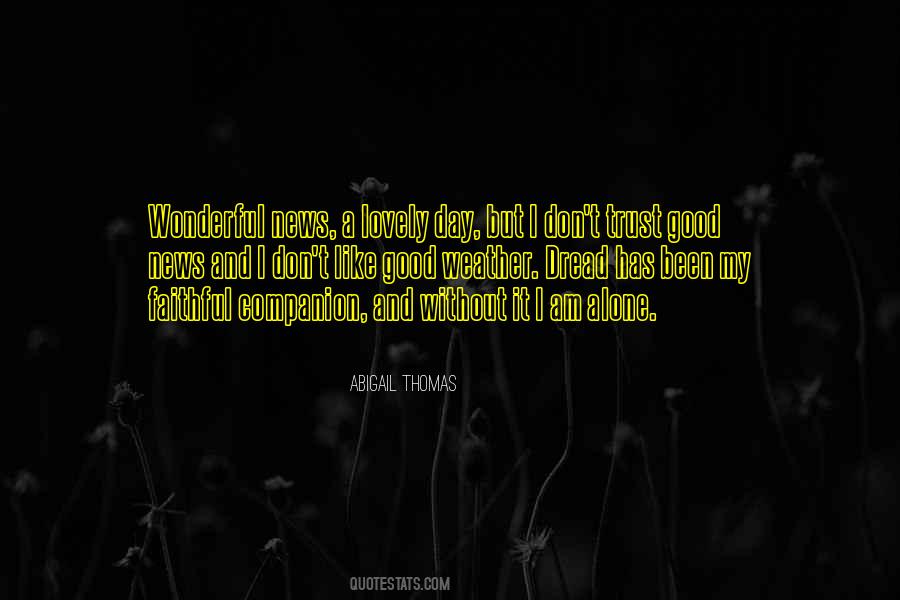 #60. We must remember in our struggles that our duty lies outside of trying to understand God's plan. He never asks that of us. Instead, He wants to see our trust in Him, through simple daily obedience, even in a land of affliction and confusion. - Author: Wayne Stiles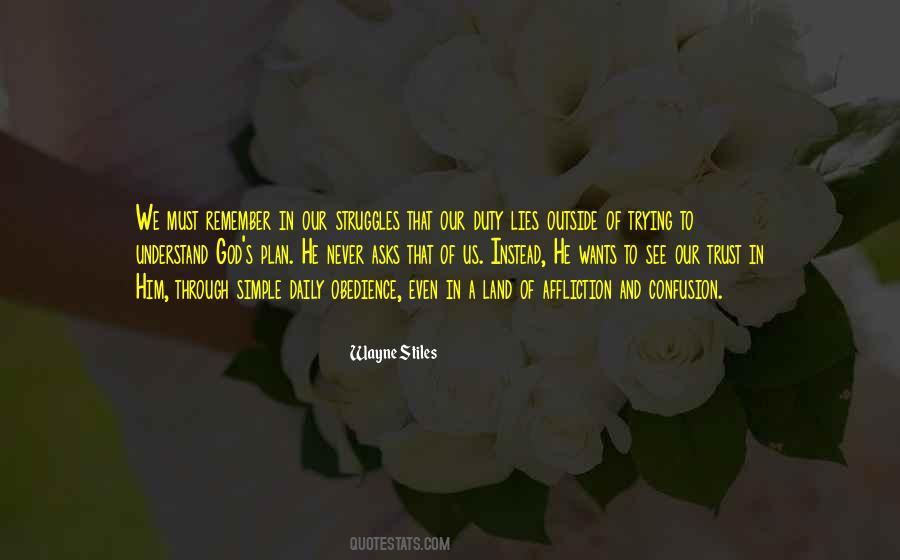 #61. I'm sympathetic to the nuns' violent impulses. I mean, if I'd given up sex to devote myself to a man who I had to just trust loved me, despite never being physically around to prove it, I'd probably be smacking little children too. - Author: Sarah Silverman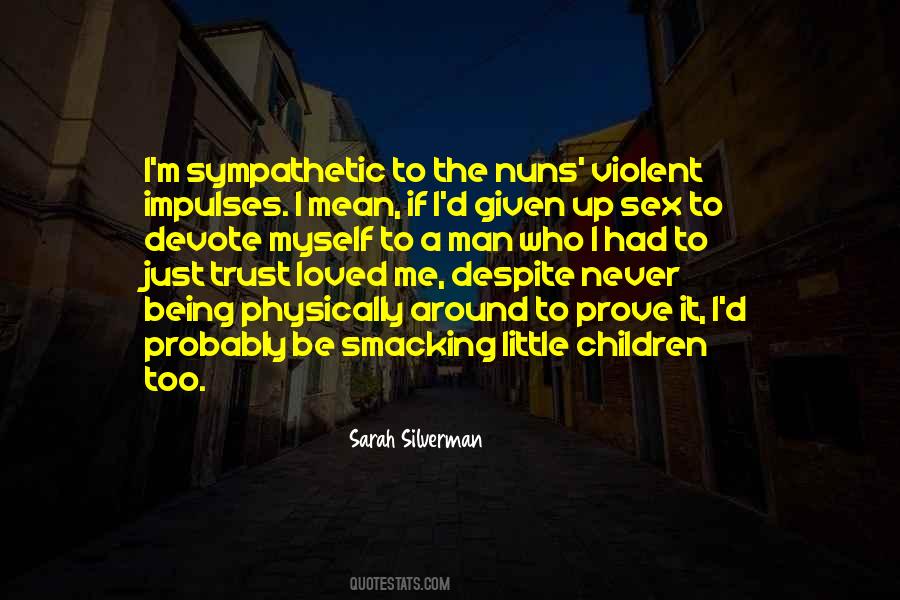 #62. They that trust in the Lord shall never be confounded! - Author: George Muller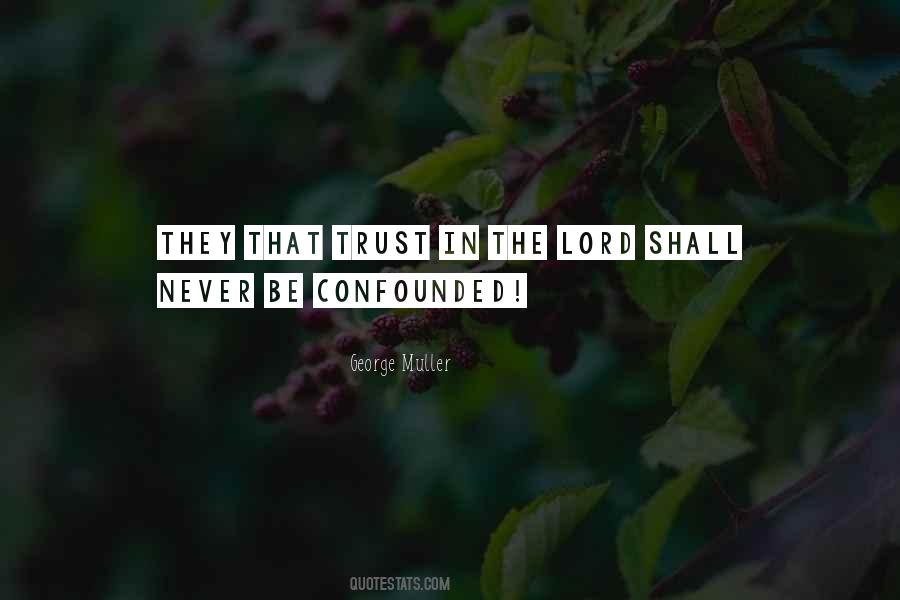 #63. God does not intend for us to predict outcomes as much as he intends for us to trust him in all circumstances. - Author: Bryan Chapell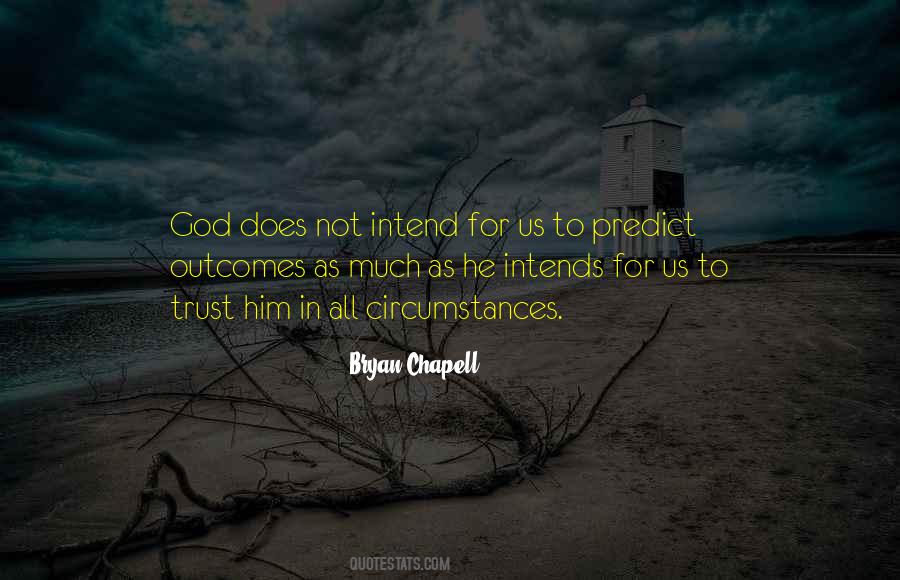 #64. We all want to open up to someone, Rowen. The hard part is finding someone we trust enough to open up to. That person we're not afraid to let into the darkest parts of our world. - Author: Nicole Williams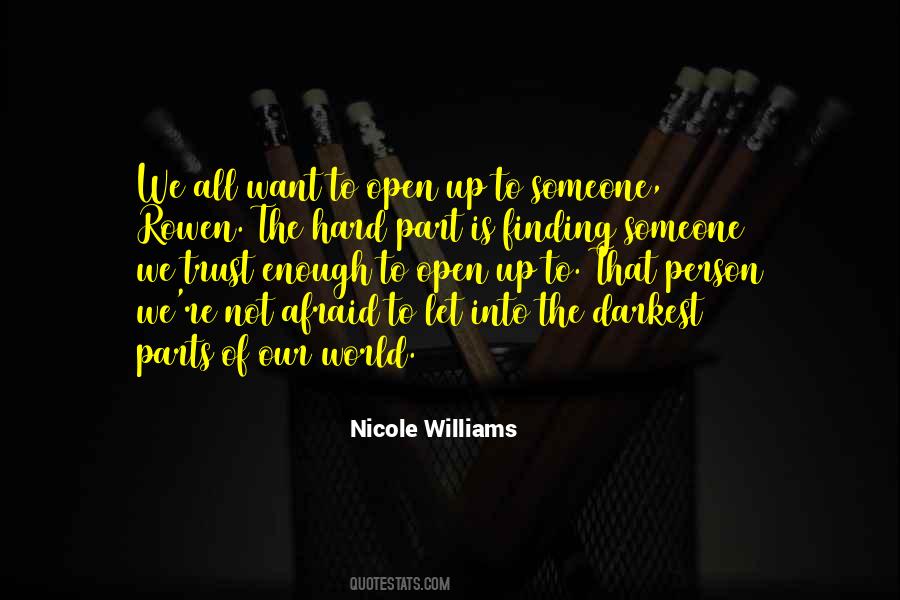 #65. Branding is about building trust and loyalty and extending your customer relationships far beyond a single transaction. - Author: Phil Cooke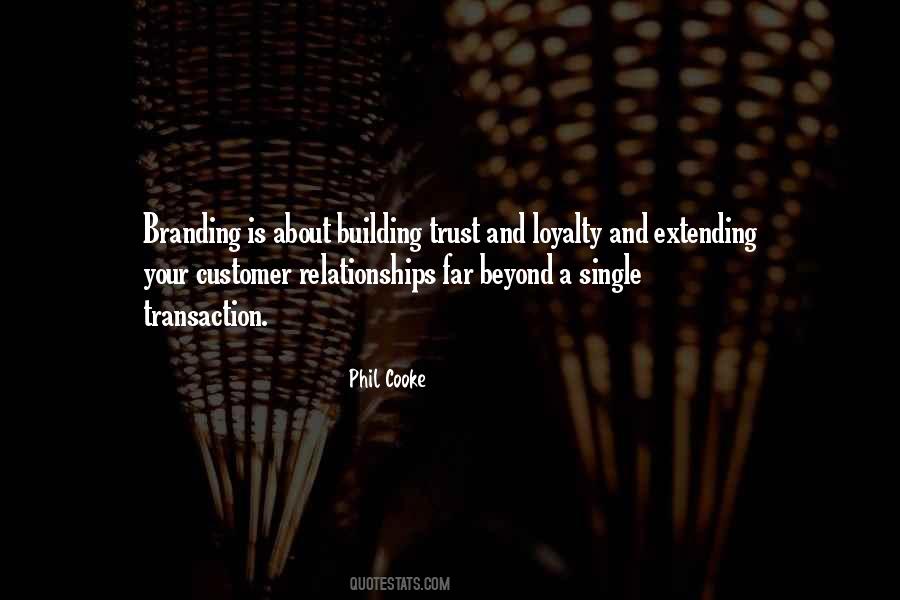 #66. I can't help but feel, across oceans and vast fields we will connect again. What we share is too rare to let go of for good but sometimes we have to accept, the timing isn't right. - Author: Nikki Rowe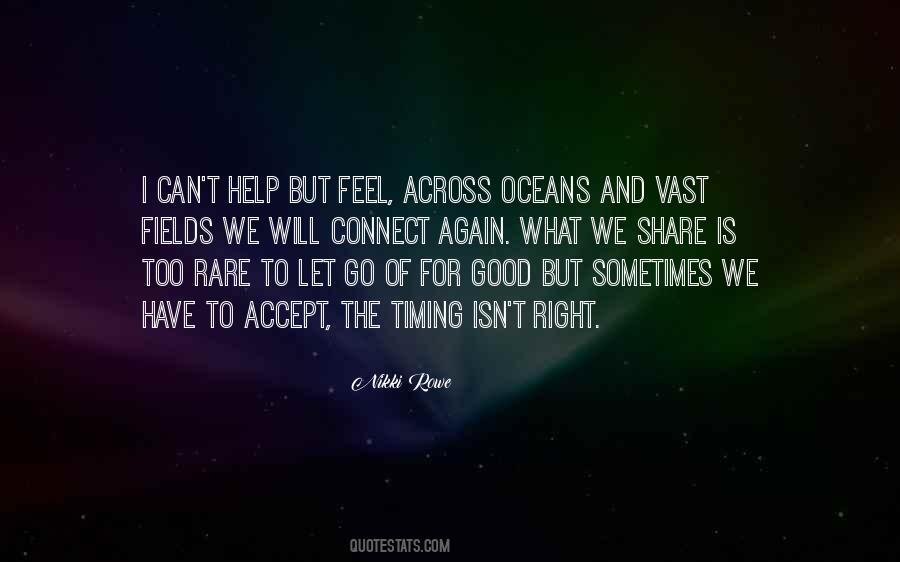 #67. I used to take on trust a man's deeds after having listened to his words. Now having listened to a man's words I go on to observe his deeds. - Author: Confucius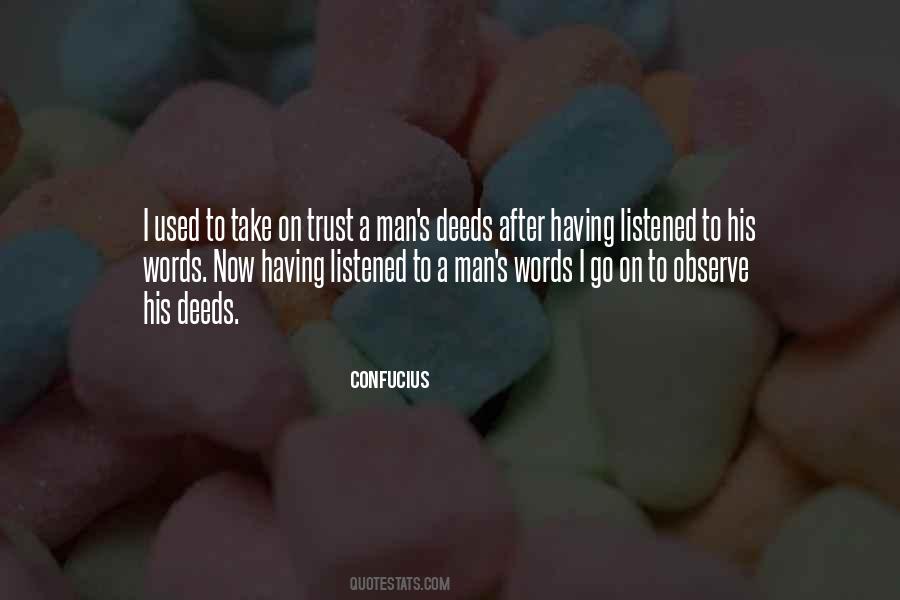 #68. 'Faith' and 'trust' are words that put the power in the hands of an outside force that we are meant to rely on - whether it is God or a person or the universe. Certainty puts the power back in our hands. - Author: Yehuda Berg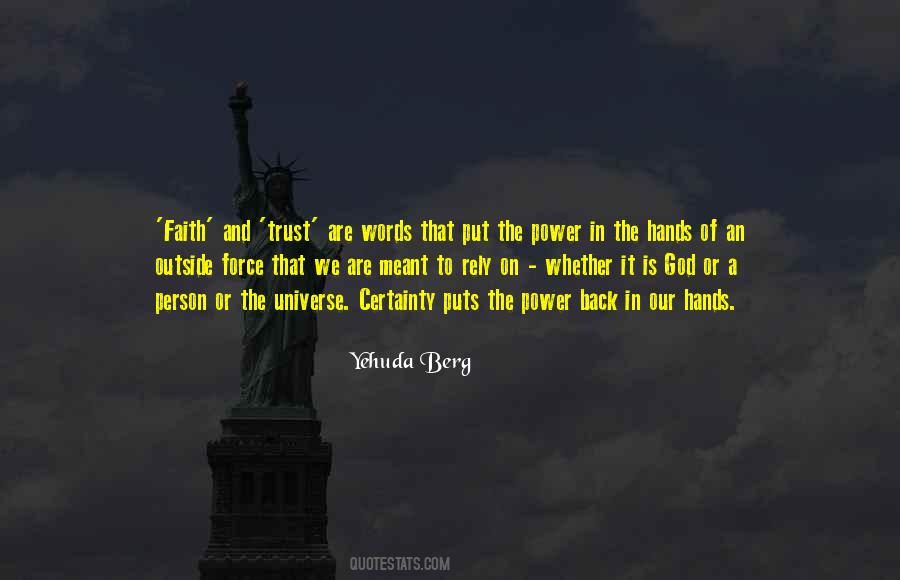 #69. To this military attitude of the soul we give the name of Heroism ... It is a self-trust which slights the restraints of prudence, in the plenitude of its energy and power to repair the harms it may suffer. The hero is a mind of such balance that no disturbances can shake his will ... - Author: Ralph Waldo Emerson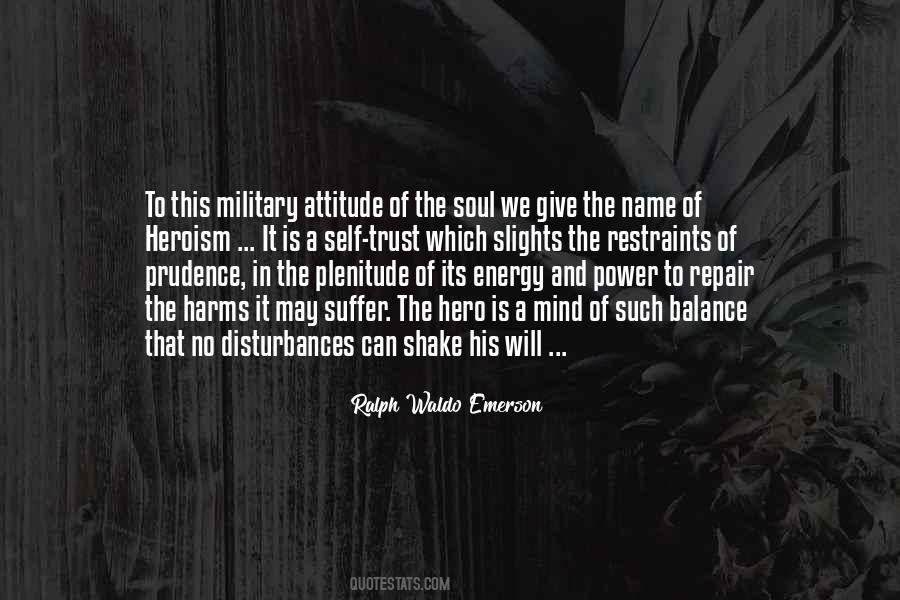 #70. Don't trust everyone, especially if they say, 'Trust me.' - Author: Michelle Phan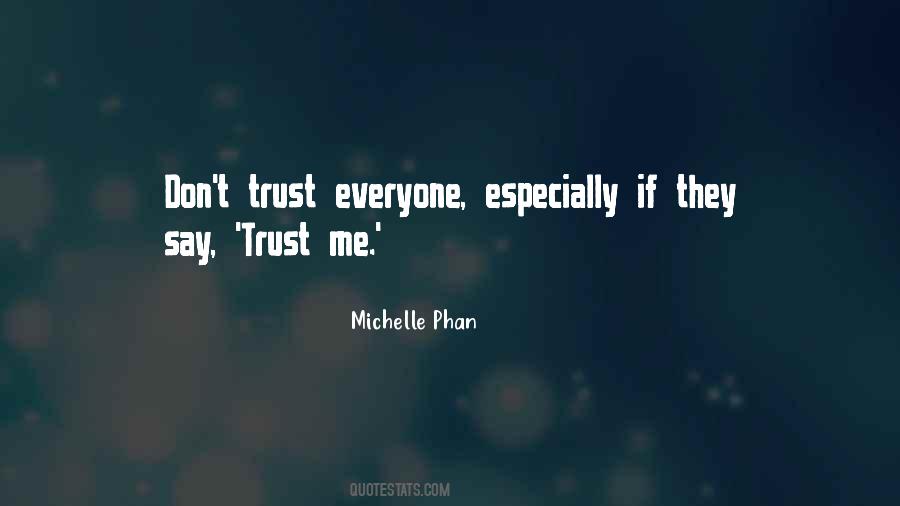 #71. It's a lot easier when you can share the workload to be honest. Especially if you really, really, trust in each other. - Author: Georgia Nott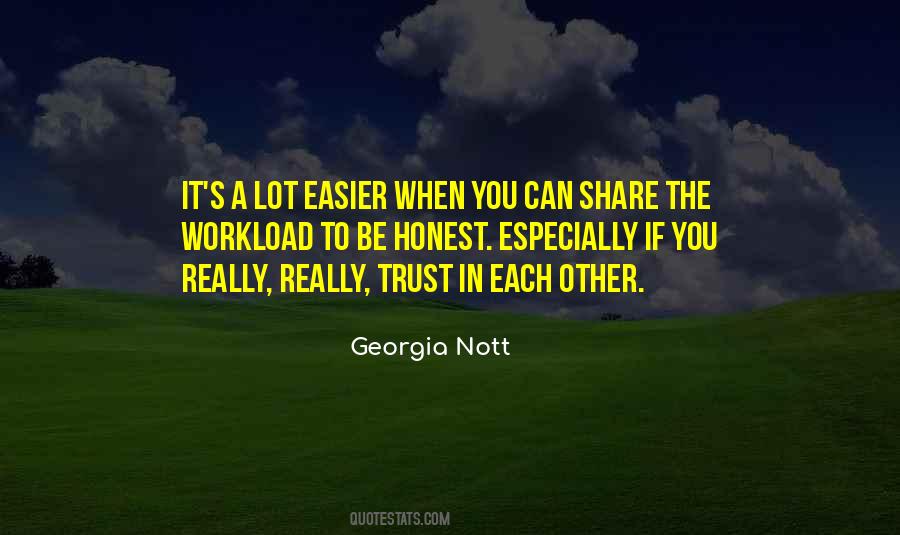 #72. Trust the little voice - Author: Jo Treggiari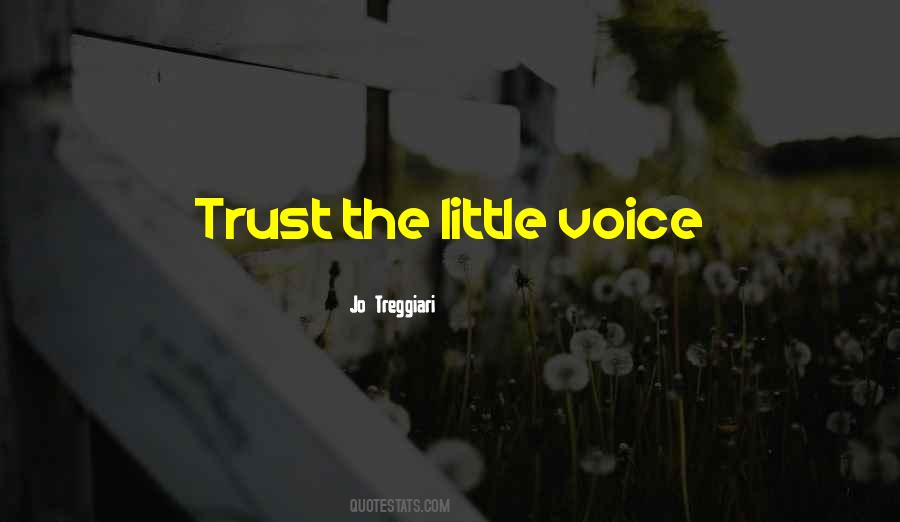 #73. Don't share your secrets if you preface them with 'just don't tell anybody. - Author: Igor Babailov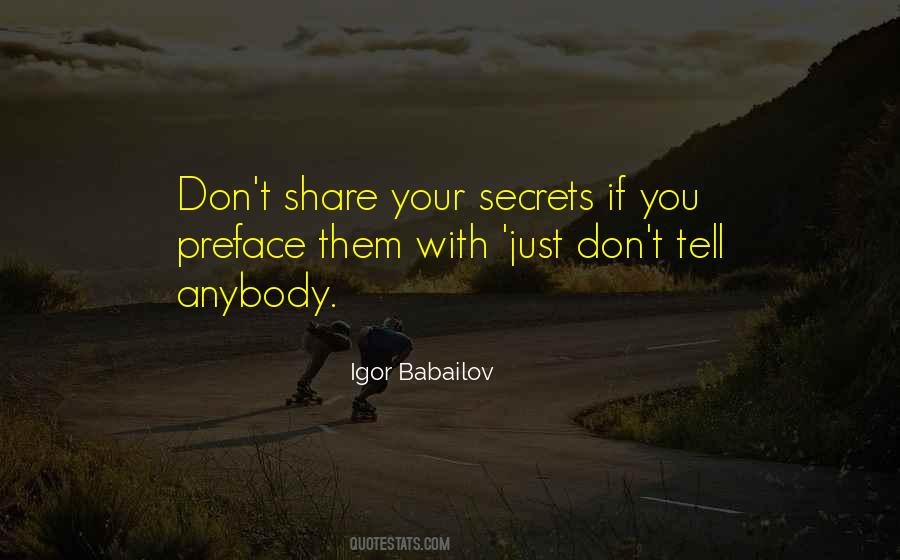 #74. You should never trust a person who prays in public. - Author: Stephen King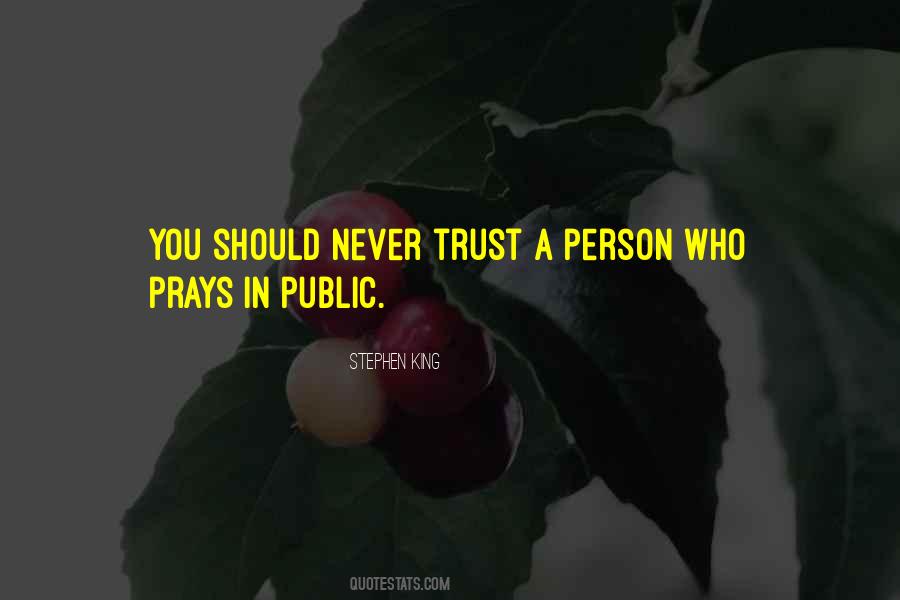 #75. You cannot prevent a major catastrophe, but you can build an organization that is battle-ready, where people trust one another. In military training, the first rule is to instill soldiers with trust in their officers - because without trust, they won't fight. - Author: Peter Drucker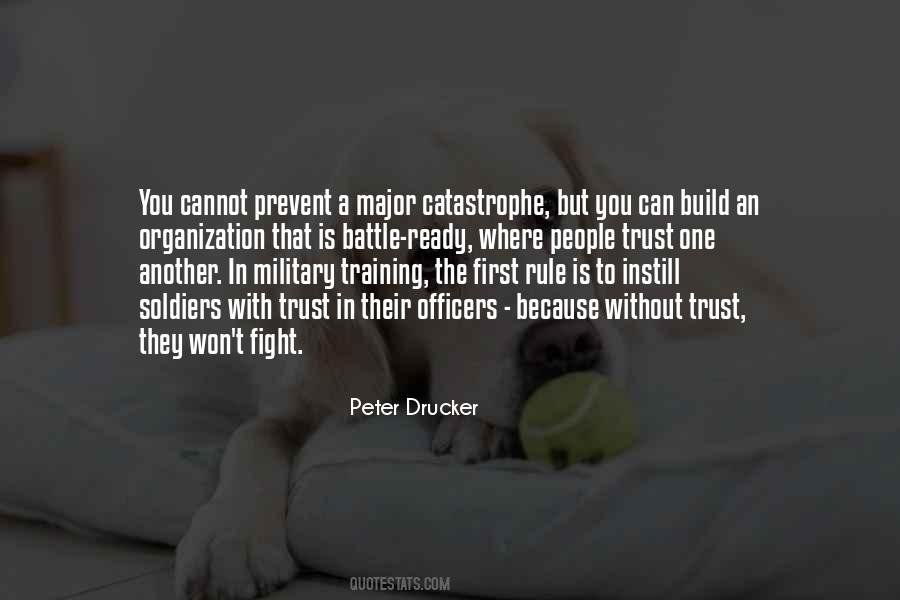 #76. There's no question that there's been a breach in the trust between urban - especially urban community, African-American and minority communities and the police in major American cities. - Author: Mark Shields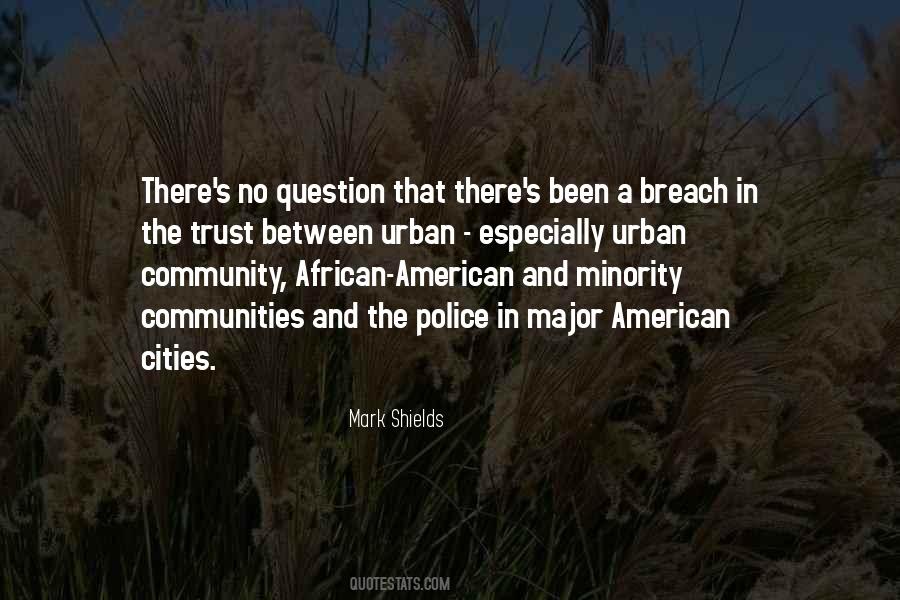 #77. What the mind can conceive and believe, and the heart desire, you can achieve. - Author: Norman Vincent Peale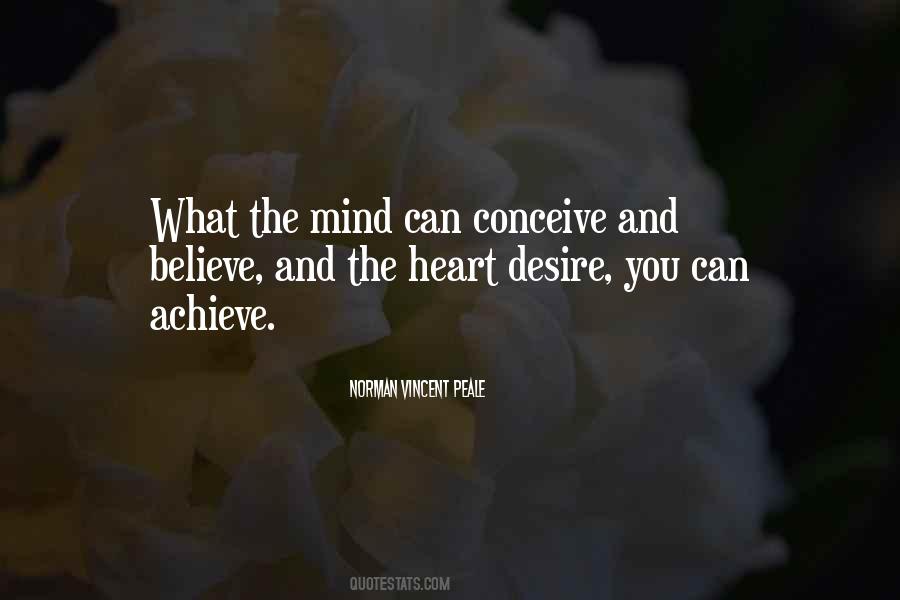 #78. Hearing this announcement, your soul will mobilize accordingly. It will mobilize ecstatically, in fact, because this is what your soul was born for. (Trust me, your soul has been waiting for you to wake up to your own existence for years.) But - Author: Elizabeth Gilbert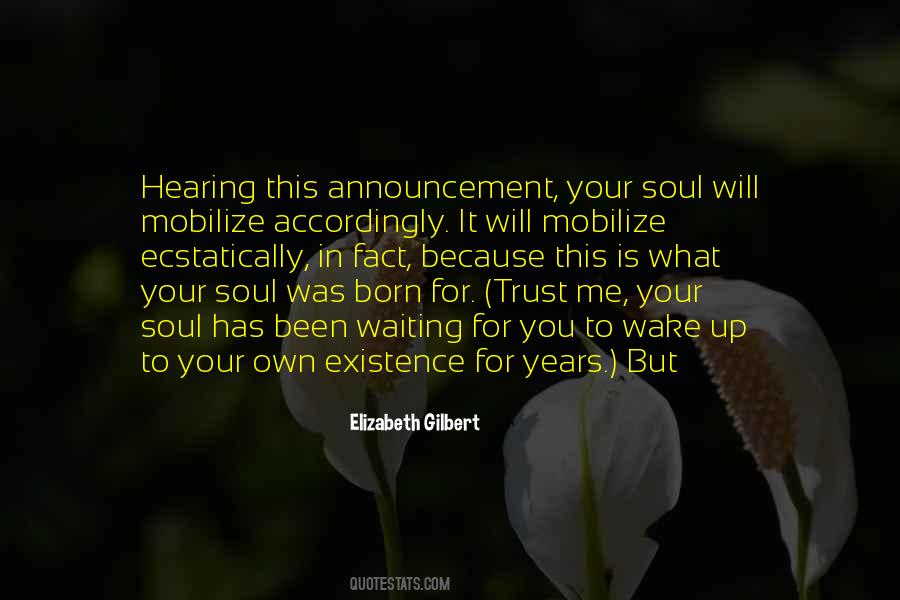 #79. You can trust my word," Everet said. "No one will raise a hand to punish you while you belong to me. Not me, not anyone else. - Author: Kim Dare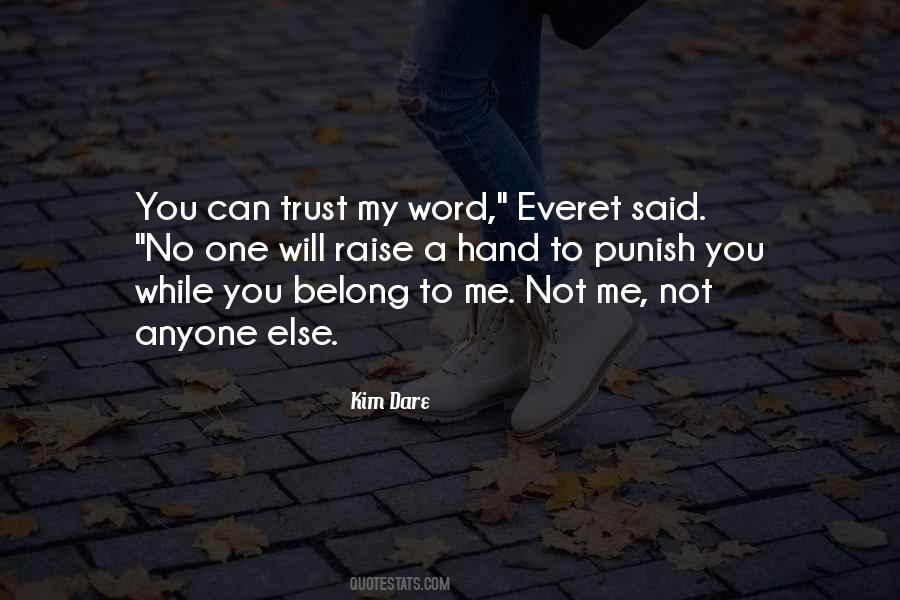 #80. There's always time to read. Don't trust a writer who doesn't read. It's like eating food prepared by a cook who doesn't eat. - Author: Laura Lippman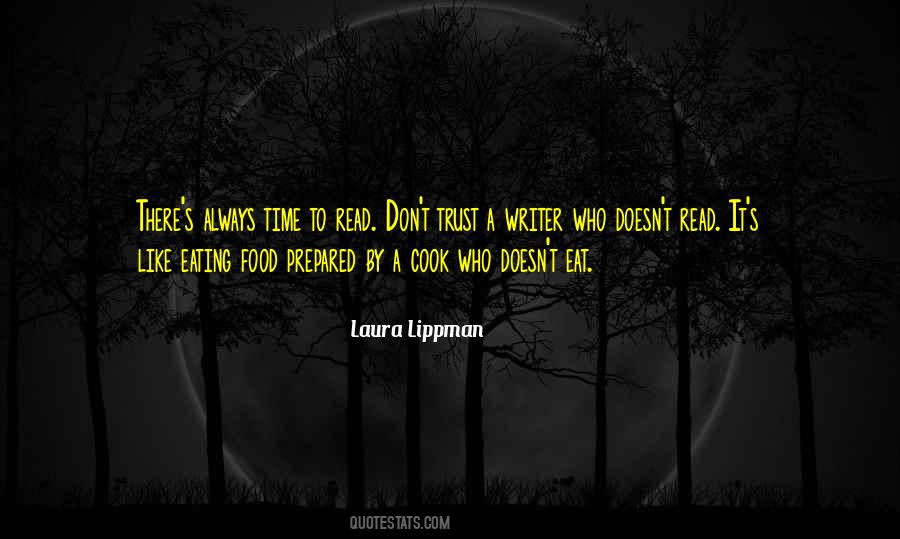 #81. A change in those moments, some switch turned off forever, the end of trust or safety or love, and how do we ever find the switch again? - Author: David Vann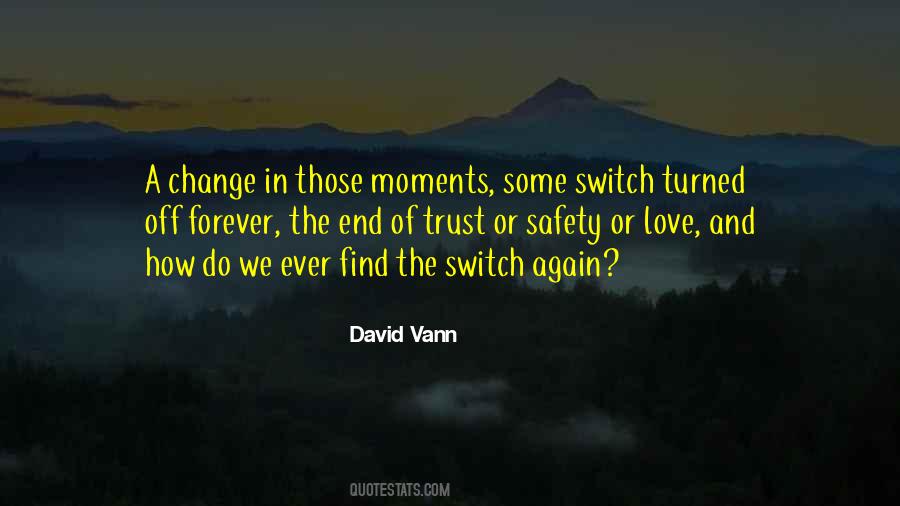 #82. As long as I fear my weakness, I am stronger than when I trust my strength. - Author: Ivan Panin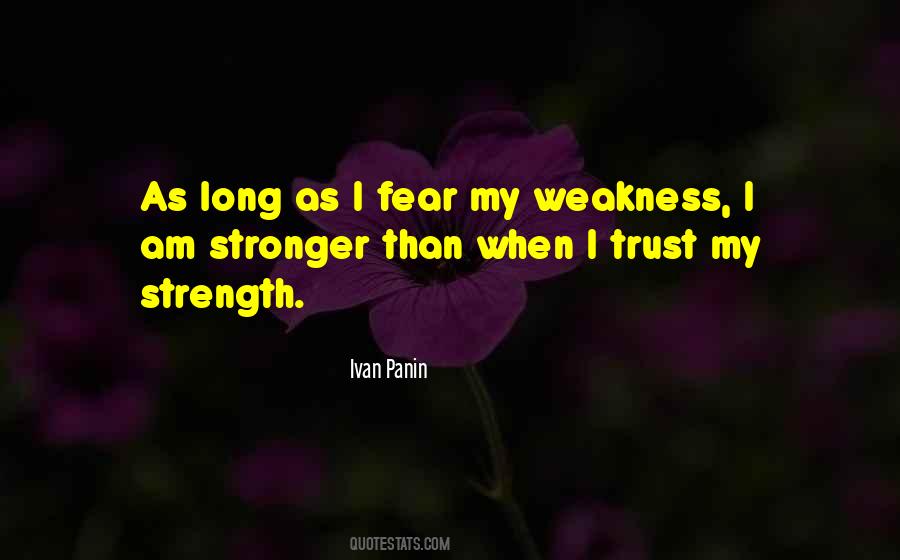 #83. She didn't trust people who didn't like garlic, especially big fried pieces. - Author: Maria Semple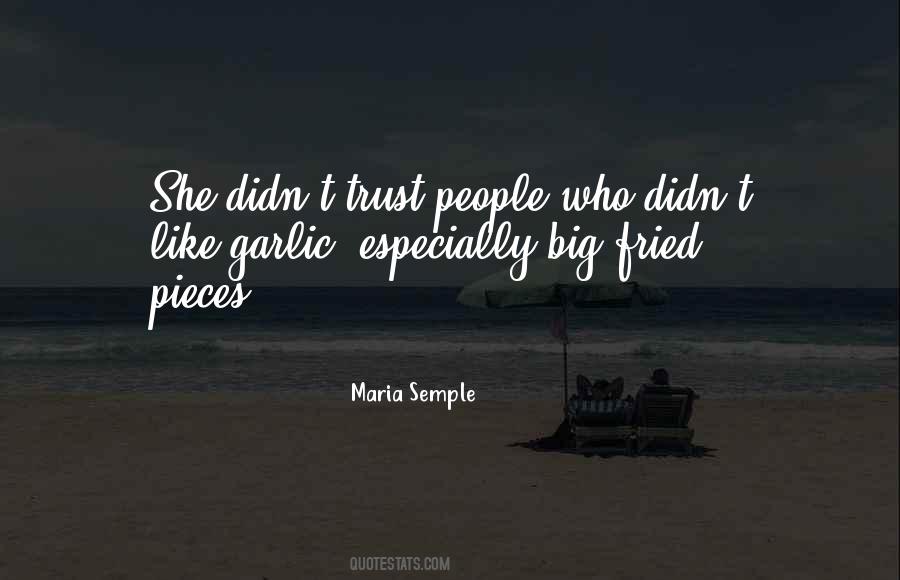 #84. Even that some people try deceived me many times ... I will not fail to believe that somewhere, someone deserves my trust. - Author: Aristotle.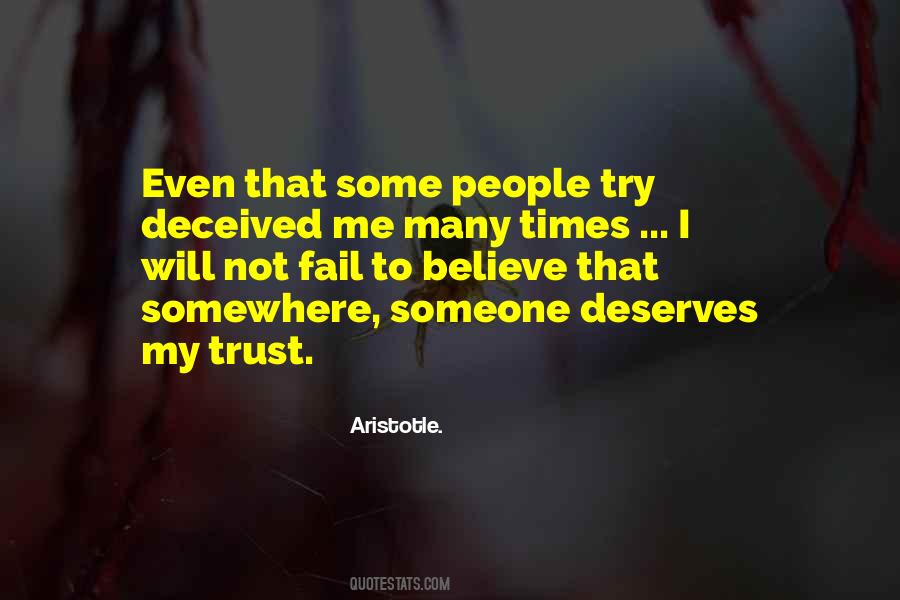 #85. Everything you need to know is within you. Listen. Feel. Trust the body's wisdom. - Author: Dan Millman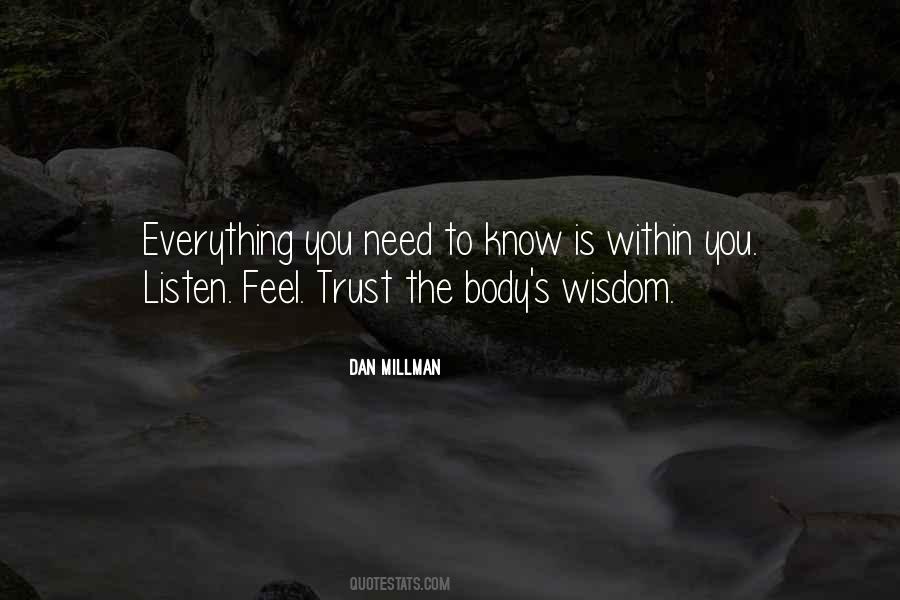 #86. Caroline smiled and waved and blew kisses to both of them as she exited the building. But once outside she felt sad and let down, like the party was over and it was time to go home. And yet she remembered her promise to God. She was going to trust that he knew what was best for her. - Author: Melody Carlson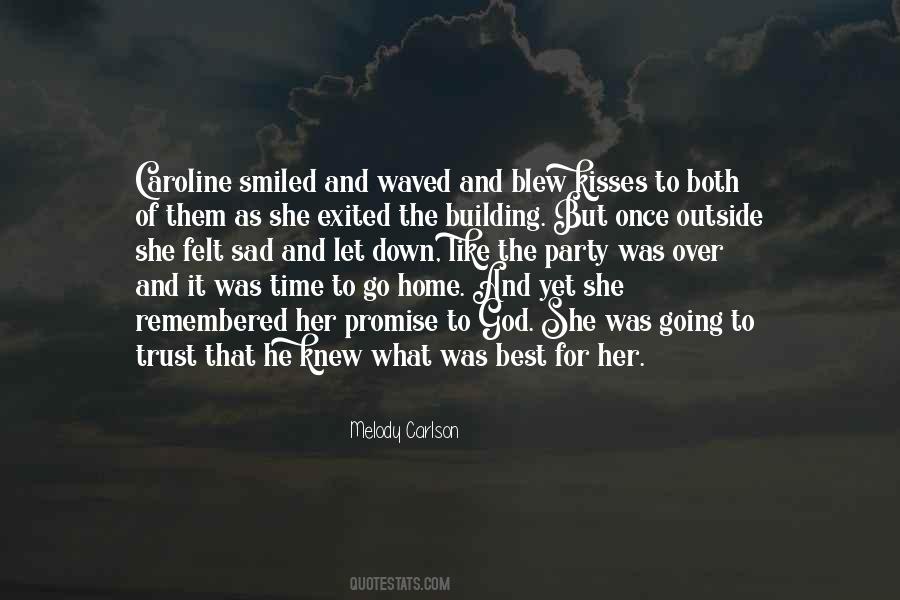 #87. For death remembered should be like a mirror,
Who tells us life's but breath, to trust it error. - Author: William Shakespeare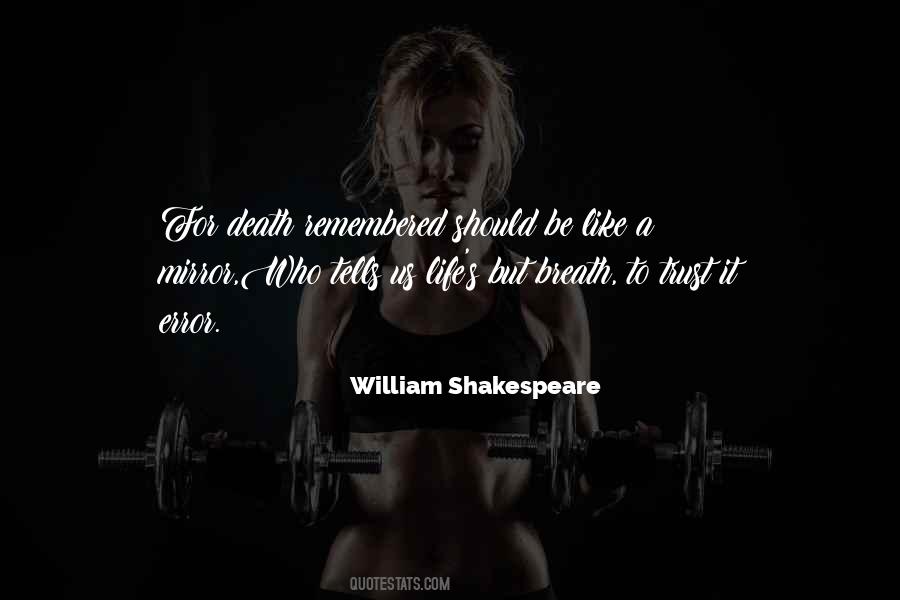 #88. It's amazing how the same pace in practice can feel so much harder than on race day. Stay confident. Trust the process. - Author: Sara Hall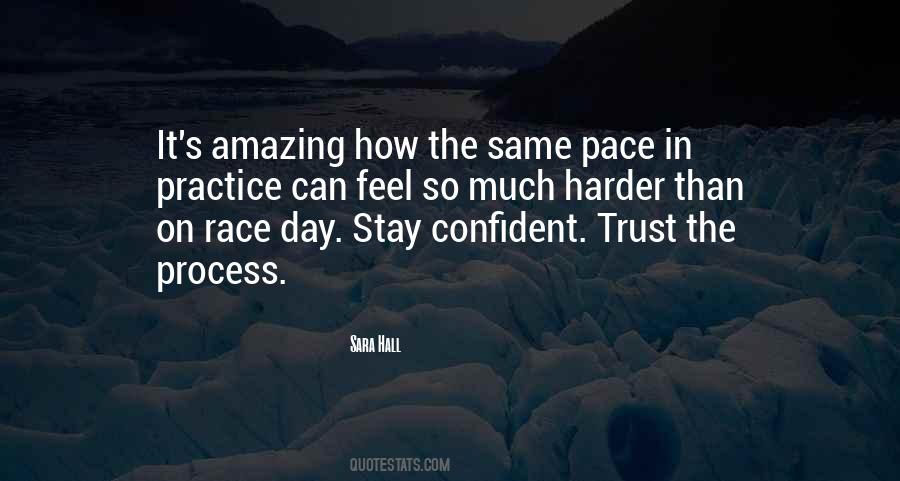 #89. Once, maybe I would have thought you a fool, but ... well, that's kind of what trust is, isn't it? A willful self-delusion? You have to shut out that voice that whispers about betrayal, and just hope that your friends aren't going to hurt you. - Author: Brandon Sanderson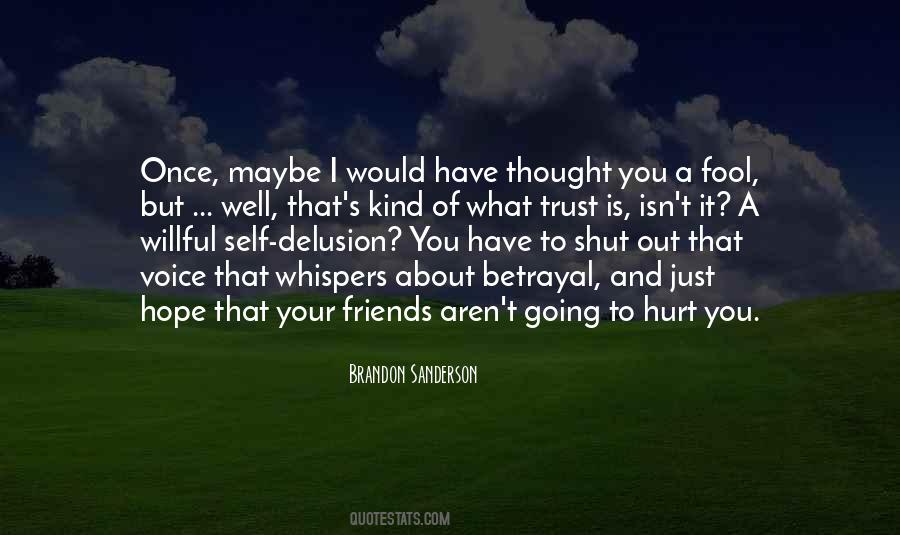 #90. I've been married too many times. How terrible to change children's affiliations, their affections - to give them the insecurity of placing their trust in someone when maybe that someone won't be there next year. - Author: Elizabeth Taylor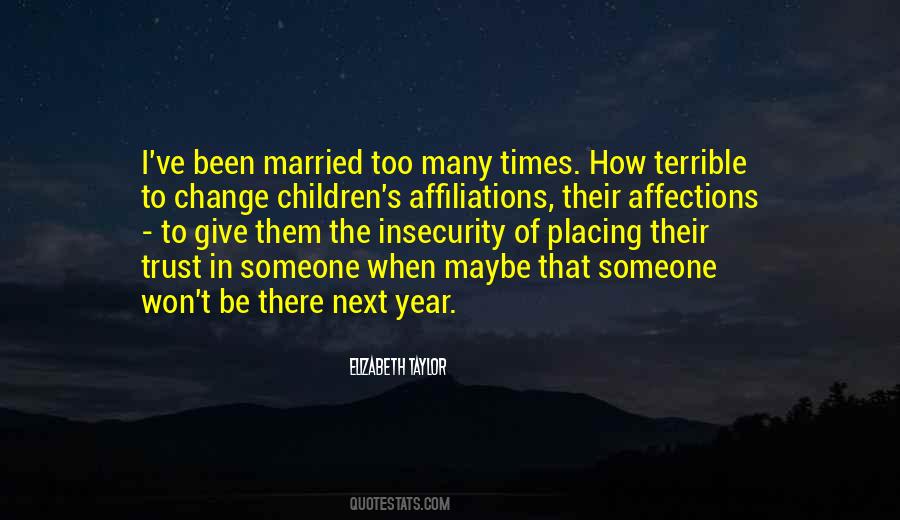 #91. God, You direct my steps. Although the path may lead me through dark valleys or appear to take unnecessary detours, I believe that one day I will look back and discover that your way was perfect. I put my future in your hands. - Author: Amy E. Mason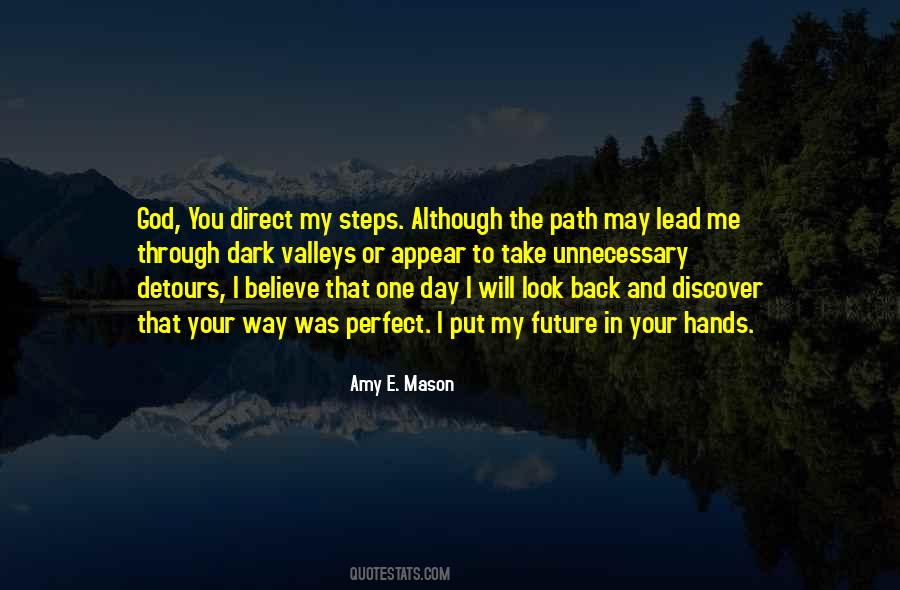 #92. When you learn to trust and believe in yourself - your thoughts, feelings, and intuition - you give others the opportunity to trust you. - Author: Michael Thomas Sunnarborg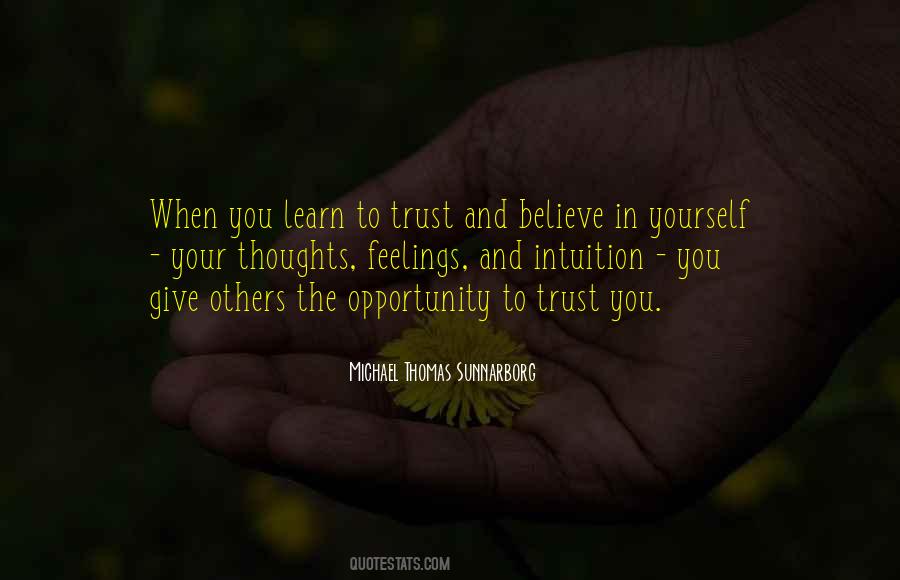 #93. It's amazing how someone's IQ seems to double as soon as you give them responsibility and indicate that you trust them. The first month cost perhaps $200 more than if I had been micromanaging. - Author: Timothy Ferriss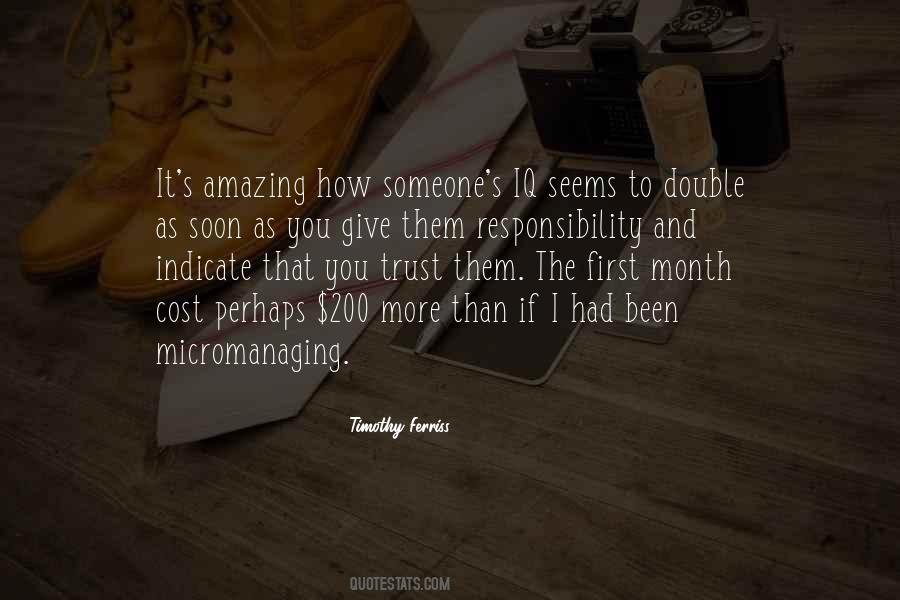 #94. Trust. Such an easy word. Such an impossible quality. - Author: Christine Feehan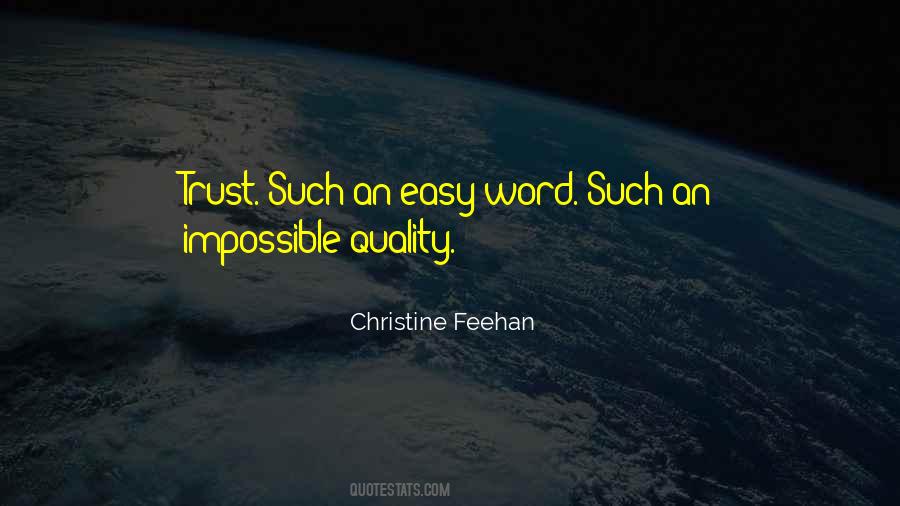 #95. Don't fully trust anyone until he has stuck with a good cause which he saw was losing. - Author: Morton Blackwell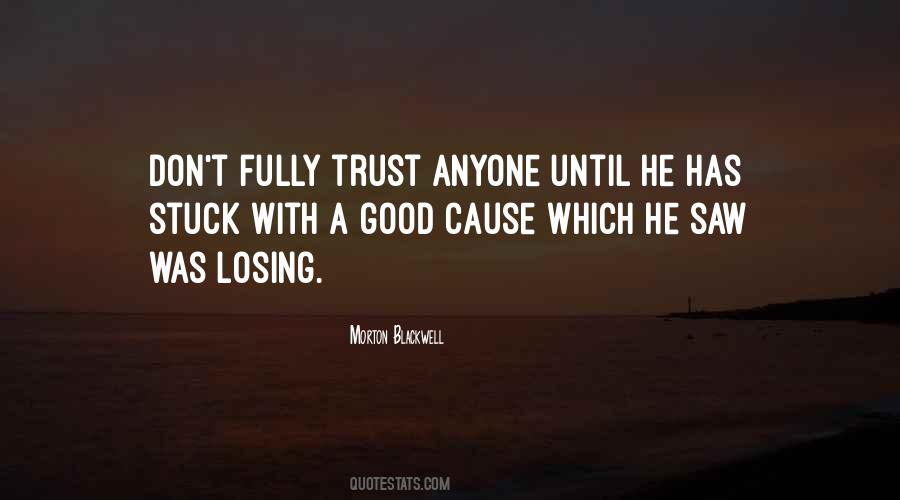 #96. I turned my lips to the hand that lay on my shoulder. I loved him very much - more than I could trust myself to say - more than words had power to express - Author: Charlotte Bronte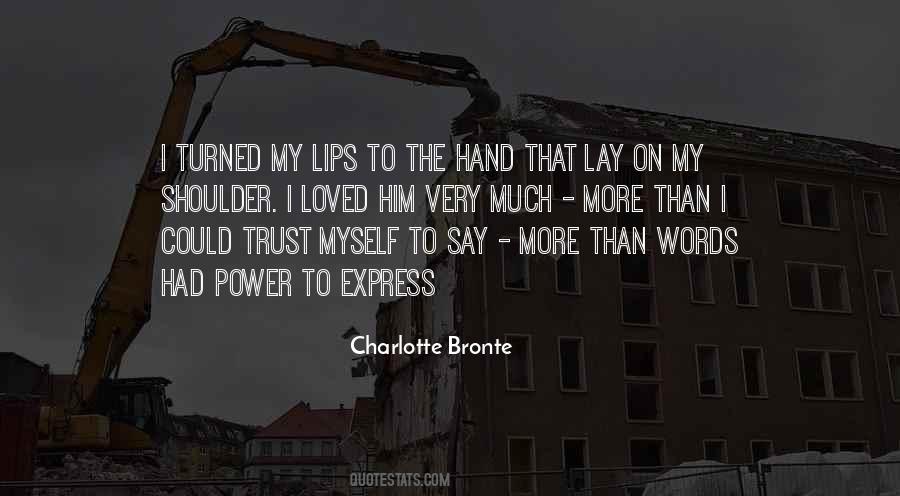 #97. But whom to love?
To trust and treasure?
Who won't betray us in the end?
And who'll be kind enough to measure
Our words and deeds as we intend? - Author: Alexander Pushkin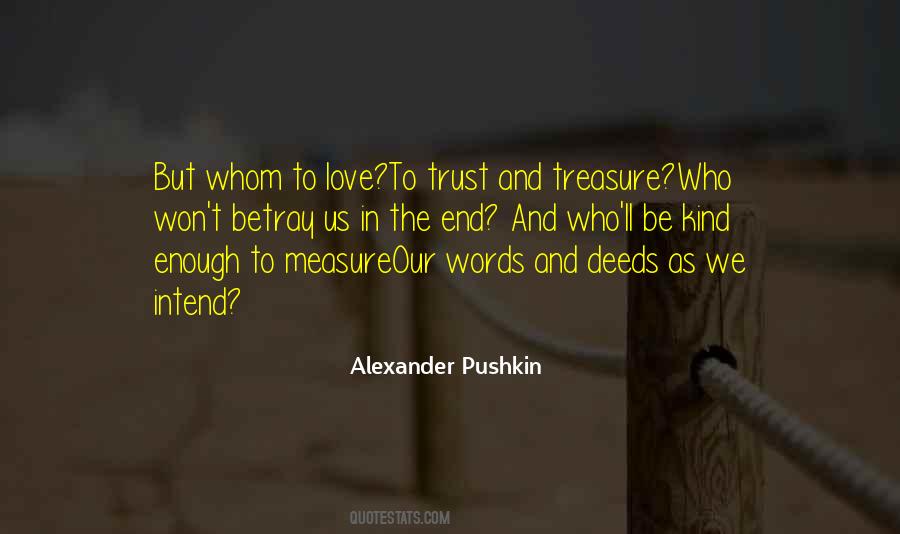 #98. Charm was a scheme for making strangers like and trust a person immediately, no matter what the charmer had in mind. - Author: Kurt Vonnegut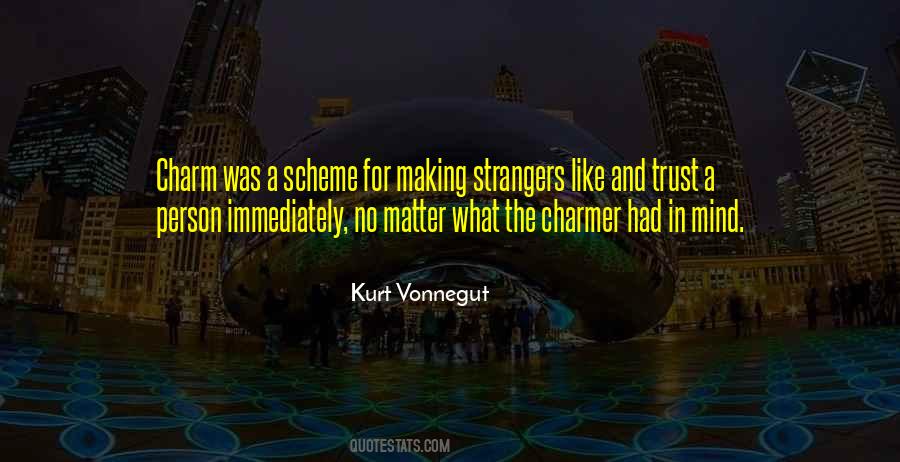 #99. If you survive, you've got to live with the guilt, and that's more difficult than looking someone in the eye and pulling the trigger. Trust me. I've done both. - Author: Sara Grant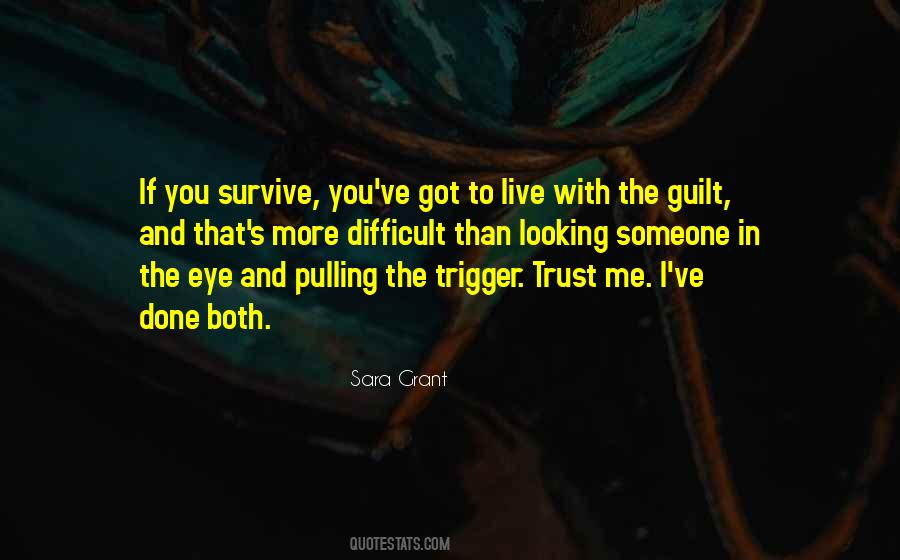 #100. That's not true. You've given me something very precious indeed. Your trust, Eve. And I know what
that cost you ... A woman's trust is the most priceless gift she can give a man. Her belief in his ability to keep her safe and protect her from all harm. - Author: Maya Banks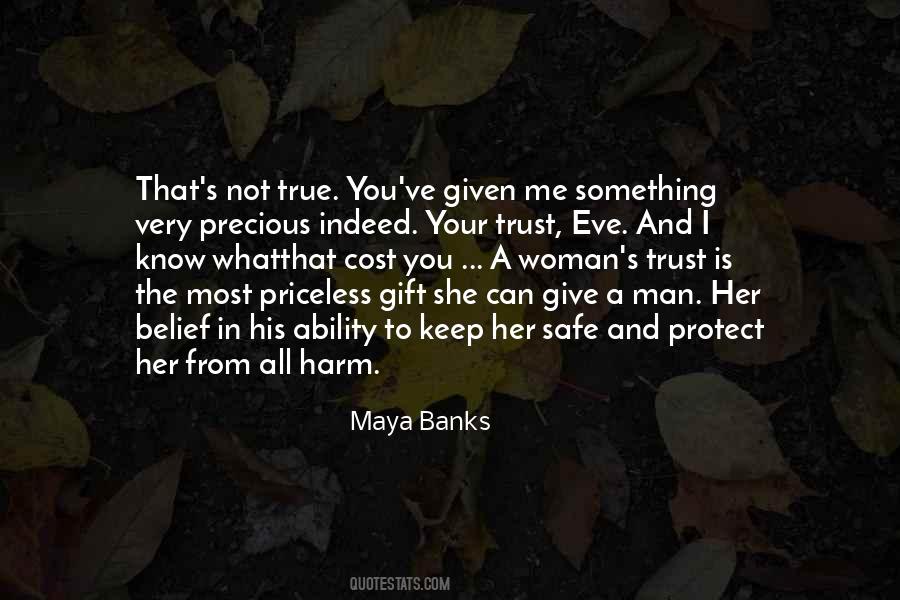 Famous Authors
Popular Topics