Taking Liberties Famous Quotes & Sayings
List of top 19 famous quotes and sayings about taking liberties to read and share with friends on your Facebook, Twitter, blogs.
Top 19 Taking Liberties Quotes
#1. Freedom is poetry, taking liberties with words, breaking the rules of normal speech, violating common sense. Freedom is violence. - Author: Norman O. Brown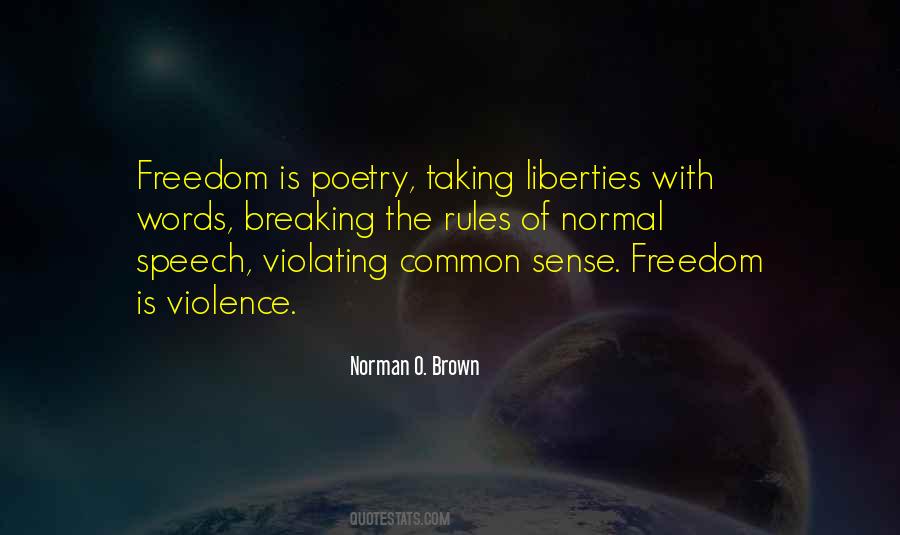 #2. But then again, impossible never became rumour, did it? - Author: Todd Strasser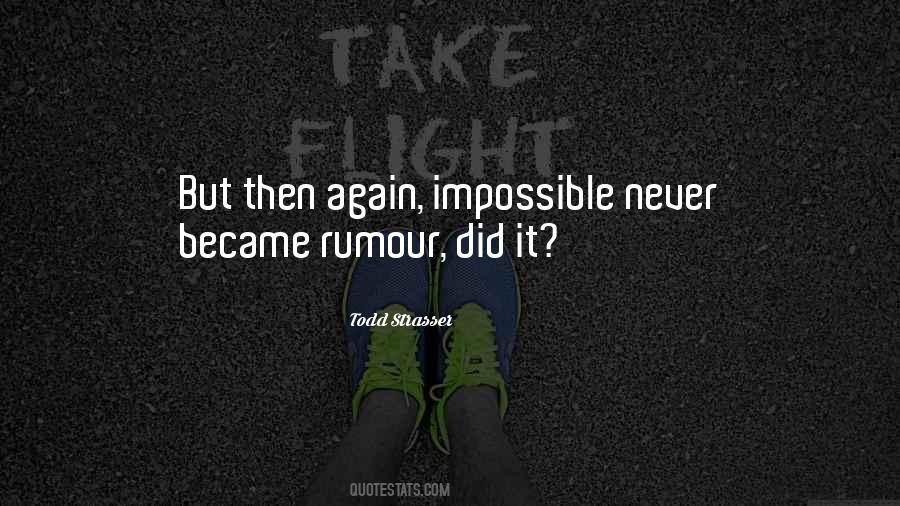 #3. I began taking liberties a long time ago; now it is standard practice for most directors to ignore the rules. - Author: Michelangelo Antonioni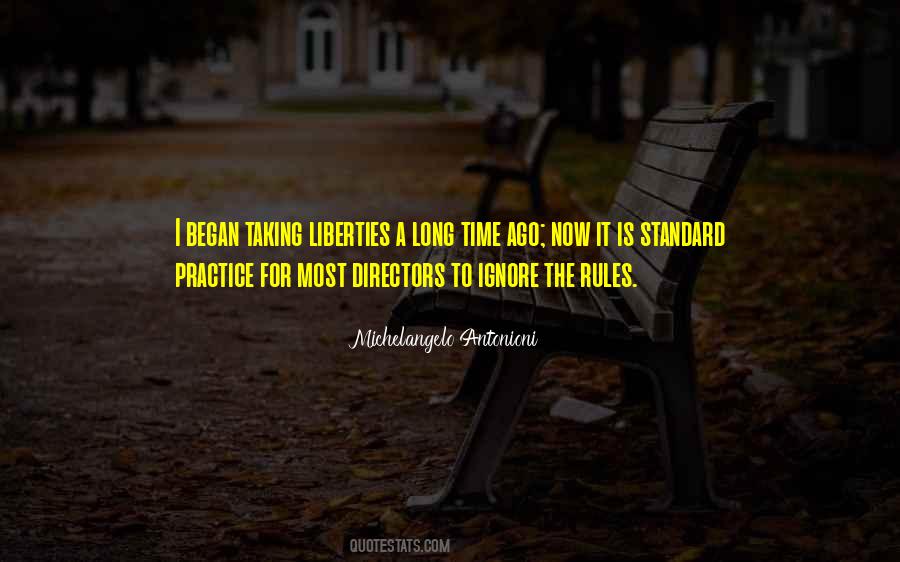 #4. The world economy today is recovering slowly, and there are still some destabilising factors and uncertainties. The underlying impact of the international financial crisis is far from over. - Author: Hu Jintao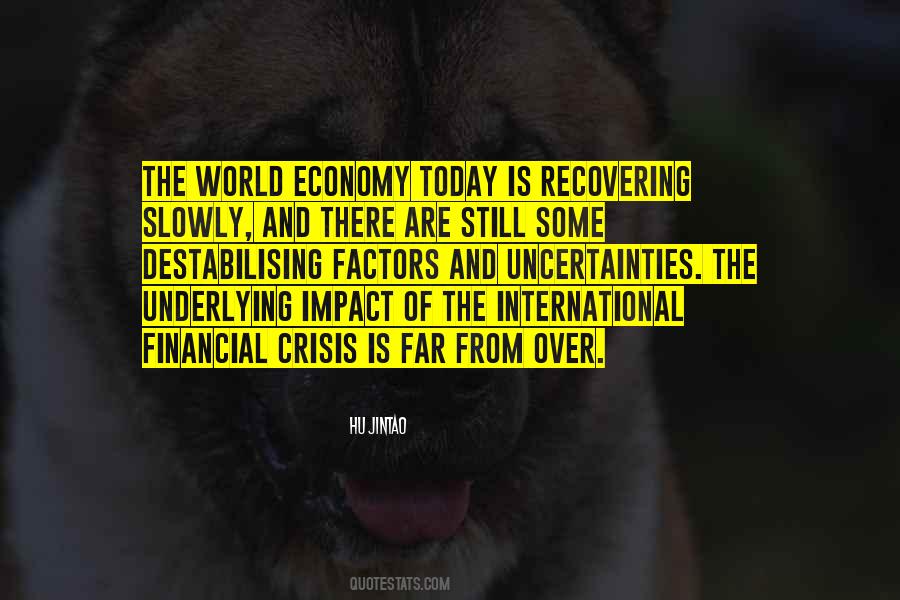 #5. For two decades the state has been taking liberties, and these liberties were once ours. - Author: E.P. Thompson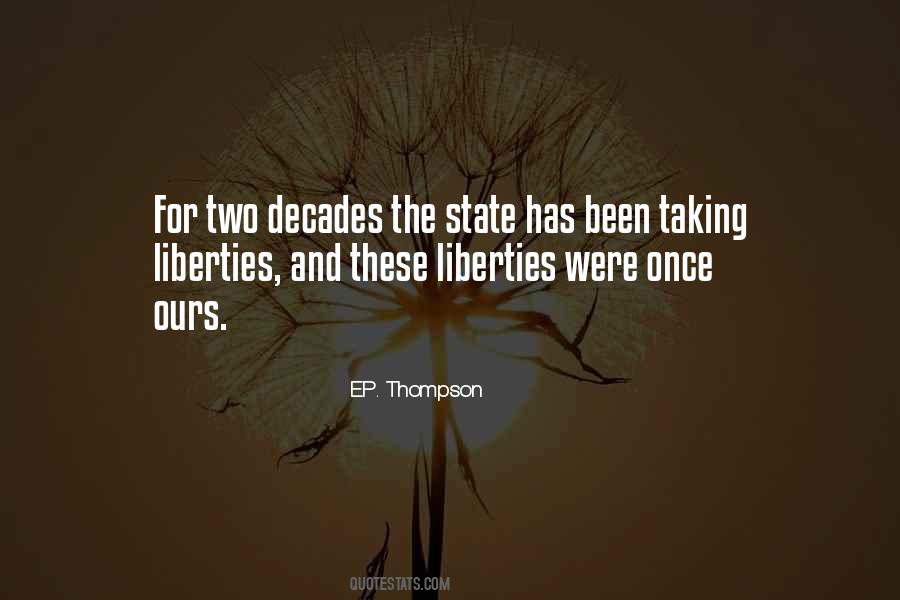 #6. They're so fond of Liberty in this part of the globe, that they buy her and sell her and carry her to market with 'em. They've such a passion for Liberty, that they can't help taking liberties with her. - Author: Charles Dickens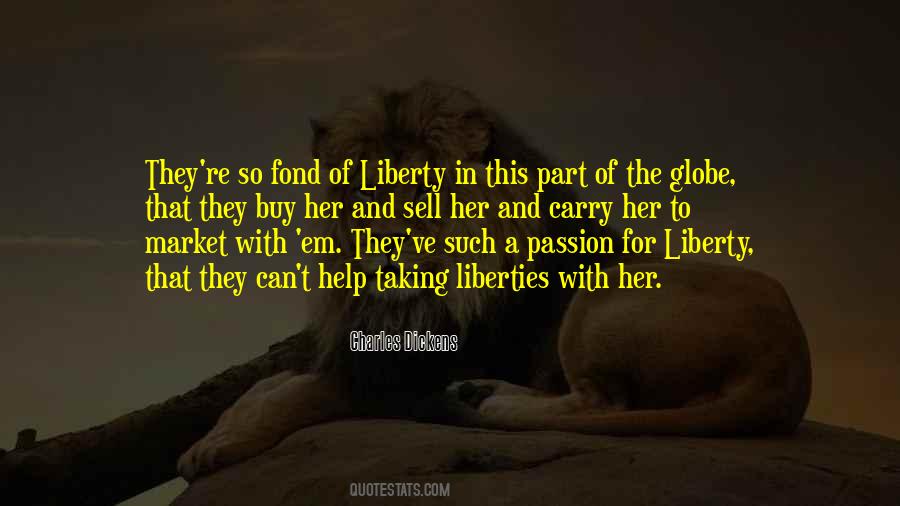 #7. When somebody meets me in the street, they say, 'Hello, how you doing?' And I say the same back. It's just two minutes of your time and it's alright. I don't like people taking liberties when I'm with my family, but mostly people are really polite and that's lovely. - Author: Ray Winstone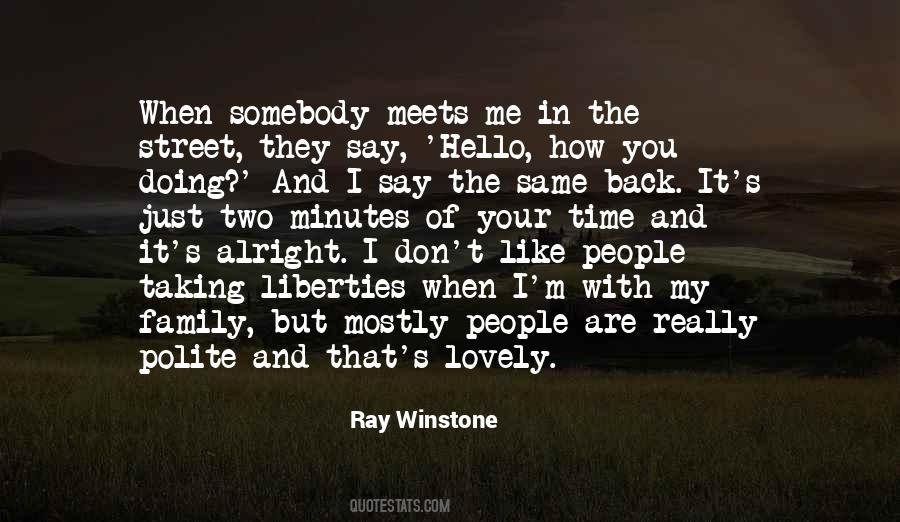 #8. The copyright industry has managed to kill civil liberties for their own children, ushering in a dystopian surveillance machine, merely to avoid taking responsibility for their own business failures. I lack words to quantify my contempt for these utter parasites. - Author: Rick Falkvinge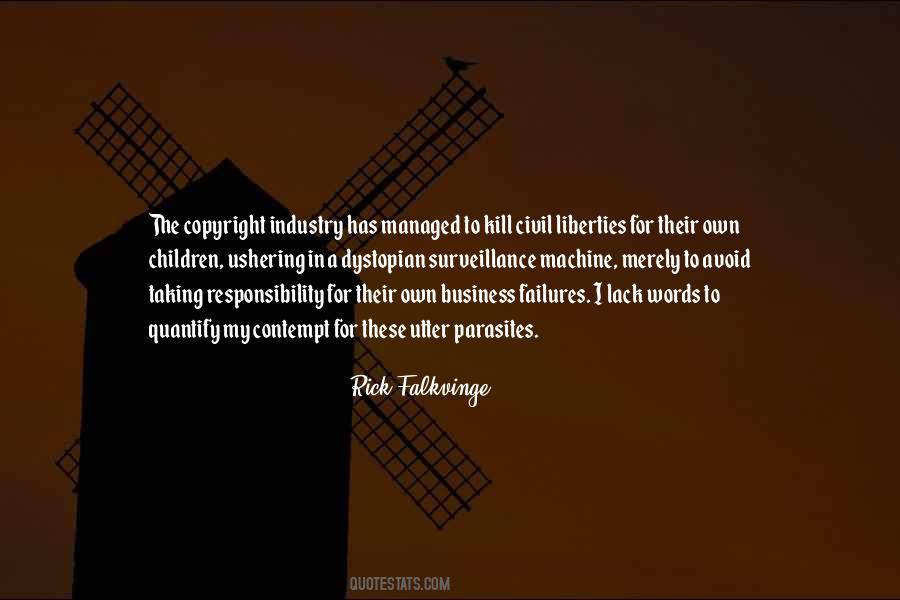 #9. The only mistake is not to risk making one. - Author: Max Lucado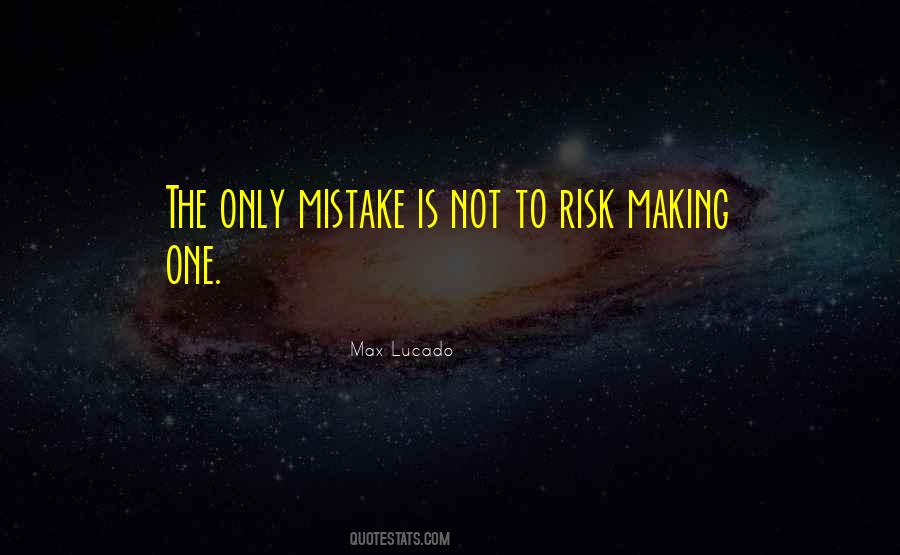 #10. You have to know that 99% of auditions you're not going to get. - Author: Janel Moloney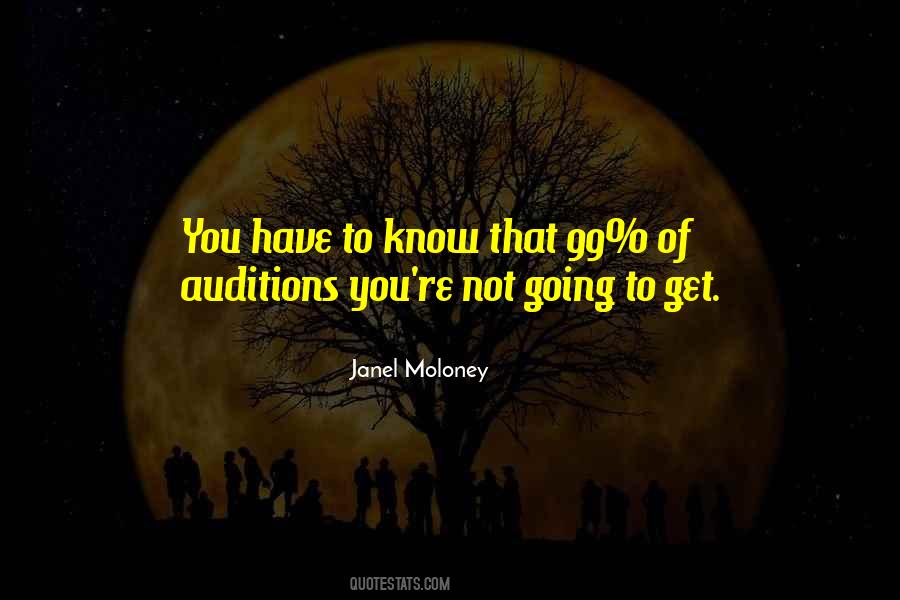 #11. We have to have armies! We have to have military power! We have to have police forces, whether it's police in a great city or police in an international scale to keep those madmen from taking over the world and robbing the world of its liberties. - Author: Billy Graham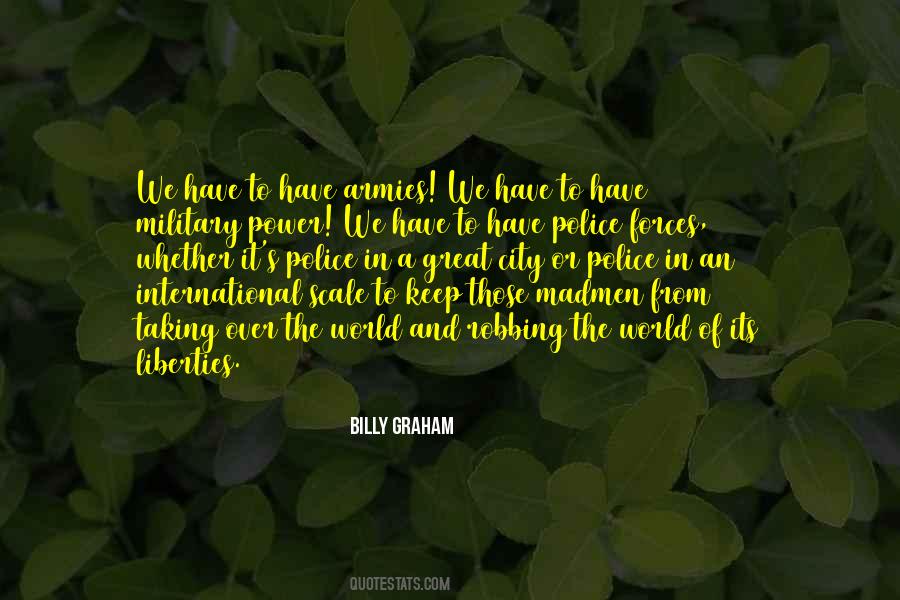 #12. We have a tremendous personal responsibility for the way our life has turned out, and an equally important role of steering it into the future. Although we constantly make decisions, we're not always mindful of their far-reaching consequences. - Author: Timber Hawkeye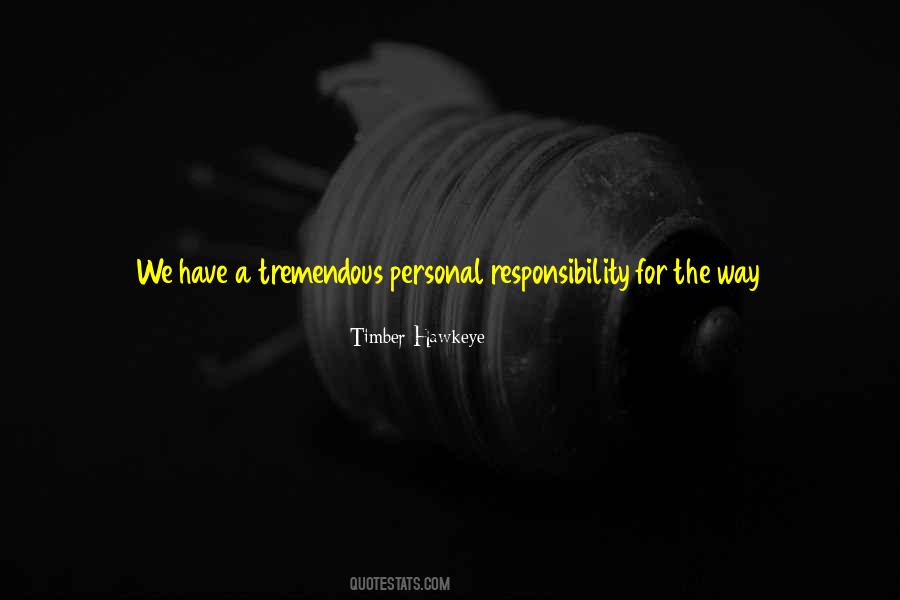 #13. Human beings grew up in forests; we have a natural affinity for them. How lovely a tree is, straining toward the sky. - Author: Carl Sagan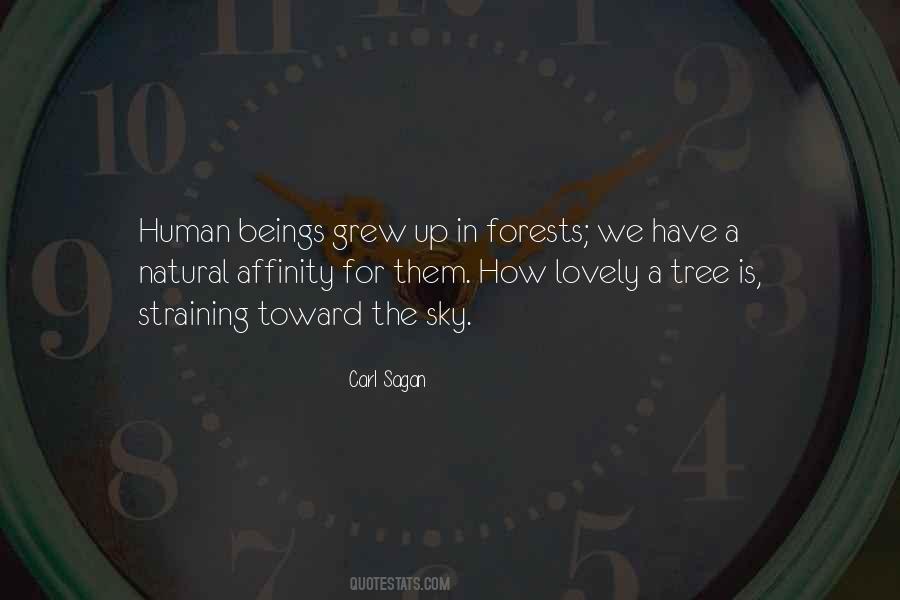 #14. 'Noah' is about a man whose mission is to obliterate Earth's past and godfather its future. Replacing the word 'God' with 'Creator' and taking other scriptural liberties, the movie risks confusing those who don't take the Bible literally and alienating those who do. - Author: Richard Corliss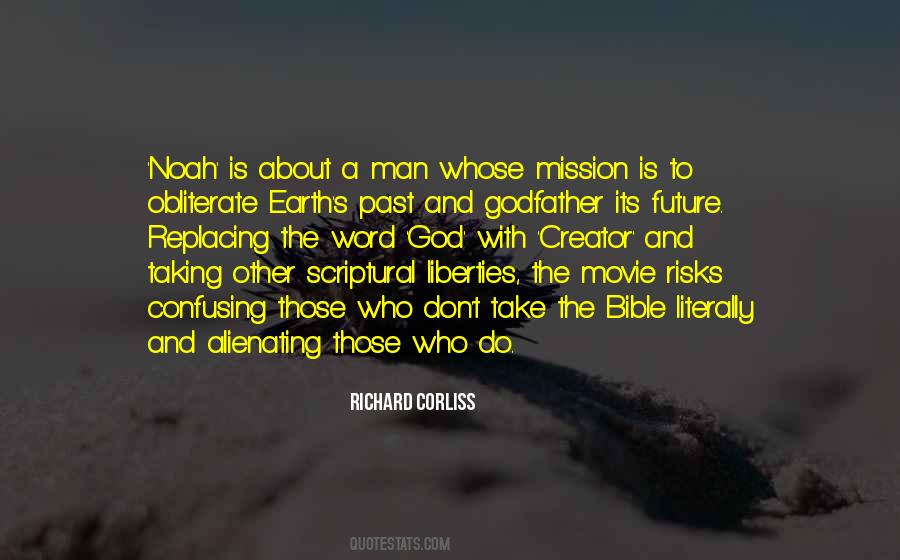 #15. A mom and dad found an S&M magazine under their 10-year-old son's bed, and the dad said, 'Well, we sure can't spank him.' - Author: Dana Carvey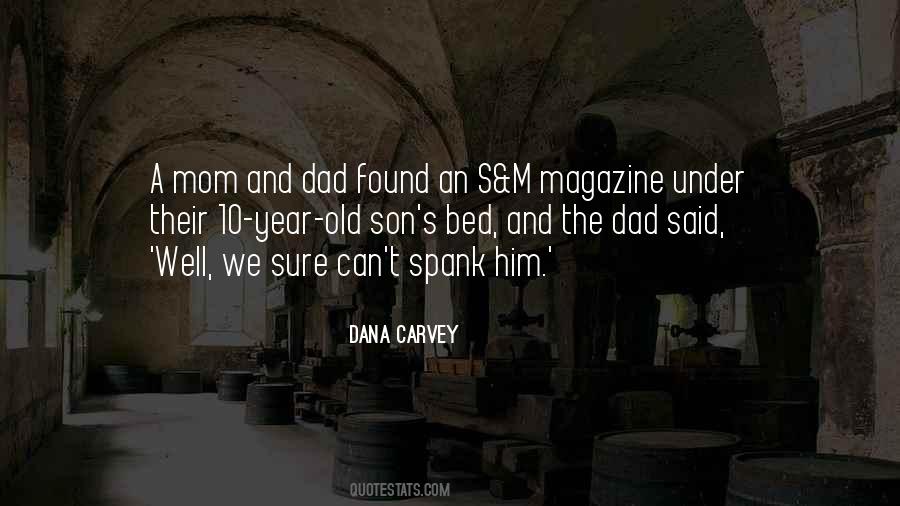 #16. We were taking the black young men who had been crippled by our society and sending them eight thousand miles away to guarantee liberties in Southeast Asia which they had not found in southwest Georgia and East Harlem. - Author: Martin Luther King Jr.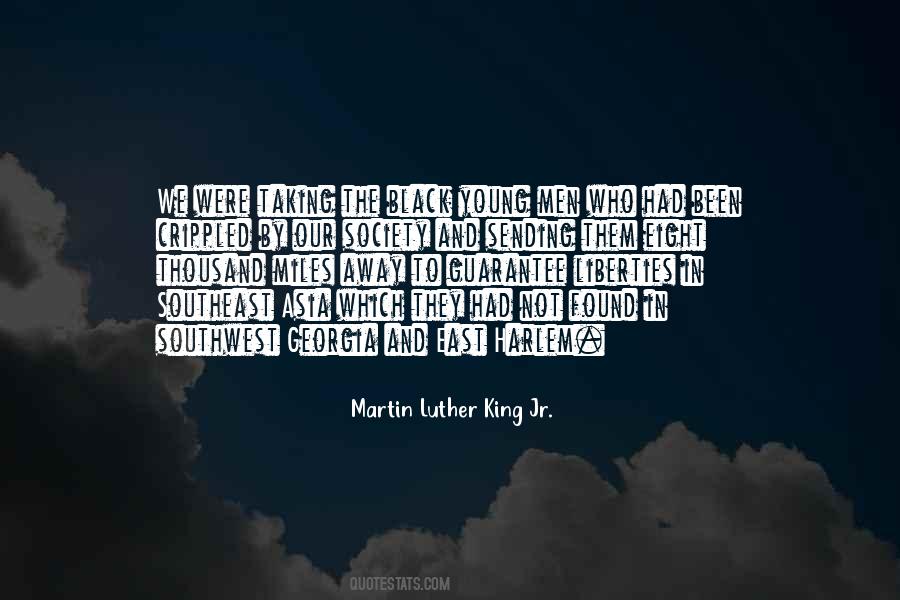 #17. BEGGAR, n. One who has relied on the assistance of his friends. - Author: Ambrose Bierce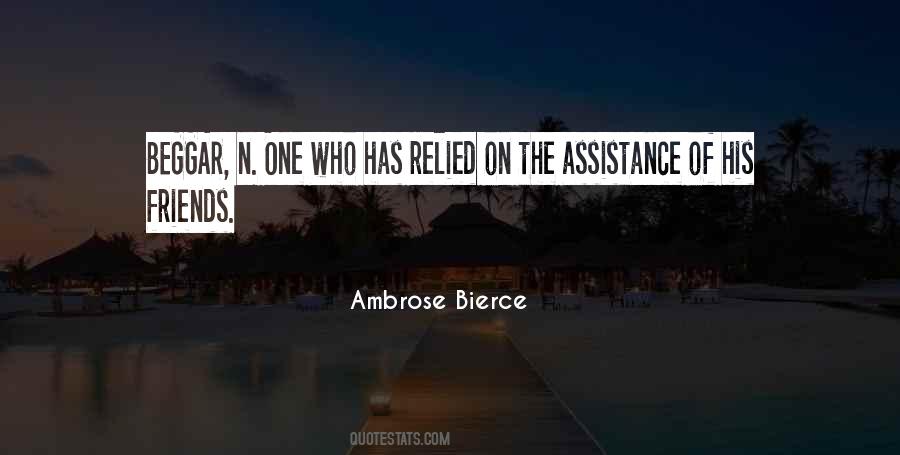 #18. I contend that in the kind of nonfiction I write, and that other people also pursue, anything is permissible provided the reader knows what you're taking liberties with. - Author: William Least Heat-Moon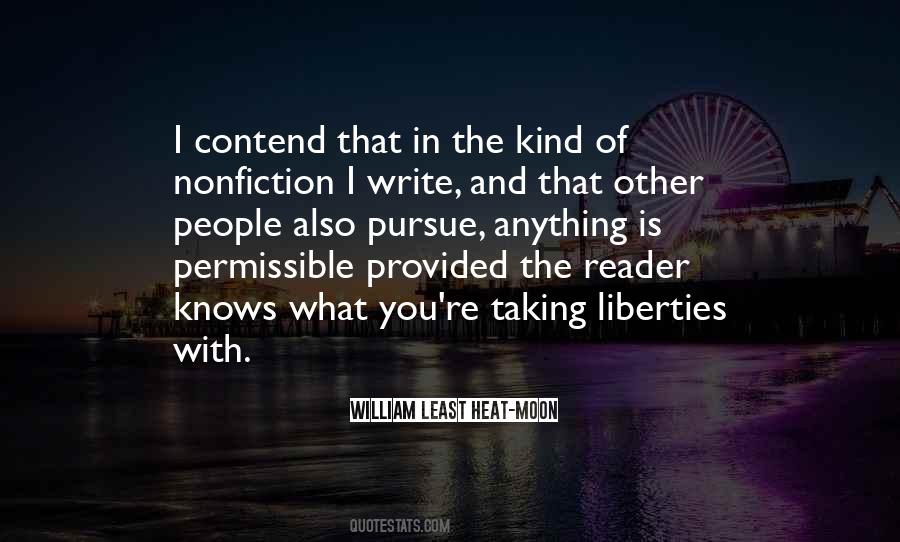 #19. Social media listening tools make it easy to track brand references and mentions, and these functions can still be handled ably by a small, dedicated team. - Author: Ryan Holmes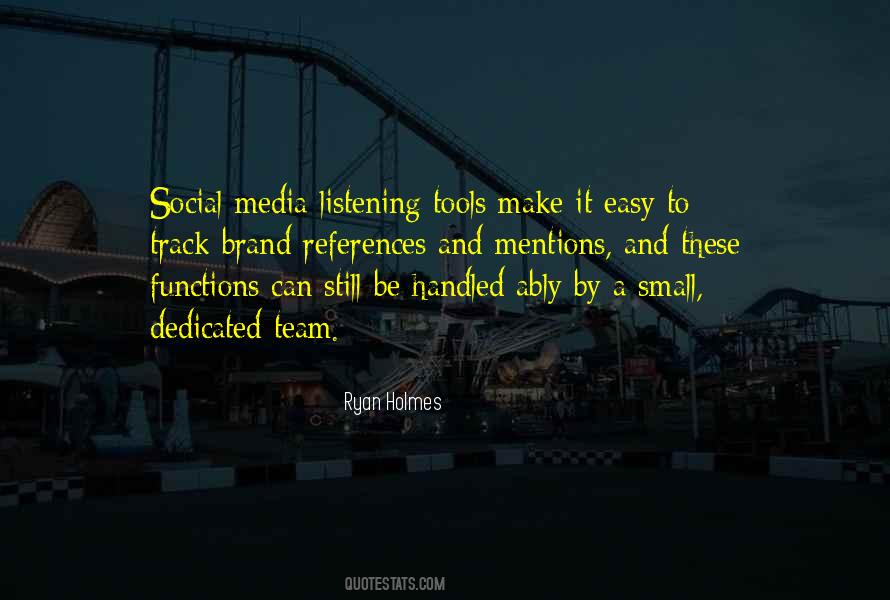 Famous Authors
Popular Topics