Tea And Cake Famous Quotes & Sayings
List of top 34 famous quotes and sayings about tea and cake to read and share with friends on your Facebook, Twitter, blogs.
Top 34 Sayings About Tea And Cake
#1. They sat for several hours over a pot of tea and a plate of cake, and then they wandered the streets, impervious to time. By the end of the day, both realised that their lives had altered course. - Author: Penelope Lively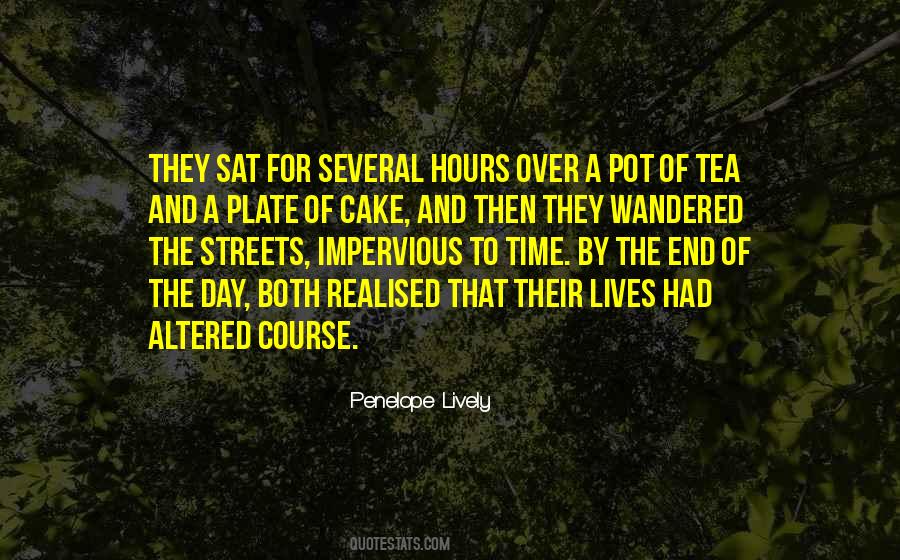 #2. The Tea Party
I had a little tea party
This afternoon at three.
'Twas very small-
Three guest in all-
Just I, myself and me.
Myself ate all the sandwiches,
While I drank up the tea;
'Twas also I who ate the pie
And passed the cake to me. Jessica Nelson North - Author: Jessica Nelson North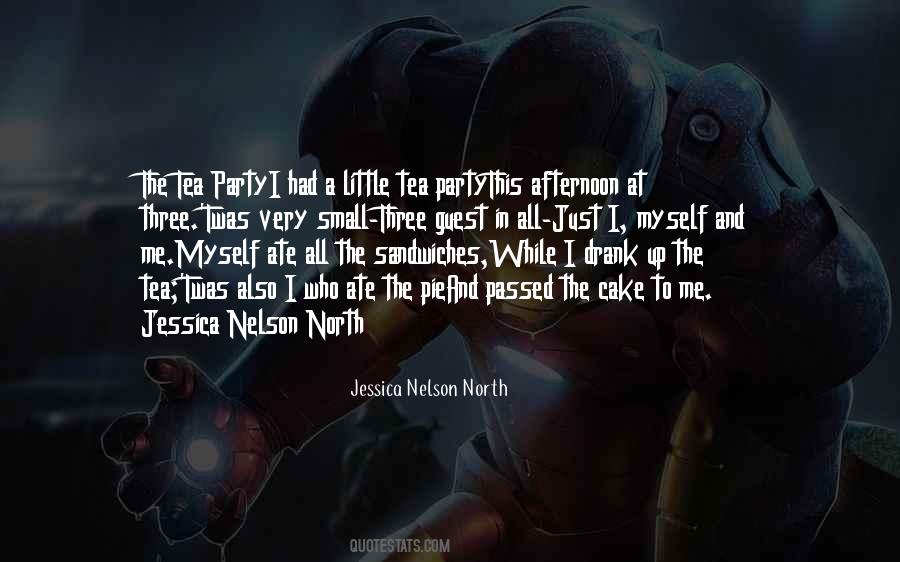 #3. I try to look cute all the time. - Author: Sloane Stephens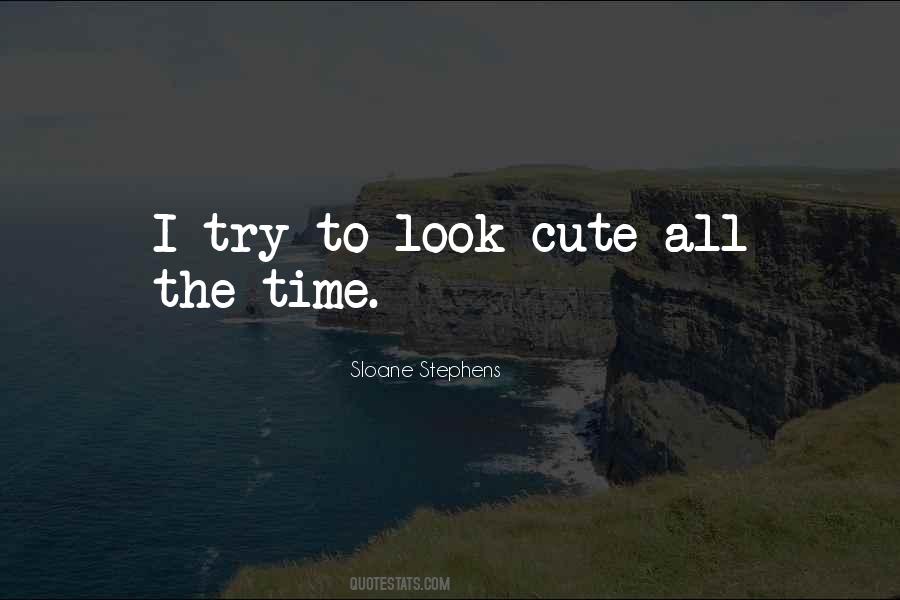 #4. You have filled my tea with lumps of sugar, and though I asked most distinctly for bread and butter, you have given me cake. I am known for the gentleness of my disposition, and the extraordinary sweetness of my nature, but I warn you, Miss Cardew, you may go too far. - Author: Oscar Wilde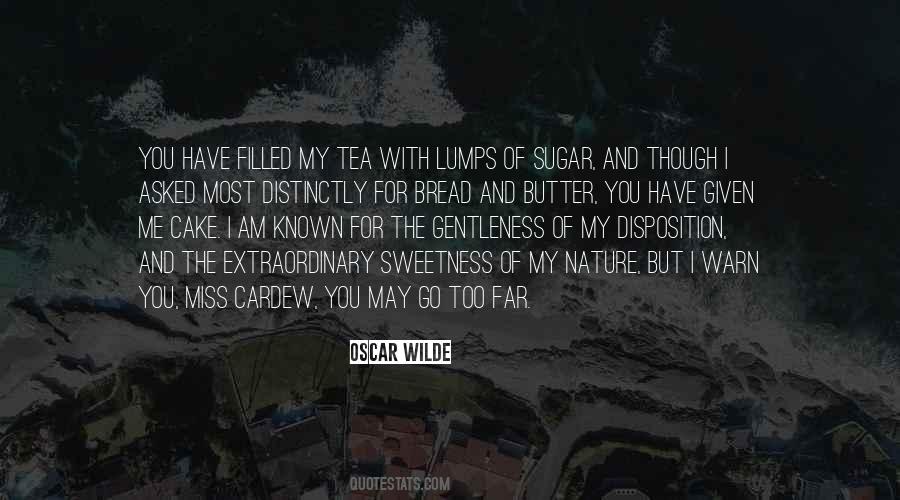 #5. Proust's tea cake has nothing on one hour in a college dorm. - Author: Gloria Steinem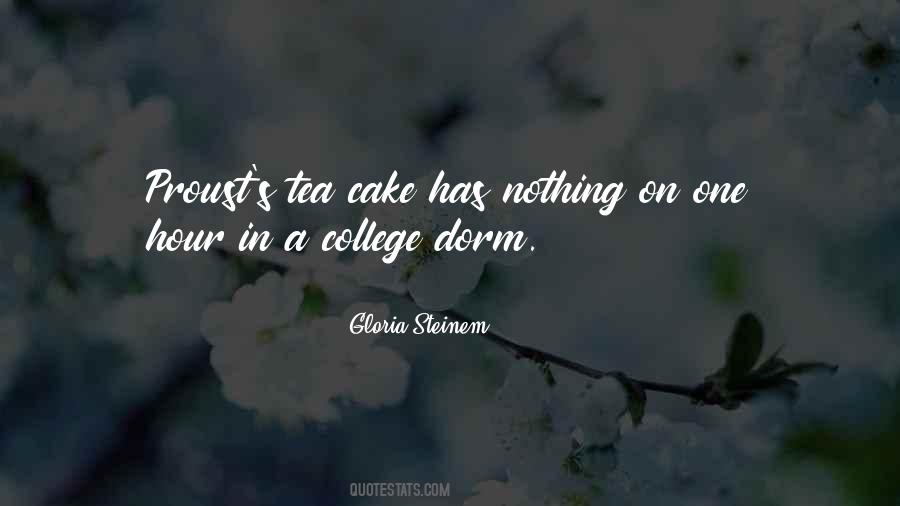 #6. You know me. Any excuse to put on a dress. - Author: Ellen DeGeneres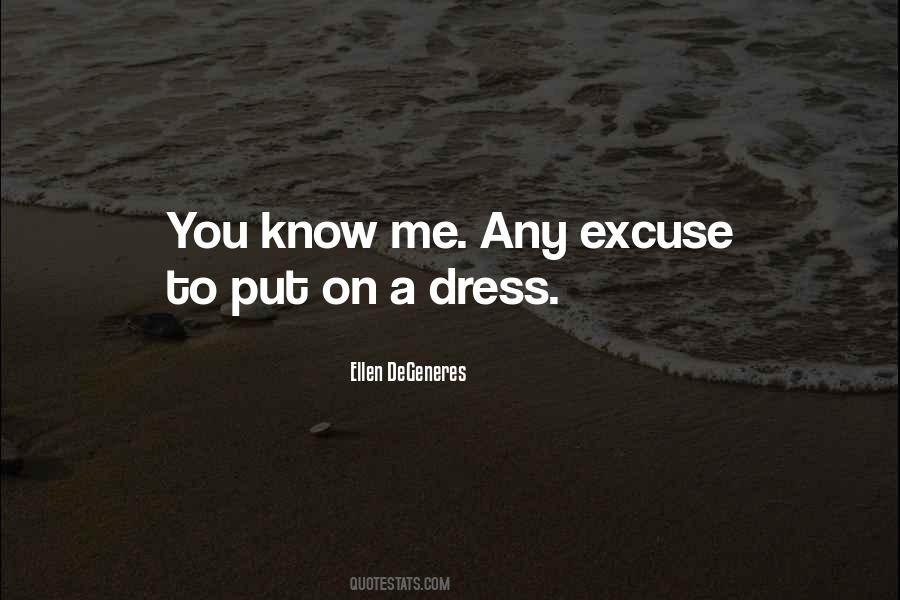 #7. Tea Cake went out and wandered around. Saw the hand of horror on everything. - Author: Zora Neale Hurston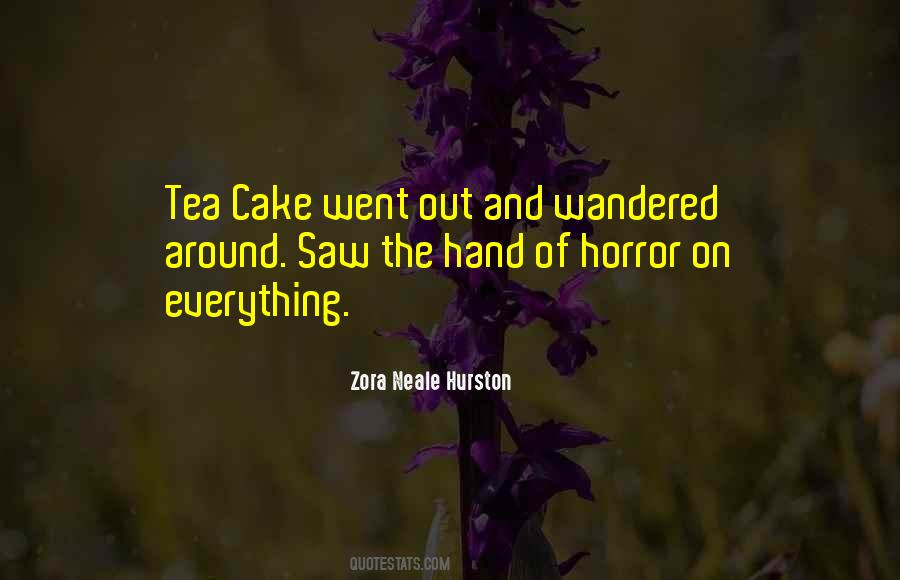 #8. The next time you exit a relationship; remember to take your heart with you. It's kind of hard for the next man to get what the last man still has. - Author: Trinity Wise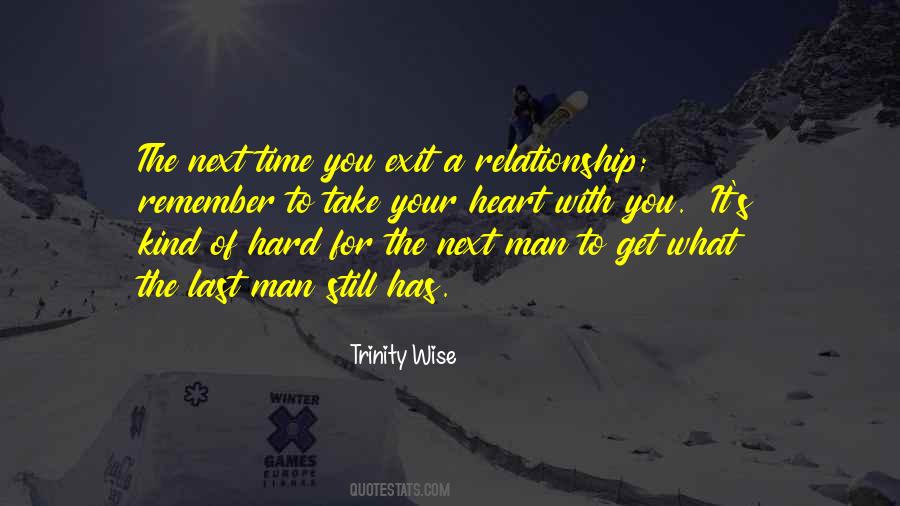 #9. The sounds lulled Janie to soft slumber and she woke up with Tea Cake combing her hair - Author: Zora Neale Hurston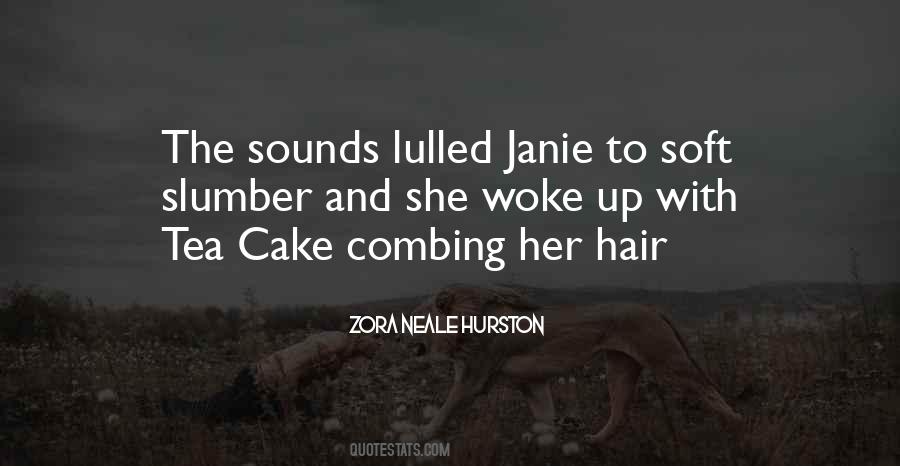 #10. Tea Cake, the son of the Evening Sun, had to die for loving her. - Author: Zora Neale Hurston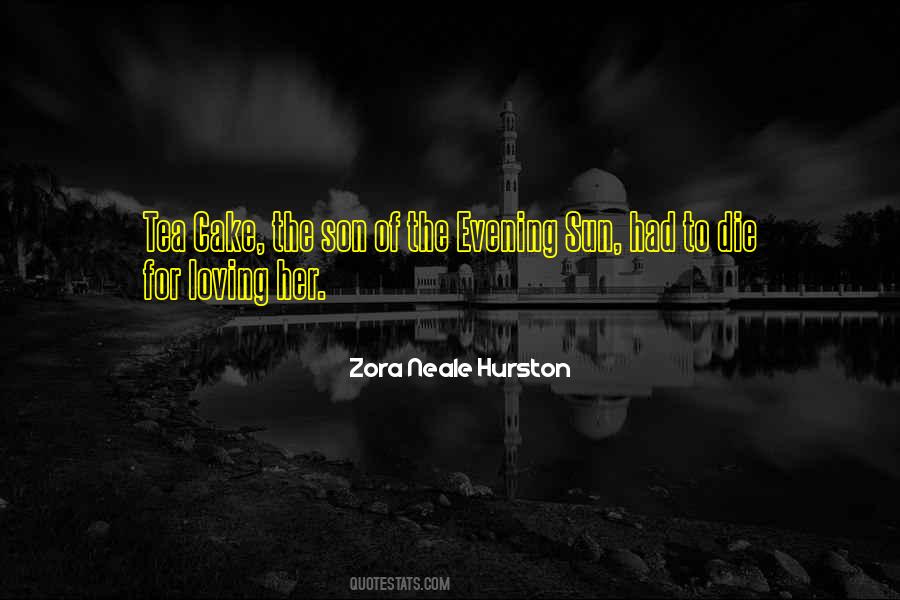 #11. Fenworth nodded. "Yes, yes. Urgent, deadly, insidious. The world is in peril and we must rise against evil." The old wizard released the general and patted him on the shoulder. "Tea and cake first, don't you think? - Author: Donita K. Paul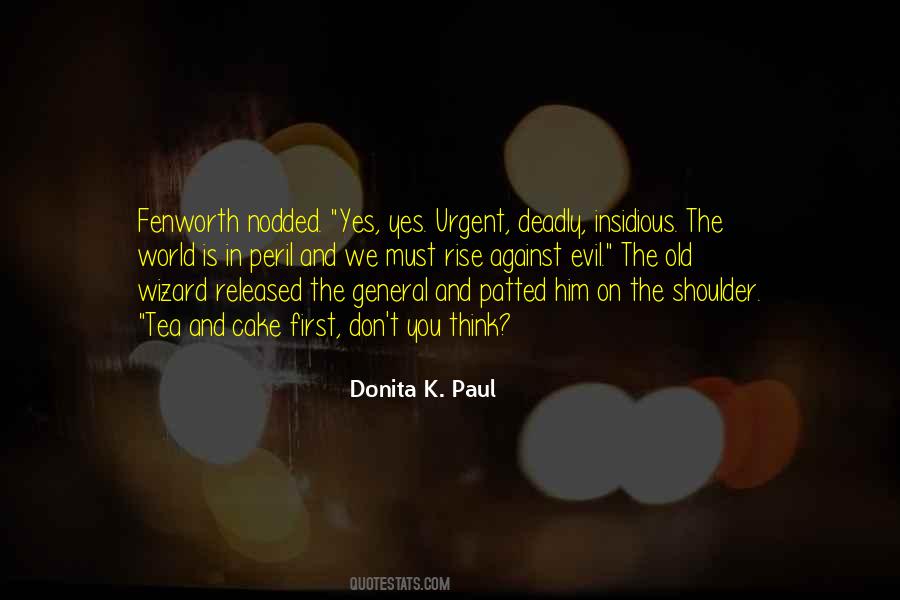 #12. I don't like being rumbled, I like to be invisible. - Author: Sebastian Faulks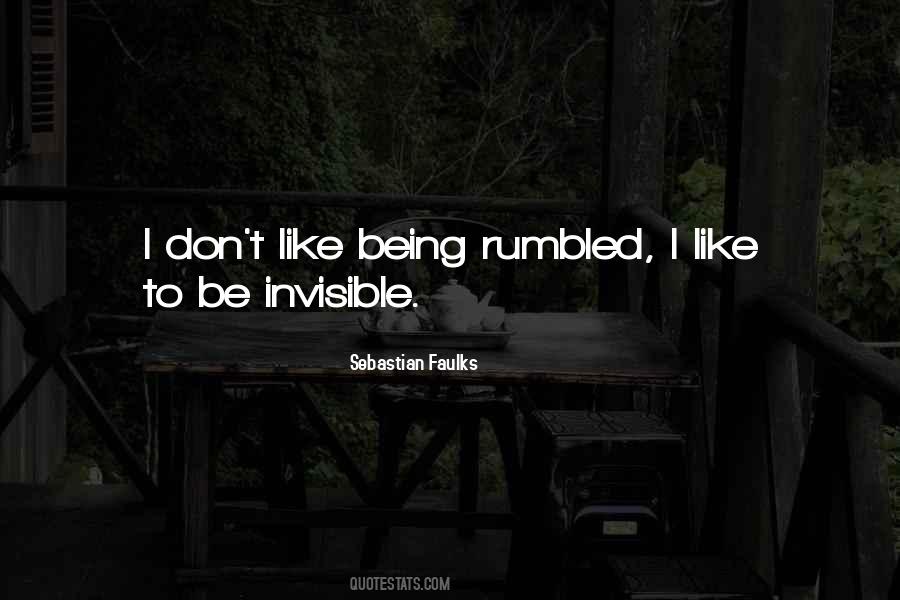 #13. This one day her mother gave her
a basket of wine and cake
to take to her grandmother
because she was ill.
Wine and cake?
Where's the aspirin? The penicillin?
Where's the fruit juice?
Peter Rabbit got camomile tea.
But wine and cake it was. - Author: Anne Sexton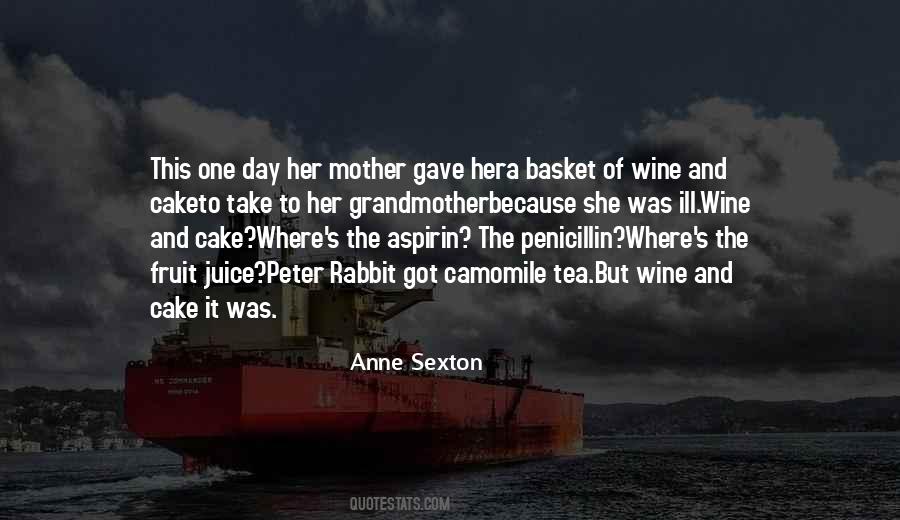 #14. When I was a little kid I had a very different meaning of life; simple like a cup of tea with sugar and a piece of cake, today the whole world doesn't give me that life. - Author: M.F. Moonzajer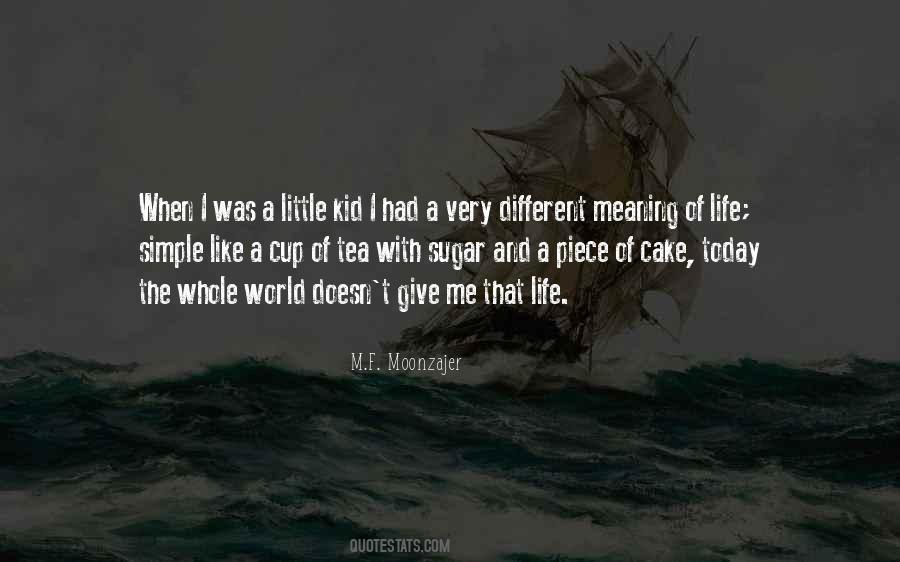 #15. Now they got to look into me loving Tea Cake and see whether it was done right or not! They don't know if life is a mess of corn-meal dumplings, and if love is a bed-quilt! - Author: Zora Neale Hurston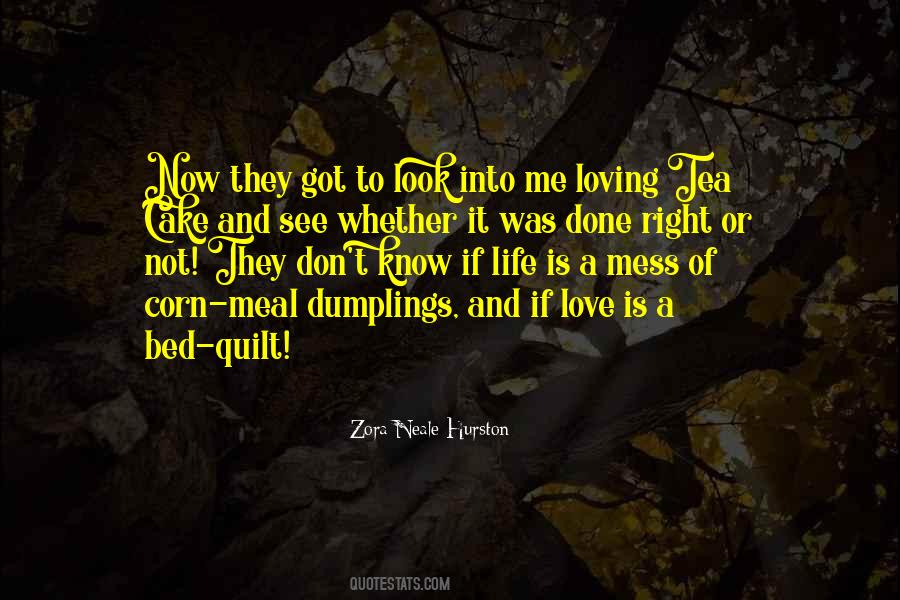 #16. Coming out of the trance of denial is painful. But crises offer us opportunities to rethink our lives. The best thing about despair is that it wakes us up. We can see the world more clearly and open to new possibilities ... And we can find new joy in the ordinary. - Author: Mary Pipher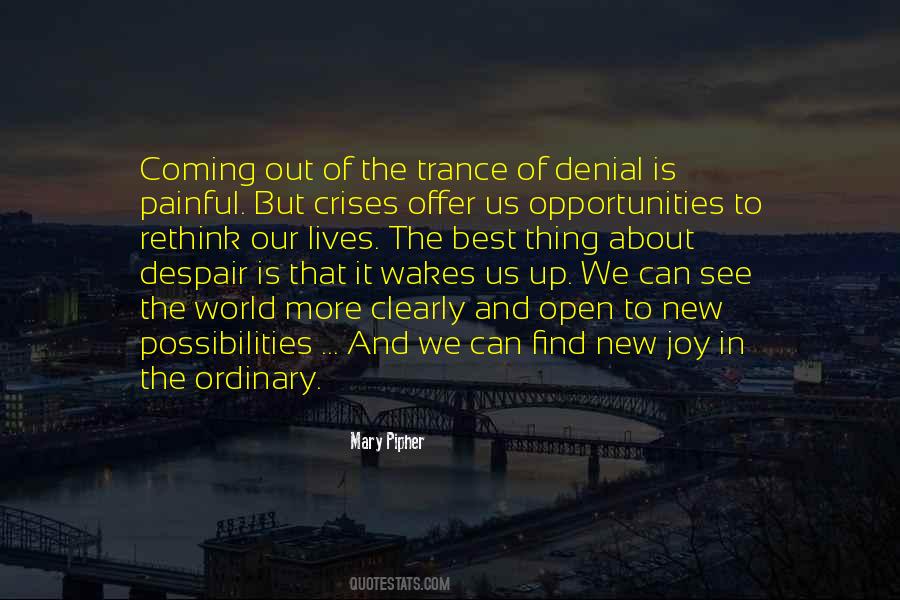 #17. They's mighty particular how dese dead folks goes tuh judgment," Tea Cake observed to the man working next to him. "Look lak dey think God don't know nothin' 'bout de Jim Crow law. - Author: Zora Neale Hurston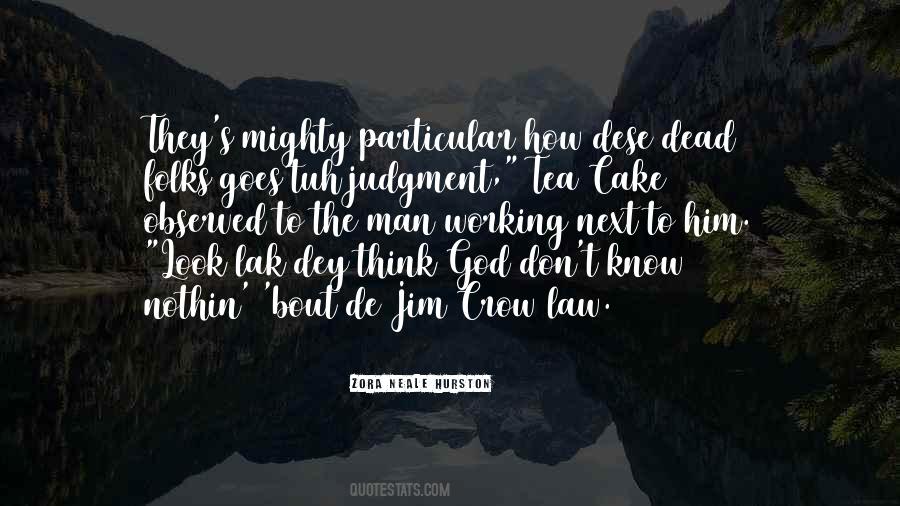 #18. He who is by nature not his own but another's man is by nature a slave. - Author: Aristotle.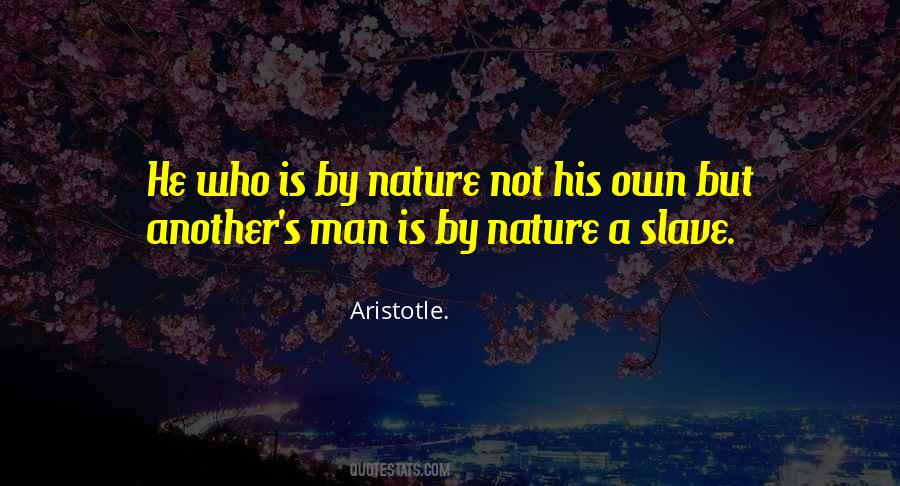 #19. Once upon uh time, Ah never 'spected nothin', Tea Cake, but bein' dead from the standin' still and tryin' tuh laugh. But you come 'long and made somethin' outa me. So Ah'm thankful fuh anything we come through together." "Thanky, Ma'am. - Author: Zora Neale Hurston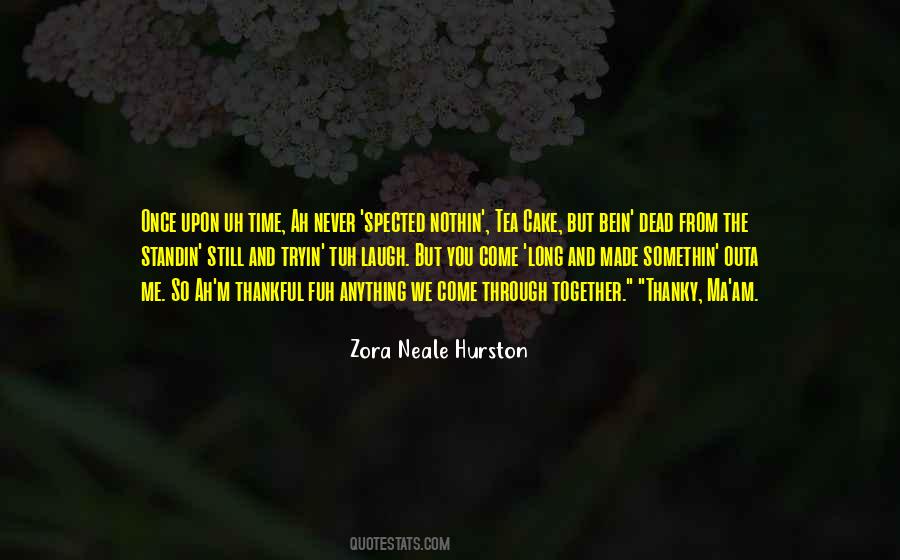 #20. Why, Tea Cake? Whut good do combin' mah hair do you? It's mah comfortable, not yourn." "It's mine too. Ah ain't been sleepin' so good for more'n uh week cause Ah been wishin' so bad tuh git mah hands in yo' hair. It's so pretty. It feels jus' lak underneath uh dove's wing next to mah face. - Author: Zora Neale Hurston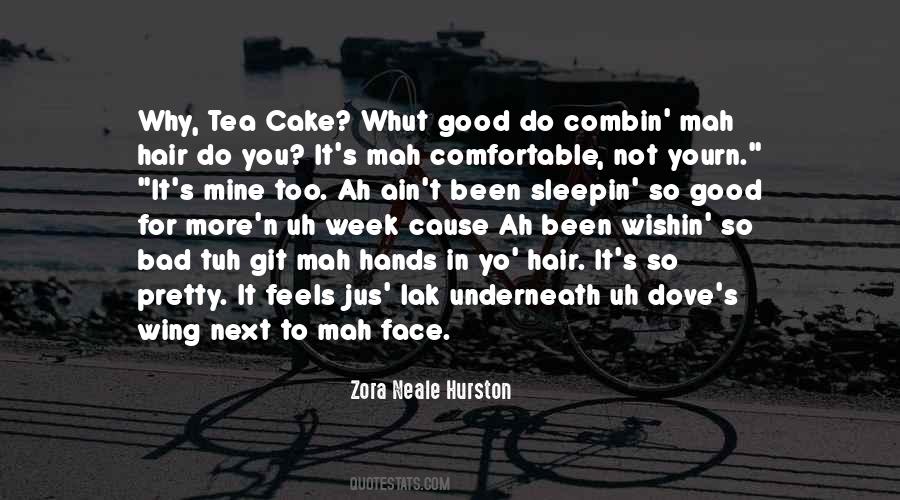 #21. There aren't many things in life better than books, tea and cake - Author: Jen Campbell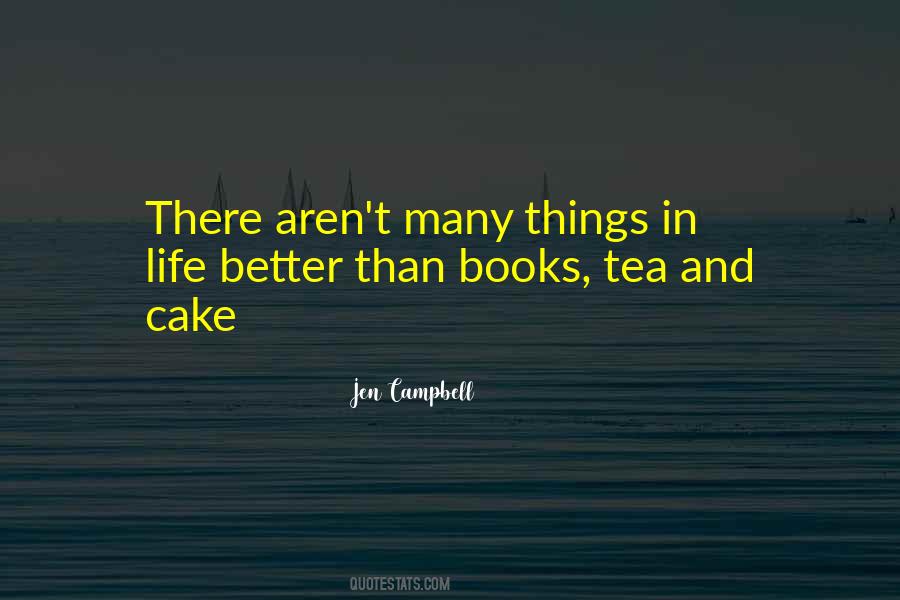 #22. If teachers and grammar school editors find my jawbreaker sentences shatter their mushmilk teeth, let them eat stale cake dunked in weak tea of their own ungodly manufacture. - Author: Ray Bradbury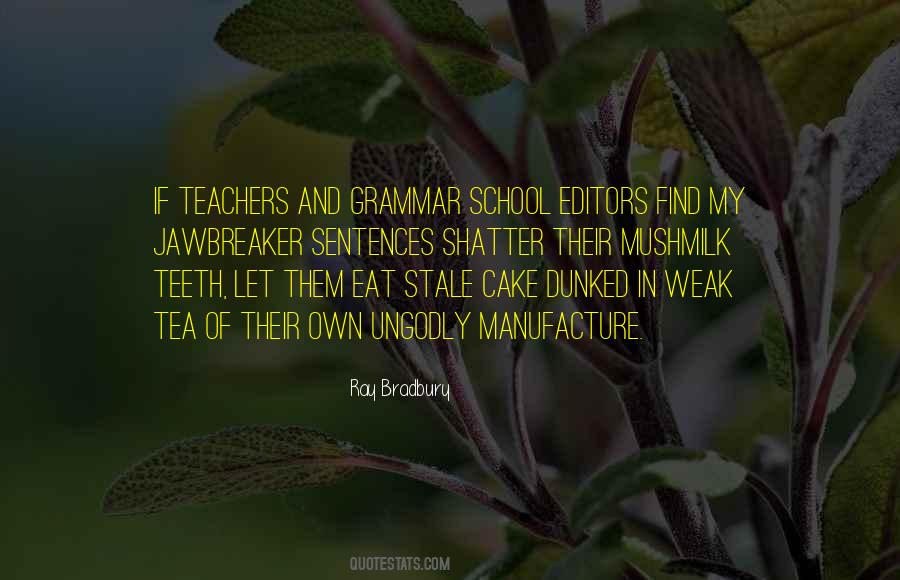 #23. When evening fell the boy would bring the girl a glass of tea, a slice of lemon cake, an apple blossom floating in a blue cup. He would kiss her neck and whisper new names in her ear: beauty, beloved, cherished, my heart. - Author: Leigh Bardugo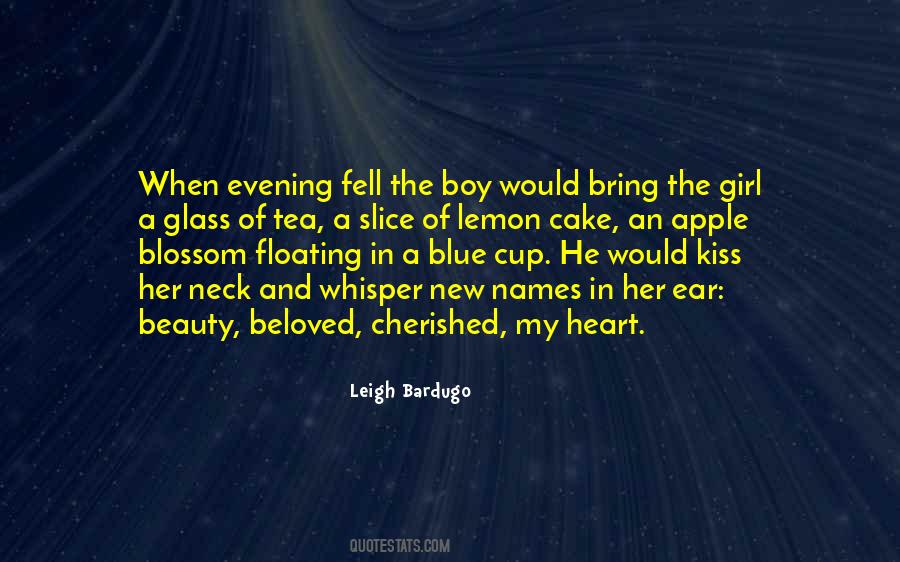 #24. You know, we could just keep going. We don't have to stop. - Author: John Green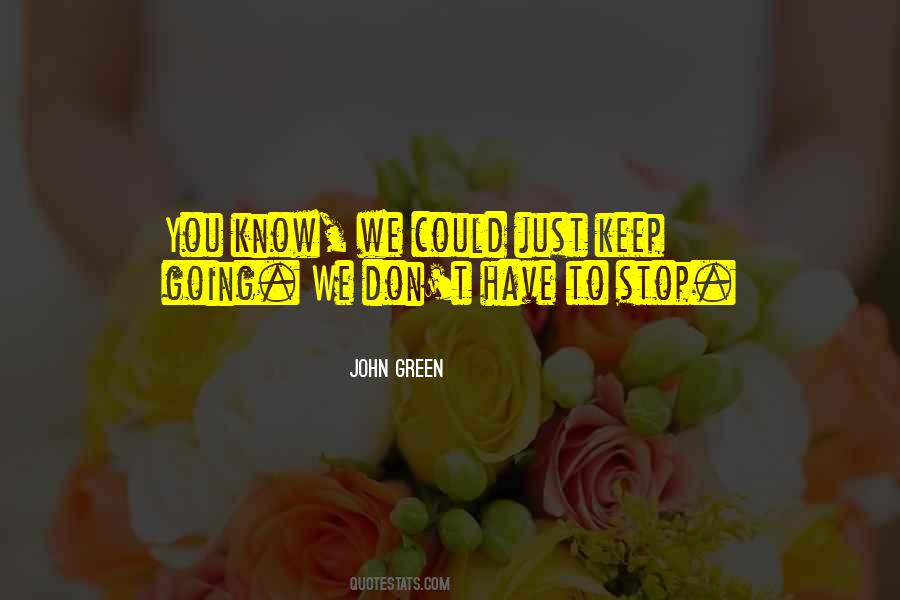 #25. Karen led her guest into the kitchen where she'd laid the table with flowers and her prettiest stoneware in neat place settings amidst good coffee and cake smells, with a hope that now seemed transparent for its desire to impress with simplicity and goodness: a childlike tea party dream. - Author: V.S. Kemanis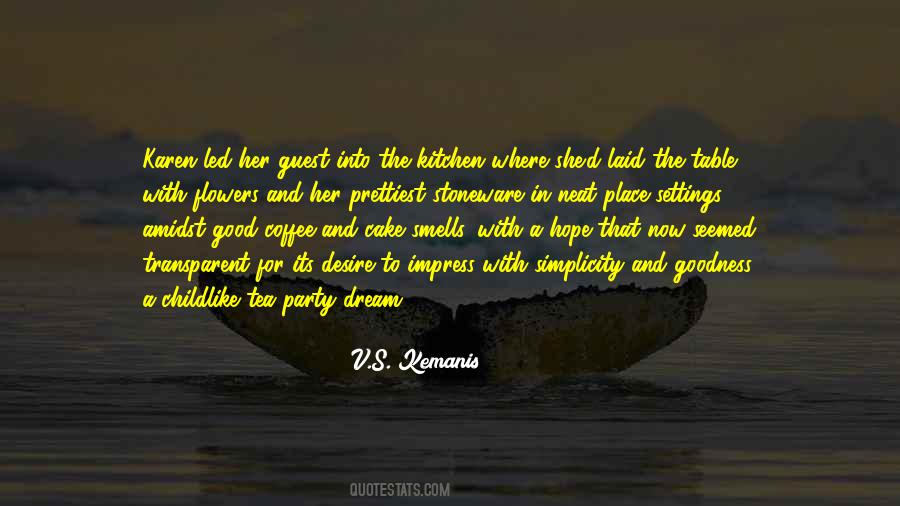 #26. I think all my films can be enjoyed. In fact, they've often surprised me with how they're received. - Author: Todd Haynes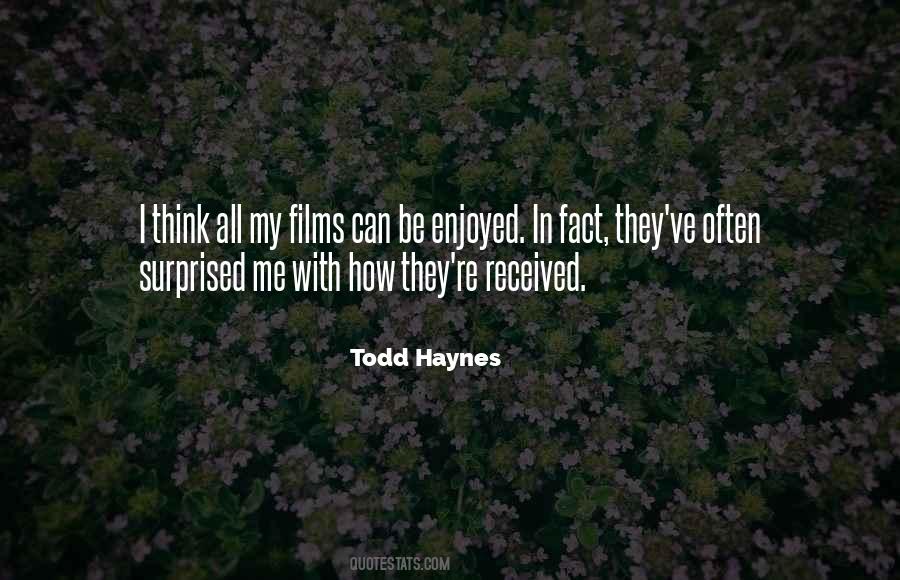 #27. The method of drinking tea at this stage was primitive in the extreme. The leaves were steamed, crushed in a mortar, made into a cake, and boiled together with rice, ginger, salt, orange peel, spices, milk, and sometimes with onions! - Author: Okakura Kakuzo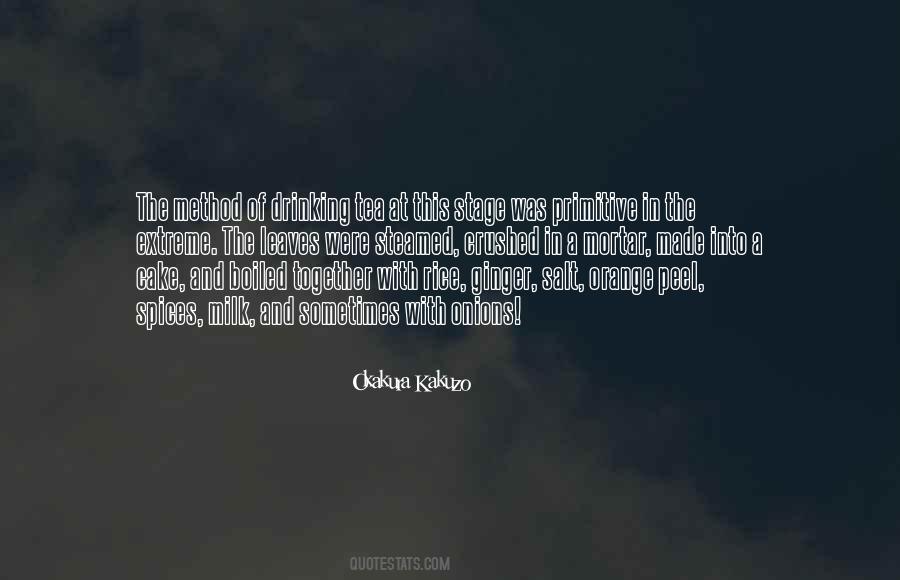 #28. Rachell believed passionately in the value of beauty. If she was pressed for time she considered the filling of her bowl with flowers more important for her family's welfare than the making of a cake for tea. On this point her family entirely disagreed with her. - Author: Elizabeth Goudge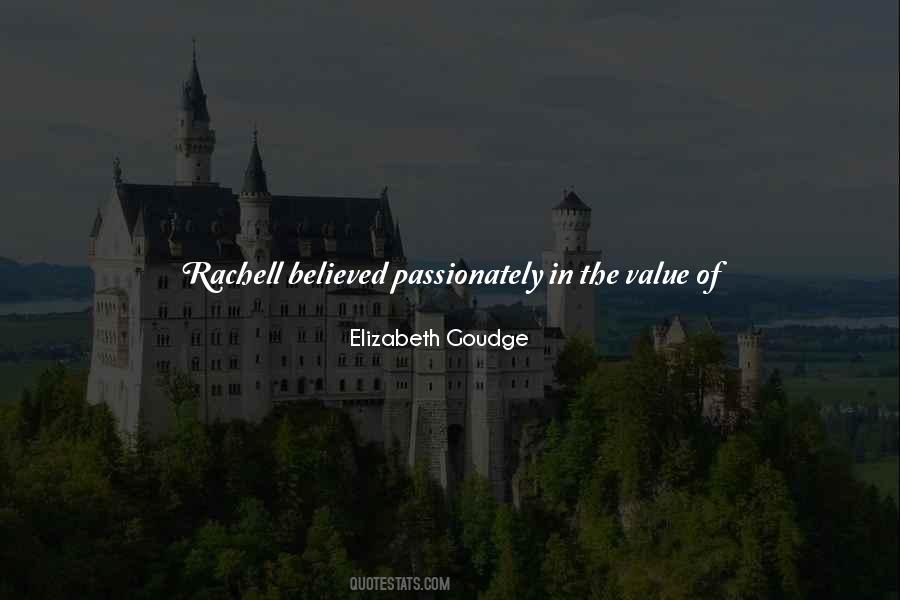 #29. We're a team like tea and milk, or cake and custard, or pork and apple. - Author: Gail Carriger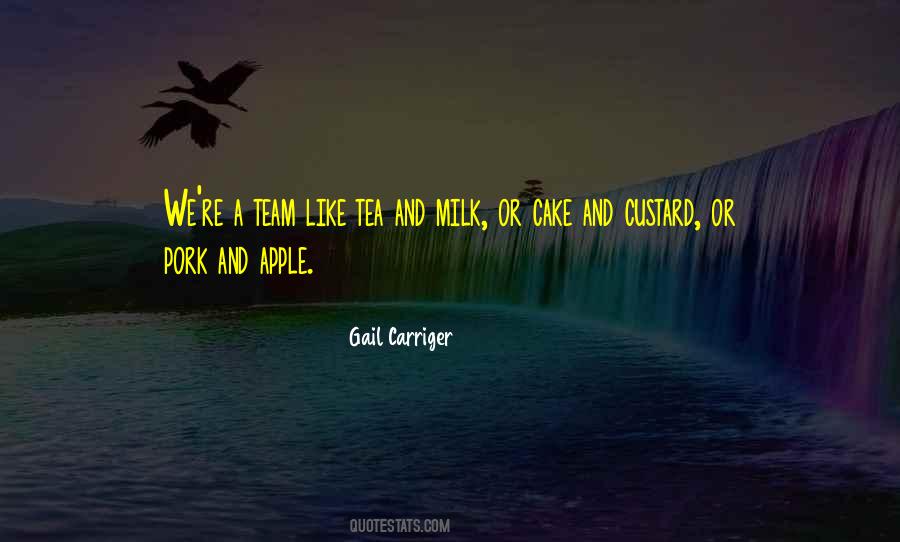 #30. The most influential person in Europe in the last 20 to 30 years has been Margaret Thatcher. Without her we'd all be living in some French bloody unemployed republic. - Author: Michael O'Leary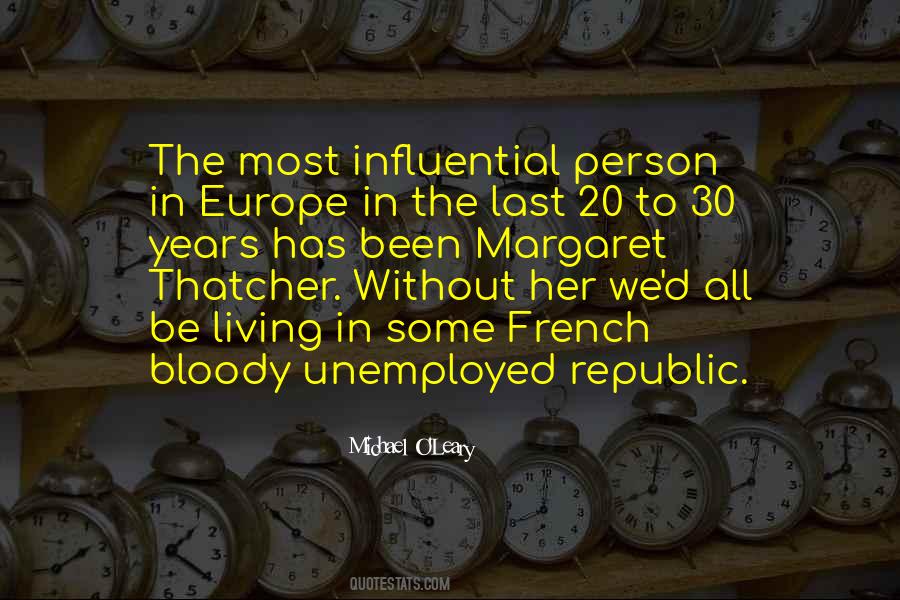 #31. A man that lives on pork, fine-flour bread, rich pies and cakes, and condiments, drinks tea and coffee, and uses tobacco, might as well try to fly as to be chaste in thought. - Author: John Harvey Kellogg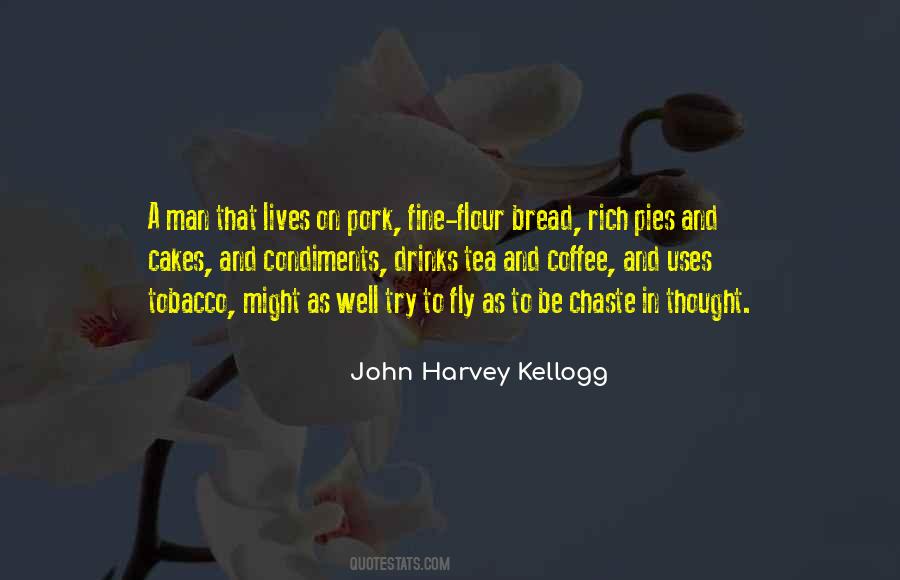 #32. Tain't no trouble tuh say whut's already so. - Author: Zora Neale Hurston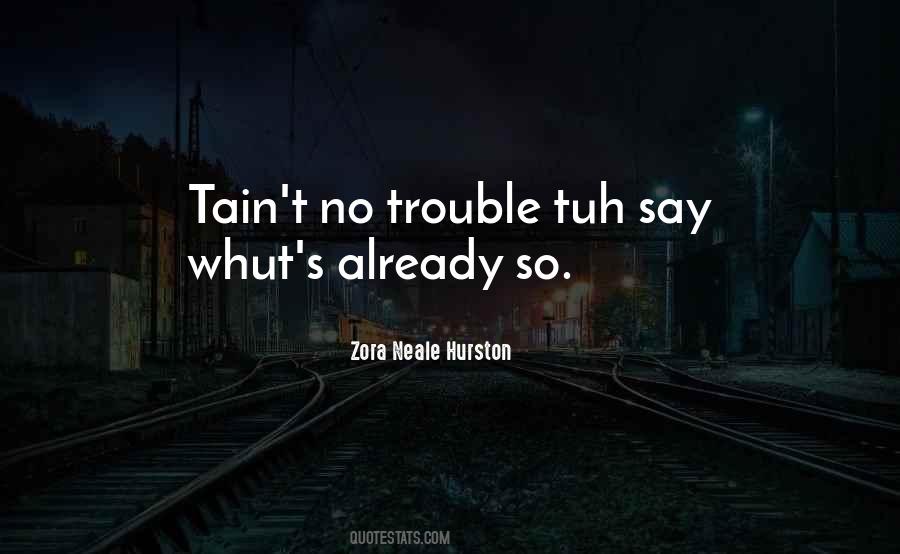 #33. I have a nice family and I'm well rounded. - Author: Evelyn Ashford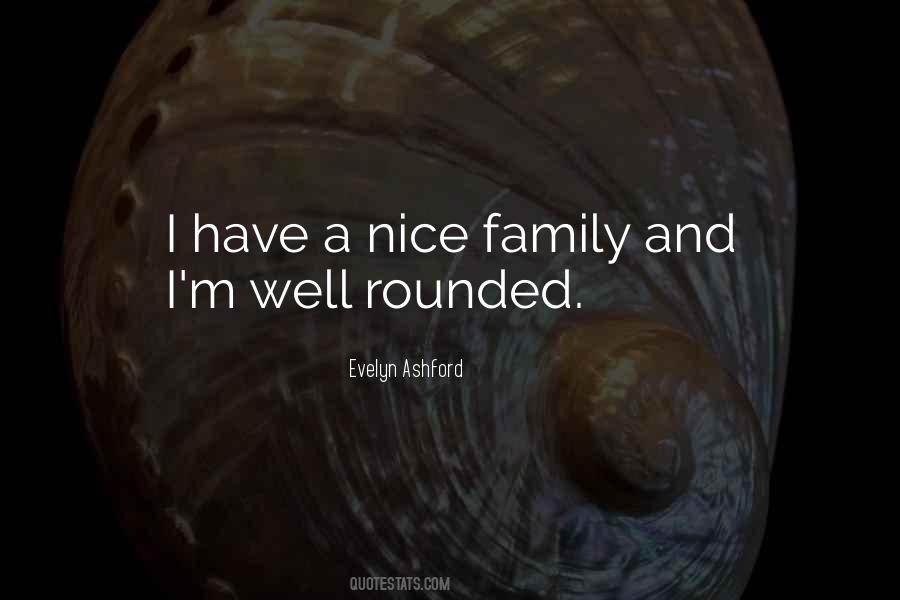 #34. Cake and tea or death? - Author: Eddie Izzard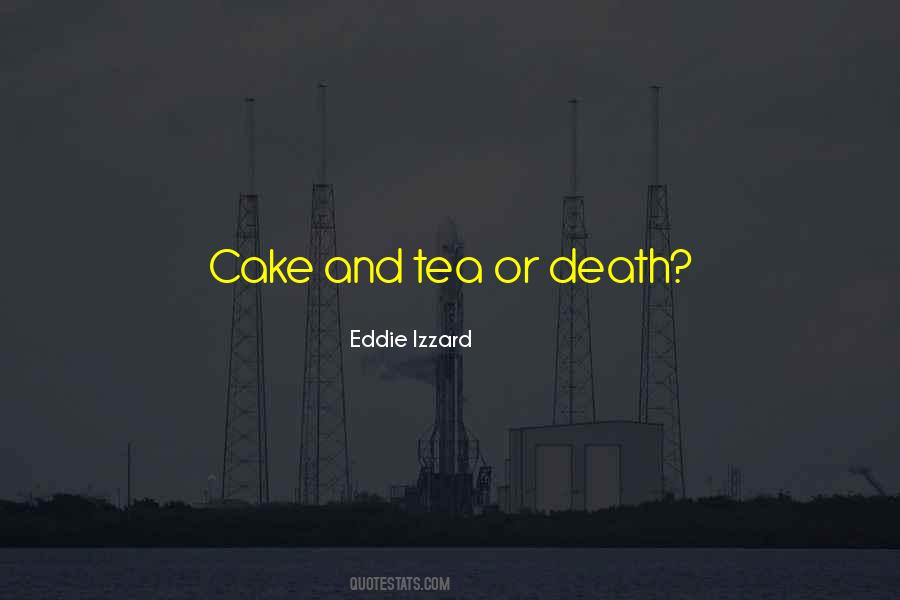 Famous Authors
Popular Topics