Rise Up Together Famous Quotes & Sayings
List of top 48 famous quotes and sayings about rise up together to read and share with friends on your Facebook, Twitter, blogs.
Top 48 Rise Up Together Quotes
#1. Not everything needed to rise to converge: It could just drift together into the indiscernible middle, and bewilder you. - Author: Jonathan Lethem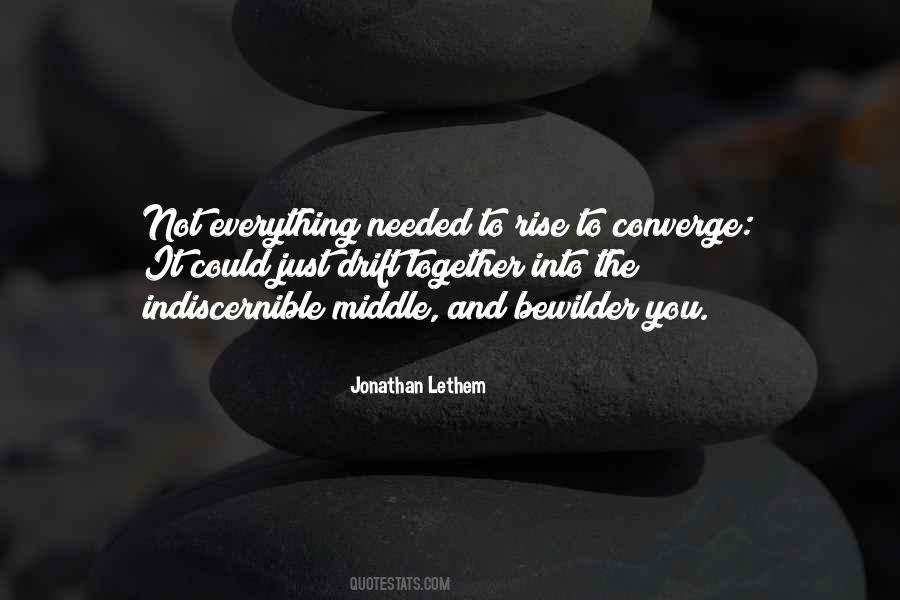 #2. How spiritually blind are men that they fail to see that we are bound together. We rise or fall together; we are dwarfed or godlike, free or chained, together. - Author: Helen Keller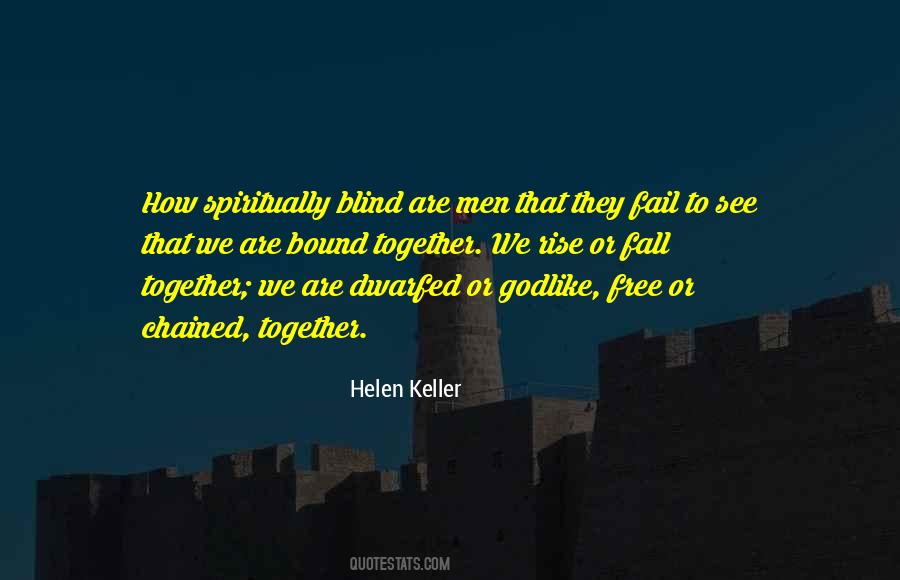 #3. America's leaders have to find a way to work together, rise to the challenge, and come up with solutions as bold and visionary as the people of this nation. - Author: Joe Biden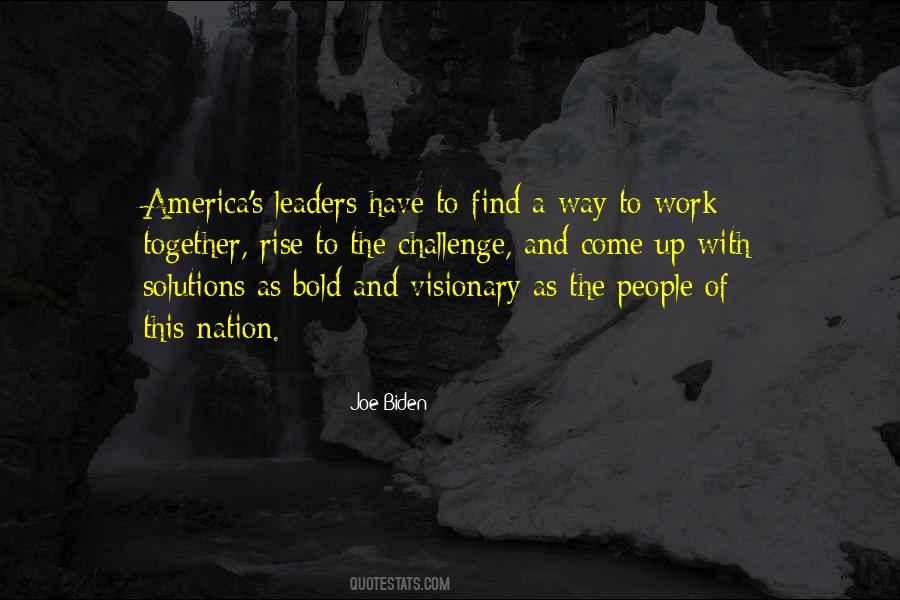 #4. For this is God's great plan, that people rise up beyond their personal hatreds, here, right now, in this new land where so many different people with so many different bloods have come to join together and that we recognize we are all the children of God! Every one of us! - Author: Victor Villasenor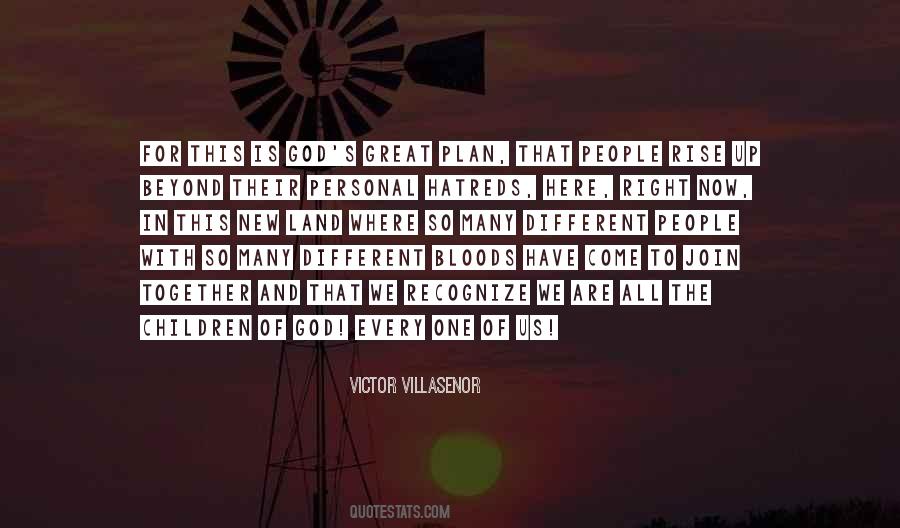 #5. Why fall? Let's rise in love together; and while we're at it, let's come up with lamer quotations. - Author: Ahmed Mostafa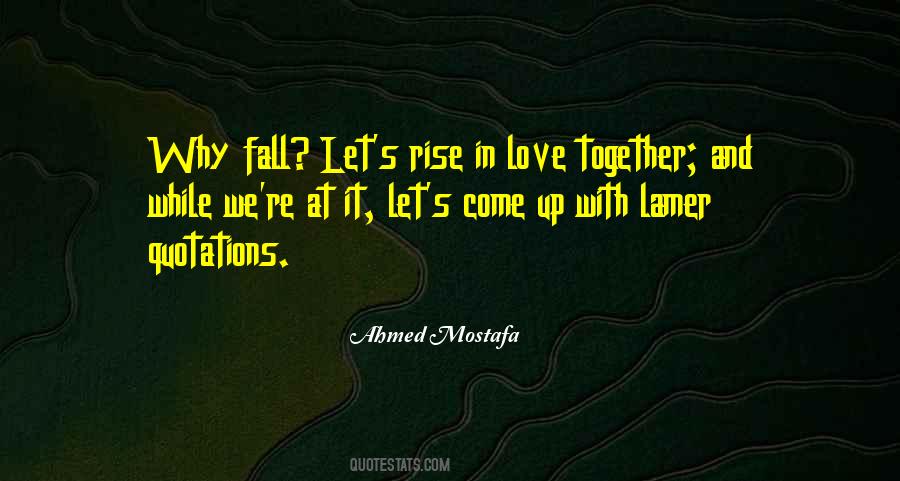 #6. Huddled together in the dining room and waiting for the sun to rise, none of us had any notion that a way of life had ended. Our way of life. - Author: Khaled Hosseini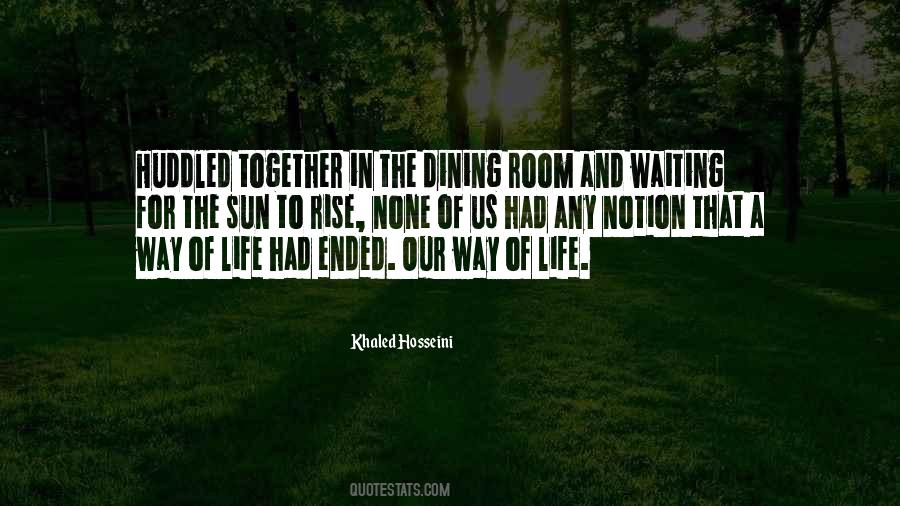 #7. Ultimately, there is no dividing line between Main Street and Wall Street. We will rise or we will fall together as one nation. - Author: Barack Obama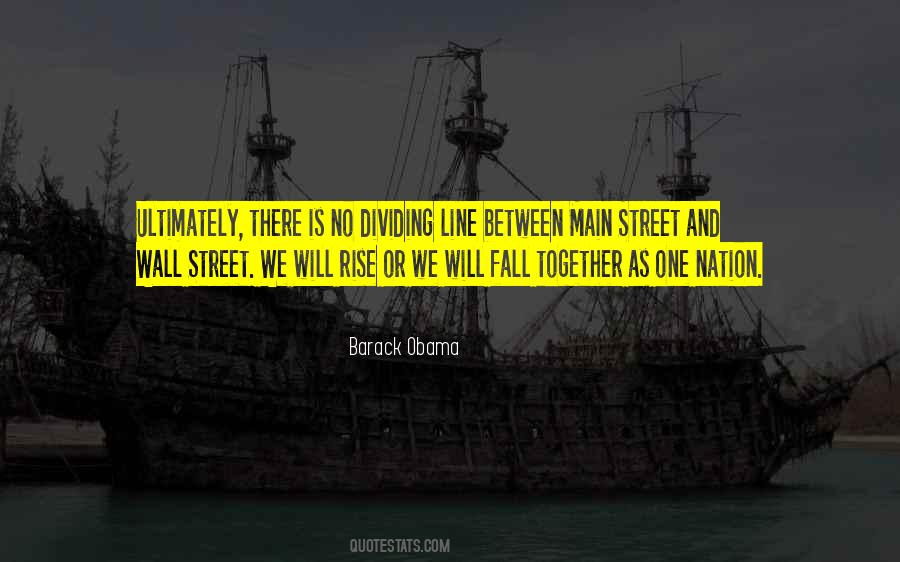 #8. But the world is ever more interdependent. Stock markets and economies rise and fall together. Confidence is the key to prosperity. Insecurity spreads like contagion. So people crave stability and order. - Author: Tony Blair
#9. Am learning every day that there are more threads to me
That I have been rising and changing, rediscovering who I am
becoming who I want to be
putting the broken pieces back together and becoming an arrow
continuing to rise into the light. - Author: Honey Badger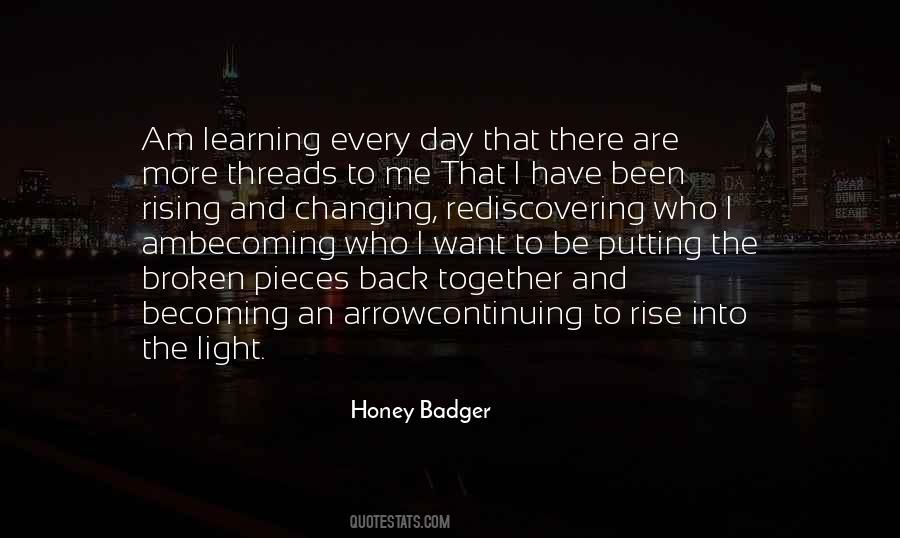 #10. Our fortunes rise together, and they fall together. 'All men are brothers,' said the Analects. We have a collective responsibility-to bring about a more stable and more prosperous world, a world in which every person in every country can reach their full potential. - Author: Christine Lagarde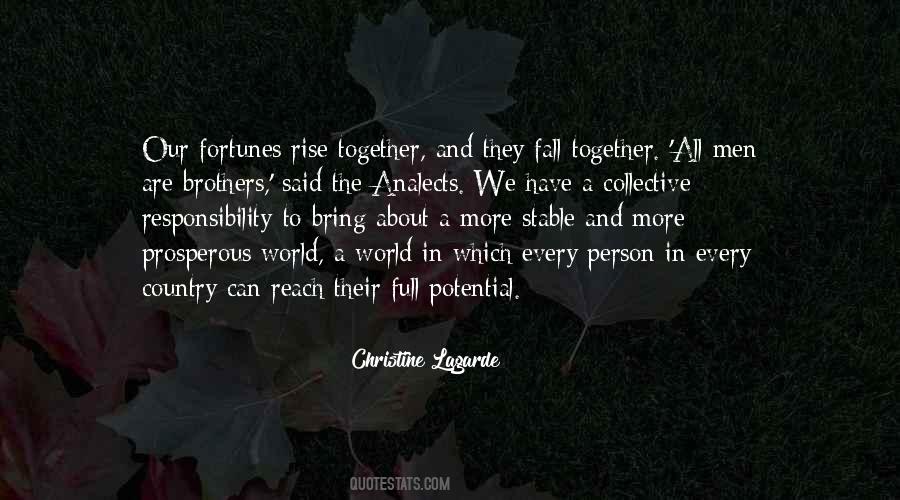 #11. It is clear that the nations of the world now can only rise and fall together. It is not a question of one nation winning at the expense of another. We must all help one another or all perish together. - Author: Carl Sagan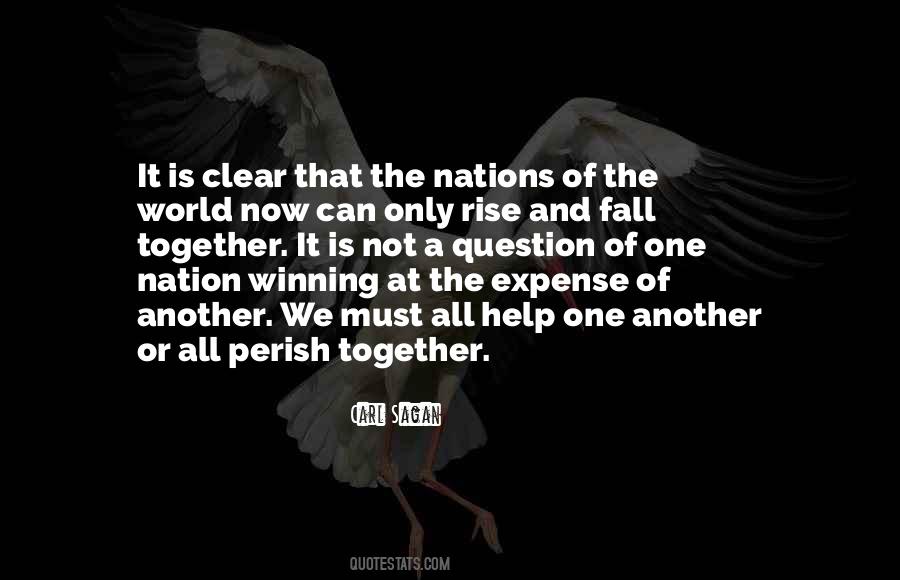 #12. Once I got to know you, I would come to find it was that I wouldn't want to watch another sun rise or set without knowing you're mine. I don't have a lot to offer you yet, but without you, I'll never be anything. Together, we can do anything, and I promise to keep you safe for all of eternity. - Author: Jody Morse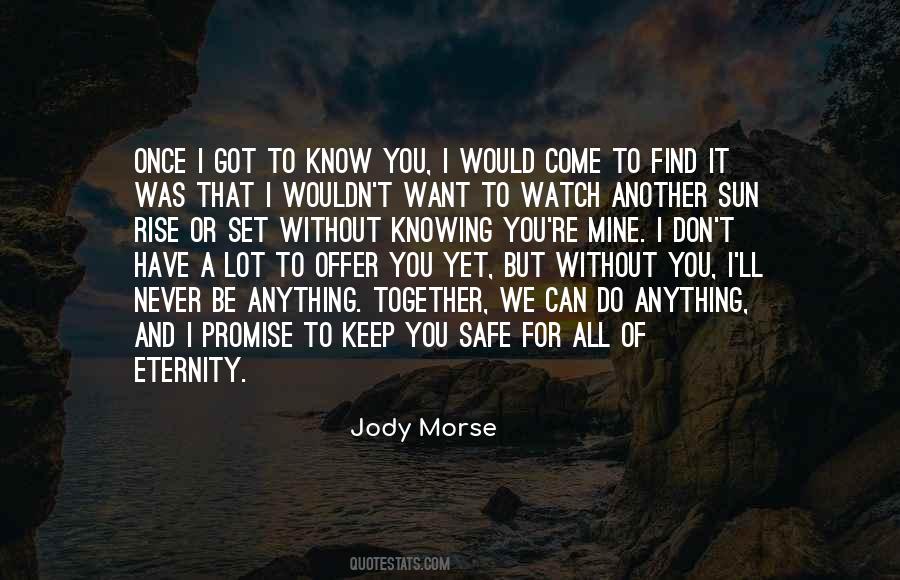 #13. There we will, I pray, remain and learn and grow until the time when we will rise together to the ultimate heights, changing in appearance but never in devotion, sharing the transcendent glory of our love through all eternity. - Author: Richard Matheson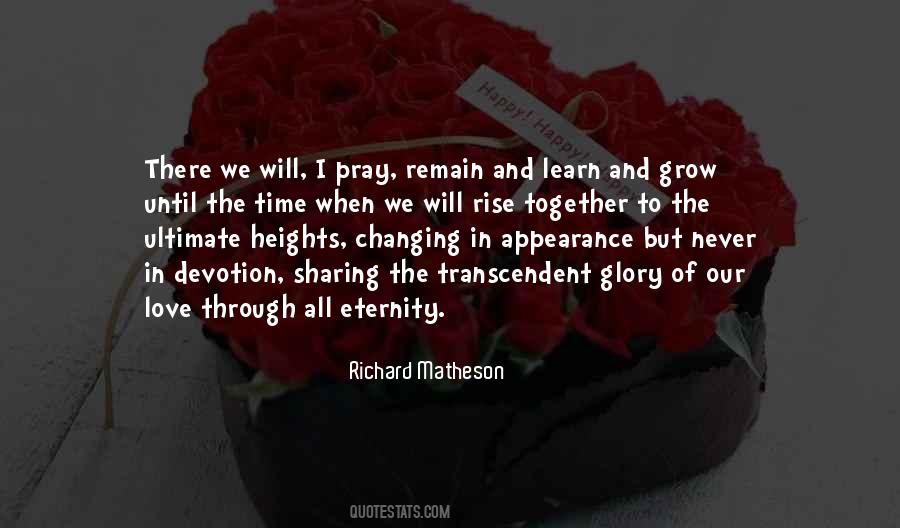 #14. Dinners are defined as 'the ultimate act of communion;' men that can have communion in nothing else, can sympathetically eat together, can still rise into some glow of brotherhood over food and wine. - Author: Thomas Carlyle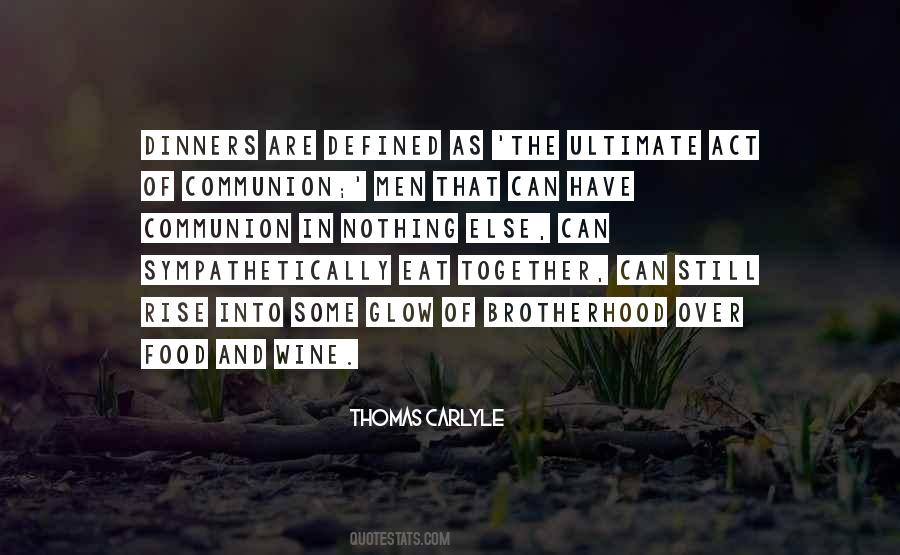 #15. I'm broken, but I have to learn how to live. I feel stuck together with scotch tape, like after any breath everything could come apart. If it does, if it all comes undone, I think I'll fall down and never rise again. - Author: Anna White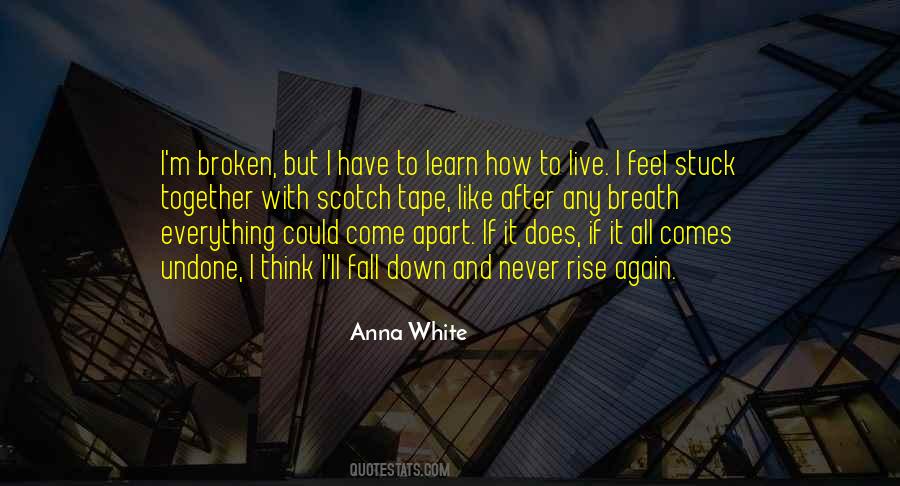 #16. Never forget that when thirteen dine together, the first to rise will be the first to die! - Author: J.K. Rowling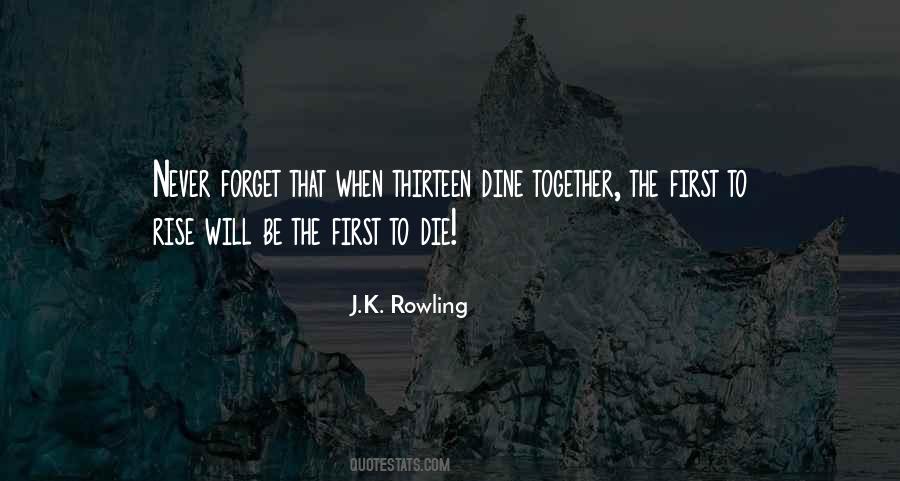 #17. Gluten is found in wheat barley, rye, spelt, oats, and kamut and holds bread together and makes it rise. - Author: Rick Warren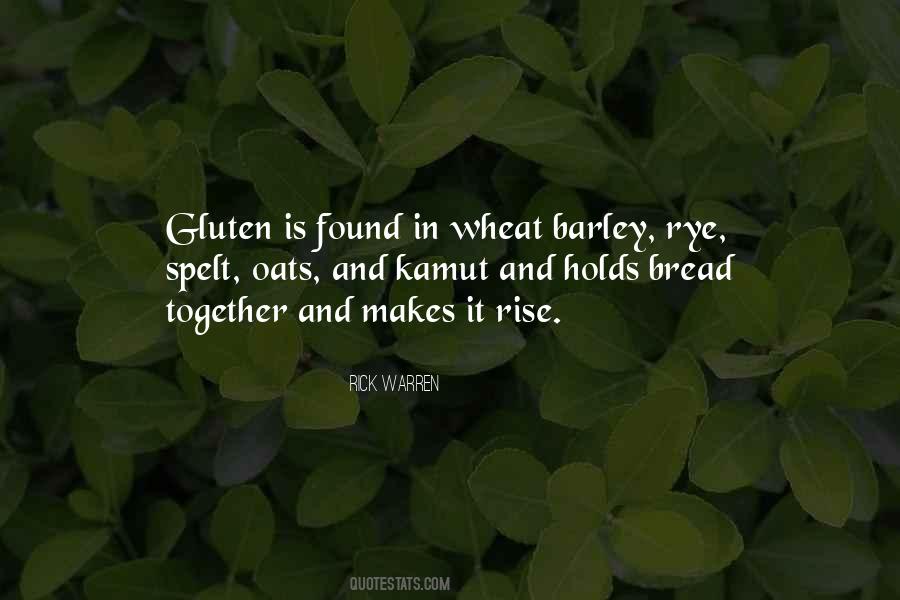 #18. Love and loss," he said, "are like a ship and the sea. They rise together. The more we love, the more we have to lose. But the only way to avoid loss is to avoid love. And what a sad world that would be. - Author: V.E Schwab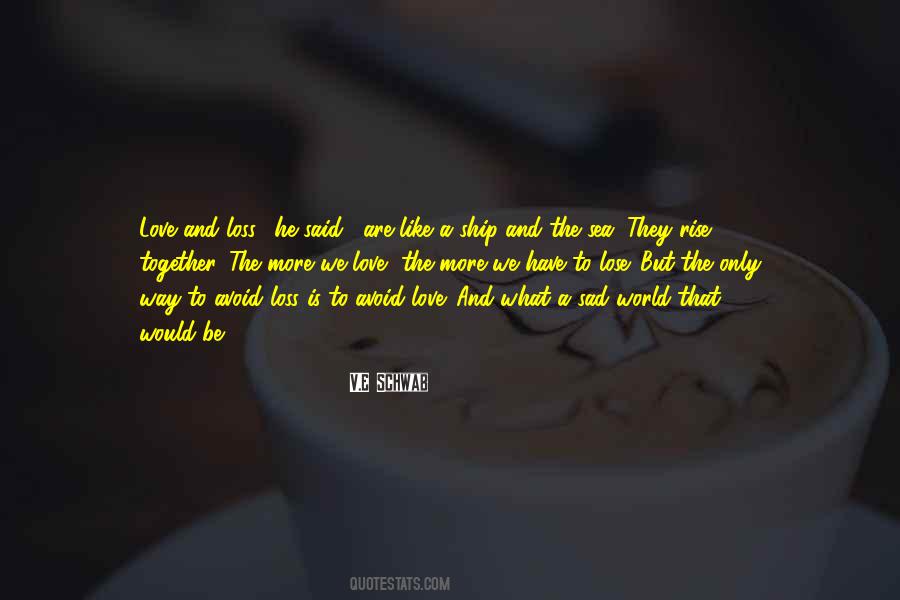 #19. More than anything, it is that sense - that despite great differences in wealth, we rise and fall together - that we can't afford to lose. - Author: Barack Obama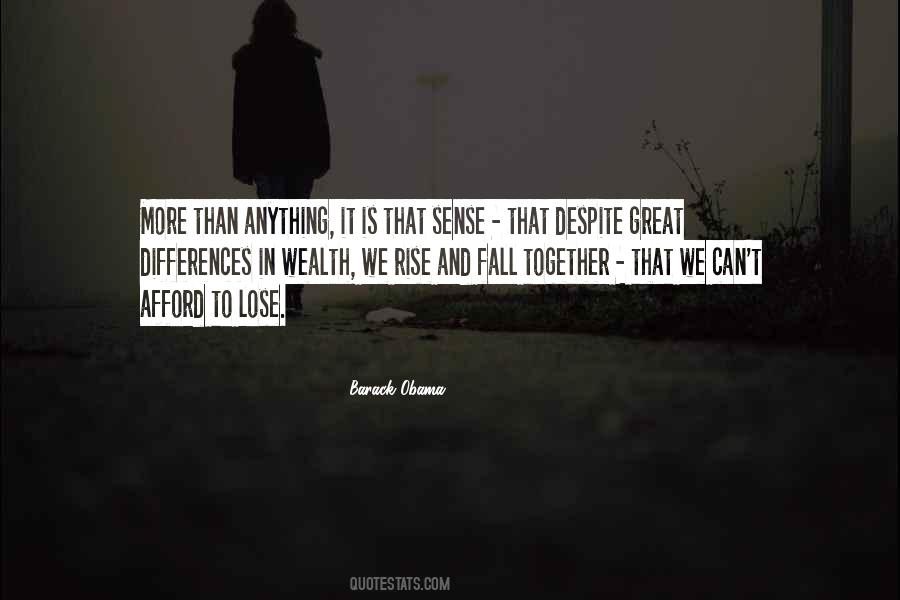 #20. In the consciousness of belonging together, in the sense of constancy, resides the sanctity, the beauty of matrimony, which helps us to endure pain more easily, to enjoy happiness doubly, and to give rise to the fullest and finest development of our nature. - Author: Fanny Lewald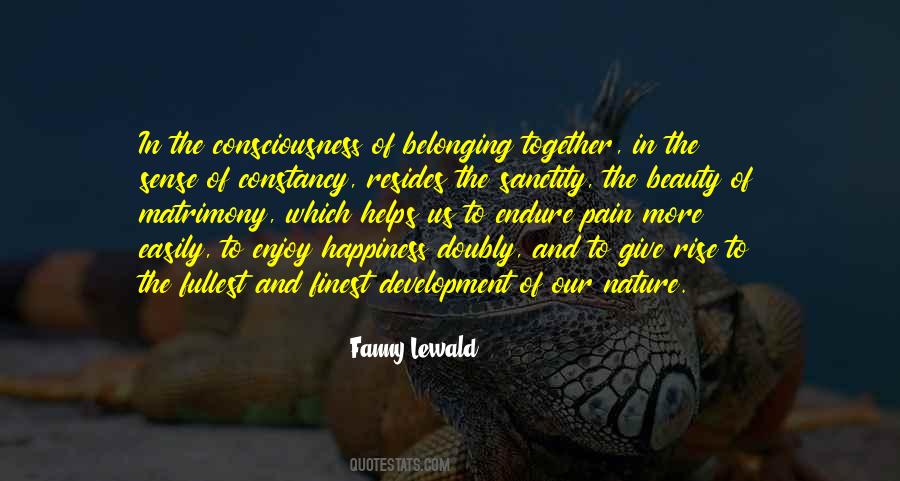 #21. There's no reason to suffer this flight alone when we can suffer it together. - Author: Stephanie Perkins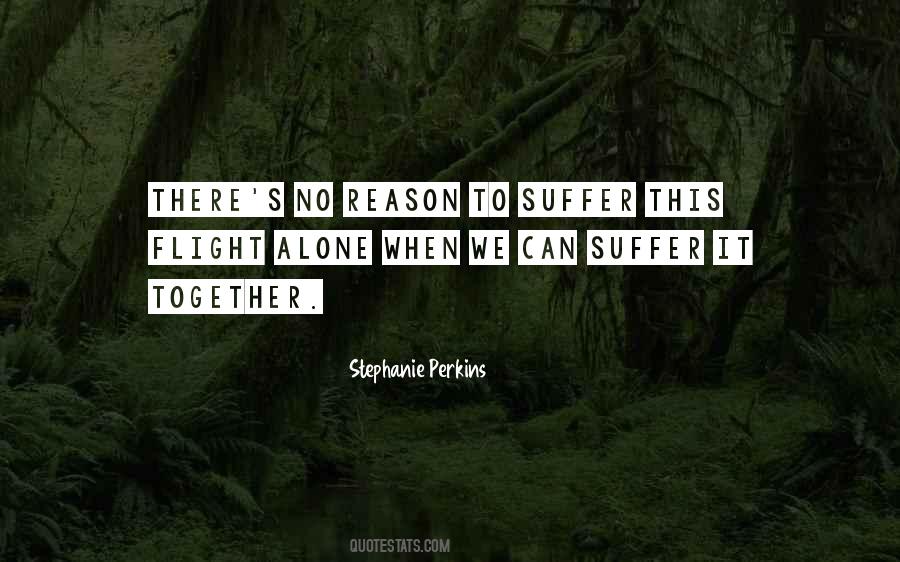 #22. Tree limbs rise and fall like the ecstatic arms of those who have submitted to the mystical life. Leaf sounds talk together like poets making fresh metaphors. - Author: Rumi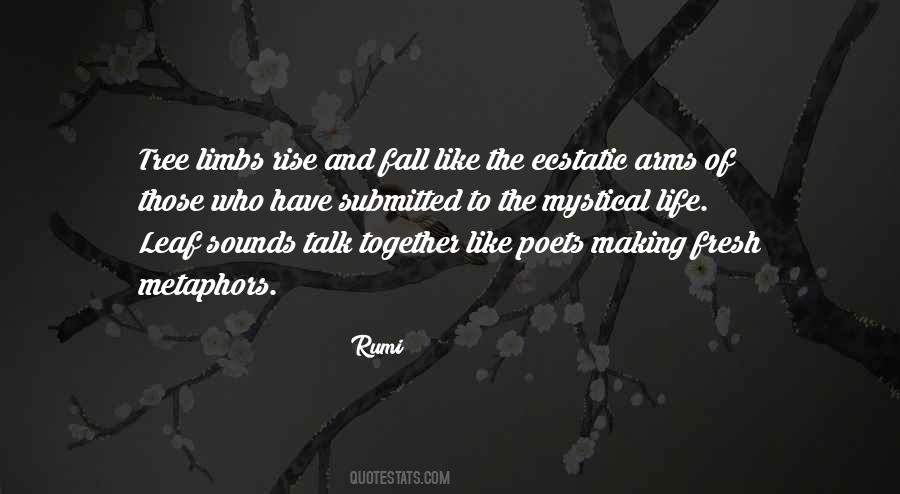 #23. All I truly know is that we rise and fall as one, one colored family living next door to one white family. We may not know the way through the forest, but we can pick each other up when we fall, and we will arrive together." - - Author: Colson Whitehead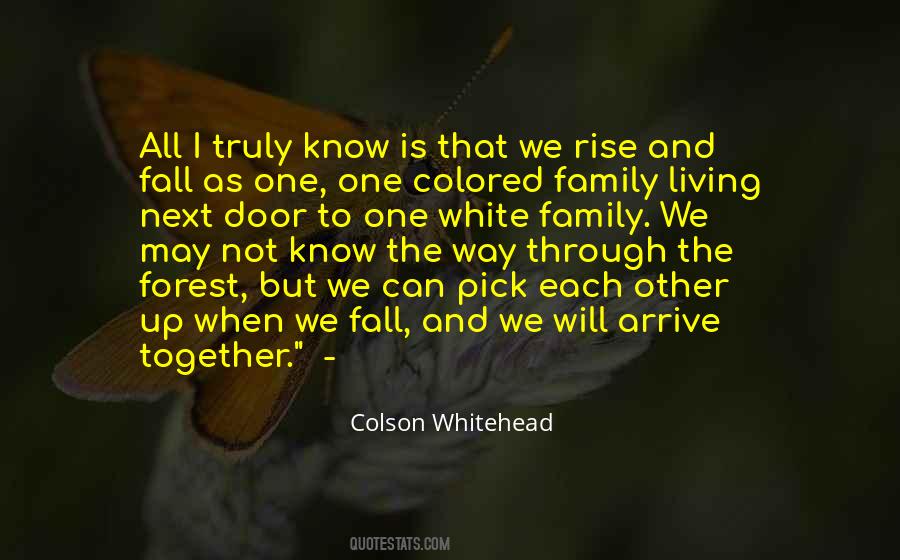 #24. In this week I see such a picture of life, hard and joyful pressed up together and sleeping in the same bed. They come knit together. The lines of pain run through the joy and remind us to go all in, because life is short. The joy edges the pain and gives us a reason to rise. - Author: Anna White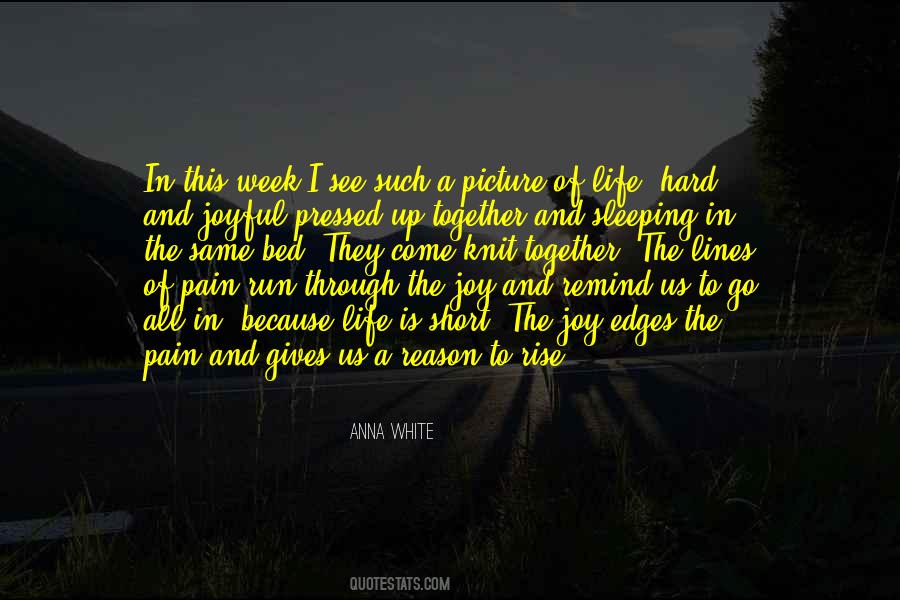 #25. Descendants of pigeons once fed by Keats, Byron, George Sand, Chopin and many other famous lovers are still being fed, and the sudden sound when they all rise together, frightened away, is like the sound of giant sails flapping. - Author: Anais Nin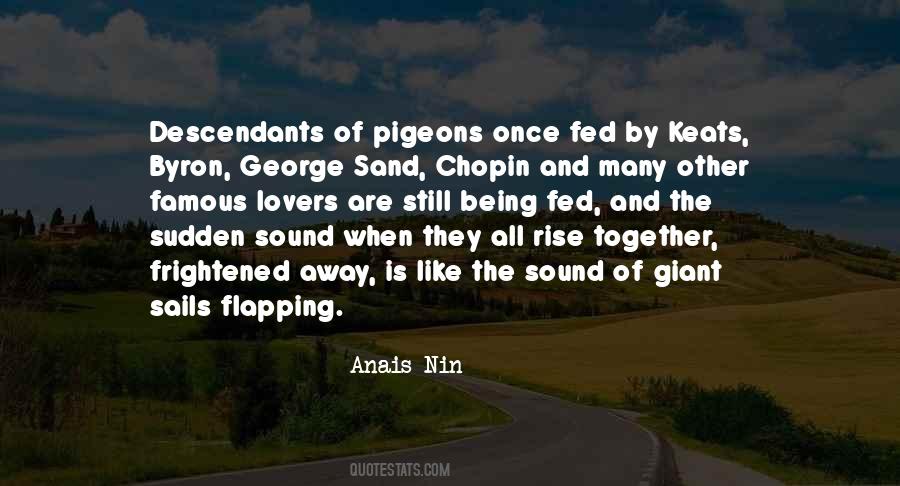 #26. That's the thing about true love. It can rise from the ashes because at its source, it's indestructible. Layers can be stripped away and lost, but if you're lucky enough to find them again and put them back together, the end result is stronger than ever. - Author: Penelope Ward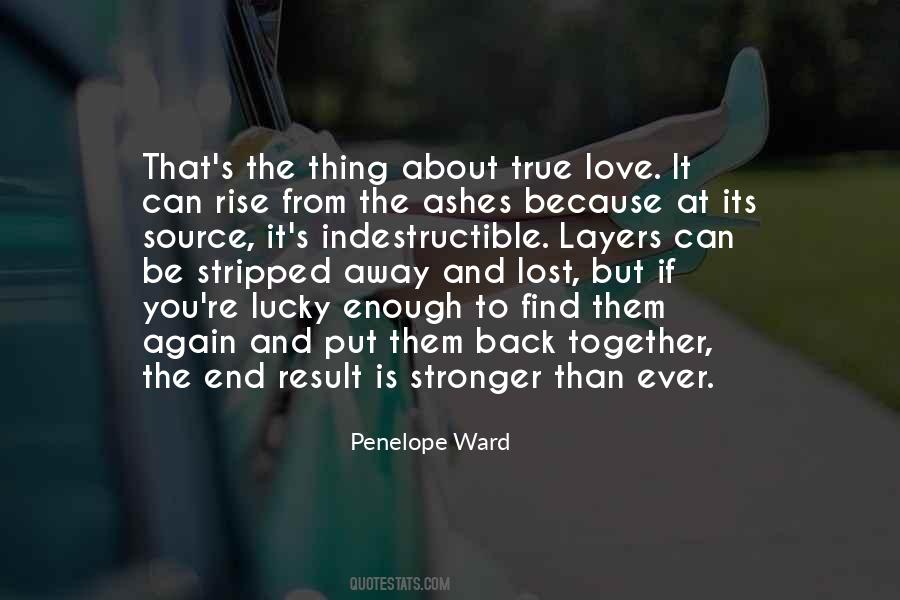 #27. Nothing is more favorable to the rise of politeness and learning, than a number of neighboring and independent states, connected together by commerce and policy. - Author: David Hume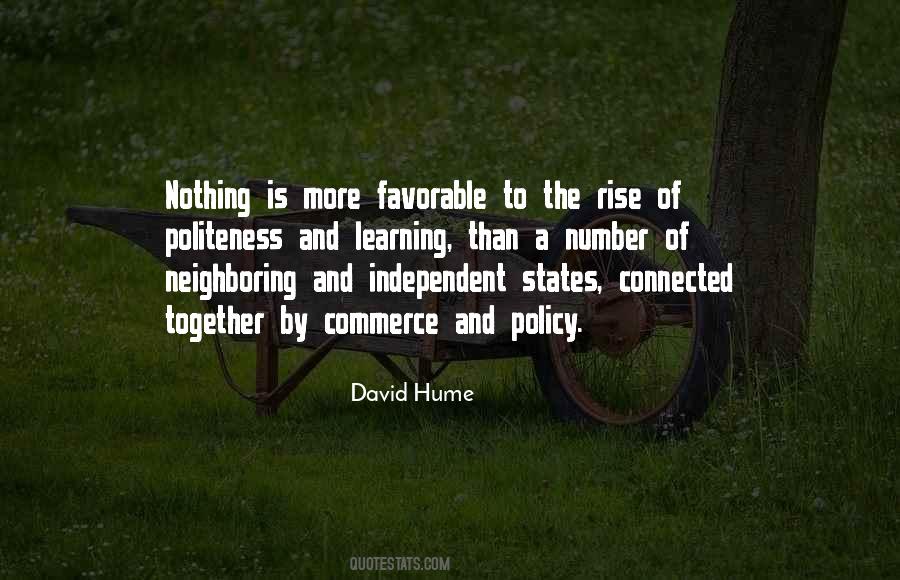 #28. Often, superstition and injustice are imposed by the same ecclesiastical and secular authorities, working hand in glove. It is no surprise that political revolutions, scepticism about religion, and the rise of science might go together, - Author: Carl Sagan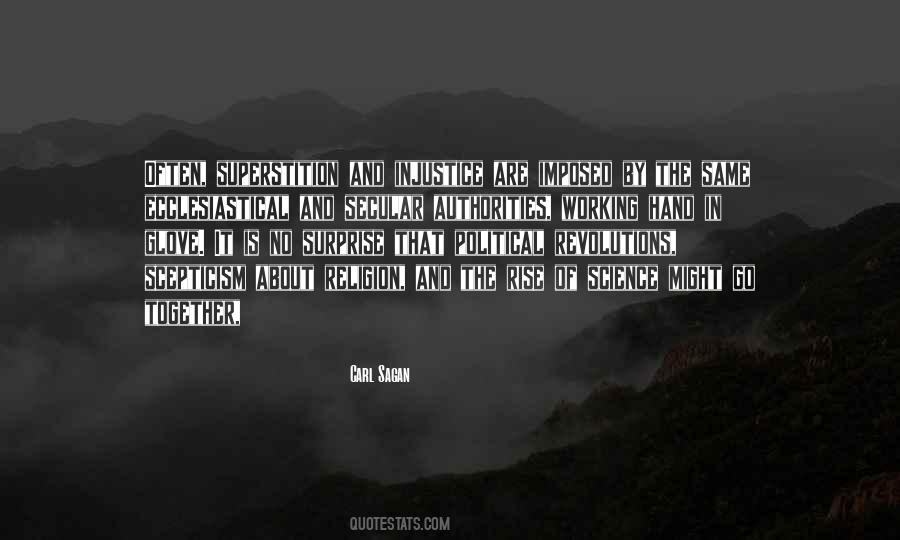 #29. Sacredness and profanity and prayers and wishes: they're all held together by the broken limbs of this dead tree, raking the night sky with its blackened branches. We are so small, the two of us. The tree and sky are so large and grand. We could fail so easily, fall before we've begun to rise. - Author: Elora Bishop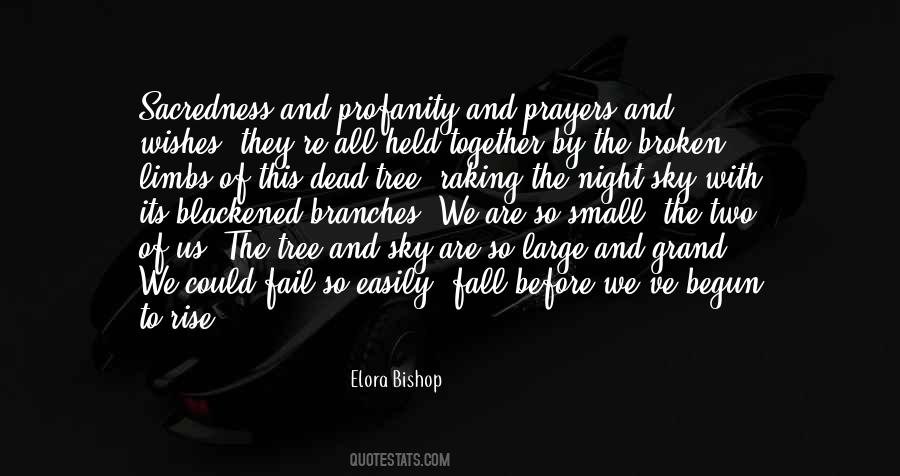 #30. Tis true, 'tis day; what though it be? O wilt thou therefore rise from me? Why should we rise, because 'tis light? Did we lie down, because 'twas night? Love which in spite of darkness brought us hither Should in despite of light keep us together. - Author: John Donne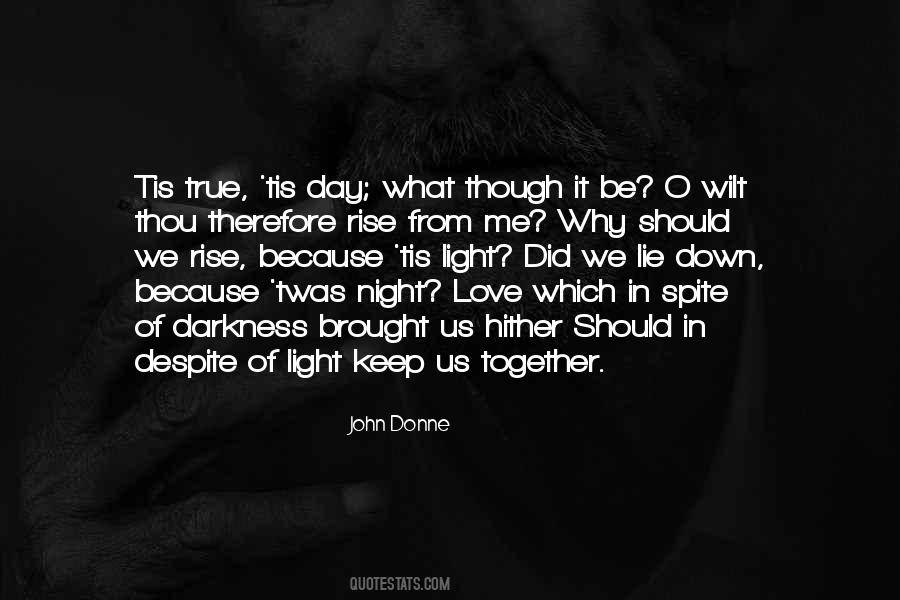 #31. The world wants you to find extraordinary women threatening. Undo that training. When you feel threatened, it's a great sign that you have just found an ally who will bring you new energy and insight and together you will rise. - Author: Rachel Rosenfelt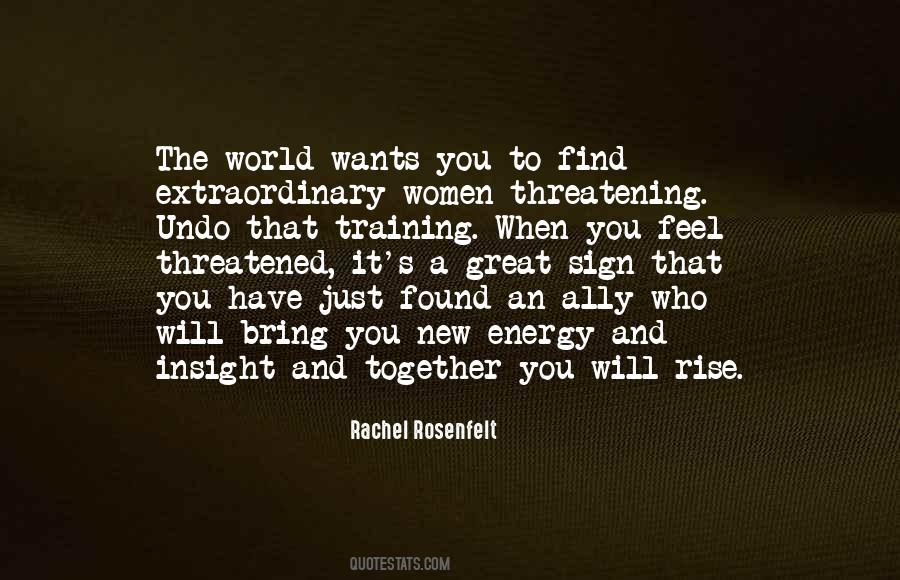 #32. The world is a wheel," he said. "When we rise or fall, we do it together." Will - Author: Cassandra Clare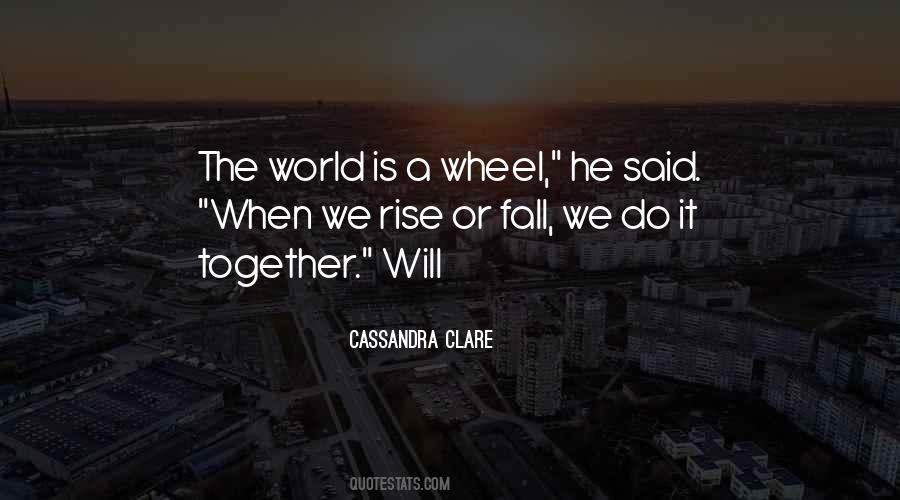 #33. When you lift up others, you rise up together. - Author: Debasish Mridha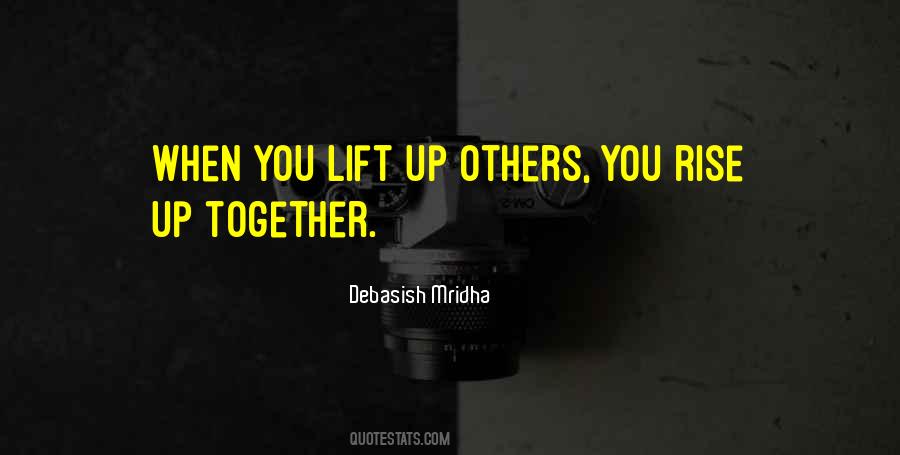 #34. The woman's cause is man's. They rise or sink Together. / Dwarf'd or godlike, bound or free; miserable, / How shall men grow? - Let her be / All that not harms distinctive womanhood. - Author: Alfred Lord Tennyson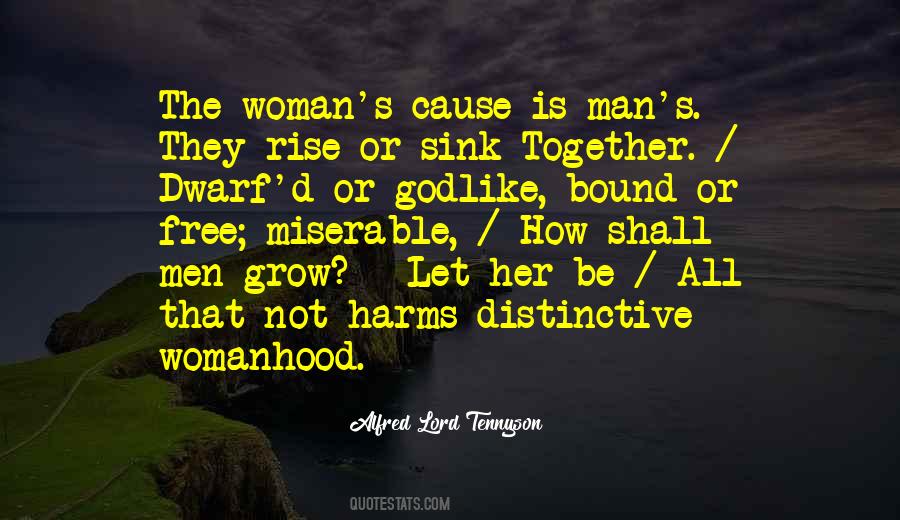 #35. The genuine coherence of our ideas does not come from the reasoning that ties them together, but from the spiritual impulse that gives rise to them. - Author: Nicolas Gomez Davila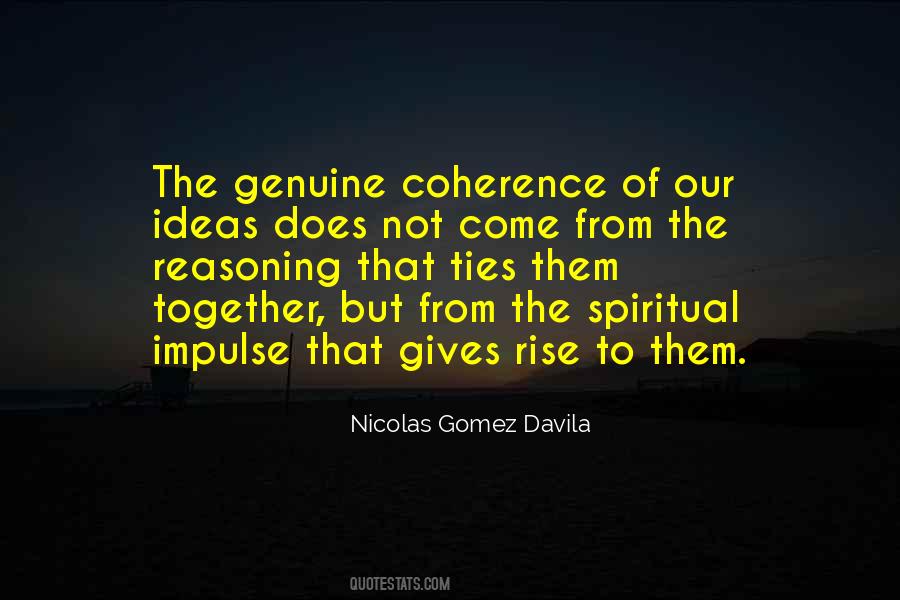 #36. Together with the rise of the internet, September 11 and its aftermath has changed most of our lives. - Author: Hedi Slimane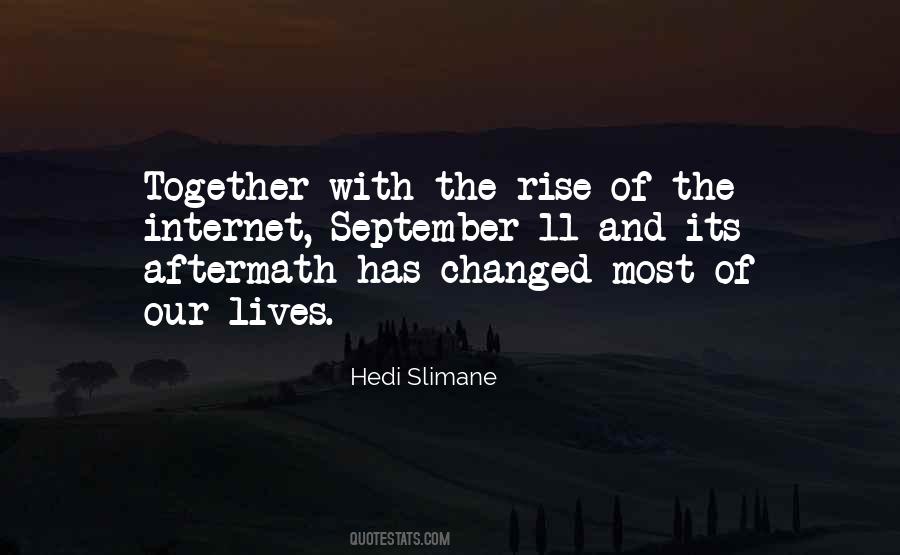 #37. Man's will and God's grace rise and fall together - Author: Evelyn Underhill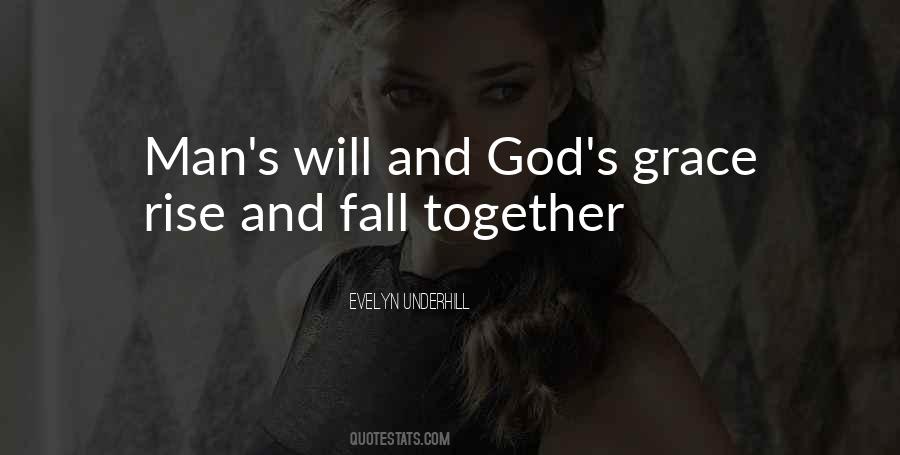 #38. This is the moment we must come together to save this planet. Let us resolve that we will not leave our children a world where the oceans rise and famine spreads and terrible storms devastate our lands. - Author: Barack Obama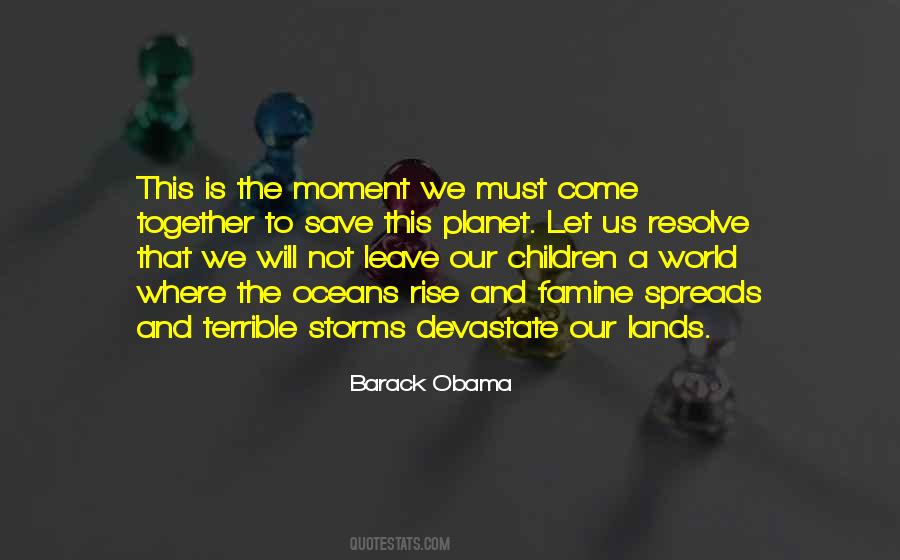 #39. Is it possible that I've suffered so that I, together with my evil deeds and sufferings, should be manure for someone's future harmony? I want to see with my own eyes the hind lie down with the lion, and the murdered man rise up and embrace his murderer. - Author: Fyodor Dostoyevsky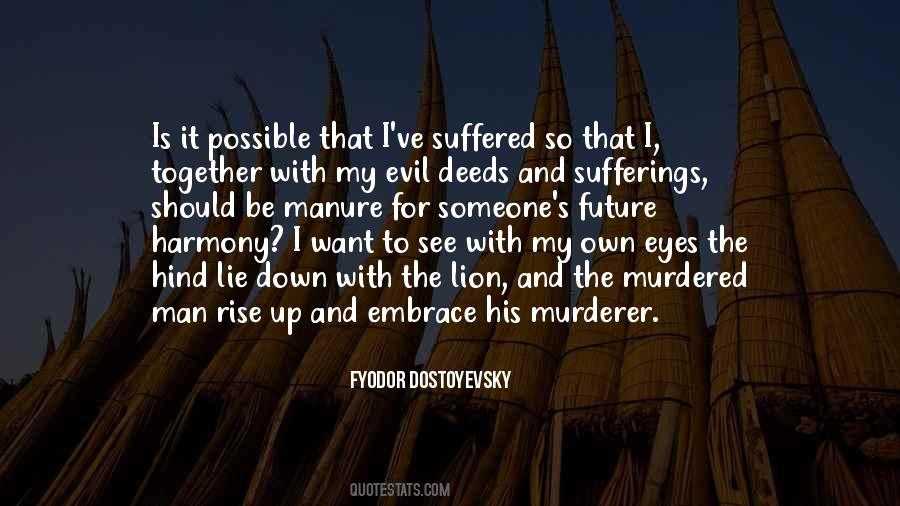 #40. The civil rights movement is understanding your freedom under the Constitution of these United States and if anyone tries to take those freedoms from you, you better rise up and fight and that's what we're doing together. - Author: Ken Hutcherson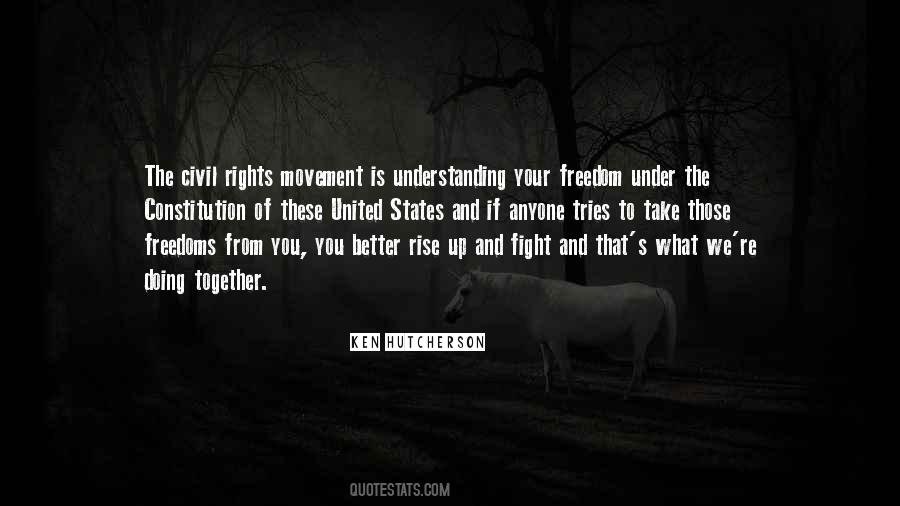 #41. I would not necessarily say that scientists and artists need to collaborate with one another, but it would be helpful for them to talk to one another to, perhaps, give rise to specific ideas that may or may not be carried out together. - Author: Eric Kandel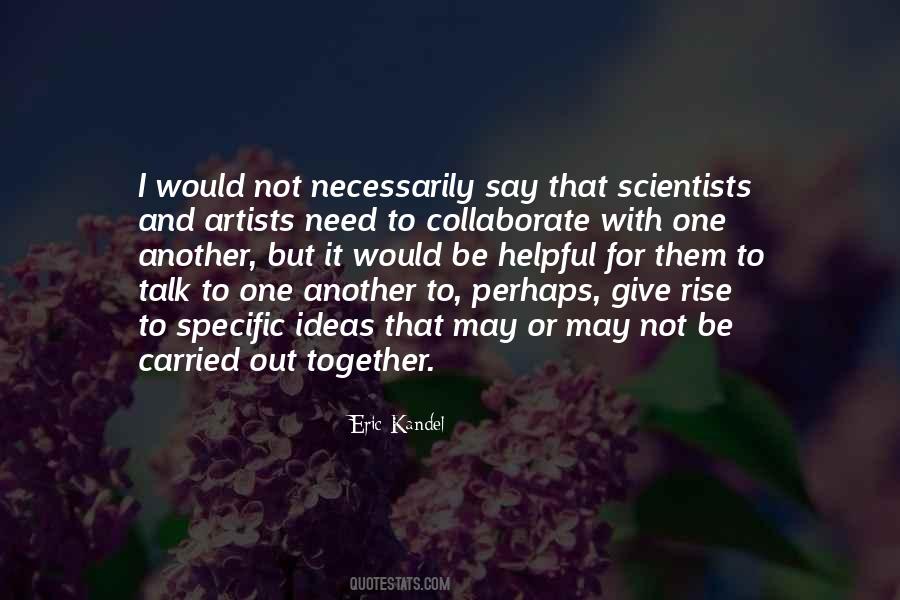 #42. The world is a wheel. When we rise or fall, we do it together. - Author: Cassandra Clare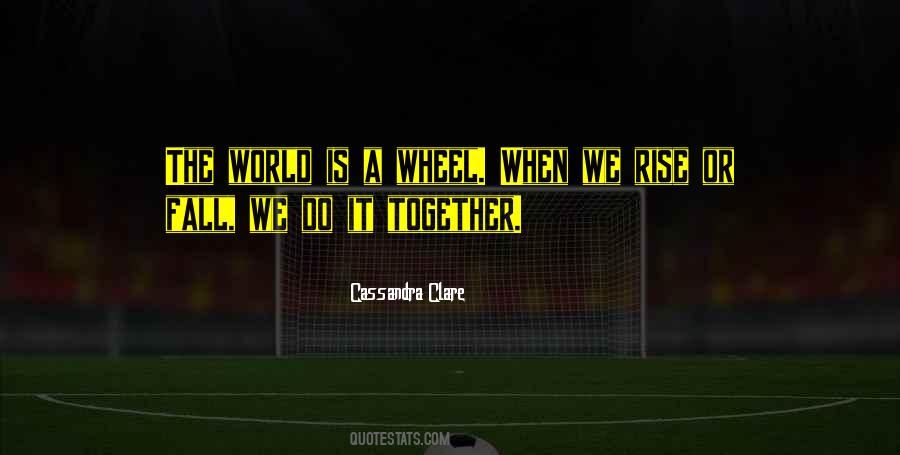 #43. Daughters of the Moon,
children of the Night,
rise like dew together
until the morning's light.
The owl's cry is our anthem,
our altar is the sky.
The Great Mystery is our Mother
to whom now, sisters, fly. - Author: Louise Hawes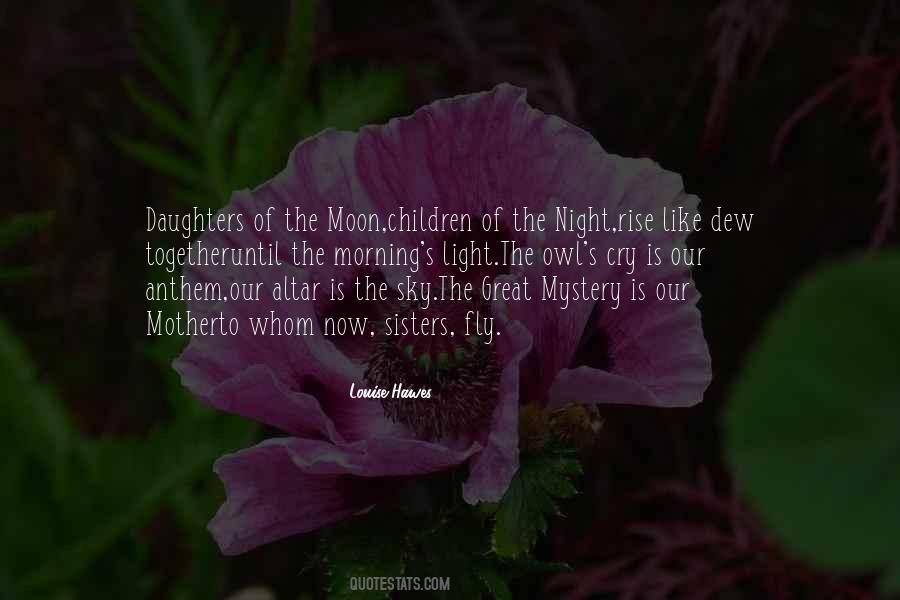 #44. The rise of the dramas in the thirteenth century, and the rise of the great novels in a later period, together with their frank glorification of love and the joys of life, may be called the Third Renaissance. - Author: Hu Shih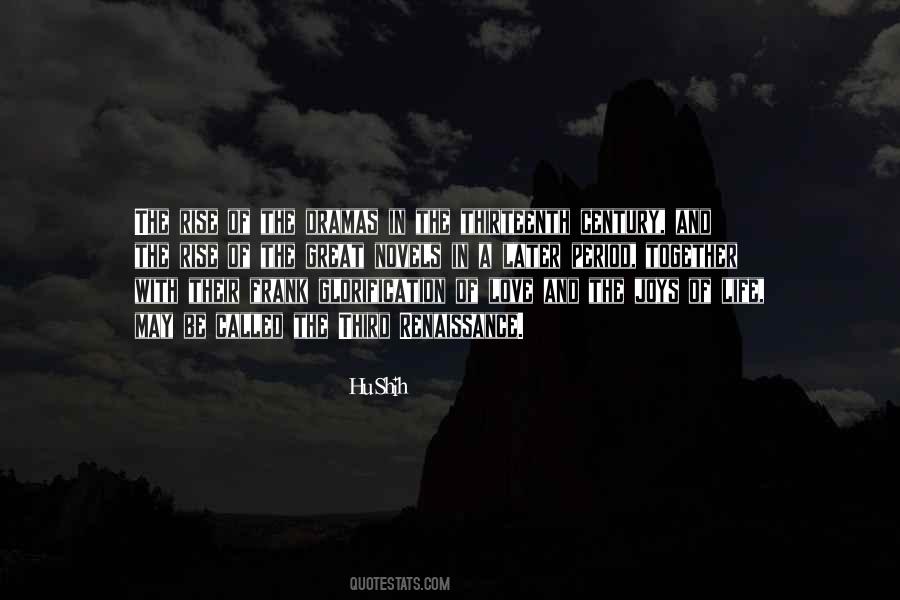 #45. Not to climb the high places lonely, but to climb there all together, to rise en masse! This is the way! - Author: Mehmet Murat Ildan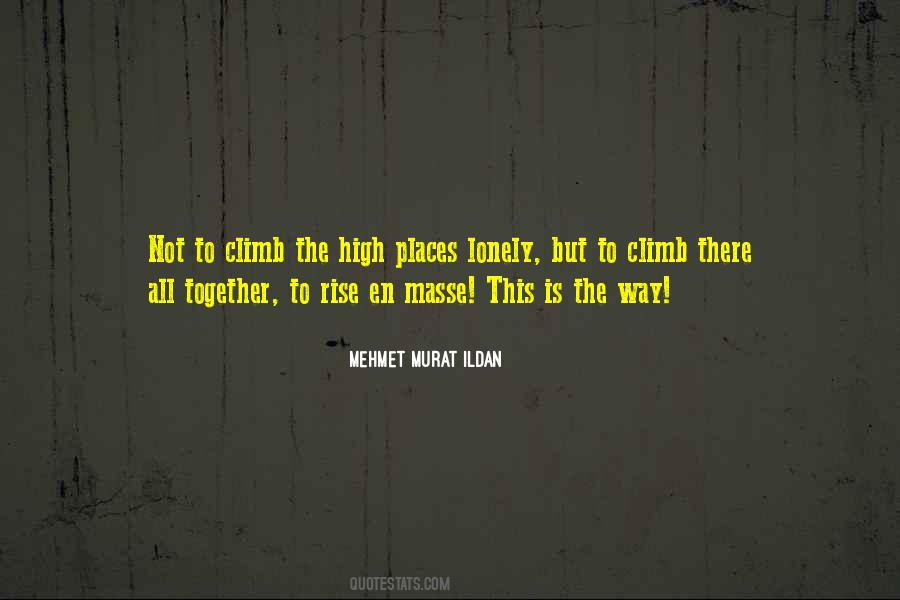 #46. You ever feel like you know someone so much that they can breathe for you? Like when their chest and your chest rise and fall, they do it together because they have to? That's how it felt. That's how it always felt. - Author: John Corey Whaley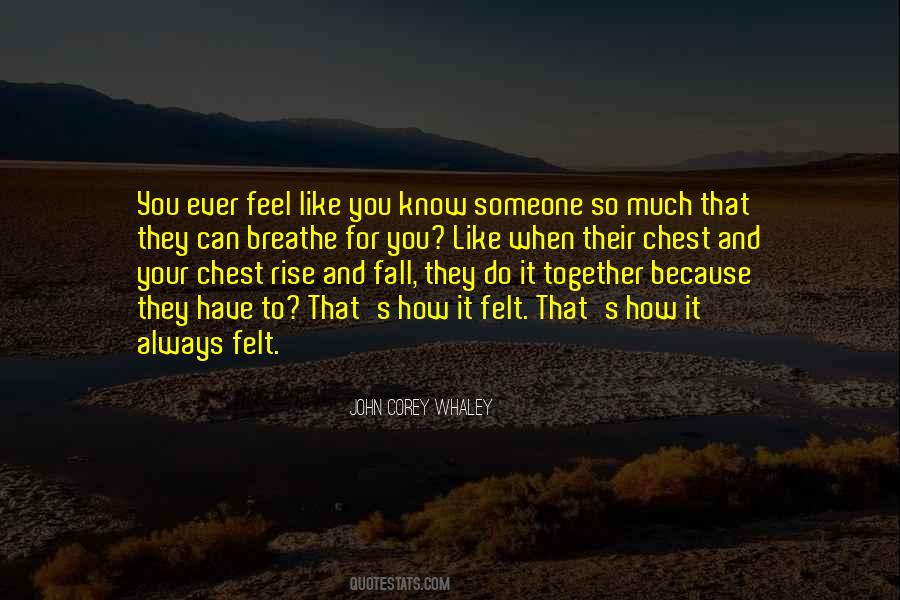 #47. Whoever is present in your spring would more than likely have respected your winter. - Author: Johnnie Dent Jr.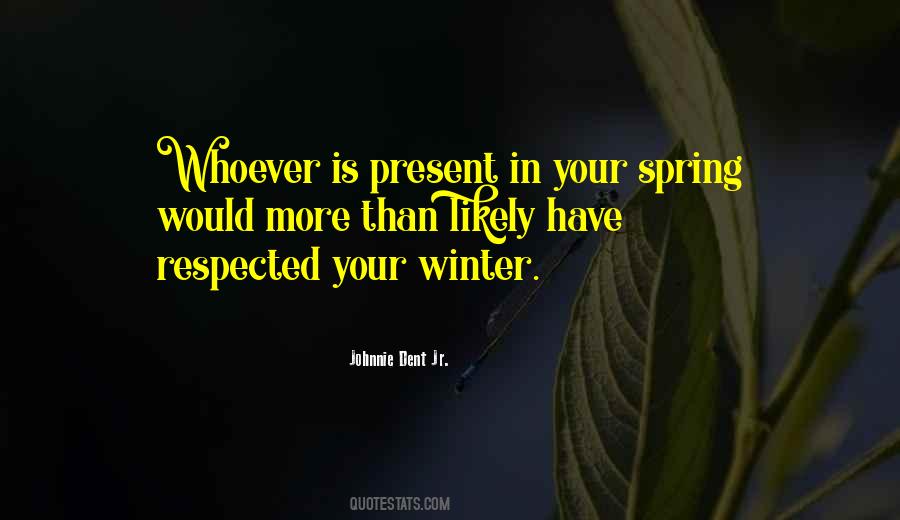 #48. Thin rays of orange creep up Tower Bridge and I realize I have never seen the sunrise from here. I had no idea that it could rise, almost perfectly, between the two towers of the bridge. This new light is a new day, and Timothy Squire and I watch it together. - Author: John Owen Theobald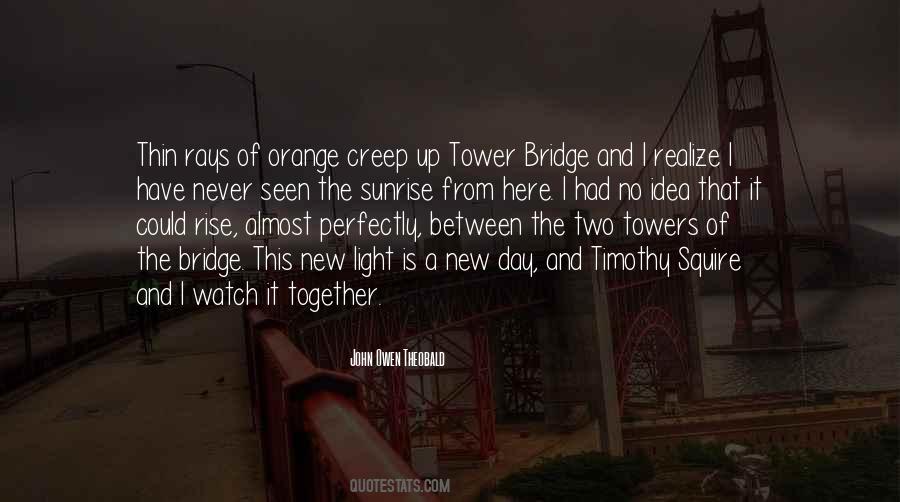 Famous Authors
Popular Topics