Really Good Relationship Famous Quotes & Sayings
List of top 37 famous quotes and sayings about really good relationship to read and share with friends on your Facebook, Twitter, blogs.
Top 37 Really Good Relationship Quotes
#1. The only time a relationship is good is when you really love them. - Author: Leighton Meester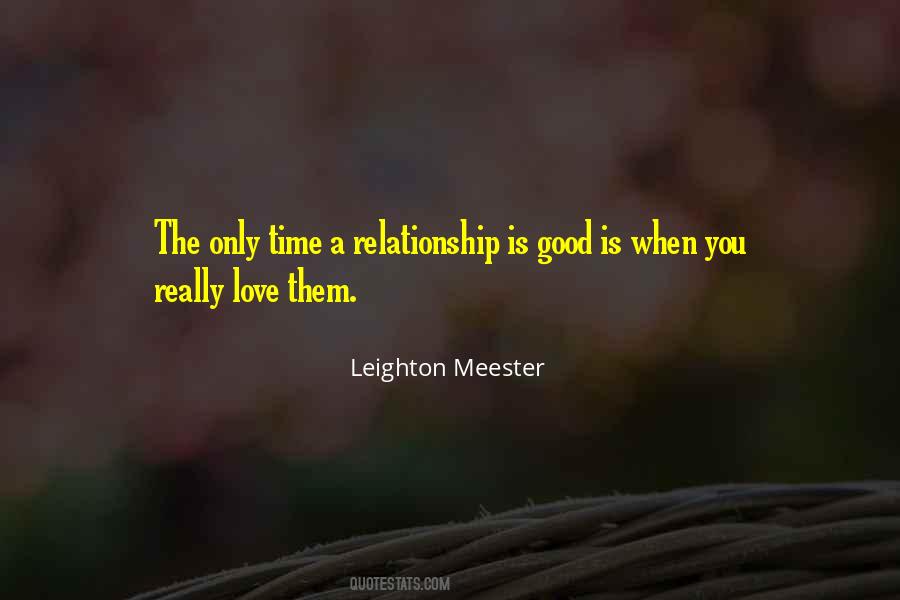 #2. I've had a long standing relationship with Gatorade, and they've been very, very good to me. And I believe in their products; I really do. - Author: Bill Parcells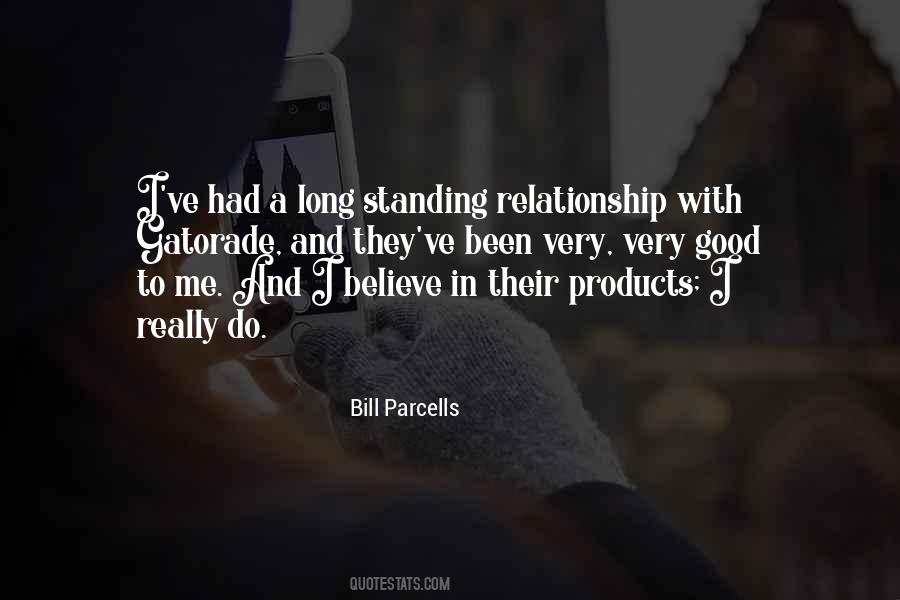 #3. I don't really like directing. I've had a good relationship with actors, but I can do what I do and back off. I don't want that much romancing. I don't want them to call me up at two in the morning saying, 'I don't know who I am. - Author: Gordon Willis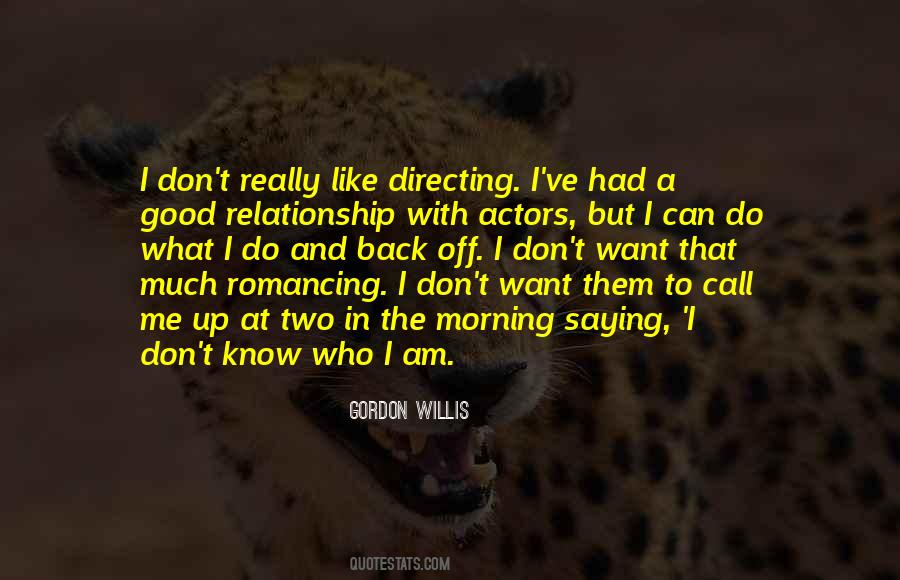 #4. I have a really good relationship with Focus Features; we had a wonderful time working together on 'Sin Nombre.' - Author: Cary Fukunaga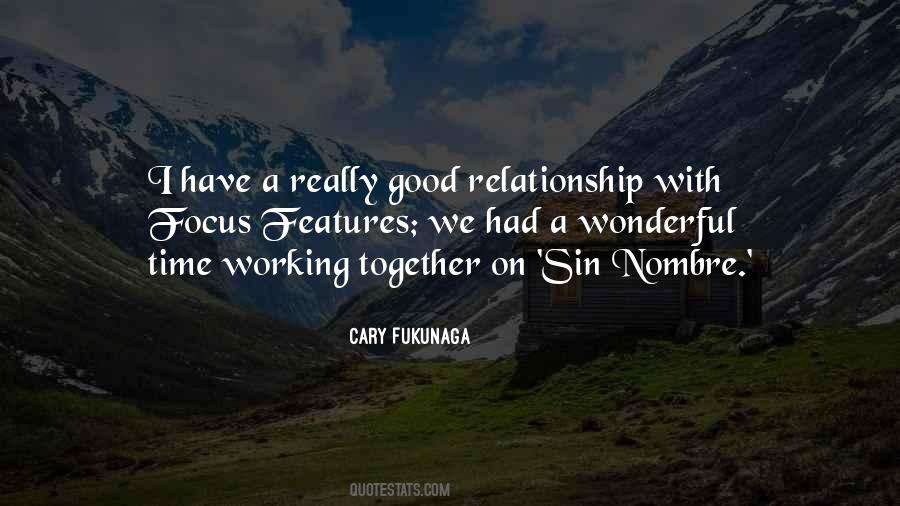 #5. It's very important to have a good relationship with the crew and cast because you want to get the best out of them. They'll work really hard for you if they like you. - Author: Lenny Abrahamson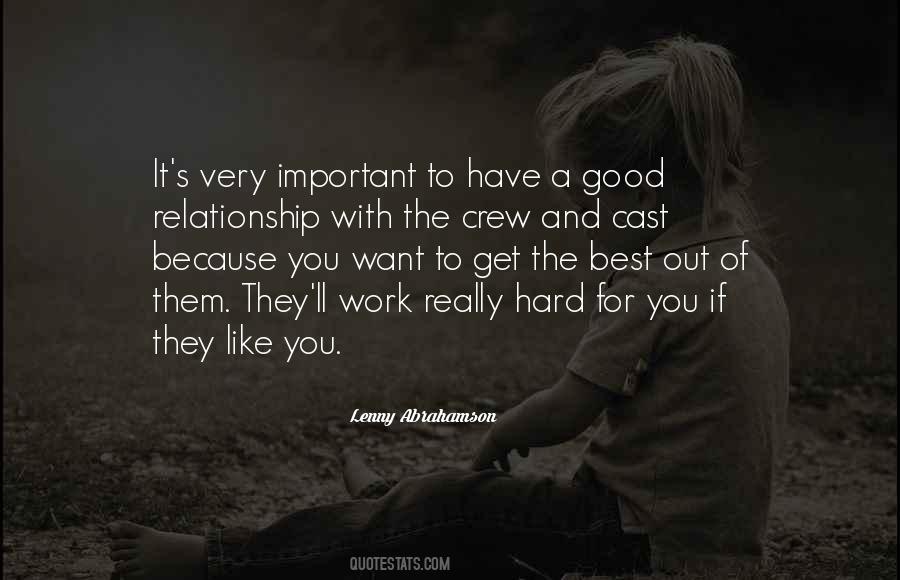 #6. I get on well with people and I have really good relationships with the other coaches around me. I don't know everything about the games and I'm still learning all the time, so it's important to have an open mind. - Author: Warren Gatland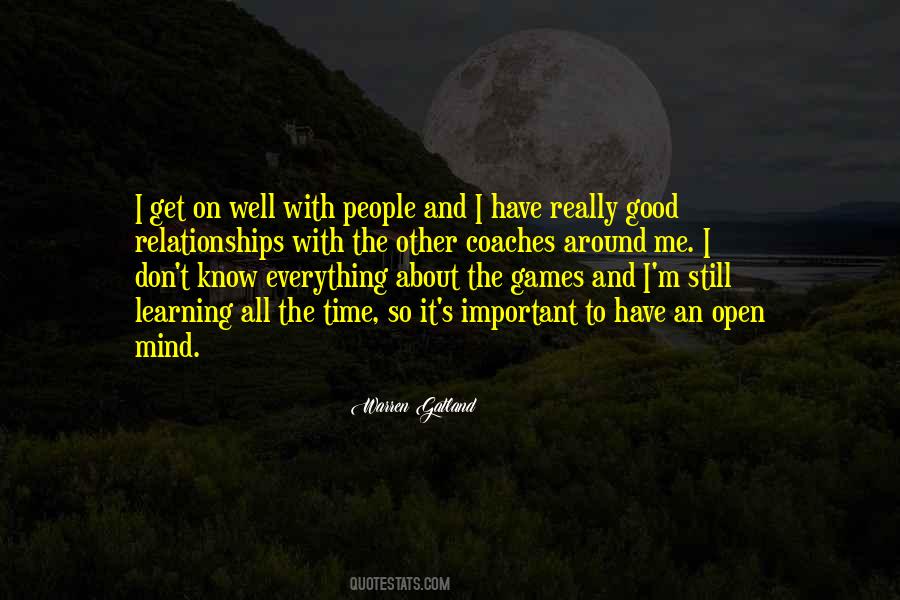 #7. Building a professional relationship on respect as opposed to affection is a very good idea. Running your art projects the way you'd run a dry-cleaning business is also a really good idea. You shouldn't go into work like you're going on a date, like you're hanging out with friends. - Author: Penn Jillette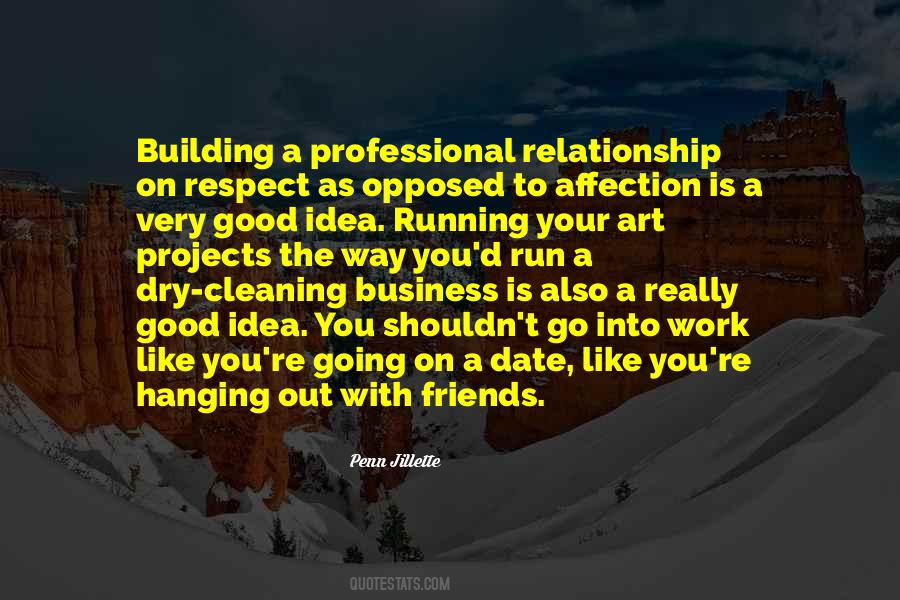 #8. The desire to be a good father is really innate. There aren't a lot of movies that depict that relationship because men, we have to pretend that we're not that emotional about it. - Author: Will Smith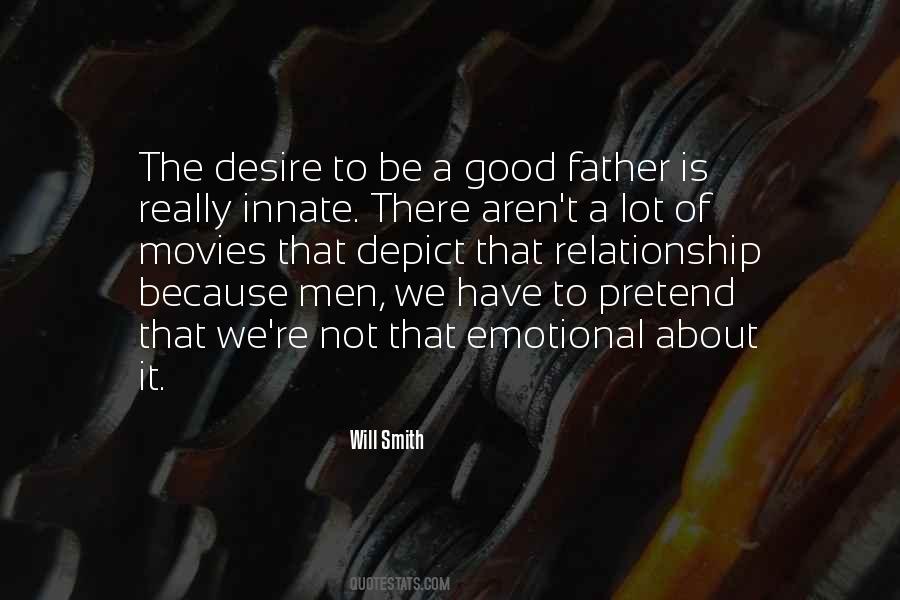 #9. I am convinced that material things can contribute a lot to making one's life pleasant, but, basically, if you do not have very good friends and relatives who matter to you, life will be really empty and sad and material things cease to be important. - Author: David Rockefeller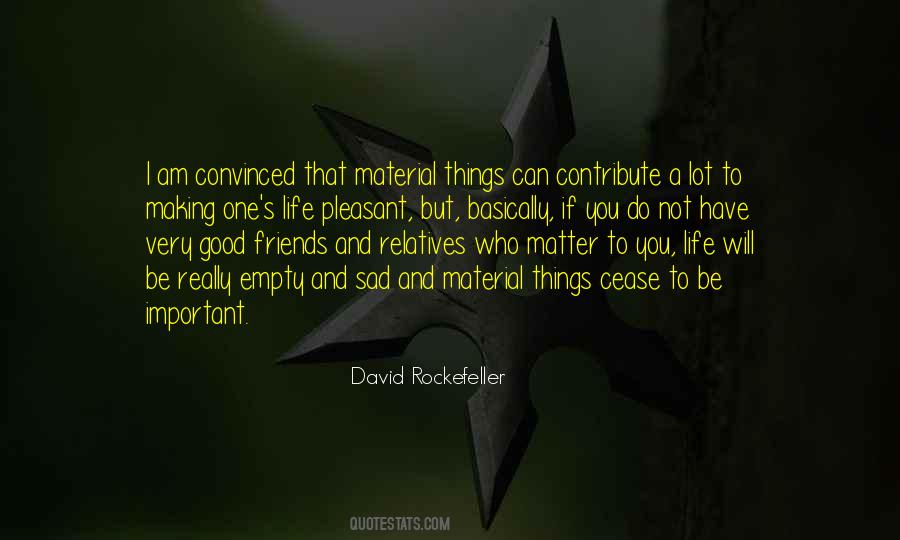 #10. You are much more dependent on luck than you think. People say if you want to have a good relationship, you have to work at it. But you never hear it about anything you really like, about sailing or going to soccer games. - Author: Woody Allen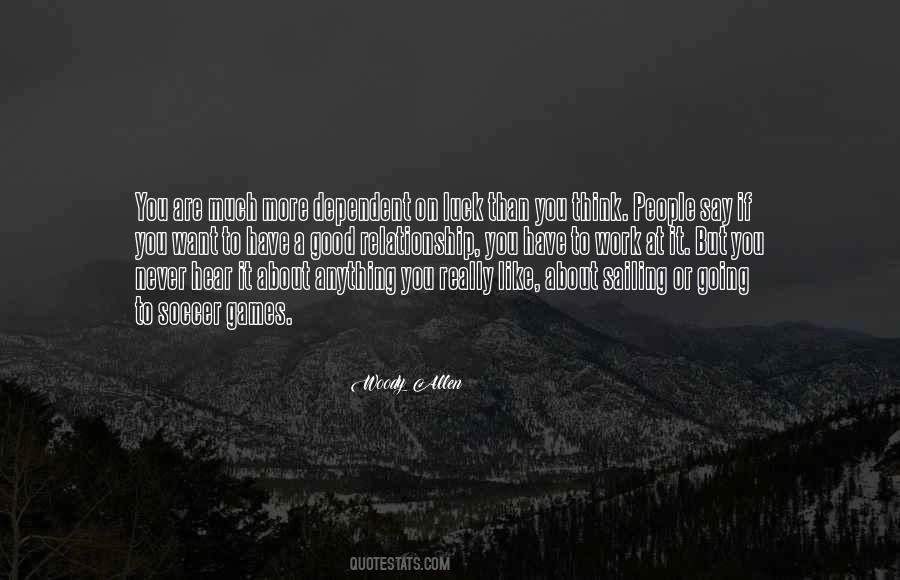 #11. I kind of feel like we're all humans; we all live on this planet. I kind of always wish there was more of a partnership - a really healthy relationship between people, working together to do things and make it good and change. - Author: Robert Coppola Schwartzman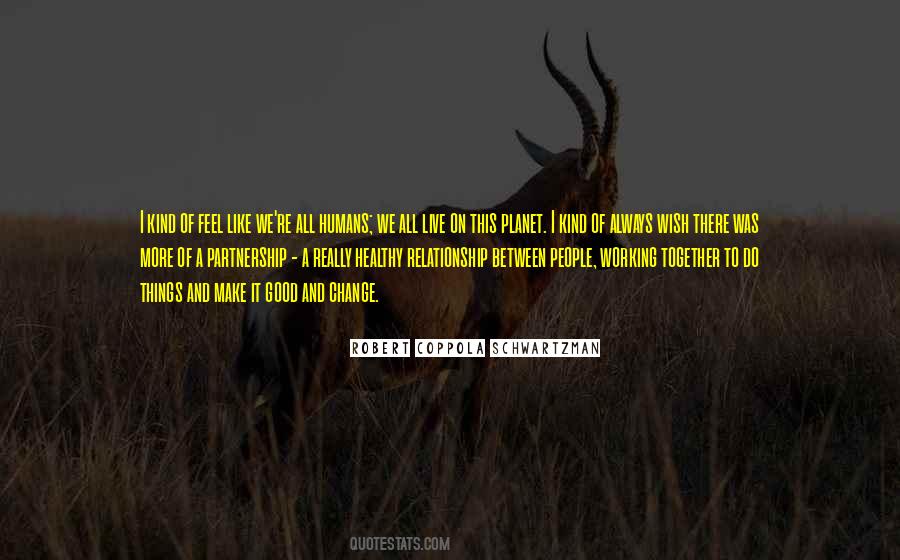 #12. Love is like a piece of chocalate. It's looks and tastes good, but it's dark. What really matters is the inside. - Author: Touaxia Vang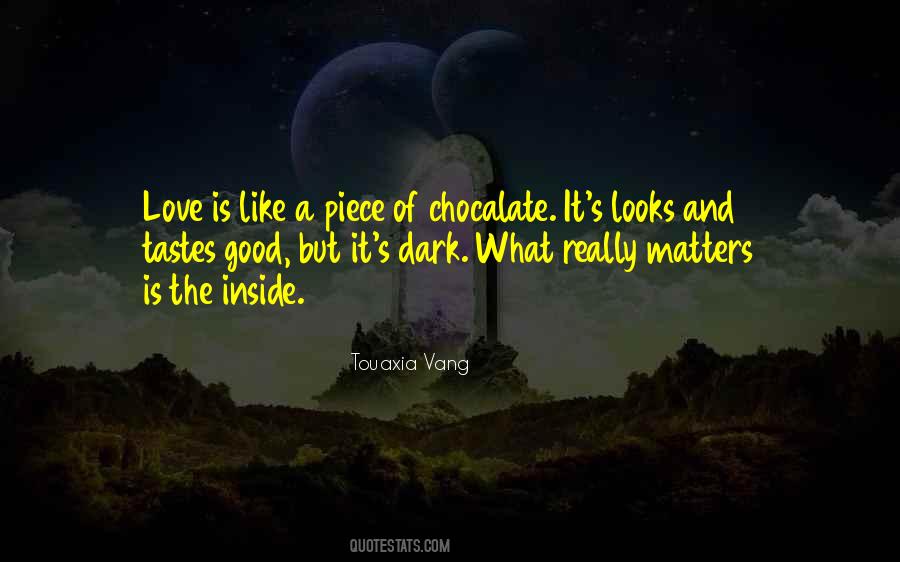 #13. Well I think if you really go out with someone for quite a long time you do get to know each other very, very well, you go through the good times, you go through the bad times. You know both personally, but also within a relationship as well. - Author: Kate Middleton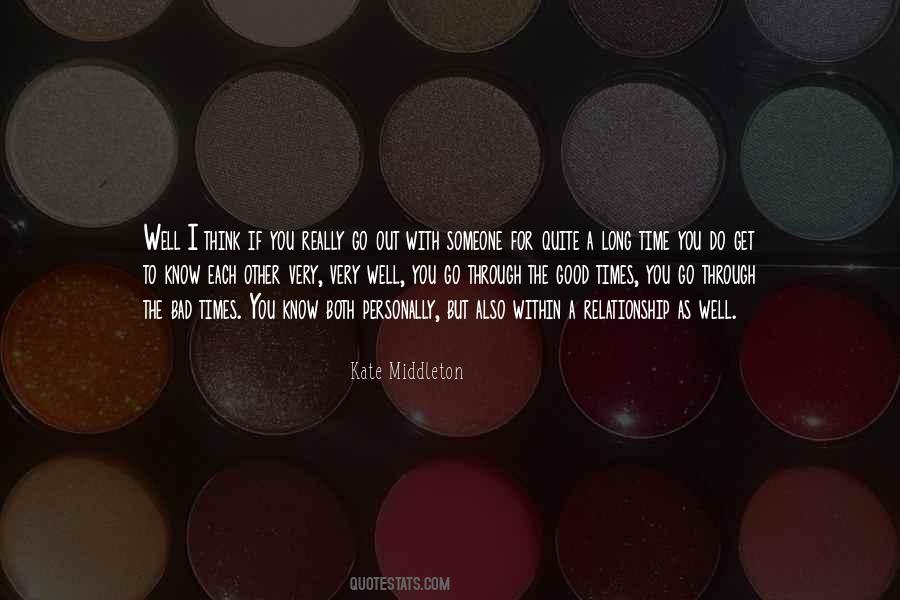 #14. I wanted to have a good relationship. One that's romantic and dramatic, like in the movies. But I finally became a woman at 17 and learned that men aren't really that simple. - Author: Ai Yazawa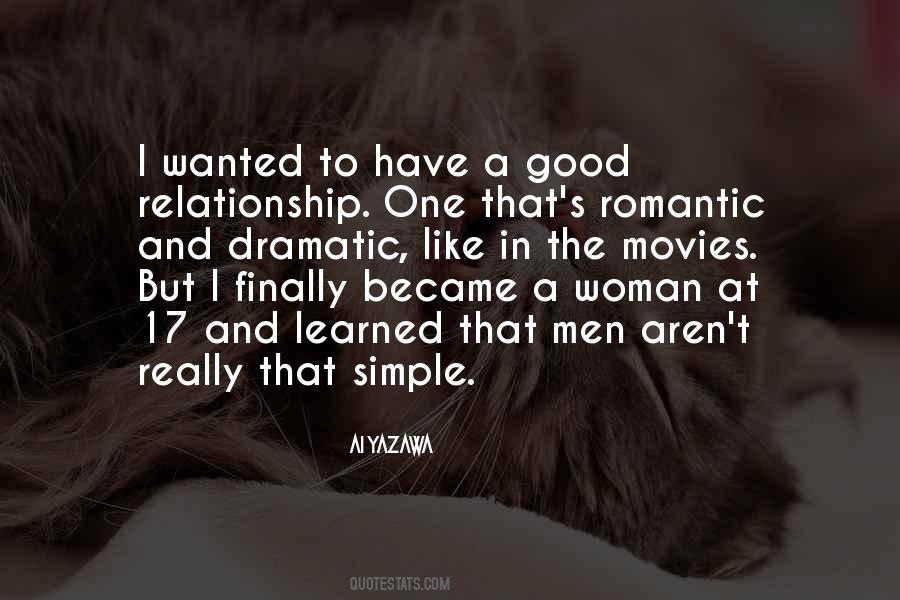 #15. For 'Vicky Cristina Barcelona,' for example, Woody Allen is one of the greatest American directors, and we really had a very good working relationship. We understand each other really well. He gave me one of the best opportunities somebody has ever given me in my career. - Author: Penelope Cruz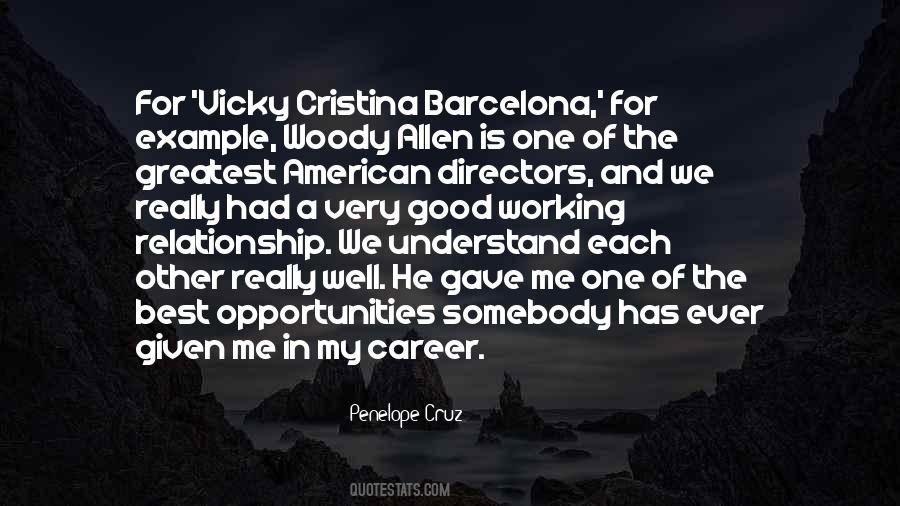 #16. I'm a proud strict mom and, you know, I'm really proud of the two daughters I've raised. And I'm especially proud of my relationship with them. We're very close. I think we're good friends. - Author: Amy Chua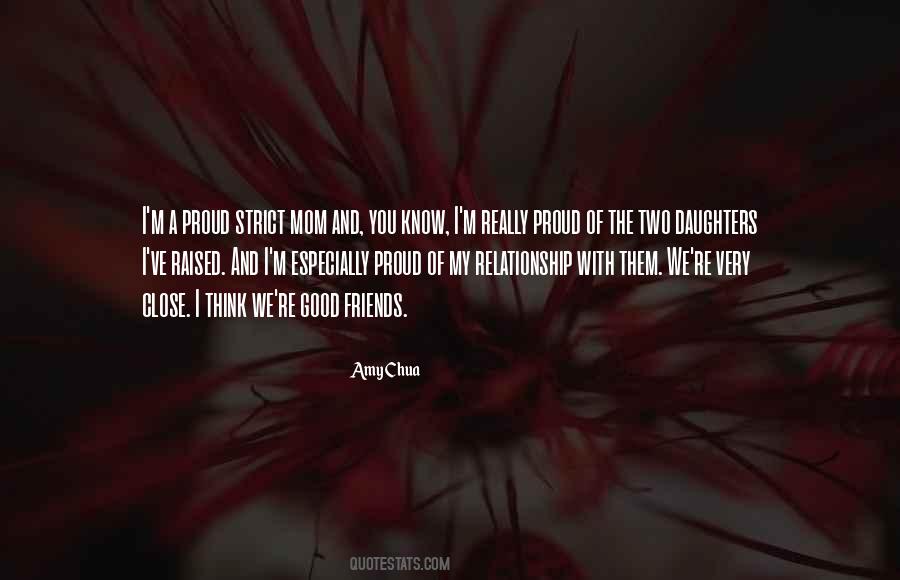 #17. I'm in a happy relationship, me and my ex are on really good terms, my kid and I are in a good spot. - Author: Robert Downey Jr.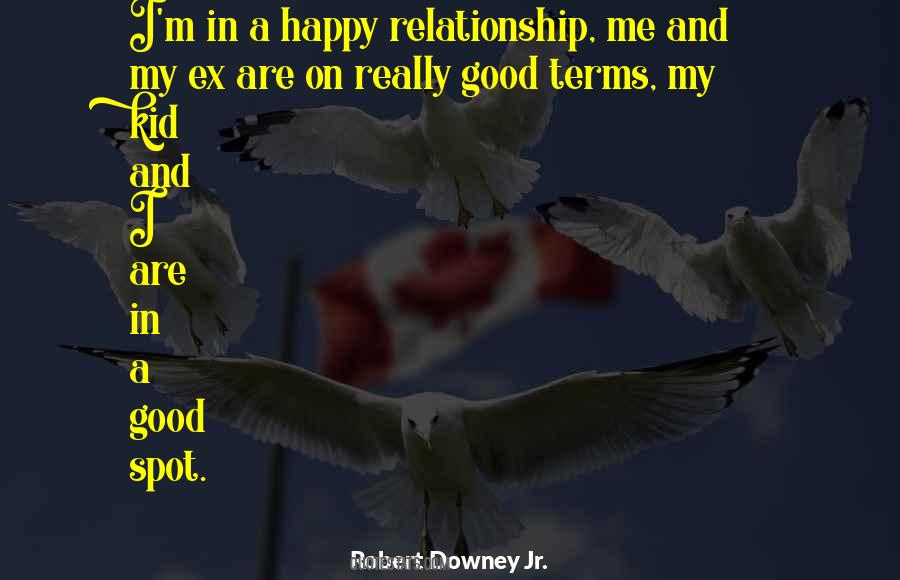 #18. If you pursue the other woman, it's a losing situation and it's not good for your relationship or your marriage. If your marriage is open and you're allowed to, that's no good either. There's no way, really in the end, to be happy unless you get very lucky. - Author: Woody Allen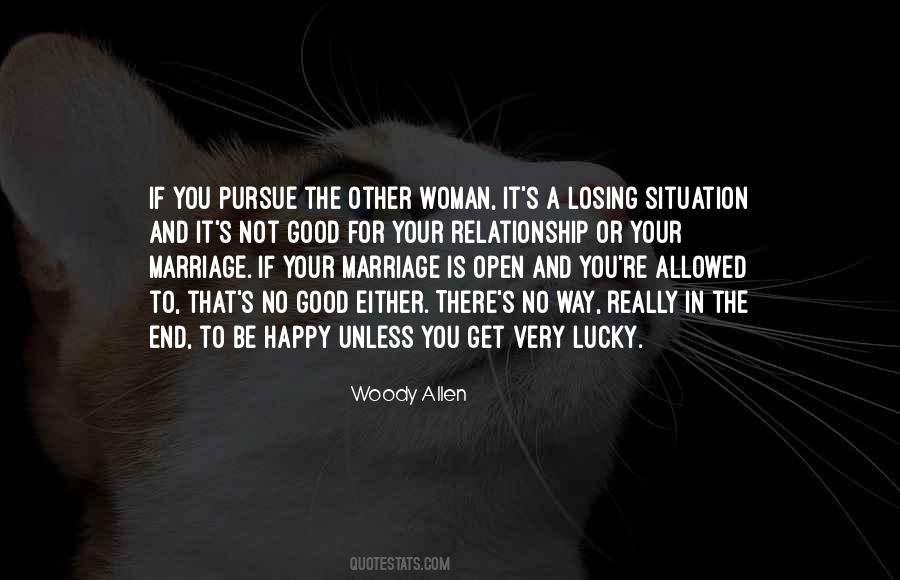 #19. I think at some stage, I would love to have another child. I would love to settle into a relationship that was really important to me. I actually am not good at the balance at that. - Author: Nicole Kidman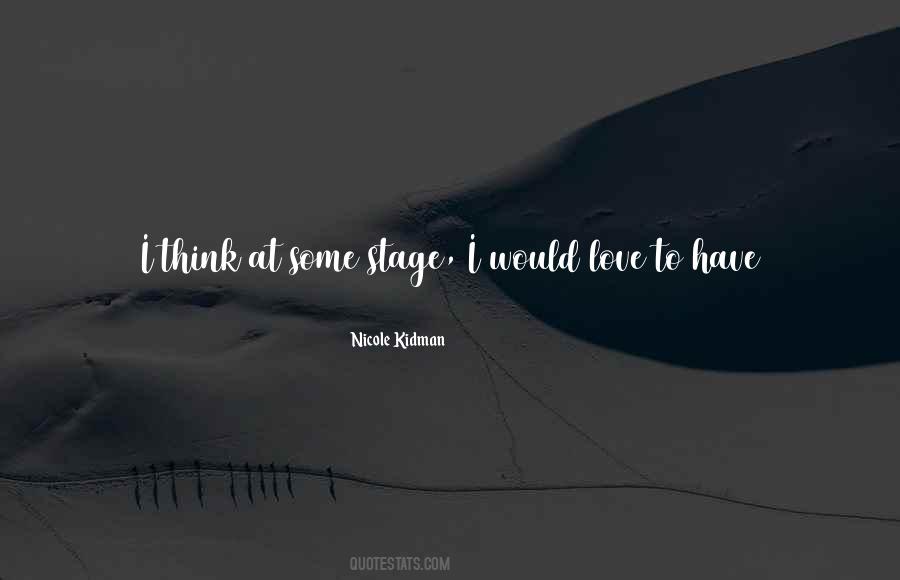 #20. Well, I've had a long standing relationship with Gatorade and they've been very, very good to me. And I believe in their products, I really do. I've used them for many, many years. - Author: Bill Parcells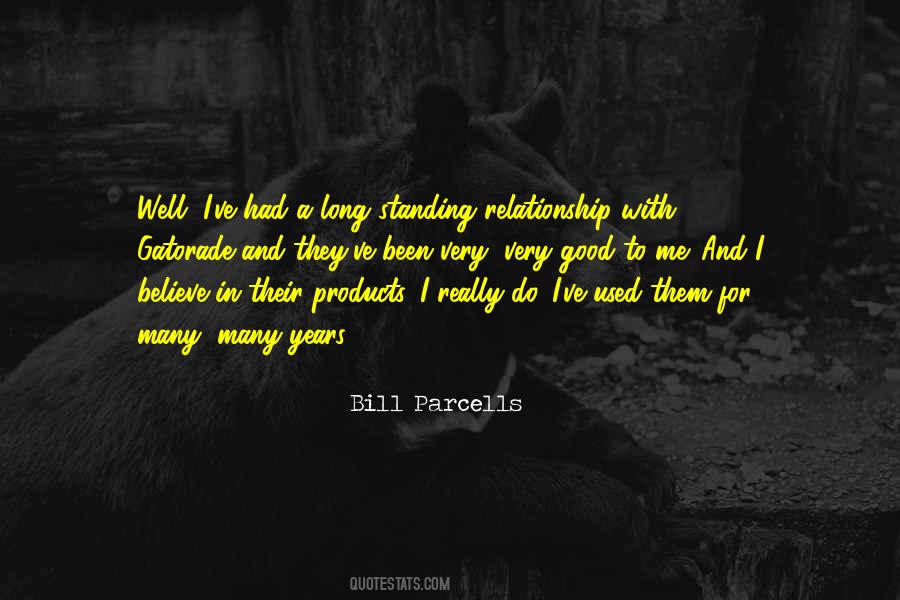 #21. My mom and I have always been very close since she did raise me as, like, a single mom. My friends and everyone I know are like, 'Wow, you guys really have a really good relationship.' She's with me a lot of the time, so people find that kind of shocking. - Author: Tiffany Trump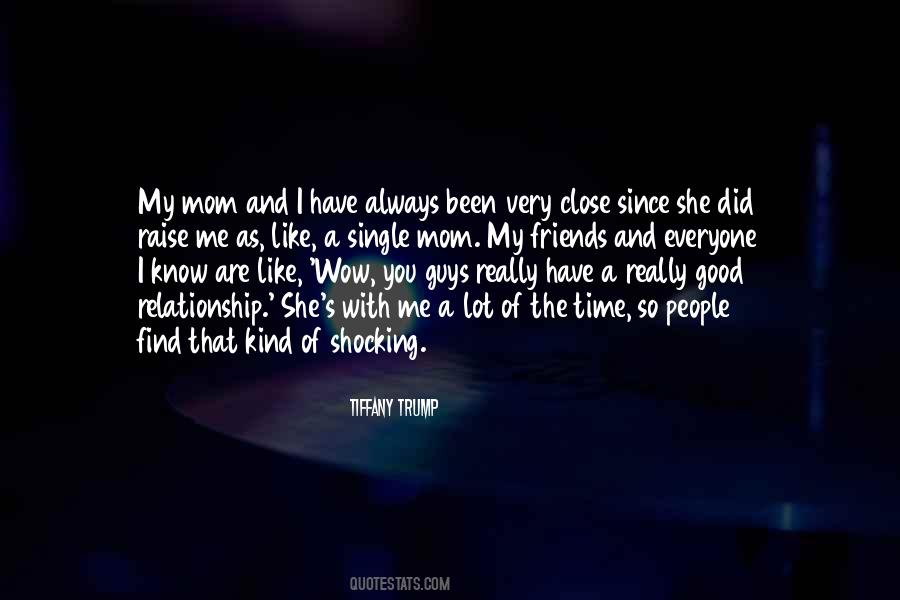 #22. Acting has been the only thing so far that really gets me jazzed. It's like my girlfriend in a lot of ways. We fight. We have a relationship, and she gets me up every morning. I'm inspired by it, and I want to one day be really good at it and see what we can do together. - Author: Eddie Cahill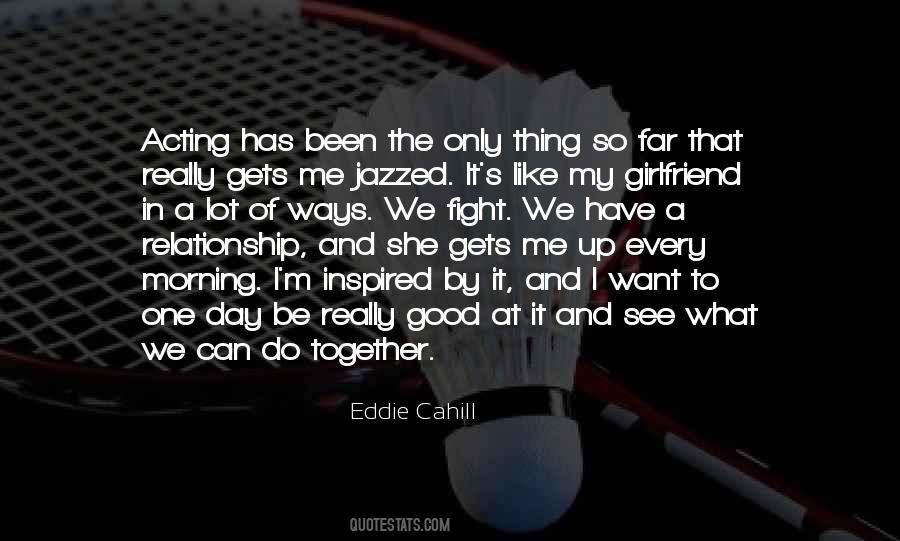 #23. I don't think it's more difficult for actors to have a good marriage than anyone. I think, in the end, a really important component of any relationship is honesty, and it also comes down to luck. - Author: Cate Blanchett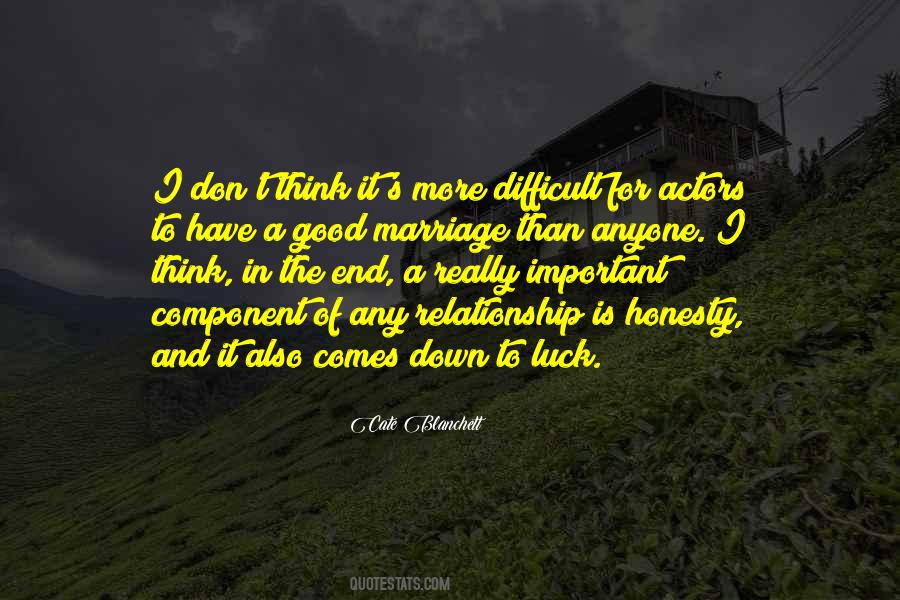 #24. When I was a child of four I wasn't really drawing like a child, I wasn't sketching as a child. I would sketch and I was using perspective, the good relationship of the subject. - Author: Arman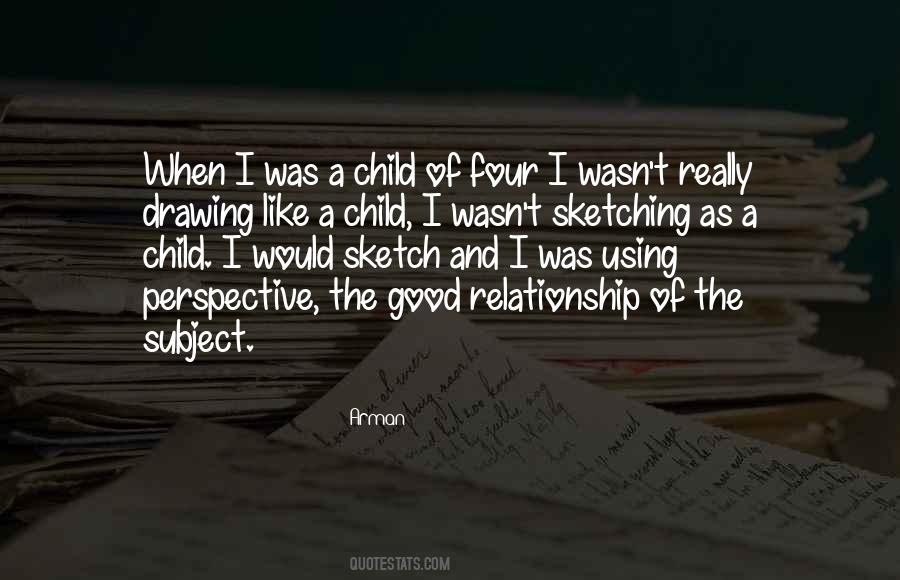 #25. I have moved on and I am in a good place. My relationship with Tiger is centered around our children and we are doing really good - we really are - and I am so happy that is the case. He is a great father. - Author: Elin Nordegren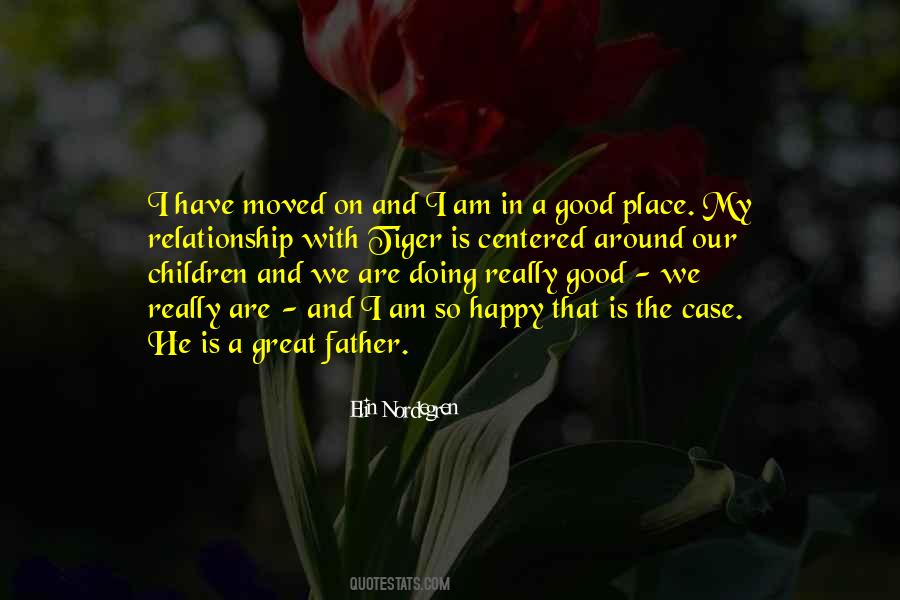 #26. I've always had great relationships and stayed really good friends with the guys I've dated. - Author: Hayden Panettiere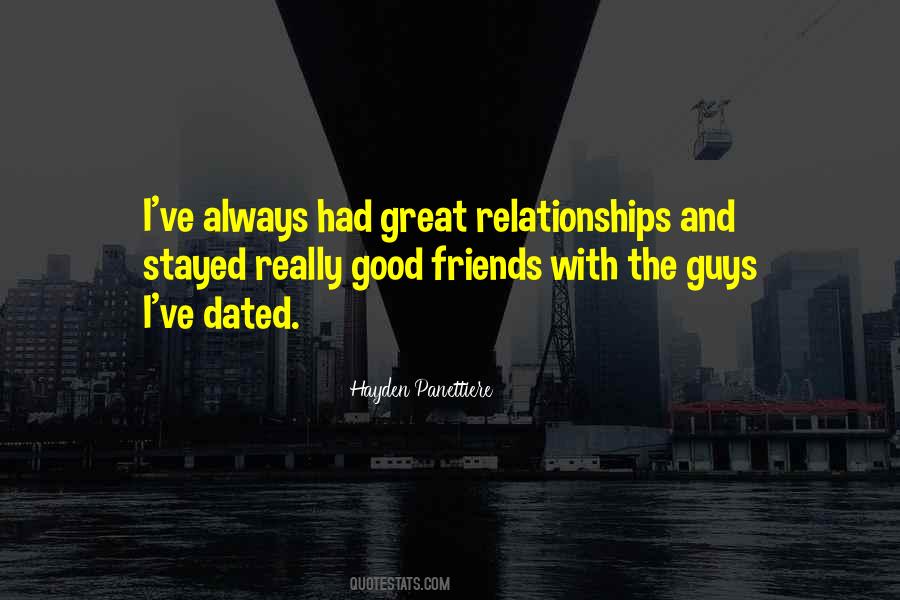 #27. The relationship with a producer and an artist is really special.It's got to be love and respect, amazing mutual respect for each other, because that's what makes a good record. - Author: Quincy Jones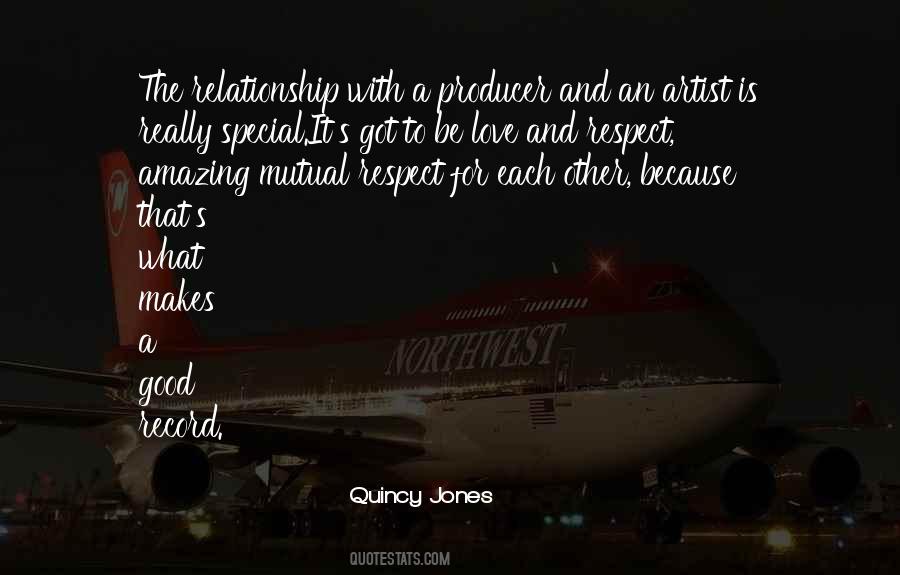 #28. He was too perfect, so I had to poke at it. Our relationship worked too well, so I had to see if I could break it. Not really break it, but see how far it would bend. I had to test it, because what good was something that couldn't be tested? - Author: Laurell K. Hamilton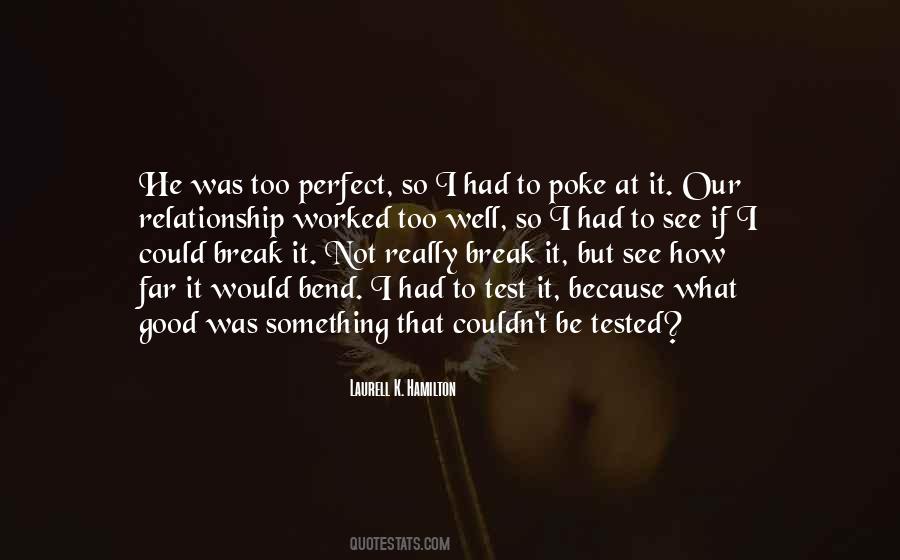 #29. Country music was a part of my life. Now it isn't. We had a good relationship, really, but we wanted each other at arm's length. The people in Nashville didn't want to be responsible for my looks or my actions. But they sure did like the listeners I brought. - Author: K.d. Lang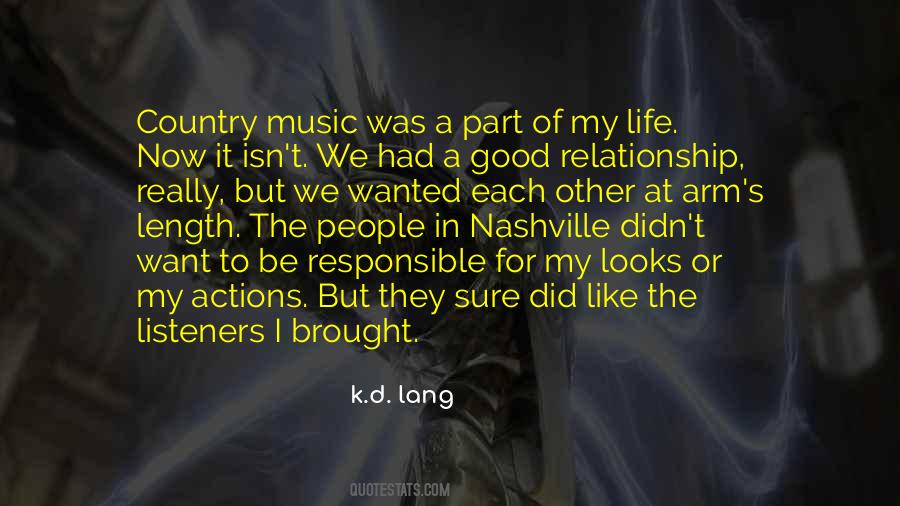 #30. When you are in psychological distress and someone really hears you without passing judgement on you, without trying to take responsibility for you, without trying to mold you, it feels damn good! - Author: Carl R. Rogers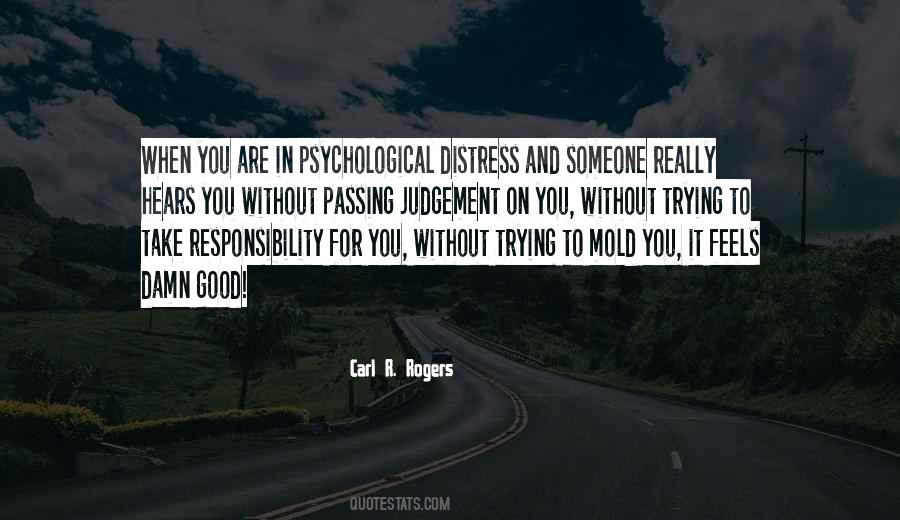 #31. But John Landis wrote a good relationship which is really what the film's about. A very straightforward young woman who's very sure of herself and she meets a young man who needs some taking care of. - Author: Jenny Agutter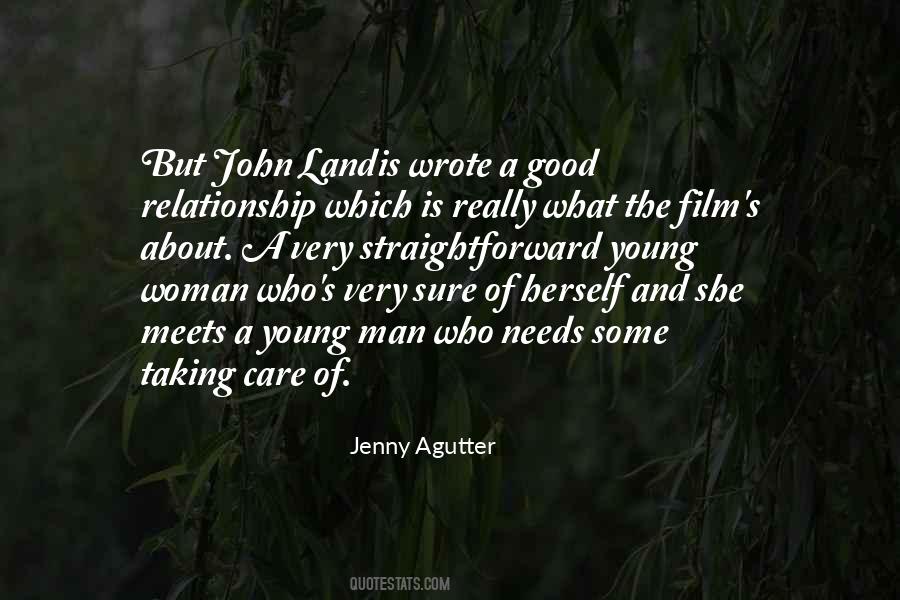 #32. All right prayer has good effect, but if you give your whole life to the prayer you multiply its power ... No one really knows the full power of prayer. Of course, there is a relationship between prayer and action. Receptive prayer result in an inner receiving, which motivates to right action. - Author: Peace Pilgrim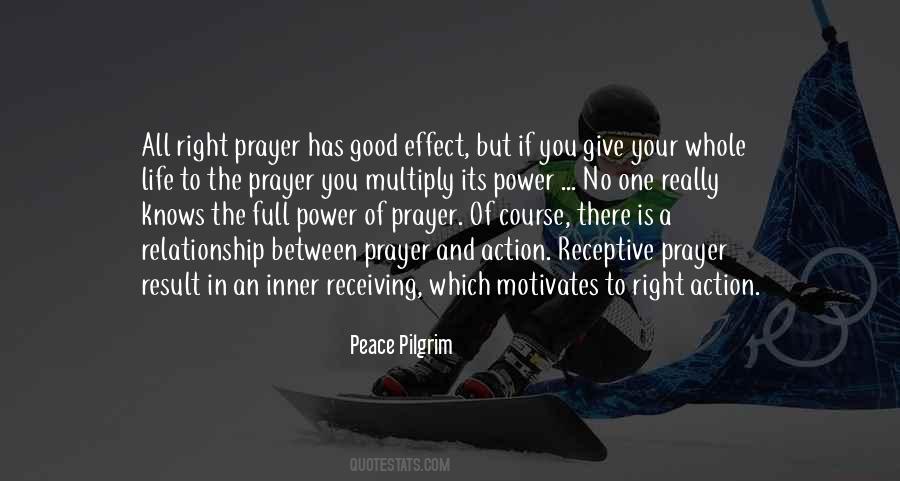 #33. Margot Livesey, my dear friend, reads all the drafts of what I write, and I read hers. We have an intense working relationship. I've been really lucky to know her. She's a great reader and teacher as well as an astonishingly good writer. - Author: Andrea Barrett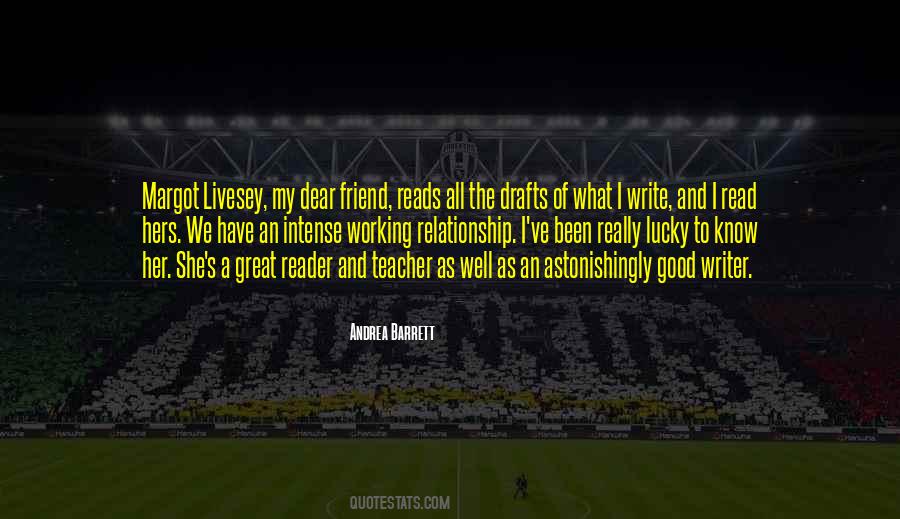 #34. My relationship with Silicon Valley and the tech community historically has been really good. Many of these folks are my friends. - Author: Barack Obama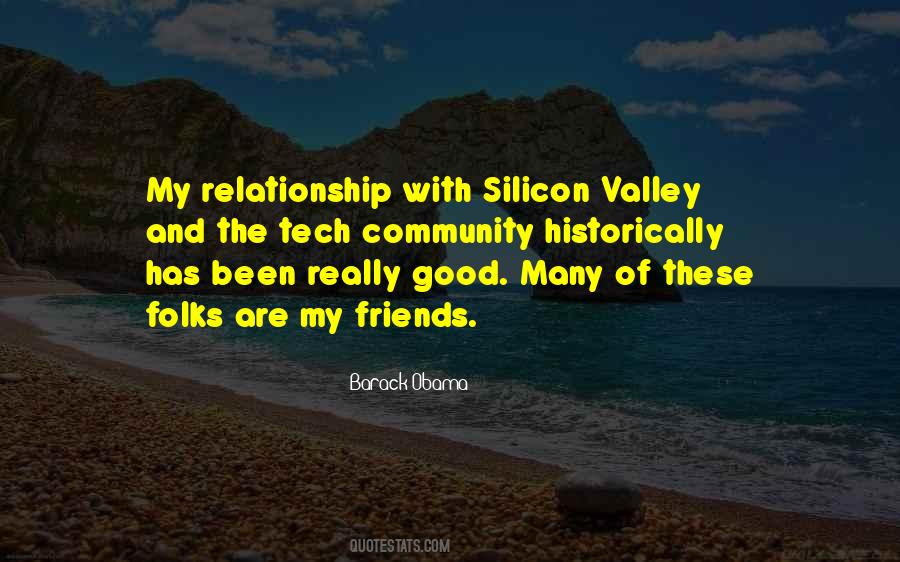 #35. I was in a weight-cutting sport, in judo, so I had to be a certain weight on a deadline. It kind of pushed me into having a really unhealthy relationship with food in my teens. I felt like if I wasn't exactly on weight, I wasn't good-looking. - Author: Ronda Rousey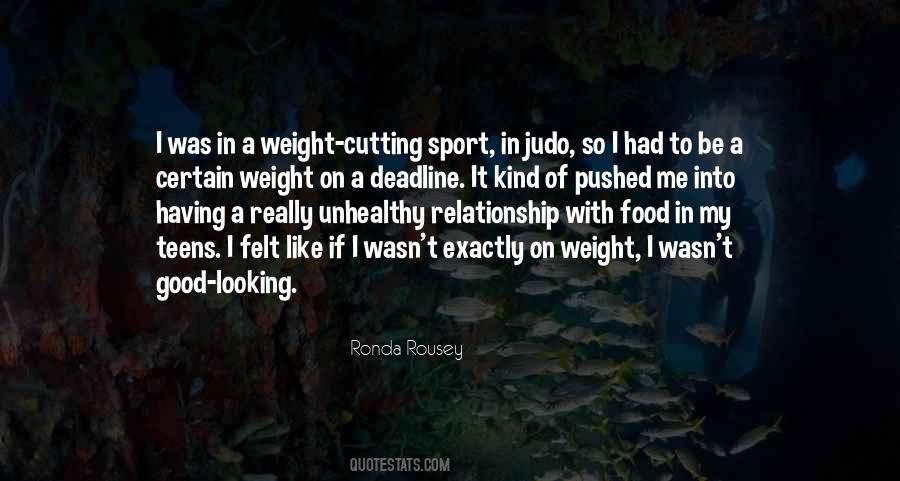 #36. 'In the Wake' was a very bleak book. This relationship was not too good, the father and son. This time around, I wanted a father and a son who really loved each other, which would be visible on the first page and would still be there on the last page. - Author: Per Petterson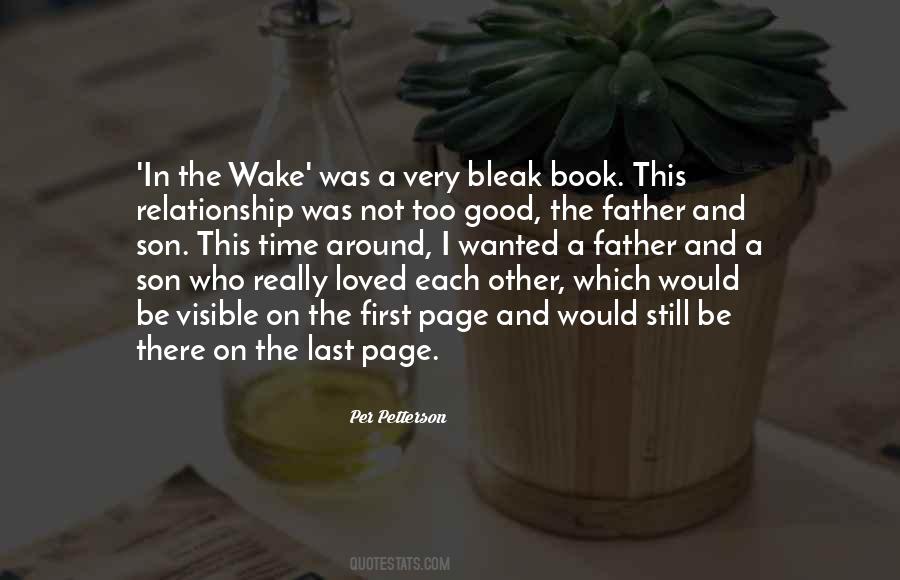 #37. My father and I had a really good relationship. We're cool. I am not trying to outdo him or anything like that. - Author: Ziggy Marley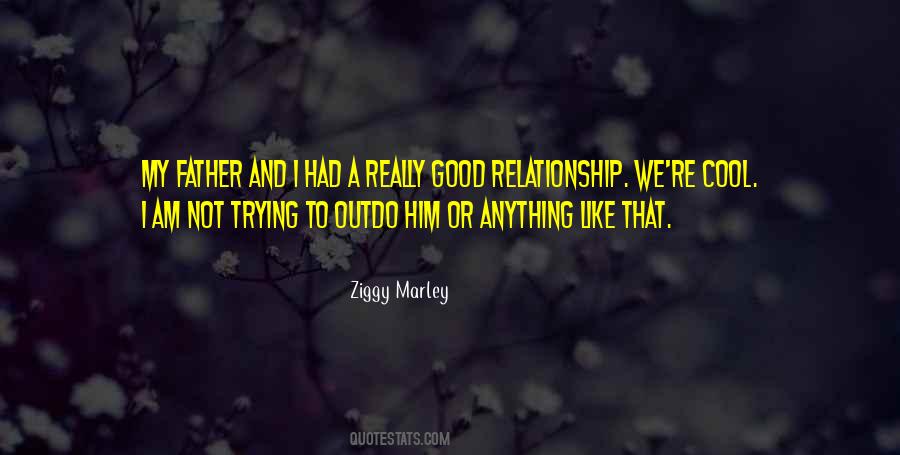 Famous Authors
Popular Topics