List of top 42 famous quotes and sayings about rather die young to read and share with friends on your Facebook, Twitter, blogs.
Top 42 Rather Die Young Quotes
#1. I am not and will never again be a young writer, a young homeowner, a young teacher. I was never a young wife. The only thing I could do now for which my youth would be a truly notable feature would be to die. If I died now, I'd die young. Everything else, I'm doing middle-aged.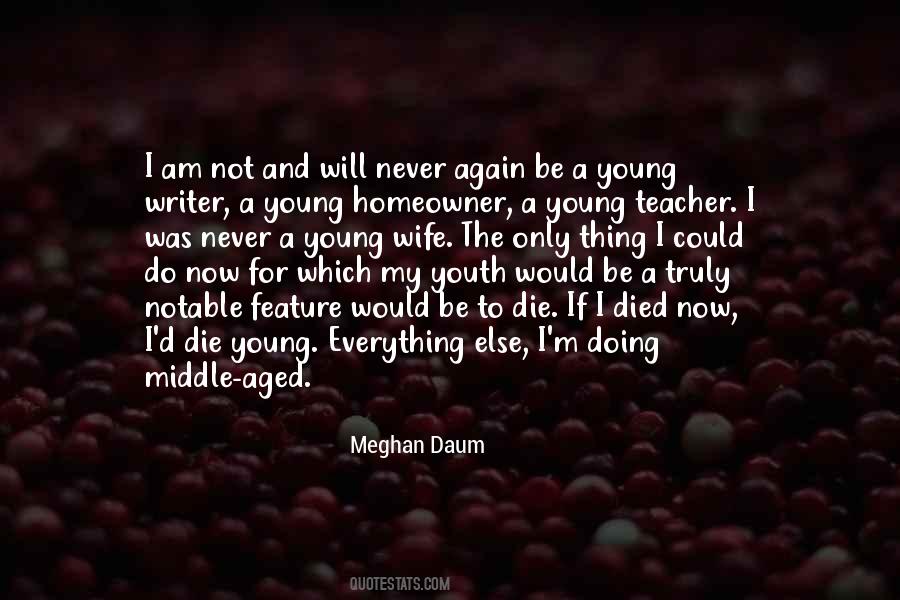 #2. It's easier to die when you have lived, than it is to die when you haven't. So I say to all young people, go make memories; beautiful memories. Because when the time comes to go, you won't go alone.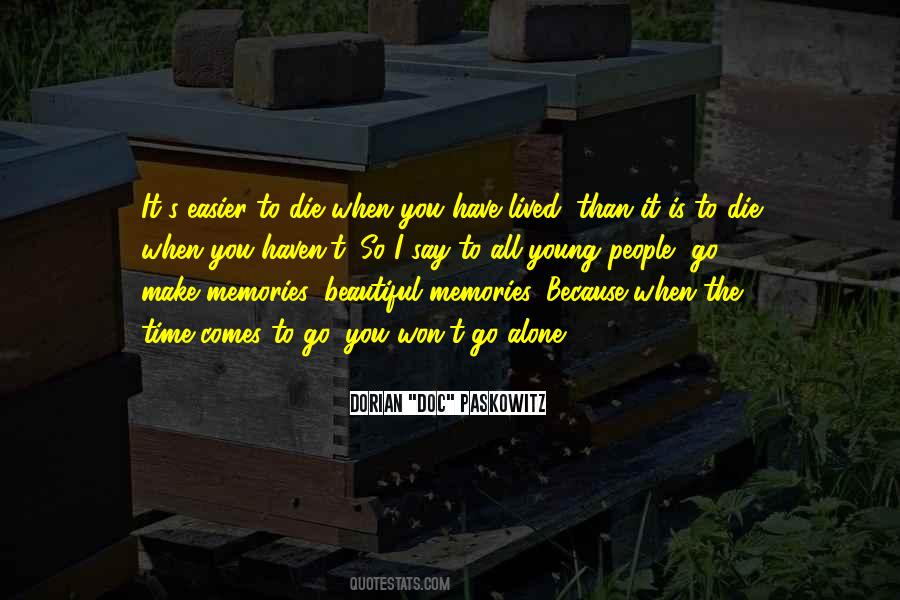 #3. I'm fed up to the ears with old men dreaming up wars for young men to die in.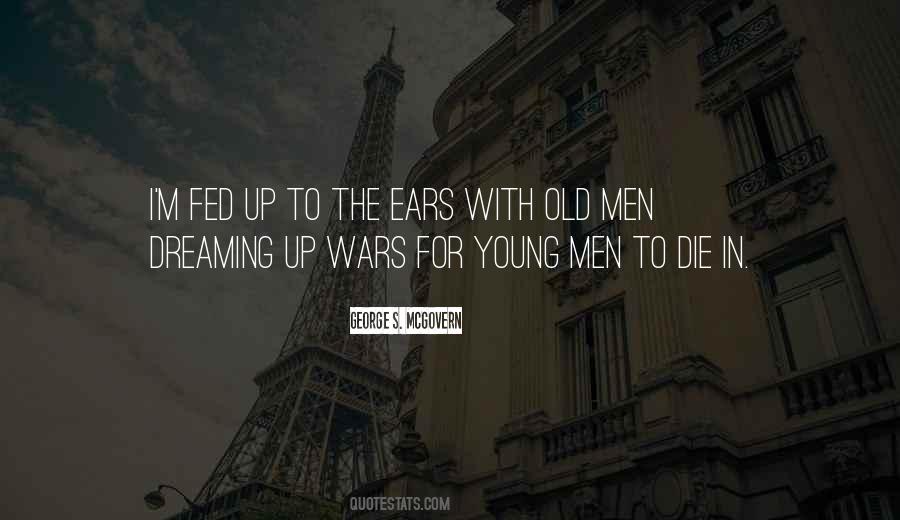 #4. I'd rather live long in obscurity than die young with fame.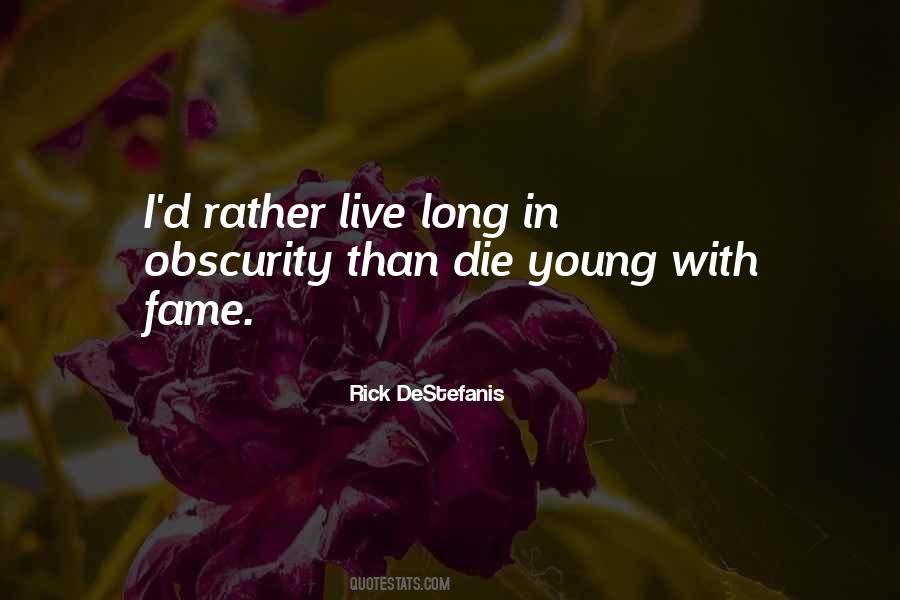 #5. And one day we will die and our ashes will fly from the aeroplane over the sea, but for now we are young, let us lay in the sun, and count every beautiful thing we can see ... Can't believe how strange it is to be anything at all.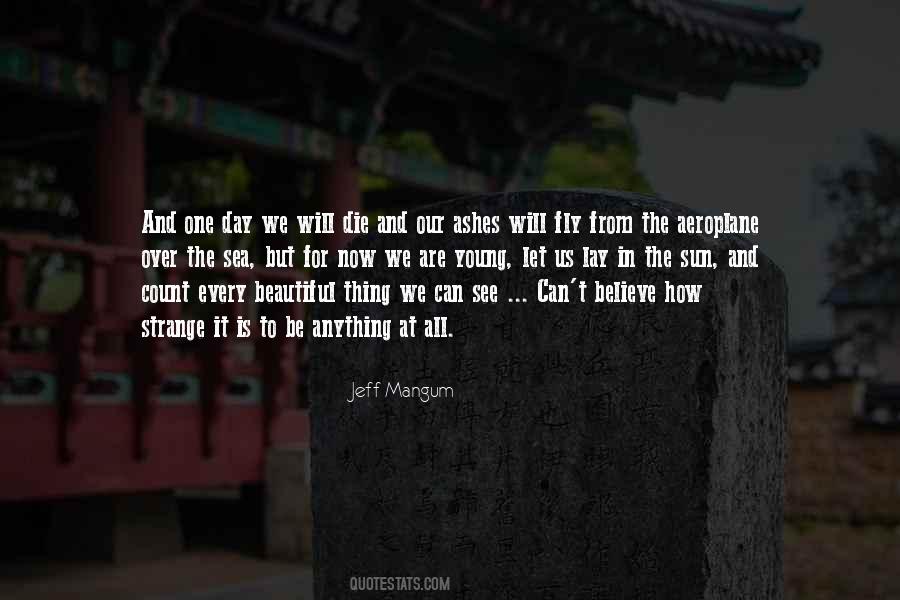 #6. You dont have to know a soul to know what I know
to expect what I'm expecting
to feel yourself alive and dying in your chest every minute of the livelong day
When you're young you wanta cry, when you're old you wanta die. But that's too deep for you now, Ti mon Pousse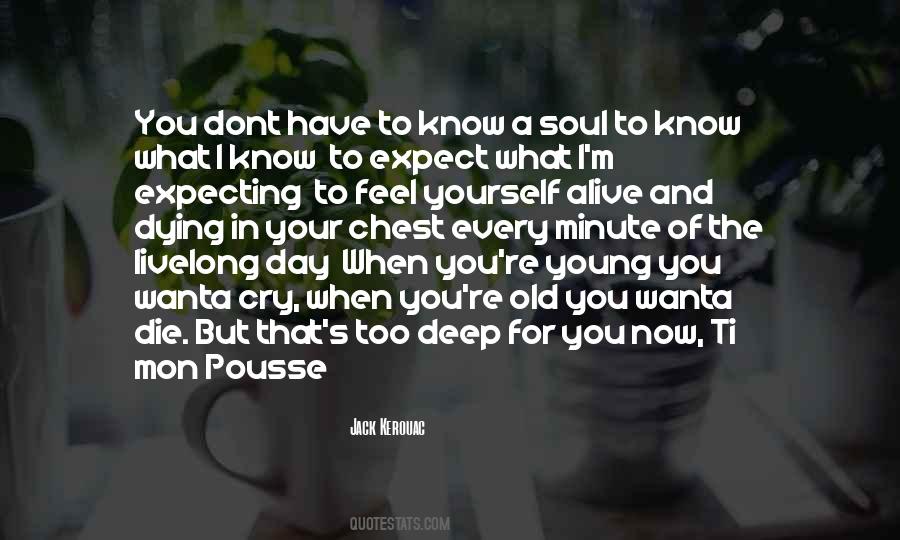 #7. The first movie I really clicked with was 'Die Hard' when I was 6 years old, which is crazy that I was watching it that young. That was the one that made me want to become an actor.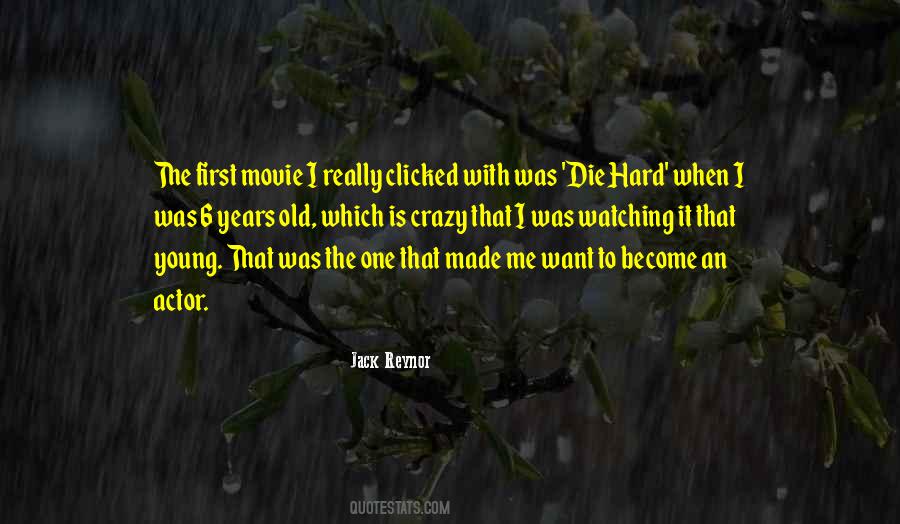 #8. No young man ever thinks he shall die.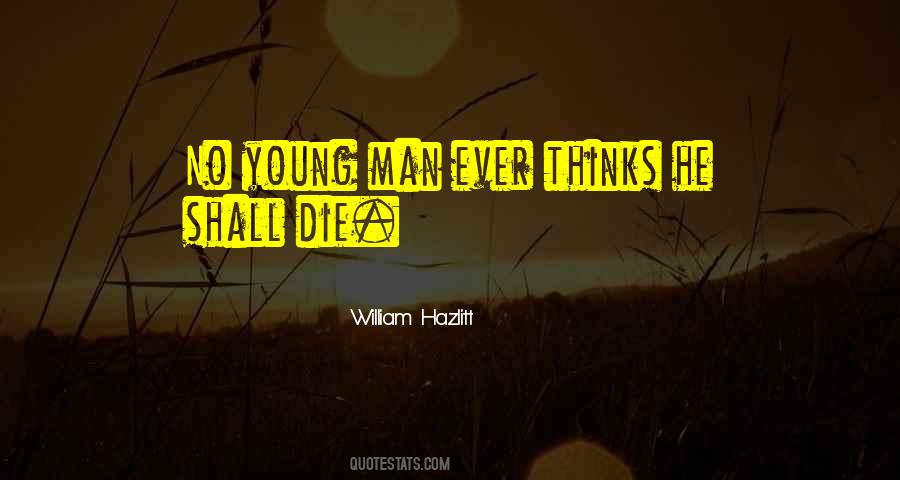 #9. The spirit who inhabits her animates us all. Destroy the host, you destroy the power. The young die first; the old wither slowly; the eldest perhaps would go last. But she is the Queen of the Damned, and the Damned can't live without her.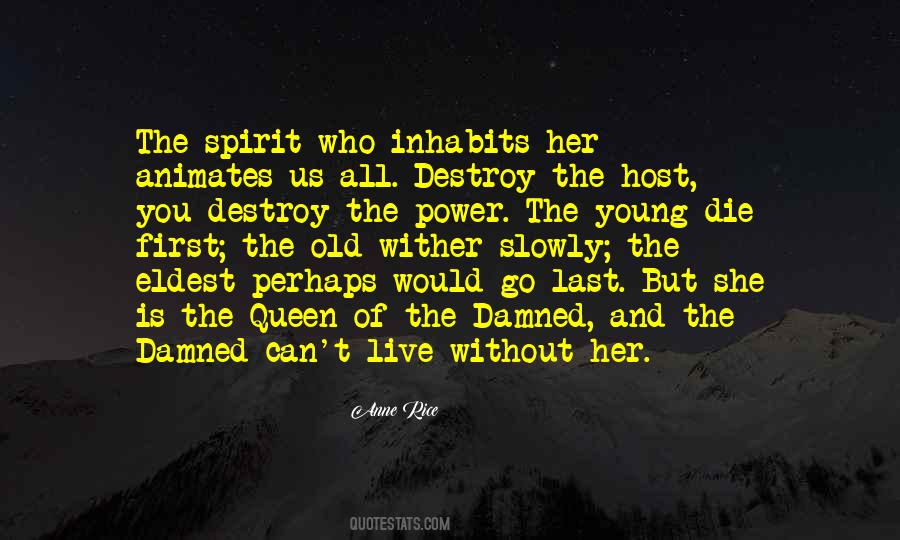 #10. Children who die young are some of our greatest teachers. We are allowed to die when we have taught what we came to teach and when we have learned what we came to learn.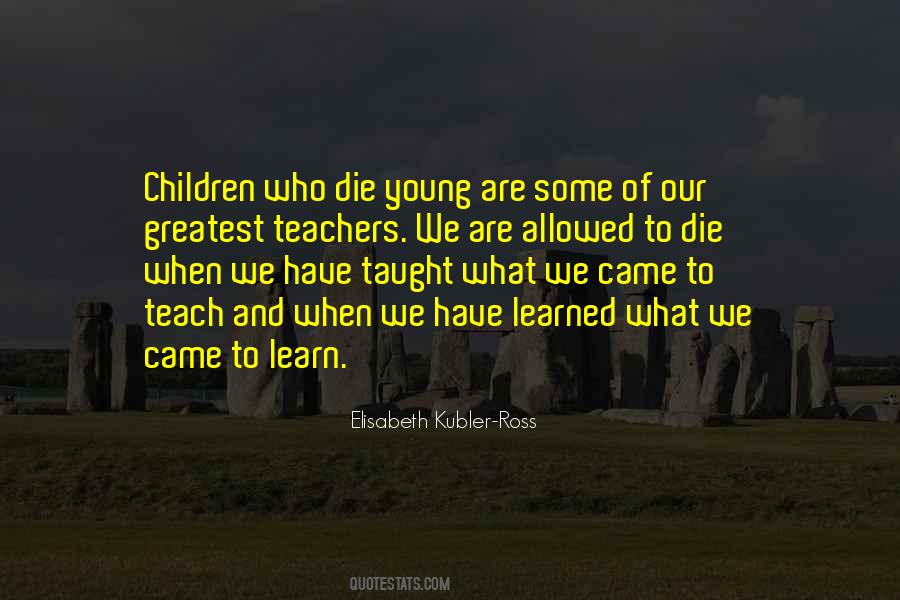 #11. How young can you die of old age?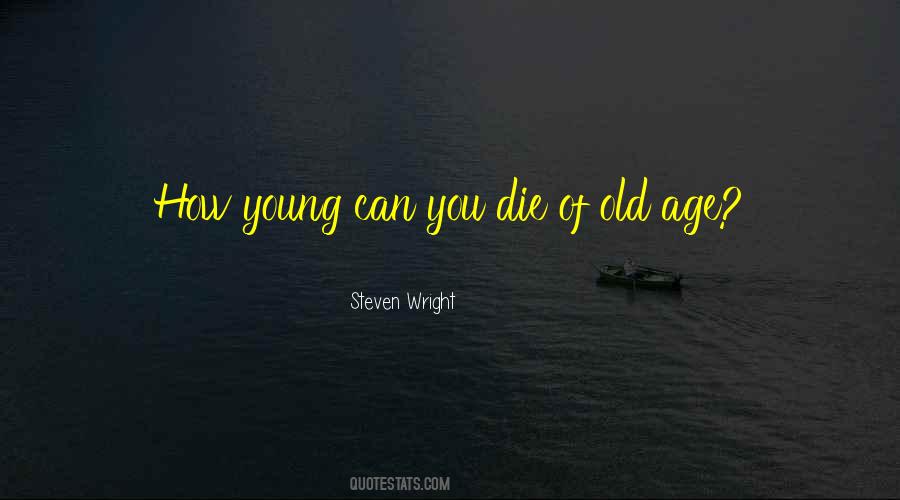 #12. Dose who love deep never grow old ... Dey may die of age, but dey die young.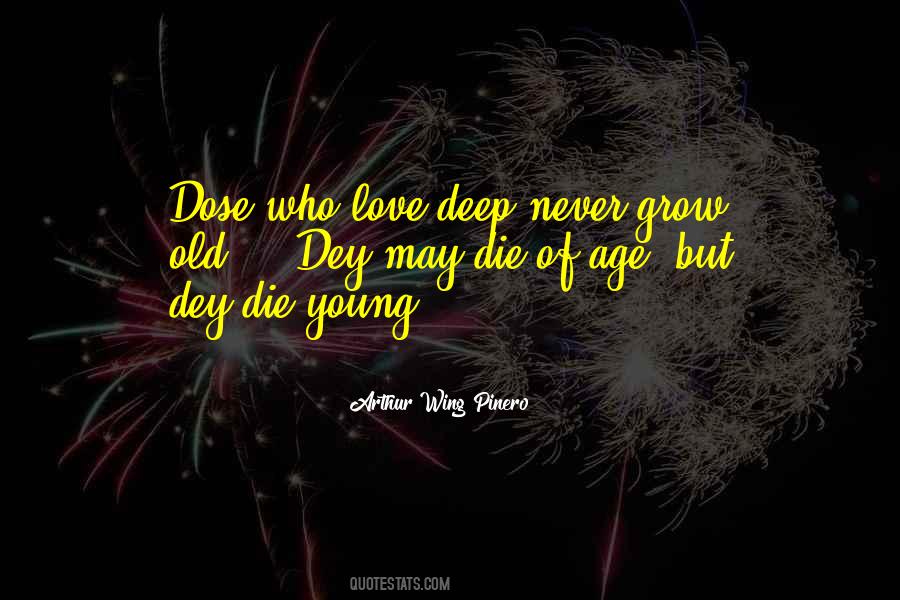 #13. Instead of preparing to die, prepare to live in the midst of all the exaltations of the Gods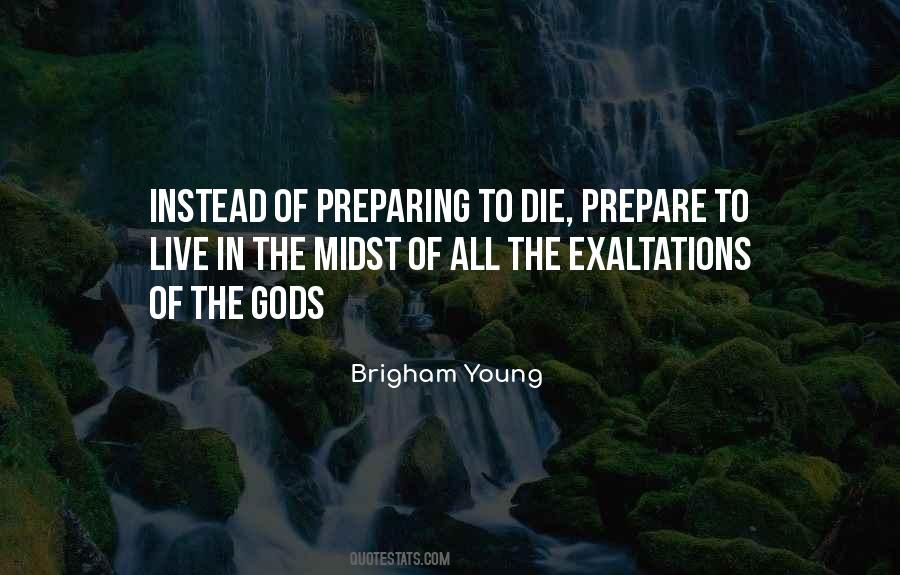 #14. The good die young - but not always. The wicked prevail - but not consistently. I am confused by life, and I feel safe within the confines of the theatre.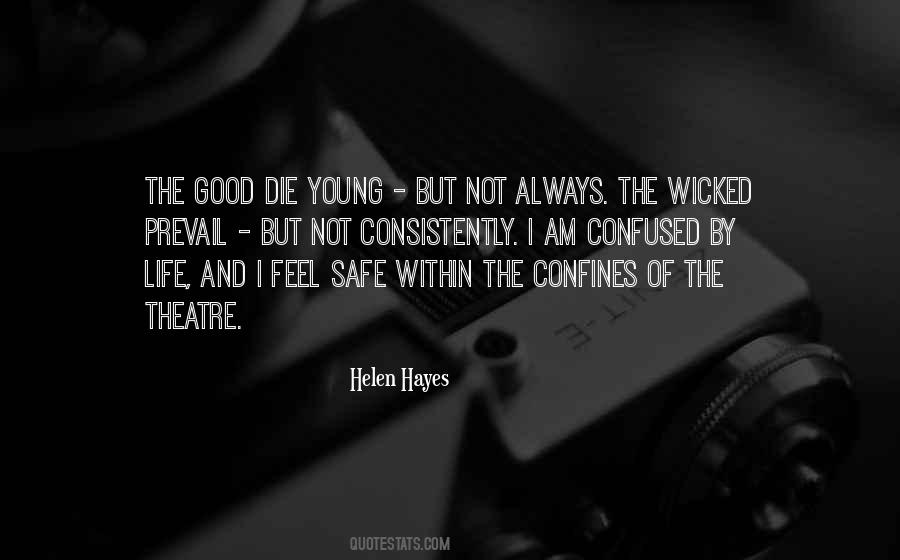 #15. We die at a very young age, but sometimes don't realise it until we're much older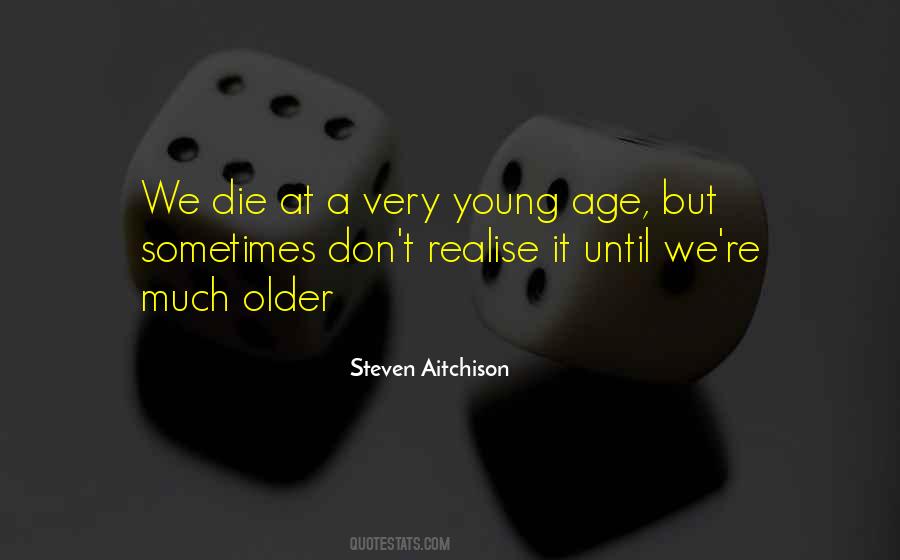 #16. The old who refuse to die merely on principle live on forever, to hate life and complain of all the things they could have been spared had they the good sense to die young.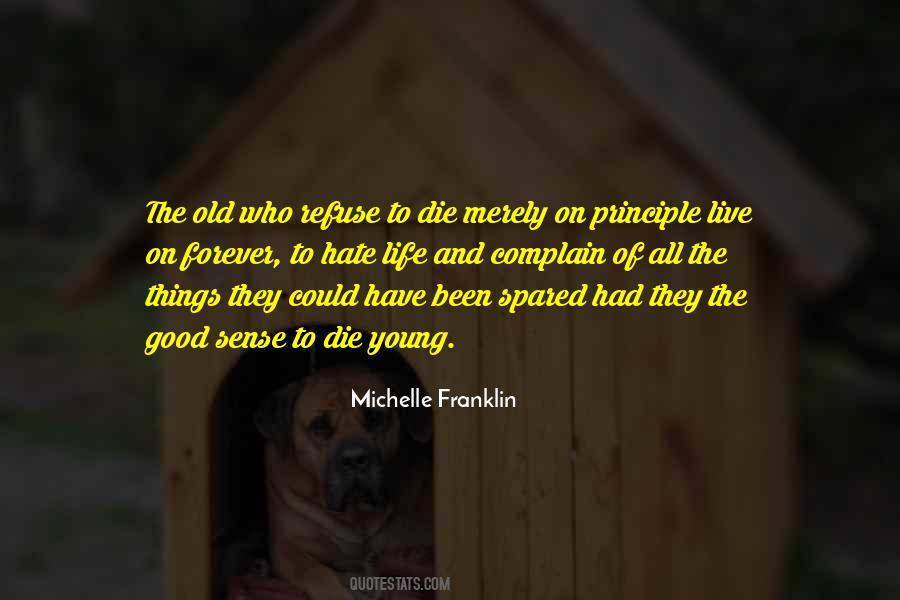 #17. He [Martin Luther King Jr.] always used to say you have no choice about being born or dying. The only thing you have a choice about is what you die for.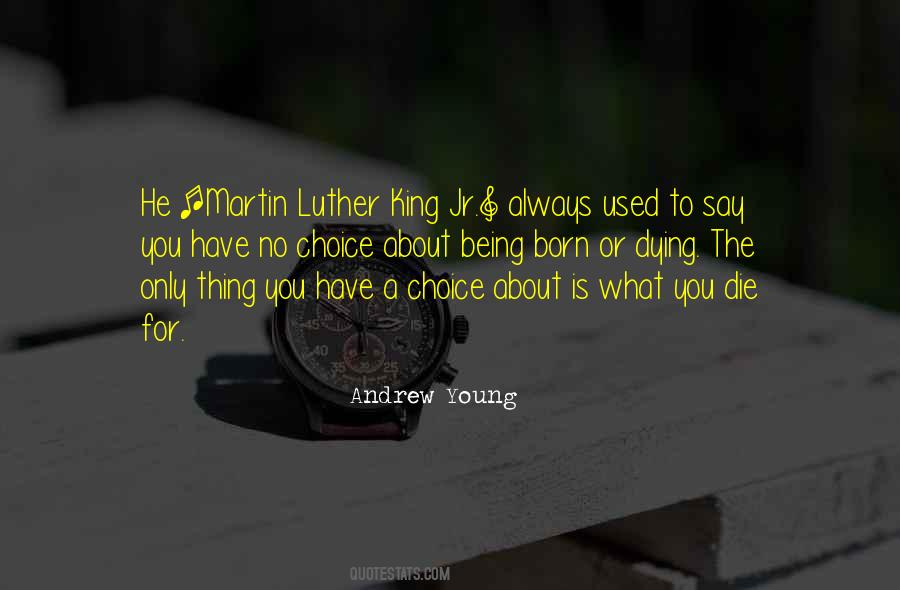 #18. Anna [Nicole Smith ] in a lot of ways always thought she was going to die young and she said that she thought she was going to be like Marilyn Monroe. Initially, Anna had always wanted to be buried near Marilyn Monroe.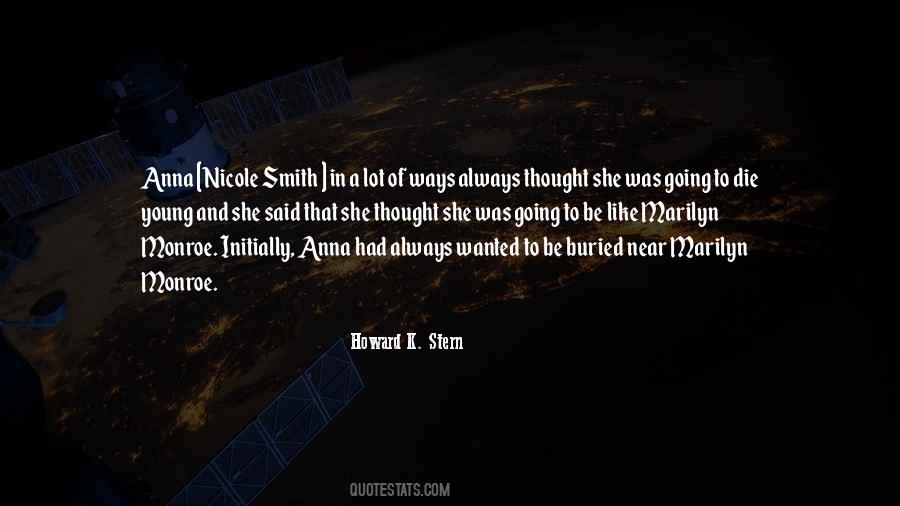 #19. *Live fast, die young, and, leave a good looking corpse.* is dumb. When dead, looks matters not. (Furthermore, the corpse will only look good for a day, or, twelve.)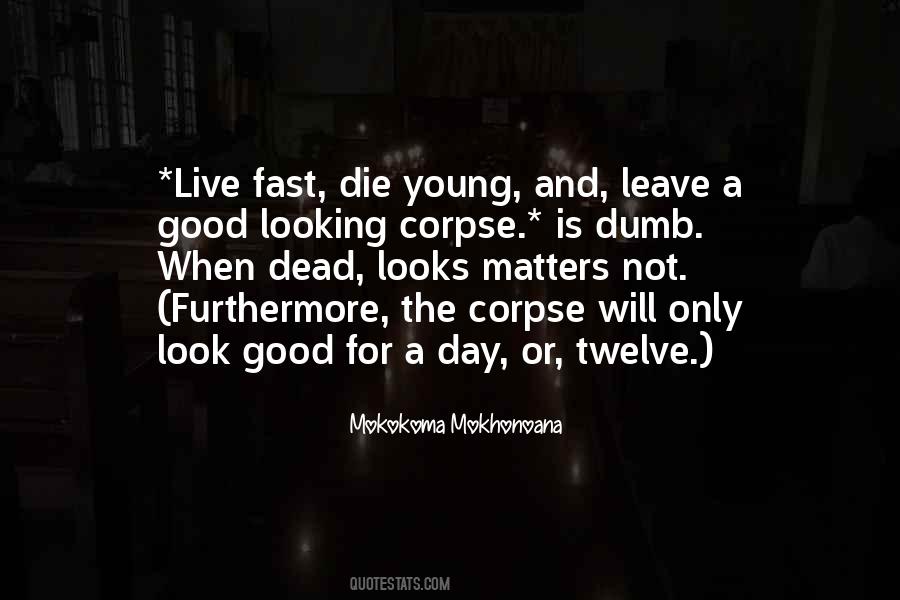 #20. Yeah, see, and that proves my point. What killed Housini? A stupid accident. But for one moment of stupidity, he'd have grown old with his Bess and been happy as a big in shit. Notice I ain't young, and if I die, old Cletus would kick my ass for leaving him all alone down here. (Jack)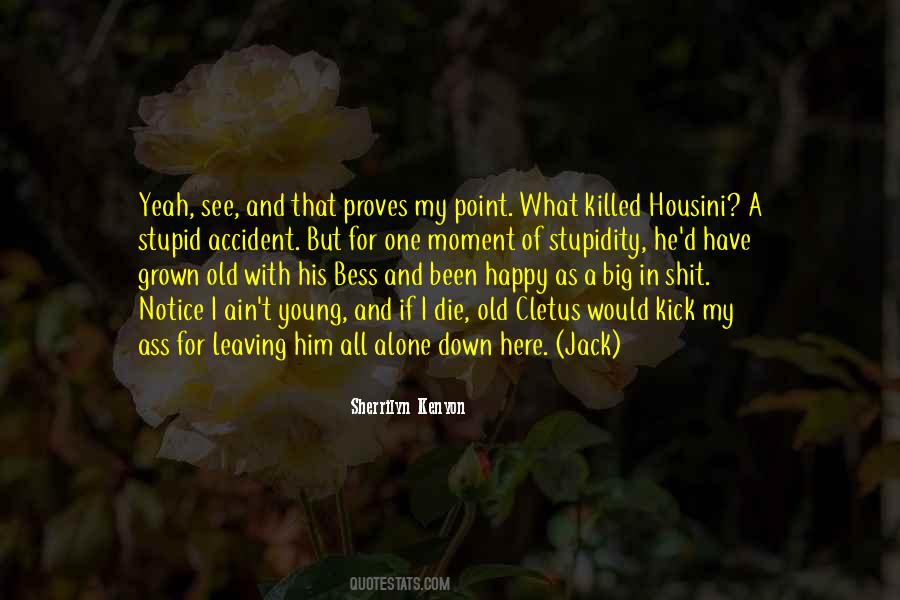 #21. Innocence must die young if it isn't to kill the souls of men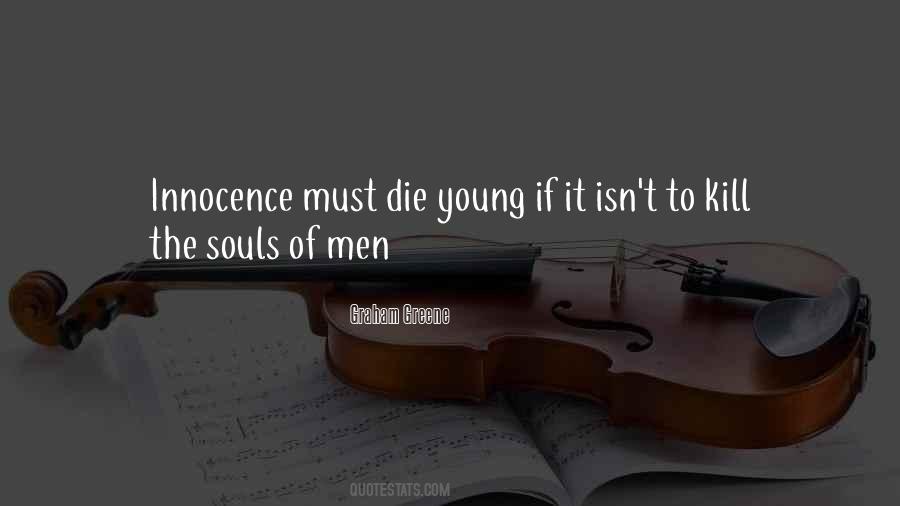 #22. The [nineteenth-century] young men who were Puritans in politics were anti-Puritans in literature. They were willing to die for the independence of Poland or the Manchester Fenians; and they relaxed their tension by voluptuous reading in Swinburne.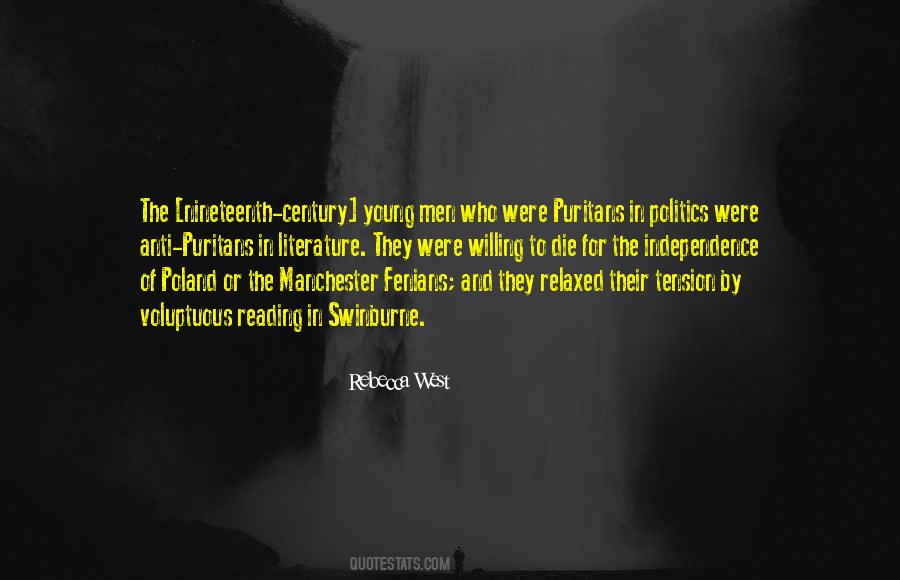 #23. Y'all smoke to enjoy it. I smoke to die. -Alaska Young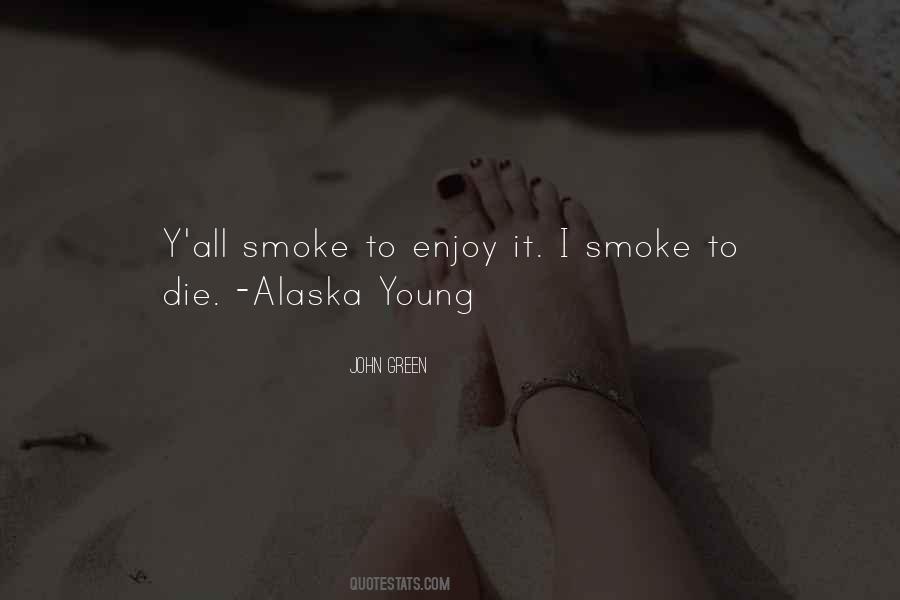 #24. I want to die young. I think it's awful to get old, and sickness is ugly ...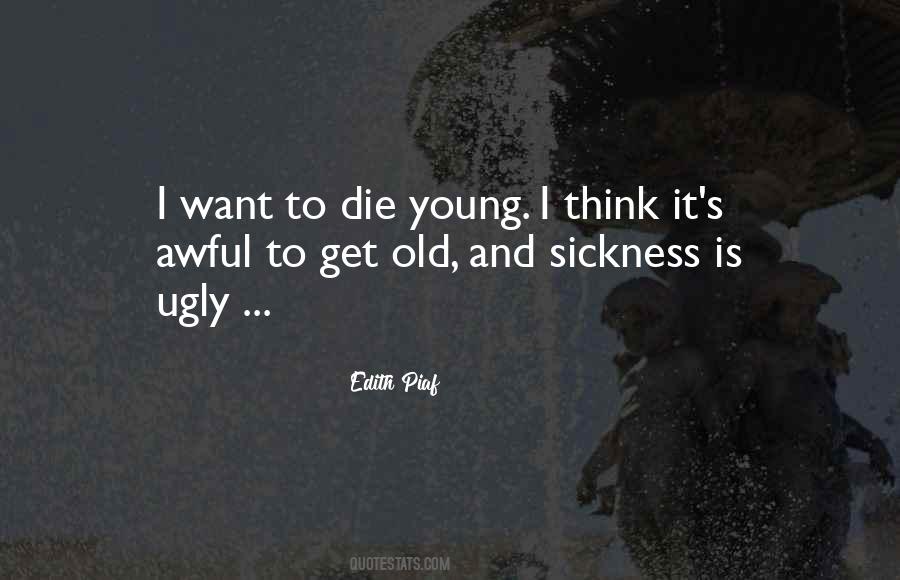 #25. It's not good to have fears like this. It only makes it more likely that you'll die that way - a self-fulfilling prophecy.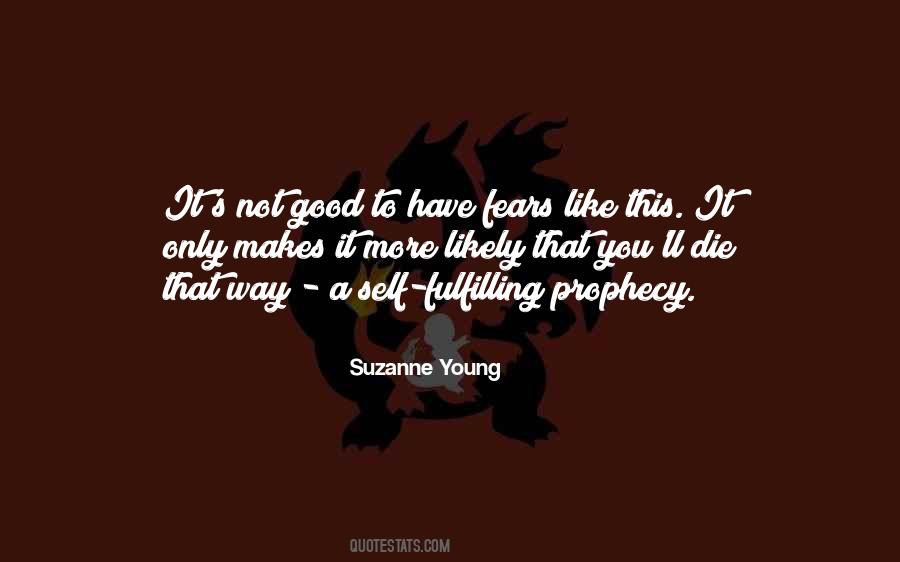 #26. I think because my parents died in their early 50s, mid 50s, I always thought I would die young. And that's been both a useful thing and I suspect something that's haunted me a little bit.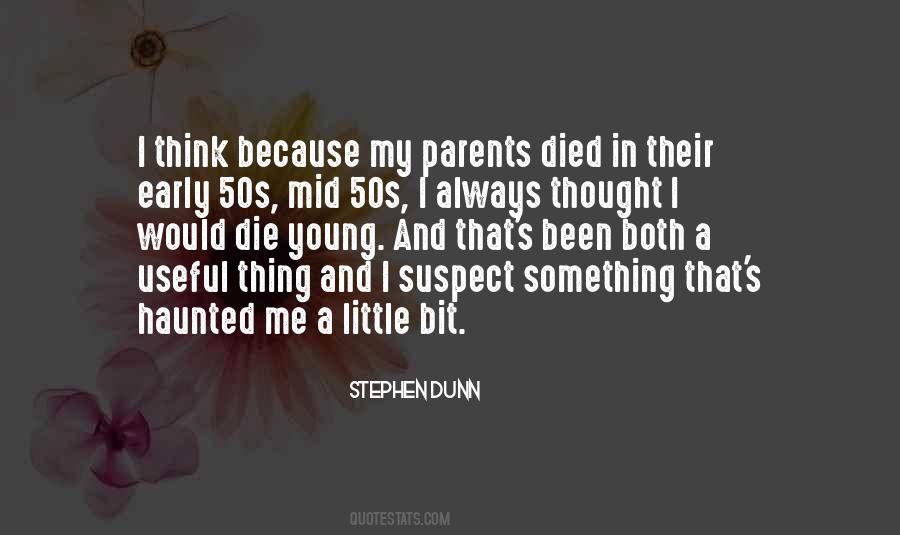 #27. I'm not ready to let the youthful part of myself go yet. If maturity means becoming a cynic, if you have to kill the part of yourself that is naive and romantic and idealistic - the part of you that you treasure most - to claim maturity, is it not better to die young but with your humanity intact?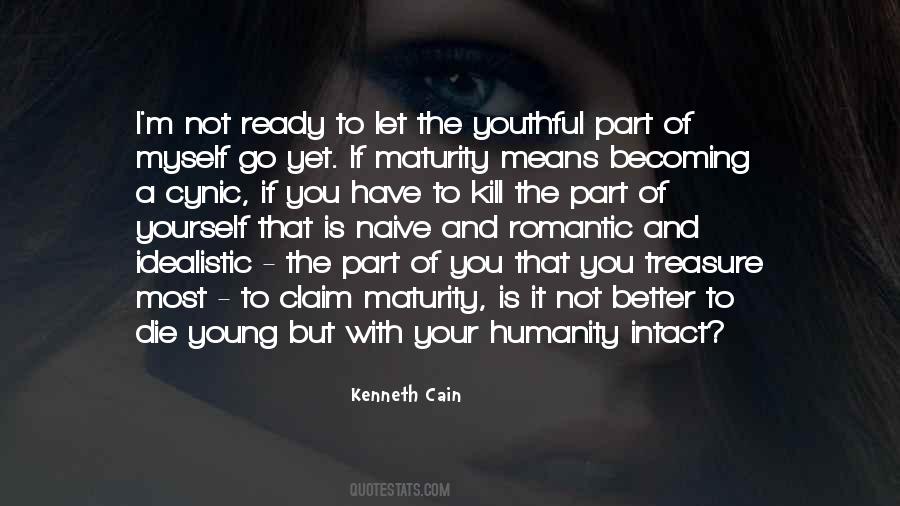 #28. Nobody wants to get old, but nobody wants to die young either.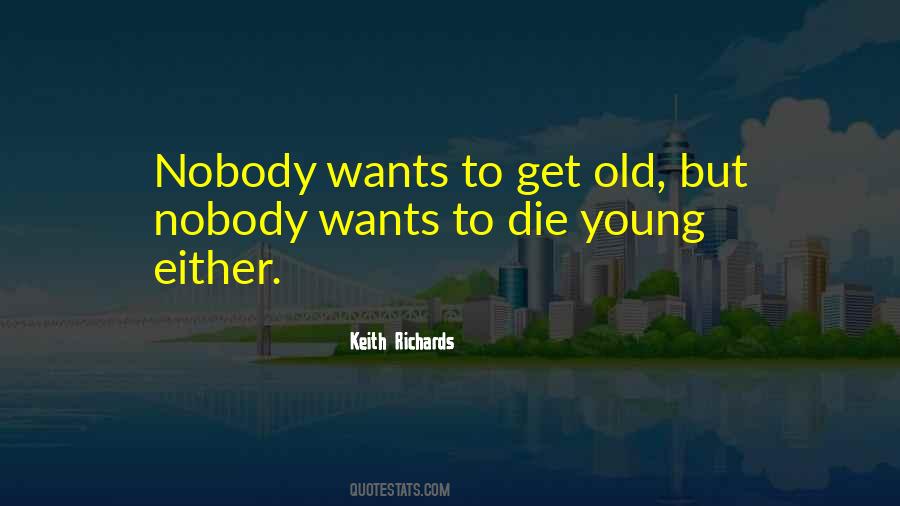 #29. I used to not want to die in any way but in my sleep when I was a young man. I'd like to die awake now, if possible, with people around me who love me.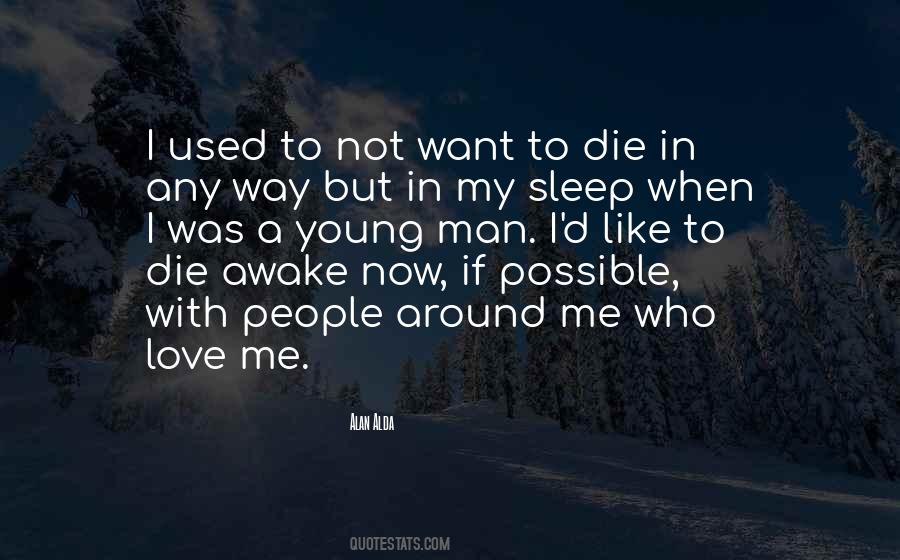 #30. A lot of times we associate Greenpeace and climate change and shrinking polar caps with heavy-handed, weighty material. It's somber stuff. But with Funny Or Die we thought we could put an interesting take on it. Make it a little more palatable, especially for young people who tune into the website.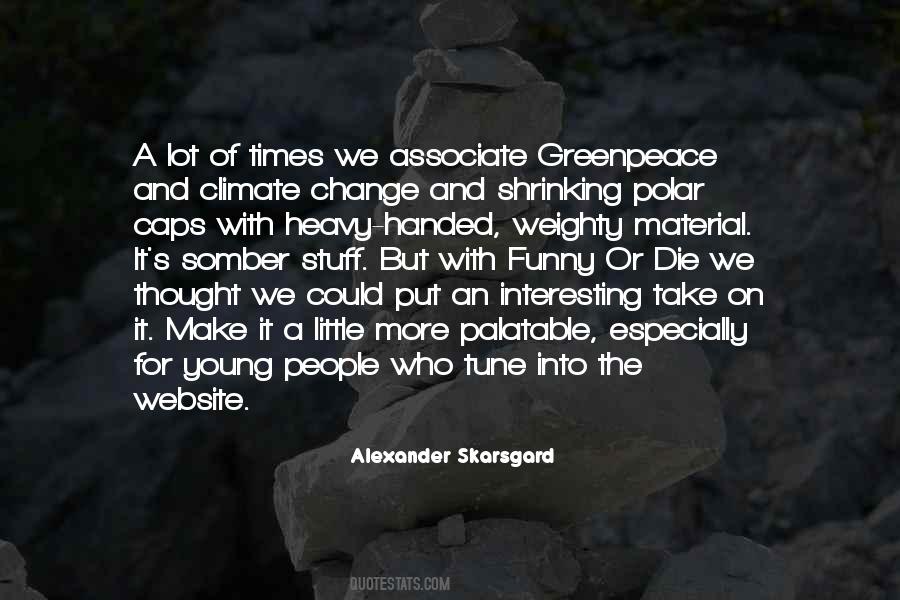 #31. I keep thinking how young can you die from old age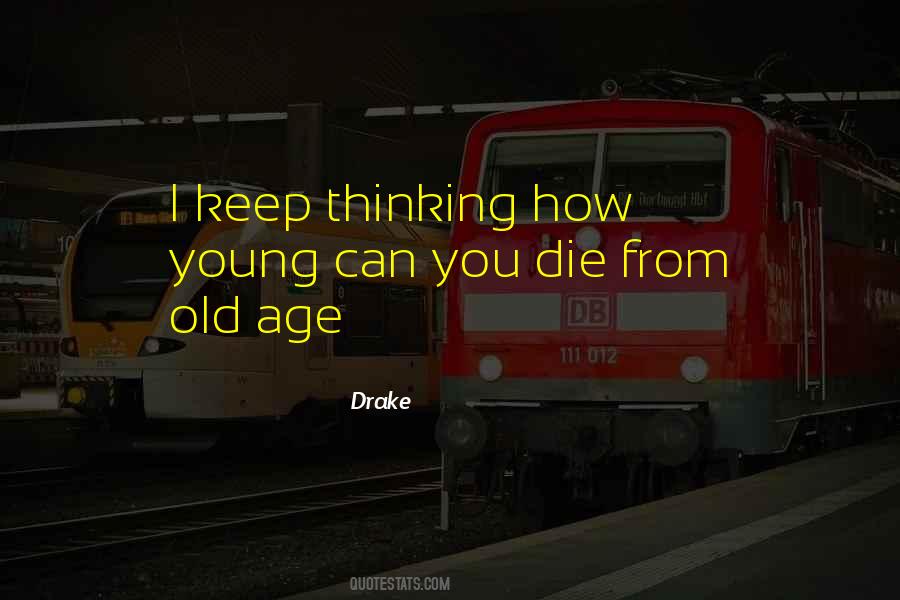 #32. Out here you need to live in the moments. Watch the world. You're a young man, Jal, a child who's refused to grow up. Do it now, or you'll die a young man.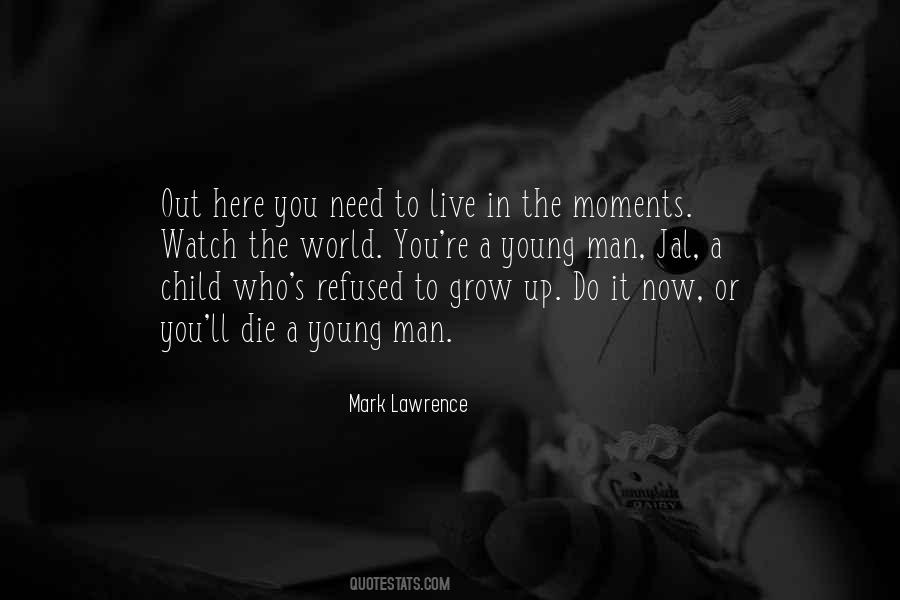 #33. Unfortunately on the road to Ankh everyone you love must die.
Children of Ankh series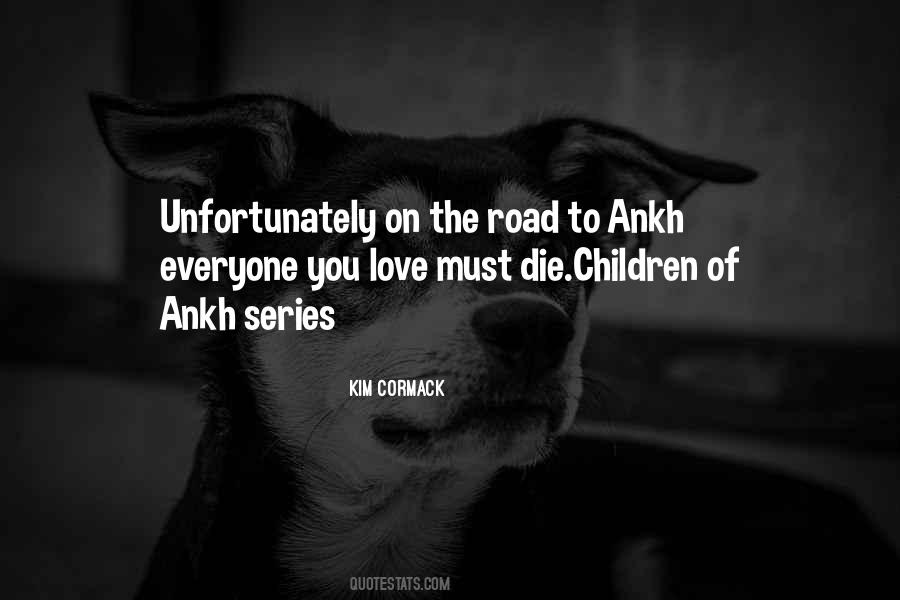 #34. (On his addiction to opiods): I'll die young, but it's like kissing God.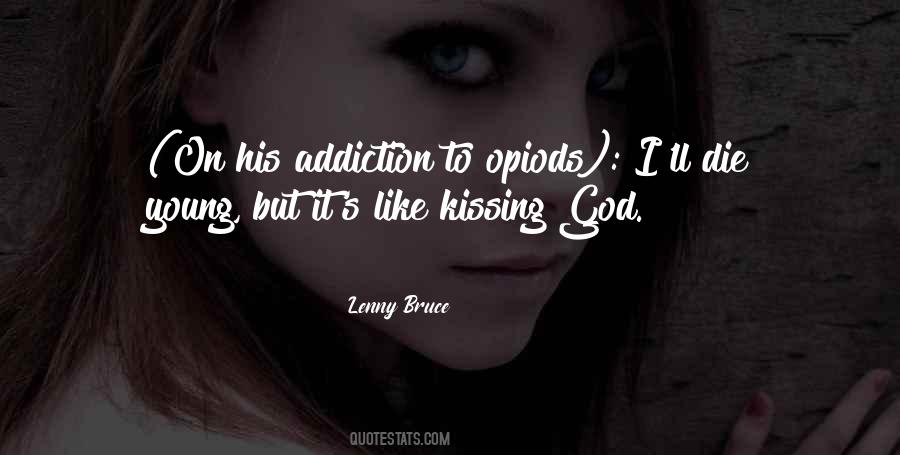 #35. It's like, God, I'm in my 80s. Nobody, when I die, is going to say, 'How young?' They're going to say she had a great ride.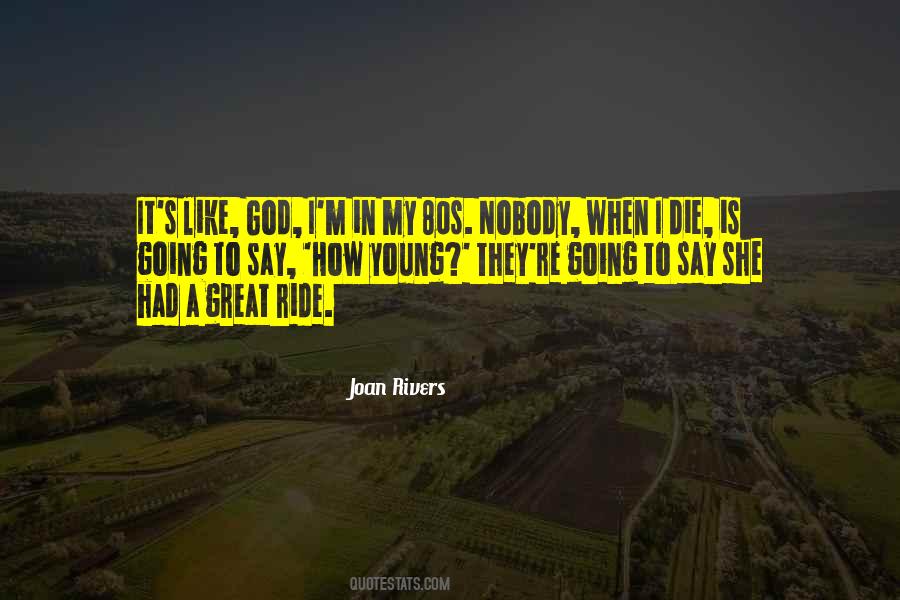 #36. Your life was a hypothesis. Those who die old are made of the past. Thinking of them, one thinks of what they have done. Thinking of you, one thinks of what you could have become. You were, and you will remain, made up of possibilities.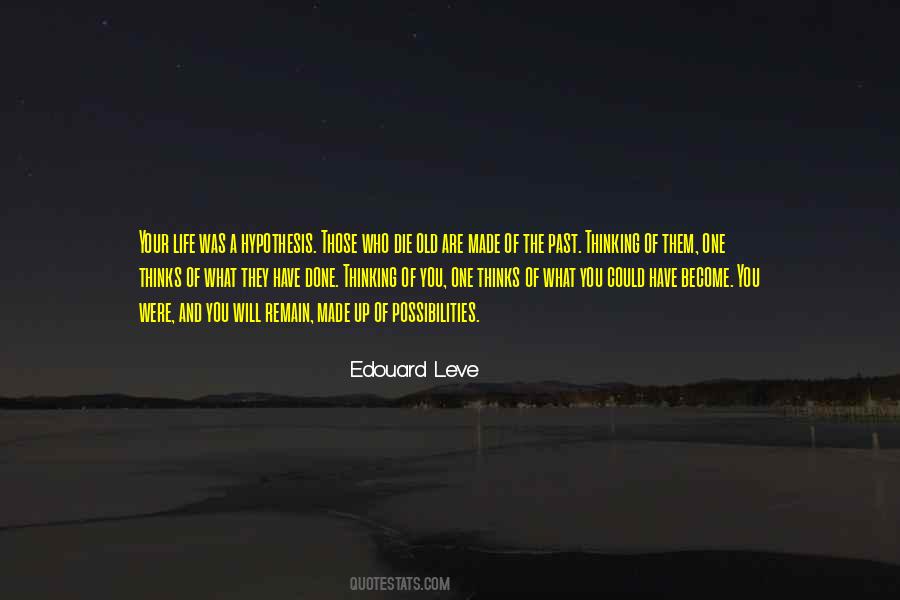 #37. To die,
so young to die.
No, no, not I,
I love the warm sunny skies,
light, song, shining eyes,
I want no war, no battle cry,
No, no, not I.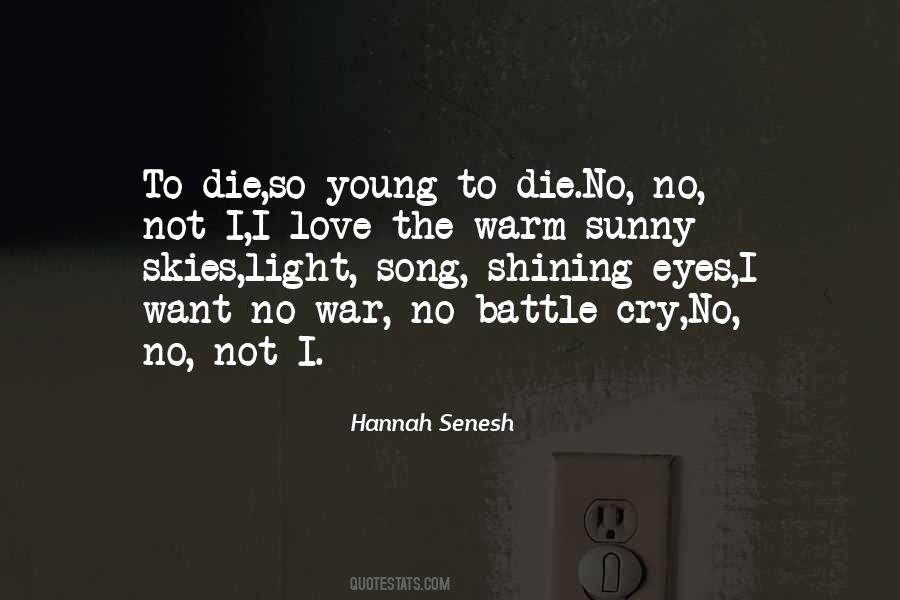 #38. Rather than admire the mediocre great men over whom passersby nudge each other in awe, I venerate the young, unknown geniuses who die in their teens, their souls shattered - delicate, phosphorescent glowworms that one must see to know they really did exist.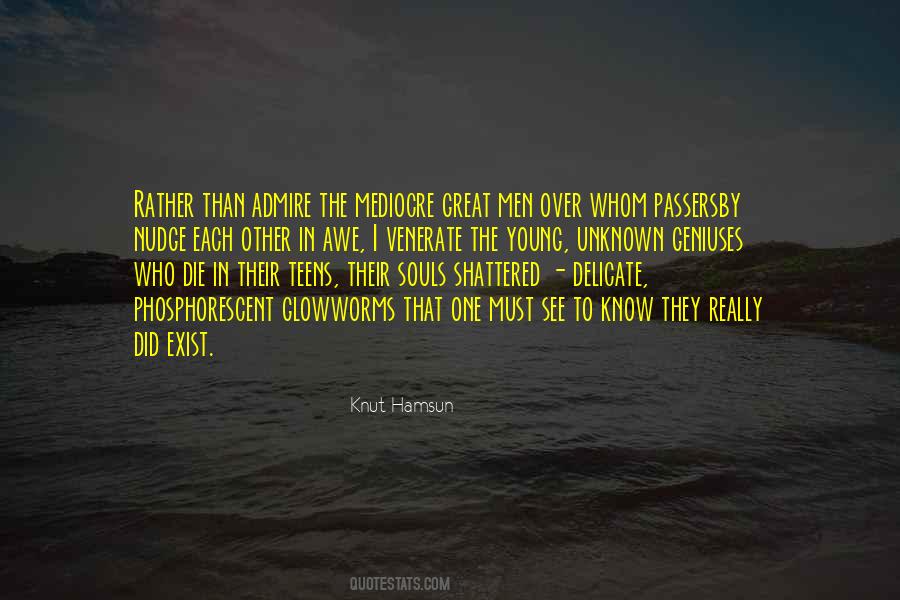 #39. I don't know as I am fit for anything and I have thought that I could wish to die young and let the remembrance of me and my faults perish in the grave rather than live, as I fear I do, a trouble to everyone ... Sometimes I could not sleep and have groaned and cried till midnight.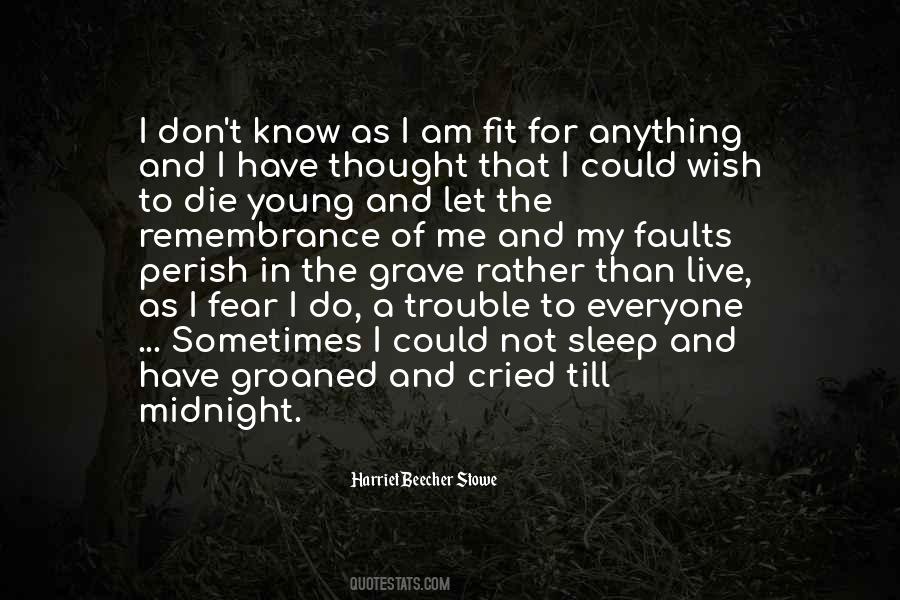 #40. As yesterday and the historical ages are past, as the work of today is present, so some flitting perspectives and demi-experiences of the life that is in nature are in time veritably future, or rather outside to time, perennial, young, divine, in the wind and rain which never die.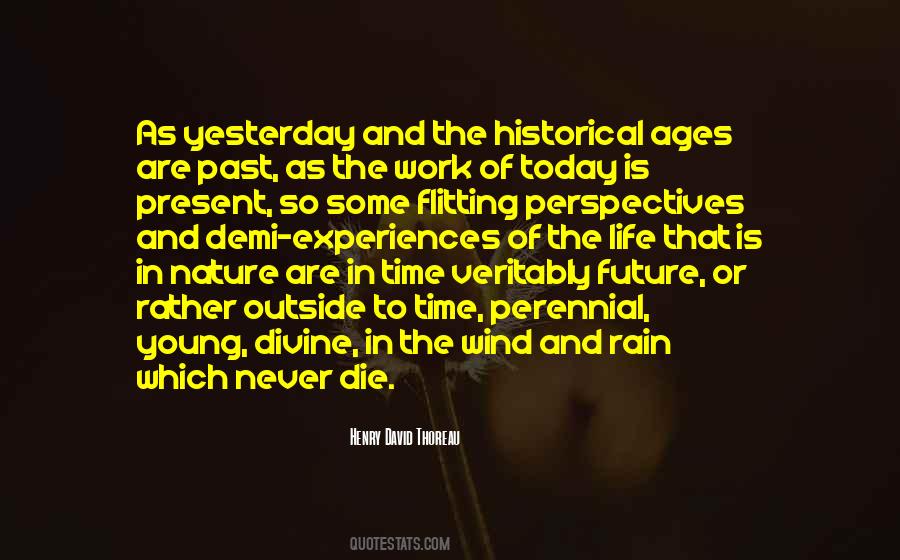 #41. I finally managed to try to do away with myself, as neatly and concisely as possible. I would rather die young leaving various accomplishments, some work, my friendship with you, and some other artifacts intact, instead of pell-mell erasing all of these delicate things.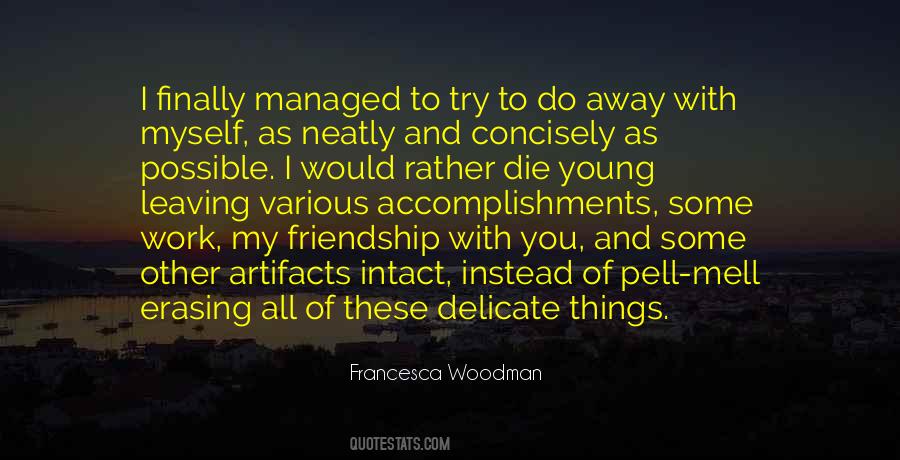 #42. Most of the people who get sent to die in wars are young men who've got a lot of energy and would probably rather, in a better world, be putting that energy into copulation rather than going over there and blowing some other young man's guts out.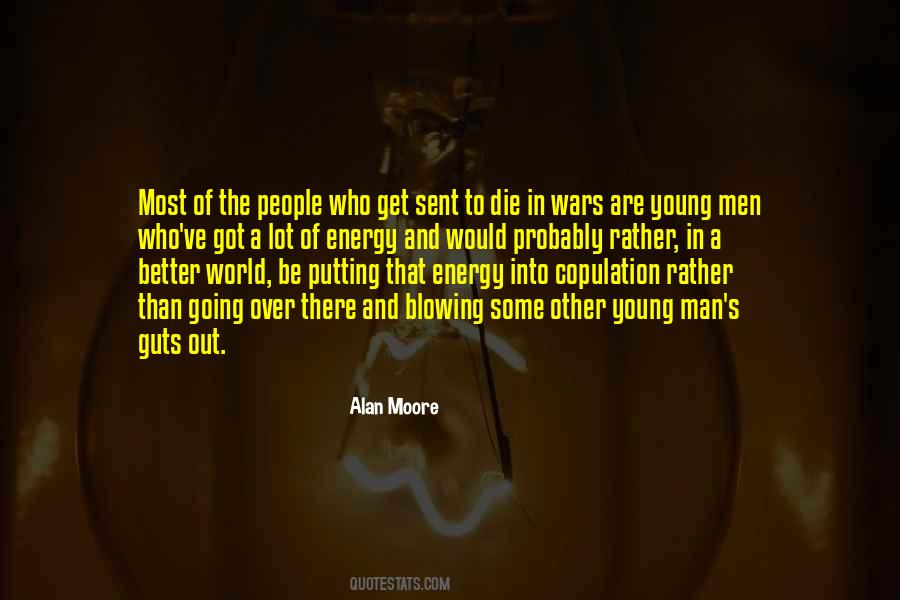 Famous Authors
Popular Topics