Subconscious Mind Power Famous Quotes & Sayings
List of top 28 famous quotes and sayings about subconscious mind power to read and share with friends on your Facebook, Twitter, blogs.
Top 28 Quotes On Subconscious Mind Power
#1. I don't care about faces, personalities or clothes . . . I only care about the soul. - Author: Kaciana Bru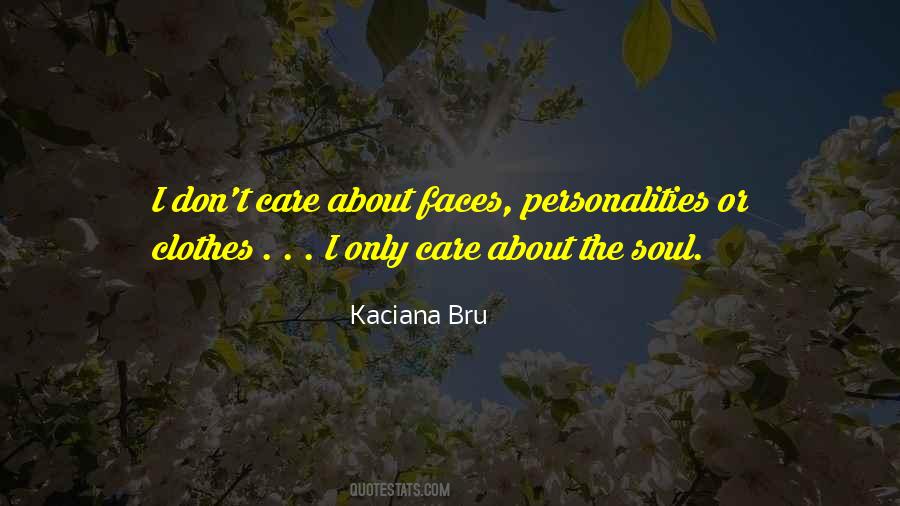 #2. Every hour of your life that ticks by, there are numerous points and moments when you can choose to pause - and be aware of your mental and physical state. At any given point, you can freeze the flow that is your life, and be fully conscious for a moment. - Author: Kevin Michel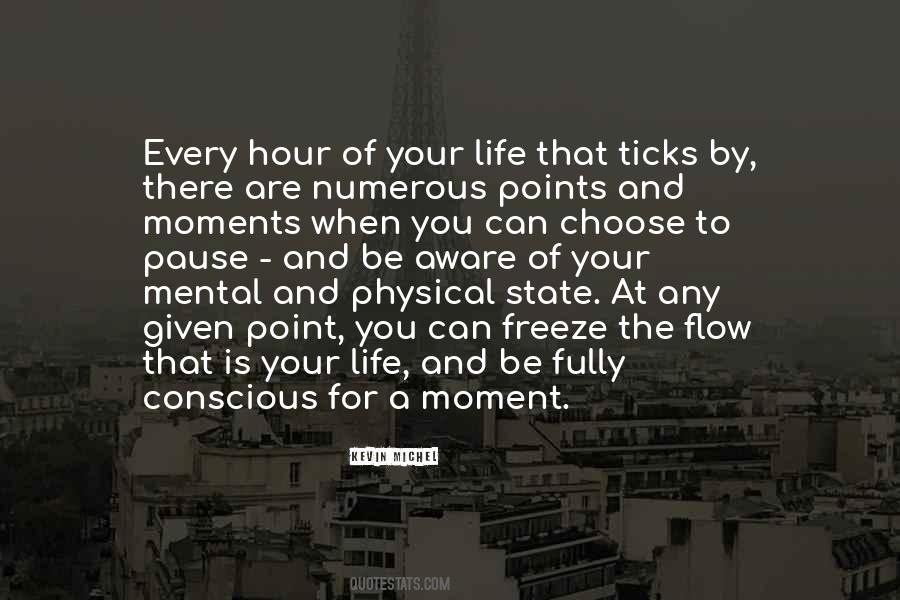 #3. Fear had driven two enemies into each other's arms and he smiled at that thought. 'They fear me more than they do each other and that is good' he thought. - Author: Raymond E. Feist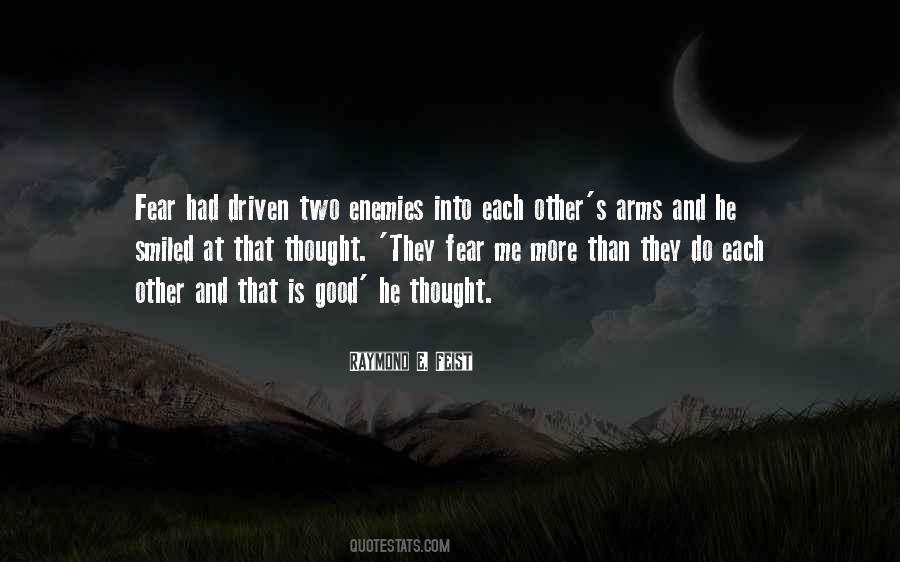 #4. In the 'Many Worlds Interpretation of Quantum Mechanics,' the trajectory of your life is no longer just one straight path to an eventuality, but is instead one path of many, on an ever-branching tree of possibilities. - Author: Kevin Michel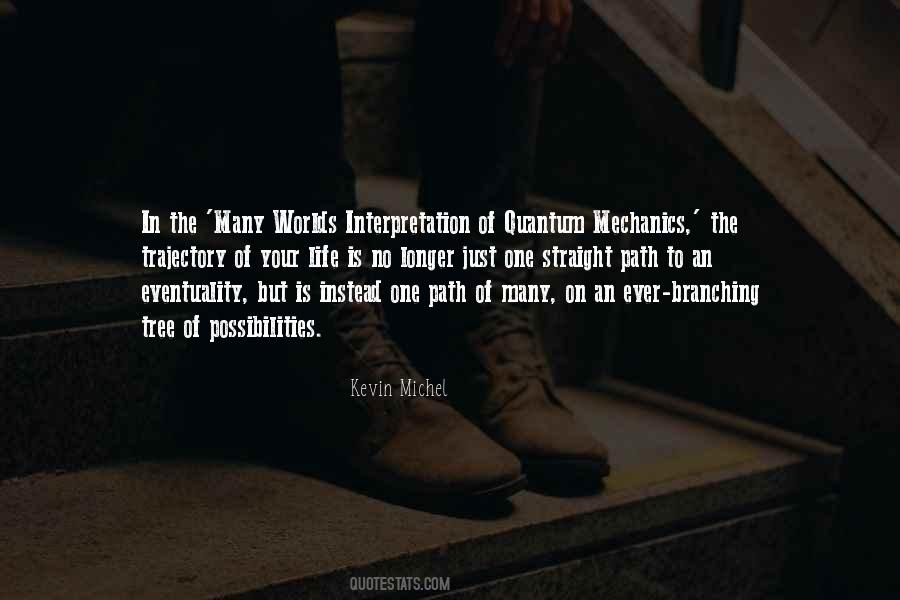 #5. It's not as if I can just pop on my show and be rude if I've had a hard day. - Author: Neil Cavuto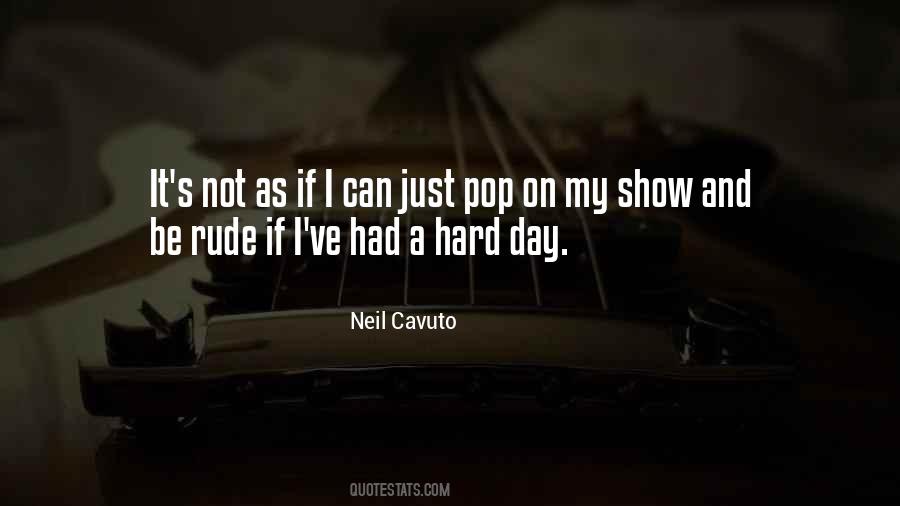 #6. Whether we choose to focus on the guilt in their personality, or the innocence in their soul, is up to us. - Author: Marianne Williamson
#7. With 70,000 thoughts a day and 95% of our activity controlled by the subconscious mind, no wonder that it feels as though we are asleep most of the time. To awake, we need to train Self-Remembering and Mindfulness. - Author: Natasa Nuit Pantovic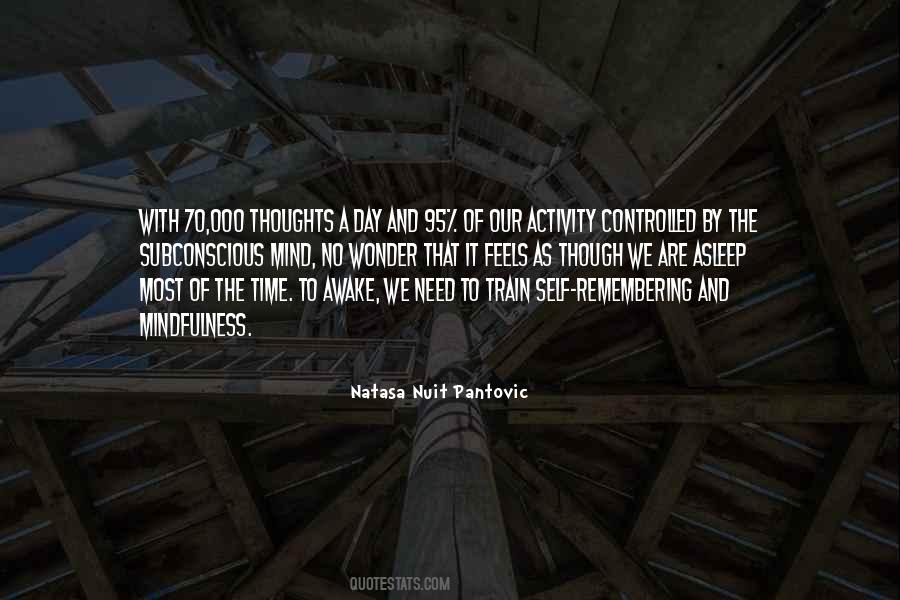 #8. Your religious book(s) mentioned the power of mind thousands of years ago so WHY do you have to wait until the science proves it in the 21st century? Let others wait to realize/prove the facts not you. - Author: Maddy Malhotra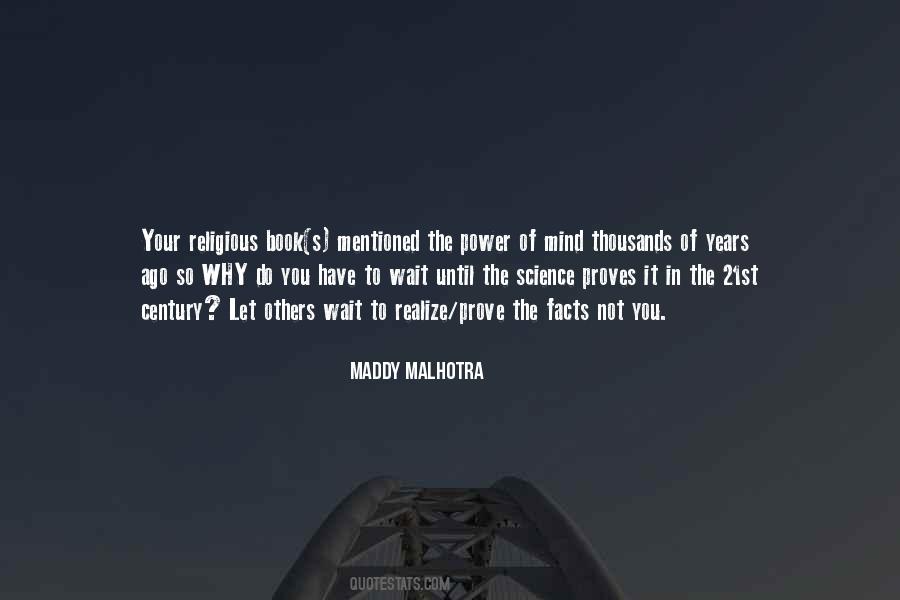 #9. The reason man may become the master of his own destiny is because he has the power to influence his own subconscious mind. - Author: Napoleon Hill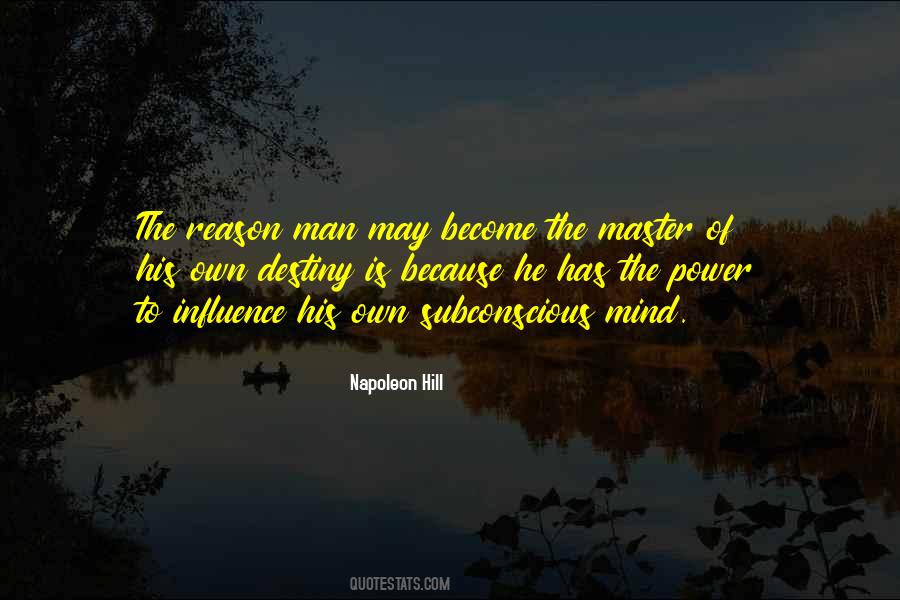 #10. The subconscious mind does not care about what we consciously call reality. - Author: Wayne Gerard Trotman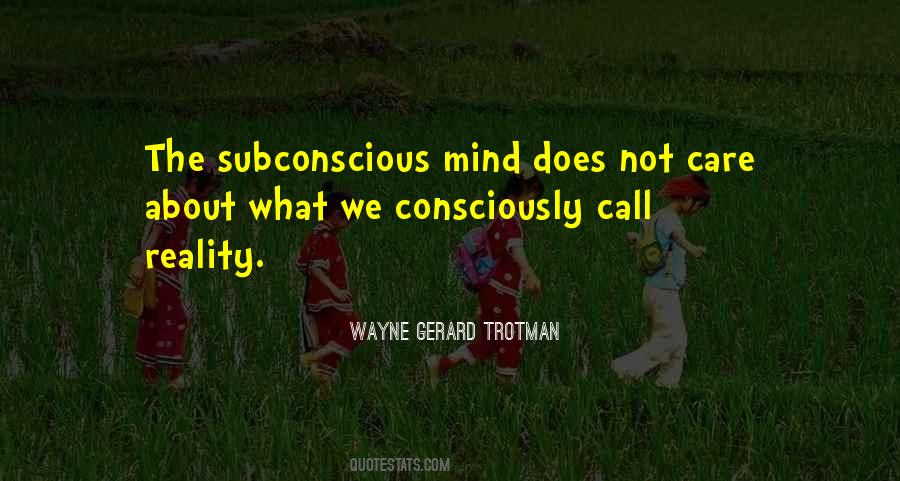 #11. The more mindless the task, the higher probability of subconscious disruption can stimulate creativity. - Author: Pearl Zhu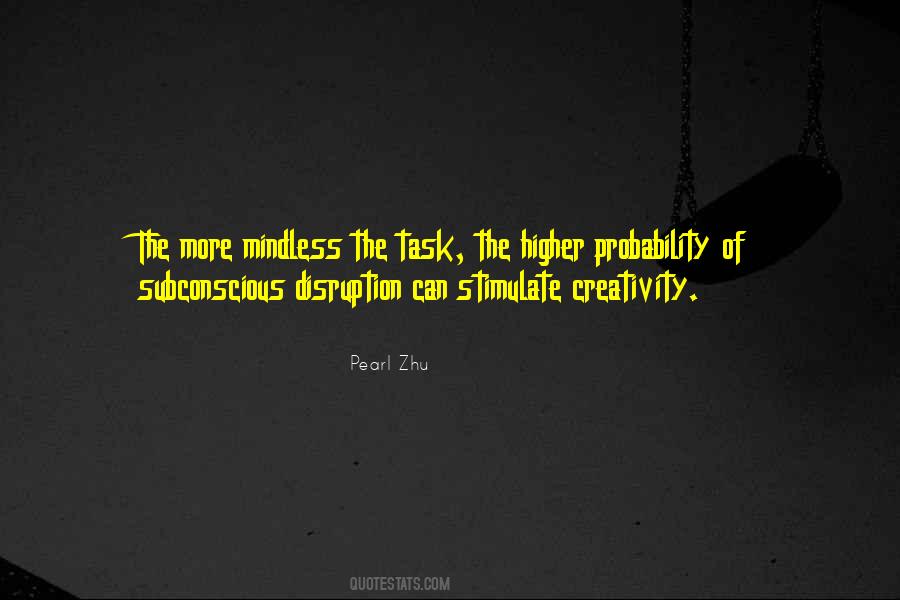 #12. There's a lot of power in putting it out in the universe. It's telling your subconscious mind, 'This is what's gonna happen.' - Author: Reba McEntire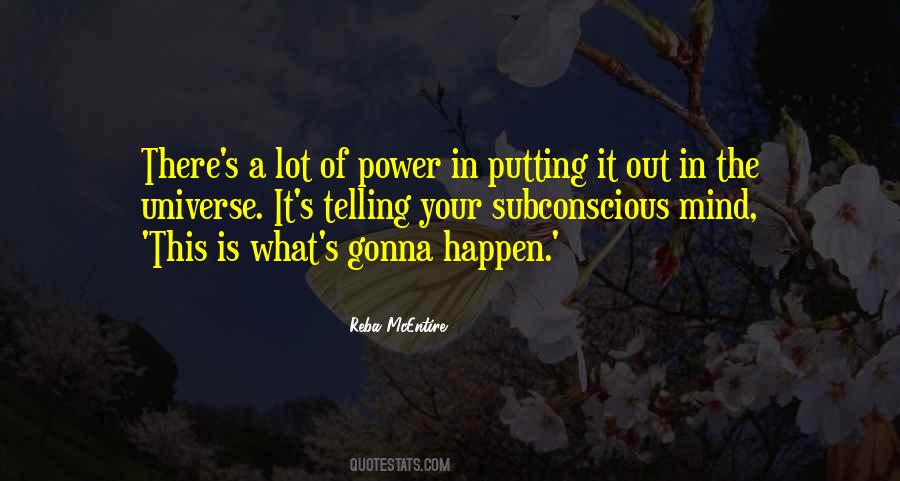 #13. To be the greatest; great test. - Author: Johnnie Dent Jr.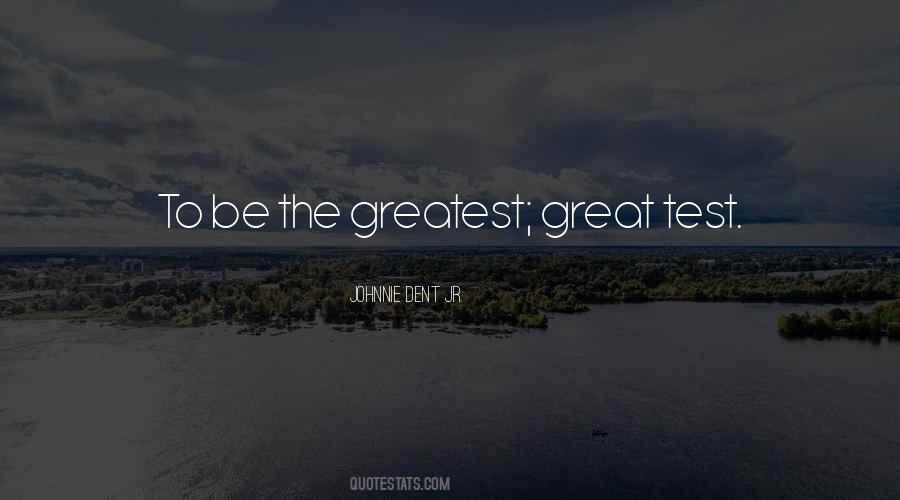 #14. Part of the advantage, and part of the result of trying to be a producer and director, are the practical things, you find. It's so advantageous to go to a place that you already have a feel for, a literal and spiritual familiarity. - Author: Campbell Scott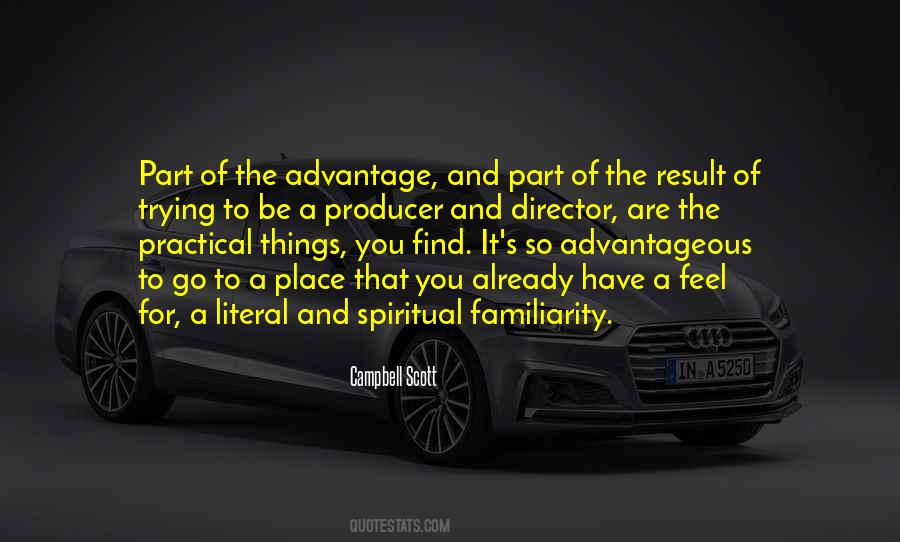 #15. There are only two most powerful situations- being so small that you have nothing to lose and being so big that you don't care what you lose! - Author: Jasleen Kaur Gumber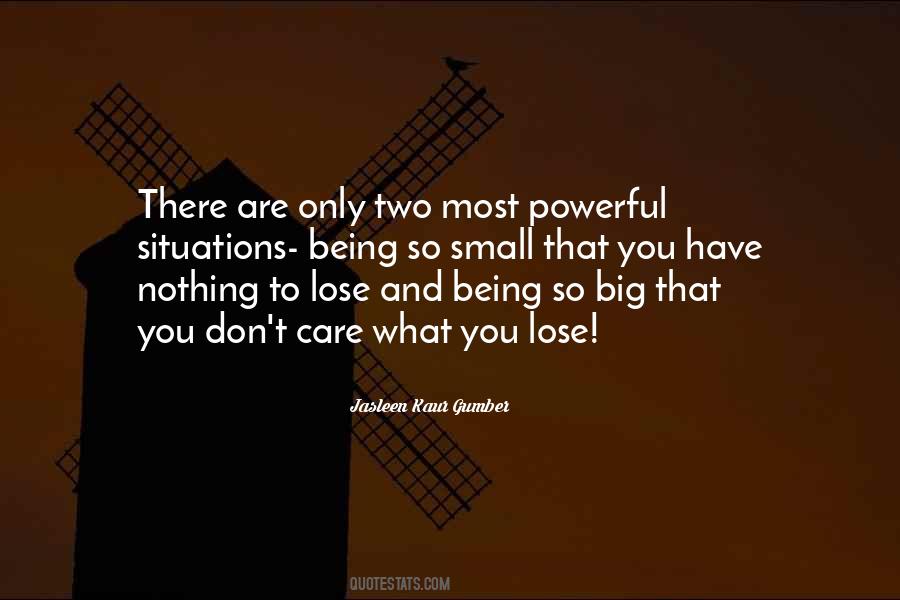 #16. Stay open, who knows, lightning could strike. - Author: William Parrish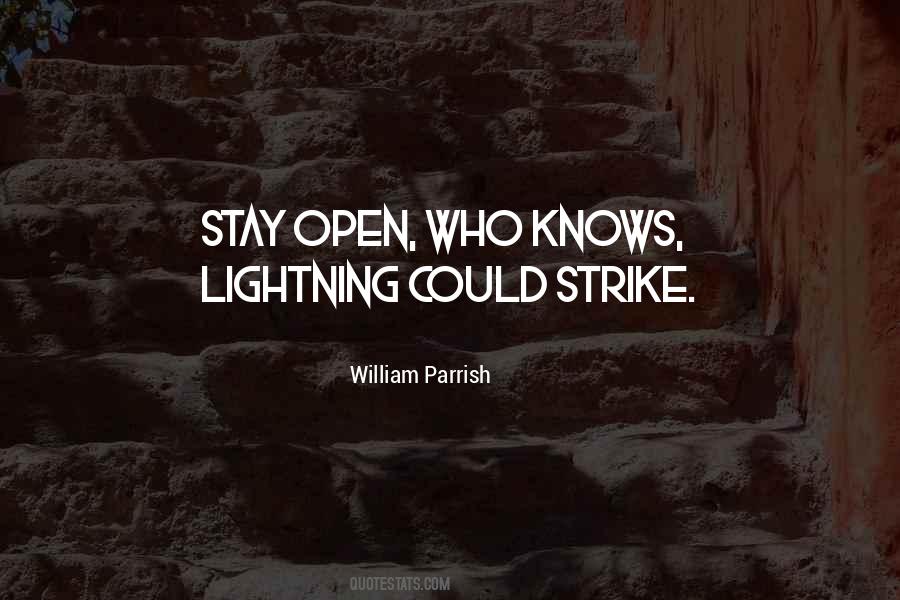 #17. Ten Days That Shook The World, by Eisenstein, I went to see it, and I was so impressed with this film, so impressed with what cinema could do. - Author: Francis Ford Coppola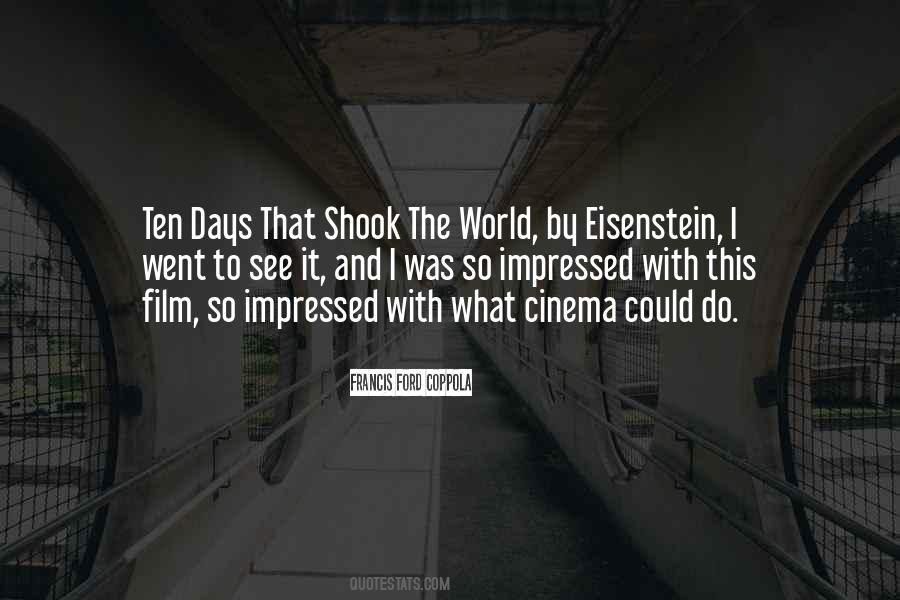 #18. Self discovery is the best investment that you can make. - Author: Michele Scholz-Evers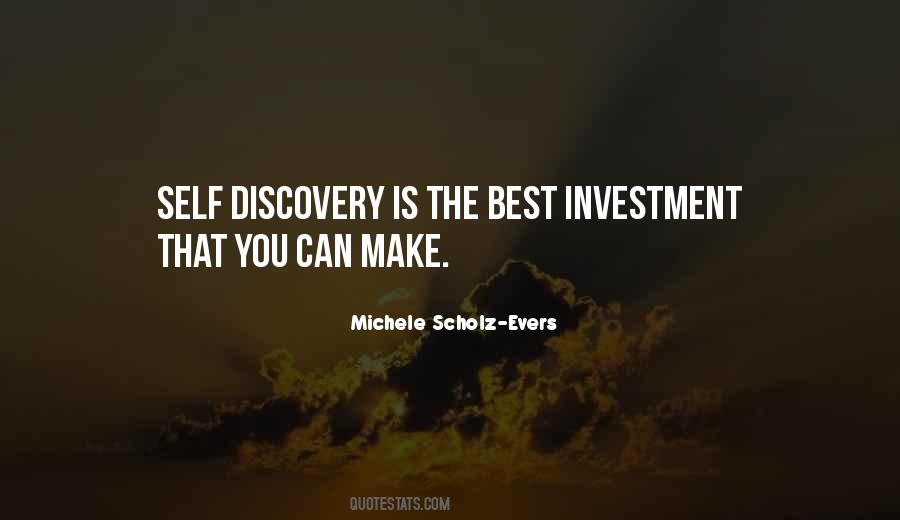 #19. What other people believe shouldn't (be allowed to) hurt me. - Author: Christina Engela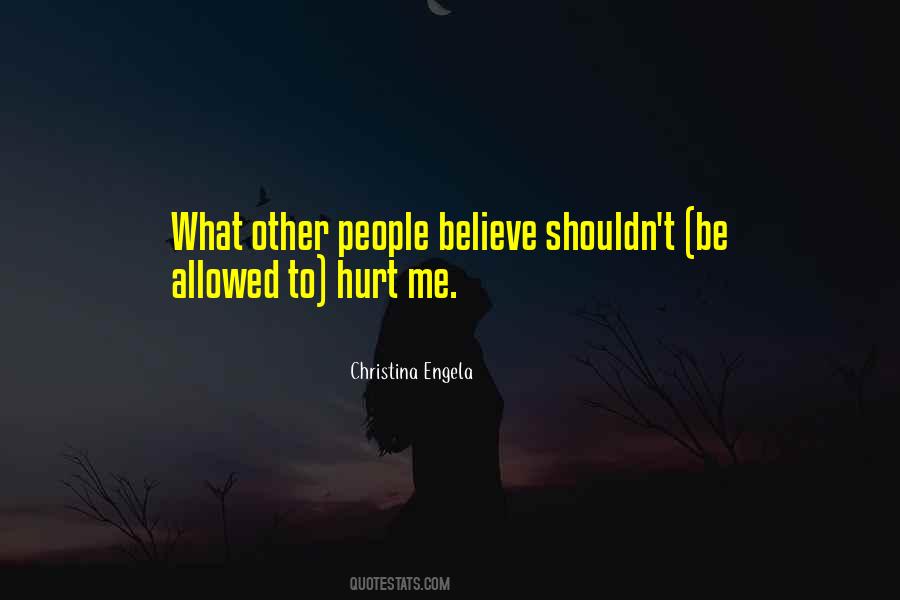 #20. At times we'll want to escape our
polluted reality...
not augment it with digital
Debris - Author: Clyde DeSouza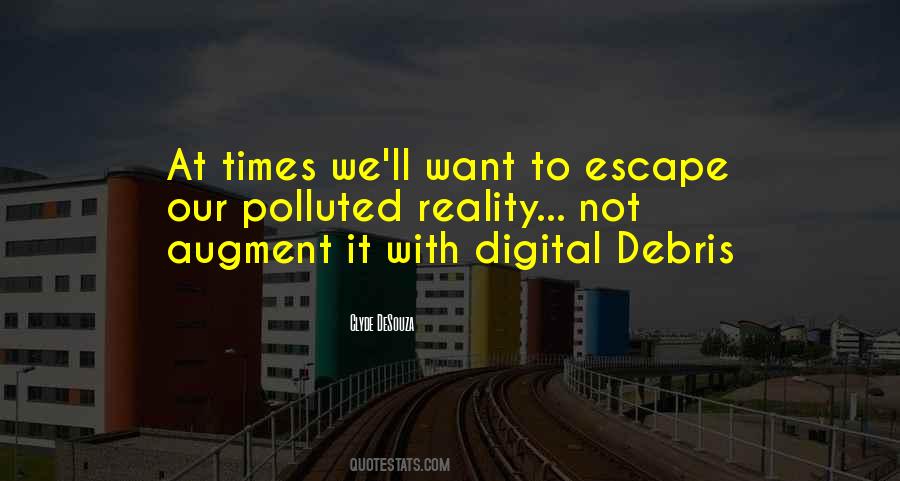 #21. The effects of good music are not just because it's new; on the contrary music strikes us more the more familiar we are with it. - Author: Johann Wolfgang Von Goethe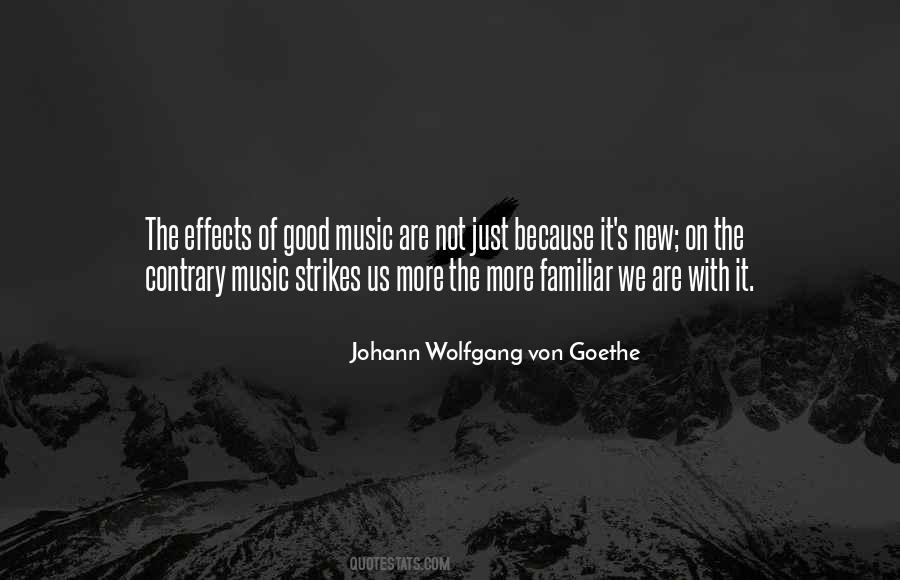 #22. The Subconscious mind can not tell the difference between what's real and what's imagined. - Author: Bob Proctor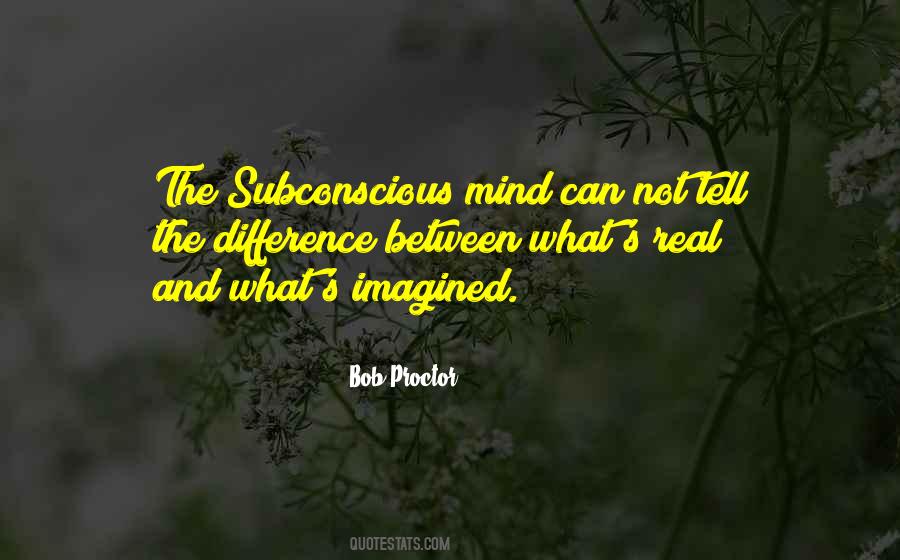 #23. In an adequate social order, the untalented should be able to acquire a sense of usefulness and of growth without interfering with the development of talent around them - Author: Eric Hoffer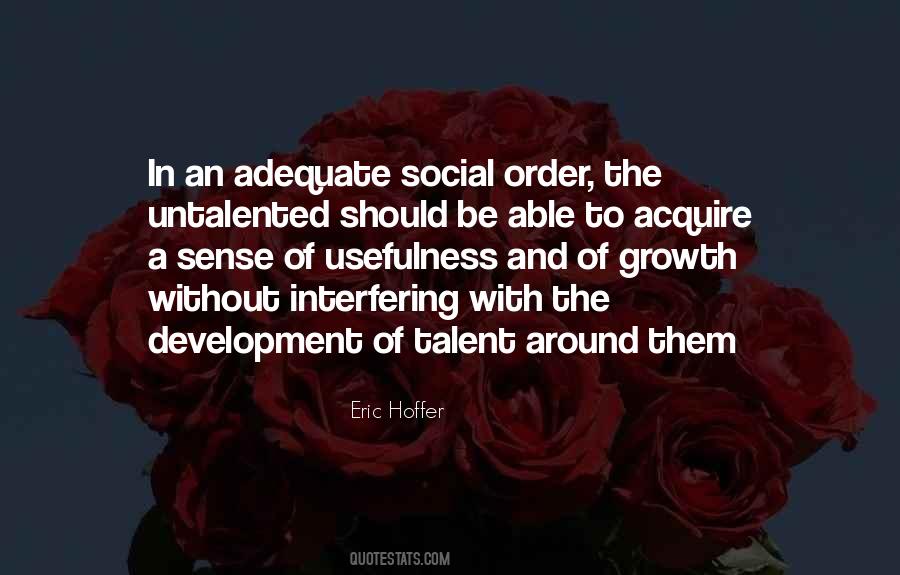 #24. Though Journeys Be Common, Our Paths Remain A Silent Possesion. - Author: W. Ivan Wright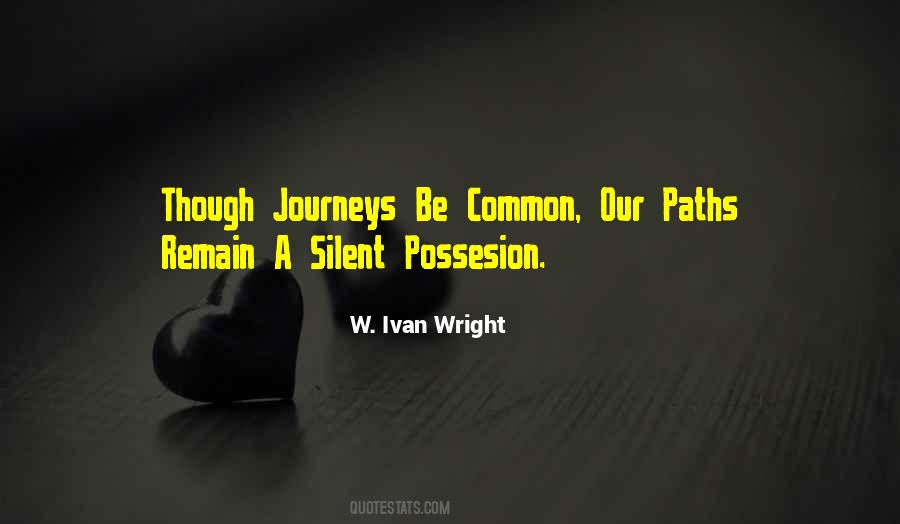 #25. Use the power of your conscious & subconscious mind to create a vibrational match for the abundance you desire and deserve. - Author: Jack Canfield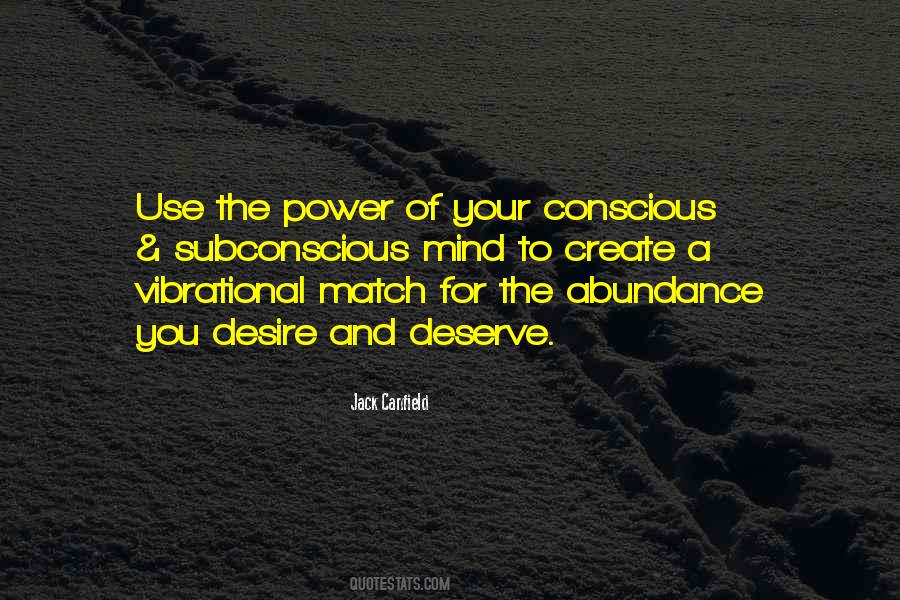 #26. Be careful what you choose to do consciously, for unless your will is very strong, that is what you may have to do repeatedly and compulsively through the habit-influencing power of the subconscious mind. - Author: Paramahansa Yogananda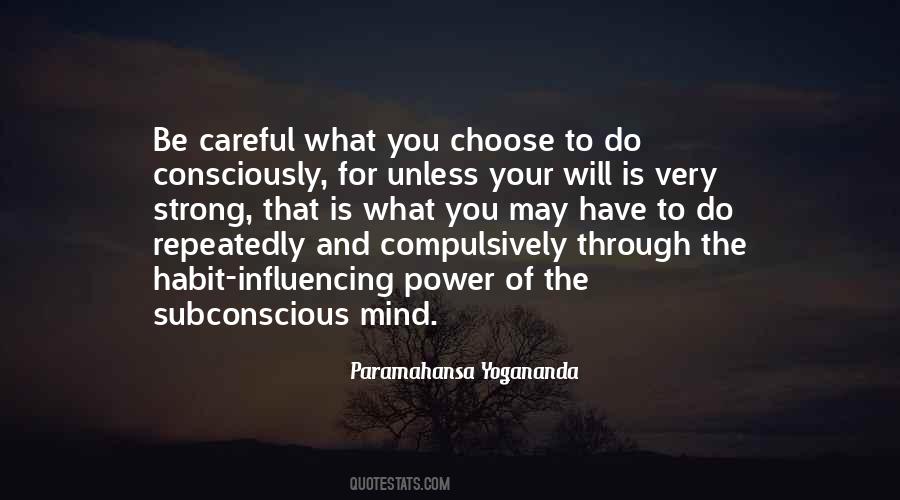 #27. Each petal in the universe whispers in our ears that an unknown power is at work. If we align ourselves with this divine energy, offer our work to Him and move on in life, we will never have any worries and anxieties in our life. - Author: Sanchita Pandey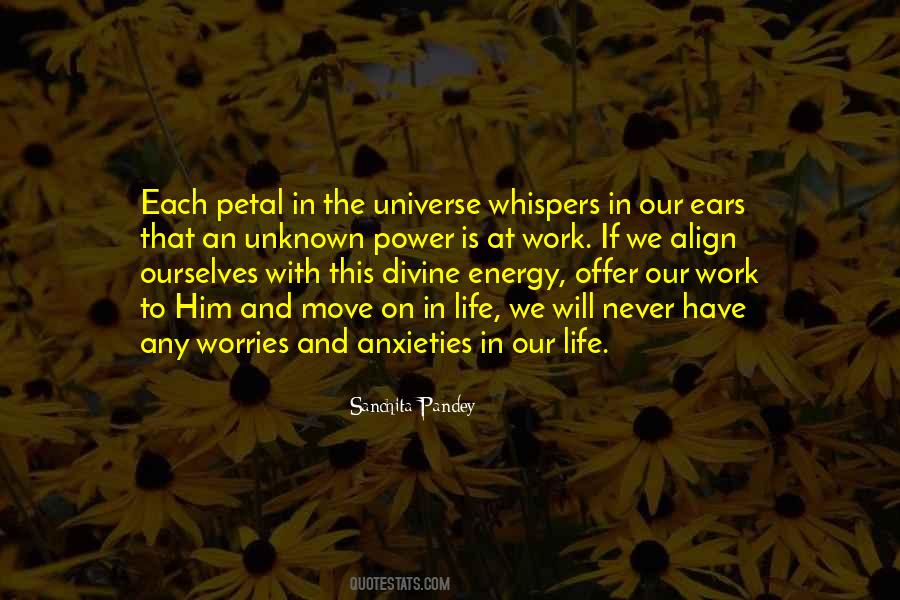 #28. The subconscious mind is nothing but an energy field or mental level that resonates in line with the universal subjectivity. - Author: Stephen Richards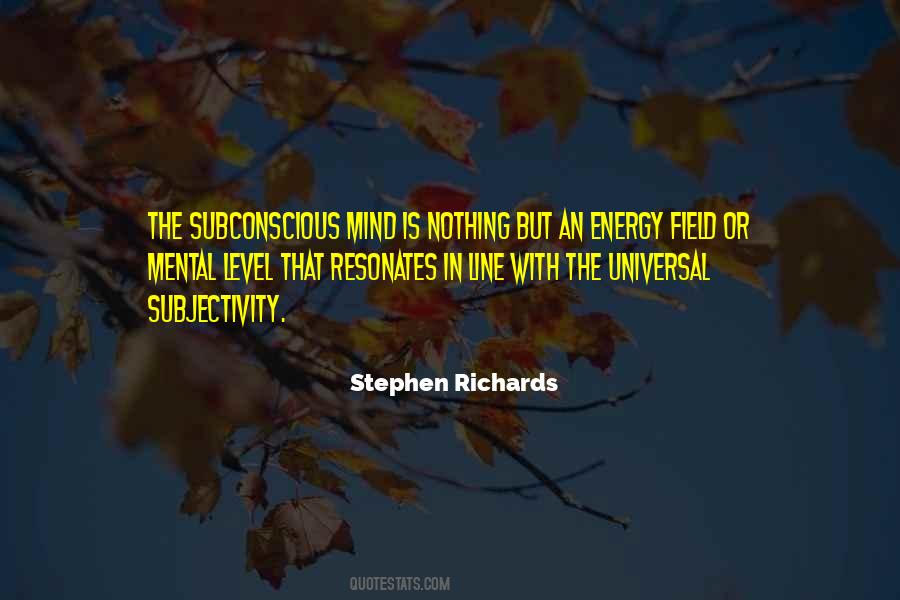 Famous Authors
Popular Topics