Suicide And Depression Famous Quotes & Sayings
List of top 70 famous quotes and sayings about suicide and depression to read and share with friends on your Facebook, Twitter, blogs.
Top 70 Quotes About Suicide And Depression
#1. I think that the power over death and life is the greatest strength that any person can have. It trumps sex and wealth. If I'm willing to die no one can master me. - Author: Walter Mosley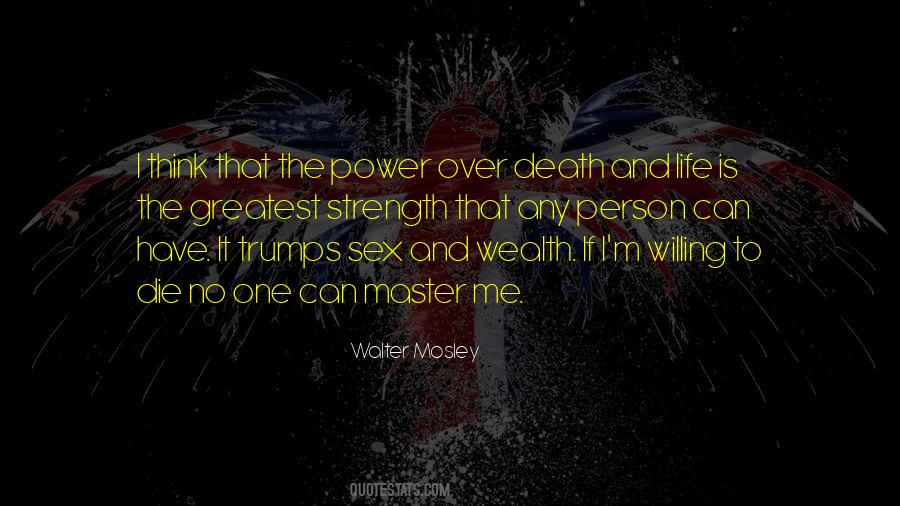 #2. As affluence and urbanization rise in a society, rates of depression and suicide tend to go up rather than down. - Author: Sebastian Junger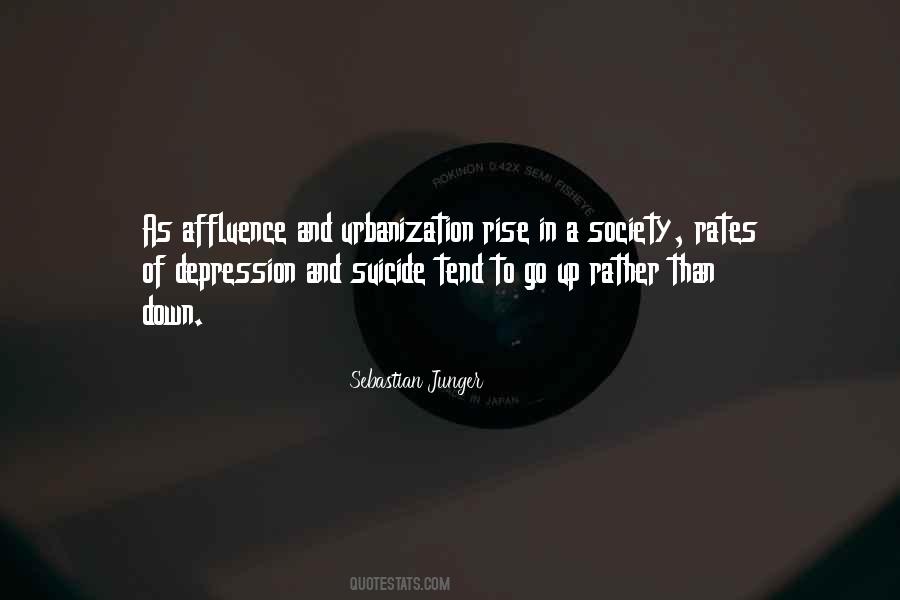 #3. The pain of severe depression is quite unimaginable to those who have not suffered it, and it kills in many instances because its anguish can no longer be borne. The prevention of many suicides will continue to be hindered until there is a general awareness of the nature of this pain. - Author: William Styron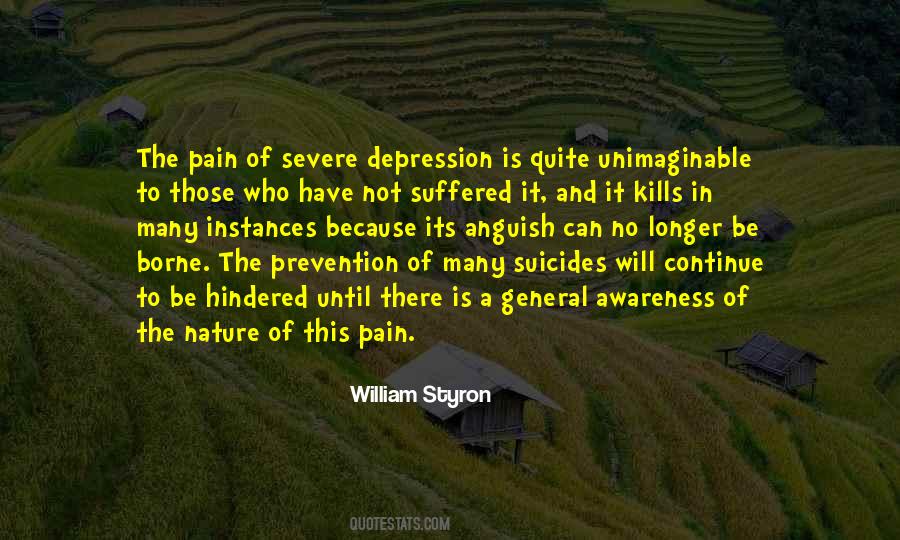 #4. When people call it that I always get pissed off because I always think depression sounds like you just get like really sad, you get quiet and melancholy and just like sit quietly by the window sighing or just lying around. A state of not caring about anything. A kind of blue kind of peaceful state. - Author: David Foster Wallace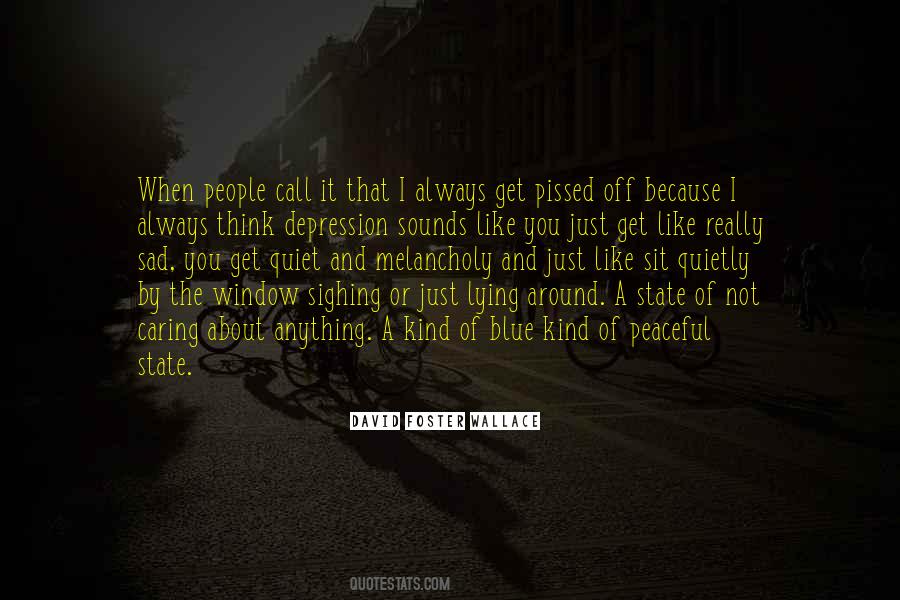 #5. I graciously survived depression, mental-illness and attempt of suicide. - Author: Lailah Gifty Akita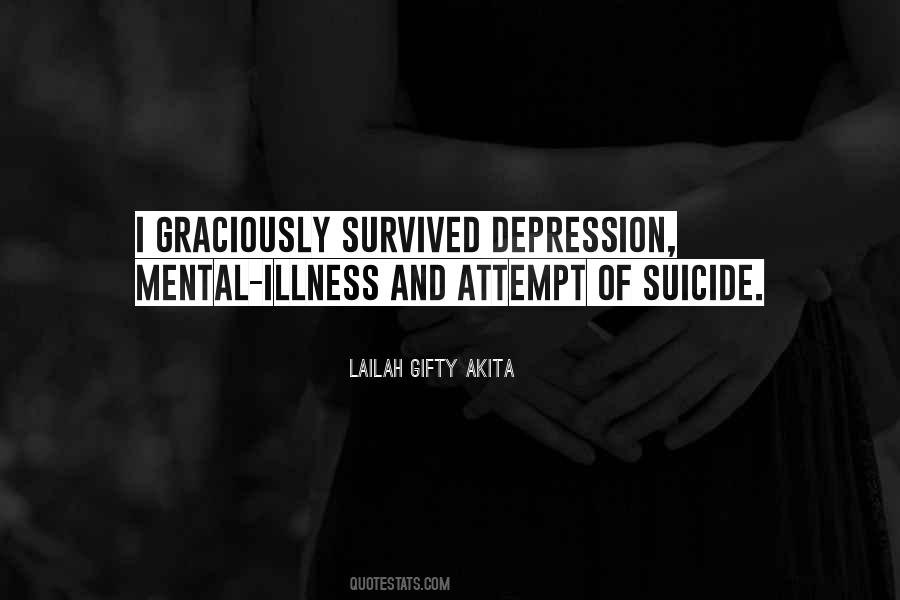 #6. Asking 'why' only makes us feel hopeless. Asking 'how' points the way forward, and shows us what we must do - Author: Sue Klebold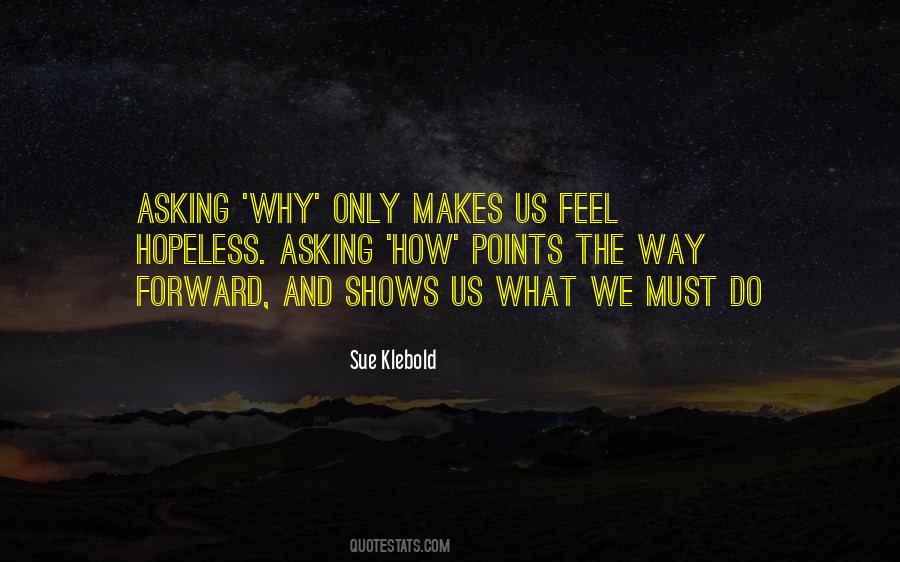 #7. It's like a door open at the side of the house and this cool breeze is blowing in over the back of my neck. The breeze is Death whispering and that door is open for me to go through anytime I want. And I want to go through. I want the confusion to stop
no, not only confusion but pain too. - Author: Walter Mosley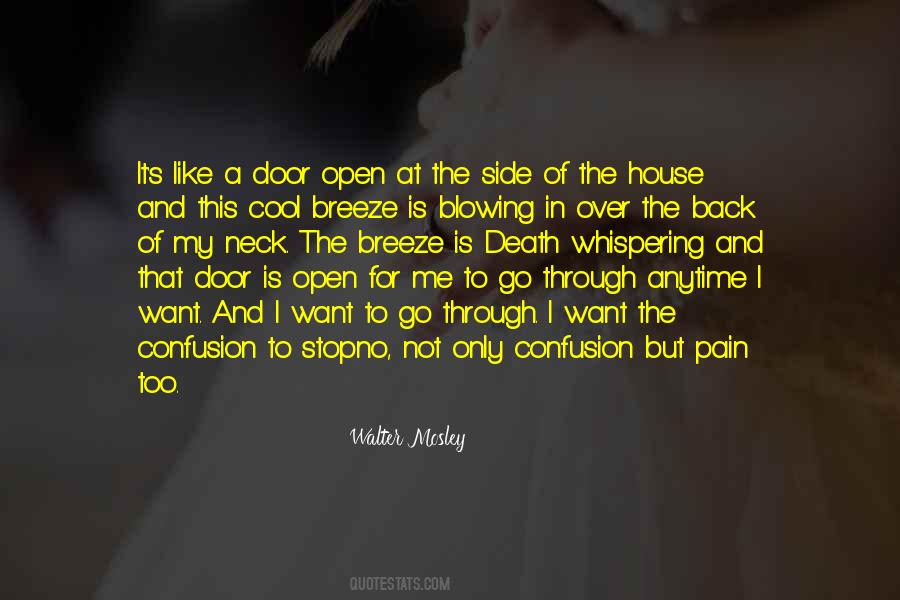 #8. Do human beings have an infinite amount of energy with which to resist death? It is kinder and more accurate to say that they fought until they had no more fight left in them. - Author: David L. Conroy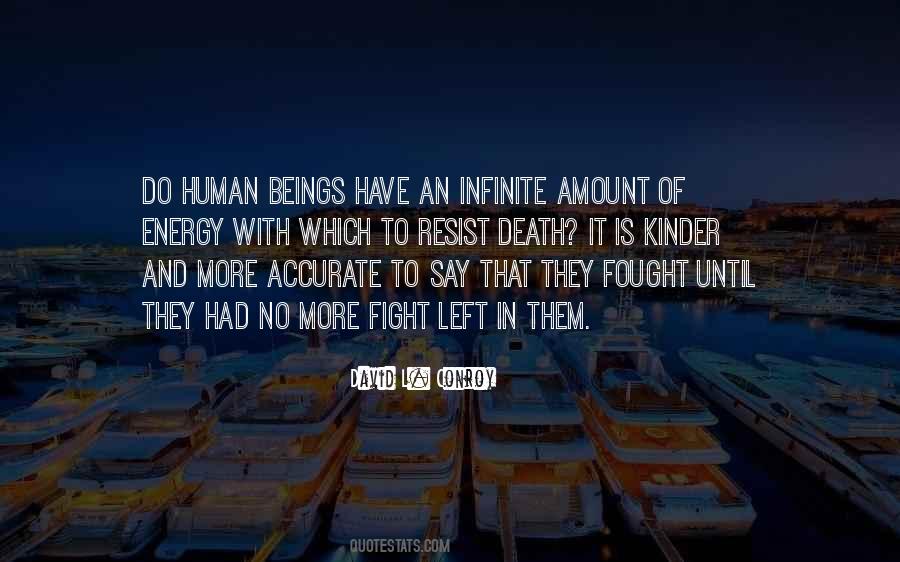 #9. What to do with life? Get out of bed, Derek. That's what you do. You get out of bed, and you get yourself a cup of fucking coffee. That's all you can do. - Author: Allie Burke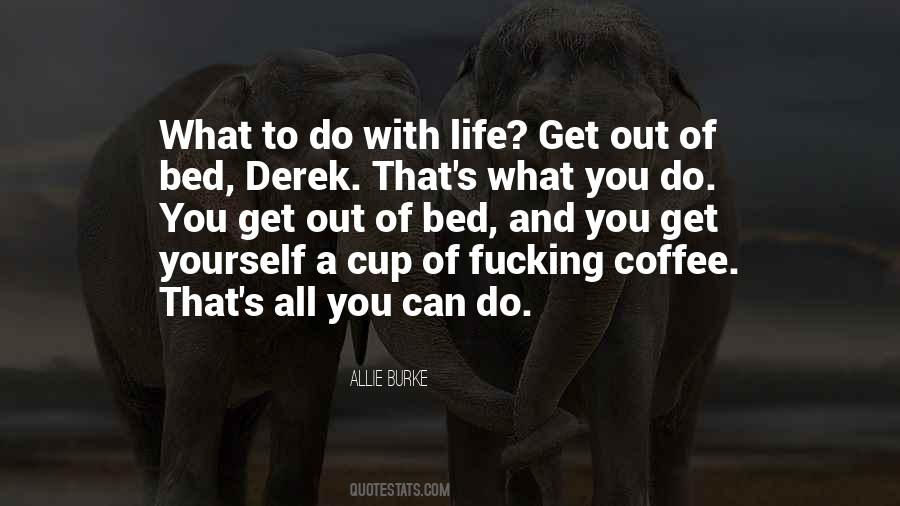 #10. Those drugs were either going to bring me nirvana or they were going to kill me. I was sure of it. And I was comfortable with it. - Author: Joss Sheldon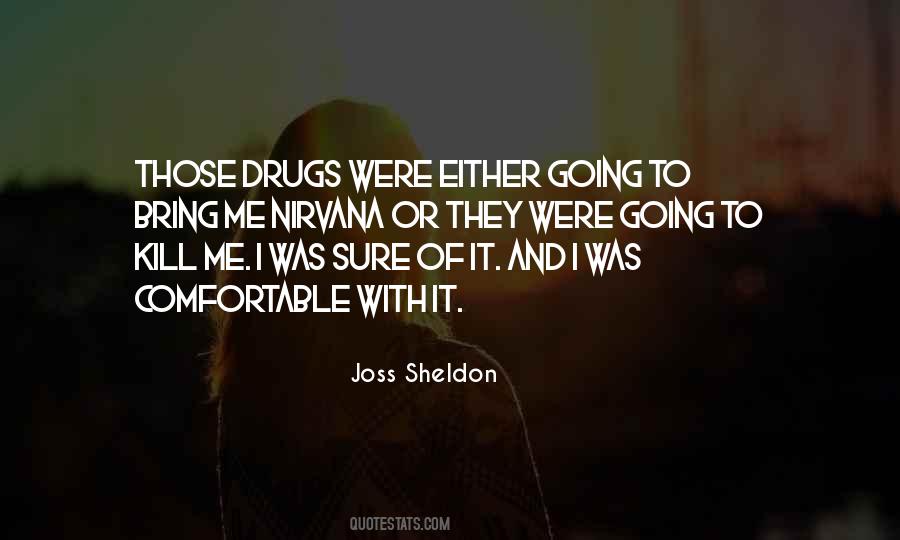 #11. Some of the things I'm talking about are very taboo and swept under the rug. As far as suicide and depression and alcoholism and stuff like that. Our community doesn't believe in therapy, they believe in dealing with it. - Author: Stacy Barthe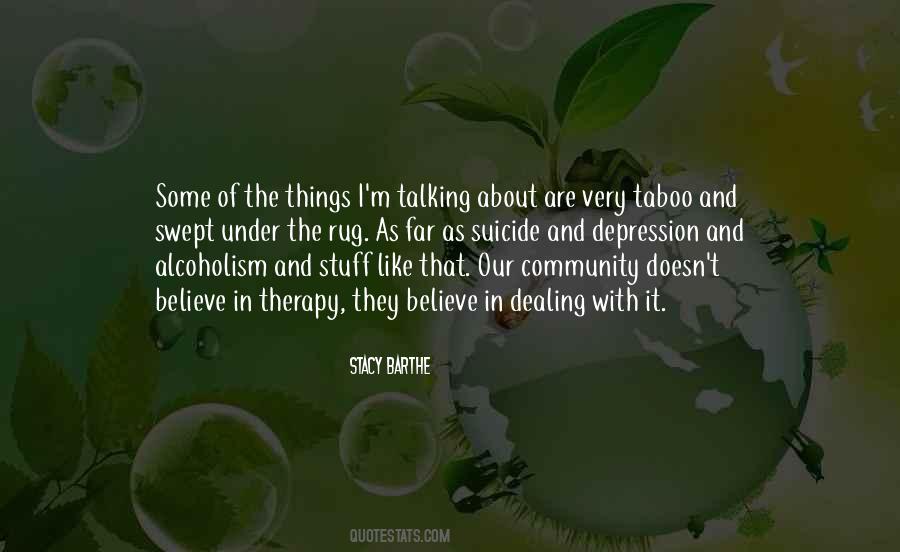 #12. Now, the separation between depression and suicide is more crevasse than chasm. - Author: Chris Bohjalian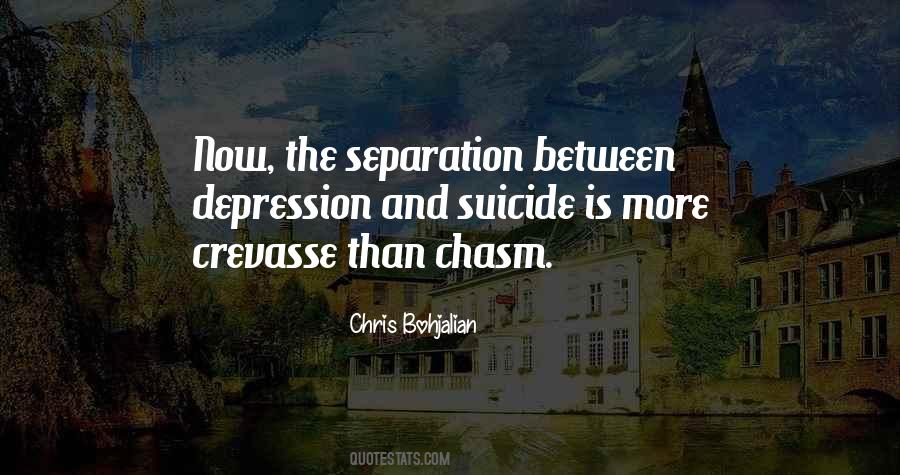 #13. Even if we accept the view that biochemical imbalances may contribute to depression and suicide, it is a mistake to assume that the biochemical aspect of the problem is entirely within the victim. It is also partly within the physiological makeup of the people around the suicide. - Author: David L. Conroy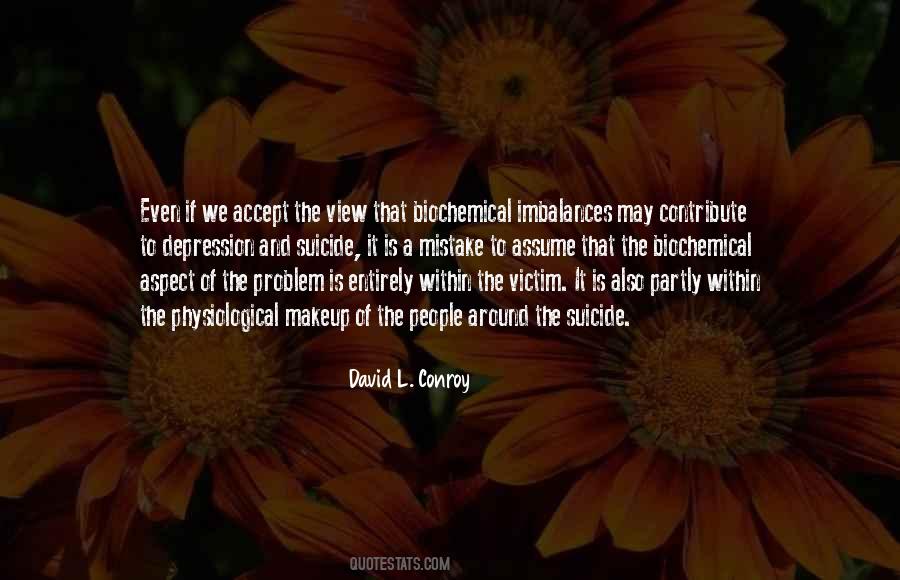 #14. To return to their 'native soil,' as they say, to the bosom, so to speak, of their mother earth, like frightened children, yearning to fall asleep on the withered bosom of their decrepit mother, and to sleep there for ever, only to escape the horrors that terrify them. - Author: Fyodor Dostoyevsky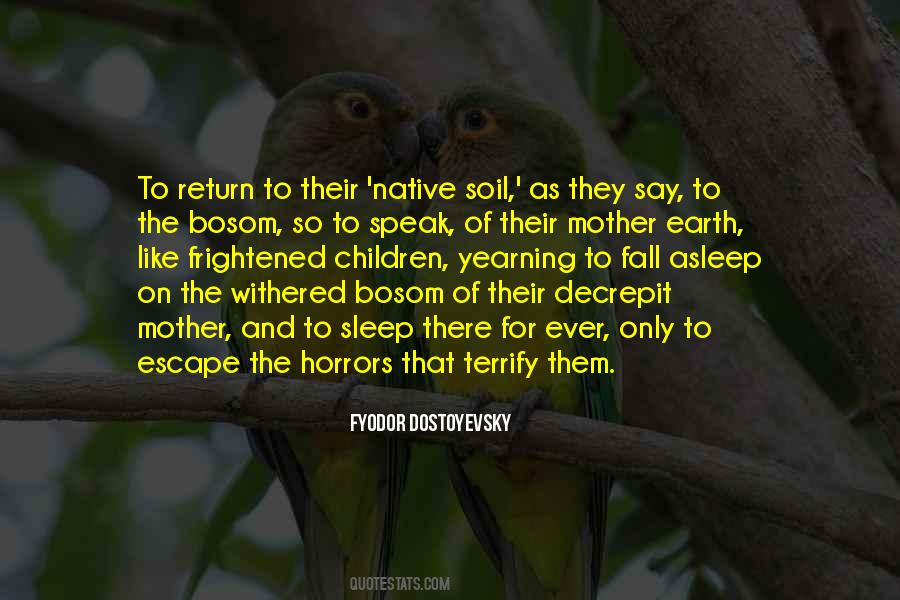 #15. In the meantime, I could withdraw to my room, could hide and sleep as if I were dead - Author: Elizabeth Wurtzel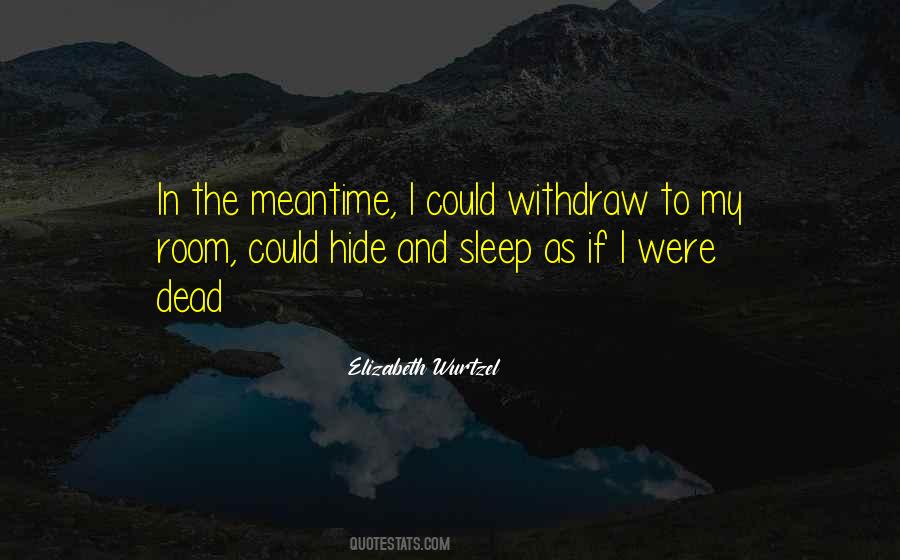 #16. A small insect, clearly suffering from acute depression, decided that my open mouth was the ideal route for a suicide mission. With kamikaze-like determination, it rocketed down my throat and splattered against my tonsils. - Calma Harrison - Author: Barry Jonsberg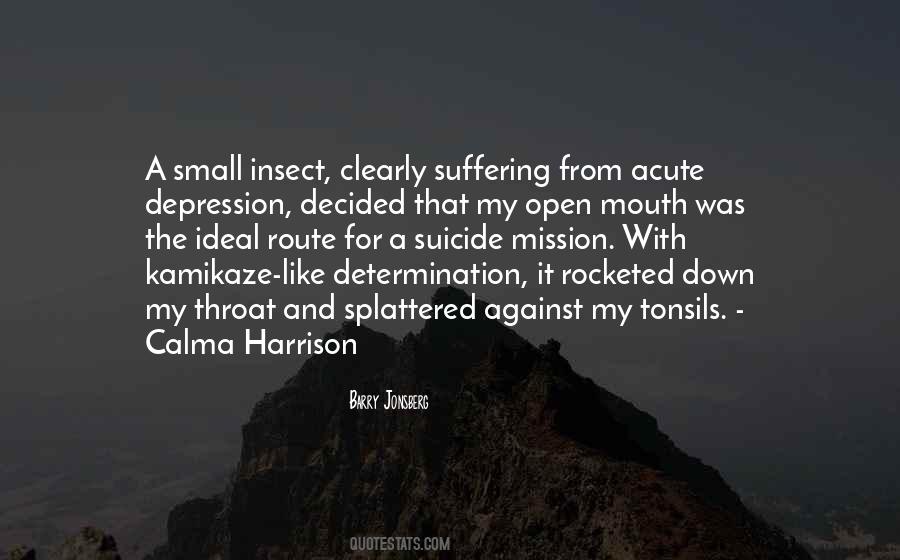 #17. Life is short enough, there is nothing worth here to take your life, and those things we do gain can never be taken to our grave. - Author: Anthony Liccione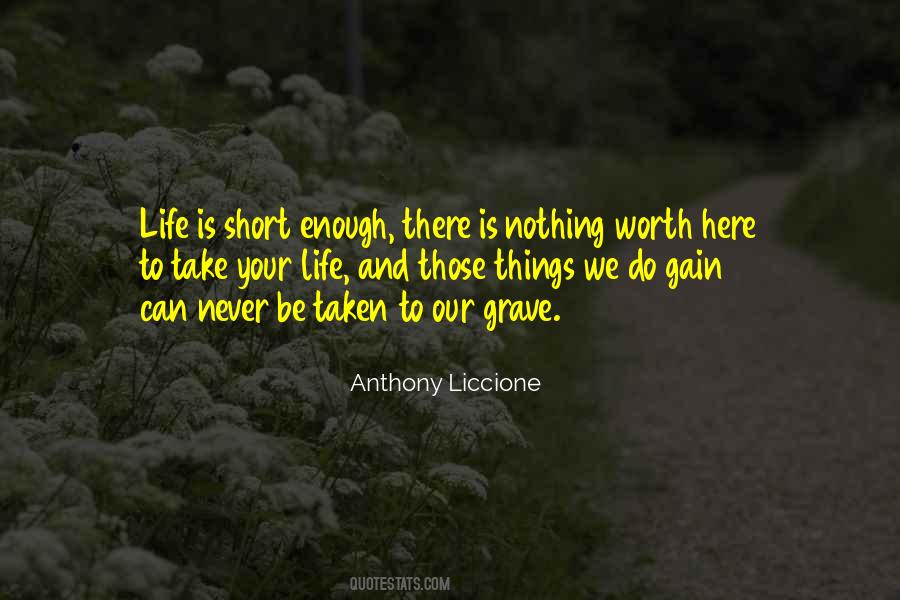 #18. While his history of depression is compatible with suicide ... and the location and direction of the stab wounds are consistent with self-infliction, several aspects of the circumstances (as they are known at this time) are atypical of suicide and raise the possibility of homicide. - Author: Elliott Smith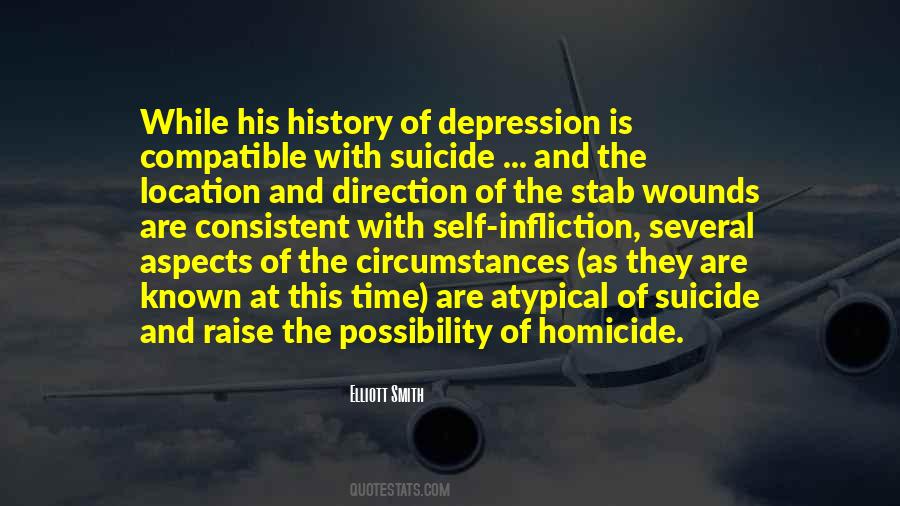 #19. Yes, I'm broken. And yes, he's broken. But the more we talk about it, the more we share our sadness, the more I start to believe that there could be a chance to fix us, a chance that we could save each other. - Author: Jasmine Warga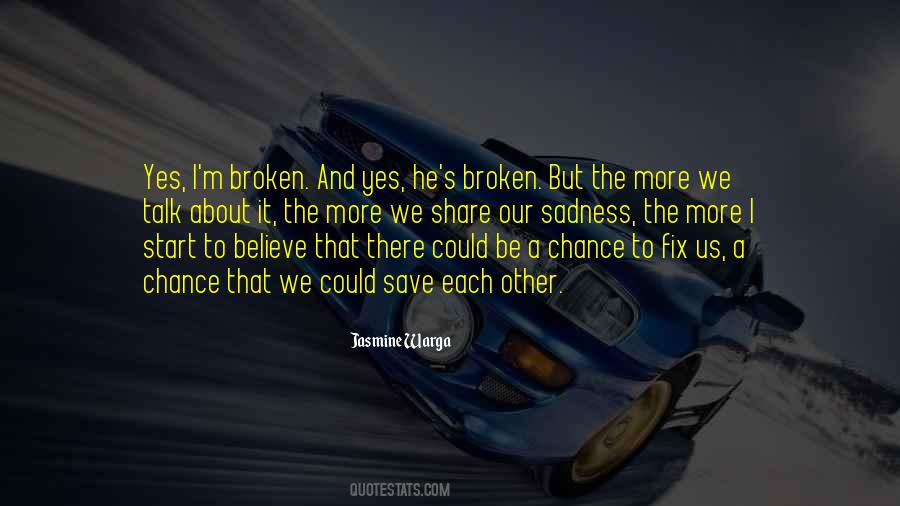 #20. I can't eat and I can't sleep. I'm not doing well in terms of being a functional human, you know? - Author: Ned Vizzini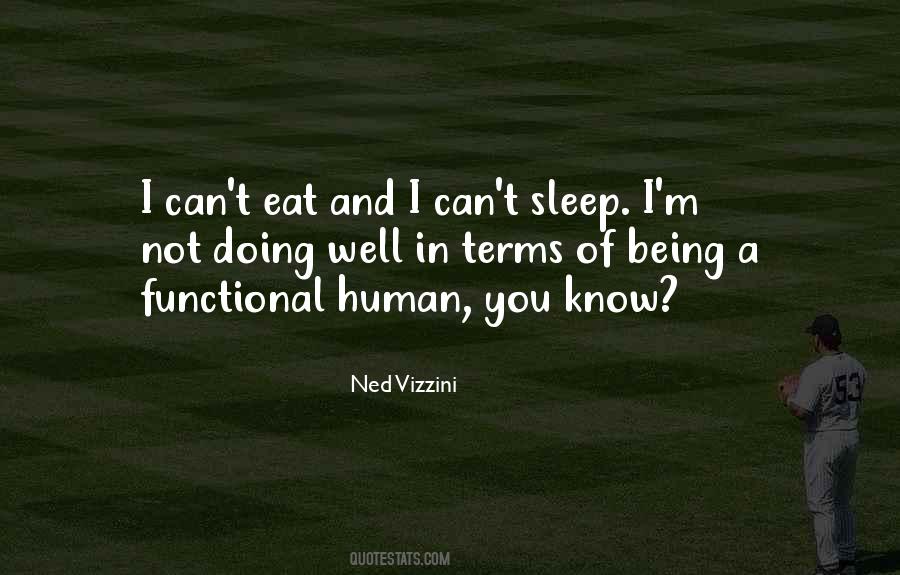 #21. It was deeply a part of Lee's kindness and understanding that man's right to kill himself is inviolable, but sometimes a friend can make it unnecessary - Author: John Steinbeck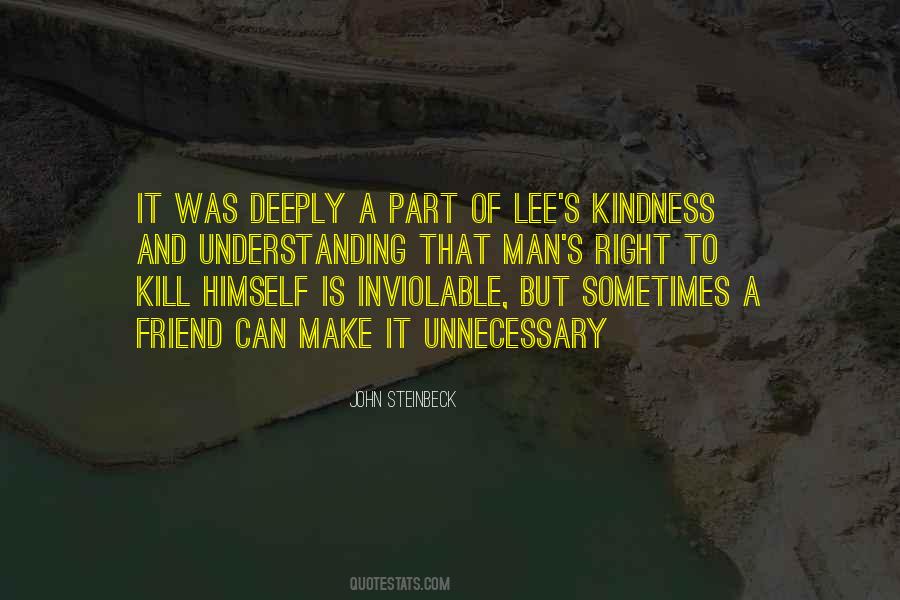 #22. The writer's life is frightful. I have experienced deep dispair, mental ill and attempt of suicide. - Author: Lailah Gifty Akita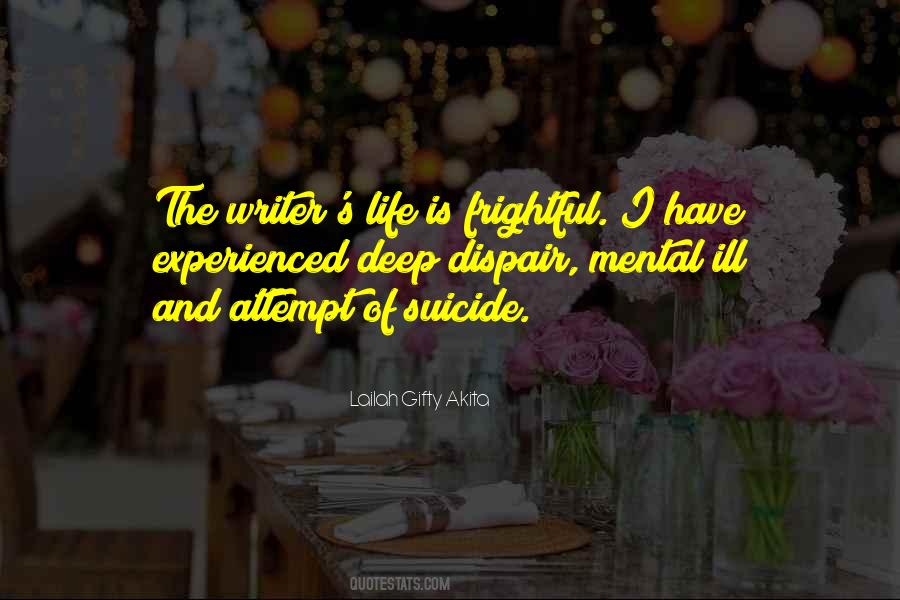 #23. Recovering from the suicide of a loved one, you need all the help you can get, so I very much recommend a meditation program. The whole picture of how to recover from this has to do with body, mind, and spirit. That's applicable to any kind of depression. - Author: Judy Collins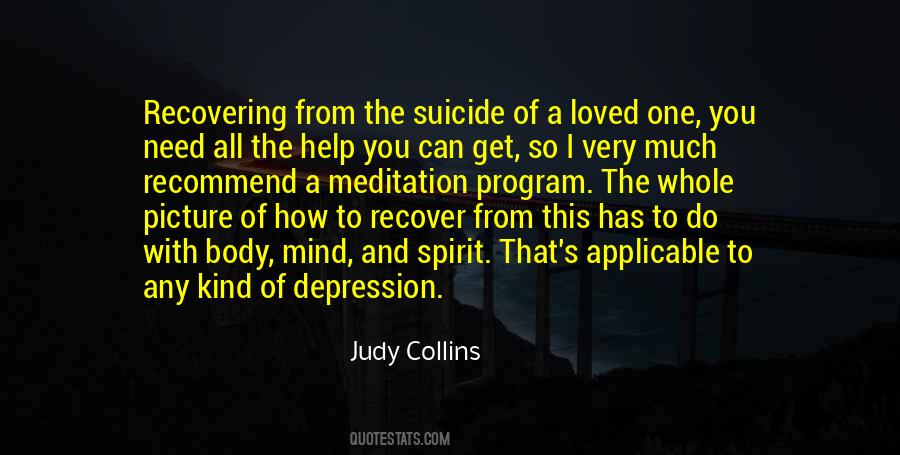 #24. Depression, is like trying to find a light switch in pitch darkness. Defeating it takes much assistance and resource. First, it's letting in loved ones that are reaching out, when light will begin to shine. - Author: Anthony Liccione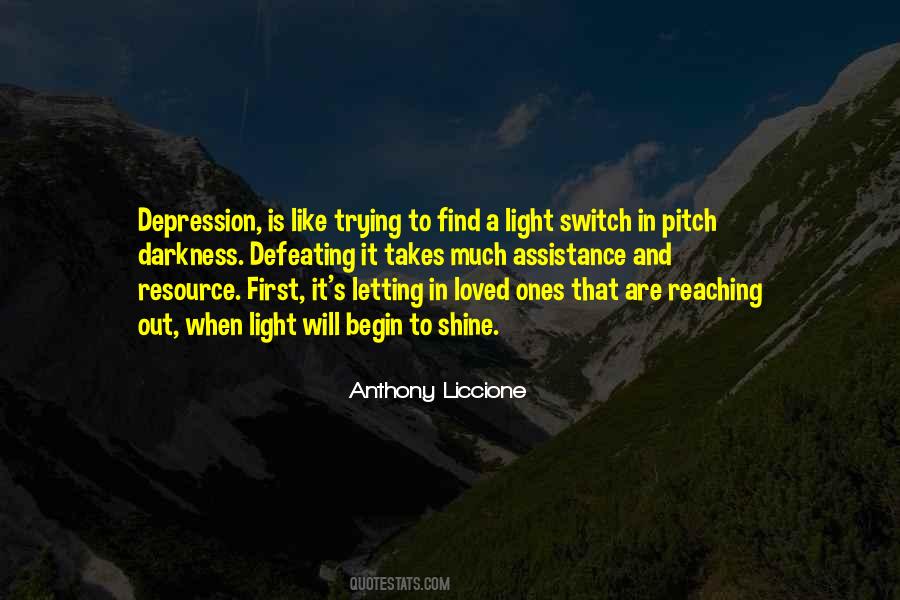 #25. Homosexuals die decades younger than heterosexuals, from a host of maladies. They suffer mental problems ranging from depression to psychosis, and have suicide rates many times that of heterosexuals. - Author: David Duke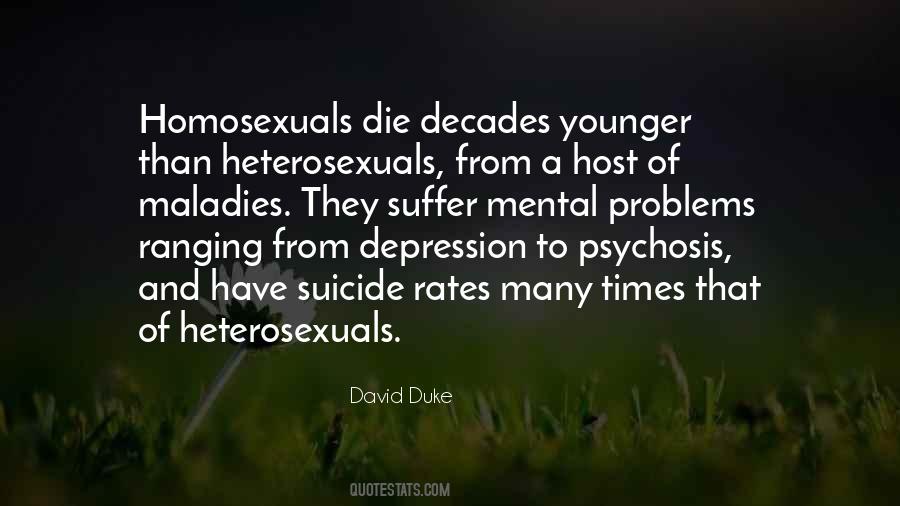 #26. I waste at least an hour every day lying in bed. Then I waste time pacing. I waste time thinking. I waste time being quiet and not saying anything because I'm afraid I'll stutter. - Author: Ned Vizzini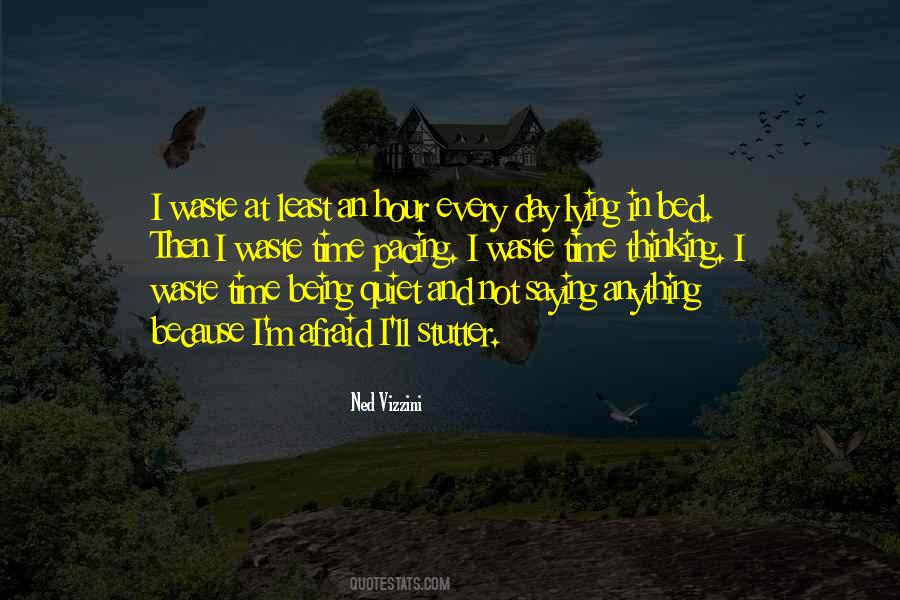 #27. The depressed and the suicidal are often lonely and inhibited. Discussions of inhibition in this context usually emphasize fear of rejection. - Author: David L. Conroy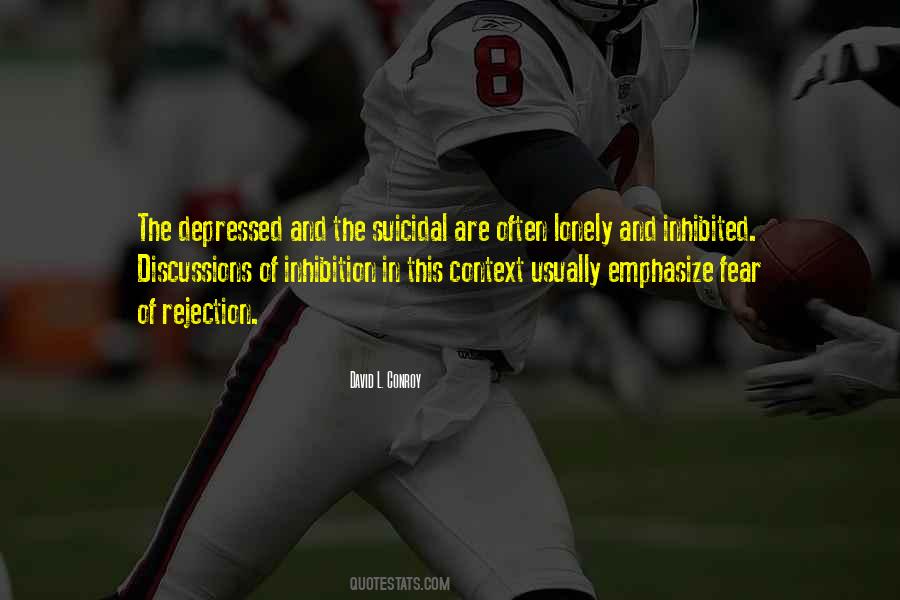 #28. (...) pick up your axe, start at the roots

don't miss the trunk, never forget:

to end life truly and finally

start at the roots or end there. - Author: Moonshine Noire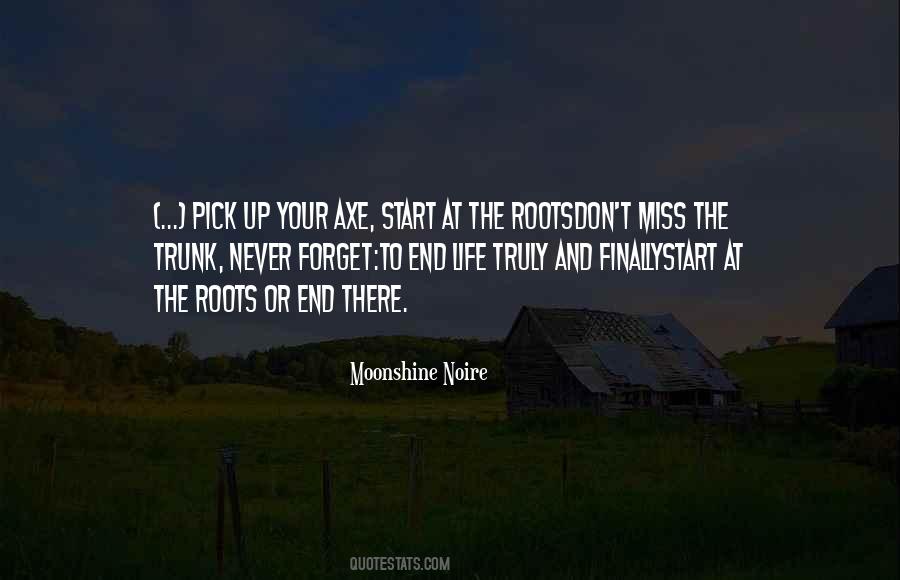 #29. In those moments, none of it matters. It's like that stuff is happening to someone else because all you feel is dark inside, and that darkness just kind of takes over. You don't even really think about what might happen to the people you leave behind, because all you can think about is yourself. - Author: Jennifer Niven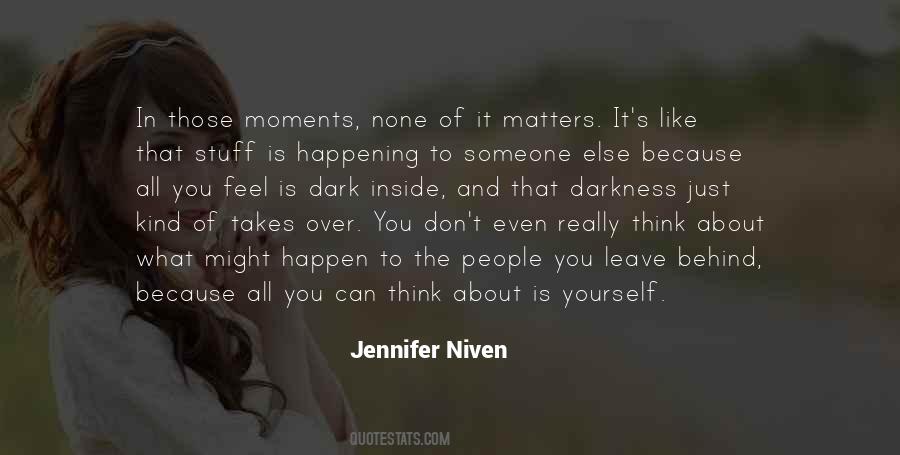 #30. When they ask me why I jumped off the roof of my brother's apartment building, I will tell them it was because I wanted the sky to mourn me.

And because I wanted to know what it feels like to hit something so hard it shatters me into bits that they can never sew back together. - Author: Kady Hunt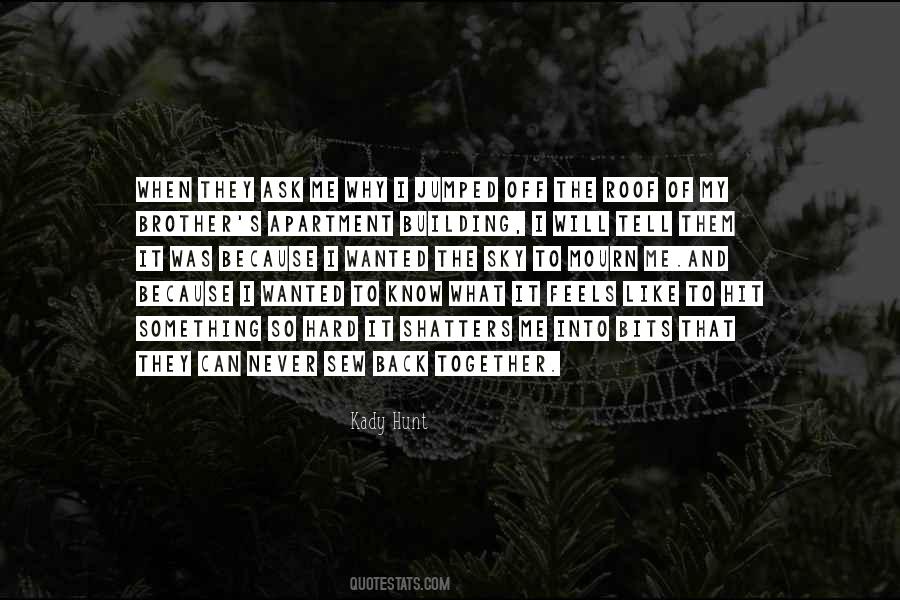 #31. My heart is sinking and my chest physically aches from the heavy sadness that it carries within. - Author: Shannon Perry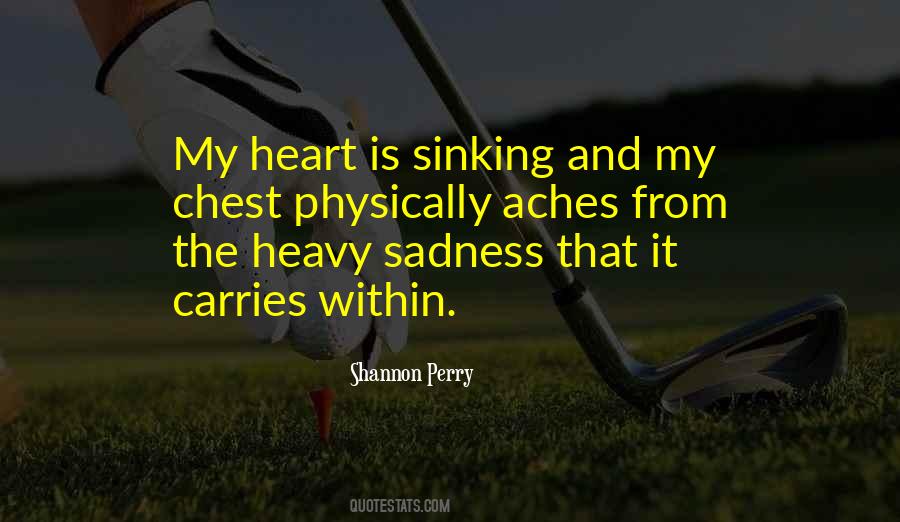 #32. It was only later, replaying the scene in her mind again and again, that she began to believe it was the expression of a man who was methodically unplugging himself from reality, one cord at a time. The face of a man who was heading out of the blue and into the black. - Author: Stephen King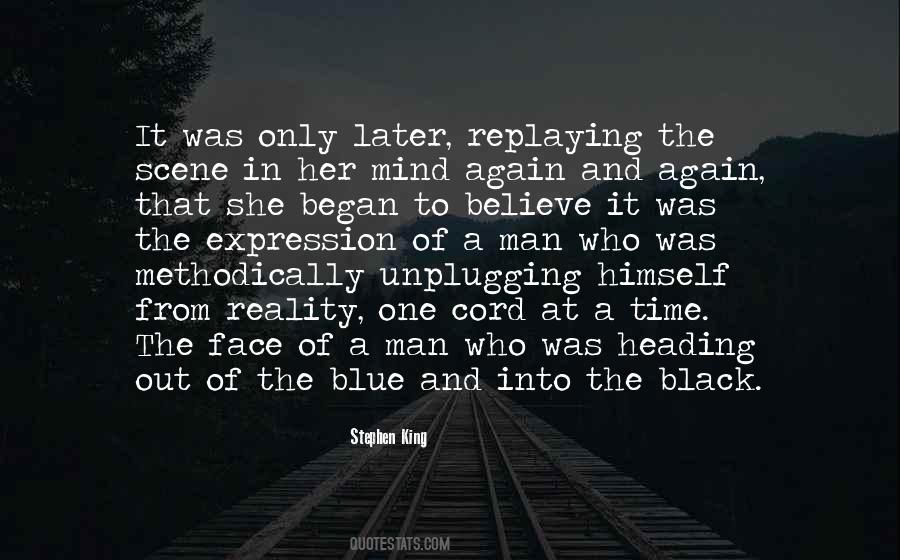 #33. I can feel everything. And I want to keep feeling everything. Even the painful, awful, terrible things. Because feeling things is what lets us know that we're alive. - Author: Jasmine Warga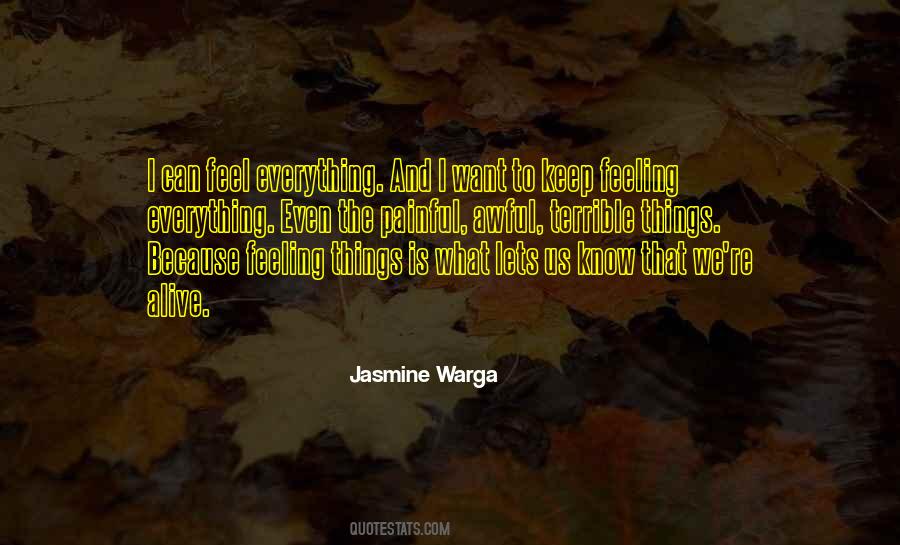 #34. To all who struggle with depression or suicidal thoughts: you are not alone. we are all on this journey together. I promise you that there is hope. Let us reach out to one another and walk together in the sunlight. - Author: Seth Adam Smith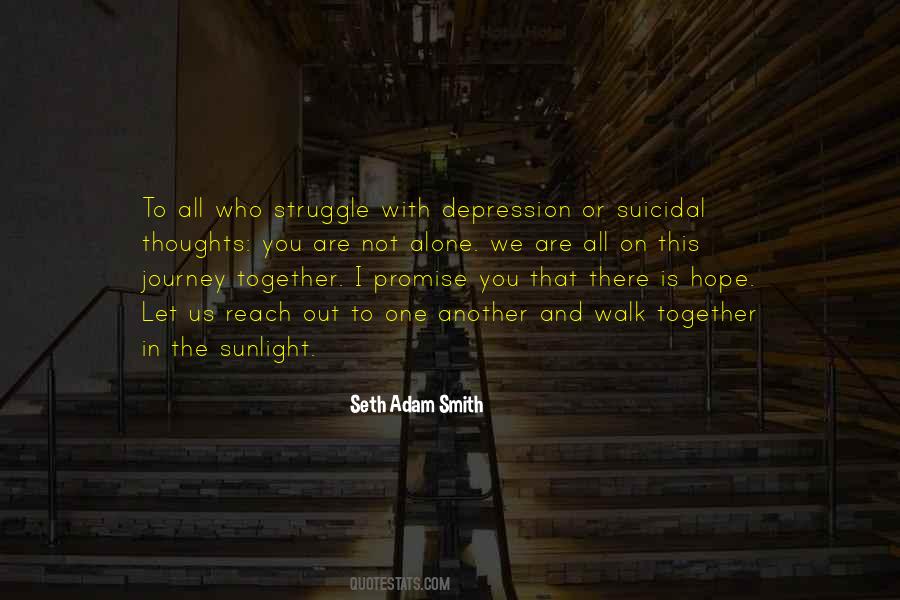 #35. It's a strange poverty of the English language, and indeed, of many other languages, that we use this same word, "depression" to describe how a kid feels when it rains on his birthday, and to describe how somebody feels the minute before they commit suicide. - Author: Andrew Solomon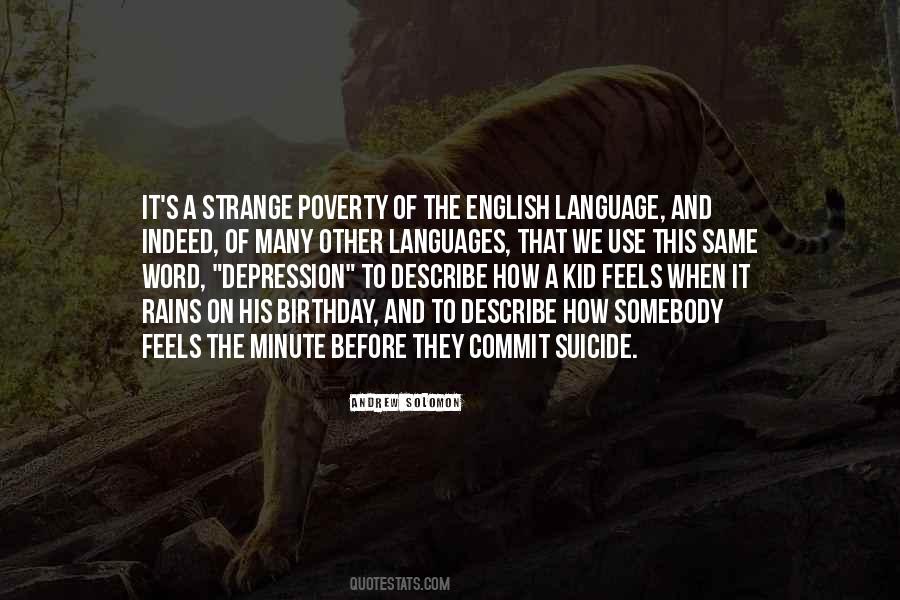 #36. Being depressed and suicidal doesn't mean wanting to kill yourself every moment of every day. It may be a fixed obsession, but sometimes it gets relegated to the back of your head. Rather, it means the world takes on the very cut and dry, black and white, unilateral aspect of a flowchart. - Author: Nenia Campbell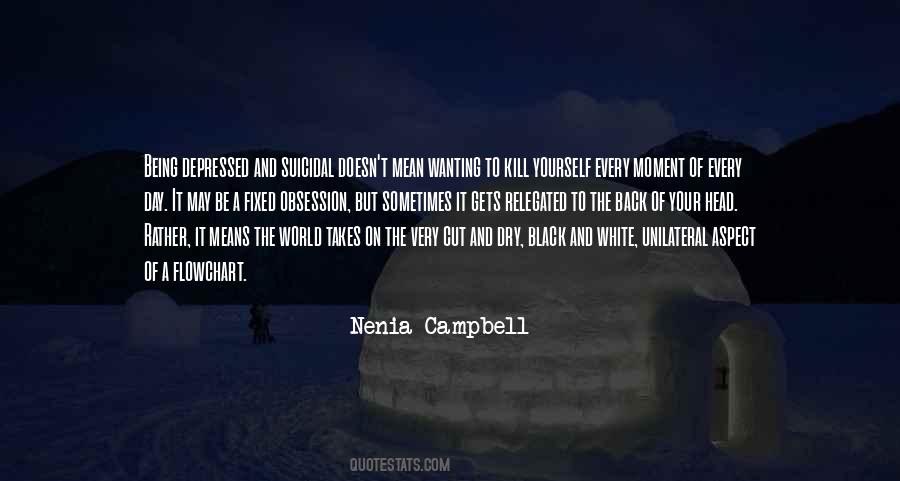 #37. I saw the world from the stars' point of view, and it looked unbearably lonely. - Author: Shaun David Hutchinson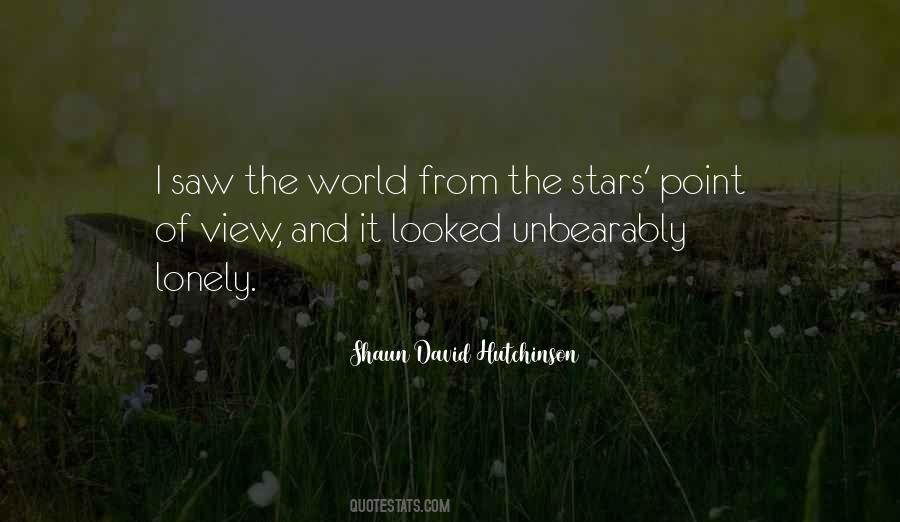 #38. In the lead-up to the launch of my new book I Was Here, I've seen a lot of discussion about depression and suicide and mental health and YA dealing with such intense matters. What I haven't seen discussed is kittens. - Author: Gayle Forman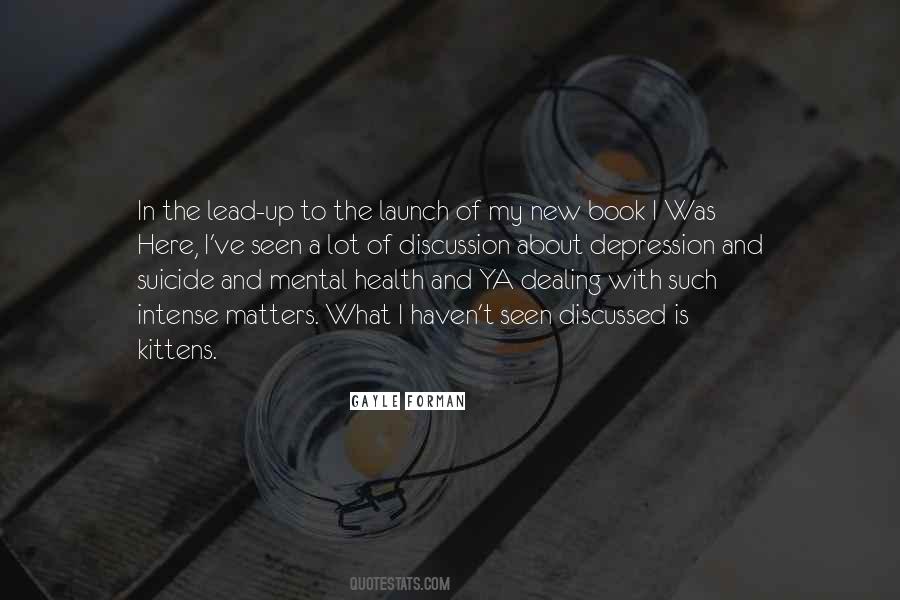 #39. When others cannot find something to hold onto ... we can reach out and be their anchor in that moment. - Author: Aaron Woodall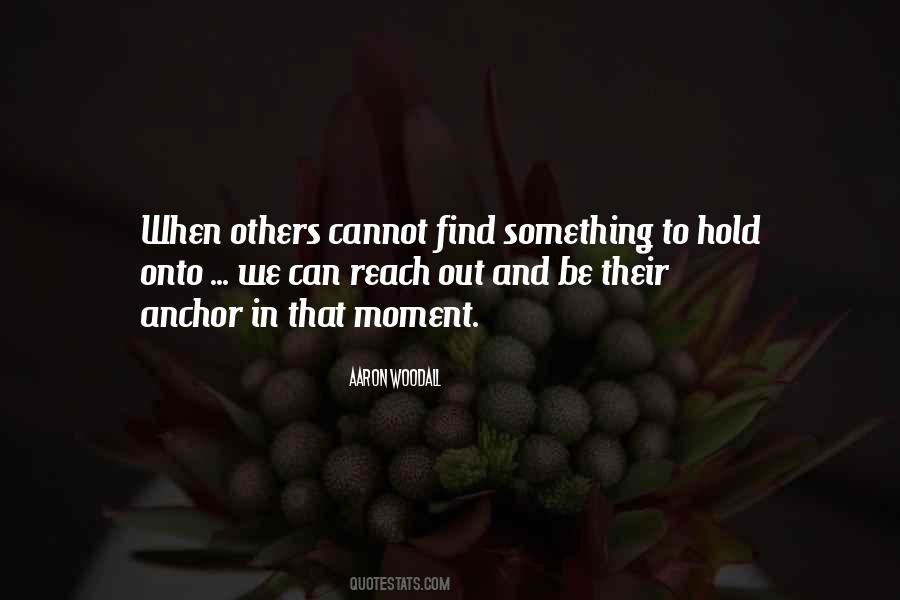 #40. I wasn't glad that I hadn't died. And I wasn't sad that I hadn't. I wasn't anything. - Author: Kathleen Rooney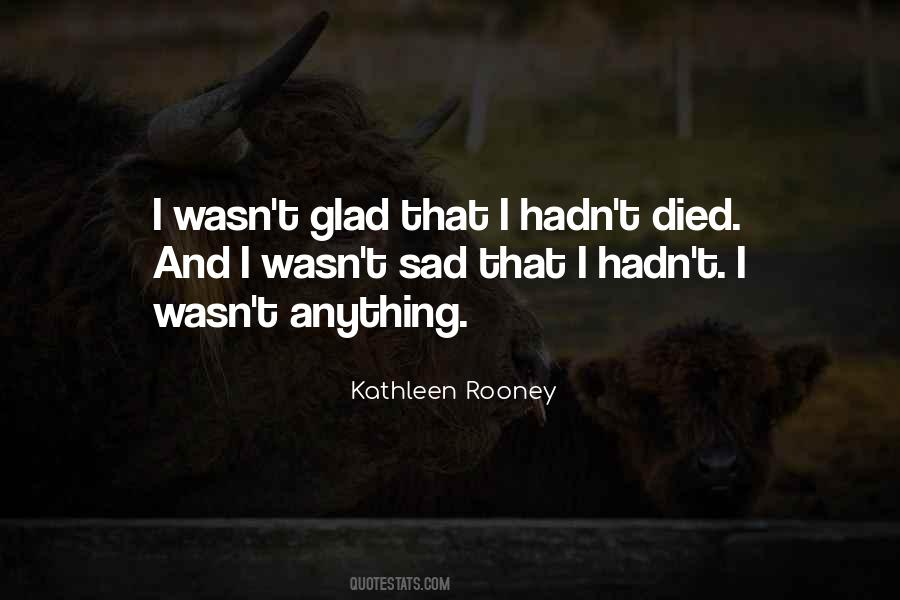 #41. We swung between madness and suicide ... it was beautiful! - Author: Gustave Flaubert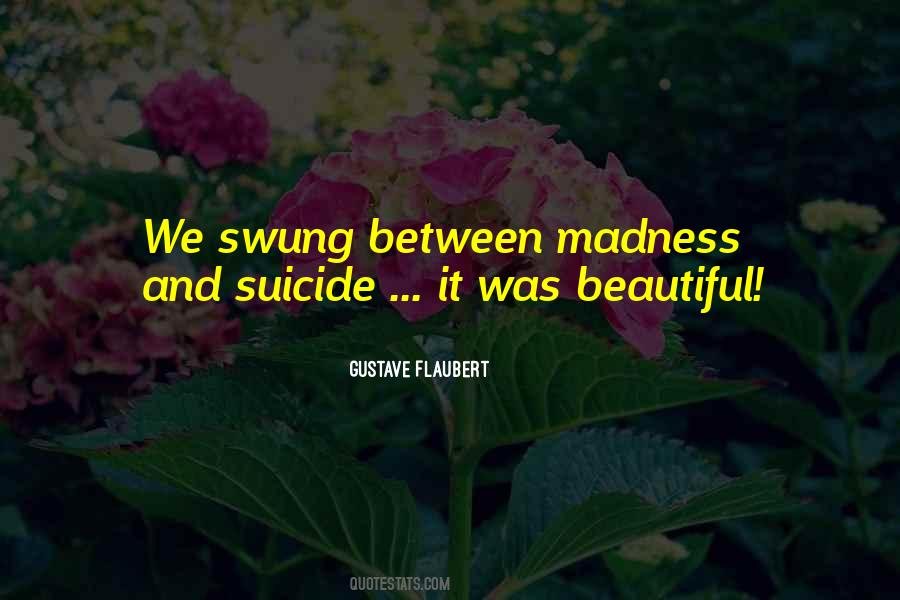 #42. One in ten adults will attempt suicide, and one in five will suffer from depression. - Author: Russ Harris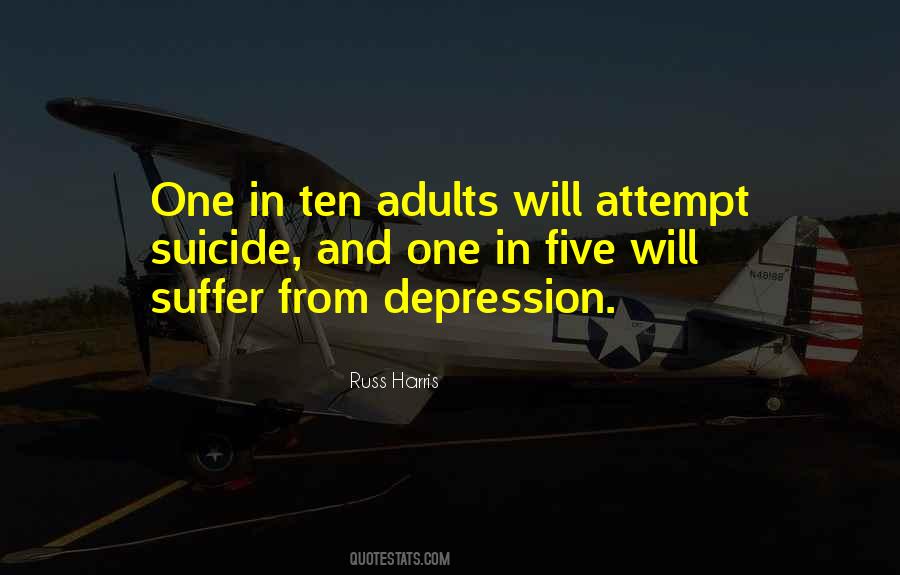 #43. If you have been raped or sexually assaulted and you have been blamed, or fear that you may be blamed, I just want you to understand this: You are not to blame. There is nothing you did to make someone hurt you, nor is there anything you could have done differently to prevent or stop it. - Author: Robert Uttaro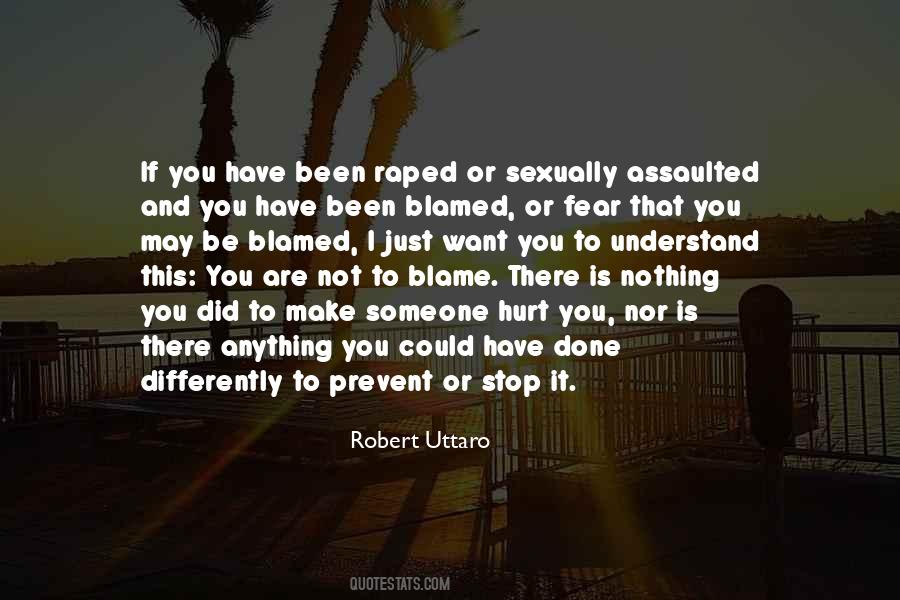 #44. If she could have died ... if she could have disappeared forever ... but the solid surface of things refused to dissolve around her, and her body, her hateful hermaphrodite's body, continued in its stubborn, lumpen way, to live ... - Author: J.K. Rowling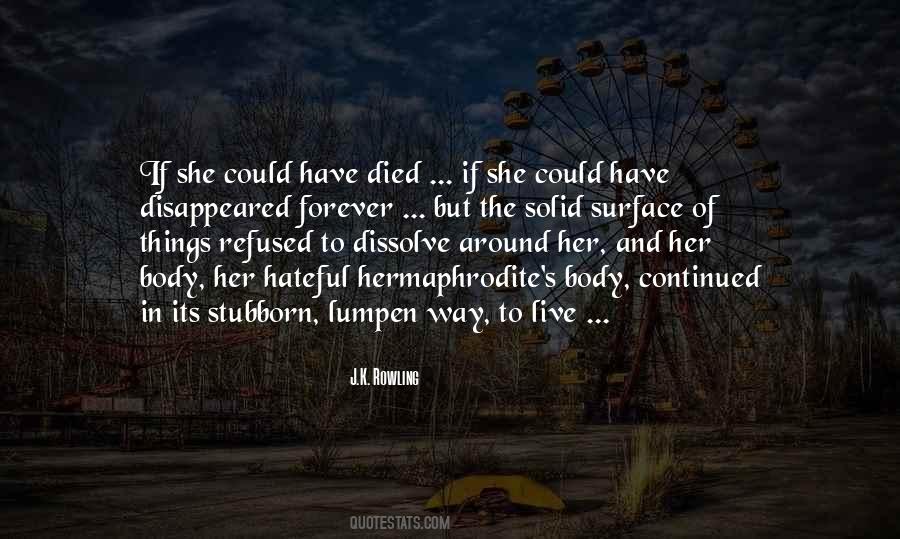 #45. Some might say that suicide is for cowards. I dare them to hold a razor to their wrists and say it as they slice into their own flesh. - Author: Aubrey Dark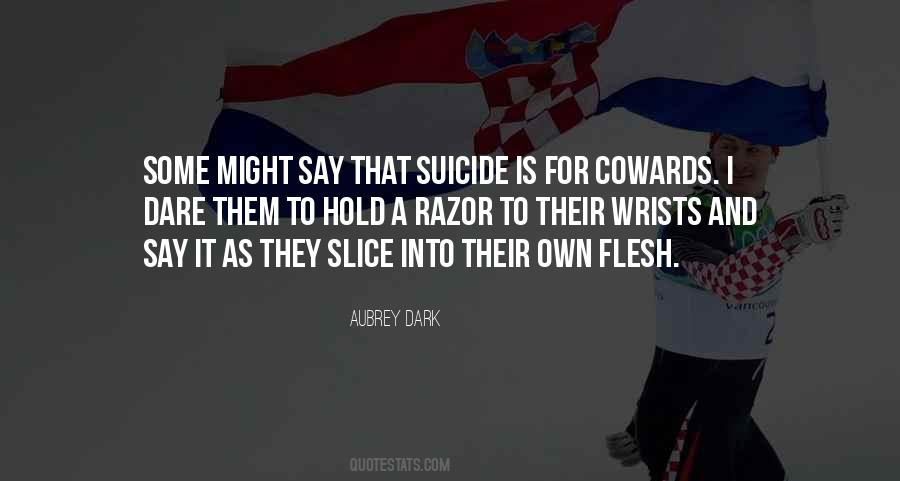 #46. People who fail to use their emotional intelligence skills are more likely to turn to other, less effective means of managing their mood. They are twice as likely to experience anxiety, depression, substance abuse, and even thoughts of suicide. - Author: Travis Bradberry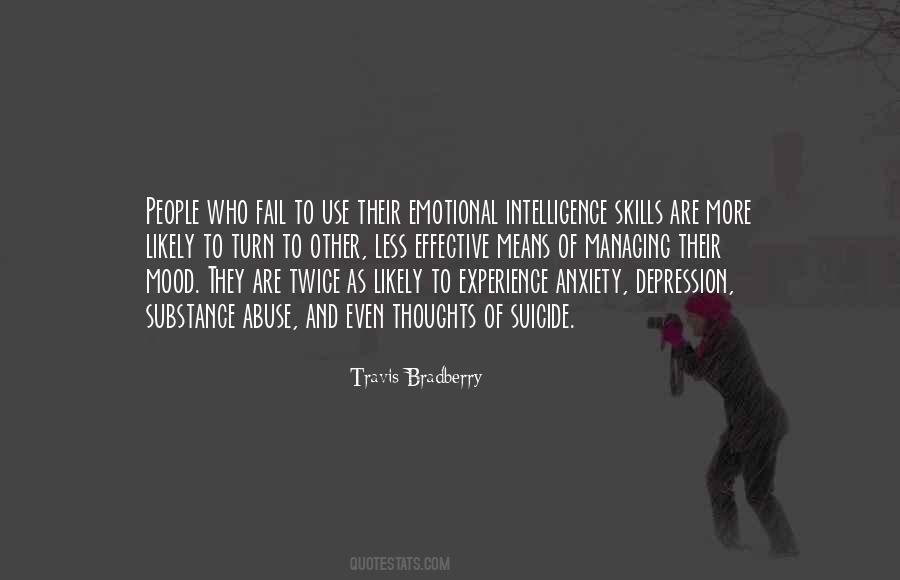 #47. I went through a lot of abuse and a lot of really difficult things growing up - depression, anxiety, attempted suicide. - Author: Pattie Mallette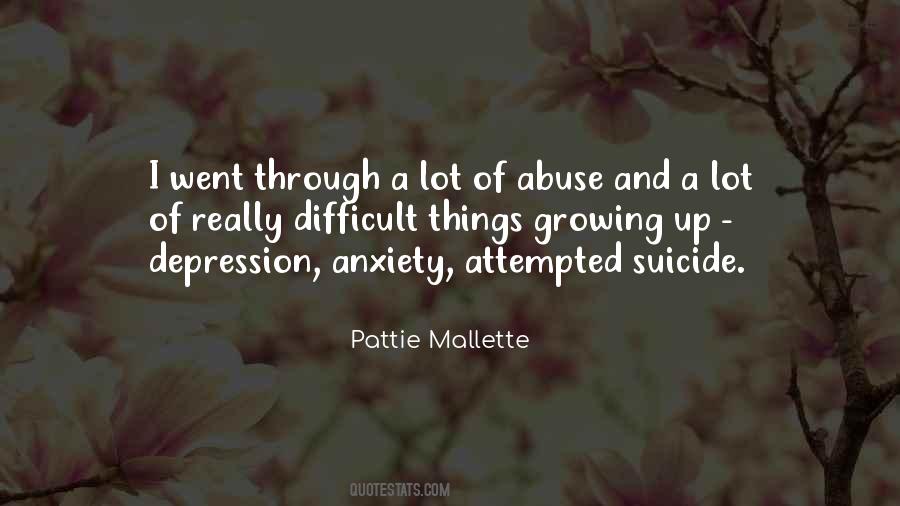 #48. Perhaps the saddest irony of depression is that suicide happens when the patient gets a little better and can again function sufficiently. - Author: Dick Cavett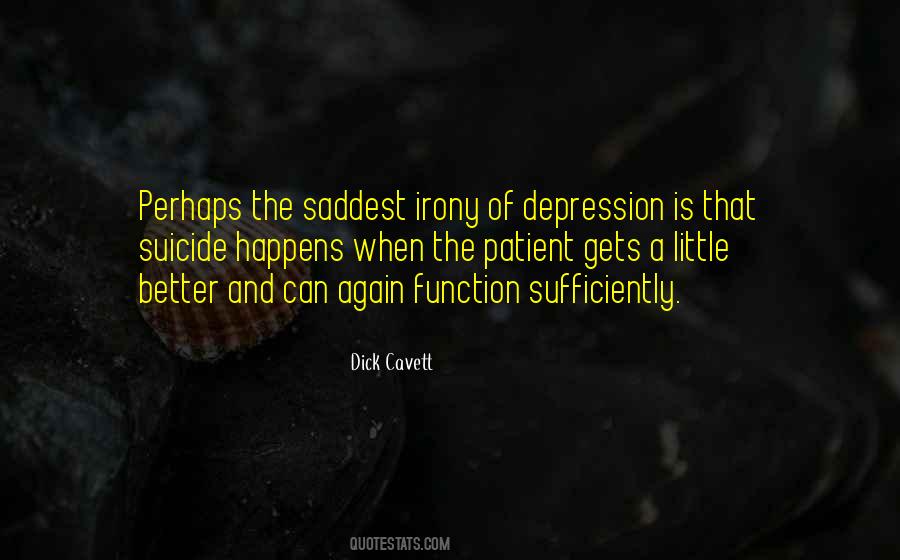 #49. Yes, even in your mouse moods you only play with the idea of not being." She cleared her throat again. "Biology, you see. It's because of biology that we want to live and not to die. And it is because of biology that we come to a time when we want to die and not to live. - Author: Aidan Chambers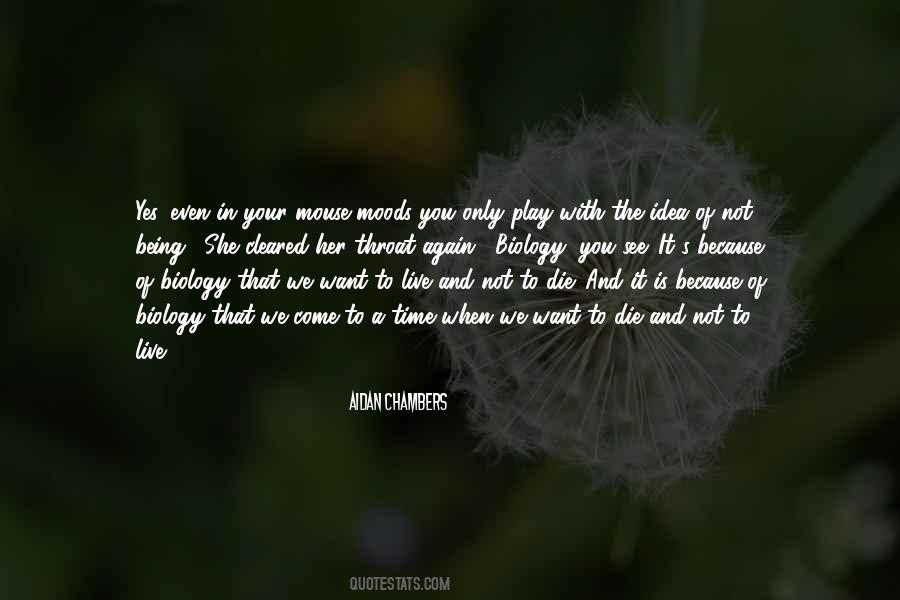 #50. Ian was living in fairyland and in our own way we all helped him to stay there. - Author: Deborah Curtis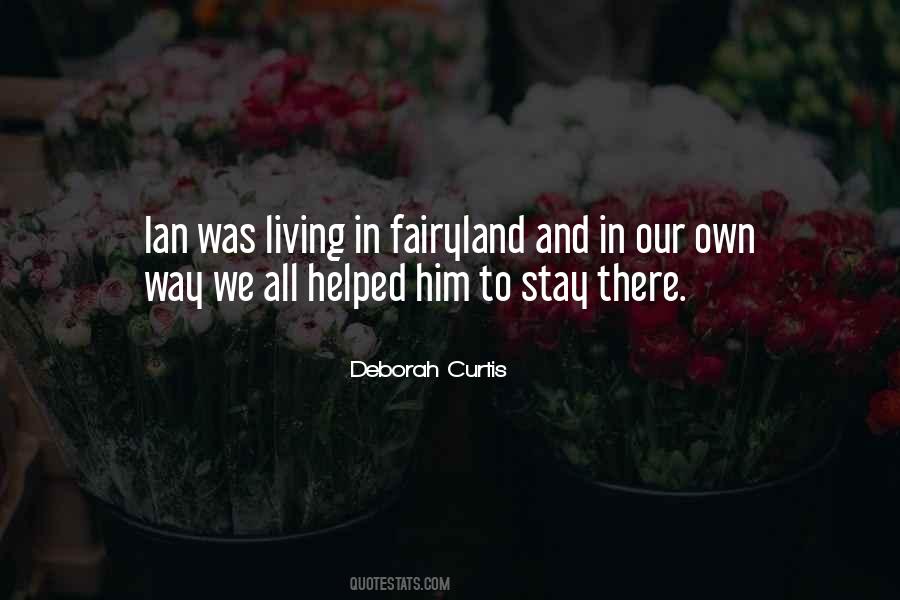 #51. What if I just want to die?"
"Then I will be sad and disappointed that you cheated yourself out of your chance at existence. Not all of us have that opportunity, you know, to choose life. - Author: Megan Bostic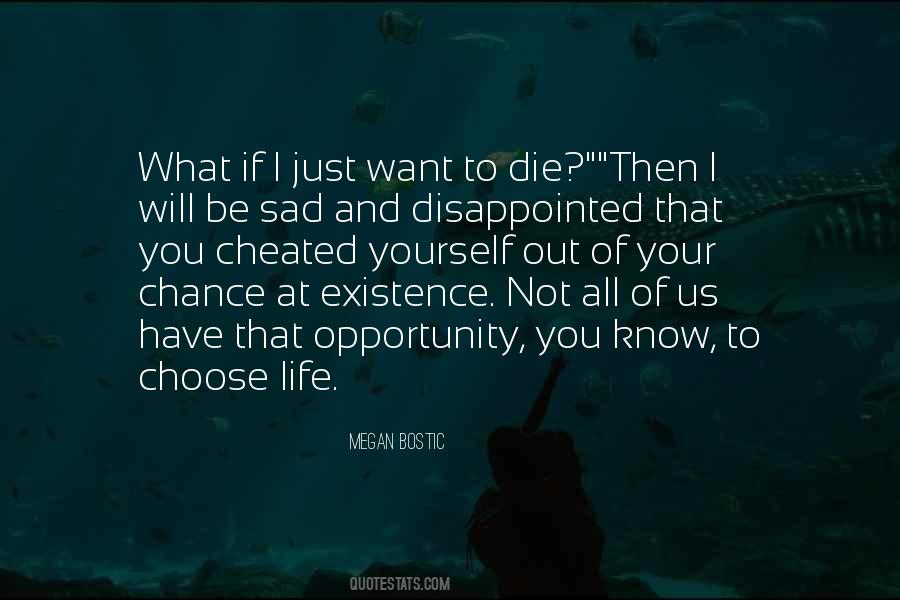 #52. We don't speak of it, or react to it. Paralyzed in a reality of uncertainty and madness,this is where we are. - Author: Danielle Rohr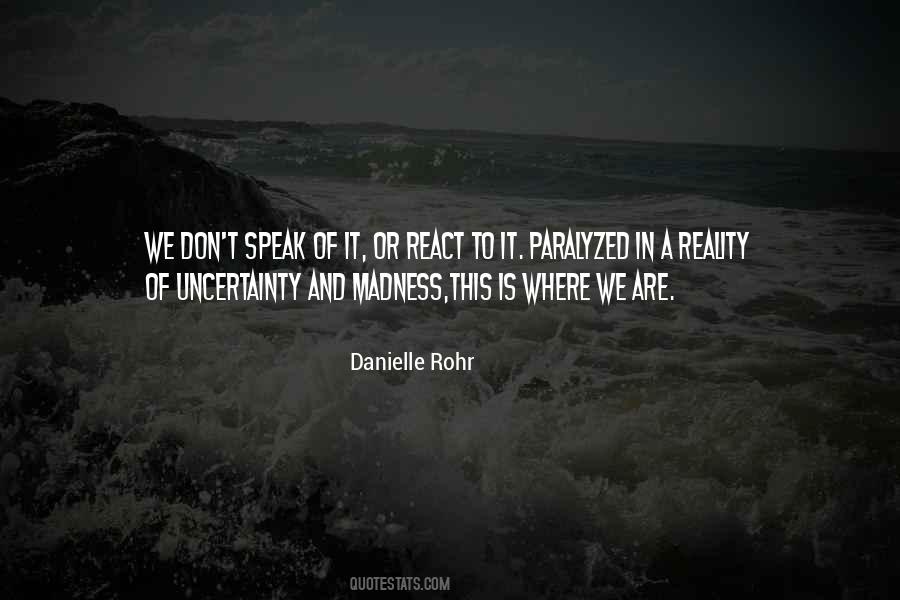 #53. Usually I try to suppress any emotions that savor of regret, because they are invariably aperitifs to a main course of depression, and for the long-lived, that's a recipe for suicide. But that doesn't mean they can't sneak up on me sometimes.
And, like, gang-tackle me. - Author: Kevin Hearne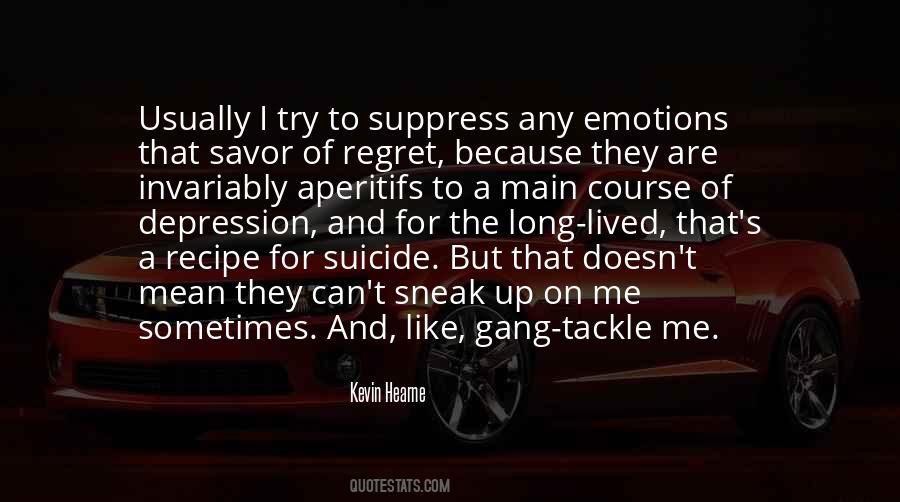 #54. I'd wasted so much of my life. So many of my days, and all of my promise, all of my dreams, lost to hospitals, to depression, to wanting to die. This wasn't how it was supposed to be. This is not who I am.

Except, of course, it was. It was all there was left to be. - Author: Alexis Hall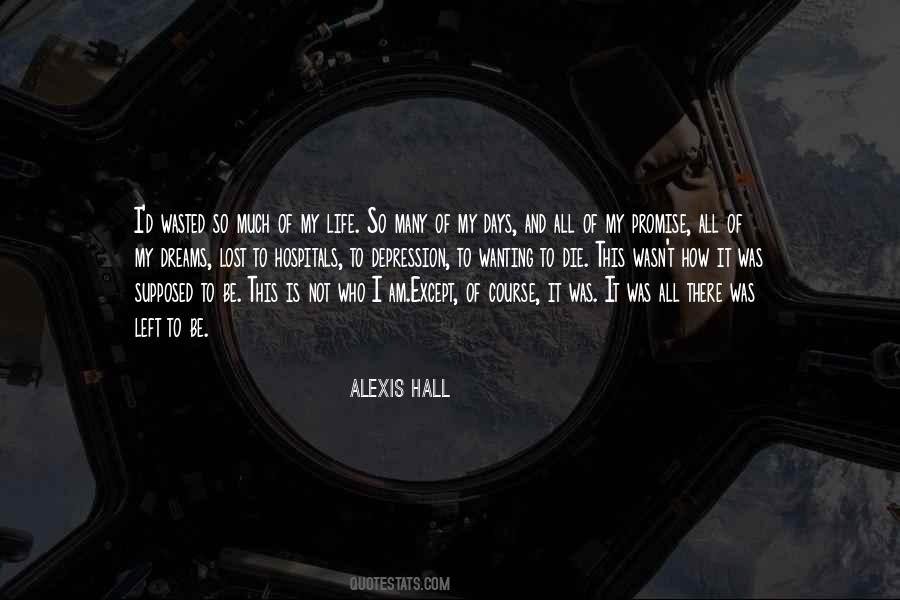 #55. In the lowest of lows you can learn the highest of highs, and that often when you get to the point of wanting to die, it's because you already have and are truly aching to live. - Author: Jackie Haze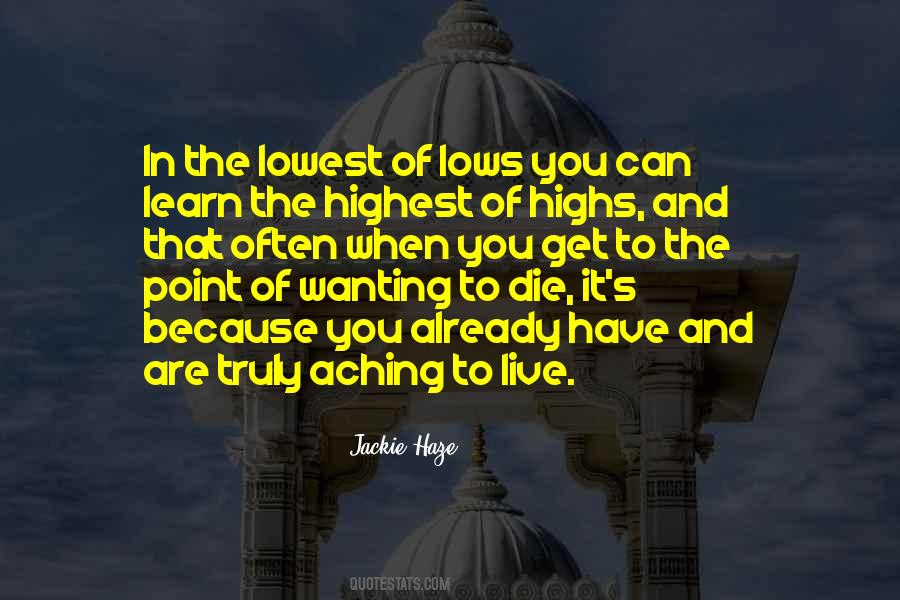 #56. I didn't want to wake up. I was having a much better time asleep. And that's really sad. It was almost like a reverse nightmare, like when you wake up from a nightmare you're so relieved. I woke up into a nightmare. - Author: Ned Vizzini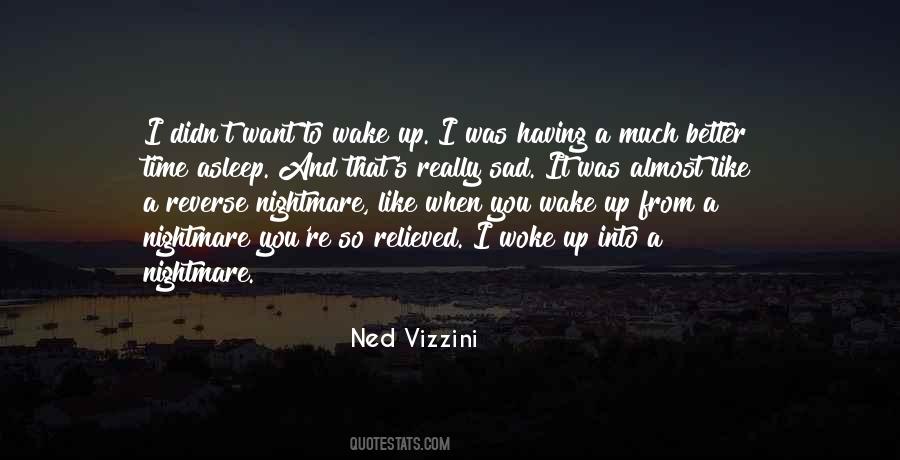 #57. Life without knowing your destiny leads to "rat races", depression and frustration, and attempt to commit suicide - Author: Sunday Adelaja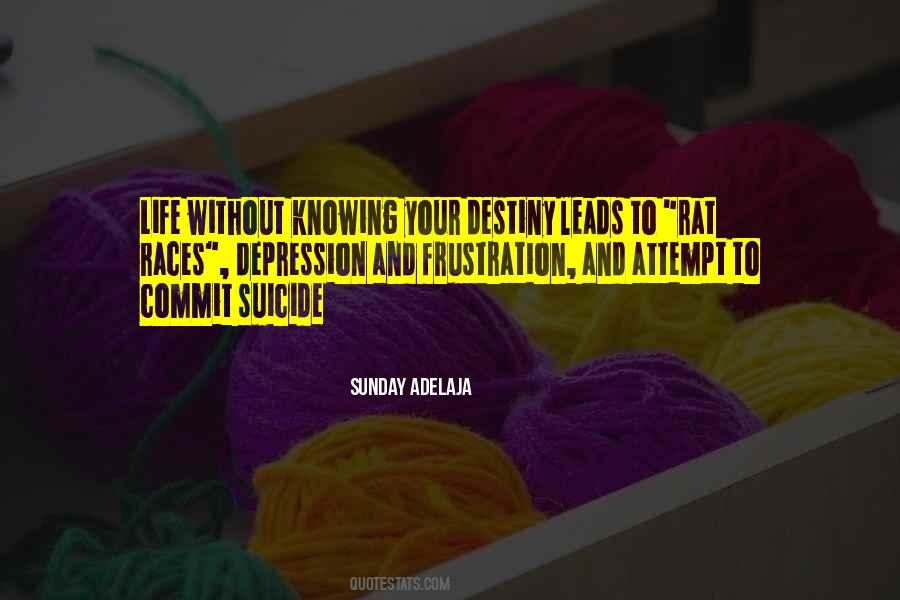 #58. It is painful for the plant which is myself to live in the atmosphere and light of this world. Somewhere an element is lacking which would permit me to continue. - Author: Osamu Dazai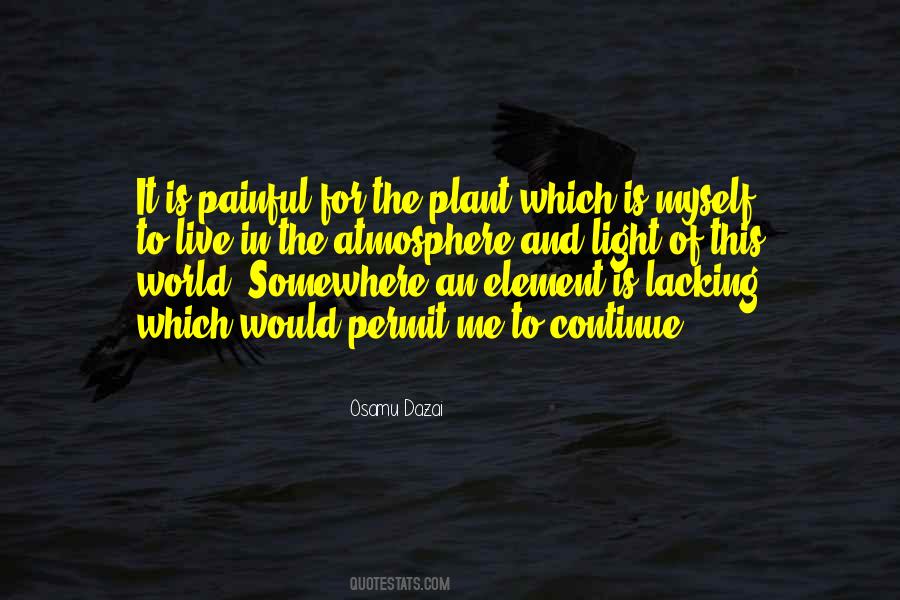 #59. He wipes tears off my face and then snot. He uses his hands. He loves me that much. - Author: Nina LaCour
#60. when I was a kid I use to put a puzzle together over and over until I got really good at it so one day I turned all the pieces upside down and built it, then I understood the true nature of the puzzle - Author: Stanley Victor Paskavich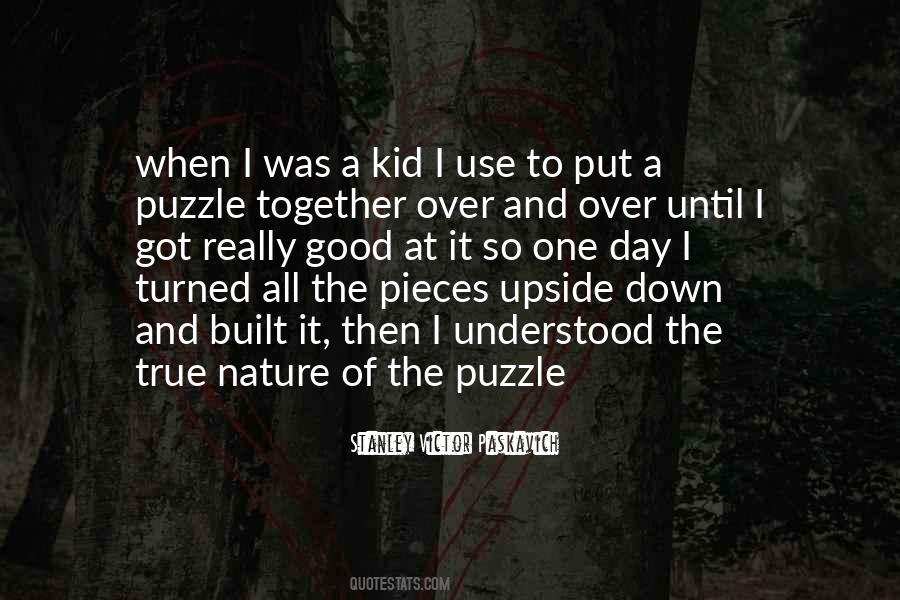 #61. For weeks Tyrone thought he was going to die any minute, and there were also times when he was afraid he wasnt going to die. - Author: Hubert Selby Jr.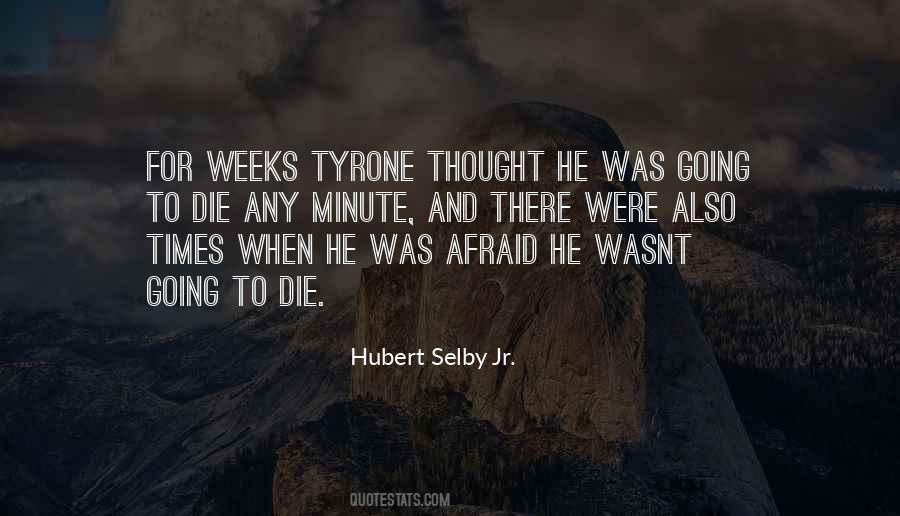 #62. I think about [ ... ] black holes and blue holes and bottomless bodies of water and exploding stars and event horizons, and a place so dark that light can't get out once it's in - Author: Jennifer Niven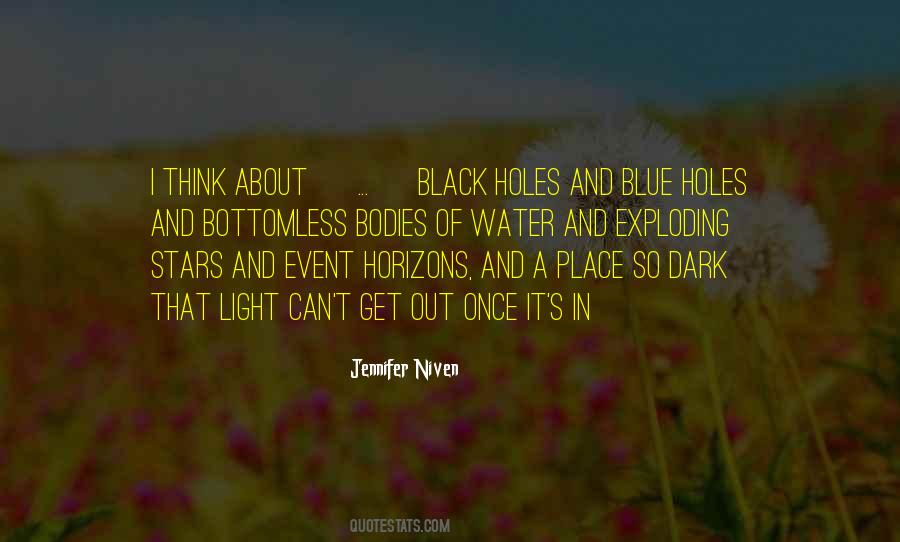 #63. Success and failure are both difficult to endure. Along with success come drugs, divorce, fornication, bullying, travel, meditation, medication, depression, neurosis and suicide. With failure comes failure. - Author: Joseph Heller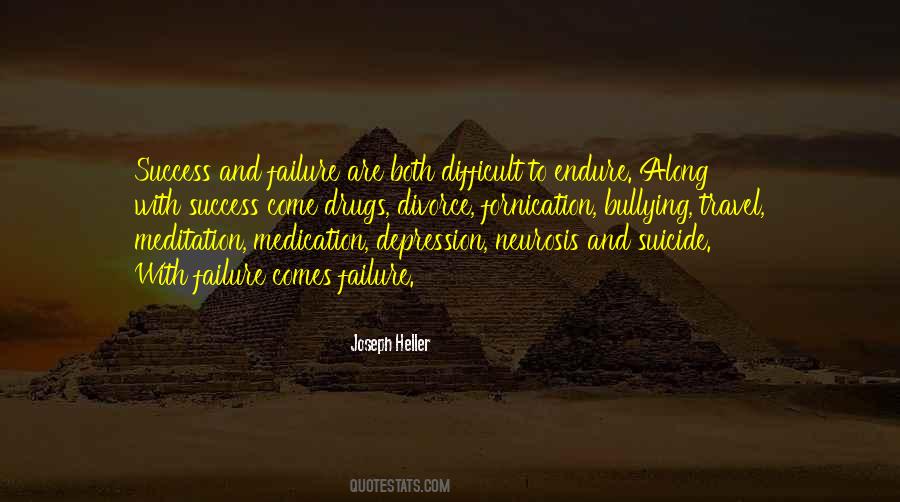 #64. I have had to experience so much stupidity, so many vices, so much error, so much nausea, disillusionment and sorrow, just in order to become a child again and begin anew. I had to experience despair, I had to sink to the greatest mental depths, to thoughts of suicide, in order to experience grace. - Author: Hermann Hesse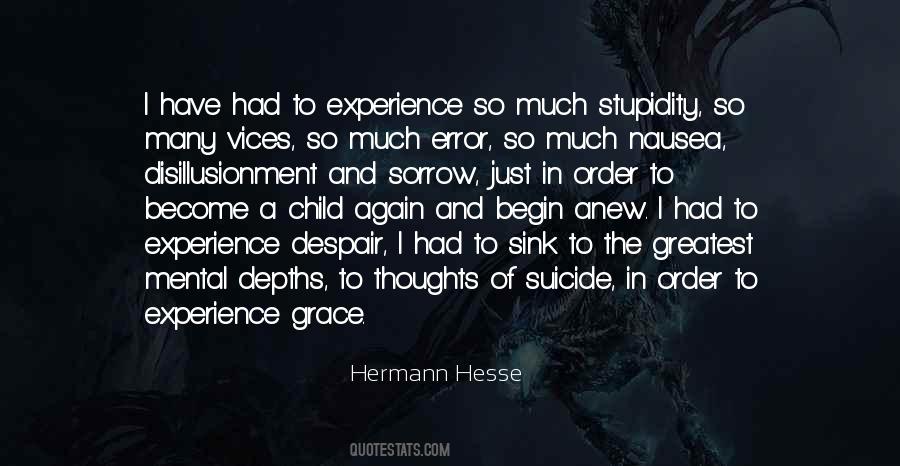 #65. If killing yourself is not an option anymore,
you have to sink into the darkness instead,
and make something out of it. - Author: Emma Forrest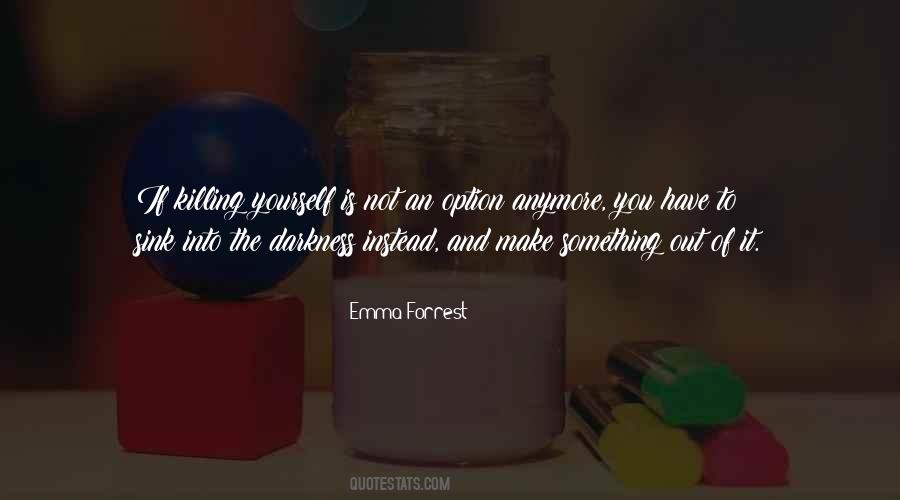 #66. I wonder what it will feel like when all the lights go off and everything is quiet forever. I don't know if it will be painful, if in those last moments I'll be scared, but all I can hope is that it will be over fast. That it will be peaceful. That it will be permanent. - Author: Jasmine Warga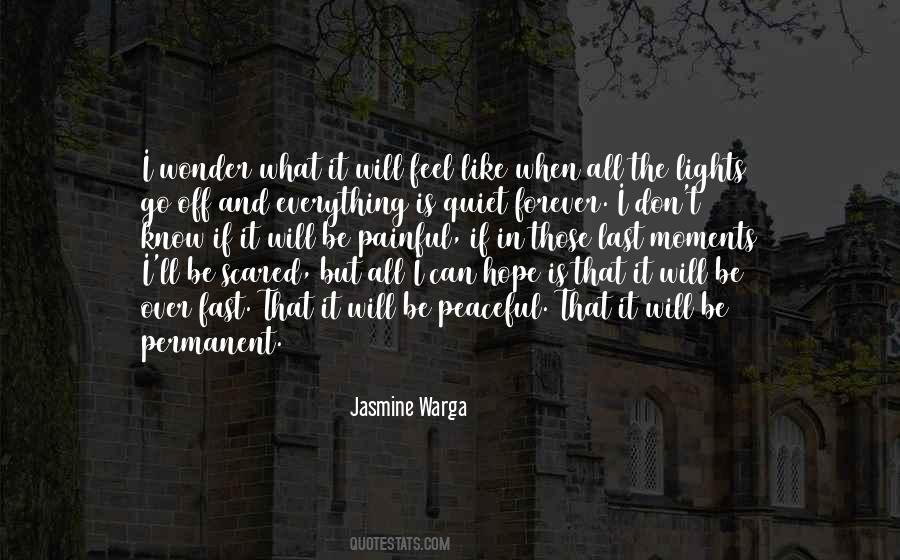 #67. Suicide and mental health problems have no boundaries. - Author: Santosh Kalwar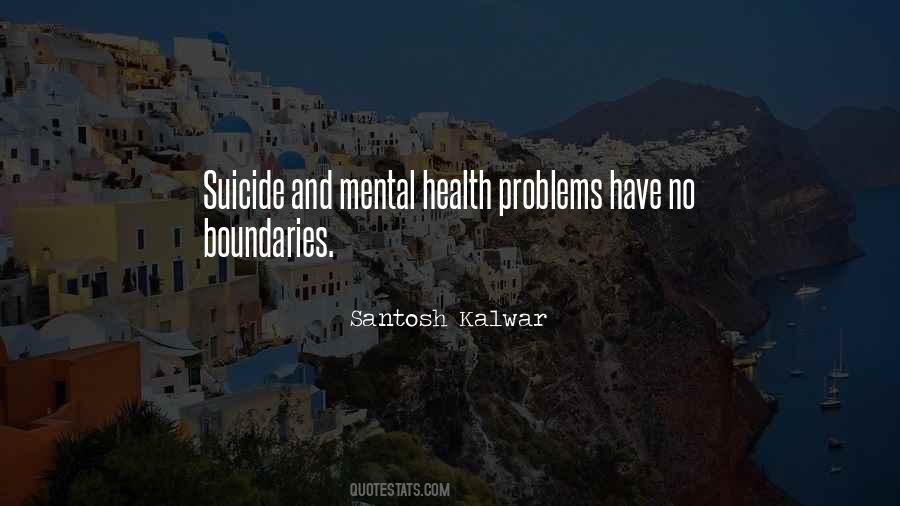 #68. The parts of my mind that apply logic and understanding had somehow abandoned me, and something primitive and instinctual took control. - Author: Danielle Rohr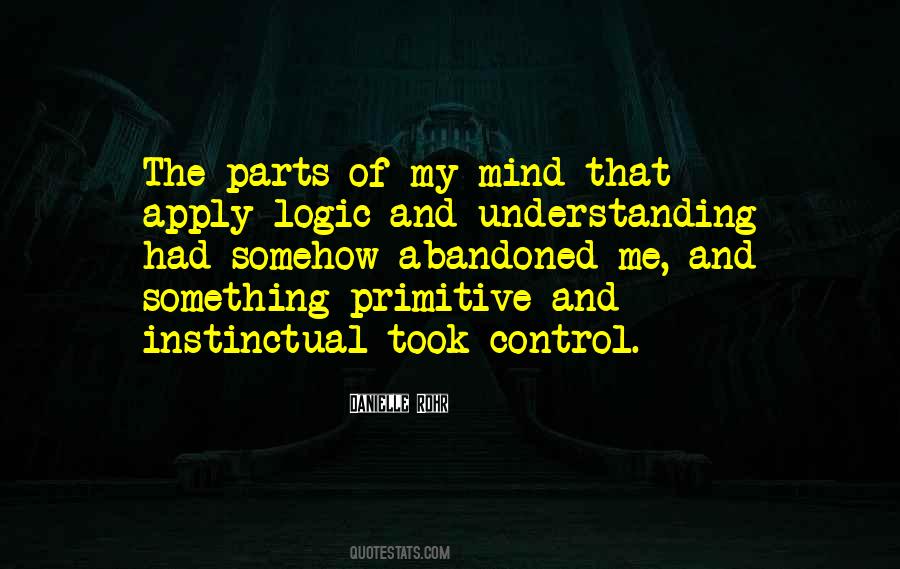 #69. This mournful and restless sound was a fit accompaniment to my meditations. - Author: Joseph Conrad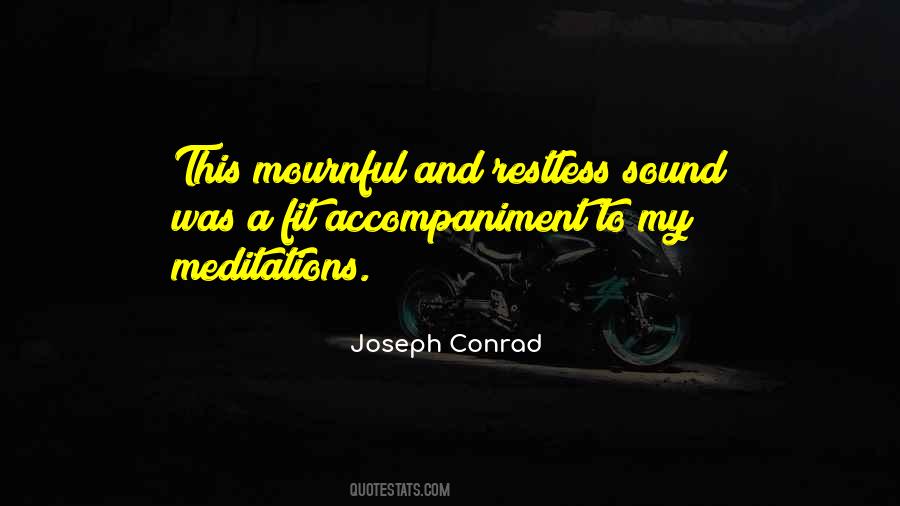 #70. Melancholy suicide. - This is connected with a general state of extreme depression and exaggerated sadness, causing the patient no longer to realize sanely the bonds which connect him with people and things about him. Pleasures no longer attract; - Author: Emile Durkheim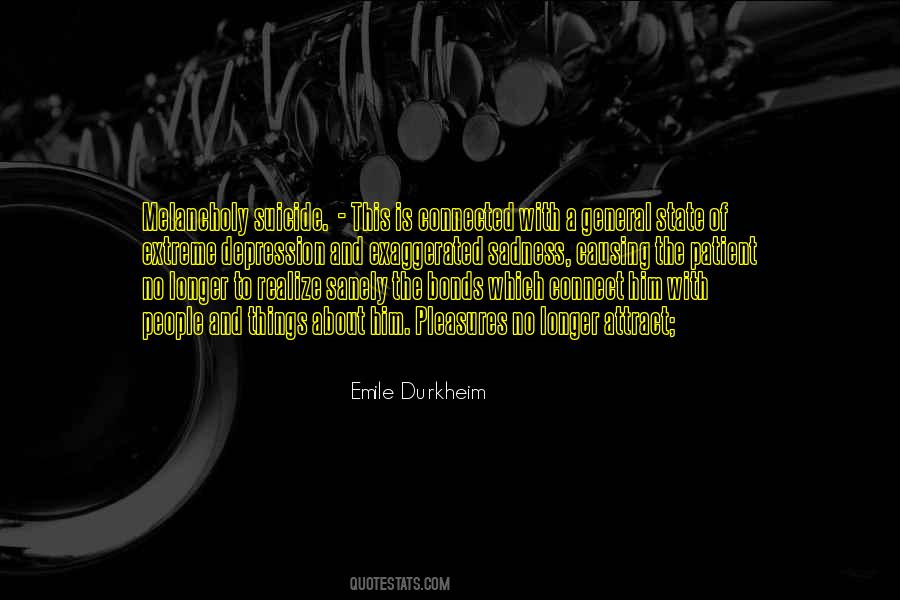 Famous Authors
Popular Topics