List of top 33 famous quotes and sayings about starkov to read and share with friends on your Facebook, Twitter, blogs.
Top 33 Quotes About Starkov
#1. You are all I've ever wanted," he said. "You are the whole of my heart.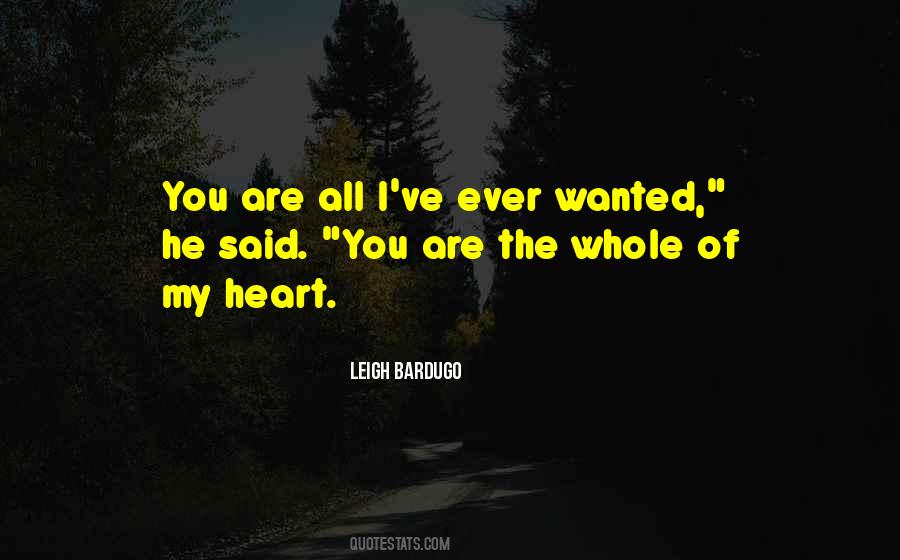 #2. I sought Morozova amplifiers for you Alina, so that we can rule as equals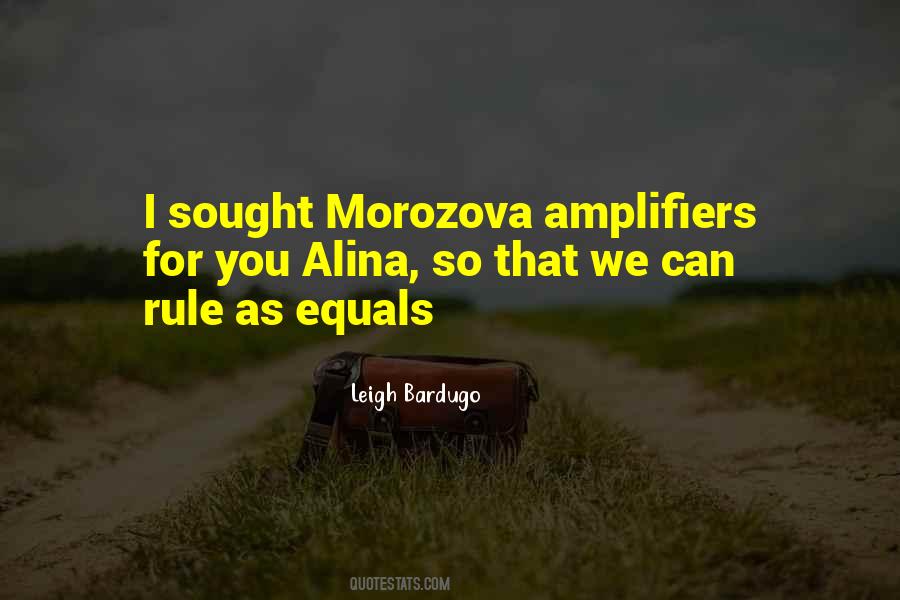 #3. I will stip away all that you know, all that you love....
Until you have no shelter byt me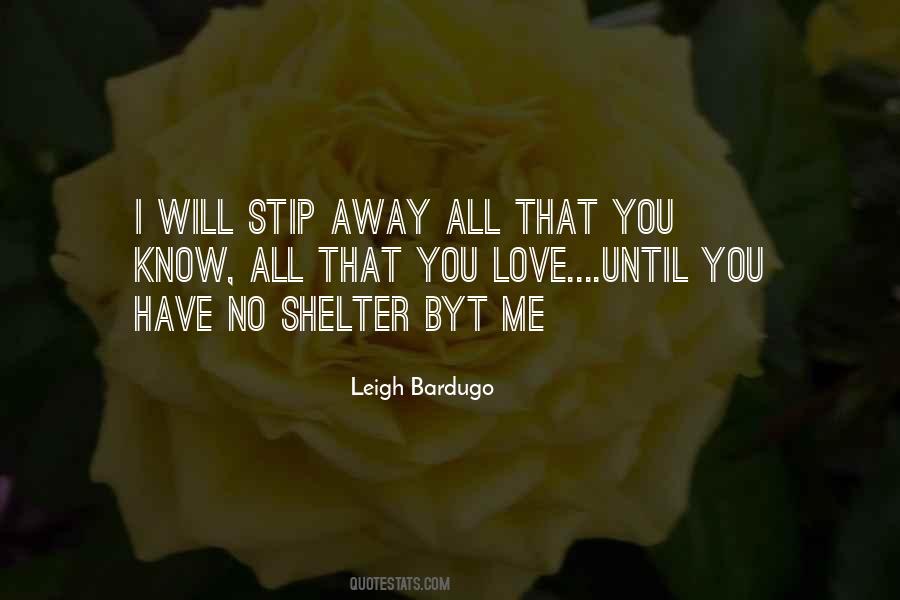 #4. We are alike," he said, "as no one else is, as no one else will ever be."
The truth of it rang through me. Like calls to like.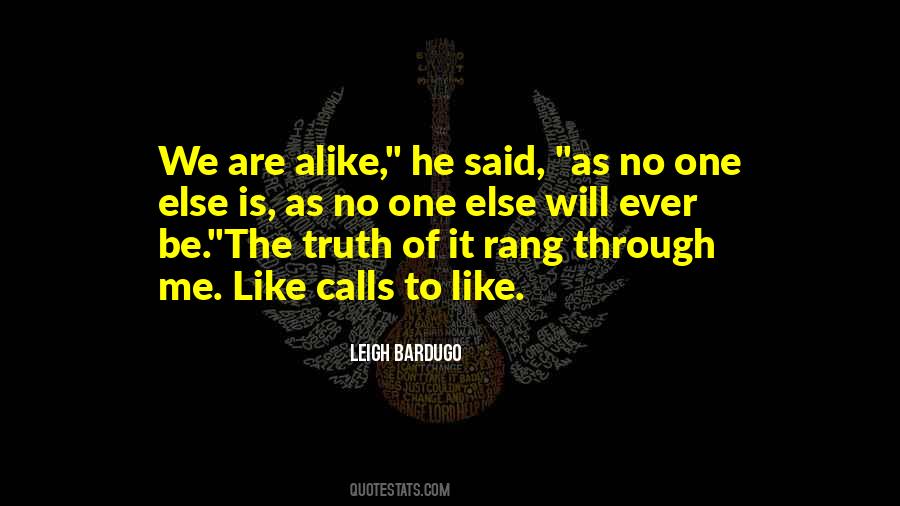 #5. Do you think I could have come to you again and again, if you had been less alone?
You called me and I answered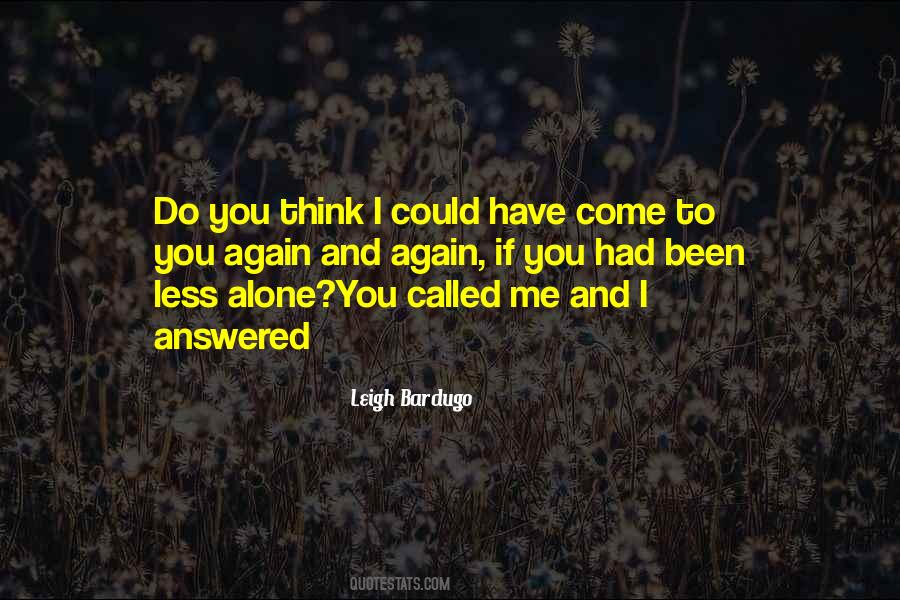 #6. I've seen what you truly are," said the Darkling, "and I've never turned away. I never will. Can he say the same?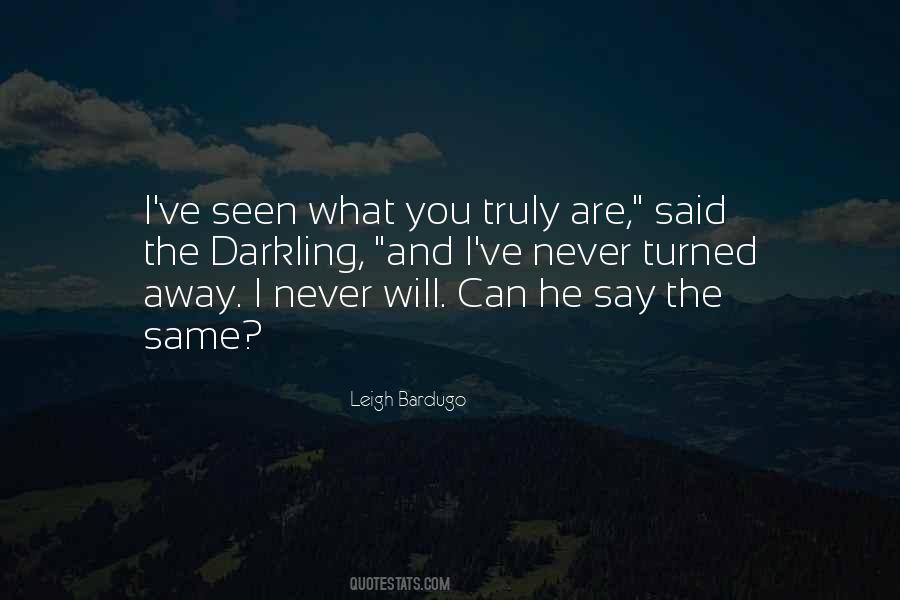 #7. He'd wanted me to believe in his ruthlessness.
Then I remembered his words from so long ago: Make me your villain.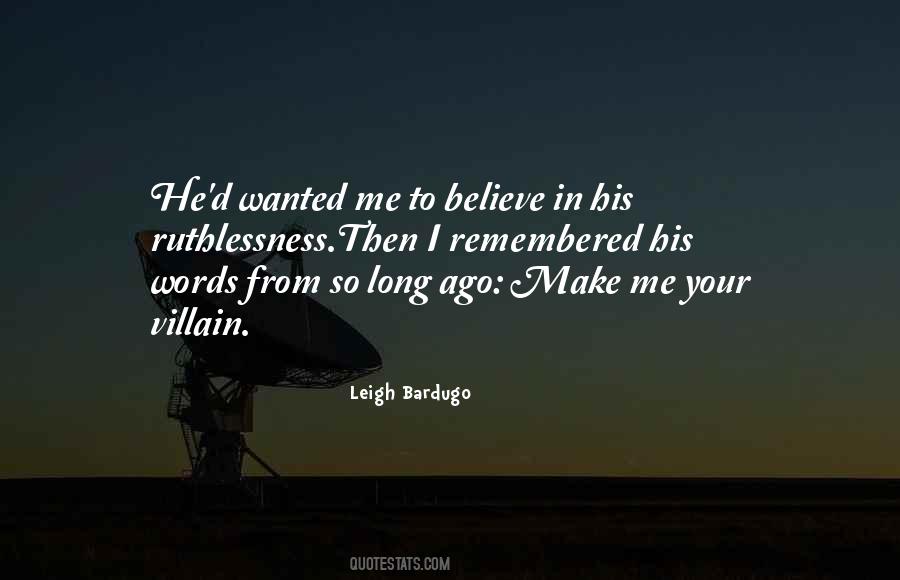 #8. Whether I was a Saint or a queen or the most powerful Grisha who ever lived, I would always turn to him.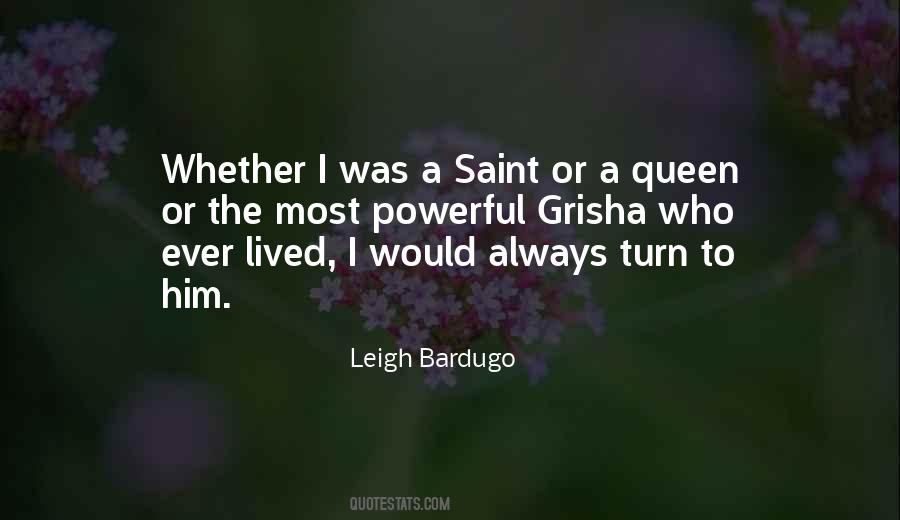 #9. Close your mouth before something flies in, I snapped.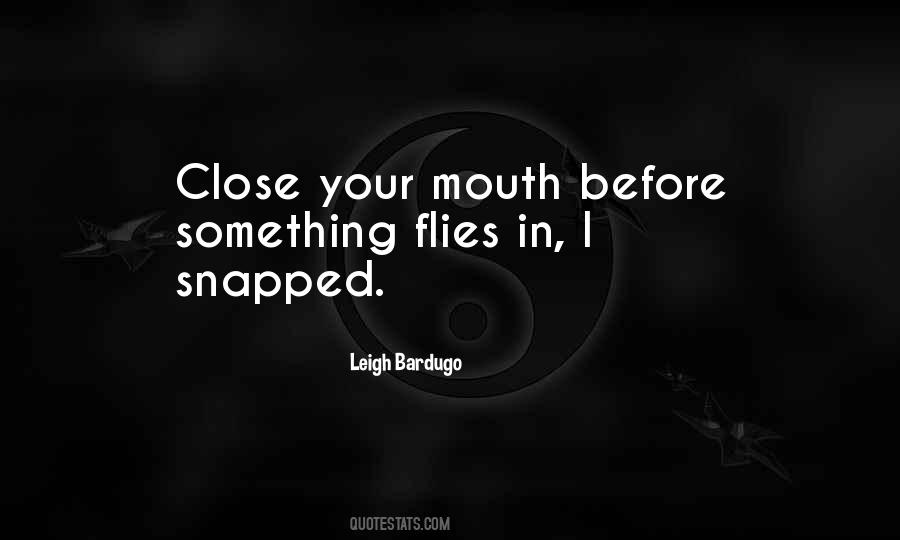 #10. I want you to know my name.
The name I was given, not the title I took for myself.
Will you have it?

"Yes"

"Aleksander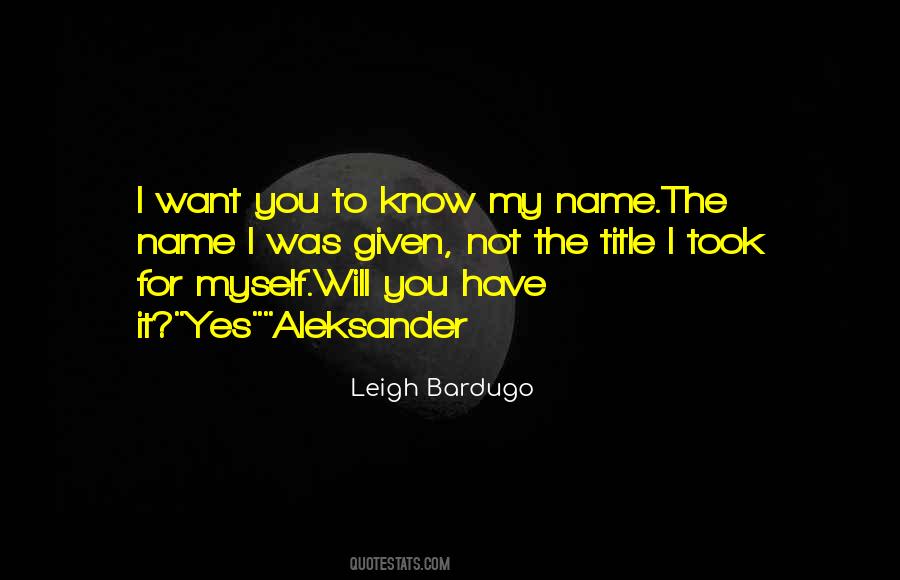 #11. What is wrong with you?" I whispered furiously.
"Nothing," he said, surprised. "I feel great."
"But how can you be so ... so jaunty?"
"Jaunty? I've never been jaunty. I hope never to be jaunty.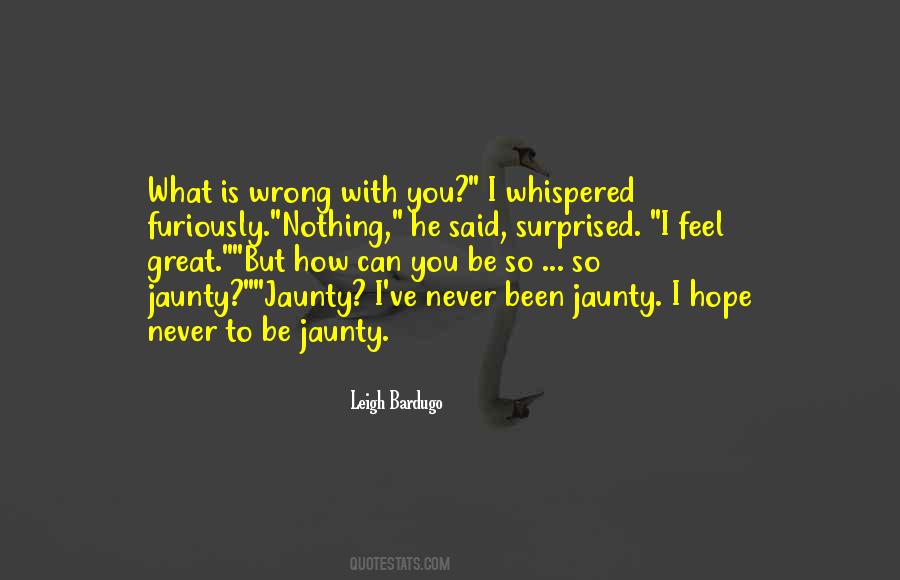 #12. And there's nothing wrong with being a lizard either. Unless you were born to be a hawk.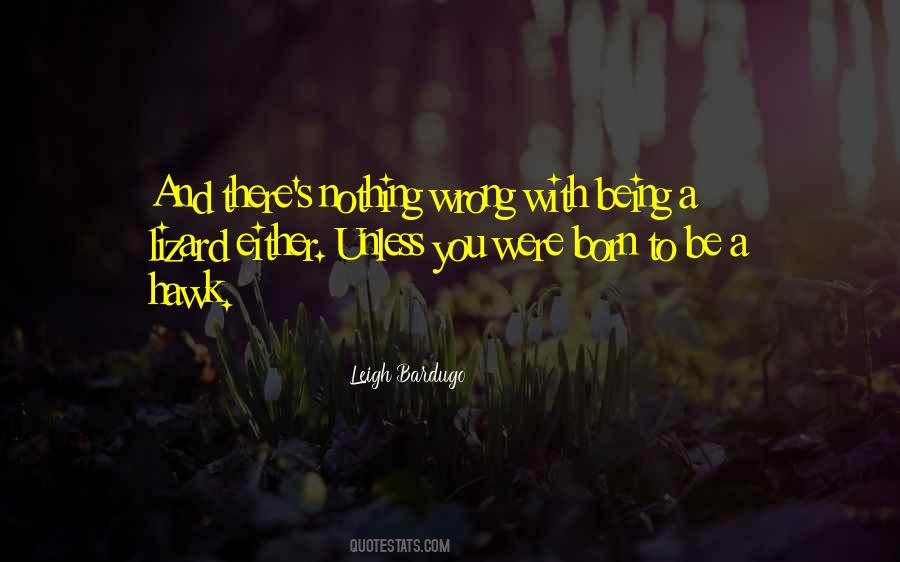 #13. I know what you thought, what you always thought of me.
It's so much easier that way, isn't it?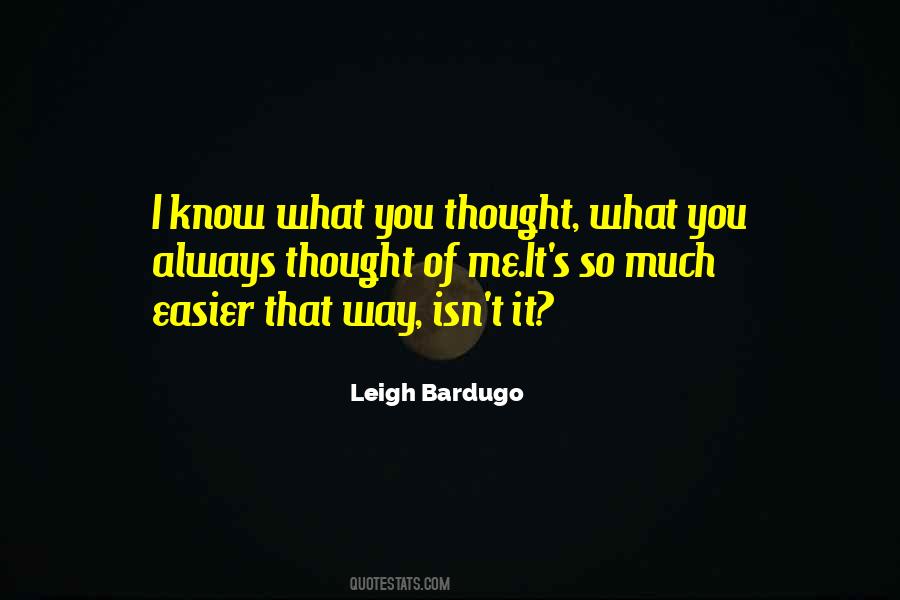 #14. It seems to work better than jabbing them with a stick," he said.
"Less fun."
"My jabbing arm is tired.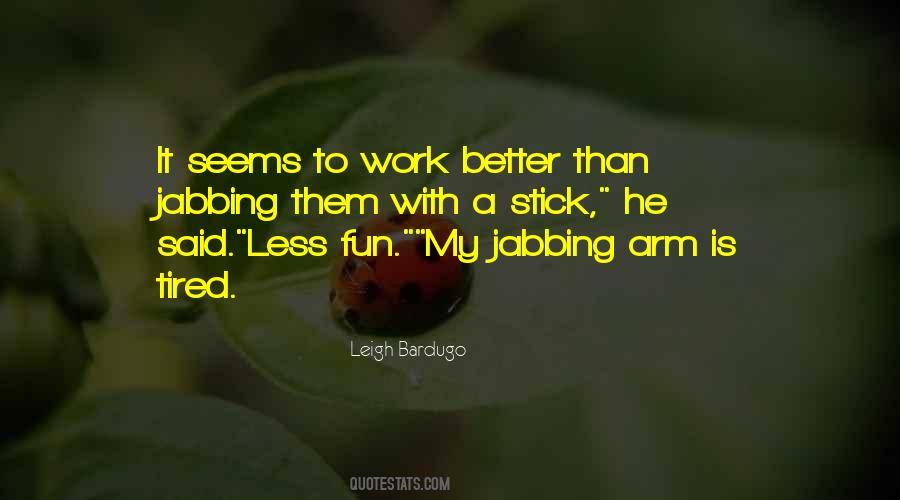 #15. He has served countless kings, faked countless deaths, bided his time, waiting for you.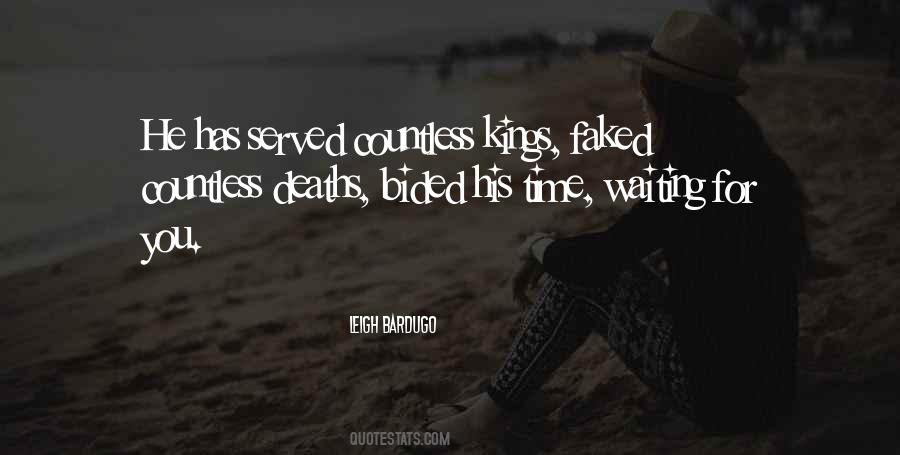 #16. A privateer learns to press any advantage."
"And a prince?"
"Princes get used to the word yes.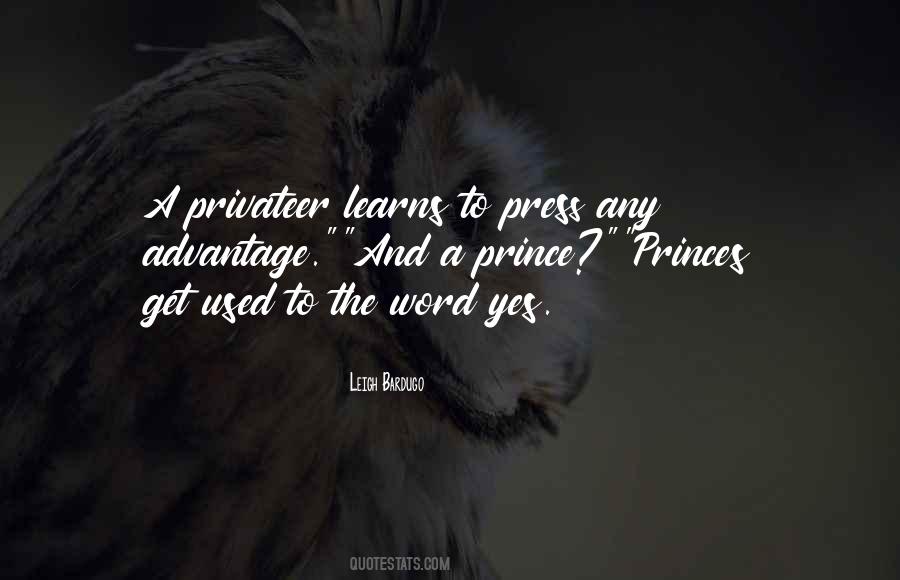 #17. It's true," I said softly. "You are stronger, wiser, infinite in experience." I leaned forward and whispered, my lips brushing the shell of his ear. "But I am an apt pupil.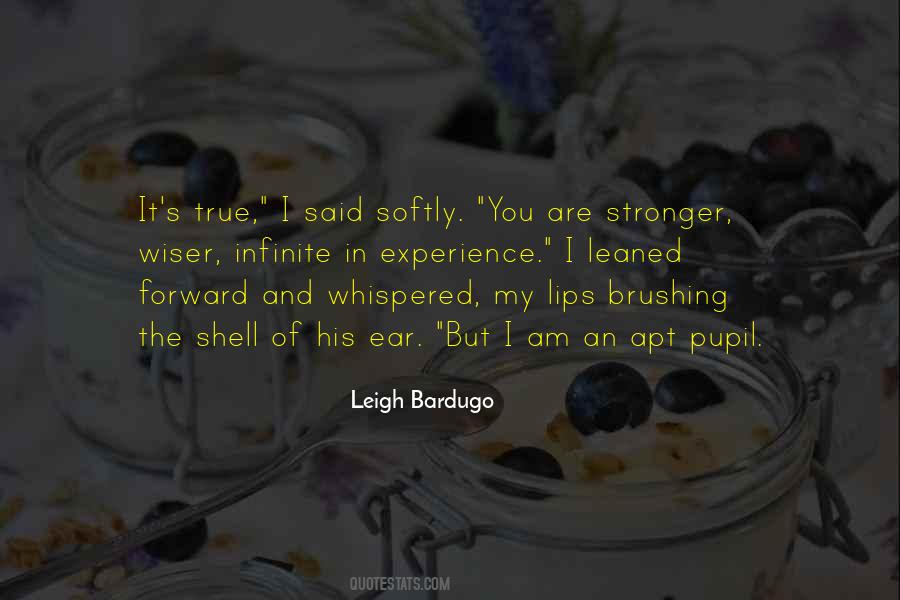 #18. I've never understood this taste for otkazat'sya. Is it because you thought you were one of them for so long?"
"I had a taste for you, once." His head snapped up. He hadn't expected that. Saints, it was satisfying.
#19. I'm not what you think I am," I whispered desperately.
The Darkling stepped closer to me and said, his voice so low that only I could hear, "I doubt you have any idea what you are.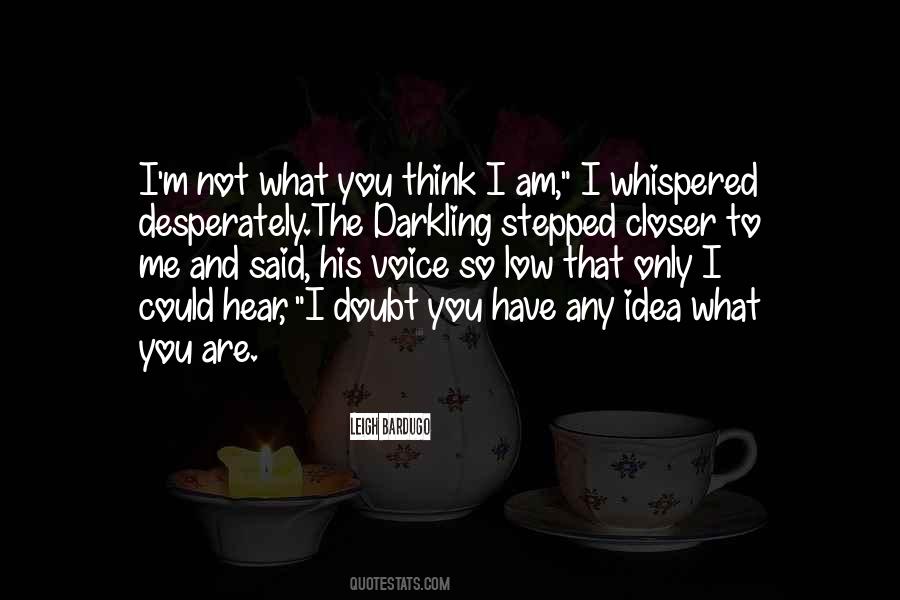 #20. I am ancient Alina.
I know things about power that you can barely guess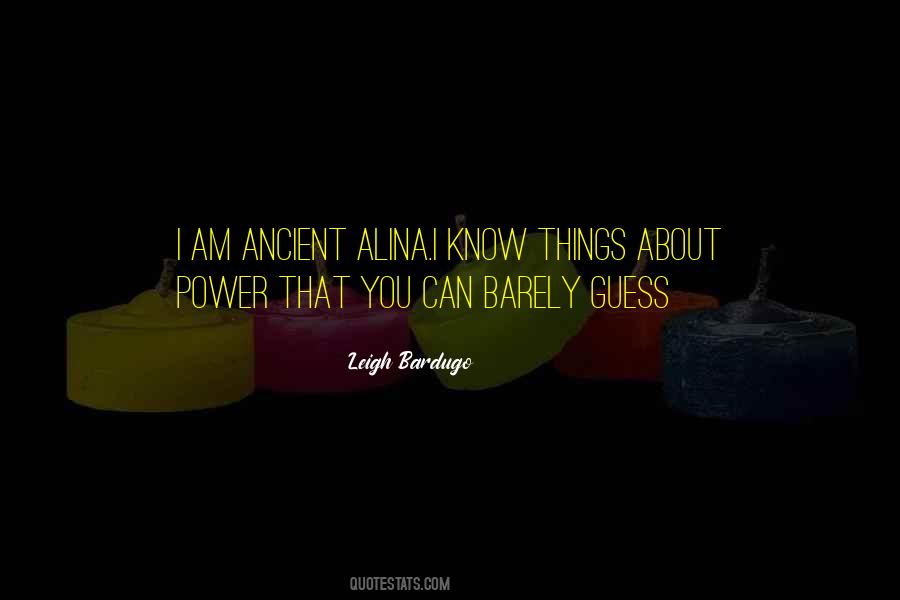 #21. You were meant to be my balance Aline.
You are the only person in the world who might rule with me, who might keep my powers in check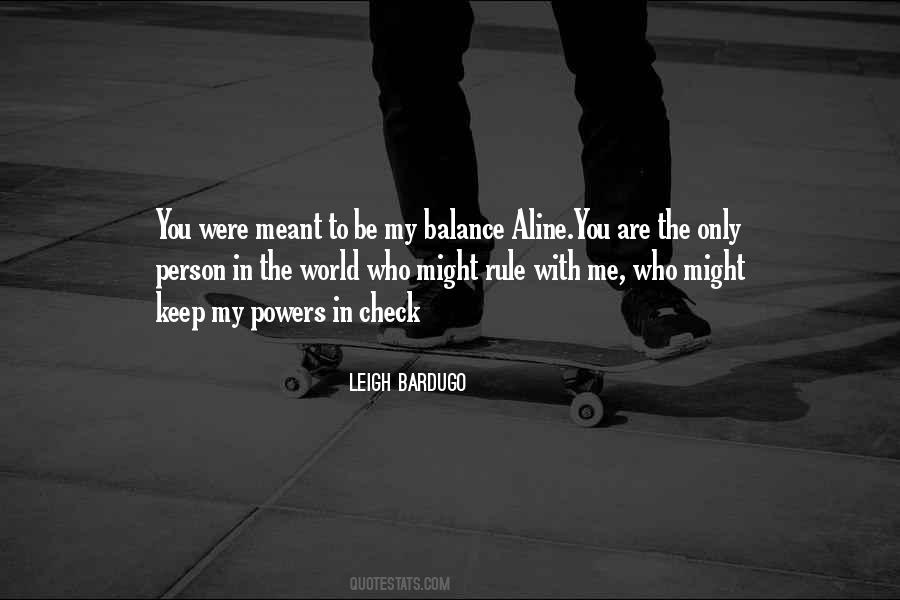 #22. Will you say it?

"Aleksander"

His grin faded and his grey eyes seemed to flicker.

"Again."

"Aleksander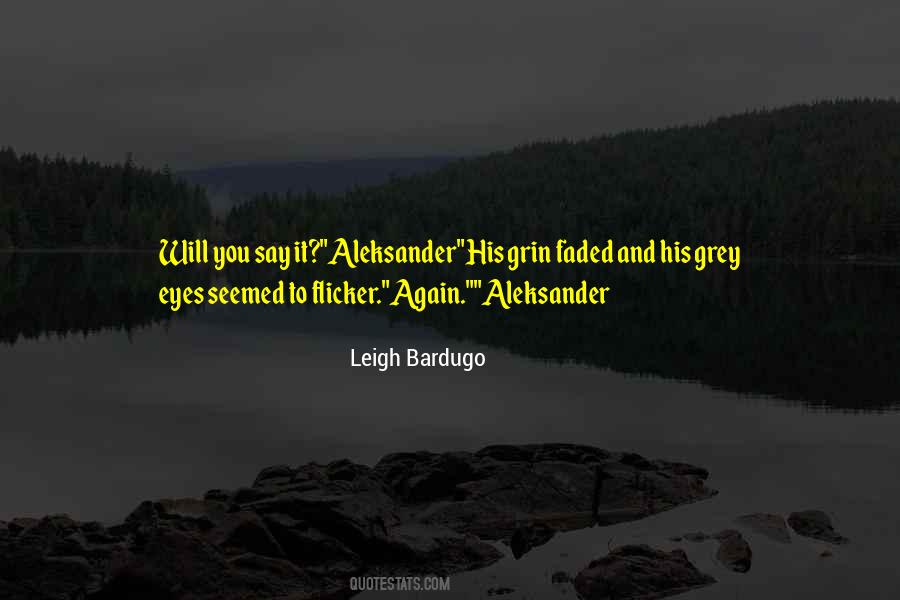 #23. What if I'm no better than you? What if instead of stopping you, I'm just another avalanche?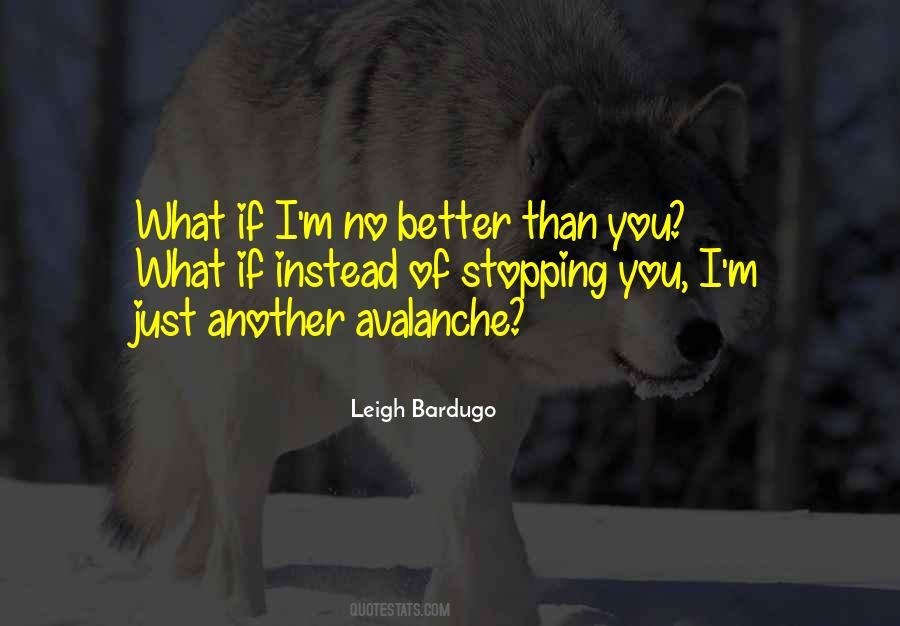 #24. Why don't you just admit that you wanted to belong to him? Why don't you admit that part of you still does?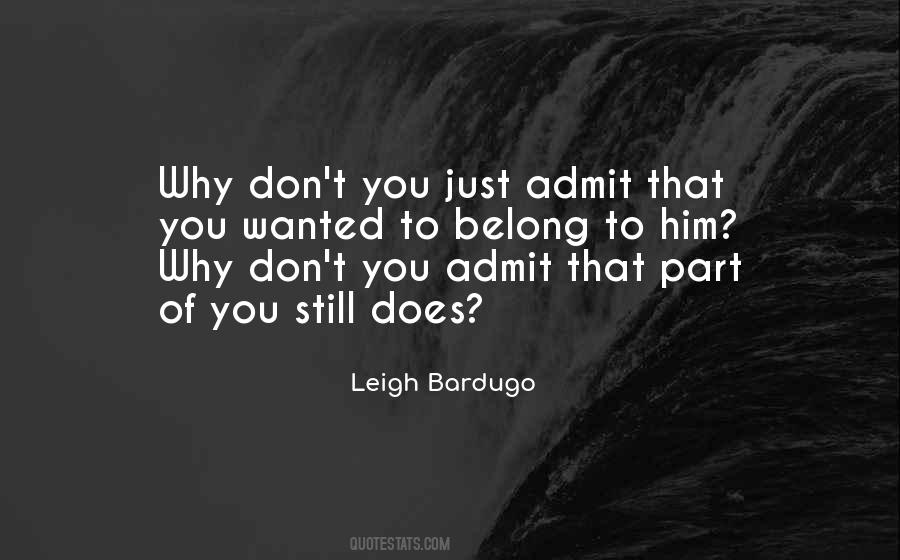 #25. I'm the Sun Summoner. It gets dark when I say it does.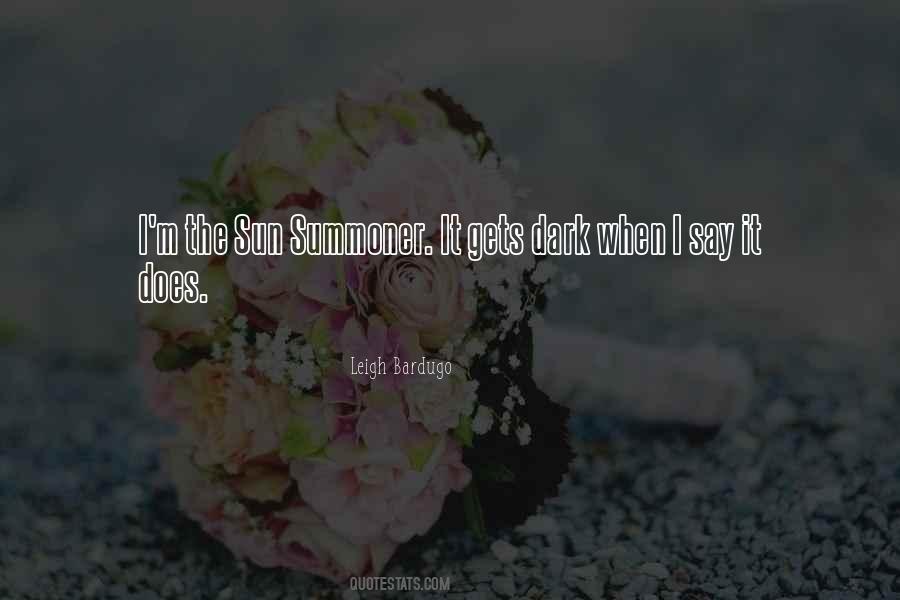 #26. I took a breath. "Your highness - "
"Nikolai," he corrected. "But I've also been known to answer to 'sweetheart' or 'handsome.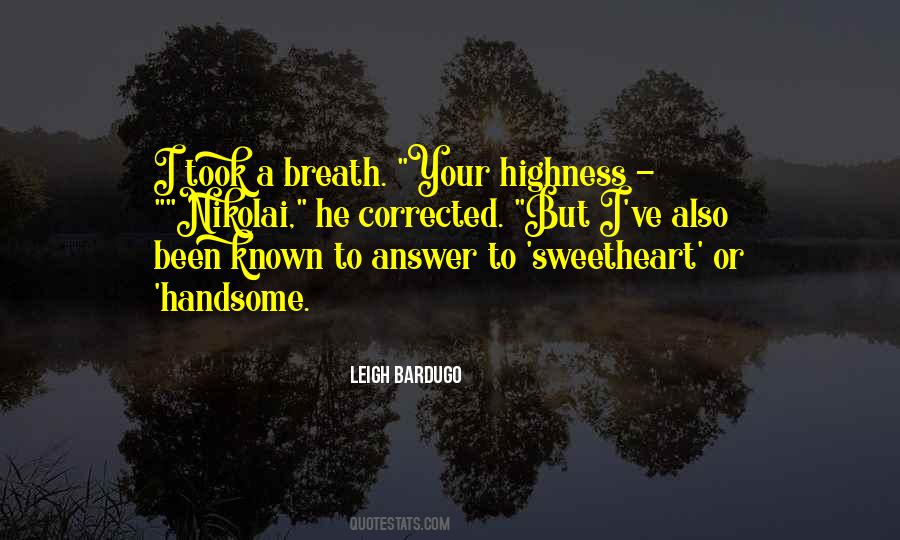 #27. I already unleashed Baghra on Nikolai. He's going to think I stockpile vicious old women.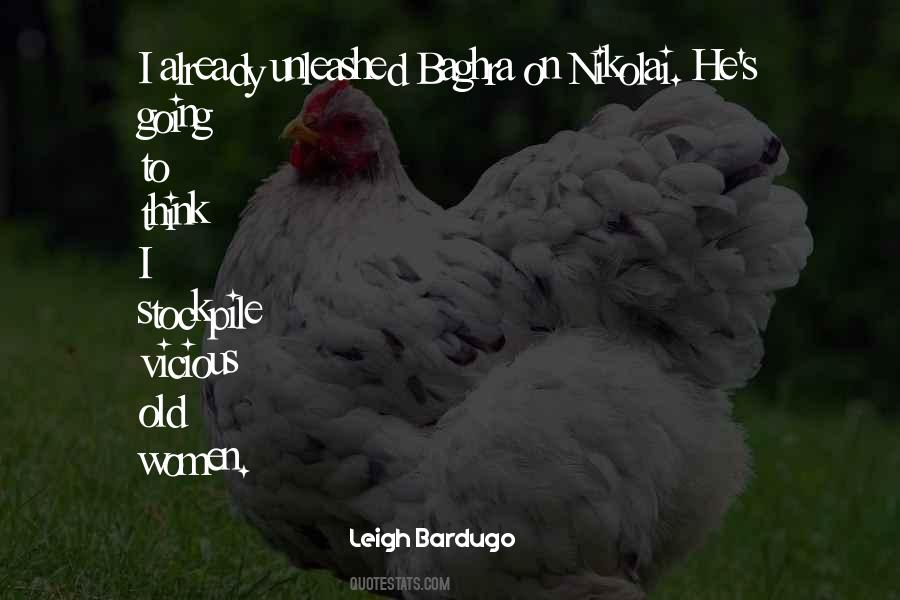 #28. I have loved you all my life, Mal. There is no end to our story.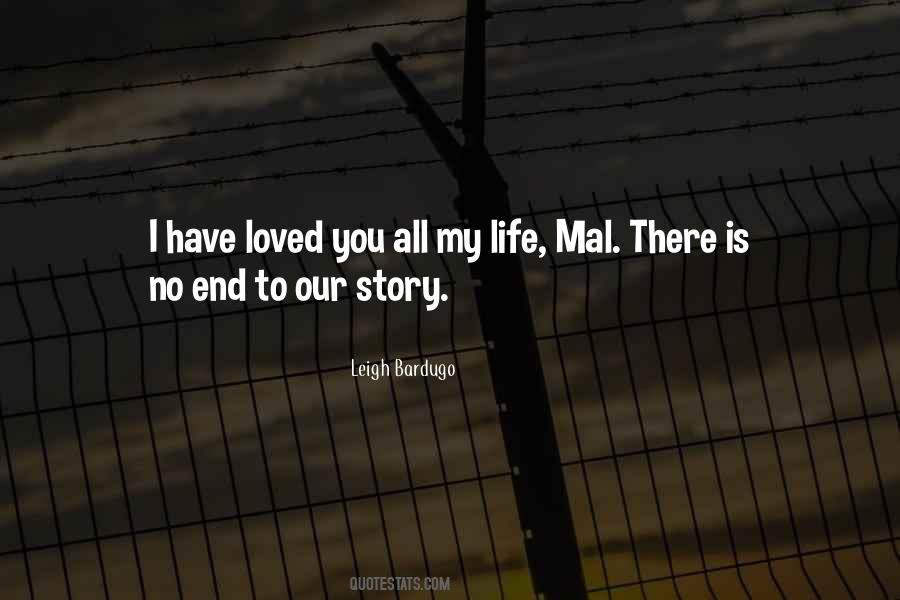 #29. I want to kiss you," Nikolai said. "But I won't. Not until you're thinking of me instead of trying to forget him.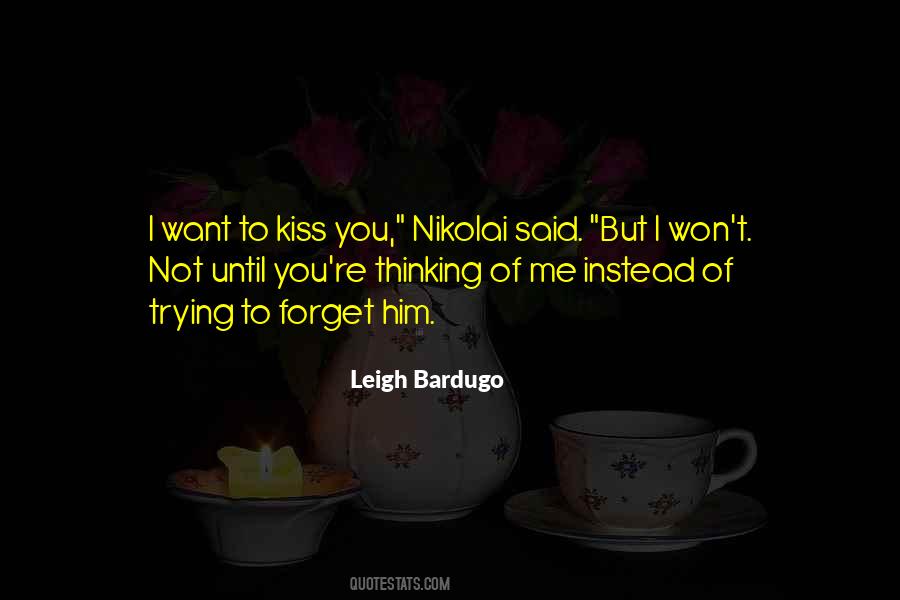 #30. You don't want to be doing this.
This is the only thing I want to be doing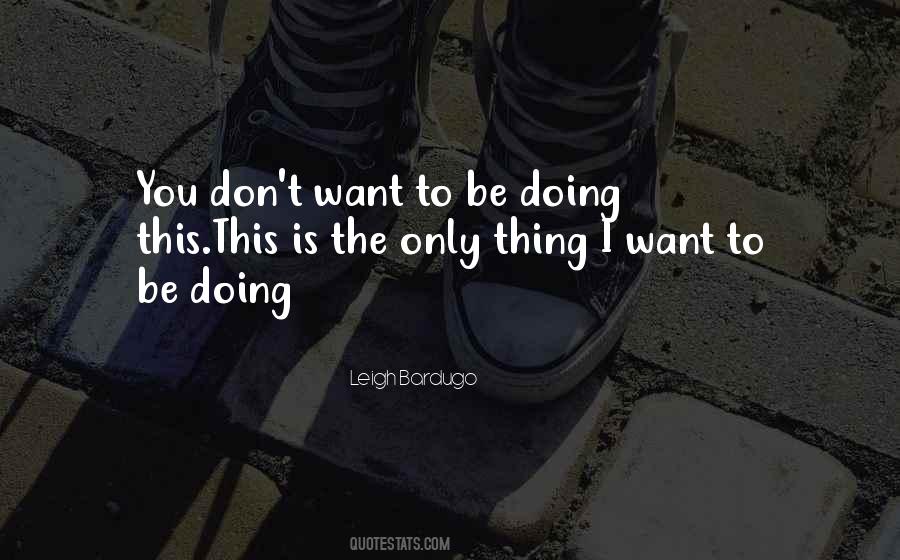 #31. On a whim, I picked up a pen and flipped to the last page of the diary and wrote our names.
Alina Starkov
Maylen Oretsev
I wasn't sure why I did it. I just needed to say we had been there.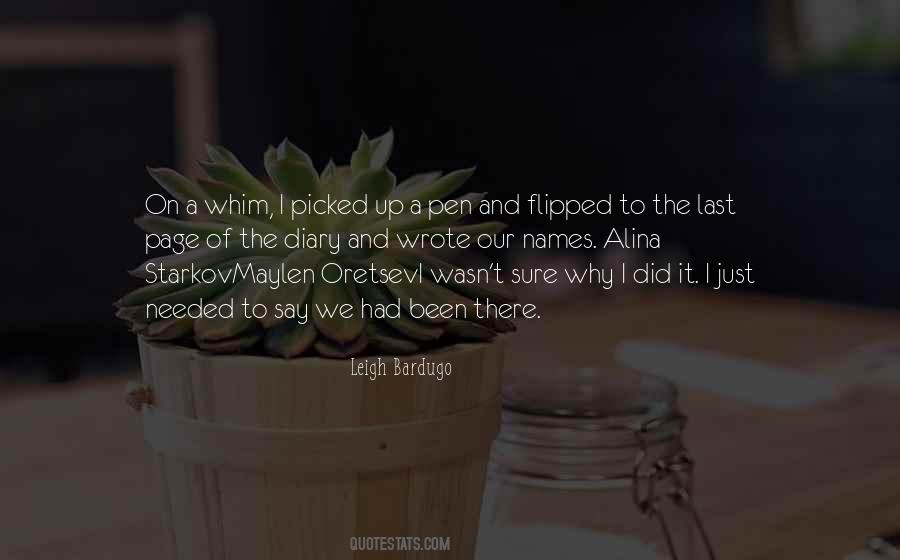 #32. Fight me as long as you're able.
You will find I have far more practice with eternity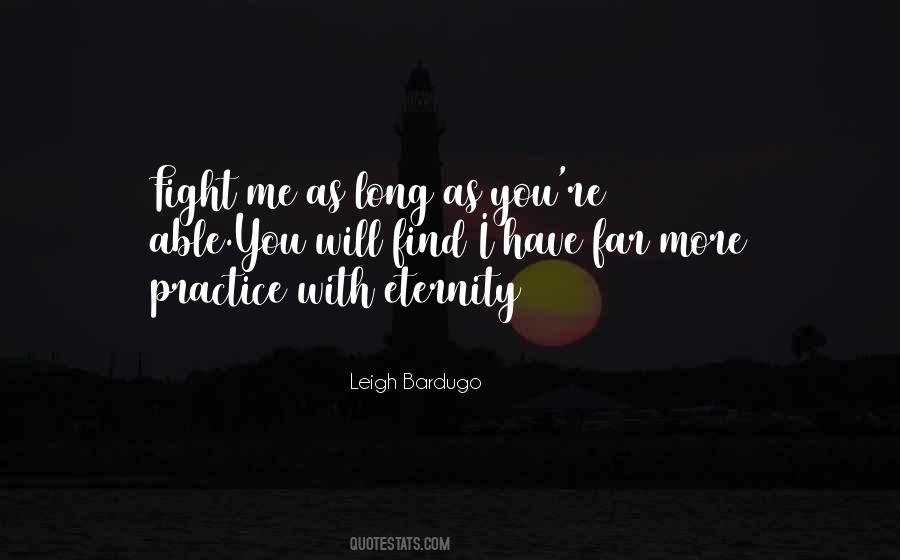 #33. Tell him you see me when he takes you in his arms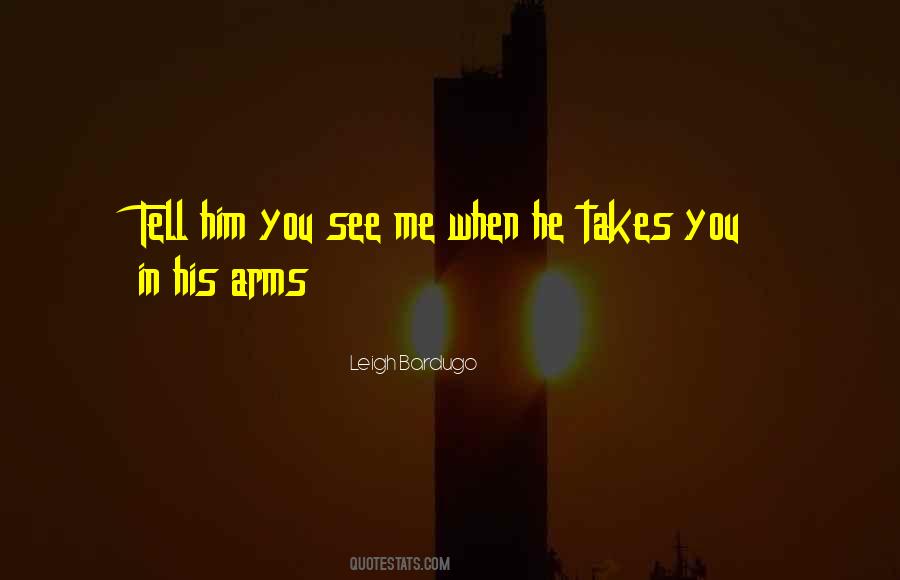 Famous Authors
Popular Topics