List of top 17 famous quotes and sayings about showing emotions to read and share with friends on your Facebook, Twitter, blogs.
Top 17 Quotes About Showing Emotions
#1. I loved being on the other side of the camera. I loved watching another actress in the spotlight, do an extraordinary job, and I loved making her beautiful and interesting, protecting her emotions, and showing people her talent.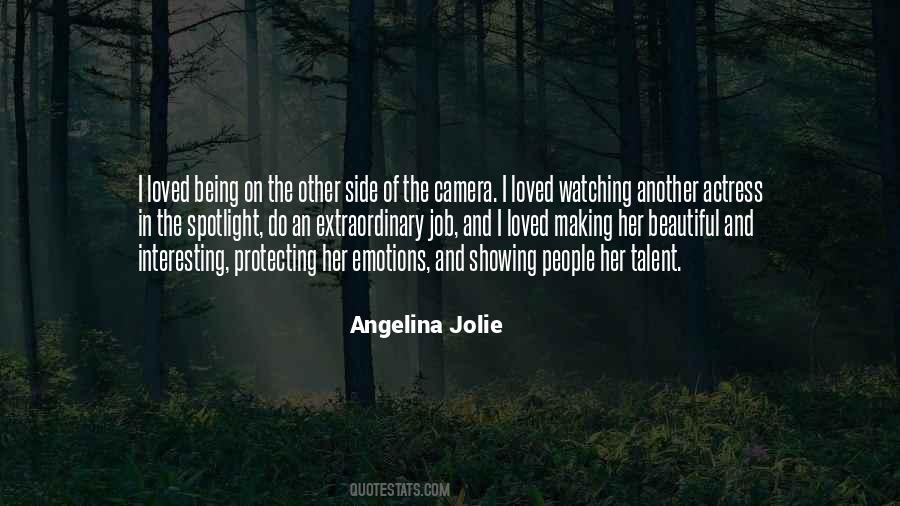 #2. If I ever had any vanity, then I definitely lost it by being on television. It doesn't do you any favours in terms of showing you what you look like and what your emotions are.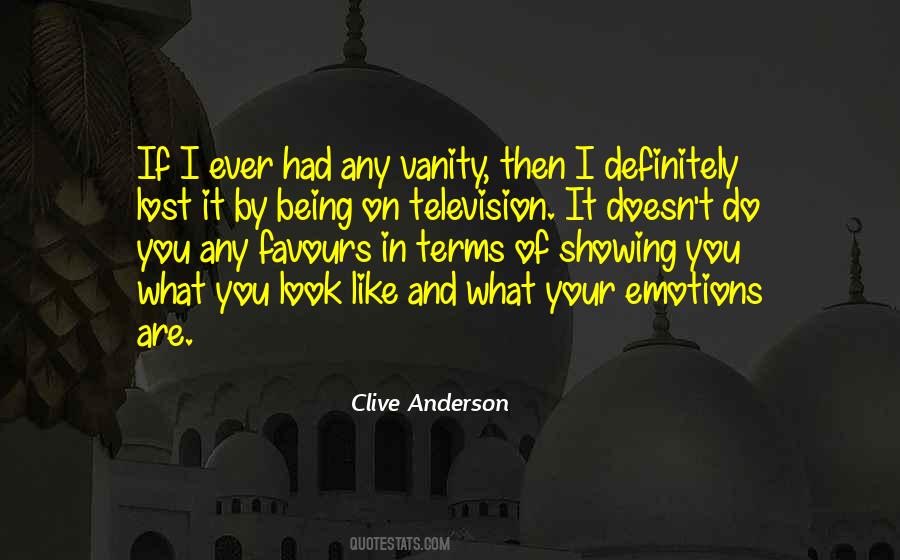 #3. You don't have to be kind. You have to be calm. Once you start showing that people can affect your emotions, then you obviously don't have that much power. If a stewardess can affect your emotional life, then you don't have any power in life and you just showed your whole hand.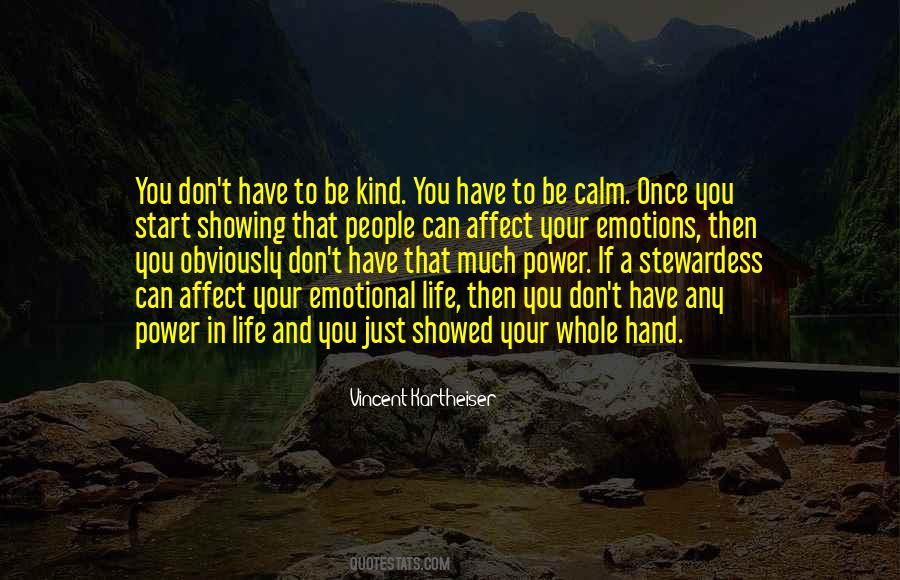 #4. In terms of showing their emotions and acting on them, my women characters are a lot more advanced than the men.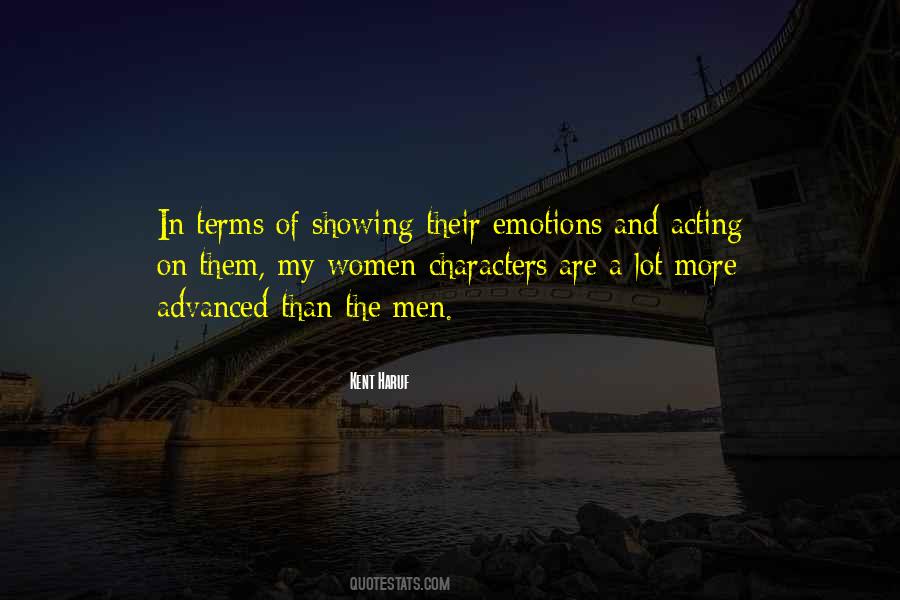 #5. A lot of the time I hate acting. It has a lot to do with the way I was brought up in a world where showing your emotions is frowned upon. It's just not manly. I don't do anything in life because I love doing it. It's because I want to be good at it.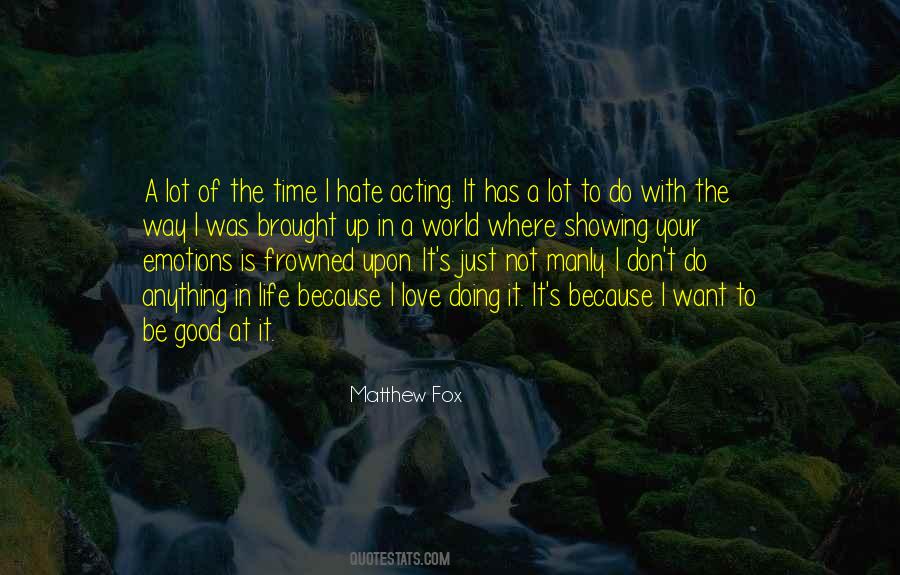 #6. I haven't bought anything excessive. I do plan on buying an island and filling it with baby tigers, though.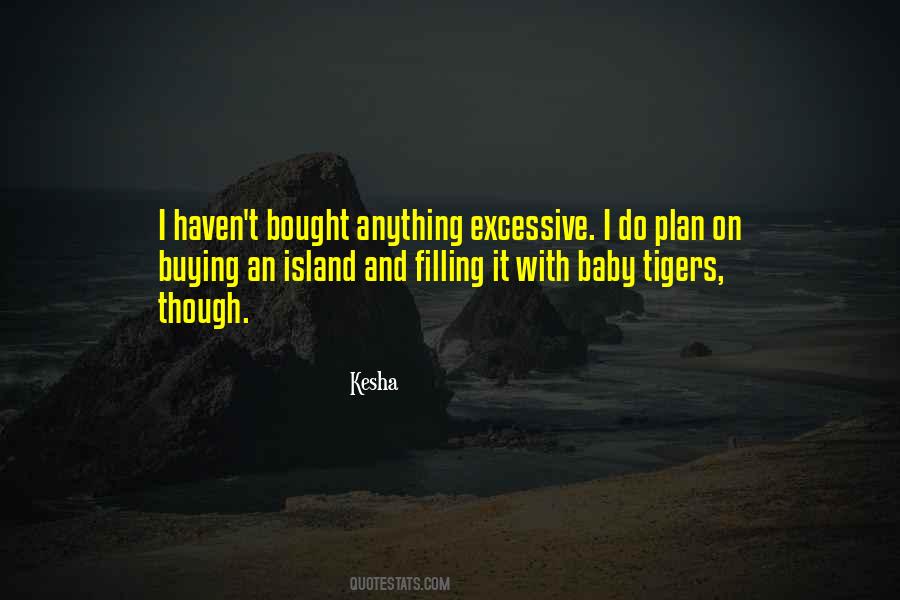 #7. Now let me say that Matt Busby was a great manager and Manchester United wouldn't be where they are without him. He was a god at the club, but he wasn't a god to me. Football is like that sometimes.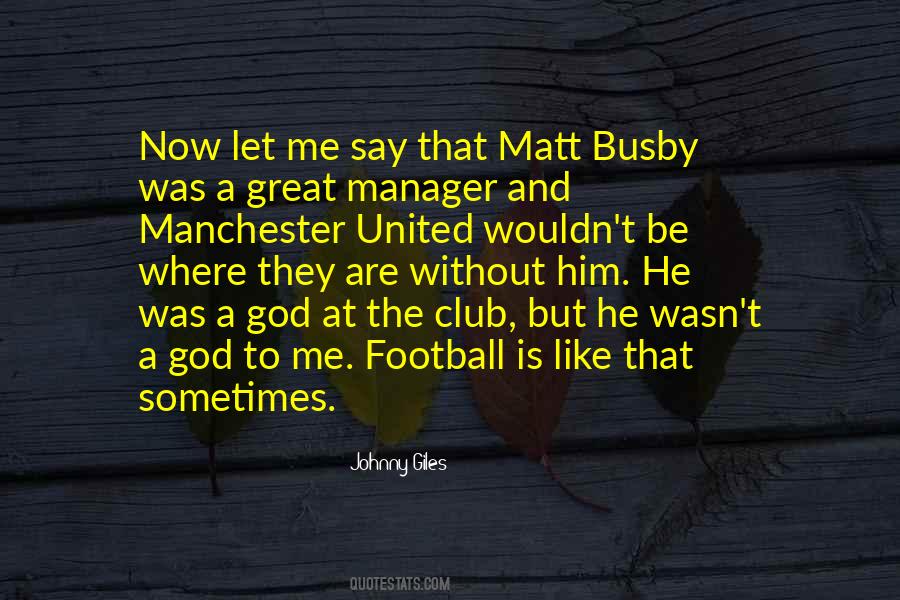 #8. There are always reasons for people's behaviour, and it's easy just to dismiss them and assume that we already know their story, especially if they're no good at showing their emotions. Life gives you all these knocks, it's so easy to form a shell to protect yourself. I've done it myself.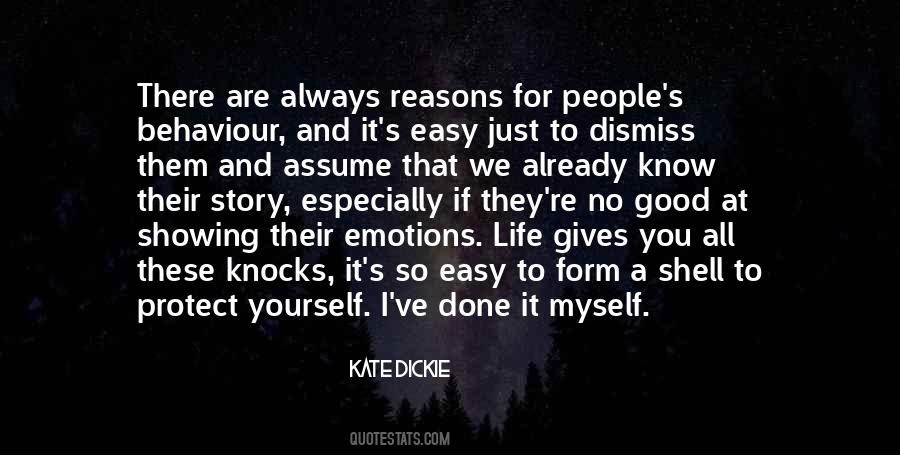 #9. Rick Perry said America's revolutionary war was fought in the 16th century. When told it was actually the 18th century, Perry apologized and said, 'I never said I was a geology major.'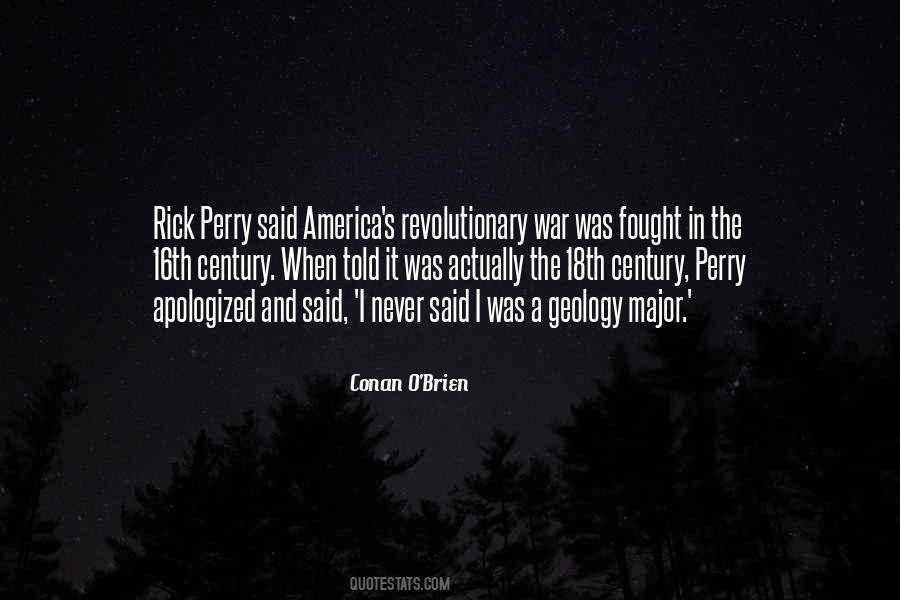 #10. In my experience of women, women have a greater capacity. Maybe women, even very pragmatic ones, are less guarded about showing emotions.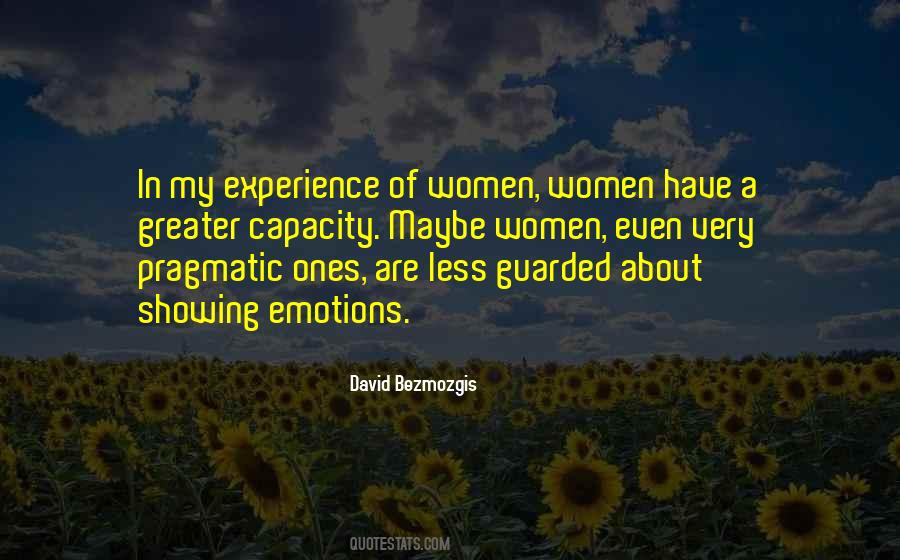 #11. I'm always happy. I like to have fun. During the game, I don't like showing my emotions, though. I'm all about winning the game. I take a lot of responsibility for that.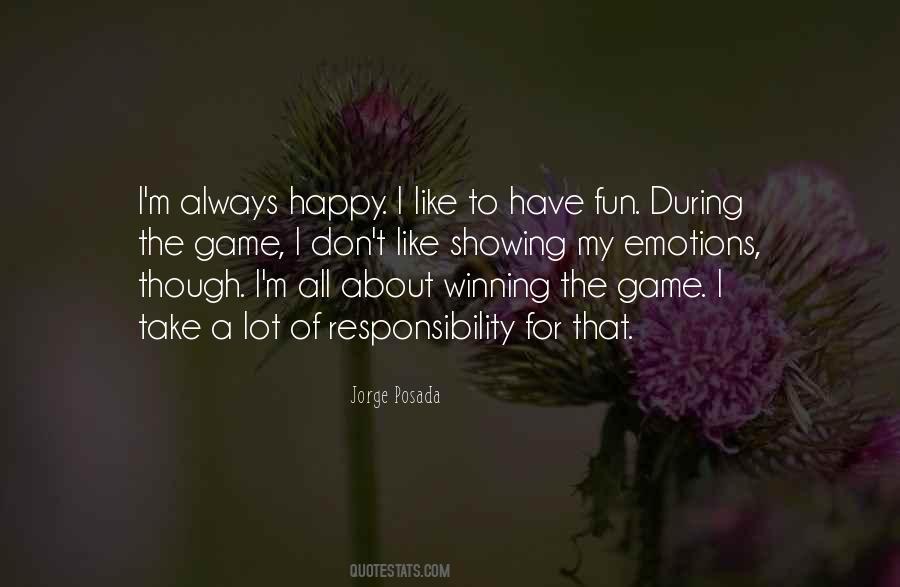 #12. Just for fun I flew in huge banking arcs, taking deep breaths, enjoying the feel of my newly weightless hair. The stylist had called it "wind tossed."
If only she knew.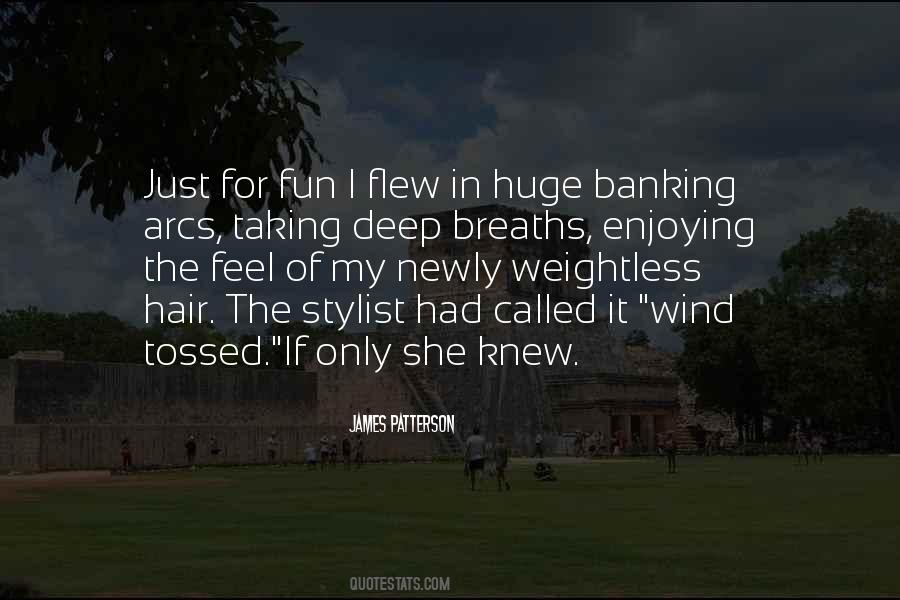 #13. My work schedule has changed over the years. The one constant is, when at work on a novel, I try to work seven days a week, so as not to lose touch with that world. Within that, I'm flexible on hours and output.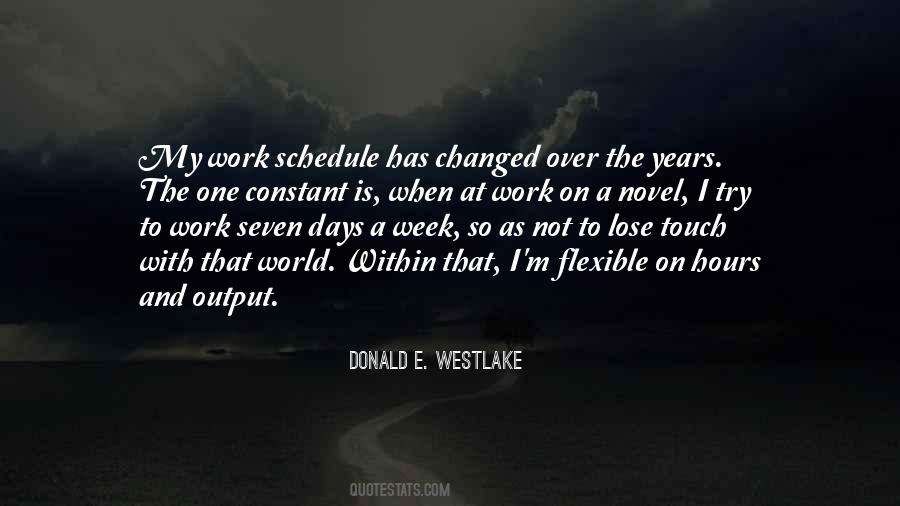 #14. This is what people don't understand. When they might see me do something that's not 'God-like,' then they say, 'Well, I thought you were saved?' I am saved. I'm not perfect. I have emotions still. My name's still Gary. These things here are not all cleaned up. I'm showing you my path.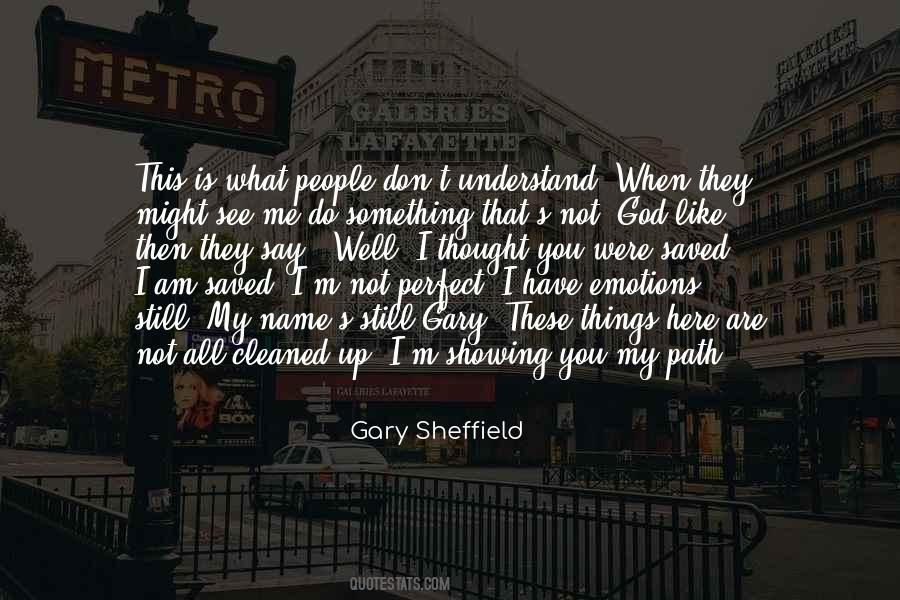 #15. I'm not as good at showing my emotions as other girls, so it comes across like I don't care, even when I do. I like to keep things to myself.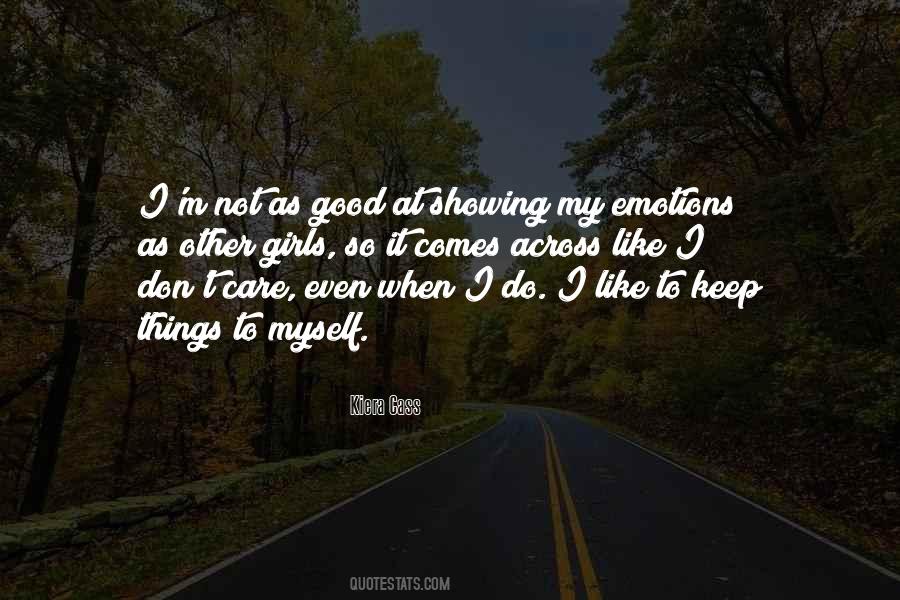 #16. [Speaking about same-sex marriage] It's about familiarity, and I think the only reason they're uncomfortable with the notion of same-sex marriages is because they haven't come into contact with gay and lesbian couples enough to understand that it's about love and that it is a civil right.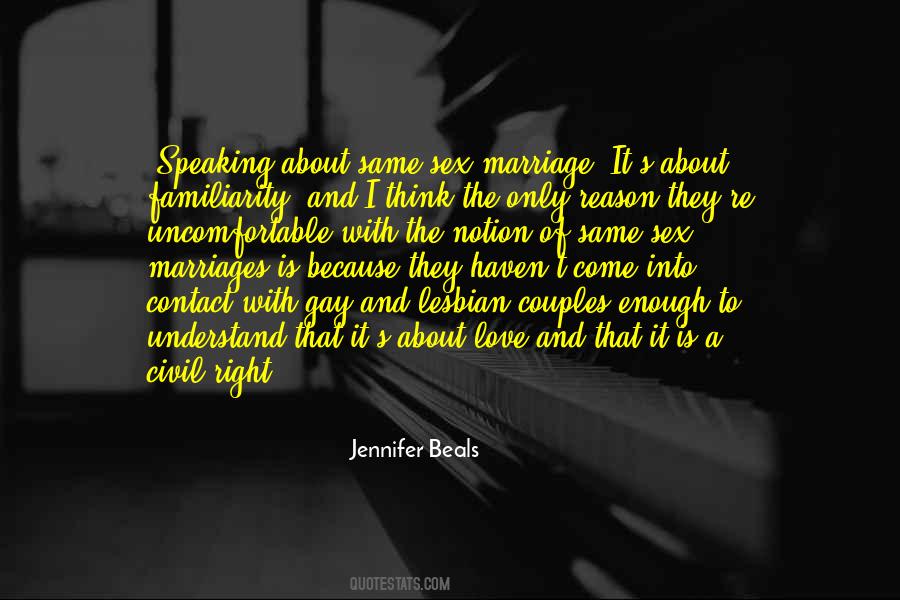 #17. You see, that is why it is so easy to fool people with our illusions, Yue. In this world, illusions are usually much kinder than the truth.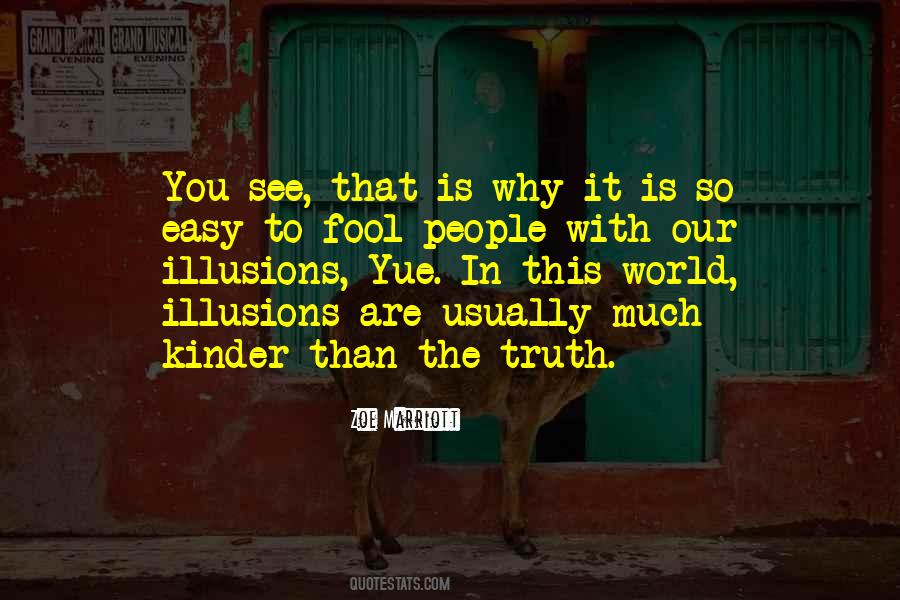 Famous Authors
Popular Topics