Respect For Living Things Famous Quotes & Sayings
List of top 48 famous quotes and sayings about respect for living things to read and share with friends on your Facebook, Twitter, blogs.
Top 48 Quotes About Respect For Living Things
#1. Respect all living things, and never take what you cannot give back, or destroy what you cannot create. - Author: Bryant McGill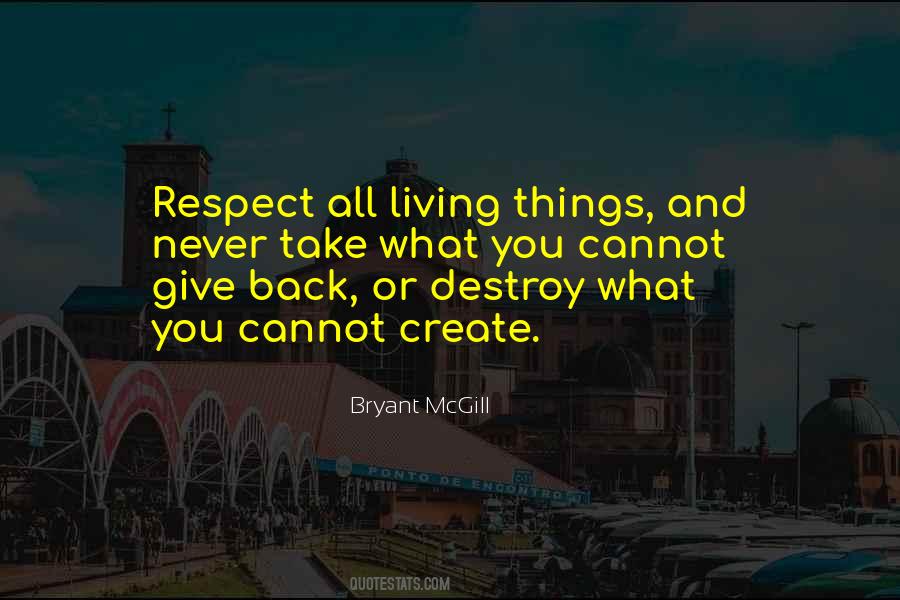 #2. Our goal is not just an environment of clean air and water and scenic beauty. The objective is an environment of decency, quality and mutual respect for all other human beings and all other living creatures. - Author: Gaylord Nelson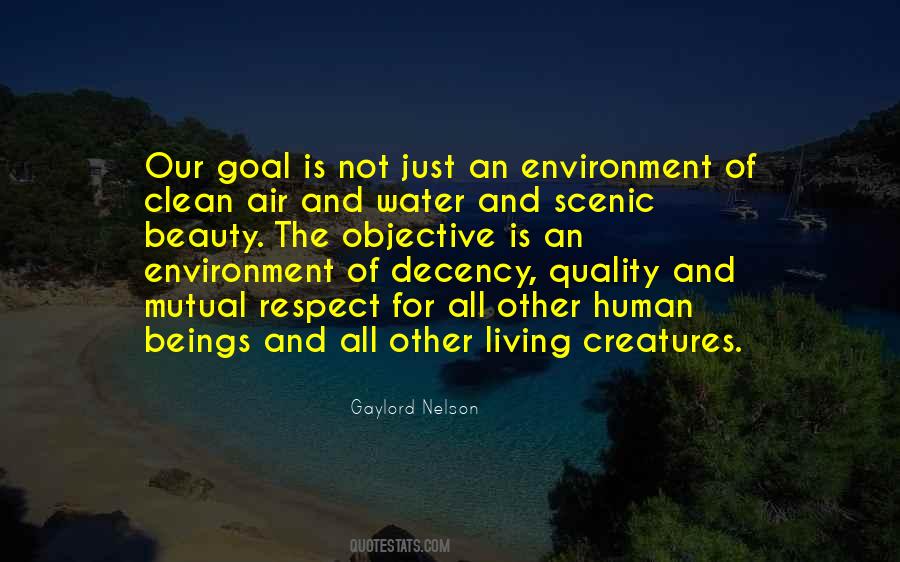 #3. Respect your body, and look forward to feeling healthy and clean. Your body deserves better than laboratory-made sweetness. - Author: Damon Gameau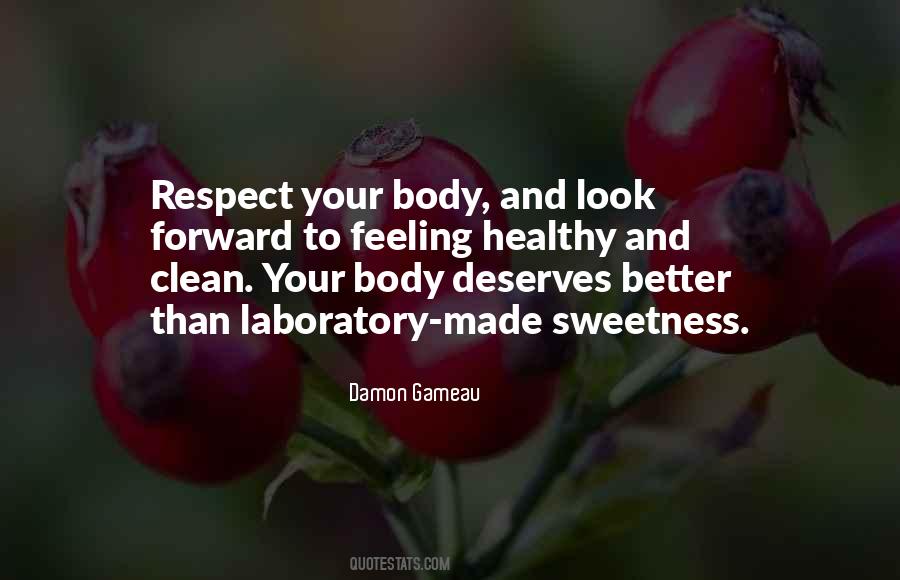 #4. My goal has always been to make a living and to have the respect of my peers. It's never been about stardom. It's about a good and challenging part. - Author: Celia Weston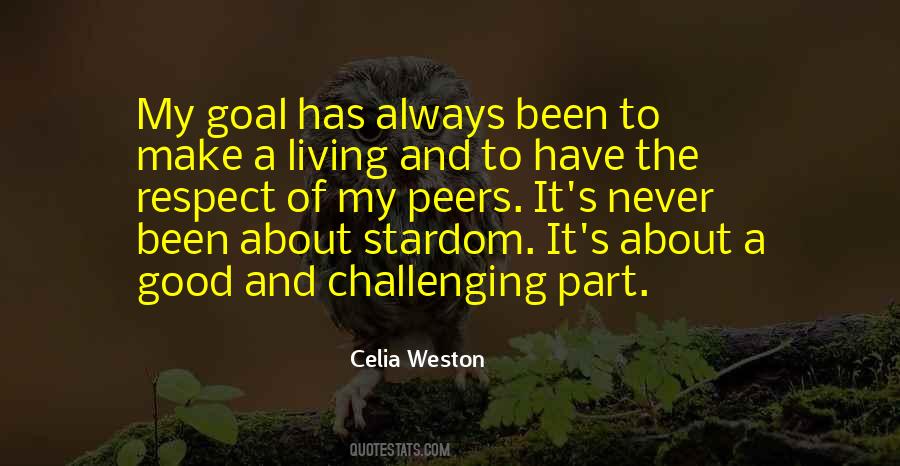 #5. We must not permit our respect for the dead or our sympathy for the living to lead us into an act of injustice to the balance of the living. - Author: Davy Crockett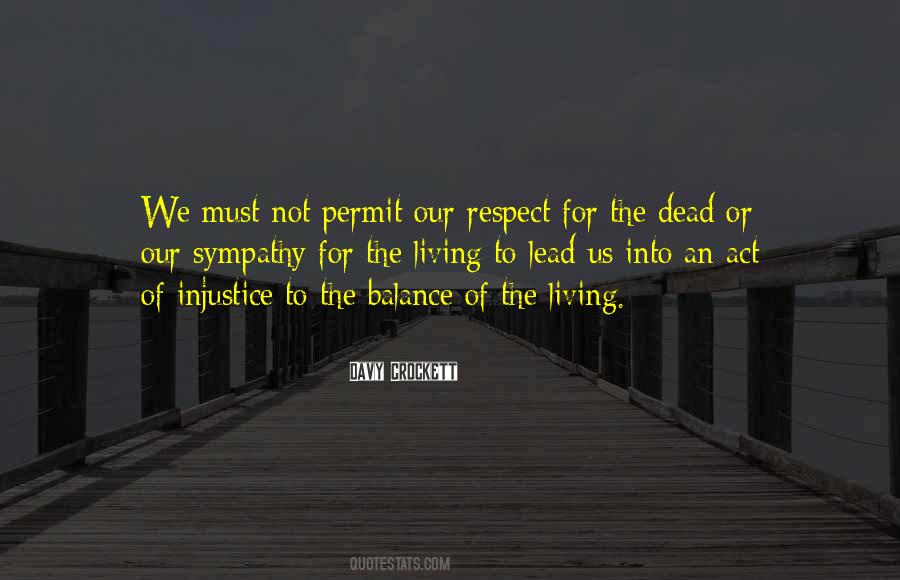 #6. I do not know how it is elsewhere, but here, in this country, poetry is a healing, life-giving thing, and people have not lost the gift of being able to drink of its inner strength. People can be killed for poetry here-a sign of unparalleled respect-because they are still capable of living by it. - Author: Osip Mandelstam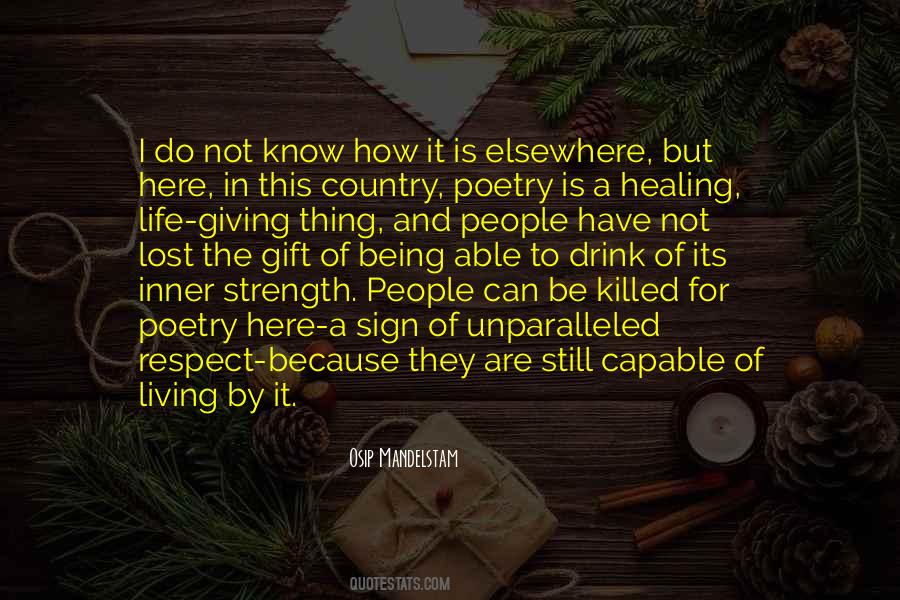 #7. Never settle on a life you don't want when God is trying to give you a better life. - Author: Shannon L. Alder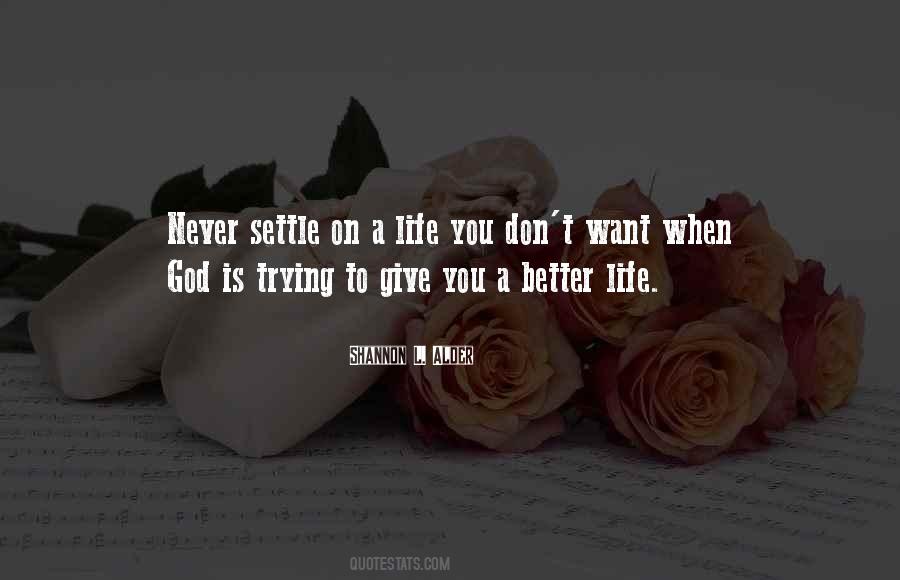 #8. The names of persons and living creatures demand respect, because when we speak to them we touch their heart and become a part of thier life force. - Author: Isabel Allende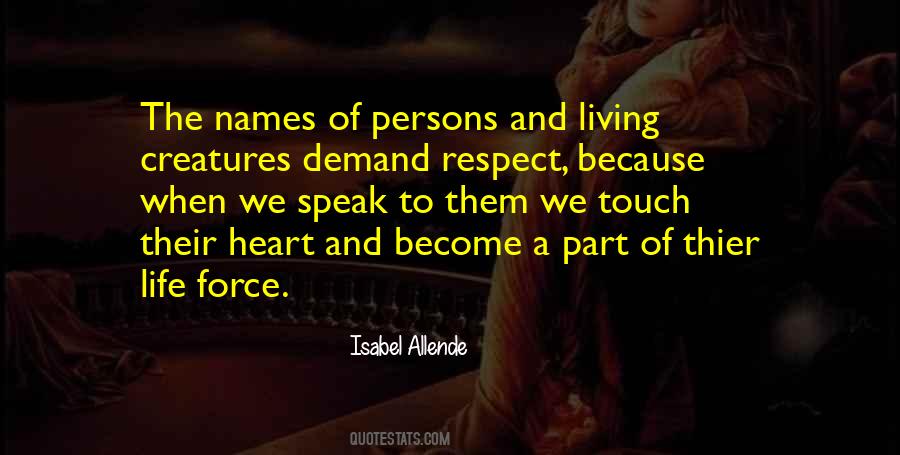 #9. In terms of their basic biochemical design ... no living system can be thought of as being primitive or ancestral with respect to any other system, nor is there the slightest empirical hint of an evolutionary sequence among all the incredibly diverse cells on earth. - Author: Michael Denton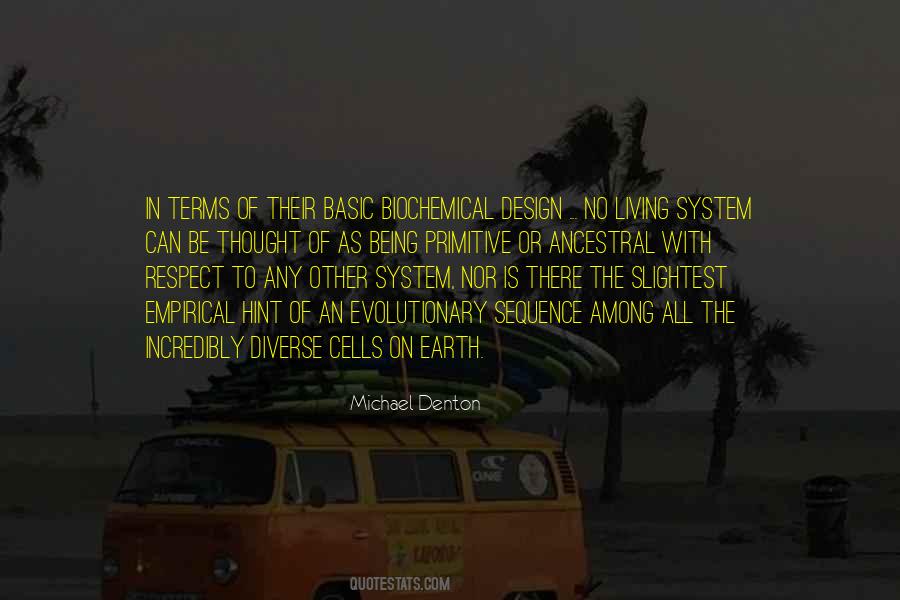 #10. One thing I have learned for sure. A woman is like a living Violin. She would only offer herself to this who can get the best tunes out of her. - Author: Sameh Elsayed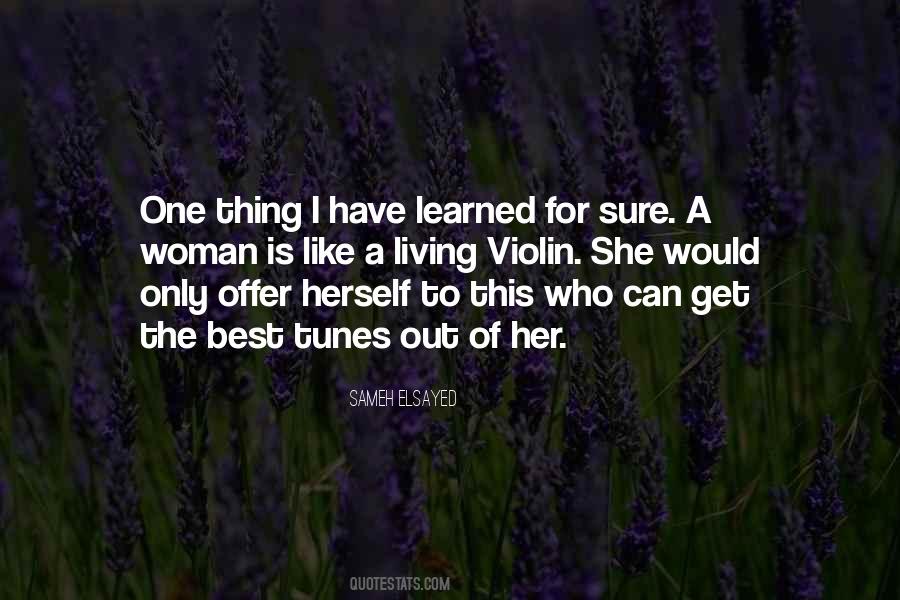 #11. Love without truth and honor is licentious in nature. Love without commitment is promiscuous and fleeting. Love without virtue and understanding is savage and selfish. Love without respect is short-lived. Love without these conditions is without God. - Author: David W. Stevens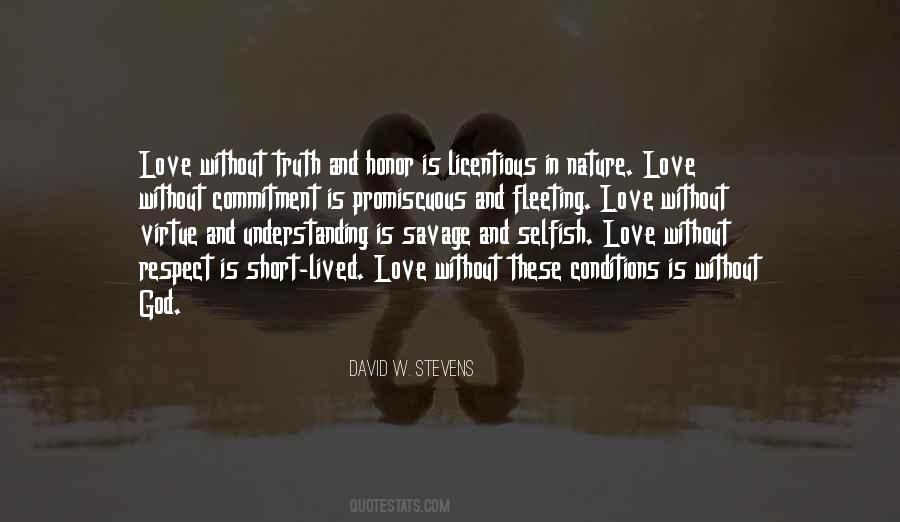 #12. We should keep the dead before our eyes, and honor them as though still living - Author: Confucius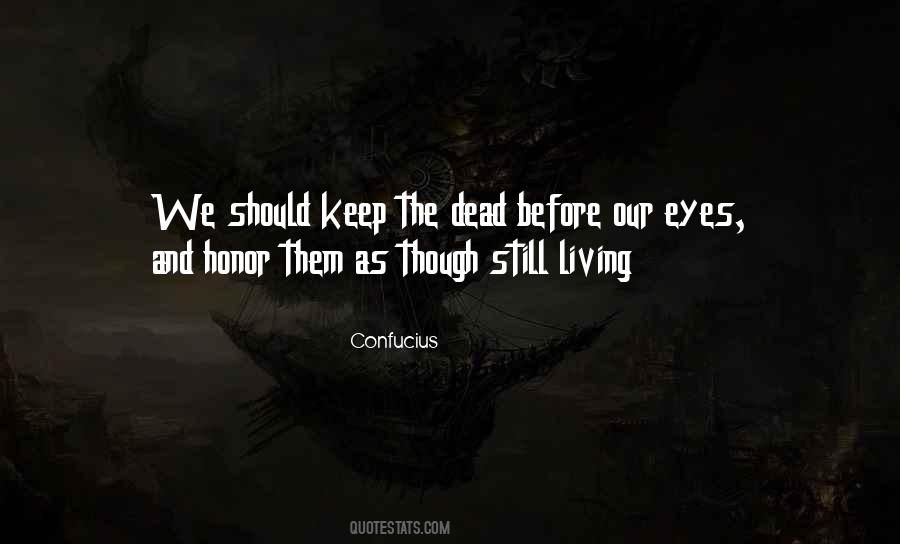 #13. Show respect for everyone who works for a living, regardless of how trivial their job. - Author: H. Jackson Brown Jr.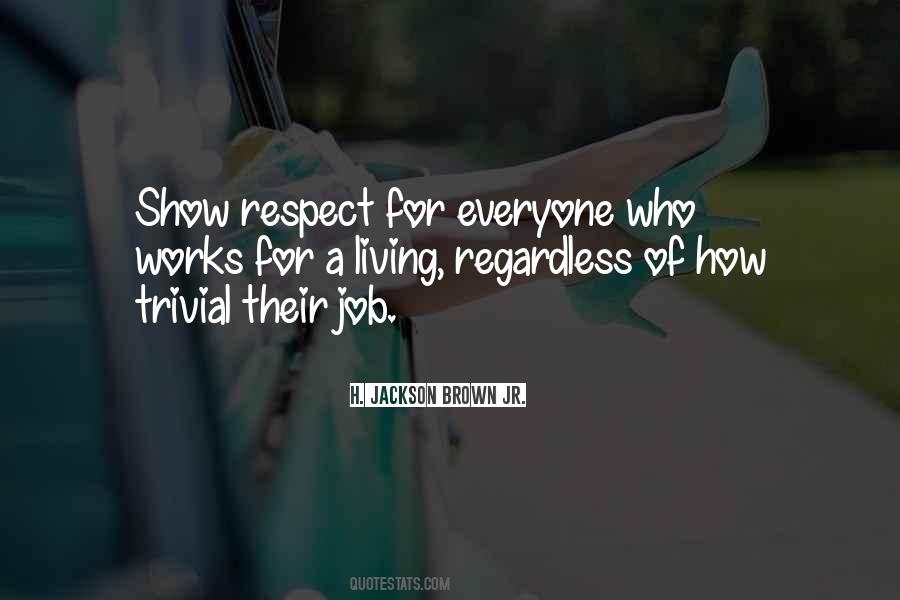 #14. We must walk in solidarity with those who are living with HIV/AIDS and with those at risk. As witnesses of Christ, we are called to respect the dignity of each person and to promote healthy living - physically, spiritually, morally and psychologically - through prevention and treatment - Author: Theodore Edgar McCarrick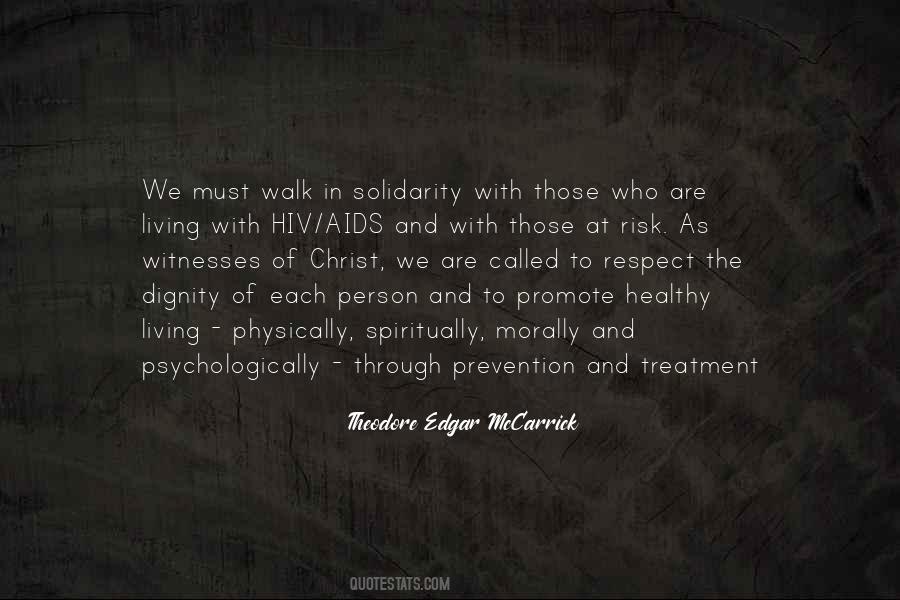 #15. You need people in a society to have reached a certain standard of living before they can be polite. You learn how to respect others because you don't have to fight as much, you have what you need. - Author: Cristian Mungiu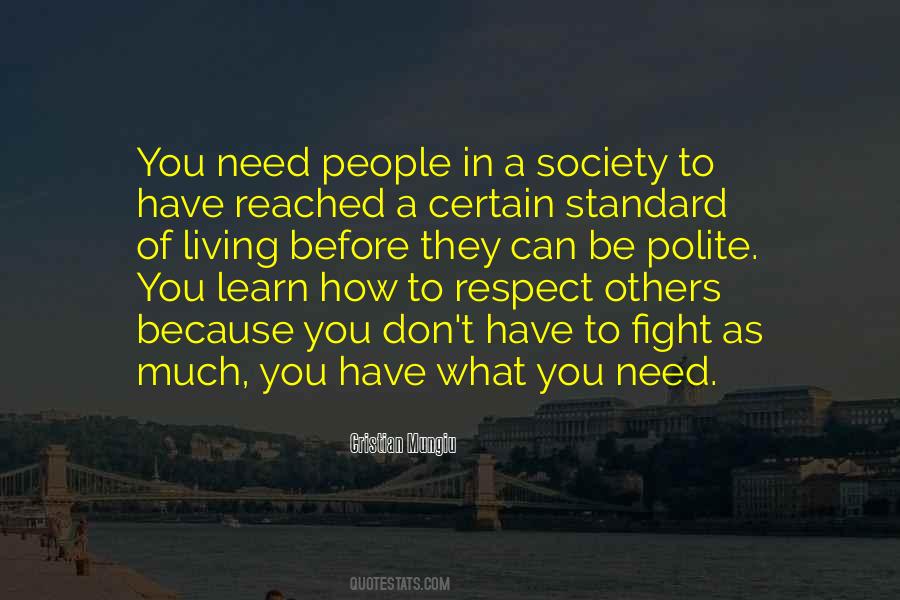 #16. With respect to the Internet and emails, this does not apply to U.S. citizens and it does not apply to people living in the United States. - Author: Barack Obama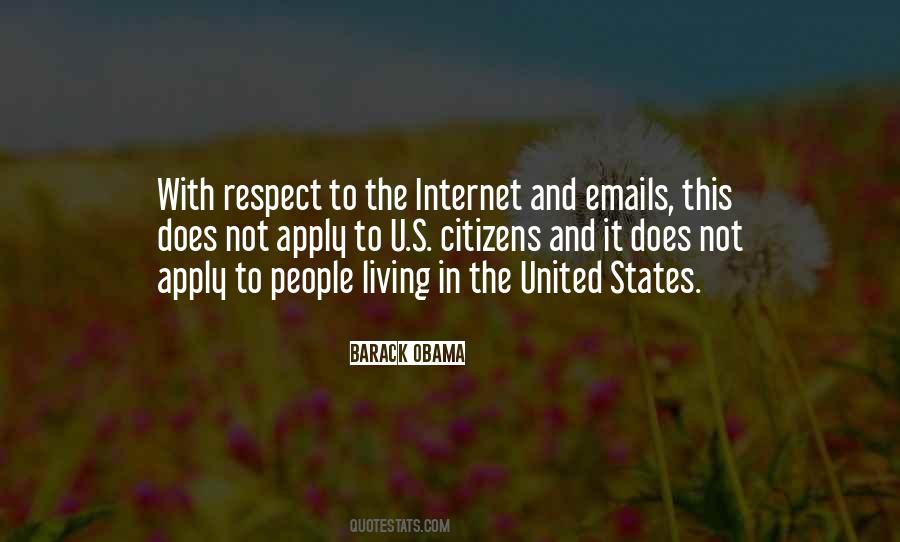 #17. Let us develop respect for all living things. Let us try to replace violence and intolerance with understanding and compassion. And love. - Author: Jane Goodall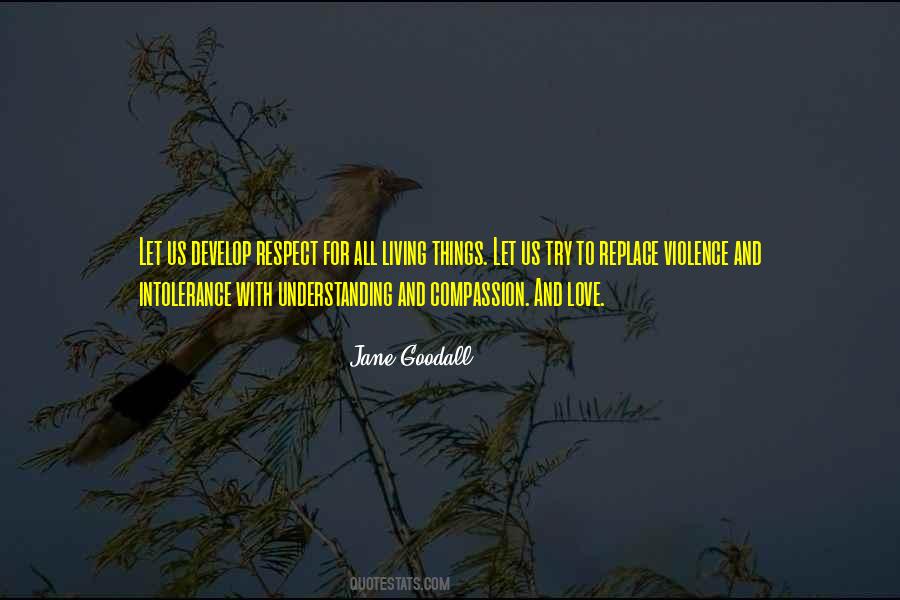 #18. Each one of us matters, has a role to play, and makes a difference. Each one of us must take responsibility for our own lives, and above all, show respect and love for living things around us, especially each other. - Author: Jane Goodall
#19. Certain beliefs must accompany every action: One should act without selfishness, cultivate compassion for all living things, and develop respect for others. - Author: Dalai Lama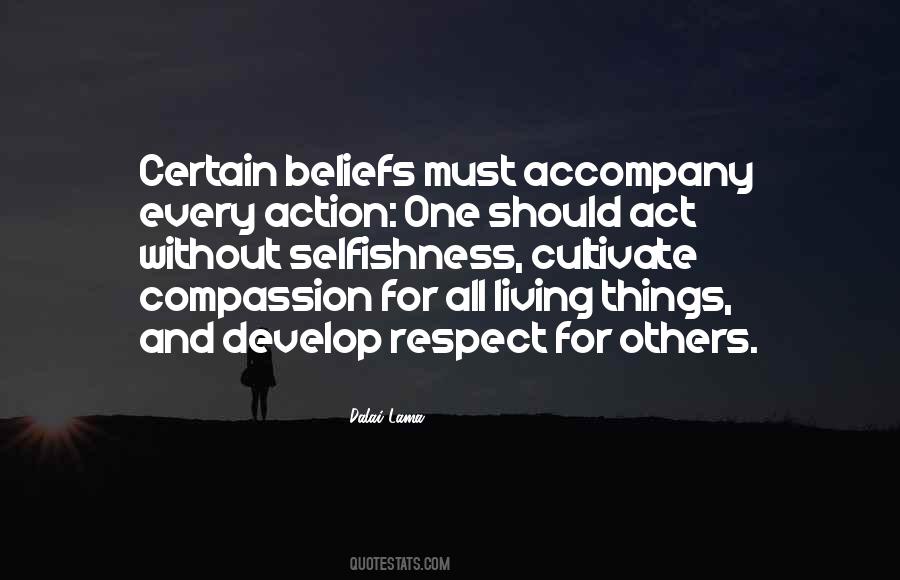 #20. My mother taught me a lot about respect for all living things - for plants and animals. I am a vegetarian. I was brought up that way. - Author: David LaChapelle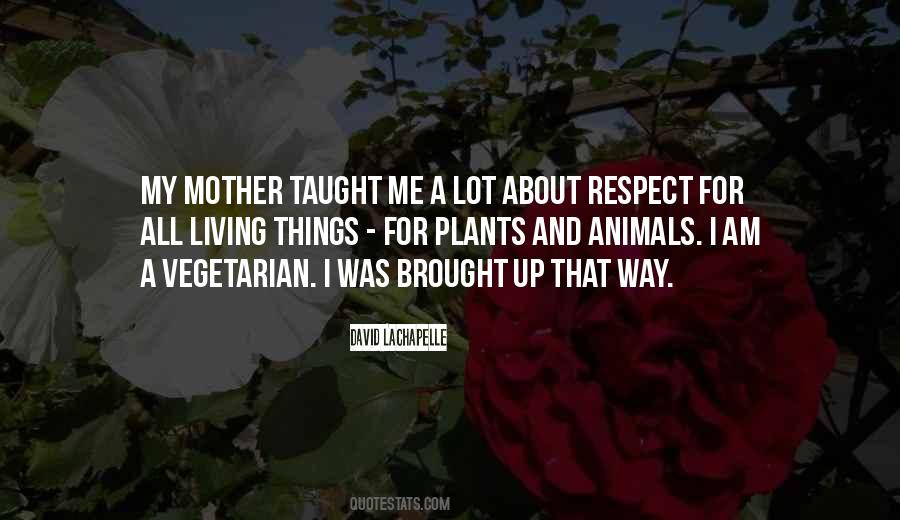 #21. That clever mind, that sharp tongue and droll wit. His love for Ella, manifested in sacrifice and secret smiles; his sense of honor and duty; his pride in the face of unceasing subjugation. His joy of nature, his respect for all things living, his skill with ... well, everything. - Author: Rachel Haimowitz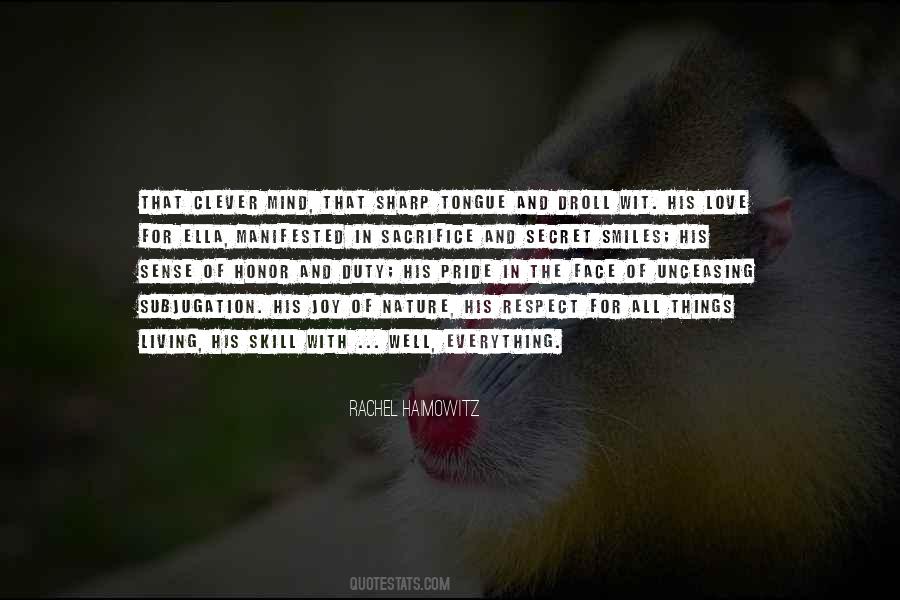 #22. I had no real experience studying acting; I came to it having done other things for a living for many, many years, and I have this gigantic respect for experience and technique. - Author: Ali MacGraw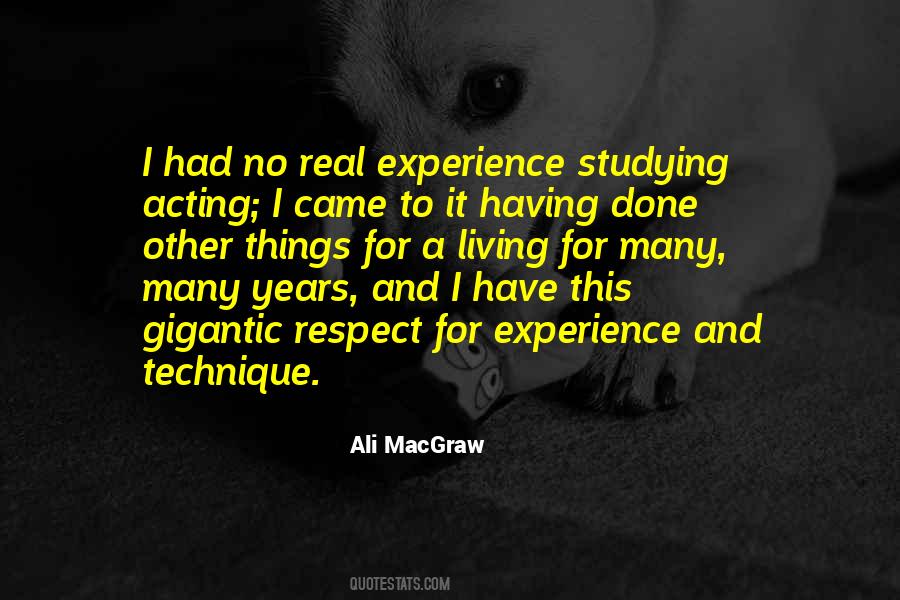 #23. Peace and the survival of life on earth as we know it are threatened by human activities which lack a commitment to humanitarian values. Destruction of nature and nature's resources result from ignorance, greed and lack of respect for the earth's living things. - Author: Dalai Lama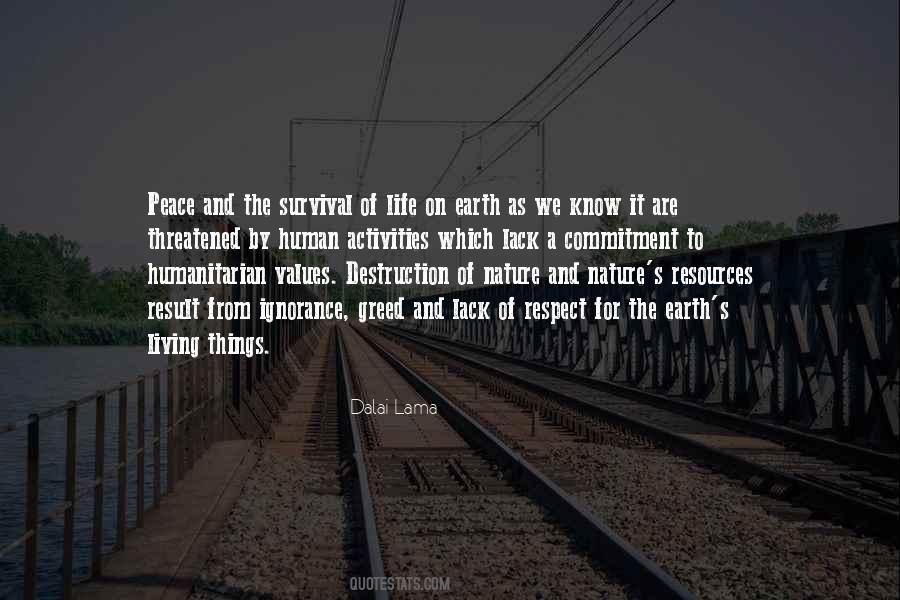 #24. The old Lakota was wise. He knew that man's heart, away from nature, becomes hard; he knew that lack of respect for growing, living things soon led to lack of respect for humans too. - Author: Luther Standing Bear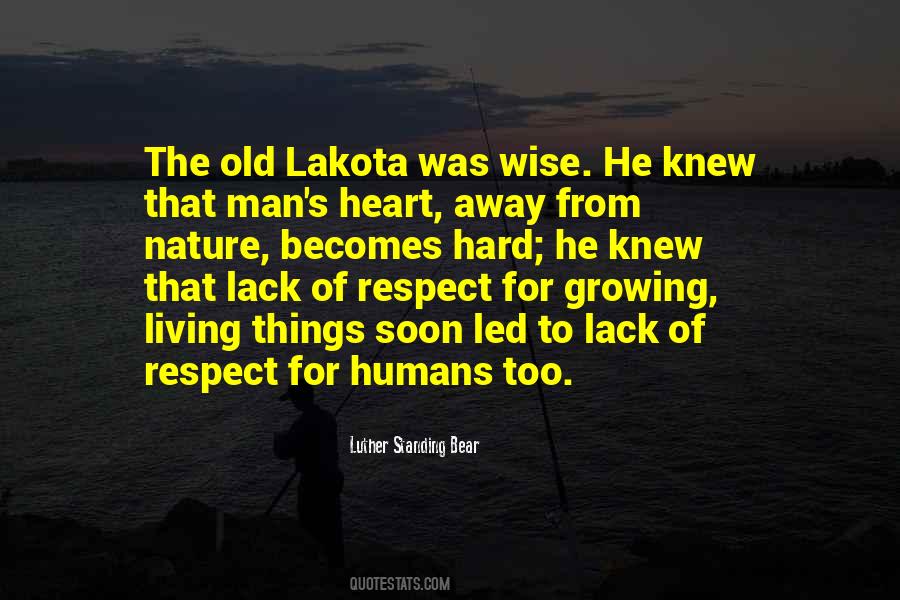 #25. Wine is a living liquid containing no preservatives. Its life cycle comprises youth, maturity, old age, and death. When not treated with reasonable respect it will sicken and die. - Author: Julia Child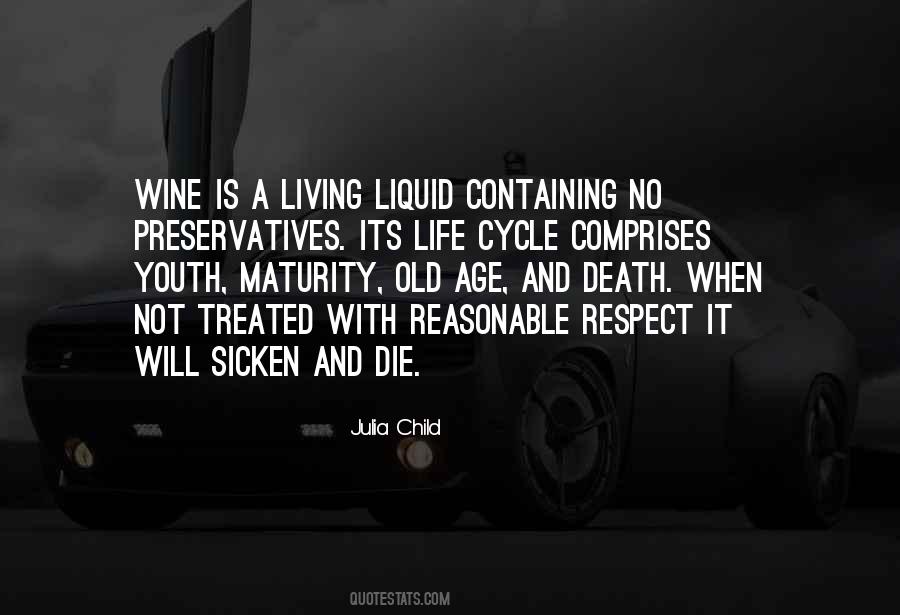 #26. Remember, if you keep living your life on your terms,people can mock you all they want, but they'll respect you in the end - Author: Cassidy Calloway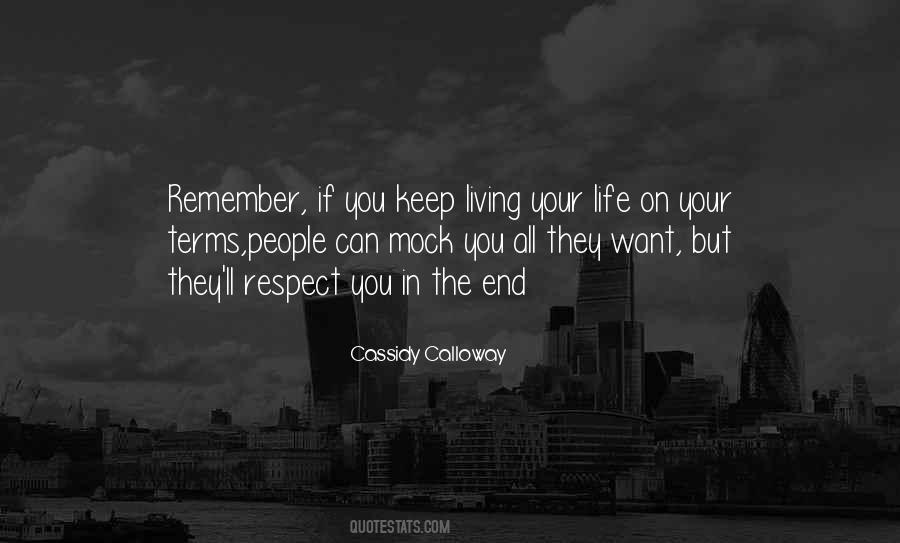 #27. The people who harvest America's food must be treated with respect and earn a living wage. - Author: Frances Beinecke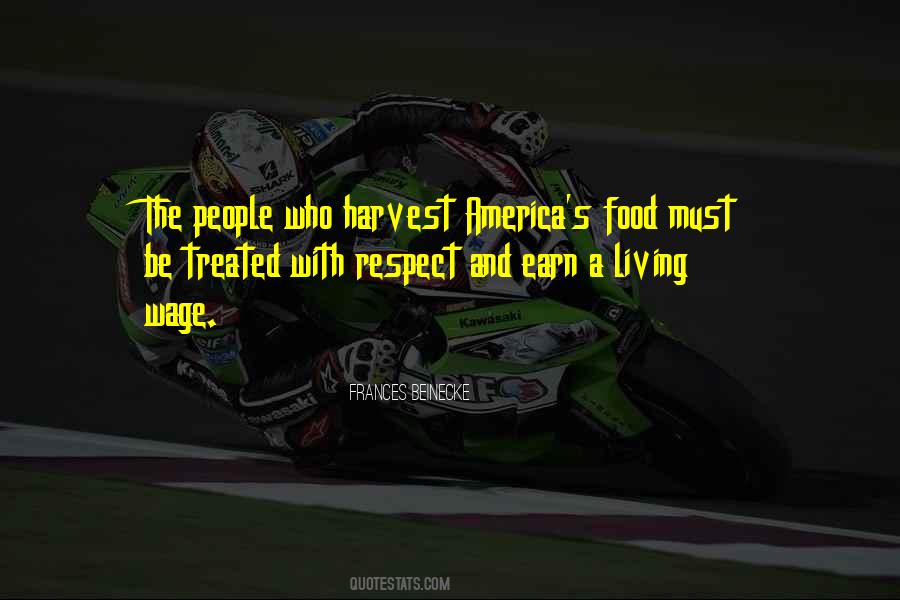 #28. Everyday should be Christmas. Christ first loved us, we ought to love one another. - Author: Lailah Gifty Akita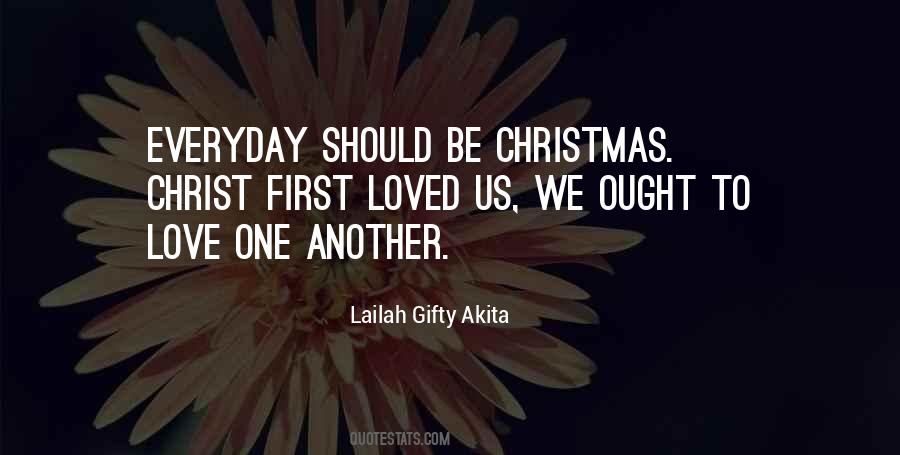 #29. Never violate the sacredness of your individual self-respect. - Author: Theodore Parker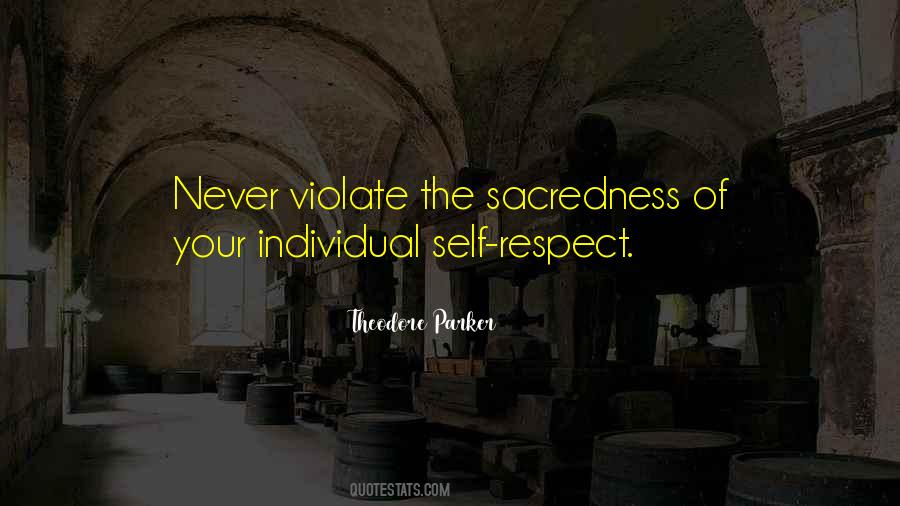 #30. Repentance is a change of willing, of feeling and of living, in respect to God. - Author: Charles Grandison Finney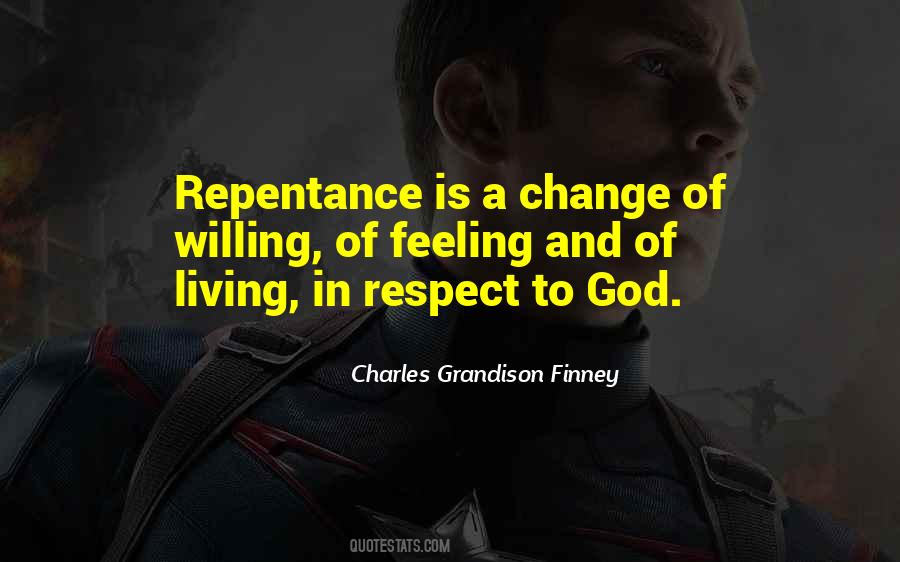 #31. We don't need bigger cars or fancier clothes. We need self-respect, identity, community, love, variety, beauty, challenge and a purpose in living that is greater than material accumulation. - Author: Donella Meadows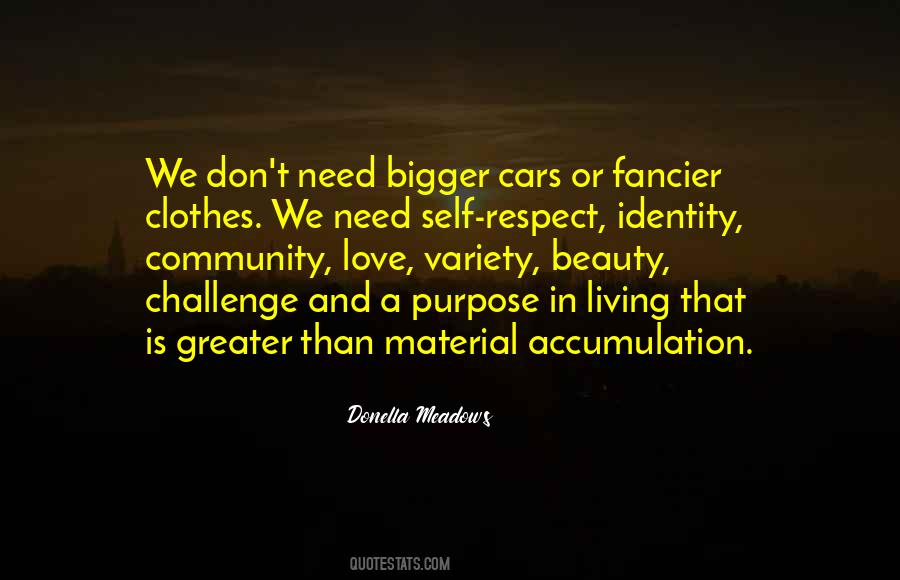 #32. In the areas which have been disturbed people are living cordially with the Security Forces. In areas like Gulu people are living peacefully. There is scrupulous respect of human rights. - Author: Yoweri Museveni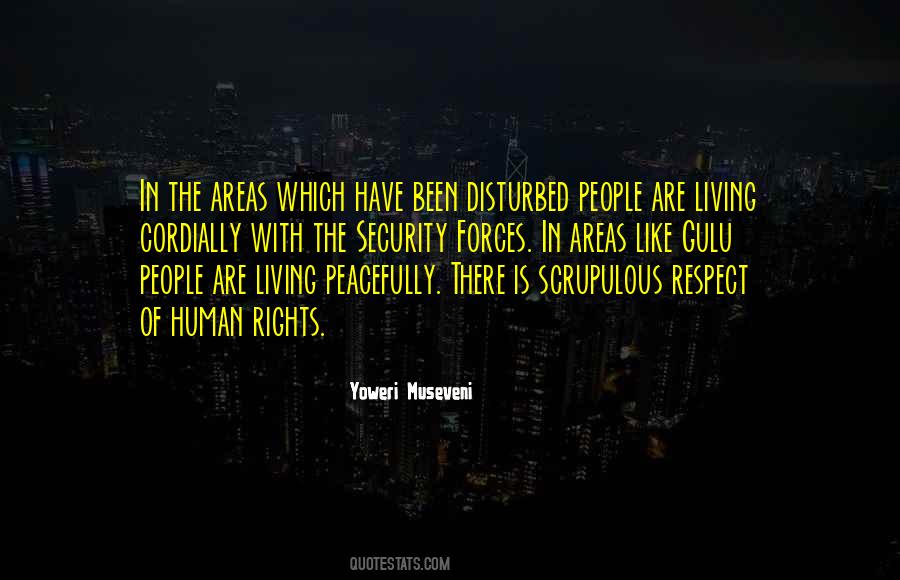 #33. Living creatures possess a moving soul and a certain spiritual superiority which in this respect make them similar to those who possess intellect (people) and they have the power of affecting their welfare and their food and they flee from pain and death. - Author: Nahmanides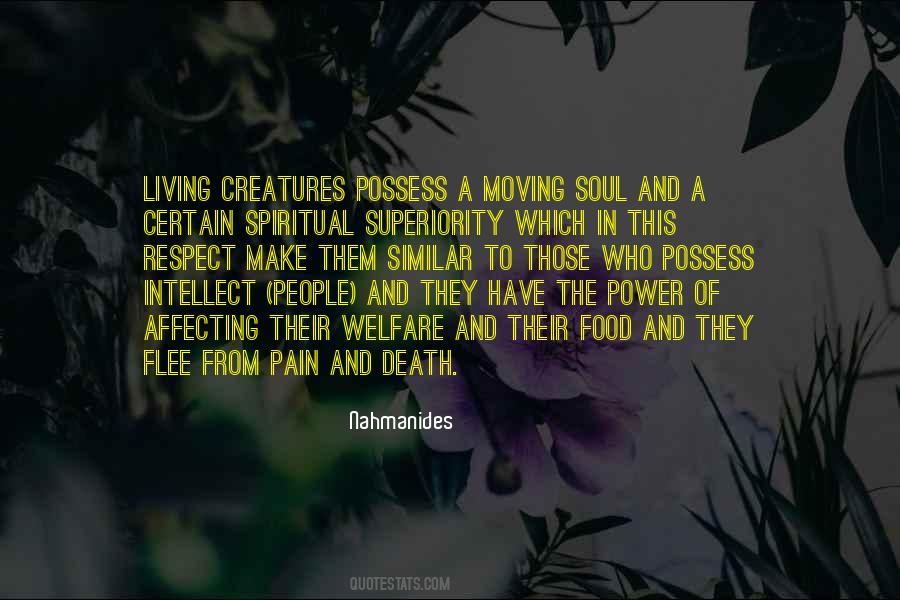 #34. To seek visions, to dream dreams, is essential, and it is also essential to try new ways of living, to make room for serious experimentation, to respect the effort even where it fails. - Author: Adrienne Rich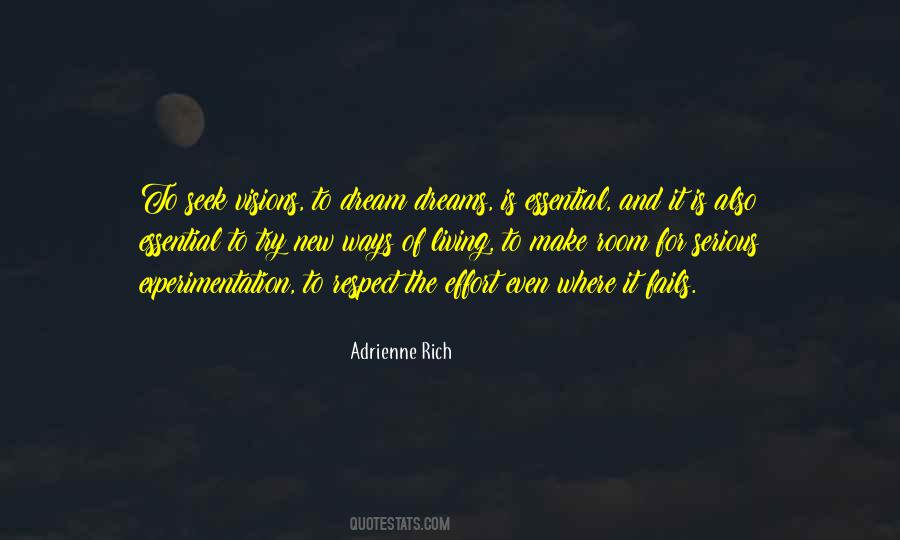 #35. An appreciation of animals is good for a human, it can lead to a better understanding and respect for all living things. - Author: Henry Rollins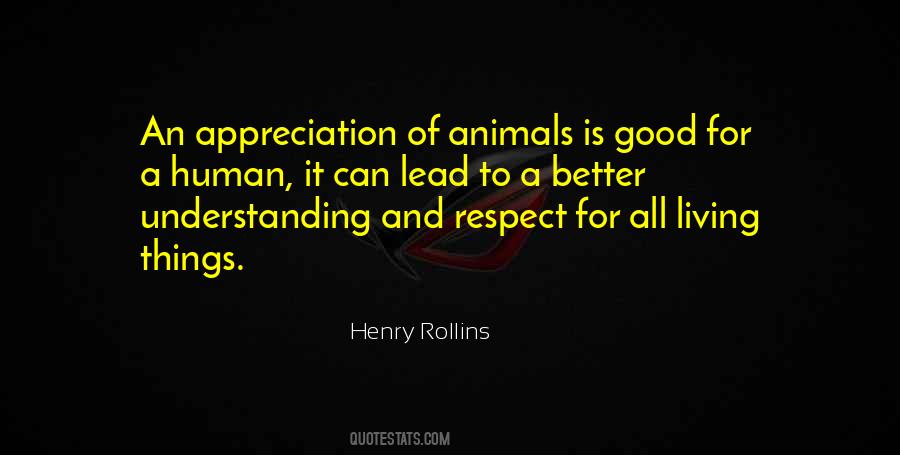 #36. If Hitch were a person, he'd be Mother Theresa or Gandhi or someone who treated all living creatures with the respect they deserve. It's depressing how my dog is a better human being than I am. - Author: McCall Hoyle
#37. The big pay-off was to work as an artist and gain some shred of respect from your friends, who were also artists. But there was never any notion that you could make a living out of art. On the rare occasions you had a gallery show, and sold a little work, well, that was just gravy. - Author: Edward Ruscha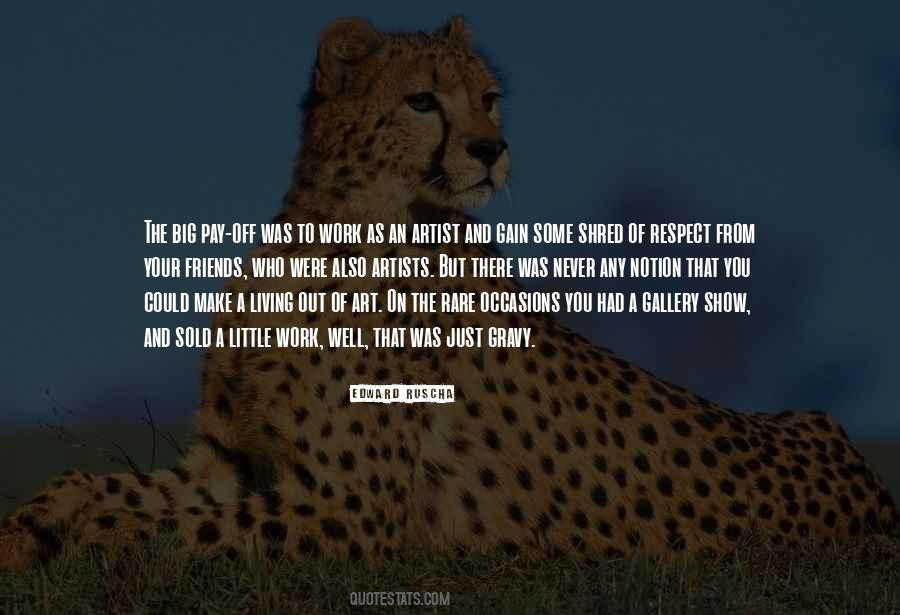 #38. I'd been in Hollywood for five years before I started writing 'The Guild.' I worked enough to pay all my bills. So I was very lucky in that respect. Most people don't make a living acting. - Author: Felicia Day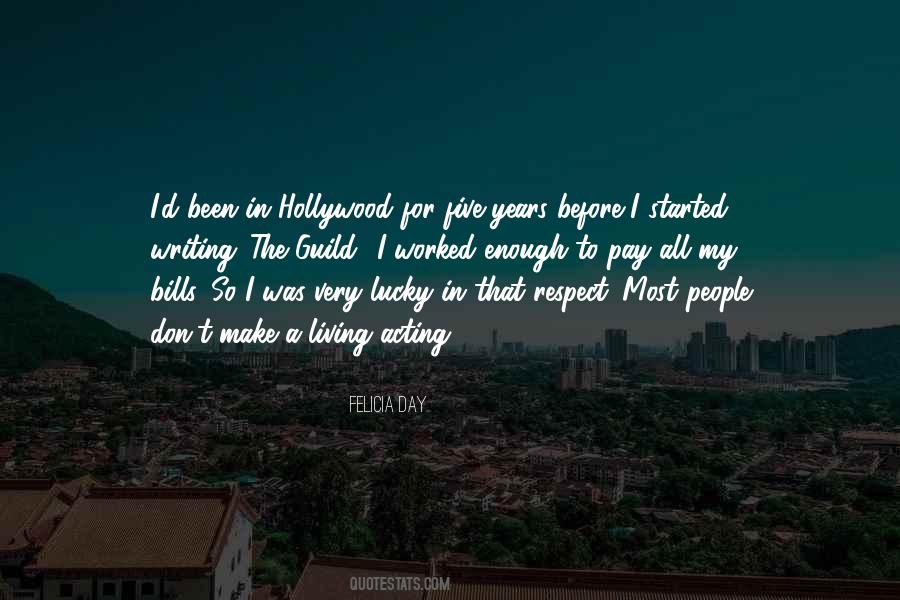 #39. In life, when one gets to the point of a deeper sense of understanding about himself and his purpose, he least explains himself much to people who fail to understand him and his purpose. That must not be interpreted as neither pride nor an uncaring attitude but a great respect for purposefulness - Author: Ernest Agyemang Yeboah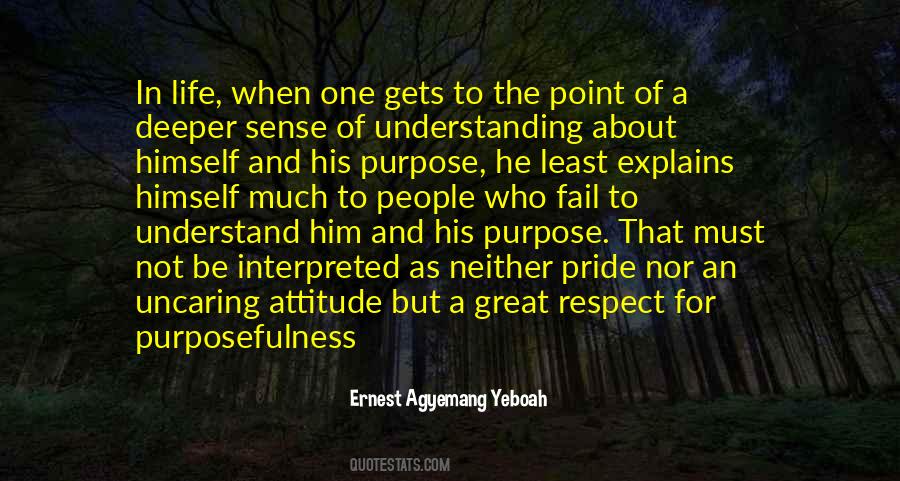 #40. The reason for living is to have great relationships, to have people you love and respect and who love and respect you. - Author: Brian Tracy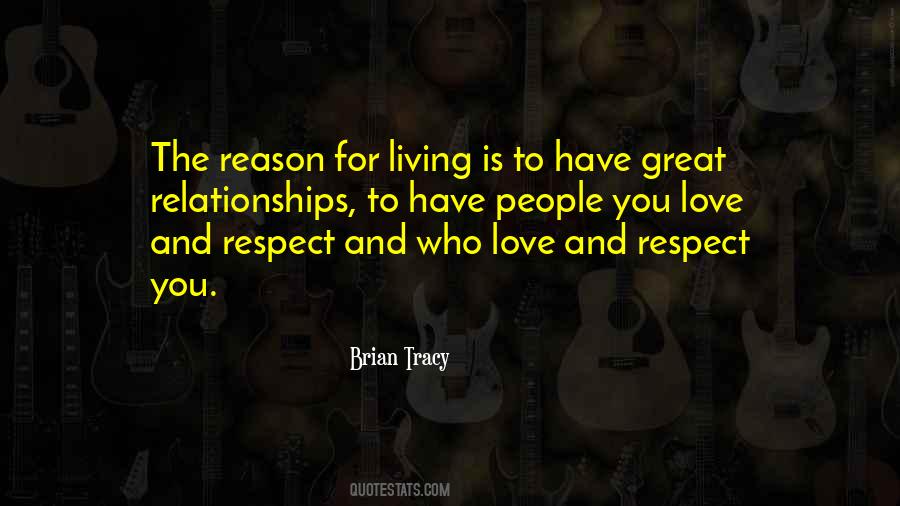 #41. The older generation had greater respect for land than science. But we live in an age when science, more than soil, has become the provider of growth and abundance. Living just on the land creates loneliness in an age of globality. - Author: Shimon Peres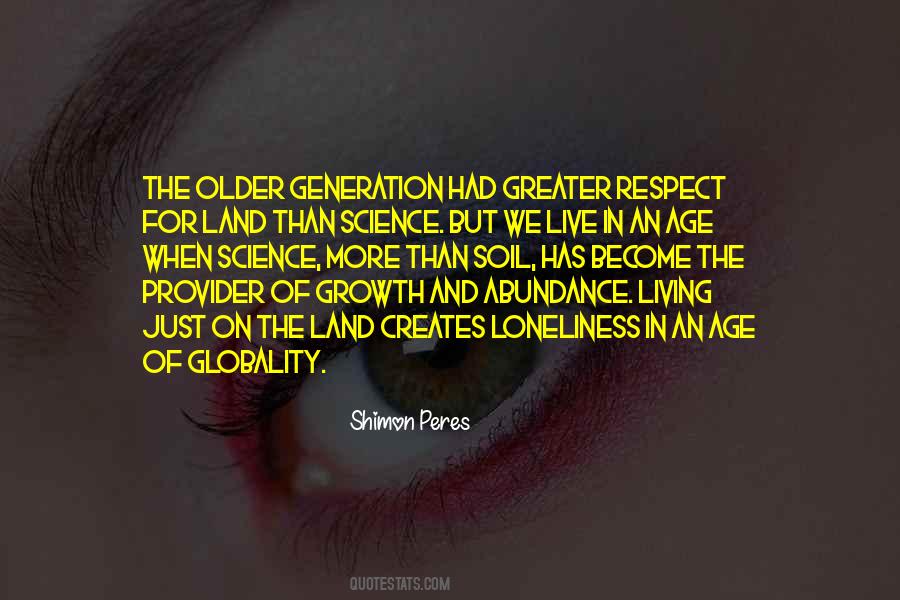 #42. Every living thing dies, Art. That's why we cherish it while we have it. That's why we respect the decisions our loved ones make for themselves. That's why we love, and why we care, and why we hurt. Because everything dies. - Author: Reilyn J. Hardy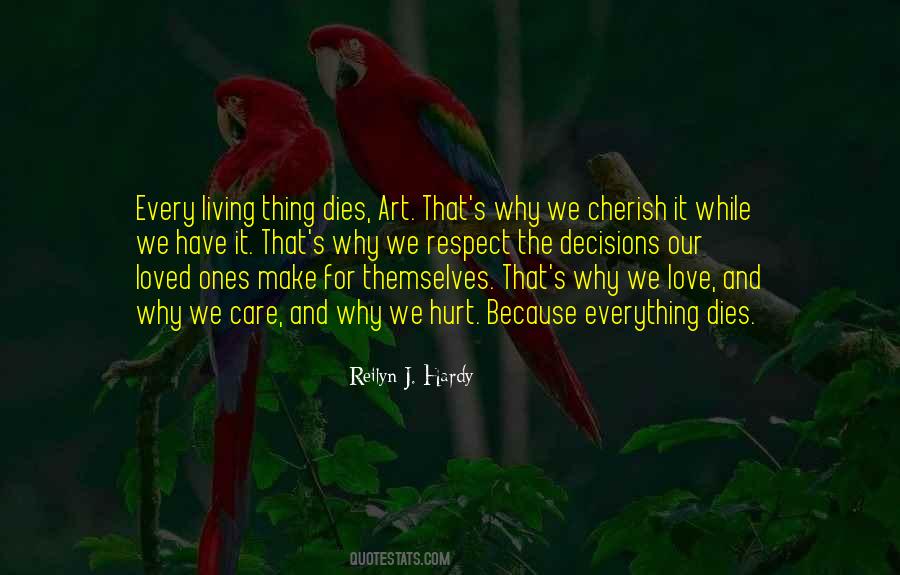 #43. When we feel that we are not sufficiently respected, we should ask ourselves whether we are living as we should. - Author: Aleksandr Solzhenitsyn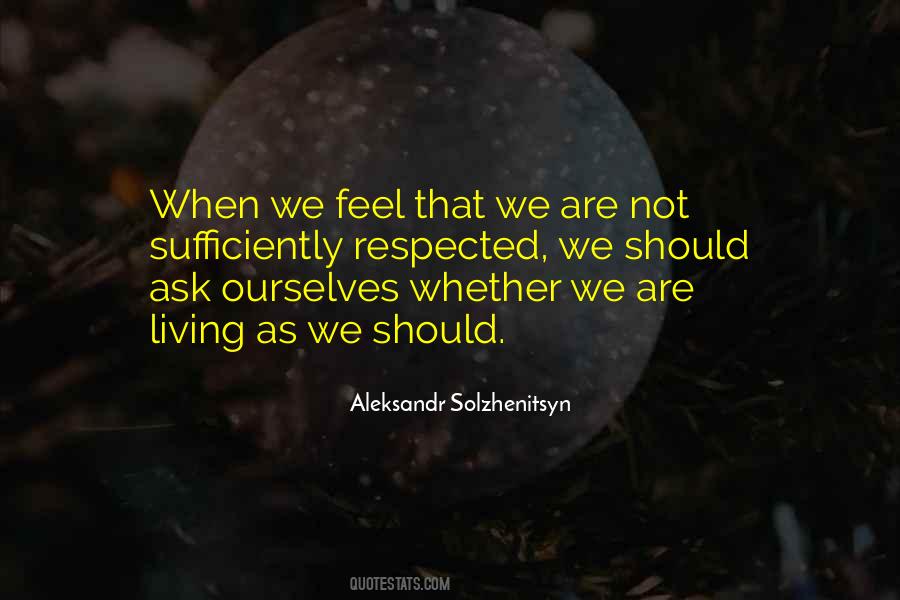 #44. Democracy is not merely a form of Government.
It is primarily a mode of associated living, of conjoint communicated experience.
It is essentially an attitude of respect and reverence towards our fellow men. - Author: B.R. Ambedkar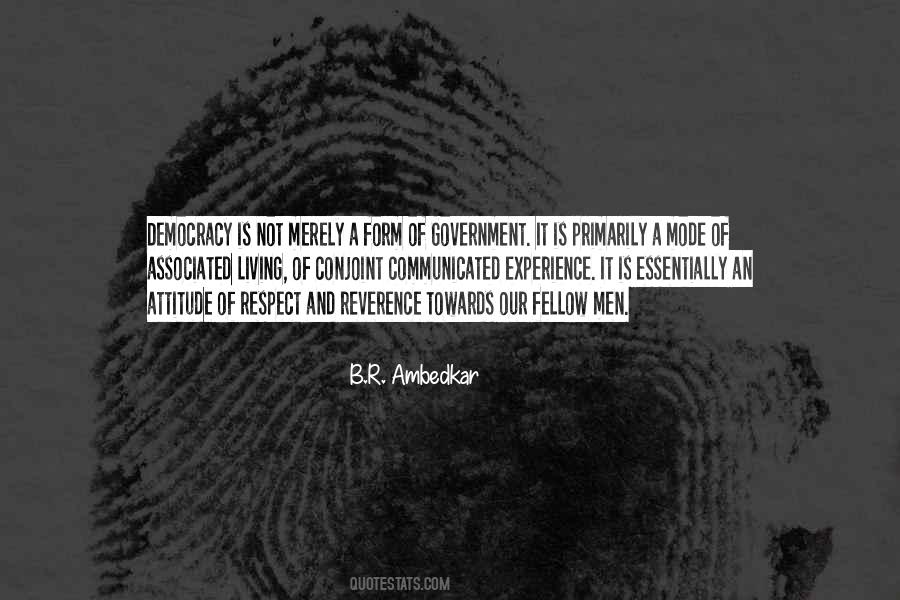 #45. If you want to be successful, you must respect one rule: Never lie to yourself! - Author: Paolo Koeljo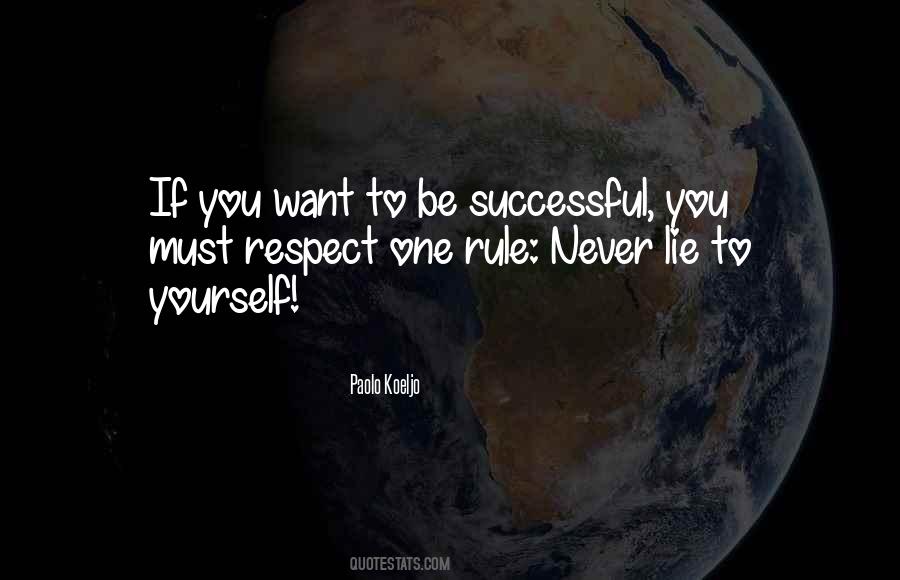 #46. Animals are not property or "things" but rather living organisms, subjects of a life, who are worthy of our compassion, respect, friendship, and support. - Author: Marc Bekoff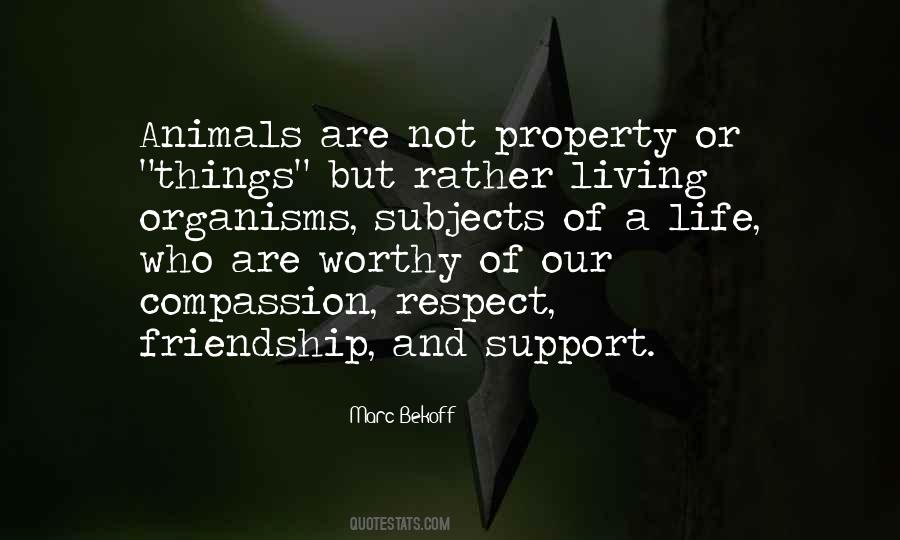 #47. The secret of happiness is living in accordance with how one thinks. Be yourself and don't try to impose your criteria on the rest. I don't expect others to live like me. I want to respect people's freedom but I defend my freedom. - Author: Jose Mujica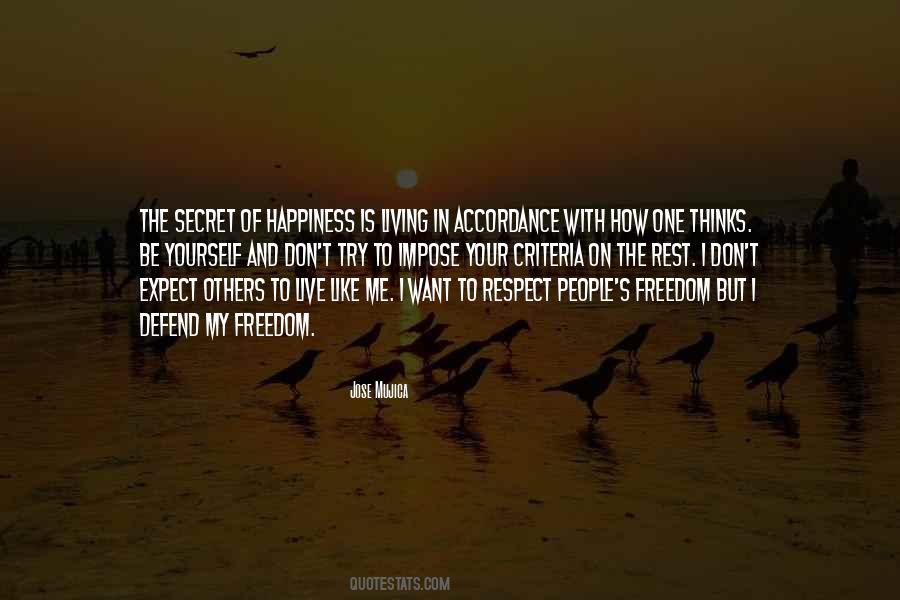 #48. I have tried to live my life so that my family would love me and my friends respect me. The others can do whatever the hell they please. - Author: John Wayne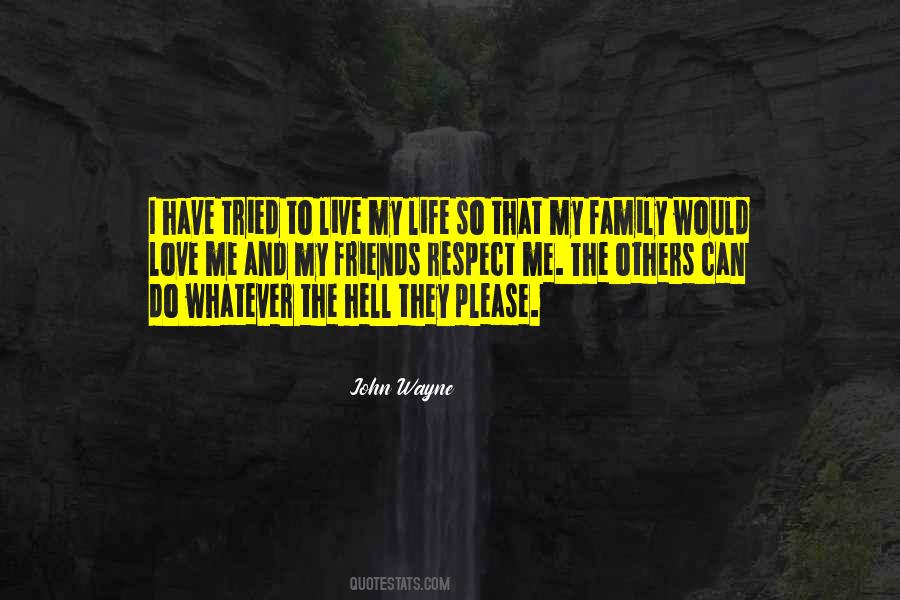 Famous Authors
Popular Topics