Photography Memories Famous Quotes & Sayings
List of top 33 famous quotes and sayings about photography memories to read and share with friends on your Facebook, Twitter, blogs.
Top 33 Quotes About Photography Memories
#1. How does photography serve to legitimate and normalize existing power relationships? ... How is historical and social memory preserved, transformed, restricted and obliterated by photographs? - Author: Allan Sekula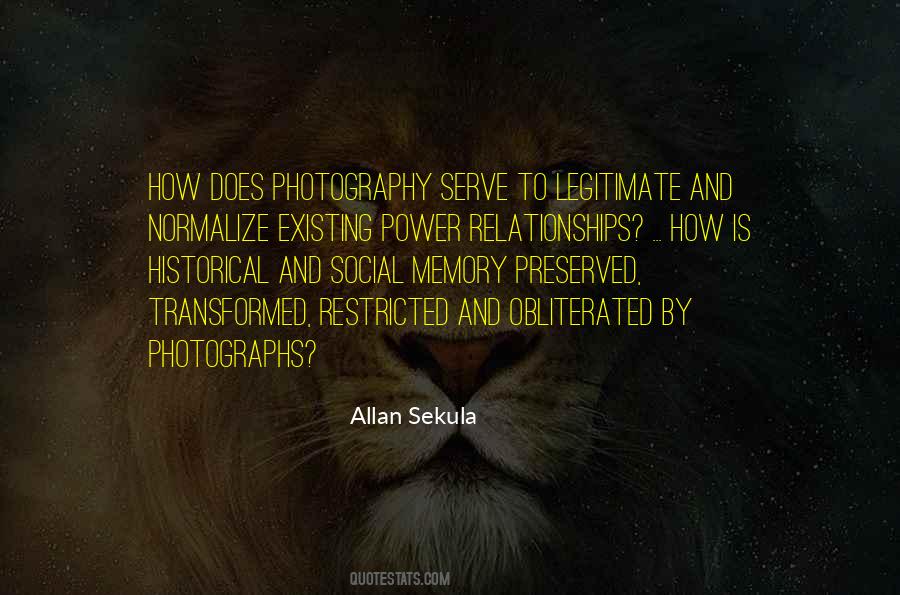 #2. When a person looks at a photograph you've taken, they will always think of themselves, their own life experience. They will relate your photograph to their memories. That interplay is where a picture comes alive and grows into something. They function like invitations. - Author: Jason Fulford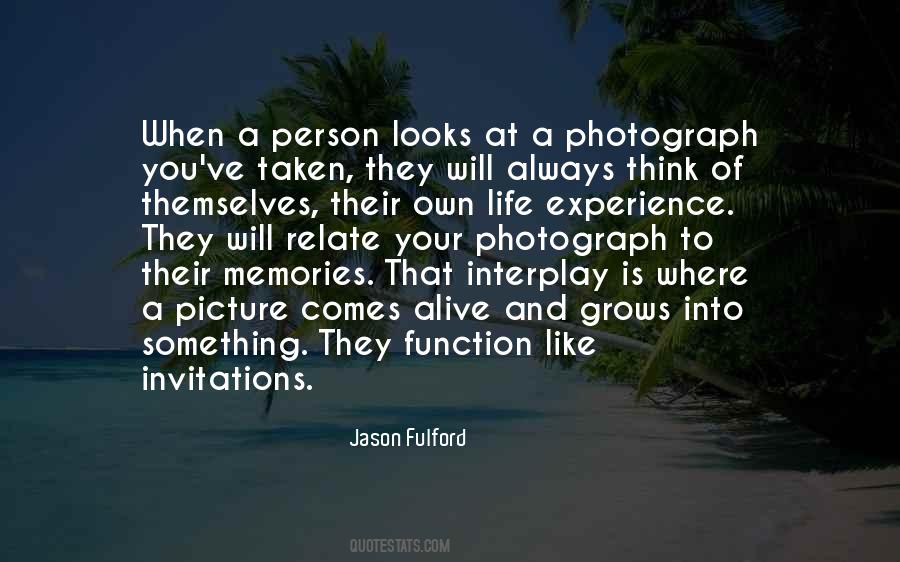 #3. To find love is rare but can be true if found unconditionally without any regreat look to the present and their you will find love - Author: Jessi Hersey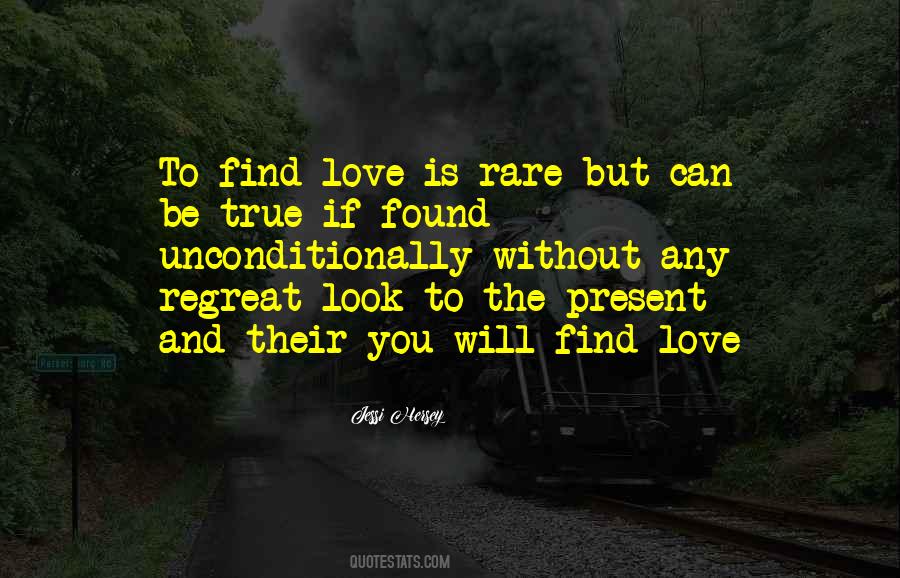 #4. Photography is the art of anticipation, not working with memories, but showing their formation. As such, it has relentlessly usurped imaginative and critical prerogatives of older, slower literature and handmade visual art. - Author: Peter Schjeldahl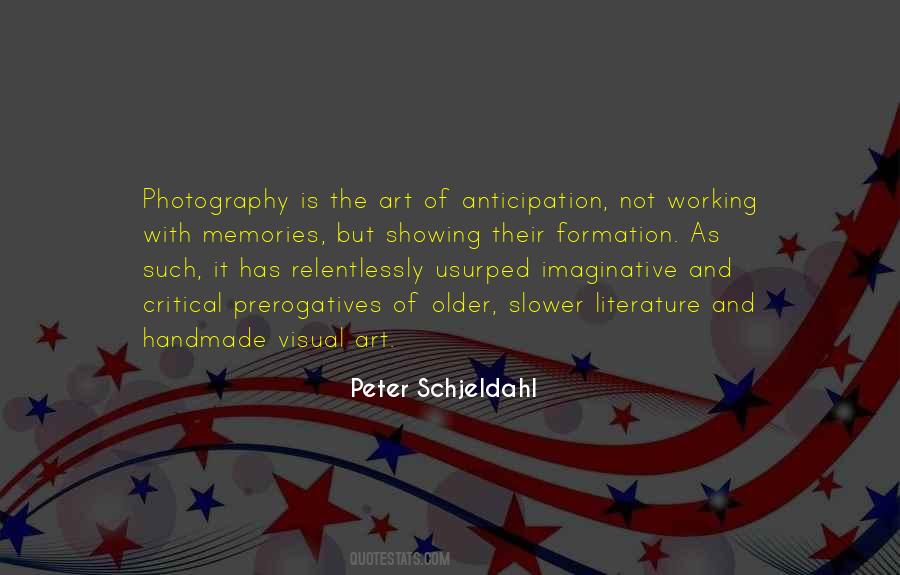 #5. When I started The Shins, it really was just me, alone, but it was still The Shins. I was totally recording stuff and writing songs as The Shins and all of that. So the beginning inception of the whole thing was some sort of a lie, I guess. - Author: James Mercer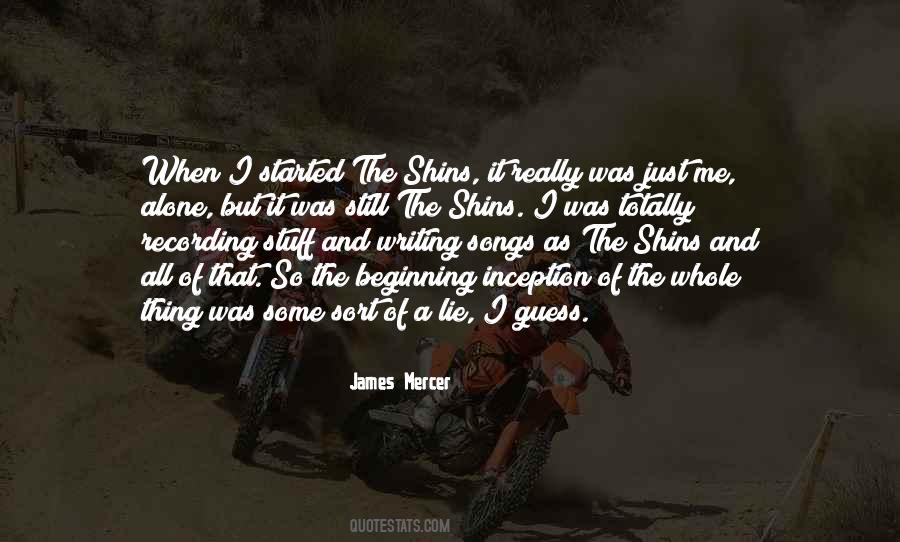 #6. I think that, in a sense, there's something about photography in general that we could associate with memory, or the past, or childhood. - Author: Gregory Crewdson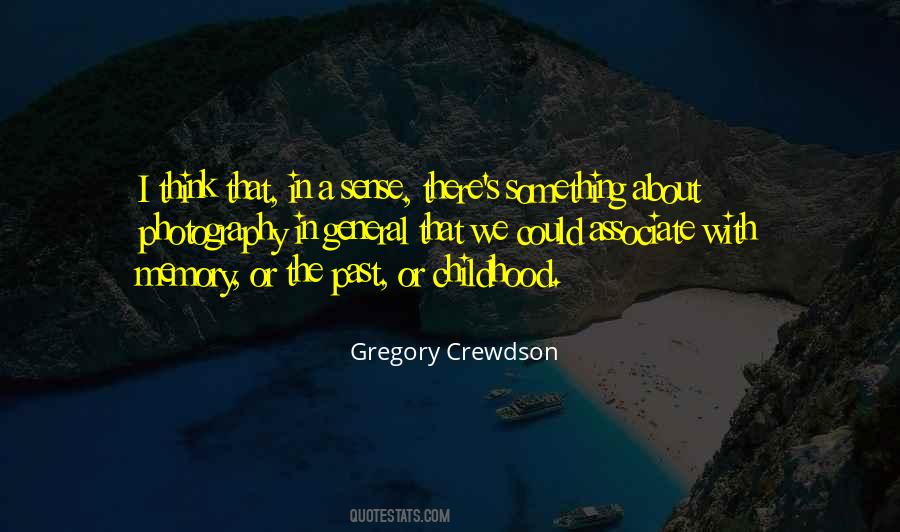 #7. Only powerfully conceived images have the ability to penetrate the memory, to stay there, in short to become unforgettable. - Author: Brassai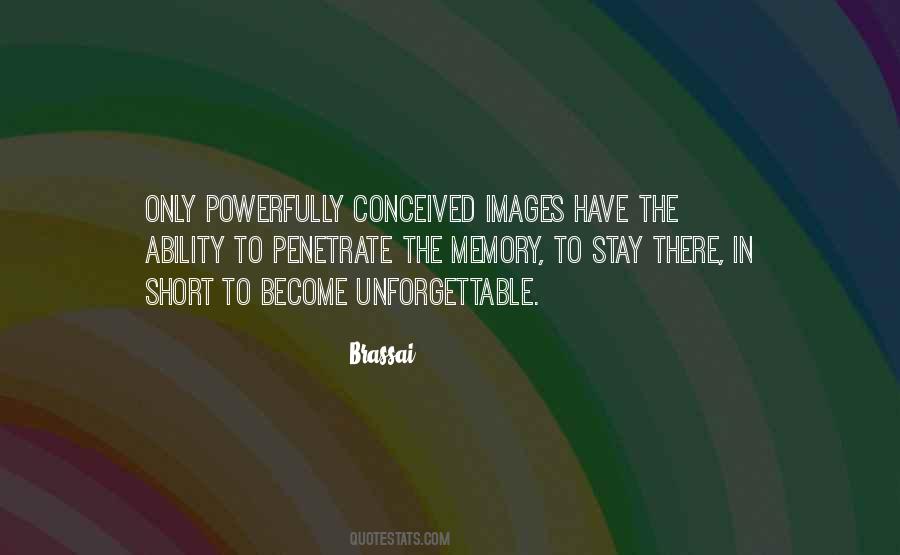 #8. To remember is to rewrite. To photograph is to replace. The only reliable memories, I suppose, are the ones that have been forgotten. They are the dark rooms of the mind. Unopened, untouched, and uncorrupted. - Author: Abby Geni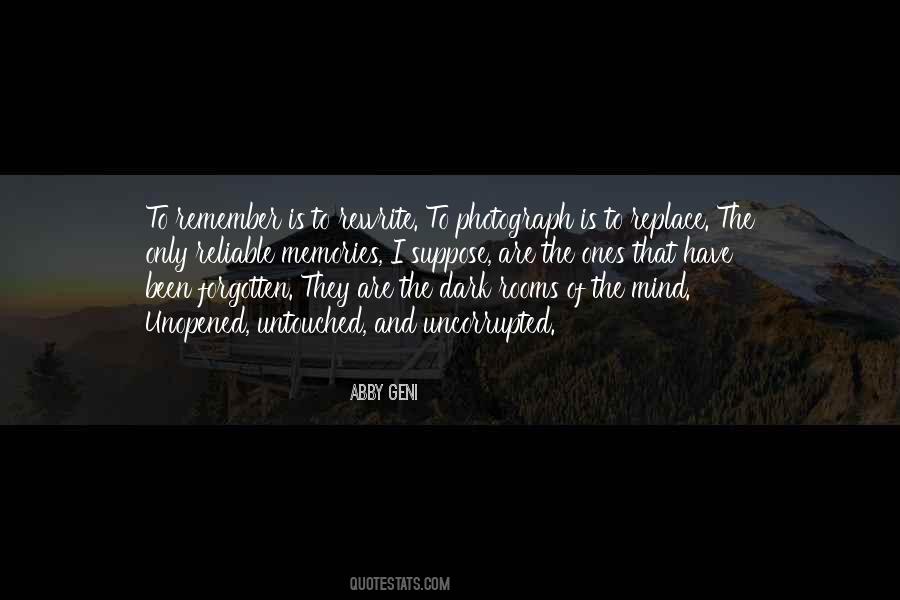 #9. Both those taking snaps and documentary photographers, however, have not understood 'information.' What they produce are camera memories, not information, and the better they do it, the more they prove the victory of the camera over the human being. - Author: Vilem Flusser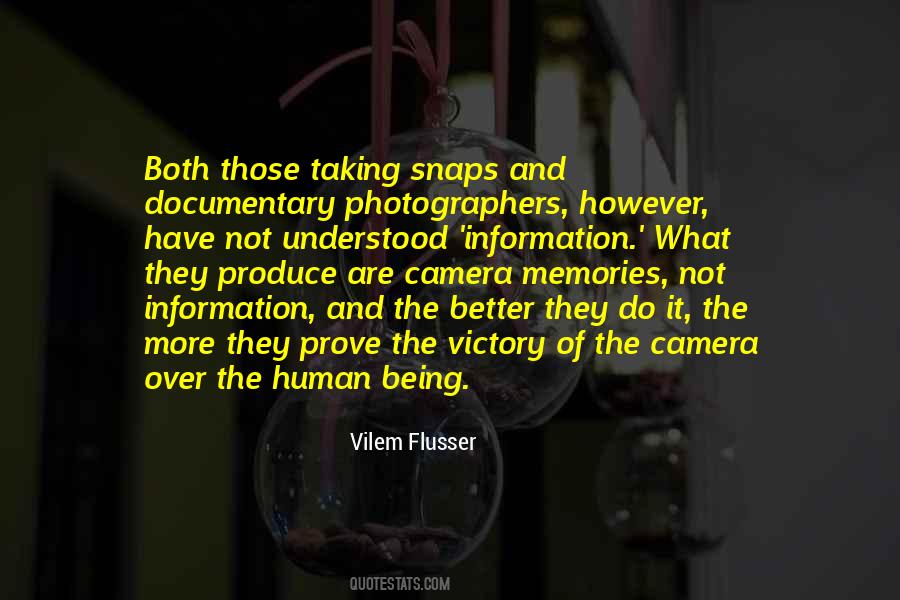 #10. Photography is thus brought within reach of every human being who desires to preserve a record of what he sees ... and enables the fortunate possessor to go back by the light of his own fireside to scenes which would otherwise fade from memory and be lost. - Author: George Eastman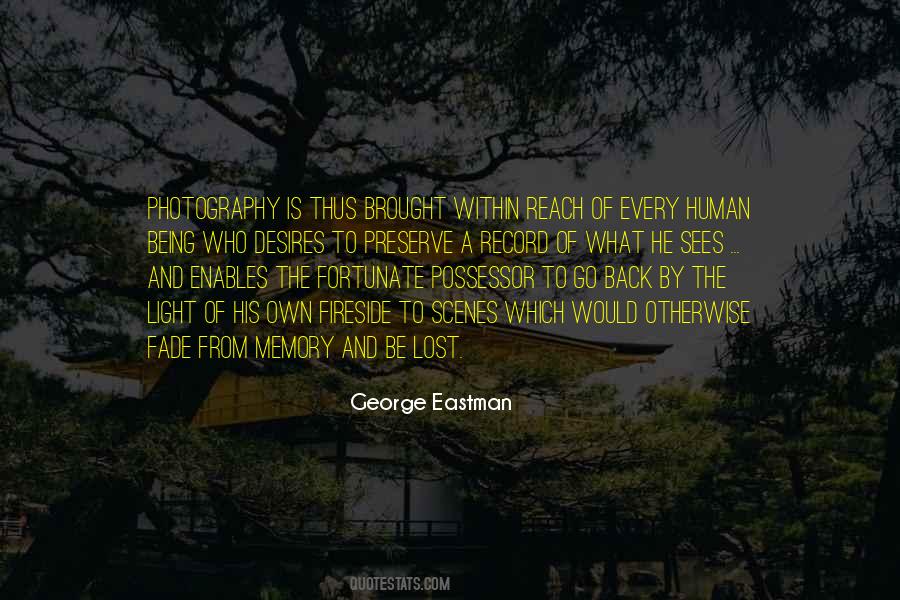 #11. A picture's worth a thousand words. But a single word can make you think of over a thousand pictures in your mind, over a thousand moments, a thousand memories. - Author: Rebecca McNutt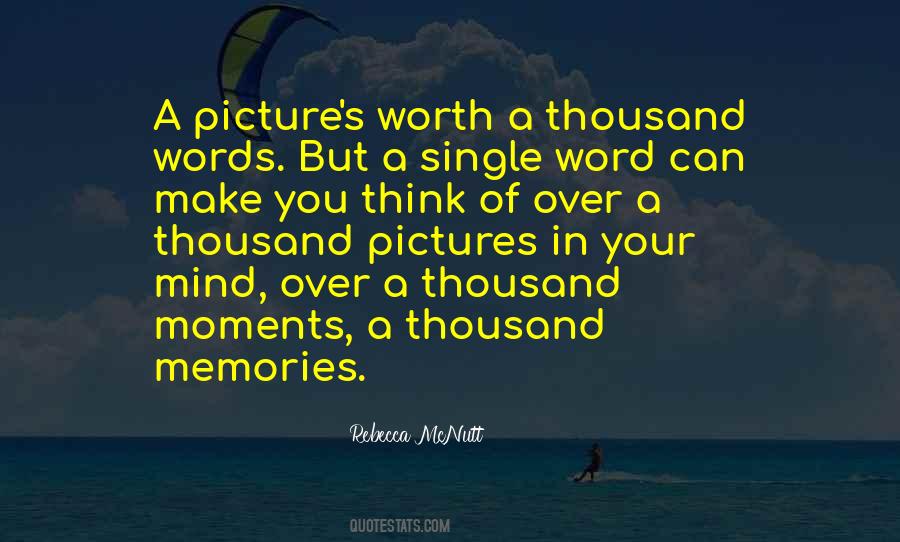 #12. Kodak sells film, but they don't advertise film; they advertise memories. - Author: Theodore Levitt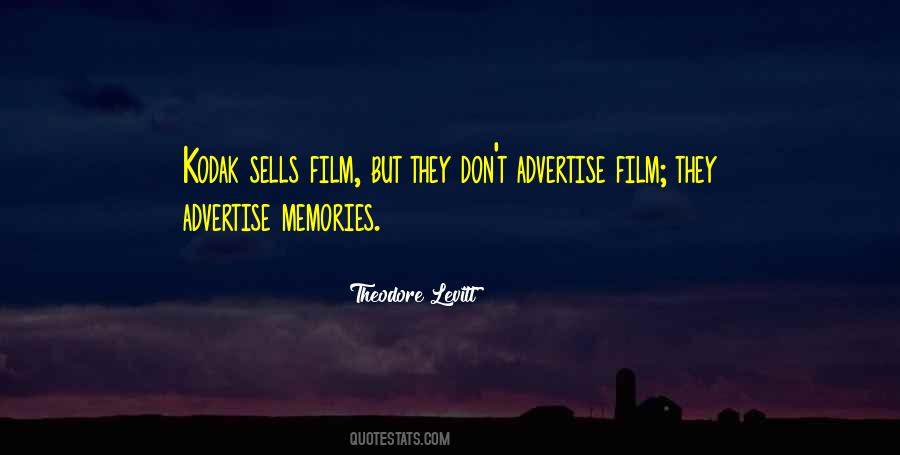 #13. There is no such thing as 'my truth,' 'your truth,' or 'our truth'; there is only the Truth. And Truth is a Person: His name is Jesus. And it is only He that can set us free. - Author: Desiree M. Mondesir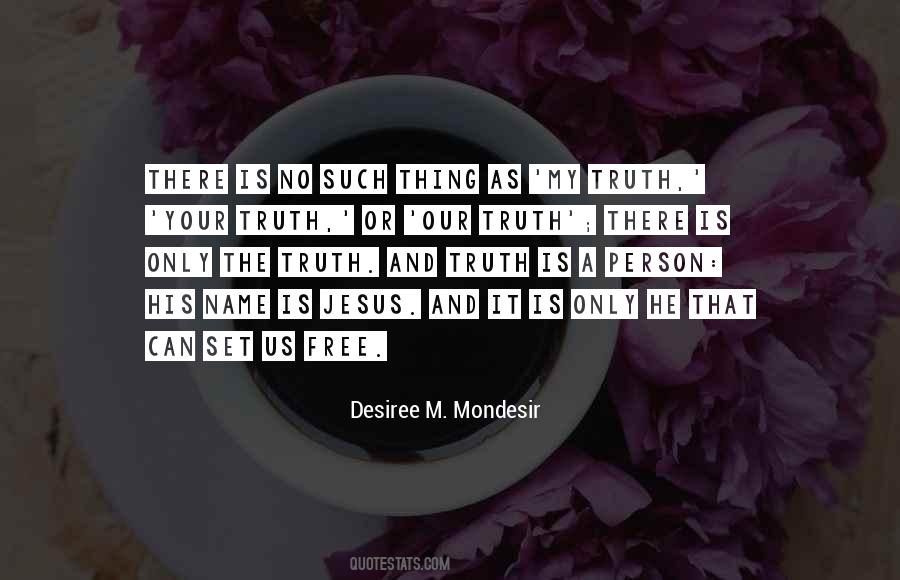 #14. Brant's an idealist, and he's competent. There are few more dangerous combinations in this world ... Heroes are even more dangerous than idealists. - Author: Patricia C. Wrede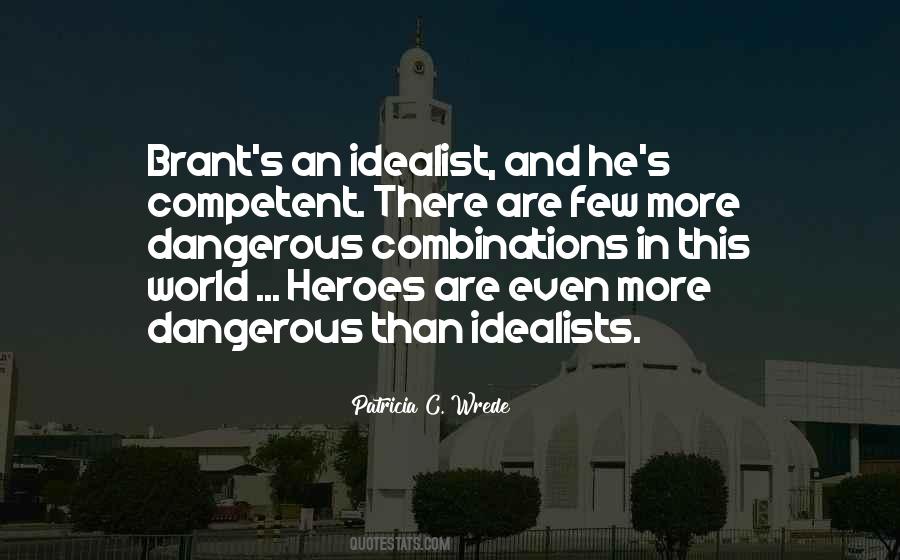 #15. Parks and gardens are the quintessential intimate landscapes. People use them all the time, leaving their energy and memories behind. It's what's left behind that I like to photograph. - Author: Michael Kenna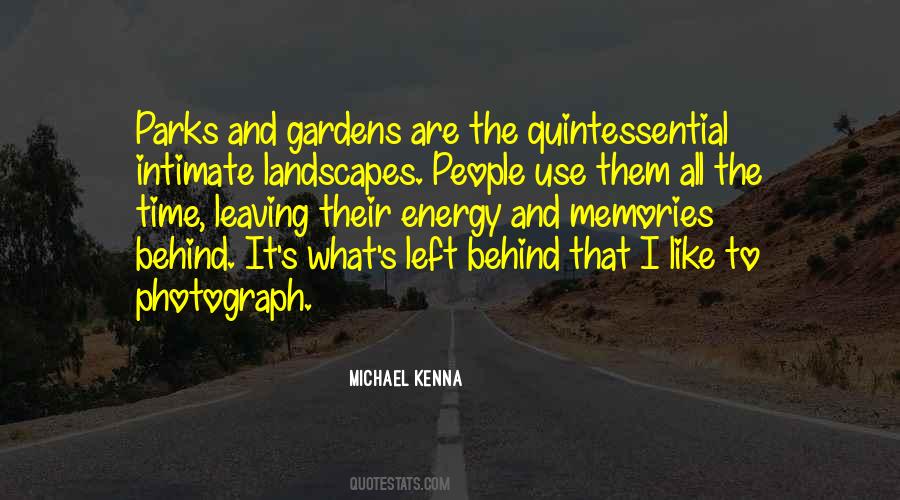 #16. Photos of yesterday give good evidence of how yesterday was and they are a true prove of history! - Author: Ernest Agyemang Yeboah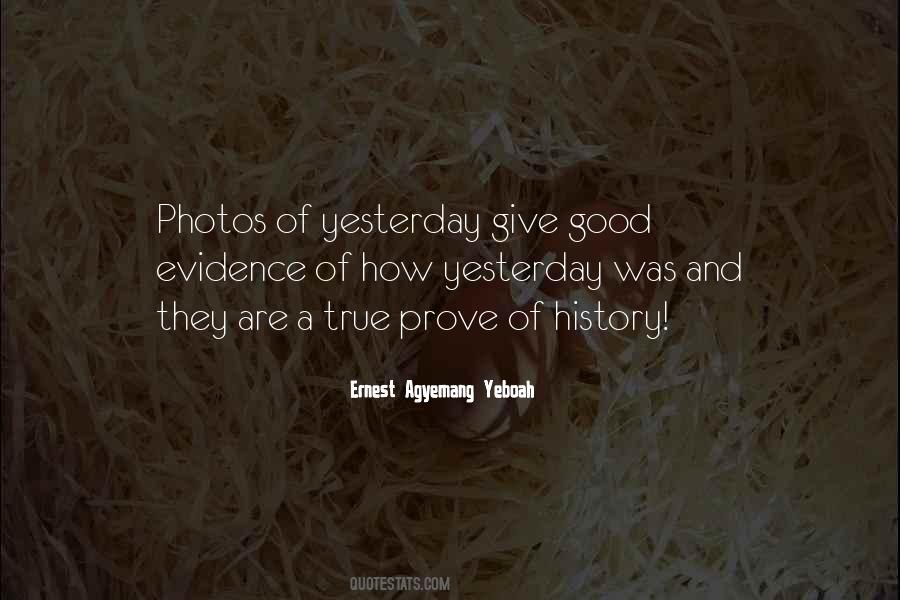 #17. For black folks, the camera provided a means to document a reality that could, if necessary, be packed, stored, moved from place to place ... [Photography] offered a way to contain memories, to overcome loss, to keep history. - Author: Bell Hooks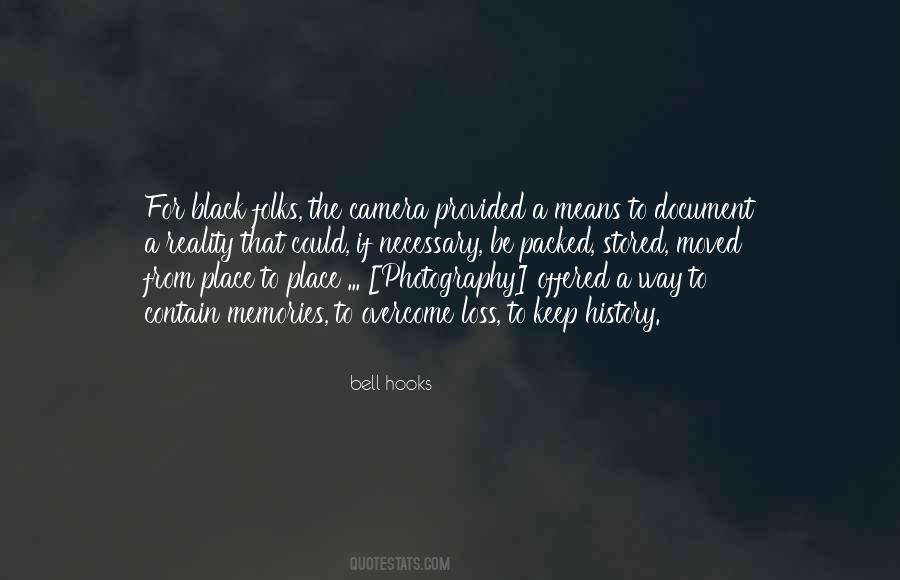 #18. It's time that Islam should be redefined by the world based upon, the goodness of all the peace-loving Muslims, instead of the theoretical teachings of some books, be it Quran or the Hadith. - Author: Abhijit Naskar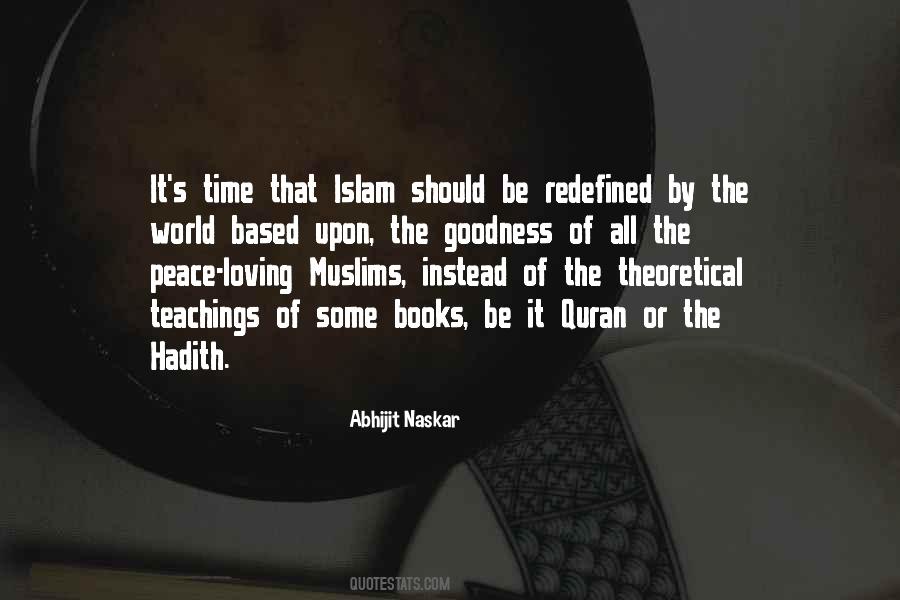 #19. Photography works hand in glove with image and memory and therefore possesses their notable epidemic power. - Author: Georges Didi-Huberman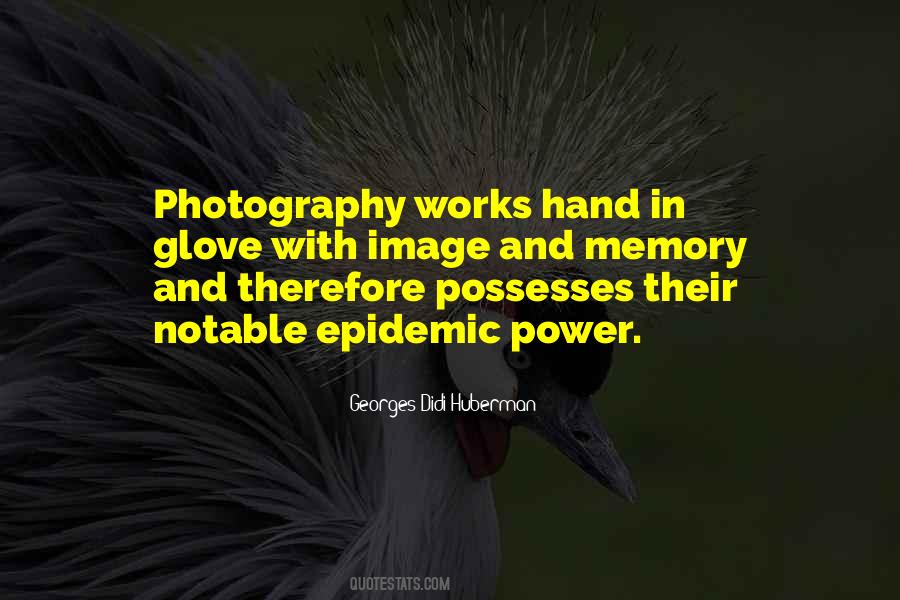 #20. If you let some time go by before considering work that you have done, you move toward a more objective position in judging it. The pleasure of the subjective, physical experience in the world is a more distant memory and less influential. - Author: Henry Wessel Jr.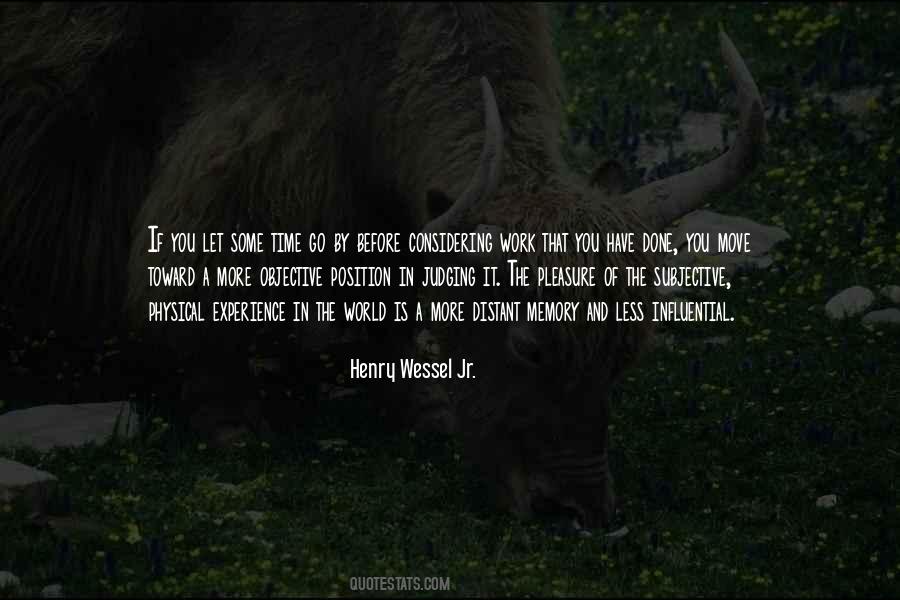 #21. Science advances, not by the accumulation of new facts, but by the continuos development of new concepts. - Author: James Bryant Conant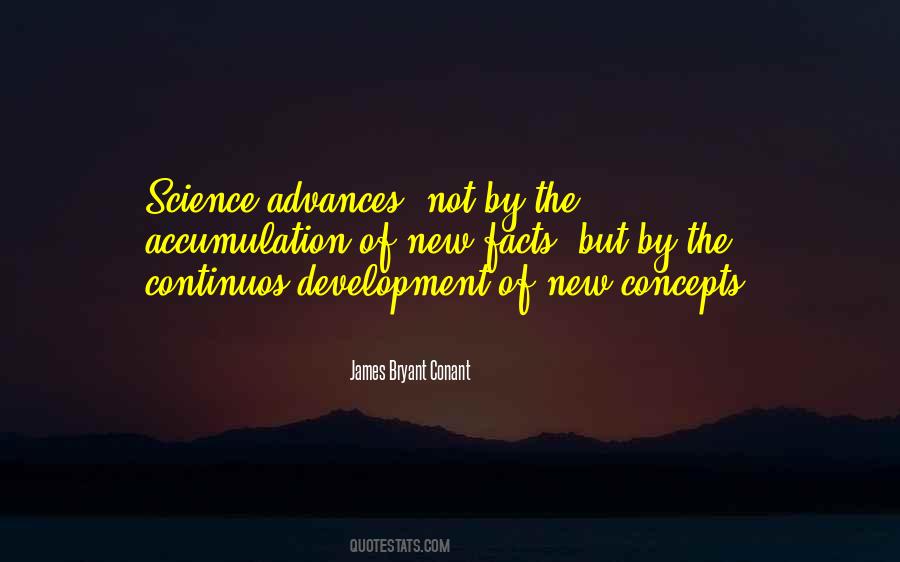 #22. Favorite People, Favorite Places,
Favorite Memories of the past ...
These are the joys of a lifetime
Those are the things that last - Author: Henry Van Dyke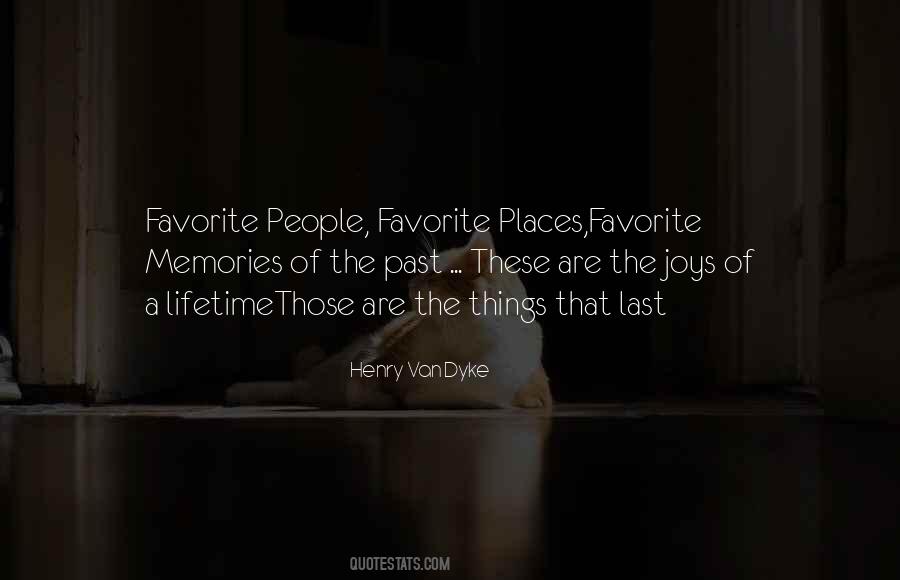 #23. Trying to make sense of what makes no sense can render you senseless. Let it go. - Author: Sanjo Jendayi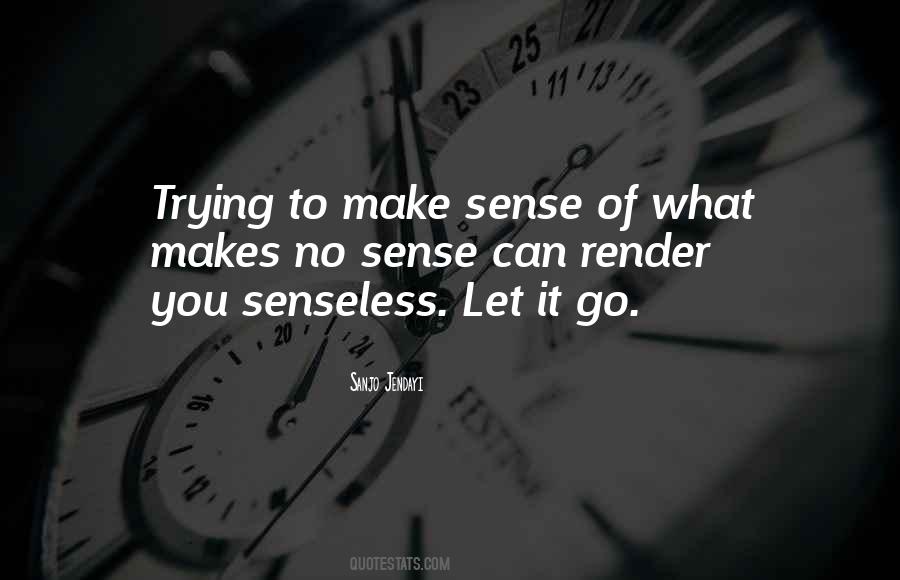 #24. No amount of photography could replace the memories of a life lived, of lives observed and known, of lives elaborated in the mind and on the page. - Author: M.G. Vassanji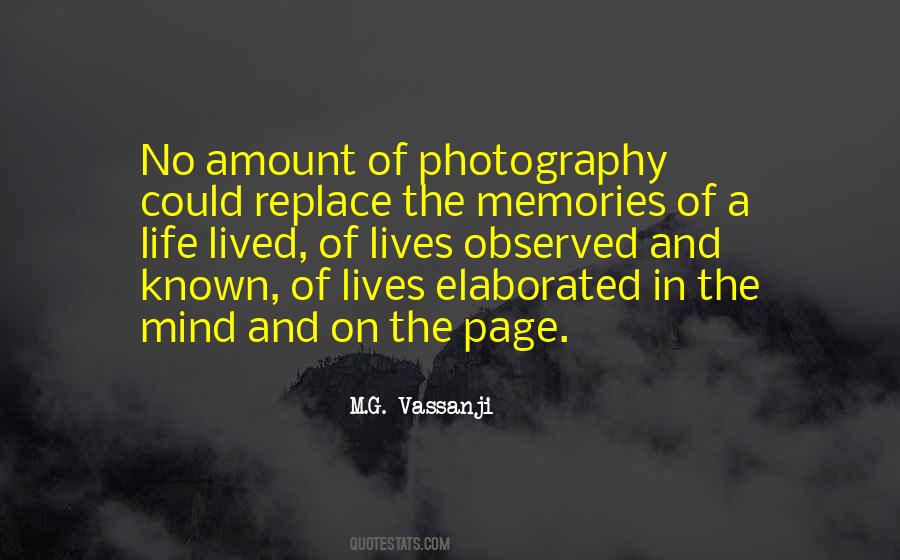 #25. Photography is like a found object. A photographer never makes an actual subject; they just steal the image from the world ... Photography is a system of saving memories. It's a time machine, in a way, to preserve the memory, to preserve time. - Author: Hiroshi Sugimoto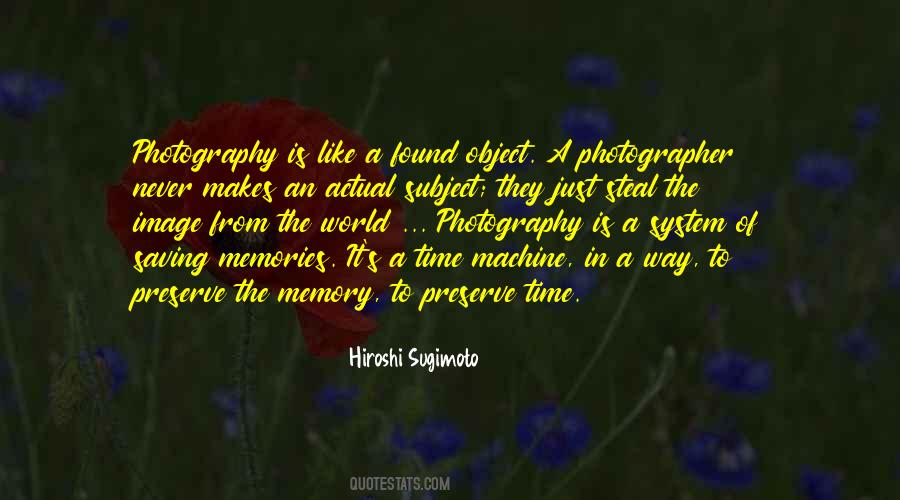 #26. Thanks to photography, some memories overstay their welcome. - Author: Mokokoma Mokhonoana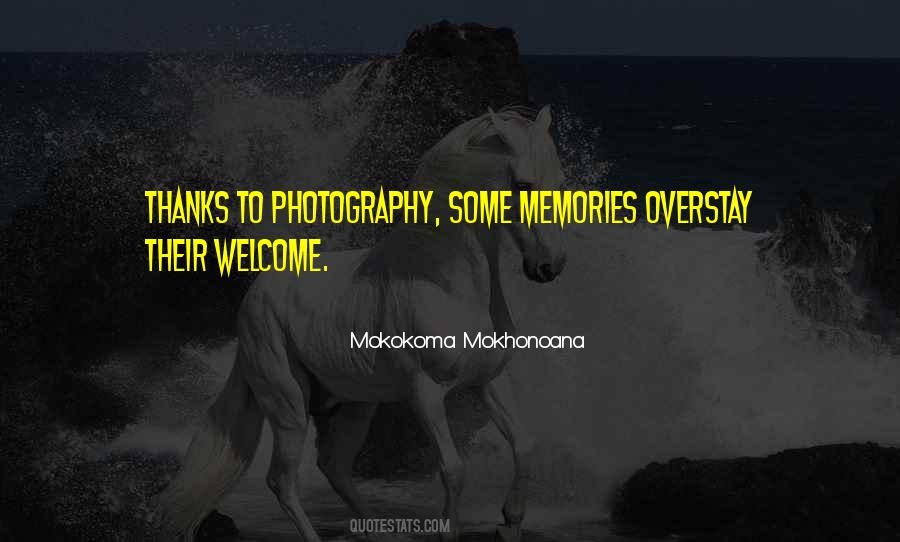 #27. We must avoid however, snapping away, shooting quickly and without thought, overloading ourselves with unnecessary images that clutter our memory and diminish the clarity of the whole. - Author: Henri Cartier-Bresson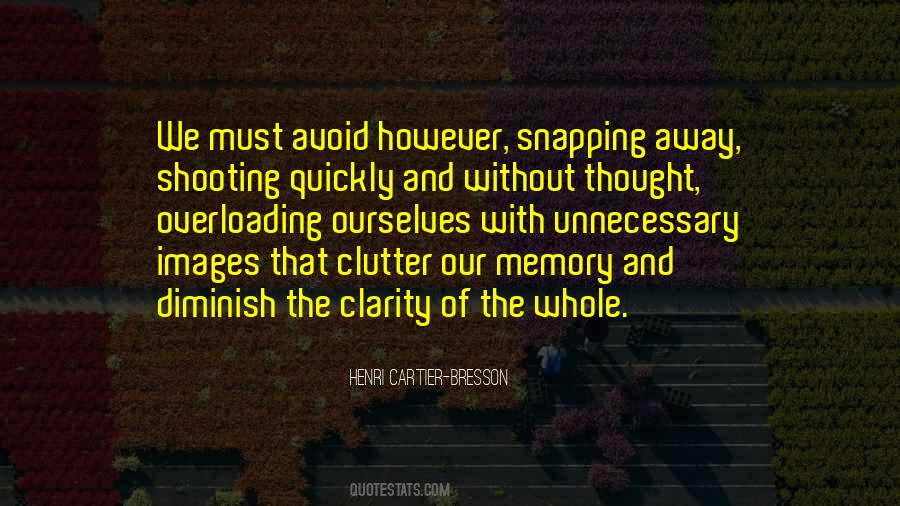 #28. To me photography can be simultaneously both a record and a mirror or window of self-expression the camera is generally assumed to be unable to depict that which is not visible to the eye and yet, the photographer who wields it well can depict what lies unseen in his memory. - Author: Eikoh Hosoe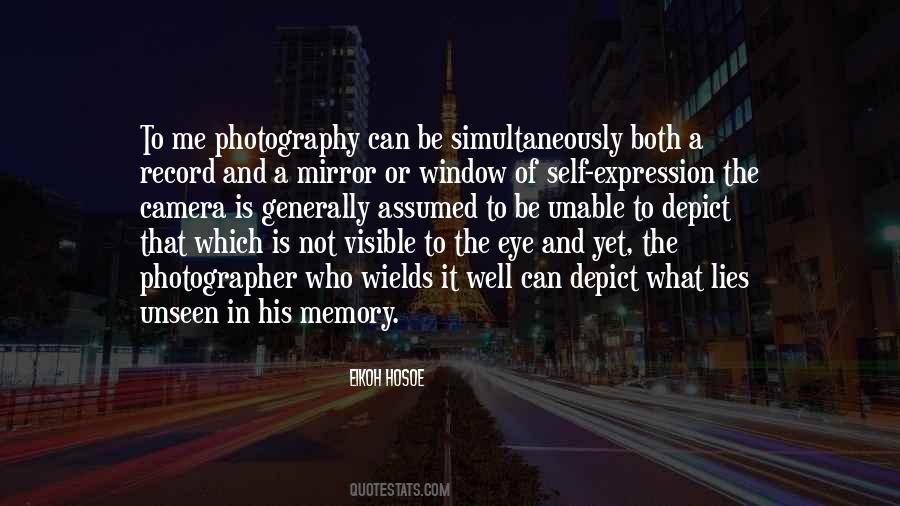 #29. Sometimes, all you can take are memories
But if you're lucky enough to capture the moment,
it lives forever, immortally fixed. - Author: Keegan Allen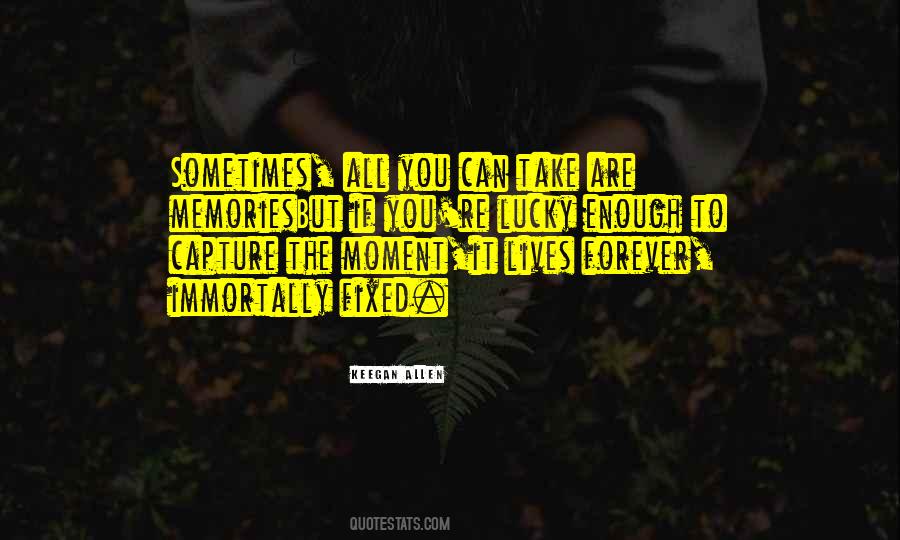 #30. Memory selects single important images, just as the camera does. In that manner both are able to isolate the highest moments of living. - Author: Galen Rowell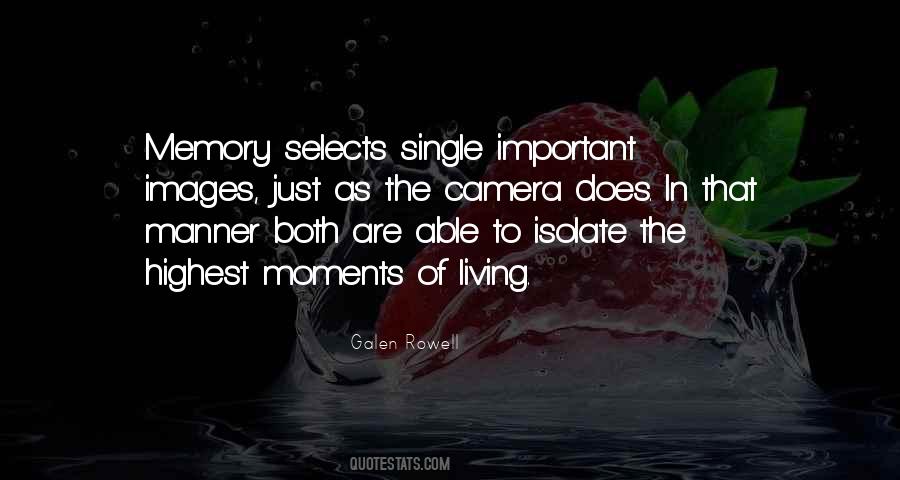 #31. Judging by the photograph it seemed like I hadn't been there at all. As if it was my camera that had been on holiday, and not me. - Author: Ida Lokas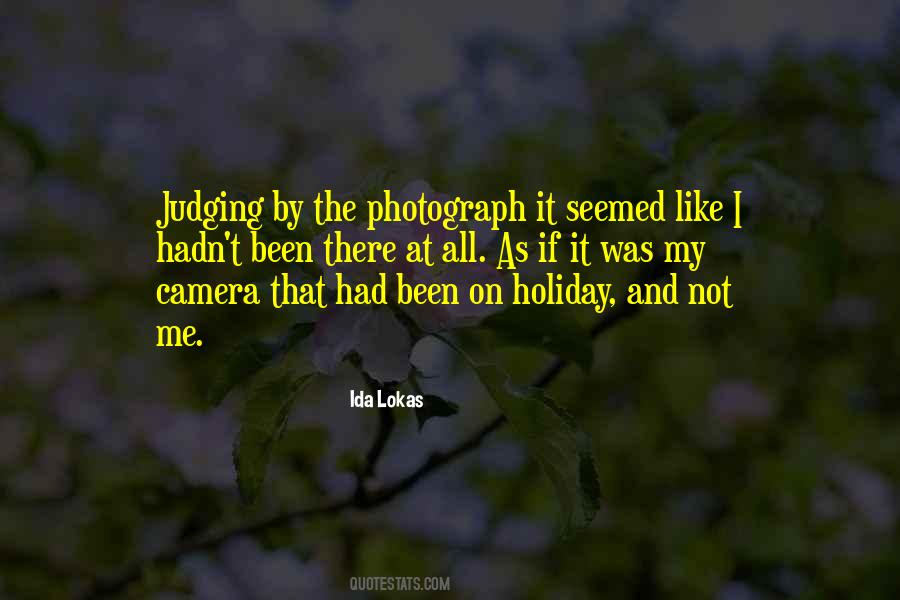 #32. The raw materials of photography are light and time and memory. - Author: Keith Carter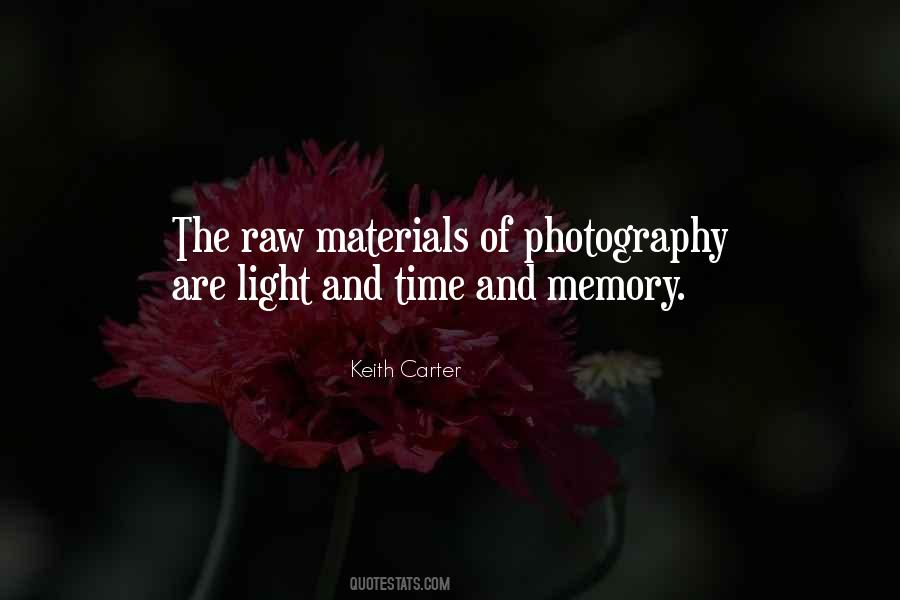 #33. What i like about photographs is that they capture a moment that's gone forever, impossible to reproduce. - Author: Karl Lagerfeld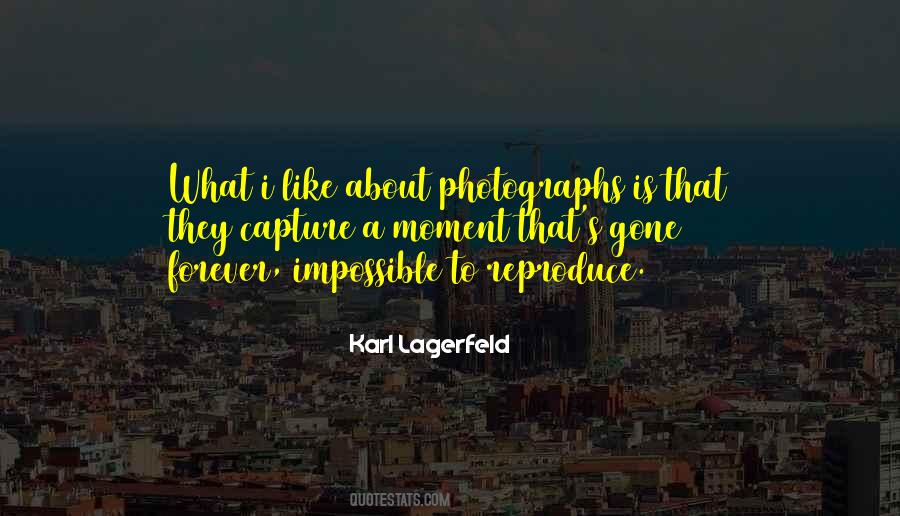 Famous Authors
Popular Topics