Loves Lost Famous Quotes & Sayings
List of top 35 famous quotes and sayings about loves lost to read and share with friends on your Facebook, Twitter, blogs.
Top 35 Quotes About Loves Lost
#1. lost a great innocence when I understood that I and my mind were not going to be on good terms for the rest of my life. I can't tell you how tired I am of character-building experiences. But I treasure this part of me; whoever loves me loves me with this in it. - Author: Kay Redfield Jamison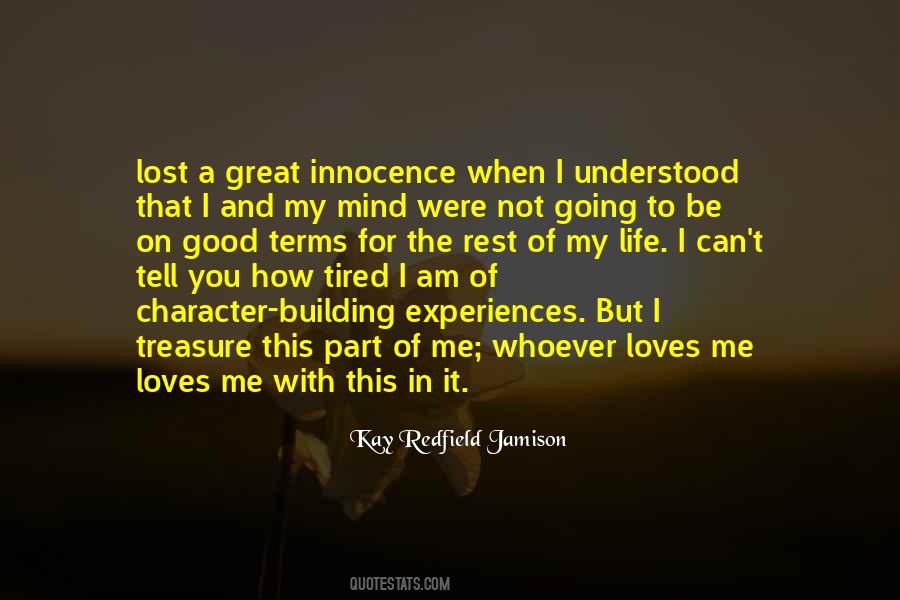 #2. If our hearts are ready for anything, we can open to our inevitable losses, and to the depths of our sorrow. We can grieve our lost loves, our lost youth, our lost health, our lost capacities. This is part of our humanness, part of the expression of our love for life. - Author: Tara Brach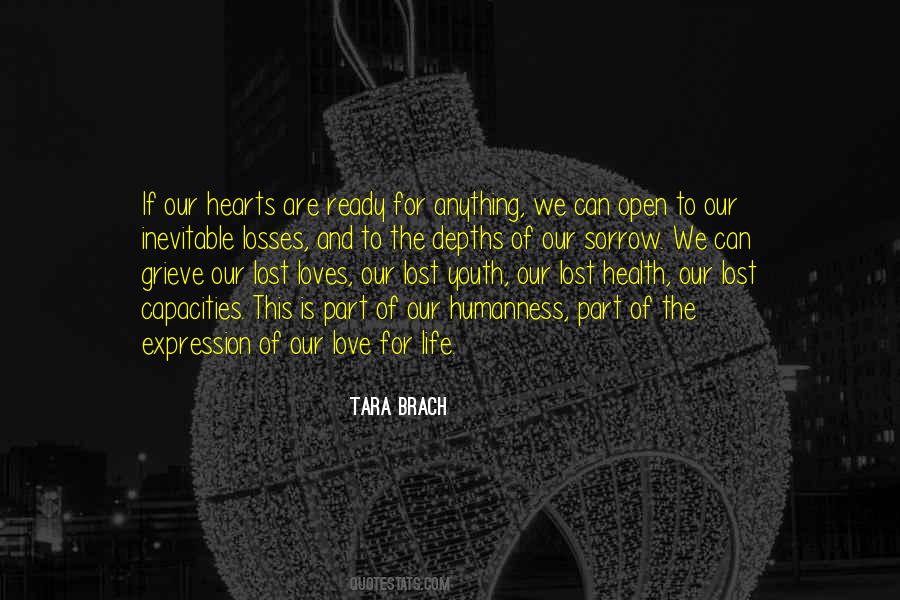 #3. What's given to dunya is lost forever. What's
given to Allah is never lost. If you give what
you love, for the sake of what He loves, you'll
have what you love forever. - Author: Yasmin Mogahed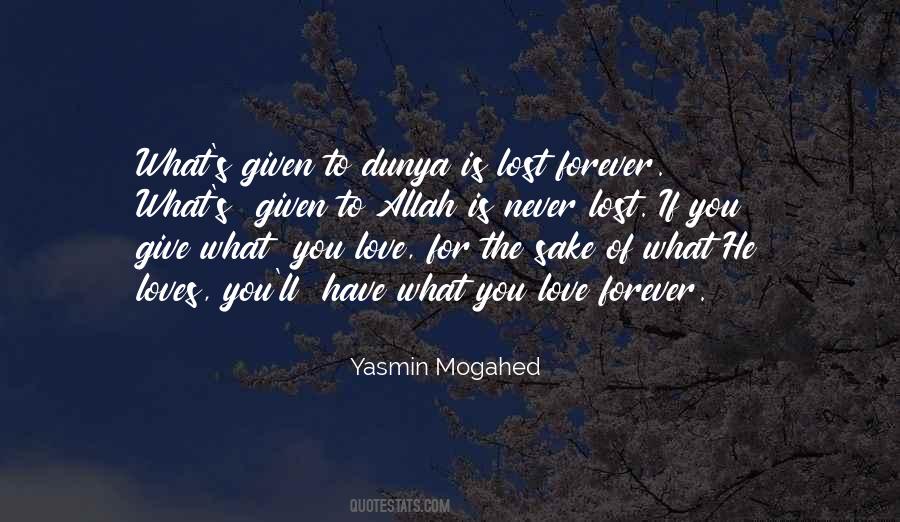 #4. Just know that I always have, and always will really love you, Lisa. Baby or no baby. Past or no past. I loved you then and I love you now. - Author: A. Violet End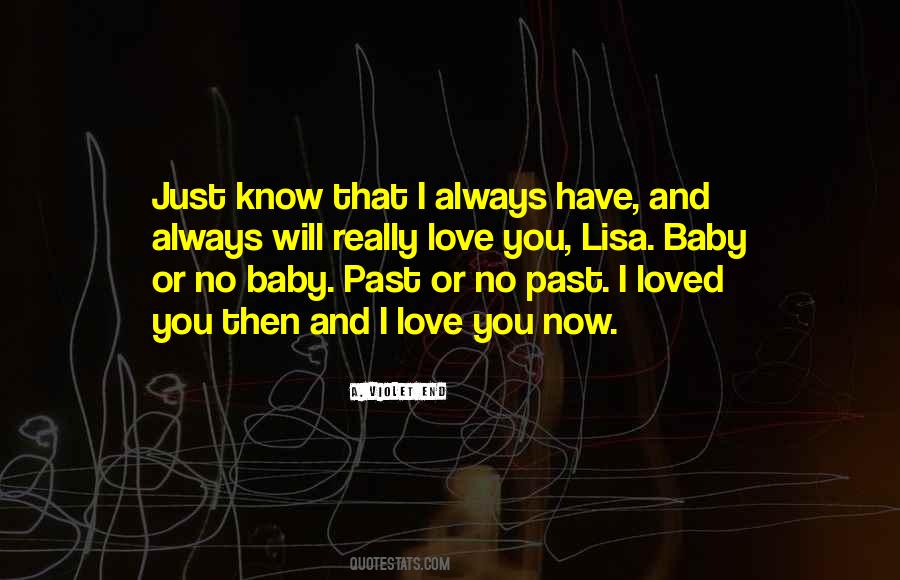 #5. It is when we are at our darkest hour, when we can see no evidence that God loves us or that he is even there to listen to our prayers, much less answer them ... and yet, we still obey.
It is then that the devil is reminded that his cause is lost. - Author: Tom King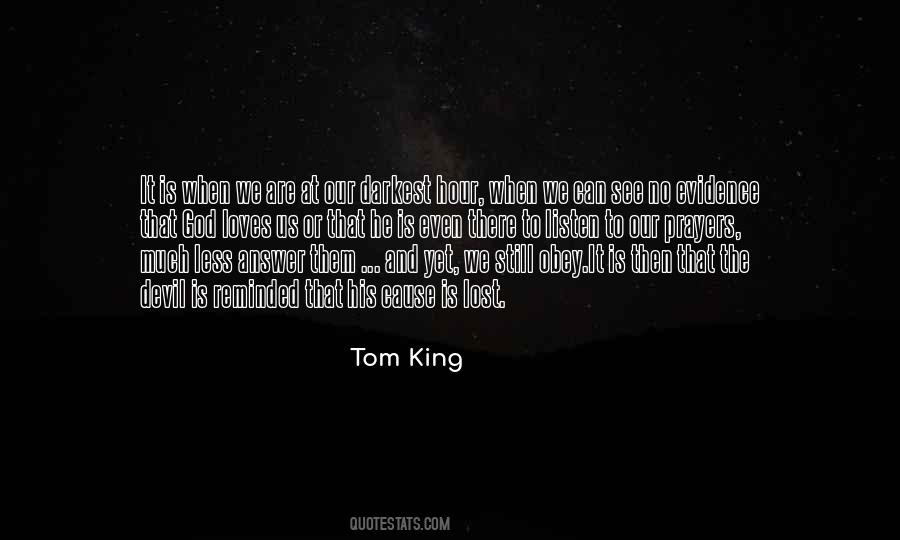 #6. Go home and say to yourself, 'I am a wayward, foolish child. But He loves me! I have disobeyed and grieved Him ten thousand times. But He loves me! I have lost faith in some of my dearest friends and am very desolate. But He loves me! I do not love Him, I am even angry with Him! But He loves me! - Author: Elizabeth Payson Prentiss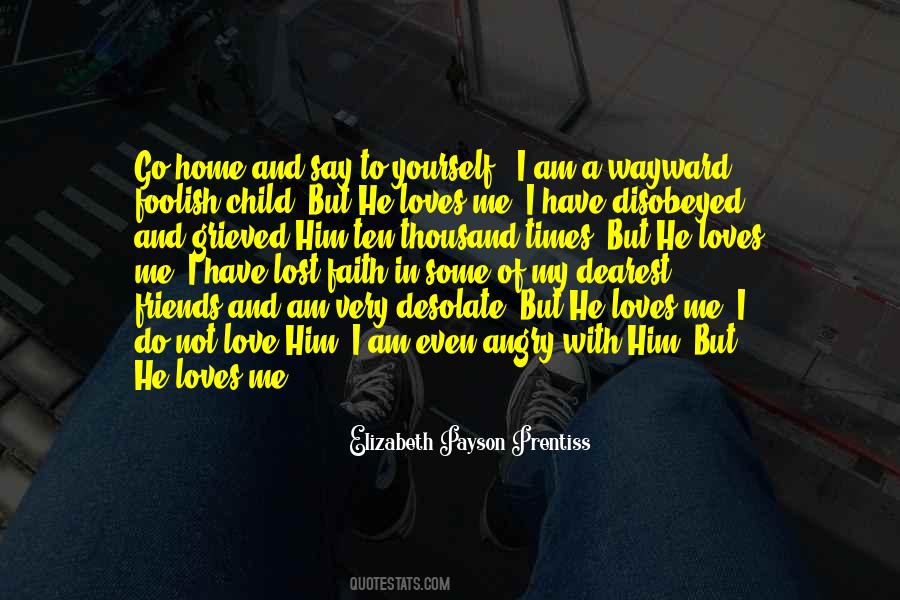 #7. It gets worse. Josh tell her that he loves her. She says it back. He touches her. She touches him back. And then they're losing their virginity on the floor of her bedroom beside her pet rabbit, Isis.
A rabbit.
Josh literally lost his virginity in front of a metaphor for sex. - Author: Stephanie Perkins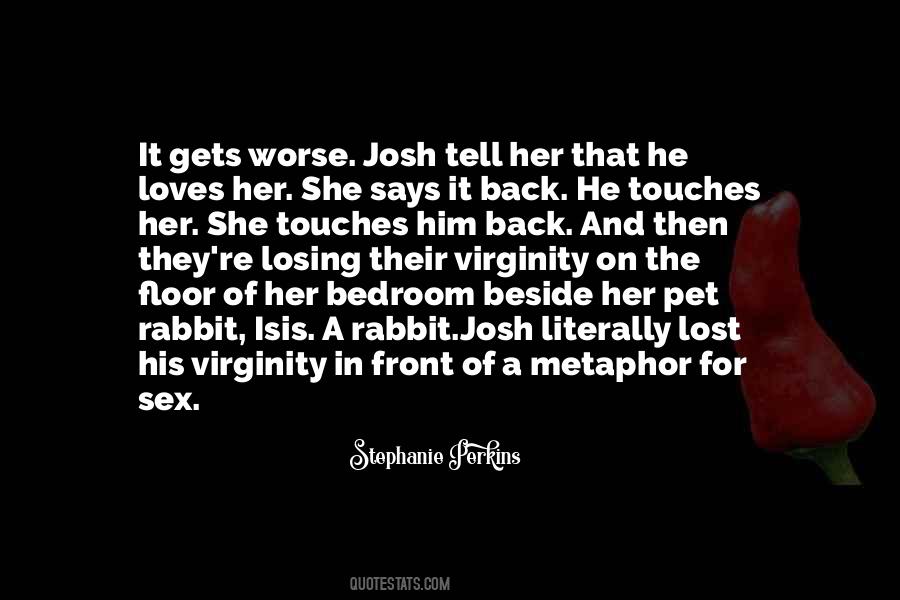 #8. There are only two people who can tell you the truth about yourself, an enemy who has lost his temper and a friend who loves you dearly. - Author: Antisthenes Pinto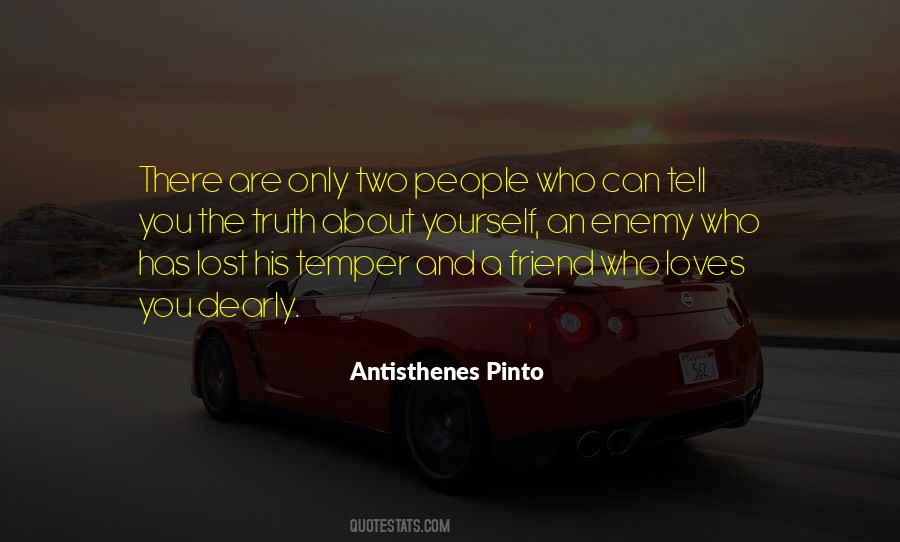 #9. Remember that everyone you meet is afraid of something, loves something and has lost something. - Author: H. Jackson Brown Jr.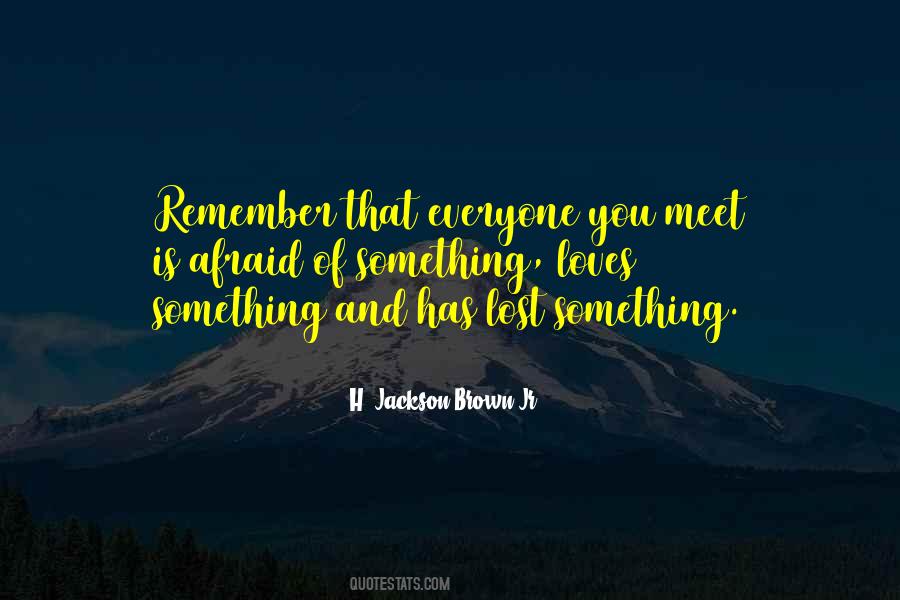 #10. You parents of the wilful and the wayward! Don't give them up. Don't cast them off. They are not utterly lost. The Shepherd will find his sheep. They were His before they were yours - long before He entrusted them to your care; and you cannot begin to love them as He loves them. - Author: Orson F. Whitney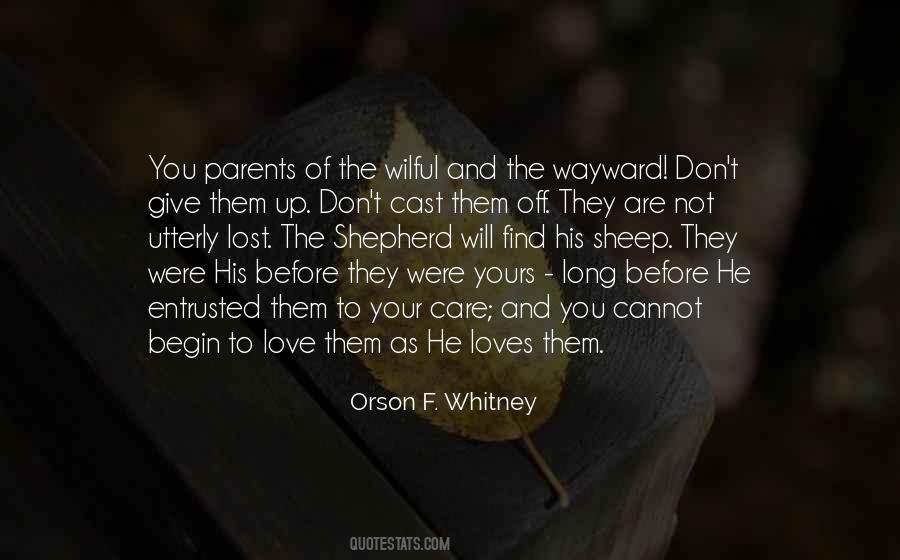 #11. From now on when a boy starts telling me about his lost loves I am going to run in the opposite direction screaming loudly ... Somehow I bring out such confidences, and I'm pretty sick of hearing about Bobbe or Dorothy or P.K. or Liota. God damn them all. - Author: Sylvia Plath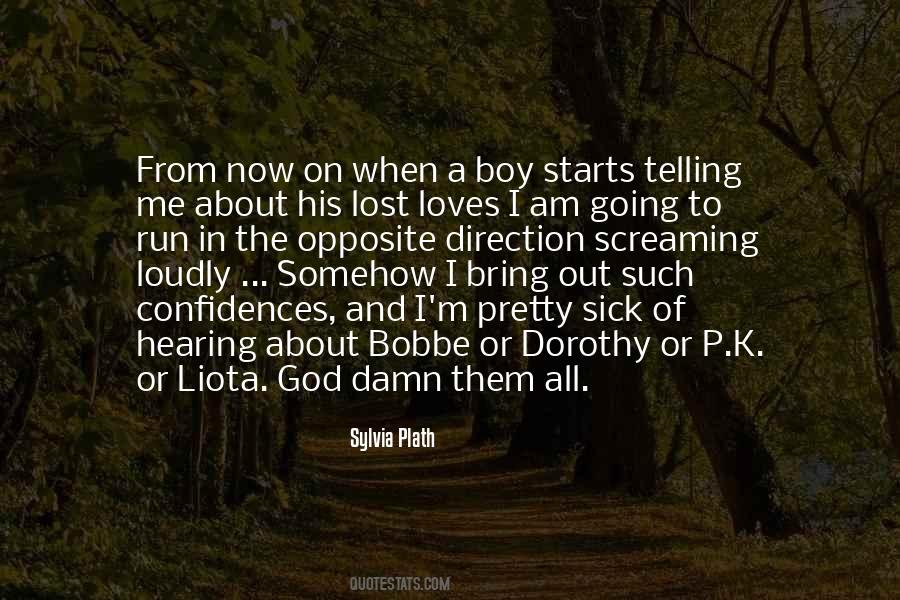 #12. The destiny of the world is determined less by the battles that are lost and won than by the stories it loves and believes in. - Author: Harold Clarke Goddard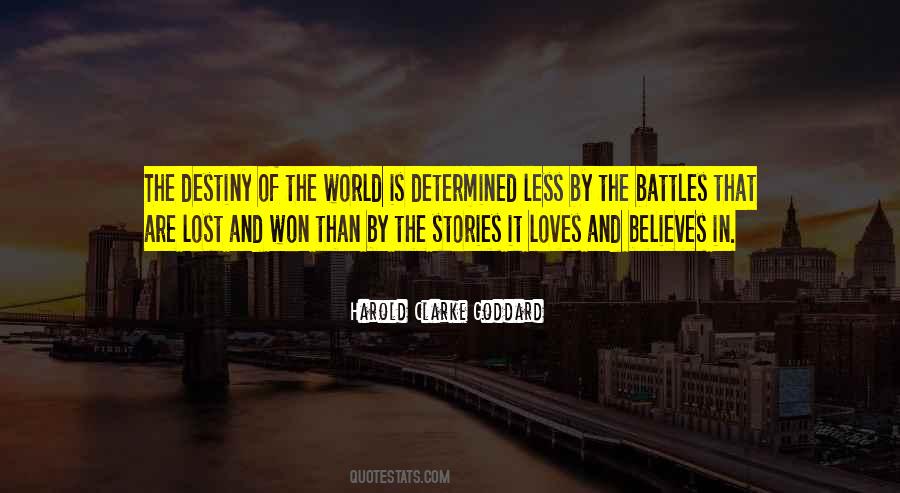 #13. The universe never complains.
When you're wrong or right,
She always loves and cares,
She always gives and shares.
When you get lost she becomes the light,
Helps you to find what is right.
But she never forgets
To show you the light. - Author: Debasish Mridha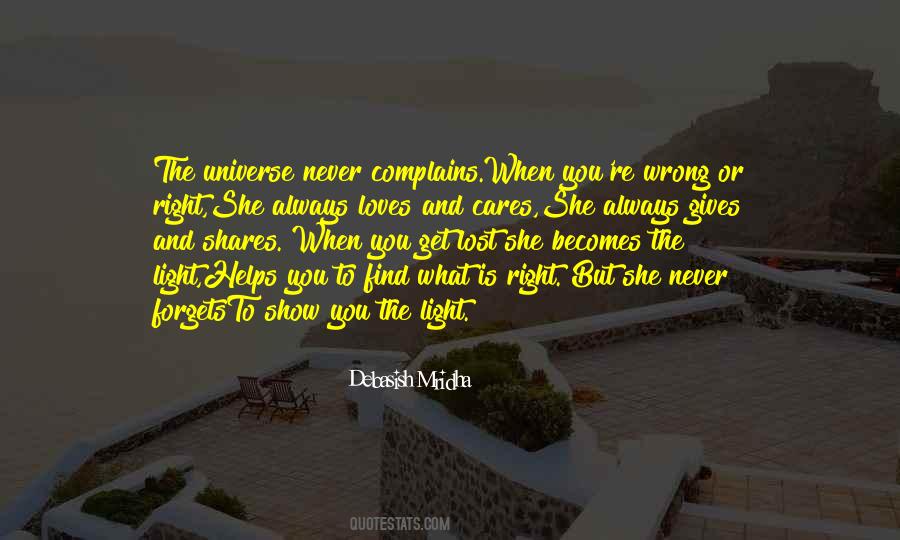 #14. There's nothing on earth like the feel of someone who loves you grasping your hand in the dark when you're lost and afraid - Author: Mia Sheridan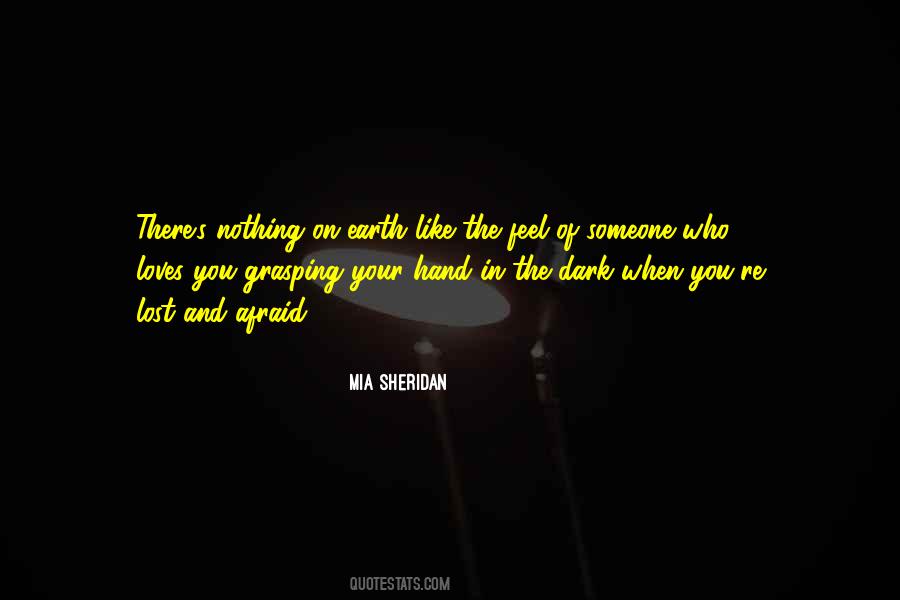 #15. Sometimes I think God loves the ones who most desperately ache and are most desperately lost - his or her wildest, most messed-up children - the way you'd ache and love a screwed-up rebel daughter in juvenile hall. - Author: Anne Lamott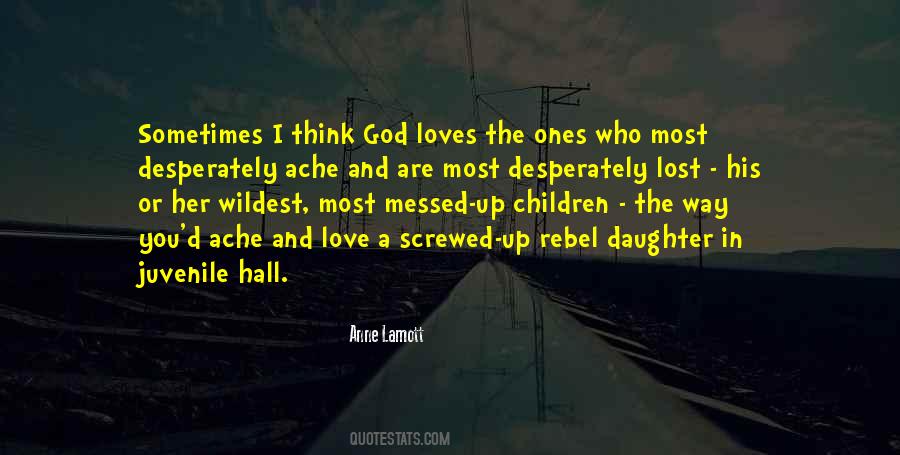 #16. To my mother, I was everything. To my father, nothing at all. To my grandmother, I was a daily reminder of loves long lost. - Author: Leslye Walton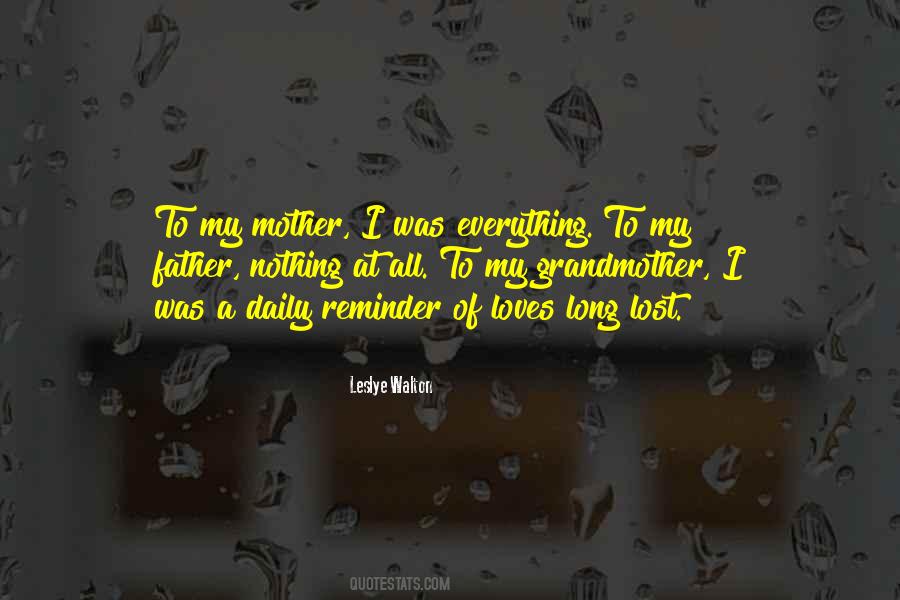 #17. To absent friends, lost loves, old gods, and the season of mists; and may each and every one of us always give the devil his due. - Author: Neil Gaiman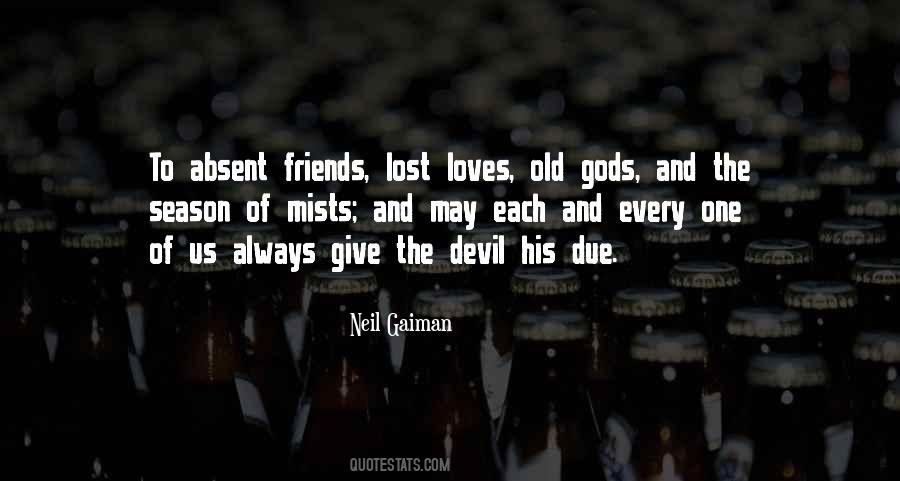 #18. You know what happens to girls who loves lost boys? They become lost themselves. - Author: David Levithan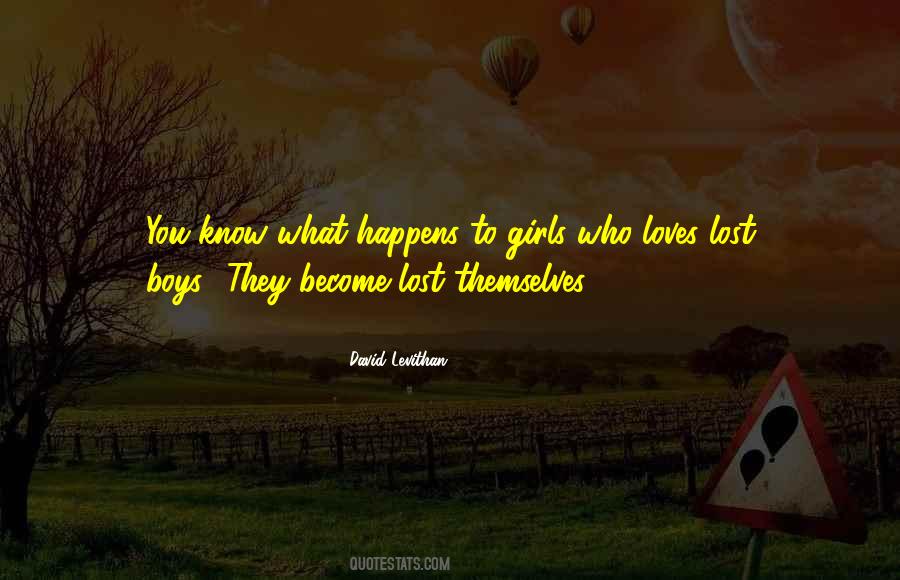 #19. This newfangled country is starting to grow on me, the adult despair of it all. Stuff I can relate to: lost loves, lost houses, lost dogs. - Author: Jonathan Evison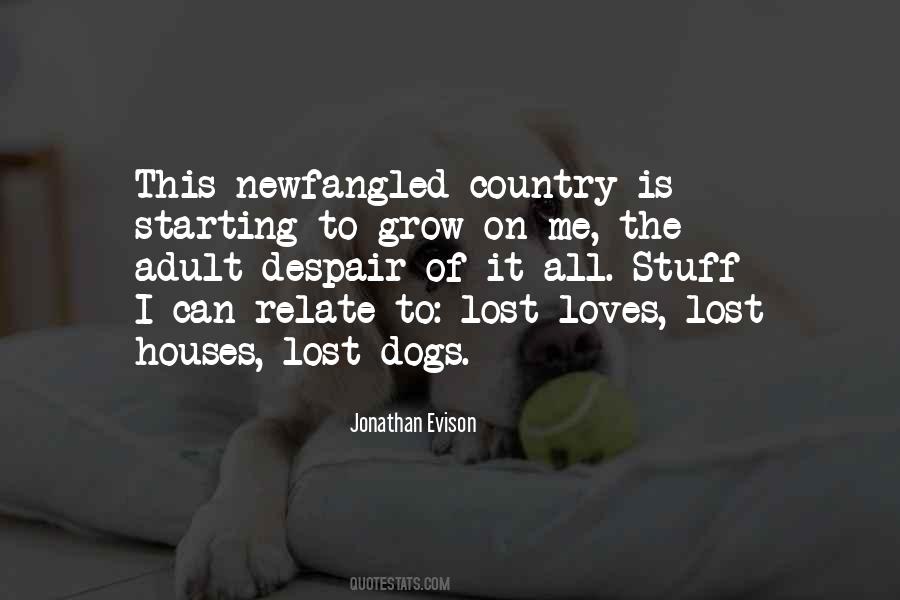 #20. We are all children of a God who knows us, loves us, and is there for us, especially in our sorrow and suffering. To be separated from Him is to be lost. - Author: Toni Sorenson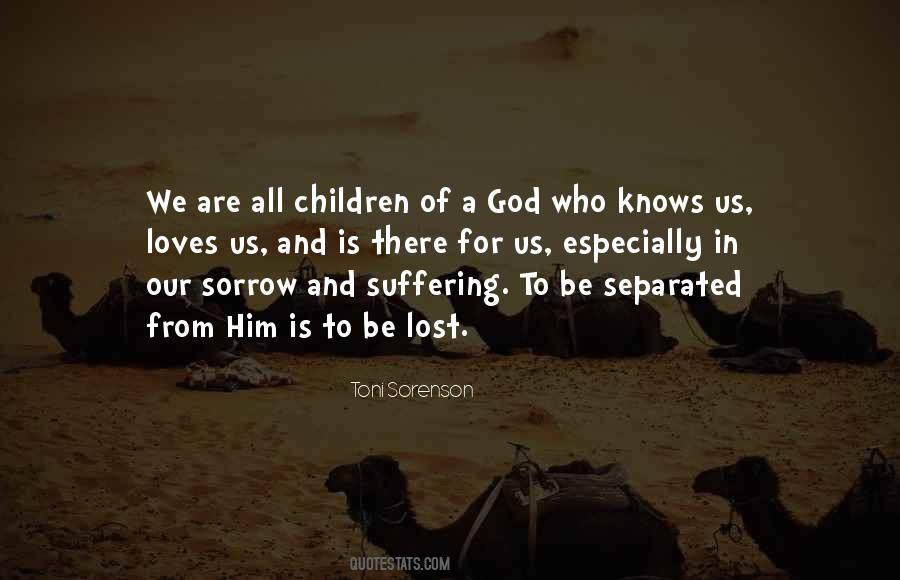 #21. All i want to make sure of is that she's doing something she loves. watch your kids when they sit down and absolutely get lost in something. maybe that's what they should be doing-the thing they're dying to do all the time. - Author: Jim Carrey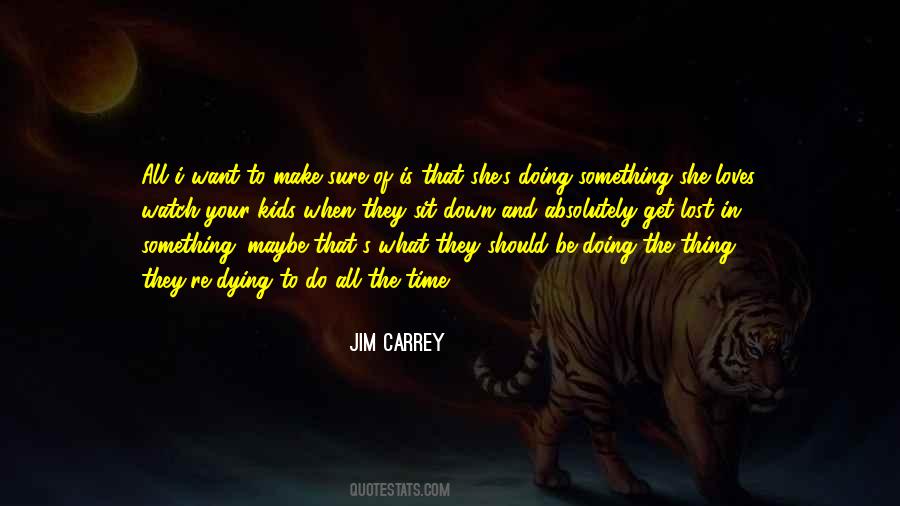 #22. Though we are incomplete, God loves us completely. Though we are imperfect, He loves us perfectly. Though we may feel lost and without compass, God's love encompasses us completely ... He loves every one of us, even those who are flawed, rejected, awkward, sorrowful, or broken. - Author: Dieter F. Uchtdorf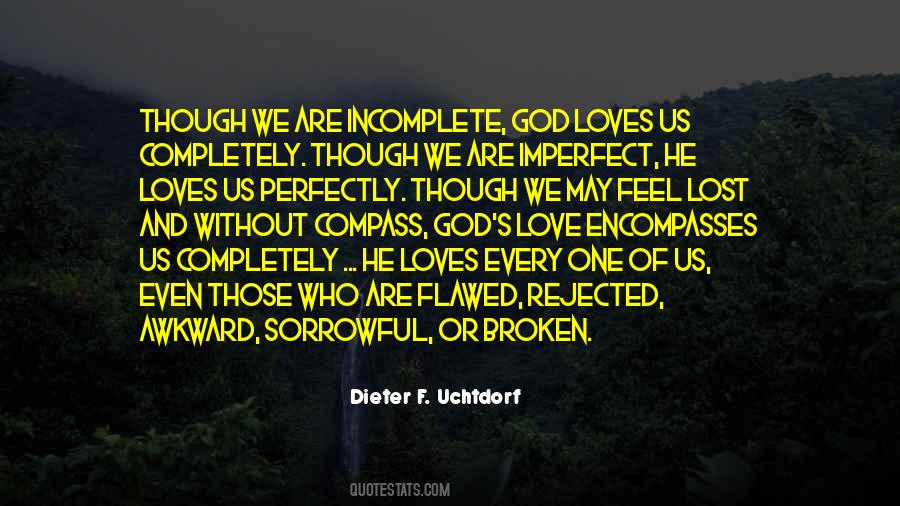 #23. Alone, he must bear the weight of a sin he dare not confess to the one person he loves ... and has lost. - Author: Terry Goodkind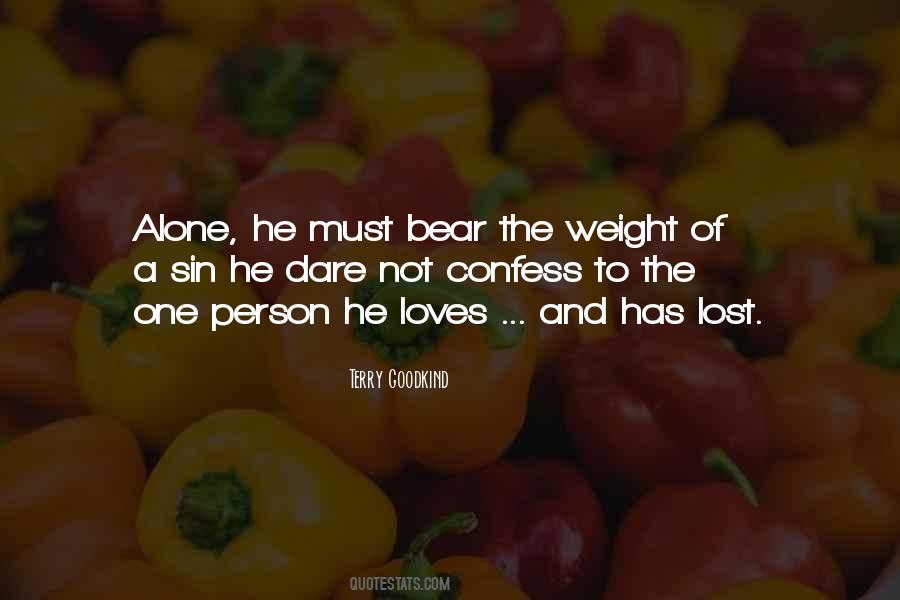 #24. With fame, money and sex settled, he had to find something else to fight, and like any honorable man he chose to fight his own people. And that was how Byron the sentimental poet of graveyards and lost loves became the Satanic joker all England loved to hate. - Author: John C. Dolan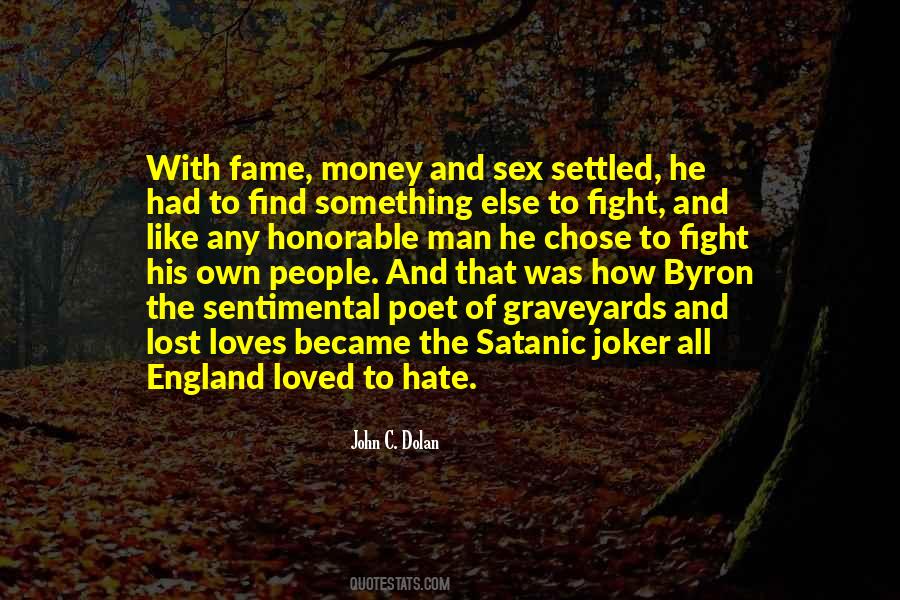 #25. Mother is the reflective principle,
the balancing agent for the child.
Like a guru, she allows the child to
make mistakes and loves the child
without condition. Like nature,
she allows consequences to unfold
and balance to be restored when
it is lost. - Author: Vimala McClure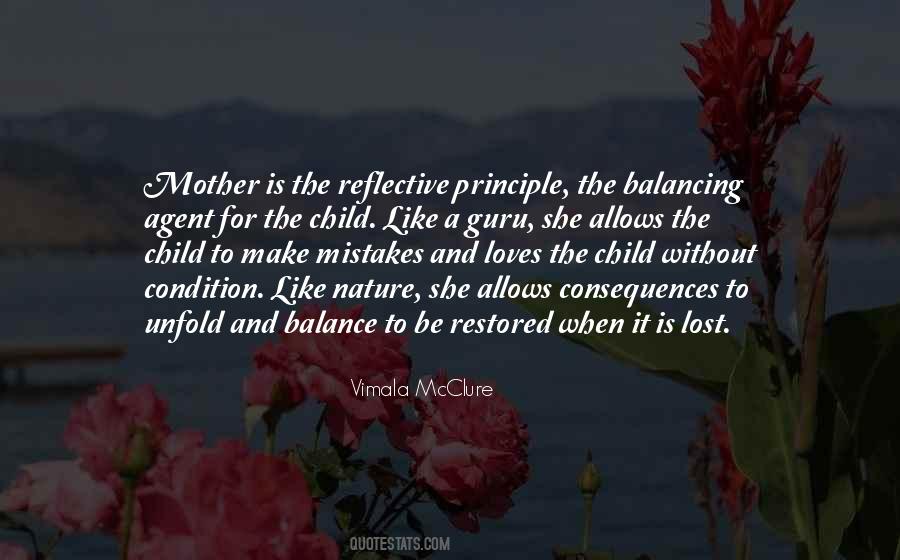 #26. God loves the saints as the purchase of his Son's blood. They cost him dear, and that which is so hardly got shall not be easily lost. He that was willing to expend his Son's blood to gain them, will not deny his power to keep them. - Author: William Gurnall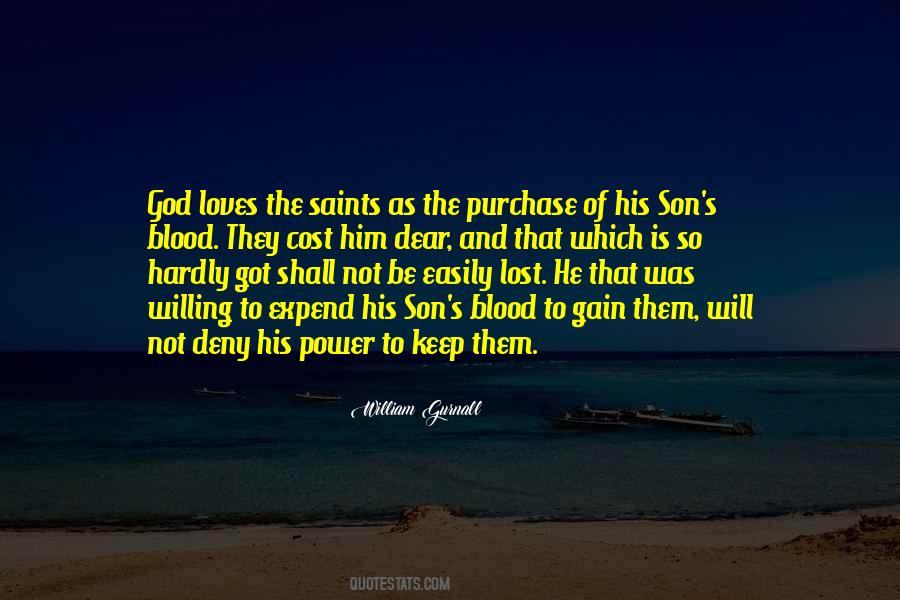 #27. One only realizes the extent of his love when he thinks he has lost the one he loves; and unhappily, very often only begins to love when he feels his love is not returned. - Author: Waguih Ghali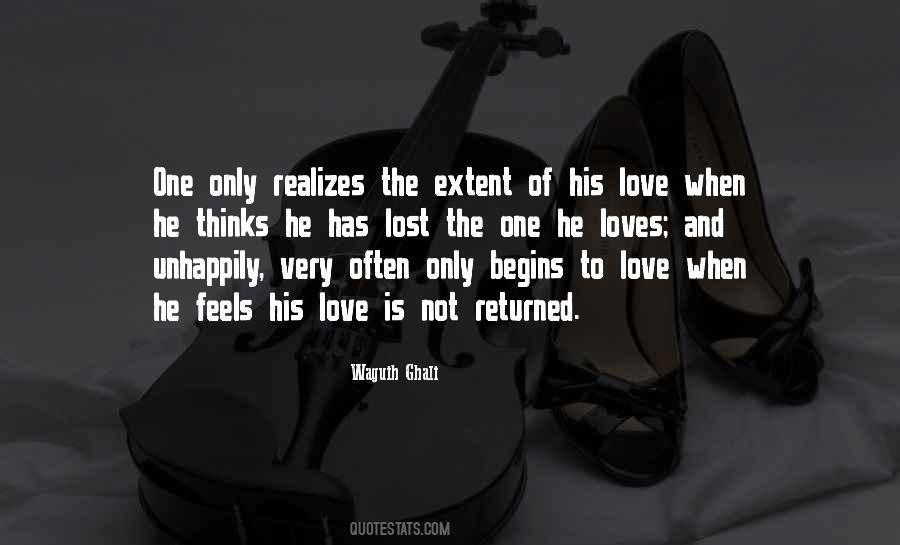 #28. Never ignore someone who loves you and cares about you. 'Cause one day you may realize you lost the moon while counting stars. - Author: John O'Callaghan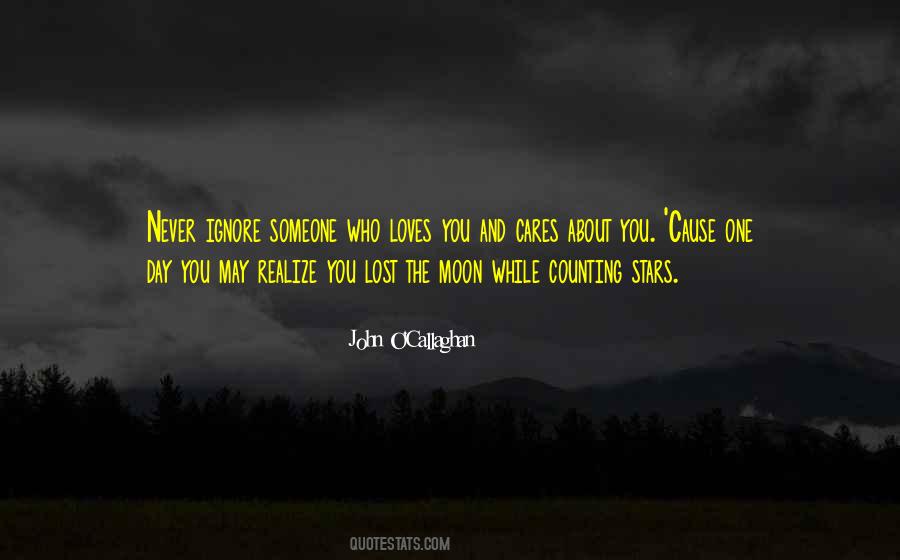 #29. When you have a grasp on eternity your eyes won't ever see the battle or the lost people that hurt you. You will see a beautiful story of hope, in every character. It is not one person god loves. He loves us all and this is his story, our story and theirs. - Author: Shannon L. Alder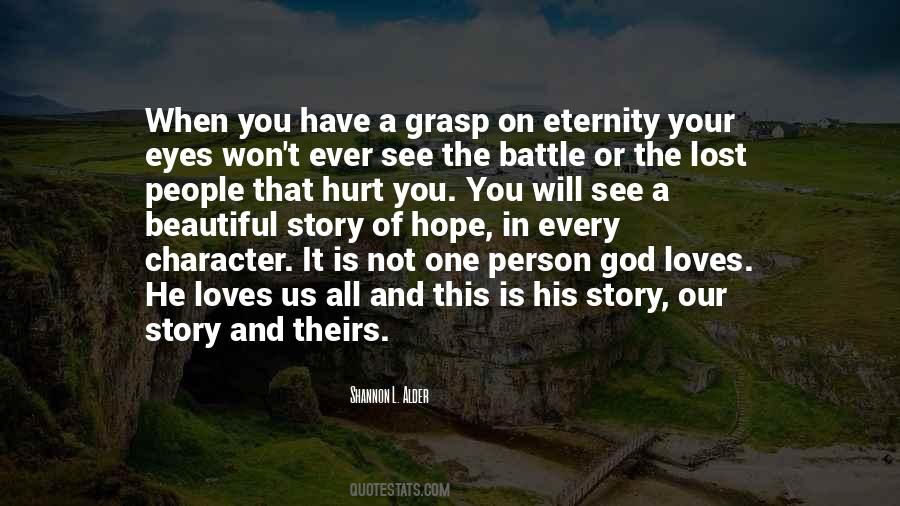 #30. What became of all those lost balloons: they were the loves that slipped out of our fists; the blank eyes that rose in every night sky. - Author: Jodi Picoult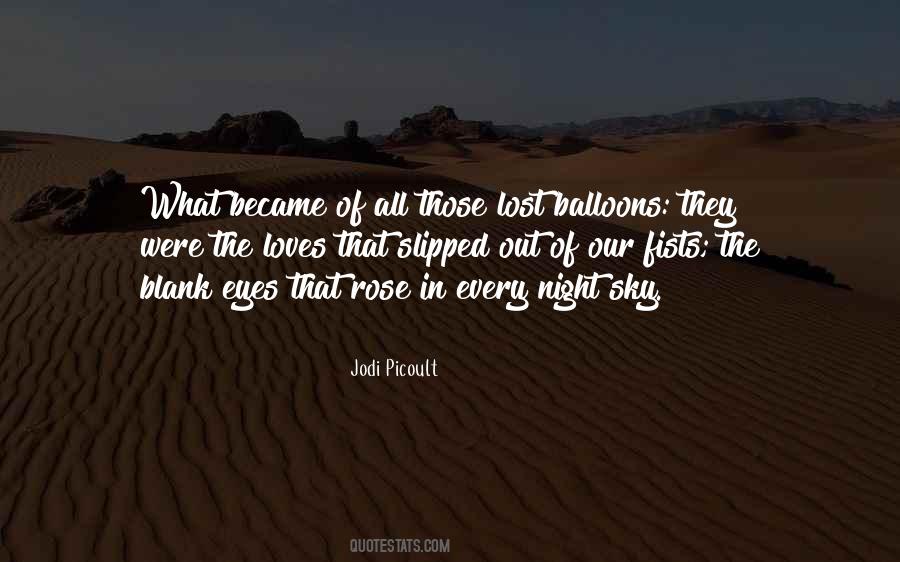 #31. And just for the record, I think he needed to be a little more assertive with the woman he loved. That's why he lost her to Lancelot, you know. Lack of assertiveness. A man needs to be ready to lay down his life for the woman he loves. But first he's got to let her know that she's adored. - Author: Janice Hanna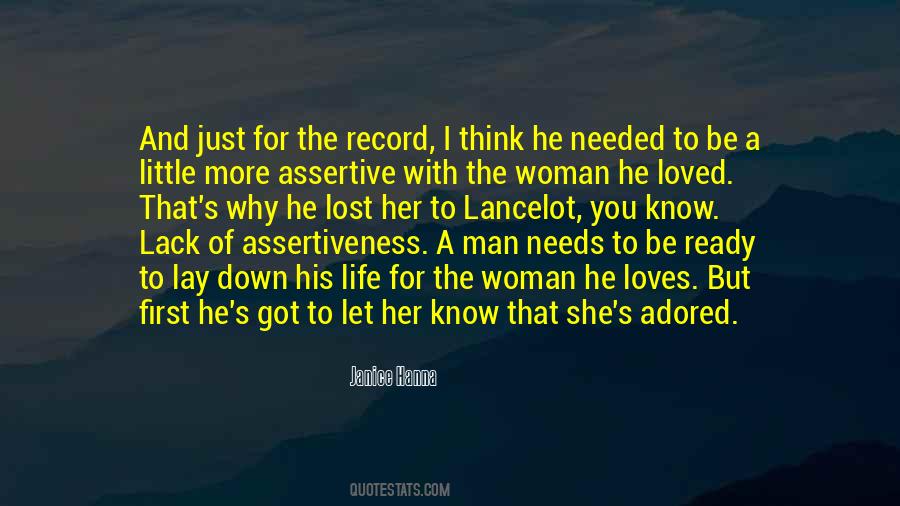 #32. Of course he loves me. I'm his sister."
"Blood isn't love," said Magnus, and his voice was bitter. - Author: Cassandra Clare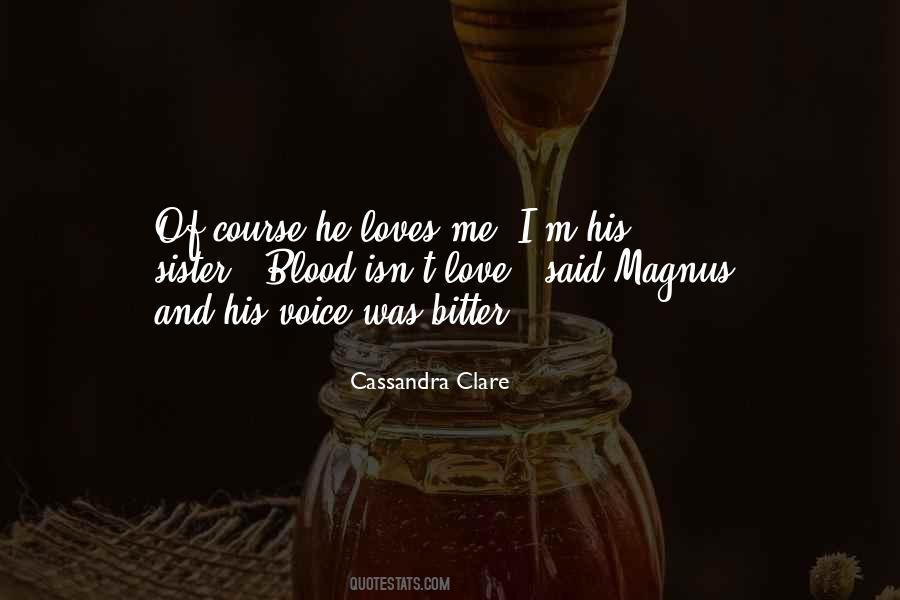 #33. New love can heal lost loves, but it cannot make you forget. - Author: Jennifer Megan Varnadore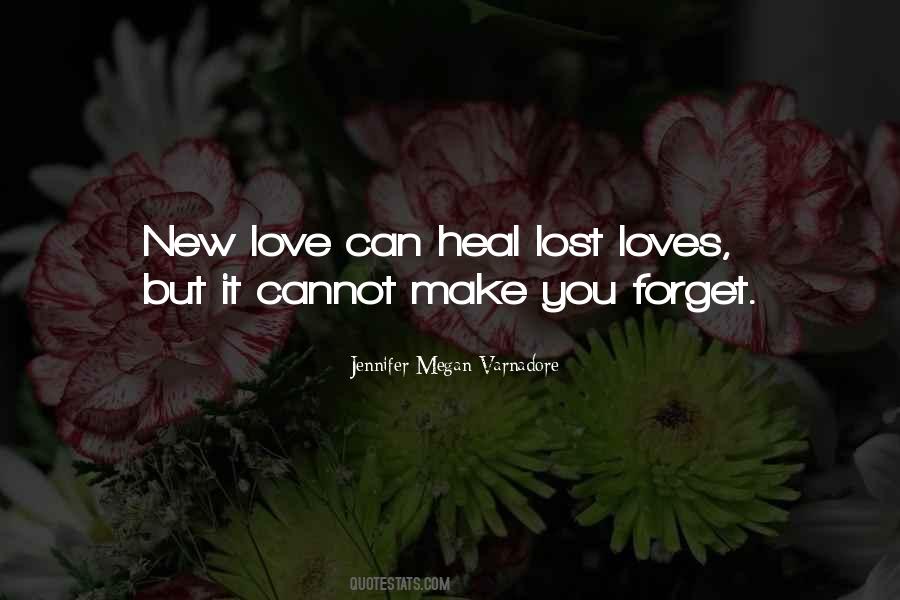 #34. A soul loves most what is lost. - Author: C.E. Morgan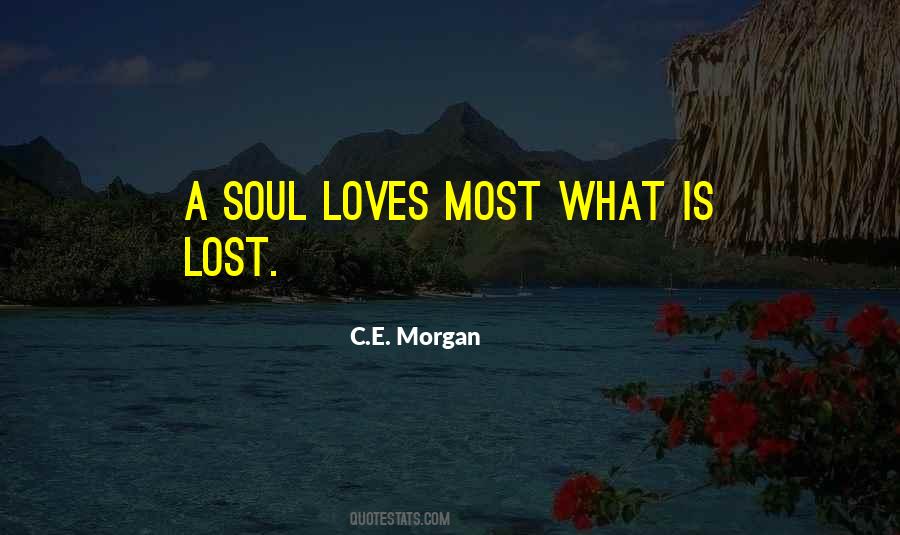 #35. Oh but the gods do so love me," I shared softly. "To give me a man who would allow his soul to be taken over by the darkness of night, for he's a man who loves so deeply, he lost those who had his love, was cast into the shadows, and he refuses to crawl to the light. - Author: Kristen Ashley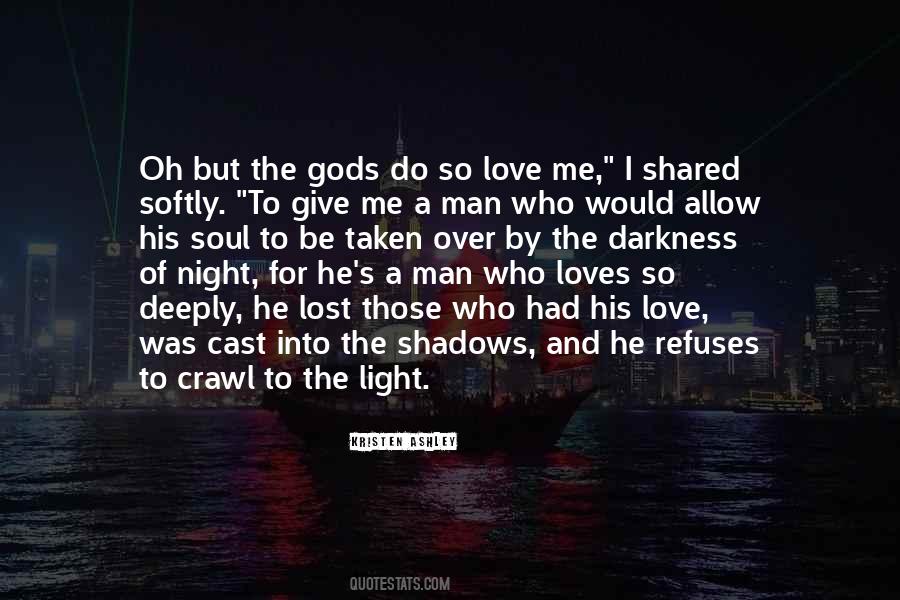 Famous Authors
Popular Topics