Love Me Or Hate Me Famous Quotes & Sayings
List of top 71 famous quotes and sayings about love me or hate me to read and share with friends on your Facebook, Twitter, blogs.
Top 71 Quotes About Love Me Or Hate Me
#1. Love me or hate me, Scary Spice is back. - Author: Melanie Brown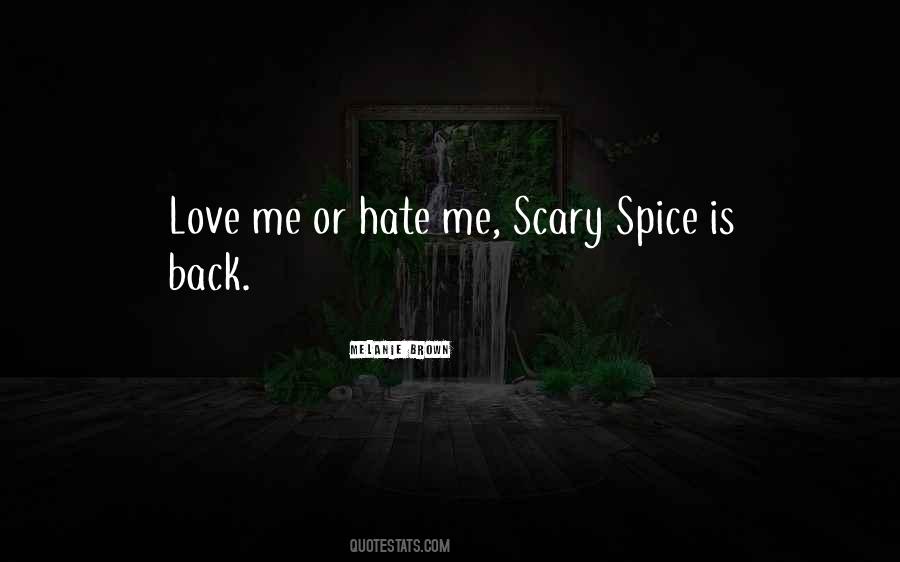 #2. You could love me or hate me
I swear it won't make me or break me.
I'm goin where ever the money takes me. - Author: Lil' Wayne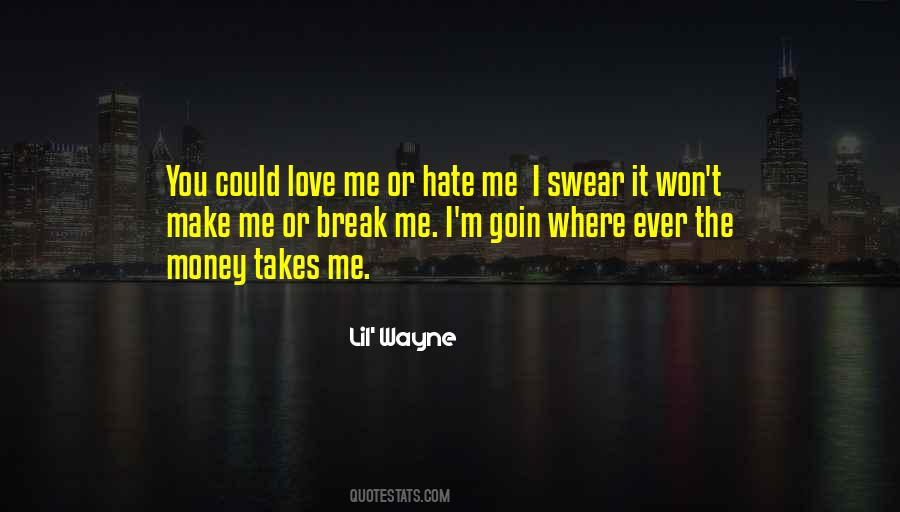 #3. Love me or hate me I promise that it will never make or break me ... <3 - Author: Tyra Banks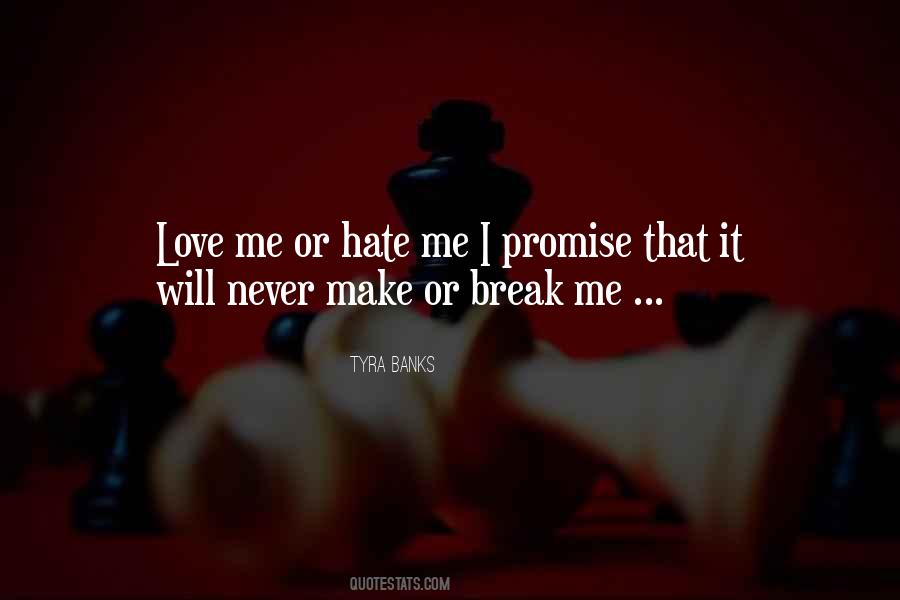 #4. I'd rather people love me or hate me than have no opinion of me. Indifference is scary. - Author: Lady Gaga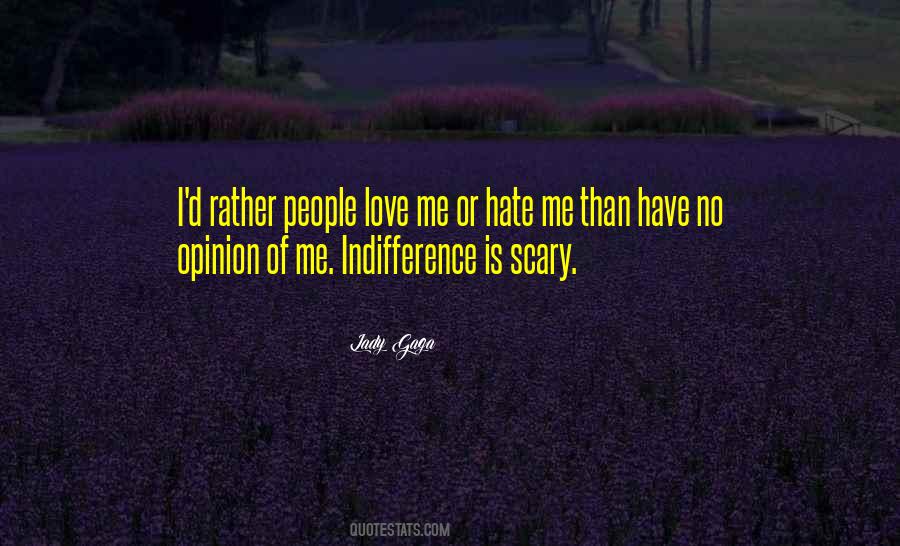 #5. I love Wallachia. It belongs to me, and I belong to it. It is my country, and it should always be mine, and I hate any king or sultan or god or prophet that proclaims anyone else has any right to it. - Author: Kiersten White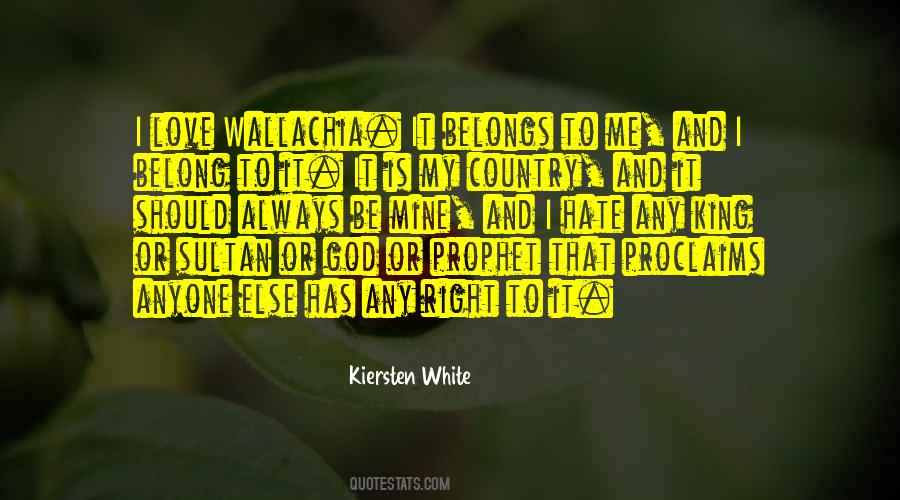 #6. Love is always mutual and reflective. You may hate me, and if I want to love you, you repulse me. But if I persist, in a month or a year you are bound to love me. It is a well-known psychological phenomenon. - Author: Swami Vivekananda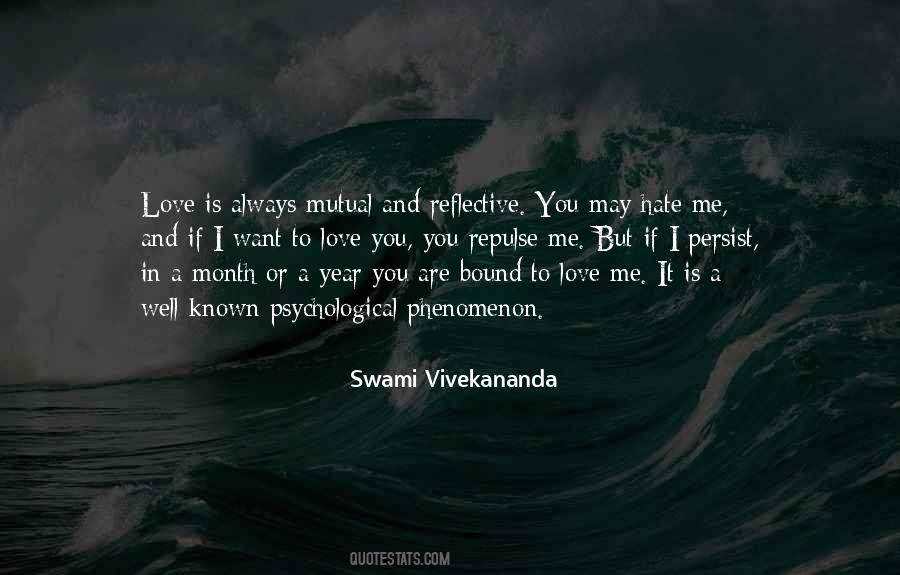 #7. Knowing all of this makes me love and hate Jesus at the same time. Because, when instead of contrasting good and evil, he contrasted truth and evil, I have to think about all the times I've substituted being good (or appearing to be good) for truth. - Author: Nadia Bolz-Weber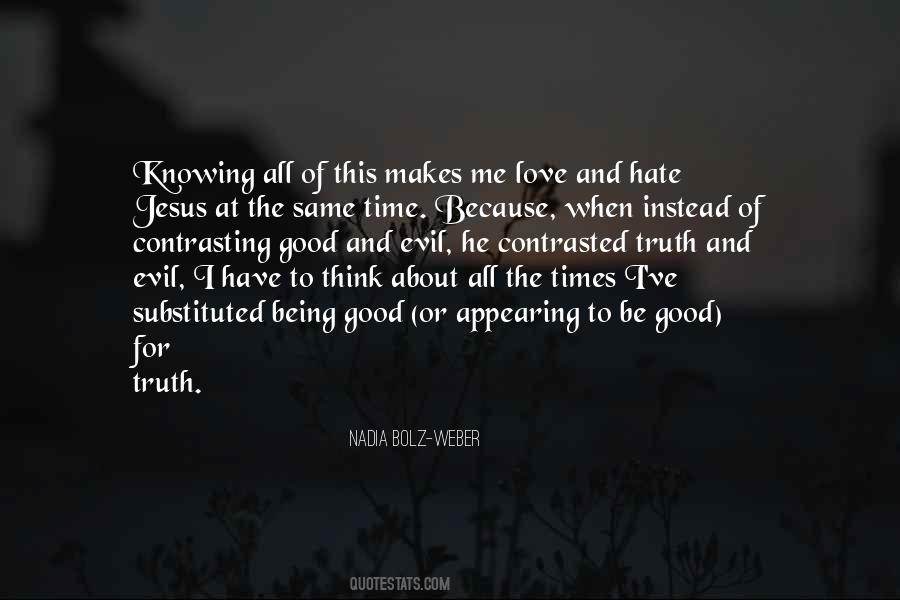 #8. I try hard and aim big. People can hate or love my books but they can never accuse me of not trying. - Author: Markus Zusak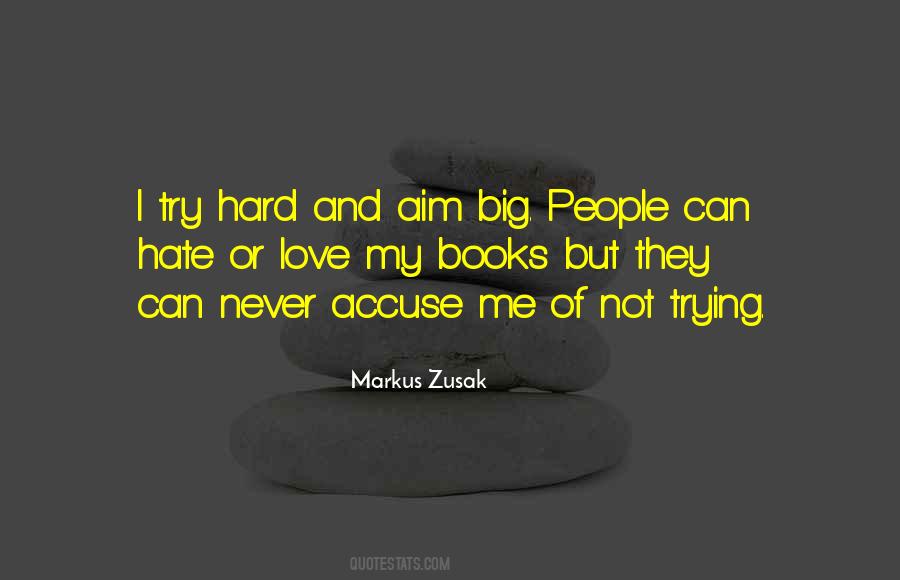 #9. Never to be outdone, my wife, who also happens to be a psychoanalyst and therefore a specialist in ambivalence, wrote the following to me: 'Dear Simon, Break a leg, or all your legs. I better brake fast. With all my love-hate, Jamieson (who is about to drive us off a cliff) - Author: Simon Critchley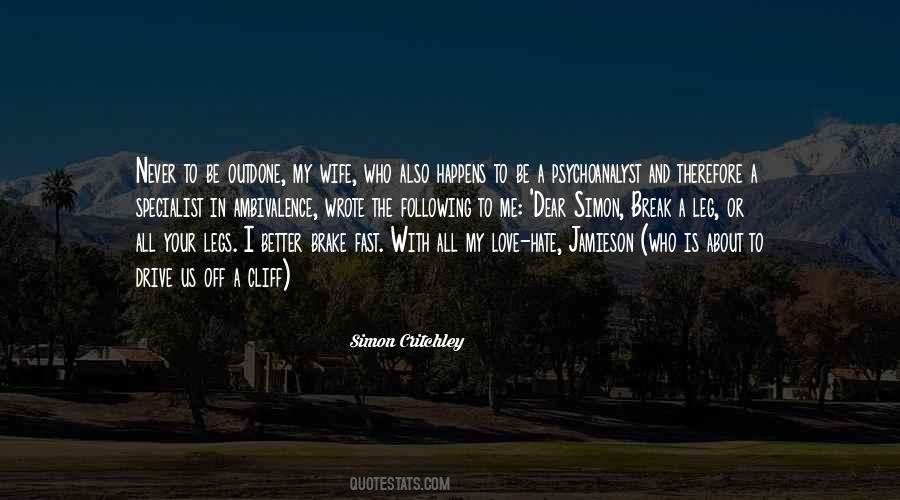 #10. I love or hate things straight away. I like to go directly to action to see the result. I think I must be difficult, but at the same time, it's not for me to say. - Author: Philippe Petit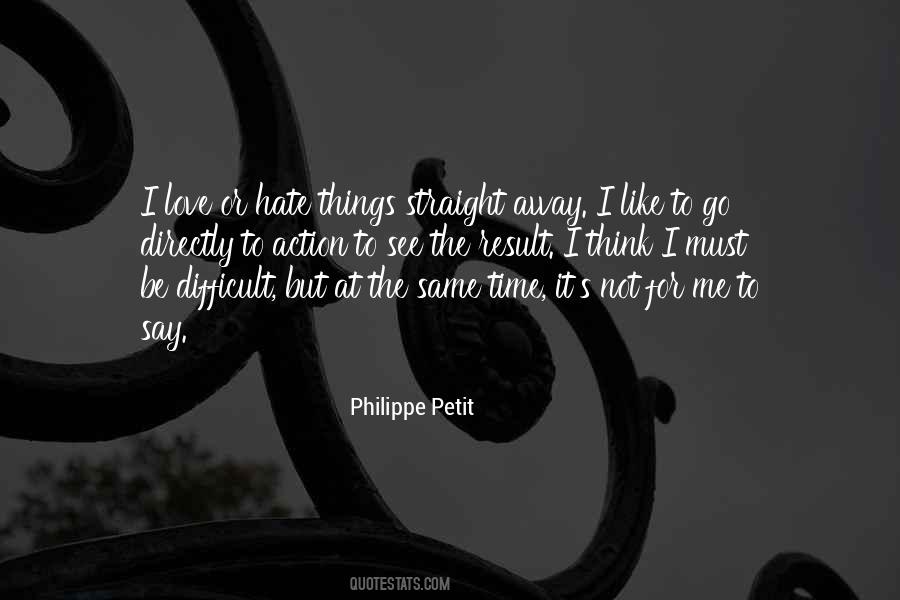 #11. I was so full of hate that there was no room in me for such feelings as love, pity, kindness or honor or decency, - Author: Carl Panzram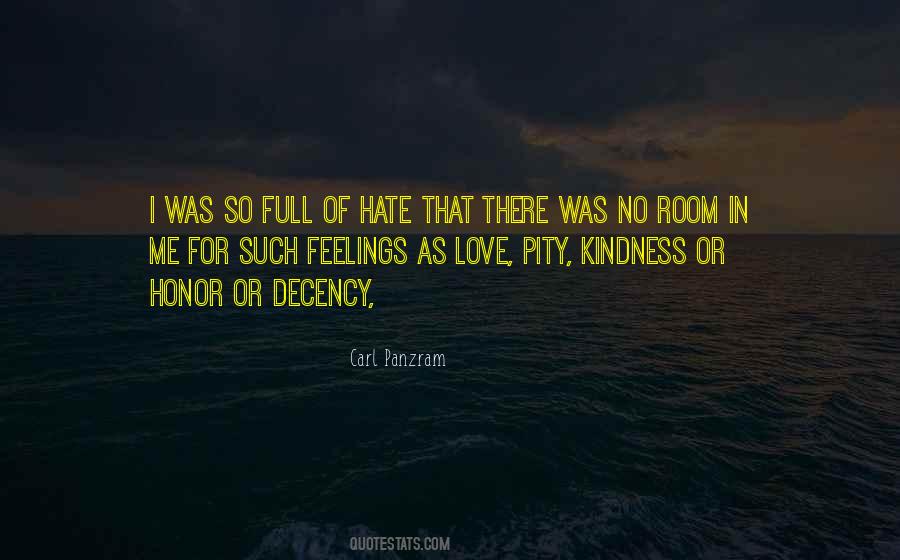 #12. Love me or hate me. It's one or the other. Always has been. Hate my game, my swagger. Hate my fadeaway, my hunger. Hate that I'm a veteran, a champion. Hate that. Hate it with all your heart. And hate that I'm loved for the exact same reasons. - Author: Kobe Bryant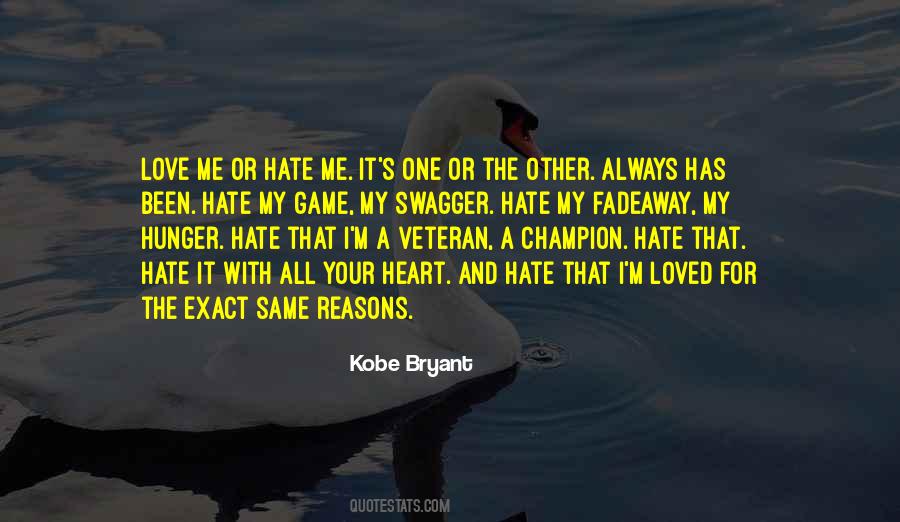 #13. Love me or hate me, I always speak the truth. - Author: Caroline Manzo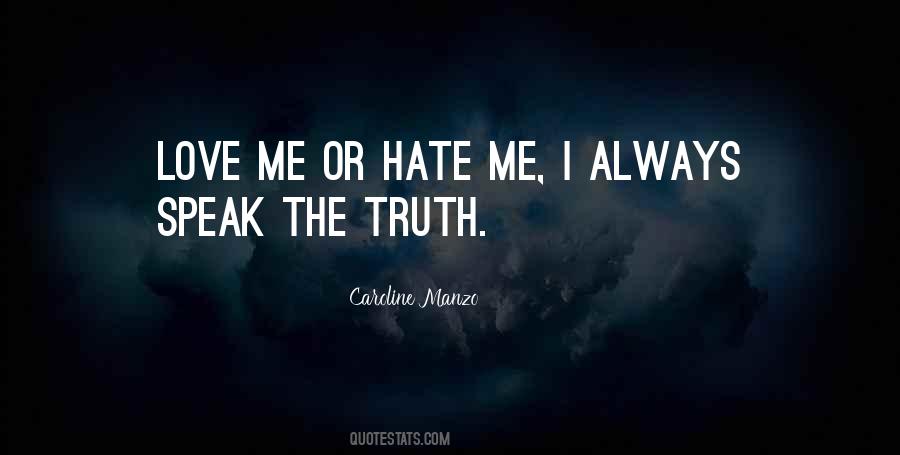 #14. I feel like people either love me or hate me, which is good, because that was the point of what I do. The point of M.I.A. is to be - it's either to be loved or hated. At least you evoke that much of a strong opinion about music. - Author: M.I.A.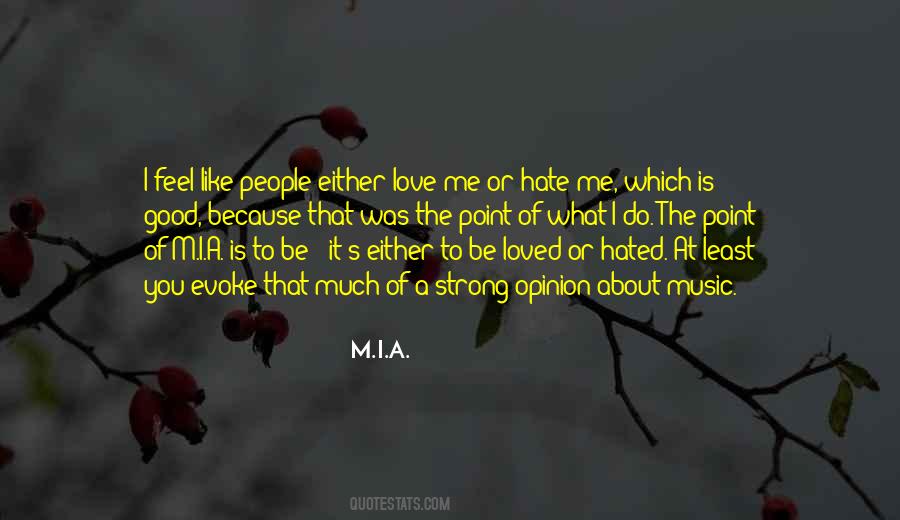 #15. Love me or hate me but your never going to forget me - Author: William Shakespeare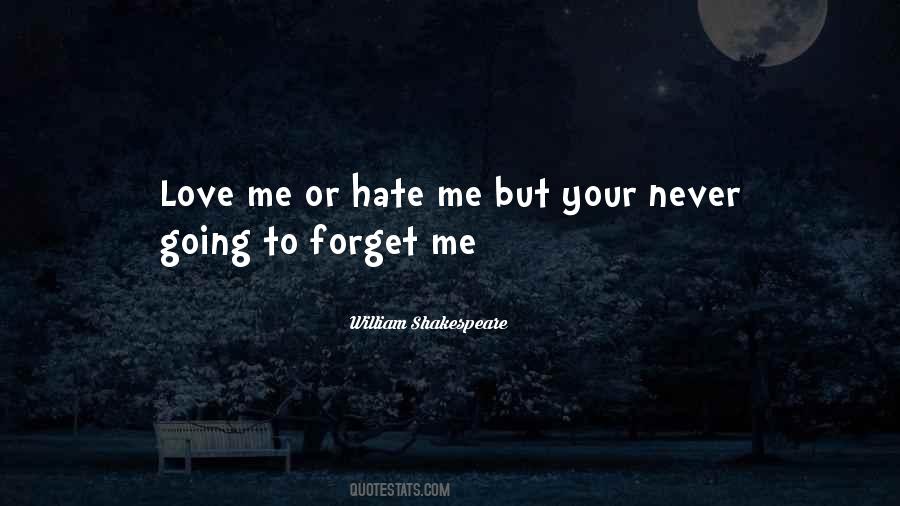 #16. When people come up to me and say 'I hate you' or 'I love to hate you,' it's not the usual response that I thought I would've gotten halfway into my career. And then they say, 'I love your work.' - Author: Robert Knepper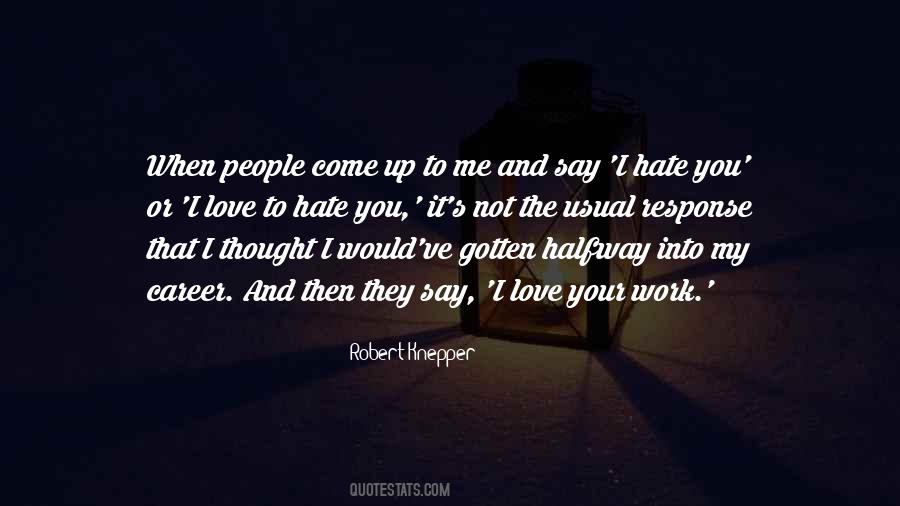 #17. It's easy for me to be vulnerable and craft songs when I'm being a hermit in my woods loft, secluded. When I get attention for it, whether it's on stage or in life - I have sort of a love-hate relationship with all of it. That makes me feel really stark naked. - Author: Rachael Yamagata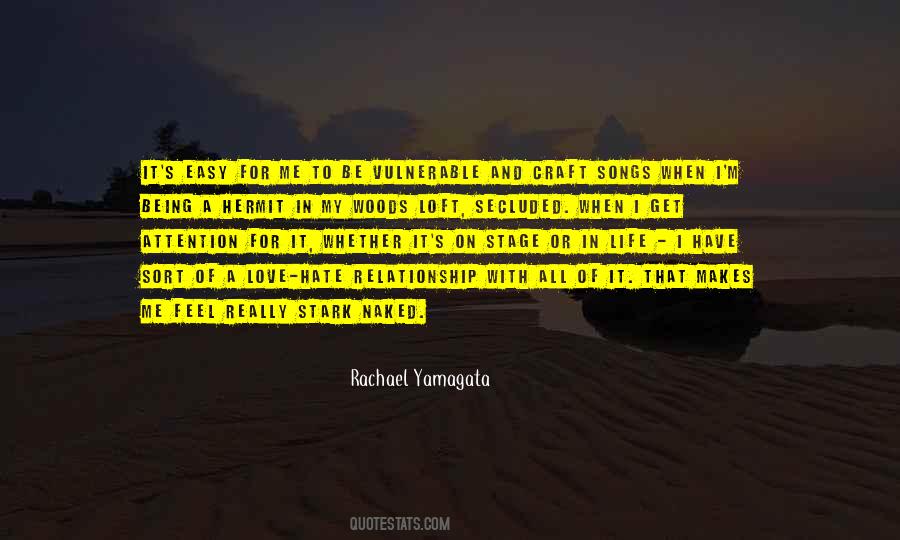 #18. You can love me or hate me but.. you can't ignore me - Author: Shahrukh Khan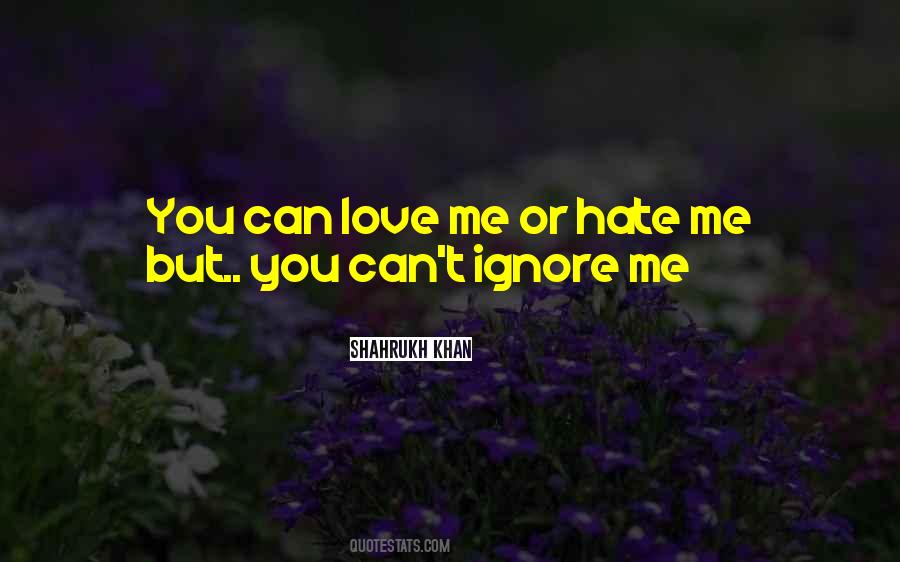 #19. My attitude to you will always be the same no matter if you love me or hate me. - Author: Debasish Mridha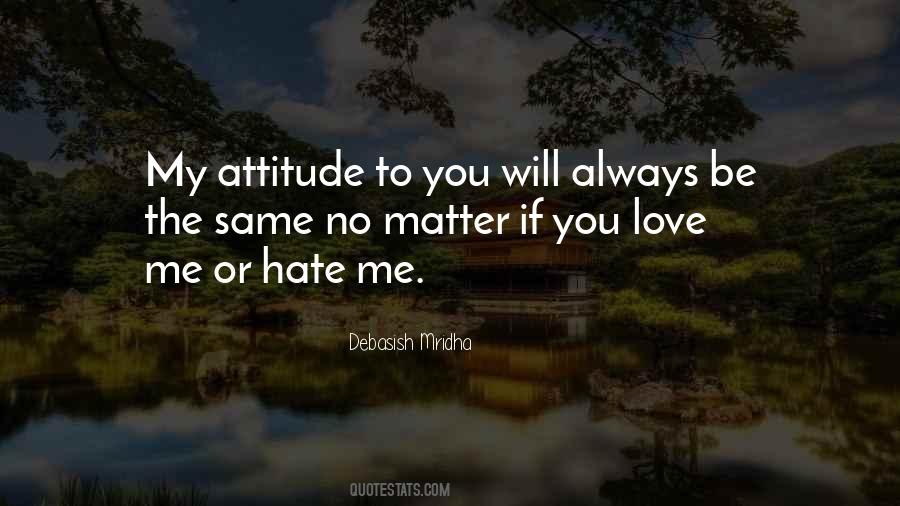 #20. He doesn't care that I cuss like a trucker. He doesn't care that I hate dressing up. Or that I don't look like someone who stepped off the cover of some fashion magazine. Adam would never want me to be something I'm not for his sake. Now I know without a doubt that I love him because of that. - Author: Lauren Hammond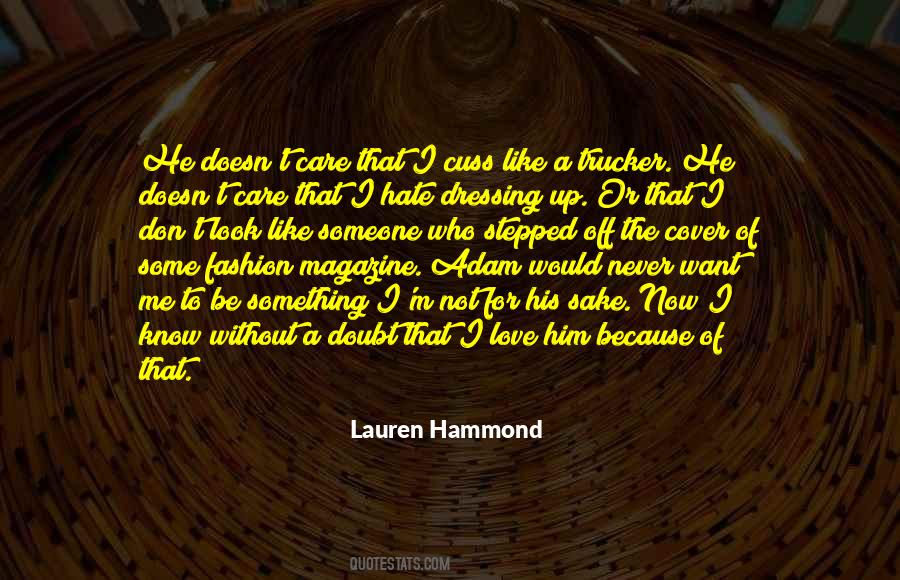 #21. Family to me is foundation. It's the people that you can call on whether you love them or hate them. When push comes to shove, they're there for you, and that's kind of how this family is. - Author: Constance Marie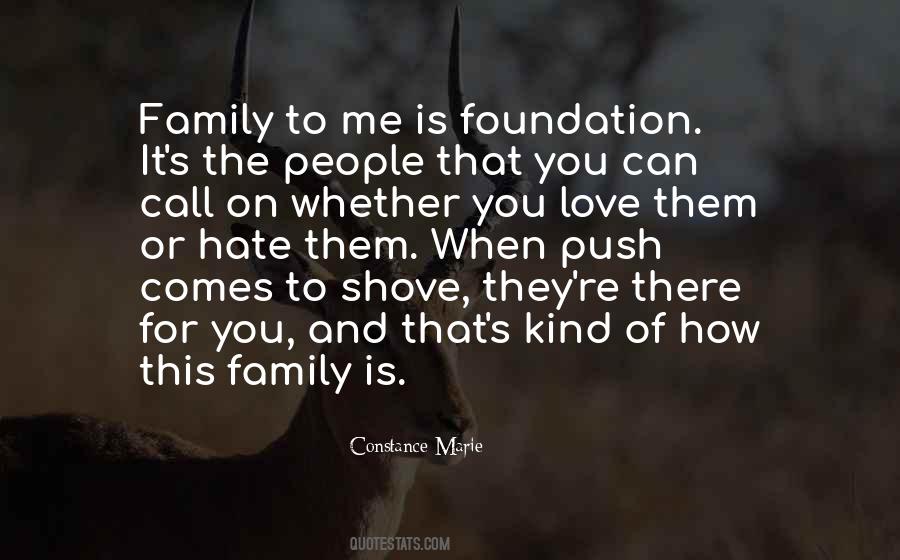 #22. People either love me or they hate me, or they don't really care. - Author: Banksy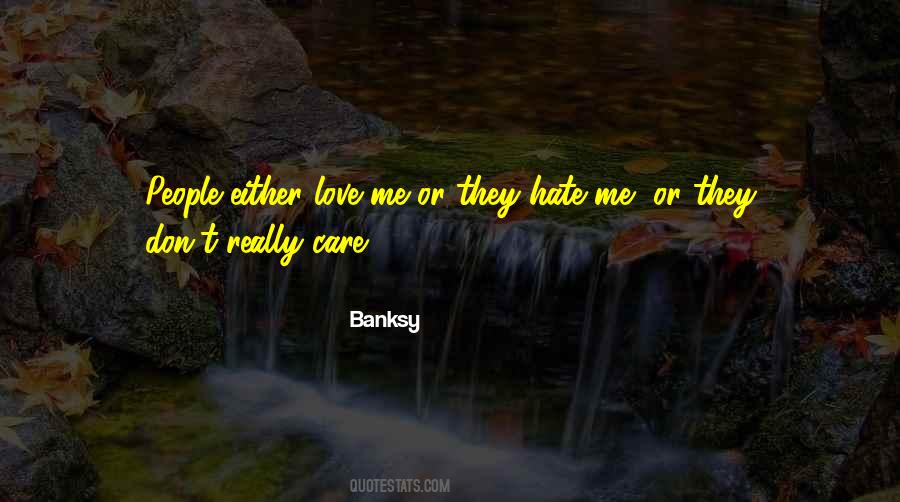 #23. Love me, then, or hate me, as you will," I said at last, "you have my full and free forgiveness: ask now for God's, and be at peace. - Author: Charlotte Bronte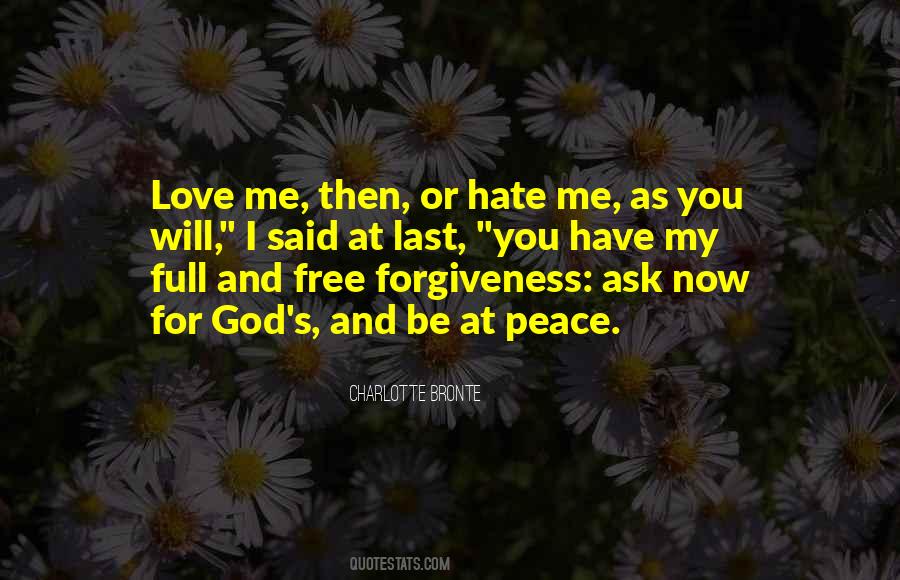 #24. Mario Balotelli is like Marmite, you either love him or hate him. Me? I'm in between. - Author: Joe Royle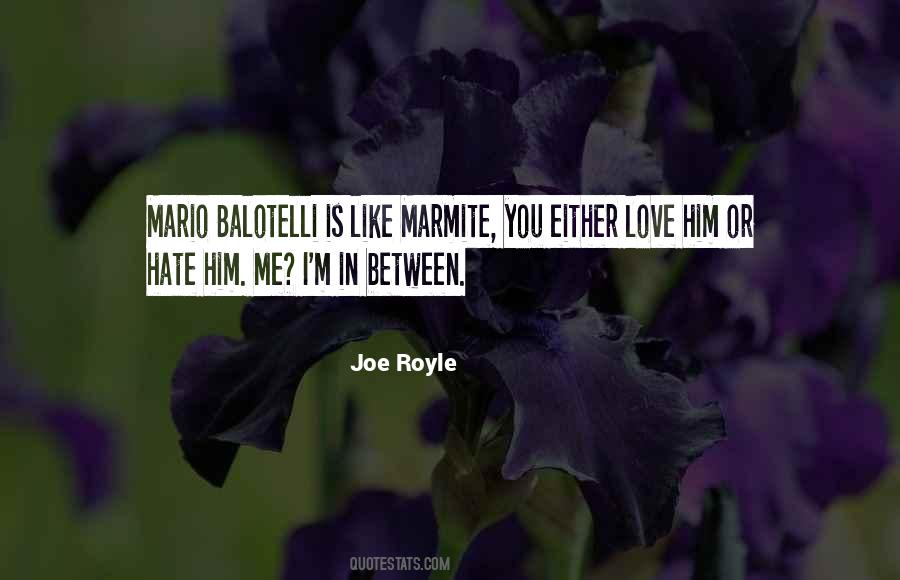 #25. Love me or hate me
both are in my favor.
If you love me,
I'll always be in your heart,
but if you hate me,
I'll always be in your mind. - Author: William Shakespeare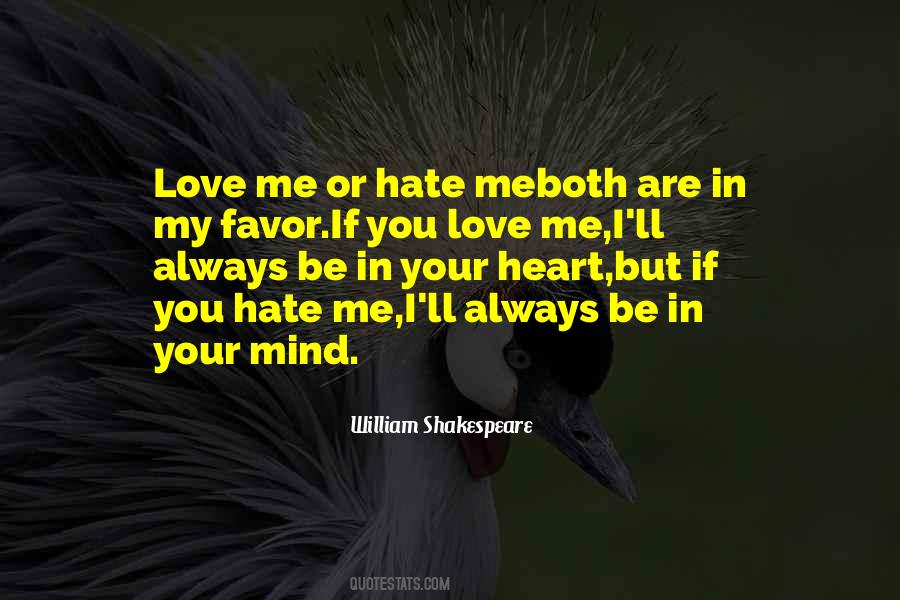 #26. Whether I was the love or hate of his life, nothing and no one would ever overshadow me. - Author: R.K. Lilley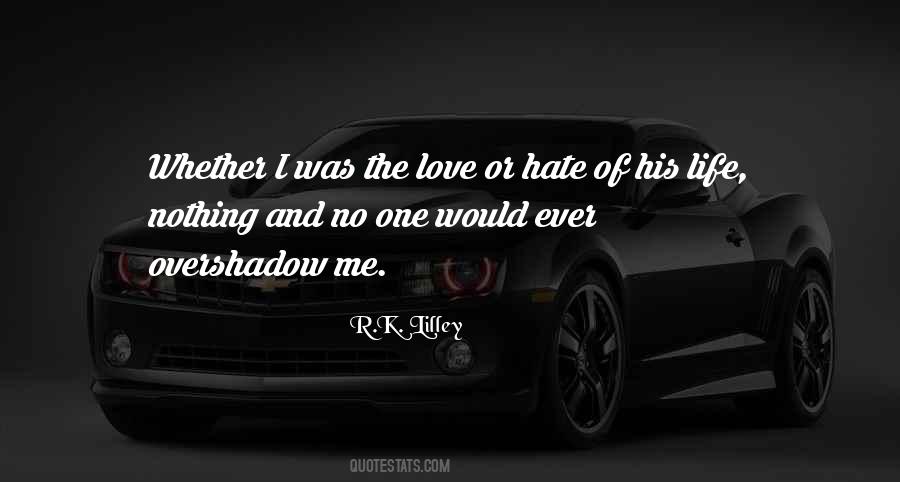 #27. People love talking about writers as storytellers, but I hate being called that: it suggests I got it from my grandmother or something, when my writing really comes out of silence. If a storyteller came up to me, I'd run away. - Author: Colm Toibin
#28. There si nothing upon the face of the earth so insipid as a medium. Give me love or hate! A friend that will go to jail for me, or an enemy that will run me through the body! - Author: Fanny Burney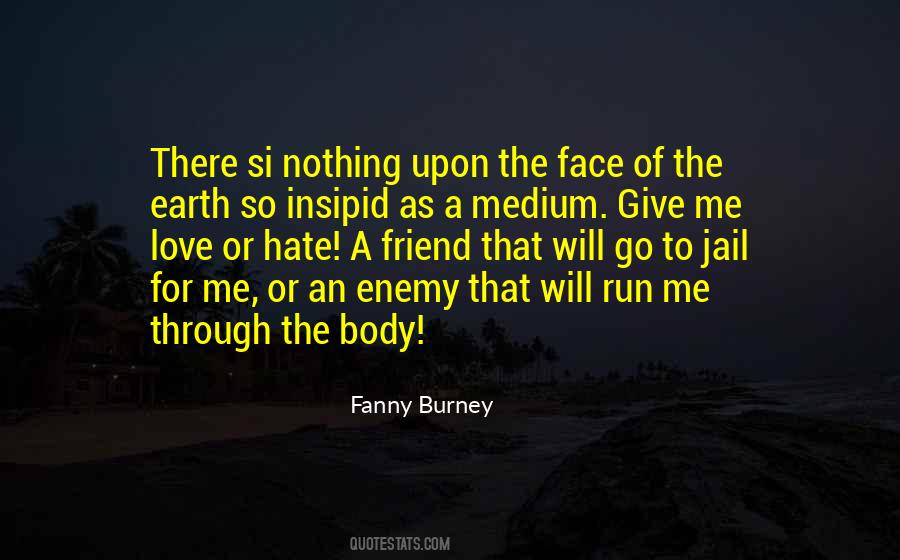 #29. I don't want you to hate me or even to not like me, but I am committed to helping you think and grow and succeed - Author: Sunday Adelaja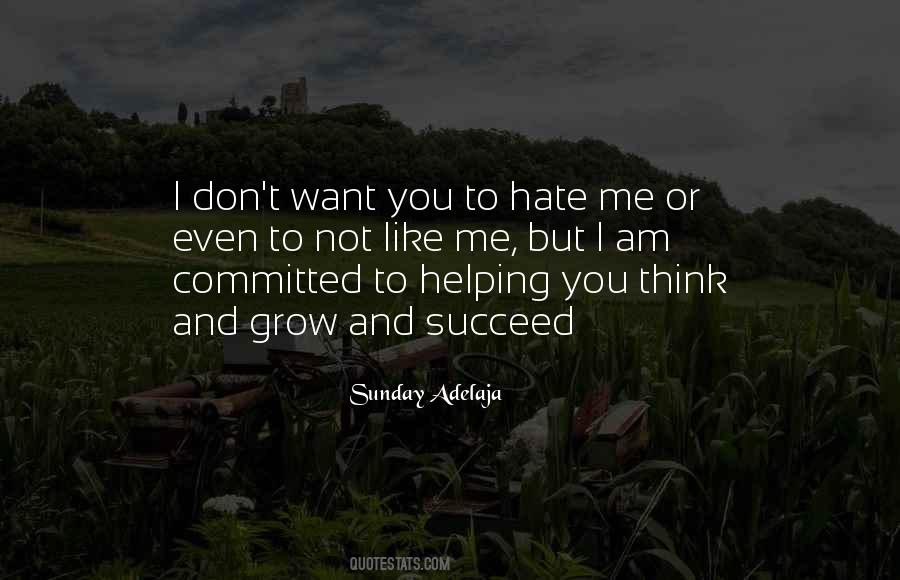 #30. Love me or hate me, i swear it won't make or break me. - Author: Lil' Wayne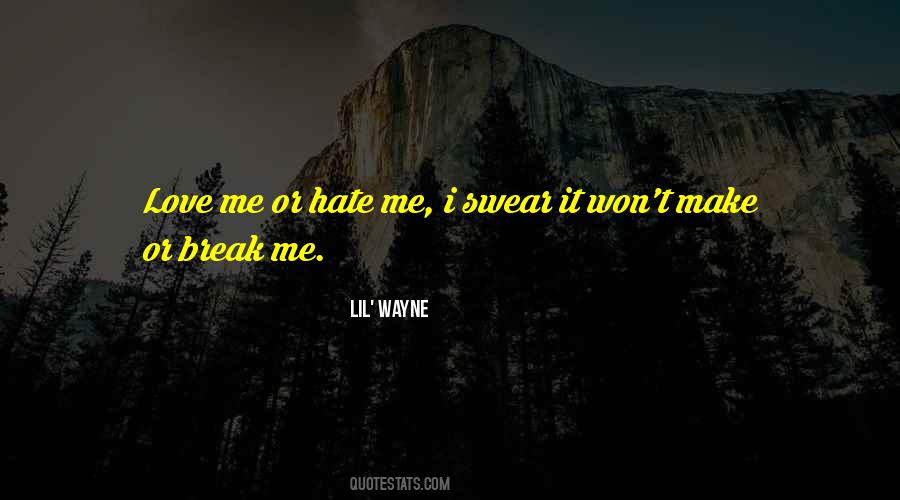 #31. I could have chosen to hide it all and retain your praise but it was still there rustling in my gut with or without your love.
To hate me for my truth means you loved me for my lies. - Author: Juls Amor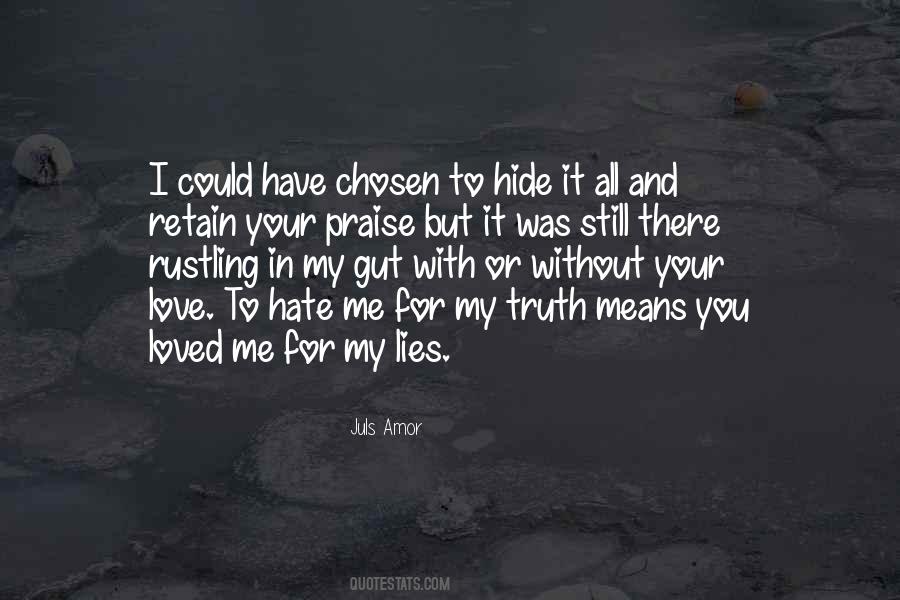 #32. His lips were my own personal hell. They were either his biggest lie, or his greatest betrayer. Every kiss he'd ever given me, when we were in love or in hate, told me how he cared. Told me how he longed. Craved. Pined. Mourned. Despaired. Told me he was as desperate for me as ever. - Author: R.K. Lilley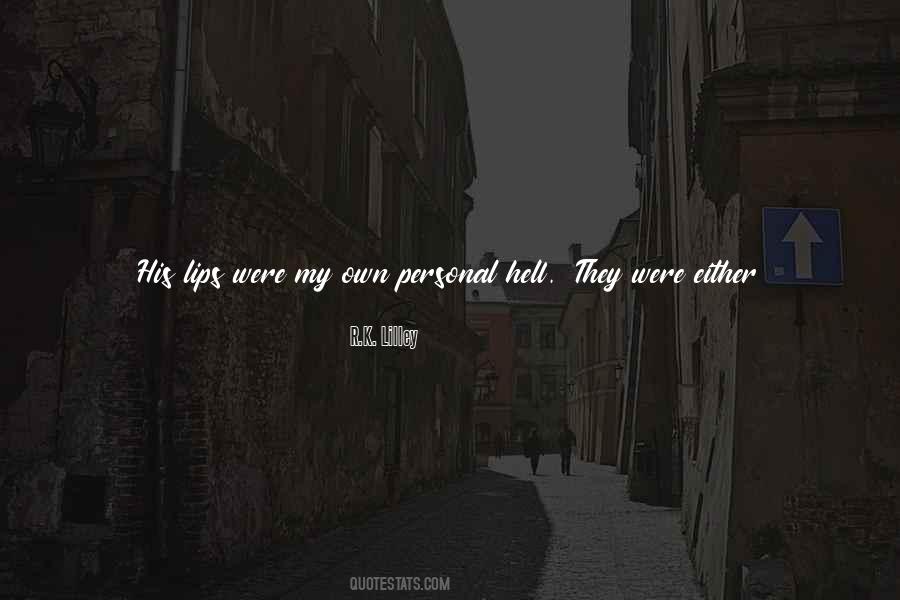 #33. Love me or hate me,I don't care.I'm doing what i like.I'm happy. - Author: Miley Cyrus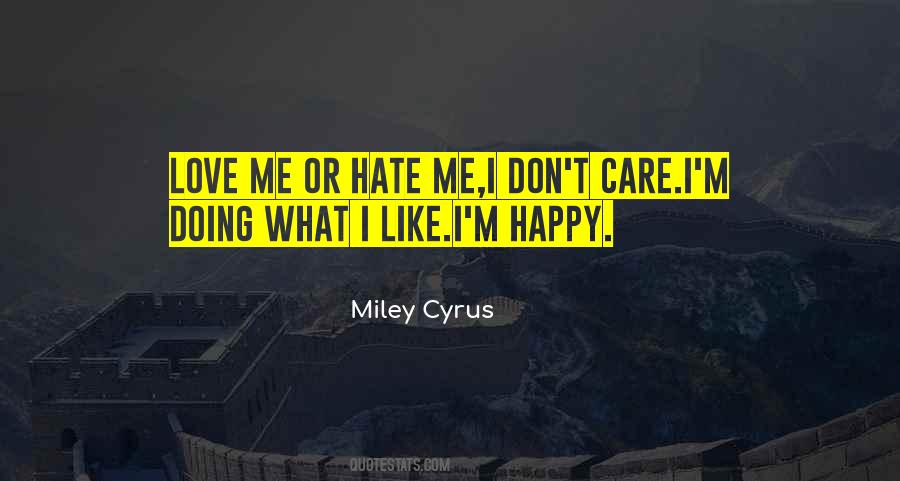 #34. There are people who love you and people who hate you, but for me, more so, people only think they know me by how I act or perform on a tennis court. - Author: Lleyton Hewitt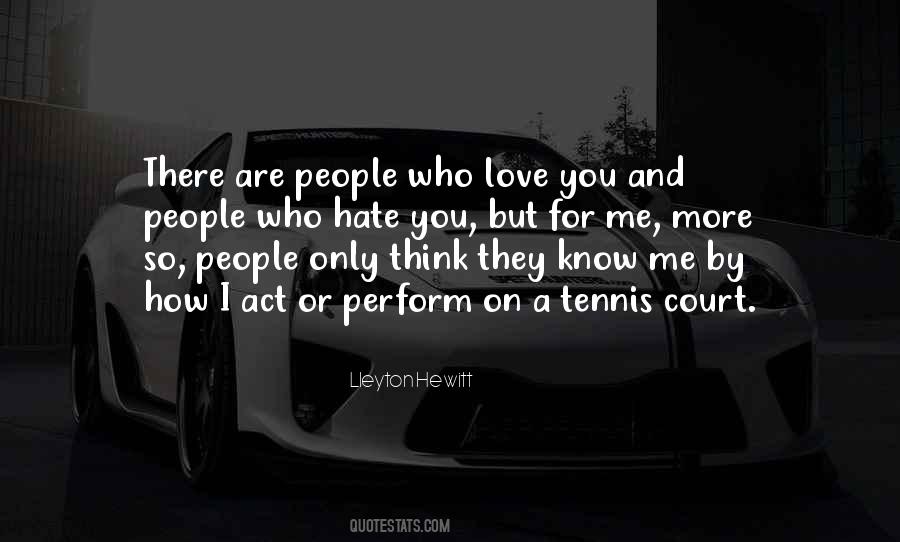 #35. Love or hate me, I stay hate free
They say we learn from mistakes, well, that's why they mistake me - Author: Lil' Wayne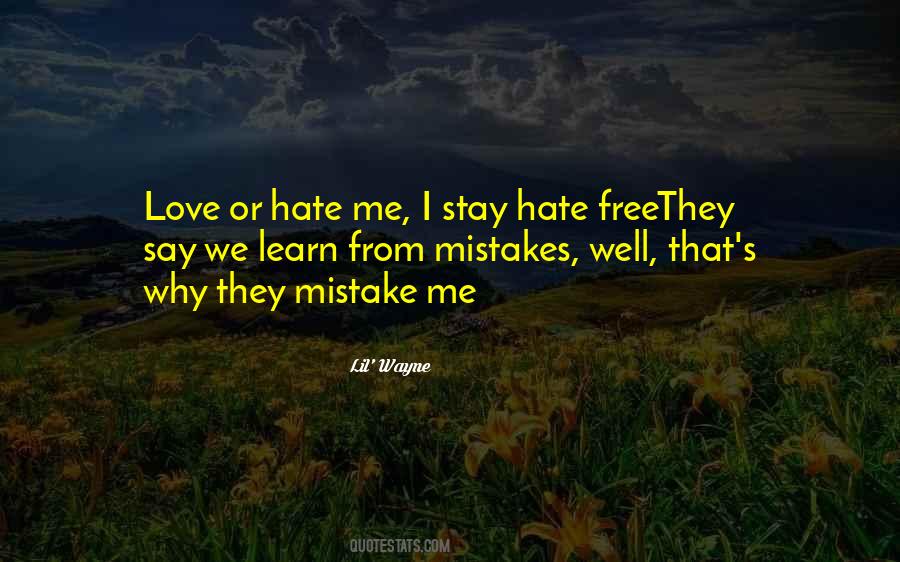 #36. Thou hadst: whom hast thou then or what to accuse, But Heav'ns free Love dealt equally to all? Be then his Love accurst, since love or hate, To me alike, it deals eternal woe. Nay - Author: John Milton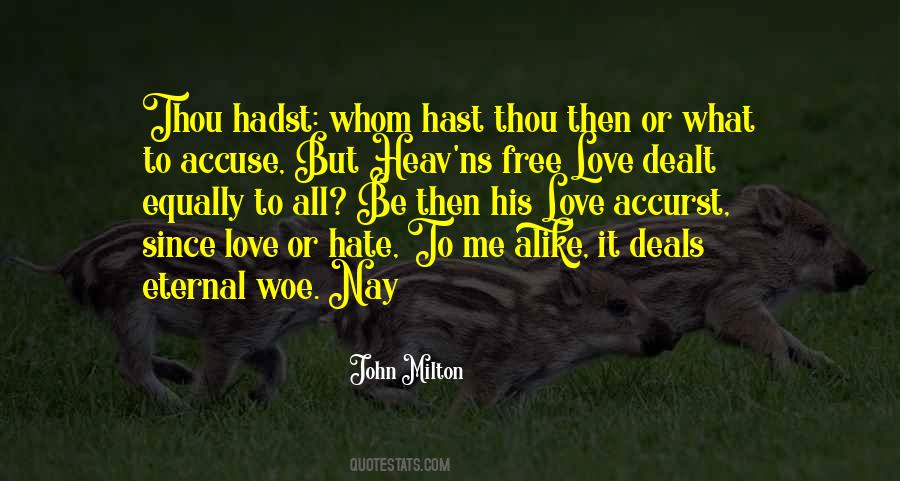 #37. One time you told me that the opposite of love isn't hate. And I didn't understand that, but I think I do know. Because if you hate someone, you most still care, right? You have to care a little bit; otherwise you would just ignore them and forget they even live. Or lived. - Author: Barry Lyga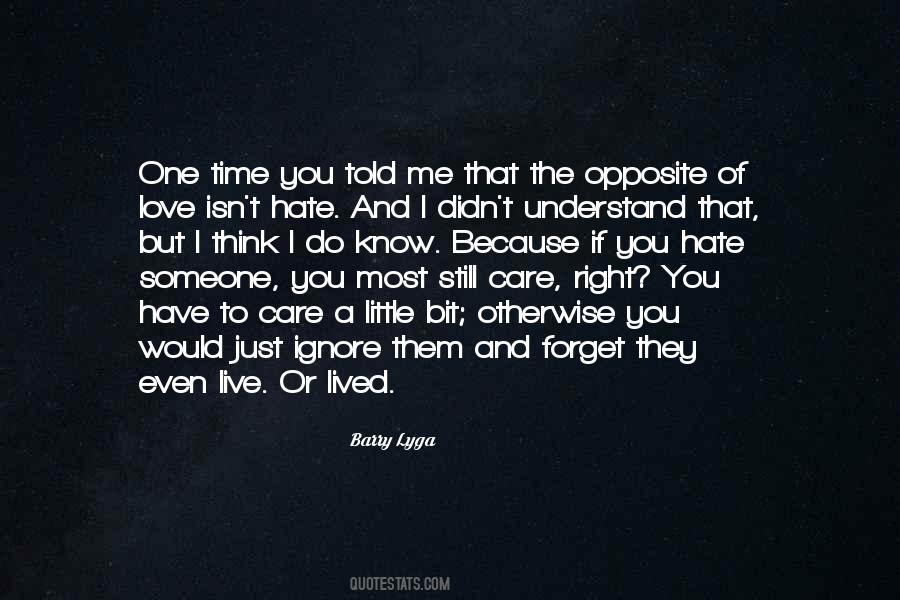 #38. I shall see you soon, my love. Be strong, and do not hate me for being so cold. they must not see that i love you or it would mean sure death to both of us - Author: Kailin Gow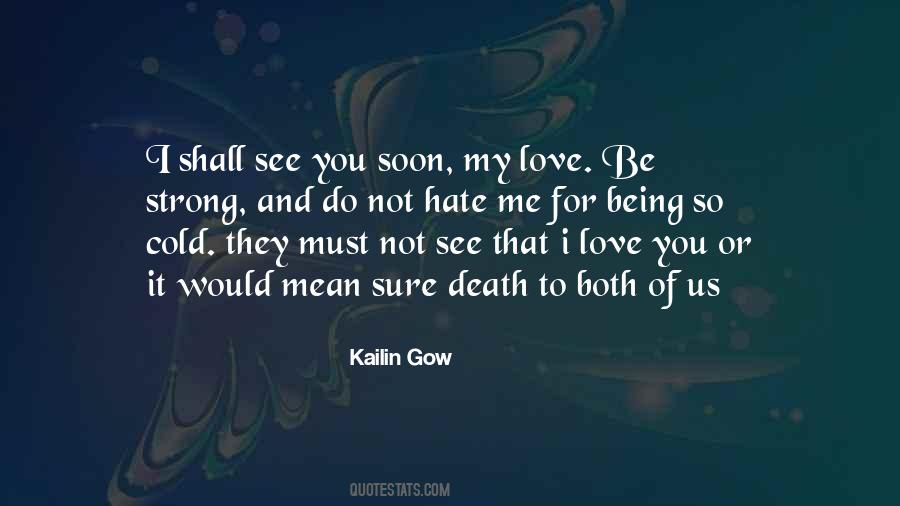 #39. And I love the hate mail I get, the unsigned, misspelled letters I get telling me to go back to Russia or wherever. - Author: Henry Rollins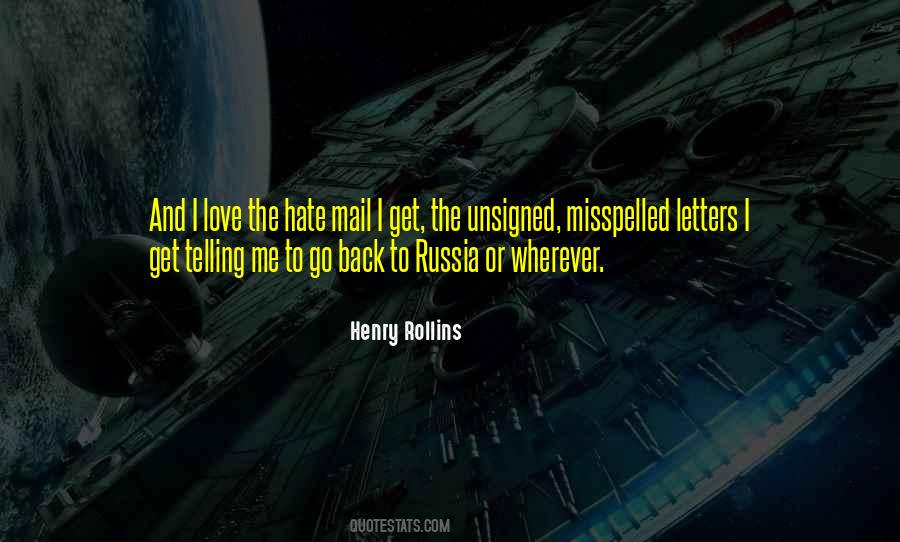 #40. The truth is, people don't know me. When people don't know you, they're going to try to get to know you as quickly as possible, because you're now taking the place of somebody that they love dearly, or somebody that they hate sincerely, and so they need to know who you are. - Author: Trevor Noah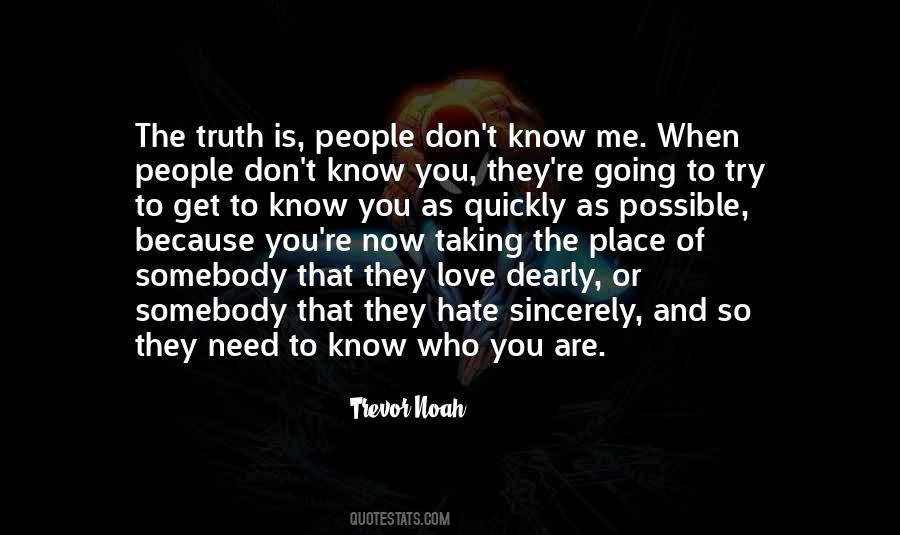 #41. Because if I let myself feel the pain and the anger, I think it might kill me. Or I might kill someone else. I know it's wrong to feel that way about God and I know its's wrong to not feel anything. I hate it. I don't hate God. I hate not loving Him. - Author: Susan Beth Pfeffer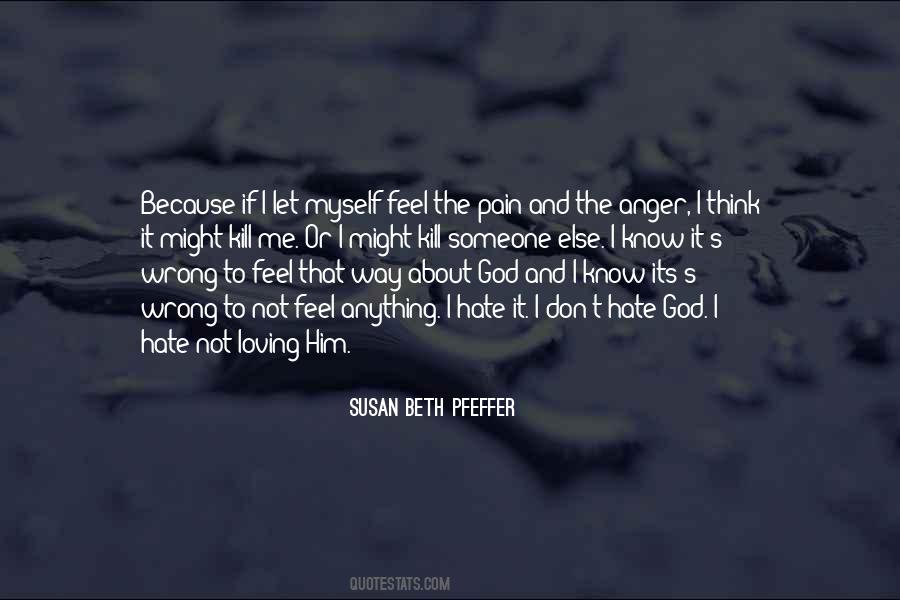 #42. "Love me or hate me, I promise it won't make or break me." - Author: Lil' Wayne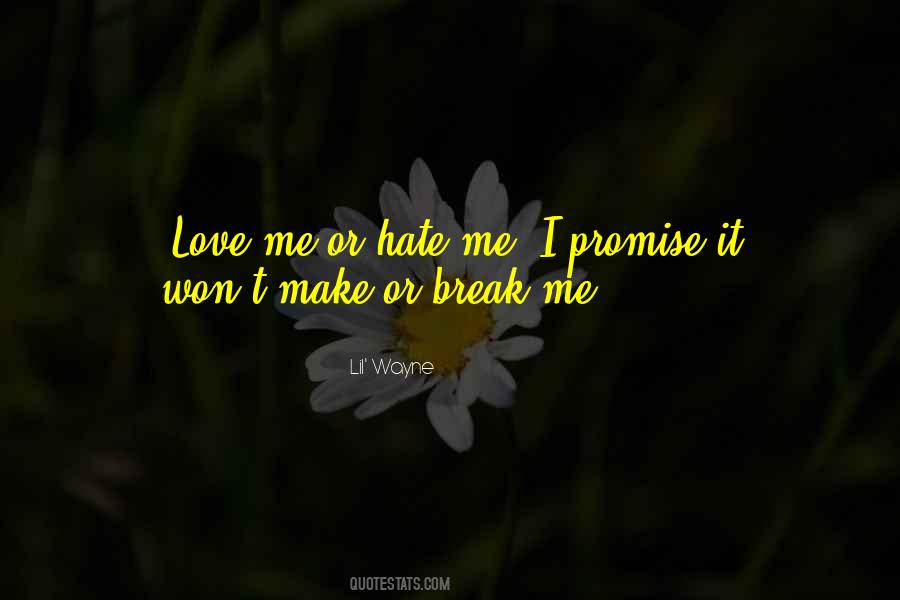 #43. You can love me or hate me, I swear it won't make me or break me - Author: Lil' Wayne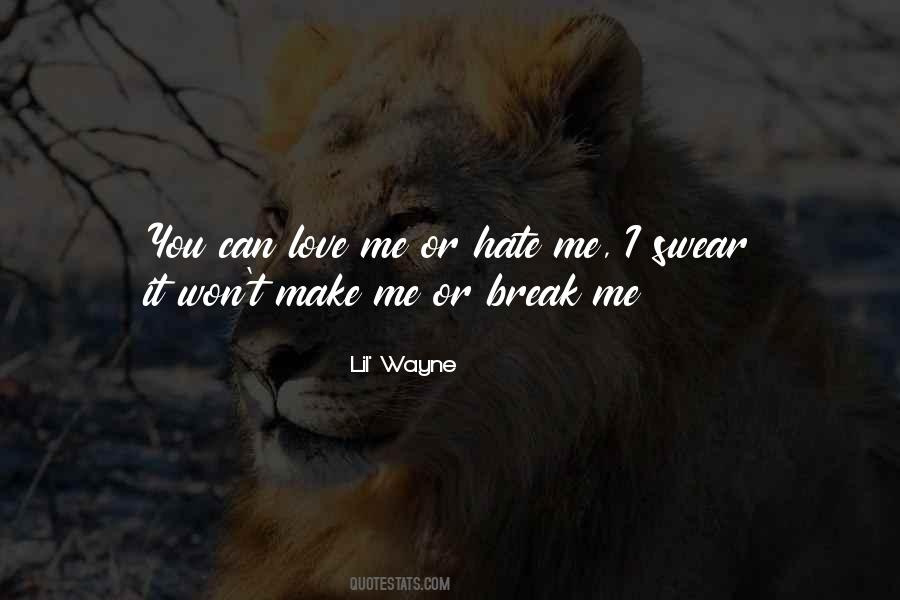 #44. New Rule: People on reality shows have to quit saying, "You either love me or you hate me." There's actually a third option: not giving a shit about you. - Author: Bill Maher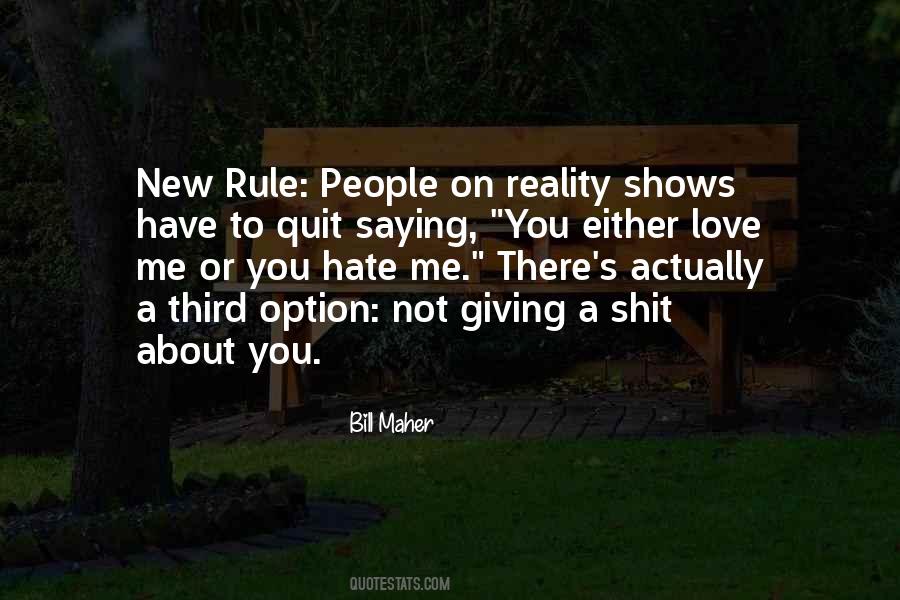 #45. I don't try to be candy coated. I don't try to walk on eggshells. I am what I am. Love me or hate me. - Author: Pink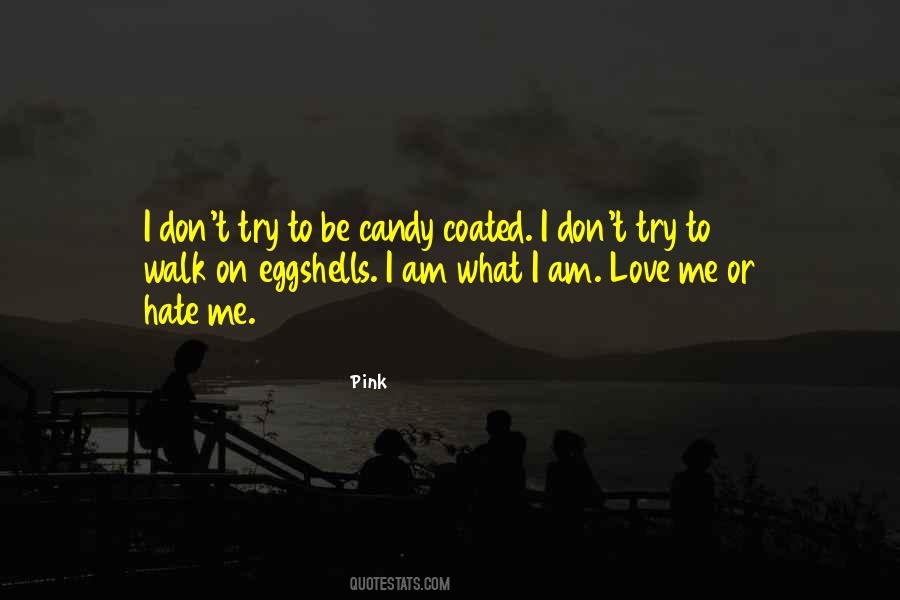 #46. I don't want people to matter to me too much. Sometimes it hurts too much to think about them. Ones you love who don't love you, ones who are dead or hate you, ones who you think about but never get to be with. I like people but when I get too close, it fucks me up and I can't get things done. - Author: Henry Rollins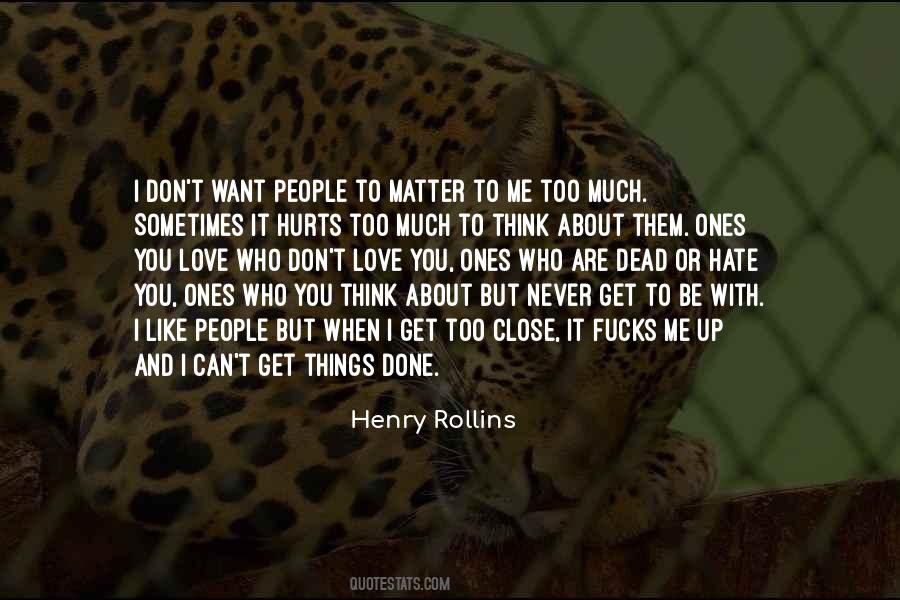 #47. I think I'm like Marmite; you either love me or you hate me. - Author: Lily Allen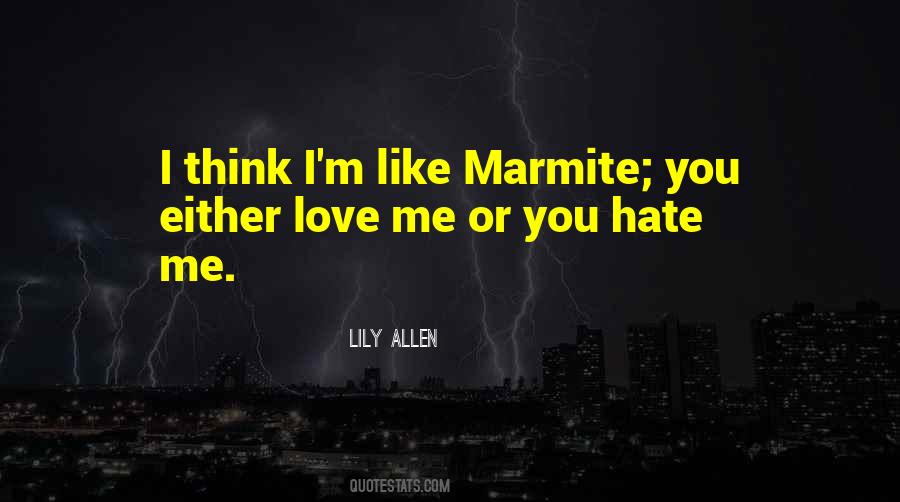 #48. I ... Why do you want me to?"
There was a flicker of something in Greta's look. I couldn't tell whether it was a flicker of love or regret or meanness, and then she said, "Why wouldn't I want you to?"
Because you hate me, I thought, but I didn't say it. - Author: Carol Rifka Brunt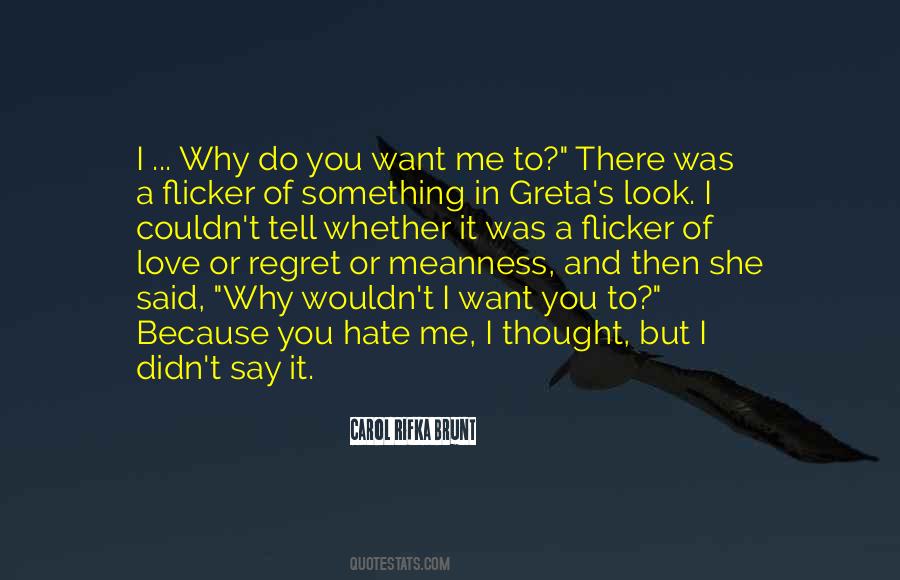 #49. Love it or hate it, this is me, this is who I am! - Author: Nicki Minaj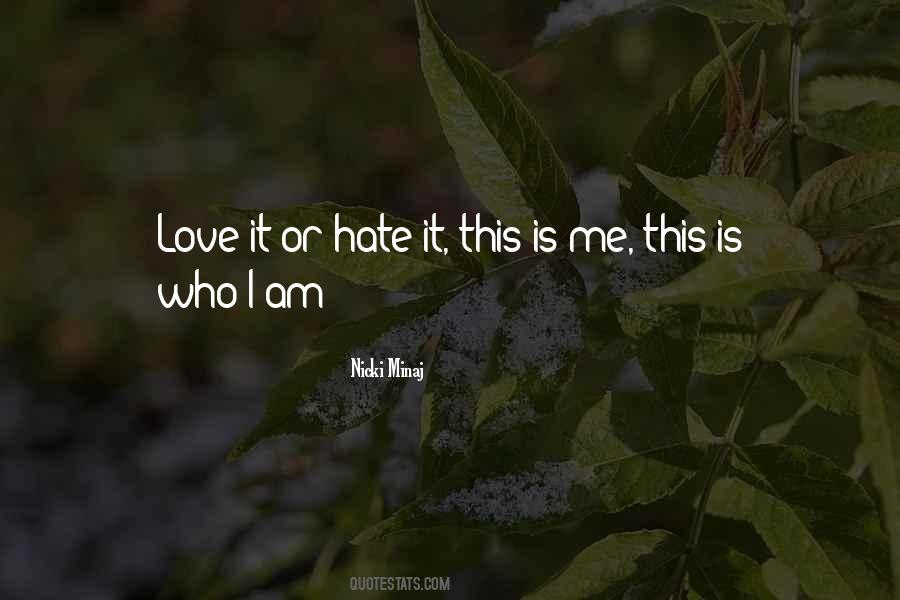 #50. I'm like kale; you know that leafy green stuff? I'm an acquired taste. You either hate me or love me. Either way, I really don't give a shit. -Emma (Fight With Me) - Author: Nicole Callesto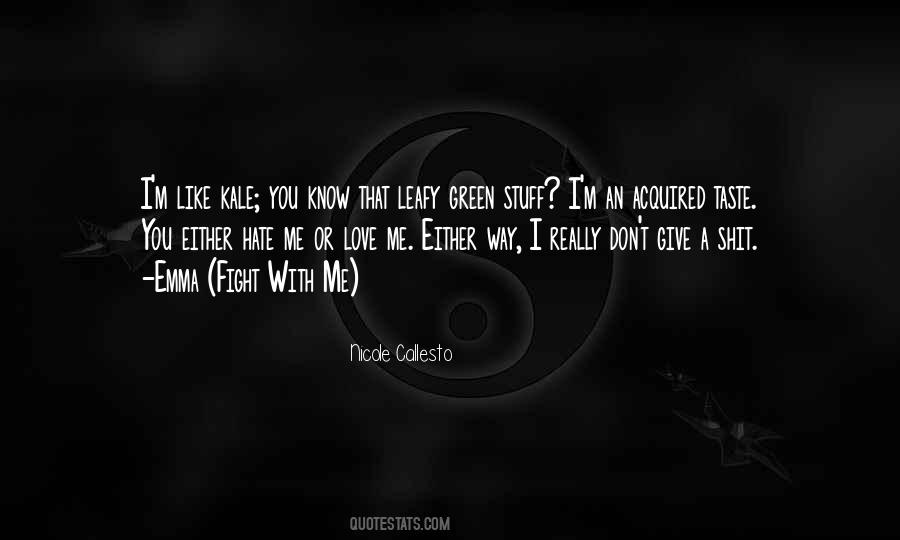 #51. People love me or hate me and all I think about is the people that I know and suffer with different causes and carry on my charity work and that's what keeps me alive really. - Author: Heather Mills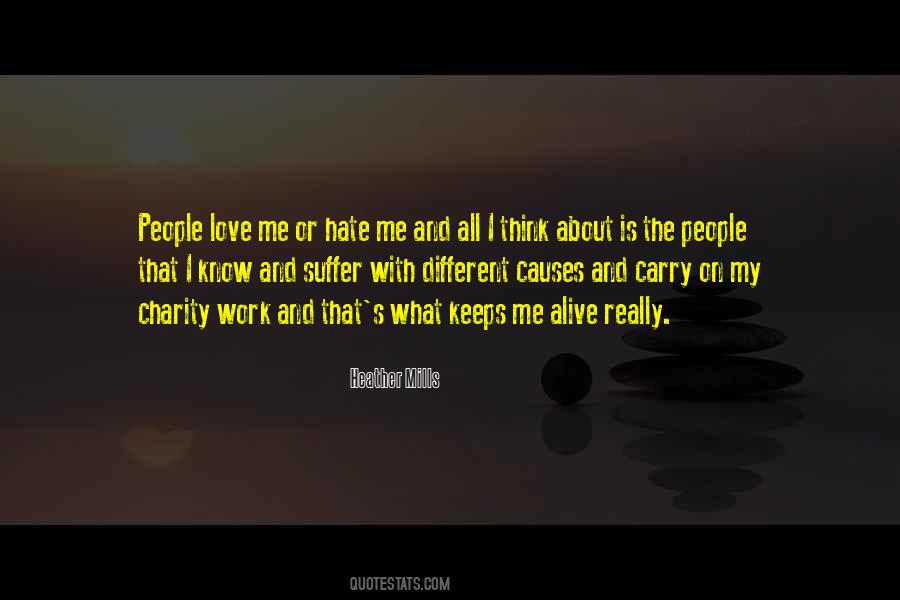 #52. I don't know what to do, I want to die but you're making me stay alive, I'm not sure if I should betray you and do it or move on and push through it. - Author: Lindzz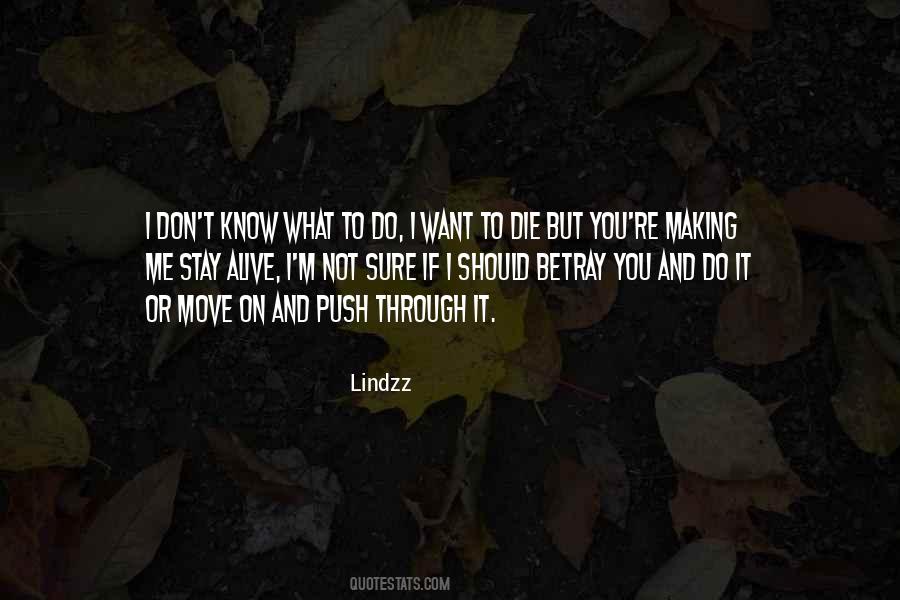 #53. I've always been this way. This is who I am. Take it or leave it. You'll either hate me or you'll love me. I have a strong personality which isn't necessarily good or bad. I really don't mind what people in Oklahoma who I don't know think of me. I really only care about the people in my life. - Author: Heidi Montag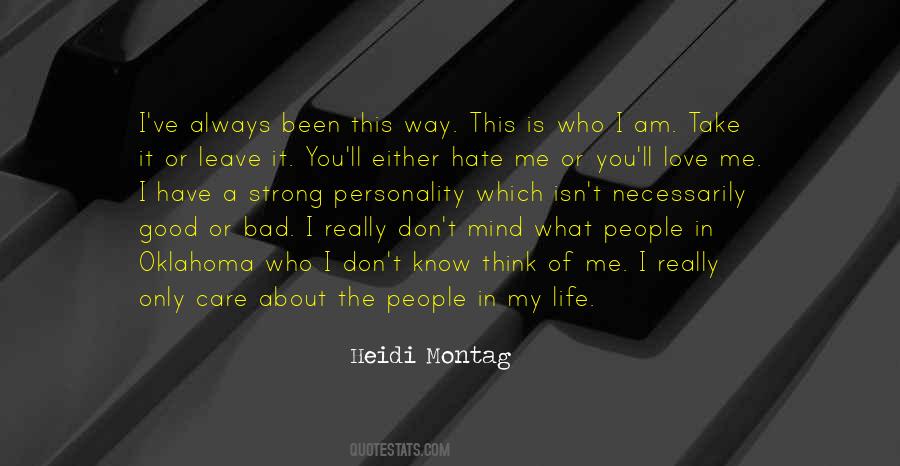 #54. I had to grow to love my body. I did not have a good self-image at first. Finally it occurred to me, I'm either going to love me or hate me. And I chose to love myself. Then everything kind of sprung from there. Things that I thought weren't attractive became sexy. Confidence makes you sexy. - Author: Queen Latifah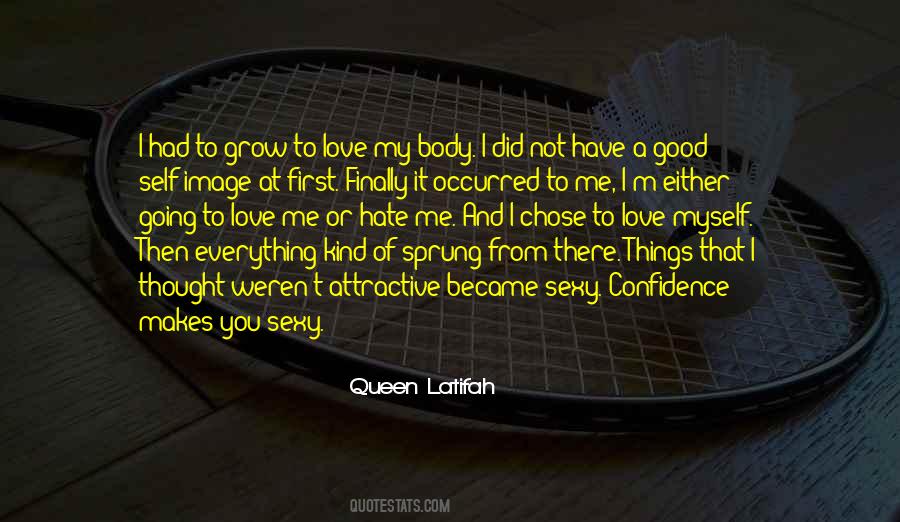 #55. It is a love/hate relationship I have with the human race. I am an elitist, and I feel that my responsibility is to drag the human race along with me, that I will never pander to, or speak down to, or play the safe game. - Author: Harlan Ellison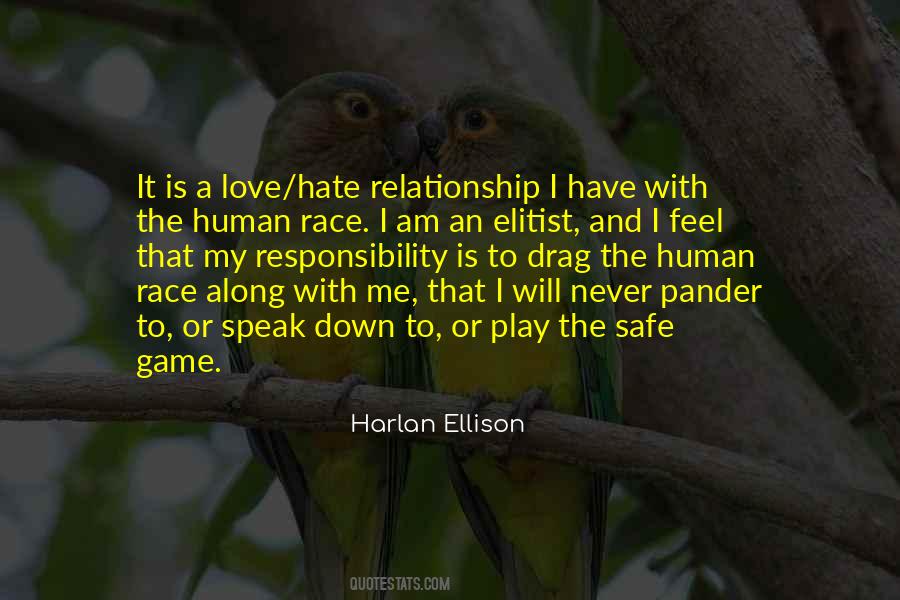 #56. If I reveal myself without worrying about how others will respond, then some will care, though others may not. But who can love me, if no one knows me? I must risk it, or live alone. - Author: Sheldon B. Kopp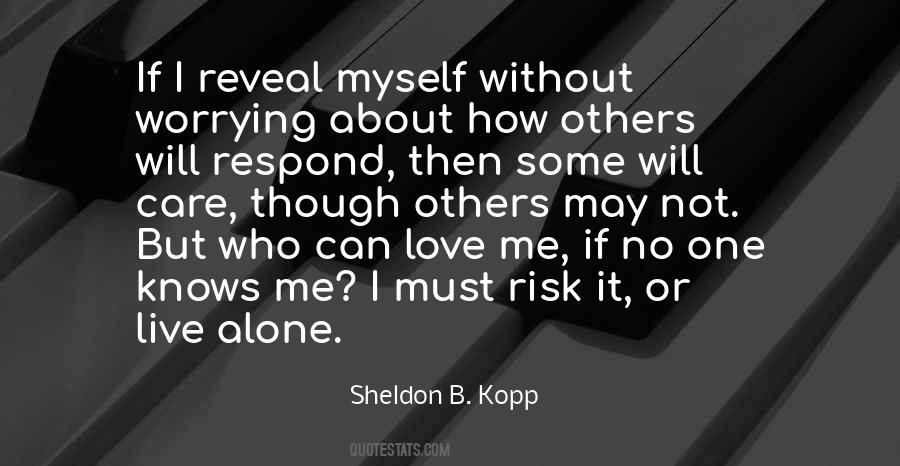 #57. Don't let this consume you. Try not to blame me. Don't live in hate. Or grief. Just live. - Author: Jackson Lanzing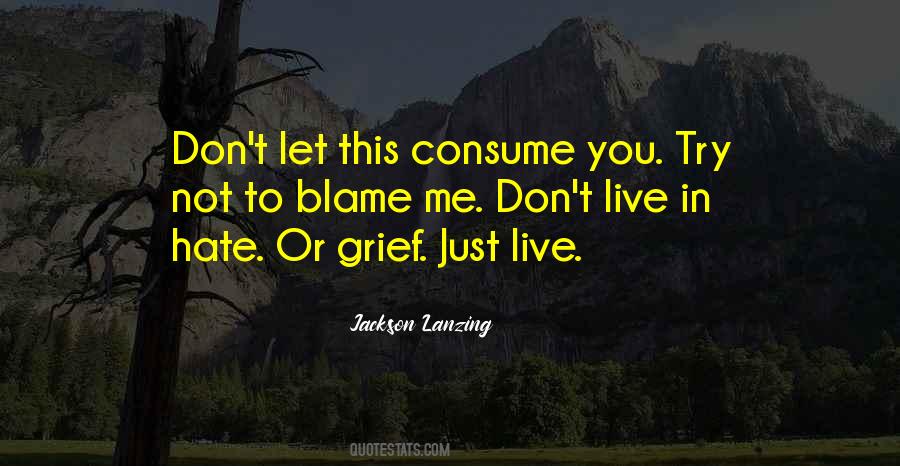 #58. I don't care if you hate me or love me, as long as I make you think. - Author: Madonna Ciccone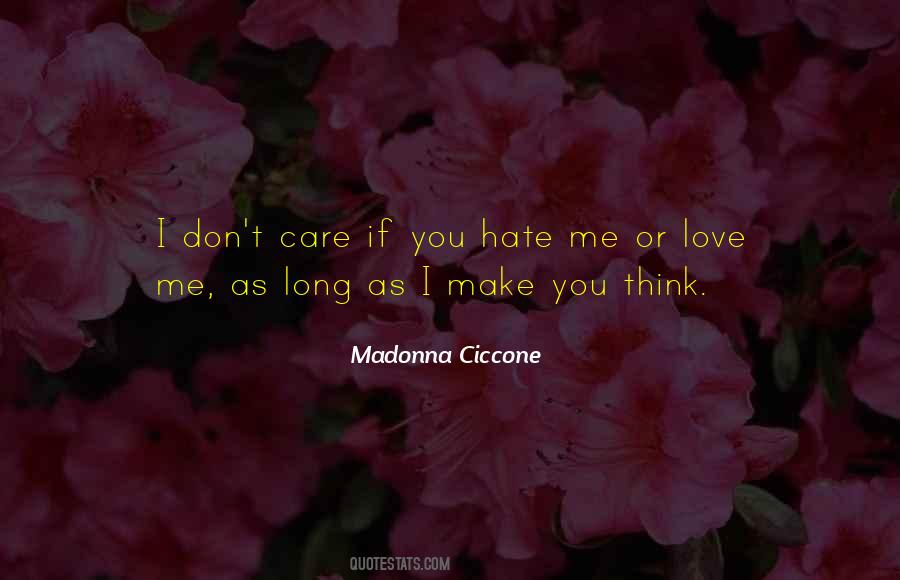 #59. The first task of every author is to evoke emotion in their reader. You may laugh or you may cry; you may love me or you may hate me. So long as you feel something, I know that I'm doing my job. - Author: V.L. Dreyer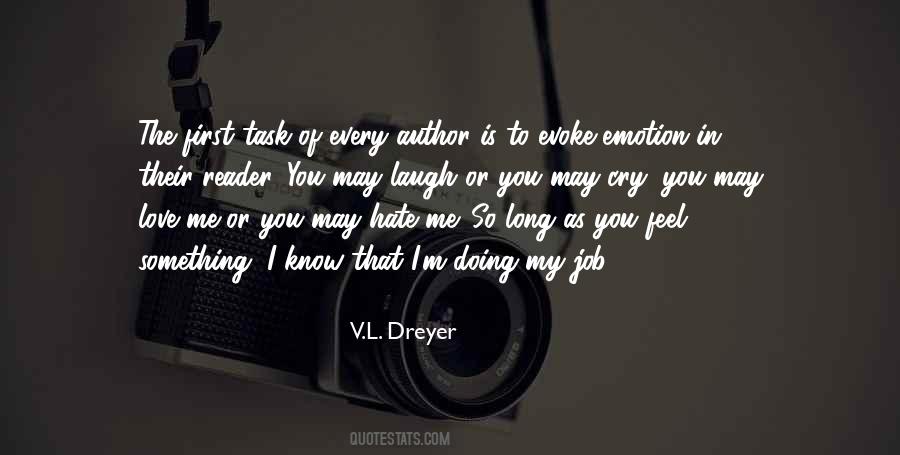 #60. I love changing. I hate it when people try to box me in to a relationship or in a work context. Any situation where I feel boxed in freaks me out. And I feel the need to reinvent myself or I'll get bored. - Author: Stephen Daldry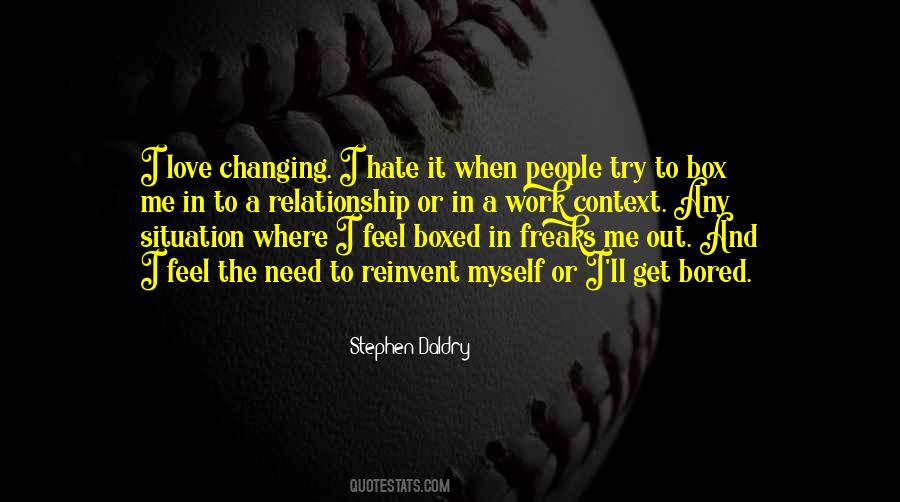 #61. People who know me, love me. People who don't know me love me too ... or they hate me. - Author: Mario Balotelli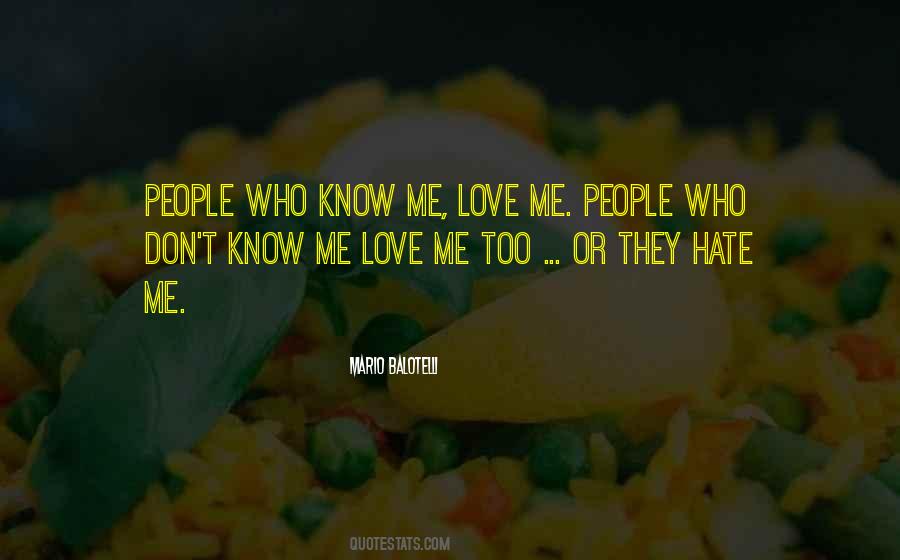 #62. You can love me or you can hate me. - Author: Dennis Rodman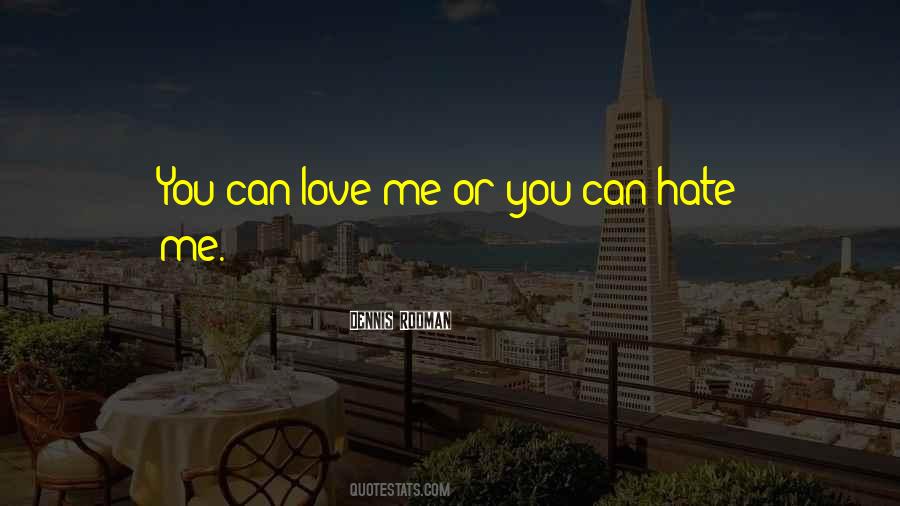 #63. My God doesn't love me or hate me or watch over me or know me at all, and I feel no love for or loyalty to my God. My God just is. - Author: Octavia E. Butler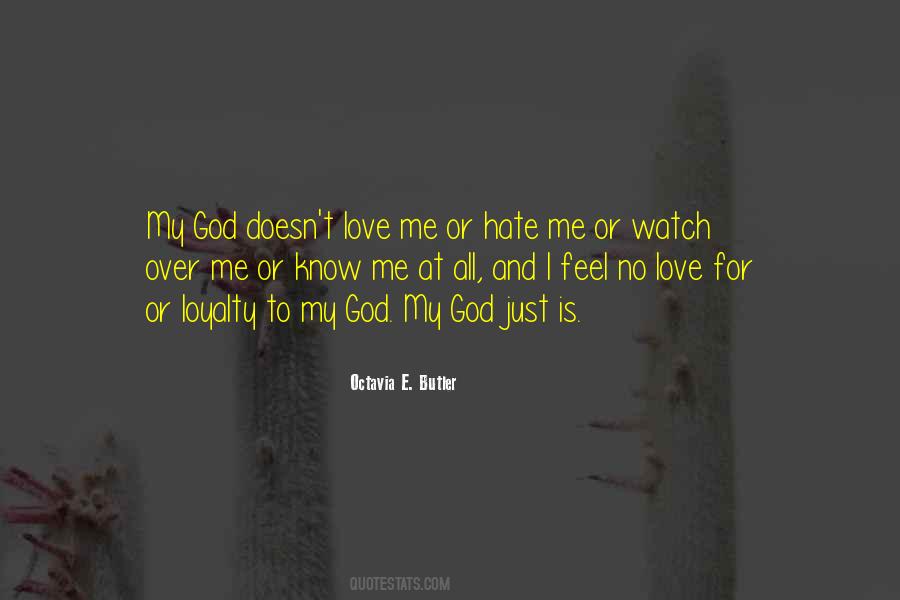 #64. I went to war ... I survived, while other men around me died ... men whose lives were crunched up in mistakes, and thrown away by the wrong second of someone else's hate, or love, or indifference. - Author: Gregory David Roberts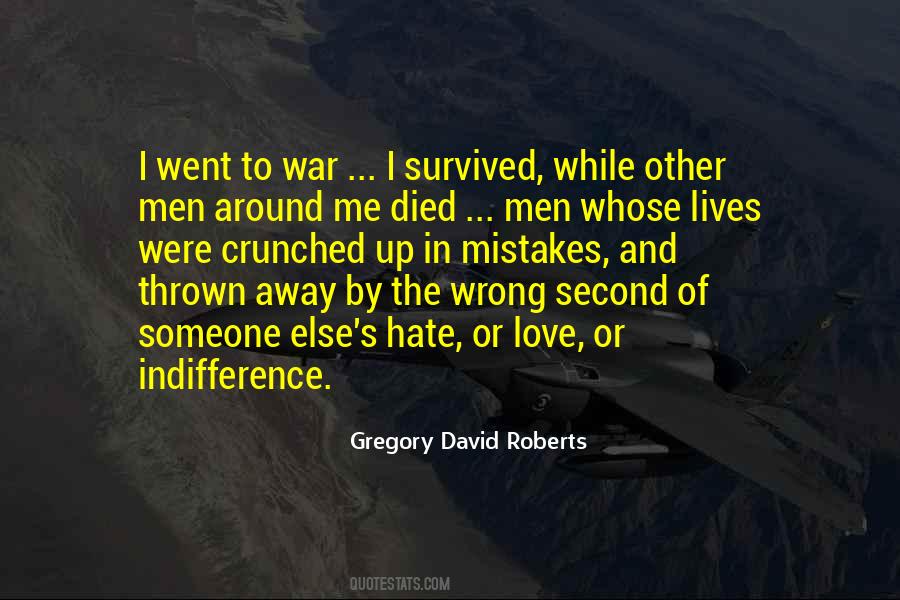 #65. Love or hate my work. I write not to impress. It's just in me to give. - Author: Anne-Rae Vasquez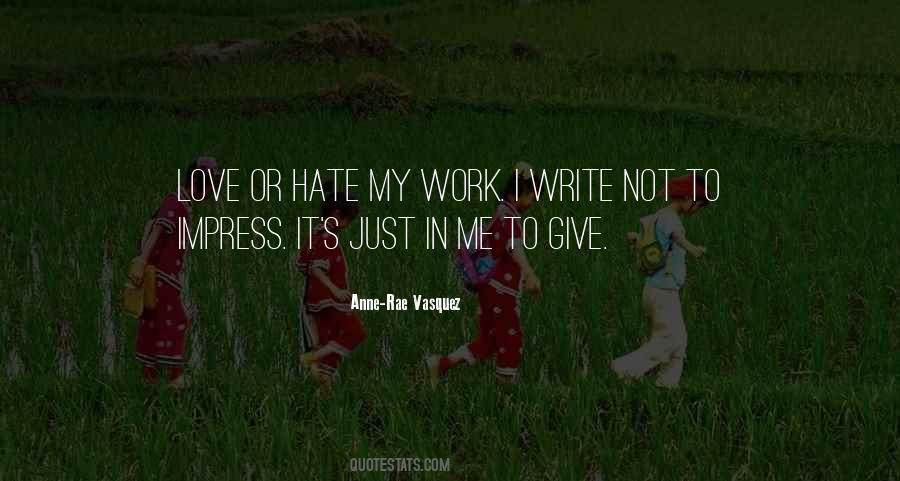 #66. I dont care if you have the smallest part to do with my life or the largest, I love everyone I've ever met, and if you don't like me i still respect you as a person rather than hate you for what you believe in. - Author: Shane Phillips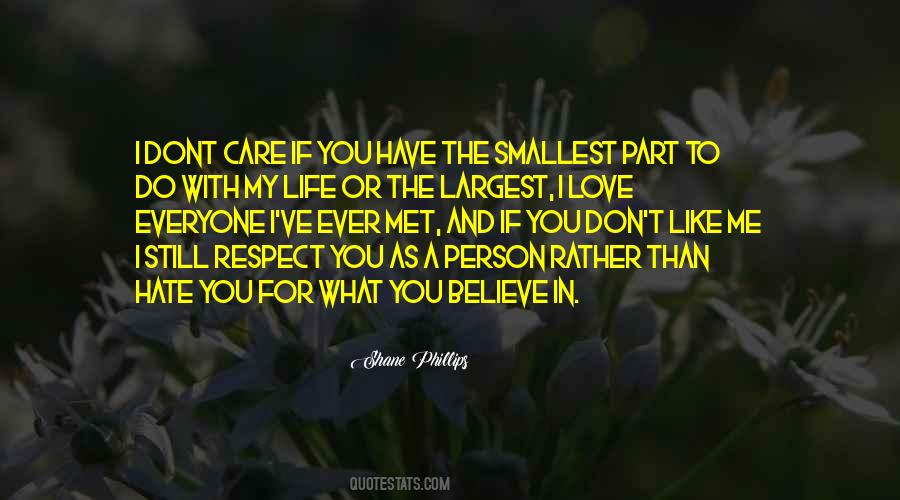 #67. Serious and intense people, they drain you. But someone who's an idiot, like myself, they're fun. You either hate me or you love me. - Author: Pauly Shore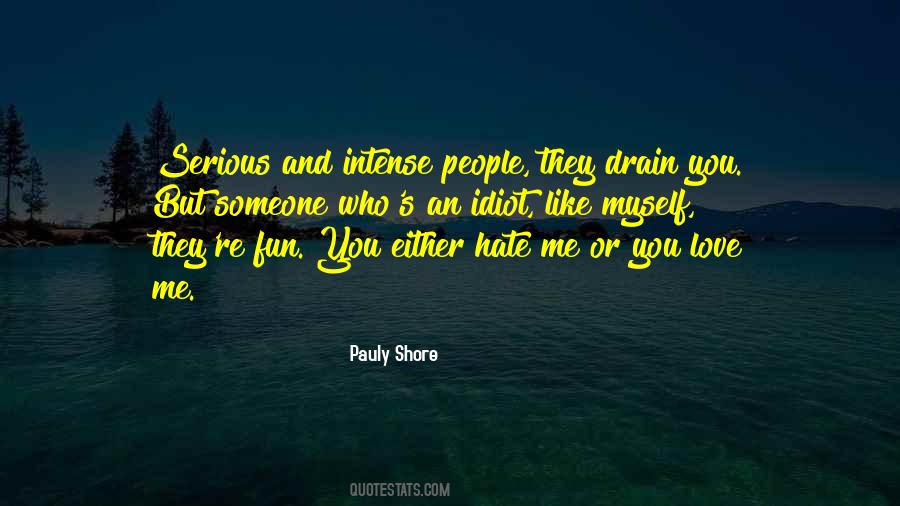 #68. Love me or hate me ... you're gonna watch me. - Author: Floyd Mayweather Jr.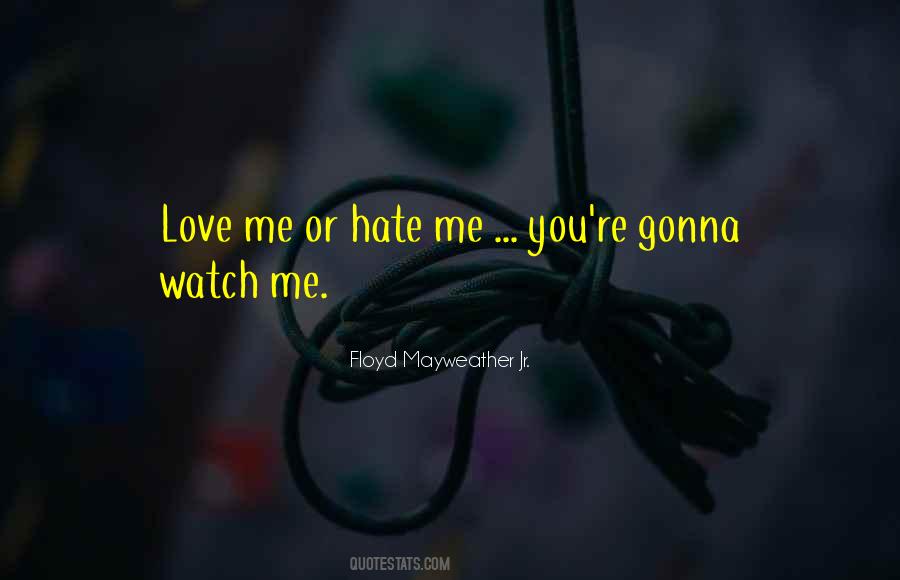 #69. It's weird because I am accessible to people on Twitter, and I can choose to read good things or mean things, and people can reach out to me directly and tell me how much they hate me or love the song. It's a very strange new paradigm as an artist to find yourself among this kind of connectivity. - Author: Jenny Lewis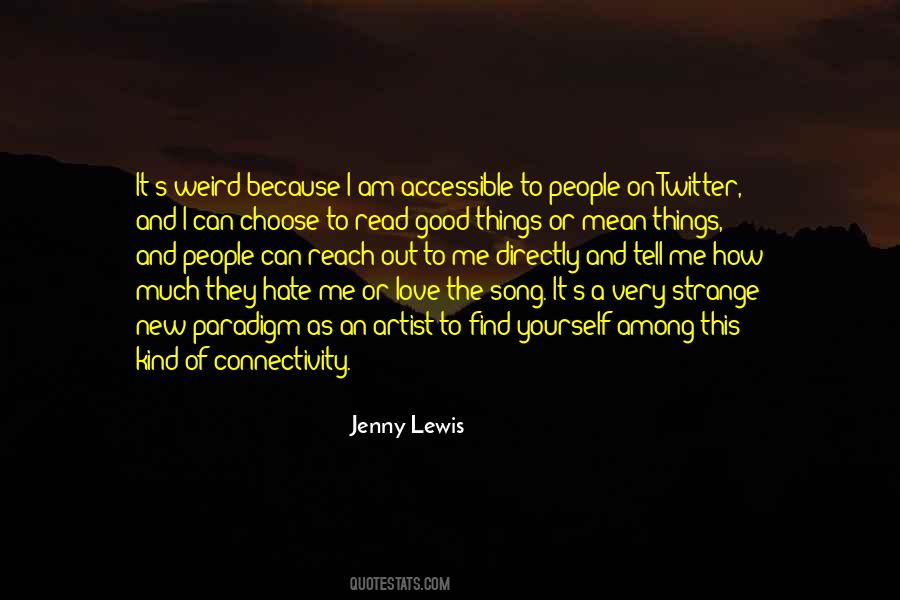 #70. It won't work
I look before I leap
I love margins and discipline
I make lists in my sleep
Baby what's my sin?
Never quit-I follow through
I hate mess-but I love you
What to do with my impromptu baby - Author: Jonathan Larson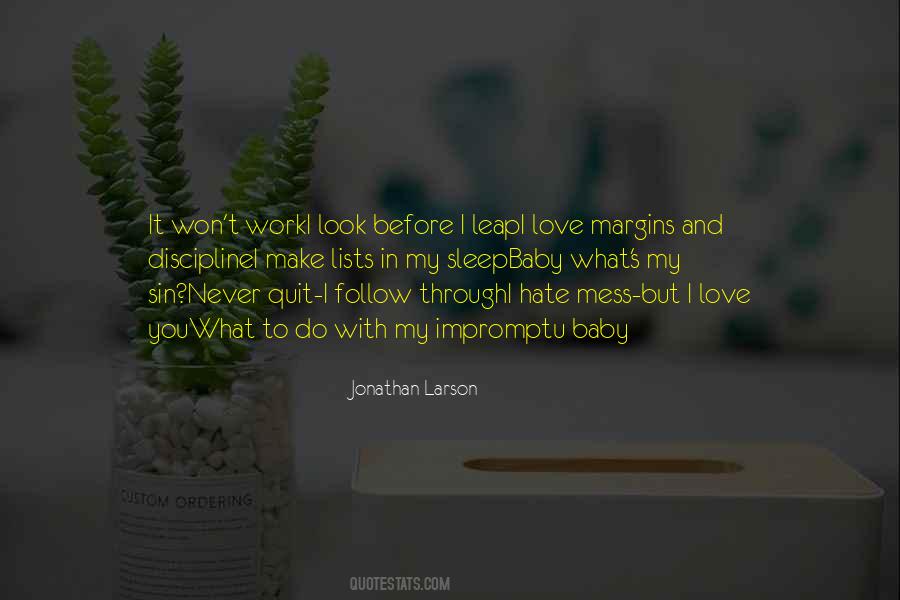 #71. Then she said she wondered if she really loved me or not. I, of course, couldn't enlighten her as to that. And, after another silence, she murmured something about my being "a queer fellow." "And I daresay that's why I love you," she added. "But maybe that's why one day I'll come to hate you. - Author: Albert Camus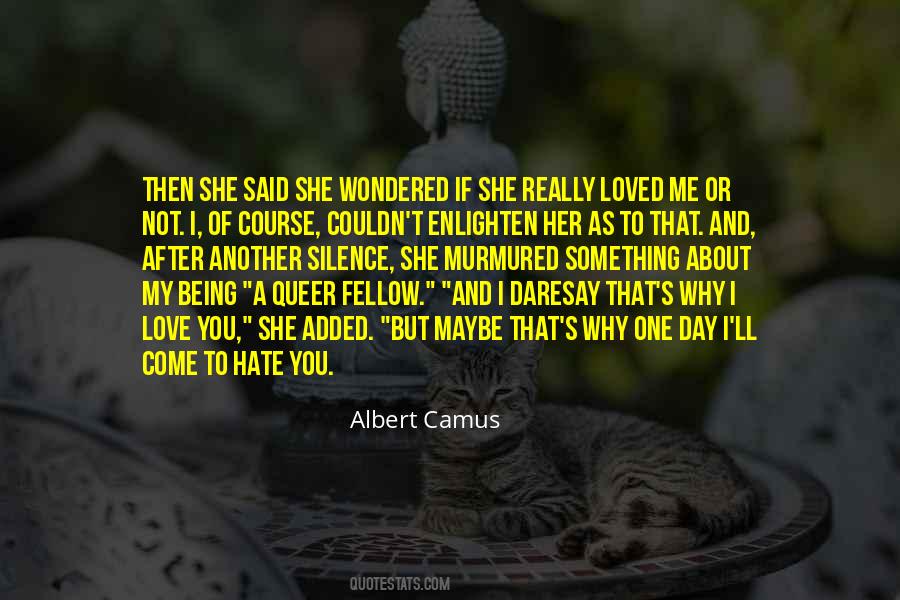 Famous Authors
Popular Topics