Logic And Emotion Famous Quotes & Sayings
List of top 40 famous quotes and sayings about logic and emotion to read and share with friends on your Facebook, Twitter, blogs.
Top 40 Quotes About Logic And Emotion
#1. Emotion will never seize to prevail logic. - Author: Markus W. Lunner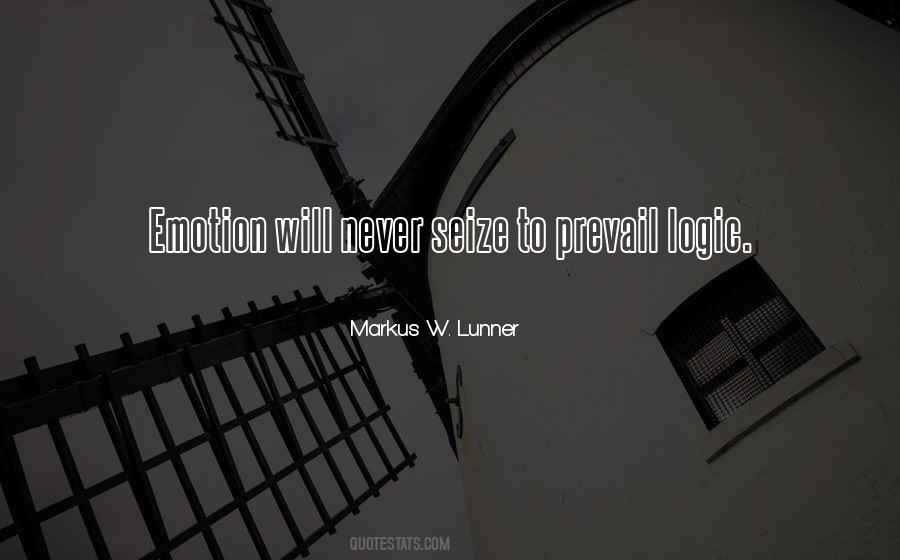 #2. It is not the logical part of thinking that changes emotions but the perceptual part. If we see something differently, our emotions may alter with the altered perception. (p64) - Author: Edward De Bono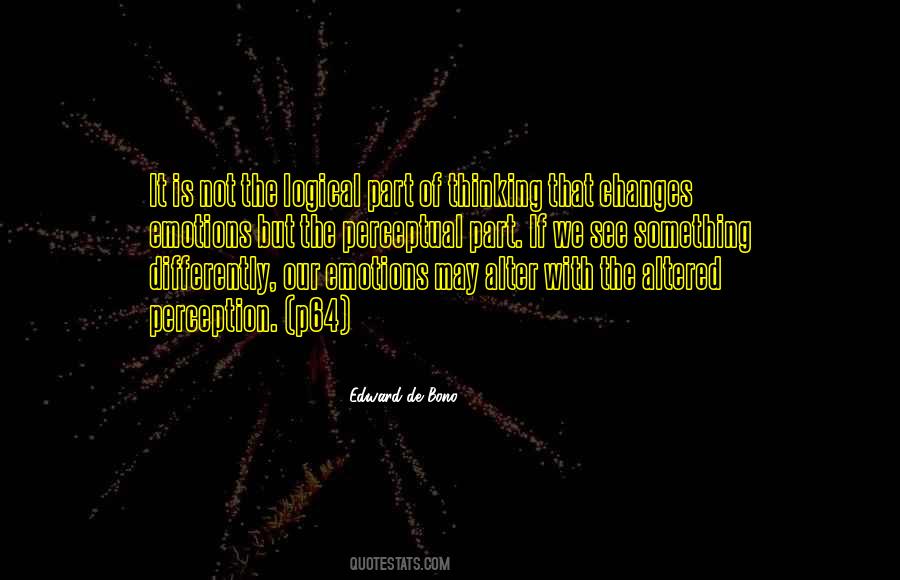 #3. I dread naming pieces of music because being instrumental, most of the time the songs that I write are instrumental, I want the listener to make up their own story as to what it is and get the emotion pure without using logic. - Author: Yanni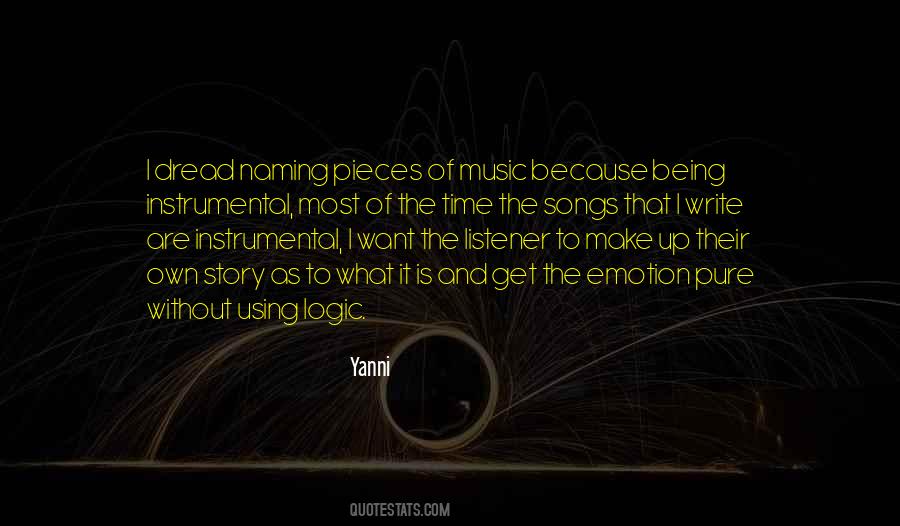 #4. Logic in all its infinite potential, is the most dangerous of vices. For one can always find some form of logic to justify his action, and rest comfortably in the assurance, that what he did abides by reason. That is why, for us brittle beings, Intention is the only true weapon of peace. - Author: Ilyas Kassam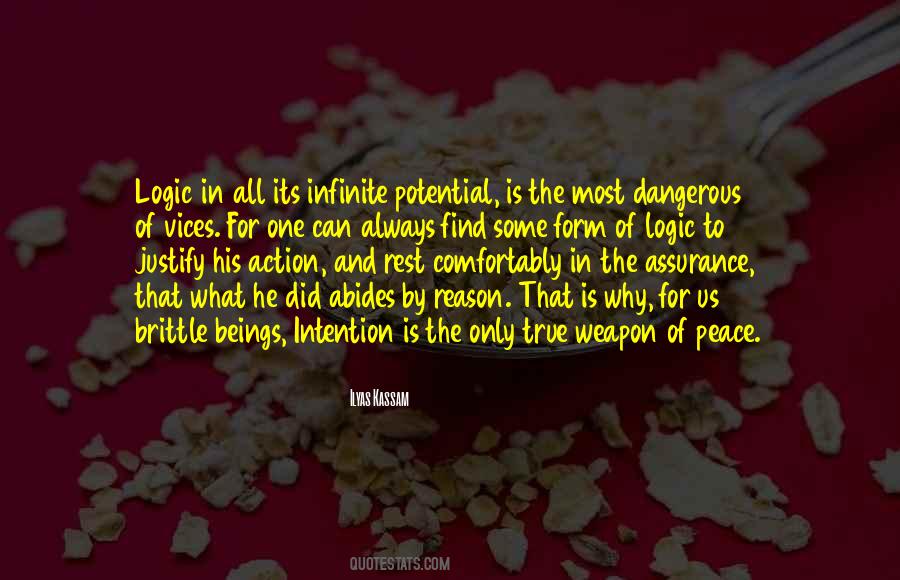 #5. If only the choice of whom you fall for were that easy. None of us choose who we love, Jask. If it were about reason and logic and choice, it would be science, not emotion. It would stop being magic. - Author: Lindsay J. Pryor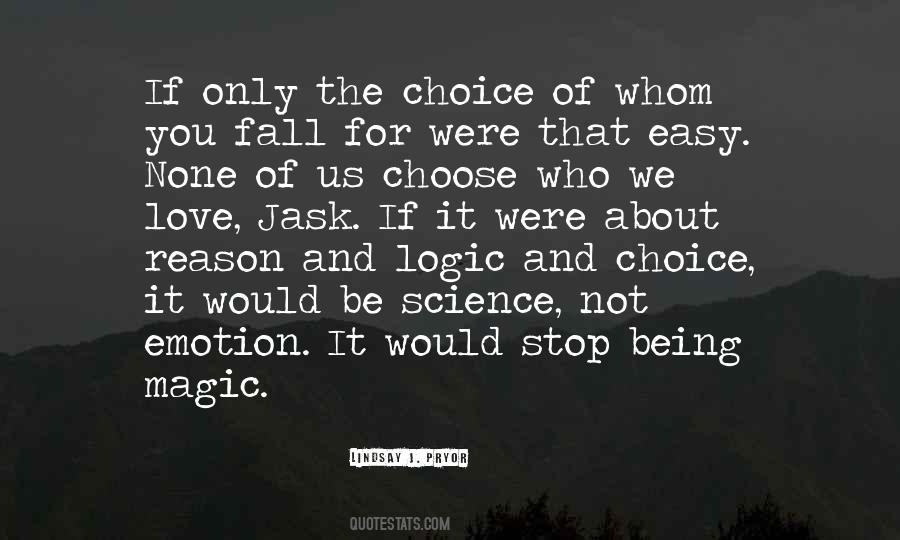 #6. Passion has helped us; but can do so no more. It will in future be our enemy. Reason, cold, calculating, unimpassioned reason, must furnish all the materials for our future support and defence. - Author: Abraham Lincoln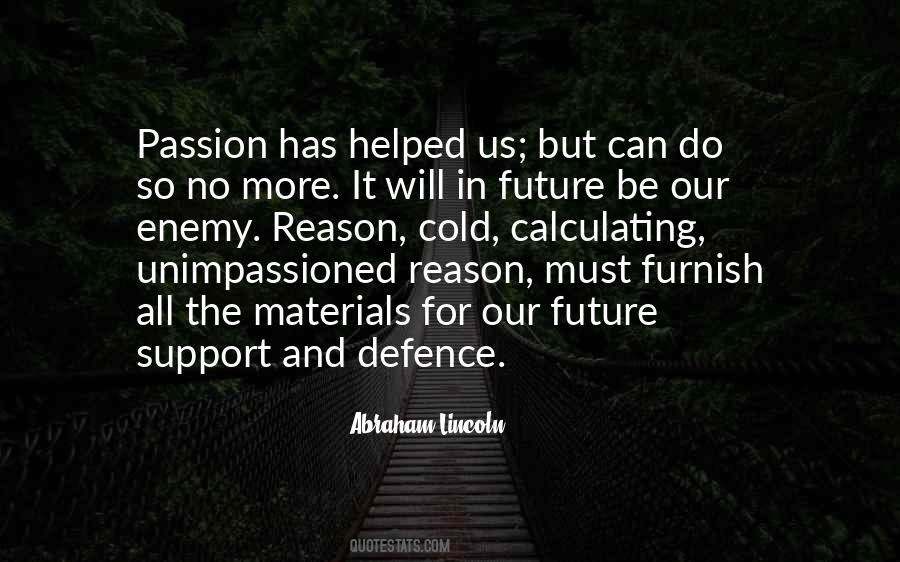 #7. They are attracted to something or someone, and they make these initial "decisions" about being attracted based on emotion, not logic. In - Author: John Alanis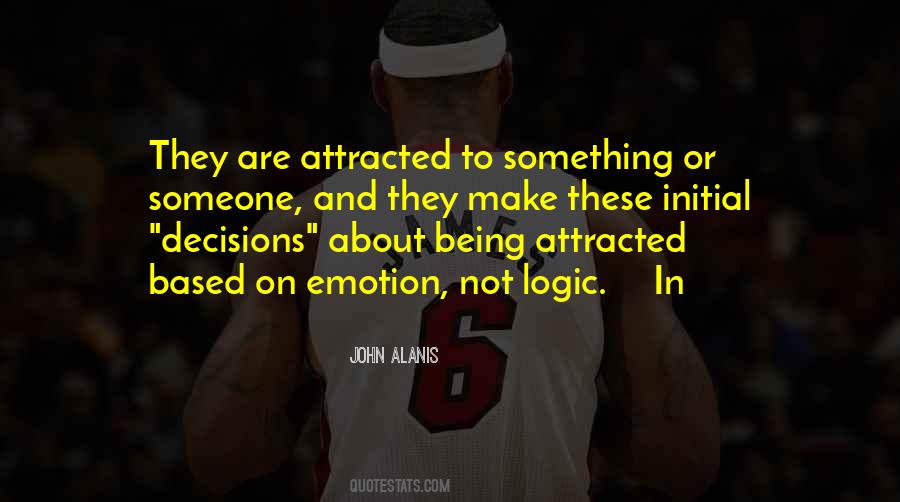 #8. My logic's been drowned in a sea of emotion. - Author: Sting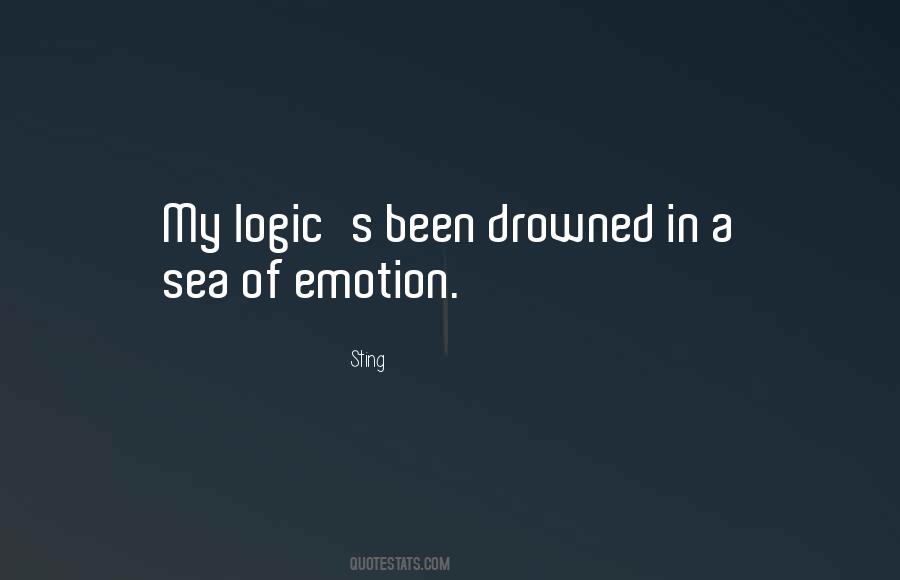 #9. Win with your heart, not your head - win on emotion, not in logic; have a passion about what you do; nobody wants a boss, everybody wants a coach. - Author: Arthur L. Williams Jr.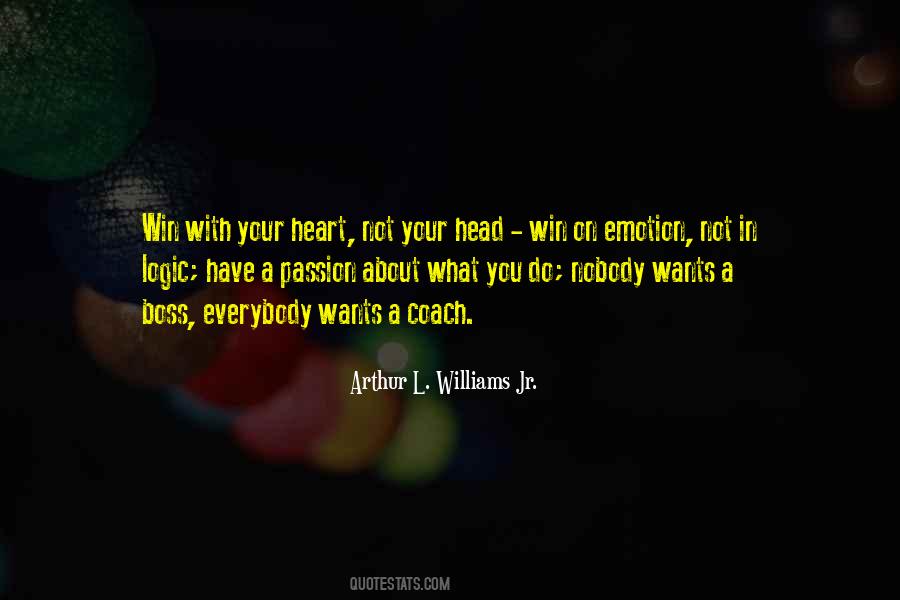 #10. Logic will never change emotion or perception. - Author: Edward De Bono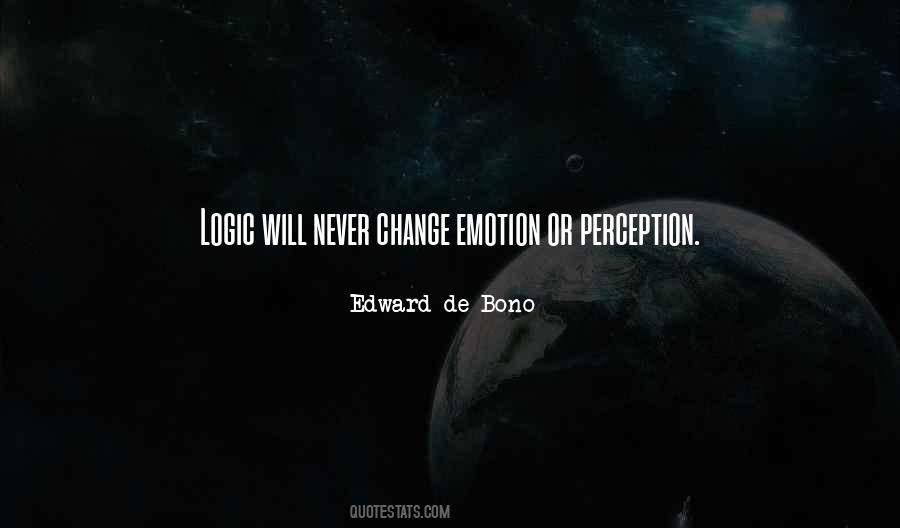 #11. Human beings are not creatures of logic; we are creatures of emotion. And we do not care what's true. We care how it feels. - Author: Will Smith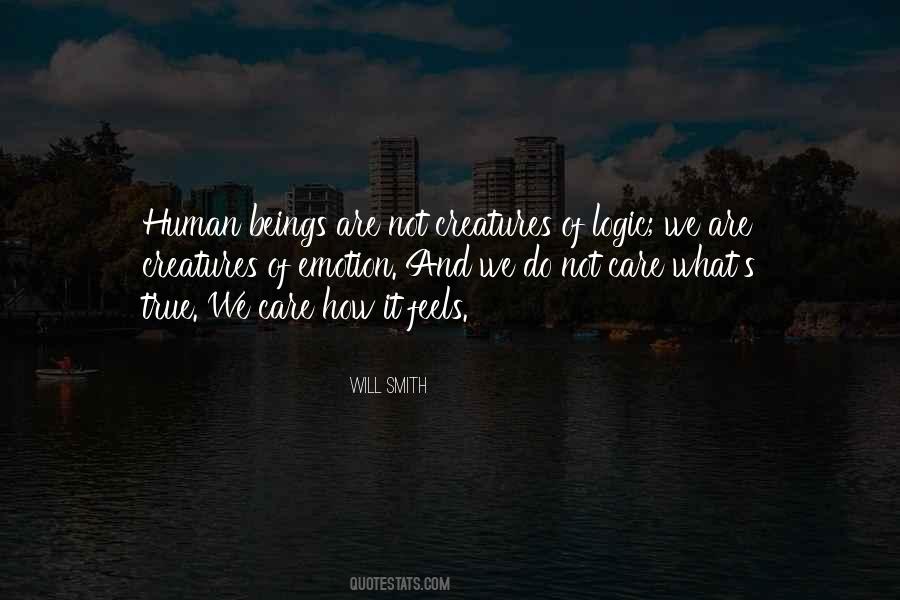 #12. A mind all logic is like a knife all blade. It makes the hand bleed that uses it. - Author: Rabindranath Tagore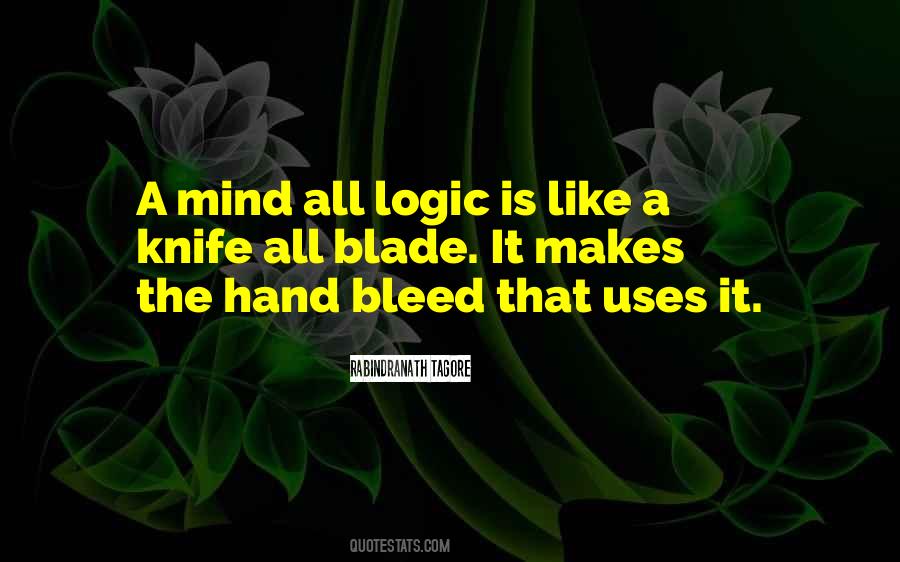 #13. Reason: The arithmetic of the emotions. - Author: Elbert Hubbard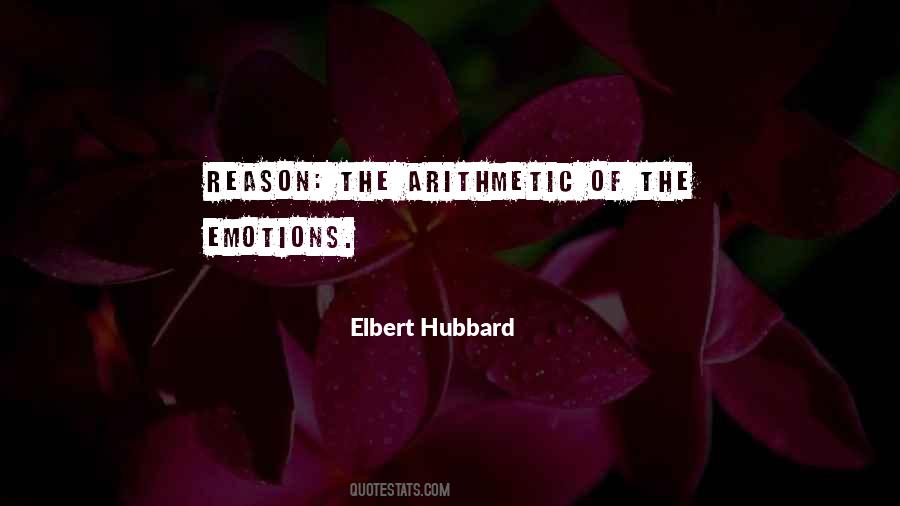 #14. Attitude lies somewhere between emotion and logic. It's that curious mix of optimism and determination that enables you to maintain a positive outlook and to continue plodding in the face of the most adverse circumstances. - Author: Pat Summitt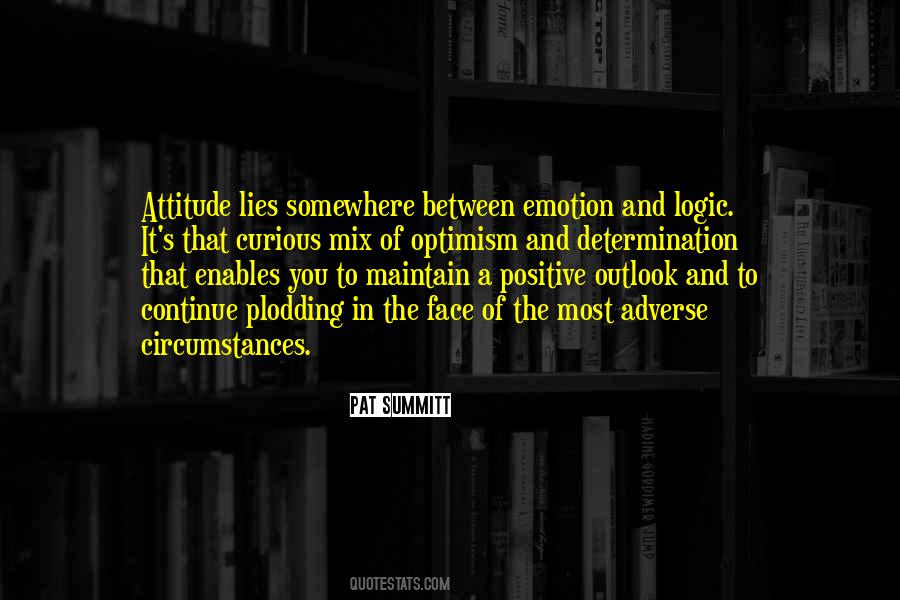 #15. Surreal fiction is a sophisticated art form. Events happen divorced from conventional logic, as events in a dream may happen. But unlike dreams, everything in the story contributes to an overall coherent point, impression or emotion. - Author: Nancy Kress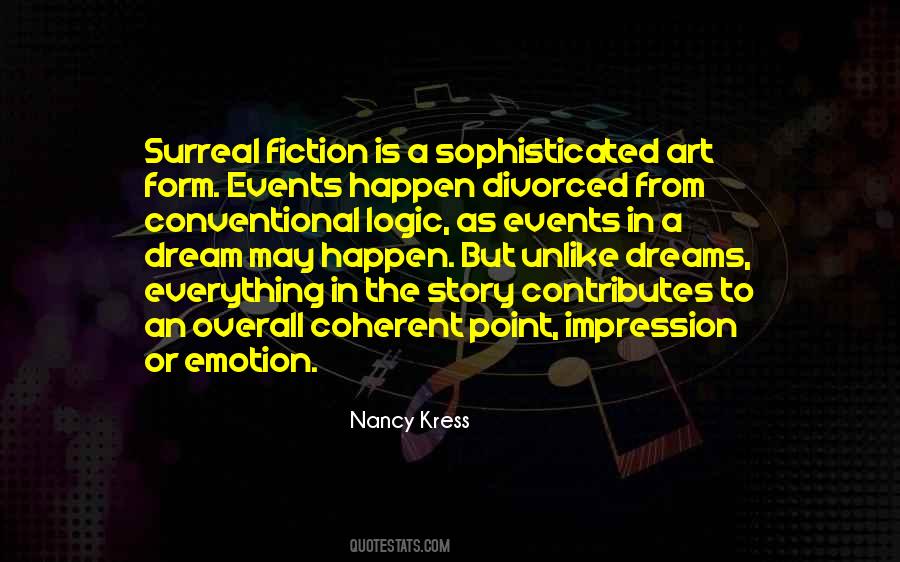 #16. No sentence can be effective if it contains facts alone. It must also contain emotion, image, logic, and promise. - Author: Eugene Schwartz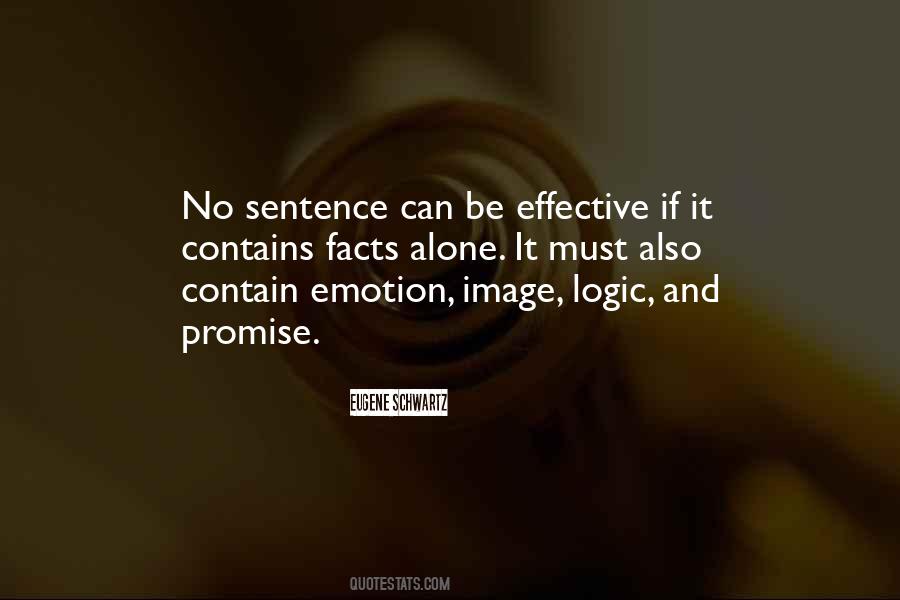 #17. There's only a casual relationship between human behavior and logic. - Author: Philip Houston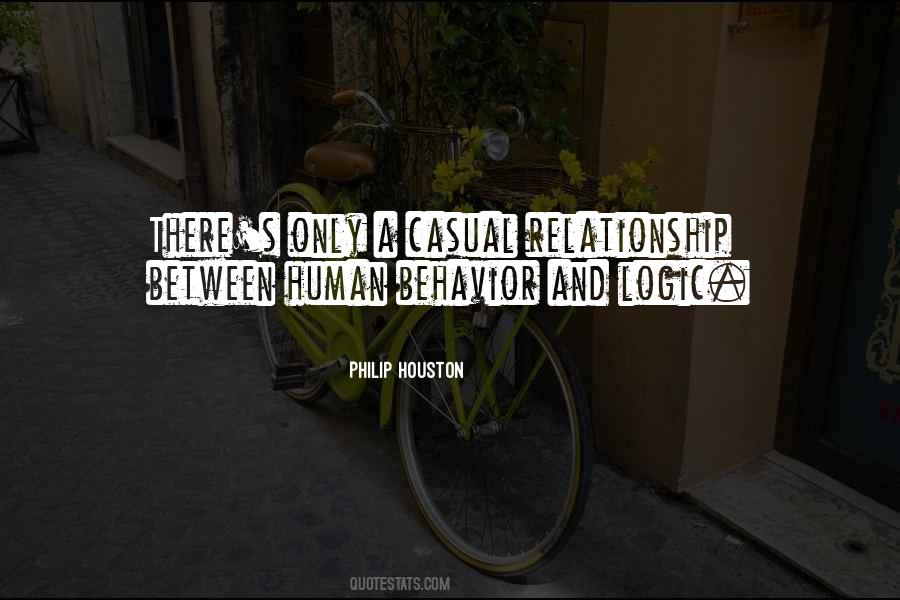 #18. Heart language is logic set on fire. - Author: Charles Haddon Spurgeon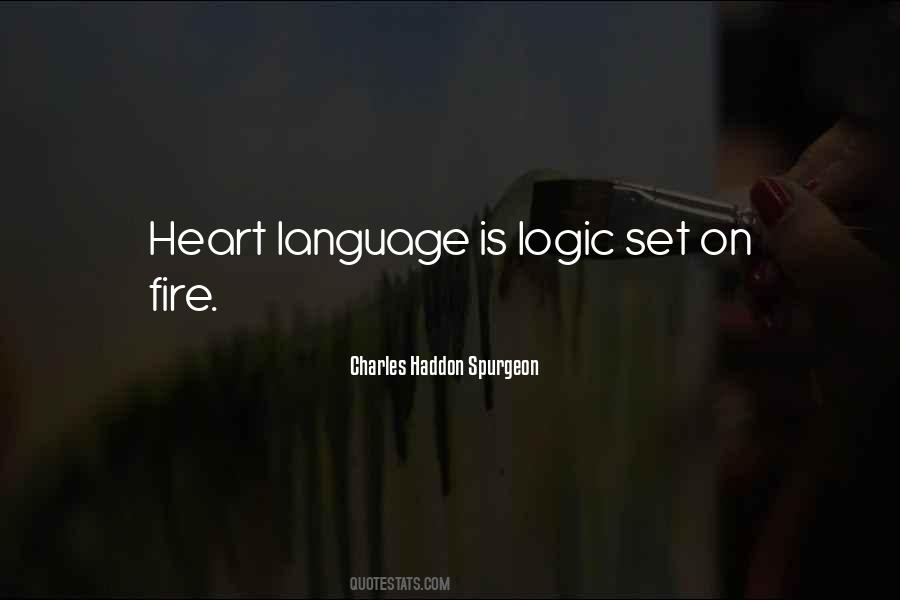 #19. People do not take actions based on logic. We make choices based on emotion. Every one of us. Then we use what we call logic to justify our choices. - Author: Kameron Hurley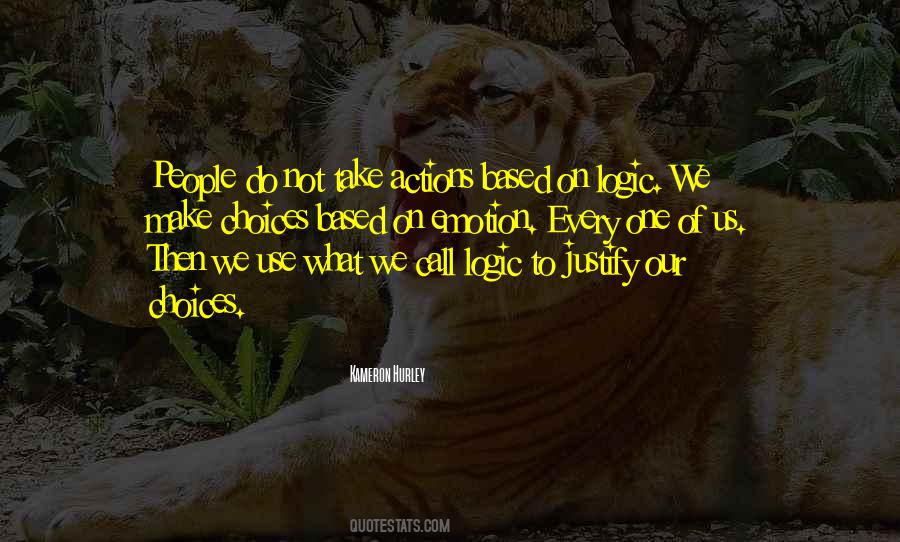 #20. To want to tackle everything rationally is irrational. - Author: Ilyas Kassam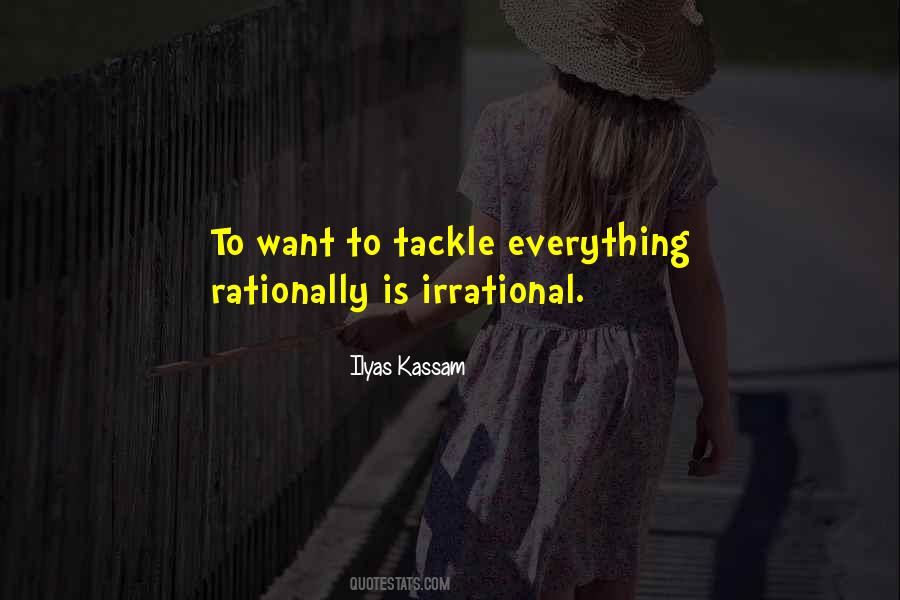 #21. Emotion kicked logic's ass.
He was going after Quinn. - Author: Alyssa Day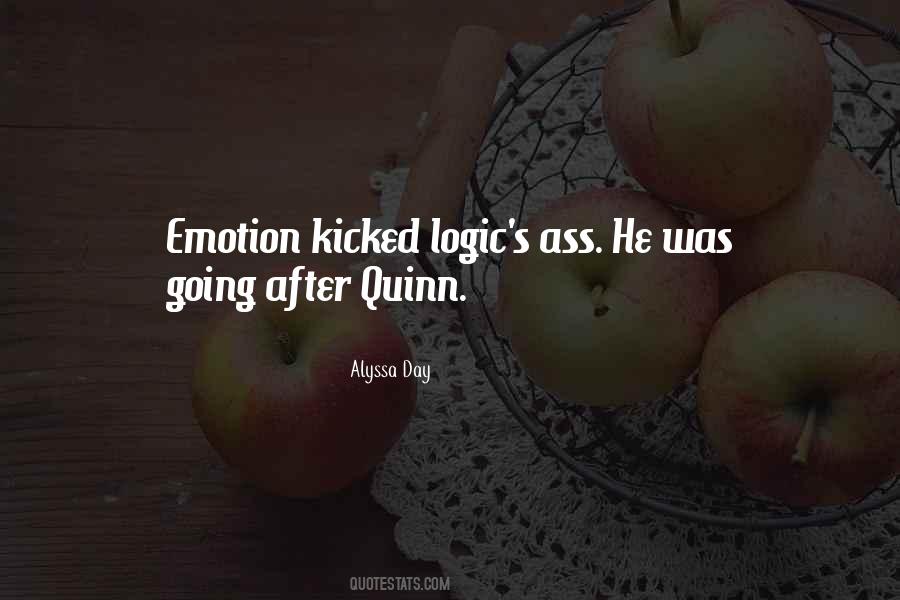 #22. Love is strange when you think about it. It comes out of nowhere. There's no logic to it. It's not methodical. It's not scientific. It's pure emotion and passion. And emotion and passion can be beautiful, because they fuel love. I'm - Author: Kim Holden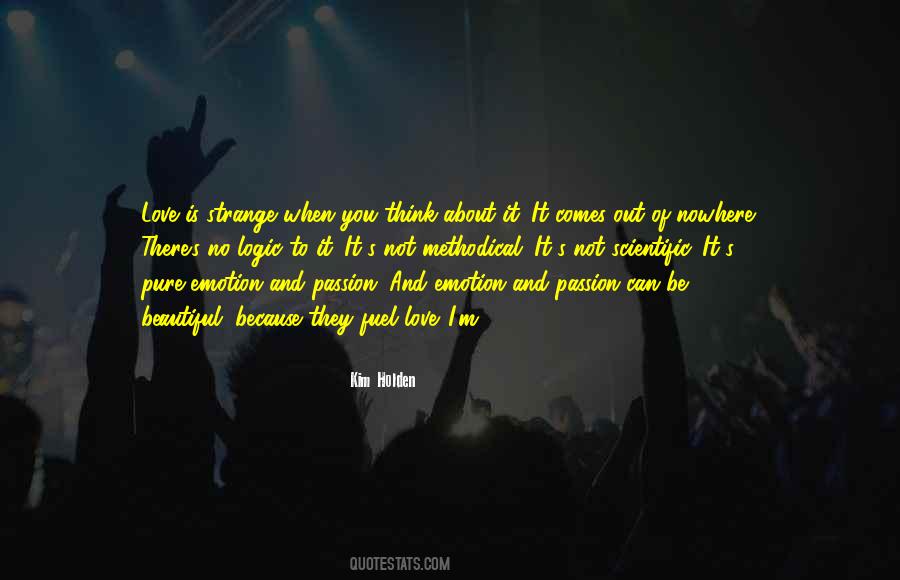 #23. Credibility sets the stage. Logic leads to conclusion. Emotion leads to action. Strategically balancing all three persuades conversion. - Author: Alex Harris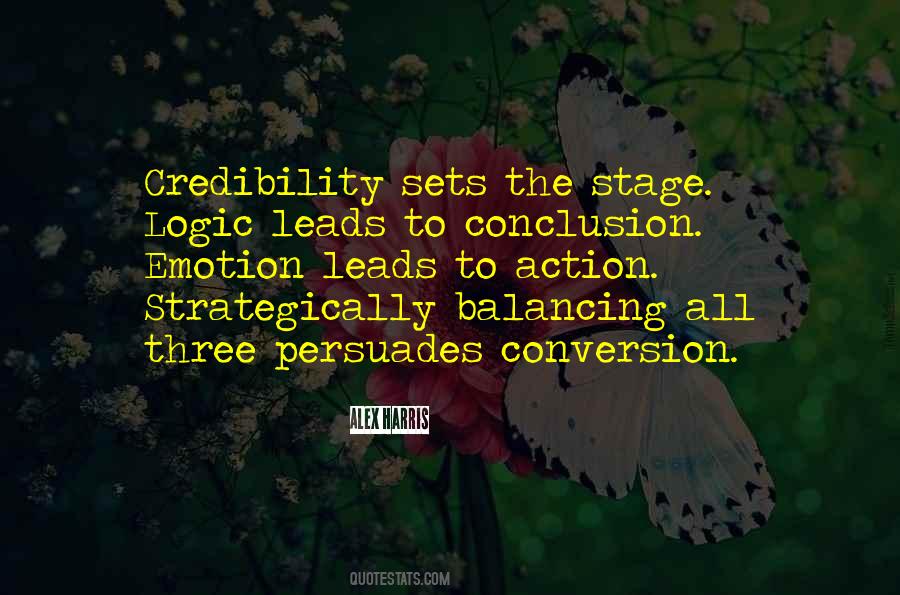 #24. Our emotions are PURE, our logic is KORRUPT - Author: Capital STEEZ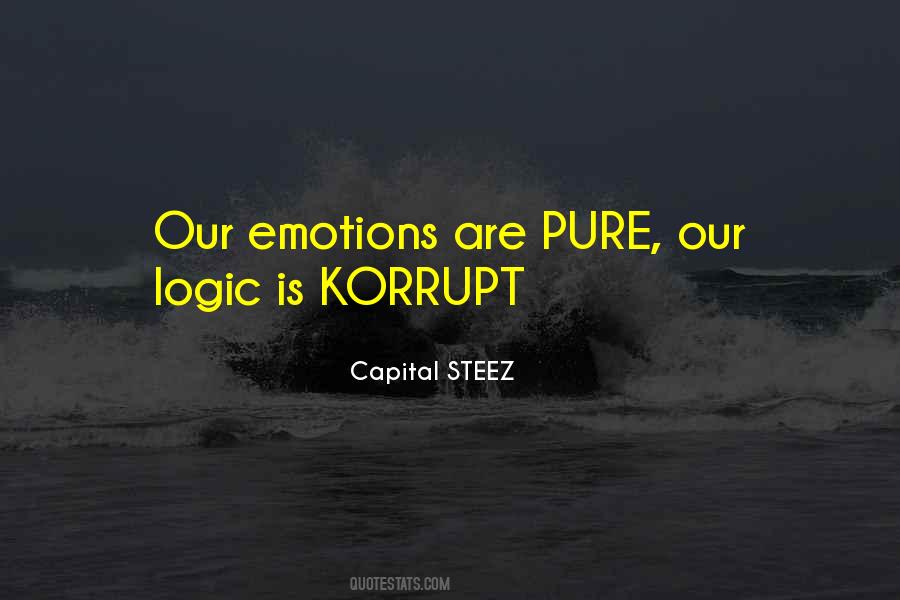 #25. Ruthlessness is the most practical of emotions, Reen's voice whispered. She ignored it. - Author: Brandon Sanderson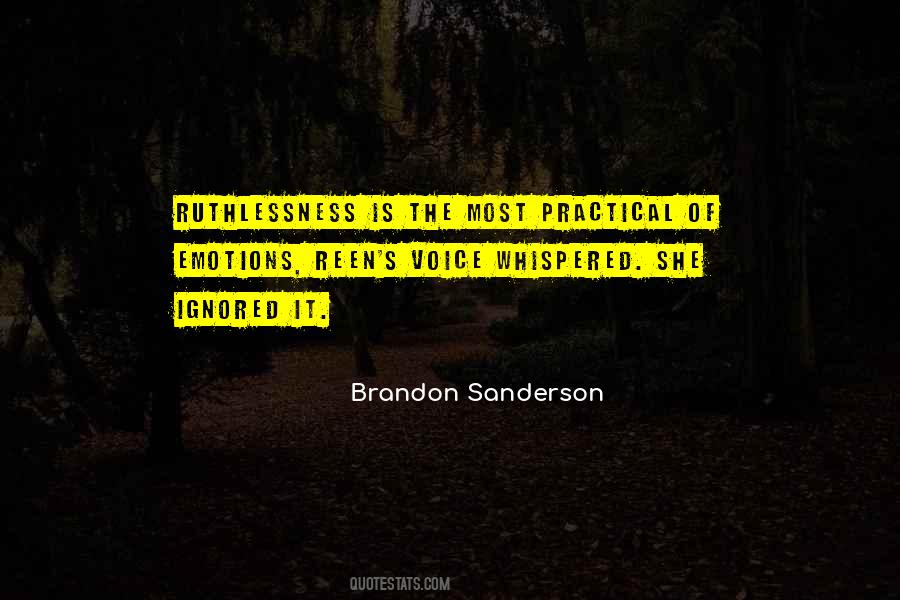 #26. Love is not love if it compelled by reason and driven by logic - love exists in spite of those things, not because of them. It is a emotion which needs no fuel to fire it or oxygen to feed it; if you have to look for the why, then stop looking; it was never there at all. - Author: Julia Cameron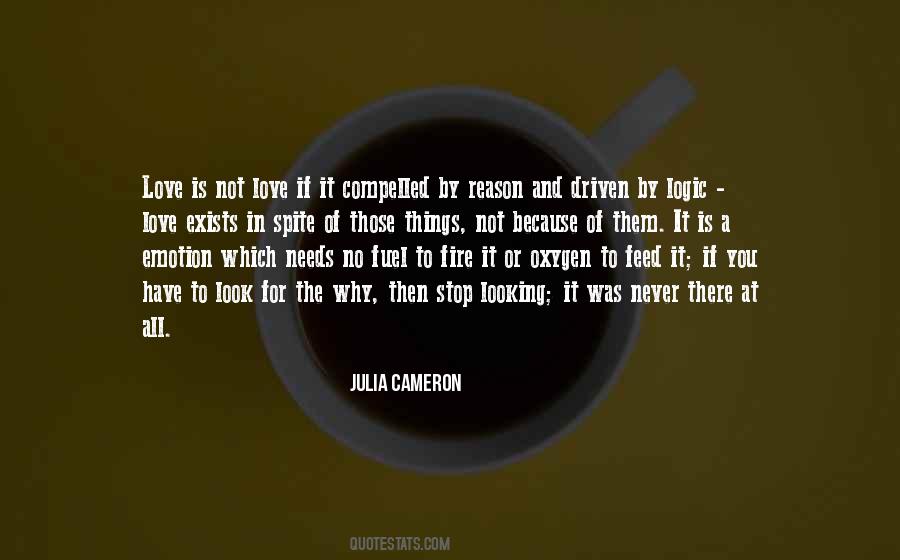 #27. We seek out a balance, most notably between logic and emotion, like Spock and Kirk, or Data and Data in that episode where his emotion chip overloaded his positronic relays. You - Author: Russ Unger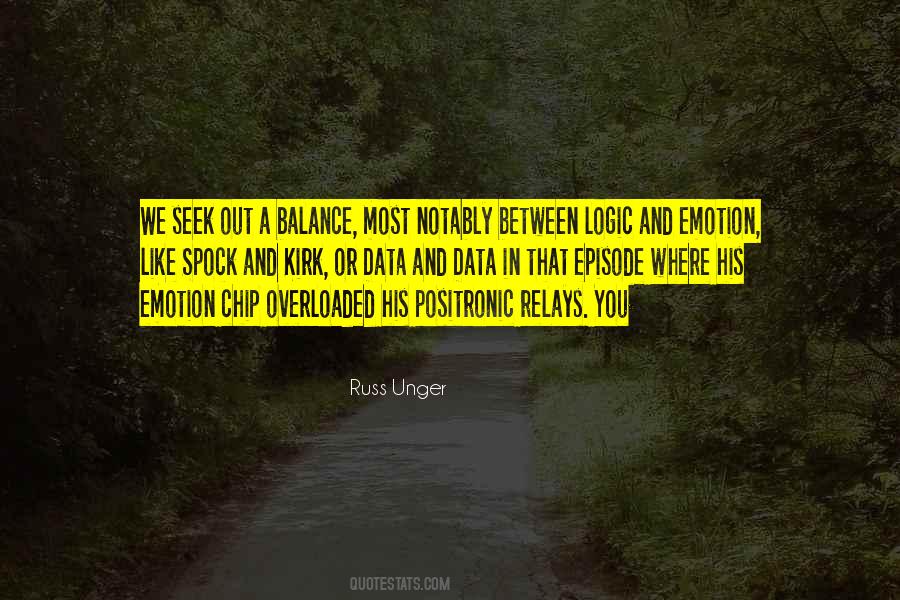 #28. We tend to think of emotion and logic as two distinct, mutually exclusive domains. Not Steve. From the beginning, when making decisions, passion was a key part of his calculus. - Author: Ed Catmull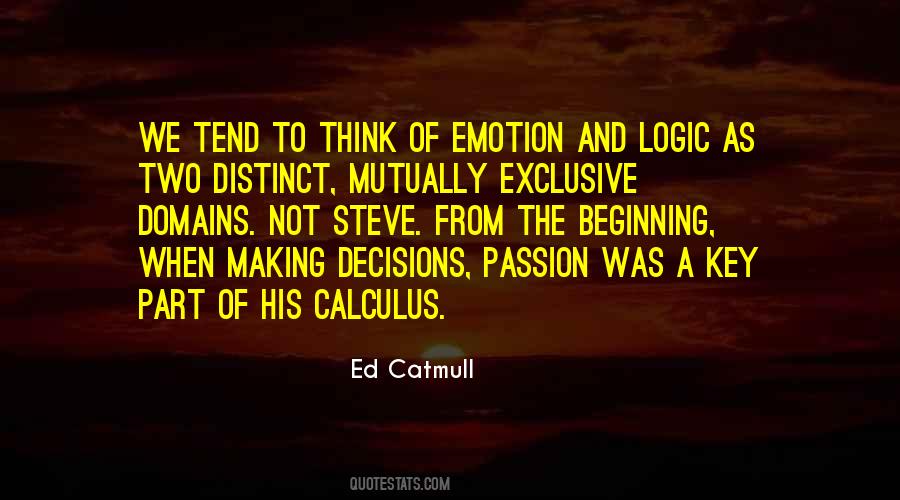 #29. Is that the way you live your life, logic over emotion?"
"That's the way I run my business. Up to now, there hasn't been any overlap. - Author: Alexia Adams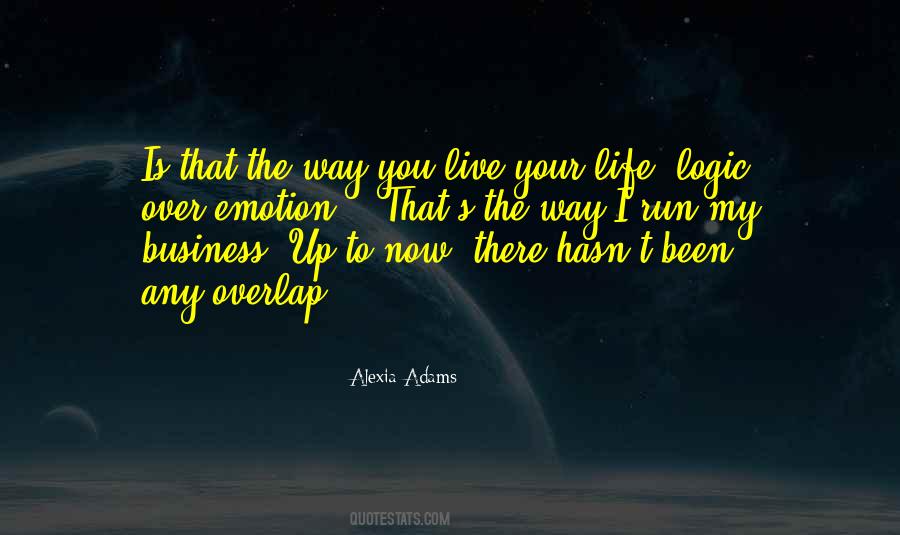 #30. Mindless action without a real understanding of the ramifications is only likely to result in serious miscalculations or a colossal waste of time. Avoid both by using your judgment, filtered through both knowledge and experience. Use common sense and logic as a counterbalance to emotion. - Author: David Amerland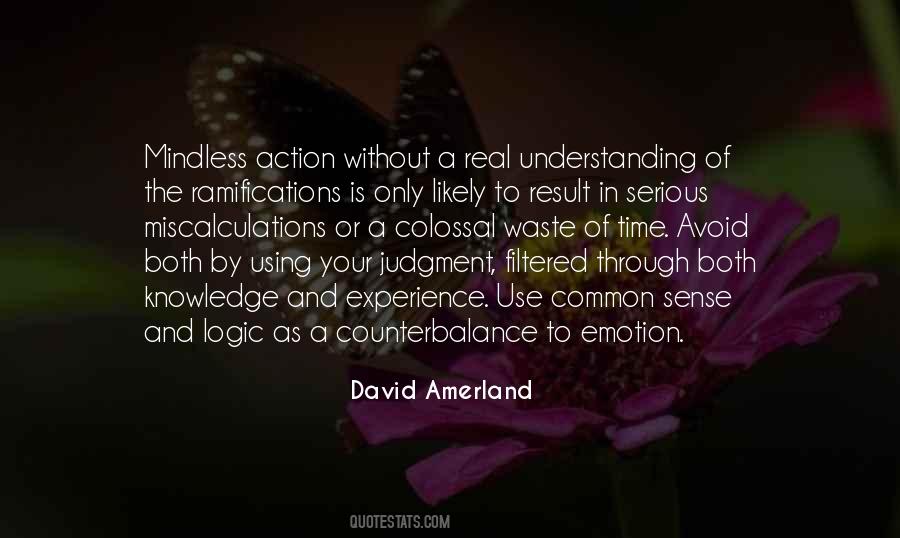 #31. This battle for 'common-sense' gun control laws pits emotion and passion against logic and reason. All too often in such a contest, logic loses. So, expect more meaningless, if not harmful, 'gun control' legislation. Good news - if you're a crook. - Author: Larry Elder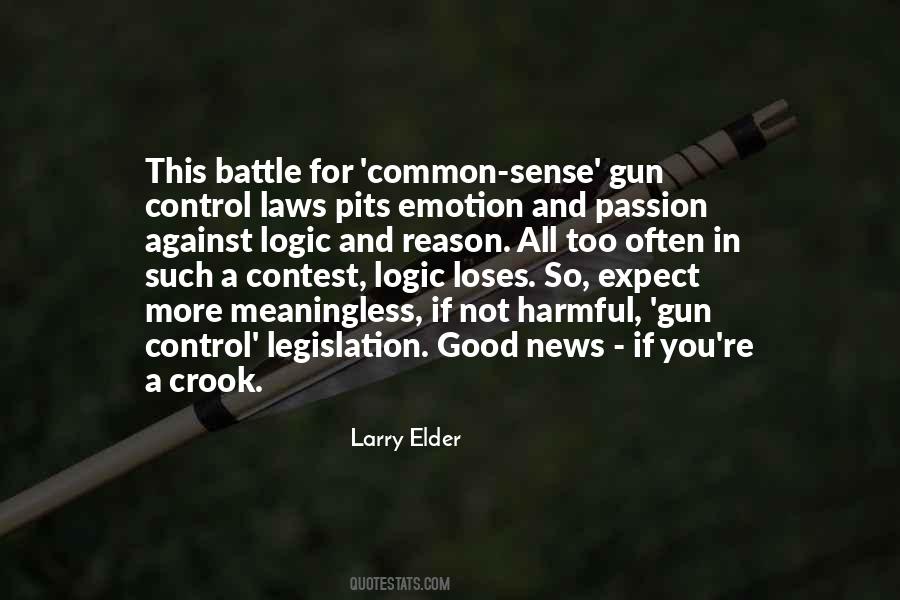 #32. There may be more danger in prejudices which are apparently founded in logic than in those which are acknowledged as emotions. (p69) - Author: Edward De Bono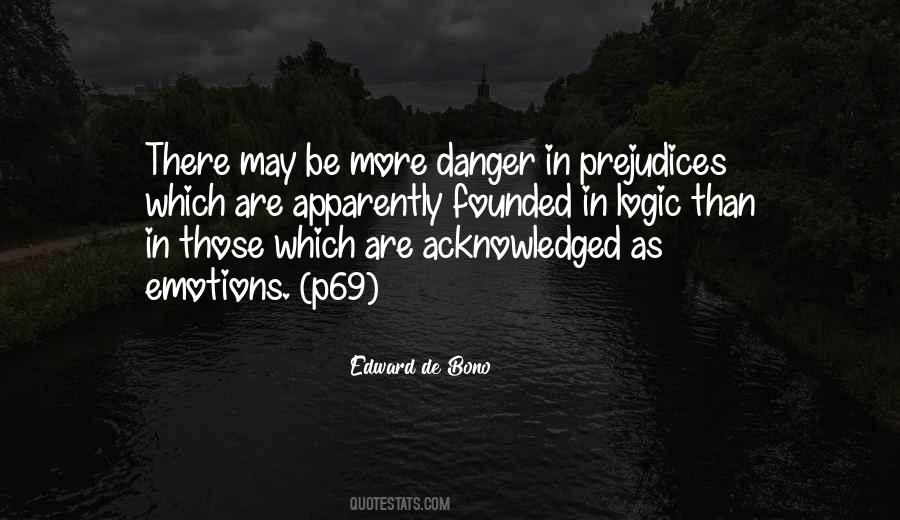 #33. Truth is on the side of compassion. - Author: Christina Hoff Sommers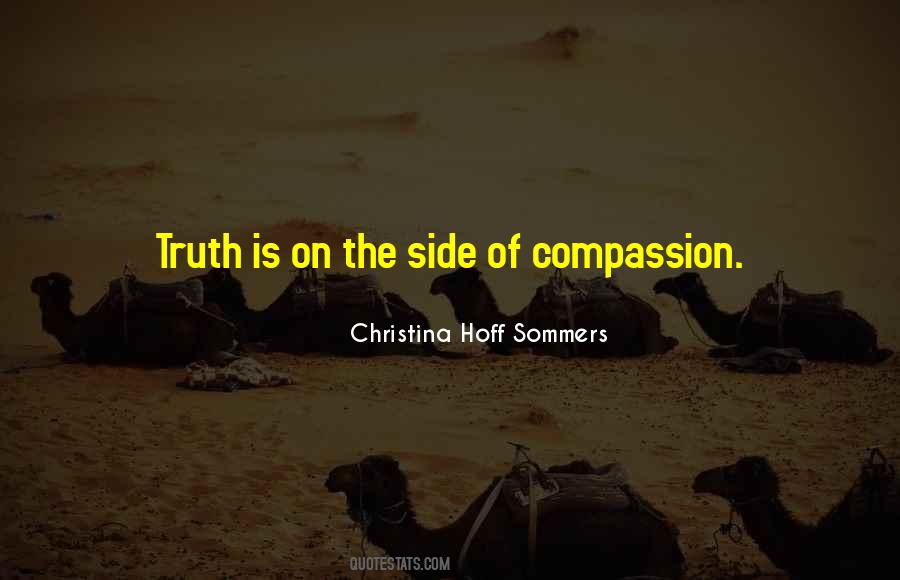 #34. Physical injury carries with it the fallout of mental injury, the damage never being equal to the traumatic event. E does not equal MC2 in this particular case. The logic of emotion carries no logic and hurt is an emotional value. I'm unsure what that value equals. - Author: Carla R. Herrera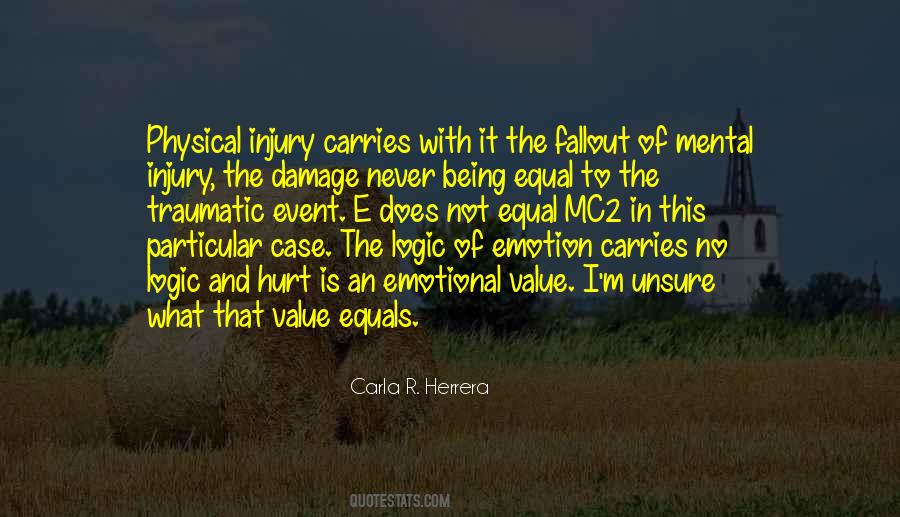 #35. Horror is about dreams and heightened states. It really is about taking away the logic on some level and getting right to the emotion of something. - Author: Tim Minear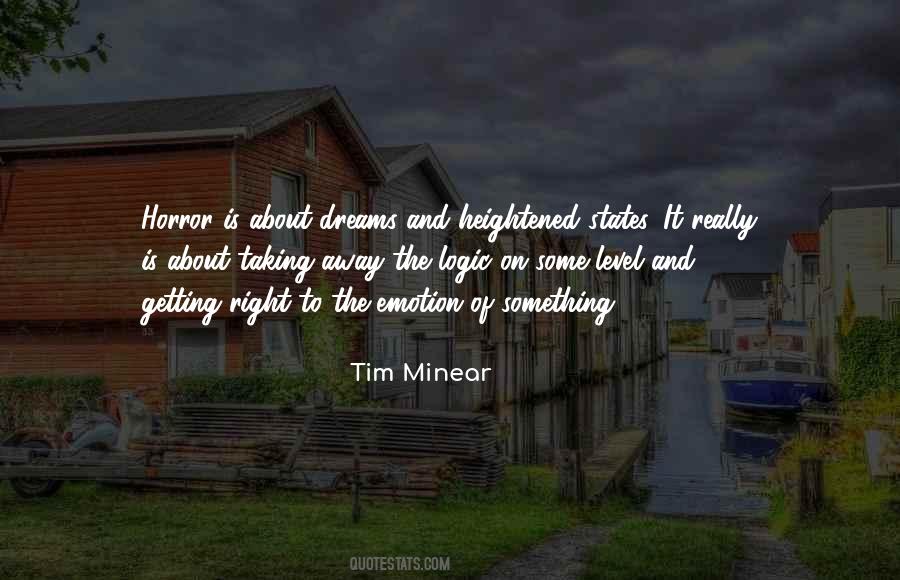 #36. Logic won't change an emotion but action will. - Author: Zig Ziglar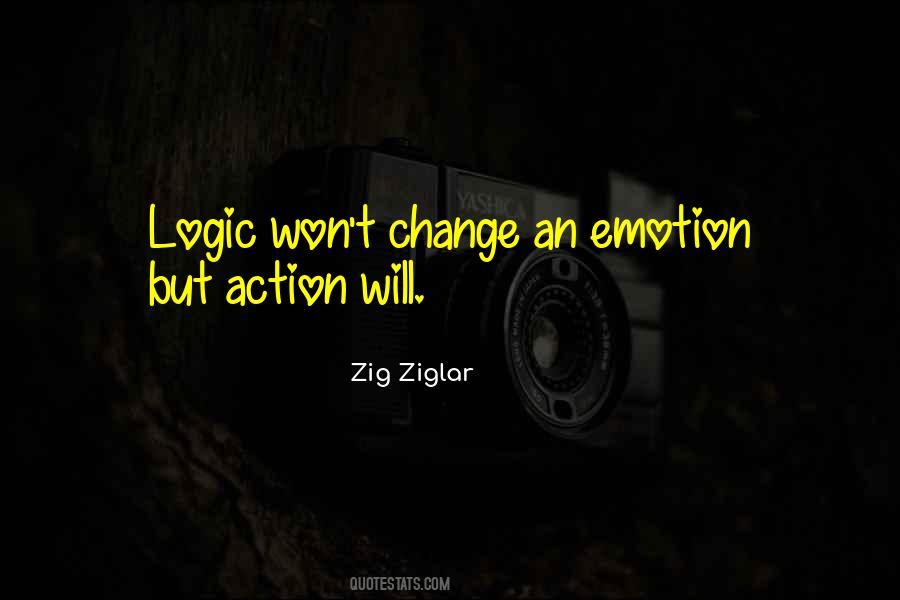 #37. Logic can convince but only emotion can motivate. - Author: Jonathan Alter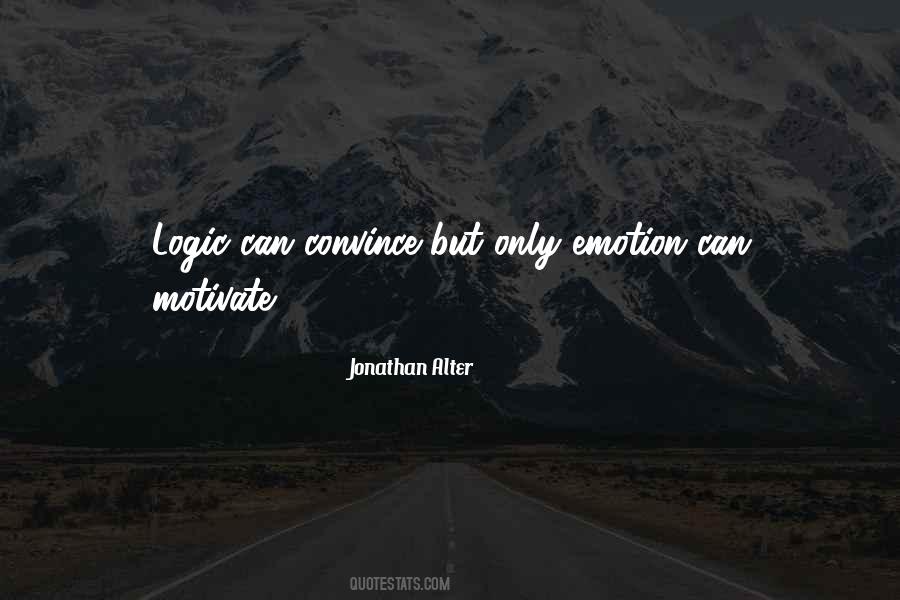 #38. You sell on emotion, but you justify a purchase with logic. - Author: Joseph Sugarman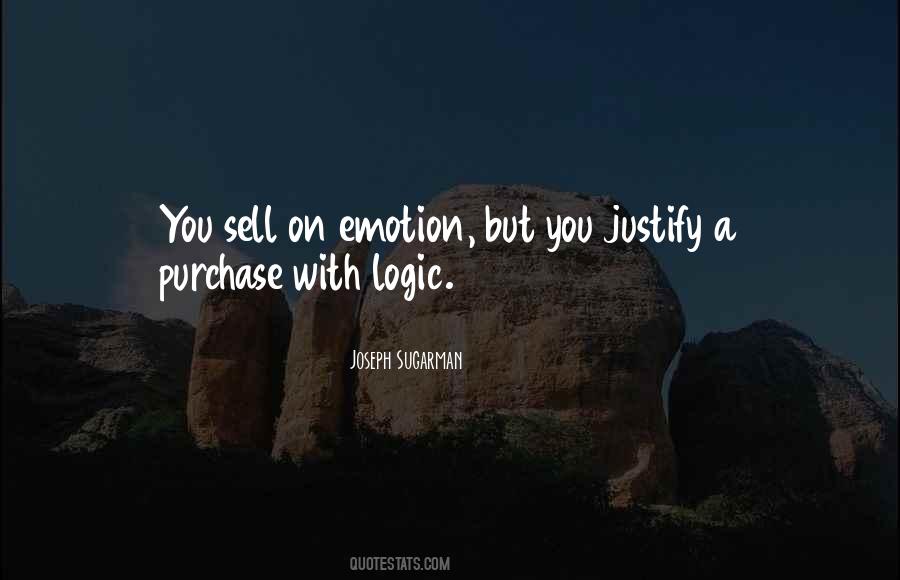 #39. Fighting emotion with logic is like bringing a calculator to a knife fight - Author: Josh Sundquist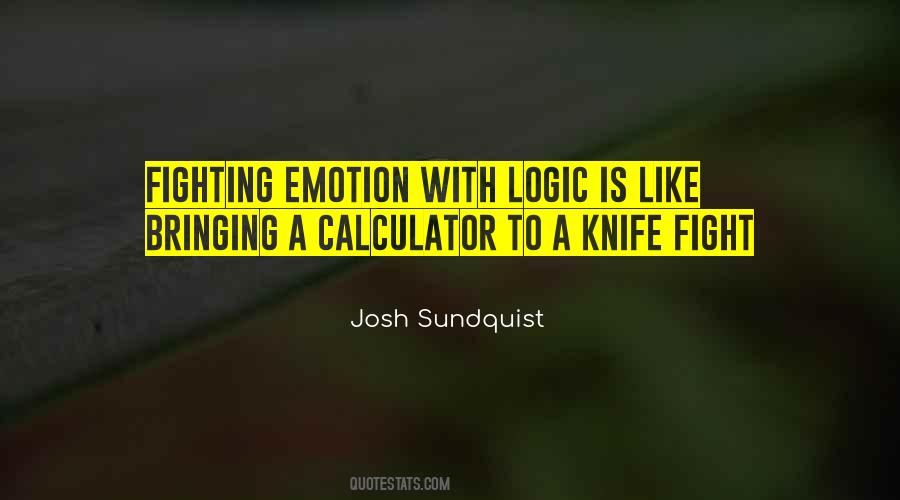 #40. When dealing with people, let us remember we are not dealing with creatures of logic. We are dealing with creatures of emotion, creatures bristling with prejudices and motivated by pride and vanity. - Author: Dale Carnegie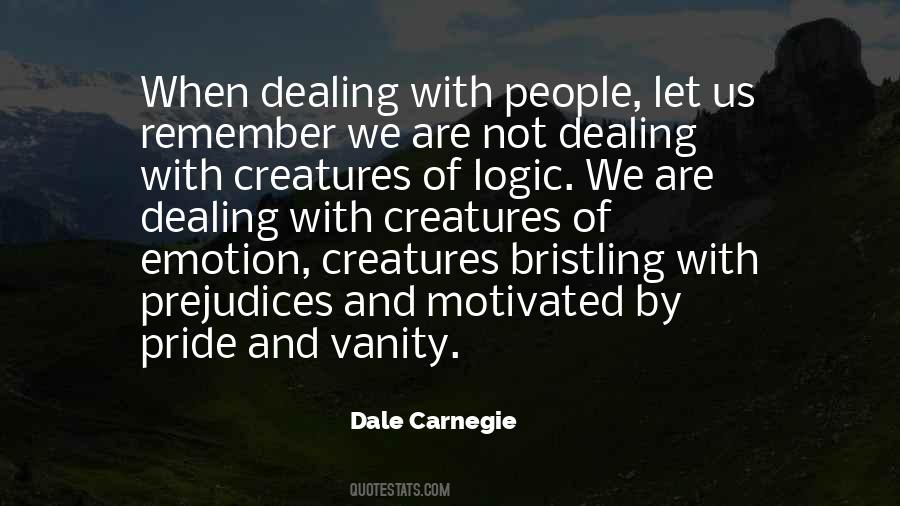 Famous Authors
Popular Topics