Living Your Best Life Famous Quotes & Sayings
List of top 100 famous quotes and sayings about living your best life to read and share with friends on your Facebook, Twitter, blogs.
Top 100 Quotes About Living Your Best Life
#1. Being a failure at living your own life as best as you can is better than being a success living the life somebody else says you should live. - Author: Julius Lester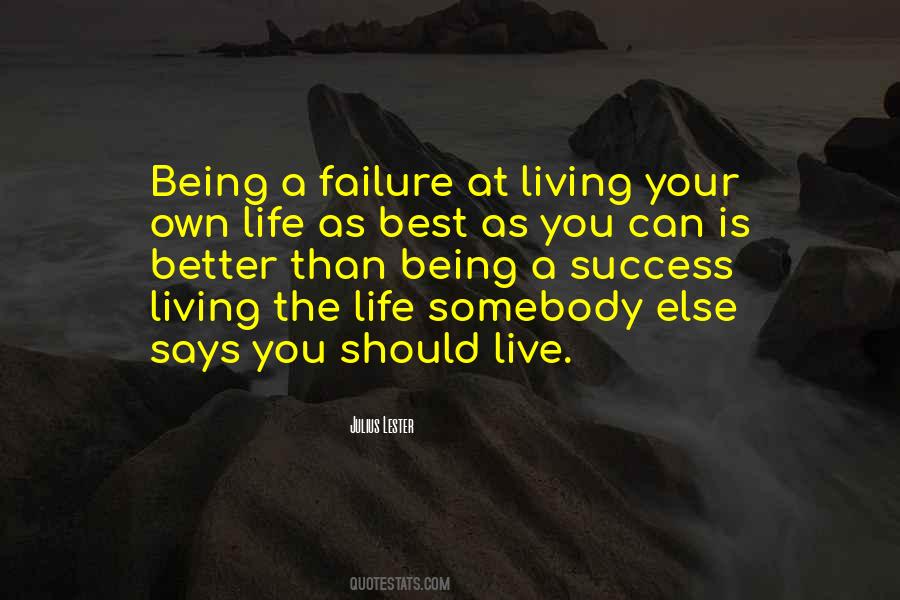 #2. Don't limit your imagination,
the best part of your life,
is living your desires. - Author: Ebelsain Villegas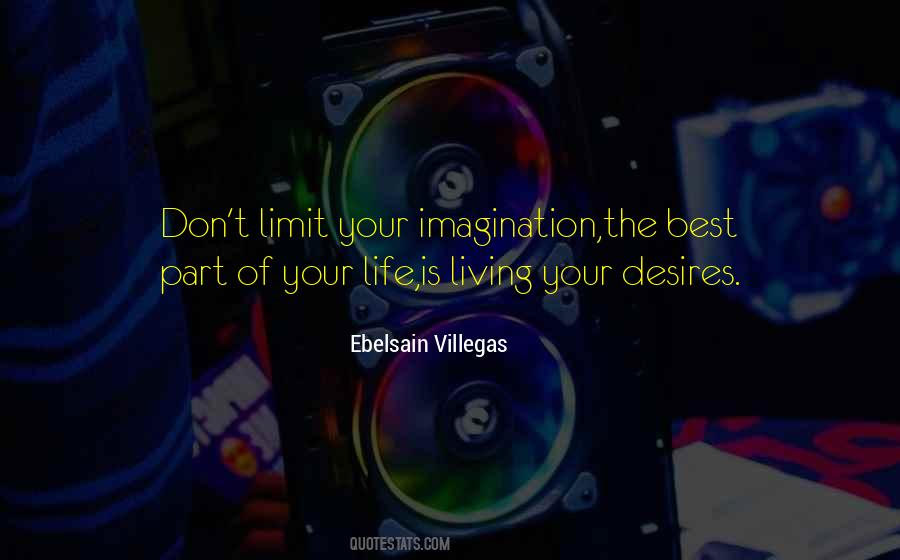 #3. Love isn't safe and life isn't guaranteed. So yeah, I could die and you could lose Levi and your heart could hurt again, but that's just life. The only alternative is living without fully loving anyone else. And that's not living at all. - Author: Chelsea Fine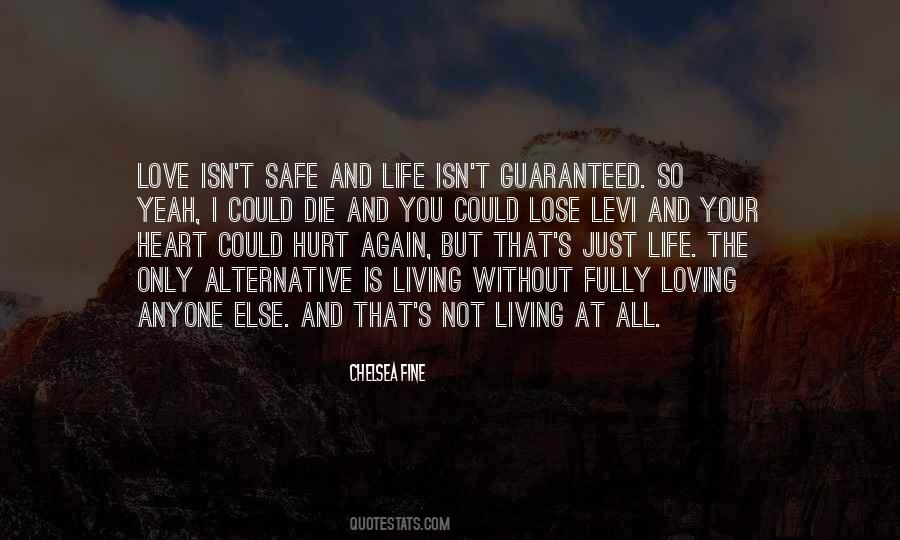 #4. To be loyal, it will require a dedication only you can provide. And when you begin to feel withdrawn, it may be that your passion, in your dedication, has run its course. - Author: Steven Cuoco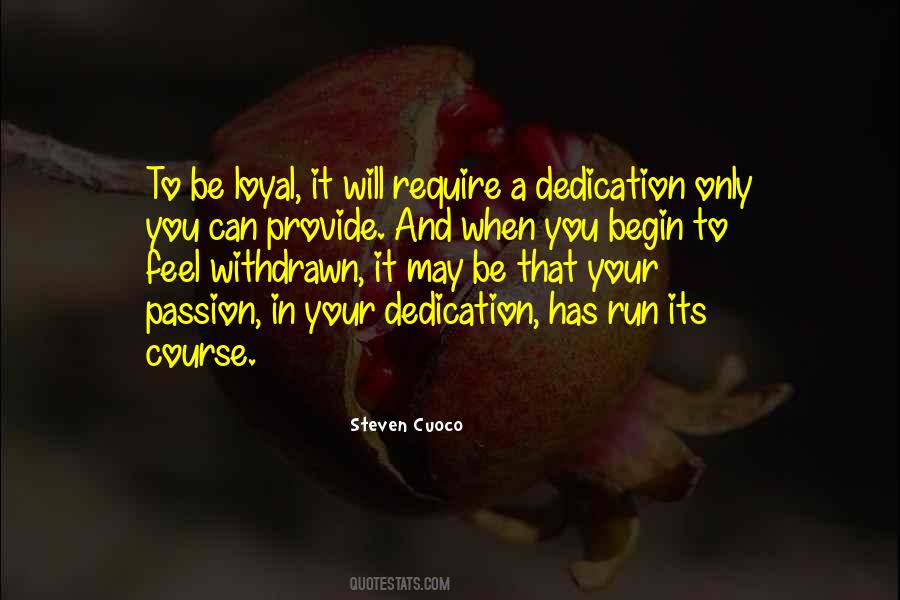 #5. There are the times when the only appropriate thing to do is stop crying, let it go, with light and love in your heart, and to continue living your life to the best of your ability. - Author: Holly Bourne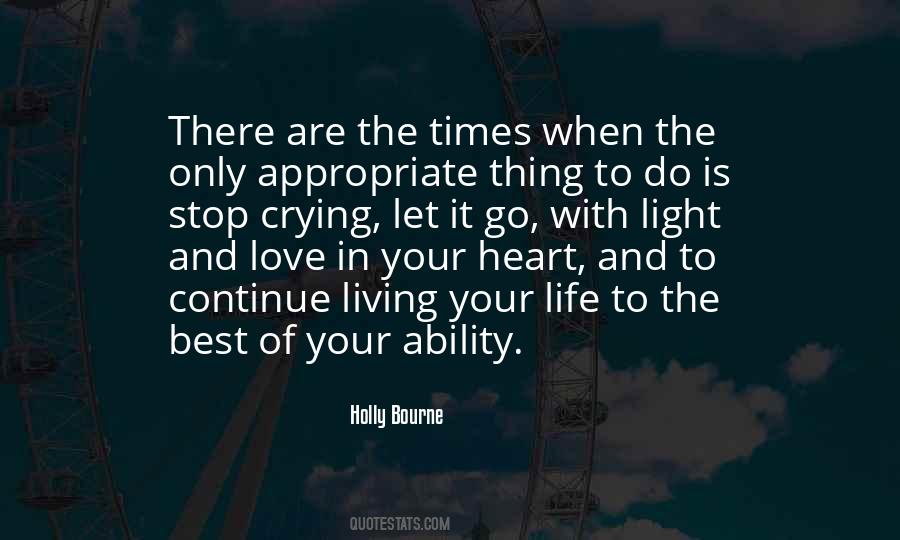 #6. Commit to fitness and health. You only have one body and one life. Take responsibility of your health and live your best life. - Author: Latorria Freeman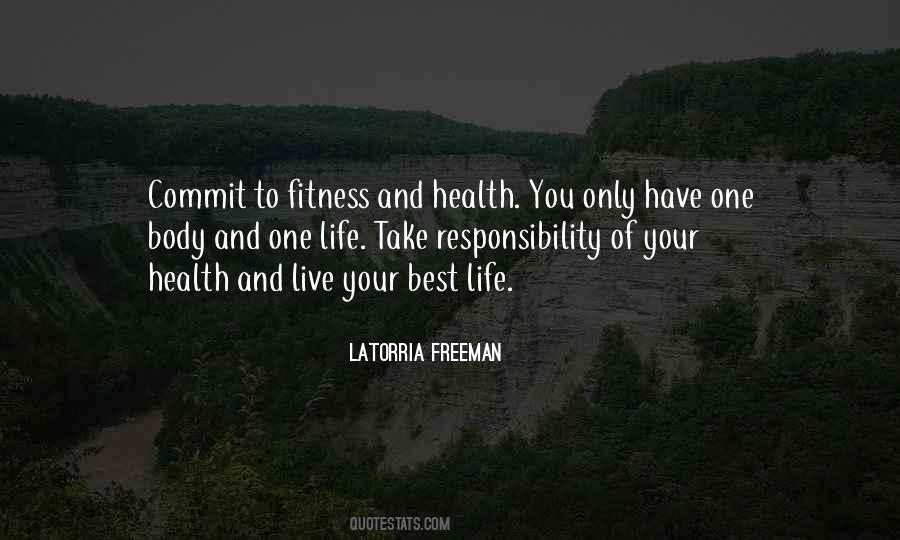 #7. Sometimes you're trying your best and you still can't find a solution, but I try not to waste my life living in a dark place. - Author: Mads Mikkelsen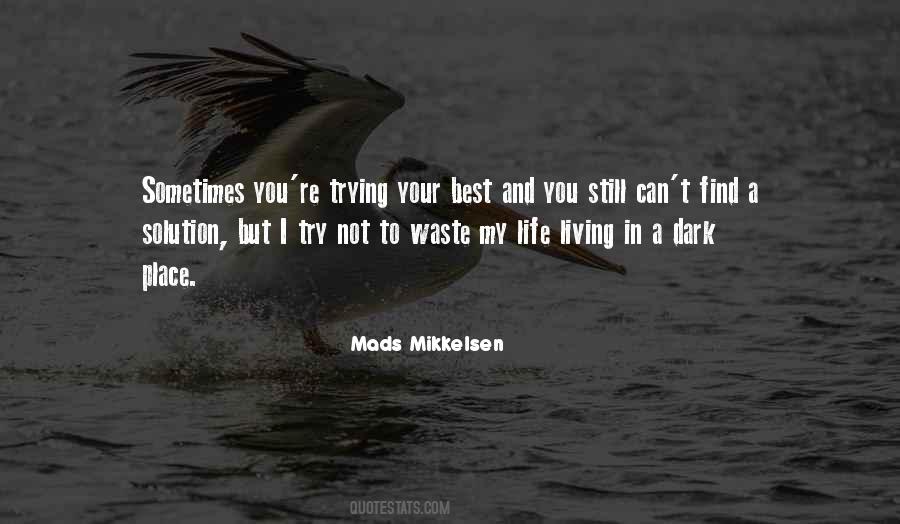 #8. Live a simple life, doing what you love. - Author: Lailah Gifty Akita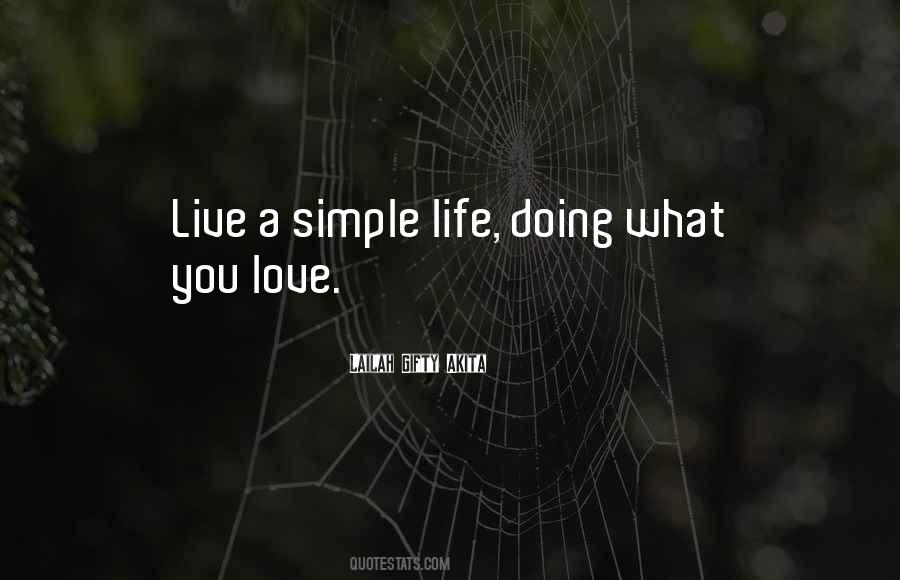 #9. Has your life gone on long after the thrill of living is gone? Are the dreams in which you're dying the best you've ever had? - Author: Isaac Marion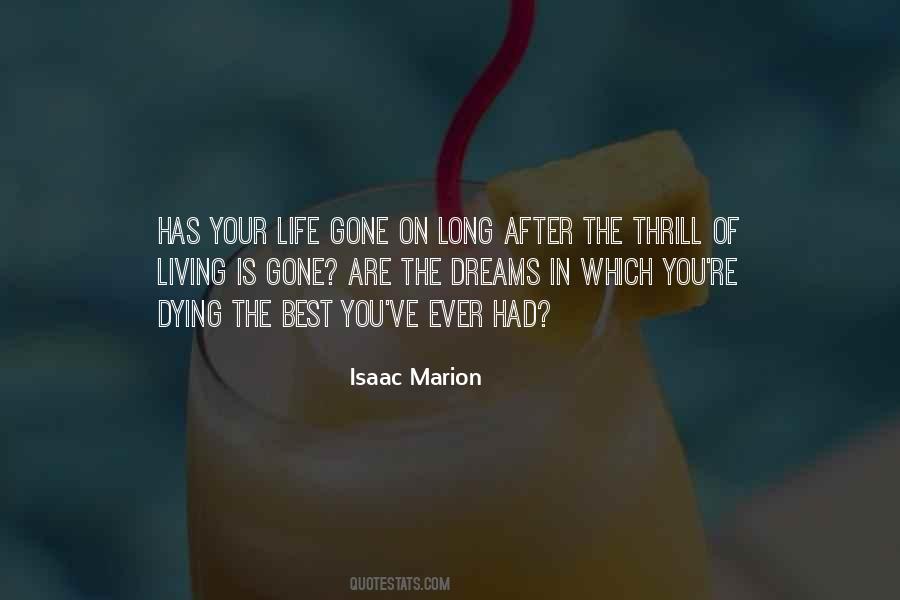 #10. If you go to anybody and ask them, what is your dream life? They would say I want to sit by the TV all day. I want to play with my friends all day and they think that is the best way to spend their lives. They do not know that what they have just listed is not living life but wasting life. - Author: Sunday Adelaja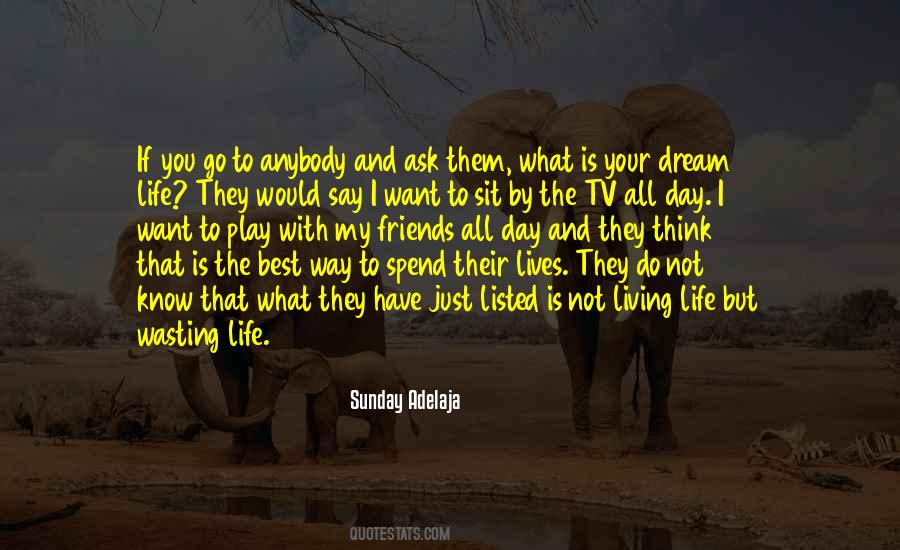 #11. We don't survive to live. We live to survive. - Author: Lailah Gifty Akita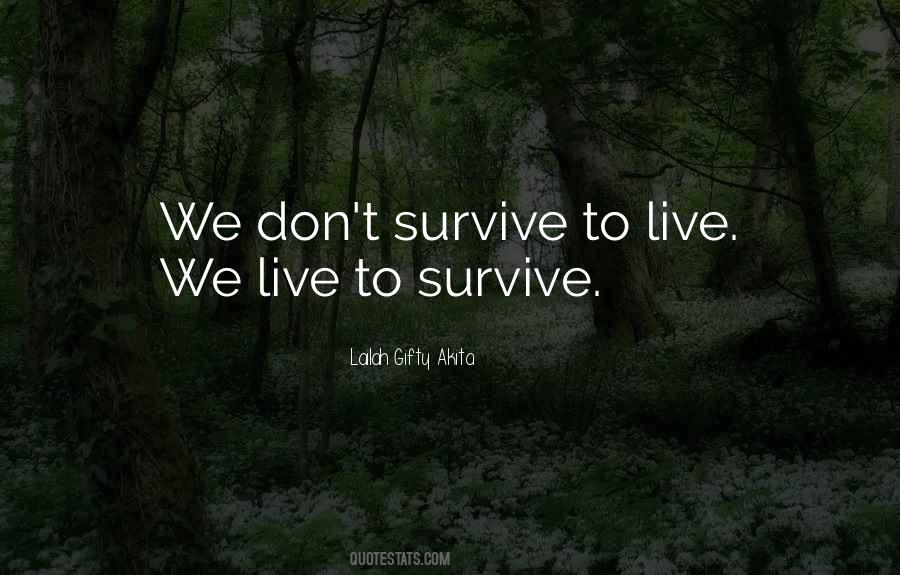 #12. The best way to waste your life, is by taking notes. The easiest way to avoid living is to just watch. Look for the details. Report. Don't participate. - Author: Chuck Palahniuk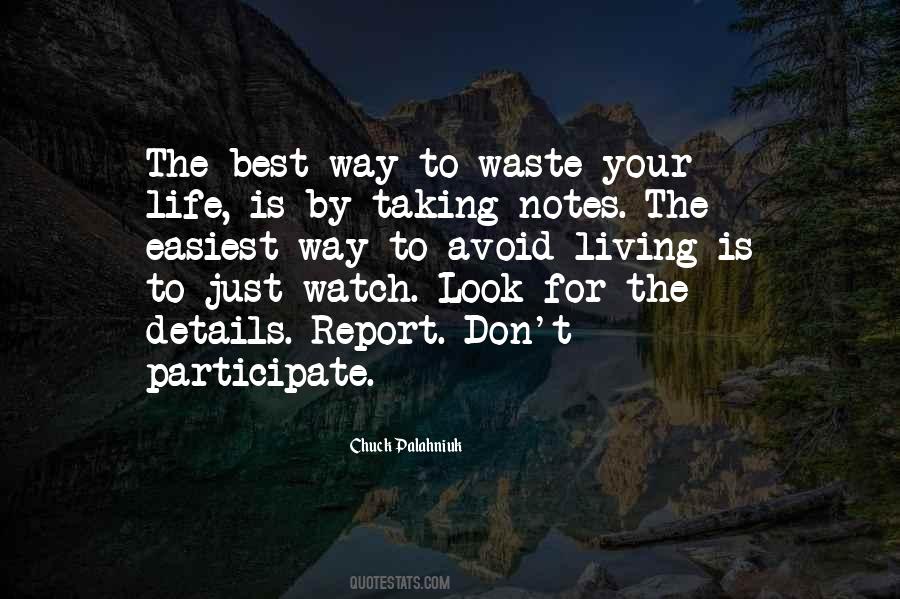 #13. Extend your "best before" date by living a youthful life. - Author: Lorii Myers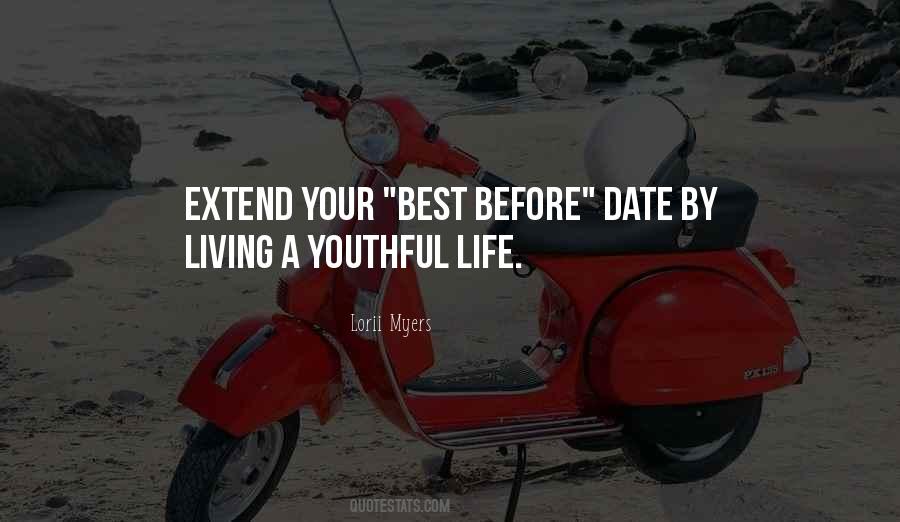 #14. No one can outrun their heart. - Author: Gabbo De La Parra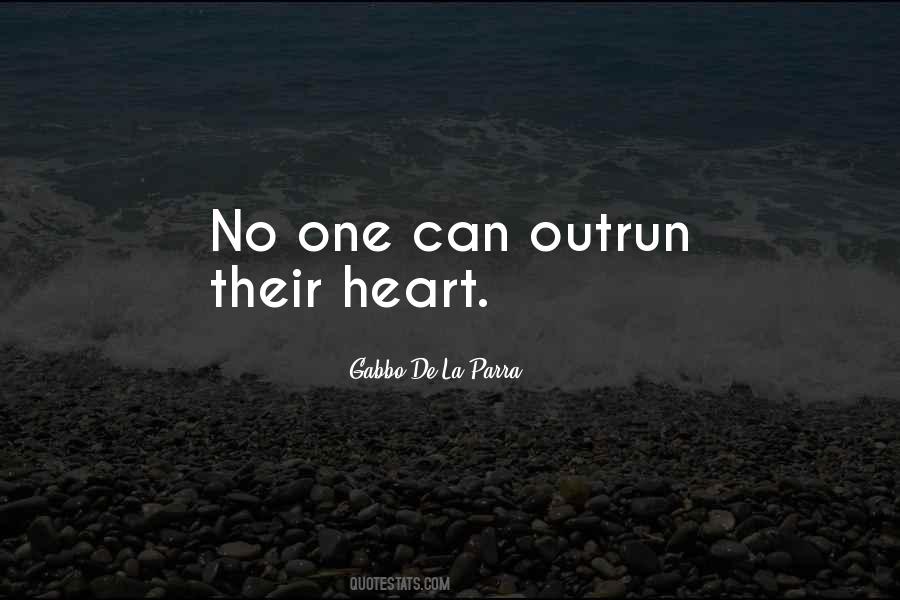 #15. I live each day with joyful hopes. - Author: Lailah Gifty Akita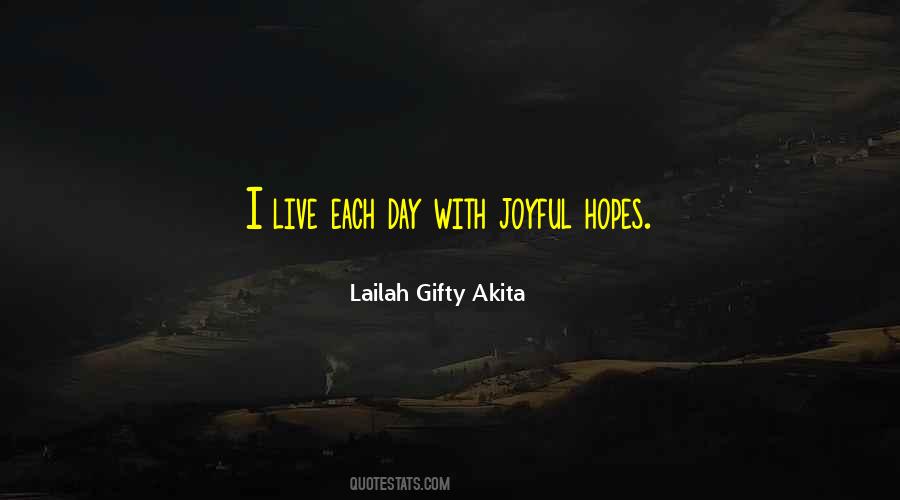 #16. Live each day as if life can end any time. - Author: Lailah Gifty Akita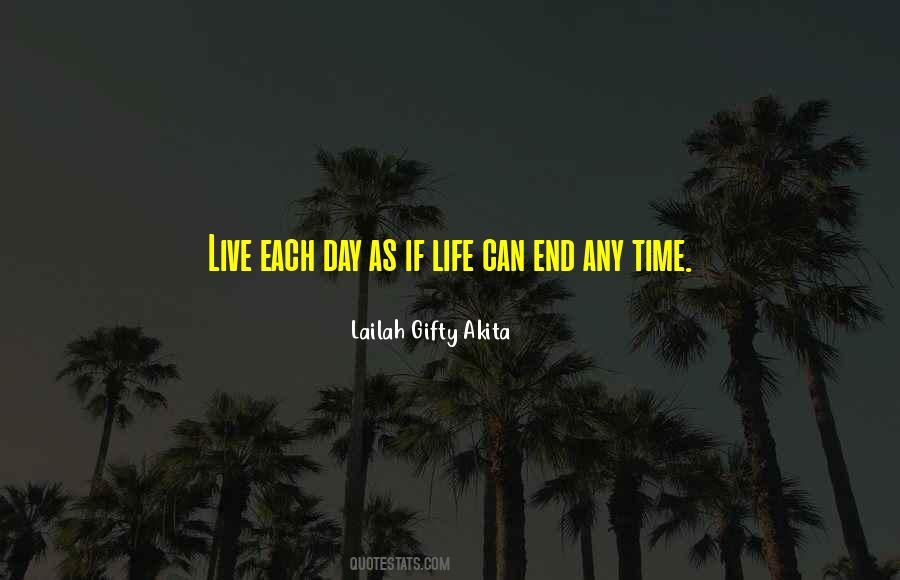 #17. Work-life balance, work-life effectiveness, personal and professional satisfaction - or whatever you choose to call it - is not an entitlement or benefit. Your company cannot give it to you. You have to create it for yourself. You are personally responsible for living the best life you can. - Author: Matthew Kelly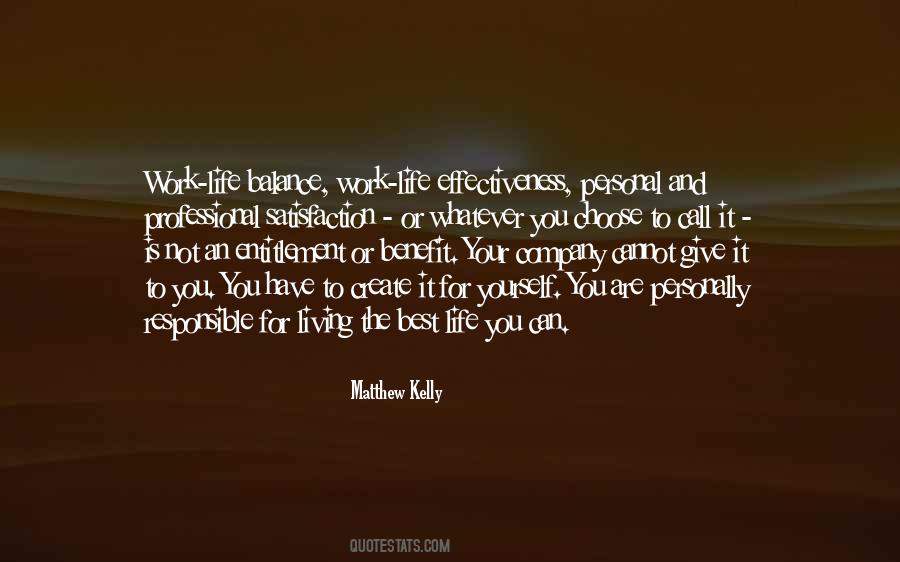 #18. Find your passion and live your best life. - Author: Lailah Gifty Akita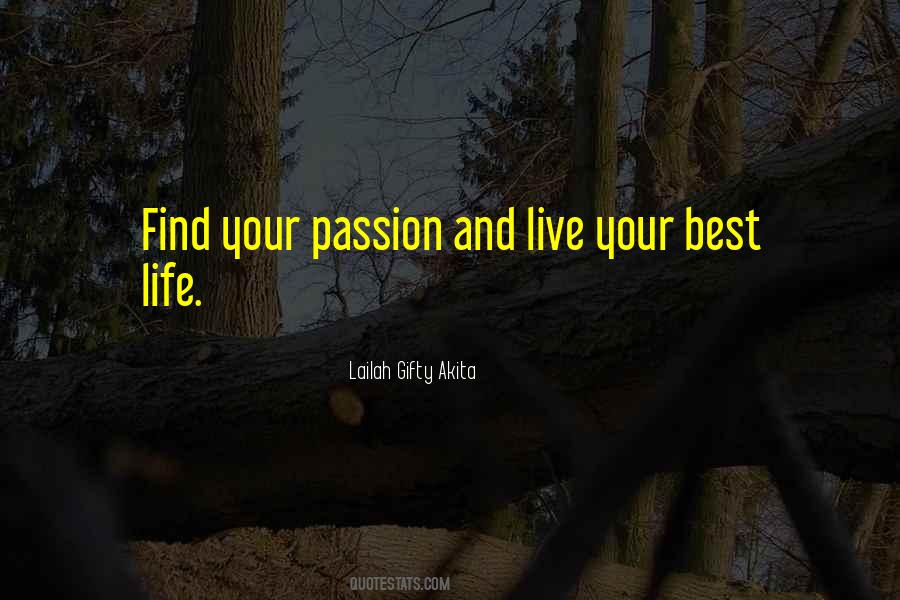 #19. If you go through life making every decision based on what is
safest, you will look back one day and discover that you have missed out on the best. Allowing fear to run your life will only rob you of your future. - Author: Tessa Afshar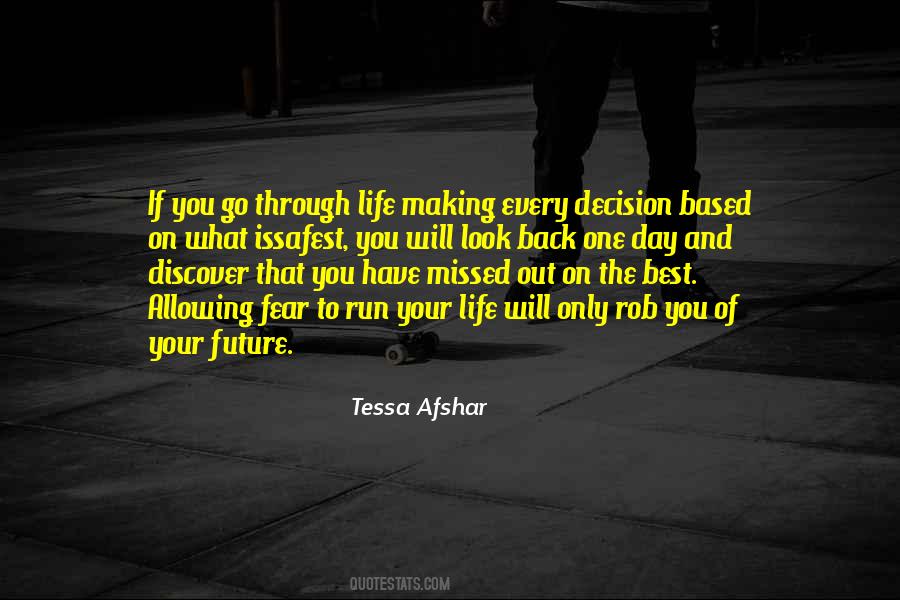 #20. It is a joyful journey to share your life with others. - Author: Lailah Gifty Akita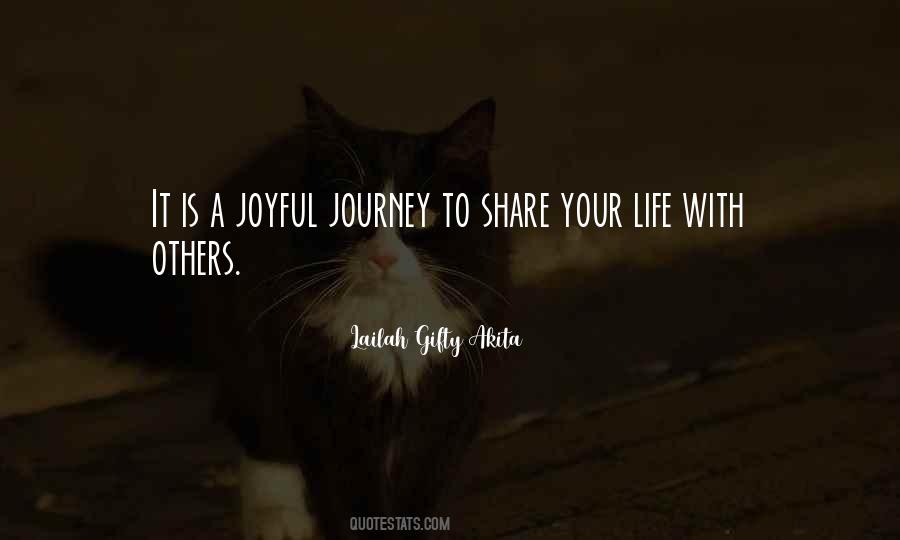 #21. You try your best to love the world despite obvious flaws in design and execution and you take care of whatever needy things present themselves to you during your passage through it. Otherwise you're worthless. - Author: Charles Frazier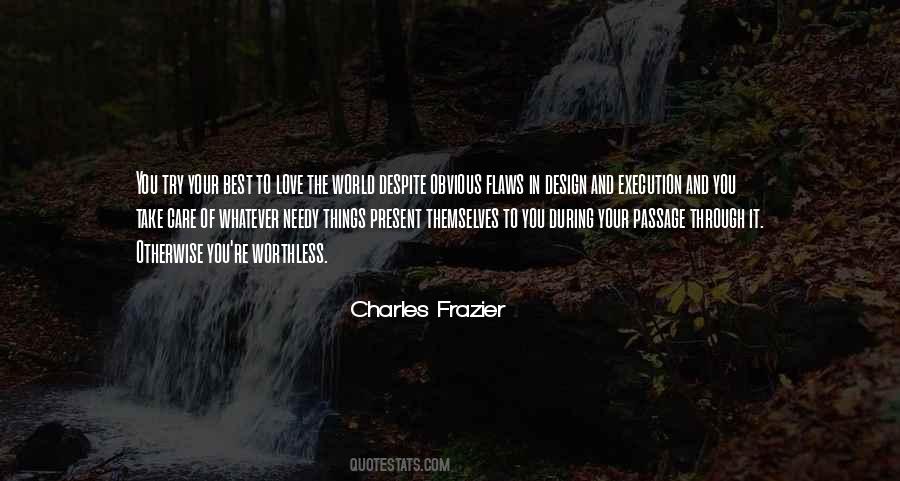 #22. Fight if you must, work hard, give your best but never quit in the face of difficulty. - Author: Sanchita Pandey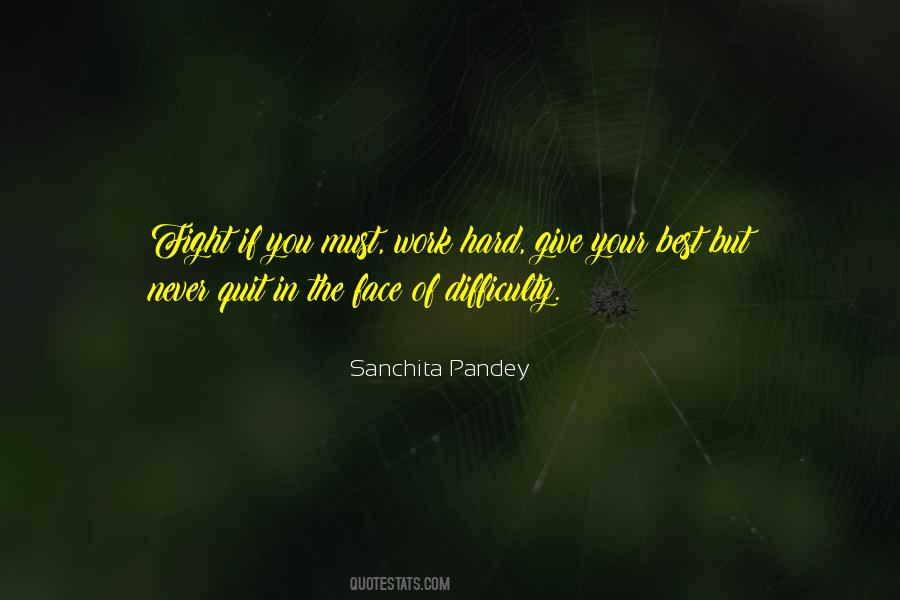 #23. I believe happiness is a chemical imbalance - it's a silly thing to strife for. But satisfaction - if you seek satisfaction, you can succeed. Satisfaction is knowing that you're doing the best that you can do; you're living your life to the fullest. - Author: Lydia Lunch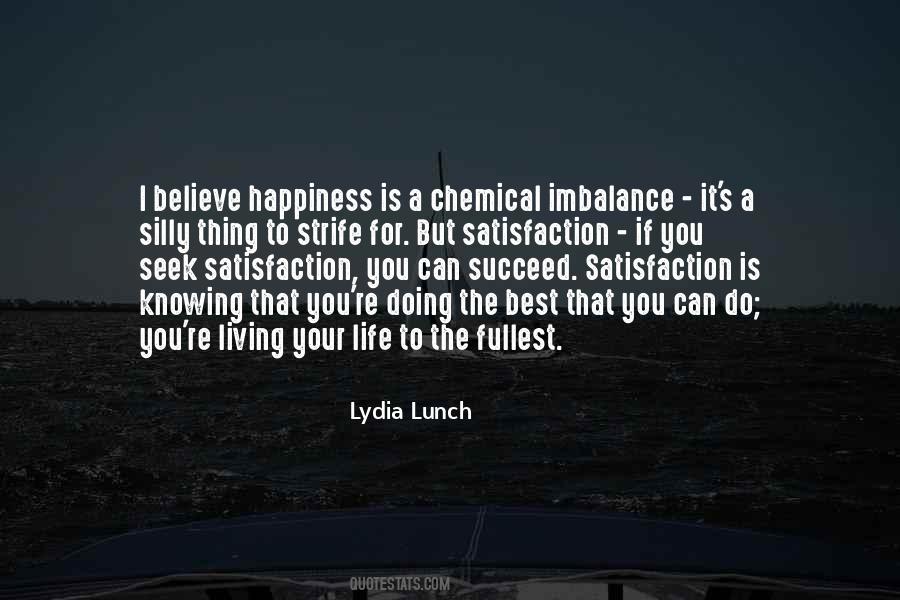 #24. Impact is never about knowing all the steps ahead, but about taking one intentional step after the other. - Author: Bidemi Mark-Mordi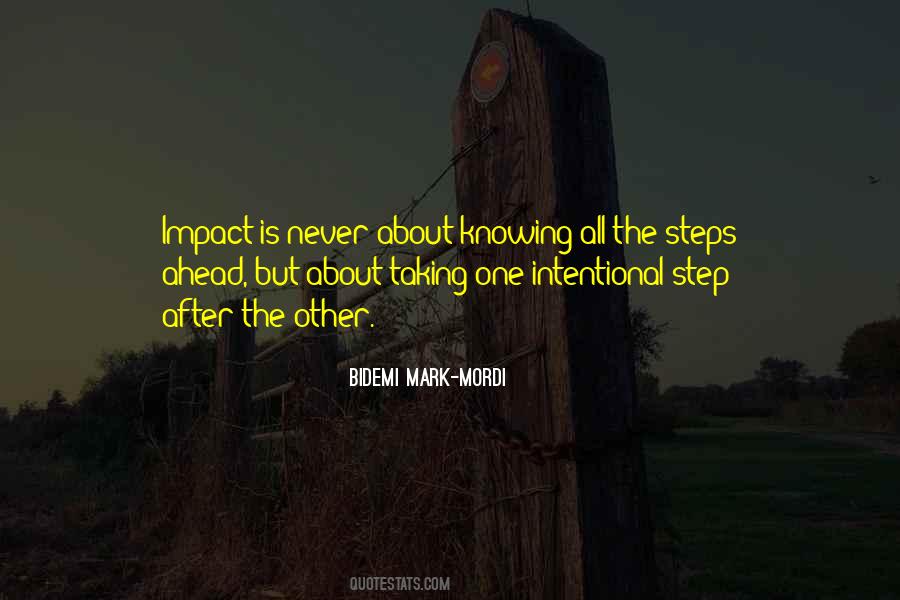 #25. It is appointed for man to die once, Live life to the fullness. - Author: Lailah Gifty Akita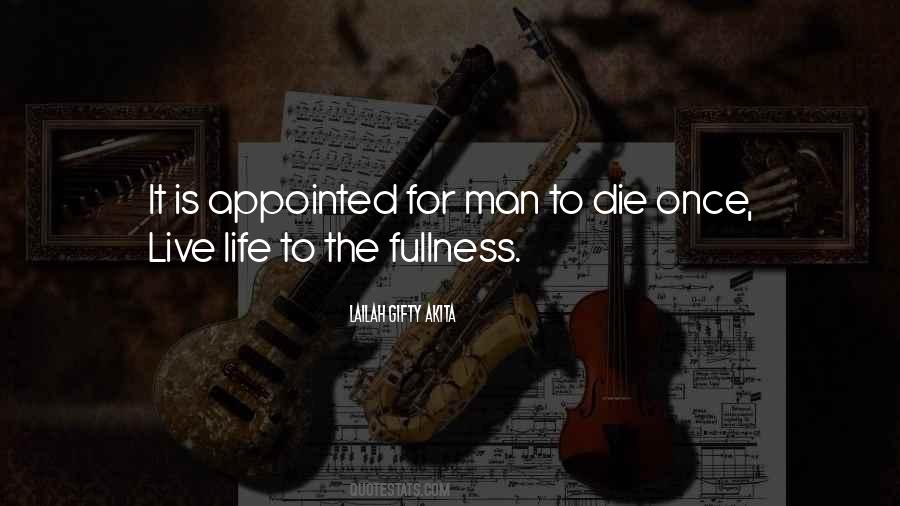 #26. If you want your life to be a five-star reality, you have to stop settling for a fast food mentality! - Author: Mandy Hale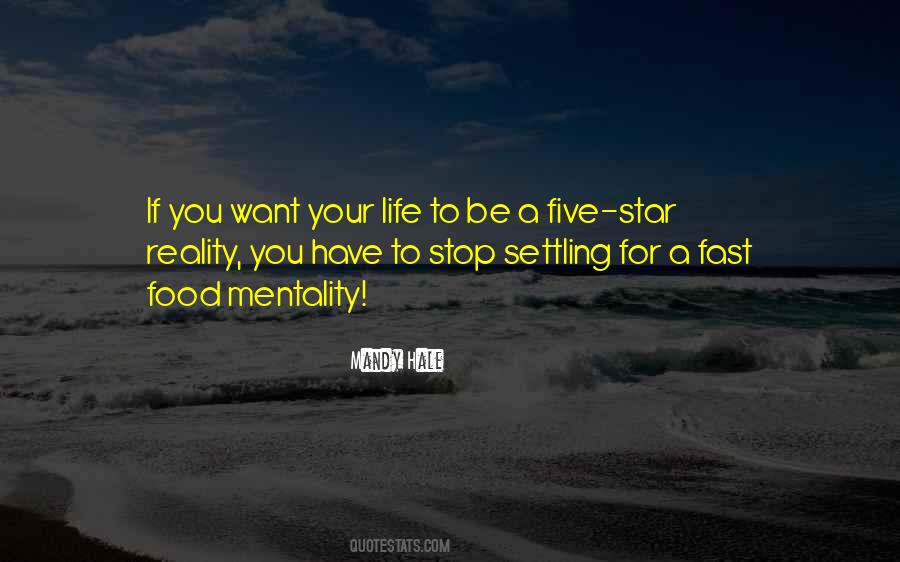 #27. so many people live and they only live and die; so many people live and they truly live and die - Author: Ernest Agyemang Yeboah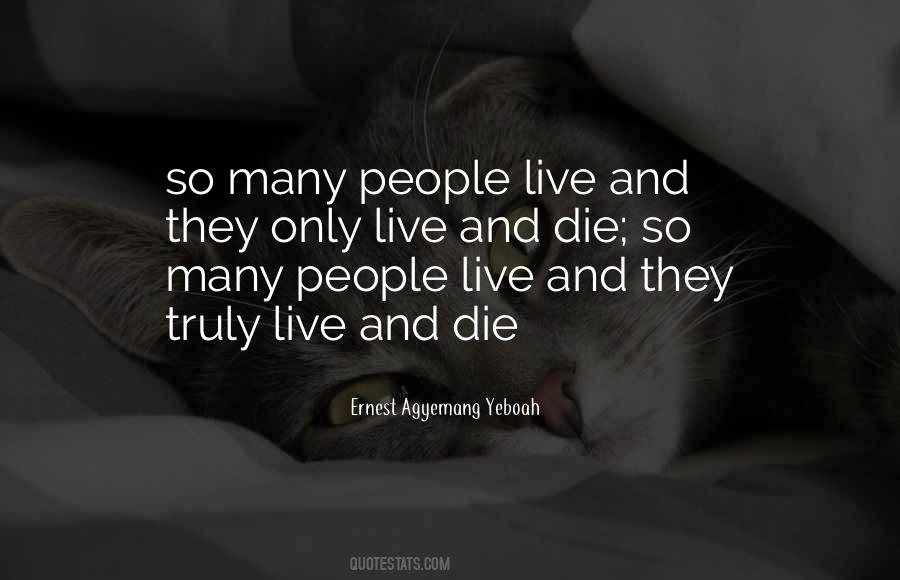 #28. You are a beautiful creation and were made like no one else. Your uniqueness is a pleasant gift you can give to the world if you are willing to define and live that out. And, it is the best gift you will ever give yourself. - Author: Cynthia Mendenhall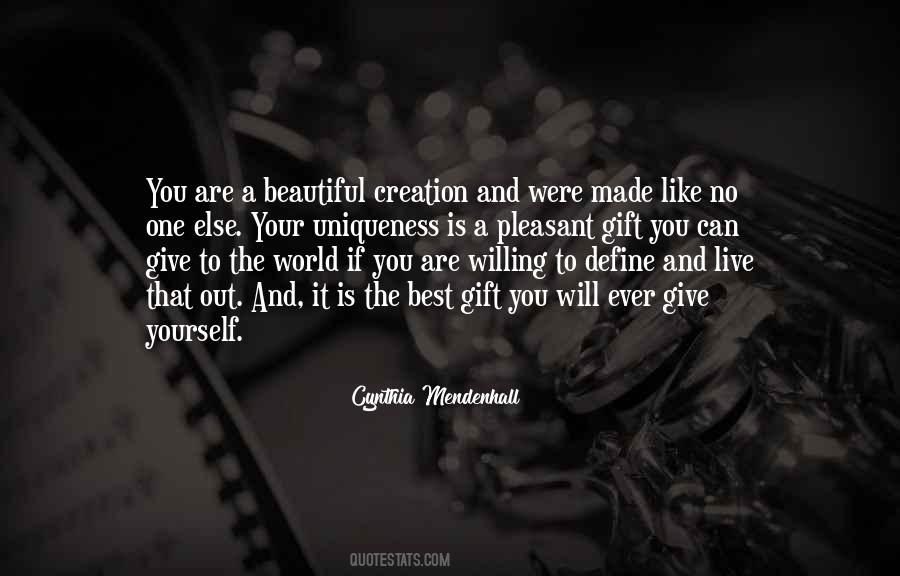 #29. Perhaps the LORD will act in our behalf. Don't play defense with your life. Play offense with your kids, your wife, your life. Don't look for the path of least resistance. The hard way is the best way! And quit living as if the will of God is an insurance plan. Dare to dream great things for God. - Author: Mark Batterson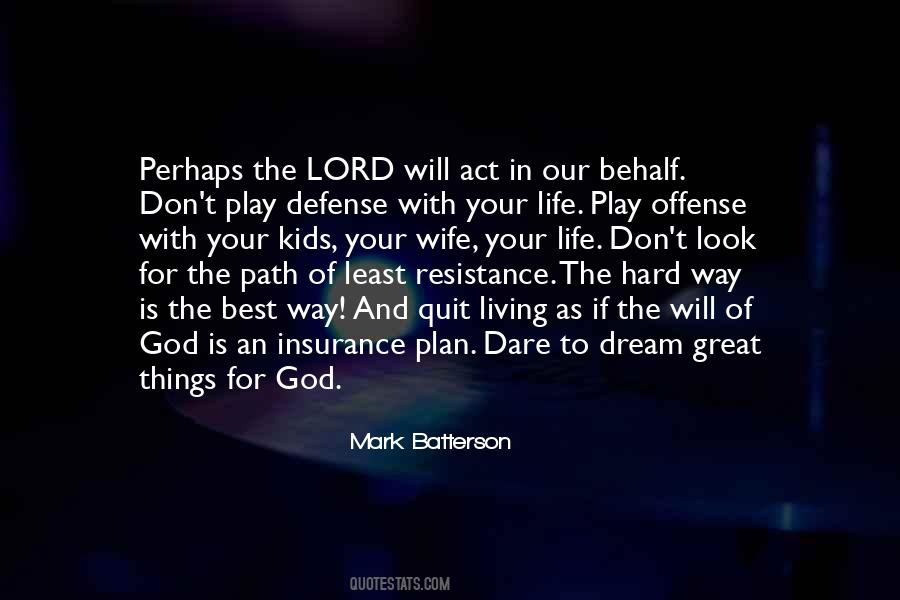 #30. The best way to cleanse the heart and prepare for the stilling of the mind is to lead a normal, worldly life. Living in the midst of your day-to-day duties, responsibilities, likes, dislikes, etc., will help you. All these become the very means for the purification of your heart. - Author: Meher Baba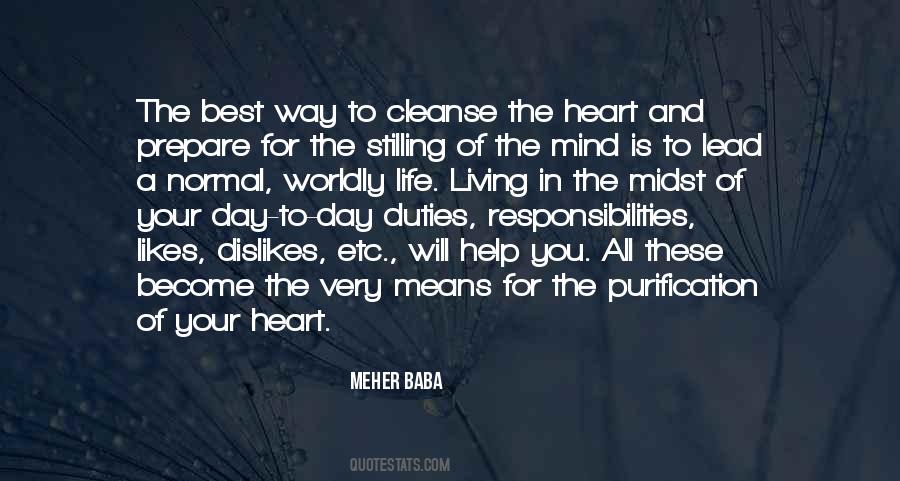 #31. Perfection is no different. If you seek your perfection in the Hands of the one who made you, He'll put you on a perfect path for you. Perfection isn't living a mistake free life, it's learning from those mistakes, those layers, to create the best you, a perfect you. - Author: Trent Shelton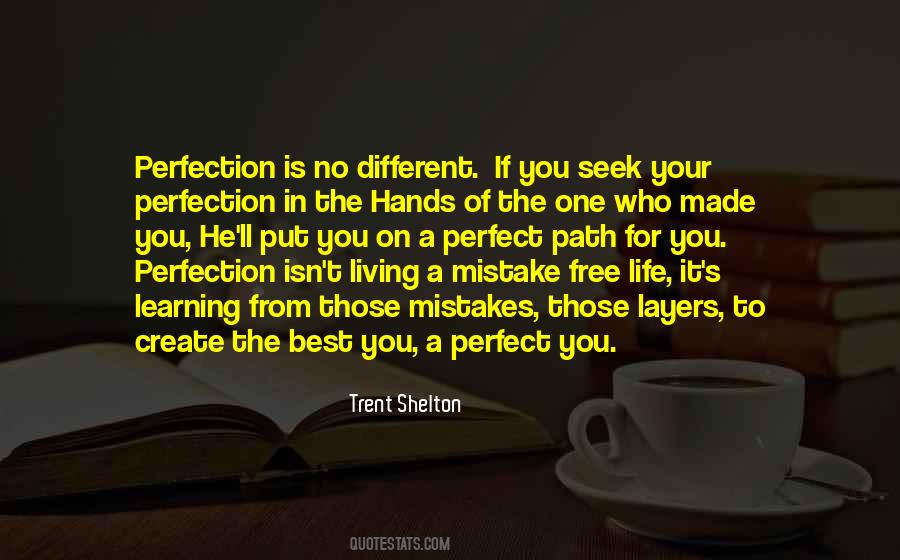 #32. Music is for souls & hearts to dance & sing.
Art is for expressing your visionary being.
Words are tools for exploring & celebrating.
Time is a pool to swim & dream & create in.
Waste not one jot of what you are given!
Use everything you've got to maximise living. - Author: Jay Woodman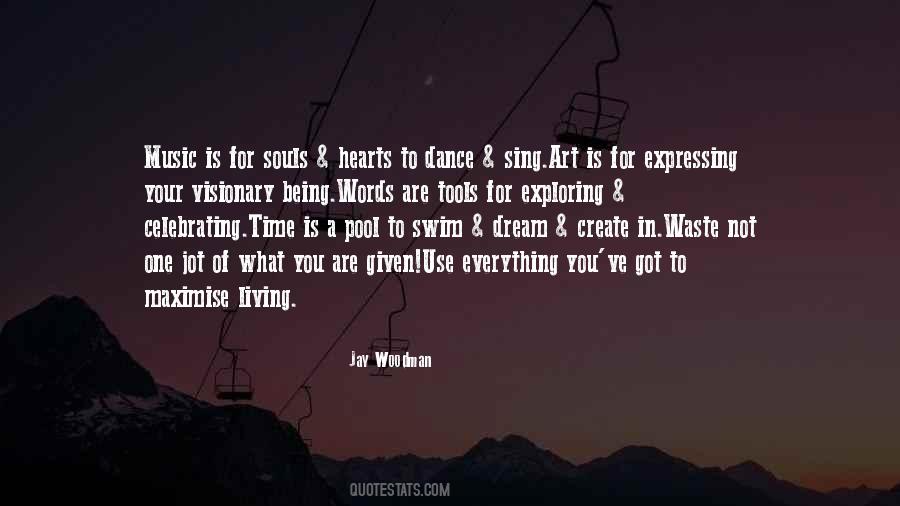 #33. God is omniscient, omnipresent, and omnipotent. He is intricately involved in our lives and for that alone, we should be thankful. - Author: Robin Bertram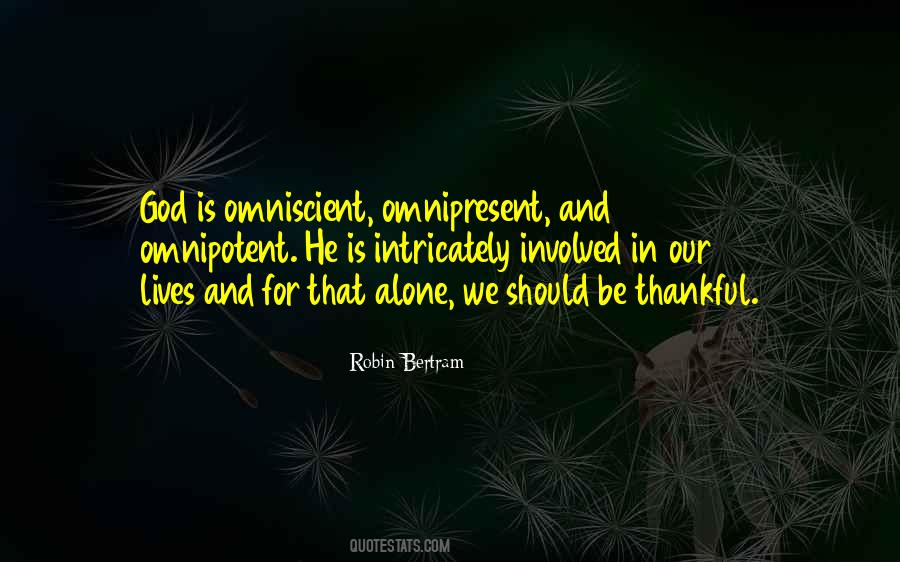 #34. do something whilst others think you cannot do anything - Author: Ernest Agyemang Yeboah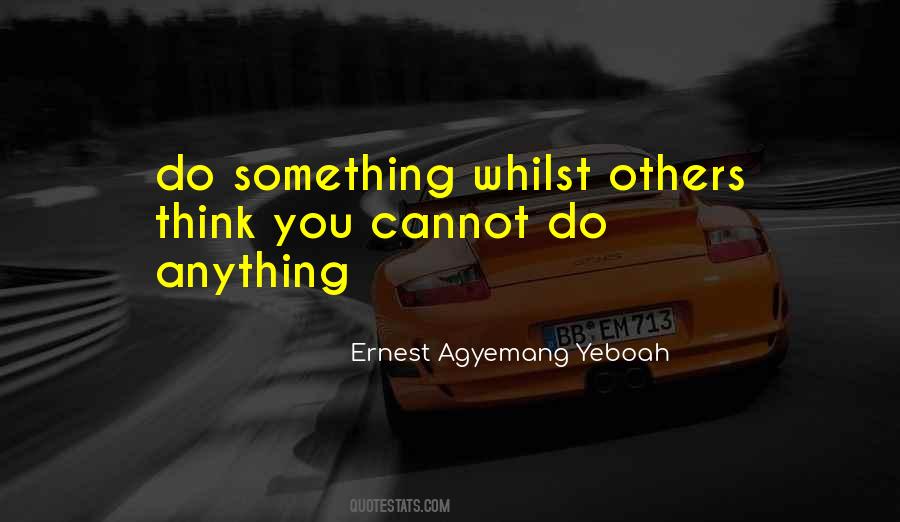 #35. Take one minute every day and think hard about your life. You will always change for the best. - Author: Bangambiki Habyarimana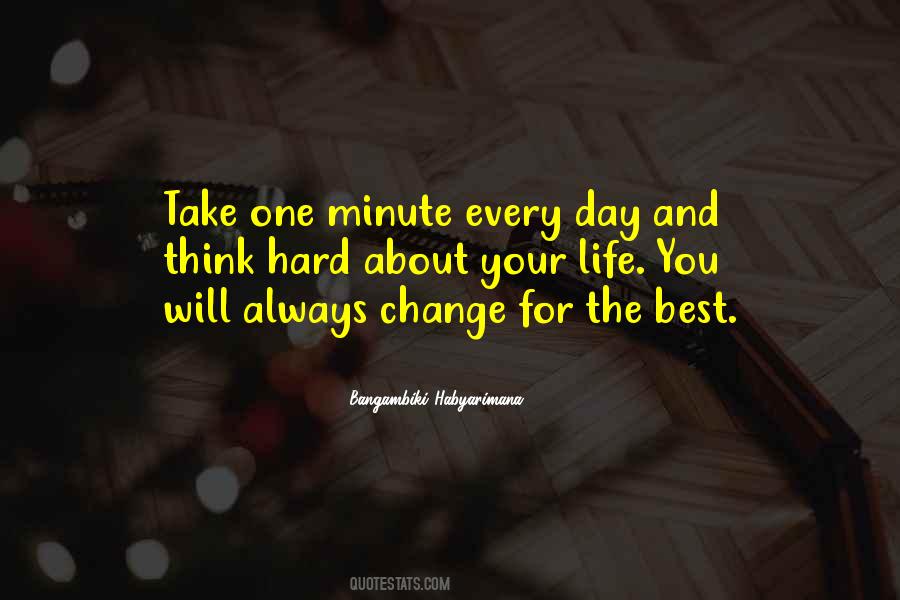 #36. May you have faith to live fuller life. - Author: Lailah Gifty Akita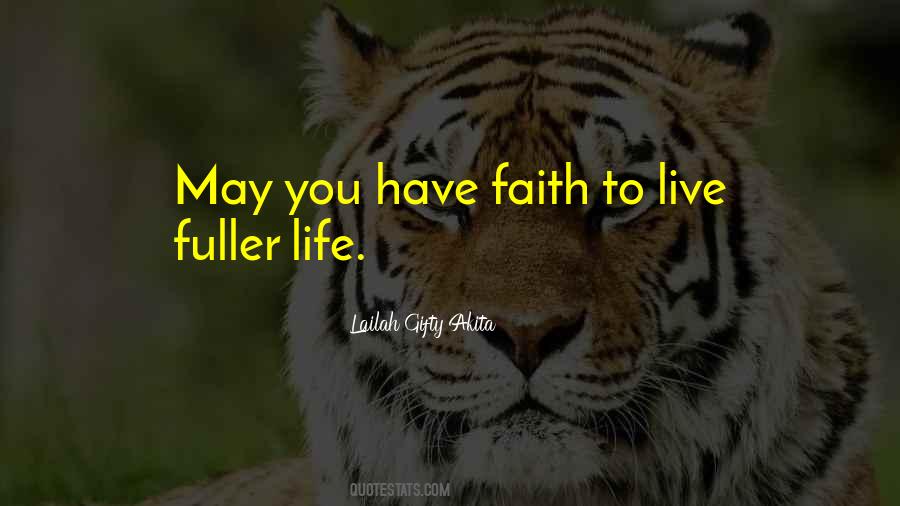 #37. Life was not meant to be live alone. - Author: Lailah Gifty Akita
#38. Before building any relationship, think on how your partner could be the best companion to you in achieving your life's earnest goals - Author: Rajasaraswathii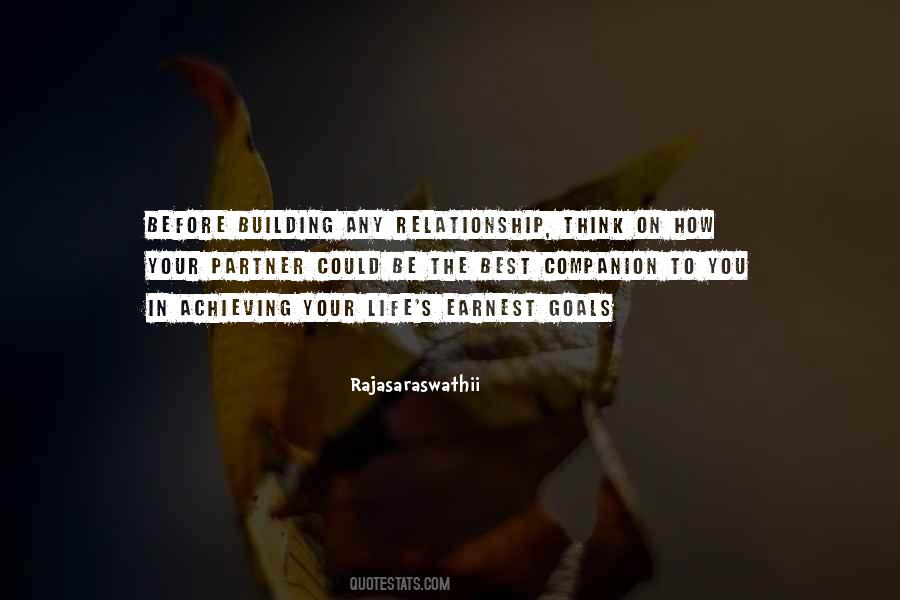 #39. Life has only one equation. The equation of giving. - Author: Amit Ray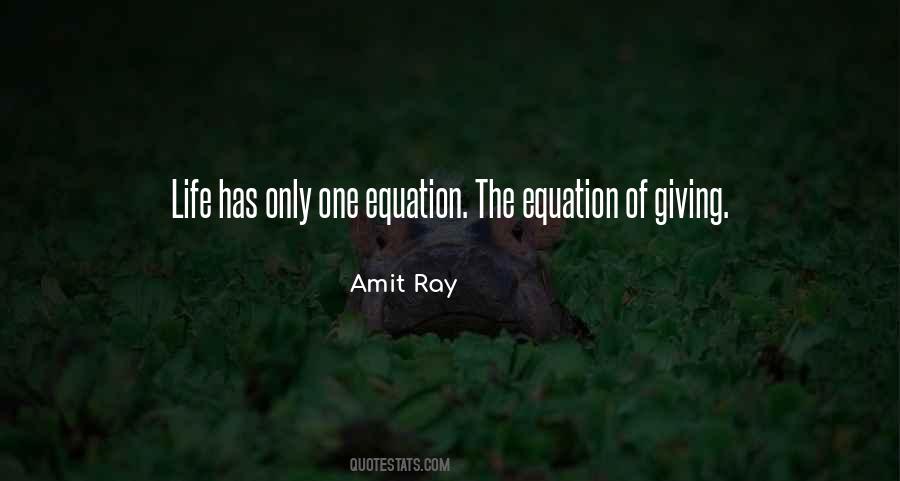 #40. Anything in your life that's acting as a security blanket is only smothering the person you were born to be. - Author: Mandy Hale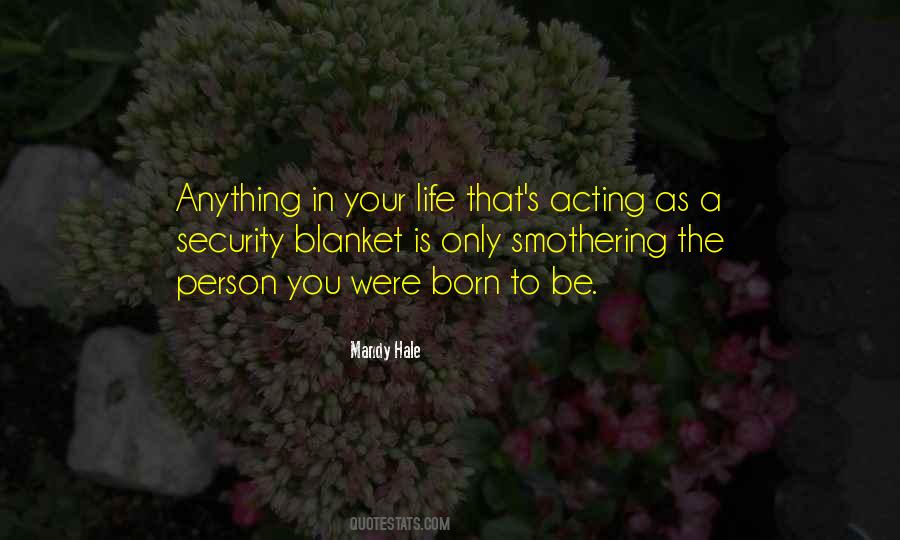 #41. Let yourself feel good again, laugh with friends, have fun. Living your life to the full is not betrayal of a memory but fulfillment of a promise to someone who would want only the best for you. - Author: Karen Katafiasz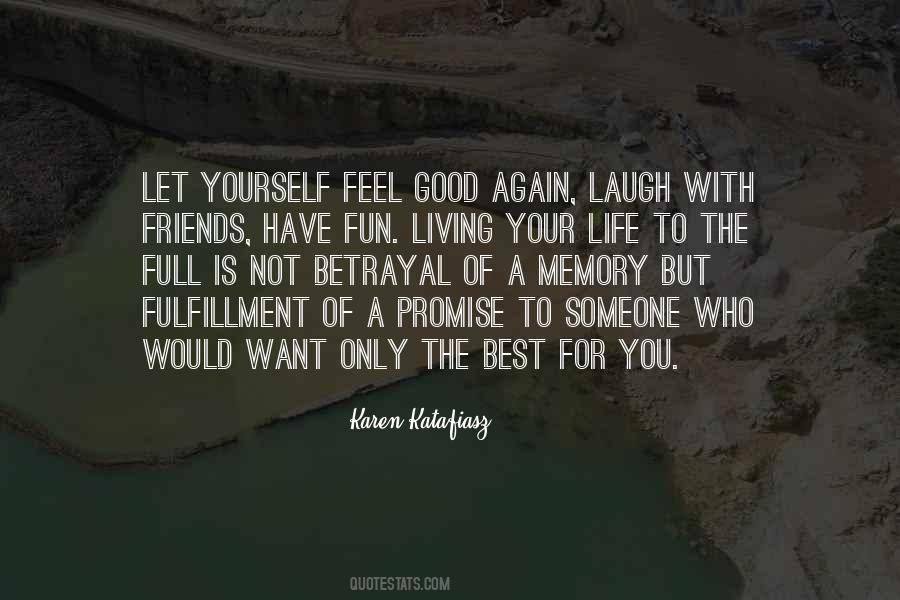 #42. The most precious gift to give to your spouse is not your life because if you die,he/she will no longer have use of you rather the most precious gift is your time, attention, affection, self and love! - Author: Jaachynma N.E. Agu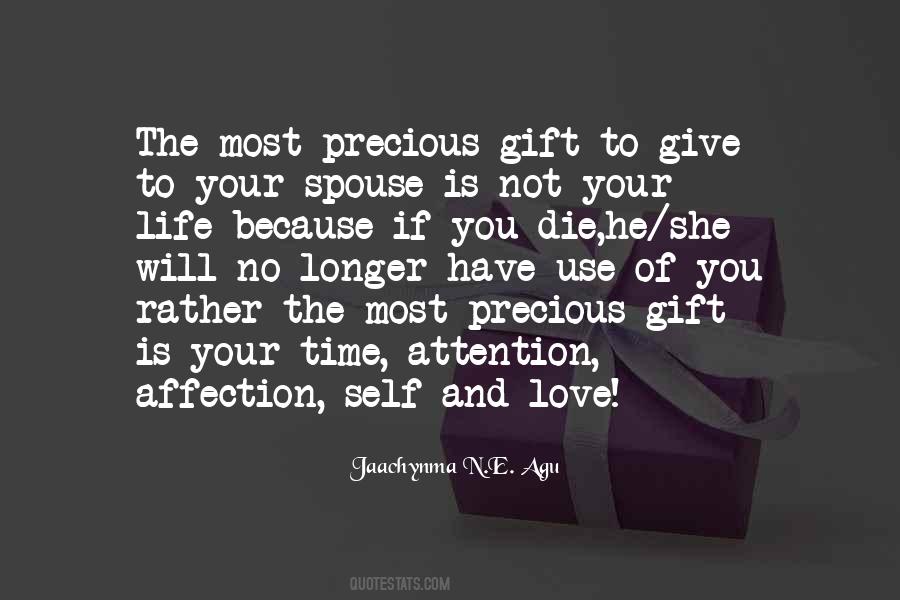 #43. Live a fuller life. - Author: Lailah Gifty Akita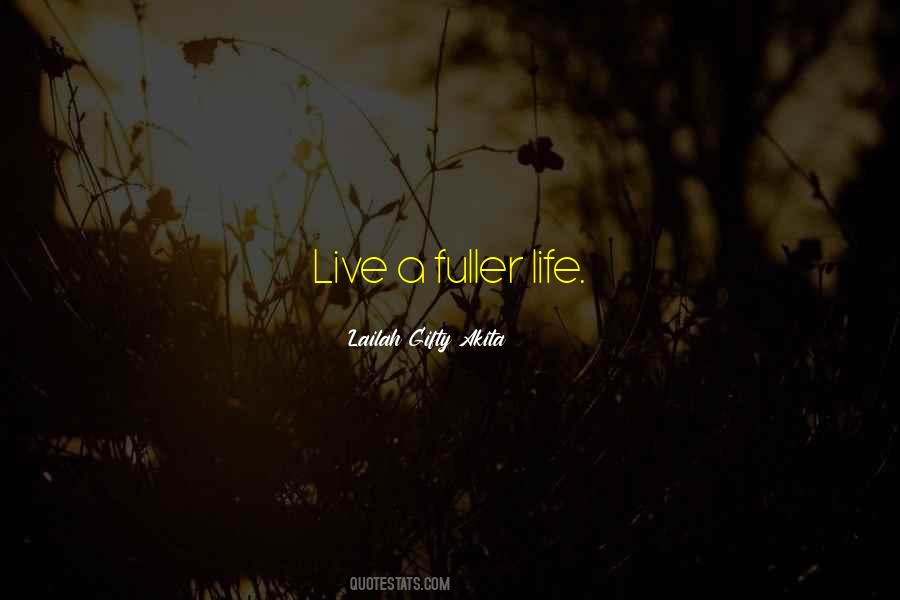 #44. Don't think about making life better for other people who don't even deserve you, rather, focus on making your life the best, for yourself and those who love you. - Author: C. JoyBell C.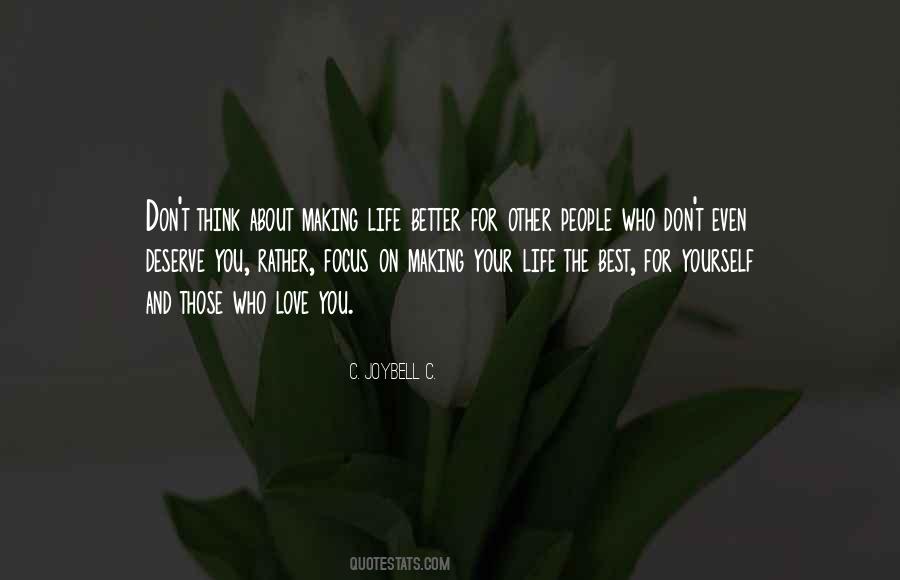 #45. Begin your day by saying "I AM". You will begin to believe that you have control of your life, freedom of expressing yourself with ease, and the clarity to recognize your own truth. - Author: Steven Cuoco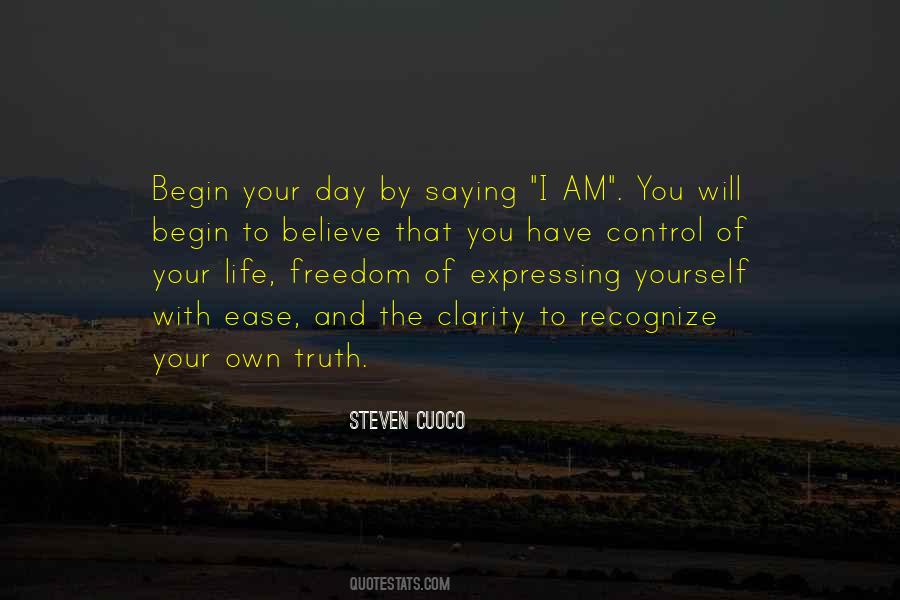 #46. The best way to teach is how you live your life. - Author: Gina Greenlee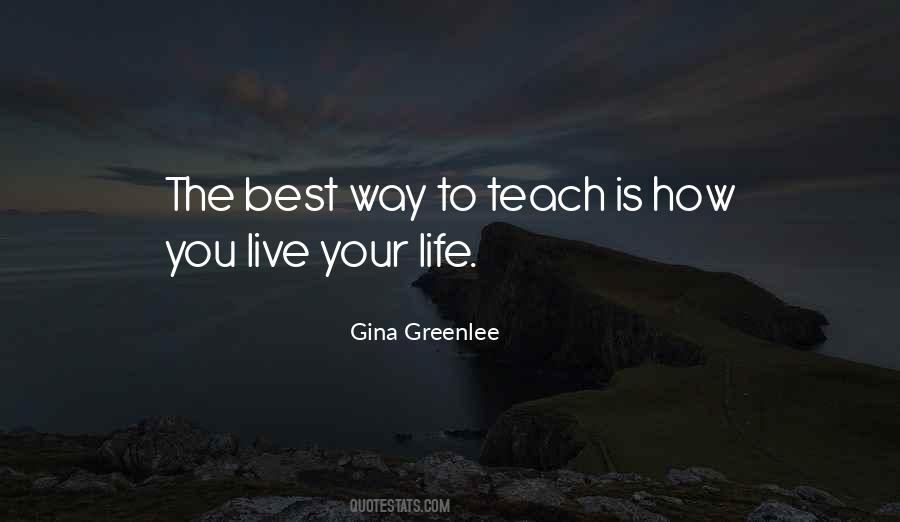 #47. Live your best sacred-life.
It is only one-time in history. - Author: Lailah Gifty Akita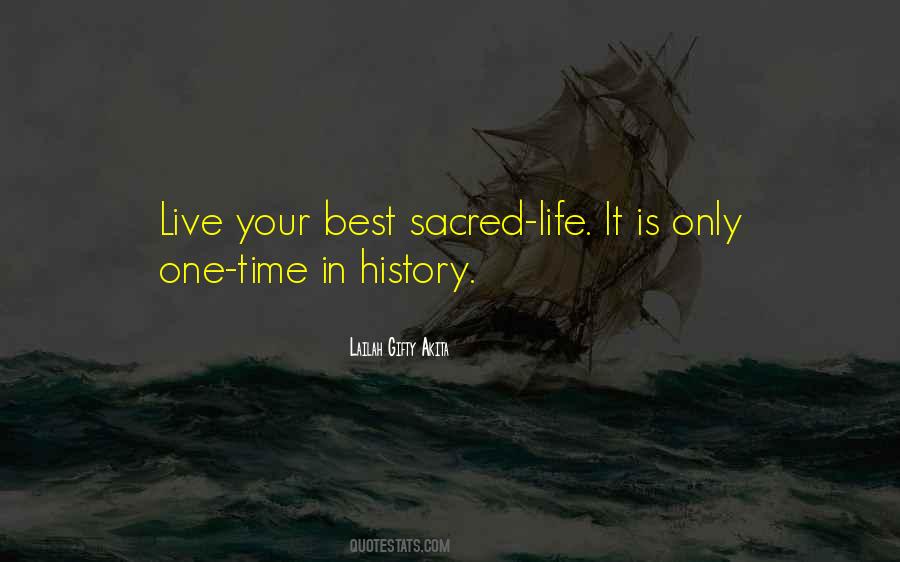 #48. Regret is not the same as guilt. It is expressed by: 'I can't believe I did that. It's not like me. This is not how I am! How could I do such a thing?' It means to see ourselves as the best we can be, and to be disappointed in not living up to that. - Author: Yael Shahar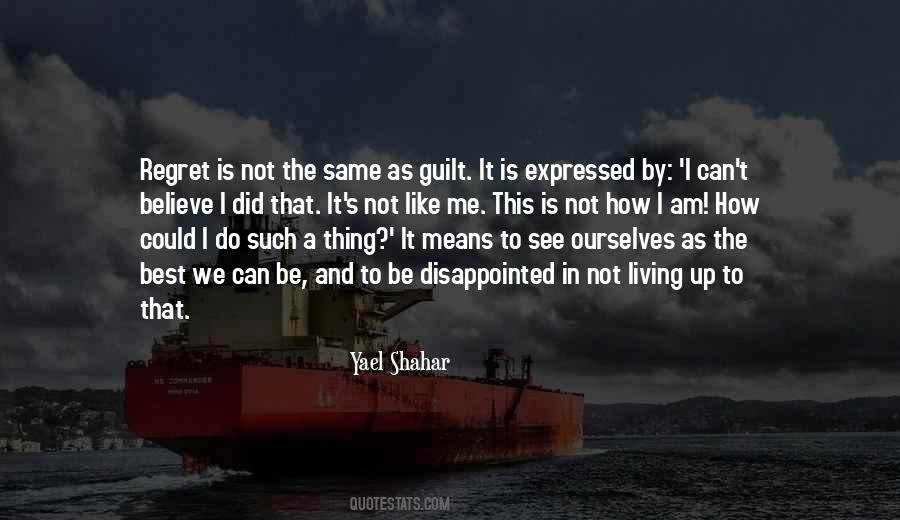 #49. What you eat, how much you exercise, what example you set for those you influence are all matters of choice. Consistently making that best choice will add up to living your best life. Your health is the key to that. - Author: Adam Rodriguez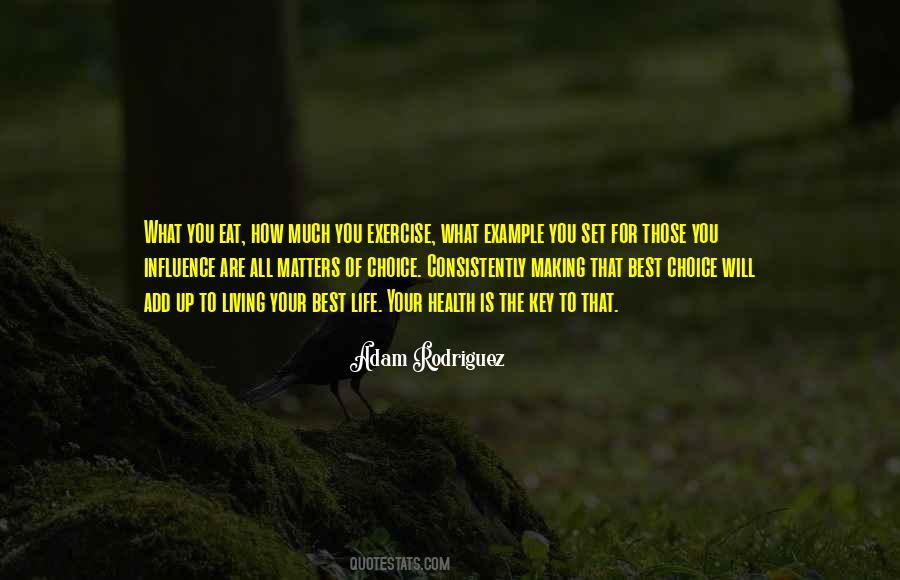 #50. As you continue breathing others take their last. So stop complaining & enjoy living your life as best as you can. - Author: Timothy Pina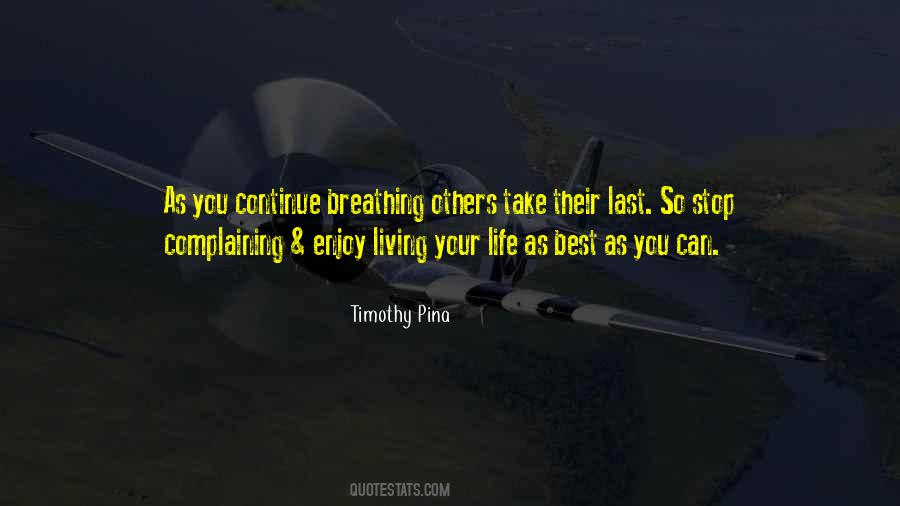 #51. Its best to design your own life than living the default one. - Author: Upasana Banerjee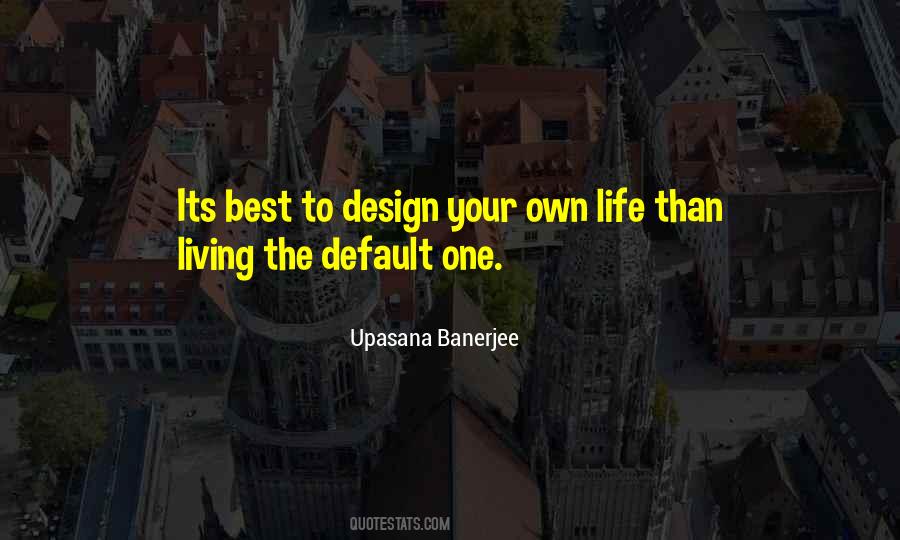 #52. I want to turn my life into sad adventure and myths. - Author: J. Limbu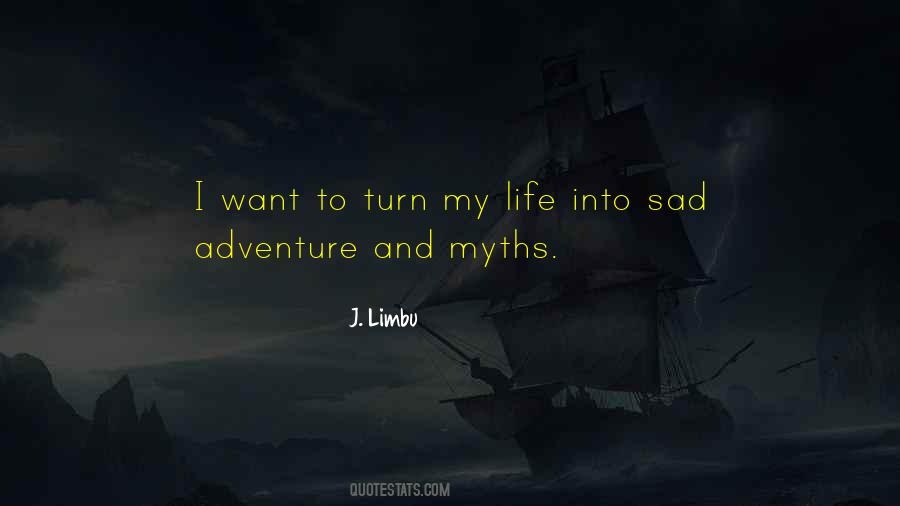 #53. So long as you have life, you can pursue your dream. - Author: Lailah Gifty Akita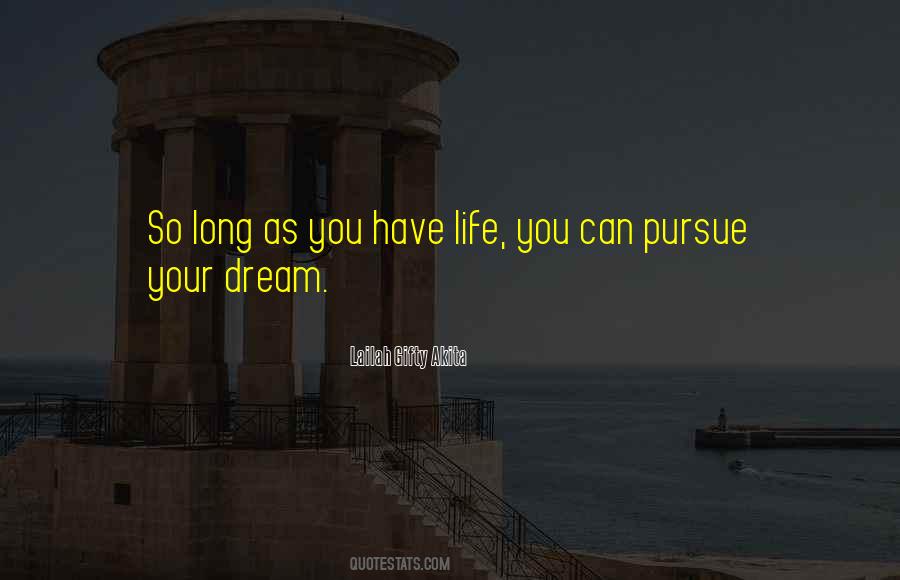 #54. We must love those close to us, all the time, every day. Moments only happen once. Make them matter. - Author: Jacqueline Simon Gunn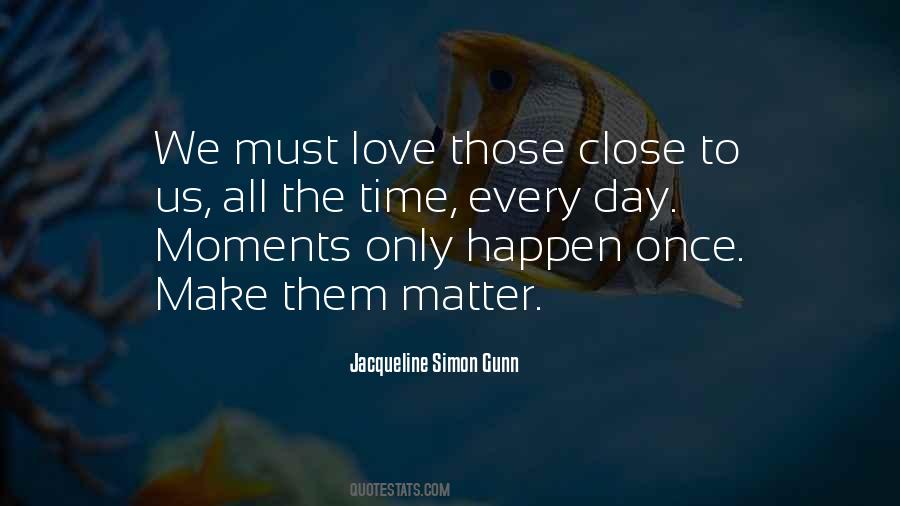 #55. You are never defeated in life, you are only a learner. - Author: Lailah Gifty Akita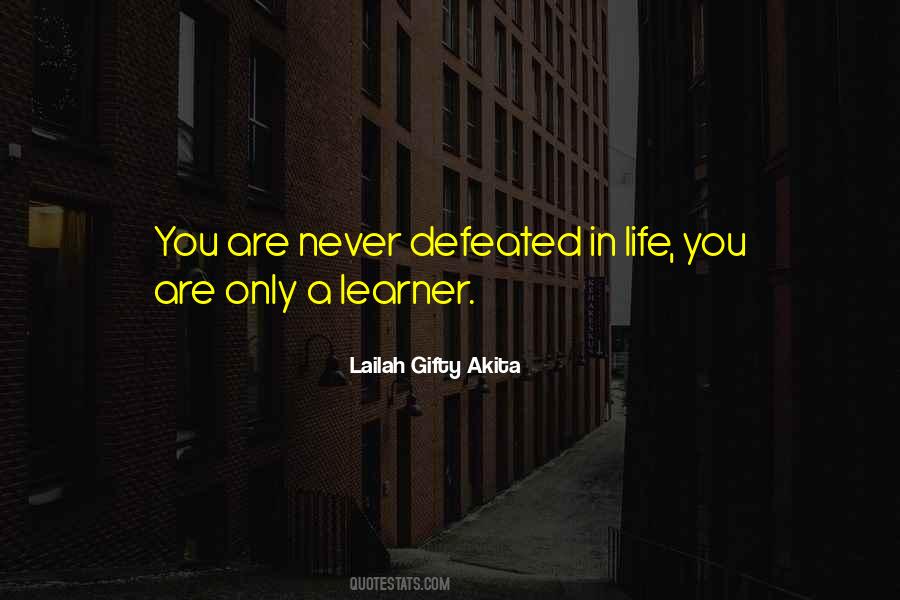 #56. To live, to TRULY live, we must be willing to RISK. To be nothing in order to find everything. To leap before we look. - Author: Mandy Hale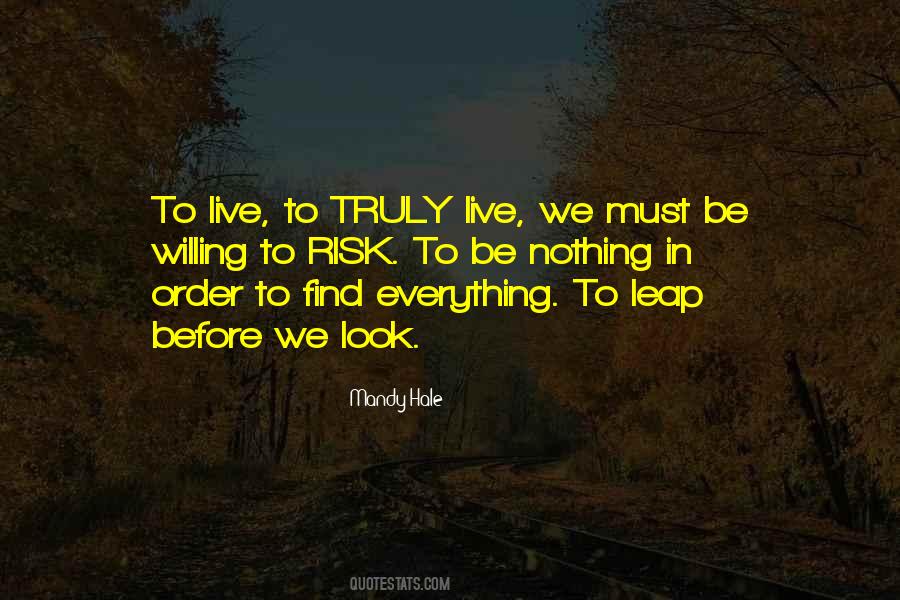 #57. We have to be extremely careful in the manner which we live life. - Author: Lailah Gifty Akita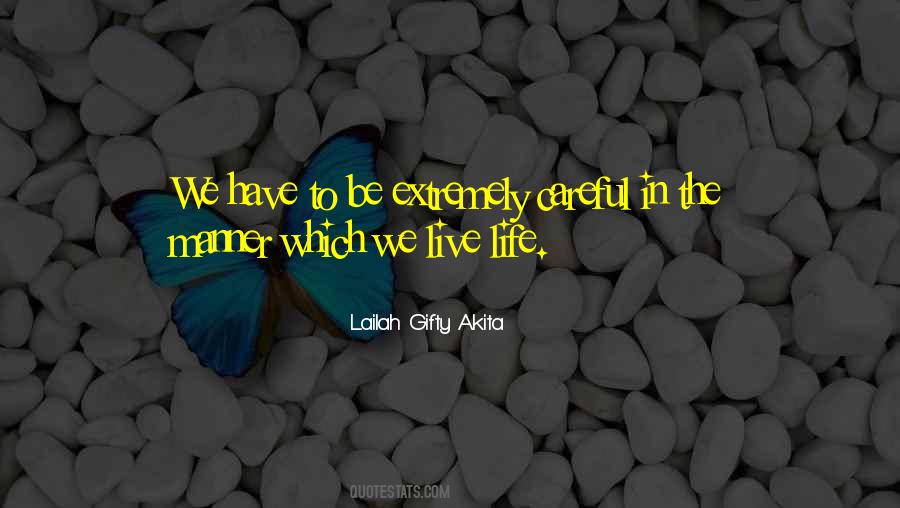 #58. Your journey is completely yours. It is unique. Others may try to steal part of it, tell it in their words or shape it to suit them. Reality is no one can live it or own it but you. Take charge of your journey, it's yours and yours alone! - Author: Kemi Sogunle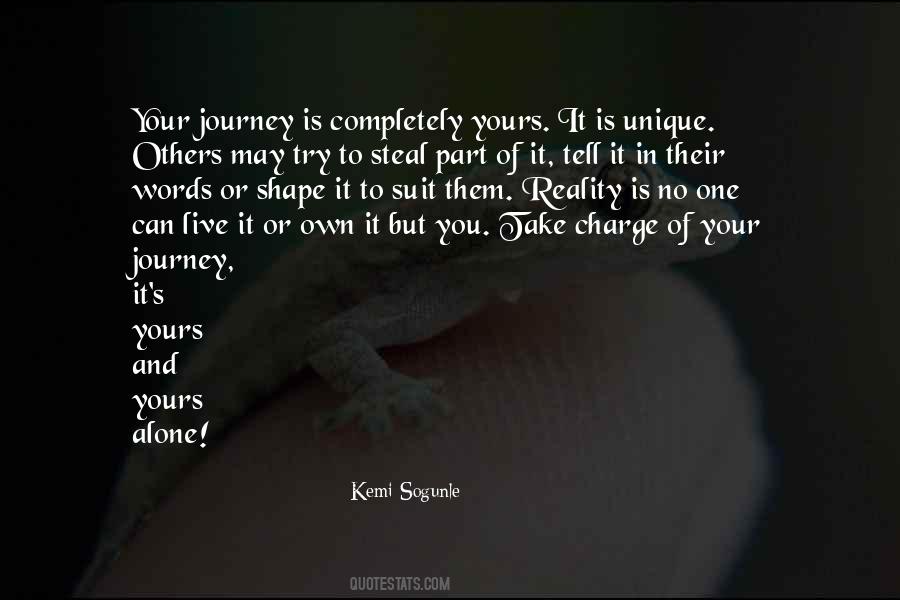 #59. I think, in order to have or appreciate the very best, you have to go through the very worst. Living your life always looking to be on an even keel is safe, but it's boring. - Author: S.E. Jakes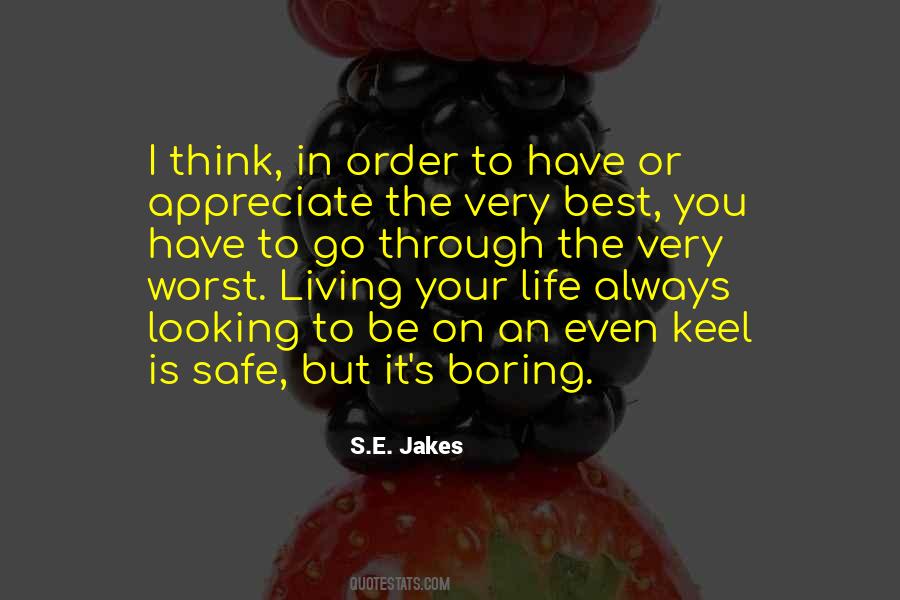 #60. Money cannot buy life. - Author: Lailah Gifty Akita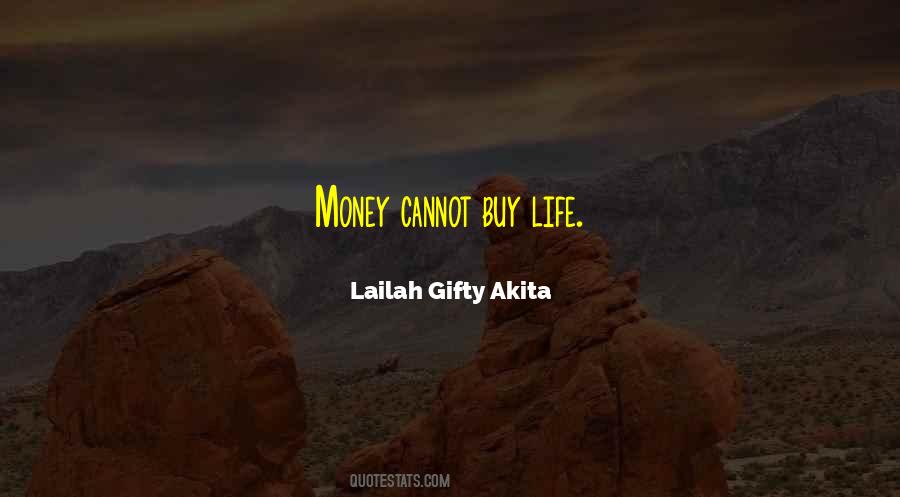 #61. Giving is normal and anybody can give but to sacrifice during giving is the matter! - Author: Ernest Agyemang Yeboah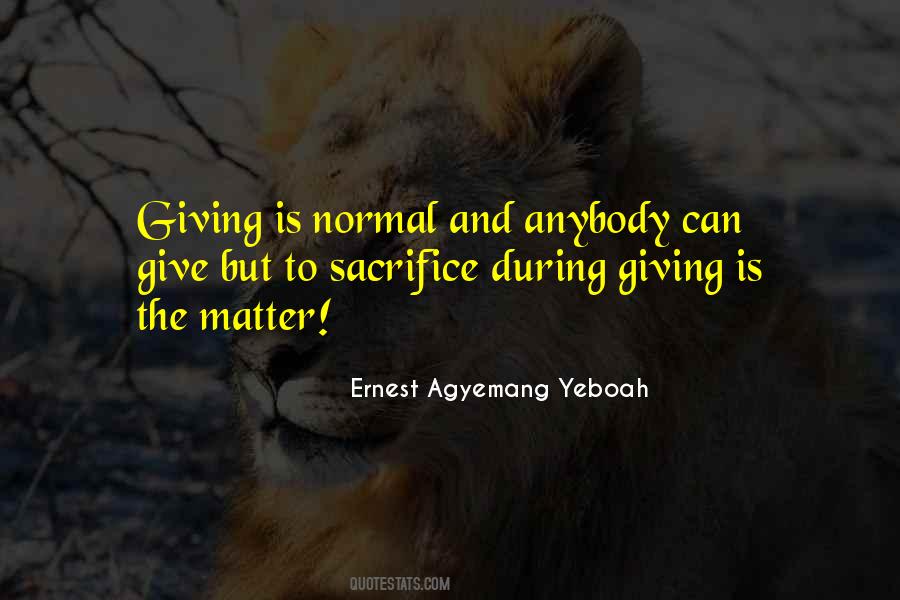 #62. As it's often been said, the rest of your life is the best of your life. I'm reaching for your hand now to help you reassess your attitude on living and jump into the happiest, healthiest, most productive years you will ever have. - Author: Jack LaLanne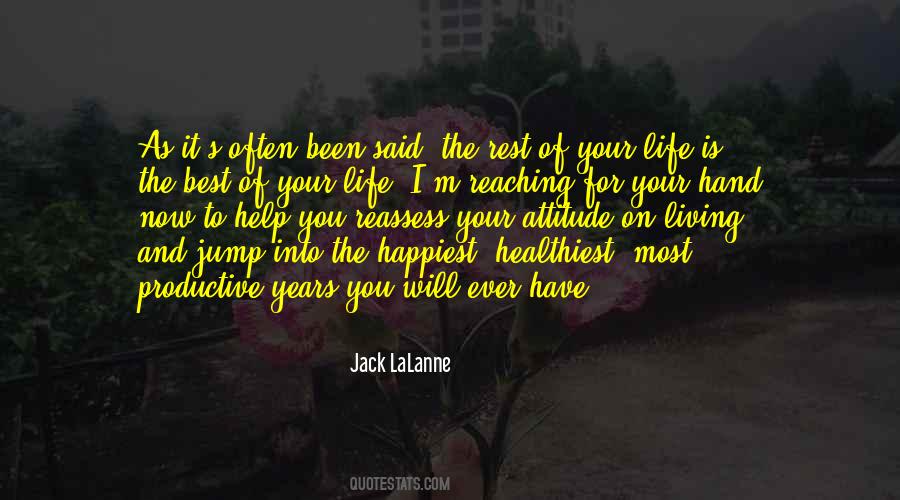 #63. You haven't done your best yet because you haven't seen the best you can do yet. You are where you are now because you haven't seen where you can be yet. If you see, your attitude, thought and tactics towards life will definitely change - Author: Ernest Agyemang Yeboah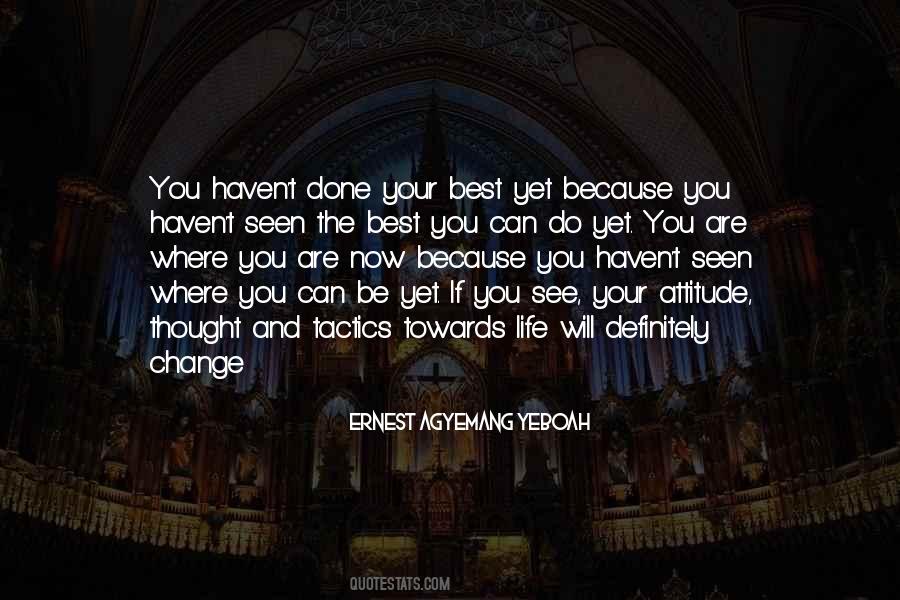 #64. Everyone pretends to be normal and be your best friend, but underneath, everyone is living some other life you don't know about, and if only we had a camera on us at all times, we could go and watch each other's tapes and find out what each of us was really like. - Author: James Franco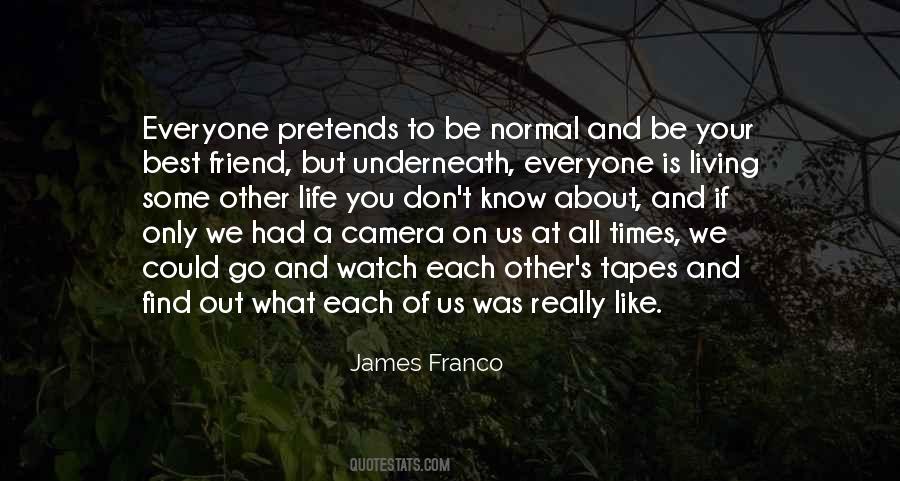 #65. Life is a sacred journey. - Author: Lailah Gifty Akita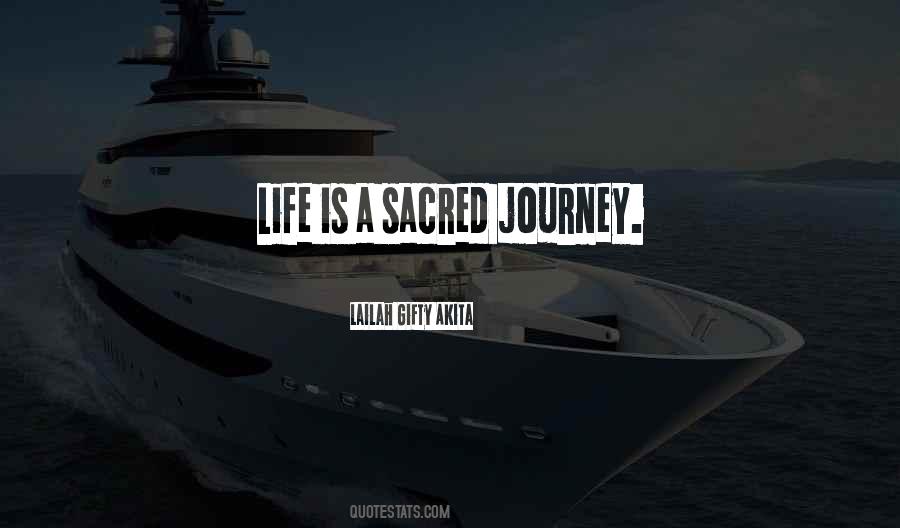 #66. I think perhaps a better thing to want is fulfillment. A deeper state, one that comes from within, from being your best self. From living life the way you really wish to live it. Then, happiness emanates from within as a byproduct. Naturally. - Author: Kamal Ravikant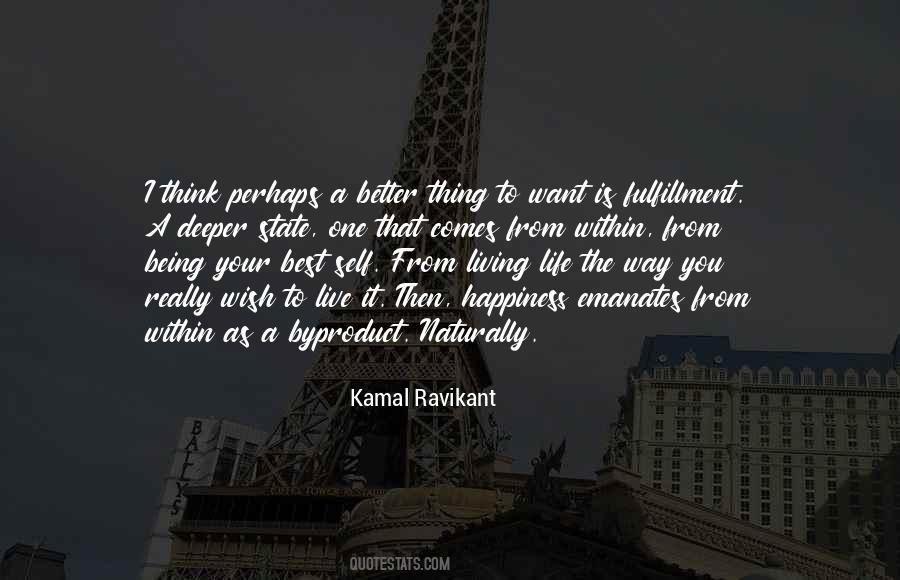 #67. Think of, at the moment of dying, is there will be any enemy for you? None! Everyone will be the best friend. So win all your enemies with your divine love when you are living. - Author: Debasish Mridha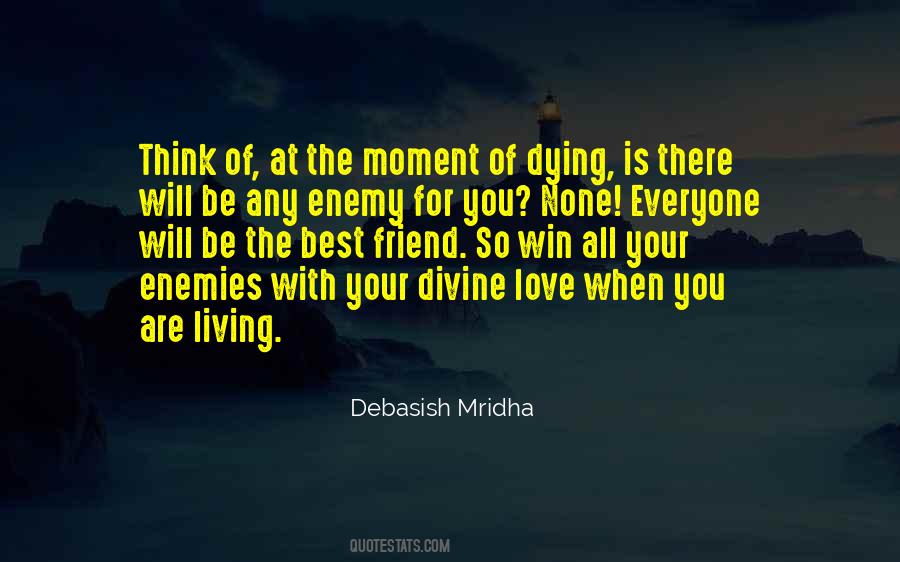 #68. Living your best life is your most important journey in life. - Author: Oprah Winfrey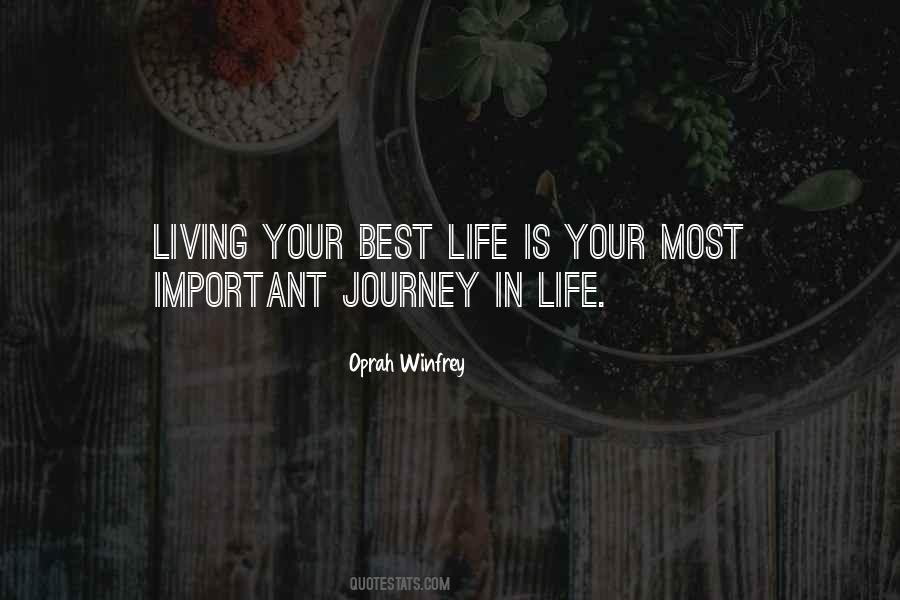 #69. The best life could be best live by you. - Author: Lailah Gifty Akita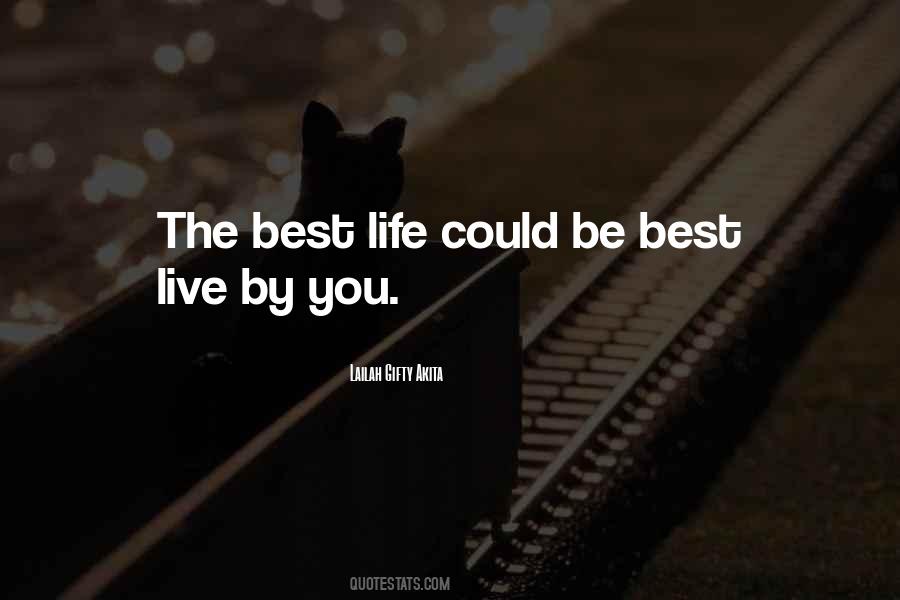 #70. You never know until you give something your best and keep working at it. Follow your dreams no matter what - Author: Santonu Kumar Dhar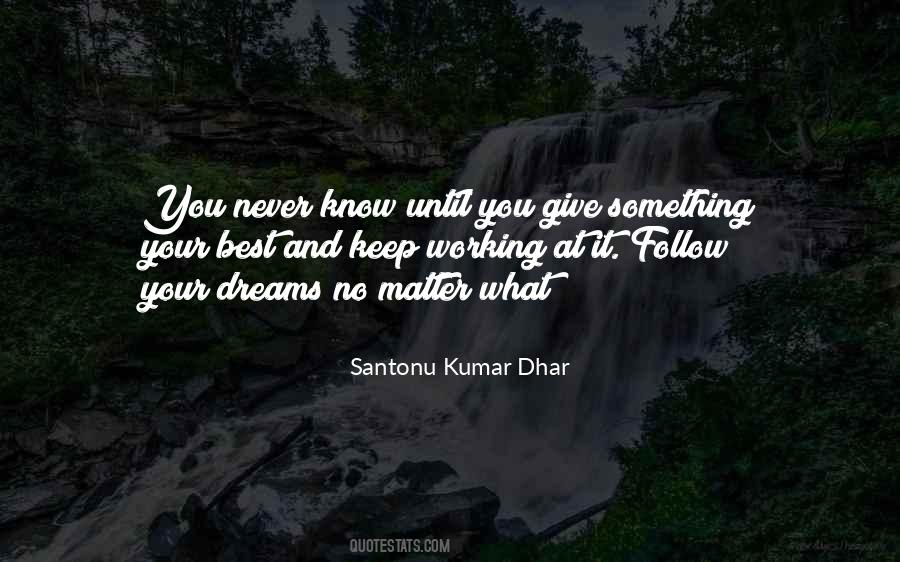 #71. We still and always want waking. We should amass half dressed in long lines like tribesmen and shake gourds at each other, to wake up; instead we watch television and miss the show. - Author: Annie Dillard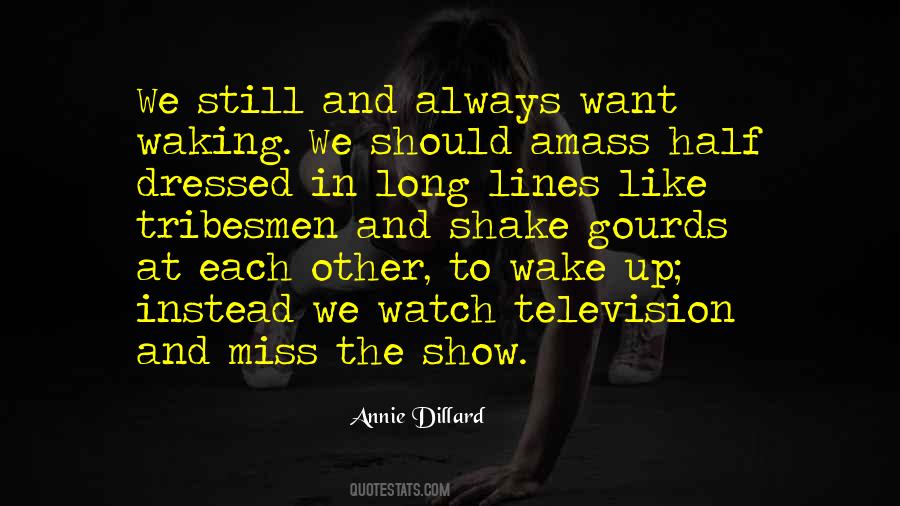 #72. My best advice for
you, honey, is to stop if you possibly can! And if you just can't, then get ready to work
like hell. Hang onto your day job. And remember, you may not make a living, but you'll
make a wonderful life. - Author: Doris Betts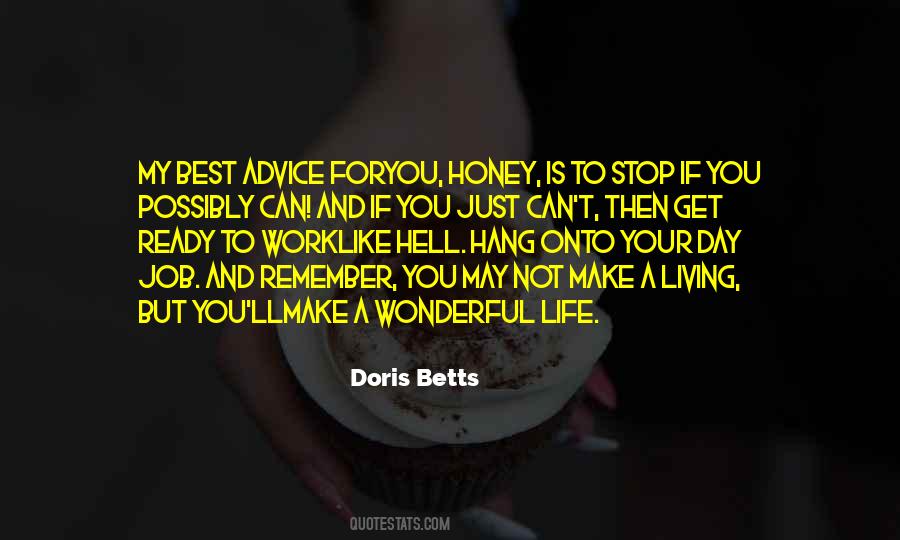 #73. Success is the accomplishment of any number of possible aims, dreams, aspirations or goals. It's very personal and unique to you. Your greatest desire could be someone else's idea of hell; you might want to be an award-winning chef while your best friend hates cooking. - Author: Nigel Cumberland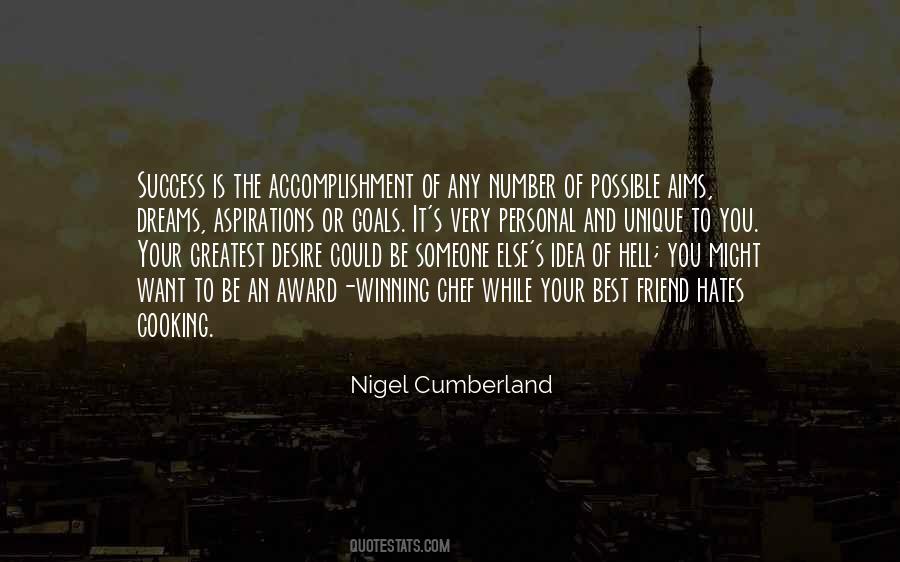 #74. Living your life is a long and doggy business ... And stories and books help. Some help you with the living itself. Some help you just take a break. The best do both at the same time. - Author: Anne Fine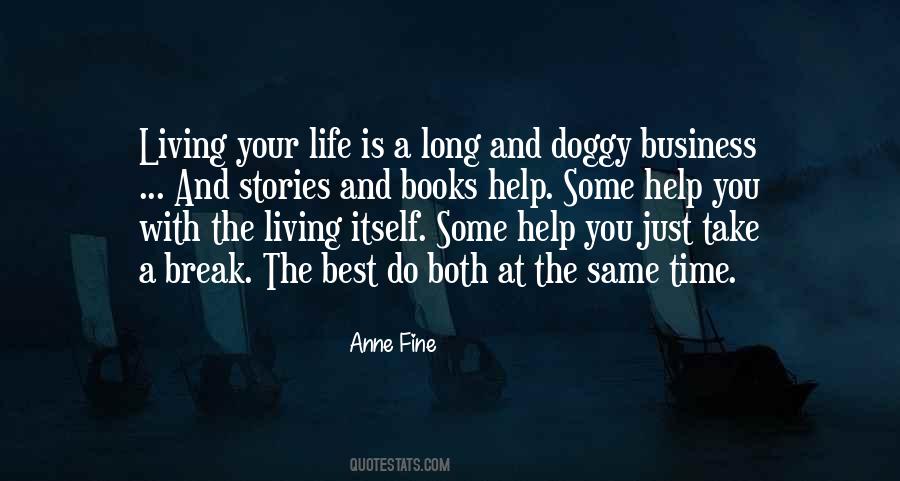 #75. Passionate living is the joy of existence. - Author: Lailah Gifty Akita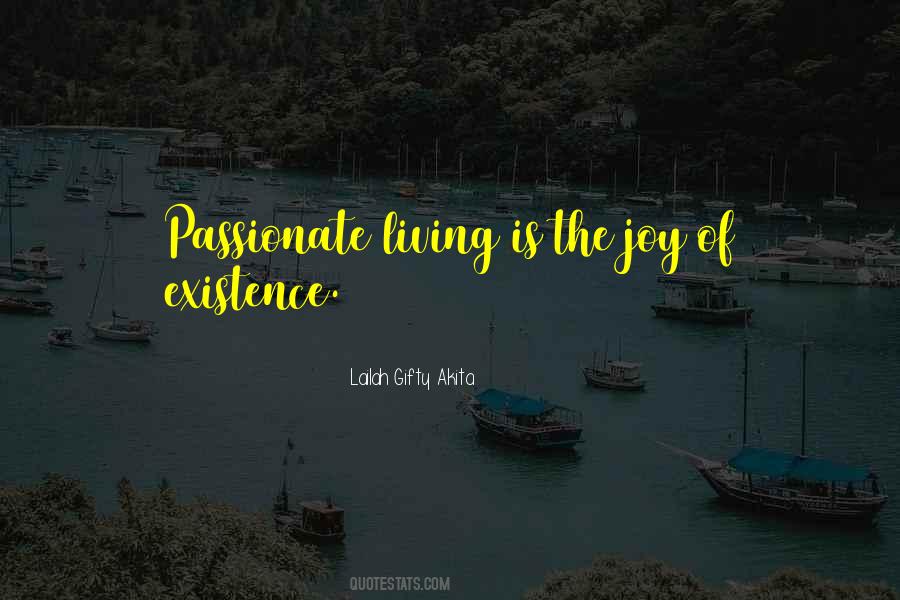 #76. be much more friendly to such things that matter most .Things that will propel your vision and ambition to higher heights. Things that will help you enlarge your tentacles. Do not look down on small things however - Author: Ernest Agyemang Yeboah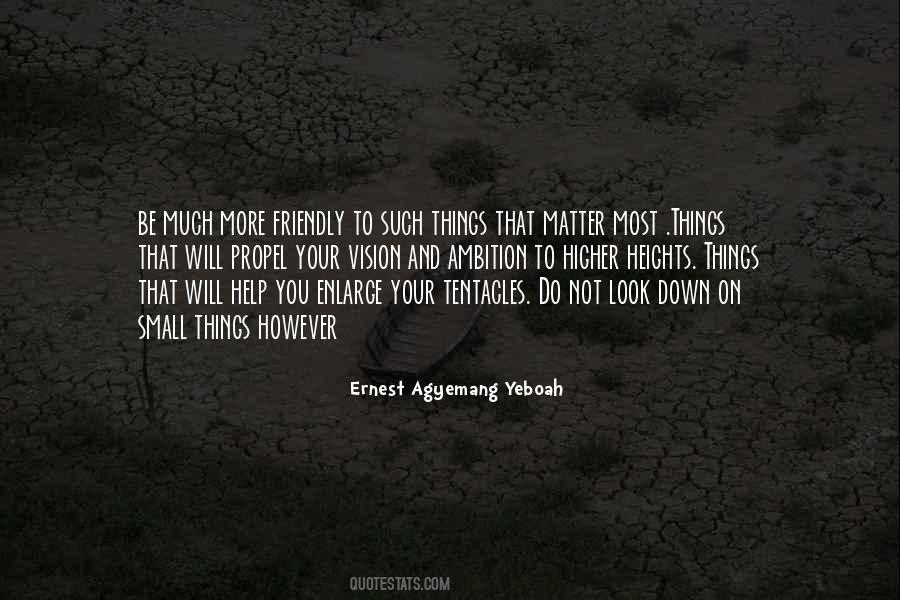 #77. Use what you have to run toward your best - that's how I now live my life. - Author: Oprah Winfrey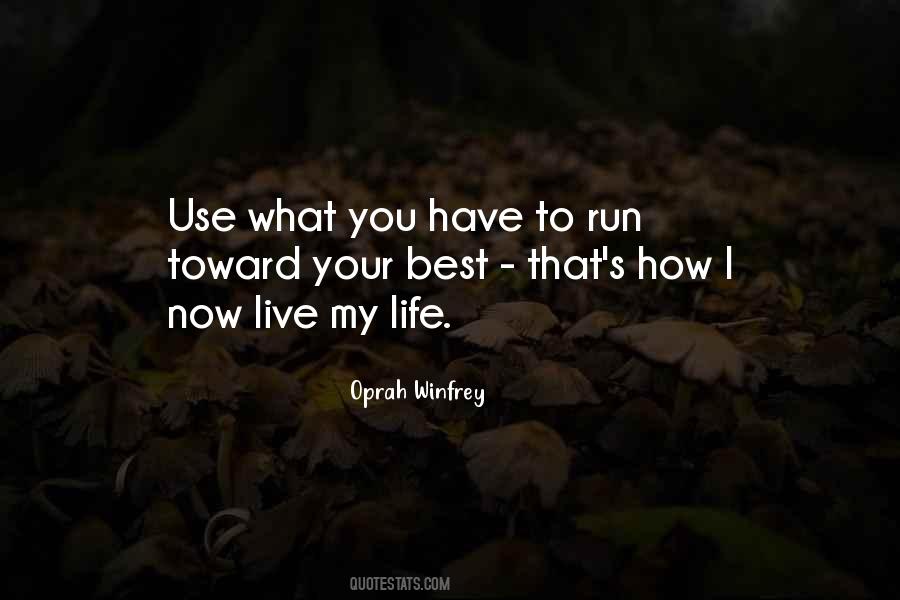 #78. The best thing you can do in this life is share your open heart with the world. - Author: Tehya Sky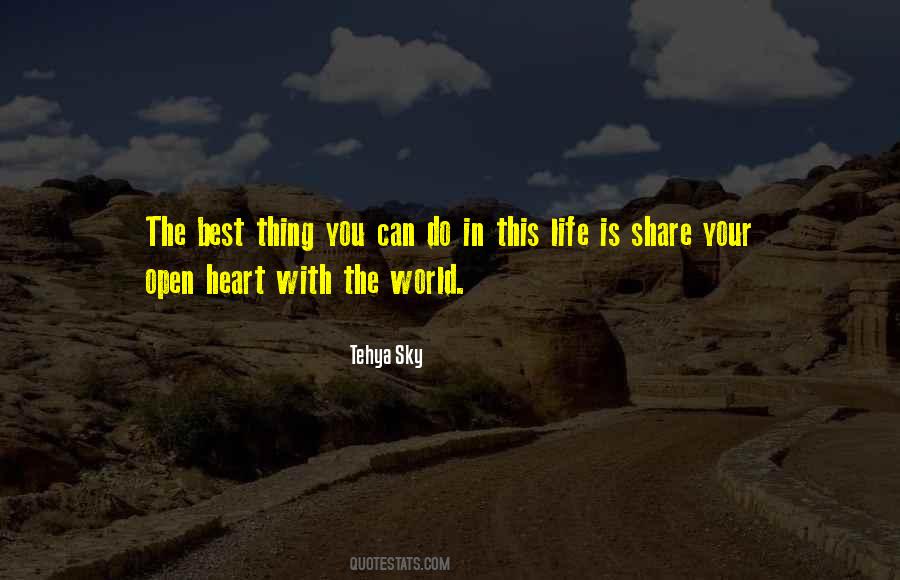 #79. Its best to live imperfectly happy living a life of your own choice than to imitate someone else and be a plastic doll. - Author: Upasana Banerjee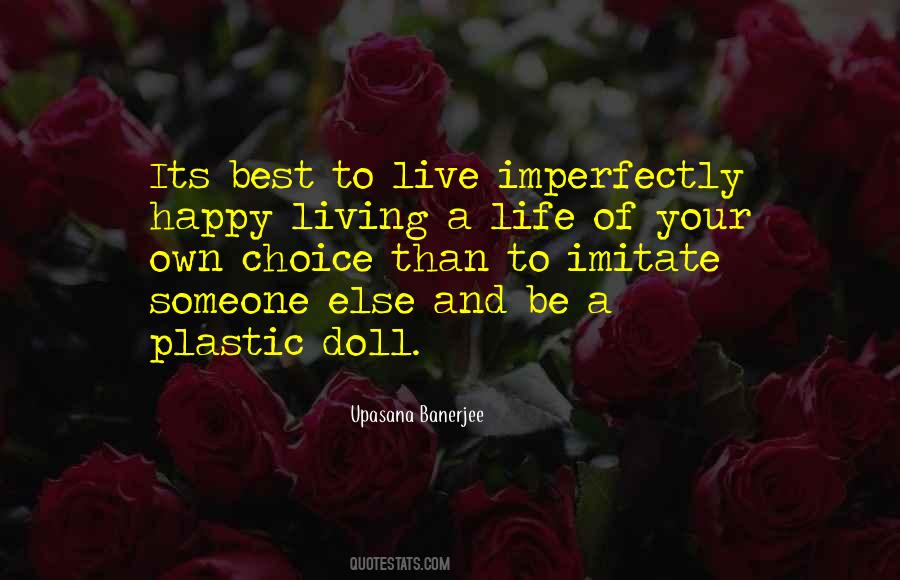 #80. The greatest excuse you must have is the excuse to do your best to the very best and in a distinctive manner - Author: Ernest Agyemang Yeboah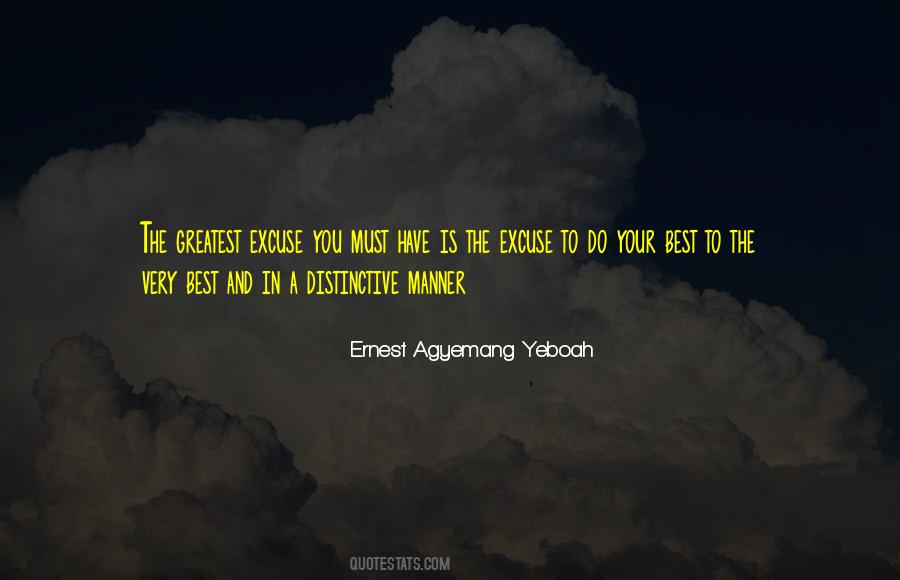 #81. Think about it: No matter who you are, the past plays a large part in your life. I am all about living in the present as best as I can. Try as I might, there is only so much I am able to achieve on this front. - Author: Henry Rollins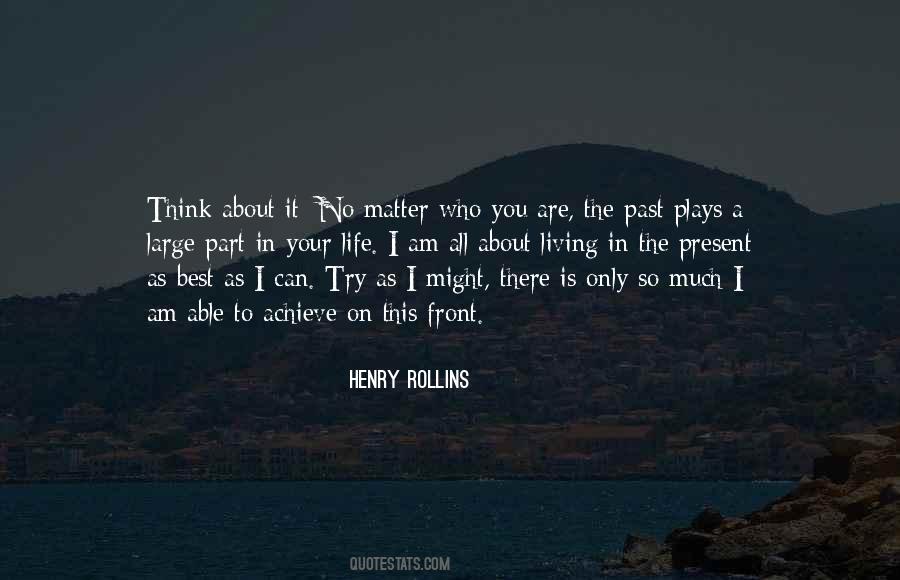 #82. I haven't felt like part of the living world these last years. I go out and walk around, but it's hard when you feel the best times of your life have happened already.

- Eloise Munn - Author: Maureen Sherry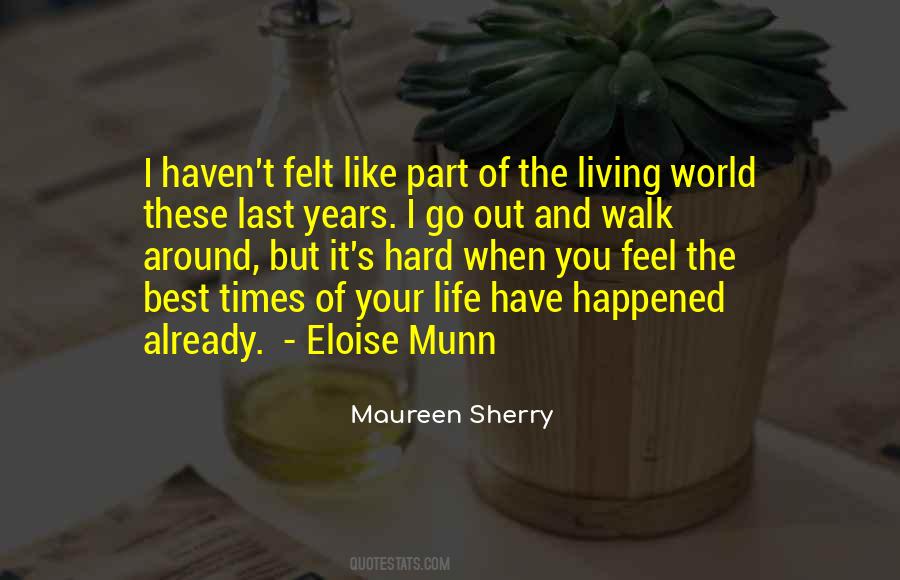 #83. The Biblical stories are sacred inspiration. - Author: Lailah Gifty Akita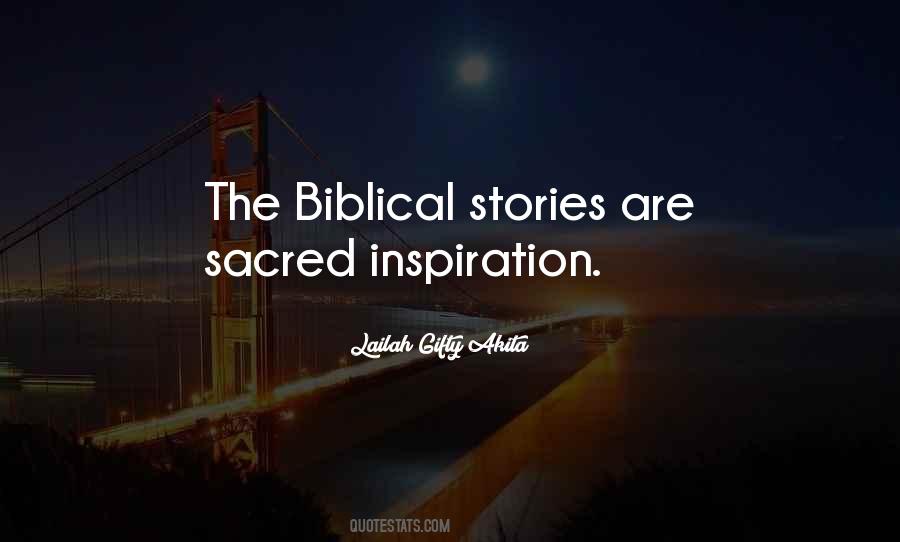 #84. Live a fuller life while you can breathe. - Author: Lailah Gifty Akita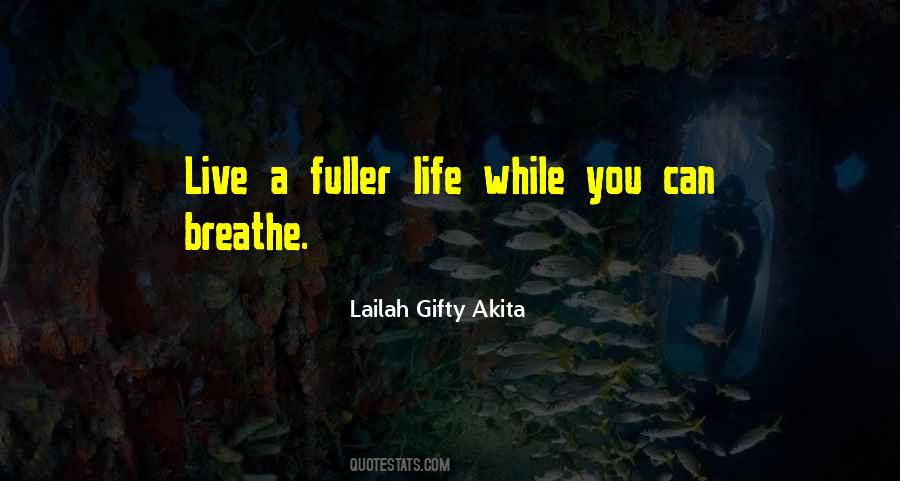 #85. Taking care of your health and well bring first, is the best way to insure you will be able to care for those you love. - Author: Toni Sorenson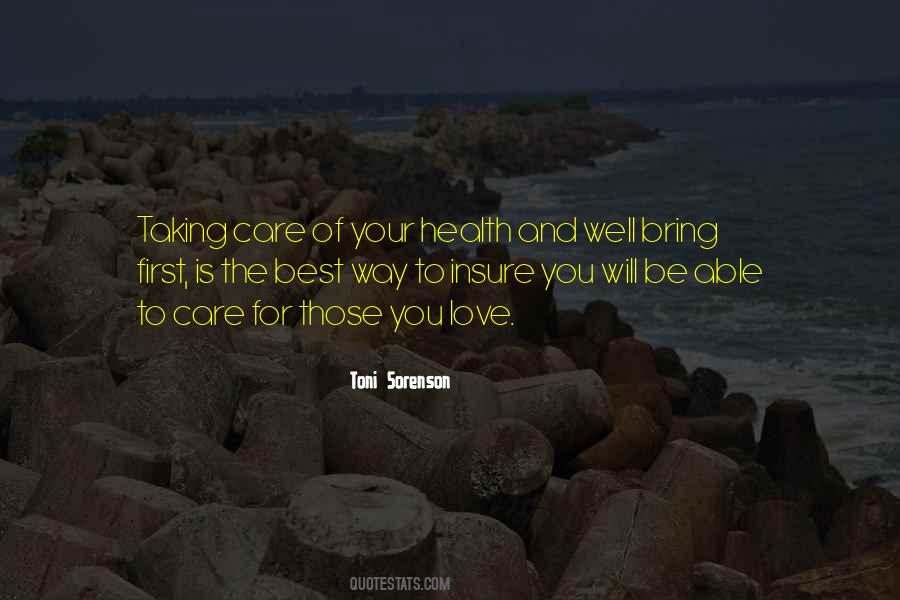 #86. Do everything with your whole heart, or not at all. Don't put up with lies or with people who lie to you. Don't risk hurting people just for the fun of it. And lastly, your best foot shouldn't be put forward; it should be with you at all times - right there beside the other one. - Author: C. JoyBell C.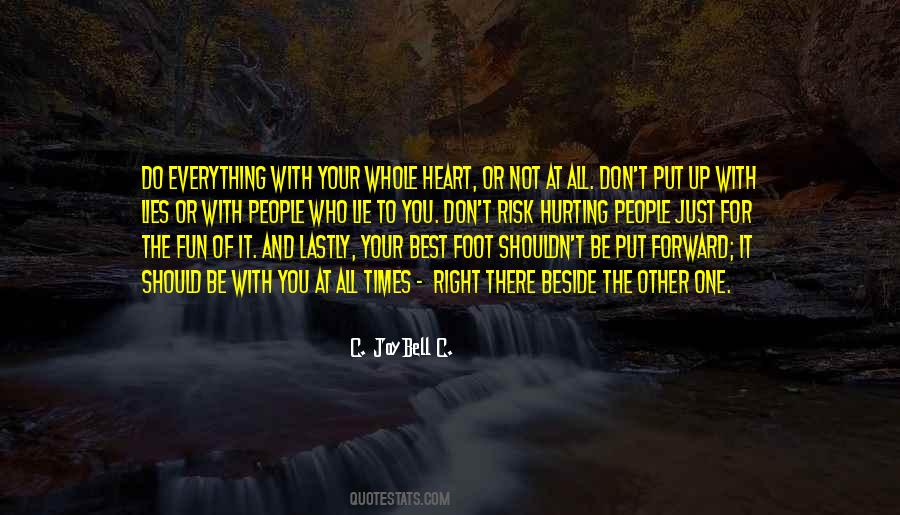 #87. The way I see it," Miles went on, "it's no good hiding yourself away, like Pa and lots of other people. And it's no good just thinking of your own pleasure, either. People got to do something useful if they're going to take up space in the world. - Author: Natalie Babbitt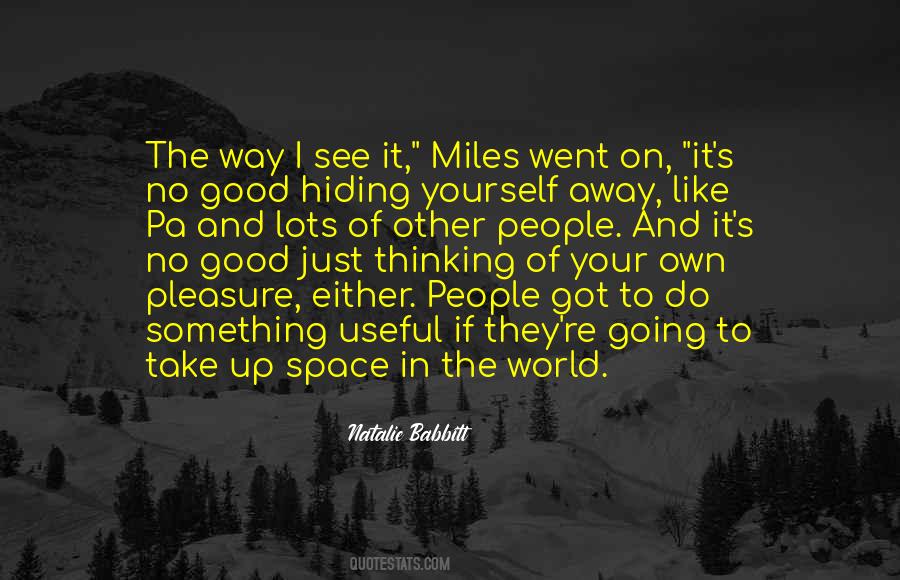 #88. Live a passionate life. - Author: Lailah Gifty Akita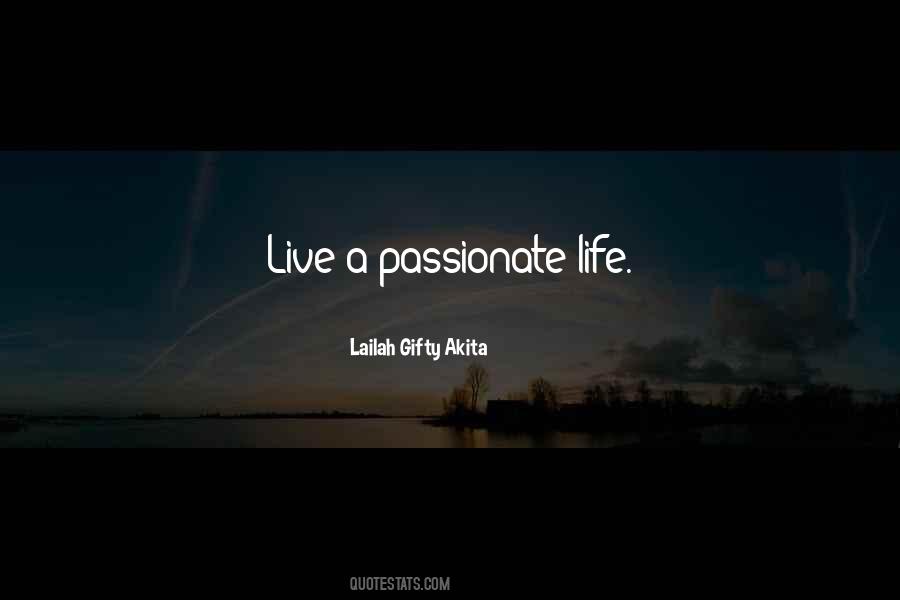 #89. We make a living by what we give; and live a life by what we have yet to give. - Author: George Alexiou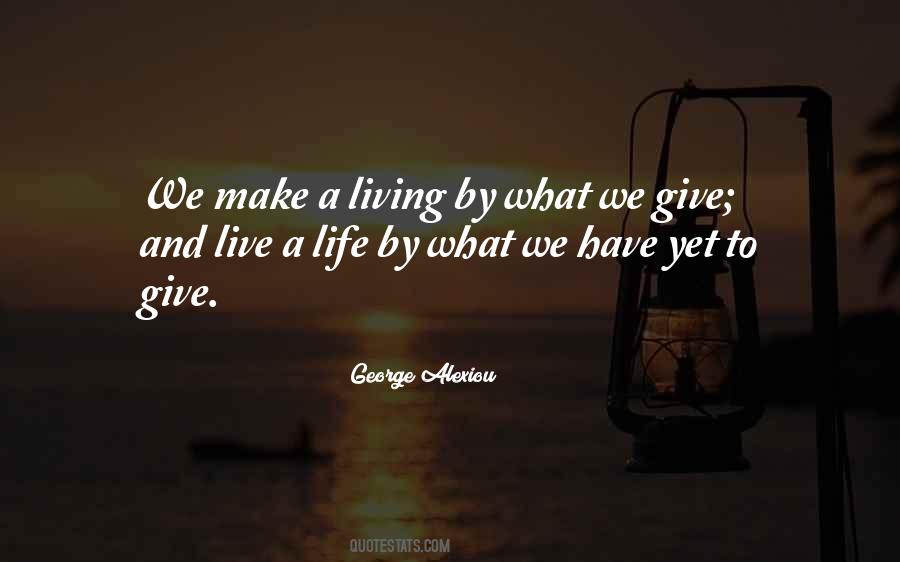 #90. Choose your thoughts and beliefs wisely.
Be your own best friend, and not your enemy. - Author: Maddy Malhotra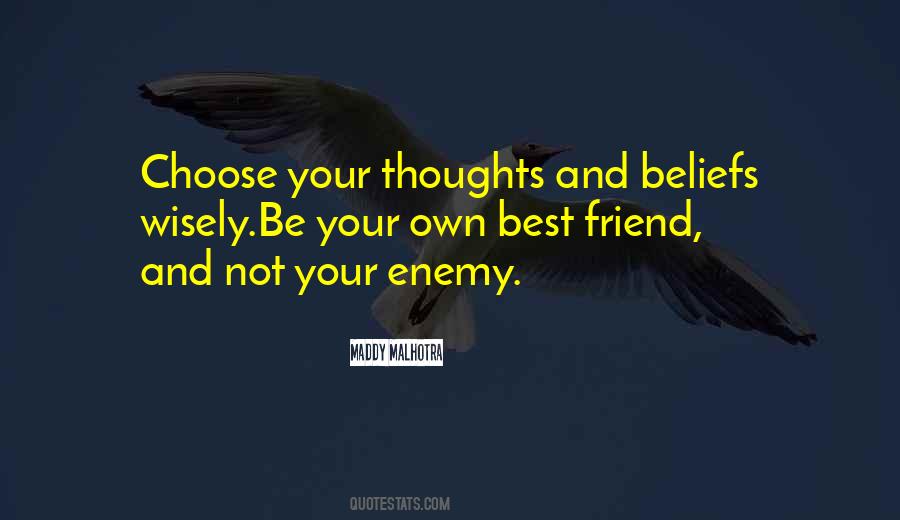 #91. Without failing at one thing, there won't be an opportunity to try again, learn and grow. Life isn't static but dynamic. Learn to embrace whatever situation you may face and strive to overcome. Believe in yourself, knowing your best is yet to come. - Author: Kemi Sogunle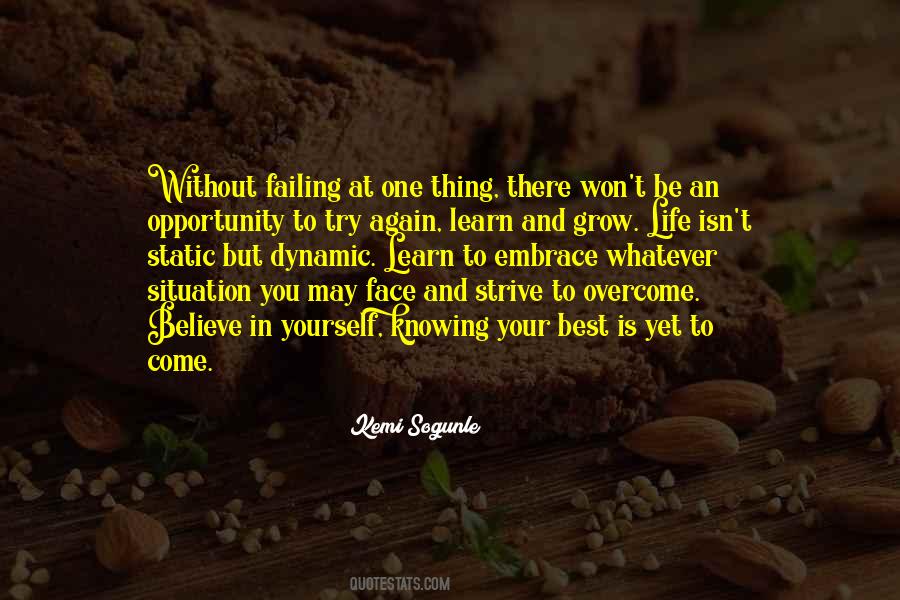 #92. When you refuse to settle for less than the best ... the best tends to track you down. - Author: Mandy Hale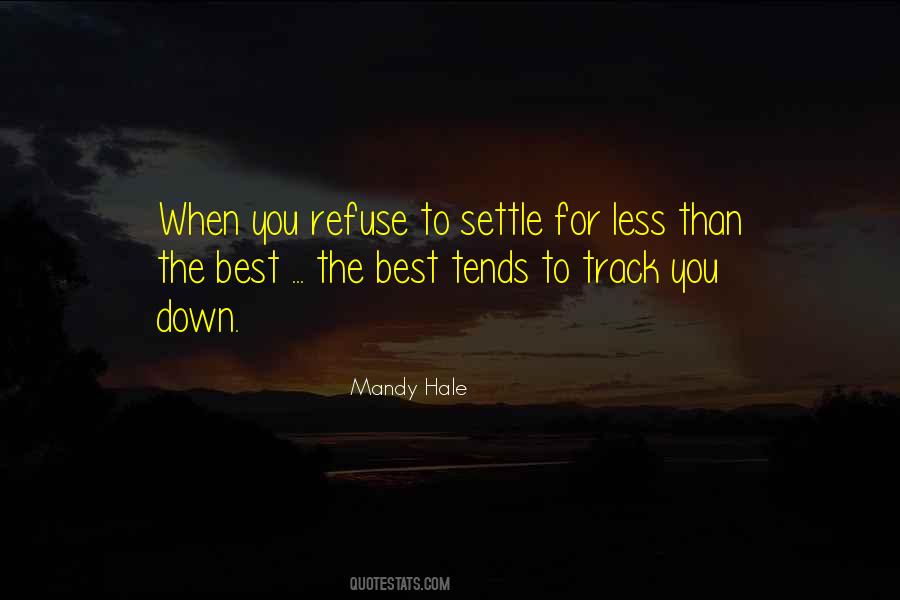 #93. What is the best thing about people doubting your potential?
The pleasure of proving them wrong. - Author: Ameya Agrawal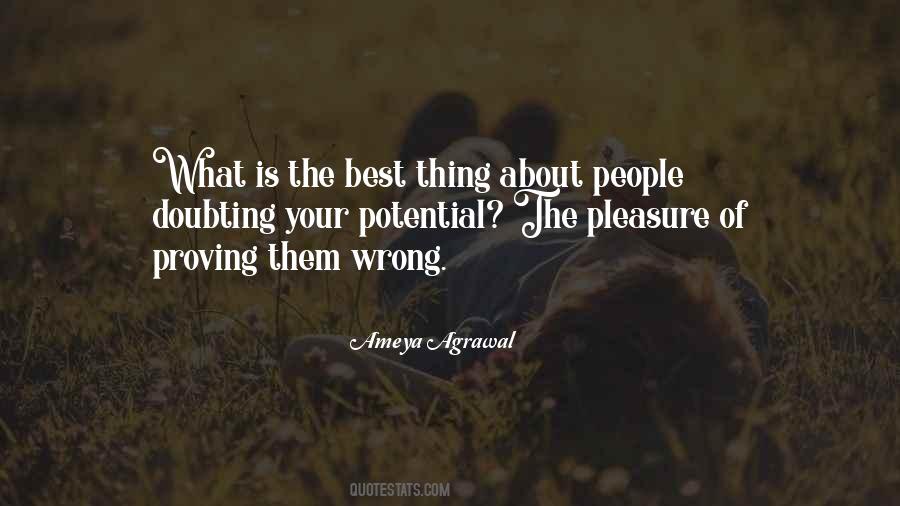 #94. Plant in tears, harvest with joy. - Author: Lailah Gifty Akita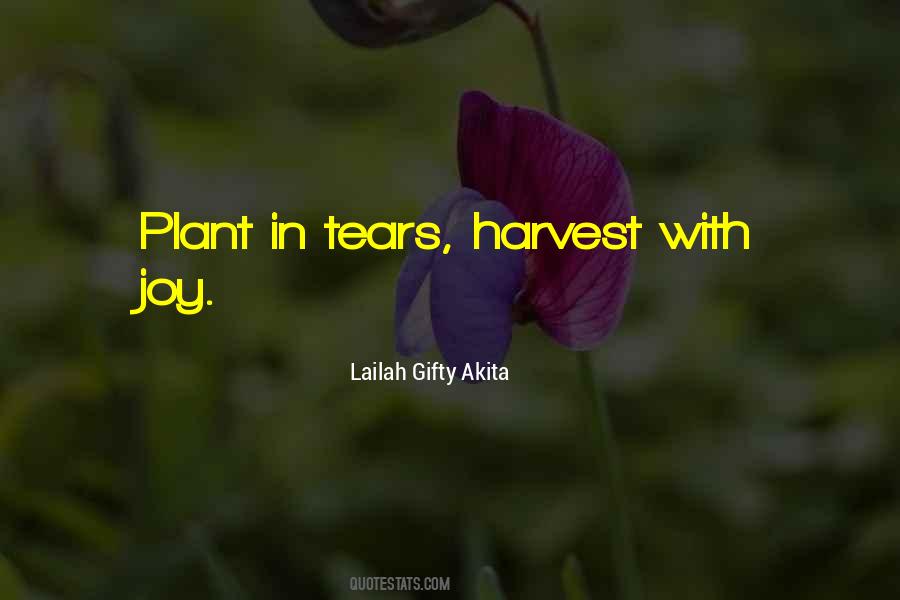 #95. I think the best thing for you to do is just live your life. Live a life that's worth living, one where you do what you want to do, pursue your passions. That way, if you meet someone, they'll be joining a life that's already really good. - Author: Dan Savage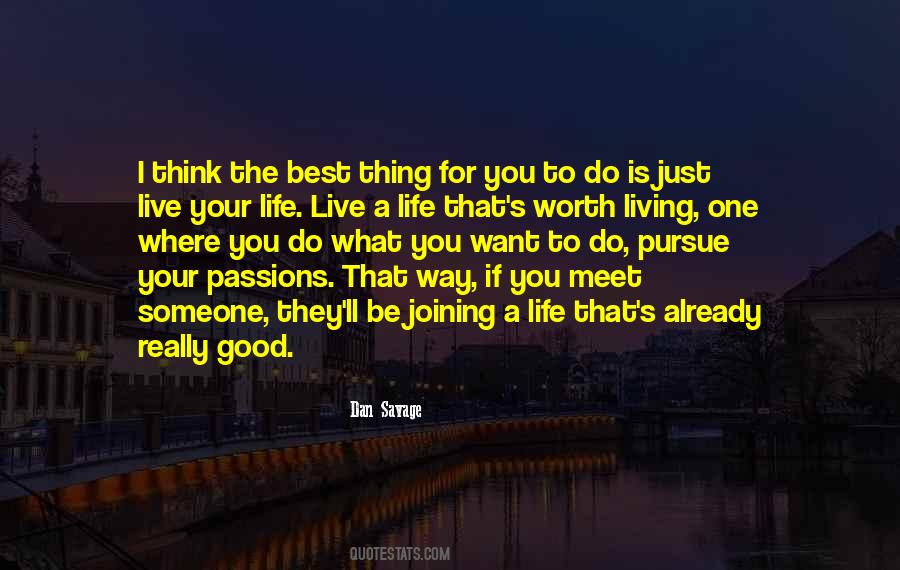 #96. May you live life to the fullness. - Author: Lailah Gifty Akita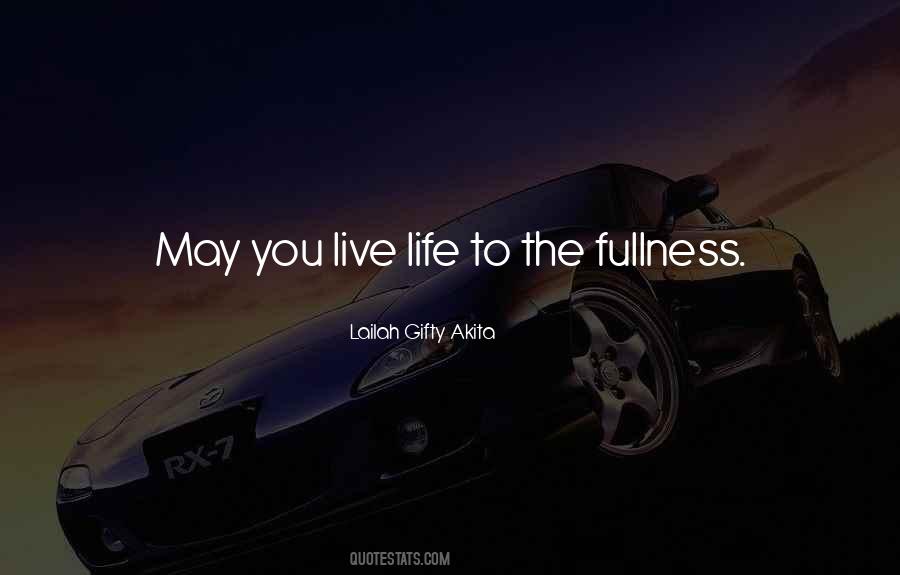 #97. Living your best life is to find out what your calling is. Your real job on Earth is to find out what you were meant to be doing & to find a way to do that thing. - Author: Oprah Winfrey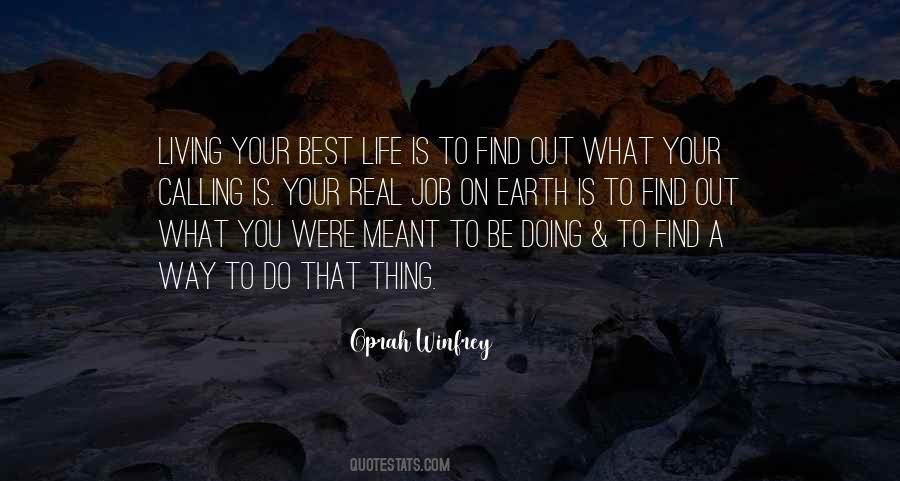 #98. Struggling isn't a sign of failure but of strength. Keep pushing, keep striving...your best is yet to come! - Author: Kemi Sogunle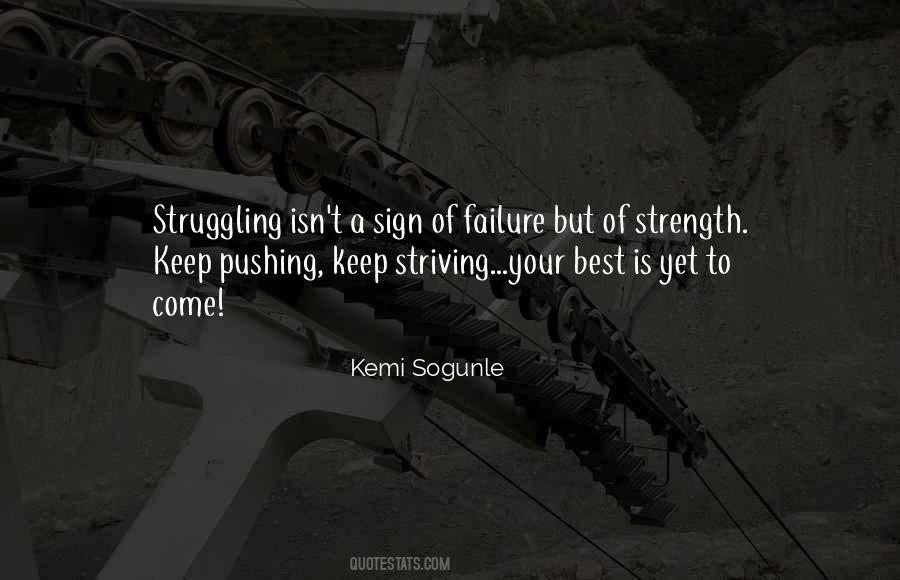 #99. Find your passion and live it. - Author: Lailah Gifty Akita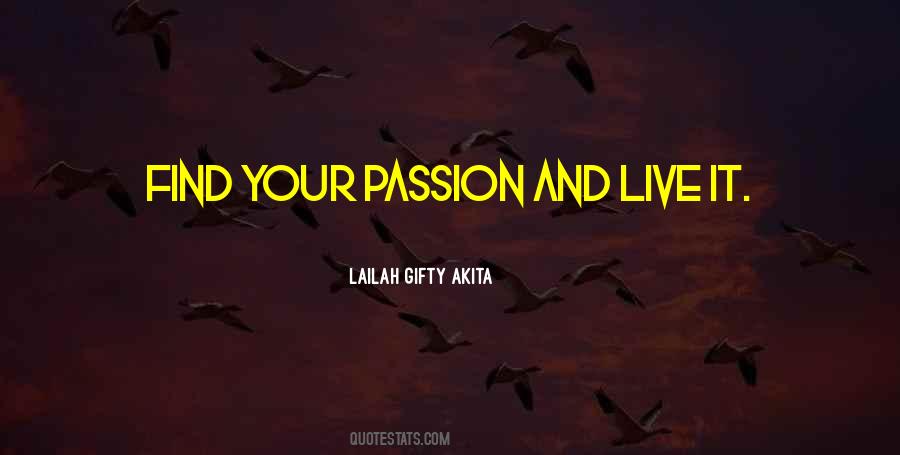 #100. I am on earth to live my very best life. - Author: Lailah Gifty Akita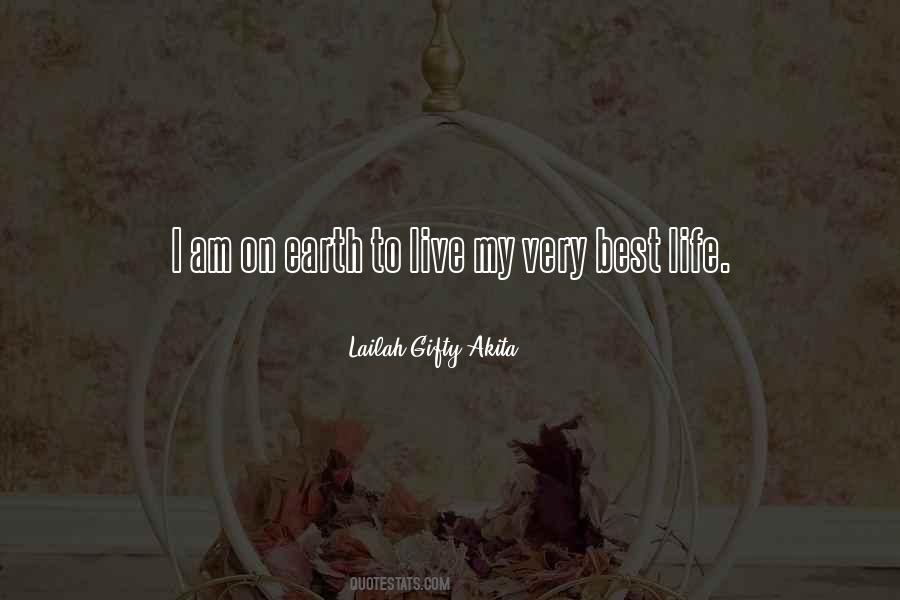 Famous Authors
Popular Topics