Living And Existing Famous Quotes & Sayings
List of top 55 famous quotes and sayings about living and existing to read and share with friends on your Facebook, Twitter, blogs.
Top 55 Quotes About Living And Existing
#1. I want every day to be life for the living, not just traipsing through it existing. I'm just interested in life and the world and exploring. - Author: Queen Latifah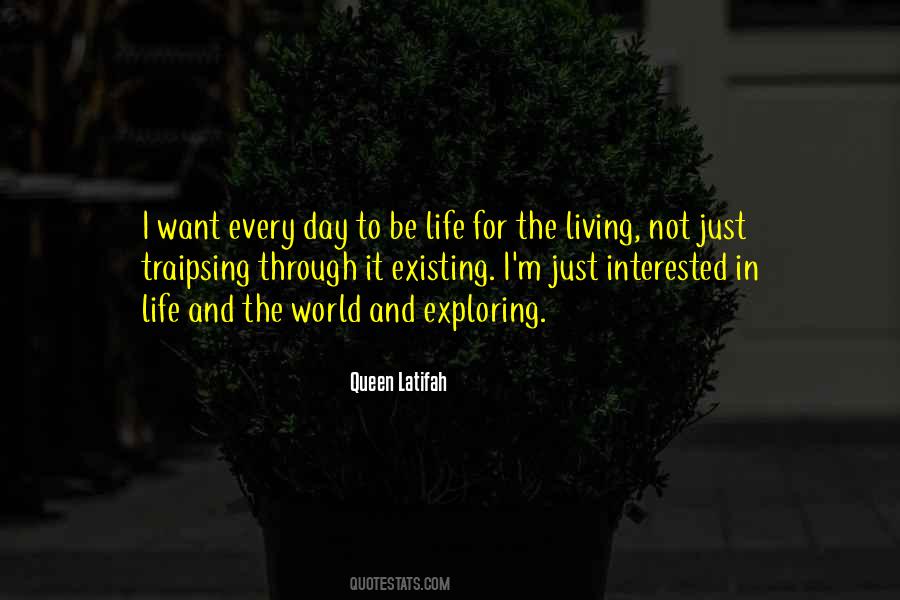 #2. It's the simple things in life that comprise the difference between existing and living.
(from blog post on October 26, 2013, original content) - Author: Cora Carmack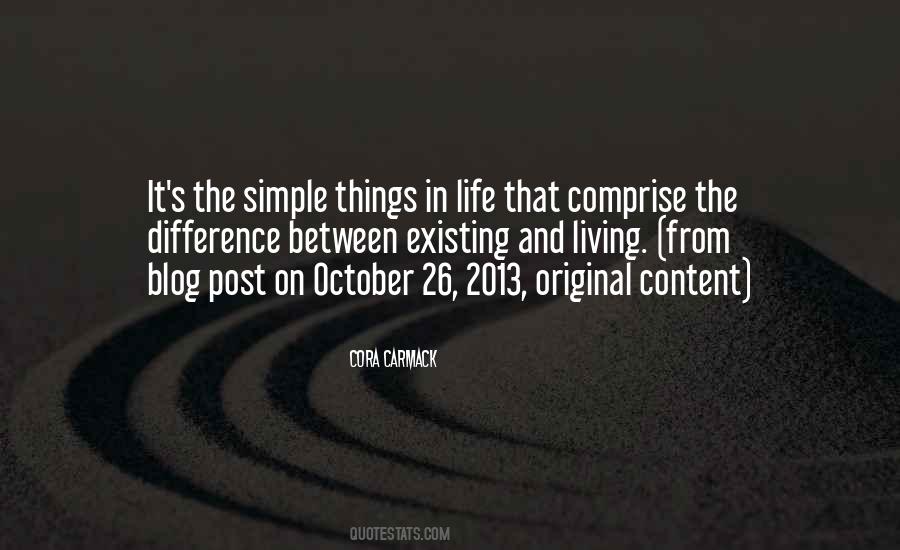 #3. Existing is going through the motions of life with no zeal and feeling you have no control; living means embracing all that this large world has to offer and not being afraid to take chances. The beauty of living is knowing you can always start over and there's always a chance for something better. - Author: J'son M. Lee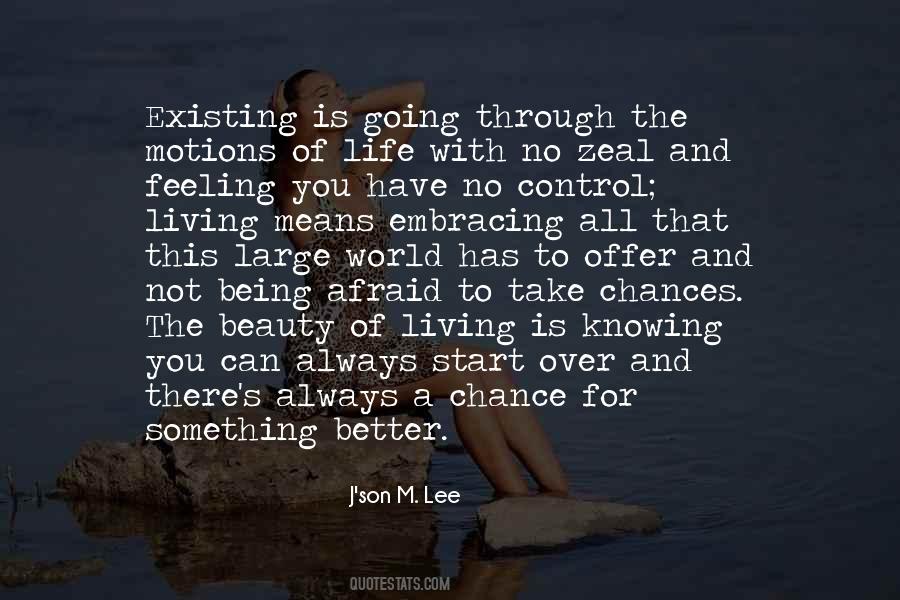 #4. A happening was looming. It was out there somewhere beyond the regular enclosed life that I had been living. It was out there, not waiting, but existing. Being. Perhaps it was only slightly wondering if I would come to it. - Author: Markus Zusak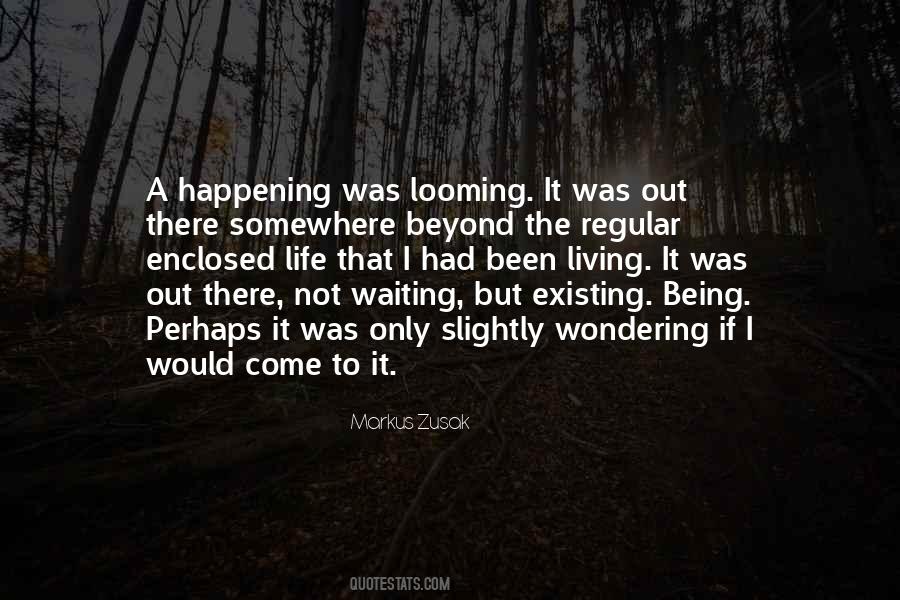 #5. You only know of existence, once you rebel. You only know of life, once you die. - Author: Lionel Suggs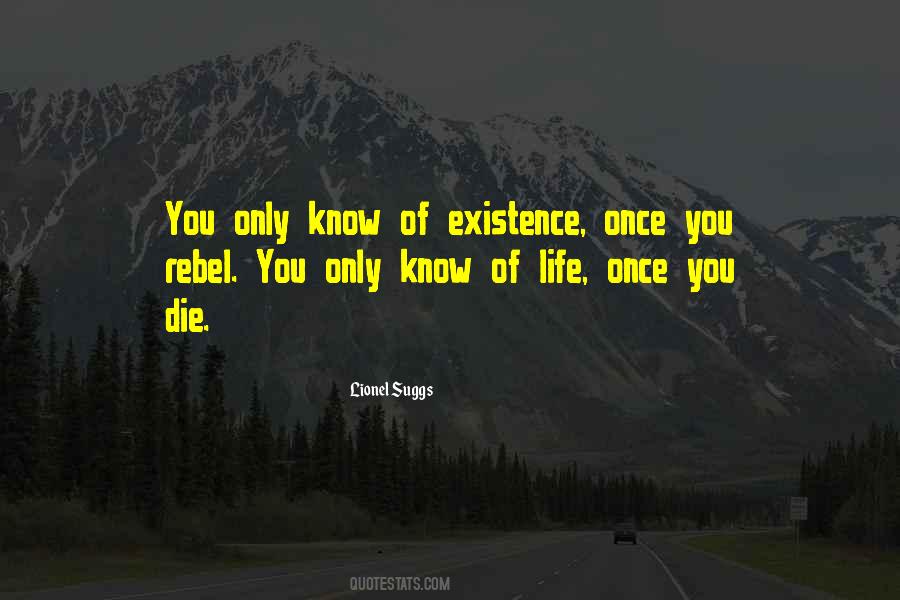 #6. It's time for a spring cleaning of your thoughts, it's time to stop to just existing it's time to start living. - Author: Steve Maraboli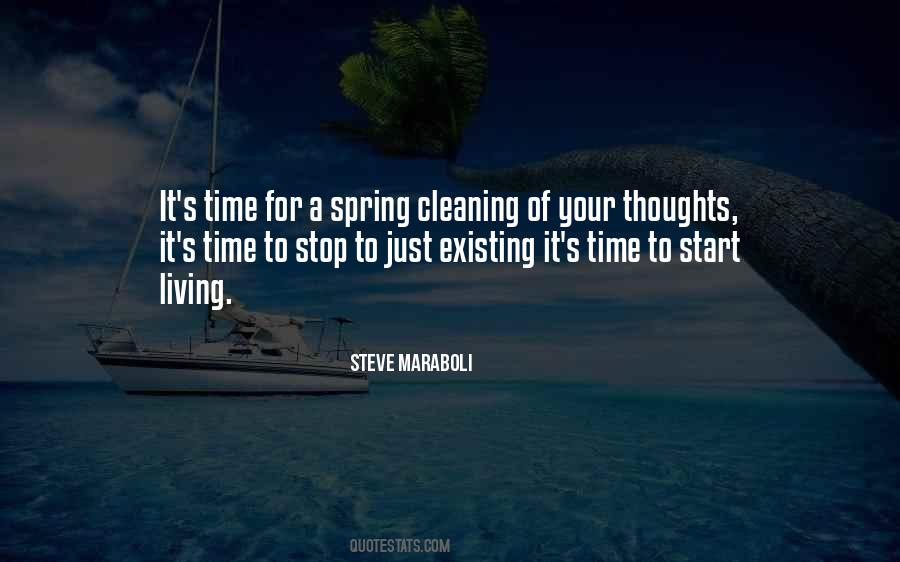 #7. And as I stand up and take that breath I can feel that being here is no static thing. We are not just existing at a time when an old, unworkable world is dying, but we are living as a new one struggles for birth. - Author: Lois Hart
#8. Living is not existing but to live with joy. - Author: Debasish Mridha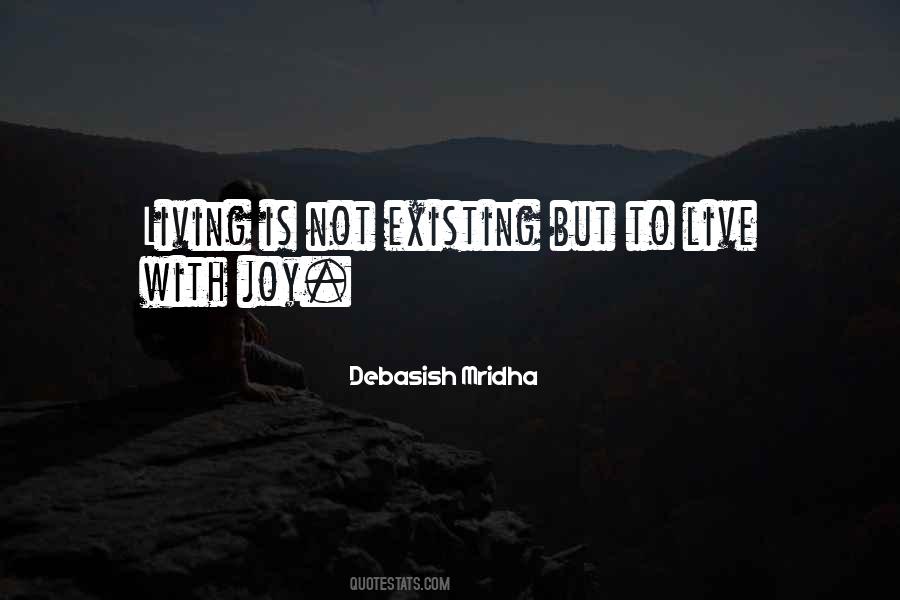 #9. Because dreams are the difference between living ... and existing ... - Author: Danielle Ackley-McPhail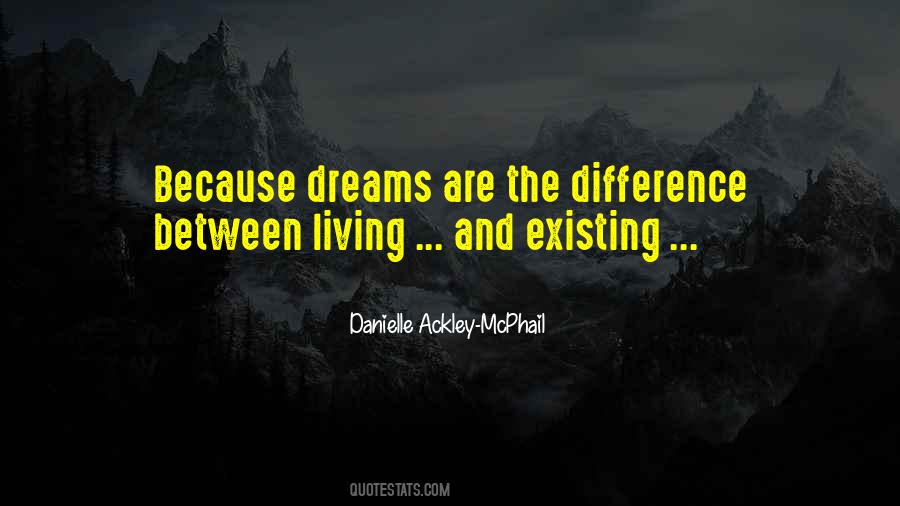 #10. Tired, not just of living, but of existing. - Author: Veronica Roth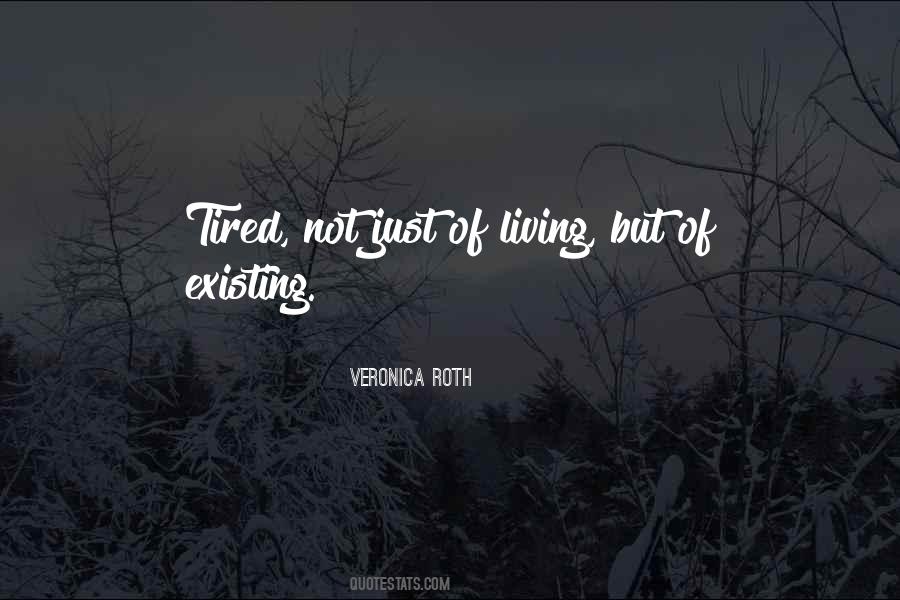 #11. Are You Living or Just Existing? -Tyler Perry The Family That Preys - Author: Tyler Perry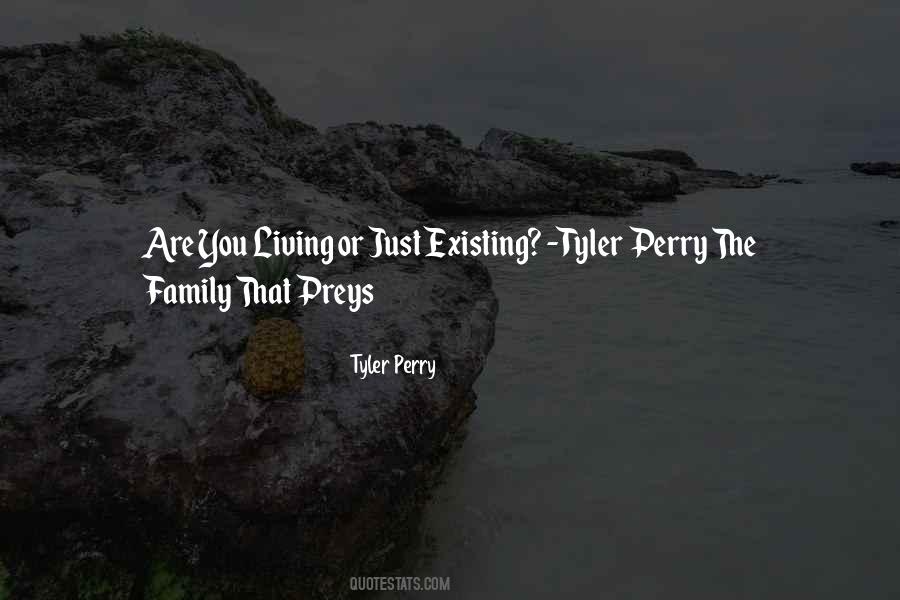 #12. To lose one's life is no great matter; when the time comes I'll have the courage to lose mine. But what's intolerable is to see one's life being drained of meaning, to be told there's no reason for existing. A man can't live without some reason for living. - Author: Albert Camus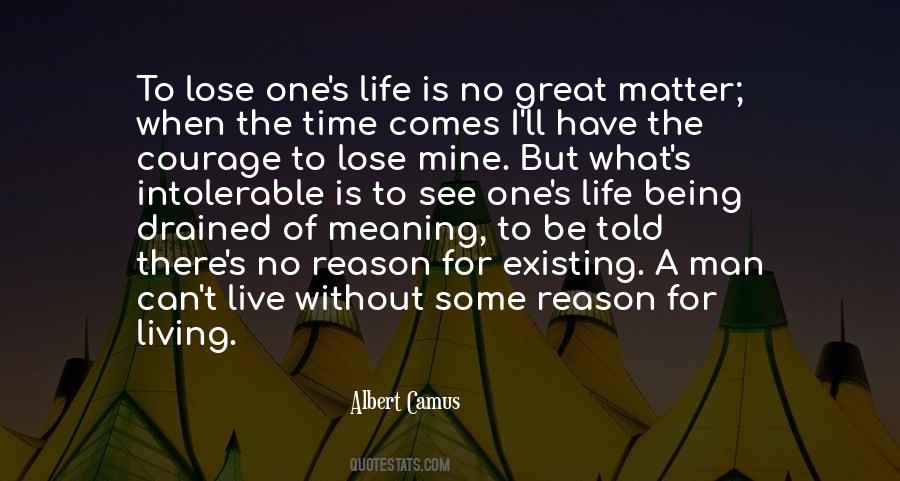 #13. When you stop existing and you start truly living, each moment of the day comes alive with the wonder and synchronicity. - Author: Steve Maraboli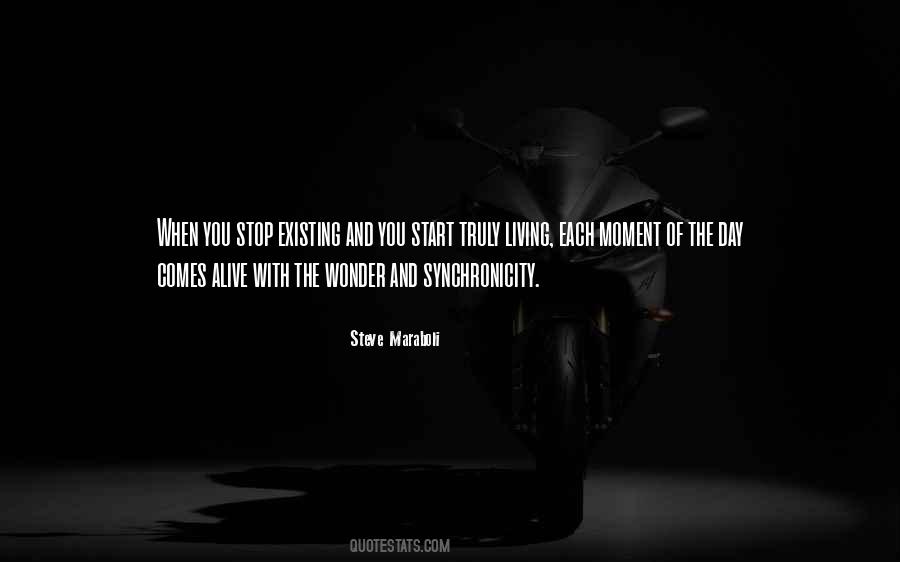 #14. For a moment, frustration clouded his features. He inhaled deeply, and the clouds went away. I miss people, you know? I miss actually living. I want to have a purpose in my life, but I don't. I'm just existing, and I don't know how long I can continue it. - Author: Rose Wynters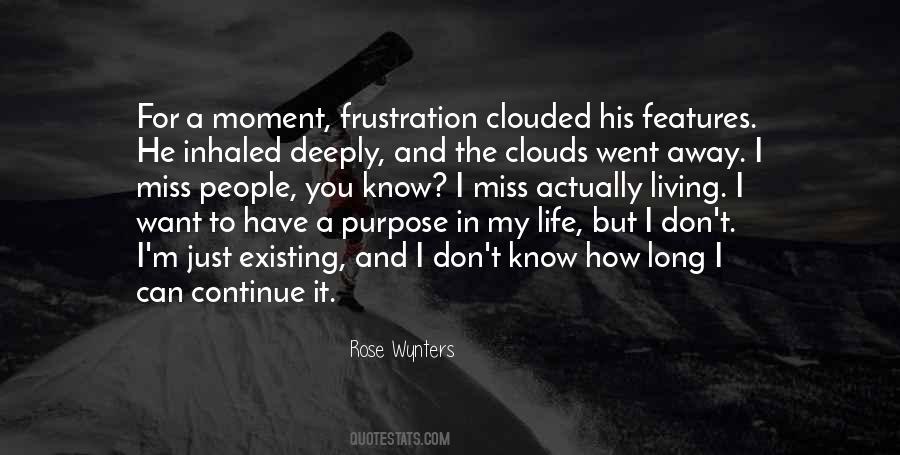 #15. Existing is not quite enough. Passionate living is the best revenge. - Author: Arlaina Tibensky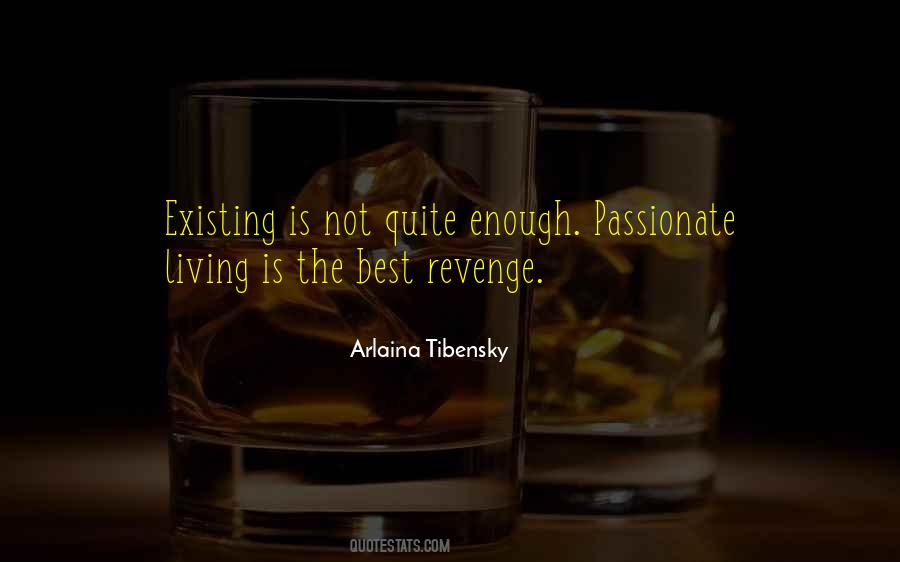 #16. I wasn't living, just existing. - Author: Victoria Spry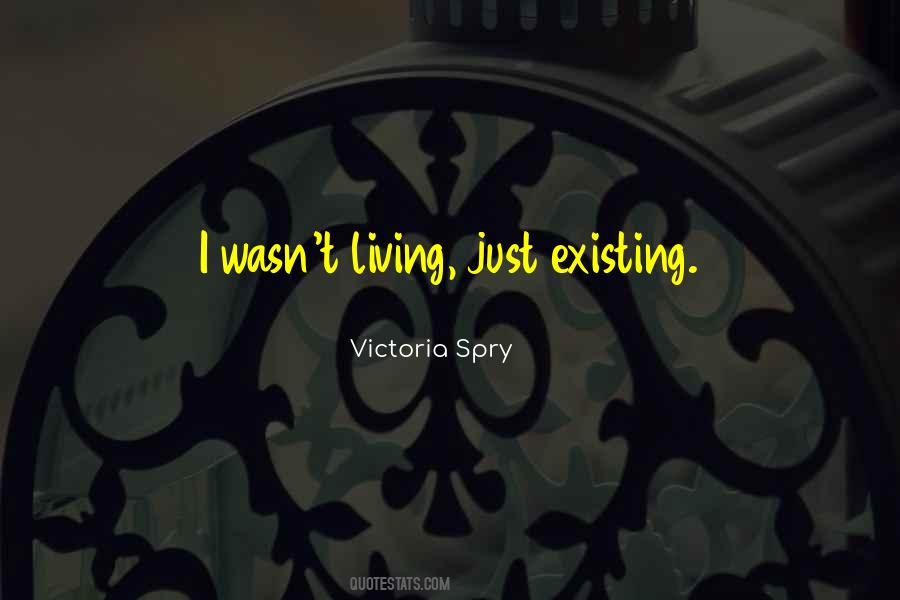 #17. Getting rid of most of my personal library comported nicely with my longheld fantasy of traveling light, existing with minimal encumbrances, living simply. A fantasy it has always been, for the longr I have lived, the heavier has my equipage grown. - Author: Joseph Epstein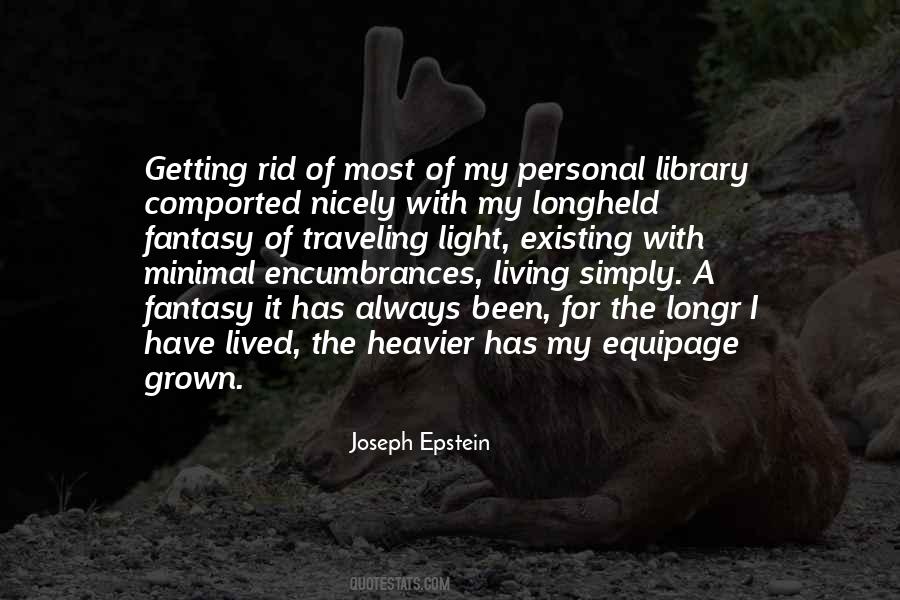 #18. Productivity is not what will bring purpose to your life, but what will enable you to excel in living out your existing purpose. - Author: Tim Challies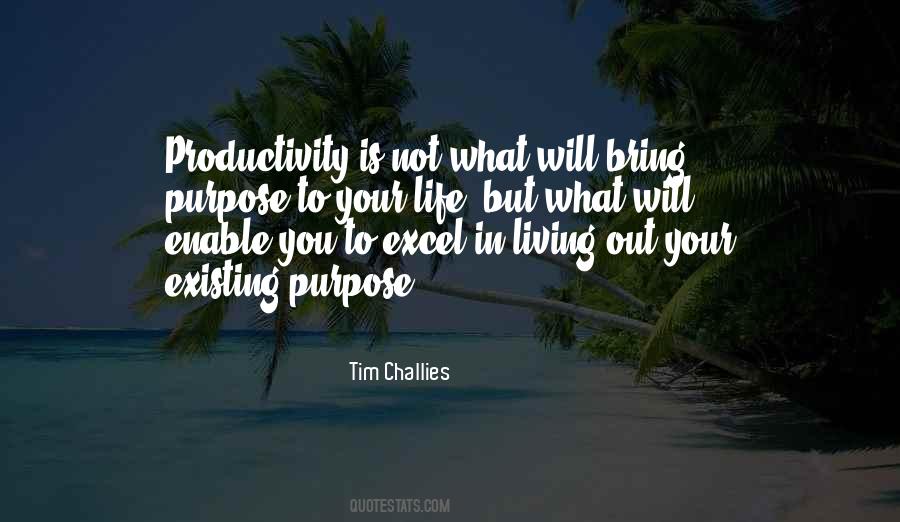 #19. Life is all about chances. You might be safer not taking any. But playing it totally safe means you're only existing. Not living. I want to live. - Author: Ellen Hopkins
#20. We have to go along a road covered with blood. We have no other alternative. For us it is a matter of life or death, a matter of living or existing. We have to be ready to face the challenges that await us. - Author: Gamal Abdel Nasser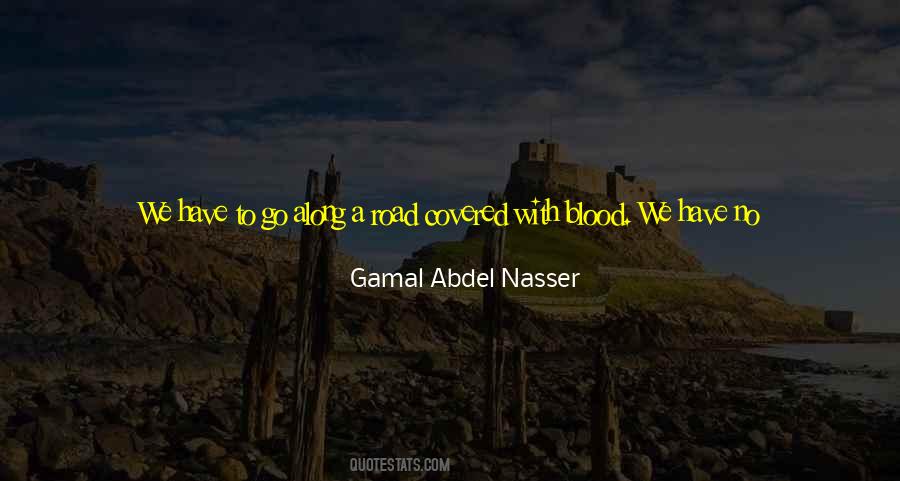 #21. All breathing, existing, living, sentient creatures should not be slain, nor treated with violence, nor abused, nor tormented, nor driven away. - Author: Mahavira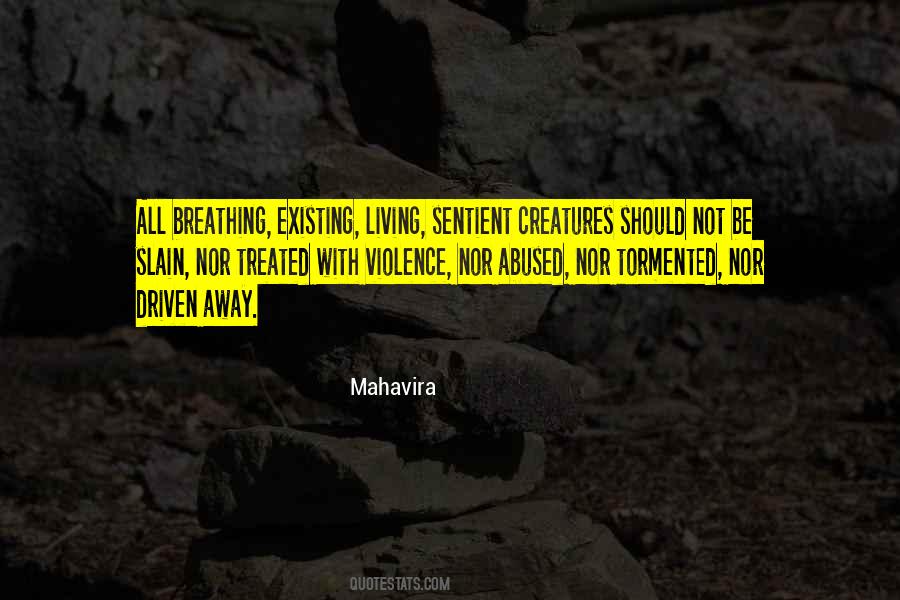 #22. If safety is my goal, living life is not. - Author: Craig D. Lounsbrough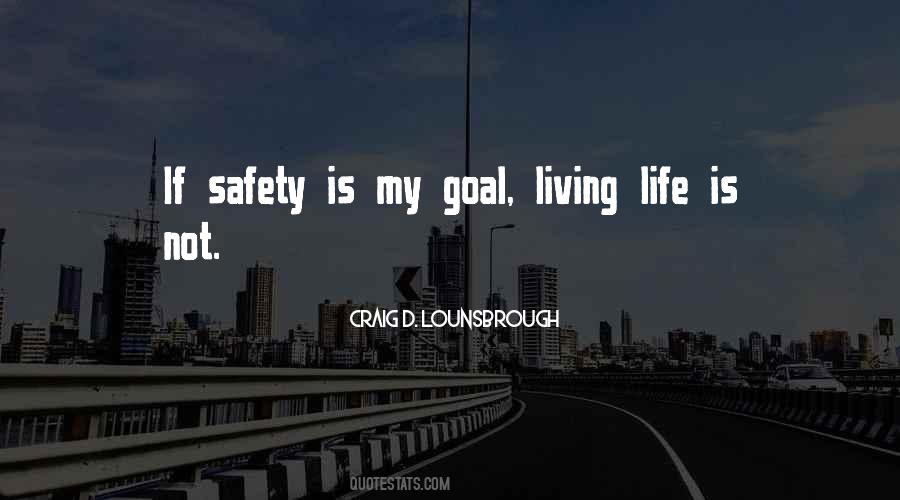 #23. My chest clenched as I looked down at the oil-stained asphalt. Here but not. Existing but not living. I knew that feeling. Lived it for several years. Some days it felt like I was still wearing that feeling like a heavy jacket buttoned up too tightly. - Author: Jennifer L. Armentrout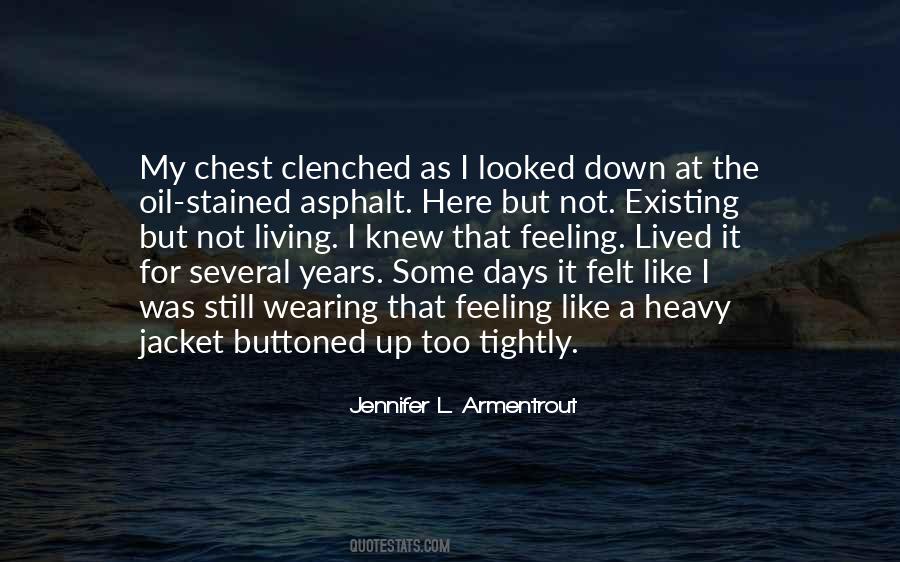 #24. I was at this time living, like so many Atheists or Antitheists, in a whirl of contradictions. I maintained that God did not exist. I was also very angry with God for not existing. I was equally angry with Him for creating a world. - Author: C.S. Lewis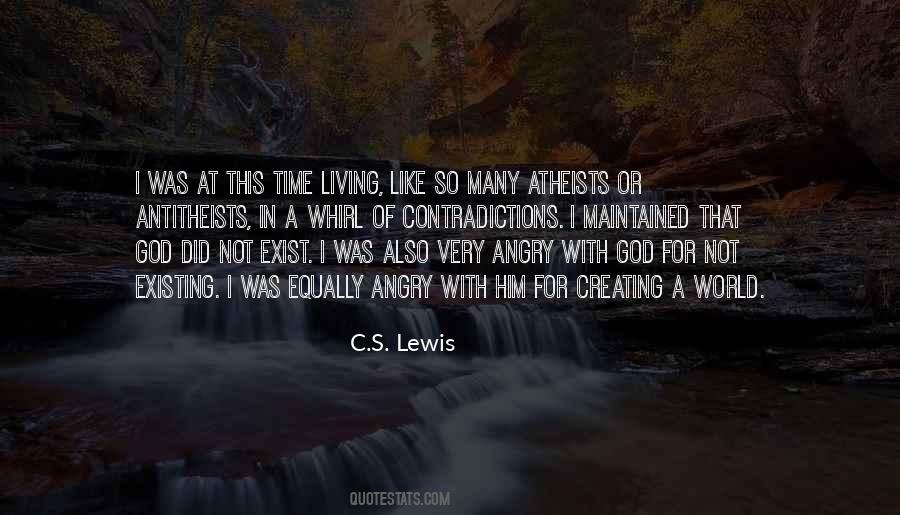 #25. The only dream worth having, I told her, is to dream that you will live while you're alive and die only when you're dead. - Author: Arundhati Roy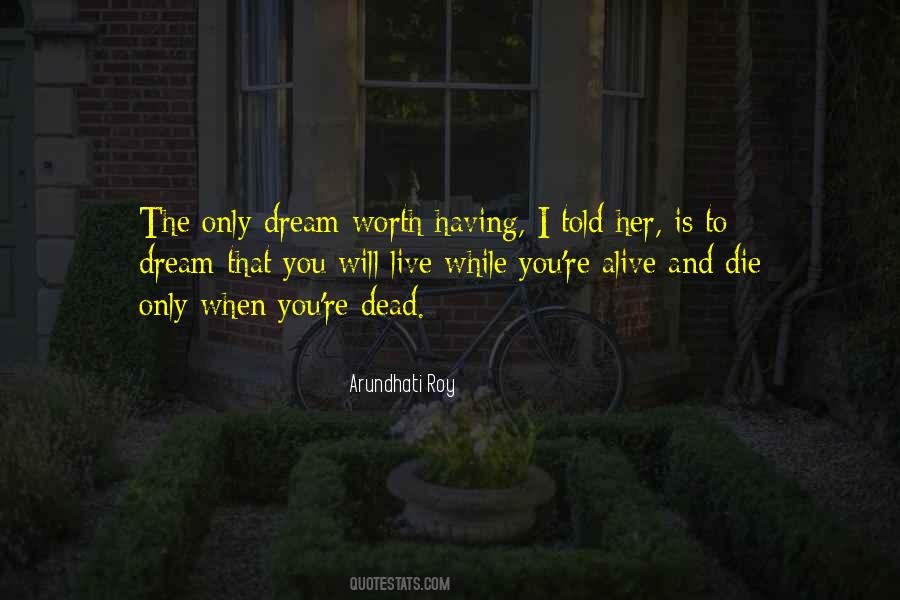 #26. When you are just EXISTING, life happens to you ... and you manage; when you are truly LIVING, you happen to life ... and you lead. - Author: Steve Maraboli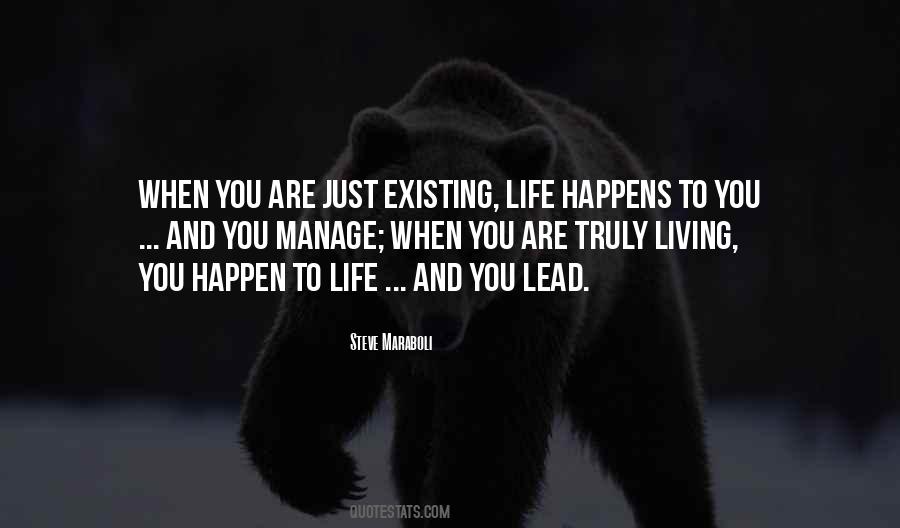 #27. Don't think you're living when you just exist! - Author: Ahmed Mostafa
#28. Just existing is where a lot of living happens. - Author: Fred Gallagher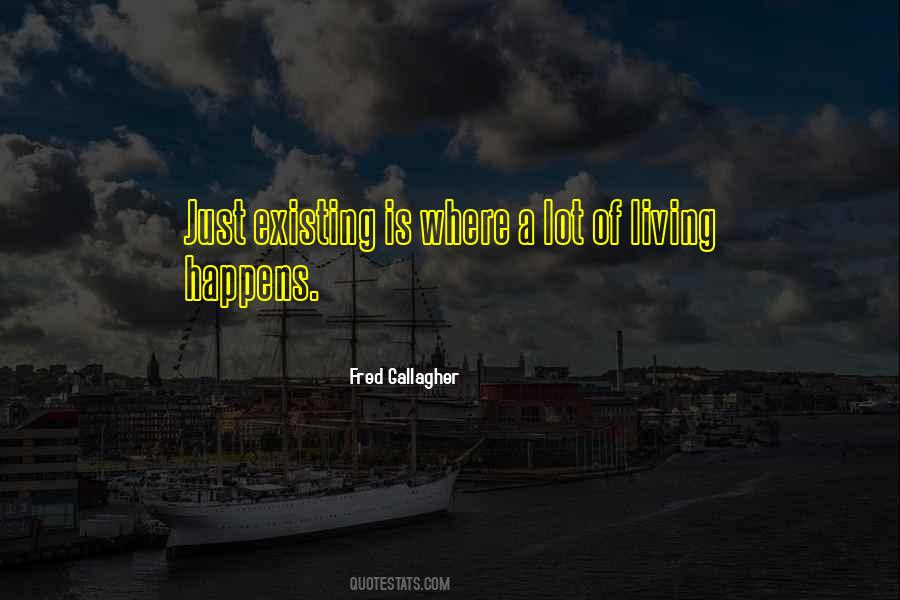 #29. Maurice Nicoll says all history is a living today. We are not enjoying one spark of life in a huge, dead waste. We are, instead, existing at one point in a vast process of the living who still think and feel but are invisible to us. - Author: Richard Matheson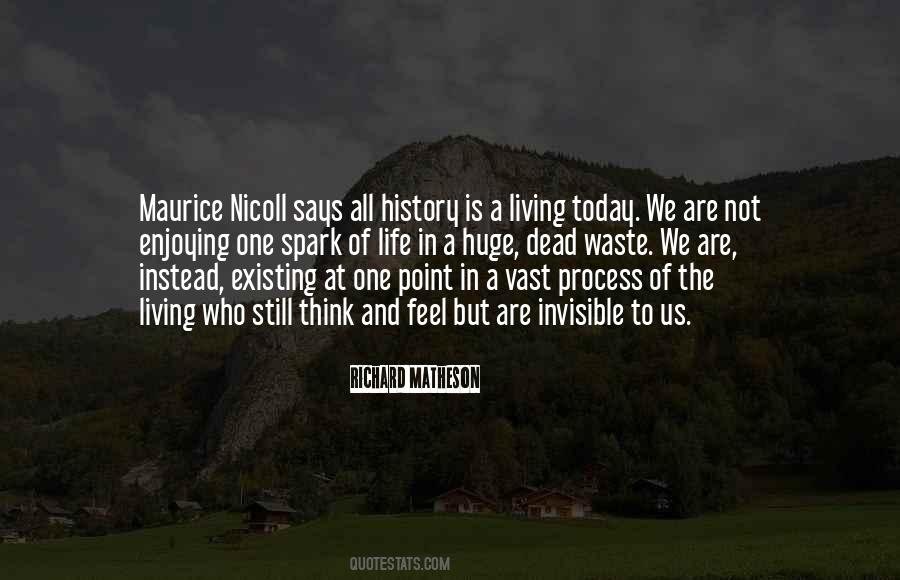 #30. Commercialism and the mad desire to make money have blotted out everything else, and as a result we are not living, but merely existing. - Author: Joseph Knowles
#31. A life without passion is not living, it's merely existing - Author: Leo Buscaglia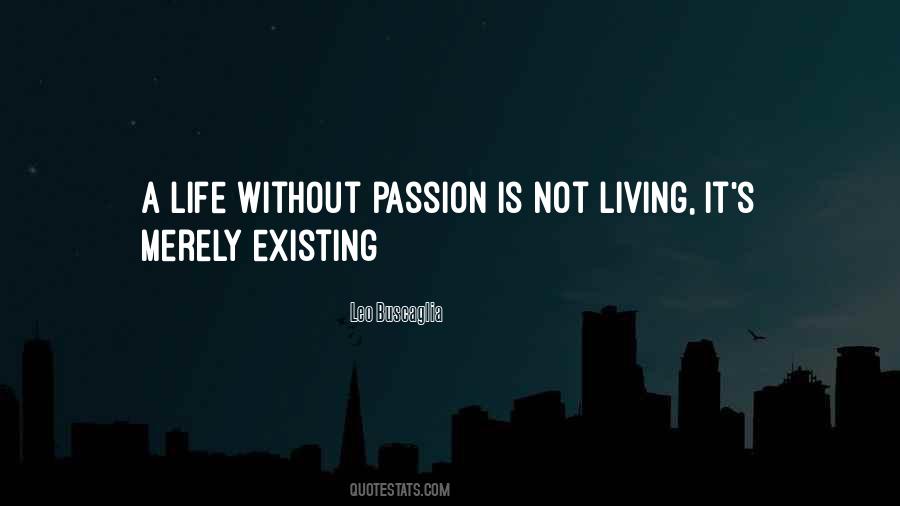 #32. As an adult I had mastered the art of looking without seeing and listening without hearing and eating without tasting and maybe even existing without living. - Author: Dan Groat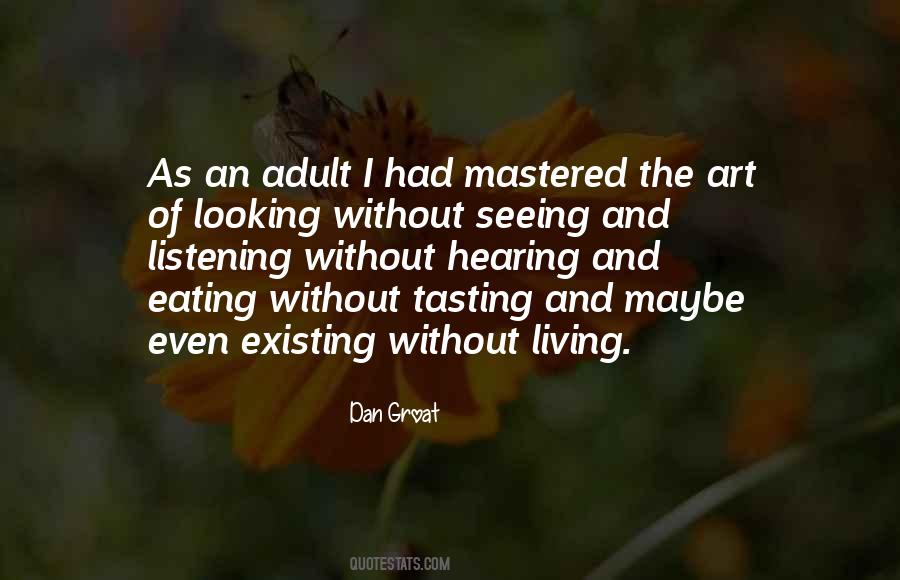 #33. I wasn't living. I was just existing. - Author: Laurann Dohner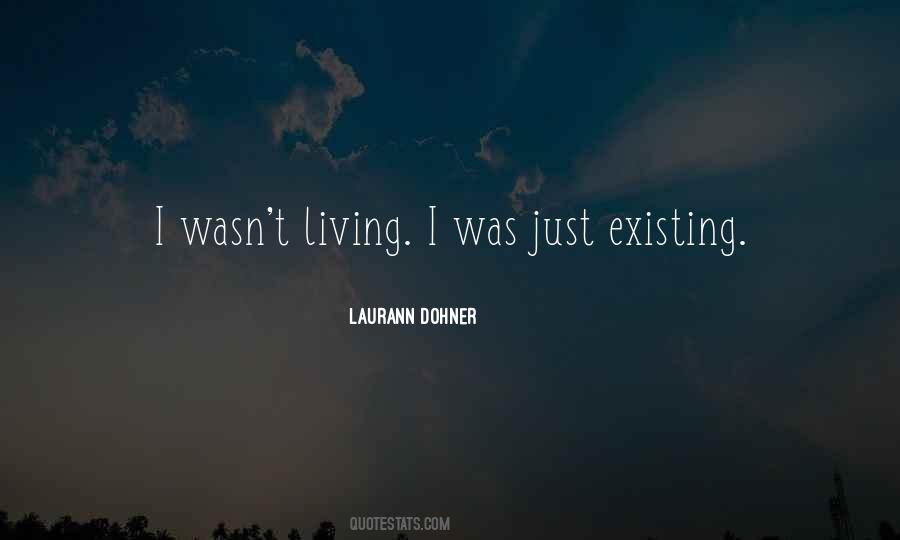 #34. I thought of him as a beautiful deer in the forest that made this world a better place simply by existing; I didn't need it in my living room hanging off the wall. - Author: Rainbowbrook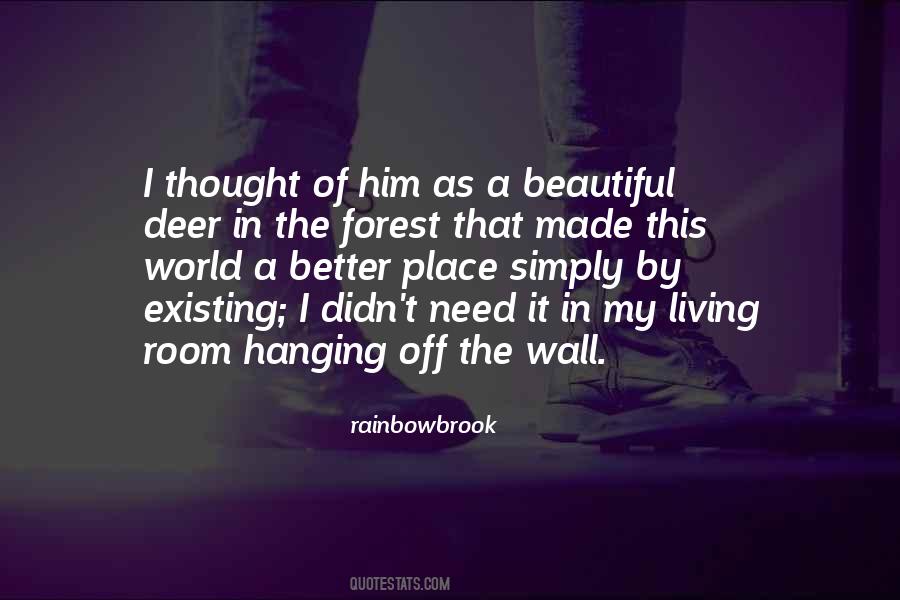 #35. It's interesting, isn't it? Being in the world. - Author: Eiji Yoshikawa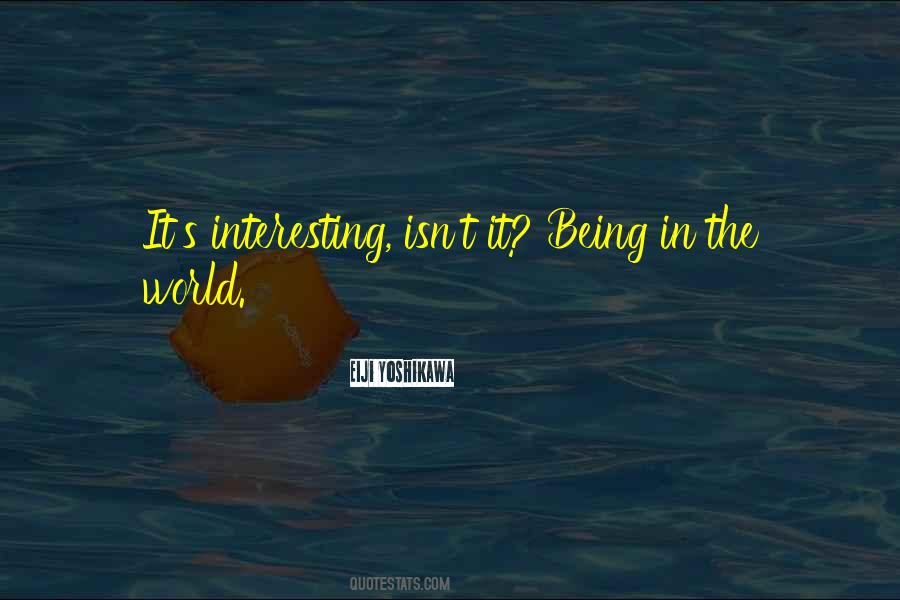 #36. She wanted to live, and live fully, and to give life, she who loved life! What was the good of existing, if you couldn't give yourself? - Author: Emile Zola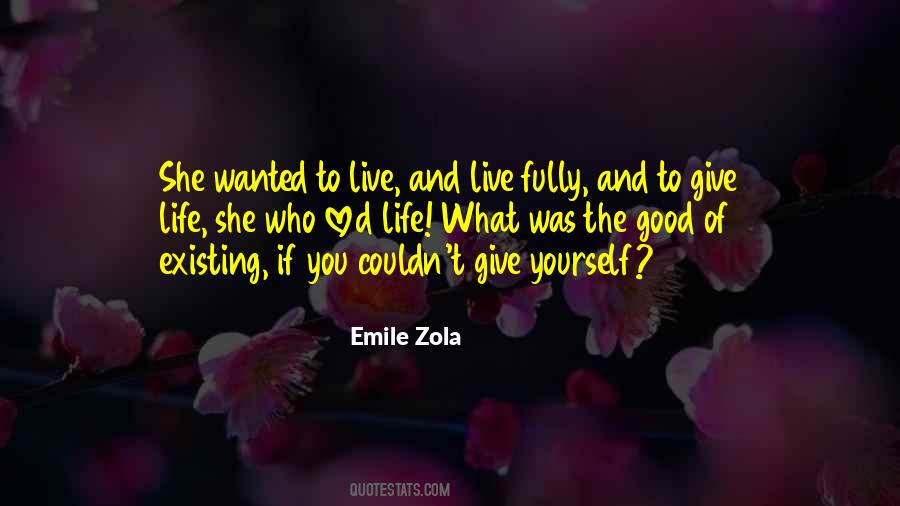 #37. A lazy writer (it's easy to hate things) or a versatile one? I don't believe in an afterlife. We live and then we stop living. We exist and then we stop existing. That means I only get one chance to do a good job. I want to do a good job. - Author: Lindy West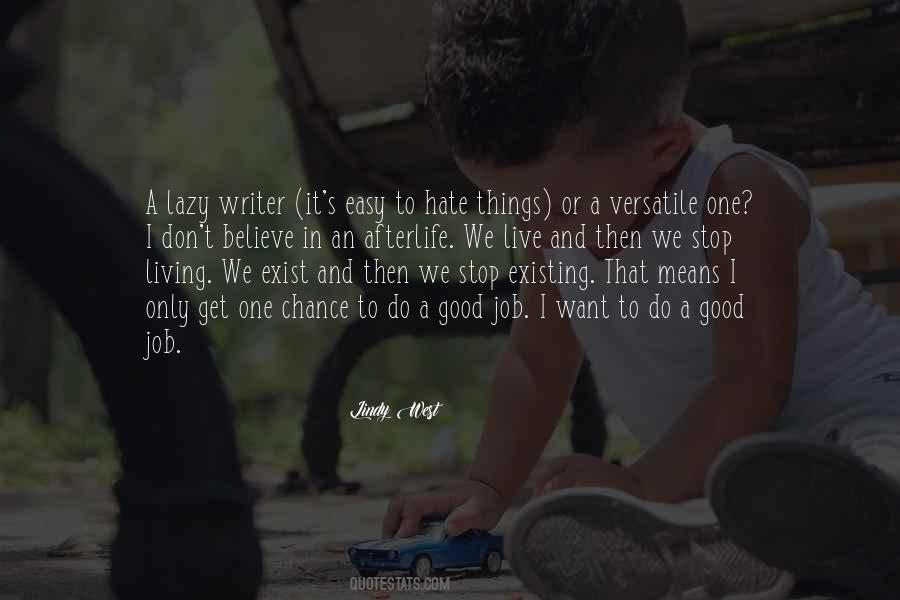 #38. To live without faith, without a patrimony to defend, without a steady struggle for truth, that is not living but existing - Author: Pier Giorgio Frassati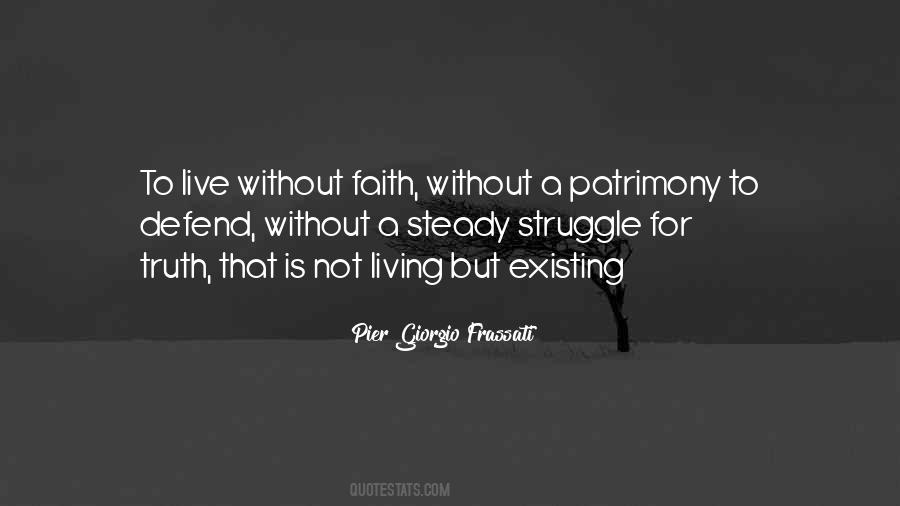 #39. When I was in the desert, I woke each day and carried on with my life, but it wasn't living; it was merely existing. I want to live. You are where I live. - Author: Renee Ahdieh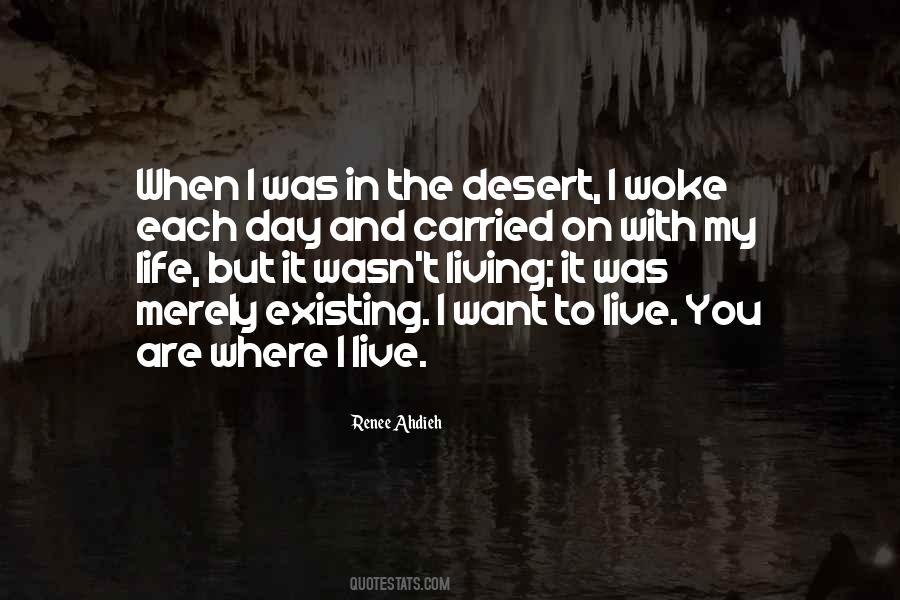 #40. It is very easy to conform to what your society or your parents and teachers tell you. That is a safe and easy way of existing; but that is not living ... To live is to find out for yourself what is true ... - Author: Jiddu Krishnamurti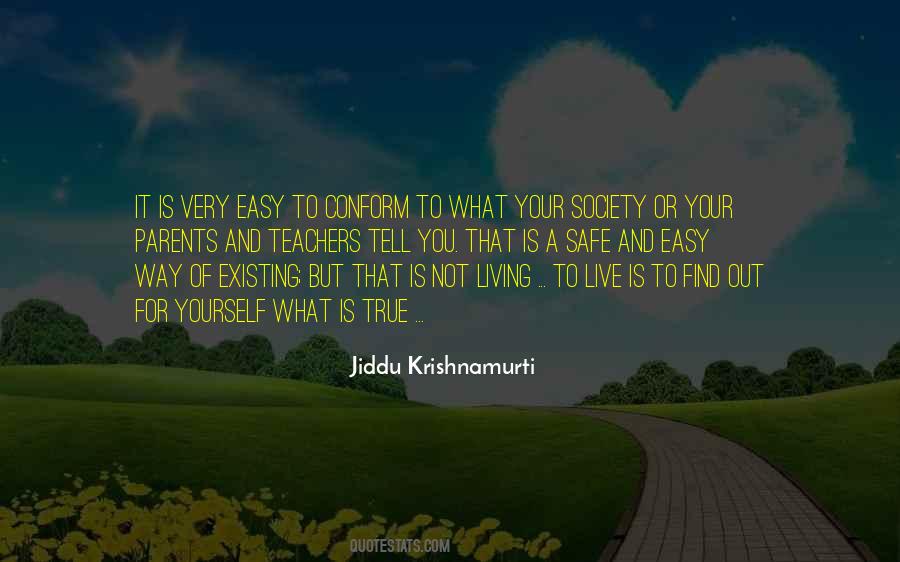 #41. One day I decided that existing simply did not work for me, and that was when I began to live. - Author: Sai Marie Johnson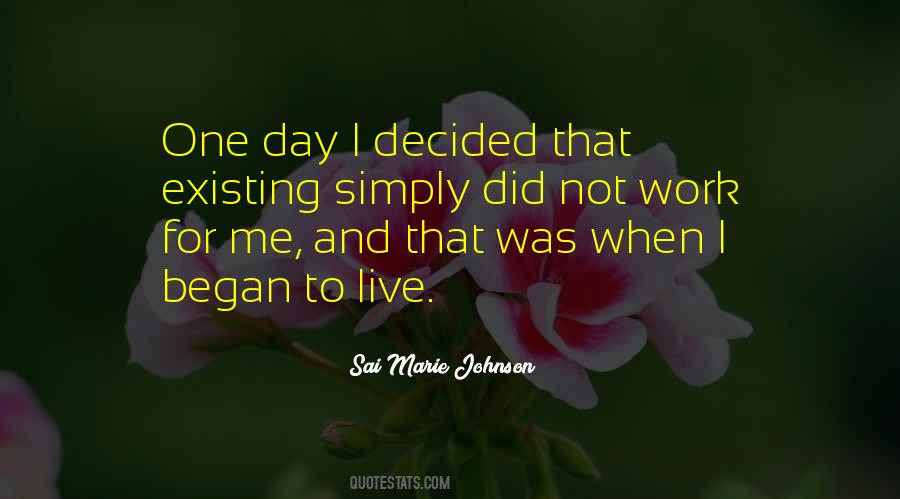 #42. When did she lose her wonder? When did she start existing and quit living? - Author: Denise Daisy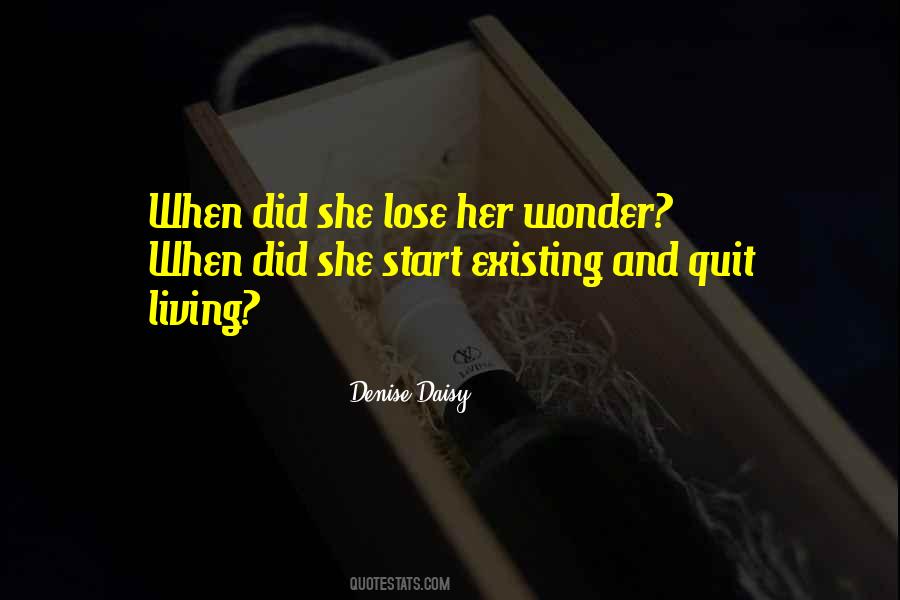 #43. Because you can make decisions for yourself even if they're wrong. Mistakes can be corrected. Life is too short to have everyone else tell you how to live. Make a few mistakes, and learn from them. At least they'll be real, and you'll be living, not just existing. - Author: Carolyn Brown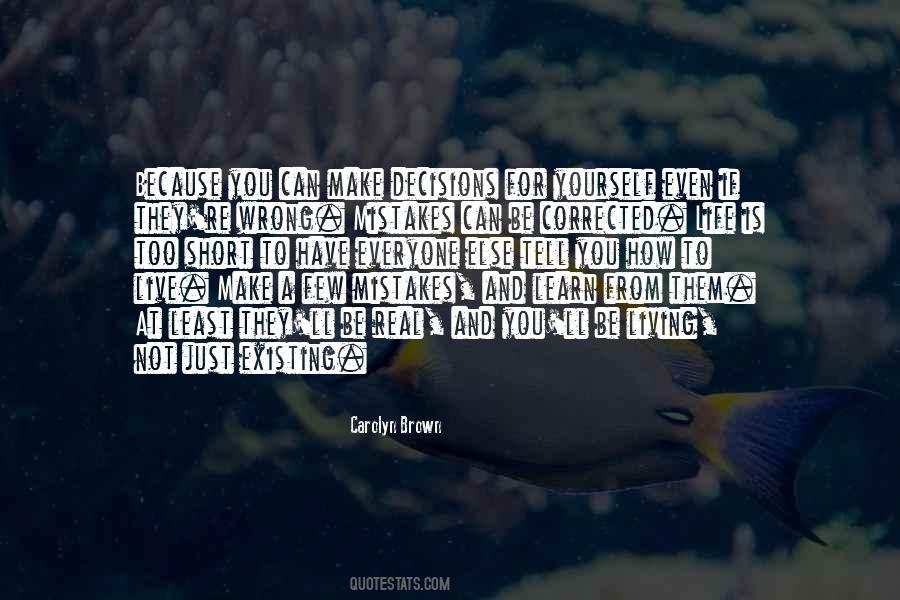 #44. The difference between great people and everyone else is that great people create their lives actively, while everyone else is created by their lives, passively waiting to see where life takes them next. The difference between the two is living fully and just existing. - Author: Gerber Michael E.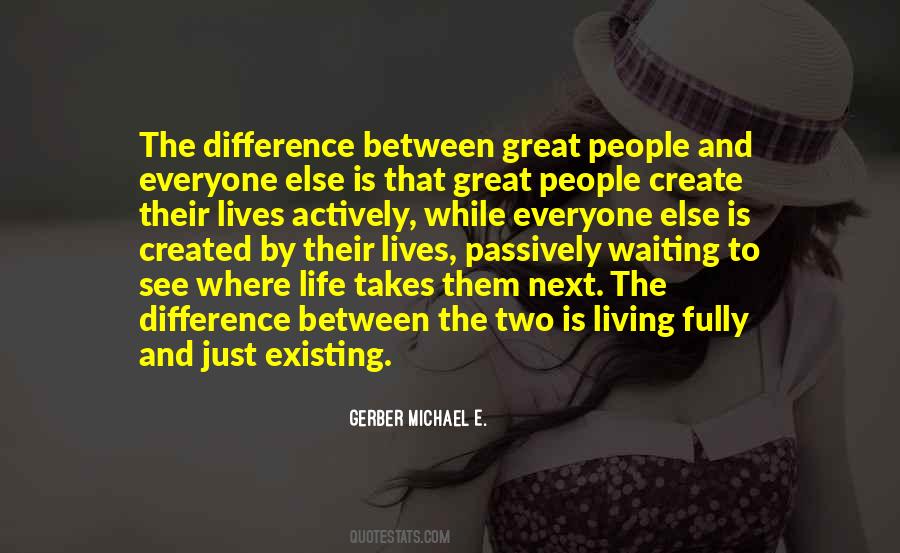 #45. Existing sucks living is the ride of your life. - Author: Stanley Victor Paskavich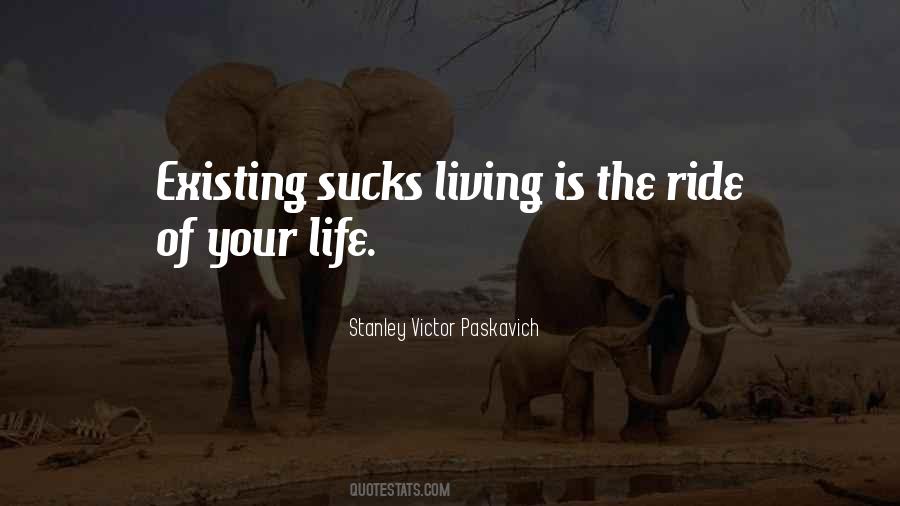 #46. Better rooms better furniture, better objects d'art can only be created for a society interested in living - not existing. - Author: Van Day Truex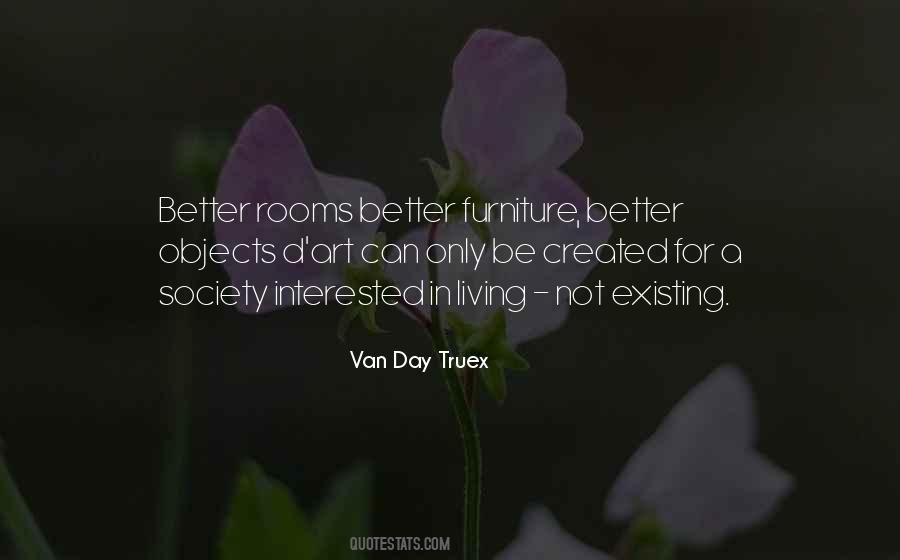 #47. This was in truth not living; it was scarcely even existing, and they felt that it was too little for the price they paid. They were willing to work all the time; and when people did their best, ought they not to be able to keep alive? - Author: Upton Sinclair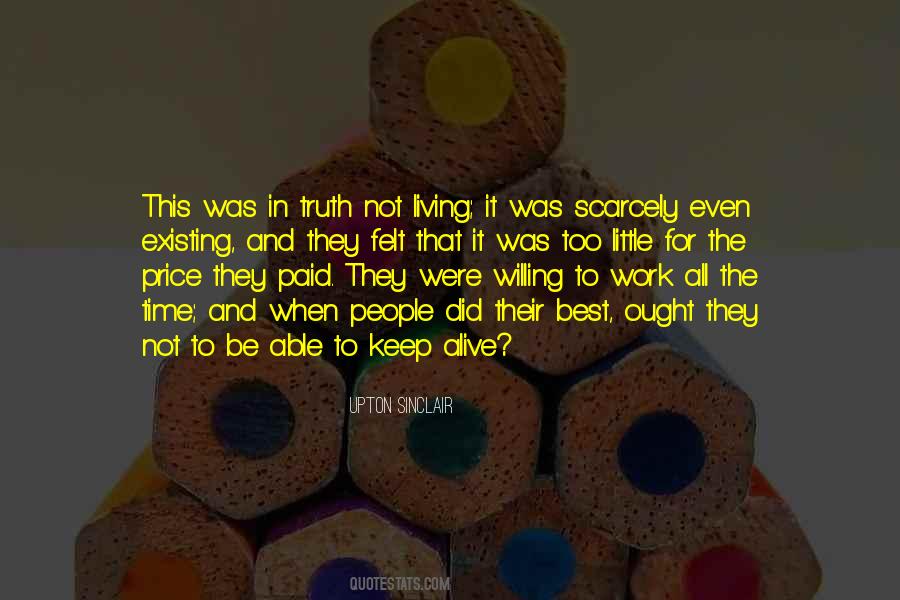 #48. He feels he isn't so much living as he is merely existing, - Author: Hanya Yanagihara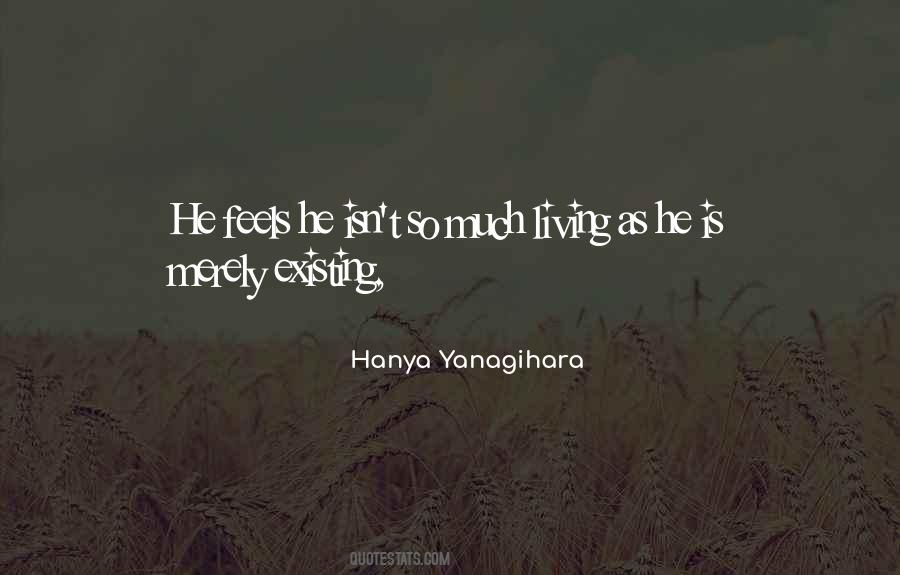 #49. Stop existing and start living! - Author: Ifeanyi Enoch Onuoha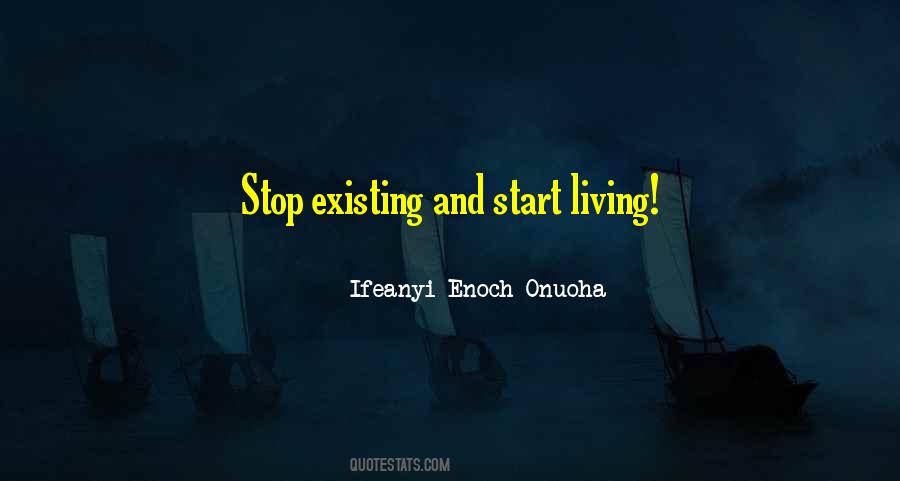 #50. He thought he'd lived through everything. Only now did he realise he'd merely existed. - Author: Dianna Hardy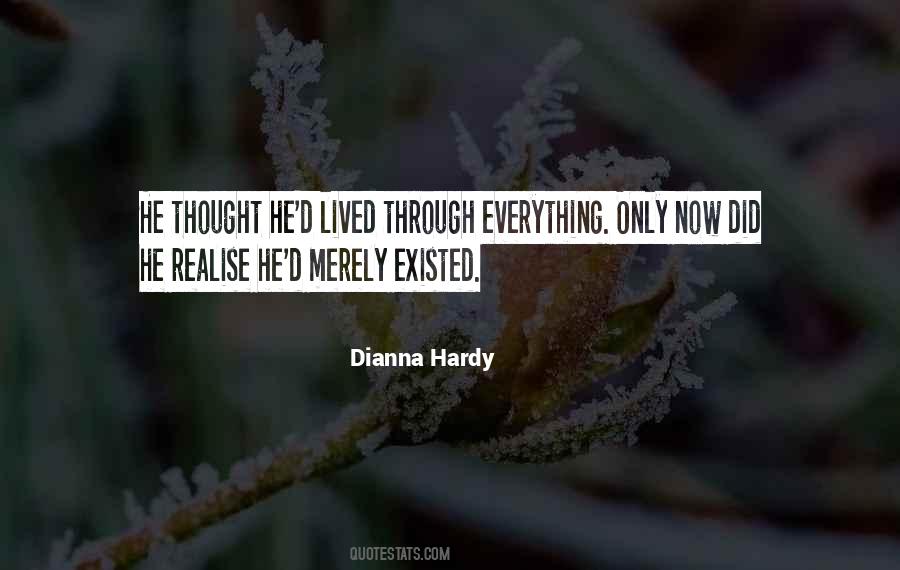 #51. Agony is truth its our connection to the living I accept it as perfection and keep on existing in the now - Author: Eyedea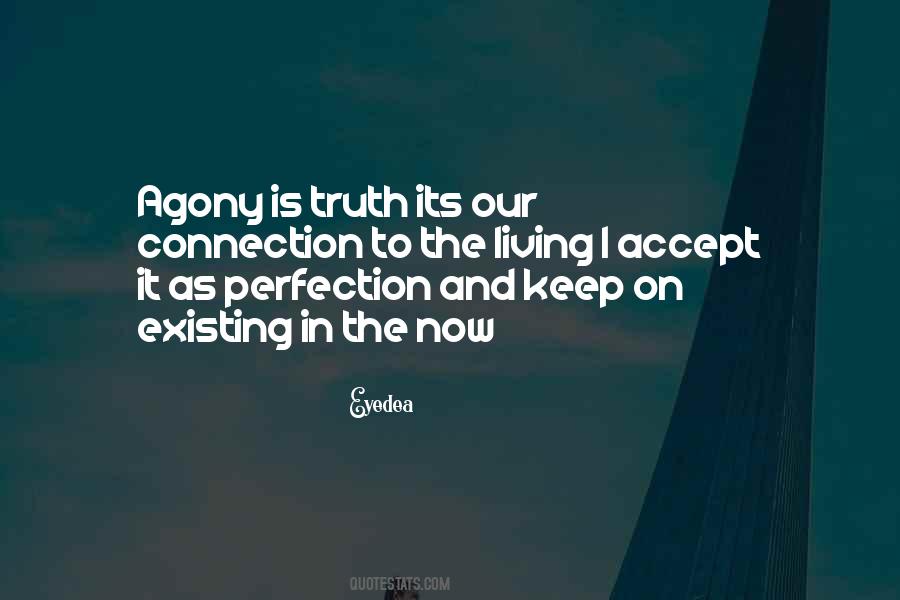 #52. When you are fully present, you are truly living; the rest of the time, you are merely existing - Author: Sri Sri Ravi Shankar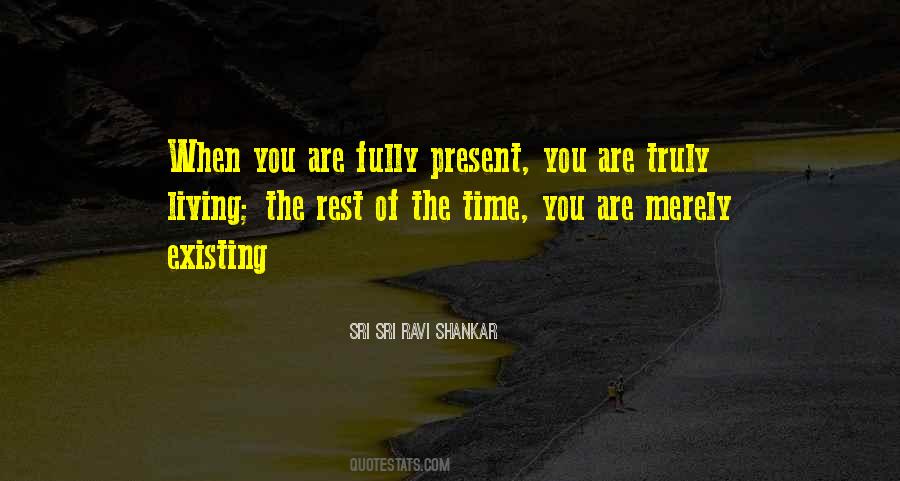 #53. Anything I've done up till May 27th 1999 was kind of an illusion, existing without living. My daughter, the birth of my daughter, gave me life. - Author: Johnny Depp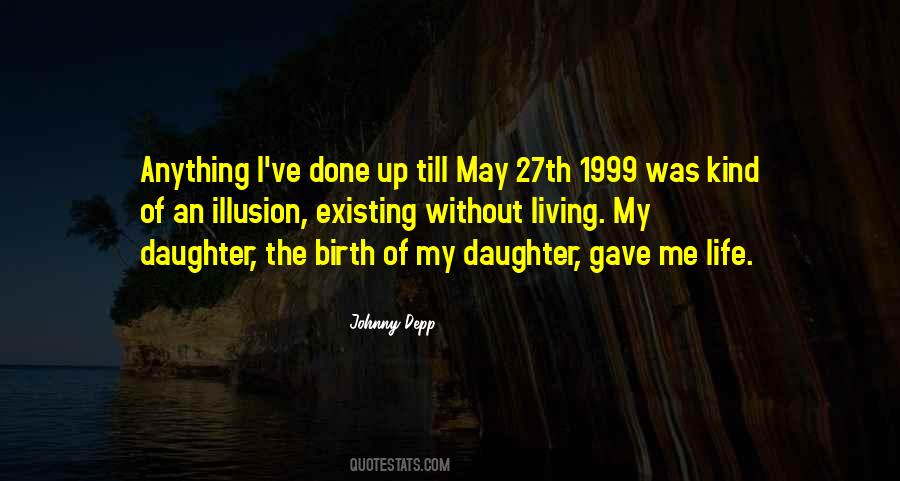 #54. Living is more often than not, existing.
I want to be alive, with love, joy, and be exciting. - Author: Debasish Mridha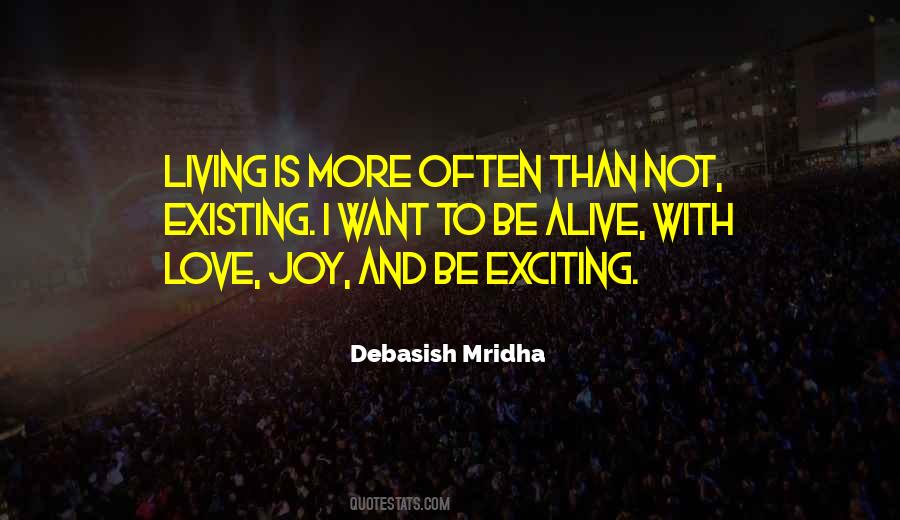 #55. Get a better job, Harve. Ask for a raise. Good Lord, we aren't living. We're existing! - Author: Gil Brewer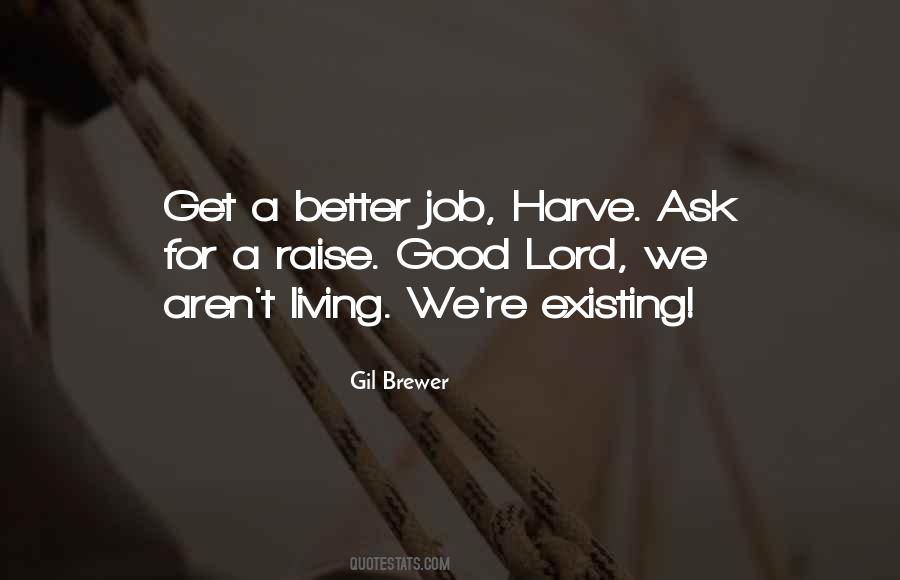 Famous Authors
Popular Topics