List of top 100 famous quotes and sayings about judging others to read and share with friends on your Facebook, Twitter, blogs.
Top 100 Quotes About Judging Others
#1. You must show no mercy ... nor have any belief whatsoever in how others judge you ... for your greatness will silence them all.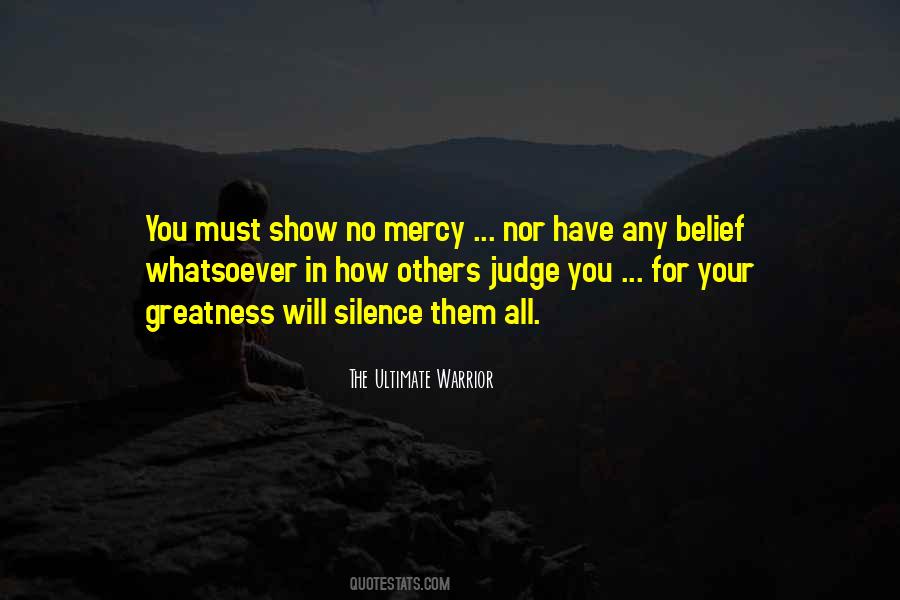 #2. I came to accept that I have no right whatsoever to judge others in terms of my own customs, however much I may be proud of such customs.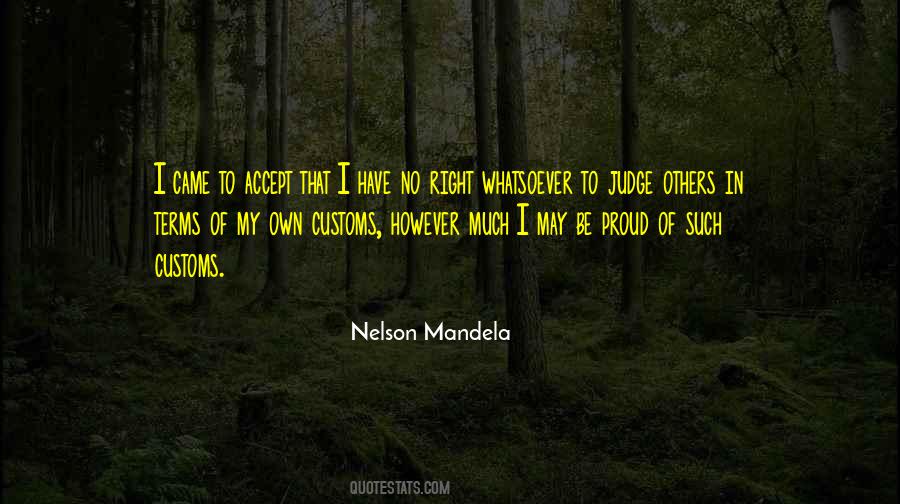 #3. When we judge others we contribute to violence.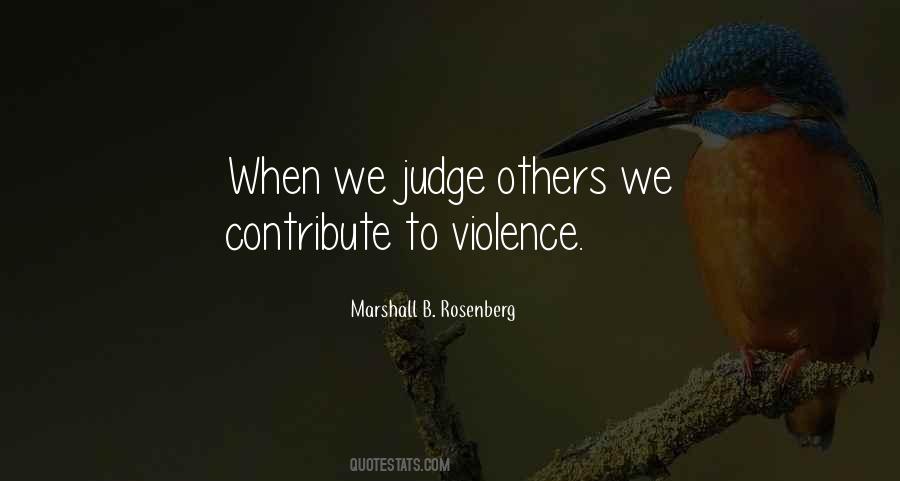 #4. It's been said that people see what they want to see. For that exact reason, look for the good in people, rather than the bad.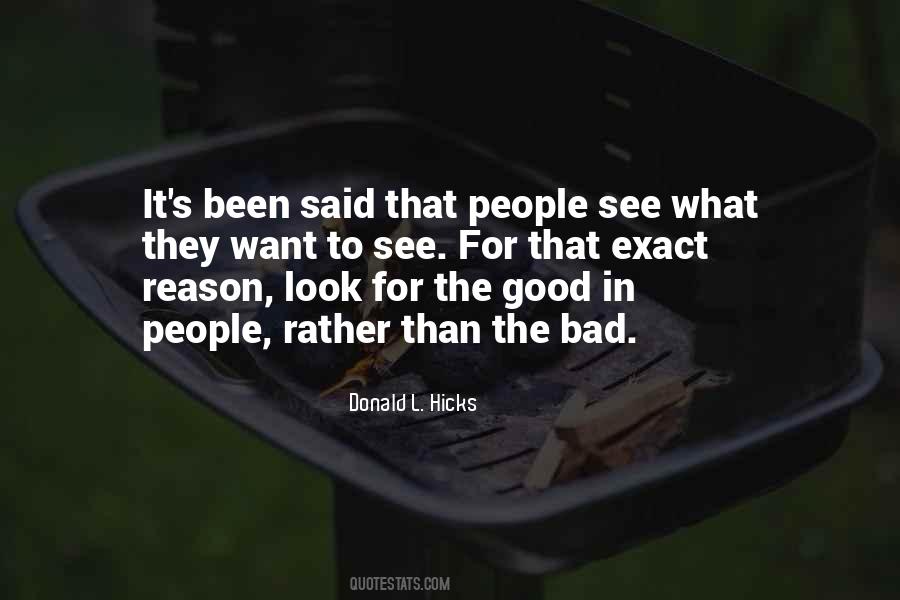 #5. People are more inclined to ask what's wrong than what's right. They note errors and faults, seeing weaknesses before strengths. So expect criticism; it's the nature of the beast.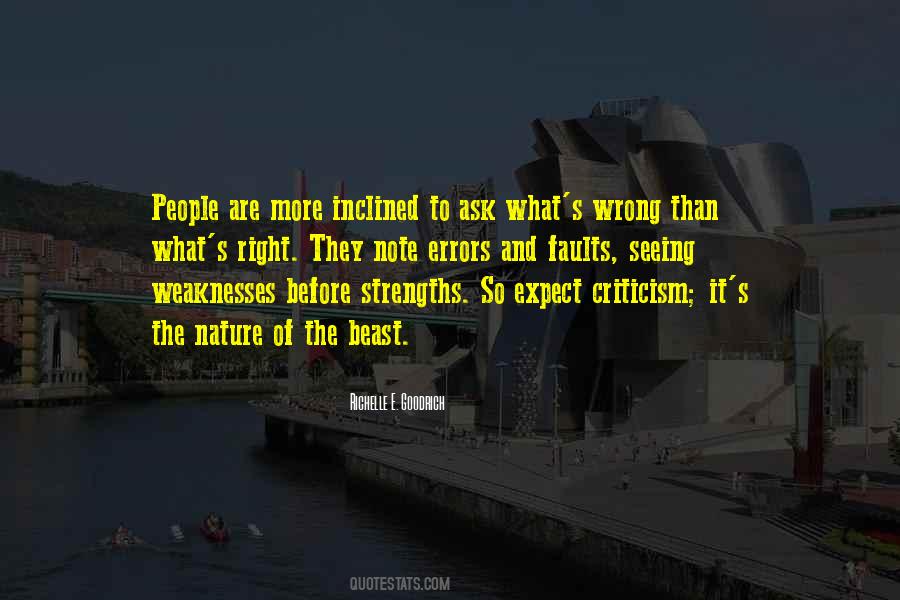 #6. Do not judge others, without first judging yourself. There is no strength without knowing thyself.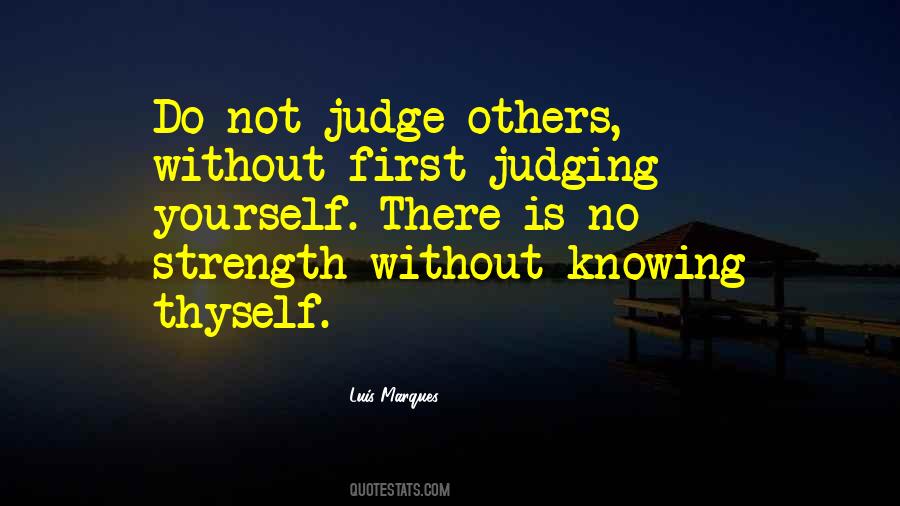 #7. The more mistakes I make, the least I judge other people's mistakes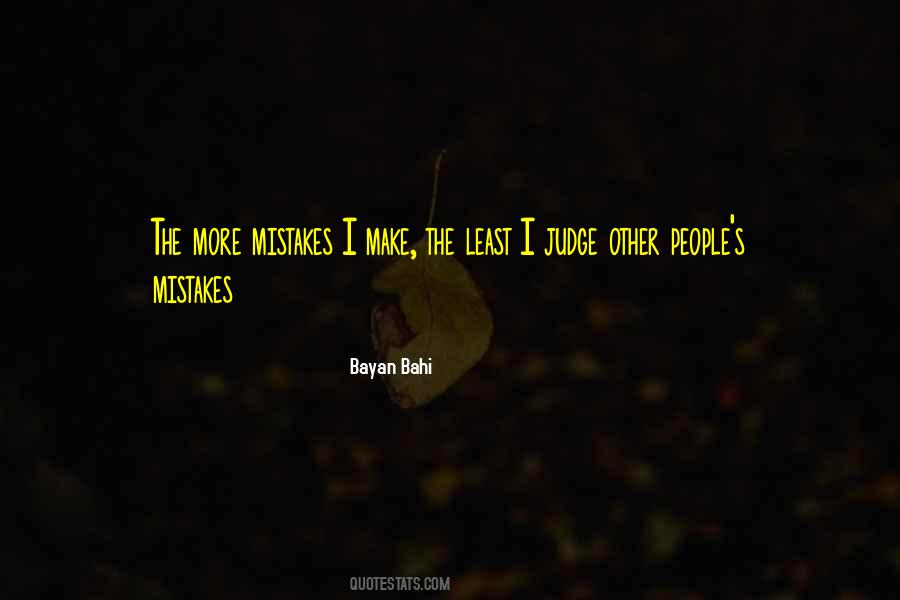 #8. Circumstances cause us to act the way we do. We should always bear this in mind before judging the actions of others. I realized this from the start during World War II.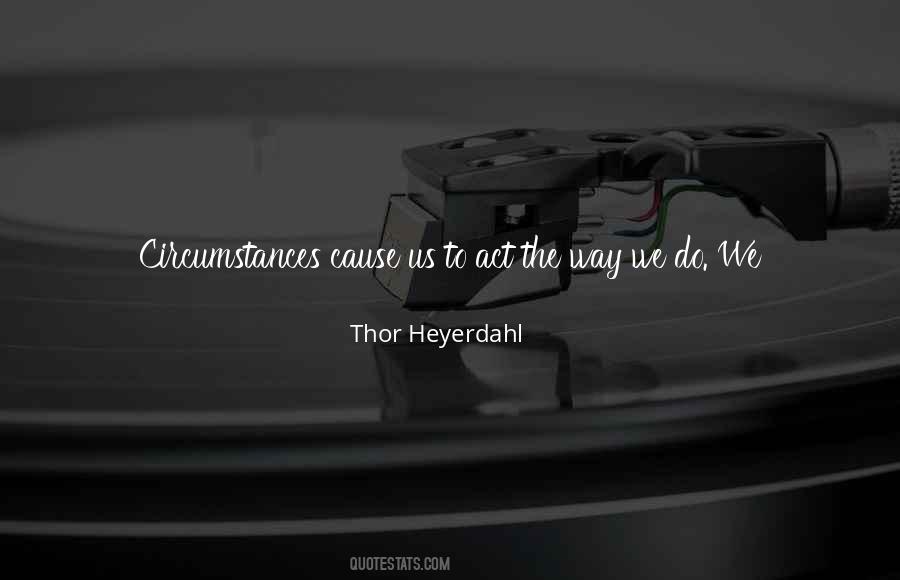 #9. When the same lessons of life that taught them teaches you, you get a good understanding of what made them become who and what they became; you appreciate them better and you uphold the dignity of their integrity in high esteem!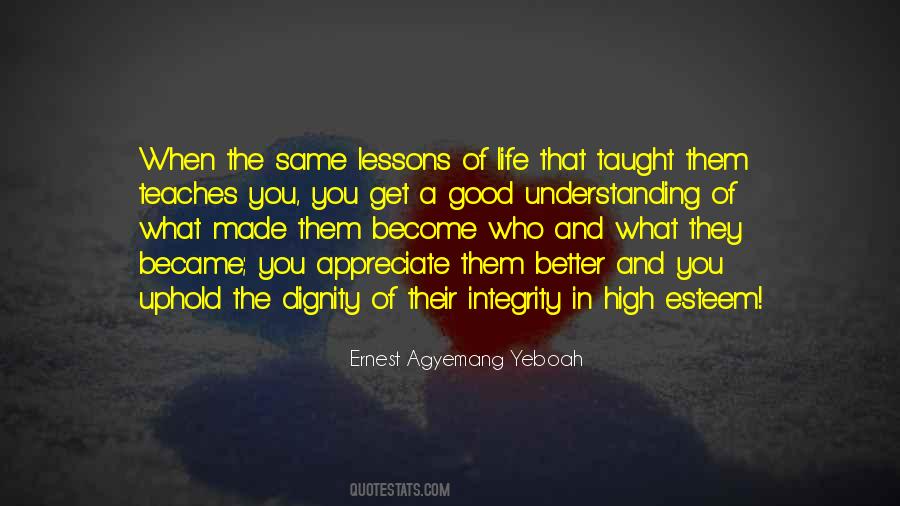 #10. For so much of my life I felt hated and judged when, ironically, it was probably because I spent so much of my time hating and judging others.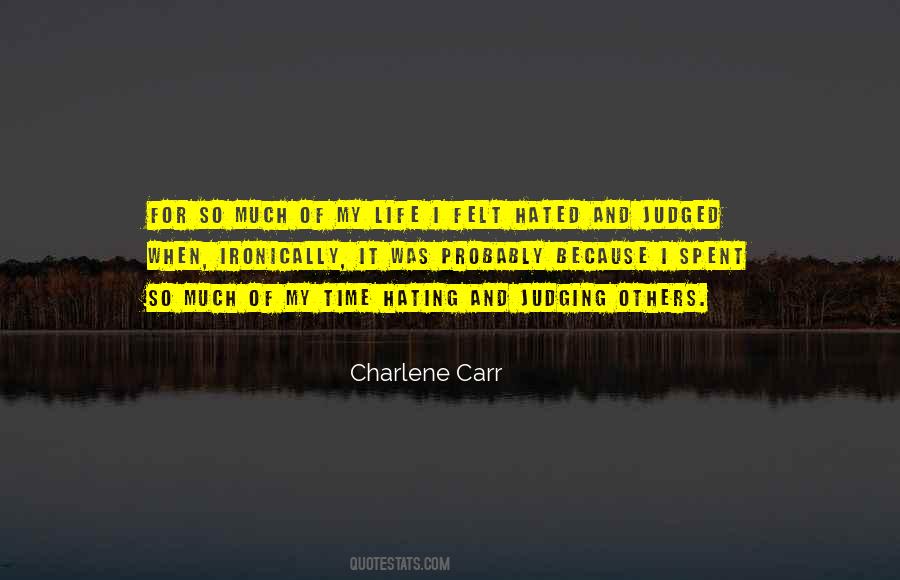 #11. Do not be the judge of people; do not make assumptions about others. A person is destroyed by holding judgments about others.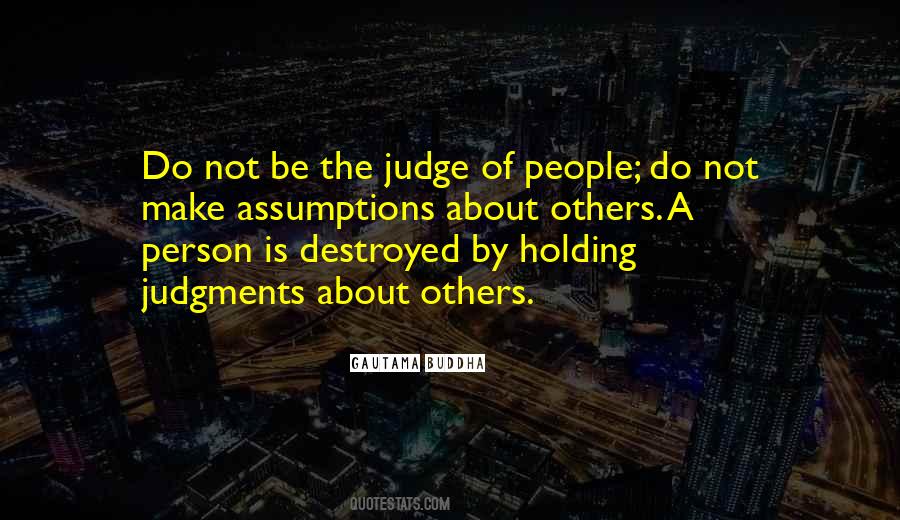 #12. One usually dislikes a play while writing it, but afterward it grows on one. Let others judge and make decisions,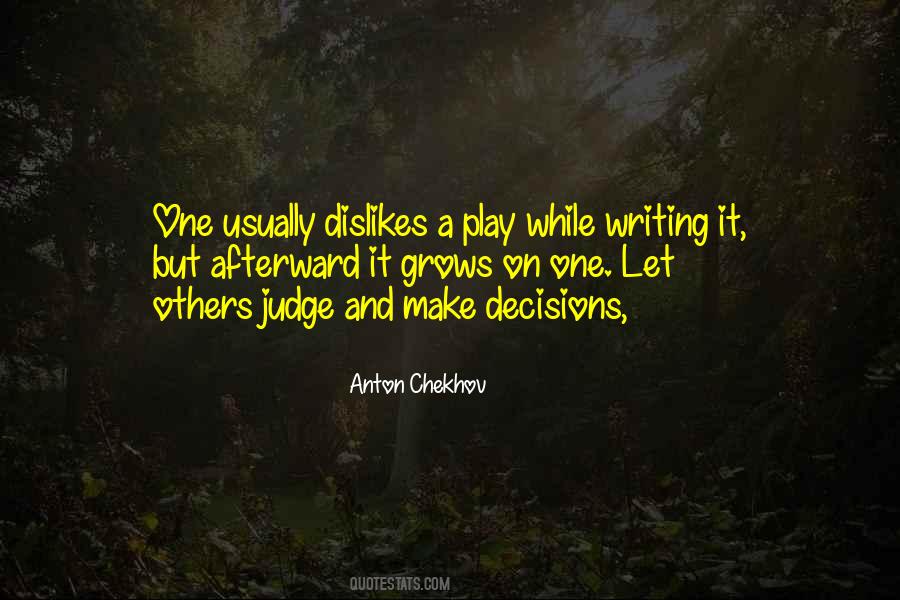 #13. If you are continually judging and criticizing yourself while trying to be kind to others, you are drawing artificial boundaries and distinctions that only lead to feelings of separation and isolation.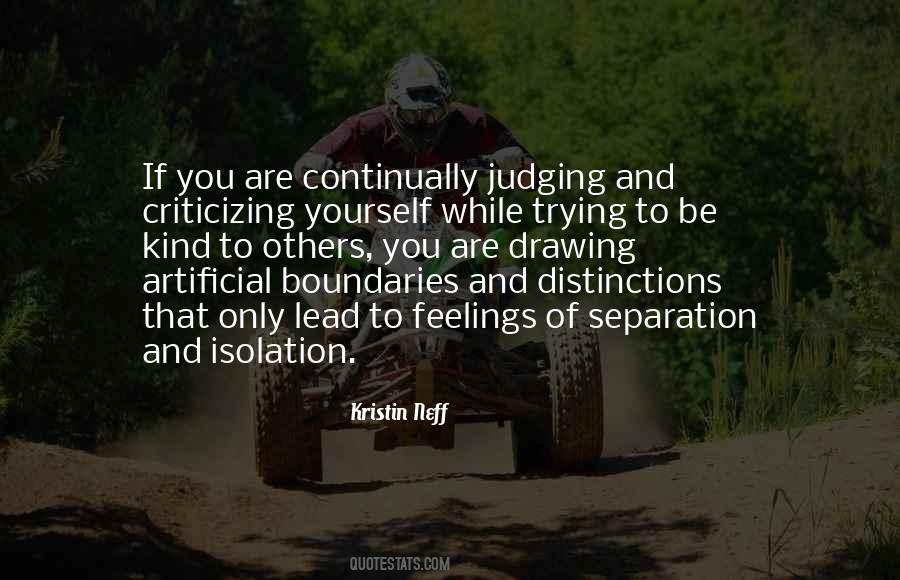 #14. If you're not judging what happens, then you're trusting what others are doing, what you're playing, and trusting what you're playing.And it can lead you to other ideas, to something maybe you hadn't expressed before.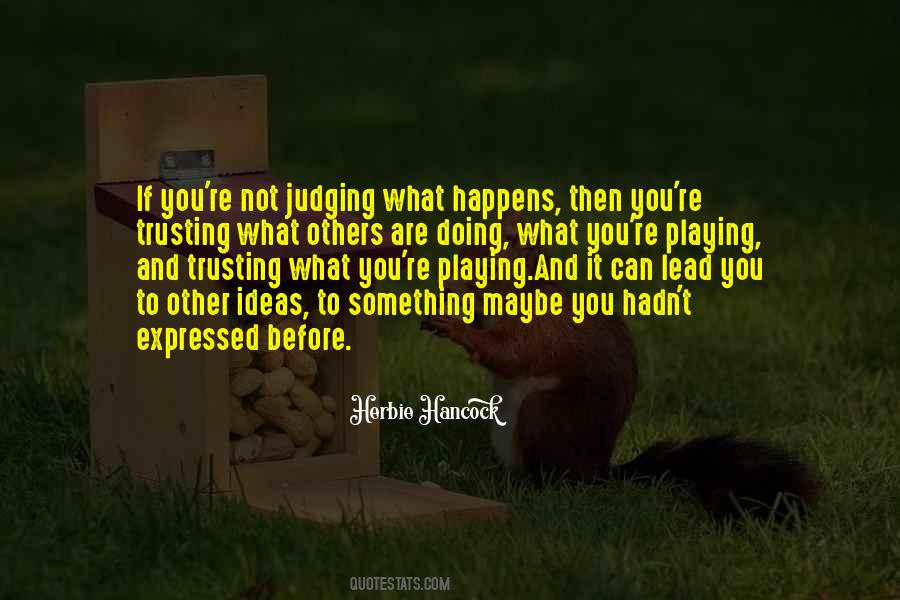 #15. Proud folk separate themselves from others, judging them ... To criticize others we must hold them from us, at arm's length so to speak. And then before you know where you are you've pushed them away and you're the poorer.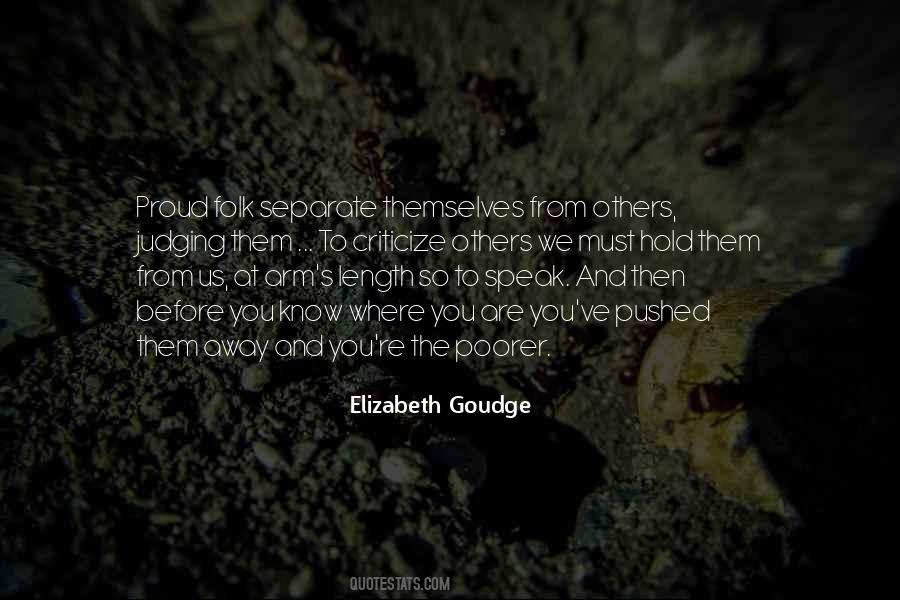 #16. The next time you want to withhold your help, or your love, or your support for another for whatever the reason, ask yourself a simple question: do the reasons you want to withhold it reflect more on them or on you? And which reasons do you want defining you forevermore?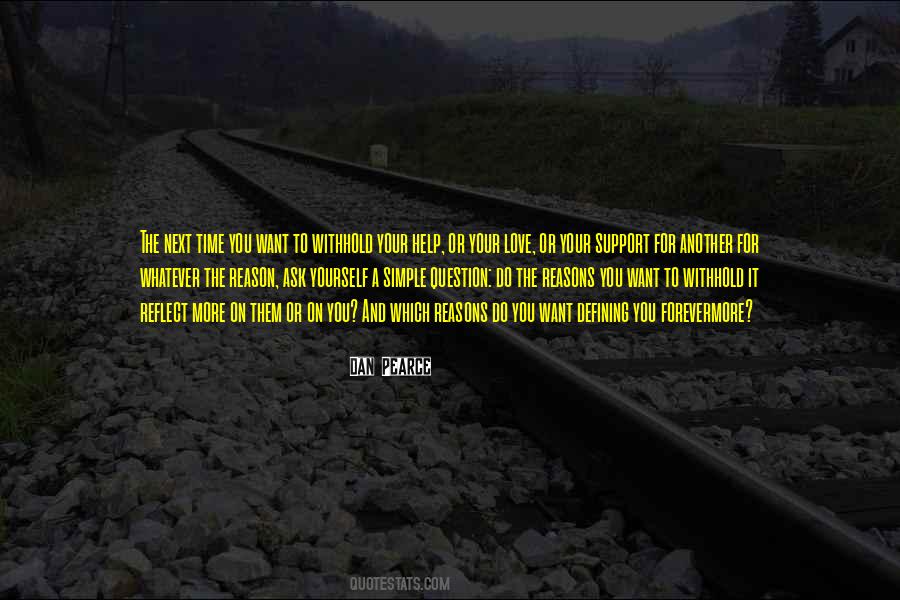 #17. Someday I will have to give an account of myself. How would the Father in Heaven judge me if I followed others and not Him?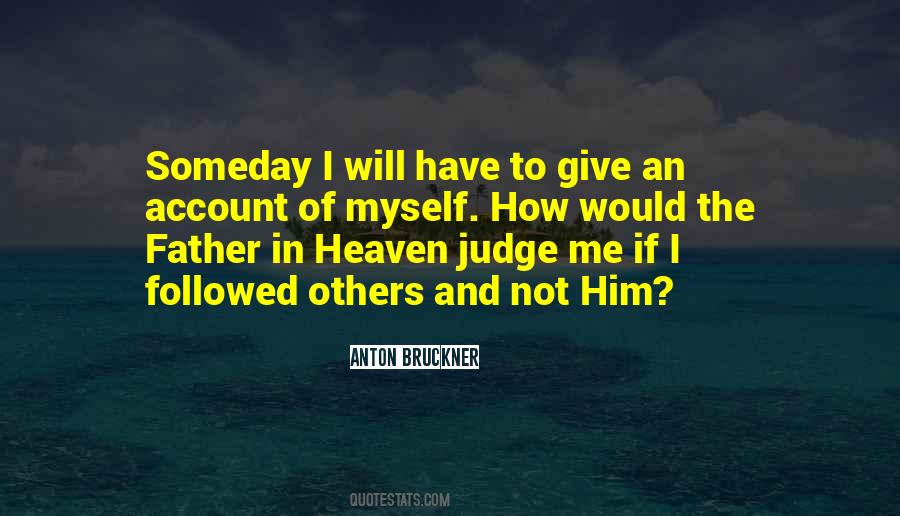 #18. Things always appear clear and simple from behind glass. It is in the thick of tribulations that blurring details arise, complicating my life. You can't rightly judge me, nor can you assist, from a shielded viewpoint.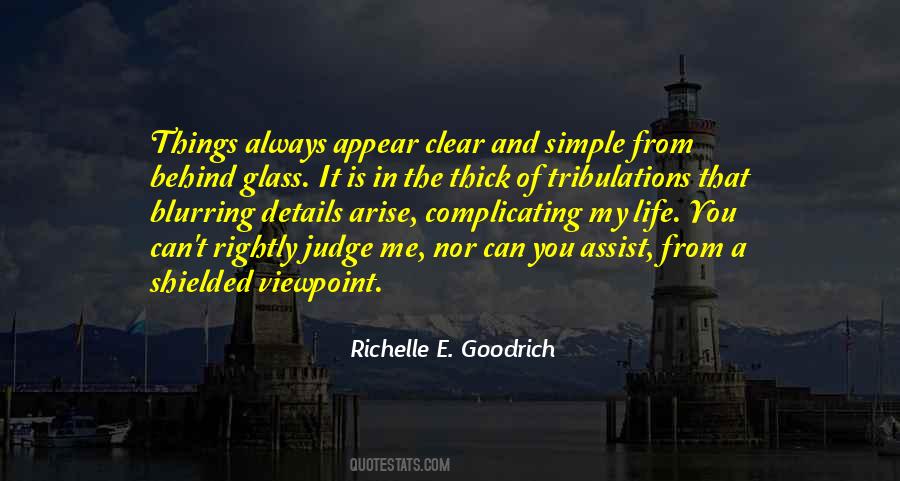 #19. When we come to judge others it is not by ourselves as we really are that we judge them, but by an image that we have formed of ourselves from which we have left out everything that offends our vanity or would discredit us in the eyes of the world.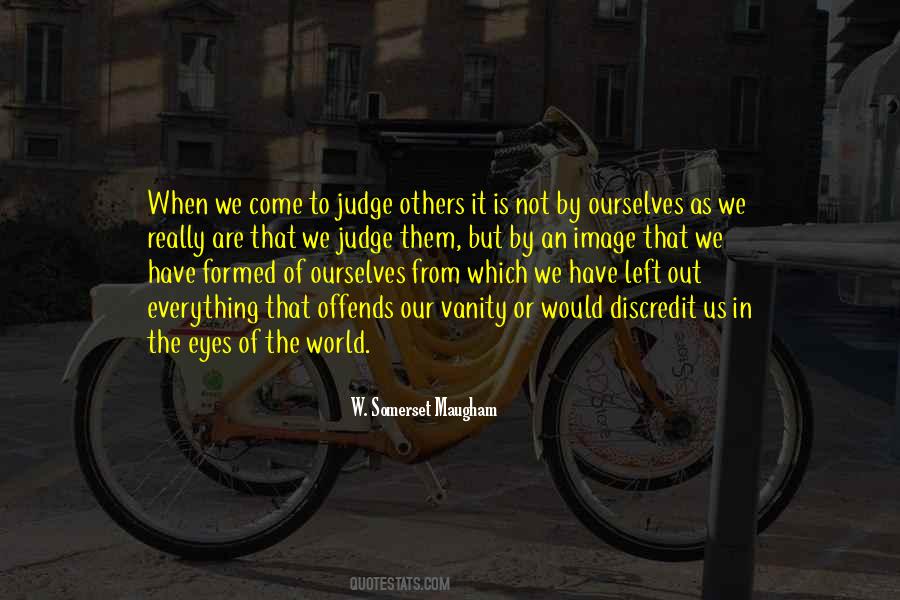 #20. Legalism is adding human rules and regulations to the Bible, and judging others based on these new humanistic rules. Legalism is not taking the Bible seriously on every point. That is Christianity.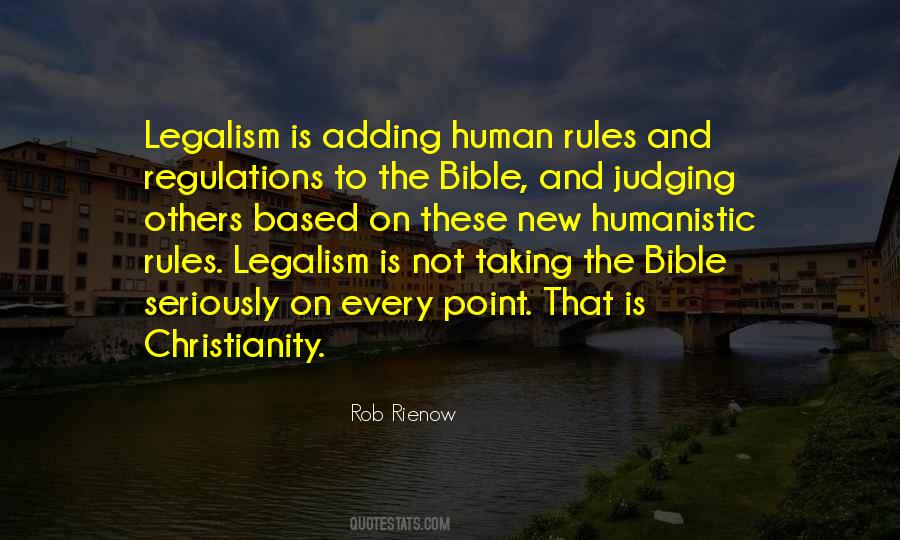 #21. Judging others shackles them to the cold iron of our limited notions.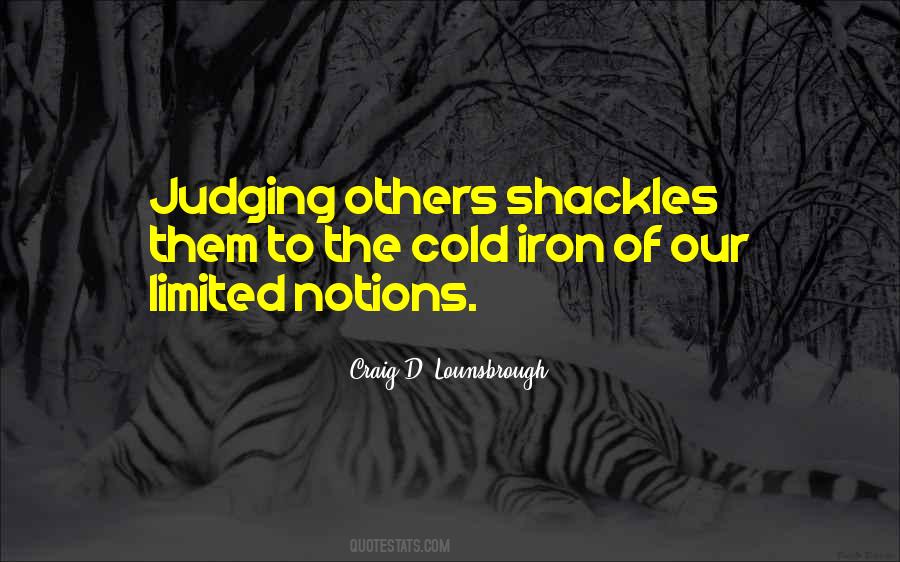 #22. He cannot be strict in judging, who does not wish others to be strict judges of himself.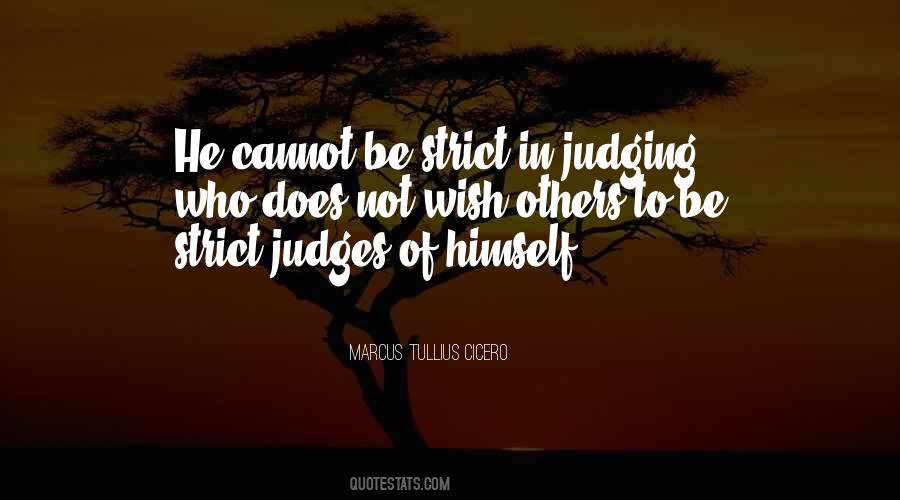 #23. Above all, it behooves us to repress, and if possible to extinguish once and for all, our inveterate tendency to judge others by the extent to which they contrive to be like ourselves.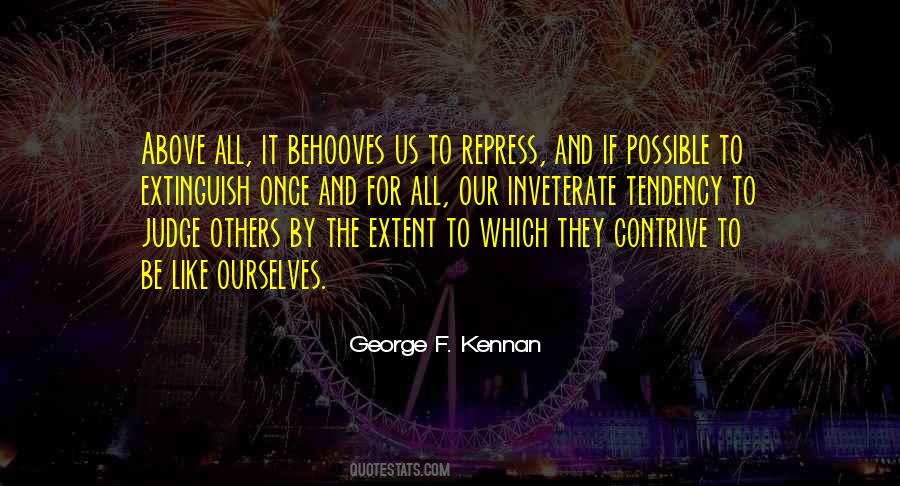 #24. That is the most difficult thing of all. It is far more difficult to judge oneself than to judge others. If you succeed in judging yourself correctly, then you are truly a man of wisdom.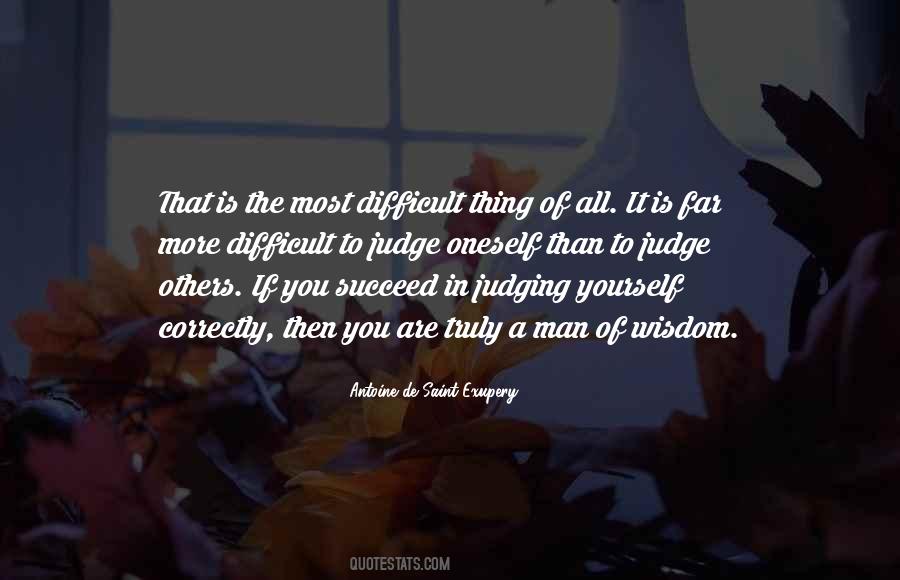 #25. Don't confuse luck with skill when judging others, and especially when judging yourself.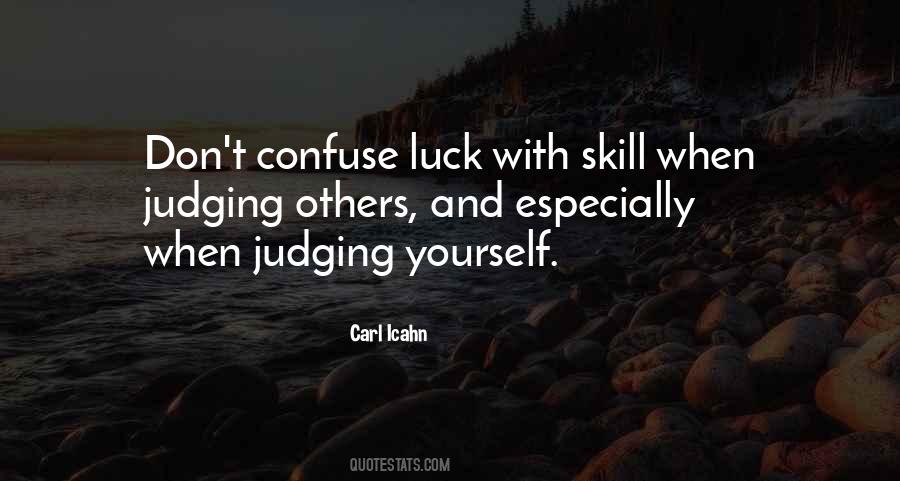 #26. I had to learn to forgive myself, not to judge, but to learn from the past. They showed me how vital it is to accept, be truthful, and love myself. So I could do the same with others.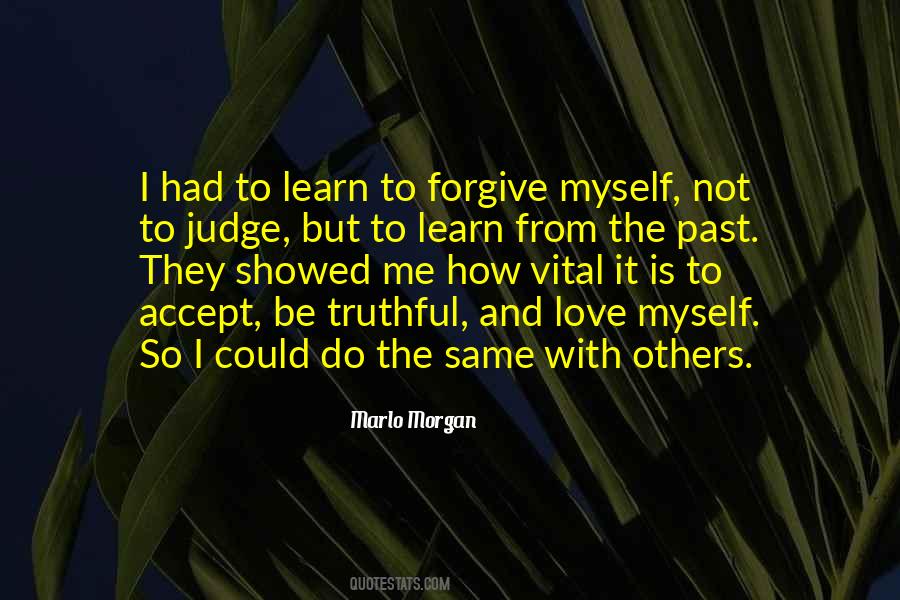 #27. Some runners judge performance by whether they won or lost. Others define success or failure by how fast they ran. Only you can judge your performance. Avoid letting others sit in judgment of you.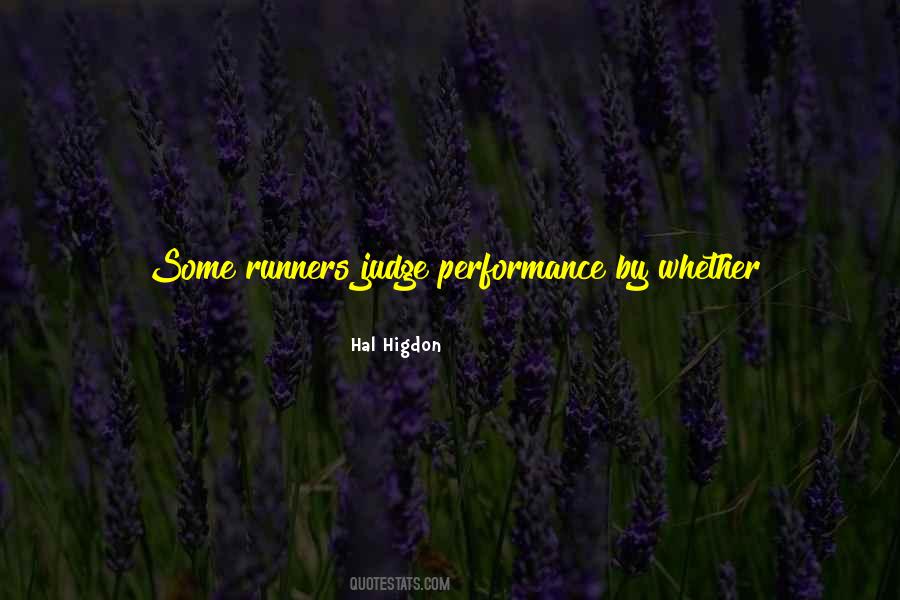 #28. Many people excuse their own faults but judge other persons harshly. We should reverse this attitude by excusing others' shortcomings and by harshly examining our own.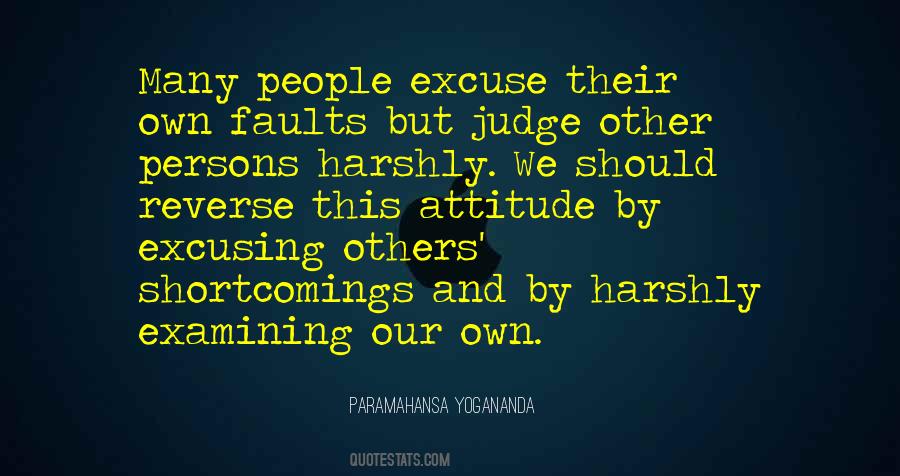 #29. People who judge others tell more about Who They Are, than Who They Judge.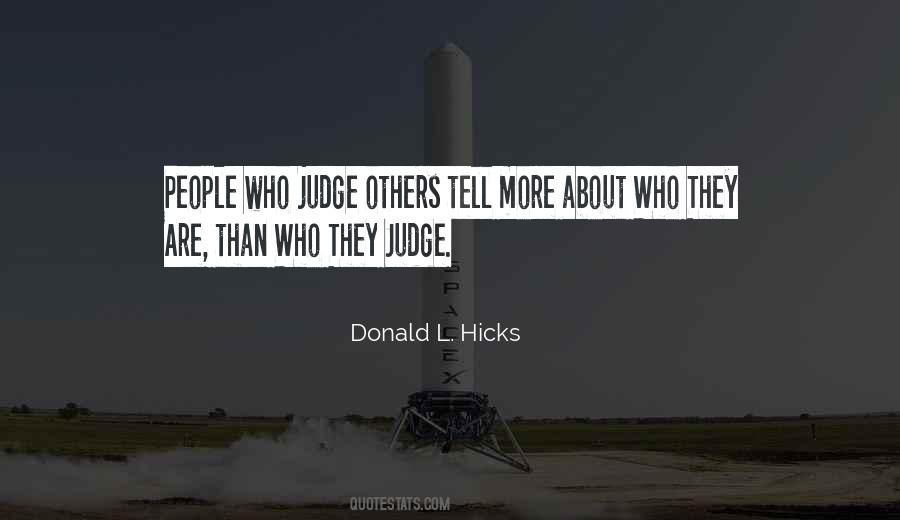 #30. While people judge others from their own moral standpoint, the wise person looks also at the point of view of another.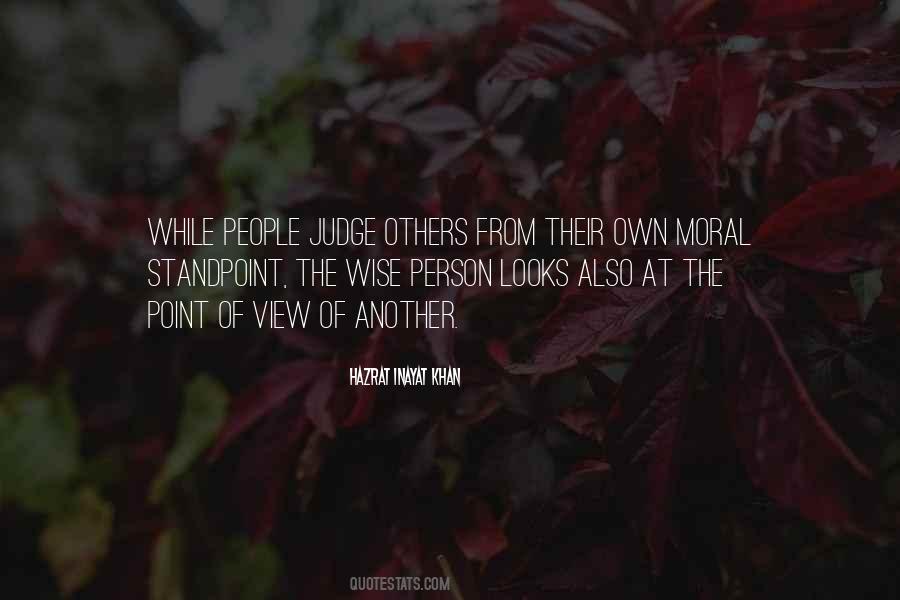 #31. Don't get angry or frustrated if those around you choose a different lifestyle than your own. Again, people make different choices, and everyone is on a different journey. Stop judging others, and you will see that others will stop judging you. I had to learn this the hard way.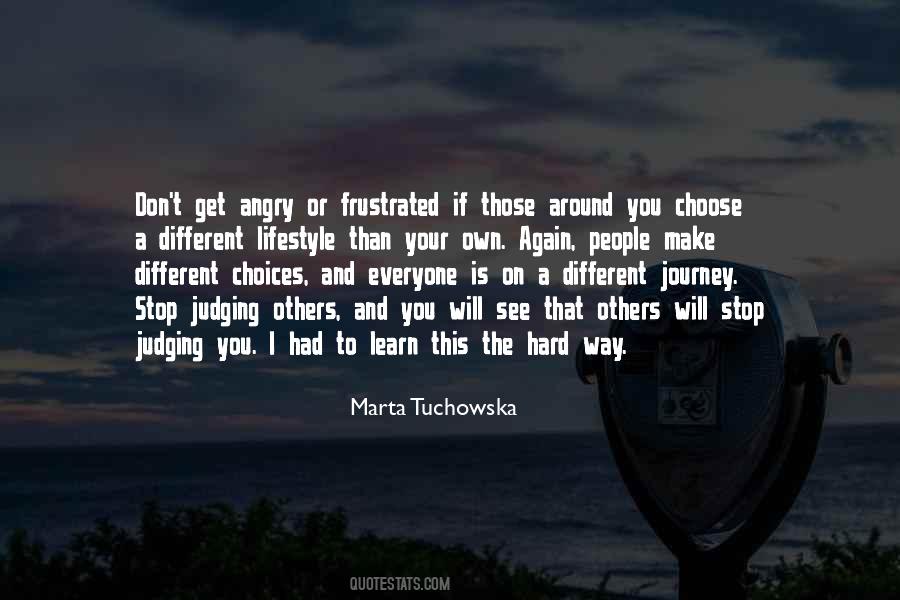 #32. Self-acceptance is hard for many of us. There is a voice inside that is constantly judging, first ourselves and then others.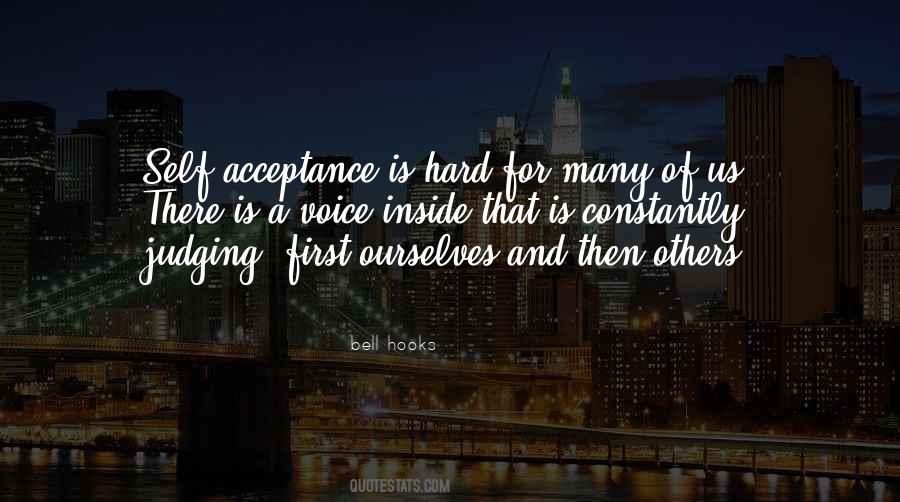 #33. Judging others and being quick to criticize just pollutes your life. Learning how to open your hand is the best thing you can possibly learn.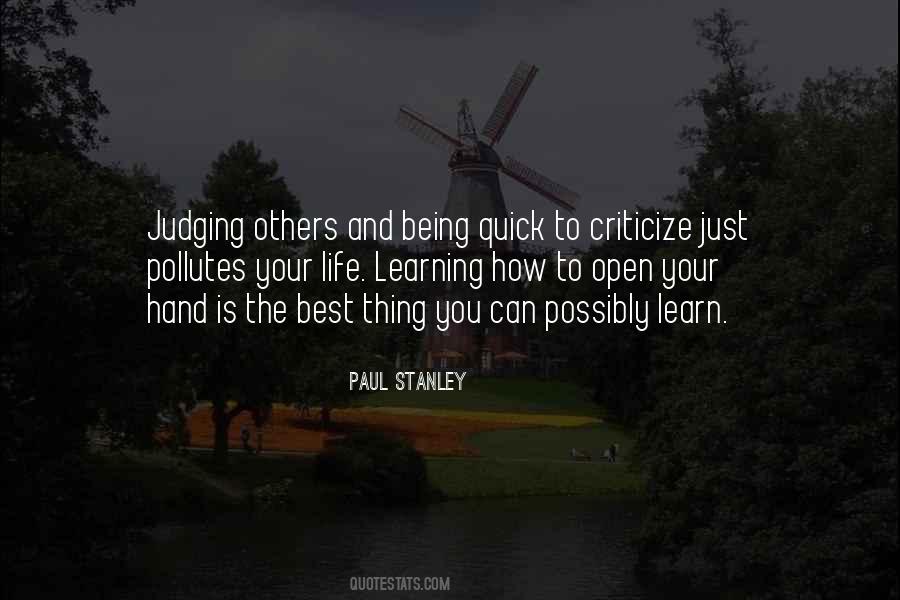 #34. When you continually worry about what other people think of you, they own you.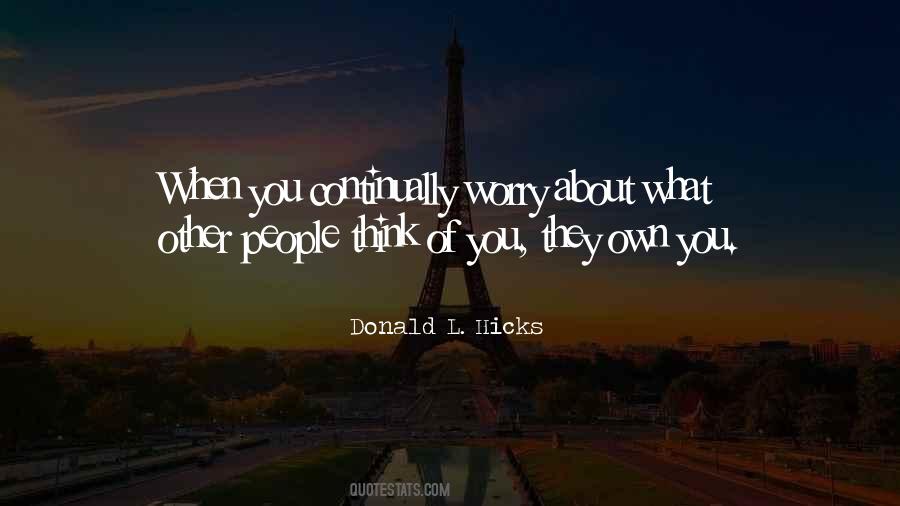 #35. Clean your home first before complaining about others.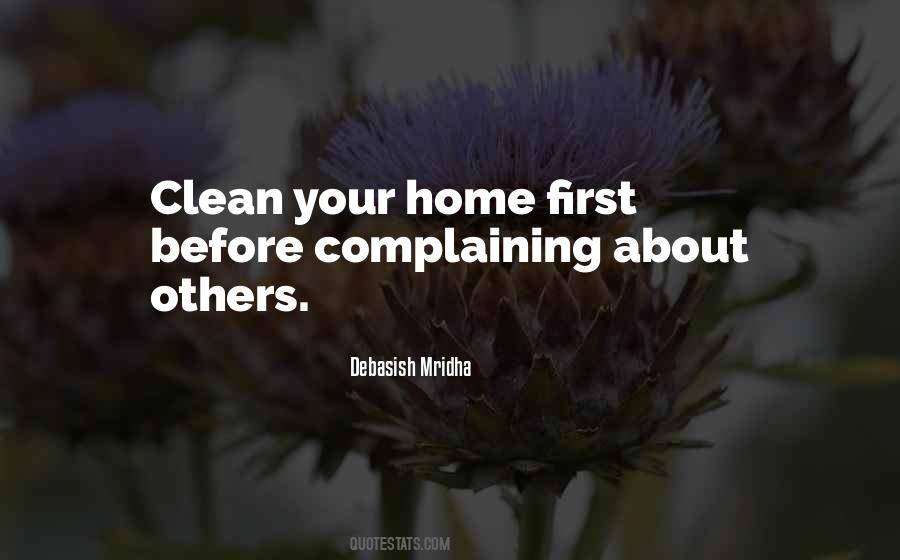 #36. Be less of a judge and you will be surprised that when you become a witness and you don't judge yourself, you stop judging others too. And that makes you more human, more compassionate, more understanding.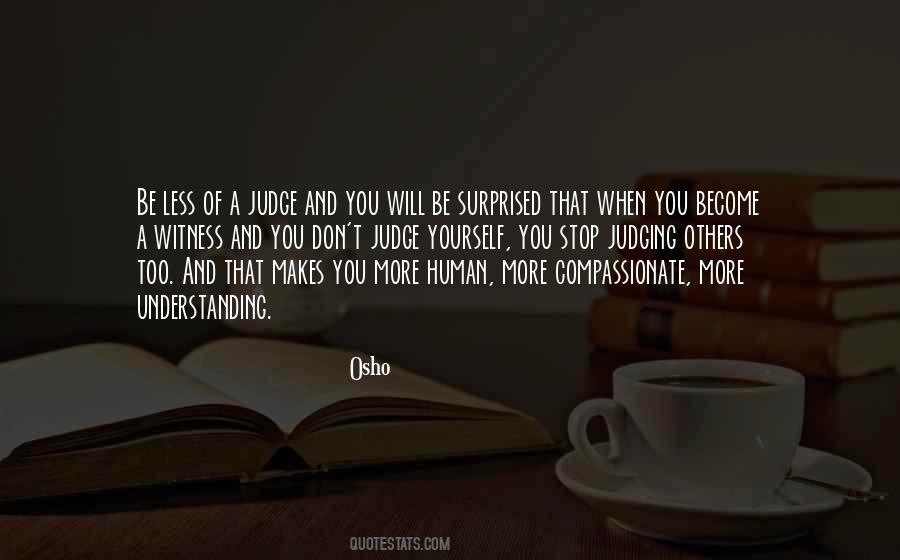 #37. Do not be so hard on the child. She is a product of her upbringing, just as you are. If you judge her worth based on frivolities, then you are doing the same as those who judge you based on your simple clothing.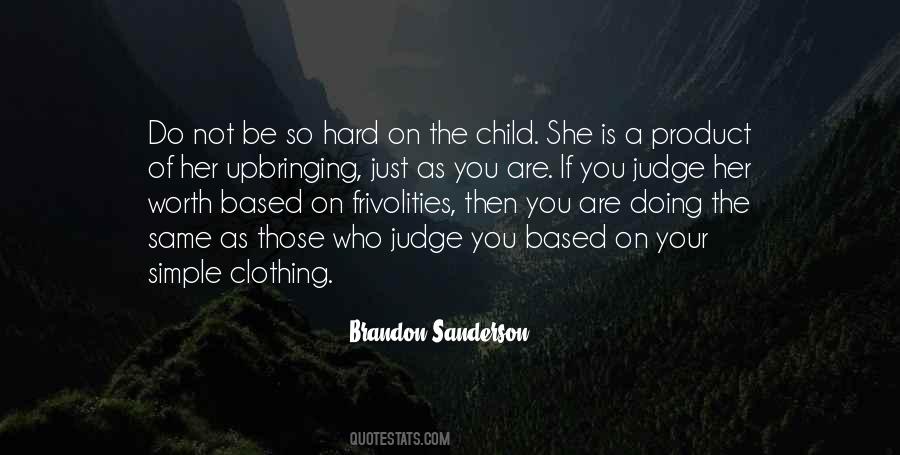 #38. The unfairness of judging others comes in that we judge them on the basis of our own values and beliefs, yet we can never exactly stand on common ground.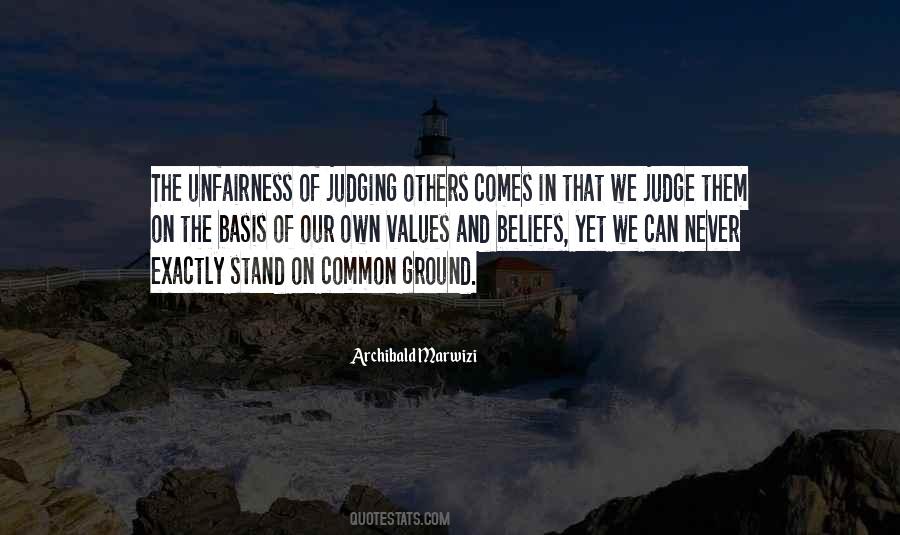 #39. When you are spiritually connected, you are not looking for occasions to be offended, and you are not judging and labeling others. You are in a state of grace in which you know you are connected to God and thus free from the effects of anyone or anything external to yourself.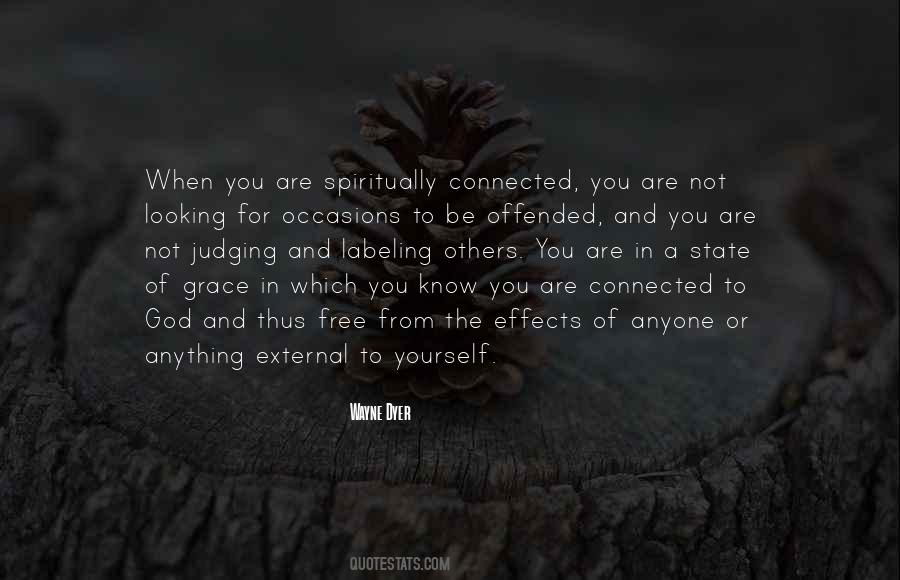 #40. Don't judge too harshly, for if your weaknesses were to be placed under your footsteps, most likely you would stumble and fall as well.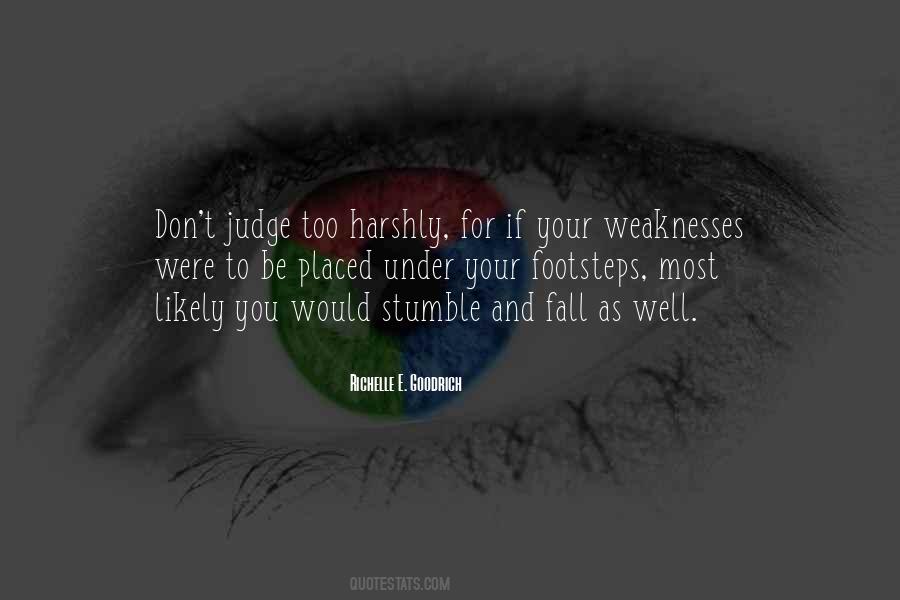 #41. A man's judged by what he is and not what he was.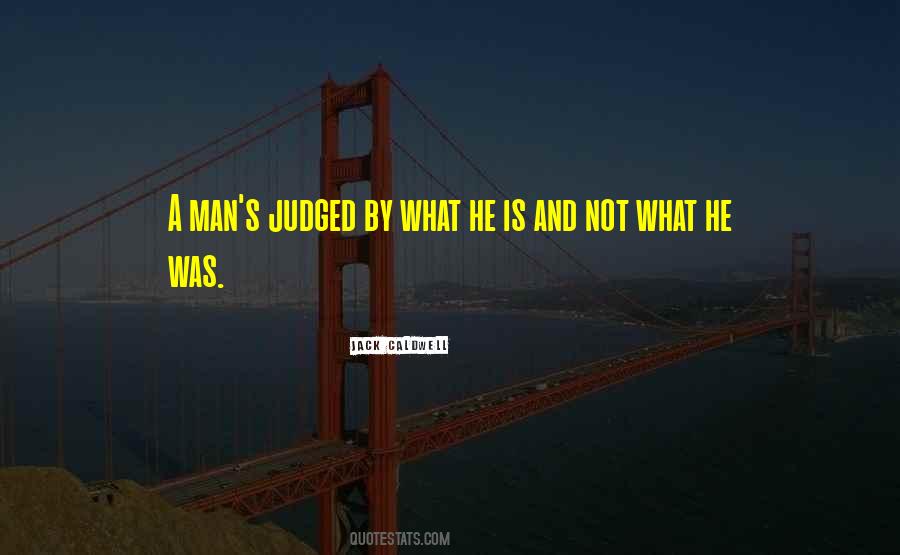 #42. As I've been telling your, son, you get nowhere looking at clothes and the color of the skin to judge a man. It won't tell you nothing about what's inside. That's where a fellow's mettle is, and that's what counts.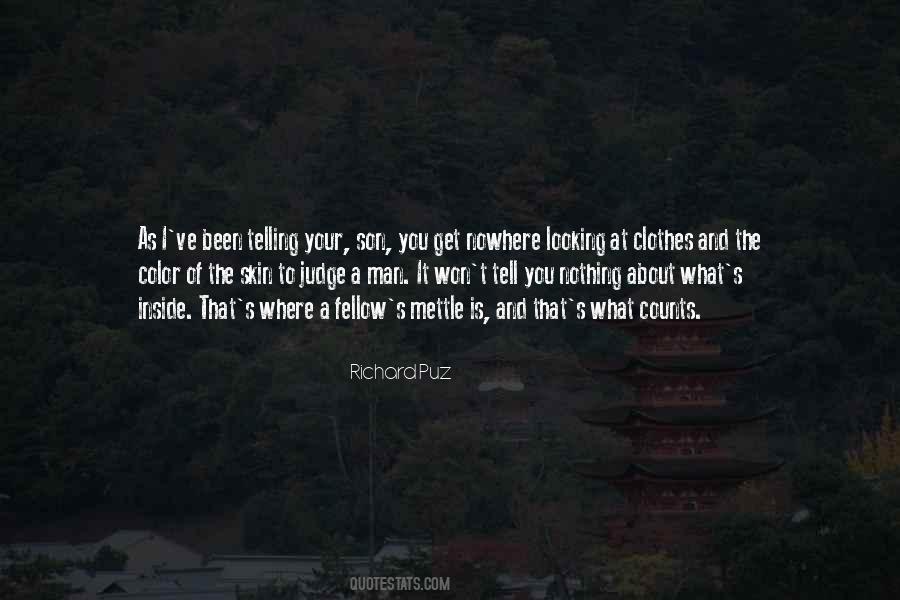 #43. The self-judging person will always judge others. The rubric we develop for ourselves, the measuring stick we put against our own mind and body, generalizes to every other human being.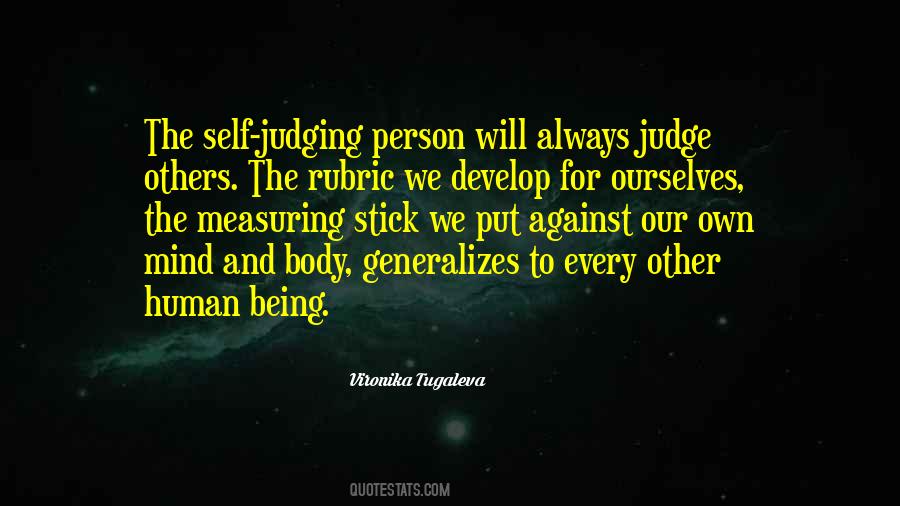 #44. Just because they annoy you doesn't mean they're wrong!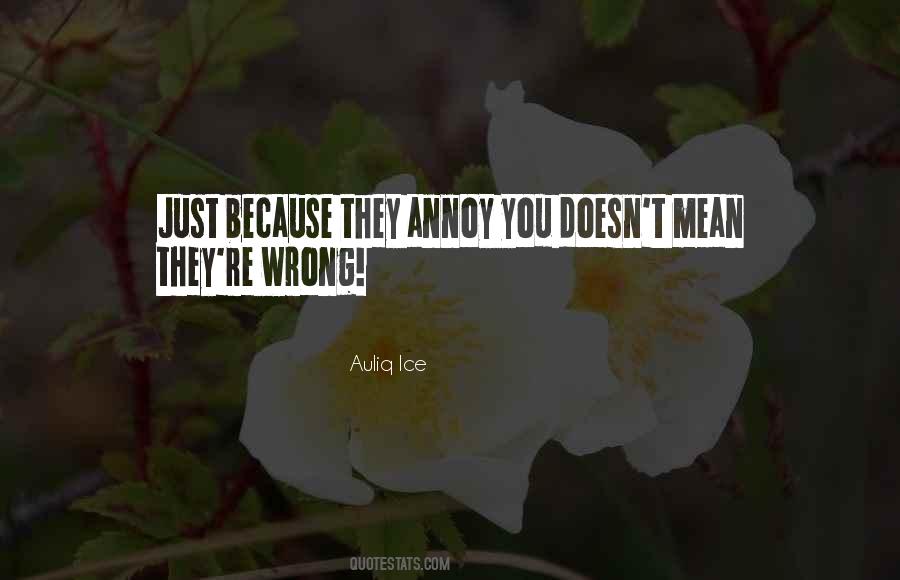 #45. Conscience serves us especially to judge of the actions of others.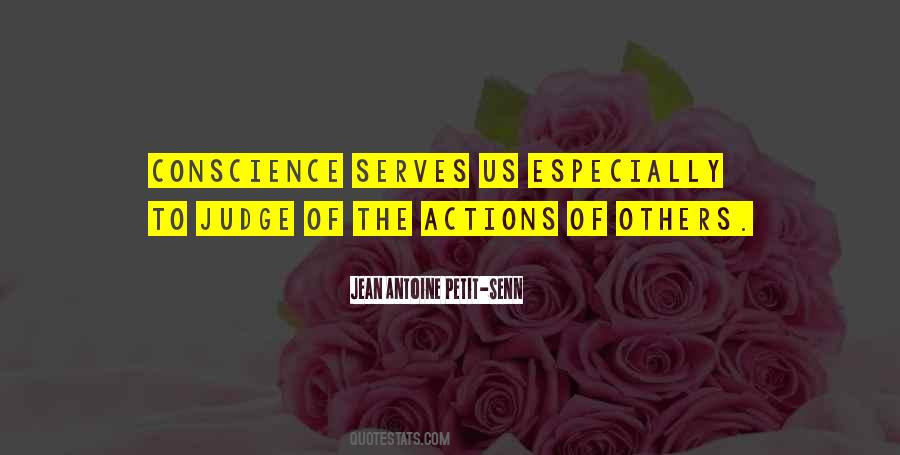 #46. One mistake is all they see.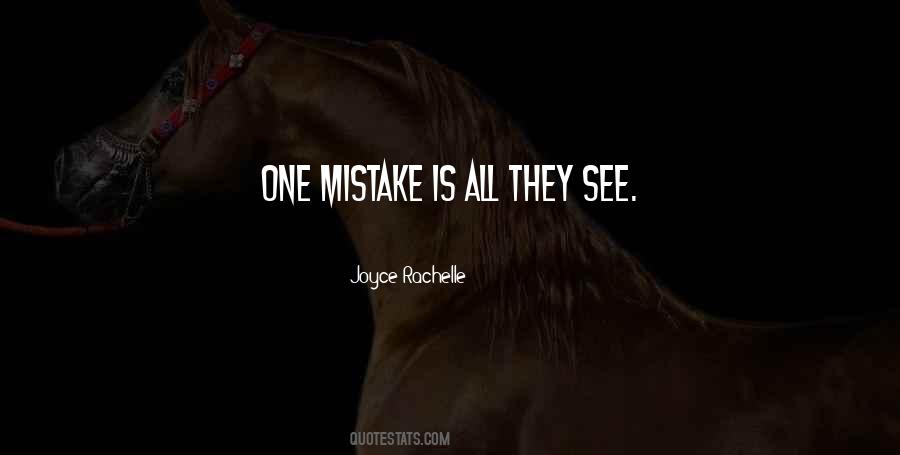 #47. When you judge others, the issue is almost always with you.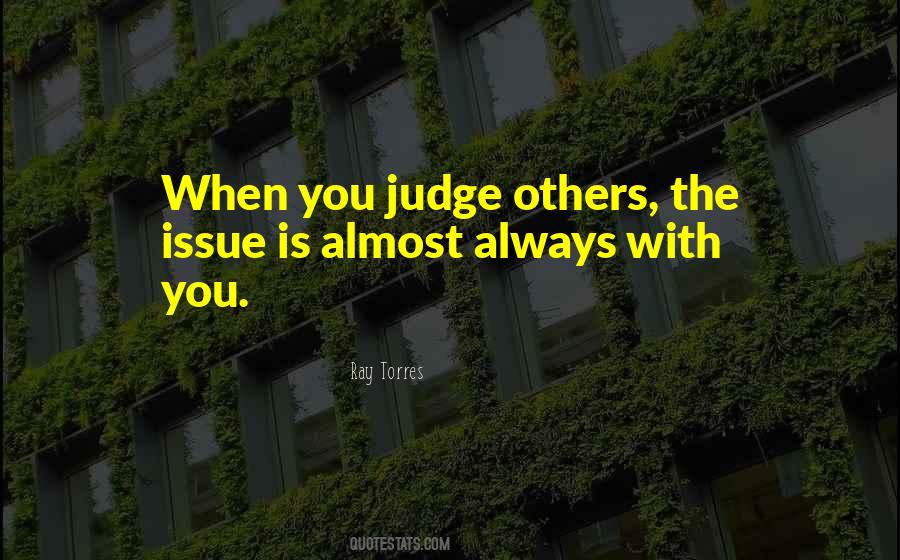 #48. Instead of belittling, judging, or getting angry at others or at yourself, develop empathy for yourself and others. Remind yourself: Just like me, this person is seeking happiness in their life.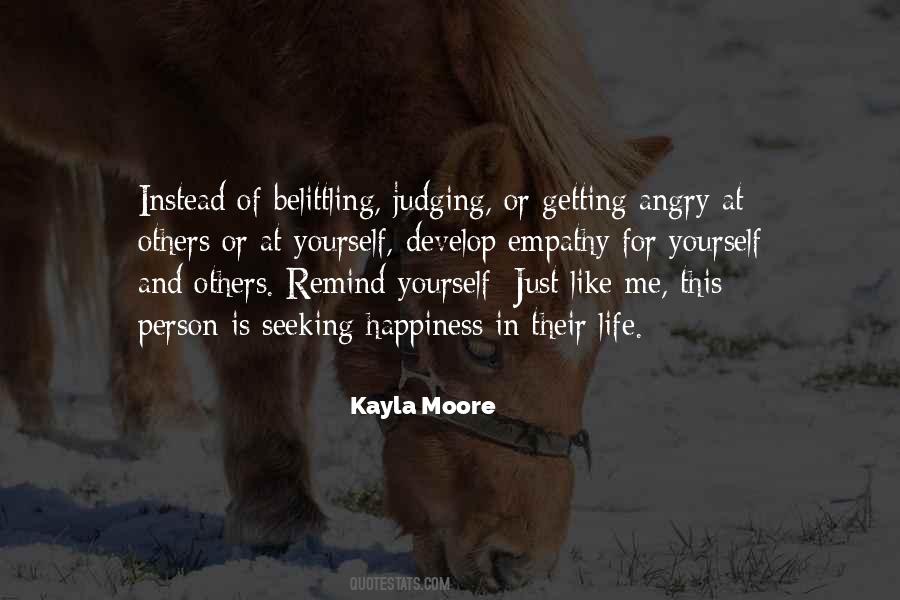 #49. Judgement of others and ourselves always comes from a place of fear. It is fear that keeps us from living authentically all that we say we value.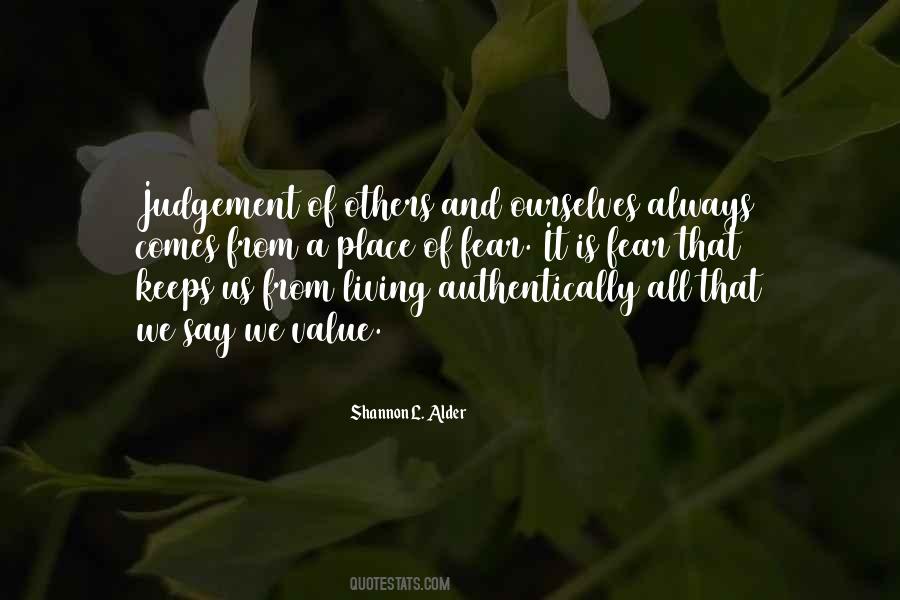 #50. Judging others is too often escapism dressed in the garb of righteous indignation, whereby I dutifully point out in others that which I probably should be pointing out in myself.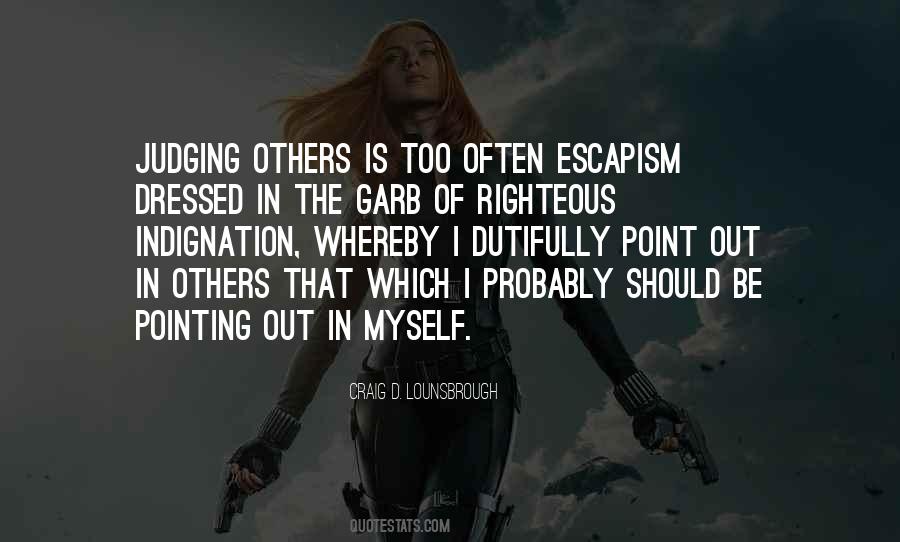 #51. I have never for one instant seen clearly within myself. How then would you have me judge the deeds of others?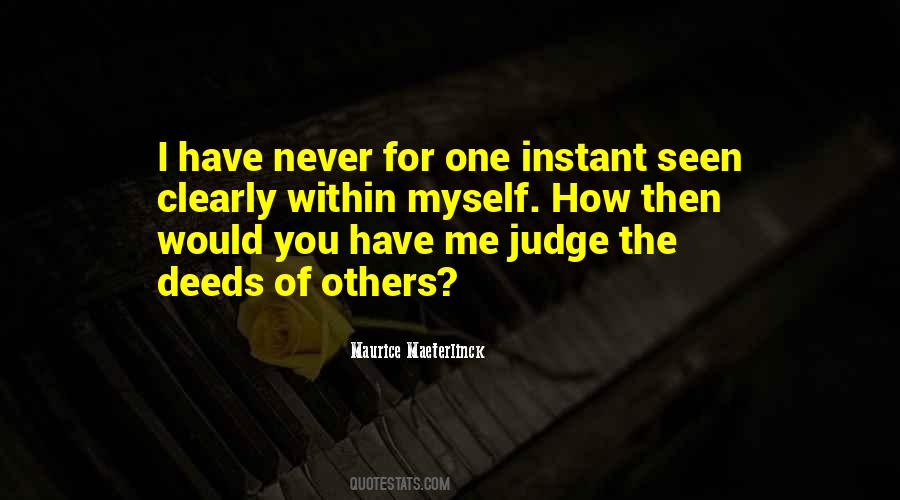 #52. One of the greatest joys of not judging others is becoming capable of discerning God's will in a difficult situation. Pg 152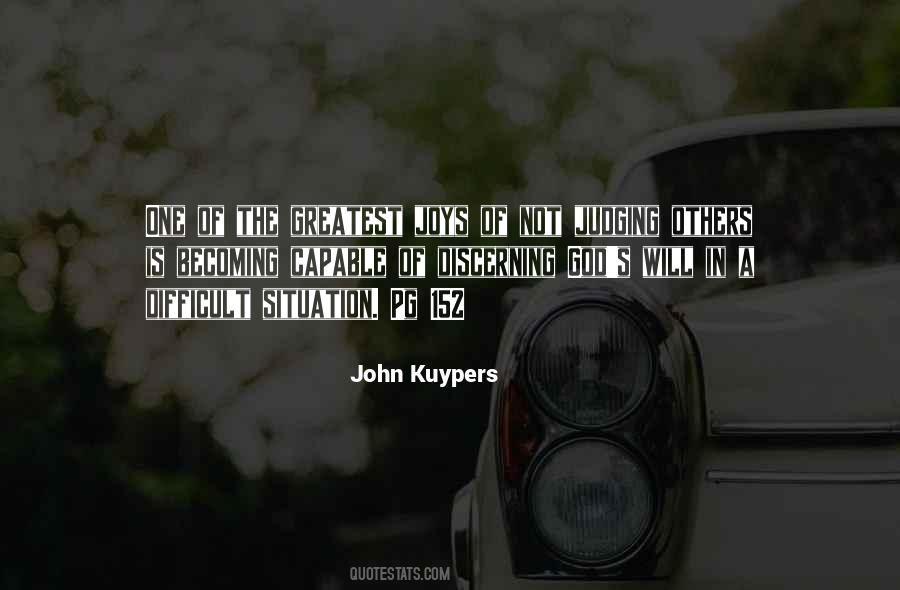 #53. While you were out JUDGING others, you left your closet door open...and guess what fell out!....Ooops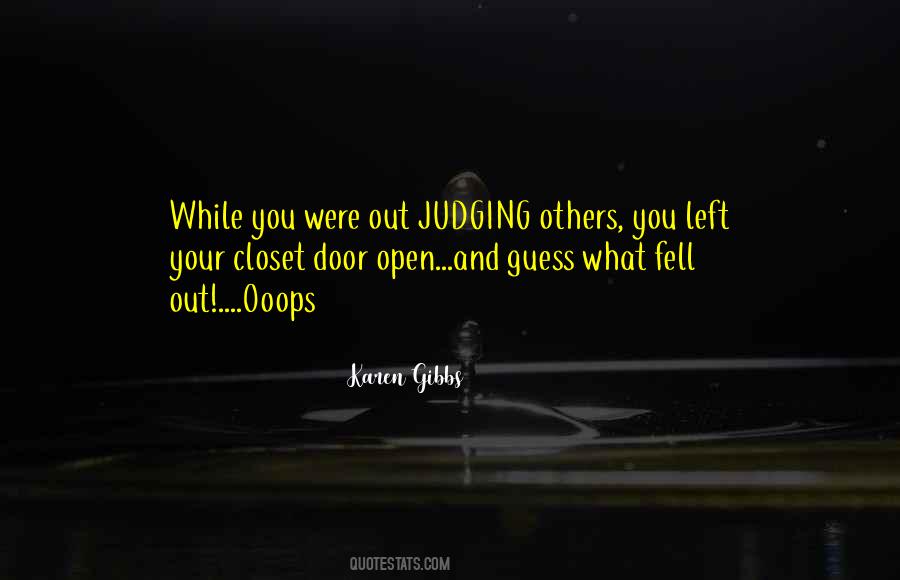 #54. One cannot, without reflection, make some into bearers of goodness and others into miscreants, judging them by relative positive or negative criteria. These, like everything else, change according to historical circumstances, the character of a society, the time and subjective points of view.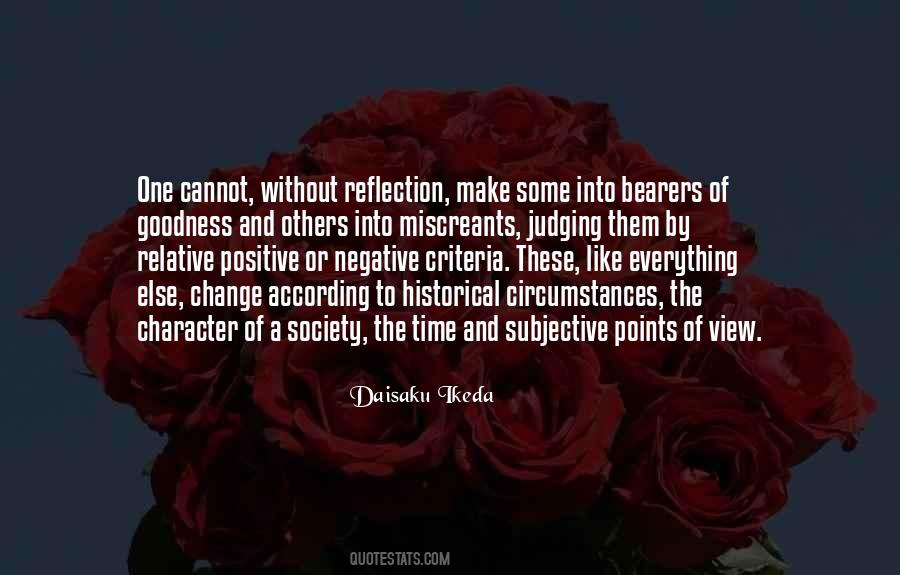 #55. Never judge people based on their nationality, religion, race, gender, skin colour or look. Humans are all the same. They're God's loving children." Angel of Hope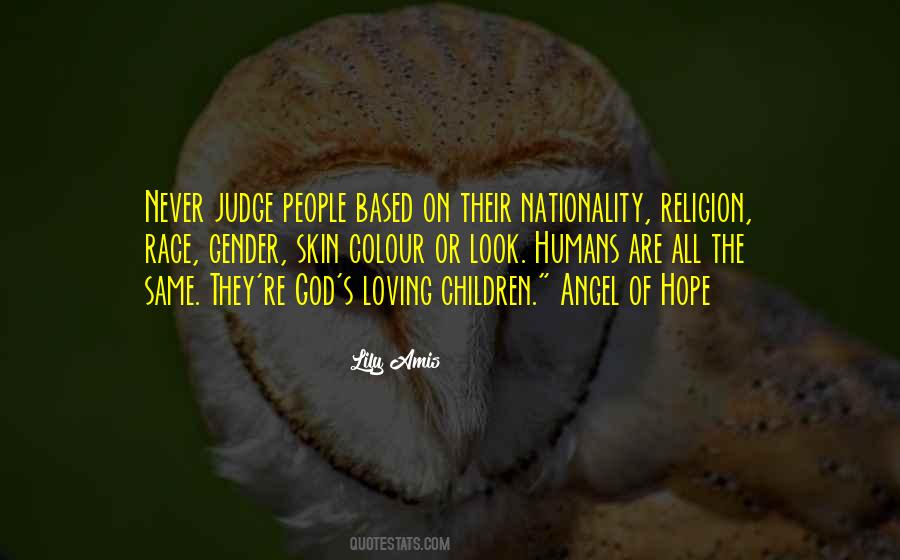 #56. If I'm a cruel satirist at least I'm not a hyprocrite: I never judge what other people do. Neither a politician nor a priest, I never censor what others do. Neither a philospher nor a psychiatrist, I never bother trying to analyze or resolve my fears and neuroses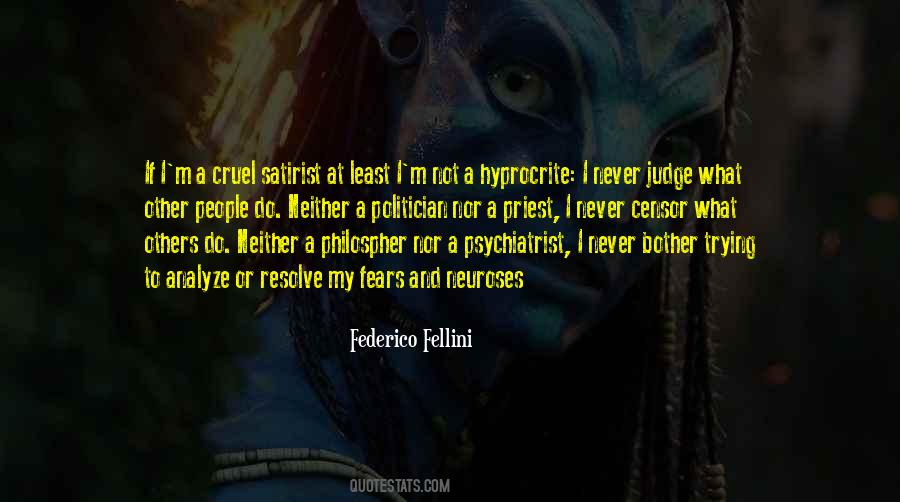 #57. Judging others blocks me from inner peace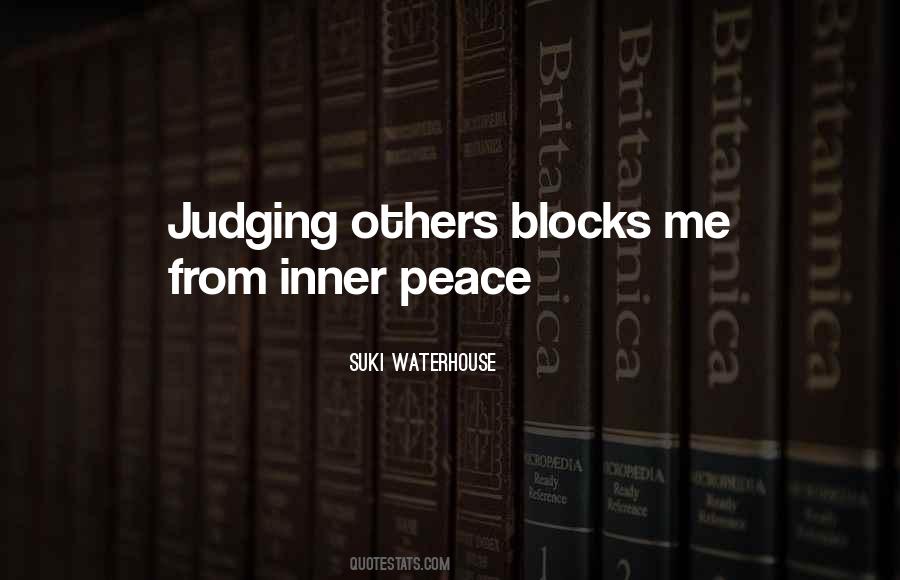 #58. It is only by loving others that we can learn to live; living is rare nowadays ... most people survive; that is all.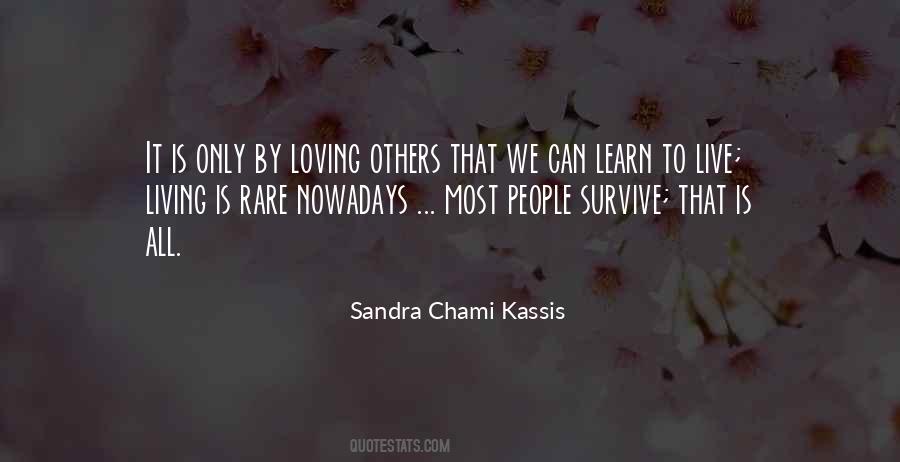 #59. We judge of others for the most part by their good opinion of themselves; yet nothing gives such offense or creates so many enemies, as that extreme self-complacency or superciliousness of manner, which appears to set the opinion of every one else at defiance.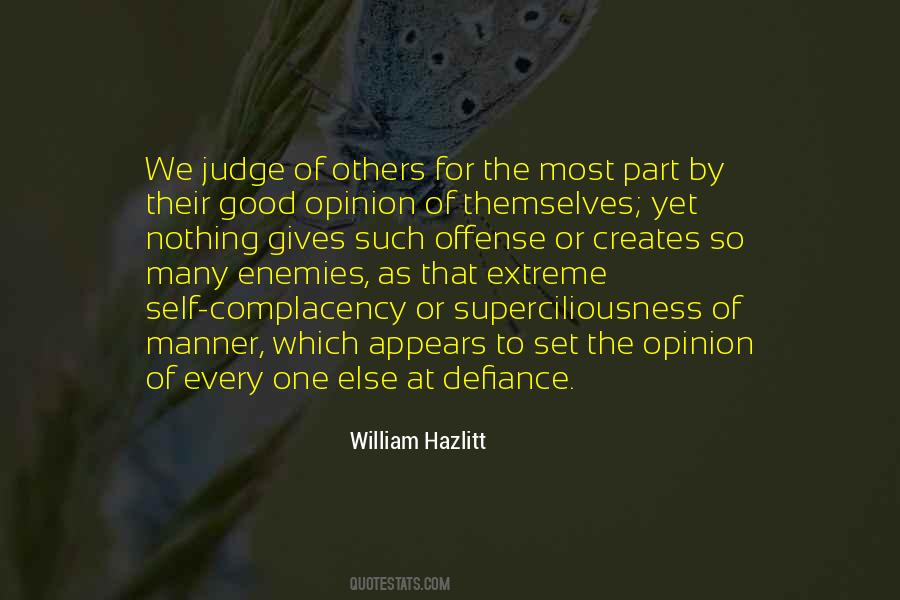 #60. Christians who say we are not to judge others are only partially correct! Judging rightly is what Jesus commands. Love and truth are "The Commanded Conjoined Twins" for Jesus Followers; they must never be separated if we wish to obey Jesus' "Platinum Rule"!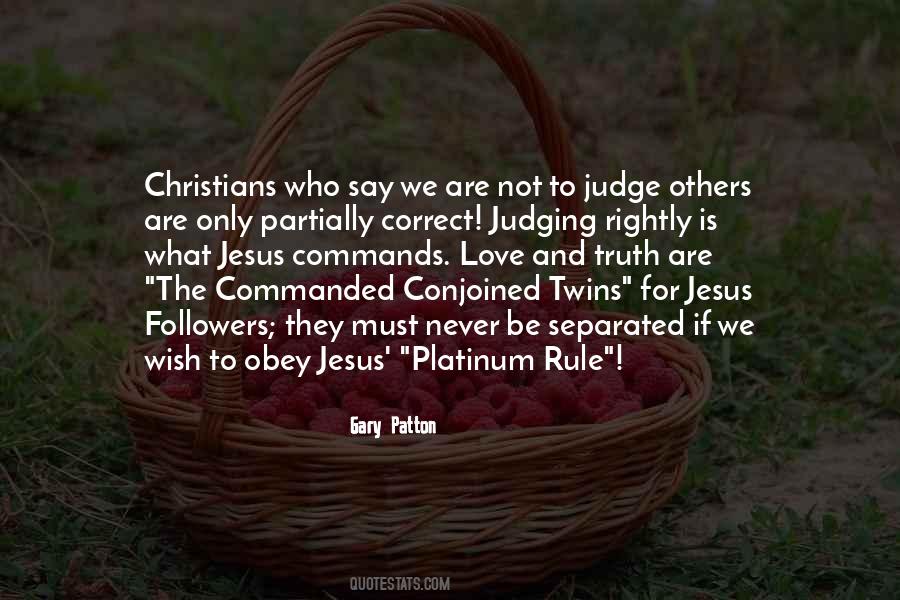 #61. Forgive yourself for every wrongdoing.
Forgive others without judging.
Hug others with great love and care.
Be optimistic and be ready to share.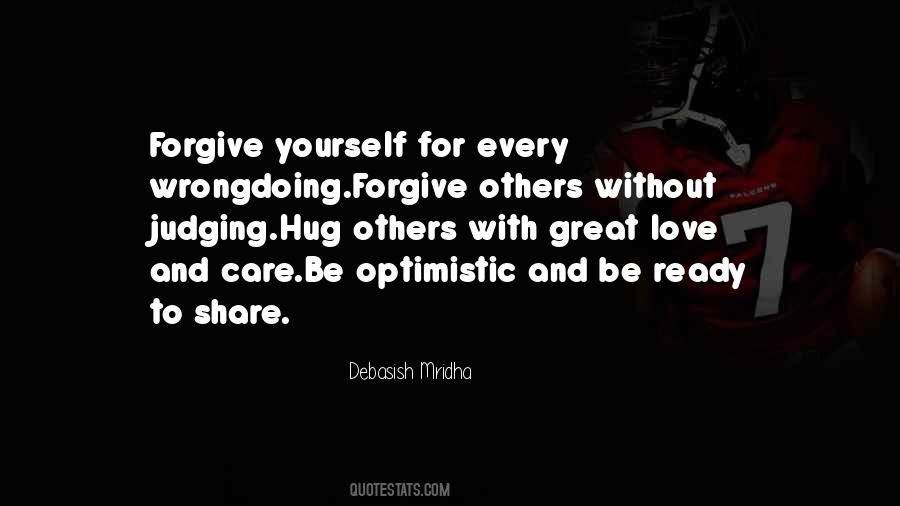 #62. Let's stop judging others, and relieve them of the heavy burden they are carrying on their shoulders because of us.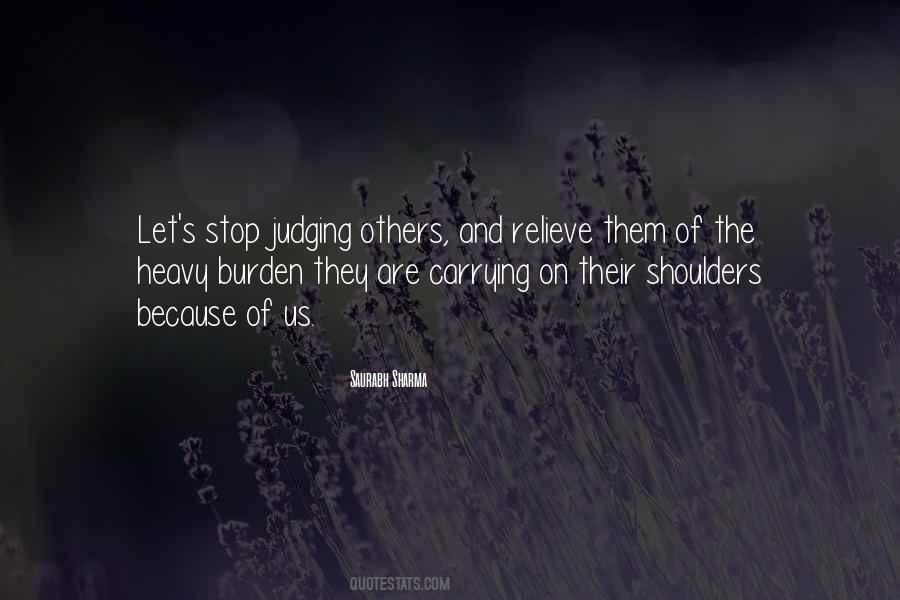 #63. Think about the word mould for a moment. A mould is a device into which one crams and smashes something until it becomes the shape that they desire. Don't spend your life letting other people destroy you while they try and force you into their moulds.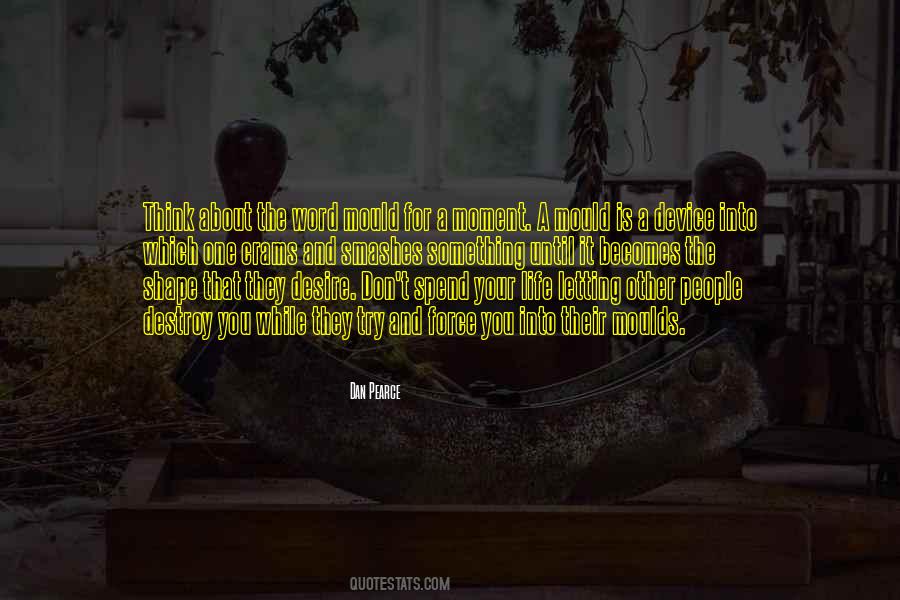 #64. I'm not going to pretend I'm something I'm not so that you like me more.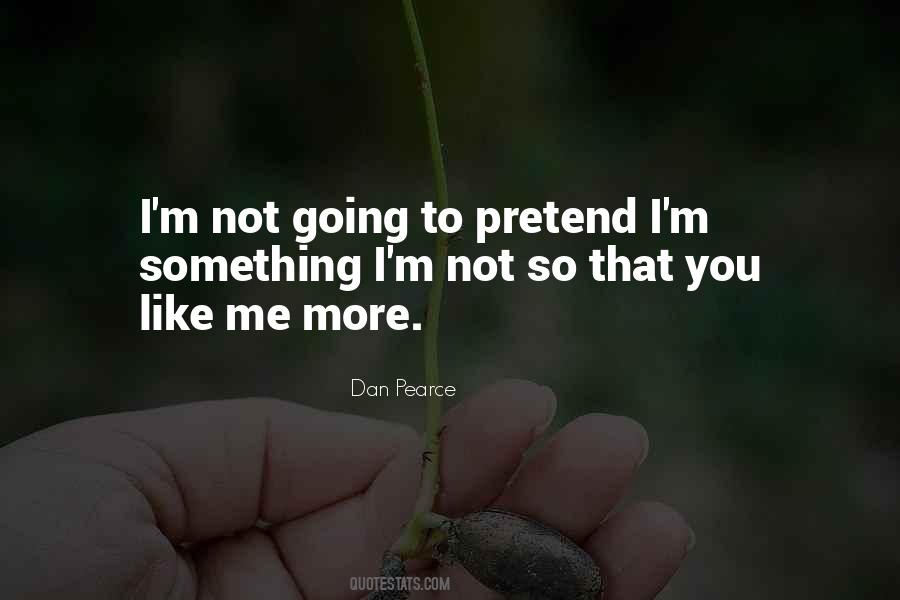 #65. If you spend too much time trying to find out what is good or bad about someone else, you'll forget your own soul and end up exhausted and defeated by the energy you have wasted in judging others.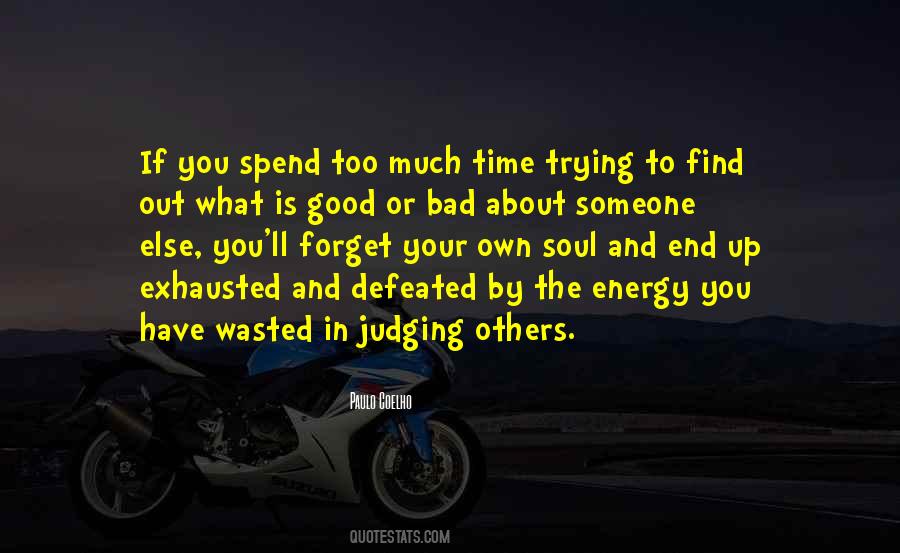 #66. The law rarely hesitates in declaring its own meaning; but the Judges are frequently puzzled to find out the meaning of others.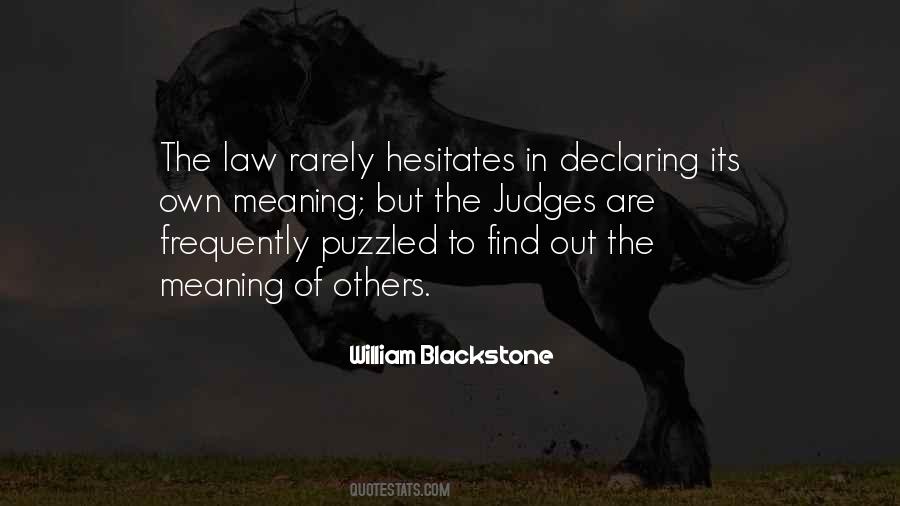 #67. and the sense of justice makes one wish to judge oneself before judging others.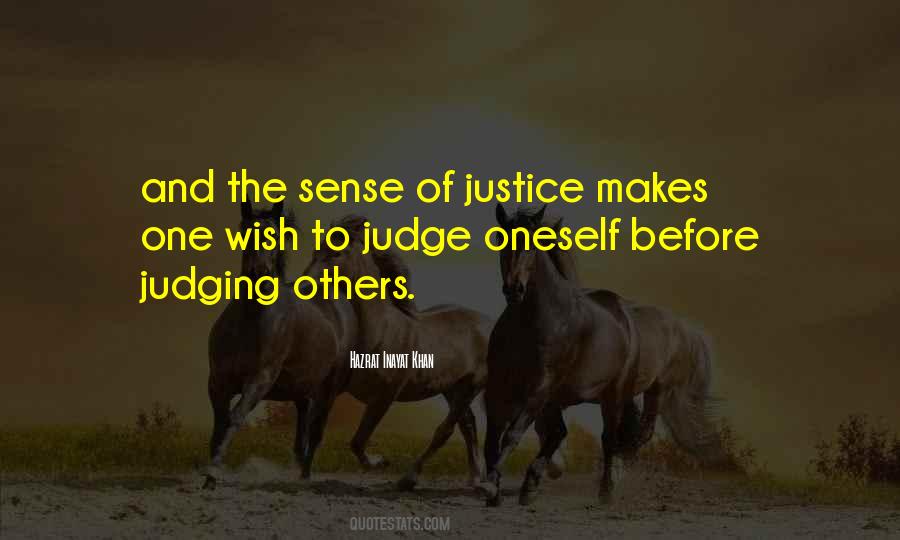 #68. People love to say, 'I love that person even though ... ' But let's be honest. Genuine love is never followed with the words 'even though.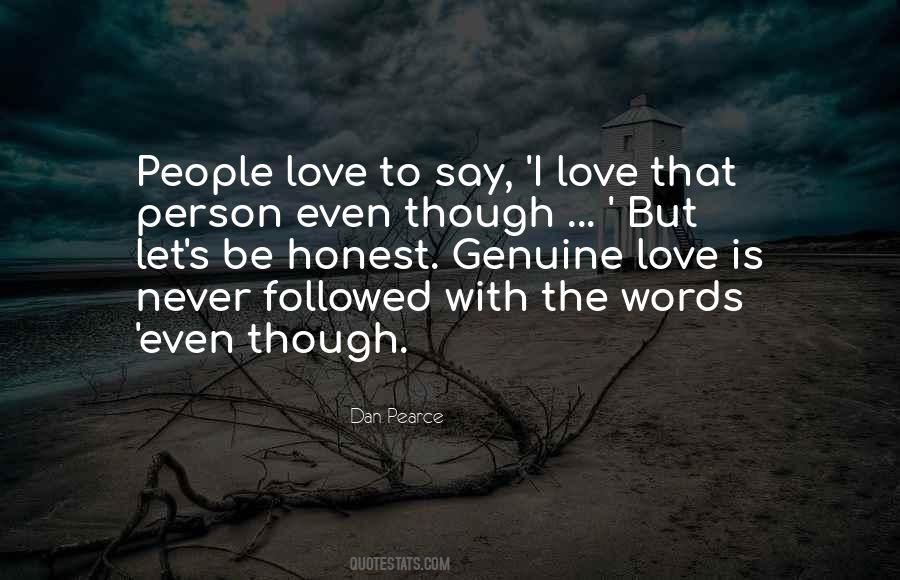 #69. Rather than critique people, try admiring God's creative handiwork.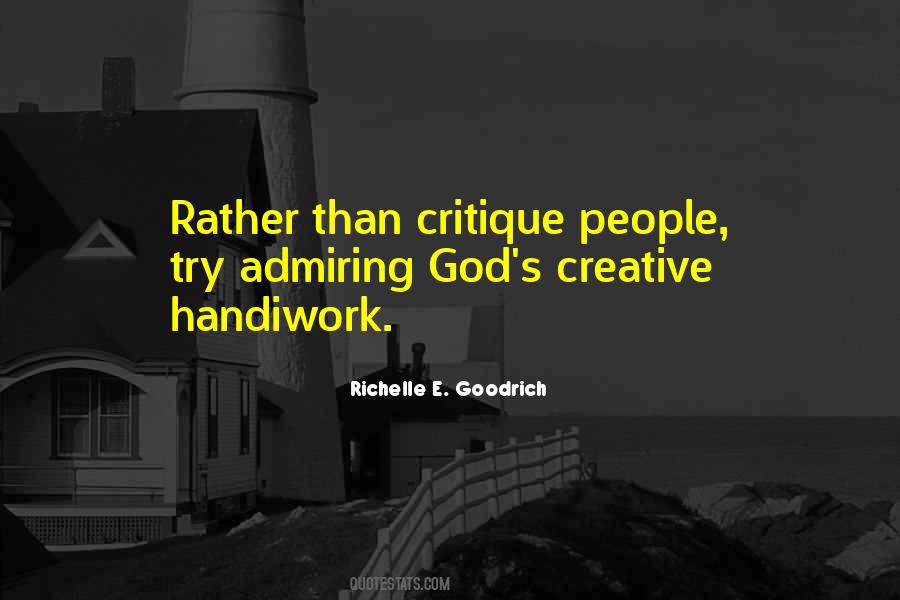 #70. One's knowledge of karma should not be used to judge others. You should ask yourself: Do I like where I am going, or do I want to change my direction?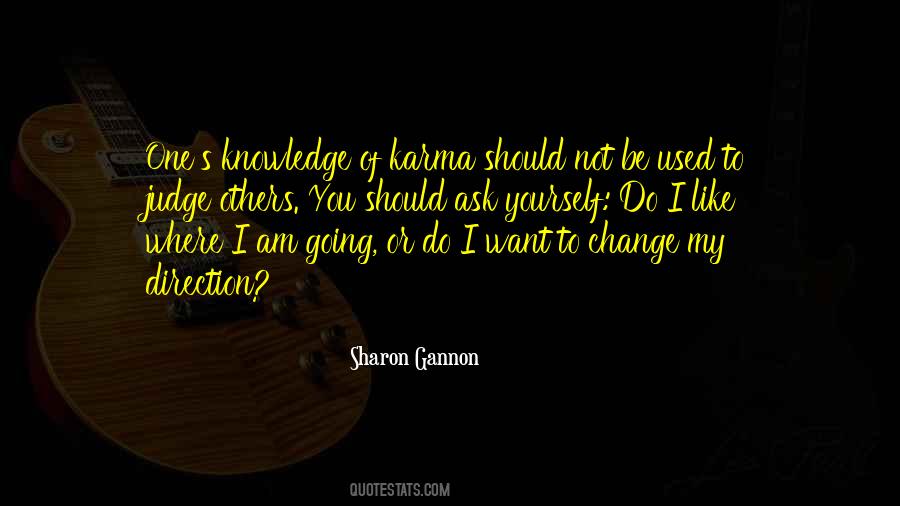 #71. Go a little easy on the people around you. Try to reel in judging thoughts. Think before you speak.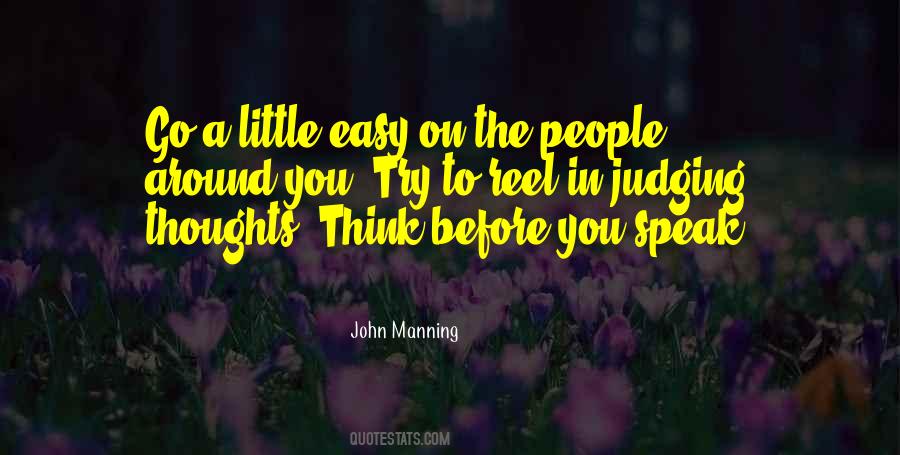 #72. Faultfinders usually are not content with their own situations in life and therefore try to make others miserable by judging them.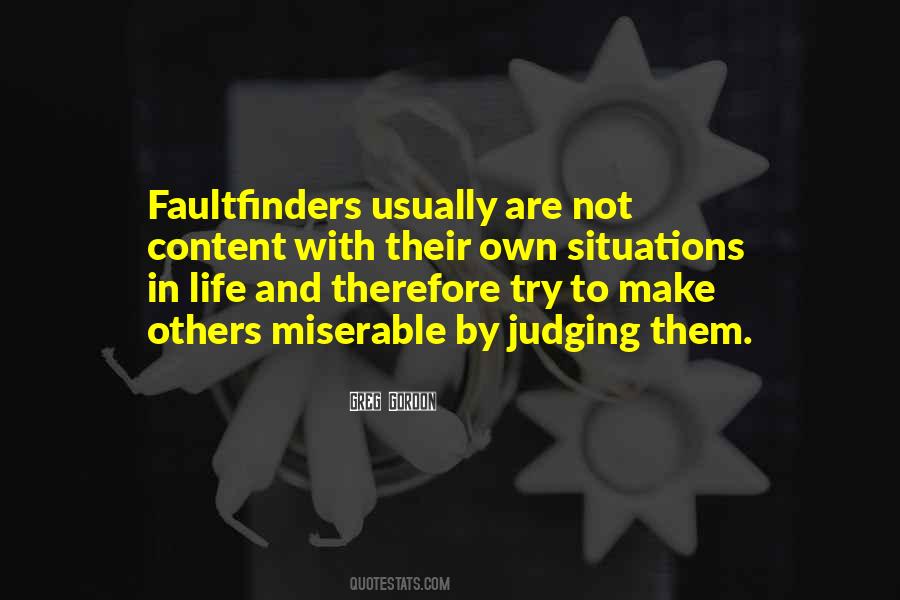 #73. There are too many people who love me, and accept me, and never try and change me, and who don't condemn me in the slightest, for me to waste even one moment of my life anymore worrying about what other people will think.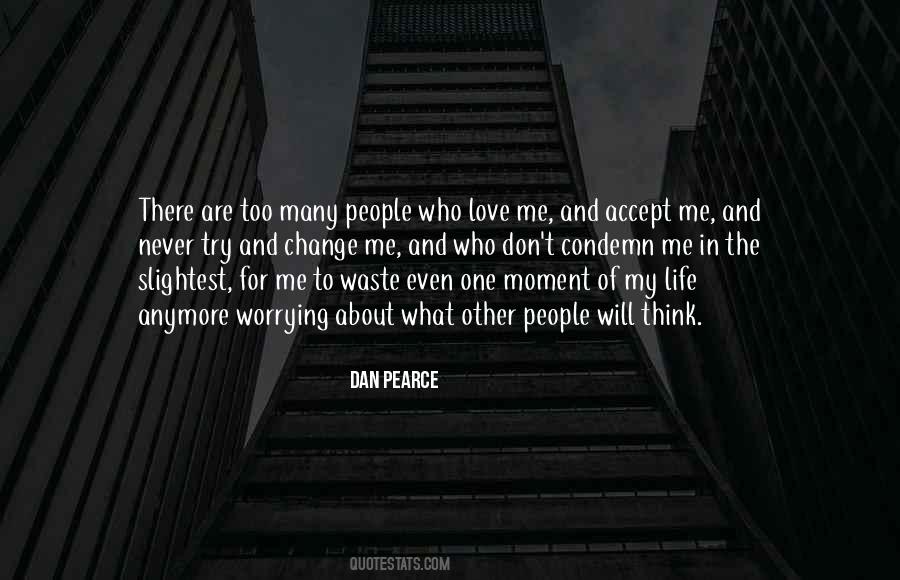 #74. Every day I observe more and more the folly of judging of others by ourselves; and I have so much trouble with myself, and my own heart is in such constant agitation, that I am well content to let others pursue their own course, if they only allow me the same privilege.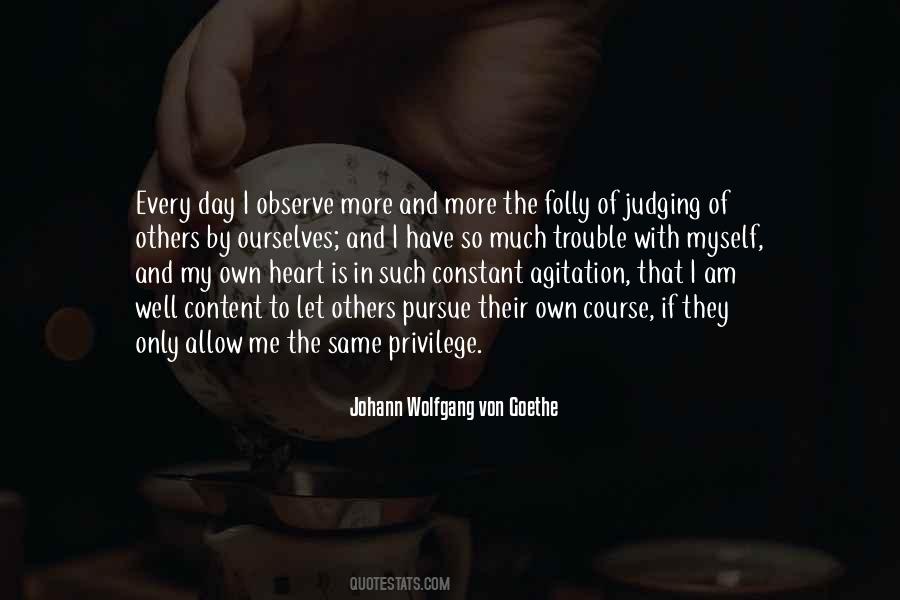 #75. If we judge others, it is because we are judging something in ourselves of which we are unaware.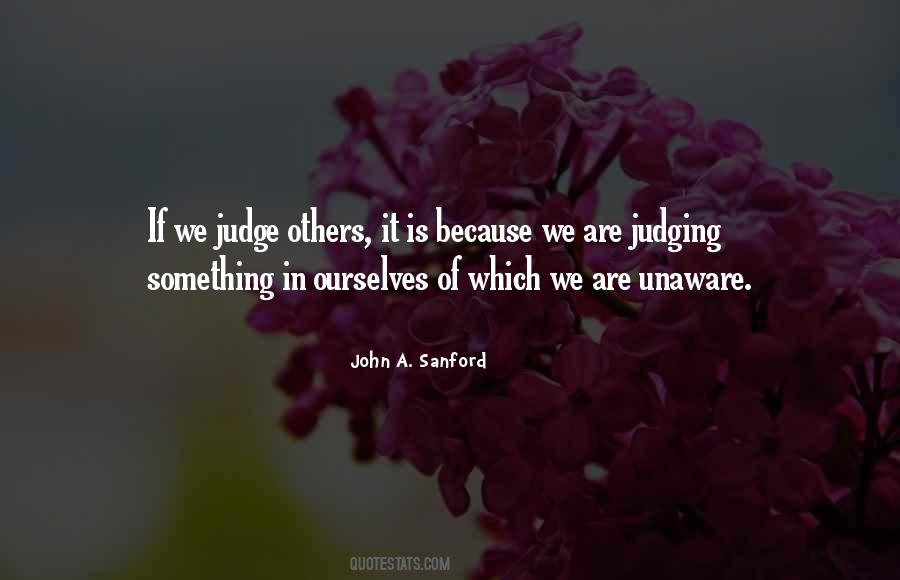 #76. Those who are critical don't like being criticized, and those who are insensitive have a deficiency in their senses.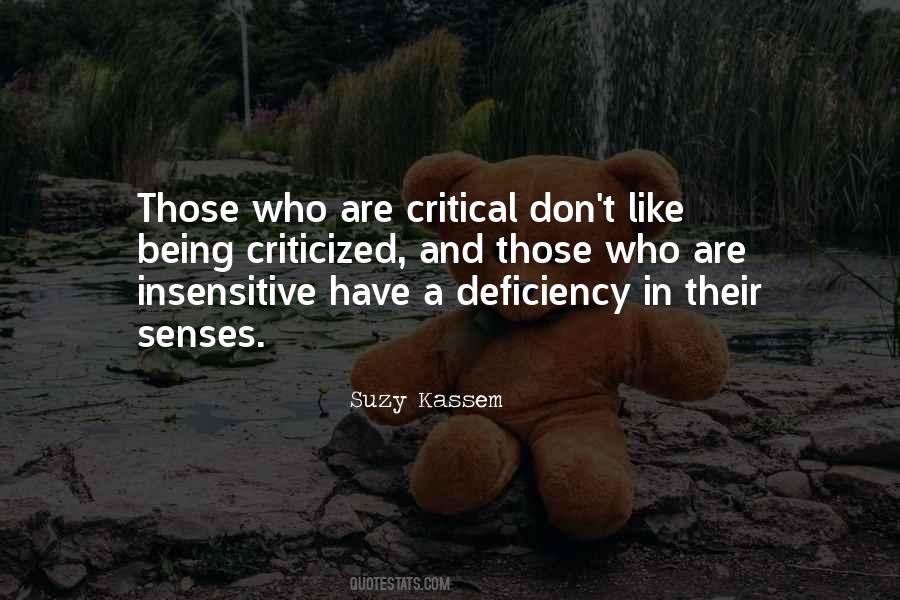 #77. Everyone throws the stone one after another, but they expect God was not looking.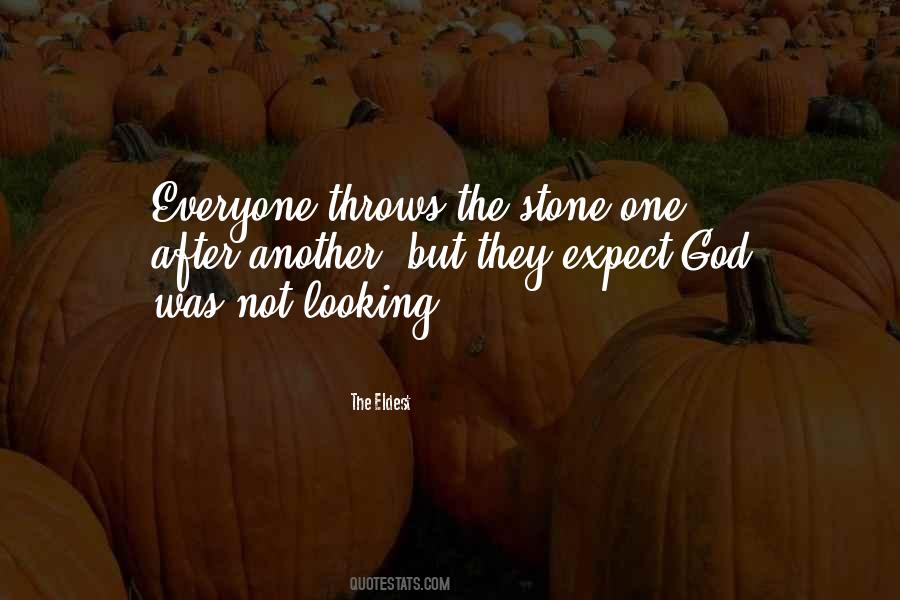 #78. One of the cardinal rules of joyful living is that judging others takes a great deal of energy and, without exception, pulls you away from where you want to be.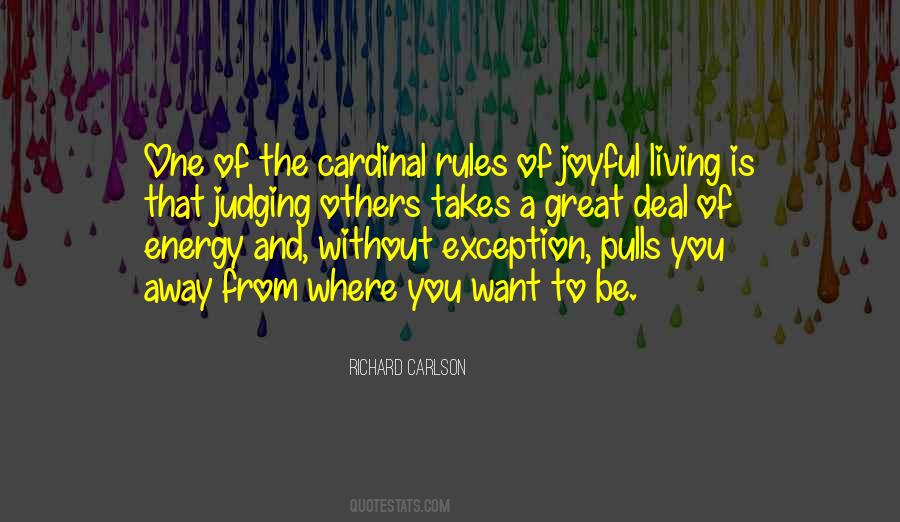 #79. He believes the world populated by obvious monsters. The most dangerous of us are the least obvious. He relies on his skill as a lie detector, reading and judging the conflicting emotions of others.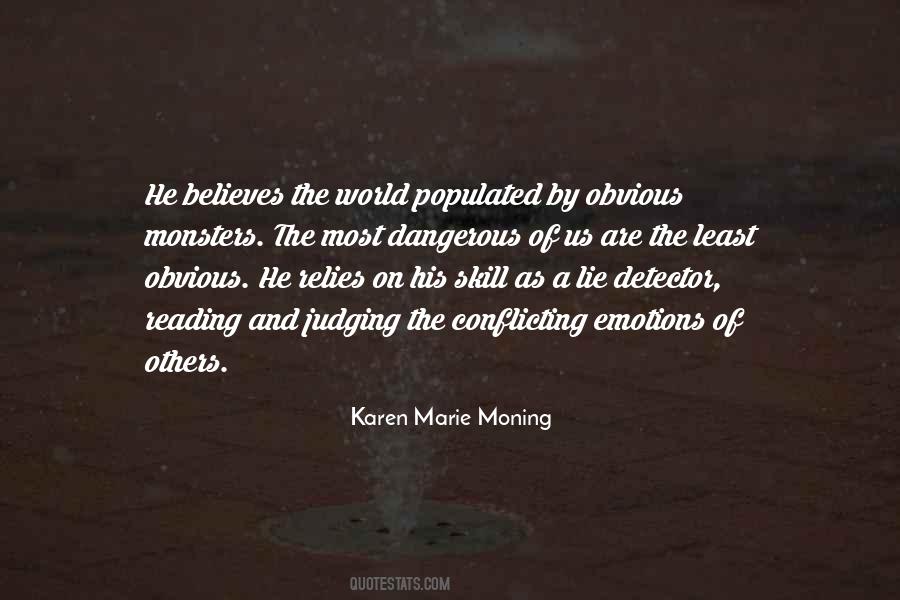 #80. I want to be very careful about judging and how much to generalize about the use of media being pathological. For some people, it's a temptation and a pathology; for others, it's a lifeline.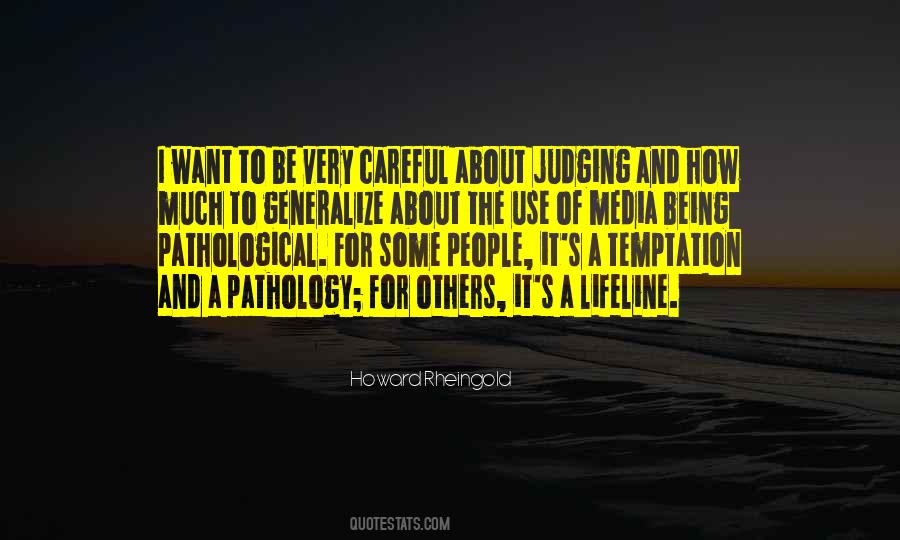 #81. Judging others is easy because it distracts us from the responsibility of judging ourselves.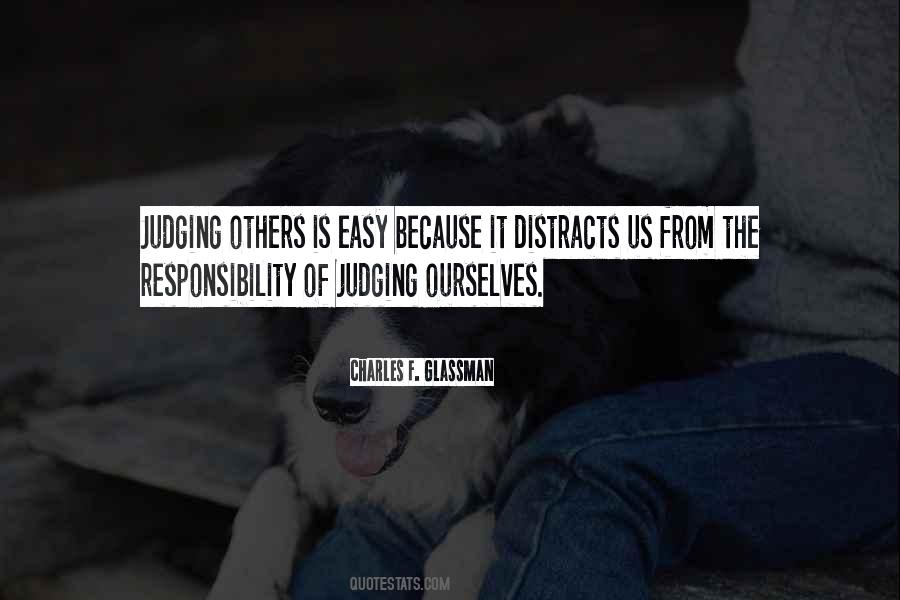 #82. Don't judge others. Always be open to them. Avoid the cult mentality, you know, the super-slick, "I'm superior because I meditate, because I'm on the pathway to enlightenment," the subtle ego nonsense, terrible trap.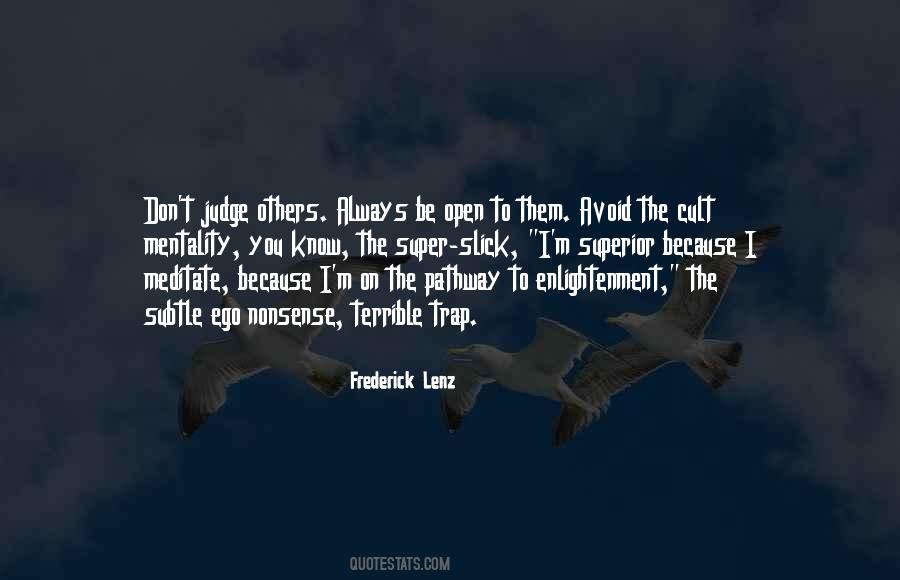 #83. If only I could see myself from the same vantage point that I observe the world; I might judge my behavior and expressions more critically, and others less.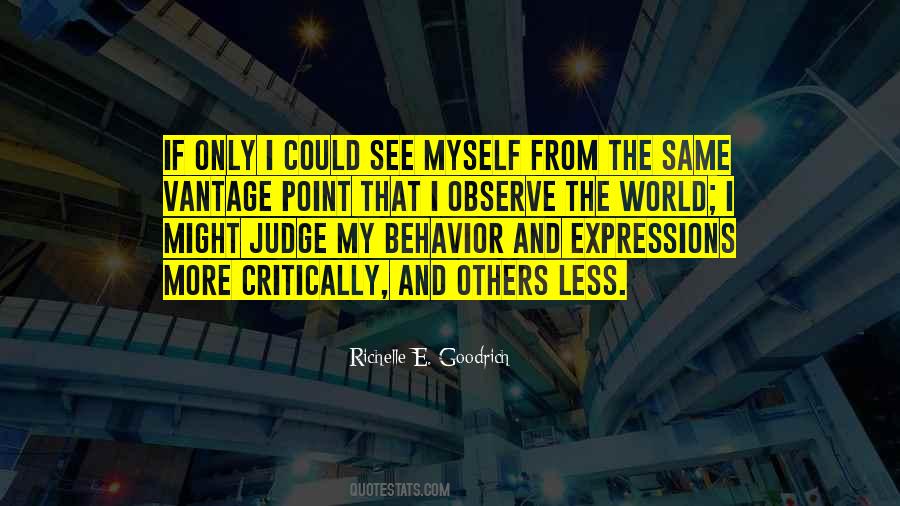 #84. Surprises are everywhere in life. And they usually come from misjudging people for being less than they appear.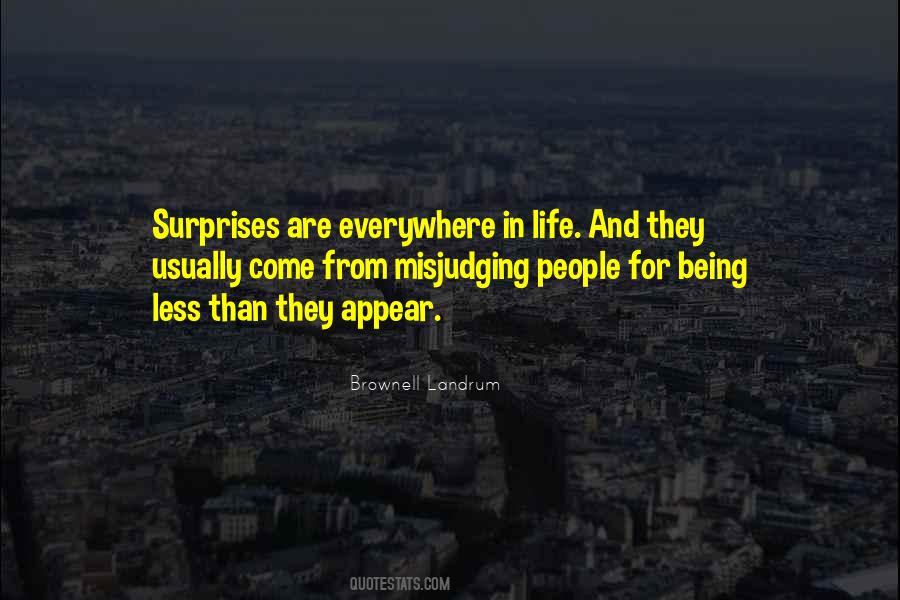 #85. Children are excellent judges of character, you know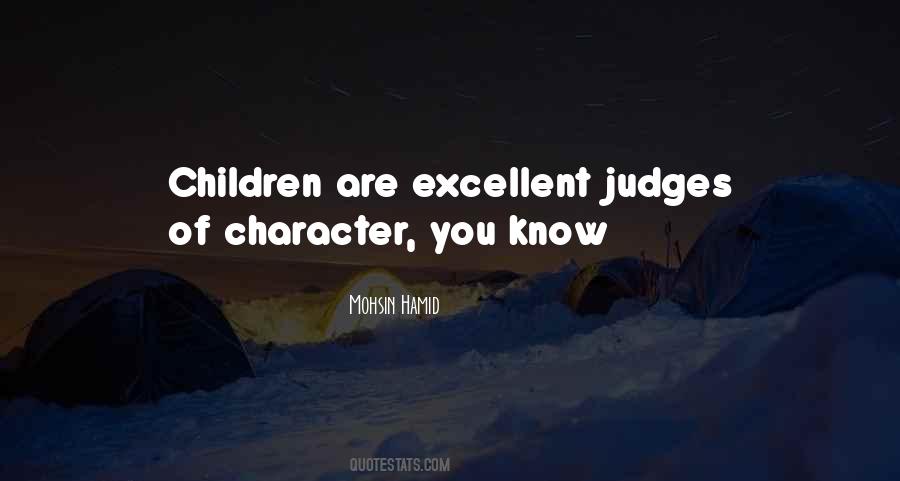 #86. The famous pastor in Scotland known as the prophet of Dundee44 once wrote: "For every time you look to men, look ten times to Christ." This constant looking back to Christ will keep us from judging others, and will allow us not to be discouraged even when we see problems with others in the body.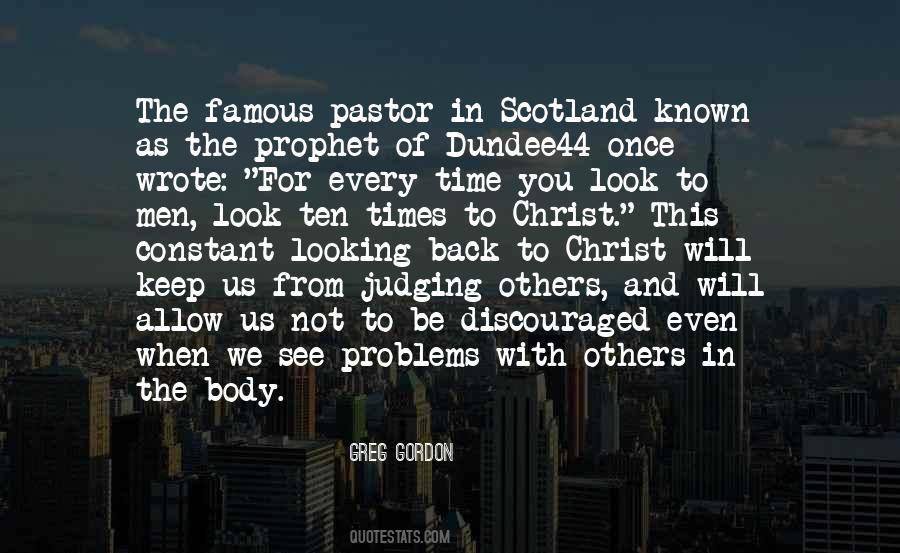 #87. We judge others by their actions but we judge ourselves by our intensions.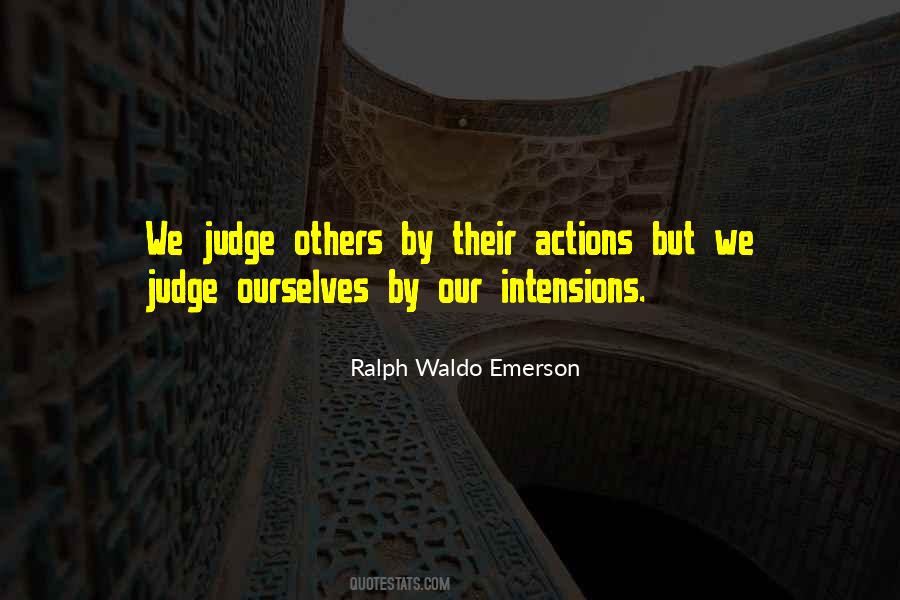 #88. We are very good judges for the mistakes of others, but very good defence lawyers for our own mistakes.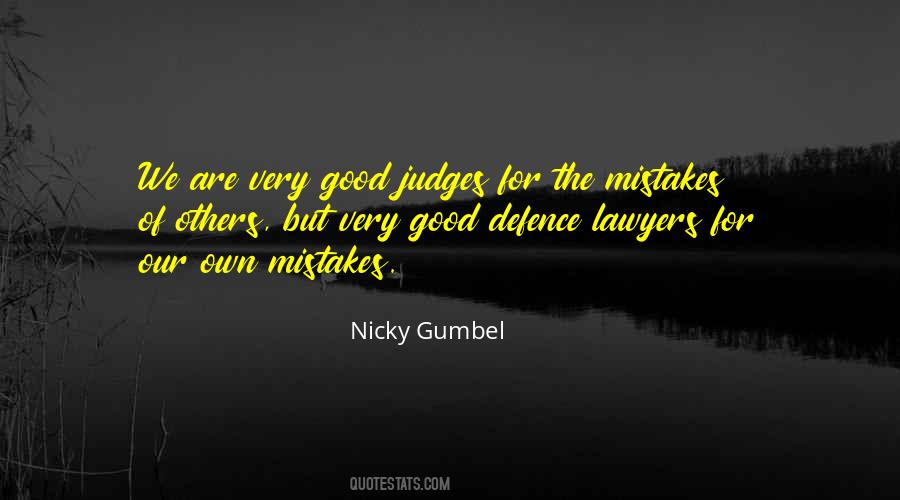 #89. Advance yourself by advancing others. Do not judge others. Be of service to them, but realize that you are not necessarily the instrument of perfecting and immortalizing others.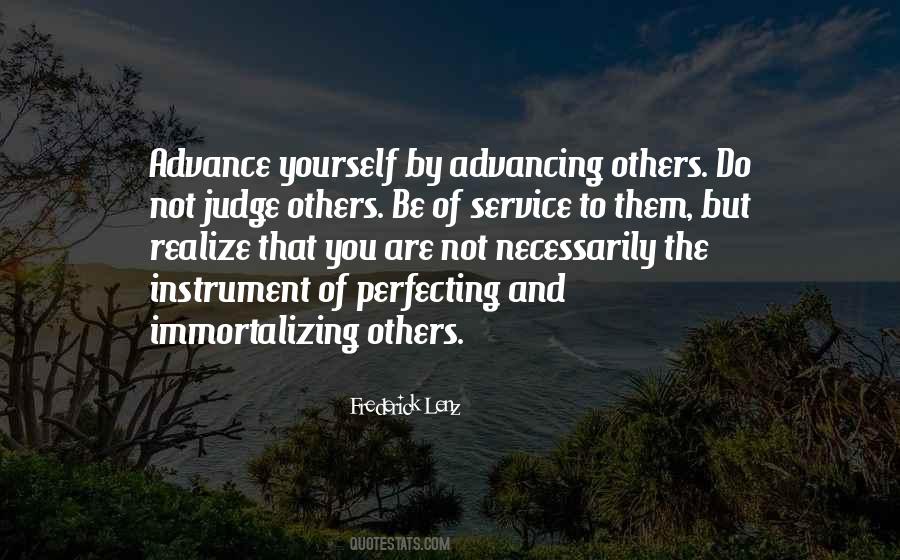 #90. You judge yourself by what you think you can achieve, others judge you by what have achieved.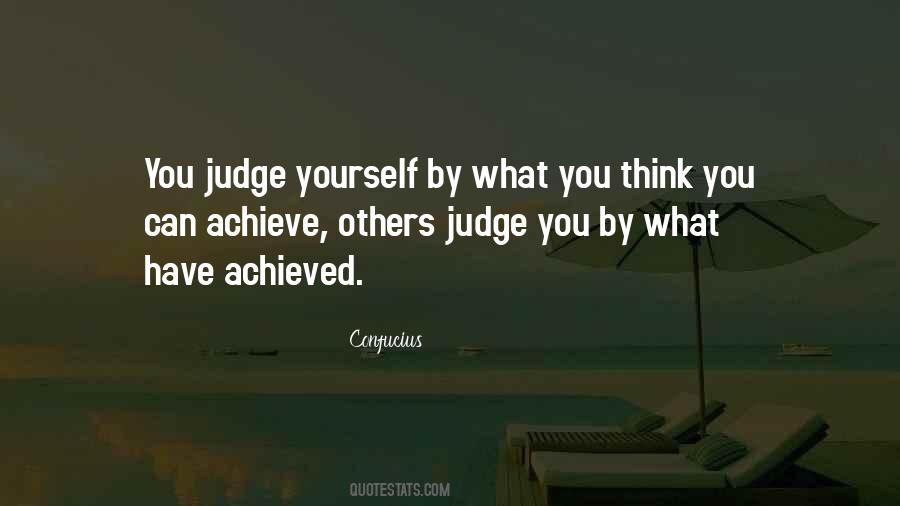 #91. You can only be called a hypocrite if you judge others first.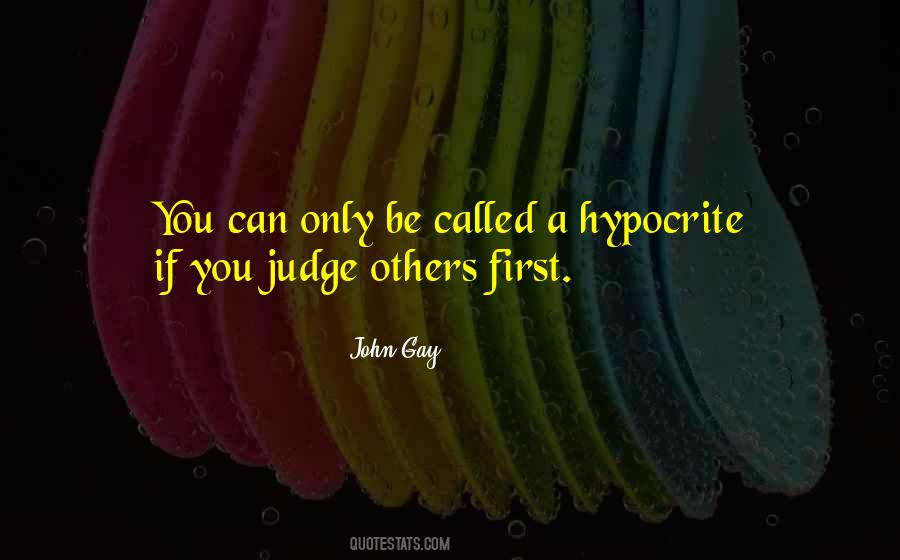 #92. Judging is something we are accountable to do. We are to judge righteous judgment (John 7:24). But let us be more severe in judging ourselves than others.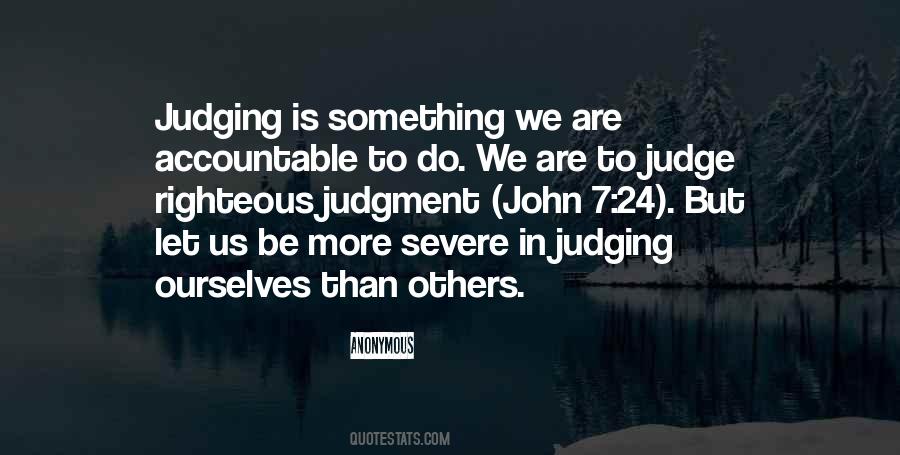 #93. Do not judge others by your own standards, for everyone is making their way home, in the way they know best.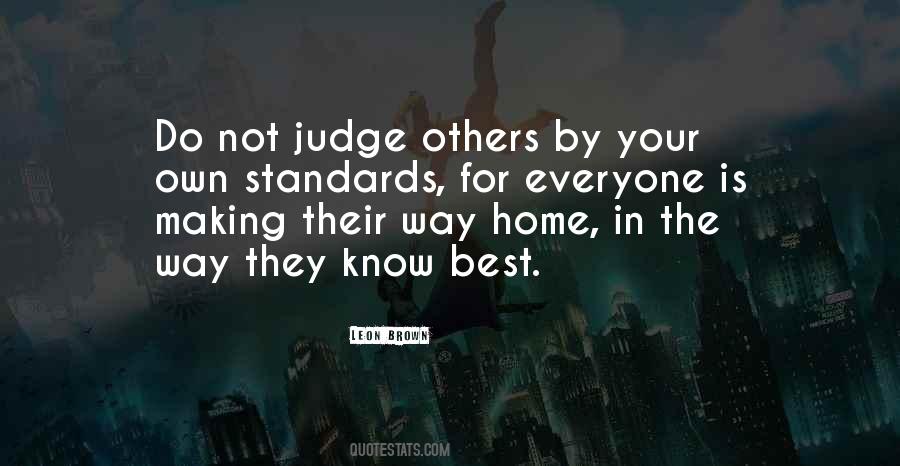 #94. The more mistakes I make, the less I judge other people's mistakes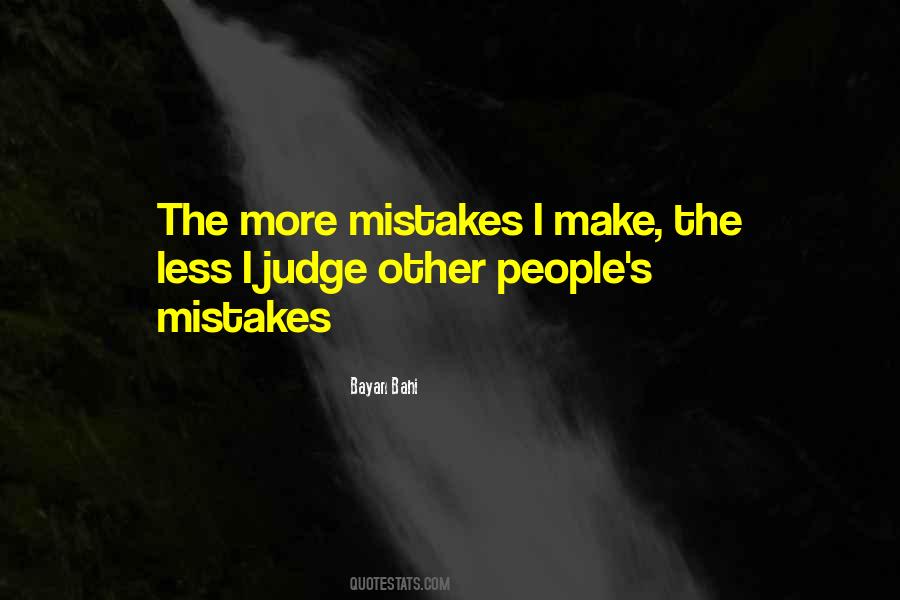 #95. All I can do is Love, Forgive, and Follow the path God has laid out for me. I'll leave it up to Him to do the judging of others.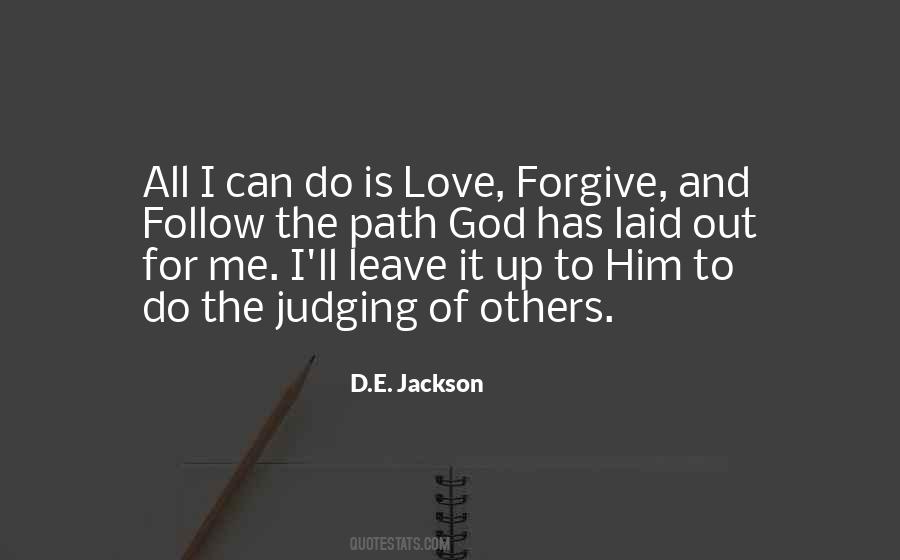 #96. Above all, God wanted us to love others. We have to love each other and get on with each other, she added. It's not up to me to judge anybody.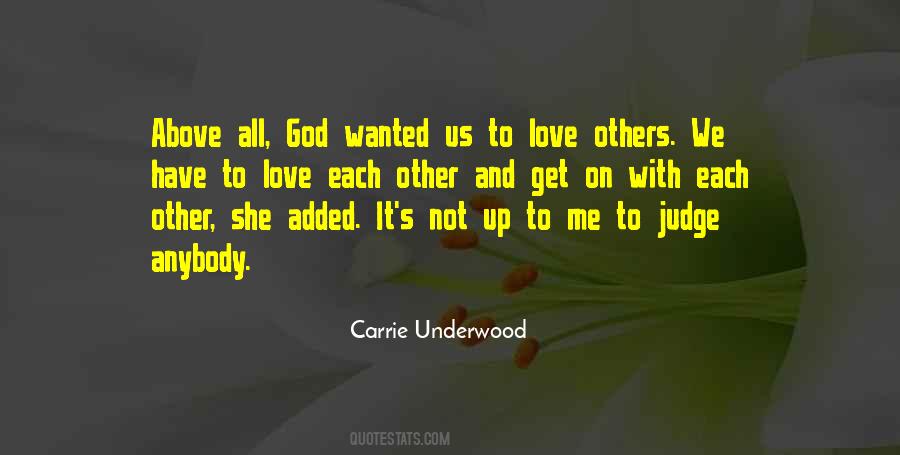 #97. All you did was make my life hell, and the lives of others. Do you think any of this matters? In ten years, where will you be? Still judging people on the very little you know about them?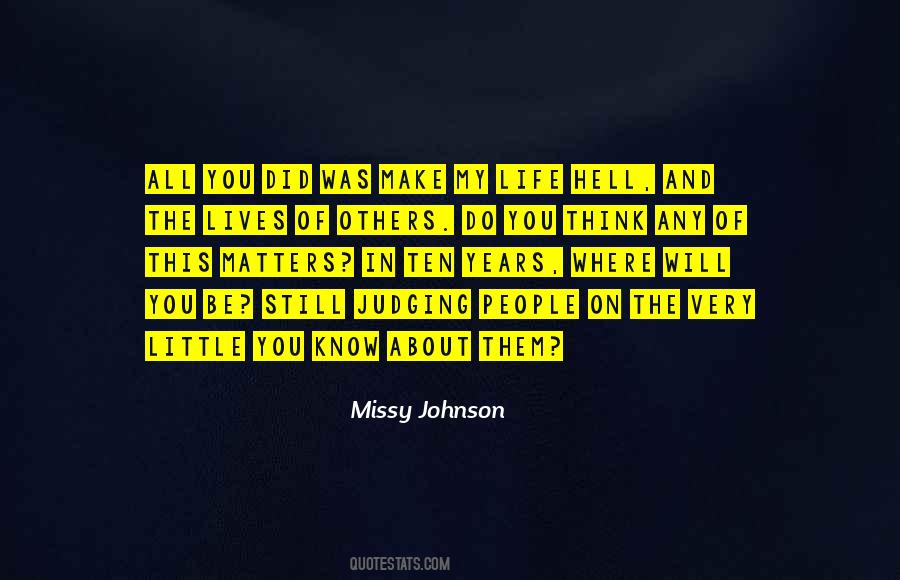 #98. While the censorious man is most severe in judging others, he is invariably the most ready to repel any animadversions made upon himself.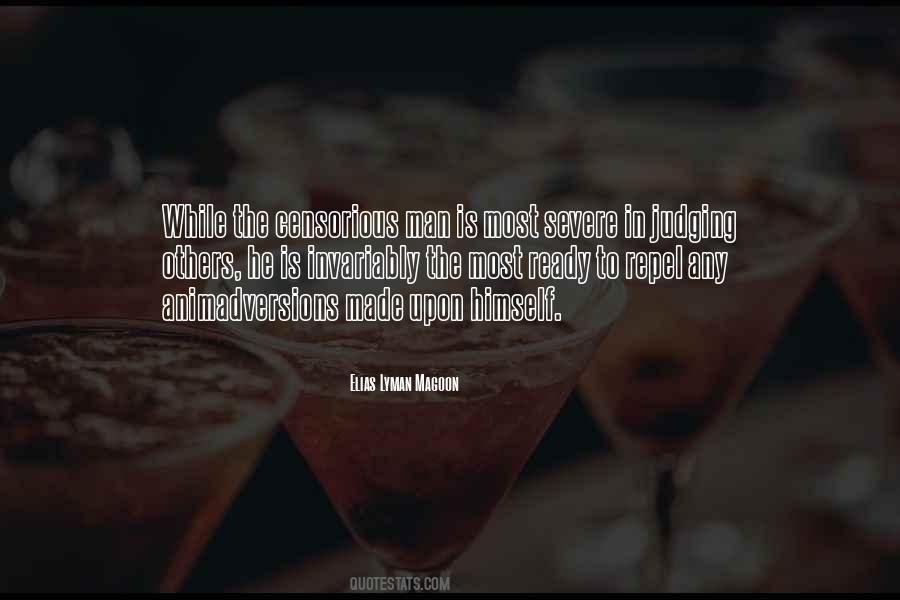 #99. To judge someone is to say that I have the right to define who they are, verses understanding that God has handed me the priceless privilege of discovering who they are.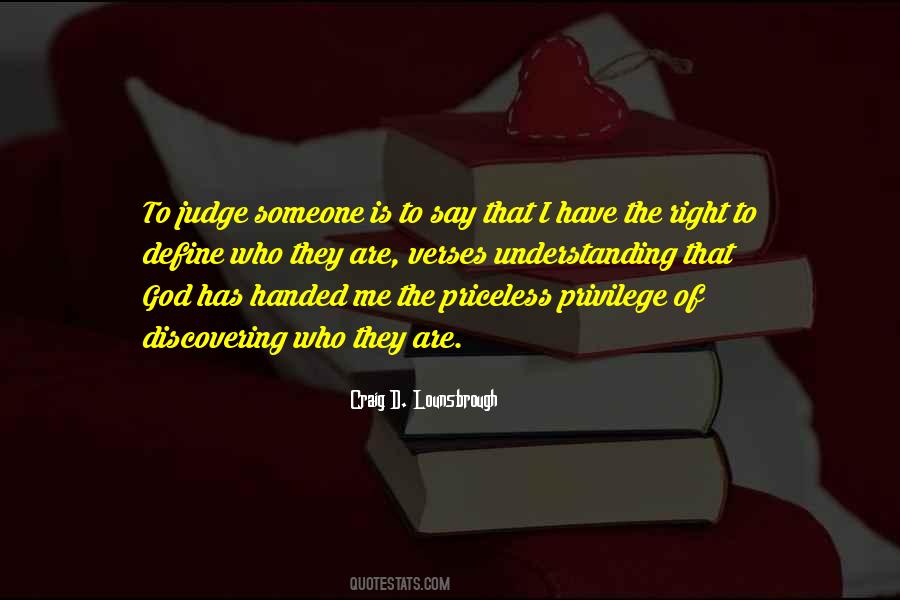 #100. What has history to do with me? Mine is the first and only world! I want to report how I find the world. What others have told me about the world is a very small and incidental part of my experience. I have to judge the world, to measure things.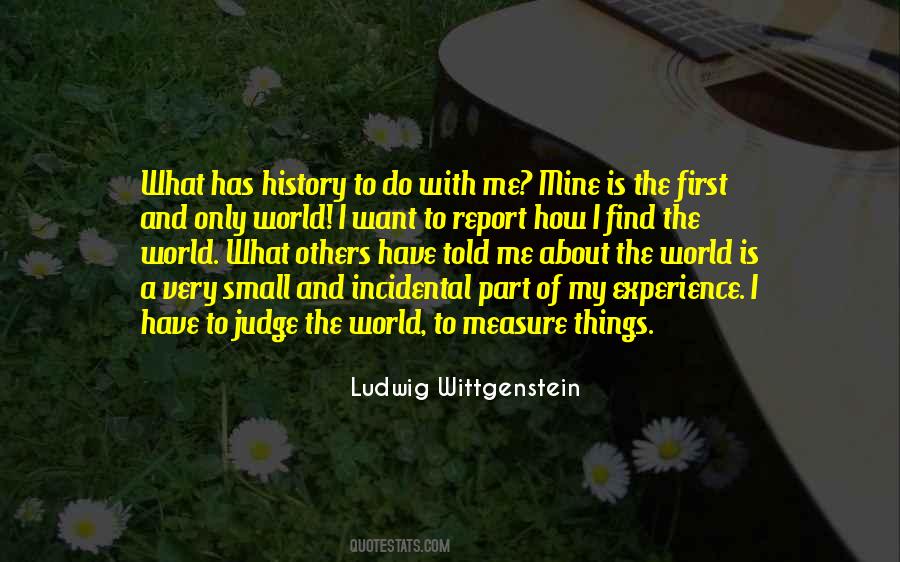 Famous Authors
Popular Topics