Injustice In Love Famous Quotes & Sayings
List of top 64 famous quotes and sayings about injustice in love to read and share with friends on your Facebook, Twitter, blogs.
Top 64 Quotes About Injustice In Love
#1. Non-violence confronts systematic injustice with active love, but refuses to retaliate with further violence under any circumstances. In order to halt the vicious cycles of violence, it requires a willing acceptance of suffering and death rather than inflicting suffering or death on anyone else. - Author: John Dear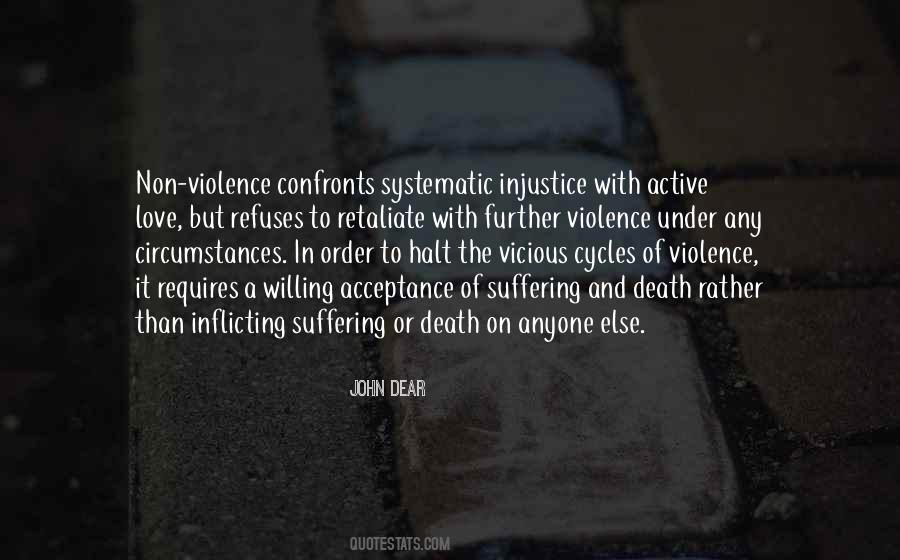 #2. Anyone who loves his neighbor within the limits of the world is doing no more and no less injustice than someone who loves himself within the limits of the world. - Author: Franz Kafka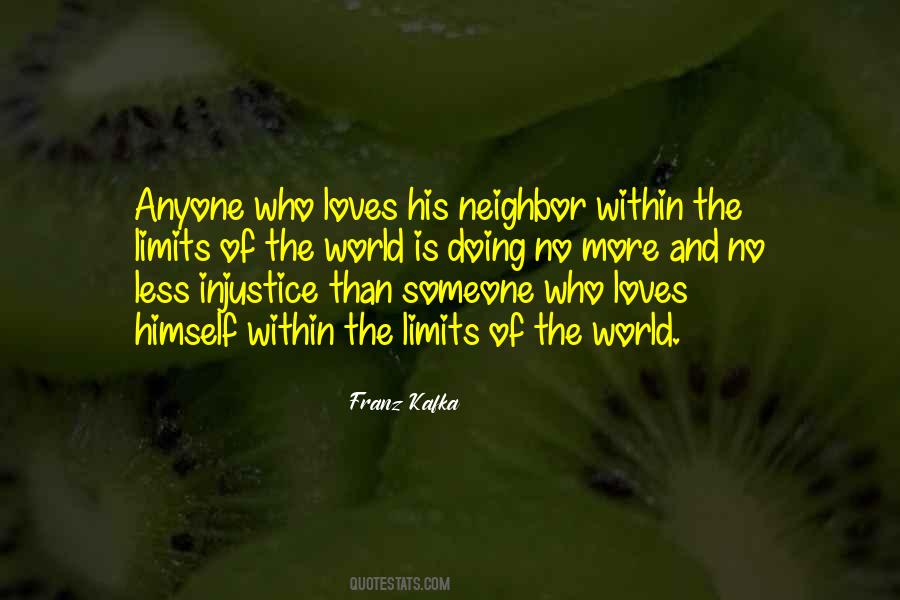 #3. Love of justice is for most men only the courage to suffer injustice. - Author: Comte De Lautreamont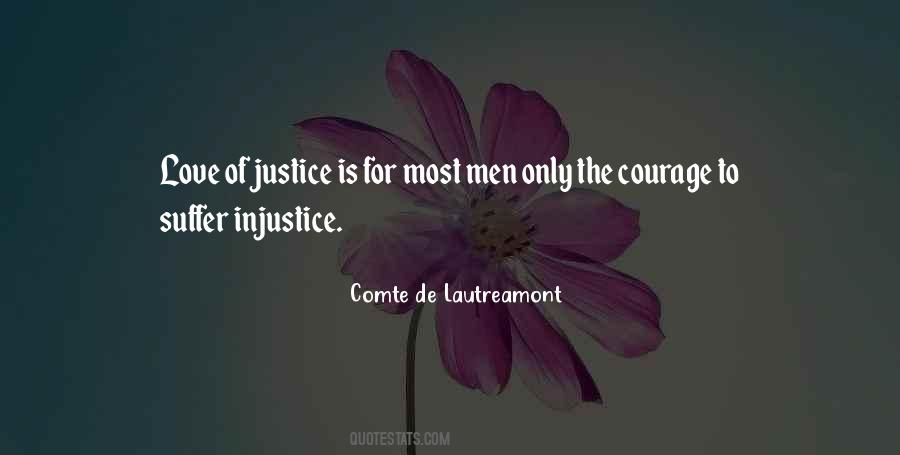 #4. Real love cannot be silent in the face of injustice. - Author: Mel White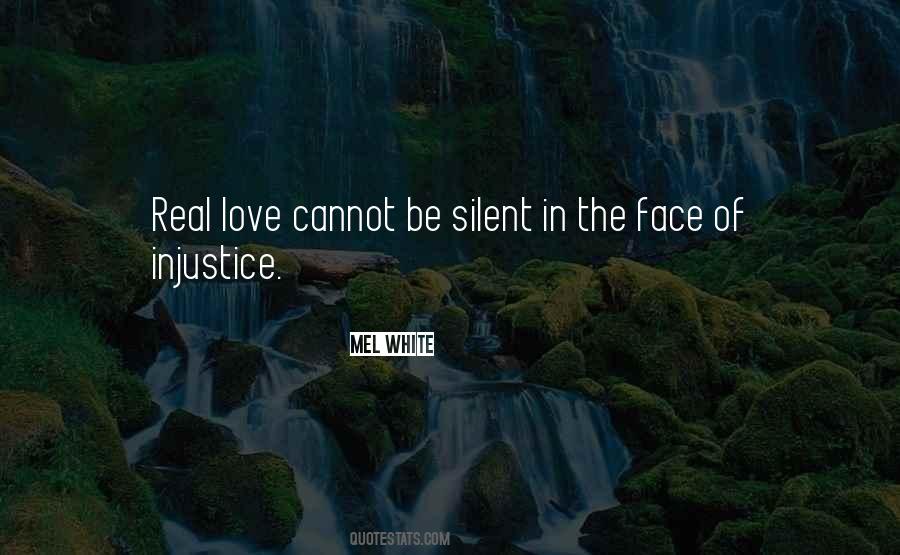 #5. What's inspiring me the most [is] injustice. My own growth as a member of the human race, in terms of the veils being lifted, seeing more of the beauty and also the horror. A sense of my own purpose in this life. Love ... - Author: Ottessa Moshfegh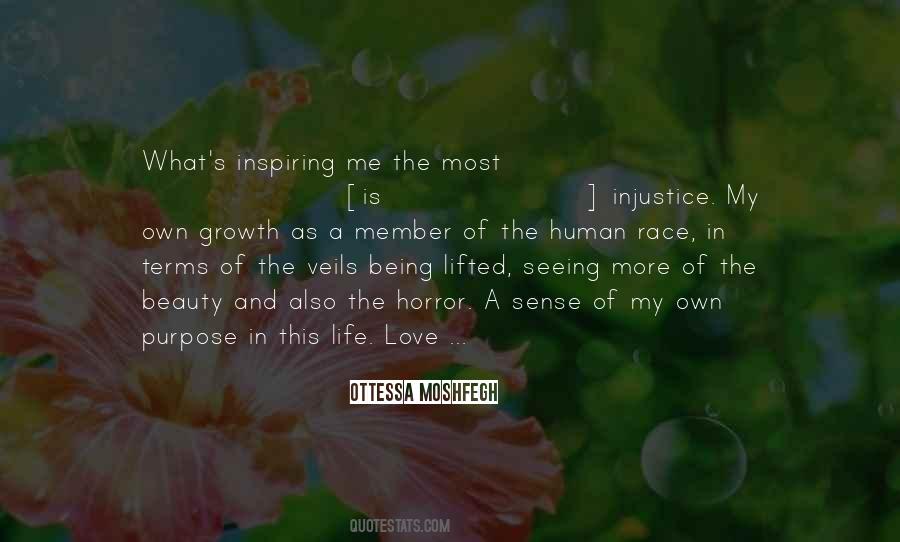 #6. As much as the world has an instinct for evil and is a breeding ground for genocide, holocaust, slavery, racism, war, oppression, and injustice, the world has an even greateer instinct for goodness, rebirth, mercy, beauty, truth, freedom and love. - Author: Desmond Tutu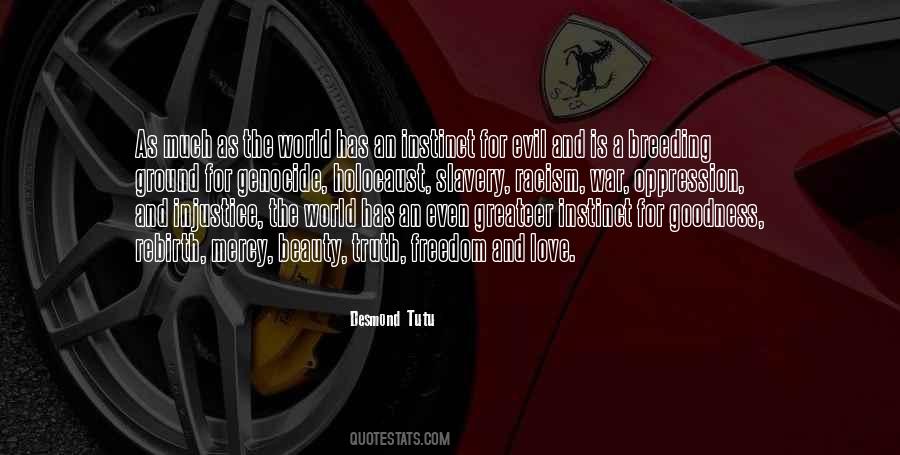 #7. Love is injustice, but justice doesn't suffice. - Author: Albert Camus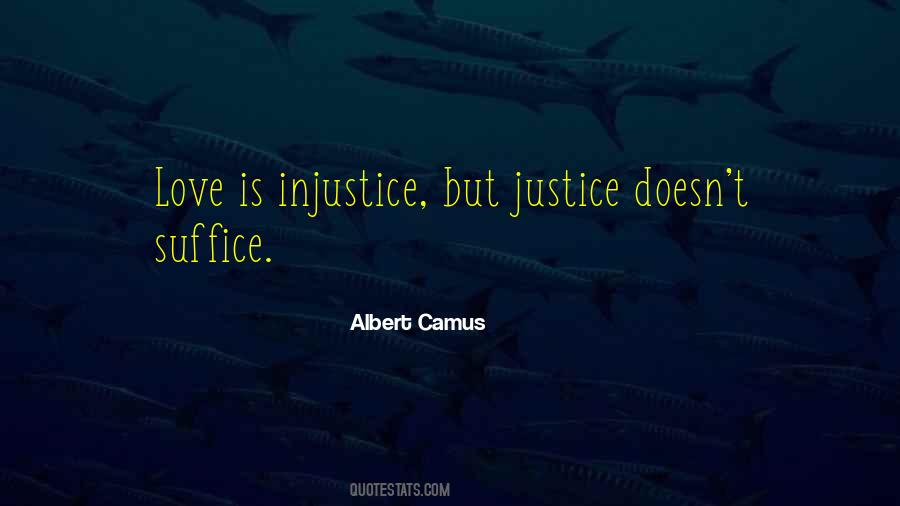 #8. Surely the greatest social injustice is that 2 billion people haven't heard of God's love in Christ. - Author: David Platt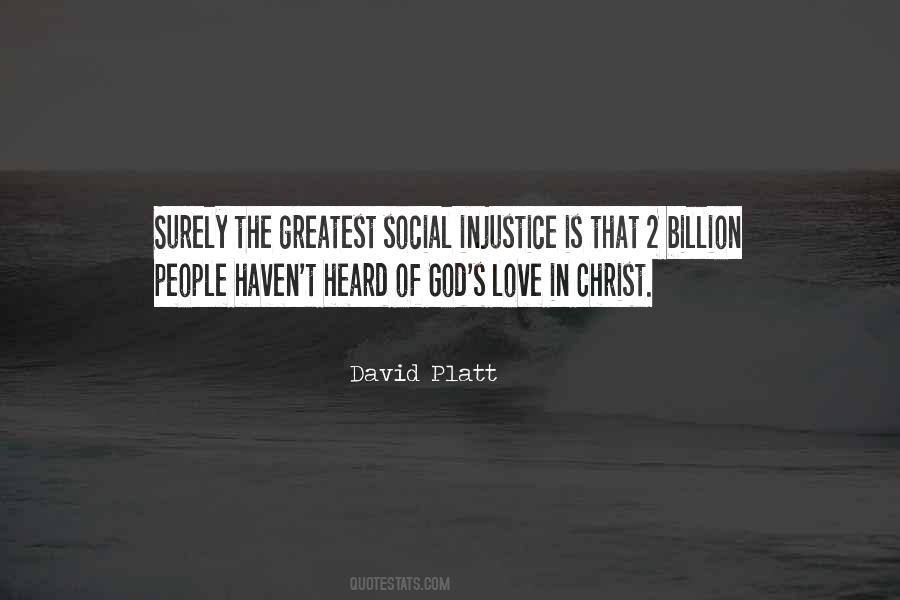 #9. In this way, writers are indeed, as Henry Miller suggested, traitors to the human race. We may turn a light on inequity, injustice, and oppression from time to time, but we regularly kill what we love in insidious fashion. - Author: Anthony Bourdain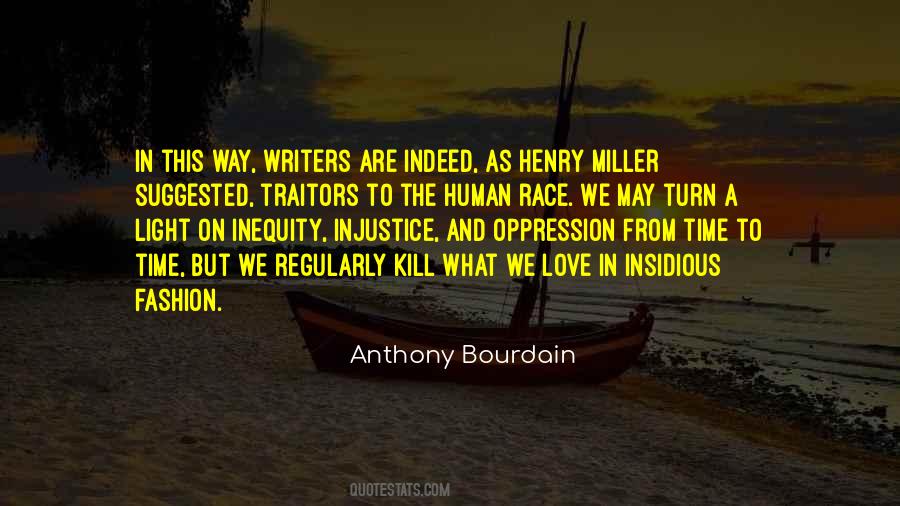 #10. What she had believed was indignation or rage or a deep intolerance for injustice came down to this: she was irreducibly in love with this bewitching planet, this thrilling life, this heartbreaking species she belonged to, with its capacity for stupefying destruction and breathtaking magnanimity. - Author: Thrity Umrigar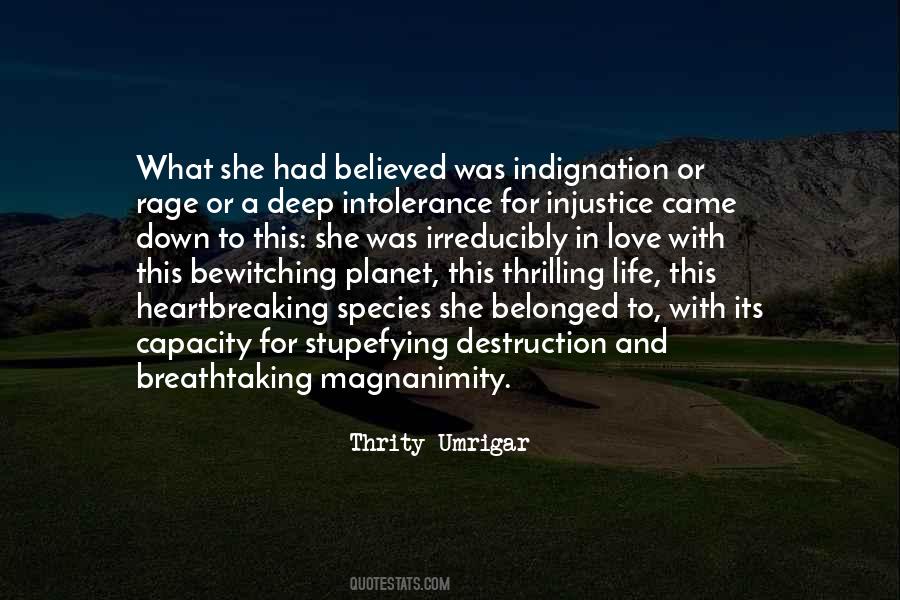 #11. Because of Calvary, I'm free to choose. And so I choose. I choose love ... No occasion justifies hatred; no injustice warrants bitterness. - Author: Max Lucado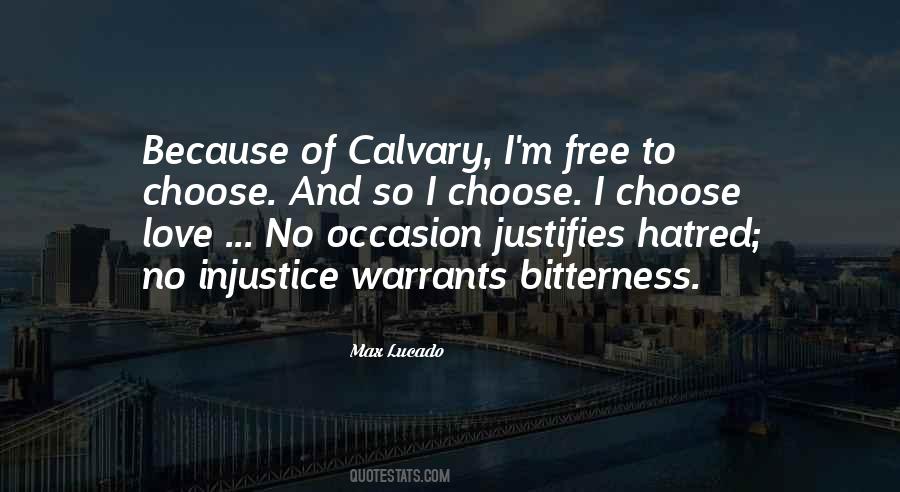 #12. One may always attempt as much insight, love, freedom of thought and expression, justice and tolerance as possible for oneself and the very few people who share one's truest life. To be a 'free lord' in secret is better than being a public slave, a willing accomplice of repression and injustice. - Author: Hakim Bey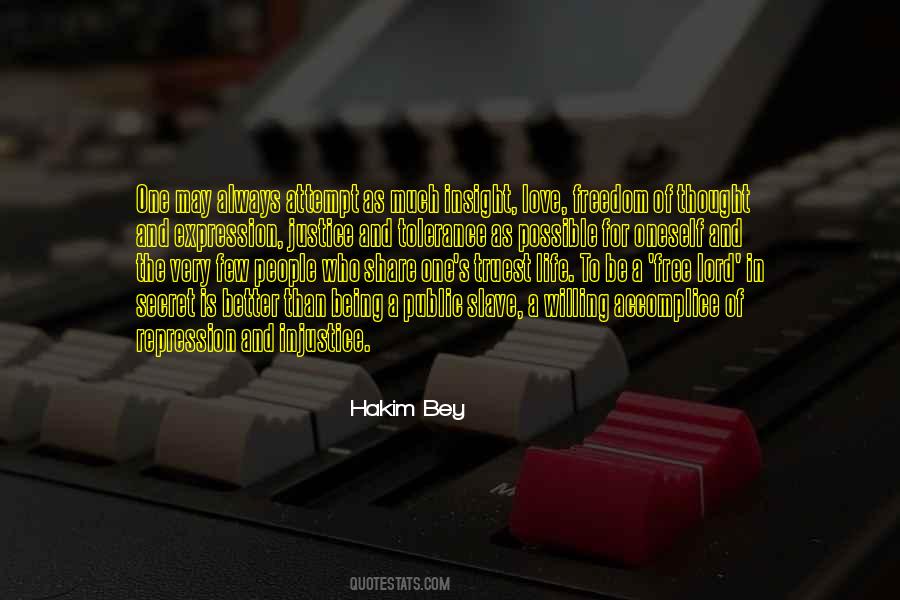 #13. God works for man through man and seldom, if at all, in any other way. He asks for our voices to speak His truth, for our hands to do His work here below, sweet voices and clean hands to make liberty and love prevail over injustice and hate. - Author: Joseph Fort Newton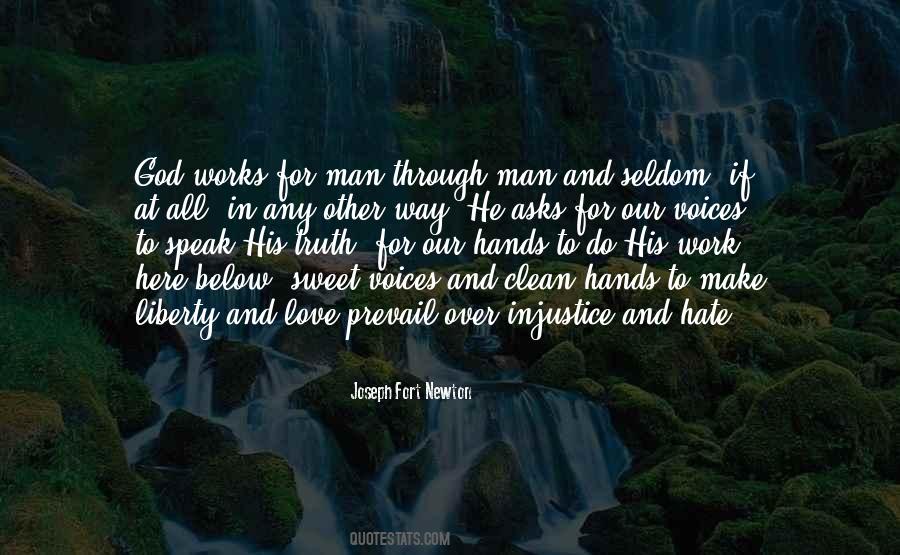 #14. Love has no limits. Compassion has no party. It is the responsibility of every human being and every institution to end poverty and to interrupt injustice. - Author: Shane Claiborne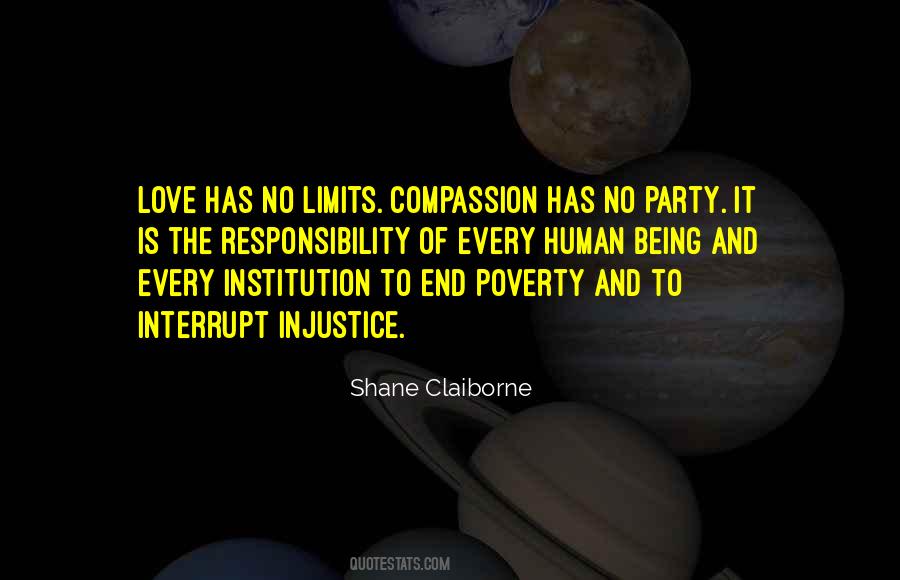 #15. The truth, when it matches with what we want, think, or believe already, we love it. But, when it doesn't, we either hate it or ignore it, or both. - Author: Auliq Ice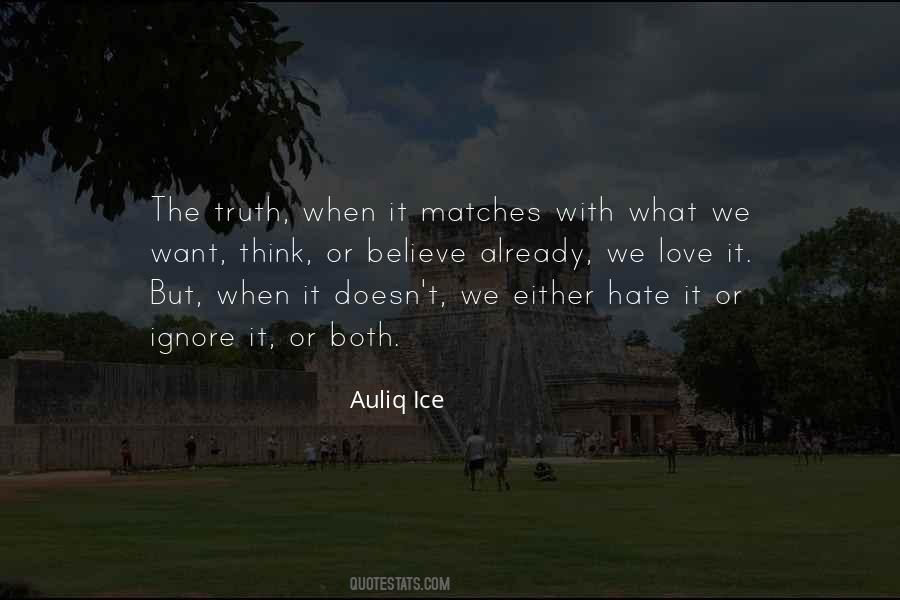 #16. Peace means the way of finding the inner calmness, tranquility and joy, in the midst of conflicts and injustice. - Author: Debasish Mridha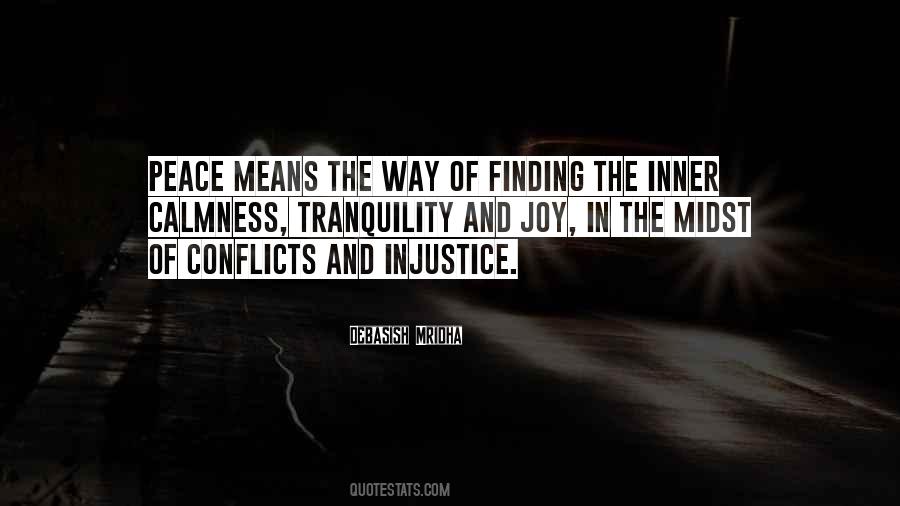 #17. No matter what chains are broken, slavery is a condition of the heart. - Author: Marquita Burke-DeJesus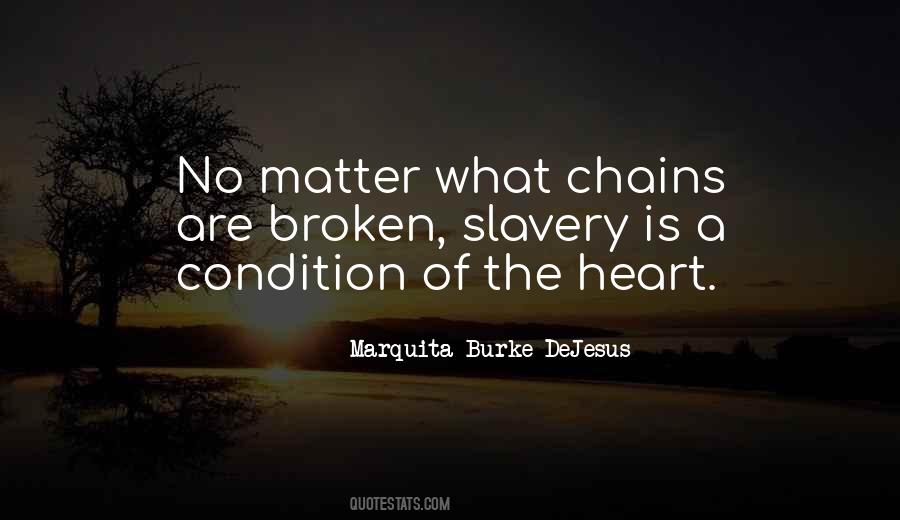 #18. There's no question about the reality of evil, of injustice, of suffering, but at the center of this existence is a heart beating with love. That you and I and all of us are incredible. I mean, we really are remarkable things. That we are, as a matter of fact, made for goodness. - Author: Desmond Tutu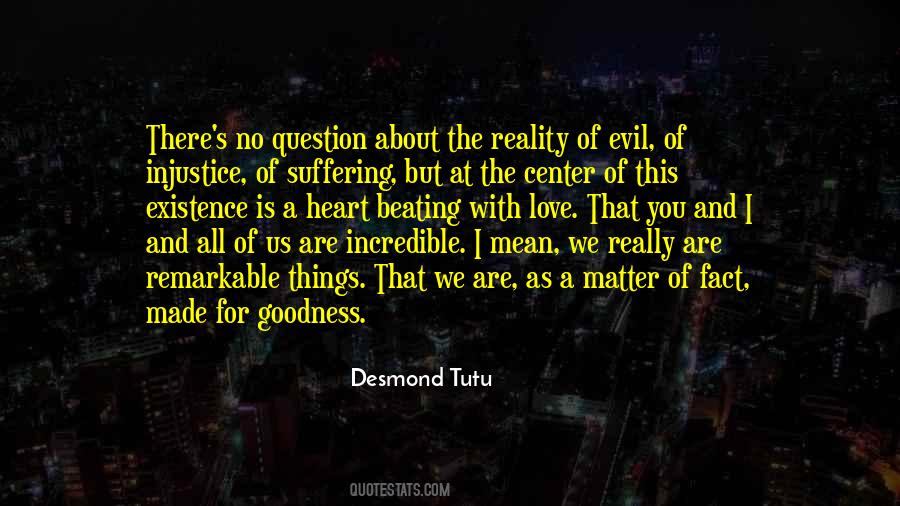 #19. Injustice and corruption will never be transformed by keeping them hidden, but only by bringing them out into the light and confronting them with the power of love. - Author: Martin Luther King Jr.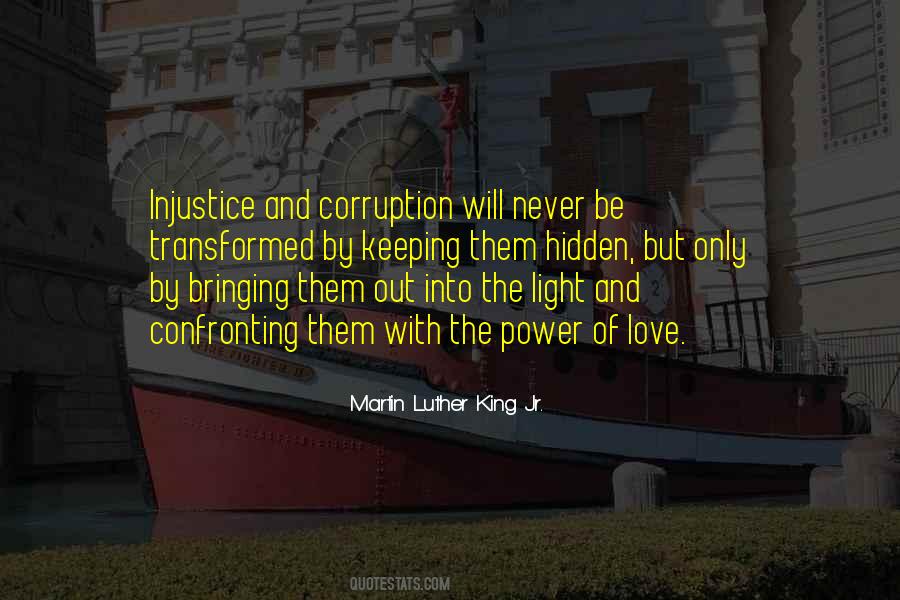 #20. There would be love and loss and regret and injustice and the inside knowledge that the way that life fleets can just crush you. So - Author: M O Walsh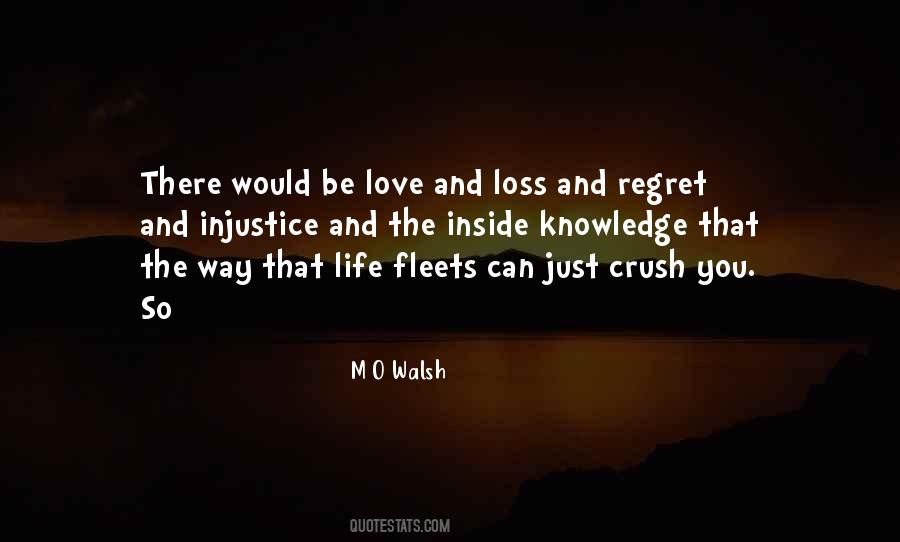 #21. No truth, no equality. No equality, no justice. No justice, no peace. No peace, no love. No love, only darkness. - Author: Suzy Kassem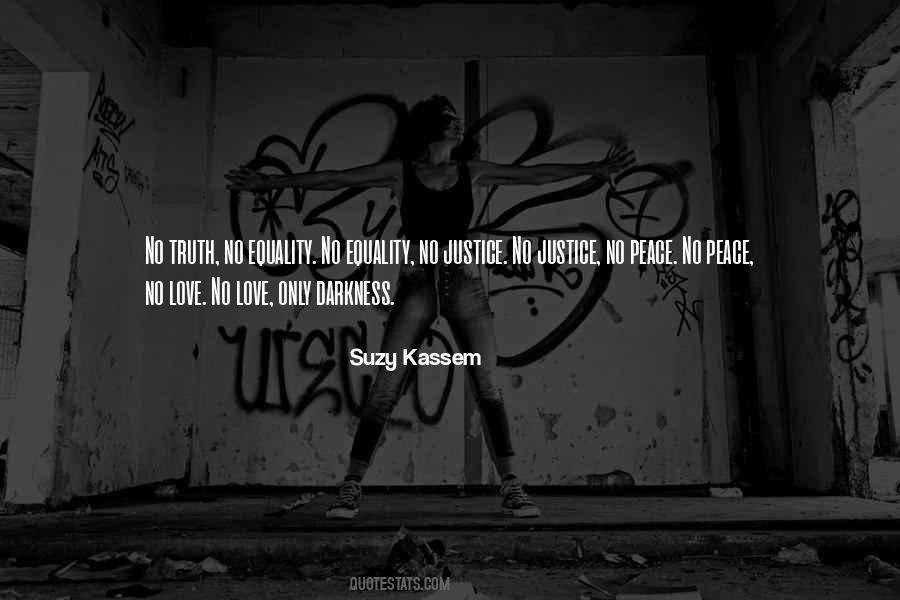 #22. "It's not just about Jen," he said. "It's about the entire romantic system. Ninety-nine percent of men are in love with the top one percent of women. And yet they often refuse to date us. It's a complete injustice. - Author: Simon Rich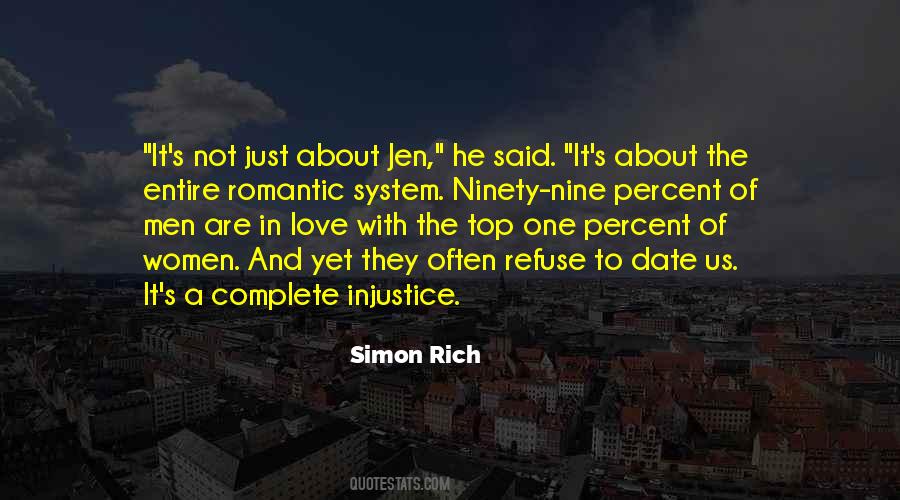 #23. I love short stories because I believe they are the way we live. They are what our friends tell us, in their pain and joy, their passion and rage, their yearning and their cry against injustice. - Author: Andre Dubus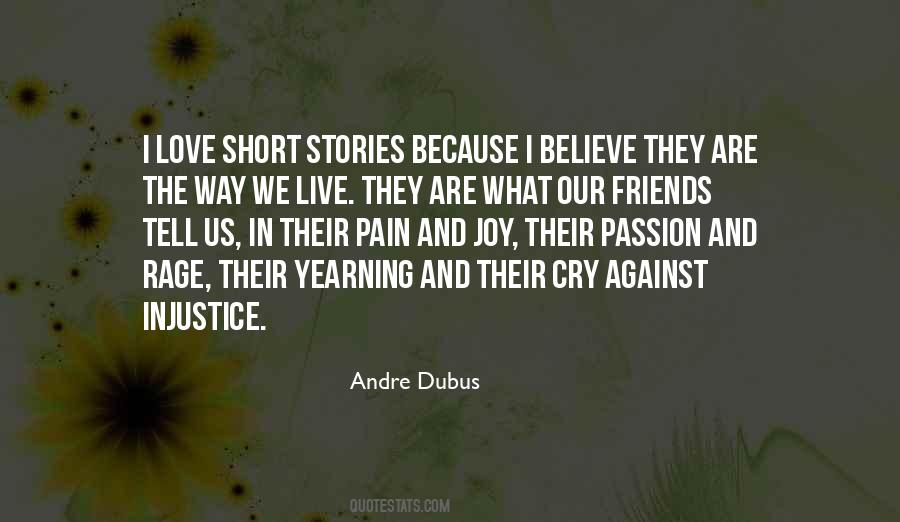 #24. When the heart sees injustice it turns to the perspective of oneness.
It feels no need to produce a big speech to overcome its enemies.
In silence it finds its peace. - Author: Raphael Zernoff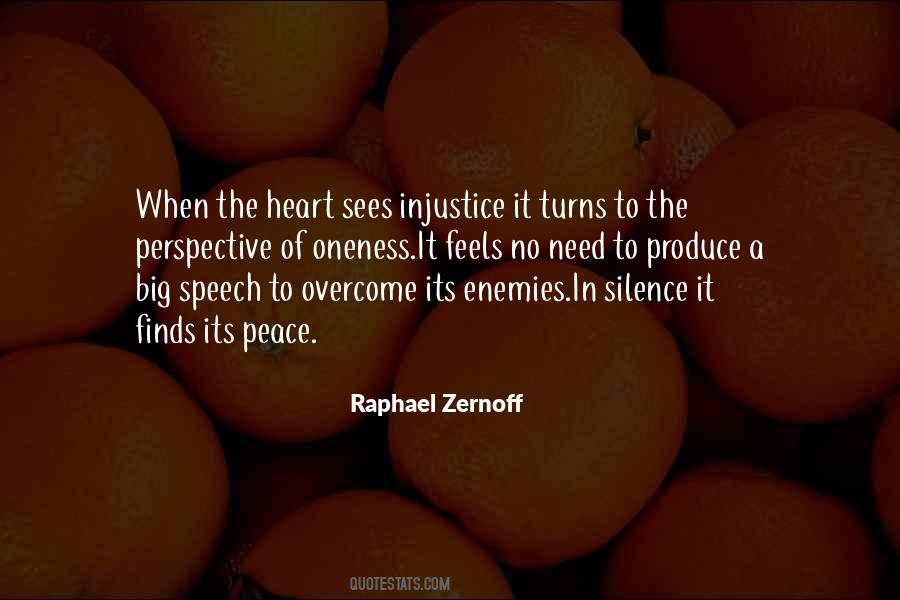 #25. We will remember the hurt, the injustice, and the trauma, but we can forgive the sinner. - Author: Cathy Burnham Martin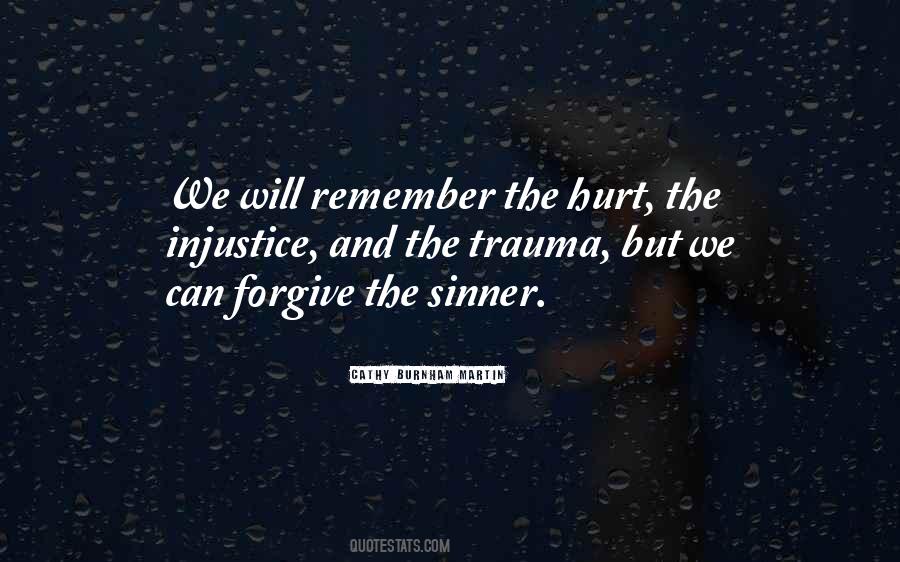 #26. We Christians forget (if we ever learned) that attempts to redress real or imagined injustice by violent means are merely another exercise in denial - denial of God and her nonviolence towards us, denial of love of neighbor, denial of laws essential to our being. - Author: Philip Berrigan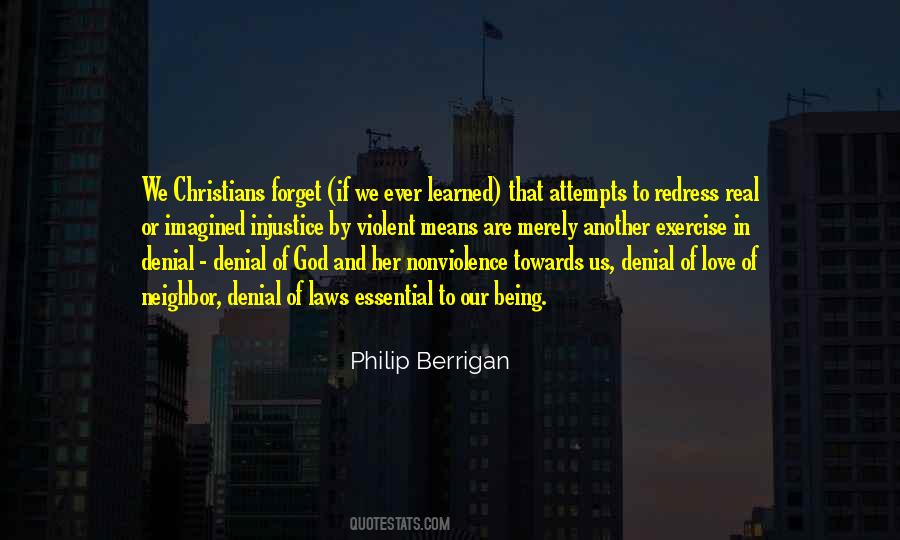 #27. Hatred of injustice is not the same thing as a love for everyday people. - Author: Cornel West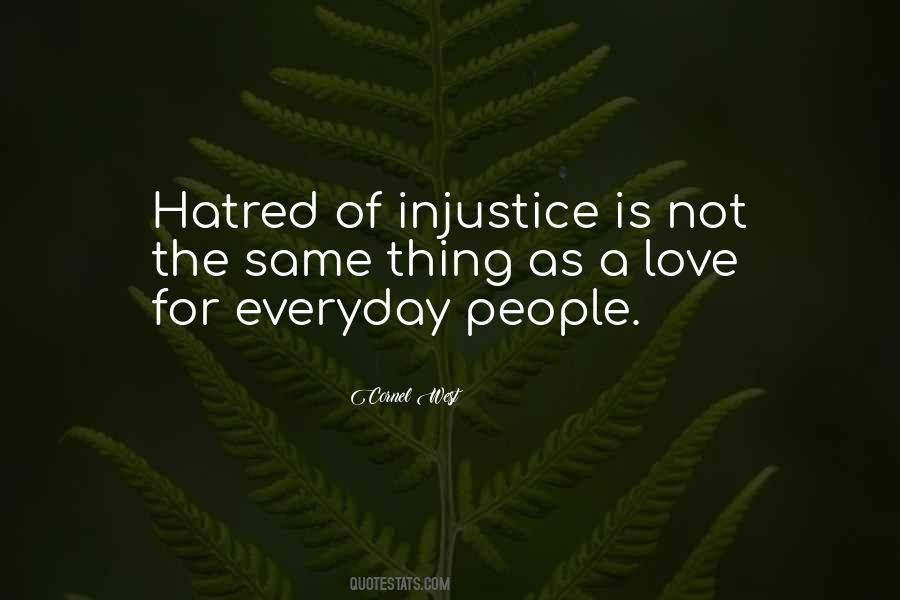 #28. Instead of hating the people you think are war-makers, hate the appetites and disorder in your own soul, which are the causes of war. If you love peace, then hate injustice, hate tyranny, hate greed - but hate these things in yourself, not in another. - Author: Thomas Merton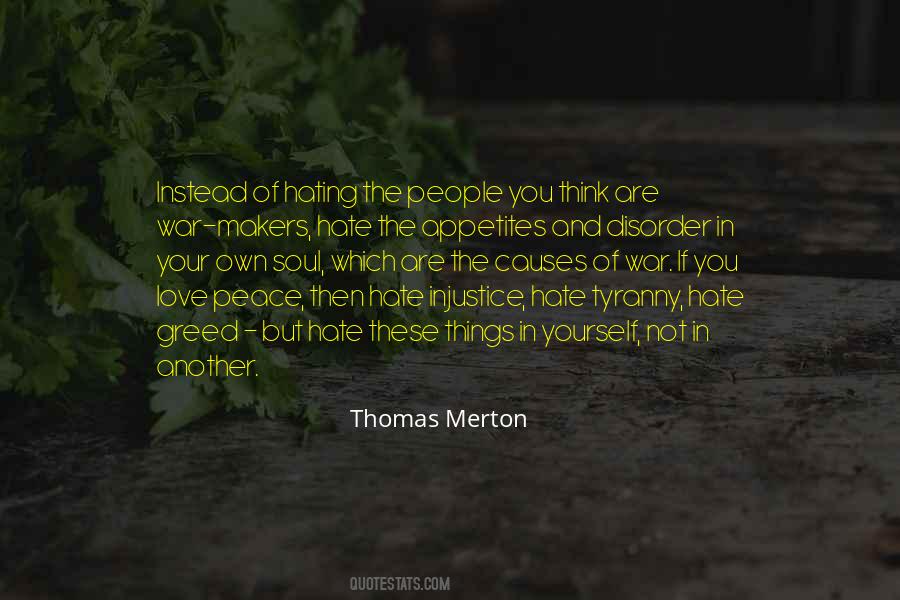 #29. Indifference, Gundhalinu, is the strongest force in the universe. It makes everything it touches meaningless. Love and hate don't stand a chance against it. It lets neglect and decay and monstrous injustice go unchecked. It doesn't act, it allows. And that's what gives it so much power." He - Author: Joan D. Vinge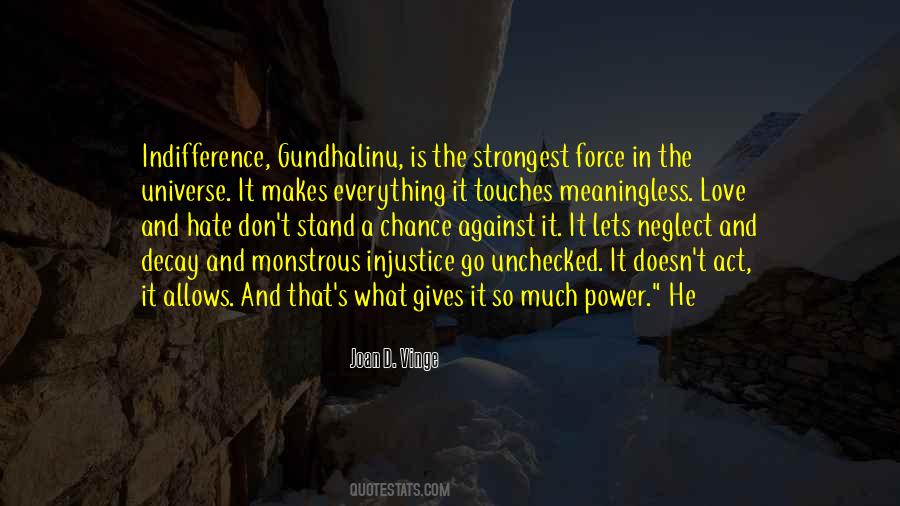 #30. A love that does not discriminate seems to me to forfeit a part of its own value, by doing an injustice to its object; and secondly, not all men are worthy of love. - Author: Sigmund Freud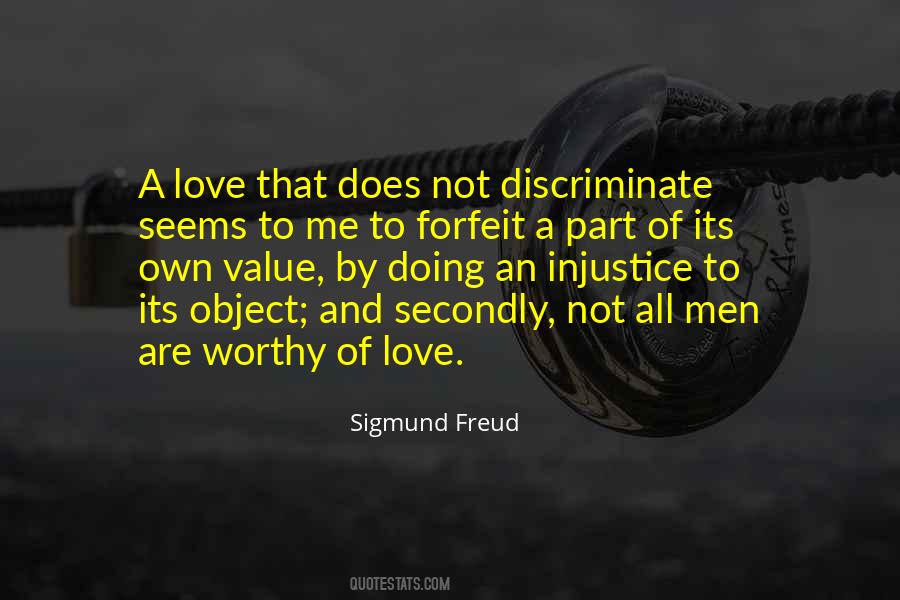 #31. What are world needs is not more violence, hatred and injustice that keeps consuming mankind but love,peace and justice for all of humanity to bask in. - Author: Timothy Pina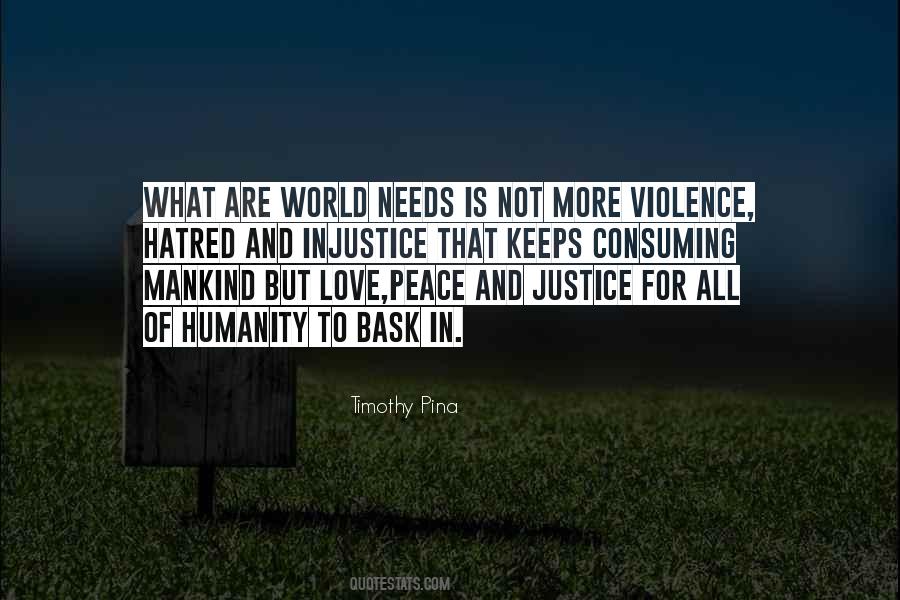 #32. Do justice to your brother (you can do that, whether you love him or not), and you will come to love him. But do injustice to him because you don't love him, and you will come to hate him. - Author: John Ruskin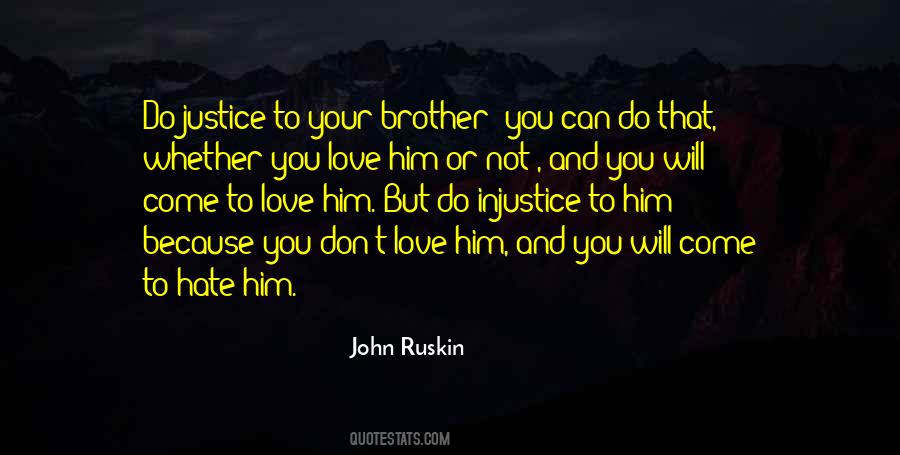 #33. You're my prey tonight. - Author: Carla H. Krueger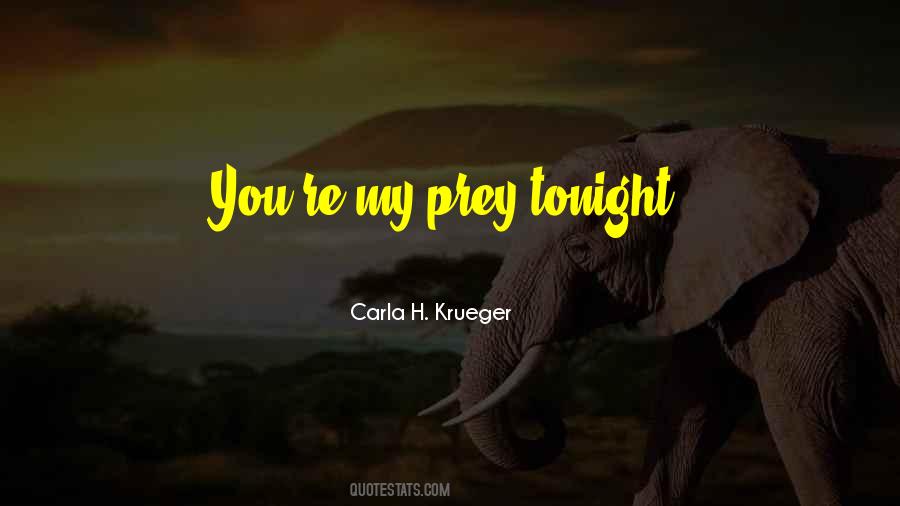 #34. Let us not complain against men because otheir rudeness, their ingratitude, their injustice, their arrogance, their love oself, their forgetfulness oothers. They are so made. Such is their nature. - Author: Jean De La Bruyere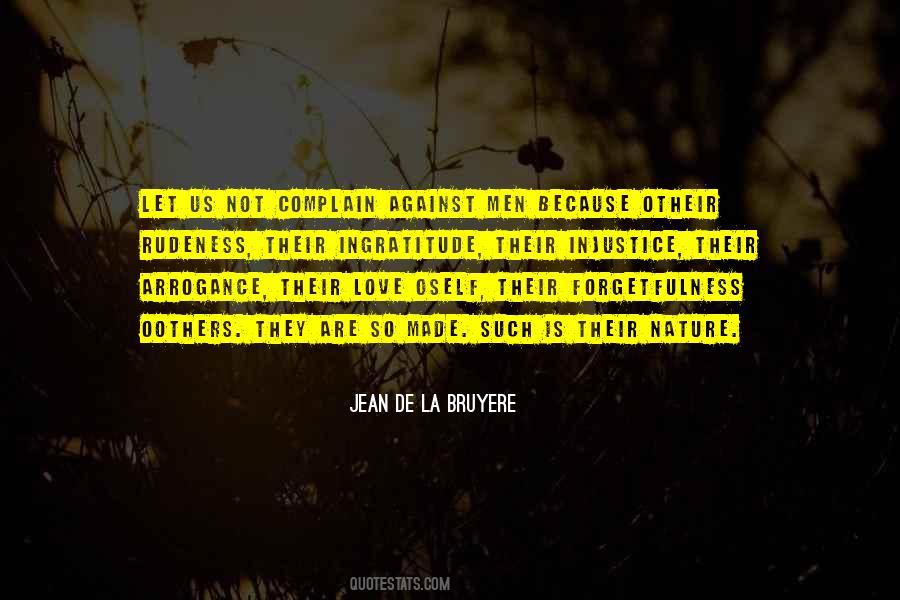 #35. We are all spiritual beings
and our calling is to
LOVE our neighbor,
STAND against injustice
and to show COMPASSION to ALL! - Author: Timothy Pina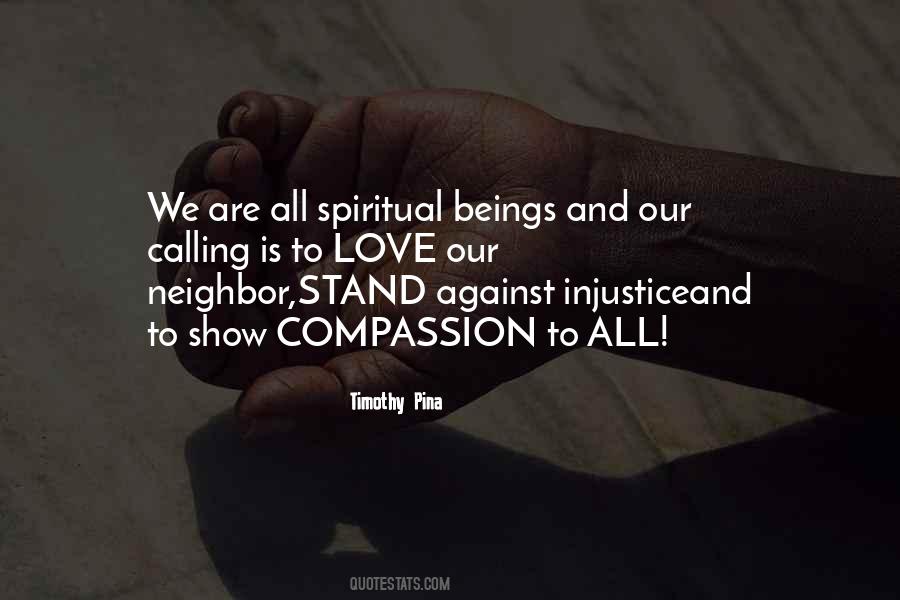 #36. I love Jesus Christ. I am a Christian ... I cry when I see injustice, children dying of hunger. - Author: Hugo Chavez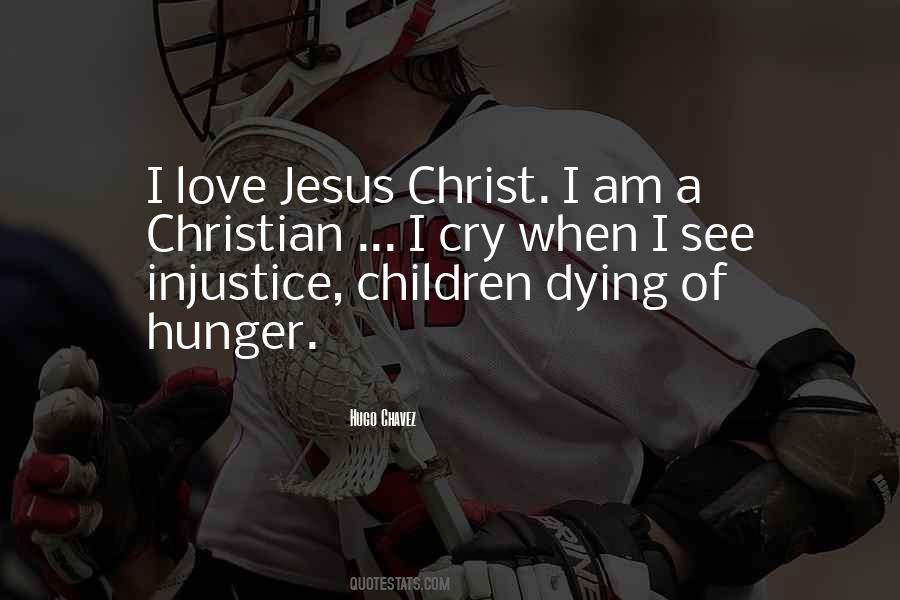 #37. I seek truth over a lie; I seek justice over injustice; I seek righteousness over the rewards of evildoers, and I love Allah more than I love the state. - Author: H. Rap Brown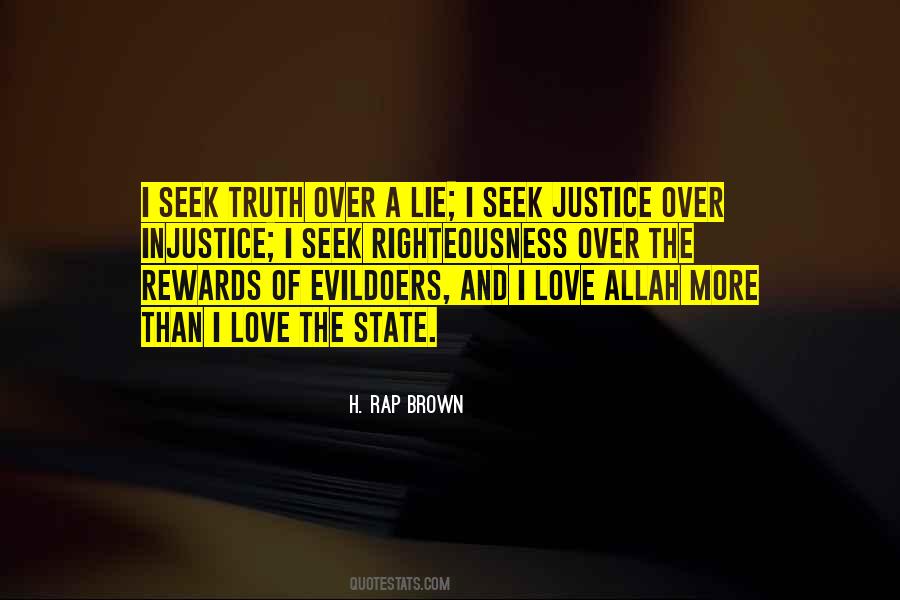 #38. Soon the day will come when science will win victory over error, justice a victory over injustice, and human love a victory over human hatred and ignorance. - Author: Magnus Hirschfeld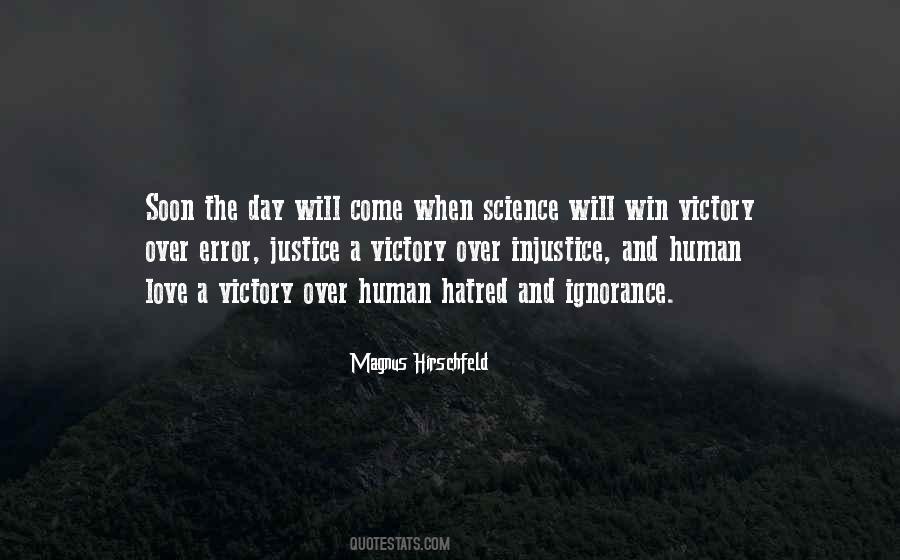 #39. I must be willing to give whatever it takes to do good to others. This requires that I be willing to give until it hurts. Otherwise, there is no true love in me, and I bring injustice, not peace, to those around me. - Author: Mother Teresa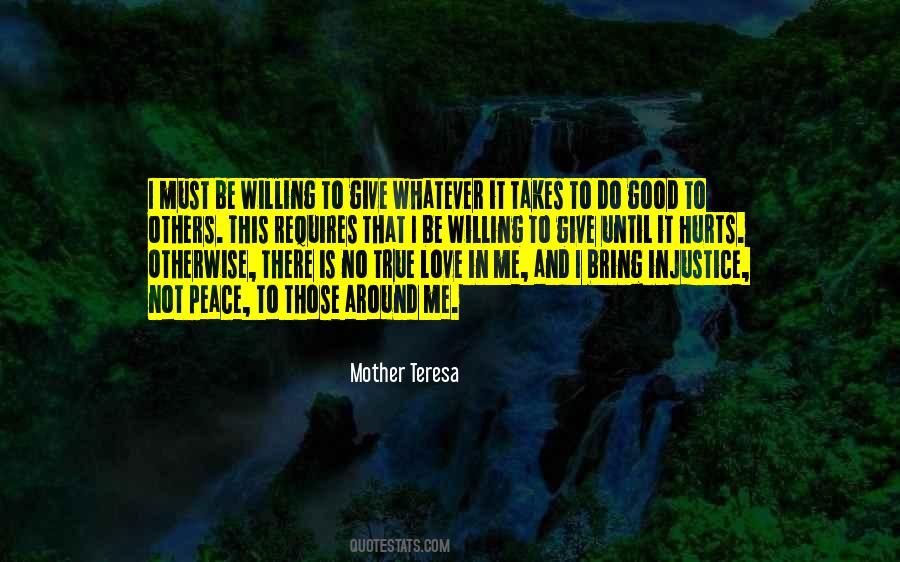 #40. Love and freedom are such hideous words. So many cruelties have been done in their name. - Author: Joseph O'Connor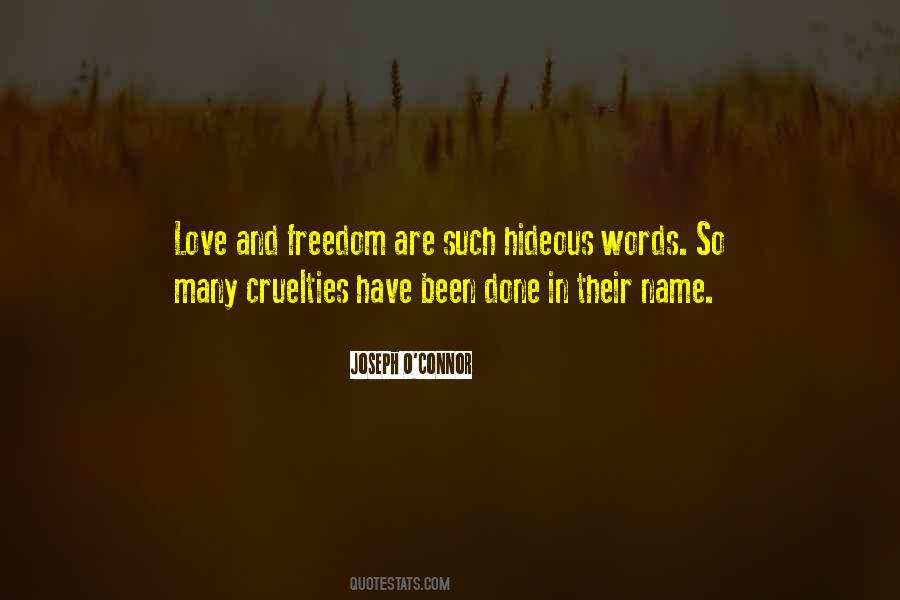 #41. The condition of truth is to allow suffering to speak, it means then that if you have a prophetic sensibility, you are committed to loving others and if you love others, you hate injustice. - Author: Cornel West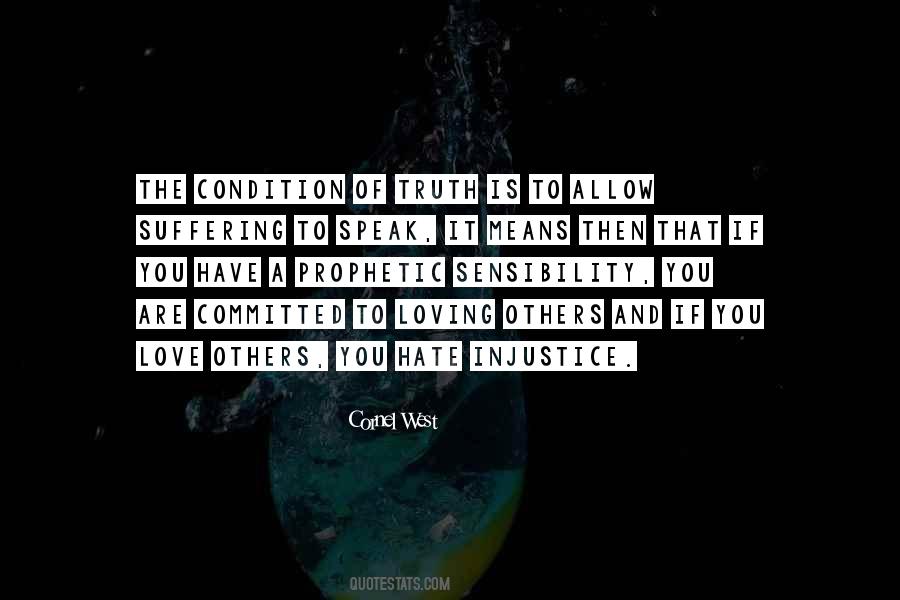 #42. When you forgive somebody, when you are generous, when you withhold judgment, when you love and when you stand up to injustice, you are, in that moment, bringing heaven to earth. - Author: Rob Bell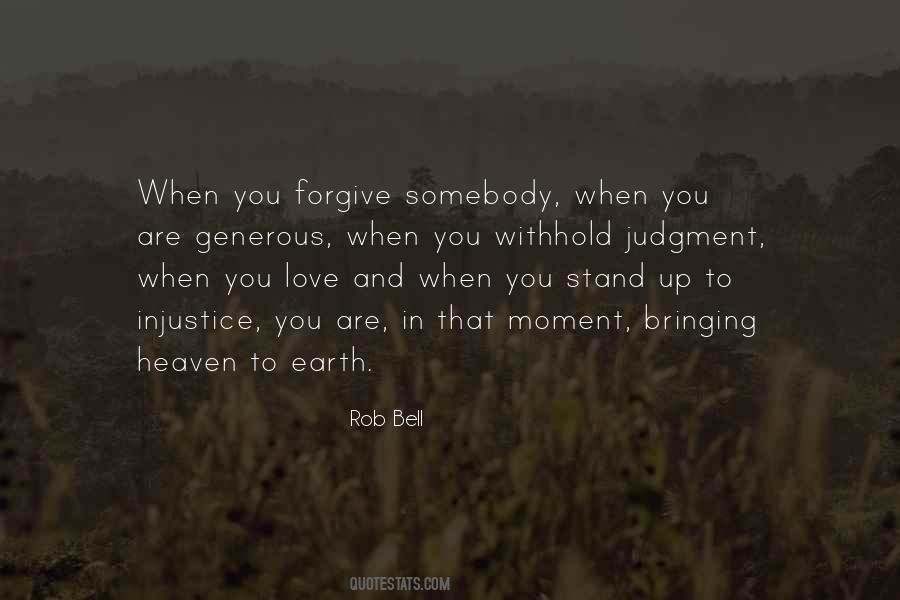 #43. To be just, is not enough to refrain from injustice. Once must go further and refuse to play its game, substituting love for self interest as the driving force of society. - Author: Pedro Arrupe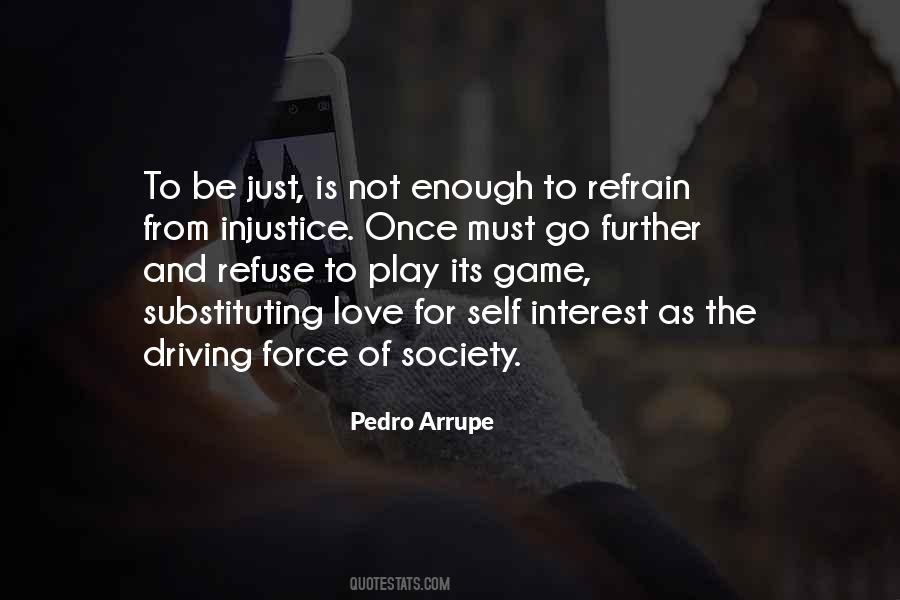 #44. Heal the past and you'll heal the present." Kharis Macey - Author: Kharis Macey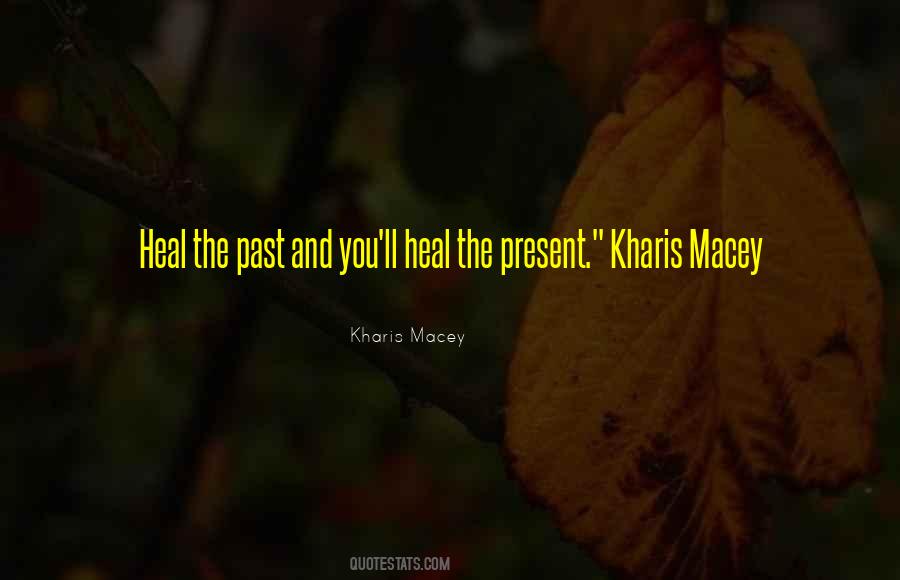 #45. I choose love. No occasion justifies hatred; no injustice warrants bitterness, I choose love. Today I will love God and what God loves. - Author: Max Lucado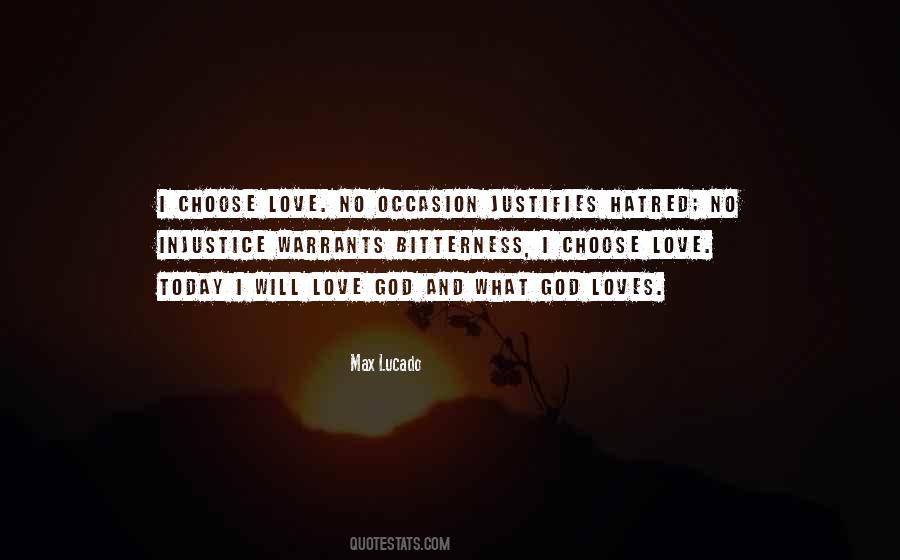 #46. May humanity replace hate,injustice & tyranny with peace,love and unity for all nations! May we the citizens of the beautiful earth ... see war NO more! - Author: Timothy Pina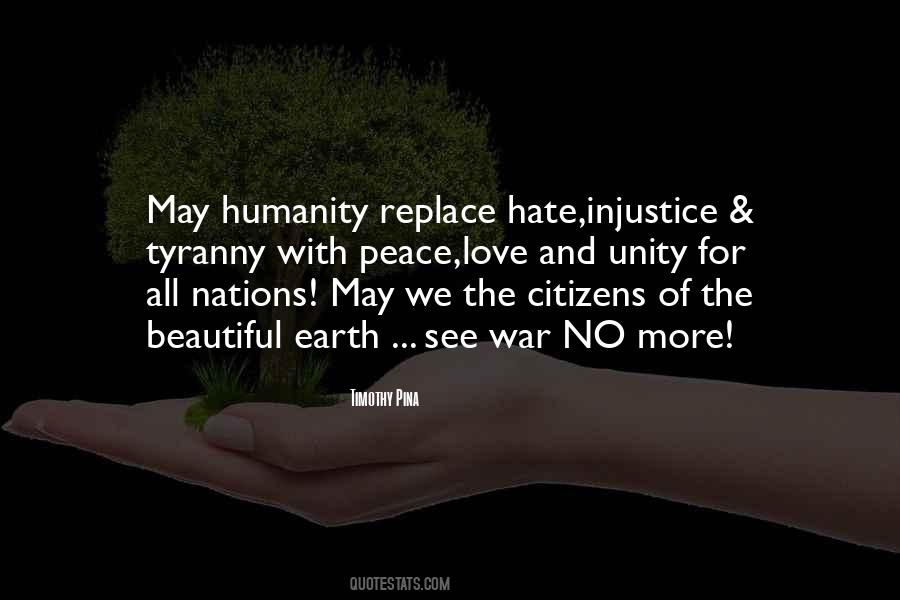 #47. Will we be extremists for hate, or will we be extremists for love? Will we be extremists for the preservation of injustice, or will we be extremists for the cause of justice? - Author: Martin Luther King Jr.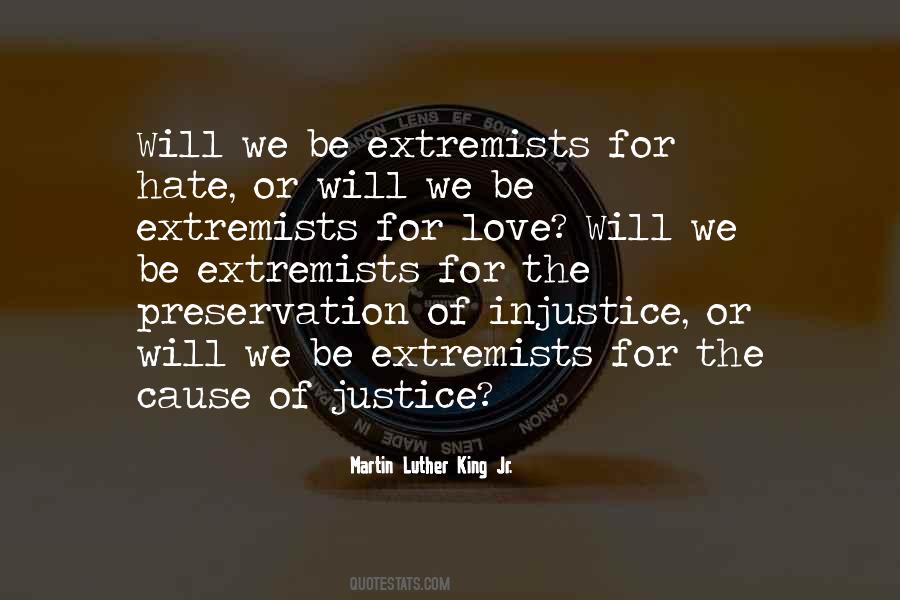 #48. Insistence on truth can come into play when one party practices untruth or injustice. Only then can love be tested. True friendship is put to the test only when one party disregards the obligation of friendship. - Author: Mahatma Gandhi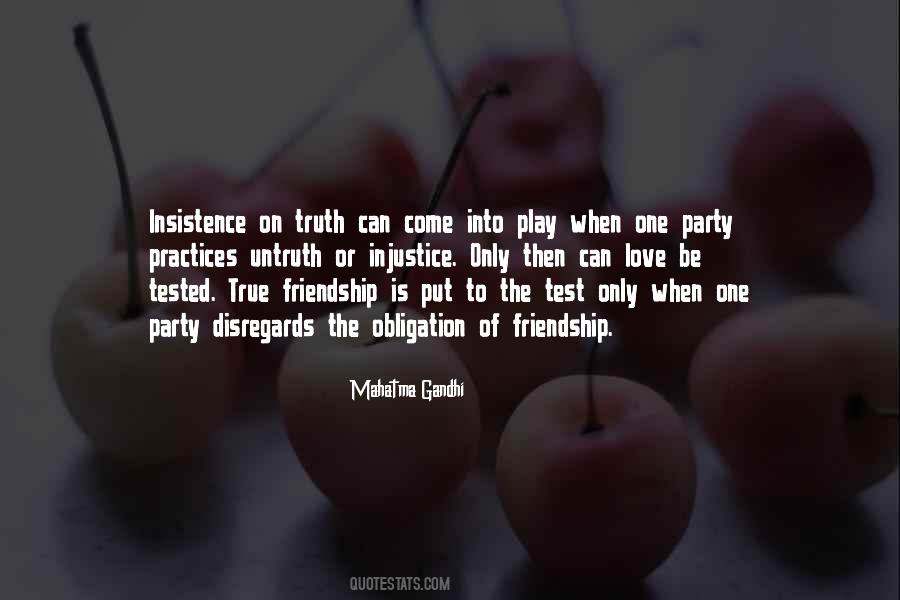 #49. This same system could condemn injustice, but instead it chooses to condemn something as simple and fundamental as the search for the second half. We are all born wanting this. Why does it matter what shape this second half takes, provided it is the thing both sides seek? - Author: Martha Brockenbrough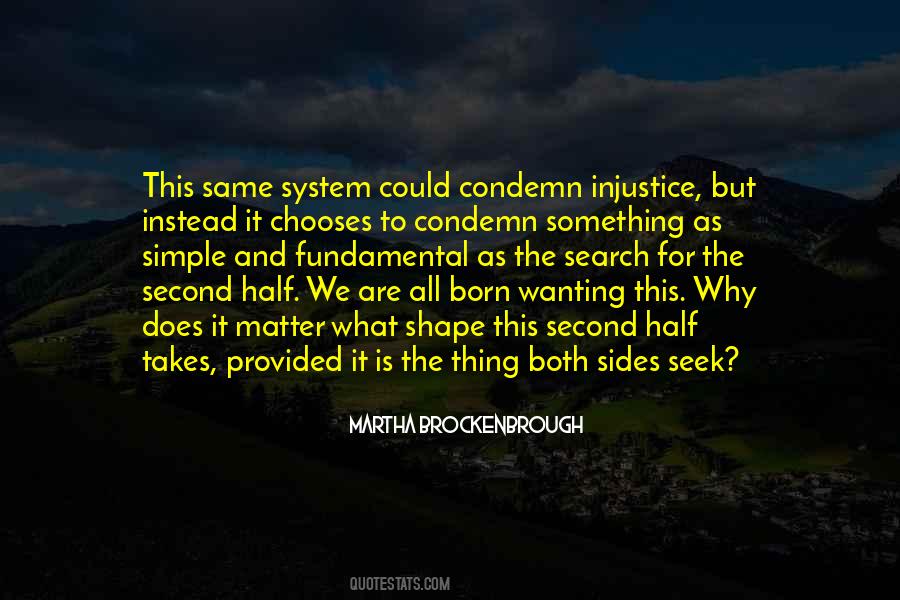 #50. Love conquers all - love is the grace that transcends any kind of injustice in the end. - Author: Mark Ruffalo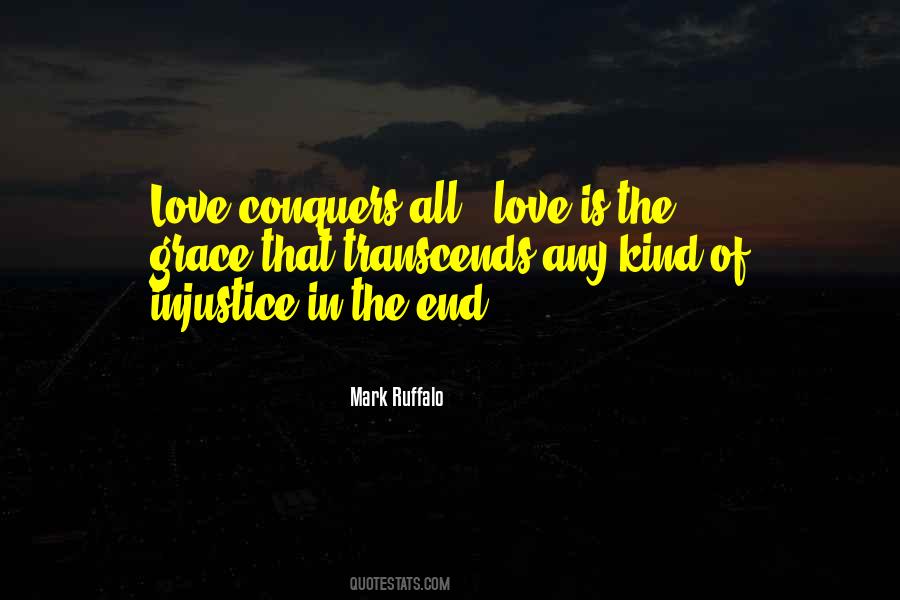 #51. Doing evil to another person doesn't prove your love and loyalty to another person; it proves your significant other wants you to walk away from the light because they are lonely living in the dark. - Author: Shannon L. Alder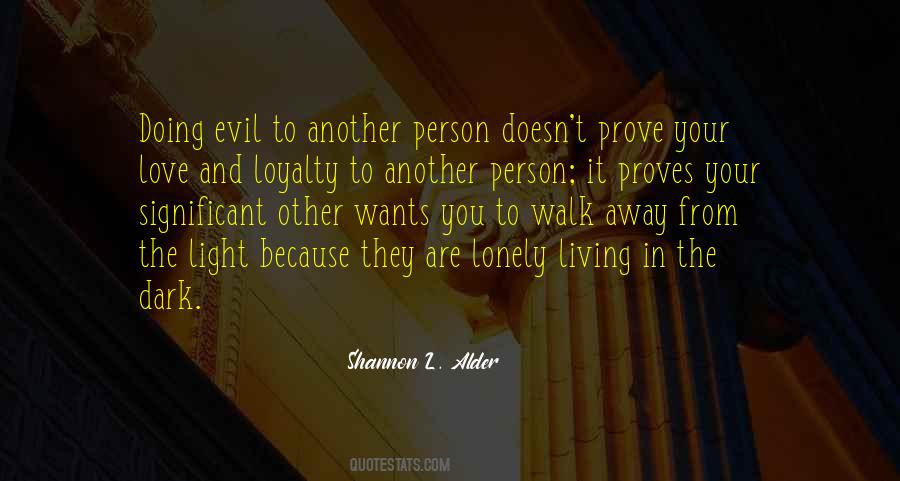 #52. Wrong and injustice to the poor he resented as an injury to God. His vehement love for the poor is illustrated by his "Epistle to Coroticus," reproaching him with his cruelty, as well as by his denunciations of slavery, which piracy had introduced into parts of Ireland. - Author: Aubrey De Vere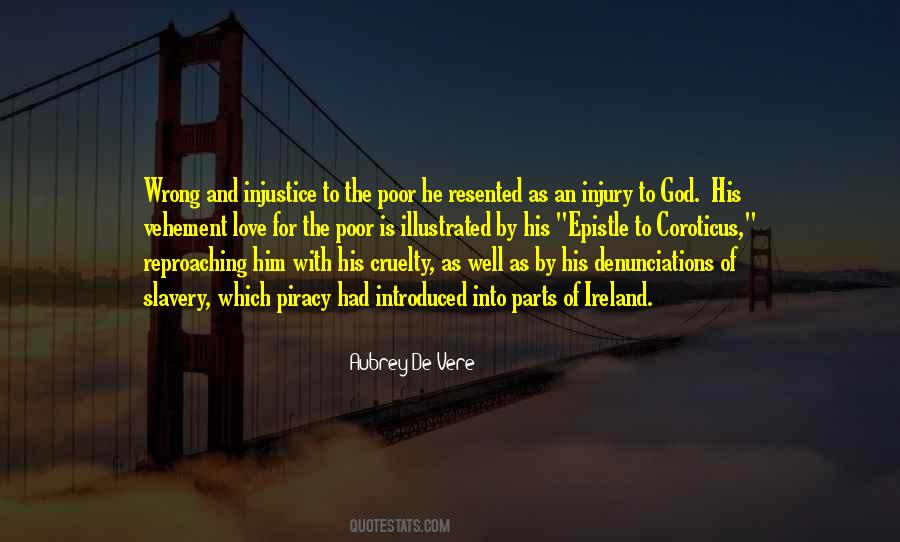 #53. We must forgive those we feel have wronged us, not because they deserve to be forgiven but because we love ourselves so much we don't want to keep paying for the injustice ... when someone can touch a wound and it no longer hurts you then you know you have truly forgiven. - Author: Miguel Ruiz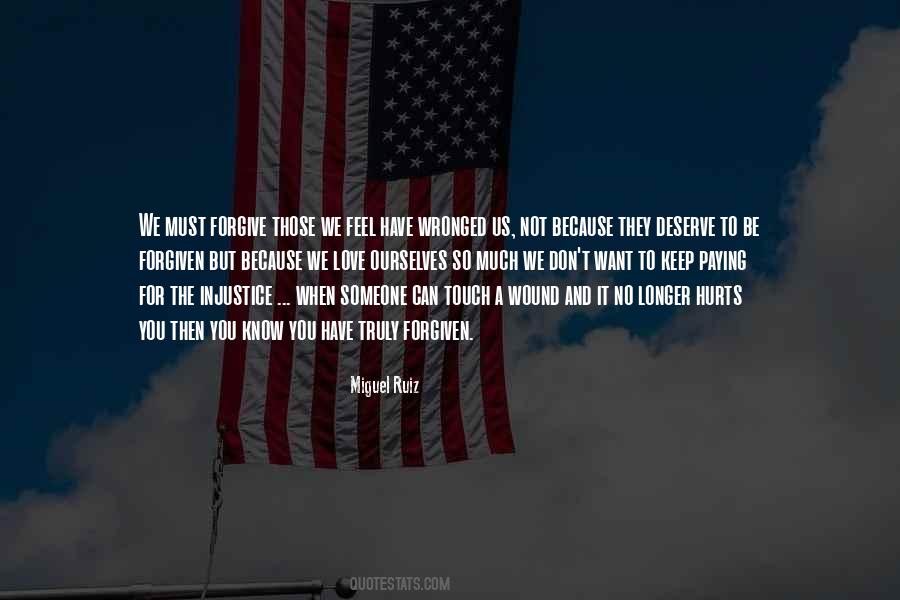 #54. 78. - The love of justice is simply in the majority of men the fear of suffering injustice. - Author: Francois De La Rochefoucauld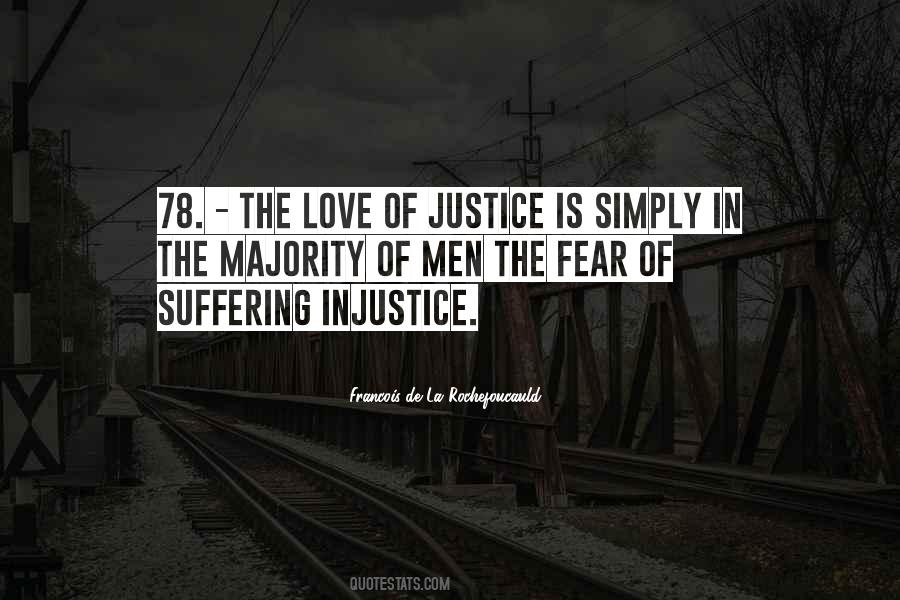 #55. I can love what is broken. - Author: Carla H. Krueger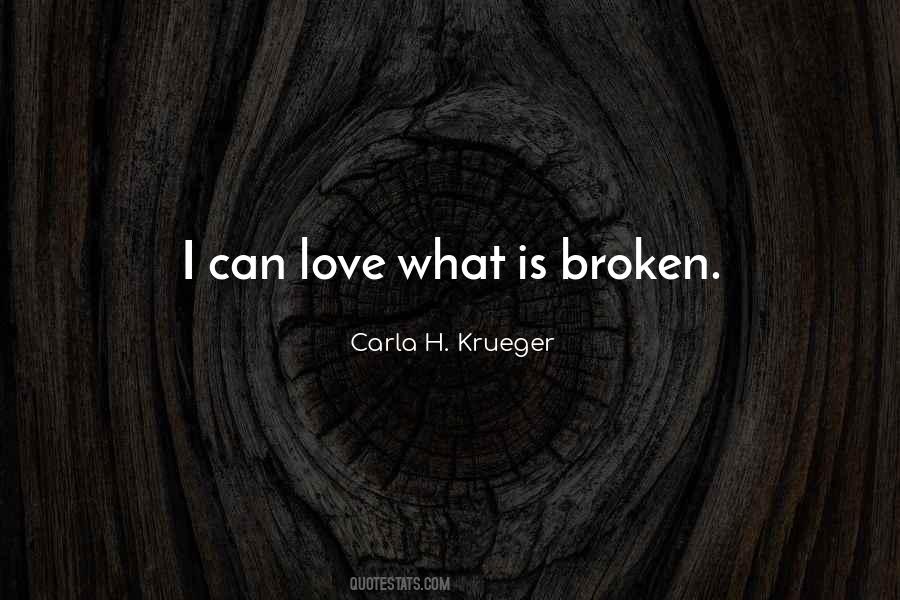 #56. In woman's love there is injustice and blindness to all she does not love. And even in woman's conscious love, there is still always attack and lightning and night, along with the light. - Author: Friedrich Nietzsche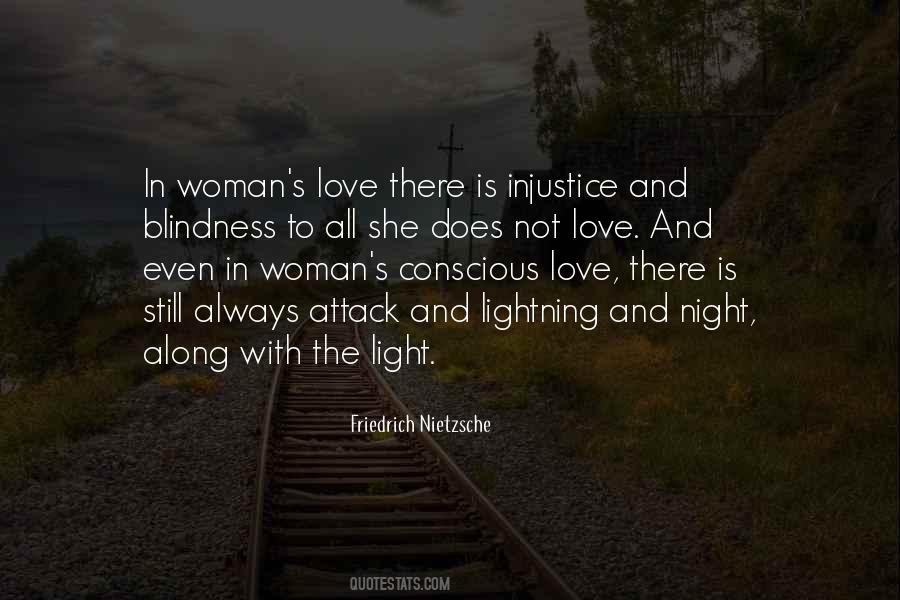 #57. Easter says to us that despite everything to the contrary, his will for us will prevail, love will prevail over hate, justice over injustice and oppression, peace over exploitation and bitterness. - Author: Desmond Tutu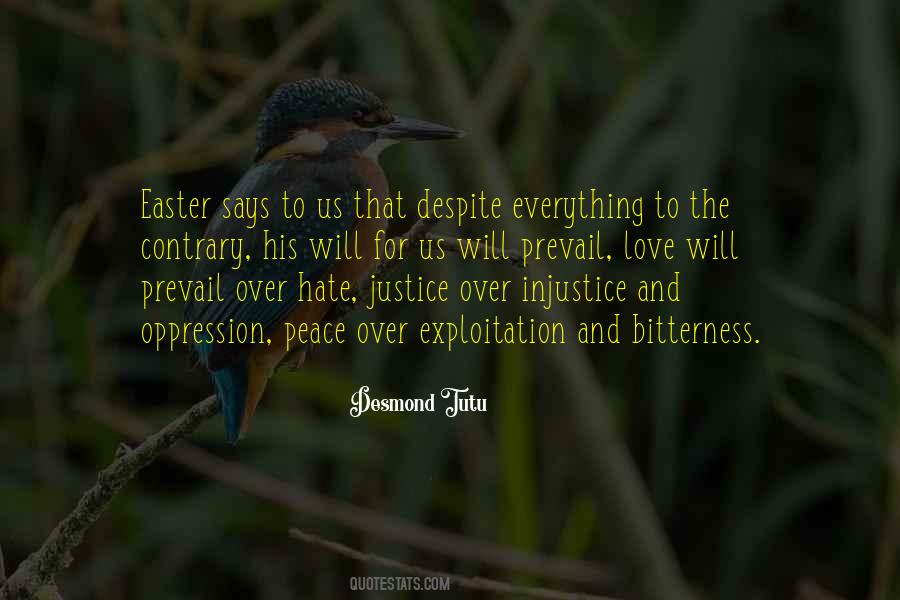 #58. For most men the love of justice is only the fear of suffering injustice. - Author: Francois De La Rochefoucauld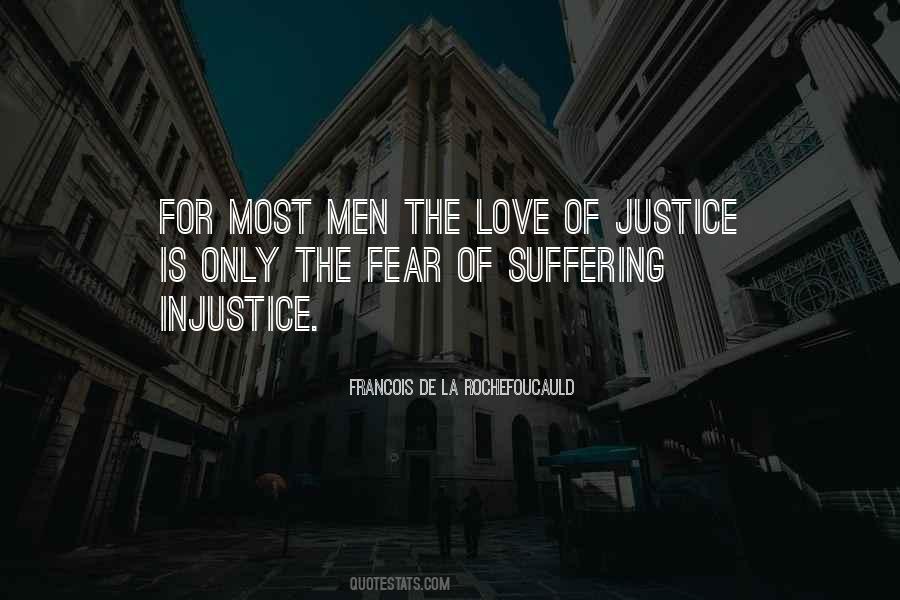 #59. The bad man desires arbitrary power. What moves the evil man is the love of injustice. - Author: John Rawls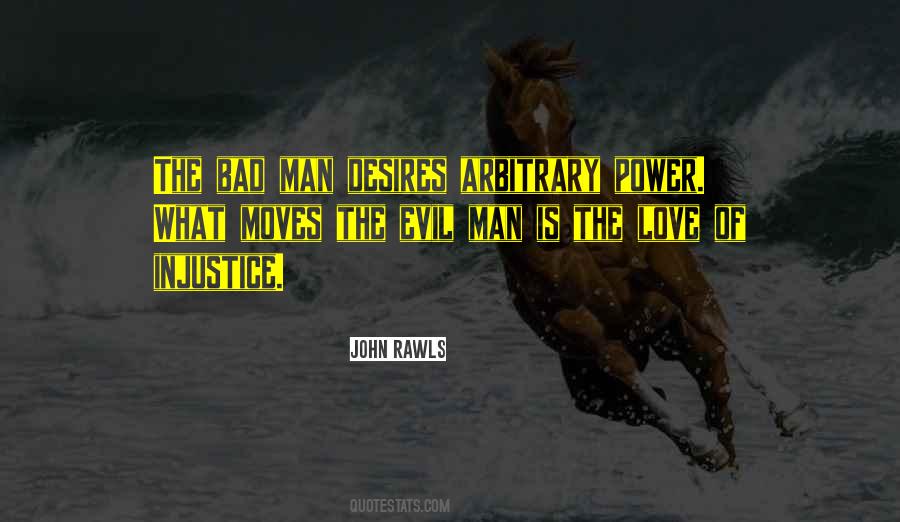 #60. She is intent on pleasing the men that frighten her. - Author: Carla H. Krueger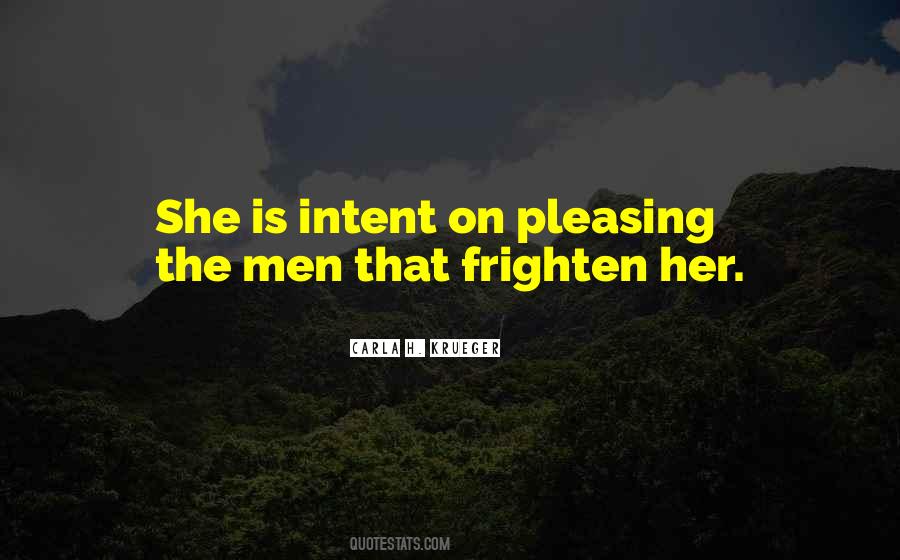 #61. When I am commanded to love, I am commanded to restore community, to resist injustice, and to meet the needs of my brothers. - Author: Martin Luther King Jr.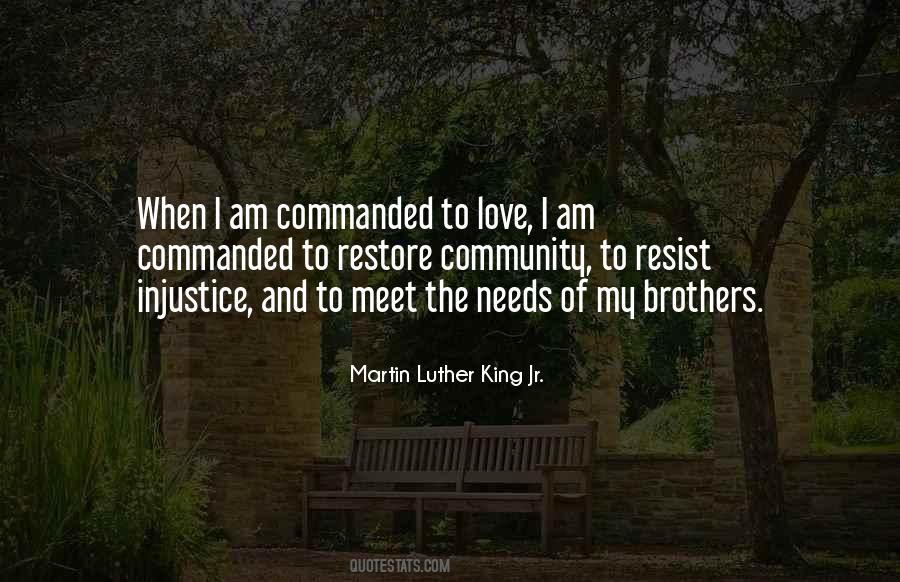 #62. The God of the Bible is the God of liberation rather than oppression; a God of justice rather than injustice; a God of freedom and humanity rather than enslavement and subservience; a God of love, righteousness and community rather than hatred, self-interest and exploitation. - Author: Allan Boesak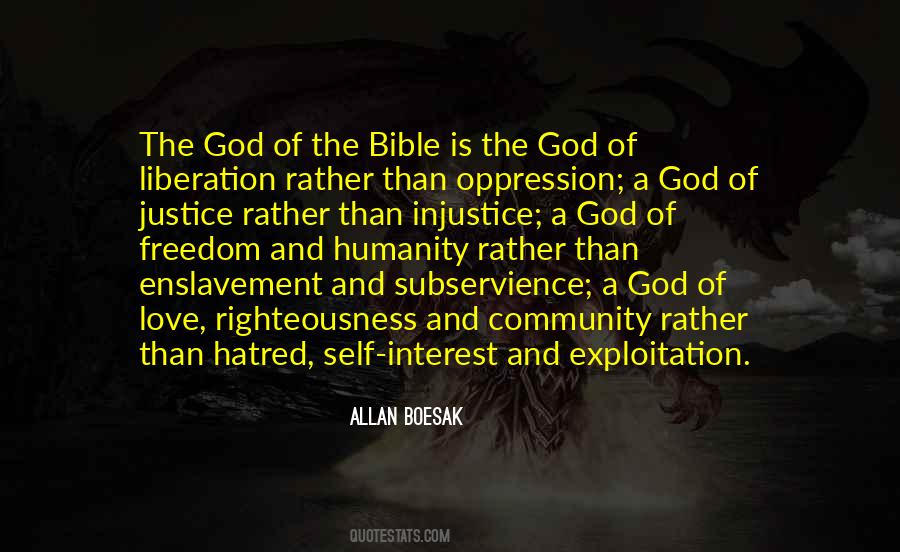 #63. Gender healing and reconciliation consciously invokes this universal love of the heart, which in the end has the capacity to overcome the very real and formidable challenges of gender oppression and injustice that have tormented human societies for literally thousands of years - Author: William Keepin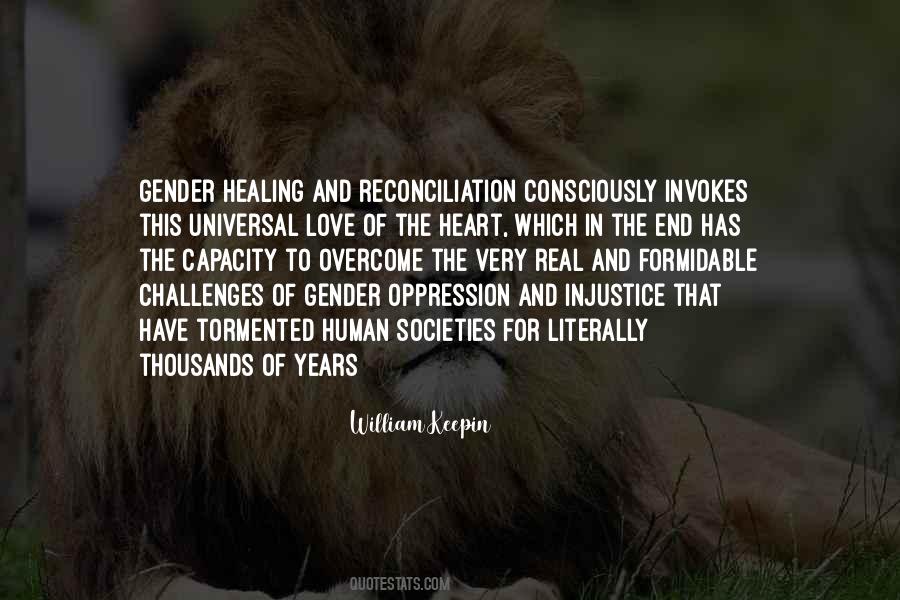 #64. Do everything possible so that liberty is victorious over oppression, justice over injustice, love over hate. - Author: Ignacio Ellacuria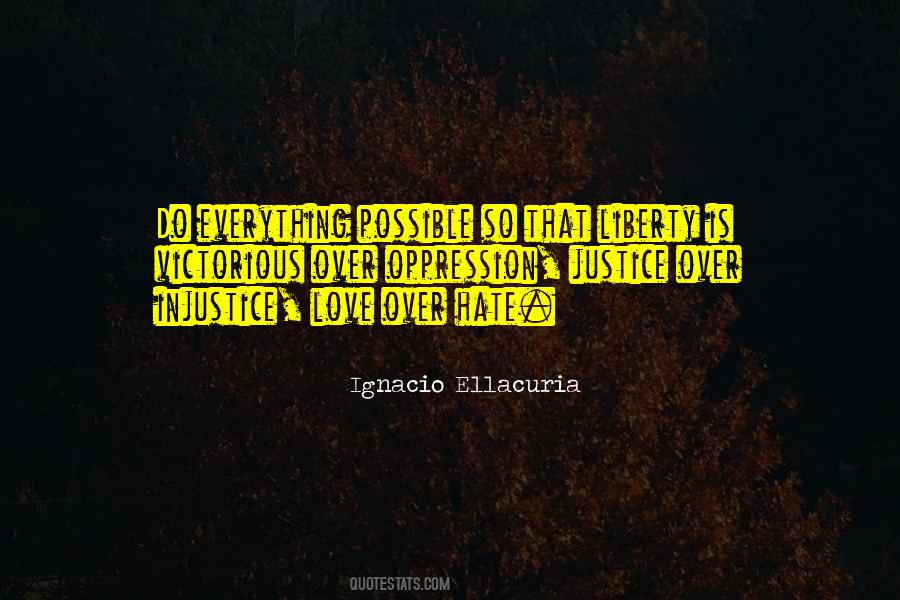 Famous Authors
Popular Topics