Fools And Money Famous Quotes & Sayings
List of top 37 famous quotes and sayings about fools and money to read and share with friends on your Facebook, Twitter, blogs.
Top 37 Quotes About Fools And Money
#1. The problem with fiat money is that it rewards the minority that can handle money, but fools the generation that has worked and saved money. - Author: Adam Smith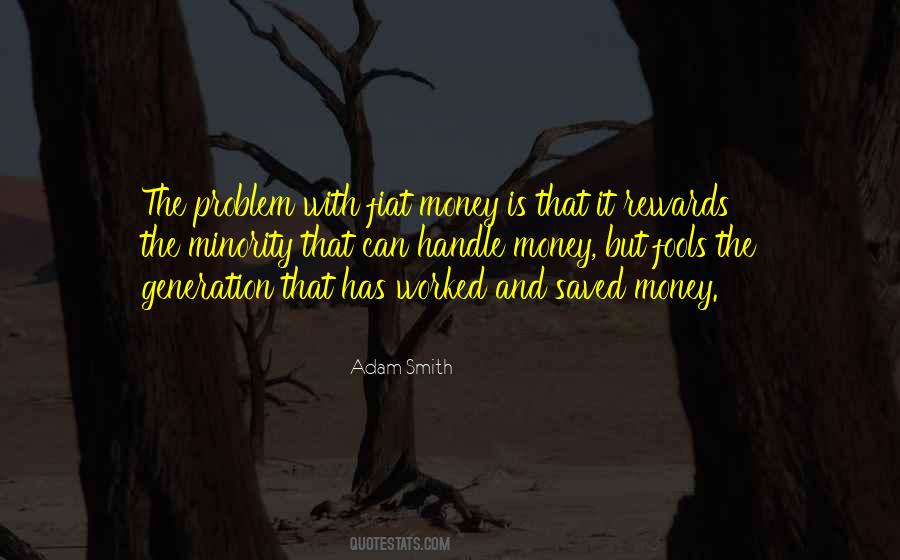 #2. Lawsuits generally originate with the obstinate and the ignorant, but they do not end with them; and that lawyer was right who left all his money to the support of an asylum for fools and lunatics, saying that from such he got it, and to such he would bequeath it. - Author: Jeremy Bentham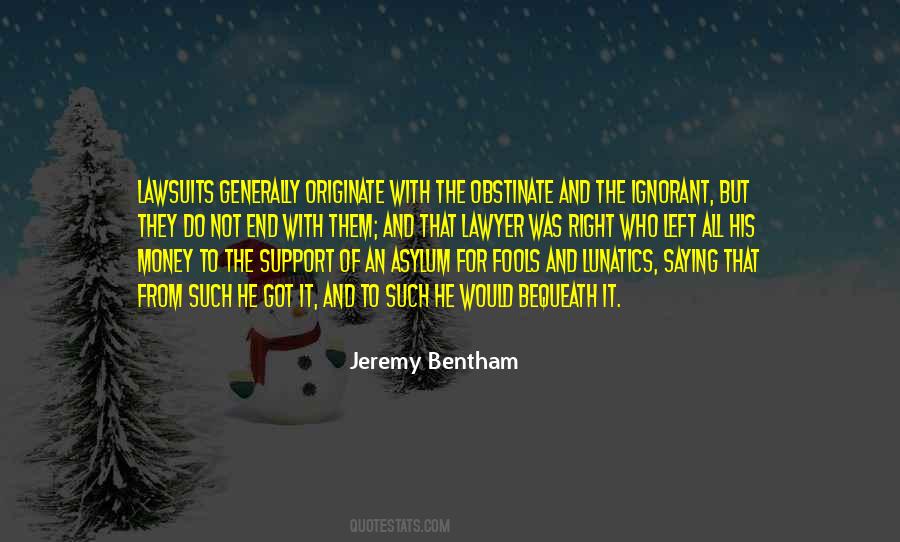 #3. Our problem in money-making or government affairs is how to remain properly venturesome and experimental without making fools of ourselves. - Author: Bernard Baruch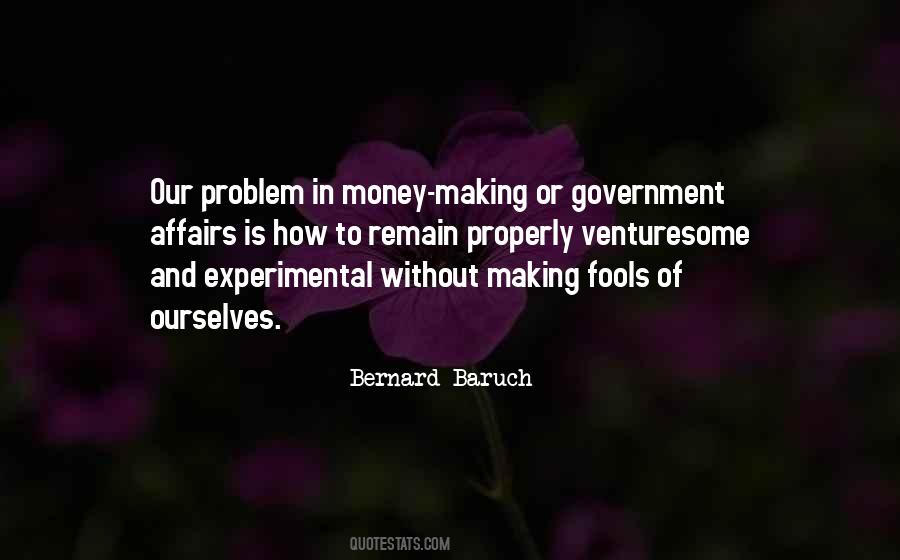 #4. Francis Wheen takes a hugely enjoyable sweep through the tangled thickets of superstition and gullibility in which modern man likes to ramble. He takes particular delight in reminding us how easily fools are parted from their money and how many of them there are. - Author: Ferdinand Mount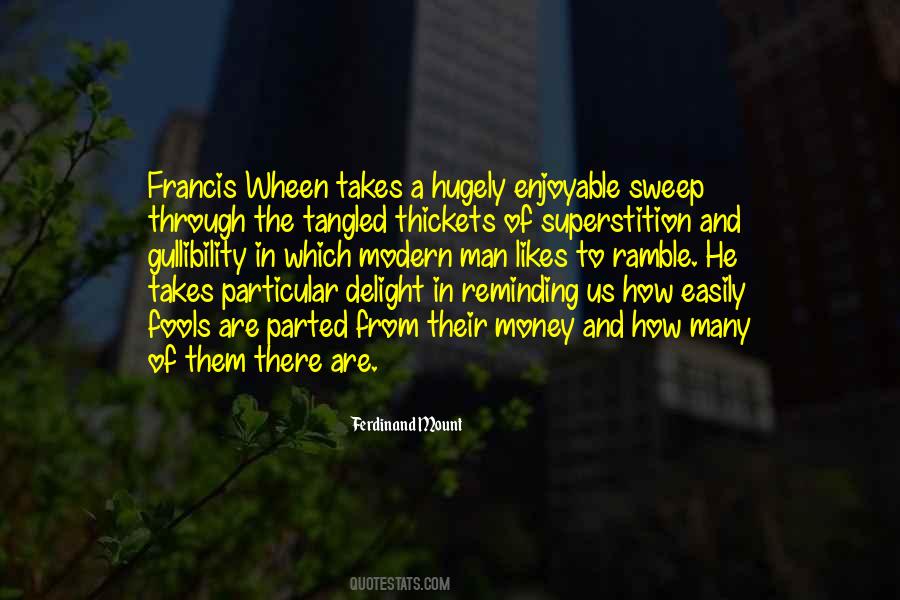 #5. New Golden Rule of Fractional Reserve Banking: He who creates the "fool's gold" controls the fools. - Author: Orrin Woodward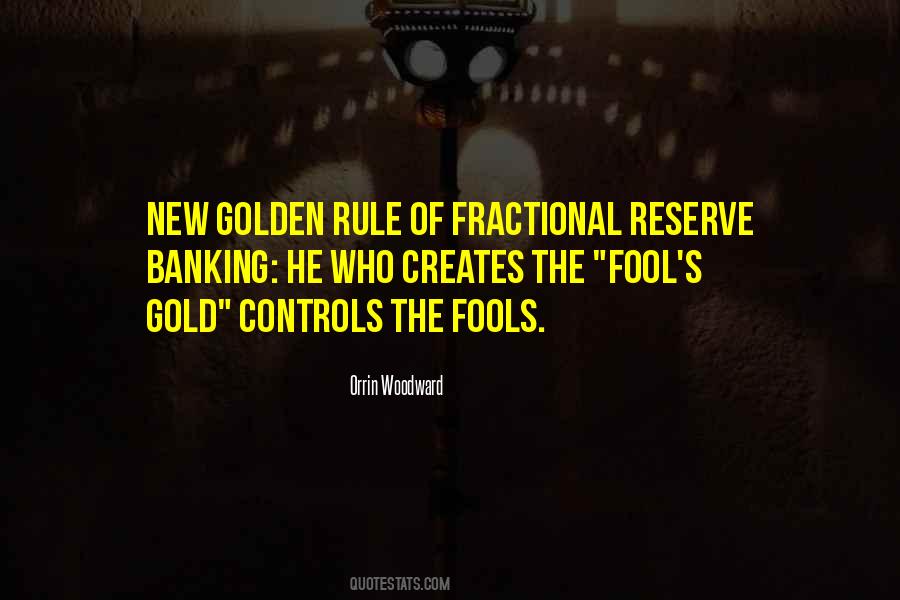 #6. There was no doubt that there was a vast organization which was making fools of all the liberals in Hollywood and taking their money, that there was a police state among the Left element in Hollywood and Broadway. - Author: Elia Kazan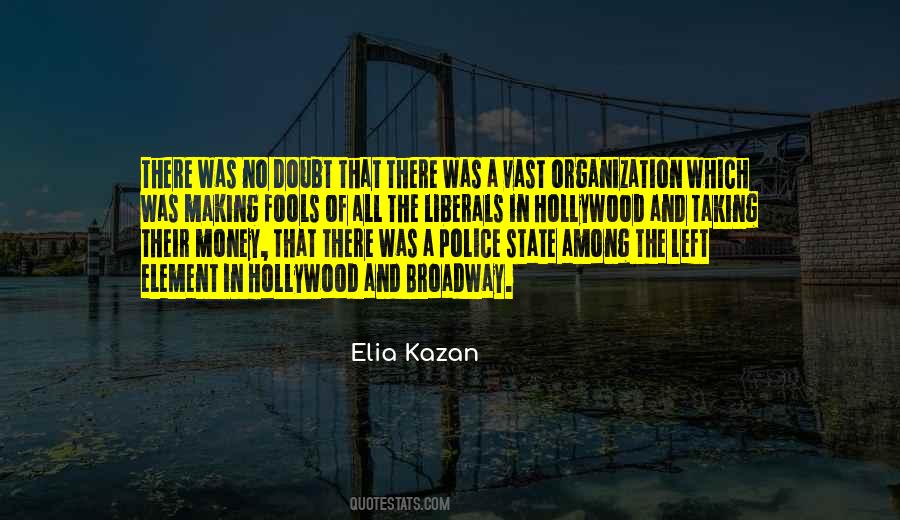 #7. The only reason I got into broadcasting was, I needed money to pay for my junior and senior years at college, and they hired me, those fools! - Author: Alex Trebek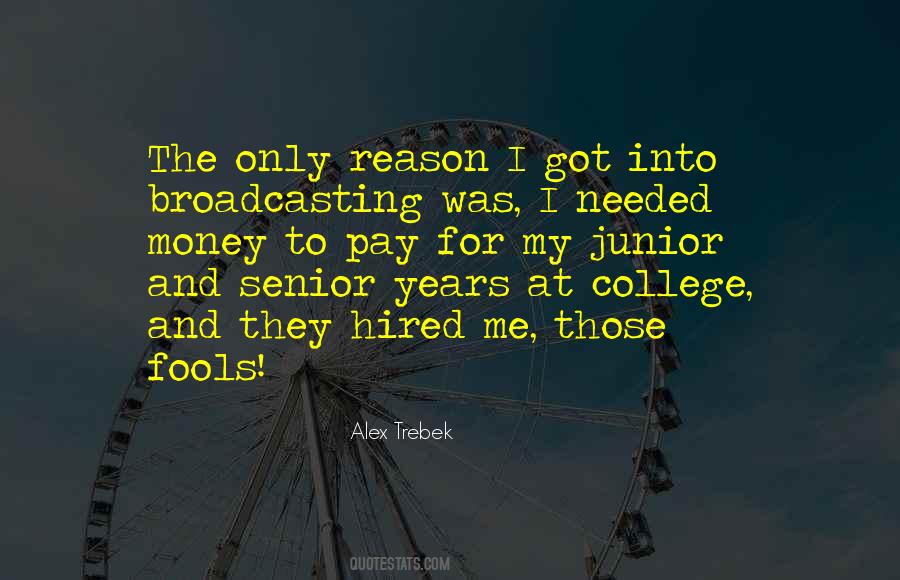 #8. The writer has to make pleasure for the reader - which, I think, is done by taking one's character's seriously and taking one's readers seriously -don't condescend or try to be tricky. Be a friend to your reader - I'd say that's a pretty good first step. - Author: George Saunders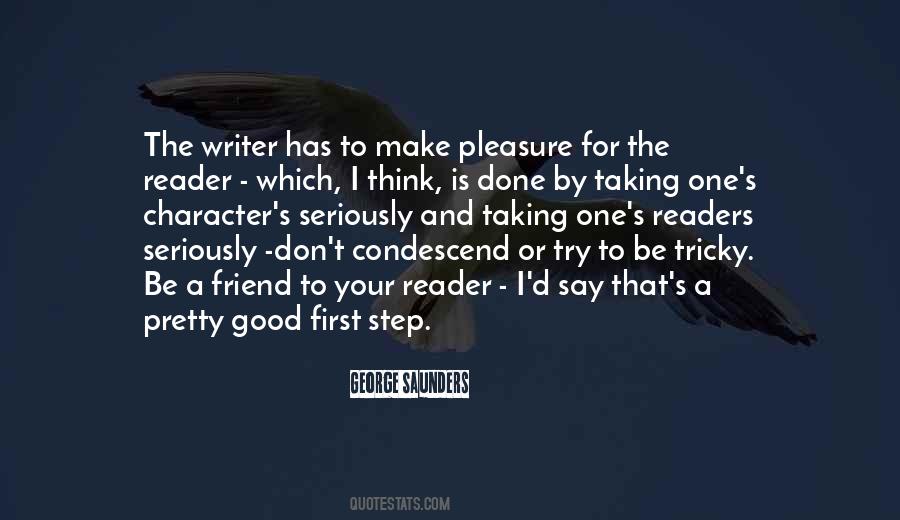 #9. Words are the counters of wise men, and the money of fools. - Author: Thomas Hobbes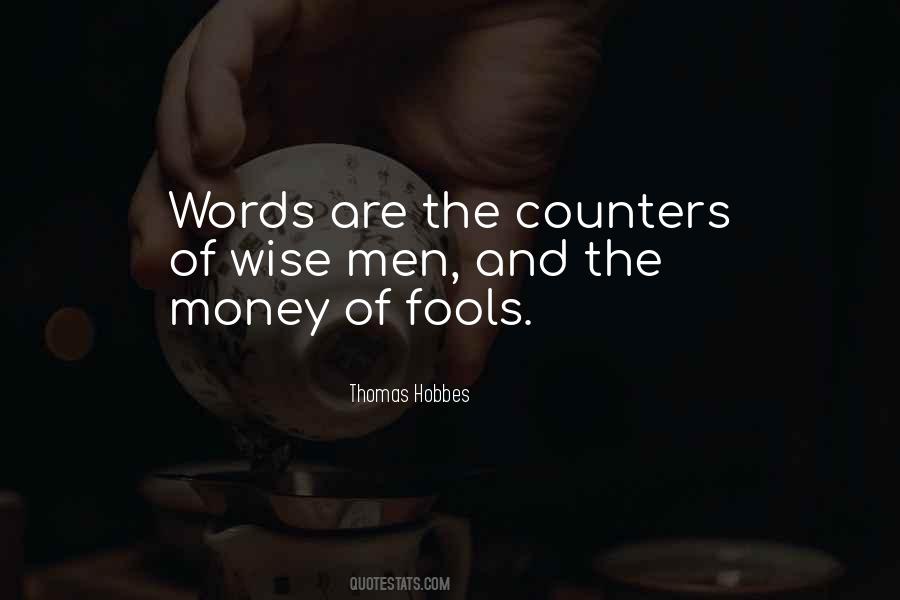 #10. My mom is an artist and my own fiction is deeply visual. - Author: Jeff VanderMeer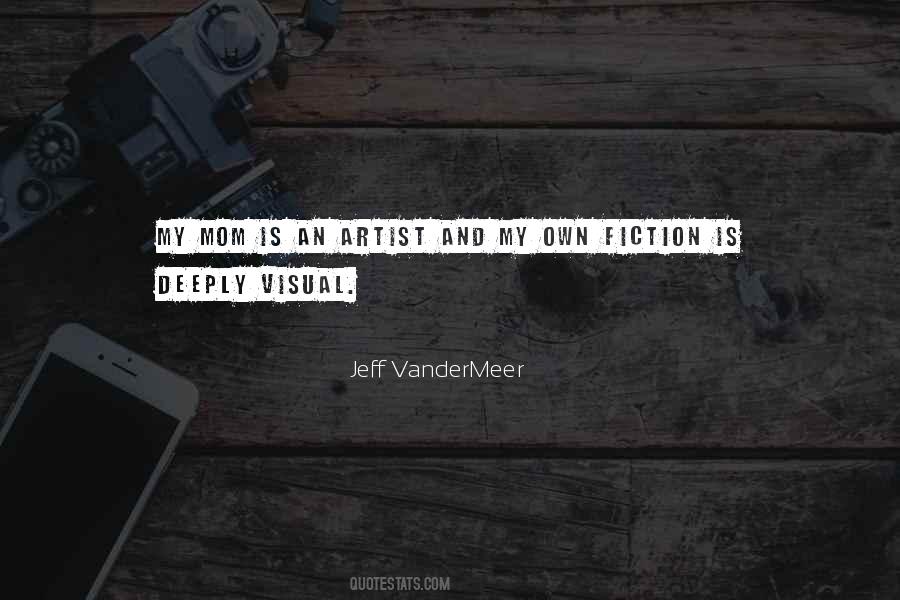 #11. Money sometimes makes fools of important persons, but it may also make important persons of fools. - Author: Walter Winchell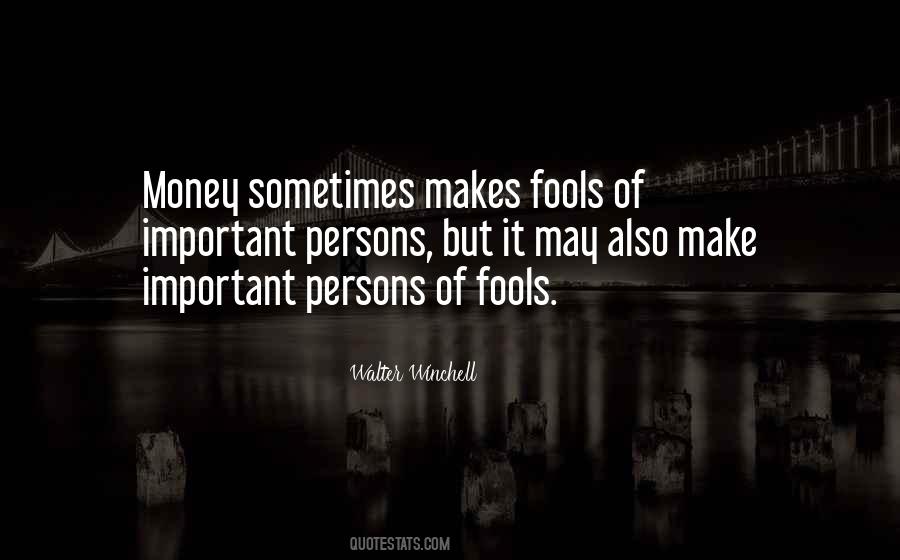 #12. My dad has always been extremely supportive in every decision I've made and much more interested in me picking what I wanted to do. - Author: Colin Hanks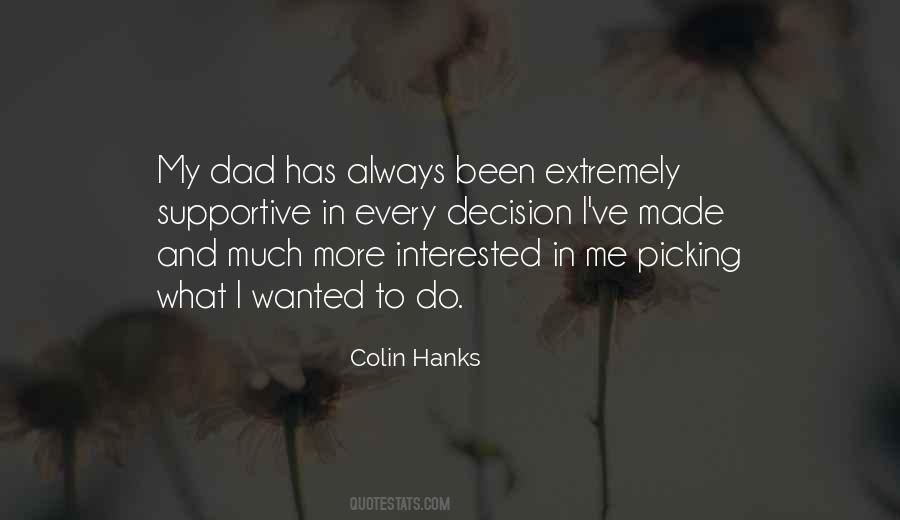 #13. The lower classes are such fools. They waste their money on the pools. I bet, of course, but that's misleading. One must encourage bloodstock breeding. - Author: Bernard Fergusson, Baron Ballantrae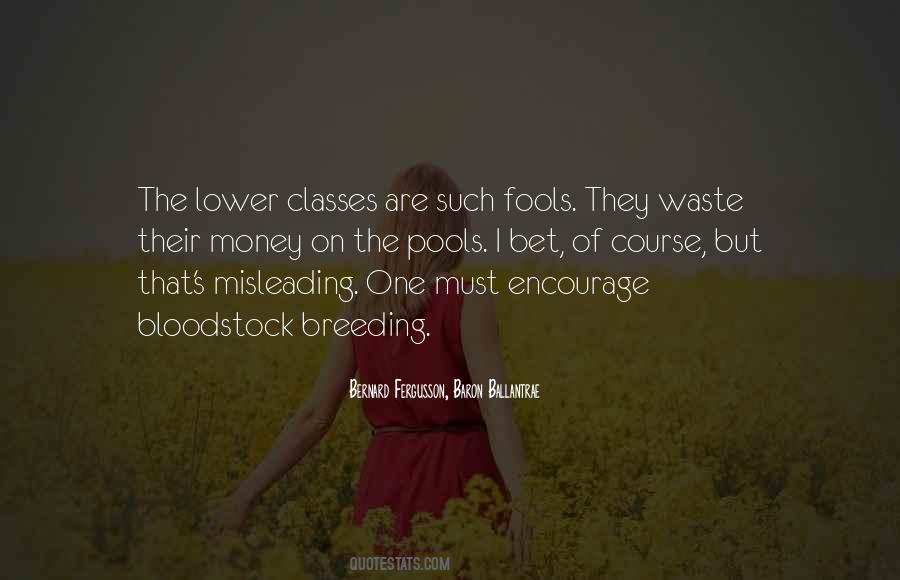 #14. I'd try eBay, if I were you," Harry replies. "You might even get more than you paid for it." Plenty of fools all over the planet willing to pay good money for allegedly haunted bric-a-brac. - Author: Camille DeAngelis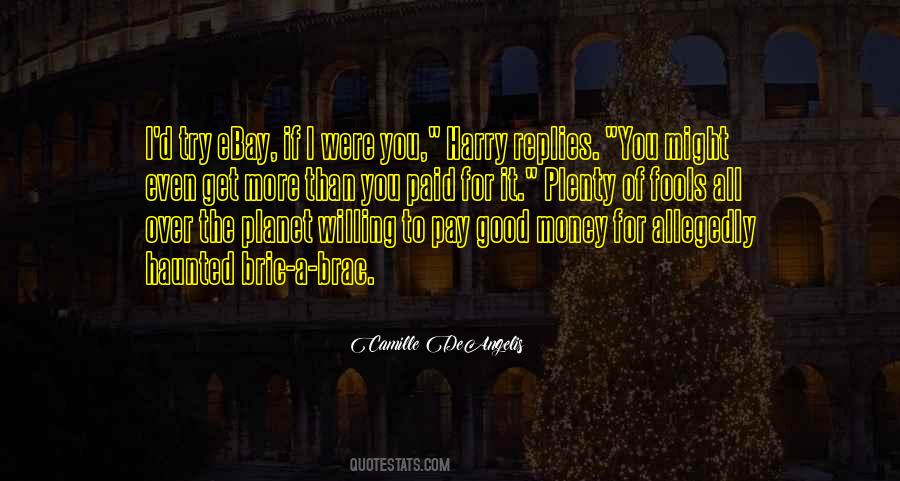 #15. I can imagine no sweeter way to end one's life than in the quiet of the country, out of the mad race for money, place and power - far from the demands of business - out of the dusty highway where fools struggle and strive for the hollow praise of other fools. - Author: Robert Green Ingersoll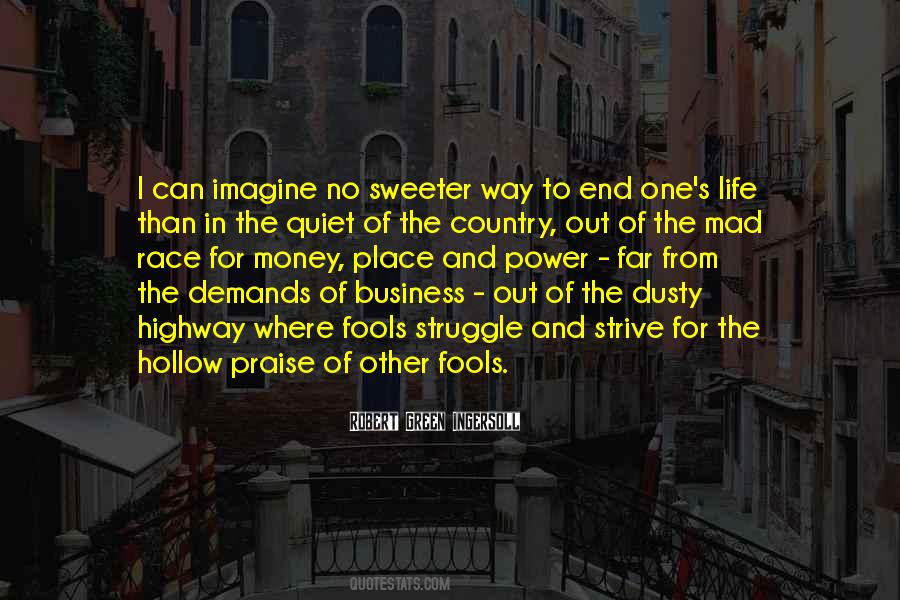 #16. Words are wise men's counters, they do but reckon by them: but they are the money of fools, that value them by the authority of an Aristotle, a Cicero, or a Thomas, or any other doctor whatsoever, if but a man. - Author: Thomas Hobbes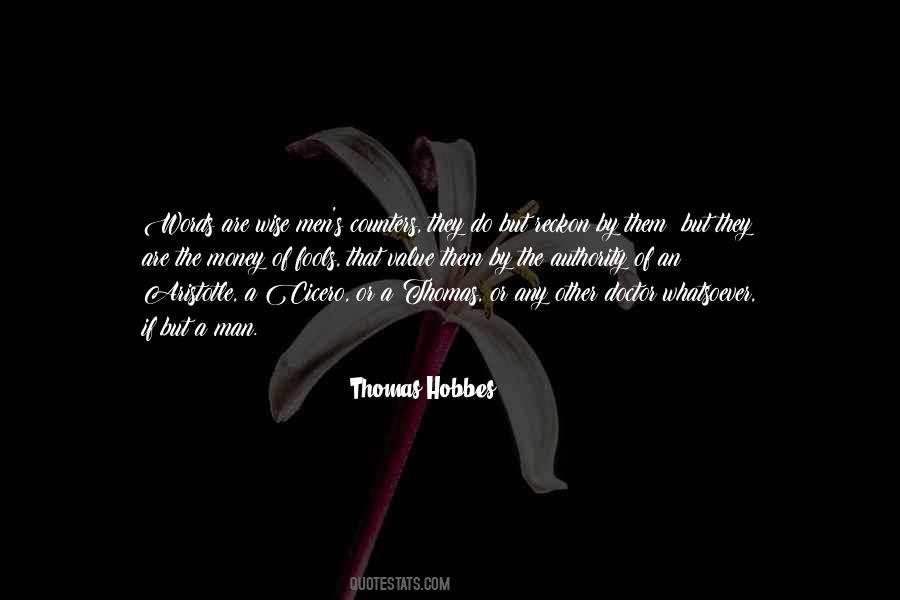 #17. Nothing pains a liar more than when an opponent turns one of his lies into truth. - Author: R.A. Salvatore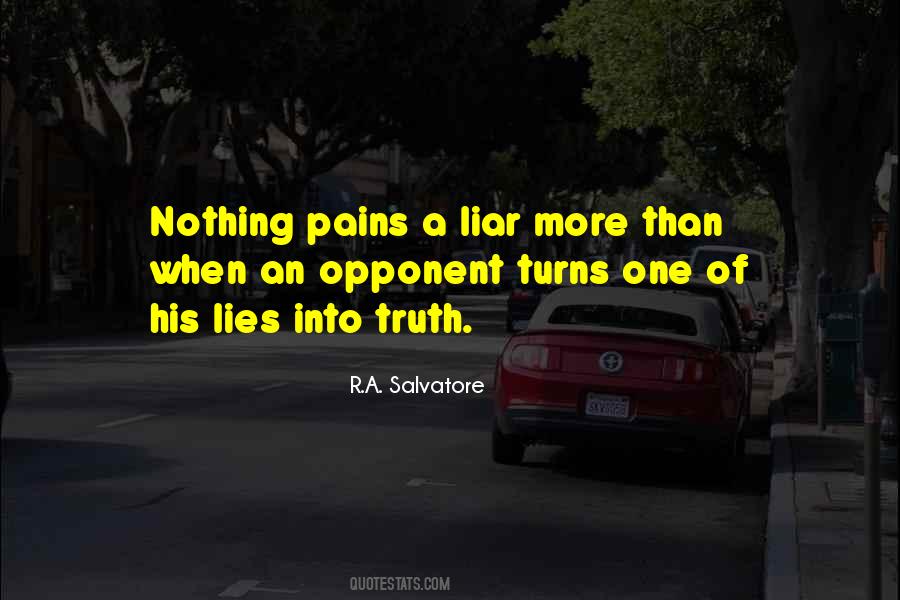 #18. When you've got the upper hand, don't lose it by giving a lecture. - Author: Ichiro Sakaki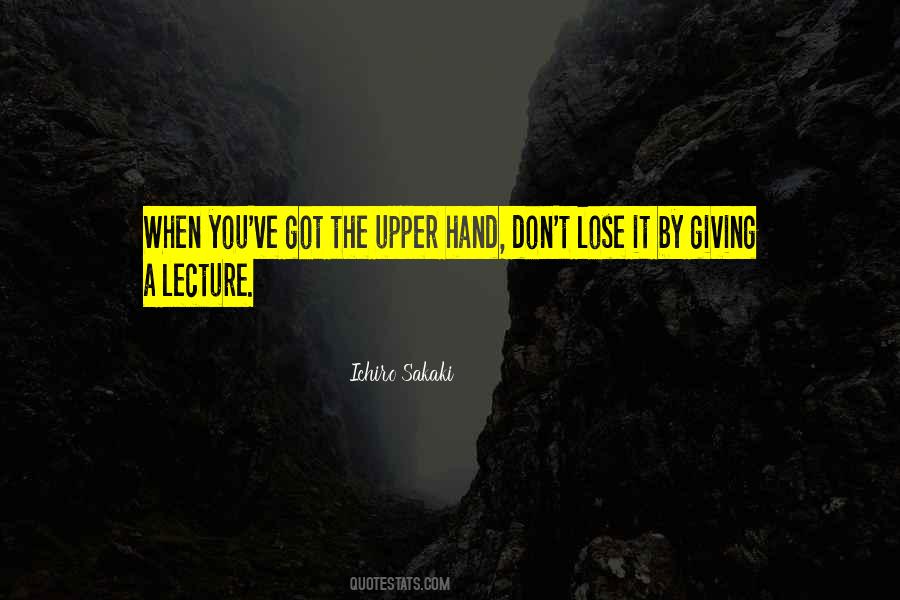 #19. Remember in all society nine girls out of ten marry for money and nine men out of ten are fools. - Author: F Scott Fitzgerald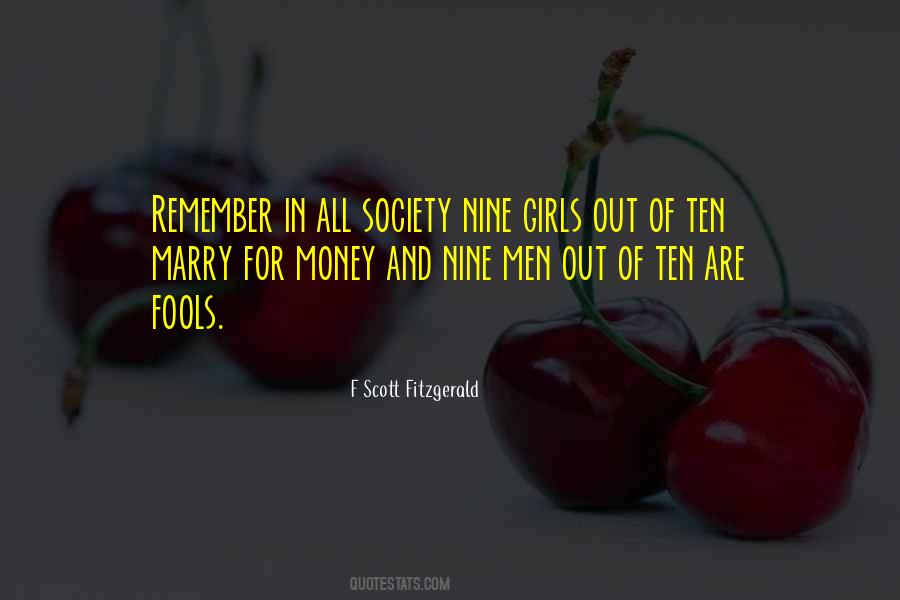 #20. Ben understood at last that money was one big dragon, with a billion dollars for a head, and a penny on the tip of its tail. It had as many voices as there were men and women, and it captured all who were fools enough to listen to it all the time. - Author: Kurt Vonnegut Jr.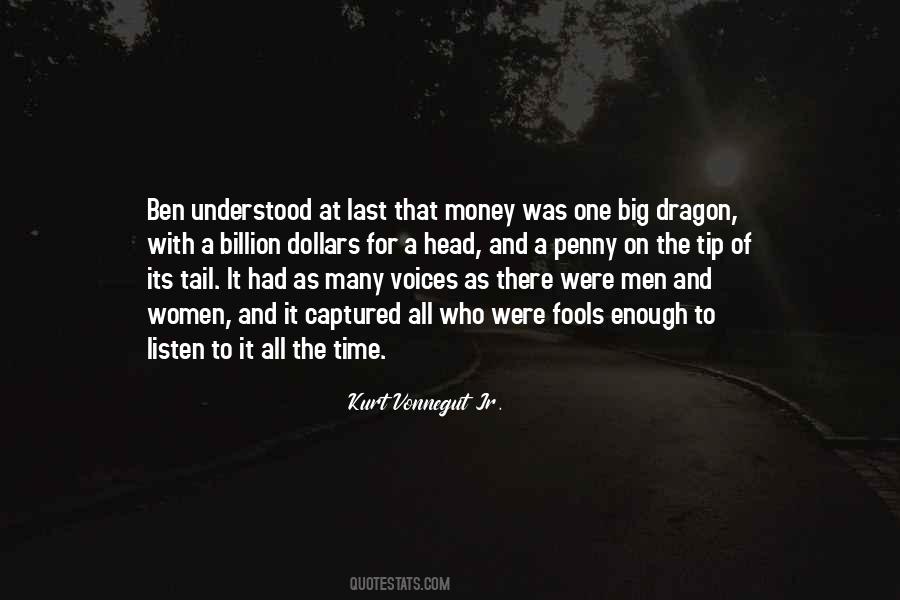 #21. Troube comes when a person starts asking for money; it never does what they think it will do. And then there's the problem of destiny. Things never turn out well when you try to outwit destiny. Only fools do that. - Author: Kate Milford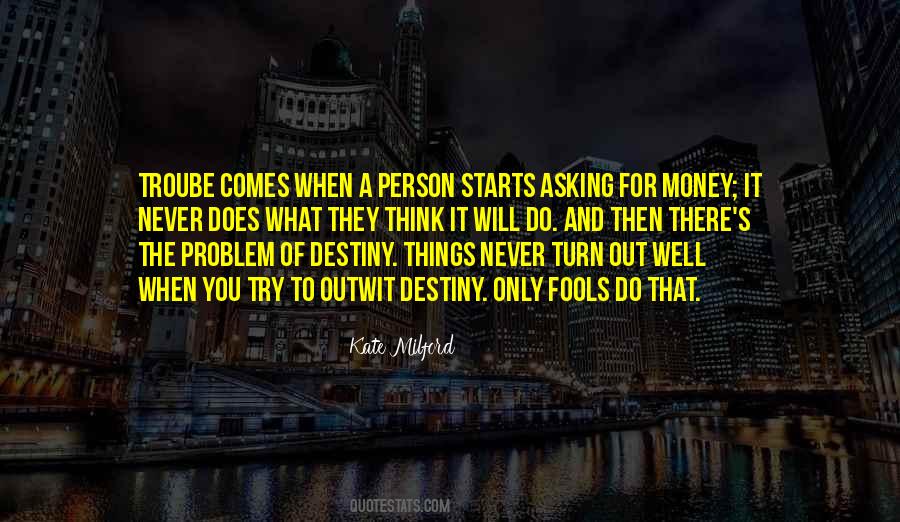 #22. And what else is it that men seek in life but power? If they want money, it is but for the power that attends it, and it is power again that they strive for in all the knowledge they acquire. Fools and sots aim at happiness, but men aim only at power. - Author: W. Somerset Maugham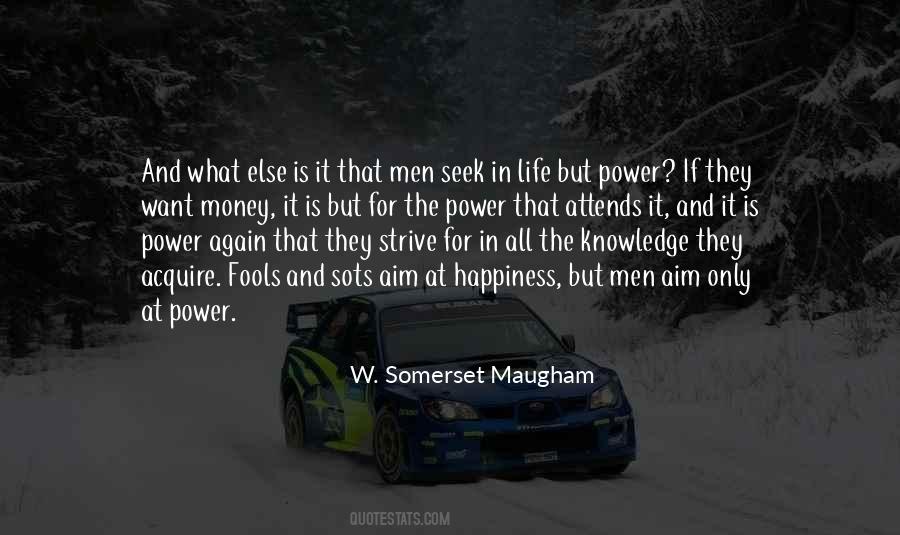 #23. When I tour, I stuff fridges full of organic food and stick to that. - Author: Avril Lavigne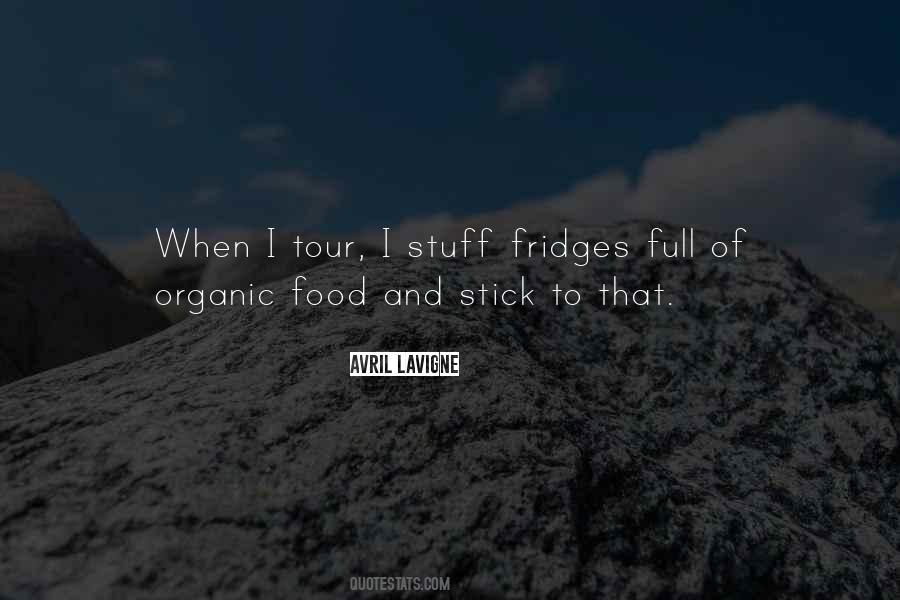 #24. It's hard to be shocking now. It's hard to challenge people because the Internet has allowed everyone to become much more worldly, much more visual. It's very hard to surprise people. - Author: Guido Palau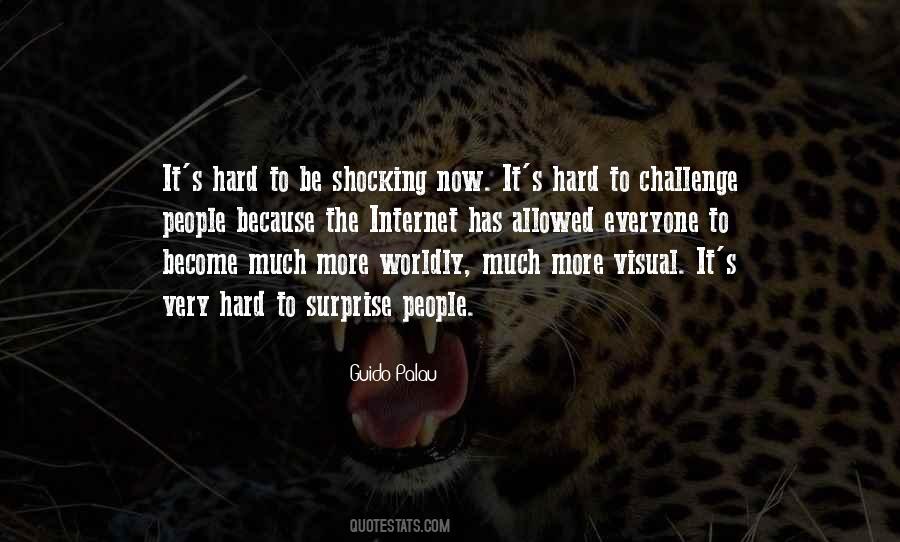 #25. Words are the money of fools. - Author: Thomas Hobbes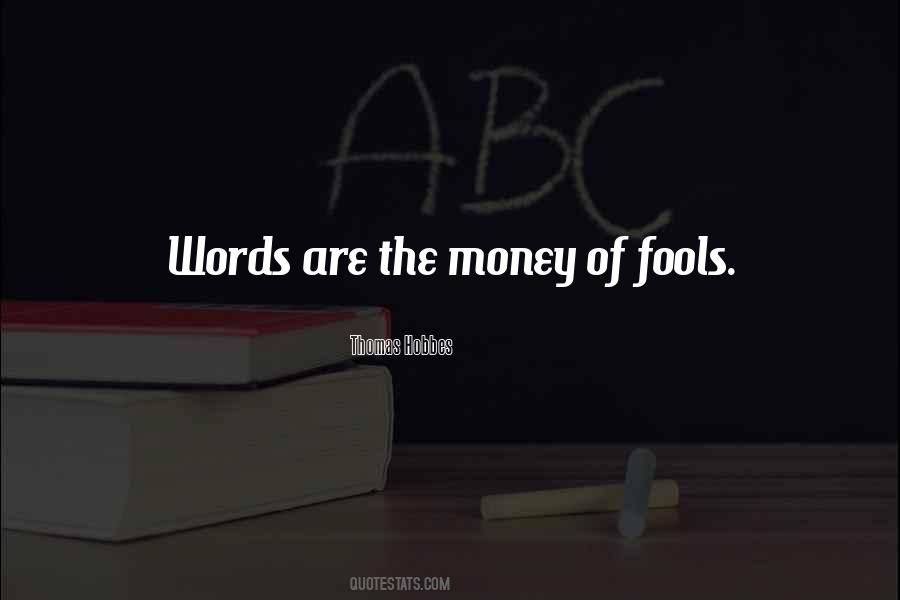 #26. I wasn't sleeping on the streets at night. Of course, there were a lot of good people sleeping in the streets. They weren't fools, they just didn't fit into the needed machinery of the moment. And those needs kept altering. - Author: Charles Bukowski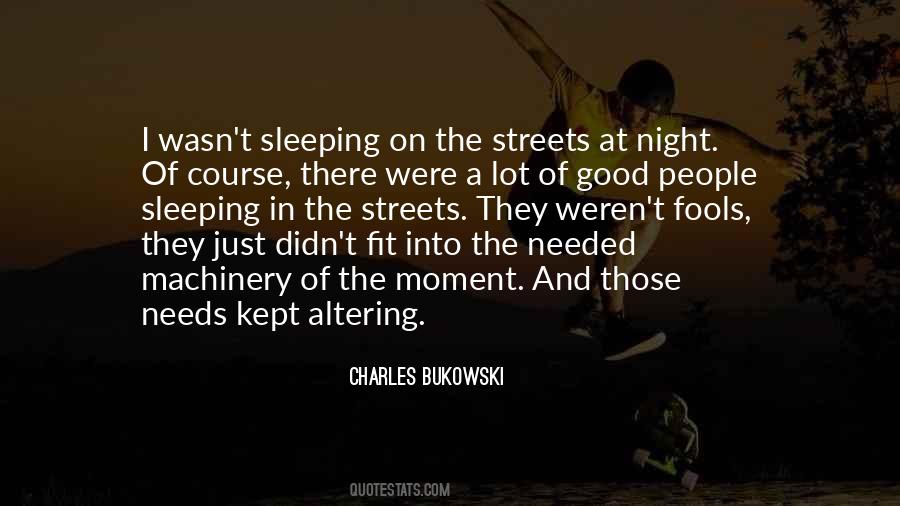 #27. [W]hat suffers in the atmosphere of immediacy is analysis. What suffers in this search for speed is depth. The media in the wealthy world are becoming increasingly simplistic, superficial, and celebrity-focused. - Author: Laurie Garrett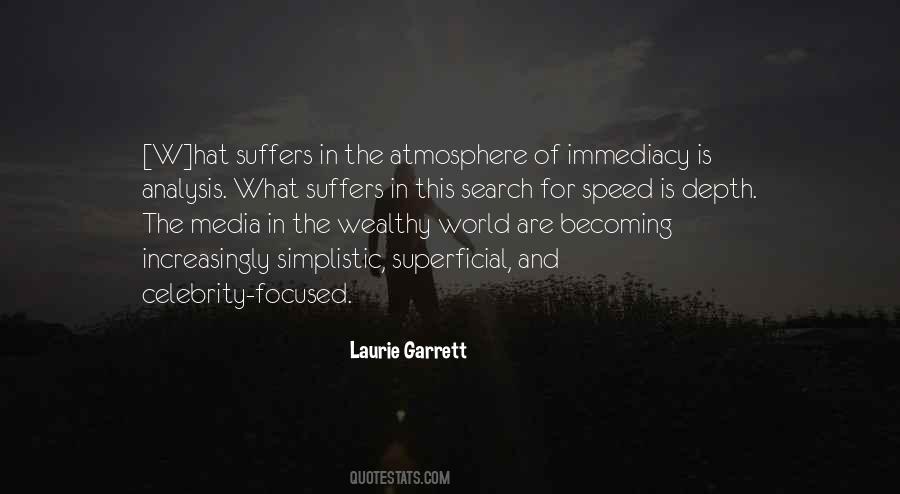 #28. Experience is not the poor relation of expertise. Valuable insights in business often come from the people on the ground. - Author: Noreena Hertz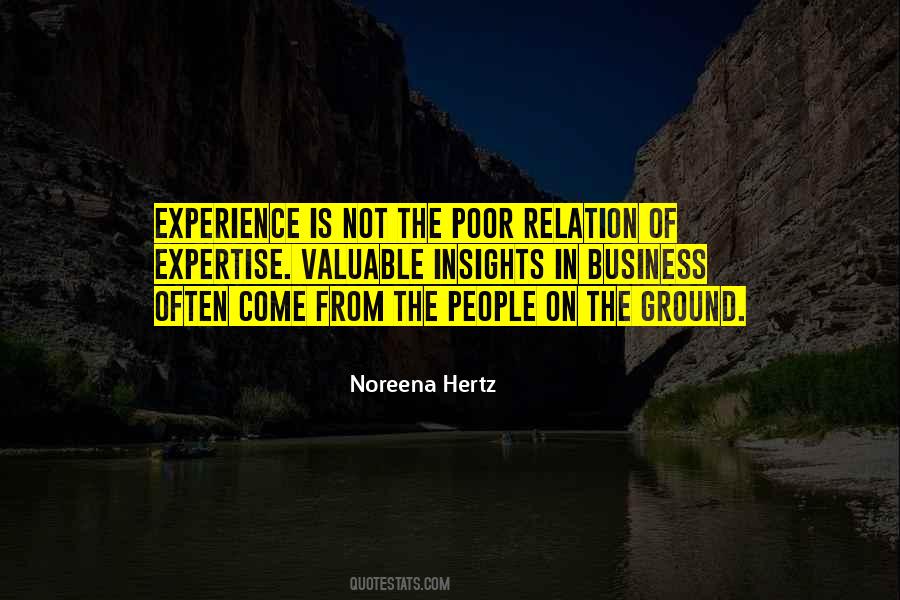 #29. There are two fools in this world. One is the millionaire who thinks that by hoarding money he can somehow accumulate real power, and the other is the penniless reformer who thinks that if only he can take the money from one class and give it to another, all the world's ills will be cured. - Author: Henry Ford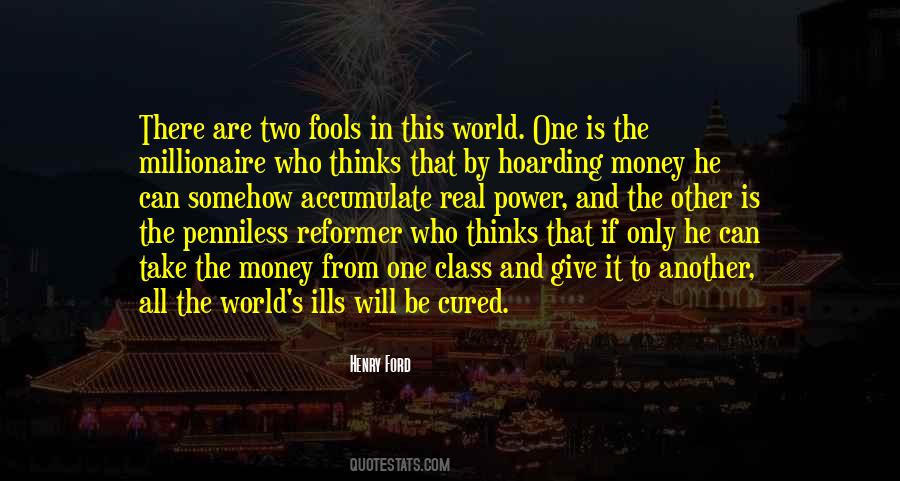 #30. As long as you've got serious investors who wish to put money into football, I applaud. It proves that football is attractive. What upsets me, what I find scandalous, is when clubs accept fools. - Author: Sepp Blatter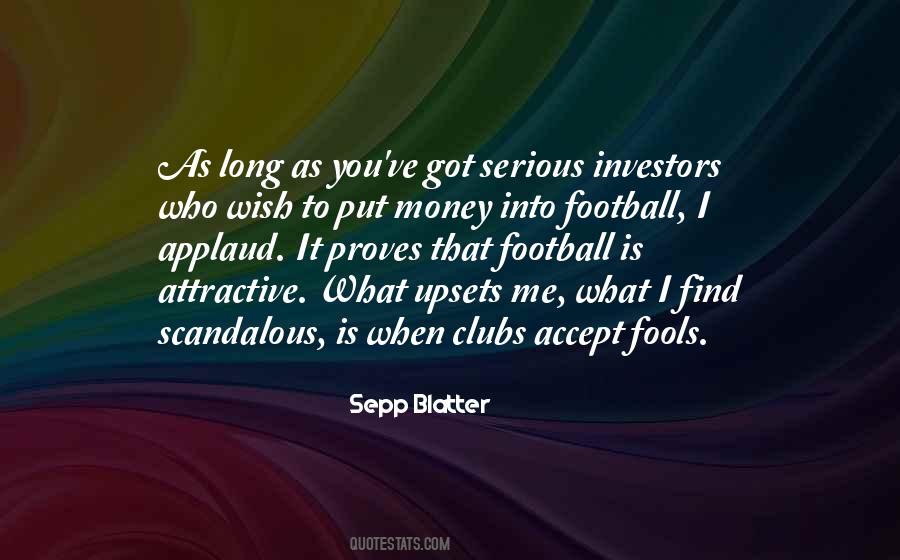 #31. I took Sin on faith, but if faith were money, fools would be billionaires. - Author: Nina Malkin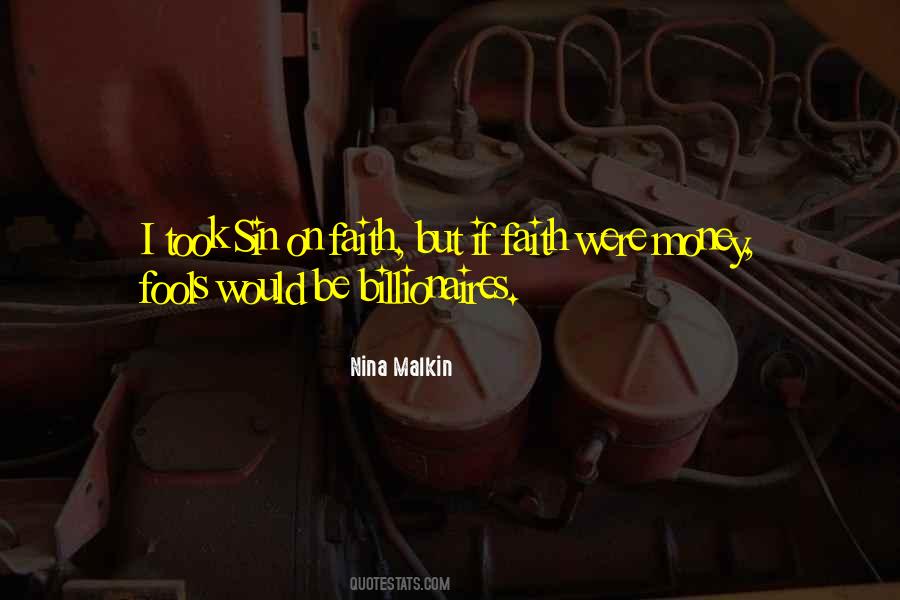 #32. I think the only answer is to live life to the fullest while you can and collect memories like fools collect money. Because in the end, that's all you have - happy memories. - Author: Sarah Strohmeyer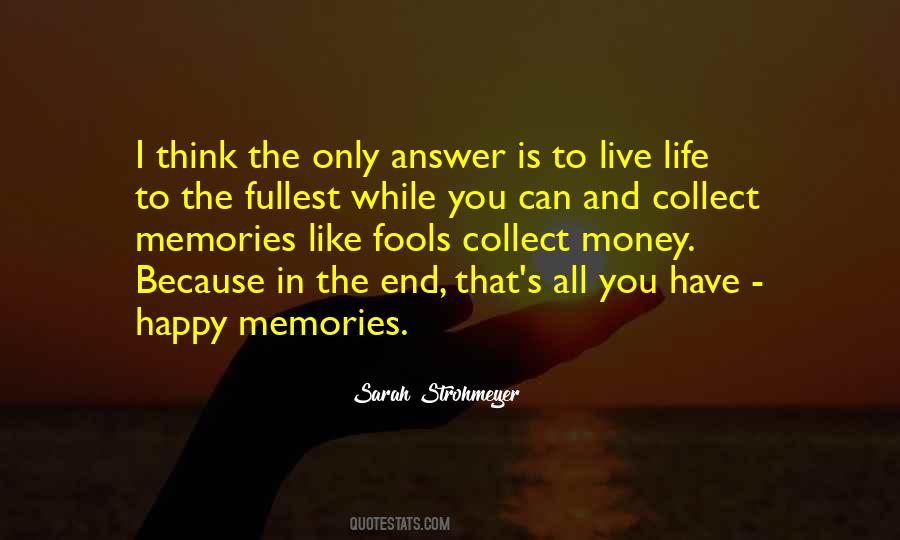 #33. Starting your own business and thinking about how you can grow something and fulfill both expectations and needs of your retailers and still stay exciting for the runway, you sort of become this left brain-right brain person pretty quickly. - Author: Joseph Altuzarra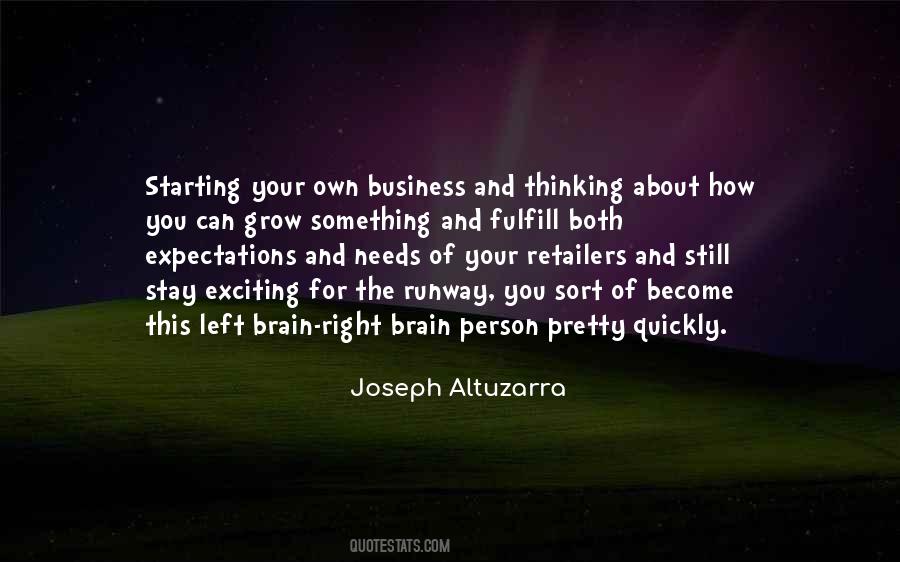 #34. Not all is doom and gloom. We are beginning to understand the natural world and are gaining a reverence for life - all life. - Author: Roger Tory Peterson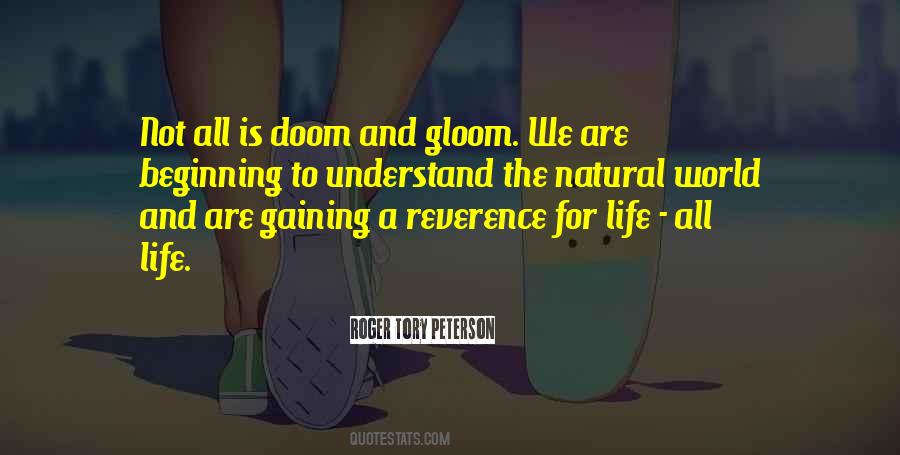 #35. Either you are so underdeveloped that you can't see all that you can do, or you won't sacrifice your ease, your vanity, or whatever it is, to do it ... - Author: Leo Tolstoy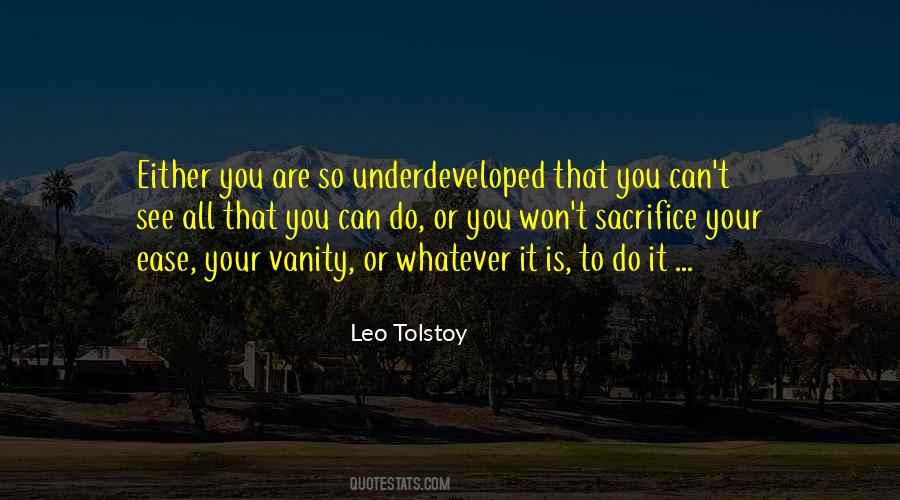 #36. Money does all things,
for it gives and it takes away; it makes honest men and knaves, fools and philosophers; and so forward, mutatis mutandis, to the end of the chapter. - Author: Roger L'Estrange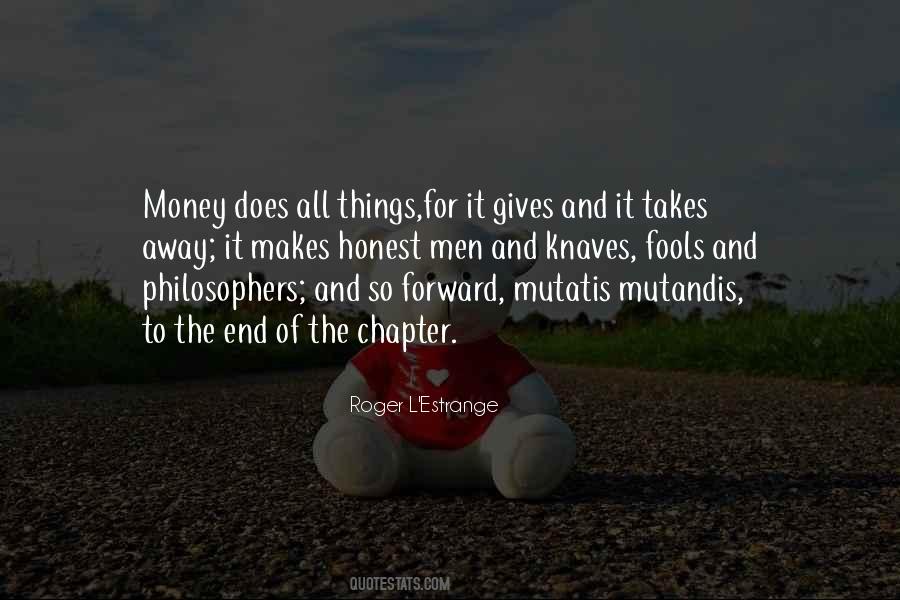 #37. A city may be dirty on the outside but is clean on the inside. Many cities in the world are clean on the outside but dirty on the inside. - Author: Gregory David Roberts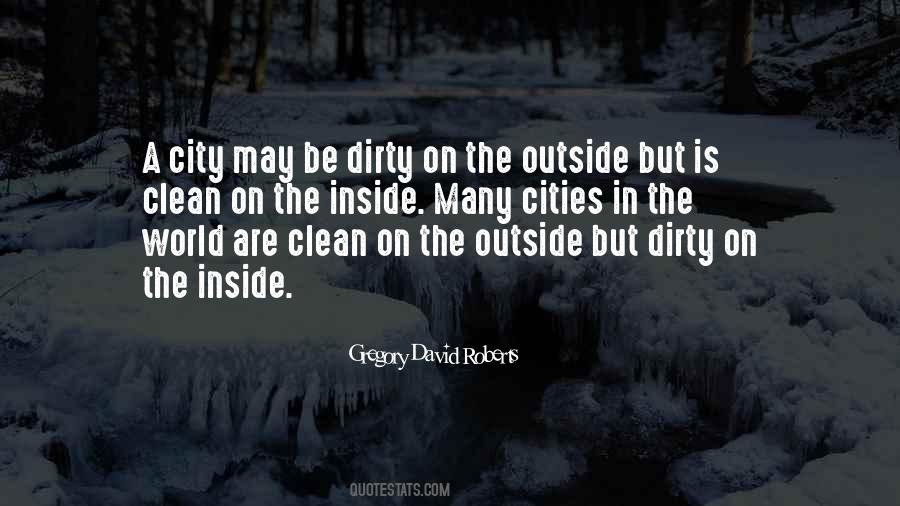 Famous Authors
Popular Topics